Fashion
How to Transform Into 'Bad Blood' Taylor Swift for Halloween - Kandee Johnson Reveals the 6 Easy Steps!
By
Halloween is almost here!
To get into the spooky season, YouTube sensation Kandee Johnson is lending her talents to ET.
The beauty and make-up guru transformed our Katie Krause into Taylor Swift – but not just any Taylor Swift – Matrix-esque, badass, "Bad Blood" Taylor.

NEWS: One Direction's New Single 'Perfect' is Clearly About Taylor Swift -- The Proof is in the Lyrics!
The major keys to achieving Taylor's look are easy: A dramatic cat-eye and a dark brick-red mouth.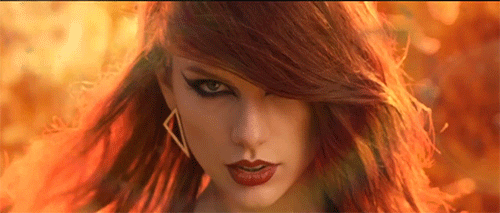 Watch our step-by-step tutorial above to learn how you can get the fierce look in just a few easy steps.

RELATED: Ryan Adams Turned Taylor Swift's 'Bad Blood' Into a Rock Song and It's Incredible

We also broke it down simply below:

1. Apply all-over foundation


2. Don't hold back on the eye-liner – and wing it out on the ends


3. Apply mascara


4. Fill your brows in at an angle for an "angry" effect


5. Get that perfect "fiery red" lip color


6. WIG OUT!

Make sure you subscribe to Kandee Johnson on YouTube!
To see what Carly Rae Jepsen had to say about being compared to Taylor Swift - check out the video below.

Follow Katie on Twitter: @Katie_Krause