News
Inside the Erin Andrews Trial: 7 Most Revealing Things We Learned
By
Erin Andrews Trial: A Breakdown of What We've Learned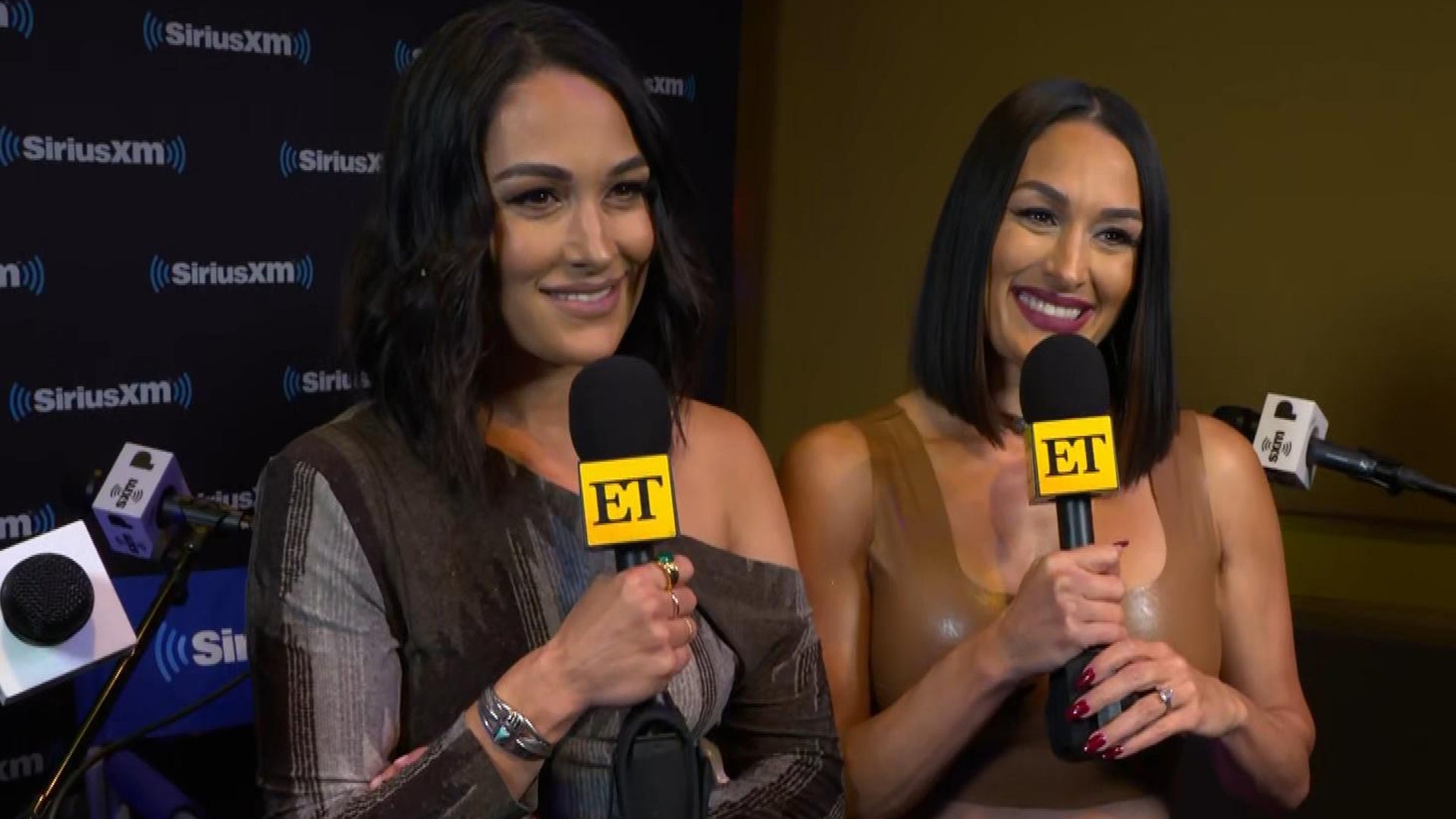 The Bella Twins Share Details on Mother's Day Plans and Nikki's …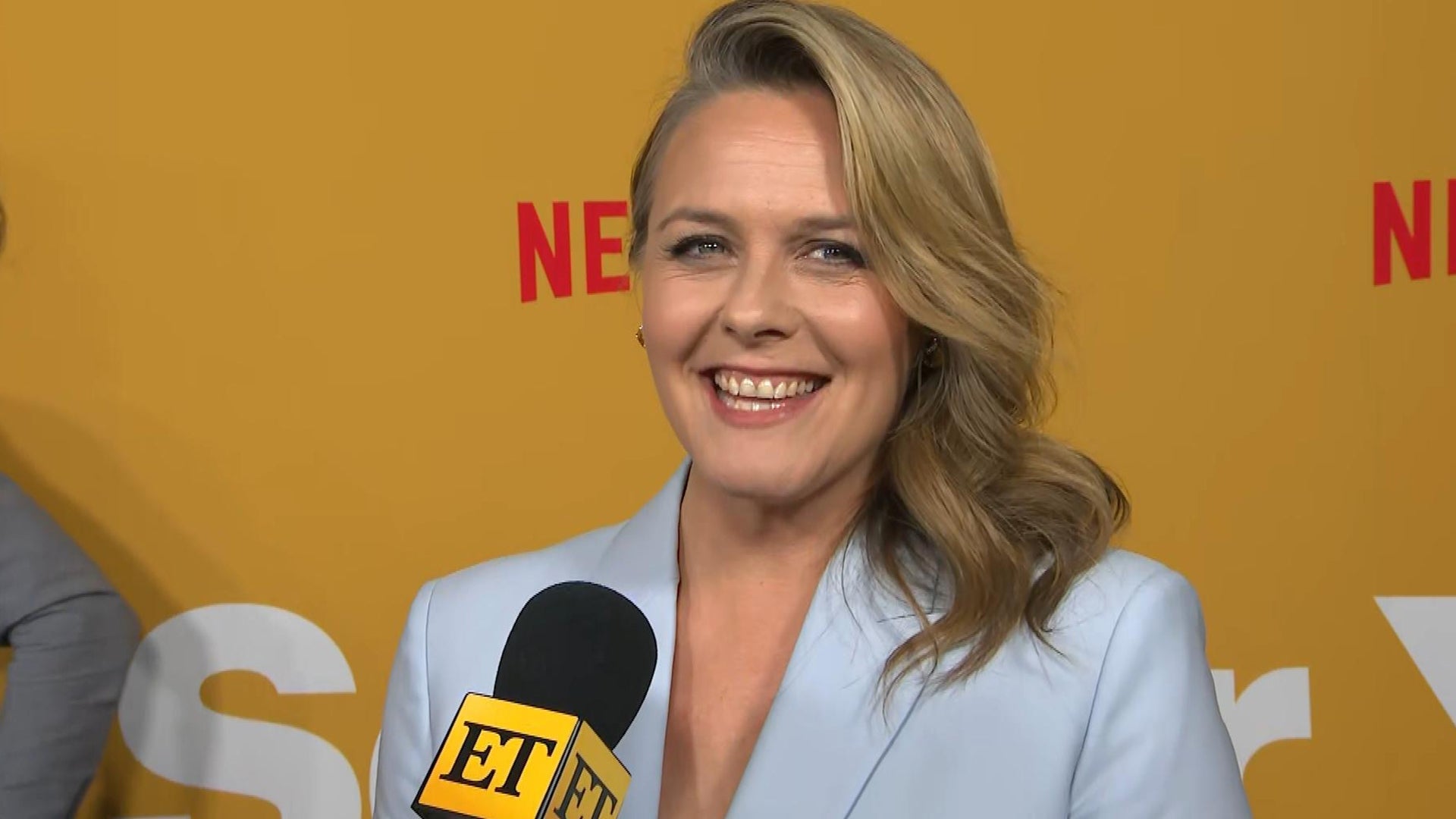 Alicia Silverstone Shares What Her Son Learned After First Time …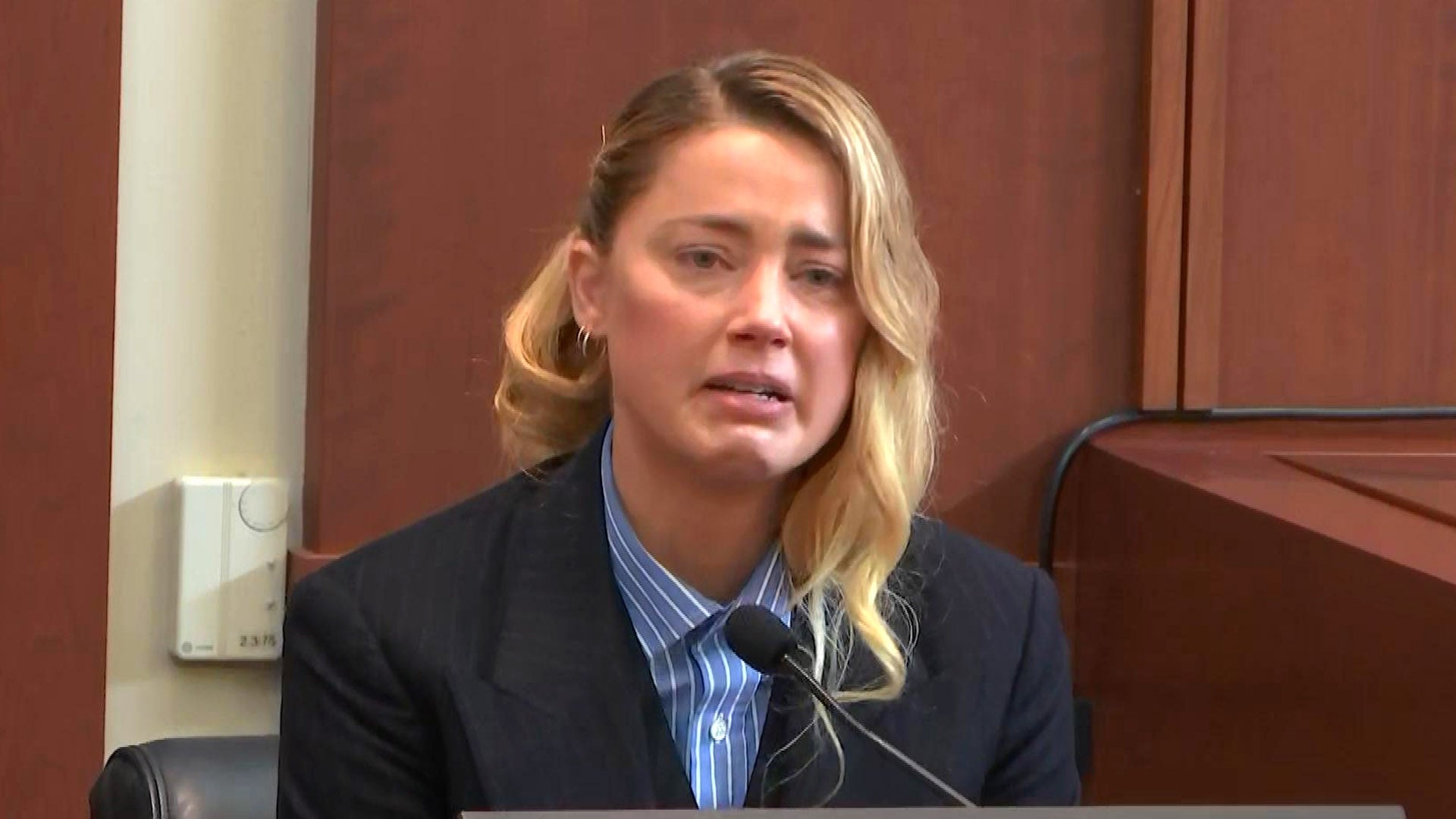 Amber Heard Recalls First Time Johnny Depp Allegedly Slapped Her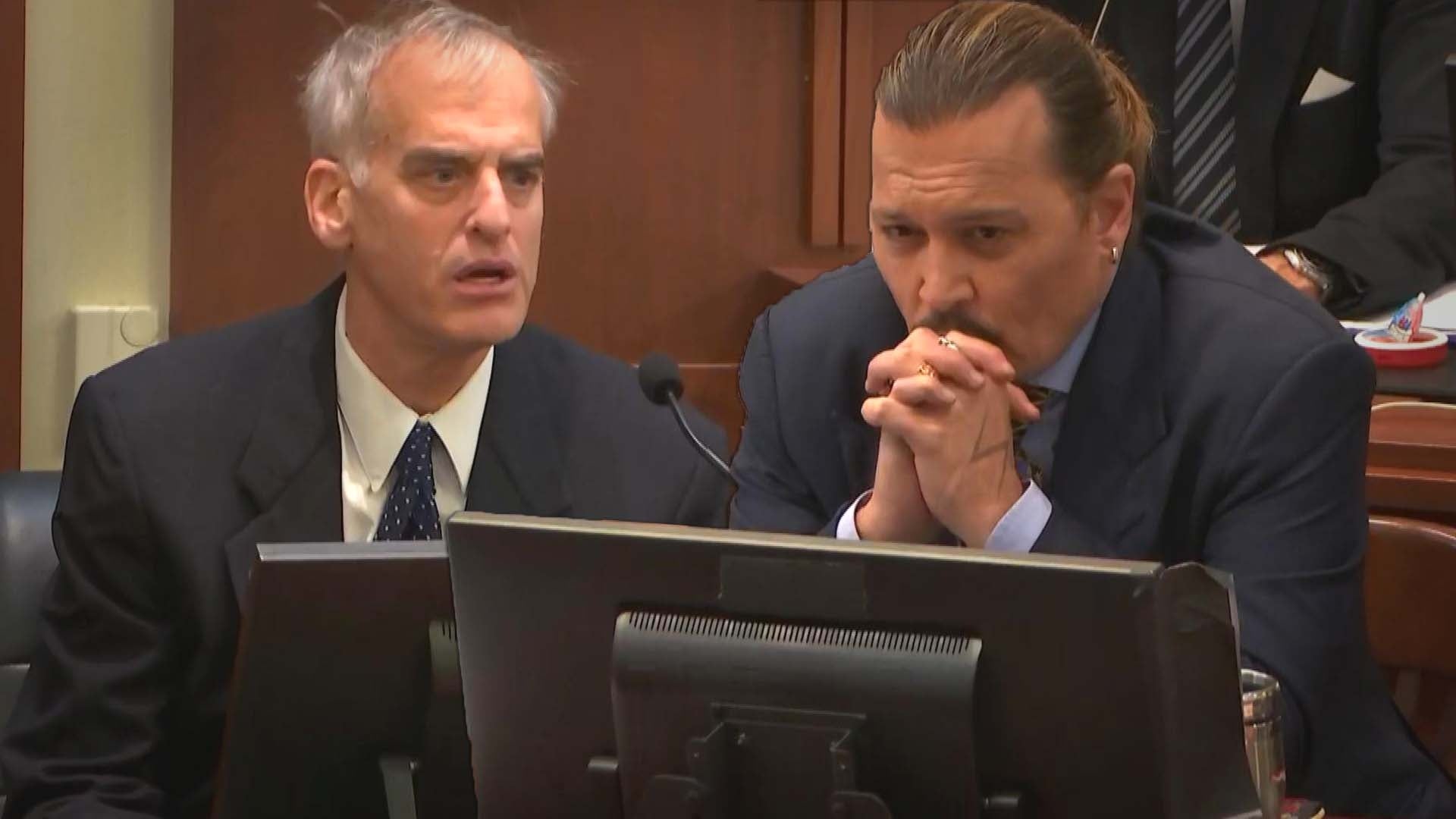 Johnny Depp Trial: Psychiatrist Explains Why He May Be a Narciss…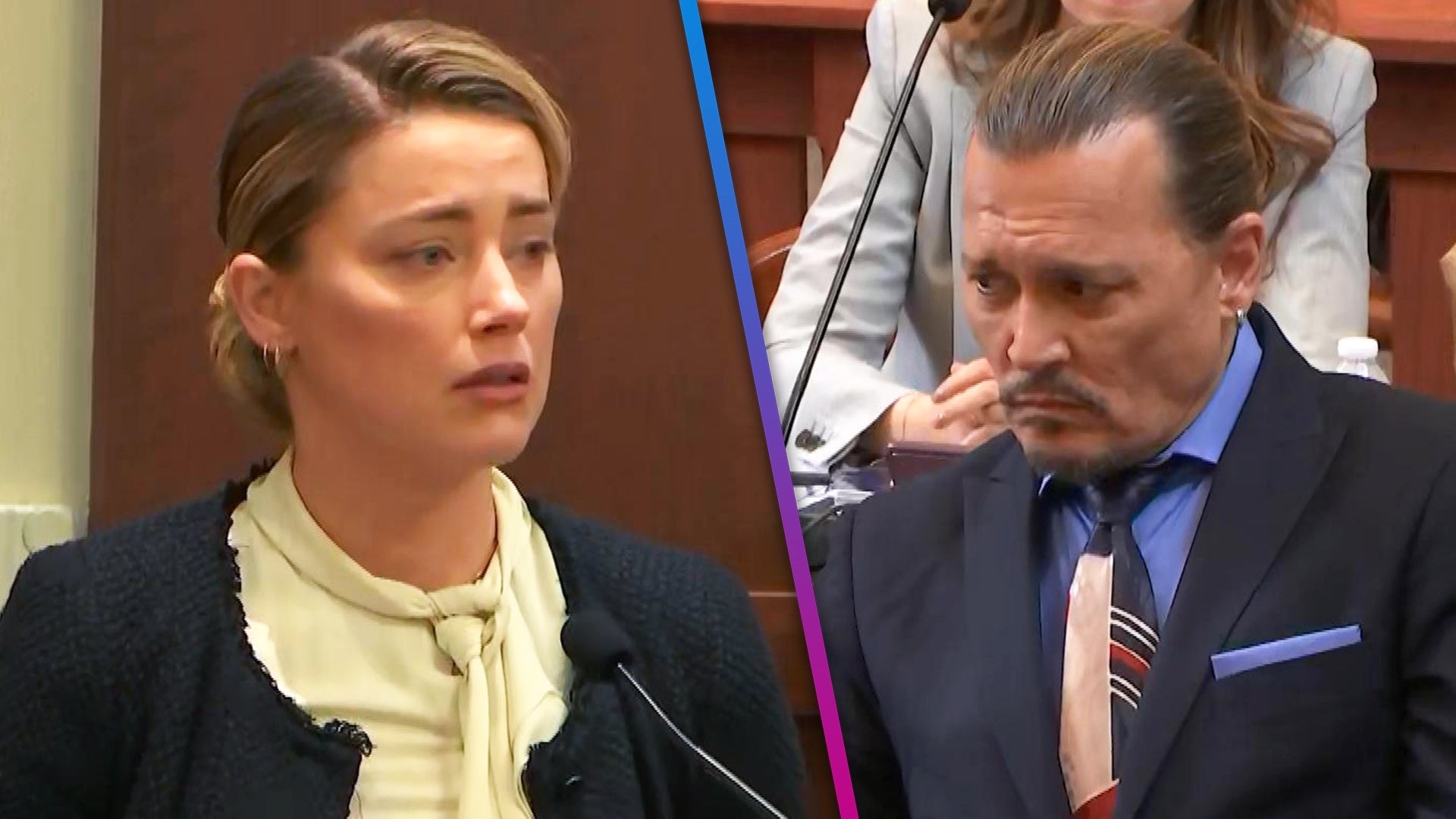 Amber Heard Describes Johnny Depp Allegedly Penetrating Her With…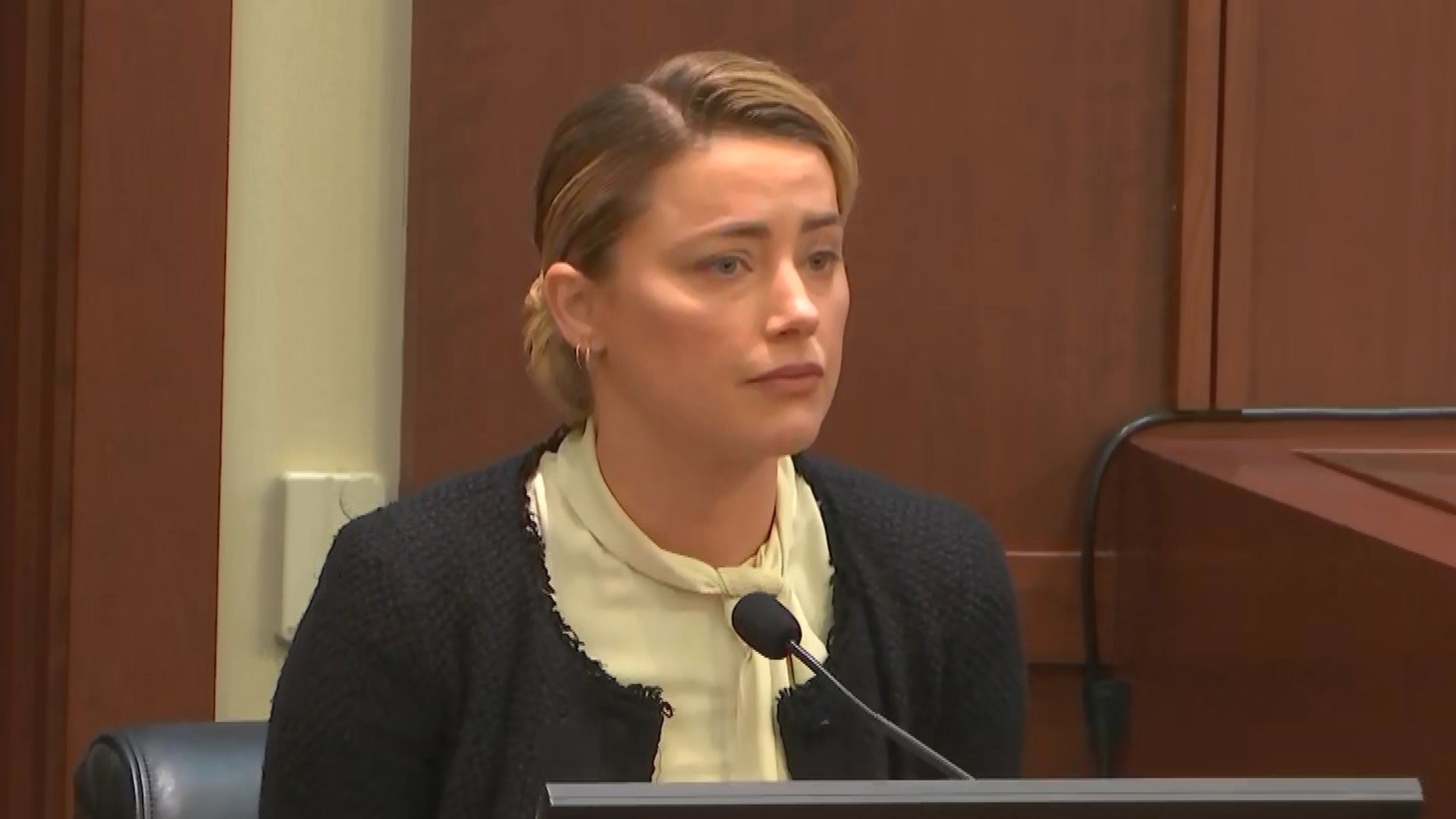 Amber Heard Recalls Johnny Depp Allegedly Calling Her 'a Mistake…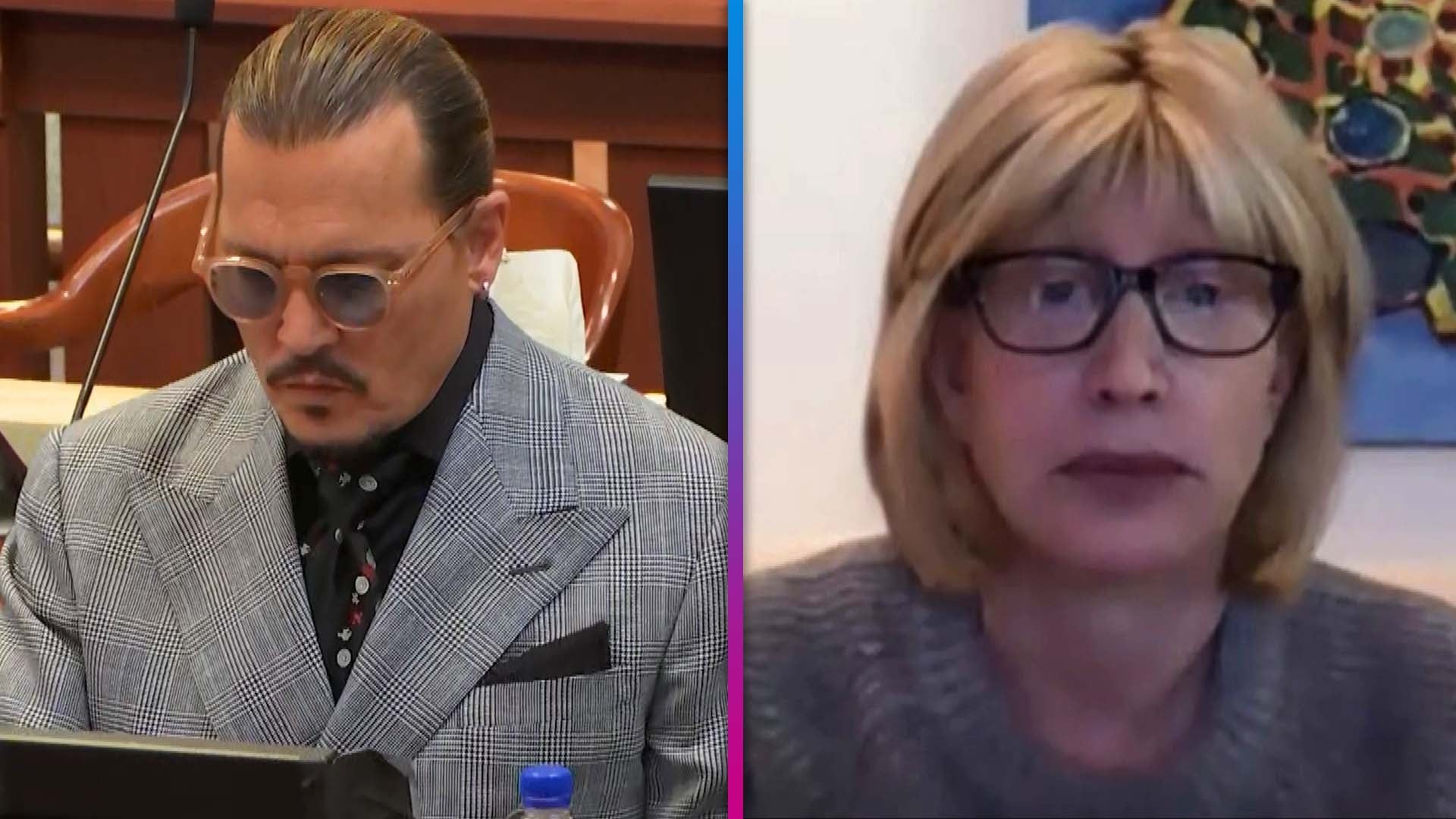 Johnny Depp Trial: Former Agent Testifies Actor Lost Work Becaus…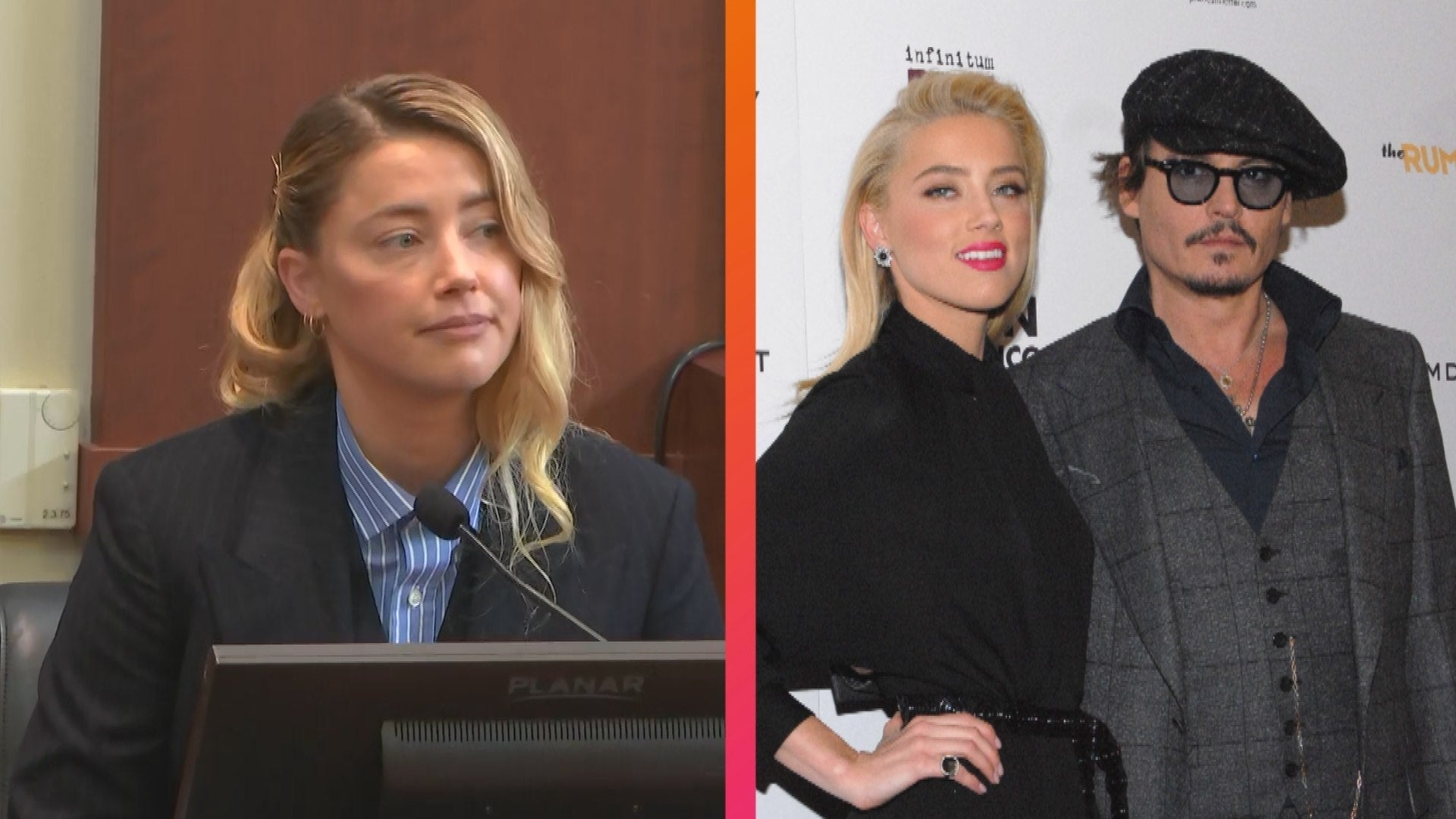 Johnny Depp Trial: Amber Heard on Falling for Actor on Set of 'R…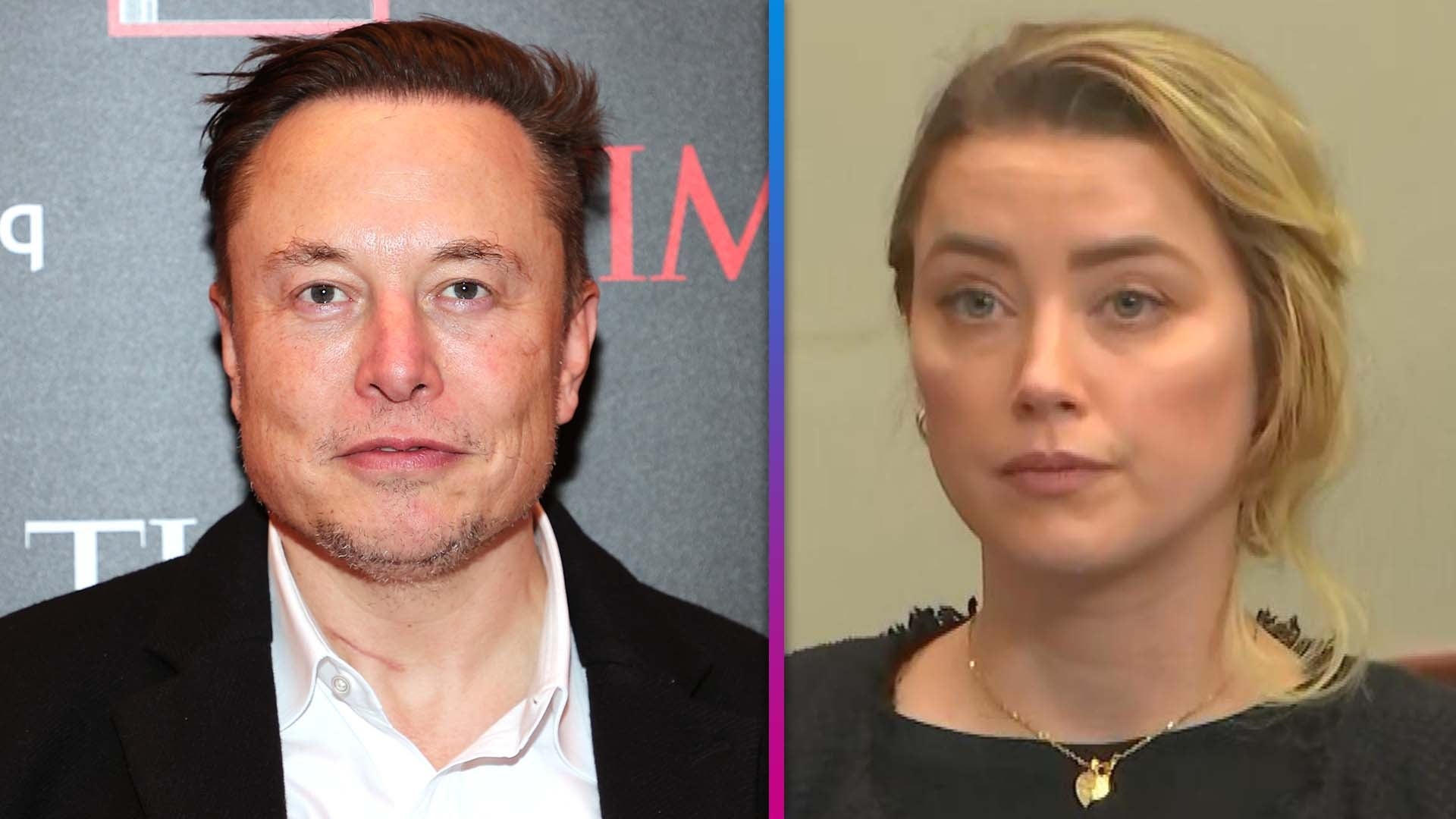 Johnny Depp vs. Amber Heard Trial: Elon Musk Mentioned as Amber'…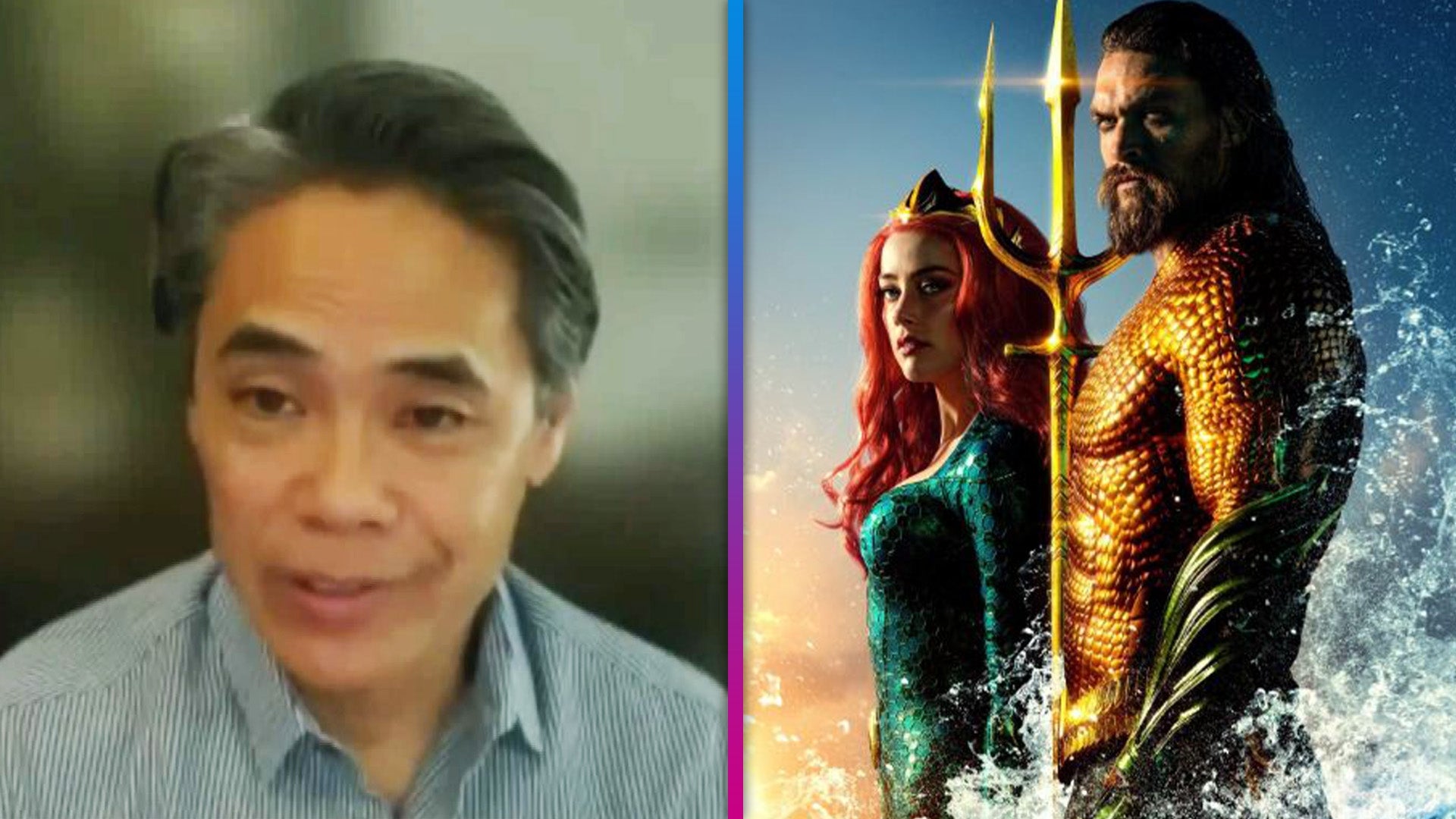 Johnny Depp Trial: WB President Says Amber Heard and Jason Momoa…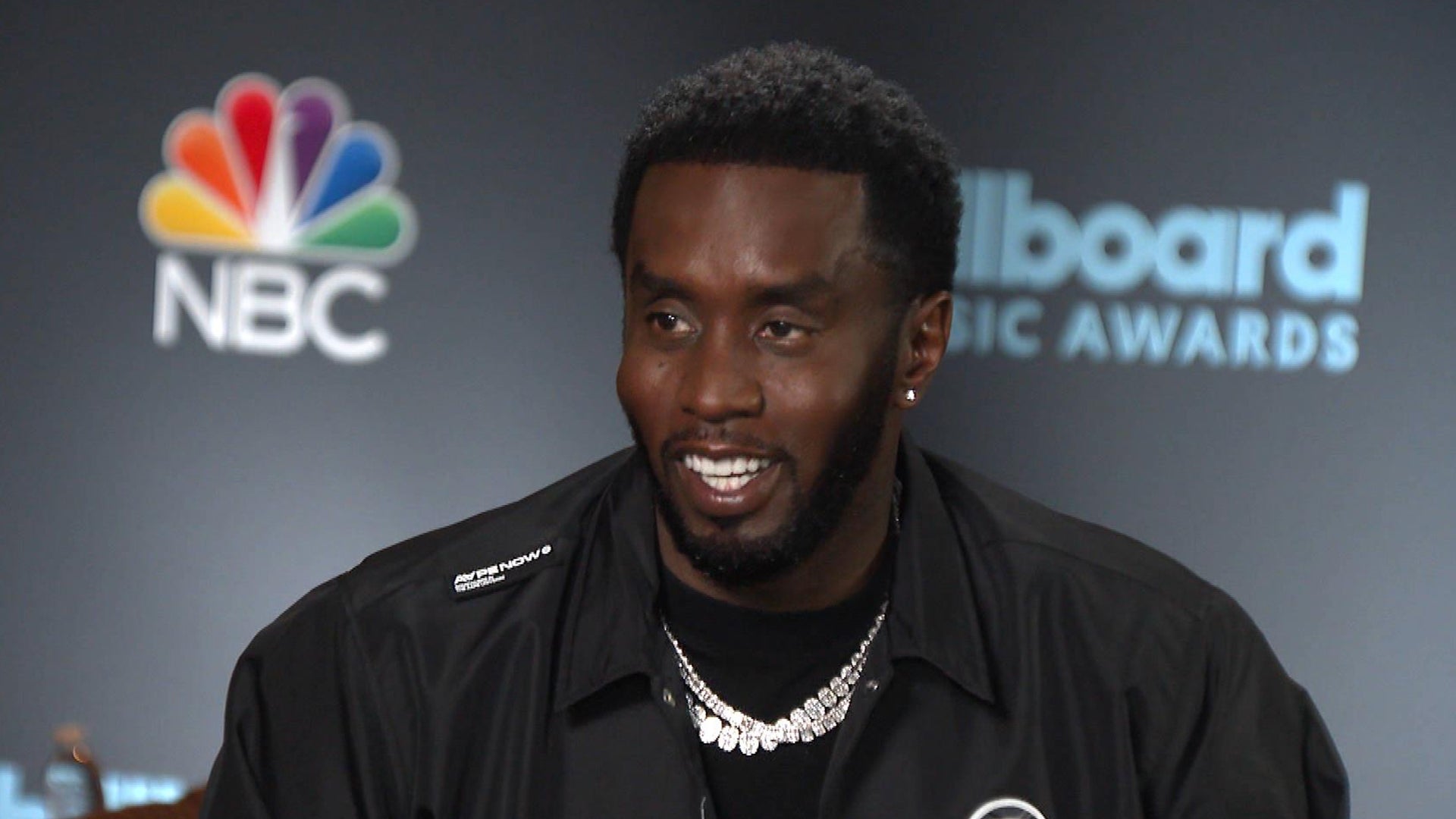 Billboard Music Awards 2022: Host Diddy Promises a 'Night of Sur…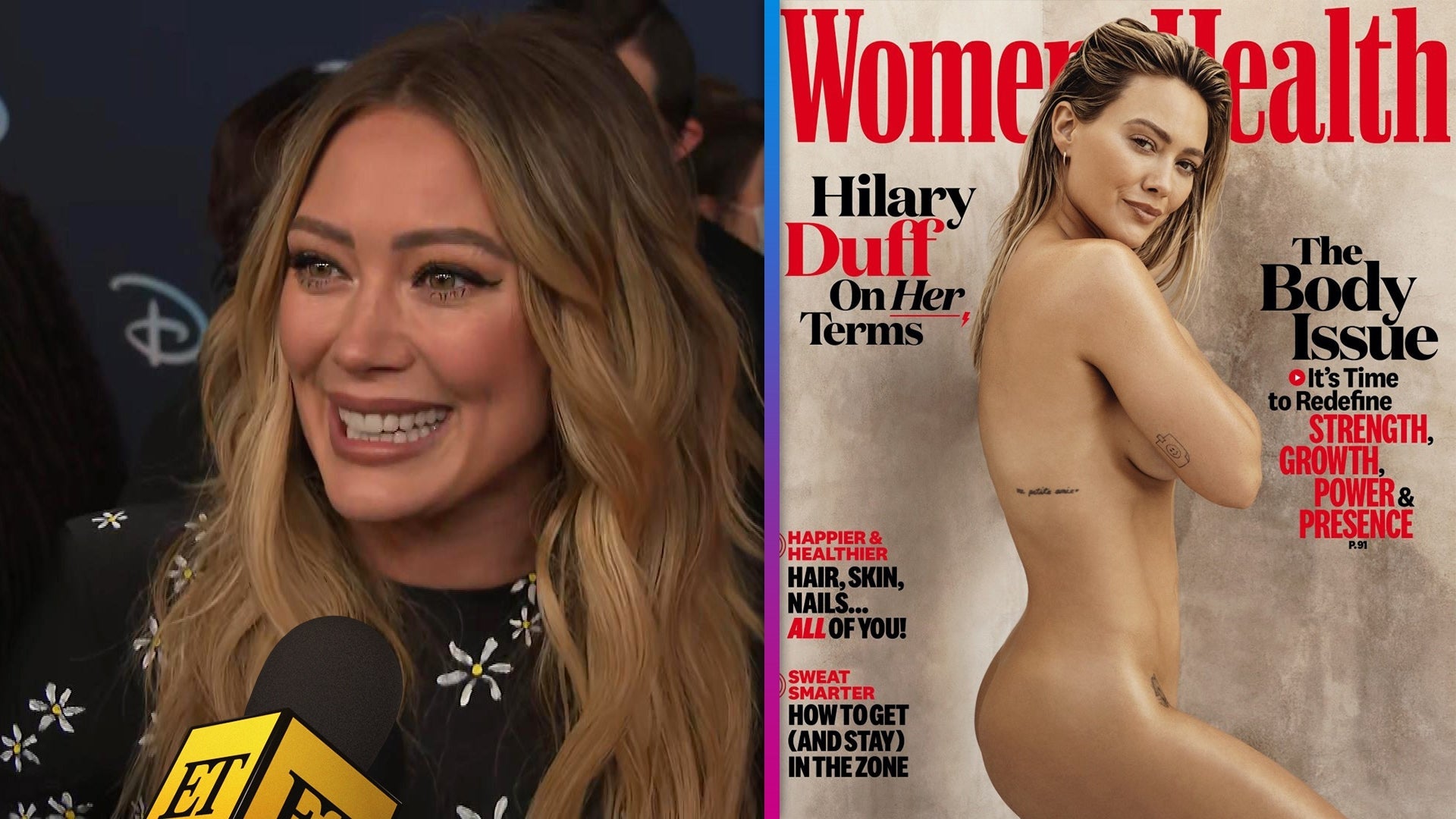 Hilary Duff Calls Posing Nude a Combination of Terrifying and Fr…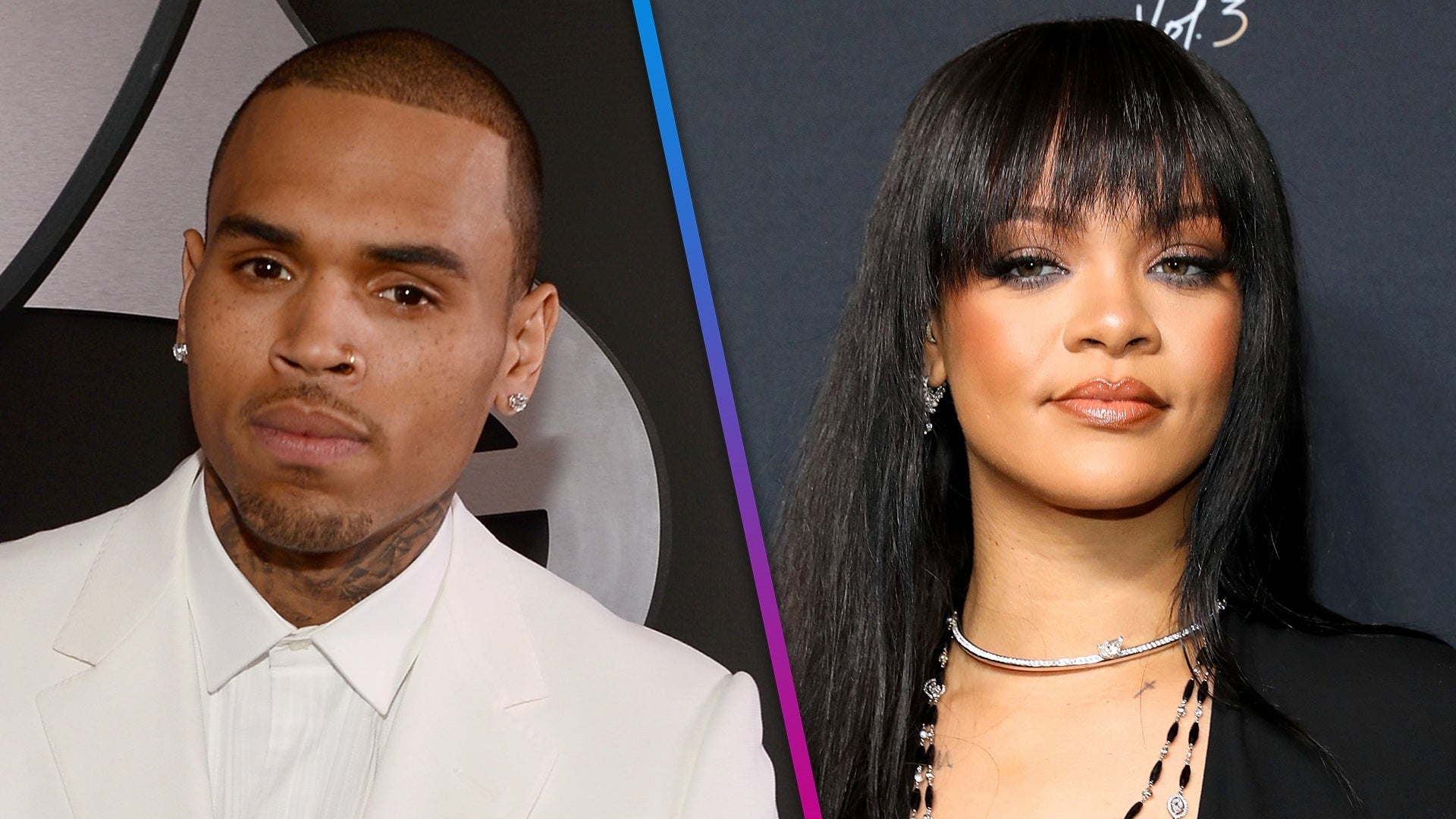 Chris Brown Congratulates Rihanna on Birth of Her and A$AP Rocky…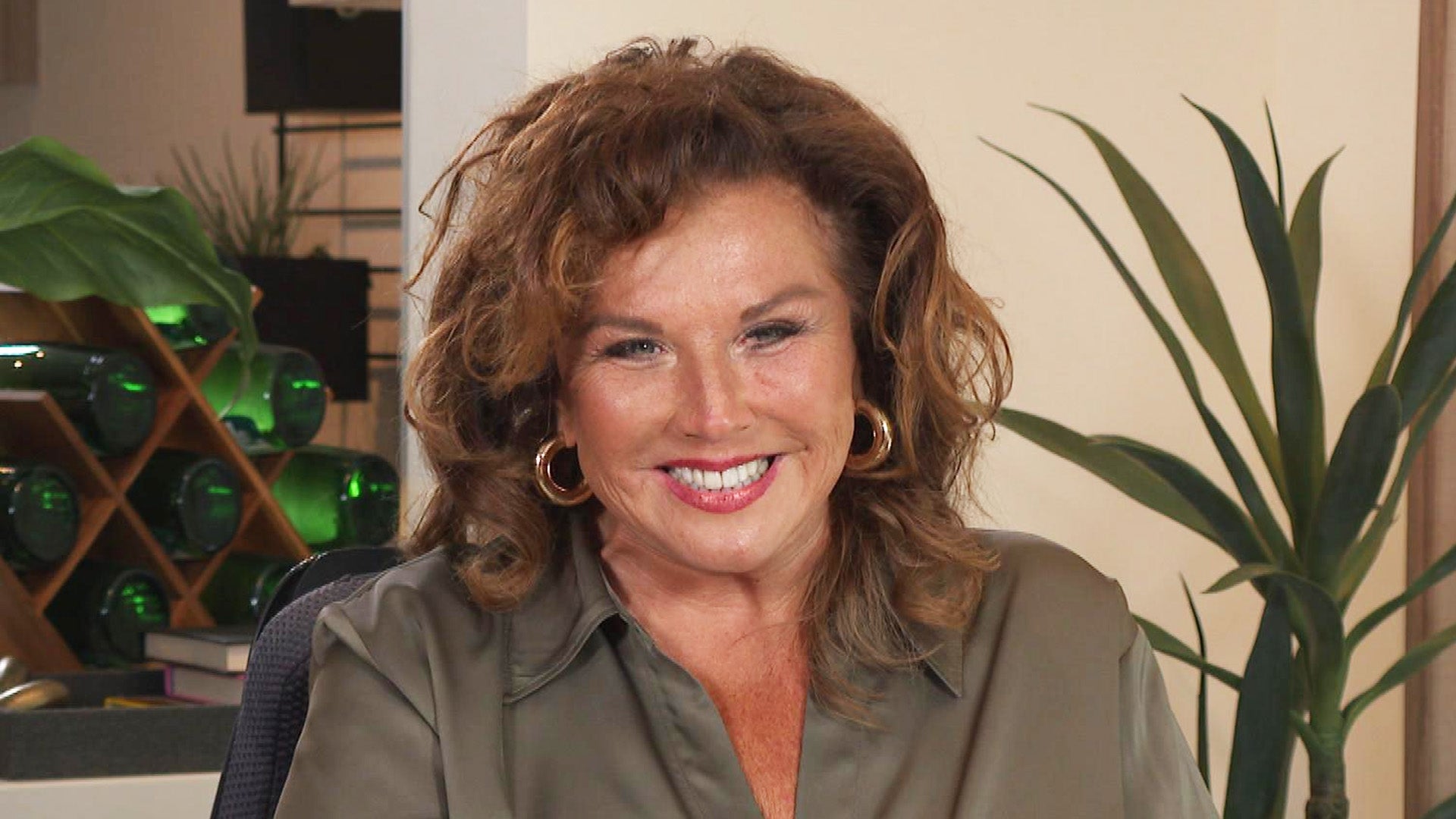 Abby Lee Miller on Having a New Sense of 'Gratitude' Since Cance…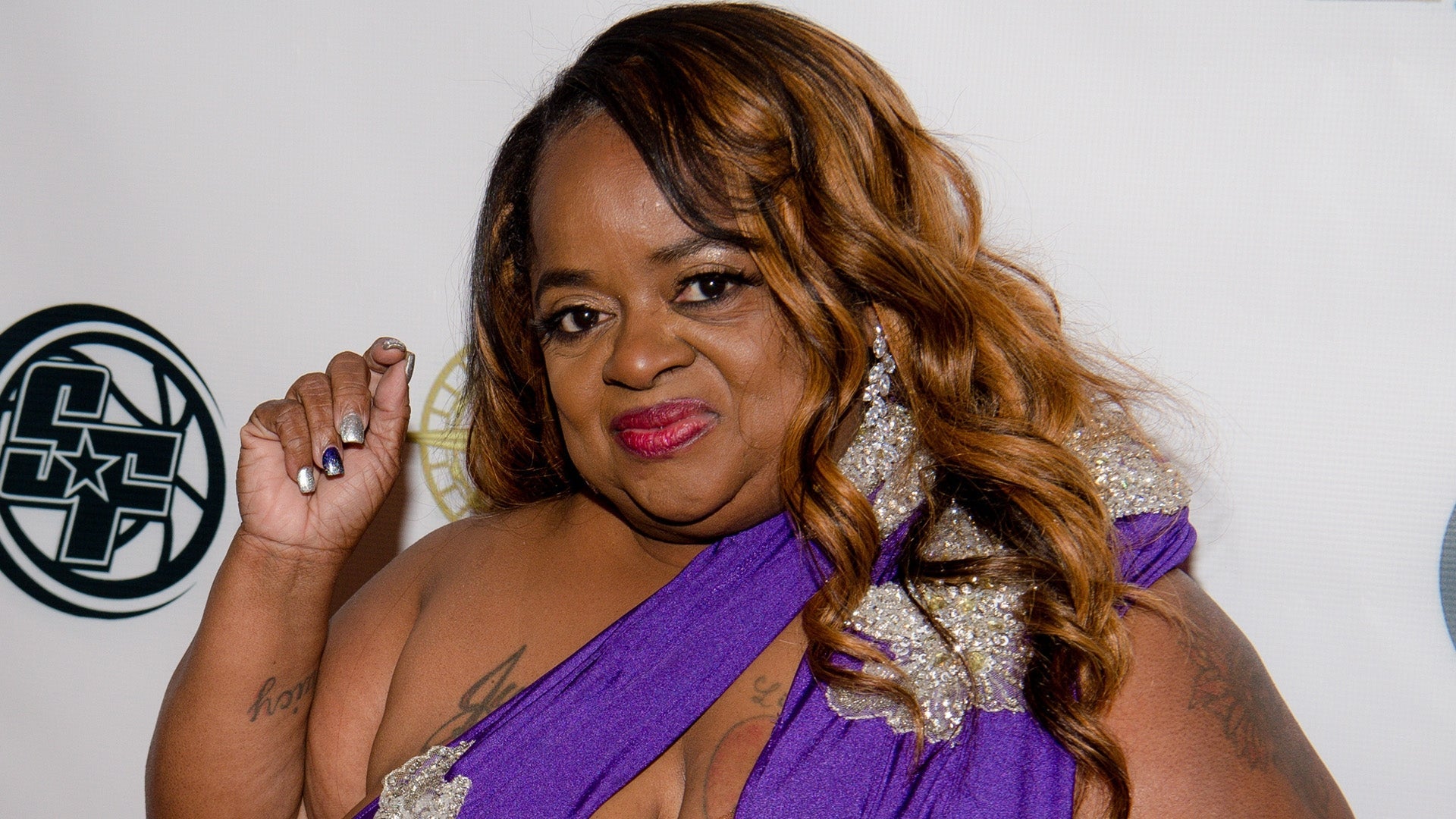 'Little Women: Atlanta' Star Ms. Juicy Baby Out of ICU After Suf…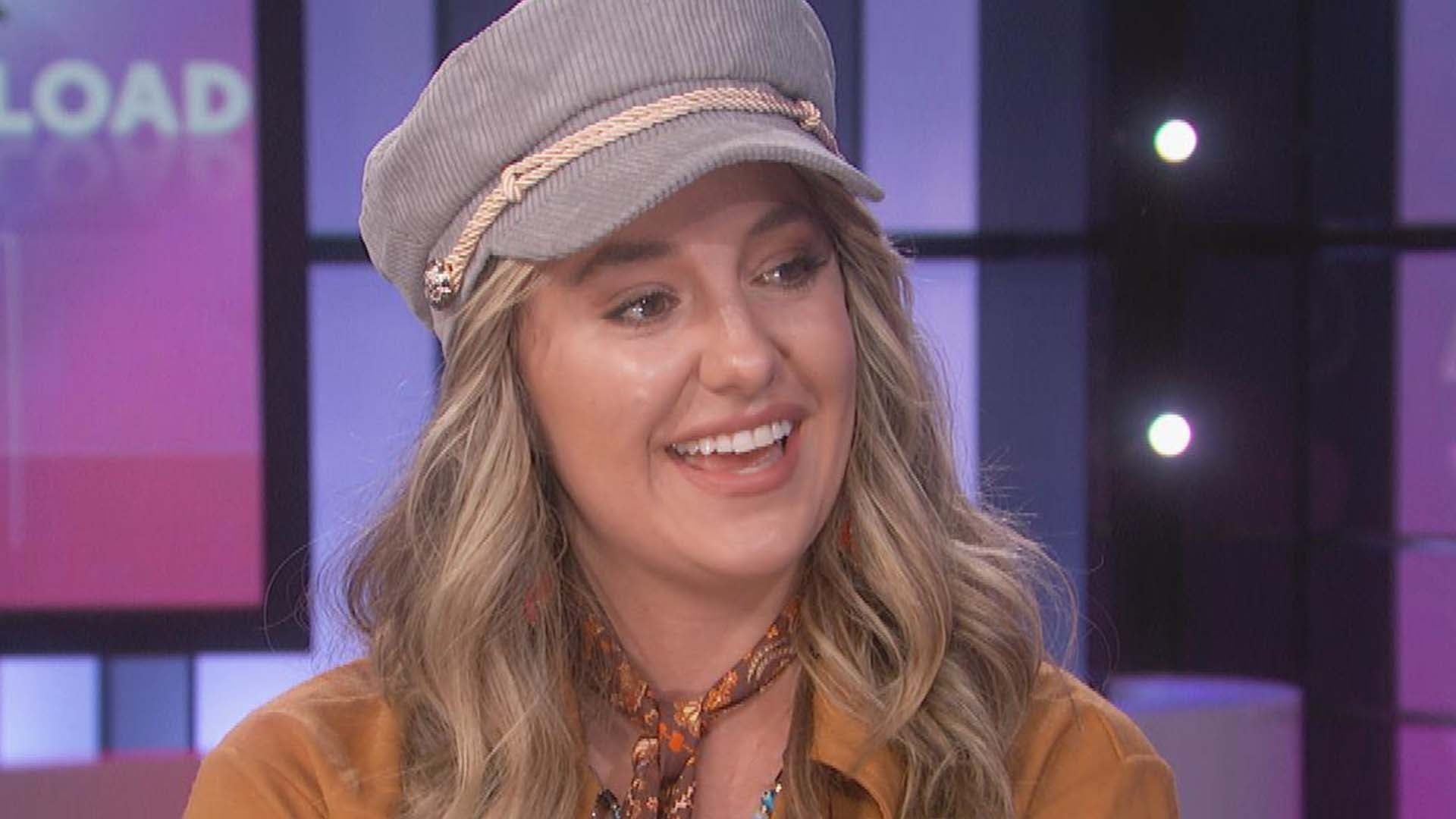 Go Behind the Scenes of Lainey Wilson's 'Heart Like a Truck' Mus…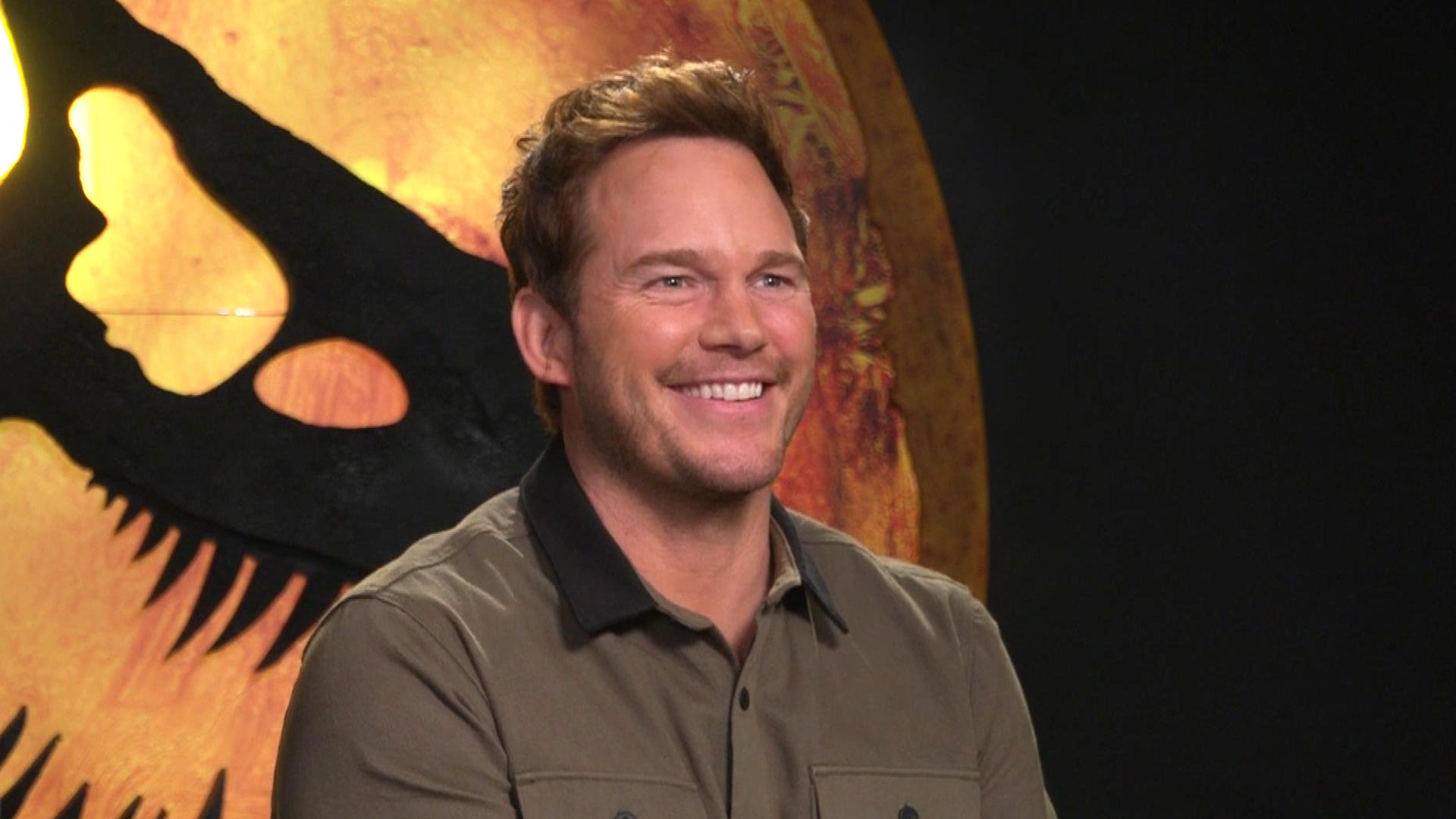 Chris Pratt Jokes He Wants 'a Dozen Kids' Ahead of Baby No. 3's …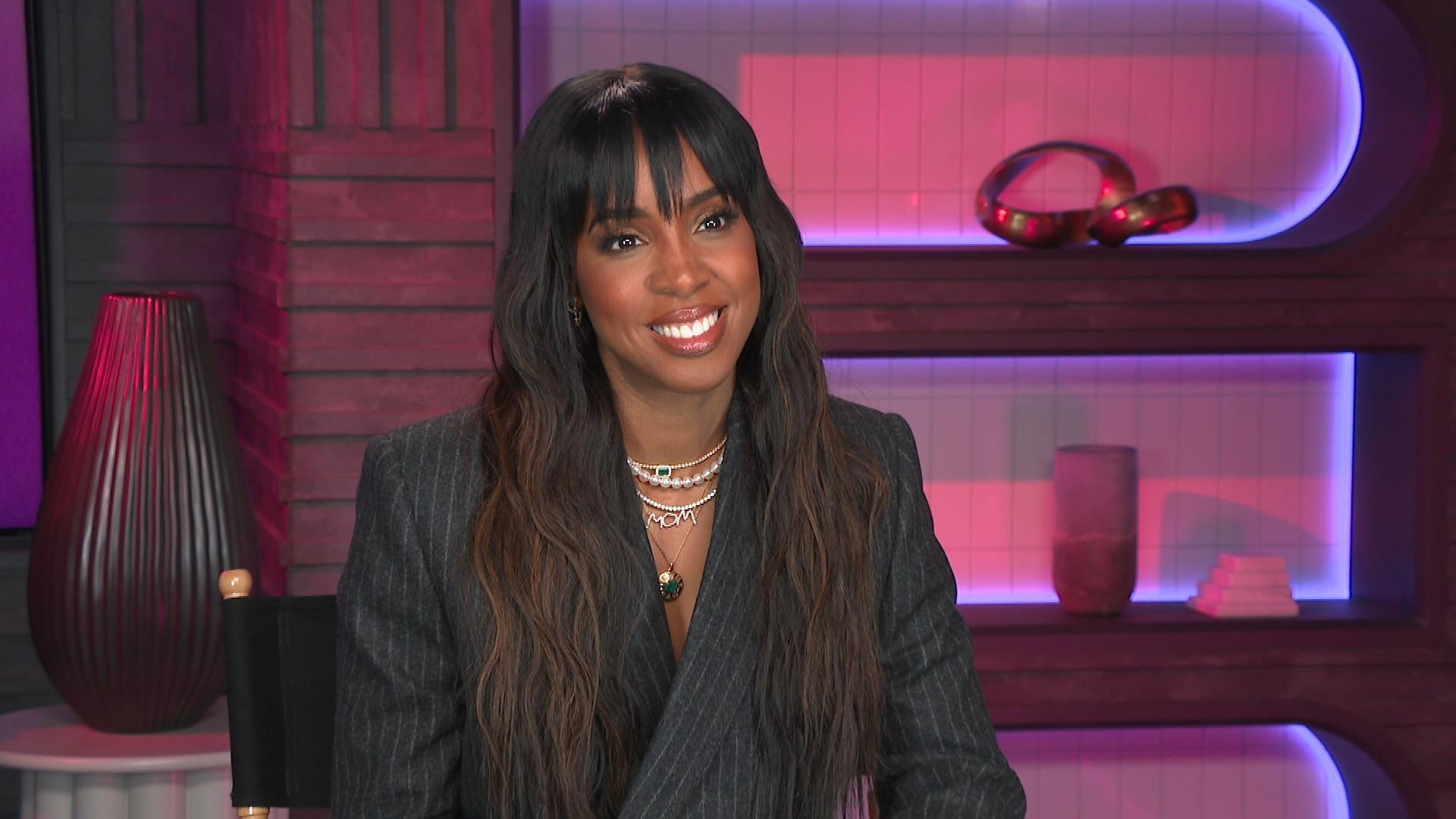 Kelly Rowland on New Book Being a Love Letter to Her Kids & Poss…

Erin Andrews finds herself at the center of one of the most emotionally-charged celebrity trials in years. The civil trial revolving around the sports journalist andDancing with the Stars co-host has captivated a wide and diverse audience, due in part to its unique blend of topics ranging from sports, entertainment and privacy concerns.
As the trial comes to a close after an emotional eight days in court, the jury will begin their deliberations to determine whether Andrews is deserving of the $75 million she is seeking.

WATCH: Erin Andrews Gives Tearful Testimony in Stalker Video Case: 'I Can Never Get Rid of It'

The lawsuit stems from an incident nearly eight years ago in which Andrews was secretly videotaped naked inside of her hotel room at the Nashville Marriott at Vanderbilt University. A computer scientist testified during the trial that, according to his research, 16.8 million people have seen the videos of Andrews between July 2009 and January 2016.
Michael David Barrett, the man who filmed Andrews without her knowledge and eventually uploaded the videos online, pleaded guilty to altering peepholes and secretly shooting videos of the former ESPN reporter in 2009 and was sentenced to 2-1/2 years in prison.
In the lawsuit, jurors will have to determine whether West End Hotel Partners, the franchise owner of the Nashville Marriott at Vanderbilt, was negligent with regard to keeping Andrews reasonably safe.
Andrews, who was 29 at the time of the incident and is now 37, testified on the stand for two days during the trial and struggled through much of her testimony, breaking down into tears multiple times as she detailed the harrowing experience.
Throughout the trial, which also had passionate testimonies from Andrews' mother and father as well, the public has learned countless intimate details of her life. In this day and age of celebrity obsession, it is easy to think we know everything, but it turns out there were plenty of facts about this controversial case that nobody knew, until now.
Here are the seven most revealing things we learned over the last two weeks:

1. Erin Andrews was already in talks to join Dancing With the Stars BEFORE the scandal broke.

Eight months after the secret video of Andrews was released, she made her debut as a contestant on season 10 of Dancing With the Stars. She was partnered with DWTS fan favorite, Maksim Chmerkovskiy, and the pair came in an impressive third place.
It was widely believed by the public that Andrews, who at the time was an ESPNsideline reporter for their College Football Thursday Primetime coverage, was only cast on the show because of the public scandal. After all, other cast members that season included Shannen Doherty, Pamela Anderson, Kate Gosselin and Niecy Nash, who were all arguably more well-known at the time. However, on the first day of Andrews' testimony, she revealed she had actually been in talks to join the popular ABC show before the video was released. In fact, she had a meeting with producers just hours before the scandal broke.
"That morning, I had two meetings. One was to meet with my new agent that I was going to hire that day and the next meeting was to meet with Dancing with the Stars producers. They wanted to feel me out. You don't want a contestant to come on the show and then quit in the middle. They want to tell you how hard it is," Andrews said in her testimony. "Afterwards, I called my parents on the way home from the meeting and I said, 'It went well. I think they are going to give me the offer! So, no, the offer was already there."
Andrews is now the current co-host of Dancing with the Stars after replacing Brooke Burke-Charvet in 2014 during the competition's 18th season.

NEWS: Erin Andrews Says ESPN Made Her Do Oprah Interview Before Returning to Work After Nude Video Leak


2. Michael David Barrett came up with the idea to tamper with a peephole from a hotel employee – and it is a lot easier than you would think.

In October 2009, less than two months after the secret video was released, Barrett was arrested by the FBI for interstate stalking. Barrett pleaded guilty to the charges in December and was sentenced to 2-1/2 years in prison. It was revealed that Barrett had found out Andrews would be staying at the Nashville Marriott by calling the hotel and simply asking an employee if she had a reservation there. Once he was told yes, he then asked to be placed in the room next to hers. Andrews was never notified that anyone had called with this request. The footage was filmed through her hotel door peephole, and now, the public knows exactly how he pulled that off.
In a deposition video from September 2012 of Barrett that was played in court, he explained that prior to filming Andrews, he witnessed a bellman at a separate hotel tampering with a peephole and he believed the employee was spying on a guest. It was then that Barrett got the idea to secretly record Andrews this same way.
How difficult would it be to do? Surprisingly, not difficult at all. In the deposition, Barrett states he unscrewed the peephole from the outside of the door, took it back to his room and used a hacksaw to cut off the threads that prevent you from being able to see from the outside, and then replaced it right back in the door. When asked in the video how long it took him to do all of this, he quickly responded, "Five minutes."
After doing this, he waited until he heard Andrews through the walls taking a shower and went into the hall and filmed her through the now-altered peephole using his cell phone. The video he took was a little over four minutes long.
Even more concerning, Barrett admitted in the deposition to filming up to 10 additional women this same exact way.

3. TMZ knew about the secret video seven months before the public did.

The infamous video of Andrews naked in her Nashville Marriott hotel room wasn't leaked online by Barrett until July 16, 2009, but it was revealed in the trial that one media outlet in particular had in fact seen the footage way before then.
Barrett admitted in the deposition video that he contacted celebrity news website, TMZ, on Jan. 28, 2009 with the intent to sell the video to them. He reached out to them via email and included a 15-second clip of the footage, telling them that he had more if they were interested in buying. Barrett said TMZ responded to him the very same day inquiring who the celebrity was in the video, to which he informed them it was Erin Andrews. Within 24 hours, TMZ wrote back and declined to purchase the footage, although they did not provide a reason as to why.
During Andrews' cross-examination on the stand, defense attorneys revealed that TMZ waited until late September/early October 2009 to give the FBI Barrett's IP address, months after the video became public.
According to Barrett's testimony, TMZ was the only site he attempted to sell the video to.

4. ESPN told Andrews she had to do an on-camera interview before she could return to work.

Following the enormous media coverage after the infamous nude video leaked online, Andrews spoke out just under two months after in an emotional sit-down interview on The Oprah Winfrey Show. What most people probably didn't know? Andrews claims her employer at the time, ESPN, made her do the sit-down before she would be allowed to return to her hosting duties with them.
"Because there wasn't an arrest, because we didn't know where this happened, my bosses at ESPN told me before you go back on-air for college football, we need you to give us a sit-down interview," Andrews said on the stand. "That was the only way I was going to be allowed back."
Andrews said she was allowed to select who would conduct the interview, claiming her bosses were "highly recommending" Good Morning America because of the ESPN/ABC connection. But Andrews eventually decided to have Oprah Winfrey conduct the interview in September 2009.
"I didn't want to do it," Andrews said, "but this was the only way I was going to be put back on air."
ESPN released a statement to ET regarding these claims: "Developments in the case have been interpreted by some to mean that ESPN was unsupportive of Erin in the aftermath of her ordeal. Nothing could be further from the truth. We have been and continue to be supportive of Erin."
Andrews also revealed that before taping the interview, she broke down crying in the green room because she didn't want to go through with it, and Winfrey eventually gave her the strength she needed. "Oprah walked in with her slippers and her butterfly eyelashes and I didn't have time to get out of my comfy chair and I was hysterical and she said, 'I got you, don't worry,' and I did the interview," Andrews testified.

5. Michael Strahan introduced Andrews to boyfriend Jarret Stoll and Jesse Palmer dated her college roommate!

Amid the heartbreaking turmoil of this incredibly emotional trial, there were also many moments that Andrews was able to crack a smile. While few and far between, they mostly had to do with the love she has for boyfriend and pro hockey player Jarret Stoll, and the bond she shares with her famous co-workers.
What many people probably didn't know was that Andrews was set up with Stoll by her good friend, Michael Strahan, former NFL star and co-host of Live! With Kelly and Michael. "He's a big brother to me. I look up to Michael a lot," Andrews said before admitting her nickname for him is actually Stray. "Stray said, 'I have a guy I would like to take you out to dinner. Would you mind?' And I looked him up and I said, 'Eh, I'm not interested. I don't really need that in my life right now.' But he finally talked me into it, so I met him, and here we are," Andrews said with a smile on the stand.
Who else from her early days did Andrews find support? Former Bachelor and current Good Morning America contributor, Jesse Palmer. Many are aware the two worked together during their ESPN days, but Andrews and Palmer actually met back in 1997 when they both attended the University of Florida together. Not only that, but Palmer actually dated Andrews' college roommate.

NEWS: Erin Andrews Struggles Through Tear-Filled First Week in Court for Stalker Lawsuit


6. Andrews endorses a lot of products.
The bulk of the Nashville Marriott's defense in the trial has been that despite the emotional trauma Andrews has suffered, her career has only flourished since the scandal. Case in point? Her numerous and lucrative endorsement deals.
So what does she endorse in addition to her Fox Sports and Dancing With the Stars hosting gigs?
Reebok, Degree deodorant, Diet Mountain Dew, Florida Orange Juice, Victoria's Secret, Gillette, workout brand Physique 57, SK Energy Shots and PayPal's first Super Bowl ad earlier this year. Andrews also hosted the CMT Awards last year as well as contributing as a red carpet correspondent for Good Morning America's Academy Awards coverage in 2011.
To put it simply, during cross-examination, defense attorneys asked Andrews, "Since 2009, has your income increased?" to which she replied, "Yes."

7. A West End Hotel representative was allegedly seen watching Andrews' nude video the day after he testified.

The day after a representative of West End Hotel Partners (franchise owner of the Nashville Marriott) testified on the stand defending the hotel's management team, he was allegedly spotted at a local restaurant watching the infamous nude video of Andrews.
A bartender at Nashville's Margot Café and Bar told several media outlets via Twitter that Neil Peskind was showing the video to his friends. "He said it was costing him millions so he was going to show it to everyone. His friends were making fun of her and her body," the bartender wrote on Twitter. "We had to ask him to stop. It was disgusting and horrifying," she added.
Peskind was a crucial witness for the defense and was present almost every day of the trial and seen sitting with the defense attorneys in court. The day after the incident, defense attorneys released this statement to ET: "Last night, Mr. Peskind and two of his friends, a husband and wife, were having dinner, and the friends brought the video up on their phone, to which he objected and immediately asked them to stop. The video was then turned off. We don't make light of this situation. Ms. Andrews was the victim of a crime, which has been our position from the beginning and is the reason Mr. Peskind asked his friends to stop the video. Other comments attributed to Mr. Peskind surrounding this conversation never occurred."
The jury has yet to be informed that this incident took place, but in the court of public opinion, this was definitely seen as a win for Andrews' team.

WATCH: Erin Andrews Tearfully Details How Life Has Changed Since Stalking Incident