TV
'The Bachelorette' Reunion: Hannah Yells at the Men for 'Stupid Sh*t' in Epic New Promo
By
Chris Harrison Explains Why Two Former 'Bachelorette' Stars Didn…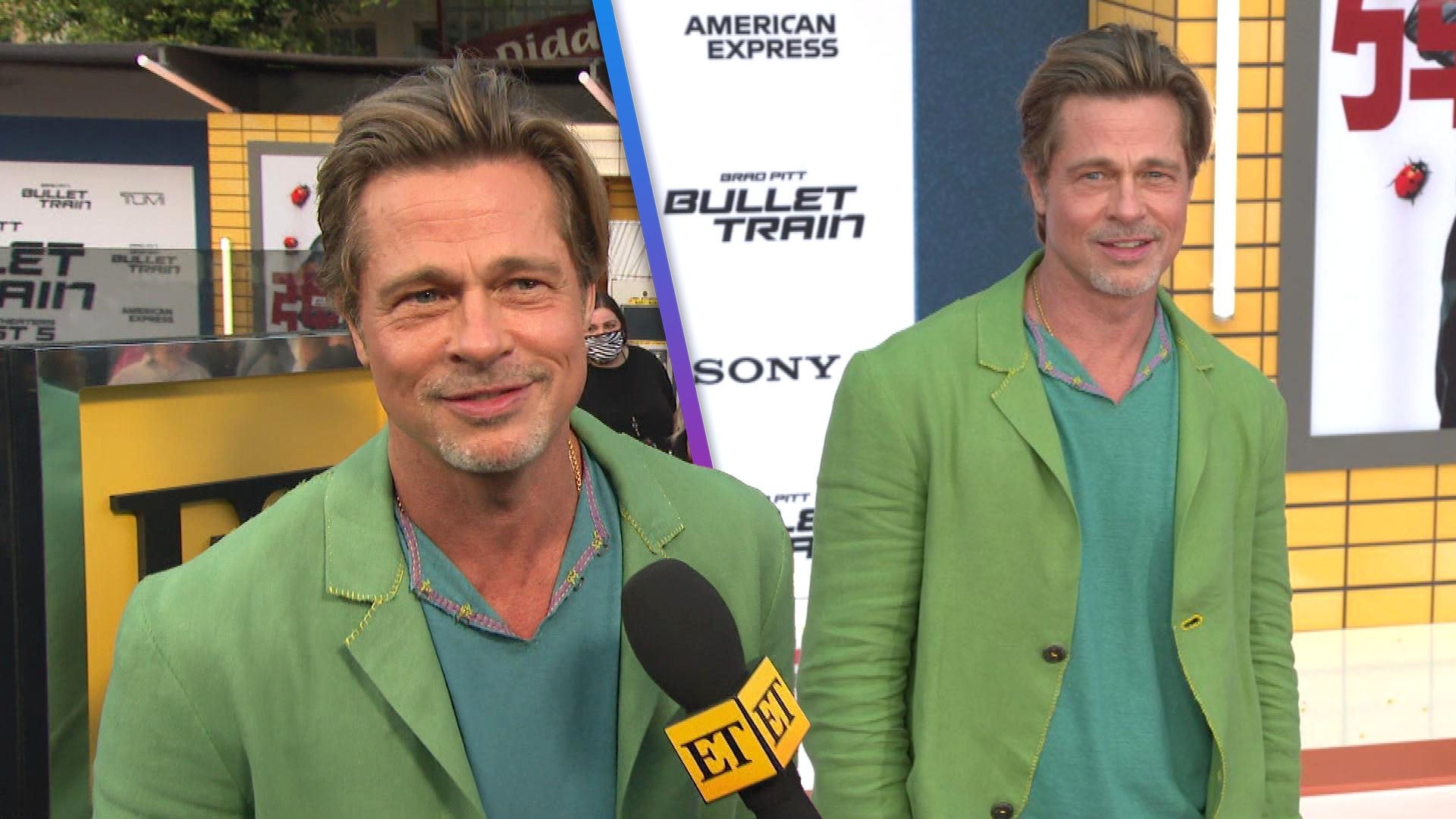 Brad Pitt Explains Why He Switched Up Red Carpet Fashions for Fu…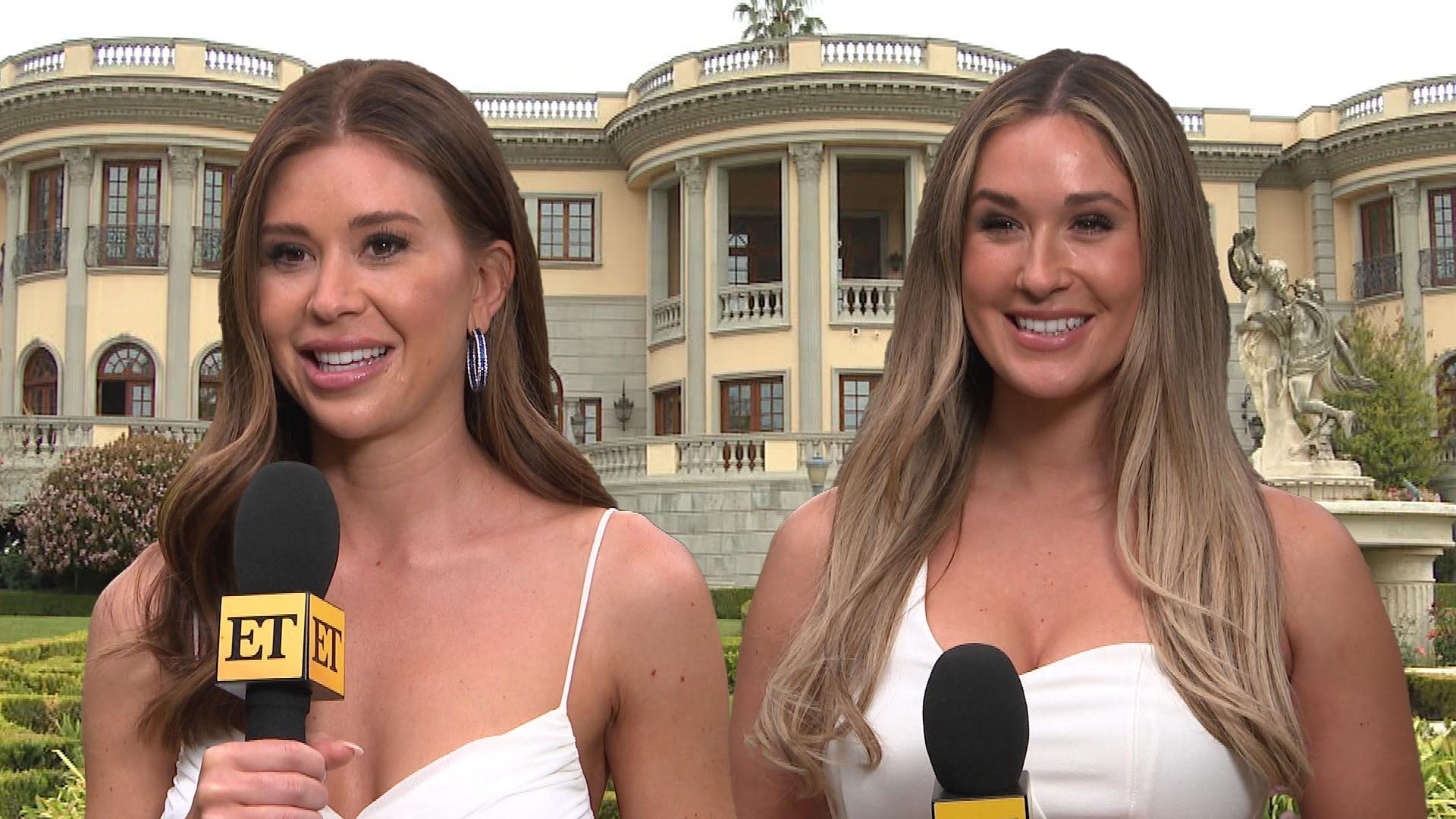 'The Bachelorette': Gabby and Rachel Reveal Which Guys Are Front…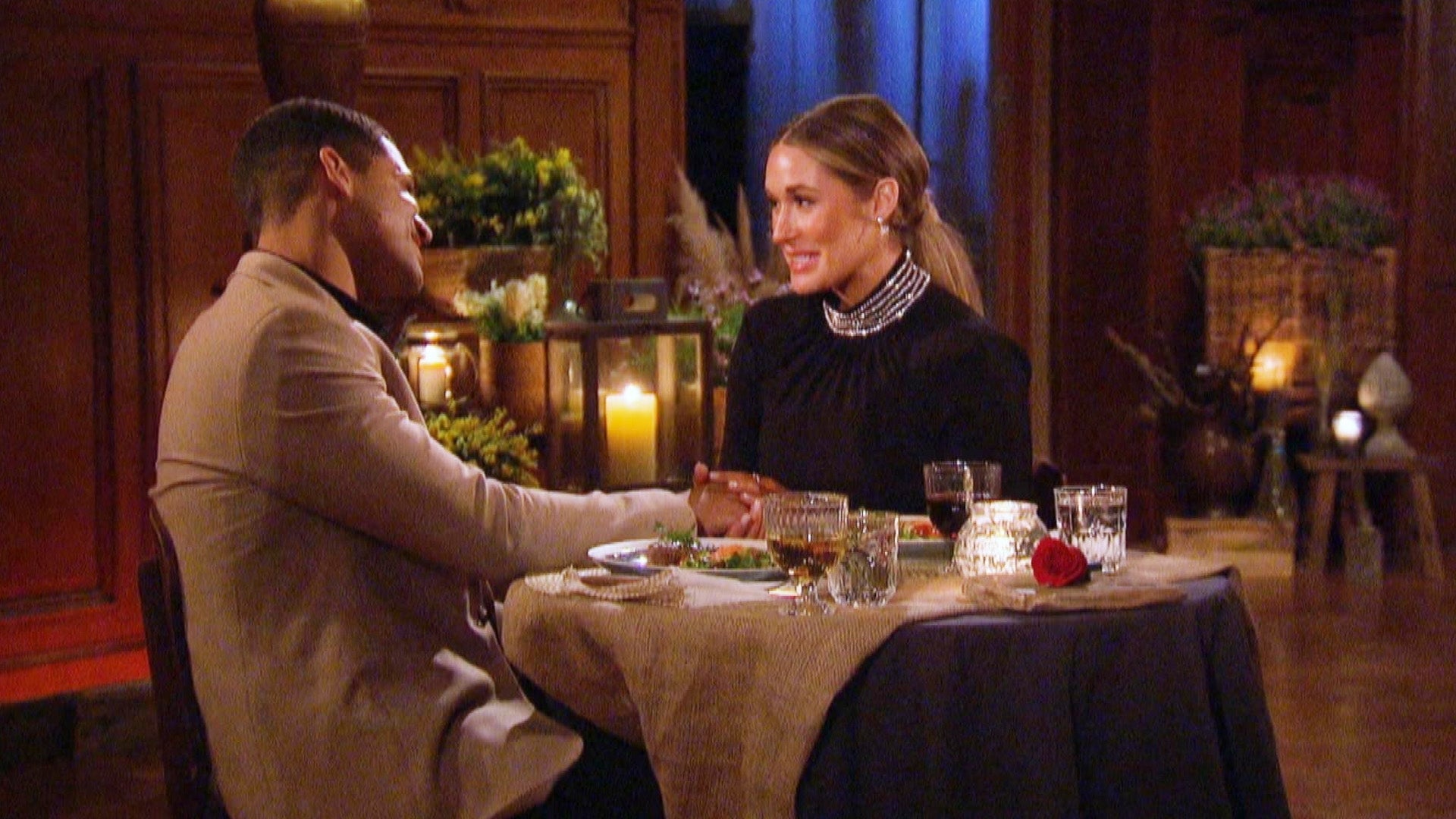 'The Bachelorette': Rachel Reveals How She Feels About Aven Duri…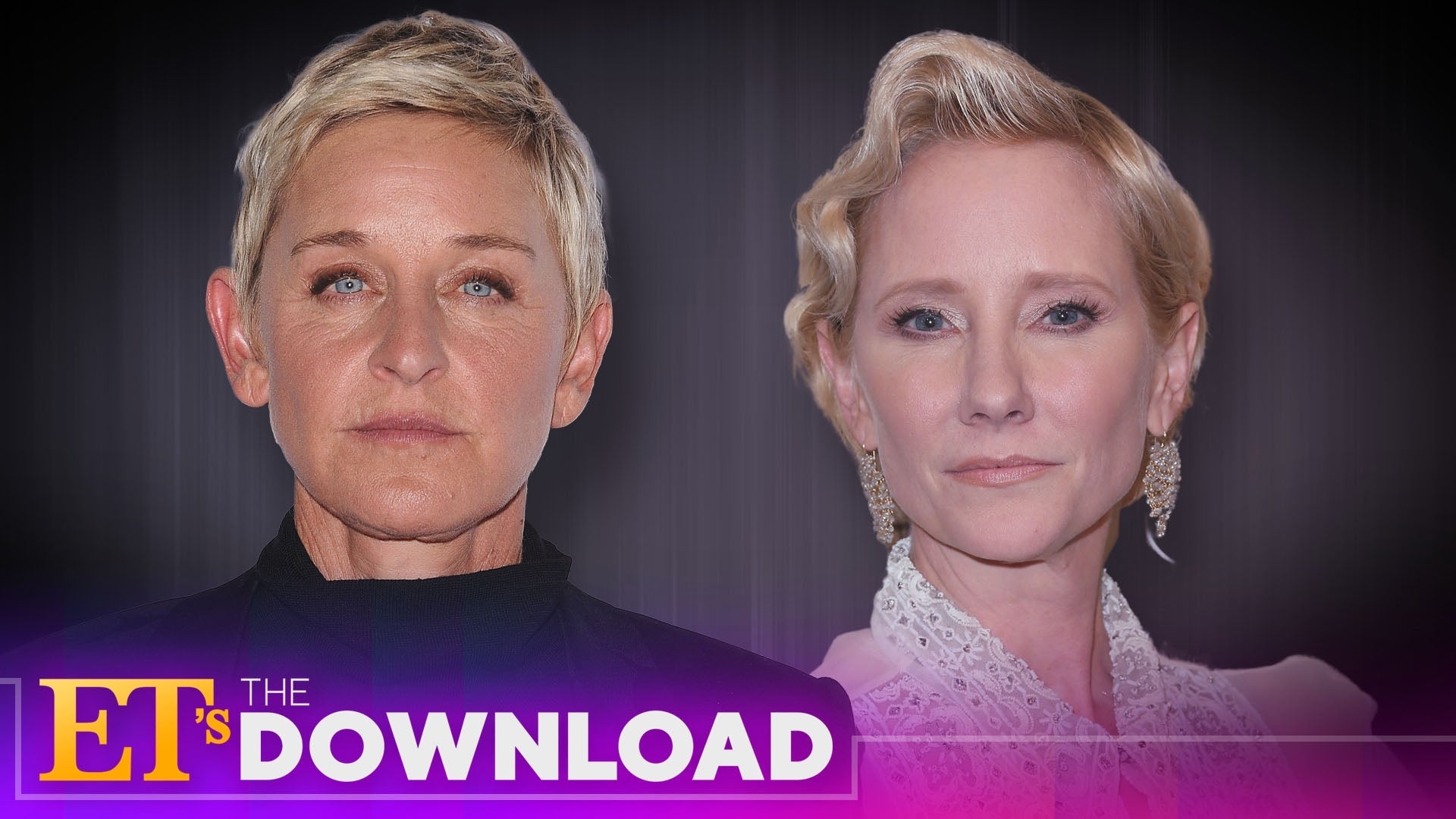 Ellen DeGeneres Speaks Out Following Ex Anne Heche's Car Crash |…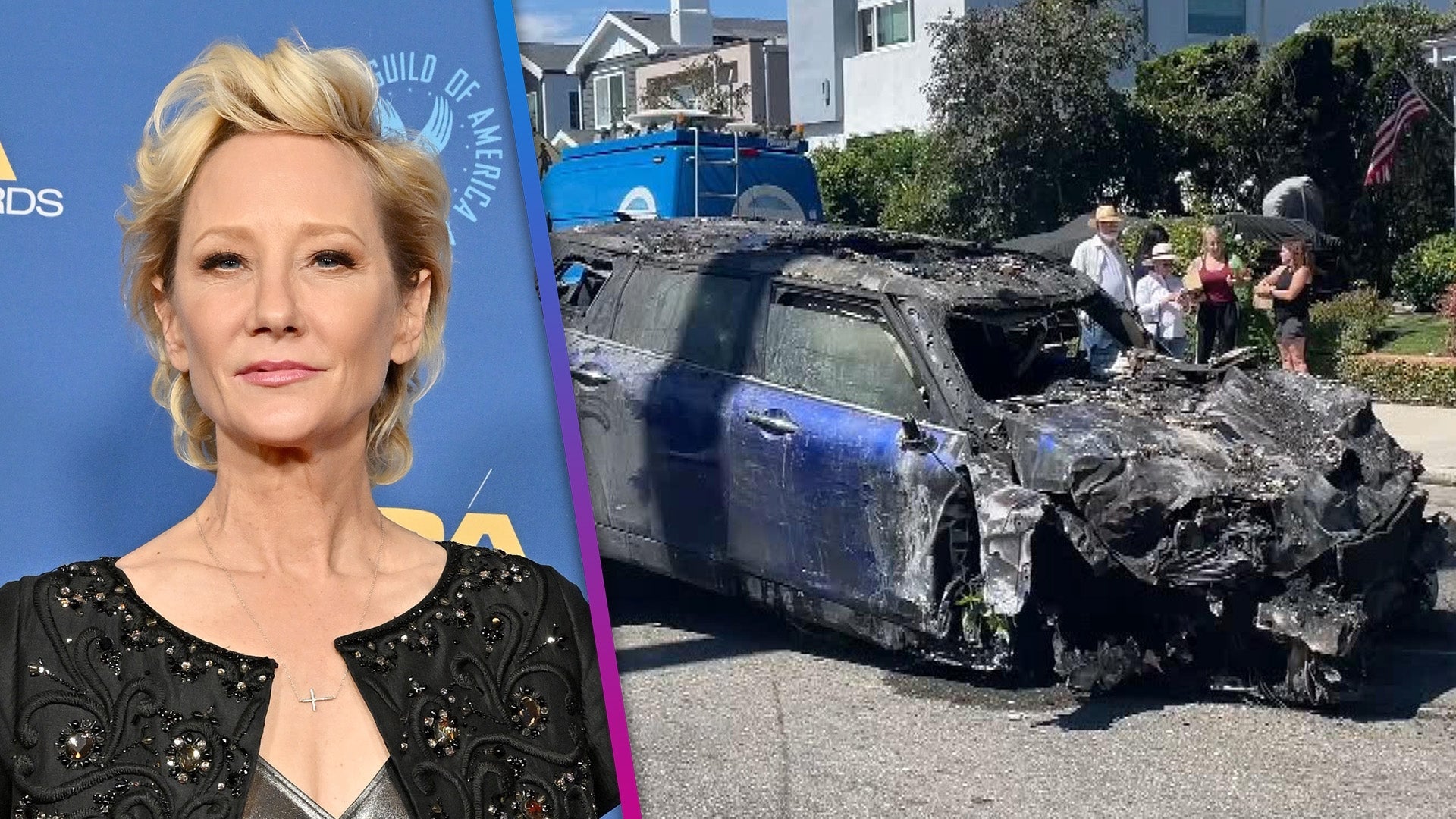 Anne Heche in Coma Following Explosive Car Crash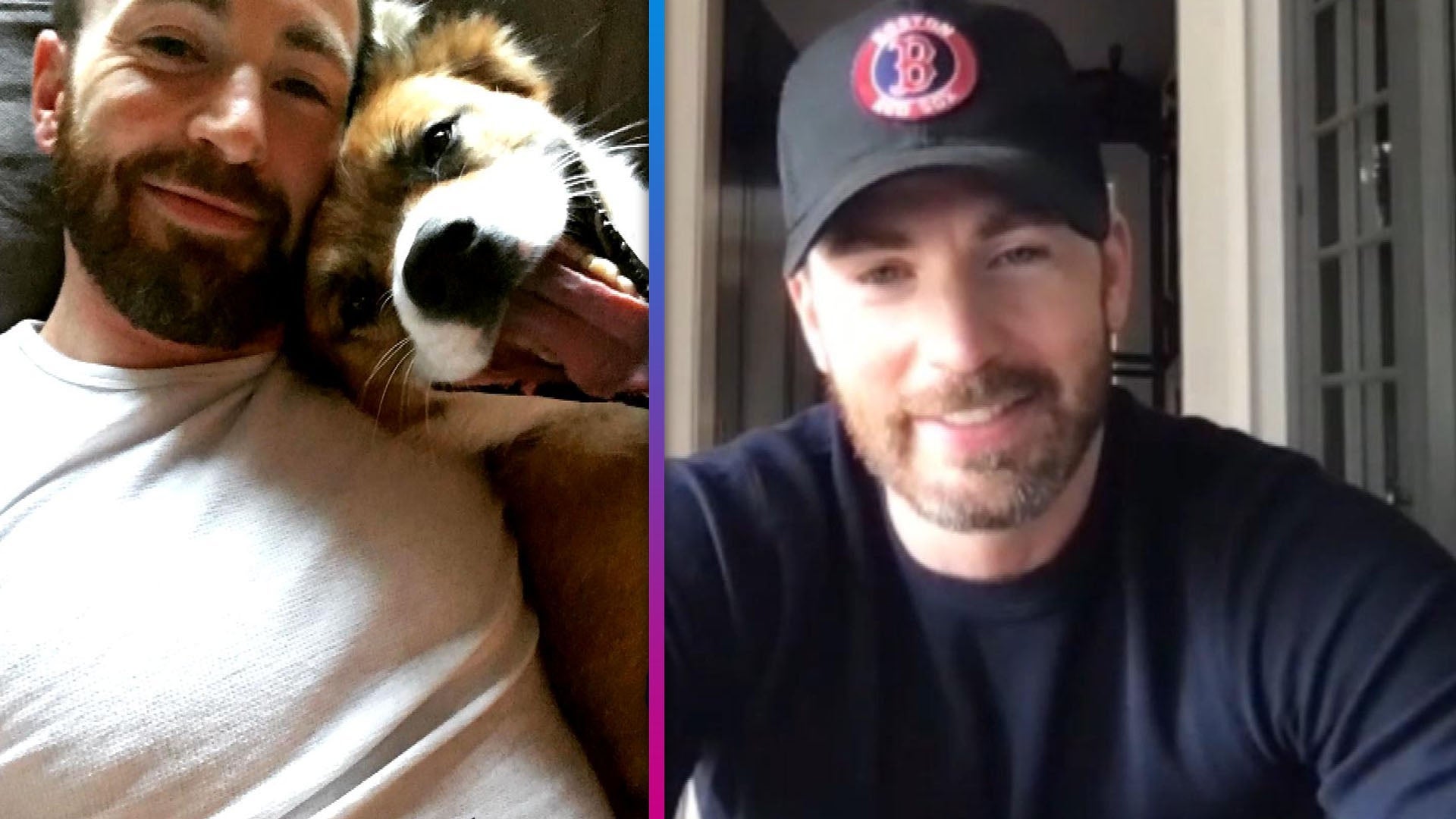 Chris Evans Reveals His 'Long-Term Partner' Is His Dog Dodger! (…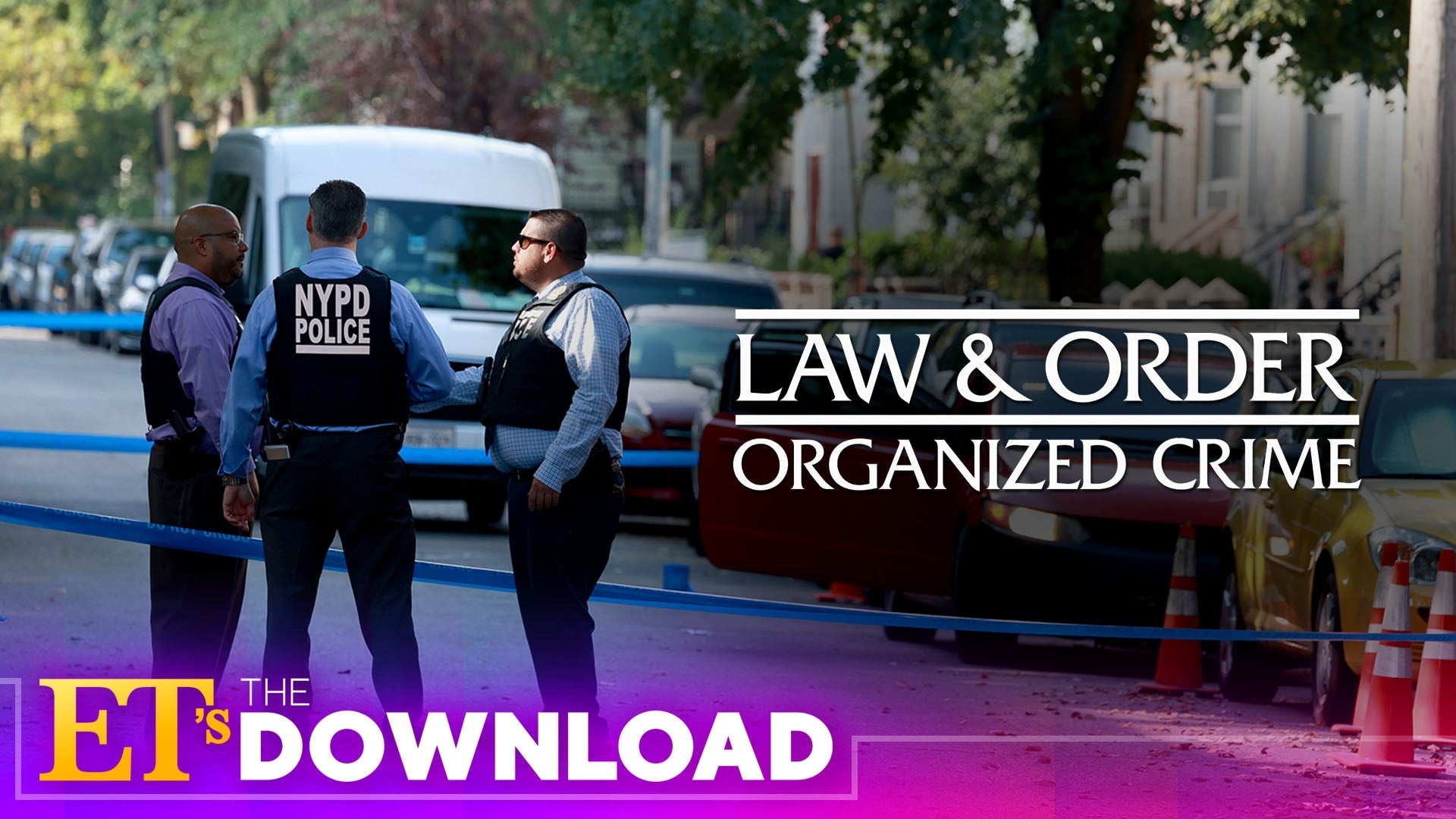 Everything We Know About the 'Law & Order: Organized Crime' Shoo…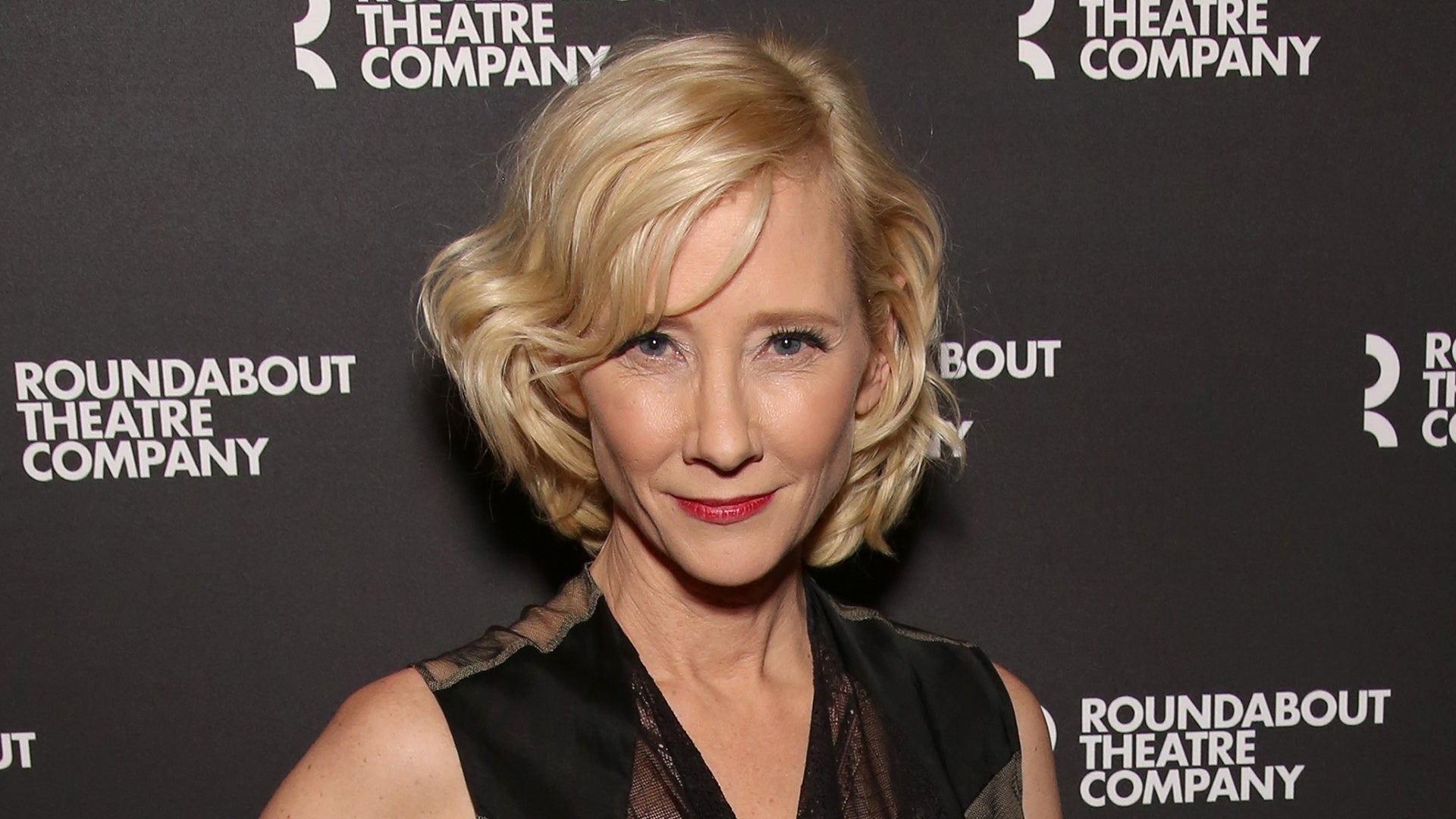 Anne Heche, 'Six Days Seven Nights' Star, Dead at 53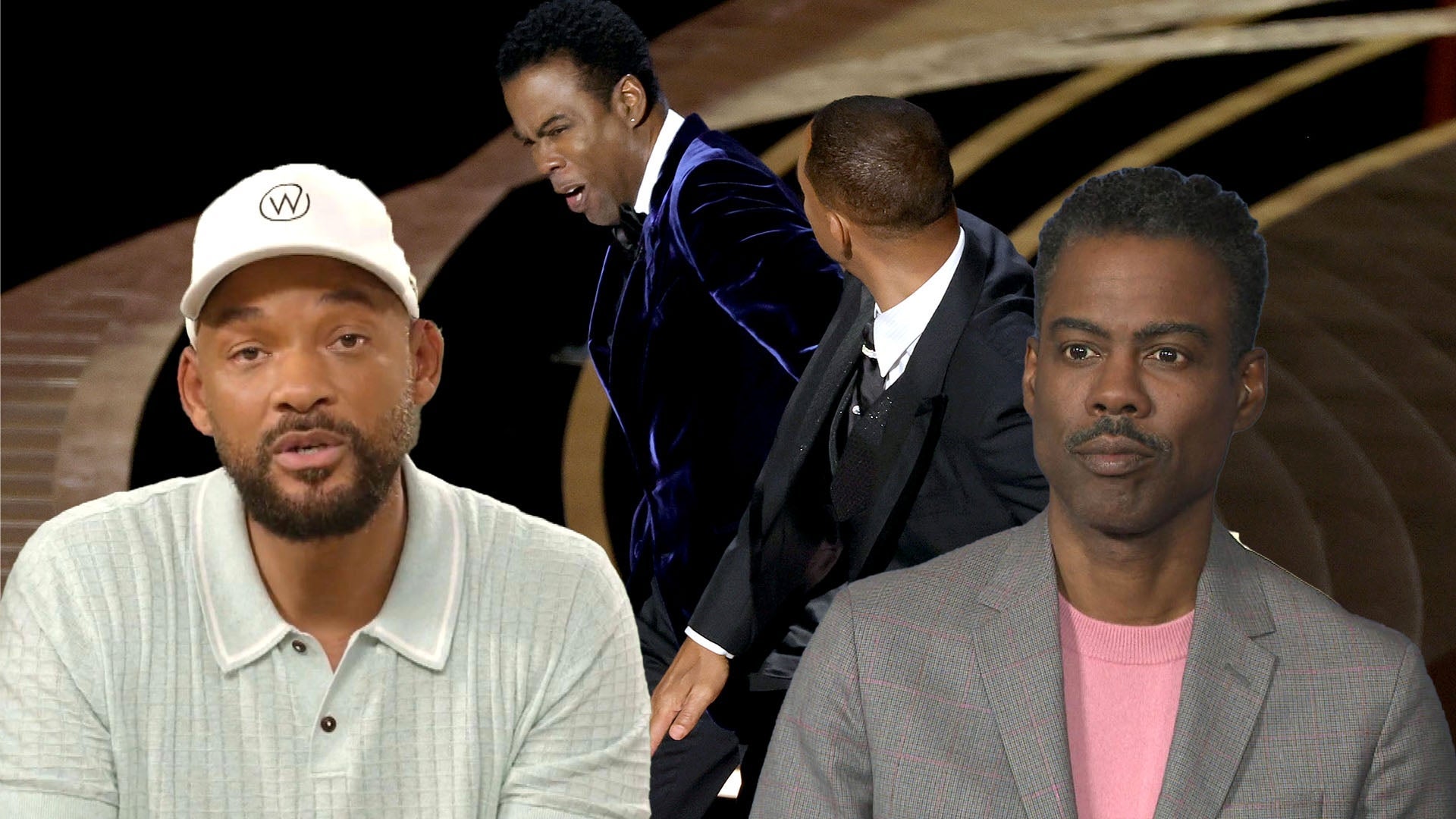 Inside Will Smith and Chris Rock's Healing After Oscars Controve…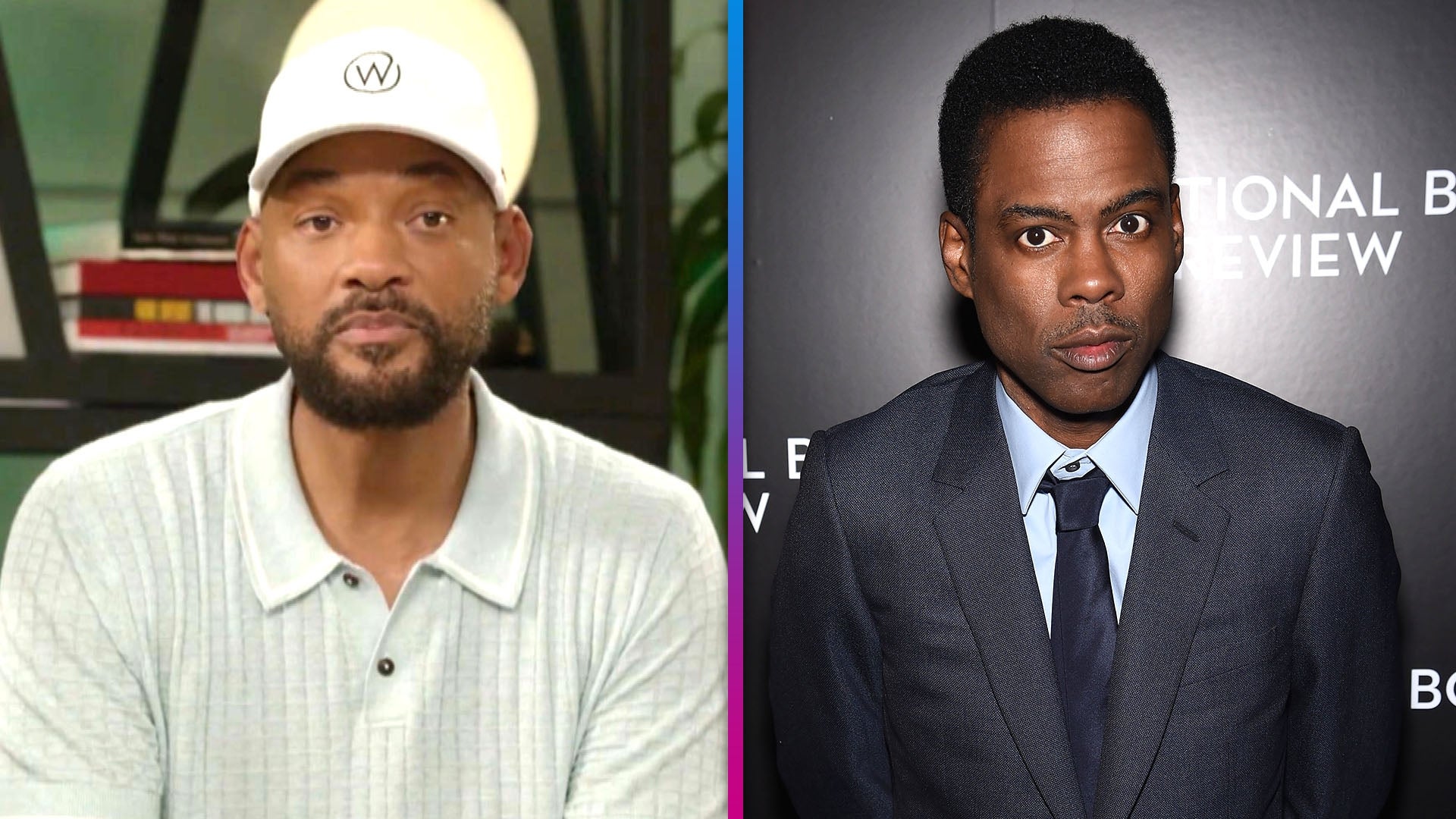 Chris Rock Has 'No Plans' to Reach Out to Will Smith After Apolo…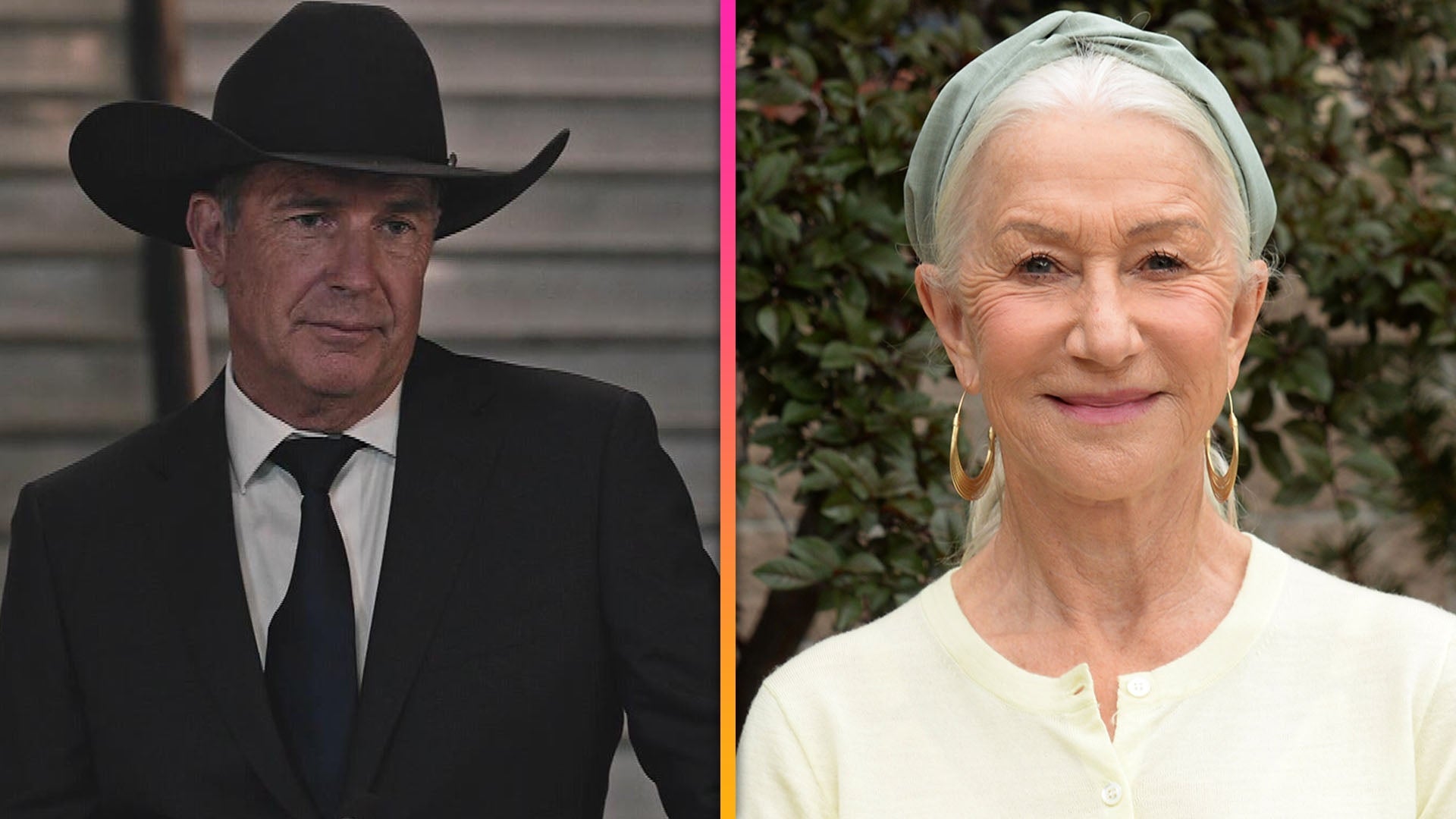 Inside Star Salaries: 'Yellowstone's Kevin Costner, Helen Mirren…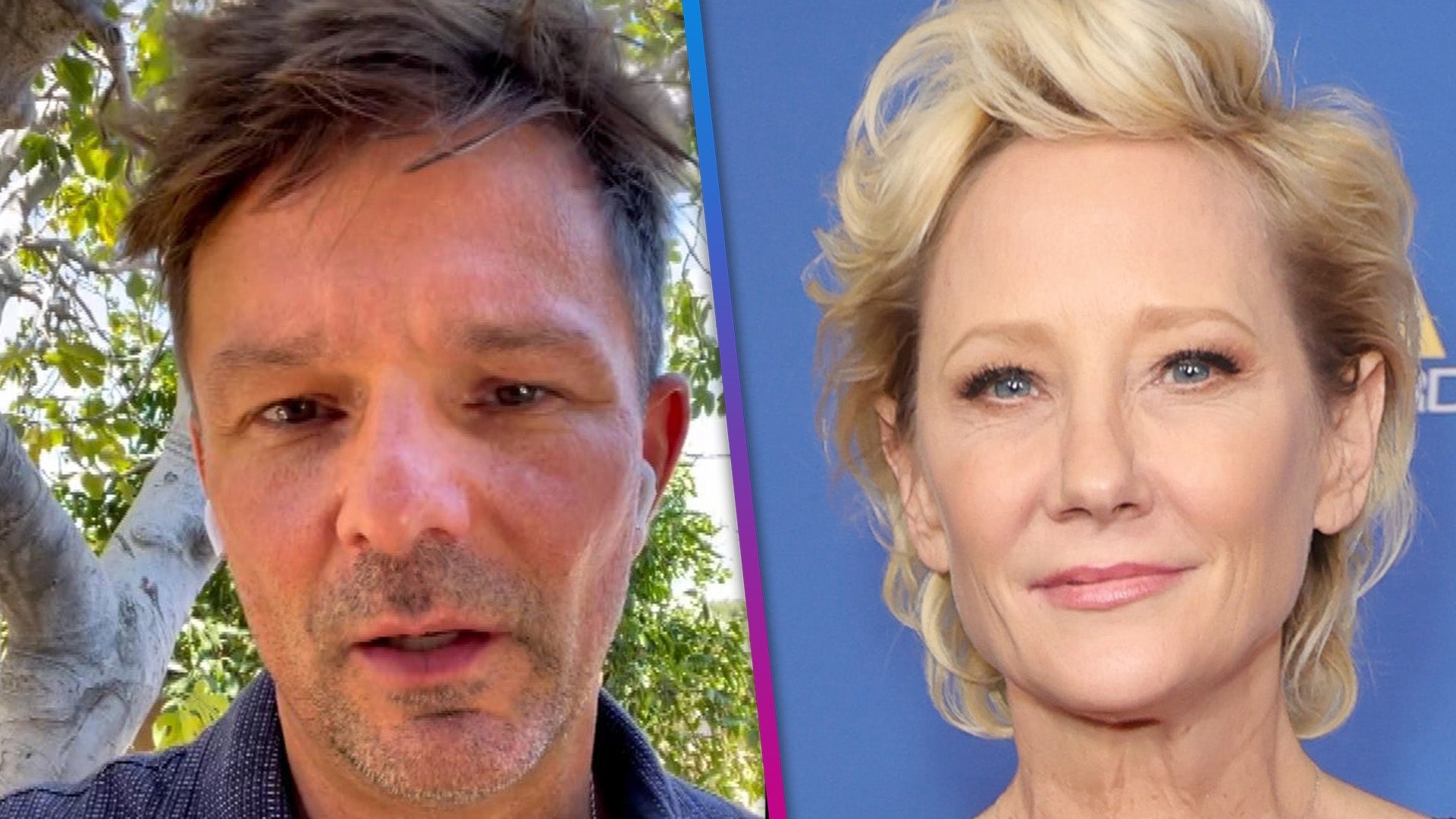 Anne Heche's Ex Coley Laffoon Reflects on Her Death in Emotional…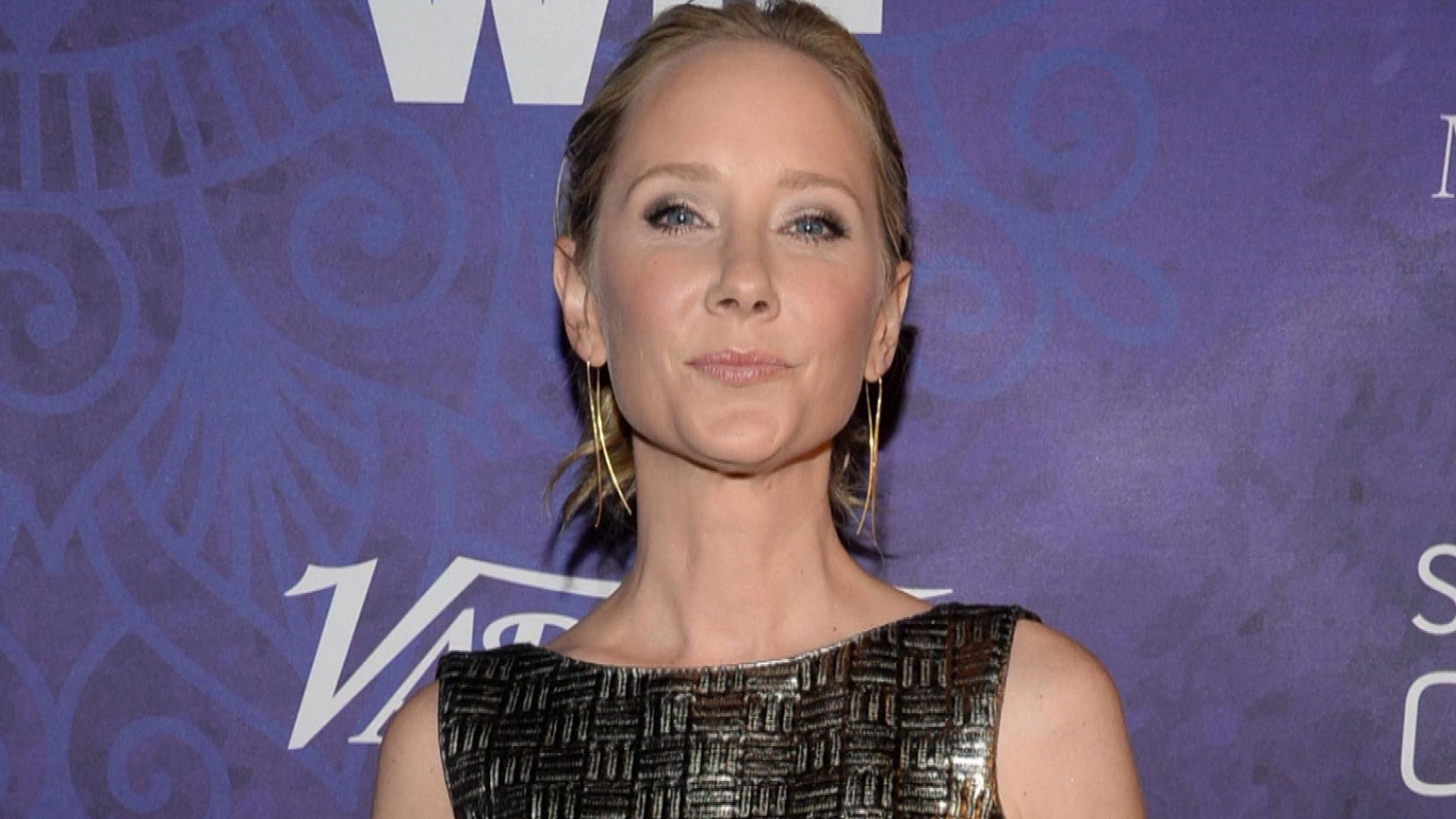 Remembering Anne Heche: Inside Her Life and Career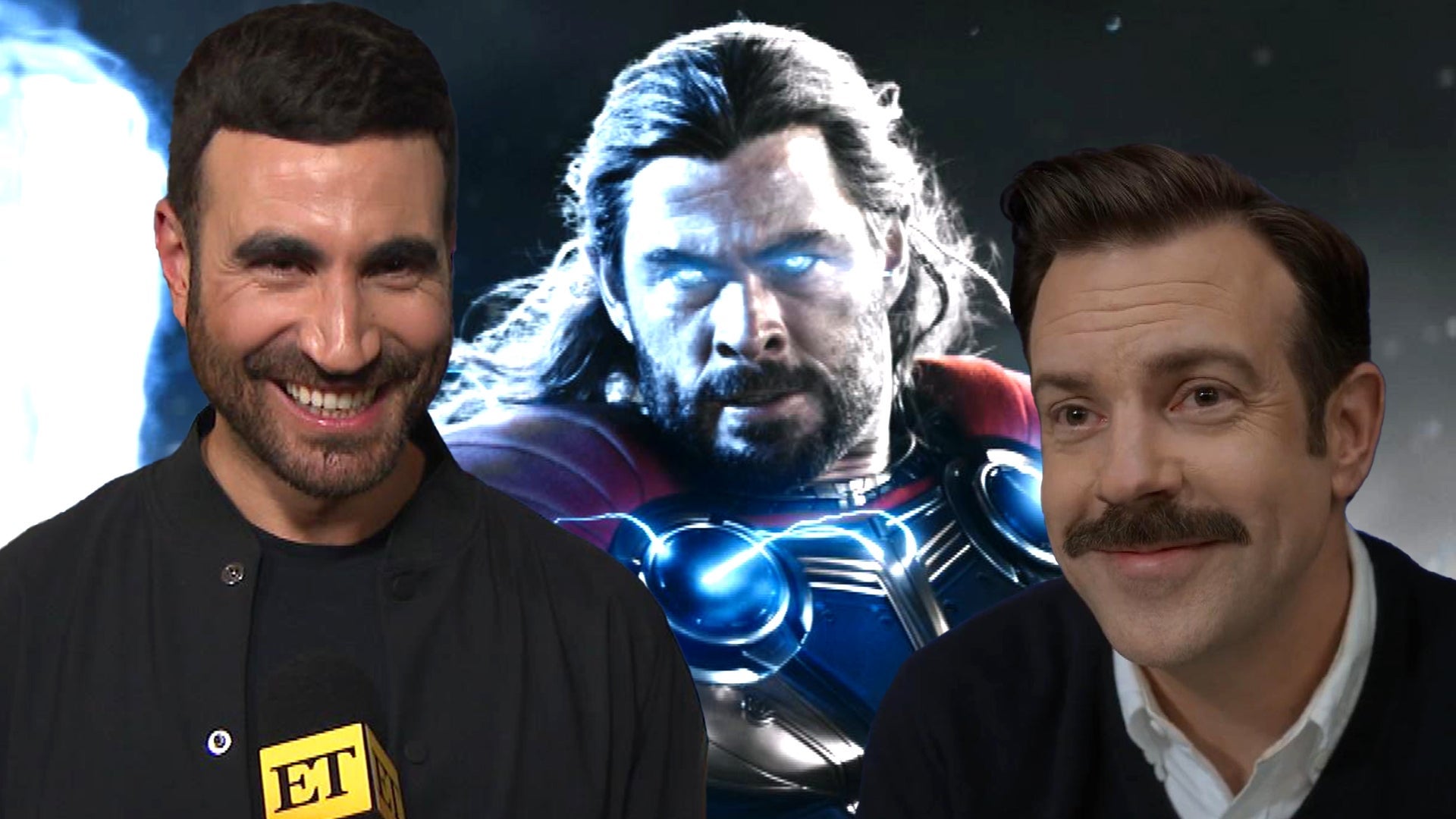 Brett Goldstein on That Surprise 'Thor' Cameo and Season 3 of 'T…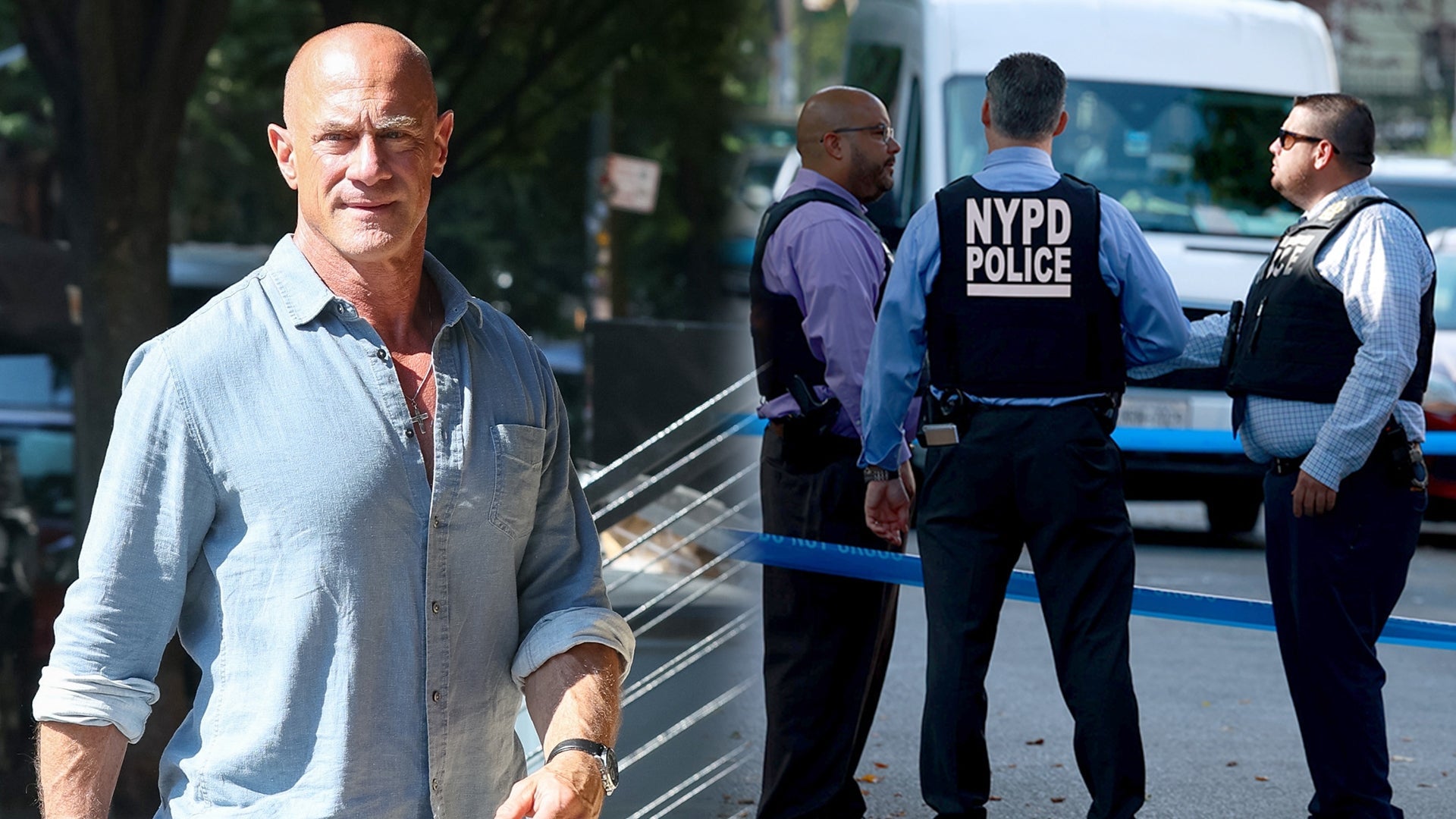 'Law & Order: Organized Crime' Crew Member Murdered While Preppi…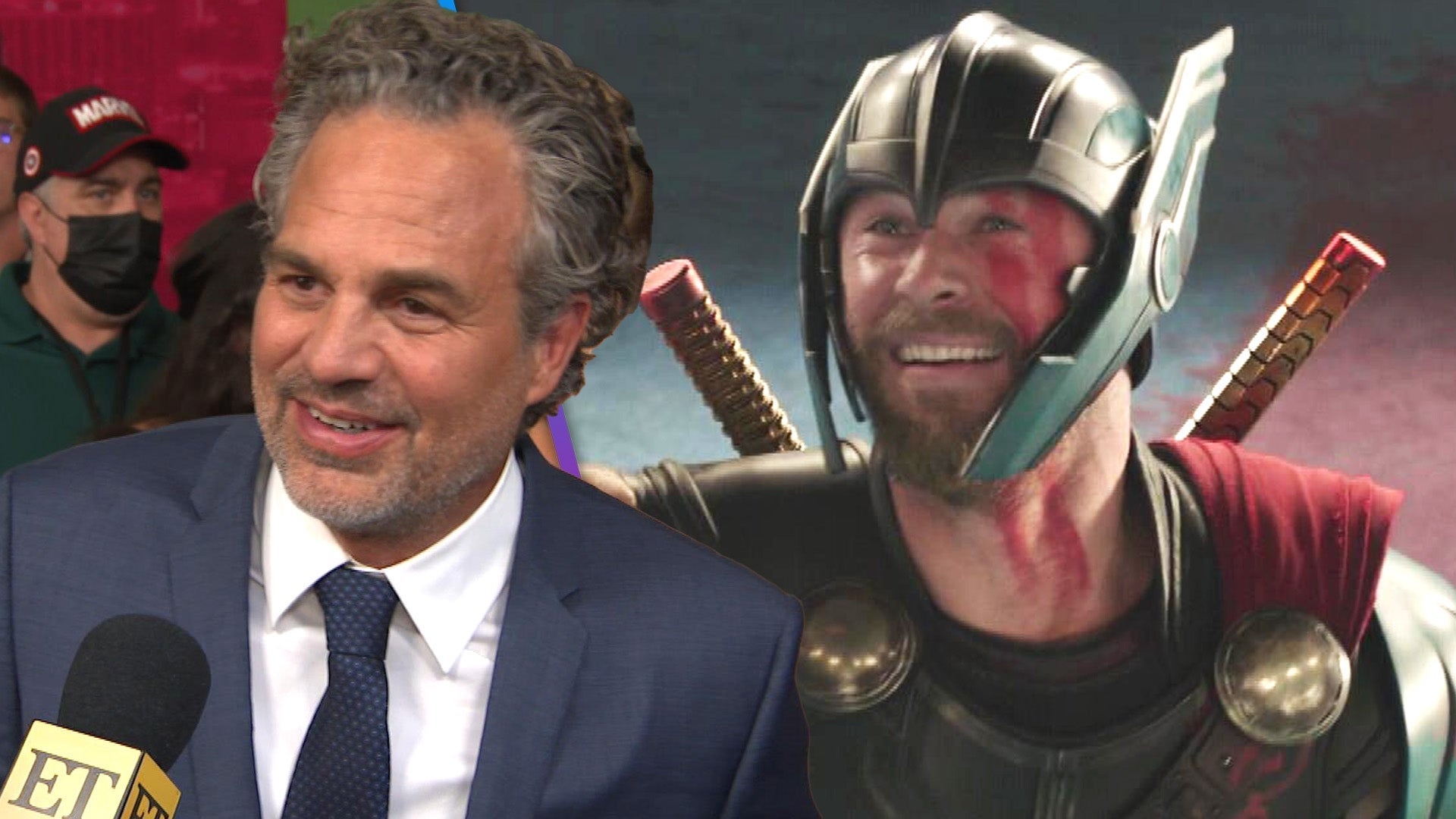 Mark Ruffalo 'Disappointed' He Wasn't in 'Thor: Love & Thunder' …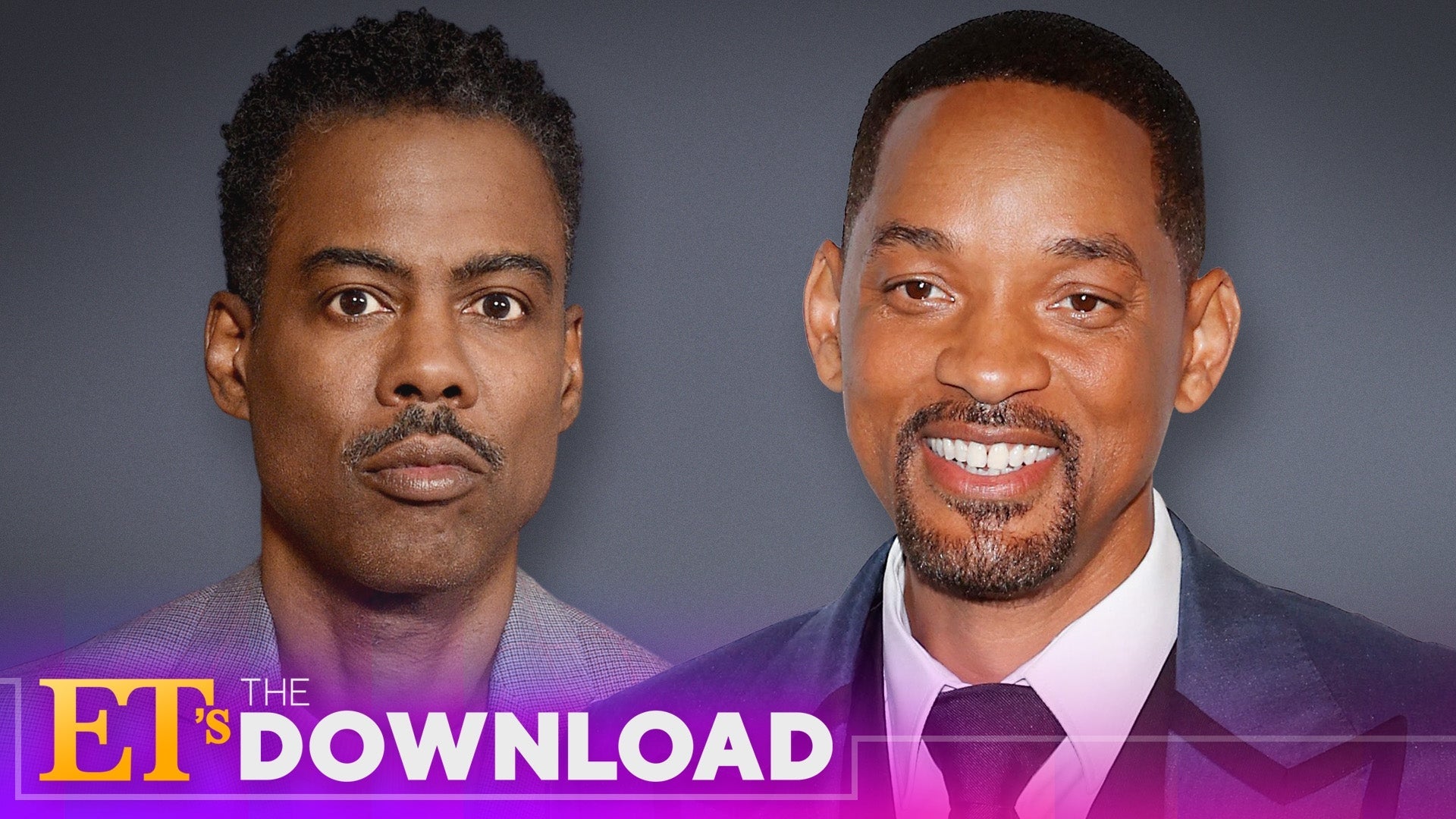 Chris Rock Jokes He Was Slapped by 'Suge Smith' After Will's Apo…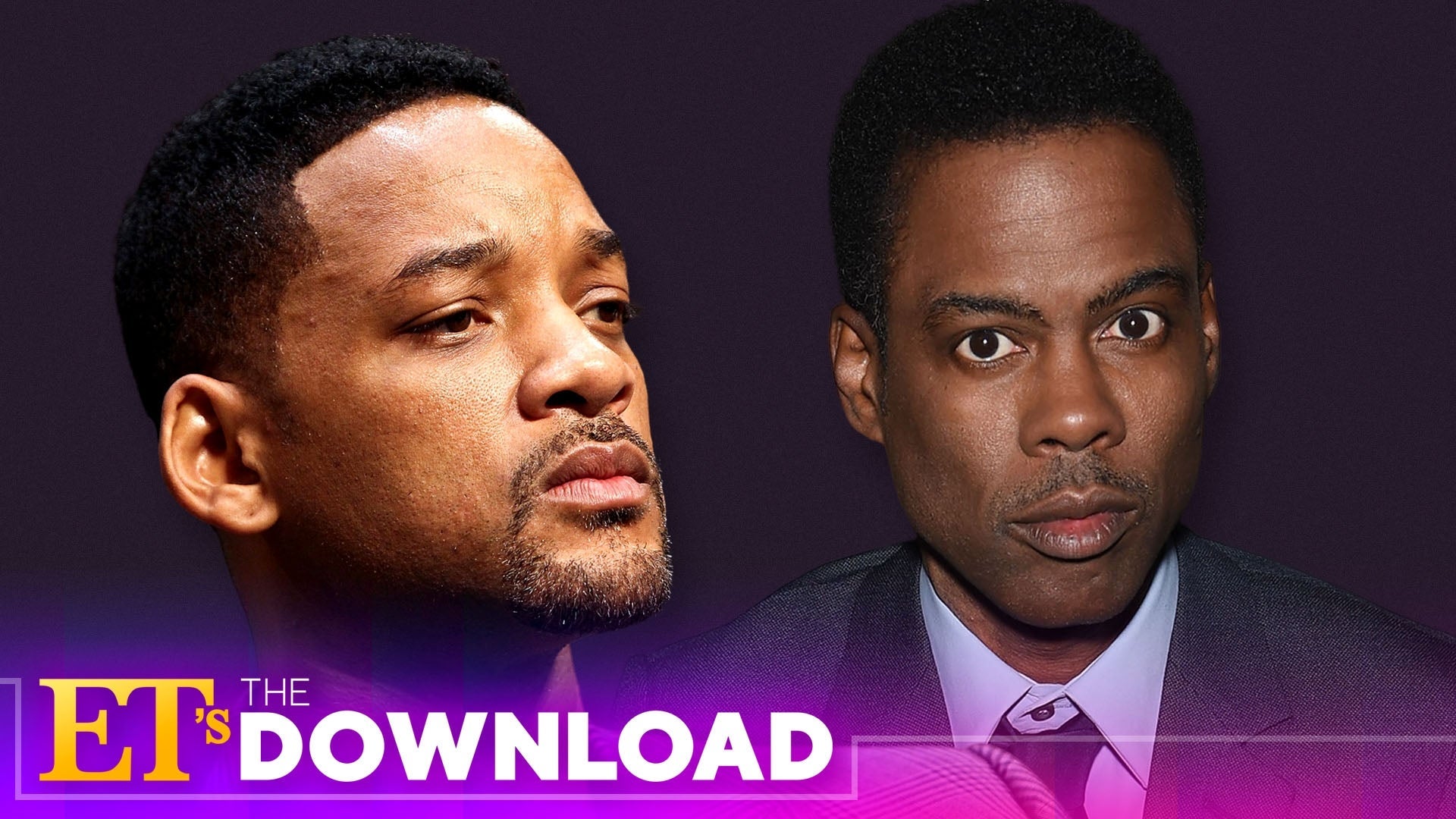 Will Smith Breaks Silence on Chris Rock Oscars Slap | ET's The D…
The big Bachelorette reunion was everything we hoped for and more!
Twelve of the last 14 Bachelorettes united on Monday's ABC special ahead of Hannah Brown's upcoming season, and ET was live blogging along the way.
Trista Sutter (season one), DeAnna Pappas (season four), Jillian Harris (season five), Ali Fedotowsky (season six), Ashley Rosenbaum (season seven), Emily Maynard (season eight), Desiree Hartsock (season nine), Andi Dorfman (season 10), Kaitlyn Bristowe (season 11), JoJo Fletcher (season 12), Rachel Lindsay (season 13) and Becca Kufrin (season 14) came together for the two-hour episode, which Chris Harrison told ET would be "just celebrating these badass women doing their thing."
Noticeably missing from the get-together were Meredith Phillips (season two) and Jen Schefft (season three), who just couldn't make it, according to Harrison. Find out what each Bachelorette has been up to since the show here, and scroll down for all the excitement from the special -- including a sneak peek from Hannah's season!
Hannah's a Force to Be Reckoned With
6:56 PM:
Hannah's "dramatic journey" to find love begins next week, and the promo is GOOOOOOD. There's men in Speedos, makeout sessions, and Hannah breaking down over the process.
"None of you know anything about me, and what makes me me, and things I've gone through. Nobody's even asked, because all we do is talk about stupid sh*t!" she yells at the guys.
In another scene, Demi and Katie roll up in a surveillance van to spy on the guys on night one -- leading Hannah to a confrontation.
But by the end of the season, multiple guys are "in love" with Hannah, and she tells one man she's "falling in love" with him.
The guys get territorial, fight in kilts, get fired up and send one man away in an ambulance. The promo ends with Hannah walking through a field of flowers, and holding onto her final rose. "I want someone to fight for me. That's what I deserve," she says.
Hannah's Story
6:49 PM:
"I look up to my dad, because my dad grew up really poor. He lived in his car," Hannah reveals before taking Chris to meet her father. "He walked into a barber shop and asked for a job."
"If you're gong to be representing my daughter, I'm going to need to clean up those rough edges," Hannah's dad tells Chris, before giving him a hair cut.
"She can be stubborn. She does what she wants. And that's the reason she hasn't met the right man yet," her dad continues, before Chris praises his hair cut.
Chris and Hannah Get Deep Over Breakfast
6:47 PM:
There's still over 100 days until kickoff (Roll Tide! Is that how this works?), but Chris reminds Hannah that she could be engaged by then.
The two then meet all of Hannah's friends and family around Tuscaloosa. "I feel like people are rallying around me and believing in me," she raves. "The love from my hometown is so incredible and is really the best way to start this journey.
Let's Meet Alabama Hannah!
6:44 PM:
Chris heads to Alabama to surprise Hannah -- and digs around her stuff while she gets ready.
"That's Joey Fatone. I did not know her dad was a Backstreet Boy!" Chris says while checking out an old photo of Hannah and her dad... uh, what? No, Chris. No.
"I think I know why you've been single so long," he jokes while snooping through her closet.
Kaitlyn's Secret
6:39 PM:
Kaitlyn, who is now dating Becca's castoff, Jason, says she reached out to Becca before making her first move.
"I'm a big Becca guy, and I'm a classy lady," she explains.
Well Wishes for Hannah
6:35 PM:
The women can't help but gush over our new Bachelorette, Hannah Brown.
"I'm gonna say it. I think she's gonna be one of the best Bachelorettes in history," Kaitlyn says.
Jillian opens up about how being the Bachelorette taught her to know her worth. "I did settle, but that's OK. ... Now, I'm not settling," she jokes.
Finding Common Ground
6:34 PM:
Emily and Becca connect over both dating Arie, while Jillian and Ali talk about Jake Pavelka's weird kissing.
"We all dated Nick, every single one of us," Kaitlyn jokes. "And then, thank the lord for Becca, who sent Jason home -- who I'm now dating."
Jillian Gets Real
6:30 PM:
Jillian keeps it real! While chatting over wine with the other ladies, Jillian confesses that during a pool party, she jumped on Jason Mesnick's shoulders, but forgot to shave her legs -- or get a bikini wax.
The women laugh, reminisce about old times and share their experiences. "These women paved the way for me," Rachel says.
Rachel's Secret
6:25 PM:
Sounds like things didn't get too intimate between Rachel and Nick Viall in the fantasy suite.

"It's where I got my best night's sleep," she shares.
It's Time for the Reunion!
6:20 PM:
"We've never had a surprise like this," Chris teases the crowd at the mansion, "because we've never had a Bachelorette reunion like this."
One by one, Becca, Rachel, JoJo, Kaitlyn, Andi, Desiree, Emily, Ashley, Ali, Jillian, DeAnna and finally Trista emerge to the driveway.
Who's missing? That's Bachelorette No. 2, Meredith, and Bachelorette No. 3, Jen.
JoJo's 'Dirty' Secret
6:15 PM:
JoJo shares her Bachelorette behind-the-scenes secret, and it's an interesting one.
"I projectile vomited on my first rose ceremony ever. And let me tell you, it was dirty!" she says, making a face.
Rachel's Bridal Shower
6:12 PM:
Rachel gets a Bachelorette bridal shower, attended by all her onscreen pals -- and Ali Fedotowsky (are they really friends?)!
She looks classy AF in a perfect outfit to receive some "baby-making" lingerie.
Next, she shares a heartfelt moment with Bryan, as he presents her with a sweet gift for their wedding day, adorned with their Bachelorette nicknames, Jerome and Linda. Rachel's already crying!
R&B Go Ring Shopping
6:11 PM:
Rachel and Bryan aren't getting a televised wedding, but they are getting Neil Lane rings!
The special shows the pair's ring shopping expedition with Neil Lane -- and Rachel picks out quite the sparkler! Seriously, that's a lot of diamonds.
Bryan and Rachel are Getting Married!
6:09 PM:
It's time to catch up with Rachel and Bryan -- who are getting married in just a few months.
"I found the man of my dreams, and I can't imagine life without him," she gushes.
The Tour Hits the 'Bachelor' Mansion
6:07 PM:
"Bachelor Nation, I give you, the Bachelor Mansion!" Chris yells as the bus pulls into our favorite TV house.
Fans gush over just being on the driveway, before Chris invites them to go inside.
David's a Changed Man
6:00 PM:
David -- who was known for threatening to beat people up on Jillian's season -- gets emotional about how far he's come since the show.
"It took years to actually let it soak in," he says of his behavior, tearing up. "The Bachelorette played a big role in the love that I fell into."
Kalon Found Love -- With a Dog
5:59 PM:
It's been seven years since Kalon appeared on Emily's season, where she threatened to go "West Virginia hoodrat backwoods on his a**" for calling her daughter Ricki "baggage."
He's now living the life, playing golf and hanging out with his dog. "It's really dangerous to spend time alone, because once you realize how peaceful it is, you prefer it to anything else," he says.
Justin Rego Isn't 'Rated R' Anymore
5:57 PM:
Justin doesn't wrestle anymore -- or walk away from women who accuse him of having girlfriends. Now he's a bartender, and proud of it.
"What can I say? The girls definitely love Rated R," he jokes. "It's just Justin now."
Hi, Wes!
5:55 PM:
Oh, Wes! He was the first guy to make it to the final four of The Bachelorette -- and brag about it.
Now, it's time to revisit Jillian's castoff. "Thanks to The Bachelorette, man, for giving me my start," a grayer Wes tells the camera.
We then get a shot of Wes in the studio (not knowing the words to his own song?), before he reveals that we was homeless for a bit after the show, but then found Jesus. Amen!
Eesh
5:53 PM:
While passing by The Comedy Store, Chris reminds the group of Ashley's awkward date in which the guys roasted her -- and William in particular.
This all leads into a beautiful "where are they now" segment with our favorite Bachelorette bad boys.
First Wedding!
5:47 PM:
Who can forget our firstBachelor Nation wedding? Trista and Ryan Sutter's wedding gets a special moment in the episode, as our first Bachelorette thanks the franchise for finding her her soulmate and husband of 15 years.
Oh Hi, Chris Bukowski!
5:46 PM:
Chris, who appeared on the most seasons of Bachelor franchise shows ever -- Emily's season, Bachelor Pad, Andi's season, Bachelor in Paradise seasons one and two -- pops in to remind everyone that he's retired from reality TV.
Then Ben Higgins makes a cameo to discuss telling two women -- Lauren and JoJo -- that he was in love with him. "To this day, I'm glad I did," he says.
Looking Back at 'Bachelor' Firsts!
5:41 PM:
We're taking it all the way back to the beginning, revisiting first Bachelor Alex Michel's season -- and the first Bachelor kiss ever.
"That was a real kiss," LaNease tells the camera, sharing how happy she was to be able to make Bachelor history.
The other big firsts? Jason's Mesnick's epic sobbing session and Bad Chad's fight with Chris Harrison. Stage Manager Paulie then opens up about his time on the show, remembering how he had to escort Rozlyn off the show years ago -- after discovering her affair with a Bachelor staffer.
Neil Lane Drops In
5:40 PM:
Chris' tour bus stops by Neil Lane, who opens up to fans about how he helps the franchise's men pick their perfect rings. "It's all about love," he says, making one woman tear up.
Ali Hooked Up With Frank!
5:35 PM:
Ali shares her Bachelorette secret -- that she hooked up with Frank after filming!
"Honestly, I don't think I've ever told anybody this, but after Roberto and I broke up, I actually went on a date with Frank, and we were romantic for, like, a night!" she said with a laugh.
Emily Got Her 'Minivan Full of Kids'
5:35 PM:
Emily reflects on telling Chris Harrison she wanted a "minivan full of kids," and while she doesn't have a minivan, she's welcomed three sons with her new husband, Tyler Johnson, whom she met at church.
Jillian Spills the Tea!
5:32 PM:
DeAnna's up next, and her update starts with her passionate rant at the guys on her Bachelorette season. While things didn't work out on the show, she ended up with the twin brother of Michael Stagliano, who dated Jillian Harris. She and Stephen Stagliano got married and now share two children.
Jillian, meanwhile, shares some tea about her breakup with Ed!
"I ended up picking Ed. I envisioned us getting married, having a house and kids, but he just happened to have a couple girlfriends on the side back home," she dishes. Now, she's enjoying life in Canada with her longtime love, Justin, and their two young kids.
Checking In With The Old Bachelorettes
5:27 PM:
It's time to revisit our old Bachelorettes, staring with Ali. She's now married with two kids, 2-year-old Molly and 1-year-old Riley -- and still a Bachelorette "superfan."
Next is Kaitlyn, who calls her season "controversial," as a clip of her sleeping with Nick plays. As fans know, she and Shawn Booth announced their split last November, but she's now dating Becca's ex, Jason Tartick!
Becca's Fantasy Suite Secret
5:22 PM:
Becca's spilling her fantasy suite secret!
"The night that Garrett and I spent the night together, we may have broken the bed," she reveals. "Sorry, Mom!"
Speed Dating With Nick Viall
5:21 PM:
Bachelor fans get a chance for some one-on-one time with Nick -- who admits he's available.
"I mean, really anything at this point," he says when asked if he's looking to date or for a wife.
Bad Dates and Good
5:16 PM:
Chris' bus tour takes us to where Ali and Roberto shared their death-defying first kiss on a tight rope,and where "Bad Chad" first showed his true colors.
Also on the tour is the Capitol Records building, home to all our favorite awkward singing dates, and finally, Skyspace, where Nick Viall got emotional on his date with Vanessa.
Breakups on Breakups -- and Proposals on Proposals
5:08 PM:
DeAnna and Brad's split ignites the breakup roundup, including Arie and Becca's devastating unedited goodbye. There's also Jason Mesnick's split from Melissa Rycroft on After the Final Rose.
Then it was time for the good moments, with proposals between Rachel and Bryan, Ashley and J.P., Becca and Garrett, JoJo and Jordan, Evan and Carly, Des and Chris, Sean and Catherine, Trista and Ryan, Jade and Tanner and more!!
Reflecting on the Journey
5:03 PM:
A montage plays, reliving the best Bachelor moments across the franchise's history. It shows the good -- and then the bad, starting with Ashley and Kelsey's crazy fight on Chris Soules' season.
Another great fight? Ashlee and Tierra's battle over her rogue eyebrow on Sean Lowe's season. Then comes Colton Underwood's fence jump.
Then there's Jason Mesnick's awkward, snot-filled kiss on his season, and then DeAnna slamming Brad Womack for not choosing her in his finale.
Chris Harrison Kicks It Off on a Tour Bus
5:02 PM:
The special has officially begun, and Chris is kicking this off by taking fans to memorable Bachelorette locations across L.A. on a tour bus!
Hannah's season of The Bachelorette begins Monday, on May 13. Join ET's Bachelor Nation Facebook group here.
RELATED CONTENT:
'The Bachelorette': Where Every Former Lead Is Now
Chris Harrison on Why 'Bachelorette' Reunion Was Missing Two Former Leads (Exclusive)
'The Bachelorette': The 15 Most Dramatic Moments, From Kaitlyn's Bedroom Confession to DeMario's Girlfriend
Related Gallery