TV
'America's Got Talent': Inspiring Choir, Emotional Magician and Musical Trio Shine in Season 16 Premiere
By
Simon Cowell Shares Details of His Miraculous Recovery After Bik…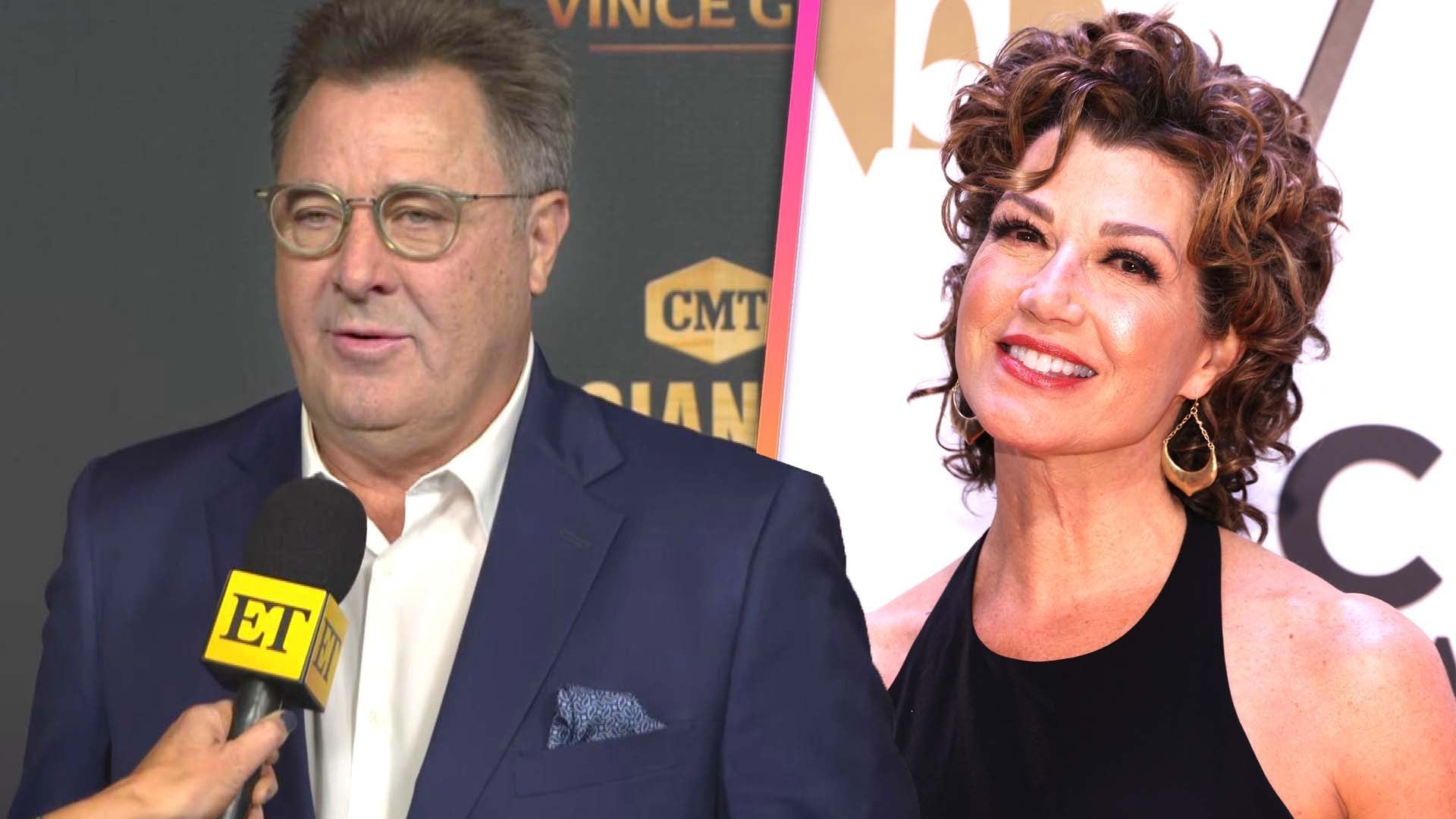 Vince Gill Shares Wife Amy Grant Health Update After Her Bike Ac…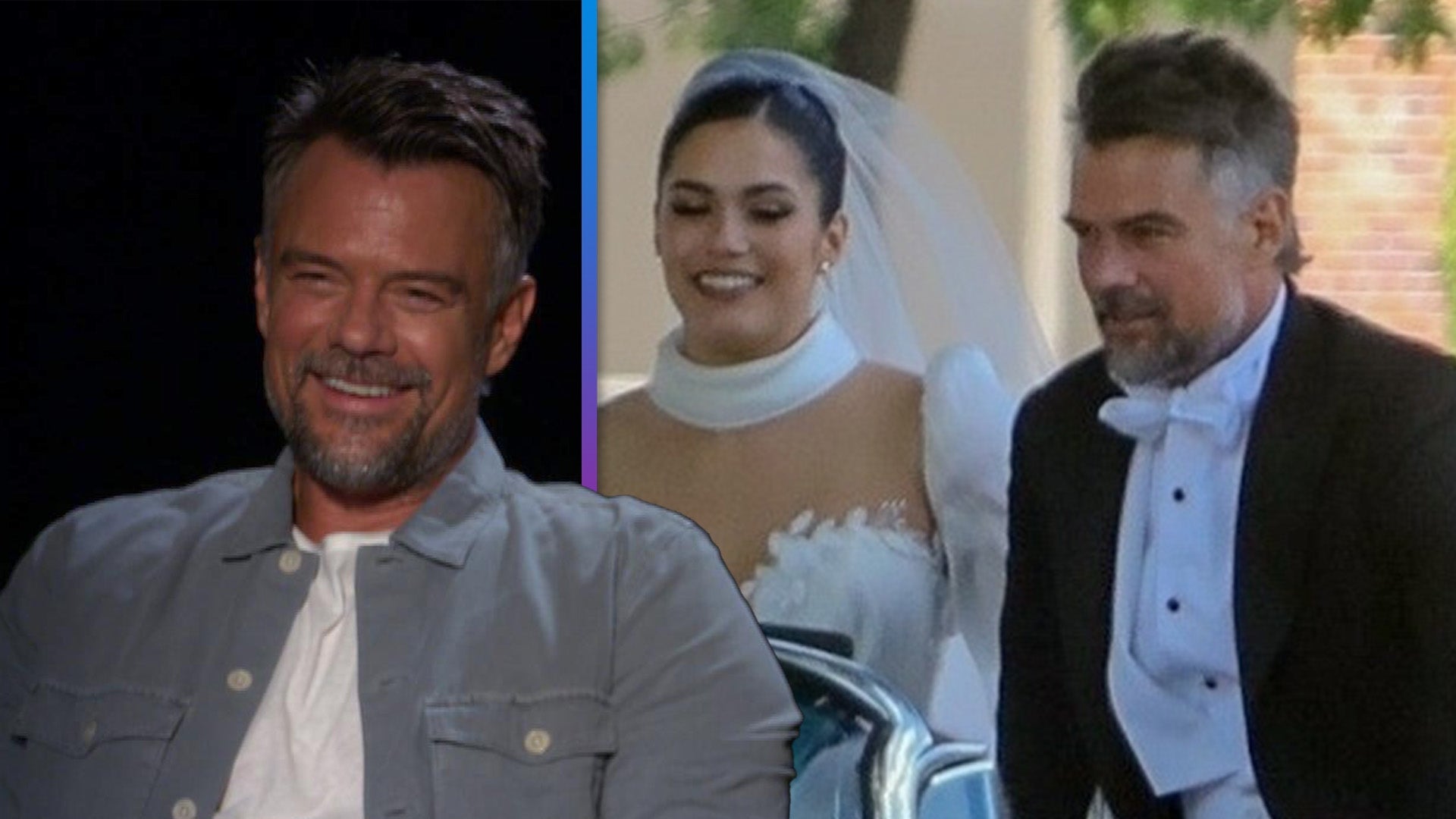 Josh Duhamel Shares Details From His Recent Wedding to Audra Mar…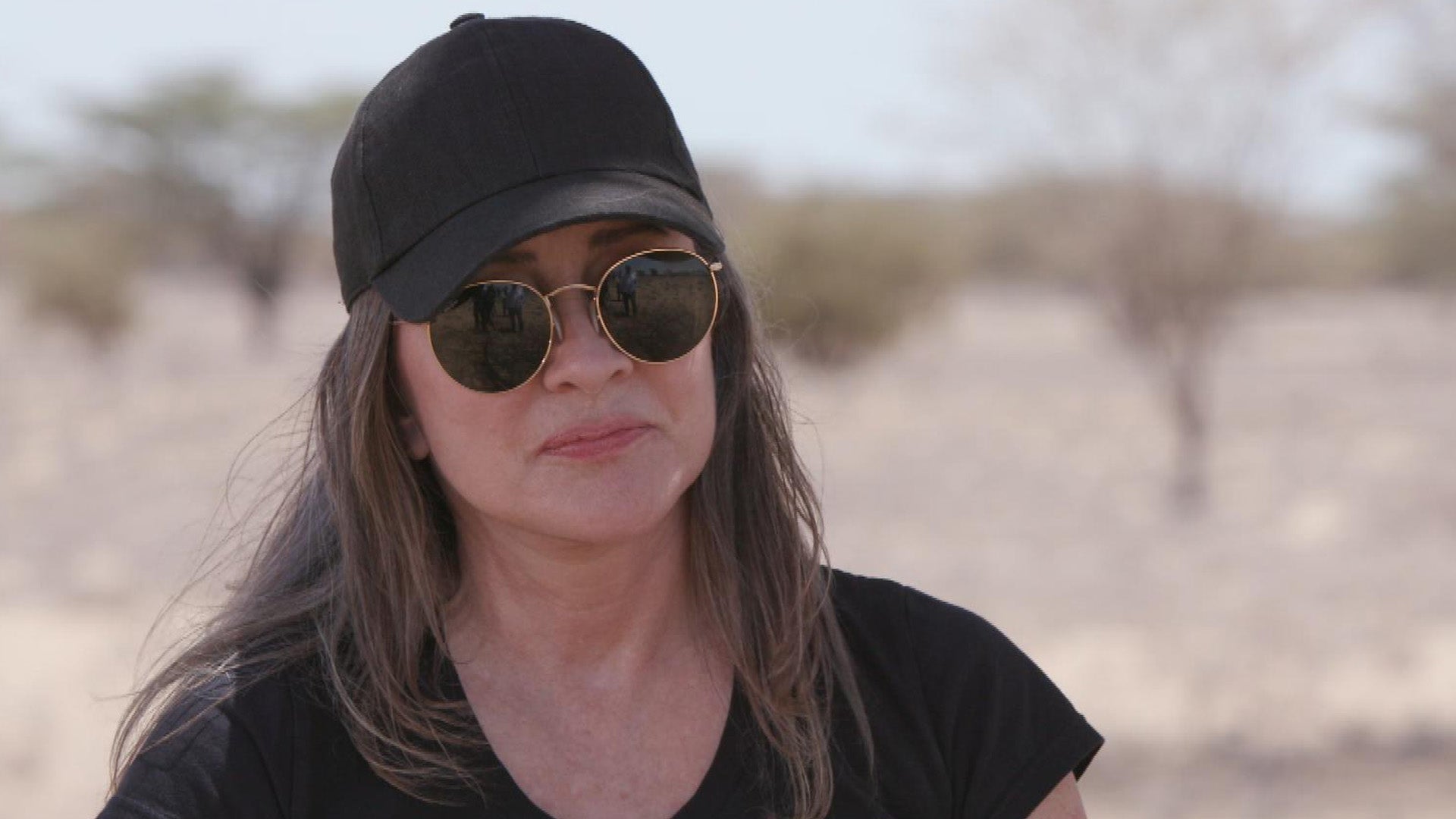 Patricia Heaton Shares Details From Her Humanitarian Trip to Ken…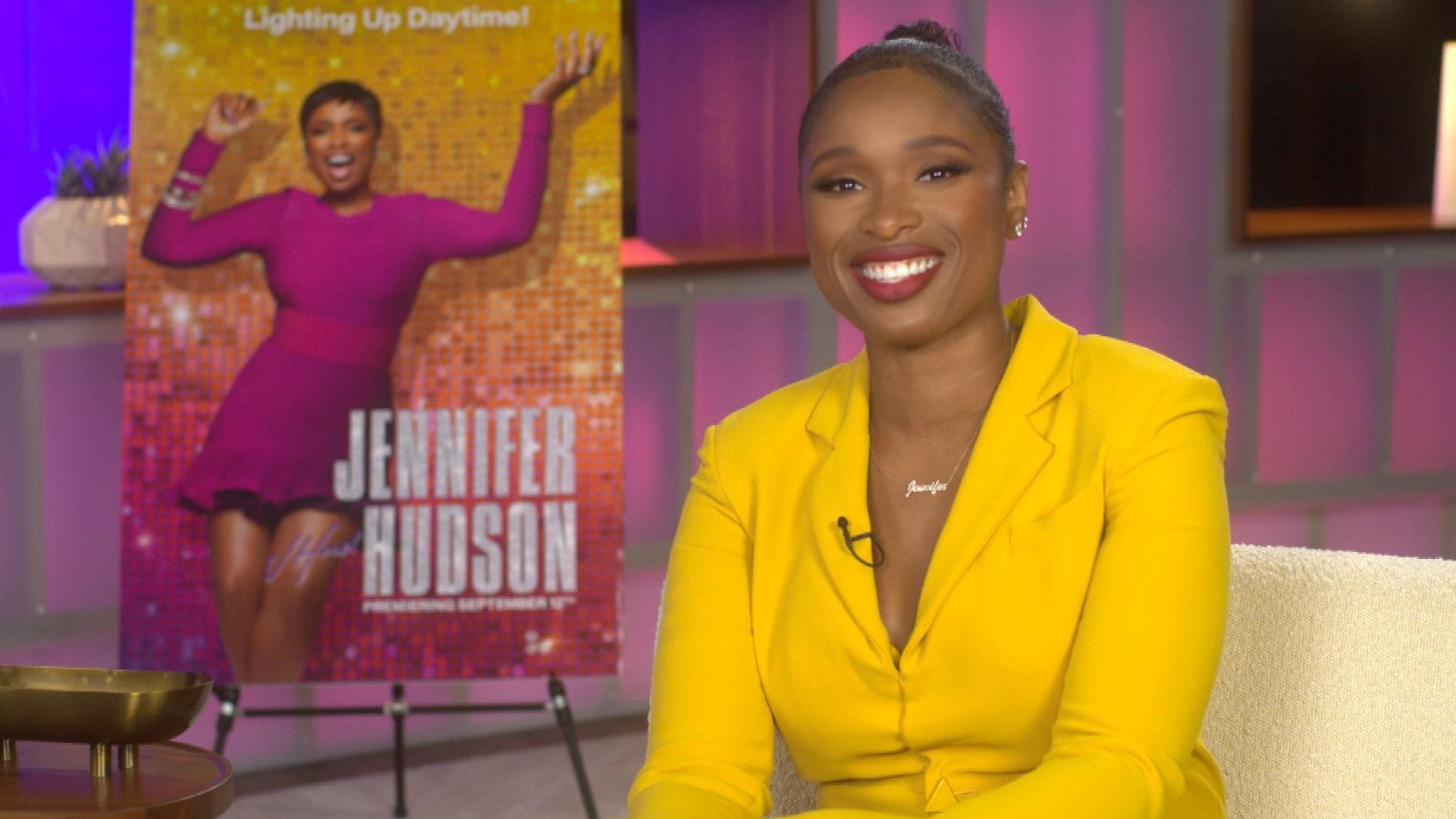 Jennifer Hudson Got Kelly Clarkson's Advice Ahead of Talk Show L…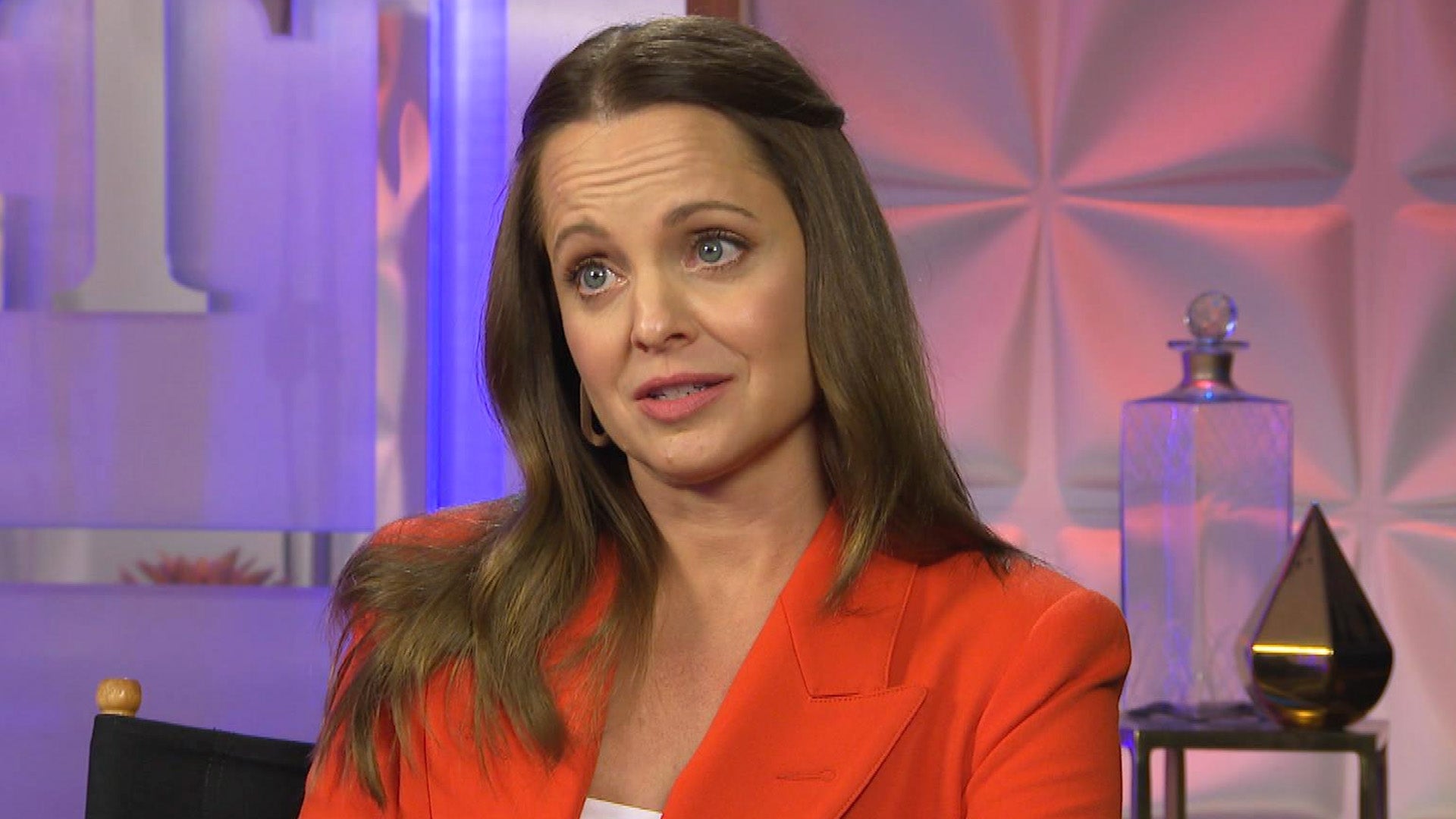 Mena Suvari Details 'Intense' Role in 'House of Chains' (Exclusi…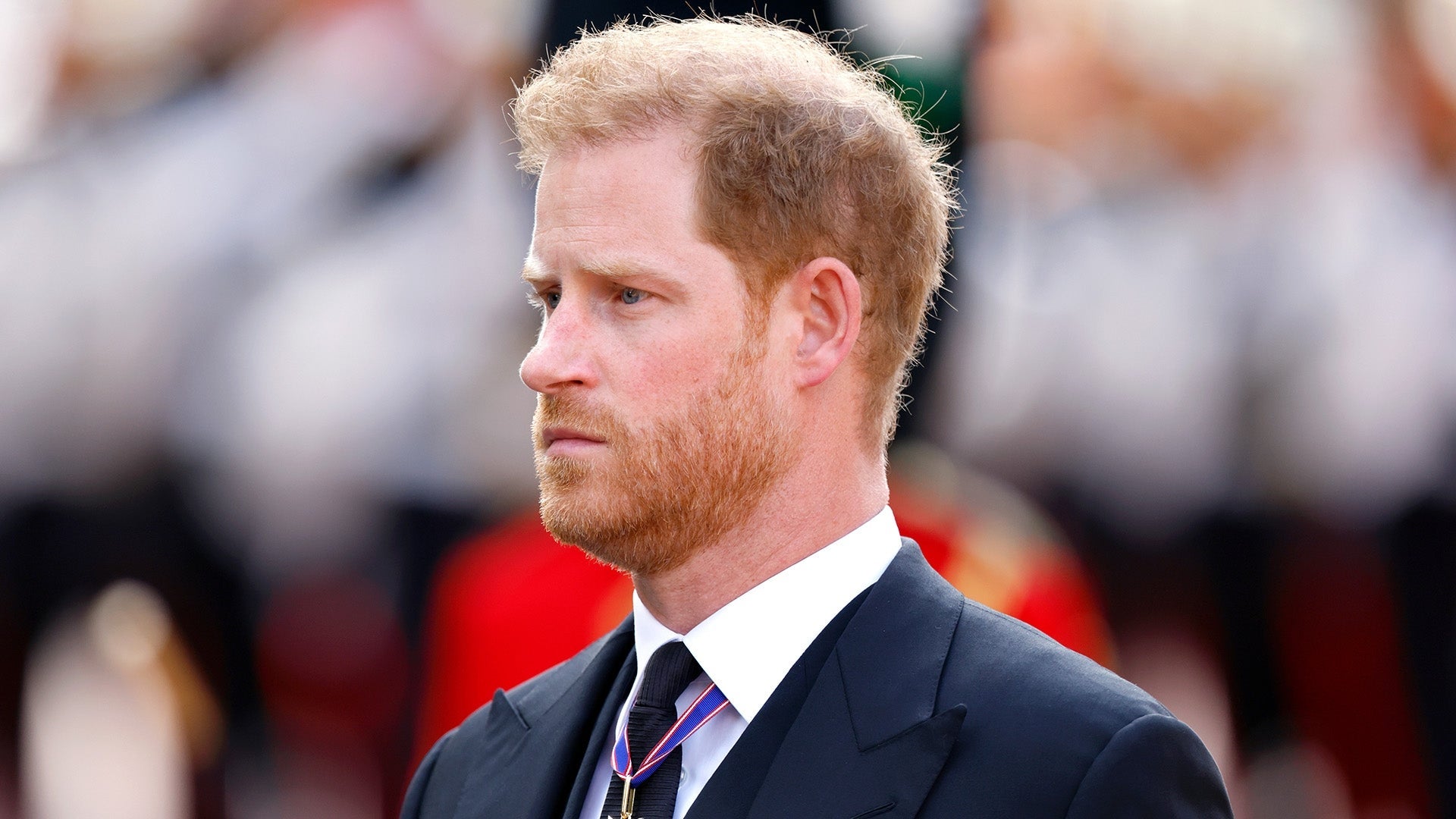 Prince Harry Spending His 38th Birthday 'Privately' Amid Mournin…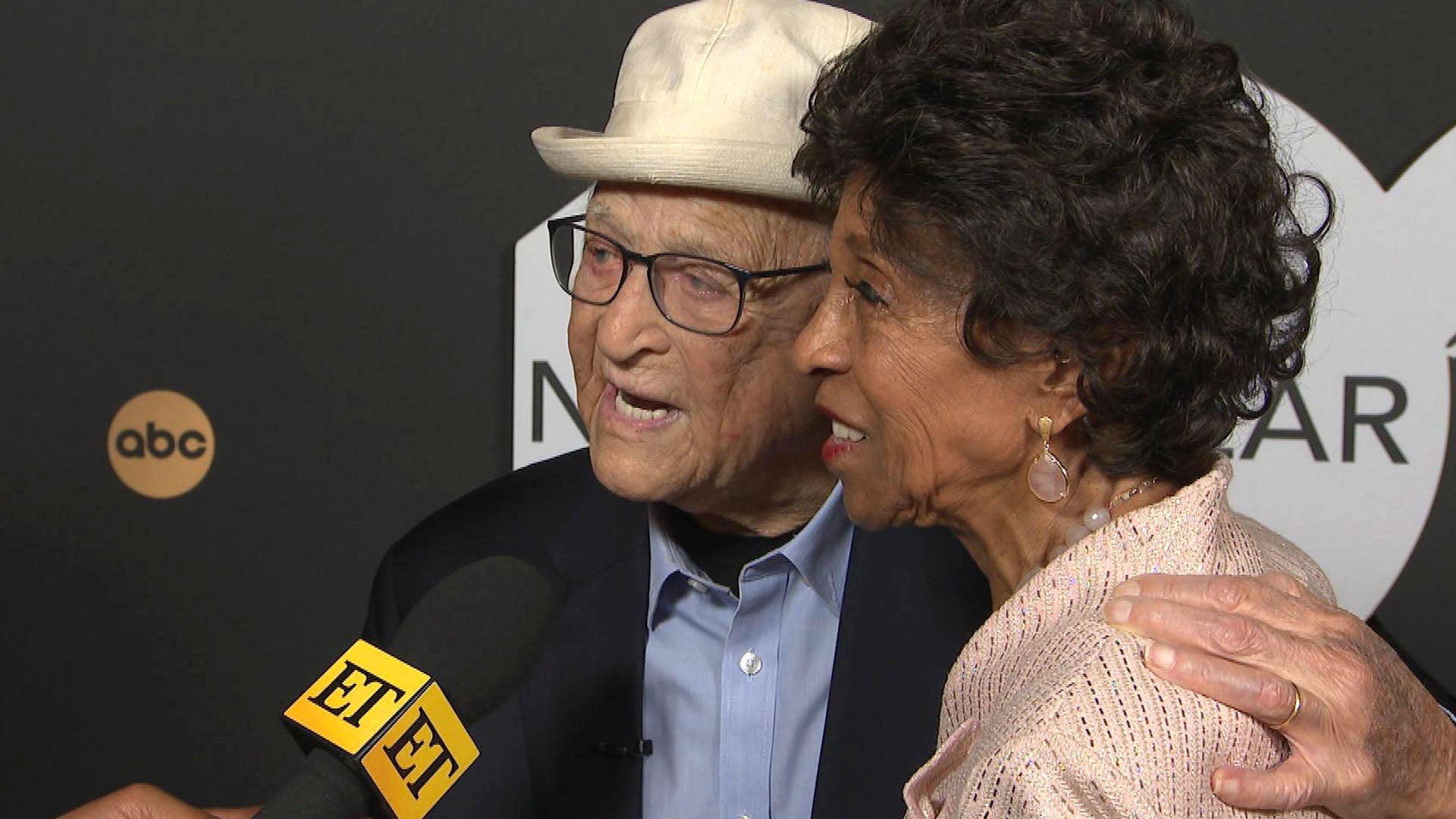 Norman Lear Shares Touching Moment With Marla Gibbs at His 100th…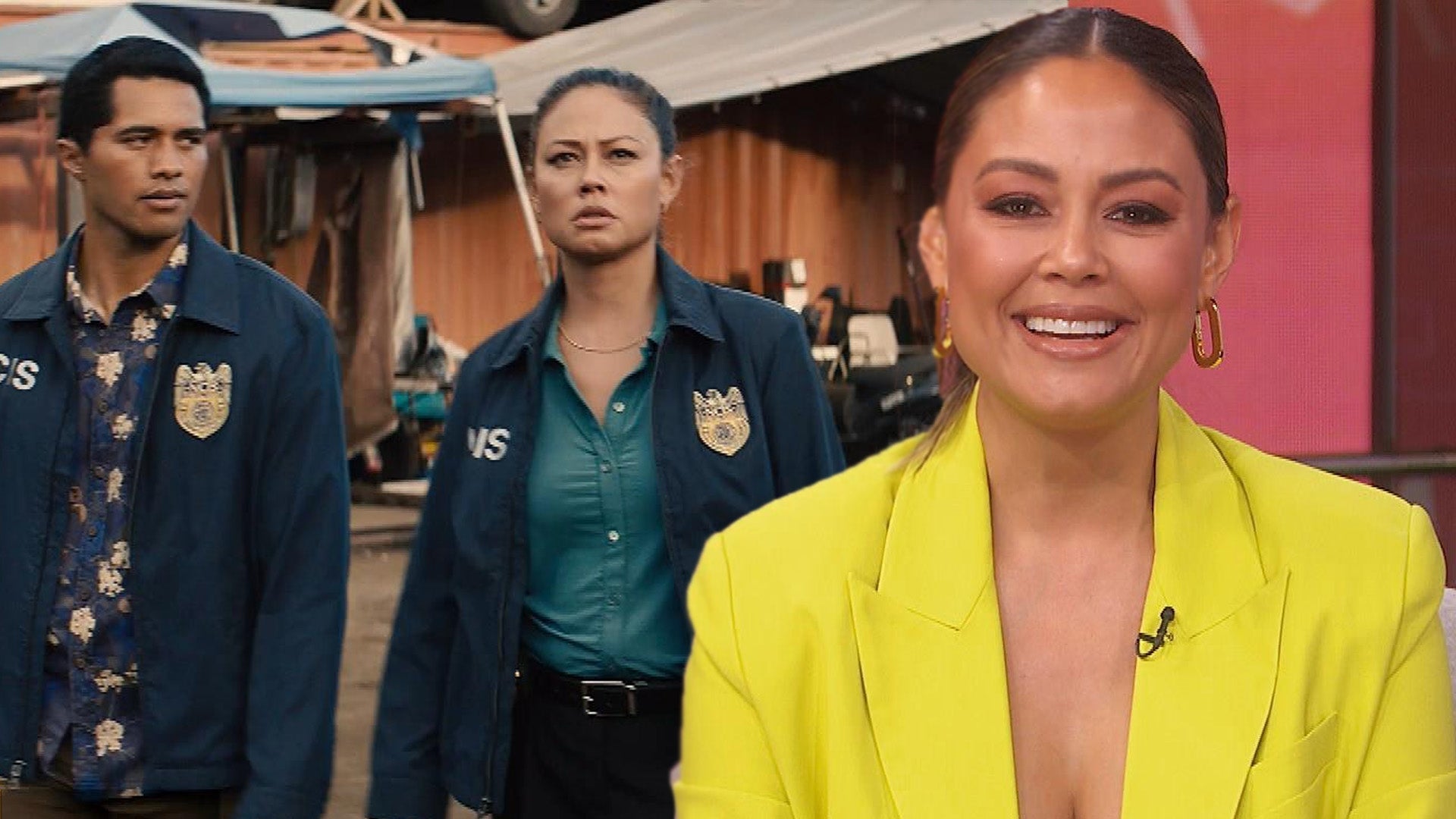 Vanessa Lachey Shares Her Secret to Marriage and Teases Season 2…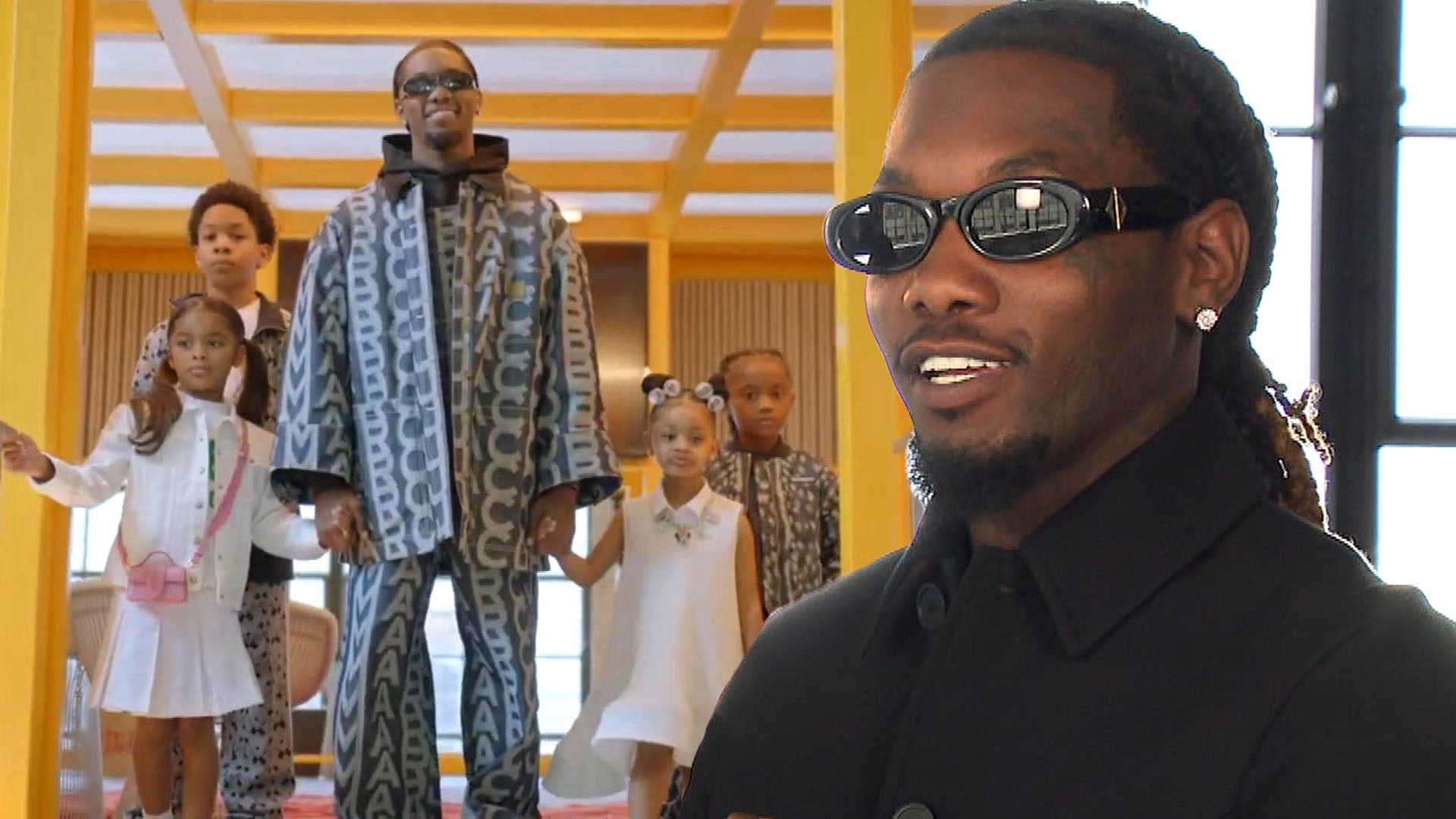 Offset on Passing Down His Fashion Style to His Kids and Season …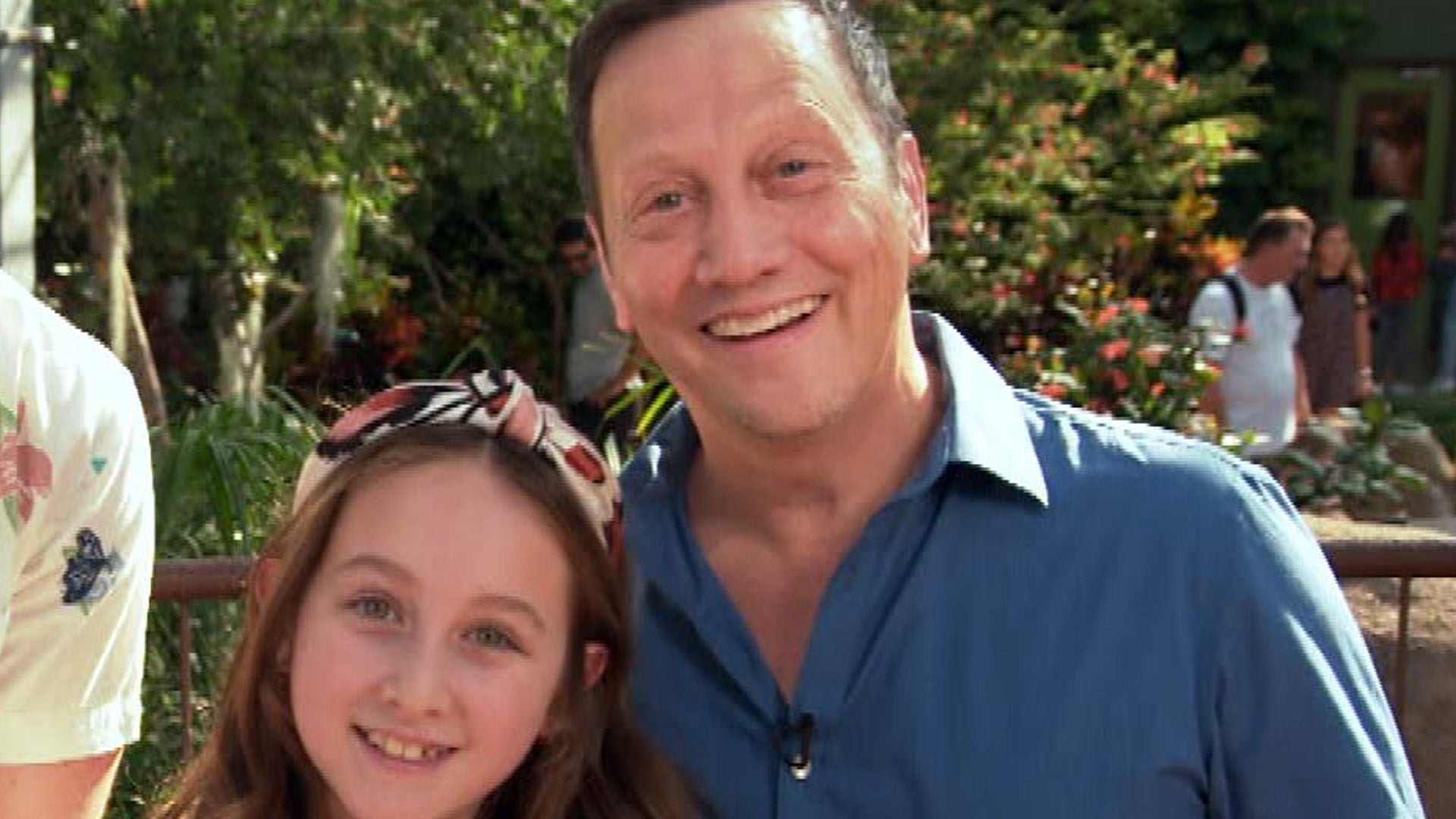 Rob Schneider and Daughter Miranda Reveal She's Only Seen Half o…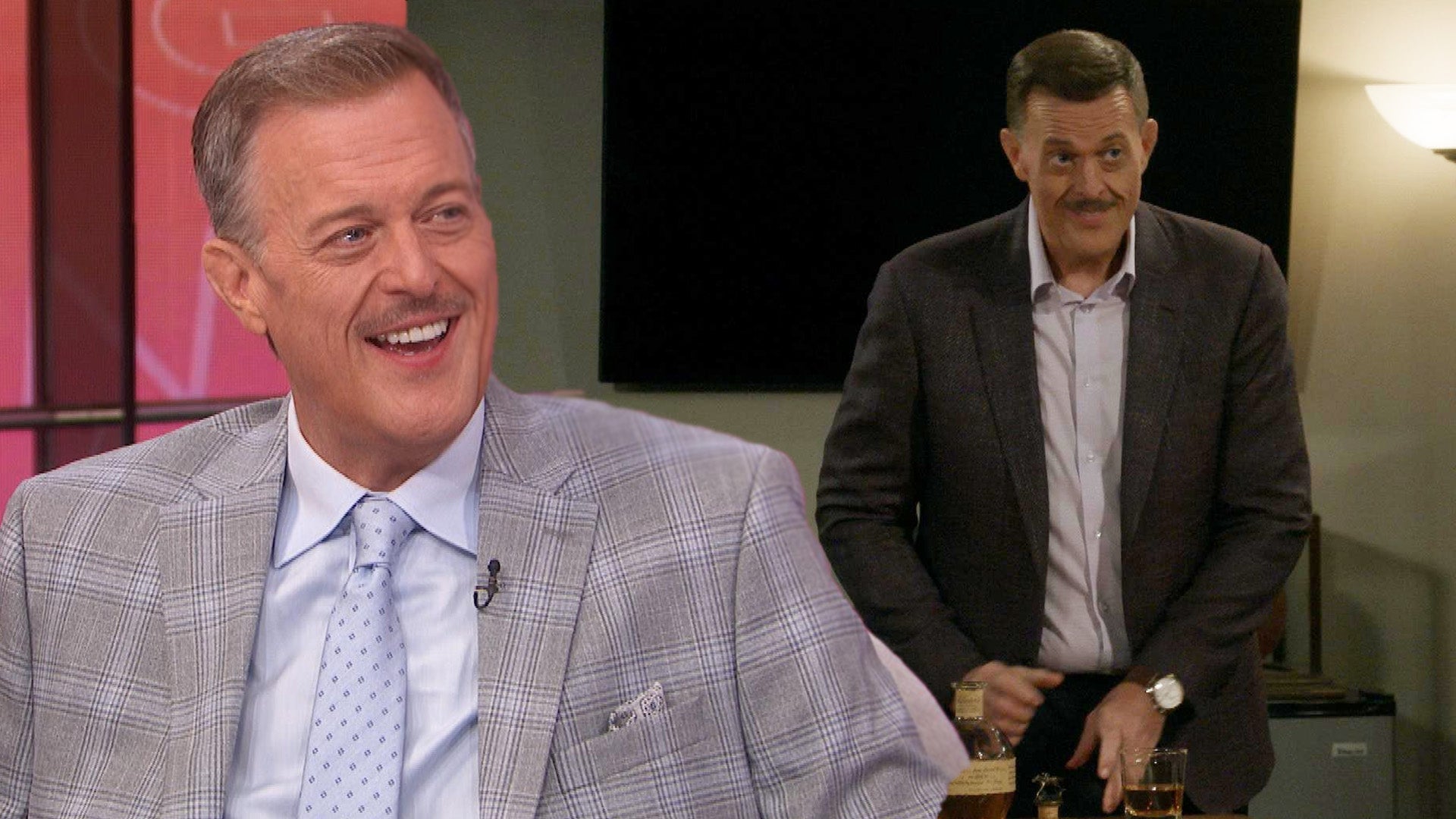 Billy Gardell Spills on Season 4 of 'Bob Hearts Abishola' and Hi…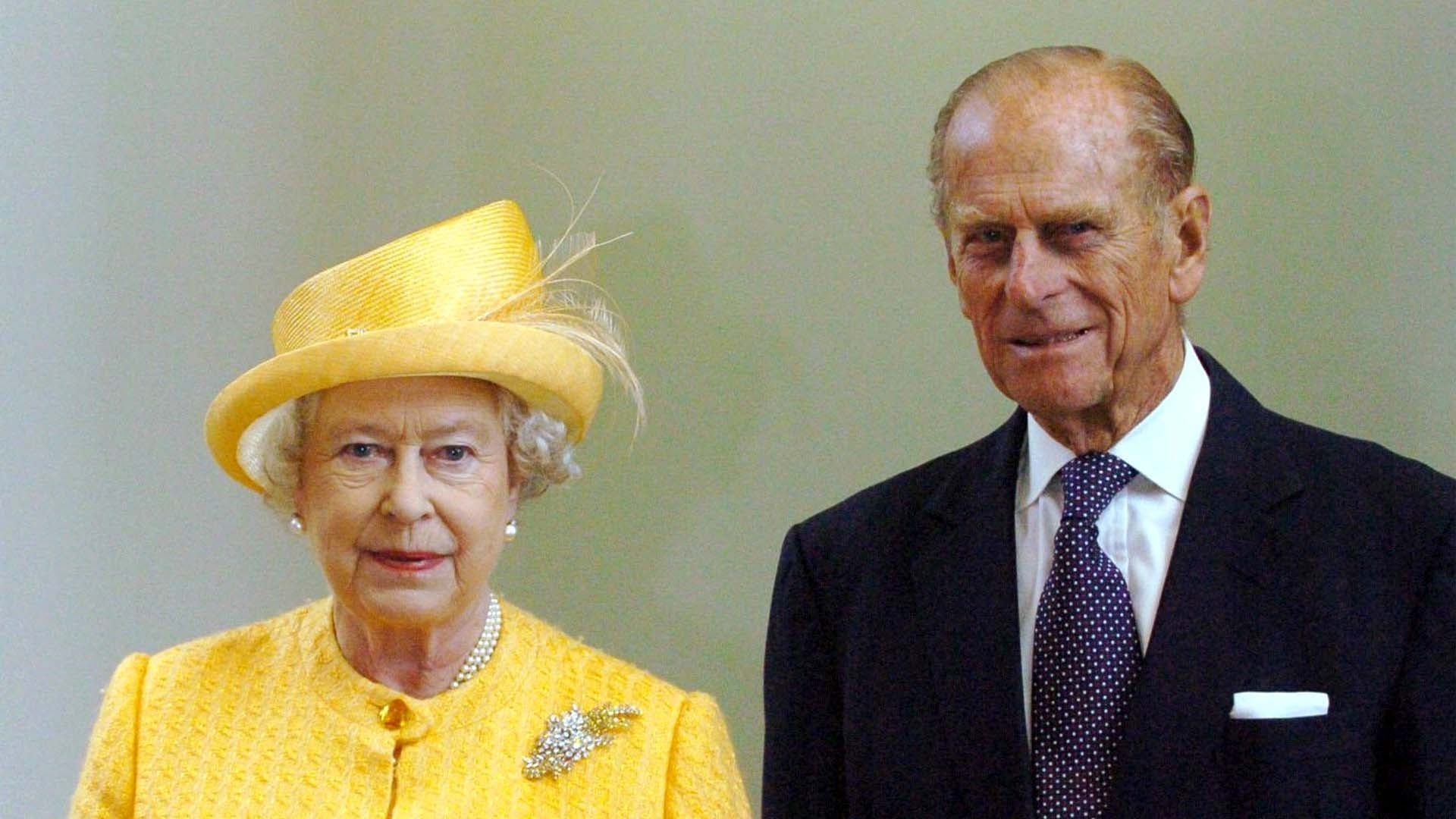 Queen 'Ultimately Died of a Broken Heart' After Prince Philip's …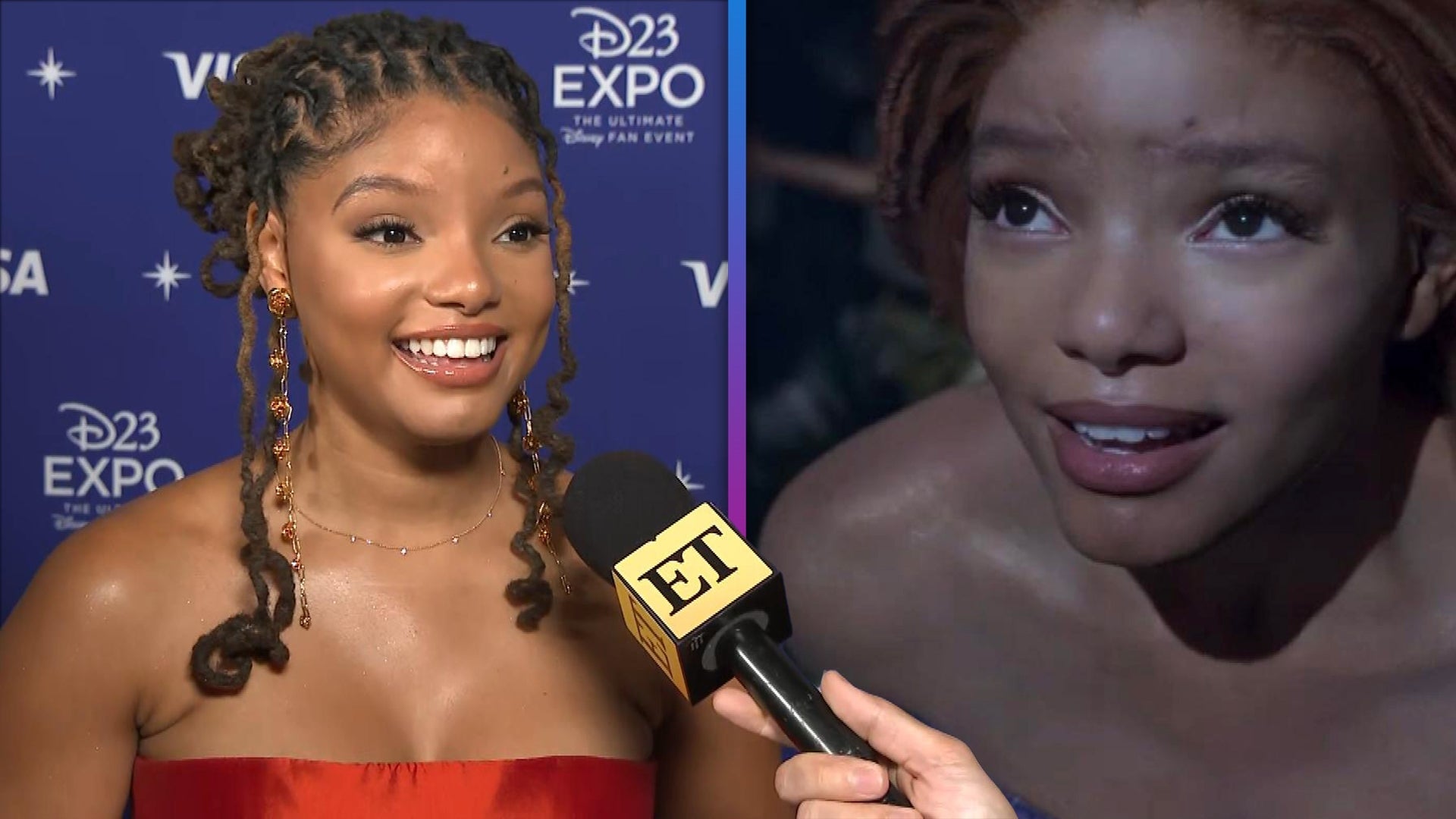 Halle Bailey Cried After Watching 'Part of Your World' Scene in …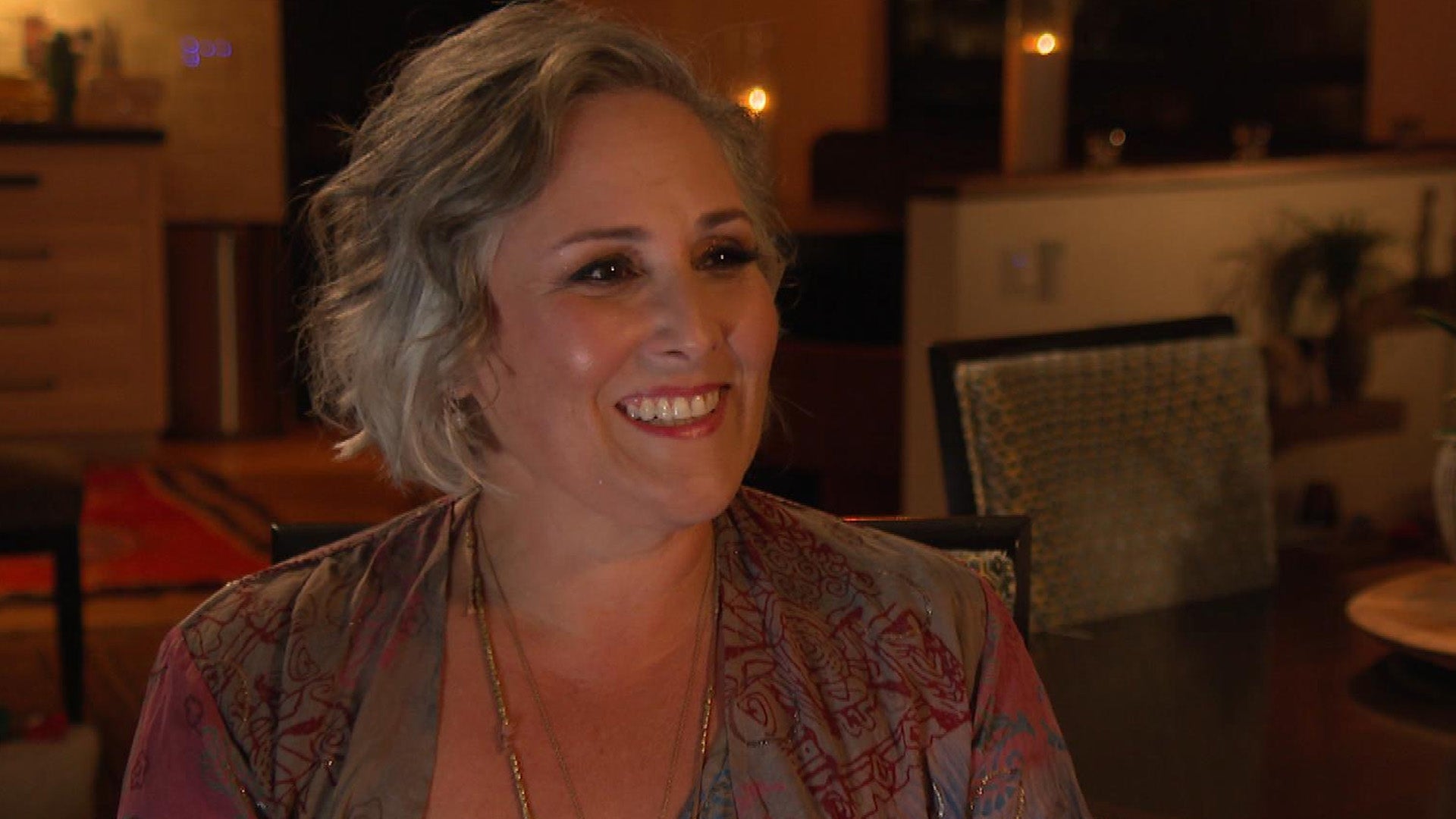 Ricki Lake Opens Up About Accepting Her Hair Loss After Years of…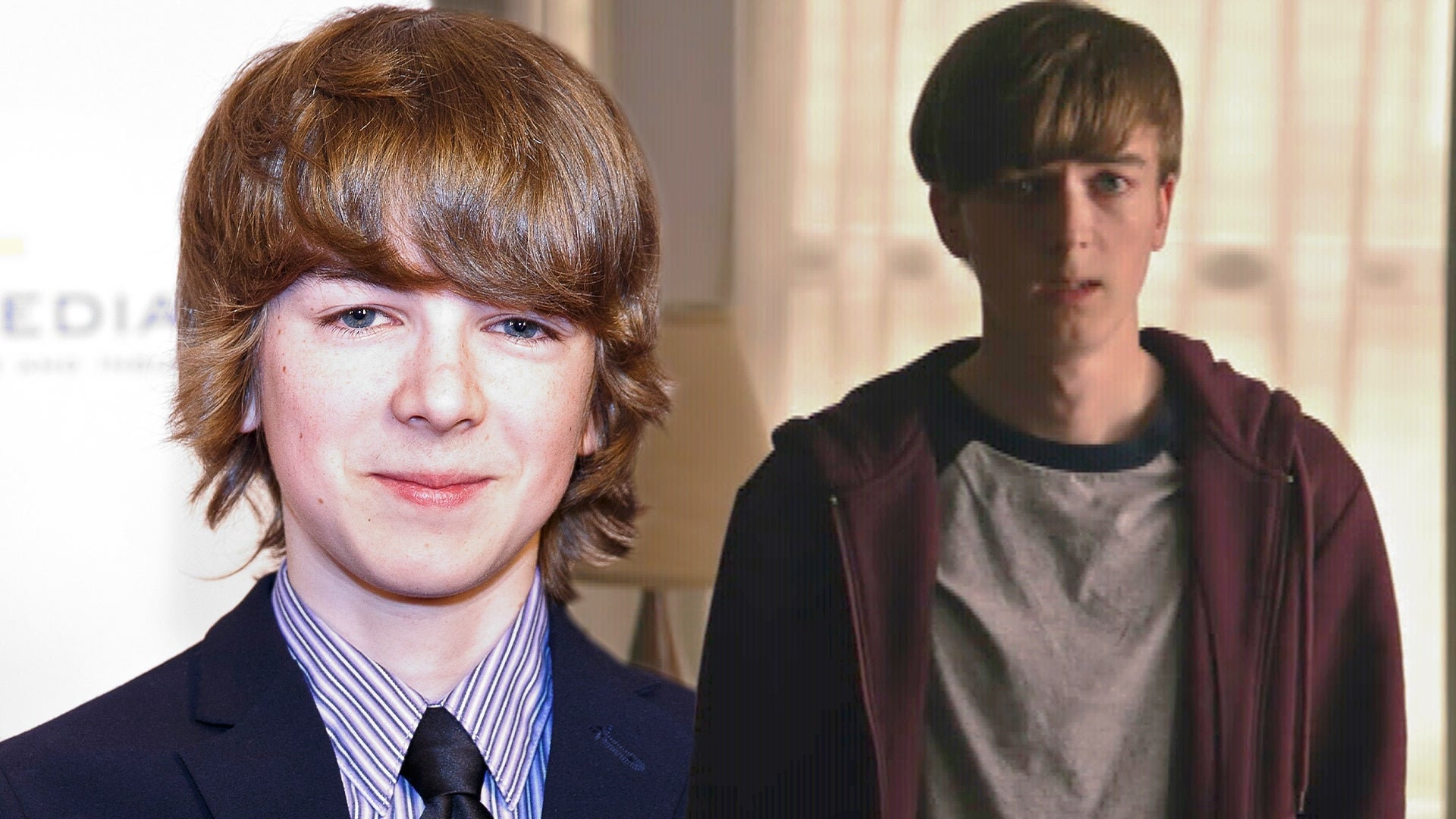 'Riverdale' Actor Ryan Grantham Sentenced to Life in Prison for …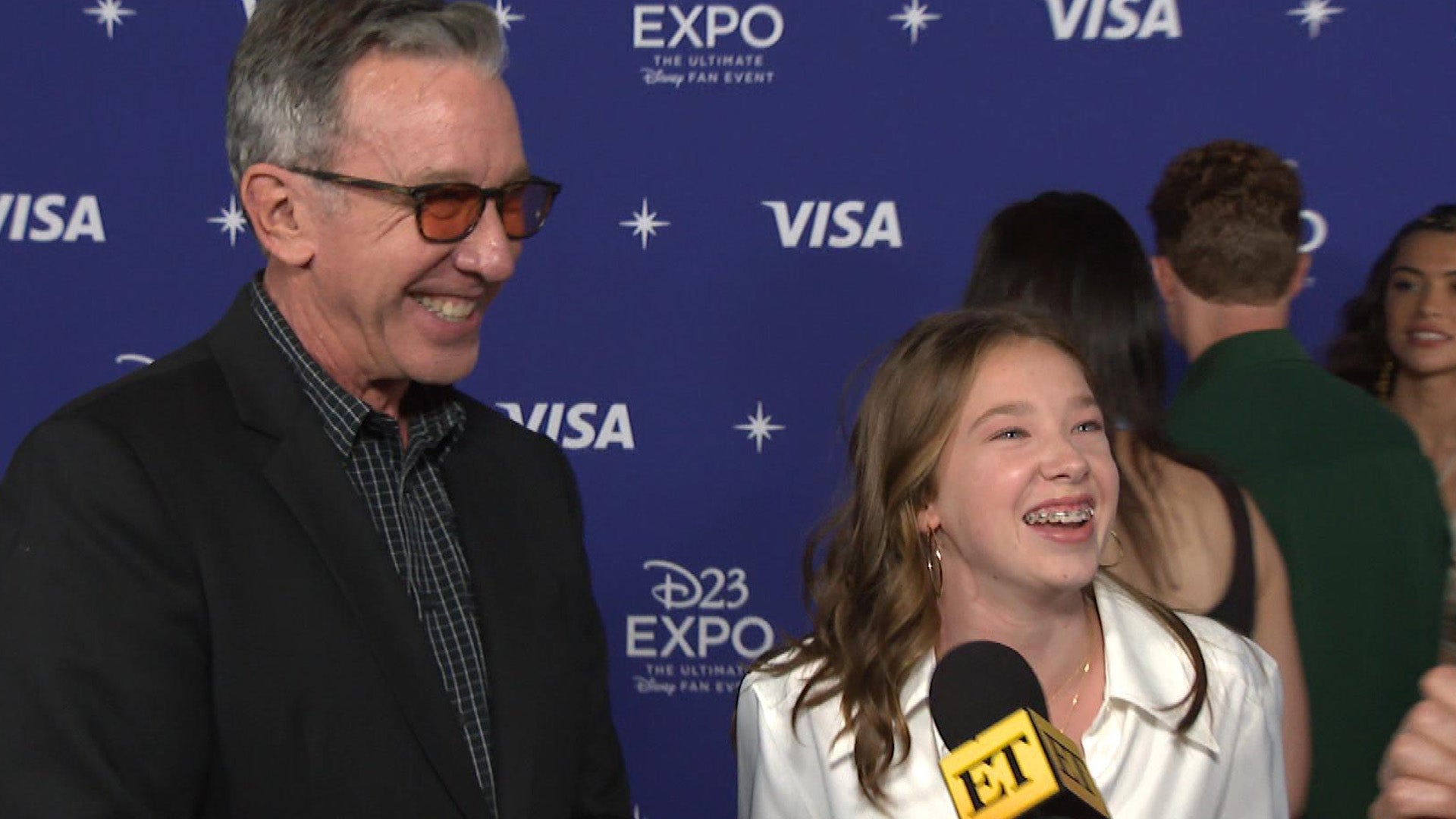 Tim Allen on Bringing Back 'The Santa Clause' and Daughter Joini…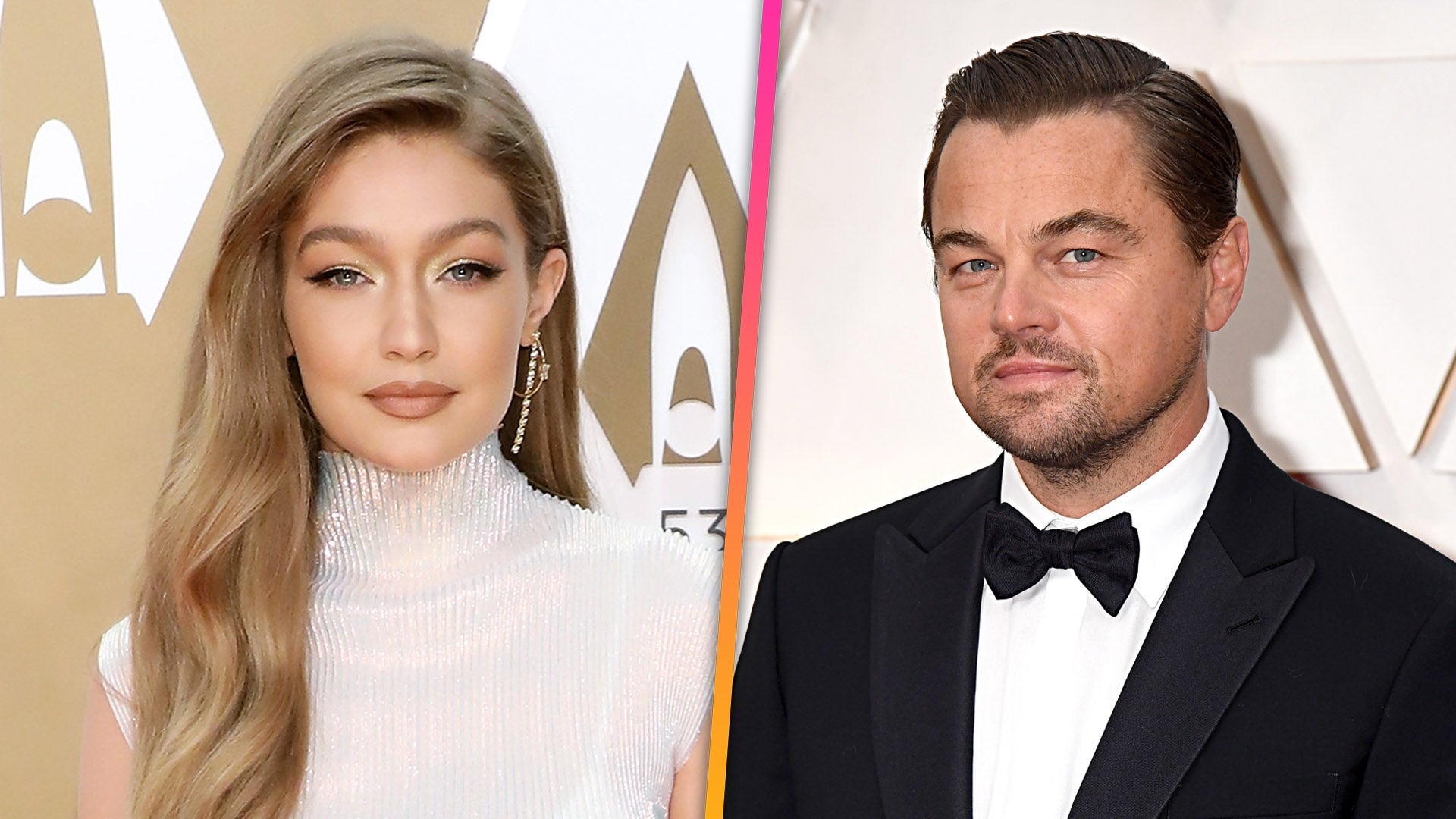 Leonardo DiCaprio 'Spending Time' With Gigi Hadid Following Cami…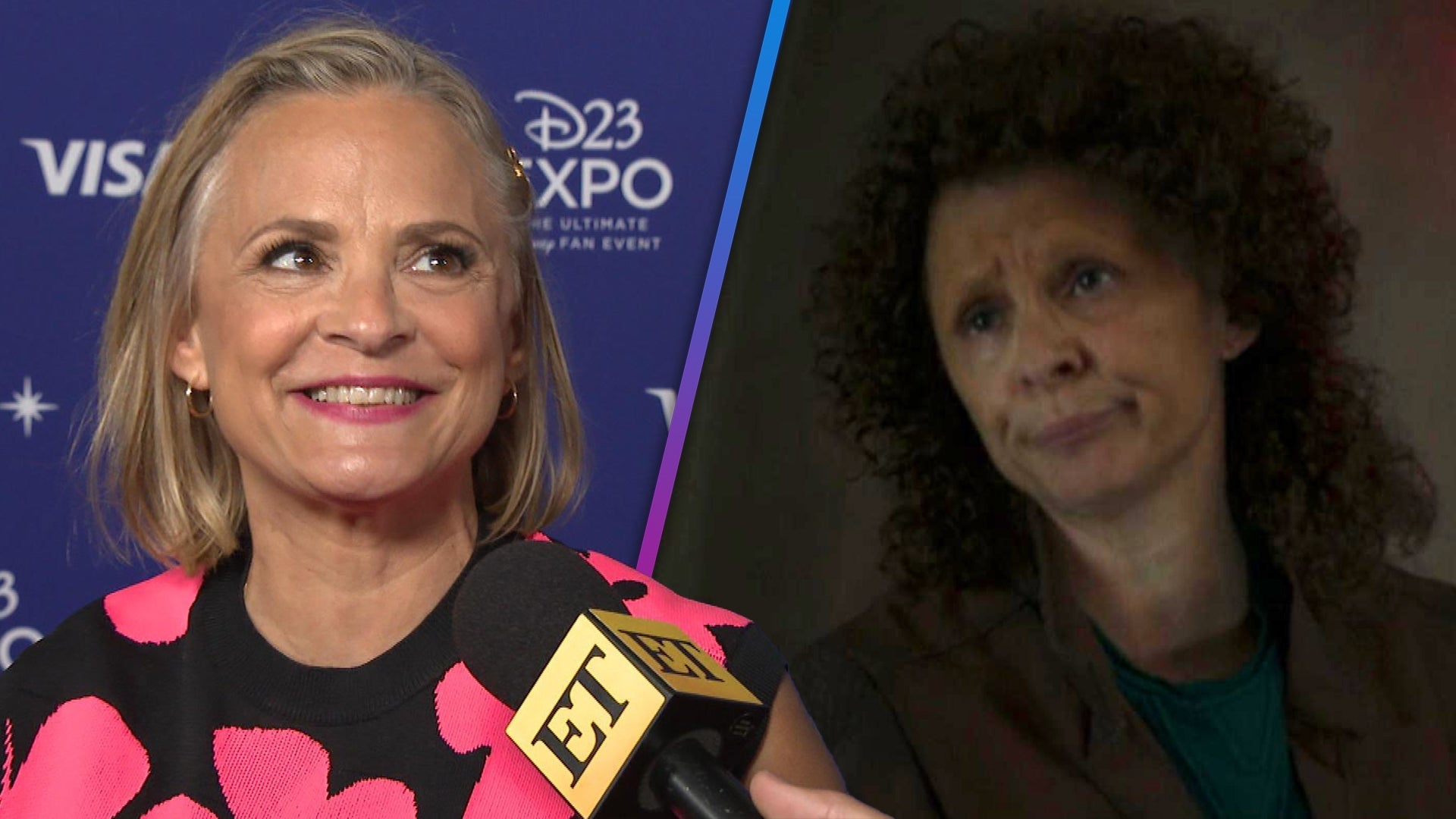 'The Mandalorian's Amy Sedaris Reacts to Fan Love for Her Charac…
America's Got Talent returned to TV on Tuesday night, and the competition looks like it's going to be bigger and better than ever! ET is following along throughout the two-hour season 16 premiere to break down all the best, biggest and most surprising moments!
Simon Cowell is back in his seat behind the judges' table after missing the second half of the last season due to injury, and is weighing in with his unique voice alongside returning judges Howie Mandel, Sofia Vergara and Heidi Klum.
Meanwhile, a whole slew of new acts are risking life and limb -- and dignity -- for a shot at moving on to the next round of competition or maybe the coveted Golden Buzzer.
The fun kicks off 8 p.m. ET/PT on NBC, and you can watch along with ET for a look at all the acts who gave it their best shot during the big season premiere of America's Got Talent.
Closing Out the Show On a Weird Note
7:00 PM:
Usually, AGT ends their episodes with an inspiring act that wins the judges' hearts and earns the Golden Buzzer.
However, they gave the Golden Buzzer to the nurse choir, so instead we get a guy in a giant, terrifying peacock outfit who tries to seduce Sofia with terrible dancing.
This dude comes on and auditions every season, and it's always about the same level of bananas. He never makes it beyond the audition round.
He's gotten buzzed by Simon and Heidi before he's halfway done, and the other judges seem to just be waiting for him to hurt himself before putting him out of his misery.
The act ends with him jumping off a rock and face planting on the stage. Everyone is generally annoyed and unimpressed. Even when his peacock suit rips over and reveals his butt.
Howie calls it his "favorite act of the year," but only because he loves terrible things. Heidi calls it a "hot mess," and the other judge agree.
Howie gives him a yes vote, and then Sofia gives him a yes vote "for effort." Heidi asks the audience, and they say yes, and then Simon just gives up and votes "whatever, I don't care." So I guess this dude is moving on? Wow.
All in all? This was a solid premiere with some great acts and I can't wait for next Tuesday's follow-up!
Magician Brings Heartwarming Inspiration to His Act
6:48 PM:
Magician Dustin Tavella isn't here to just do a card trick, he's here to bring happiness, warmth and inspiration.
Dustin -- a proud husband and a loving father to a young boy -- is clearly an open and candid person. He opens up about adopting his young son as a baby, and how the most magical day of his life was when he was able to actually become his son's legal parent.
The trick itself is astounding. He has Heidi draw a random card from a deck, he has Howie write a random last name on a paper, he has Sofia circle a date on a calendar and has Simon chose a random time.
Then, he reveals a photo of his young son, taken months ago, that somehow incorporates all their selections in a photo he couldn't have possibly manipulated. It's far too hard to break down the impact, and is just something that needs to be watched.
"This was all-encompassing of emotion, inspiration, magic. You checked every box," Howie marvels.
"I'm speechless," Heidi adds. "I loved it."
"You deserve to be here more than anyone," Sofia shares.
Simon, meanwhile, says that Dustin is a perfect example of how magic just has to be real, and all the judges vote for him to move forward in the competition.
1aChord Sing Like Angels and Wow the Judges
6:36 PM:
This collection of singers only met a month and a half before their audition, and met in the cafeteria at college. Now they are on stage at AGT and wowing the judges.
Their voices are stunning, and the trio have chosen Coldplay's "Fix You," which is just such a great showcase for vocal talent and range.
Their harmony is incredible and it's hard to imagine they haven't been singing together for years.
As the song goes on, they add an amazing gospel flair to the song which works shockingly well, and Sofia looks absolutely floored by the musical arrangement.
The song earns a well-deserved four-judge standing ovation, and the singers are all in tears from the wave of support and love.
"I have a feeling this is the beginning of an amazing journey for the three of you right here," Heidi shares.
"You're like a three-man choir," Howie marvels. "I've never been to church but I feel like I just went."
"I mean, I kind of felt I was walking into heaven for a moment, you know?" Simon gushes. "You found each other without, obviously, overthinking it, and it has just simply worked. I mean, everything about that audition, to me, was pretty much perfect."
The trio earn four yes votes and will get another chance to wow the country with their angelic vocals.
Hunter Kelly Tries Out His Material
6:26 PM:
Hunter says his dad got four yes votes because he helped him with his material, and he's upping the adorability from the start.
Hunter's jokes are mostly directed at making fun of his dad, and he starts by calling him a loser. "I mean, I'm seven years old and we have the same job!"
At one point, it seems that Hunter succumbs to stage fright, as he pauses for quite a while and things seem to be in trouble, but Hunter manages to come back swinging -- and even adds in a quip about being taller than Kevin Hart, which is always fun.
"Hunter, you are the most adorable thing I've seen in a long time," Sofia shares.
Howie points out how Hunter "went blank" for a minute, but then tells the young comic, "I go blank all the time, and you handled it like somebody like your dad, who's been onstage for 30 years. You picked it up! You are showing such strength beyond your years. You are a star!"
They judges give Hunter all yes votes, and now he'll be going up against his dad again in the next round!
Gerald Kelly and His Son Bring the Laughs
6:15 PM:
Gerald Kelly has been a comic for years and is still looking for his big break. Now, he's hitting the AGT stage and he's joined by his 7-year-old son Hunter -- who is actually competing against him!
Apparently, they are going head-to-head in a comedy showdown. Gerald is going first, and then Hunter will hit the stage to show up his dad.
Gerald's comedy is about being a parent and how hard it is to navigate new math and the difference between raising boys and raising girls.
The comedy hits home with Simon and Heidi in particular, who can relate as they have young kids the same age as Gerald.
"That was a lot of fun," Sofia shares.
Howie says that he's "really likable" from the moment he hits the stage, but critiques that he "doesn't like the material as much as I like you."
When it comes time to vote, Gerald get's all yes votes, and is moving on!
Now it's time for Gerald's 7-year-old son Hunter to shine, and he comes out strong saying he's "way better' than his dad.
Hunter has high hopes, looking to be the first comic to ever win America's Got Talent. However, we'll have to wait until after the commercial break to see how it goes.
Keith Apicary Dances (?)
6:06 PM:
Keith isn't a dancer, but he likes to dance. He makes that clear from the start. It's hard to tell if he's an Andy Kaufman-like performance comedian, or if he's really here to impress.
This is one of those strange acts that defies traditional explanation but is still weirdly captivating? It's like a high-energy take on the climactic dance from Napoleon Dynamite?
He's clearly got a good sense of comedic timing and control of his comedic physicality -- even when he ends his act by falling off the stage.
While you might assume Simon would hate it, the judge says he "loved every second of it" and says he would "rather watch you than the ballet."
Sofia loves how "unexpected" it was, and Howie really appreciates how much of a "surprise" Keith is as a performer.
Keith is brought to tears by the compliments and then all four judges vote yes, and he's moving on to the next round. I still have no idea if this is an act or really who he is, but either way it's fascinating.
Northwell Health Nurse Choir Tugs the Heart Strings
5:55 PM:
This choir is made of nurses who were frontline workers, and their pre-taped package focuses on them dealing with the COVID-19 pandemic, and how horrifying it's been for them.
It's inspiring, and powerful, and to see their light and hope shine through the darkness with their music is truly inspiring. This is exactly the kind of act that is going to make this season special.
"We know that there is a lot of us out there that are still hurting, and we're hoping to just shoot out some joy and some love, and to let them know that we found our resilience, and we're hoping that they do as well," the choir leader shares, before their performance.
Together, the group delivers a performance of the iconic tune "Stand By Me," and it brings the judges to their feet.
The judges all love the number, and can't even express how much they appreciate the good deeds of the choir.
However, it's Howie who goes the distance and slams the Golden Buzzer, showing the choir in golden confetti and bringing the singers to tears.
"I got to say that you are the most inspiring moment that I have had in the last year, not only for who you are, but for what you do," Howie tells the group.
And, as I expected from the start, I'm also crying along with everyone else.
"They're the ones to beat," Simon tells Sofia as the choir celebrates.
Mr. Cherry and Chikki Come to Break Records
5:35 PM:
Mr. Cherry is called a "record breaker" in the pre-taped package, but the records he breaks are explained at first. So... this seems like it's going to be weird.
And, that prediction is correct! Mr. Cherry and Chikki's act is to set the world record for cracking walnuts on Mr. Cherry's butt. Because that's apparently a thing there is a record for.
In a truly weird moment, the crew has to pause the show to explain that the record is 71 walnuts, but they only have 63 on set (which... is a weirdly random number to have).
Anyway, after getting the situation fixed -- and all the walnuts are laid out, Mr. Cherry gets to work trying to sit on and crush 72 walnuts in 30 seconds. It's a very specific but weirdly fascinating effort.
After all is said and done, Mr. Cherry crushed 79 walnuts, obliterating the record but not really impressing the judges. After all, it's hard to tell if it's even difficult to do. So Sofia gets up on stage and tries to crush one with her own butt. It hurts (because obviously it hurts), and seems to win her over.
Simon votes yes, and says, "I want to see Mr. Cherry do more things with his nuts in the future."
Howie votes no, but Sofia says yes, just because of how hard it is. Sadly, Heidi votes no, sending the act home disappointed.
Self-Taught Aerialist Flies High
5:30 PM:
Aidan Bryant is a young man who has taught himself acrobatics and aerialist tricks based on YouTube videos over the last two years, and a pre-taped package featured his proud mom getting emotional while reflecting on how far he's come and the struggles he's faced in school.
So, by the time his act starts, we're already rooting for him. The shirtless Aiden doesn't let us down, either. Taking to the air in a hoop, he manages to pull off speed and precision with the skill of someone whose been doing this professionally for years.
There's danger, there's excitement, and the judges cannot believe what he's able to accomplish while in the air.
Aiden's mother is in tears after the act, and the judges are stunned.
"I mean, it's amazing that you can do something like this in two years," Vergara marveled. "I mean, this looks like something that you've been doing, you know, generations in a family."
Simon calls it a "ridiculously good audition" and that it's exactly what the show is looking for. All the judges vote him on.
Simon Is 'X' Happy
5:24 PM:
With Simon's return, the show is trying to reestablish his rep as the show's tough guy, and we get a montage of the auditions in which Simon wasn't feeling it and hits the buzzer.
It's a great way to build a narrative for the episode and makes Simon's praise all the more potent for those who get it.
10-Year-Old Singer Stuns With Celine Dion Hit
5:16 PM:
Peter Rosalita is 10 years old, and he hits the stage in a white tux and is absolutely adorable. He explains that he's nervous, but the judges assure him that they are rooting for him.
As AGT has taught us, however, whenever a young child comes on to sing, their voice is going to be stunning -- and Peter is no different.
The young performer takes on the Celine Dion classic "All By Myself" and wows before he even hits the high notes. Then, when it gets to the high notes, it's simply stunning. He gets a four-chair standing ovation and it's deserved.
"I predict that you're going to go far in this competition," Howie shares.
Heidi tells him that "Mariah better watch out."
Simon is floored by the audition and tells the young star: "That was an incredible audition. There were parts during that audition which literally gave me goose bumps. You have an amazing voice. An amazing personality. An amazing energy. Everyone is gonna fall in love with you after this audition."
Needless to say, Peter gets all yes votes and is moving on to the next round.
Obviously Simon Loves It
5:11 PM:
After the act, Simon gushes "This is genius. I mean, seriously genius."
"This is, for me, the best animal act I've ever seen on this show thus far," Howie adds.
Heidi calls it "perfect" and Vergara adds that it's "so much fun."
Clearly, the Animal Stars (as the group is called) are bound to get all yes votes, and will be moving on. No REAL Golden Buzzer, but still a great outcome for the group.
Starting Things With a Dog Act
5:08 PM:
If you're going to win over the hearts of viewers, there's no better way than with a bizarre dog act.
This one is hard to explain, but essentially each of the judges is represented on stage by a dog in a suit behind a judges panel.
Actually, this isn't really explainable at all. In the long run it's all a set up for a dog stunt act -- so my money is on Simon liking it. (The dog version of Simon certainly does).
This is a surreal act, to be sure. The dog judges end up giving a golden buzzer and.... yeah, that's not going to count, but it is funny. And it's certainly a surreal way to kick things off.
The Full Crew is Back!
5:04 PM:
Aside from an actual audience, we've also got the whole cast back together the way fans have been looking forward do.
Terry introduces "the triumphant return of Simon Cowell" and we're truly looking forward to what he's going to add.
He's already adding his unique fashion sense, with a grey shirt and khaki shorts!
Here We Go!
5:02 PM:
Season 16 is finally here, and we couldn't be more excited! Leave it to Terry Crews to deliver a fun, epic intro that revs us up over the magic of the Golden Buzzer!
This season is shaping up to be something special, as the judges have shared over and over. And honestly, it's exciting to see the show back in action, the way we all love, in a theater and everything.
ET recently spoke with Cowell, Klum and Vergara ahead of the premiere, and the trio opened up about what makes this season of AGT something really special.
"I think, you know, coming out of that year we had, you know, this is one of those shows where how the contestants are is almost a reflection of what people are going through, and you could think that people are going to be very despondent and very gloomy but actually it was the opposite," Cowell recently told ET Matt Cohen. "They come out with a lot more energy, strength and [happiness]."
"They're happy to be out of the house," Klum added. "You can definitely see that everyone, in the last year, has been doing a lot of things at home trying to figure out new acts, working on their acts."
Check out the video below to hear more!
RELATED CONTENT:
'AGT' Brings Chills and Tears of Joy In Season 16 First Look
'AGT' Crowns Season 15 Champion In Inspiring Live Finale
Kelly Clarkson and Simon Cowell Reunite and Impersonate Each Other
Simon Cowell Returns to 'AGT' Judges' Table in New Set Pic
Simon Cowell Shares Update on His Recovery After Bike Accident
Related Gallery