TV
'Dancing With the Stars': Season 29 Kicks Off With Sexy Routines, Unusual Outfits & Some Impressive Scores!
By
First Look at the Newly Renovated 'DWTS' Ballroom (Exclusive)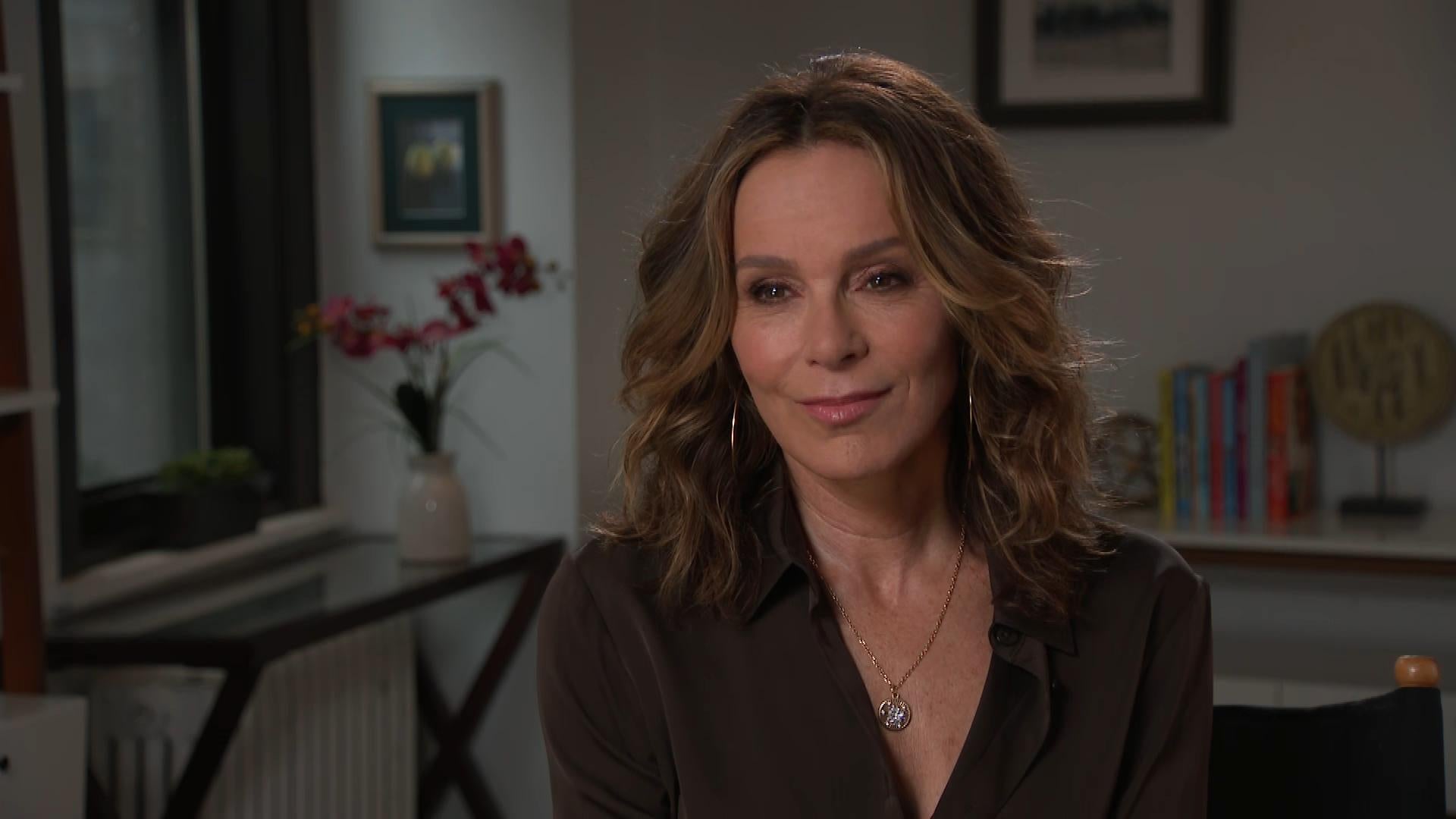 Jennifer Grey Looks Back at Career and Previous Relationships (E…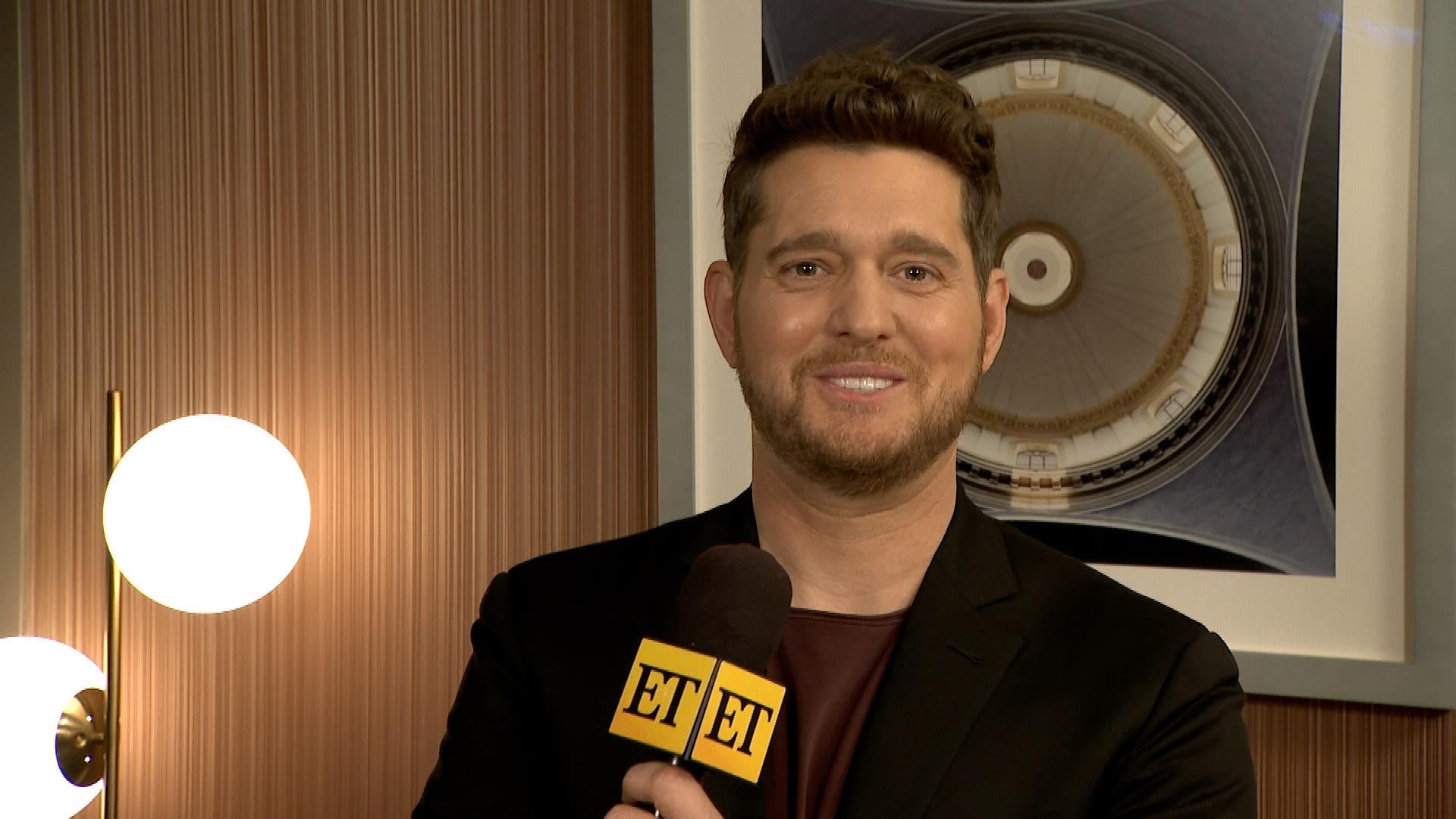 Michael Bublé Shares Details on 'Higher' Tour and Potential Name…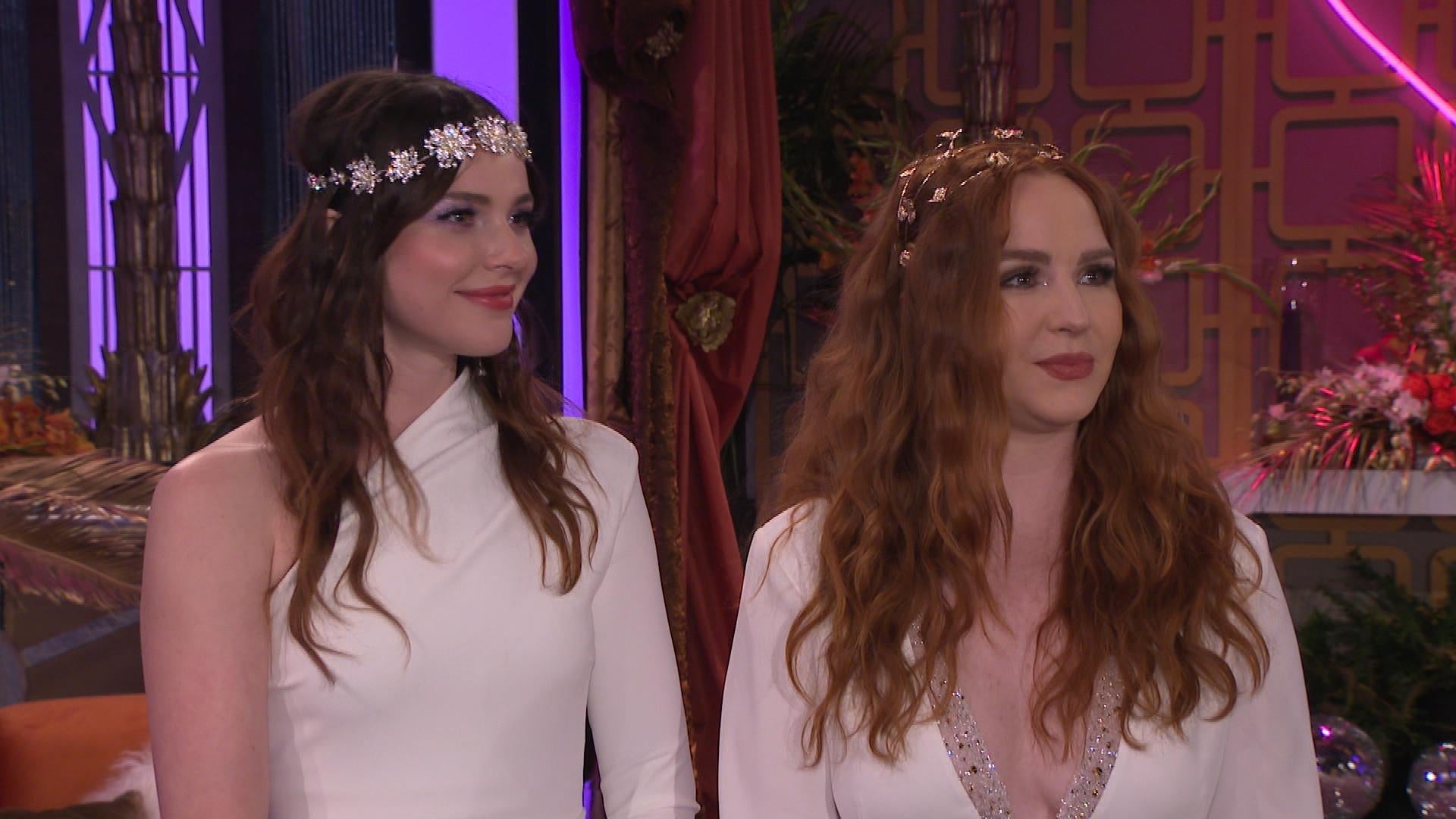 Go Behind the Scenes of 'The Young and the Restless' First-Ever …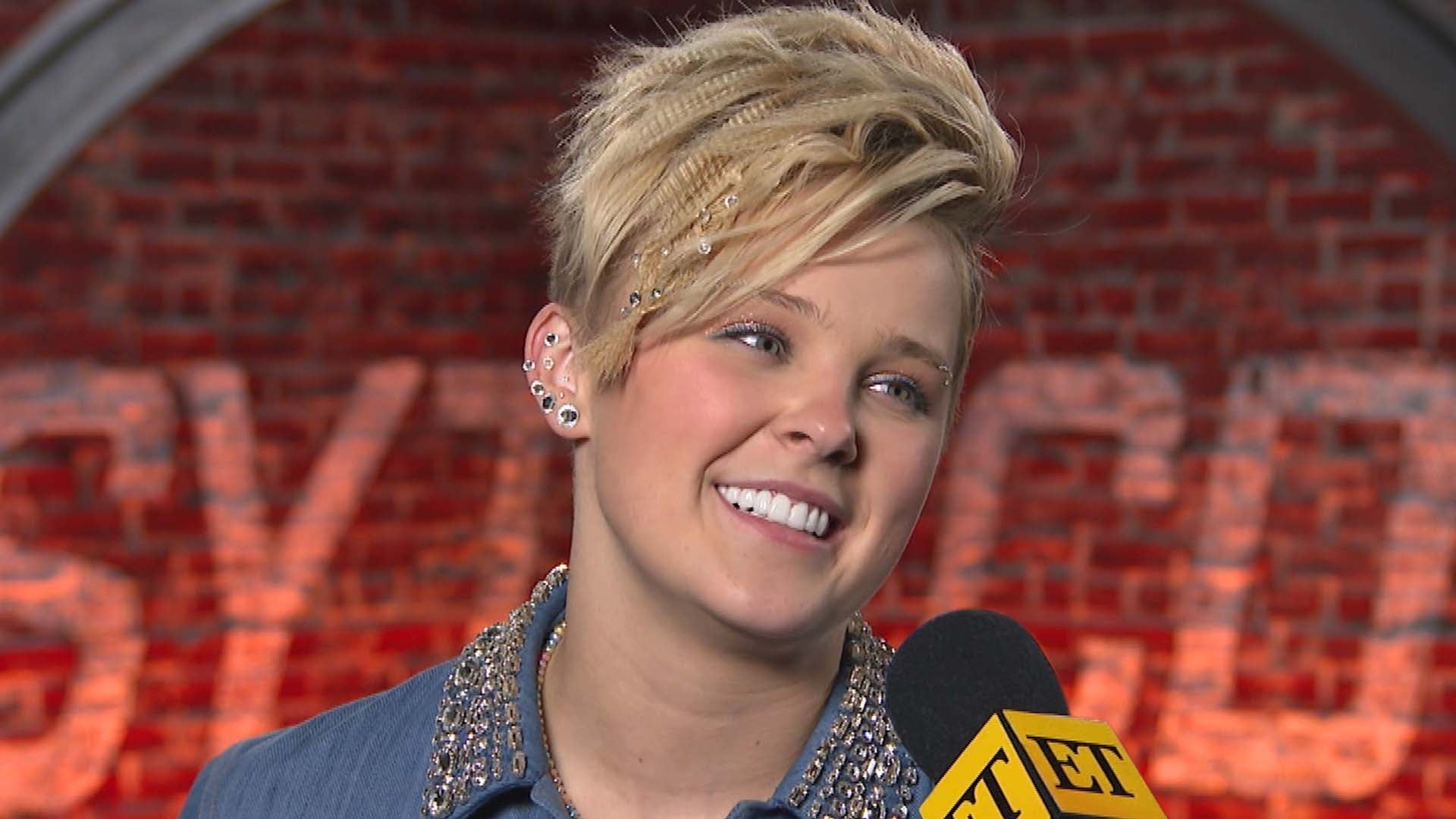 JoJo Siwa Dishes on Her New Look, Relationship and Show! (Exclus…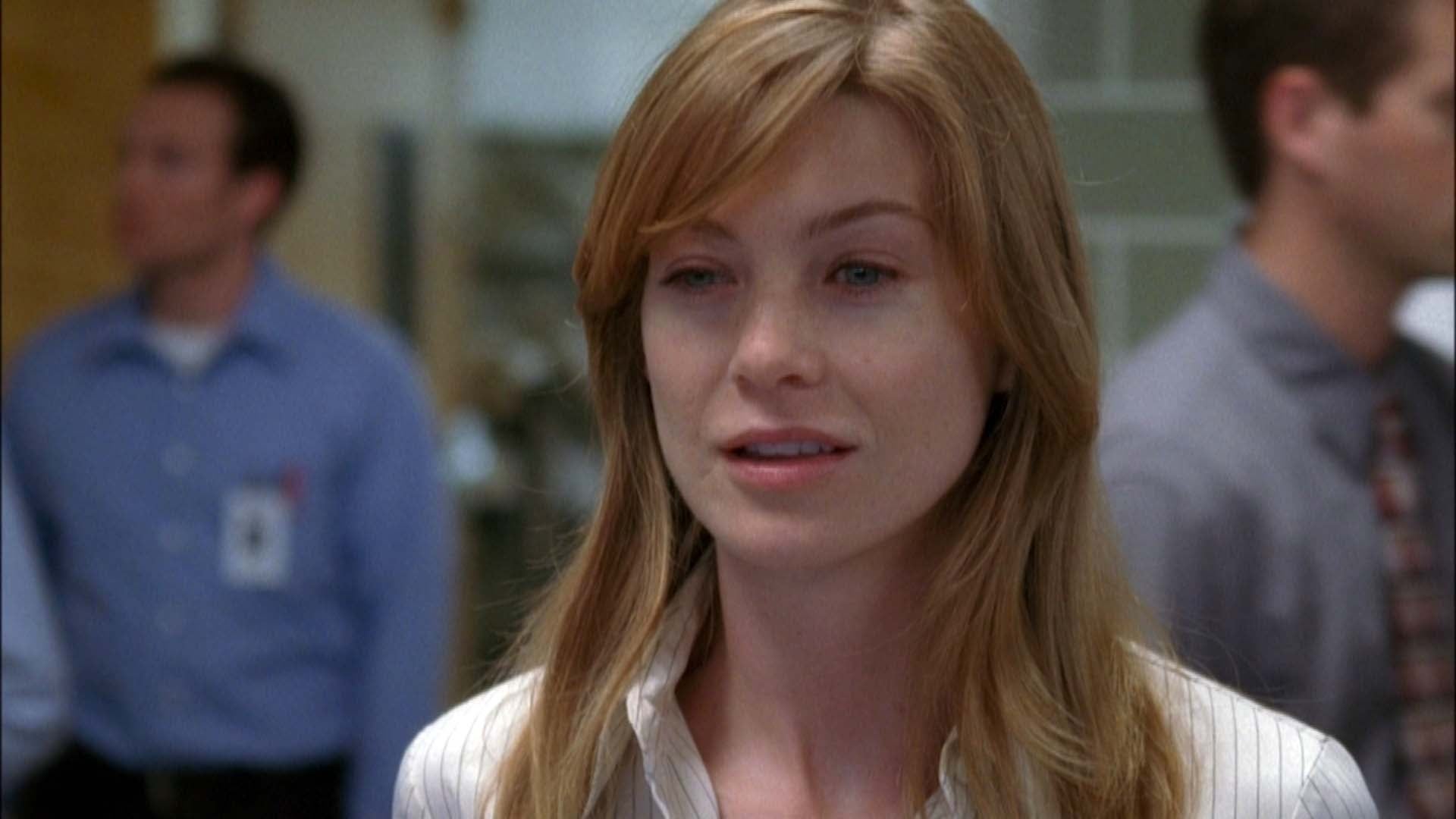 'Grey's Anatomy' Cast Celebrates 400 Episodes With Nostalgic Loo…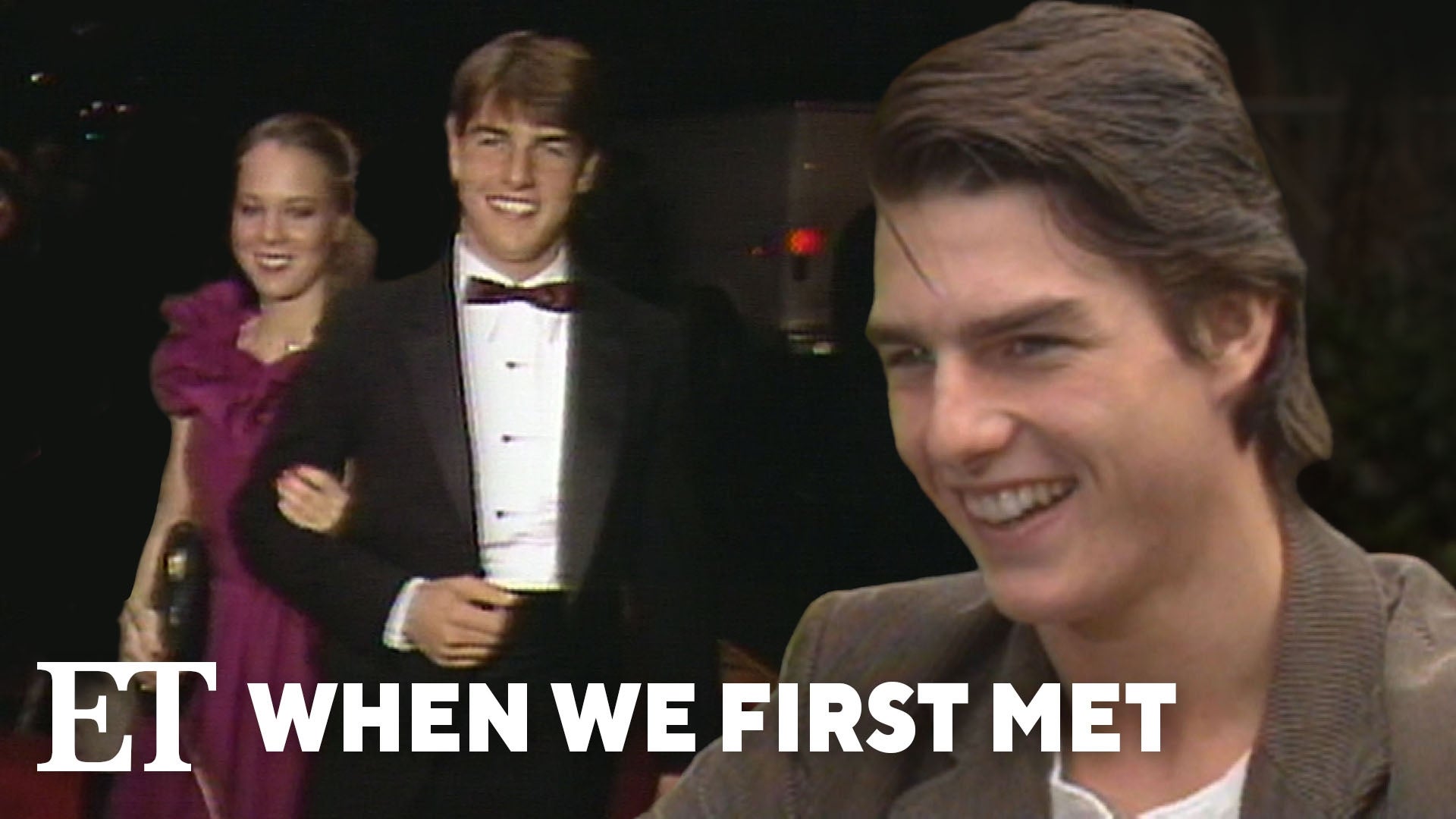 Watch ET's First Interview With Tom Cruise (Exclusive)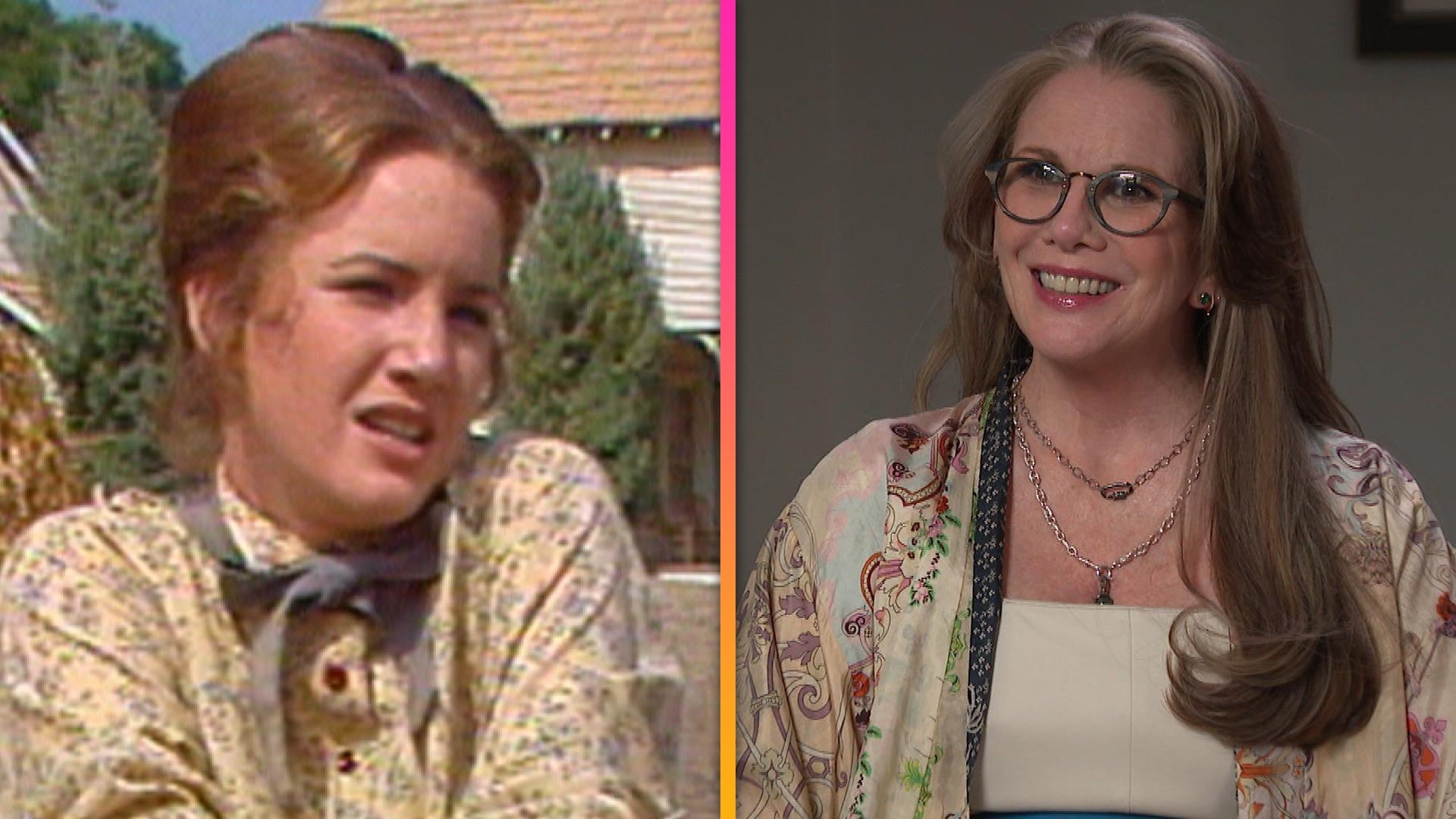 Melissa Gilbert Reacts to Her First ET Interview! (Exclusive)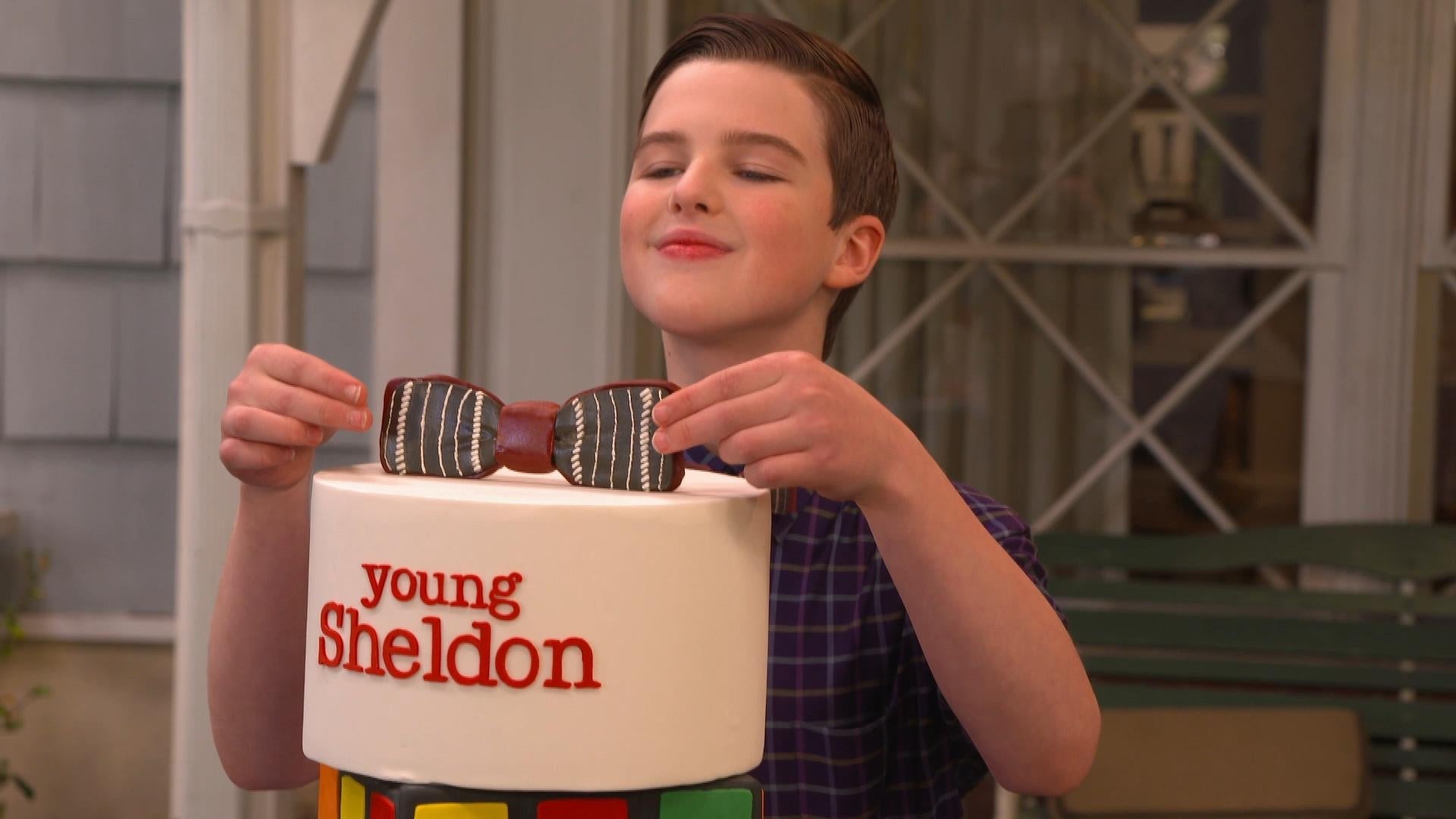 'Young Sheldon' Stars Iain Armitage, Raegan Revord and More Look…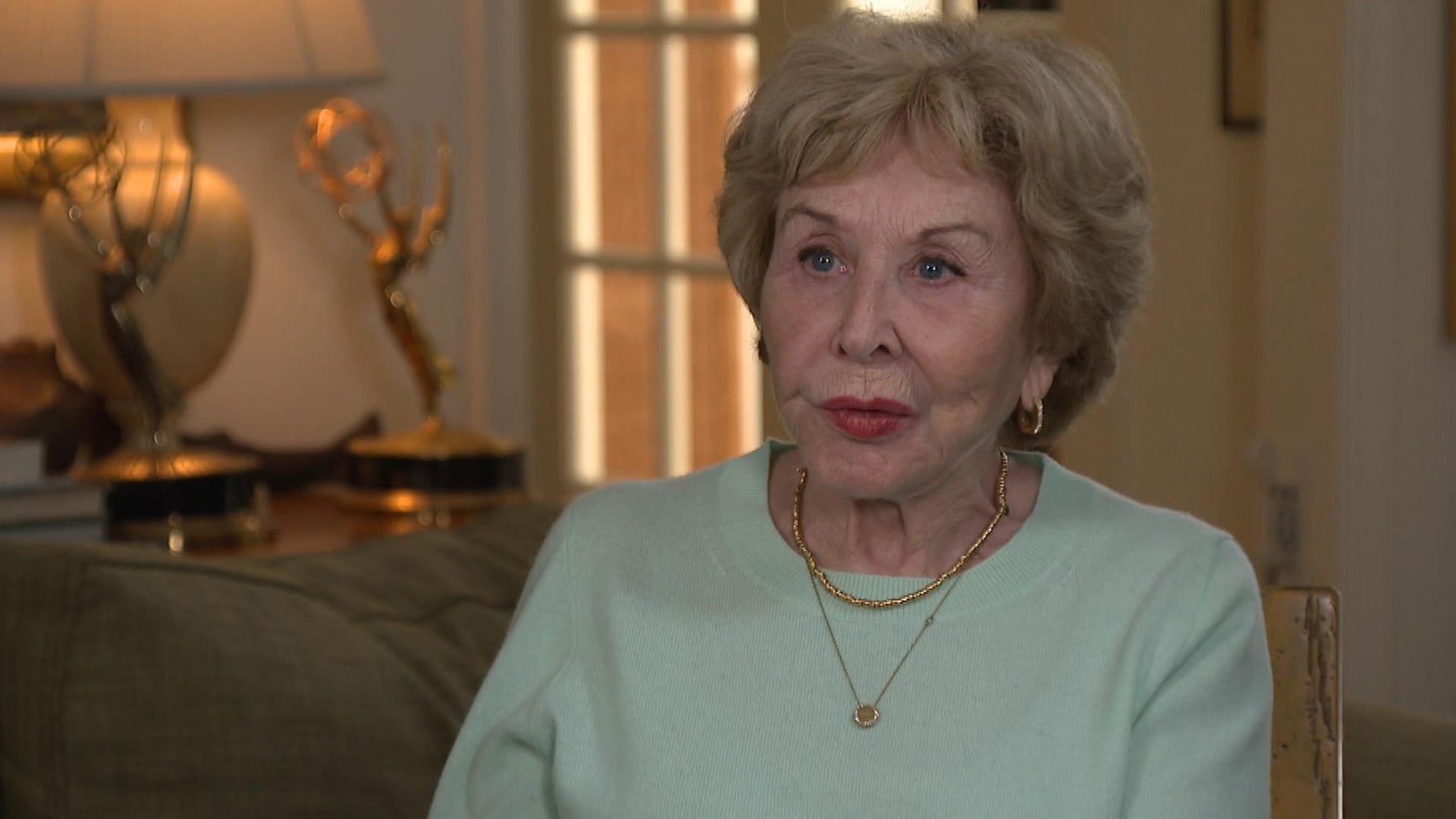 Michael Learned Looks Back at Her Iconic Role on 'The Waltons' (…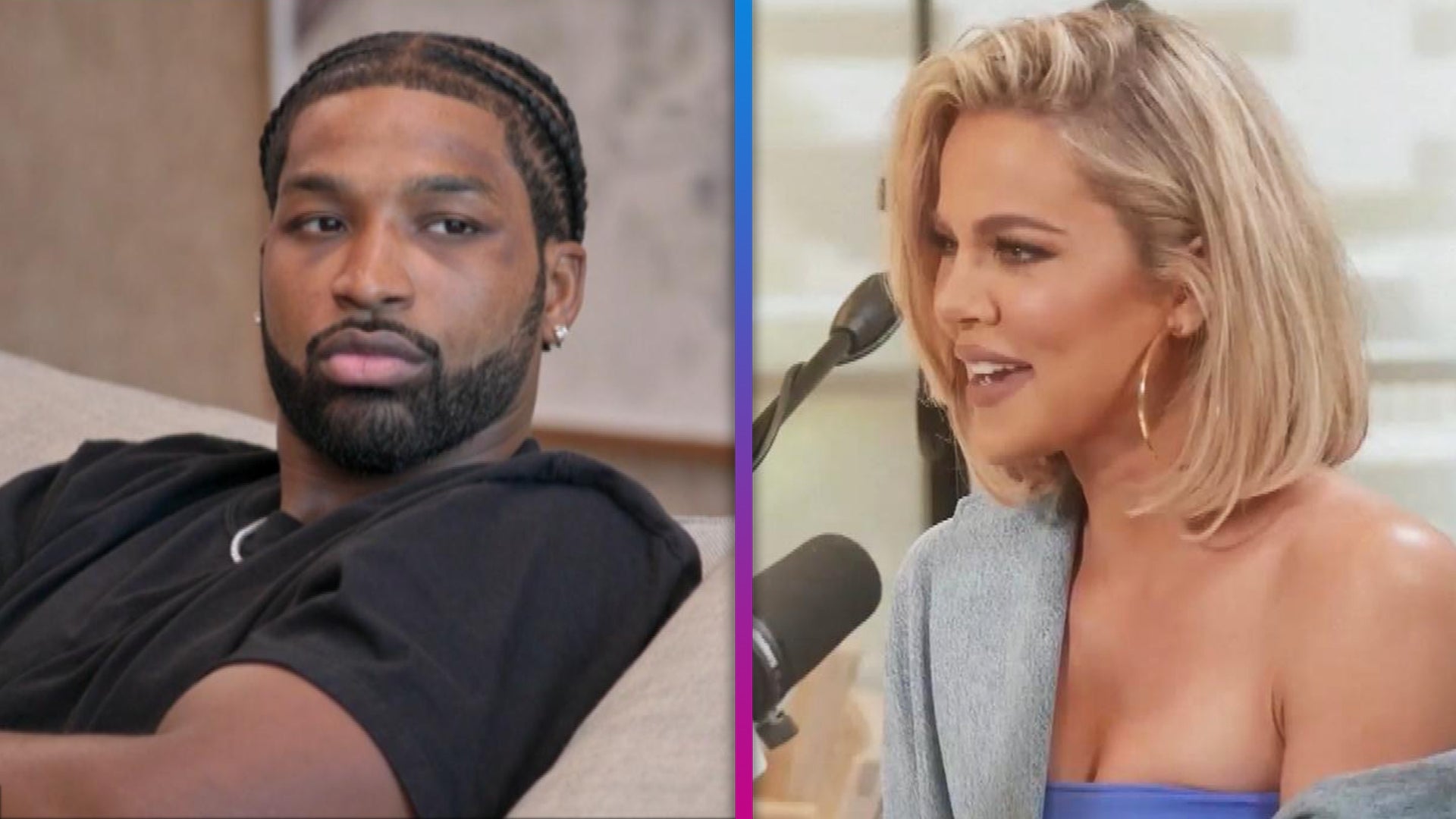 Tristan Thompson Seems to Respond to Khloé Kardashian's New Comm…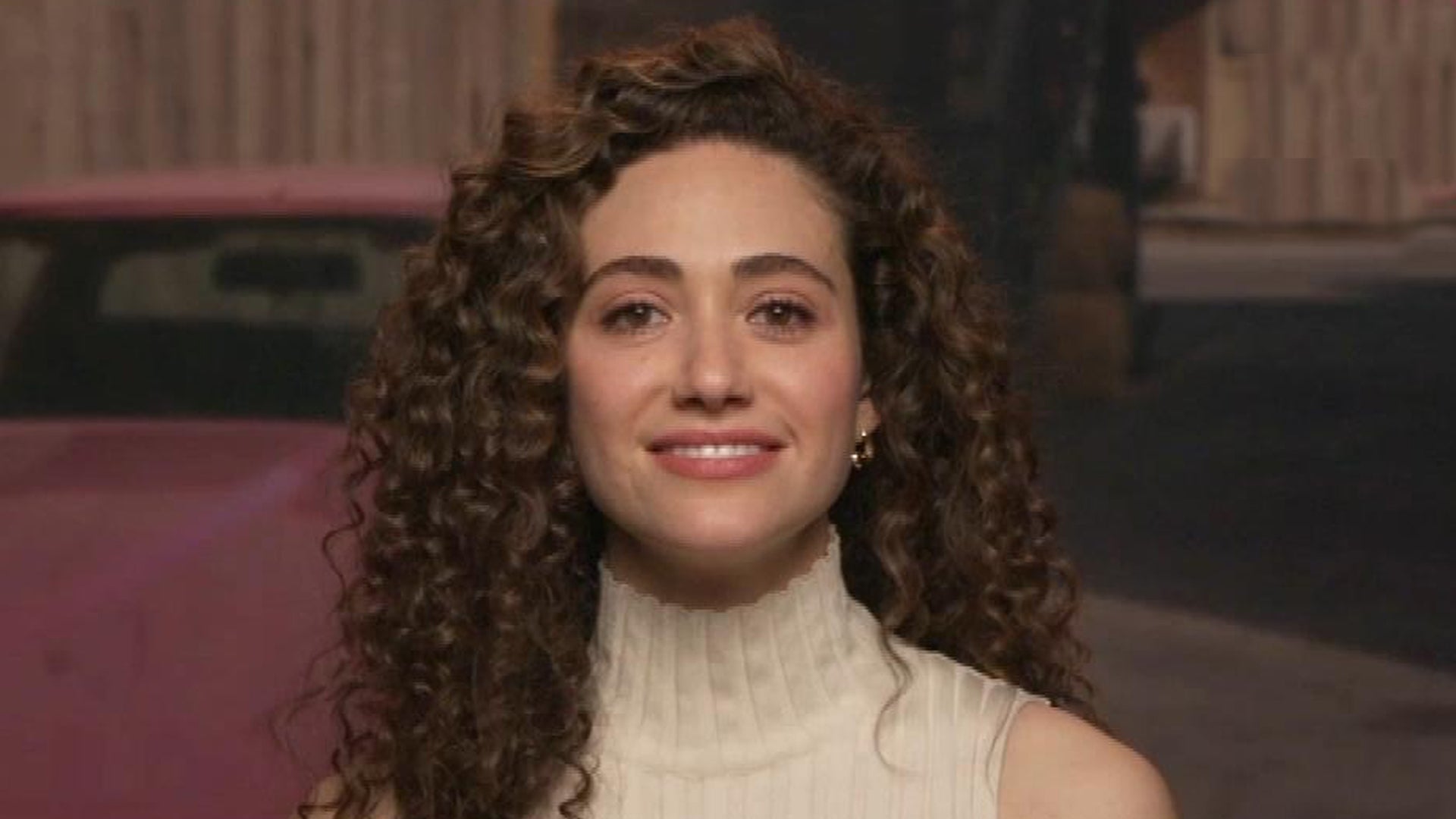 Emmy Rossum Recalls First Time She Saw Angelyne's Billboard (Exc…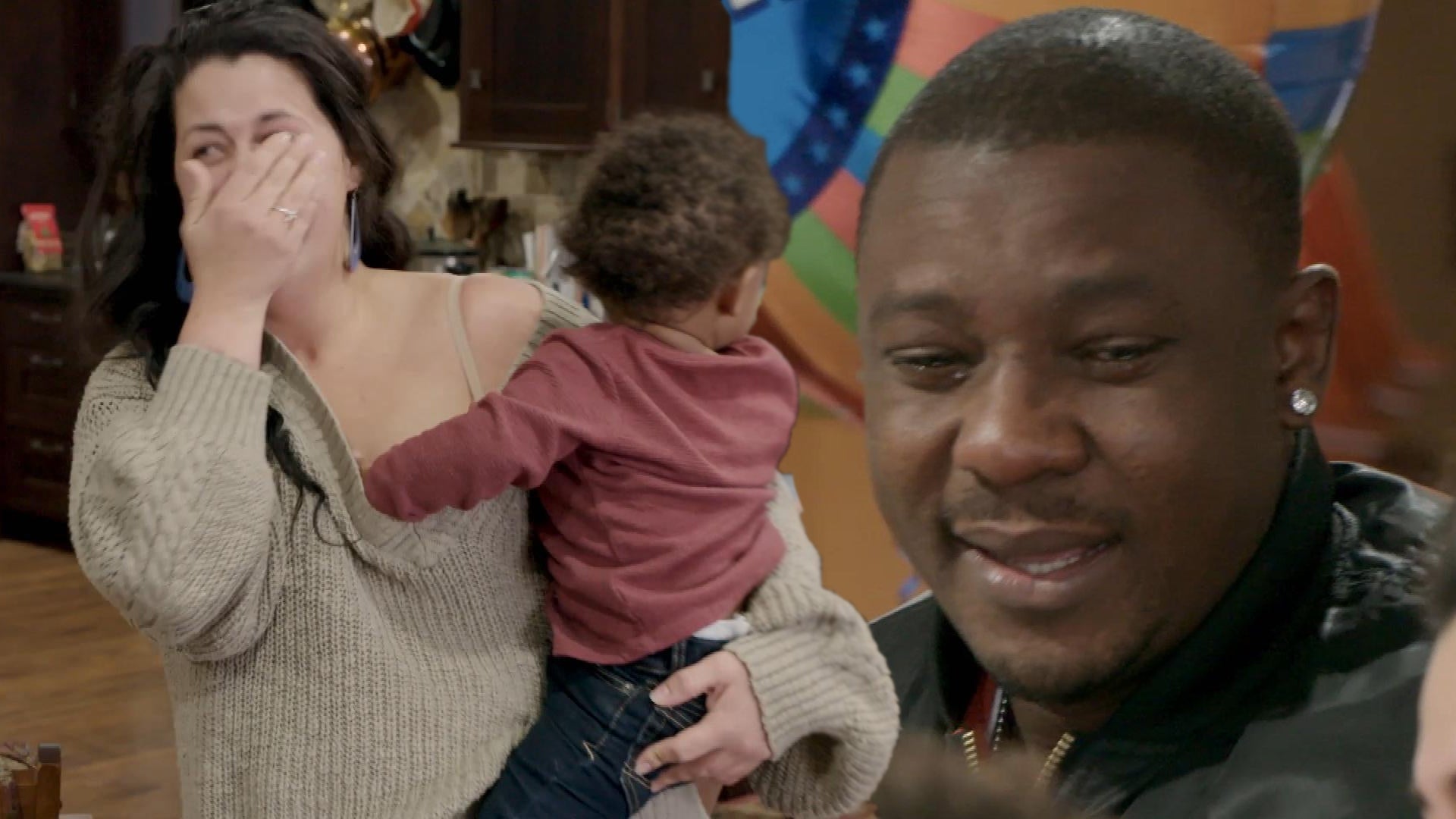 '90 Day Fiancé': Kobe Burst Into Tears After Meeting His Son for…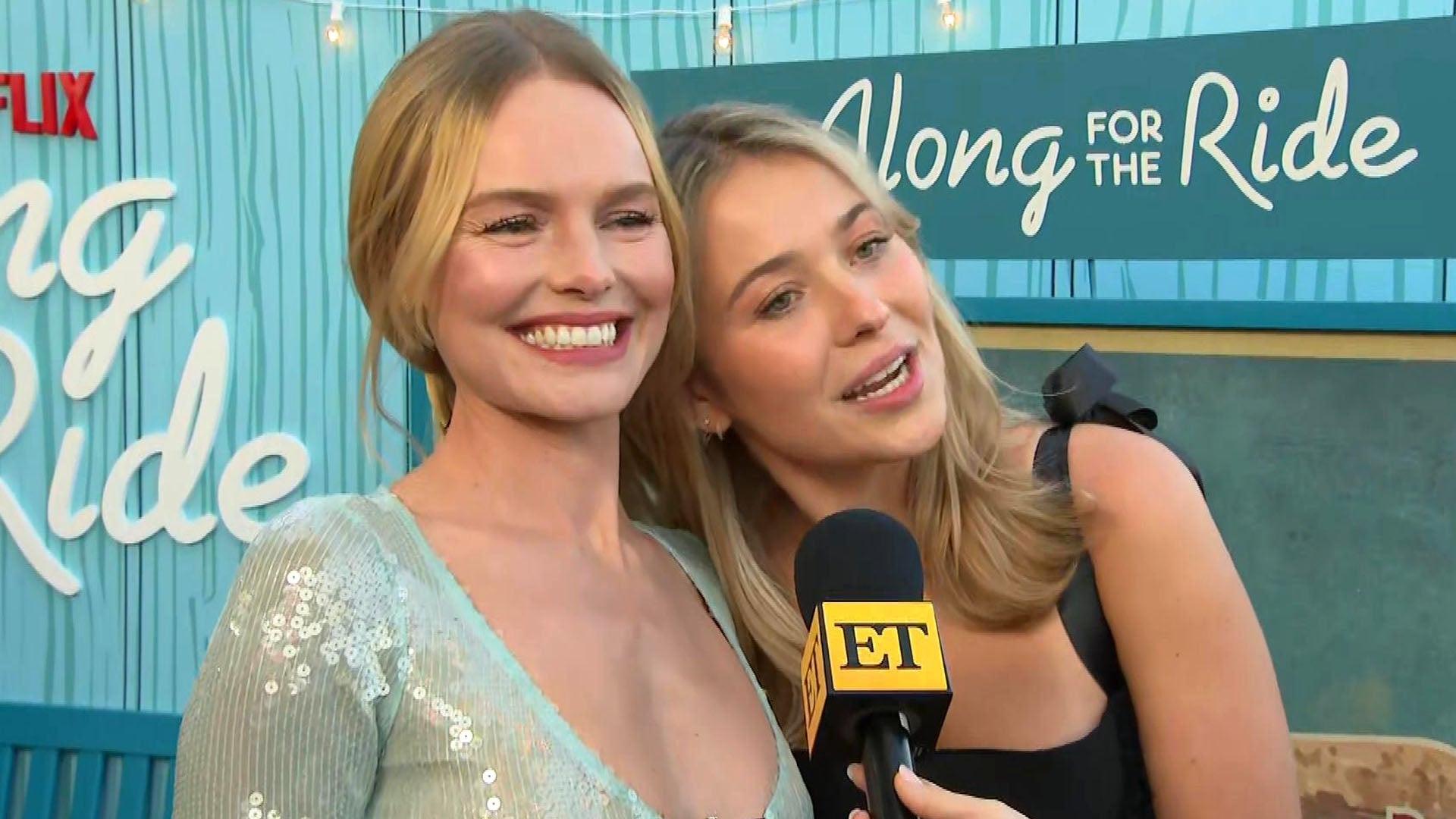 Kate Bosworth on Being 'Happy' Alongside Stepdaughter at 'Along …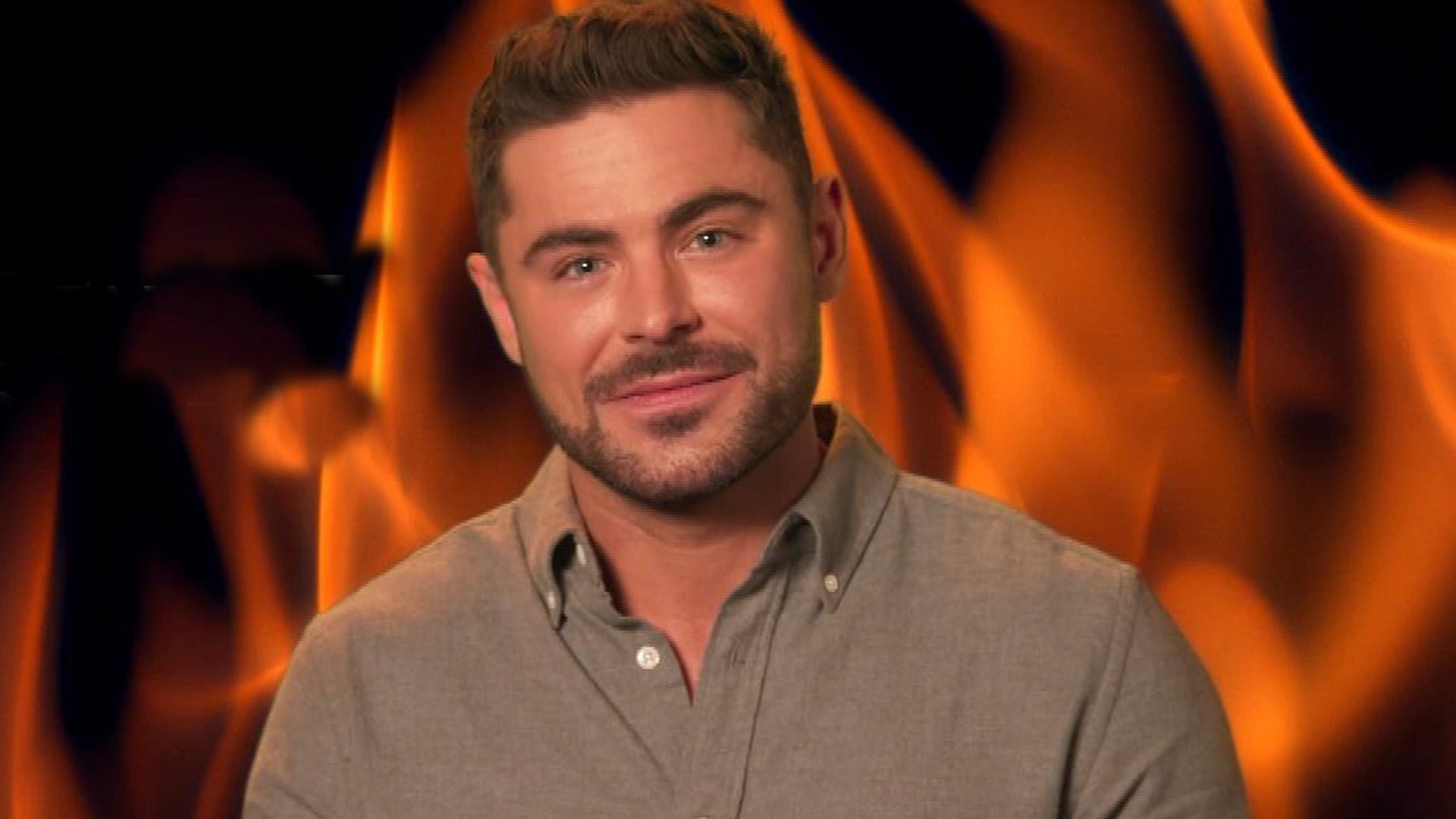 Zac Efron on Taking on First-Ever Dad Role in 'Firestarter' (Exc…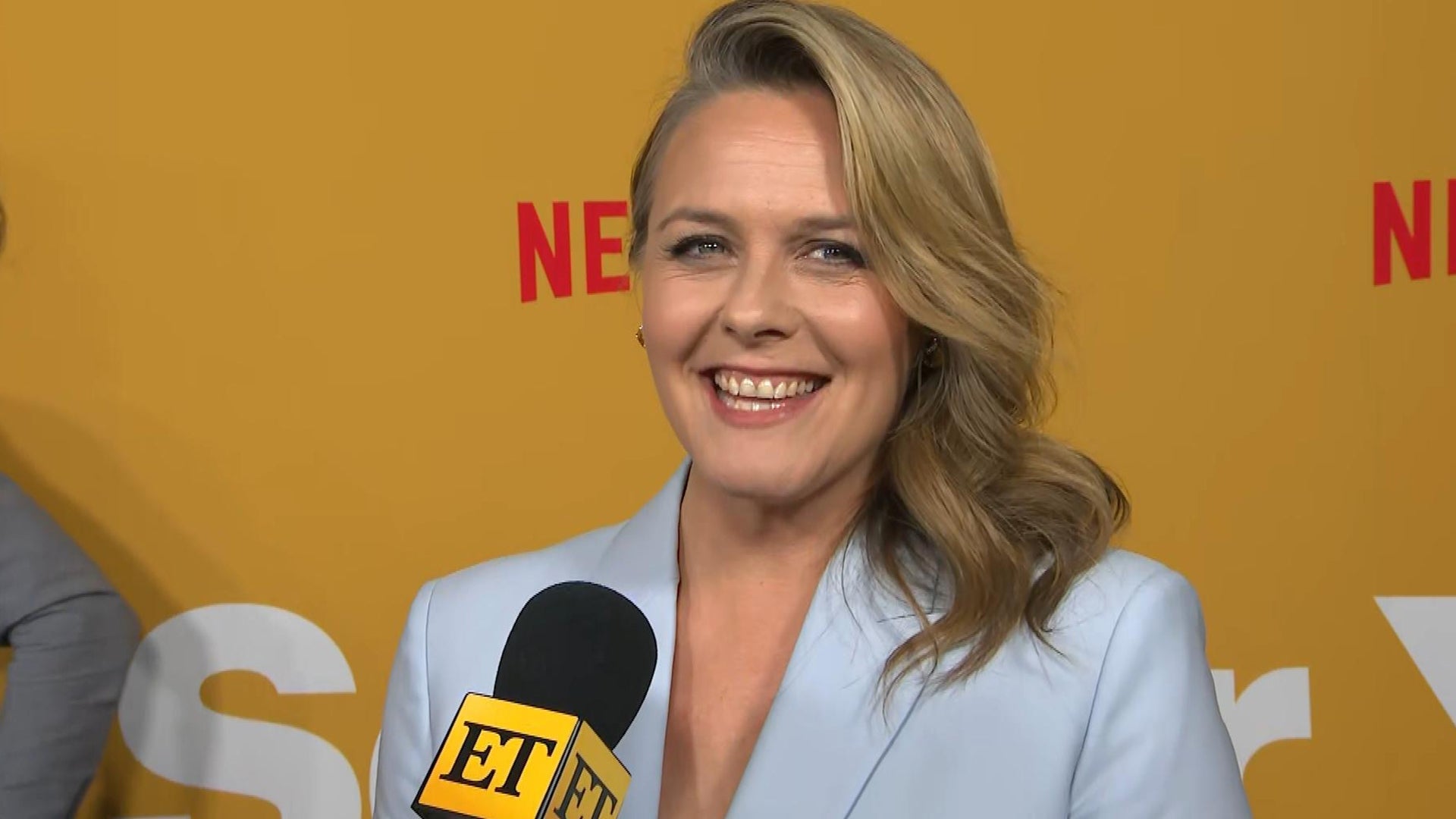 Alicia Silverstone Shares What Her Son Learned After First Time …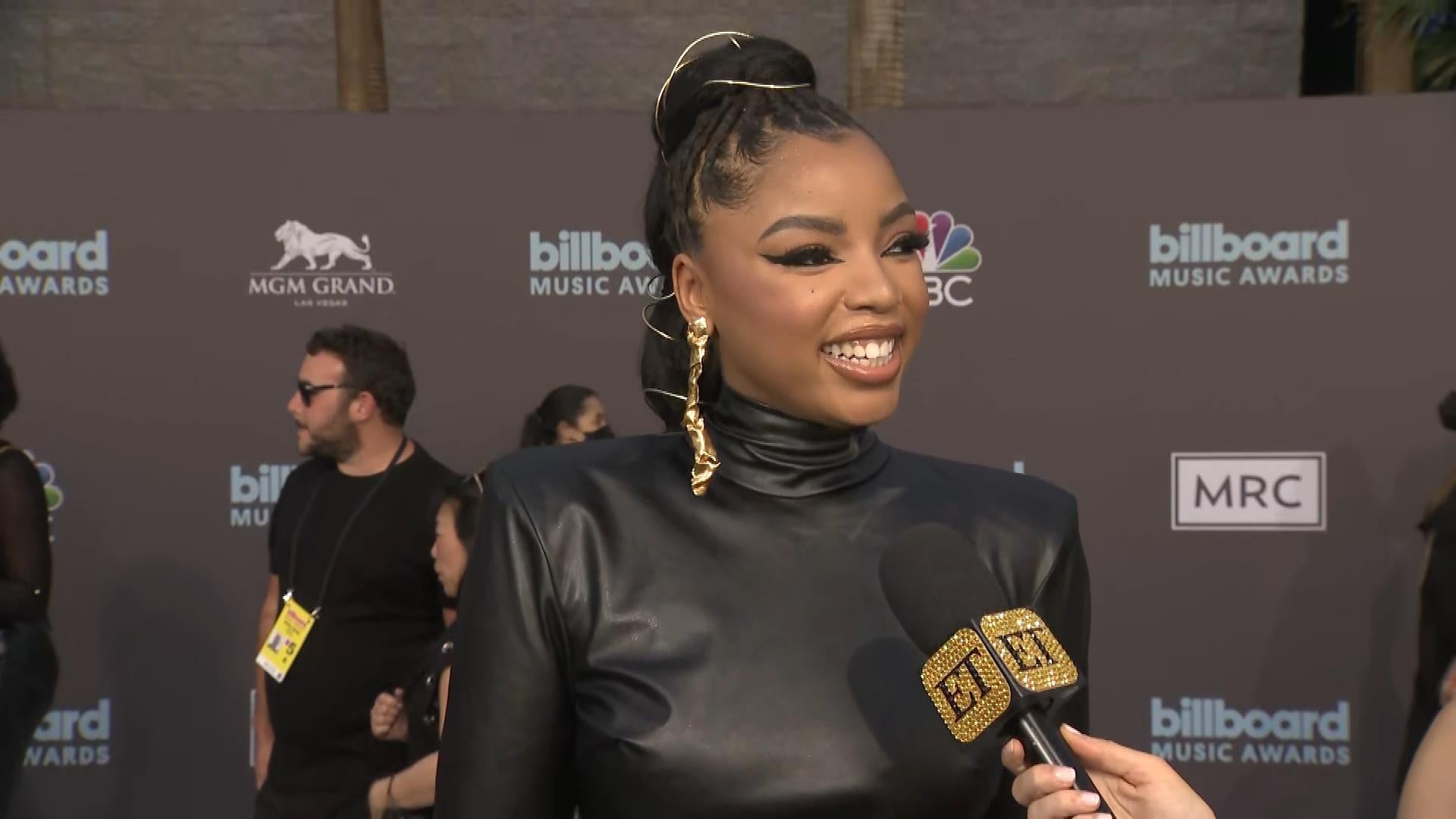 Chlöe Bailey Says She Shocked Herself With First Listen-Through …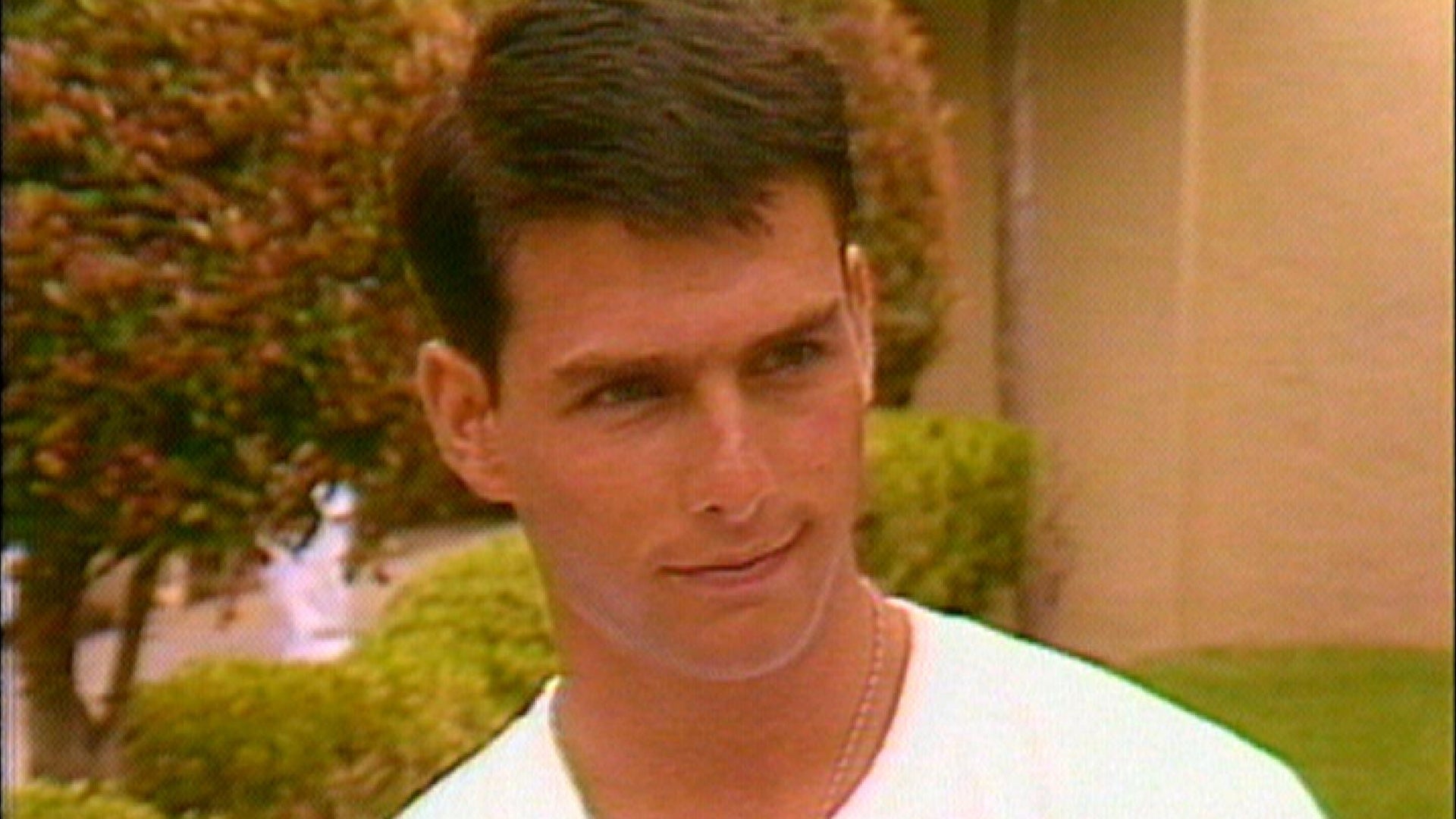 A Look Inside the Original 'Top Gun' Set With Tom Cruise! (Flash…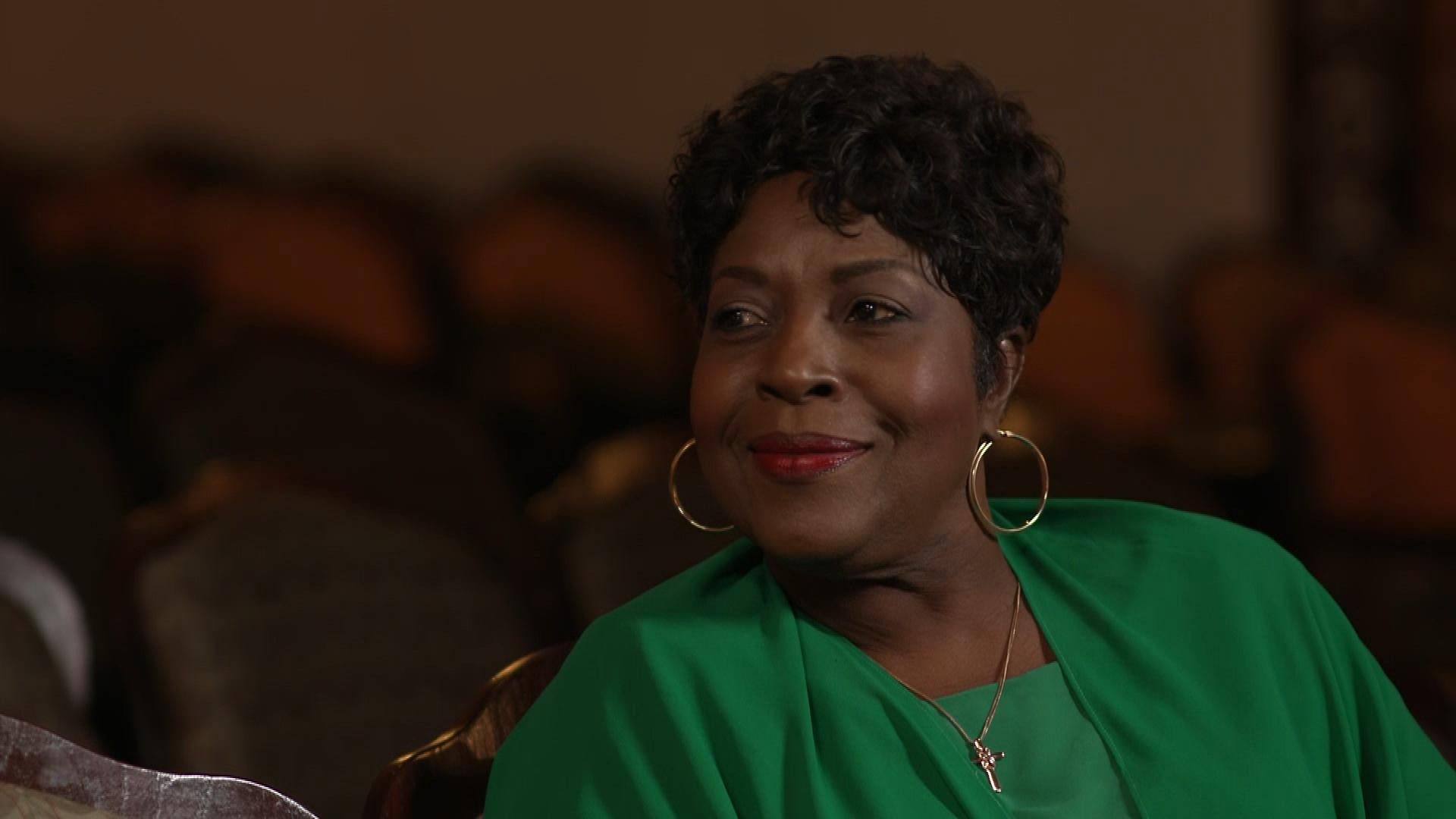 JoMarie Payton Looks Back at Her Iconic 'Family Matters' Role (E…
Dancing With the Stars returned Monday night, with a lot of new faces and big changes! With Tyra Banks hosting, Derek Hough behind the judges' table, and an eclectic cast of contestants, we followed along for the whole two-hour season 29 debut to break down all the best dances and the most surprising moments.
In the first season since since the start of the coronavirus outbreak, fans saw a whole new ballroom and a new, safety-focused production that was quite a bit different from anything we've seen before. Meanwhile, longtime host Len Goodman will not be in the studio this season -- as he's currently in London amid the pandemic -- but joined remotely to lend his ballroom expertise.
This season also features an excited cast of 15 new celebs who will hit the dance floor to take on routines they've never tried before. The new field of stars includes Cheer's Monica Aldama, big cat activist Carole Baskin, Bachelorette Kaitlyn Bristowe, NFL star Vernon Davis, Disney channel star Skai Jackson, Anne Heche, Justina Machado, Backstreet Boys' AJ McLean, Jeannie Mai, Nelly, Catfish host Nev Schulman, reality star Chrishell Stause, Olympian Johnny Weir, NBA pro Charles Oakley and Jesse Metcalfe.
The battle for the Mirrorball trophy kicked off Monday at 8 p.m. ET/PT on ABC, and ET covered all the highlights in real time. Check out the live blog below for a breakdown of the biggest numbers and most memorable moments of the premiere.
Where the Stars Stand Now...
7:05 PM:
After the first night of competition, here's where the stars stand on the leaderboard:
Skai & Alan -- 21
Justina & Sasha -- 21
Kaitlyn & Artem -- 20
Nev & Jenna -- 20
Monica & Val -- 19
Anne & Keo -- 18
Jeannie & Brandon -- 18
AJ & Cheryl -- 18
Jesse & Sharna -- 18
Johnny & Britt -- 18
Vernon & Peta -- 17
Nelly & Daniella -- 16
Chrishell & Gleb -- 13
Charles & Emma -- 12
Carole & Pasha -- 11
Carole Baskin and Pasha Pashkov Go Full 'Tiger King'
7:00 PM:
Carole Baskin gets partnered with Pasha Pashkov and they are tasked with delivering a pasodoble.
So, they opt to rock tie-dye tiger print ensembles and dance to "Eye of the Tiger" and it's truly unexpected and unique.
While it's a lot of fun -- and the judges try to be as supportive as possible -- the judges' scores speak louder than their feedback: Two 4s from Carrie Ann and Derek, and a 3 from Bruno, for a total of 11 out of 30.
In a strange moment, after the feedback but before the scores were given, Tyra asked Carole how she felt about the judges' comments and she seemed to be speechless. She had no response at all, and Tyra saved the moment by going to the scores. We might have to wait to next week to find out what Carole was really thinking in the moment.
At least she was able to accomplish her goal of raising awareness of big cats and conservation.
Nelly Salsas to Nelly With Pro Daniella Karagach
6:55 PM:
For Nelly's salsa -- with newcomer pro Daniella Karagach -- the pair start their routine on a motorcycle before hitting the dance floor.
It's a great thematic start to their salsa, during which they dance to Nelly's iconic hit "Ride With Me," and it's a fun time for all -- including a surprise backflip.
Bruno says the dance was "nicely rhythmic and very grounded."
"You do have to be careful," Carrie Ann shares. "Your groove is right, and no one else has it here tonight. But you've got to open up. This kind of dancing is all about opening and exposing your heart. It sounds corny, but it's true."
Nelly says it was "a little weird" dancing to his own song but that he had a great teacher.
Nelly and Daniella earned two 5s from Carrie Ann and Bruno, and a 6 from Derek for a total of 16 out of 30.
Monica Aldama and Val Chmerkovskiy Deliver 'Elegant and Stylish' Foxtrot
6:45 PM:
The headcoach from the Netflix series Cheer is excited to be partnered with Val Chmerkovskiy because, as she explains, "He he has the same competitive nature that I have."
Taking on the role of student, the long-time coach seems to have an aptitude for developing her footwork and musical skill.
The duo come to the ballroom with a foxtrot -- set to "My Wish" by Rascal Flatts -- that Derek said was "beautiful, graceful, so pleasant to watch, like a breath of fresh air."
"Wonderfully elegant and stylish. It looked exactly as a foxtrot should," Bruno added.
The competitive pair earned two 6s from Carrie and Bruno, and a 7 from Derek for a total of 19 out of 30.
Charles Oakley and Emma Slater Dance a Salsa to 50 Cent
6:36 PM:
Charles Oakley gets partnered with Emma Slater.
They hit the stage to perform a salsa -- set to 50 Cent's "In Da Club" -- and while it's clear Charles isn't a natural dancer, he seems to be having a good time.
"First of all, massive respect for you. You're an absolute legend," Derek begins, adding, "I felt the joy... And that goes a long way."
The judges were as nice and supportive as possible, but the scores were about what most viewers expected: 4s from all three judges for a total of 12 out of 30.
Justina Machado and Sasha Farber Get Repsect With a Cha-Cha
6:28 PM:
Justina Machado is an enthusiastic, charming and fiery entertainer -- so getting paired with Sasha Farber could be a flawless match.
The sitcom star hits the dance floor with utter confidence and moves like she absolutely owns the spotlight as she and Sasha slayed a cha-cha set to Aretha Franklin's "Respect."
The number brings Bruno and Carrie Ann to their feet as they can hardly contain their love for the actress' performance.
Justina and Sasha clearly have what it takes to go the distance and the judges' scores reflect that -- three 7s across the board for a total of 21 out of 30
Johnny Weir and New Pro Britt Stewart Bond Over Cha-Cha
6:22 PM:
Olympic figure skater Johnny Weir has the honor of being the first celeb partner for the show's newest pro dancer, Britt Stewart, and the pair are a great fit.
The pair do a sultry cha-cha set to Pussycat Doll's "Buttons," and they own the stage with their charisma -- even if there were a few missteps.
Carrie Ann says that Johnny Weir "should have been on the show years ago" and Bruno marvels over the "lyrical quality" to his dancing.
The pair earn a respectable 18 out of 30, with 6s across the board.
Len Goodman Gives Tyra a '10'
6:18 PM:
Len Goodman makes a special remote appearance to congratulate Tyra and Derek on their new roles.
"The show looks great and you're doing a fabulous job," Len tells Tyra. "And it's great to see my old friend Derek has graduated to the judges' desk."
Addressing the cast, Len warns them, "I'm going to be keeping my eye on you, because you'll see me again throughout the season. So, crack on, give it some welly!"
He then tells Tyra that she's getting "a 10 from Len," and Tyra can't contain her excitement.
Nev Schulman and Jenna Johnson Go Retro-Classic for Stylish Foxtrot
6:10 PM:
The Catfish creator is paired with Jenna Johnson -- a past DWTS champ -- and they bring a classic elegance to the ballroom for their foxtrot.
Nev dons a tux and Jenna rocked a shimmering gown for their "fabulous" routine, and it stunned the judges.
"My man, you're a great dancer," Derek says. "So pleasant to watch. It was wonderful."
The beaming duo earn 20 out of 30 -- with 7s from Carrie and Derek and a 6 from Bruno.
Kaitlyn Bristowe and Artem Chigvintsev Cha-Cha
6:02 PM:
Kaitlyn is overwhelmed with excitement over getting partnered with Artem, and honestly, it makes a lot of sense -- he's fantastic.
For their first dance of the season, the pair don bright yellow ensembles and deliver a lively cha-cha set to Lady Gaga's "Stupid Love."
Bruno, Derek and Carrie Ann all call it a "great first dance" and gave specific pointers on posture and foot placement -- which is a sign that they really liked the number.
You can always tell how good a dance really is based on how delicate and broad the judges feel they need to be with their critiques.
Bruno and Derek award them 7s, while Carrie gives them a 6, for a total of 20 out of 30, and earning them second place (thus far).
Skai Jackson and Alan Bersten Tango Their Way to Glory
5:57 PM:
Disney star Skai Jackson is the youngest contestant on the show, at 18, and Alan Bersten is the perfect pro to teach her and guide her on her Mirrorball trophy journey.
The pair dance a retro-futuristic tango set to Nicki Minaj's "Super Bass" and it's clear that Skai has a lot to offer and is going to give everyone a run for their money.
Bruno says that, for Skai, the "sky is the limit," and Carrie Ann says it was a "beautiful and exciting performance." Clearly, they judges saw a lot that they liked.
The pair also broke the tie in a big way, earning three 7s for a total of 21 out of 30 -- eclipsing the earlier highest score of 18 by quite a bit.
Jesse Metcalfe and Sharna Burgess Deliver 'Passionate' Quickstep
5:49 PM:
Jesse Metcalf finds out he gets to dance with Sharna Burgess, and he's understandably delighted.
As it turns out, Sharna's pretty thrilled as well.
"Dirty little secret: I used to watch Passions when I was a teenager," Sharna confesses with a laugh, before telling Jesse he's "gonna have to bring the sexy."
For their quickstep -- set to Stevie Wonder's "Part Time Lover" -- there's quite a bit of steaminess, and the pair come close to kissing, but it seems like this is the couple to watch if you're looking forward to so sultry numbers in the future.
"That was one of the most passionate quicksteps I've ever seen," Carrie marvels, before adding that he needs to "tame" himself a bit more.
Derek -- who adorably forgot to submit his score for the dance, likely because it's his first time behind the desk -- also had a lot of love for the number.
As for their scores, the pair nabbed three 6s for a total of 18 out of 30, yet again."
Jeannie Mai and Brandon Armstrong Slay a Salsa
5:40 PM:
Jeannie Mai can't contain her excitement when she meets Brandon in the rehearsal room, and is clearly ambitious when it comes to what she wants to accomplish -- even without any dance experience.
So, to kick things off, the pair take on a salsa set to Taylor Dayne's "Tell It to My Heart," and it's wilder and more enthusiastic that anyone seems to expect.
The neon green-clad duo are overjoyed by their performance, and the judges appreciated their charisma.
Bruno says she looks like "a little ray of sunshine" and that she captured "the spirit of the dance."
Carrie and Derek also marveled at how great of a start the number was, and they seem excited to see what she'll pull off in the coming weeks.
The pair get all 6s across the board for a total of 18.
Anne Heche and Keo Motsepe Bring Flair to a Fun Cha-Cha
5:30 PM:
The actress certainly has a knack for dramatic flair.
Anne Heche has been partnered with Keo Motsepe, and the pair dance the cha-cha set to Dua Lipa's "Don't Start Now."
Rocking shimmering silver gowns, it's clear that Anne is here to play and getting partnered with the fantastic Keo might give her a fighting chance.
"You make me smile, as soon as you started," Derek marveled. "It was so much fun!"
Carrie Ann calls Anne the "star of the ballroom," and she adores the acclaim.
The pair ended up earning three 6s for a total of 18, and putting them on top of the leaderboard (for now).
Vernon Davis and Peta Murgatroyd Get Romantic With Foxtrot
5:23 PM:
The NFL star and the DWTS superstar pro are a wonderfully matched couple, and they prove it in a big way with their romantic foxtrot, set to John Legend's "All of Me."
"That was really impressive. You mixed and elegance and tenderness with a masculinity," Carrie Ann marvels, before informing them that she docked them a point for the lift in their routine.
After the feedback, Vernon admitted that he's "feeling the pressure" to win the season, because of how well football players have done on the show in the past.
If the first set of scores is any indication, it's not impossible. They get 6s from Bruno and Derek, and a 5 (which would have been a 6 if not for the lift) from Carrie Ann. Their total is 15.
Chrishell Stause and Gleb Savchenko Tango It Up
5:16 PM:
Rocking a sparkling gold gown, Chrishell and her pro partner Gleb hit the ballroom to try their hand at a Tango.
Pink's "Raise Your Glass" provides the perfect compliment to their energetic number, but as Bruno points out, they are "a long way" from getting it right.
Carrie Ann says she has "lots of potential" but lost her footing early on in the dance. That being said, Carrie is excited to see what she brings in the coming weeks.
The pair got 4s from Carrie Ann and Bruno, and a 5 from Derek for a total of 13.
AJ McClean and Cheryl Dance the Jive!
5:10 PM:
The pro/celeb partnerships weren't announced ahead of time, so we are learning in real time who is dancing with whom.
For AJ McLean, he's going to be learning the ropes with Cheryl Burke!
For their first number, a jive, the pair hit the dance floor and gave it all with a lively routine set to The Weeknd's "Blinding Lights."
"You felt comfortable out there,... this is going to be a great partnership," Derek says, in his first bit of feedback as a DWTS judge.
Carrie Ann says, "That is exactly the way we needed to start off the season."
For their efforts, the pair earned three 6s, for combined total of 18.
Red and Fiery
5:05 PM:
New host Tyra Banks knows how to rock a striking red dress and some voluminous hair!
Even without a big audience, she basks in the glory of cheering -- although it's also surreal to see the empty ballroom.
Side note: Bruno Tonioli looks fantastic as a "silver fox."
Everything Is Different Now!
5:01 PM:
Season 29 is finally here -- and things look pretty surprisingly different!
We all knew that the COVID precautions would make things quite a bit different, but these dancers make social distancing look good!
Check out the video to hear more about this season's stellar, star-studded cast and the biggest changes from Dancing With the Stars' new host!
RELATED CONTENT:
'Dancing With the Stars' Season 29: What to Expect From Premiere Night
Jesse Metcalfe Says 'DWTS' Is Helping Him Lose His 'Quarantine 15'
'Dancing With the Stars': Derek Hough Explains His New Role This Season
Related Gallery