Features
Jennifer Lopez's 'I'm Real' 15 Years Later: How the Rule-Breaking Duet With Ja Rule Prevented a Sophomore Slum
By
FLASHBACK: Jennifer Lopez's 'I'm Real' 15 Years Later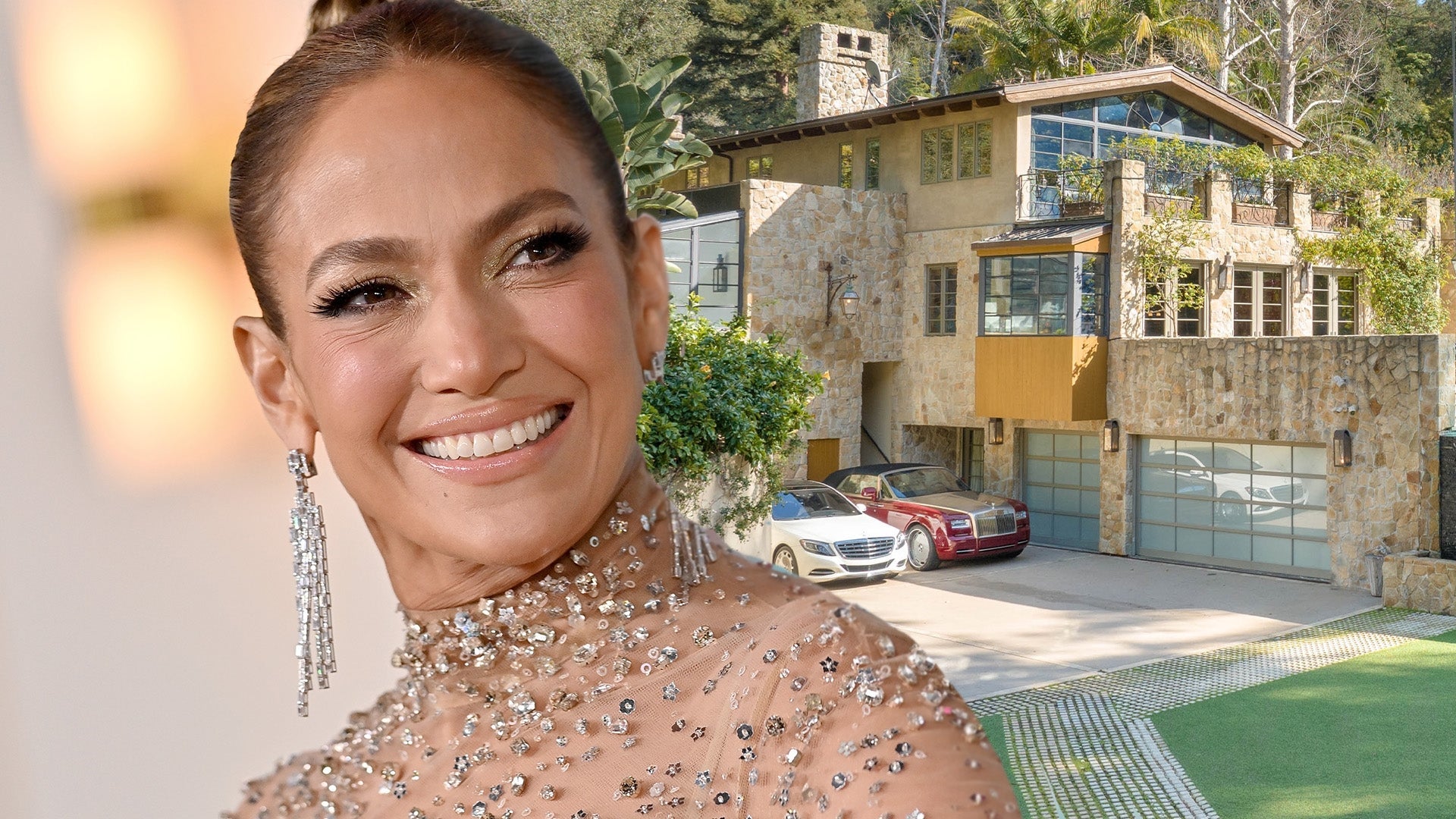 Inside the Bel Air Mansion Jennifer Lopez's Selling for $42.5M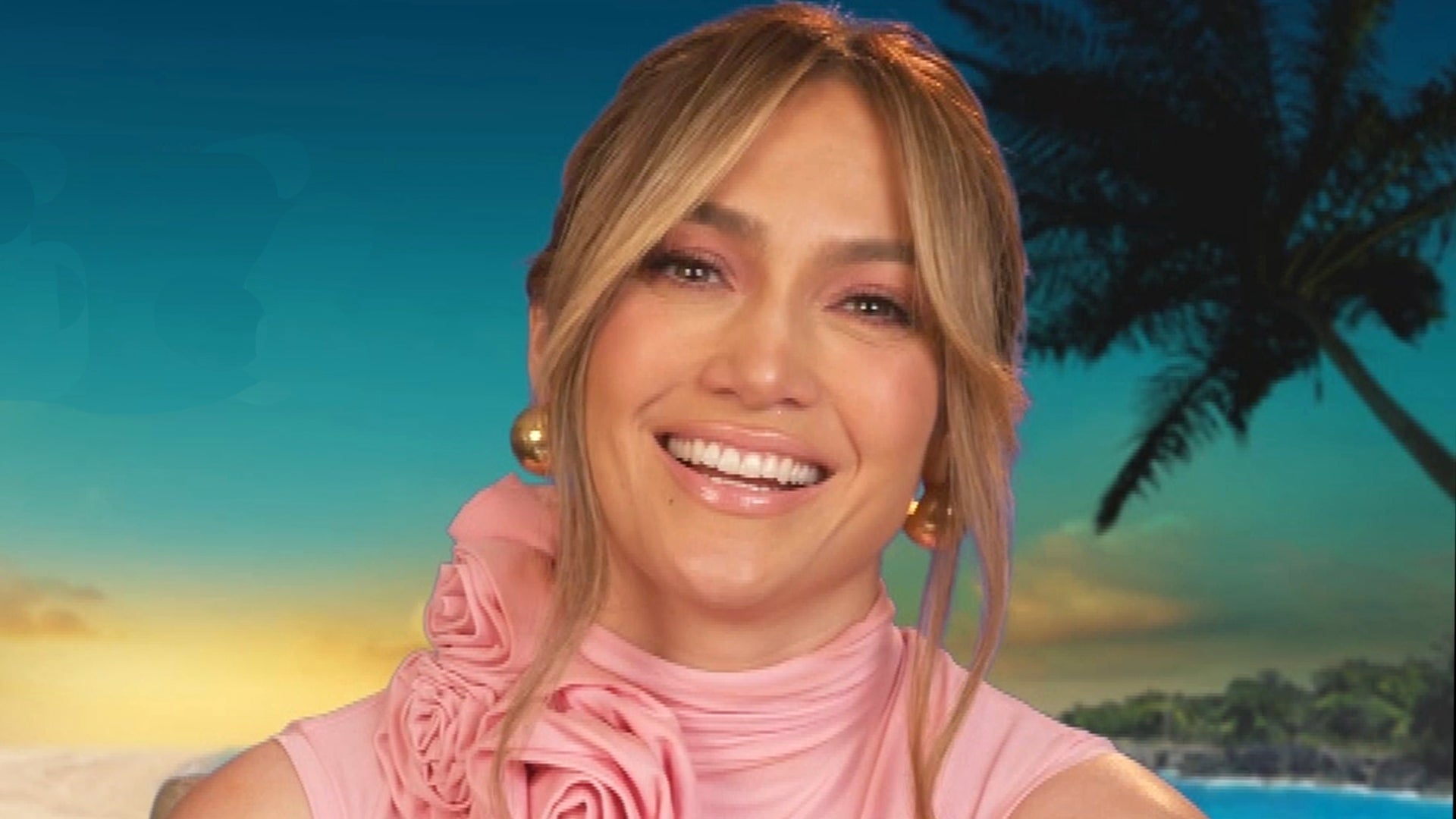 Jennifer Lopez on 'Dreamy' Ben Affleck and Tackling 'Shotgun Wed…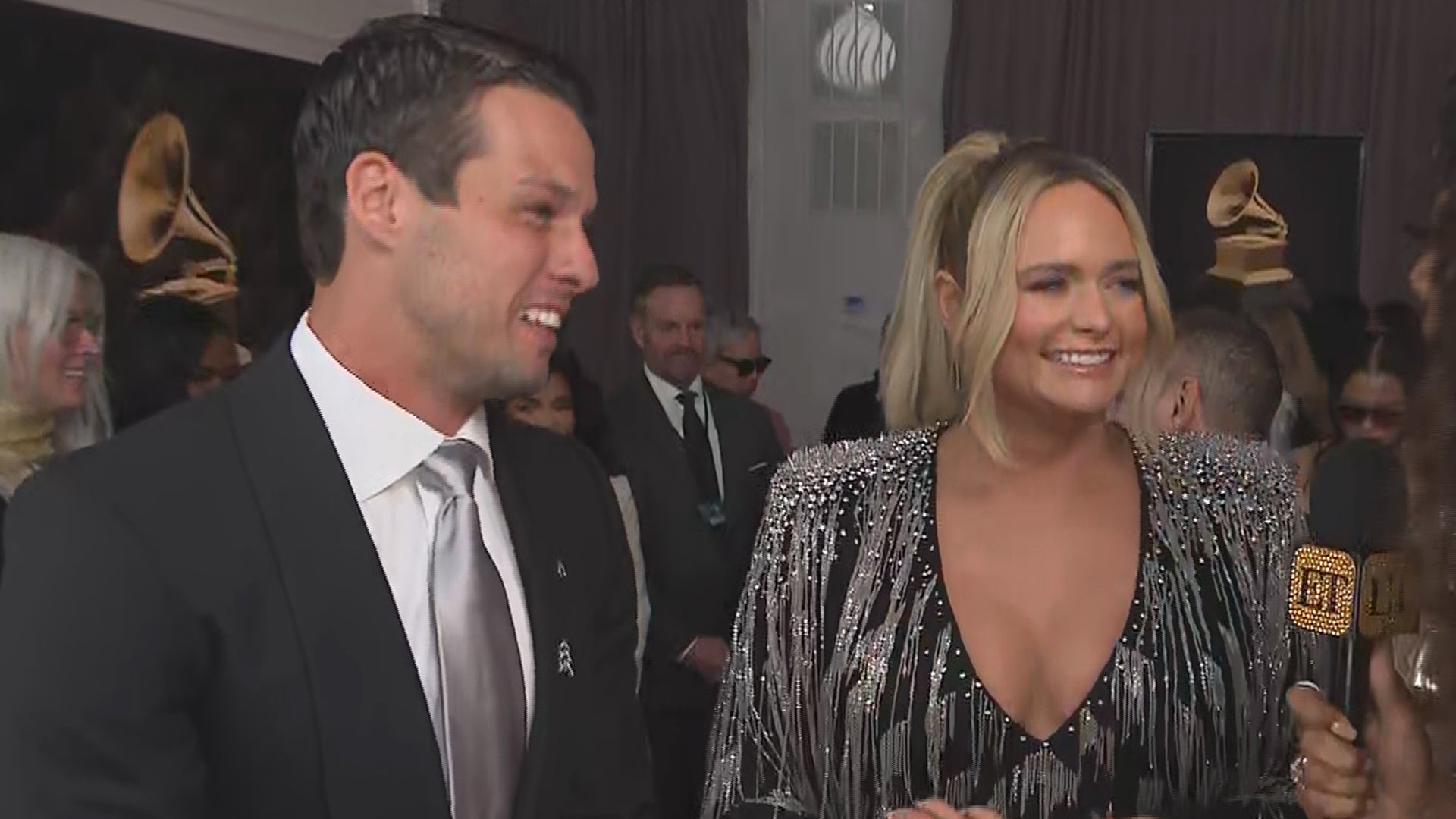 Miranda Lambert and Husband Brendan McLoughlin on Why Their Marr…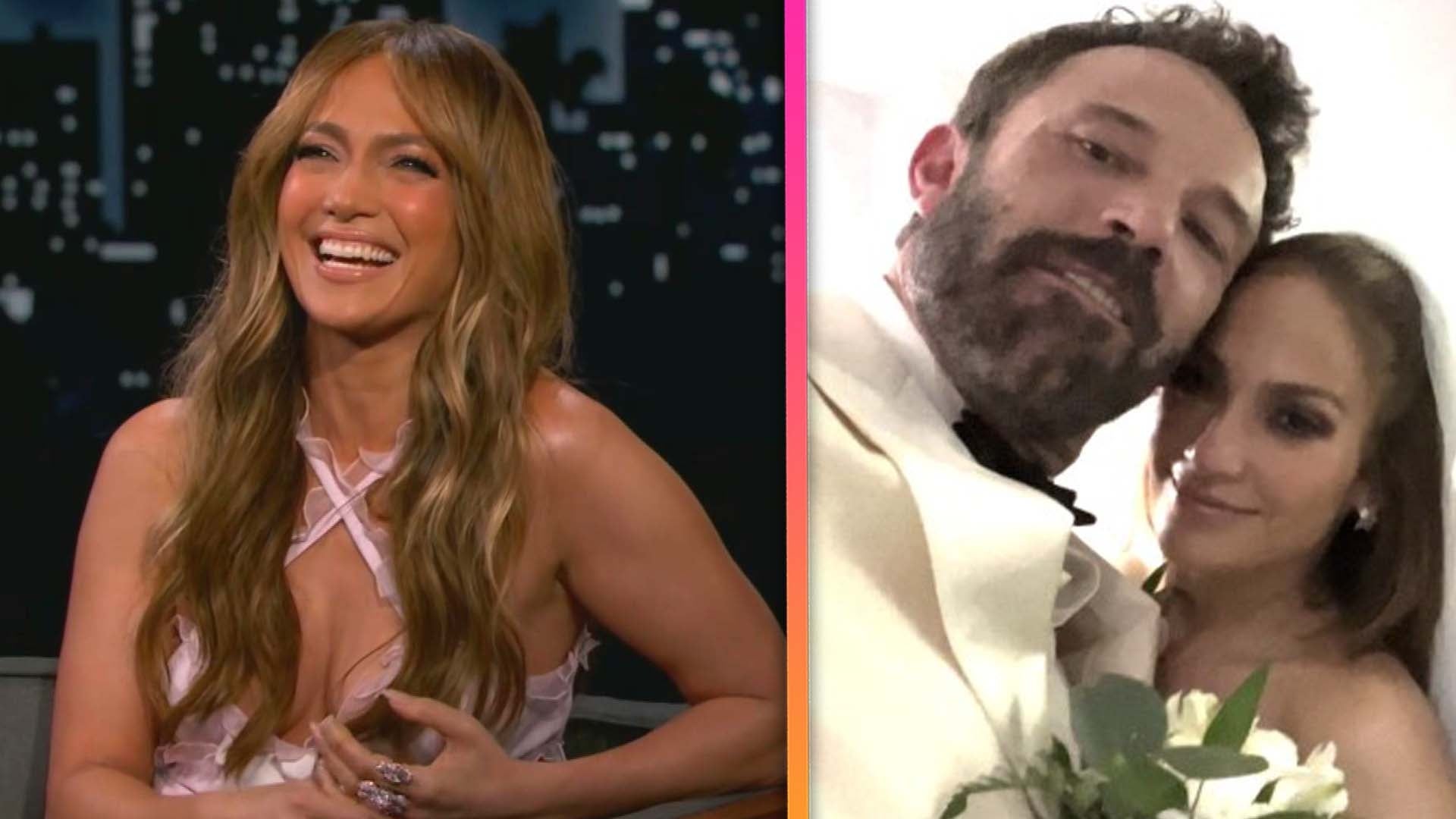 Jennifer Lopez Details Las Vegas Elopement With Ben Affleck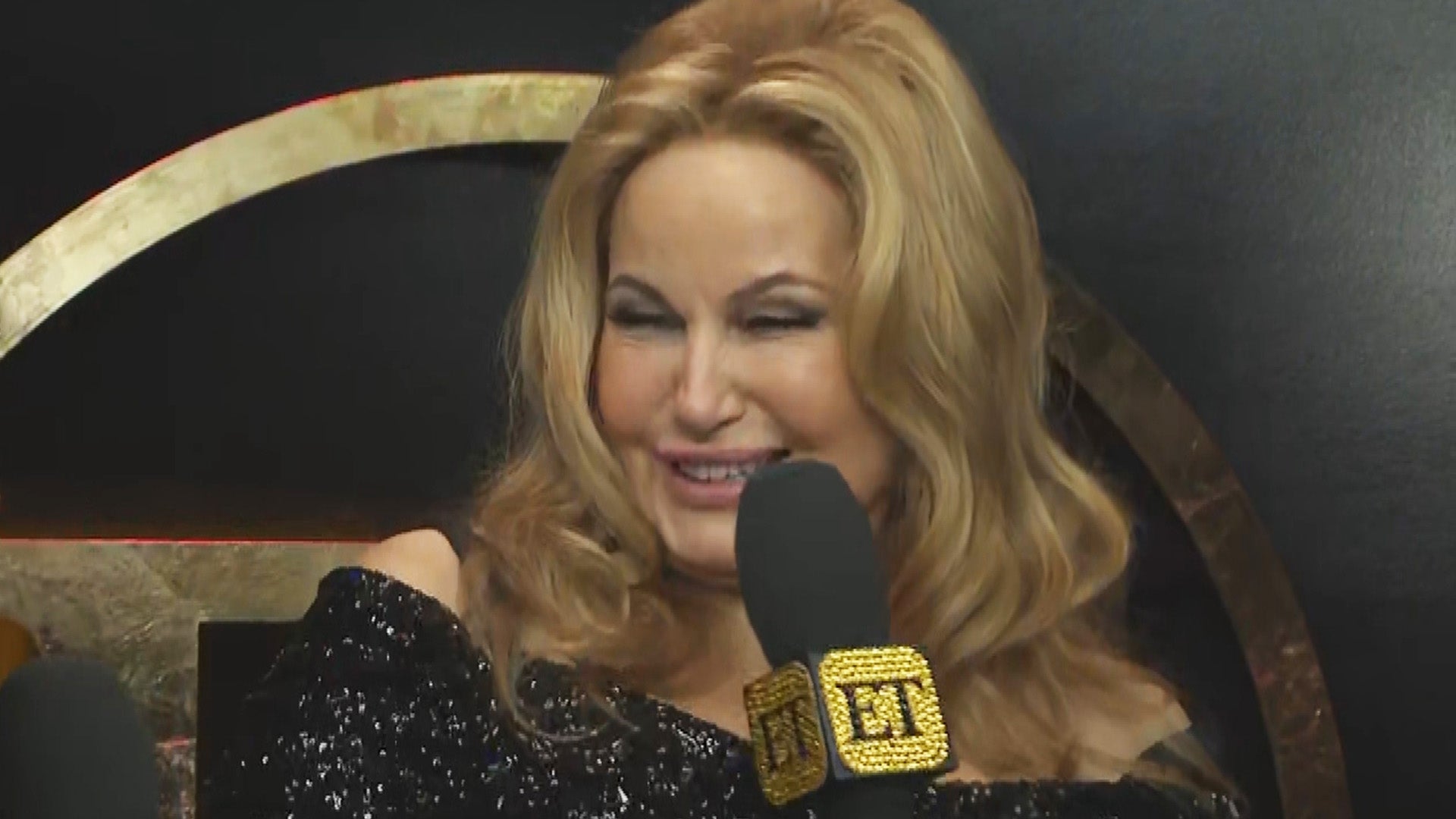 Jennifer Coolidge Jokes and Says She Blames Ariana Grande For Ca…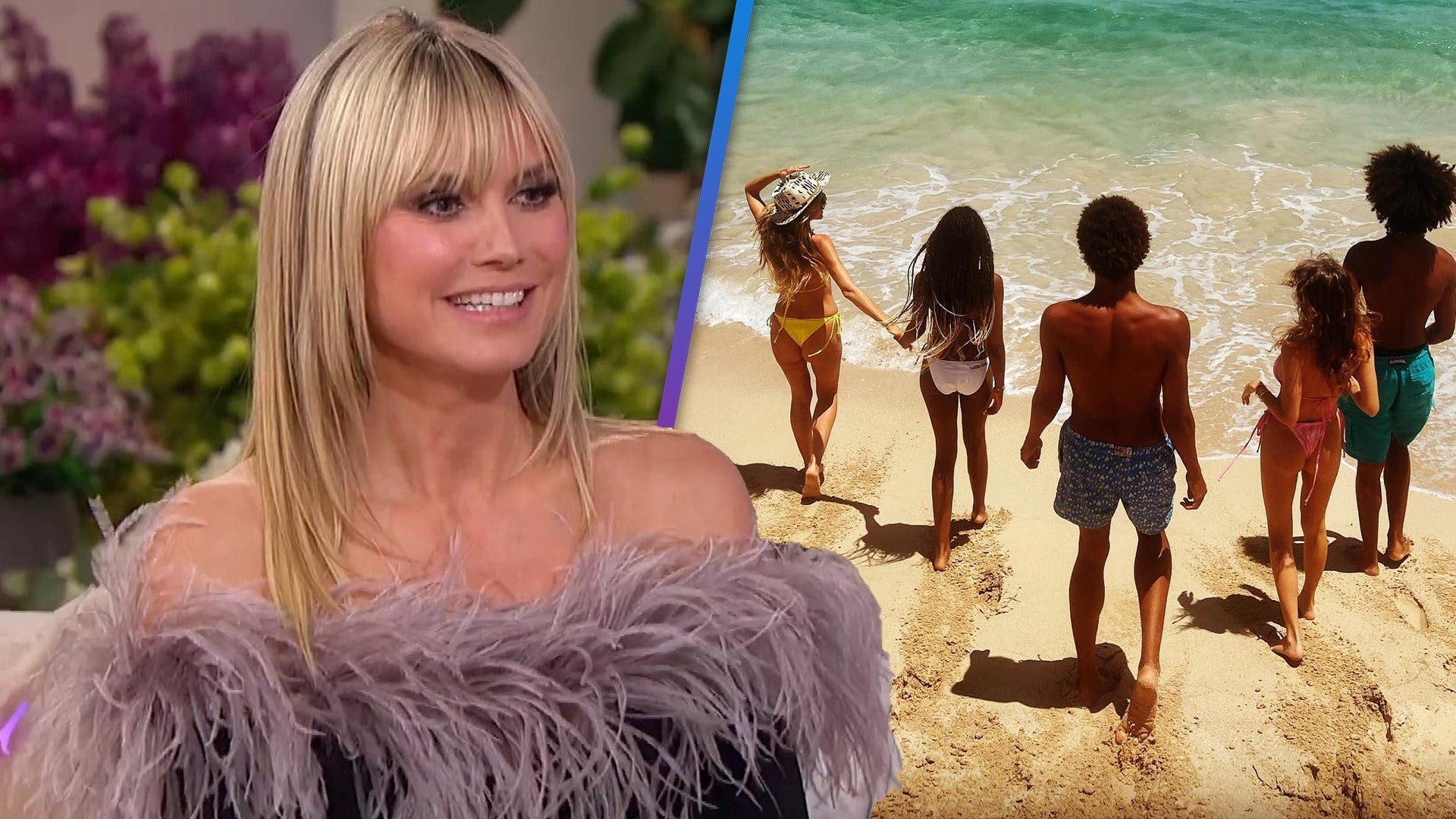 Heidi Klum Interested in Having Another Baby as She Turns 50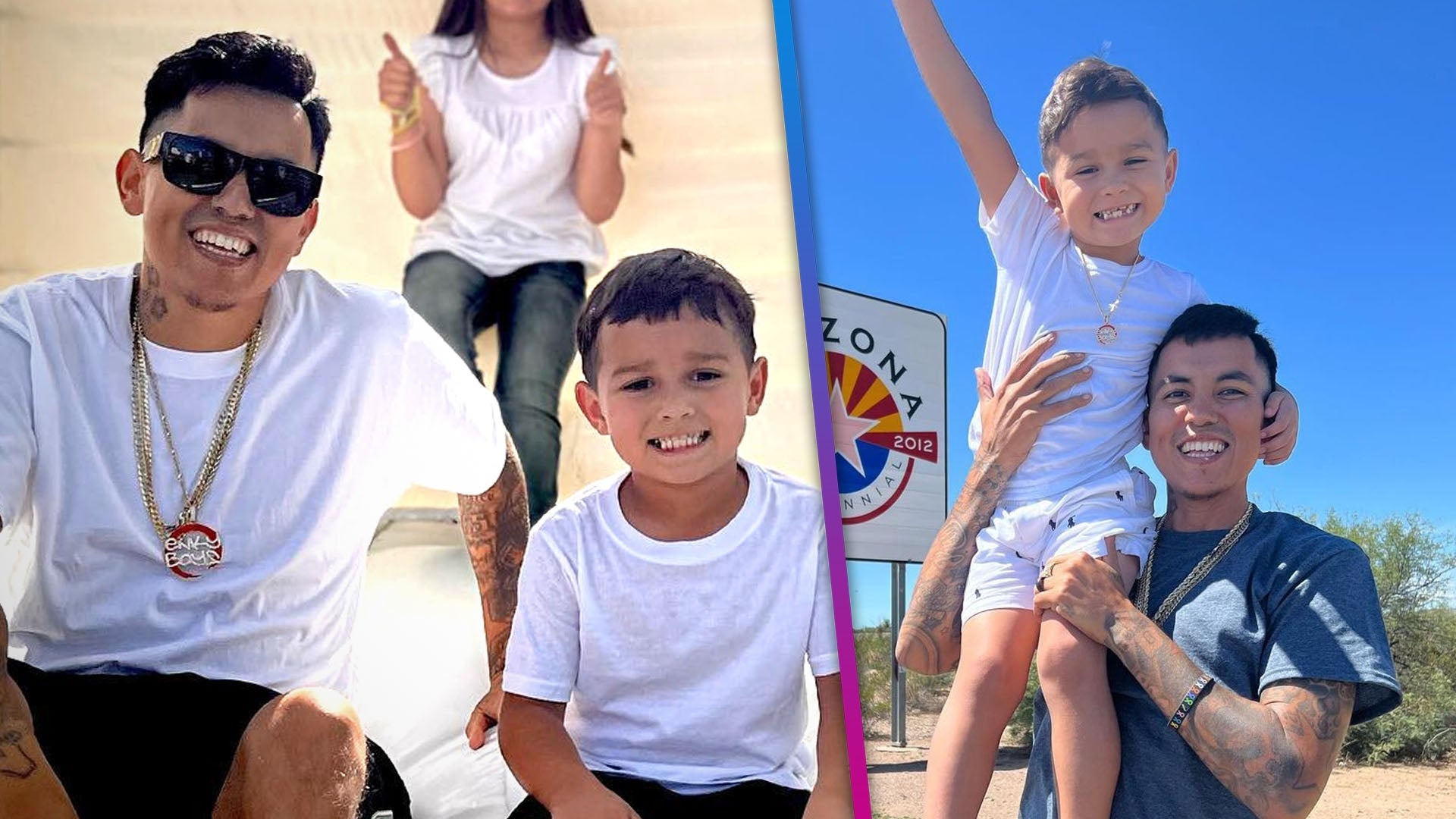 Randy Gonzalez Father From TikTok Duo Enkyboys Dies at 35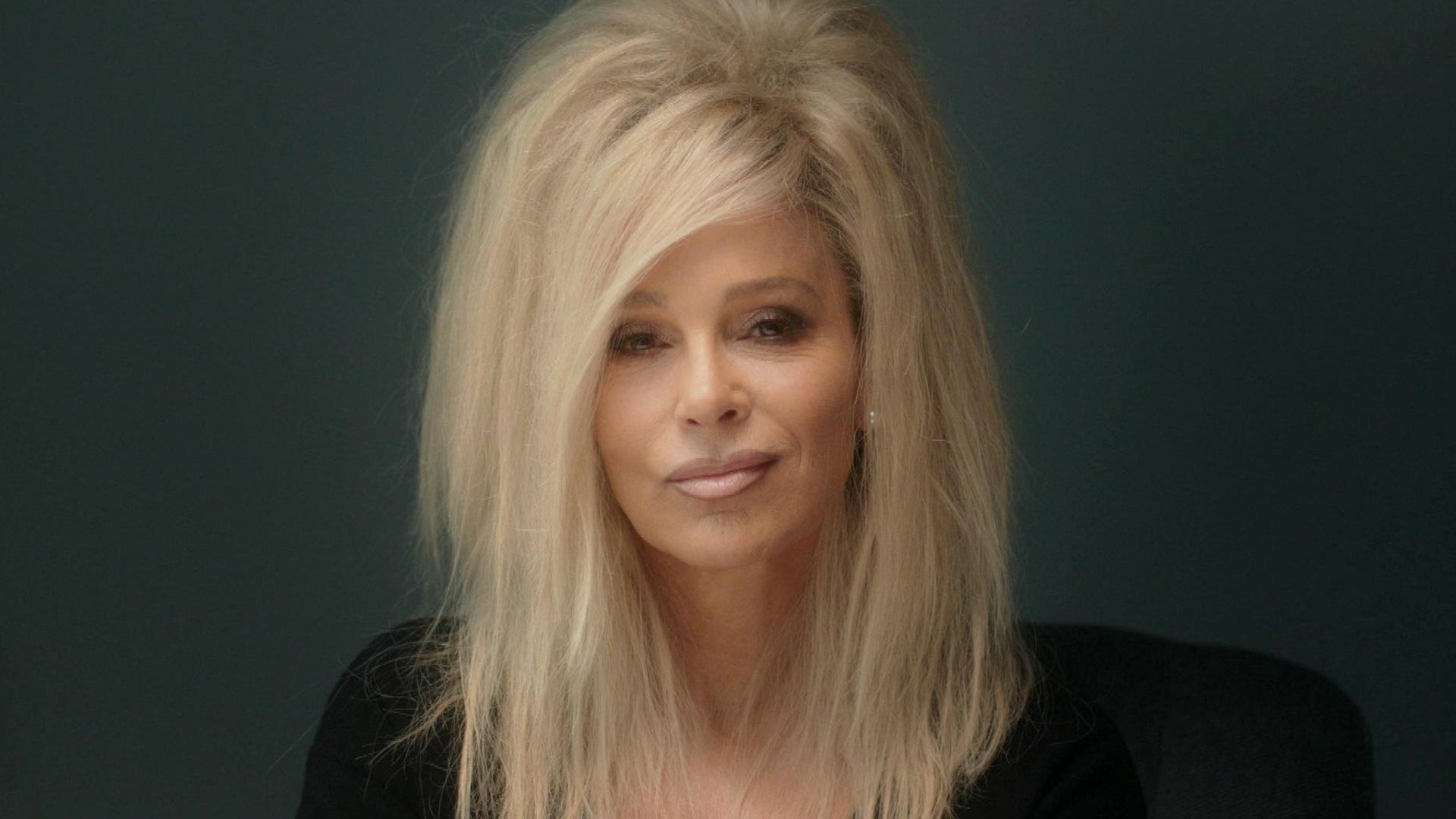 'Gwen Shamblin: Starving For Salvation' Trailer | Jennifer Grey …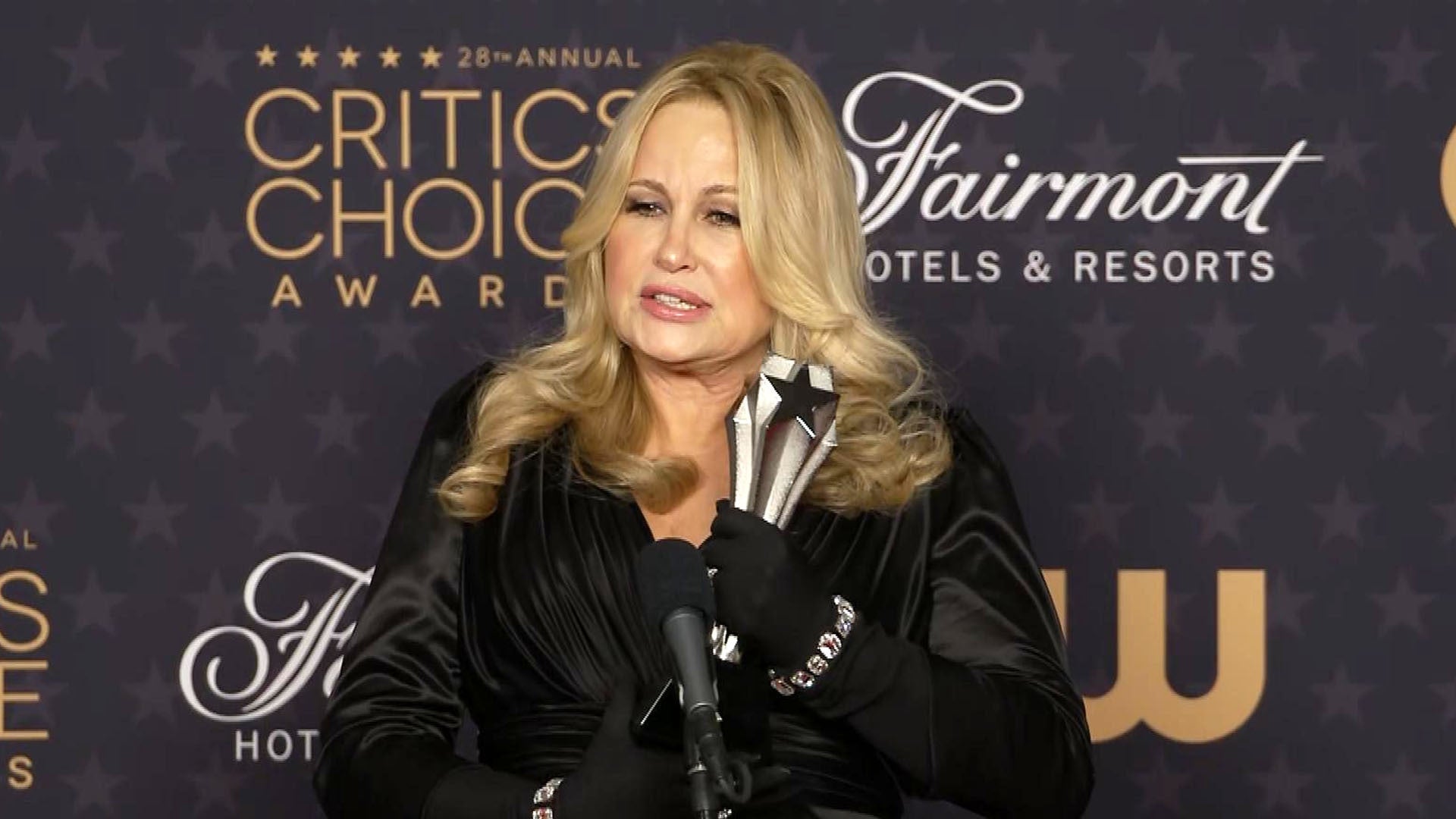 Jennifer Coolidge's Full Critics Choice Awards Backstage Intervi…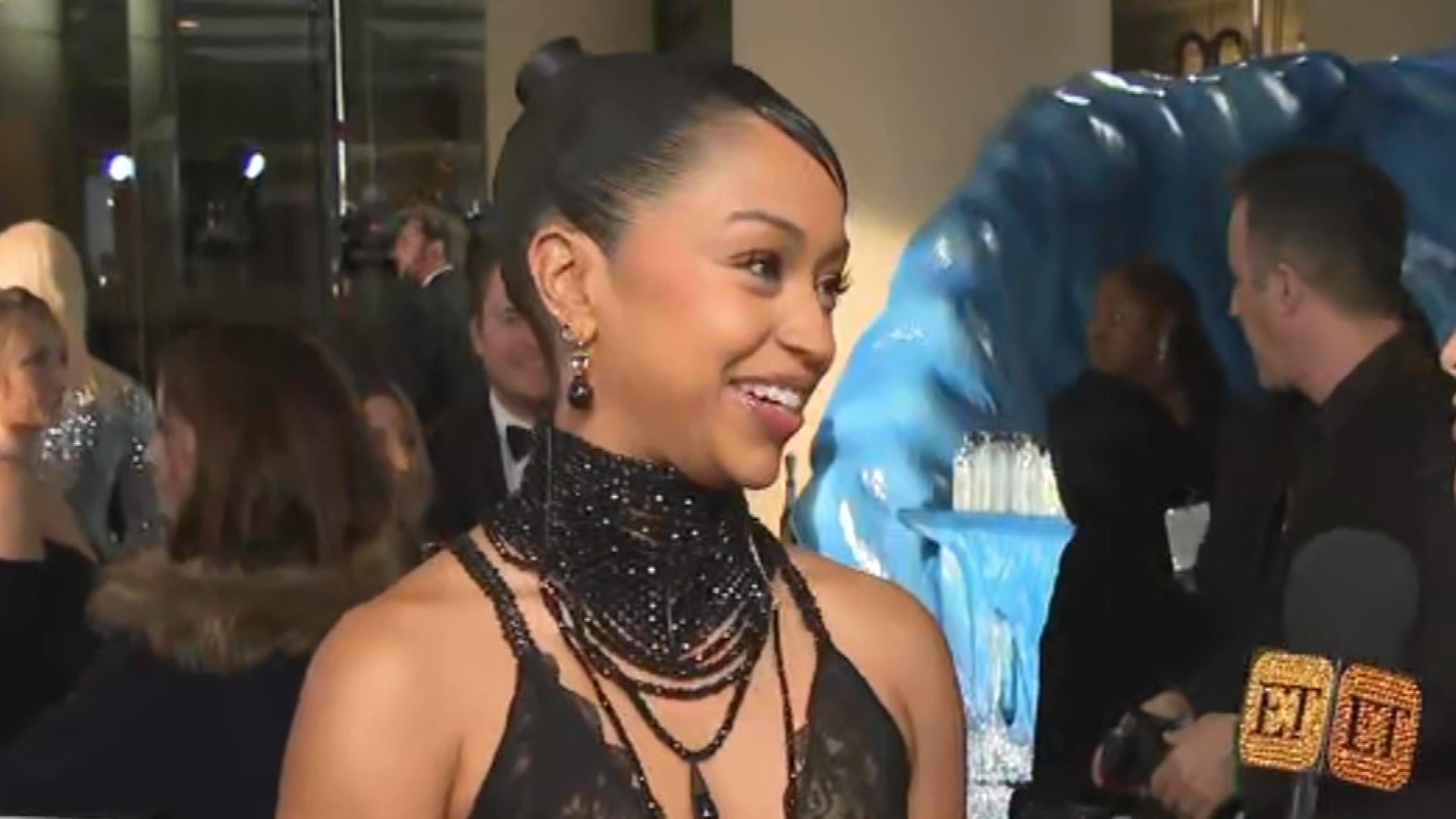 Golden Globes: Liza Koshy's Hilarious Reaction to Seeing Jenny S…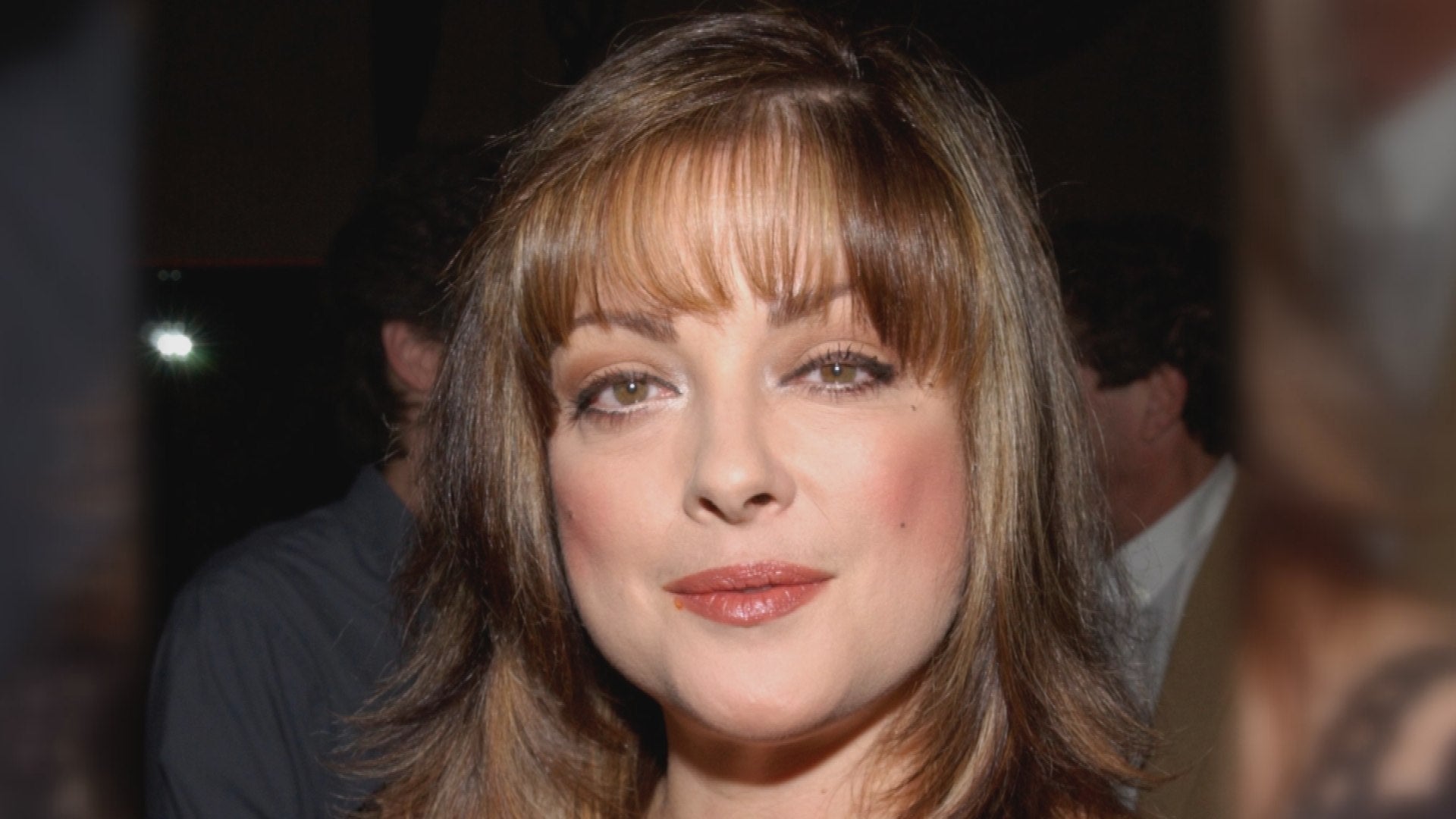 Lisa Loring, Original Wednesday Addams Actress, Dead at 64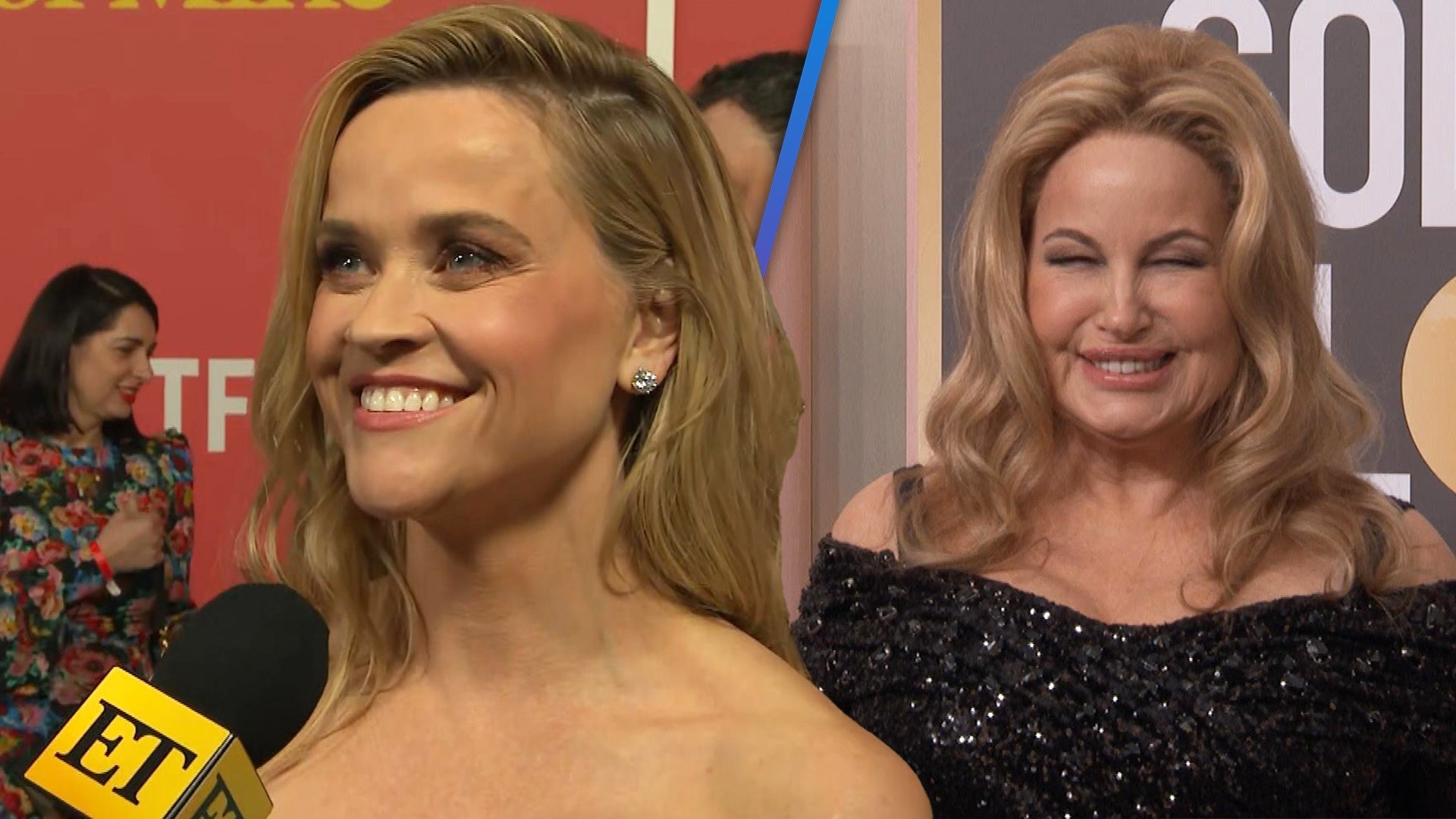 Reese Witherspoon Reacts to Jennifer Coolidge's Renaissance (Exc…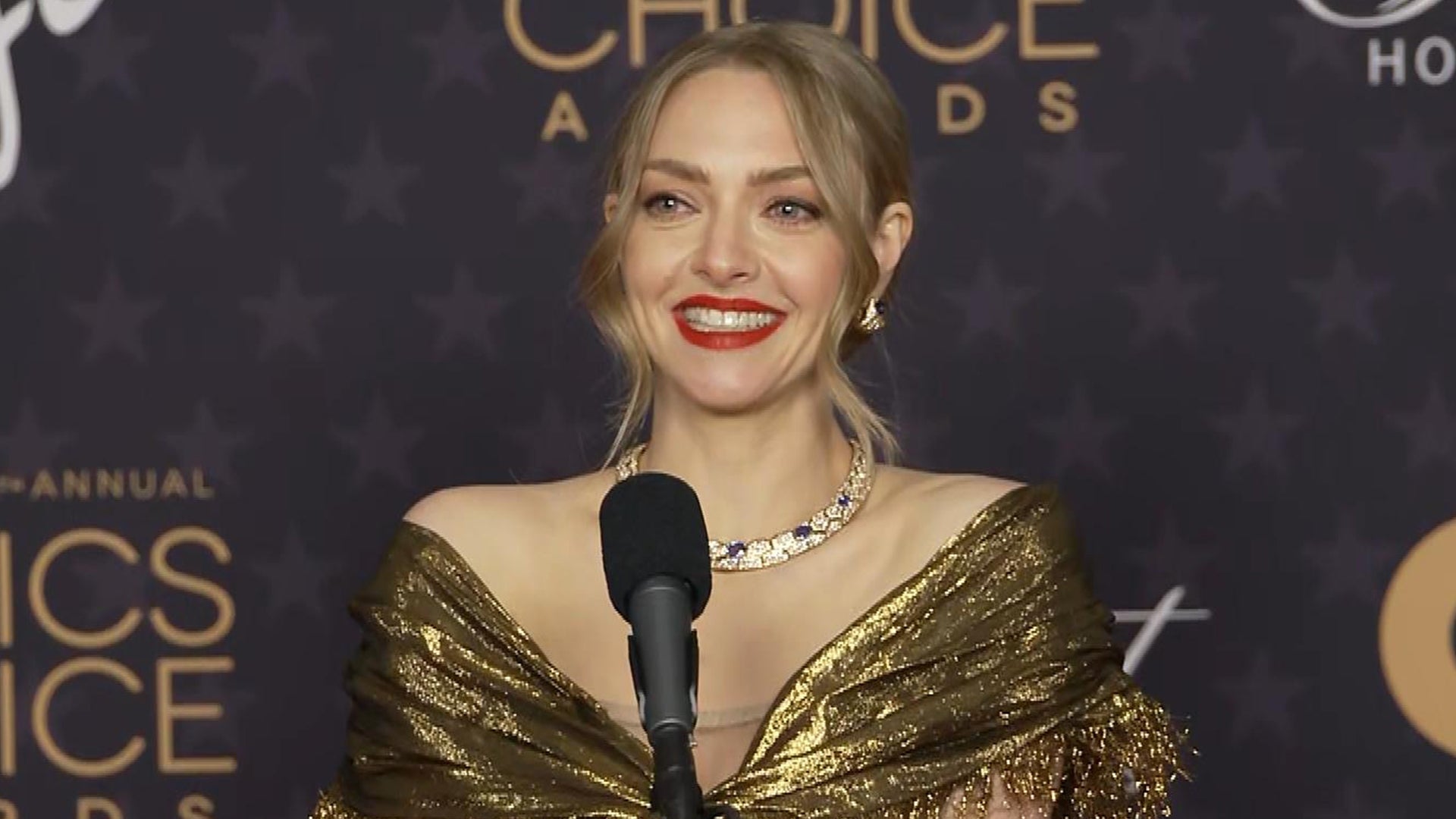 Amanda Seyfried's Full Critics Choice Awards Backstage Interview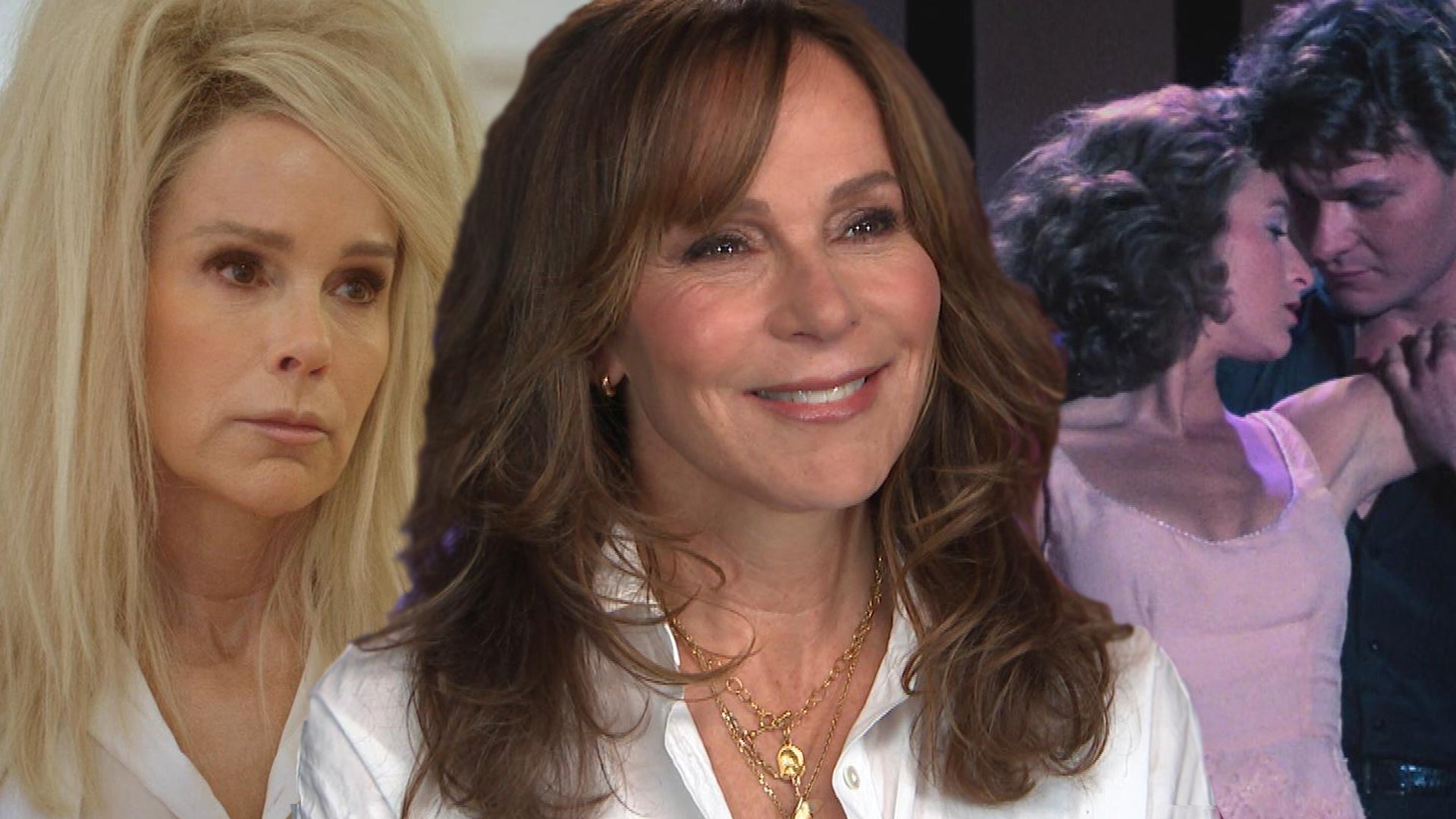 Jennifer Grey Shares 'Dirty Dancing' Sequel Update as She Transf…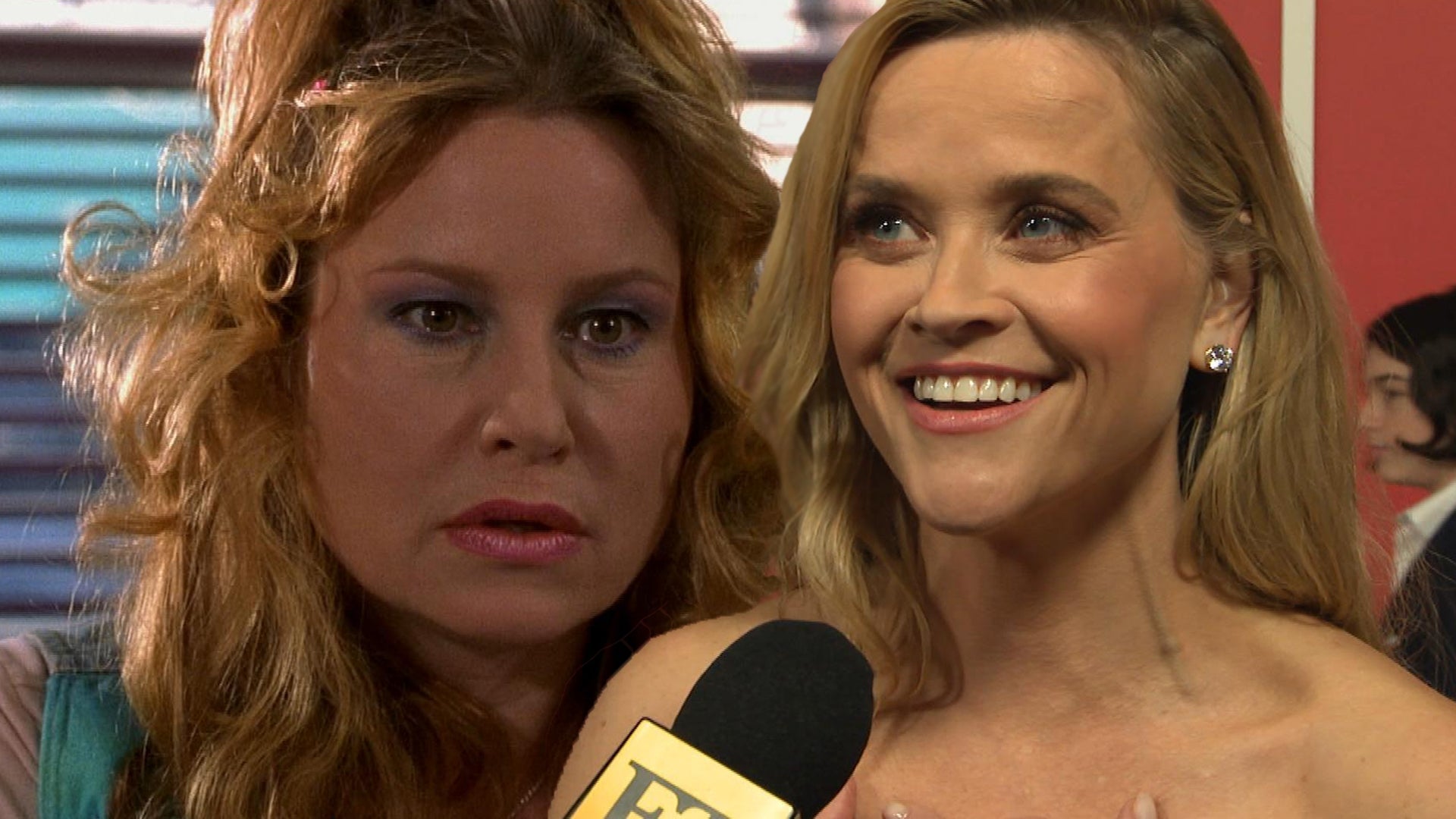 Reese Witherspoon Declares There's No 'Legally Blonde 3' Without…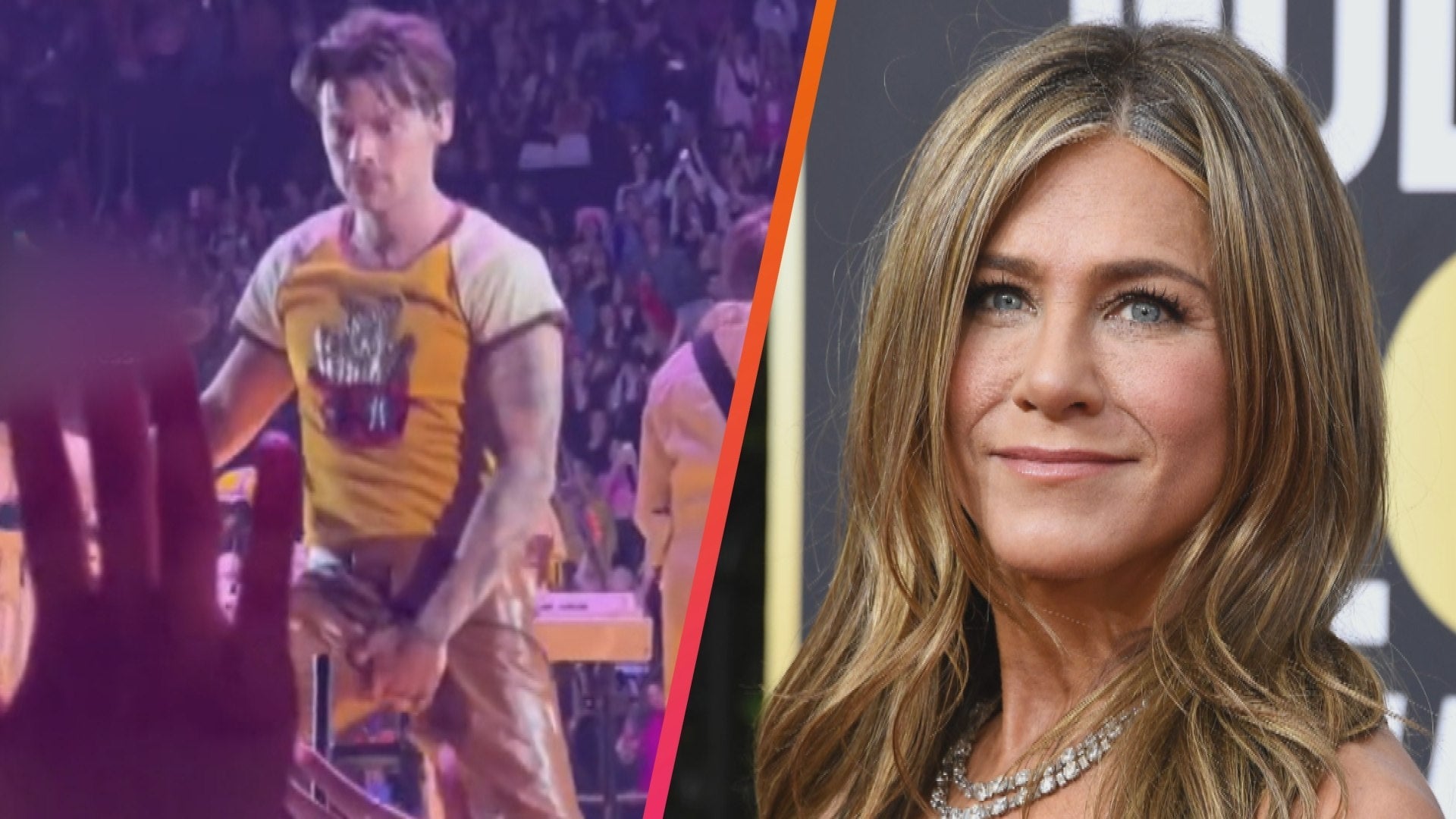 Harry Styles Splits His Pants Mid-Concert in Front of First Cele…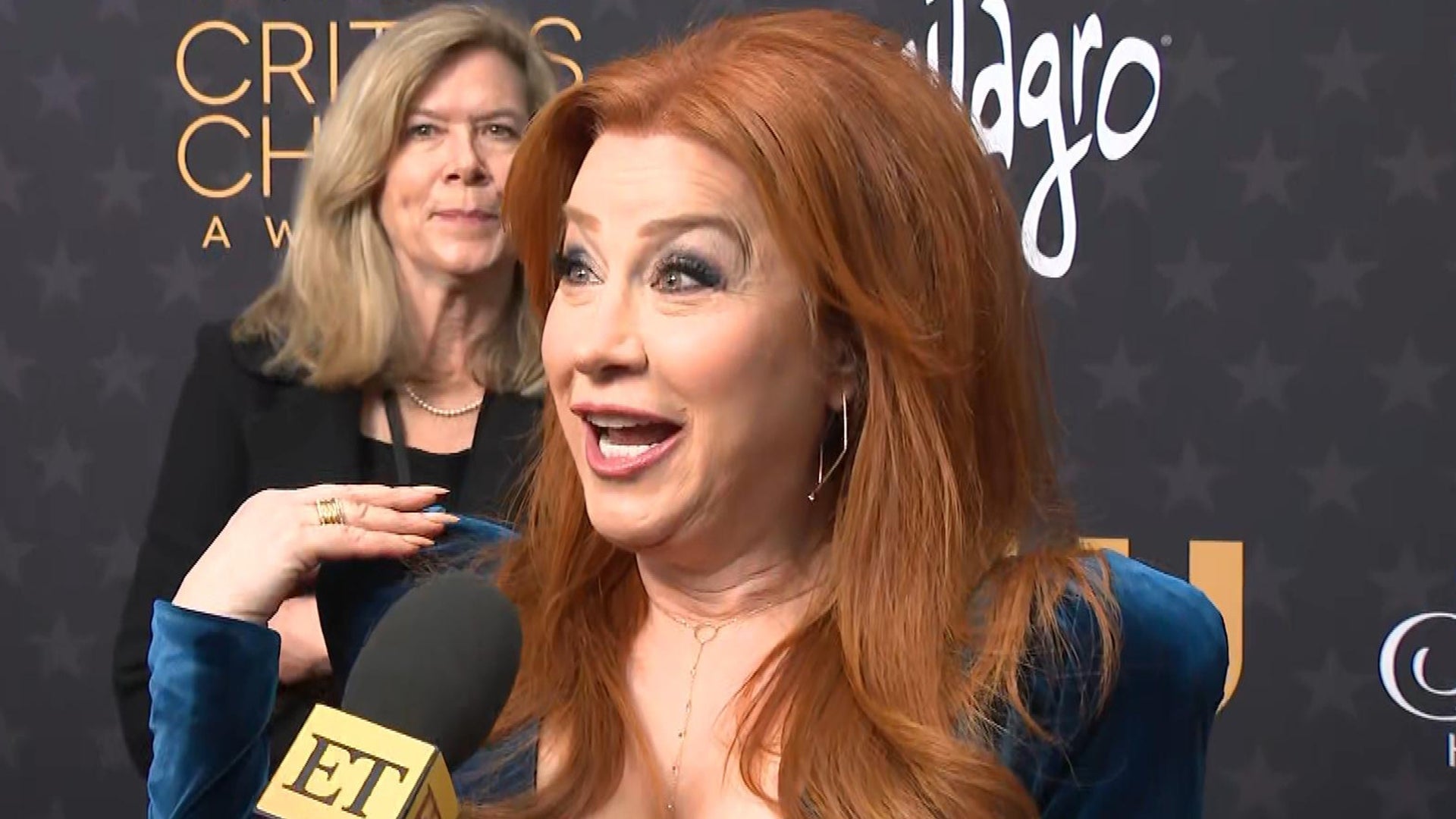 Lisa Ann Walter Jokes She's Getting a Boyfriend in Critics Choic…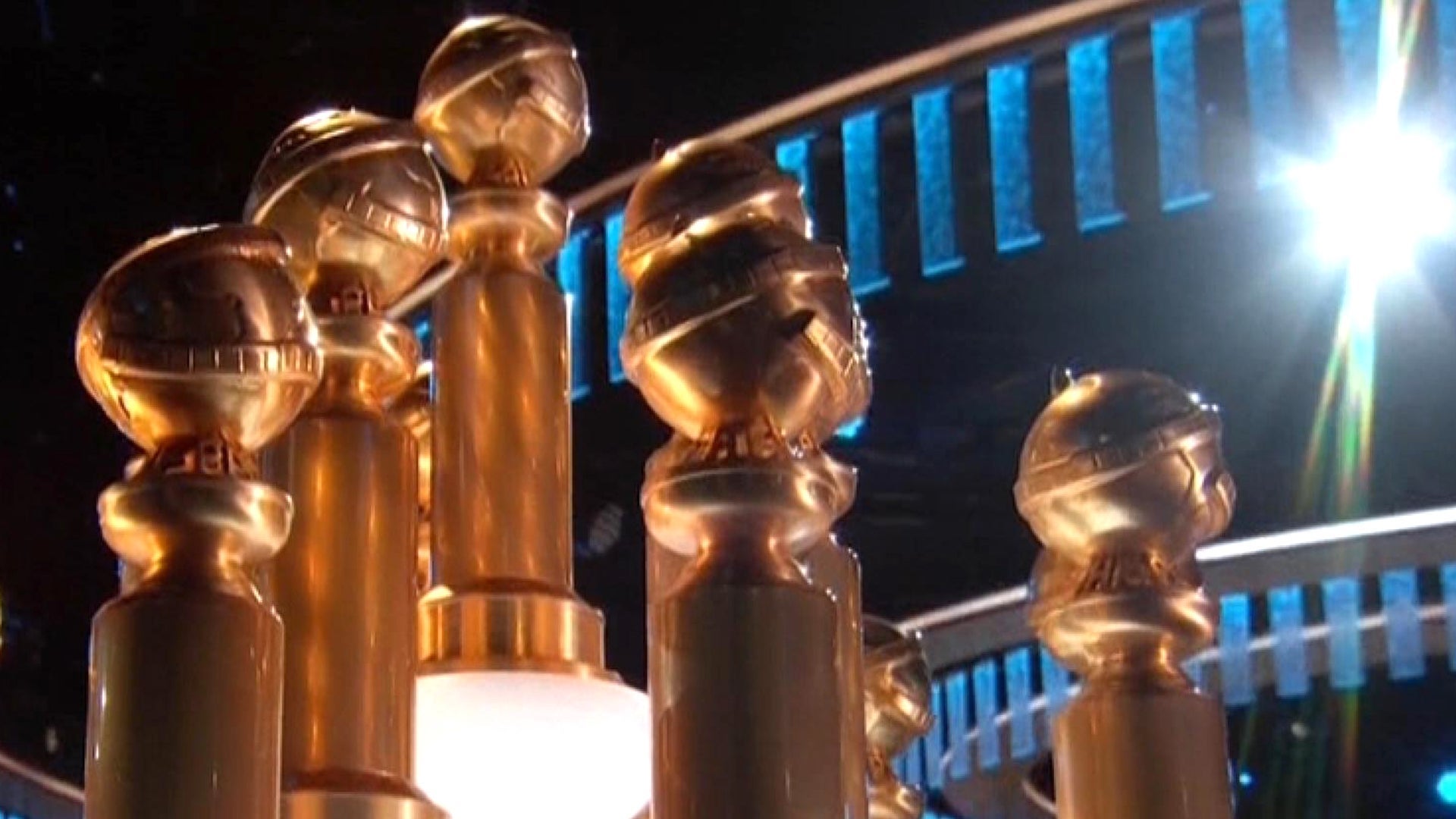 Inside the Golden Globes 2023 Comeback After Controversy
Following Jennifer Lopez's foray into music with On the 6 in 1999, her second (and most
successful) album, J.Lo, nearly
suffered the ill-fated sophomore slump.
The actress-turned-singer was at the height of her career,
coming off the box-office smash The
Wedding Planner, opposite Matthew McConaughey, and a hilarious turn as a Saturday Night Live host. At the same
time, J.Lo's first single, "Love
Don't Cost a Thing," topped the charts, peaking at No. 3 on the Billboard Hot
100 and No. 1 on the Mainstream Top 40.
While the album entered the Billboard 200 chart at No. 1 the
same week that The Wedding Planner
topped the box office, finding a follow-up single to "Love Don't Cost a Thing"
proved to be a challenge. When club-tailored "Play" failed to land
with listeners, Lopez's then-label, Sony's Epic Records, turned to "I'm
Real," a shimmering dance-pop jam and one of the seven tracks Lopez
co-wrote for the album.
MORE: Jennifer Lopez Surprises Ex-Husband Marc Anthony at NYC Concert
The vision: to flip the track into a hip-hop duet featuring
zeitgeist rapper Ja Rule, which would influence future rap-pop collaborations,
lay the foundation for Lopez's R&B-influenced musical career and shake up
Billboard's chart rules.
"I feel really proud of the album," Lopez told ET in January
2001, ahead of J.Lo's release. "The
music kind of took on a life of its own. It's just something I'm very pleased
with."
"There's one called 'I'm Real' that is particularly one of
my favorites," she added.
Now, on its 15th anniversary, the key players behind
"I'm Real (Murder Remix)" open up for the first time to ET about
Lopez's journey to artistic authenticity and the song that helped get her there.
Lopez (as told to ET
in 2001): It took us three months [to finish the album], which is kind of
quick.
Cory Rooney,
producer: It all started with the statement, "I'm Real," which
meant so much to Jennifer Lopez. [Producer] Troy Oliver came up with an idea
and there was another guy, L.E.S. [producer Leshan Lewis], who suggested using
this little loop from Yellow Magic Orchestra's "Firecracker." Ironically, we
found out Mariah Carey used the same loop [for her song "Loverboy"].
Then, Jennifer walked into the studio and she heard the track playing, and we
were just about to switch to another song and she goes, "Wow, I love that.
Make me a quick CD of the track and let me go sit in the lounge and listen to
it while you work on this other thing you're gonna work on." About 45
minutes later she called me into the room. She said, "Listen, I think I
wrote the song. I never wrote a song by myself, before so don't laugh."
Lopez: It was the
first time I ever wrote a melody. I just love the hook of the song. I wrote it,
so it's kind of personal. When you write something, you're just a little more
connected to it.
MORE: Jennifer Lopez Partners With Lin-Manuel Miranda for 'Love Make the World Go Round'
Rooney: It was
perfect. We cut it that day. Then she called Sean "Puffy" Combs. She
made him stop what he was doing because she was so tickled about the song and
how good it had come out. She said, "I need Puffy to do one part,"
and that's the part in the song where he goes, "She's a bad, bad
bitch." She wrote that and she had him stop what he was doing, leave his
studio, come across town and just go in the vocal booth and say that one part.
Then she said, "OK, now you can leave."
Lopez: I feel
like I have grown. Not only musically was there growth -- or vocally -- but
also personally. Emotionally, spiritually as a person, I've grown. It is
reflected in the album, and it's something that I hope at the end of the day
just people enjoy. They dance to it and enjoy it.
Ja Rule: Me and
[producer Irv Gotti] got a call from [then-Sony Music head] Tommy Mottola. I'd
just did "If We" for Mariah and he liked it. He wanted me to do
something for his new artist, Jennifer Lopez.
MORE: Jennifer Lopez Heading Back to Reality TV With New Dance Competition Series
Rooney: A lot of
urban radio stations really felt like J. Lo had not delivered a song that
really catered to their urban audience. They also felt that J. Lo had not
supported them enough. So we had a problem. If you want to be No. 1 in the
country, you really have to corner the market; you have to lock up urban and pop radio. I said to Tommy Mottola,
"Here's an old trick that I learned from Puffy: We've gotta remix the
record." Urban radio couldn't say, "Screw J. Lo," if they wanted
to because [the song] features the hottest thing on radio, which was Ja Rule.
Ja Rule: [Mottola]
wanted me to remix a record she called "I'm Real." We got the record,
I listened to it and it was a dance-pop record. I was thrown, like, "I
don't do dance music, so what do you want me to do to this?" [Laughs.] So, me and Gotti took the track
and I listened to a little bit of it and said, "OK, I don't need to hear
that, scratch that, 'cause we're gonna do our own thing." We used the old Mary
Jane Girls' [1983 song "All Night Long"] and I wrote this record in,
like, 15 minutes.
Rooney: Ja Rule
showed up to the studio and I said, "Man, Ja, what we need -- eight bars
won't work, 16 bars won't work," because what's gonna happen is the other
stations that don't even play rap will then at that point not play a J. Lo
record. So, I said, "This has to be a feature between you and Jennifer.
This is like Donny Hathaway and Roberta Flack, back and forth." He laughed
at me. He said, "You want me to sing? I said, "Ja, every record
you've released in your career you sang on -- what are you talking about? Every
record you're singing the hook." So he kicked it around and all of a
sudden it just snapped. He got into the vocal booth and he started with
"What's my motherf**king name?"
Ja Rule: I wanted
to intro myself, because to me those intros were always such big records back
then. Snoop's "What's my mother**king name? Snoop Doggy,
do-owww-ohhhh-oggg!" Eminem had "My name is what?" Jay Z too. It
was an ode to all of those "What's my names?" For me, it was like,
what would be a bigger launching pad? They all just said it themselves, but I
actually had the liberty of writing it in for J. Lo to say "R-U-L-E,"
which to me was like the stamp of solidification -- that I had arrived as well.
MORE: Jennifer Lopez Opens Up to ET About Crying 'Almost Every Night' During Las Vegas Residency
Ashanti: I
remember being in the studio and being pissed because I was doing all this work
and it wasn't for me! [Laughs] But it
was good. I was young and it was a good learning experience and great exposure.
I demoed the record [J.Lo], so I sang
the whole entire record and then they took most of my lead vocals out and she
re-cut her part and they left my backgrounds on. It was just a nice group
effort.
Ja Rule: I really
think that this was the first time that a hip-hop artist wrote an R&B-pop
record that went No. 1. I think I'm the first hip-hop artist to ever do such a
thing; it created the style of the [rap-sung] duet because our record didn't
feel like Ja's being featured on a J. Lo record or J. Lo's being featured on a
hip-hop record. It felt like 'this is their
record.' [A rep for Billboard told ET,
"We can't confirm Ja Rule's comment, but we aren't going to argue with him
either."]
Elvis Duran, national
radio host: This was the beginning of a new cycle of collaborations. When
true artists find themselves in a slump, there's nothing more invigorating than
collaborating with another artist. When they can turn off their egos and let
another performer add to the mix, electric things can happen. It can create the
energy they need to catapult back to the top.
Rooney: J. Lo's
album was tanking on the charts. I don't know what time I left the studio that
night, but I called Tommy at maybe 2 in the morning and I said, "We did
it. We saved this project."
Donning street
clothes, Lopez and Ja Rule shot the laid-back video for "I'm Real (Murder
Remix)" in East L.A. with director Dave Meyers, who helmed the original
version's video, starring Lopez's then-husband, Chris Judd, in the background.
The shoot for the remix featured the singer and rapper in a variety of
settings: against the backdrop of a dilapidated house, at a swimming pool and,
during the song's chorus, together on a basketball court.
Dave Meyers,director: The first video with
Jennifer was out in the countryside; [she was] riding a motorcycle and looked
very country. We got Ja out there and then Irv shakes his head and goes,
"Nah, this is all wrong." He's like, "Dave, check it out: We
just remixed the song. This is hot. We need to bring Jennifer and Ja to the
hood, not out in the wilderness, not in the reeds." So we finished that
video very quickly, turned it around and then shot the remix video. It was a
one-day shoot. Then, of course, the remix video was the one that exploded.
Ja Rule: Me and
Jen were cool. It was easy. She's cool and fun and easygoing, and I'm the same
way, so it was real easy for us to get on set and make it all work. We were
back there clownin' and gamblin' and all that stuff. We were shootin' dice,
man. Just having a good day. A real good day. And Jen -- she could get down. I
showed her how to throw three dice!
MORE: Jennifer Lopez Sticks Up for Women in Every Decade in Fierce 'Ain't Your Mama' Music Video
Meyers: I like
the two of them on the basketball court. It just seemed like they were having a
blast, and I like the photograph of them in the park on the bike -- that just
felt nostalgic even while shooting it. I was really up to capturing the less
polished version of the two. The Murder Inc. crew at that time was all about
having a good time, and I think Jennifer certainly was infected by that energy
as well. I've worked with her throughout the years and she's very good at being
visceral and exposing herself to whatever the vibe is.
Ja Rule: We had
Tommy's jet and it was being used like a cab for them two days. We were
stoppin' and poppin' in; it was the fastest turnaround probably ever for a
record. From the time the record was written to video, it was a two-day spin.
It was done that fast. I've never seen a turnaround on a record that fast, and
for it to come out and become No. 1 and hit that fast… I mean, when everybody
heard the record, everybody knew it was a smash record.
The remixed single's
massive success prompted Sony to reissue J.Lo
with the new version in July, six months after the album's original
release. At the end of 2001, "I'm Real (Murder Remix)" ranked No. 5
in the year-end Billboard Hot 100 chart. When the song reached No. 1 earlier
that year, in September, it was a major victory for the project. That same
week, however, the nation experienced one of the greatest tragedies in American
history -- the Sept. 11 terrorist attack on the World Trade Center.
Rooney: There
were a lot of mixed emotions and a lot going on. When 9/11 happened, Jennifer
was just finalizing her rehearsal for her Puerto Rico special. I remember going
from feeling so amazing to so down and low in my life. I felt like, "Wow,
I got the No. 1 record with Jennifer. Jennifer's happy." Then all of a sudden,
I looked at the news and boom. It happened. I didn't get a chance to celebrate
the success of "I'm Real" so much because of all that was going on.
The focus shifted. I remember it putting a really dark cloud over everything.
Ja Rule: It's so
crazy. That was such a tragic day for our country in history, but another great
record came out of that day. The day the towers got hit I went in my basement
and I recorded and created "Rainy Dayz" with Mary J. Blige, because I
felt like that was what the country was going through at that moment. As the
success of "I'm Real" was skyrocketing, you have all of these other
mixed emotions going on. But that's what artists do. We have to live in the
moment and we have to create in the moment.
MORE: Jennifer Lopez and James Corden Text Leonardo DiCaprio During 'Carpool Karaoke'
Rooney: The song
really pissed off everybody in terms of Billboard's
rules, which then forced Billboard, a
month or two later, to change the rules. Now you can't just have a remix with
the same title that sounds nothing like the original song and have it be
scanned the same. That album went right back up to the top. It did piss people
off, but you know what, I'm glad to be a part of that history, good or bad. I'm
so happy for that. The record sounded nothing like the original record and it
took the single right to No. 1.
Ja Rule: It was a
good moment in both of our careers. One thing I'll always remember about that
record: fun times. The crowd loves it. They love that record. It was a huge
record. The crowd sings Jen's whole part. I could put my mic down and just let
them sing Jen's part. It's always great to know that you made something that's
15 years old and, when I perform it, it's like it came out yesterday. That's a
timeless record. And you know, don't get it twisted. We're still performing in
front of young crowds: 20-, 25-year olds. It's not the 50-and-over crowd! That
means the music is transcendent from generation to generation, which is cool.
Related Gallery