Movies
Adam Brody Is Charming As Ever In Exclusive 'Life Partners' Clip
By
ETONLINE

Real-life newlyweds Adam Brody and Leighton Meester are teaming up in their new movie, Life Partners, out Dec. 5 -- and is currently available on VOD/iTunes.
The flick follows the co-dependent friendship between two extremely different girls, Sasha (Meester) and Paige (Gillian Jacobs). Their bond is tested when Paige meets Tim (Brody), a charming, sweet, and young doctor.
In this new, exclusive clip, we see just how charming Tim can be, as Adam shows off that quirky charisma we all fell in love with on The O.C. Tim sets up a first date for him and Sasha, and he pulls out all the stops... even making *gasp* dinner reservations for the pair.

NEWS: Newlywed Leighton Meester Says Kids Are Next!
Watch the new clip above!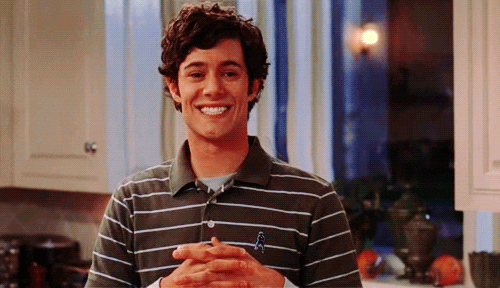 Will you be checking out Life Partners when it hits theaters?! And, how much do you adore Adam Brody? Let ET know by posting a comment below and tweet us using the #ETnow hashtag!
Follow Katie on Twitter: @Katie_Krause