News
EXCLUSIVE: Kim Kardashian Concierge Breaks Down Paris Robbery: 9 Things We Learned
By
EXCLUSIVE: Kim Kardashian's Concierge Reveals New Details on Par…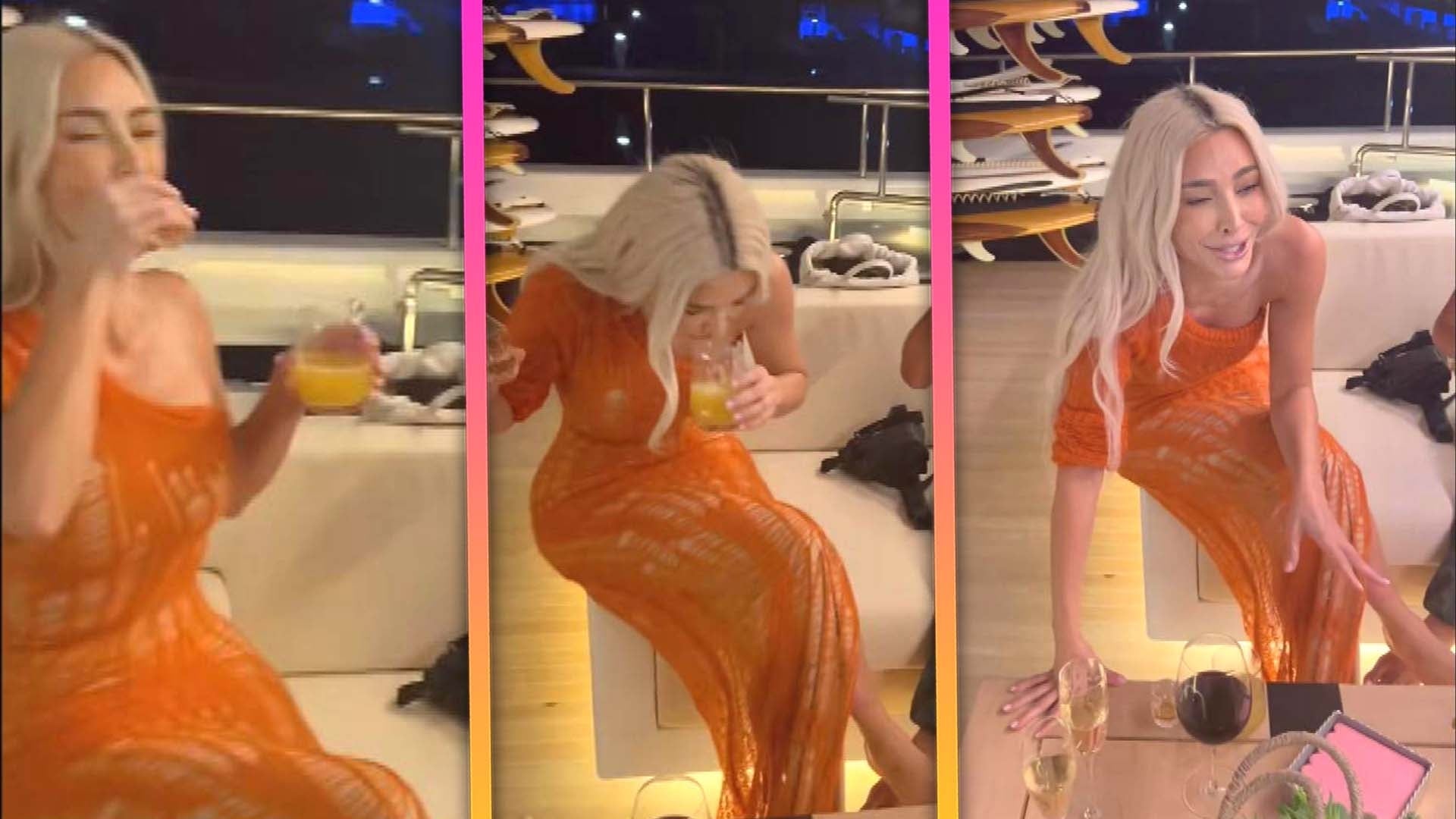 Kim Kardashians Spits Up Shot During Kylie Jenner's 25th Birthda…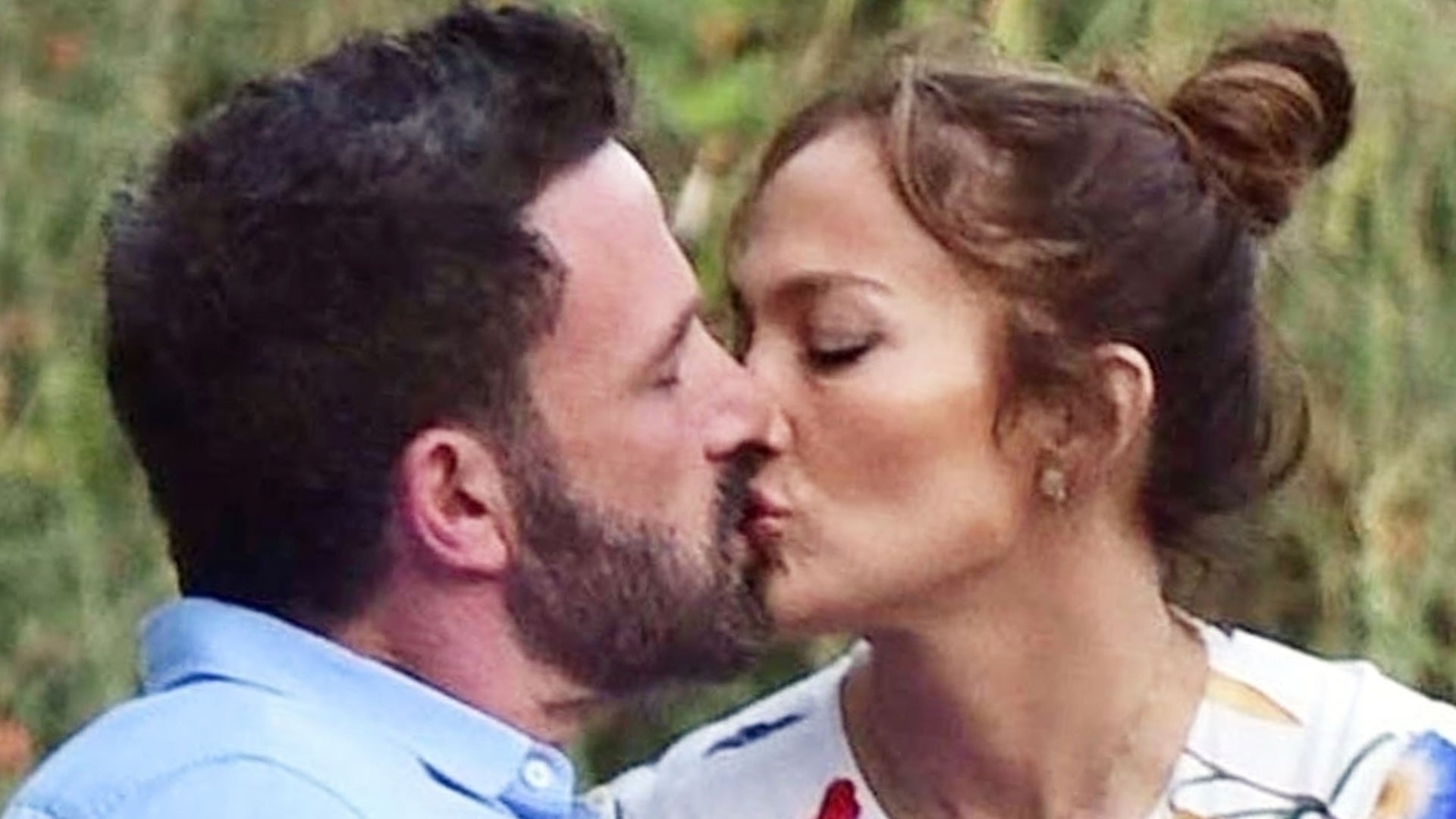 Ben Affleck Kisses Jennifer Lopez in Paris After Their Intimate …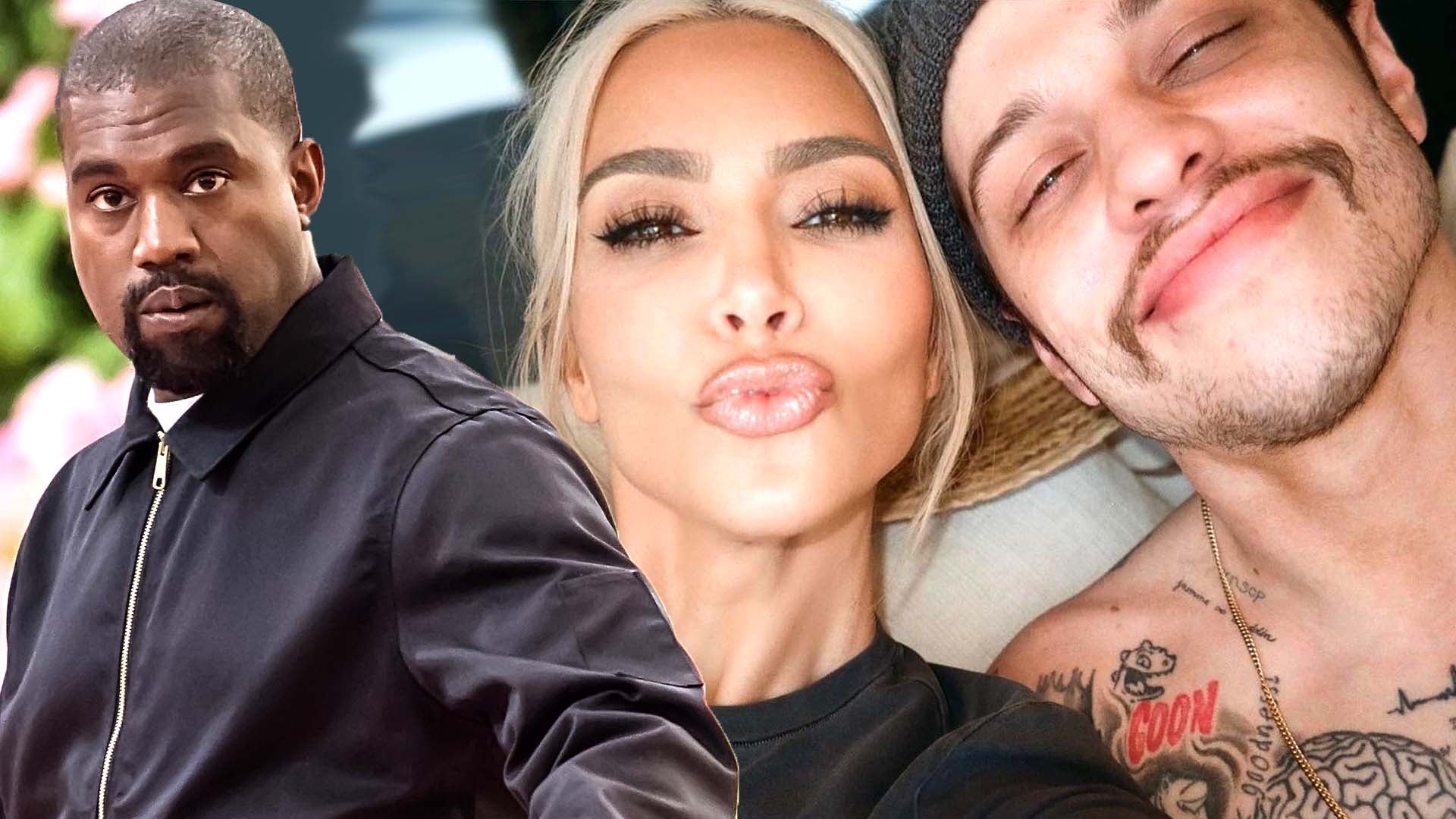 Why Kanye West Is 'Still Bitter' About Kim Kardashian Dating Pet…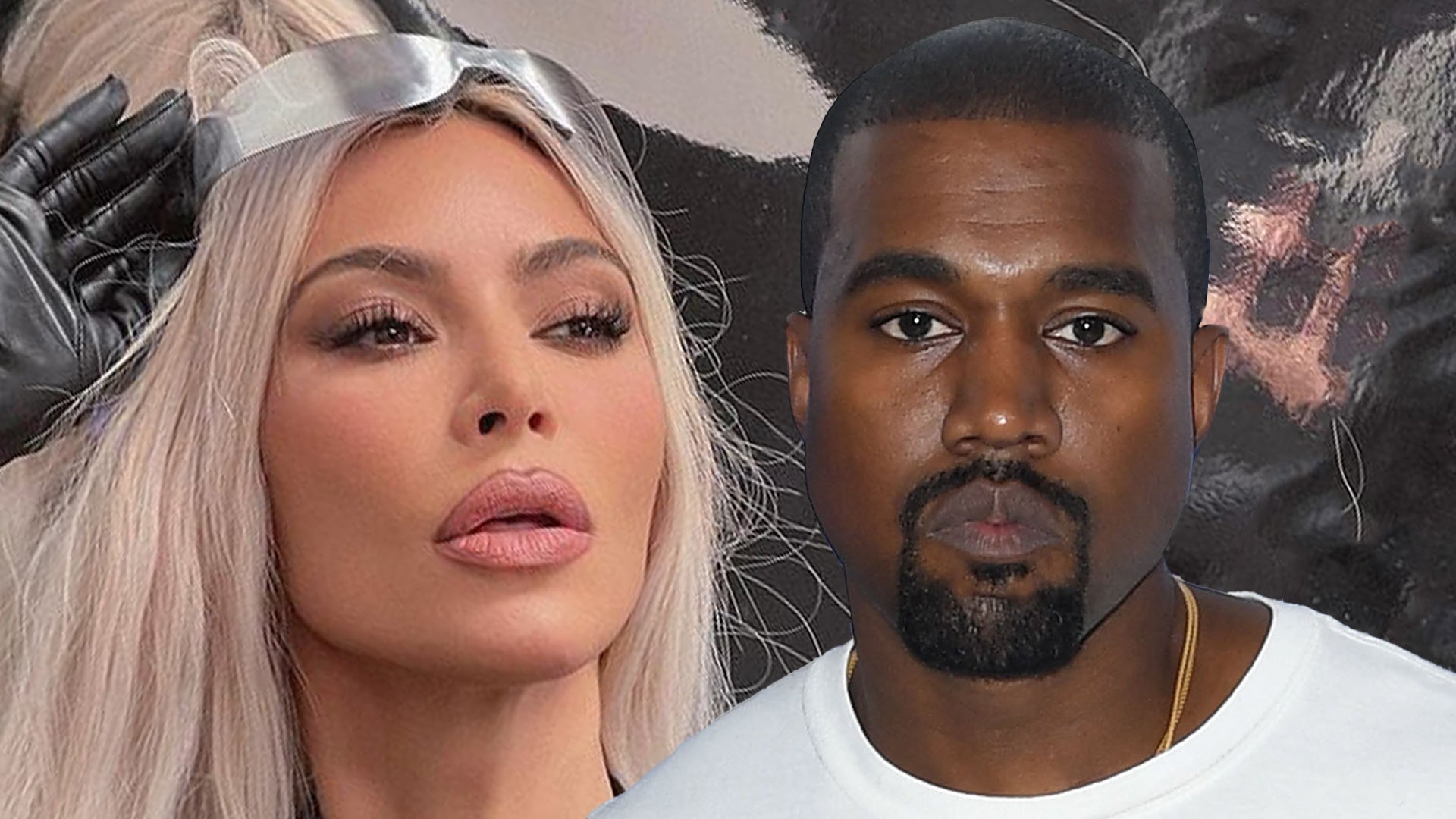 Kim Kardashian Shows Surprising Support for Kanye West Amid Ongo…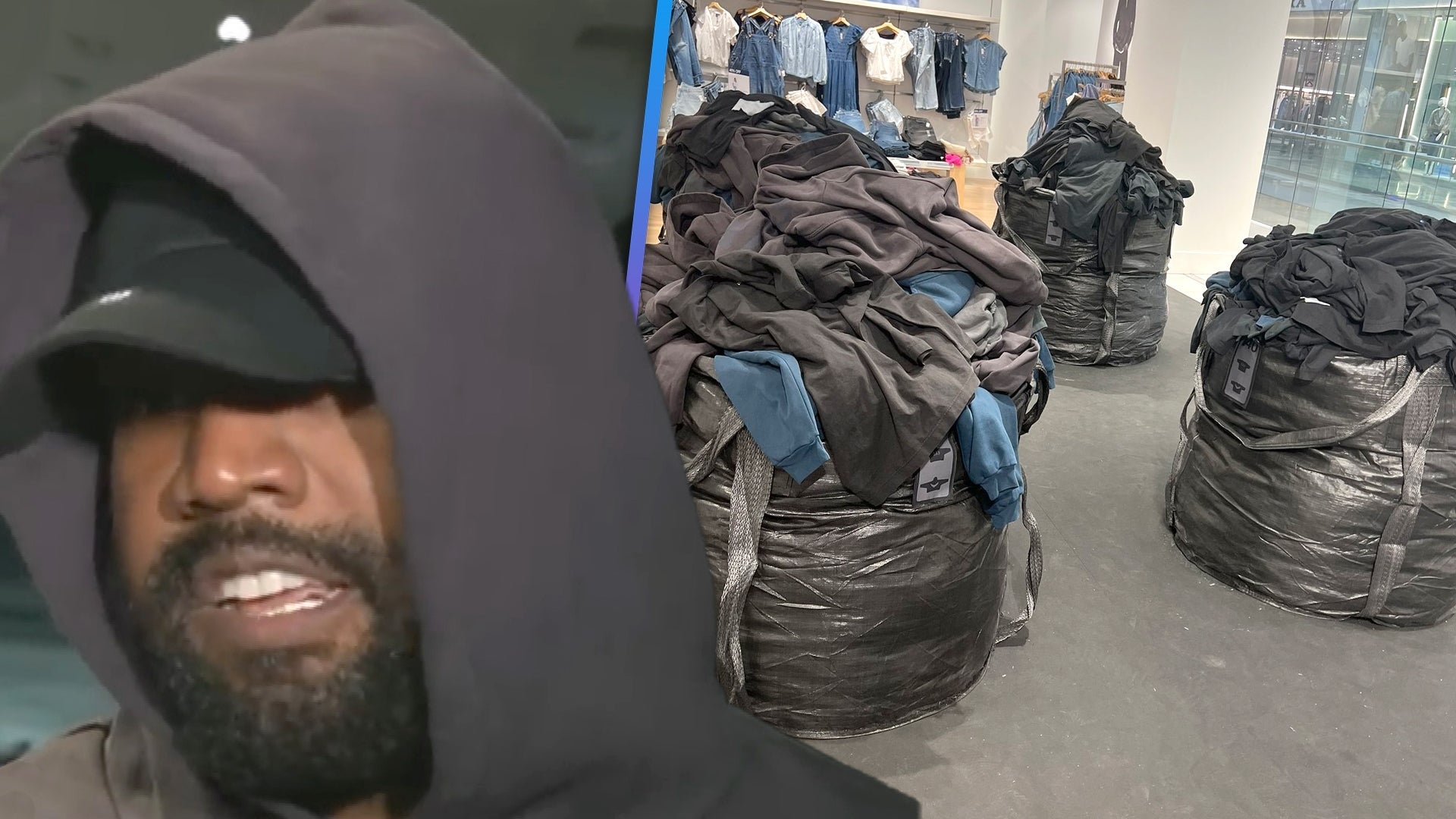 Kanye West Reacts to Criticism of Selling Yeezy Gap Clothes in T…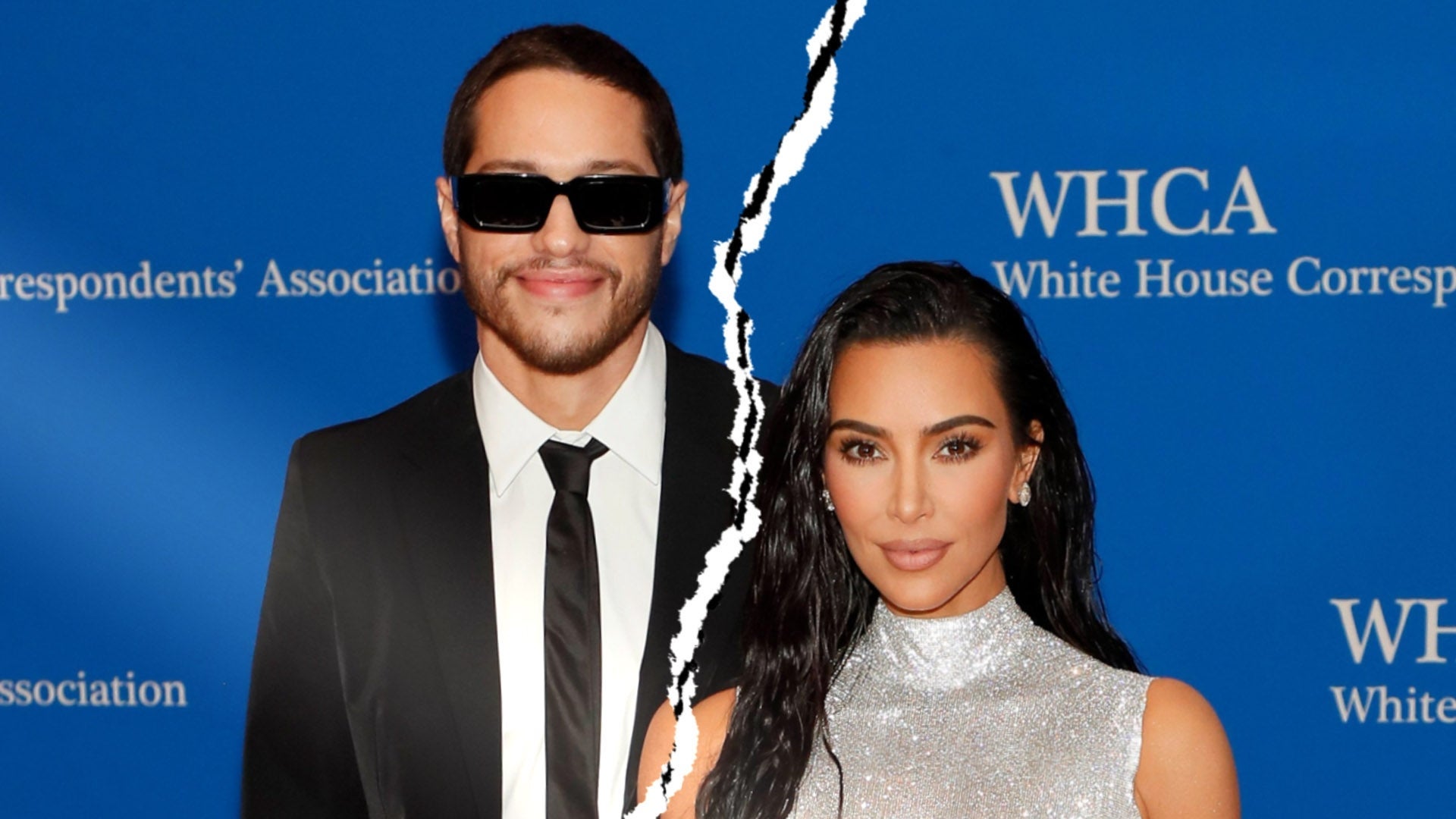 Inside Kim Kardashian and Pete Davidson's Breakup: What Went Wro…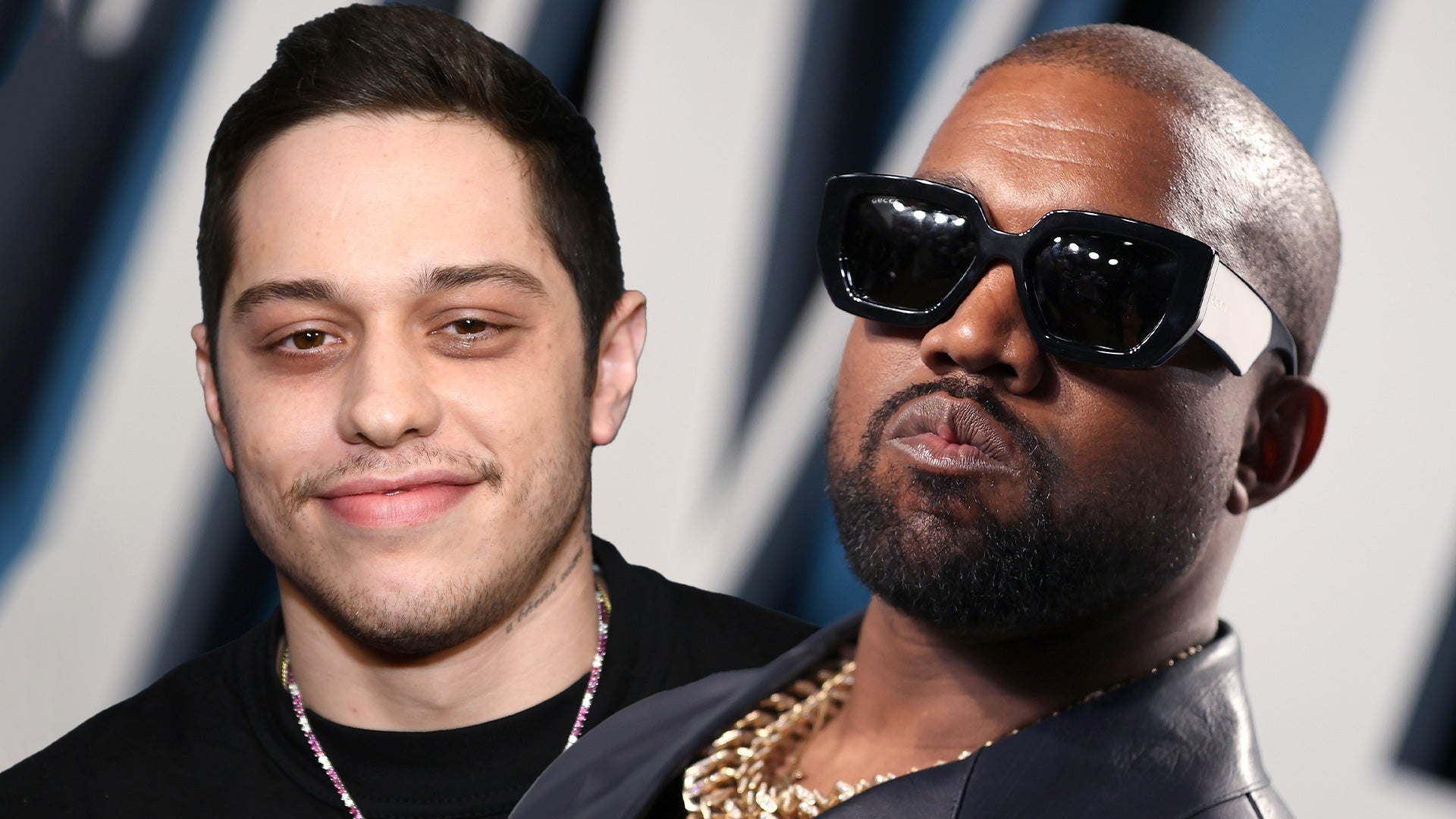 Pete Davidson Seeking Trauma Therapy Due to Kanye West's Public …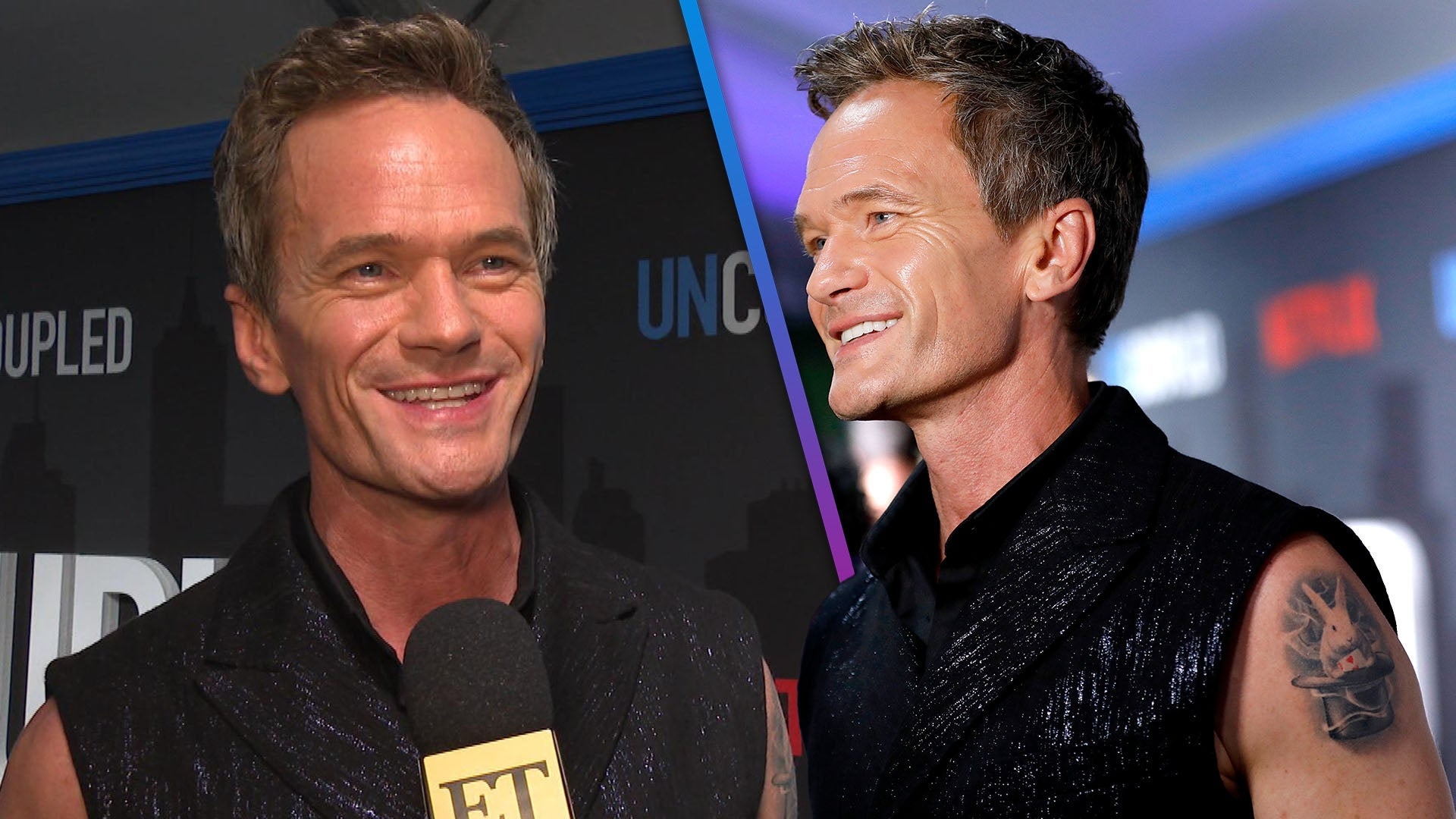 Neil Patrick Harris Shows Off New Arm Tattoo at 'Uncoupled' Prem…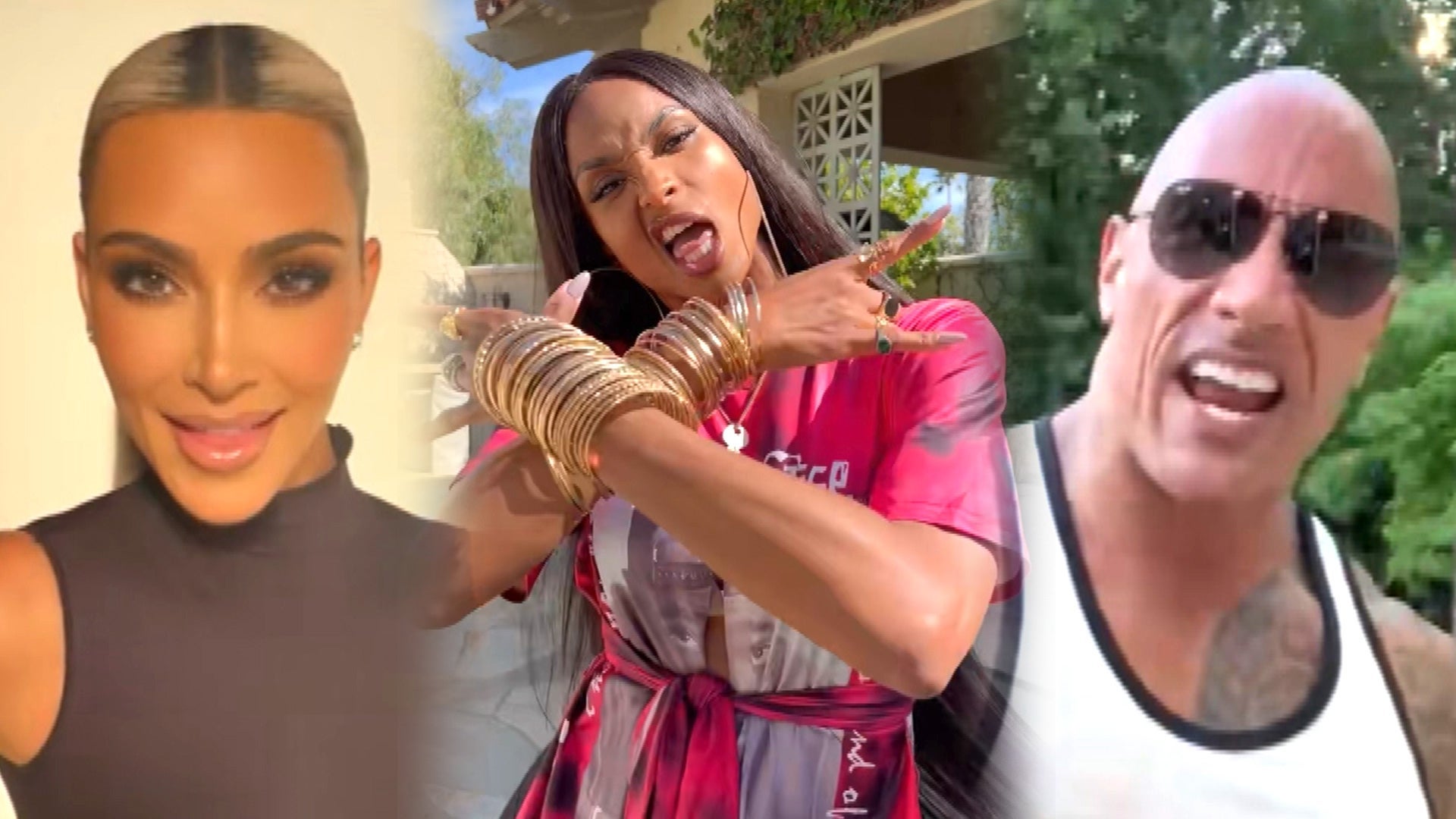 Kim Kardashian, The Rock and More Stars Jump In to Help Promote …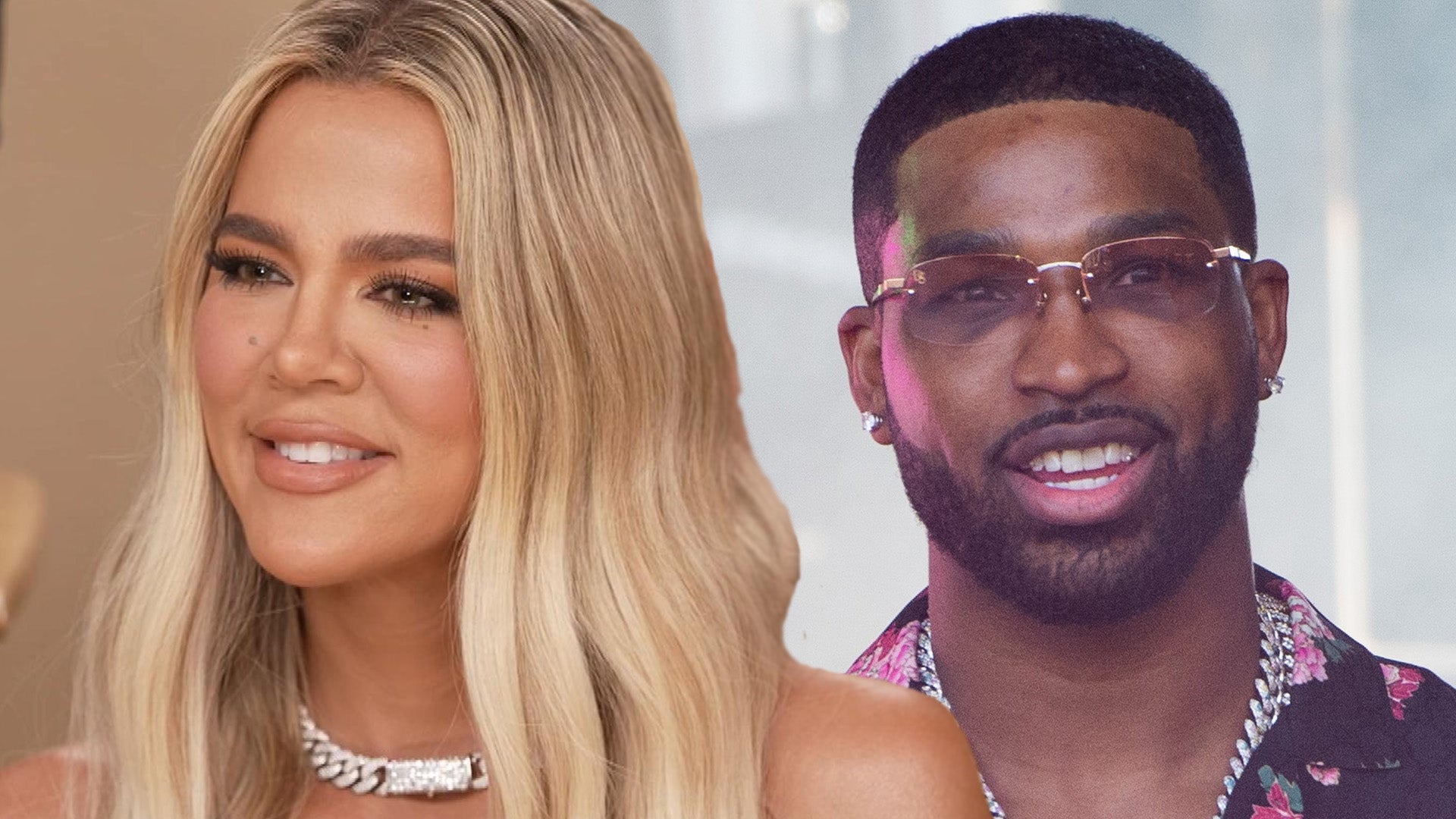 Khloé Kardashian Is 'Grateful' for Expanded Family, Tristan 'Rea…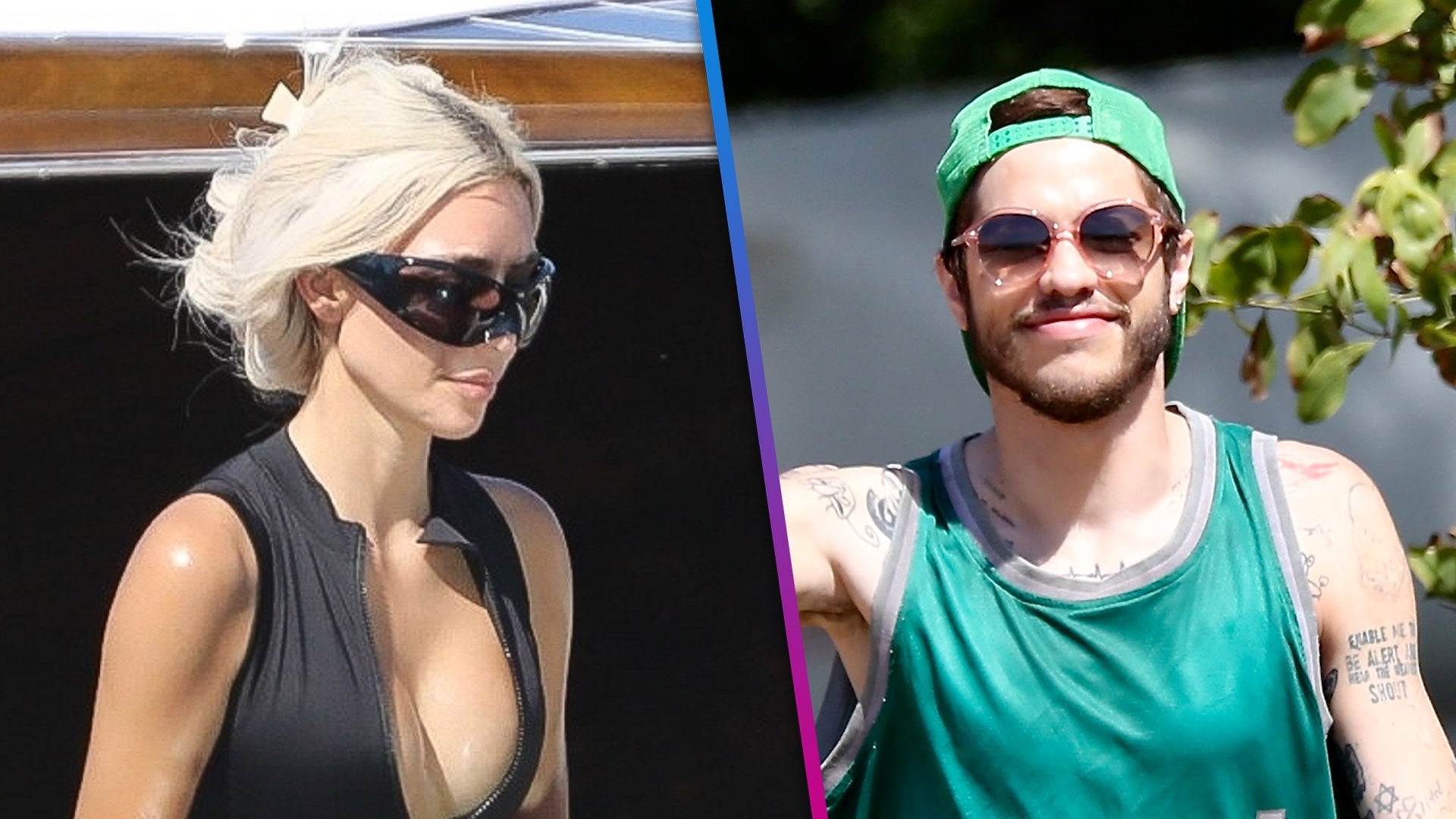 Kim Kardashian Relaxes in Idaho Following Pete Davidson Split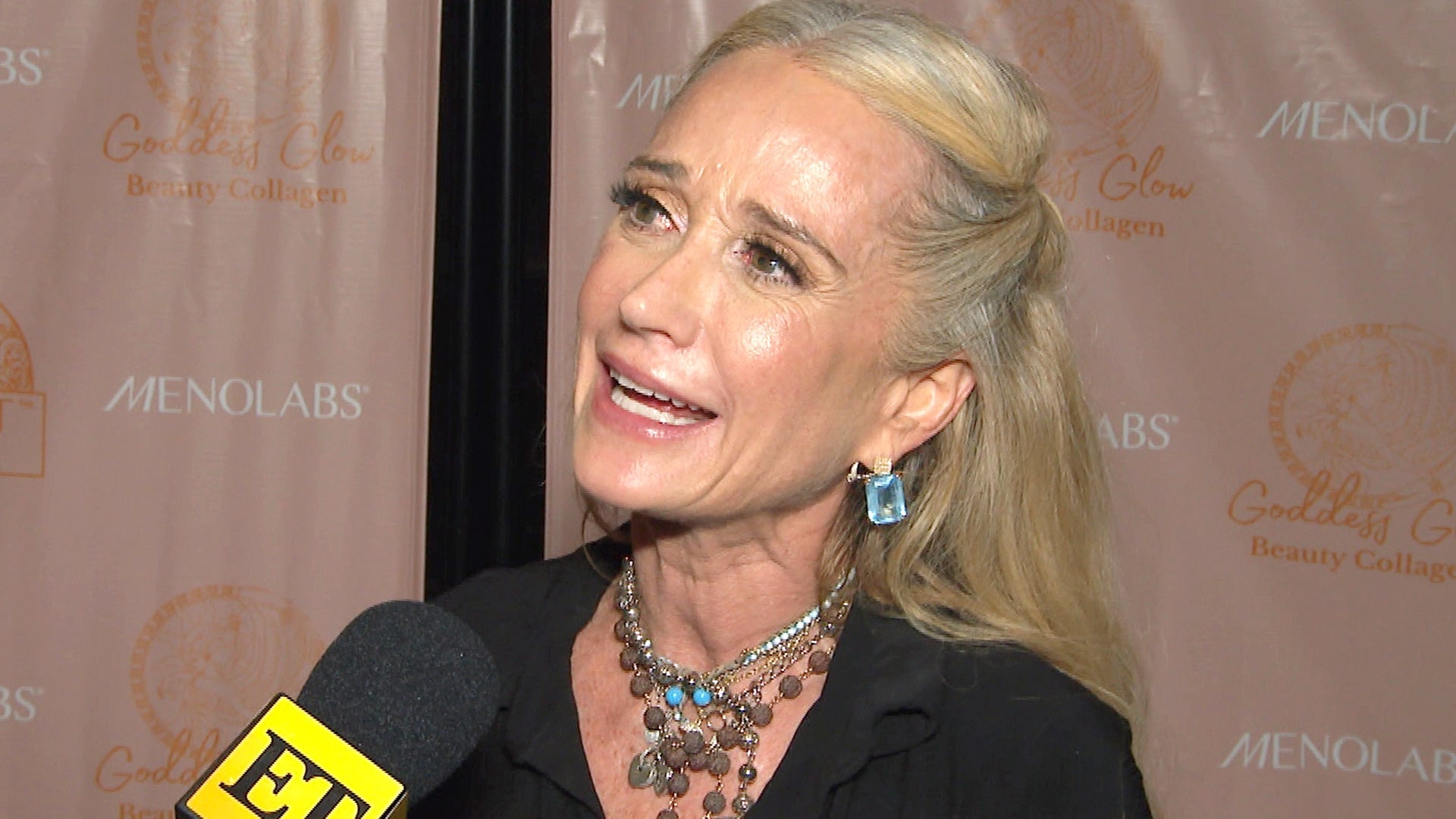 Kim Richards on Possible 'RHOBH' Return and Playing 'Peacemaker'…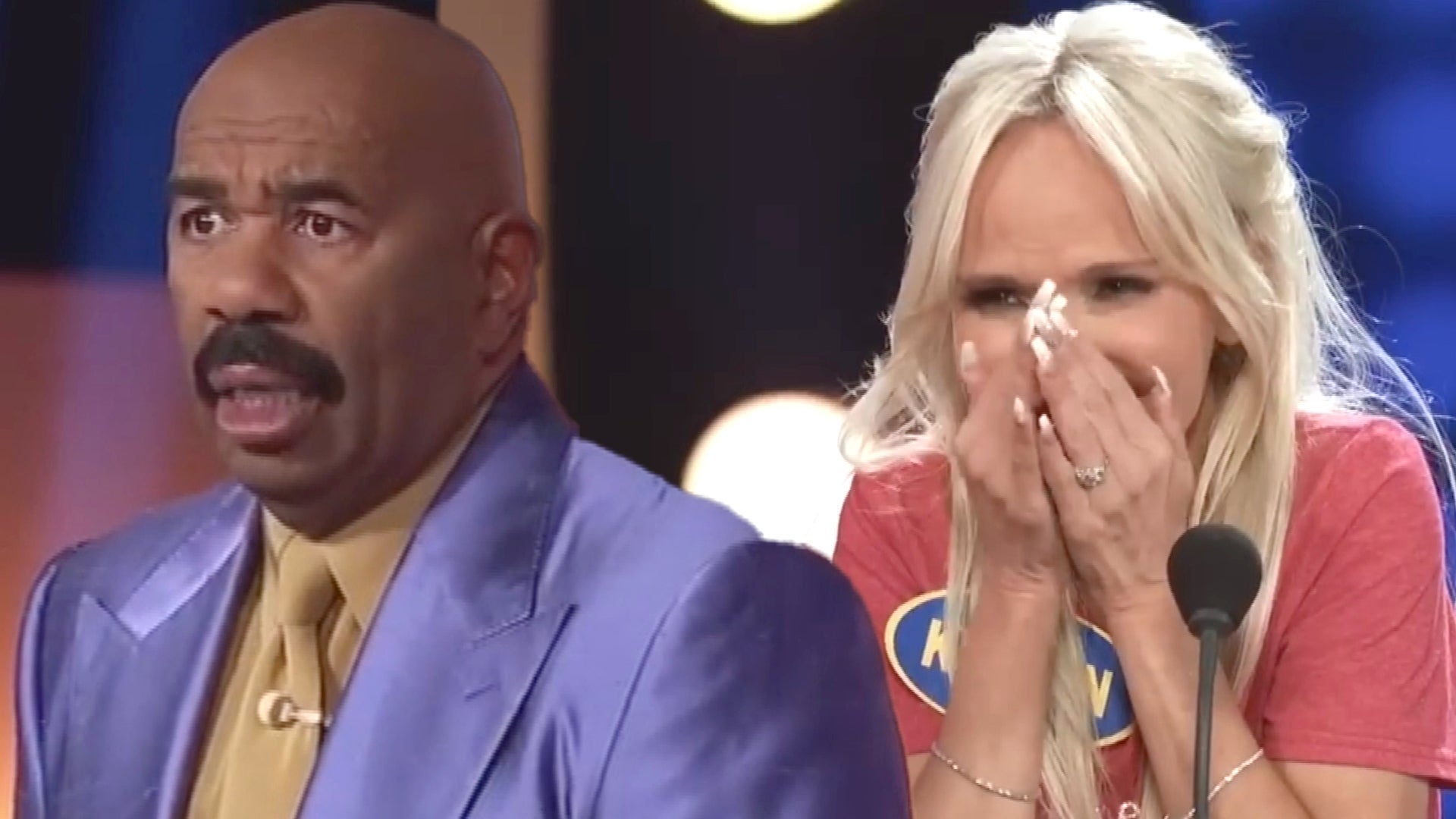 'Family Feud': Steve Harvey Shocked by Kristin Chenoweth's NSFW …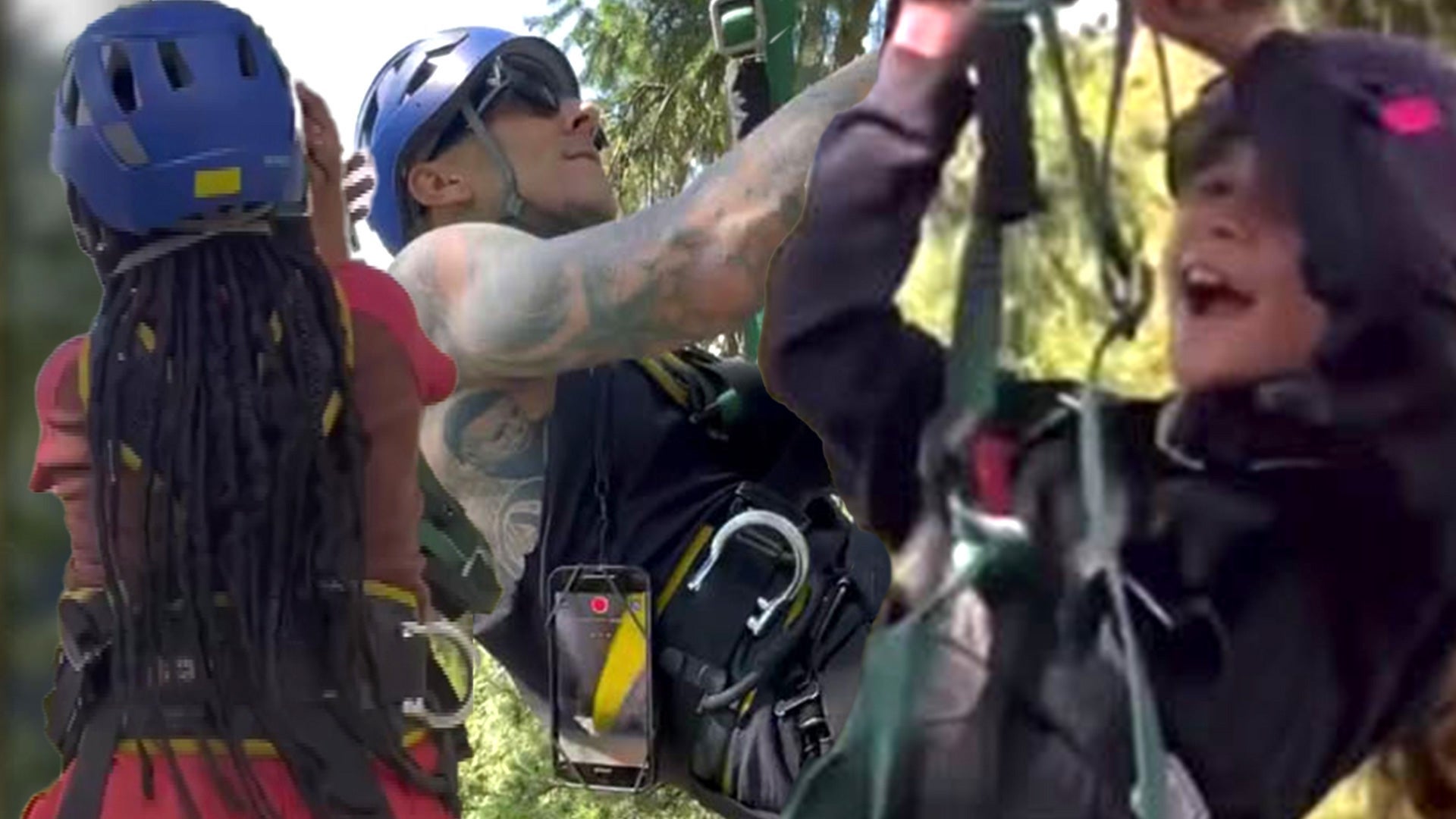 North West and Penelope Disick Go Ziplining With Kourtney Kardas…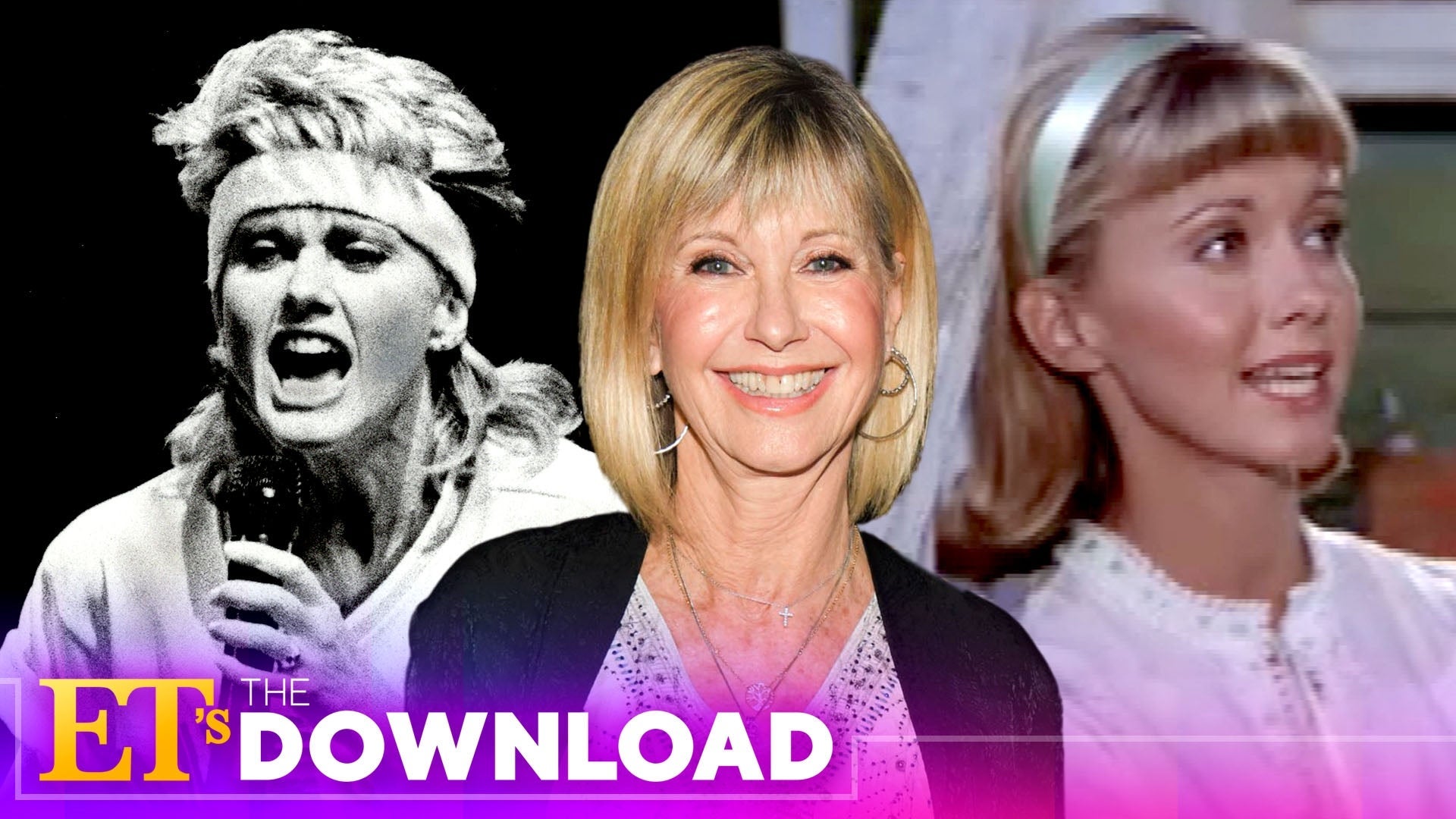 'Grease' Star Olivia Newton-John Dies of Breast Cancer at 73 | E…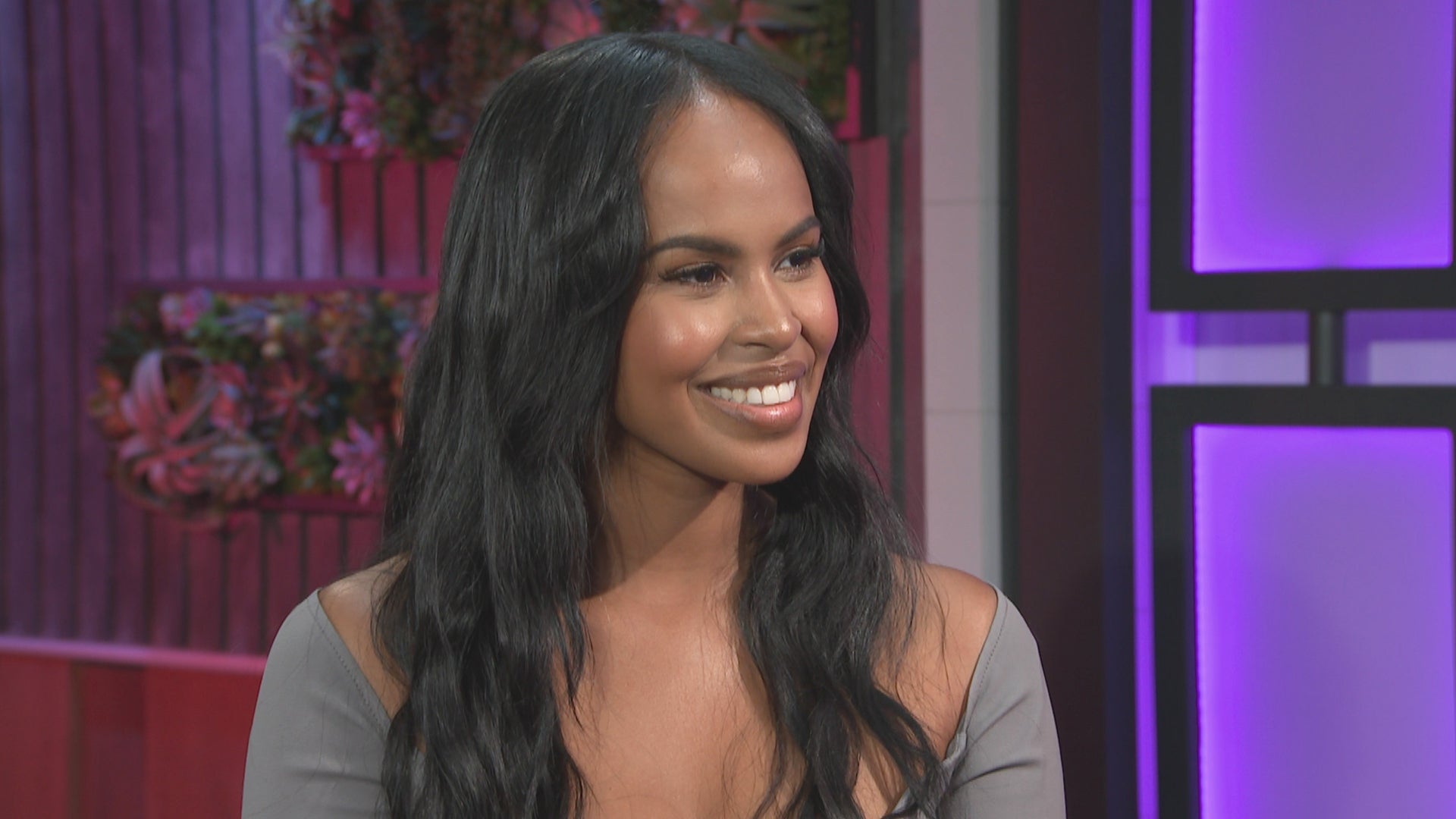 Sabrina Elba on Her New Skincare Line With Hubby Idris Elba (Exc…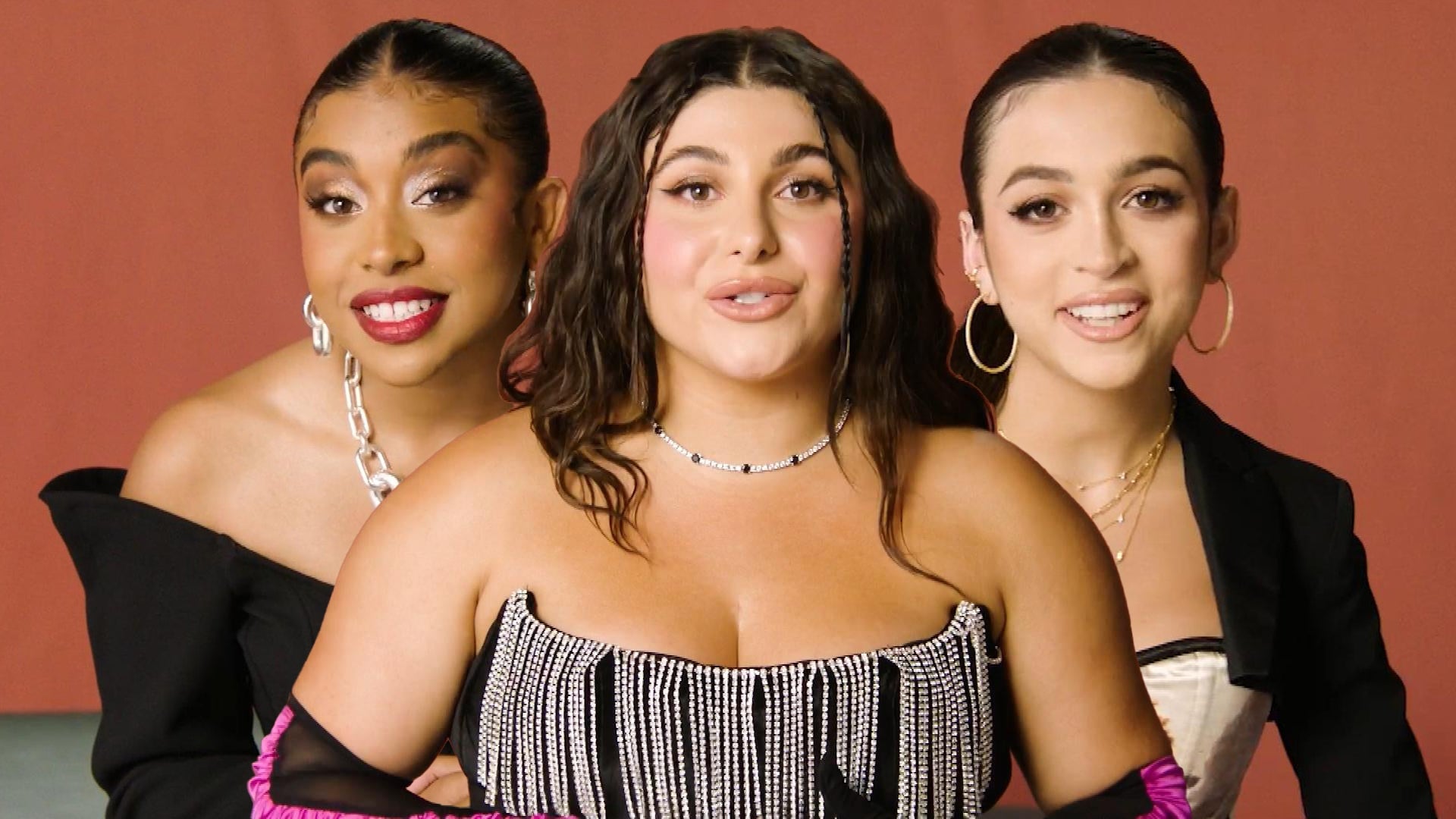 Josie Totah, Alycia Pascual-Pena & Yasmine Hamady Get Real on Ne…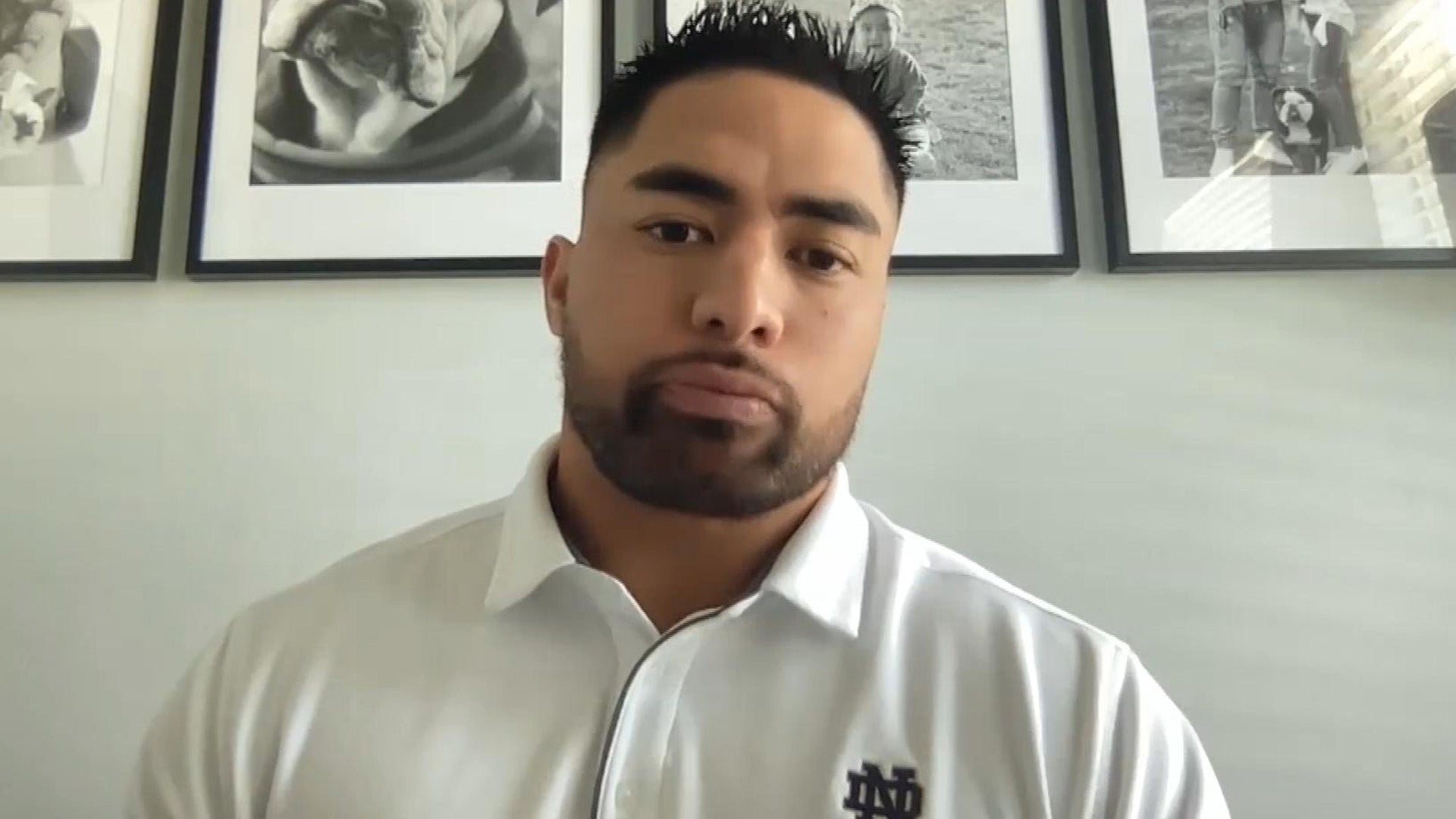 Manti Te'o on Sharing His Story of Getting Catfished in New Docu…
Kim Kardashian West's Paris robbery may have gone down very differently than you've heard.
The hotel concierge who was held at gunpoint alongside the 36-year-old reality star spoke to ET's Jennifer Peros about what happened inside the No Address Hotel the night of Oct. 3.
In his first on-camera interview since the incident, Abdulrahman makes claims that contradict the media reporting and speculation that followed the shocking robbery.
Here are the nine major revelations from our interview.
EXCLUSIVE: Kim Kardashian Concierge Reveals New Robbery Details: 'They Weren't There for Jewels'


1. Kim was not the specific target. They were there for all the rooms.

Despite immediate assumptions that the Paris robbery was deliberately orchestrated against Kim, Abdulrahman says that the gunmen appeared interested in all of the hotel's celebrity clientele.
"Who is in the hotel?" Abdulrahman says the robbers asked, adding he would not give specific names despite "some important persons" residing there. In addition to Kim, ET has learned that singer Robin Thicke had been staying at the hotel that night as well.
"Jennifer Lawrence was [here] maybe two nights before," he tells ET.
EXCLUSIVE -- Kim Kardashian's Robbery Was a 'Major Reality Check,' Now Taking Time Off

Abdulrahman says that the lead robber asked him about every room, and indicated that they planned to rob them all.
"'How many rooms in the hotel, do you have safes in rooms?'" he says one of the men asked. "I told him yes."
According to Abdulrahman, the response to that was: 'Oh that is nice, we will do them all.'
"If all the guests were in the hotel, they would rob all the hotel," Abdulrahman says.
WATCH: Kanye West Shares Incredibly Moving Throwback Birthday Video for Kim Kardashian Featuring Her Late Father

When they did ask about Kim, Abdulrahman claims "they don't know her name," confirming that he'd been asked about "the rapper's wife," referring to Kanye West.
"I told him the rapper is not here, and he was upset like, 'Don't play with me like this,'" he recalls. "'I mean, the wife of the rapper.'"
EXCLUSIVE: What Happens to Kim Kardashian's Stolen Jewelry Now?


2. The robbers were unorganized and unprofessional.
The more Abdulrahman interacted with his captors, the more he got the impression that the robbery was anything but carefully planned.
"They were not professional at all," Abdulrahman claims, adding, "They had no idea of how many floors, how many rooms" were in the hotel.
Abdulrahman's recollection of the incident is very different from much of the speculation that the robbery was likely carefully crafted and expertly executed. Some have even suggested it may have been an inside job. Meanwhile, the robbery investigation is ongoing and no arrests have been made.
WATCH: Kim Kardashian Attends Kanye West's Show With Kourtney, 'Keeping Up With the Kardashians' Cameras Film Backstage

By Abdulrahman's account, the incident was the result of little-to-no planning, with him and Kim simply being in the wrong place at the wrong time.
"They were very confused," he says. "They were improvising ... They don't really know what they have to do."
"They told me, 'Don't panic, we are here for money,'" he recalls. "I think they are not killers ... They are aged people like 40 to 50 years old. Maybe they have families."
WATCH: Who Is Kim Kardashian's Bodyguard Pascal Duvier and Where Was He at Time of Paris Robbery?


3. Security was lax at the hotel.
One major problem with the hotel that has faced quite a bit of scrutiny in the wake of the robbery is the lack of surveillance cameras at the establishment.
"I told [the robber] there is no camera, he was very angry," Abdulrahman says. "He was like amazed. 'Are you kidding me? No camera here?' ... I found it difficult to explain why there was not cameras in the hotel."
WATCH: James Corden Shames Haters Mocking Kim Kardashian Robbery -- 'Be Nice or Shut Up'

Abdulrahman says that for the nearly seven years he worked for the hotel -- he's no longer employed there -- his title was "security agent," but says he was really more of a receptionist.
Abdulrahaman, who notes that he didn't carry a gun on duty, says "They need a guy who can do the job of reception, like a receptionist, and because of that, 99 percent of my job is receptionist."

4. The robbers were initially after cash, not jewelry.
Perhaps the biggest part of Abdulrahman's story that runs counter to many reports is that he says the robbers did not seem all that interested in Kim's jewelry.
Many had speculated that the robbers were specifically after Kim's $4.5 million, 20-carat Lorraine Schwartz diamond engagement ring from Kanye, which she had shown off on social media days before.
EXCLUSIVE: Kim Kardashian 'Absolutely Traumatized' After Paris Robbery, Not 'Fully Able to Comprehend What Happened'

"The guy was asking for money, money, money," says Abdulrahman, noting that a language barrier between Kim and the robbers exacerbated the already intense situation. "At that moment she believed that they were there for her ring."
"She shows her hand ... there is no ring and the guy is like, 'Where is the ring?'" he adds. "She gave her ring to the guy, and he took it like, 'I don't know ... oh, it is nice,' and he put it in his pocket."
"For him, it was just a ring, I think," Abdulrahman believes. "If he was there for a ring, he can't ask for money. If he knows the value of the ring, he can't ask for money."
WATCH: Kim Kardashian's Friends La La Anthony and Jonathan Cheban Visit Her After Terrifying Armed Robbery

Still, Abdulrahman says the robbers persisted in trying to get cash.
"I don't know if she had 1,000 Euros ... I told him she just had 1,000," he explains, noting that he began to check the other rooms for money. "He didn't believe us, and he began to scream."
Only then, says Abdulrahman, did their attention turn to the jewels.
"She didn't understand French, and she had no interest to lie ... and then the guy behind me talked about jewels," he says.
"At that moment, she showed the jewelry box," he adds. "He put the jewels on his back, and he left the bag open ... that is why he lost some jewels and the gold in the hotel."
"The fact they don't know about jewels," Abdulrahman says, indicates that "they weren't there for jewels ... They were there for money, and jewels came up."
WATCH: Kanye West Rushes to Kim Kardashian's Side as She Returns to New York After Paris Robbery


5. Kim 'screamed like hell' and begged for her life.
As the situation went on, Abdulrahman says Kim was increasingly frantic.
Abdulrahman says that it felt like Kim initially thought her sister Kourtney and/or bodyguard had returned, but that soon after, her voice took a chilling change.
"You feel the voice changing, like worried," he says, claiming she began to say things like, "'Take my phone, take my phones. Don't hurt me, don't kill me.'"
"You can't cry because it is a terrifying moment," he adds. "You can't have tears. It is impossible. You are like dried, you know, no water in your face."
WATCH: Caitlyn Jenner Breaks Silence on Kim Kardashian's Paris Robbery -- 'Love My Girl'

But as the situation began to escalate, Abdulrahman says, "She is screaming like hell."
"Screaming, 'I have babies, I am a mom,'" he recalls. "I think at that moment you can see a mom in distress."
"I tried to calm her because the guy was crazy," Abdulrahman says. "He was screaming, and also Kim was screaming, and he told me to shut up. I told her shut up, shut up, please calm down."
"When I tried to calm her, she asked me, 'Are we going to die?'" he says. "I told her I don't know."
Abdulrahman's account seems to discredit some of the conspiracy theories that Kim had anything to do with the robbery.
"It is not a reality show and really Kim is shocked, and I feel her shock," he says. "It wasn't fake."
WATCH: Karl Lagerfeld Shades Kim Kardashian After Robbery: 'You Cannot Display Your Wealth and Then Be Surprised'


6. Kim was tied up 'very loosely' -- 'She was able to get out.'
The concierge says that while Kim was tied up, "it was loose, so she was able to get out. Her hands were tied, her ankles were tied."
Abdulrahman says that one of the robbers then "picked up Kim and put her in the bathroom, just beside the bath."
"I think he tried to put her on the bath," he adds. "I think he can't do that because he was small."

7. Abdulrahman explains why he was so calm.

Something else that has come under scrutiny from many of the accounts of the robbery is how composed Abdulrahman remained, to some, even suspiciously so.
But, as the former concierge explains it, the robbery incident is far from the most traumatic experience he has had in his life.
"I am very calm, and in such cases, I am very calm," he explains. "I lived in Algeria during the terrorist period, and I know what is death, and what is a person killed or slaughtered."
"It was a very shocking period," he adds, explaining that he's seen much worse. "I think it is very easy for me to rebuild myself, unlike [Kim]."
EXCLUSIVE: Kim Kardashian 'Thought She Was Going to Die' During Paris Robbery, Cried and Begged for Her Life, Source Says

"If you are shocked before, all the shocks will be swallowed very easy," he says. "When you live like 10 or 12 years in death that most fear, I think you will find a way to live and breathe ... Faith is very important in such cases."
And somehow, a situation that could have ended very badly for both of them, Abdulrahman and Kim both made it out of the robbery alive.

8. A call from Kim's bodyguard may have ended the robbery abruptly.

Even if Kim's bodyguard had been there, Abdulrahman doesn't believe there's much he could have done.
"They have guns, you can't move," he says, saying that Pascal would have been easily outnumbered by the men. "He can't do anything. He can't."
Even so, a phone call from Pascal may have prompted the men to leave, according to Abdulrahman.
"When [Kim's] phone rang," he says, "I take it and saw Pascal, the name of the bodyguard and I told the guy, 'You know who is calling now? He is her bodyguard, and if she didn't answer him now, he will come with police.'"
Shortly after the robbers made their exit, Pascal returned to the hotel, and Kim and Abdulrahman's horror came to an end.
WATCH: Kim Kardashian Attends Kanye West's L.A. Show for the Second Night in a Row With Mom Kris Jenner


9. How the night ended.

It is at this point that Abdulrahman recalls a particular touching exchange between himself and the reality star. After talking to the Paris police, Kim left the hotel at around 7 a.m., according to Abdulrahman.
Kim left the hotel at around 7 a.m., according to Abdulrahman.
"She hugged me," he says. "And I told her the most important thing is that we are safe, and alive, and that is it. And she left."
Abdulrahman says apart from the embrace, Kim had "no words" for her fellow captor.
"You can't talk a lot, it is impossible to have words," he notes.
Since the robbery, Kim has maintained a much lower profile than she is known for, and for a time halted production of Keeping Up With the Kardashians.
The reality star has only recently begun to re-enter public life, attending her husband's Los Angeles concert this week for his Saint Pablo tour.
Watch the video below for more of our exclusive interview with Abdulrahman.
Related Gallery