News
Kris Jenner vs. Caitlyn Jenner: A Complete Timeline of the Breakdown of Their Relationship
By
Kris and Caitlyn Jenner's Tumultuous Relationship: A Timeline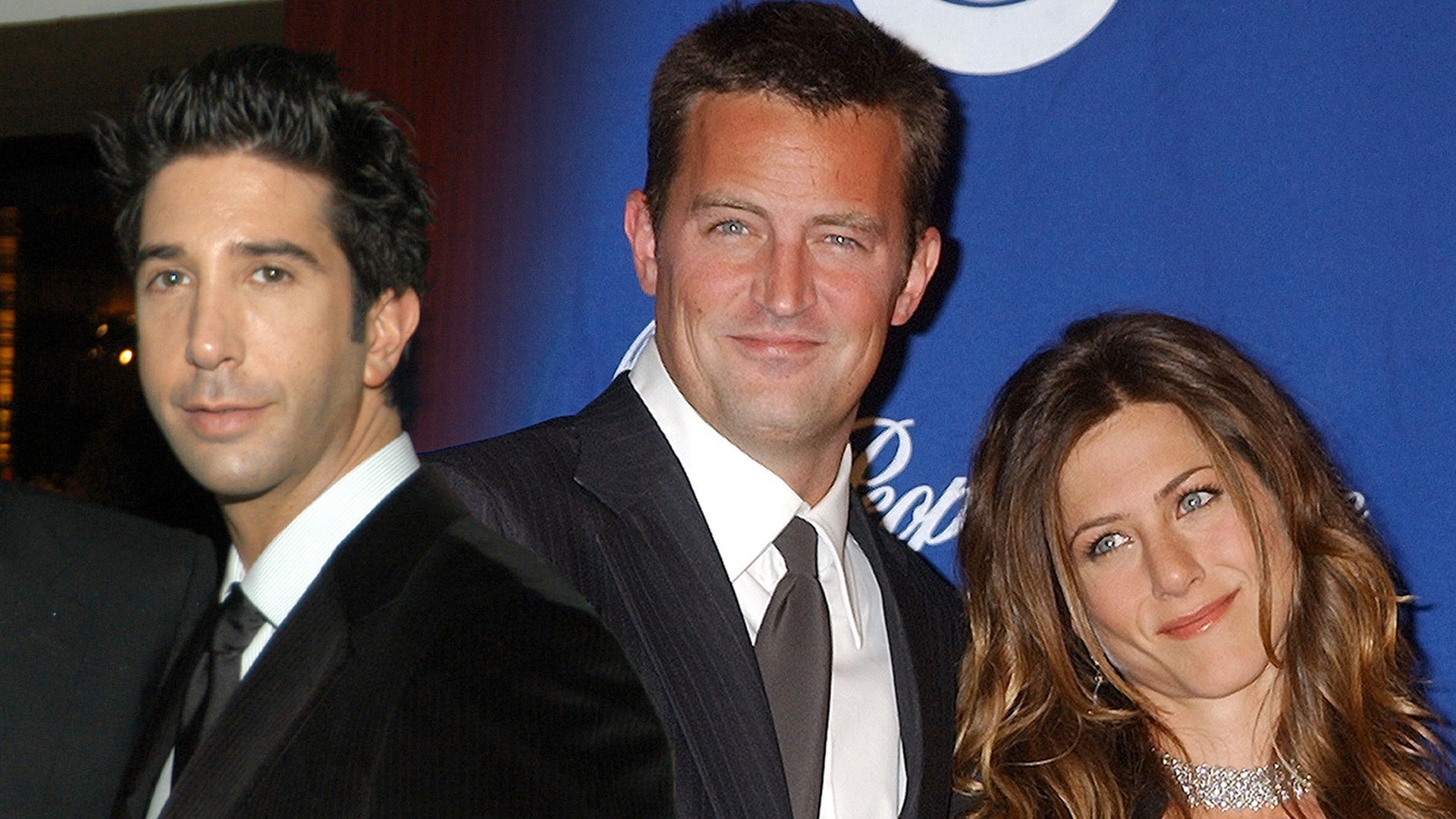 Matthew Perry Remembered: Jennifer Aniston, David Schwimmer and …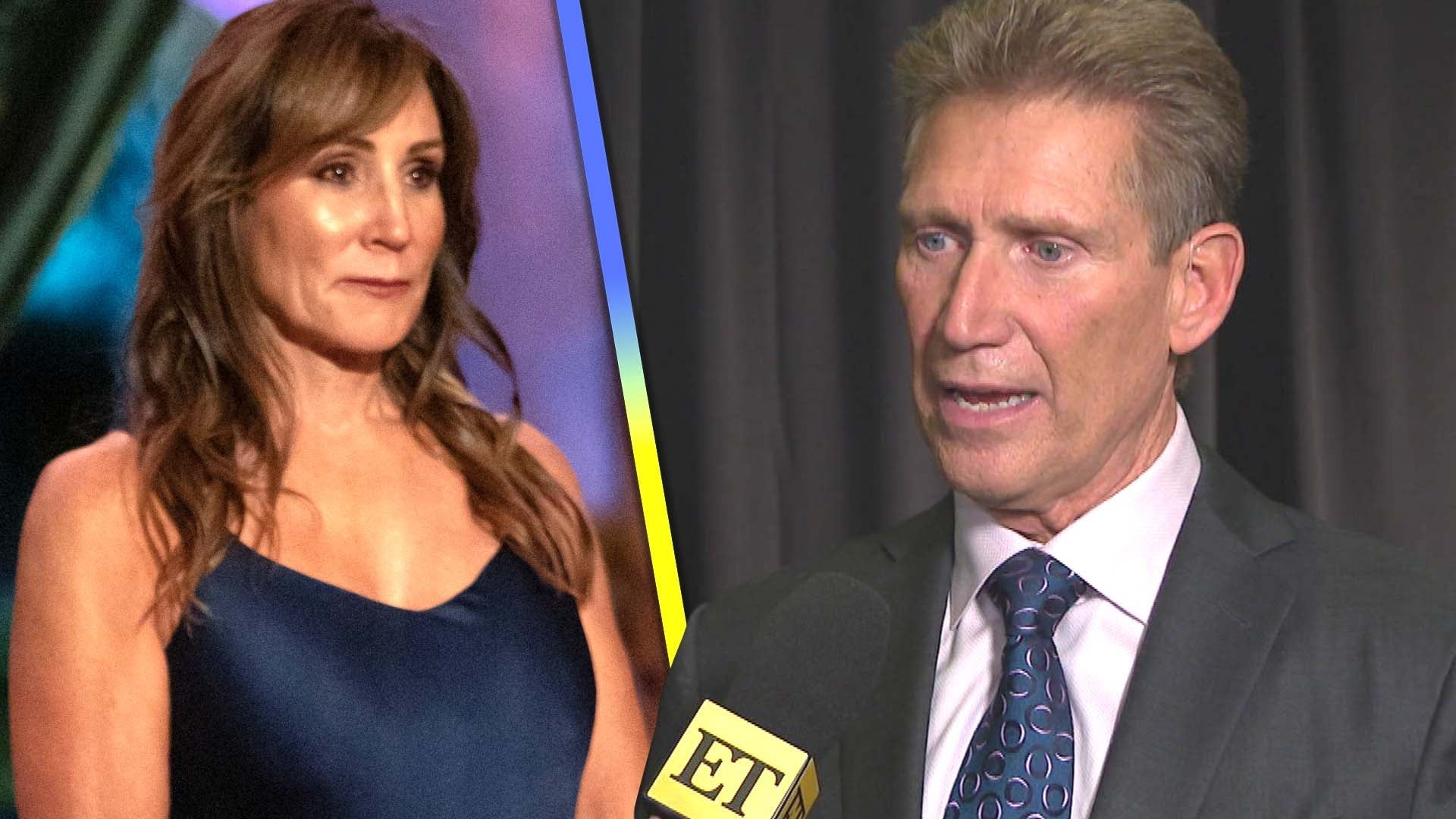 'The Golden Bachelor': Gerry Turner Reflects on Tearful Reunion …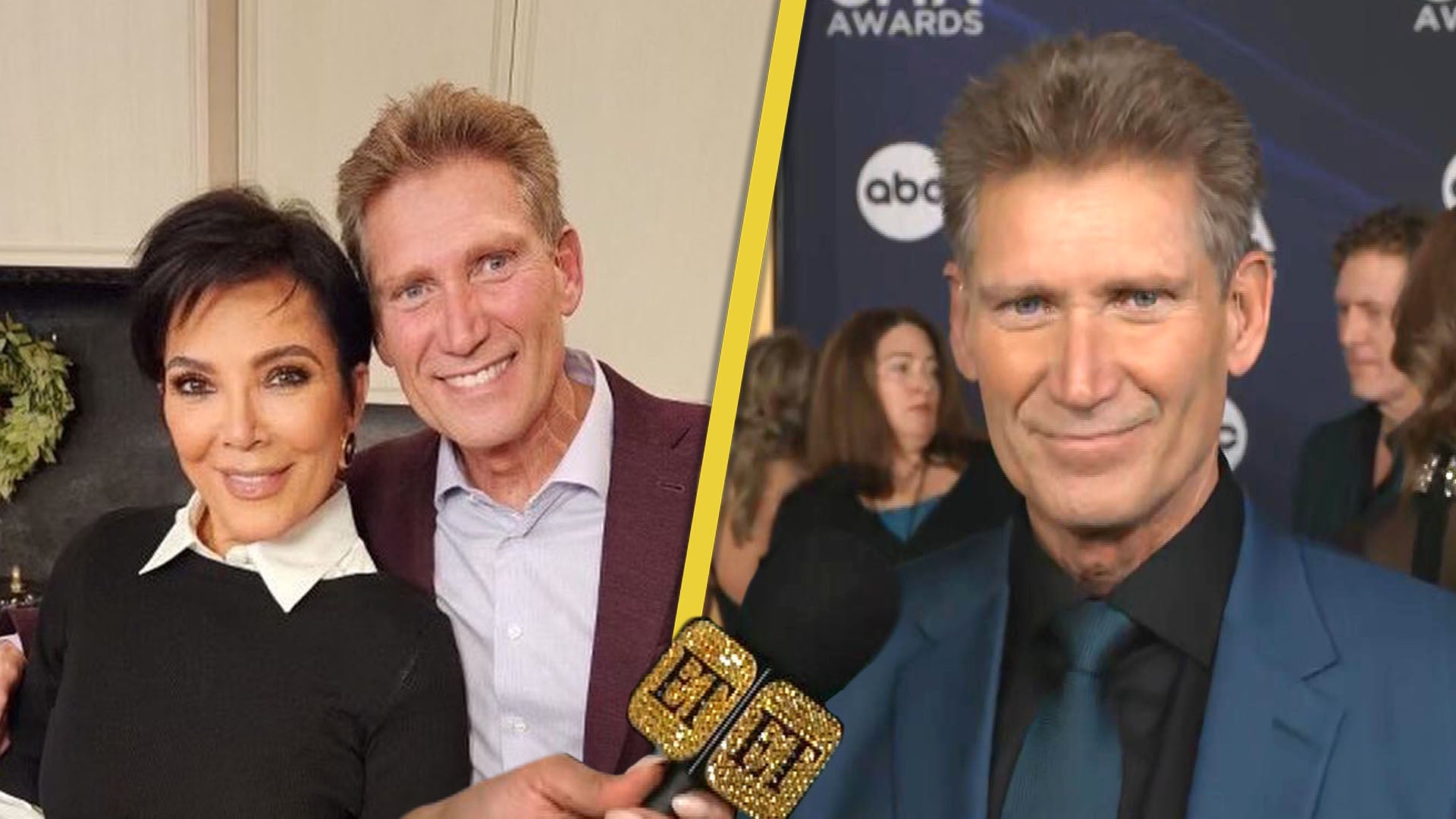 Gerry Turner Watched 'The Golden Bachelor' With Kris and Kendall…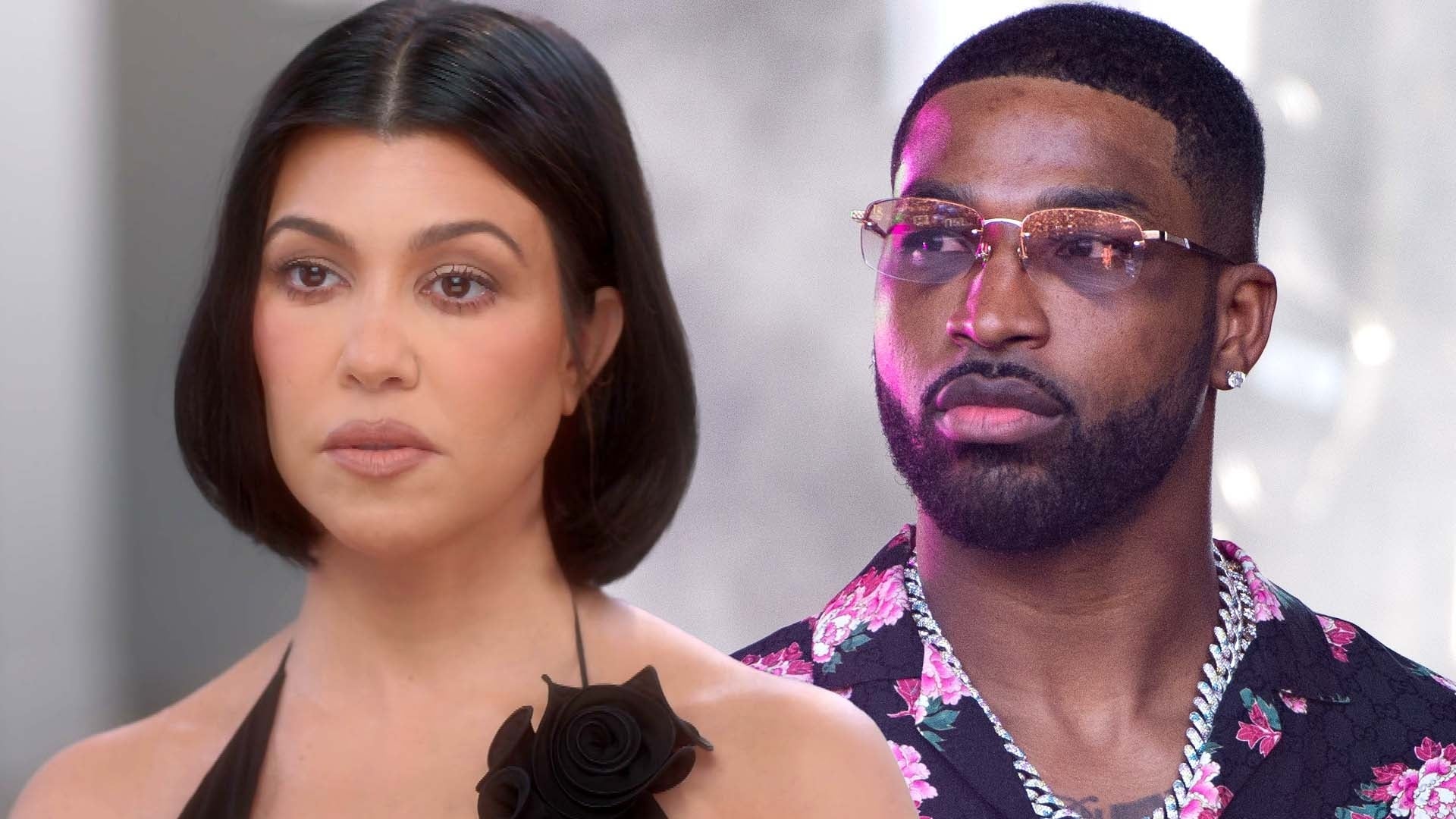 Why Kourtney Kardashian Says She and Daughter Penelope Are 'Trig…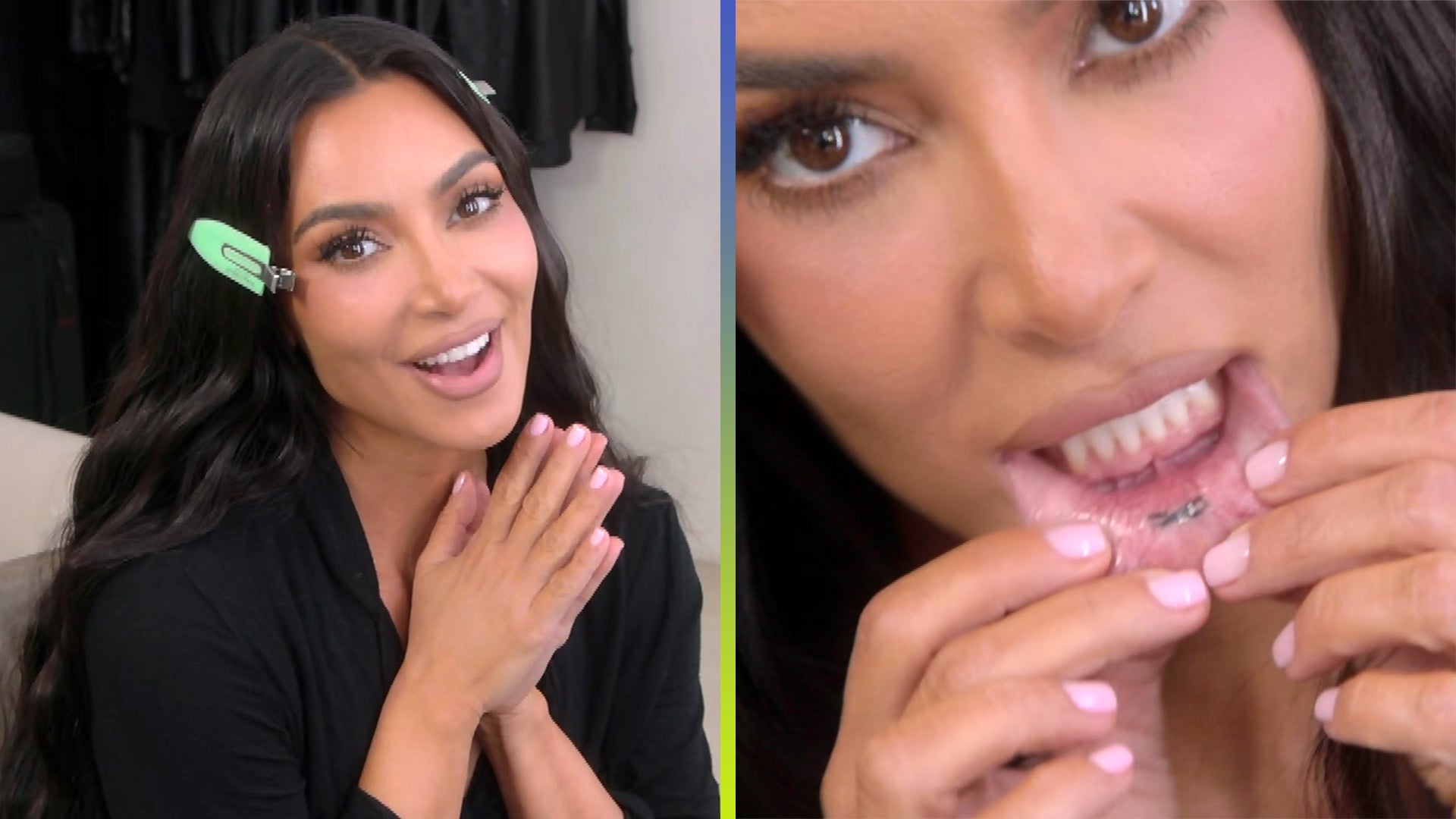 Kim Kardashian Debuts Her First-Ever, Never-Before Seen Tattoo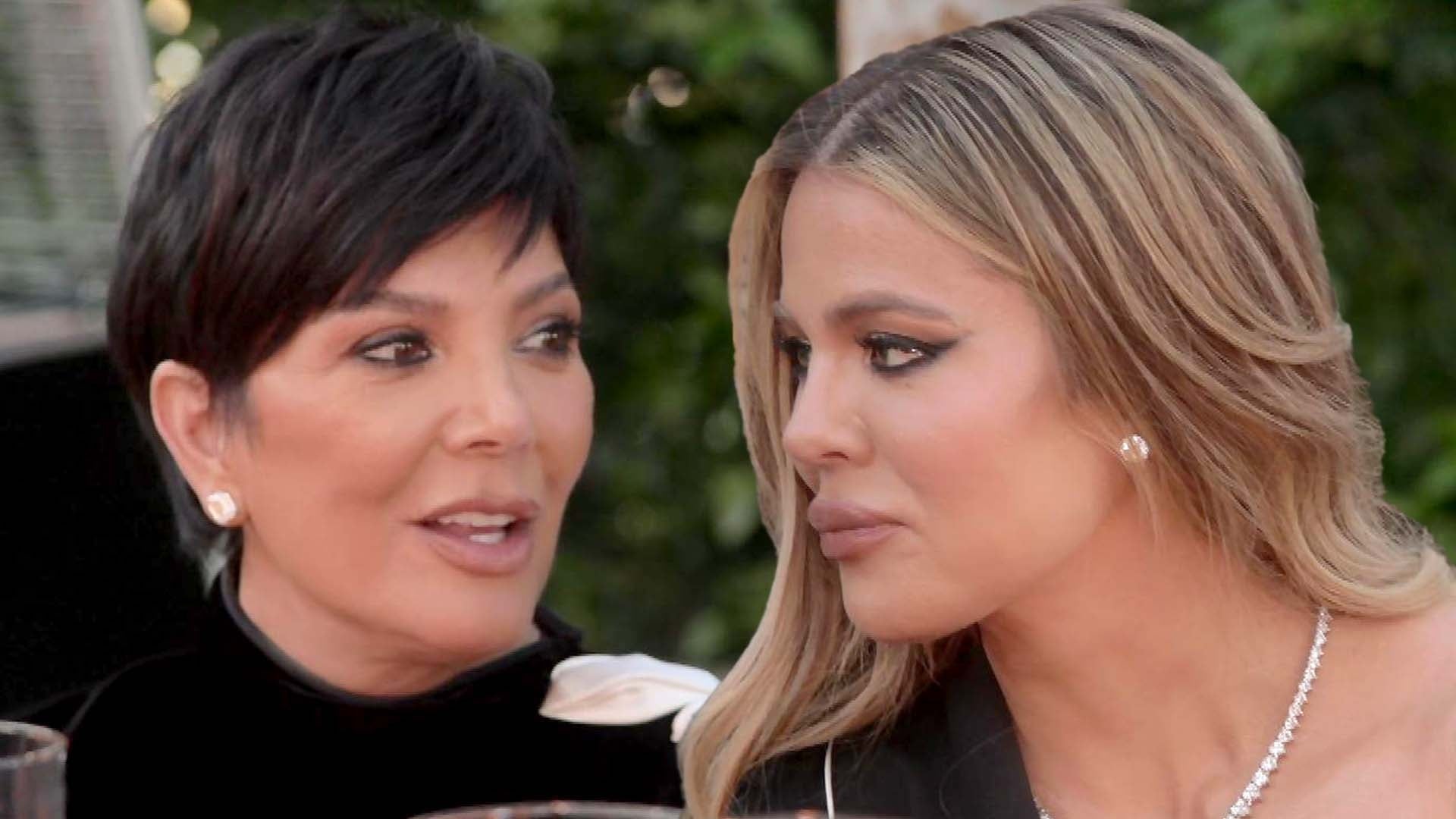 Khloé Kardashian Says Kris Jenner 'Mistreats' Her the Most Out o…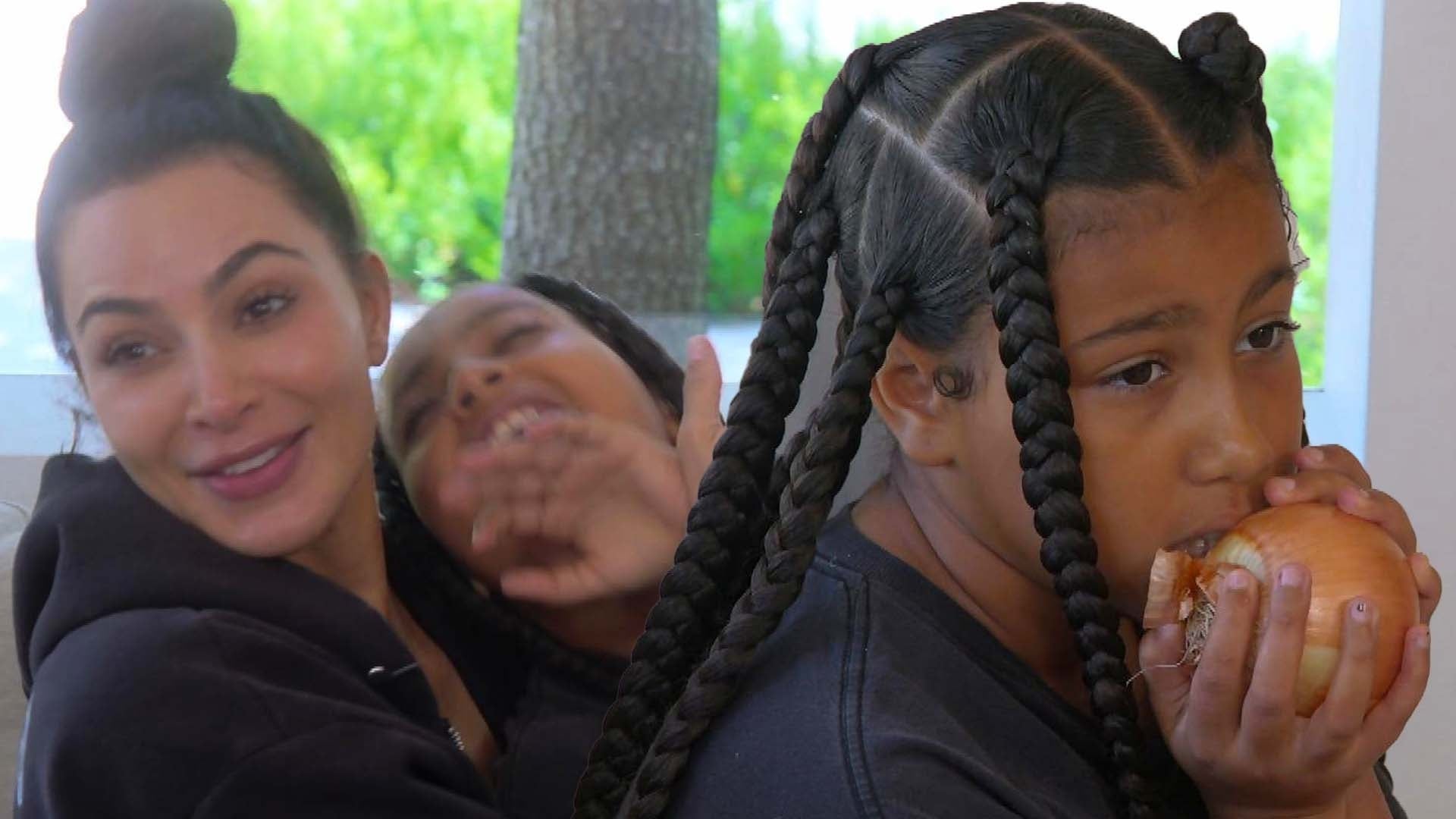 Kim Kardashian Reacts to Daughter North Eating Raw Onion Like an…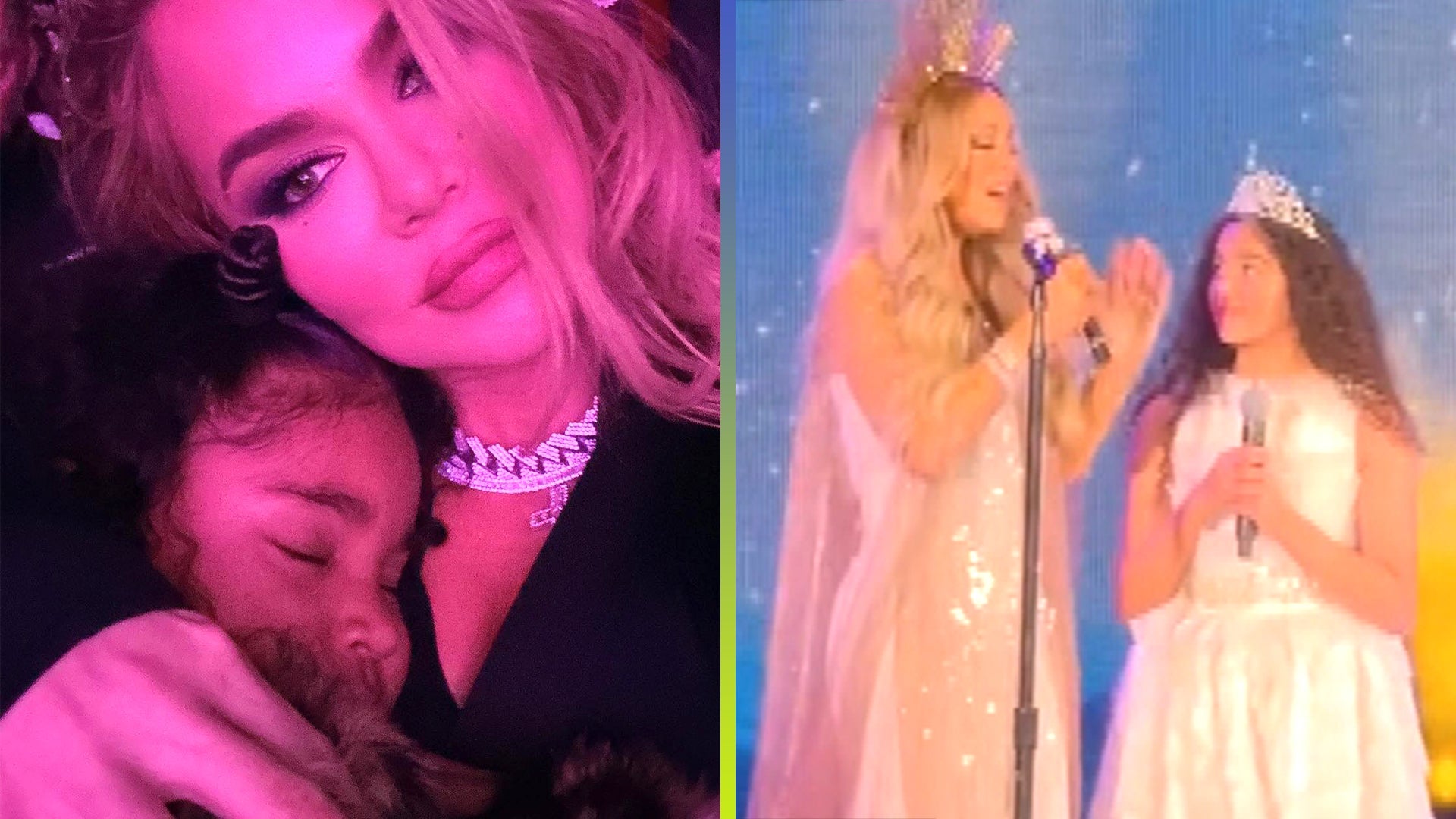 Khloé Kardashian's Daughter True Naps During Mariah Carey's Perf…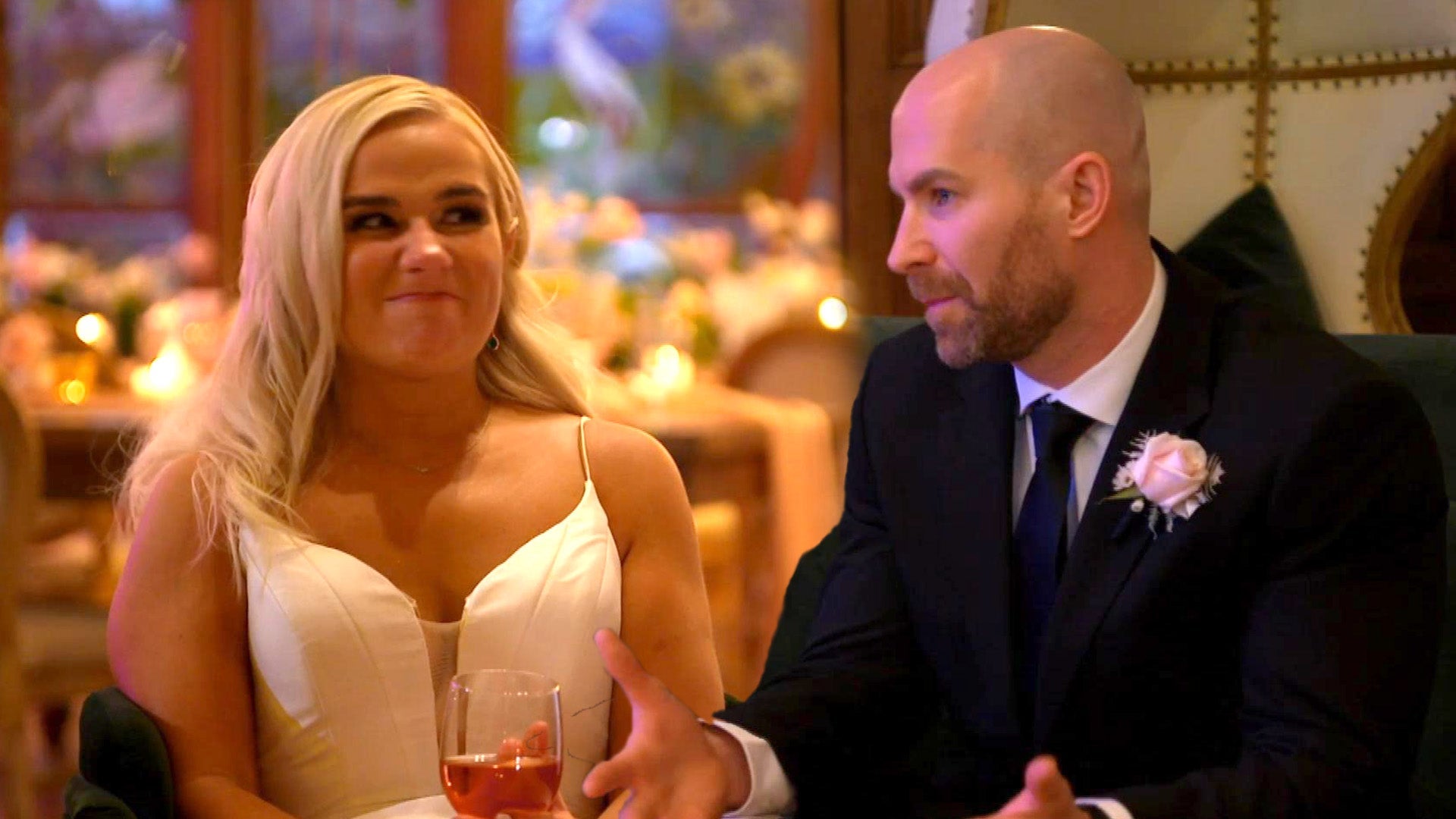 'MAFS': Emily Gets Grilled After Admitting She's Never Been in a…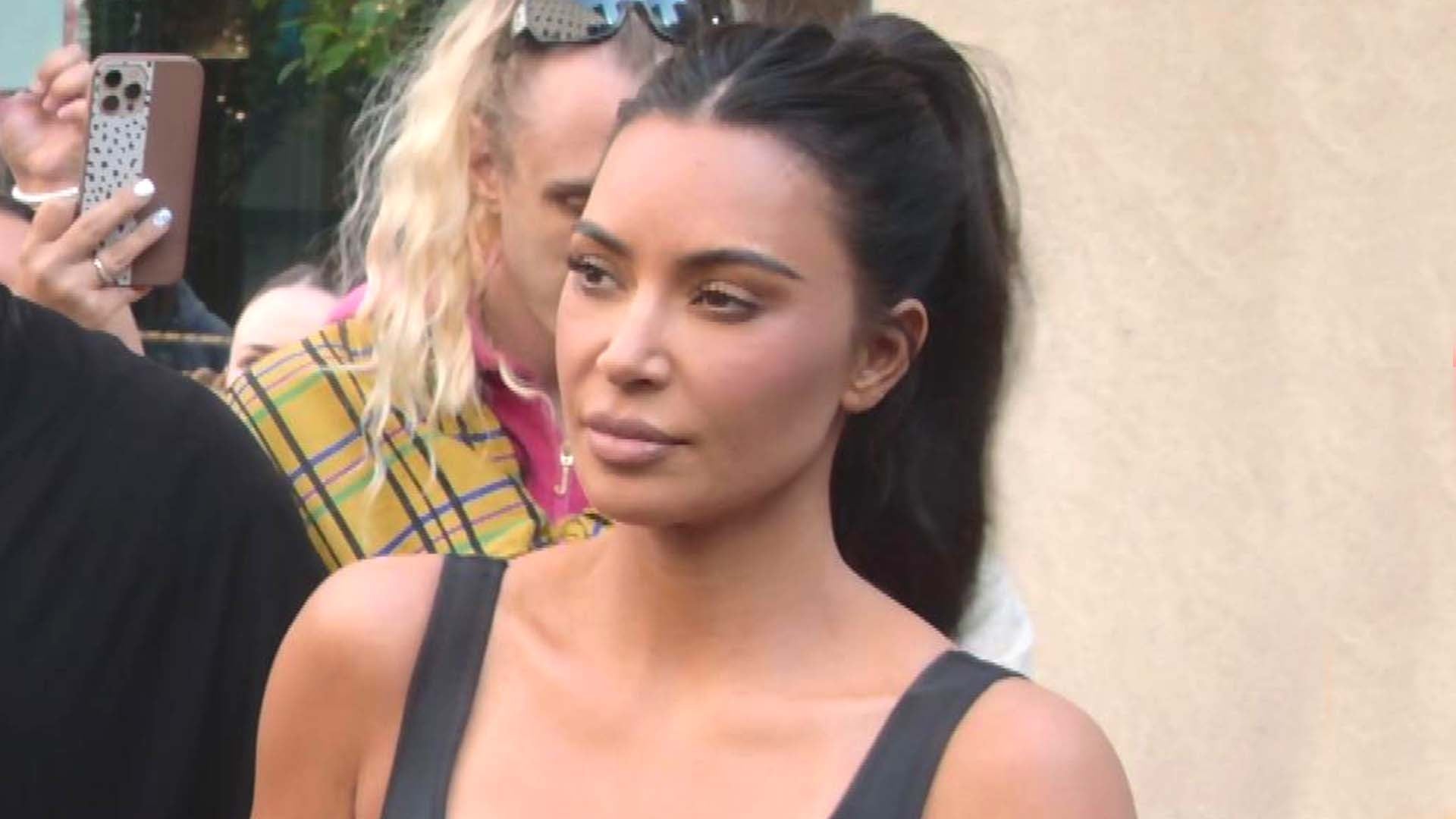 Kim Kardashian Blacks Out and Forgets Entire Fan Experience Due …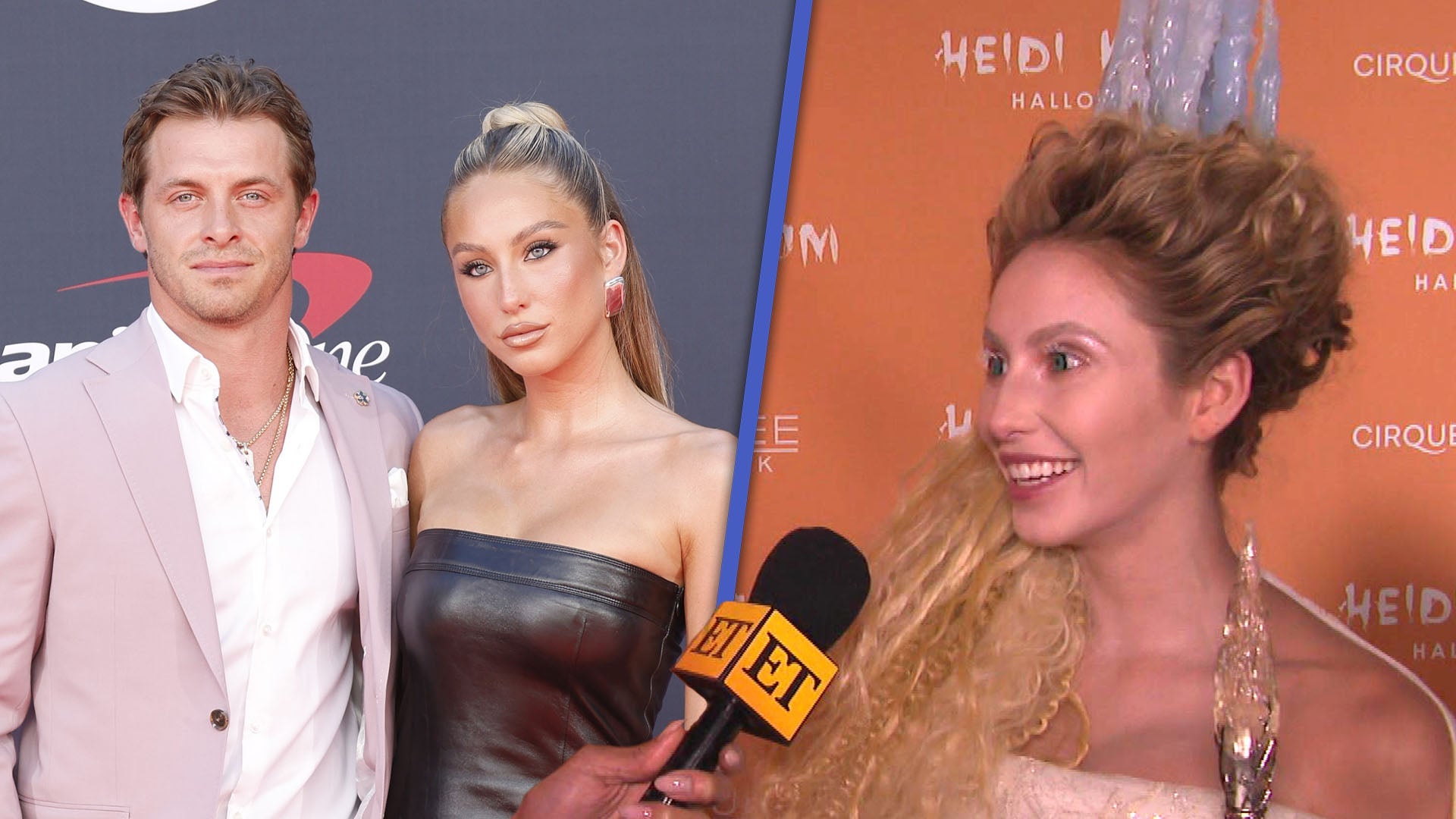 Alix Earle Says She and Braxton Berrios Have 'Casual, No Stress'…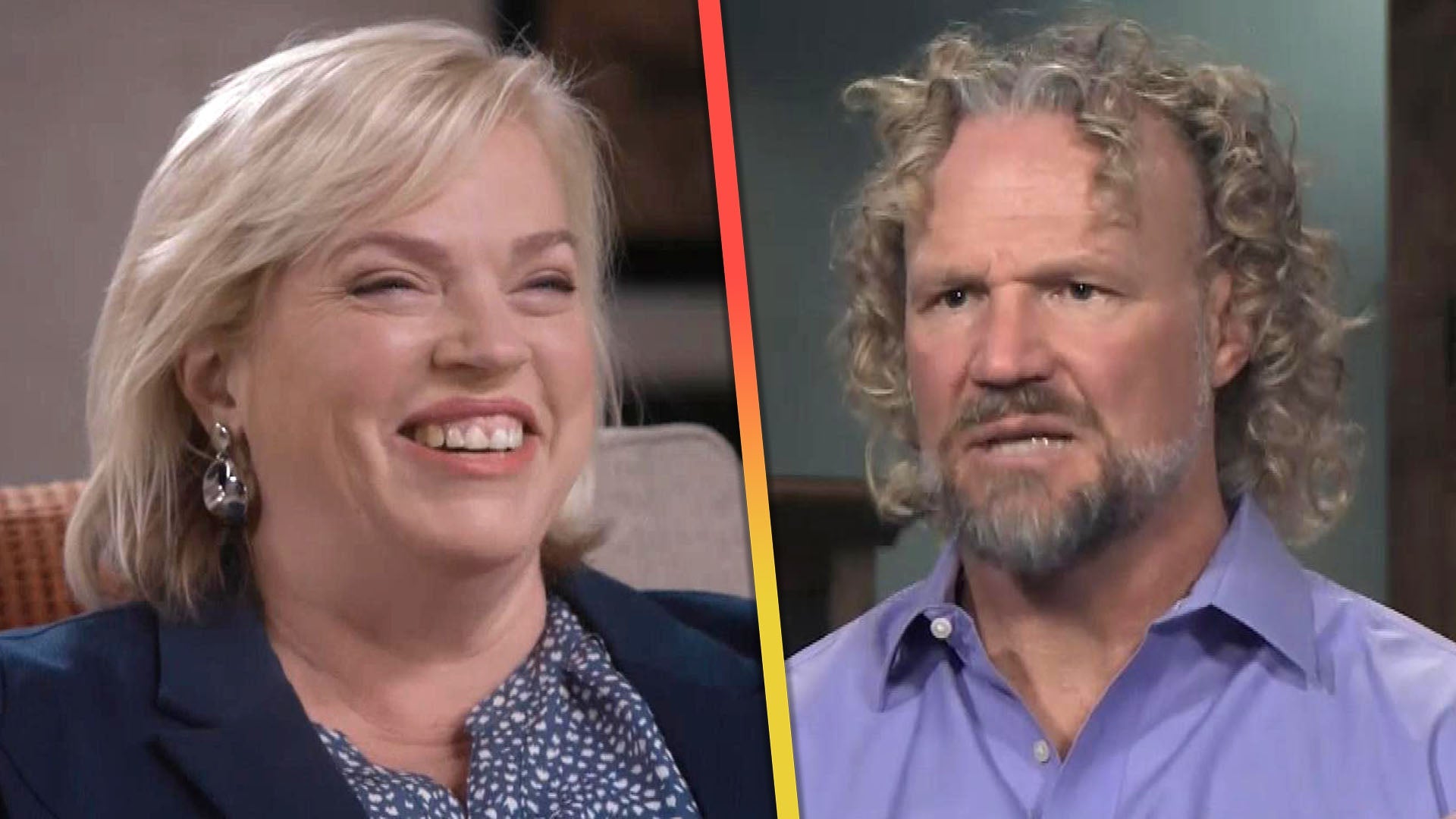 'Sister Wives': Kody Says He Felt Like a 'Piece of Meat' in Rela…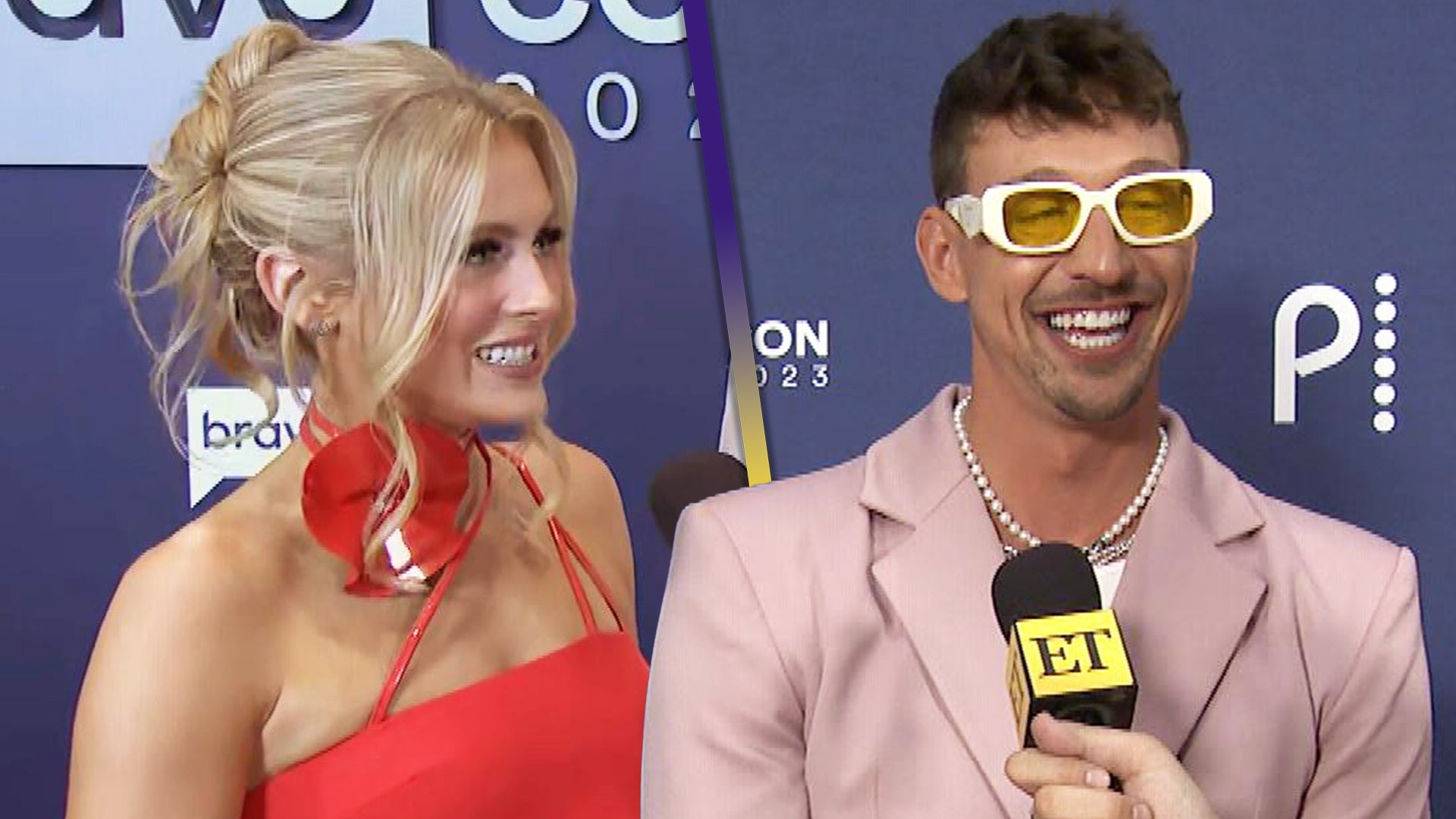 Kory Keefer and Sam Feher on Defining Their Relationship After '…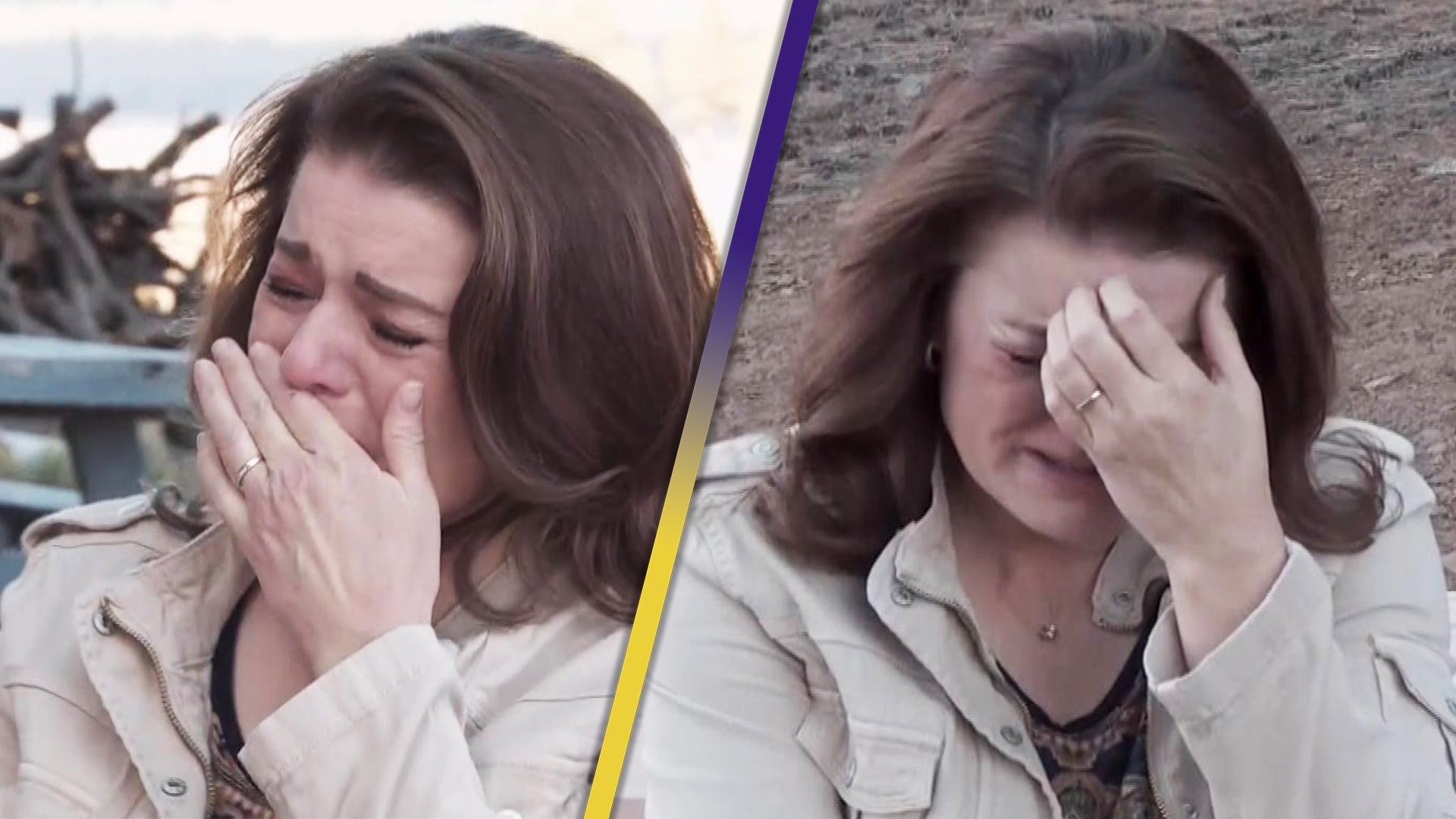 'Sister Wives': Robyn Brown Walks Away in Tears as Meri and Kody…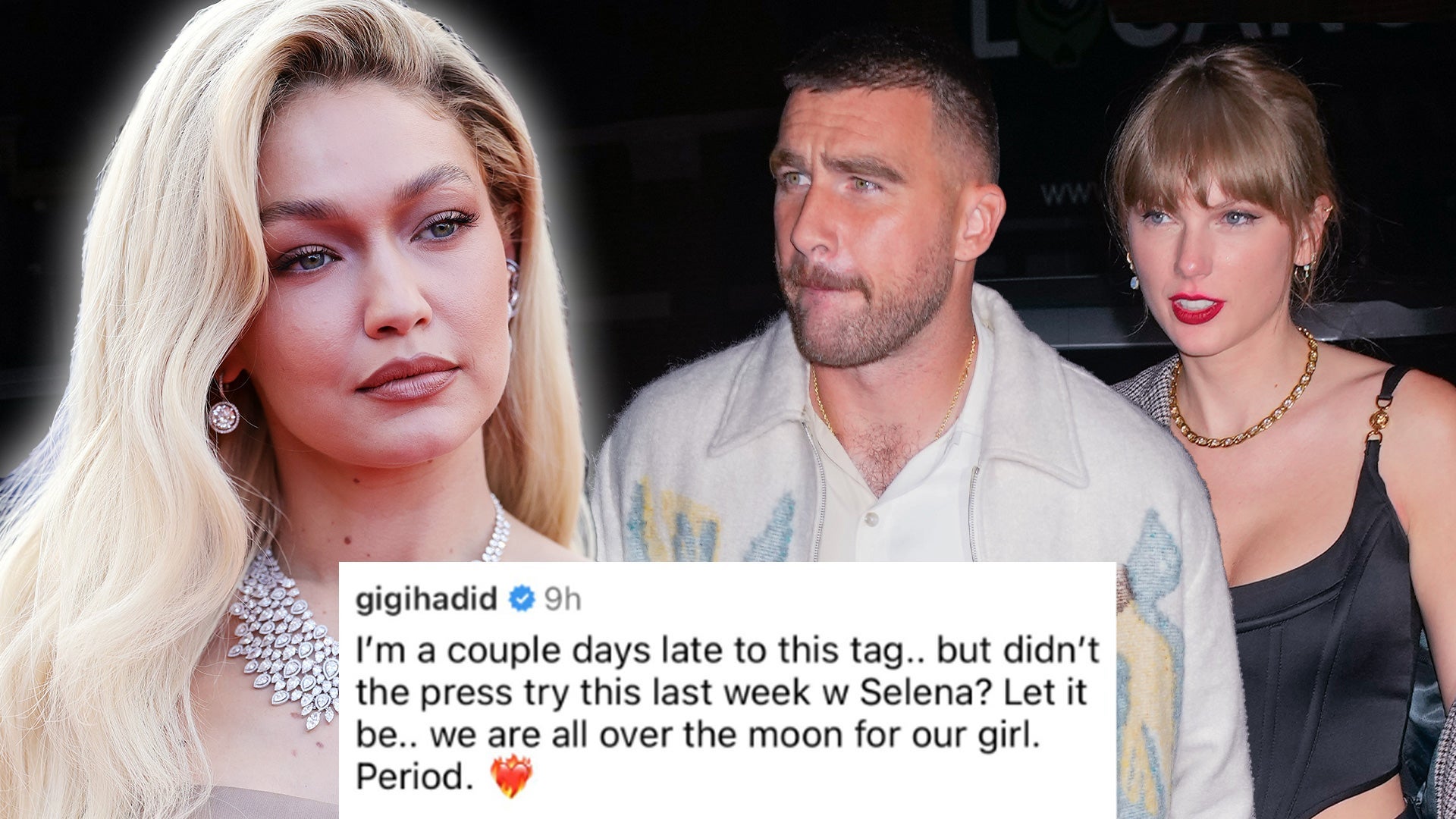 Gigi Hadid Shuts Down Rumors She Doesn't Approve of Taylor Swift…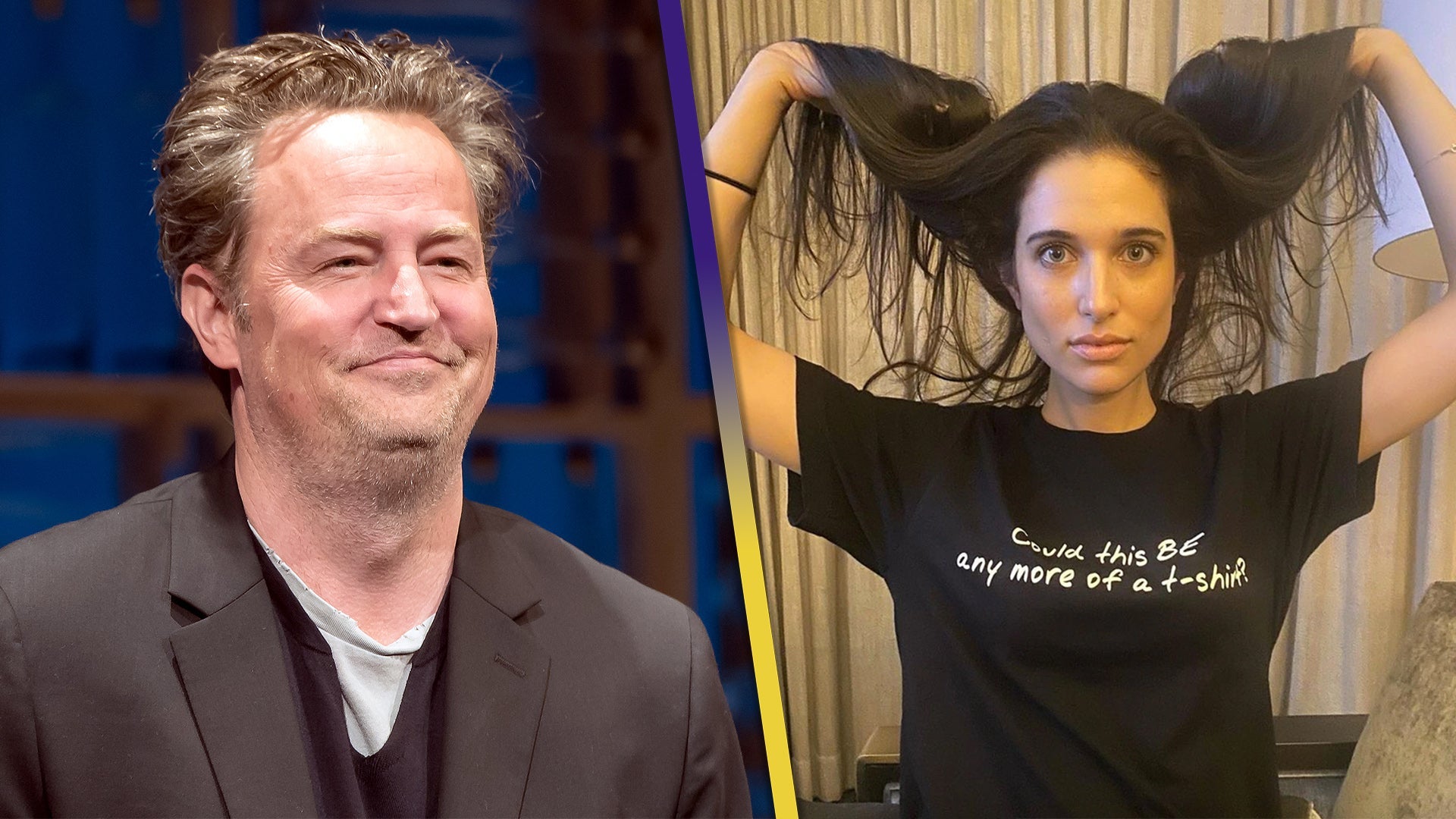 Matthew Perry's Ex-Fiancée Molly Hurwitz Breaks Silence on His D…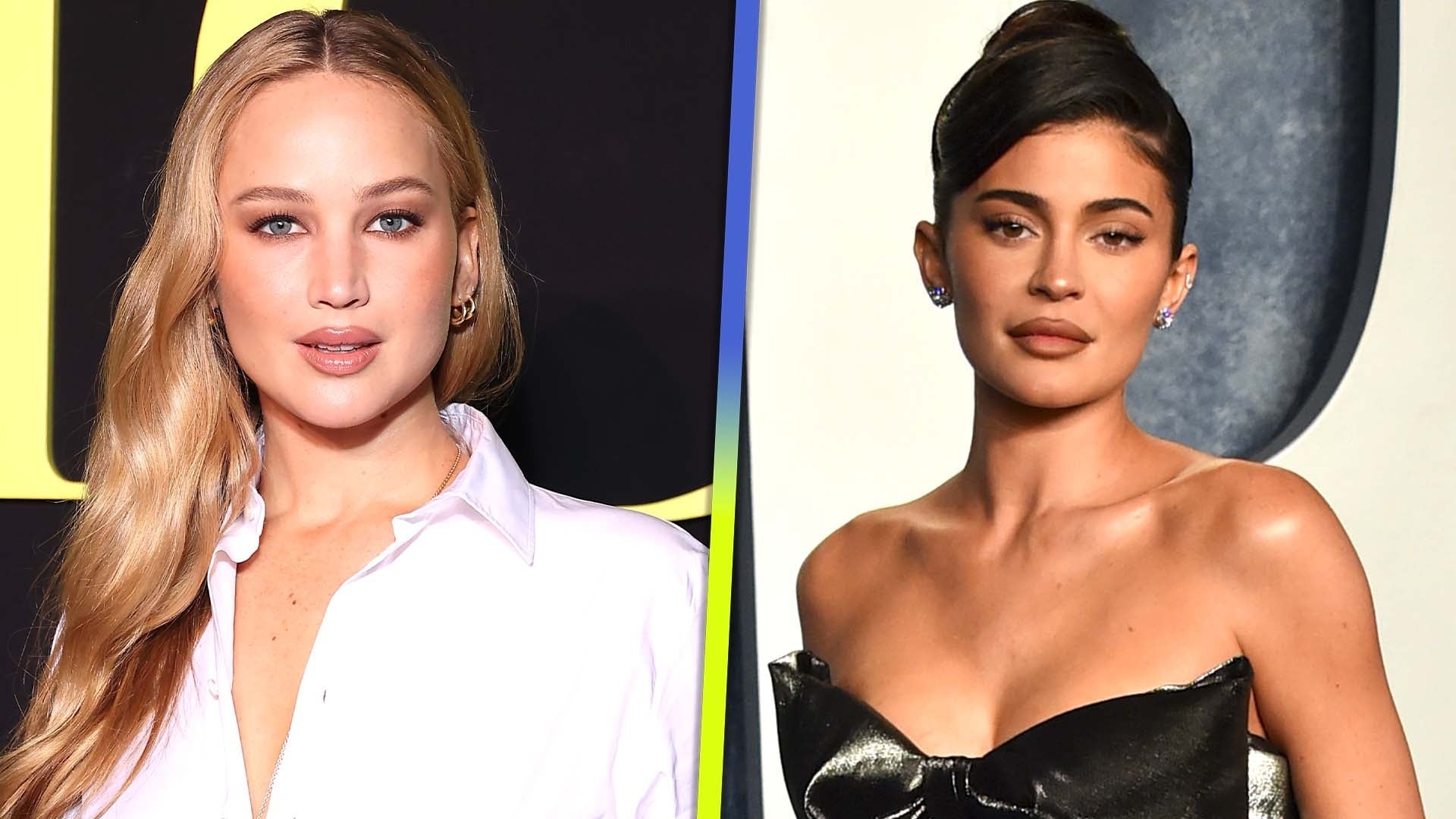 Kylie Jenner and Jennifer Lawrence Respond to Plastic Surgery Ru…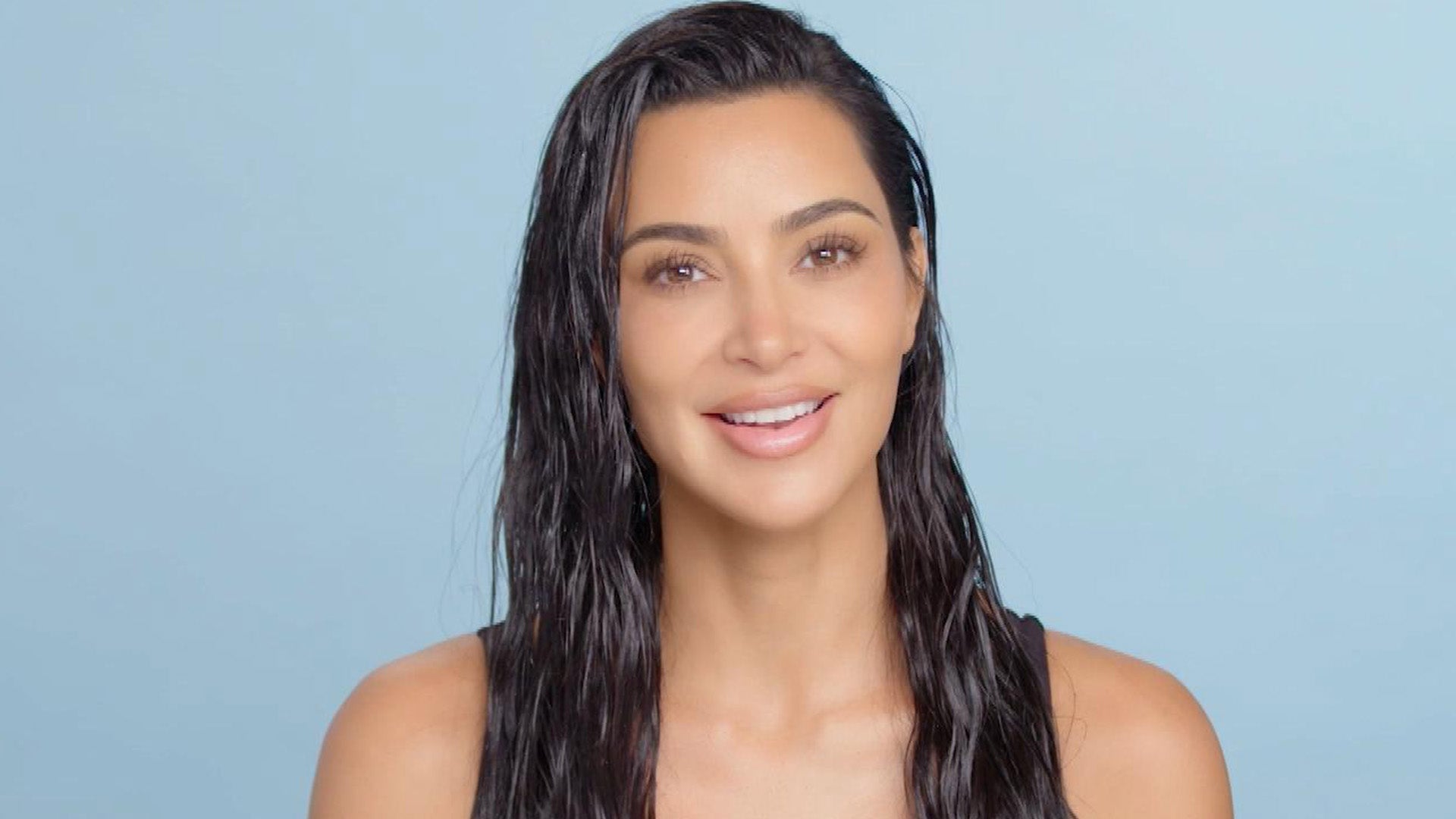 Kim Kardashian Shares Update on Infamous 'Missing' Diamond Earri…
It's safe to say Kris Jenner and Caitlyn Jenner have not consciously uncoupled.
Although the two were married for 23 years and share two children together -- 21-year-old Kendall and 19-year-old Kylie -- with the upcoming release of Caitlyn's new memoir, The Secrets of My Life, the pair is clearly no longer on good terms.

... And that's putting it mildly.


WATCH: Kris Jenner Says She's 'Done' With Caitlyn After Reading Her Memoir: 'Everything She Says Is All Made Up'
Let's take a look at how Kris and Caitlyn's once loving relationship has become strained.
October 2013: Kris and Caitlyn Separate
Kris and Caitlyn announced their separation in October 2013.
"We are living separately and we are much happier this way, but we will always have much love and respect for each other," they said in a joint statement to E! News. "Even though we are separated, we will always remain best friends and, as always, our family will remain our number one priority."
After their separation, the couple definitely remained on good terms. Kris even Instagrammed a photo in honor of their 23rd wedding anniversary in April 2014 with the caption: "Happy Anniversary to one of the most amazing men I know!!!! I love you, Wow 23 years!!!!! #love #weareofficiallyvintage."
Still, Kris officially filed for divorce citing irreconcilable differences in September 2014, and was photographed the same day at the airport, smiling big. By December of that year, the divorce was finalized.

October 2013: Rob Kardashian Says There's 'No Bad Blood' Between Kris and Caitlyn
ET sat down with Kris' son, Rob Kardashian, in October 2013, who insisted that Kris and Caitlyn couldn't be on better terms.

"[He has] been in my life since I was two years old and that will never change and same obviously with my mom…same with my sisters, there's no bad blood," Rob told ET at the time. "Even between my mom and Bruce there's no negative, bad blood…I don't think they can be in a happier place right now."
In April 2014, Kris and Caitlyn were spotted holding hands through Los Angeles International Airport following the family's vacation to Thailand, confirming the two were still very much amicable.
October 2014: Kris Comments on Rumors That Caitlyn Is Transitioning
In an interview with ET in October 2014, Kris commented on rumors that her ex was transitioning, after Caitlyn's changing appearance created headlines. Kris said that that "hasn't been her experience" with the former Olympian.
"They've been saying that since 1976," she told ET bluntly at the time. "For me, that's not my experience with Bruce. He's a great guy. I love him. I don't know what he's going through right now. I think he's just very happy and I think every time he makes a change in his life -- whether it's emotional or physical or whatever he's doing -- somebody's going to comment on whatever look you have going on for the day."
"I can't really comment on who Bruce dates," she added. "I really hope if he's dating somebody, he's happy, but I just don't know."
April 2015: Kim Kardashian Says Kris Supports Caitlyn's 'Journey 100 Percent'
ET spoke with Kris' daughter, Kim Kardashian West, at Variety's Power of Women luncheon in April 2015 -- ahead of Caitlyn's groundbreaking 20/20 interview -- where she insisted that her mother completely supported her stepfather's "journey."
"We will, as a family, together with Bruce, we will be watching it," Kim said of the 20/20 special. "We all just support him 100 percent and I hate so badly when I see things like, my mom doesn't support him and this sister doesn't support -- it's all just a story people want to put out there. None of us have spoken, and we're letting Bruce talk first."
April 2015: Caitlyn Comes Out as Transgender, Says She Loves Kris 'to Death'
Caitlyn came out as transgender in the 20/20 special with Diane Sawyer, and revealed that she had been taking hormones before dating Kris, and said that she had developed breasts at the time.
"I had been on hormones for five years and it was a solid 36B something, so you really can't, you know, you can't hide those things," he said. "[Kris] goes, 'Well, you know, OK. You like to wear women's clothes?' I kind of downplayed it."
When Sawyer asked Caitlyn if she was fair to the women she married, including Linda Thompson and Chrystie Jenner, she candidly said, "I wasn't as fair as I should have been."
One month later, in the two-part special, Keeping Up With the Kardashians: About Bruce, Caitlyn had nothing but kind words for Kris.
"Kris is a really good woman, and I love her to death," Caitlyn said in a promo. "The love and acceptance I have gotten from Kris is absolutely overwhelming."
However, during the special, Kris broke down in tears while talking to Kim about the situation. "I have these memories of this life, and I feel sometimes like it didn't exist," she admitted.
June 2015: Caitlyn Introduces Herself to 'Vanity Fair,' Slams Kris
In an explosive interview with Vanity Fair in June 2015, Caitlyn made her first appearance as herself. She also now had less than kind words for Kris.
"I think in a lot of ways she became less tolerant of me. Then I'd get upset, and the whole relationship kind of fizzled," Caitlyn told the magazine about their marriage, adding that the reason behind their split was "20 gender and 80 percent was the way I was treated."
Kris got defensive in the magazine, calling their split "the most passive-aggressive thing" she's ever experienced.
"Why would you want to be married and have kids if this is what you wanted since you were a little boy?" Kris asked, rhetorically. "Why would you not explain this all to me?"
"When I met Bruce, he told me that he had done hormones back in the early '80s," Kris recalled. "This was a conversation that took place in the early '90s. So, what he was telling me happened a decade earlier, and he never really explained it."
Kris also claimed Caitlyn was often "miserable" and "pissed off" during their marriage. "He was married to me, and he wasn't who he wanted to be so he was miserable," she mused.
In a later episode of Keeping Up With the Kardashians, cameras showed just how upset Kris was after reading the interview.
"He can go f**k himself!" Kris is heard crying over the phone to Kim. "I honestly wish I never met this man. I mean, just f**k you, Bruce."
August 2015: Kris Confronts Caitlyn on 'I Am Cait'
Kris and Caitlyn aired out their bad blood during an episode of the E! docu-series, I Am Cait, in August 2015.
"You're sensitive and amazing to all these new people in your life, you're just not so sensitive and amazing to the family that you left behind," Kris told Caitlyn during a meeting at Caitlyn's home, tearing up. "When you feel like you gave your whole life to somebody and the sum of it all was you were a distraction..."
Though Caitlyn clearly wasn't having it.
"Don't go there," Caitlyn abruptly said. "This is not the issue. I was defending myself. It was a distraction from the sense of who I was, it doesn't mean I didn't love you or the kids."
That same month, Khloe Kardashian also confronted Caitlyn about her issues with Kris.

"We want to support you and be there for you," Khloe said. "But, we don't think that that entails you speaking negatively about my mom. In our opinion, you don't even need to mention our mom ... let's not drag my mom through the mud."
"I would think you would come from a place of more compassion, especially when you have two young daughters who are greatly affected by it," Khloe added. "And then when you try to tell me I don't know what I'm talking about ... "
"Because you don't know," Caitlyn shot back. "You don't know."
October 2015: Kris Says She and Caitlyn Have 'Moved Past' Their Disagreement, Admits She Still 'Misses Bruce'
A couple of months after Caitlyn's infamous Vanity Fair interview, Kris told E! News that the two were over it.

"Obviously, I was angry!" she said. "But we are all good now and have moved past it."
"The other night she came over for a drink, and no cameras -- she just came over, we were sitting in the kitchen at my house, and I remember I just kept staring at her eyebrows," Kris also shared with PAPER Radio one month earlier. "I said, 'You have the most beautiful eyebrows.' She just looked at me like I was insane. But I found myself really complimenting some of the different changes."
"To be honest ... I'm still missing Bruce," she added. "That part where it's just very confusing and complicated when you go through it this intimately with somebody. It's really a process."
November 2015: Caitlyn and Kris Have 'Celebratory' Reunion at Kendall's Victoria's Secret Fashion Show Debut
The proud parents reunited at the Victoria's Secret Fashion Show in New York in November 2015 to support their daughter, Kendall, who strutted her stuff on the runway.
An eyewitness at the time told ET that Caitlyn ran to Kris with open arms and they chatted for a while as photographers captured the moment.
According to our eyewitness, Kris' reaction to seeing Caitlyn was "celebratory," and that they were both excited to see each other.
April 2016: Kris Continues to Insist Caitlyn Never Told Her She Was Transgender
Although the two appeared to have moved past their issues at this point, clearly, Kris and Caitlyn still disagreed over whether or not Caitlyn had informed Kris she was transgender during their marriage. In an episode of I Am Cait, the pair debated over the sensitive topic during a dinner with Caitlyn's friends.
"There was no, 'I am transgender,'" Kris claimed. "She keeps saying she told me, but she didn't. He says to me, 'Do you ever want to have more kids?' I said, 'Ugh, god no!' So he says, 'Neither do I! That's great. I couldn't have any more kids if I wanted to.' I went, 'Wait, what?' He goes, 'Oh, geez. Back in the '80s, I messed around with this or that and it kind of screwed up my sperm count, but whatever.' It could have been steroids, for all I knew, because he was an athlete."
"He never said estrogen, he never said anything," she continued to claim.
Caitlyn, meanwhile, said she remembered telling Kris she had "a condition" that she had been "dealing with forever" and that she was on hormones, which could affect their ability to get pregnant.
"My friend said, 'Have a bottle of wine and go have great sex,'" Kris concluded. "And we did and we had Kendall. And a minute later, we had Kylie. But none of that was, 'I want to be a woman.'"
October 2016: Kris Calls Kim a 'F**king Traitor' for Helping Caitlyn
Tensions were apparently high again just months later, when Kris got into an emotional confrontation with Kim, after hearing Kim helped style Caitlyn for the ESPY Awards.

"Kim, you are a f**king traitor!" Kris exploded in an episode of KUWTK. "You're not going to f**king play this game anymore!"
Kim replied that she thought Kris and Caitlyn were on good terms, but obviously, was wrong.
"That's what you don't get," Kris retorted. "I don't say anything to you until I feel abandoned."
Later, she apologized to Kim and explained her still unresolved feelings about Caitlyn.

"As a wife who was with somebody for all that time, that's a lot of memories and a lot of years and a lot of Christmas Eves, and a lot of Father's Days and Mother's Days and Easters," she noted. "I don't really think about it day-to-day, but for some reason that hit me, I guess, just the wrong way."
December 2016: Kris and Caitlyn Reunite for Christmas
Kris and Caitlyn were able to put their differences aside in December, when they wore matching red gowns and posed side by side at the annual Kardashian-Jenner family Christmas Eve party.
April 2017: Caitlyn Is Upset Over Growing Apart From Her Family
In a KUWTK episode earlier this month, Caitlyn talked openly about her increasingly distant relationship with the Kardashians.
"I just really feel like over the last year and a half we certainly have grown apart," she told Khloe during a tension-filled sit-down. "Day after day, month after month, nobody calls, nobody checks in. Just, 'Hey, how are you doing?' I haven't gotten that phone call from anybody. You can't help but sit there and think, 'OK, is it because I transitioned? They don't like me anymore?' I want to know what I did wrong, what I didn't do wrong, what I did right, and move forward."
For her part, Khloe said she was still looking out for her mother.
"It was very hard for me to experience a lot of new things so quickly and still feeling like I have to protect my mom and certain things that were happening where I felt like they might not have been the most positive," she admitted. "But then I was also like, this isn't even my fight to fight anymore. I have my own s**t to deal with, so why don't you guys figure that stuff out. But I don't think Caitlyn is a bad person at all."
April 2017: Kris Says She's 'Done' With Caitlyn After Reading the Memoir
Things obviously escalated from bad to worse, as evidenced by Kris' claim on Sunday's brand new KUWTK that Caitlyn portrayed her as a "b**ch and an a**hole" in the former Olympian's upcoming memoir.
"None of it makes sense. Everything she says is all made up," Kris says. "I really tried hard to improve the relationship and spend a little bit of time, thinking maybe there's something here that I'm not seeing. I've done nothing but open up my home, and my heart, to a person who doesn't give a s**t. So, I'm done."
"I've never been so angry and disappointed in somebody in my whole life," she adds.
Kris later implies that she's ready to fight back.
"I'm not gonna be used as a person who benefits someone else's life just to make them look better," she tells cameras. "I just can't sit back and be an enabler anymore."
On Thursday, a source told ET that Caitlyn's relationship with the Kardashian children has also become distant.

"They will always be nice and cordial with Caitlyn, mainly for Kendall and Kylie's sake, but their relationship will never be the same as it was with Bruce," the source said. "The man who was in their lives for so many years is gone, and they don't have the same relationship with Caitlyn. Nothing bad happened, and they hold no grudges about the change Caitlyn made in her life, it's just different. They see Caitlyn when she is invited to an event for Kylie and Kendall, but there isn't private one-on-one time with them anymore."
Caitlyn's highly anticipated 20/20 special, "Caitlyn Jenner: The Secrets of My Life," -- a follow-up interview with Diane Sawyer -- airs this Friday at 10 p.m. on ABC.
WATCH: EXCLUSIVE: Caitlyn Jenner's Relationship With Kardashian Children 'Not the Same,' Source Says
In a sneak peek of the special, where Sawyer asks Caitlyn if she's ever had "doubts" about if she's doing the right thing, Caitlyn gets candid.
"Have I made mistakes? Certainly," she says.
Watch the video below for more on Kris and Caitlyn's complicated relationship.
Related Gallery