News
The Duggar Family Tree: 'Counting' All the Marriages, Kids and Big Announcements!
By
Inside Jill Duggar's Life Since Stepping Away From 'Counting On'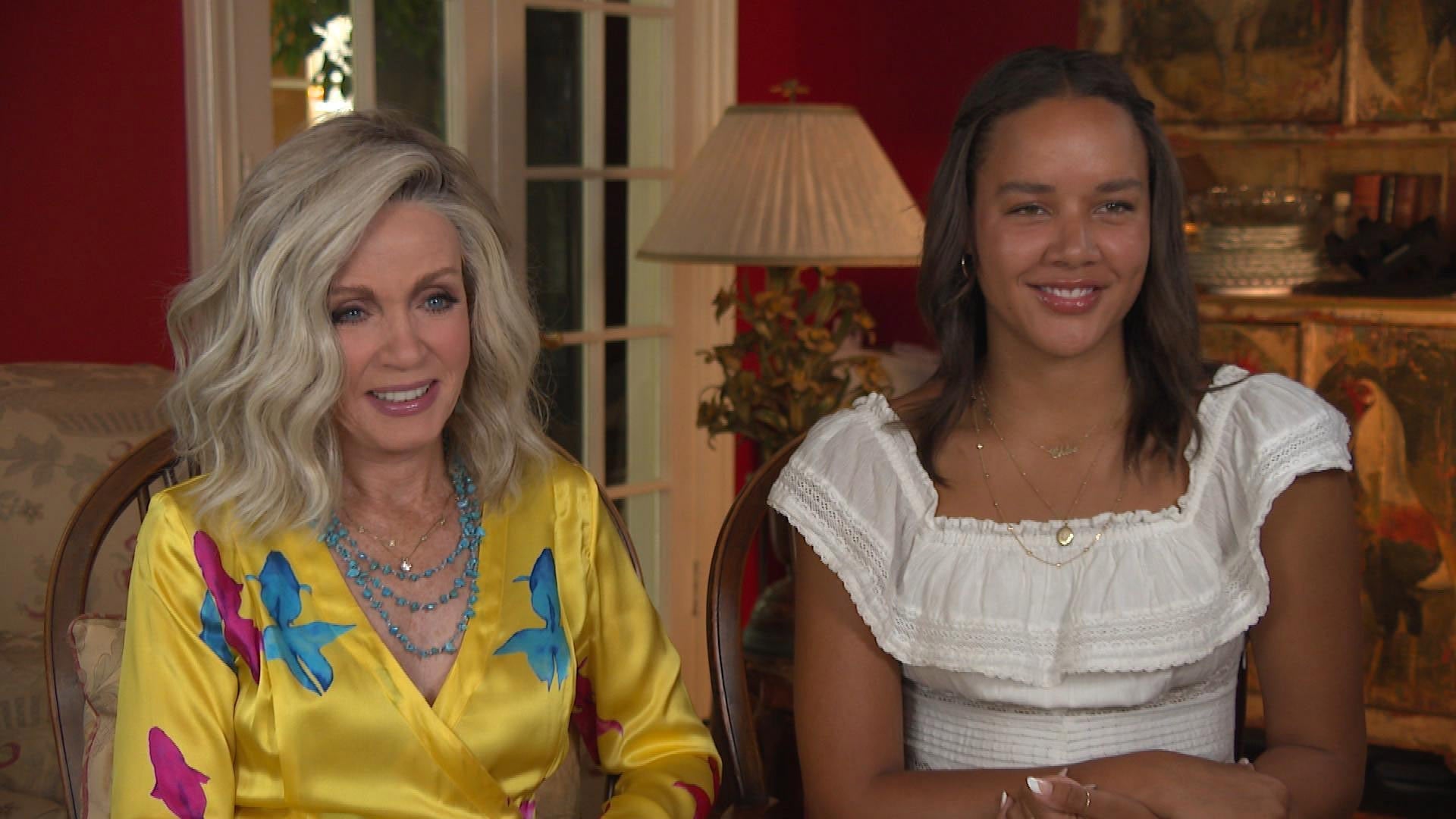 Donna Mills on Why She Took Time Away From Acting to Raise Daugh…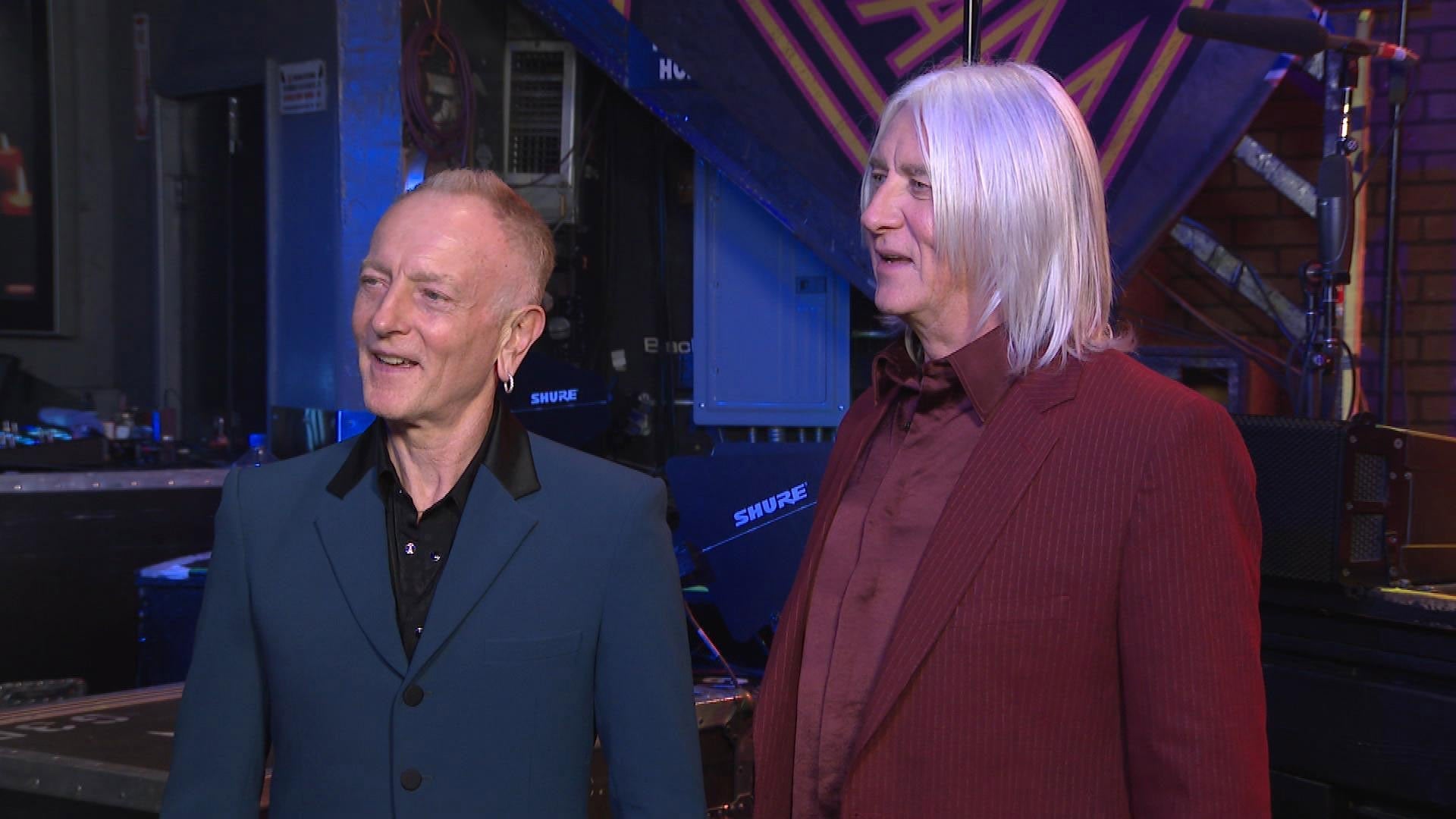 Def Leppard Reveals Pre-Show Ritual and More Secrets From Life o…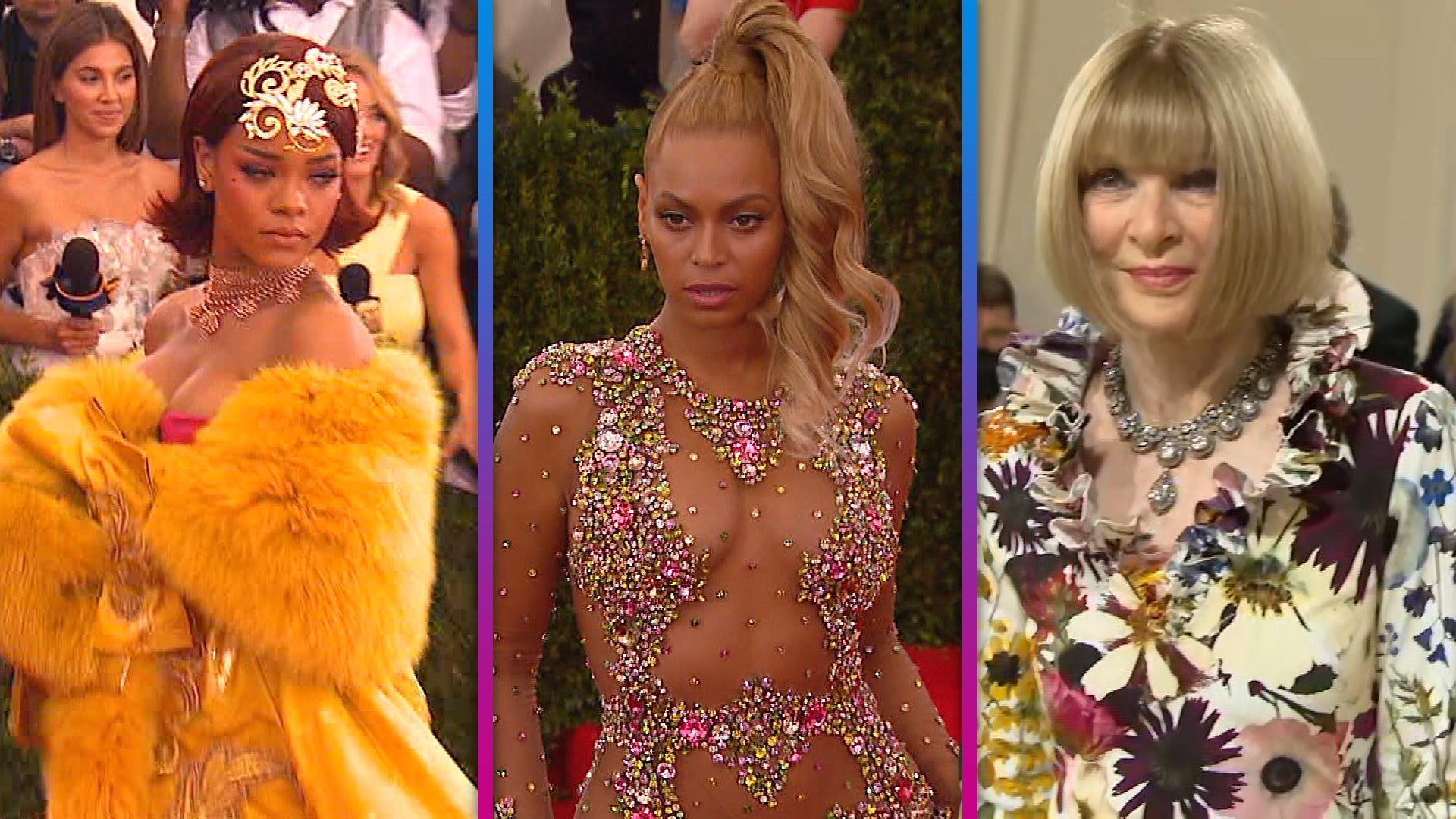 Met Gala: Memorable Guests and Biggest Secrets From Inside the E…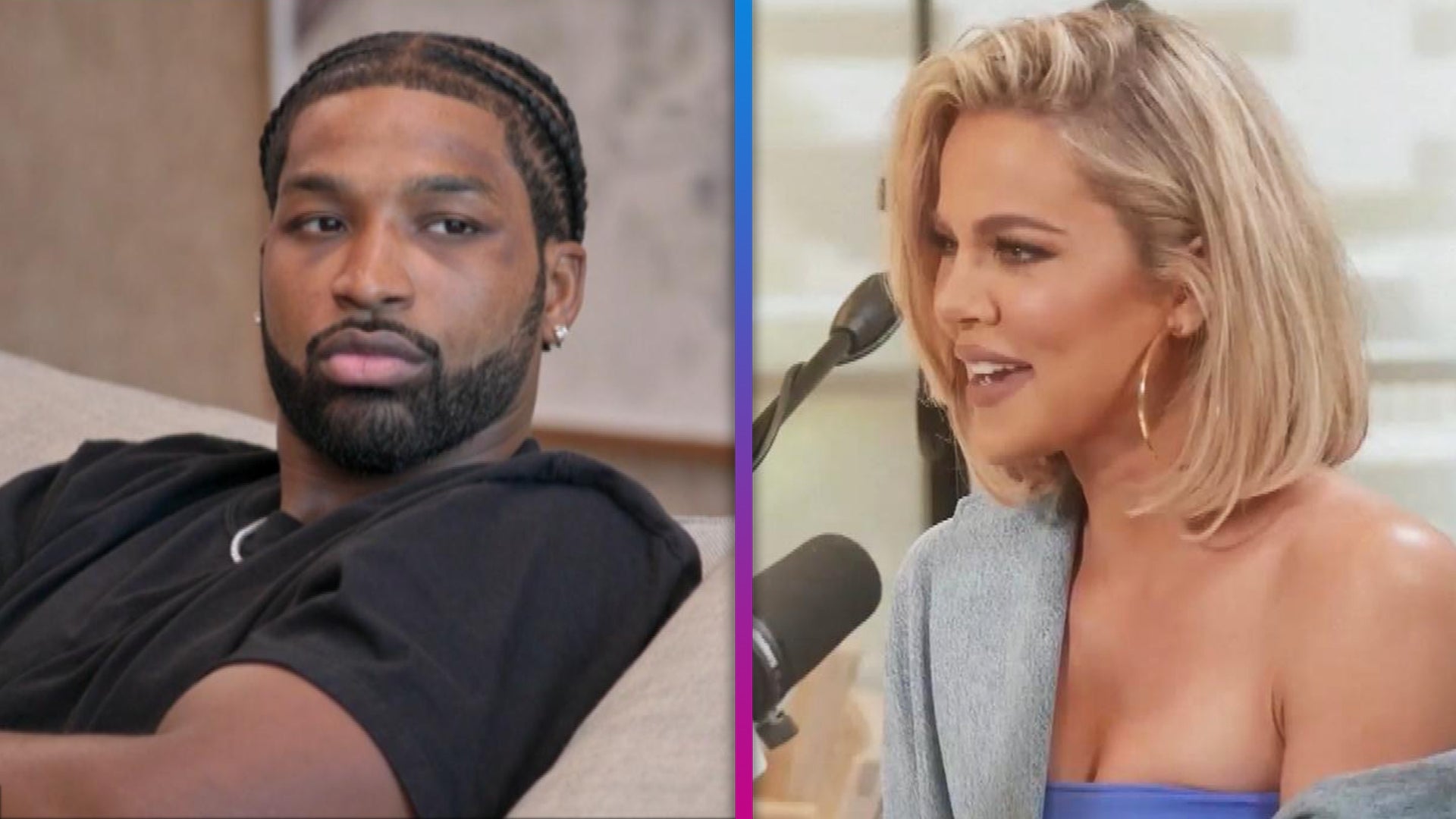 Tristan Thompson Seems to Respond to Khloé Kardashian's New Comm…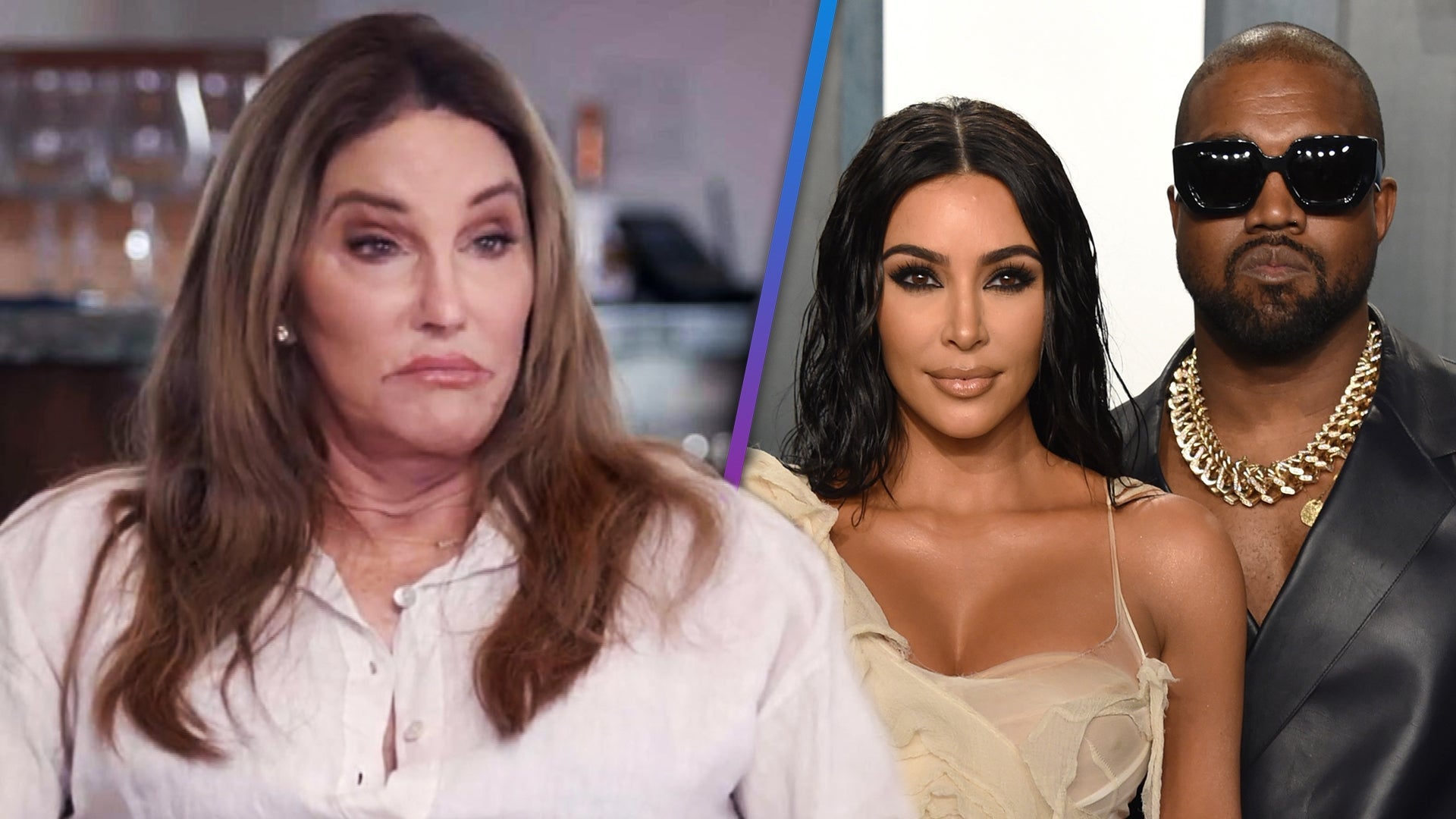 Caitlyn Jenner on Kanye West Making Kim Kardashian's Life Diffic…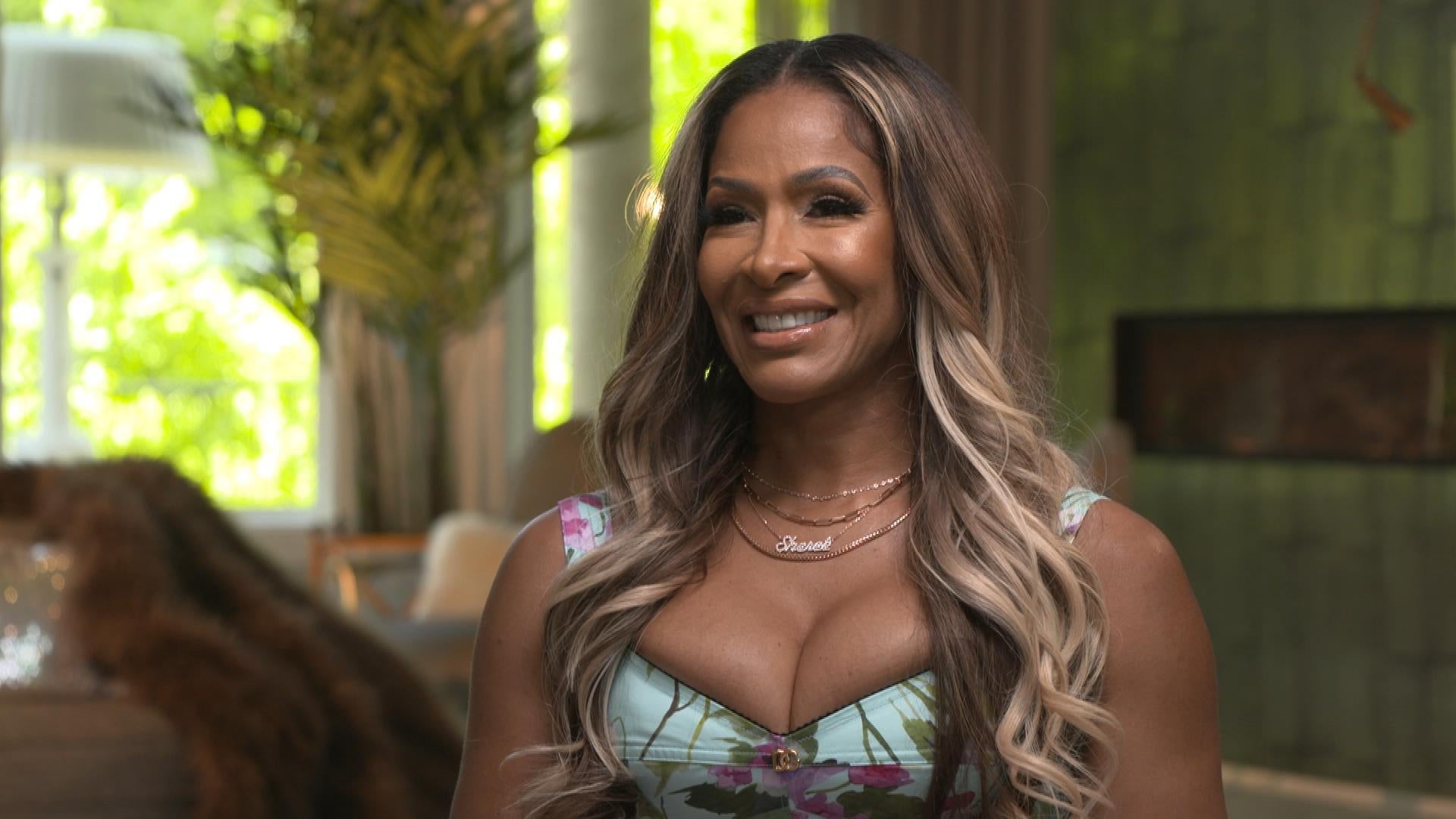 Go Inside Shereé Whitfield's 'Chateau' as She Spills on 'RHOA' R…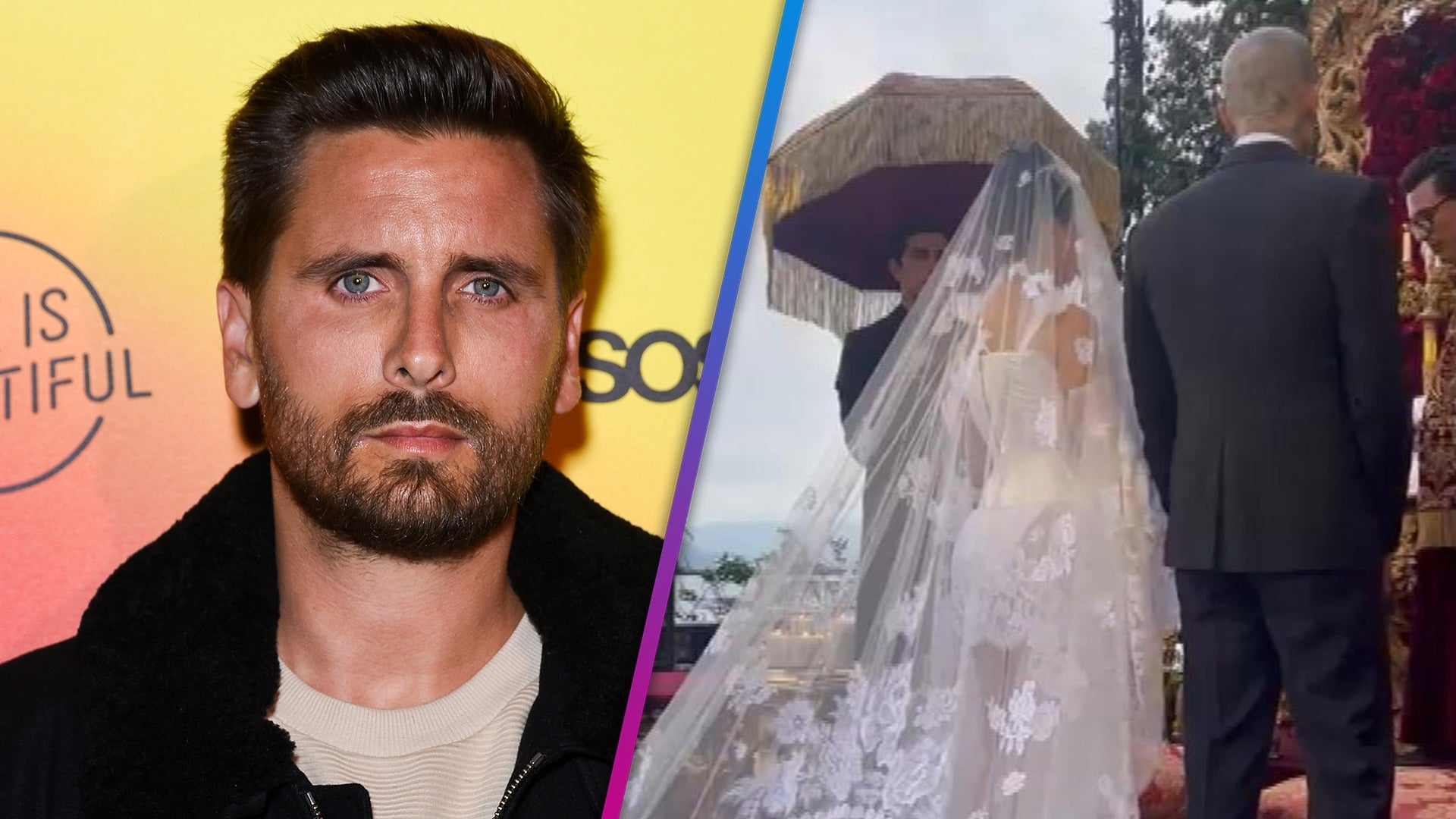 How Scott Disick is Spending the Weekend Amid Kourtney Kardashia…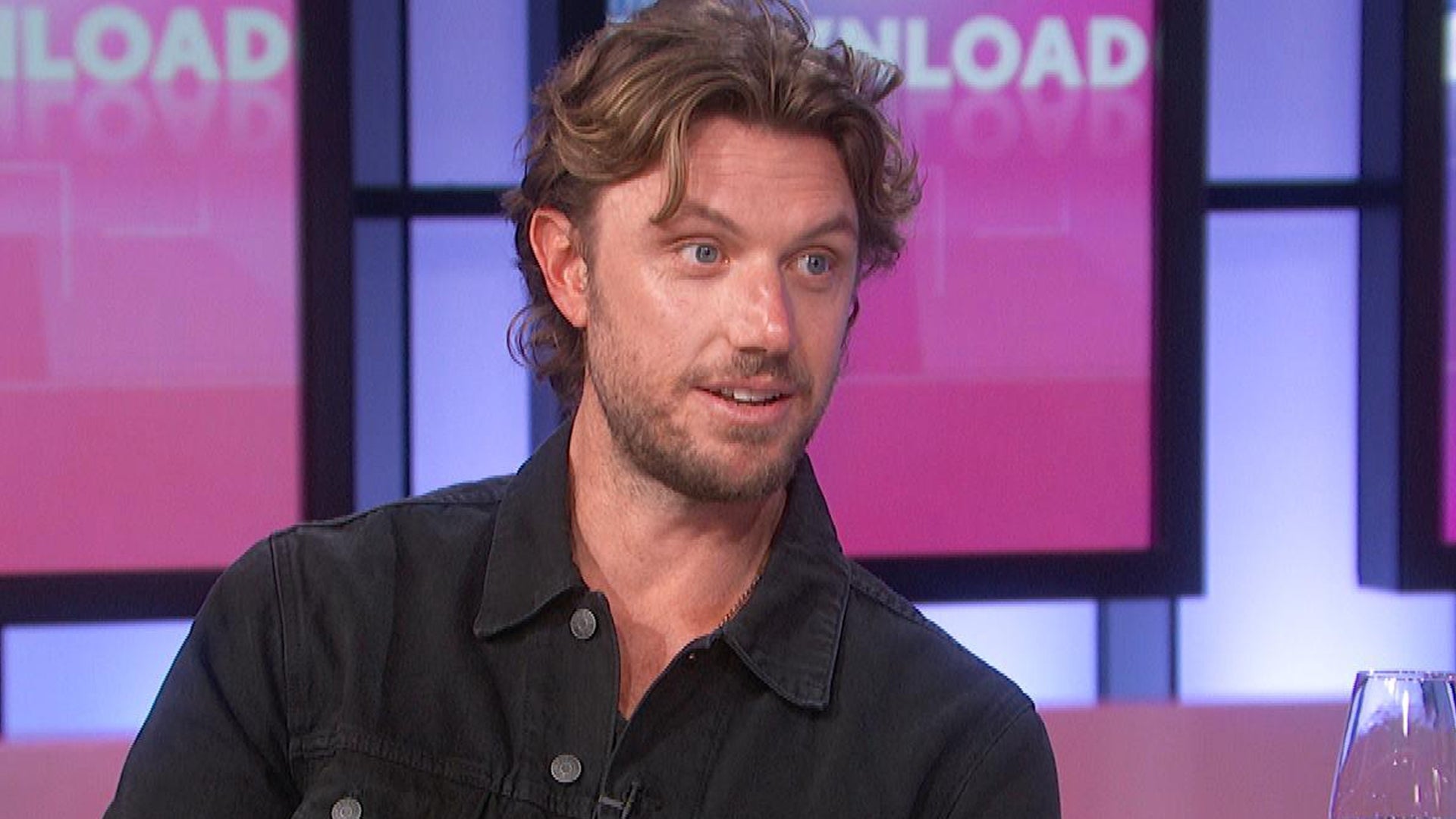 Adam Demos on 'Sex/Life' Season 2 and His Girlfriend's Reaction …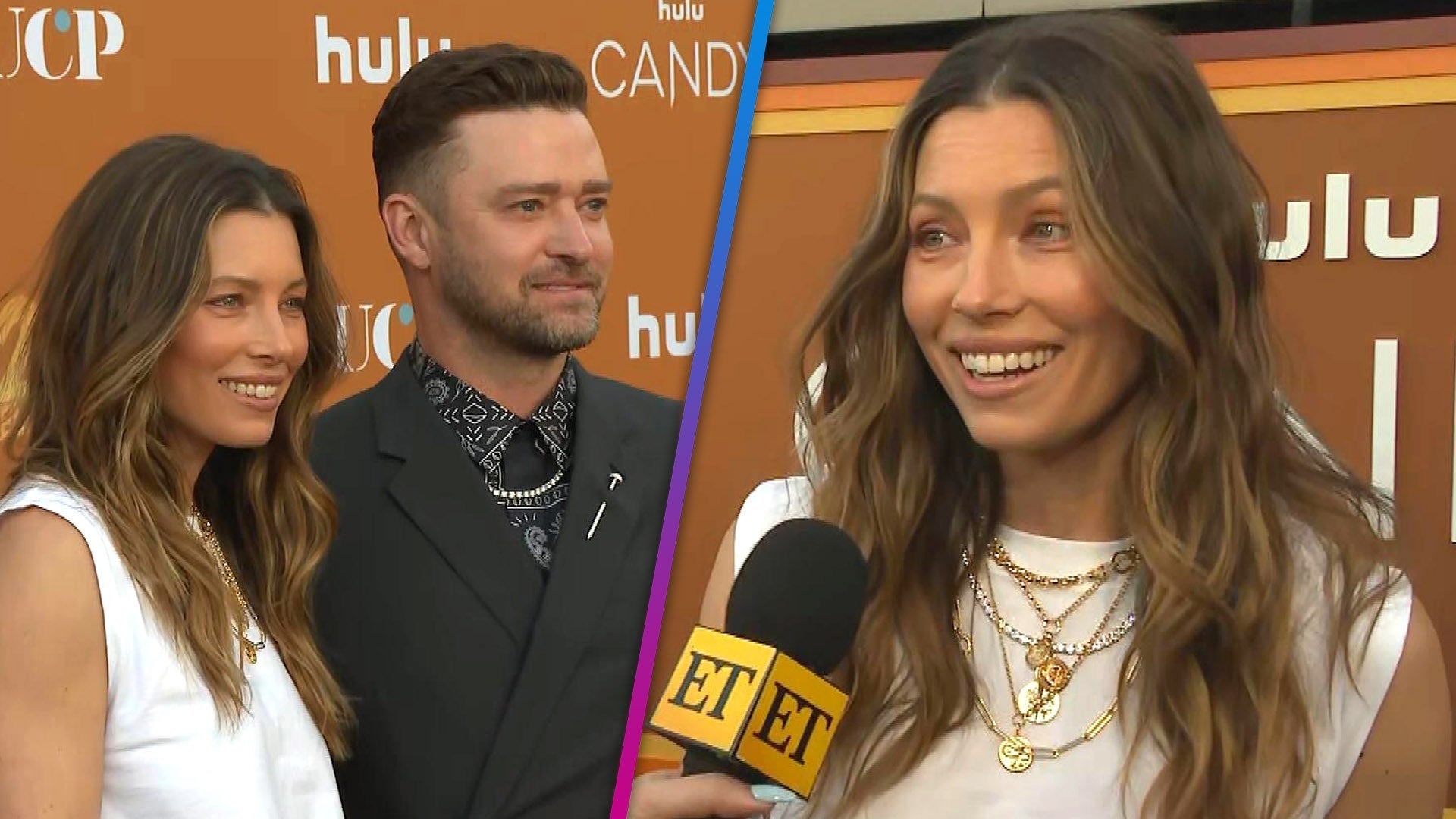 Jessica Biel on Words From Justin Timberlake That Keeps Their Ma…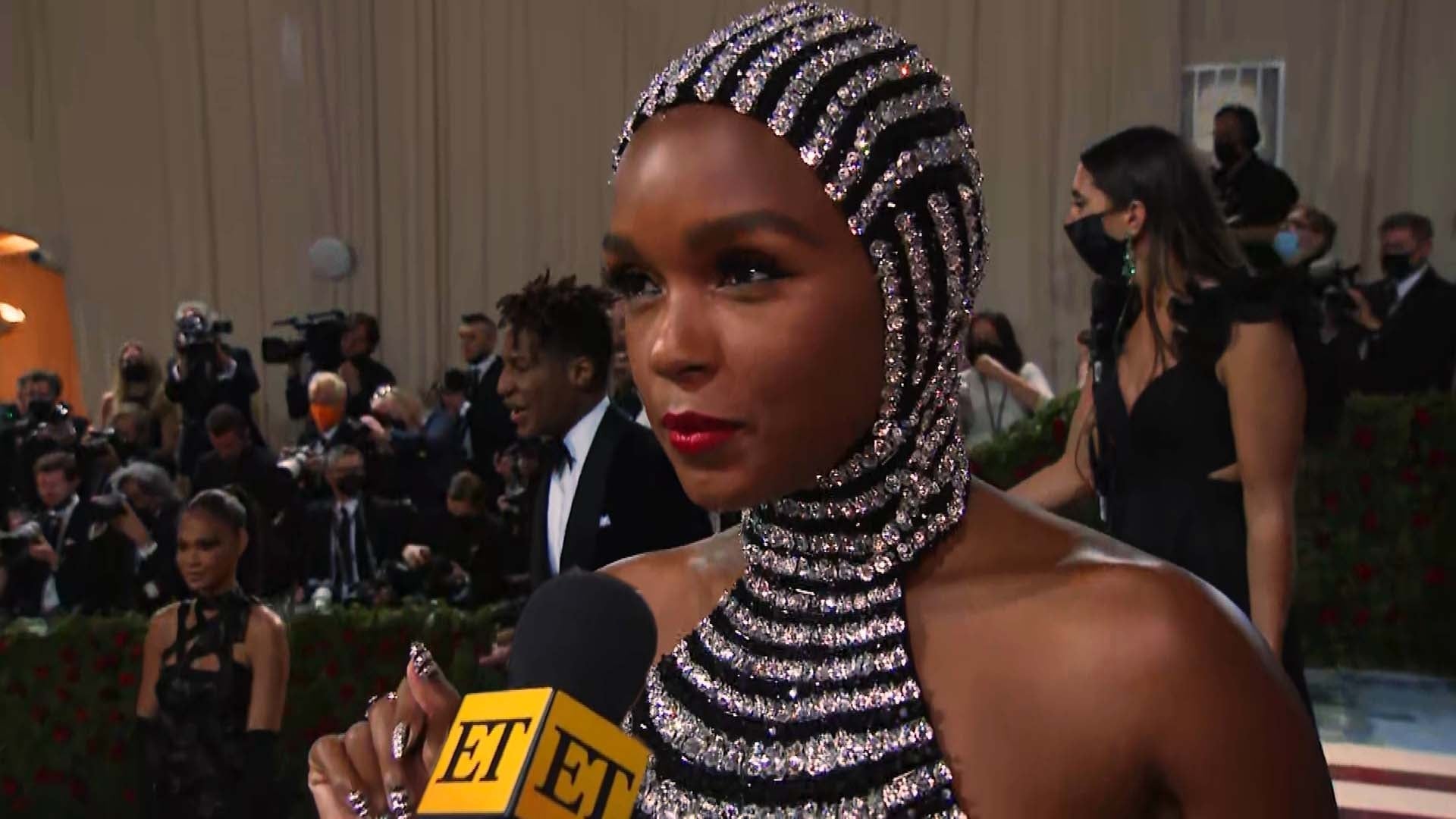 Met Gala 2022: Janelle Monáe on Her 'Gilded Glamour From the Fut…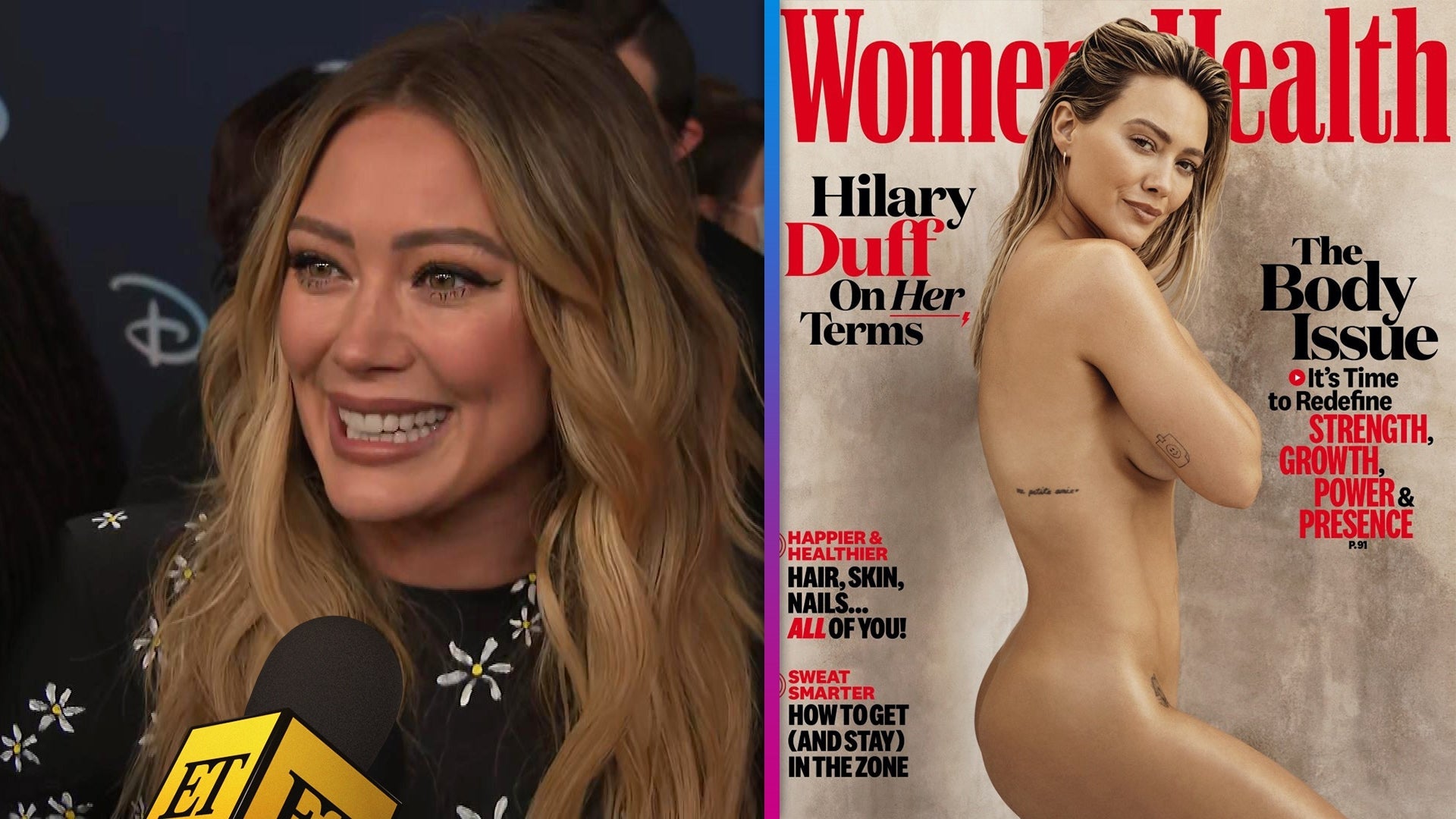 Hilary Duff Calls Posing Nude a Combination of Terrifying and Fr…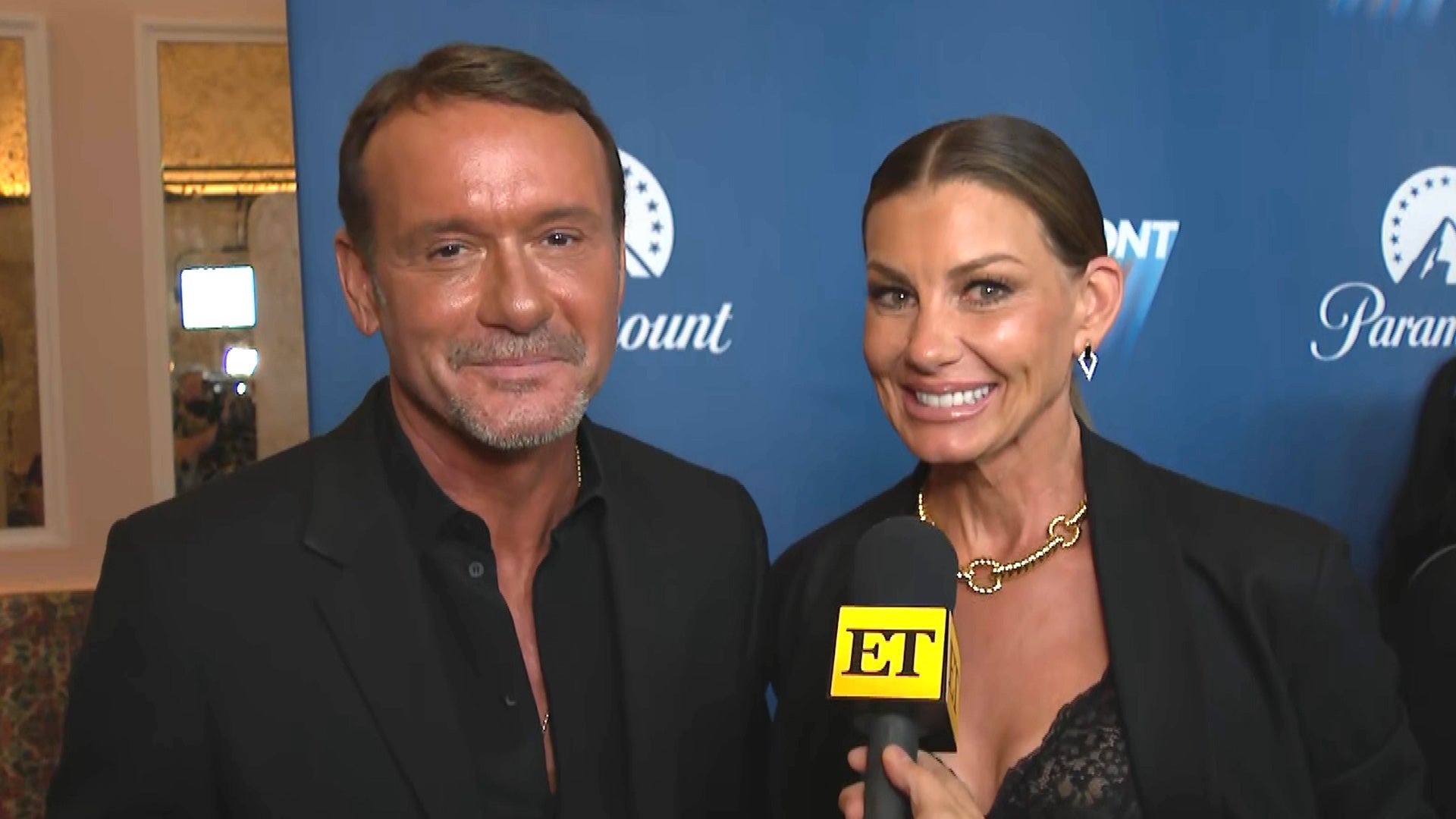 Tim McGraw & Faith Hill on Helen Mirren and Harrison Ford Joinin…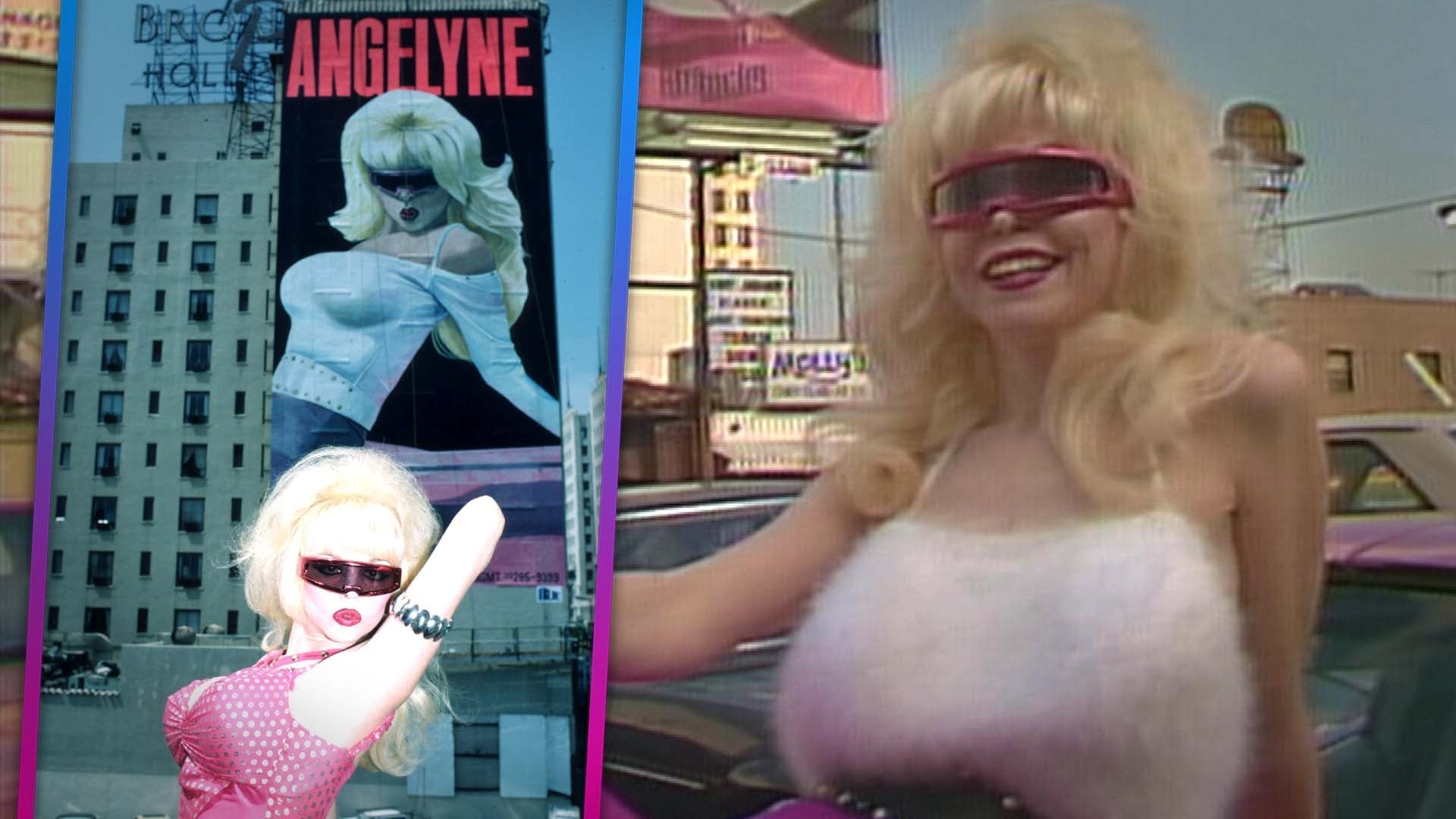 Watch Angelyne in Rare Interviews About Her Iconic L.A. Billboar…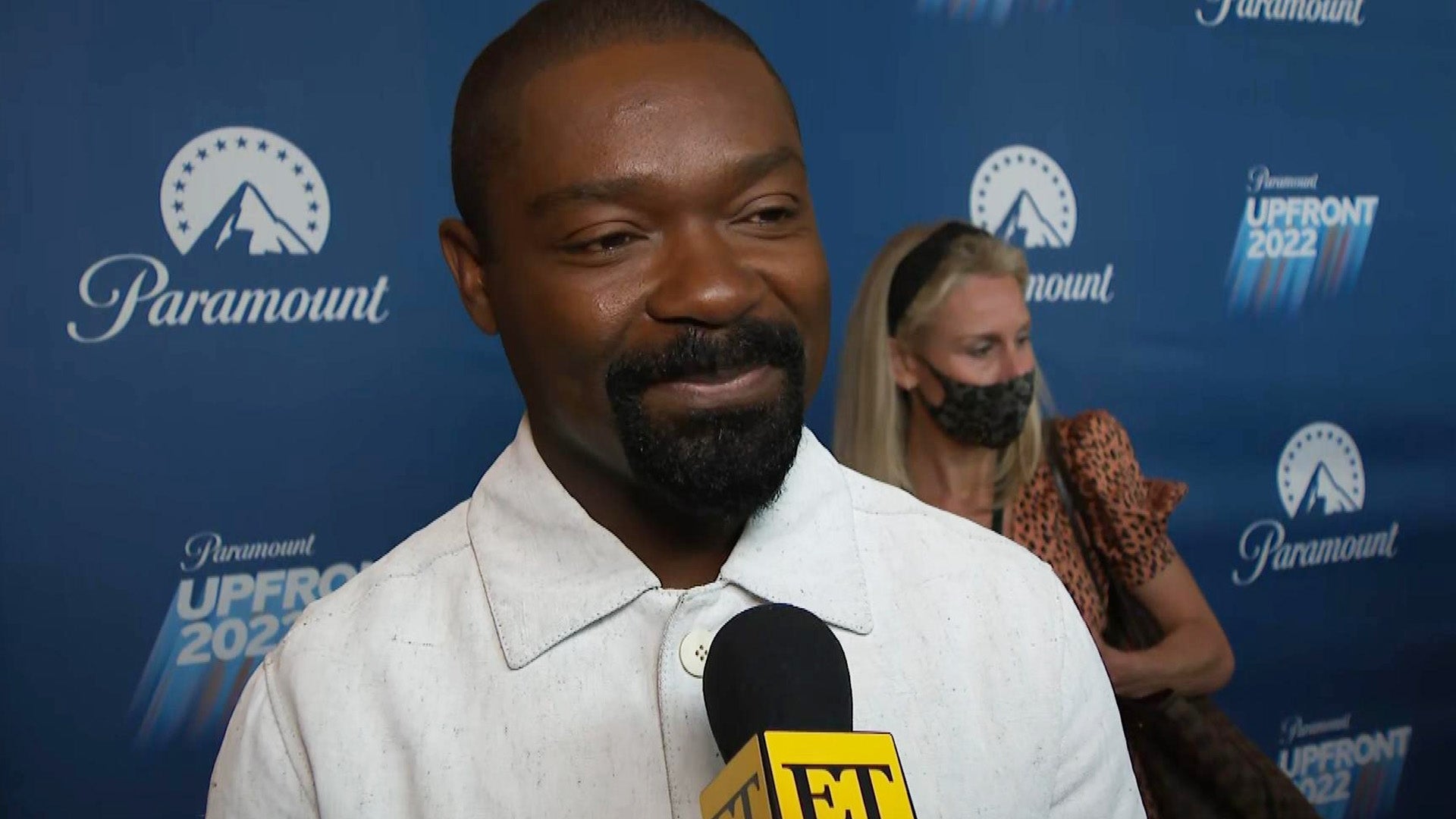 David Oyelowo on Joining the 'Yellowstone' Universe With Bass Re…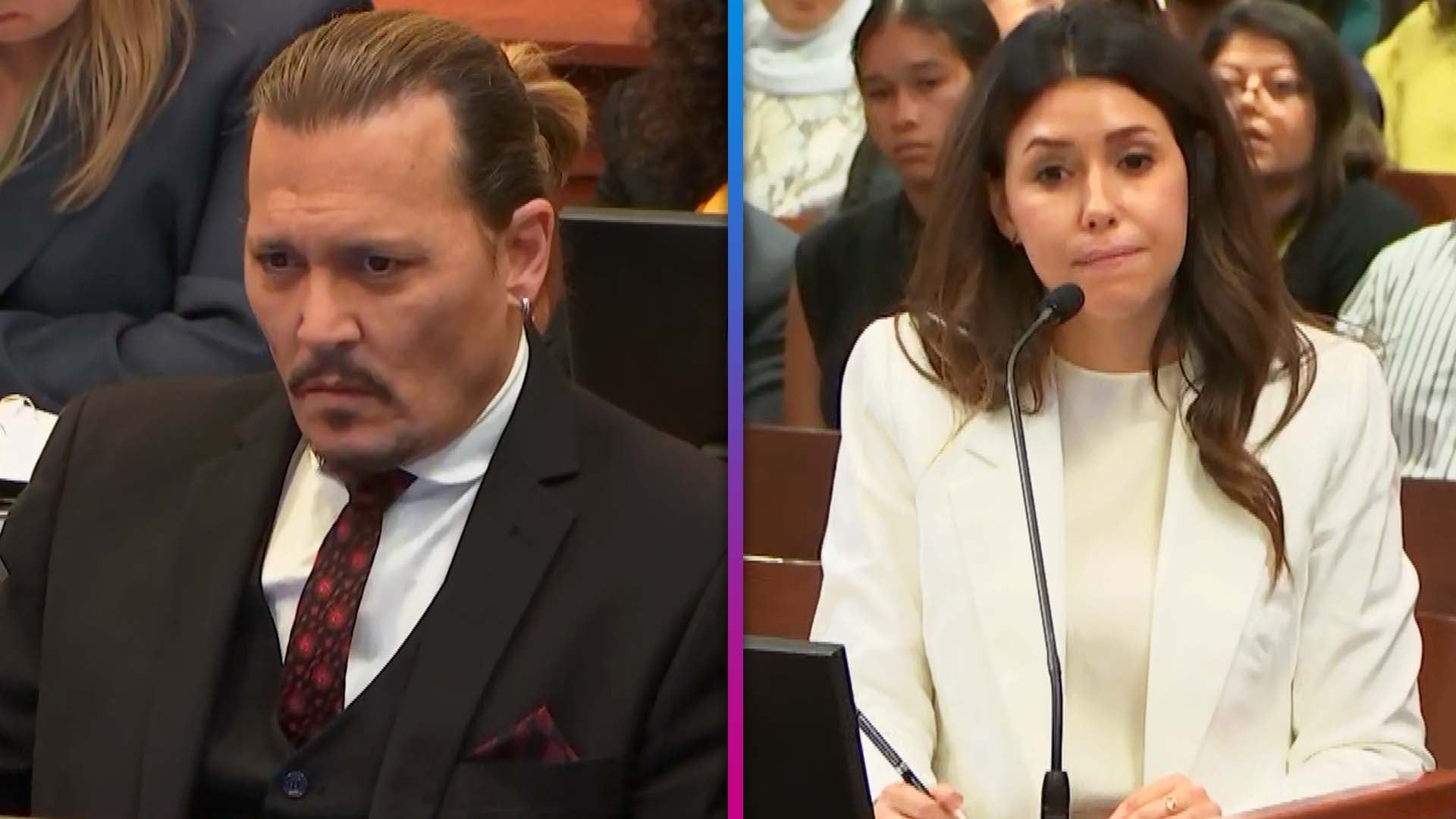 Johnny Depp Not Dating His Attorney Camille Vasquez (Source)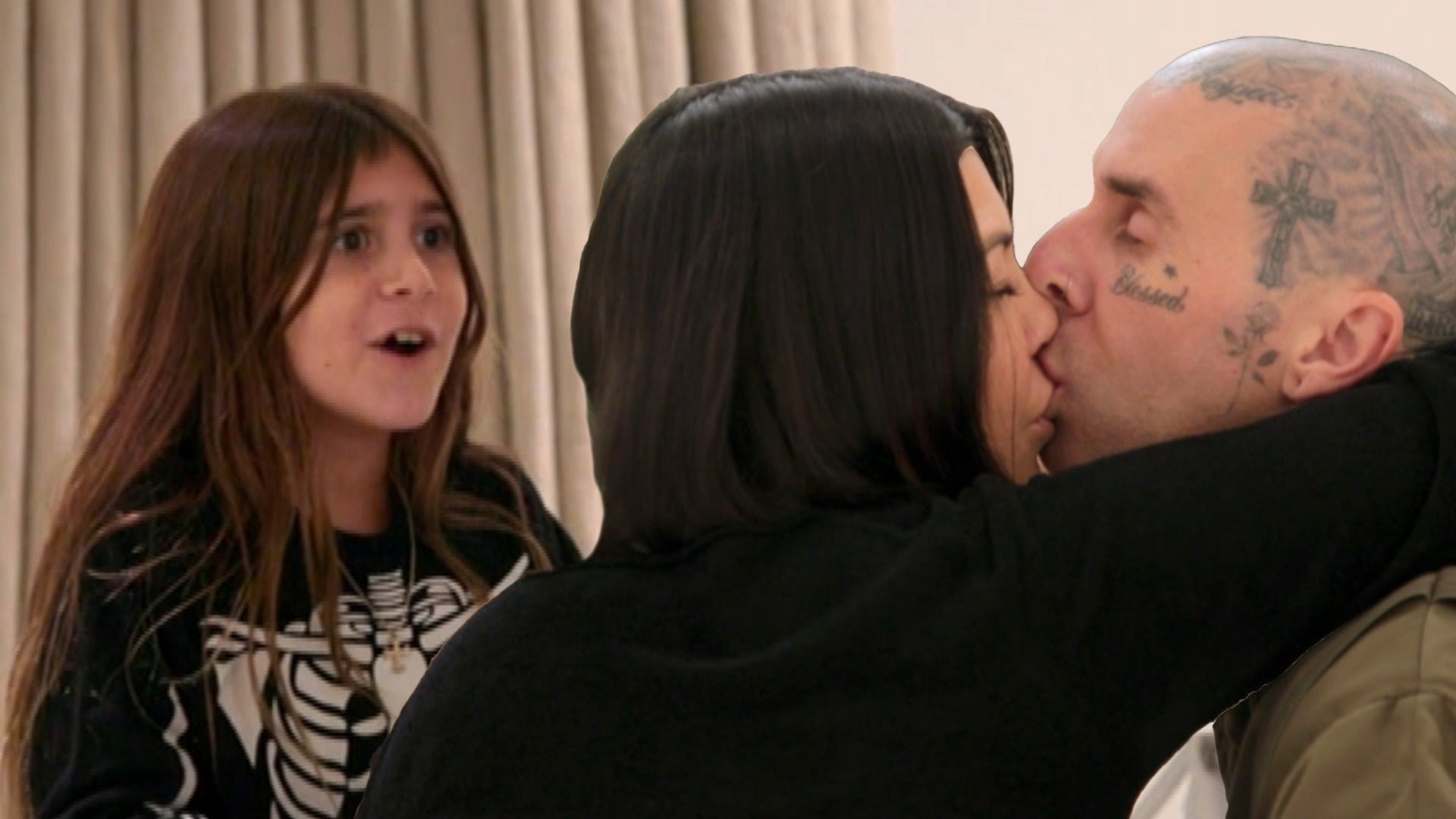 Kourtney Kardashian's Kids Cringe Over Her PDA With Travis Barker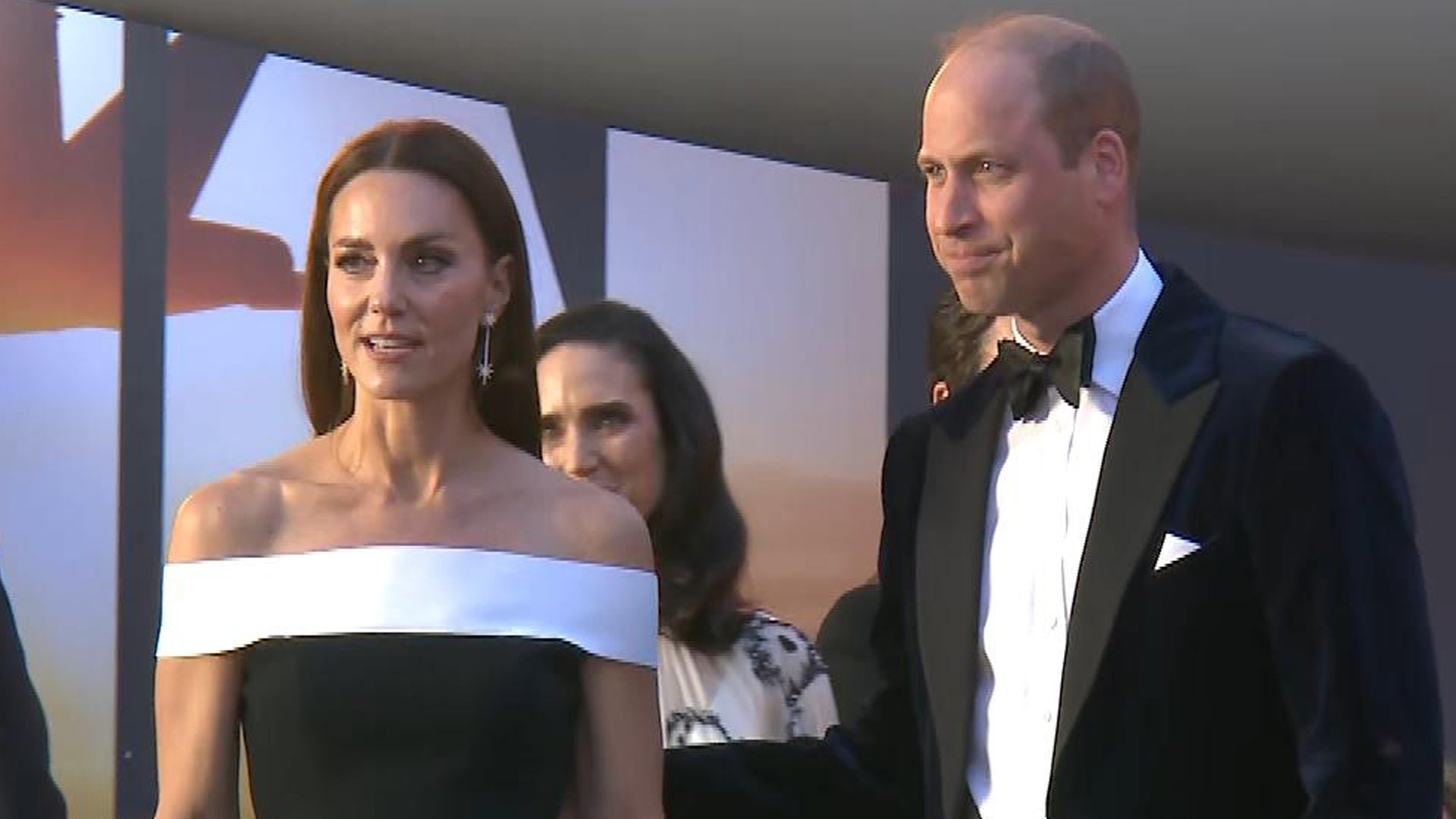 Prince William and Kate Middleton Go Hollywood Glam at 'Top Gun:…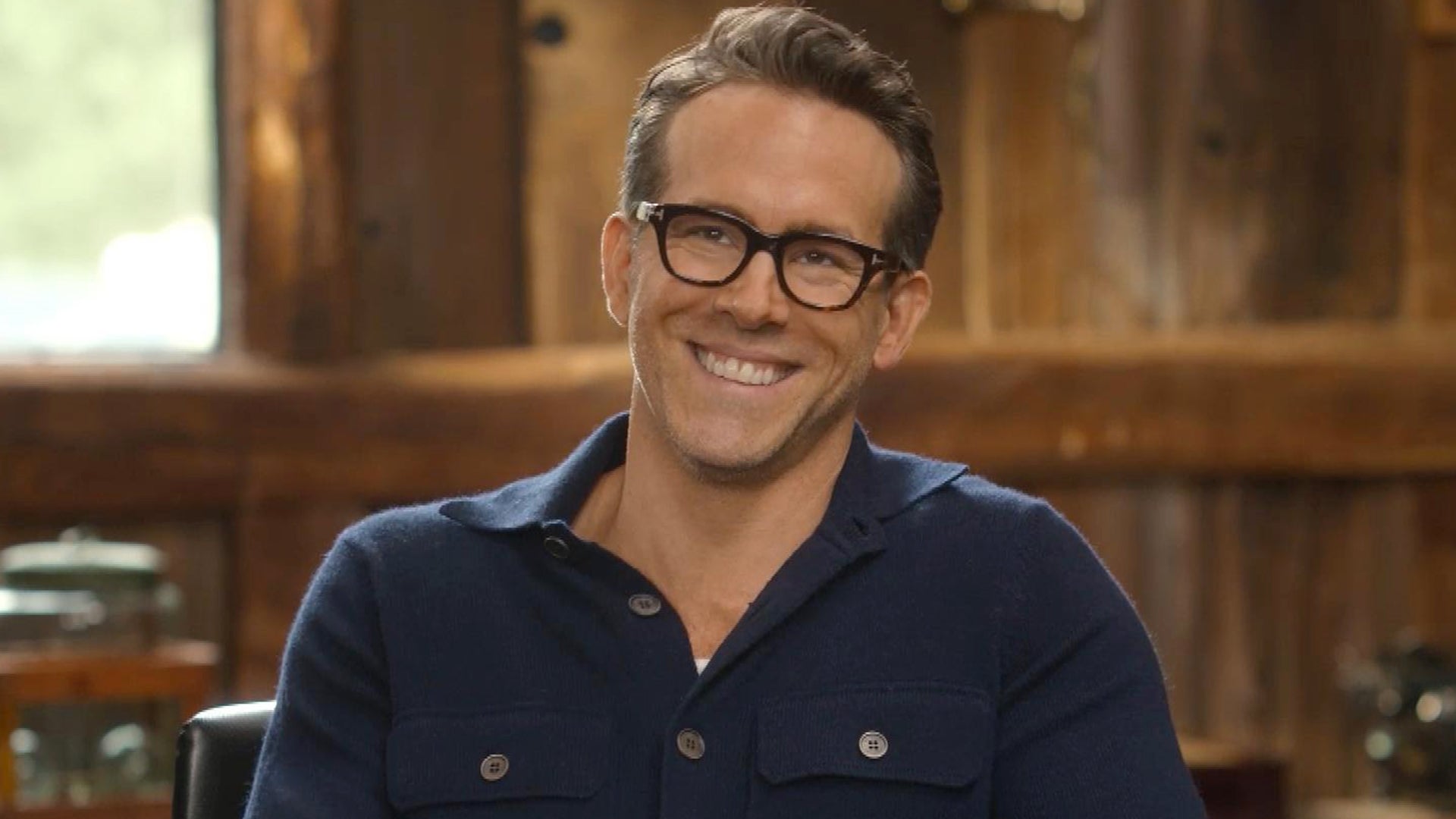 Ryan Reynolds Recalls 'Beautiful' Moment With His Brothers Prote…
The world first met the Duggar family when they were just a clan of 16, featured in the 2004 documentary 14 Children and Pregnant Again. The supersized Baptist brood's fame grew along with their family, eventually leading to the hit TLC reality series 19 Kids and Counting, which followed their adventures in home schooling, courtship and family expansion.
After the show's cancellation in 2015, fans continued to follow the Duggars on six season of their follow-up seriesCounting On, as well as on their various social media pages. Led by parents Jim Bob and Michelle, the Duggar family now consists of 19 kids, 10 sons- and daughters-in-law, and 22 grandchildren -- and counting!
As the eldest Duggar kids are growing up, getting married and having kids of their own, it can be hard to keep track of everyone. Here's ET's handy Duggar family tree -- from Jim Bob to Josie -- tracking marriages, births and all the other big announcements.
JIM BOB & MICHELLE
Jim Bob and Michelle Duggar married on July 21, 1984, and started their family four years later with the birth of eldest son Josh. Jim Bob is a licensed realtor and owns several commercial properties in the family's Arkansas hometown. He also served in the Arkansas House of Representatives from 1999-2002 and lost a primary campaign for state Senate in 2021. The family are Independent Baptist Christians and so far, have home-schooled all 19 of their children.
---
JOSH
Birthday: March 3, 1988
Counting on: Josh married wife Anna on Sept. 26, 2008, and the couple are parents to seven children: Mackynzie Renée, Michael James, Marcus Anthony, Meredith Grace, Mason Garrett, Maryella Hope and Madyson Lily.
Anna announced the birth of their seventh child, Madyson, on Nov. 16. 2021, just weeks before Josh was found guilty on two counts of receiving and possessing child pornography. Josh faces up to 20 years in prison and fines up to $250,000 per count.
---
JANA
Birthday: Jan. 12, 1990
Counting on: One half of the first set of Duggar twins, Jana was one of the first Duggars to have her own social media presence, launching her Instagram account in January 2019 to give fans a closer look at her family, friends and faith, as well as her own individual interests, like home decorating.
---
JOHN DAVID
Birthday: Jan. 12, 1990
Counting on: One half of the first set of Duggar twins, John David married wife Abbie in November 2018. On Jan. 7, 2020, the couple welcomed their first child, daughter. Grace Annette.
"Our lives have changed forever with the arrival of our baby girl," John David and Abbie told Us Weekly of their new addition. "She is a beautiful gift from God. We are so blessed the Lord has given her to us. It's still surreal to know that we are really parents but it's a great new adventure that we are excited to take on together."
---
JILL
Birthday: May 17, 1991
Counting on: Jill married Derick Dillard on June 21, 2014, and the couple are parents to two sons: Israel David, born April 6, 2015, and Samuel Scott, born July 8, 2017. In October 2021, Jill and Derick announced that they had lost a third child, River Bliss, to a miscarriage.
In February 2022, they announced they were expecting again. "We are excited to announce that God has answered our prayers and we are expecting our rainbow baby due July 2022!" Jill and Derick shared on their family blog. "We are so thankful for a healthy baby and pregnancy so far and we look forward to finding out the gender soon!"
Jill was the first Duggar child to publicly step away from her famous family, quitting their spinoff show, Counting On, in 2017 and sharing in a series of video messages that she had been "distancing" herself from some of her relatives.
"We're not on the best terms with some of my family," she and Derick admitted in an Oct. 2020 video. "We've had some disagreements and stuff, but we're working towards healing definitely and restoration. But we're having to kind of just take some time and heal."
---
JESSA
Birthday: Nov. 4, 1992
Counting on: Jessa married Ben Seewald on Nov. 1, 2014. The couple welcomed their son Spurgeon Elliott a year later on Nov. 5, 2015, and another boy, son Henry Wilberforce, on Feb. 6, 2017. On May 26, 2019, they became parents to a baby girl, Ivy Jane, and on July 13, 2021, they welcomed their second daughter, Fern Elliana.
---
JINGER
Birthday: Dec. 21, 1993
Counting on: Jinger married former professional soccer player Jeremy Vuolo on Nov. 5, 2016. The couple welcomed a daughter, Felicity Nicole, on July 19, 2018.
In May 2020, the couple announced they were expecting again after previously suffering a miscarriage. They welcomed their second daughter, Evangeline Jo, on Nov. 22., 2020. "Evangeline means 'good news' and Jo is after Jeremy's middle name, Joseph," Jinger said of their new bundle of joy. "As for Felicity, she is in love with her little sister but has no idea how much sharing is in her future. We are so grateful to God for this beautiful gift!"
---
JOSEPH
Birthday: Jan. 20, 1995
Counting on: Joe married wife Kendra in 2017. The couple welcomed a son, Garrett David, in June 2018, and a daughter, Addison Renee, in November 2019. In August 2020, they announced they were expecting baby no. 3, and they welcomed daughter Brooklyn Praise on Feb. 19, 2021!
"Feeling so grateful and blessed💖," the proud parents shared on Instagram, along with a photo of their new bundle of joy.
---
JOSIAH
Birthday: Aug. 28, 1996
Counting on: Josiah married wife Lauren on June 30, 2018. In May 2019, the couple announced that they were expecting a baby girl, after losing their first child, Asa, to miscarriage. On Nov. 8, 2019, the couple welcomed their daughter, Bella Milagro. "Our hearts are so full!" they shared on Instagram, along with their first photo of their baby girl. "We are so thankful for God blessings us with such a healthy baby girl!"
---
JOY-ANNA
Birthday: Oct. 28, 1997
Counting on: Joy married husband Austin Forsyth in May 2017. The pair welcomed son Gideon Martyn in February of the following year. After losing a baby girl they named Annabell Elise to miscarriage in June 2019, the couple welcomed a daughter, Evelyn Mae, on Aug. 21, 2020.
"To say my heart is full is an understatement," Joy wrote on Instagram, sharing pics with their new baby girl. "We have been dreaming of this day and are so happy to announce that our baby girl arrived August 21st at 2:12pm weighing 8lbs 5oz and is 19&1/2" long! She has the best personality, is easy going, and loves to be held!"
---
JEDEDIAH
Birthday: Dec. 30, 1998
Counting on: One half of the second set of Duggar twins, Jed followed in his father's footsteps in November 2019, and announced his plans to run for a state government seat in Arkansas, though he ultimately lost the election.
In April 2021, the family shared that Jed had tied the knot with Katey Nakatsu, after quietly courting for over a year. And in September 2021, the couple announced they were expecting their first child together, a baby boy!
---
JEREMIAH
Birthday: Dec. 30, 1998
Counting on: One half of the second set of Duggar twins, Jeremiah works in lawn care and as a handyman, is a licensed realtor and enjoys running marathons.
In January 2022, the Duggar family shared that Jeremiah was engaged to Hannah Wissmann, just a few months after the pair went public with their courtship. "We are thrilled for Jeremiah and Hannah as they both continue to seek the Lord about their future together!" shared a post on the family's Instagram page.
---
JASON
Birthday: April 21, 2000
Counting on: Jason is a licensed general contractor and was running his own construction business before he was out of his teens.
"You have grown into an incredibly kind, generous, and diligent man who loves the Lord. We love you so much!" shared the Duggar Instagram account on Jason's 20th birthday. "Your knack for all things related to construction, and your heart for others will carry you far in business and in life. We're so grateful for you, Jason!"
---
JAMES
Birthday: July 7, 2001
Counting on: Named after his favorite Bible character, James received his commercial driver's license in 2020, following a childhood as the "handyman" in the family.
"James is able to do just about anything he thinks up," shared the Duggar family Instagram as they celebrated James' 19th birthday. "Even as a child, we would find James "fixing" various household appliances. He has always been one to take things apart, figure out how they work, and put them back together—with a few special modifications! This year James worked hard to get his CDL, and he has become an expert at driving all the big trucks and heavy machinery! We can't wait to see what God has in store for him in the future!
---
JUSTIN
Birthday: Nov. 15, 2002
Counting on: The second-youngest Duggar son, Justin announced his courtship with Claire Spivey in September 2020, and the pair tied the knot on Feb. 26, 2021.
"There is nothing comparable to finding the one you are meant to spend your life with," the couple said in a statement announcing their engagement. "We know we have found that in each other. We cannot wait to be married and are looking forward to a life together of faith in Christ, love for one another, and happiness!"
---
JACKSON
Birthday: May 23, 2004
Counting on: The youngest Duggar son, Jackson's future plans include becoming a translator and missionary pilot.
"You are one of the best story/joke tellers I've ever heard and you certainly keep us laughing!" shared the Duggar account on Jackson's 16th birthday. "I love hearing you whistle and sing as you go about your day. 🎶 And I am also so touched by the way you devote time every day to read your Bible so faithfully! It is a joy to be your parents and see your desire to follow the Lord!"
---
JOHANNAH
Birthday: Oct. 11, 2005
Counting on: The eldest of the younger block of Duggar girls, Johannah's future plans include becoming a doctor.
"Johannah, you are a sweet girl who is a talented musician, a wonderful sister, and a blessing to our whole family!! We love you so much!" shared the Duggars on Johannah's 14th birthday.
---
JENNIFER
Birthday: Aug. 2, 2007
Counting on: The 17th Duggar child -- she gave her family's TLC show its initial title -- Jennifer plans to become a veterinarian.
"Jennifer is dependable, loyal... and fun! She is a favorite with the nieces and nephews and is usually carrying one of them around because they don't want her to put them down!" the Duggar family Instagram account shared while celebrating Jennifer's 13th birthday. "Jennifer also has a special love for animals and is very faithful to take care of her pets every day! She recently helped raise a litter of 7 little bunnies!"
---
JORDYN-GRACE
Birthday: Dec. 18, 2008
Counting on: The first Duggar to have her birth documented on the family's regular TLC show, Jordyn aspires to be an artist when she grows up.
"She brightens our lives with her sweet smile! She loves kids, and if there's a baby in the house she will tote them around and absolutely spoil them with attention and affection," the Duggar family Instagram account shared on Jordyn's 12th birthday. "Jordyn is crafty and she loves creating special gifts such as superhero capes or homemade lollipops for her nieces and nephews. She makes friends easily and everyone loves her fun personality! We love you, Jordyn!"
---
JOSIE
Birthday: Dec. 10, 2009
Counting on: Born prematurely during an emergency Caesarean section that played out on the family's show, Josie is now happy and healthy and plans to become a cook.
"Josie is a ball of energy. From the time she wakes up in the morning until her head hits the pillow at night, she rarely slows down!" the Duggar family Instagram account shared on Josie's 11th birthday. "We love her so much and thank God for these 11 years with her. We know He has great things in store for her life in the future!
---
AMY DUGGAR KING
Though technically not a Duggar sibling, Jim Bob's niece Amy is a familiar face to fans of the family, and she recently started a brood of her own! Amy married Dillon King in September 2015, and in April 2019, the couple announced that they were expecting their first child.
Amy and Dillon welcomed their son, Daxton Ryan, on Oct. 9, sharing a shot of their happy family of three on Instagram. "I'M IN LOVE WITH 2 MEN!!!" Amy captioned the sweet shot. "Welcome to our little world Daxton Ryan!!! I'm in awe of you!!! ♡♡♡♡♡."
---
RELATED CONTENT:
Jinger Duggar and Jeremy Vuolo on Watching Back Their Miscarriage on 'Counting On' (Exclusive)
Joy-Anna Duggar Is Pregnant After Suffering Miscarriage
Jessa Duggar Opens Up About Son Henry's Speech Delays