TV
'The Masked Singer' Season 6 Premiere's Best Performances, Biggest Clues & Surprise Double Elimination!
By
'The Masked Singer' Judges Tease Season 6 Changes (Exclusive)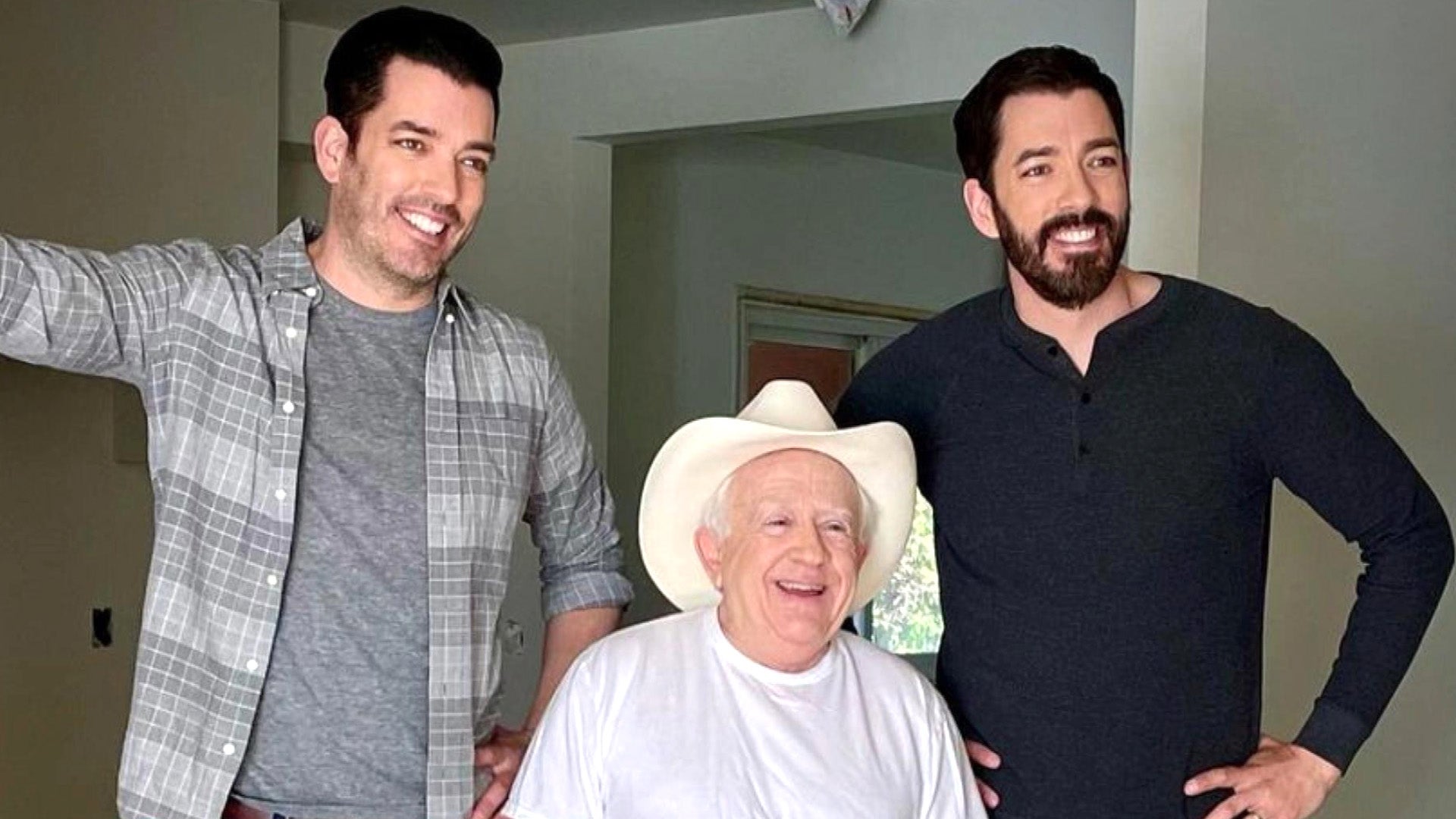 Drew and Jonathan Scott Reflect on Leslie Jordan and Tease New S…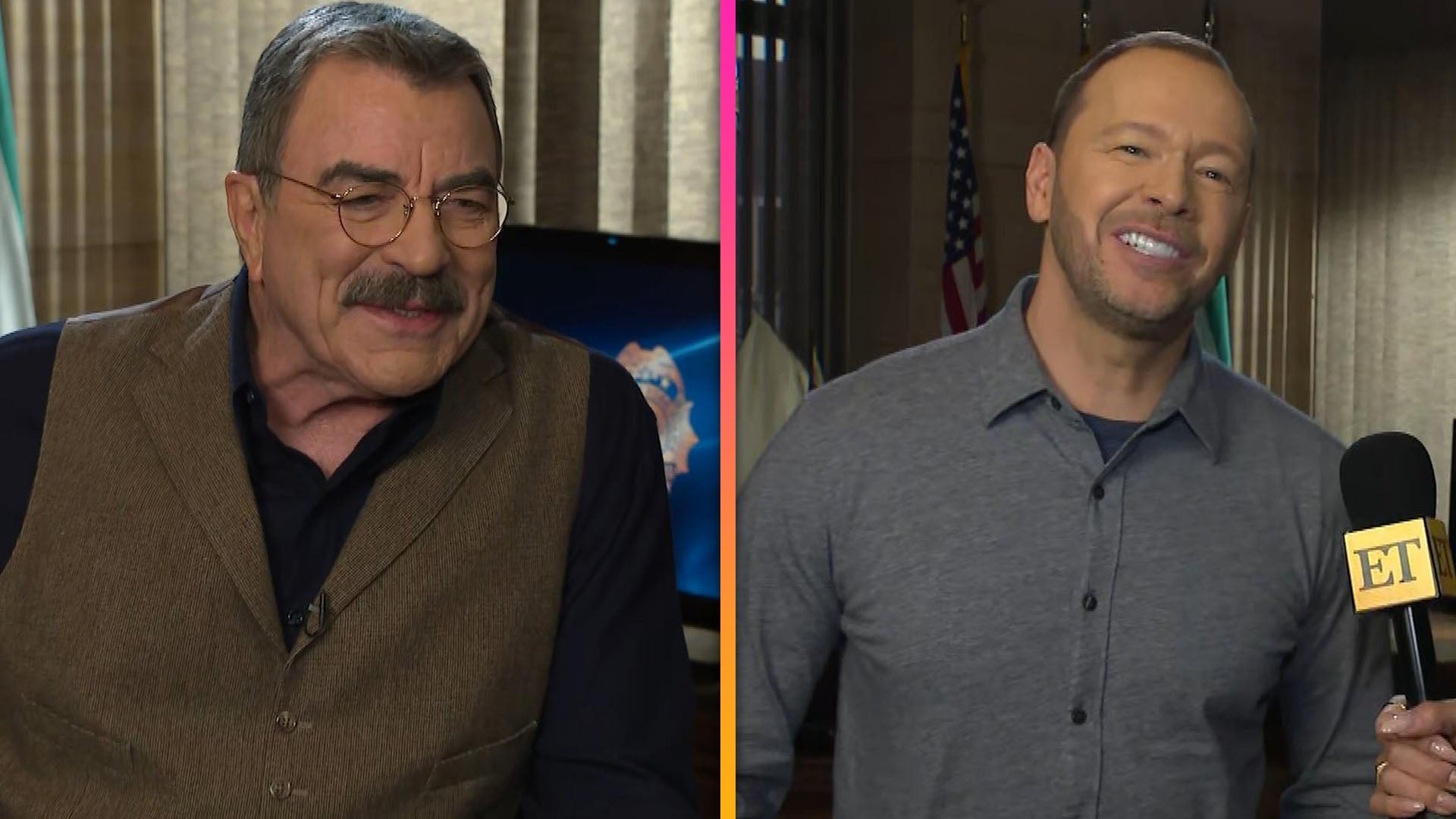 Behind the Scenes of 'Blue Bloods' Season 6 (Exclusive)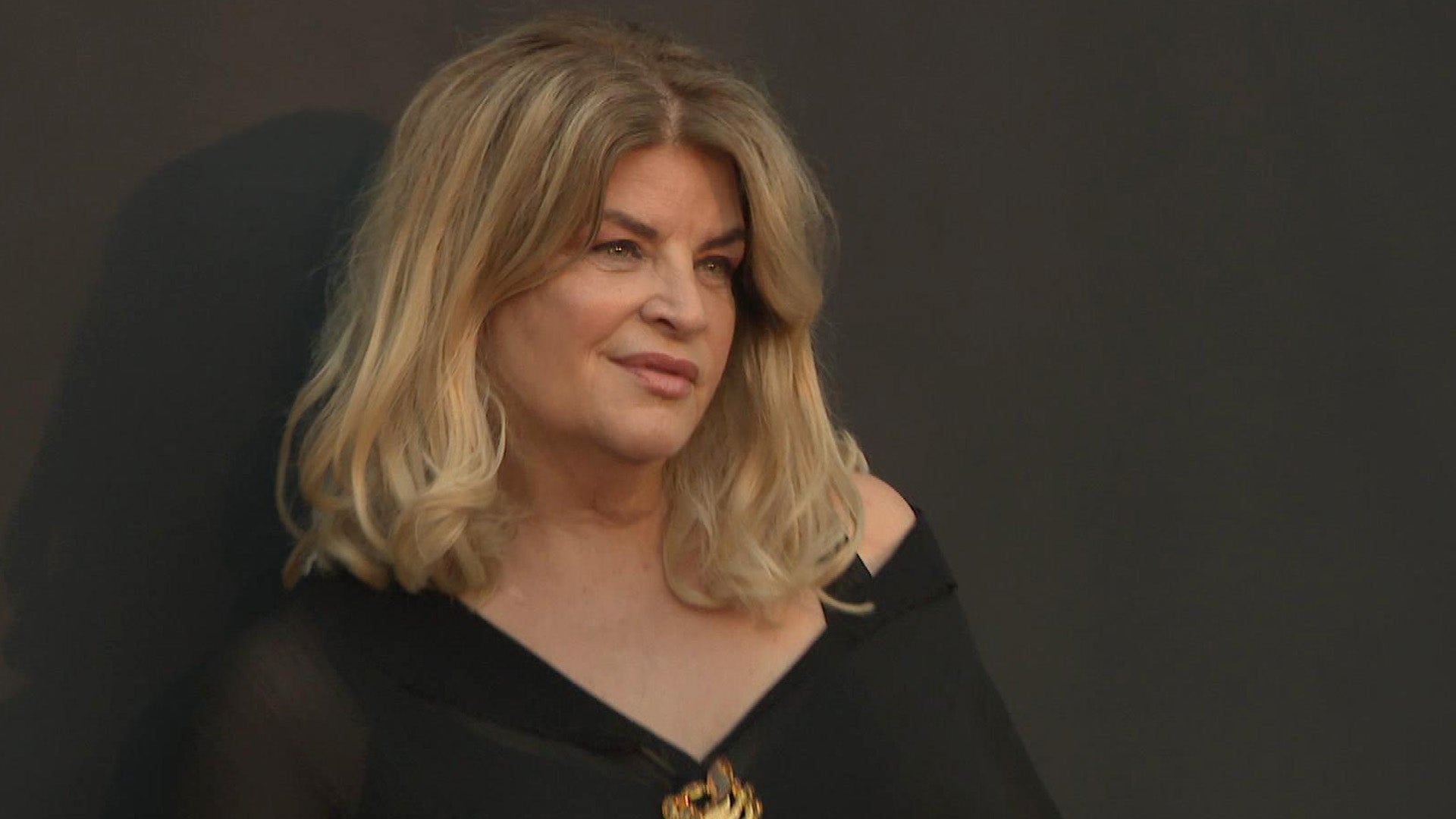 Remembering Kirstie Alley: Her Best ET Moments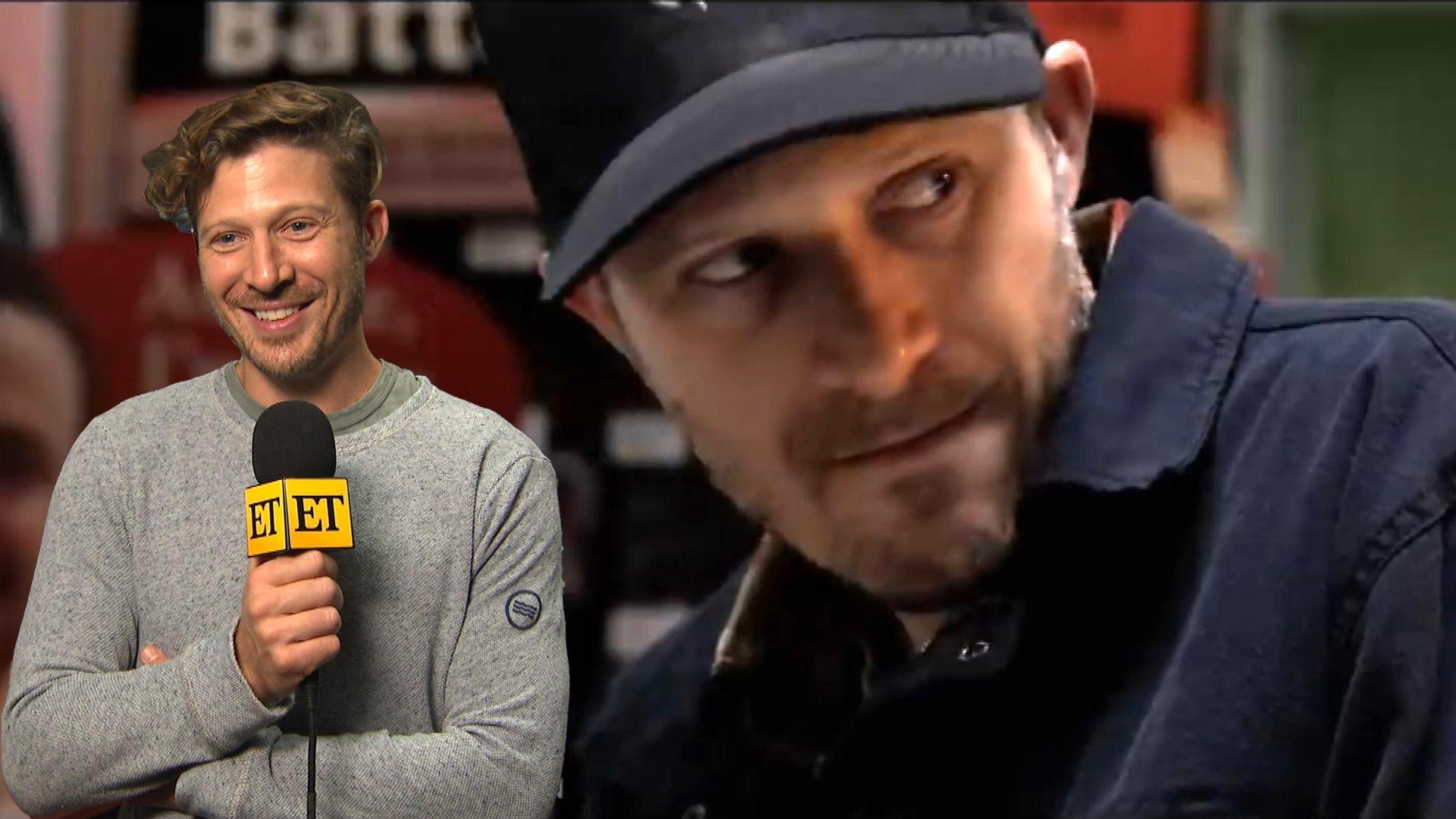 Go Behind the Scenes With 'Criminal Minds: Evolution's Newest Un…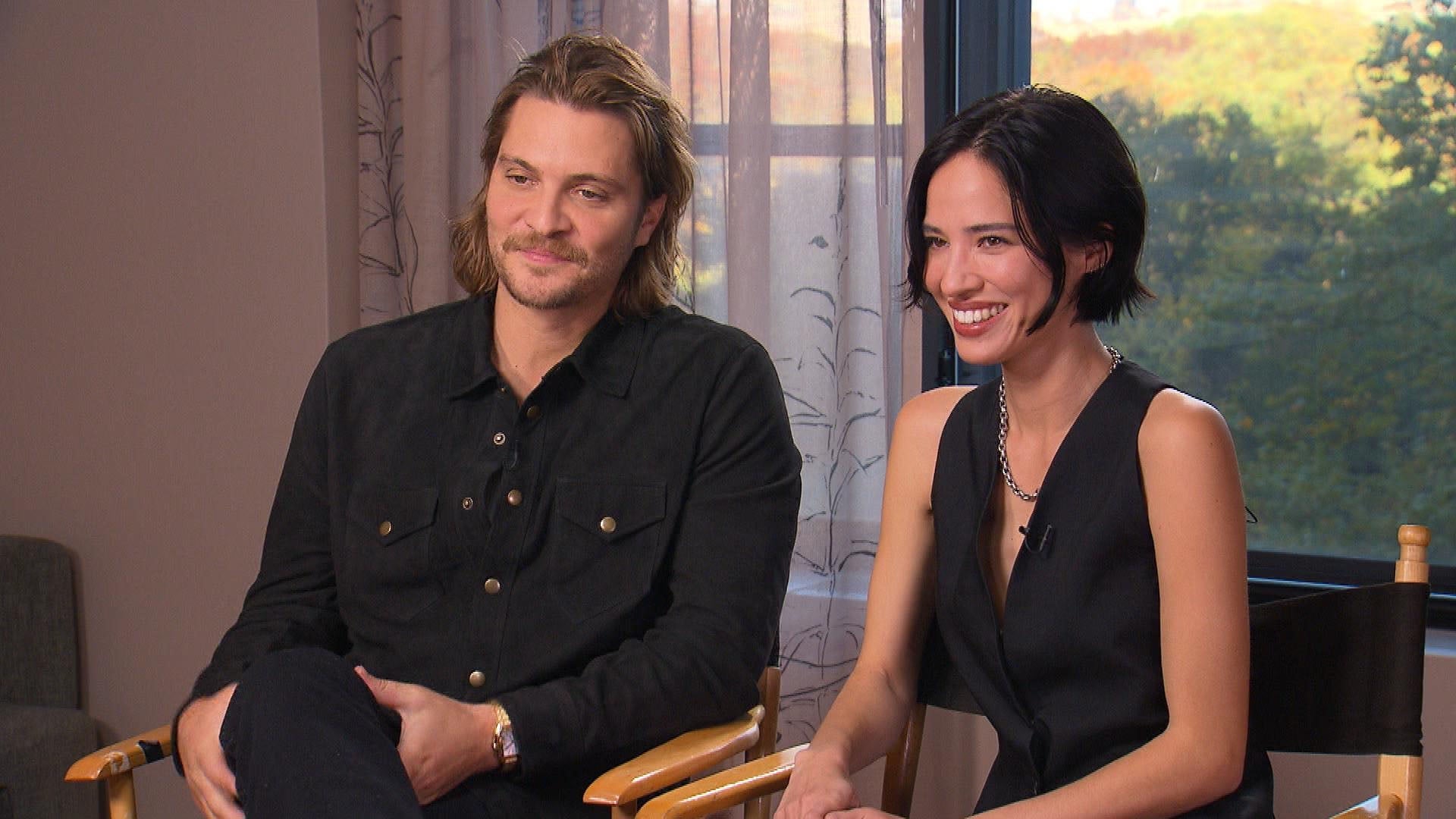 'Yellowstone's Luke Grimes and Kelsey Asbille on Kayce and Monic…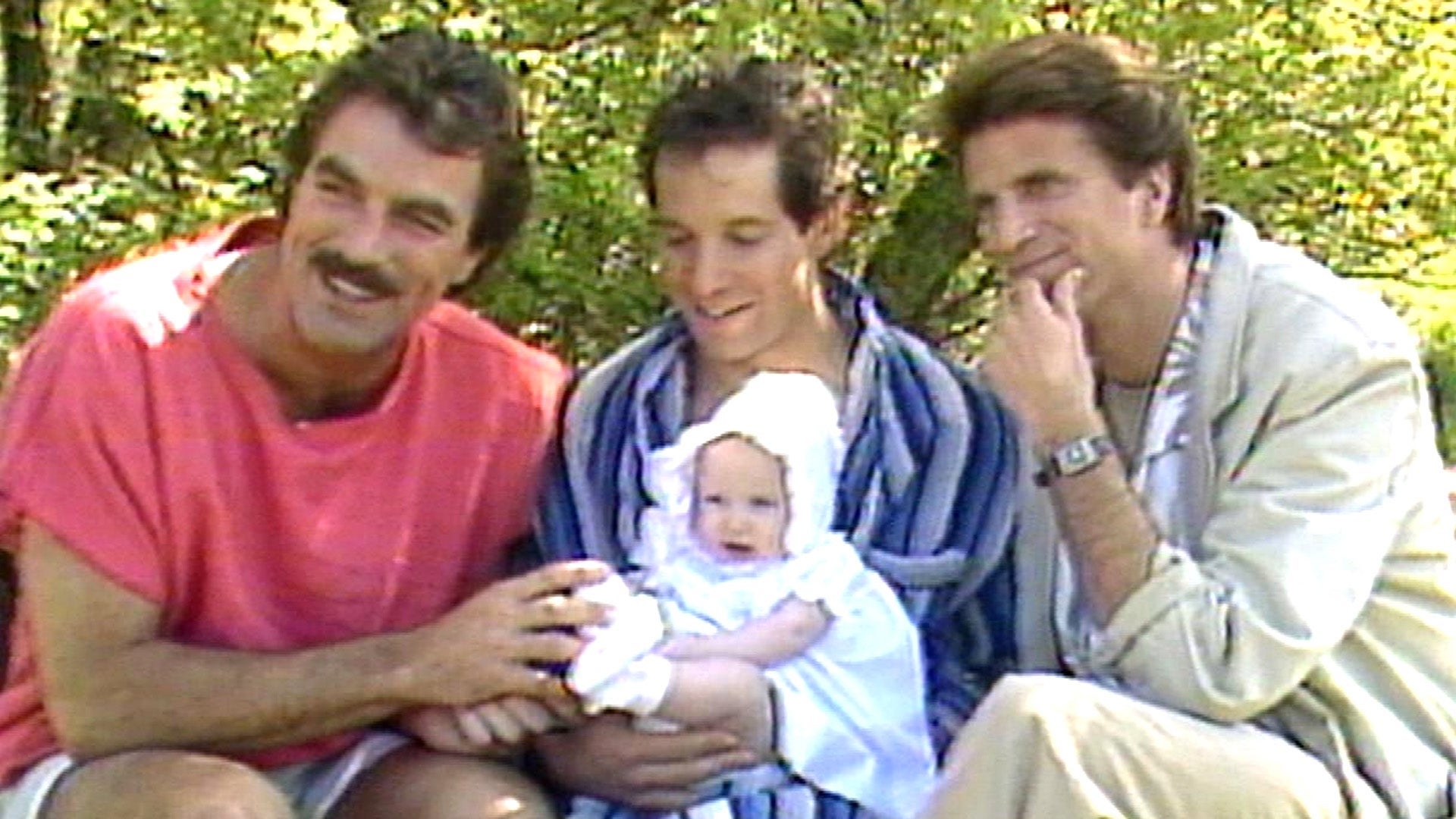 Remembering 'Three Men and a Baby' 35 Years After the Movie Prem…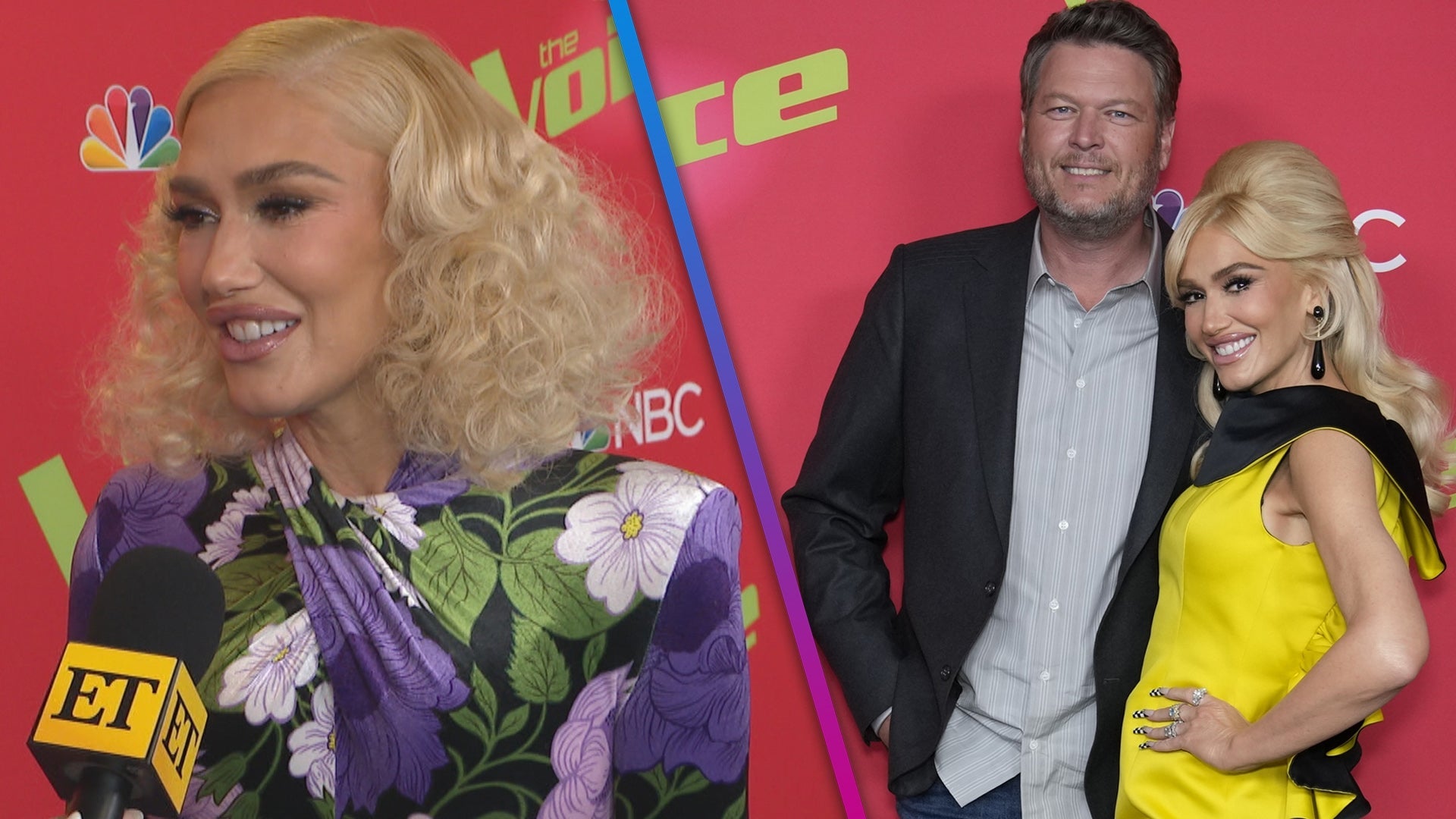 'The Voice': Gwen Stefani Tears Up While Reflecting on Final Sea…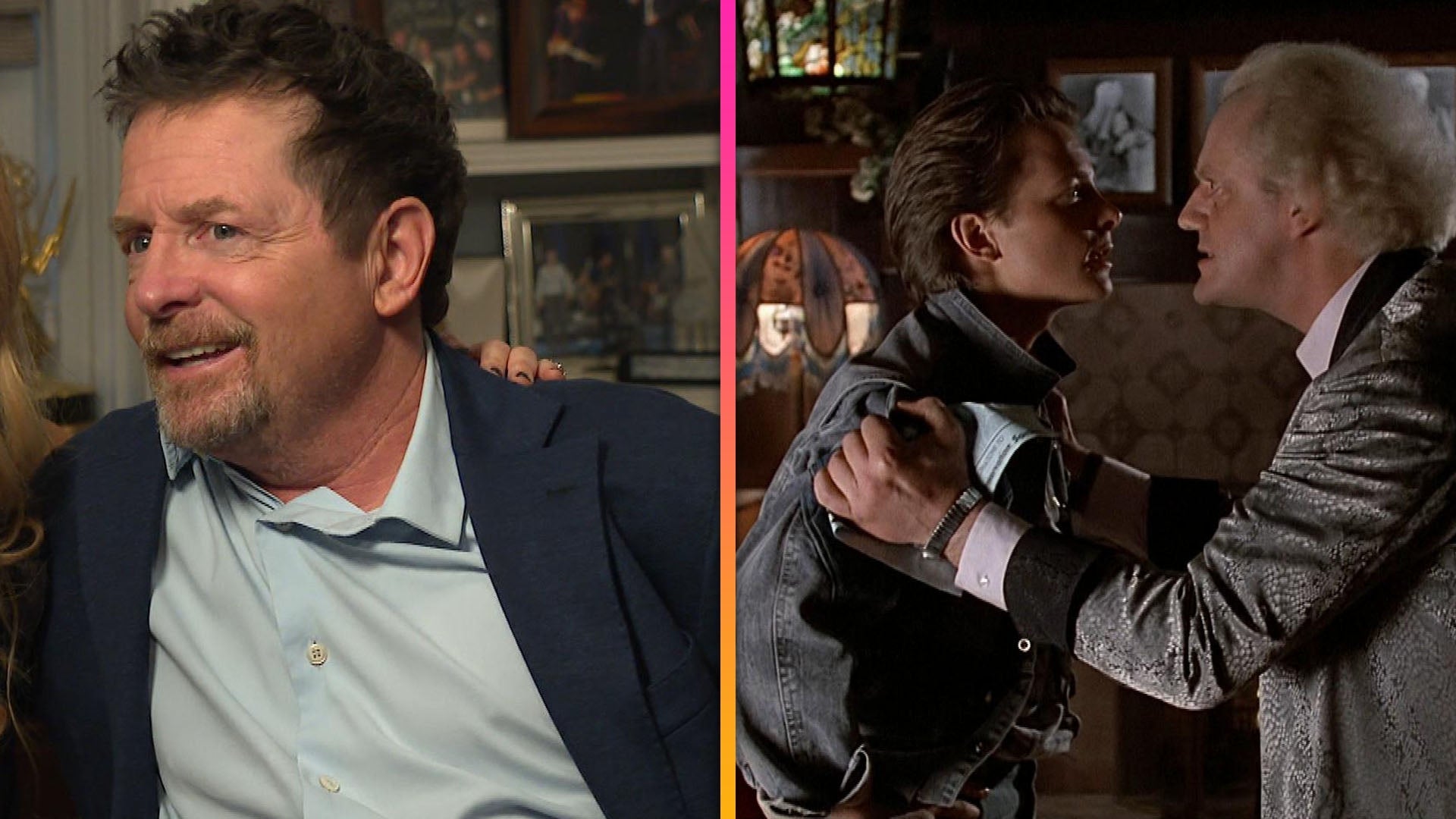 Michael J. Fox and Christopher Lloyd Team Up Again for New 'Back…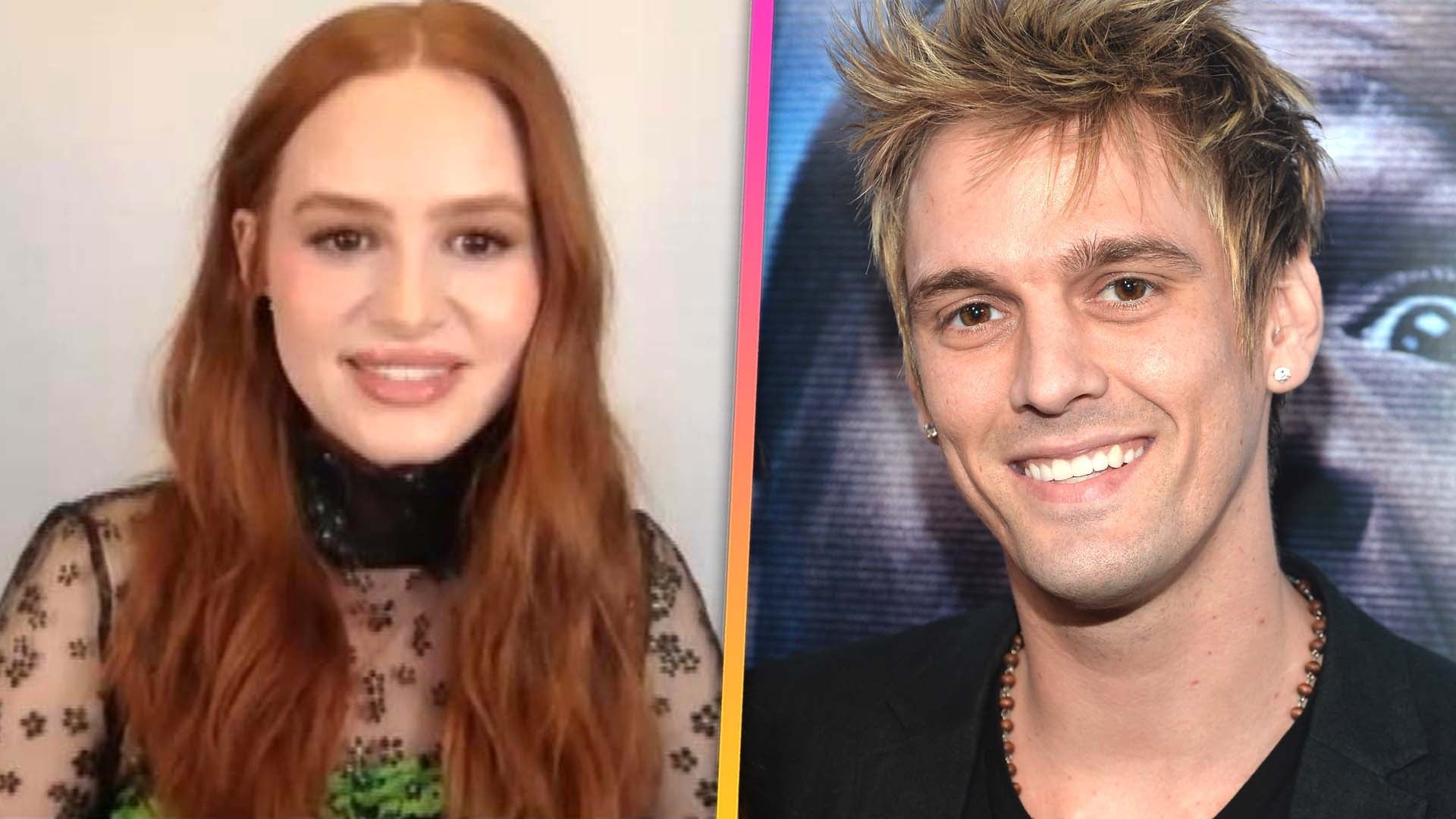 Madelaine Petsch on Aaron Carter and 'Riverdale's Final Season (…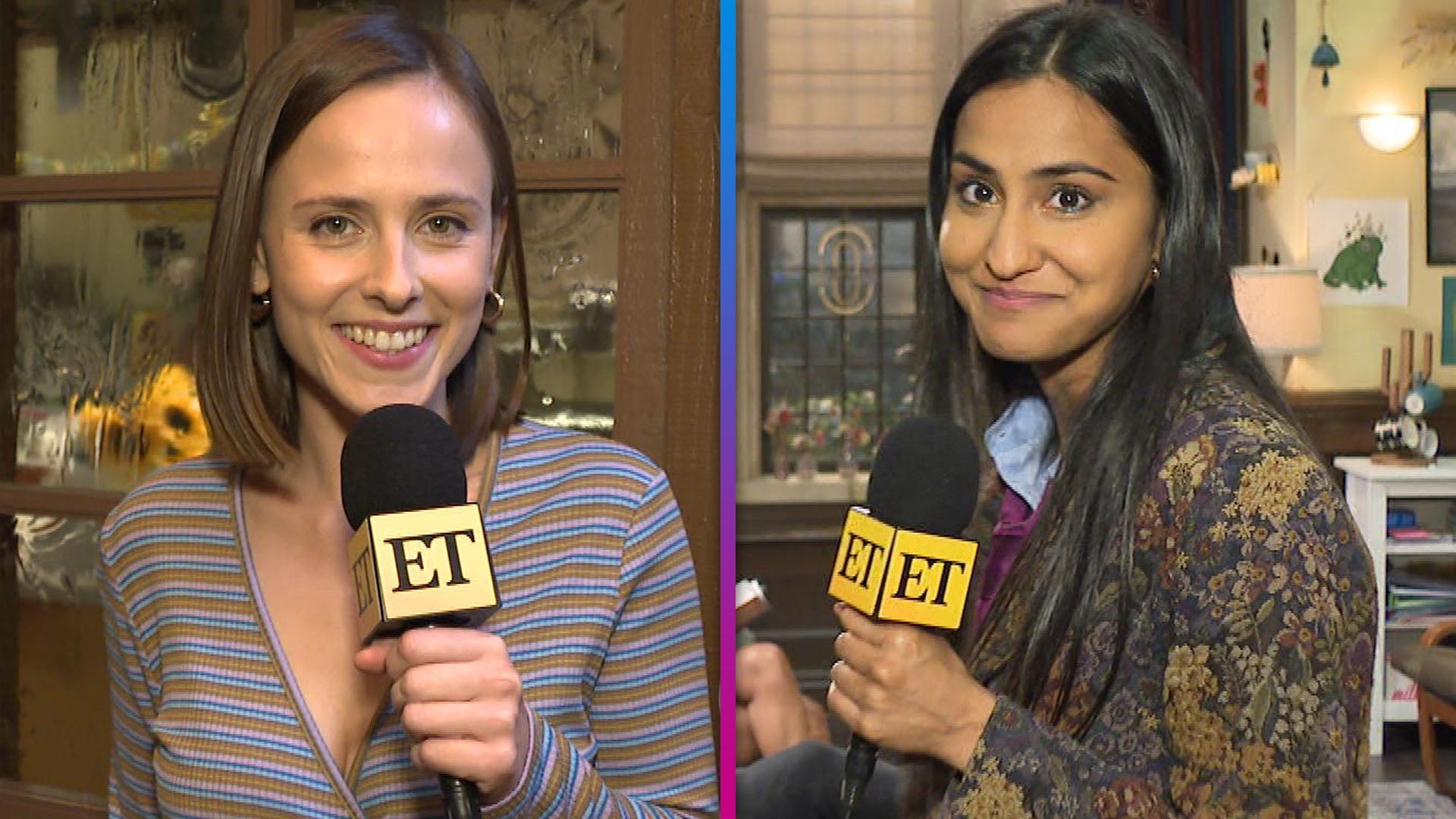 'The Sex Lives of College Girls' Cast Teases 'More Parties,' Fun…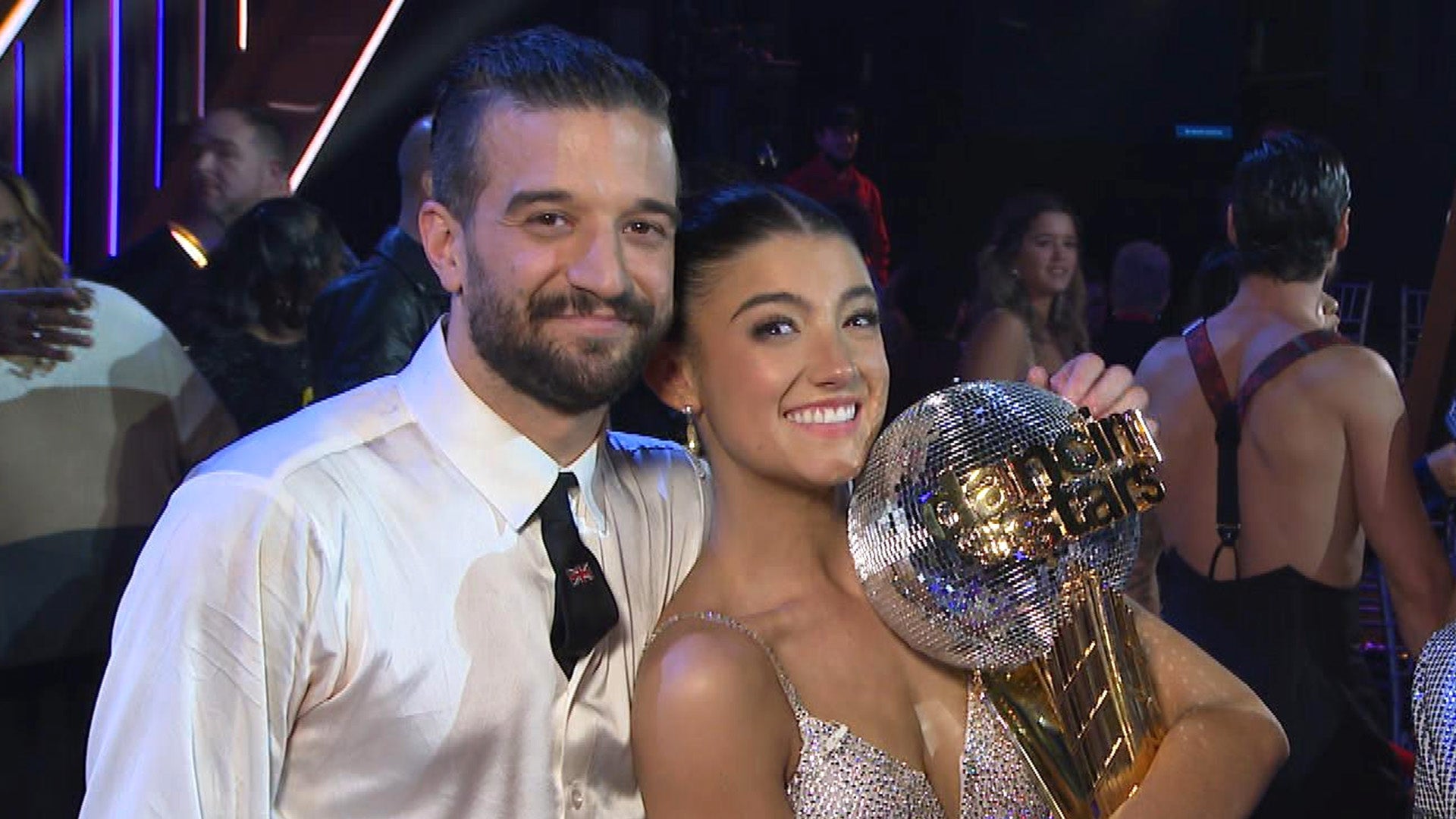 'Dancing With the Stars': Charli D'Amelio and Mark Ballas Shocke…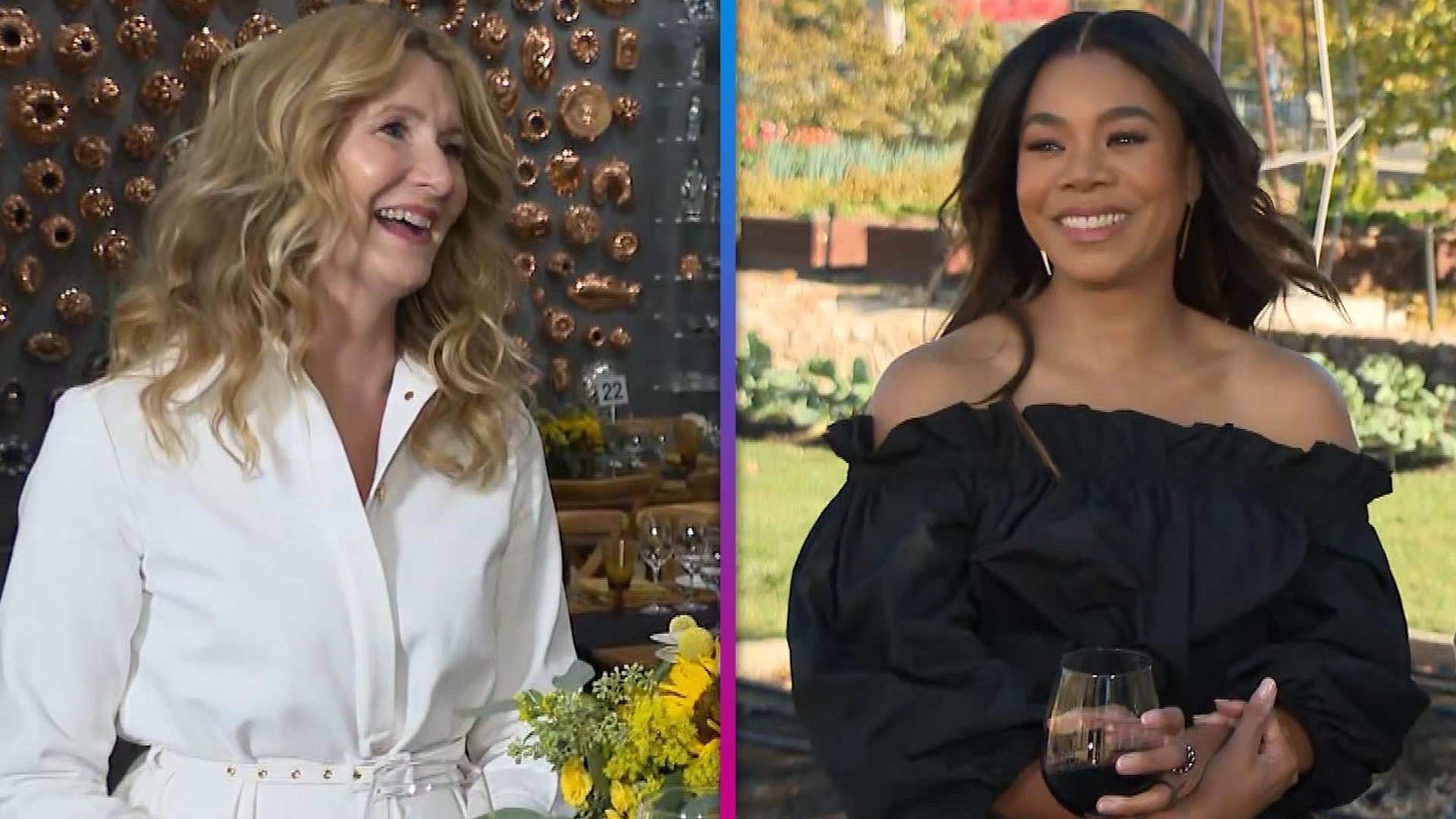 Napa Valley Film Festival: Regina Hall, Laura Dern and Frank Gri…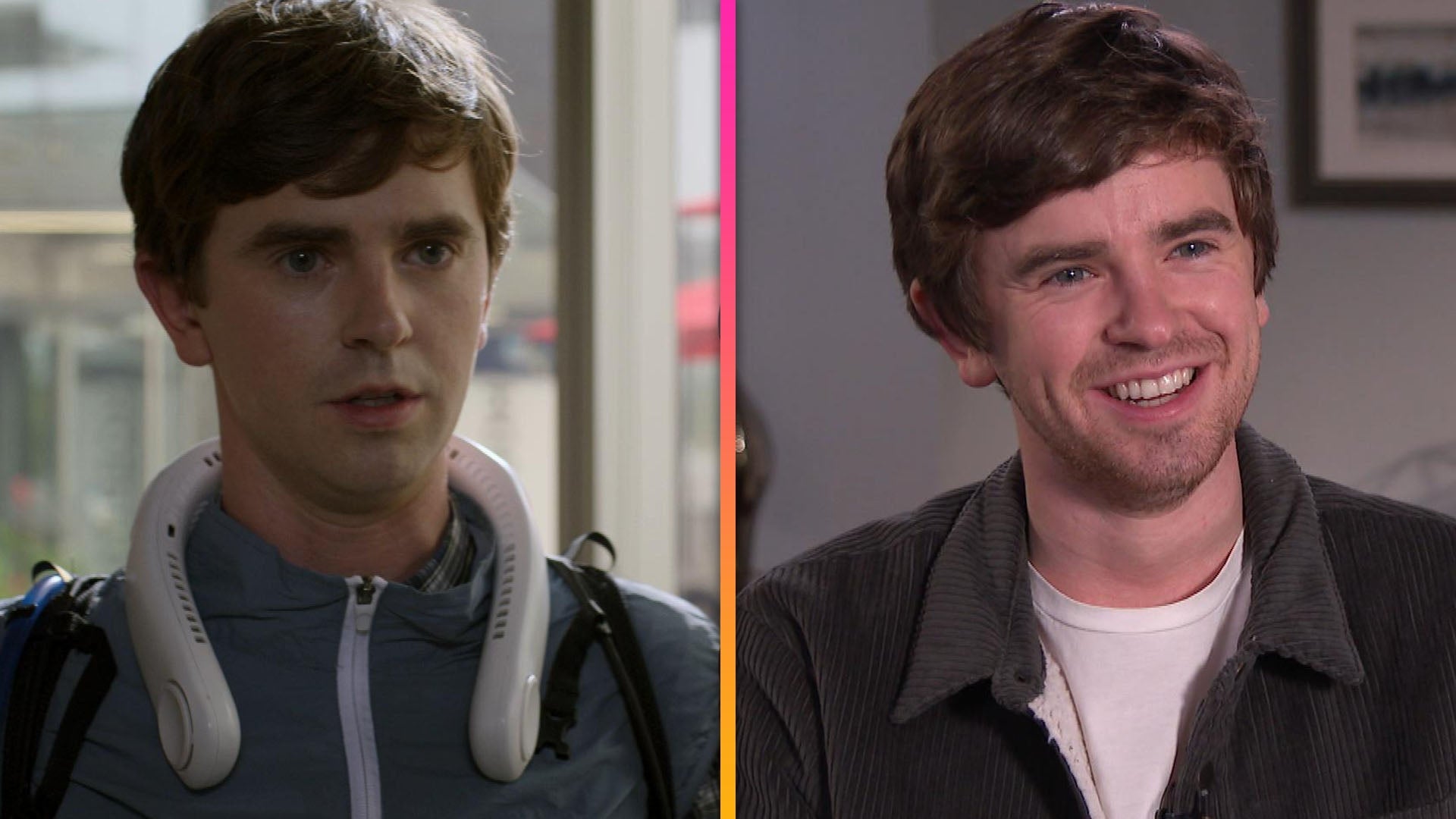 'The Good Doctor's 100th Episode: Behind the Scenes (Exclusive)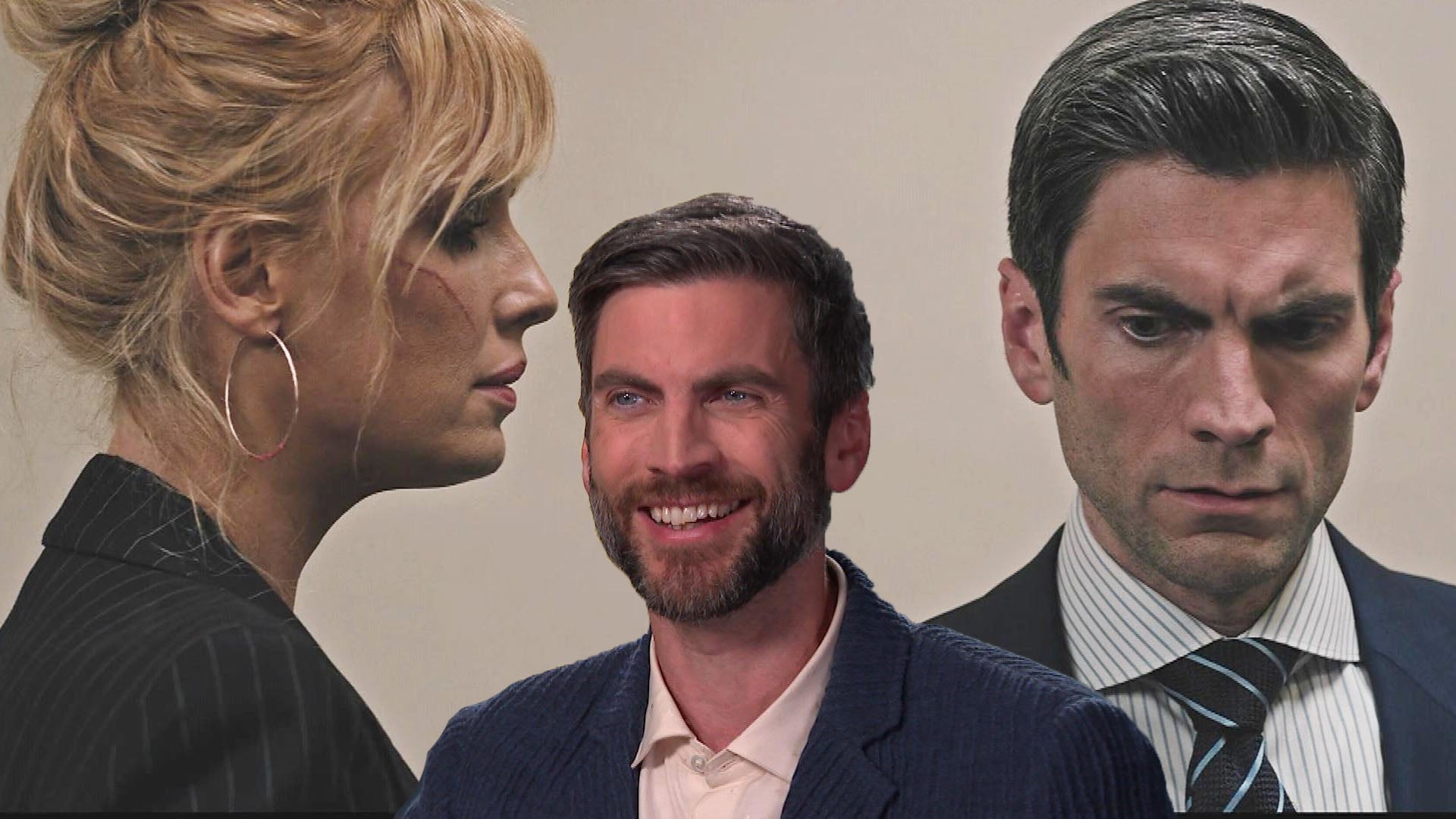 'Yellowstone's Wes Bentley on the Season 5 Clash Between Beth an…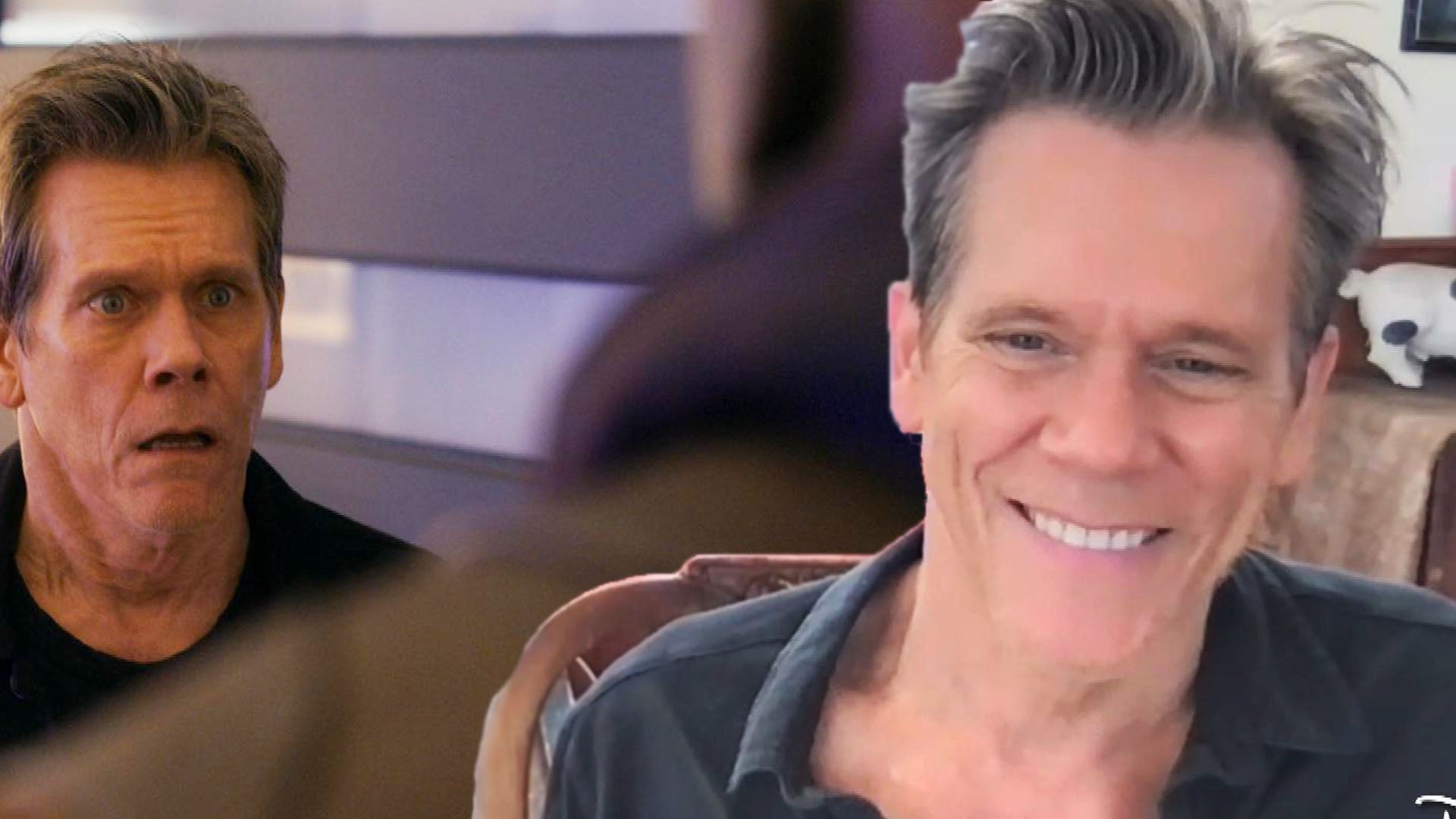 Kevin Bacon Joins the MCU With 'The Guardians of the Galaxy Holi…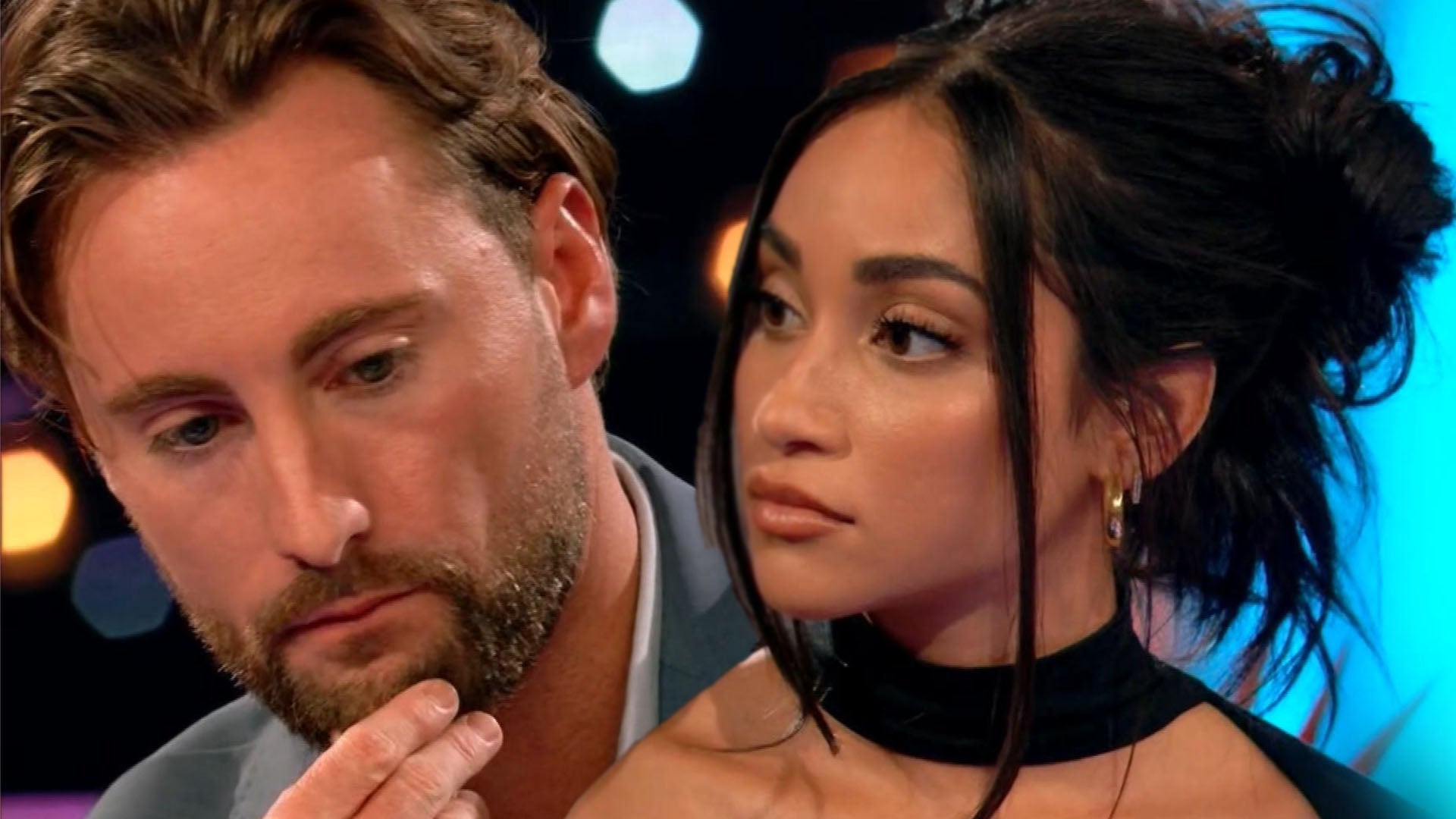 'Bachelor in Paradise' Recap: Must-See Moments From the Season 8…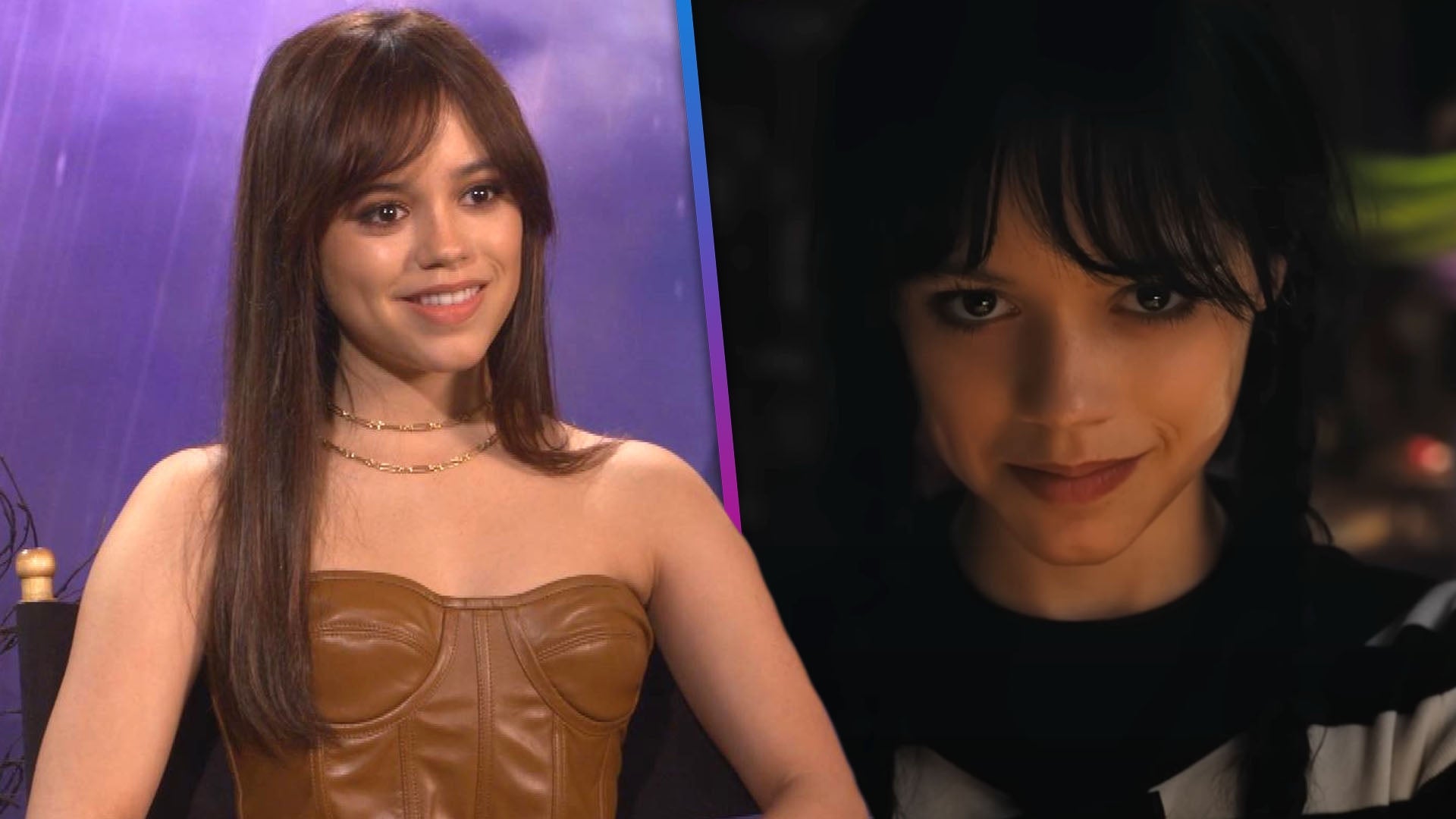 Jenna Ortega Wants 'Wednesday' Season 2 to Be 'Darker' (Exclusiv…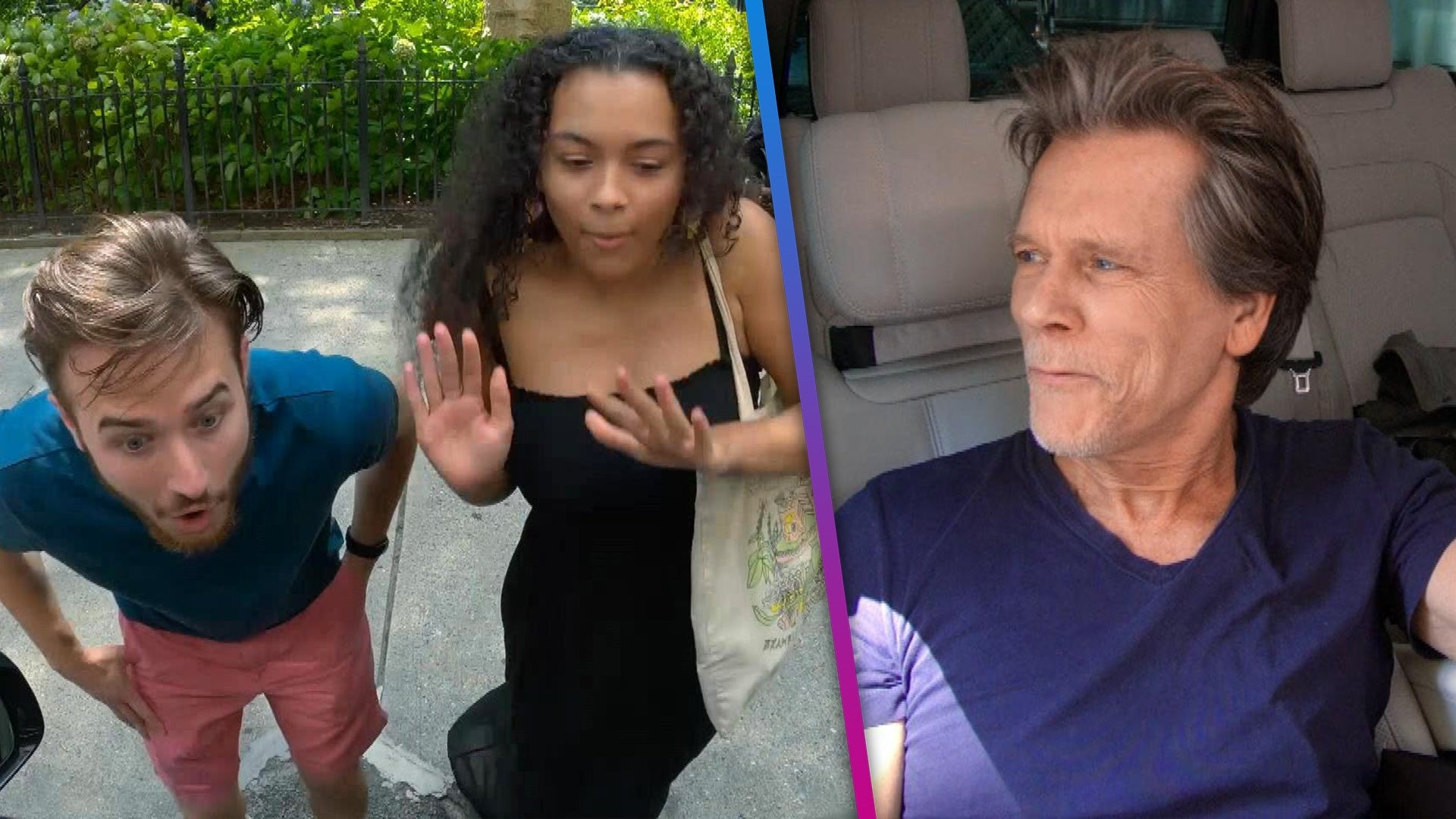 'Carpool Karaoke': Kevin Bacon Surprises Fans on the Street! (Ex…
The Masked Singer returned this week, bigger and better than ever! ET followed along throughout the entire season 6 premiere to break down all the biggest moments, best performances and most revealing clues.
This season of Fox's smash hit reality competition series is bringing back its stalwart panel of celebrity "detectives" -- including Robin Thicke, Nicole Scherzinger, Ken Jeong and Jenny McCarthy -- as well as longtime host Nick Cannon, and 16 new costumed contestants!
This season of The Masked Singer is kicking off with a two-night premiere, on Wednesday and Thursday, and the first five characters hit the stage tonight for a wild hour of clues, music and laughs.
The fun starts at 8 p.m. ET/PT on Fox, so watch and follow along as we delve into the glorious madness and bizarre, captivating chaos that is The Masked Singer season 6!
Who's Under the Mask?
6:01 PM:
WHAT!?! A cliffhanger?!
The show isn't going to reveal the hidden star until tomorrow's follow-up!
Wow, that is certainly one way to get people to tune in for the second night of your two-night premiere.
The Masked Singer returns Thursday (tomorrow) at 8 p.m. ET/PT and ET will be following along all over again!
First Impressions and Final Guesses
6:00 PM:
Ken's First Impression: Tiffany Haddish
Ken's Final Guess: Tiffany Haddish
Nicole's First Impression: Chelsea Handler
Nicole's Final Guess: Tracee Ellis Ross
Robin's First Impression: Tracee Ellis Ross
Robin's Final Guess: Tracee Ellis Ross
Jenny's First Impression: Tiffany Haddish
Jenny's Final Guess: Tiffany Haddish
The Next Star Going Home Is...
5:58 PM:
... Mother Nature! While she seems fun, this one makes a lot of sense. She was the weakest singer of the pack.
It'd be interesting to see who's really under that wood-covered mask.
Who's Under the Mask?
5:53 PM:
After the guesses are made, the mask has to come off, and it turns out The Octopus is none other than...
... Dwight Howard! Somehow, Ken actually got the first guess of the season correct! Truly, this is unprecedented.
Ken bows down to him excitedly, and no one can believe it.
"It was hot in this suit, and the mask weighed like 55 pounds! I was sweatin' smiling and singing -- the three 'S's," Dwight said with a laugh, before revealing that he brought his mom with him to the show and she was brought to tears when it turned out he was on the show.
"I would have stayed here all summer," Dwight adds -- making us even sadder that he's going home.
But there's not much time left tonight. How are we getting another unmasking?
First Impressions and Final Guesses
5:51 PM:
Nicole's First Impression: Shaquille O'Neal
Nicole's Final Guess: Shaquille O'Neal
Ken's First Impression: Dwight Howard
Ken's Final Guess: Dwight Howard
Jenny's First Impression: Dennis Rodman
Jenny's Final Guess: Dennis Rodman
Robin's First Impression: Joel Embiid
Robin's Final Guess: Joel Embiid
It's Time to Vote!
5:49 PM:
Once again, it's everyone's least favorite time -- voting time. And tonight it's especially hard because the two lowest vote earners will BOTH be eliminated.
It's also so hard to choose, because they were all good in different ways.
In a shocking development, the first contestant to get the axe is The Octopus!
The Bull Drops In to Serenade the Panel
5:44 PM:
In a Masked Singer first, The Bull starts his performance standing behind the panel, and surprises them when he begins his cover of Trian's "Drops of Jupiter."
His voice is shockingly great, and it throws the judges for a loop. He straight up sounds like Pat Monahan, and has an incredible stage presence.
As he walks up to center stage, he shows off his charismatic personality and surprising grace to deliver what is easily the best performance of the night.
"That was amazing!" Jenny marvels. "So good!"
"The best singer of season 6," Robin chimes in.
Bonus Clue:
Nick asks The Bull why he came on TheMasked Singer, and he explains, "Well Nick, you might find this to be a huge surprise, but I'm actually quite shy about singing."
Panelists' Guesses:
Jenny suggests Brian Littrell.
Robin says it could be Sisqó.
Ken suggests it could be Dwayne Johnson (and then gets booed).
Nicole says she thinks she knows who it is, but doesn't want to say (what??).
The Bull -- FIRST CLUES!!
5:40 PM:
The Bull:
-Says, "I grew up in a small, small town that was surrounded by cows.
- The Bull is seen riding in a small row boat with a pastel-colored sky behind him.
- Says, "Most people in the town didn't really go anywhere, but I've always had bigger dreams!
- Says, "So, I left and traveled around the entire world looking for my destiny."
- Says he wants to be the "greatest of all time."
- The Bull has an old-timey map with the city of "Cooperstown" highlighted -- the home of the Baseball Hall of Fame.
- Says, "The doors I knocked on simply didn't open. I heard 'No' again and again and again.
- Says, "I didn't give up and eventually Hollywood, and even Forbes, took notice."
- The Bull rows through a nebulous surreal realm of colors and see The Astronaut floating in the sky.
- He walks up onto a beach where a stuffed animal lion is sitting on a rock.
- Says, "There's so much left for me to prove, and I want to do that here."
Mother Nature Is Coming Out to Play
5:34 PM:
The whimsical Mother Nature hits the stage, which is appropriately adorned in foliage, and delivers an fun cover of Diana Ross' iconic "I'm Coming Out."
She's got a lot of physicality and some spry steps and footwork, which is a fun compliment to her talent.
The show also amps up the weirdness factor by having Mother Nature playing a giant game of whack-a-mole with dancers dressed up like foxes on stage. It's a whole lot of the weirdness we all love about this bizarre show.
Nick gets a hug, and suddenly says, "I know who this is."
"This is what The Masked Singer is all about, it's about having fun, and you exemplify that in every sense of the word."
"Are you ready to call me mommy?" Mother Nature shoots back with a laugh.
Bonus Clue:
When asked about her costume choice, she says, "Because Mother Nature is a force to be reckoned with! She's beautiful and scary at the same time."
Panelists' Guesses:
Ken says he thinks she's Tiffany Haddish.
Nicole says Chelsea Handler.
Robin thinks it could be Tracee Ellis Ross.
Mother Nature -- First Clues!!
5:29 PM:
Mother Nature:
- Says, "I'm excited to be Mother Nature, because I've done it all. As seasons changed, so did I."
- Says, "But there's one thing I've never had the chance to do: be a mom."
- She goes from being in a lush forest to being in a dry, arid desert landscape.
- She holds up a giant penny with the year 1972 on it.
- Says, "It took me a while to come to terms with it until I realized, the family that I already have."
- We see a framed photo of Wayne Brady as she's talking about her "family."
- Says, "Even though I'm not a mother, I'm very protective of the ones I love."
- She holds up a sparkler firework.
- Says, "Tonight, I'm going to blossom, because darling, life is good."
The Pufferfish Slays Doja Cat Hit
5:24 PM:
When The Pufferfish hits the stage, she's introduced in a blinding flurry of photographer's flashes before turning to the audience to deliver a performance of Doja Cat's "Say So."
It's hard to tell her level of experience, but she has a sweet, delicate voice and a very elegant presence. She can move, and she's got an undeniable magnetic quality.
She also picks up her energy level when it gets to the song's rap verses, and shows off an impressive flow.
"Very sensual!" Nick says, before Pufferfish smacks his butt.
"You've got me transfixed," Nicole marvels. "You're like a natural performer."
"It looks like she's done that on TikTok a few times or something, " Robin adds.
Bonus Clue:
When asked why she chose to be The Pufferfish, she says, "Because she is the queen of the sea."
Panelists' Guesses:
Nicole thinks it could be Maya Rudolph or Paula Abdul.
Ken suggests Issa Rae.
Robin says it might be Jessica Alba.
The Pufferfish -- First Clues!!
5:20 PM:
The Pufferfish:
- Says, "I'm excited about becoming The Pufferfish, because I know a thing or two about defending myself."
- We see her get sucked up into a beam of light and onto an alien space ship.
- We see a mirrored disco ball hanging from the ceiling of the spaceship.
- Says, "For most of my life, I mean I wanted to blend in but I just couldn't."
- Says, "I was that weird kid in science class who messed up all the experiments."
- We see two glass lab flasks on a weighing scale. Then she puts something in another beaker and a volcano blows up outside the space ship window.
- Says, "And don't get me started about singing! I mean, my voice was always different, and not necessarily in a good way."
- We see someone holding up a boomerang.
- We see a guitar with the word "Guitarra" written across it in black letters.
- Says, "I was ridiculed a lot, so I had to learn to stand up for myself. I think that's what made me so successful."
- We see her playing an electric guitar on stage in the ship.
- Says, "Tonight, I'm hoping to stand out like I've done my whole life."
The Octopus Delivers Fun Little Richard Classic
5:16 PM:
For a celeb who is almost certainly an athlete, given his height, The Octopus actually has a killer voice!
The purple-clad sea creature delivers a fun, energetic performance of Little Richard's iconic tune "Tutti Frutti" with some strawberry-costumed back-up dancers, and it's a whole lot of fun.
He's not an almost effortless charm and can clearly work a stage like a true showman.
"It was amazing!" Jenny says. "You bought that same charisma that Wiz Khalifa brought last season. Now I wanna party with you!"
Bonus Clue:
When asked why he wanted to do the show, The Octopus speaks in what sounds like a clearly fake, high-pitched and delicate voice, and says, "My mom, it's her favorite show."
When Jenny says he's a mama's boy, The Octopus says, "Yeah, I am. Just a little bit."
Panelists' Guesses:
Jenny says it's Dennis Rodman.
Ken agrees that it could be an NBA player, and thinks it's Dwight Howard.
Nicole suggests it could be Shaquille O'Neal.
The Octopus -- First Clues!!
5:11 PM:
The Octopus:
- Jenny says he's the tallest contest the show has ever had when he walks out on stage.
- Says, "I wanted to become the octopus, because 8 is a lucky number, and I think I'm a lucky guy."
- Says, "I reached success at a very young age, and I felt like I had it all."
- Says, "All I could do was smile. But everyone took me smiling as me not being serious."
- We see people playing with cards, and then someone puts down a Magic the Gathering-style card.
- Says, "People wanted me out, and I fell. And when you're this big and you fall, you fall hard."
- We see him tied to a brick by some kelp at the bottom of the ocean, before a shark bites the kelp and sets him free.
- Says, "In order to get a fresh start, I had to learn to let go of my ego. But I told you, I'm a lucky guy."
- We see some wooden letter blocks spelling out A-B-C.
The Skunk Shines Like 'Diamonds'
5:10 PM:
After a bold, John Williams-sounding orchestral introduction, The Skunk starts off the show belting out a diva-level cover of Sam Smith's "Diamonds."
She's got a rich, emotional vocal quality that is perfectly complimented by her surprisingly classy costume, which is dripping in jewels.
The number also features surprisingly not-creepy back-up dancers who are decked out like bell hops in pink uniforms.
"Season 6! This is the big leagues, y'all!" Nicole exclaims as the number comes to an end. "When she sang, I was like, 'That's some royalty up there!'"
Before The Skunk has a chance to deliver any extra clues, the panelists have to write out their first impression guesses for the sake of this season's Golden Ear Trophy.
Bonus Clue:
When asked by Nick why she's on The Masked Singer, The Skunk says, "I felt like it was time for me to take a big leap and do something that I haven't done in a long time."
Panelists' Guesses:
Robin thinks it's someone who's been "singing her whole life," and suggests it could possibly be Faith Evans.
Ken rambles off a bunch of names, but then decides on Anita Baker or possible Sade.
Jenny agrees that it could be Mary J. Blige.

The Skunk -- First Clues!!
5:05 PM:
The Skunk:
- Says, "I chose to be the skunk because I relate to the duality. The yin and yang of it all."
- We see her looking at a model train that rolls by, and then she's seen in a train car.
- Says, "While life's not always black and white, there are always certainly two sides to every story. And I'm here to tell mine."
- On the train car, we see people reading newspaper with the main headline "Has the Golden Ear Winner Lost Her Mind?" and a photo of Jenny.
- She's carrying a large pink purse/bag with golden adornments.
- Says, "Over the years, I've seen it all, honey."
- Her train ticket lists her departure location as "Seoul, South Korea," and her destination as "The Masked Singer."
- Says, "There might be misconceptions that I'm quick to get into a fight, but honey that couldn't be further from the truth. I've learned you don't always have to react when provoked."
- We see a decorative vase with the letter "D."
- In the entire clue package, two Men in Black keep trying to steal her bag and attack her, and she fights them off like a movie spy.
- Says, "I took a break for a minute to focus on family, but I'm ready to get back out there and make it do what it do, boo."
- She sprays the attackers in the face with a can labeled "Hater Spray."

Two People Are Getting Unmasked!
5:03 PM:
In the big intro, Nick reveals that there's going to be a double eviction tonight!
What?! But we just met these contestants! How are we supposed to savor this season? It's not like there's 14 other costumed characters we need to obsess over in a sleepless search for clues and answers!
Even the judges can hardly believe it! (Or, at least they are pretending to be surprised, because really this is a TV show and there has to be drama, but still!)

We've Got a New Twist!
5:01 PM:
To keep things fresh, Nick says they are introducing an "Earth-shattering new twist" -- the "Take It Off" buzzer!
Apparently it's a button that requires hazmat clad PAs to bring it out for the panel to look at -- which seems a bit over the top.
Season 6 Is Here!
5:01 PM:
America's favorite show about secret celebrities singing from inside ridiculously elaborate costumes is back for a sixth time, and quite honestly it's just as exciting as it's ever been.
We've got a jam-packed season with 16 contestants -- including several wild card contestants -- who will all be giving it their best shot in a race for the Golden Mask.
Our stalwart panel of celebrity detectives are back as well, and their Golden Ear competition is going to be more heated than ever before!
Check out the gallery below for a look at every single contestant who has ever had to "take it off" over the past five seasons of the show!
Related Gallery
RELATED CONTENT:
'Masked Singer': First Look at the 'Monumental' New Twist for Season 6
'The Masked Singer' Reveals Season 6 Costume: The Octopus
Fox Announces Big 'Masked Singer' 2-Night Season 6 Premiere!
'The Masked Singer' Crowns Season 5 Champion -- See Who Got Unmasked!