TV
10 Wildest Moments From The 'Real Housewives of New York' Finale
By
Instagram
Talk about going out with a bang!
On Wednesday's season finale of The Real Housewives of New York, Bethenny Frankel showed LuAnn De Lesseps proof that her fiancé, Tom D'Agostino Jr., had a pretty intense make-out session with another woman. But don't worry, even though Lu's "worst nightmare" came true, it won't stop her dream wedding from happening.
Check out 10 of the wildest moments below.
NEWS: EXCLUSIVE: Ramona Singer Promises 'Real Housewives of New York' Finale is 'Jaw-Dropping'


10. Waterworks Galore

Bethenny was an emotional wreck before she broke the news to Luann, and understandably so. It can't be easy to tell someone who just got engaged that you have photos of their fiancé slobbing down another woman. Luann was getting misty-eyed the entire time while trying not to vomit, and not-so-patiently waiting for a bloody mary to arrive from room service.
Meanwhile in a nearby hotel room, Ramona Singer got to thinking about her own failed marriage, and the waterworks started flowing on her end too.

9. If All Else Fails, Blame It On The Alcohol

So what was Tom's defense after Luann called to confront him with timestamps, dates, and photo proof of his cheating? He blamed it on the alcohol! (Why the hell not?)
Tom was supposedly so drunk that he didn't even remember swapping spit with another woman. Honest mistake.

8. Sonja Saw It Coming

If there's anyone who saw this coming, it's Sonja Morgan. She and Tom were reportedly "friends with benefits" for about a decade before he even met Luann.
Maybe Sonja really does know him better than we think? "I still don't get why everyone is so surprised," she casually declared to Ramona.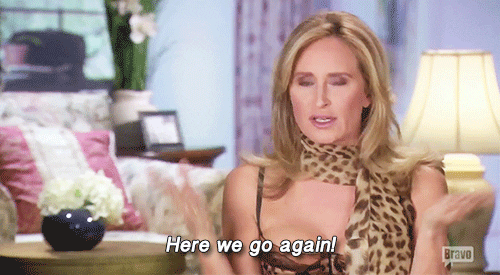 EXCLUSIVE: Inside 'RHONY' Stars Luann de Lesseps and Ramona Singer's Stunning Hamptons Homes!


7. Location Is Everything

It seems the most upsetting part of the cheating scandal for Luann was Tom's decision to kiss another woman at New York City's Regency Hotel.
Never mind the fact that the lip lock lasted from 10:45 p.m. until 12:39 a.m., Luann felt like he didn't have to do it in such a public place.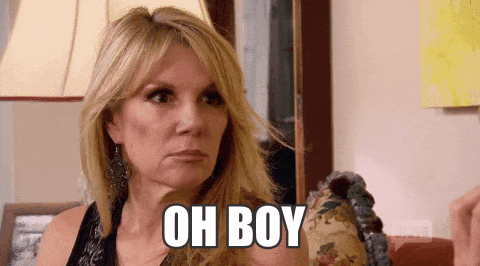 6. Relationship Diagnoses

Bethenny quickly caught onto Luann's preoccupation with the location of Tom's cheating, rather than the act itself, and it became pretty obvious that the Countess was ready to wage war with her favorite frenemy.
"Luanne doesn't have a lot of self respect," Bethenny concluded. "You have to love yourself and you should never accept less than what you deserve."
Sound advice.

5. Dorinda Won't Take The Fall

Still unsure about how to handle the whole cheating thing, Tom tried to get Dorinda Medley to lie for him, or face the consequence of being disinvited from the wedding, and maybe lose her friendship with Luann.
Dorinda was the one who introduced Luann to Tom, so why not pull her into the drama? Unfortunately for Tom, he failed at scaring Dorinda and she refused to get involved.
MORE: 'Real Housewives of New York City' Star Jules Wainstein Nervously Addresses Her Divorce on 'WWHL'


4. Party Time

After the girls made it back from Miami, and Luann checked into a posh NYC hotel while she worked things out with Tom, Bethenny threw a Mexican-themed shindig -- complete with Skinnygirl product-placement, sombreros and fake mustaches for some photo booth fun, as well as a piñata filled with jewelry.
Luann painstakingly attempted to tell Bethenny to stay out of her business. You can pretty much guess how well that went over.
Oh, and Ramona partied so hard that she lost a shoe.

3. Village Sh*t Stirrer

Since the episode was all about confrontation and rocky friendships, Jules decided to jump in the fray. Dorinda apparently misinterpreted Bethenny's words about Jules' eating disorder, and the mix-up earned her the title of the "village sh*t stirrer." 2. New Hairdo

In the midst of all the passive aggressive arguing, Carole's boyfriend, Adam Kenworthy, debuted a new hair cut at Bethenny's party.
Oddly enough, Carole and Adam seem to be the only couple on the show with zero problems. And to think, Luann thought they wouldn't last.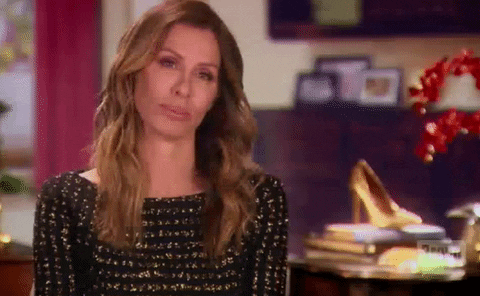 1. Love Wins

In the end, Luann disappointed us all, though no one should really be surprised. Let's just say she's very understanding when it comes to being unfaithful.
"I'm not going to let a kiss ruin the rest of my life," said Lu before asking the age old question: "Who doesn't make mistakes?"

WATCH: EXCLUSIVE: Bethenny Frankel is 'Distancing' Herself from 'Real Housewives of New York': 'I Left it Behind'