Emmys
Emmys 2020: All the Best and Biggest Moments
By
Emmys 2020: All The Must-See Moments!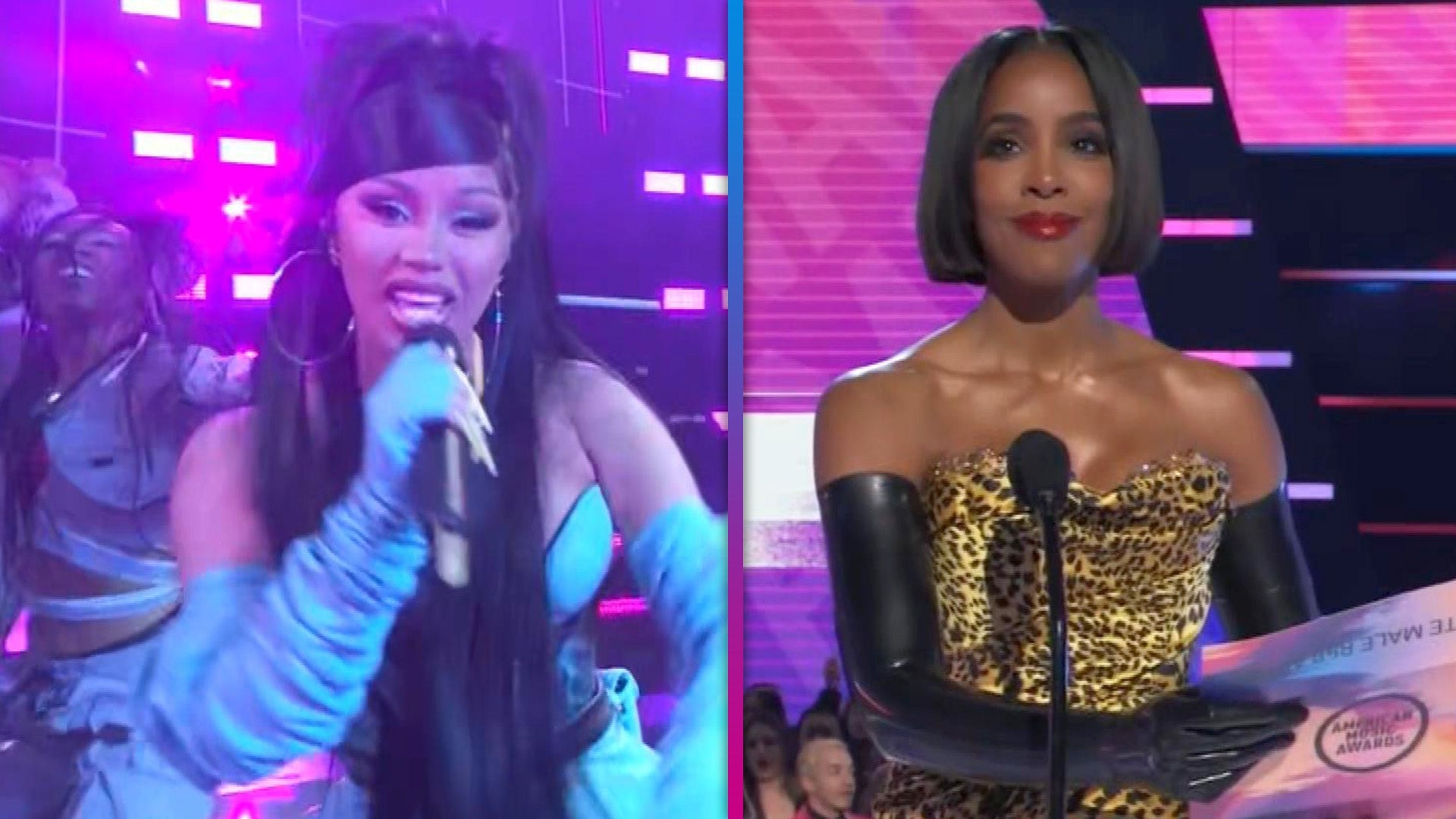 American Music Awards 2022: All the Must-See Moments!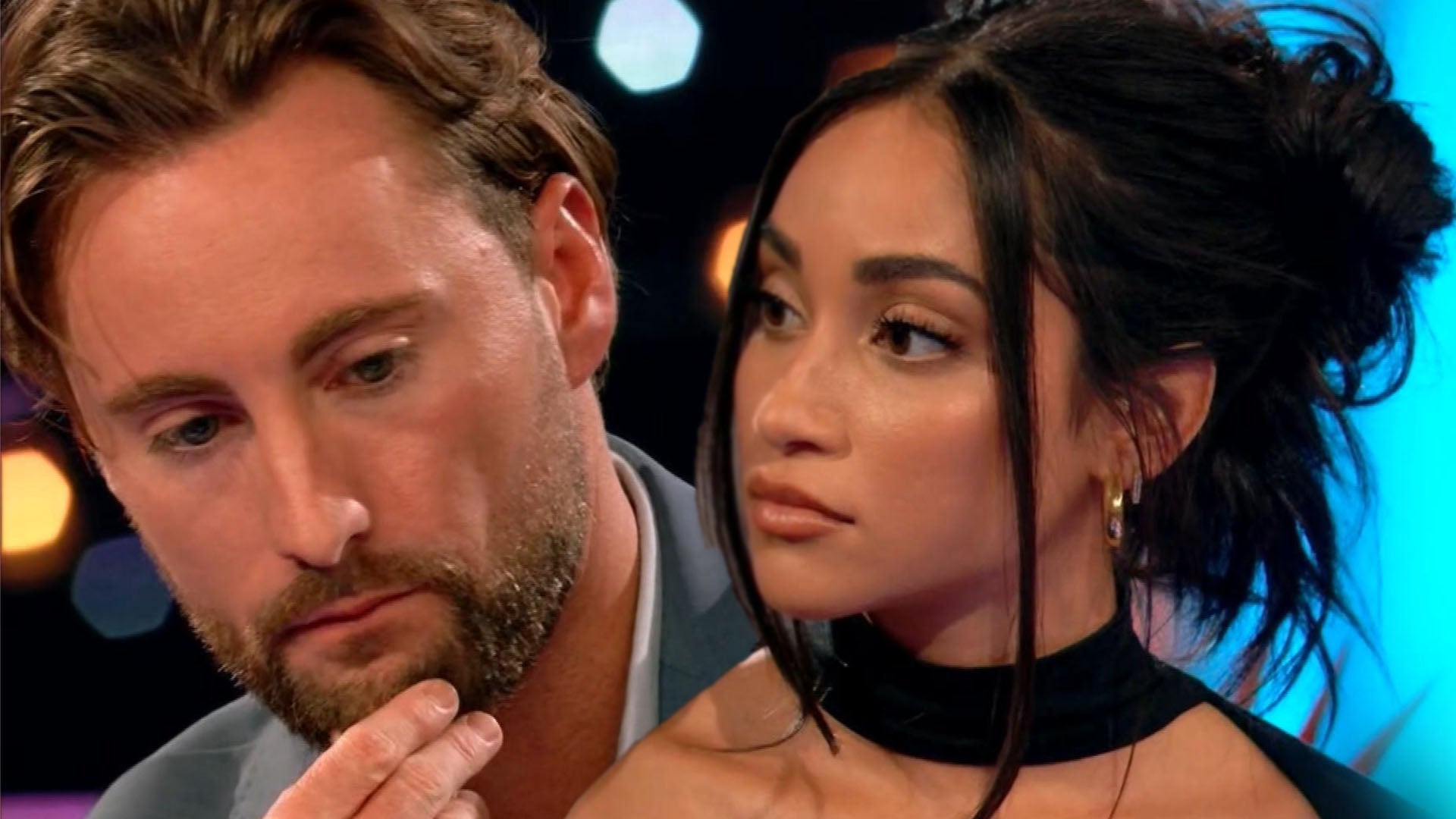 'Bachelor in Paradise' Recap: Must-See Moments From the Season 8…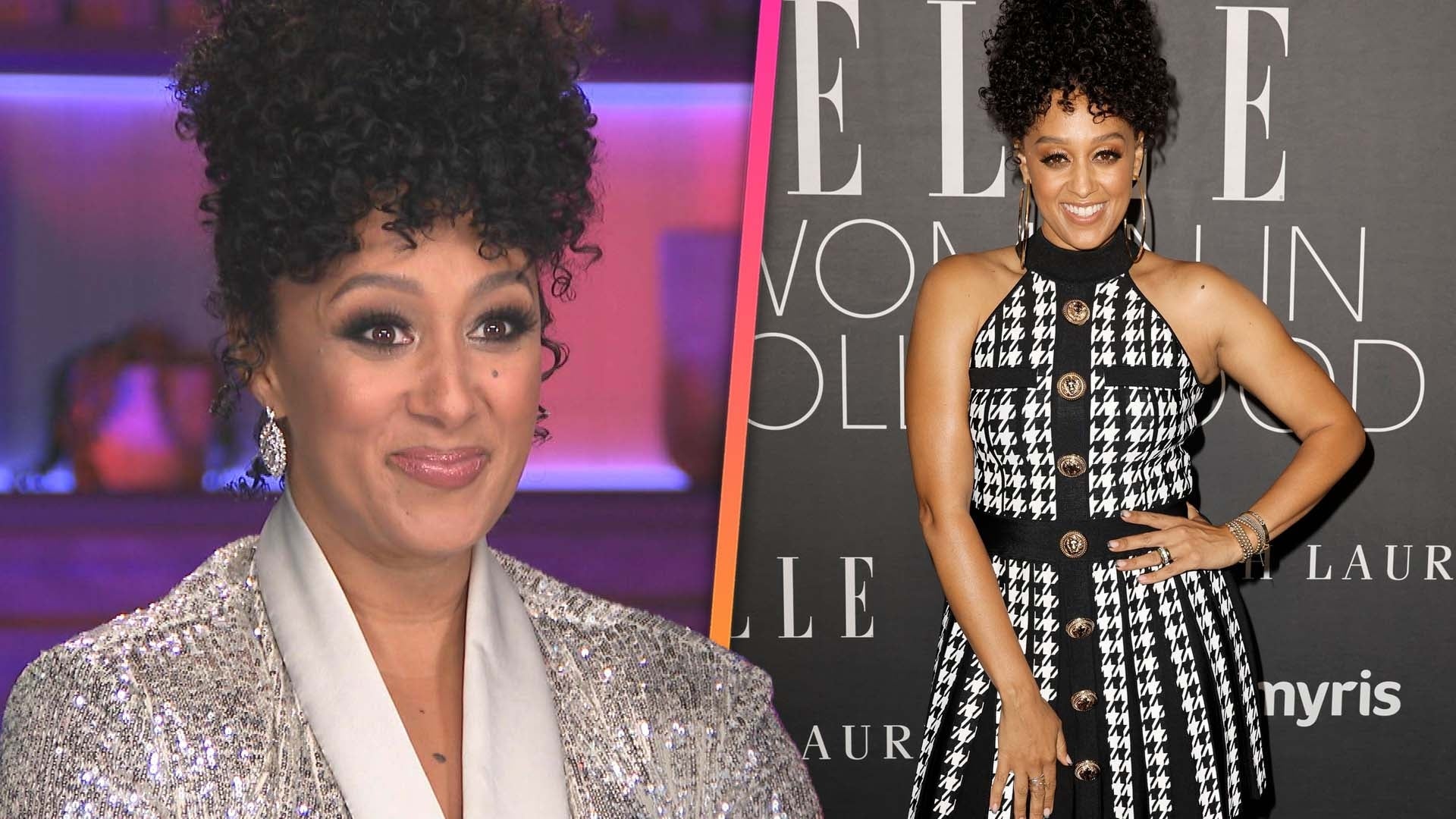 Tamera Mowry Says Sister Tia is 'Happiest She's Ever Been' After…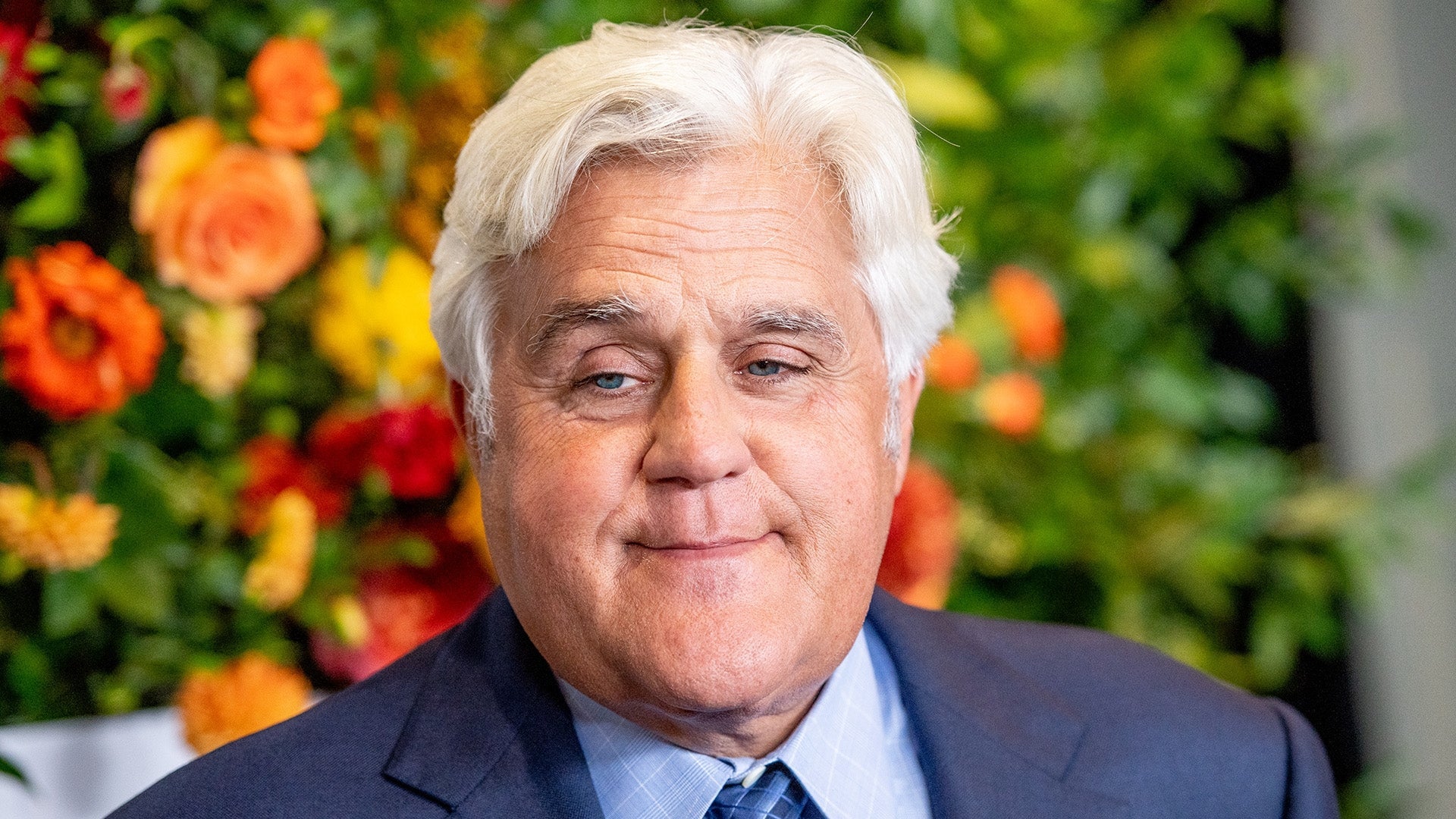 Jay Leno's Physician Describes Star's Burn Injuries as 'Concerni…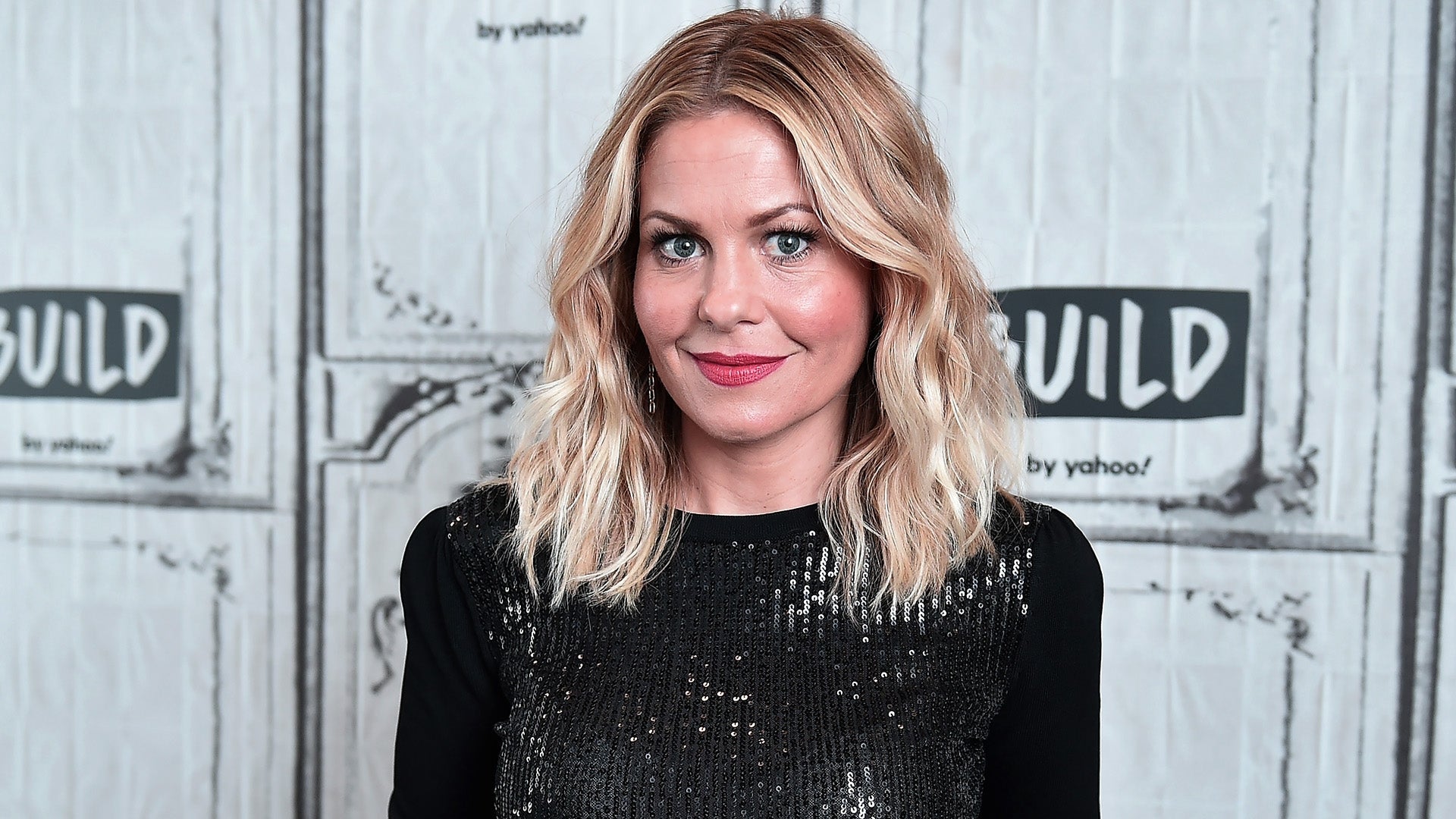 Candace Cameron Bure Defends Herself Against 'Traditional Marria…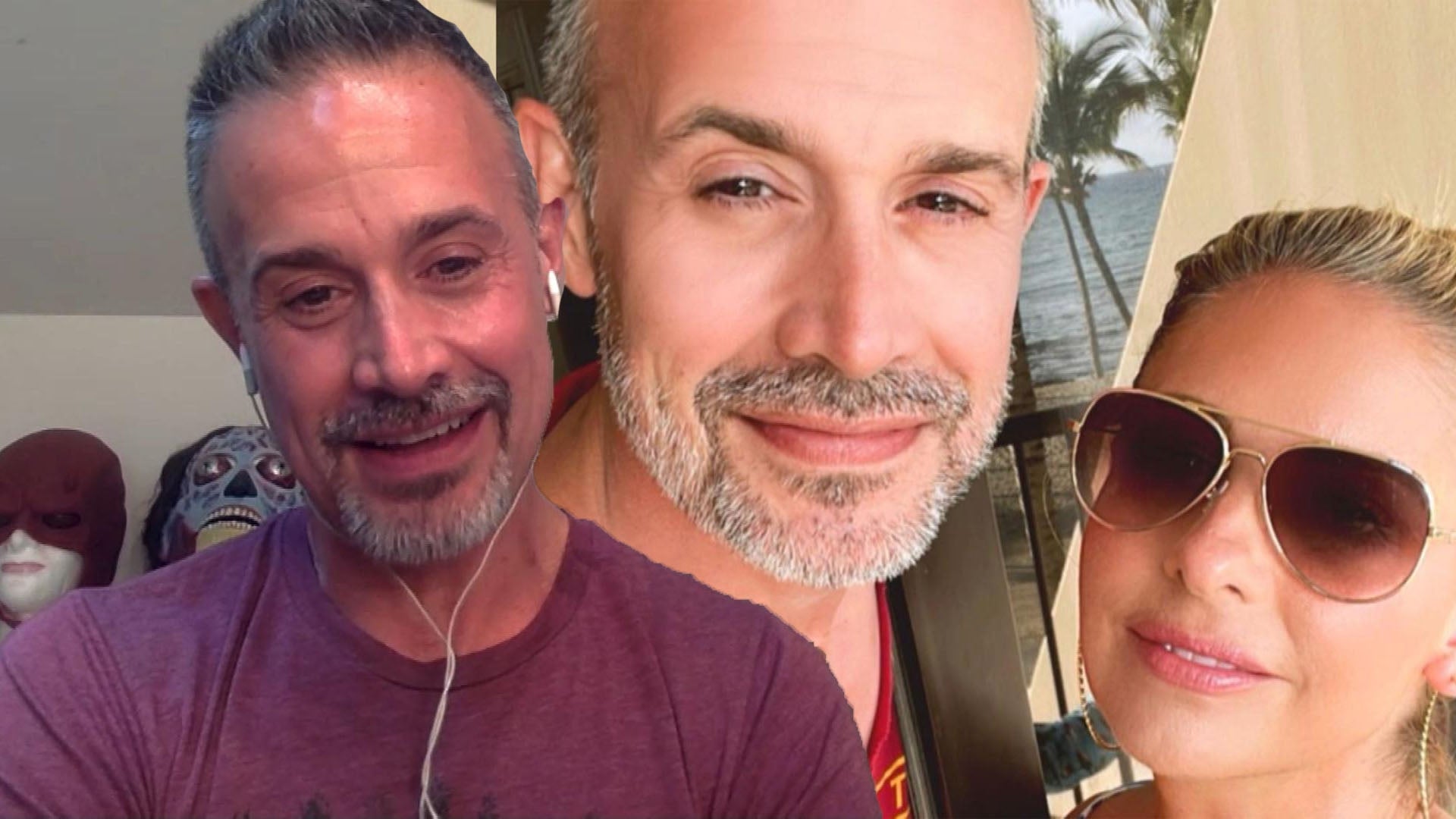 Freddie Prinze Jr. Shares the Secret to Sarah Michelle Gellar Ma…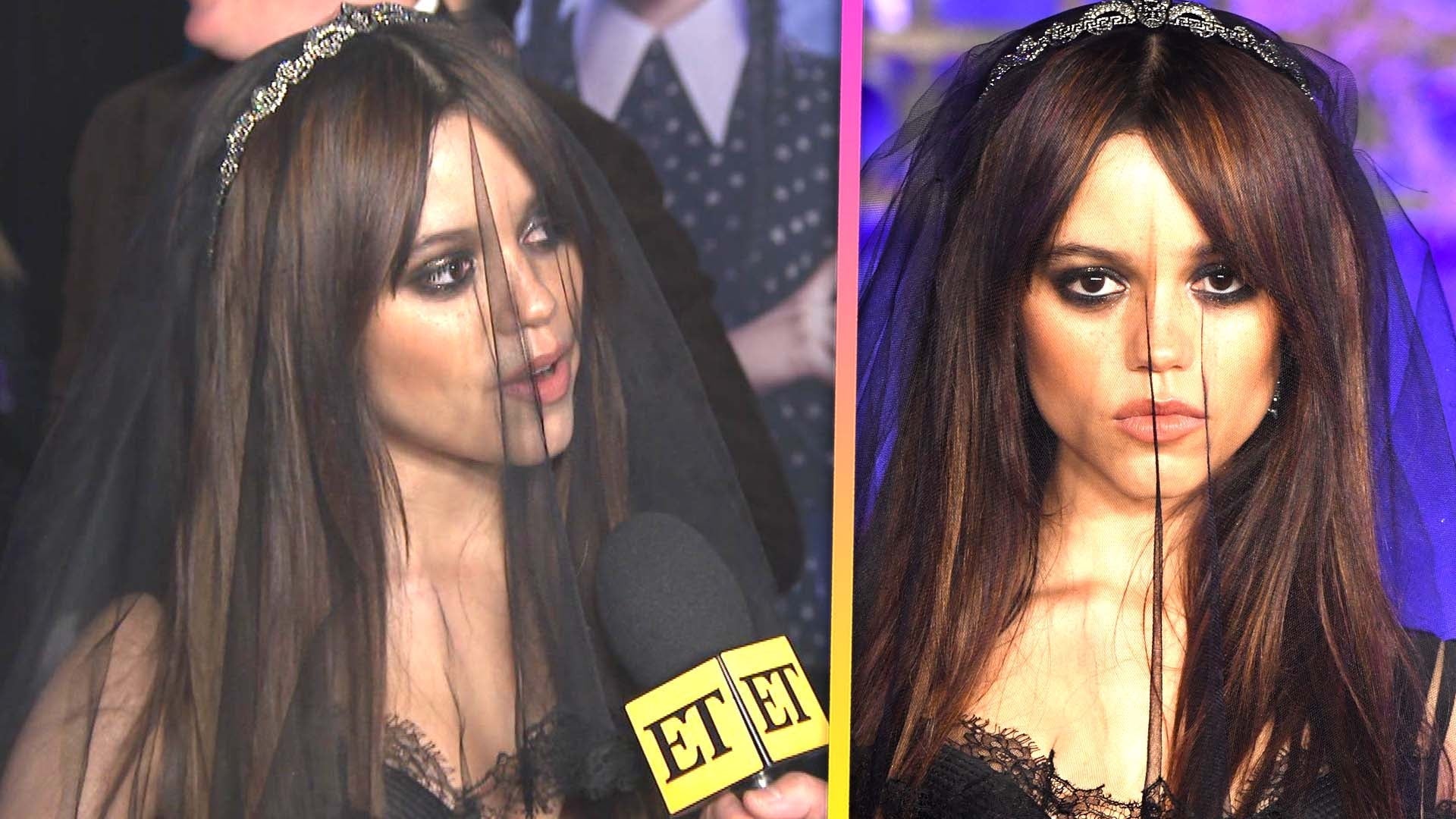 Jenna Ortega Shares Why She Rocked a Veil at 'Wednesday' Premier…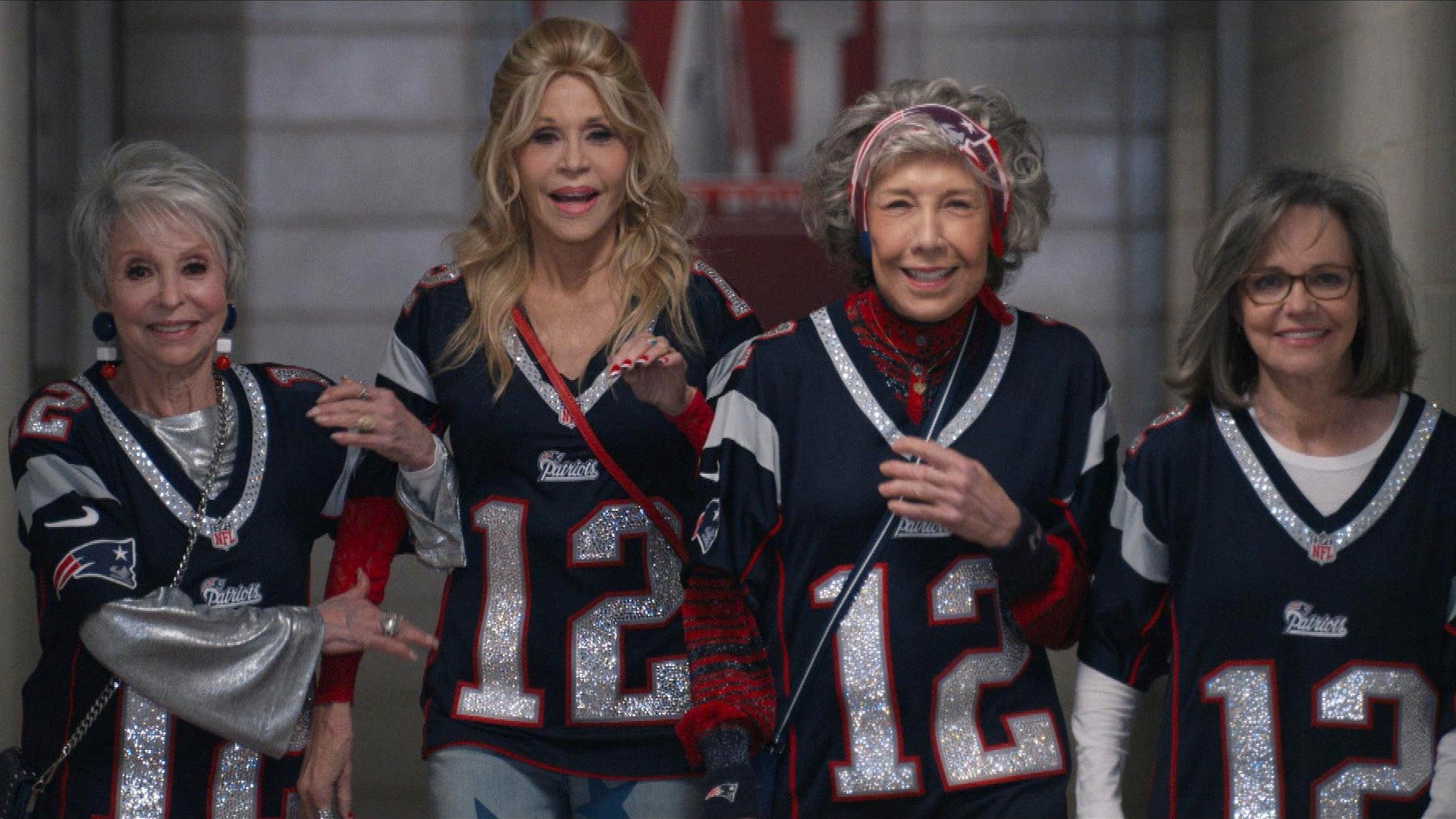 '80 for Brady' Official Trailer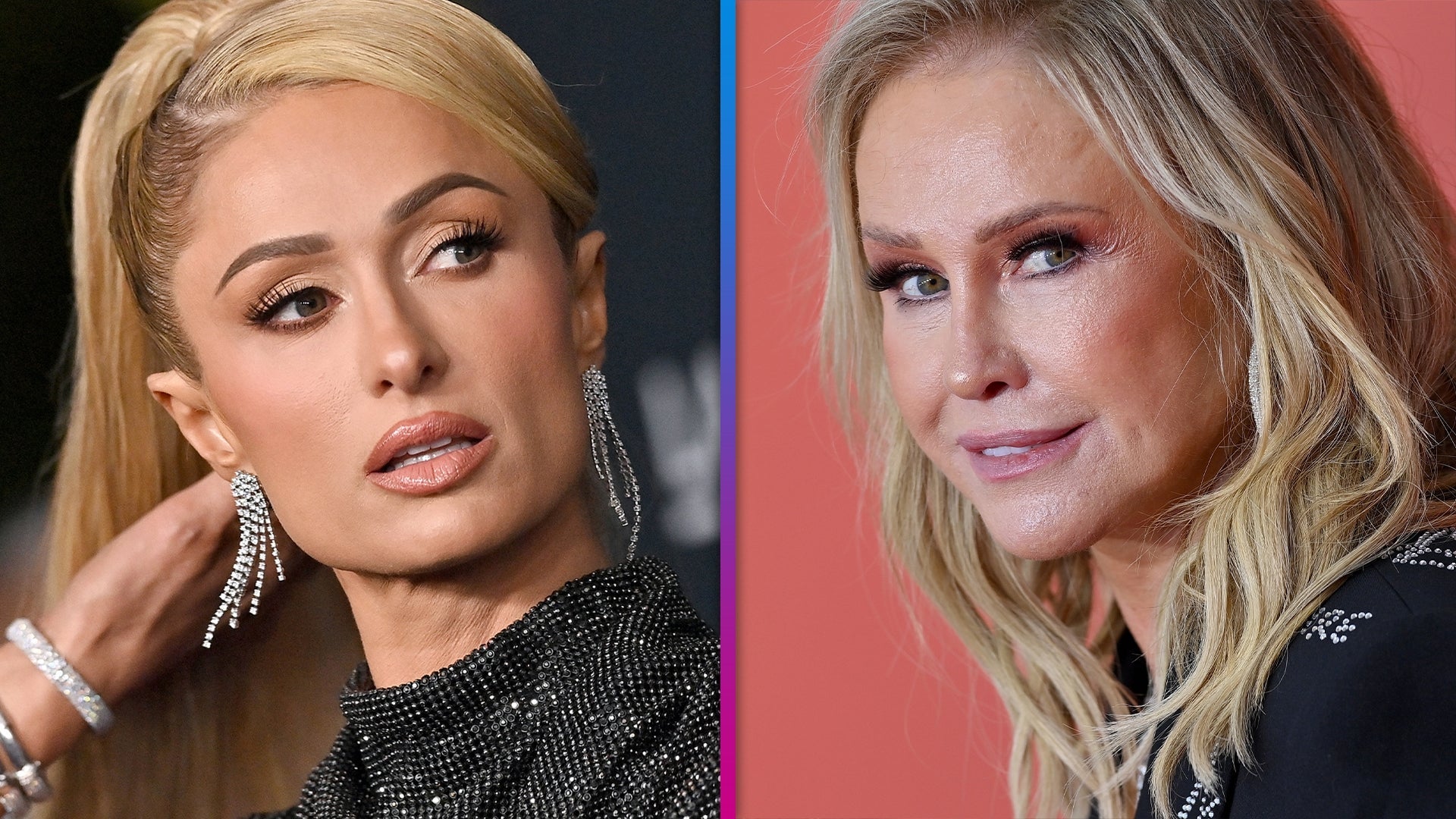 Paris Hilton Updates Fans on Pregnancy Journey After Mom Kathy C…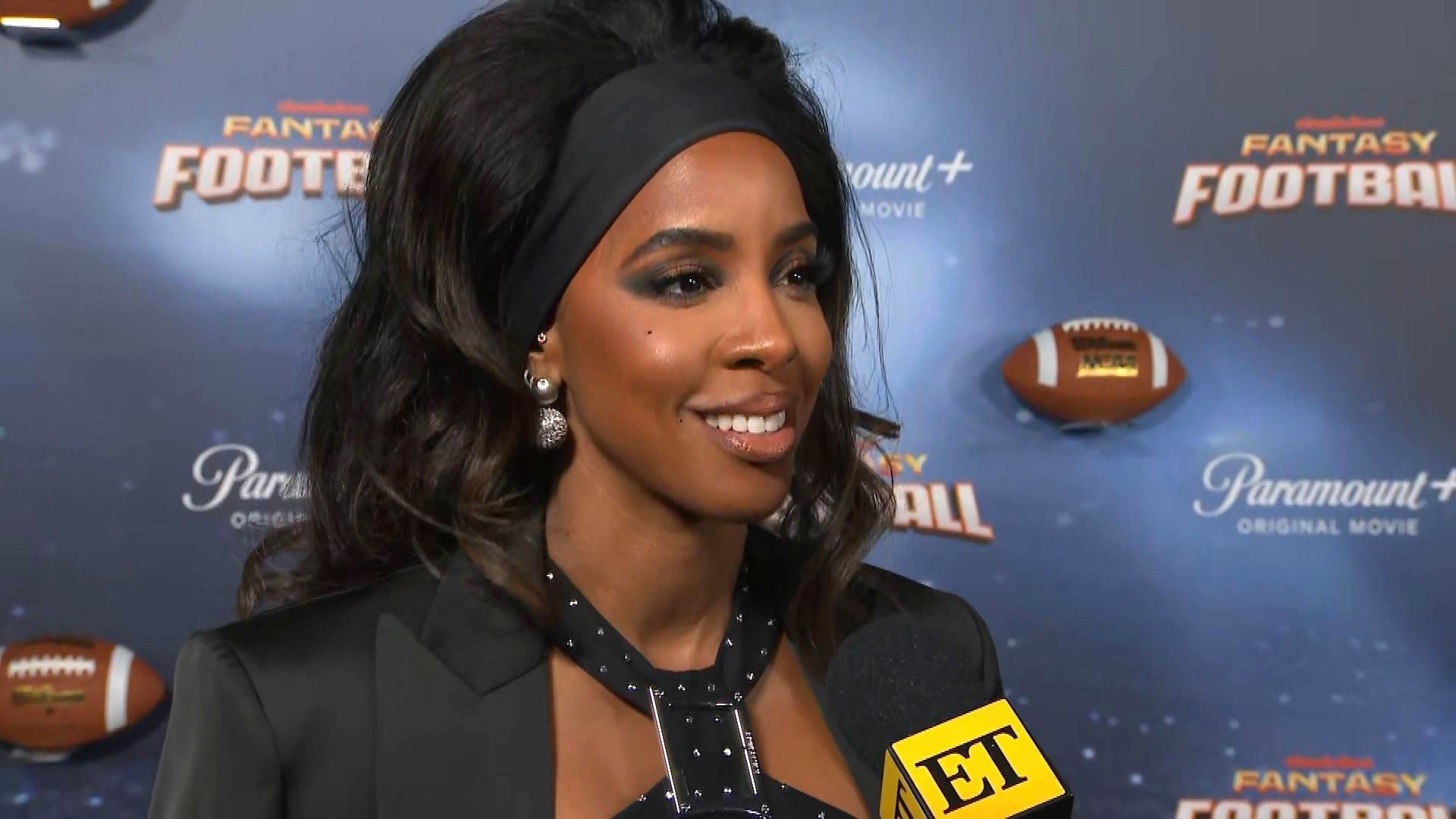 Kelly Rowland Weighs in on GRAMMYs and Who She Thinks Deserves a…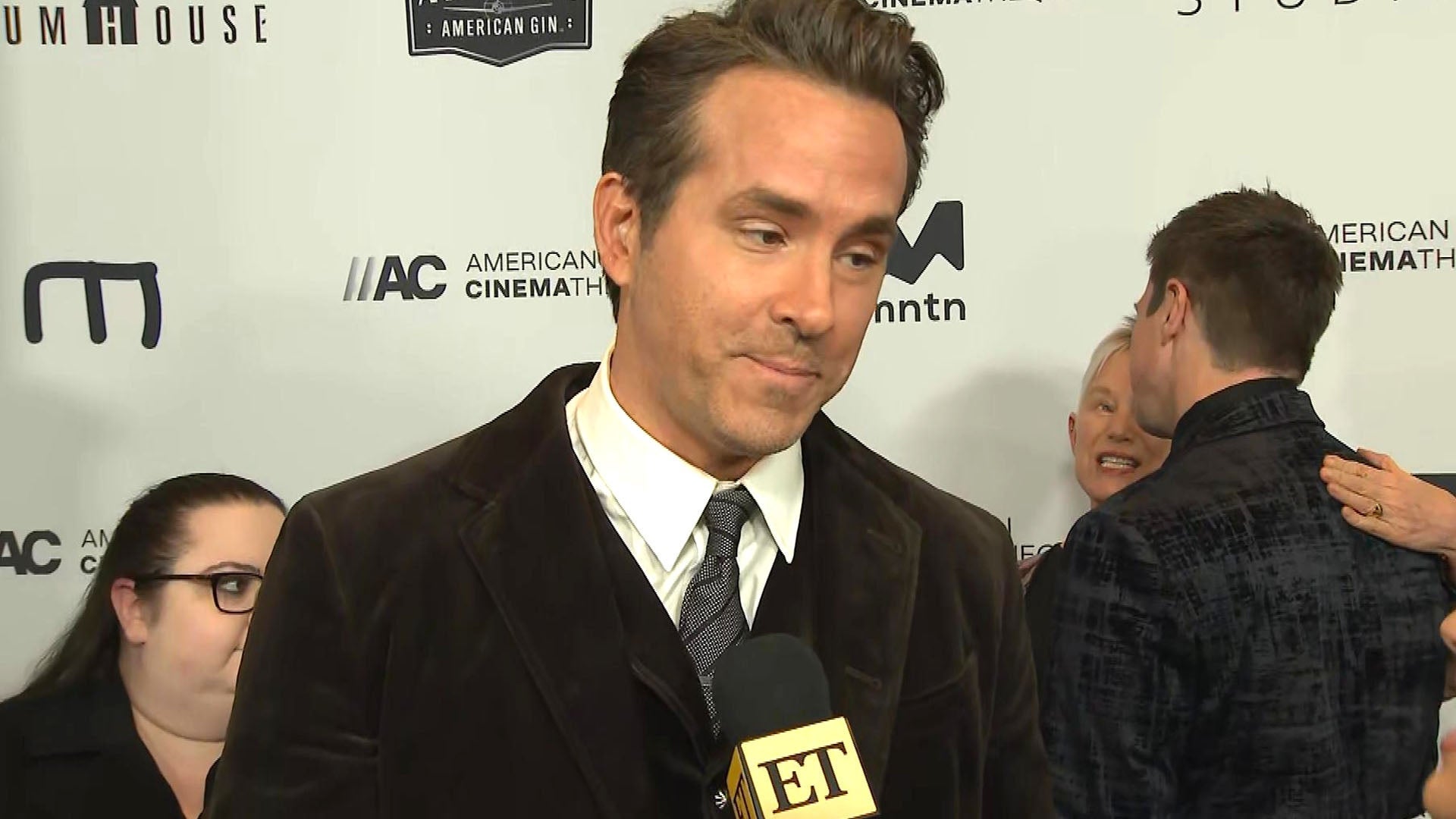 Ryan Reynolds on How His Kids Feel to Be Expecting a New Sibling…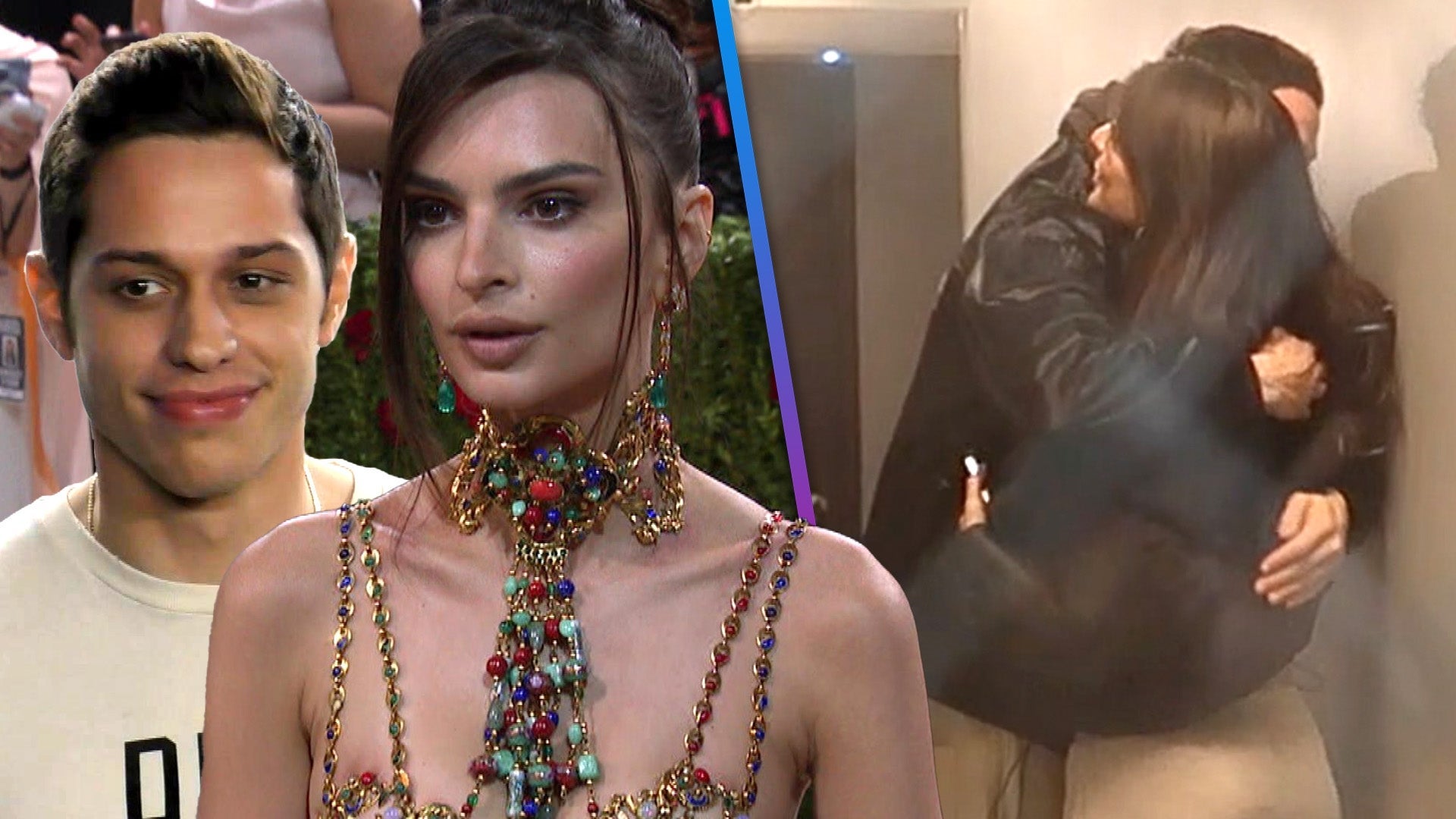 Pete Davidson and Emily Ratajkowski Show PDA for Comedian's 29th…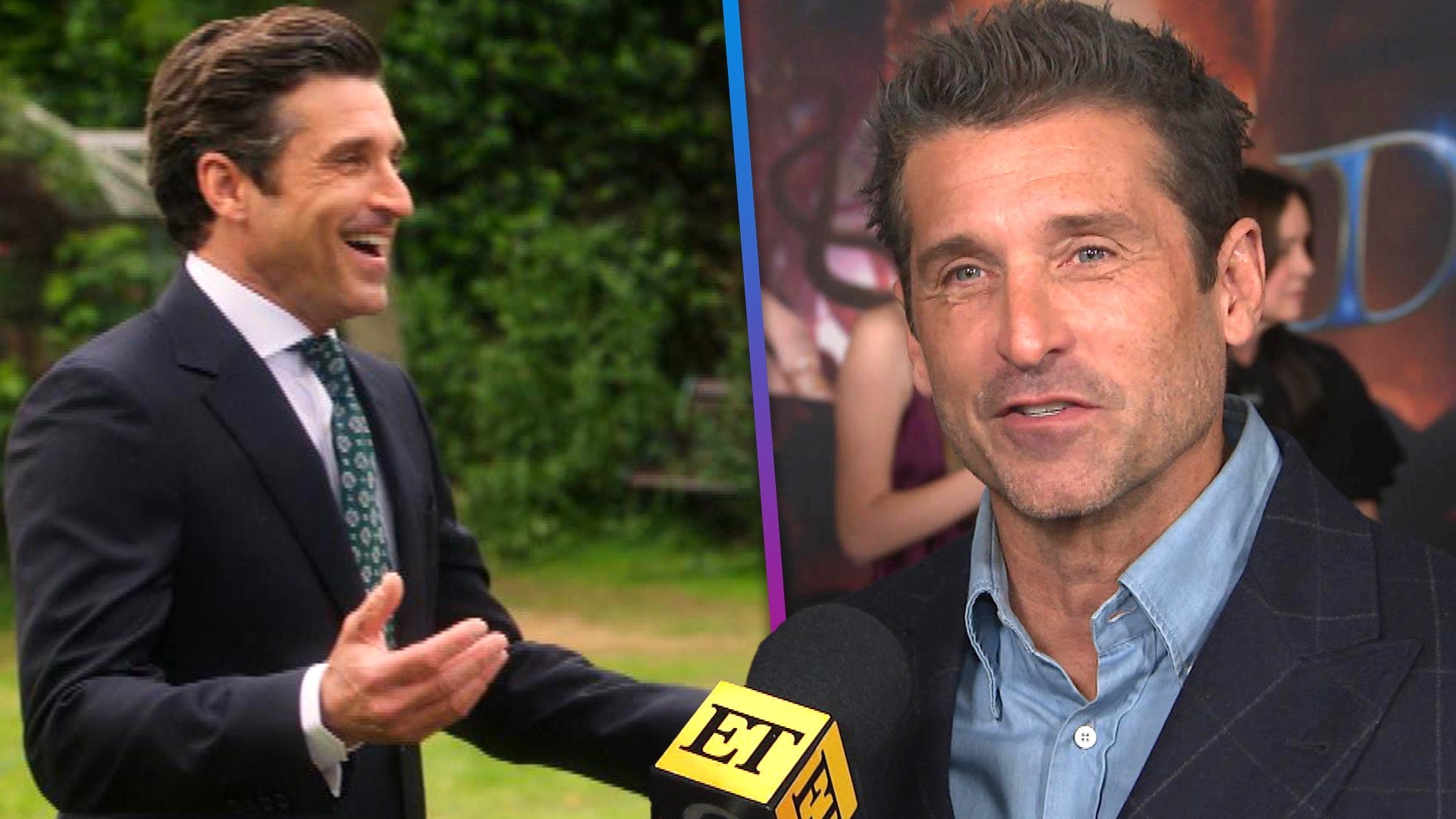 How Patrick Dempsey Really Feels About Singing in 'Disenchanted'…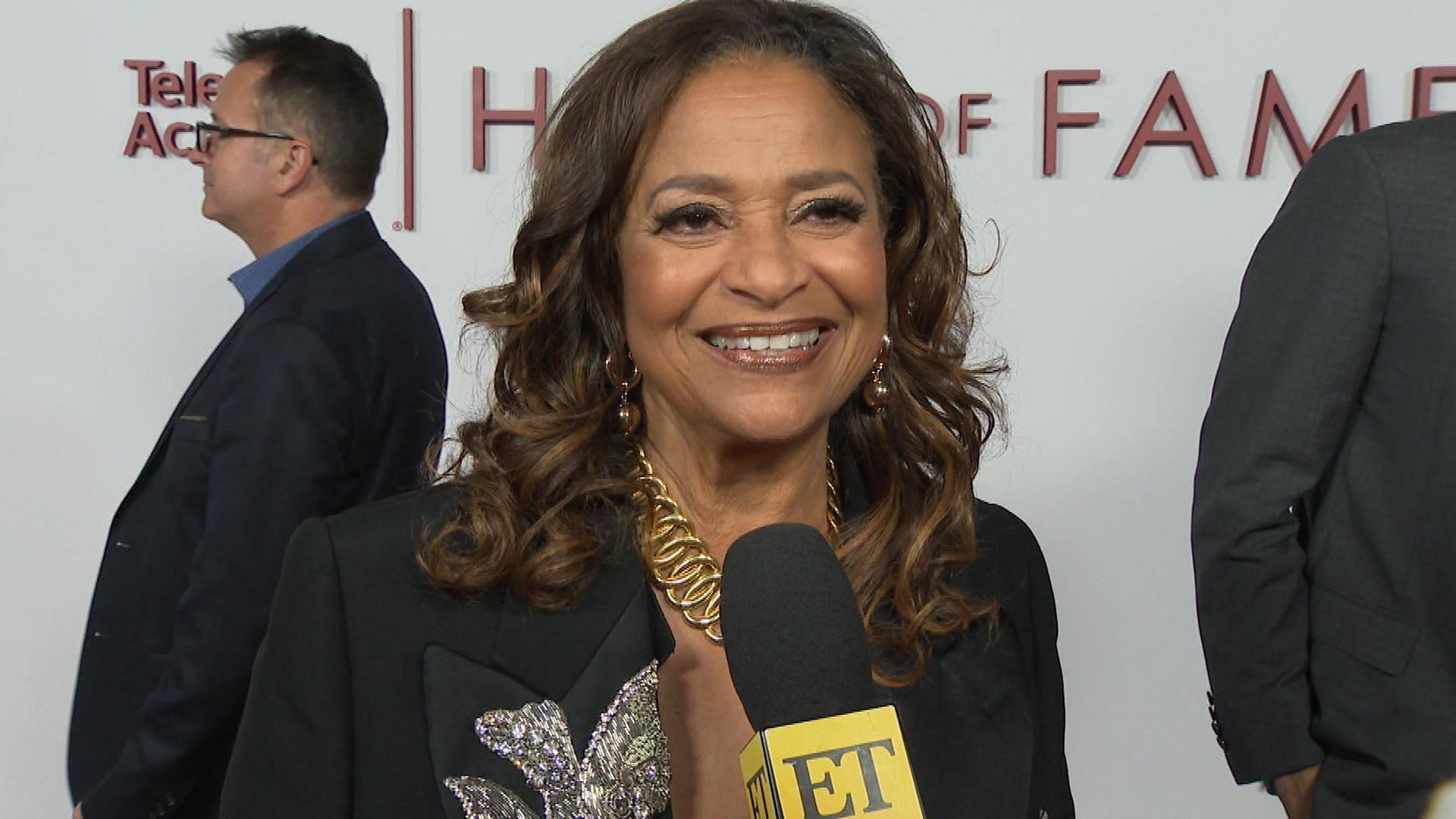 'Grey's Anatomy's Debbie Allen Shares the Proudest Moment of Her…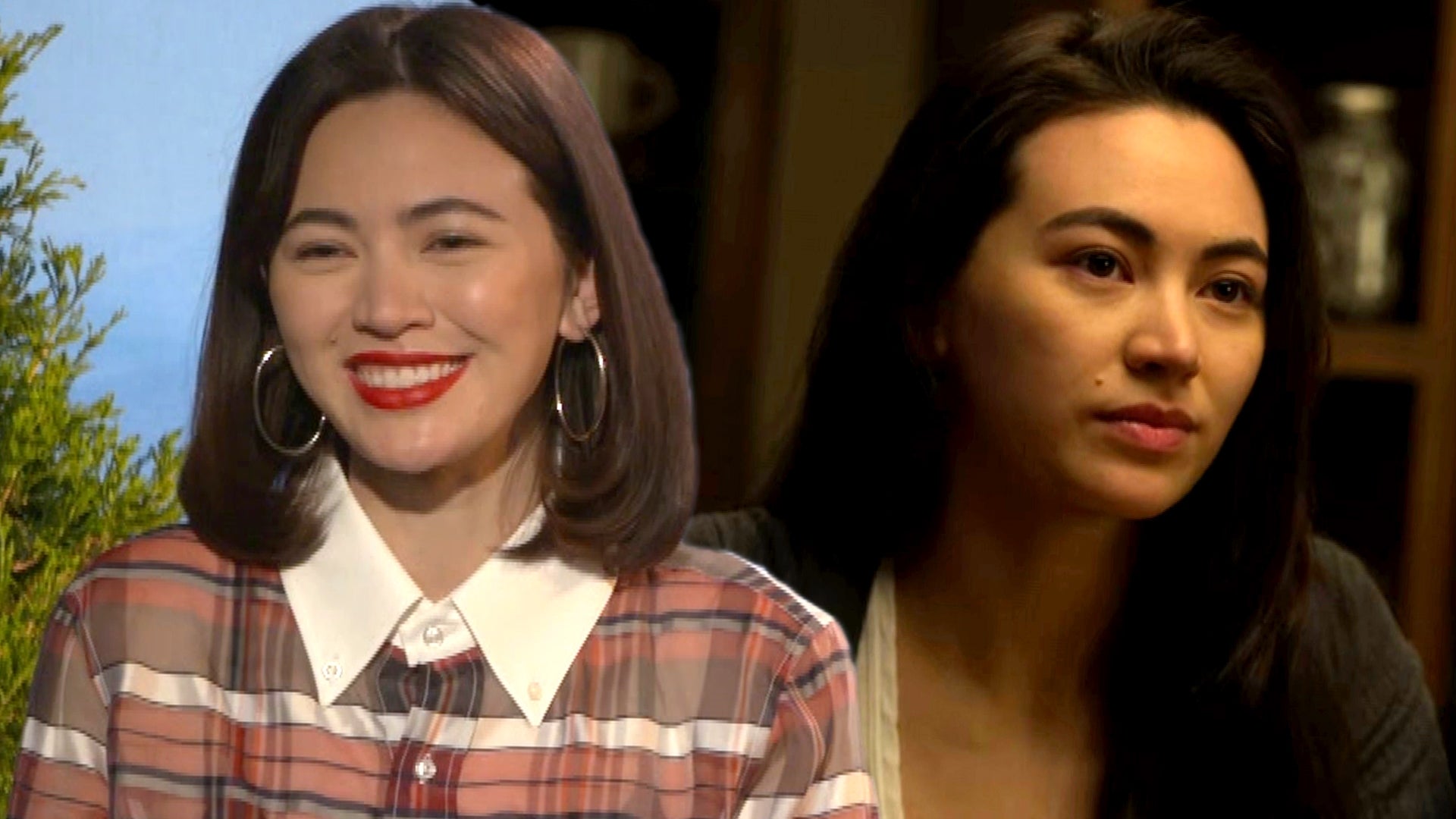 Jessica Henwick on Charlie Cox's Call for Her MCU Return and Wor…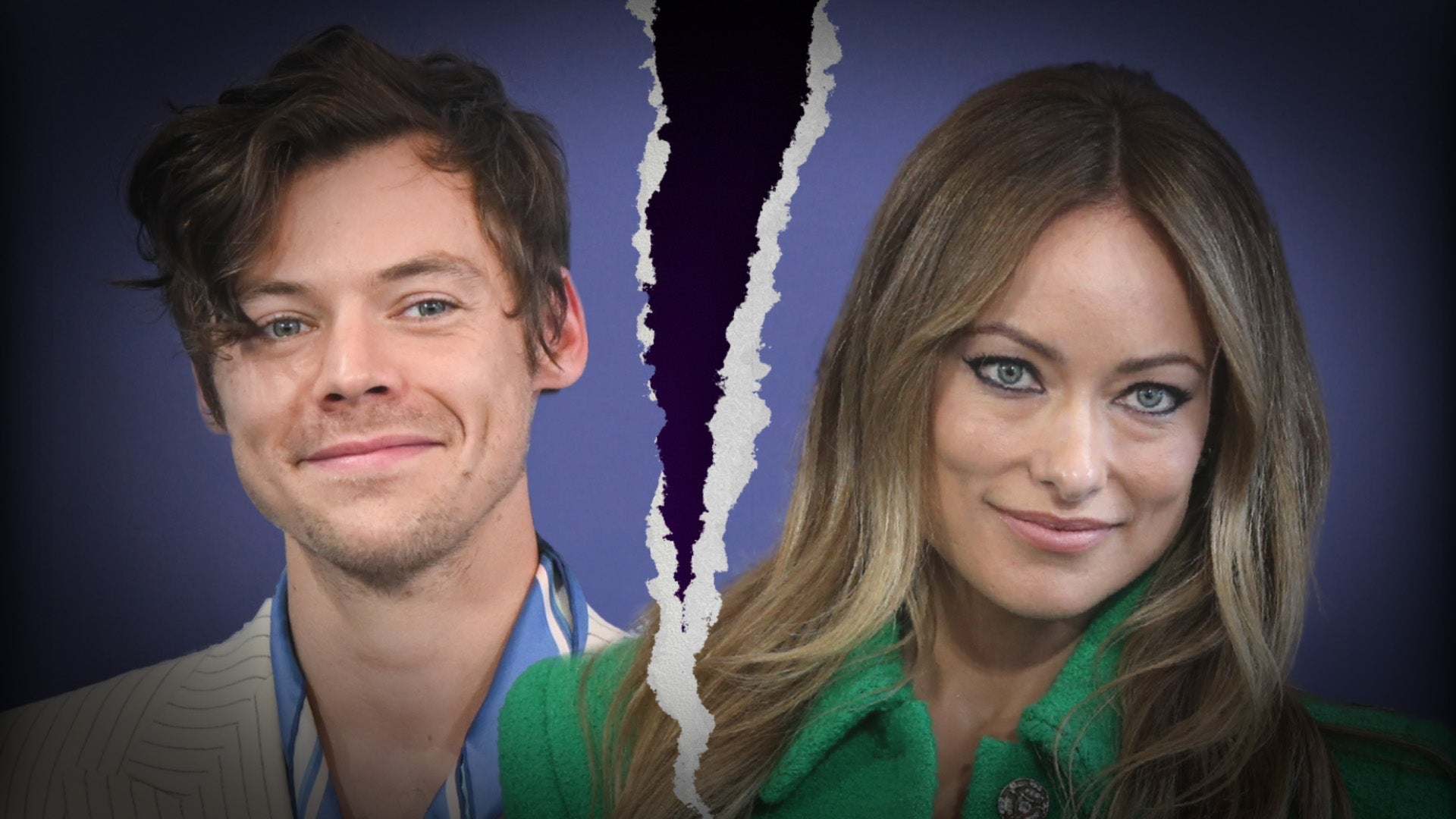 Harry Styles and Olivia Wilde Split After Nearly 2 Years of Dati…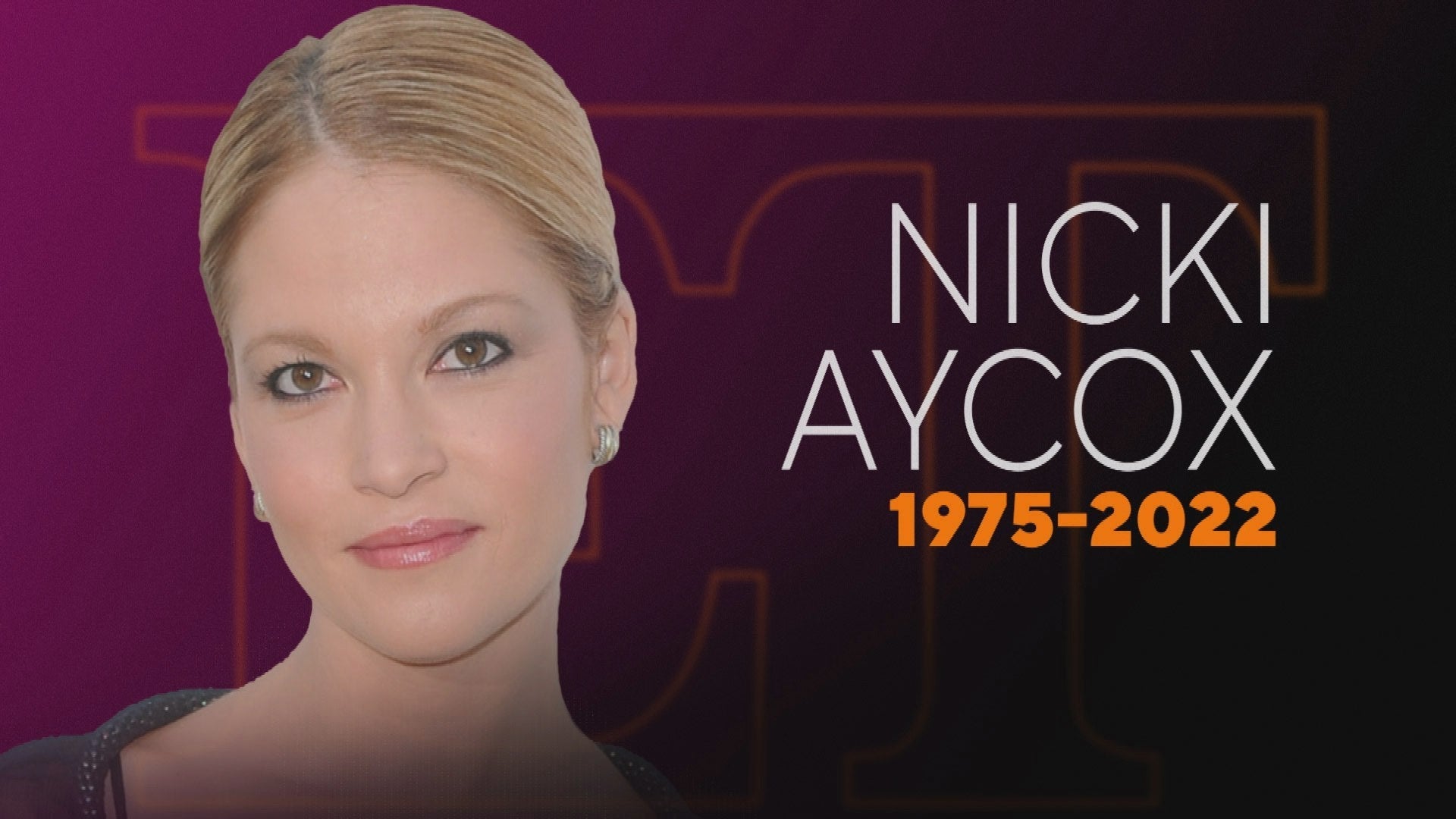 Nicki Aycox, 'Supernatural' Actress, Dead at 47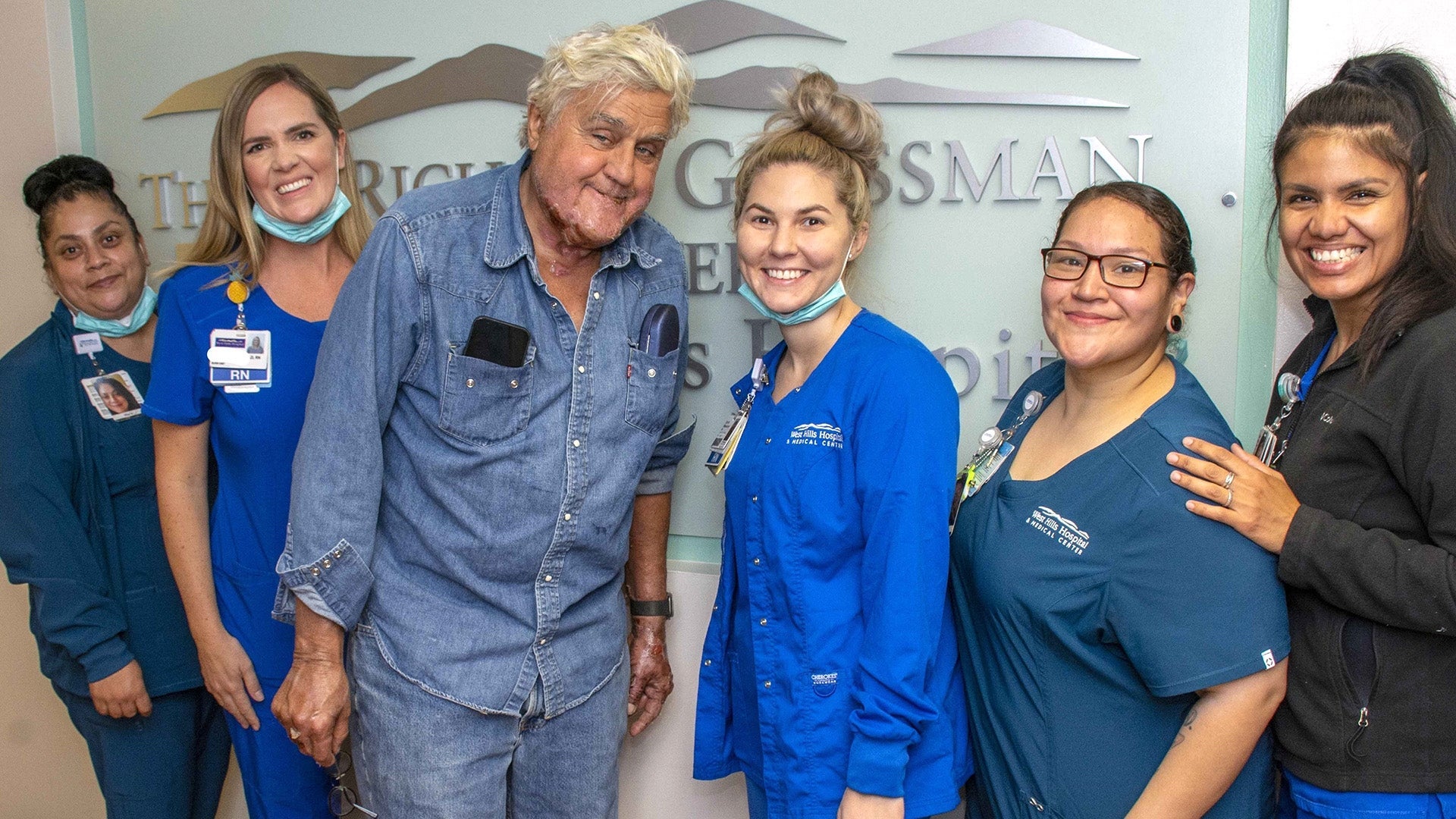 Jay Leno Seen for First Time Since Suffering 3rd-Degree Burns
Television's celebration of all things television made for some of the most intriguing TV of the year -- and ET was here to make sure you don't miss a thing.
The Television Academy's 72nd annual Primetime Emmy Awards was a ceremony like never before amid truly unprecedented times. The show was emceed by Jimmy Kimmel live from L.A.'s Staples Center, but otherwise took place virtually with at-home banter and socially-distanced acceptance speeches.
Basically, ahead of the ceremony, no one knew exactly what it would look like -- which is why it was absolutely worth watching. That and for appearances by the likes of Jennifer Aniston and Zendaya and to see Schitt's Creek sweep the show's comedy categories, among big wins for Succession and Watchmen.
Without further ado, our live breakdown of the 72nd annual Emmys:
Jimmy Kimmel Invites Viewers to the 'Sad Zoom Afterparty'
8:06 PM:
Kimmel closed out the show by announcing that the live telecast had raised a total of 2.8 million dollars for No Kid Hungry, and sent a final shout out to all the winners and nominees.
"I'll see you all at the sad Zoom afterparty," he said, before taking a lap around the empty stage. "Stay safe, please vote, and baba booey."
'Succession' Wins Outstanding Drama Series
8:05 PM:
Sterling K. Brown -- "one of the few actors to have worked with O.J. and Olaf" -- started the Outstanding Drama Series presentation by celebrating his series, This Is Us, winning the category. And then realized they had, in fact, not won. Instead, that victory went to Succession.
"Thank you very much indeed. This is such a very nice moment and it's very sad not to be with the cast and some of the crew to share it," Jesse Armstrong began as his cast celebrated on their individual Zooms.
"I think maybe I'd like to do a few unthank yous: Unthank you to the virus for keeping us apart, unthank you to President Trump for his crummy response," Armstrong listed off before the show cut back to Kimmel: "I don't think we've ever had unthank you's before!"
Julia Garner Wins Outstanding Supporting Actress in a Drama Series
7:54 PM:
Presented by NYC nurse Katie Duke, who was a COVID patient herself, the award went to Garner -- who admitted she was "shocked" and at a loss for words -- for the second year in a row.
She thanked her Ozark cast and crew, in particular co-stars Jason Bateman and Laura Linney for "bringing me under your wing, and teaching me how to be not only a better actor, but a better person."
"Let's try to make this world better," she added. "There will be a light at the end of this tunnel."

Billy Crudup Wins Outstanding Supporting Actor in a Drama Series
7:50 PM:
Presented by brother-sister doctors and essential works, Supporting Drama Actor clocked an unexpected win for The Morning Show. "Thanks a lot to the Academy and obviously the fellow actors in the category," Crudup began. "Some of the most esteemed actors that I'm familiar with and have been for a long time."
"I knew it the second I got this part that it was something I was fortunate about, so I've tried to thank everyone involved in this project and in my life supporting and loving me," he said while shouting out co-stars and producers Jennifer Aniston and Reese Witherspoon. "If I haven't, please call me and yell at me because I've been meaning to."
'Succession' Wins Outstanding Directing for a Drama Series
7:44 PM:
Andrij Parekh took home the award on his birthday, thanking the Succession producers and ensemble cast. "This show has been such a professional dream, starting as its cinematographer and now this," he said.
"I want to dedicate this Emmy to all the kids whose names, like mine, are difficult to pronounce," Parekh added. "To those who don't look like their classmates and are defined as hyphenated Americans and not simply as Americans. This is proof that you belong, and this Emmy is ours."
'Succession' Wins Outstanding Writing for a Drama Series
7:42 PM:
"This is so weird to be here in London and accept this," Jesse Armstrong (Succession showrunner and writer of "This Is Not for Tears") began, joking that he would thank each of the 300 people involved in taking an episode from script to screen. "Because that's polite. And we're here in London, so you can't stop us."
Zendaya Wins Outstanding Lead Actress in a Drama Series
7:38 PM:
Euphoria hive, we're eating good tonight! Zendaya won her first Emmy for the HBO series, celebrating with her friends, family and team in a stunning custom Giorgio Armani Privé ensemble.
"This is pretty crazy," Zendaya gushed in her emotional acceptance speech. "I know this feels like a really weird time to be celebrating, but I just wanted to say that there is hope in the young people out there -- I know our TV show doesn't always feel like a great example of that, but there is hope in the young people. To all my peers out there doing the work in the streets, I see you, I admire you, I thank you."
Jeremy Strong Wins Outstanding Lead Actor in a Drama Series
7:31 PM:
A clearly flummoxed Strong accepted the Outstanding Lead Actor in a Drama award for his performance on Succession. "Wow," he repeated as he was handed the trophy and gave an offscreen kiss. "I've got to thank some people who have been there for me and believed in me when something like this felt basically impossible."
He went on to quote a poem by Stephen Dunn -- "'All I ever wanted was a book so good I'd be finishing it for the rest of my life.' This job is that for me." -- and concluded his speech with a nod to his co-star, Brain Cox, who was nominated in the category with him: "I share this with you."

Tyler Perry Tells an Emotional Family Story as He Accepts the 2020 Governors' Award
7:24 PM:
Chris Rock and Oprah Winfrey introduced Perry's award, celebrating the filmmaker and entrepreneur for everything he's brought to Hollywood and the Black community. "In the hood, they say, 'I've got receipts,' and Tyler had receipts," Rock said.
"Tyler ensured that Black people would be represented in front of and behind the camera," Winfrey introduced. "He is a man of deep faith, he is a visionary who is led by unwavering passion, and a businessman who bet on himself and in doing so, showed the world that there is a different path to ultimate success. He dreamed the impossible dream, he bore the unbearable sorrow and fought the unbeatable foe to run where the brave dare not go."
Perry accepted the award in person at the Staples Center, recalling a quilt his grandmother had sewn for him when he moved to Los Angeles, that he didn't appreciate until years later, when he saw a similar quilt hanging in an expensive vintage shop. "We are all sewing our own quilt with our thoughts, our behaviors, our experiences and our memories."
"I stand here tonight to say thank you, to all of the people who are celebrating and know the value of every patch and every story and every color that makes up this quilt that is our business, this quilt that is our lives, this quilt that is America."
'RuPaul's Drag Race' Wins Outstanding Competition Program
7:16 PM:
"Past losers of this category have gone on to become the president of the United States," Kimmel noted before passing the mic to this year's winner, RuPaul.
"It's an honor to make television," Ru said. "And a special note to the viewer. Kiddo, I know how you feel right now. Just know that you are loved, and don't give up on love. Believe in love, and the power of love." Season 12 queens Jaida Essence Hall, Heidi N Closet and Widow Von'Du were also on Zoom and celebrated the win.
Jennifer Aniston Hosts a 'Friends' Reunion With Courteney Cox and Lisa Kudrow
7:13 PM:
Following her appearance earlier in the show, Kimmel checked back in with Aniston, who thankful did make it home in time for her category. And she had some Friends in tow: Courteney Cox and Lisa Kudrow.
"You live there?" Kimmel asked Cox, confused.
"Uh, yeah, we've been roommates since 1994," Aniston replied.
Ruth Bader Ginsburg and Chadwick Boseman Honored During 'In Memorian' Segment
7:07 PM:
Kimmel kicked off the In Memoriam segment with a special tribute to late Supreme Court Justice Ruth Bader Ginsburg. "On Friday, we lost a great American. Ruth Bader Ginsburg was a compassionate and tireless champion of equality and justice, who said her legacy was to make her life a little better for people less fortunate than she," he said. "Sounds like pretty good words to live by to me."
H.E.R. took the stage to perform a soulful cover of "Nothing Compares 2 U." Included in this year's tribute were late icons like Regis Philbin, Fred Willard, Naya Rivera, Brian Dennehy, Jerry Stiller, John Witherspoon, Dame Diana Rigg, Diahann Carroll, Carl Reiner, and Kirk Douglas, concluding with respects paid to Chadwick Boseman.
'Watchmen' Wins Outstanding Limited Series
7:00 PM:
No surprise here: Watchmen took home the night's top honor for limited series. Damon Lindelof accepted the room alongside a room full of his Watchmen crew. "We all tested, I swear!" he began, going on to dedicate this award to victims of the Tulsa massacre.
"History is mystery, it s broken into a million puzzle pieces and many are missing," he said. "We know where those pieces are but we don't seek them out because we know finding them will hurt. Sometimes we cause that hurt. Maybe we even benefited from it. But we have to name it before we can repair it. Be careful, be clumsy, run hot, stay cool, Be the bull in the China shop. Pick up what you broke and glue it back together. Don't stop until it's great. Affirm it's never great enough. Dissent. Be consistent, embrace paradox. Never contradict yourself. And finally, stop worrying about getting cancelled and ask yourself what you're doing to get renewed."
Anthony Anderson Delivers a Powerful Black Lives Matter Message
6:56 PM:
Anthony Anderson took the Staples Center stage to present the award for Outstanding Limited Series, but not before forcing Kimmel to smile and clap as he celebrated what was "supposed to be the Blackest Emmys ever -- y'all couldn't have handled how Black it was gonna be."
"But instead of that sexy, melanated energy, here I am alone in a sterilized green room, trying not to sneeze on a llama… This isn't what it should have been, Jimmy!" Anderson lamented. However, he noted, "Black Lives Matter, and we're doing our best to protect Black lives. Black people are staying home tonight, which is fine because you know what? Y'all don't know how to light us anyway."
Uzo Aduba Wins Outstanding Supporting Actress in a Limited Series or Movie
6:54 PM:
Who better than a proud truck driver and essential worker to present this specific Emmy to the Mrs. America actress? (Sadly, that means we didn't get to see more of Tracy Jordan, who was standing in for nominee Tracey Ullman, or Holland Taylor, who Zoomed in alongside girlfriend Sarah Paulson.)
"Mom, I won!" Aduba exclaimed, accepting the Emmy while wearing a shirt with Breonna Taylor's name on it. After thanking her cast and fellow nominees, she concluded, "I am beyond grateful. Thank you so much, and let's go change the world. God bless you all. Thank you very, very, very, very much. Wow."
"Oh my god. Mommy?" she called off camera. "Mommy!"
David Spade Makes a Surprise Appearance as Joe Exotic
6:48 PM:
During a break in the awards, Kimmel checked in with some of TV's biggest stars to see how they were keeping busy during the pandemic lockdown. Bachelor host Chris Harrison was clipping the franchise's signature roses -- "You thought these things pruned themselves?" -- while Tatiana Maslany was making wine in her bathroom toilet. ("It is not good.")
Bryan Cranston was doing exercise ball yoga with his collection of Emmy statuettes, and David Spade showed off a pitch-perfect Joe Exotic impression….from jail. "I've been in prison! Because of Carole f***ing Baskin, you bitch!"
Yahya Abdul-Mateen II Wins Outstanding Supporting Actor in a Limited Series or Movie
6:42 PM:
Yahya Abdul-Mateen took home Watchmen's next Emmy, winning the award alongside his co-stars Louis Gossett Jr. and Jovan Adepo.
Abdul-Mateen sent his first emotional thanks to his family, friends and hometown, before opening up about what the celebrated series meant to him. "Watchmen was a story about trauma… it was a story about police corruption and brutality," he explained. "But it was also the story about a man who came down to earth to reciprocate to a black woman all the love that she deserved."
"I dedicate this award to all the black women in my life, all the people that believed in me first -- that I call my early investors. I love you, I appreciate you, and this one's for you."
'Unorthodox' Wins Outstanding Directing for a Limited Series, Movie or Dramatic Special
6:40 PM:
Despite two nominations for Watchmen within the category, Maria Schrader took the directing award for helming Netflix's Unorthodox. "This is so unexpected!" she exclaimed.
"It's been so incredible already these past few months -- when we've all been in the lockdown -- and seeing our show traveling the world," Schrader added. "And then being nominated for the Emmys already felt like a coronation. But now, this? I'm speechless."
Kerry Washington and Reese Witherspoon Ring in 2021 Early
6:37 PM:
Kimmel checked in with Little Fires Everywhere producers and stars Kerry Washington and Reese Witherspoon mid-show. The duo were not only watching the Emmys together but celebrating another event: early New Years Eve.
"Because we're ready for this year to be over!" Witherspoon explained.
"You can do that?" Kimmel asked. "You can just end the year?"
"Of course. We're Emmy nominated television producers!"
The pair shared a countdown, but when Kimmel offered a traditional New Year's kiss, they assured him, "No, we don't want that."
'Watchmen' Wins Outstanding Writing for a Limited Series, Movie or Dramatic Special
6:30 PM:
Randall Park took the alongside an alpaca to present this award, claiming he thought he might be presenting with Al Pacino. The alpaca, however, refused to announce the winner: Damon Lindelof and Cord Jefferson for the Watchmen episode "This Extraordinary Being."
Jefferson began by thanking everyone from his father and therapist to HBO "for not balking when we sent them scripts with squid rain and Jeremy Irons farting in space." On a more serious note, he took a moment to pay tribute to the victims of the 1921 Tulsa race massacre, which is the inciting moment of the series.
"We should never forget them," he said. "This country neglects and forgets its own history often, at its own peril, so I think we should pay tribute to them."
Mark Ruffalo Wins Outstanding Lead Actor in a Limited Series or Movie
6:25 PM:
"Well, now we know who would win a battle between the Hulk and Wolverine," Kimmel teed up Ruffalo's win for HBO's I Know This Much Is True. "To be with these guys, Paul and Hugh and Jeremy and Jeremy, it's such an honor," Ruffalo said for his part.
"The rest of the cast, you gave career-defining performances," he continued. "I believe that great acting happens between performers in the moment. I can't be up here right now without you being here. This is as much for you as it is for me. I'm sending it to you for part of the year for the rest of my life."
Following King's appeal to voters, Ruffalo added his own: "We have a big, important moment ahead of us. Are we going to be a country of division and hatred, a country only for certain kind of people? Or are we going to be one of love, strength, and fighting for all of us who have the American dream and the pursuit of life, liberty, love, and happiness, in this great country of ours?"
Regina King Wins Outstanding Lead Actress in a Limited Series or Movie
6:17 PM:
King took home Watchmen's first award of the night, winning for her role as Angela Abar (aka Sister Night) in HBO's acclaimed series.
"This is so freakin' weird," King said as she was handed her award at home, thanking her fellow nominees and Watchmen creator Damon Lindelof for the honor, before, unsurprisingly, making a political statement. "We gotta vote. I would be remiss not to mention that, being a part of a show as prescient as Watchmen.
"Have a voting plan, vote up the ballot, please," she wrapped up her speech. "Be a good human. And rest in power, RBG."
'Last Week Tonight With John Oliver' Wins Outstanding Variety Talk Series
6:12 PM:
"The Pride of Indianapolis" David Letterman -- wearing the same tuxedo he wore when he hosted the Emmys in 1986 -- was dropped on the side of the road to present the win to John Oliver and his series, Last Week Tonight.
"Thank you so much to the Academy for sending what is technically a small bomb to my house," Oliver said of the confetti-filled Emmy jack-in-the-box. "The way this year has gone, I wouldn't have been surprised if it blew this room up and caused a small wildfire."
Oliver continued with a look at the in-quarantine production of the series, saying, "I want to thank my wife Kate, I love you very much. She's done my makeup, she's kept a 4-year-old and a 2-year-old out of this room as I've been trying to do the show. My 4-year-old at one point did burst in and say, dad, who are you talking to? I said, nobody. He said, what are you talking about? I said, police brutality. He said, that doesn't sound fun, and he was right."
'Schitt's Creek' Wins Outstanding Comedy Series
6:00 PM:
Jason Sudeikis announced the nominees for Outstanding Comedy Series -- while also receiving a COVID test -- along with a group of celebrity fans who shared why they loved each nominated show. No surprise, the win went to Schitt's Creek -- completing their sweep of this year's comedy categories.
"Our show, at its core, is about the transformational effects of love and acceptance, and that is something that we need now more than ever before," Dan Levy said before urging viewers and fans to vote. "I'm sorry for making this political, but I had to!"
Eugene Levy subsequently took the mic to add, "I also want to thank once again this young man, who took our fish out of water story about the rose family and transformed it into a celebration of inclusivity, a castigation of homophobia, and a declaration of the power of love."
Annie Murphy Wins Outstanding Supporting Actress in a Comedy Series
5:55 PM:
Presented by UPS essential worker Mr. Tim, the Supporting Comedic Actress Emmy went to -- all together now -- Schitt's Creek, for Murphy's iconic portrayal of Alexis Rose. "The six years that I have spent working on this show have been the best six years of my life," she said.
"I'm so proud to be a part of a show that stands for love and kindness and inclusivity and acceptance. We need those four things more than ever right now," Murphy concluded as the camera cut to fellow nominee Alex Borstein sipping a cocktail while lounging in her boudoir. If there were a category for Outstanding Supporting Actress in an Awards Show Acceptance Speech, it would go to her.
Daniel Levy Wins Outstanding Supporting Actor in a Comedy Series
5:47 PM:
The Emmys took a moment to honor the most essential workers during the ongoing pandemic, inviting a local teacher to present the award for Supporting Actor in a Comedy -- which once again went to -- yes! -- Schitt's Creek.
"The internet's about to turn on me, I'm so sorry!" Levy joked as he gave another acceptance speech paying tribute to Eugene Levy and Catherine O'Hara, with a special thanks to his "better half" Annie Murphy. "To play David Rose has been the greatest experience of my life."
'Schitt's Creek' Wins Outstanding Directing for a Comedy Series
5:42 PM:
Following some much-needed USPS representation at the Emmys, Kimmel announced a fourth win for Schitt's Creek: Dan Levy returned to the mic with co-director Andrew Cividino to accept the honor for directing "Happy Ending."
"I want to thank Dan for inviting me into the world of Schitt's Creek," Cividino said, "a world that is driven by love, and I'm very grateful that you let me into it."
"And thank you to an incredible cast," Levy chimed in, "who made it so, so easy to direct."
'Schitt's Creek' Wins Outstanding Writing for a Comedy Series
5:33 PM:
Tracee Ellis Ross took the stage opposite Kimmel to present the award for Outstanding Writing in a Comedy Series -- though she didn't want to play favorites. "Don't you think that there's enough dividedness in this country?"
She agreed to announce the winner only after hearing it was the only way to get a gift bag. The category was another win for Schitt's Creek, as creator and star Dan Levy won for the final season episode, "Happy Ending."
"Oh my goodness, this tent's on fire!" Levy marveled. "I just want to thank my dad for giving me the reins to this show... I wouldn't be here if it weren't for you."
Levy concluded his speech with a special shout out to Issa Rae and the Insecure writers for "writing some of the funniest most heartfelt television of the year. Thank you to the Academy for this tremendous honor."
Eugene Levy Wins Outstanding Lead Actor in a Comedy Series
5:27 PM:
"They say that laughter is the best medicine, but this year we learned that's definitely not true. In fact, laughter probably spreads the virus more," Kimmel joked before announcing another win for Schitt's Creek. After a big hug from his son, Levy accepted his Emmy.
"I guess it's kind of ironic that the straightest role I ever played lands me an Emmy for a comedy performance, so now I seriously have to question just what I've been doing for the past 50 years," he said, proceeding to thank his wife, Deborah Divine, and onscreen wife, Catherine O'Hara.
Catherine O'Hara Wins Outstanding Lead Actress in a Comedy Series
5:15 PM:
Jennifer Aniston was on hand for some sanitation-themed humor and to help present the first award of the night to the Schitt's Creek star, who accepted from a watch party with her co-stars. After giving masked hugs to both Levy men, she stepped up to the mic and joked, "How cool is it that Eugene has a microphone in his bedroom?"
"I'll forever be grateful to Eugene and Daniel Levy for giving the opportunity to play a woman of a certa age -- my age -- who gets to be fully her ridiculous self," O'Hara said, concluding: "These are the strangest of days, may you have as much joy being holed up in room or two with your family as I had with my dear Roses."
Jennifer Aniston Lights the Emmys Stage on Fire -- Literally
5:10 PM:
Aniston appeared in person to present the first award of the night and do a bit about safety precautions: She and Kimmel sanitized the envelope and then set it on fire to really make sure it was COVID-free.
At which point Kimmel revealed that the winners would be receiving their statuettes at home. "Wait, at home!" Aniston said, surprised. "But I'm here!"
"Oh right, you shouldn't be. Because you're nominated. You won't get it if you're not at home," Kimmel teased. "You better get home -- there's only nine hours until your category!"
Jimmy Kimmel Opens the Show to an Empty House
5:05 PM:
Kimmel opened the show in seemingly normal fashion, walking onstage to a crowd that featured some of TV's biggest stars -- thanks to some clever editing magic and an archive of crowd shots from ceremonies past.
"Yeah it might seem frivolous and unnecessary to be doing this in the middle of a pandemic," he began. "But you know what else seems frivolous and unnecessary? Doing it every other year."
Kimmel and the audience applauded the healing power of television and this year's biggest nominees, like Schitt's Creek and Watchmen, before pulling back the curtain to reveal that he was alone in the Staples Center "just like on prom night."
"Of course we don't have an audience," he said. "This isn't a MAGA rally, it's the Emmys."
Taking a page from live sports, the seats were filled with cardboard cutouts of some nominees -- and a very real Jason Bateman. "I haven't left the house for six months -- don't send me back there!" Bateman pleaded.
Kimmel then revealed the real-life precautions the show was taking, including a massive Zoom screen showing all the nominees -- and an Emmy statuette that doubles as a hand sanitizer dispenser.
"This is the show that will finally answer the question: Does Alan Arkin know how to use a webcam?" he joked before kicking off the ceremonies. "We have a hundred different feeds going all at once -- what could possibly go right?"
How to Dress for a Virtual Awards Show
4:50 PM:
Most of tonight's nominees are participating in the ceremony from their homes, so expect to see loungewear at the Primetime Emmys for the first time. In a letter sent to nominees, show producers asked celebrities to come as they are, but still "make an effort."
Other celebrities opted to dress up for the occasion -- like Zendaya, who continues to not disappoint. Stylist Law Roach shared a shot of the Euphoria star and Outstanding Lead Actress in a Drama nominee in a stunning black and purple Christopher John Rogers gown with Bulgari jewelry. Not bad for at-home couture!
Socially Distanced Star Sightings
4:40 PM:
Though the ceremony is forgoing a red carpet and live audience, it won't be completely free of star power: Oprah Winfrey, Gabrielle Union, Issa Rae, Mindy Kaling, Morgan Freeman and Lin-Manuel Miranda are some of the stars set to make "special appearances" -- whether that is in-person or virtually is to be seen.
Anthony Anderson, Jason Batemen, Sterling K. Brown, Ty Burrell, Ilana Glazer, Abbi Jacobson, Ken Jeong, Tatiana Maslany, Bob Newhart, Randall Park, RuPaul, Patrick Stewart, Jason Sudeikis, J.J. Watt and Lena Waithe are also confirmed.
Emmys in the Time of Corona
4:30 PM:
Amid the ongoing coronavirus pandemic, this year's unusual ceremony will have Kimmel broadcasting live from the Staples Center instead of onstage from the Emmys' usual home in the Microsoft Theater. The show is also following strict social distancing guidelines, which means there is no live audience, no red carpet and no pre-show.
Without nominees present to collect their awards in person, the Television Academy is instead taking the ceremony to the nominees. Using state-of-the-art cameras, producers are tapping to 140 live feeds from the nominees' various locations -- whether at their home in the U.S. or abroad -- that will beam straight to the Staples Center and onward to your television at home.
RELATED CONTENT:
Emmy Winners 2020: The Complete List
Eddie Murphy Reacts to First Emmy Win 37 Years After First Nomination
RuPaul Dedicates Emmy Win to Late 'Drag Race' Queen Chi Chi DeVayne
Related Gallery