News
Channing Tatum and Jenna Dewan Tatum's Sweetest PDA Moments
By
Buena Vista Pictures/Getty Images
Channing Tatum and Jenna Dewan Tatum announced their separation after eight years of marriage in a joint social media statement on Monday.
"We have lovingly chosen to separate as a couple," the couple, both 37, shared. "We fell deeply in love so many years ago and have had a magical journey together. Absolutely nothing has changed about how much we love one another, but love is a beautiful adventure that is taking us on different paths for now."
Channing and Jenna, who met while co-starring in the 2006 dance flickStep Up, showed off their instant chemistry both onscreen and off, falling in love both in the movie and in real life. They married in 2009 and welcomed daughter Everly in 2013.
Here's a look back at some of the couple's sweetest moments together:
It's unlikely that any number of GIFs could accurately capture the pair's undeniable chemistry in Step Up -- in which Jenna played a privileged modern dancer who fell in love with Channing's character, a talented hip-hop dancer from the wrong side of the tracks -- but here are a few to get you started: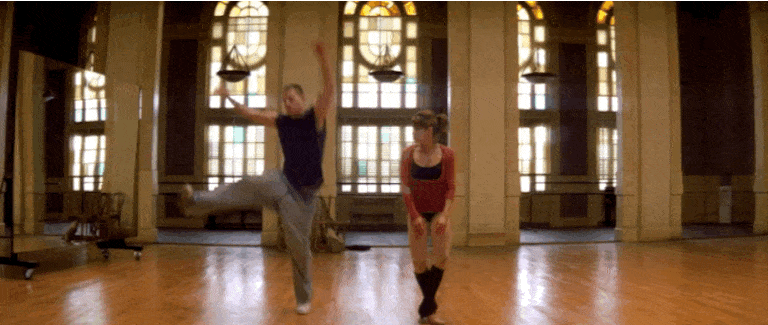 They clearly had a blast together at the film's premiere and after-party in L.A. in August 2006.
10 years later, the pair proved they still had their Step Up moves, recreating the iconic lift in their backyard for the film's milestone anniversary.
Back in April 2010, the newlyweds shared a smooch to celebrate Channing's 30th birthday in New York City.
And the Dear John star planted a sweet kiss on Jenna's cheek at the Ischia Global Film and Music Festival in Italy later that summer.
The couple showed off their impressive moves while performing together at Revlon's concert for the Rainforest Fund at Carnegie Hall in New York City in April 2012.
Later that year, Channing and Jenna shared a sweet moment on the red carpet at the Magic Mike premiere in Los Angeles in June 2012.
Channing was more than thrilled to pose with Jenna's baby belly at the 2013 Academy Awards.
They later shared a sweet kiss at the Vanity Fair after-party....
...And took a perfect set of shots in the photo booth.
After welcoming Everly in May 2013, the couple were very careful to keep their daughter out of the spotlight, rarely sharing photos of her on social media. However, last year, Channing shared a shot to Instagram of his wife and daughter just after Everly's birth, gushing about Jenna's transformation as a mother.
"Watching her in those first days transform into a mother was life changing," he captioned the pic. "She was every bit the beautiful, sexy, funny, flawed creature I fell in love with. But the prism turned and showed a whole new light that I had no idea existed, the light of a mothers love. Thank you for that baby."
The pair were always sweetly supportive of each other, including during this clearly embarassing moment for Channing at the 2014 MTV Movie Awards.
This "#petselfie" from November 2014 is technically PDDA (Public Display of Dog Affection), but it's adorable all the same!
Channing and Jenna enjoyed a date night out at a Los Angeles Lakers game in December 2015, sharing a courtside smooch.
In January 2016, Jenna channeled her hubby's Magic Mike stripper skills when she performed a sultry, acrobatic dance to Ginuwine's "Pony" on the couple's Lip Sync Battle showdown. Channing countered with a spot-on performance of Beyonce's "Run the World (Girls)" -- with a surprise appearance by Queen Bey herself!
Even on work days, the pair found time to be super cute, like when Jenna visited Channing on the set of The Ellen DeGeneres Show while still clad in her Lucy Lane costume from Supergirl!
The pair also shared sweet birthday messages on each other's big days, such as this tropical Instagram shot Channing posted to celebrate Jenna's birthday in December 2016.
"I'm not sure if this woman is my Rainbow or my pot of gold," he captioned the pic, "but I'm lucky either way happy birthday cake baby!"
Lastly, while not technically PDA, the Tatums always went big on Halloween with epic couples costumes. Here are just a few of our faves:
See more on the couple's split in the video below.
RELATED CONTENT:
EXCLUSIVE: Inside Channing Tatum and Jenna Dewan's Split: It's Been 'Brewing For a While'
RELATED: Channing Tatum and Jenna Dewan Tatum Split: A Timeline of Their Romance
NEWS: Channing Tatum and Jenna Dewan Still Have the Matching Tattoos They Got on Their Honeymoon
Related Gallery