TV
'Dancing With the Stars': A Brutal Elimination Sends 2 Couples Home -- Here's Who's Heading to the Finals!
By
'DWTS': Kaitlyn and Artem 'Moving Forward' From Carrie Ann's Har…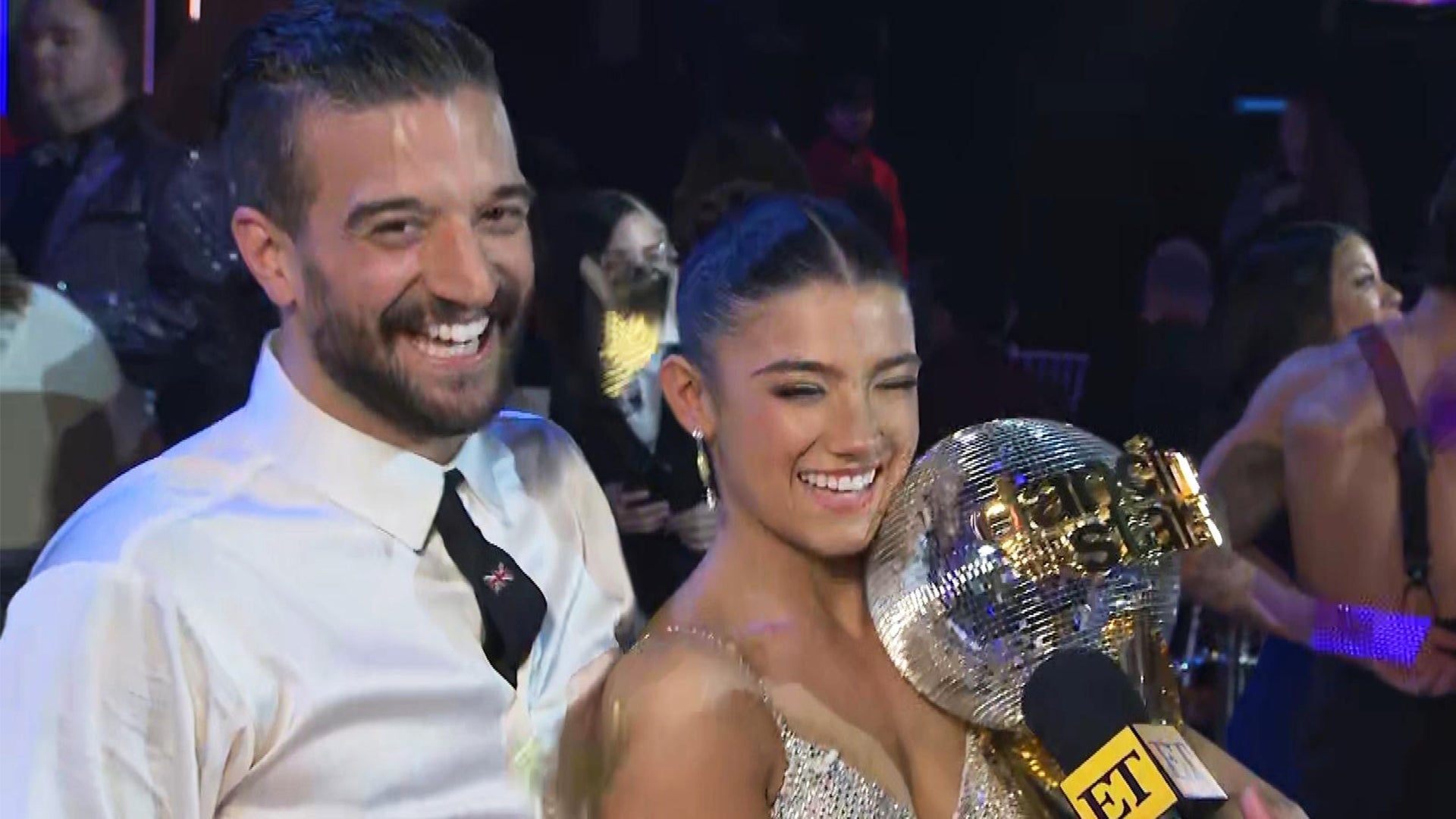 'DWTS': Charli D'Amelio and Mark Ballas React to Winning Season …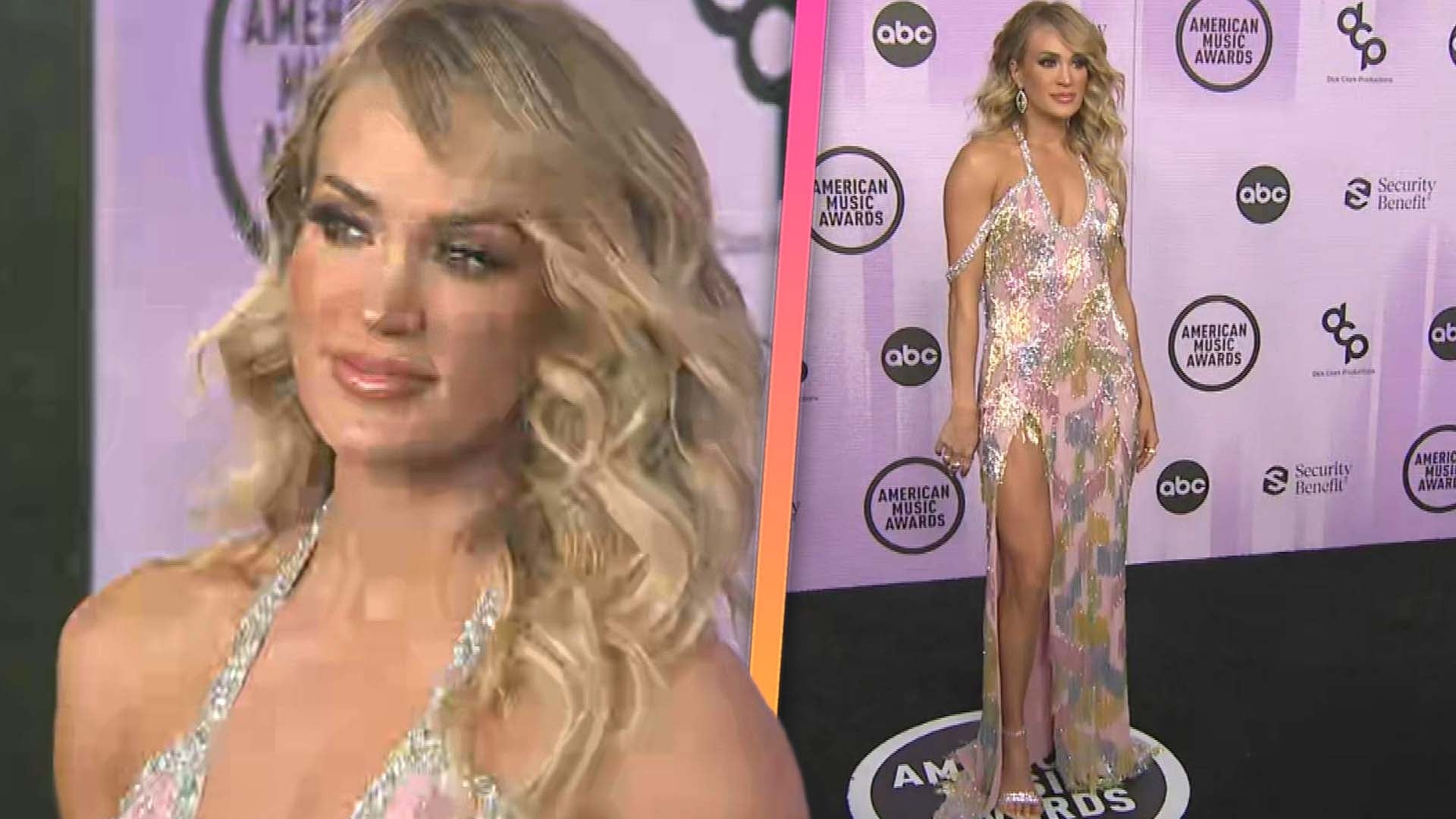 Carrie Underwood Shimmers and Sparkles at 2022 American Music Aw…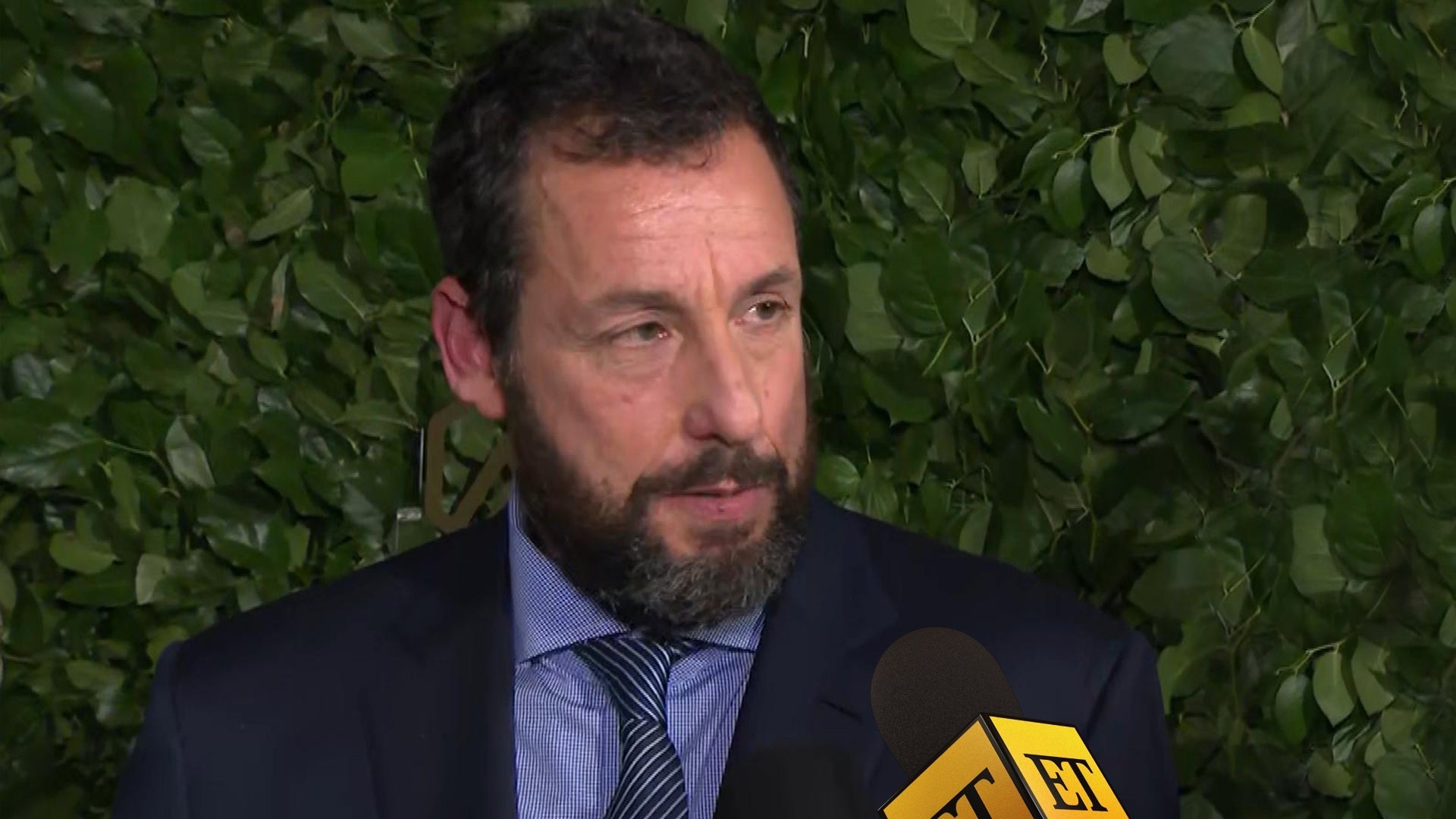 Adam Sandler on Recovering from Hip Surgery and His Hopes to Joi…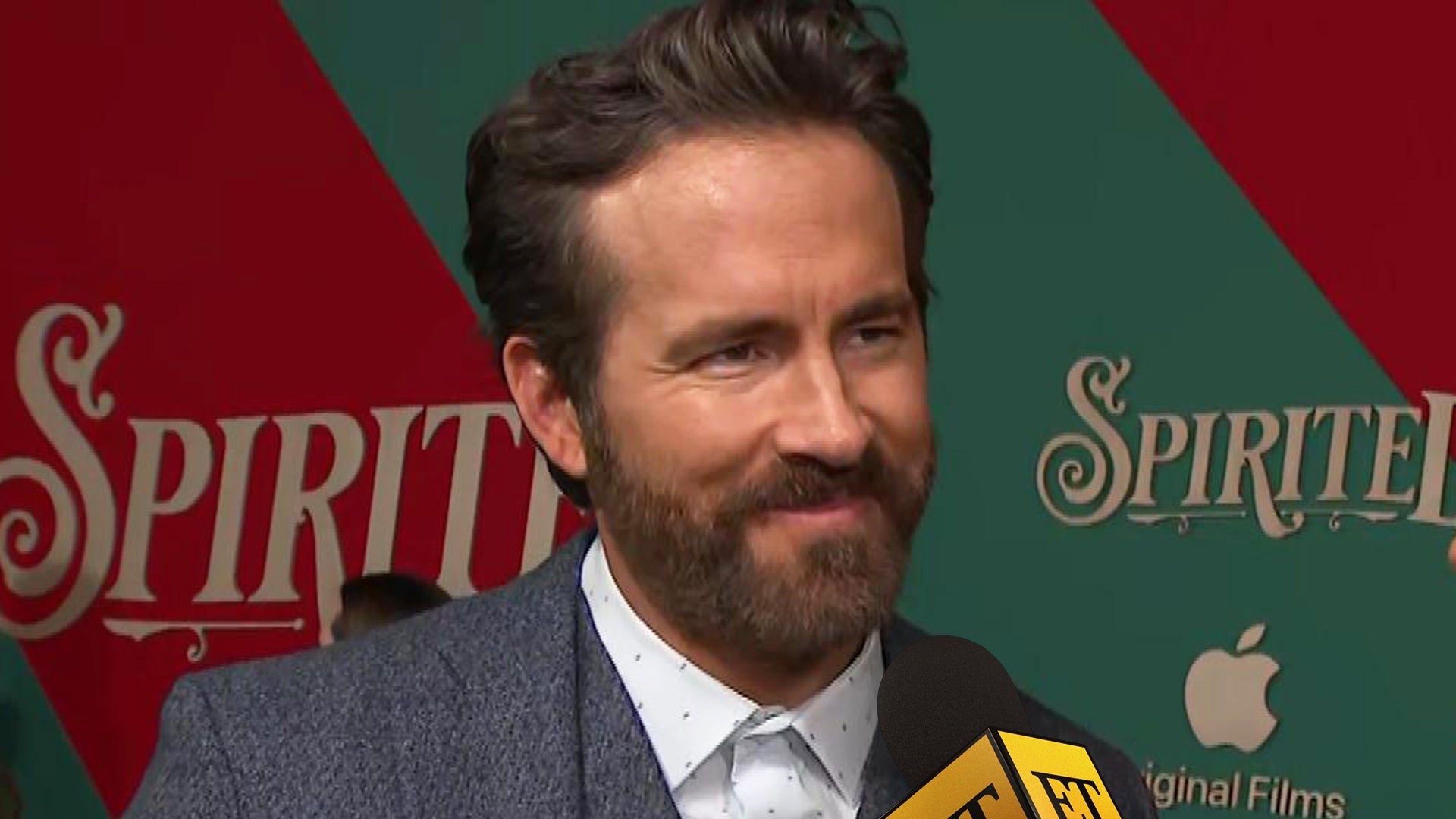 Ryan Reynolds Took a Year Off From Hollywood to Focus on Being a…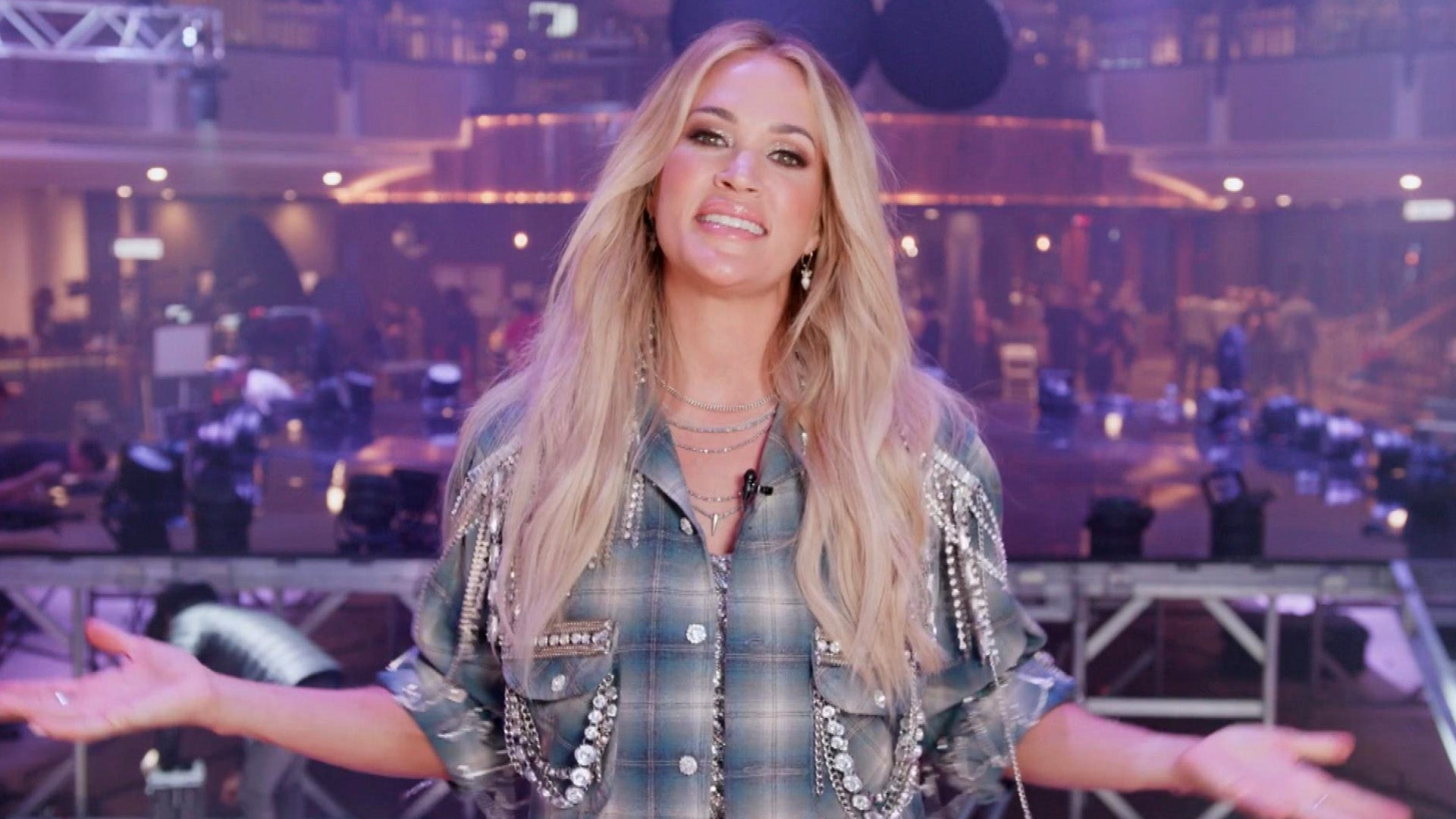 Carrie Underwood Gives BTS Look at 'Hate My Heart' Music Video (…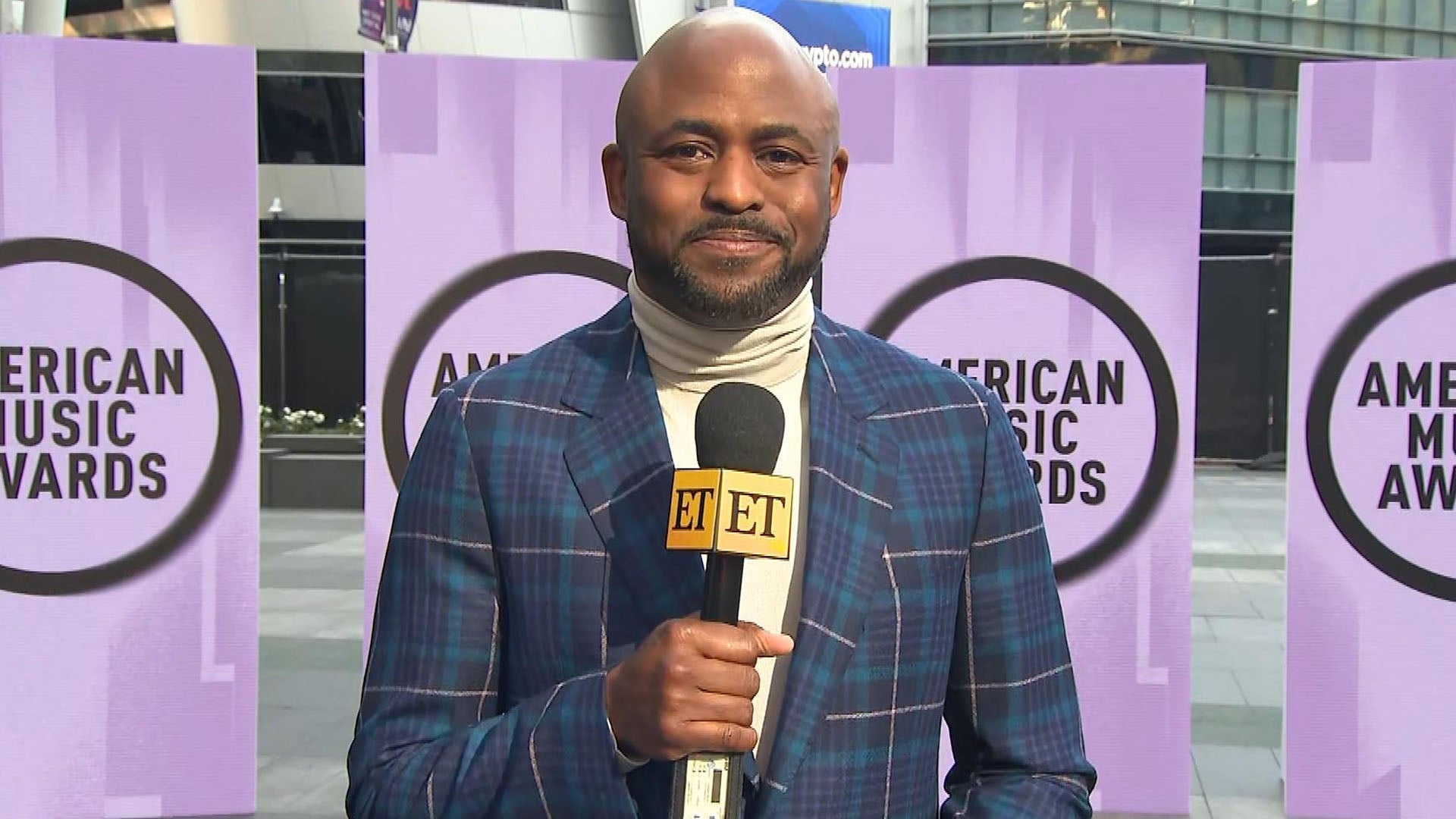 Wayne Brady Has 'No Chill' When It Comes to Hosting the 2022 Ame…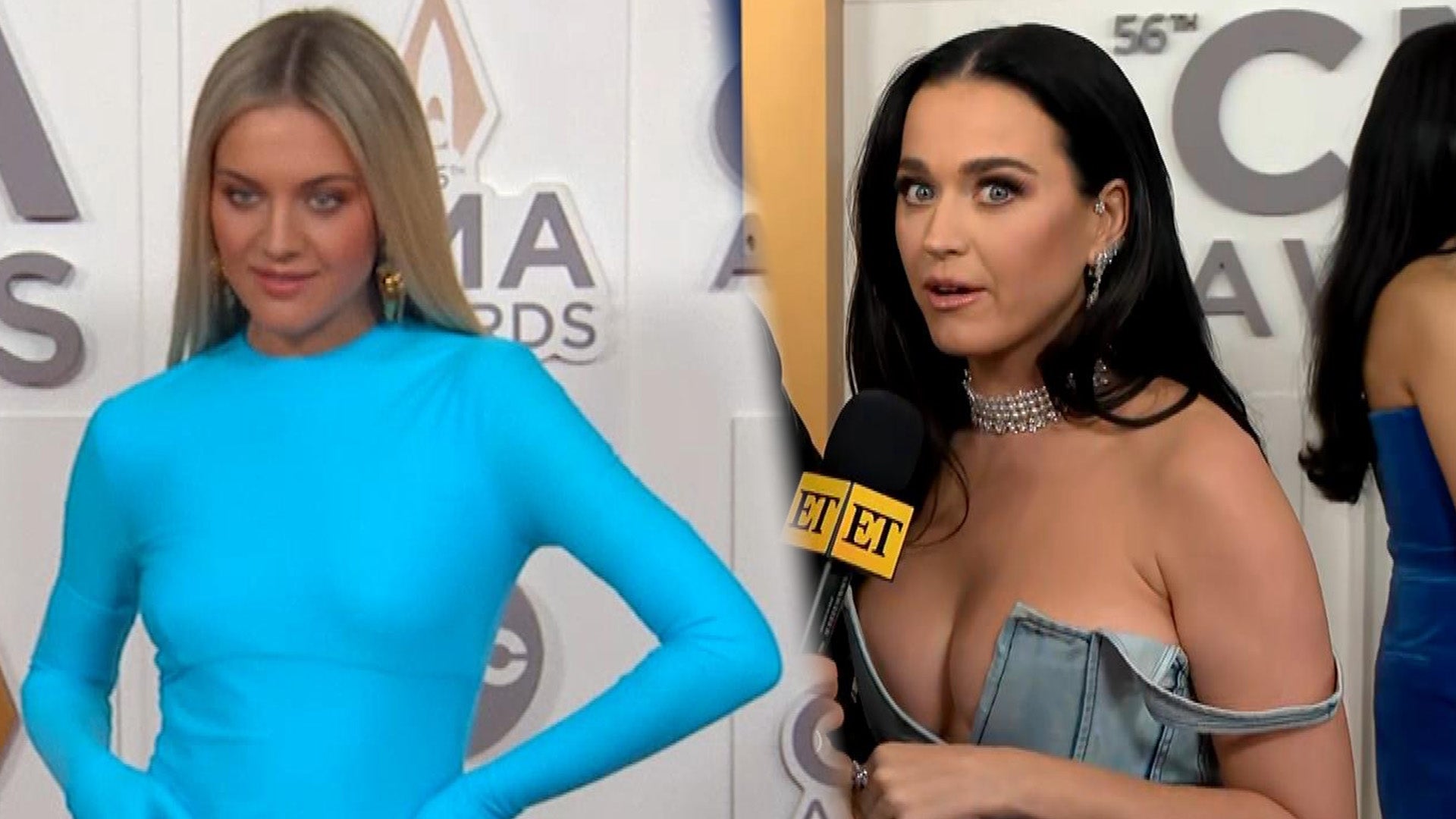 CMA Awards 2022: All the Must-See Moments!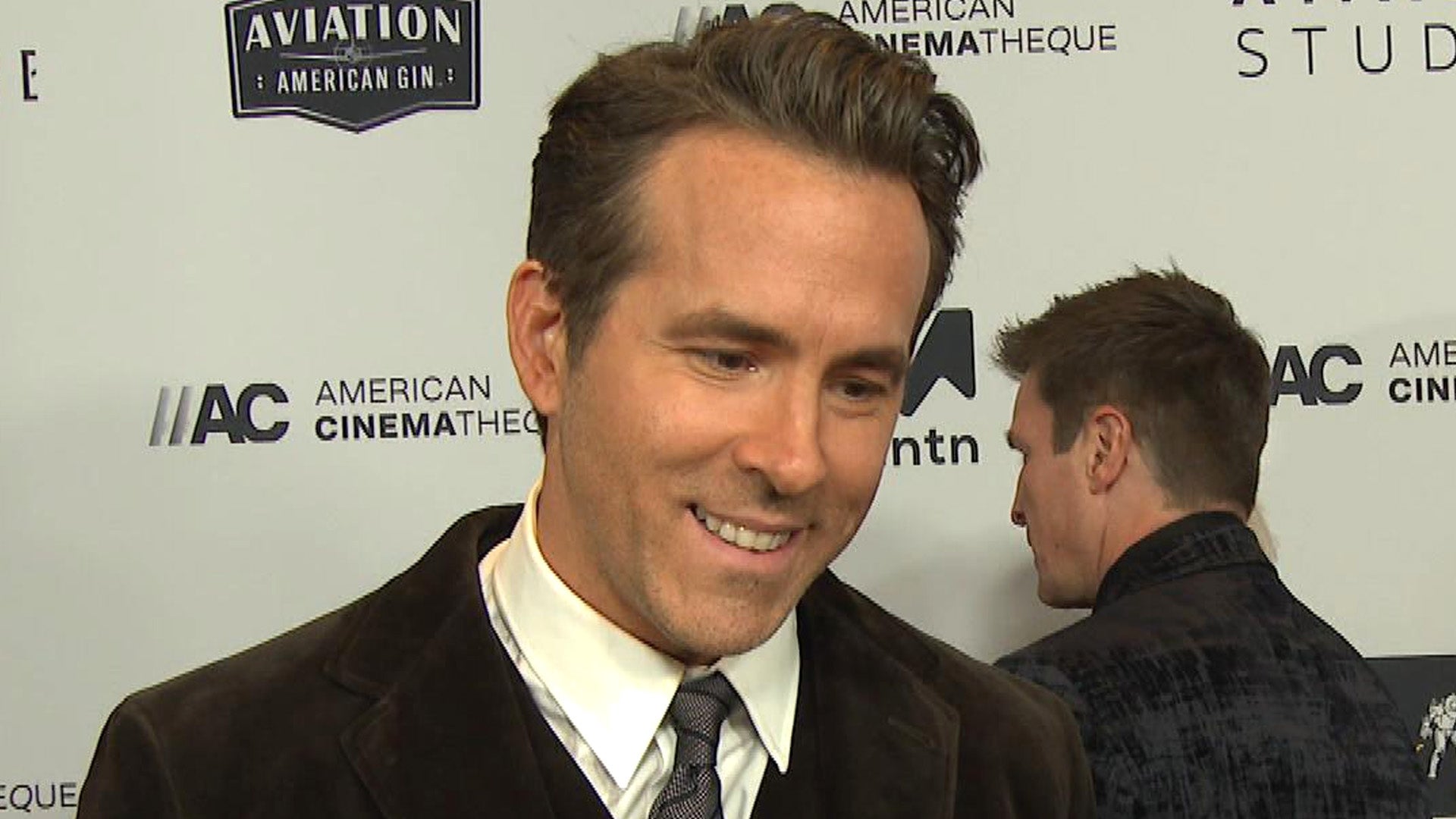 Ryan Reynolds Opens Up About His American Cinematheque Honor and…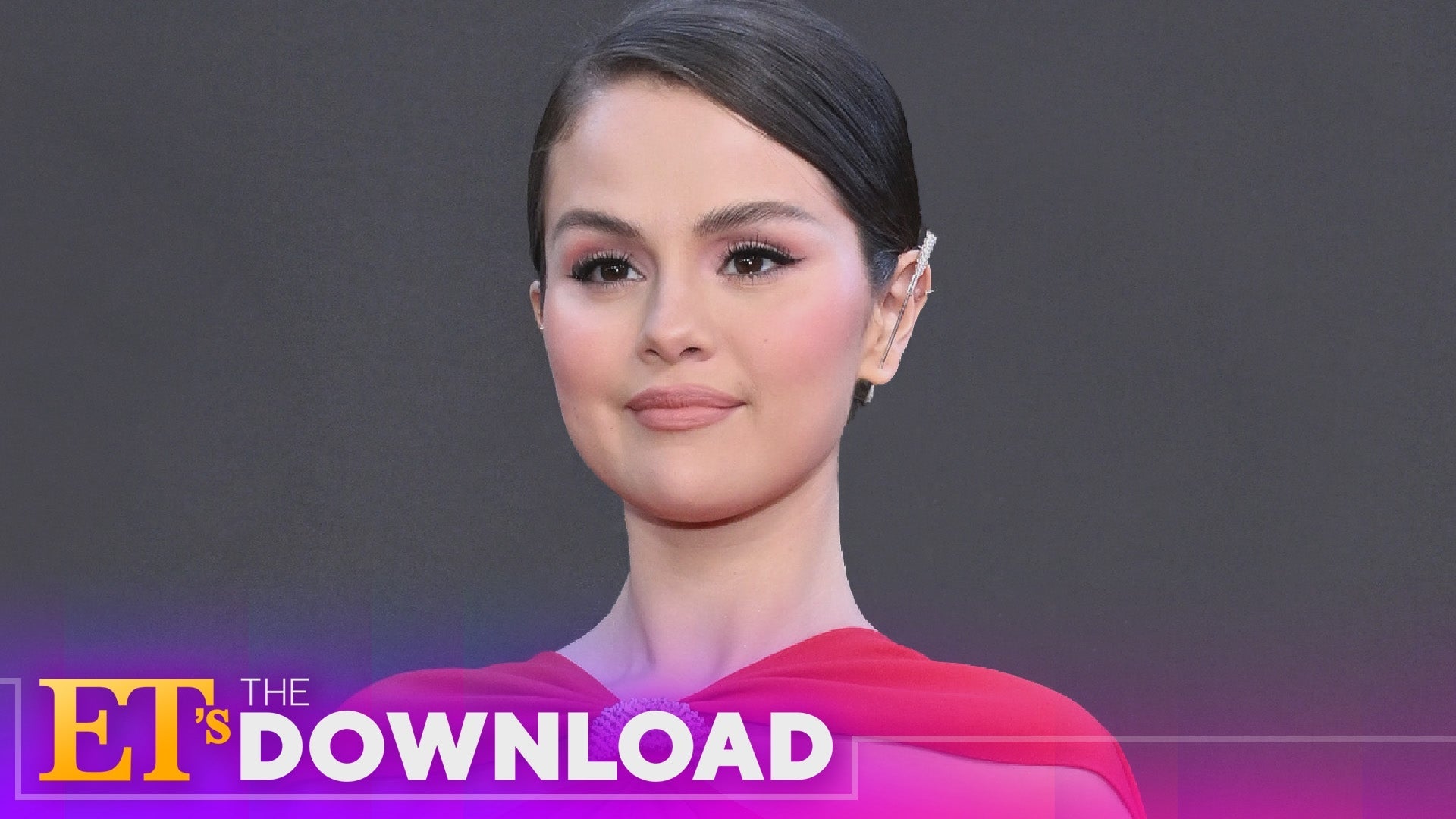 Selena Gomez: My Mind & Me -- Biggest Revelations | ET's The Dow…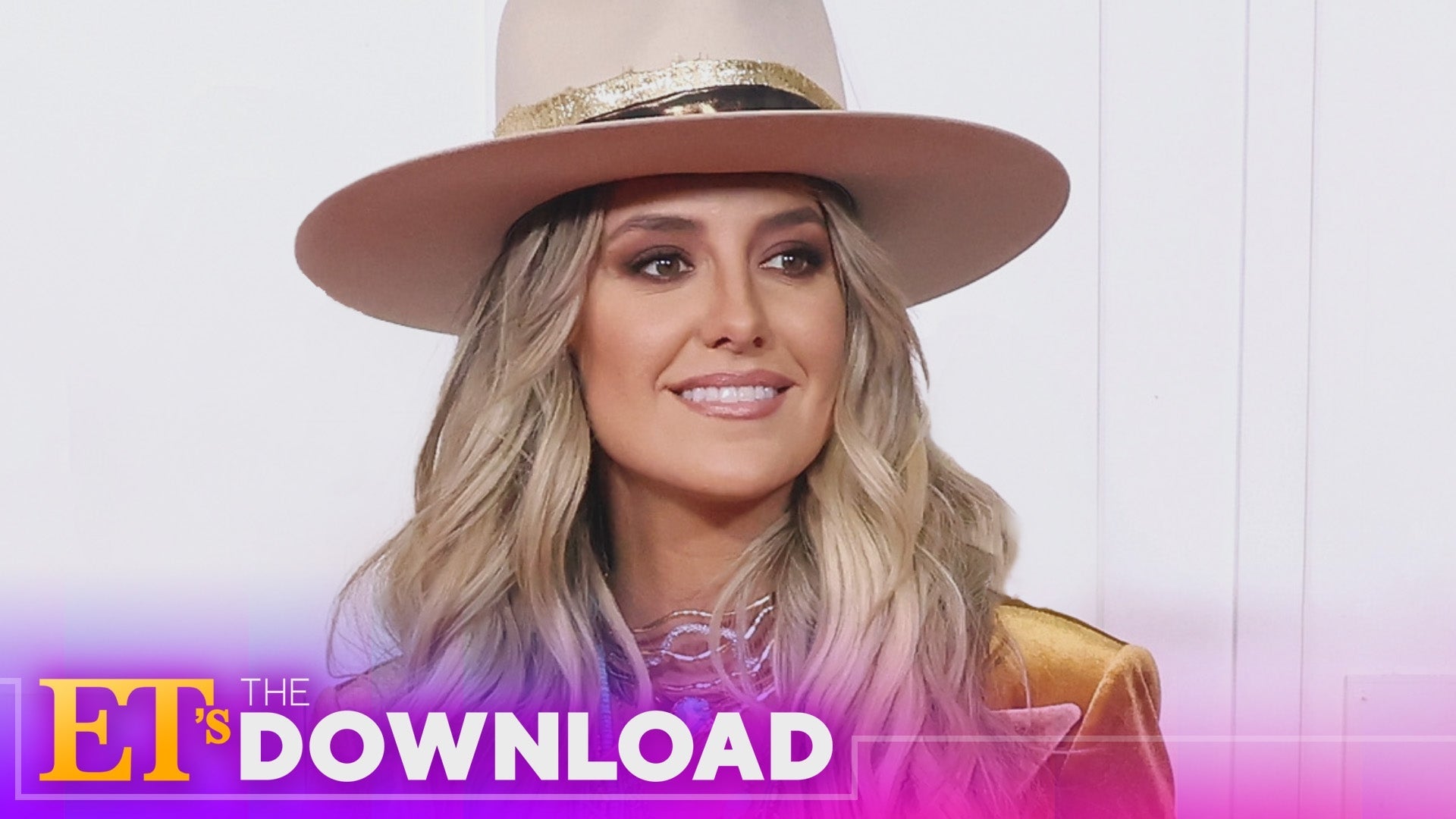 CMA Awards 2022: Lainey Wilson Wins Big | ET's The Download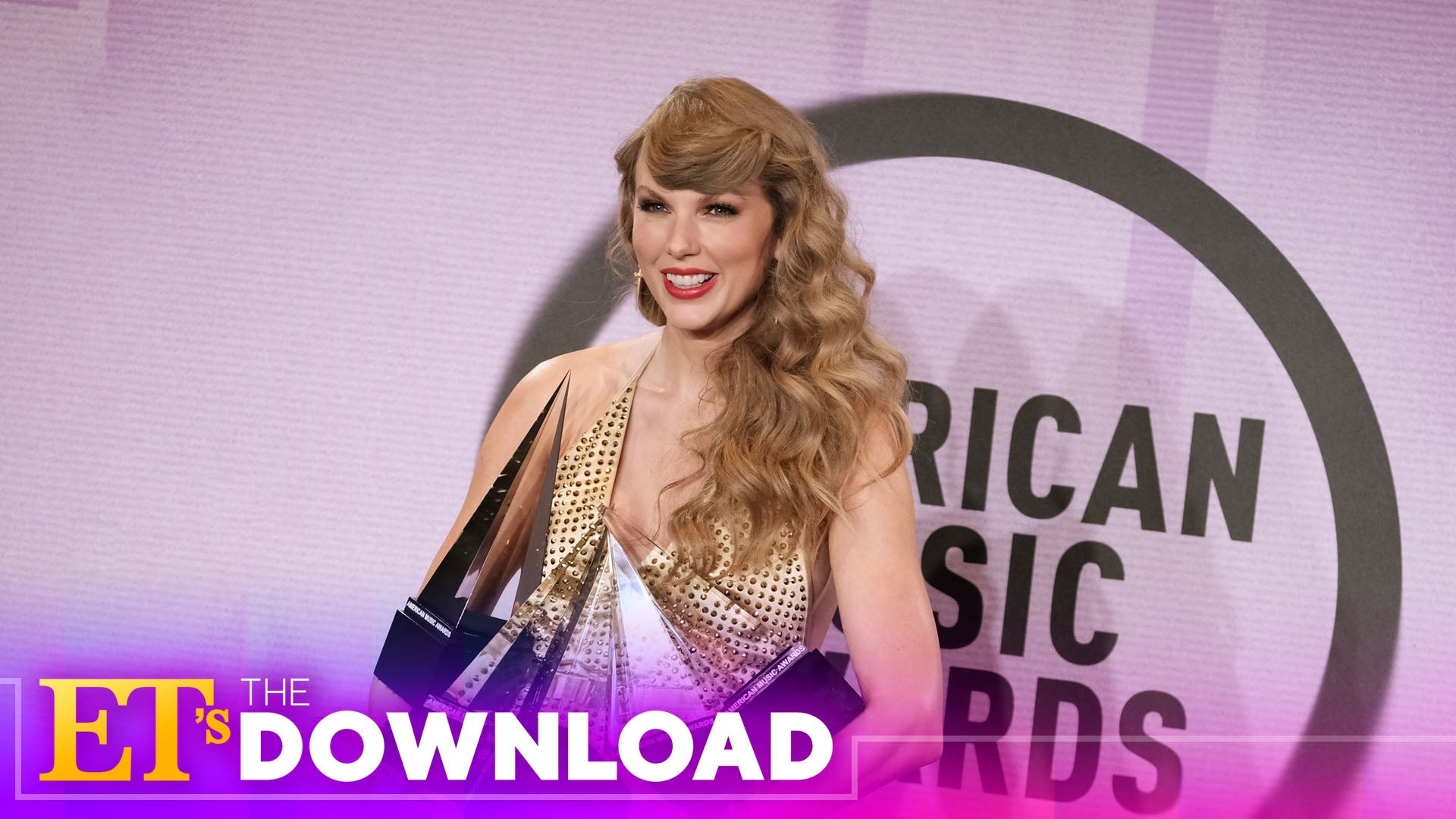 AMAs: Taylor Swift Wins Big | ET's The Download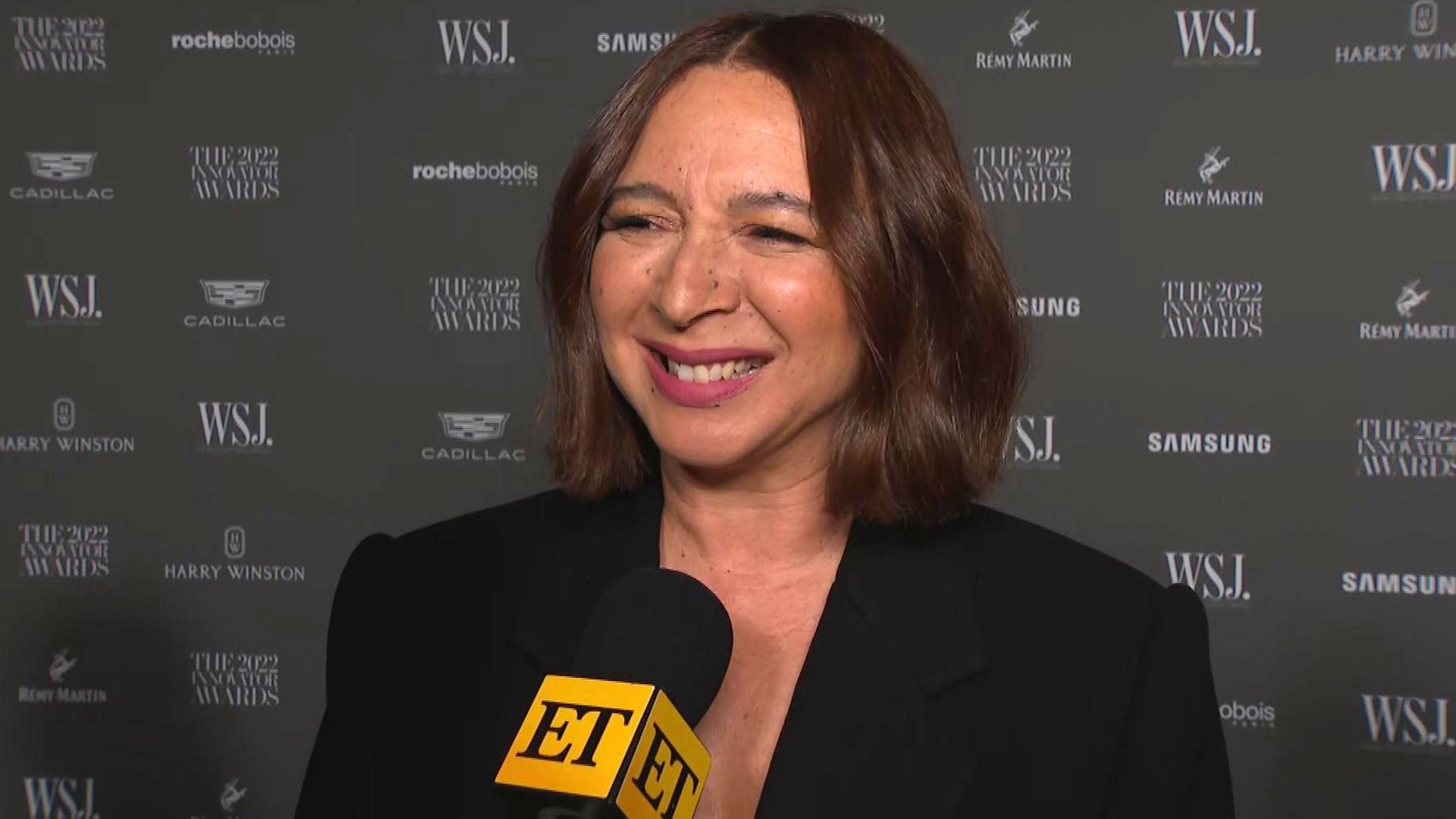 Maya Rudolph on Advice She'd Give Her Younger Self During 'SNL' …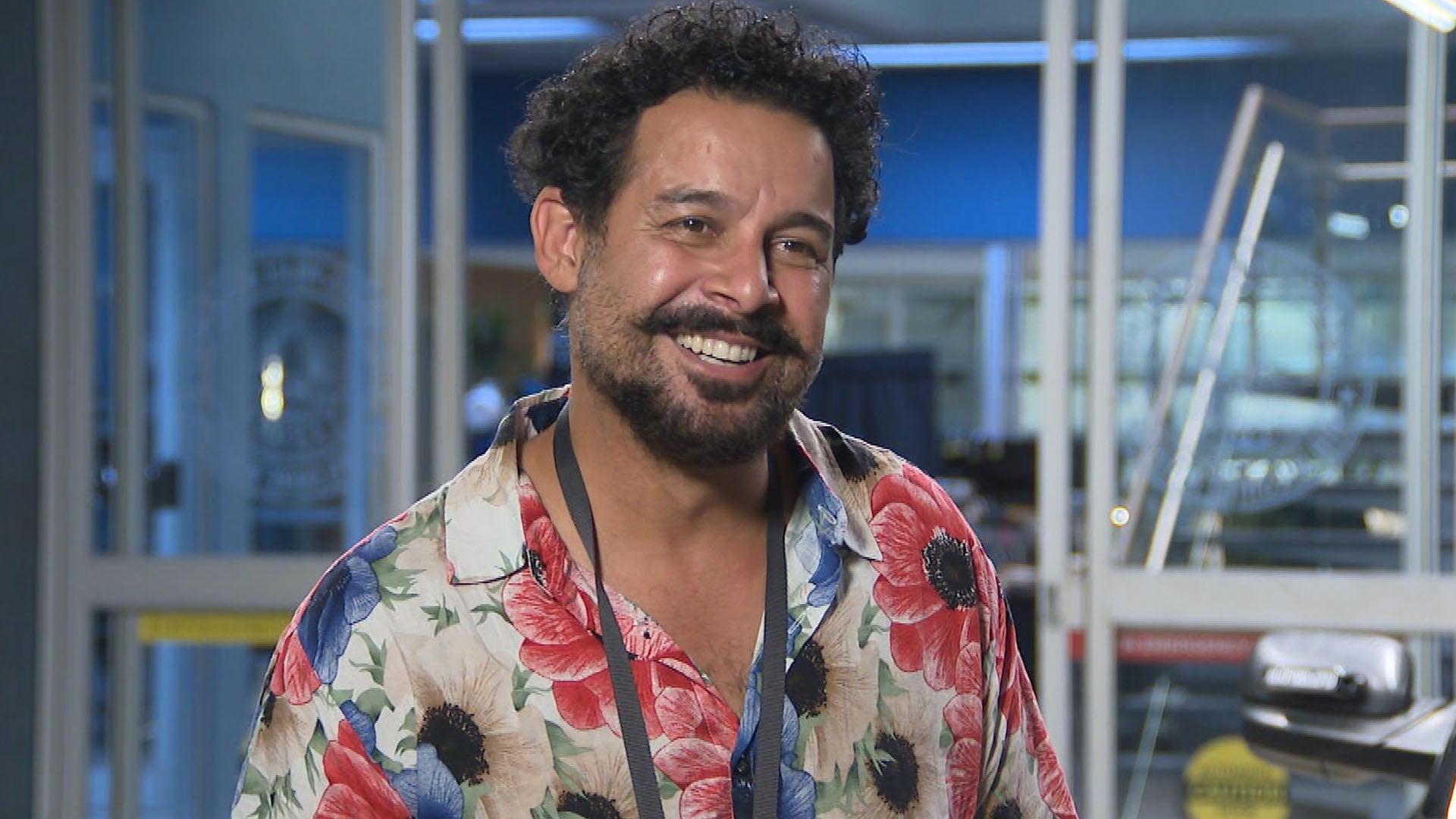 'This Is Us' Star Jon Huertas on Stepping Behind the Camera to D…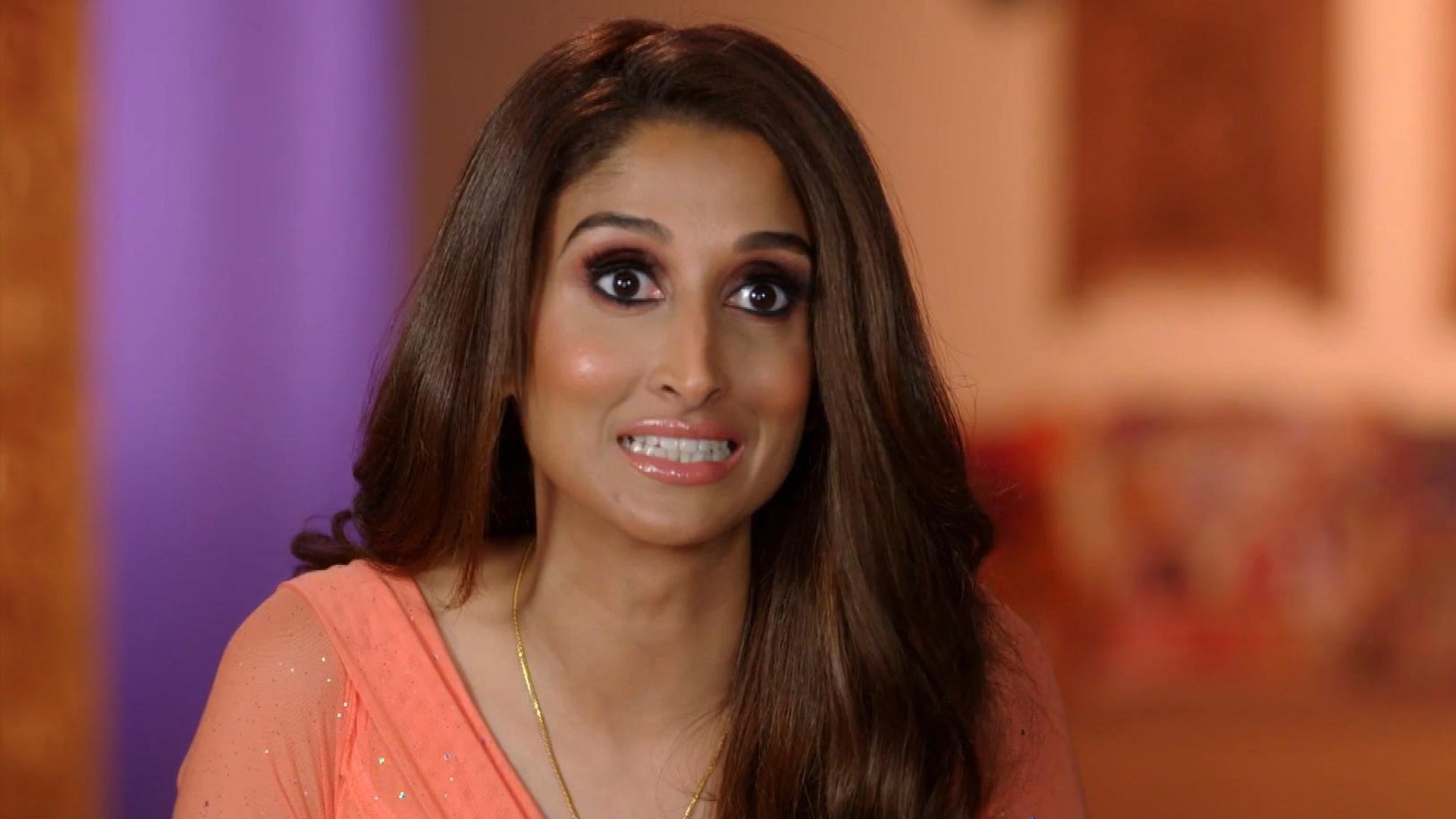 Why 'Family Karma's Anisha Ramakrishna Is Keeping Her Marriage O…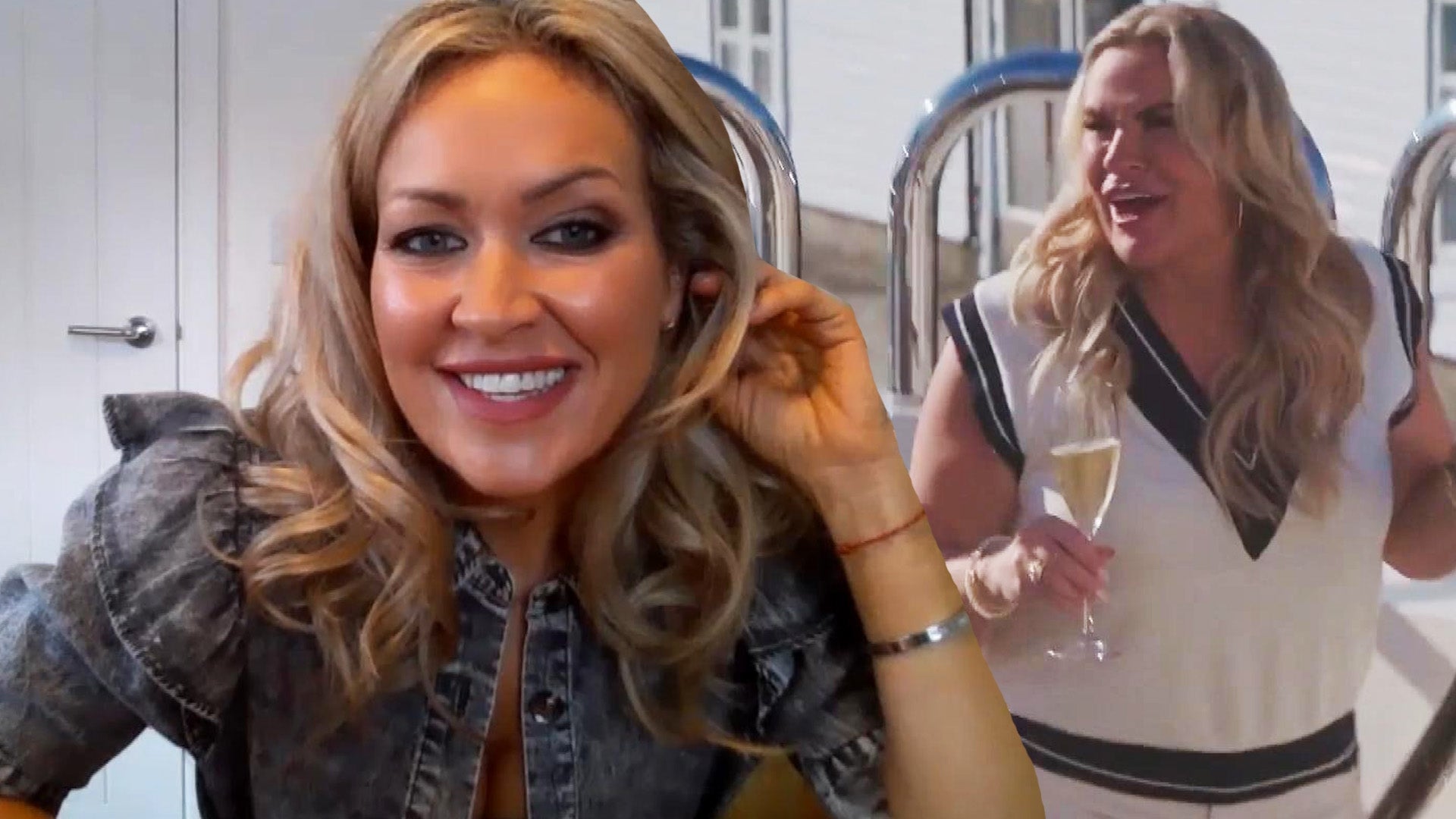 Faye Clarke on Upping the 'Below Deck' Game With 'Adventure' Ser…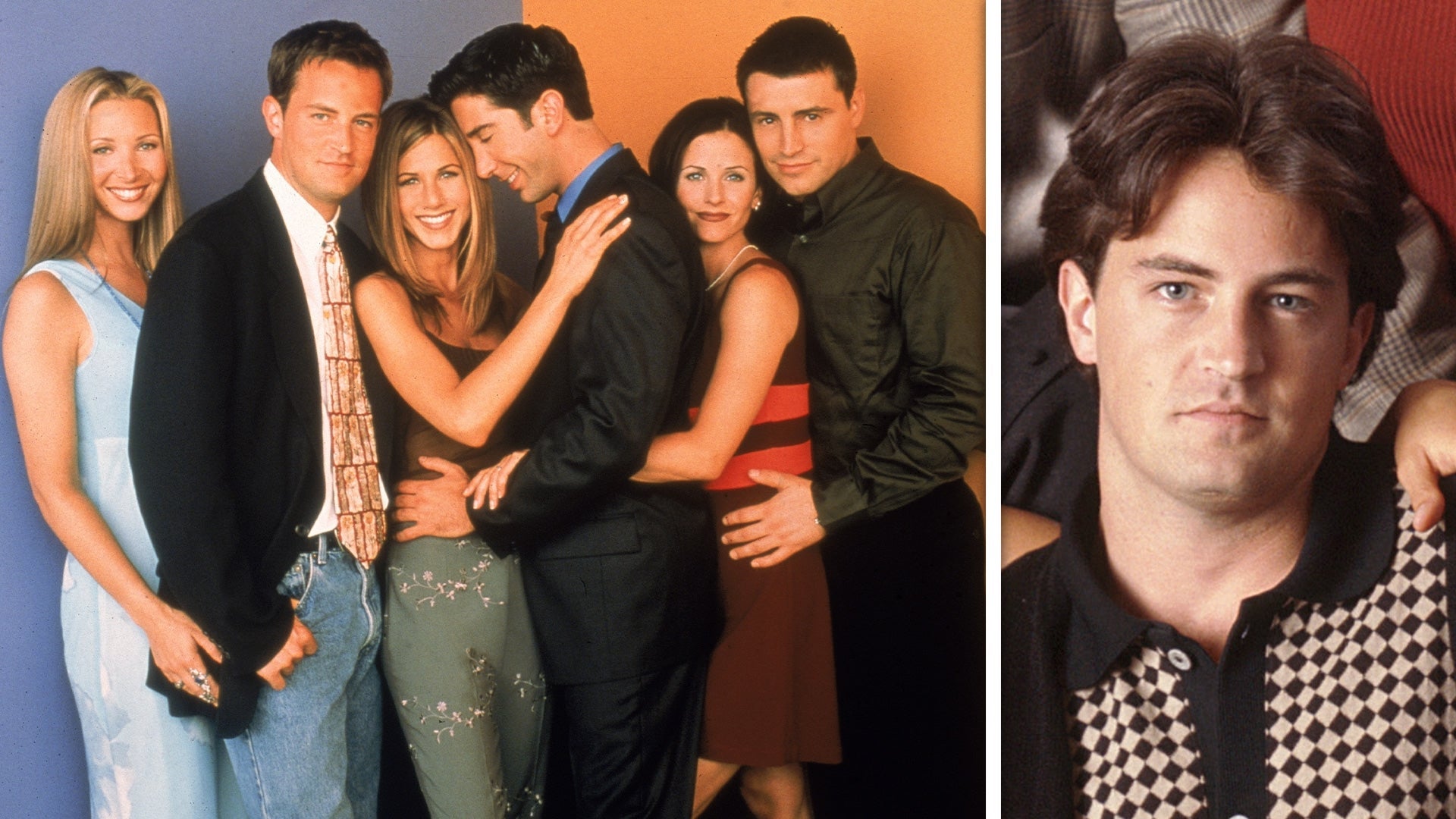 Matthew Perry Says He Felt 'Nothing' When 'Friends' Ended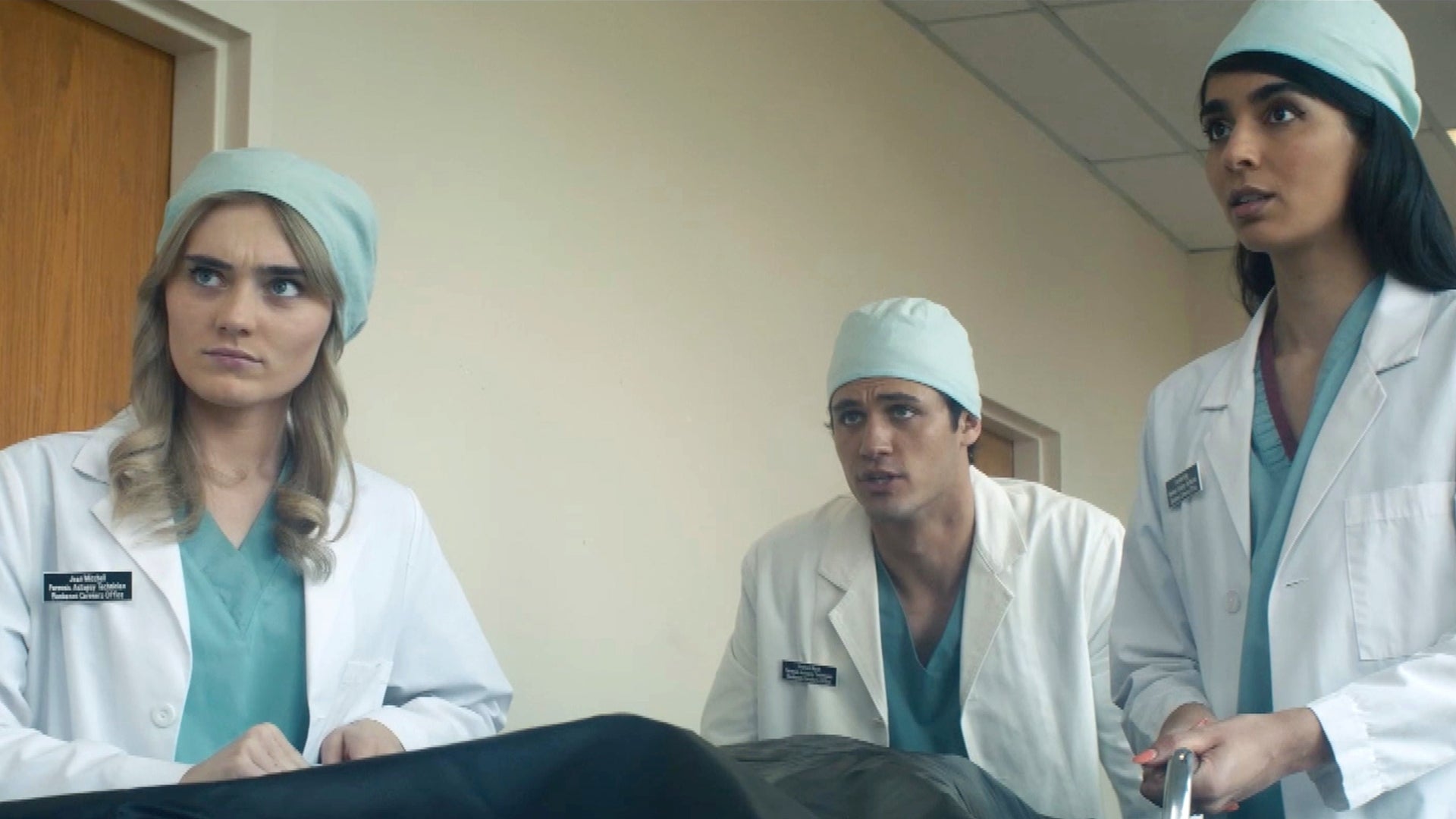 'The Winchesters' Sneak Peek: John, Mary and Their Friends Break…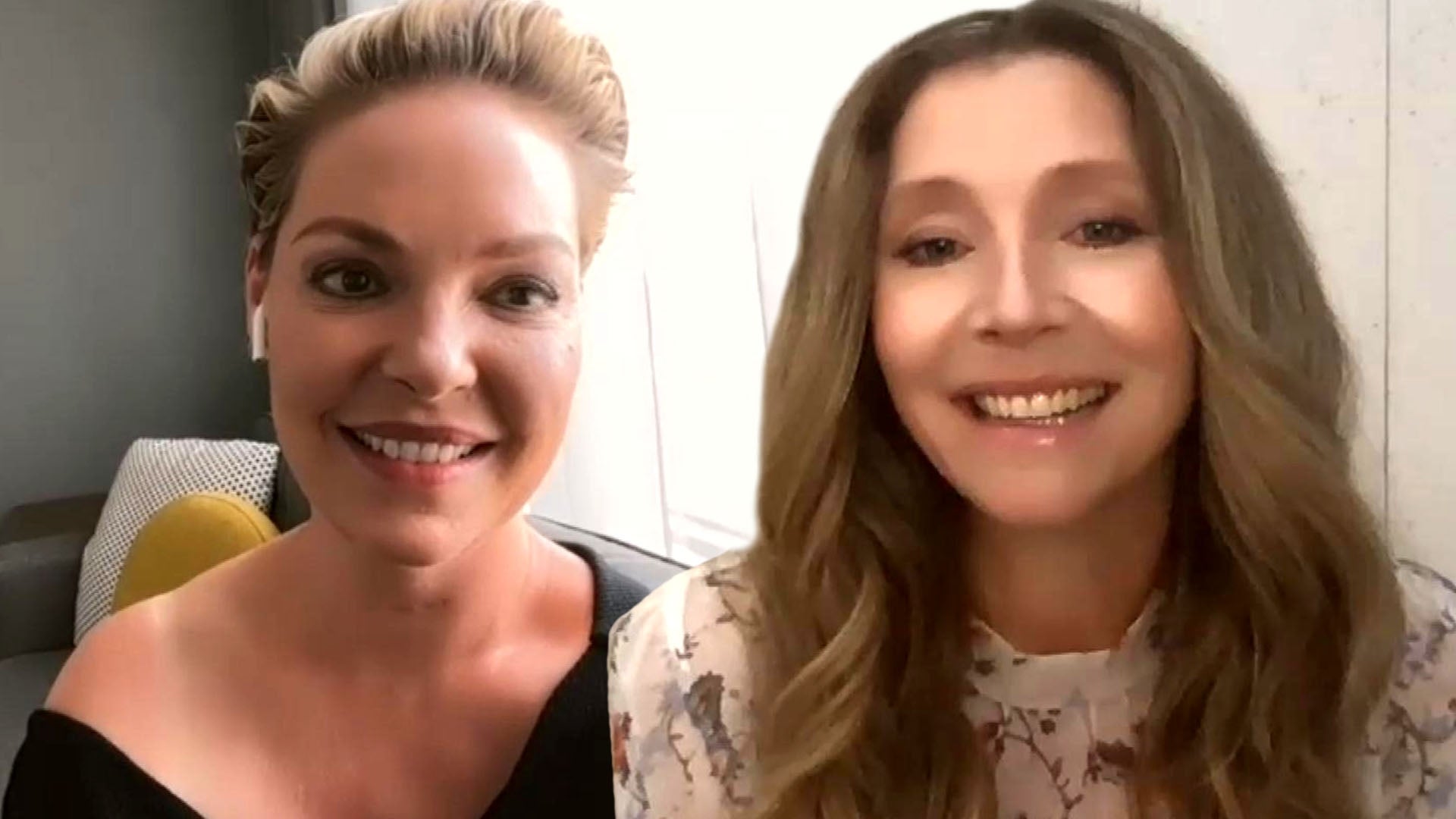 'Firefly Lane': Katherine Heigl and Sarah Chalke on Saying Goodb…
It's Semifinals Night on Dancing With the Stars, and ET will be live blogging all of the night's biggest moments!
Kicking off Monday at 8 p.m. ET/5 p.m. PT, we'll be recapping the entire show as the six remaining contestants give it their all in hopes of impressing the judges (and America). Each dance duo will perform twice -- first, a redemption dance in a style they struggled with earlier in the season, followed by a new style they have yet to showcase. Then, at the end of the show, two couples will go home as the night wraps up with a double elimination.
Before all the fun begins, here's a sneak peek look at what the remaining celebrities and their pro partners will be dancing to, and how they're gearing up for show day with help from their mentors!

Finalists Revealed!
6:56 PM:
It's time to reveal who's going home, and who's going to the finals.
FINALISTS:
— Nelly & Daniella
— Nev & Jenna
— Kaitlyn & Artem
BOTTOM 3:
— Johnny & Britt
— Skai & Alan
— Justina & Sasha
Johnny & Britt are eliminated for lowest scores/lowest fan votes. It's between Skai & Alan and Justina & Sasha for the judge's save -- and it goes to Justina & Sasha.
Skai & Alan have been eliminated, while Justina & Sasha are heading to the finals.
Kaitlyn's Emotional Contemporary Earns Another Perfect Score
6:45 PM:
Kaitlyn gets ready for her second dance, and it's emotional. It's a Contemporary to "Cowboy Take Me Away" by The Chicks, which she is dancing in honor of her late friend, Lindsay.
Lindsay died tragically in a car accident at age 18, but she's still in Kaitlyn's heart. "It's been 17 years since we lost Lindsay, but I think about her every day. If she could see me tonight, I know she would be so proud," Kaitlyn says.
Kaitlyn and Artem's dance has the judges in awe.
"Tonight's semi-finals, all of you, this has been an incredible night!" Carrie Ann begins. "Kaitlyn, your friend Lindsay is smiling down on you... this is the dance I knew you would be incredible at."
"My favorite part about the show is telling stories," Derek says. "You'll always have this for your friend, and for yourself."
"My darling, powerful, beautiful, another fantastic dance," Bruno agrees, before praising the show's staff for making the show happen.
Kaitlyn notes how supportive people have been, reminding her that vulnerability creates connection.
She and Artem receive three 10s -- 30/30 for their second dance, and 60/60 for their total score.
Nelly and Daniella Get Feisty -- and It Pays Off!
6:33 PM:
Nelly admits his second dance -- Jive to "Jump Jive An' Wail" by The Brian Setzer Orchestra -- is "super tough."
He and Daniella get a little feisty in rehearsals, and Nelly's hoping it pays off.
The dance gets Bruno out of his chair -- and the other judges follow. "I can't believe it! Nelly, you nailed it!" Bruno raves. "What a job!"
"Daniella, amazing job, but Nelly, what happened? This was incredible! This is the breakthrough!" Carrie Ann yells. "I'm going to calm down and compose myself, but Nelly, amazing job!"
Derek tells Nelly and Daniella to have drama more often. "It seemed to work!" he notes. "Well done!"
Nelly and Daniella earn three 10s -- a score of 30/30!
Nev & Jenna Solidify Their Spot in the Finals
6:28 PM:
Nev and Jenna perform their second dance of the night, a Contemporary to "If the World Was Ending" by JP Saxe and Julia Michaels.
It's visually stunning and delicate -- and the judges are totally into it.
"I forgot to judge, honestly," Derek admits. "This is just so wonderful to witness and to watch... you aced it. That was phenomenal."
"I mean, come on Nev. You've done this before. You cannot be that good!" Bruno teases. "There wasn't a detail that wasn't exactly on point and on purpose."
Carrie Ann gives a special shout out to Jenna. "That choreography was amazing," she says. "Well done."
Nev and Jenna get 10s across the board -- 30/30 for these two!
Johnny & Britt Earn a Perfect Score
6:18 PM:
Johnny prepares to hit the floor for his second dance with Britt, a Jazz to "I Lived" by OneRepublic. The Olympian opens up about how much he missed performing, and how crushing it would be to go home now.
So, he and Britt give the dance their all. "I loved it, this was amazing," Carrie Ann says.
"I want to give it an 11!" Derek says.
Bruno is in agreement. "It was completely you, very dynamic, very musical. But what I really, really... everything I love was there," he shares.
Johnny offers props to this season's celebs and pros for raising the bar before receiving his scores -- three 10s! Another perfect score!
Skai and Alan Earn a Perfect Score
6:09 PM:
For their second dance, Skai and Alan perform a Viennese Waltz to "Lonely" by Noah Cyrus, and the Disney star notes how she relates to the song, feeling lonely as a kid.
"I want to show other young girls you can put anything you put your mind to," she says. "Just go out there and kill it."
The elegant dance has the judges impressed. "You were telling a story like you've never done before, without ever losing the wonderful weightless flow," Bruno says. "You killed it!"
"You are an exceptional young woman... you do not stop fighting ever," Carrie Ann adds. "Tonight, you expressed your vulnerability, and it just took the dance to the next level."
"Beautiful, elegant," Derek praises. "Just absolutely exquisite. Perfection."
Skai and Alan earn three 10s, for a perfect score of 30/30. "I'm going to cry, I"m so proud of Skai," Alan confesses.
Justina's Contemporary Proves 'Anything Is Possible'
6:00 PM:
Justina and Sasha kick off the second round with a Contemporary dance to "Holding Out for a Hero" by Ella Mae Bowen and Bonnie Tyler.
The One Day at a Time star marvels at how much she and Sasha have grown together -- and their connection shows on the dance floor.
"I'm just having moments tonight because it's coming to the end of the season," Derek begins. "Thank you so much. I love watching you dance."
"Such freedom of movement," Bruno raves. "I loved it!"
Carrie Ann is also feeling it. "What is a 10? What is perfection? It's when magic happens on the dance floor," she says. "That did that for me tonight."
"I have to say I'm a 48-year-old proud Latina woman, and I'm killing it on the dance floor. So no matter what happens, anything is possible!" Justina shares, as Tyra teases her scores.
It's a 10 from Carrie Ann, 10 from Derek and 10 from Bruno -- for a total of 30/30. Justina's first perfect score!
Carrie Ann Coaches Kaitlyn Through Her Redemption Dance
5:46 PM:
Carrie Ann is coaching Kaitlyn and Artem through their redemption dance, a Paso Doble to "Hanuman" by Rodrigo Y Gabriela.
She starts off my telling Kaitlyn none of her criticism is ever personal, and the former Bachelorette star says she understands -- she's ready to tackle the Paso Doble and make Carrie Ann proud.
The costumes are to die for -- and so is the dance, according to Carrie Ann. "Doesn't redemption feel good?" she asks. "This is what we want! This was a fantastic ... Paso Doble!"
"You sold me, it was awesome," Derek says. "Well done!"
Bruno, meanwhile, calls the dance a "100 percent authentic Paso Doble."
Three 10s for Kaitlyn and Artem, for a score of 30/30!
Nev Becomes a 'True Ballroom Artist' With Redemption Foxtrot
5:40 PM:
Nev and Jenna are visited by Derek for a little guidance on their redemption dance, a Foxtrot to "Sign of the Times" by Harry Styles.
Derek jokes that last time Nev did the dance, his booty was in a "different area code," so this time around, he's looking for the right lines.
Nev and Jenna's dance gave Derek all the feels. "It was classic, it was pure," he praises, adding it reminds him of his competition days.
"Even your bum was under control," Bruno notes. "It was so in sync, it was brilliant."
"The body contact was incredible. Talk about mastering the technique," Carrie Ann praises. "You have become a true ballroom artist!"
Unsurprisingly, it's 10s across the board, for a score of 30/30.
Nelly Goes Shirtless for Sexy Redemption Paso Doble
5:33 PM:
Bruno is here to guide Nelly and Daniella through their redemption dance, a Paso Doble to "Run Boy Run" by Woodkid.
"All Nelly needs to do to make it to the finale is refine everything," Bruno explains. "Polish, polish, polish!"
Nelly takes that advice to heart, hitting the stage shirtless for a sexy dance with Daniella.
"You can see the artistry, I can see shapes and lines!" Bruno praised. "And by the way, you're looking good!"
"Agreed, looking good," Carrie Ann adds. "You told the story beautifully."
Derek notes Nelly's improvement. "Your side-by-side was smooth. And you reminded me that I have to hit the gym ASAP," he jokes.
Nelly and Daniella earn a score of 26/30, a big improvement over their previous Paso Doble score of 21/30.
Johnny & Britt Make Carrie Ann Proud
5:24 PM:
Johnny and Britt are back from the bottom two and ready to take on the semi-finals with a redemption Salsa to "X" by Jonas Brothers and Karol G.
Carrie Ann encourages the pair to feel the music, and she likes what she's seeing in rehearsals. The pair hit the stage do it for real, and impress across the board.
"I felt you were much more in control," Carrie Ann says. "I'm so proud of you... there was a little misstep, but other than that, I'm proud of you."
"That was a tough routine," Derek adds. "Well done. I'm loving this redemption dance!"
Bruno loves seeing Carrie Ann's pointers in action. "There was a little tangle, but great improvement. Well done!" he says.
It's three 9s for Johnny and Britt, for a score of 27/30.
Justina & Sasha Slay Their Redemption Dance
5:14 PM:
Justina and Sasha are challenged to take it back to Week 7 for their redemption dance, a Tango to "El Tango de Roxanne" from Moulin Rouge.
Derek visits the duo during rehearsals to share some pointers -- and Justina seemingly has a breakthrough. The hops are gone!
"No hops!" Derek confirms after the dance. "So good, loved it! Well done!"
Bruno tells Justina that's exactly what he's been waiting for. "Total change of intention that allowed you to drive through with the right feeling, and it all happened so much better," he says.
"Mama, you are on fire tonight!" Carrie Ann raves. "It was a wonderful dance."
Justina earns her first 10 -- from Derek -- and 9s from Carrie Ann and Bruno, for a total score of 28 out of 30.
Skai & Alan Shoot For Redemption
5:04 PM:
Skai and Alan are first up to take on their redemption dance. Bruno visits them in rehearsals to deliver the news: they're dancing a Cha Cha to "Move Your Feet" by Junior Senior.
The pair kill it. "Papa is proud!" Bruno shouts. "My little golden girl brought some extra bling to the Cha Cha Cha!"
"I thought it was amazing. I'm so proud of you," Carrie Ann agrees. "You've come so far."
"Just your confidence, you just felt so much more relaxed, but so much stronger," Derek praises.
Skai admits her first Cha Cha was a "disaster," so she's feeling much better. Their scores? 9s across the board, for a score of 27/30.
Who Are You Voting For?
5:00 PM:
The big night is here! And we're kicking off with the stars taking calls from some of their biggest fans.
Kaitlyn and Skai share cute moments with their callers, while Nev takes it upon himself to suggest a bundled home and auto insurance policy.
---
Ahead of Monday's night show, head here to read everything the semifinalists told ET about how they're feeling going into week 10 of the competition, what a win would mean for them, their strategies for securing the mirrorball trophy and more.
RELATED CONTENT:
'DWTS' Semifinalists Share Strategies for Winning the Mirrorball
'DWTS' Pros on How They Stick Together Amid Controversies (Exclusive)
'DWTS': A Big Name Star Gets the Axe at the end of 'Icons Night'
Related Gallery