Features
Miley Cyrus' Transformation Timeline: From Disney Star to Infamous Twerker to Fresh-Faced 'Malibu'
By
FLASHBACK: The Evolution of Miley Cyrus From 'Hannah Montana' to…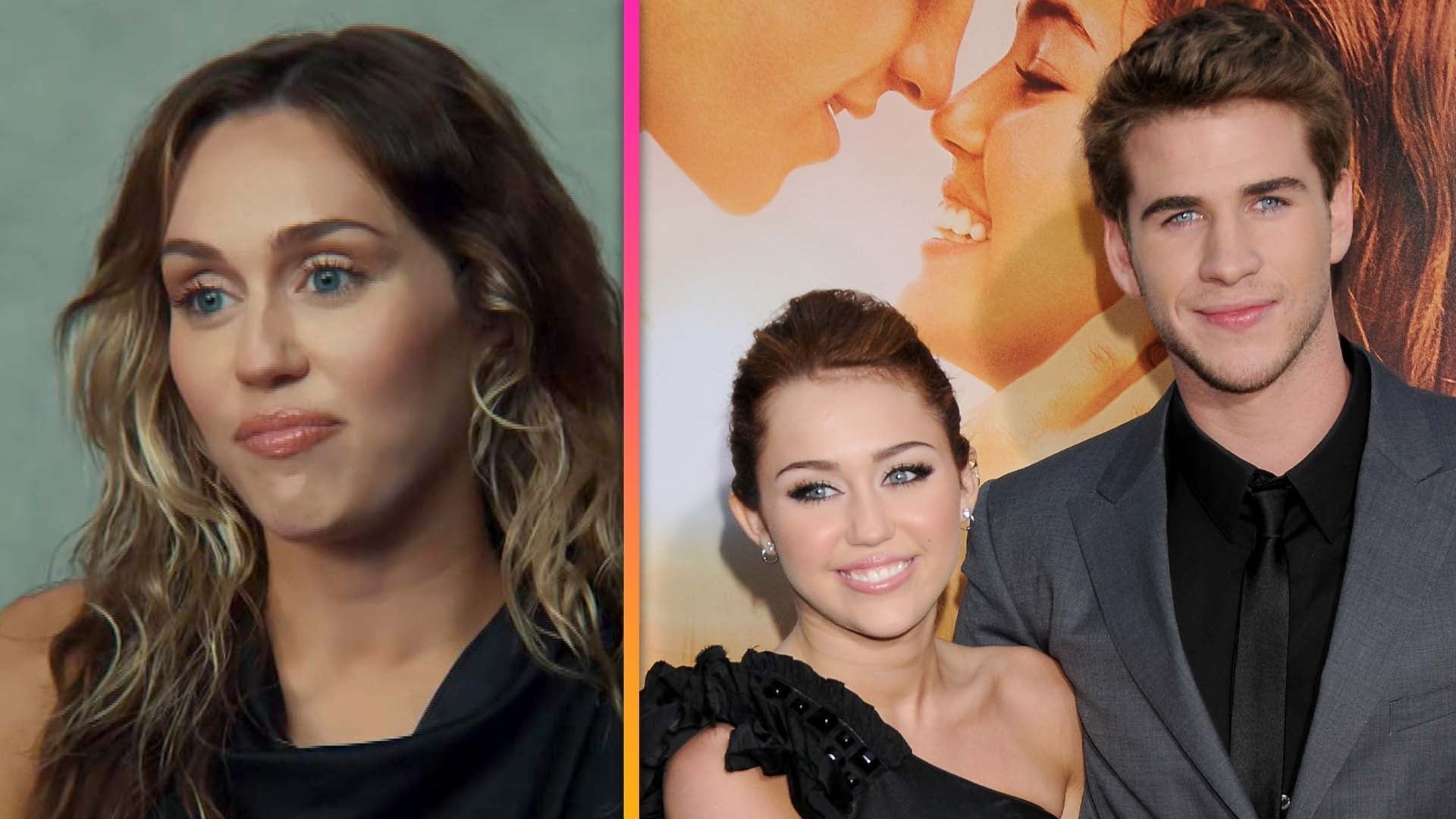 Miley Cyrus Recalls Falling in Love With Ex Liam Hemsworth Durin…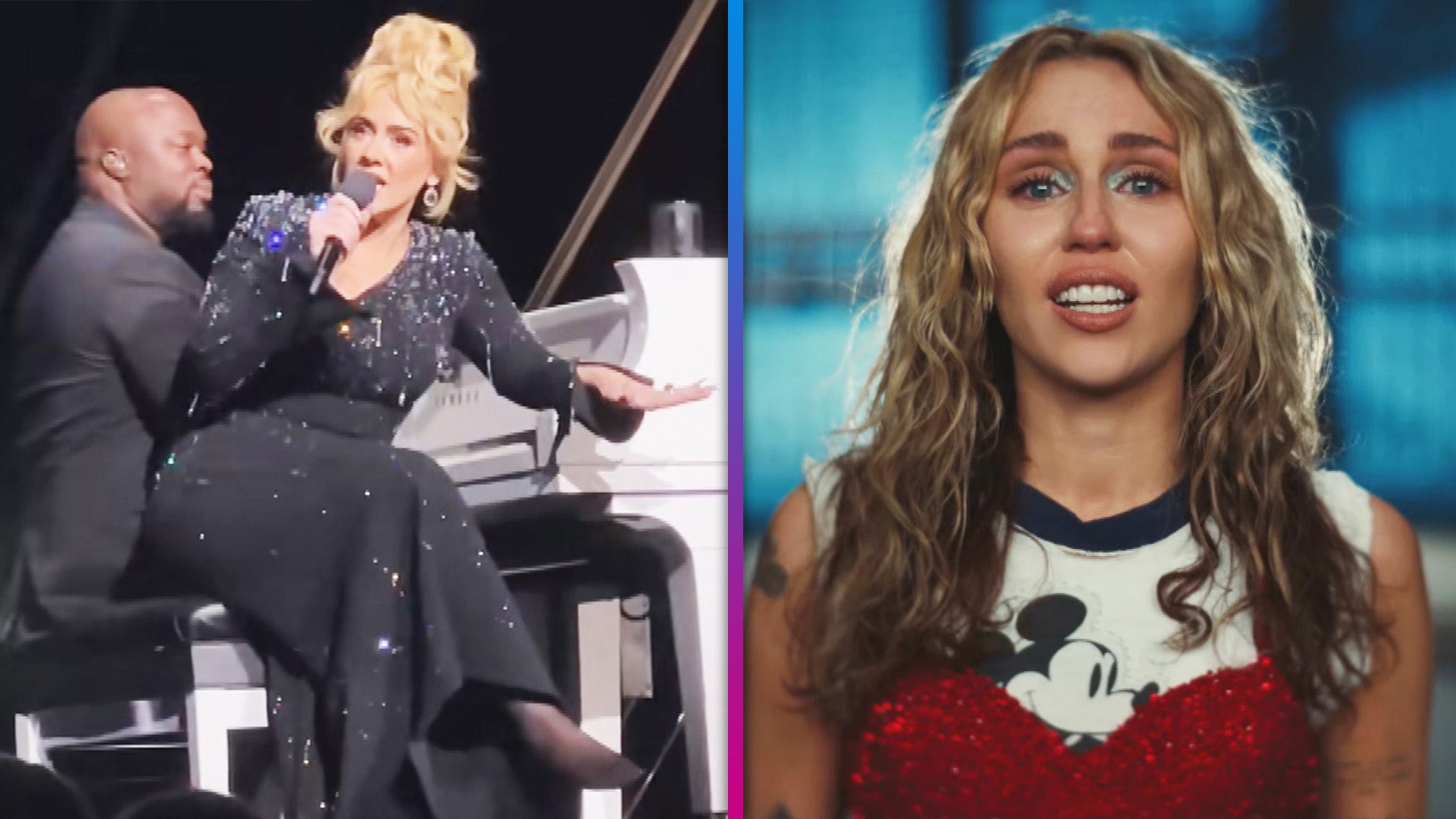 Miley Cyrus Reacts to Adele Calling Her a 'Legend' During Vegas …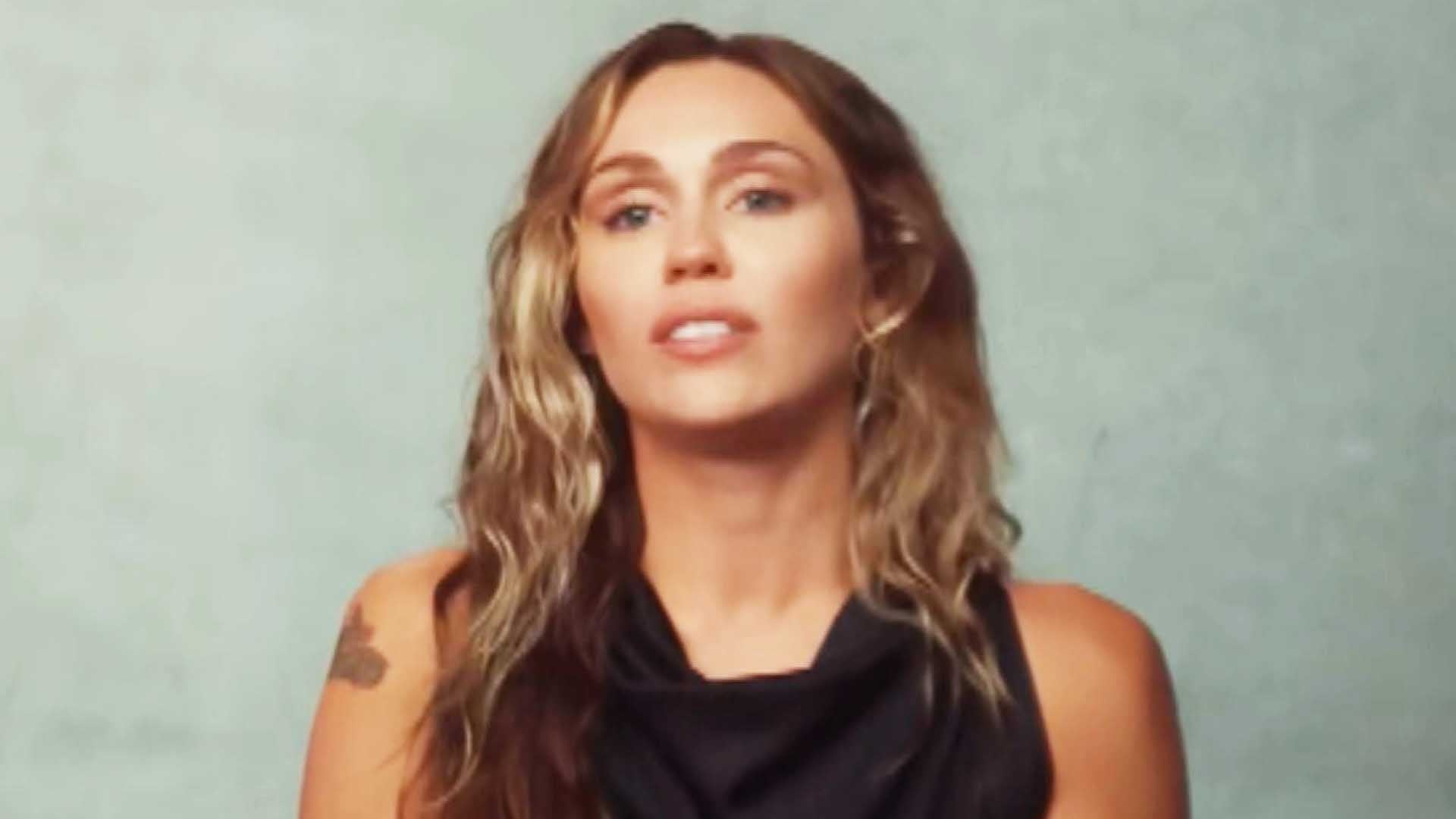 Miley Cyrus Doubles Downs on Decision to Pose Nearly Nude at Jus…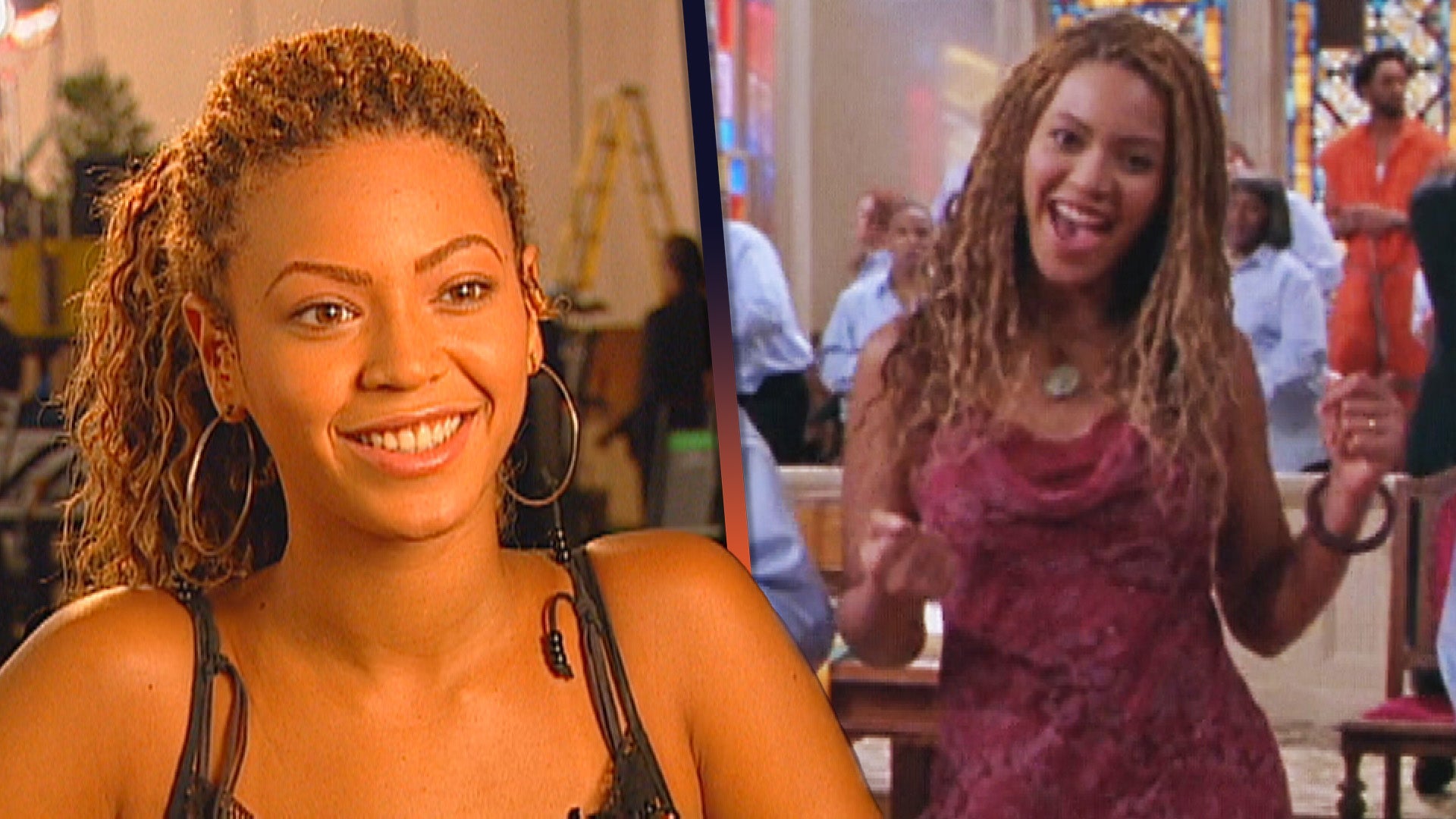 'The Fighting Temptations' Turns 15: Beyoncé Calls Gospel 'Most …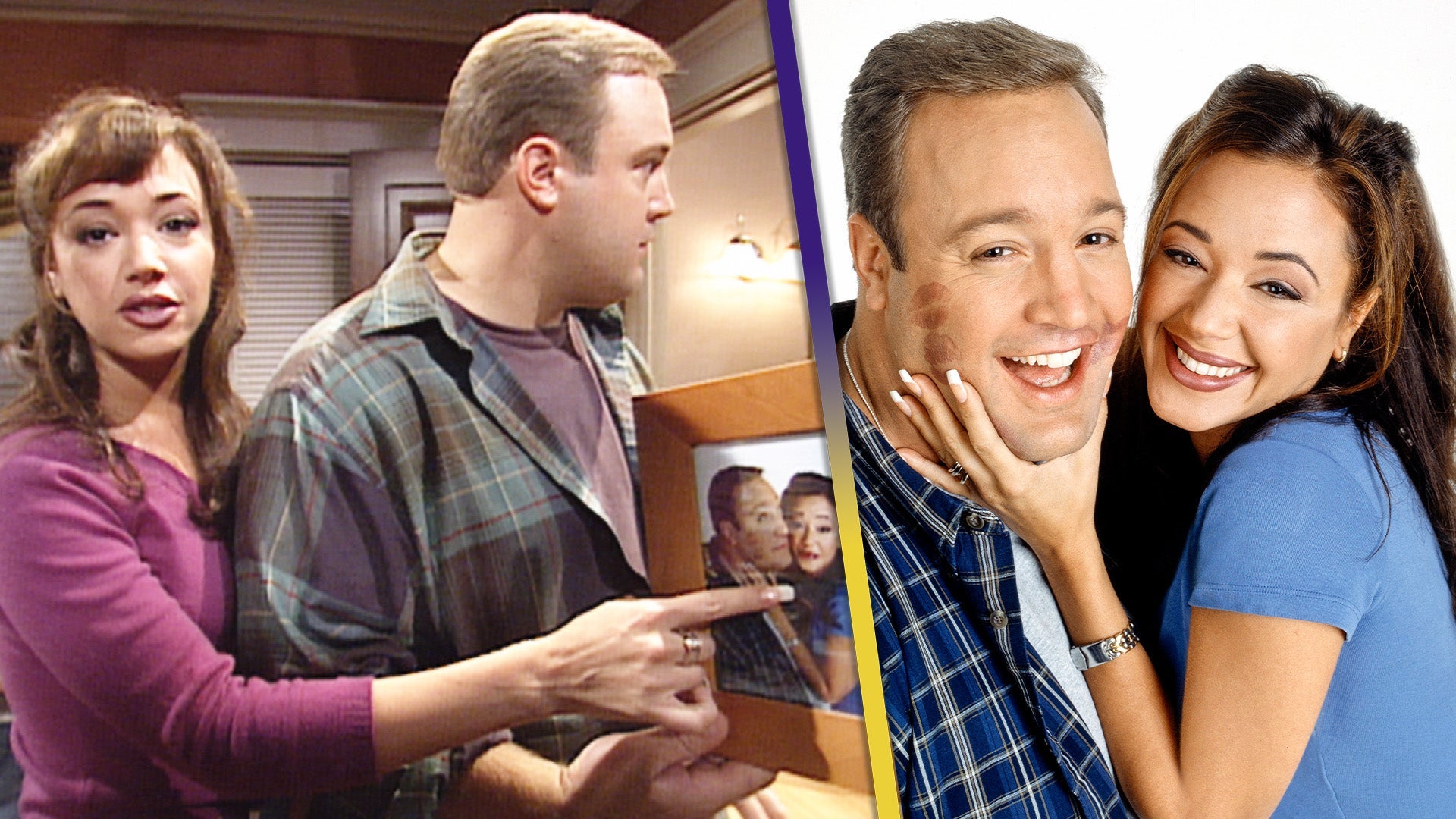 'The King of Queens': Watch Kevin James and Leah Remini Give Set…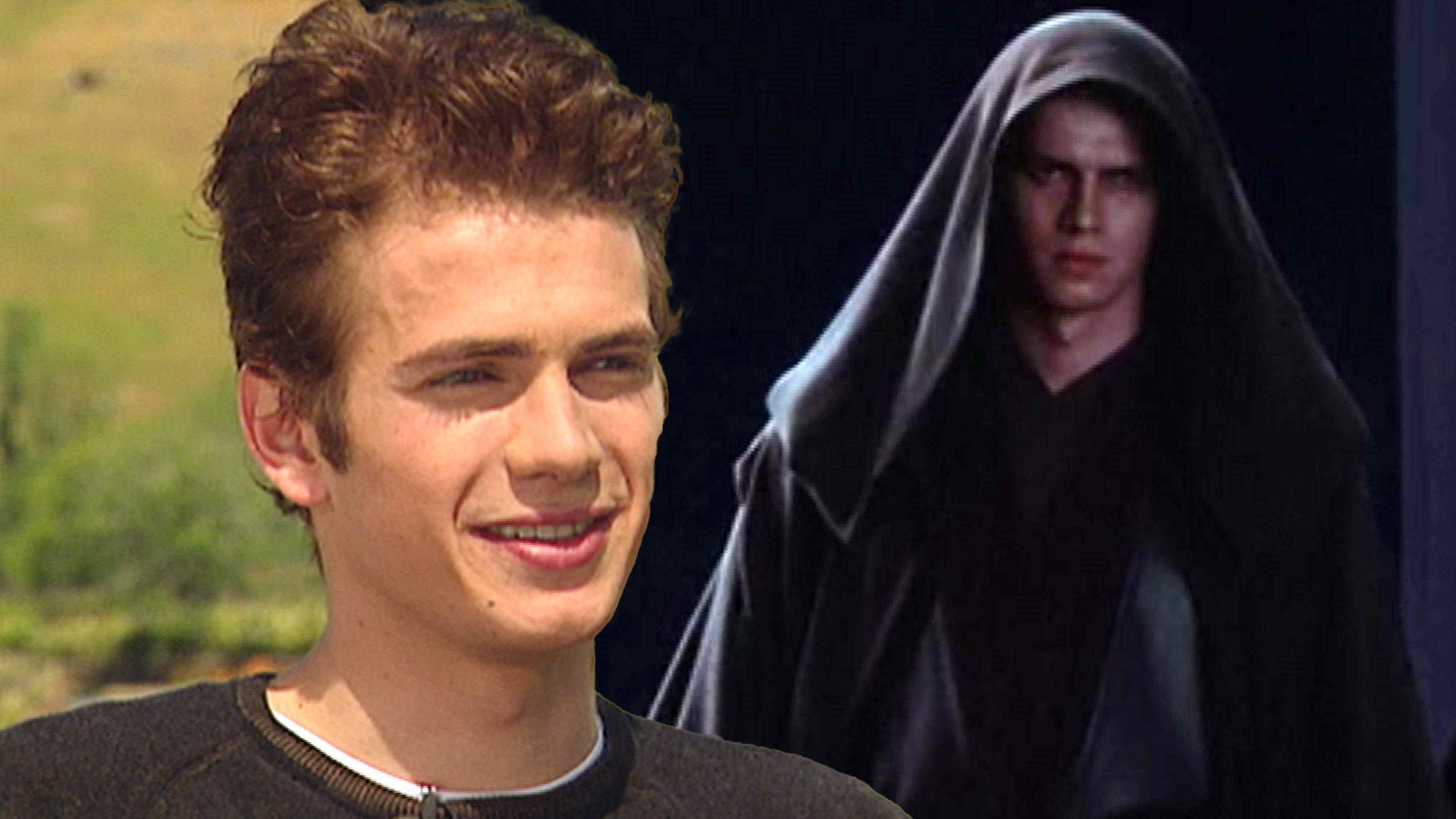 Hayden Christensen on Joining 'Star Wars' and Anakin's Turn to t…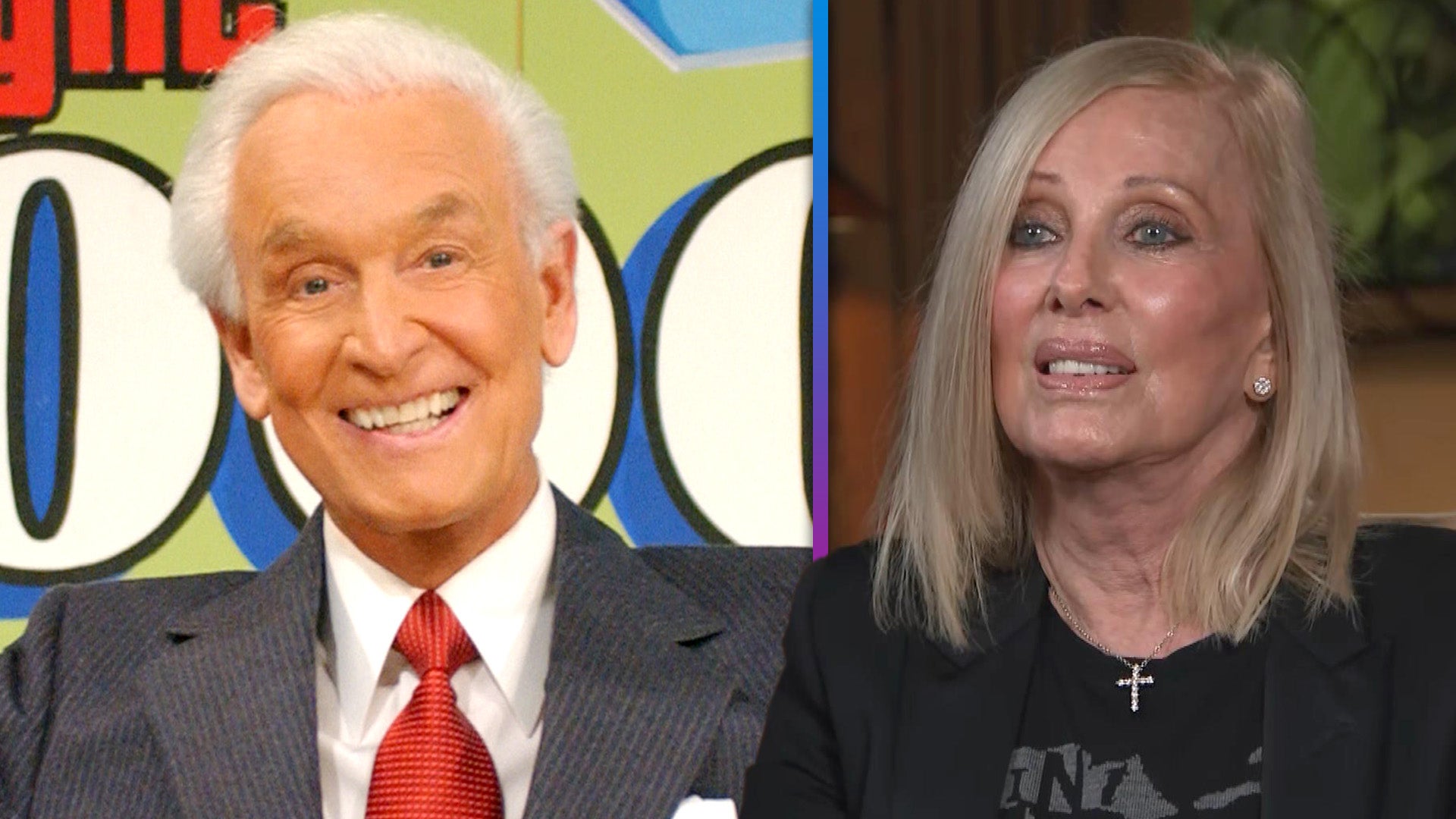 Remembering Bob Barker: Rare Interviews and New Stories From Clo…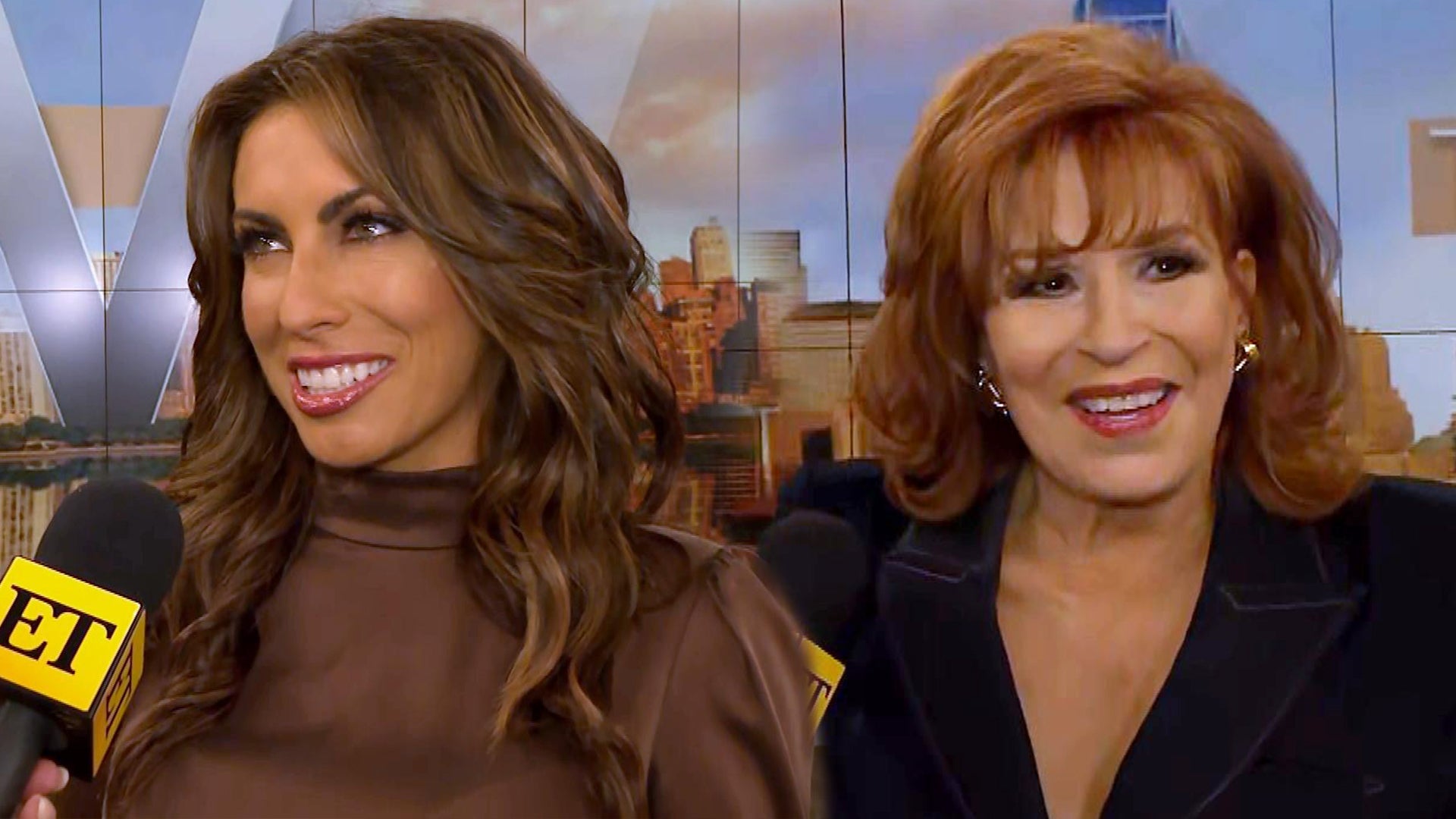 How the Ladies of 'The View' Plan to 'Keep it Cool' at the Table…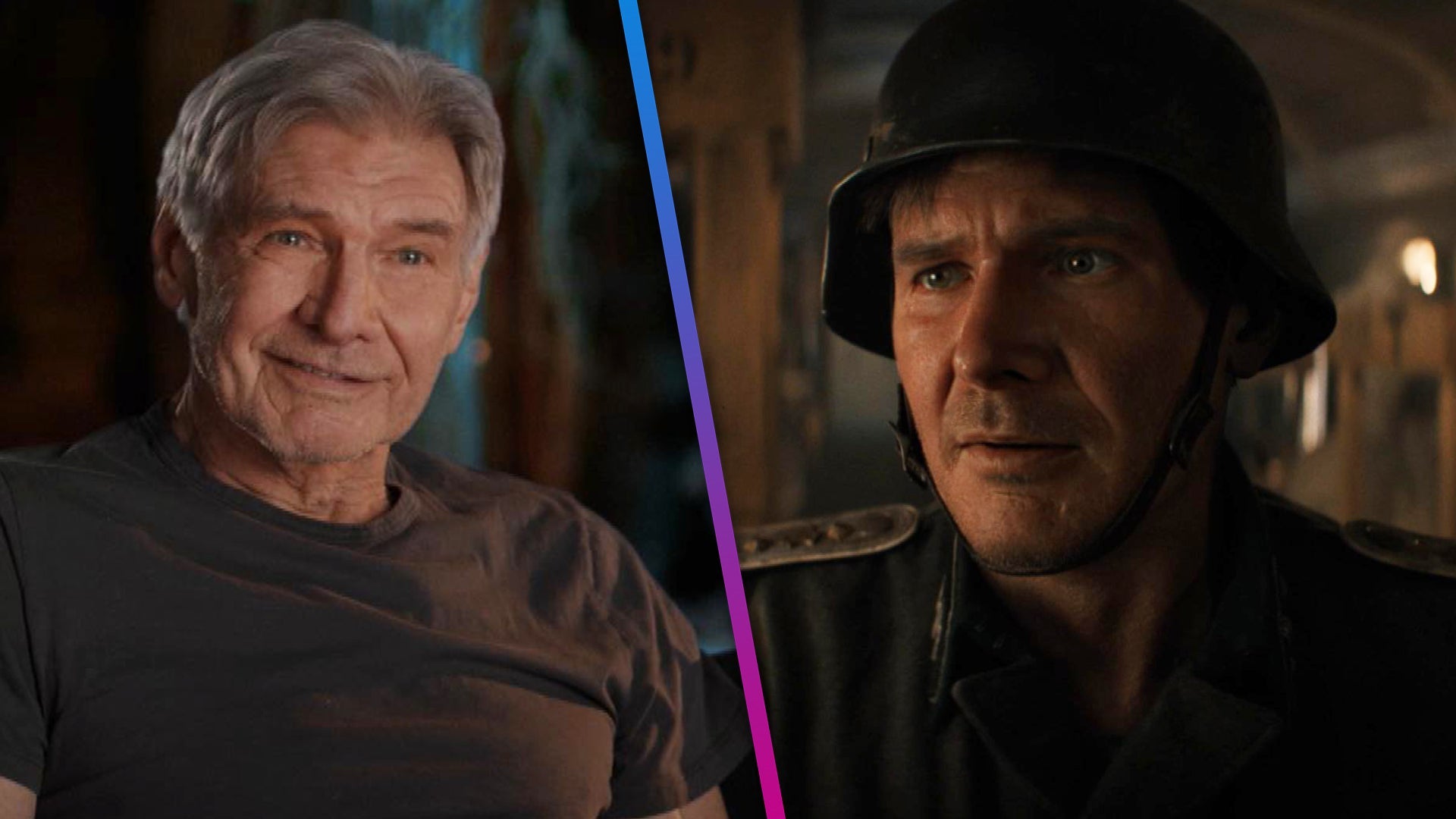 Harrison Ford Reacts to Aging Transformation in 'Indiana Jones a…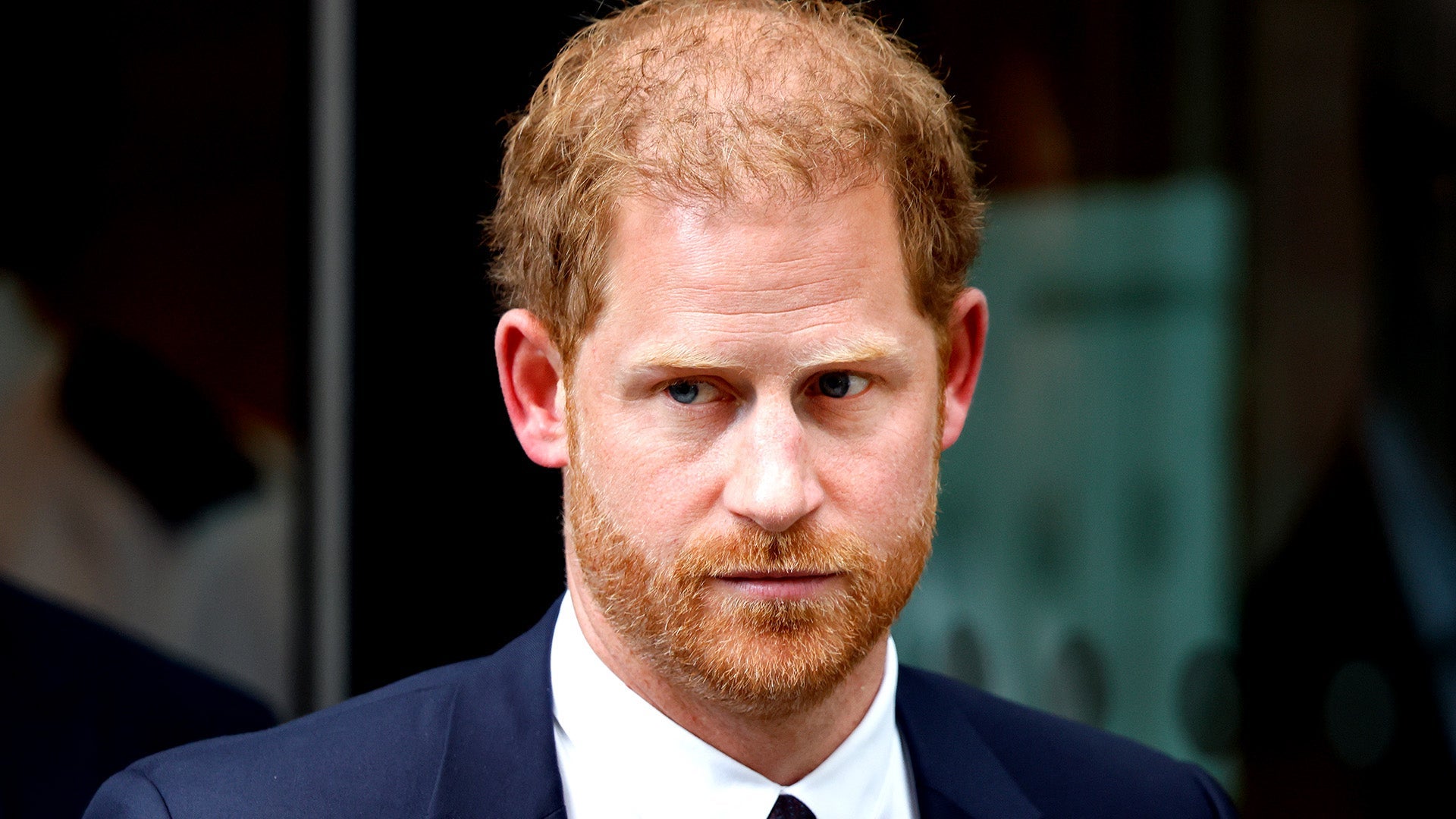 Prince Harry Makes Unexpected Visit to Queen Elizabeth II's Grav…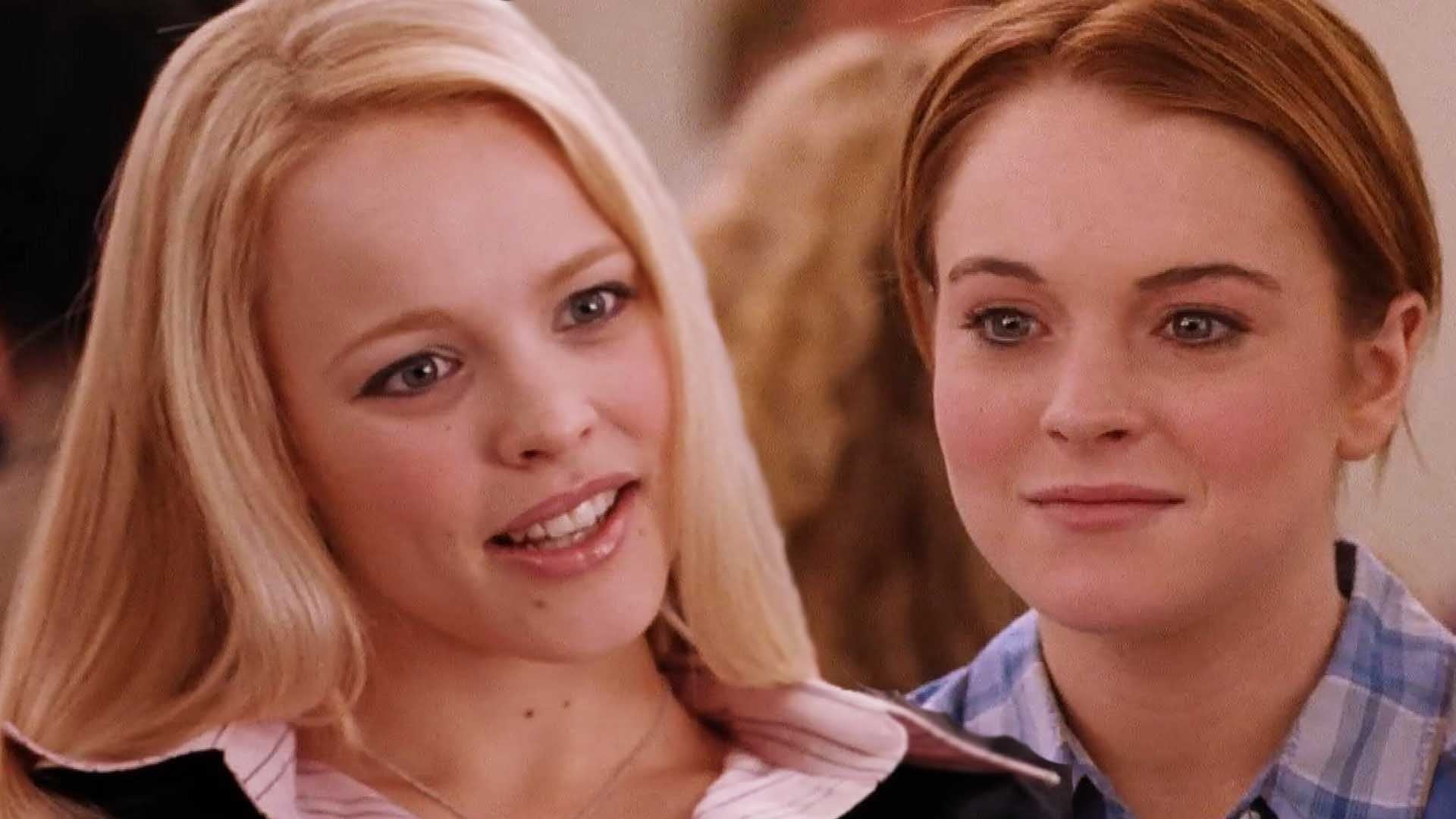 'Mean Girls': Biggest Behind-the-Scenes Secrets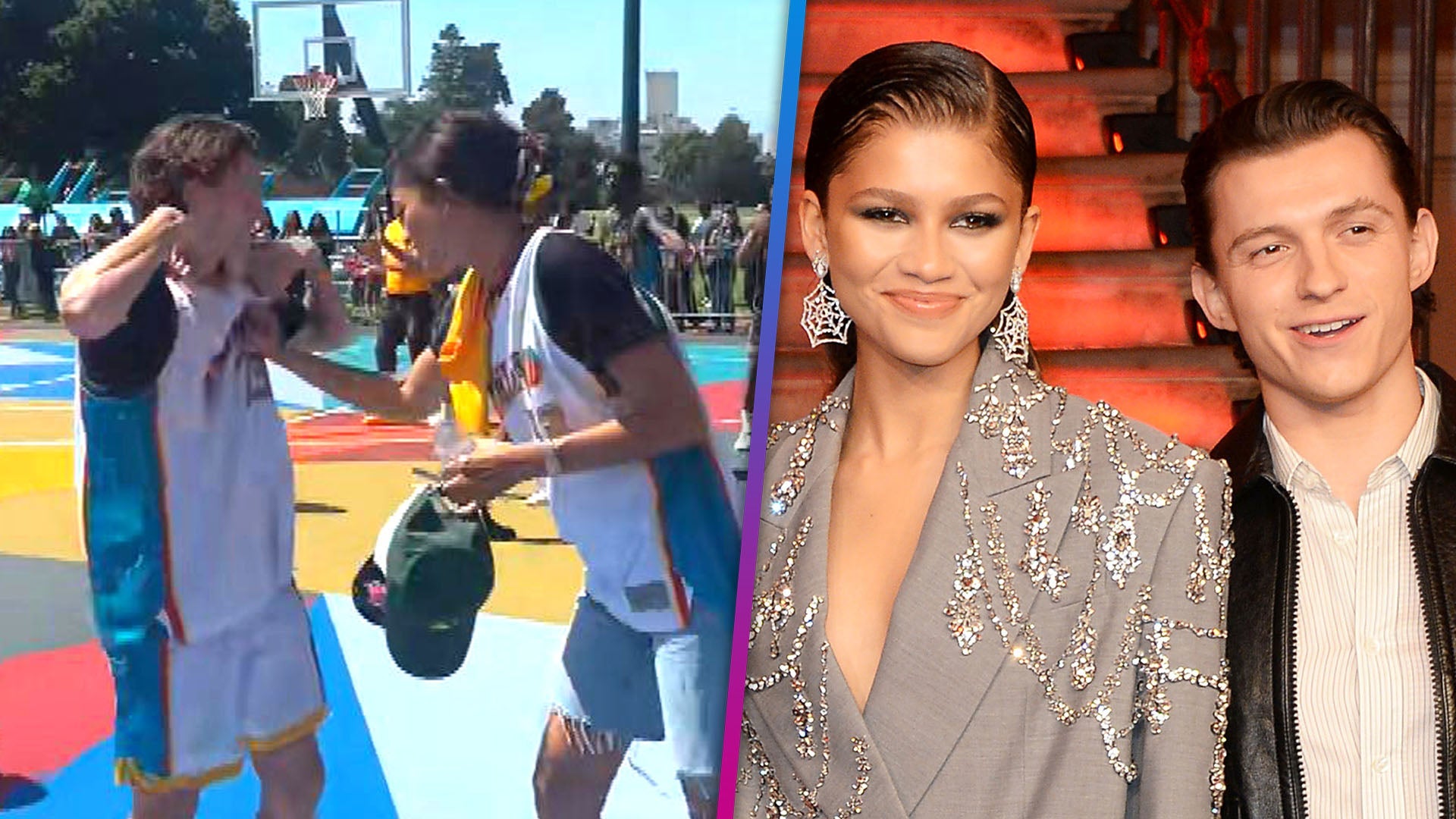 Watch Zendaya Support Boyfriend Tom Holland During Basketball Ga…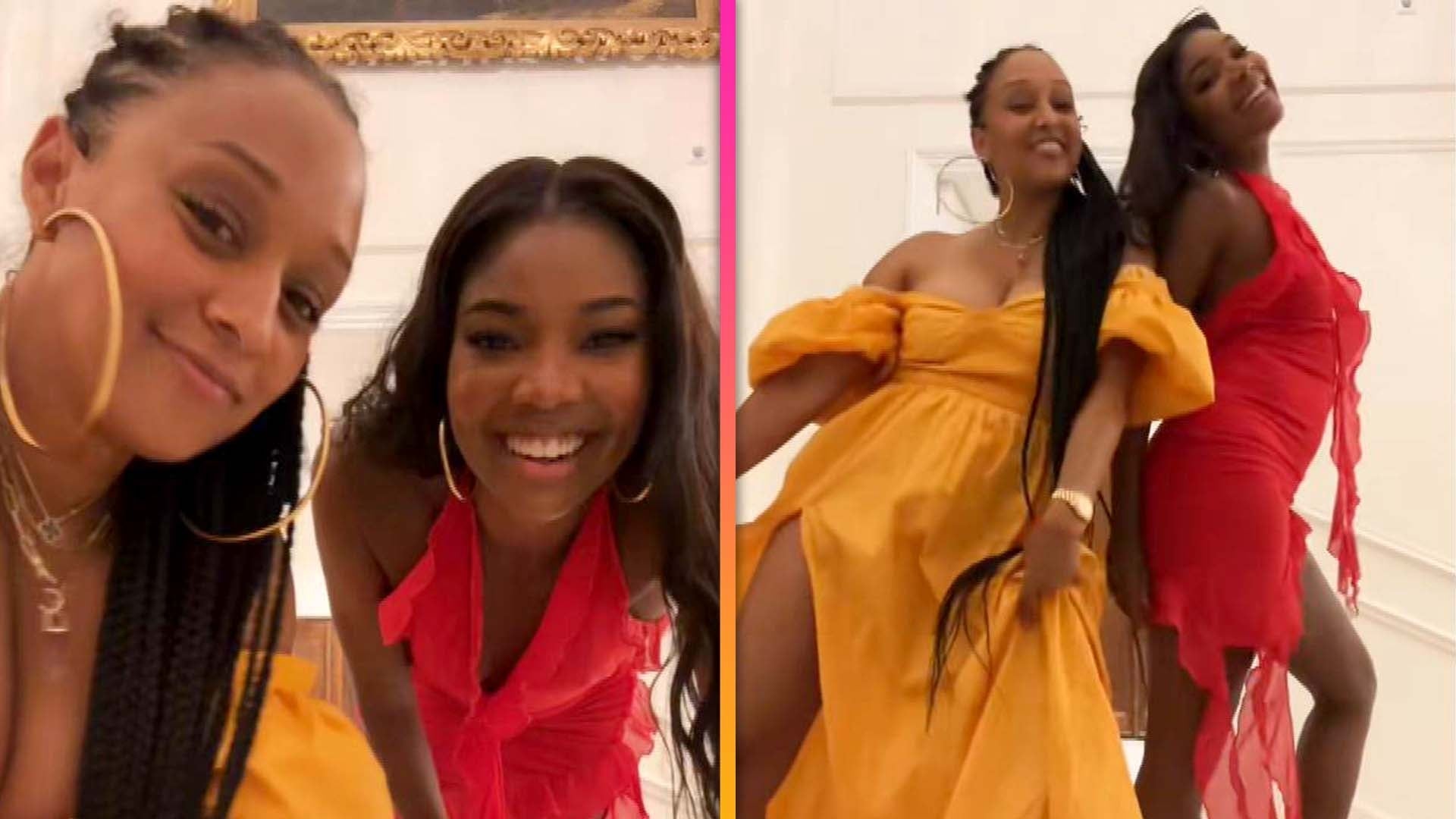 Watch Tia Mowry and Gabrielle Union Show Off Their Dance Moves o…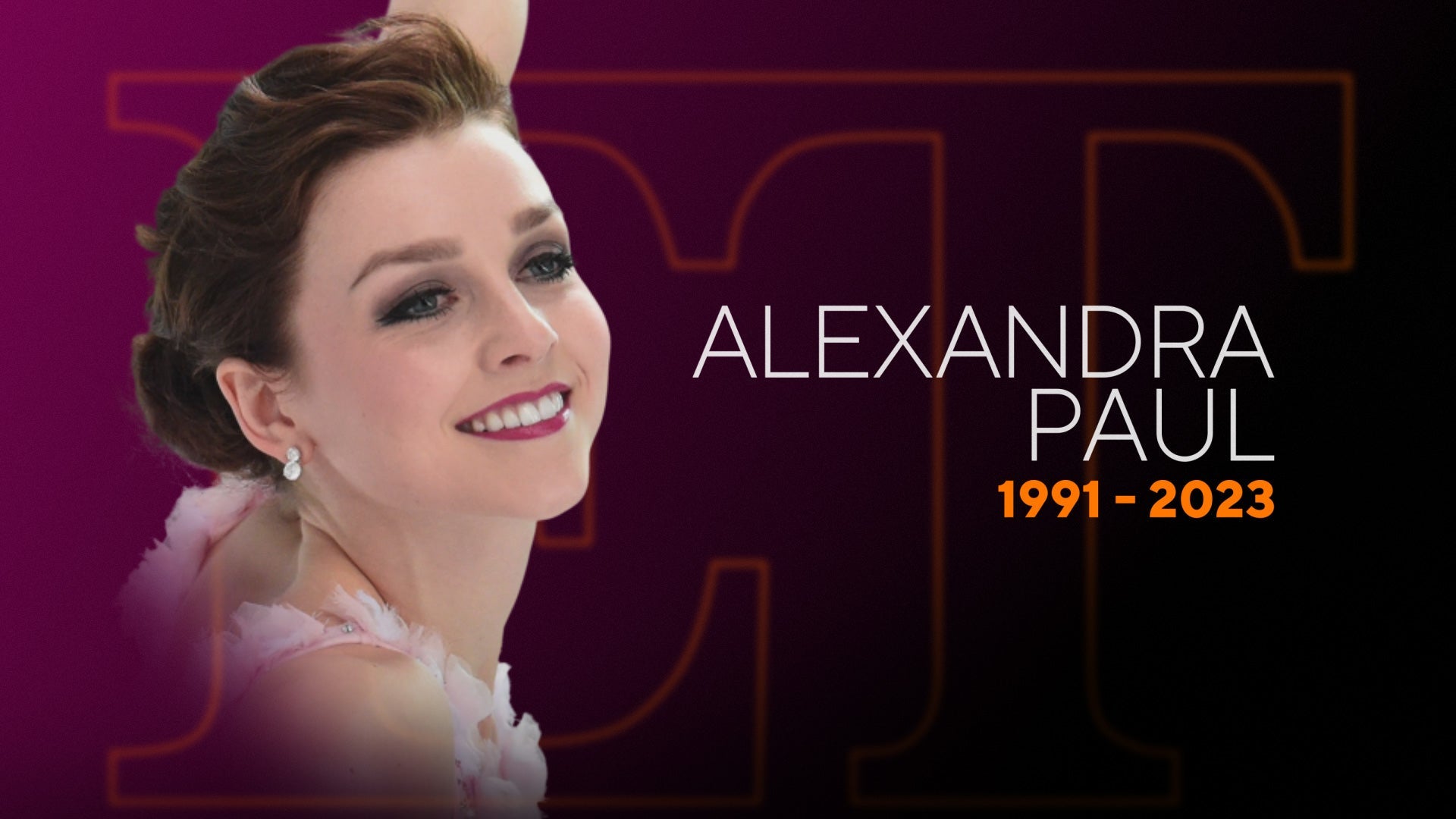 Alexandra Paul, Canadian Olympic Figure Skater, Dead at 31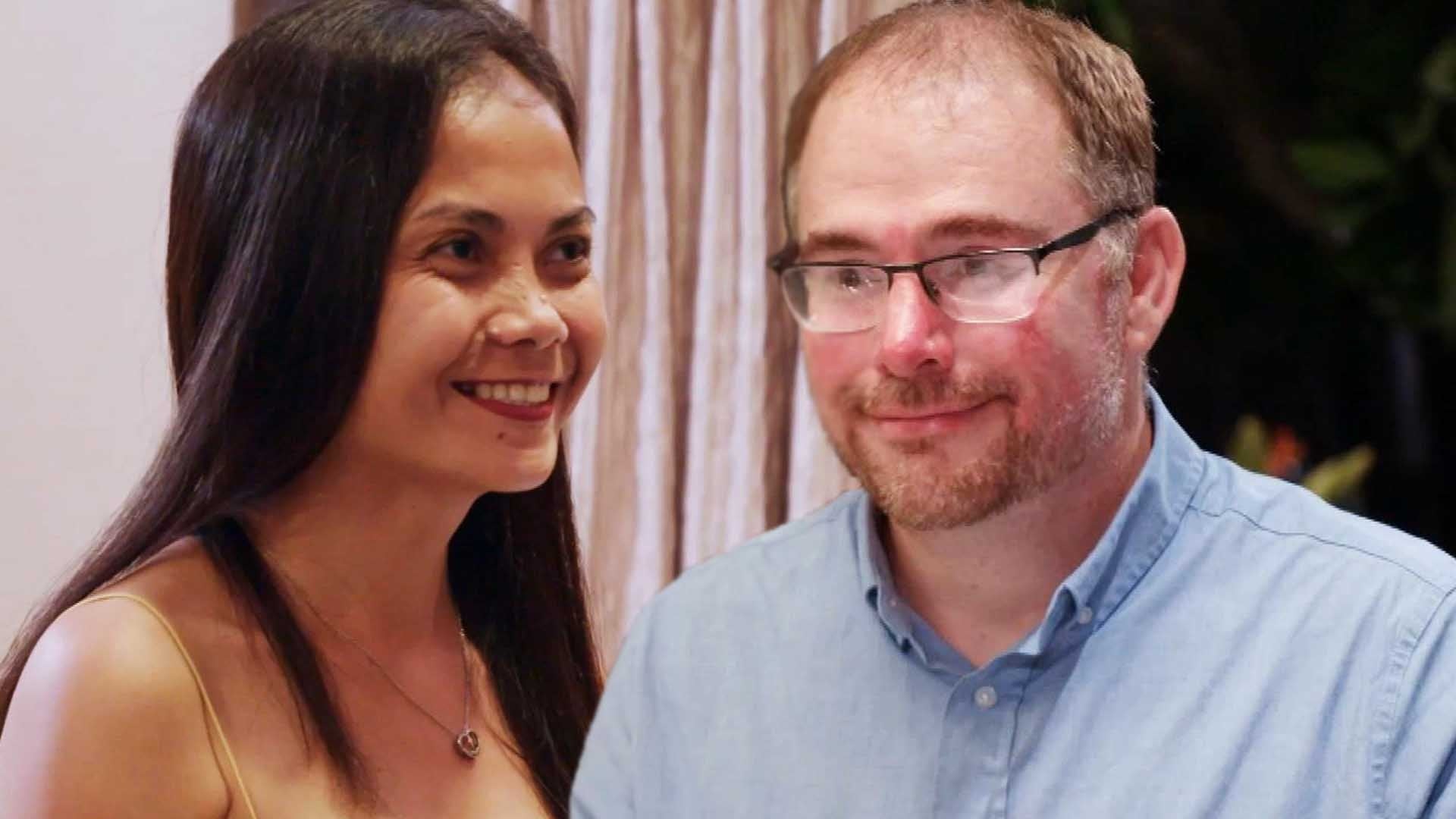 '90 Day Fiancé': David Hides His Nerves From Sheila as He Prepar…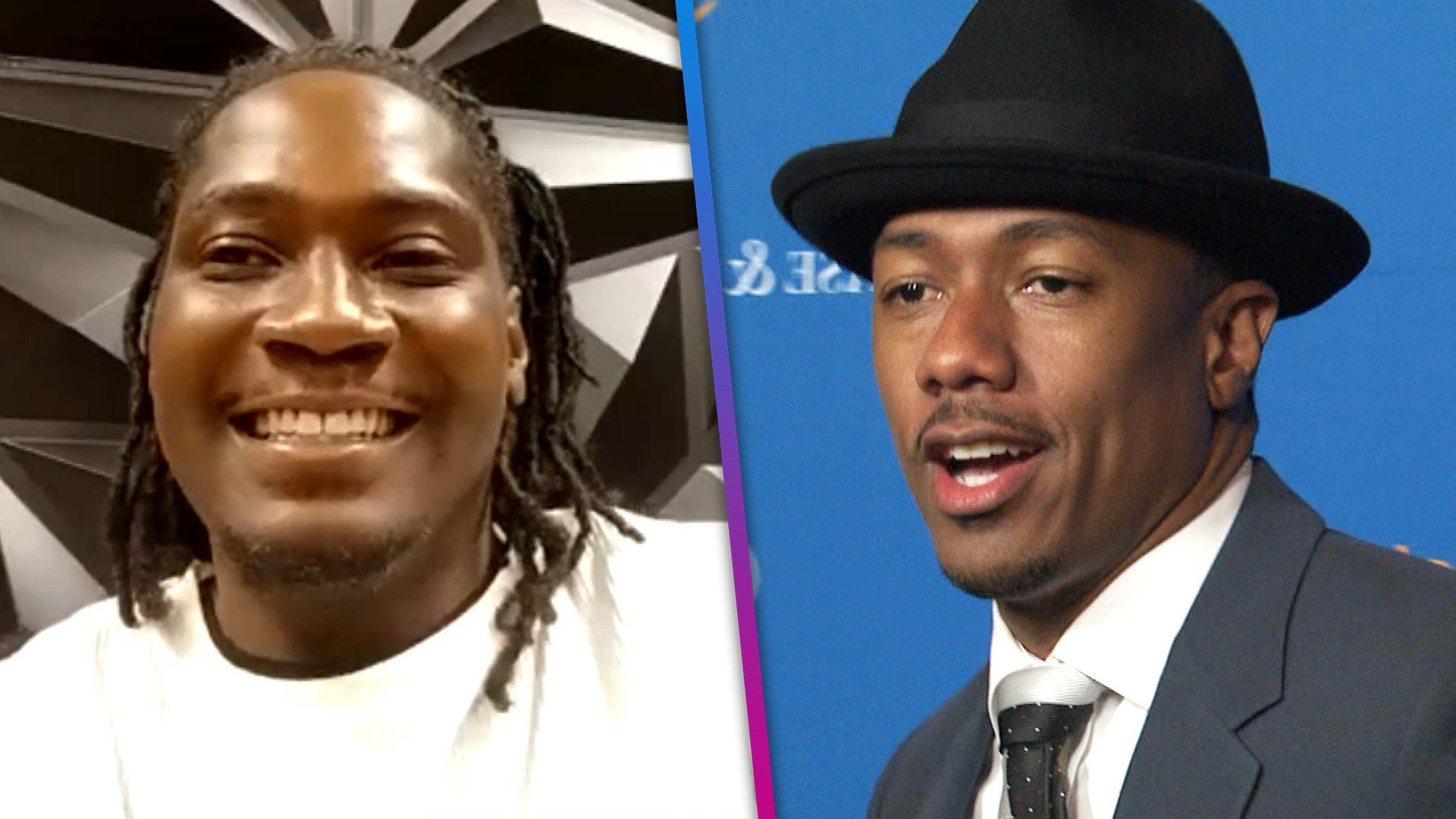 'Claim to Fame' Winner Gabriel on Brother Nick Cannon's Reaction…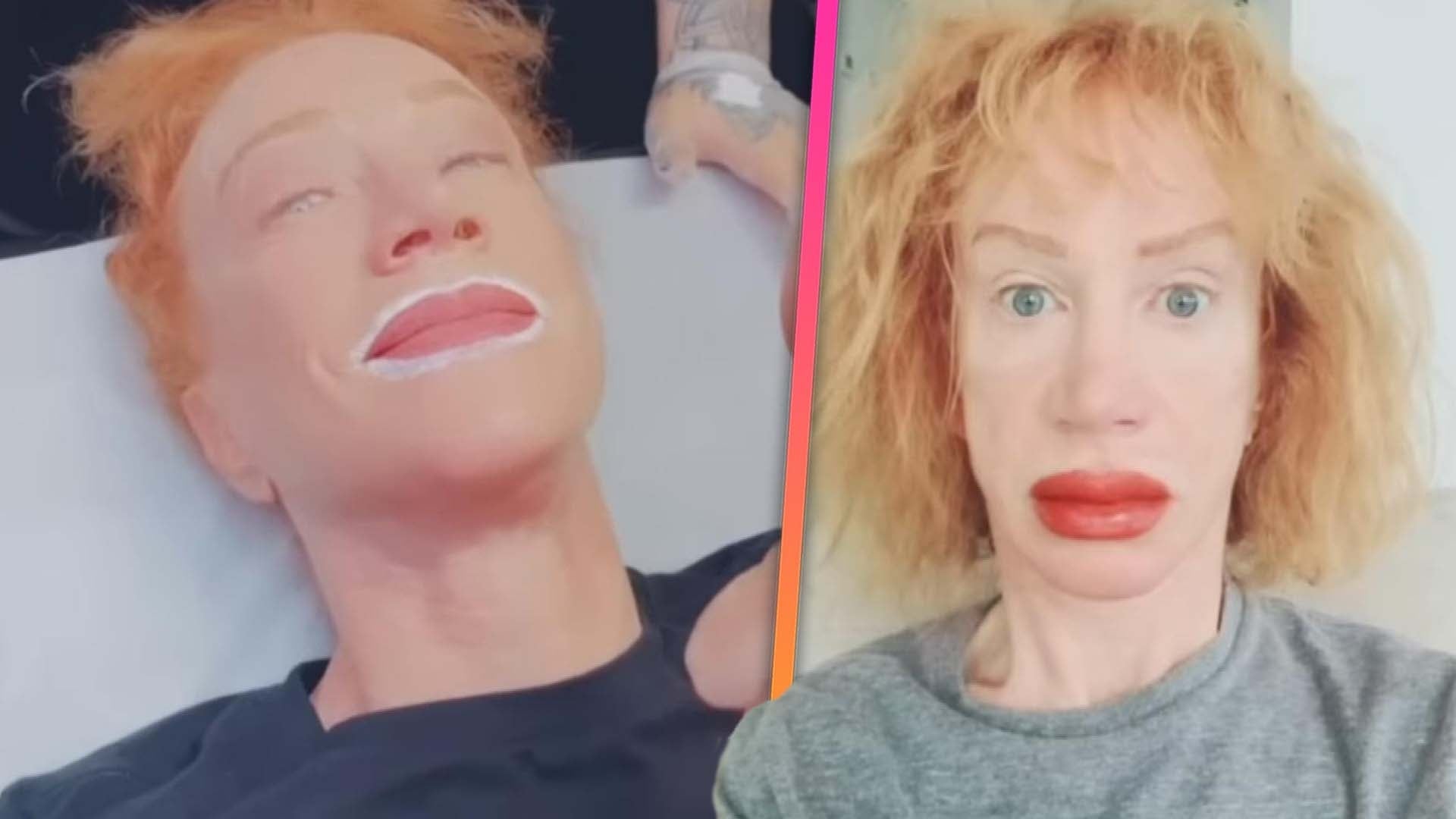 Kathy Griffin Documents Getting Lips Tattooed and Shares the Sho…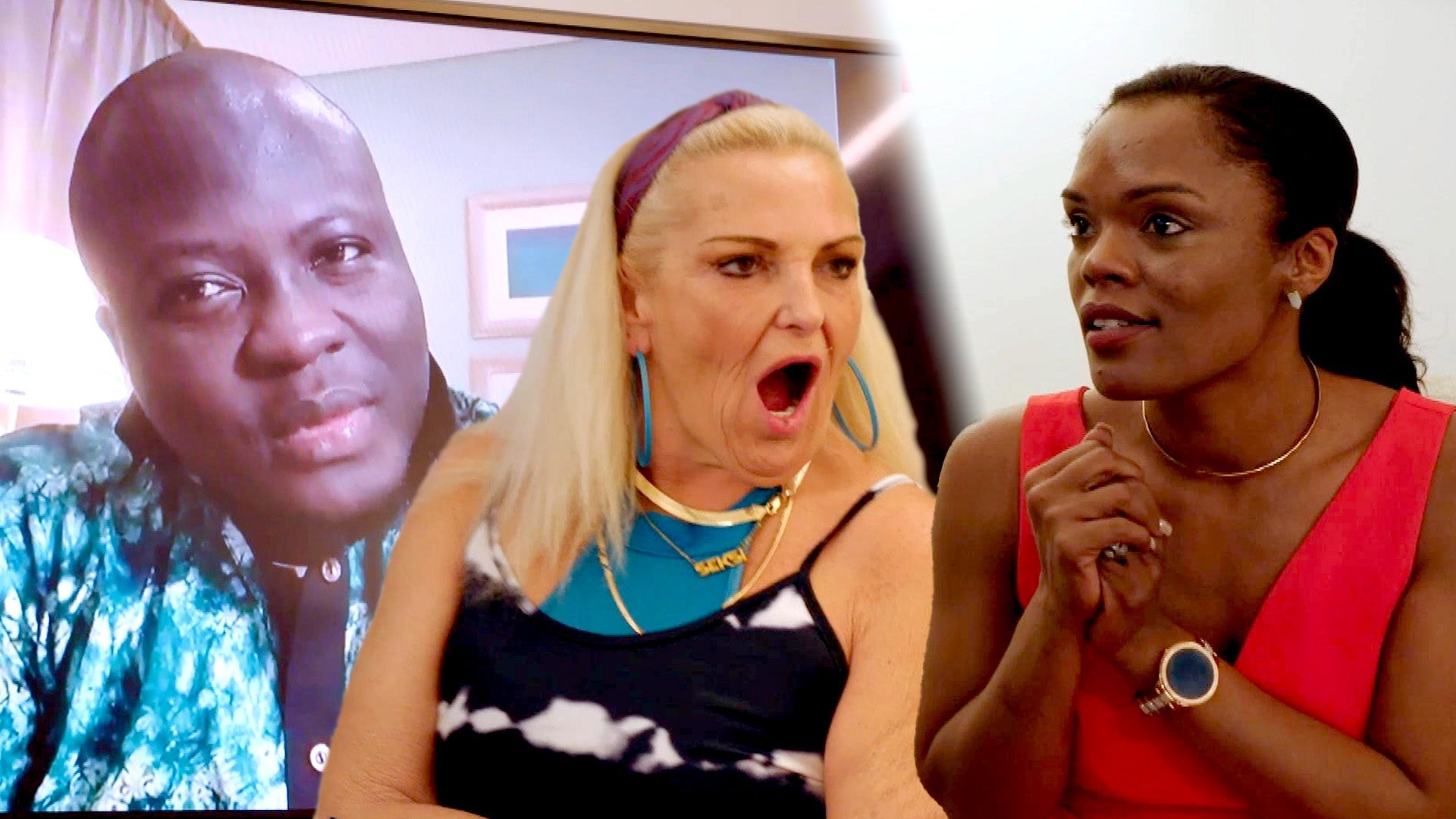 '90 Day Fiancé': Sex Therapist Helps Michael and Angela Be More …
She came in like a "Wrecking Ball."
In the video for Miley Cyrus' best performing single to date, the pop star swings wildly around on the giant demolishing tool, before taking a sledge hammer to the cinder block walls that surround her. And as we've seen in the 24-year-old singer's over a decade of pop culture prominence, that might be the perfect metaphor for how Miley approaches her ever-changing persona.
Miley doesn't do small. When the Disney starlet-turned-Grammy nominee makes a change, she tears the whole thing down and starts again.
MORE: Miley Cyrus Releases Video for New Single 'Malibu' -- Watch!
As we've seen in the backlash to her recent Billboard cover story (more on that later), these shifts are not always smooth, and are often accompanied by a fair amount of controversy. But what they also bring is an almost time capsule-like tableau from which we can track the different manifestations of Miley.
With her new single "Malibu," we find ourselves once again entering a new age of Miley. And as such, we've decided to take a drive down the PCH of Miley's major style shakeups, from the music and acting she's pursued, to the countless outfits and hairstyles that came along with it.
Here are the major eras of the Miley Millenium, from the Disney days to today.

1. Hannah Montana/ The Disney Era
March 2006 - Late 2010
Miley's breakout role on the Disney Channel original series -- which debuted to the network's largest audience to date in 2006 -- may have telegraphed her future abilities in public image. On the kids program, Miley played the show's eponymous star, a grade school student who moonlight's as a pop star.
While the role, and the accompanying Billboard chart-topping soundtracks, are what skyrocketed Miley to superstardom, it wasn't long before we began to see inkings of the singer-actress' desire to ditch the blonde wig and break out on her own. To really drive this home, Miley's 2008 second album -- and the first one where she doesn't share billing with her fictional TV character -- is literally called Breakout.
This is also around the time we start to see the divide between Miley and her Disney image -- arguably the source of some of her teenage year controversies -- grow ever more visible. A prime manifestation of this was the starlet's provocative 2008 Vanity Fair photo shoot, which featured a topless (but covered) Miley, as well as a snap with her dad that's just kind of…. weird.
Then, Miley's potential to be a vessel for pop mega-hits continued with 2009's "Party in the U.S.A.," and unbelievably infectious song (and instant karaoke classic) that has arguably had more staying power that the track that kept it from the Billboard top spot at the time, Black Eyed Peas' "I Gotta Feeling."
Although "Party" is ridiculously poppy (and not necessarily in a bad way), it put distance between Miley and Hannah Montana by literally re-framing Miley's origin story. Suddenly, the lead child actress in one of the most popular tween shows of the time was an L.A. outsider getting "butterflies" over "everyone looking so famous."
This song is also one of the earlier instances of Miley being criticized for cultural appropriation, name-checking Jay Z in the lyrics, while later telling a reporter she'd "never heard a Jay Z song.
To be fair, Miley didn't write the song -- that credit goes to Jessie J, as well as now-embattled producer Dr. Luke -- and in an interview posted to MileyWorld, didn't even seem to particularly like it.
"I've never heard a Jay-Z song. I don't listen to pop music," Cyrus said "['Party in the U.S.A.'] is not even my style of music. I'm really blessed for it to have done as well as it has."
It may be one of her biggest songs to date, but it wasn't the image the young adult pop star was trying to cultivate.

2. Liam Love Story: The First

June 2009 - September 2013
In short, Miley was ready to grow up.
ET spoke to Miley about leaving behind her bubblegum Hannah Montana image at a 2009 book signing for her autobiography, Miles to Go, where she confessed her desire for "people to be able to relate to me a little bit more."
"I feel like I'm going to have so many different chapters of my life," Miley shared. "It's important to really fill the fans in and relate to them because usually the media is the one with the last word, but I wanted to be the one that finally got to say my opinion."
Then, in another eyebrow-raising move, Miley decided that her 2009 Teen Choice Awards performance of "Party in the U.S.A." was the right venue to introduce poll dancing into her act.
WATCH: EXCLUSIVE: Billy Ray Cyrus Gushes Over Miley Cyrus' Sobriety, New Album -- 'She's Beaming With Happiness'
Oh, and the singer who would in a few short years ride a giant blunt as part of her live show, found herself in hot water for smoking Salvia from a bong.
What a different time 2010 was.
Despite the criticism, Miley attempted to double down on the more adult image on her 2010 album and single, Can't Be Tamed.
Though clearly intended as Miley's first concerted effort at an extensive revamp, the record still existed under Disney's Hollywood Records umbrella, and that confusion can be felt throughout.
In a less-than-subtle move on the "Can't Be Tamed" video, the former child star sprouts bird wings and frees herself from a literal cage.
Though it certainly caused conversation, a chart-topper it was not. Unlike her powerhouse prior record, the Can't Be Tamed album became Miley's first to date that didn't top the Billboard chart, and the eponymous lead single would be the final one released in the United States. Another single, "Who Owns My Heart," was only released in parts of Europe, where it performed middlingly (though it managed to hit No. 2 in Belgium).
But just as Miley was falling on the charts, she was winning in matters of the heart.
Though her relatively poorly reviewed 2010 film, The Last Song, still existed as part of the Disney family, Miley was able to take one more step away from her Hannah Montana past with what still amounted to a commercially successful Nicholas Sparks vehicle. Plus, the singer-actress would also meet Liam Hemsworth -- Miley's future fiance.
Miley and Liam met on set of the film in 2009, where the two also shared their first kiss (technically, for the movie, but still).
By March 2010, the two were a bona fide couple, making their official debut at an Oscars event.
"In L.A., I had so many security blankets, people helping me with everything," Miley told Teen Vogue, during a joint interview with Liam in March 2010. "I tried to book my friend a flight, and I didn't know how because I was used to someone doing it for me. I didn't want a babysitter anymore."
Though she wasn't interested in being babysat, Miley seemed eager and ready for domestic life, as she and Liam's engagement was revealed on March 31, 2012.
3. Bangerz Era/ The Rise of the Twerking Marijuana Icon

August 2012 - 2015 MTV VMAs
But sometimes the timing just isn't right.
In August of 2012, something peculiar happened with Miley. She chopped off and bleached that hair, and a literal shedding of the Hannah Montana years seemed to take place.
"If you don't want to watch my video, you can always turn it off. If you don't want to listen to my music, you don't have to," Miley told ET in 2012. "It doesn't really matter what everyone else thinks as long as you're happy with what you do."
Here we find ourselves at a pivotal point in the Miley Mythology. In what could have been a former child star's dissent into the land of future articles titled, "Where the Girl From Hannah Montana Is Now," Miley proved that if she's going down, she was gonna go down twerking.
Enter the 2013 MTV Video Music Awards, where Miley stripped down to her underwear and performed a super sexual routine to her new single, "We Can't Stop," before launching into a raunchy duet with Robin Thicke for his chart topper, "Blurred Lines," where the referee/Beetlejuice-looking crooner grinded against his nearly naked co-performer. Miley came under fire for both the salaciousness of the dancing and the use of curvy black female dancers that some viewed as "props."
WATCH: Miley Cyrus Says She's Not Smoking Weed, Wrote a New Love Song About Liam Hemsworth
One casualty in all of this was Miley and Liam's engagement, which ended in September 2013. While breakups are always hard, in terms of Miley's bold new image, the split was almost fortuitous in some messed up kind of way.
Pixie-cut party Miley doesn't really fit as a married person.
The aforementioned single, "Wrecking Ball," seemingly addressed the split, and cemented Bangerz as an album full of, well, bangerz. The subsequent world tour of the same name provided mountains of fun for concertgoers around the world, thanks in no small part to the elaborate stage pieces.
Despite all the drama, this whole new Miley was a smash hit. Miley became nearly ubiquitous as the singer gained an army of followers (and haters) over her brazen new image.
Suddenly, the girl who never listened to Jay Z was twerking, collaborating with Mike Will Made It, Juicy J, Wiz Khalifa, Future and Pharrell Williams, all while maintaining a prolific (if bonkers and random) Instagram presence.
Even so, the grills and twerking still got Miley called out, most famously by Nicki Minaj in the now-iconic "Miley, What's Good" acceptance speech at the 2015 VMAs, which Miley was hosting.
No matter how many times you watch that moment, it never fails to raise the hairs on your neck. And perhaps fittingly, it marks the point at which Miley began to trade the years of over-saturation for some deep introspection.

WATCH: Miley Cyrus Returns to Yoga After Holiday Celebrations With Liam Hemsworth, Says She Didn't 'Practice For 10 Days'
4. Dead Petz Era: A Study in the Psychedelic and Experimental Arts
January 2015 - March 2016
The Miley Cyrus & Her Dead Petz phase of her career, is a challenging one to compare to the rest.
Released in August 2015 as a free independent release (it would not debut on streaming platforms until April 2017) -- which Miley's label allowed -- the singer teamed up with the Flaming Lips' Wayne Coyne to create a fascinating, if bizarre, psychedelic album, which is starkly distinct from Bangerz' pounding, stadium-filling pop.
As such, the record failed to become the pop culture phenomenon that Miley's previous album was -- though there's still some good things to pour through here. Miley performed one of the tracks "Karen Don't Be Sad" in Eve's garden-esque nearly-nude garb and an insanely large wig on Saturday Night Live, which while notably softer and somberer than the bombastic Wrecking Ball ballad, finds more vulnerability and emotional highs in its measured delivery.
As she proved in the past with "Party in the U.S.A.," just cause Miley is in transition doesn't mean she can't deliver a hit. With Dead Petz however, Miley found interesting new territory, but ultimately just a footnote in the anthology of her career.
MORE: Miley Cyrus Clarifies Comments About Hip-Hop Industry After Backlash
"I think people try to make me seem a lot less centered than I am," Miley told ET in 2015, making a candid defense for her authenticity as an artist. "I'm who I am and you see what I'm doing ... You make choices and sometimes they're right, sometimes they're wrong in life. Mine are magnified."
It's a revealing look at how the pop veteran views her own agency of art and image, in a time where she had taken a step deeper into irreverance while shirking the pop polish that turned her into a 2013 phenomenon.
And as we've seen with Miley's new single that dropped Thursday, even her pivot back to pop doesn't necessarily find her jumping back onto the wrecking ball.

5. 'Malibu' Era/ Liam Love Story: Liam Returns

March 2016 - Present Era
Phew! We made it.
Though Miley walked back her controversial comments about hip hop in a followup to her Billboard interview, writing on Instagram, "I have always and will continue to love and celebrate hip hop," Miley's new guitar-strummy, beach-folky track is a decidedly more reserved vibe than both Bangerz, and Dead Petz, and the representative for that sound seems to be a very different Miley.
The now-24-year-old singer rekindled her engagement to Liam Hemsworth last year, and made her love for him the central focus of her new music. And there's a new look too, Miley's growing out that pixie blonde cut, and as seen on her Billboard cover, letting the roots go brown. And perhaps the biggest change -- the green-leaf repping toker says she's three weeks removed from her last puff of marijuana.
It's almost as if, with each new album, we get to meet a whole new Miley.
EXCLUSIVE: 'The Voice' Coaches Can't Wait for Miley Cyrus' New Album: 'Her Voice Is Heaven'
Now, there's one glaring detail about the many phases of Miley the artist that it wouldn't be fair to leave unaddressed. These "eras" of the pop star's career take place during a period of life where Miley the person was a teenager and/or young adult -- aka the time in life when we as humans tend to do the most changing that we'll ever do ever.
But what makes Miley's growth so fascinating in particular is her seemingly unbelievable ability to harness that growth, and turn it into a highly communicable (and oftentimes, marketable) identity, to be packaged and presented to the world. And no matter how you feel about it, it's hard to deny that it's been damn entertaining.
Thanks for the memories, Miley!
Watch the video below to see Miley look back at her Hannah Montana audition tape, and break down her new single.
Related Gallery