Features
EXCLUSIVE: 'Baroness von Sketch Show' Co-Creator Carolyn Taylor Finds the Funny in Life's Absurdities
By
EXCLUSIVE: 'Baroness von Sketch Show' Takes on Soccer Moms in Hi…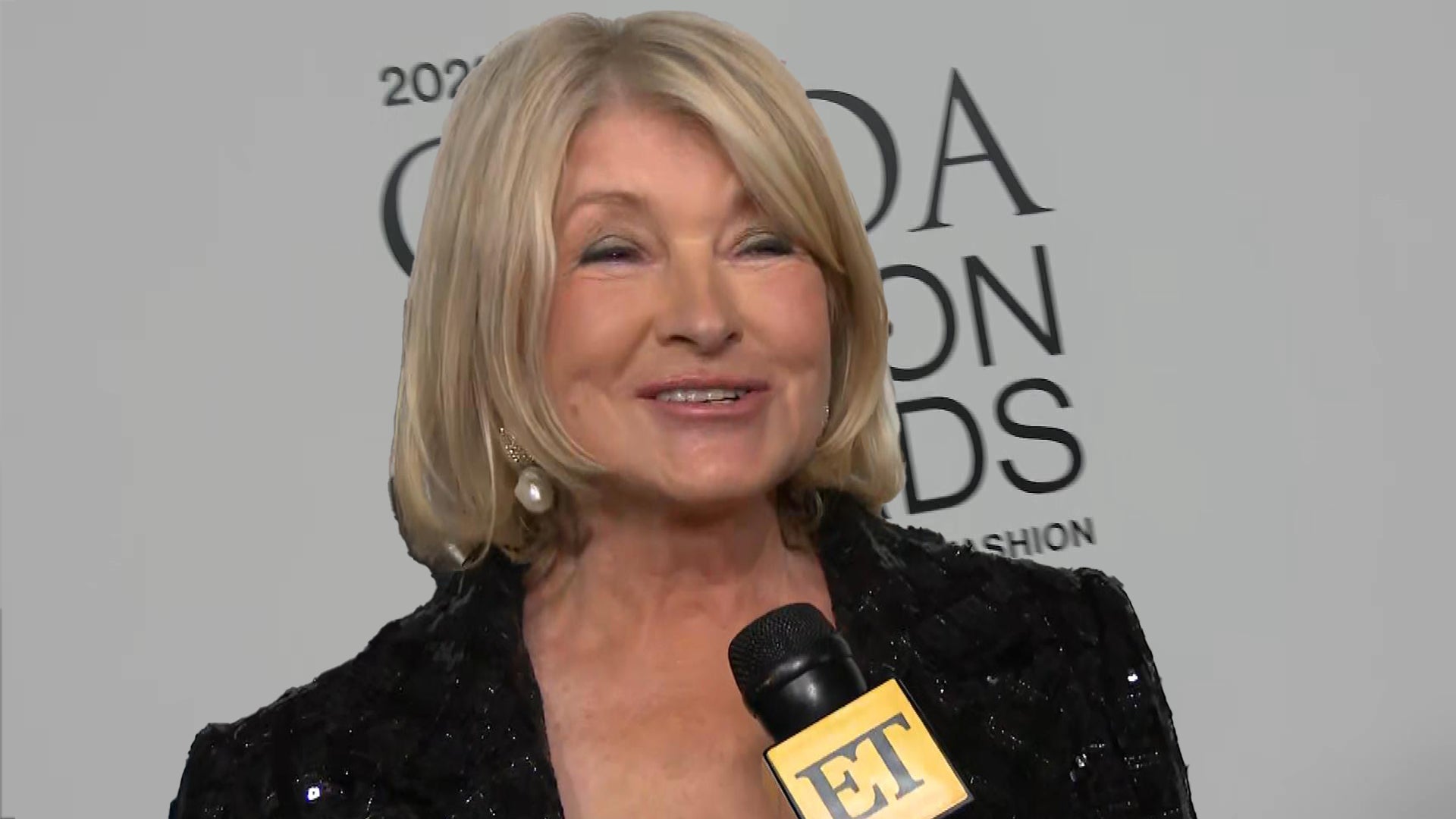 Martha Stewart on Thanksgiving Traditions and Maintaining Confid…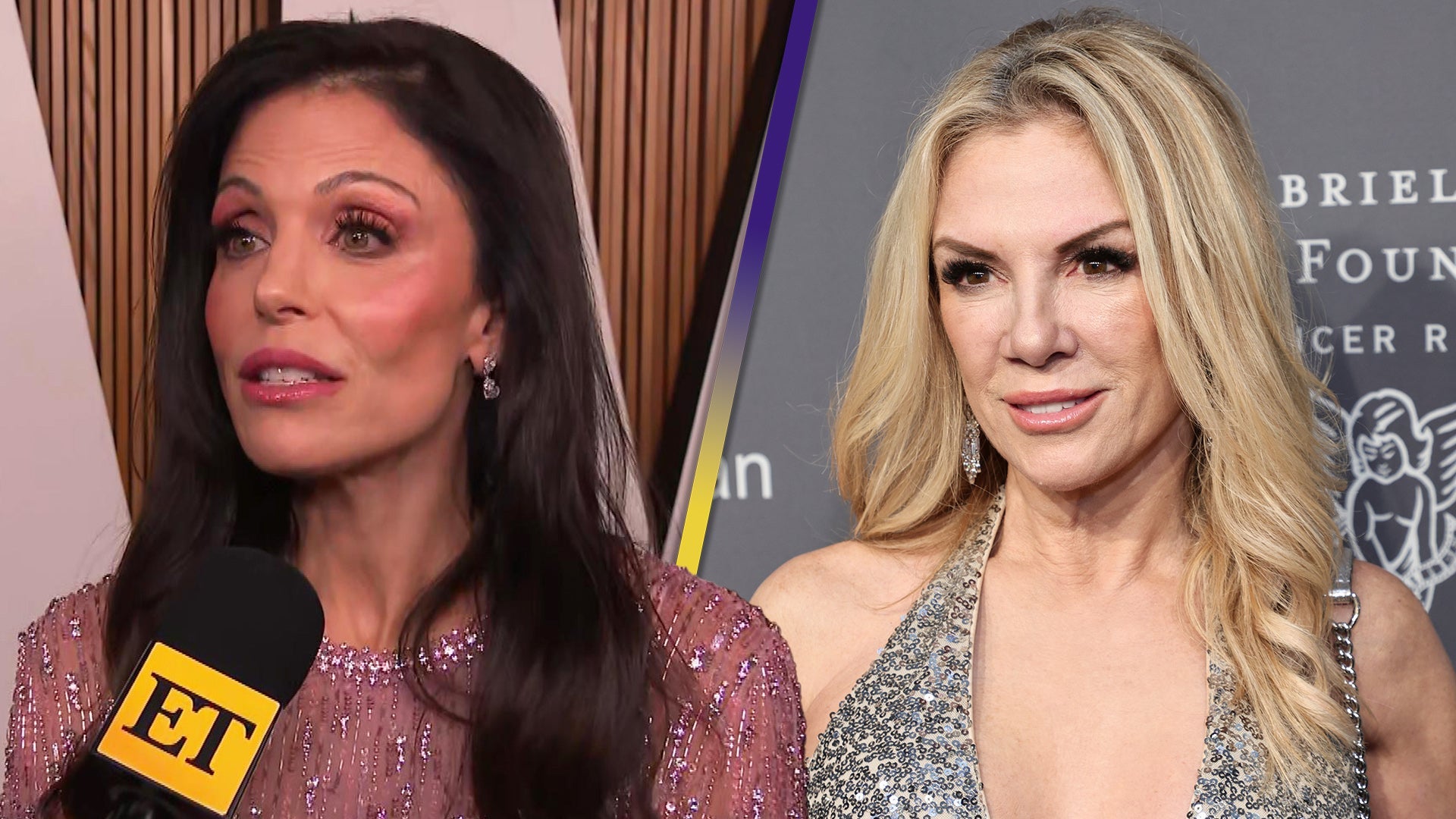 Bethenny Frankel Weighs in on Ramona Singer Racial Slur Controve…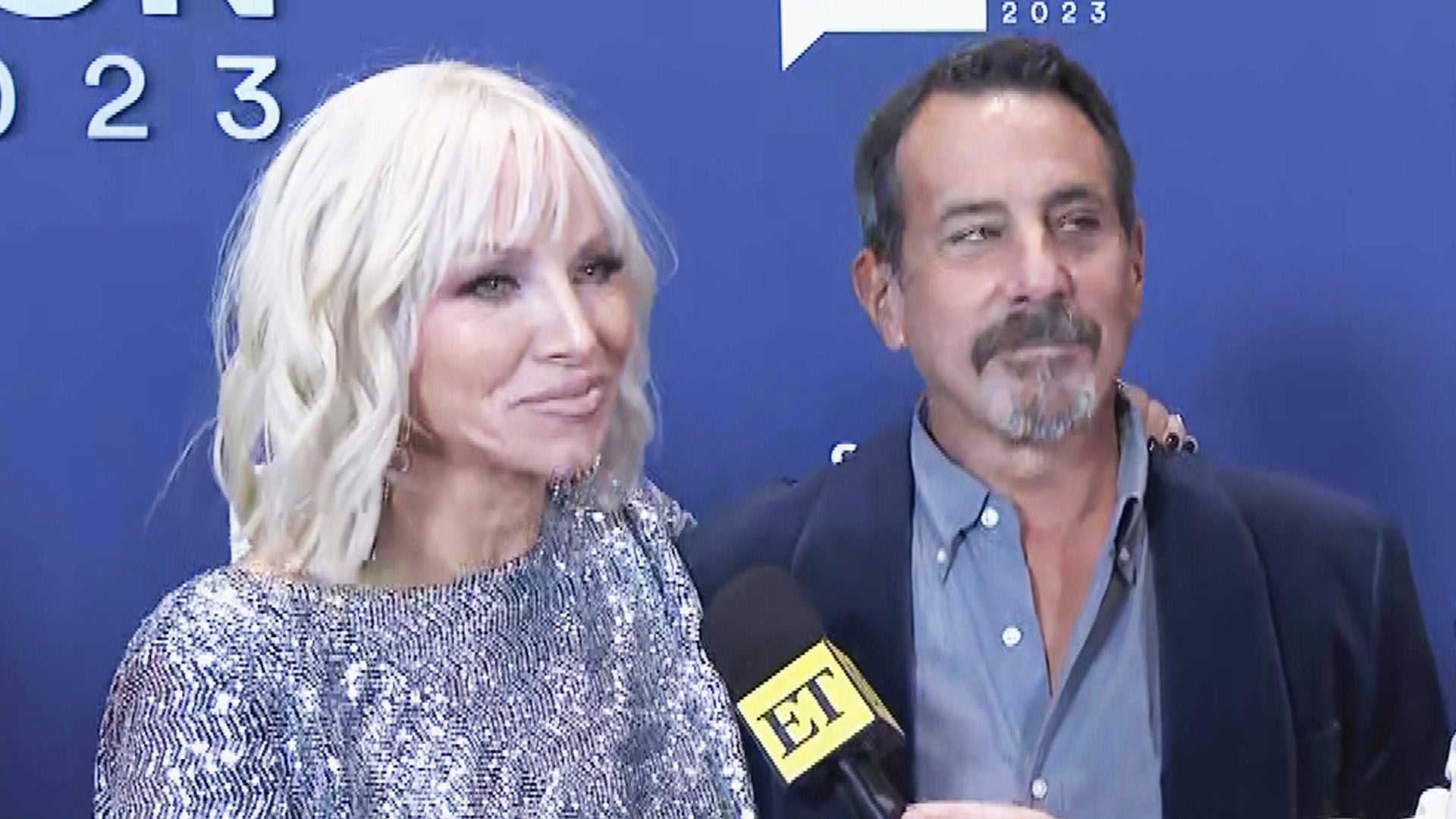 'RHONJ's Margaret Josephs on Dynamics Drastically Changing in Se…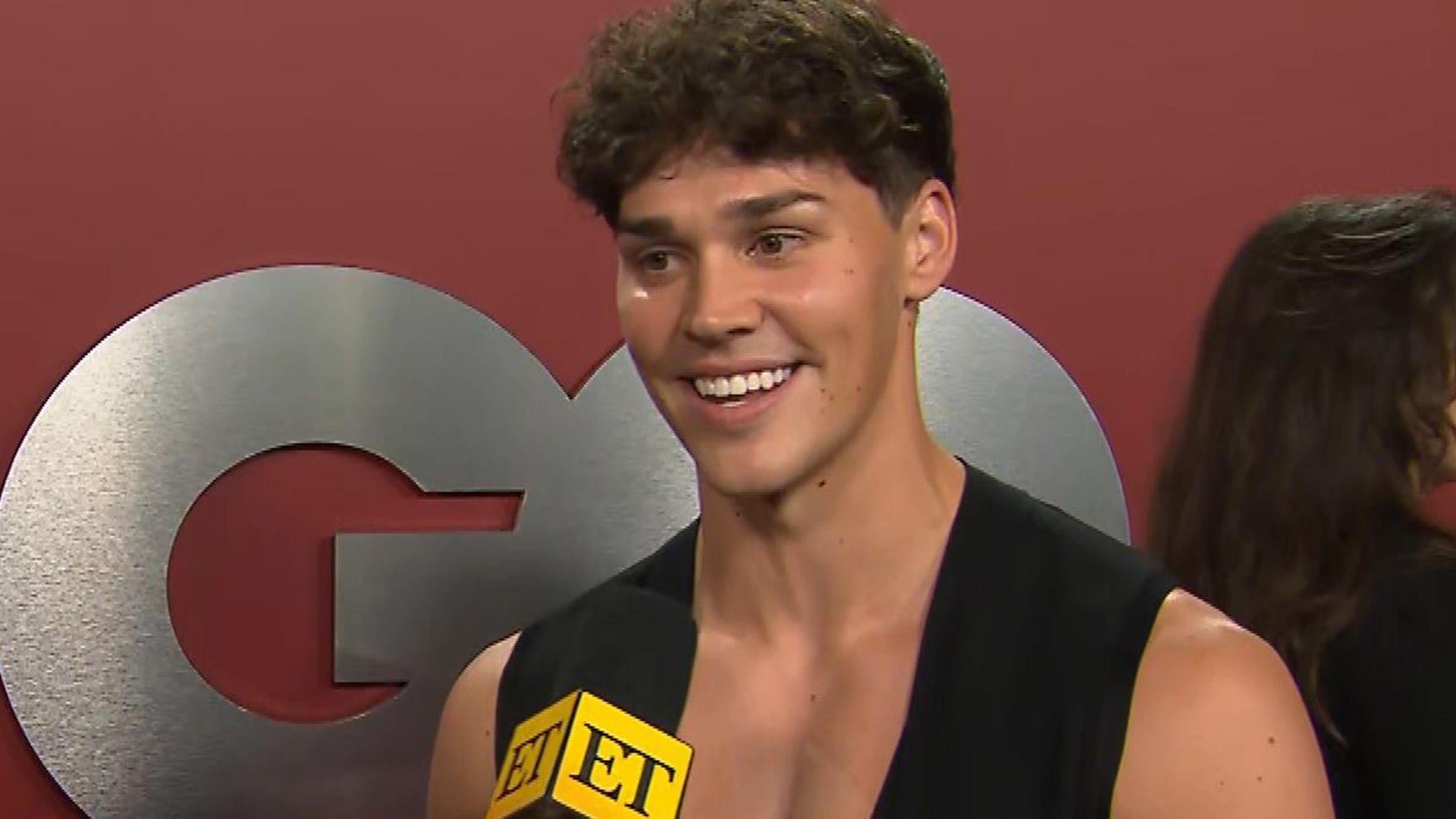 Noah Beck on Future in Acting and 'Big Things' Happening for Him…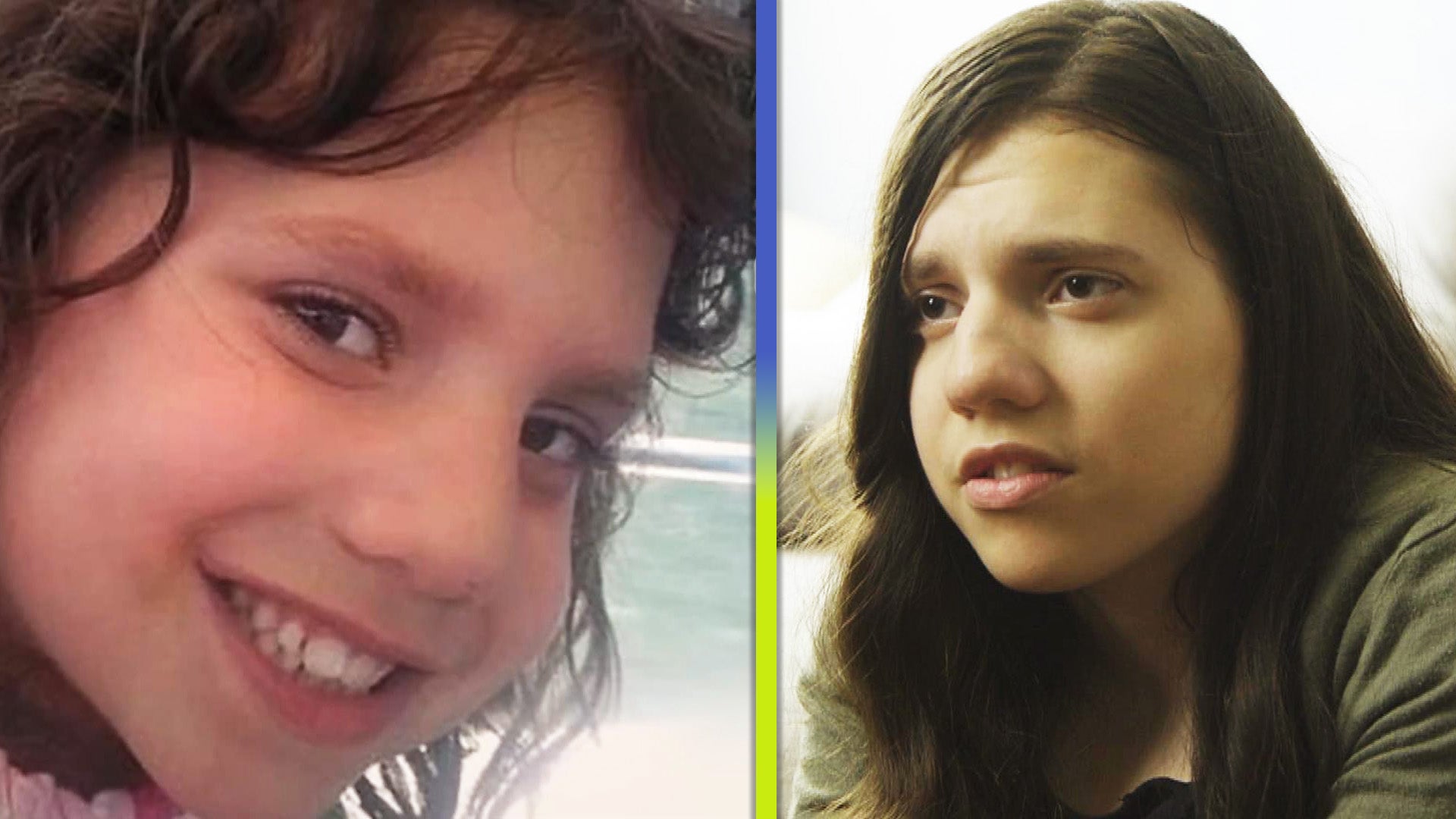 Natalia Grace Breaks Her Silence on Orphan Scandal in New Docuse…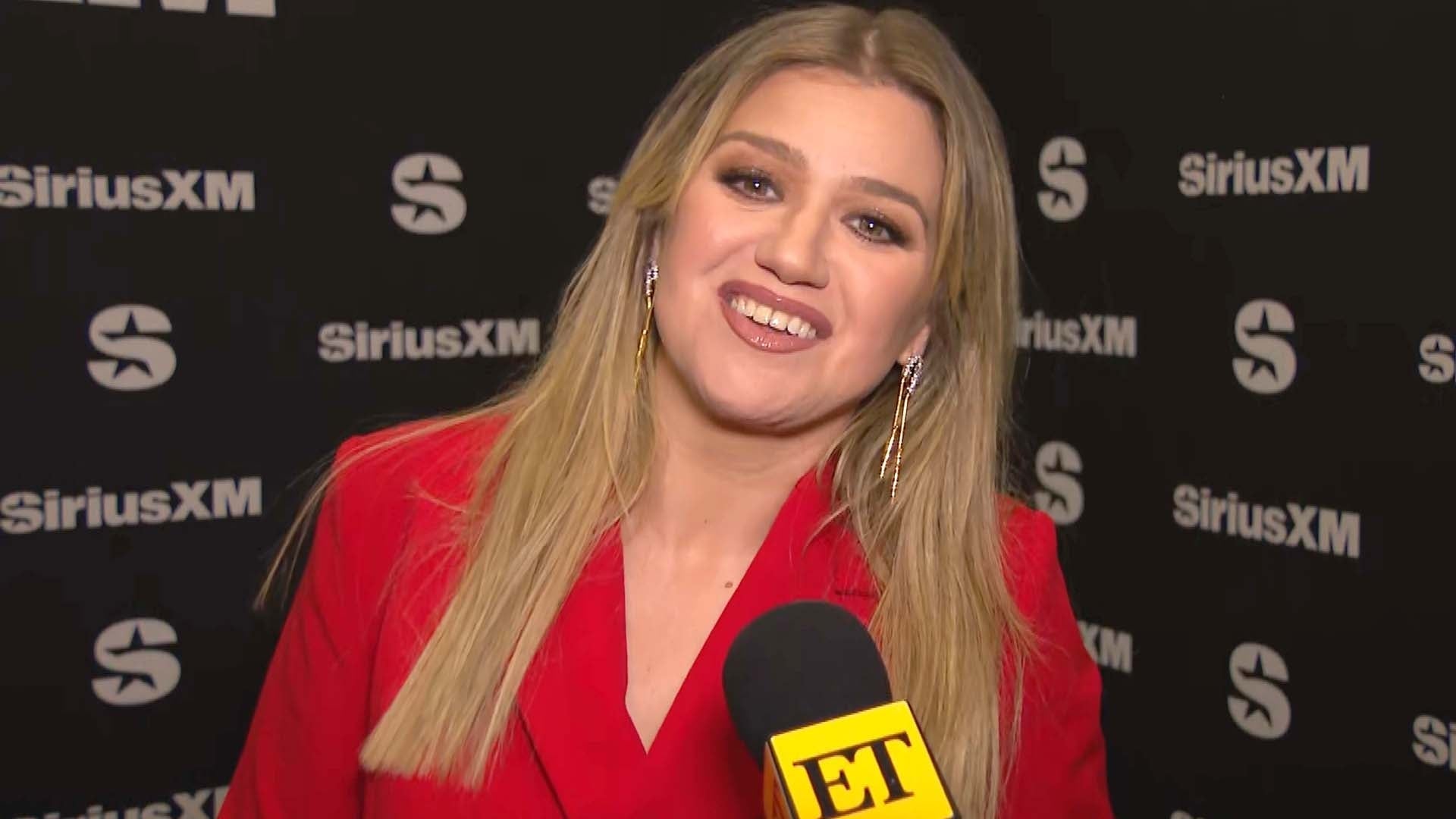 Kelly Clarkson on Kellyoke Praise, Life in NYC and New Sirius XM…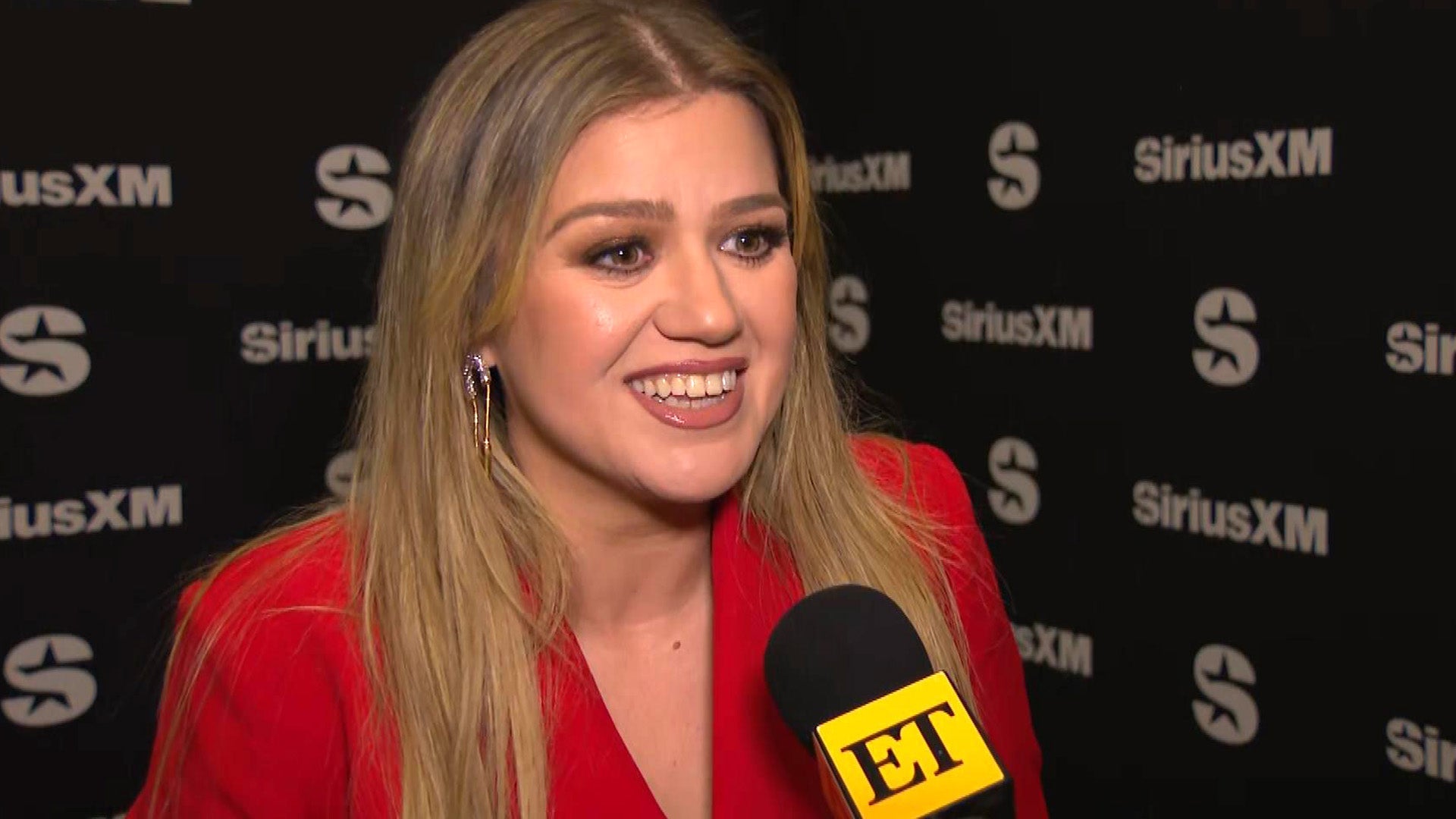 Kelly Clarkson Dishes on 'Starting Over' as a Single Mom in New …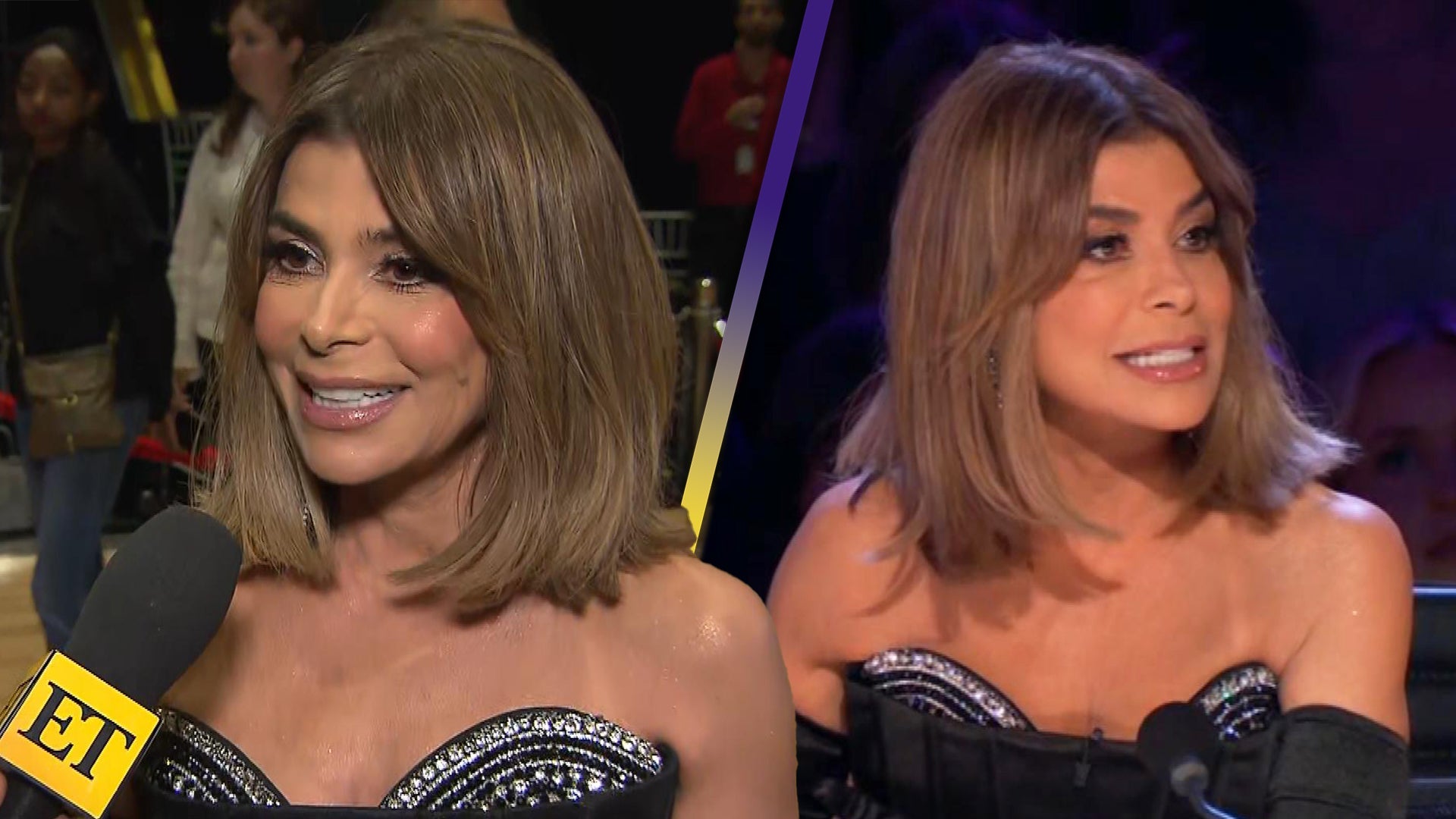 Paula Abdul on Feeling 'Back in Her Element' Returning to 'DWTS'…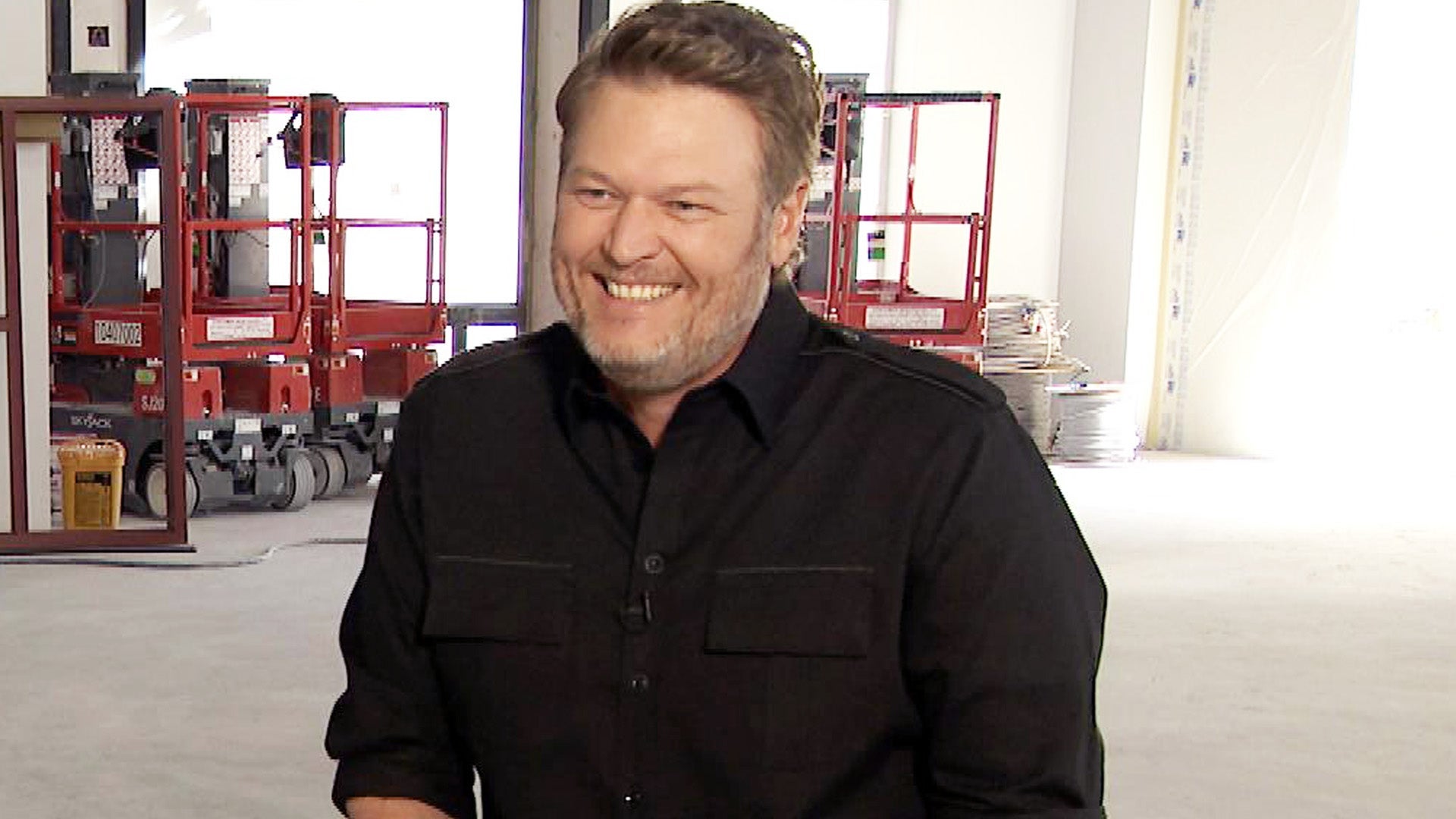 Blake Shelton Shows Off Future Ole Red Bar in Las Vegas and Dish…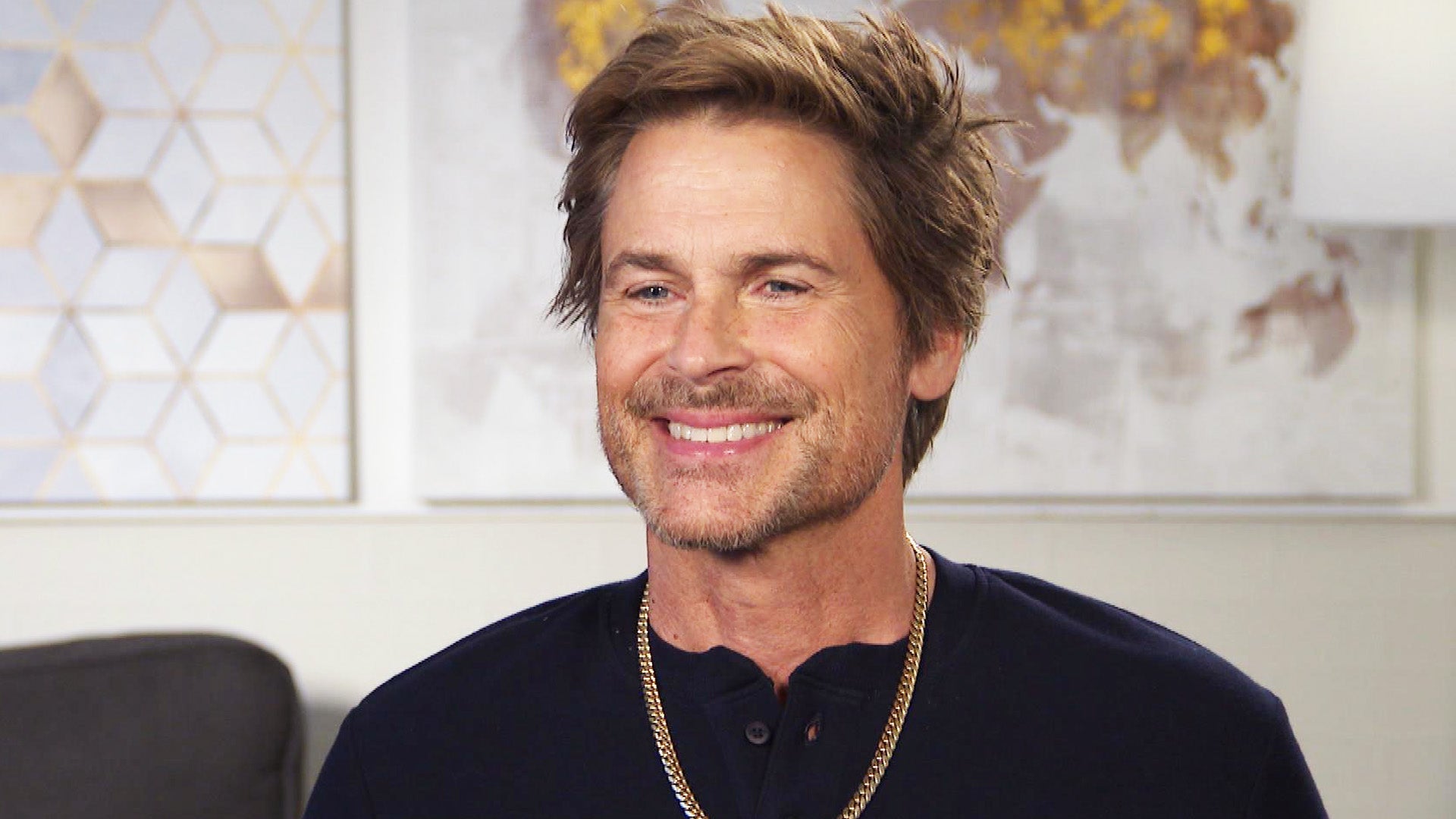 Rob Lowe Shares Regret About His Look in The Go-Go's 'Turn on Yo…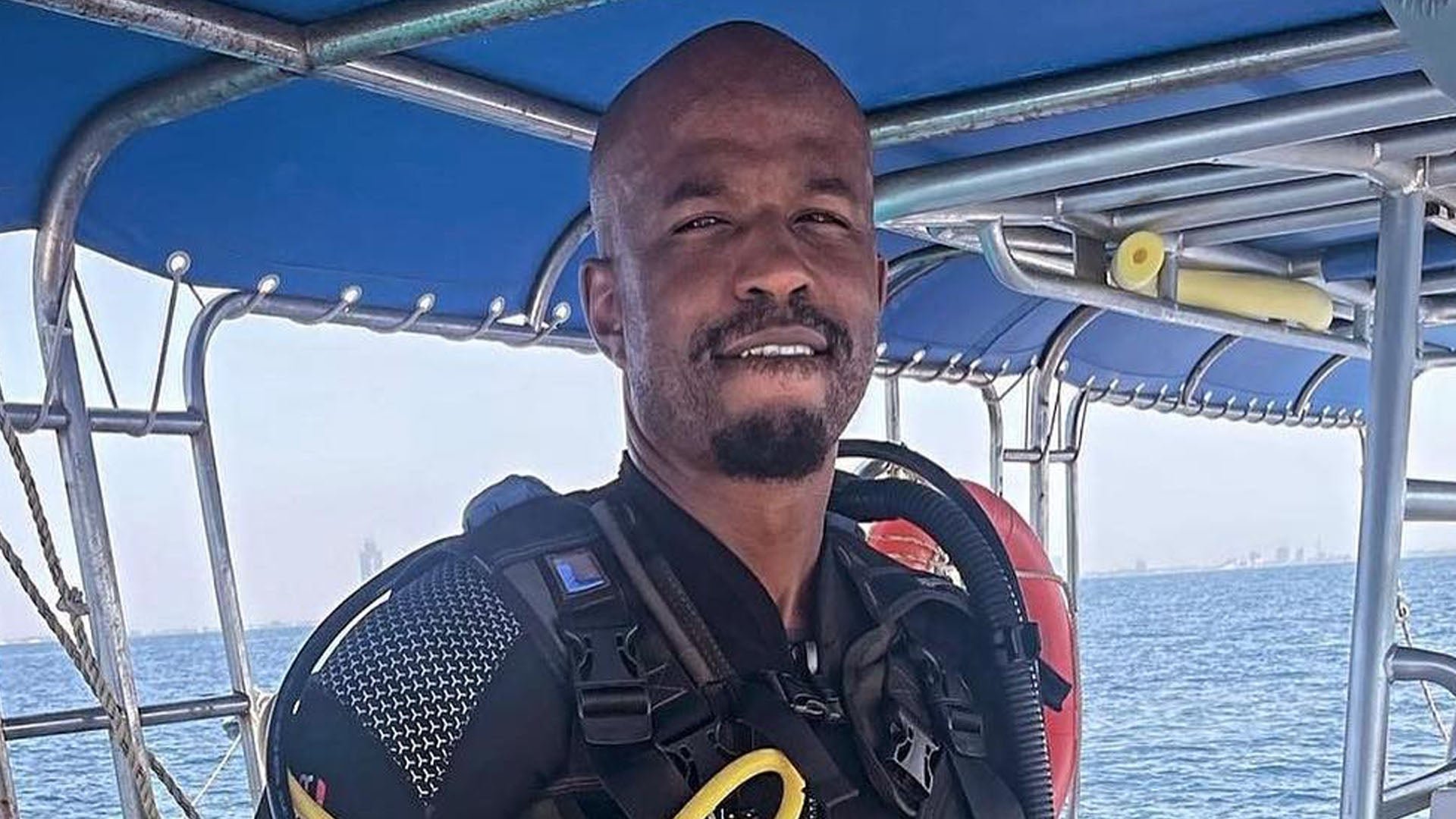 'Black Panther' Stuntman Dies Along With 3 of His Children in Ha…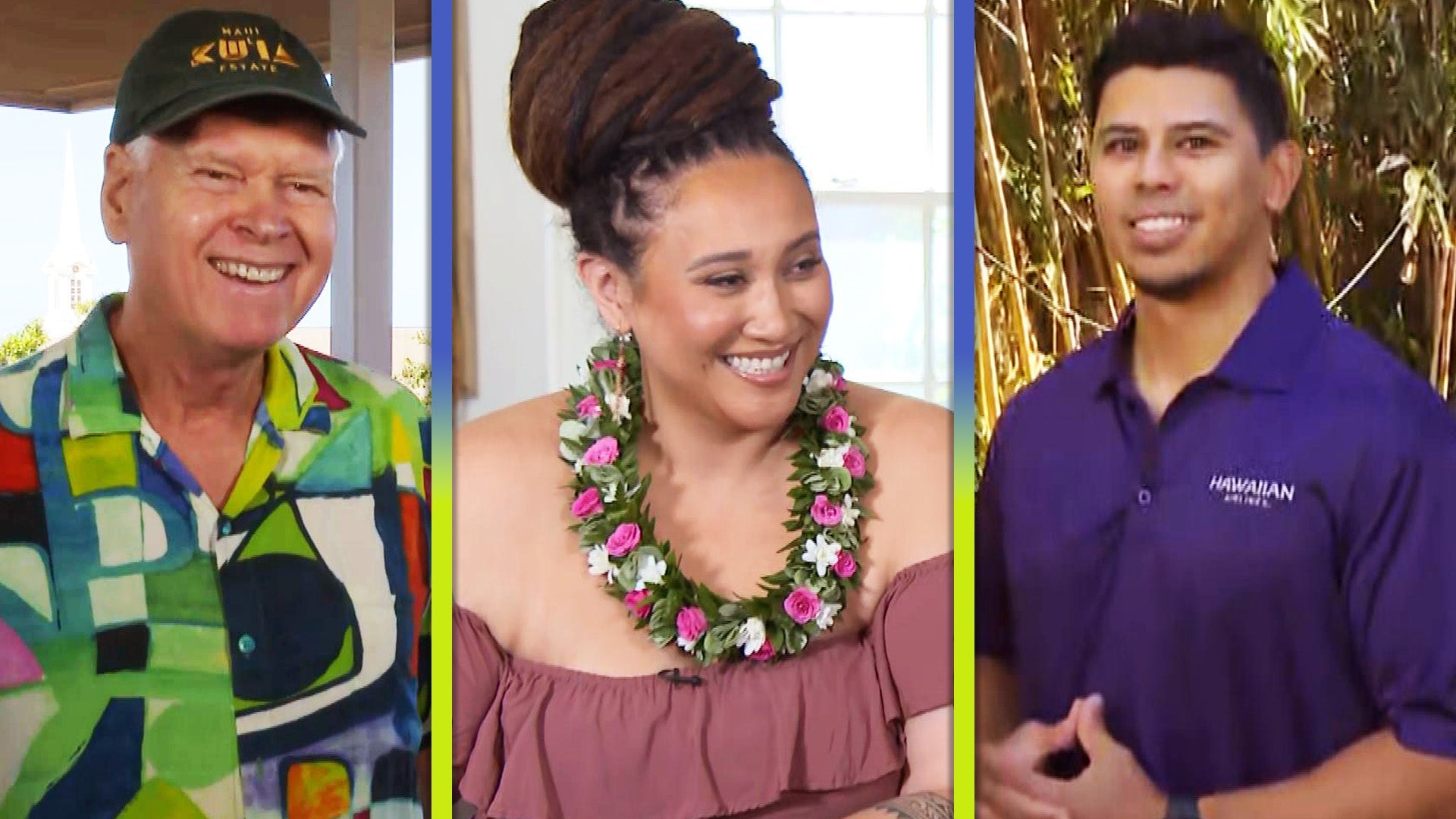 Maui Wildfires: A Look Inside How the Island Is Rebuilding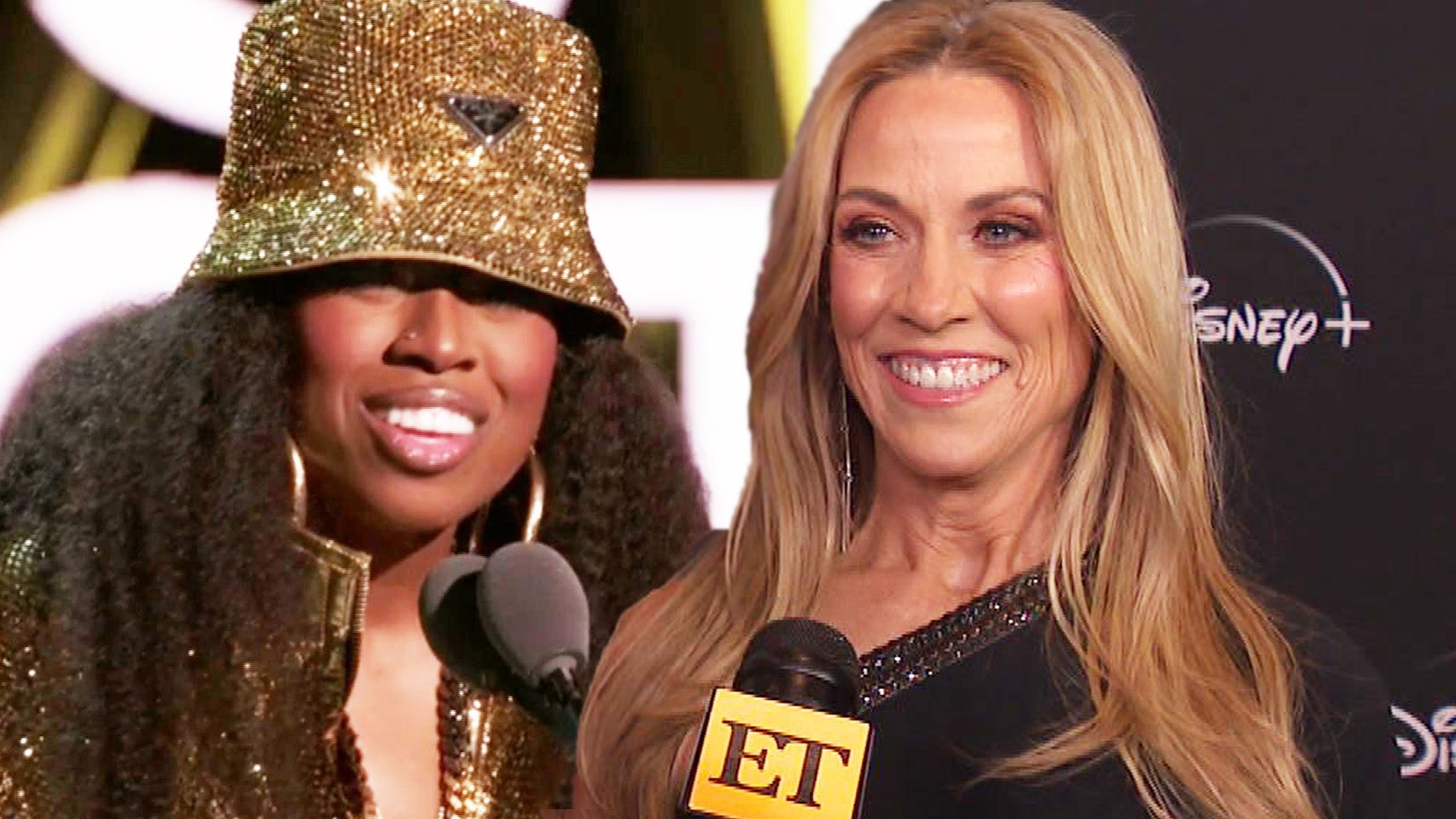 Watch Missy Elliott, Sheryl Crow and Chaka Khan Get Inducted Int…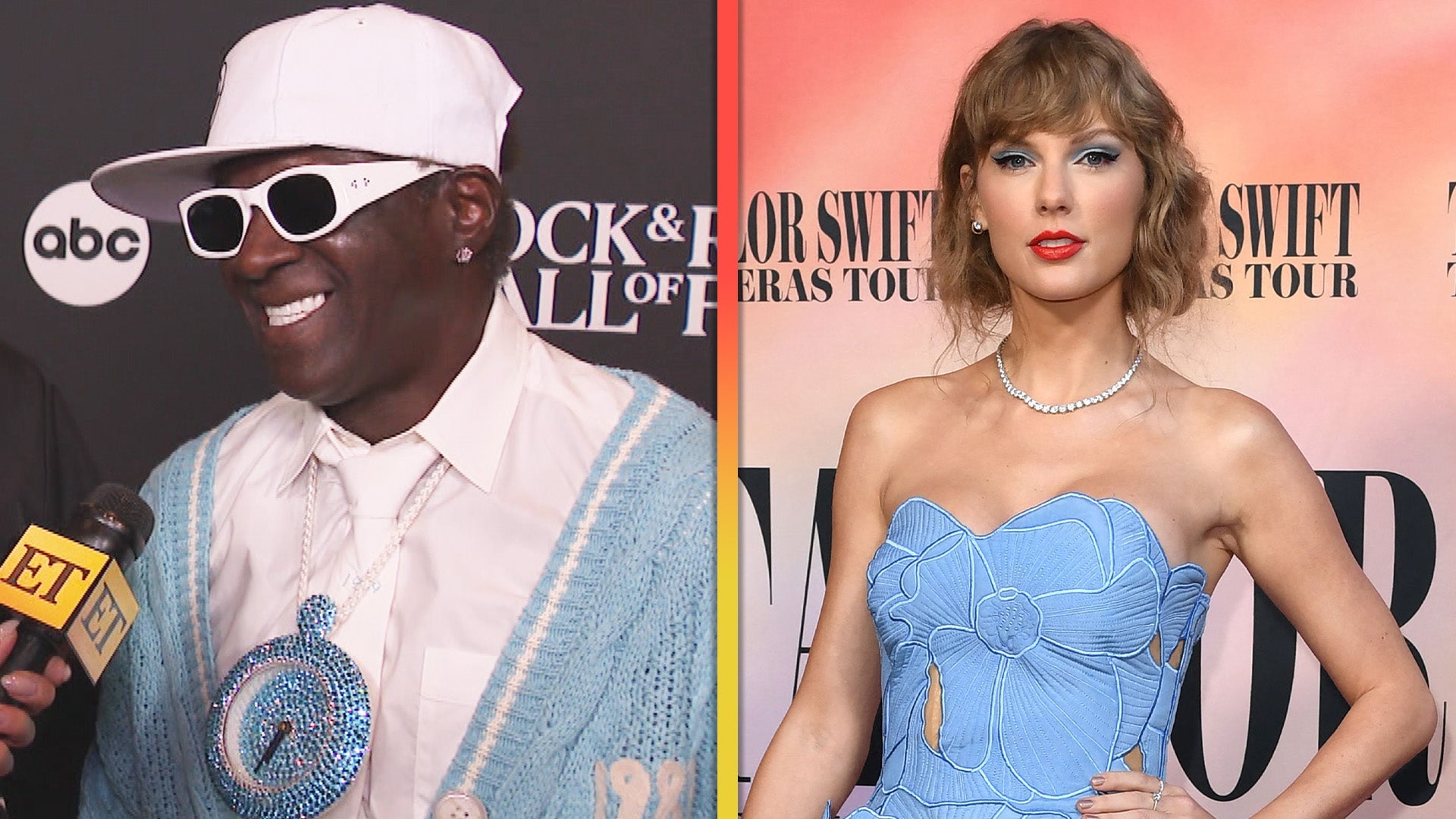 Flavor Flav Delivers a Taylor Swift Surprise at Rock & Roll Hall…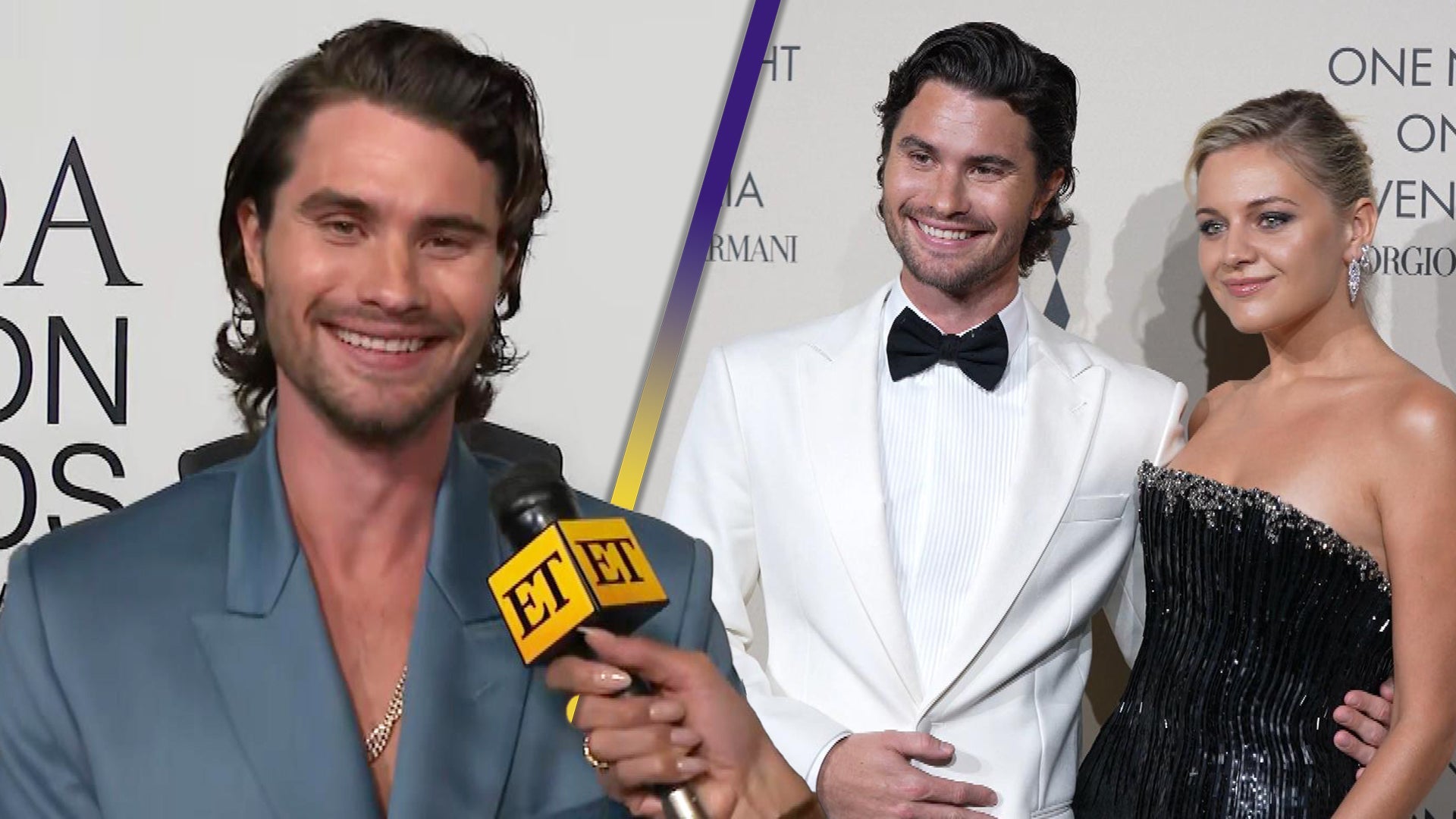 Chase Stokes Gives Update on Romance With Kelsea Ballerini (Excl…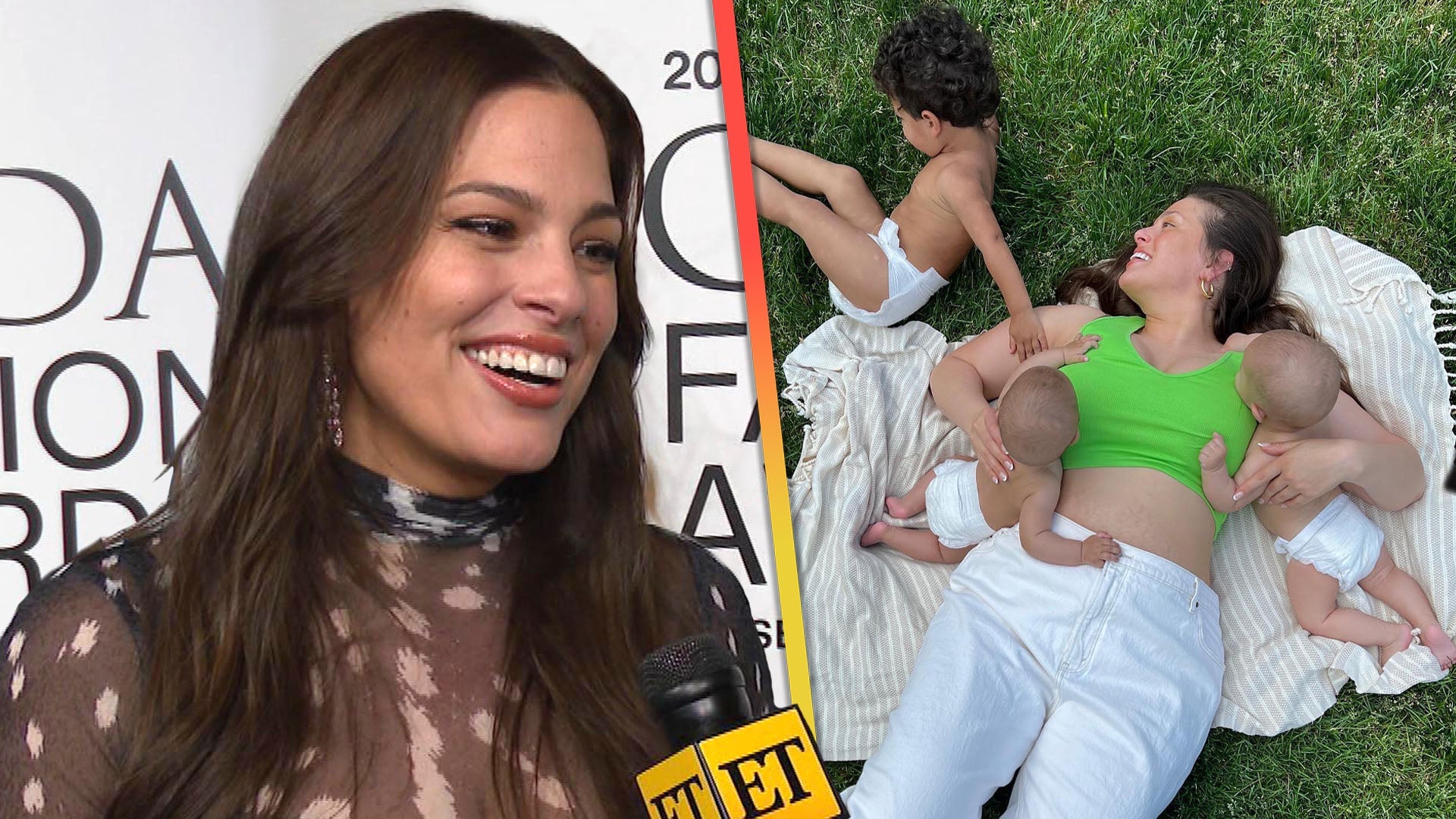 Ashley Graham Shares Working Mom Advice on Juggling Three Kids (…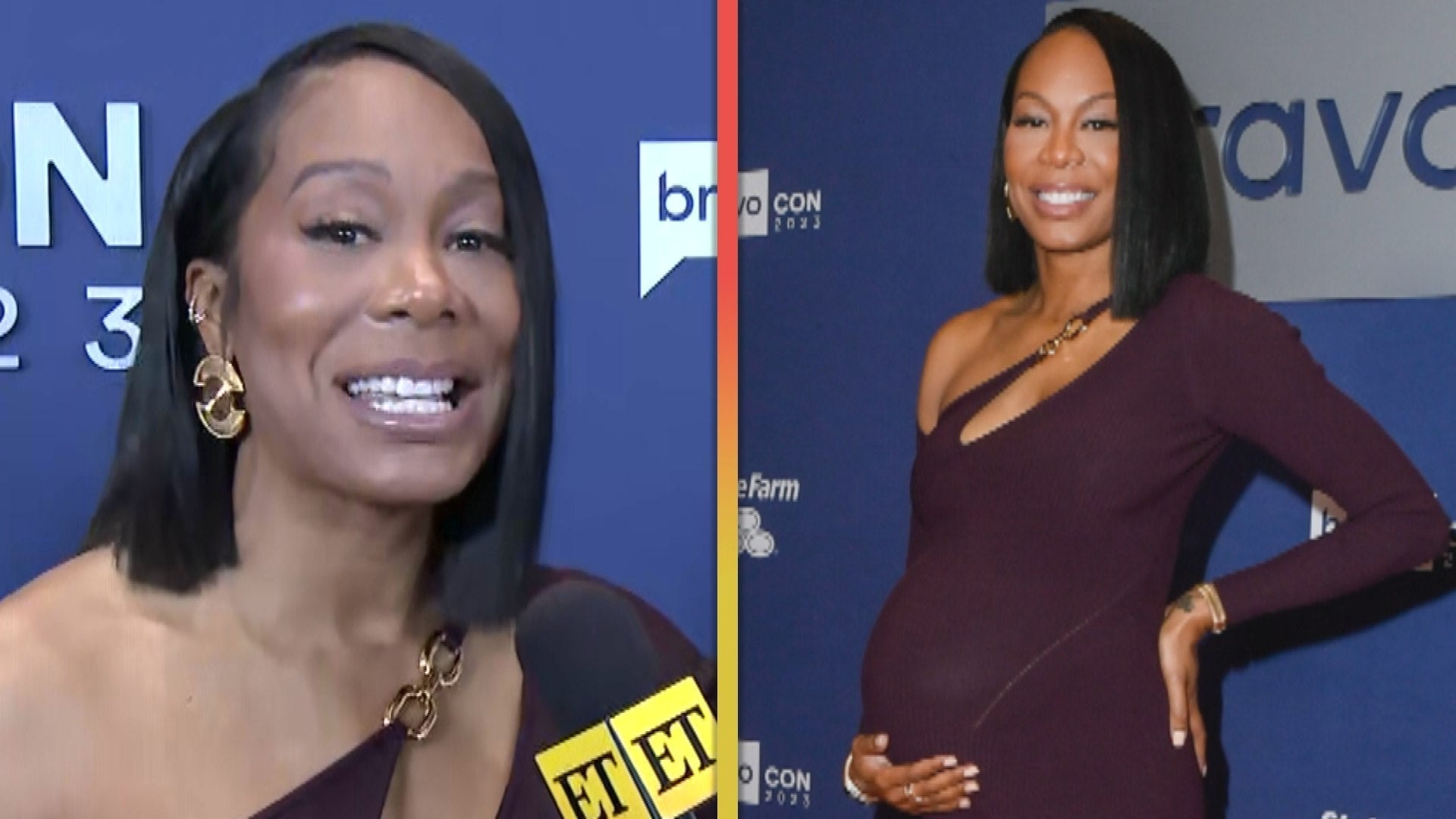 Sanya Richards-Ross on Expecting Baby No. 2 and Hopes for Anothe…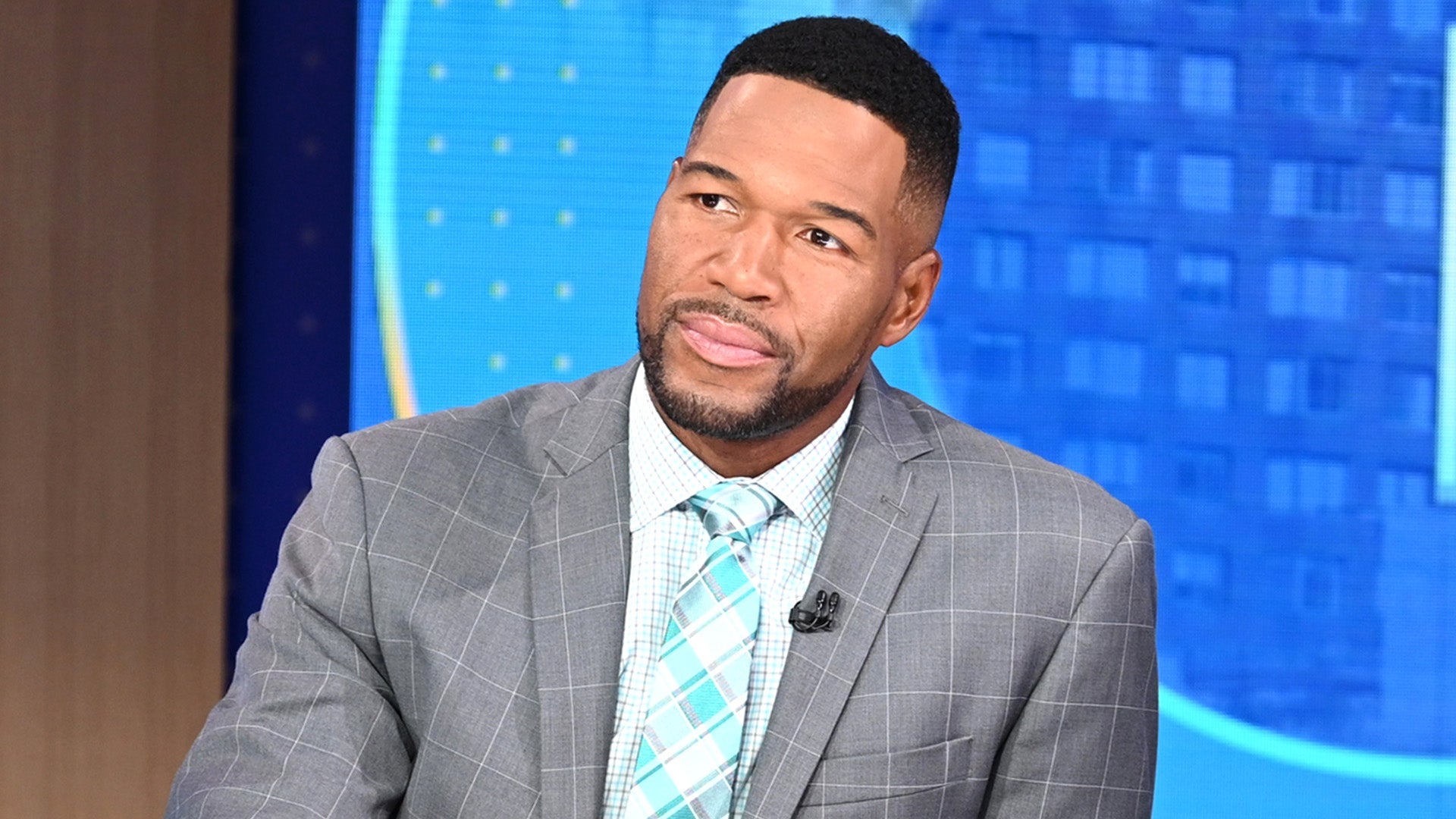 When Michael Strahan Is Expected to Return to 'GMA'
Cult comedy Baroness von Sketch Show may already be on its second season in its native Canada, but U.S. audiences are getting the chance to catch up on all the laughs now that the show is airing on IFC.
With shows like Portlandia, The Birthday Boys and Comedy Bang! Bang!, the network has been a haven for quirky, creative sketch comedy, but Baroness is a welcome niche in the crowded field: four women over 40 skewering the absurdities of everyday life. Where many other sketch shows are wildly over-the-top or lean towards bonkers scenarios, actor-writers Carolyn Taylor, Aurora Browne, Jennifer Whalen and Meredith MacNeill take things far enough to be hilarious, but not so insane that scenes are unrelatable.
ET spoke by phone with Taylor, who was preparing to film season three in Toronto. The Just For Laughs alum was the mastermind who formed the sketch team specifically for TV, honing the concept together with MacNeill. Though the quad hadn't formally worked together before, they were overlapping circles: Taylor improvised with Browne at Second City, where Whalen had played before them. As alumni of the esteemed improv school, they all became friends and performed around town. Taylor and Whalen ended up writing together at This Hour Has 22 Minutes, a political sketch show in Canada that MacNeill later acted on and, according to Taylor, "stood out, even in the small part she was playing at the time."
"Everyone had such kind hearts and came from such a good place. When you have a group together, it's so important that people are respectful and kind and talented," she explained. "The talent is obvious, but the intelligence and respect they have is huge. It made for a great team, and we all got along famously. When I introduced Meredith to the others, it was like instant friendship and connection."
Taylor gave us a sneak peek at a sketch from Wednesday's third episode called "Soccer Mom," which you can watch above, and she also opened up about what makes her co-stars mesh so well, how Baroness and other amazing female comedians are breaking down gender barriers on TV and, yes, if we can all come live with them in Canada.
RELATED: Vanessa Bayer Leaving 'Saturday Night Live' After 7 Seasons
ET: I was dying watching the pilot. The "F**k, Marry, Kill" sketch is one of the funniest sketches I've ever seen.
Carolyn Taylor: Amazing! That's one of our favorites too -- that really was. It made us laugh the minute it was pitched, all the way through shooting it.
The sketches mine everyday situations very well. Is it a conscious decision to not go absurdist even as you're heightening scenarios?

It absolutely is a conscious decision to ground all the scenes, whether it's emotionally grounded or the language is relatable, even down to how the women or the characters are dressed, so that if we go to an absurd place, like "F**k, Marry, Kill," for example, that's absurd in itself. You don't want to compete with that. You want it to be presented in the purest form. Crazy wigs or big costume choices would cloud what's funny about the sketch. The approach is to ground the characters, especially when we go to an absurd place, and that makes it way funnier and way more relatable, because then you're watching, going, "Oh my God, that could be me and my friends after work." We treat it completely straight, completely real, and that's where the comedy is. When we're approaching scenes, [we ask] what's relatable, what's the emotional truth of the scene, and allow the premise to be the star of the sketch.
What strength do you think each woman brings to the team?
Meredith brings great passion. She's a passionate person, a passionate performer. She's a gifted physical comedian. She's a trained actor, and she can break down a scene and she's great at riffing on ideas. While she's not trained at improv like the rest of us, she's a natural improviser. She brings so much strength to her characters. She always brings that little extra something that might have never been on the page.
Aurora is such a gifted actress. She can cry on demand... she's [so] convincing. And she has such an interesting mind -- she loves sci-fi and Ursula Le Guin novels and Game of Thrones and gamer stuff. She has a fantastic vocabulary, and she'll bring a truth to any scene and just an interesting perspective. I feel like there's a magic surrounding Aurora. We could be working and working on something, and then she'll happen upon a magic component that really helps the show.
And Jen has an excellent reference level. She's capable of the smartest joke you're going to hear and the dumbest fart joke you're going to hear. She's really good at looking at a sketch and seeing what it needs, and as a performer, she's really good at playing bigness and angry and is just a person that sees the truth of what's happening while everyone else is spinning out. And she's obviously really goofy too, which is super fun. She loves to laugh.
On the IFC site, it says this is your dream job. What is your favorite part about doing sketch with this group of women?
It is so intellectually engaging. Whether it's writing, the collaboration with others, improvising, performing, producing or showrunning, I feel like my brain is constantly engaged. So as an artist I find it so rewarding to be able to explore a creative vision and work with other great artists and really not having people tell us we can't do things that often. It's really exciting to be like, "This is what we want to do," and have the support from the network and producers to really try and fulfill that vision. [Editor's note: Baroness airs on CBC in Canada.]
Can you tell me a little bit about how the "Soccer Mom" sketch came to be?
That sketch came from the brain of Mae Martin. She's a Canadian comic who lives in England now, and she's killing it on the British scene and Edinburgh. We liked a few things. One, the moms in our group were like, yeah, some of these events have crazy catering now. It's a comment on that as well -- not just stealing food, but that it's not really about an apple and a cup of coffee anymore. There are fruit kabobs and smoothies and gourmet cookies at some of these things, and there is that element of people kind of outdoing each other with all of these snacks. I also always imagine my character's backstory. You know, she's walked by this park many times and is like, "Huh, I'm kind of hungry. I'm going to swing by and see what I can get." It's free food! So just the idea that some of these games have gotten a bit out of control, but also, why is it just for the moms? There's a lot of people who are hungry walking through the park. That was super fun to shoot. And Aurora, again, she's so good at playing the truth of something. So, for my character, the scene becomes funny because of her skepticism, the way she sort of buys into it and then kind of doesn't. She's able to cut through you with one look, and that translated on camera, so that was great.
MORE: The 17 Funniest Sketches From 'Saturday Night Live's Politically Charged Season 42
Your background is more political satire, which Baroness does touch on a bit. How did you get your start in comedy?

I started when I was young. I was in the Children's Shakespeare Company when I was nine years old, and I got a big laugh there -- my first big laugh onstage -- and I was like, "That feels good!" I kept doing plays and then at university, I planned to become a lawyer. That was what I was interested in, but I got into this big drama production in school. [The director] was like, yeah, you've got to stick with this. I was raised by a single mom, and I remember calling her and I was like, "I don't think I'm going to be a lawyer, actually, I think I want to be an actor and follow comedy." So at school, I studied drama and political studies, so I was always interested in politics. Second City is more social satirical, but we would poke fun at some of the politics of the day, and I do believe the personal is political, so that comes through in the work and the approach to the work as well. 22 Minutes is more capital "P" politics, a little more like making fun of the prime minister or whatever is happening in politics in the country. Then [Baroness] goes back to the social satire.
I imagine this would be the best and worst time to work on something political. To be honest, I'm jealous that you're in Canada right now.
We do feel for you guys! We are like a concerned aunt or a friend, like, are they going to be OK? We're linked together, so we're all in this bigger drama together. But, yeah, it's really great to create stuff here. The show doesn't come out for like a year after we shoot it, so we can't satirize the president of the day or whoever it is acting up on the world stage, because it won't be relevant. It's so bananas out there, how could we possibly know? So instead, we might explore truths. We might look into a couple of themes that are at play, like fear, end of the world, climate change, things that are not going anywhere and that will impact all of us. We'll look at the broader themes instead of the specific events of the day.
Is there less fear or concern about pitching sketches in a mostly female writers' room, compared to many other shows that have predominately male writers and actors?

It does make a difference. I think back to some of the earliest jobs I had where I was the only woman in the writers' room. I remember a guy, a really nice guy, saying, "Wow, you fit in so easily. Like, it's so easy for you." And inside I'm like, do you know how hard it is to fit in so easily? A lot of your energy goes to just "fitting in so easily." It's not actually easy. So then to be in a room that often is all women -- sometimes we got a couple of great dudes in the room as well -- you're not worried about fitting in in the same way, because there are people with a lot of shared experience in a huge way. While we all have different backgrounds, there is a comfort level of working with women and also of working with your friends, and I think it makes a huge difference. But when you're pitching something that might be specific to women, and not just women's bodies, but our experience in the world or how we might perceive something, it makes a difference to have a bunch of people who might have had that same experience or know what it is to have the letchy guy at the office try to massage you.
MORE: Amy Schumer Is the Only Woman on Forbes' Highest-Paid Comedians List, Outranks Kevin Hart
This show feels different than the other sketch shows that have been on IFC, like Birthday Boys and Portlandia, or a show like Key and Peele, and part of that is, of course, the all-female perspective.
Part of it has been it's all female, for sure, and part of it is that we've never done it before. Like, none of us had produced a television show before, and we did have one solid complaint: we didn't want to do it in studio. Not that any of those other shows are in studio, I just mean in general, we didn't want to do that. We wanted to make up the rules as we went along, because we're really into hiring people who didn't have a lot of experience but who had passion and vision. We were all learning together, so the product doesn't look like other things because it's really not filled with people who were all doing it before. We're all creating the show from scratch... We really surrounded ourselves with people who wanted to support our vision and bring their own magic to it as well, and I think that's why it looks different.
Inside Amy Schumer is also helping open up the women's perspective via sketch, but for the most part, there's a big gender gap in both comedy and Hollywood in general. Do you see the gap closing a little more now?
I think it depends on where your focus is. I look around and see so many amazing female comics doing great work. And while, yes, Amy Schumer's show was doing a lot of female-centric sketch, there's so many other great women out there who are doing great work in different mediums in comedy, in stand-up and other forms of sketch and even in episodics and sitcoms. So when I look around, I feel like I see so many great women doing great work. And here in Toronto, my God, there are so many talented female sketch artists and stand-ups on the scene just killing it. There certainly is a gender gap and there's still so far to go to get more diverse voices on camera and even more stories heard. It's exciting to see the gap closing. We have a long way to go, but so many people before us have been doing great work, so we're really just trying to ride that, and if we can kick the door open for more people, that would be awesome. So yes, more needs to be done, but there's so many great women doing so many great things all over.
Baroness von Sketch Show airs Wednesdays at 10 p.m. on IFC.