News
'Megyn Kelly Today' Canceled: A Look Back at Her Past Scandals
By
Megyn Kelly's NBC Future: What We Know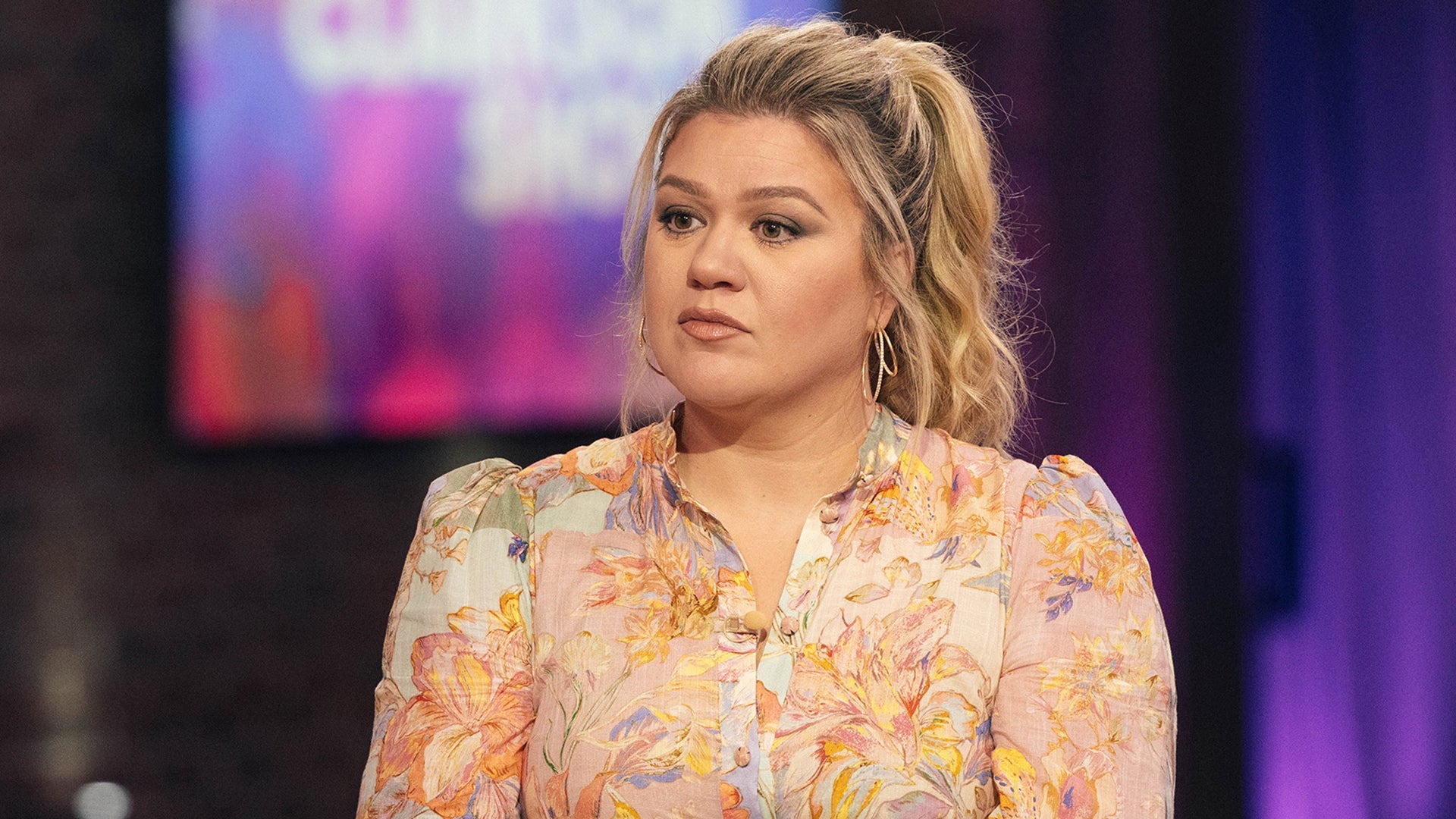 Kelly Clarkson 'Shielded' From Alleged Toxic Work Environment at…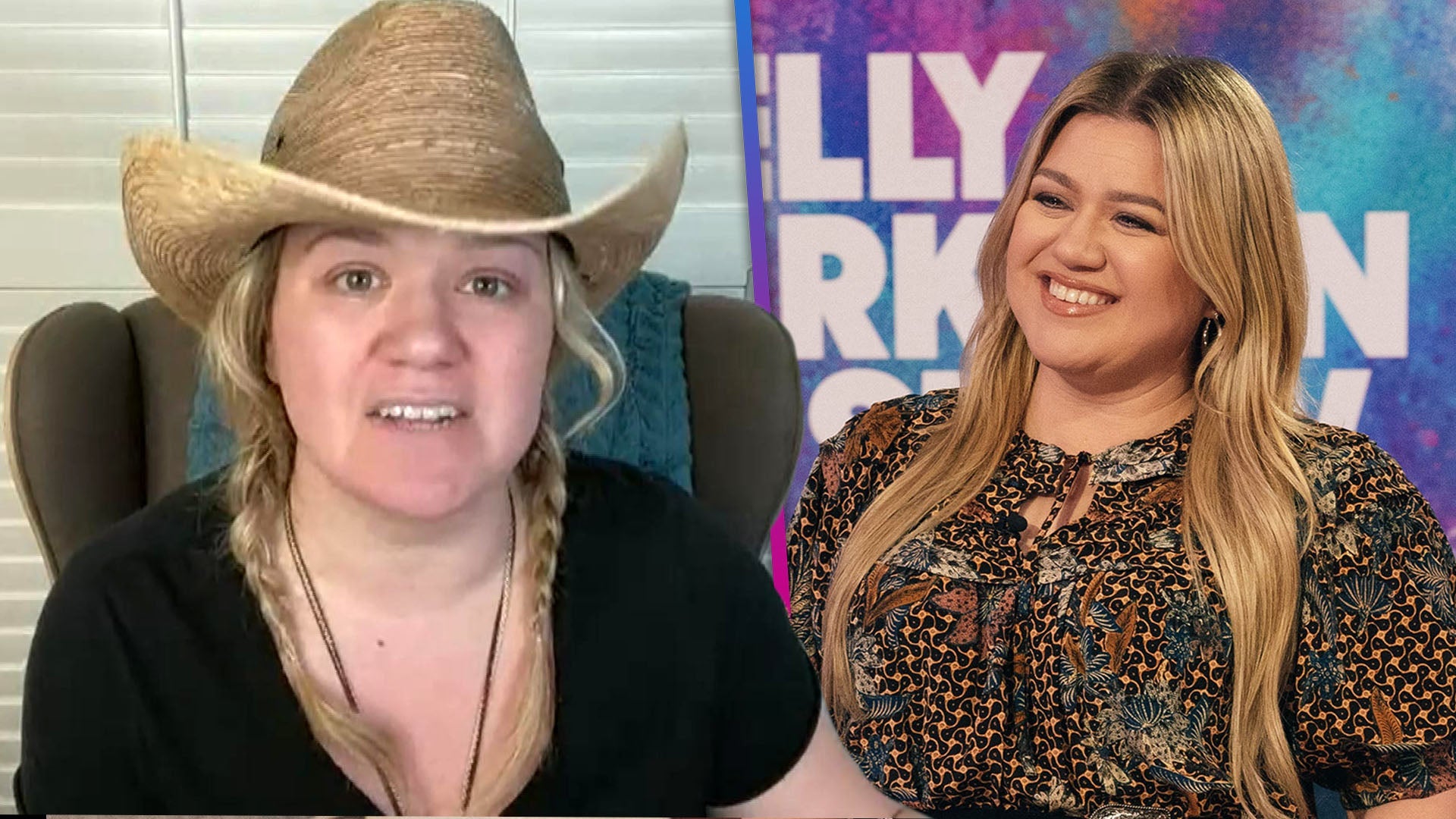 Kelly Clarkson Shares Why She's Relocating Her Talk Show to New …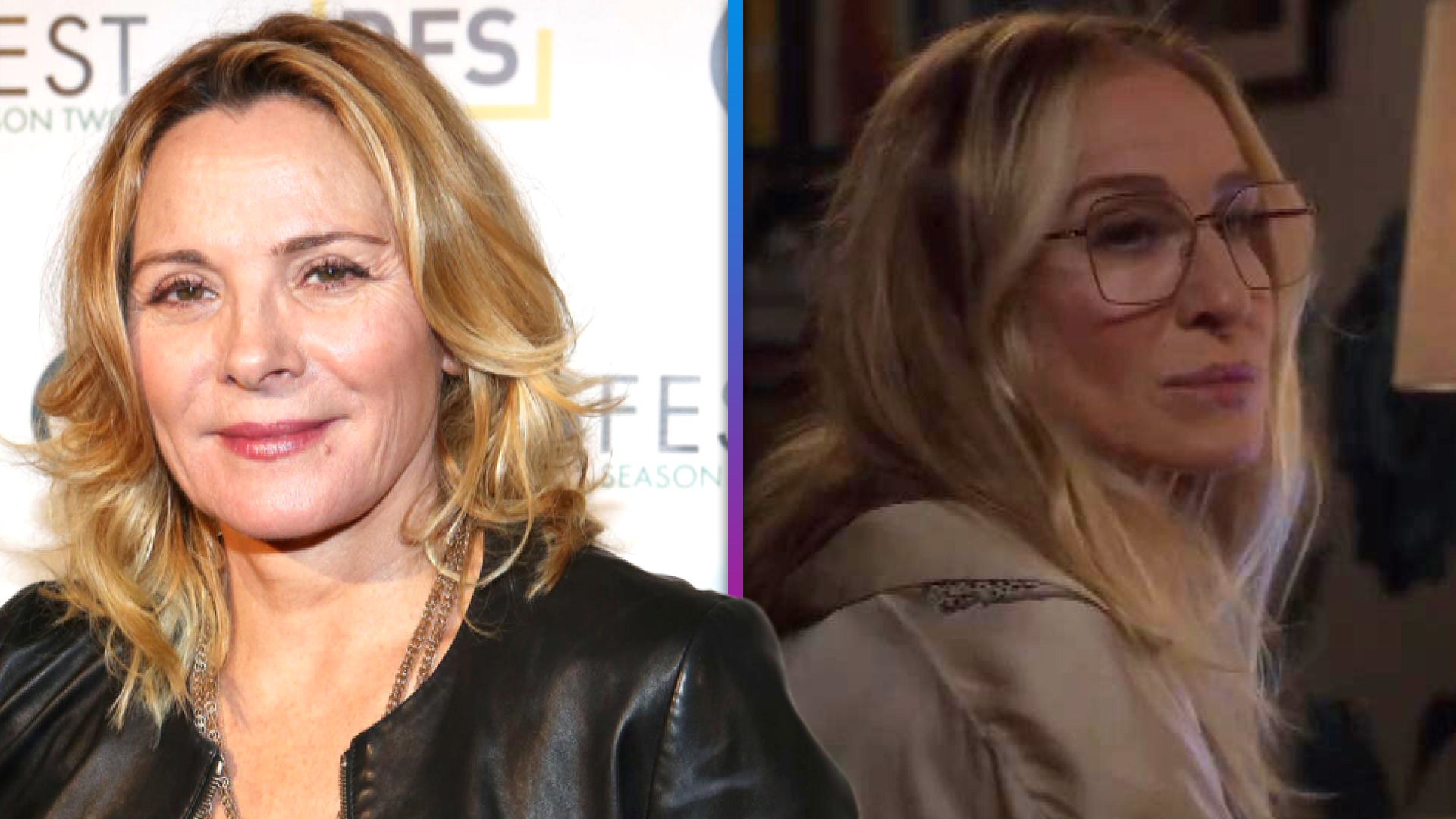 'And Just Like That' Season 2: New Trailer and Everything We Kno…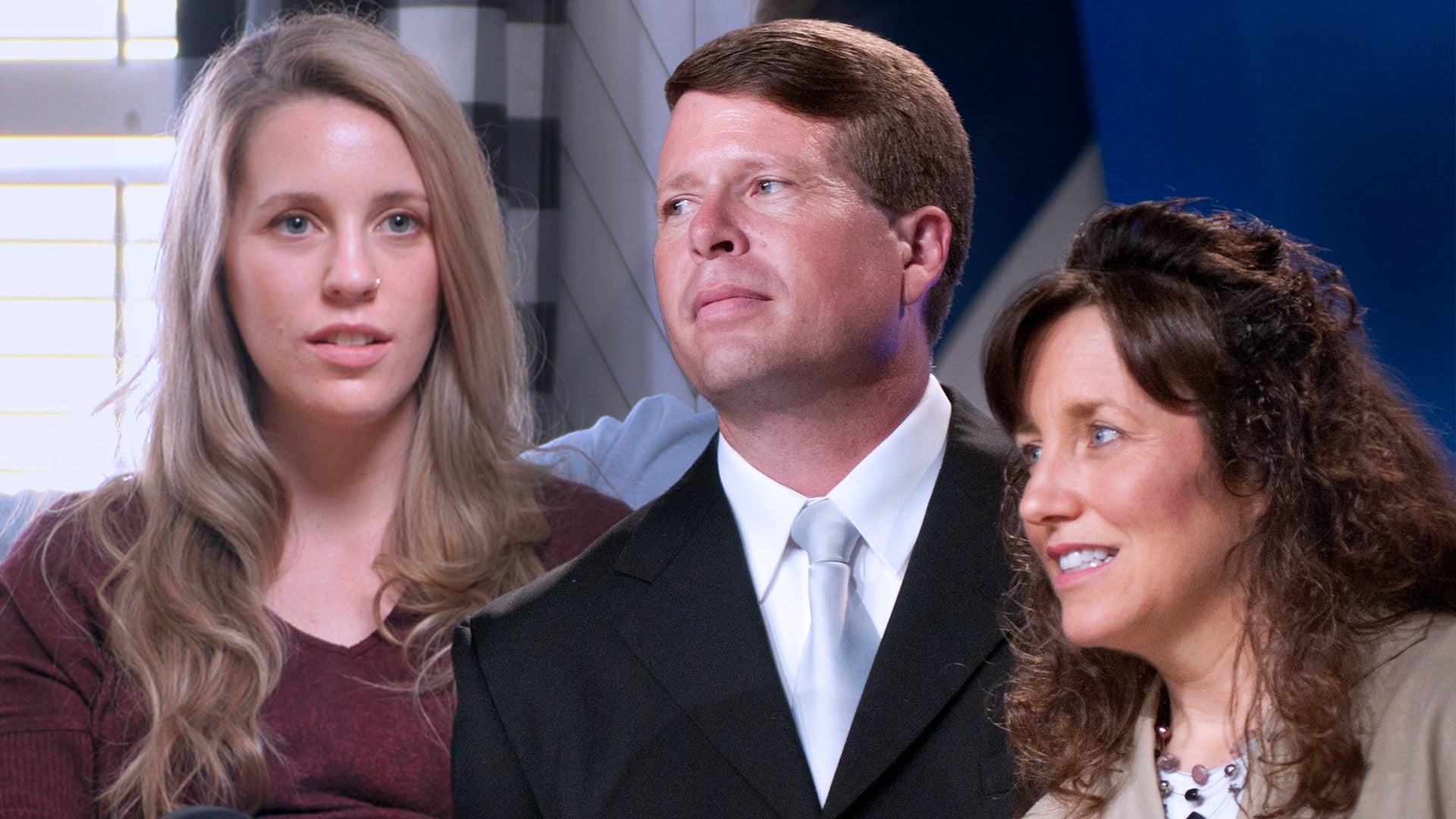 Jill Dillard Speaks Out Against Her Family in 'Shiny Happy Peopl…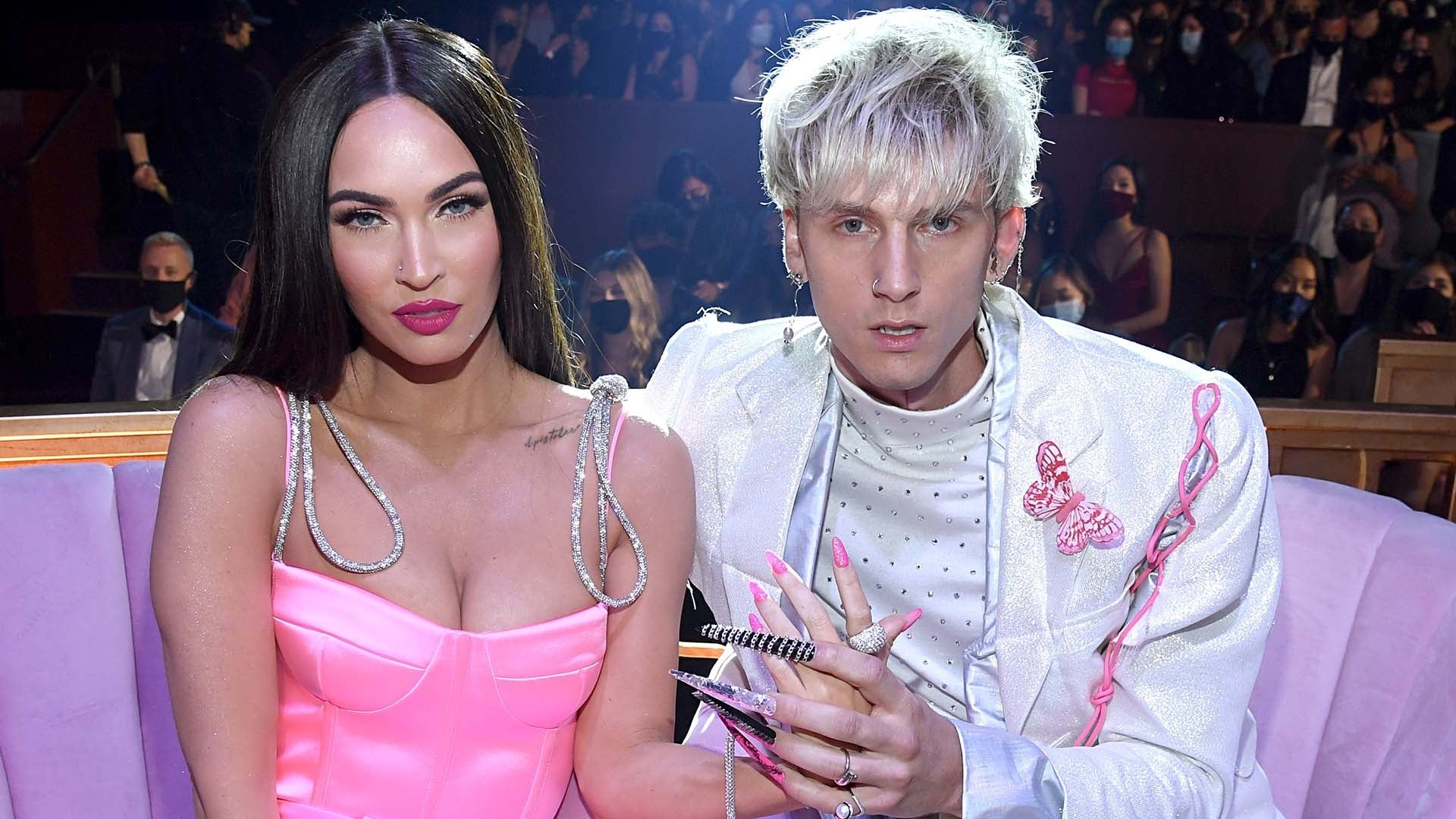 How Megan Fox and Machine Gun Kelly Saved Their Relationship (So…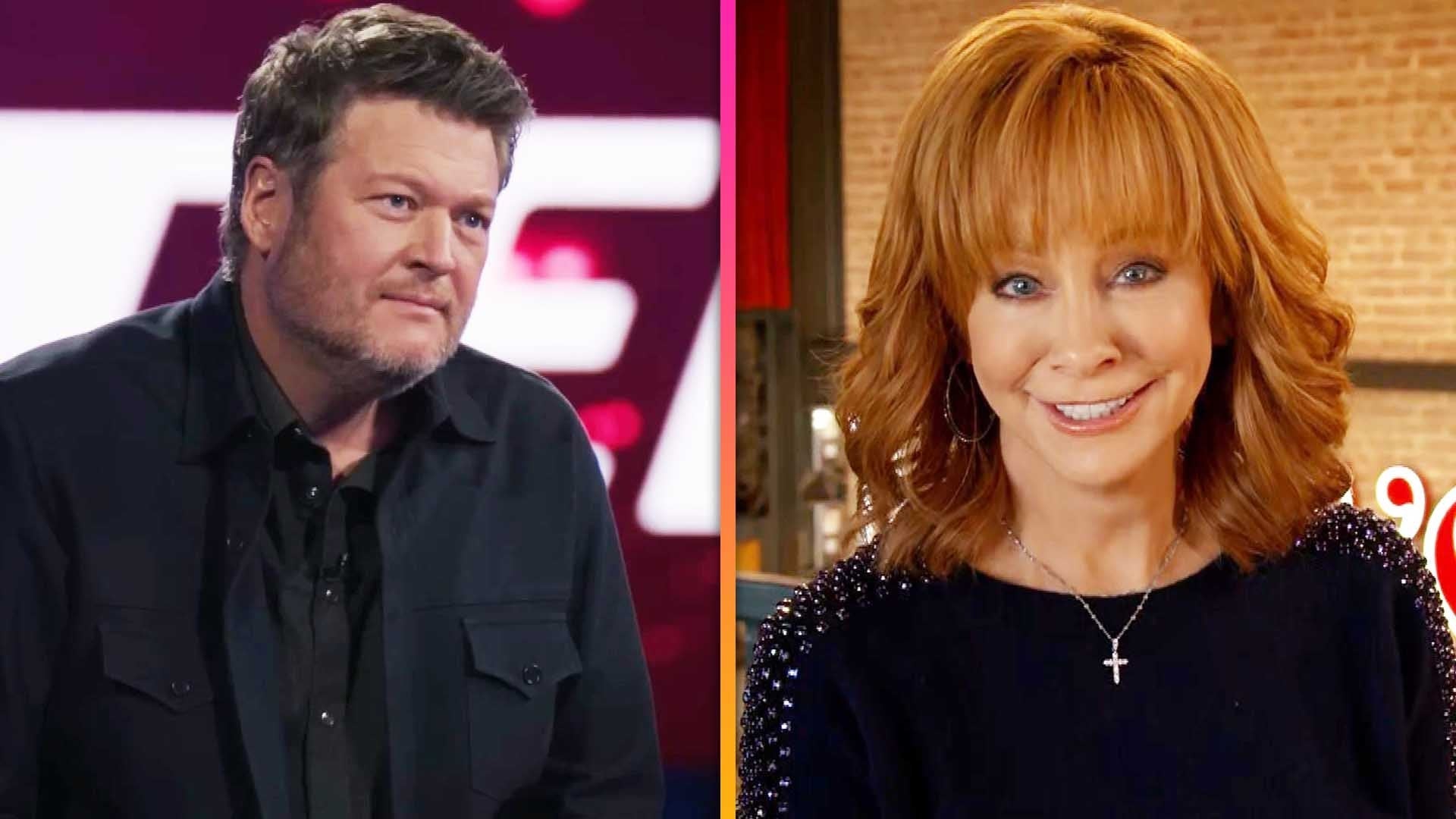 Reba McEntire Officially Replaces Blake Shelton on 'The Voice'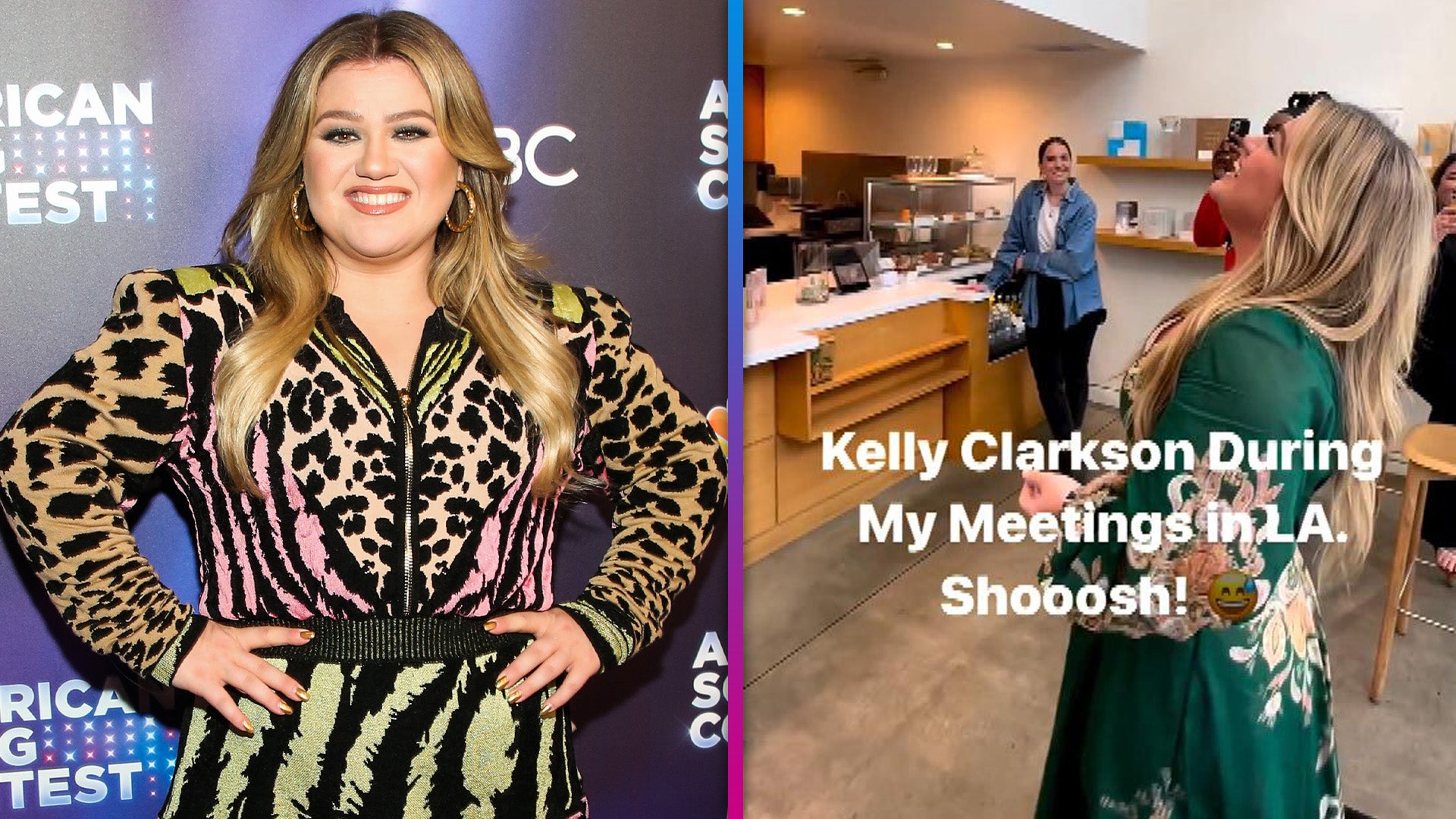 Kelly Clarkson Shocks Coffee Shop Customers With Surprise Perfor…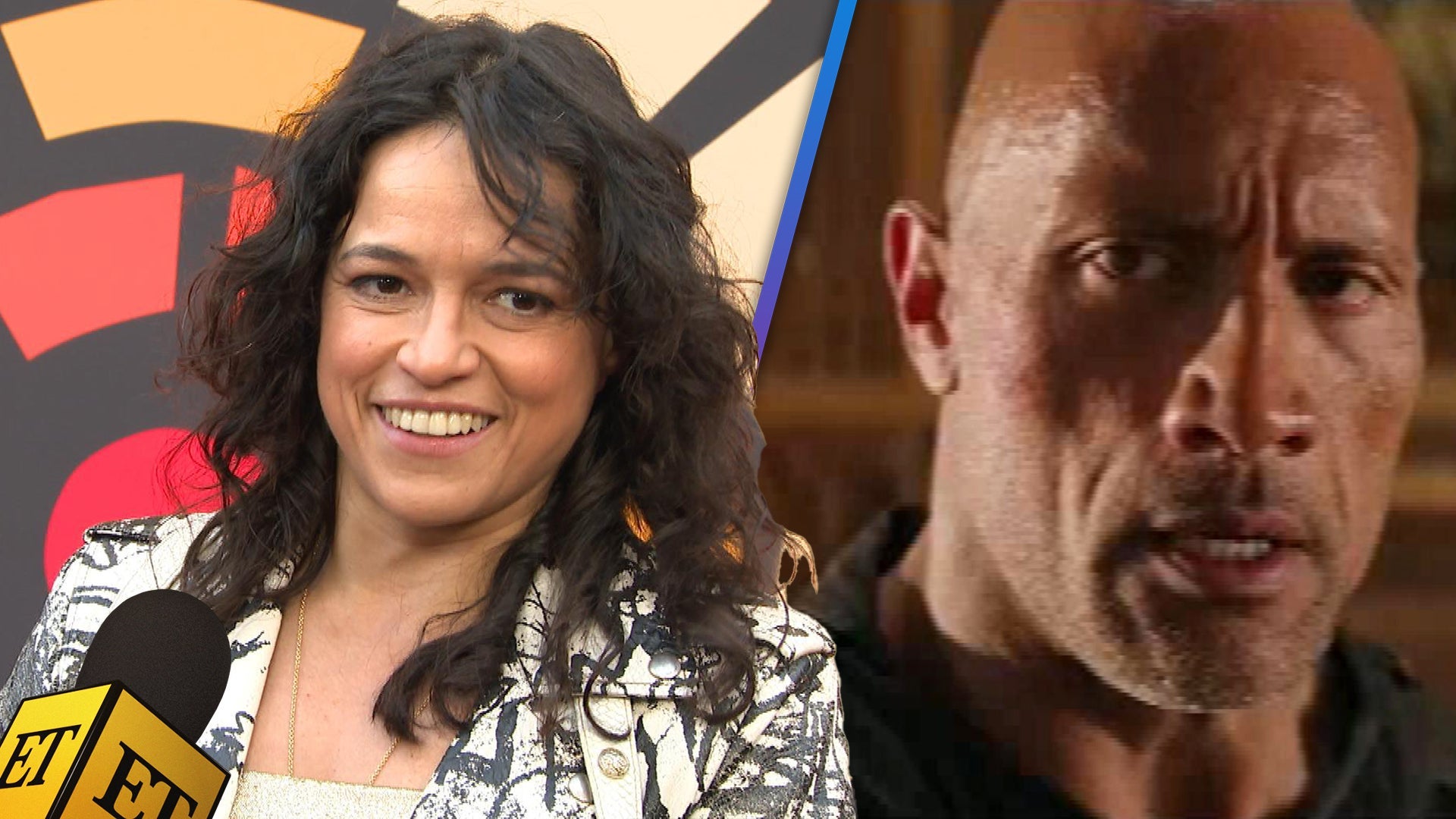 Michelle Rodriguez Shares What 'Fast X' End Credits Scene Means …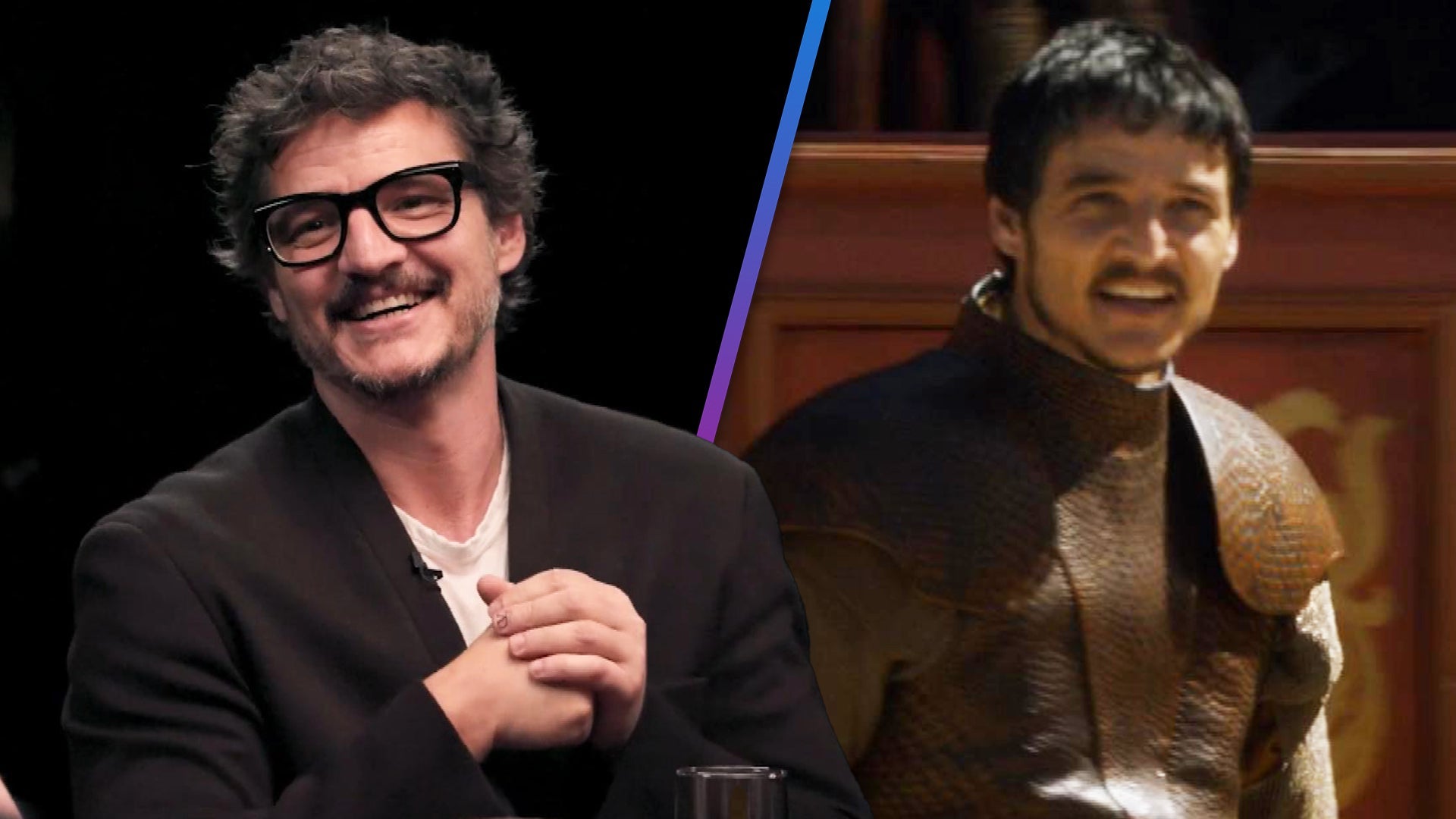 Pedro Pascal Recalls Bizarre 'Game of Thrones' Fan Obsession Tha…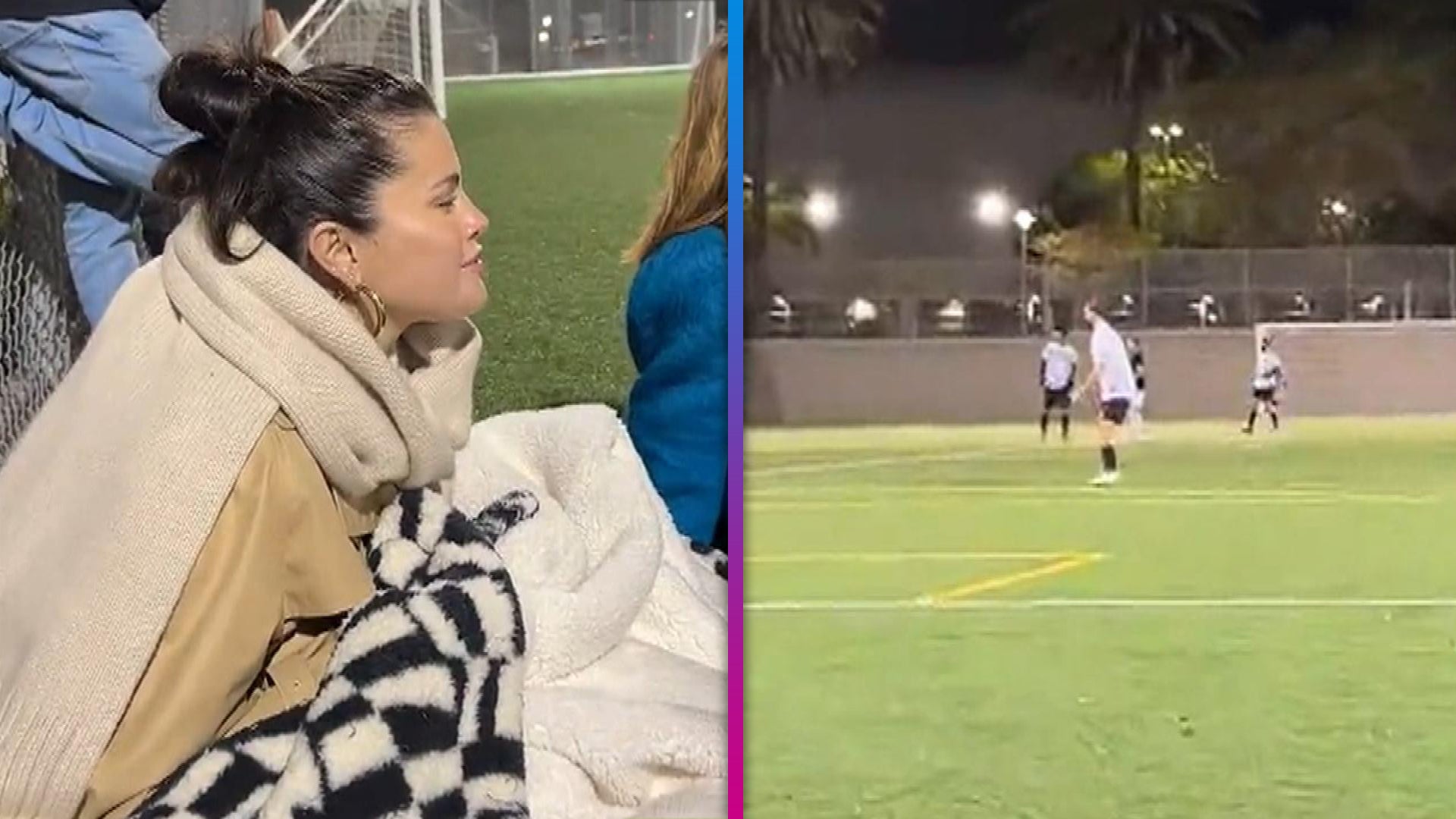 Selena Gomez Admits She's 'a Little High Maintenance' While Tryi…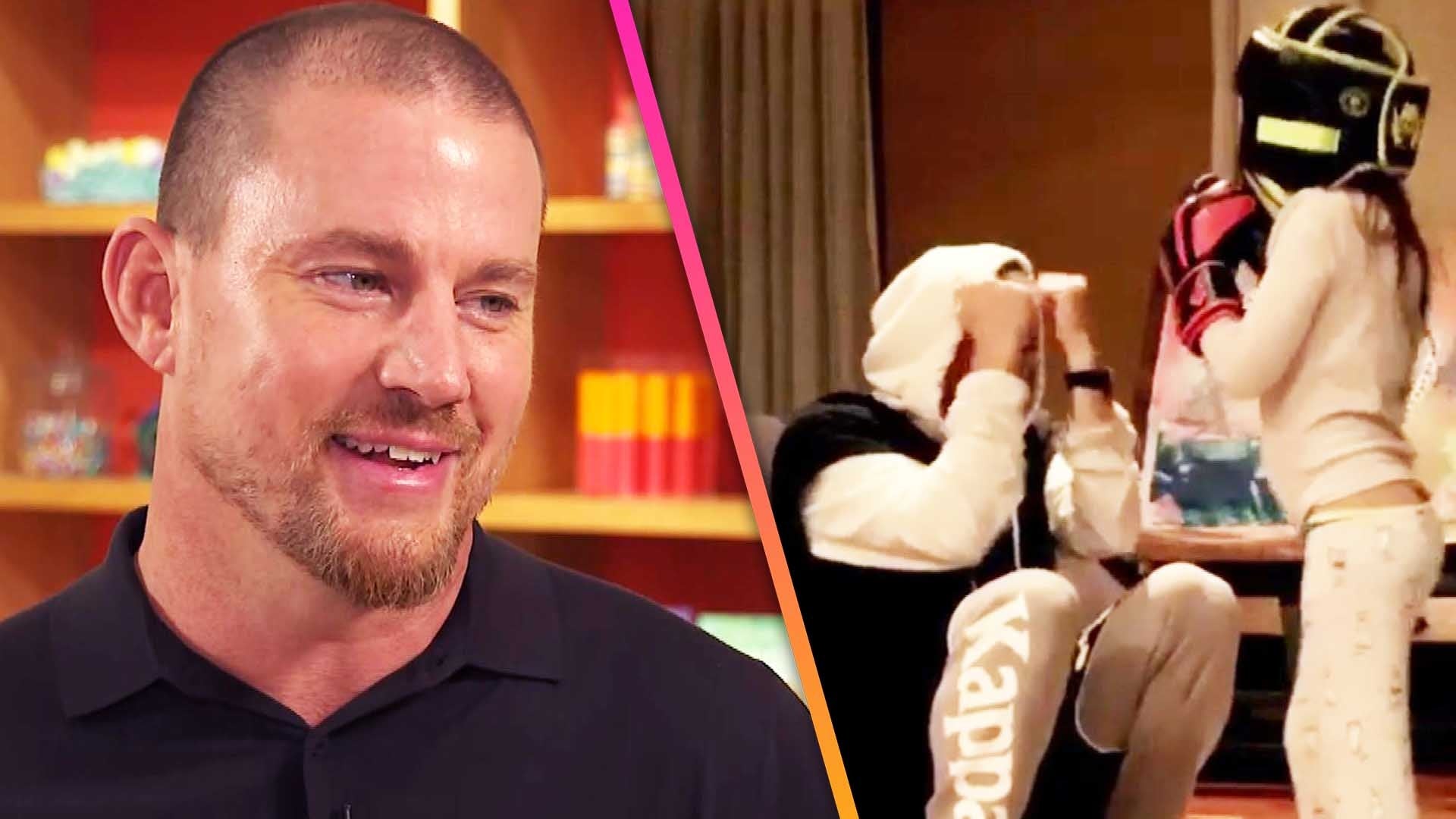 Channing Tatum on Whether He's Ready for Daughter Everly's Teen …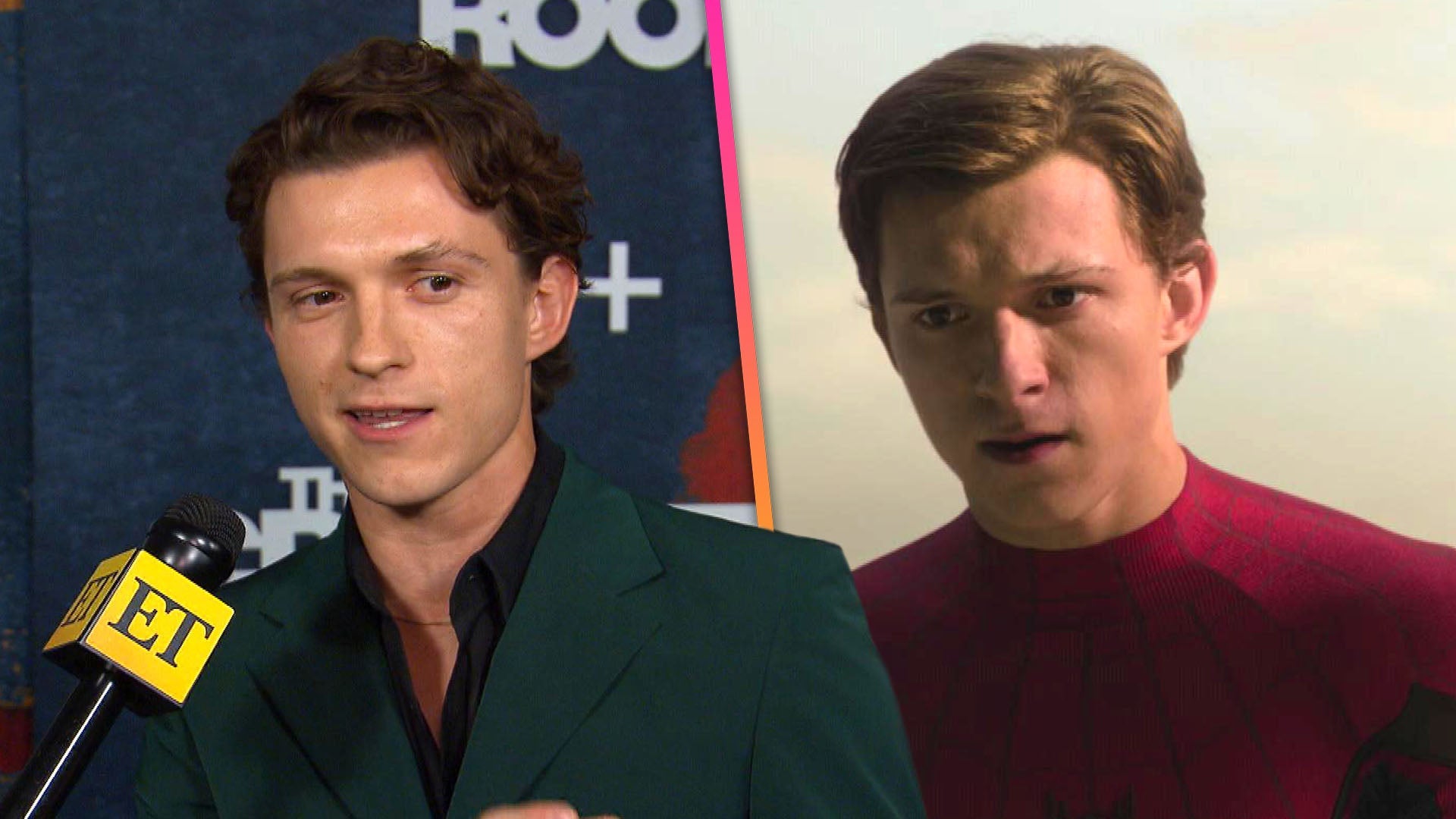 Tom Holland on His Future as 'Spider-Man' at 'The Crowded Room' …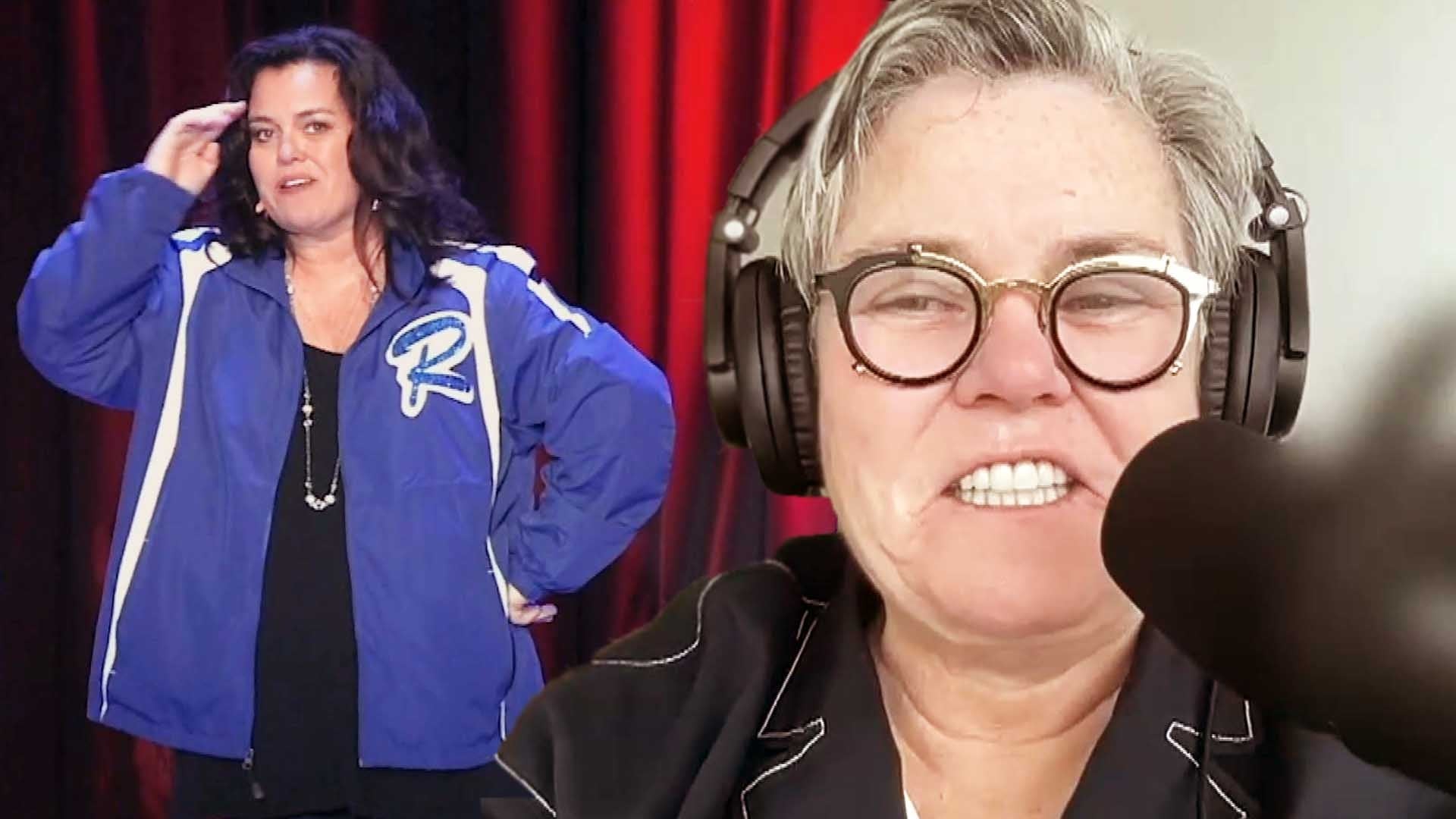 Rosie O'Donnell Reflects on How Her Theater Program Is Changing …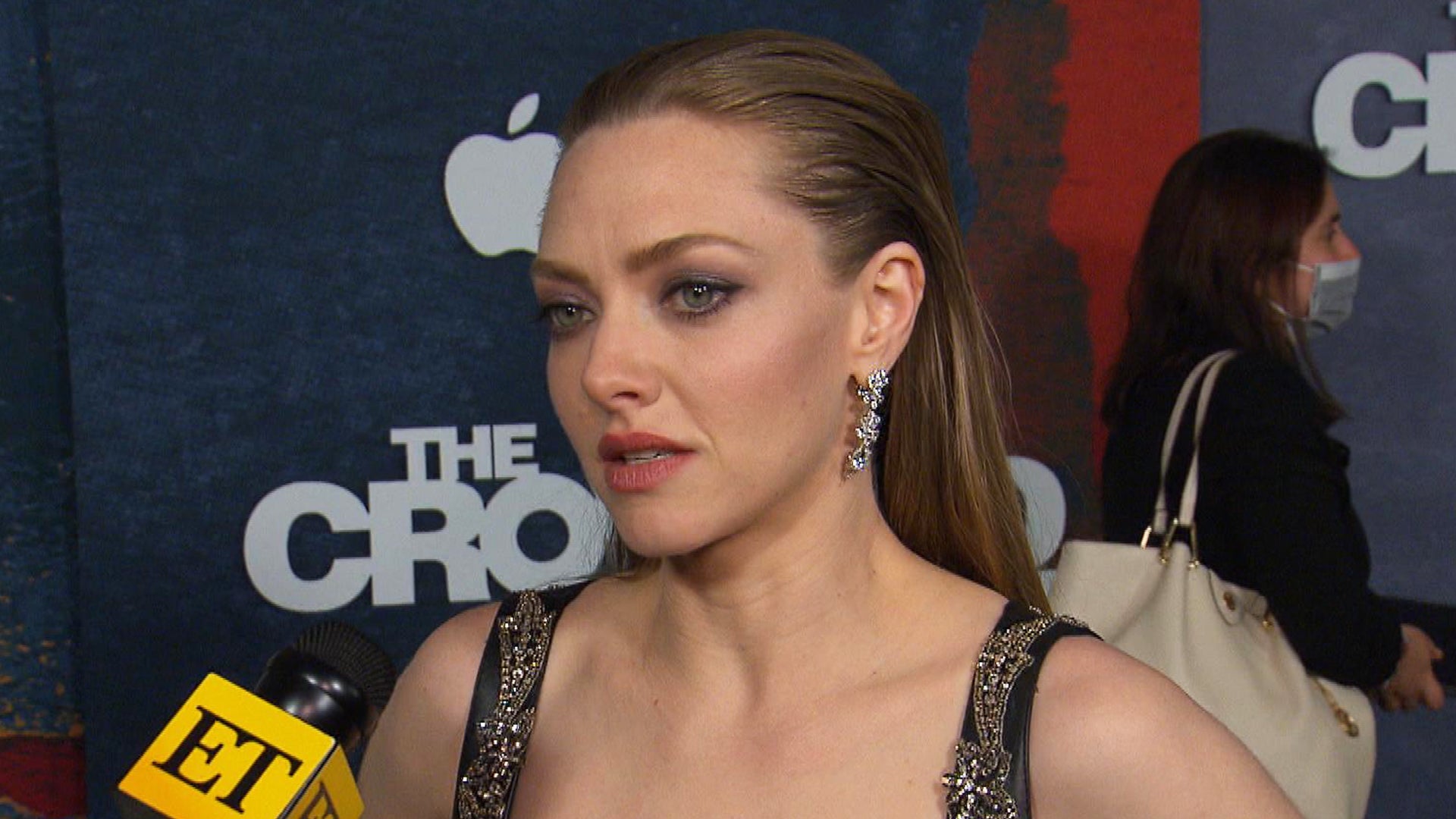 Why Amanda Seyfried Sympathizes With Elizabeth Holmes' Kids Amid…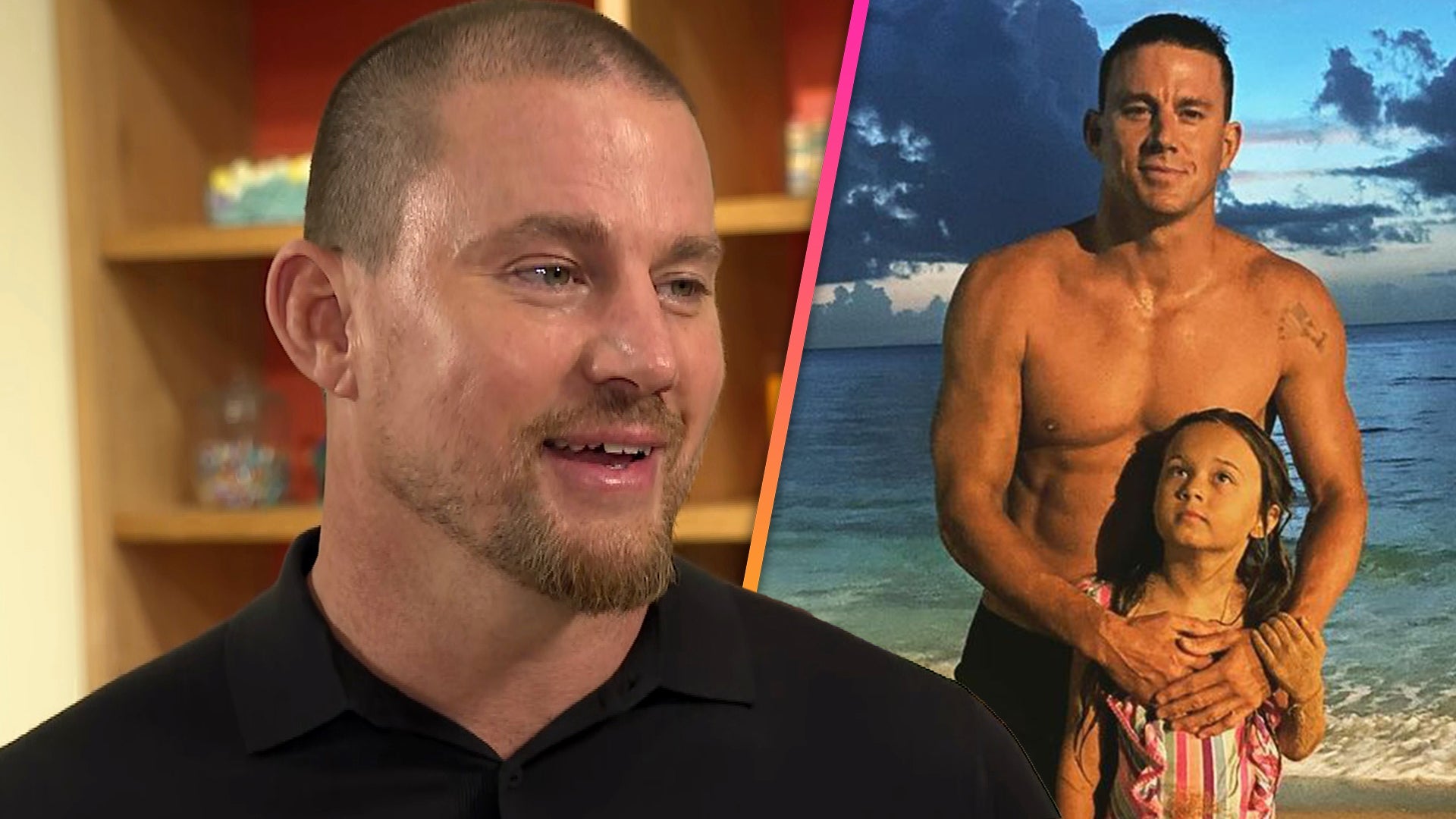 Channing Tatum On Why His Daughter Is Unimpressed by Him (Exclus…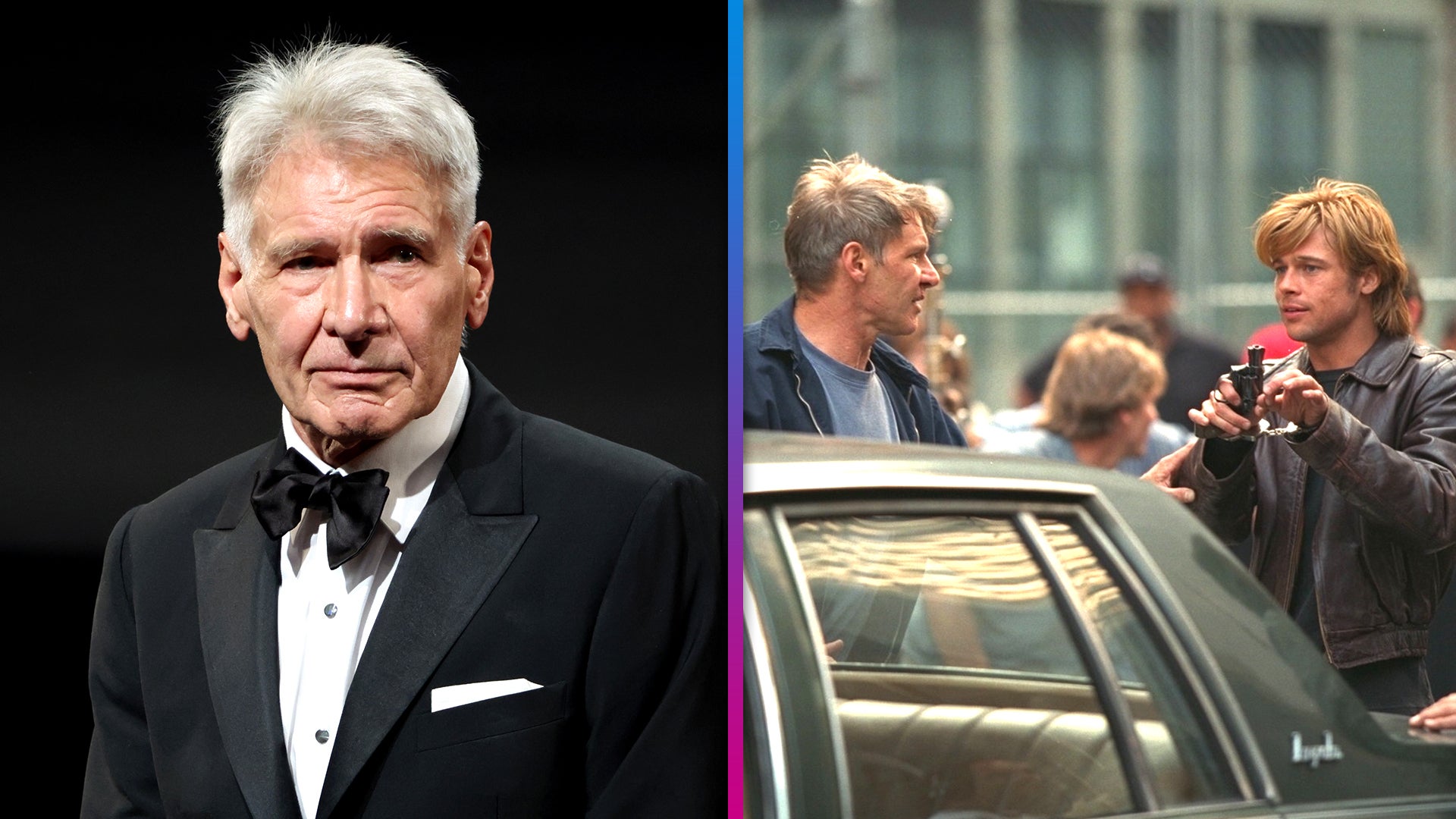 Harrison Ford Spills on Joining the MCU and Clashing With Brad P…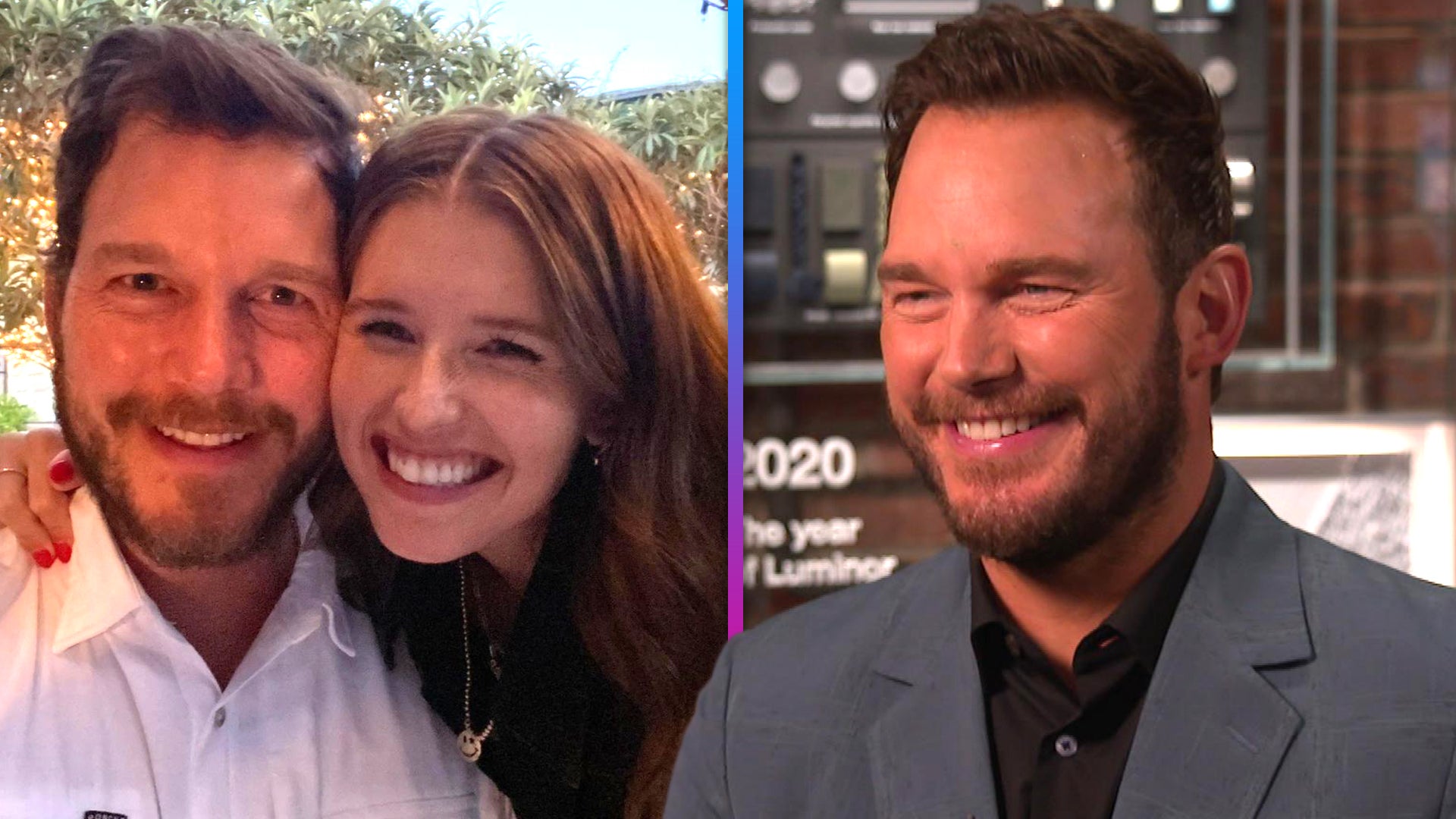 Chris Pratt Shares How He's Celebrating 4th Wedding Anniversary …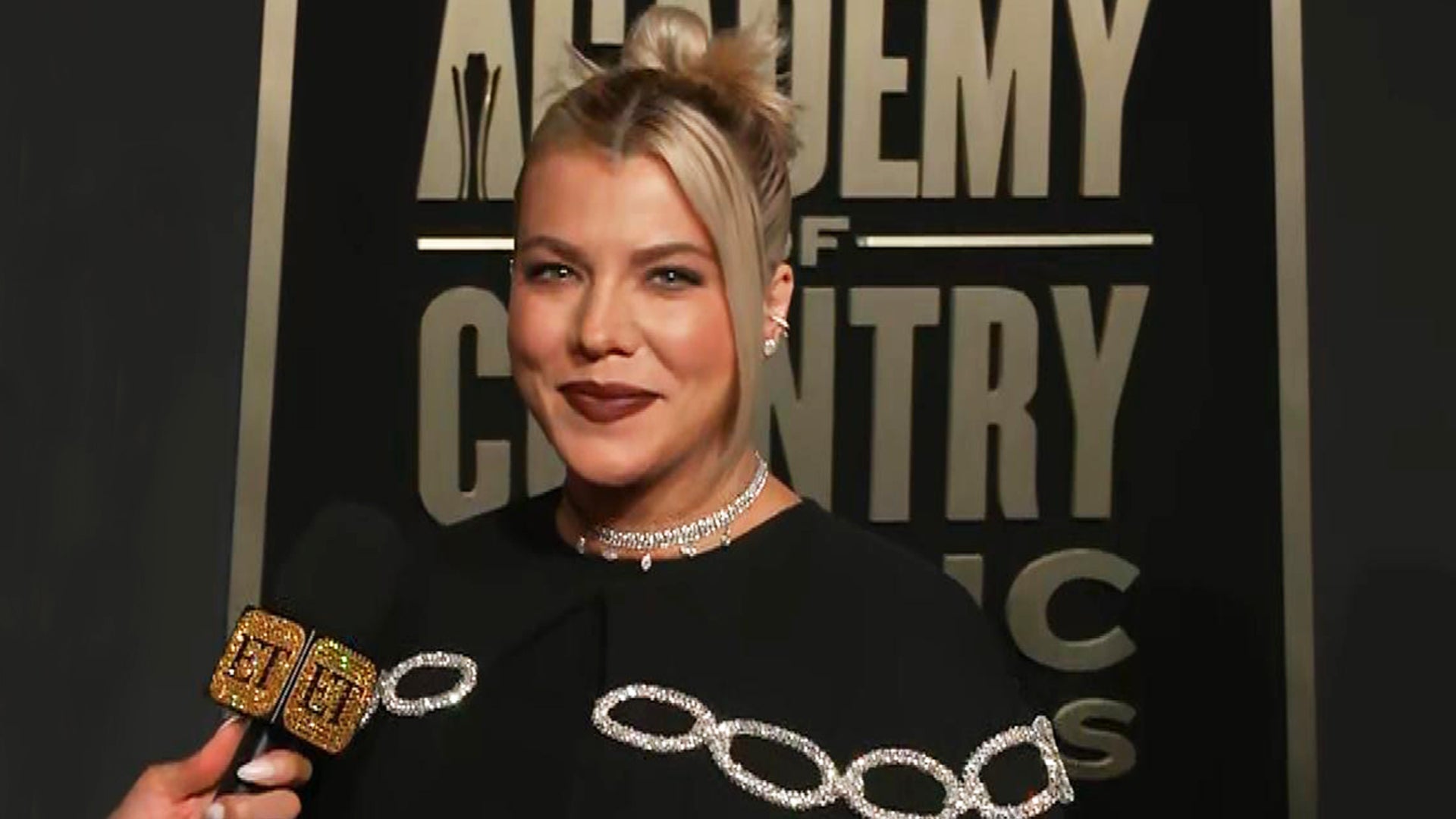 ACM Awards: Kimberly Perry on Journey as Solo Artist and Revisit…
News broke on Thursday that Megyn Kelly's NBC talk show, Megyn Kelly Today, has been reportedly canceled following her comments defending the use of blackface in Halloween costumes.
A source tells ET that the network spent much of Thursday morning reaching out to staff on Kelly's show and letting them know that they are being reassigned within different divisions of the network, with most of the staff being reassigned within the Today show. The source says the staff has not been told that the show is canceled yet.
Of course, Kelly's recent scandal is hardly the first time the 47-year-old journalist has made less than positive headlines during her time at NBC.
Let's take a look back at Kelly's biggest scandals since her NBC debut last June.
1. Her interview with Vladimir Putin
Kelly certainly started off her time at NBC with a bang, scoring a rare interview with Russian president Vladimir Putin last June. While NBC heavily publicized Kelly's sit-down with Putin that aired on Sunday Night With Megyn Kelly, public perception of the interview was overwhelmingly negative. Kelly's critics noted his lack of answers to her questions, and Putin's ability to simply dismiss her questions.
Various headlines about the interview read that Kelly was "outmatched," "outwitted" and "outmaneuvered" by Putin. In June, The Huffington Post also obtained unaired footage of Kelly and Putin's interview and criticized her for "pandering" to him.
2. Her interview with conspiracy theorist Alex Jones
Following the lukewarm reception from her Putin interview, Kelly didn't shy away from interviewing controversial subjects, including radical conspiracy theorist Alex Jones. Kelly was accused of normalizing Jones, who has faced criticism for popularizing such theories as the Sandy Hook massacre being a hoax and pizzagate -- a debunked conspiracy theory that alleged Hillary Clinton and other Democrats operated a child sex ring in the basement of Comet Pizza in Washington, D.C.
Some advertisers pulled out ahead of the broadcast, and Kelly was dropped as the host of the gala for Sandy Hook Promise -- an anti-gun violence charity founded by parents of Sandy Hook victims. Kelly defended her decision to interview Jones in a statement.
"I find Alex Jones' suggestion that Sandy Hook was 'a hoax' as personally revolting as every other rational person does," the statement read. "It left me, and many other Americans, asking the very question that prompted this interview: how does Jones, who traffics in these outrageous conspiracy theories, have the respect of the president of the United States and a growing audience of millions?"
"Our goal in sitting down with him was to shine a light -- as journalists are supposed to do -- on this influential figure, and yes -- to discuss the considerable falsehoods he has promoted with near impunity," the statement concluded.
However, despite all the drama, the interview was a ratings bust, ending up being a distant third to both a repeat episode of CBS's 60 Minutes and U.S. Open golf coverage on Fox.
3. Debra Messing says she regrets coming on Megyn Kelly Today after Kelly's "gay" remark
Kelly faced criticism on Sept. 26 for an offhand comment to a Will & Grace fan during a segment interviewing the NBC cast.
"Is it true that you became a lawyer -- and you became gay -- because of Will?" Kelly asked a fan named Russell Turner who was invited to meet the cast.
Though Turner didn't take offense to the comment, before he left the stage, Kelly added: "I think the Will & Grace thing and the gay thing is going to work out great!"
Messing later responded to a fan on Instagram about Kelly's comments to Turner, writing, "Honestly, I didn't know it was MK until that morning. The itinerary just said Today Show appearance. Regret going on. Dismayed by her comments."
4. Her feud with Jane Fonda
Megyn Kelly Today's first week generated plenty more controversy thanks to another awkward exchange that occurred just one day after the much- talked-about Will & Grace moment with a fan, this time between Jane Fonda and Kelly. The 80-year-old actress appeared on the Sept. 27 show with her Our Souls at Night co-star, Robert Redford, to promote the film, when Kelly brought up her plastic surgery.
"You've been an example to everyone on how to age beautifully and with strength and unapologetically," Kelly said. "You admit you've had work done, which I think is to your credit, I think you look amazing. Why did you say -- I read that you said you felt you're not proud to admit that you've had work done. Why not?"
Fonda curtly replied, "We really want to talk about that now?"
"Well, one of the things people think about when they look at you is how amazing you look," Kelly continued.
Fonda then quickly steered the conversation back to her film. "Well, thanks. Good attitude, good posture, I take care of myself. But let me tell you why I love this movie that we did, Our Souls at Night, rather than plastic surgery."
But the feud continued in January, when Fonda threw some serious shade at Kelly during a Q&A with Variety.
"It wasn't like I was upset. I was stunned," Fonda said of their viral exchange. "It was so inappropriate."
"It showed that she's not that good an interviewer. But if she comes around and learns her stuff, sure," she added when asked if she would ever return to Kelly's show.
Kelly later kept the feud going by slamming Fonda on-air for the comments and bringing up Fonda's Vietnam War history -- which some saw as offside.
"Many of our veterans still call her 'Hanoi Jane' thanks to her radio broadcasts, which attempted to shame American troops," Kelly said. "She posed on an anti-aircraft gun used to shoot down our American pilots. She called our POWs hypocrites and liars and referred to their torture as understandable. Even she had to apologize years later for that gun picture, but not for the rest of it."
5. Her fat-shaming comments
In a January episode of Megyn Kelly Today, Kelly interviewed fit mom blogger Maria Kang, who has been criticized for body-shaming other moms. Kelly remarked that Tang should turn "the shaming thing" into a professional business.
"Some of us want to be shamed," Kelly said. "When I was in law school, I was gaining weight, I said to my stepfather, 'If you see me going into that kitchen one more time, you say, 'Where you going, fat a**?' And it works!"
Kelly was quickly criticized for the remarks. One day later, she clarified her intent, revealing that obesity runs in her family and that she has been bullied in the past over her weight.
"I said something yesterday on this show that clearly struck a nerve, and I think it's a conversation we need to have, openly," she said. "We were discussing body-shaming others, something I absolutely do not support. In fact, quite the opposite."
"My entire family is or has been overweight or obese," she shared. "My nana, my mom, my sister and my brother. I spoke to my sister yesterday, and she gave me permission to share that she was at one point over 300 pounds and ultimately chose to have gastric bypass surgery. One day, when I was about six years old, I came home in tears. Our neighbor had called my mom 'fat,' and I was angry and upset, and thought it was entirely untrue. ... It was the first time I ever saw my mom through that lens and it was my first lesson about the lens through which most of this country judges heavy people. A brutal and unforgiving one."
"By the time I got to middle school, the hormones and the weight kicked in," she continued. "I was chubby by any standard and soon I found myself on the wrong side of some vicious bullies. Ones who called me fat and made fun of my backside, who subjected me to humiliating pranks. Those comments can cut deep, trust me, I know. Soon there were diet pills and obsessive exercise and I had reduced my calorie intake to 500 calories a day. My heart was racing all day, my hair and skin were dry but I was thin. And so unhappy. I was scared of gaining weight because of the insane standard this country holds its women to and because I was and remain afraid of dying in my 40s, which happened to my father."
"As a result, I have gotten healthier in my approach to eating, but I, like every woman I know, still wrestle with body image, and still cringe when I hear a person attacked for his or her weight," she added. "Please know, I would never encourage that toward any person. I've been thinking a lot about why I once encouraged it toward myself. What I know for sure is that weight is an issue for millions of people, thin and heavy alike. And neither deserves to be judged or shamed for how they choose to handle that struggle."
6. Her comments defending blackface
Despite numerous controversies, it appears Kelly's show on Tuesday -- in which she defended blackface in Halloween costumes -- put the nail in the coffin when it comes to her embattled talk show.
Kelly started off by making it clear that she was against banning various costumes that others found offensive, including cowboys, dressing up like disgraced mogul Harvey Weinstein, "anything Mexican-based," nuns and more.
"I have to give you a fair warning, I'm a little fired up about Halloween costumes this morning," she began the segment, which featured an all-white panel including television personalities Jenna Bush Hager, Melissa Rivers and Jacob Soboroff. "I mean, truly, political correctness has gone amok. There are strict rules on what you may and may not wear by someone who thinks is the boss of you."
"Isn't the whole purpose of Halloween to dress up and pretend you're someone other than yourself?" she continued. " ... I feel like it's so absurd. Who comes up with these rules?"
Later, Kelly brought up the issue of some using blackface for their Halloween costumes and getting slammed for it.
"What is racist?" she questioned. "You do get in trouble if you are a white person who puts on blackface for Halloween, or a black person who puts on whiteface for Halloween. Back when I was a kid, that was OK just as long as you were dressing as a character."
Later, Kelly doubled down by bringing up Real Housewives of New York City cast member Luann de Lesseps, who faced backlash in April when, during the Bravo show's 10th season premiere, she attended a Halloween party dressed as legendary singer Diana Ross and sported noticeably darker skin. At the time, de Lesseps told ET that although she used tanning cream and wasn't intending to use blackface, she understood the criticism and apologized for it.
"There was a controversy on The Real Housewives of New York with Luann, as she dressed as Diana Ross and she made her skin look darker than it really is," Kelly said on Tuesday. "People said that that was racist! And I don't know, like, I thought, like, 'Who doesn't love Diana Ross?' She wants to look like Diana Ross for one day. I don't know how that got racist on Halloween. It's not like she's walking around [wearing blackface] in general."
After facing intense backlash, Kelly tearfully apologized on-air on Wednesday. The former Fox News host did express that she had changed her stance on blackface after listening to others' opinions.
"I defended the idea, saying as long as it was respectful and part of a Halloween costume, it seemed OK," she explained. "Well, I was wrong and I am sorry."
"One of the great parts of sitting in this chair each day is getting to discuss different points of view," she continued. "Sometimes I talk and sometimes I listen, and yesterday, I learned. I learned that given the history of blackface being used in awful ways by racists in this country it is not OK for that to be part of any costume, Halloween or otherwise. I have never been a 'PC' kind of person but I do understand the value in being sensitive to our history, particularly on race and ethnicity. This past year has been so painful for many people of color, the country feels so divided, and I have no wish to add to that pain and offense. I believe this is a time for more understanding, more love, more sensitivity and honor and I want to be part of that. Thank you for listening and for helping me listen, too."
A source told ET on Thursday that Kelly's talk show has been chaotic and dysfunctional behind the scenes since the show's premiere in September 2017, and that three producers were reassigned after going to the network's management this past summer "to demand to be taken off of the show because of all the chaos and bullsh**."
"I've felt the show was coming to an end in December no matter what," the source says. "It was clear that it was not working and there is a lot of dysfunction."
ET has also learned that Kelly was having "general conversations" with United Talent Agency about possibly returning to the agency prior to her blackface comments. However, following the scandal, UTA decided not to proceed with their conversations with Kelly. The journalist was represented by UTA during her Fox News days before she jumped ship to Creative Artists Agency and NBC.
For more on the fallout from Kelly's blackface controversy, watch the video below:
RELATED CONTENT:
'Megyn Kelly Today' Canceled Following Blackface Controversy: Reports
'Megyn Kelly Today' Has Been 'Chaotic' and Had 'a Lot of Dysfunction' Since the Start, Source Says (Exclusive)
Megyn Kelly Tearfully Apologizes to Viewers After Defending Blackface in Halloween Costumes