News
Orlando Nightclub Shooting Victims' Names Released
By
Names of Orlando Shooting Victims Released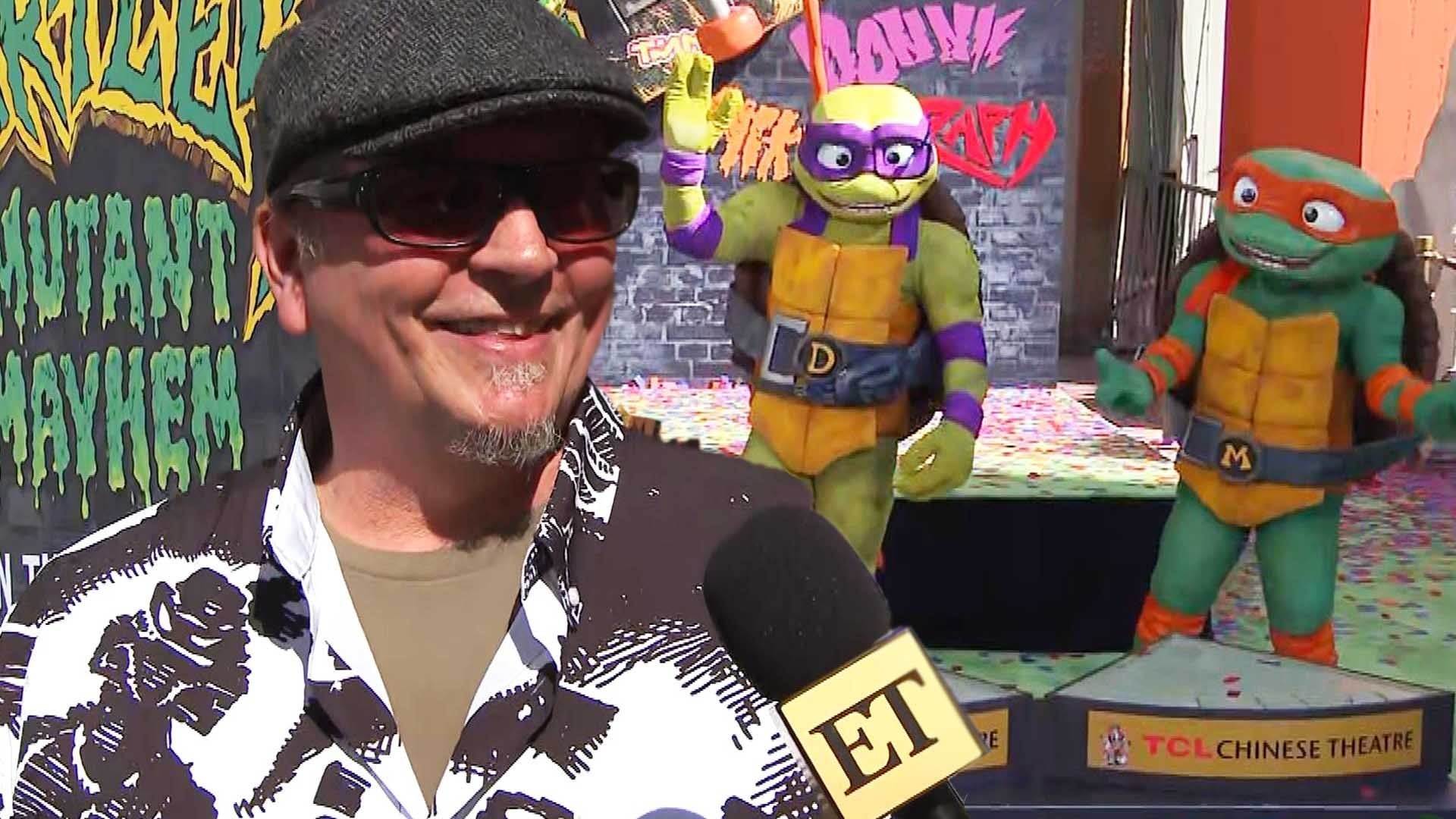 Teenage Mutant Ninja Turtles Cement Their Names in Hollywood (Ex…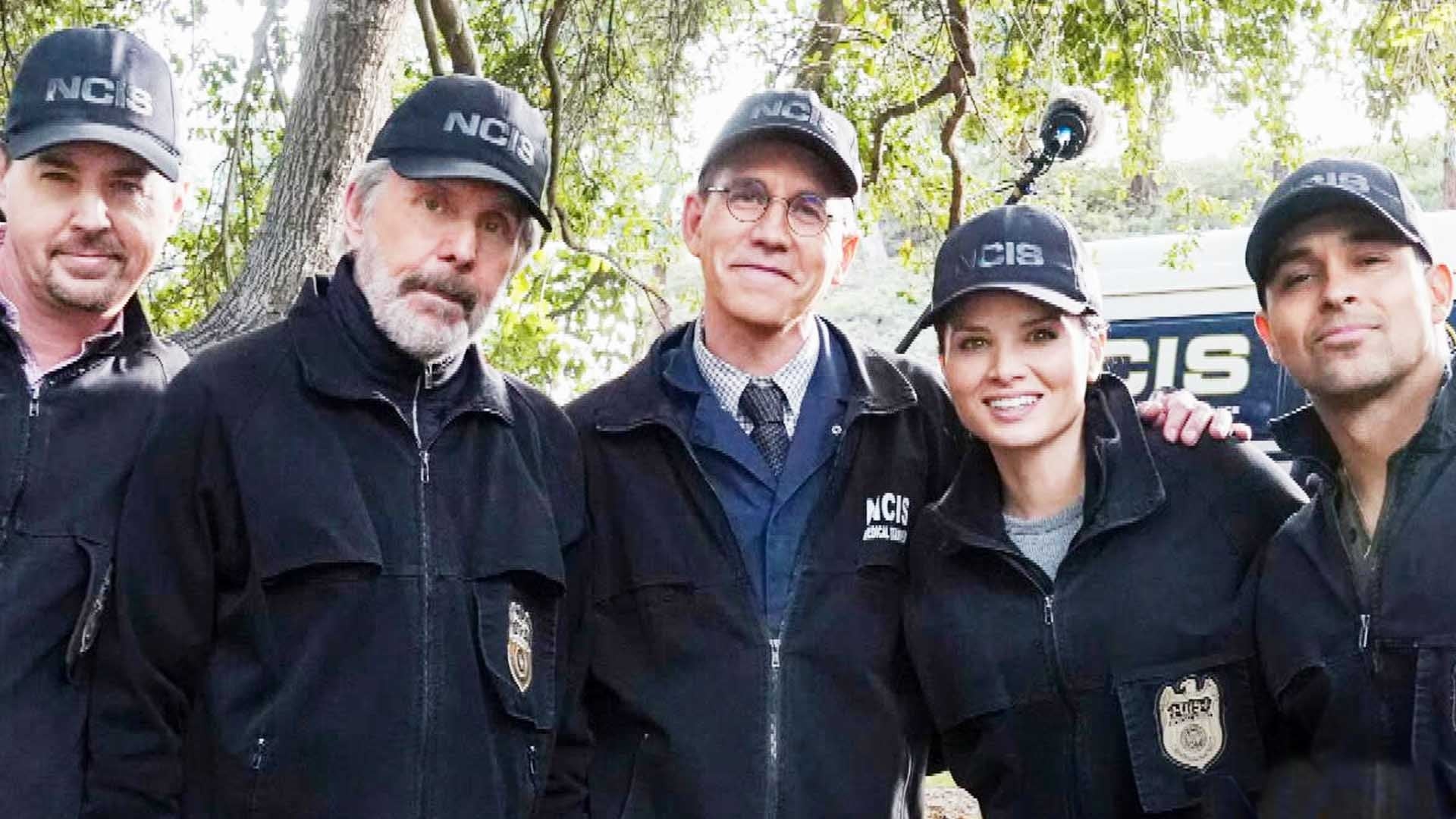 'NCIS' Cast Celebrates 20th Anniversary of CBS Hit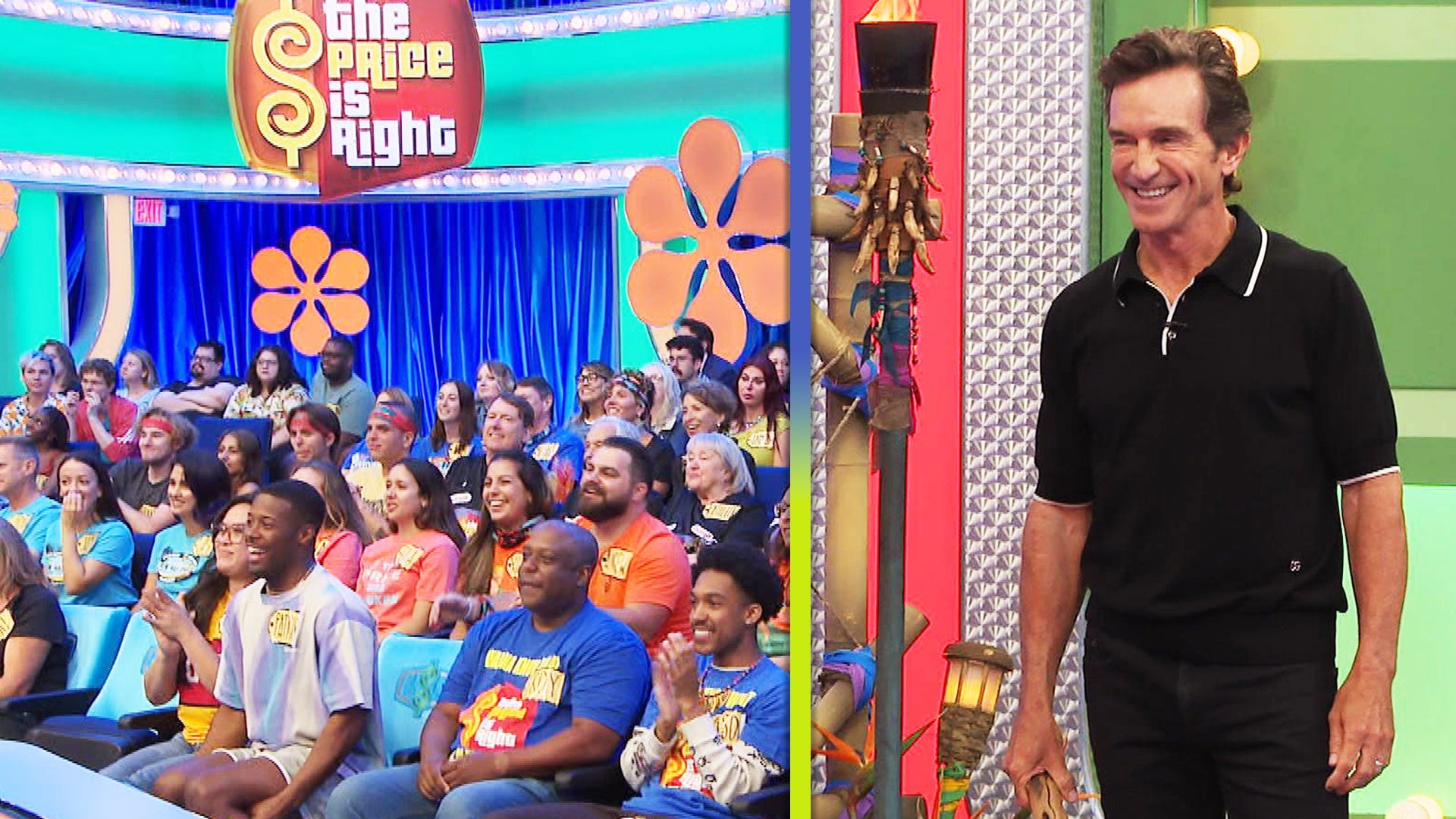 Go Behind the Scenes of 'The Price Is Right's 'Survivor'-Themed …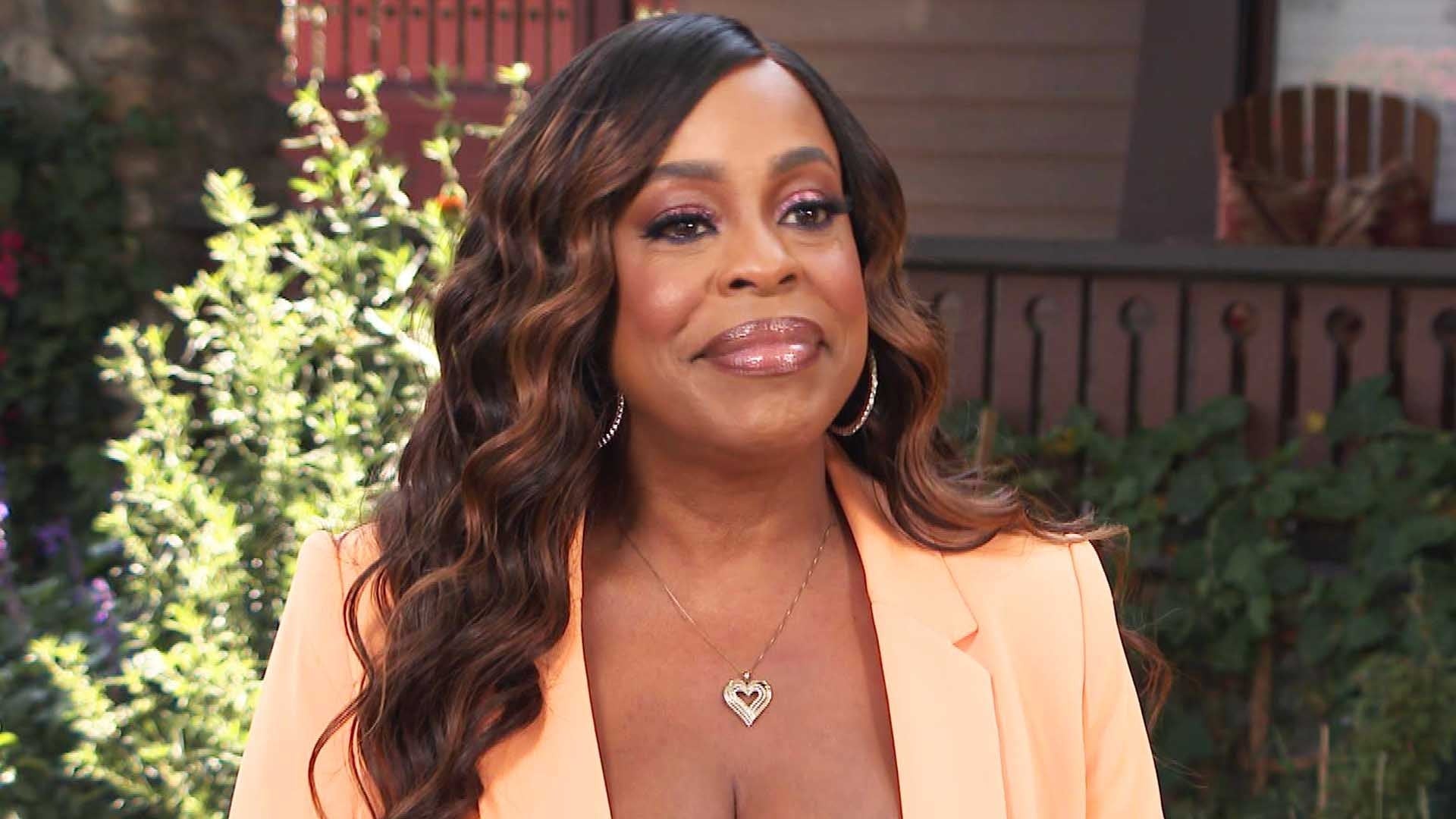 Niecy Nash Gives Back to Inner City Youth on 'Secret Celebrity R…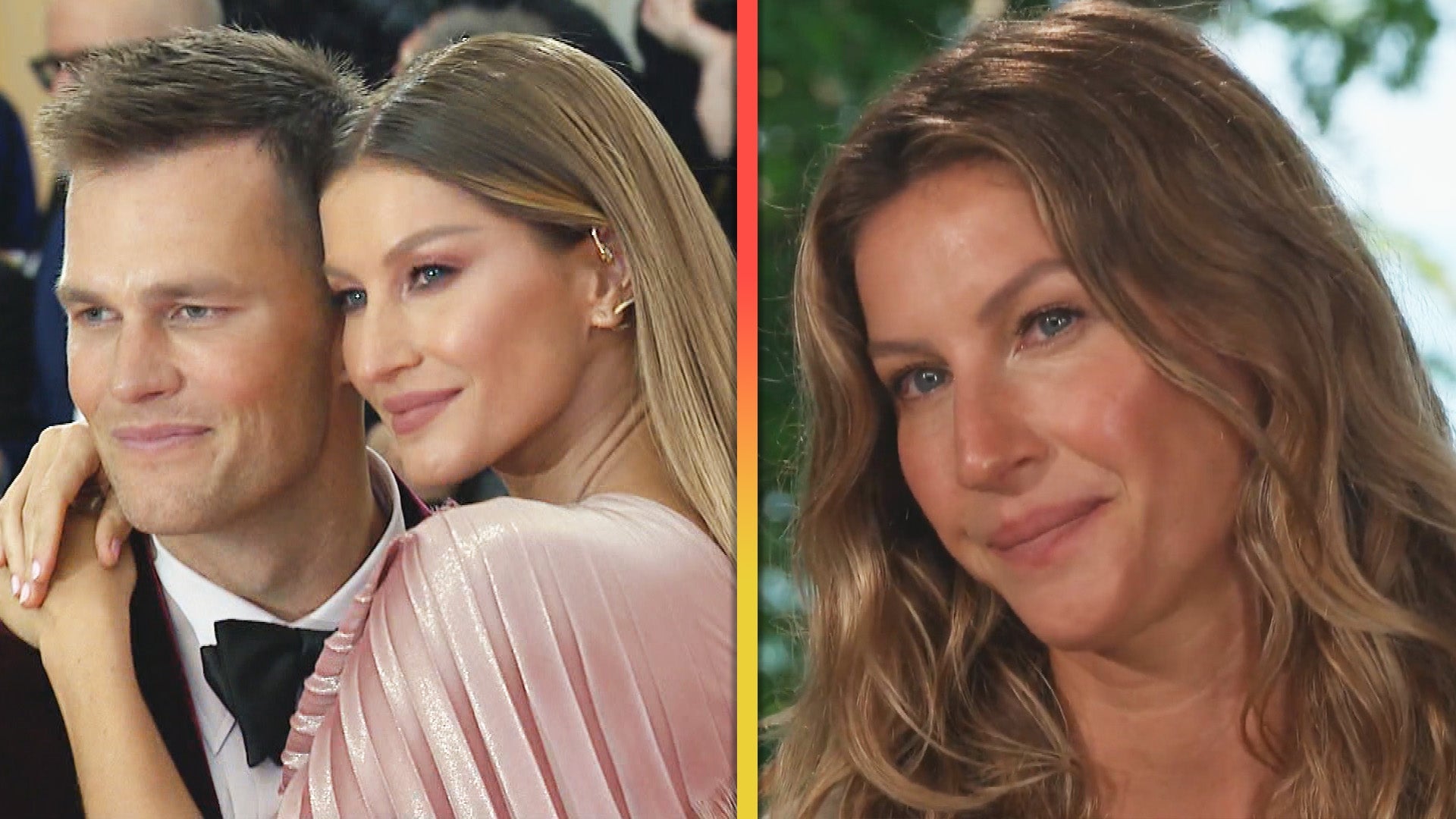 Gisele Bundchen Says She Was 'Surviving, Not Living' in Marriage…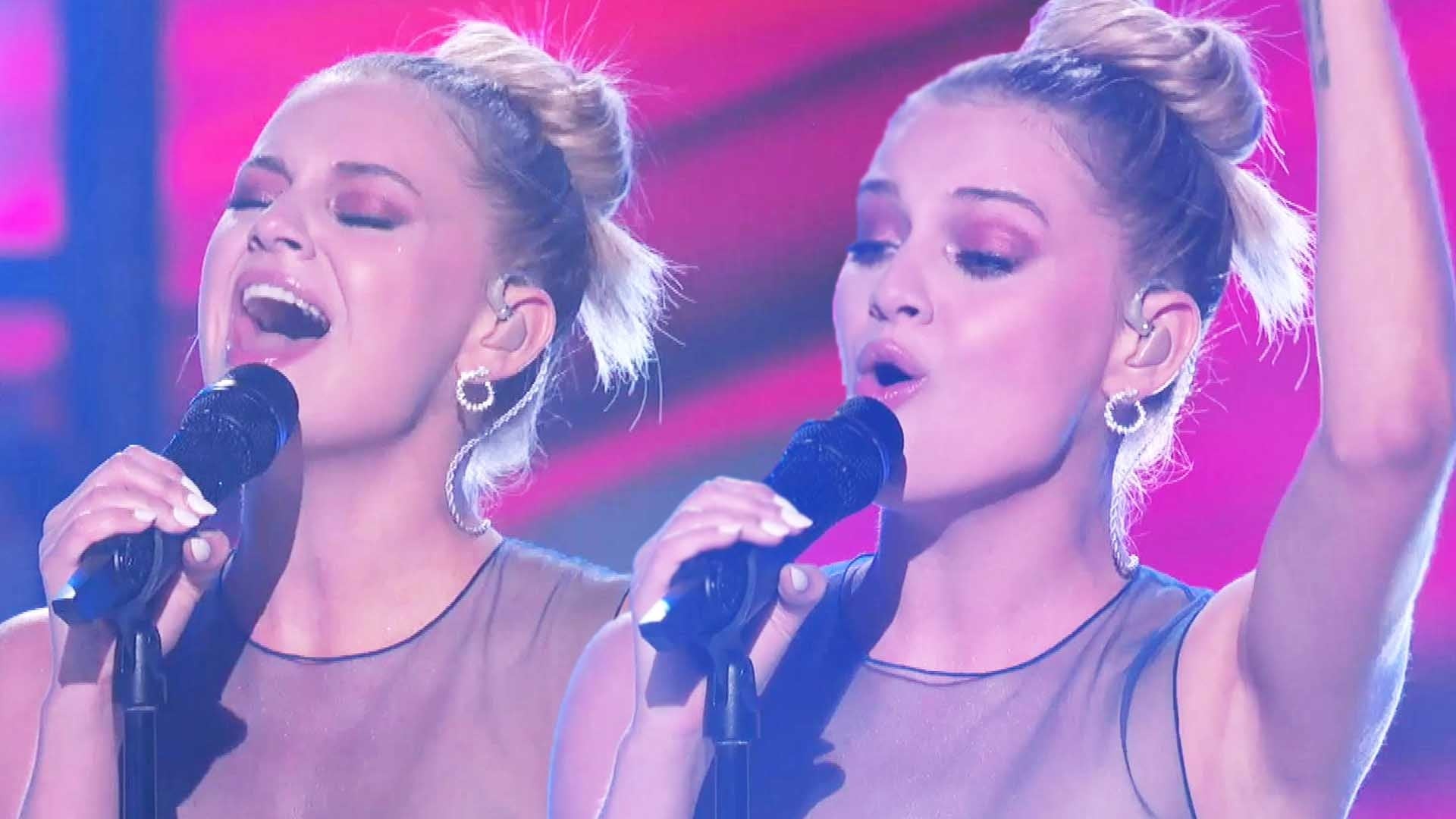 'Superfan': Watch Kelsea Ballerini Perform 'Peter Pan' (Exclusiv…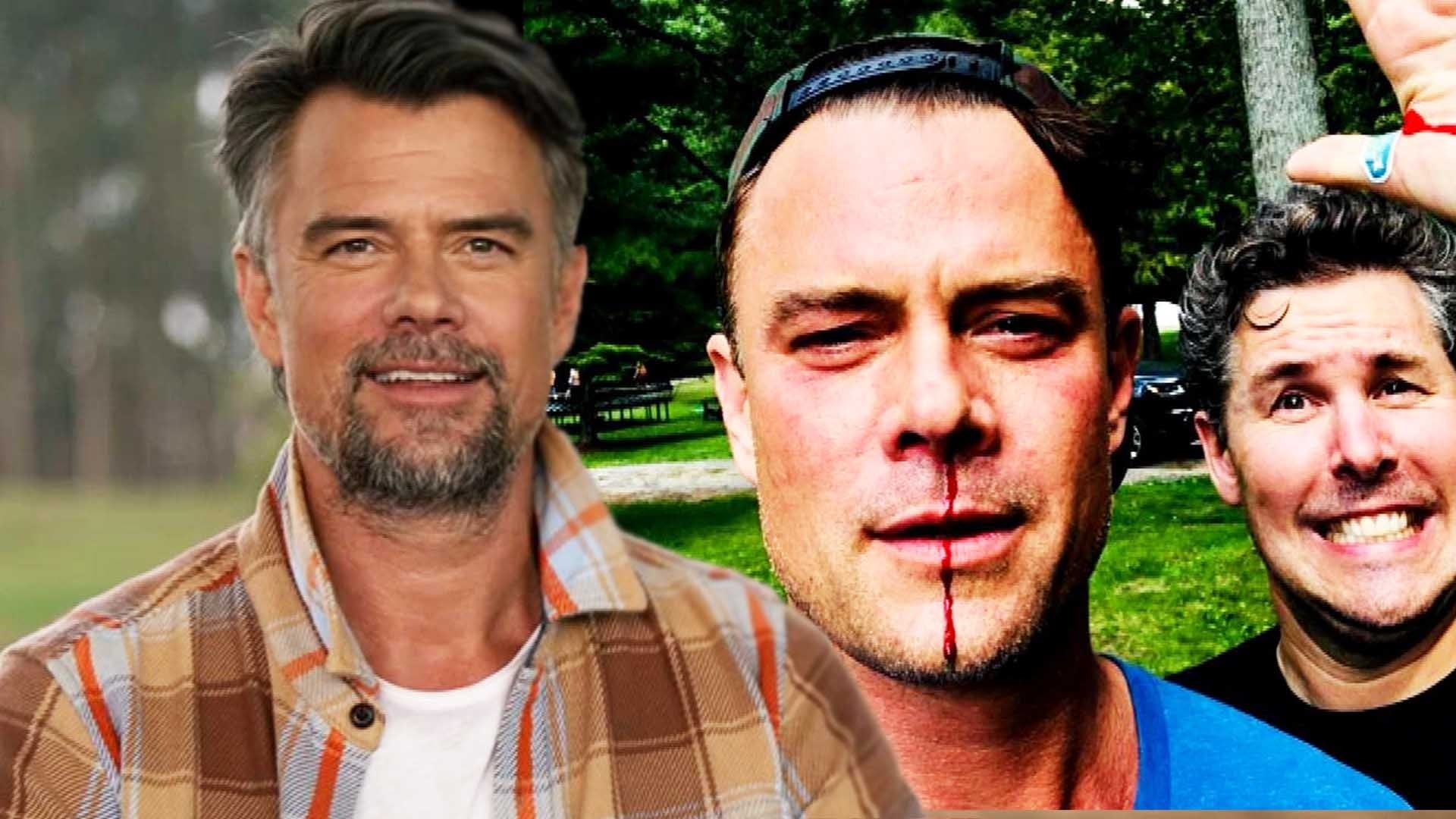 'Buddy Games': How Josh Duhamel's Real Life Inspired New Competi…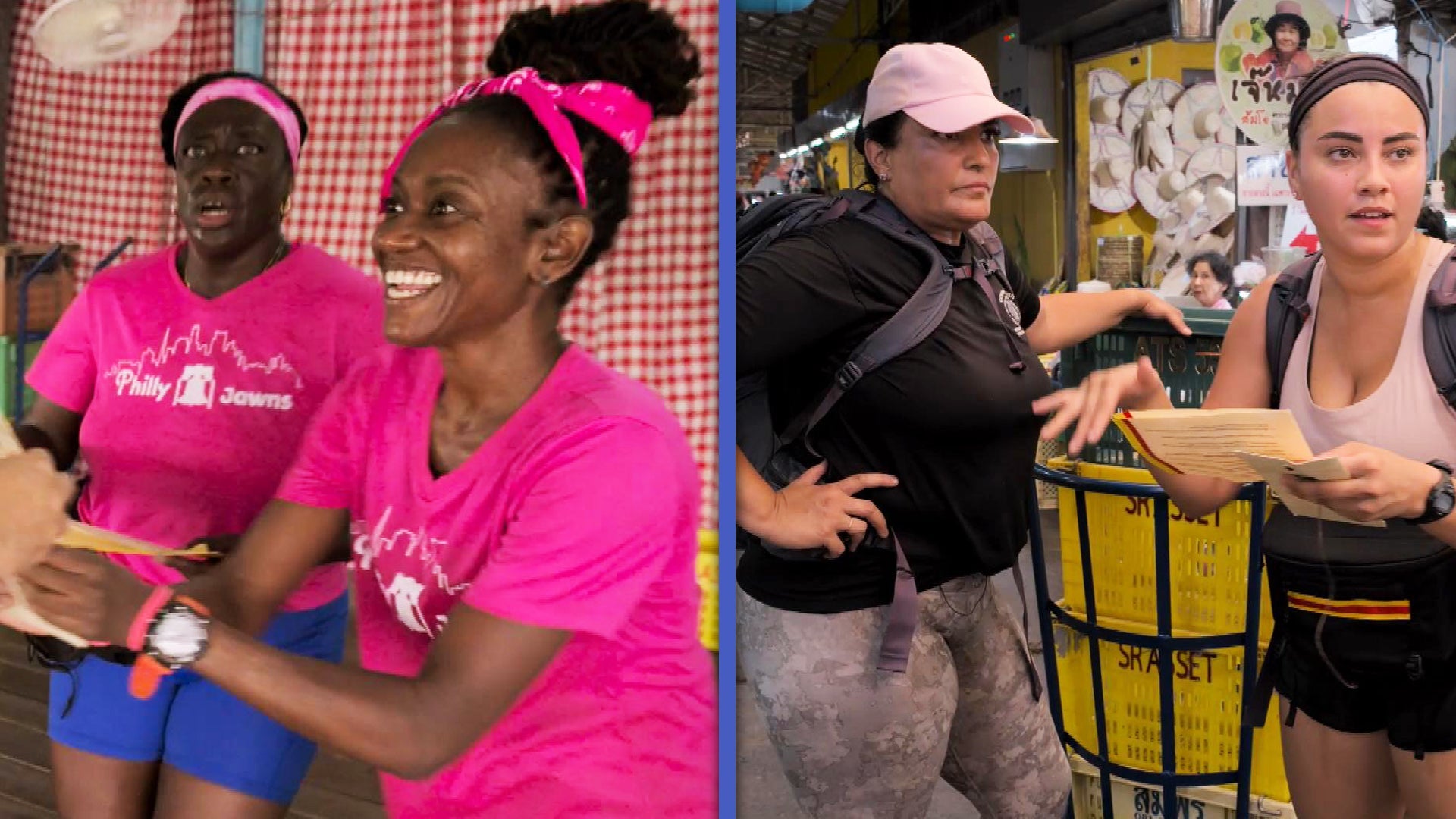 'The Amazing Race': Teams Go Head to Head in a Market Challenge …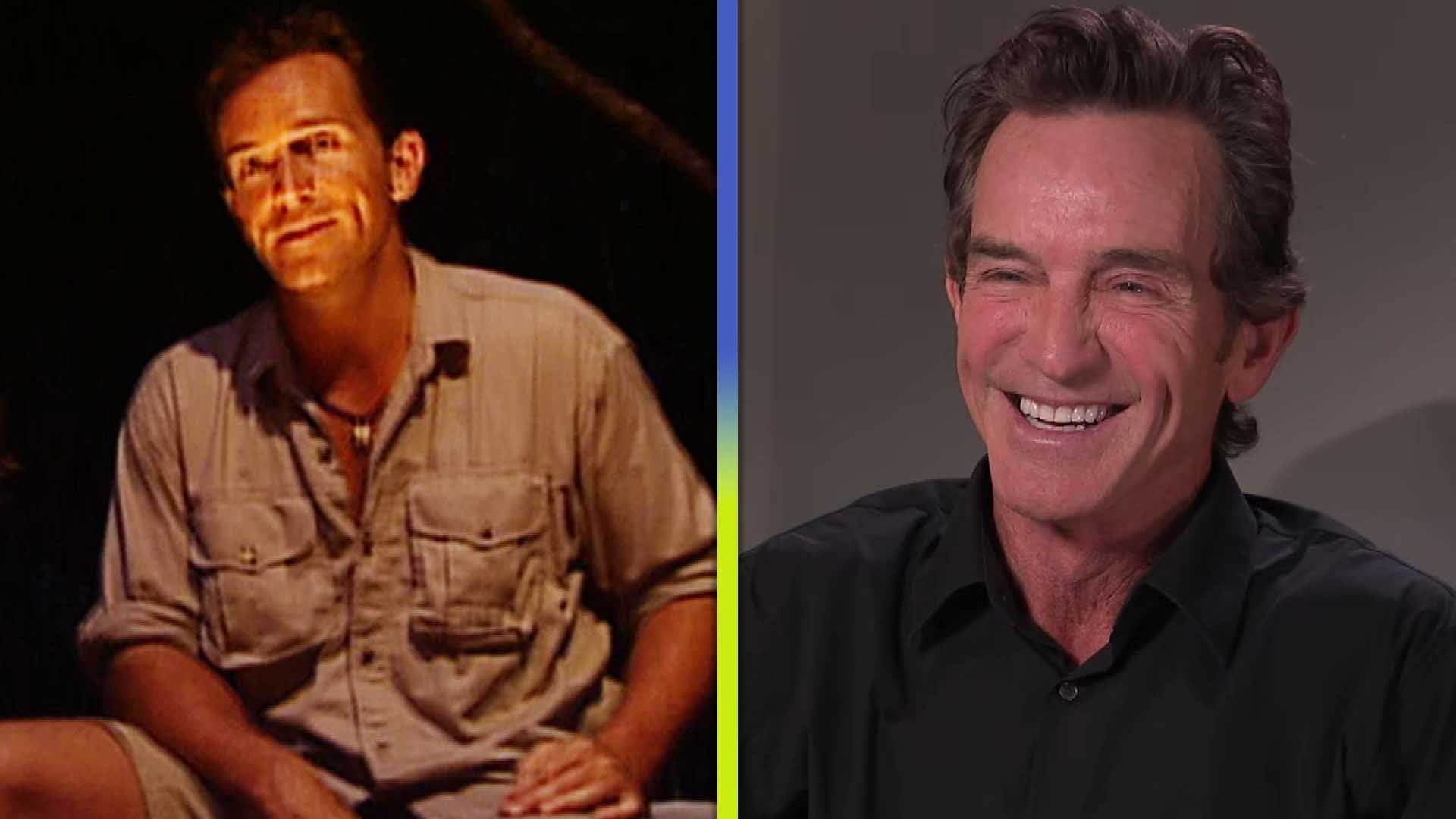 Jeff Probst Looks Back at His First 'Survivor' Interview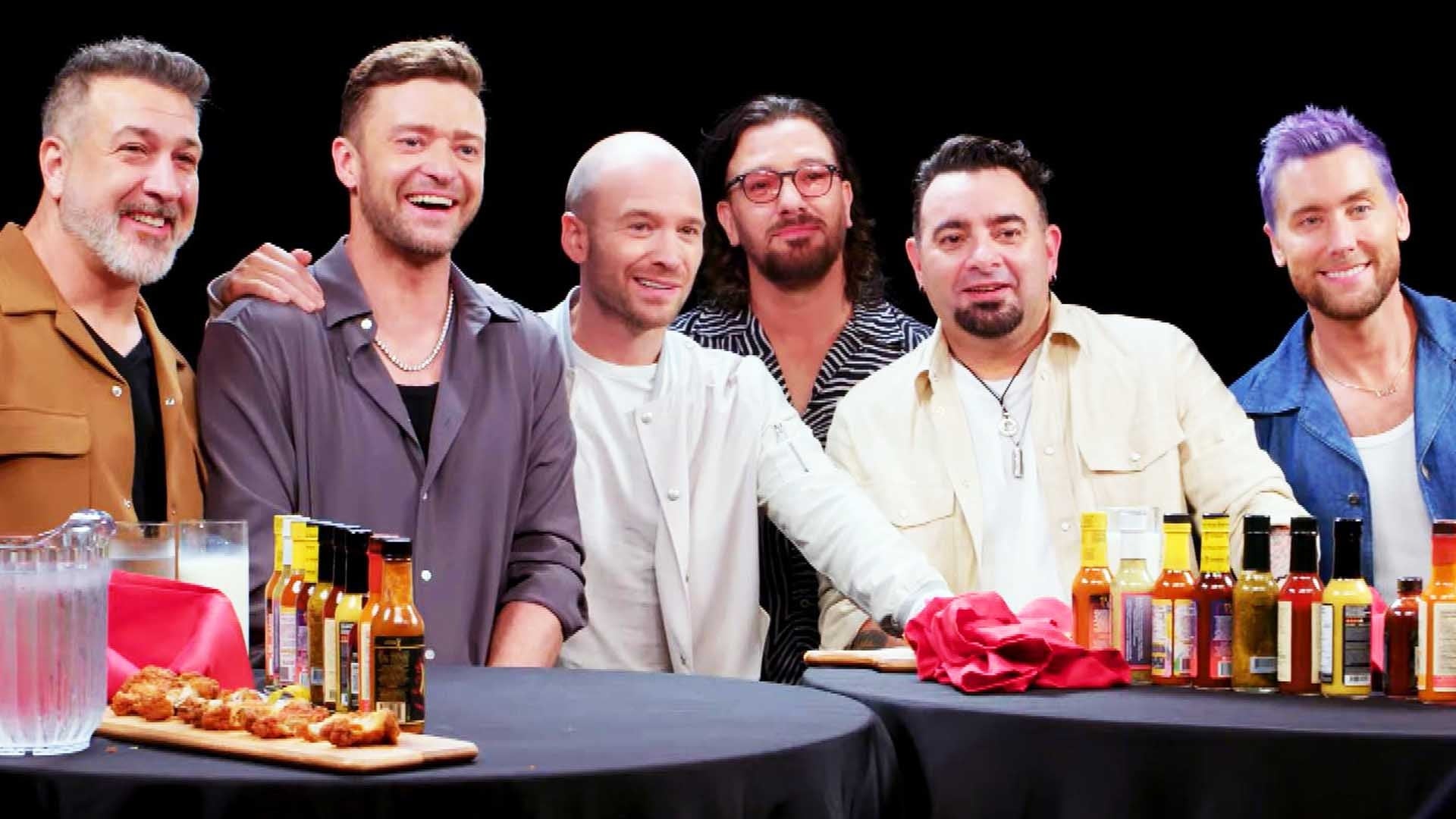 *NSYNC on Why They Were Jealous of Each Other During Height of G…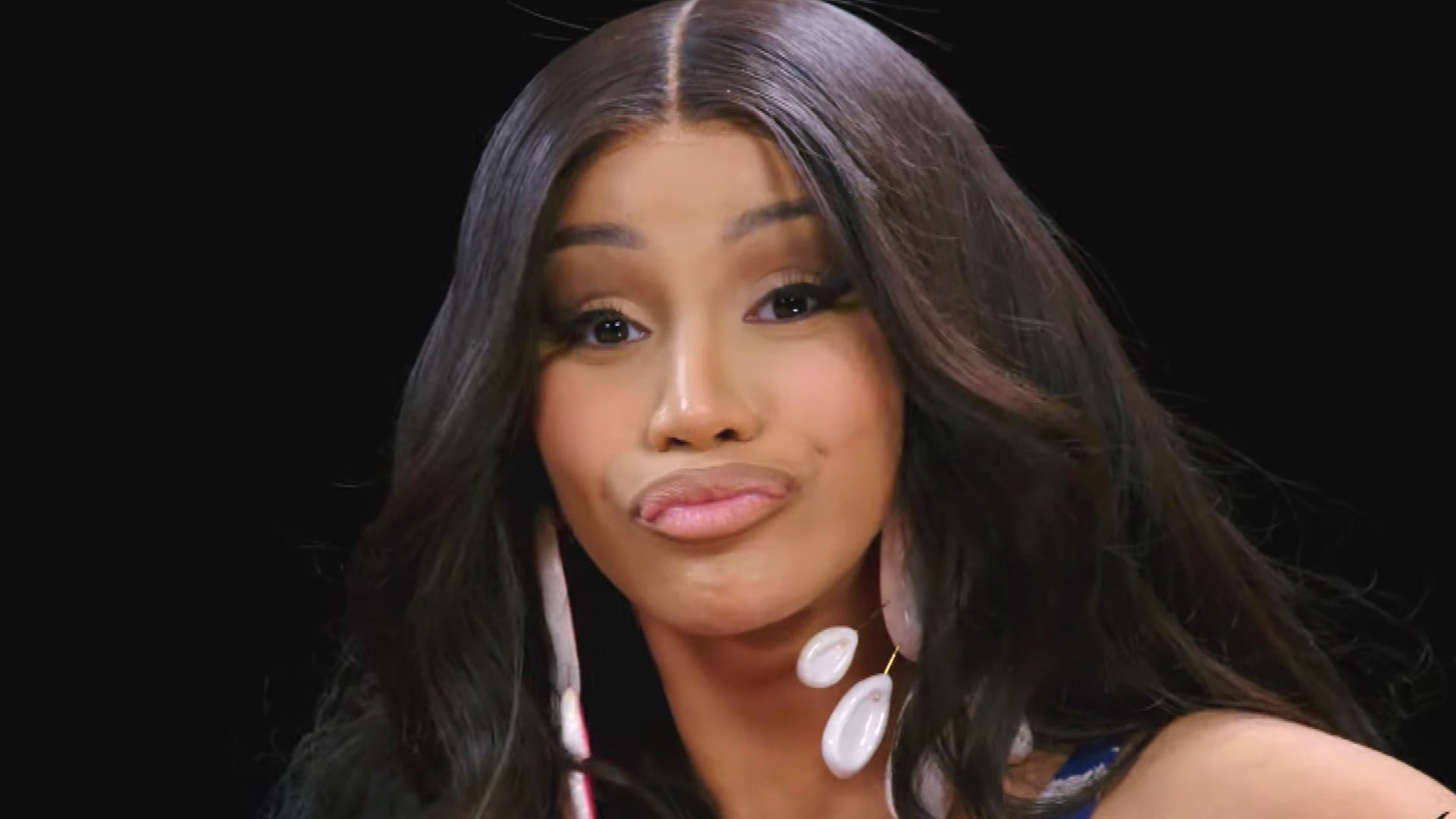 Why Cardi B Isn't a Fan of Recording Clean Versions of Her Songs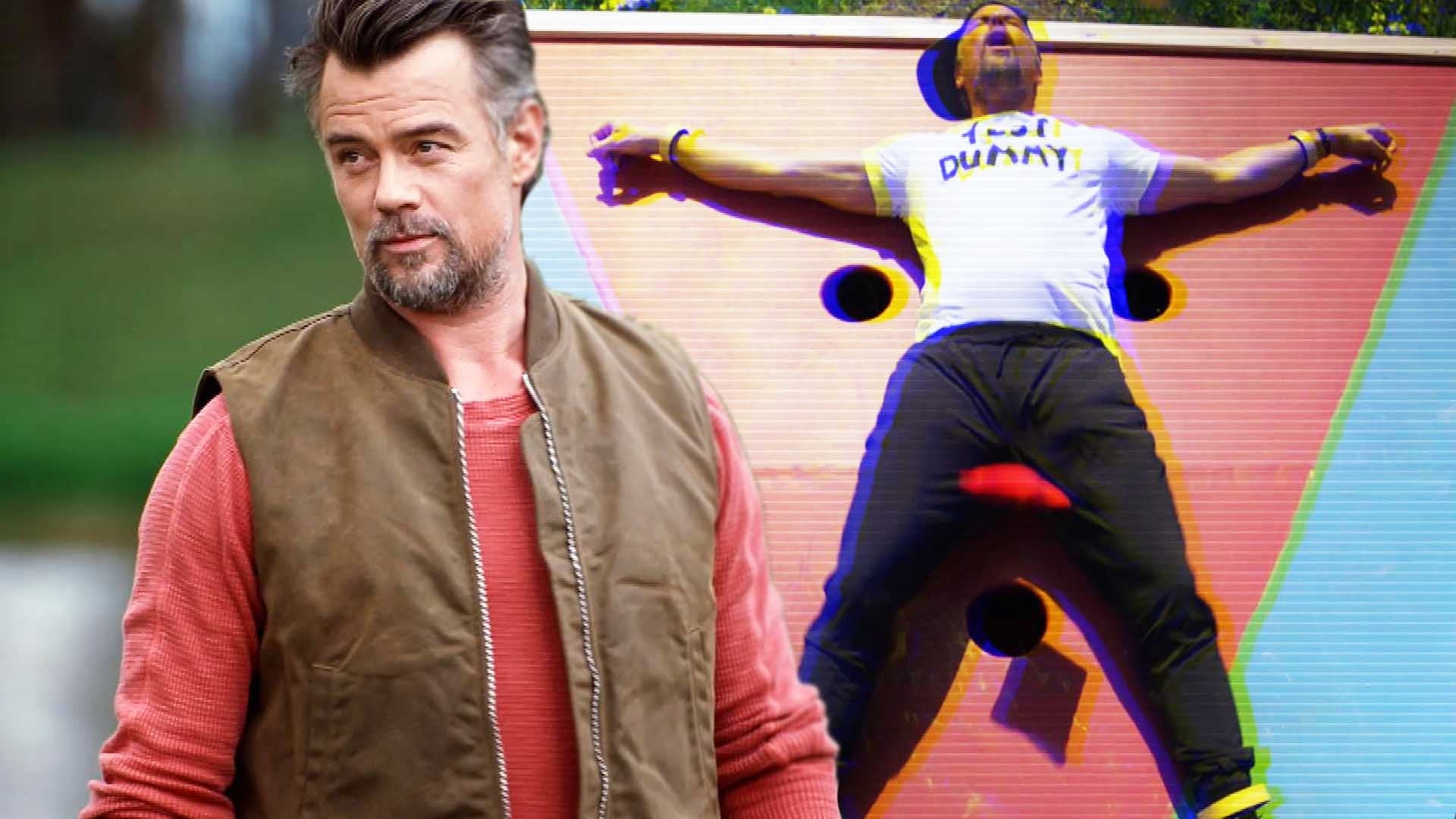 'Buddy Games': Josh Duhamel Takes a Bean Bag to the Crotch (Excl…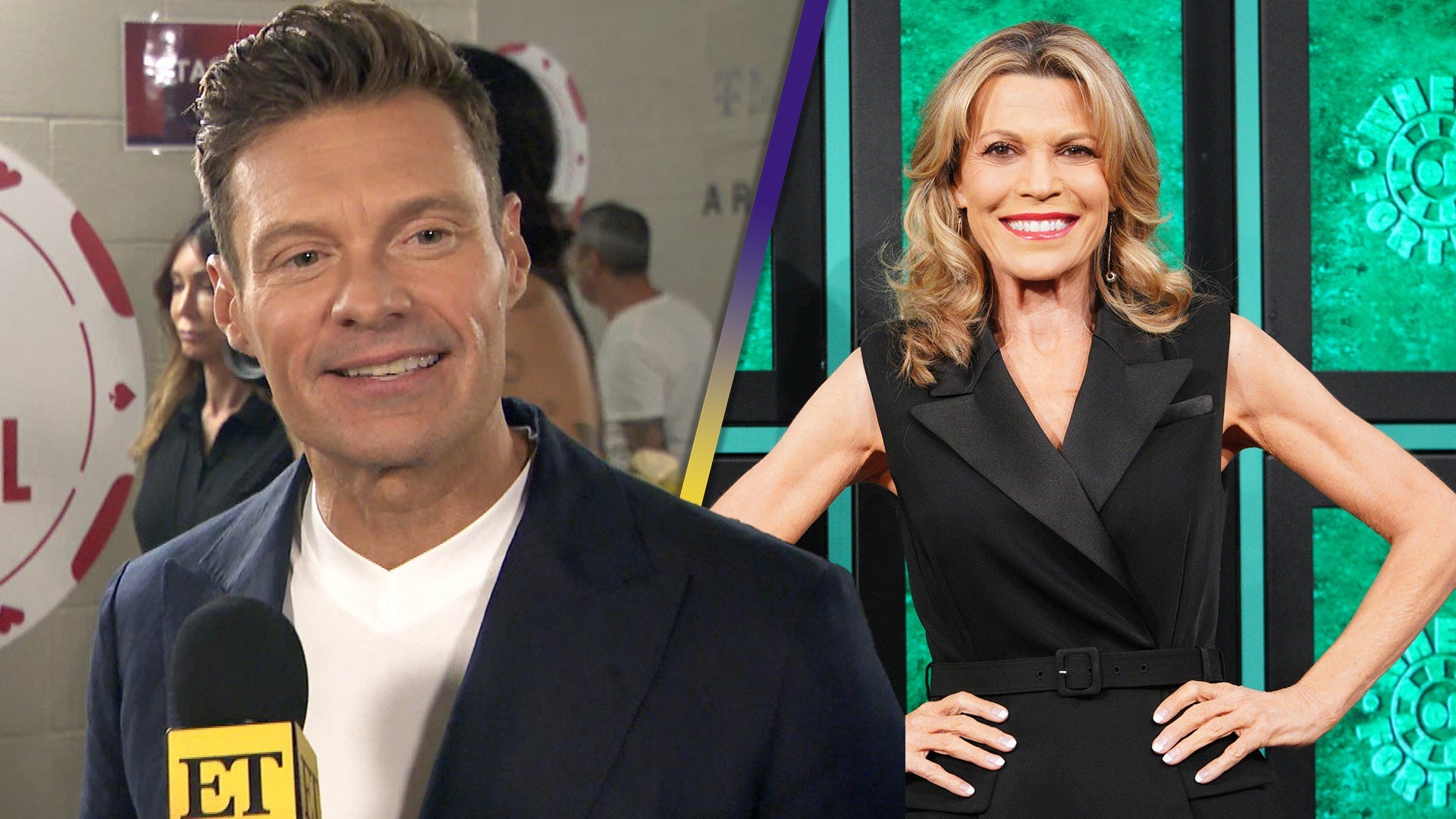 Ryan Seacrest Dishes on Texts With 'Sweet' Vanna White Ahead of …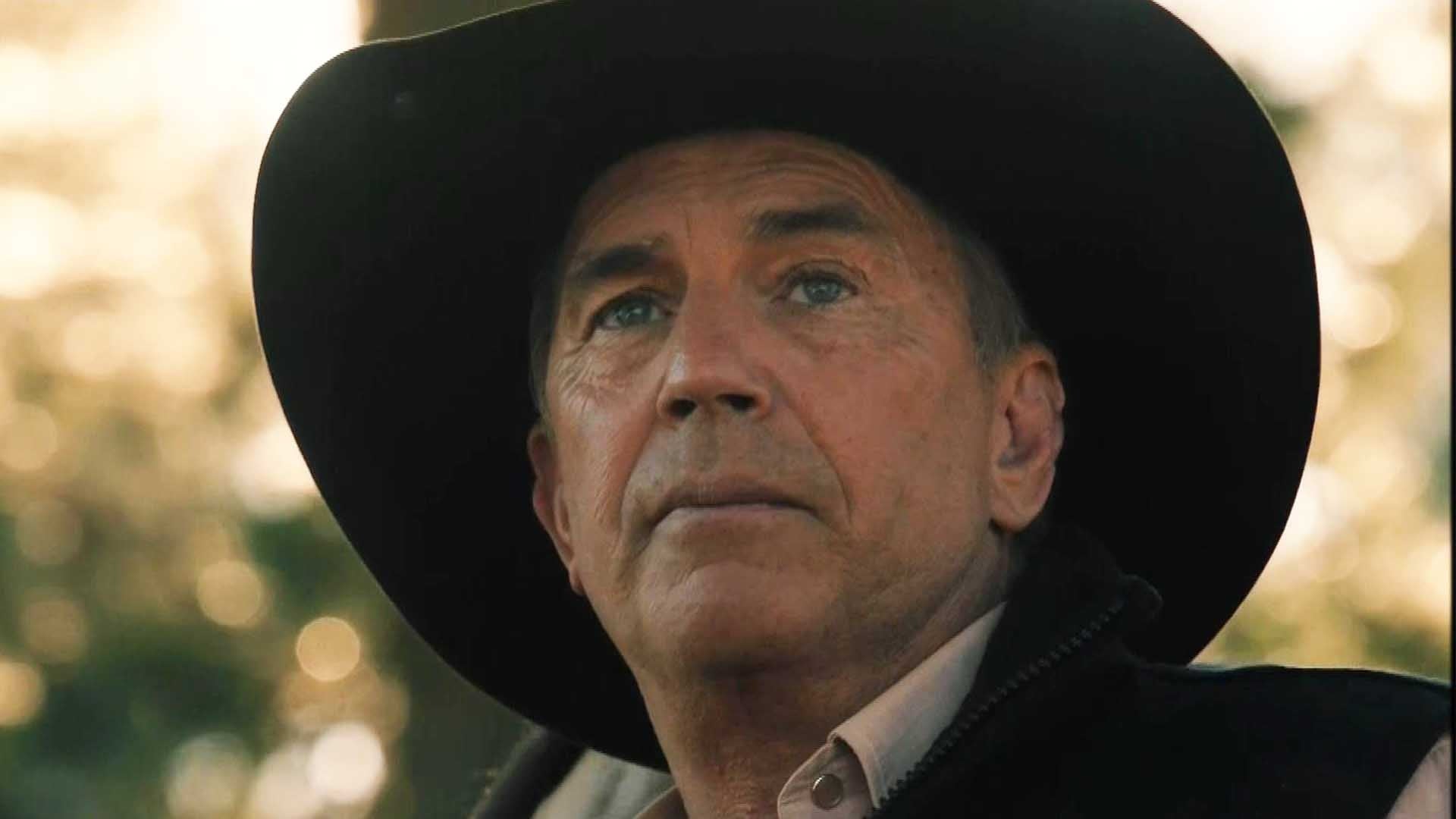 How 'Yellowstone' on CBS Will Look Different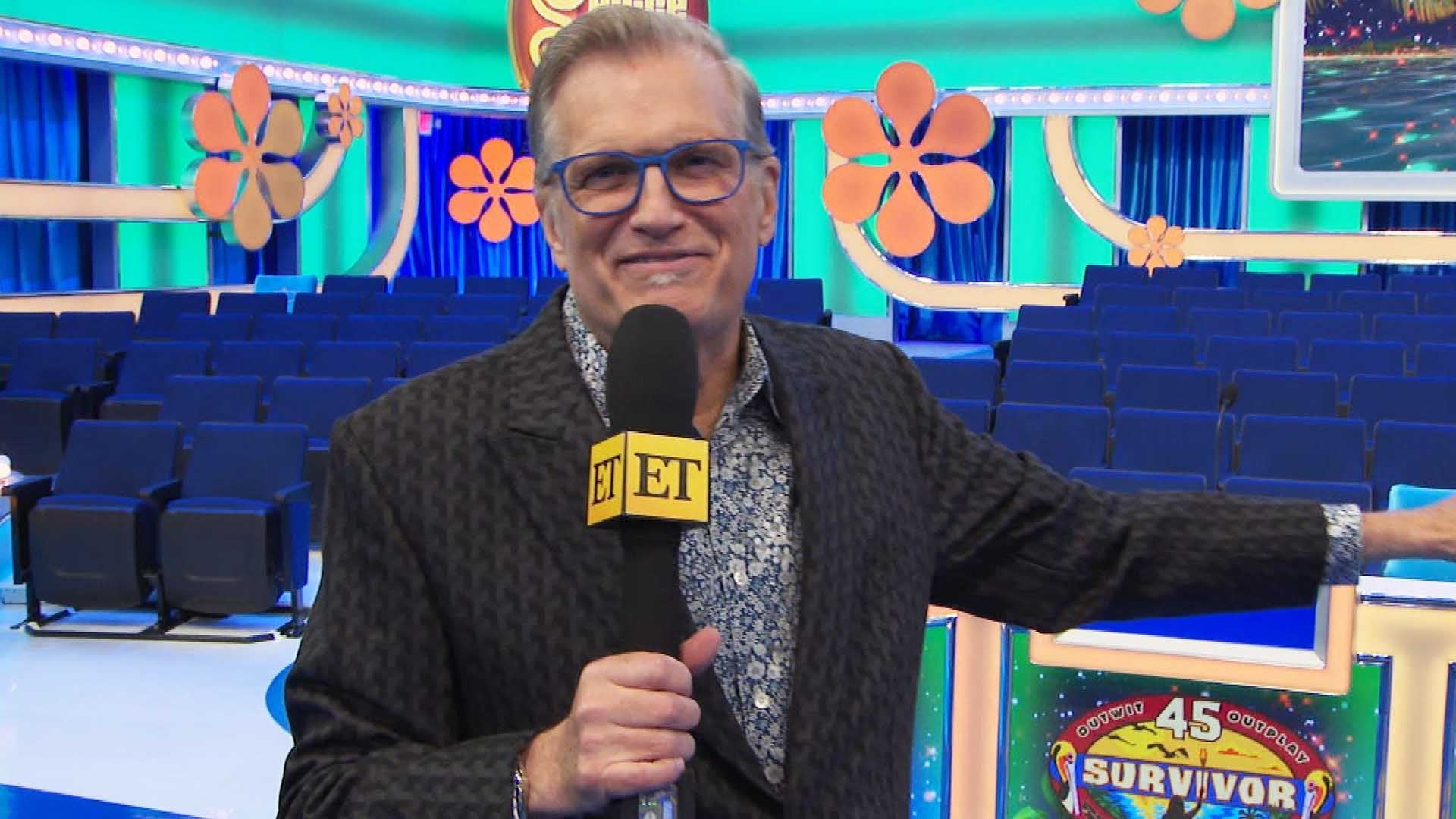 How 'The Price Is Right' Season 52 Will Look Different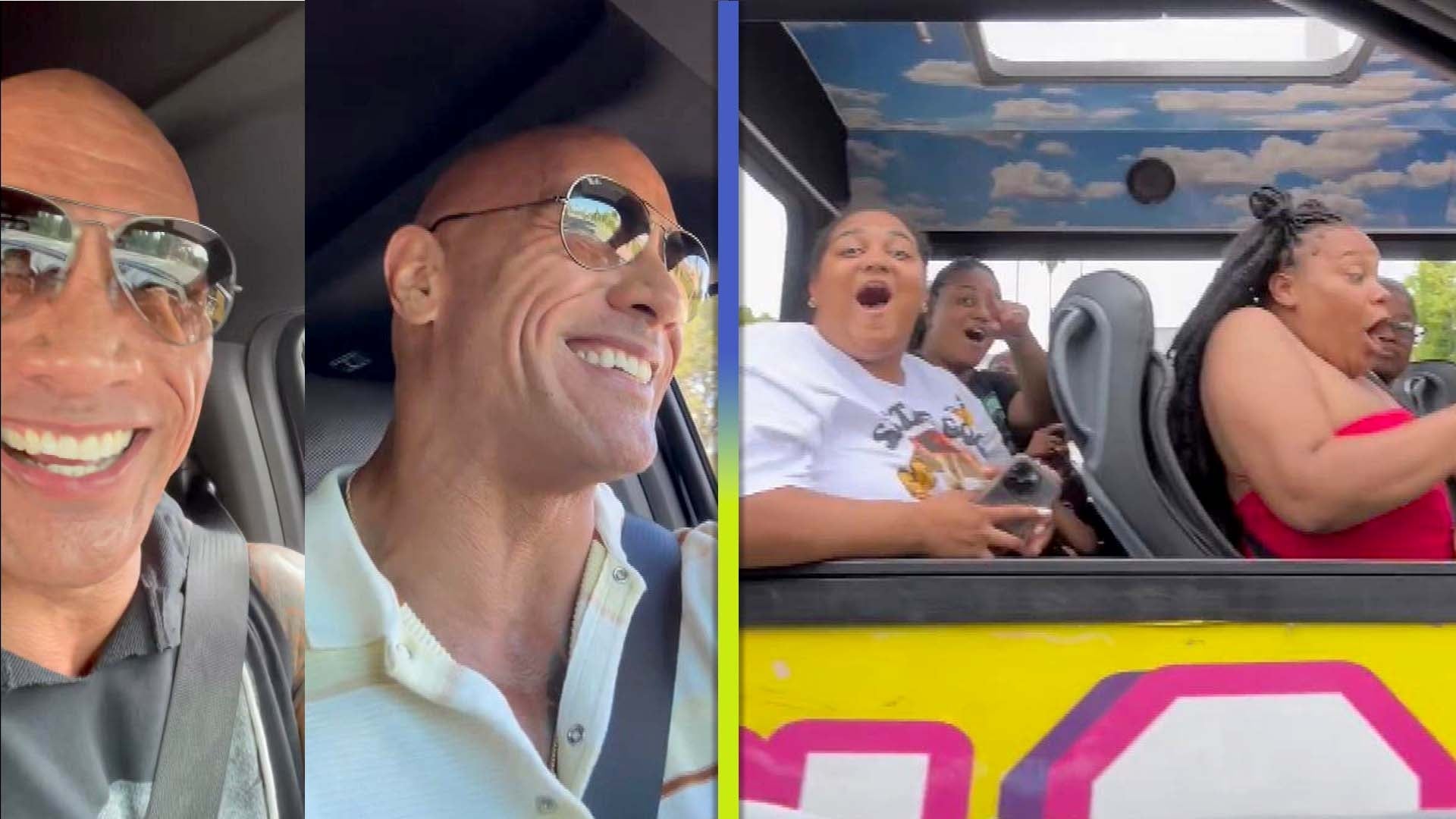 Dwayne Johnson Surprises Bus Full of Tourists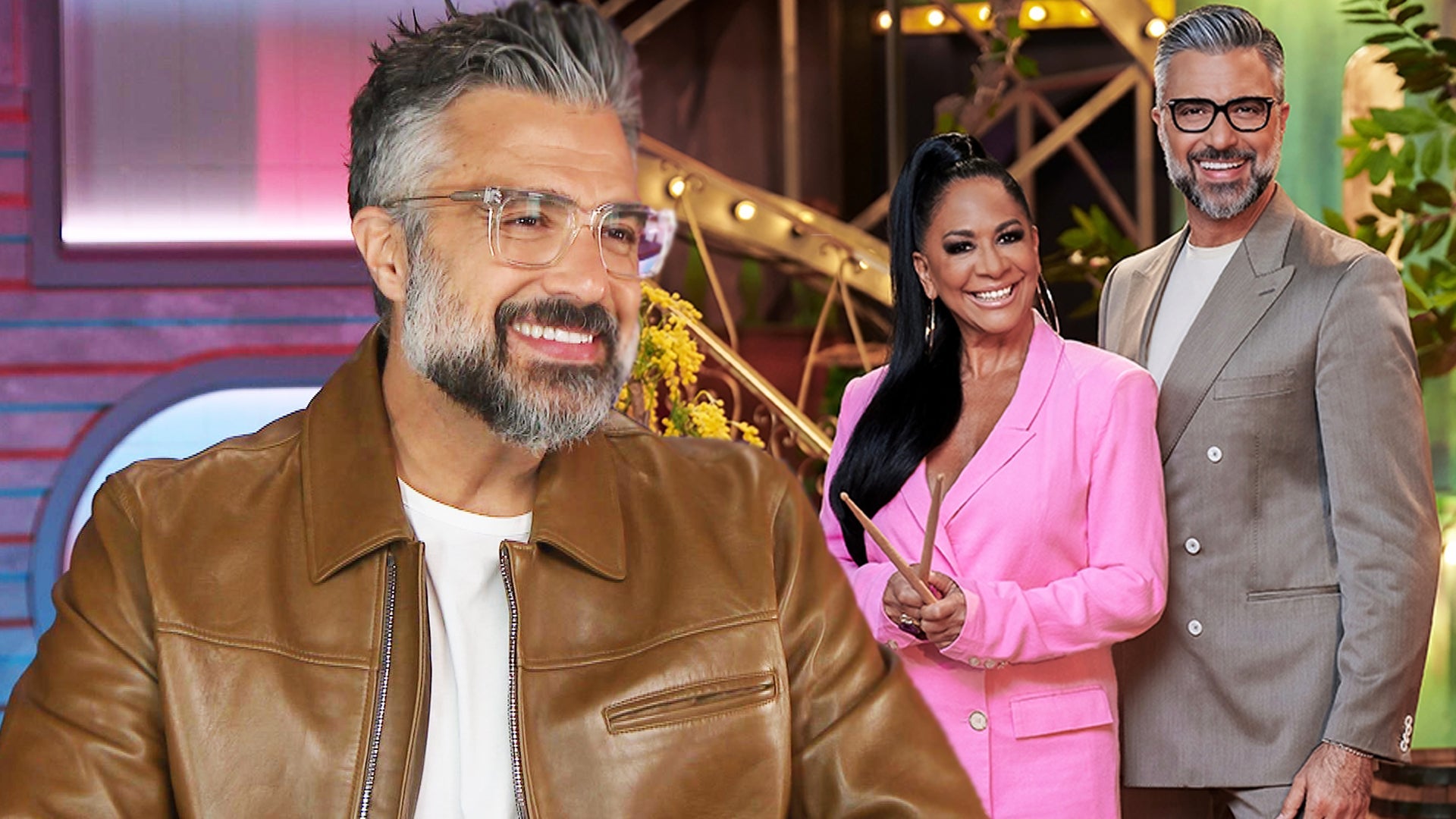 Jaime Camil on What to Expect From 'Loteria Loca' (Exclusive)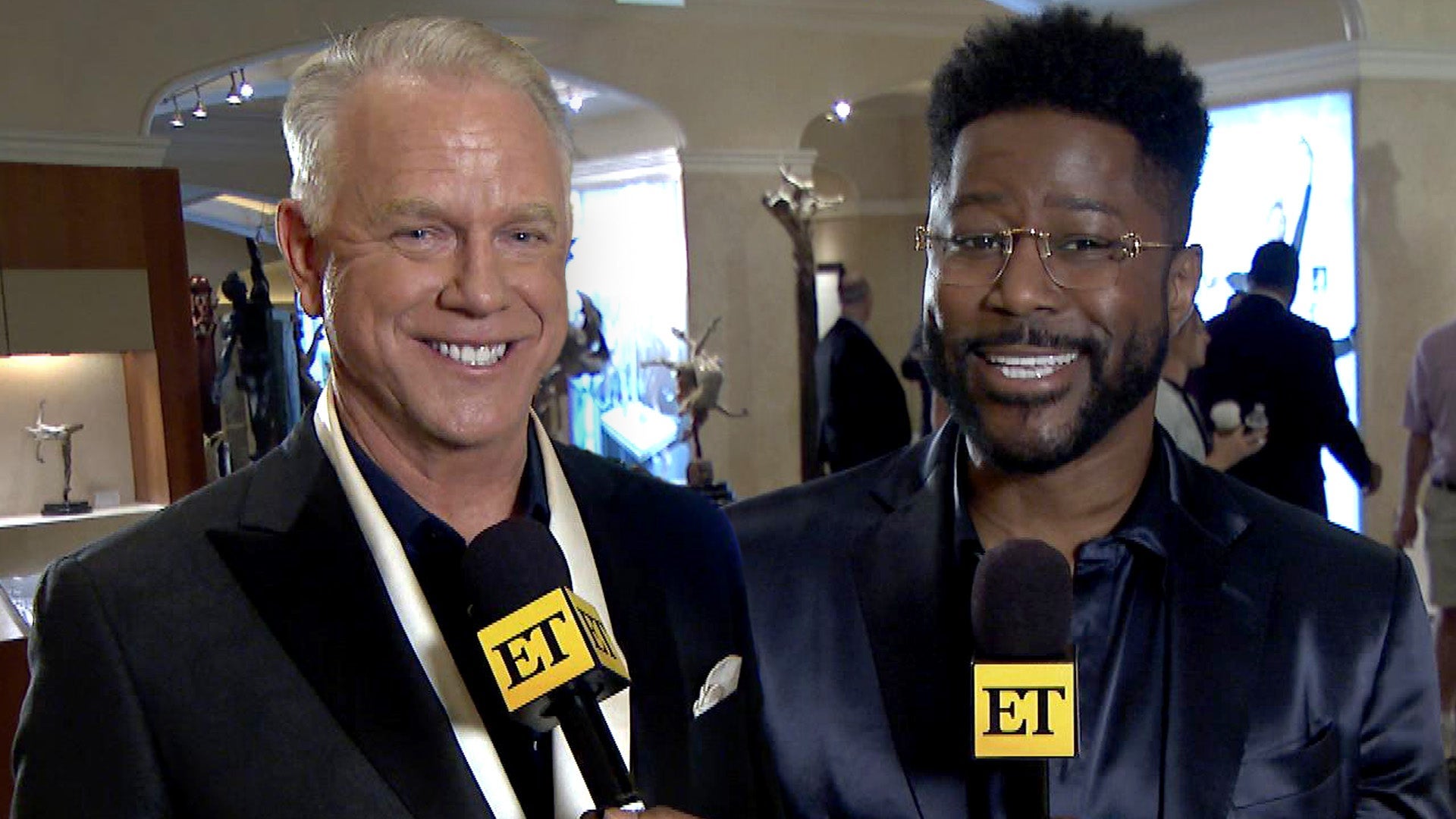 Nate Burleson and Boomer Esiason on Who Should Perform at Super …
Authorities have started to name the victims of the mass shooting at a gay nightclub in Orlando, that left at least 49 victims and the shooter dead, and 53 people injured.
The massacre happened on Latin night at the Pulse nightclub in the heart of Orlando, a city best known for its theme parks. Florida Governor Rick Scott said many of the victims were from Puerto Rico.
The City of Orlando has been releasing names online of deceased victims.
Here is what is known about them so far:

Edward Sotomayor Jr., 34
Edward Sotomayor was a caring, energetic man known for wearing a silly top hat on cruises, said David Sotomayor, who identified himself as the victim's cousin.
David Sotomayor, who lives in Chicago, told The Associated Press Sunday that Edward worked for a company that held gay cruises and often traveled to promote the company's events.
"He was just always part of the fun," David Sotomayor said.
The two discovered they were related after meeting at Orlando's annual Gay Days festival around a decade ago. They texted regularly and kept in touch, last seeing each other earlier this year at a filming of the television reality show RuPaul's Drag Race, David Sotomayor said.
David Sotomayor is a drag queen who appeared on a season of the show using the name "Jade." He said Edward Sotomayor supported him and often sent him Facebook messages. They last exchanged messages late last week.
"You never think that's going to be the last time you speak to him," David Sotomayor said. "It's just heartbreaking to know it just can happen anytime."

Stanley Almodovar III, 23
Stanley Almodovar III's mother had prepared a tomato-and-cheese dip for him to eat when he came home from his night out.
Instead, Rosalie Ramos was awakened by a call at 2 a.m. Sunday telling her something had happened.
Ramos told the Orlando Sentinel her son, a 23-year-old pharmacy technician, posted a Snapchat video of himself singing and laughing on his way to Pulse nightclub.
"I wish I had that (video) to remember him forever," she told the newspaper.
A friend, Hazel Ramirez, told the Washington Post she also saw a video from Almodovar on Snapchat and learned Sunday afternoon what had happened.
Ramirez described Almodovar as "kind, but sassy," and someone who was comfortable with his own sexual identity.
"He was so proud of who he was," she told the Post. "He would do his makeup better than anyone else. It was so easy to be myself with him."

Luis Omar Ocasio-Capo, 20
Luis Omar Ocasio-Capo wanted to be a star. The 20-year-old dancer was working at Starbucks inside a Kissimmee Target store while studying theater, and would have auditioned on Tuesday for a play, said his sister, Belinette Ocasio-Capo.
"He was one of the most amazing dancers," she said. "He would always call me and say, 'I'm going to be the next Hollywood star.' He really did want to make it and be known.
"Now his name ended up being all around the world, like he wanted -- just not this way."
Omar, as he was known to family and friends, seemed brash to 70-year-old Claudia Mason, who worked with him at Starbucks. But after getting to know her much younger co-worker, "I realized he had a very outgoing personality," said Mason. "His sense of humor was definitely his defining personality trait."
Ocasio-Capo was hired as a cashier before moving over to the Starbucks, and became a great barista, Mason said.
"Omar got along with everyone. Young, old, male, female, gay, or straight, it didn't matter to Omar," she said.

Juan Ramon Guerrero, 22
Juan Ramon Guerrero, 22, had told his cousin Robert Guerrero, that he was gay about two years ago but he was worried about how the rest of his family would react so he did not tell them until just before the beginning of this year. And when he did? "They were very accepting," said Guerrero, 19. "As long as he was happy, they were OK with it."
On Sunday morning, after learning that so many people had died at a gay nightclub, Pulse, that his cousin had gone to once in a while, Guerrero started to become concerned. Later in the day, his fears were realized when the family learned that Guerrero was identified as one of the victims.
Robert Guerrero said his cousin worked as a telemarketer and in recent months he started attending college at the University of Central Florida. Guerrero said his cousin didn't quite know what he wanted to study, but he was happy to be in school. And he was happy in a relationship with a person his relatives came to regard as a member of the family, Guerrero said.
"He was always this amazing person (and) he was like a big brother to me," he said of his cousin. "He was never the type to go out to parties, would rather stay home and care for his niece and nephew."

Eric Ivan Ortiz-Rivera, 36

Peter O. Gonzalez-Cruz, 22
Gonzalez-Cruz -- known among family and friends as "Ommy" - was always the life of the party.
"Peter makes a difference everywhere he goes. He was a happy person. If Peter is not at the party, no one wants to go," his aunt, Sonia Cruz, said.
Gonzalez-Cruz went to Pulse on Saturday night with his best friend, 25-year-old Gilberto Ramon Silva Menendez. After news of the mass shooting emerged, Cruz said she held out hope for hours that her nephew would turn up in a hospital bed.
But late Sunday afternoon, she was told he was among those killed at the club.
Cruz said she had her nephew's car keys and was hoping to collect his car Sunday evening. It was parked at a Wendy's across the street from Pulse, one of many with yellow police caution tape tucked under the windshield wipers, vehicles left behind by victims of the shooting.
Cruz said her nephew worked at UPS.

Luis S. Vielma, 22
On Sunday evening, J.K. Rowling, the author of the Harry Potter series, tweeted that Vielma worked on the Harry Potter ride at Universal.
Everyone loved Luis Vielma, friends said. High school friend Eddi Anderson told the Tampa Bay Times that Vielma loved his job and was known for his pleasant attitude and warm demeanor. Josh Boesch, who worked with Vielma at Universal, told the Orlando Sentinel, "He was always a friend you could call. He was always open and available." Vielma "just wanted to make people smile," another co-worker, Olga Glomba, said.

Kimberly Morris, 37

Kimberly Morris moved to Orlando just months ago and had taken a job at Pulse nightclub as a bouncer, the Orlando Sentinel reported.
"She was so excited," ex-girlfriend Starr Shelton told the newspaper. "She'd just started working there and told me how she was thrilled to get more involved in the LGBT community there," Shelton said.
Friends described Morris as a kind, sweet person.
Narvell Benning met Morris when they were in college at Post University in Waterbury, Connecticut, where Benning said they both played basketball. "I can't think of a time when I did not see a smile on her face," Benning told the Sentinel. "I'm so thankful of the good memories I have of her. This is just unreal."

Eddie Jamoldroy Justice, 30
Eddie Jamoldroy Justice tapped out a series of chilling text messages to his mother from a bathroom at the Orlando nightclub. The 45-minute exchange began with a message of love.
"Mommy I love you," the first message to Mina Justice said at 2:06 a.m. The messages became more frantic as he confirmed to her that the shooter was in the bathroom where he was hiding.
"He's a terror," her son said.
Eddie Justice, 30, was normally a homebody who liked to eat and work out, his mother said. He liked to make everyone laugh. He worked as an accountant and lived in a condo in downtown Orlando.
"Lives in a sky house, like the Jeffersons," his mother said she liked to say, referring to the TV sitcom about a family living in a hi-rise.
Read more here.

Darryl Roman Burt II, 29
Darryl Roman Burt II, 29, worked as a financial aid officer for Keiser University in Jacksonville, Florida, campus.
As a volunteer, he co-chaired a clothing drive for the homeless for the Jacksonville Jaycees, a nonprofit organization.
"Darryl was very passionate about working in the community and wasn't afraid to take the lead," Jacksonville Jaycees President Shawn DeVries told the Indianapolis Star. "If someone needed anything, he'd usually just ask for the details: where, when and what are the deadlines."
Burt left behind family in central Indiana, and recently earned a degree in human resources management.
Keiser University's chancellor Arthur Keiser called Burt "a highly respected member of the KU team" on the school's website, and the school was providing grief counselors to help Burt's colleagues.

Deonka Deidra Drayton, 32

Alejandro Barrios Martinez, 21


Anthony Luis Laureano Disla, 25
Anthony Luis Laureano Disla, 25, started dancing at the age of 10 and was comfortable with any number of styles, from salsa to ballroom, his cousin Ana Figueroa said.
Figueroa told the Orlando Sentinel that he had texted her Saturday inviting her out for a night of dancing at Pulse nightclub. She responded that she was too tired.
He was out with two roommates, both of whom were injured in the shooting, she said. The newspaper did not identify the roommates.
Born in Puerto Rico, Laureano Disla moved to Orlando about three years ago to become a dancer and choreographer, Figueroa told the newspaper.
"I want people to remember Anthony as someone who was very happy and very kind," Figueroa said. "This is just devastating for our family and his friends."

Jean Carlos Mendez Perez, 35
Jean Carlos Mendez Perez had a humor and warmth that made him a great salesman - and helped him find love, a co-worker said.
"He laughed with the people and would make jokes," said Claudia Agudelo, who worked with Perez at a perfume store. "He was always happy."
Mendez Perez met his longtime partner, Luis Daniel Wilson-Leon, about a decade ago when he sold him the fragrance Declaration by Cartier, Agudelo told the Orlando Sentinel. Wilson-Leon also died in the nightclub shooting.
Mendez Perez moved to the U.S. from Puerto Rico when he was a teenager, and made friends quickly, father Angel Mendez said.
"He was a real dynamic kid," he said.
Sister-in-law Katia Mendez said Mendez Perez also was a fun-loving and doting uncle who would buy her three children candy and ice cream.
"He was like a little kid when he was with them," she said.

Franky Jimmy Dejesus Velazquez, 50

Amanda Alvear, 25

Martin Benitez Torres, 33

Luis Daniel Wilson-Leon, 37
Luis Daniel Wilson-Leon, who went by Dani, barely spoke English when he moved from Puerto Rico to Florida in 2004, but he wasn't deterred by the language barrier. His cousin, Laly Santiago-Leon, said he learned English in six months, got a job at a store that sells fragrances and quickly rose through the ranks.
"He was loved by everyone," Santiago-Leon said. "He walked into the room and all eyes were on him because of his positive energy, just what he radiated."
She said her cousin frequented Pulse nightclub with his partner of six years, Jean Carlos Mendez Perez, who also was killed in the attack. The two loved Latin Night, and Wilson-Leon, 37, had posted pictures of the club online before Sunday morning's rampage.
Santiago-Leon, 40, said her cousin wanted to be treated like everybody else, to be a family man, to be a good person and to help people in need. He had an infectious laugh and loved to cook Puerto Rican food, she said.
She learned of his death Sunday.
"I couldn't believe that he was gone. That he is gone. That this is happening," she said. "I'm heartbroken."

Mercedez Marisol Flores, 26
Mercedez Marisol Flores went to Pulse nightclub almost every weekend, Flores' sister-in-law said Monday, often with her best friend Amanda Alvear. Both women died in the shooting.
"She was very outgoing," Nancy Flores said of Mercedez Flores. "She had lots of friends. They used to always meet up at Pulse."
Born in Queens, New York, the 26-year-old Flores moved to Florida when she was a child, her sister-in-law said. She worked at Target and studied at Valencia College, a local community college. She wanted to become a party planner so she could coordinate events with her two older brothers, who are both DJs.
Alvear, 25, had bonded with friend Sandy Marte over breakups and health problems. Marte said he was trying to comfort her after the breakup. She had lost a lot of weight following gastric bypass surgery and Marte encouraged her to socialize and enjoy life.
"She was loving, she was caring, she always had an open ear, she always wanted to help people," Marte said of his friend Alvear. "She had an amazing heart. She was a really good person."
Both women posted on Snapchat from the nightclub before the shooting.
Flores' family spent hours waiting at Orlando Regional Medical Center, then a staging area at a nearby hotel.
Someone came to read the names of victims still hospitalized or being released. Mercedez Flores' name wasn't on the list.
It wasn't until the early hours of Monday that her father got a call from the sheriff's office that his daughter had died, Nancy Flores said.
Marte said a post from Alvear on Snapchat showed a packed club full of revelers, flashing lights and thumping music. Then a selfie video of Alvear with a series of gunshots in the background.
Marte said he understands what it's like to be at a nightclub during a shooting. He was at the Glitz Ultra Lounge in Orlando in February when two people were killed. He said he froze in place from the shock of it.

Xavier Emmanuel Serrano Rosado, 35

Gilberto Ramon Silva Menendez, 25

Simon Adrian Carrillo Fernandez, 31
Simon Adrian Carrillo-Fernandez, 31, loved to travel and "worked to be able to enjoy his life," co-worker Ivonne Irizarry said.
A manager at McDonald's, Carillo-Fernandez had traveled to the Dominican Republic, Puerto Rico and Mexico and went on cruises, Izarry said.
He and his partner, 26-year-old Oscar Aracena-Montero, who also was killed at the nightclub, had just returned from Niagara Falls, Irizarry told the Orlando Sentinel.
Carillo-Fernandez never forgot a birthday, she said, and would bring in cakes for his McDonald's co-workers.
Colleagues said Carrillo-Fernandez's attention to detail was a trademark of his leadership style.
"He had to be the best, that was his thing. I cook the best, I clean the best, I work the best," she said of him.

Oscar A Aracena-Montero, 26

Enrique L. Rios, Jr., 25
Gertrude Merced says that even though her heart is broken at the death of her 25-year-old son Enrique Rios, she has already forgiven the gunman.
Rios, who lived in Brooklyn, was in Orlando to celebrate a friend's birthday.
"I'm not angry at the gunman. I'm angry about the situation. I'm going to forever miss my son ... but I still have the hope that I'm going to see him again one day," Merced told reporters as she packed her bags outside her New York apartment and headed to Florida.
Rios' Facebook page says he worked with a home health care agency and his mother said he had a heart for helping the elderly. He transferred to St. Francis College in Brooklyn last year where he was studying social work.
Family and friends said he was determined, always helping others and had a heart of gold.

Miguel Angel Honorato, 30
Jose Honorato wrote a simple, heartfelt message on his brother's Facebook page Sunday: "Come home bro, I'm waiting for you."
Miguel Honorato did not survive the shooting.
A father of three, among them a one and two-year-old, 30-year-old Miguel Honorato managed four restaurants in central Florida along with a catering business on the side and was always the one to drop everything to help out his family, which included seven siblings.
"He was my mentor and my supporter. He helped very much in my parent's house and work," Jose Honorato said. Even though Miguel was younger he was the one who gave sage advice about the family business, his brother said.
Jose Honorato changed his Facebook photo Monday to one of the two brothers smiling over a charcoal grill, one of many happy memories cooking together.

Javier Jorge-Reyes, 40

Joel Rayon Paniagua, 32

Joel Rayon Paniagua, 32, moved to Florida from Mexico in the early 2000s in search of a better life.
He went back to his home state of Veracruz for several years to live with his family but returned to Tampa less than a year ago, relatives and friends said.
"We came here for a better life," his cousin Jose Paniagua told Newsday. "We came because here in the United States there are many opportunities here and because we were fleeing because in our country there was a lot of crime, violence and death ... and we expect it should be more peaceful here."
Rayon Paniagua, a construction worker, was looking forward to meeting friends at Pulse nightclub for another night of dancing, something he loved to do, longtime friend Lorena Barragan told the Orlando Sentinel.
Barragan said Rayon Paniagua was a hard worker who sent money back home.
"He was the best," said Barragan, who met Rayon Paniagua at church. "He was loyal. He was always trying to do stuff to make you feel better."

Jason Benjamin Josaphat, 19


Cory James Connell, 21


Juan P. Rivera Velazquez, 37


Luis Daniel Conde, 39


Shane Evan Tomlinson, 33

Singing was Shane Tomlinson's passion. He had just performed as the lead vocalist with "The Frequency Band" on Saturday night at Blue Martini club before going to Pulse, according to the Orlando Sentinel.
"He was destined for a grand stage and he was doing exactly what he wanted to do," said Dr. Lathan Turner, associate director of student transitions at Eastern Carolina University, where Tomlinson graduated in 2003 with a degree in communication.
Tomlinson, 33, was a vibrant and charismatic lead vocalist for the band, performing at night clubs and weddings in the Orlando area.
"I've never met anyone like him," said Carey Sobel, an Orlando resident who hired Tomlinson's band to play for his upcoming wedding. "He was really special."
Tarrick Cox, an adviser for Eastern Carolina's gospel choir who worked with Tomlinson when he was a member, remembers his contagious personality and the laughter that surrounded him.
"He was gifted and creative. He was a go-getter," Cox said in a statement from the university.

Juan Chevez-Martinez, 25


Jerald Arthur Wright, 31

Leroy Valentin Fernandez, 25
Leroy Valentin Fernandez recently had found a job as a leasing agent for an Orlando apartment complex, said his friend, Jennifer Rodriguez. "He had finally found something he liked. He was taking care of his mom," she said.
He was her hair stylist and became one of her best friends, she said. "He was like a brother," she said. "He was just really very spirited and always happy, you know?"
Fernandez, 25, recently had been dating an older man, a dancer known by the stage name Eman Valentino. That dancer was Xavier Emmanuel Serrano Rosado, 35, who also died and left behind a young son who had graduated from pre-kindergarten earlier this month.
"I have no words to express how proud and happy I am of my little boy," Rosado, 35, wrote on Facebook recently about his son.
A friend described Rosado as hard-working, talkative and friendly. Said Yemil Royce: "He was a lovely friend, brother and father."
A YouTube video shows him dancing as an elegantly dressed Eman Valentino at the Orlando club Parliament House. He wears a cape, tie and gloves and collects tips from the audience between high kicks and spins.

Tevin Eugene Crosby, 25
Tevin Eugene Crosby's inspirational posts on Facebook -- "2016 will be the best year ever" -- represented his drive for success.
Chavis Crosby, told the Orlando Sentinel that his brother was ambitious and hard-working. "Whatever goal he had in mind, he worked hard. Whether alone or on a team, he worked on that goal."
Tevin Crosby, 25, was director of operations for a Michigan marketing firm. He recently visited his family in Statesville, North Carolina, to watch several nieces and nephews graduate. Then he traveled to Orlando after passing along some brotherly advice about business and setting goals. He loved to travel for work and fun, Chavis Crosby said.
"He was definitely a good person and a good brother to me," he said.

Jonathan Antonio Camuy Vega, 24

Jonathan Camuy, 25, moved to Central Florida from his native Puerto Rico to work for the Spanish-language television network Telemundo.
He was on the production team for "La Voz Kids," a talent show for young singers in its fourth season. He had previously worked for the network in Puerto Rico.
"Jonathan was an extremely hard-working individual, full of life, enthusiastic and with a great personality," the network said in a statement. "He will be missed dearly."
Camuy was also active in the National Association of Hispanic Journalists, which called him "one of our own" in a statement about his death.

Jean C. Nives Rodriguez, 27


Rodolfo Ayala-Ayala, 33

The Brooklyn native Brenda Lee Marquez McCool reportedly died protecting one of her 11 children from the gunman.
The 49-year-old was at Pulse the night of the shooting simply because she loved going out dancing with her gay son. She told Isaiah Henderson to get down when she saw the gunman turn towards them, and shielded him from the bullets that followed.
Nick Perez, a friend of Isaiah, said they all loved having her around, and being there early on a Sunday morning was not weird to them at all.
"She was so cool. She came out with us and her son to have a good time," Perez told CBS affiliate WKMG.
Friends and relatives say McCool survived two separate bouts of cancer.

Yilmary Rodriguez Sulivan, 24


Christopher Andrew Leinonen, 32

Christine Leinonen drove to Orlando at 4 a.m. Sunday from Polk County, southwest of the city, after learning of the shooting from a friend of her 32-year-old son, Christopher Leinonen.
Her son had gone to the club with his friend Brandon Wolf when the shooting started, she said. Wolf texted that a shooting occurred and that her son was missing.
She arrived in Orlando and began checking emergency rooms to find her son. She never did, and his death was confirmed on Monday.
"These are nonsensical killings of our children," she said, sobbing. "They're killing our babies!"
She said Wolf survived by hiding in a bathroom and running out as the bullets flew.

Angel L. Candelario-Padro, 28

Angel Candelario-Padro moved to Orlando from Chicago in January to be closer to family.
The 28-year-old nurse from Guanica, Puerto Rico, soon found a new job and a new love.
"He was a humble boy, a good student. He liked to work and wasn't too much into partying," his aunt Leticia Padro told Univision.
But he made an exception Saturday night, when he and his boyfriend went to Pulse with friends.
Leticia Padro said her nephew's boyfriend, who was shot several times and is in the hospital, told her that after hearing several shots he turned to Candelario-Padro and asked if he was OK.
"He told him he was OK, but in that instant he fell to the floor," Padro said.
Minutes before the shooting, Candelario-Padro had posted a photo on Facebook that showed him smiling broadly while standing next to his boyfriend and two friends.
Candelario-Padro, who served in the National Guard, loved music and had played the clarinet in his hometown's band, Efrain Padro, an uncle who lives in Guanica, told The Associated Press.
"A lot of people know our family in Guanica and are showing a lot of support in this tough time," he said. "We're waiting for his body to be brought home. We will welcome him with music."

Frank Hernandez, 27


Paul Terrell Henry, 41


Antonio Davon Brown, 29

Capt. Antonio Davon Brown, 29, served in the Army Reserve and deployed to Kuwait for nearly a year.
Brown graduated in 2008 from Florida A&M, where he majored in criminal justice and participated in the ROTC program.
Lt. Col. Kelvin Scott, a ROTC instructor, remembered Brown's positive attitude and sense of humor.
"He kept a smile on his face," Scott told the Tallahassee Democrat newspaper. "He was willing to work very hard to earn his commission."
Devonta White, a friend of Brown's, said Brown was known in their dorm for waking up early for drills and becoming close friends with his fellow trainees, but also making friends outside of ROTC.
"He had a car so when he went to Wal-Mart, I would ride with him," White said. "We just became good friends over time. He helped me more than he knows."
An Army service record shows Brown deployed to Kuwait from April 2010 to March 2011.

Christopher Joseph Sanfeliz, 24

Geraldo A. Ortiz-Jimenez, 25


Akyra Monet Murray, 18

Last Monday, Akyra Murray, who turned 18 in January, graduated third in her class of 42 students at West Catholic Preparatory High School in Philadelphia, where she had also been a 1,000-point scorer on the basketball team. She had recently signed a letter of intent to play basketball at Mercyhurst University in Erie.
"She was very loving, caring, out to help anybody," her mother, Natalie Murray, recalled.
To celebrate her graduation, Akyra, her parents and her 4-year-old sister traveled to Orlando for a family vacation.
On Saturday, Murray told her parents she wanted to party in downtown Orlando. They dropped her off at Pulse at 11:30 Saturday night.
At about 2 a.m., Akyra Murray sent a text message to her mother, saying that she and her cousins wanted to be picked up. She said there had been a shooting.
Moments later, the phone rang.
"She was saying she was shot and she was screaming, saying she was losing a lot of blood," Natalie Murray said.
Murray said her daughter was hiding in a bathroom stall, cowering from the shooter, her arm bleeding for hours with no medical treatment.
Akyra Murray told her mother to call police and send help.
They never spoke again. "It was devastating," Natalie Murray said.
This story will be updated as more information becomes available
(Originally published by CBS News on Sunday, June 12, 2016, at 3:59 pm EST. Last updated on Tuesday, June 14, 2016 at 5:24 pm EST)