TV
'The Bachelor': Chris Harrison Says Not Even Peter Weber Knows How His Season Ends
By
'Bachelor' Peter Weber Sets the Record Straight on Being In Love…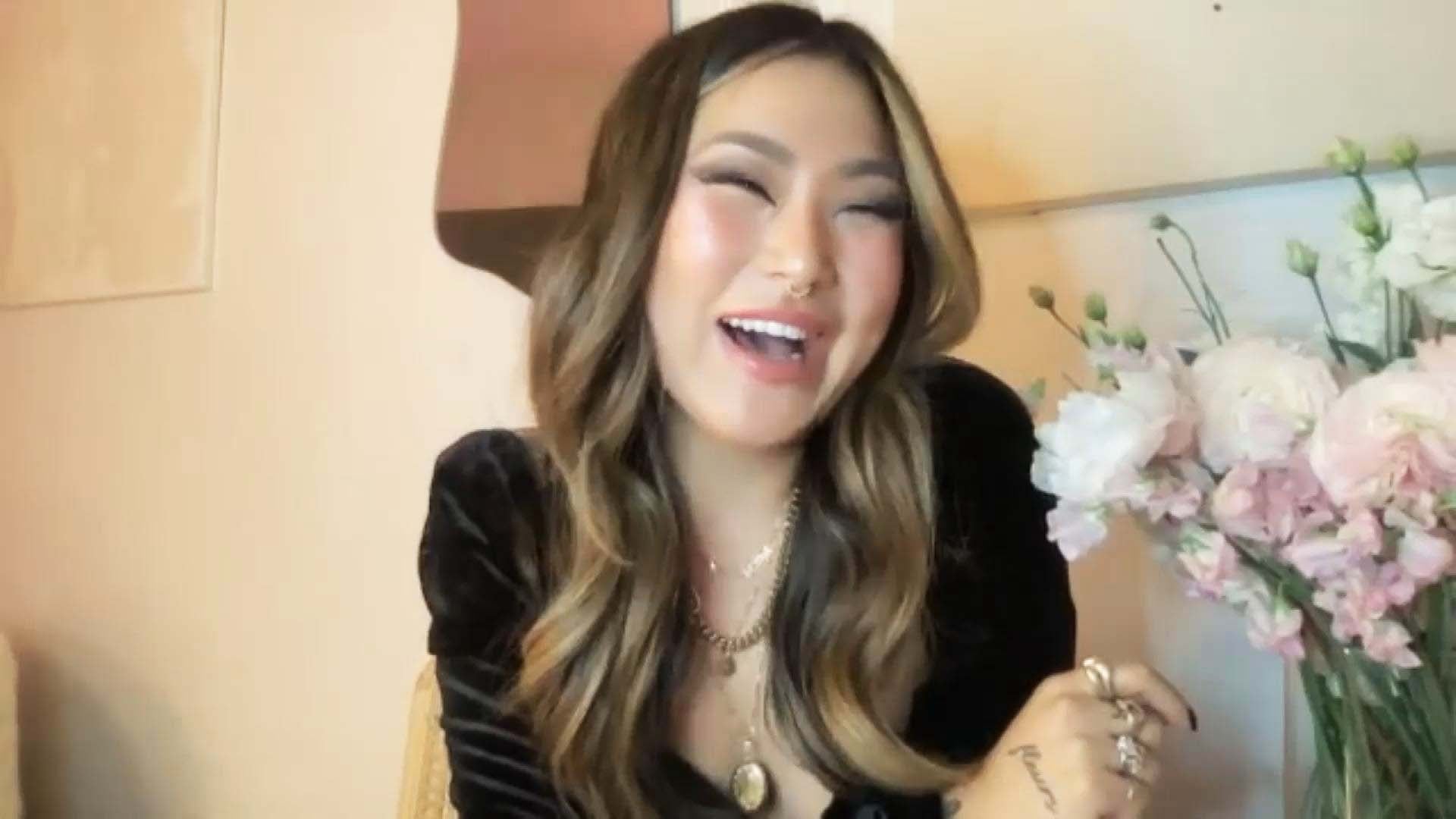 'Winter House's Rachel Clark Is In Love... Just Not With Jason C…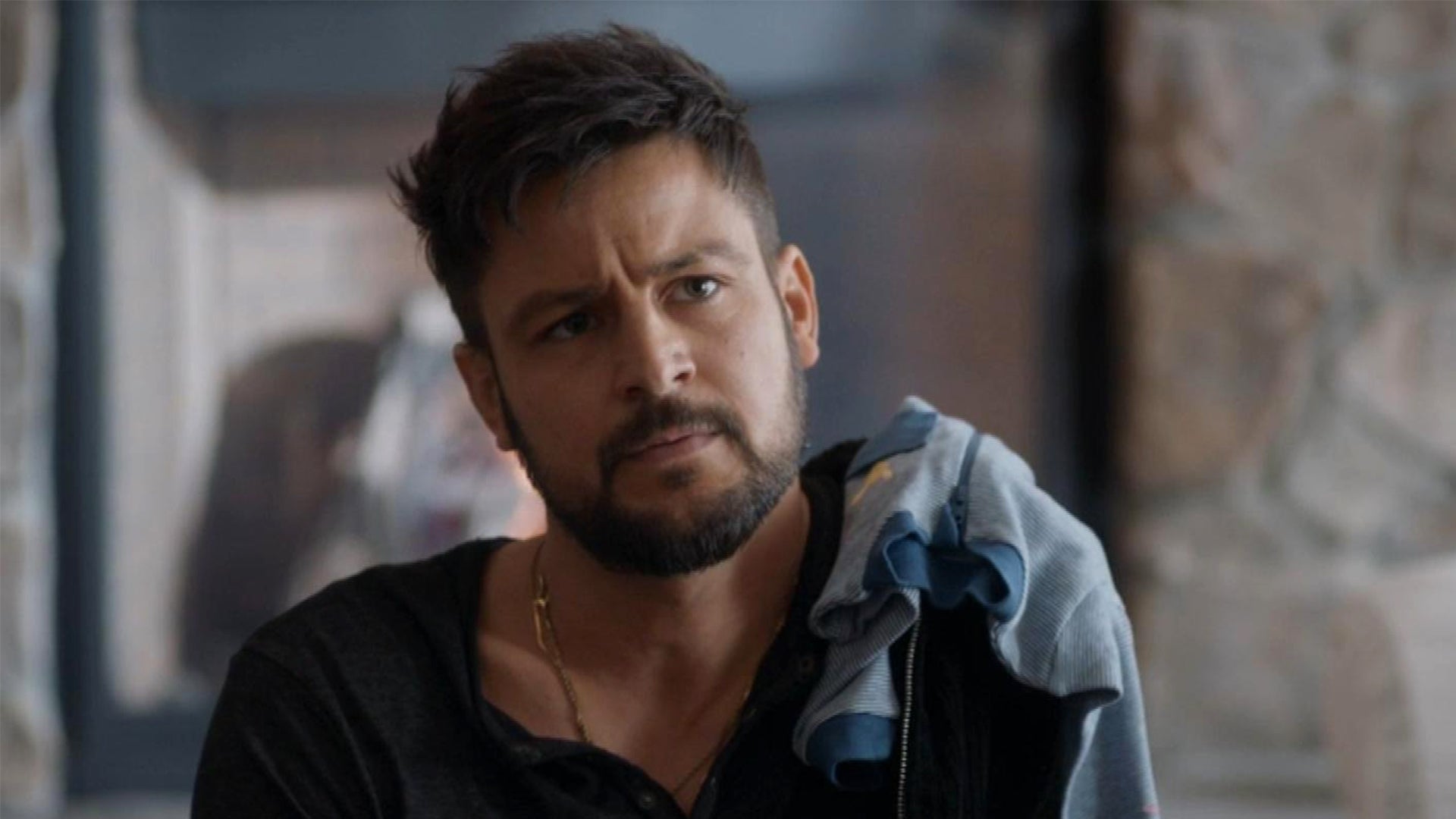 Hallmark's 'Three Wise Men and a Baby': Tyler Hynes Has His Hand…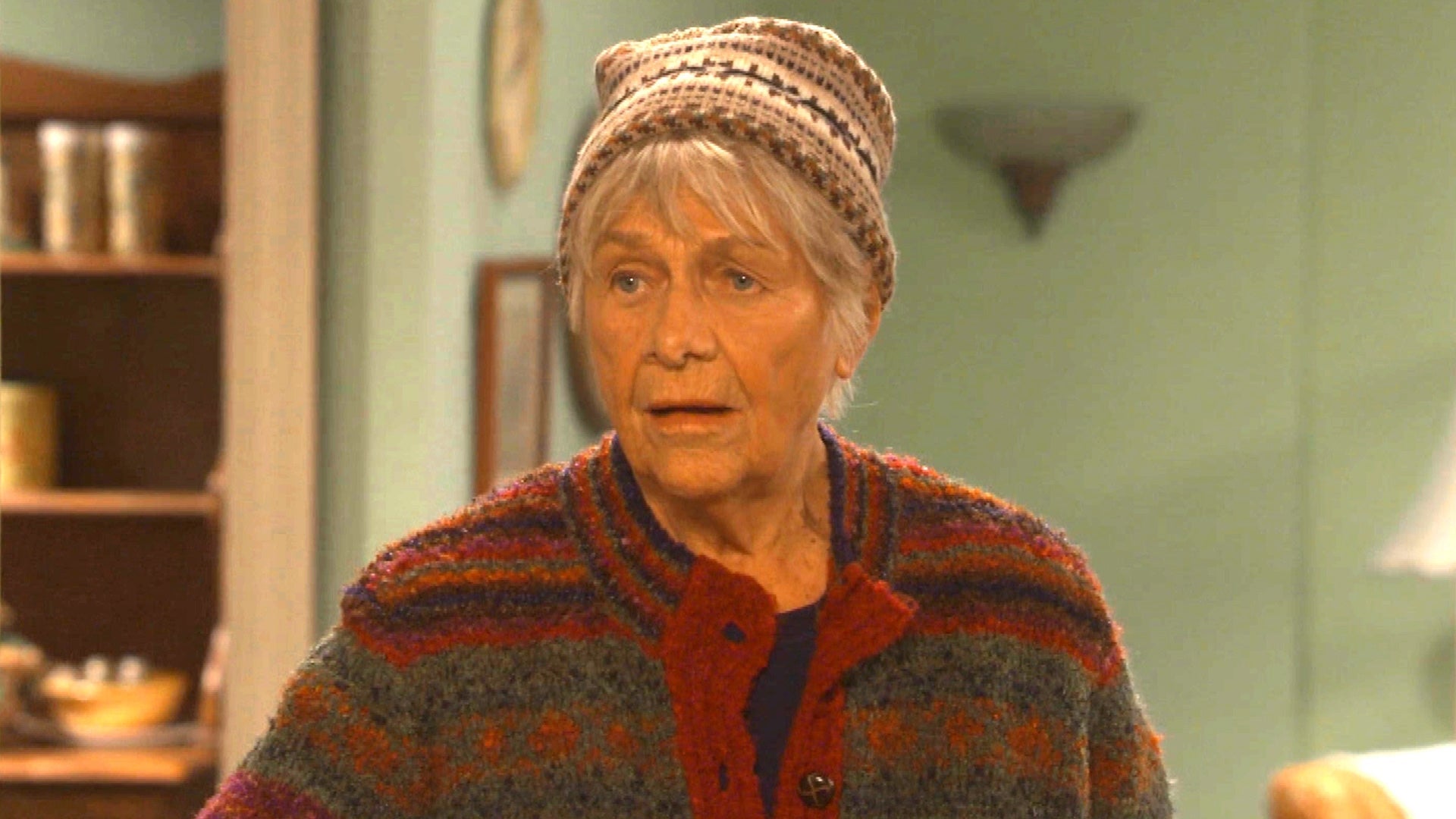 'The Conners' Sneak Peek: Estelle Parsons Returns for Thanksgivi…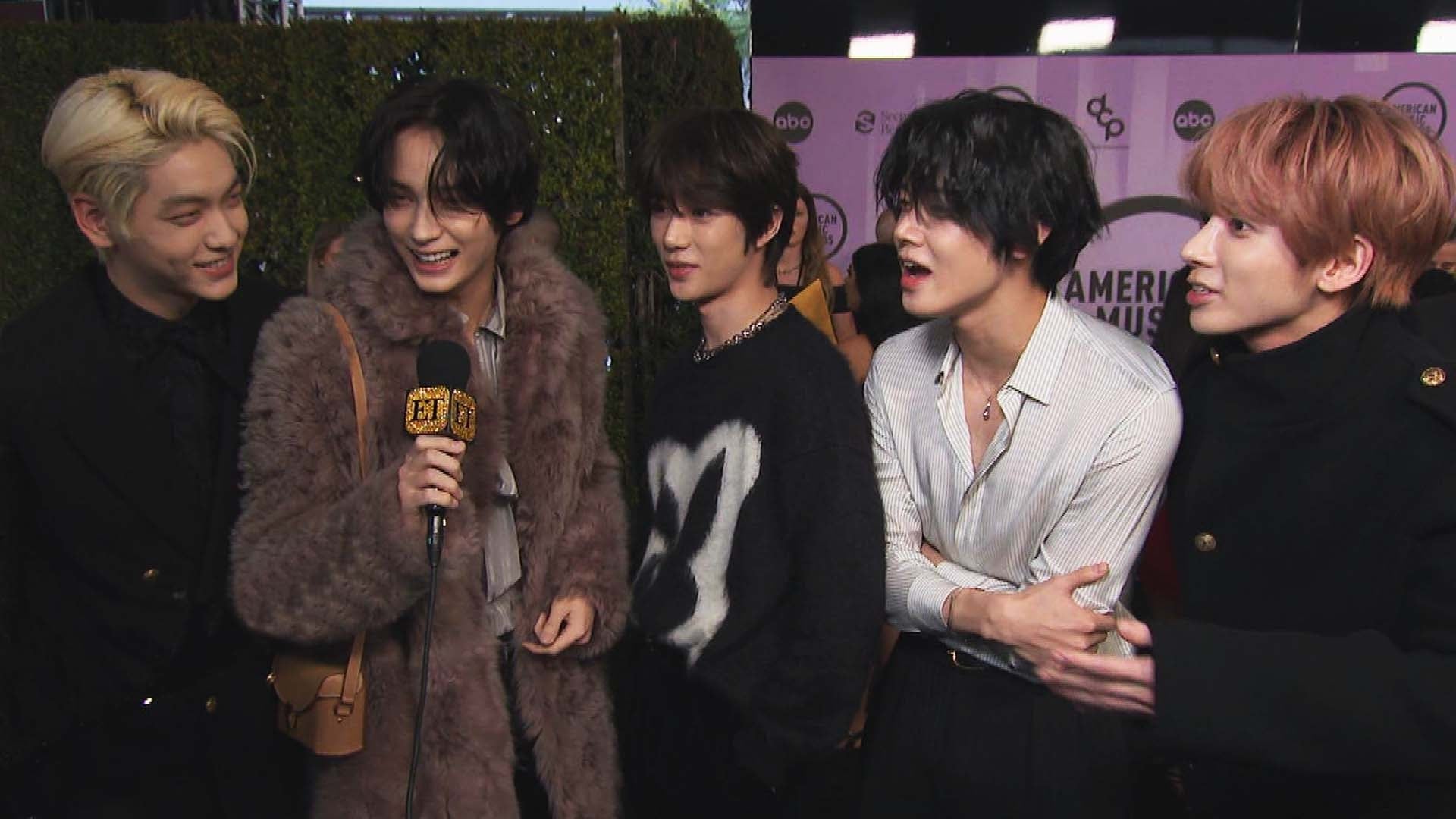 TXT Shares Their Excitement for the AMAs and Reflects on 'Amazin…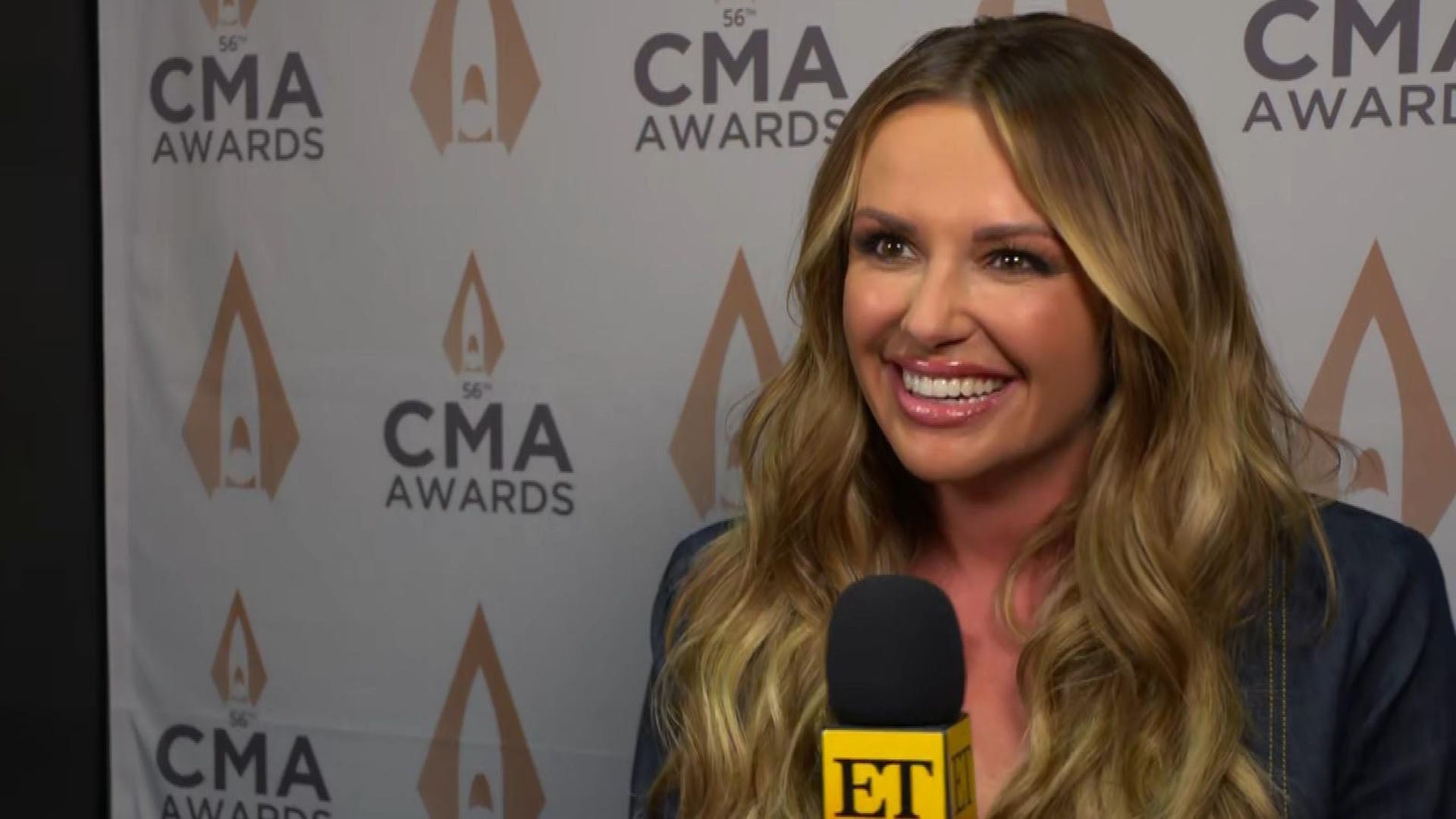 Inside Carly Pearce's Rehearsal for the 2022 CMA Awards (Exclusi…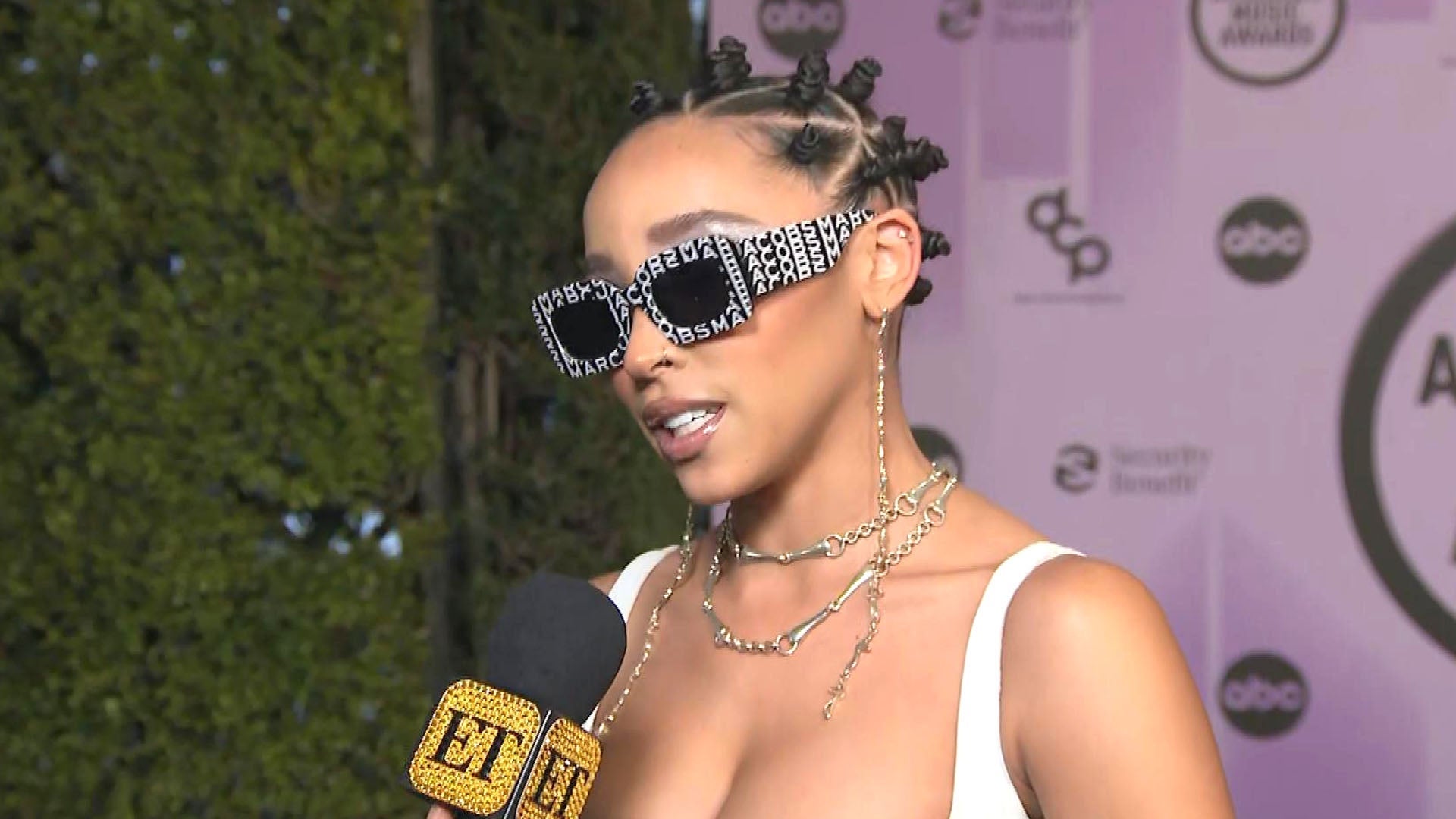 Tinashe Calls Takeoff an 'Amazing Talent' at AMAs and Reacts to …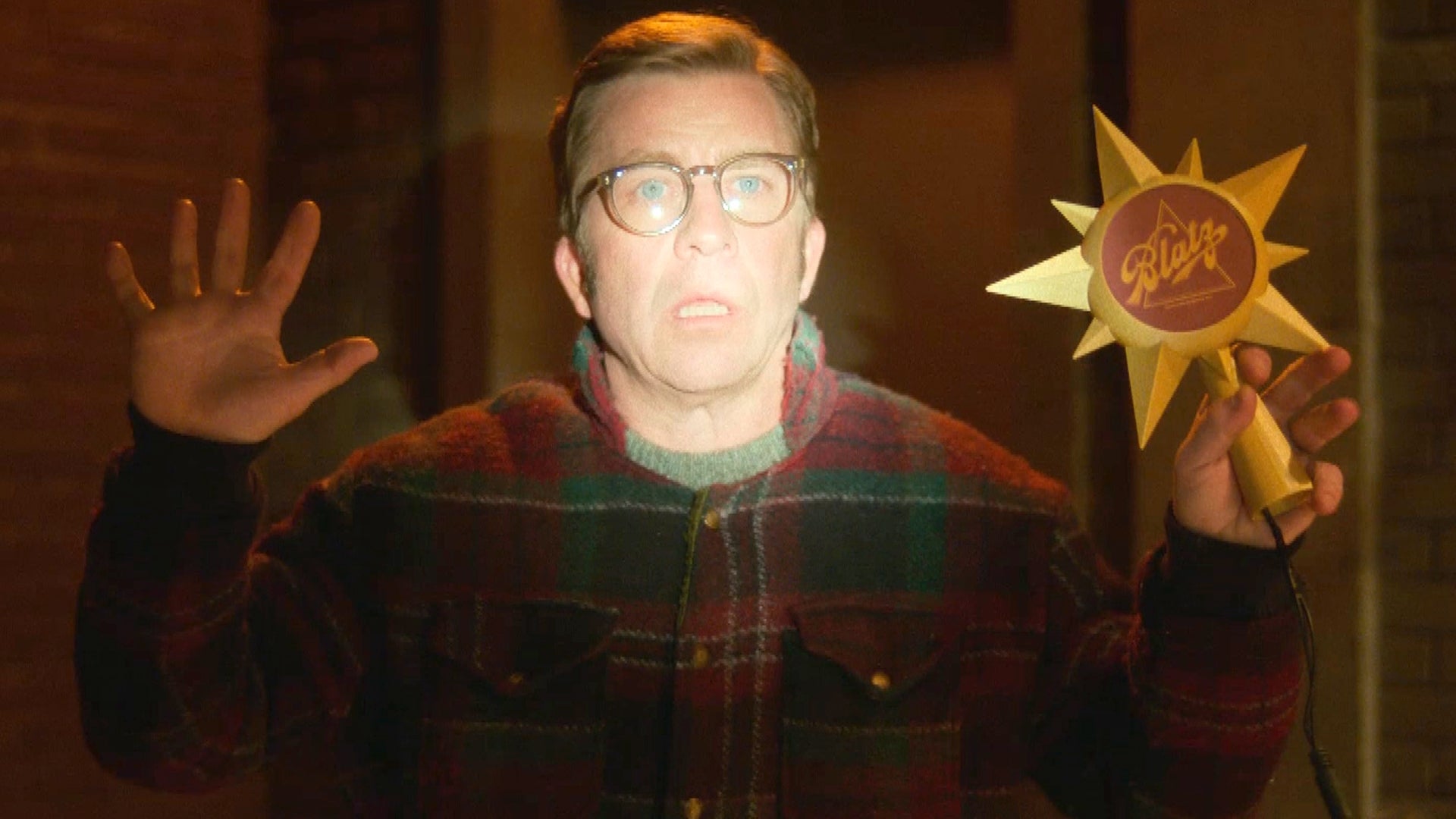 'A Christmas Story Christmas' Official Trailer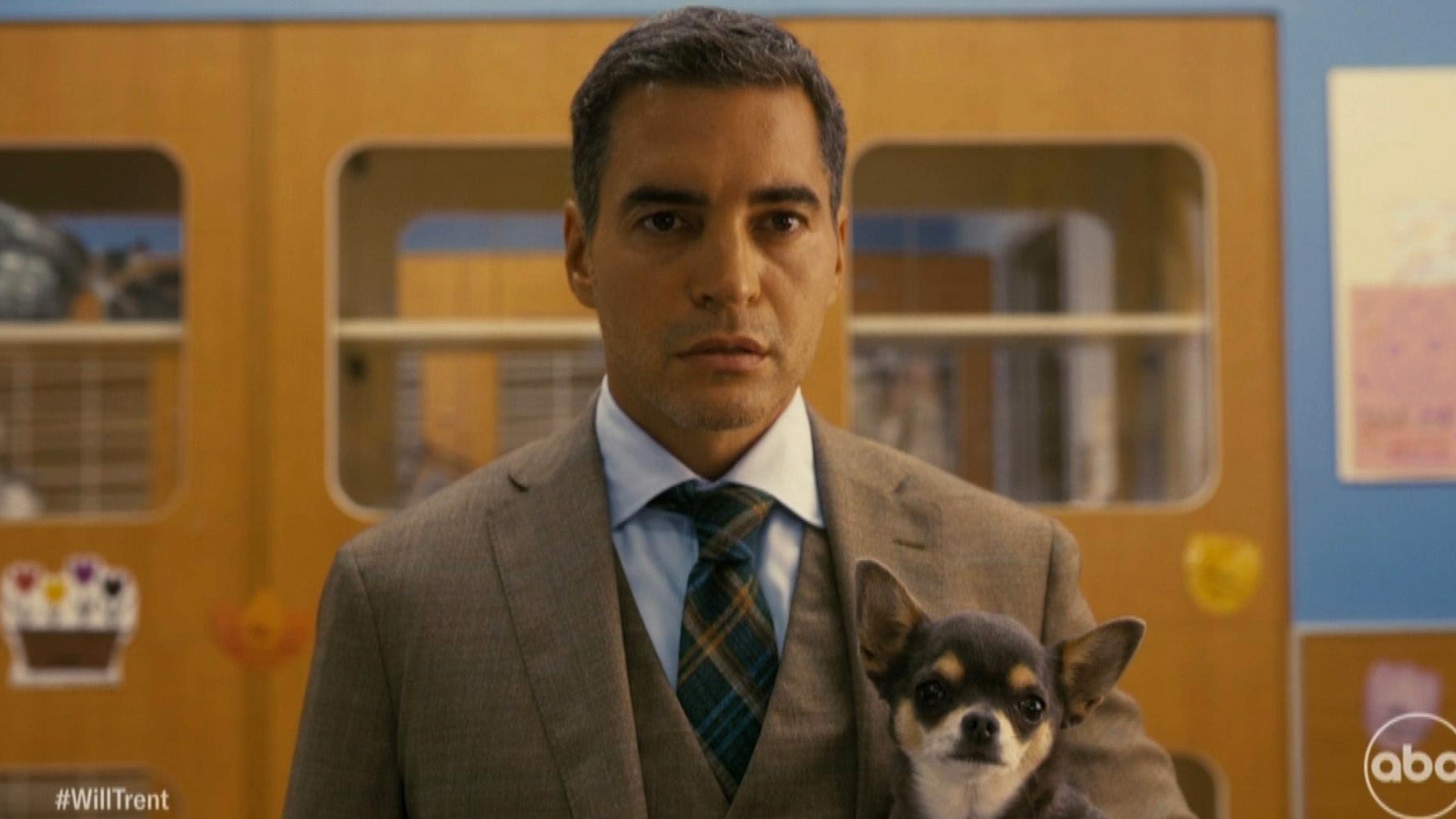 Ramon Rodriguez and Erika Christensen Solve Crimes in ABC's New …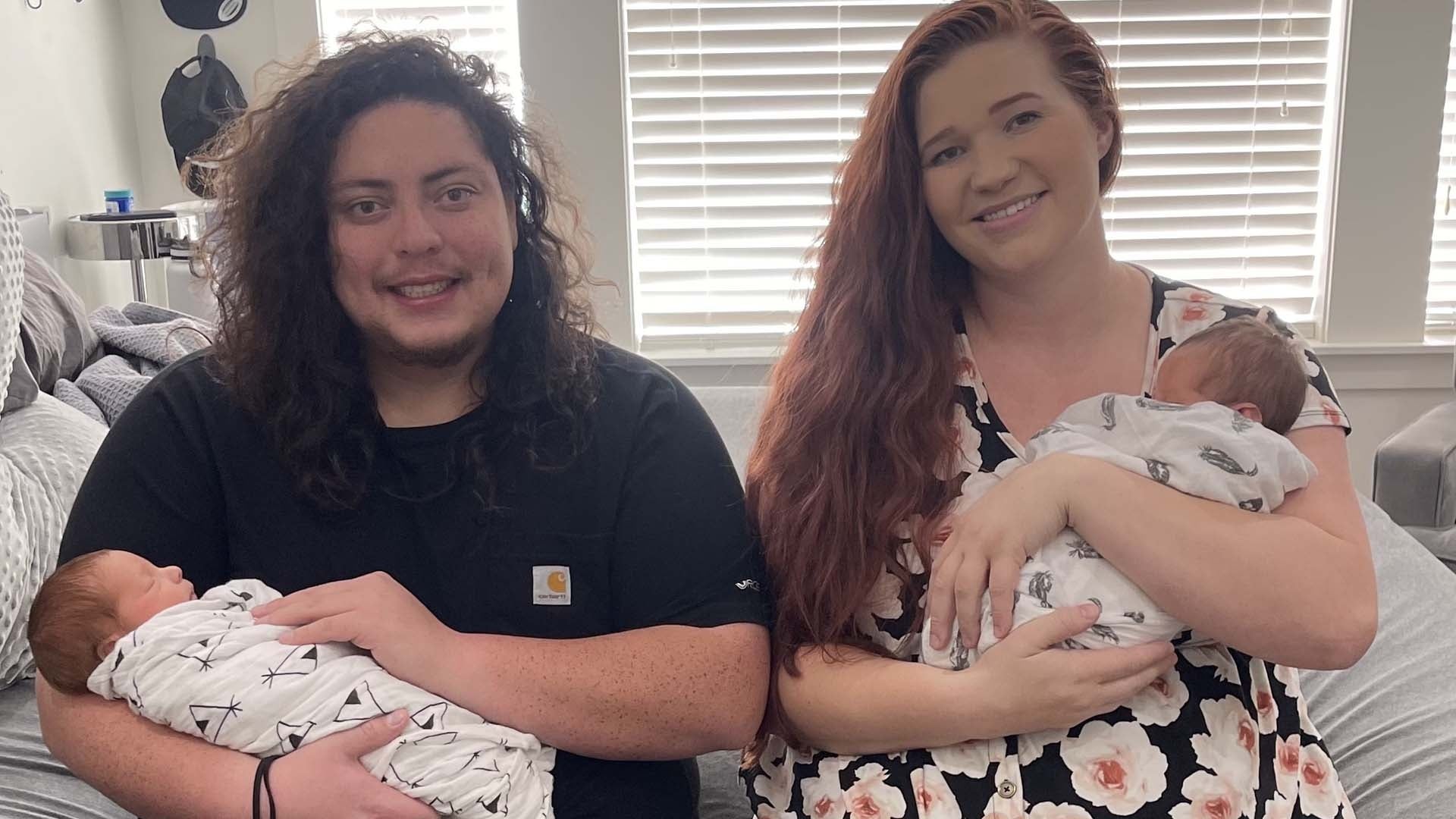 'Sister Wives': Christine and Kody Brown's Daughter Mykelti Give…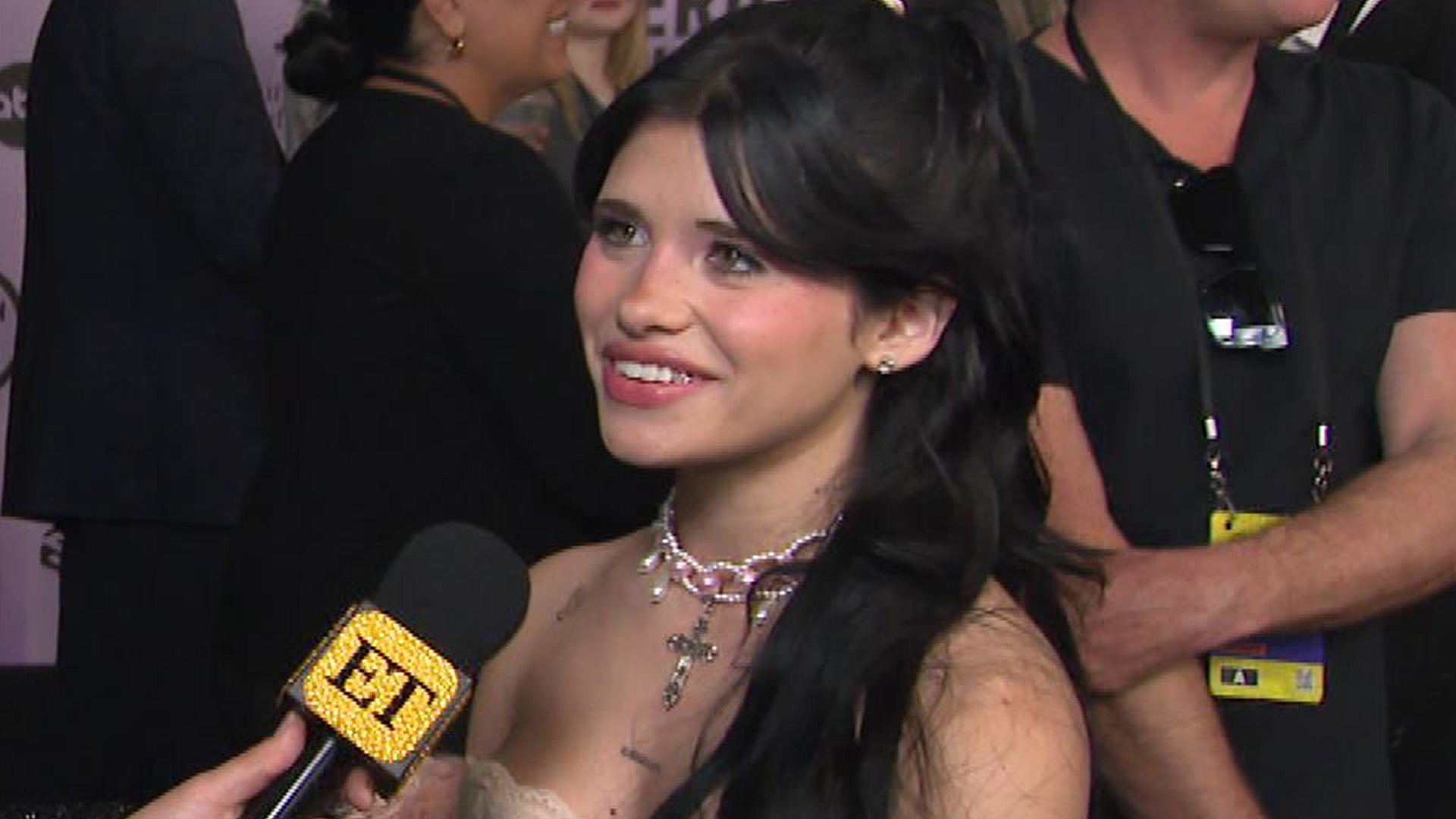 Nessa Barrett Teases Next Album Will Be 'Healing' and 'Lighter' …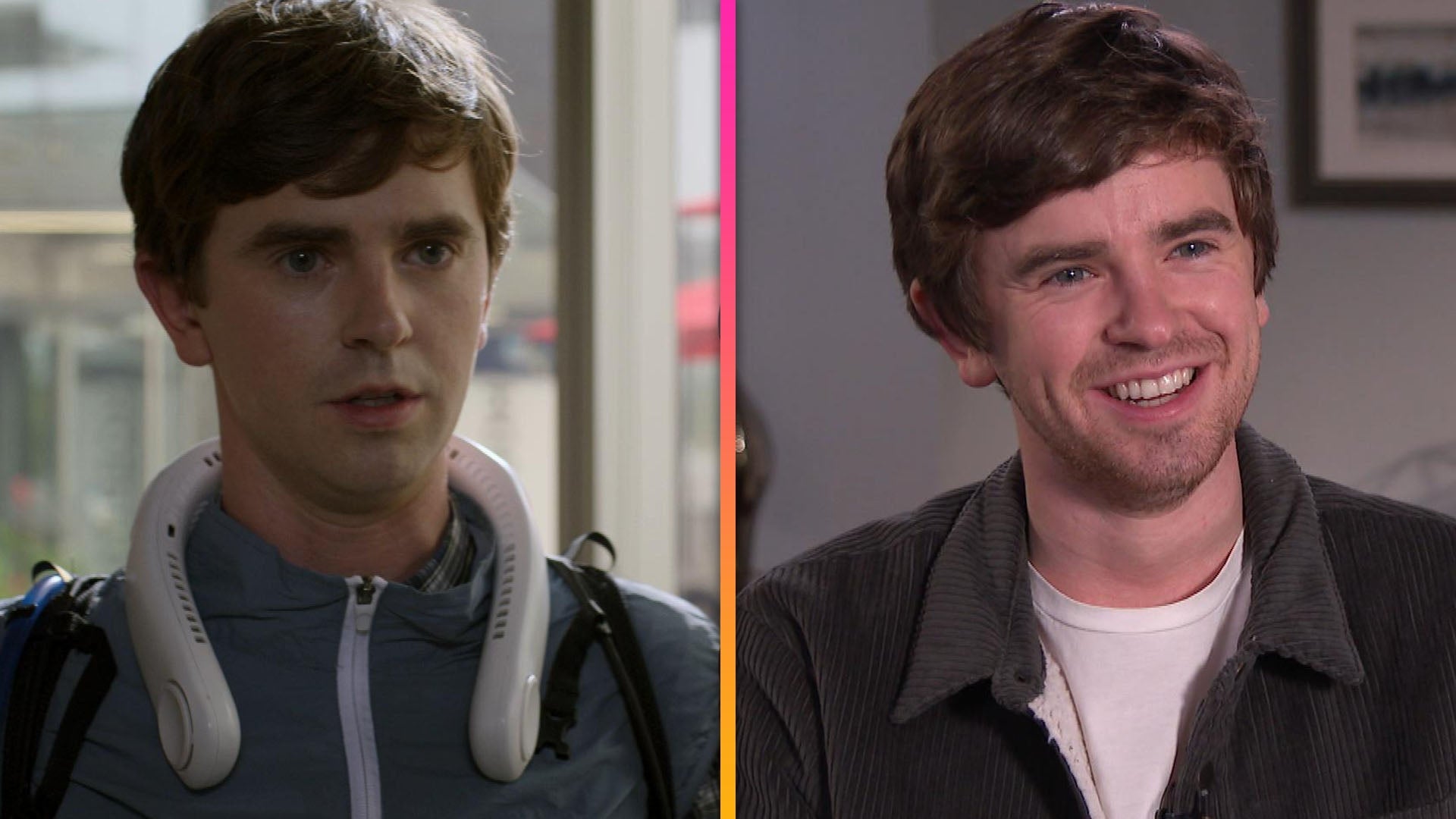 'The Good Doctor's 100th Episode: Behind the Scenes (Exclusive)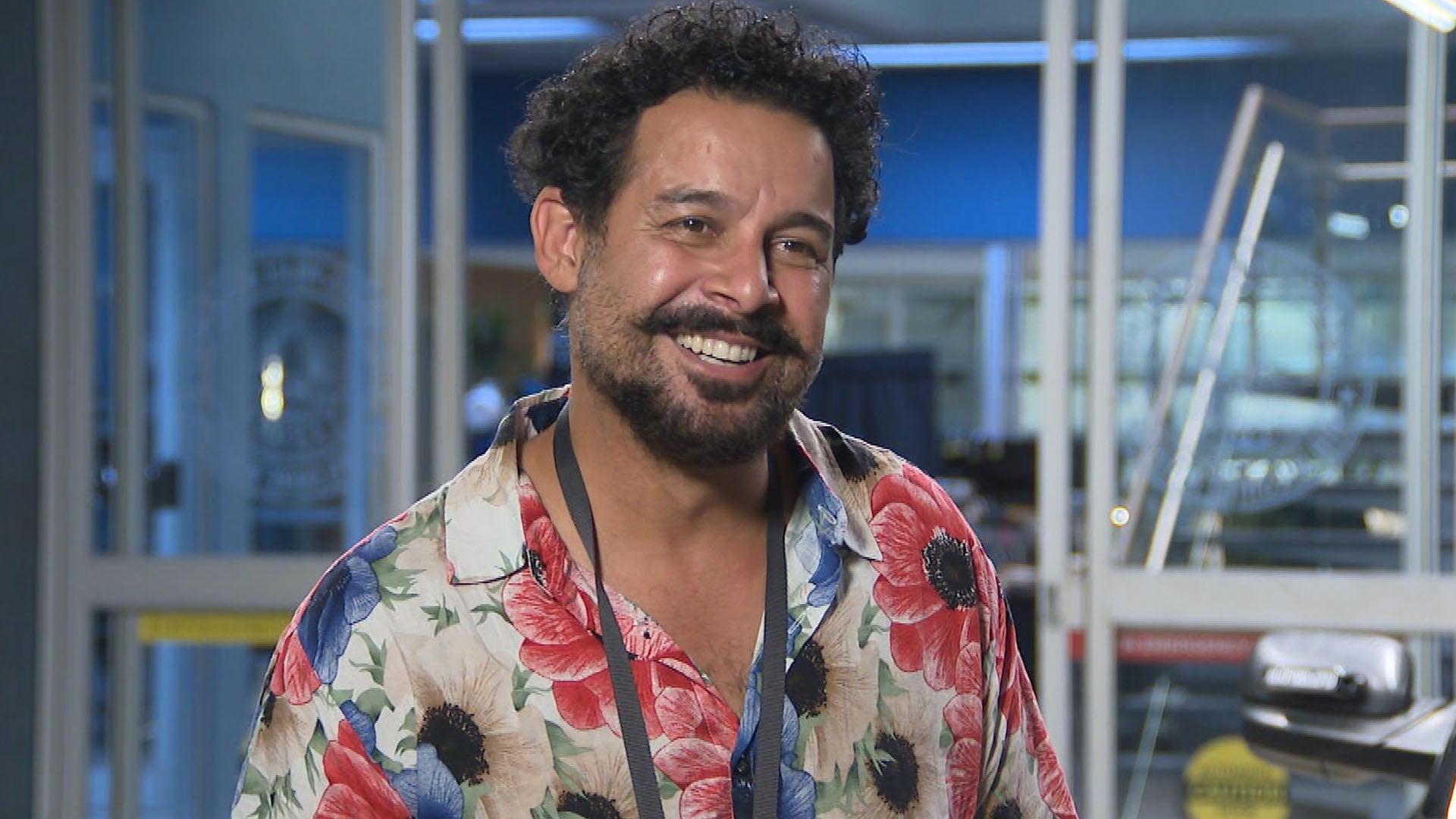 'This Is Us' Star Jon Huertas on Stepping Behind the Camera to D…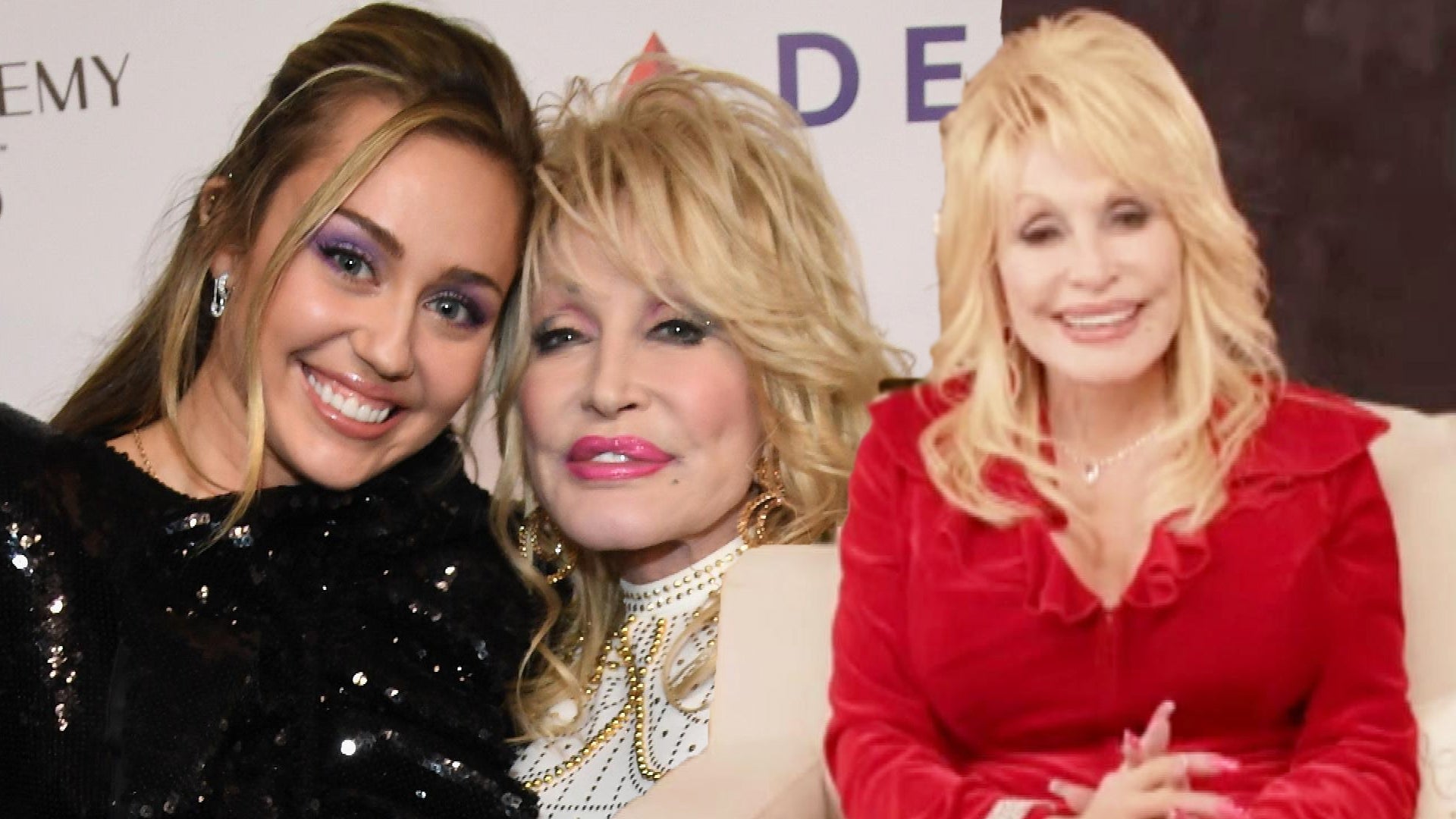 Dolly Parton Spills on Teaming Up With Miley Cyrus for New Chris…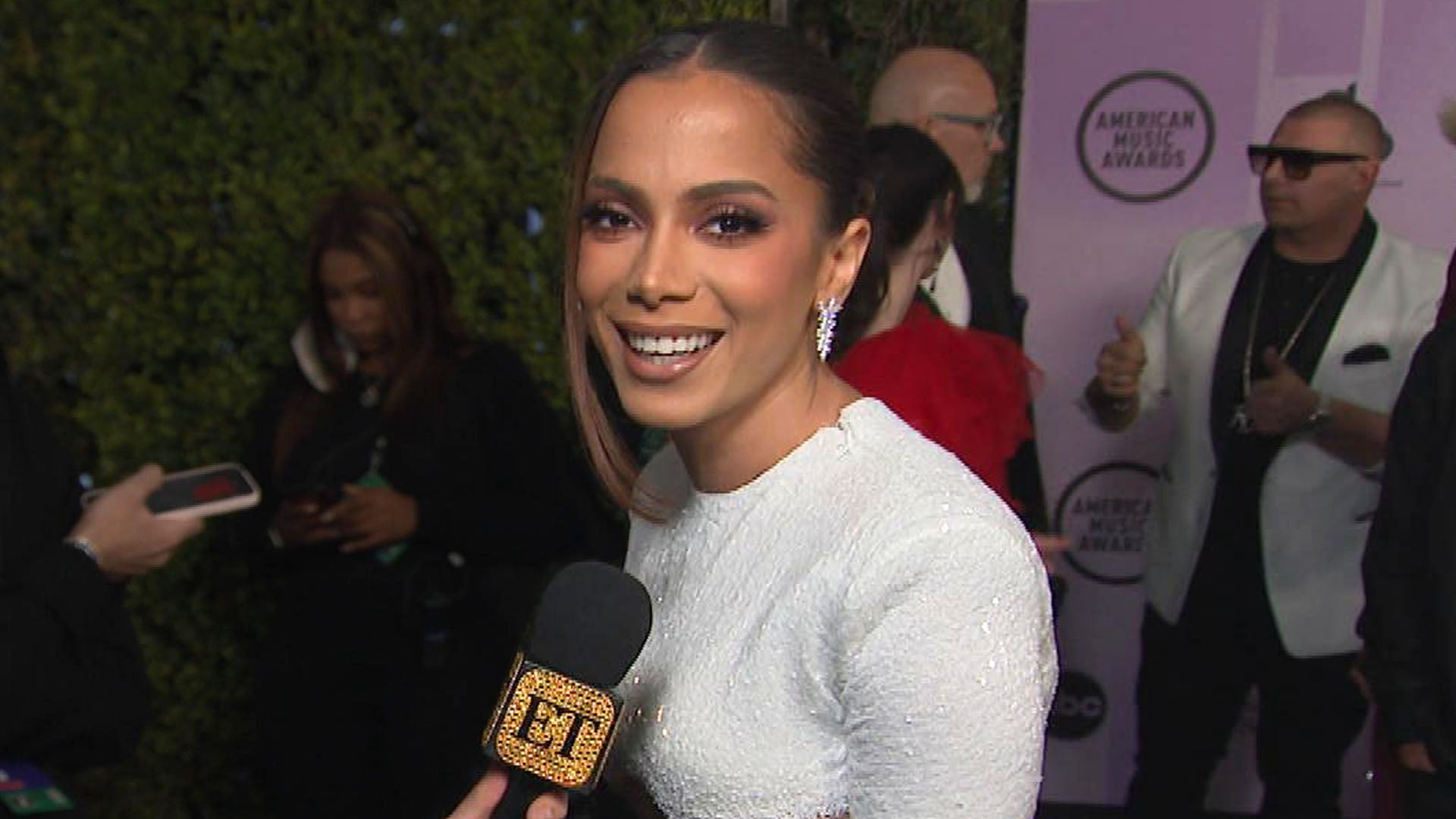 Anitta on Manifesting a GRAMMY Win After Big Night at AMAs (Excl…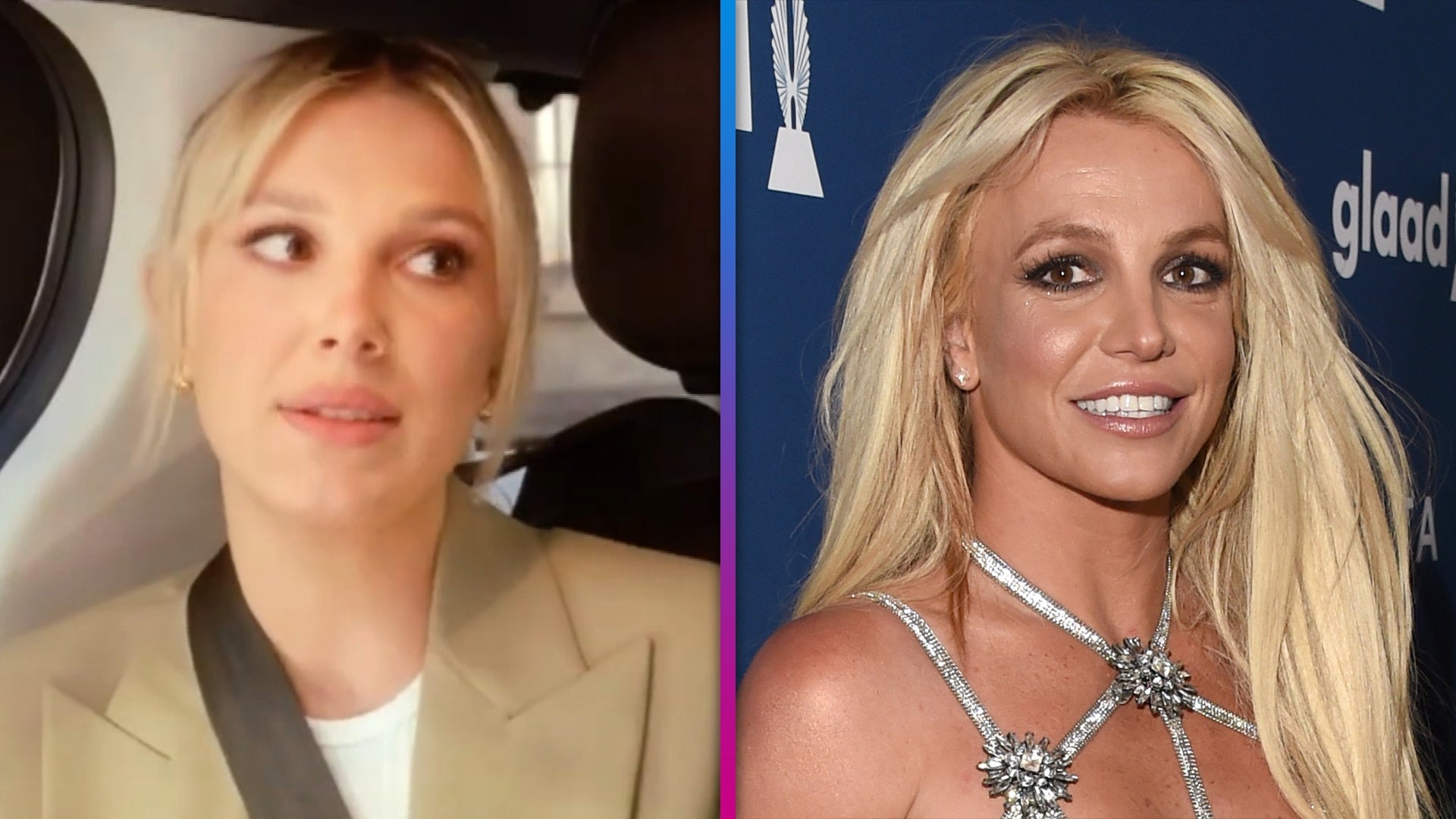 Britney Spears Reacts to Millie Bobby Brown Wanting to Play Her …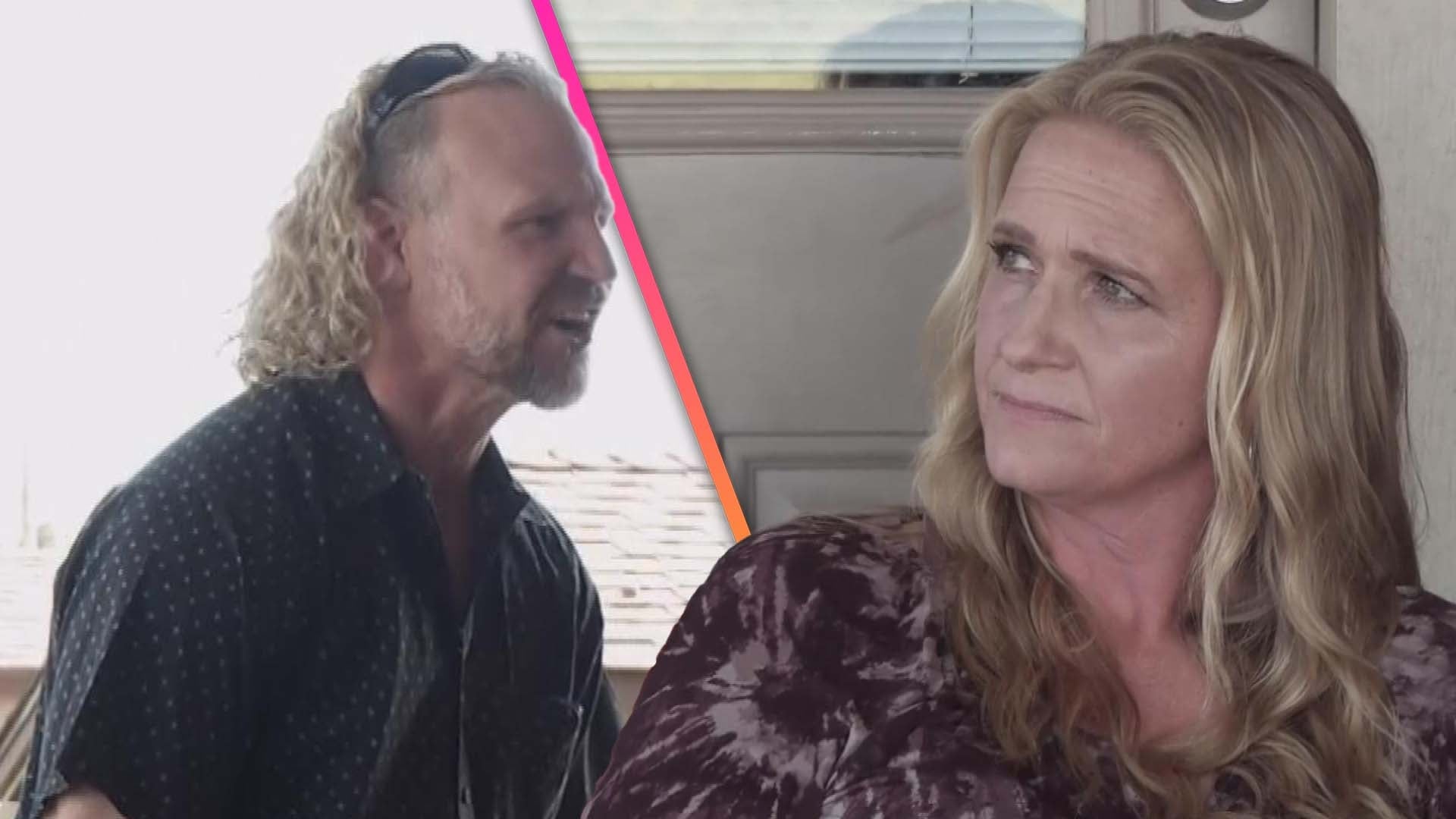 'Sister Wives': Kody Yells at Christine After Explosive Family F…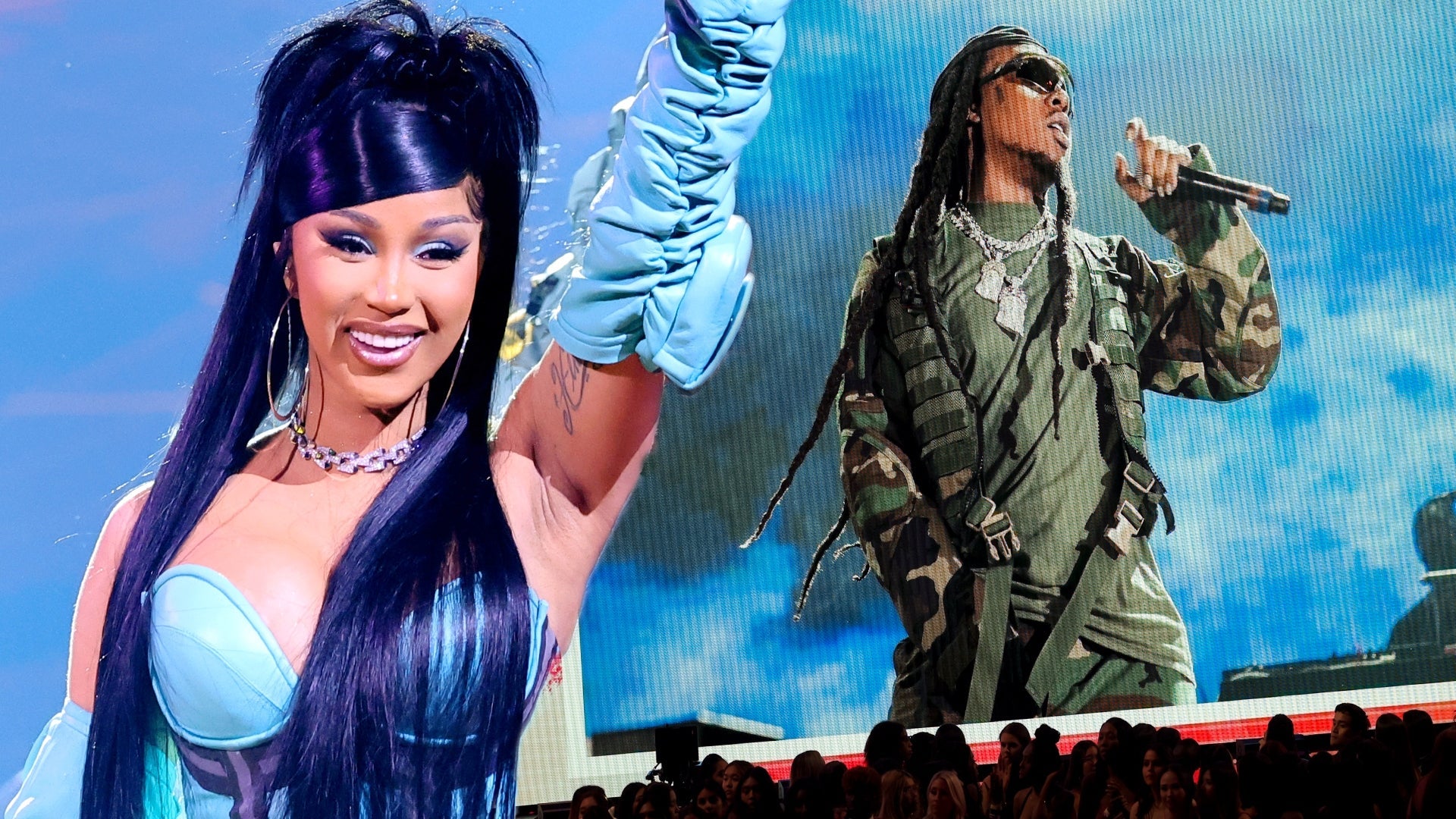 AMAs: Cardi B Rocks Out Onstage in Surprise Appearance With GloR…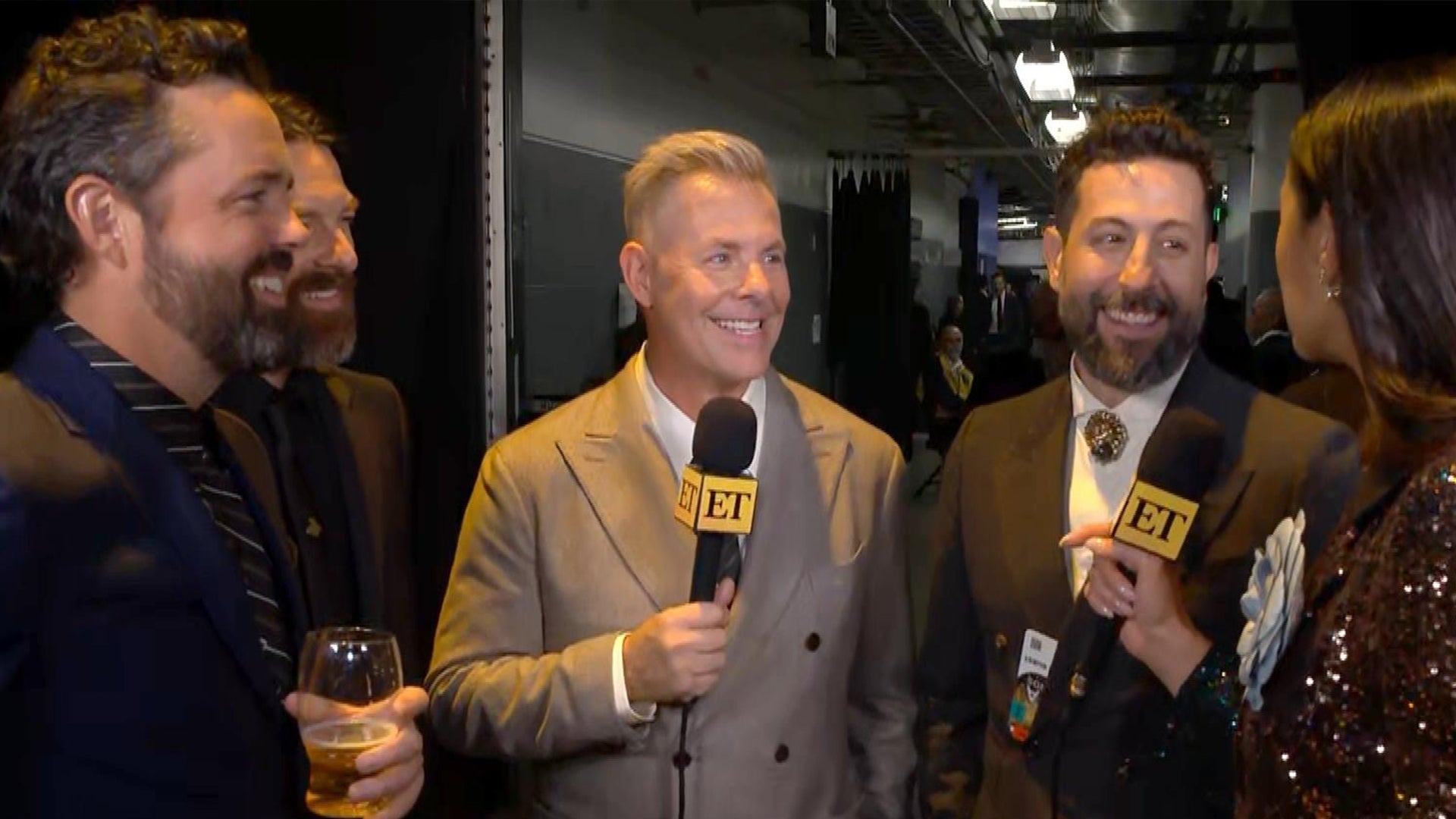 Old Dominion Says They're Building a 'Legacy' After 5 CMA Award …
America may be buzzing about the new Bachelorette, but it's time to shift our focus back to The Bachelor -- as Peter Weber came face-to-face with all the women he sent home on Monday night's Women Tell All. ET was live blogging along the way.
Last Monday's episode of The Bachelor ended with Peter's relationship with Madison up in the air, after she issued a fantasy suite ultimatum that he didn't follow.
"I don't feel like it was an ultimatum. I don't," Peter told ET. "I think it was her doing what I asked every girl to do from the very first night and that was to be honest with me and share what was ever on their heart. And that's what she did."
"Trust me, it made it an insanely incredibly difficult week for me. There's no doubt about that," he added. "But I can't fault her for sharing her heart."
This week's episode picked up right where we left off, with Peter distraught about his relationship with Madison and faced with his next rose ceremony. Madison eventually showed up and accepted his rose (unenthusiastically), and Victoria F. was sent home.
Then, at the Women Tell All, Victoria F. eloquently explained herself, Rachel Lindsay led a powerful conversation about racism and cyberbullying, and Chris Harrison offered a curious teaser of next week's season finale: not even Peter knows how it ends.
Scroll down for minute-by-minute updates.
Two-Night Finale
6:59 PM:
We'll find out how Peter's season ends on next week's two-night finale.
ET's Lauren Zima will be recapping everything that goes down, directly after the episodes on Monday and Tuesday. Watch ET Live on your Roku, Apple TV or Amazon Fire TV or you can stream on Pluto TV and Samsung TV Plus.
What Love Stories Are Made Of
6:55 PM:
Promo time! There's a didgeridoo, and sad Peter.
"I'm so emotionally drained right now. My heart is literally split between two people," he confesses. THERE ARE BABY KANGAROOS. NOTHING ELSE MATTERS.
But then there's Madison. "I am in love with her," Peter says. Is Madi in love with him? Where are her kangaroos?
Then, Peter breaks down. His dad consoles him and questions Madison on her compatibility with Peter, while Hannah Ann breaks down during a conversation with his mom.
Madison is hanging on by a thread and doesn't know how to get past it.
We get that shot of Chris telling Peter some important information, Peter getting ready to pass out, and then apologizing to a woman "from the bottom of my heart."
Then -- BARB. "Don't let her go!" she cries. "That's what love stories are made of!"
"Who is Barbara talking about?" Chris asks back on the WTA stage. He again repeats that "no one" will see Peter's ending coming. "And I mean no one." NOT EVEN PETER???
Bravery
6:50 PM:
Rachel concludes the segment by praising the women for their bravery.
"Thank you for sharing, thank you for opening up," Chris echoes.
It Has to Stop
6:49 PM:
Sydney erupts in tears.
"The things that I've had to go through in my life because of the color of my skin and because of where I'm from, I've had to be really strong... and in moments where you don't even know how to be strong, but you just have to do it, because if you don't, you're going to fall apart," she says. "When people attack you that way, and the way it makes my mother feel. It's just like, when it comes to the point of attacking someone for who their mother and father is, and because of the color of their skin, that's where it has to stop."
Kiarra and Alexa chime in on the criticism they've received -- and Alexa notes how important it is to receive any bit of positivity.
"None of us deserve this," Sydney says.
True Hate
6:48 PM:
The women reveal they've all faced "true hate" this season.
"You have to set your DMs to have filters for certain words so you don't see them. It's literally that bad... it literally brings you down," Shiann says.
Tammy cries, revealing that she's gotten death threats sent to her work email.
"When you're bullied for the way that you were born or the color of your skin, that's something that's not a choice, and that's something you can't change," Rachel says.
The Comments
6:46 PM:
Rachel reads the messages the women have received. "They're graphic, they're explicit, and it's shocking," she warns.
Tears stream down Rachel's face as she reads some of the most brutal comments. Sydney breaks down on stage.
"I'm shaking as I'm reading this because it's shocking, it's uncomfortable. I know it's uncomfortable for you to see. Just imagine how uncomfortable it is to get this in your comments and your DMs every day, every week, every month. And you guys, that's just a tip of the iceberg," Rachel says.
Rachel Lindsay
6:43 PM:
Chris brings out Rachel Lindsay for a special segment to address the unacceptable cyberbullying the cast has experienced this season.
"I'm really nervous right now, and I think it's because the issue we're discussing today is sadly something a lot of us have experienced... online harassment and hate," Rachel says. "It's so unfortunate because people have become so comfortable being mean."
"When I was asked to be the Bachelorette, I knew it would be hard. I knew I would get even more hate and criticism, but I wanted to pave a way for women who look like me, who hadn't been represented in this role, on this show," she explains. "But sometimes I feel like my efforts are in vain, because it seems to just be getting so much worse. ...You have no idea what it is, and the only way I can actually make you feel it is for you to see it."
You Have No Idea
6:39 PM:
Chris sends us off to commercial break with a tease about Peter's finale.
"If you think you know how this story ends, you have no idea," he teases.
Happy
6:35 PM:
Chris brings up the criticism Peter faced this season, and Peter says he's looking at it as a learning experience.
"We just want to see you happy," Sydney offers.
"It truly does take a brave person to go throughout this entire experience," Peter tells the women. "I truly am so grateful for every single relationship I had."
Chris thanks Peter for being here -- and rolls the blooper reel.
Trying My Best
6:33 PM:
Back to the hot seat, Chris opens it up to the ladies. Mykenna asks Peter about putting her through the rose ceremony after that two-on-one date with Tammy if he knew he wasn't going to give her the rose.
Peter doesn't give a great explanation, but the ladies accept it. Savannah -- who looks like a Bachelor contestant 10 years ago (does anyone else get what we're saying here?) -- asks Peter if he has any regrets.
"I was trying my best," Peter says.
No Animosity
6:27 PM:
Chris invites Victoria F. up to talk to Peter. "First and foremost, I just want to say thank you for how patient you were with me this whole entire season," she says. "And also, I'm sorry, because I put you through hell, and you didn't always deserve it."
Peter says "love is patient," and he's not someone who gives up easily. He feels good about their relationship.
"I'm just glad there's no animosity, because I adore you," Victoria F. says. "I learned so much from you and our relationship."
Verge of Tears
6:26 PM:
Peter says his favorite part of this experience was getting to meet the women. Kelsey is on the verge of tears as she thanks Peter for their romance. She's sitting next to Victoria F., and they're wearing the same color. Very distracting -- why wasn't this prevented?
Mistakes
6:25 PM:
Now, it's time for Peter himself. Chris jokes about his parents steaming up the window of that car, and now, all of the sudden, Peter is embarrassed to talk about sex. DOUBLE STANDARD, PETER!
The pilot says he wasn't prepared to be the Bachelor (no shock there), and he made a lot of mistakes (yes, we saw the season).
Getting Freaky
6:23 PM:
Peter and Chris continue to surprise parties -- while his parents seem to have gotten ~freaky~ in the car outside.
"I'm taking an Uber," Peter jokes.
Viewing Party Crashers
6:21 PM:
Switching things up! Crispy Harrison (have you seen his IG handle?) tosses to a package of Peter crashing viewing parties -- and bringing his parents along for the ride.
Peter is holding babies, fans are freaking out, and his parents are TICKLED.
The Whole F**king Season
6:14 PM:
Chris brings up the allegation Victoria F. broke up marriages.
"This was somebody who didn't like me... I don't really know why she did it. I think maybe she just wanted to go on the show," Victoria F. says. She tells Chris she "absolutely" did not break up any relationships.
"I definitely could have handled it better. Obviously, I could have handled the whole f**king season better," she admits, making herself laugh.
Victoria F. gets a round of applause from the audience and a standing ovation from the cast. This is NOT the Victoria F. we saw this season.
Victoria F., Is That You?
6:14 PM:
Victoria F. cries in the hot seat, telling Chris that she's heartbroken seeing how much Peter cared for her.
"I just had no idea to what extent [he cared about me]," she explains. "I think Peter was the one good thing I got to have... it was easier for me to push him away, because it was easier to just not have him at all then to lose him."
Victoria says she was "in love" with Peter. "It's been the biggest learning experience for me," she admits. "I can't change the past... I hate some of the ways that I acted. I put him through a lot."
Victoria is crying, but she's SO WELL SPOKEN. WHAT IS HAPPENING?
A Little Bit of Good
6:10 PM:
Chris jokes about Victoria F.'s communication issues, and plays her highlight reel. There's a little bit of good... and a lot of drama.
Merissa! Allegations Victoria F. broke up relationships! Crying! Let's hear what you have to say, girl!
Hot Seat No. 2
6:08 PM:
We're back from break -- and back on planet earth.
Time for Victoria F. in the hot seat. BRACE YOURSELF.
LISTEN TO YOUR HEART
6:03 PM:
Chris doesn't send us to commercial break, but rather a FIRE trailer for Listen to Your Heart, the new Bachelor spinoff.
They're singing "Shallow" are we're SO INTO IT. There's "sexual chemistry," makeouts, tour bus shenanigans, TEARS and DRAMA.
Don't Shake It!
6:00 PM:
Ashley thanks Kelsey for representing for the "emotional girls out there." "There is no place for emotional shaming in this world," she says, before bringing out a GIANT bottle of champagne.
"Don't shake it!" Chris warns Kelsey as she bounces the bottle. "That's how we got in this mess!"
Eye Roll
5:58 PM:
Chris lightens the mood with some #ChampagneGate talk. "I was pissed!" Kelsey remembers of the moment. As for criticism she was too emotional on the show, Kelsey says emotions are important.
We get an A++ shot of Tammy rolling her eyes. Mykenna cheers Kelsey on, and Chris brings out someone who "knows a little something about tears." It's Ashley Iaconetti!
Emotions
5:58 PM:
"It's just a lot of emotions," Kelsey tells Chris.
"It was hard, because I really envisioned my future with him," she says. "I was definitely in shock [to be sent home]. If I wasn't, I probably would have cried more, honestly."
Kelsey opens up about how special she felt with Peter and how much she learned from him.
Hot Seat No. 1
5:54 PM:
It's time for Kelsey in the hot seat.
From #ChampagneGate to her actual relationship with Peter, there's a lot to talk about. But first, a recap of her time on the show.
We get highlights of her and Peter's romance, while Kelsey cries on the WTA stage. Then she cries even more as the elimination plays.
Burn?
5:47 PM:
Next to the drama between Tammy and Mykenna. "If anything, you've taught me on how I don't want to treat people and who I don't want to be," Mykenna says.
Tammy says that she told Mykenna exactly how she felt about her. "Everytime a camera was around, you'd always spread your legs!" Tammy yells.
"How dare you!" Mykenna yells.
"Why don't you come to Canada and learn how to treat people with a little more respect and kindness?" Mykenna asks Tammy. Is that a burn???
You're a Dermatologist!
5:44 PM:
Now, about Tammy saying Kelsey had "alcoholic tendencies."
Victoria P. says the pill popping rumor came from when she and Tammy were talking about why Kelsey could be acting the way she was. "I'm a nurse, so I know from a medical standpoint," Victoria P. says -- as someone calls her out for being a dermatologist. OUCH! WE LOVE IT.
Tammy says she was just concerned for Kelsey, but Kelsey starts crying about the allegations. "I'm not OK with that."
Personal Growth
5:44 PM:
Thank god we're done with the Alayah drama, but now it's time to rehash #ChampagneGate.
"There's a way to handle situations... and I think the way you handled the situation was irrational," Shiann says.
"I totally agree with that," Kelsey says. OH OK GIRL. SNAPS FOR SELF-AWARENESS AND PERSONAL GROWTH.
Advil
5:39 PM:
The women yell at each other for what feels like an ETERNITY, and we cannot hear one word of it because they're all taking at the same exact time.
Thank you, Chris Harrison, for this commercial break. WHERE IS THE ADVIL?
Obnoxious
5:37 PM:
The clip ends with all the Tammy drama -- but that's not where the convo begins.
Chris brings up all the confusion about Alayah and Victoria P.'s past together, and Sydney stands by her opinion of Alayah.
Alayah says her biggest regret on the show was that she didn't just "shut up" sometimes, but that she's also an "obnoxious" person in real life.
Shiann says she was most confused by Victoria P.'s conduct, and her wiping Alayah's tears away during that convo. "You are the fakest person in the house!" Savannah says, and thank THE LORT for that lower third.
Recap
5:32 PM:
Chris plays a recap clip of everything that happened, and we don't know if we're glad to have the refresh or annoyed to have to watch it all again.
Notably absent at the Tell All are Natasha and Kelley -- but they didn't really makes too many waves this season, did they?
The Ultimatum
5:31 PM:
Chris kicks things off by asking the ladies' thoughts on Madison's ultimatum.
Lexi points out that they all know what happens in the fantasy suites. "I didn't think it was fair to him to give him that ultimatum," she says.
Sydney says she doesn't think of it that way. "She stuck to her guns and I respect her for it," she shares.
Don't Judge Us
5:28 PM:
OK so NOW it's time for Women Tell All. Chris introduces the ladies, starting with a few we don't remember ever having been on this season. A lot has happened DON'T JUDGE US.
We get to the front row and we start to recognize these ladies. Some have gotten major makeovers. Expected.
Not Even Peter
5:23 PM:
Papa Chris is back in the studio and looking sharp -- we didn't notice his fresh haircut before.
But get this -- before sending us off to commercial break, Chris teases the finale. "There is not a single person who knows how Peter's journey will end. Not even Peter," he says. WHAT?
Cheers!
5:22 PM:
Peter returns to Hannah Ann and Madison. "My family's already here, waiting to meet you and see you again," he says. "I can't wait to share that time with you two and my family."
"Here's to seeing if love can conquer all," Madison ominously says. Cheers!!!!
Sad Victoria
5:21 PM:
Peter walks Victoria to the car, where she repeats, "It is what it is."
"I'm just sad," she says. Oh, she is!!! "I just wanted to find love."
Victoria F. thinks Peter's conversation with Madison changed his feelings for her -- and says it "sucks" that Madison's ultimatum had so much power.
It Is What It Is
5:18 PM:
Peter walks Victoria F. out. "I just want you to know how real everything was to me. I swear to god, Victoria," he says. "I was falling in love with you."
She does not look happy -- or very sad. "I just like, feel stupid," she says.
"Do not feel stupid," Peter replies. "You put your heart out there."
"I know... I don't want to hear it," Victoria says. "It is what it is."
Are You Sure?
5:16 PM:
Hannah Ann gets the first rose, and she and Peter hug for like, 10 years. It's emotional, people!!!
Tears well up in Peter's eyes, his scar looks kind of crusty, and the women are still cold.
Peter calls out Madison's name, and she pauses before approaching. "Madison, will you accept this rose?" Peter asks.
"Yeah," she replies.
Peter looks at her like he's a vampire. "Are you sure," he asks, and if we had a drink we would spit it out.
"Yeah," she confirms. ANOTHER LONG HUG.
Heavy Breathing
5:15 PM:
Peter's voice is CRACKING as he tells the women this decision is "destroying" him. He is crying??? We are not sure what is going on or why he's breathing so heavily, but it's time to hand out the roses, dude!
Past Tense
5:14 PM:
Madison tells Chris that she WAS falling in love with Peter, "but then last night happened." "Now I don't really know," she confesses.
She stands next to Victoria F. and Hannah Ann, and Peter approaches to get this show on the road.
Here She Is
5:12 PM:
We are back at the rose ceremony and we just noticed Victoria F.'s back tattoo. Has she always had that, or was that an impulse decision in Australia?
Victoria F. says she doesn't want Madison to come after the ultimatum, but alas, here she is.
Shivering
5:08 PM:
"Where's Madi?" Victoria F. whispers to Hannah Ann as they stand there SHIVERING on the platform.
We'll find out after commercial break!
No Madison...
5:07 PM:
Hannah Ann arrives to the rose ceremony, and so does Victoria F... but no Madison in sight.
Peter says he would be heartbreaking if Madison "can't do this." "I'm just very unsure of what's about to happen."
Sad Peter
5:06 PM:
Peter meets up with Chris, and he LOOKS SAD.
"I'm trying my absolute best," the pilot explains. He gives Chris a rundown of the ultimatum Madison gave him. "I was honest with her, and it went horribly."
He starts crying. "This could be it right now," he mopes. "I've never gone into a rose ceremony like this, not knowing what's going to happen."
Disney Princess
5:03 PM:
We're back in Gold Coast, Australia, as Victoria F. and Hannah Ann get ready for the rose ceremony. Victoria F. says she'd be happy to be with Peter for the rest of her life. She's IN LOVE WITH HIM.
"Peter means so much to me, and getting a rose means that we could continue our journey," Hannah Ann says in a getting ready segment that makes her look like a Disney princess.
Hanging By a Thread
5:01 PM:
Welcome, Bachelor Nation! Chris Harrison is here from the Tell All stage to usher us through this incredible evening.
As Chris notes, it's been quite the season, and Peter will have to face the women he sent home.
But first, it's time to pick up where we left off, with Peter and Madison's relationship hanging by a thread.
Previously
5:00 PM:
Previously -- fantasy suite week, and Madison's ultimatum.
Peter told Madison he HAD been intimate with other women, but also that he can't lose her. What happens next? We're about to find out.
Then -- the women... will... tell... all!
The Bachelor airs Mondays at 8 p.m. ET/PT on ABC. See more in the video below.
RELATED CONTENT:
'Bachelor's Sydney Hightower on Her Connection to Hannah Brown (Exclusive)
Clare Crawley's 'Bachelorette' Announcement Has Ben Higgins '100 Percent Shocked': The Best Reactions
Meet Clare Crawley: 5 Things to Know About Our New 'Bachelorette'
Related Gallery