TV
'The Bachelor': A Woman Leaves After Being Confronted By the Cast -- But New Contestants Are Coming
By
'The Bachelor': Victoria Graphically Describes What She Wants to…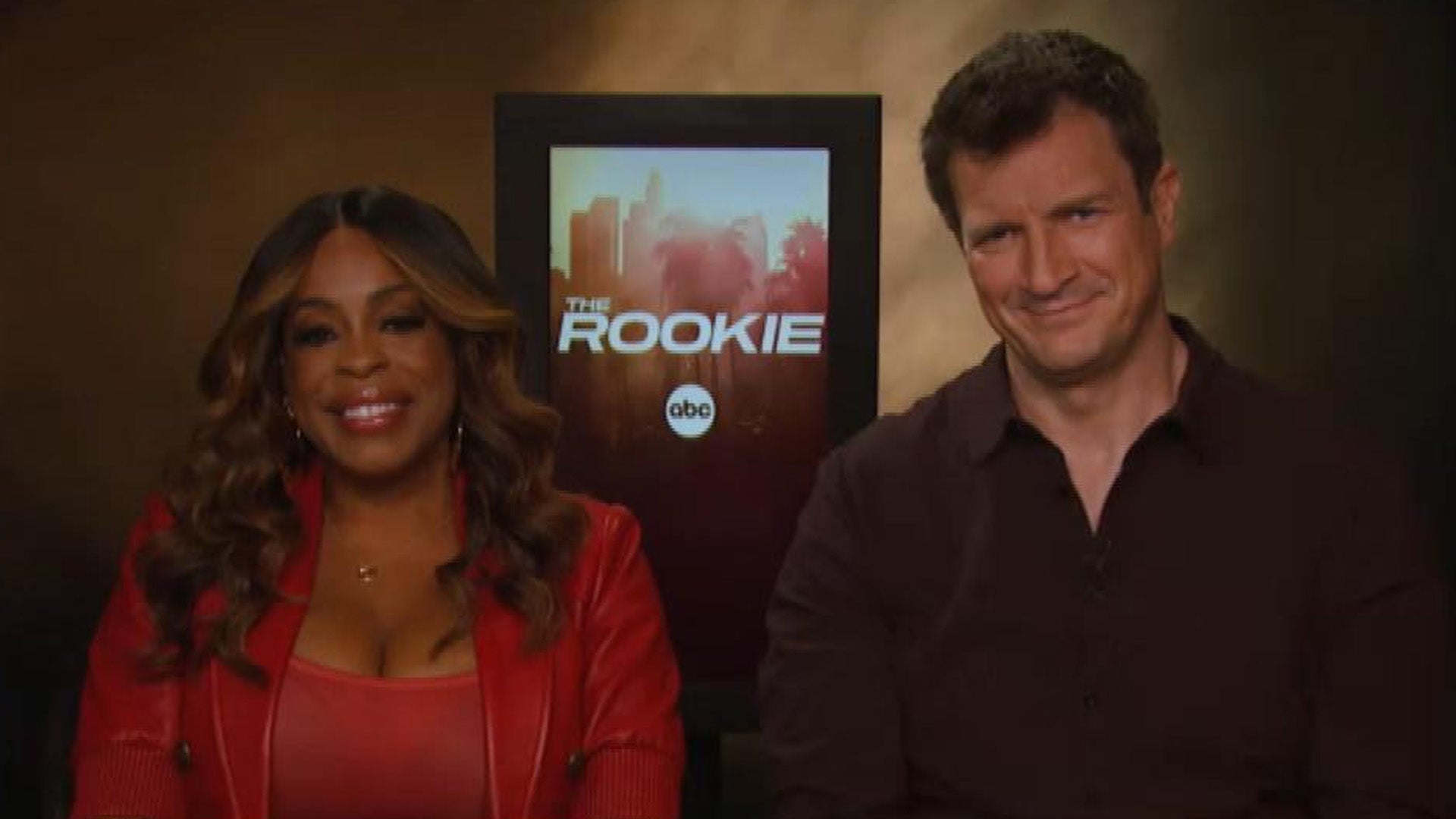 What to Expect From Niecy Nash's New Law Enforcement Drama 'The …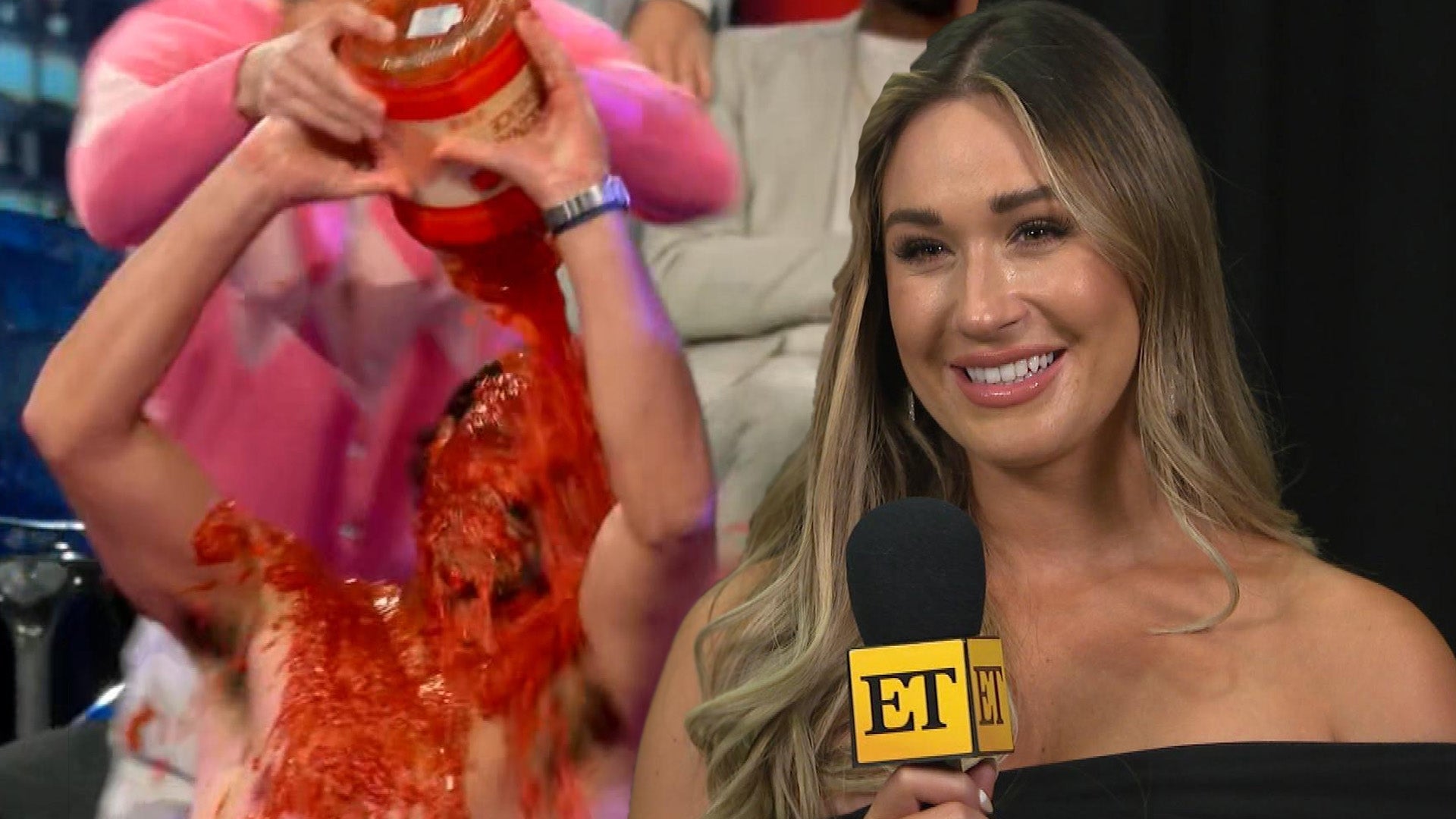 'The Bachelorette: Men Tell All': Rachel Reacts to Meatball's Me…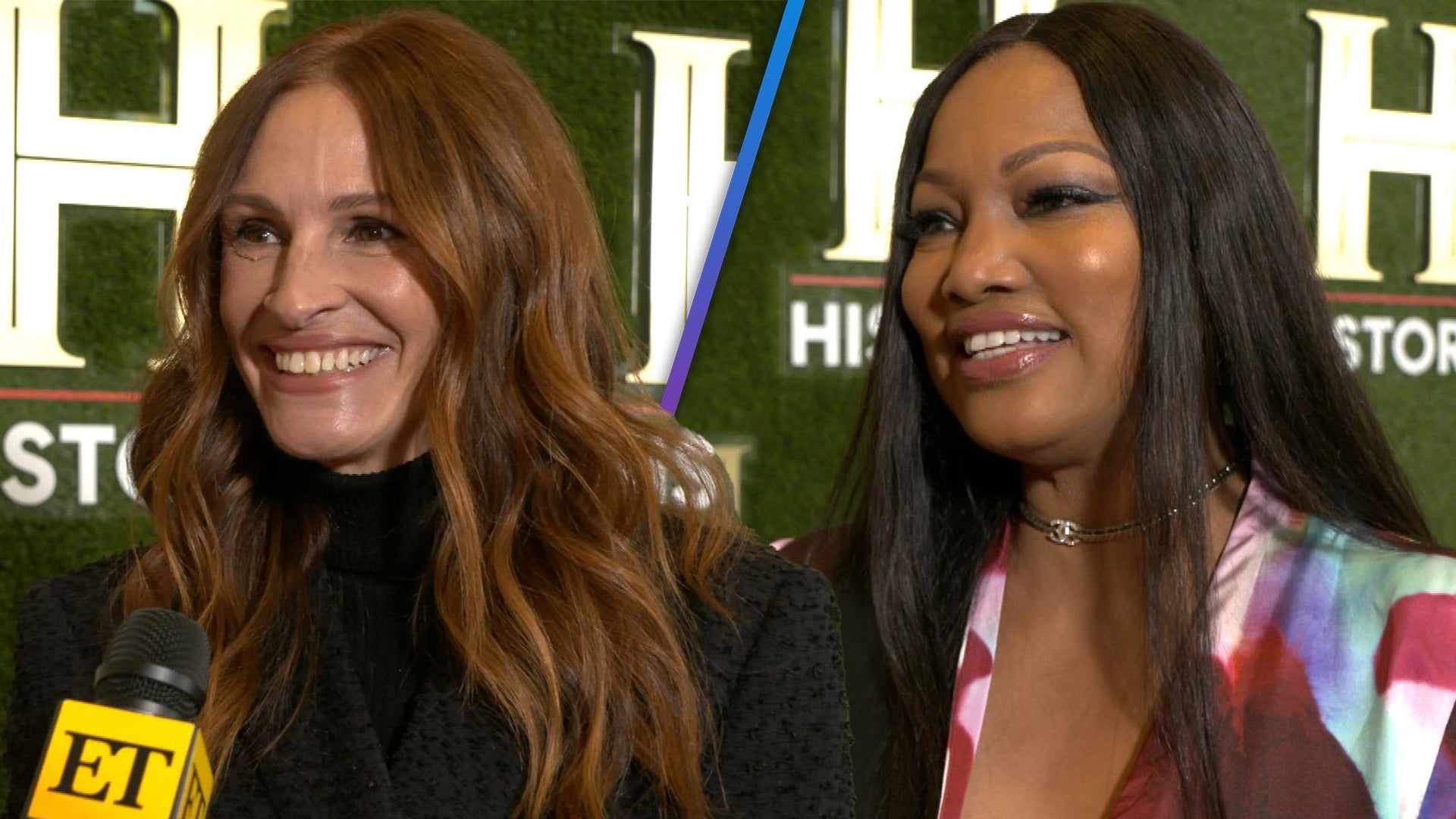 Julia Roberts Wants to Help Find Garcelle Beauvais a Boyfriend! …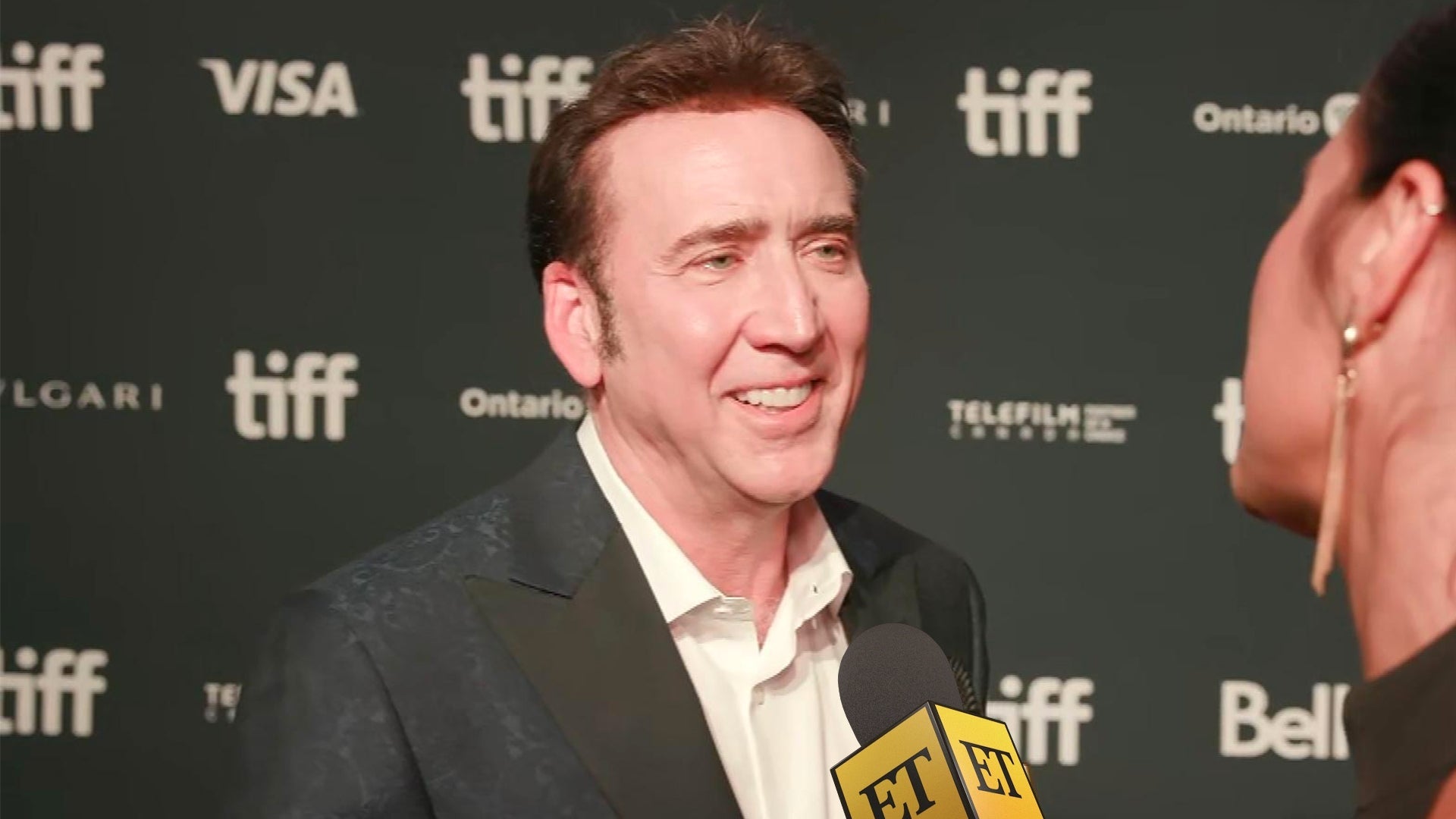 Nicolas Cage 'Wants to Learn' Fatherhood All Over Again With Fir…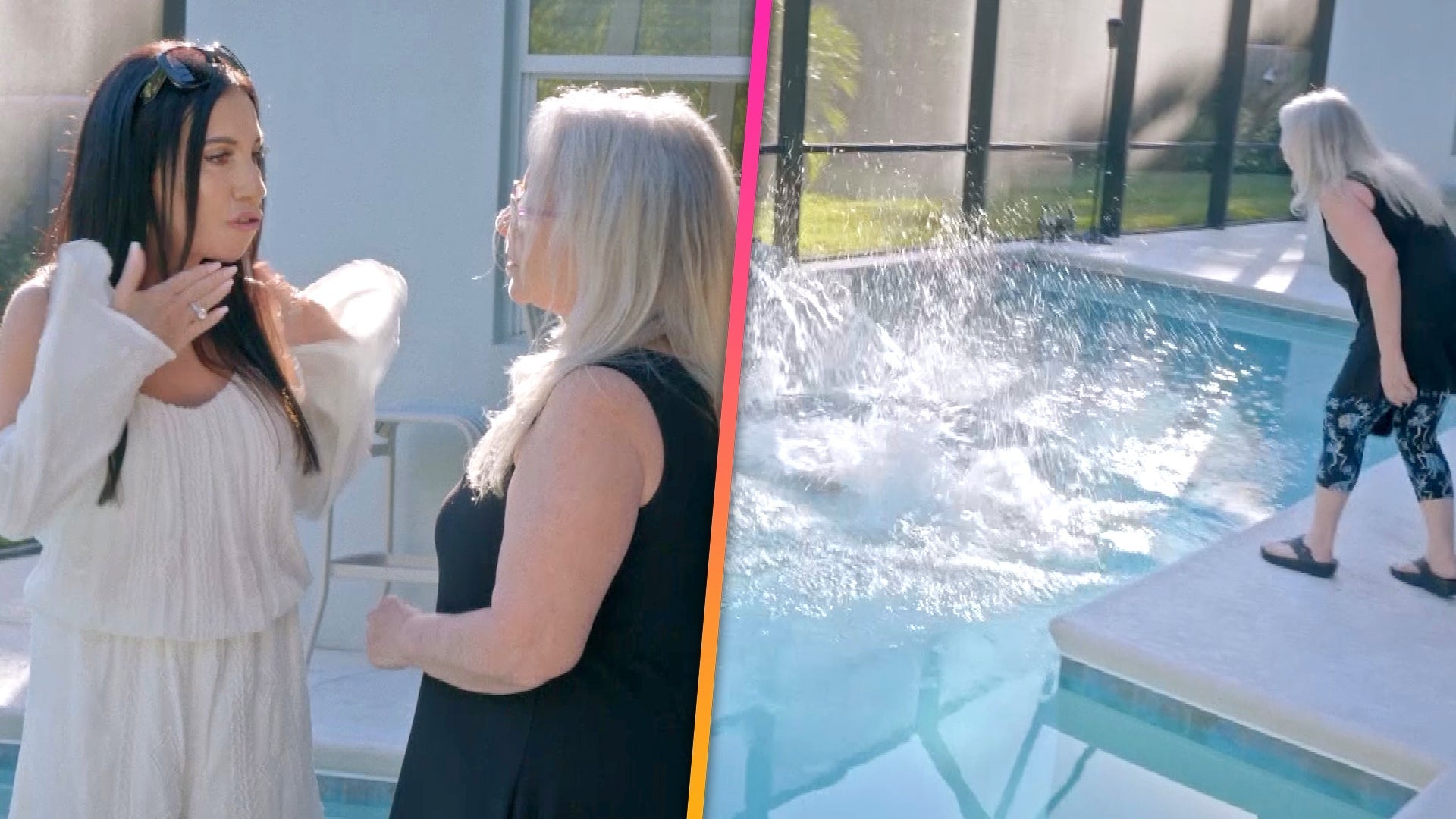 'sMothered': Jared's Stepmom Pushes Cher's Mom Dawn Into a Pool!…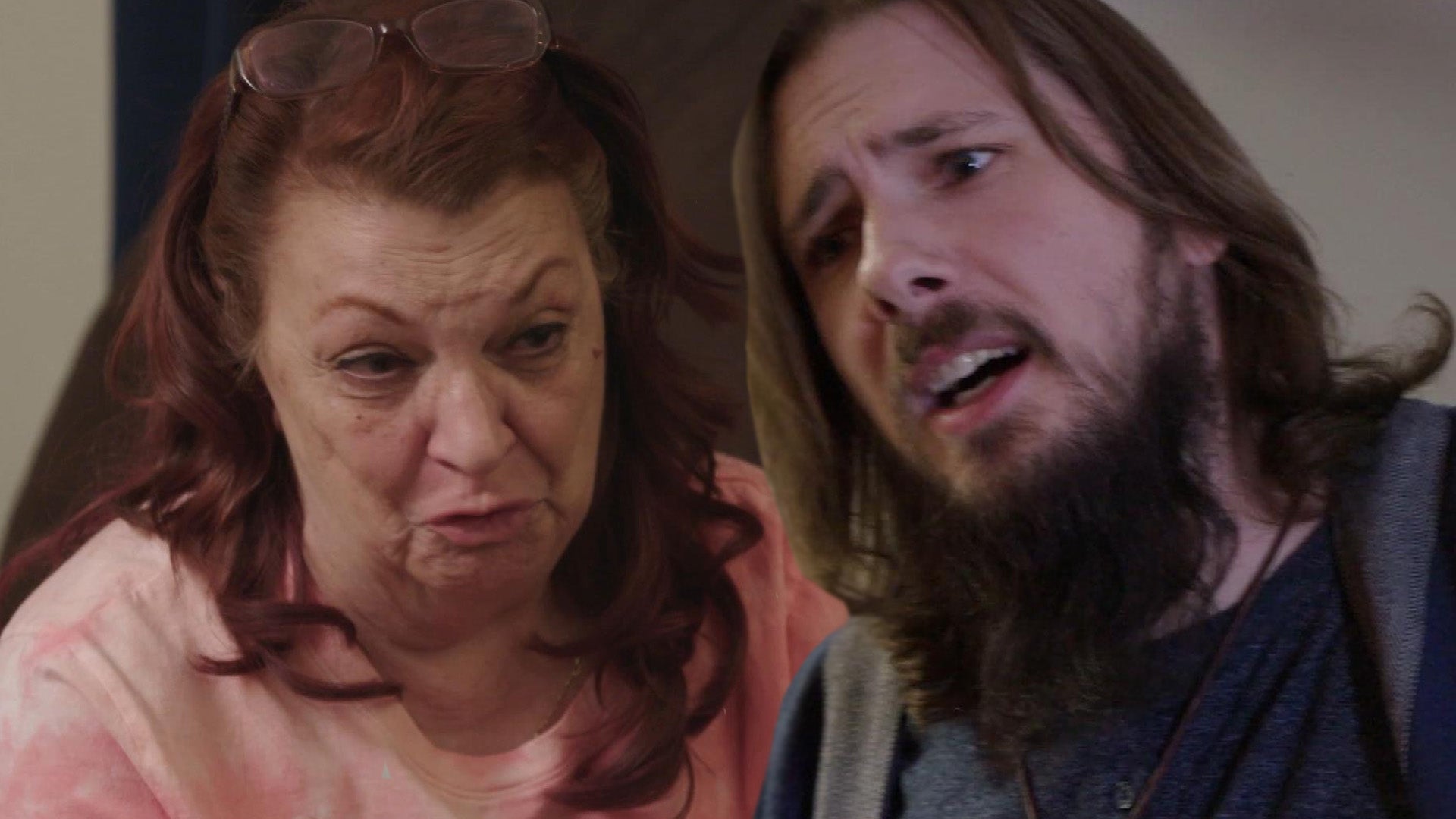 '90 Day Fiancé': Debbie Cries After Blowout Fight With Colt (Exc…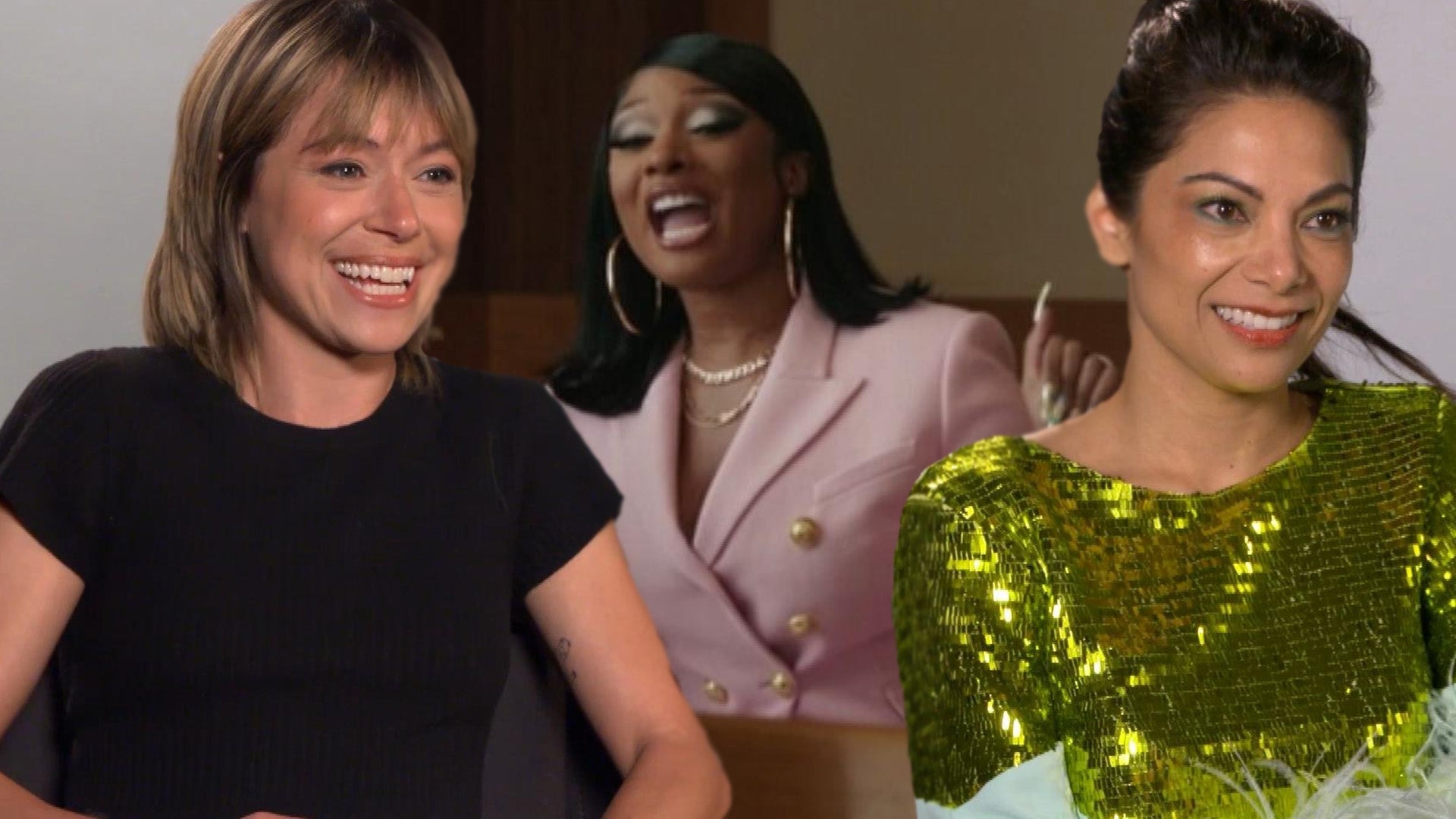 'She-Hulk's Tatiana Maslany and Ginger Gonzaga React to Megan Th…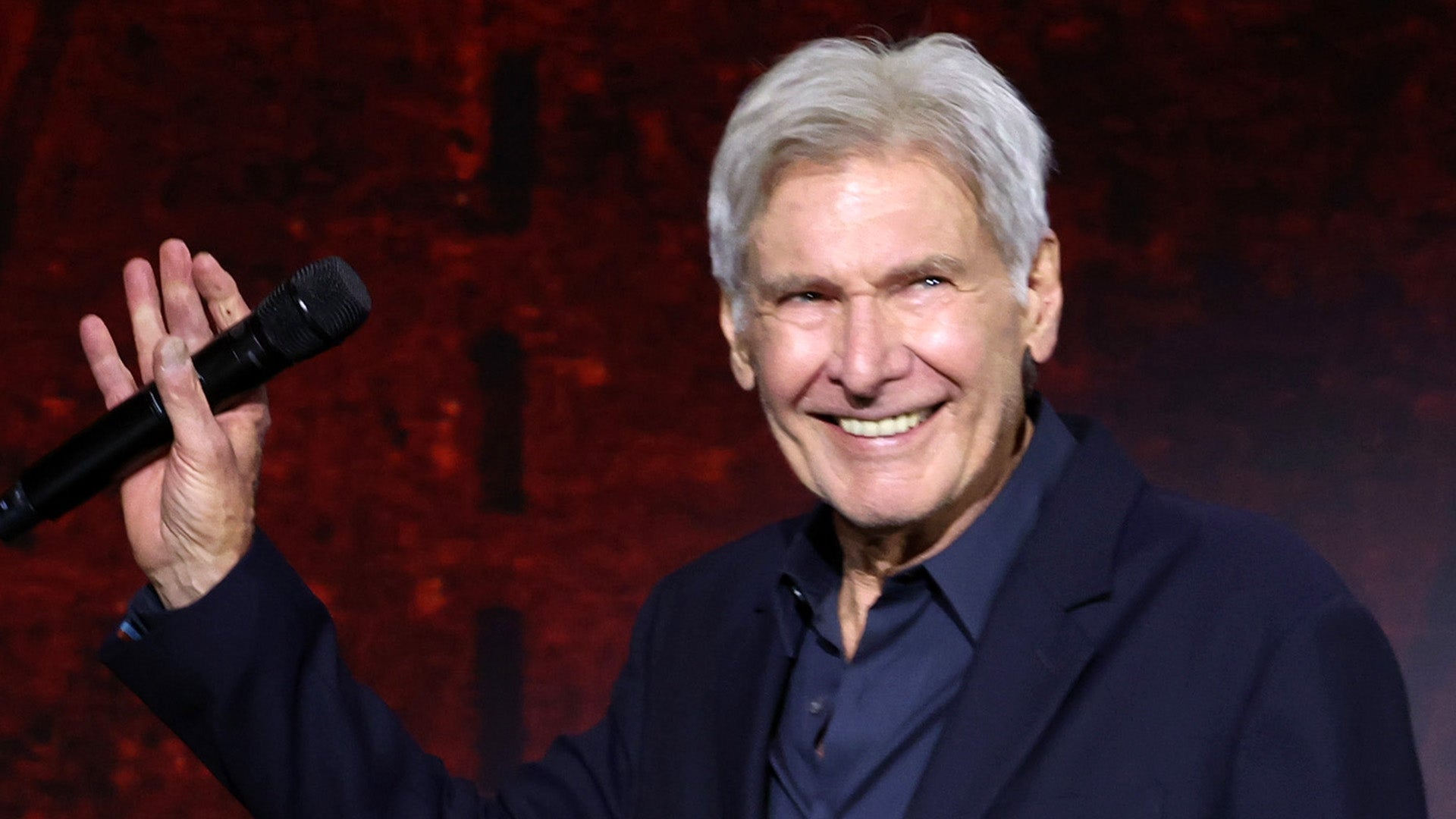 D23 Expo: Harrison Ford 'Proud' of 5th and Final 'Indiana Jones'…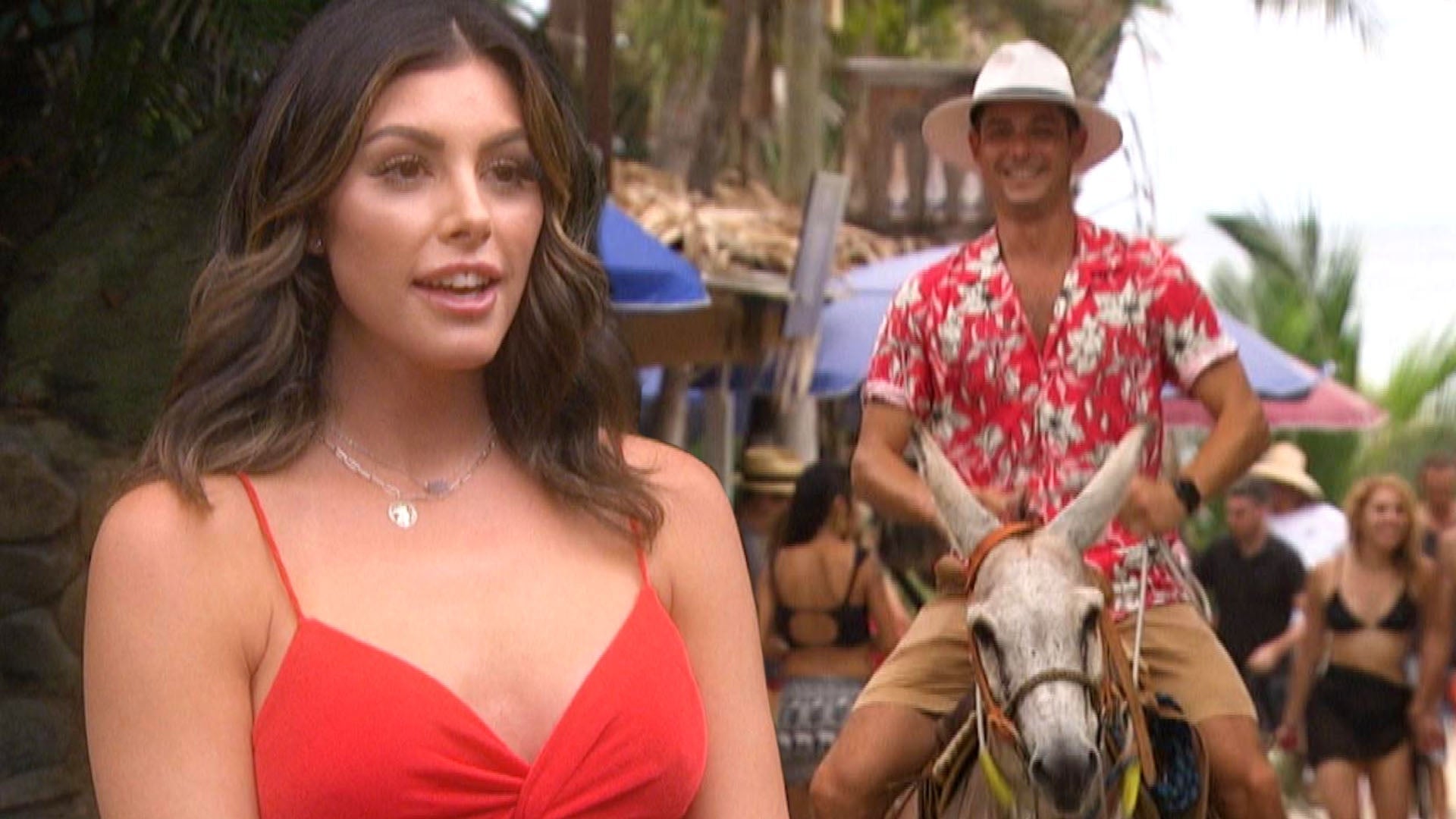 'Bachelor in Paradise' Season 8 Trailer Teases Romances and Dram…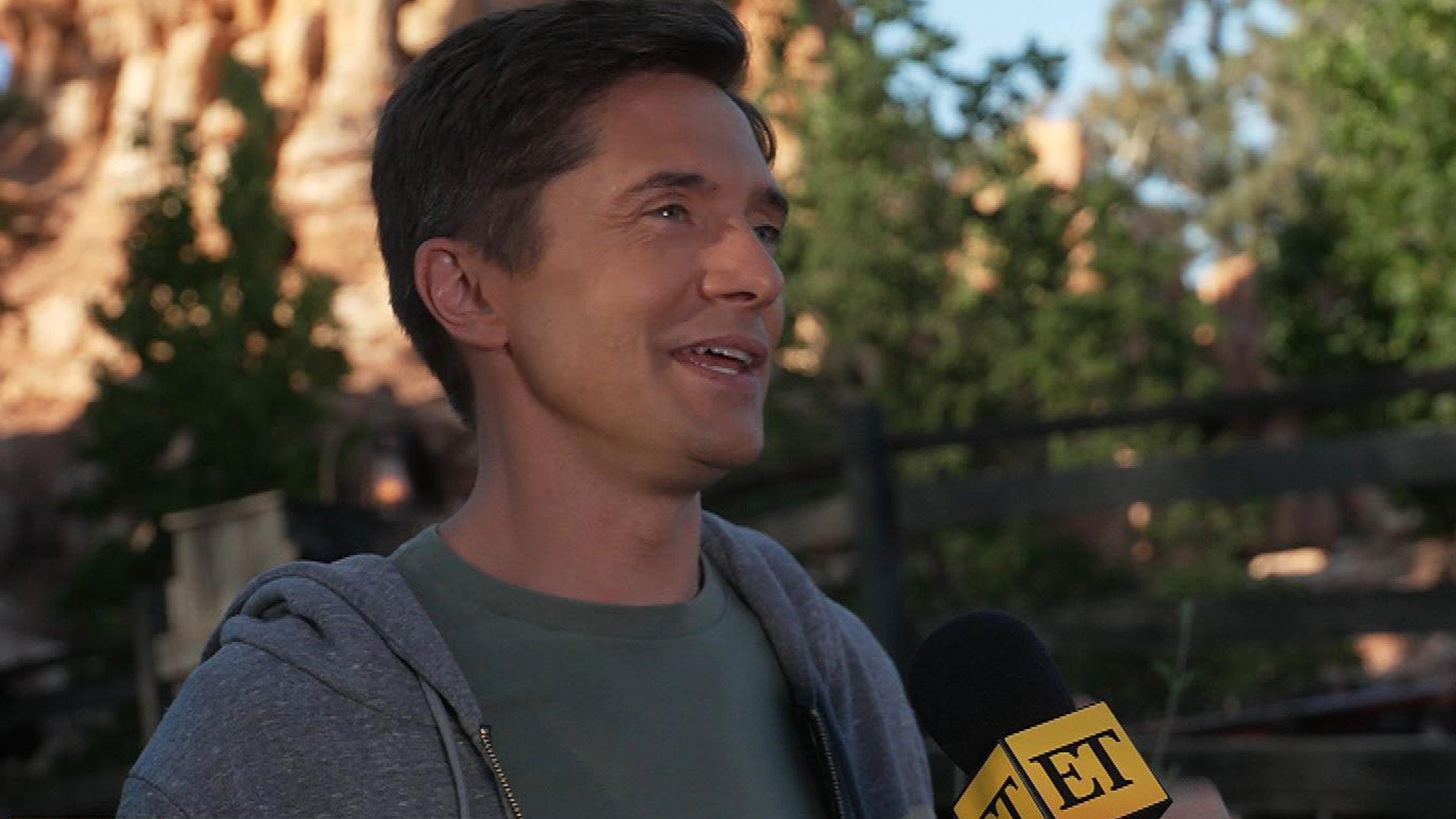 Topher Grace Calls 'That '70s Show' Reboot a 'Family Reunion' (E…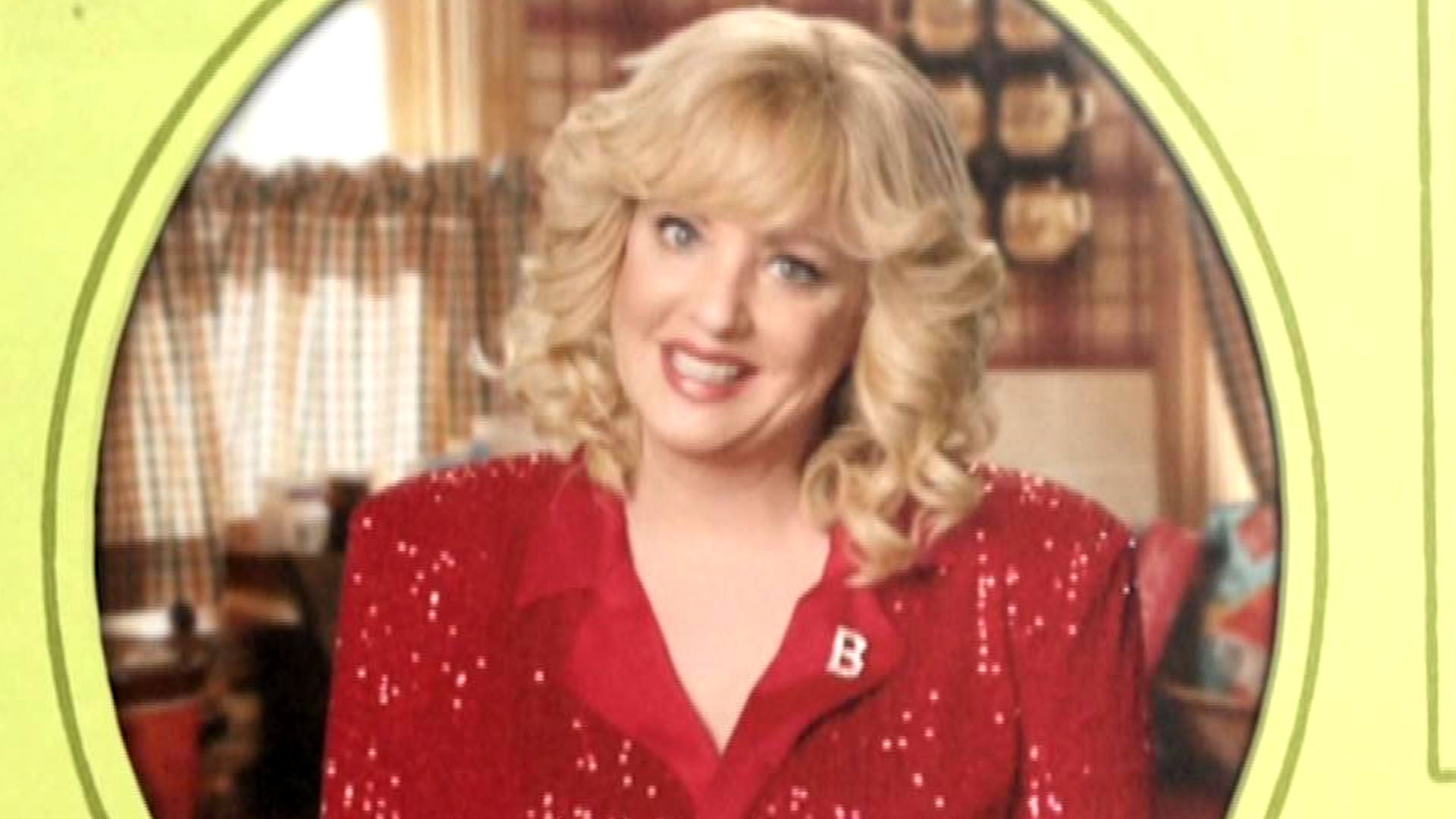 Watch the Official 'The Goldbergs' Season 10 Promo! (Exclusive)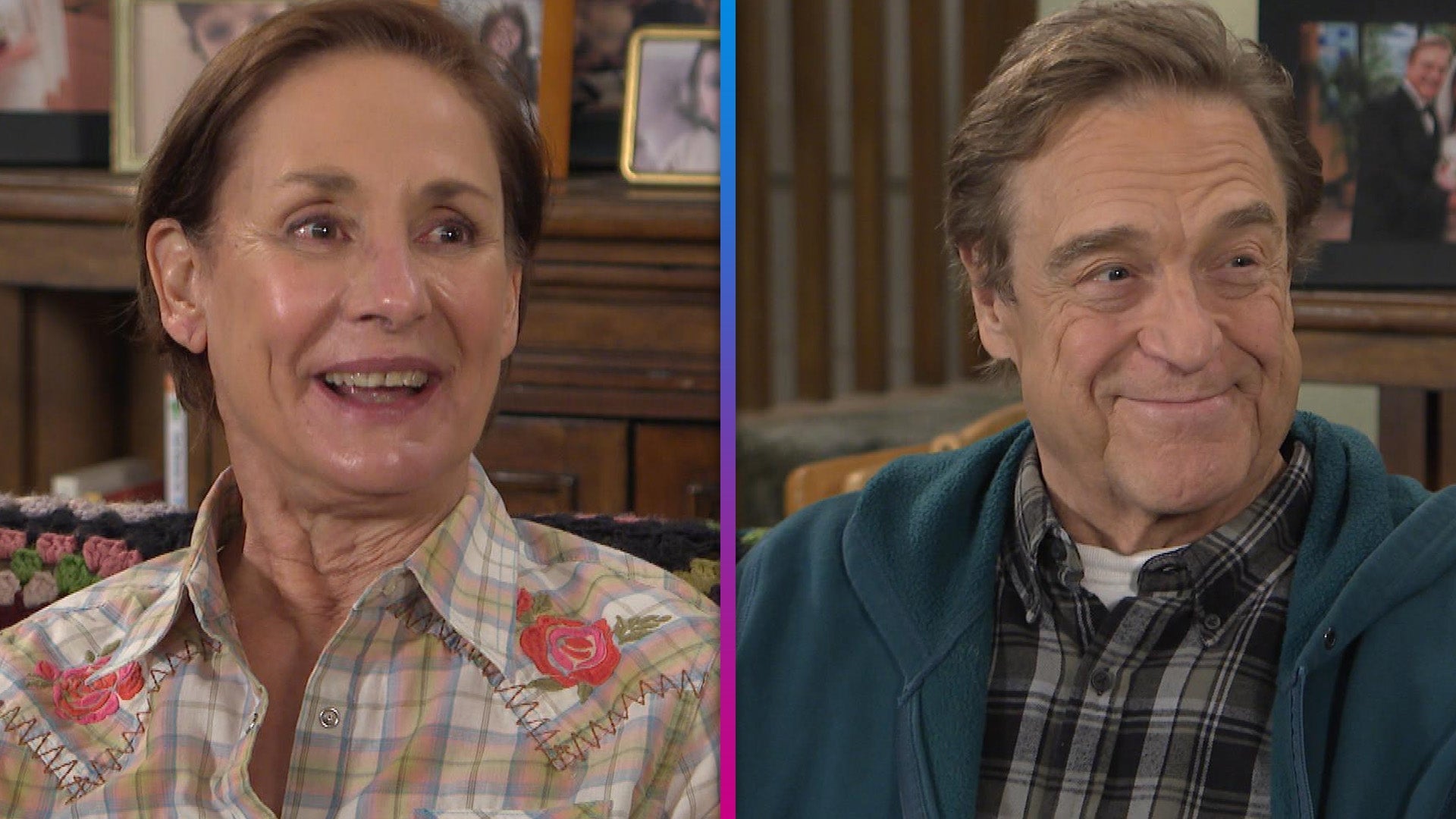 'The Conners': Go Behind the Scenes of Season 5 With the Cast (E…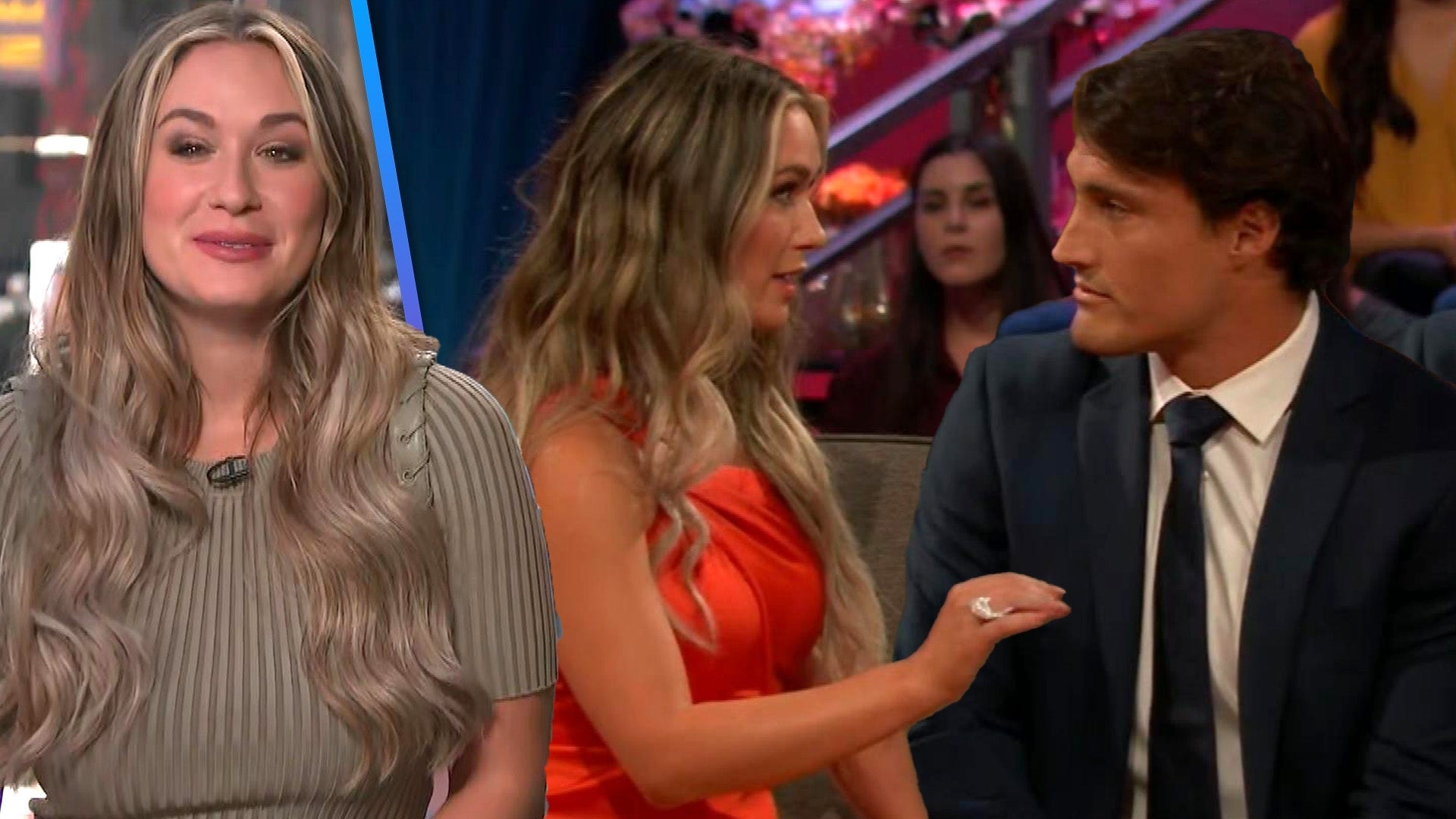 'Bachelorette': Rachel Reacts to Internet Comparing Breakup With…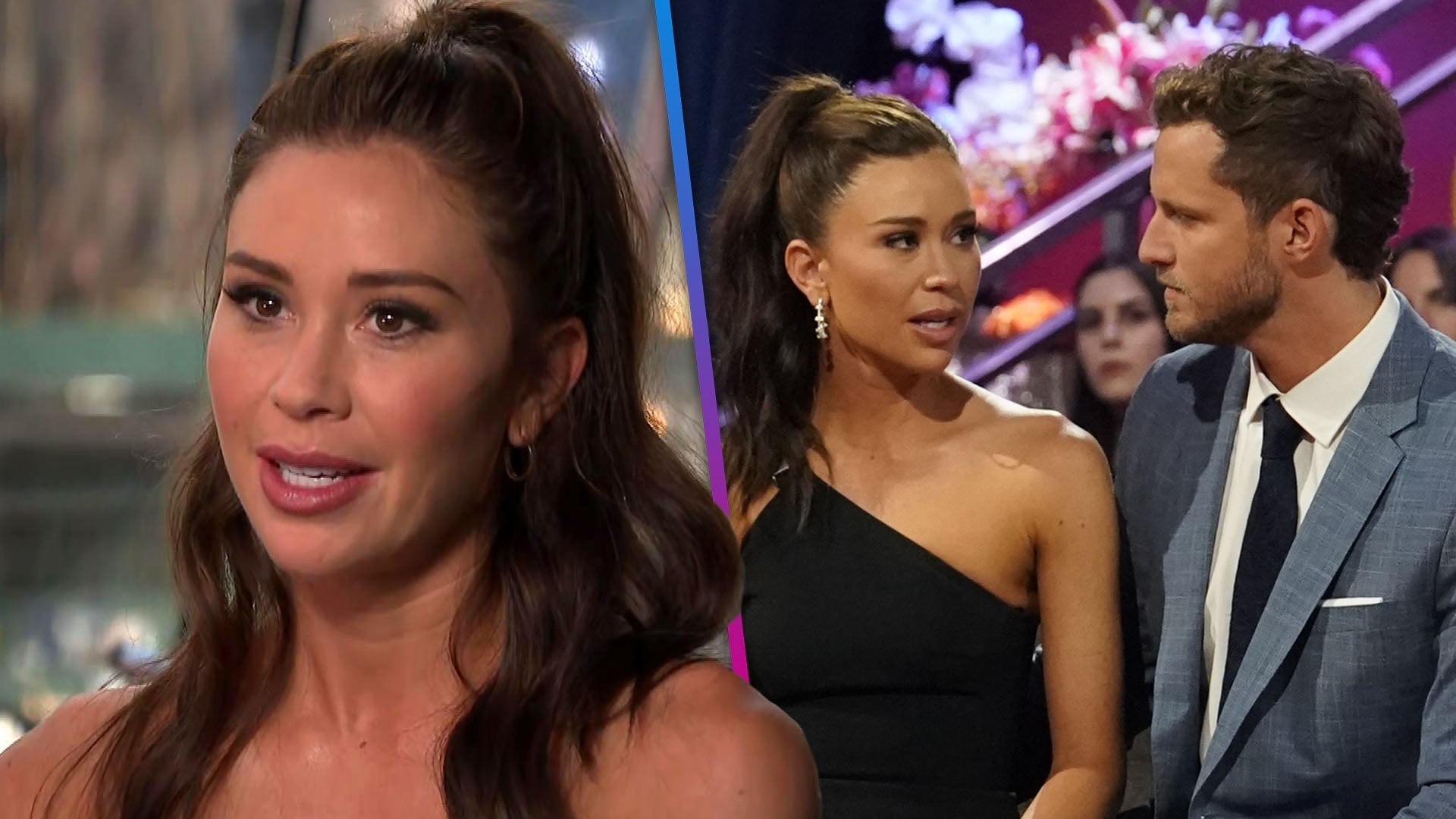 'Bachelorette': Gabby Windey Addresses Fiancé Erich's Texts With…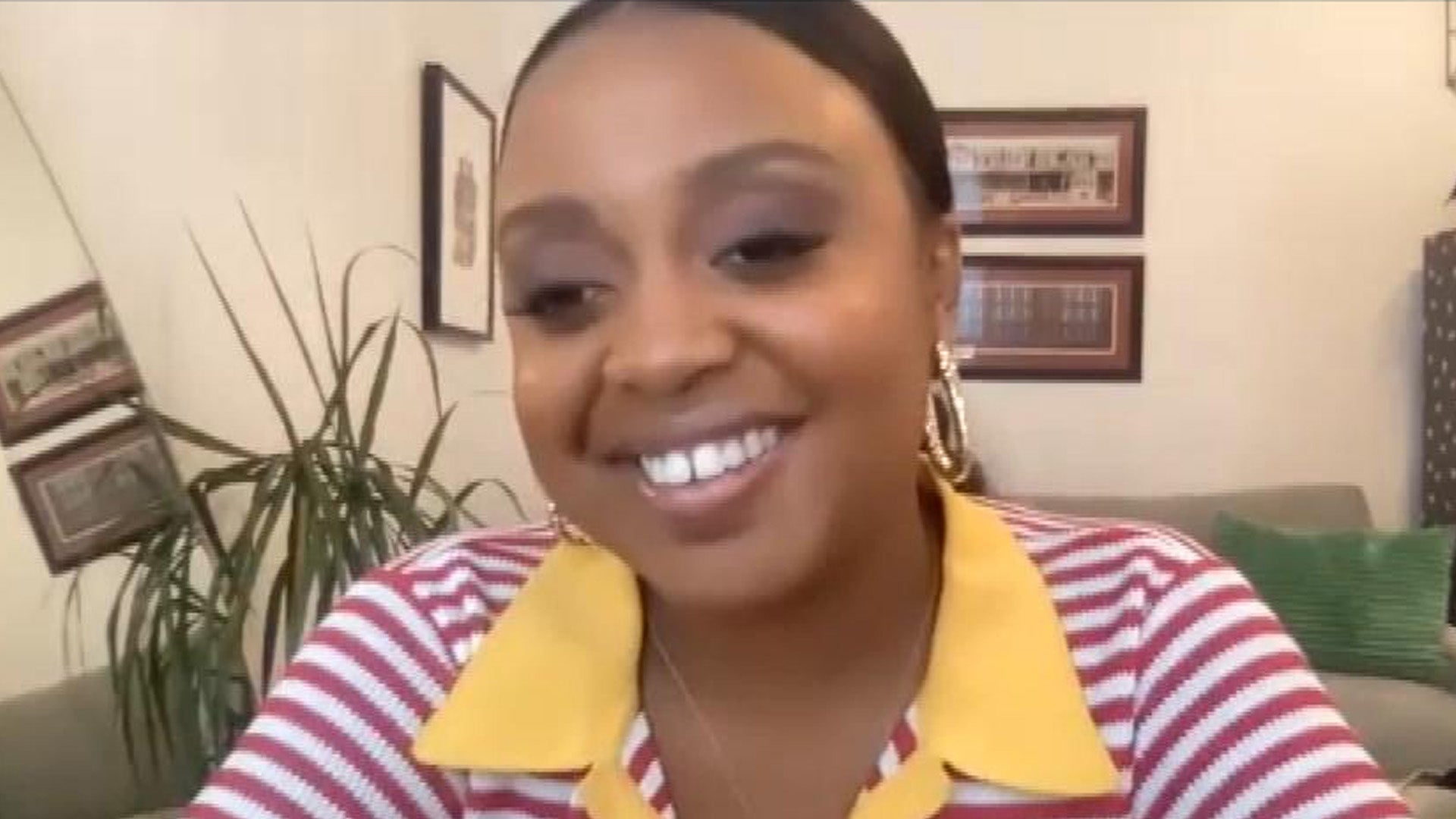 'Abbott Elementary's Quinta Brunson on Life Before Hit Comedy Se…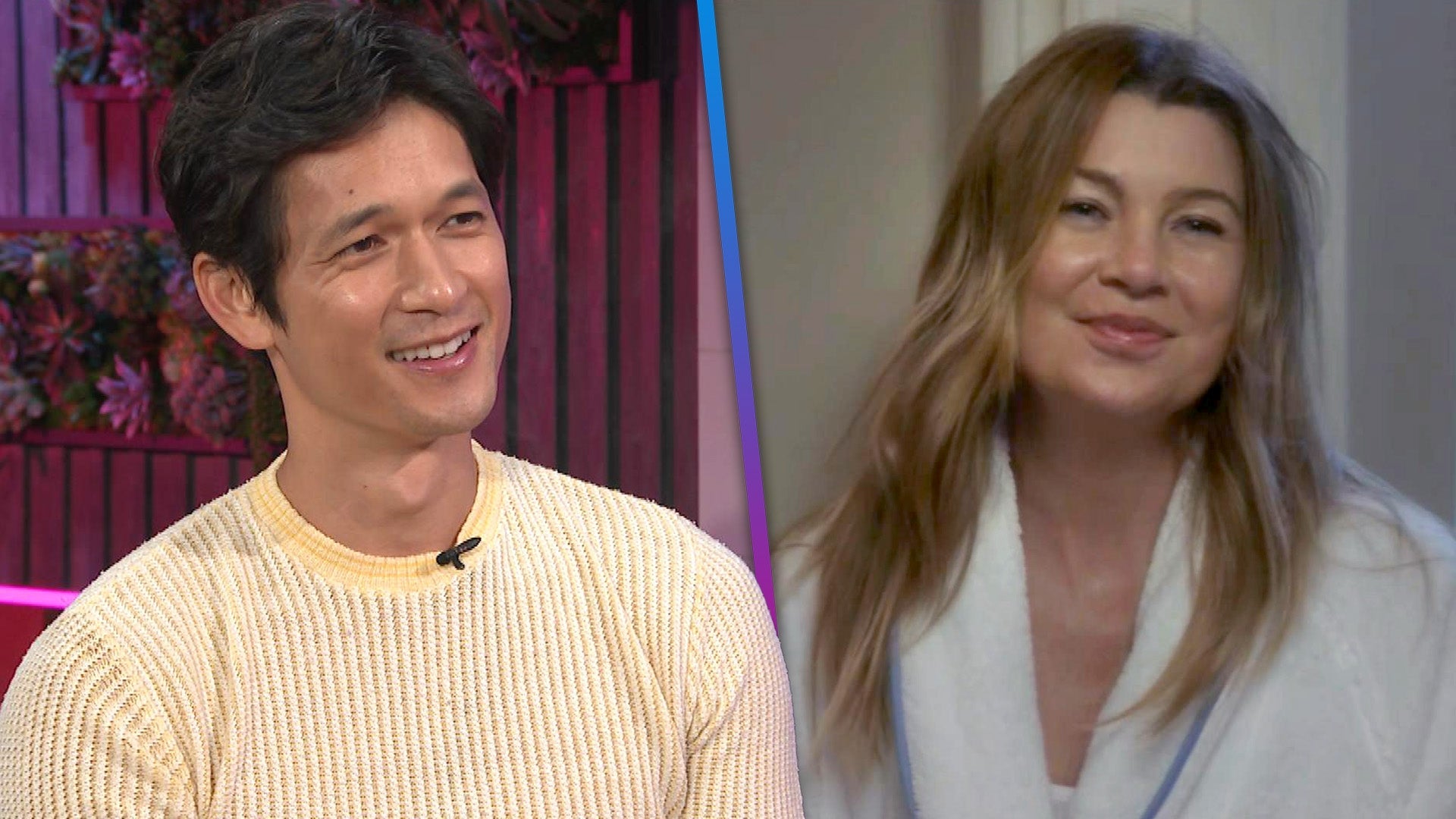 Harry Shum Jr. on Joining 'Grey's Anatomy' as Ellen Pompeo Reduc…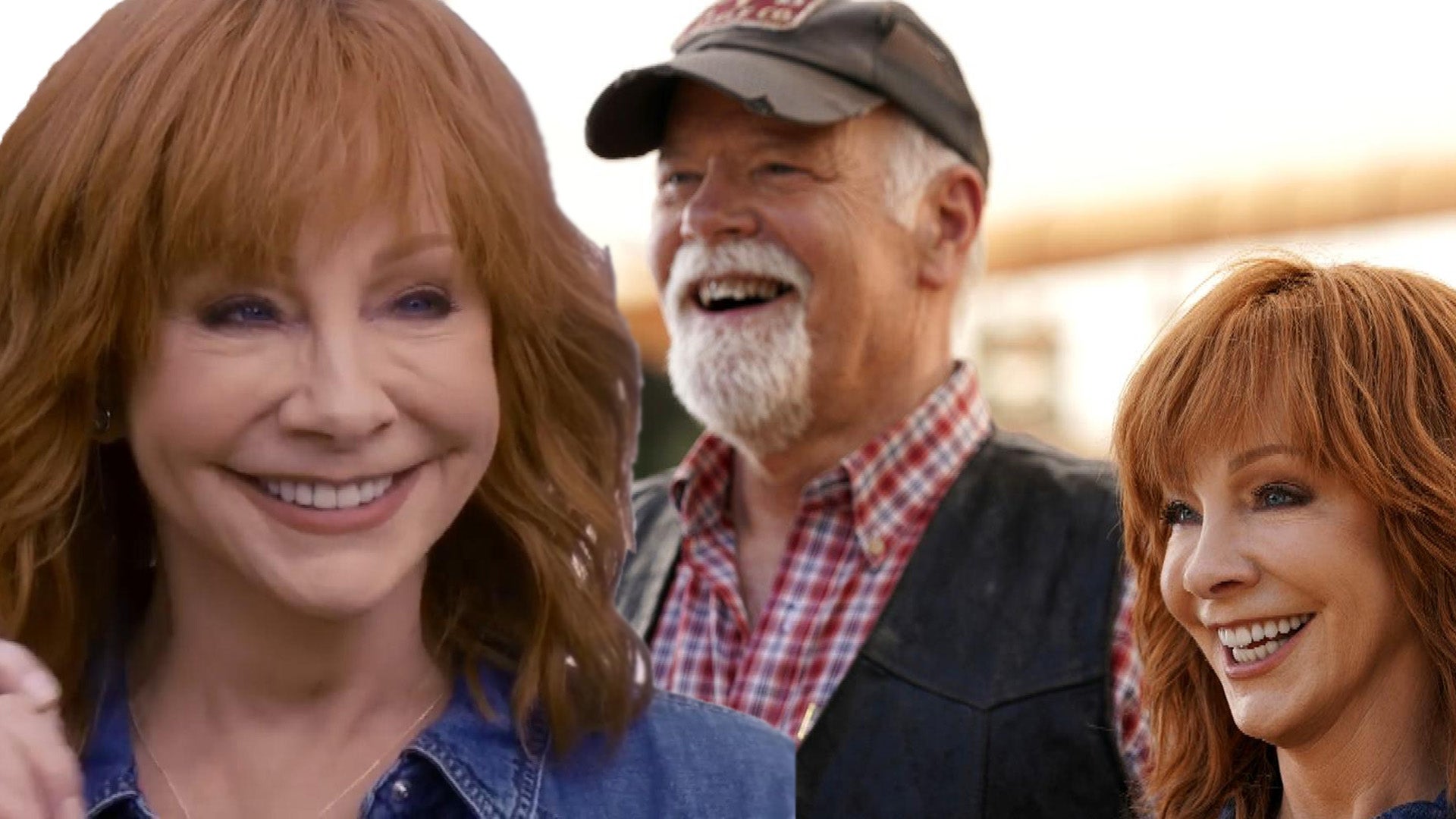 'Big Sky': Reba McEntire on Joining Season 3 and Working With Bo…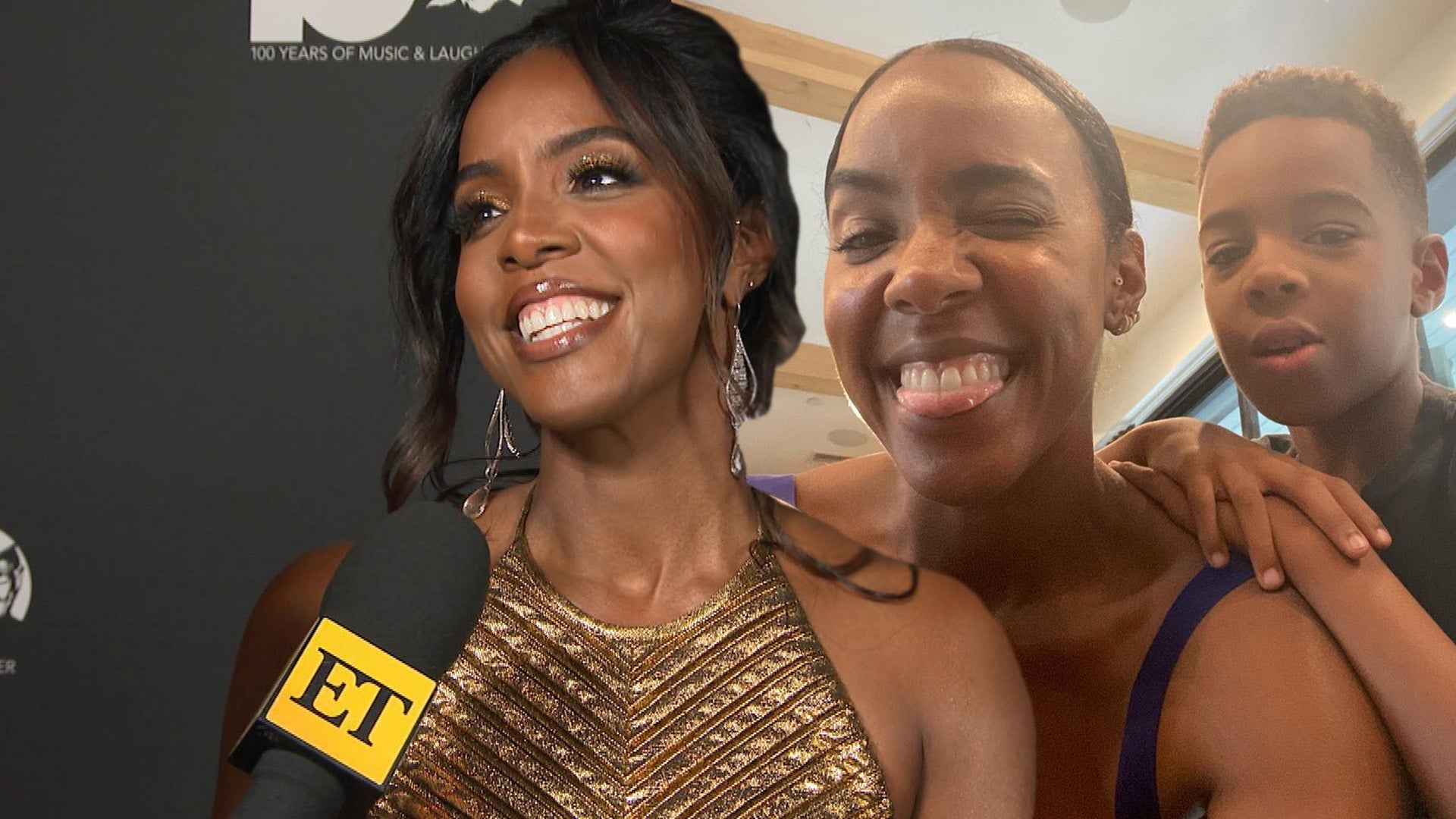 Kelly Rowland Reflects on First Day of School Moment With Son Ti…
Time to get back on the cliff. Last week's episode of The Bachelor ended on a cliffhanger, with Sarah's health seemingly hanging in the balance.
The contestant, who earned a rose on her one-on-one date with Matt James, suddenly dropped from the rose ceremony, telling the medic she was having trouble seeing. Her story continued on this week's episode, as she became the center of an emotional firestorm with the ladies.
Things heated up on Matt's second group date, where the women were tasked with describing their deepest fantasy with the Bachelor. As expected (and seen in ET's exclusive clip!), Victoria took things to the next level.
Matt also had a one-on-one date with Serena P., but his Bachelor journey got more complicated as every moment he wasn't with Sarah, drama brewed in the house. The ladies confronted her for crashing the group date she wasn't on, she isolated herself from the cast, refusing to address their frustrations, and eventually decided to leave. But she didn't go out before telling Matt the women were "cruel and malicious."
ET was live blogging along the way. Scroll down for minute-by-minute updates.
A Promo and an Escort!
6:58 PM:
Sarah is gone but the drama's still here! The promo for next week's episode shows new arrivals -- and the women are not happy about it.
Also, our villain-not-villain-maybe-back-to-being-a-villain Victoria sticks around to hear some piping hot tea from Anna.
"People have gone out of their way to come and find me and say, 'Watch out for this girl,'" Anna says, accusing the mystery woman of being an escort.
Oh snap!
Breakdown
6:55 PM:
"It doesn't mean I'm going to stop thinking about you and praying for your dad," Matt tells Sarah. "When you're ready, some guy is going to be extremely lucky, and I'm bummed it's not me, but I've learned so much from you already and what it means to sacrifice and do anything for your family and people you love. And I'm going to miss you."
Did anyone else think Matt was going to tell Sarah he'll be there when she's ready? Just us?
Matt walks Sarah out to the car, where she breaks down.
"That's the hardest thing I've ever done," she cries. "I do have feelings for him, but I can't do this. And he sees my heart, and he knows how important family is to me. I think that's why he let me go, because he sees my heart. This isn't the best Sarah, and Matt deserves the best. I gave it my all. I just can't do this. But part of me thinks I'm making a mistake, because he's so incredible."
Was It the Prayer?
6:54 PM:
"Thank you for saying all of that," Sarah tells Matt. "I've prayed about this, and I've thought about it, and I just felt really called to go home and be with my family. I just don't think I'm ready for this. I wish you could see my heart."
"I feel it," Matt said, telling Sarah she doesn't need to apologize.
We might be wrong here, but was it the prayer that convinced Matt that Sarah really needed to leave?
'Cruel and Malicious'
6:53 PM:
Matt asks Sarah to reveal more about how the women were treating her.
"I went downstairs to like, apologize to the women for being in my room all day, and was like, completely attacked. Some of the women in there are just cruel and malicious, and it's like, really hard for me," Sarah says.
Do we think the women were "cruel and malicious"?
"I can't imagine what you're going through from a standpoint of your family back home and what it's like to be in the house," Matt says, but assures Sarah he wants her there. "You shared with me your heart, and that meant something to me.... I don't want to lose you."
'Completely Attacked'
6:51 PM:
Sarah makes it to Matt's house, and she looks DESTROYED. Matt gives an optimistic soundbite to the camera, and then sits down with Sarah. You're in for something else, man.
"It's so hard to explain what the past two days have been like, and I'm just like, so sorry," she begins. "Our connection is amazing, but like, I've been processing it, and I'm just doubting everything and if I'm ready and if I can truly do this. And I told you how important family is to me, and being away from them -- I think it's just weighing so hard on me."
"I just feel like, so alone here, and I was just completely attack by so many of the women in the house," Sarah continues. "And I just feel like I'm not welcome."
Oh OK...
Katie Reminds Everyone to Keep It Classy
6:49 PM:
The group speculates on whether Sarah will come on the group date, and Katie finally tells them the news.
"I talked to Sarah this morning," she says. "She actually has a really big family thing as well... she went home today. I want to remind everyone to stay classy in this process."
Katie says she doesn't want Sarah to feel like she was bullied out of the show, and Sarah told her it wasn't that.
Sarah Has Left the Building
6:44 PM:
Katie mentions that her dad died in 2012, so she encourages Sarah so spend as much time with her dad as possible.
"It's so hard being here, away from him, knowing we don't know how much time he has," Sarah adds.
"I missed out on my goodbye with my dad, so I would never want that for you," Katie shares.
She and Sarah hug, and Sarah gets up to leave.
"I believe in the feelings with Matt. We have a great connection, but like, Matt deserves the best, and I just don't feel my best," she tells the camera. "I have to tell Matt I can't be here. He deserves to hear it from me."
Backup Plan
6:43 PM:
Katie tells Sarah she wants her to completely explore her connection with Matt, because she doesn't want to be anyone's "backup plan."
"I really believe in the feelings I have for him, but I'm not cut out for this. I just can't give this my all. All my worst insecurities are coming out. I really have to put my well-being first, and I'm not in a good headspace here," Sarah says. "And I haven't really opened up to you about the situation with my dad, but he has a terminal illness, and it's not like, years or months, it's like, weeks. So, it's really weighing on my heart too -- time away from him. And I thought I was ready for this, but I have to be true to myself."
Sarah Is Leaving
6:42 PM:
The next morning, Sarah is still moping around. Katie (of all people, what?!) comes in to chit chat with her.
"For me, that was hard to watch. I didn't like that," she tells Sarah, who says she's already made up her mind.
"I decided I'm going to leave," Sarah cries. "I can't do this."
Scene!
6:35 PM:
Even our sweet Abigail gets in on the action, questioning why Sarah has dealt with this situation as she did.
The other women chime in, telling Sarah she was selfish. "You were trying to make him feel some type of way about your... make him feel bad," Serena C. says.
"I get how the actions come across that way, but I was planning on leaving, and I felt like I had to talk to him," Sarah tries to explain.
"It felt calculated, manipulated, toxic," Serena C. replies.
"You are all three of those things," Victoria adds.
"If Matt sends her home, I will want to f**k him, because I'll be like, 'That is so hot,'" she tells the camera.
Kit tells Sarah her living situation here will be "horrible" and this has escalated past anything we anticipated. The group breaks up, and Sarah tries to reach out to MJ, who blows her off. She cries in her room alone. Scene!
Comedy GOLD
6:33 PM:
MJ keeps her word, and she confronts Sarah right away.
"I wanted to address all of that," Sarah says, apologizing to the women who were on the last date, "specifically Katie." Then she apologizes for not coming down to address the situation.
"Yesterday, I was planning on going home, because I was really overwhelmed by this process," she explains. "If you had the chance to get to know me--"
"Nobody knows you," Victoria interrupts.
We feel bad for laughing, but Victoria is comedy GOLD in this situation.
You Should Pack Your Bags
6:29 PM:
Matt and Serena are making out in the hot tub, and we're reminded that she's only 22. She is SO WISE, this lil' Serena!
They're connecting, and we like this relationship. But things are not going as smoothly back at the house.
Victoria is finally making friends as the group bonds over their hatred for Sarah. The date card arrives and Sarah squeezes in to hear it.
"Where have you been?" MJ asks the camera. "She tried to hide all day. This just has to stop, and I'm not going to put up with her antics, at all. My best advice to Sarah would be, 'You should back your bags and go home!'"
A Rose for Serena
6:26 PM:
Serena P. confesses her crush on Matt, and he's loving it. He reciprocates her feelings.
"It was a nice moment," Matt tells the camera.
"When you mentioned you were falling in like with me, and you could see yourself potentially marrying someone like me, I wanted to let you know those feelings are mutual," he tells Serena, giving her the rose.
He says tonight was everything he hoped it could be. "Even though I've never been in love before, I'm very open to the thought of feeling that with Serena," he smiles.
Some Love Talk
6:25 PM:
Meanwhile, Matt sits down for dinner with Serena P. He tells her he has great pics from their date, but that he didn't bring them. OK, we guess they're just for you.
Now to the real talk: Serena says she's only had one serious relationship, and she thought "he was going to be it." She says the breakup was one of the lowest points of her life.
Serena asks Matt about his dating life. His last relationship was four months, and it ended because Matt only wanted to date someone if he wanted to marry them.
She quizzes him on if he's been in love before. "If you would have asked me that when I was younger, I would have said yes," he admits. "But love for me looks different [than it did before]."
Digging Herself In a Hole
6:23 PM:
Back at the house, the women talk about how Sarah has ostracized herself from the group.
"These high stress situations bring out characteristics in us. It's not bringing out very flattering ones in her," Anna says.
"She's digging herself in a hole, and soon she's not going to be able to dig herself out," Serena C. quips.
Sarah Is Not the Only Date Crasher
6:17 PM:
We are still not happy with Matt for entertaining Sarah's drama ahead of his date with Serena P., but now we're distracted by other date crashers -- DONKEYS.
Serena tells the camera she's surprised by how much she likes Matt already, and they kiss and it's romantic. THEN we get a preview of the Sarah drama to come. The donkey distraction did not last long!
Charcuterie
6:15 PM:
After a brief ride, Matt sits down for a little charcuterie with Serena P., but makes her arrange it. We feel like a producer could have just laid it out for them, but whatever.
She reveals her dad wasn't very supportive of her coming on The Bachelor because it doesn't align with the "linear" life he's had, and it makes sense.
Matt toasts to "unconventional living" and tells Serena why his mom was all for him being the Bachelor -- she wants him to have someone to grow old with, after not having that for herself.
Take the Reins
6:12 PM:
Matt and Serena P. head outside for their date -- and there are HORSES!
"I'm going to take the reins," Matt quips, raving about the date ahead with Serena.
Face the Mess You Made
6:06 PM:
After a makeout session and what was MUCH LONGER THAN FIVE MINUTES, Matt finally goes downstairs.
Sarah smiles to the camera, saying that she "can't leave" after what Matt just said.
"That was a long five minutes!" Matt admits as he finally joins the group. He explains he would have spent that time with anyone, and VICTORIA has to be the one to remind him this day is ABOUT SOMEONE ELSE.
"It's Serena's day now," she says, as Matt and Serena finally head off.
The women's rage grows as Sarah isolates herself. "You wronged us. Come down and face the mess you made!" Anna tells the camera.
Oh Please
6:04 PM:
Matt finds Sarah in her room, and jumps on her bed for a quick cuddle.
Then they head out to the couch, and Sarah tells Matt she had packed her bags, ready to leave. Oh please, girl.
"That would be a tragedy!" Matt says. "You're on my mind, and I haven't forgotten about the time we spent together."
Matt continues, telling Sarah that he appreciated her coming to talk to him, because it showed she cares. And if he didn't care, he would't have come up to talk to her.
"I will continue to remind you how much I care about you," he tells Sarah. "Obviously the girls aren't going to be happy, but at the end of the day, it's me and your connection... I will come here every day. I am dead serious."
Oh please, Matt.
Not Now!
6:02 PM:
The ladies chat about how terrible Sarah is, and Matt arrives to take Serena P. on their date.
But first -- he notices Sarah isn't there, and runs off to find her. Come on, dude. Not now!
The women continue to talk about Sarah, and Anna speculates Sarah doesn't actually want to leave, she just wants Matt to beg her to stay.
A Lot to Say
6:01 PM:
The next morning, Katie gives the other ladies the lowdown on what happened -- and they had NO IDEA Sarah went to crash the date.
"Basically, she doesn't know if she wants to be here," Katie says. "But there's girls who didn't even get time."
"People are mad. If she's here, the girls have a lot to say still," she adds. Oh, we're SURE.
Time Is a Commodity
5:54 PM:
Matt returns, taking a seat among the women.
"Y'all really brought it today," he says. "It's a lot to put into words how you feel... romantically about someone you potentially want to spend the rest of your life with."
He picks up the rose and gives it to Rachael -- but he hasn't yet spoken to all the women on the date. The ladies are FUMING as Matt walks off.
"Time is a commodity, and Sarah is a billionaire right now," Anna says. "It's offensive that the girl with the most time in the house is coming on the date with the girl with the least time in the house."
The other women agree. "You're a grown a** woman, and you should be strong enough to hold off those feelings until it's your time," Serena C. says. "It's just so frustrating!"
Fake Nice Voice
5:54 PM:
Sarah cries outside, telling the camera that she feels like she has a target on her back after her and Matt's relationship progressed "significantly farther" then the other relationships.
Victoria finds her outside and puts on her best fake nice voice. She says they were worried it was something about Sarah's health, because no one thought she was "malicious."
Then Katie comes out and Victoria goes back inside. Sarah is crying, saying she's going through "so much" emotionally and physically. "I felt like I had to address it," she tells Katie, revealing she's questioning whether she can do this.
Katie tells her she could have found a different time to talk to him. "If you're going to take time from other girls, that's also going to take time away from Matt," she notes.
Sarah apologizes again and walks off.
Why?
5:51 PM:
Matt walks Sarah out, but then she goes to visit the women to apologize. She says she just needed to tell Matt how she's feeling, and they question why she needed to do it on their group date.
"I just wanted to let you guys know why I'm here, and I'm sorry," she says.
"But you didn't let us know why you're here," Serena C. and the other ladies tell her.
They are NOT happy!
Awkward!
5:50 PM:
Apparently a handful of women have yet to talk to Matt tonight, so they're all PISSED Sarah's here.
"This completely changed the mood of the night," Kit says.
Victoria encourages Katie to go back and get her time back, as Matt tells Sarah he feels the same way she does.
"Hey, I wasn't sure if there was something important since it was our group date. Are you guys done? Can I have my time back?" Katie says.
She and Sarah argue about how many minutes she can have with Matt and it is so awkward.
"Think about our conversation at dinner," Matt tells Sarah, in code. "It's about where we're at, and that's all that matter."
"I'm just checking back in--" Katie interrupts.
"I don't know what to say," Sarah says.
"Just remember what I said," Matt awkwardly says, as Katie sits down. Then Sarah asks for Matt to walk her out.
Villain Swap?
5:46 PM:
"Can I steal you for a second?" Sarah asks and our girl Katie is SHOOK.
"Sarah interrupted," she tells the ladies after leaving Matt.
"I'll interrupt my own group date, but I would never step outside on another group date," Victoria says, calling Sarah "disrespectful."
Is Victoria no longer our villain? What is happening?
This Will Not Go Well
5:43 PM:
Sarah is crying to the camera as she notes her past of commitment issues. "It kills me to think he's having these special moments with other women too," she says, worried her insecurity will become a roadblock in their relationship.
Um, yes. It will be. Sarah IS WALKING to the group date and INTERRUPTS Katie's conversation with Matt. Oh no. This will not go well.
Tension Is Building
5:41 PM:
The next date card arrives, and it's for Serena P.!
"I feel a little guilty right now," Serena admits. "But I'm excited to go on the date tomorrow and get some more time with him."
Sarah hasn't come down to hear who won the date, and tension IS BUILDING.
Intimate Details
5:39 PM:
Matt and Bri get more one-on-one time, and he likes how she referenced their date during her fantasy.
"He is someone I can envision the rest of my life with," Bri says, noting they've agreed to keep the "intimate details" of their time together private.
Potentially THE EXACT SAME WAY
5:37 PM:
At the night part of the date, Matt sits down with Rachael, who admits she was really out of her element.
"You came out through that story," Matt praises her. "I like how our relationship is progressing."
"I haven't felt this way in a long time, but also it's scary because I haven't felt this way this quickly ever," Rachael replies.
They kiss, and Rachael is thrilled. "He potentially feels the exact same way that I'm feeling about him," she says. "And it's exciting!"
Dirty
5:36 PM:
Back at the house, our sweet precious girl Magi calls the ladies' fantasies "poems" and notes how much Matt enjoyed it. She is TOO PURE.
Then Sarah opens up about how hurt she was watching everything go down. "It felt dirty watching that," she cries to the camera.
That's What She Said
5:31 PM:
With that, the day part of the date concludes, and Chris tells the women in the audience it's time to go. Sarah looks DEVASTATED and she tells the camera how she's feeling.
"I just didn't know it would be this hard," she confesses.
That's what she said! Can we make that joke after the date we just saw?
Yaaas Queen
5:29 PM:
Victoria, however, vows to take it up a notch. Her story begins with her and Matt celebrating their "royal engagement."
"He knew her orgasm was real because she was never fake, like the girls from his past," she quips. "It gets better."
Bleeps, bleeps and more bleeps continue, as the women erupt in laughter -- and actually seem to enjoy Victoria for the first time.
There is a "Yaaaas Queen" and so much more.
Rather Not
5:28 PM:
Anna goes first, sharing her fantasy from their future fantasy suite date. She imagines he's the "full package" but what really does it is Matt whispering, "You're the only one here."
Next up is Bri, who imagines herself massaging Matt's rock hard muscles. The ladies continue with the sexual innuendos and dirty talk that could not be more clear. Rachael drops the word "groin" which we did not expect, and the women all laugh.
She gets through it, and next up is Katie. And yes, it's bleep city. Do we know what she said? No. Can we imagine? We'd rather not.
Mm, Chocolate Cake
5:23 PM:
The women haven't even started yet, and Sarah's already feeling terrible about this situation. For some reason, she had the blinders on after her date with Matt, and it didn't click that he was date a bajillion other women.
But first, Matt gets up on the mic to read his own love scene, which includes the smell of "chocolate cake," quivering, Matt sliding his hands on a woman's body and jeez thank the LORD that's over.
Deep Level
5:21 PM:
Surprise! The "live studio audience" Ashley promised is actually just the other women and thinks are about to get even more awkward.
"I thought it was going to be hard to do this in front of the group date... then we're surprised to see the rest of the house," Katie says. "This will all bring us together on a deep, deep level."
Many Bleeps
5:16 PM:
Ashley meets up with a few of the ladies, and we are cringing so hard. We don't want to hear this. Now Victoria is giving a tease of her scene, and we REALLY don't want to hear this.
There are many bleeps, and somehow we're thankful, because it means we don't really know exactly what she wants to do to Matt.
Uncomfortable
5:14 PM:
The group walks into a room where Ashley Iaconetti is reading a steamy scene from none other than Chris Harrison's novel. EEEK our ears.
"He wrote a book called The Perfect Letter... it's passionate, it's erotic and there's a lot of sex in it," Ashley reveals. We're going to pretend we didn't just hear that.
The women, of course, will be challenged to write their own steamy scene with Matt -- and it's about to get UNCOMFORTABLE.
Some Dignity
5:13 PM:
The group date card says "today is a surprise for everyone," and it could not be more ambiguous.
Anyway, the ladies get ready and head over to meet Matt for a date he says will make him "nervous." "I am just going in with an open mind, and I'm hoping I leave with some dignity today," he tells the women.
You Get a Date! You Get a Date!
5:11 PM:
The next morning, the group discusses how draining the drama was, but they're all feeling REFRESHED for the week ahead.
Chris pops in to say hello -- and reveals that he's had a "long talk" with Matt about how he needs to feel uncomfortable and push himself.
Chris says he's had a hand in curating this week's dates -- and this week, everyone gets one!
Sending Sarah Home
5:08 PM:
Matt gives a toast, Victoria gives a toast and then tells the camera she's set her sights on sending Sarah home.
Spill the Tea!
5:07 PM:
"I'm floored. How can he give her a rose? She's just, the worst!" Marylynn tells the camera, but admits Victoria's a "good actor."
Marylynn also says there's drama between other girls, but they just didn't bring it up, and now we're curious. Spill the tea on your way out, please!!!
Damn, Boi
5:06 PM:
With all this fainting drama, we almost forgot about the drama between Marylynn and Victoria.
She tells the camera she's worried Matt will take Victoria's side in this, Victoria continues to call her "fake" and "manipulative" and insist she'll win Matt's heart.
Matt picks up the final rose tonight, and it's for Victoria, NOT for Marylynn. Damn, boiiiii
Fainting for Attention
5:04 PM:
Matt and Sarah walk inside, where she apologizes to the group -- but they don't seem impressed.
"I've definitely never fainted for attention," Queen Victoria hisses.
Matt apologizes to the women (Why? What did you do wrong?) before picking up another rose and resuming the rose ceremony.
What's Most Important
5:02 PM:
NOW we get to the drama, picking up with Sarah's fainting spell at the rose ceremony.
Matt takes her outside for some air, while the women discuss how Sarah might not be able to handle the competition. "She is getting exactly what she wants," Anna says, as the women watch Matt give Sarah his jacket and comfort her outside.
"She was exhausted... but I'm just glad I was able to steal a few moments away with her," Matt says. "Knowing she's healthy is what's most important."
More Drama, Pls!
5:00 PM:
Oh hello, it is time for The Bachelor and we get another cold open, but this time it's far less exciting. It's Matt and Serena P. on a date... which gets interrupted by a donkey. More drama, pls!!
The Bachelor airs Mondays at 8 p.m. ET/PT on ABC. See more in the video below.
RELATED CONTENT:
'The Bachelor': A Woman DROPS at the Rose Ceremony After a Tense Fight
'The Bachelor': Victoria Says She Wants to [Bleep] Matt's [Bleep]!
'Bachelor' Matt James Says the Show Breaks Him Down '1000 Percent'
Related Gallery