TV
'The Bachelor': Matt James Gets Involved After Damaging 'Escort' Rumors About a New Contestant
By
'The Bachelor': Victoria Graphically Describes What She Wants to…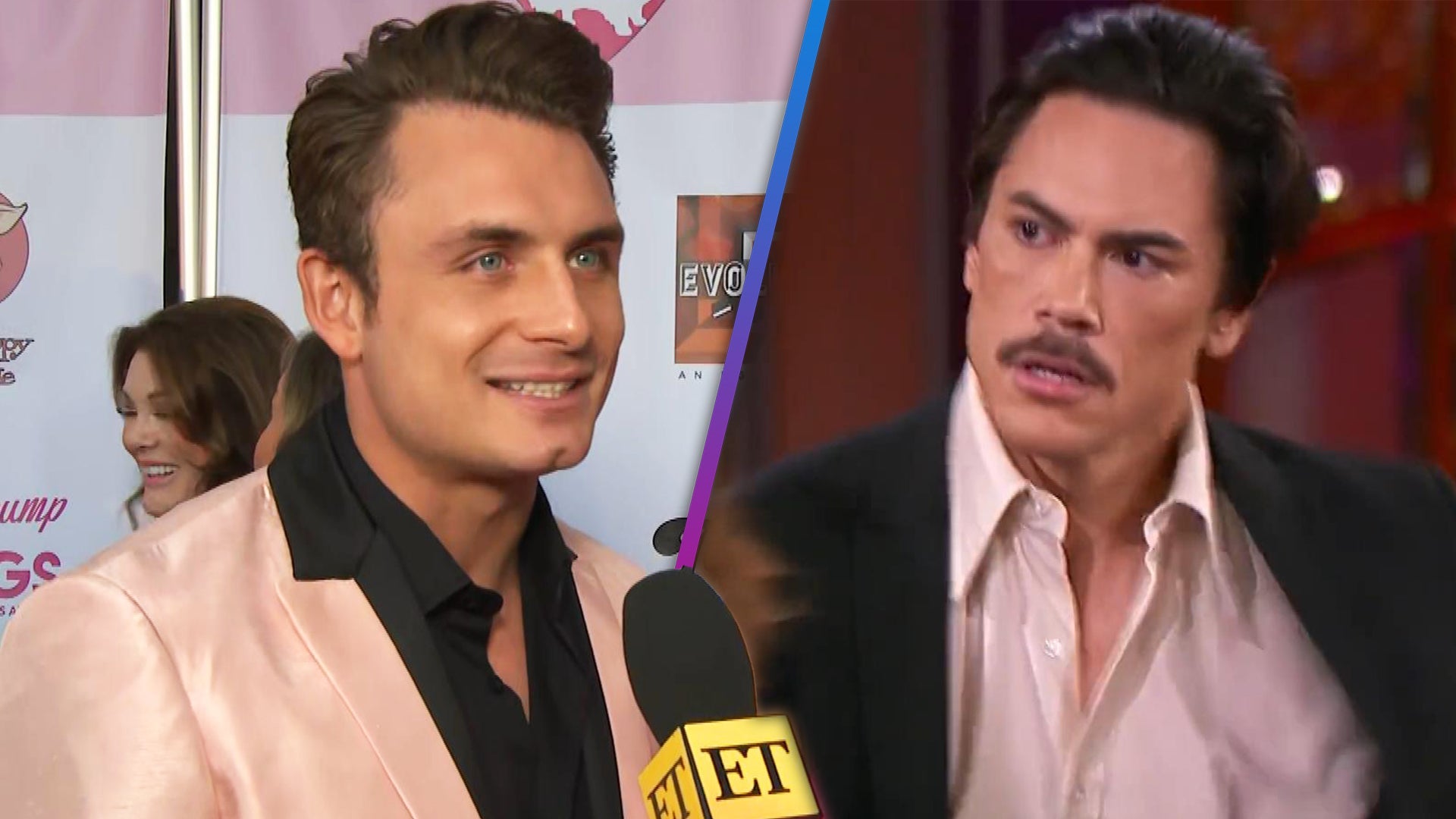 James Kennedy Reacts to Being Called No.1 Guy in 'Vanderpump Rul…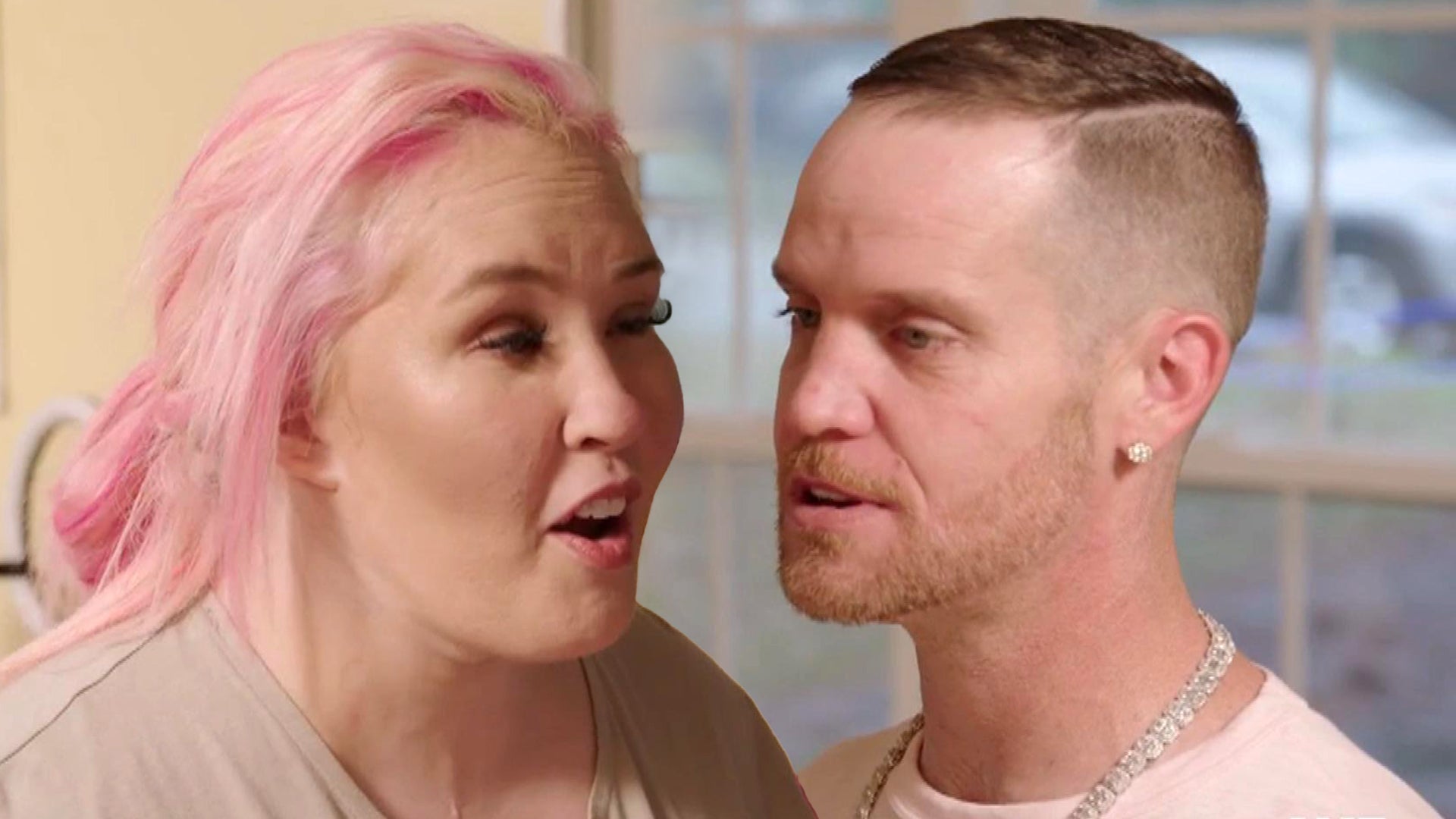 'Mama June: Family Crisis': Justin's Ultimatum for June After Sh…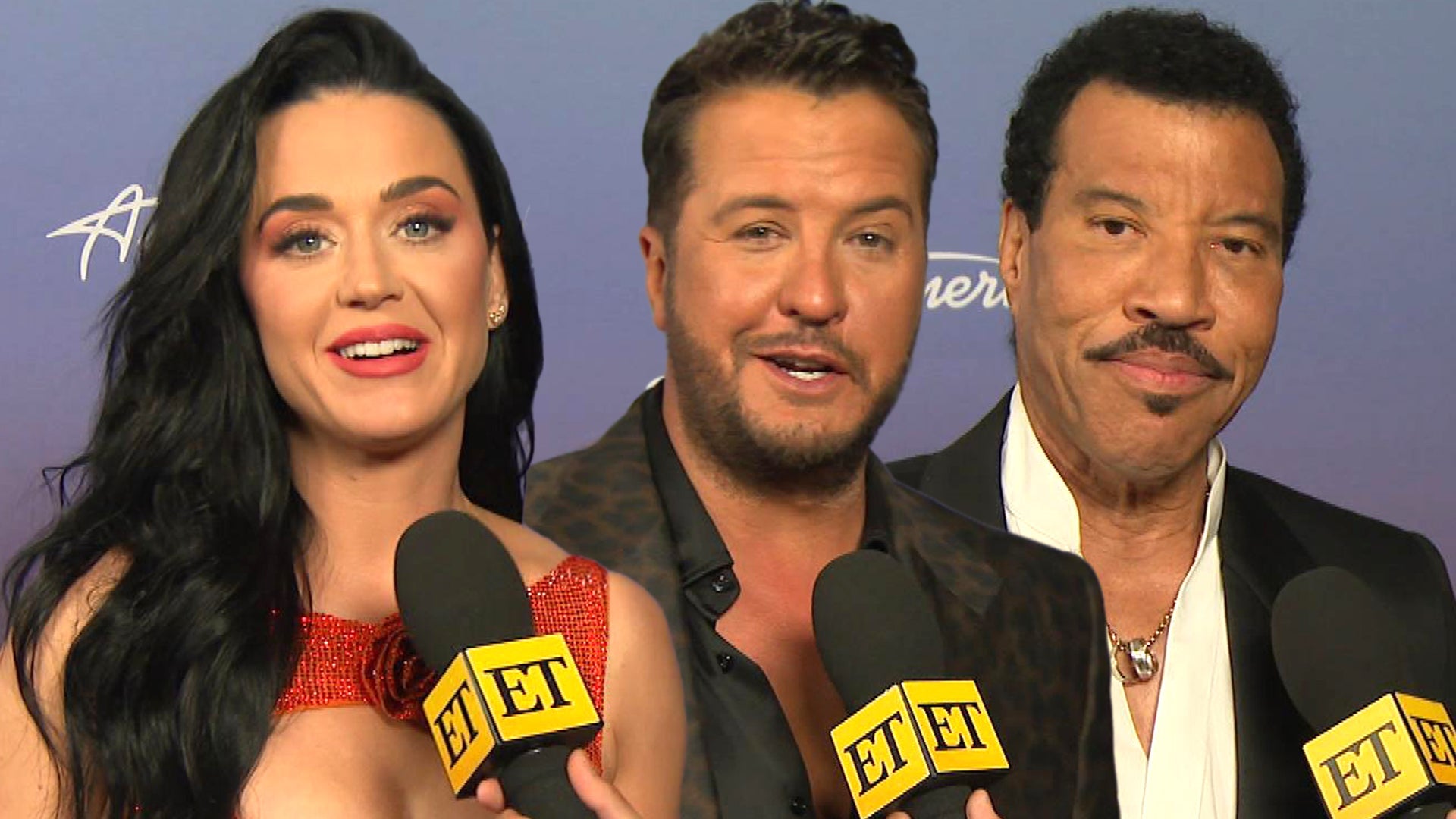 Katy Perry, Luke Bryan and Lionel Richie Address Future as 'Idol…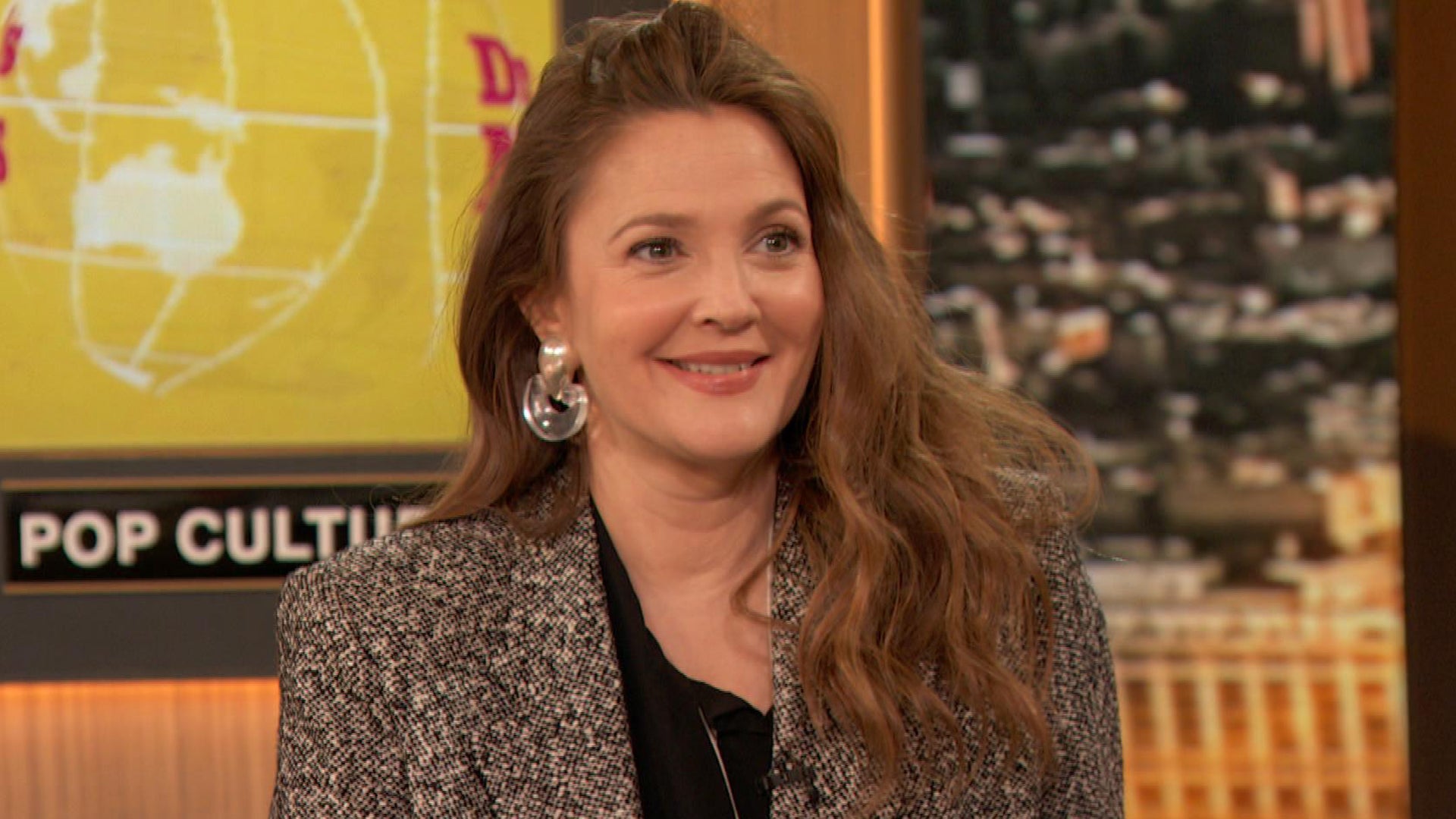 Drew Barrymore Hints at What to Expect From 2023 MTV Movie & TV …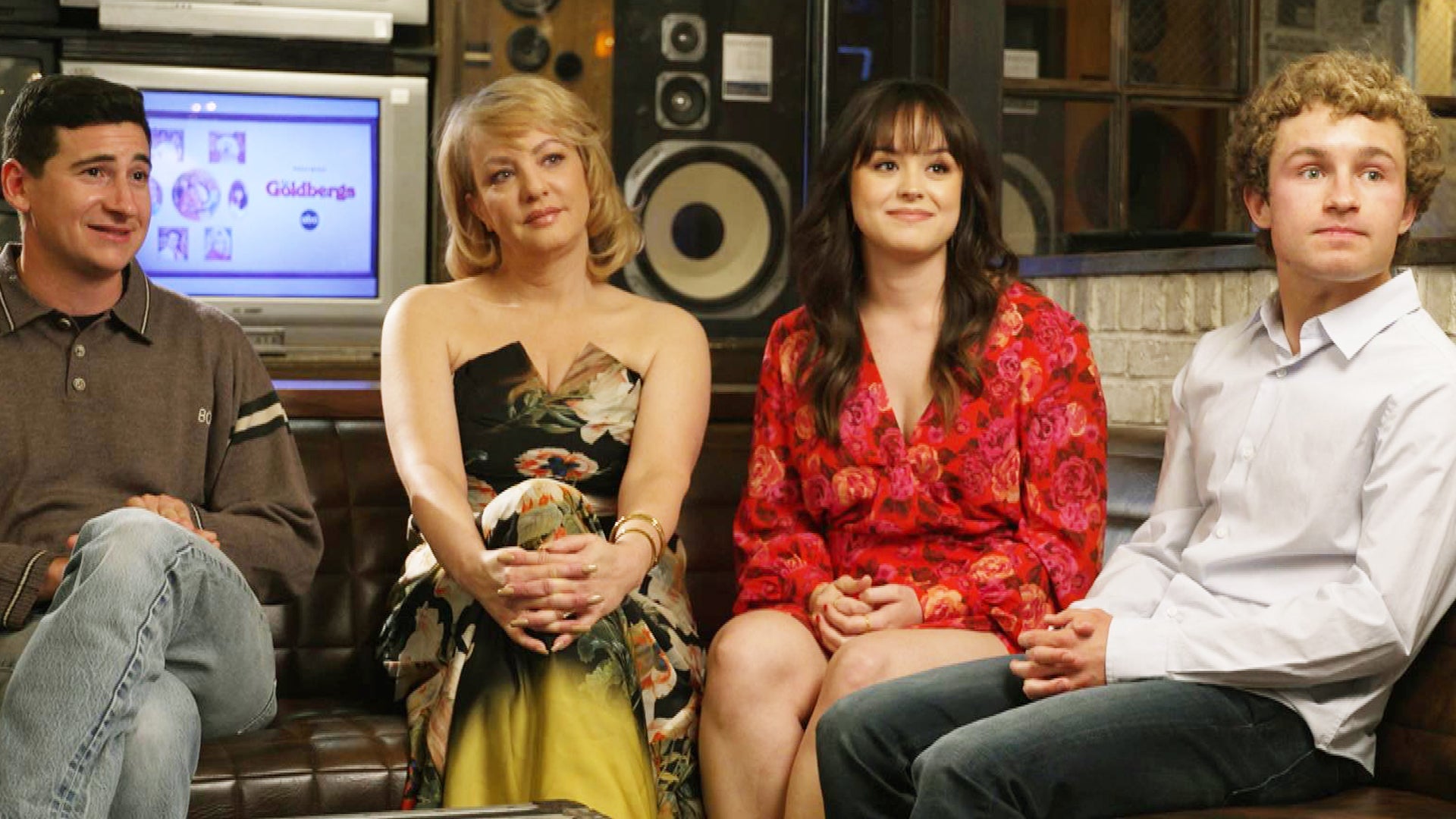 'The Goldbergs' Series Finale: Cast Admits Show's End Was a Surp…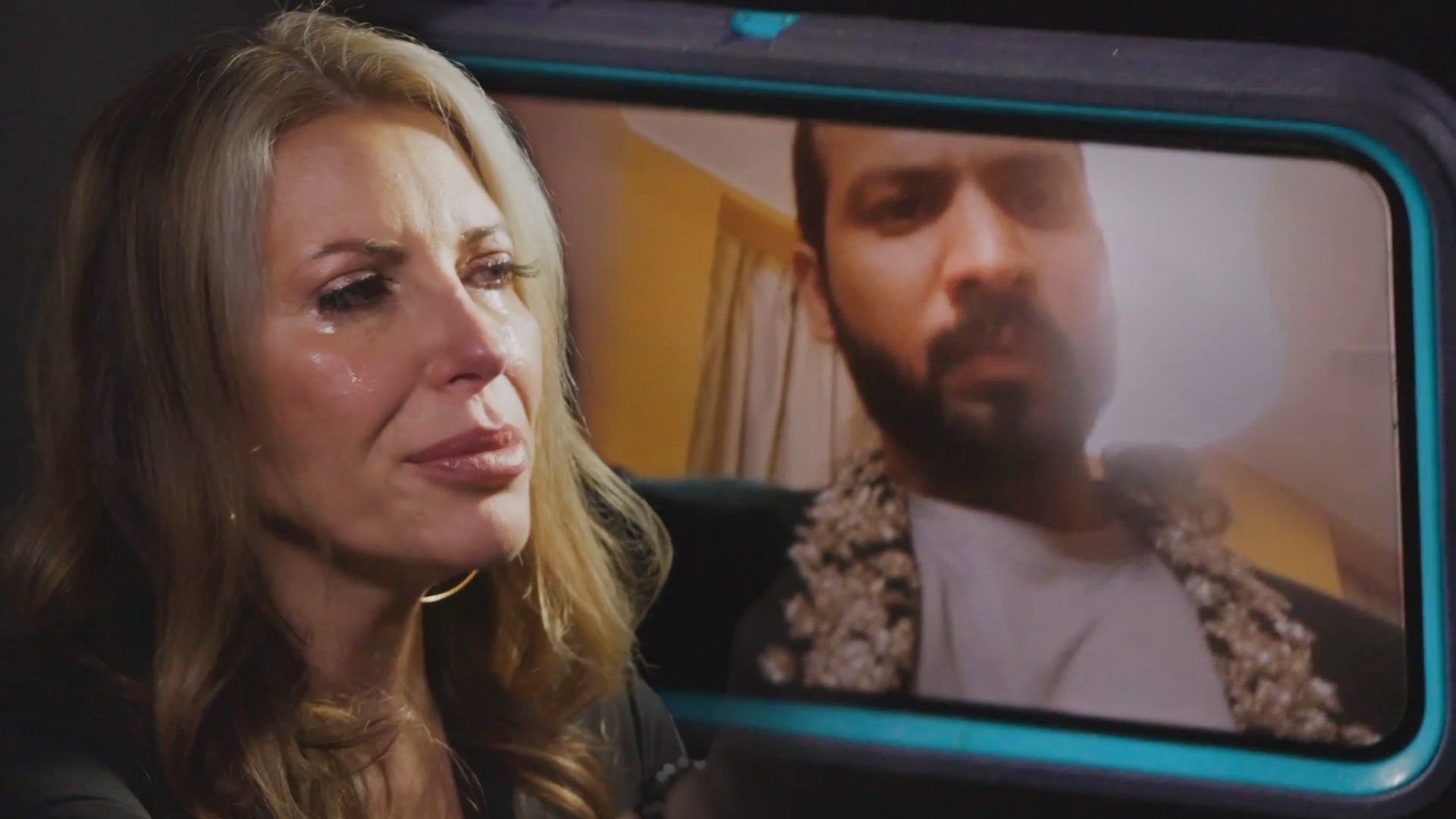 '90 Day Fiancé': Jen Tears Up After Rishi's Mom Says She Too Old…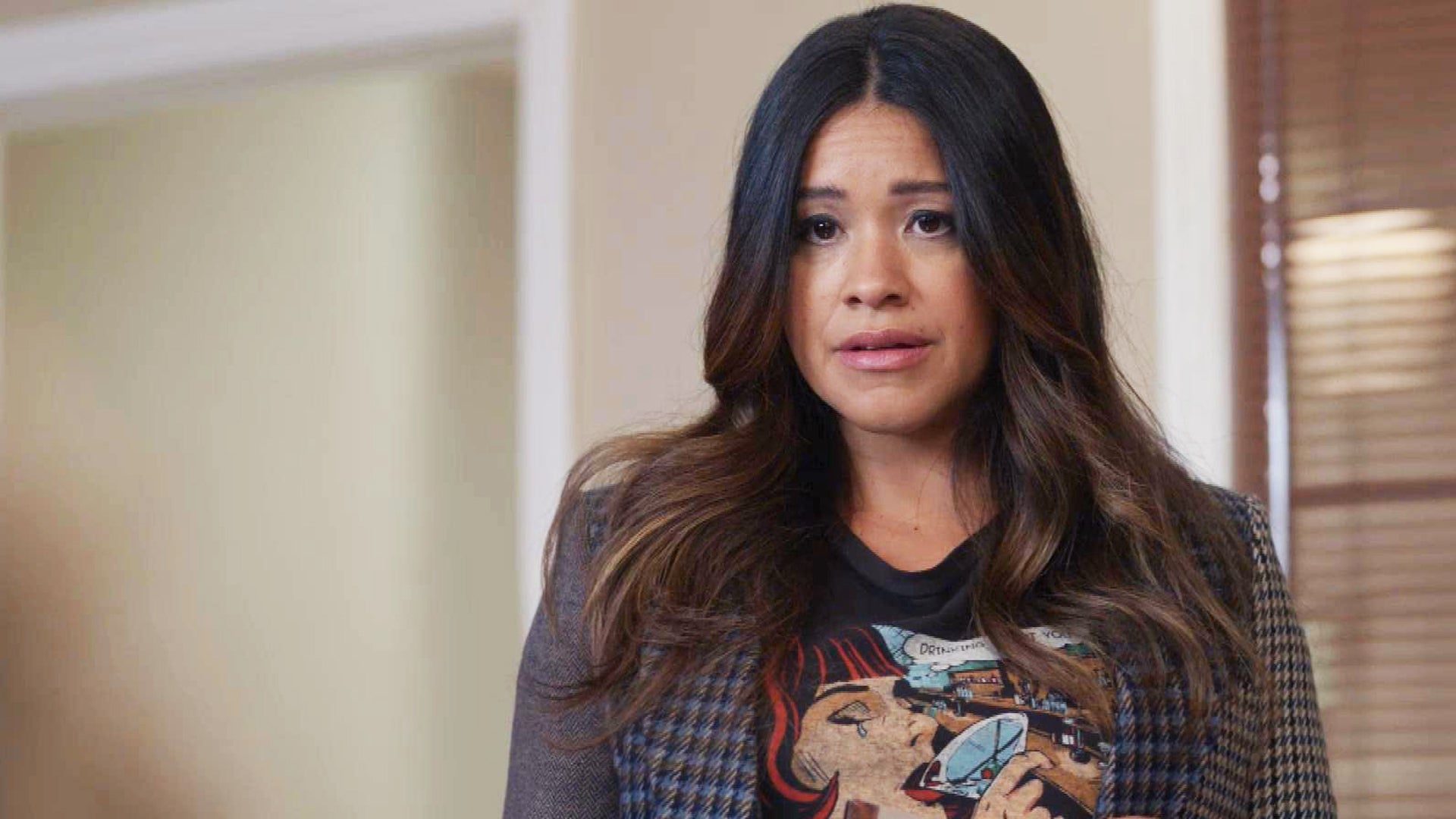 'Not Dead Yet' Finale: Gina Rodriguez Entertains Meeting Up With…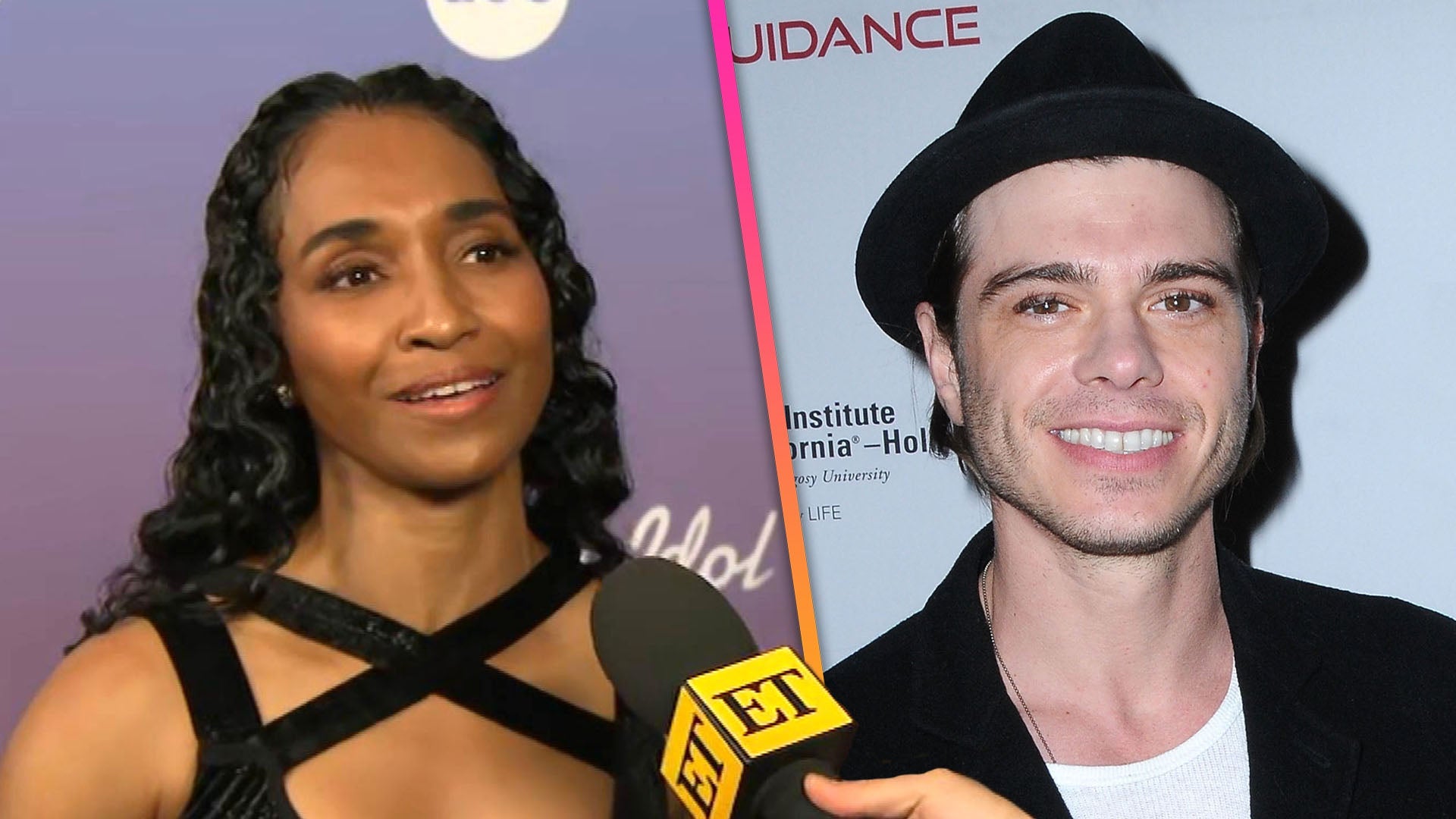 How Chilli Feels About Son Tron's Approval of Boyfriend Matthew …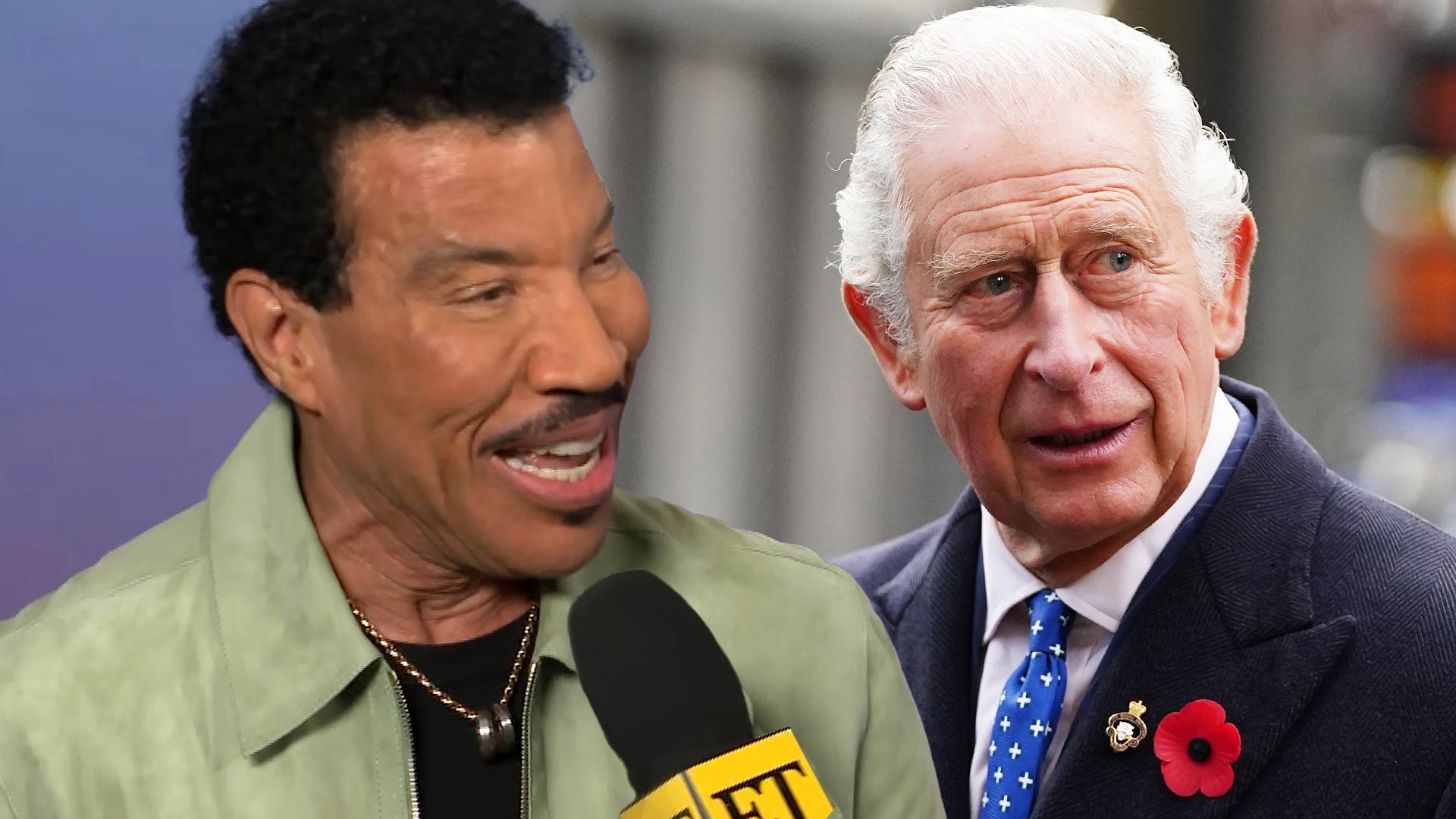 Lionel Richie Shares How He and Katy Perry Will Film 'American I…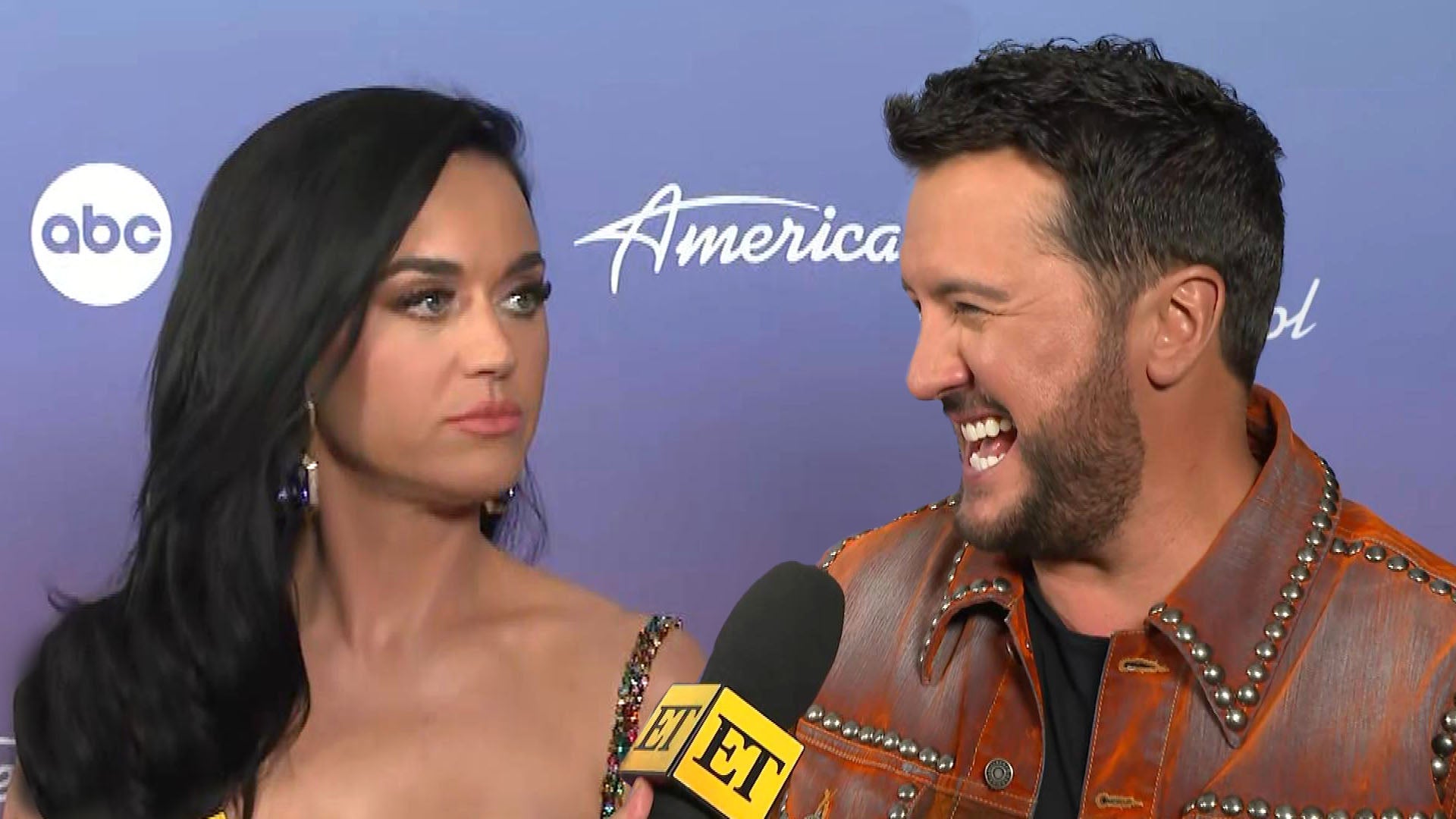 'American Idol': Katy Perry and Luke Bryan Bicker Over His Jacke…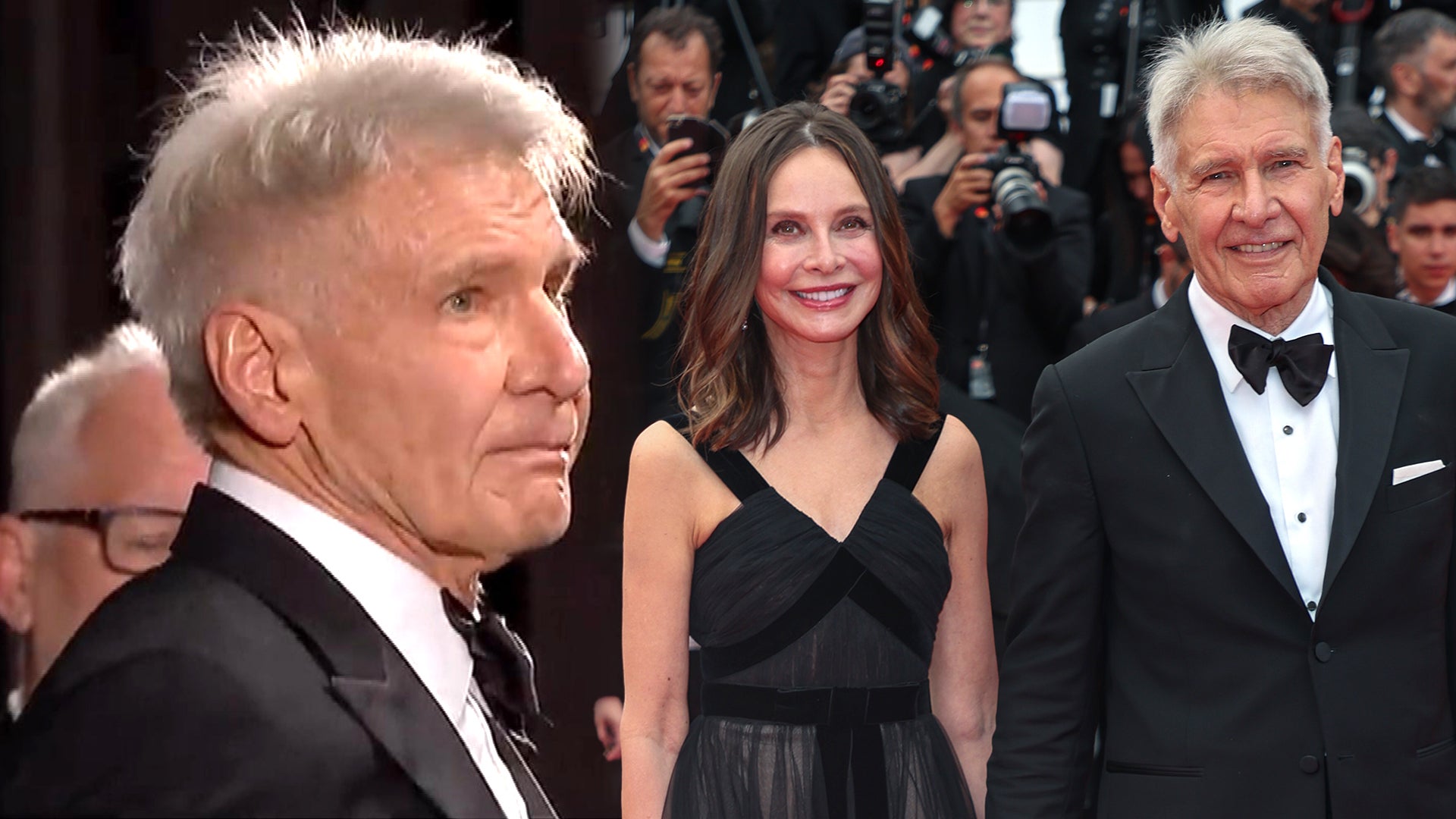 Harrison Ford Thanks Calista Flockhart in Touching Speech at Can…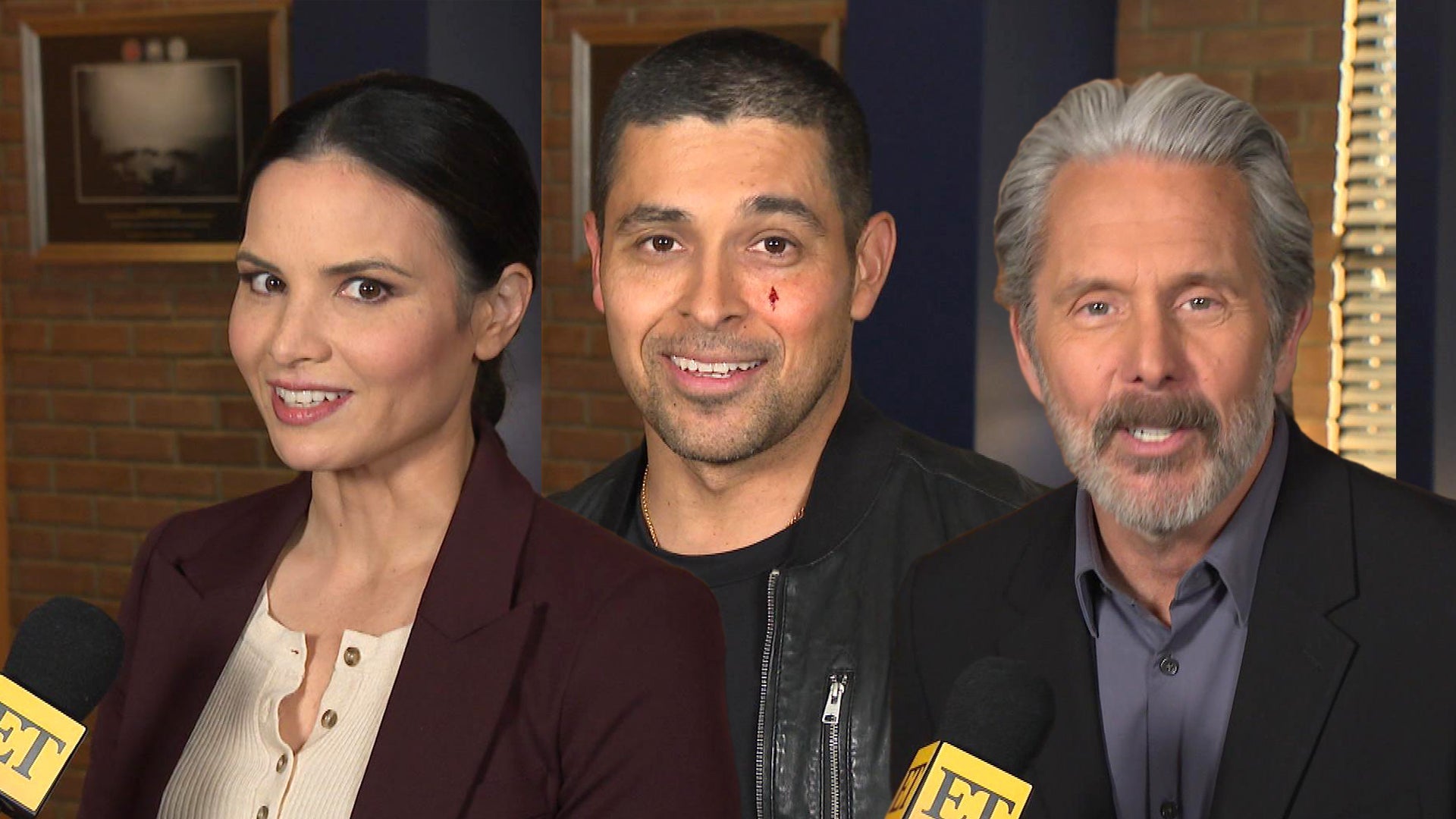 'NCIS' Season 20 Finale: Cast Weighs In on If They'll Return Nex…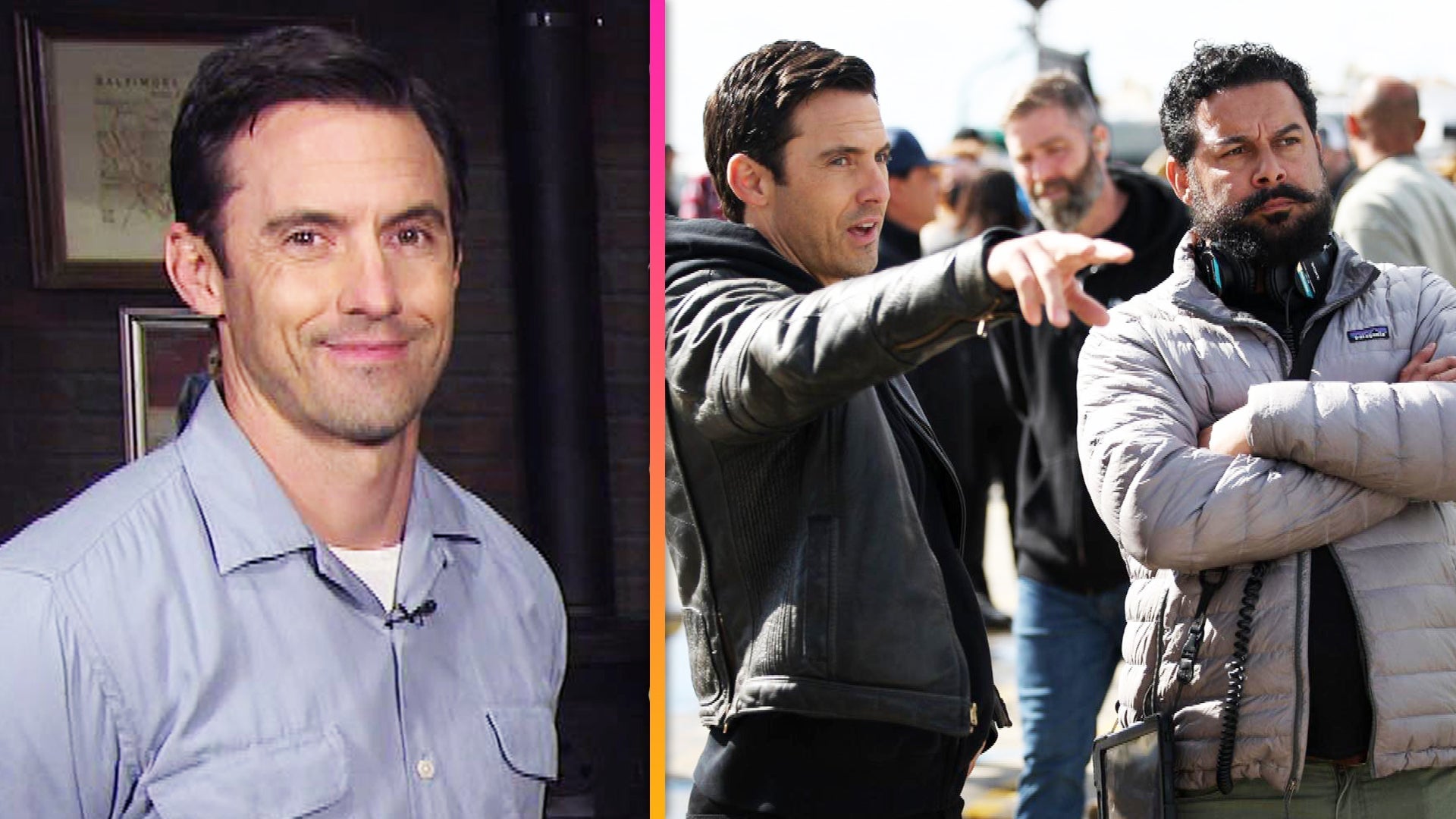 Inside Milo Ventimiglia's 'This Is Us' Reunion on 'The Company Y…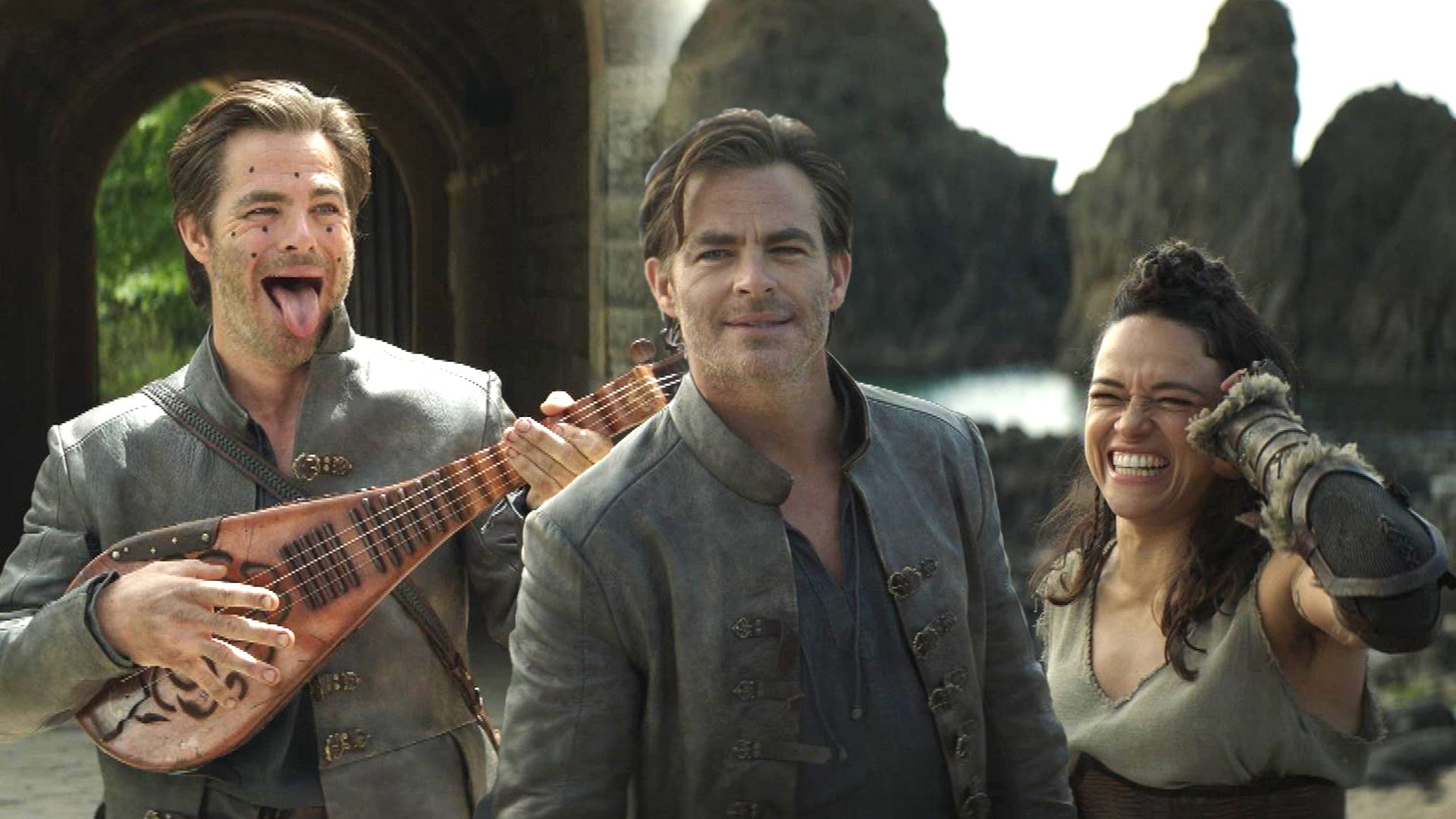 Watch Chris Pine and Michelle Rodriguez Crack Up in 'Dungeons & …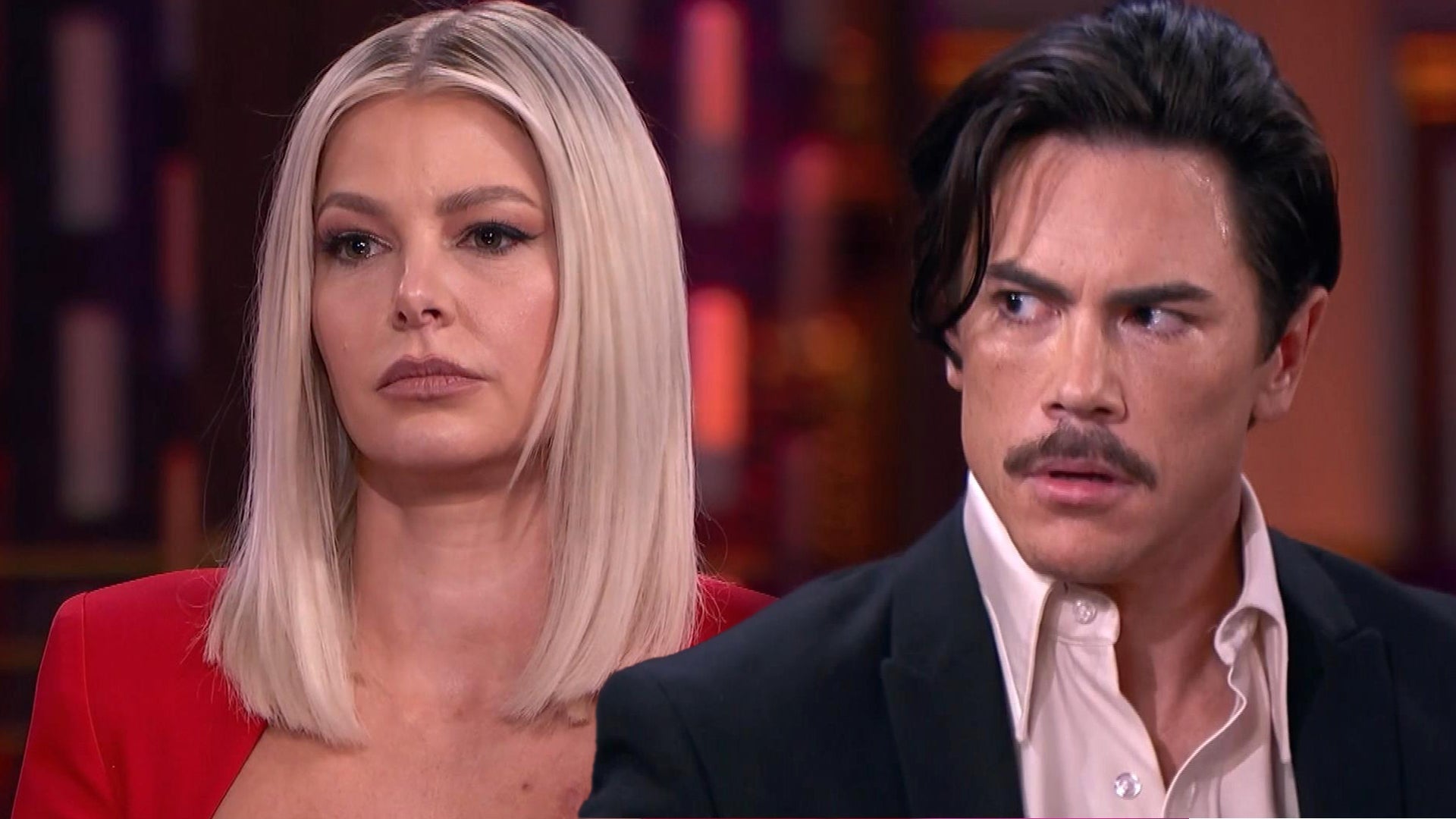 'Vanderpump Rules' Finale: Part 1's Most Shocking Bombshells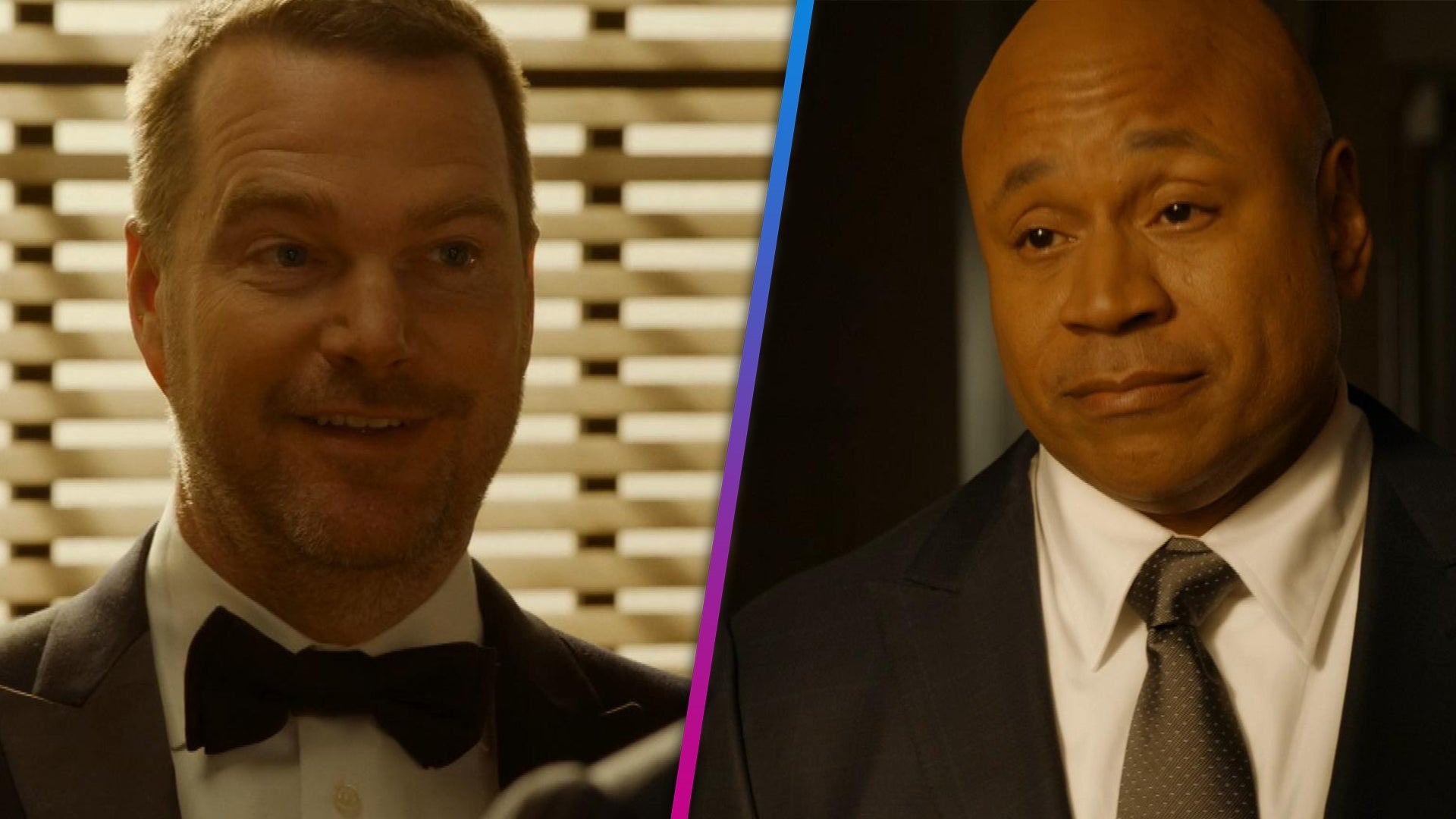 'NCIS: LA' Series Finale: Chris O'Donnell and LL Cool J Share a …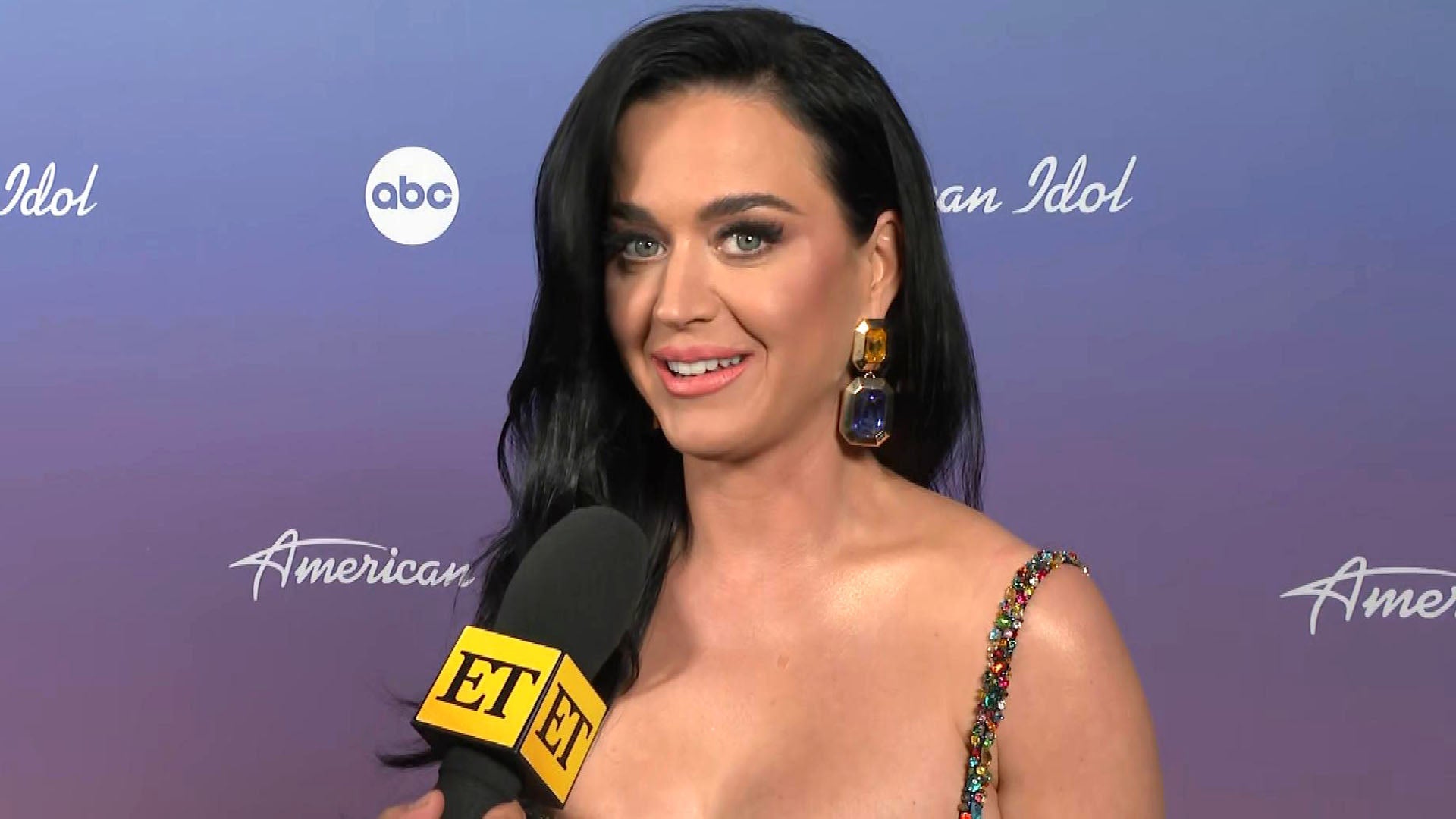 'American Idol': Katy Perry Reacts to Lionel Richie Claiming She…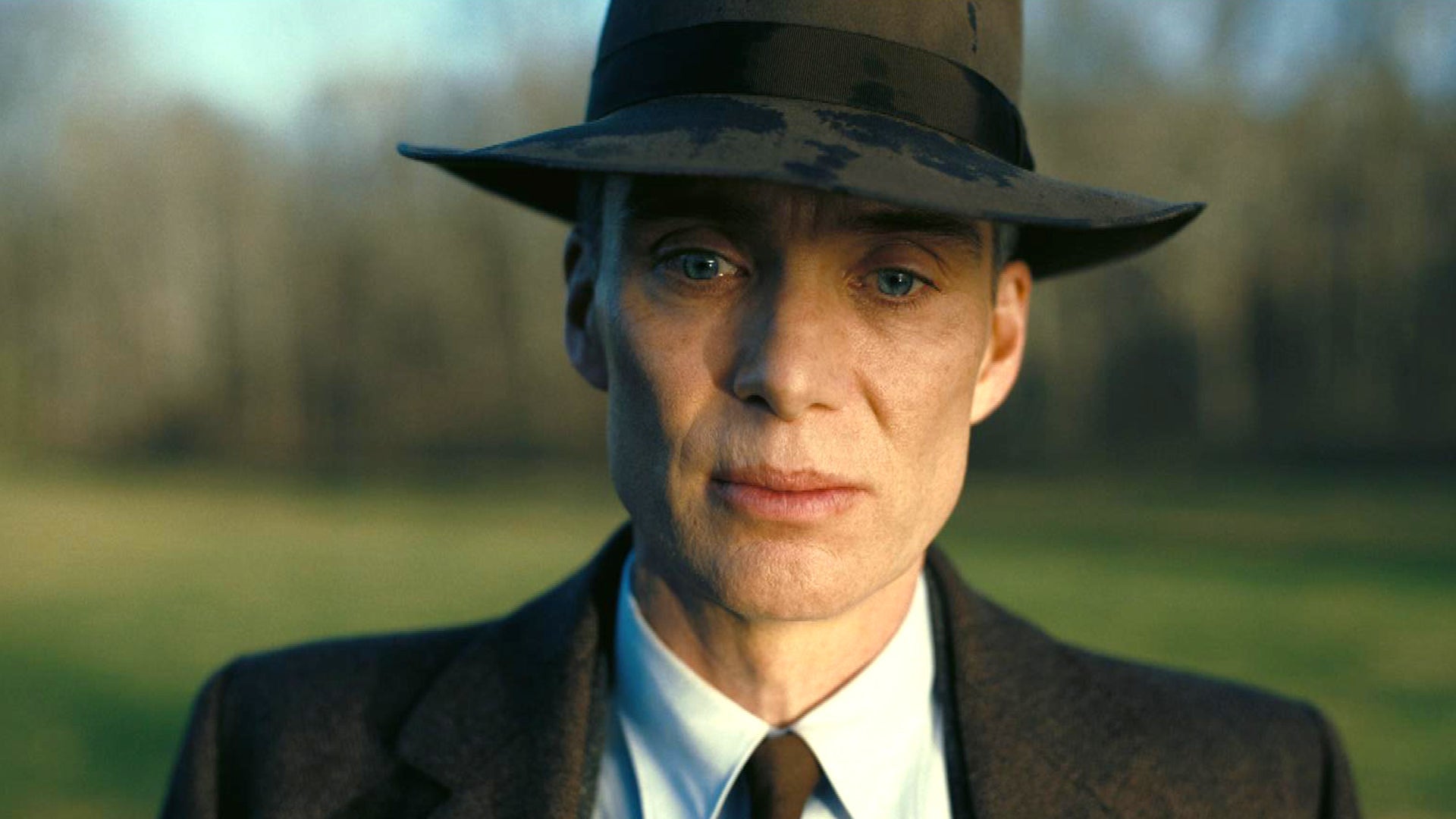 'Oppenheimer' Trailer No. 2
Did someone say new contestants? Four weeks into Matt James' Bachelor journey, producers have thrown new women into the mix.
Last week's episode of the ABC dating show saw the drama-filled departure of one of Matt's frontrunners, Sarah, but before Matt had too much time to think about it, five new women joined the show.
This week's episode proved that tensions in the house couldn't relax just because Sarah wasn't in it, and two "physical" group dates were the least of it. The original women refused to welcome the newbies into the group, with Anna even spreading a rumor about new contestant Brittany being an escort.
Brittany denied the allegation, but that didn't stop the rumor from spreading to the rest of the house... and Matt.
ET was live blogging along the way. Scroll down for minute-by-minute updates on everything that went down!
Magi
7:00 PM:
We do not usually care for the credits scene, but can we just talk about how cute Magi is? We love her and we don't even mind Matt's awkward AF dancing.
More scenes with Magi please!
Face the Music!
6:59 PM:
Next week, the truth comes out!
Matt tells the women he's not here for bullying, and Anna, Victoria and more women face the music. PLEASE.
Concerned
6:56 PM:
Katie sees Matt outside, and tells him he needs to address the bullying in the house.
"The house just needs to be better. It's just a toxic environment," she says, telling Matt there are rumors that could "ruin someone's life." "I just figured tomorrow... you could address it. Coming from you, I think it would mean a lot more to them."
The women continue to joke about being mean to the newbies, and Matt looks CONCERNED.
"Who is spreading these rumors? And why?" Matt asks. "It's not something I want to be a part of this journey... you better believe I'm going to bring it up."
Simmer Down
6:55 PM:
Back at the house, Anna and Victoria talk sh*t about the new women.
Victoria says Brittany is "serial killer weird" and slams Catalina. OK, ladies. Simmer down.
Things aren't any better on the date, as the women b**ch about the new contestants. "At some point we have to get over it, and welcome them into the house a little bit," Katie tries to tell the women.
The ladies don't listen, calling themselves the "varsity squad."
"Matt, he doesn't know anything about it. And I think he'd be pretty shocked to hear the things that they're saying," Katie tells the camera.
Matt's Schtick?
6:53 PM:
Matt and Pieper chat outside, and he tells her he could do a better job telling her how much he likes her.
Is this part of Matt's schtick, asking women what he can do for them? Is anyone else as shook by this as we are?
Serena P.'s Wine Glass
6:50 PM:
"Things kind of got out of hand a little bit. It was stressful, intense," Matt tells the camera as the women arrive for the after-party. "I want these women to have a good time."
He toasts to "digging deeper" and Serena P.'s wine glass is SO FULL and we are SO JEALOUS.
Matt sits down with Rachael first, and she tells him she was overwhelmed by the new contestants. "This process isn't easy... what do you need from me to feel like I want you here and I don't want you to go anywhere?" Matt asks her.
Rachael tells him if they're meant to be, five new women aren't going to change that.
EEK
6:43 PM:
The ladies get about two minutes of practice before heading into the ring. Chris plays announcer with Wells Adams by his side, and Victoria jokes about giving Katie a black eye.
"This is a good date to let out some steam," Katie tells the camera.
She and Jessenia jump into the ring, and it gets violent FAST.
Serena C. and Kit face off next, and they really go at each other.
"Oh my gosh," Matt says, as Pieper and Rachael fight each other. "It was kind of frightening.
A woman gets a punch to the throat and the fight stops. Matt is OVER IT and so are we. Do we really need these violent dates?
Fight For Love
6:41 PM:
The women head off on the group date to "fight for love," and it's about to get physical.
They find Matt boxing in the woods. He tells them being fit and active is a huge part of his lifestyle, so they'll be boxing it out today.
Boxing champion Mia St. John is here to teach them the basics -- which they'll demonstrate in a real fight for a live audience (aka the other women).
Needs to Stop
6:40 PM:
The next day, it's back to the escort rumors. Brittany opens up to Katie about how hurtful it is.
"People are going to make up stuff, and it's hard here," Katie tells her.
Brittany is feeling emotional about it, and tells the camera she just wants to cry.
Katie sympathizes with Brittany. "Victoria has been a mean girl since day one, and then you have Anna as well... the petty, mean girl stuff needs to stop," she tells the camera.
A Rose for Michelle
6:35 PM:
Matt gives Michelle the rose.
"I just had the best date anyone could ask for," she gushes to the camera. "I feel like I'm floating, a little bit."
Matt marvels at how fast he formed feelings for her. "We're connecting on a lot of levels, and I just really enjoy her company," he says. "The thought that someone like Michelle could be someone I call my wife is exciting... I've seen all I need to see."
Time to Get Married
6:31 PM:
Matt and Michelle sit down for dinner in a garage, and get real.
Michelle talks about being a teacher and how she loves making a difference. "I'm constantly thinking about my students and what kind of year it is with a pandemic and everything with George Floyd in Minnesota... it hits close to home," she says.
Matt asks Michelle more about what it was like having to talk to her students about George Floyd, without being able to comfort them in person. She says she did her best -- and parents were all for it.
"I think it's also important to change those lives of those students... and the first thing I think of is everything you're doing with Food Tours," Michelle tells Matt, noting they've talked about the opportunity gap among students of color.
Michelle quotes Maya Angelou, and Matt recognizes it immediately. OK, time to get married.
The Next Date
6:29 PM:
The date card arrives for the next group date, and unsurprisingly, it's only original women, as the newbies have all been on a date (or are on Matt's one-on-one).
Vibing
6:23 PM:
Next, Michelle and Matt pop balloons and answer questions inside. This is actually pretty cute, and we find out they want the same amount of kids -- three!
Then the pair gets to take their love to "new heights" in a hot air balloon.
"This is a great date," Matt tells the camera. It really is. Is this the best date we've seen in years? Probably. It has EVERYTHING!
The women see the hot air balloon from their house, and speculate about what's going on inside. Spoiler: they're kissing.
"Today's been incredible. I'm just up there, vibing with Michelle. It's something about her presence, it puts me at ease. It feels like I've known her for a long time," Matt says.
Good for You to Learn
6:20 PM:
We get a little break from the rumors for Michelle's date with Matt. They're going on an extreme scavenger hunt and before the date even gets started, Matt tells us more about Michelle than she ever did.
She's a teacher and a former athlete -- so this date should be a piece of cake for her.
Michelle and Matt start by zip lining -- and "Michelle finished first," Matt observes.
"Good for you to learn early on," Michelle teases.
These Rumors Run Fast
6:19 PM:
Word spreads fast, and then women who were not on the date have already heard the rumors about Brittany being an escort.
"With Brittany, I only see it getting worse and worse," Serena C. says.
Oh Jeez
6:14 PM:
"It's extremely awkward," another new addition, Ryan, tells the camera. "Anna's intention was to start up stuff because Brittany's new. And it's untrue, and it's disgusting, honestly. Moving forward, Brittany is going to have to carry that with her and defend it. She shouldn't be put in that situation."
The women end the night with awkward glances. "I'm glad we had this chat," Anna says as Victoria sips her champagne.
Not an Escort
6:13 PM:
"No, I'm not an escort," Brittany says, starting to get emotional over the accusation. "It's just so ridiculous to say that. To have that come out of my mouth... I've had a boyfriend my entire like... since I was 16. Making a conclusion about me before you even get to know me, that's sh**ty. I don't know. It just makes me -- I just feel like everyone's against me right now. I know you guys don't care at all, but it's really hard."
The group is silent, except for Victoria, who laughs, "OK, then get out of the house!"
Confrontation Time
6:13 PM:
Anna confronts Brittany in front of the whole group.
"Brittany, I really want to talk to you. We're all fighting for the same man, so I just want to make sure your intentions are pure," Anna says. "Coming into this, I was actually getting messages from people in Chicago and them just saying, 'Watch out for this girl,' that you're an escort and all this stuff."
"Wait, you were telling people in the house that?" Brittany asks, clearly shocked.
"I think that's an awful thing to say about someone, and I want to apologize, but also want to give you the space if you want to talk about why people were sending warnings about you when I literally have never met you," Anna replies.
A Rose For Bri
6:11 PM:
Matt connects with Bri, and then the date is over.
He picks up the rose, calling out Brittany's boldness and Anna sharing more with him. "But unfortunately tonight there's only one rose," Matt says, giving it to Bri.
"F**k," Anna sulks to the camera, blaming her loss on Brittany as Matt leaves.
Michelle Gets a Date
6:10 PM:
Back at the house, newbie Michelle gets the one-on-one date, and the women are fuming.
"She's going to have more time than the entire time I've had here," MJ hisses to the camera. "I hope she doesn't come back with a rose."
And The Escort Rumor Starts Here
6:09 PM:
Anna vents to Victoria outside, and she certainly found someone to egg her on.
Victoria calls Brittany "slutty" for making out with Matt while meeting him, and then Anna takes it a step further.
"She may be having a transactional relationship with wealthy men," Anna says, telling Victoria that people warned her in their shared city of Chicago to "watch out" for Brittany.
A Plan(na) for Anna
6:05 PM:
At the night part of the date, Matt cheers to everyone making it out alive. (Did Magi make it? We were worried for her.)
Matt grabs Anna to chat first, and she has a whole plan of what she wants to say. She starts talking about her childhood of outdoor sports, and Brittany interrupts.
"I'm actually going to try to talk to him for a few more minutes," Anna says.
Brittany fights back a little, but eventually retreats. But Anna never gets her stride back.
"It's just... disrespectful," Anna tells the camera. "I know some dirt on you..."
These Nuts Are Yours
5:59 PM:
Ben introduces himself to the women on the group date like he's 76 and was on The Bachelor 50 years ago. It hasn't been that long, Ben!
The date is an obstacle course, and the first step is kayaking through a lake in giant pumpkins, which despite Magi's struggles actually looks fun.
Then, the ladies put on squirrel costumes and find "acorns" in piles of leaves. Anna plays a little dirty by hiding Brittany's acorn and poor Magi is still in the lake.
After dropping their "acorn" in the bucket, the women run to the finish, where Mari wins. "These nuts are yours," Chris tells her, handing her a trophy.
"The new girls didn't really stand out," Victoria tells the camera. "I'd be so happy to get this group date rose to show these newbies who the queen is!"
Hello Ben Higgins
5:58 PM:
Ben Higgins arrives to chat with Matt about this new situation, and Matt, who has never watched the show before, has to ask Ben if this has ever happened to him. No, Matt. It has not.
Ben encourages Matt to be as real as he can, and tells him he has a great date planned.
"I just want to make sure these women are focused and our relationship progresses," Matt tells the camera.
Trying to Start Stuff
5:55 PM:
The next morning, Chris welcomes the ladies to the house -- and he's the only person to do so.
"It was really intimidating," Brittany says of walking in the night before.
Victoria is giving us Grade A stank face, and she's hoping the newbies "drop like flies."
Chris leaves the group with a date card, which includes most of the newbies, plus a few of the oldies.
Anna tells the camera Brittany walked in "trying to start stuff," and we don't know what stuff she's talking about.
Anna Is Losing It
5:45 PM:
MJ, Pieper and Bri are the first to get roses, before Magi and then our first newbie, Michelle.
Then Mari and another newbie, Ryan. Then Kit and Serena C., who was IN TEARS over this situation. Abigail, Katie (whose hair is looking GREAT tonight) and Victoria.
Lauren gets a rose and Anna's face looks more angry. Brittany gets a rose and Anna is about to lose it.
A rose for Jessenia and one for Anna, so she doesn't combust. The final rose goes to... newbie Catalina.
Khaylah, Kaili, and newbie Kim are sent home. But tensions are still high.
Catalina gives a toast and MJ and Victoria declare "game on."
Matty
5:44 PM:
It's time for Matt, or "Matty" as we are 99 percent sure Chris just called him, to hand out the roses.
The new women are feeling confident and the original women are feeling nervous. Also, wow @ Kim's look. We love it.
Anna looks like she just smelled a horrid fart, but we probably would look like that too if we were in this situation.
Who Stays and Who Goes
5:39 PM:
Matt seems to connect with Michelle, who's looking for someone to "change the world with me."
She makes him laugh and asks the real questions, and we're liking this for him. The other women do not agree.
Anyway, it's time for the rose ceremony, and we're about to find out who stays and who goes.
Agreed
5:37 PM:
Victoria continues her conversation with Matt, and all we see if her telling him they'd be a good match, and Matt awkwardly saying "agreed." Do you agree, Matt?
New woman Brittany interrupts.
"Have fun with... her," Victoria hisses, walking away.
Matt chats with Brittany, and then the rest of the new arrivals -- and the original women are PISSED.
Really?
5:33 PM:
The women try to explain to the new women why they're so upset.
"Five new girls showed up. How is that fair?" MJ asks the camera. "There are women here who still haven't gotten time with him."
The ladies keep speculating Matt will look at these women like a "shiny new toy." Really?
About Right
5:29 PM:
"I'm Victoria, like the queen, and I think I should have that crown actually," Victoria tells Catalina, before REMOVING THE CROWN FROM HER HEAD AND PUTTING IT ON HER OWN.
Jeez Louise. This woman just does stuff, doesn't she?
Luckily, one woman reminds Victoria she's Elsa tonight, and doesn't need a crown, so she puts it down, but tensions are rising.
"There's a 100 percent chance there's going to be hostility. There's a 100 percent chance there's going to be drama," Matt tells the camera.
Yeah, we'd say that's about right.
Oh No
5:27 PM:
Next, Michelle arrives, and she looks sweet. Then Ryan. Then Kim.
Anna is hardcore having a mental breakdown. "I just feel so f**king pissed off," she tells the camera.
The other ladies are also freaking out, as the women come trailing in.
A pageant queen named Catalina arrives, and she's wearing a crown. Oh no.
Slore
5:27 PM:
"Surprise! I'm Brittany, nice to meet you," Brittany says, greeting the women.
Victoria is straight-up hostile, calling Brittany a "back-up." Magi sweetly offers her a seat, but the rest of the women are not as nice.
"Slore!" Victoria calls her to the camera.
Make Out for Lost Time
5:24 PM:
It's NOT Sarah. It's a woman named Brittany from Chicago.
"But enough of all that. I want to make up for lost time," the newbie says, before MAKING OUT WITH MATT. Wow, that is an entrance.
The women are horrified watching from the window, and word spreads fast.
You Wish It Was Sarah
5:19 PM:
Victoria is annoyed and the women are worried as they see Chris and Matt head out the door and towards the driveway.
"Is Sarah here?" they speculate -- but that's not the case.
"The ultimate goal here is for you to meet the woman of your dreams. Maybe you have already, but maybe not," Chris tells Matt. "Because you were the Bachelor, we had a record response... and to that end, there are some more incredible women that are dying to meet you, and want a shot at falling in love with you. They're arriving right now. So Matt, let the journey continue."
Oh, Hello
5:17 PM:
Matt chats with Kit, and it's clear they have chemistry. Then he sits down with Katie, and praises her for not caring what other people think.
"I'm seeing you, and I like what I see," he tells her.
Matt has another great convo with Bri, and builds their connection further.
Then he walks outside with Queen Victoria/Elsa, but Chris Harrison interrupts.
"Matt, I need to talk to you right now," Chris says, whisking Matt away.
Night Is Young
5:15 PM:
It seems neither Anna nor Victoria get to talk to Matt first, as we see him sit down with Pieper.
She hasn't gotten much screen time, but Matt knows A LOT about her and her family. Good for him!
"I'm really enjoying the time that we're spending together," she gushes as he lists details she's told him.
The ladies talk about how the "night is young" -- which means it's time for new women!
Let It Go
5:12 PM:
We are back from commercial break, and it's time for the cocktail party before the rose ceremony. The ladies walk up to the chateau, and we're confused because we thought they were living there? Where is their house?
The women discuss how they're ready to move on from the Sarah drama -- and onto other drama.
"I have heard that Anna wants to go first, but sorry, that's not happening. I'm Elsa, you're Anna. So, let it go, b**ch. I'm going first," Victoria tells the camera.
We like the joke, not the jokester.
Brewing
5:09 PM:
Our girl Chelsea gets the rose and she deserves it. Congrats girl!
We get a little snippet of Abigail being disappointed about not getting the rose, but teasing drama brewing. Oh, it's brewing!
'I Think You Are a B**ch'
5:08 PM:
Back at the house, Victoria and Katie argue over Victoria being rude about Sarah leaving.
Victoria tries to embarrass Katie over her vibrator, but she's not having it.
"I think it's rude the way you speak to me," Victoria says. "I think you are a b**ch."
"If you're going to be rude to someone, especially someone who's not here, I'm going to call you out. I think it's unnecessary," Katie hits back.
Chelsea
5:05 PM:
Matt's mood is turning around, and he seems to be forgetting about Sarah.
He sits down with Chelsea, and she tells him about her own experience letting go.
"I had chemically straightened my hair since I was 2 years old. All my friends were white, my school was white," she explains. "It's definitely a unique experience that Black women have with their hair. So when I finally decided to share it, it was such an emotionally freeing experience."
We cannot overstress how much we love seeing these conversations!
No Day Date
5:03 PM:
Eek we also forgot Sarah left on the group date day. Matt didn't cancel, but these women only get an after-party, no day date.
"Let's enjoy this night," Matt toasts to the remaining women.
MJ takes him off to chat first, and asks him how he's doing.
"This is stressful. It's a lot going on. And I appreciate you're thinking about me," Matt replies.
"This morning started off extremely difficult, questioning, 'Am I doing the right thing?'" he explains to the camera. "It's encouraging to hear these women are here for me."
Sarah's Legacy
5:02 PM:
Now the episode is officially starting, with Matt discussing how broken up he is over Sarah leaving. Wow, was that really last episode? We feel like it's been 10 years.
He's worried about other women potentially also leaving him -- so it's time to check in on the women.
No surprise here, Victoria is sh*t talking Sarah, but Katie interrupts. "Victoria seems to thrive on being mean to other girls," Katie tells the camera.
Entertaining Men for Money
5:00 PM:
Oh hello. Welcome to The Bachelor and another cold open -- this time featuring Anna discussing rumors a woman is "entertaining men for money." Oh boy.
The Bachelor airs Mondays at 8 p.m. ET/PT on ABC. See more in the video below.
RELATED CONTENT:
'The Bachelor': Meet the 5 New Women Vying for Matt James' Heart
'The Bachelor's Sarah Trott Opens Up About Her Reason for Leaving
'The Bachelor': A Woman Leaves After Being Confronted By the Cast
Related Gallery