TV
'The Bachelor' Teases Tyler Cameron's Arrival as Matt Calls Out Yet Another 'Antagonist' in the House
By
'The Bachelor': Abigail Gets Vulnerable With Matt James in Sneak…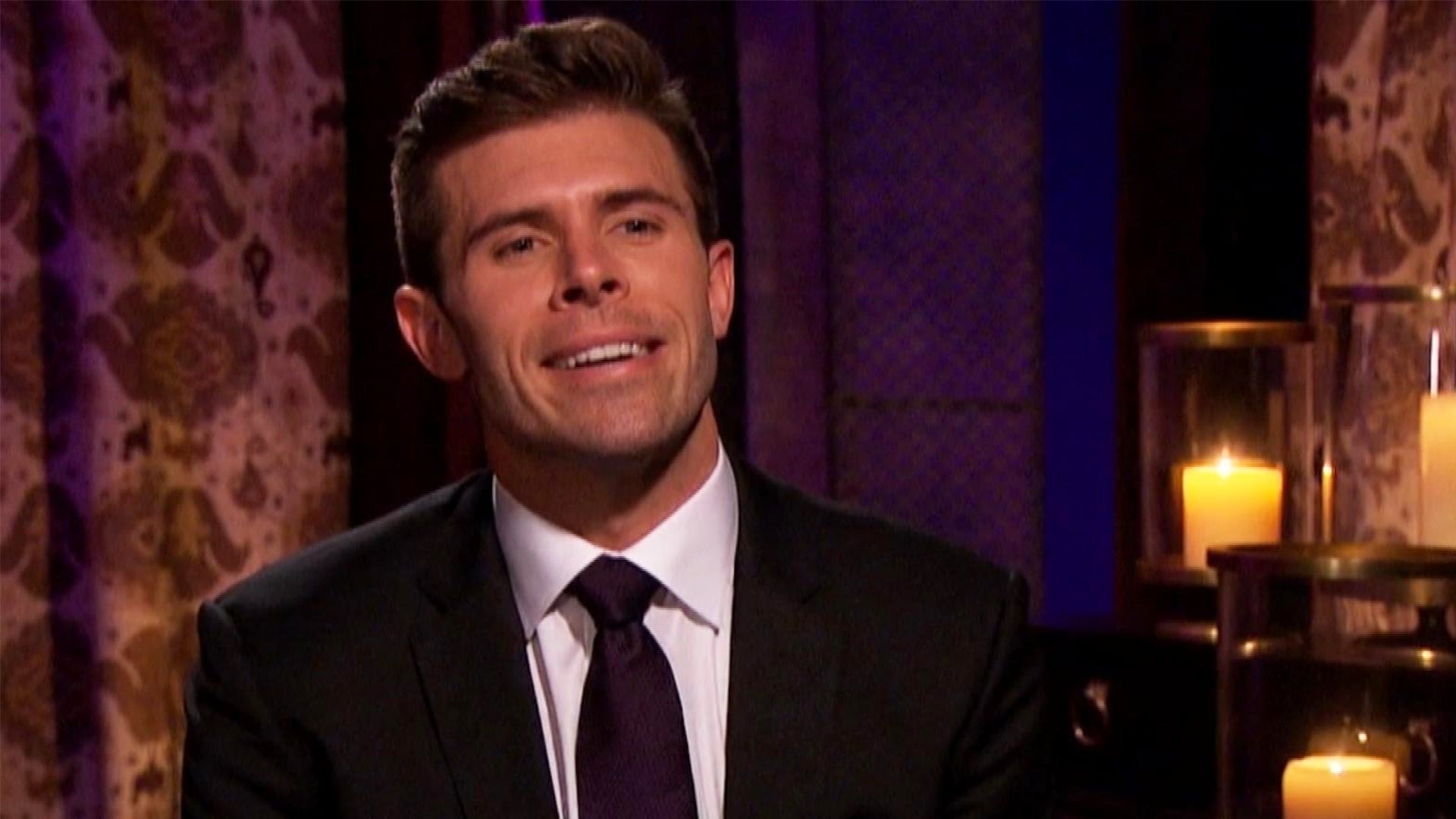 'The Bachelor' Season 27 Sneak Peek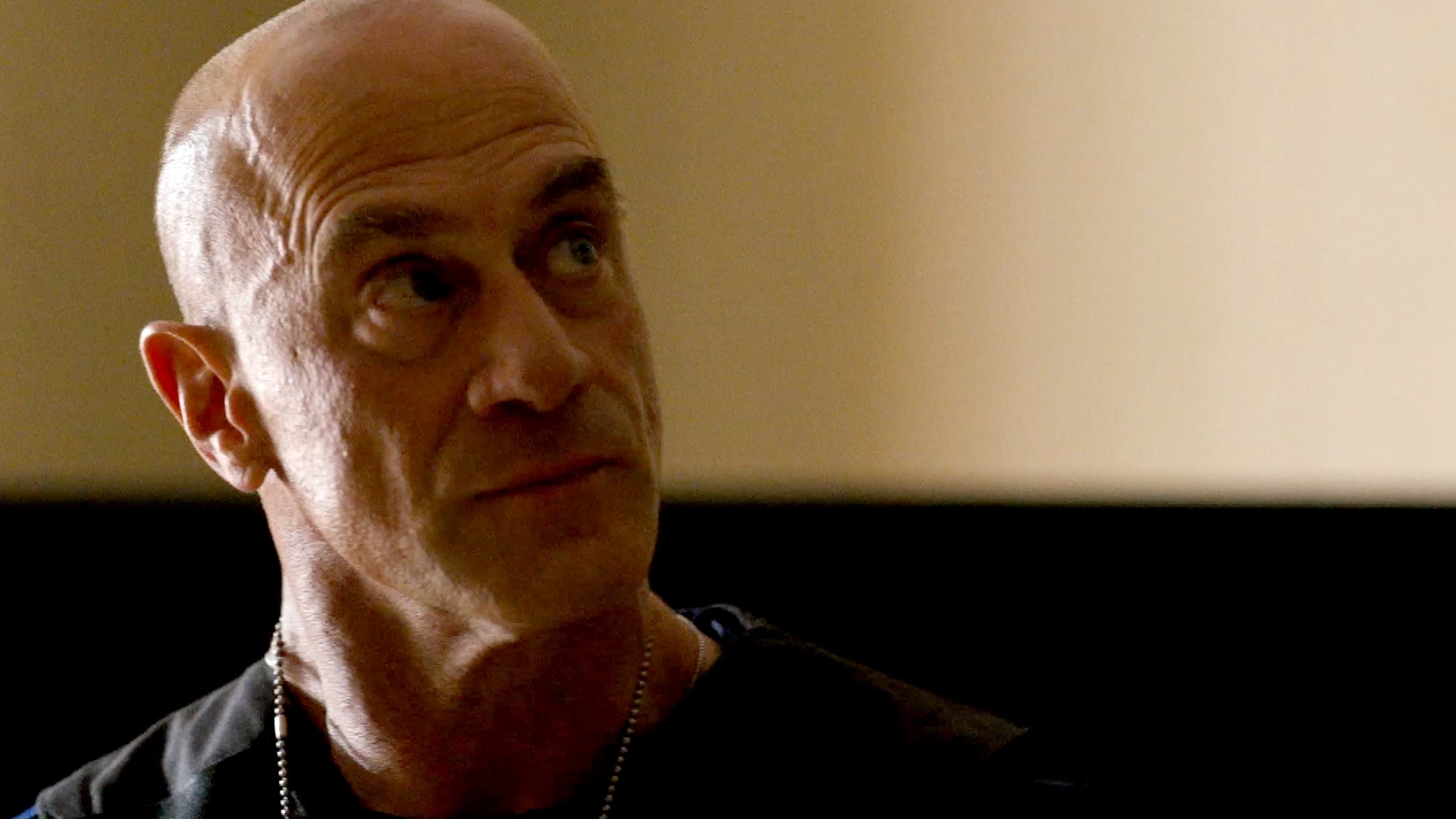 'L&O: Organized Crime' Sneak Peek: Stabler Gets Into an Explosiv…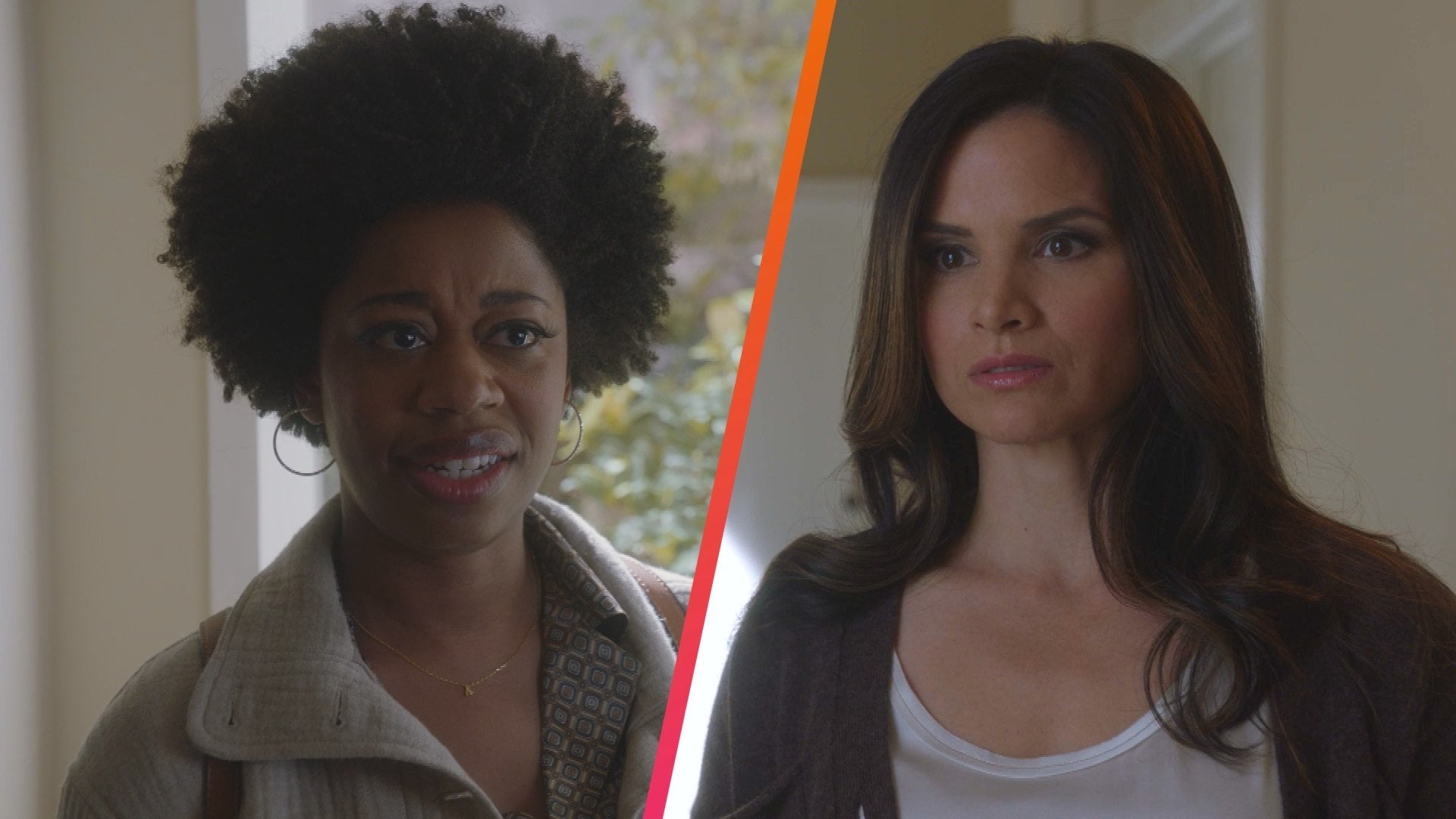 'NCIS' Sneak Peek: Kasie Tags Along for Thanksgiving With Knight…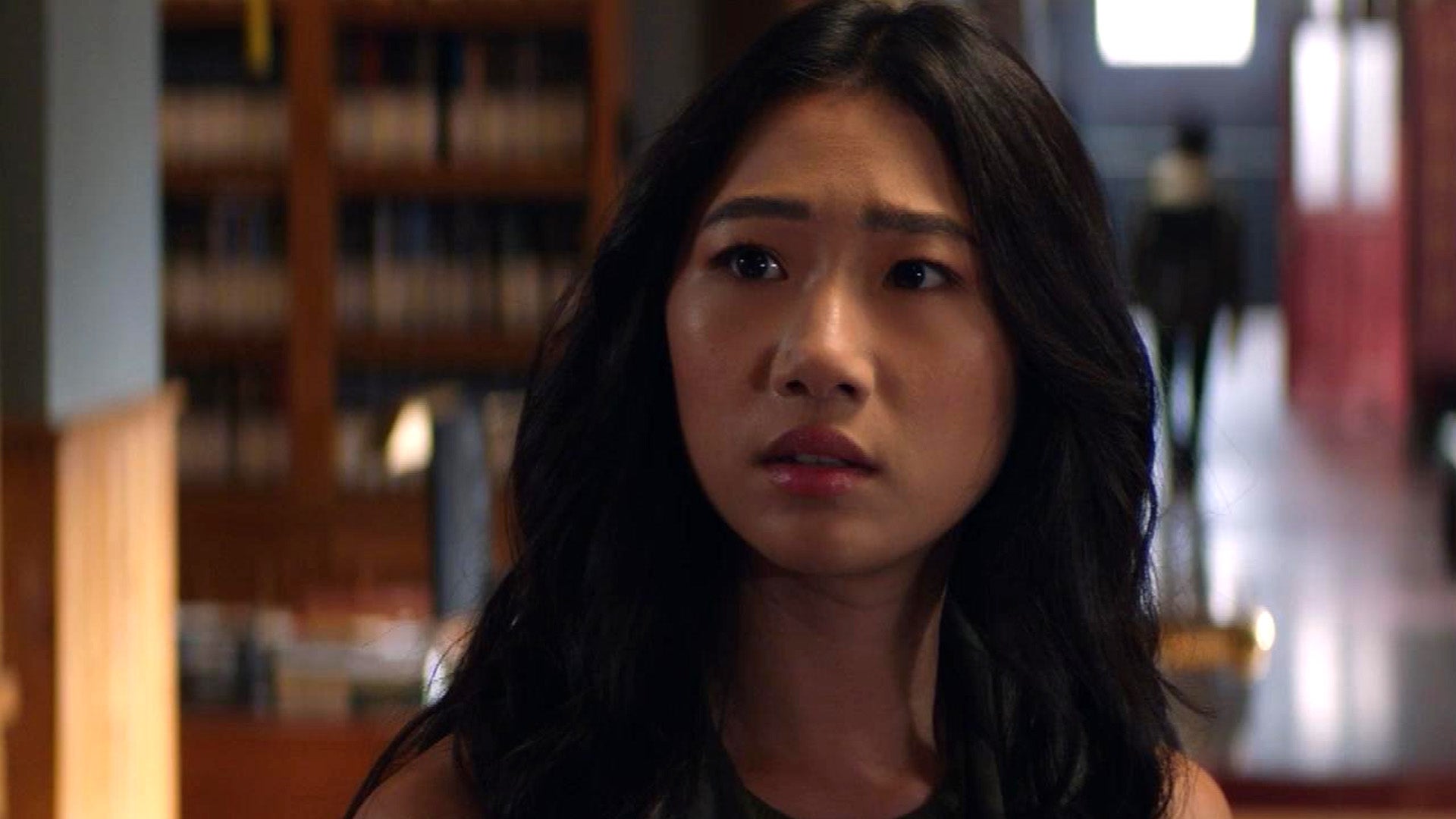 'Kung Fu' Sneak Peek: Nicky Finds Out Henry Saw Zhilan in the Ot…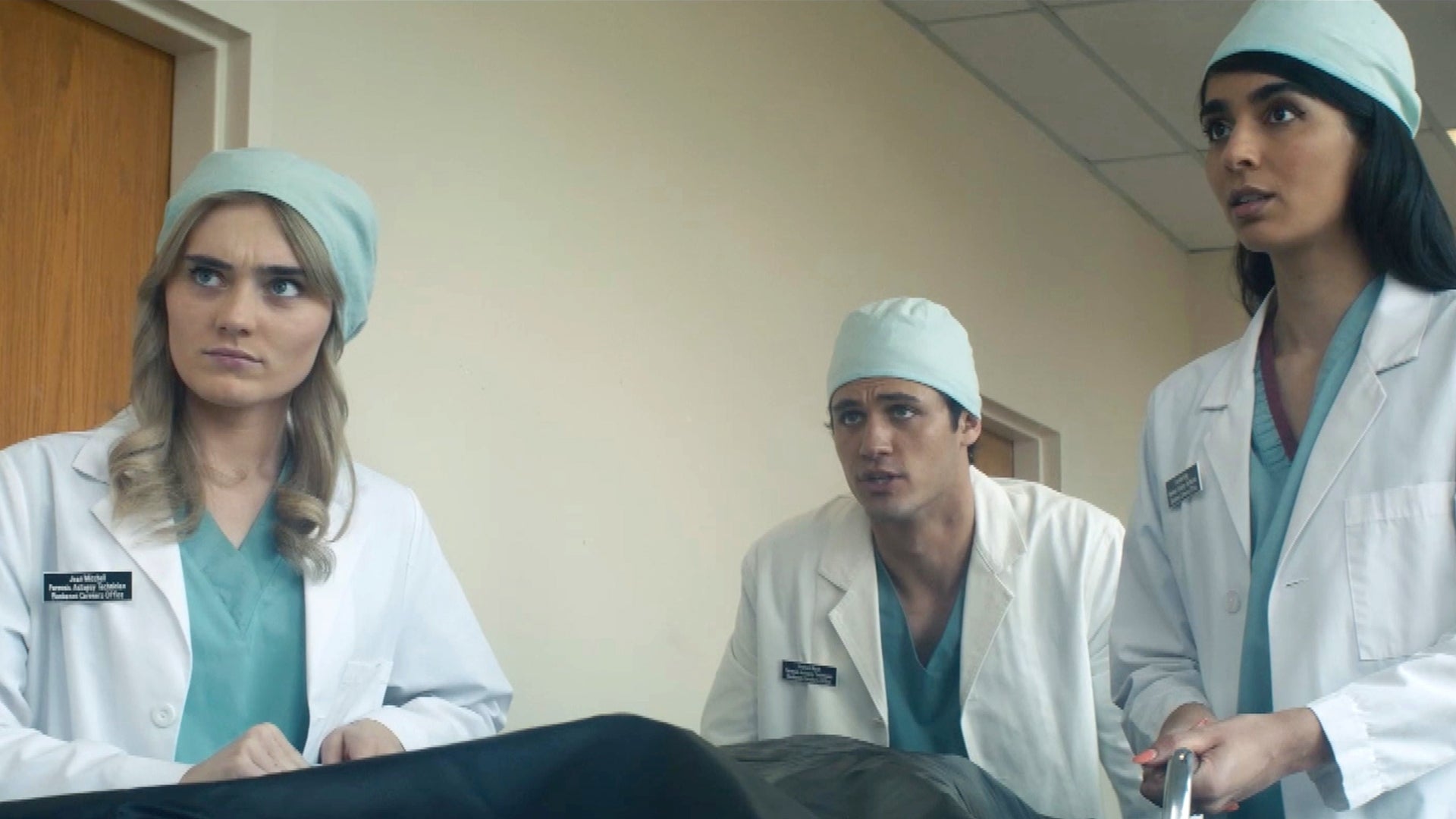 'The Winchesters' Sneak Peek: John, Mary and Their Friends Break…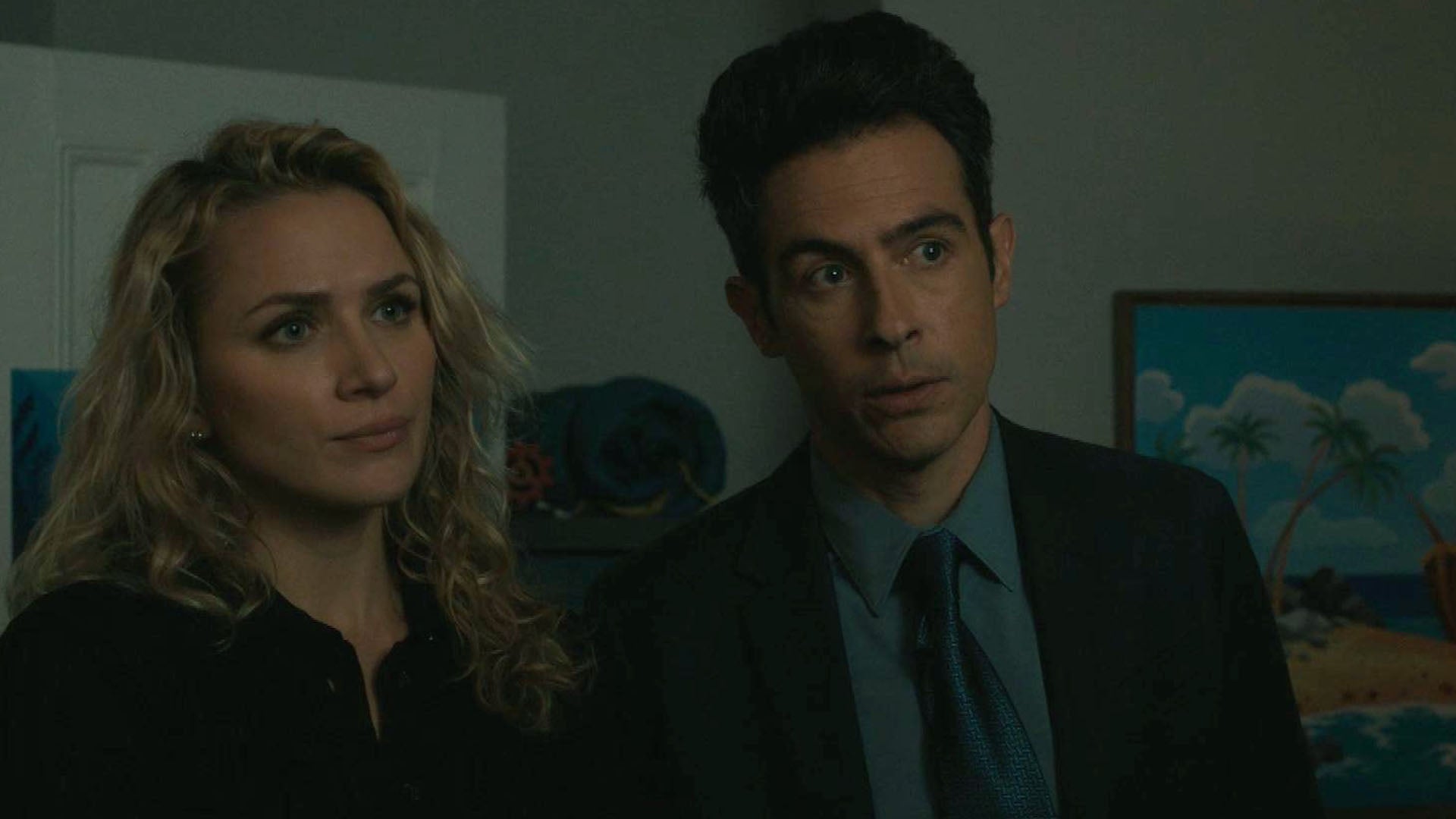 'FBI' Sneak Peek: Nina Assures Scola She's 'Fine' After Feeling …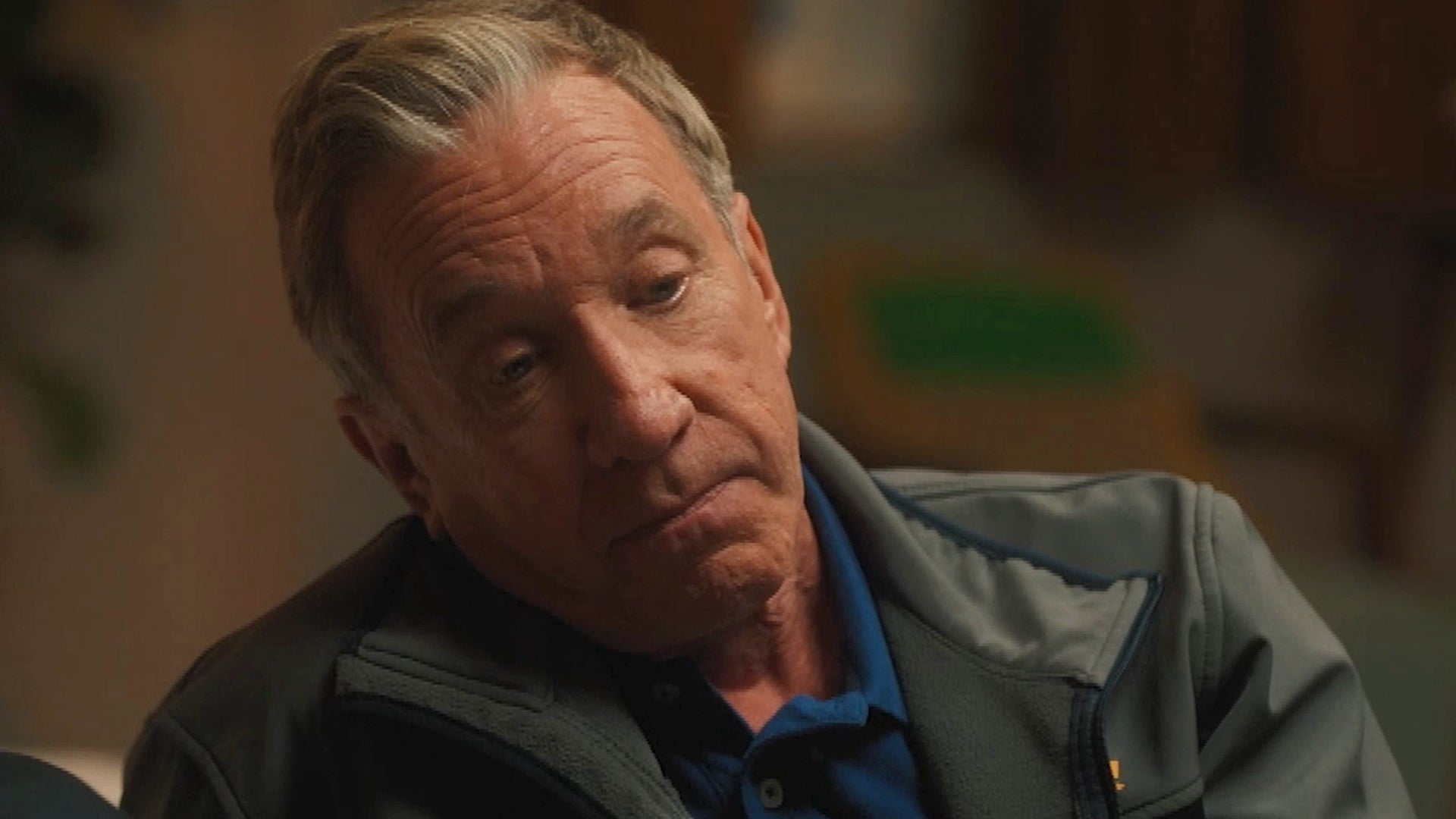 'The Santa Clauses' Sneak Peek: Tim Allen Has an Identity Crisis…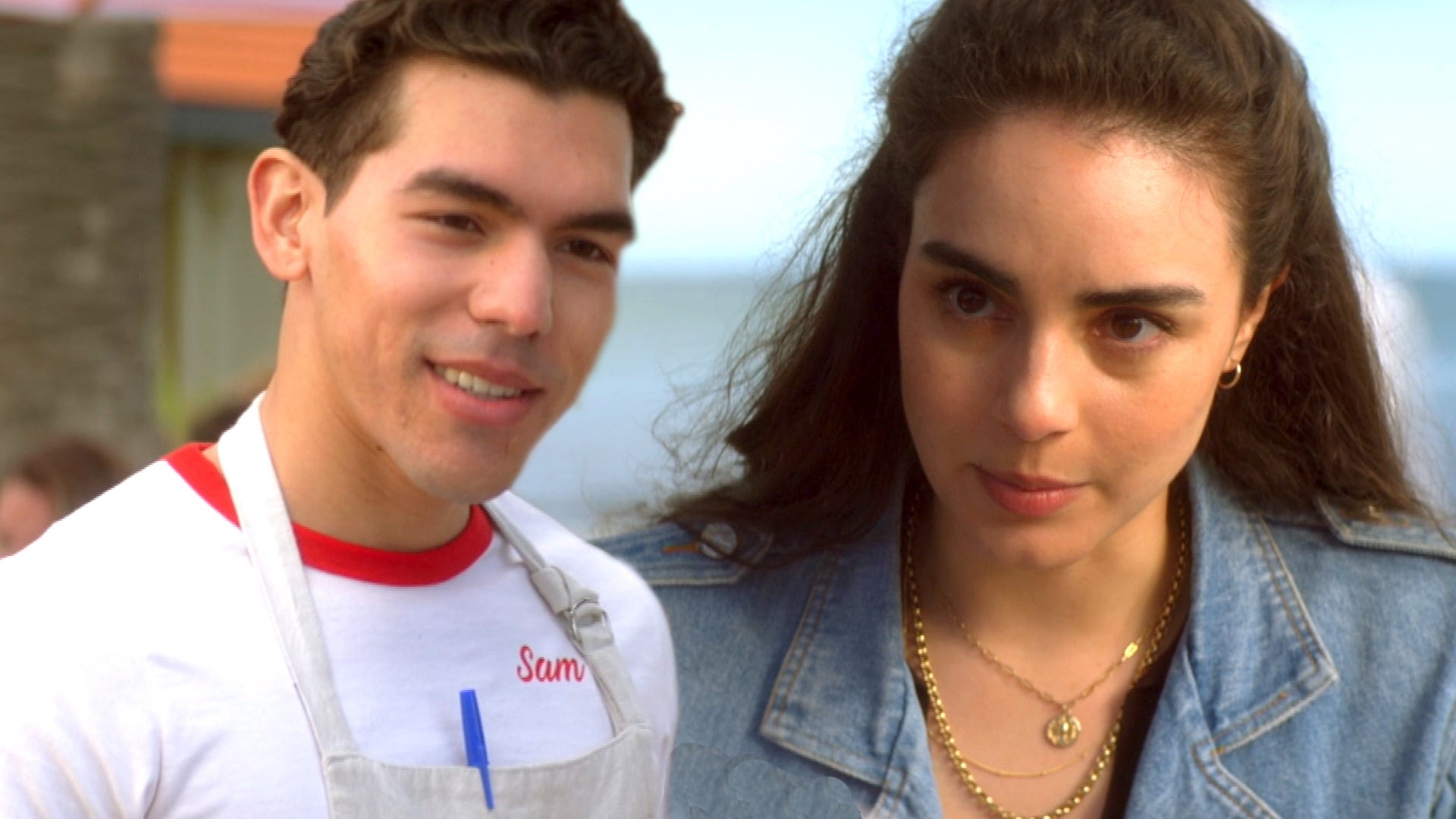 'La Brea' Sneak Peek: Jon Seda's Son Plays a Younger Version of …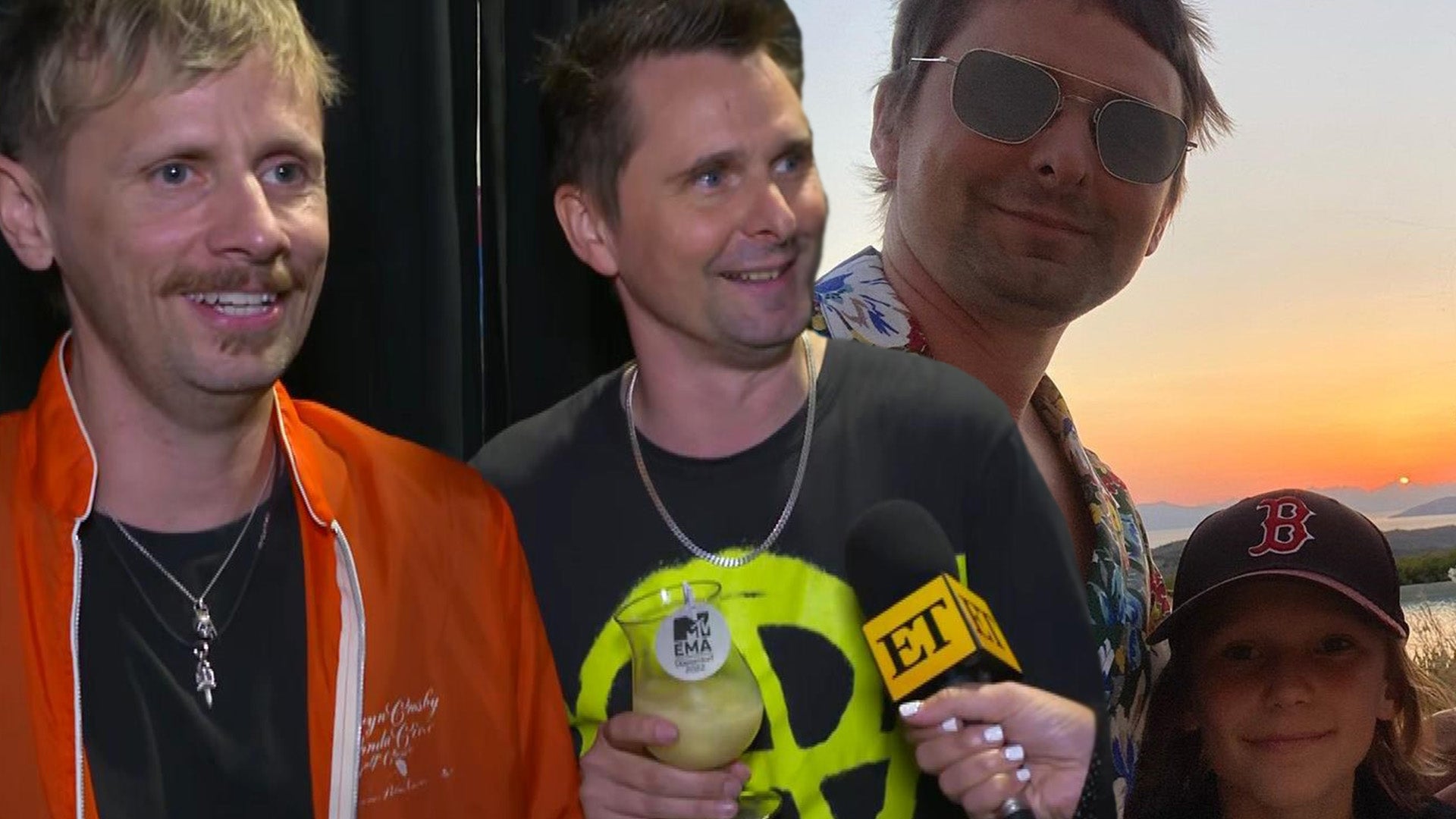 How Matt Bellamy's Son With Kate Hudson Is Following in His Musi…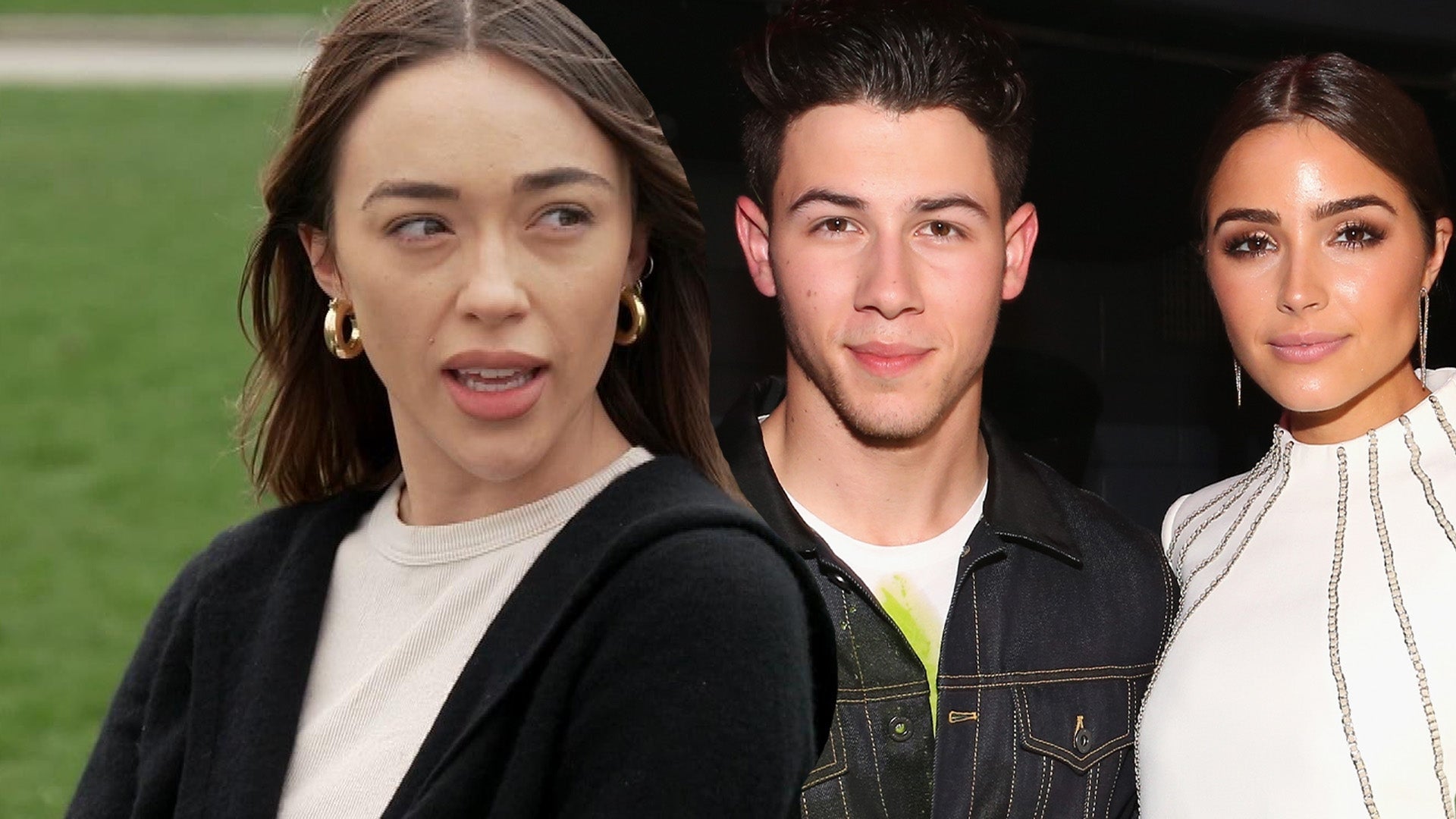 Olivia Culpo's Sister Remembers 'Really Weird' Time She Dated Ni…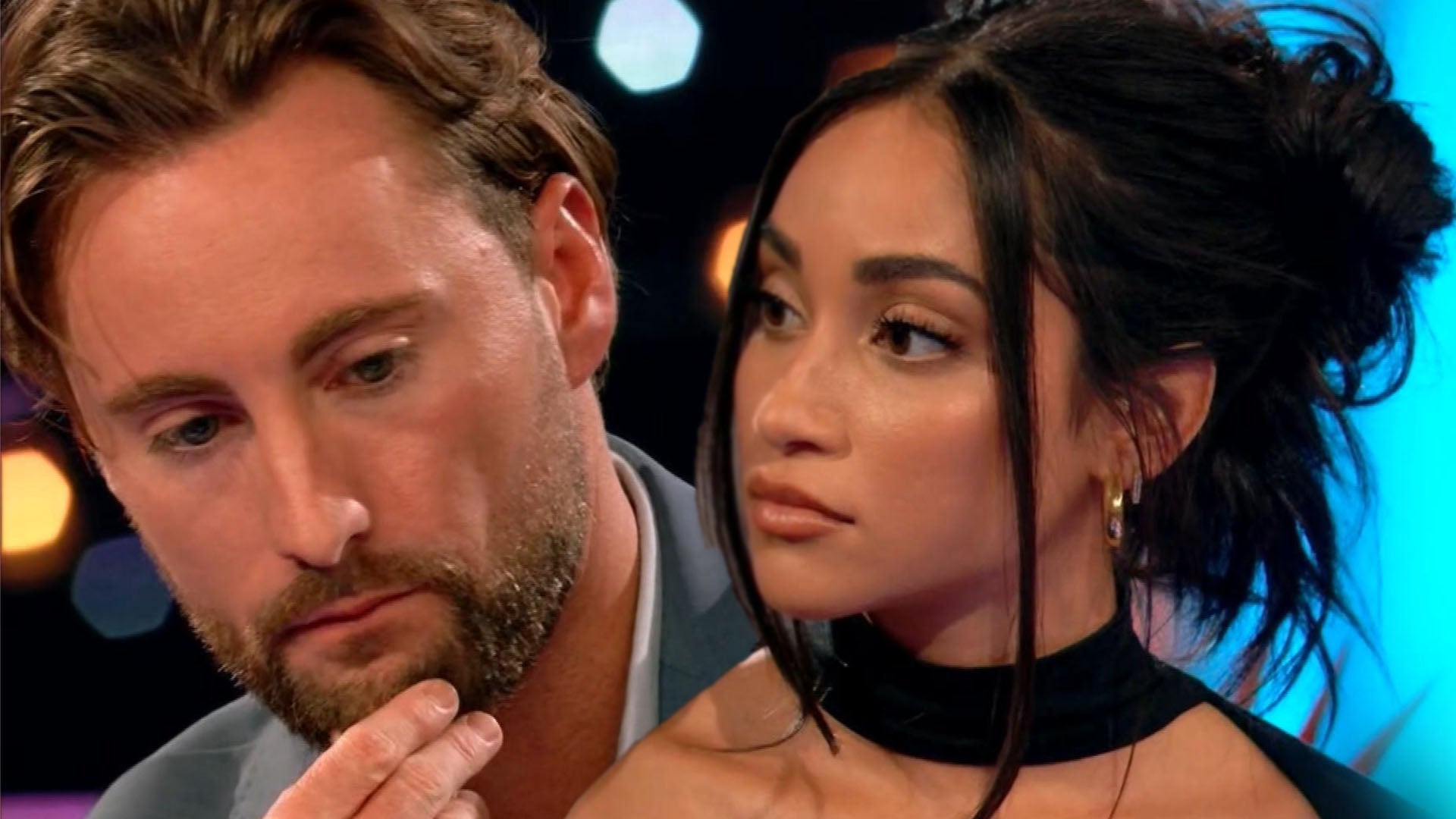 'Bachelor in Paradise' Recap: Must-See Moments From the Season 8…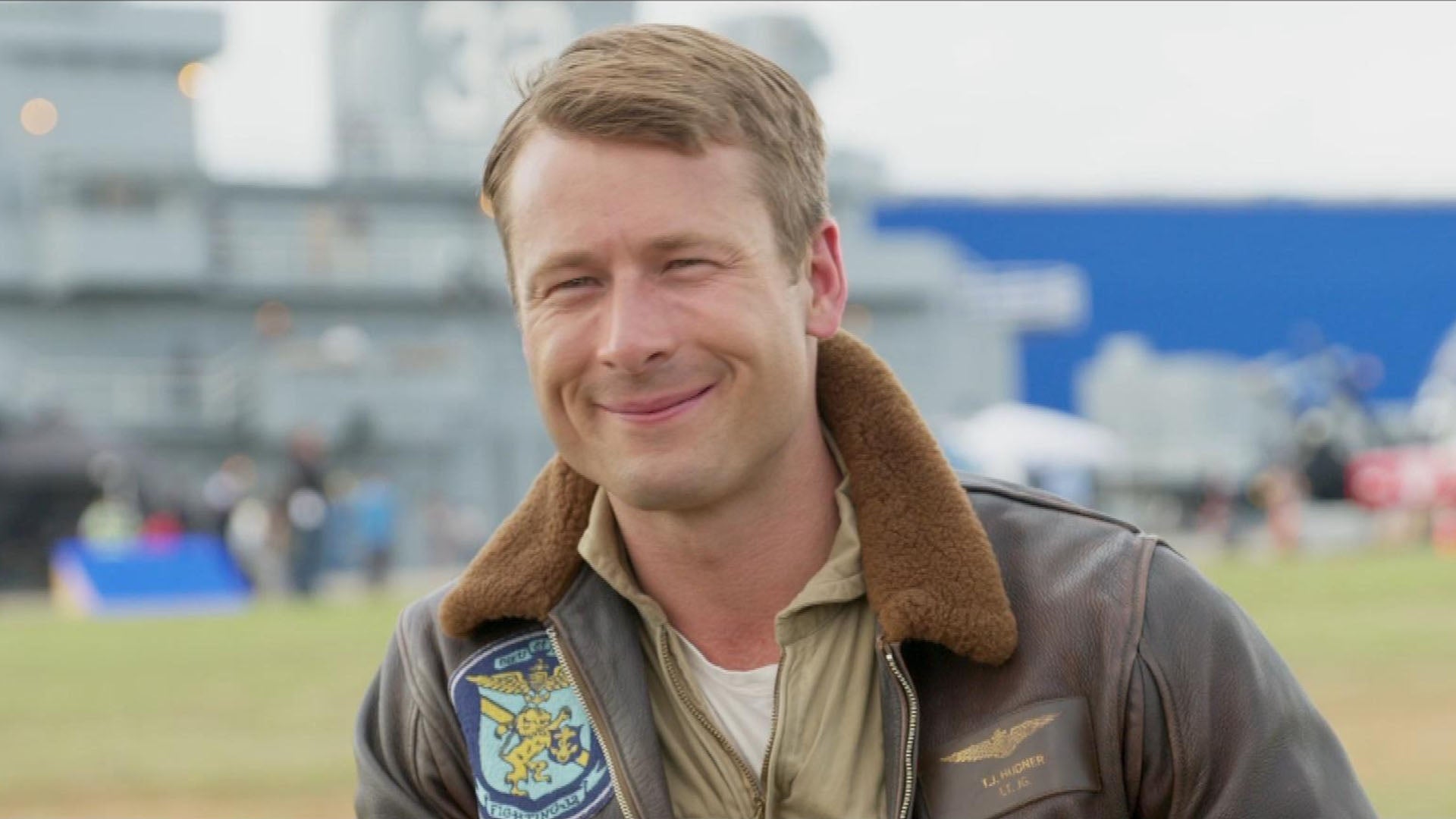 'Devotion': Go Behind the Scenes With Glen Powell (Exclusive)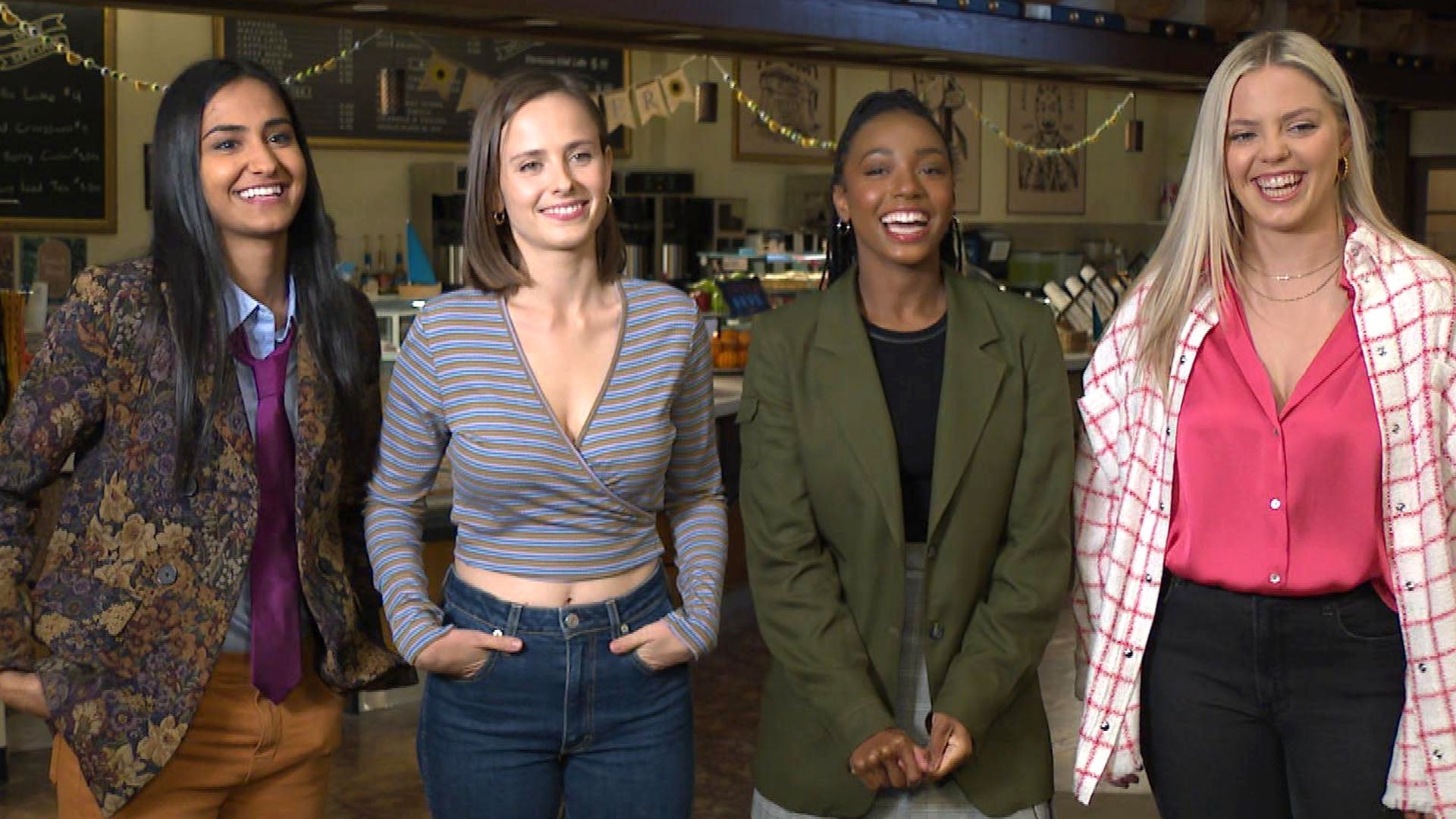 Behind the Scenes of 'The Sex Lives of College Girls' With the C…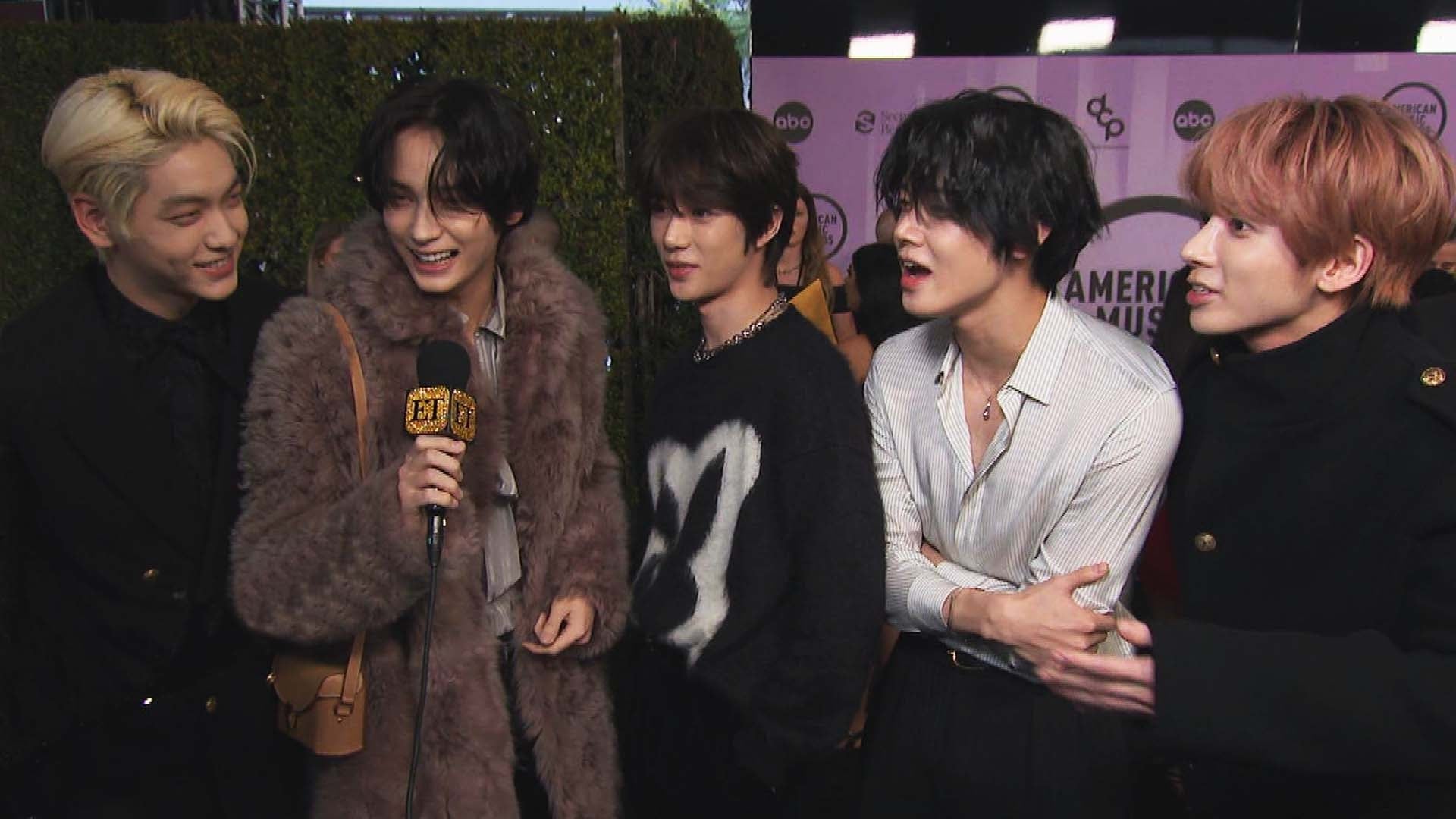 TXT Shares Their Excitement for the AMAs and Reflects on 'Amazin…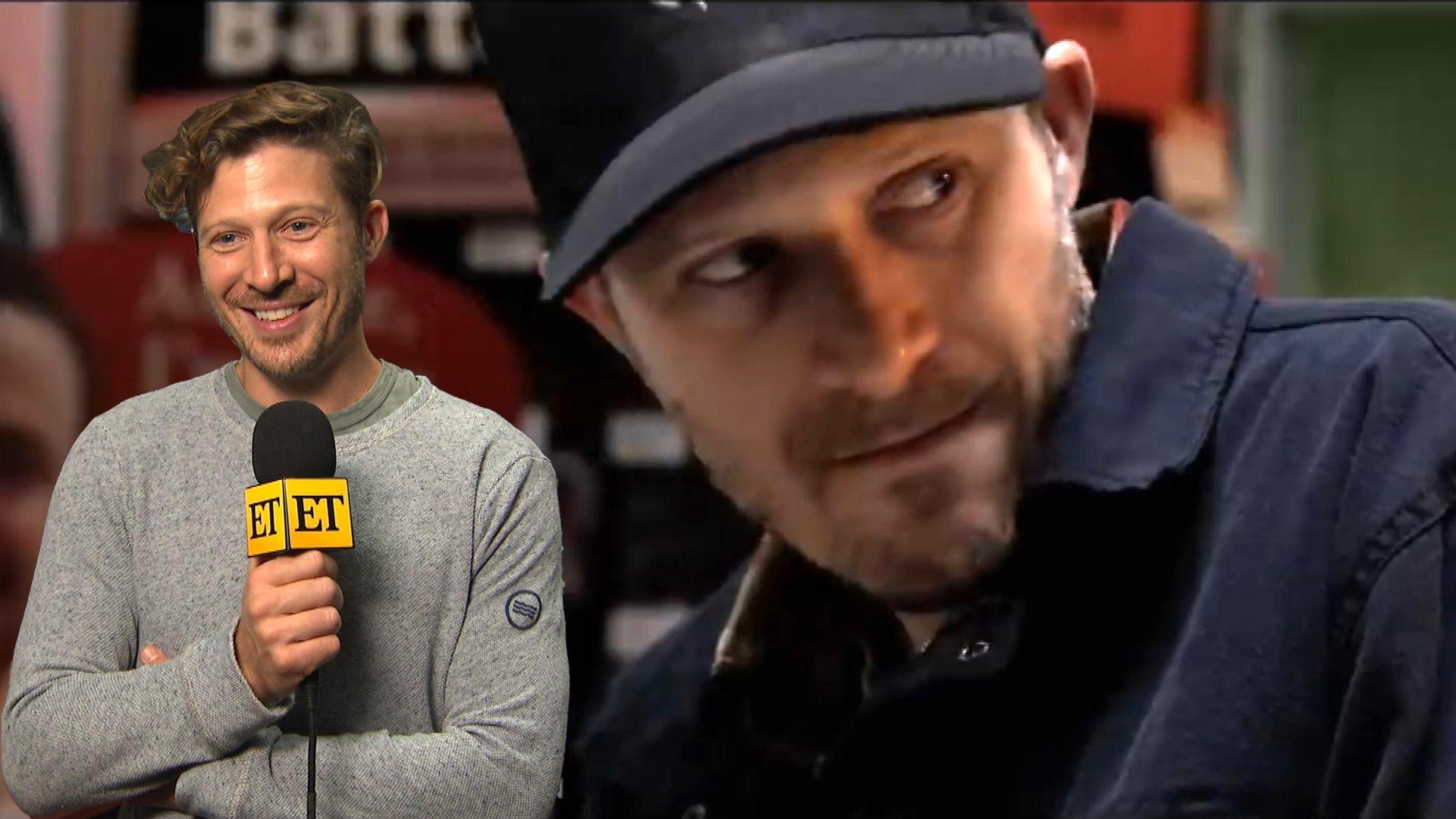 Go Behind the Scenes With 'Criminal Minds: Evolution's Newest Un…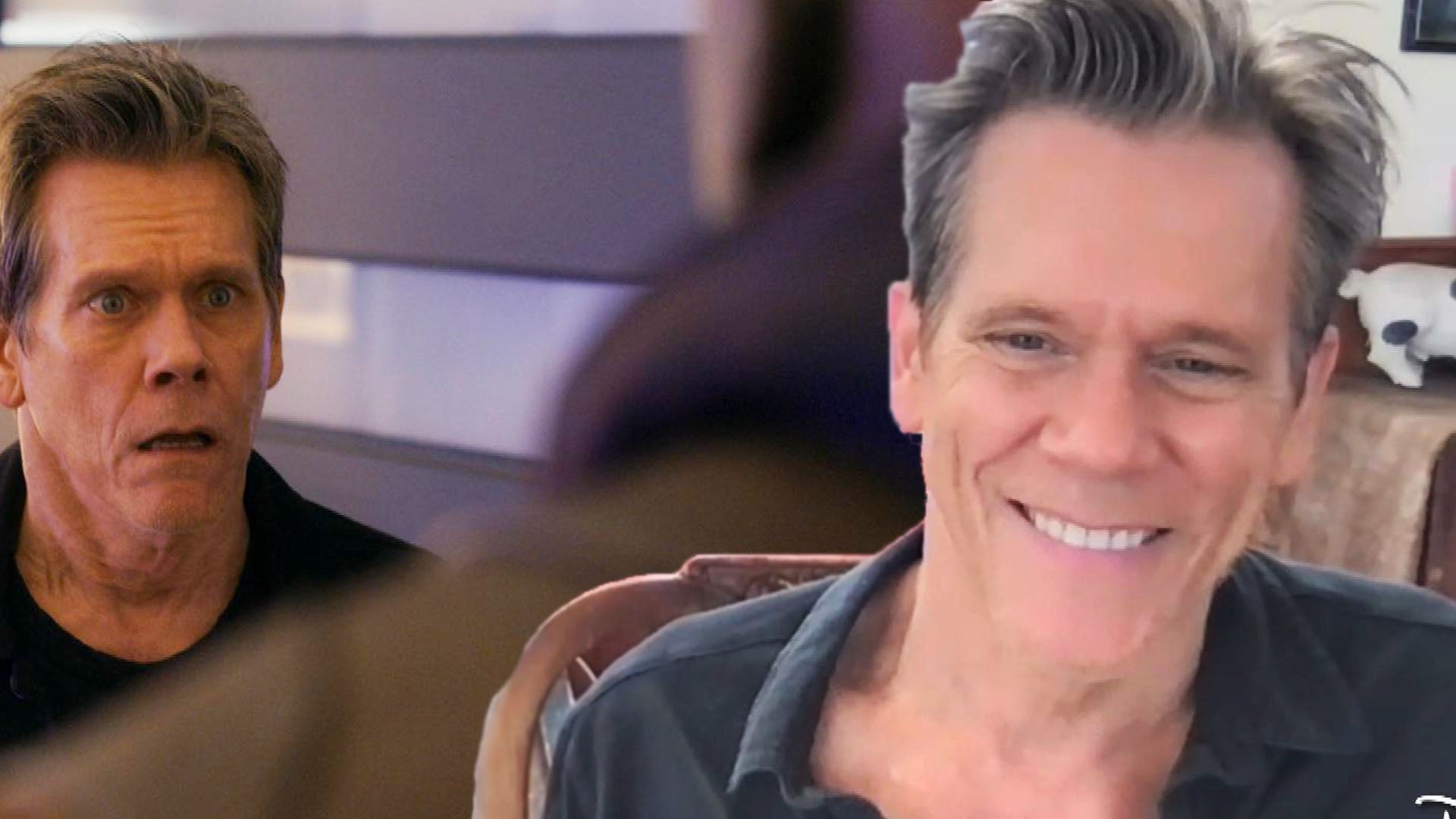 Kevin Bacon Joins the MCU With 'The Guardians of the Galaxy Holi…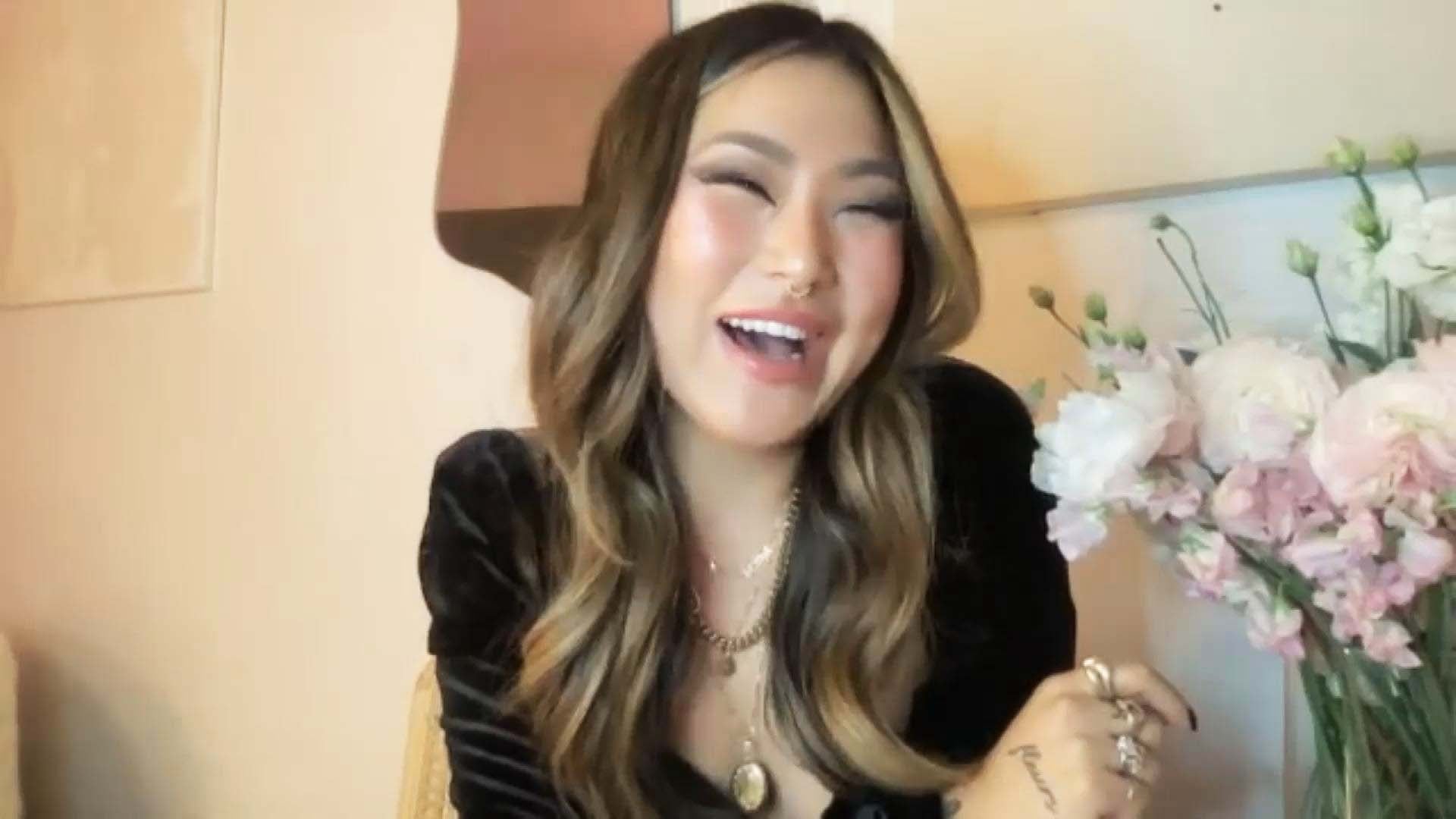 'Winter House's Rachel Clark Is In Love... Just Not With Jason C…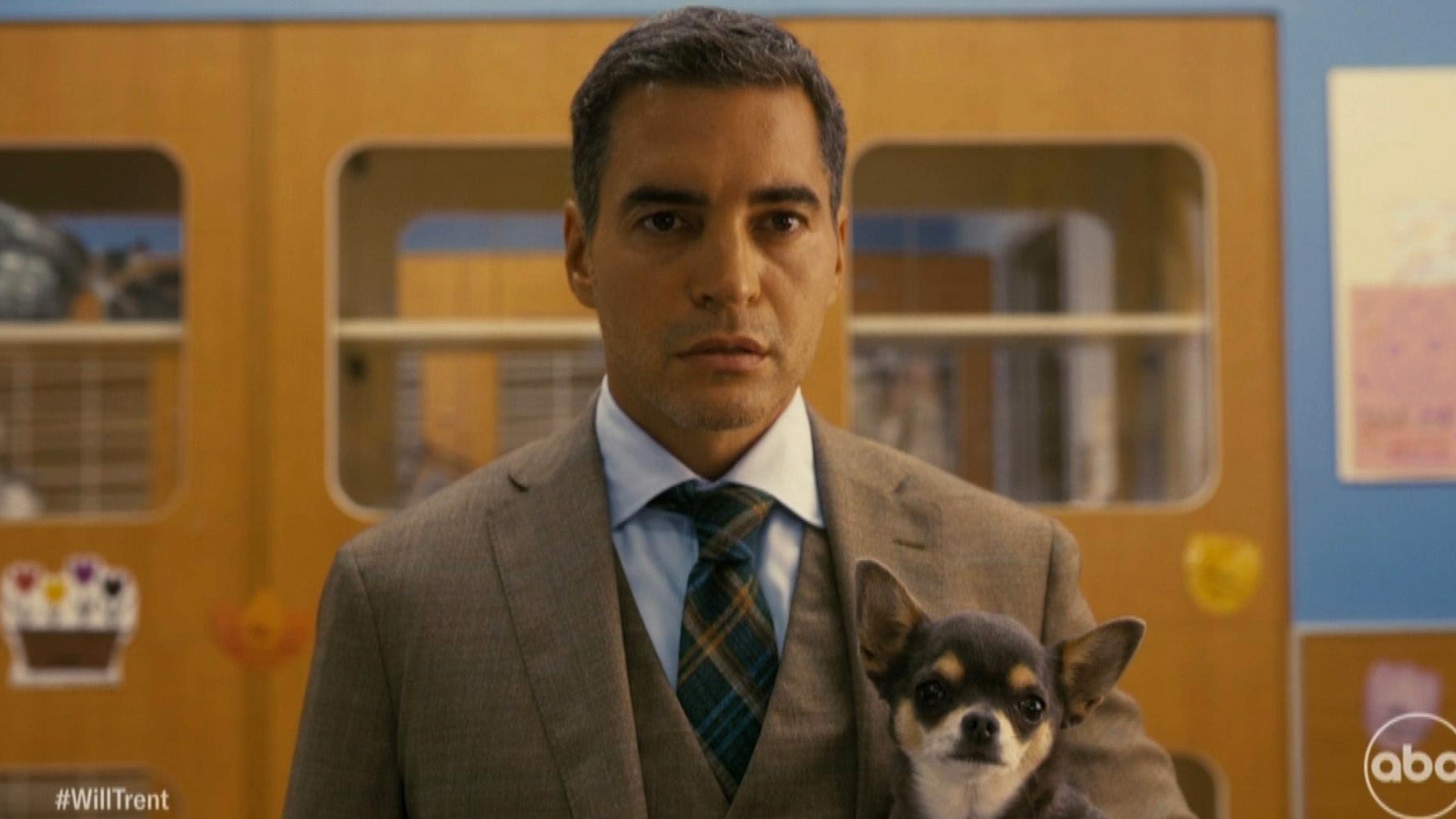 Ramon Rodriguez and Erika Christensen Solve Crimes in ABC's New …
We're about halfway through Matt James' journey on The Bachelor, and it's time to get serious... about the rumors in the house.
Last week's episode saw tensions reach an ultimate high, as Anna and Victoria spread rumors that a new contestant, Brittany, was an escort (which Brittany denied). Katie advised Matt to address the drama before the rose ceremony, and that's exactly what he did.
Matt made quick work of the situation, eliminating Anna, and then Victoria. And then later in the episode, he called out a third woman, MJ, for allegations she was an "antagonist" in the house. The episode ended on a cliffhanger two-on-one, with MJ fighting to defend her "character" against Jessenia's very substantiated claims.
But this week wasn't all drama, as Abigail got some much-needed time with Matt, and he revealed on his one-on-one date with Rachael that he's falling in love.
Next week, none other than Tyler Cameron will arrive to help Matt on his journey -- which only further gets shaken up by Heather Martin.
ET was live blogging Monday's episode. Scroll down for minute-by-minute updates of everything that went down.
Tyler Cameron + Heather Martin Blowing Sh*t Up
6:59 PM:
The episode ends with Matt taking a seat between MJ and Jessenia, and we're not even mad because this promo is so good.
Next week, women are crying and finding out surprising information. Serena C. calls Katie an "arsonist" and Pieper gets a one-on-one date.
TYLER CAMERON ARRIVES to give Matt some advice, and Heather Martin makes her appearance.
"What are you doing here? You could honestly destroy this whole thing for Matt!" Chris Harrison says.
Bring it on!
Flashbacks
6:57 PM:
Jessenia says she sees "three sides" to MJ -- who she is to Matt, who she is to the women, and who she is off-camera, and MJ blows up.
The women are full-on fighting and we are having flashbacks to Peter's season and we need earplugs and an Advil.
"Jessenia, you've done enough talking. I need to talk," MJ says.
Matt pulls up (FINALLY) but the ladies are still bickering. Put an end to this!!!
You Lie!
6:56 PM:
INCREDIBLE cinematography showing MJ and Jessenia arriving for their two-on-one.
The women both look great, and MJ is entertaining but we also don't know how long we can take this.
"I preach harmony, peace. You put my character in question with Matt... I have never been more hurt in my life. I am furious right now. You should be embarrassed," MJ tells Jessenia.
"The only reason your name was mentioned, MJ, was because you started the term, 'JV vs. Varsity,'" Jessenia replies, accusing MJ of lying to Matt about the toxicity in the house. "You lied to him the other night!"
Two-on-One
6:53 PM:
We've already gotten to another rose ceremony day (time flies, wow!) and the ladies are nervous about making sure they get time with Matt.
There's a knock at the door. "MJ and Jessenia, I need to know the truth. Meet me at the cocktail party before the other women arrive," reads a card.
Yes! Here for a little two-on-one!
MJ talks about how she has all the facts and we don't know how she's so delusional. We all saw you make those comments, MJ!
Deep End
6:49 PM:
Matt gives Kit the rose, and she breaks down, telling the camera about how she's never had the love of a romantic partner.
"After tonight, I'm ready to dive into the deep end," she says.
Tonight
6:45 PM:
Kit and Matt make out while making cookies, and then sit down for a real chat.
She opens up about how she felt at home. "Growing up, my mom being such a success story, I think that I was protecting myself and getting in touch with my emotions is something I've never practiced before. Being here and letting those walls down is the first time I've ever really had to be vulnerable. So, I think that's the hardest part, is knowing once one wall is down, you get to see all of me."
Matt tells Kit that he likes her for her. "I try to think about, 'What is life like after this is over?'"
"It looks like tonight," Kit replies. "With my partner, I just want the simple pleasures, and I feel like that's what tonight was all about."
Kit is so mature and we actually really like her. We should have known after she declared herself the "president, king, CEO" in response to Victoria on the first night.
Vampire Diaries
6:43 PM:
Good day to everyone, but mostly Matt's residence at Mystic Falls, which we're pretty sure is the name of the town in Vampire Diaries.
Matt is cleaning his house like it's his job and worrying about his outfit, because Kit is a "little fashionista."
She arrives and she does look cute. Matt shows her around, but the big cookie display on the island is all we're thinking about. They'll be popping them in the oven, because they have patience.
Kit tells the camera about how her mom is a fashion designer (Cynthia Rowley) and she's built up walls because of the spotlight she's been in.
A Rose for Abigail
6:37 PM:
It's time for Matt to hand out the rose, and we can't get over how many women are still there.
"It's going to go to someone who was extremely vulnerable tonight," Matt says, before giving the rose to Abigail.
MJ is still salty. "At the end of the day, I'm here for him. I'm not here for these girls. But my character is important to me, so I'm going to clear that up, real quick," she promises.
Kit Is Crying
6:36 PM:
Back at the house, Kit gets her date card, and she's about to cry over it.
"It might have something to do with cooking," she tells Rachael. "I almost want to cry. I'm so ridiculous. My happy place is in the kitchen with my mom, and I've told him that. So if he were to do something like that for me, it would make me so happy."
Example of Rudeness
6:33 PM:
MJ rejoins the group, and she's PISSED.
"So, ladies... my character was put in question tonight. I was called an antagonist in the house," she says. "This does not need to fester... I think I lead by example. So, the floor is open."
Jessenia speaks up, and says Matt asked her about the culture. She mentioned MJ's name in relation to her varsity joke.
MJ blows up. "I'm asking you to keep my name out of your mouth, Jessenia," she says. "I lead by example."
Jessenia takes issue with MJ saying she leads by example... because let's be honest, her example is rudeness.
Katie jumps in to tell MJ she's deflecting. "I do feel like there's a little bit of attacking going on," MJ says.
Peace and Harmony and MJ
6:31 PM:
It seems the drama isn't over, as Matt reveals there's one more person he wants to talk to about making people feel uncomfortable in the house. And it's MJ. No surprise there.
"When I had heard everything going on with Brittany... and your name came up, actually, as someone who was an antagonist, like you were making them feel like outsiders," Matt tells MJ.
She says she leads by example, and she's all about "peace and harmony." Peace and harmony with your Varsity squad, MJ?
We Still Stan
6:26 PM:
During their chat, Michelle and Matt reaffirm their feelings for each other after their one-on-one date.
They're both still feeling it, and make out. We still stan.
Our Sweet Abigail
6:25 PM:
Our sweet Abigail finally gets some time with Matt, and she reveals she was defeated.
"Nothing's wrong. There's just something about you... I get the biggest smile on my face when I'm around you," she says.
Abigail says her biggest fear is disappointing Matt, and notes that as much as she wants a family, there is a strong possibility her kids would be deaf.
"My birth dad did walk out on my mom and my sister right after we got our cochlear implants," she says. "In no way do I view my hearing loss as baggage... but it's hard not to feel like if I open myself up fully to somebody, are they going to do the same?"
Matt tells Abigail he can relate to not having a dad around. "But it's not something I'm ashamed of, because it's made me who I am. The things you see are a barrier and a roadblock, those are things I admire about you," he says.
"It was extremely courageous of Abigail to share that with me," Matt tells the camera. "I'm looking for somebody who is going to push me, challenge me, make me a better person. And I think Abigail does that."
Crush
6:19 PM:
At the night part of the date, the women feel the pressure to really connect with Matt and further their relationship.
Matt takes Chelsea off to chat first, and their conversation is cute. They're crushing on each other, and we like it but are also thinking about how MATT JUST SAID HE WAS FALLING IN LOVE WITH RACHAEL.
Breaking Down
6:15 PM:
The women start to break down, realizing they're all dating the same guy -- and he has stronger connections with some than others.
"I just... I don't want [to get hurt]," Michelle tells the camera.
That's Uncomfortable
6:12 PM:
MJ, who has been quite a personality over the last few episodes, makes a whole deal out of the farm tasks like collecting eggs.
"It's also getting her attention, because Matt's supporting her in that," Katie notes to the camera.
Matt runs off to kiss Pieper while she's doing an interview, and MJ sees.
"That's uncomfortable," MJ says. "Pieper's making out with him over there."
Deal With Sh*t
6:10 PM:
The women head to the farm for their group date, because Matt's a country boy at first.
"Much like a relationship, a farm takes patience and hard work. Also like on a farm, you have to deal with sh*t," a farmer tells the group. Yes for honesty!
The gals are going to be doing a lot of work today -- and we anticipate it'll get a little dirty.
"Rachael had a magical, bougie moment, and here I am on a farm," Serena C. tells the camera.
Matt IS Falling In Love
6:05 PM:
Matt shares more of his feelings as he gives Rachael the rose.
"Rachael, I'm falling in love with you too. And it is scary to say, but when I'm with you, it just feels right," he says. With that being said, Rachael, would you accept this rose?"
MATT IS FALLING IN LOVE WITH RACHAEL!!!!
"Tonight just confirms that I'm falling for Rachael. It feels really good to say that I'm falling in love with somebody, especially when it's reciprocated," he tells the camera. "I'm laying it all on the line, and there's no fear anymore. Rachael is someone that I could see, at the end of this, getting down on one knee and proposing to."
"When I look at Matt, I see the man that I've been searching for and waiting for and praying for. I can easily see me spending the rest of my life with Matt. I've been waiting my whole life for this guy, and he's here," Rachael gushes.

Is Matt James In Love?
6:02 PM:
Rachael tells Matt that the butterflies haven't stopped since they first met.
"I knew I was in trouble. And although I've gotten more comfortable with you, the nerves have not gone away at all. The butterflies, if anything, they've grown," she shares. "I really am already completely falling in love with you. And I want to walk out of here with you, and I want to start my life with you. And I hope that will happen. But the scary part about it is I just don't know if that's going to be the outcome."
"Can I share something with you?" Matt asks. "You're not crazy, because I feel the same way."
What?! Is Matt James falling in love? What week is this? Are they getting married?
Ridiculous!
6:00 PM:
Matt asks Rachael about never having been in love before.
"I think a lot of it has to do with like, me, and even today, there were times where I felt like I was undeserving of it all. First off, I think you're out of my league. I really do," Rachael says, as Matt tells her "that's ridiculous."
"I don't have a lot of confidence in myself a lot of the time, and sometimes that can be projected onto my relationships and I have a hard time opening up because of that, because I'm scared. I've come to realize that for me to have a relationship that really works, I do need to gain that confidence and stop all that self-doubt," Rachael continues. "I just worry that these little things might push someone away. I don't know. I'm not trying to push you away right now."
"You're pulling me in!" Matt says with a smile. "I like everything about you, even things you may be ultra aware of, I find those things attractive, and I love them about you. When I'm around you, you don't even have to try to get my attention. You just have it. If you're in the room, you've got it. And you've never been the loudest, you've never been the first one to run up. You're so subtle, and you're just so sure of yourself, and I love that about you."
Fake
6:00 PM:
Rachael looks STUNNING in a blue gown as she meets Matt for dinner.
He's hoping to dig a little deeper -- into his relationship with Rachael, not the food, because it is fake.
The Next Dates
5:57 PM:
The next date card arrives, and it's a group date with everyone besides... Kit! So she'll get the next one-on-one.
Abigail is sad about not getting one-on-one time with Matt, and wondering about their future.
She's In Love
5:53 PM:
The women cry over how happy Rachael is, and the fact that Matt, the man they're dating, is making her so happy.
Rachael, meanwhile, receives yet another dress, this time to wear to dinner with Matt.
"She's in love, for sure," one woman says.
Bloody Shoes
5:52 PM:
"I'm overwhelmed. I've never been treated like an actual princess like this," Rachael tells the camera. "This is his way of showing he can care for me and wants to make me happy in all sorts of ways."
They continue playing dress up, and Rachael looks good in everything. Congrats to you, girl.
Matt ends the day portion of date by giving Rachael some red bottoms. These is bloody shoes. Cardi B, anyone?
"You lucky b**ch!" Serena P. screams as Rachel arrives back at the house with all her bags of clothes.
Spoiled
5:47 PM:
A chauffeur arrives to whisk off Rachael for her date and all the women are jealous.
Matt tells Rachael today is her day, so prepare to watch her be spoiled.
"Rachael caught my eye Night One," he tells the camera, saying Rachael shines louder than anything else.
She's out of her element as they walk into a clothing store and a stylist picks out things for her to try on.
Fairytale
5:45 PM:
The next morning, the ladies are completely drained, and they get a rainy day to match.
Chris arrives hash things out, and the women seem pleased that Matt stood his ground and eliminated Anna and Victoria.
We've already passed the halfway point, and we don't know how this has happened with still 500 women in the house. Jeez!!
Anyway, the next date is upon us, and it's a one-on-one for Rachael. The date cards hints their "fairytale begins today," so we're anticipating a Pretty Woman shopping date.
VICTORIA IS OUT!
5:38 PM:
Serena C. gets the last rose, and Victoria IS OUT!! THIS IS NOT A DRILL!!
She stares around in confusion as the other women say their goodbyes.
"I'm upset because I know I didn't do anything wrong," she tells the camera. "I was invested. I cared about him. So, I think he made a huge mistake."
Then Victoria approaches Matt.
"I honestly feel so sorry for you that you would listen to hearsay and not all of the facts behind a situation," she hisses. "So, goodbye."
"You think I'm going to go hug him goodbye? No! And he just stared at me. Like, how dare you! He is not my king and I am still a queen. Matt is a jester. The fact that he chose Katie over me? [Gag.] Yeah Matt, I feel sorry for you for your choices," she tells the camera after her elimination.
"I would be very surprised if the girls are like, OK that I left. The whole house is going to feel like sh*t that I was gone. Like, I brought so many people joy," Victoria continues. "Whatever! Matt's not the guy for me. I'm never dating another Matt as long as I live, ever. I hate that name now."
A Wife Like ME?!
5:33 PM:
It's finally finally time for the rose ceremony. Brittany gets the first rose, because she should after all she's been through.
Then Ryan, because she also deserves it. "Victoria should be scared," Jessenia notes.
Rachael is next to get a rose, before other non-problematic women.
"Victoria has been a mean girl since day 1," Katie tells the camera. "She needs to go home after this."
"I know that Matt still sees me in a good light," Victoria says. "I'm not malicious. I have a good heart. Does Matt want a wife that's constantly creating drama? Or does he want a wife like ME?! Katie over me? Are you blind? Katie's disgusting. We've known that for weeks now."
"I'm so proud of myself for saying to him the truth, that I'm actually honest... I'm the most loyal and I'm not fake," she adds.
Victoria's Implosion
5:29 PM:
Victoria implodes as Chris Harrison announces the end of the cocktail party.
"I don't want to ever be called a bully or toxic. That pissed me off!" she tells the camera. "F**k you Katie! Katie's not here for him. F**king loser!"
Victoria storms into the bathroom and cries. The women whisper as she emerges.
"I'm like, two steps away from just going home and not dealing with this sh*t," she cries to producers outside. She calls Ryan a b**ch and says none of the women are right for Matt. "If he's going to believe some idiot over me, he's not my person."
"I'm trying to be positive, but if that happens, I'll literally die!" she whines.
YES MATT
5:26 PM:
Victoria is freaking out as she heads off to chat with Matt, and honestly she should be.
Matt snitches on Katie, and reveals that she was the one who brought this drama to his attention. But we don't have time to be mad about that because it's time to confront Victoria.
"I had this conversation with Ryan, and before I could even ask her a question, she's crying. And I'm just like... it was kind of similar to how my conversation with Brittany went about Anna," Matt says. "Now I'm doing the other women here a disservice by not making this a safe space for everybody. People's words are so powerful, and when you said that Ryan was a ho for being a dancer..."
"That was completely taken out of context!" Victoria tries to explain.
"Like, I'm just curious, what context would calling someone a ho be acceptable to be taken in?" Matt asks, to Victoria's silence. YES, MATT! "I just have a lot to think about."
Matt walks off, leaving Victoria on the couch.
Ryan Sets the Stage
5:19 PM:
Matt sits down with Ryan, who lays out Victoria's bullying, and how she called her a ho for being a dancer.
"The word ho is just... it's really hard to hear someone say that about you when it's just not true," she cries.
"I'm so sorry that you're having to deal with that, because that's not the type of environment I'm trying to create for you," Matt replies.
"Through all the antics, I thought Victoria had a big heart, but there's no excuse for that type of behavior," he tells the camera.
After the conversation, Victoria interrogates Ryan about what she spoke to Matt about, and she tells her.
"I'm always playful. I'm not malicious," Victoria tells Ryan, before accusing Ryan of being "fake" and then storming off.
Kissassery
5:18 PM:
Some of the women still don't seem to understand they were being whack and straight-up rude to the new ladies.
But that's not going to stop them from apologizing. "I can't even explain the kissassery that's going on," Serena C. tells the camera, as Victoria apologizes to Catalina for ripping off her crown.
"I can't say I 100 percent buy Victoria's apology," Catalina says.
A Lesson
5:15 PM:
"Anna said something that was out of character, but the damage has been done," Matt tells the camera. "I've seen how words can affect people, and I owe it to these women to create a safe space for them, and that's what I'm going to do."
The women are shocked as they watch Matt walk Anna outside.
Let this be a lesson, ladies!!
Goodbye, Anna
5:13 PM:
Anna says she feels "immensely horrible" for her behavior. "I'm breaking out in a rash because I'm so sad," she says, burying her face in her hands.
"Listen, you're not a horrible person. I don't think that at all, because I've been in your shoes. I've said things I wish I could take back, that I'm not proud of," Matt shares. "Ultimately, I've had to take responsibility for my words and my actions, and I've grown from it. But I have a responsibility to the women that are here, to Brittany, to myself, to follow my heart. And unfortunately, I can't see you being a part of that journey anymore."
Anna starts crying, but Matt stands strong.
Goodbye, Anna.
This Is On You
5:12 PM:
Anna looks worried -- and she should be -- as she walks off with Matt.
"I am so sad and upset with myself. That's the first thing you should know. Before even coming here, I received messages about another girl who would also be here, Brittany, and then when she did show up, the worst thing I could say was said," she tells Matt. "And immediately I felt horrible about it, and I was like, 'This is on me. This is me being a shallow person in the worst moment ever.'"
"I was just shocked when Brittany told me, because when I first met her a few days ago, she was spunky and super bold and confident. And when I pulled her aside to talk to her tonight, she just broke down," Matt replies.
Sure, Jan
5:06 PM:
Anna immediately knows Matt was alluding to her spreading rumors that Brittany was an escort. She looks worried.
Brittany, meanwhile, breaks down in her chat with Matt. "Anna had came up to me to apologize, and she was like, when you first came here... we were telling everyone you were an escort. I was completely caught off guard. That's not true," she says, noting this is now on national television, and could ruin her life. Yeah, not good, Anna!
"It hurts a lot. It really hurts," she adds.
Matt apologizes and thanks Brittany for bringing it to his attention. "I want you to know how serious I take that," he says.
Outside of the convo, MJ tells Anna she needs to talk to Matt and make him feel better, because "there's not a toxic environment in the house." Sure, Jan.
Can We Talk?
5:03 PM:
It's cocktail party time, and we're ready for Matt's big speech. Katie encouraged him to address the women about the bullying, and it's about time he take her advice.
"Before we get into tonight, I wanted to address something that was brought to my attention... about the environment in the house, how toxic it is, that there's a mob mentality... really a culture of bullying," Matt says, before mentioning the rumors that could "potentially ruin someone's life."
"I don't get enough time with you all, and now this... there's a lot of answers to questions that I need tonight. So Brittany, can we talk?" Matt asks.
Sensing a Blow Up
5:01 PM:
The actual episode has kicked off, and it's more Victoria. She's sh*t talking the new women on a walk with Kit, and it's uncomfortable.
Meanwhile, Brittany is nearing her breaking point over the escort rumors. "It hurt," she tells the camera, as MJ assures Anna she "did the right thing." We're sensing a blow up!
Victoria's Nightmare
5:00 PM:
Hello and welcome to Victoria's nightmare. The episode kicks off with Victoria in tears, complaining to producers about how she's "two steps away from going home."
If that happens, she'll "literally die."
The Bachelor airs Mondays at 8 p.m. ET/PT on ABC. See more in the video below.
RELATED CONTENT:
'The Bachelor': Abigail Makes a Heartbreaking Reveal to Matt James
'The Bachelor's Victoria Larson Responds to Body-Shaming Comments
'The Bachelor': Matt James Gets Involved After Damaging 'Escort' Rumor
Related Gallery