TV
'The Bachelor' Premiere Teases Matt James Meltdowns, Steamy Makeouts and a Proposal
By
Matt James on the Pressure He Felt Being the First Black 'Bachel…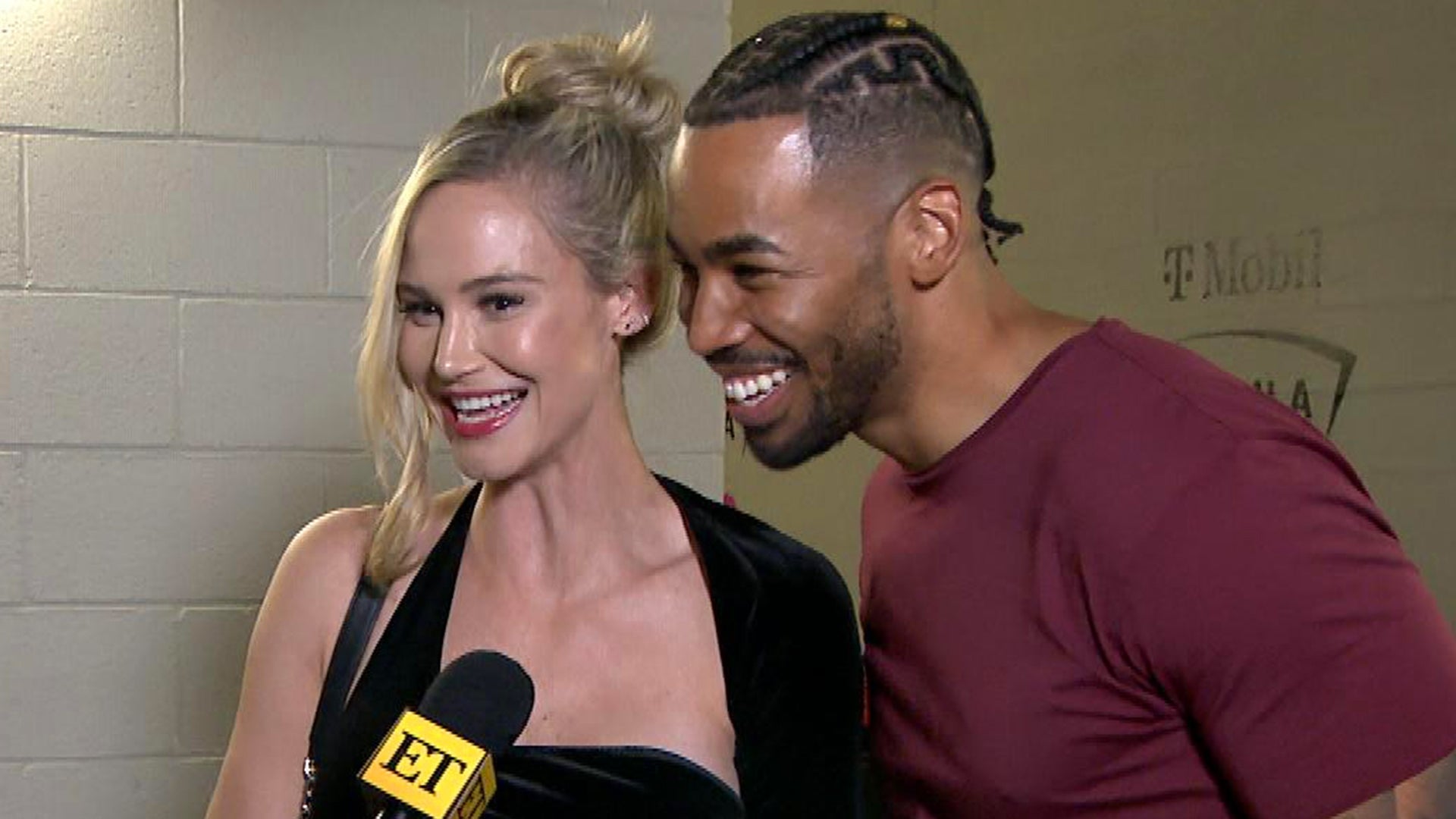 Meghan King and Bachelor Nation's Mike Johnson Dish on Their Fir…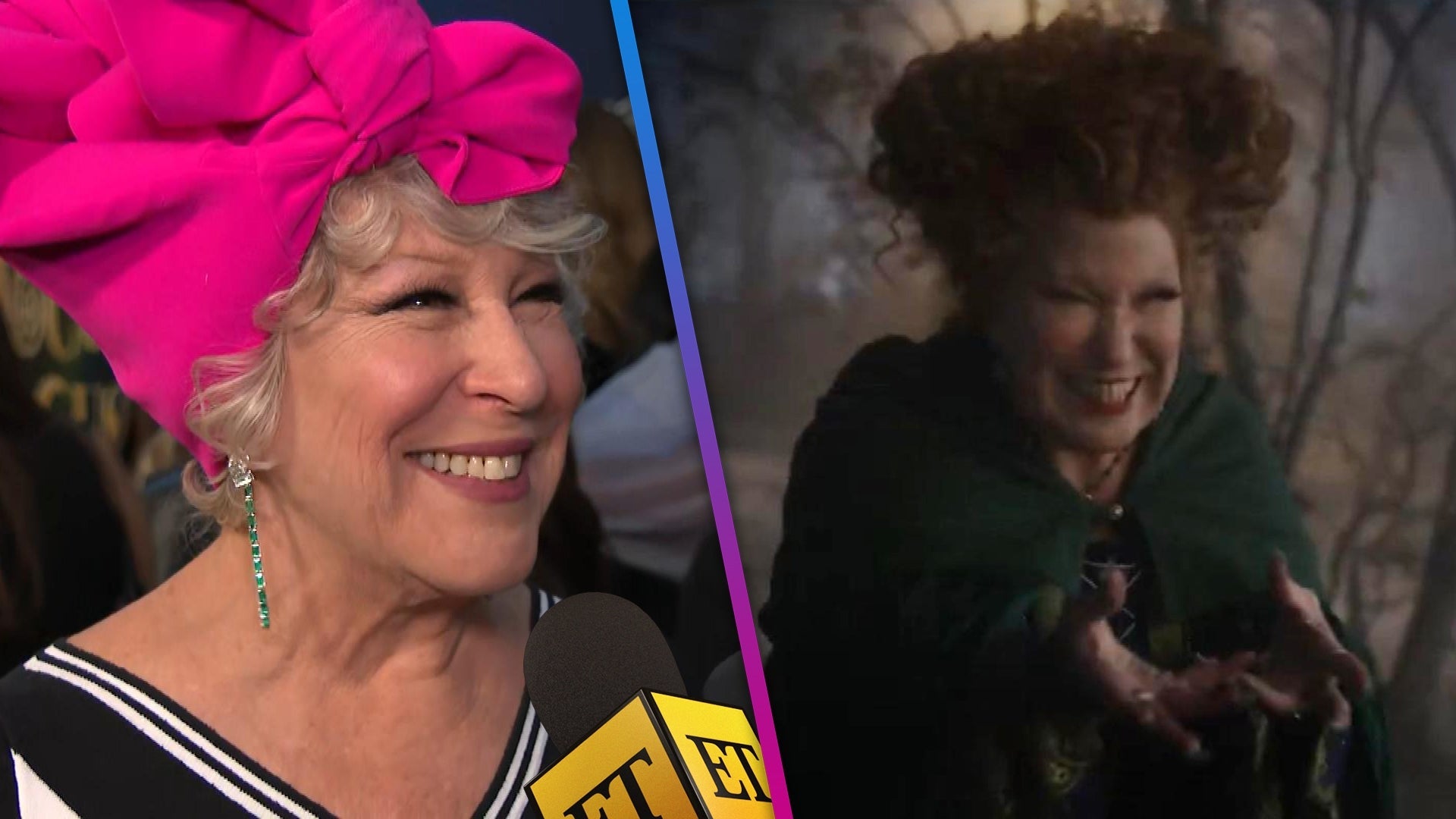 Bette Midler on Being Proud of 'Hocus Pocus 2' and the Ladies of…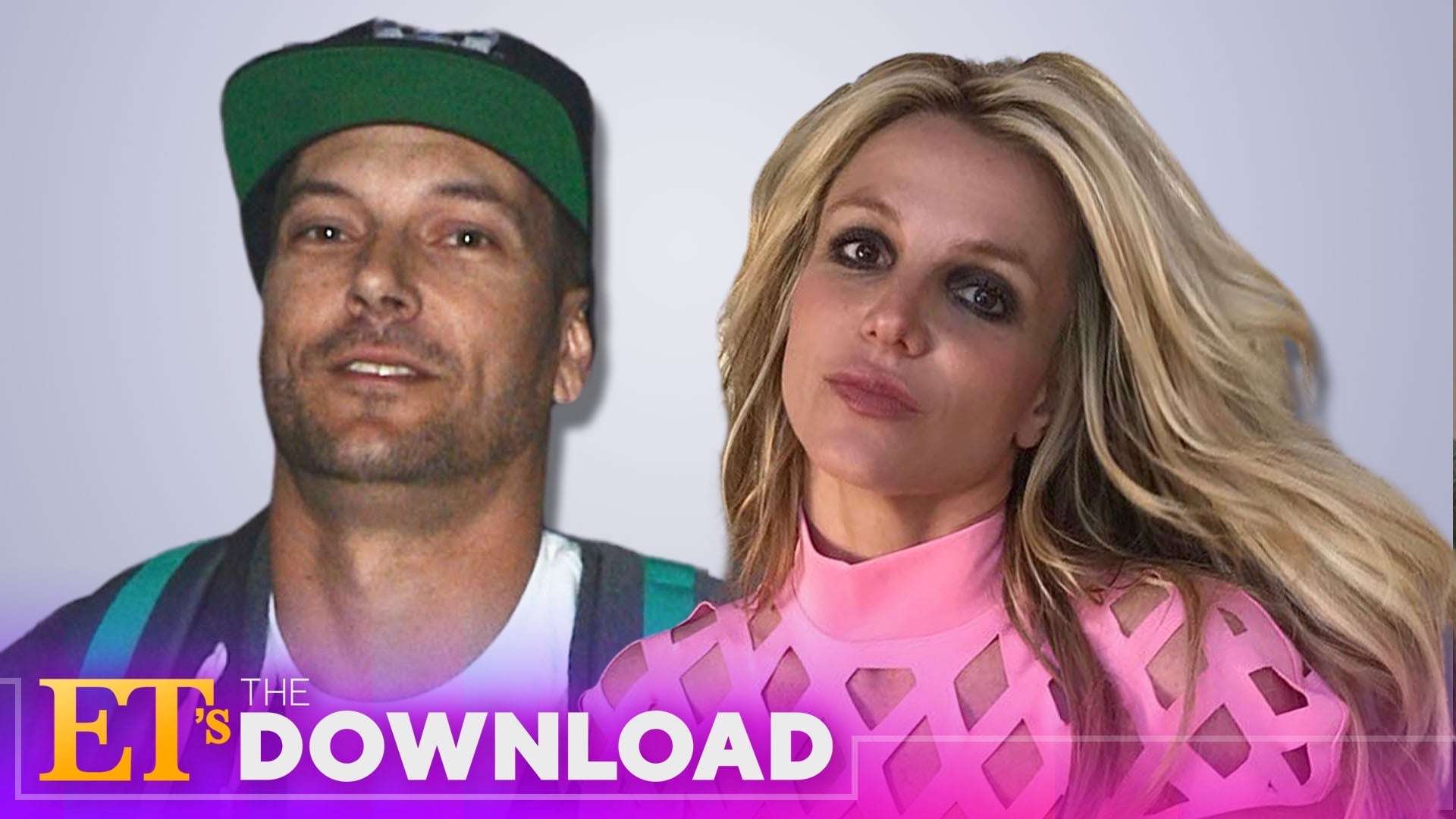 Britney Spears Responds to Kevin Federline's '60 Minutes' Interv…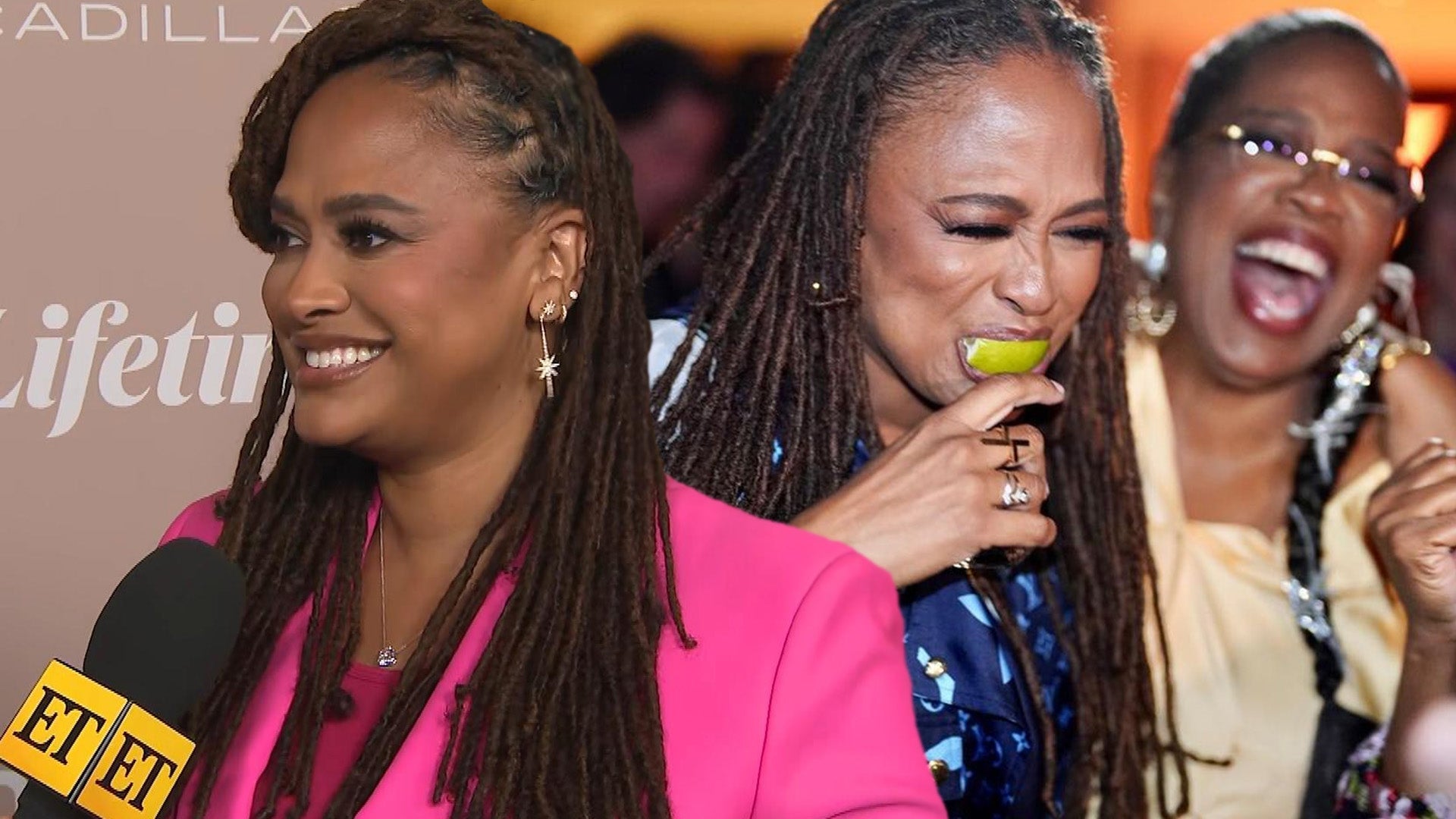 Ava DuVernay on Turning 50 and Oprah Winfrey Convincing Her to D…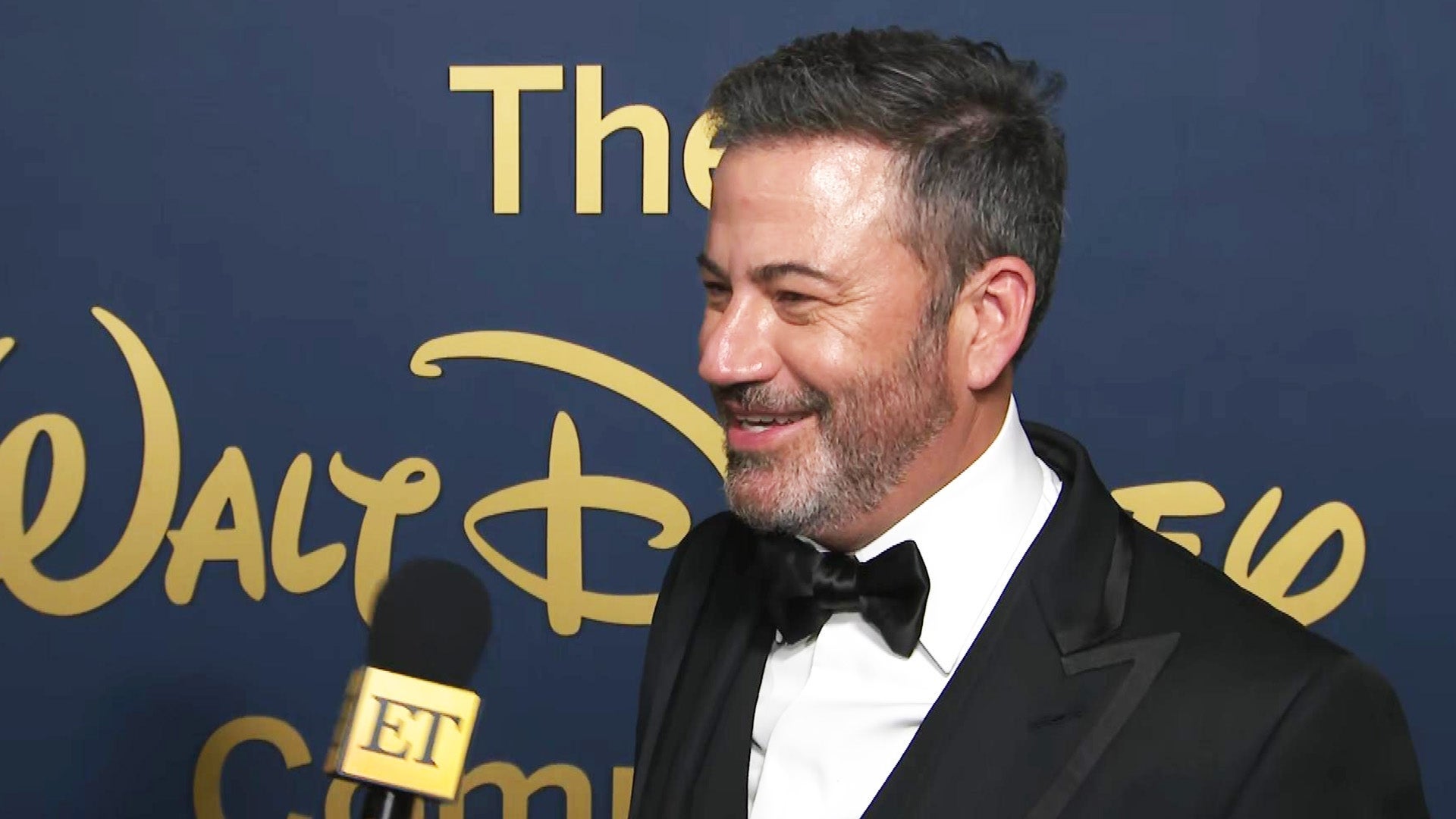 Jimmy Kimmel Praises Quinta Brunson After Her Big Emmys Win (Exc…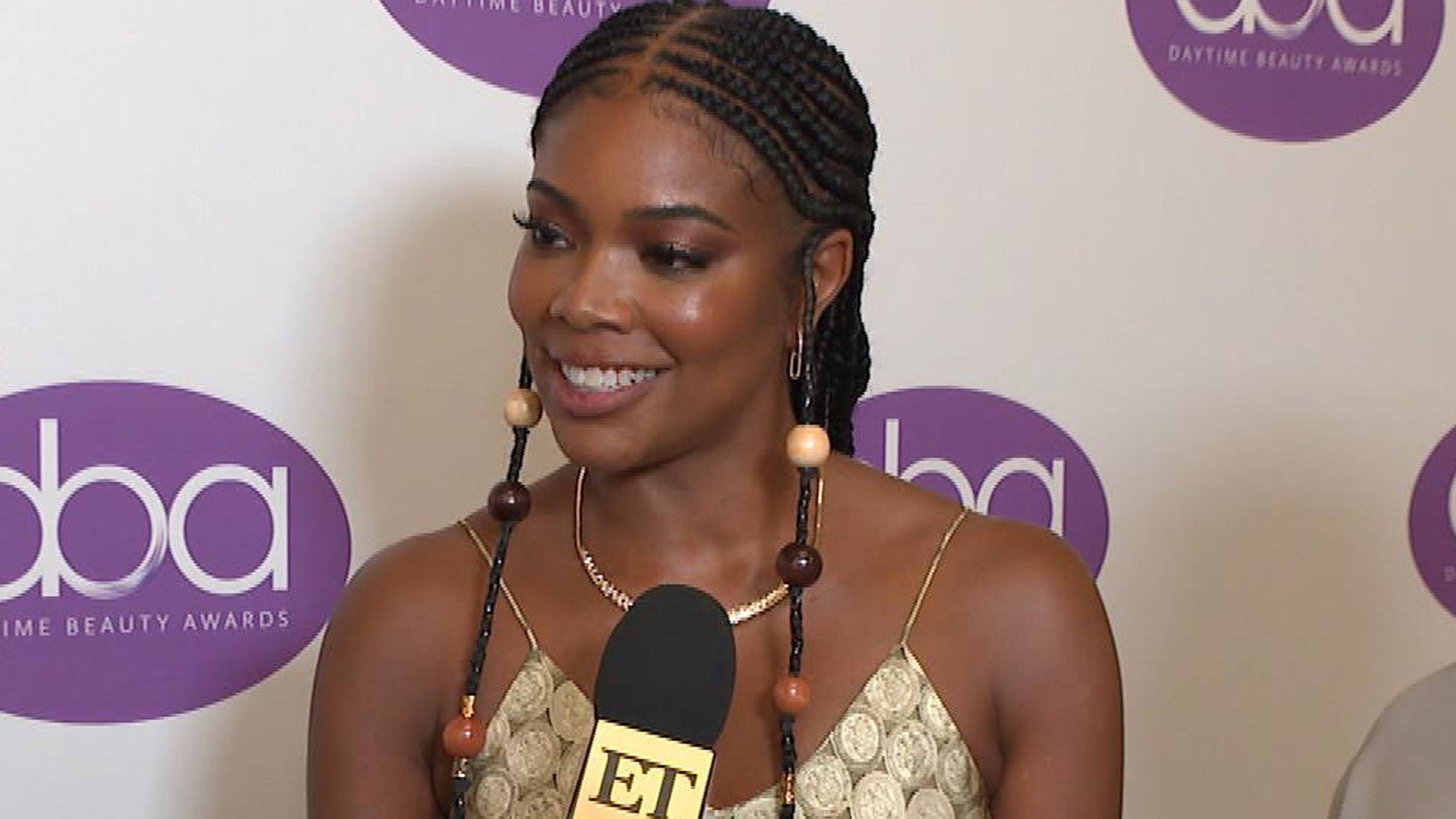 Gabrielle Union Shares 'Bring It On' Sequel Update at Hollywood …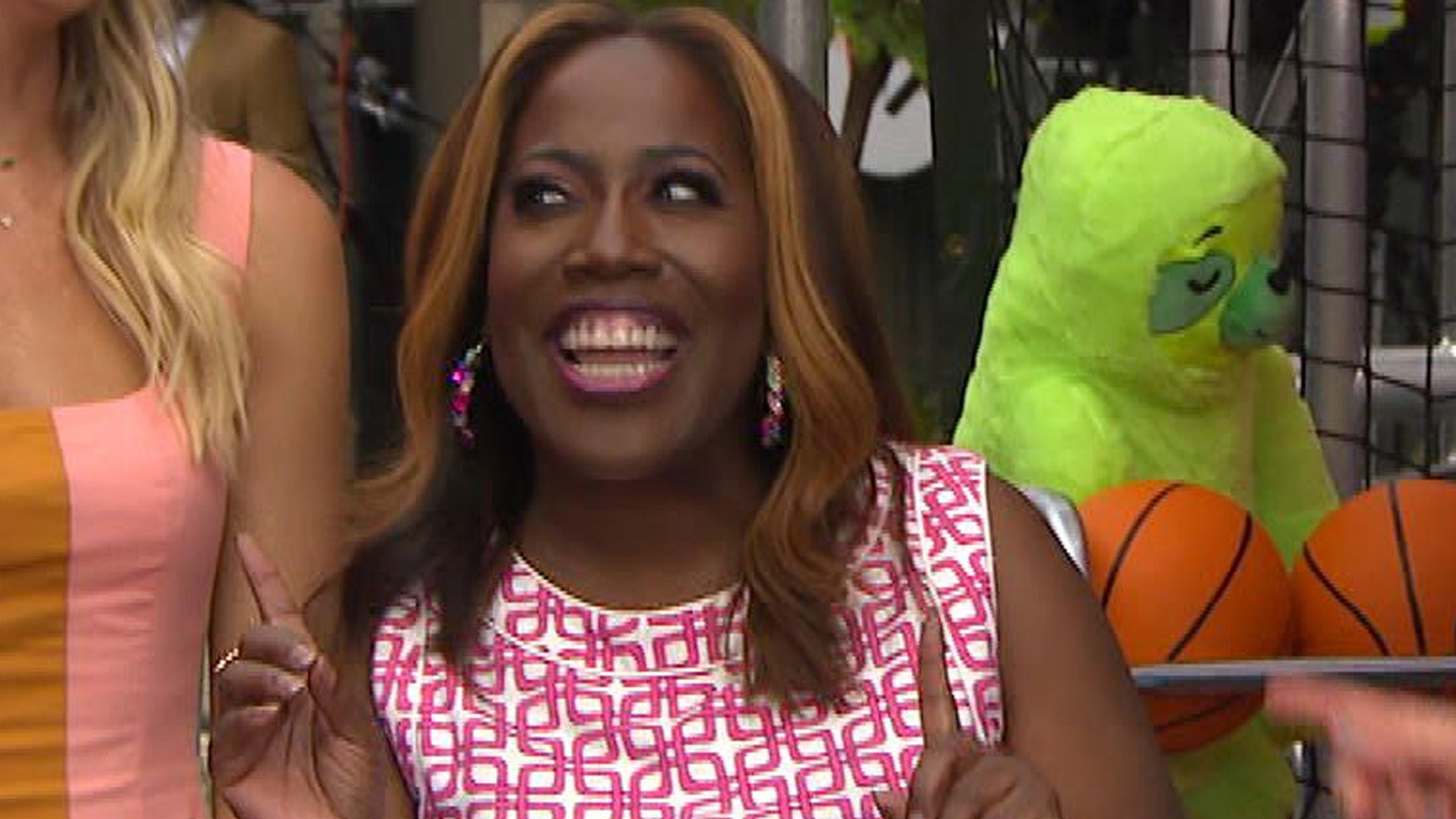 'The Talk's Sheryl Underwood on Her 90-Lb. Weight-Loss and Seaso…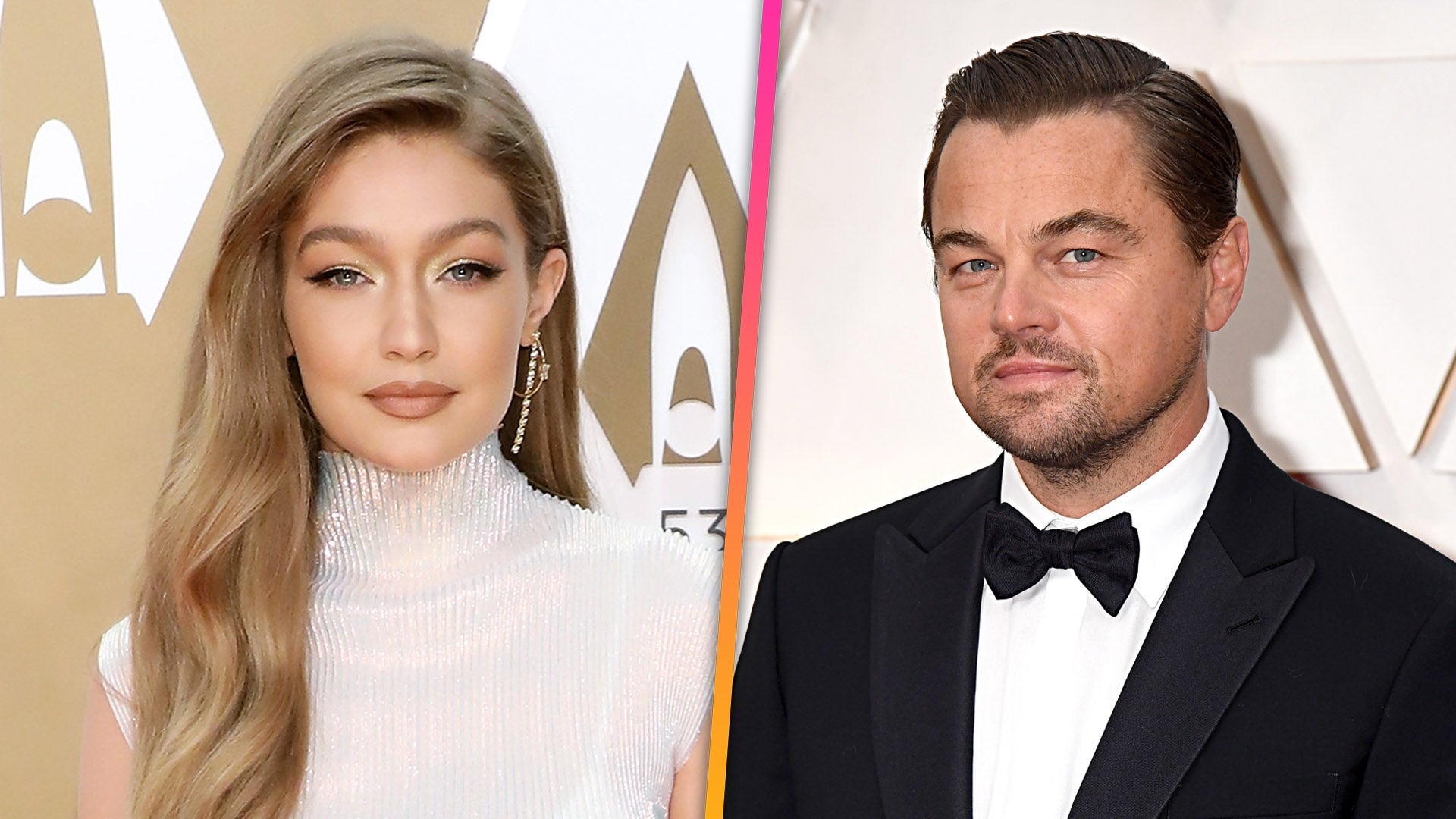 Leonardo DiCaprio 'Spending Time' With Gigi Hadid Following Cami…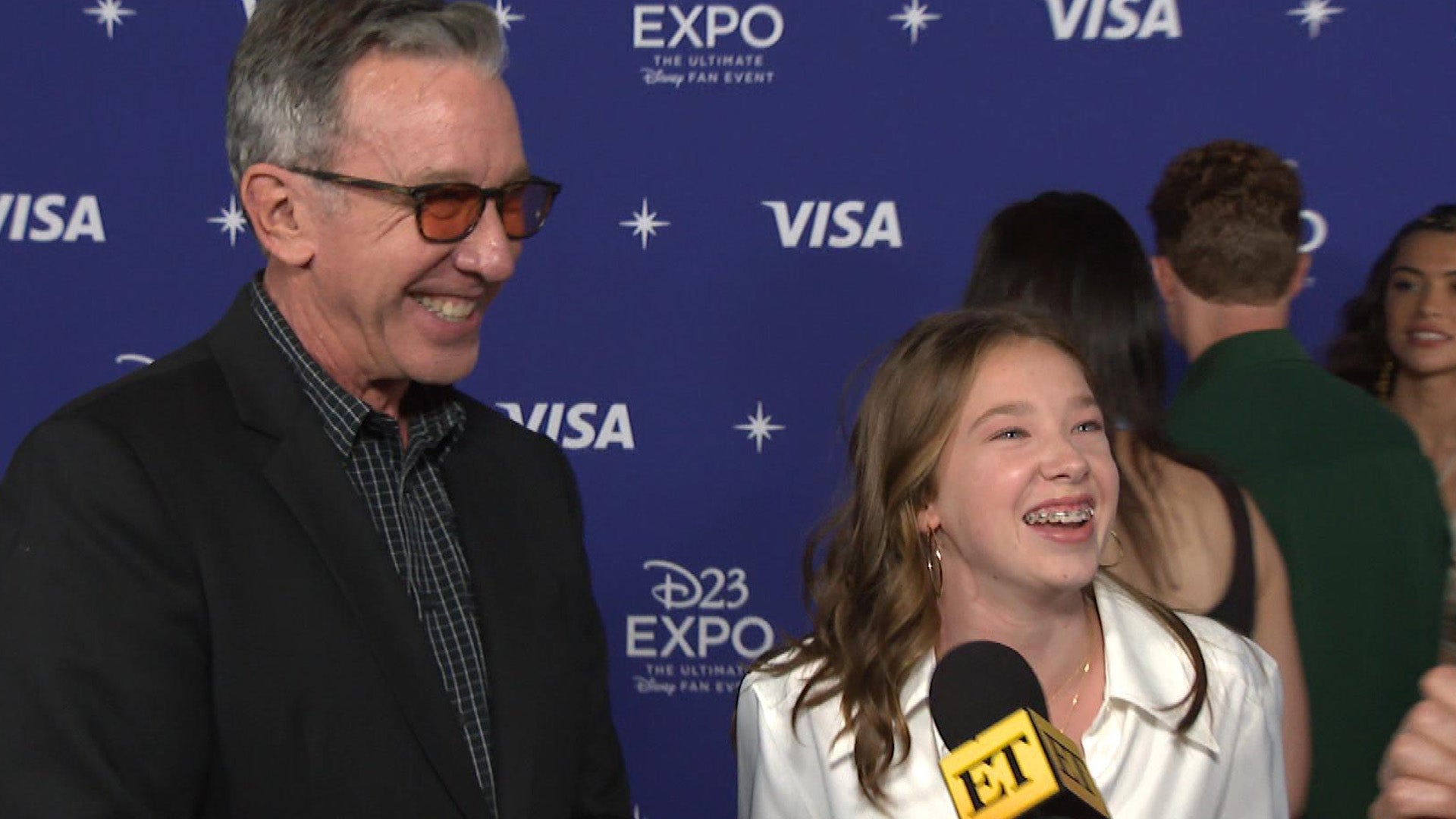 Tim Allen on Bringing Back 'The Santa Clause' and Daughter Joini…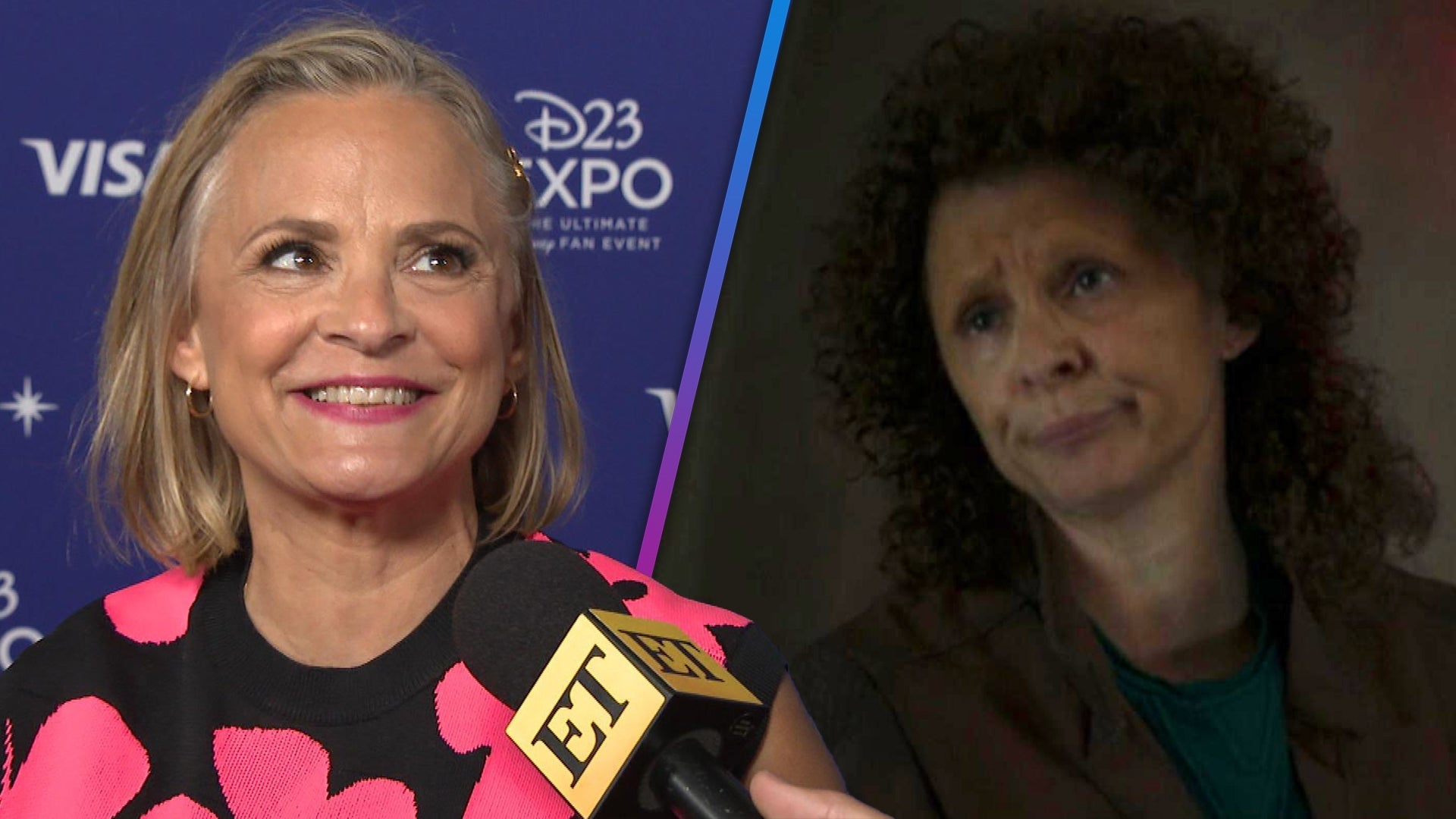 'The Mandalorian's Amy Sedaris Reacts to Fan Love for Her Charac…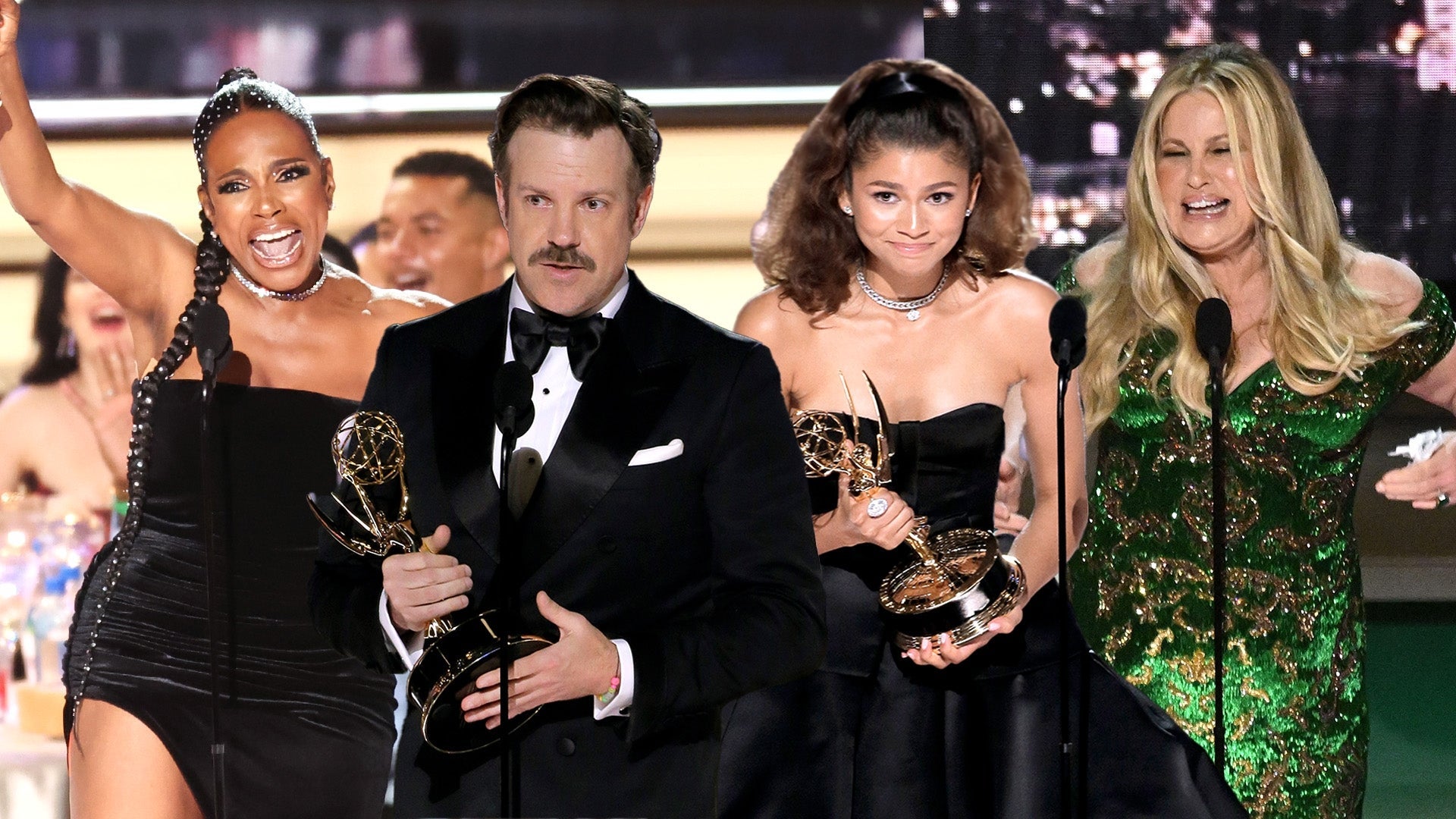 Emmys 2022: All the Must-See Moments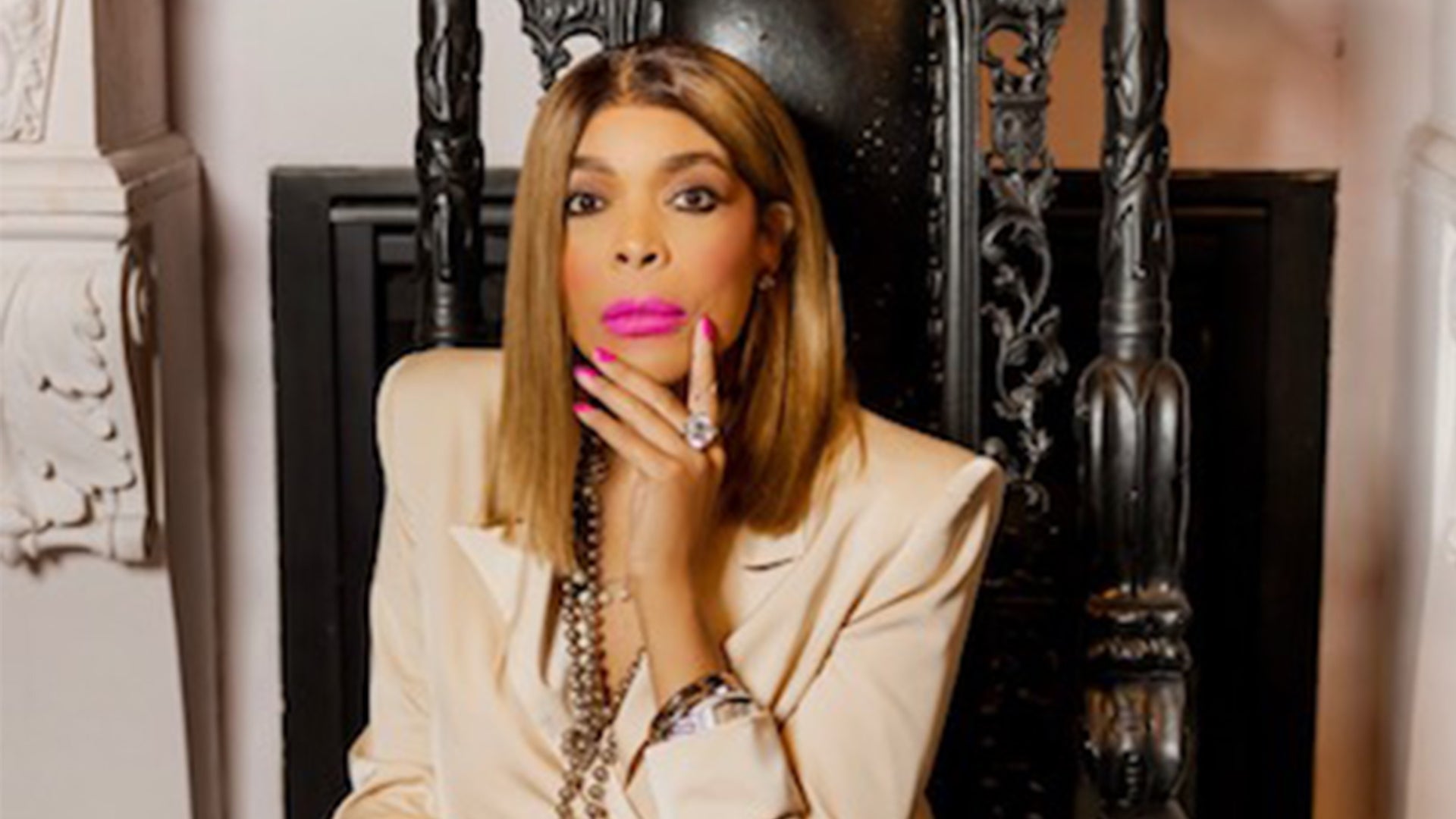 Wendy Williams Enters Wellness Facility to Treat 'Overall Health…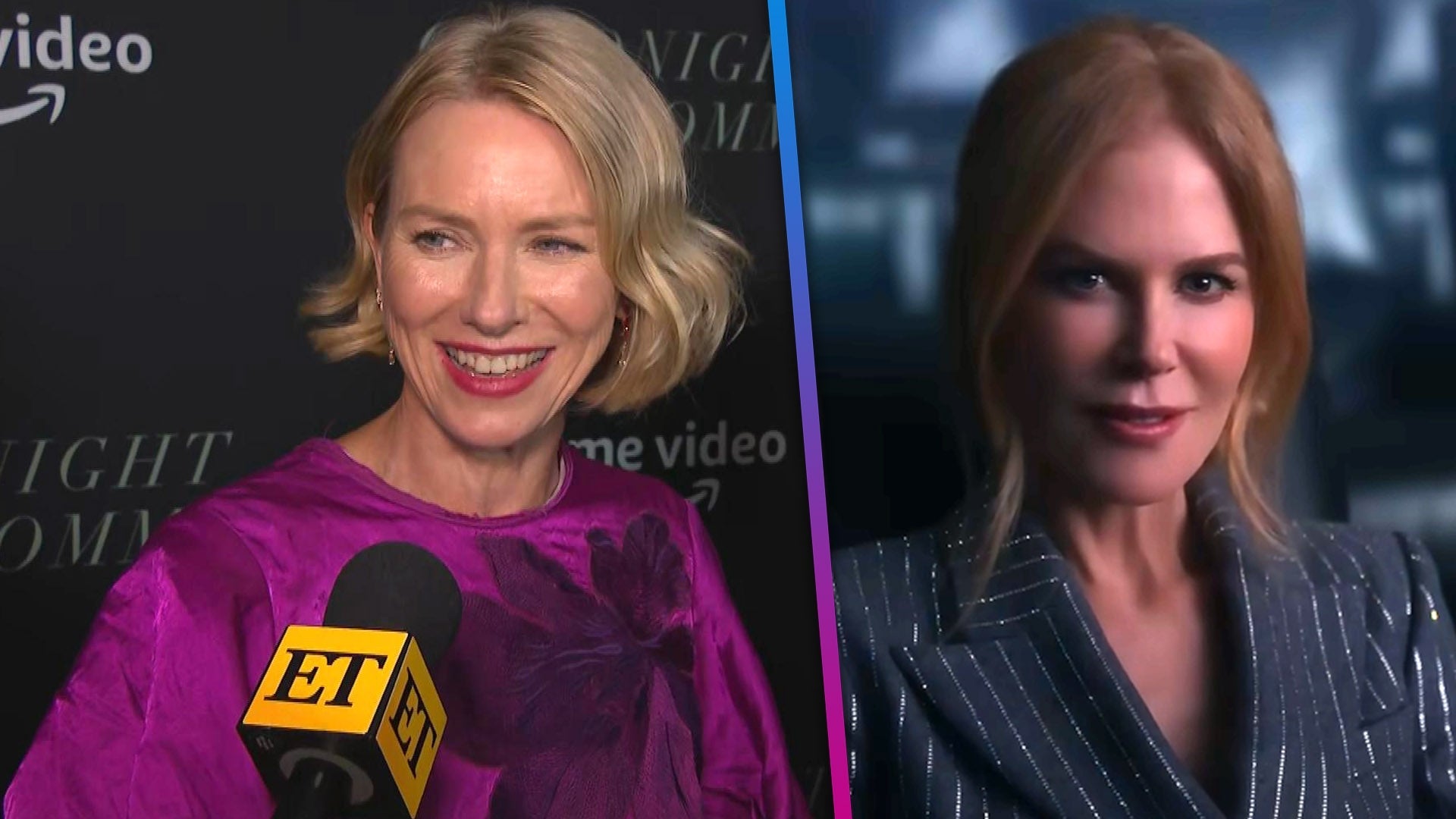 Naomi Watts Reacts to Bestie Nicole Kidman's Viral AMC Intro (Ex…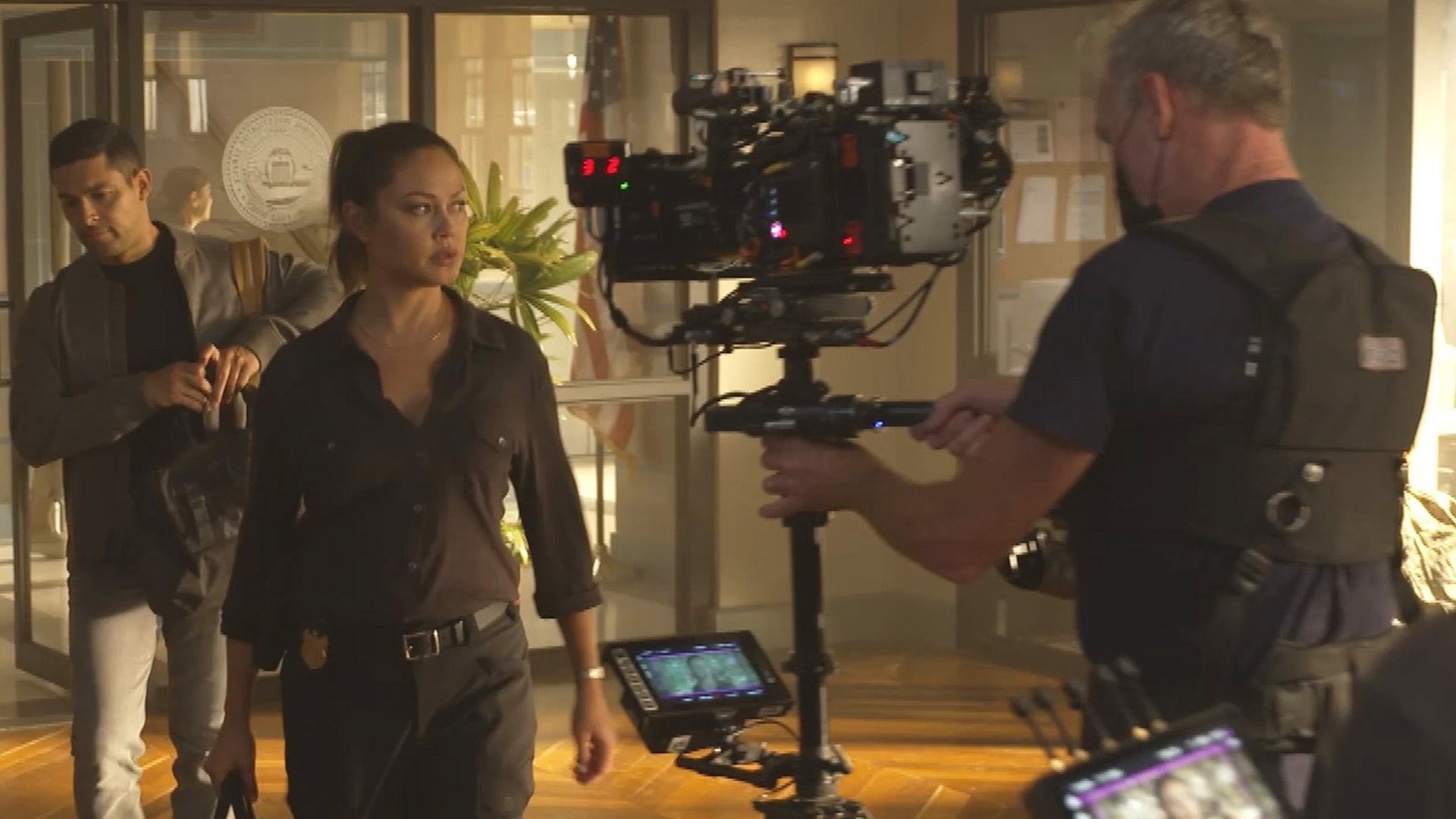 Behind the Scenes of the 'NCIS' and 'NCIS: Hawaii' Crossover (Ex…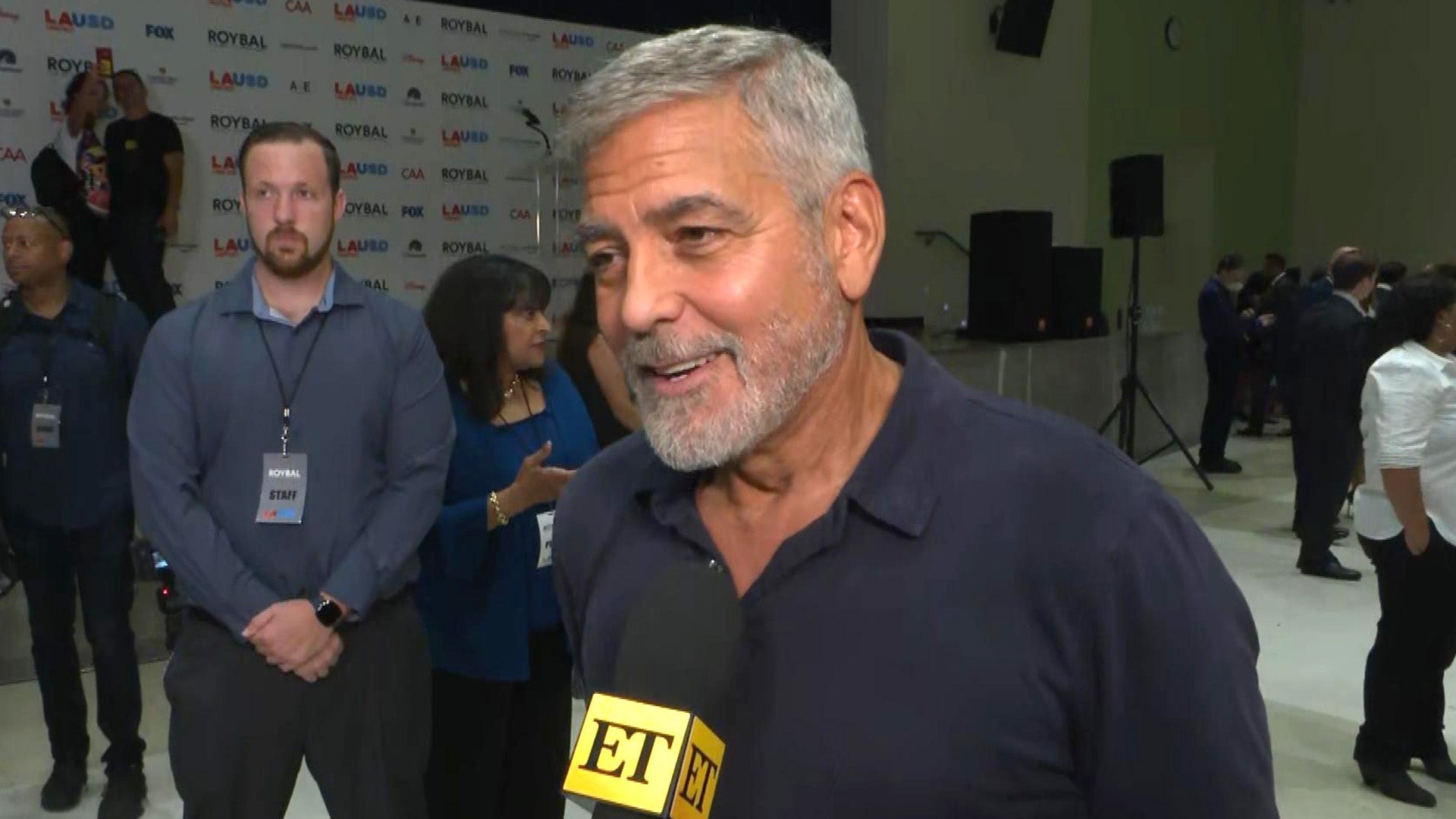 Why George Clooney's Movie 'Ticket to Paradise' Moved UK Premier…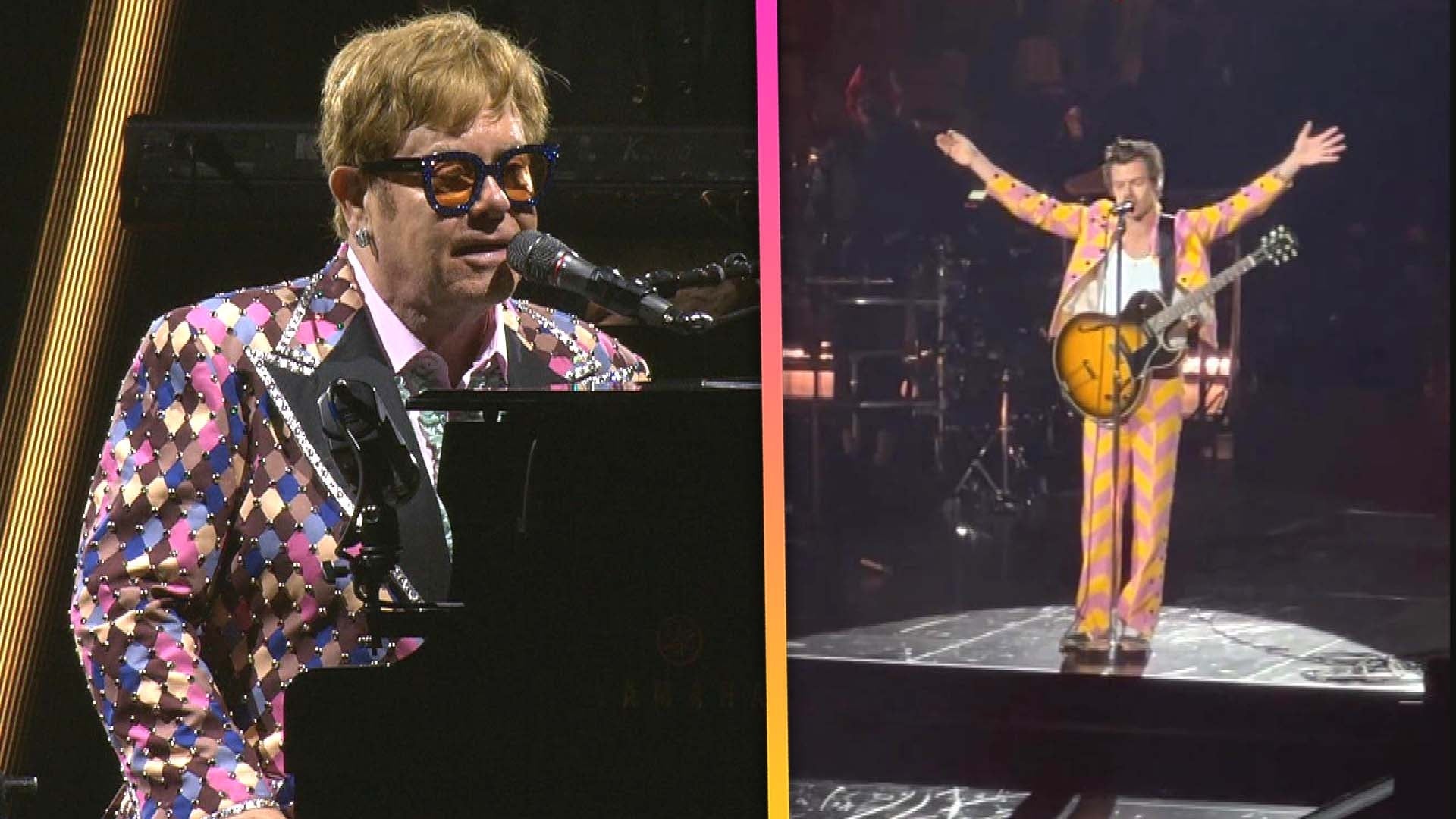 Elton John and Harry Styles Pay Tribute to Queen Elizabeth Durin…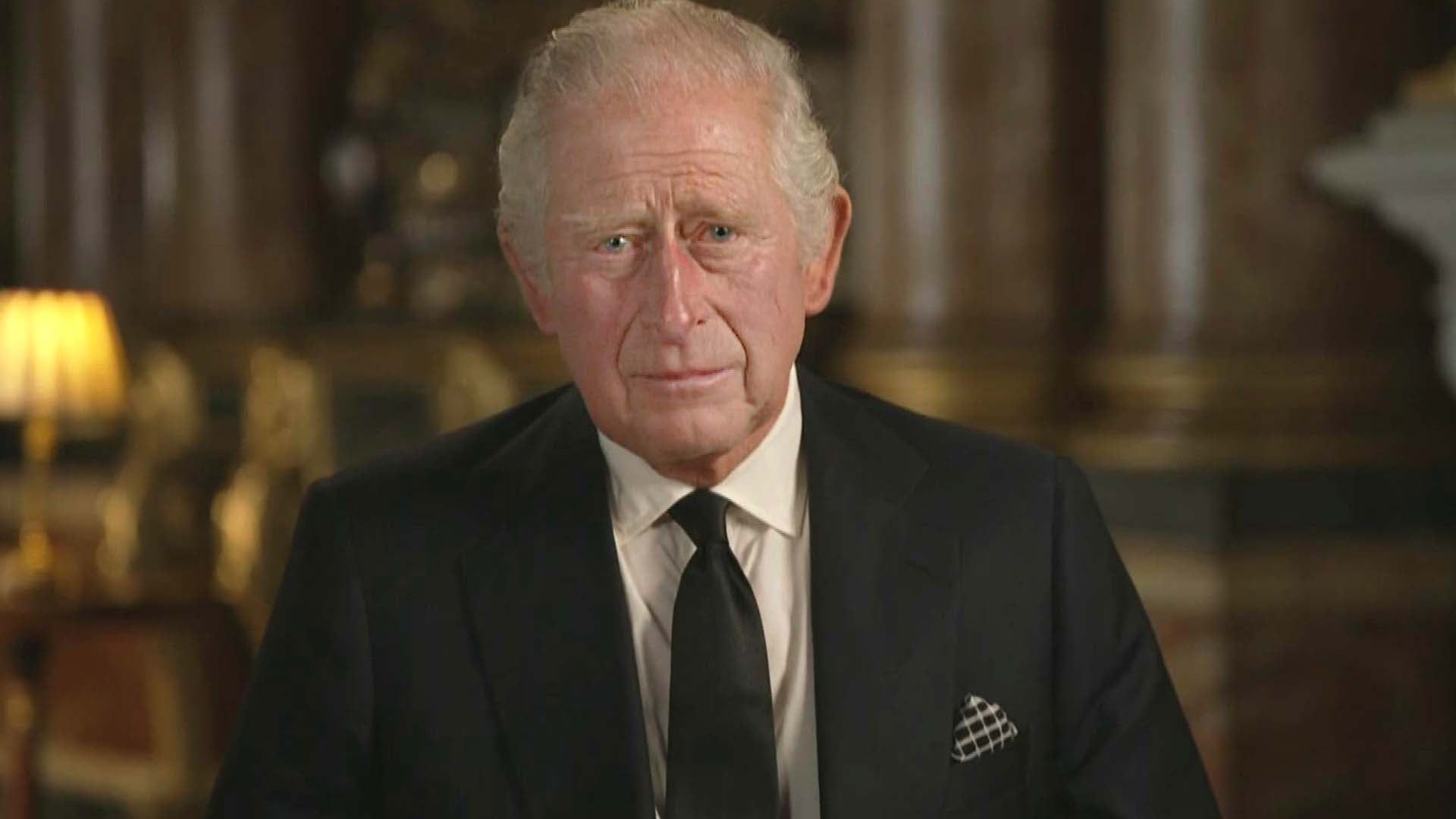 King Charles Delivers First Speech After Queen Elizabeth's Death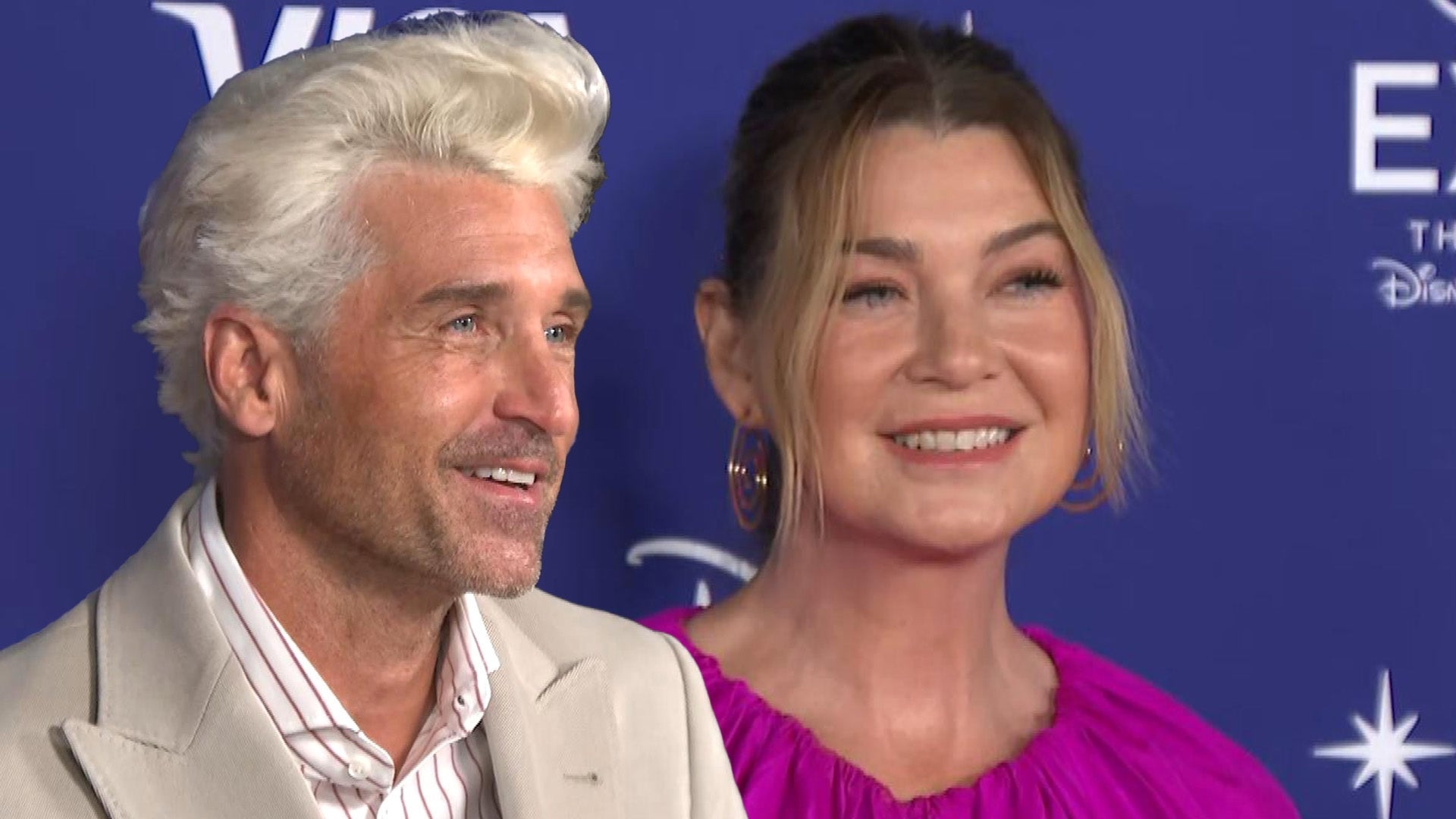 Ellen Pompeo and Patrick Dempsey Reunite at D23 Legends Awards
Matt James' historic season of The Bachelor is officially here! Six months after Matt was announced as the first Black Bachelor, his season premiered on ABC -- and ET was live blogging along the way.
Thirty-two women met Matt, a New York City-based commercial real estate agent and Bachelor franchise newbie, at Nemacolin Woodlands Resort in Pennsylvania. The franchise has switched things up following The Bachelorette (which was filmed in Palm Springs), but is still maintaining a quarantined bubble amid the coronavirus pandemic.
Though Matt, who was originally announced a contestant on Clare Crawley's Bachelorette season, is a fresh face to fans, host Chris Harrison told ET it won't take long to get to know him.
"You all see a certain side of him on social media. There is so much more," he said. "You're seeing the 5% of the iceberg. There is so much depth, there is so many layers to this man that you're going to get to know, good and bad."
That was definitely true. During the premiere, Matt opened up about the pressure of being the first Black Bachelor and showed just how much his faith means to him. He also met some incredible women -- and had a good sense of humor about the most unique limo exits.
Scroll down for minute-by-minute updates of everything that went down -- queens, first impression roses, vibrators and all.
The Promo to End All Promos
6:55 PM:
Matt's journey has officially begun and it looks AMAZING. Chris promised a sneak peek, and he DELIVERED.
There is more shirtless Matt, horses, kisses, steamy makeout sessions, women we haven't seen before, women calling Matt "Daddy," Matt finding qualities he wants in a wife, conversations about race, more steamy makeout sessions, hot air balloons.
We're not done. There's a look at the new arrivals, who Queen Victoria calls "random-a** hoes," an alleged escort, a fake orgasm, and HEATHER MARTIN, who could "destroy this whole thing for Matt."
Heather cries, wants to give it a shot, Serena C. calls Katie an "arsonist," women punch each other, an ambulance is called, women are crying, women are BREAKING DOWN, Matt is BREAKING DOWN.
Not done. Matt "needs some time," Matt sobs. Now Matt is walking through the picturesque landscape. He is crying whilst shirtless. He is WALKING TO PROPOSAL SITE. He is looking at a "beautiful diamond" and then tucks it in his jacket.
WE ARE READY FOR THE WHOLE SEASON, CHRIS. PRESS PLAY, PLS.
Morning
6:49 PM:
The women say their goodbyes, and one of them doesn't even look Matt in the eye on her way out. We get it, it sucks.
"The hardest thing is knowing Matt didn't get to know me," the ballerina says. OMG IT'S MORNING.
Does anyone else forget that Night One is literally THE ENTIRE NIGHT? Shocks us every time.
But back inside, the night's still young and Matt calls for champagne.
"We've got to figure out who Mrs. James is," he tells the camera.
Matt Loves Bracelets and Apparently Queen Victoria
6:47 PM:
Is anyone else getting semi-Hannah Brown vibes from Anna? Is it just the big smile?
Katie gets a rose, because she TRULY deserves it after she and her vibrator made our year. More A+ women get roses, and then so does Queen Victoria.
We guess Matt really likes bracelets?
"Thank you, my King!" she gushes. "I was dying!"
Quality Women
6:45 PM:
Matt continues to hand out the roses, and we continue to agree with his choices. THESE ARE QUALITY WOMEN, PEOPLE!
Serena C. worries she won't get a rose after all those COVID tests, but we wish she wouldn't doubt herself. We've seen her in the promos, so we know she sticks around.
Close Your Eyes!
6:44 PM:
Matt sashays over the biga** pile of roses and starts handing them out.
Our girl Bri gets the first rose, and she deserves it. Great dress, great convo. Killing it, girl.
Next is Rachael, another green dress, another solid choice. Five stars.
Chelsea gets a rose and Matt is uncomfortable making eye contact with women he's not giving roses too. CLOSE YOUR EYES, MATT!
Time for the Rose Ceremony
6:42 PM:
It's time for the rose ceremony, and there are SO. MANY. WOMEN.
"I got to talk to Matt twice, so definitely I'll stand out as someone he'll remember. The queen is for sure getting a rose tonight," Victoria tells the camera.
We know she will because DRAMA, but also... why?
First Impression Rose
6:34 PM:
Matt goes on the hunt for the First Impression Rose, and it's so awkward watching the women realize it's not them.
He returns to Abigail and praises her for her vulnerability. "You were everything I'm asking of these women tonight. Knowing you're a fighter, I thought it was only appropriate that I ask you something. Abigail, would you accept this rose?" Matt asks.
"Oh my god, I will!" she replies. They kiss some more.
"The fact that he sees potential in me, I'm super excited," she gushes to the camera.
A Kiss!!!!!!!
6:32 PM:
Matt sits down with Abigail. "You're gorgeous and honest you were about--"
"Oh my gosh, you remembered!" Abigail interrupts him.
We're confused, but Matt actually did remember. He asks Abigail about her sister being deaf, and she talks about following her sister's footsteps.
"To be honest with you, once I heard your name, I went blank," Matt admits, telling Abigail he was lost in her eyes. "I'm glad you're here."
"Well, I'm glad you're the Bachelor," she replies. AND THEY KISS. THIS IS FIRST KISS! Well, second, after Matt's Lady and the Tramp moment.
We Love Them
6:31 PM:
Matt sits down with Bri, and they talk about diverse loves stories, and how they didn't see that growing up.
Bri's mom is Persian and her dad is Black. "They were separated before I was born. My mom was single her whole life and devoted her whole life to raising me. I never saw an example of what that love was like," she explains.
Things just flow with Bri and Matt and we LOVE THEM TOGETHER.
Corinne?
6:30 PM:
Victoria tells a woman who does marketing to "market yourself to Matt" and we are having Corinne flashbacks.
She calls the ladies idiots, and while we agree that they should make a move, this is NOT A GOOD LOOK.
EEK the drama is starting.
The Game Begin
6:23 PM:
Chris brings in the first impression rose, and the mood shifts. The women are on the edge of their seats and Victoria approaches Matt for the second time.
"I made you this bracelet," she says, giving Matt a beaded bracelet. Why? What? Where did that come from? Is this random?
"The games begin," Katie tells the camera. They certainly have.
Kit vs. Victoria
6:19 PM:
Matt gets some sweet tea, checks out Chelsea's model walk and gushes over the strong, confident women he's met tonight.
He sits down with Kit, who gives him a snow globe of NYC, where she is from and he now lives. Then, seemingly two minutes into the conversation, Queen Victoria arrives.
"Excuse me, Princess, but the queen is here," Victoria says.
Kit is PISSED and storms off. Victoria and Matt do not seem to be connecting, as she's spent four minutes explaining the term "drinking through a fire hose."
But now we're back to Kit, who tells the other women the same joke about her being "King, President, CEO."
Victoria joins Kit's group inside, and tries to encourage a woman who hasn't spoken to Matt to get some time with him.
"If I want to get up, I'll get up," she replies. 1. Who is this woman? 2. We get Victoria is annoying, but also why would you come on this show and not try to talk to Matt? 3. Victoria is debating stealing more time with Matt. We CANNOT.
Deceased
6:18 PM:
"We started to get into a deep conversation and then I was tapped on the shoulder by a vibrator," Mari reports to the other women.
"Talk about a buzzkill," another contestant says, AND WE NEED TO BE FRIENDS.
Katie is whipping around this vibrator while talking and it is SO FUNNY. She gets interrupted by MJ "No. 1" (the human one), and Katie hears Mari complaining about being "tapped by a dildo."
"It was never on my bucket list to tap a pageant queen on the shoulder with a dildo," Katie tells the camera. But she's not mad about it.
"Mari would definitely benefit from using my vibrator. And if she's my roommate, I will absolutely let her borrow it," Katie adds.
GIVE THIS WOMAN SOME KIND OF AWARD. WE ARE DEAD.
Sneak In Here
6:14 PM:
Matt plays chess with Serena, and while he says he was on the chess team, we are not sure if he actually knows how to play chess.
The other women agree that Matt is not just a snack -- he is a whole damn meal. Pressure is rising as the ladies try to get in their time with Matt.
Mari gives Matt a boarding pass to his heart, which also includes info about Puerto Rico, where she's from. She opens up about her family's hardships, and then... oh no oh no oh no.
Katie is here to interrupt the conversation, and she TOUCHES MARI ON THE SHOULDER WITH HER VIBRATOR.
Going Far
6:06 PM:
The women are SWOONING over Matt's prayer. They think he's genuine and some of them are actually pretty emotional about it.
He heads off to talk to the first few women, who praise his sincerity. "I feel a load of responsibility. But in that, I feel that my experience isn't everyone's experience," he tells a contestant who asks him about being the first Black Bachelor.
Matt tells the camera race will be a common topic of conversation, as it's part of his life. He continues to impress the ladies, including Rachael, No. 2 out of the limo.
"I just loved the fact that you haven't been through this before," she tells him. "I thought there was something really special in that. The fact that you opened up with a prayer... we're on the same page."
Rachael says it's hard for her to be vulnerable, but she's going to try to let her guard down for Matt. We feel like this relationship is going far.
"Rachael, she's beautiful, she's articulate, she's sexy. And she's being open and vulnerable... she's blowing me away," Matt tells the camera.
A Prayer and a Vibrator
6:02 PM:
"I've had so long to think about what I'm going to say to you all, and I'm going to take a different approach," Matt tells the women, before asking them to bow their heads and delivering a prayer that has several women tearing up.
We were NOT expecting this, but power to ya, Matt. He gives a sigh of relief. "What you'll get to know about me is anytime I'm feeling nervous, I pray to put myself at ease," he explains.
Matt tells the women he wants them to be vulnerable -- and then he gets distracted by the vibrator.
"Sorry, I saw the vibrator and I lost my train of thought," he admits. "Right after the prayer!"
Beyond Nervous
6:00 PM:
Chris tells Matt a little about what's coming up -- just enough to get him inside.
"This feels unreal, and now I'm starting to feel the pressure. The pressure to impress them all, and I am beyond nervous," he confesses.
President, King, CEO
5:55 PM:
Victoria is a queen. In her mind? Maybe, but also on this show. After being carried in by several poor PAs, she trips down the stairs. Did we laugh? Yes. Do we regret it? No.
"The Queen has arrived, b**ches!" she yells as she walks in.
"I thought that there was going to be competition for sure, but you can be the queen of your little thing, but no. I'm President, King, CEO," Kit tells the camera.
We smell a battle -- and we see Katie giving a toast with her vibrator.
Oh... But... Then...
5:52 PM:
A few more wacky entrances follow, before a woman asks to put her balls in Matt's mouth... her meatballs.
Then there's Kit, a "fashion entrepreneur" whose job title used to be "socialite." Look it up! She arrives in style -- explaining that she likes to order her own car.
"I love being the center of attention, and I think I set the gold standard with the Bentley," she tells the camera.
But then there's Victoria.
MJ and MJ
5:49 PM:
Next up is MJ who has amazing hair. She arrives in a pizza delivery car, and it's adorable -- even when the door doesn't open. Also, we love her dress. Werk, girl!
Then is Katie.... OUR GIRL KATIE!
"This pandemic was really hard for me, and this got me through a lot. I was hoping to pass the torch to you," Katie says, whipping out her vibrator. Matt immediately starts laughing.
Katie takes the vibrator back, because fantasy suites are still a bit away, and heads inside.
The ladies LOSE IT! "It's very nice, and it's sparkly. It dressed for the occasion tonight," Katie tells the camera.
She names the vibrator MJ. (Which is unfortunate for MJ, the woman who just walked in.)
Group Chat?
5:48 PM:
Next is Abigail, who tells Matt that she'll be reading his lips since she's deaf, but that's OK because Matt has nice lips.
It is SO CUTE and it's even cuter that Matt says he'll enunciate for her.
More heartfelt, sincere arrivals follow, and Matt says he's the luckiest guy alive. Yeah, you seriously are. WE LOVE THESE GALS! Can we join their group chat? Can we grab mimosas post-quarantine?
One Word For It
5:47 PM:
If Kaili is nervous, we CANNOT TELL. Girl is strutting around asking Matt which dress she should wear.
"That is ballsy," one woman says, watching from the window.
"That's one word for it," another contestant says.
Matt appreciates the gesture.
Goat Feet + Lady and the Tramp
5:41 PM:
Getting weirder... Saneh tells Matt he's the "greatest of all time," and then shows him her GOAT FEET (yes, she's wearing goat feet) and says she hopes he thinks she's the "goat."
Another woman Lady and the Tramps Matt with a spaghetti kiss on the carpet, and then there's Kaili... who arrives in her underwear.
Commercial break!
Cute, Cute, Cute
5:40 PM:
OK, not weird but different... we get Khaylah, who drives up in a pickup truck. She's also from North Carolina, just like Matt, and he is LOVING THIS.
"Anytime you find common ground with someone, it puts you at ease," Matt says. He's starting relax.
Then Serena, a flight attendant arrives and she trips. She plays it off, it's cute, and Matt is laughing. Oh, there's another Serena and she has a step stool because Matt is so tall. Cute again.
Lost Track
5:38 PM:
Weirdness hasn't come yet. We get Magi, who tells Matt she came all the way from Ethiopia just to meet him, and he's impressed (didn't she come here 10 years ago?).
More gorgeous, impressive, smart women meet Matt and now we've lost track.
Something Weird, Pls!
5:37 PM:
Another woman, Mari, emerges and she is sparkly and Matt doesn't know what to say.
We have had too many normal exits -- we need something weird soon.
Wearing That Dress
5:36 PM:
Then Sarah comes out. She tells Matt she'll be feeling homesick, but says "one day hopefully I'll feel like home to you." Smooth.
Next is Jessenia, another gorgeous woman. Is this the best looking television cast ever?
Chelsea is next, and she is ALSO STUNNING. She is wearing a slinky dress but also looks incredibly classy and yes, we agree with Matt: "She is wearing that dress!"
Limo Exits!
5:33 PM:
First out of the limo is a woman named Bri who is wearing a STUNNING green dress. Great color, love it.
"I've heard so much about you and everyone speaks so highly of you," she says, telling Matt she's here to get to know him. Sweet and simple, nailed it!
Next is Rachael, who is also wearing green. "I'm in trouble!" she says while exiting the limo. "You are the reason I'm here, and I love that we get to do this whole thing together," she tells Matt. "I'll see you inside."
Matt thinks she's "beautiful."
Keep it to Yourself
5:32 PM:
OK, NOW Matt is finally ready to meet the women. "I'm just going to try to be myself, and hopefully that works out for me," he says.
Chris tells Matt he could meet his wife in the next 20 minutes (but please don't say it, because we don't have a backup Bachelor this season).
His Journey
6:27 PM:
Next, Matt brings up the pressure of being the first Black Bachelor. "I don't want to piss off Black people, I don't want to piss off white people, but I'm both of them!" he says.
He alludes to the pressure to end up with a woman of a specific race, and Chris encourages him to be himself. This is his journey.
Then Matt admits he's never been in love. His mom's relationship with his father affected his relationship with women. He backs off when he starts to get vulnerable to avoid heartbreak. "Part of this process is going to be letting my guard down," he says.
Pls Don't Choke Chris Harrison
5:25 PM:
Chris can sense Matt is nervous. "When you get out here and you see that red carpet, everything changes," he says. He wants Chris' advice on what to expect.
He says Matt will meet the woman of his dreams, get engaged, etc. -- EASY! "There are going to be times you're going to want to choke me out," Chris says. WHAT? OK.
They laugh, and Chris encourages him to be emotional.
A Few Questions
5:22 PM:
Chris promises sparks will fly as soon as the women get out of the limo, and is it because the vibrator malfunctions?
Anyway, Matt has arrived, and he reminds Chris that he's never been on The Bachelorette or another Bachelor franchise show. This is all new to him.
Chris points to the limo approaching, but Matt isn't ready. "I'd love to ask you a few things," he says, before Chris agrees and walks him inside.
Appreciate You
5:21 PM:
"Tonight's the night!" Matt exclaims as we get another shirtless shot. He is getting ready, there is a reason for it, OK?!?!
He doesn't know how to put into words what's about to happen, but he delivers a suave "appreciate you" to his driver on the way to the chateau.
Appreciate you, Matt.
And More Ladiessss
5:15 PM:
We are not done! There are more women!!!
There's a woman named Sarah, who was a broadcast journalist but now takes care of her dad, who has ALS.
Now we are done learning about backstories and are seeing the women get ready for Night One. Yes, bring it on!!!
The Ladiesssss
5:11 PM:
Chris is back to remind us that they got an "overwhelming response" to Matt as Bachelor. Time to meet the ladies!
Thank the lordt this quarantine segment is shorter than it was on Clare's season. We do not need to see masks or coronavirus tests. Let's skip straight to the love!!
There is a ballerina who loves kids, a woman named Abigail who was born deaf but is learning how to discuss it on dates, a lawyer on her A-game, an Ethiopian pharmacist and a woman who loves caffeine.
Seeing It Work
5:07 PM:
Matt's mom encourages him to go for it, and tells him she's ready for him to meet his "one and only." Yaaas sis, send him on this journey!
Now it's time for Matt to get ready for the big night -- so he does it shirtless. "I've got so much hope in this process because I've seen it work," Matt tells the camera, despite not watching this show. We guess Tyler Cameron falling for Hannah Brown counts as "seeing it work"?
DON'T MENTION IT
5:06 PM:
Matt digs into his backstory a bit, talking about he's the son of a Black father and white mother. His parents split when he was young, so he didn't have a model of marriage to look up to.
"My mom did a great job, but growing up in a single parent home, I feel like I missed out on what it takes to be in a good relationship," he tells the camera.
Enter Matt James' mom, who is rocking animal print and gets straight to the hard questions. She asks when Matt was last vulnerable, and gets him to admit he's scared of getting his heart broken.
"What made you decide that maybe you don't have to have everything in place?" she asked.
"Look at 2020!" Matt replies. DON'T EVEN MENTION 2020. WE'RE PAST IT.
Who Is Matt James
5:03 PM:
Chris Harrison appears outside the STUNNING Bachelor mansion for the season -- Nemacolin Woodlands Resort in Pennsylvania. He tosses to a little package to introduce our Bachelor because we have no idea who he is.
We are still trying to forget the vibrator, but this scenery is starting to do the trick.
Cold Open
5:01 PM:
The premiere is here! And this is a ... cold open? Did we start half way through? What is going on?
Matt is meeting a woman named Katie who tells him about what got her through quarantine... and pulls out a VIBRATOR. Matt busts out laughing... and NOW the episode has started.
Happy New Year!
The Bachelor premieres Monday at 8 p.m. ET/PT on ABC.
RELATED CONTENT:
The Biggest Bachelor Nation Moments of 2020
'The Bachelor': The Women Go 'to War' and Matt James Has a Meltdown in New Promo (Exclusive)
Chris Harrison Reveals Matt's 'Bachelor' Season Has More Than 32 Women
Related Gallery