TV
'The Masked Singer' Season 5 Premiere's Best Performances, Biggest Clues Shocking Elimination!
By
'The Masked Singer' Season 5 Premiere: The Snail Revealed as a L…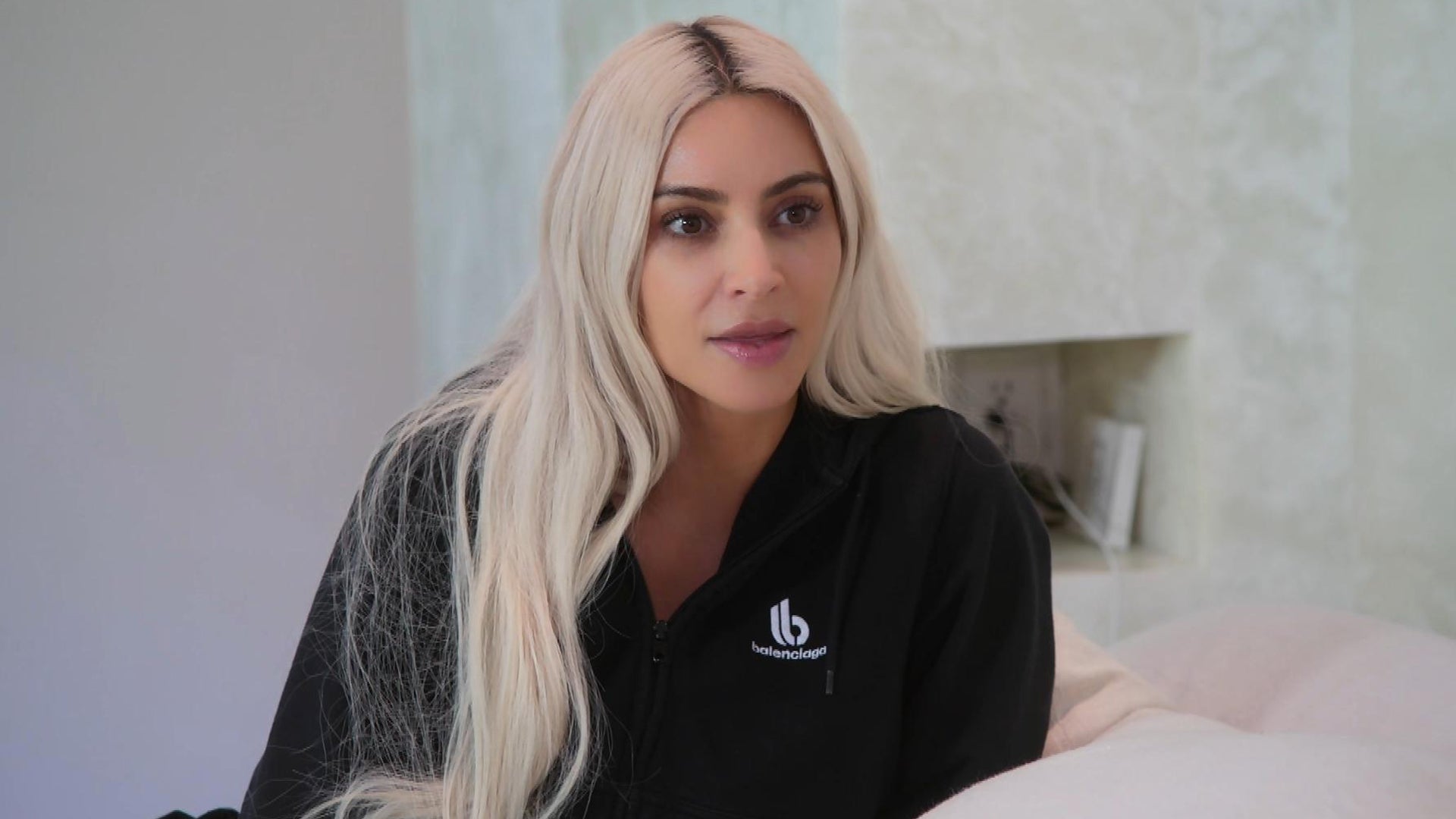 Kim Kardashian Shares Perfect Man Wish List on 'The Kardashians'…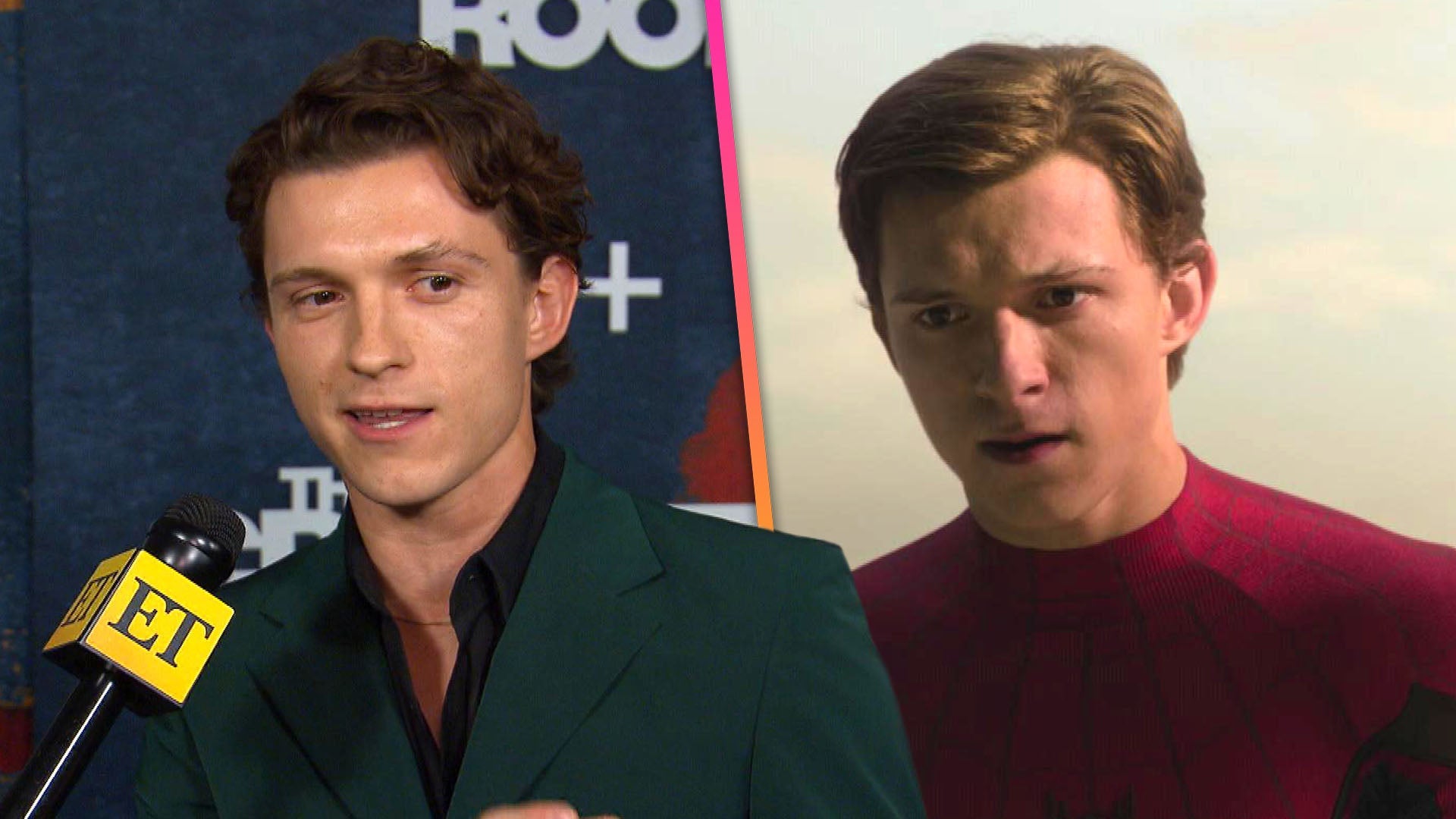 Tom Holland on His Future as 'Spider-Man' at 'The Crowded Room' …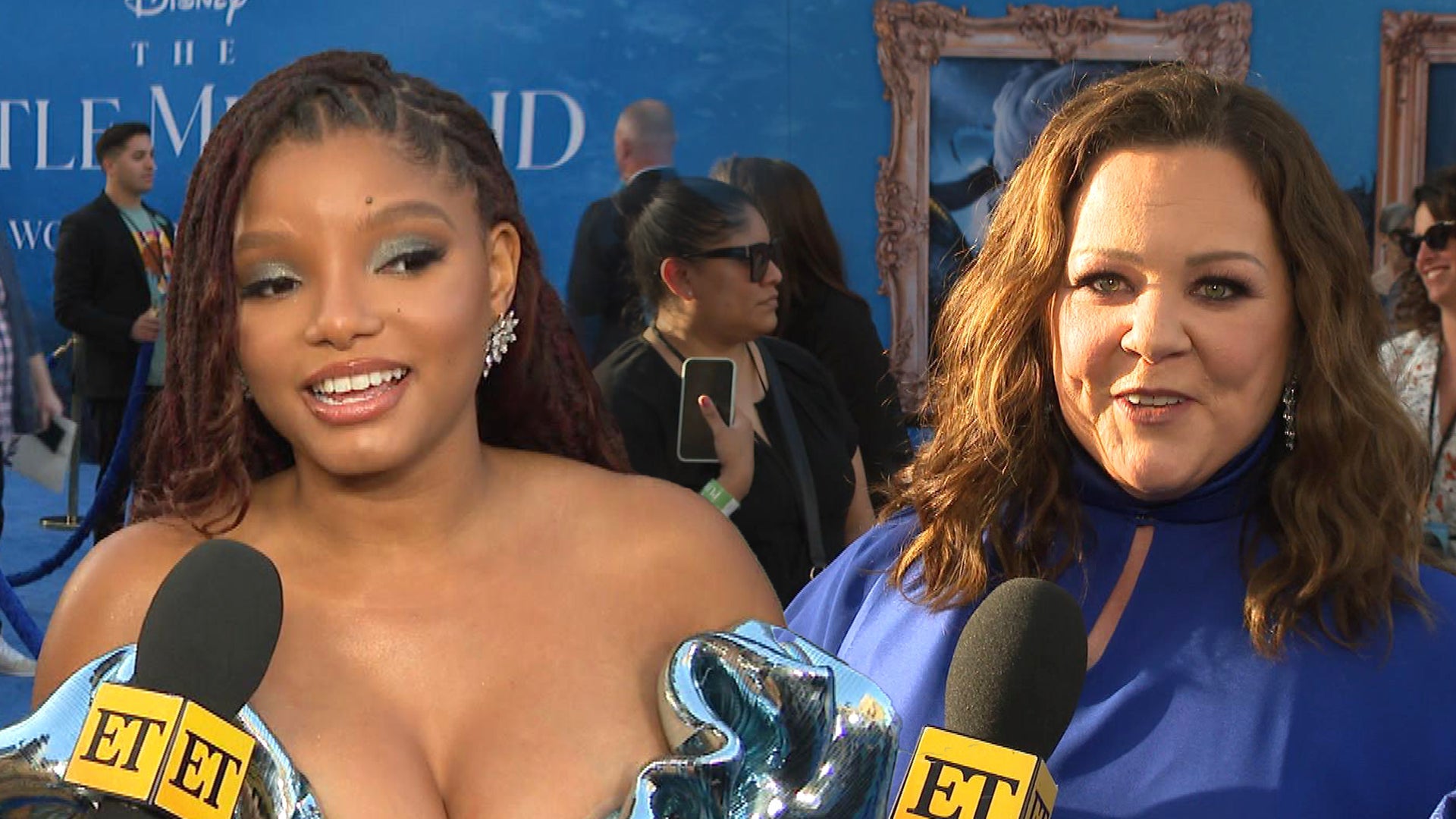 'The Little Mermaid' Premiere Fashion: Halle Bailey and Melissa …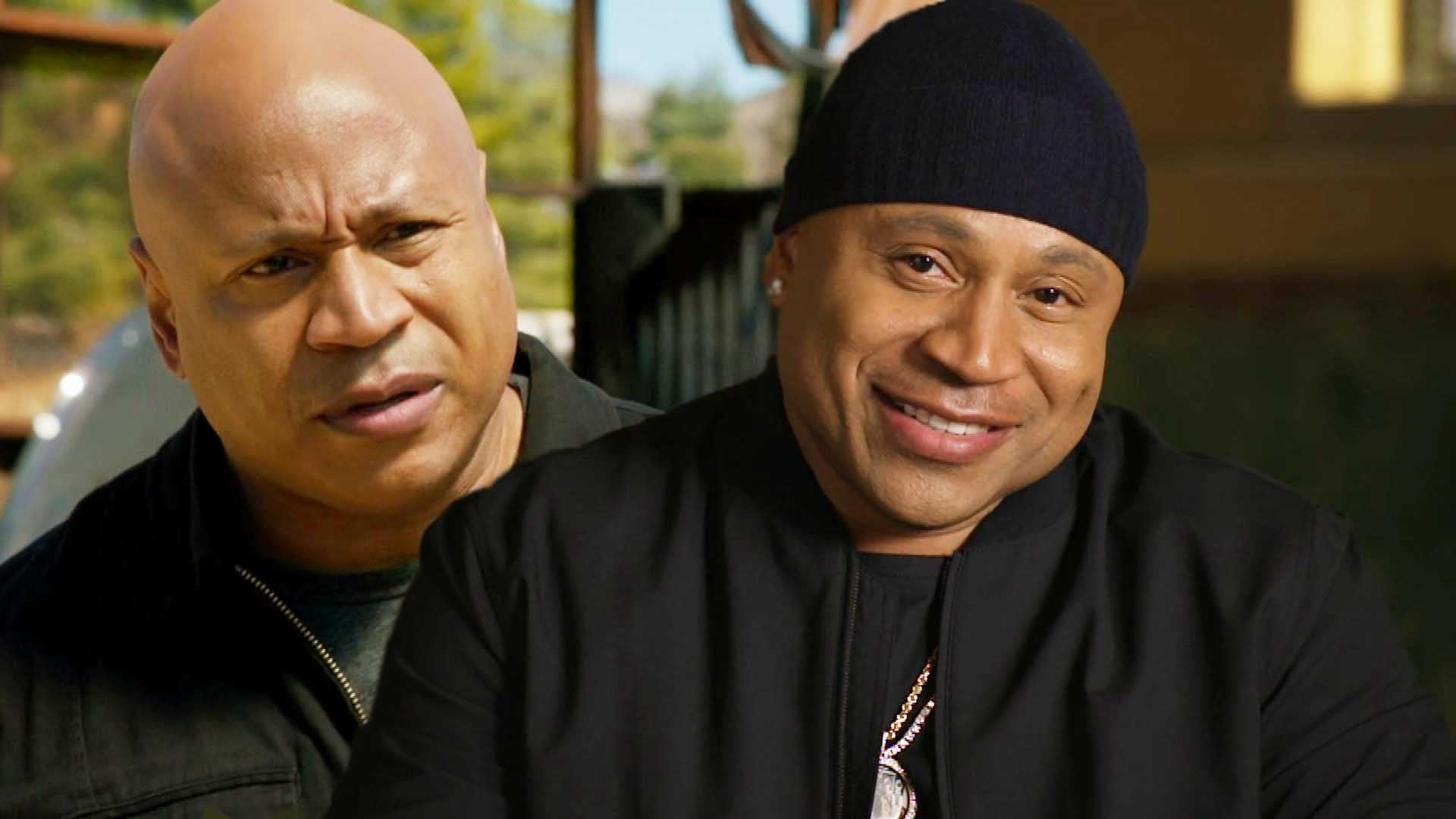 LL Cool J Joins 'NCIS: Hawaii' as a Recurring Character for Seas…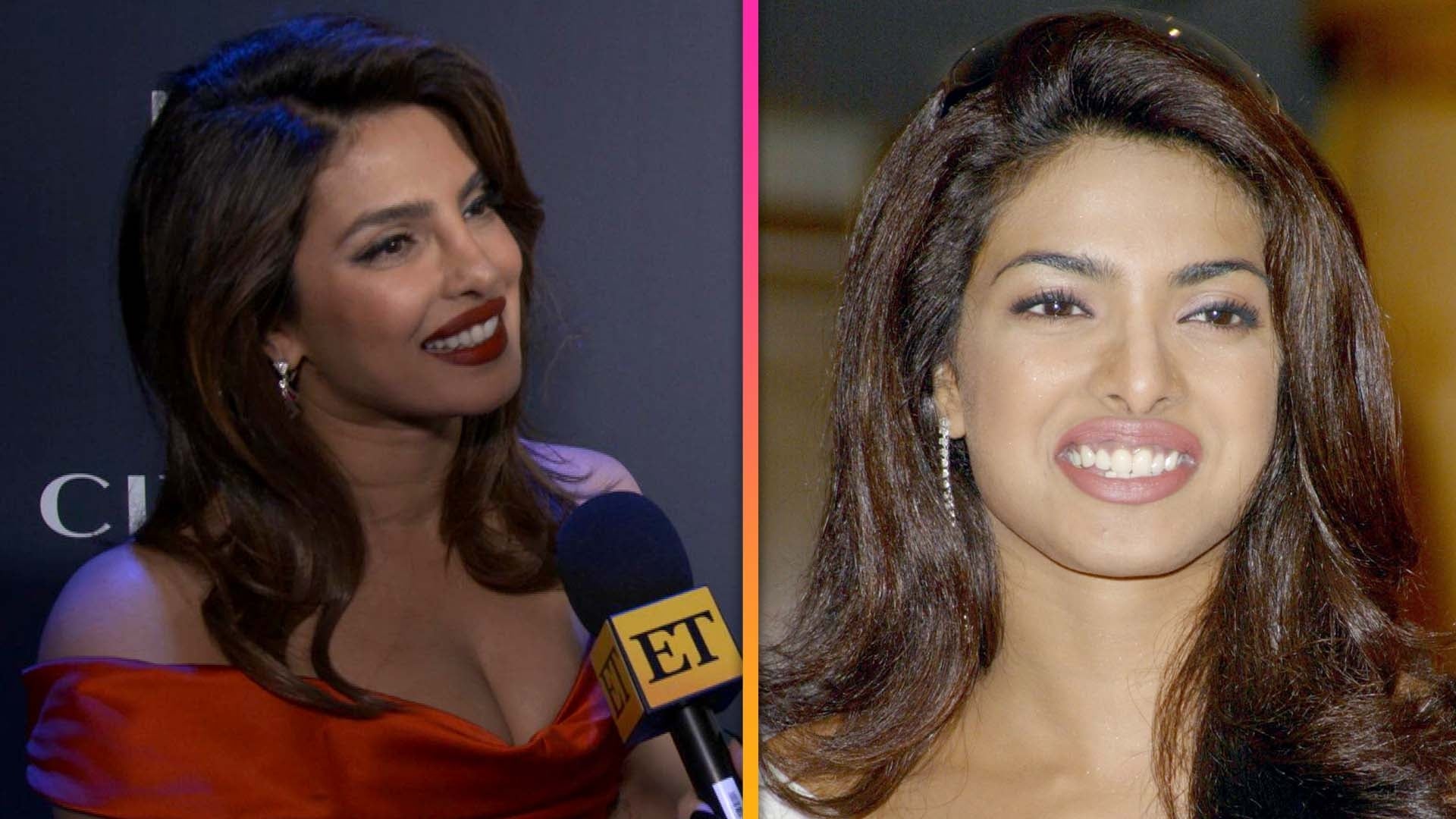 Priyanka Chopra Opens Up About 'Deep Depression' After Botched N…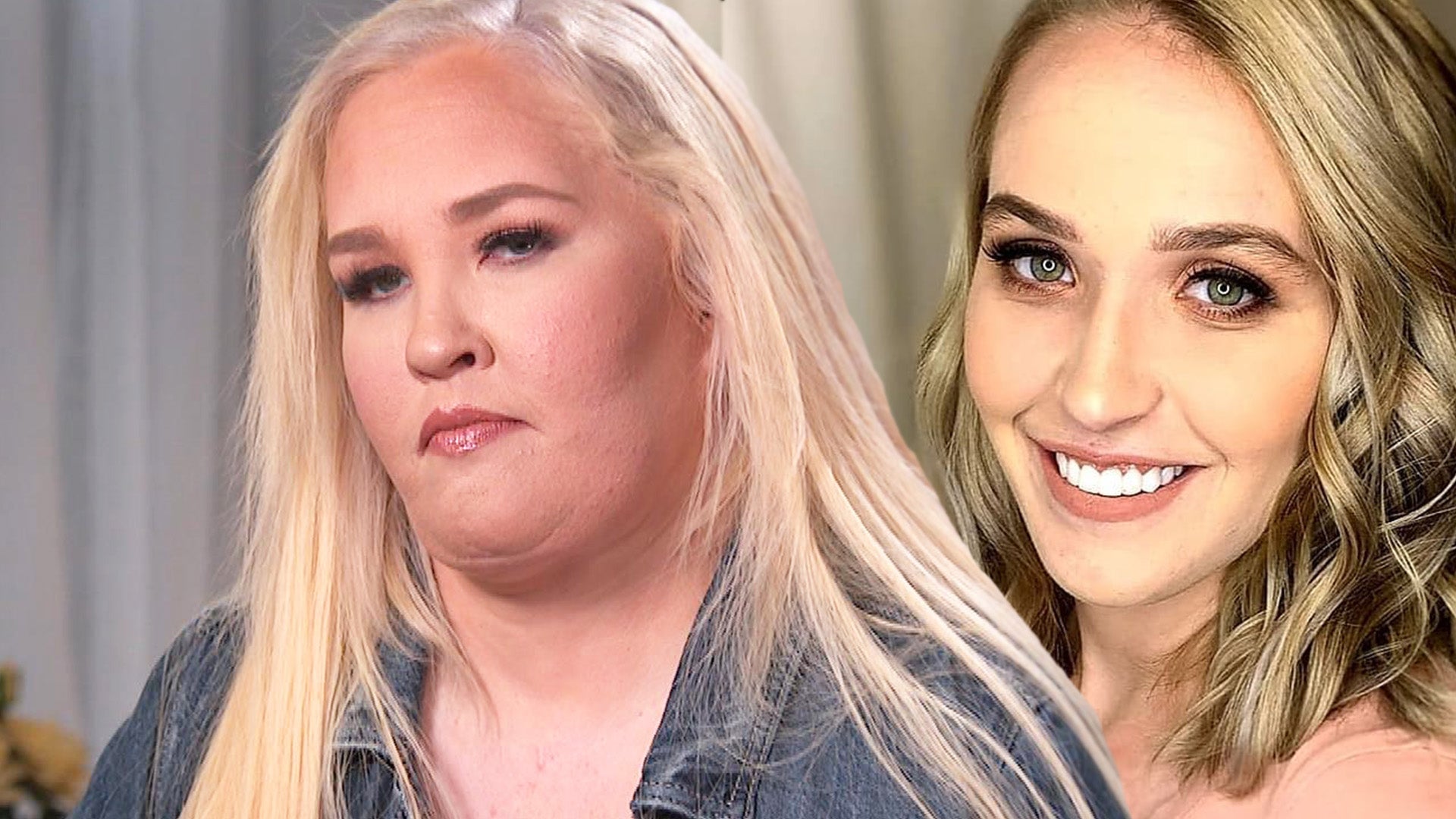 Mama June on Daughter Anna 'Chickadee' Cardwell's 'Rare and Aggr…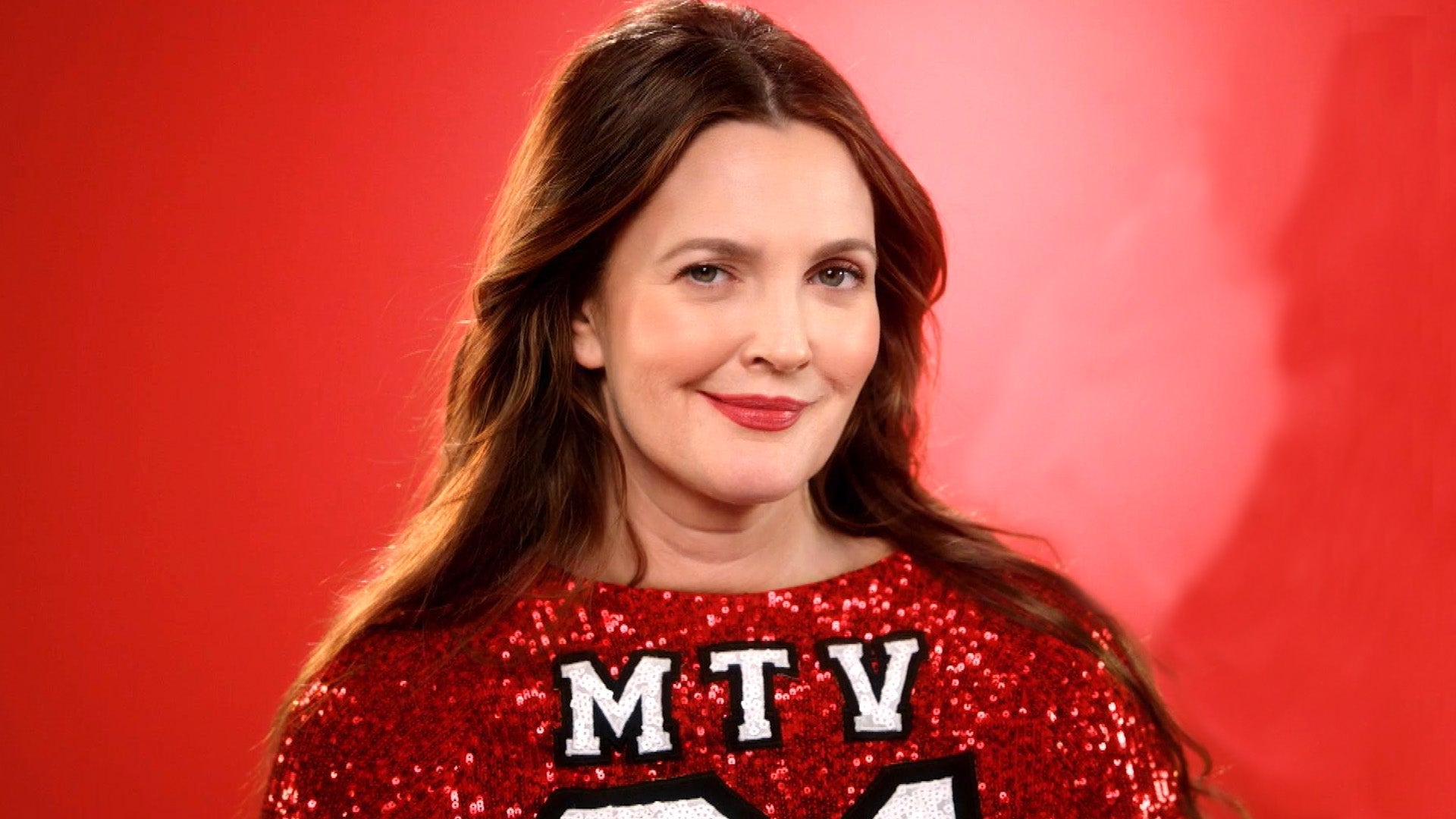 Why Drew Barrymore Dropped Out of Hosting 2023 MTV Movie & TV Aw…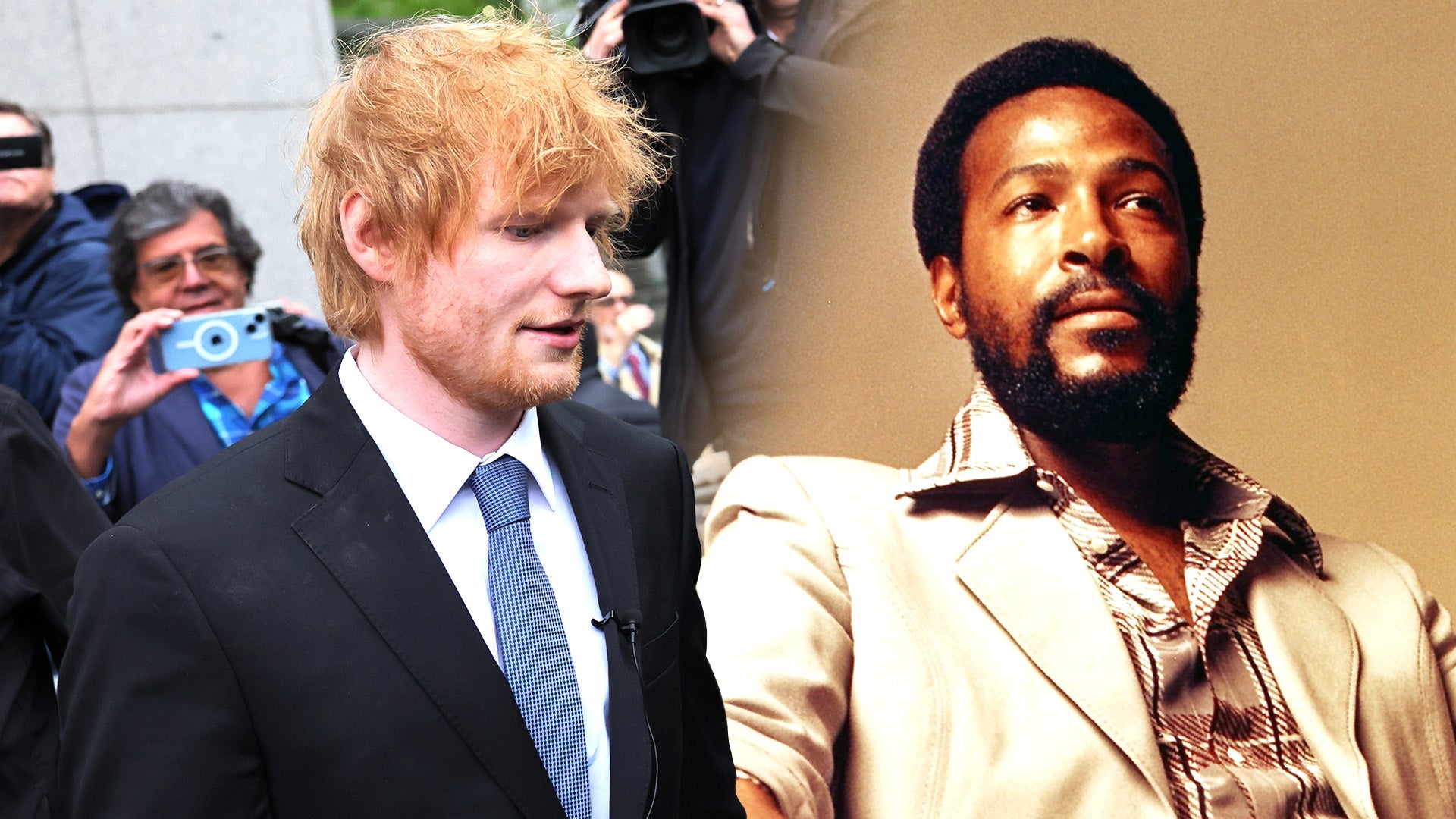 Ed Sheeran Wins $100 Million Copyright Case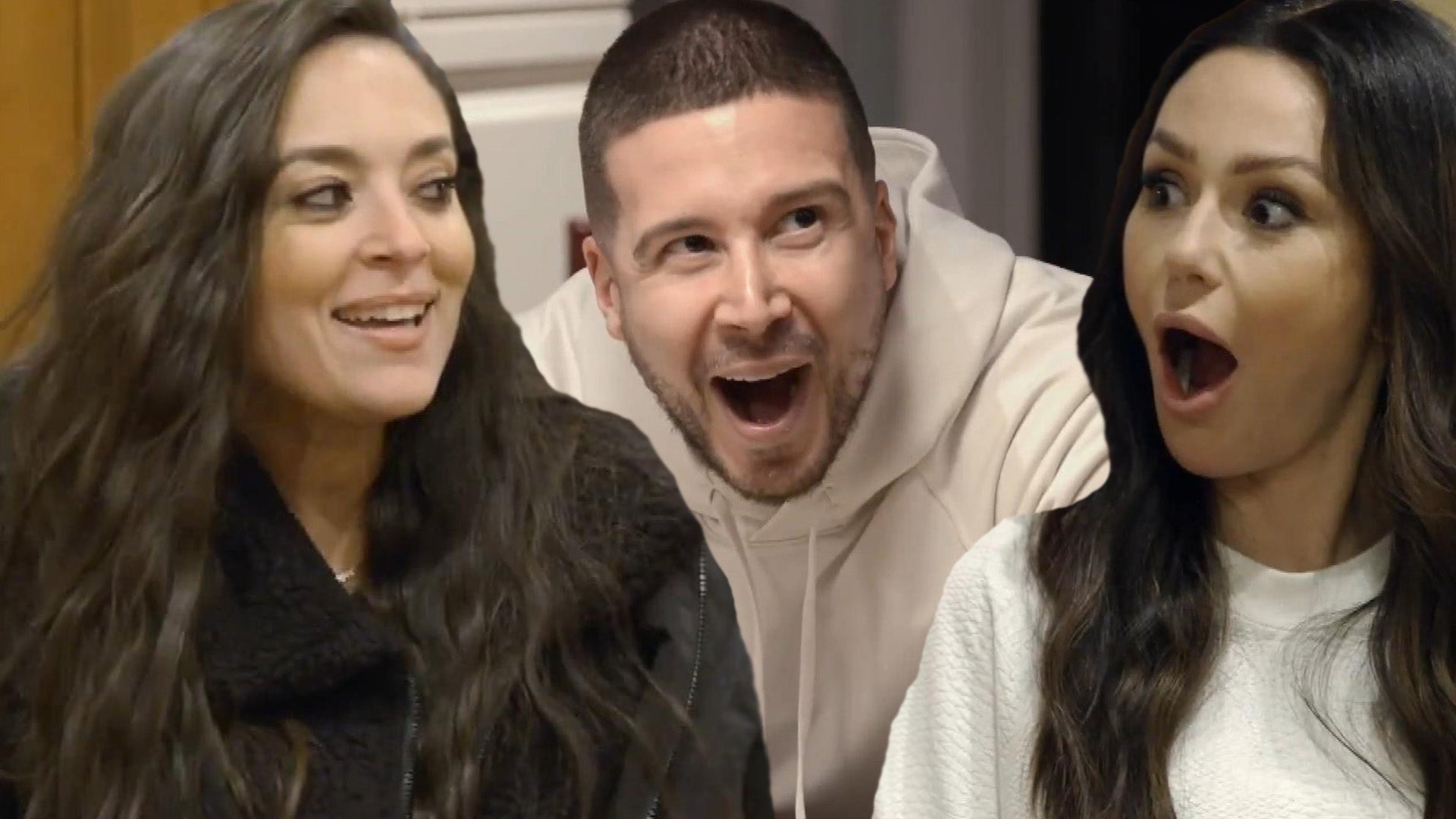 'Jersey Shore: Family Vacation': Sammi Sweetheart Makes Shocking…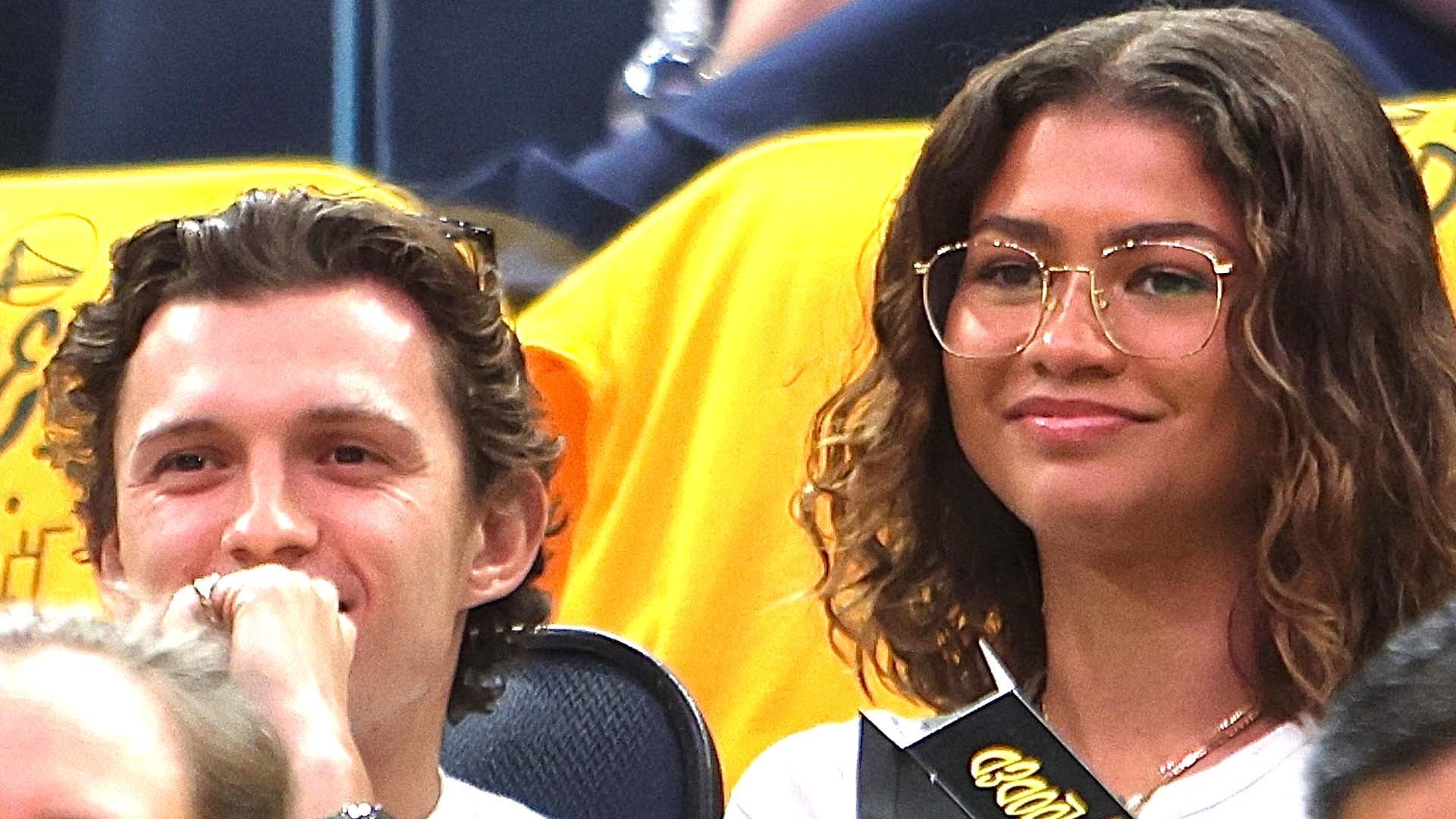 Zendaya and Tom Holland All Smiles During Date Night at Lakers v…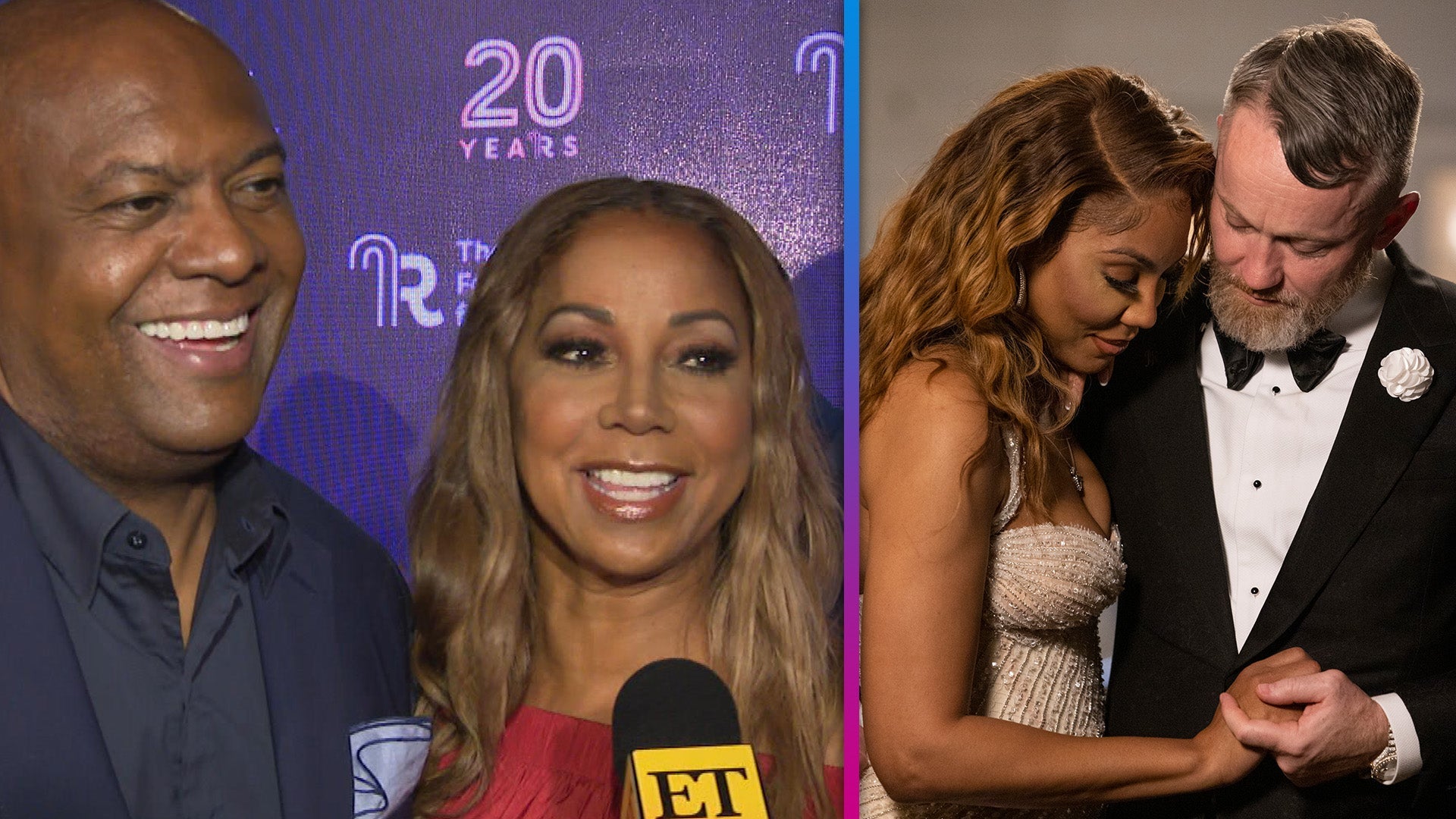 'Queens Court': Holly Robinson Peete and Rodney on Supporting Ta…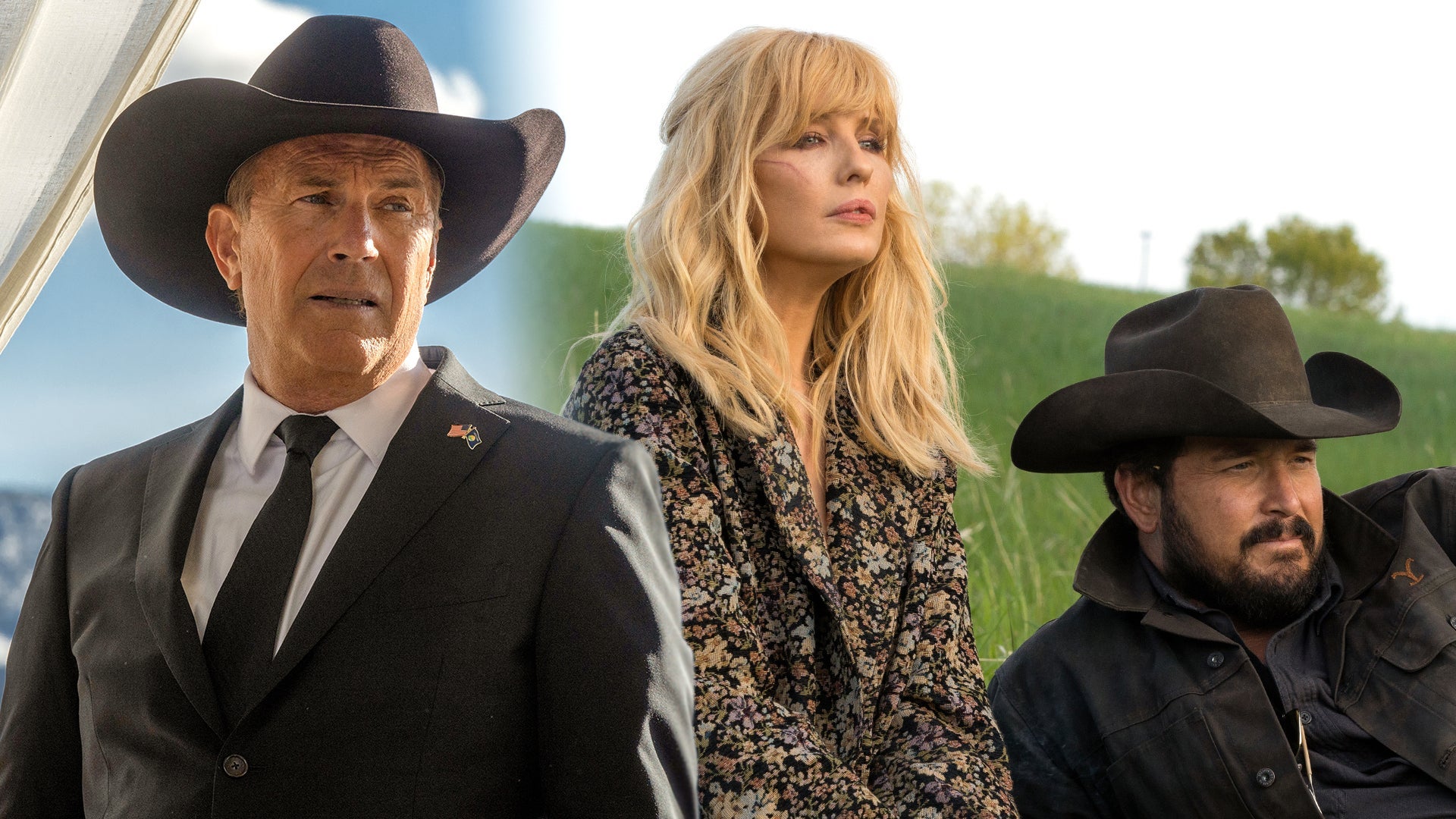 'Yellowstone' Officially Ending With Season 5: What's Next for F…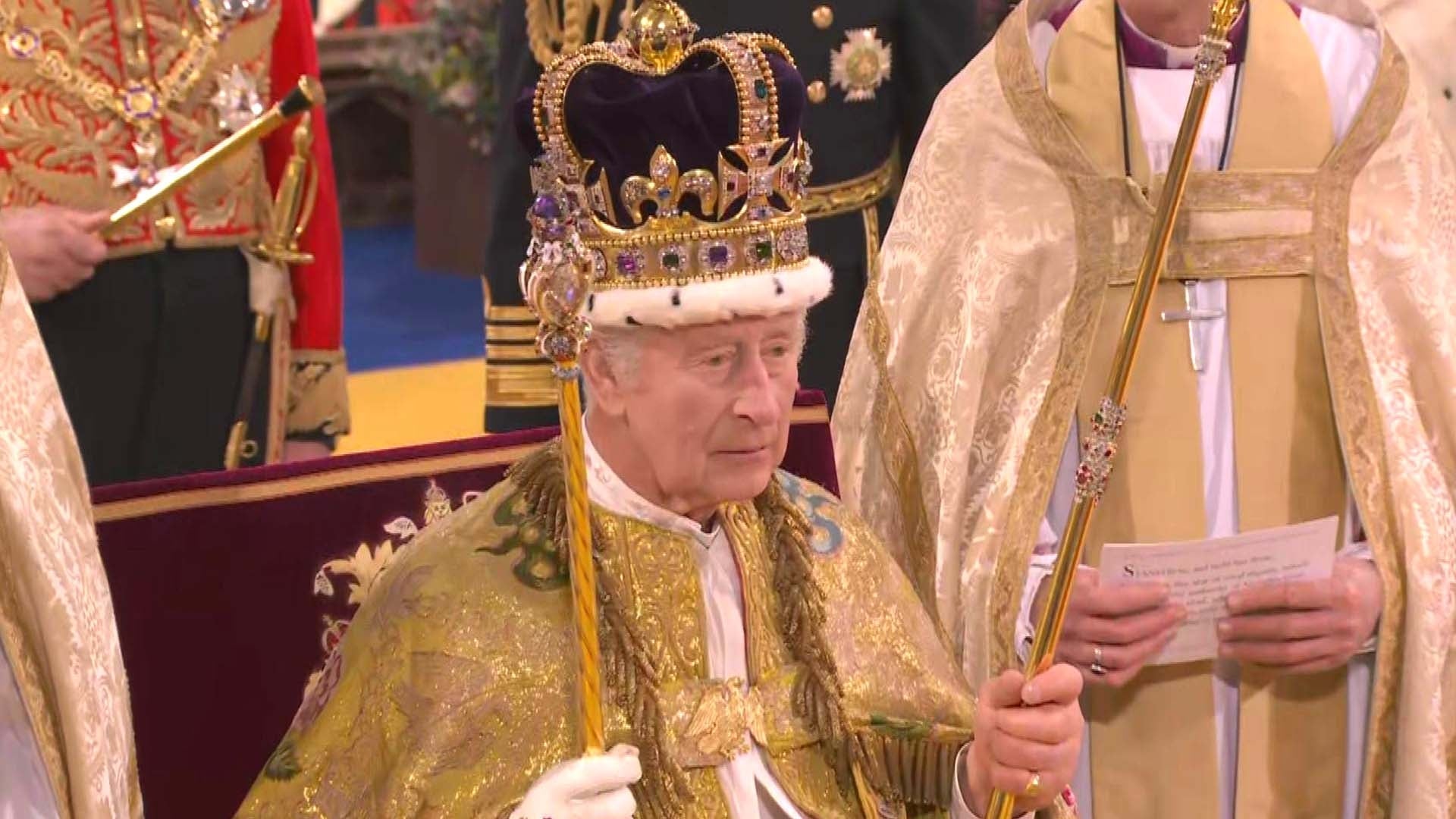 King Charles Ascends the Throne at Coronation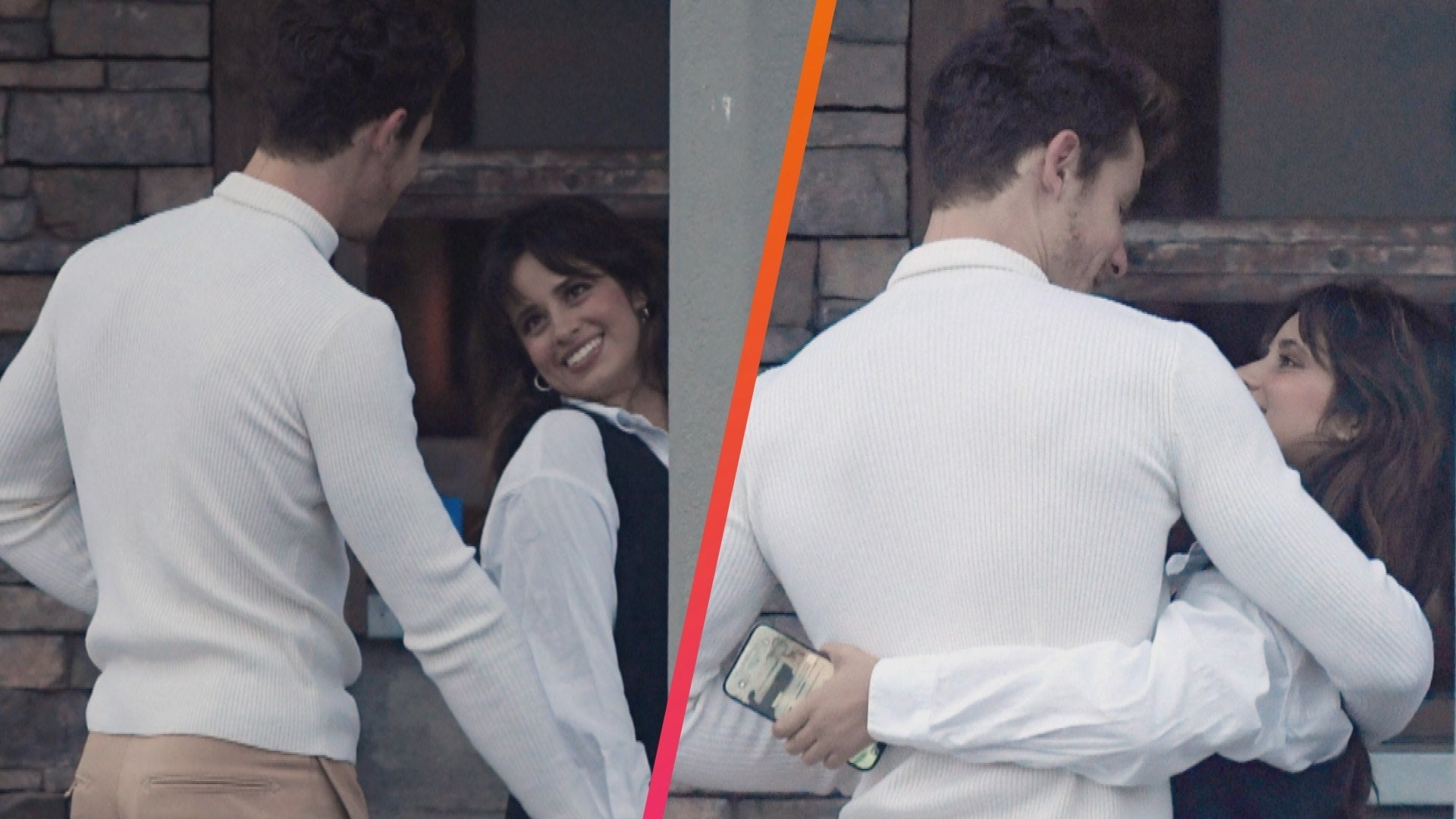 Shawn Mendes and Camila Cabello Cozy Up After Coachella Kiss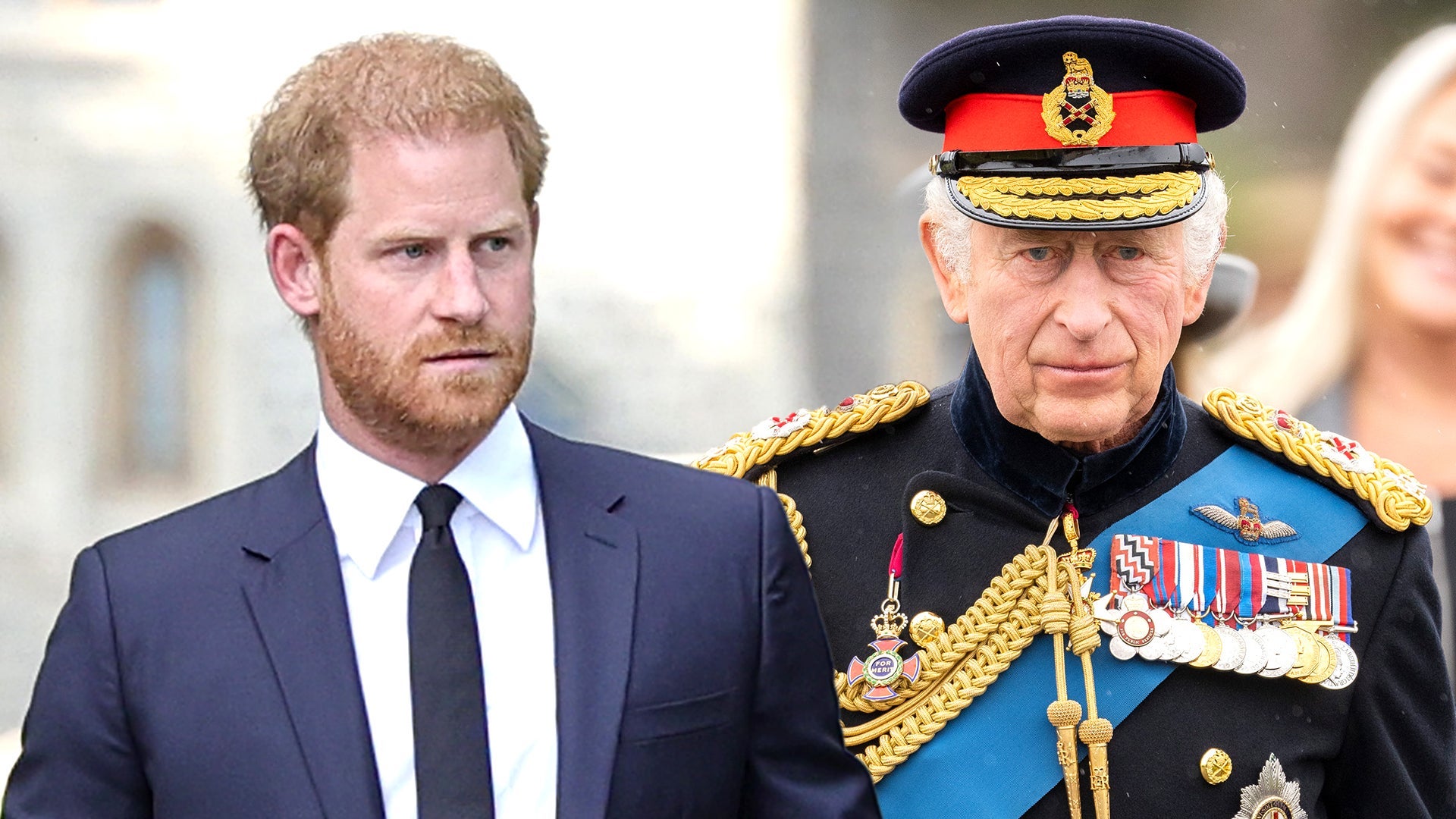 King Charles' Coronation: Everything to Expect, From Harry to Ca…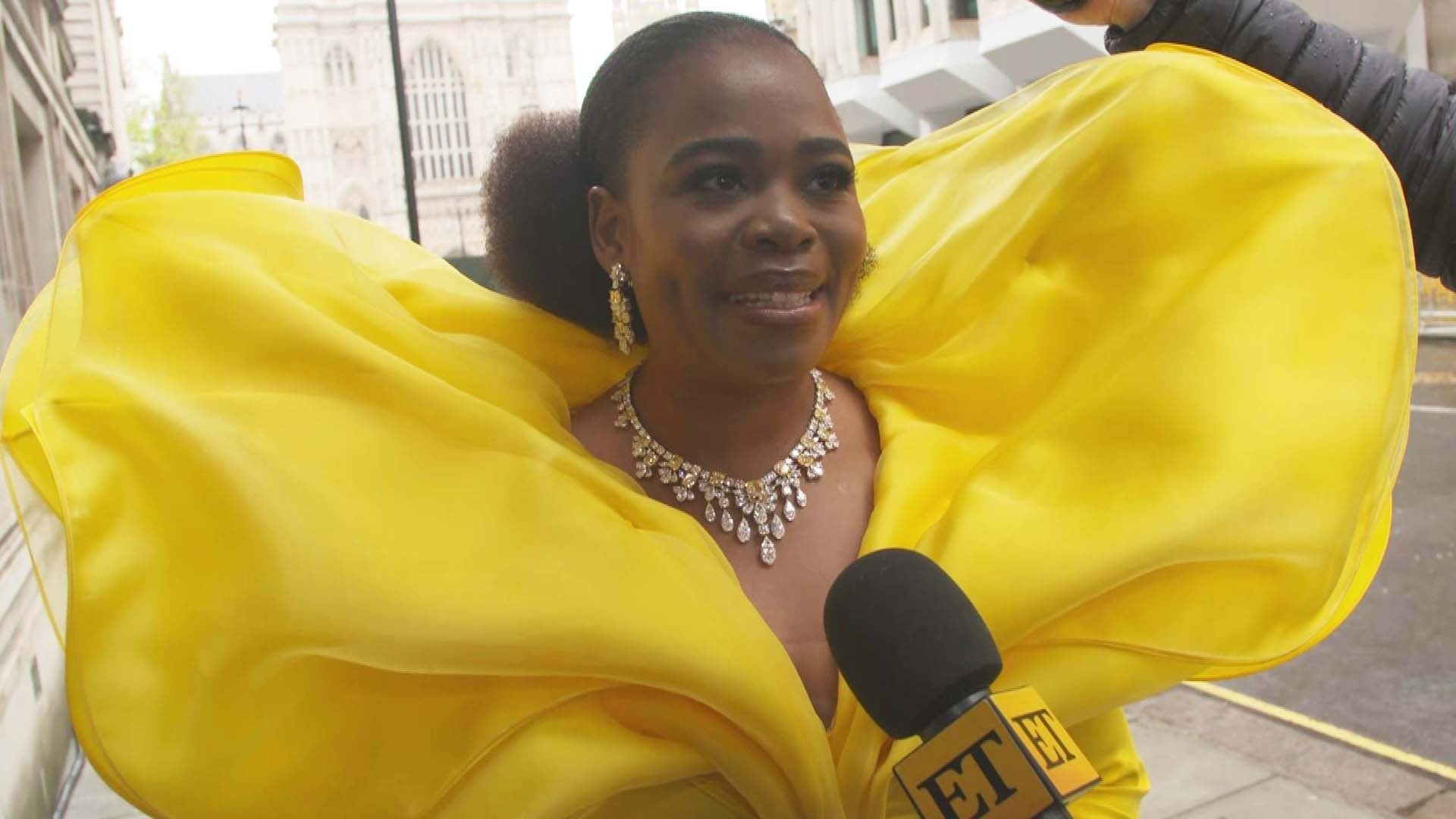 Pretty Yende Reflects on 'Wonderful' Experience at King Charles'…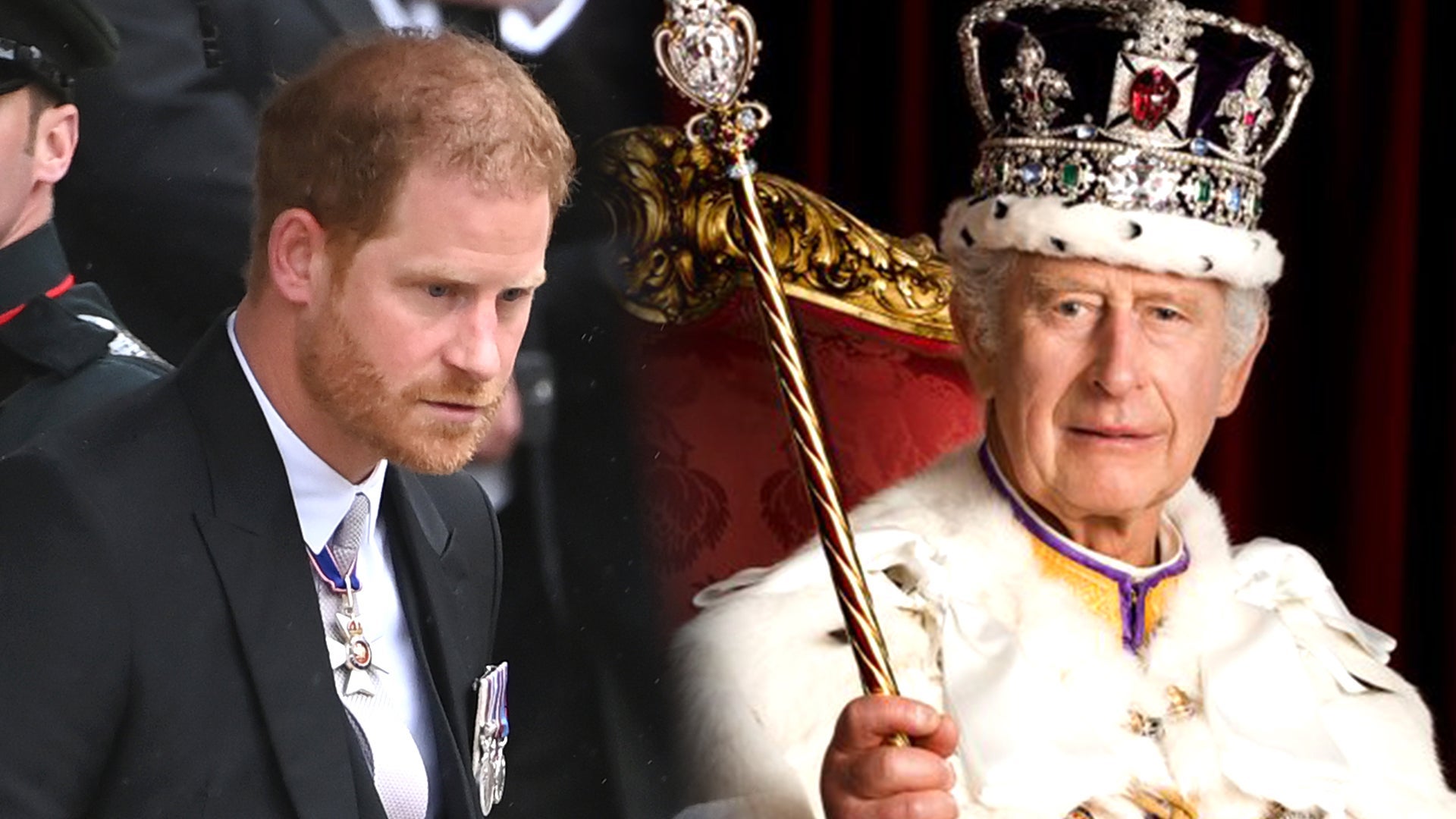 King Charles' Coronation: Family Secrets and What You Didn't See…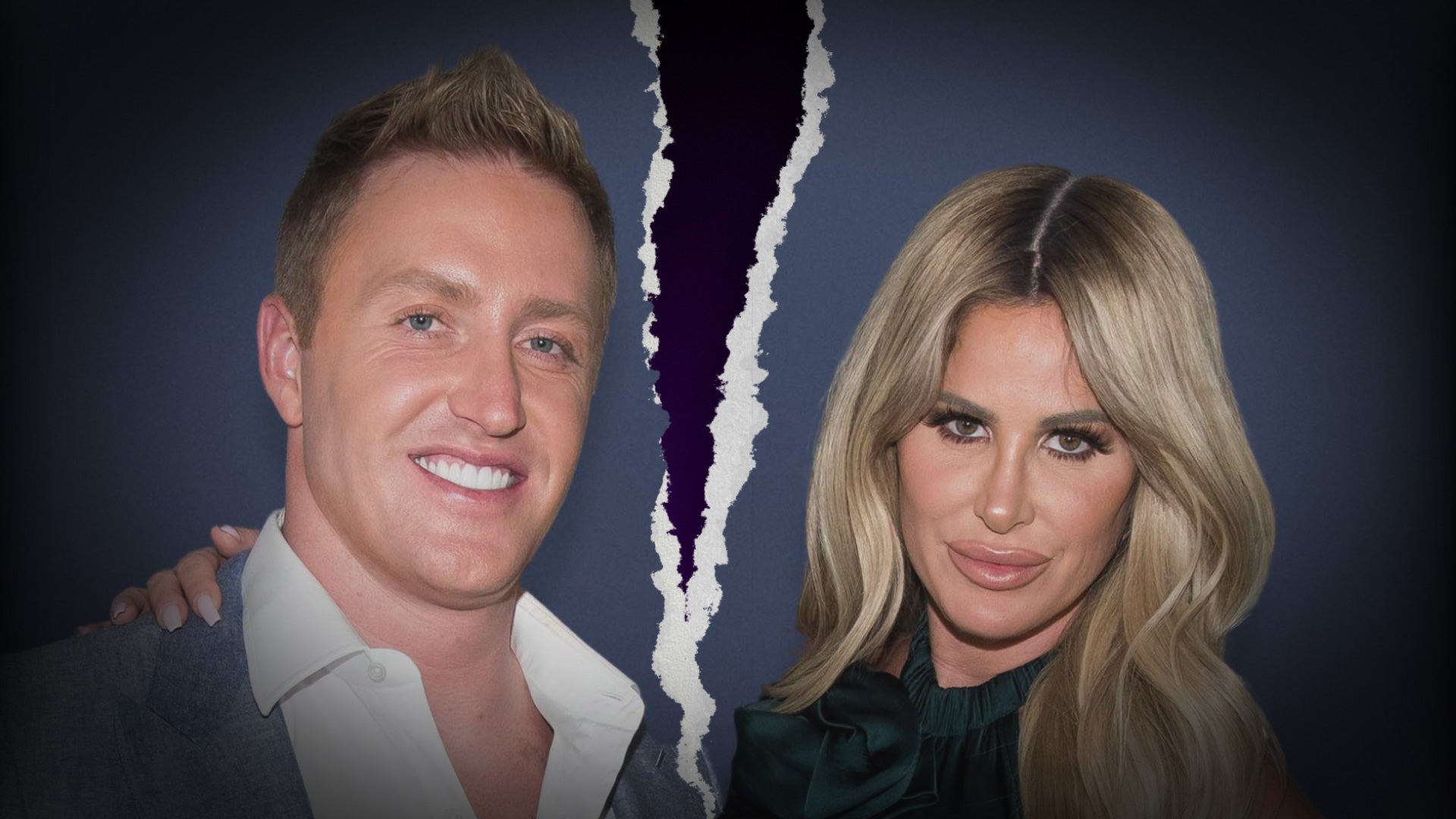 Kim Zolciak-Biermann Files to Divorce Husband Kroy After $1.1M T…
The Masked Singer is back and bigger than ever in its grand return, and ET is following along throughout the entire season 5 premiere to break down all the biggest moments, best performances, and most revealing clues.
Fox's smash hit who-sung-it reality competition is throwing fans some curve balls this season with new twists and turns, and even a new host! Niecy Nash is temporarily stepping in for Nick Cannon -- who tested positive for COVID-19 right before production began -- and the season is also introducing a new "clue master," in the form of a giant rooster named Cluedle-Doo (in case you felt the show wasn't weird enough as it was).
One thing that hasn't changed is everyone's favorite panel of celebrity "detectives" -- including Robin Thicke, Nicole Scherzinger, Ken Jeong, and Jenny McCarthy. The four panelists are trying their best to guess the singers' secret identities, as fans at home keep their eyes peeled for all the smallest and most revealing clues.
The fun kicked off at 8 p.m. ET/PT on Fox, so watch and follow along as we delve into the glorious madness and bizarre, captivating chaos that is The Masked Singer season 5!
Who's Under the Mask?
6:01 PM:
Wow. Well...that is truly unexpected. I don't really even know how the judges were supposed to have guessed that.
After they take off the snail's giant hat, out pops KERMIT THE FROG!
Like, the Muppett. The actual, no joke, Kermit.
"This is the most famous guest on Masked Singer ever," Ken marvels.
"The first to go home is the one we'll never forget," Jenny adds.
"I say it's hard being green, sometimes it's even harder being snail," Kermit shares. "I've had just a great time being here and it's really been a pleasure. Thanks for having me!"
First Impressions and Final Guesses
6:00 PM:
Before The Snail unmasks, we have to hear the judge's First Impression Guesses and their Final Guesses, so we can see how wrong (or right) they might be.
Robin's First Impression: Seth MacFarlane
Robin's Final Guess: Seth MacFarlane
Ken's First Impression: Jay Leno
Ken's Final Guess: Jay Leno
Jenny's First Impression: Adam Carolla
Jenny's Final Guess: Ted Cruz
Nicole's First Impression: Adam Carolla
Nicole's Final Guess: Billy Crystal
And The Character Going Home Is...
5:58 PM:
The Snail!?
Wow, that's kind of surprising. I mean, it was between The Snail and The Raccoon, but I think people just don't like snails.
It's Time To Vote!
5:53 PM:
This week's voting shouldn't be a tough call. It's honestly gotta be between The Raccoon or The Snail, but my money is on The Raccoon. His gravelly voice just feels like it'll lead to a week 1 elimination.
Although, as always, we're gonna have to wait for the commercial break to find out the results.
Never Too Much Robopine
5:52 PM:
The Robopine has some serious pipes!
Belting out an amazing rendition of "Never Too Much" by Luther Vandross, The Robopine proves he's got the stunning vocal talents of a seasons pro when it comes to crooning.
"That was amazing," Niecy gushes.
"You are such a larger-than-life presence on that stage," Nicole marvels. "And then you got this voice, this silky yummy, butter voice. I'm captivated."

Bonus Clue:
The Robopine says, "My kids and my grandkids told me I was supposed to hang it up a long time ago. I'm 60 years old and I really appreciate the love."
This really feels like a lie. That's too big of a clue for him to just reveal to the panel in episode 1.

Panelists' Guesses:
Nicole thinks it could be Idris Elba, Donald Glover or Jamie Foxx.
Ken suggests Lionel Richie.
Robin thinks it's Ginuwine.
The Porcupine -- FIRST CLUES!!
5:47 PM:
The Porcupine:
OR - -The Robopine (as his name is officially revealed)!
- Cluedle-Doo's clue is, "Porcupine is skilled at not becoming roadkill."
- Says, "I may look prickly, but don't be scared. Where I came from, I was forced to grow thick quills.
- Says, "I was left to fend for myself with nothing but a dream."
- We see him use a key to unlock an old-timey lock.
- We see to double-helix holograms over the side of a building.
- We also see a sign over a building that says 187.
- Says, "I went on a mission to get on Hollywood's radar."
- Says, "I used 411 day and night just to make a connection, until a certain angel said 'Hello.'" We see someone in angel wings on a phone.
- We see a model statue of George Washington.
- Says, "That random call changed everything, and now I'm on a new mission. And when I have my sights set on something, nobody can touch me."

This Raccoon is Wild
5:41 PM:
So, The Raccoon performs "Wild Thing" by The Troggs. I say "performs" and not "sings" because I'd be hard pressed to call whatever this was "singing."
It's clear The Raccoon is trying his best, but... his best is straight-up nightmare fuel? At least it seems like he's trying to have fun.
Robin is overcome with laughter after the number, and congratulated the Raccoon, calling his performance "entertainment at its finest."

Bonus Clue:
The Raccoon says, in a fake high-pitched voice, "This is the most fun I've ever had in my life! I could actually be a raccoon!"

Panelists' Guesses:
Nicole thinks it's Gary Busey or Nick Nolte, or Sammy Hagar.
Ken thinks it could be Mike Tyson.
Robin suggests it might be Danny DeVito (because he's apparently never seen Danny DeVito before).
The Raccoon -- FIRST CLUES!!
5:36 PM:
The Raccoon:
- Cluedle-Doo's clue is, "Raccoon is known for being sharp."
- Says, "Sometimes, to get the happy ending, you have to go through hell first."
- He looks to be in some sort of jail cell, and scratching tally marks into the wall.
- There's a Man in Black carrying a donut.
- Says, "In my darkest days, I faced death. In an effort to stay sane, I recited my favorite story, The Hunchback of Notre Dame."
- He reads the book through a magnifying glass.
- Says, "I was Quasimodo, locked away. The only difference was, he was innocent, and I was actually a monster."
- We see him pray as he says, "I promised God that if I got a second chance at life, I'd only do good. And I'm still fulfilling that promise to this day."
Cluedle-Doo Clues!
5:30 PM:
So, apparently Cluedle-DOo will be "dropng special clues throughout the season that the panel won't see."
He's in a secret control room and has a red string conspiracy board that feels very familiar to how most fans try to piece together this show's clues.
One clue he singled out specifically was the hotdog in Seashells' clue package -- for whatever that's worth. It could also be a misdirect!

The Seashell Listens to Her Heart.
5:30 PM:
Wow, The Seashell might be a little nervous, but she can certainly sing!
As she belts out "Listen to Your Heart" by Roxette, the panel are totally stunned by her vocals and the whole thing is just a beautiful number all around.
The performance concluded with the panel chanting Seashell's name and they couldn't be more in love with her talent.
"I loved it! You seemed a little nervous at first, but once you got started you were in a groove and you killed it!" Nicole gushes.

Bonus Clue:
The Seashell says, "I've always wanted to sing on stage. I used to, waaaay back in the day, and I kind of stopped to pursue other careers."

Panelists' Guesses:
Ken thinks it could be Sarah Jessica Parker or Anne Hathaway, or possibly Kristin Chenoweth.
Nicole suggests it could be Hilary Duff.
Jenny thinks it could be Jessica Simpson.
Robin floats Jennifer Love Hewitt.
The Seashell -- FIRST CLUES!!
5:25 PM:
The Seashell:
- Cluedle-Doo's clue is, "No two shells are the same."
- Says, "When I was young, I was pulled by the tide all around the world with my family."
- We see a hotdog with relish.
- Says, "Always adrift, I never felt grounded. So I found my peace by the shore."
- We see a green chameleon.
- Says, "When my career took off, it was like a massive tsunami of success. But, much like my childhood, I still drifted, wearing many hats."
- She holds up a big cowboy hat, and later a broom.
- Says, "I often wonder if I found my true calling. That's part of why I'm here."
- Says, "I'm nervous, and I haven't sang in a really long time. But I want to face my fears."
- We see an old bell sink to the bottom of the sea and a large pink clam shell.
Nick's Gift
5:23 PM:
Nick might not be in the studio, but he's still making sure to poke fun at the judges.
As a present, Nick left the panel a "Jar of Shame," in which they have to put money every time they suggest one of their over-used guesses.
The faces on the jar include Bjork, Jamie Foxx, Johnny Knoxville and Lindsay Lohan!
The Snail Has Big Dreams
5:18 PM:
The Snail certainly has an unexpected voice, and his rendition of Hall & Oats "You Make My Dreams (Come True)" is all the more genuine and adorable because of it.
It is a sort of cartoonish voice that sounds like someone trying to mask their real voice. Is it because of how recognizable it would be, otherwise?
"That was so cute!" Jenny shares.
"I have a feeling that this person is throwing their voice, a little bit," Robin adds. "I don't know if we've heard their natural tone."

Bonus Clue:
The Snail tells the panel, "I'm here because I want the world to see even a snail can go anywhere if they put their mind to it, and if you don't mind waiting a long, long time."

Panelists' Guesses:
Robin thinks it could be Seth McFarlane.
Ken suggests it could be Jay Leno.
Jenny says it could be Mark Wahlberg.
Nicole thinks it could be Jimmy Kimmel, or Adam Sandler (??)
The Snail -- FIRST CLUES!
5:13 PM:
The Snail:
- Cluedle-Doo's clue is, "This snail is a natural treasure."
- Says, "I've acted, directed, produced, recorded albums, even graced the Oscars stage."
- We see him on a TV set reading cue cards like a talk show host.
- Says, "I've rubbed elbows with everyone from Robert De Niro to Lady Gaga to Michelle Obama."
- He get teleported by a mini-UFO from one talk show studio into a more modern studio, and is interviewing a Teddy Bear.
- In the monitor for one of the studio cameras, we see a shot of a treasure chest filled with gold, pearls and riches.
- In one screen we see the words 'Meatballs" and The Eagle (from Season 3) throws meatballs into the studio audience.
- Says, "While you might say I'm best known for appreciating the talent of those around me, here I want to show those harsh critics who have followed me my whole career, that I can shine on my own, too."

The Russian Doll Takes a Look In the Mirror
5:11 PM:
Well, as we knew from the ads, The Russian Doll is actually two Russian Dolls! But the reveal is still pretty incredible.
Apparently this is going to be a Snow Owl-like situation, as the two Russian Dolls belt out Michael Jackson's "Man In the Mirror" to the delight and shock of the panel.
While the larger Doll shell can't really get around much, the smaller Doll has some serious moves, and both have some impressive vocal skills.
"It was crazy! It was kind of so creepy but so magical," Nicole says.
"I'm completely blown away," Robin adds, "The blend of the vocals was wonderful. Great job!"
They're doing the Golden Ear Trophy challenge again with the panel's "First Impression Guesses," so it'll be fun to see who has the best gut instinct about the talent this time around.

Bonus Clue:
Niecy asks which of the two are responsible for making decisions, and the larger Russian Doll says, "Our ideas work very well together. You can see what our dynamic is now."

Panelist's Guesses:
Jenny thinks it could be members from Lady A or Boyz II Men.
Nicole thinks it could be Darren Criss or Vanessa Hudgens.
Ken suggests it could be Gwen Stefani and Tom Dumont.
The Russian Doll -- FIRST CLUES!
5:06 PM:
The Russian Doll:
-- Cluedle-Doo's clue is, "A Russian doll can sometimes have 15 replicas of itself."
-- Says, "I've been doing my own thing for quite some time."
-- The clue package is set in the snowy Russian wilderness
-- There's a wooden sign for the MIZFITZ TOYZ STORE
-- Says, "In the beginning, I was the world's hottest toy. Those were the days!"
-- We see a toy store filled with Russian dolls and a glass pitcher of milk on one of the shelves and breadsticks on the table.
-- Says, "I knew I was more than just something to be toyed with. A puppet. And as much as they tried to put me in a box, I just didn't fit. Newer, shiner, manufactured toys filled the shelves. So I was cast to the side."
-- The Russian Doll is on a conveyor belt with cardboard boxes. One is marked "Office."
-- The Doll crosses a showy bridge, and there's a ship's wheel embedded in the show.
-- We see a street sign that reads "Garden State Highway" and a bus bench featuring an image of Russian Doll that reads, "Coming to a country near you."
-- Says being cast aside was "the best thing ever. It turns out, I can still sell out without being a total sellout. And I'm ready to show there's even more beneath the surface."
Group A
5:04 PM:
Tonight, we're going to meet the five contestants from Group A: The Russian Doll, The Porcupine, The Raccoon, The Seashell, The Snail.
Niecy's Grand Entrance
5:04 PM:
With Nick out of commission for the start of production, Niecy is filling is as host, and her entrance is every bit as diva-tacular as you could hope. She's brought out on a giant throne carried by a group of the show's Men in Black, and she's blowing kisses to the judges as she's taken to center stage.
"Nick Cannon, I'm sending you all the good vibes! Hopefully, we'll see you later this season," Niecy says with a smile. (According to the show's producers, we definitely will see him later this season.)
It's also great to have the panelists back. I'm interested in seeing if Jenny can keep her Queen of the Guesses crown this season.

Cluedle-Doo
5:03 PM:
The rooster isn't here to sing, he's here "to disrupt the game completely." I bet the show is just tired of every amateur sleuth solving all the hidden identities after the first week, so they're gonna throw us some misdirection and red herrings.
Wild Card Characters
5:03 PM:
For Season 5, we're gonna get some "Wild Card" contestants who are introduced throughout the competition. However, we're also not going to see their costumes until they join the show!
However, Nick (in voice over, because he's not hosting yet) introduces us to the costumes in silhouette, and we can sort of make out a few of the possible characters.
It looks like we've got a Lobster, possibly a yeti, what looks like a whale, and what looks like a Pig -- which would be weird, because we've already got a Piglet character?
Here We Go!
5:01 PM:
This season of The Masked Singer is going to be every bit as wild and wonderful as we've come to expecrt, and the costumes this season are next-level!
This episode starts with a carnival theme, and we're getting a chance to see all the characters as they juggle chainsaws in a Big Tent Circus setting. Not sure if that is a hint at anything or just a theme choice.
Recently, ET spoke with Nash about her time on the Masked Singer stage, and she opened up about stepping into Cannon's shoes as the guest emcee.
"I was honored to stand in the gap and just be a tiny placeholder for him, for his franchise and his series," Nash shared. "It was a great job."
Check out the video below to hear more!
RELATED CONTENT:
'The Masked Singer': Season 5 Clues, Spoilers and Predictions
'Masked Singer': Nick Cannon to Return in 'Second Half' of Season 5
'The Masked Singer' to Introduce New Twist for Season 5
'The Masked Singer' Season 5 Drops First Exciting Teaser
Related Gallery