TV
'The Masked Singer' Season 6: Epic Performances, Wild Card Debuts and a Legendary Unmasking in Night 2
By
'The Masked Singer' Judges Tease Season 6 Changes (Exclusive)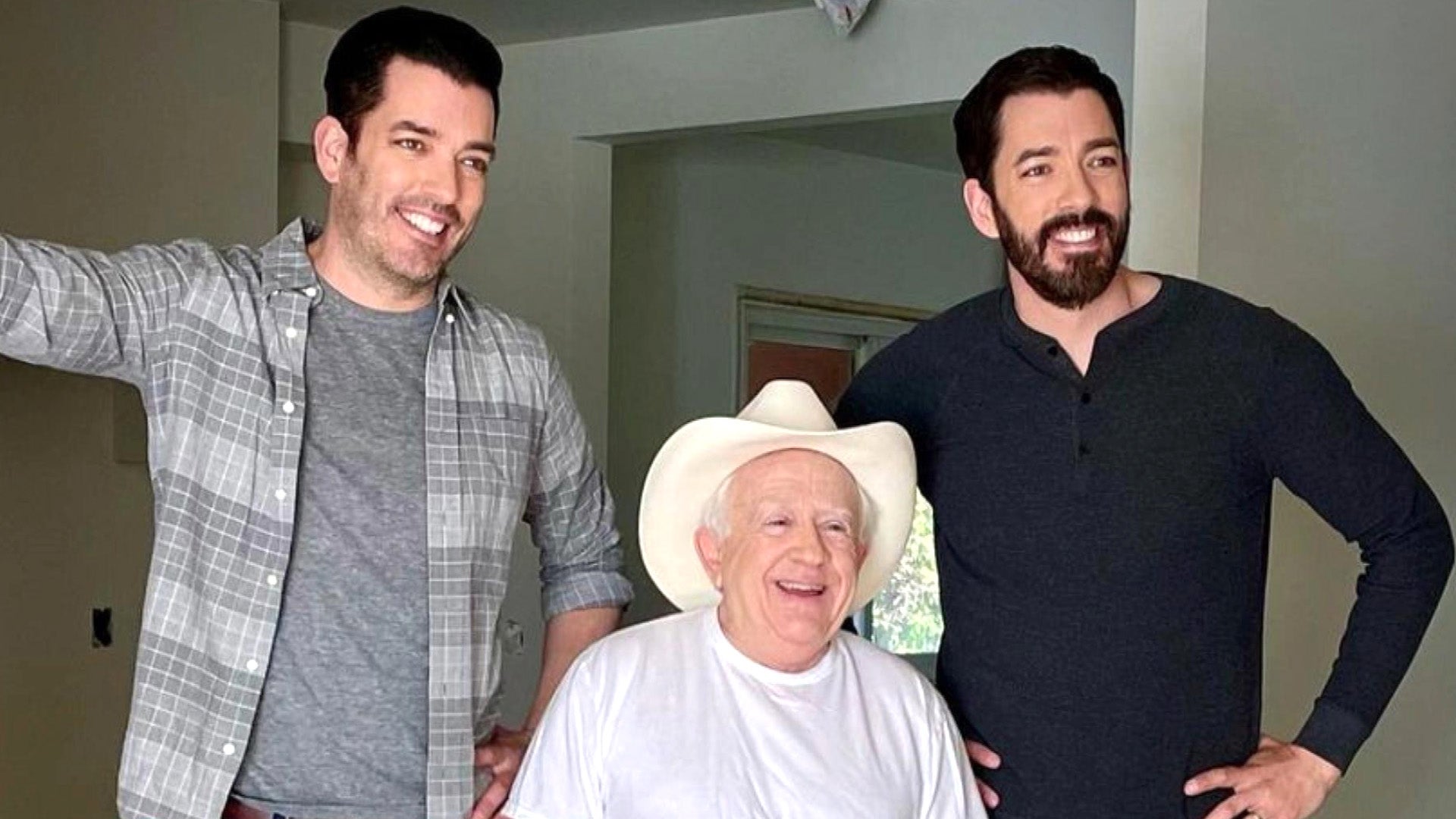 Drew and Jonathan Scott Reflect on Leslie Jordan and Tease New S…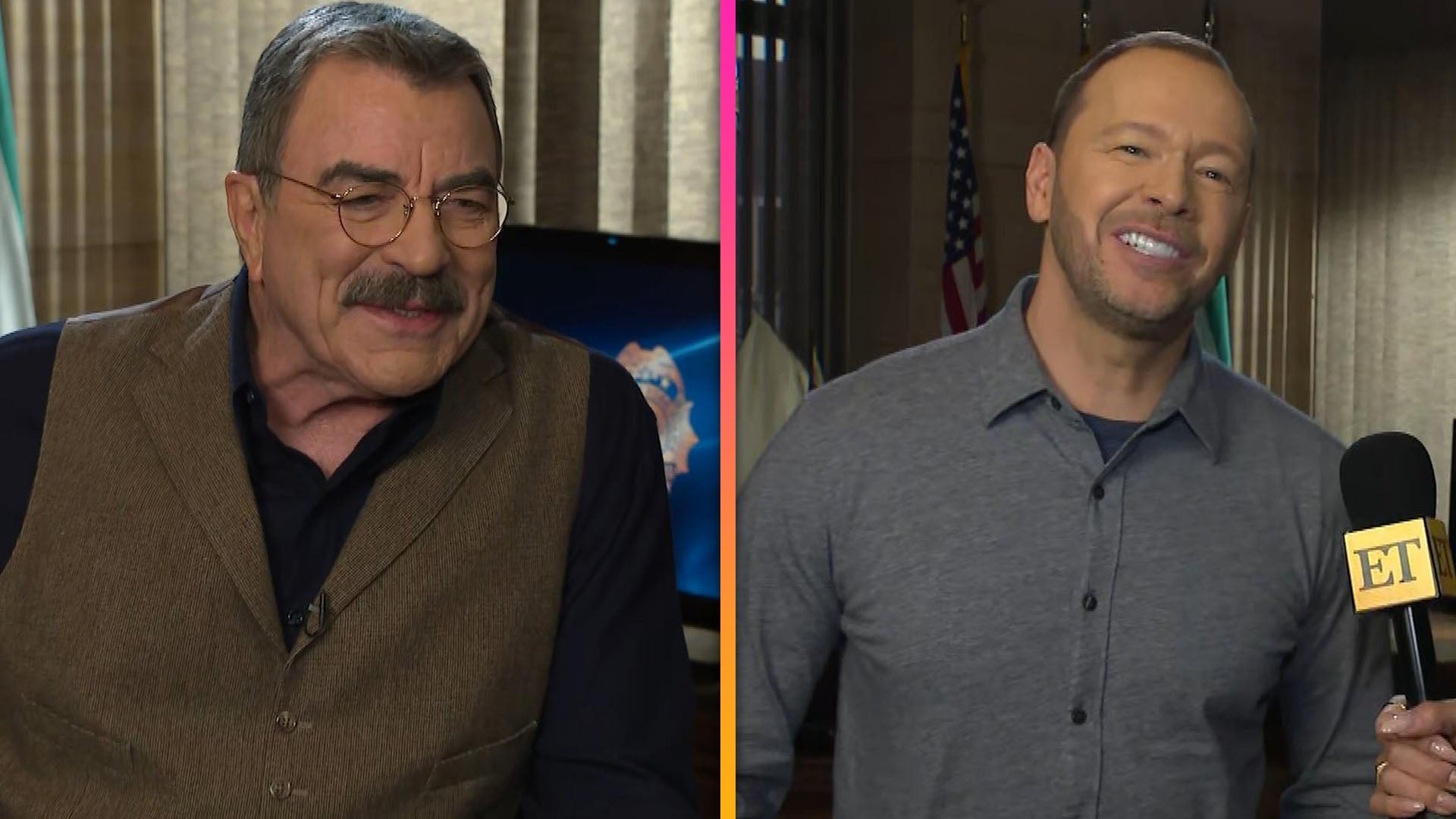 Behind the Scenes of 'Blue Bloods' Season 6 (Exclusive)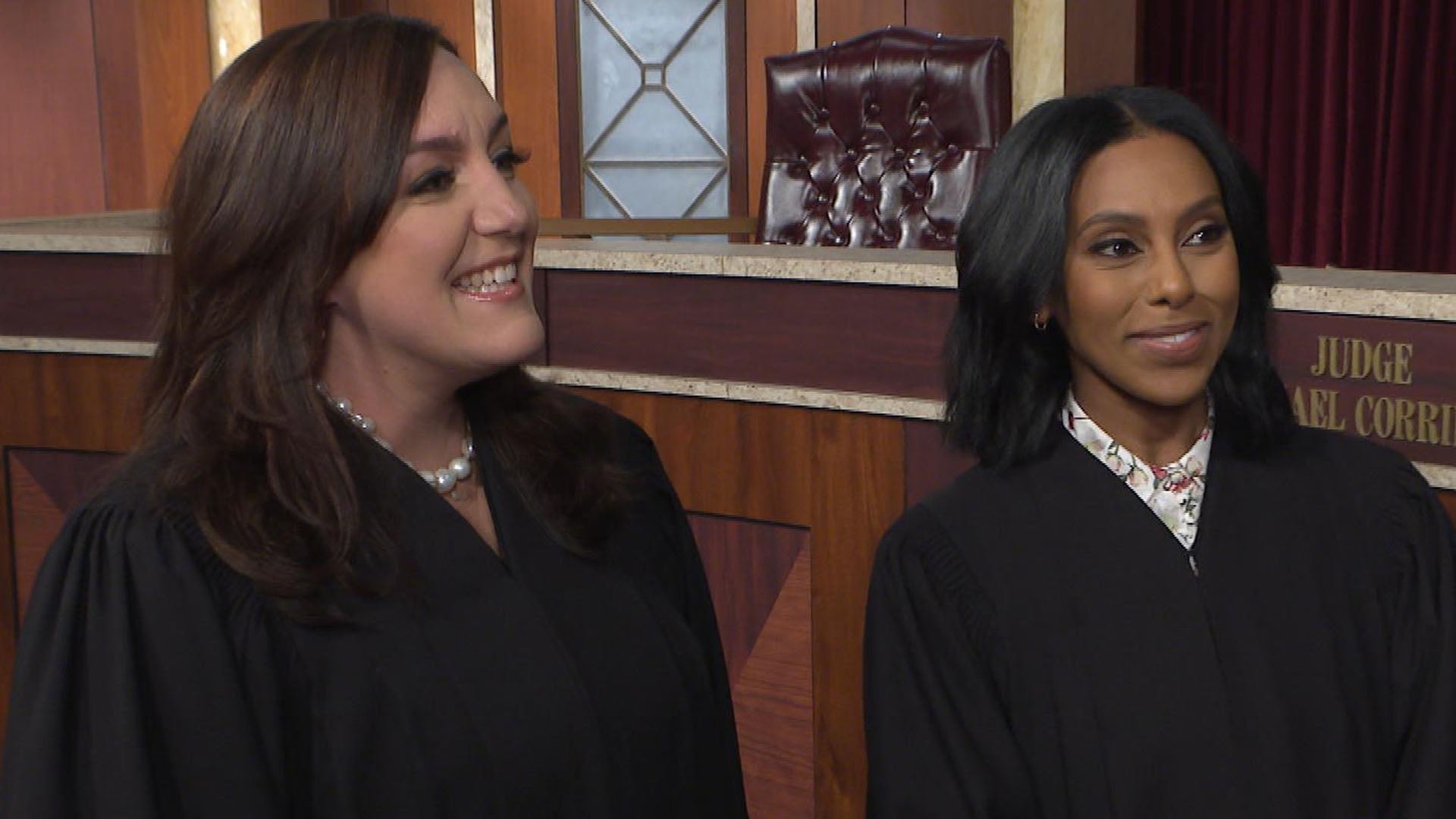 'Hot Bench': Meet Season 9's New Judges (Exclusive)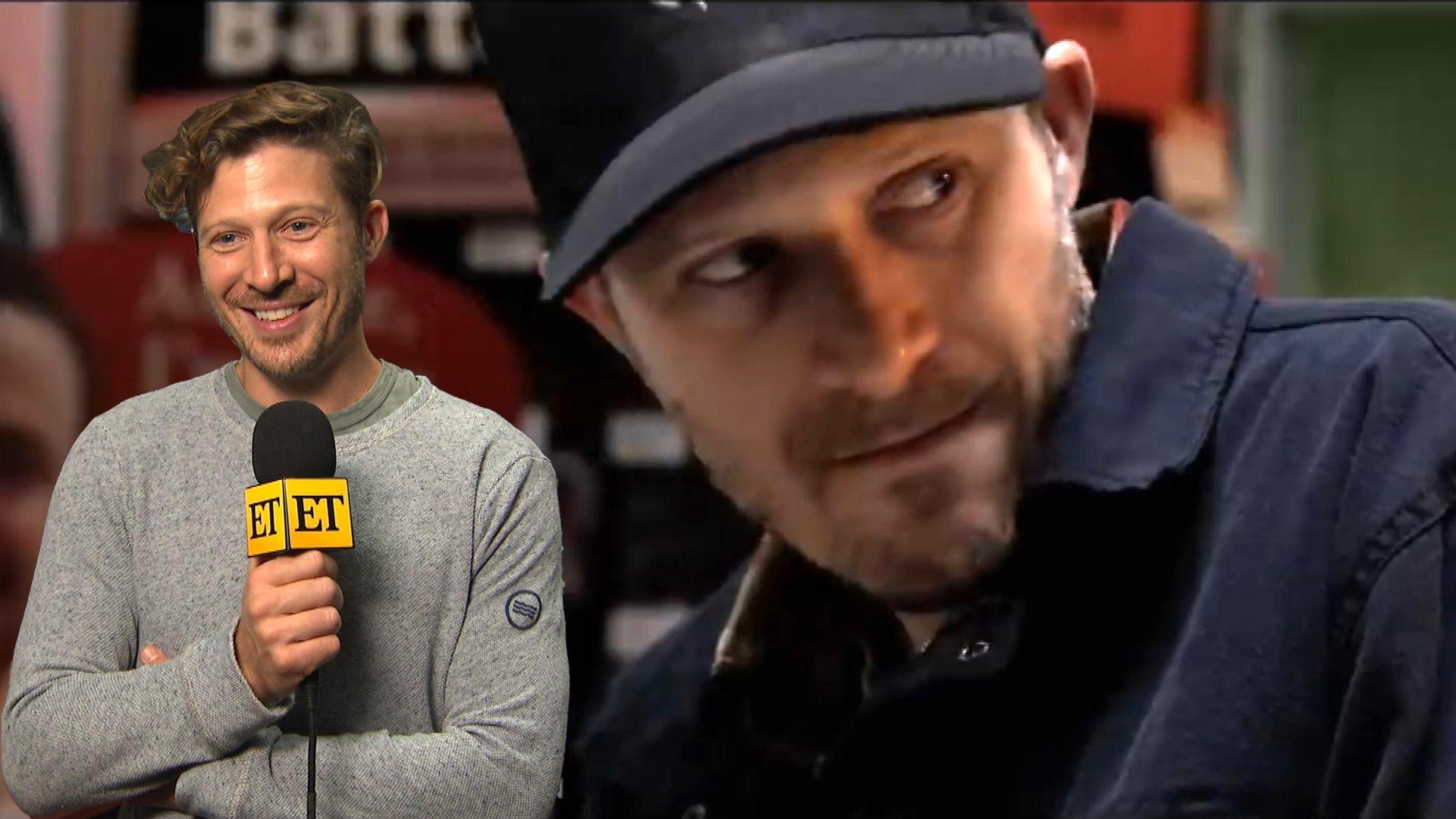 Go Behind the Scenes With 'Criminal Minds: Evolution's Newest Un…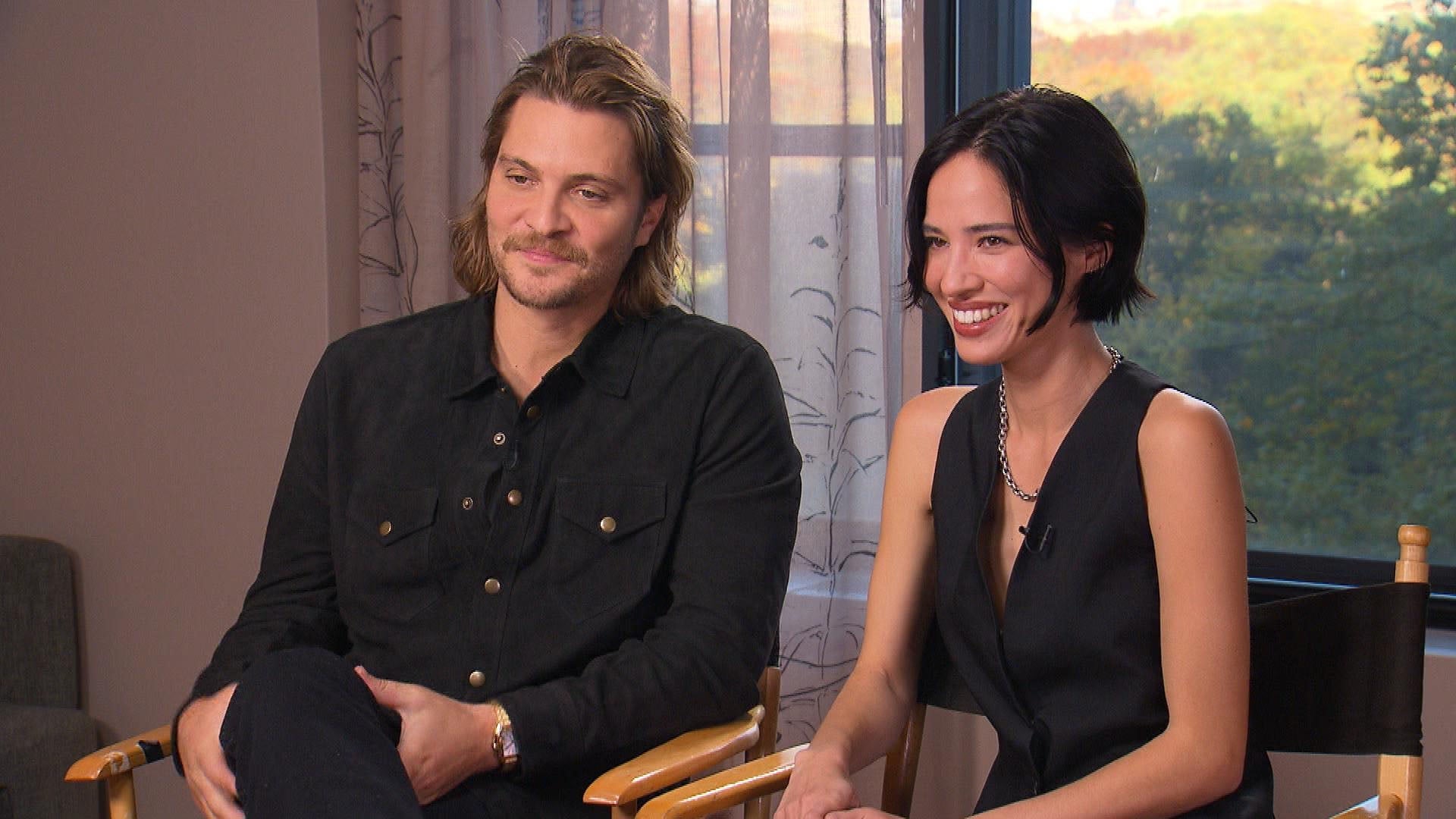 'Yellowstone's Luke Grimes and Kelsey Asbille on Kayce and Monic…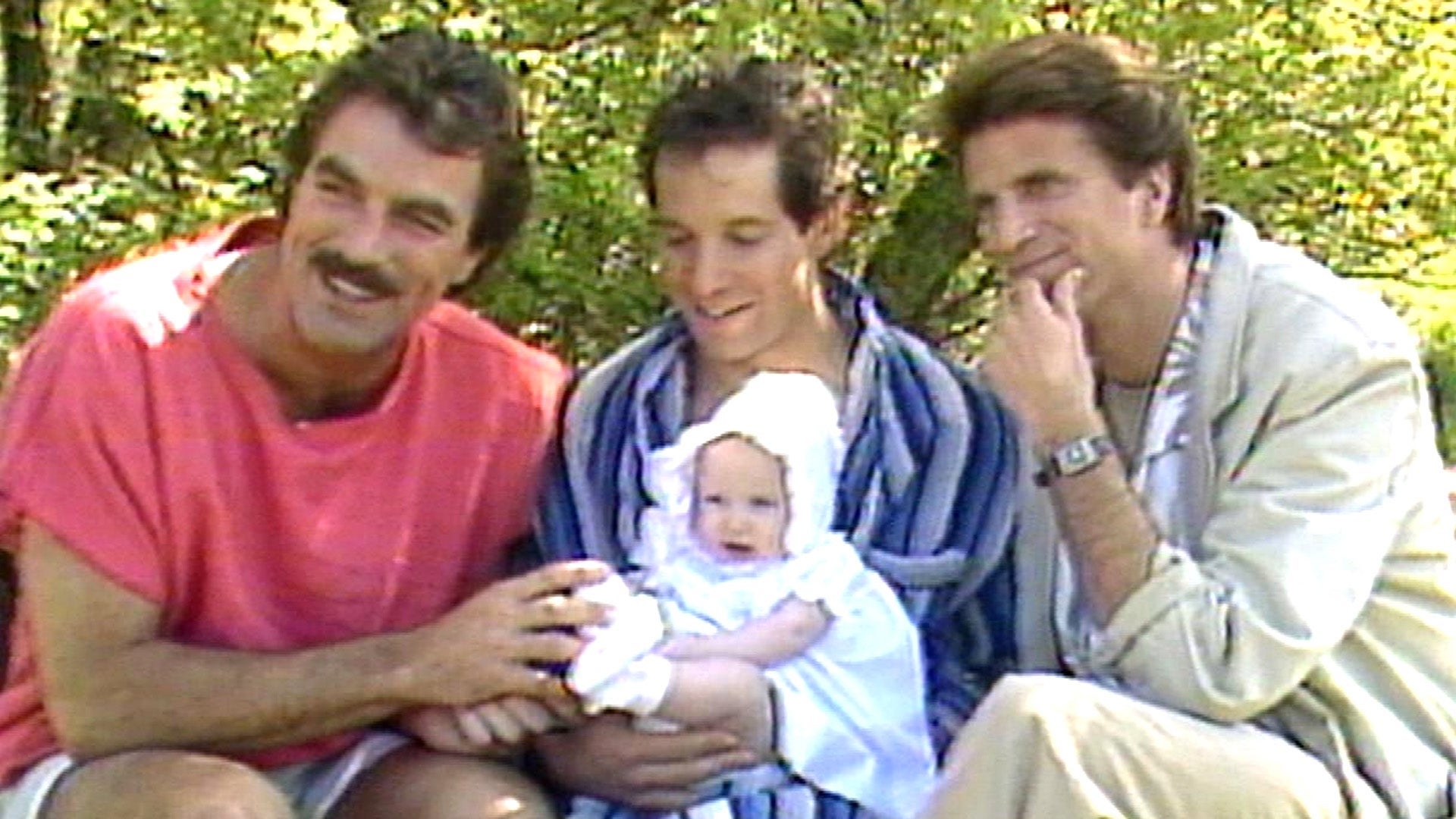 Remembering 'Three Men and a Baby' 35 Years After the Movie Prem…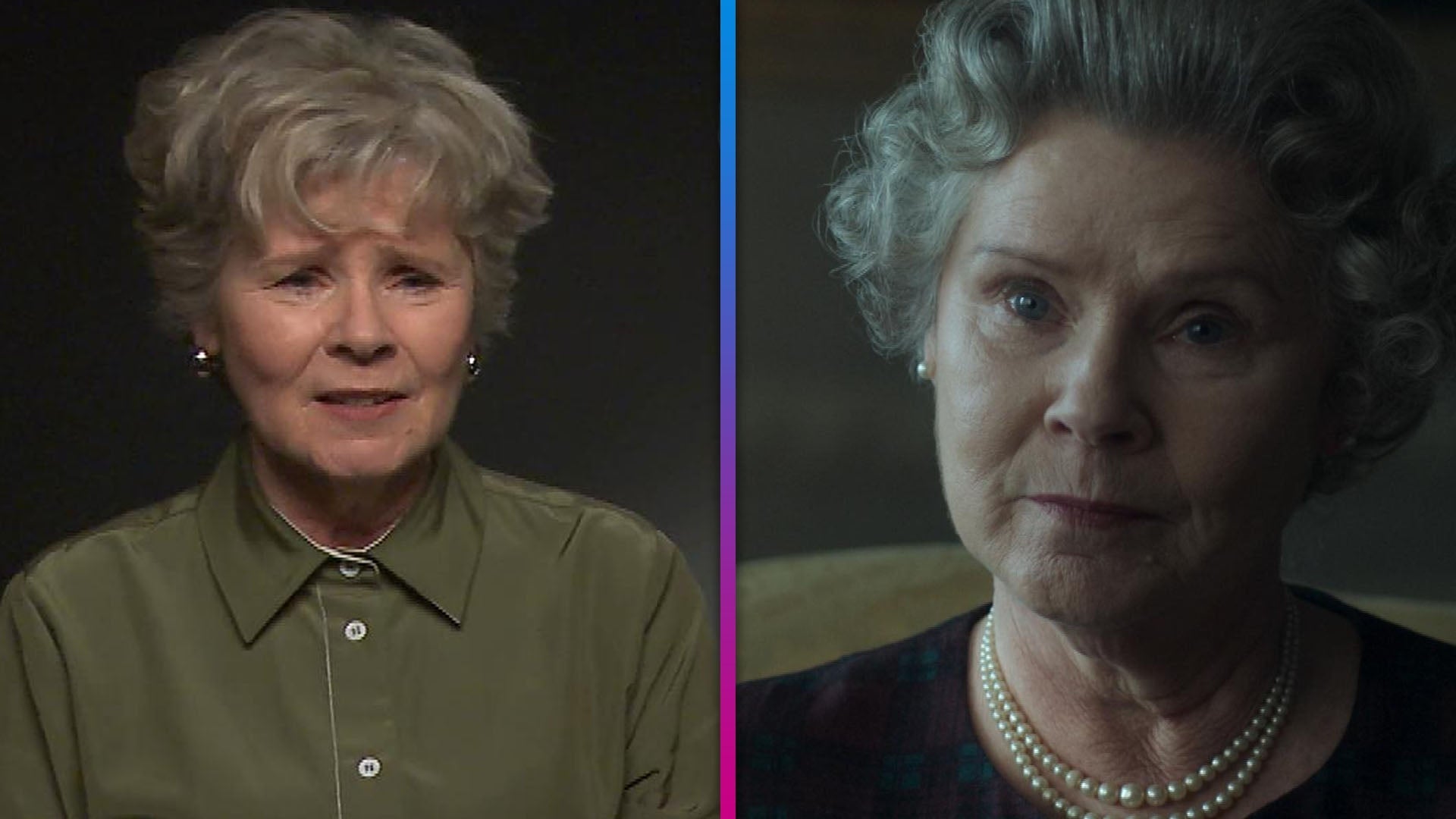 'The Crown's Imelda Staunton on Pausing Season 5 Production Afte…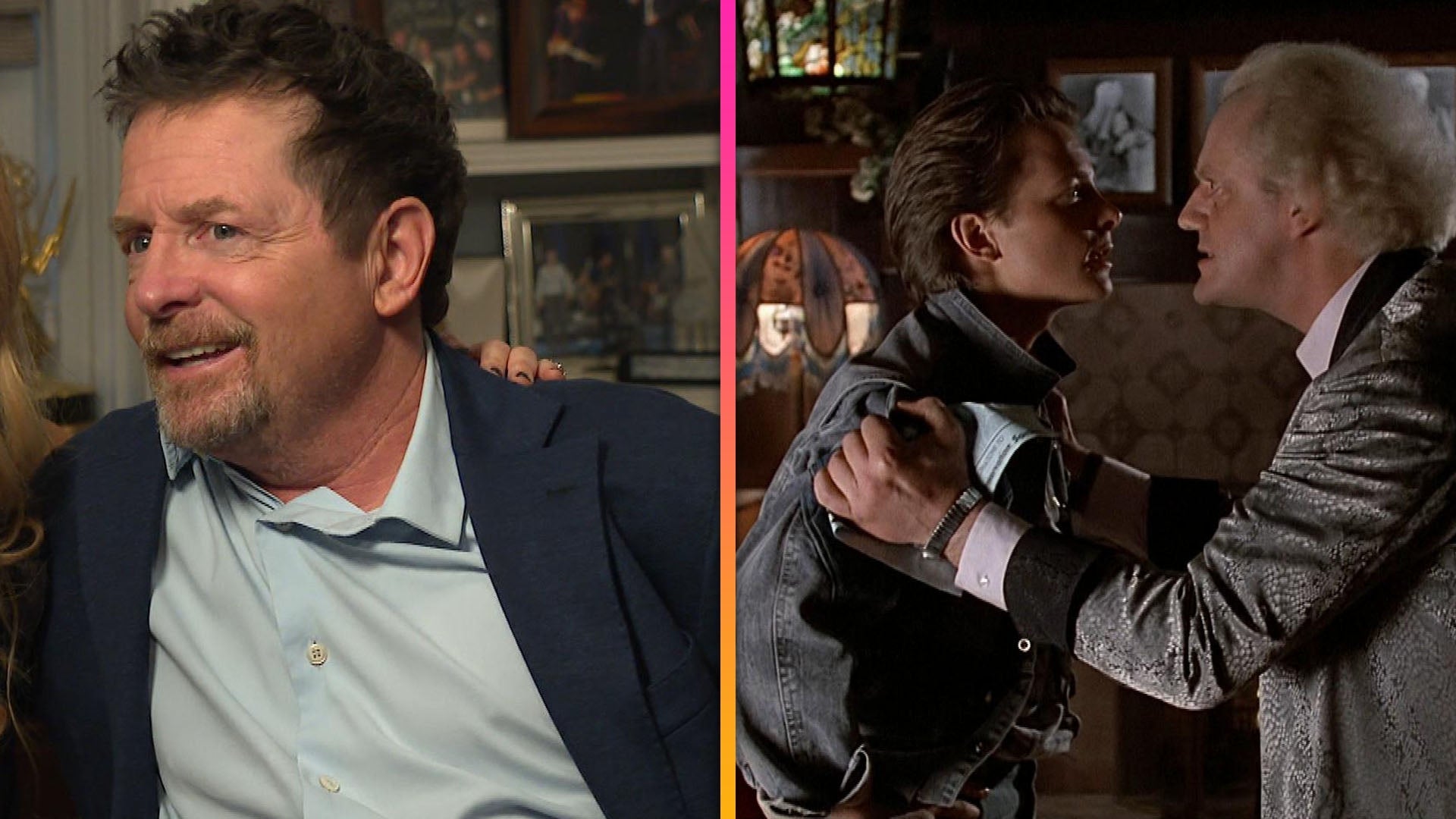 Michael J. Fox and Christopher Lloyd Team Up Again for New 'Back…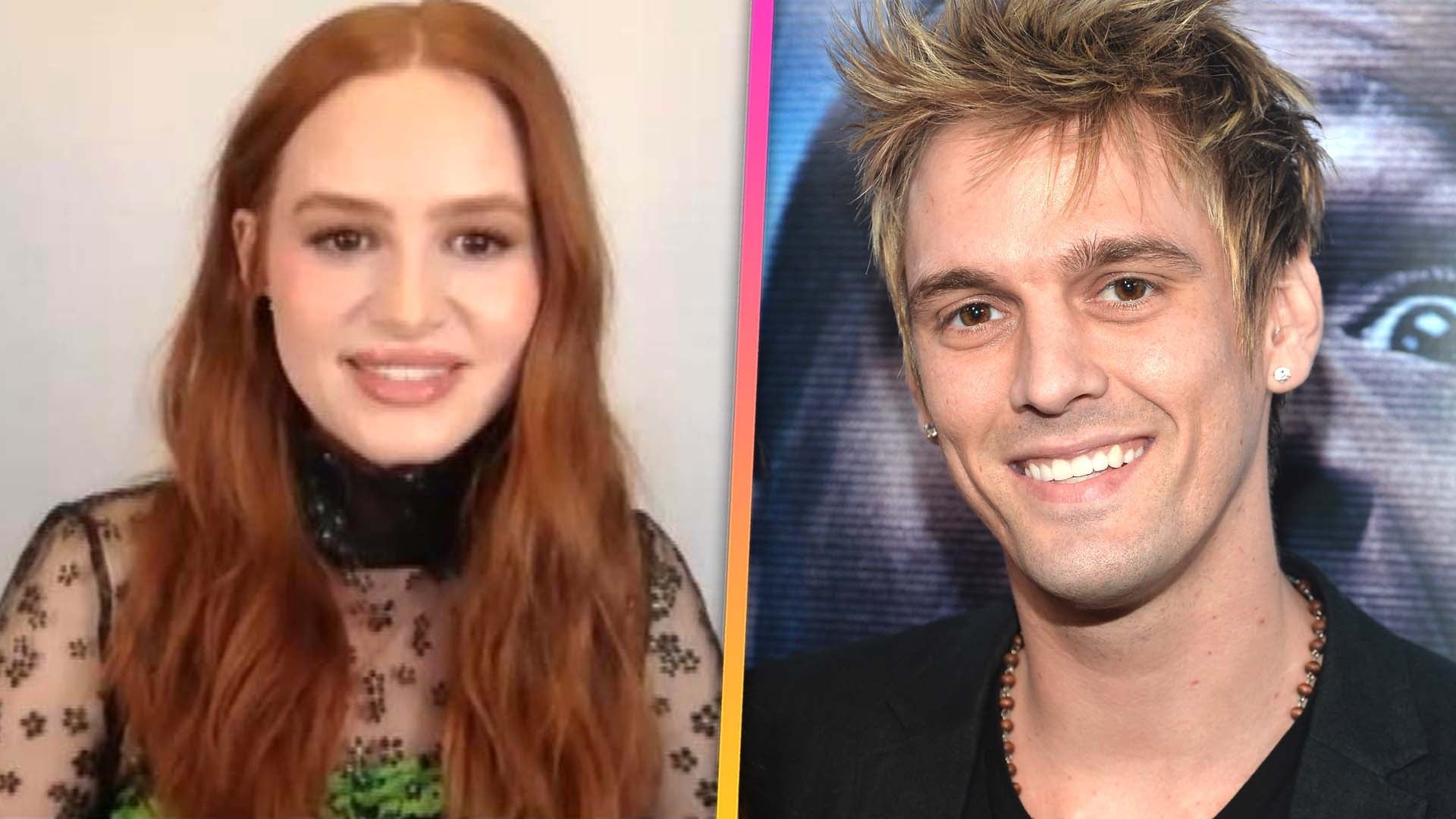 Madelaine Petsch on Aaron Carter and 'Riverdale's Final Season (…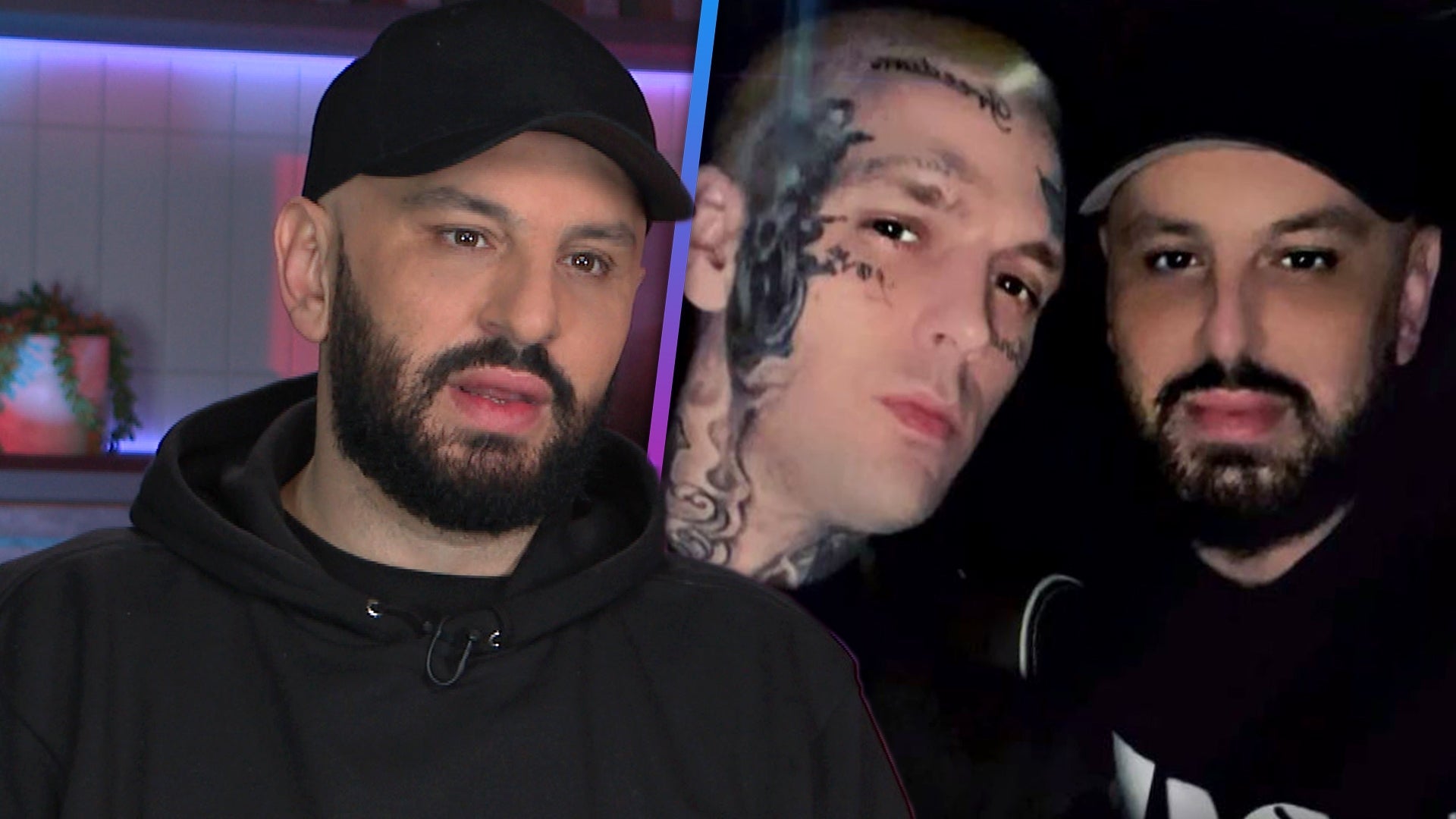 Aaron Carter's Friend Looks Back on Singer's Lonely Last Days (E…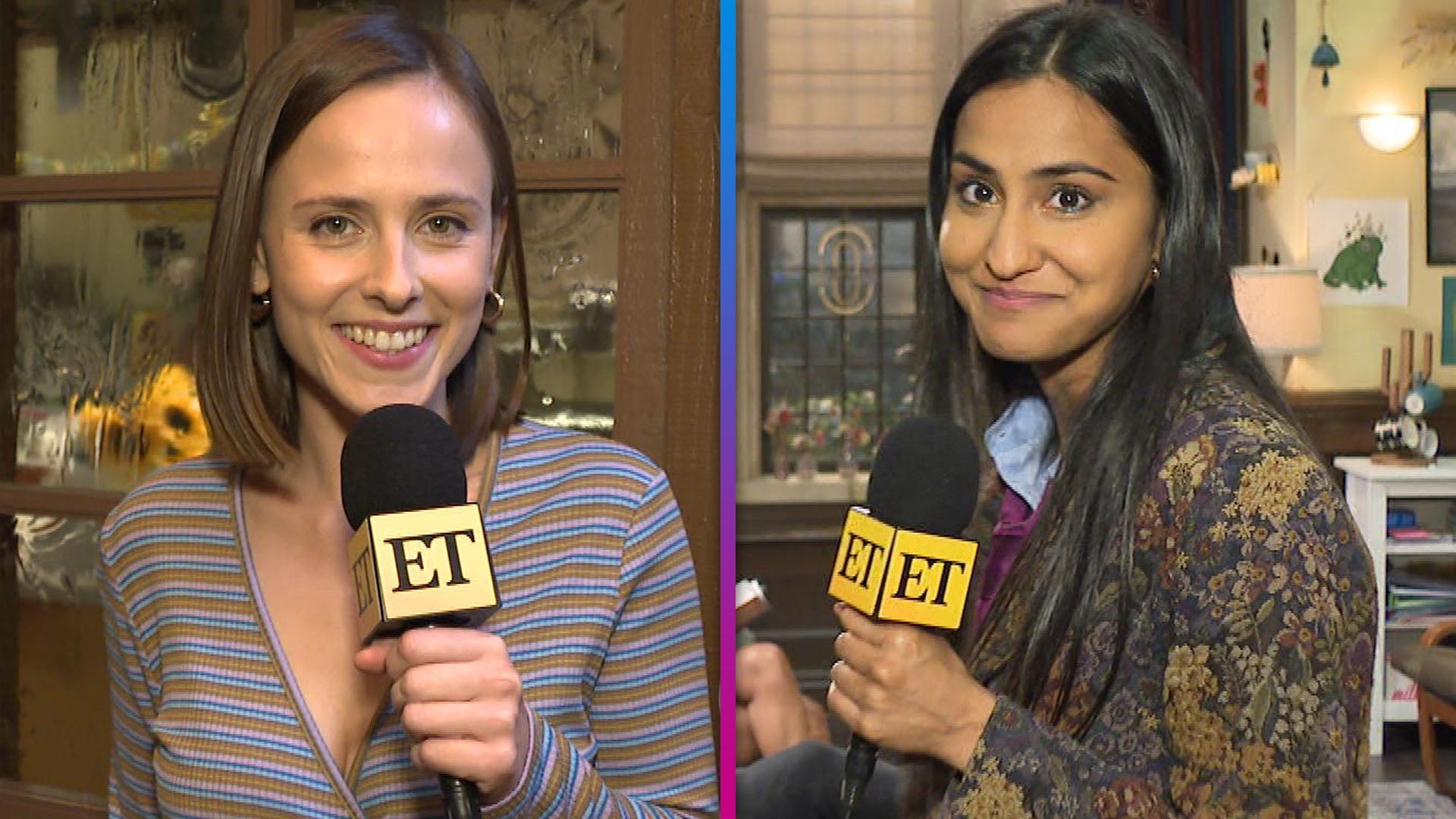 'The Sex Lives of College Girls' Cast Teases 'More Parties,' Fun…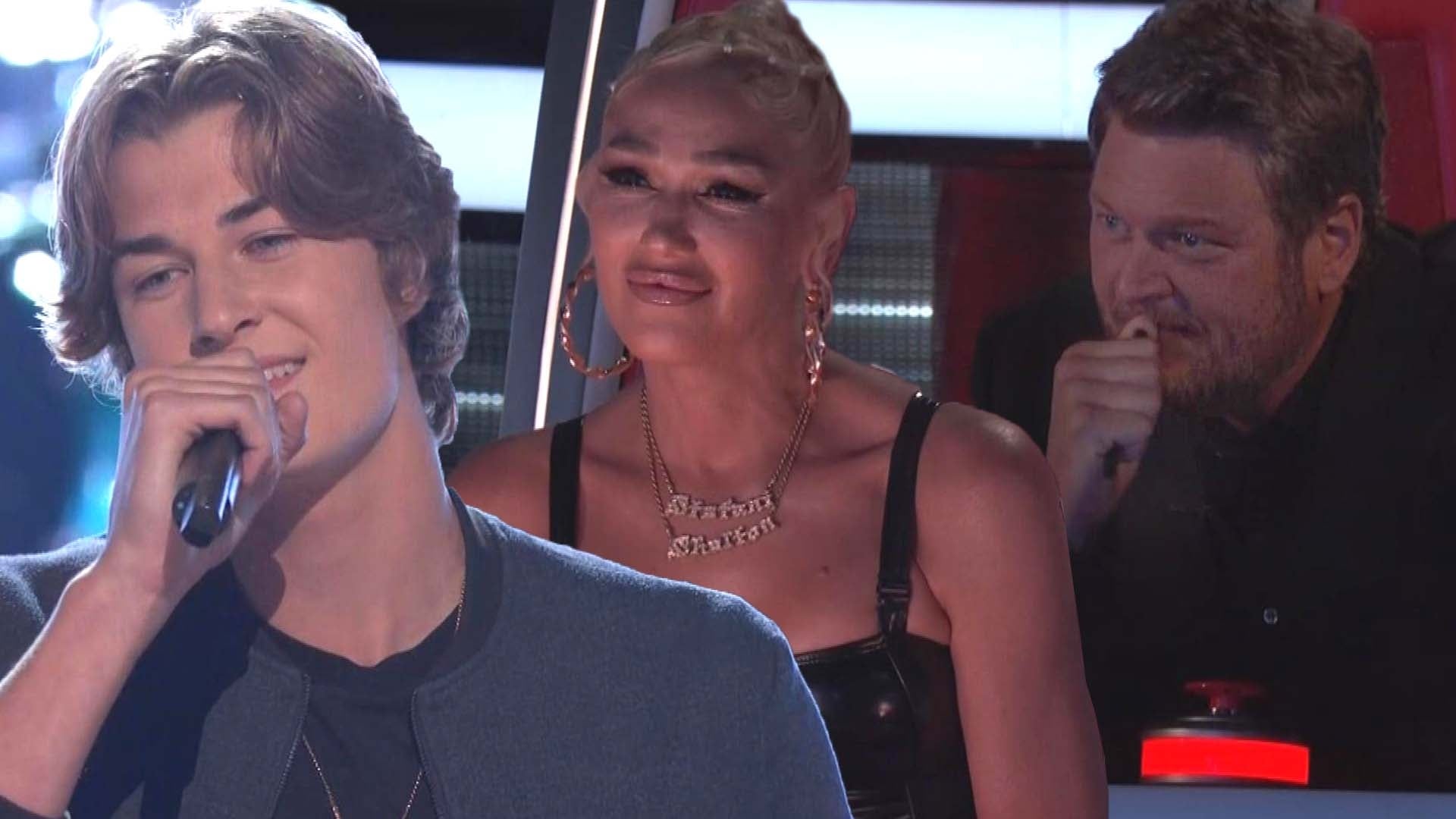 'The Voice': Gwen Stefani Brought to Tears by Blake Shelton's 16…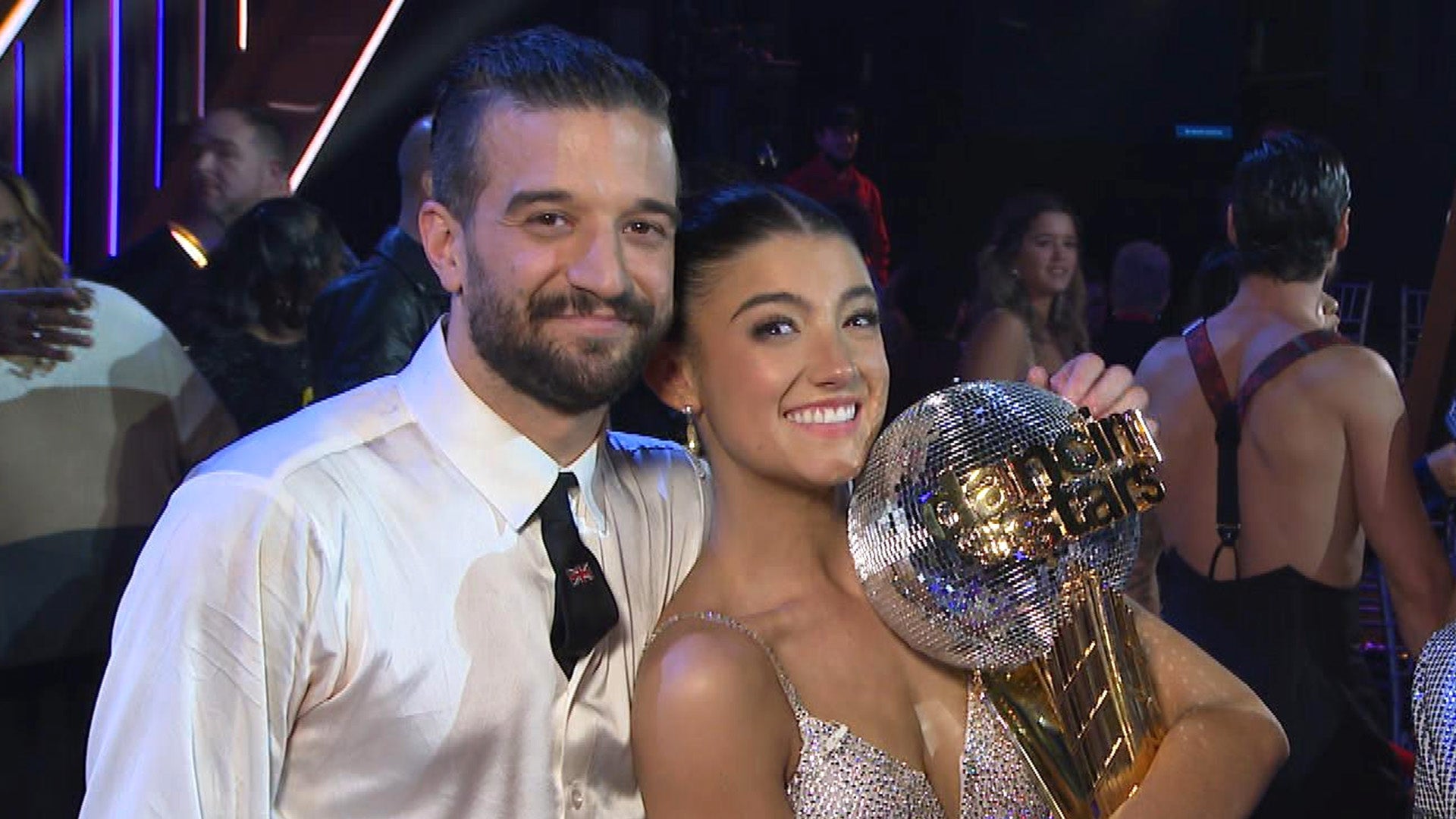 'Dancing With the Stars': Charli D'Amelio and Mark Ballas Shocke…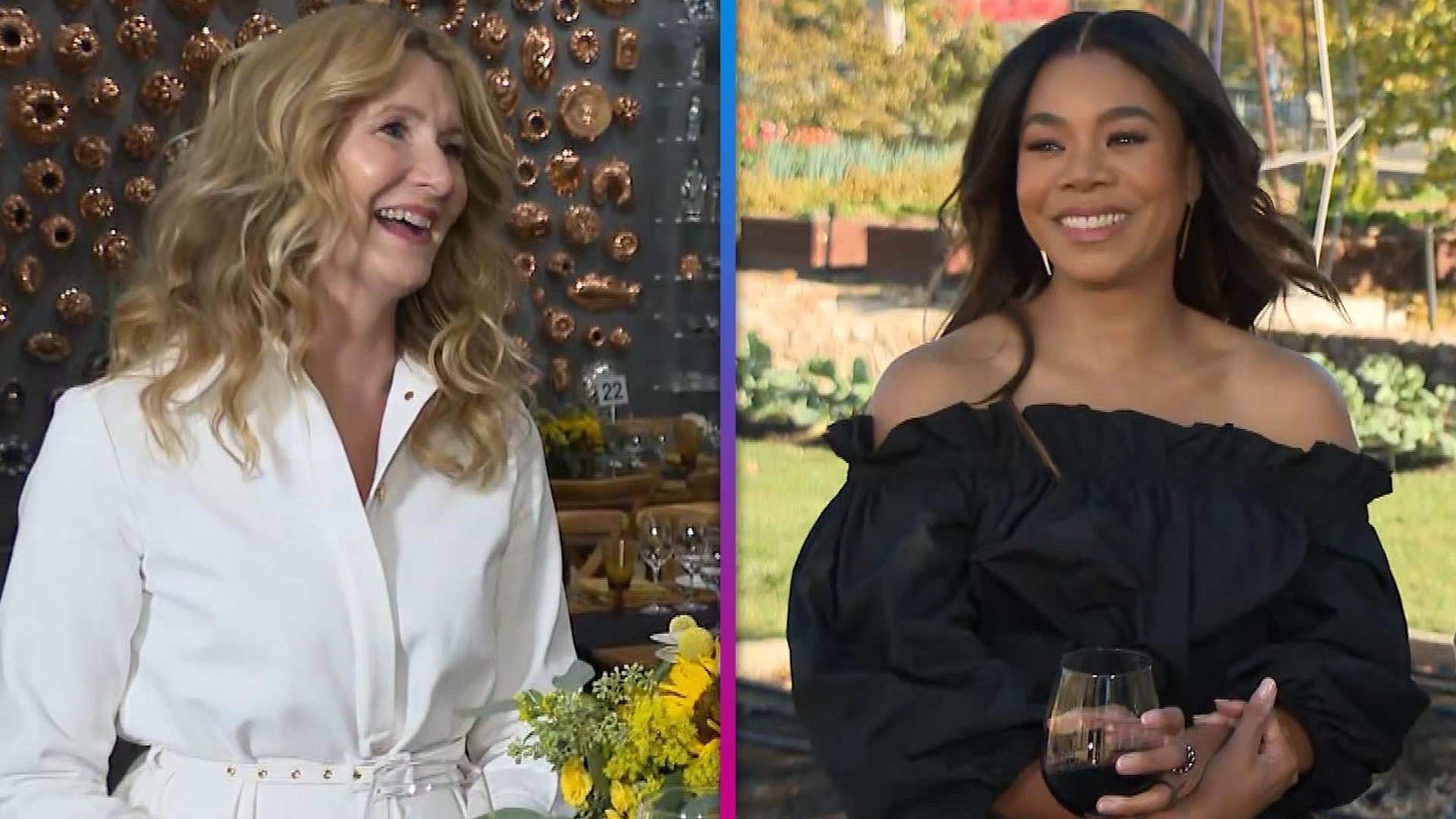 Napa Valley Film Festival: Regina Hall, Laura Dern and Frank Gri…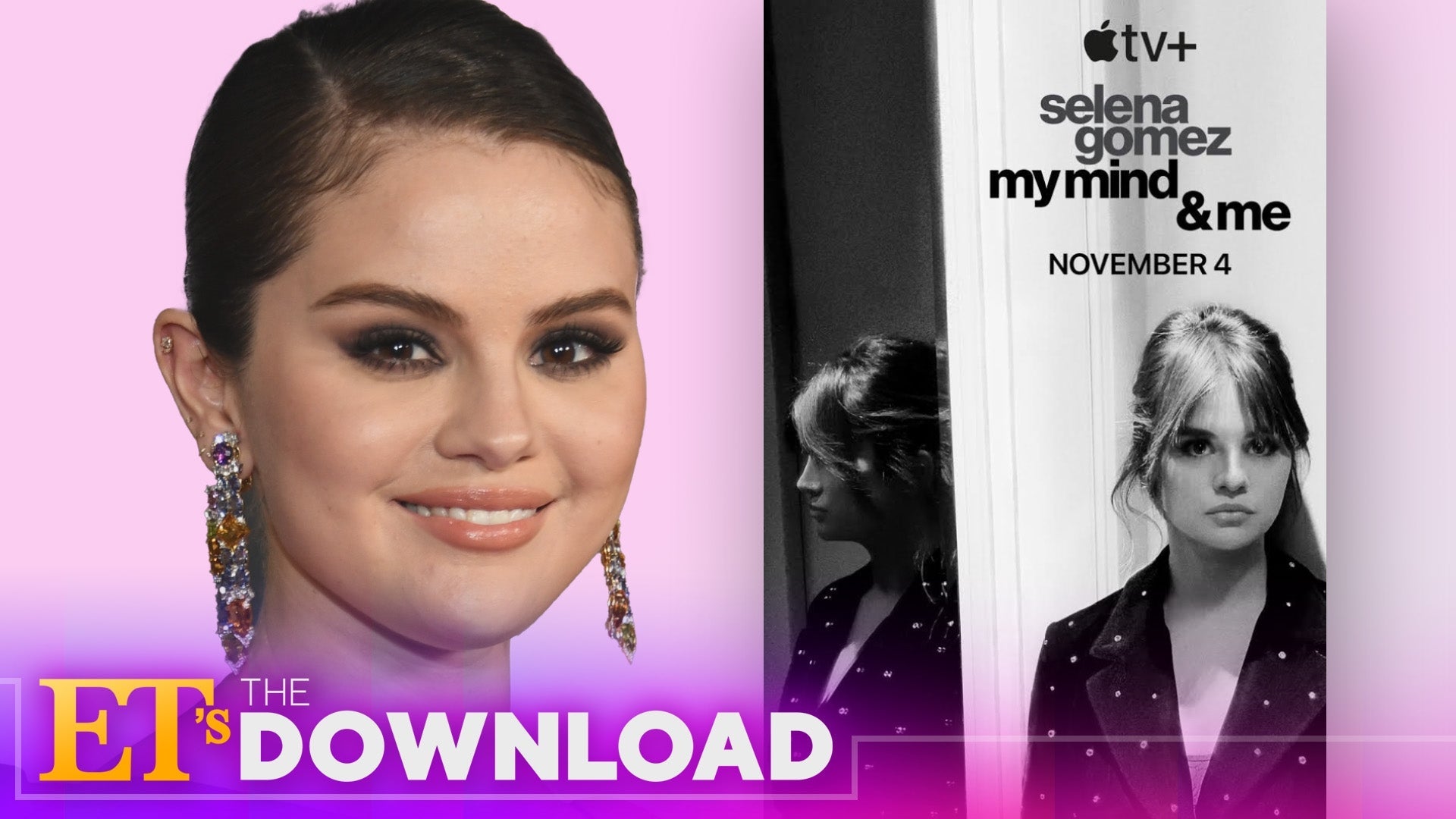 Selena Gomez's Advice to Her Younger Self After 'My Mind and Me'…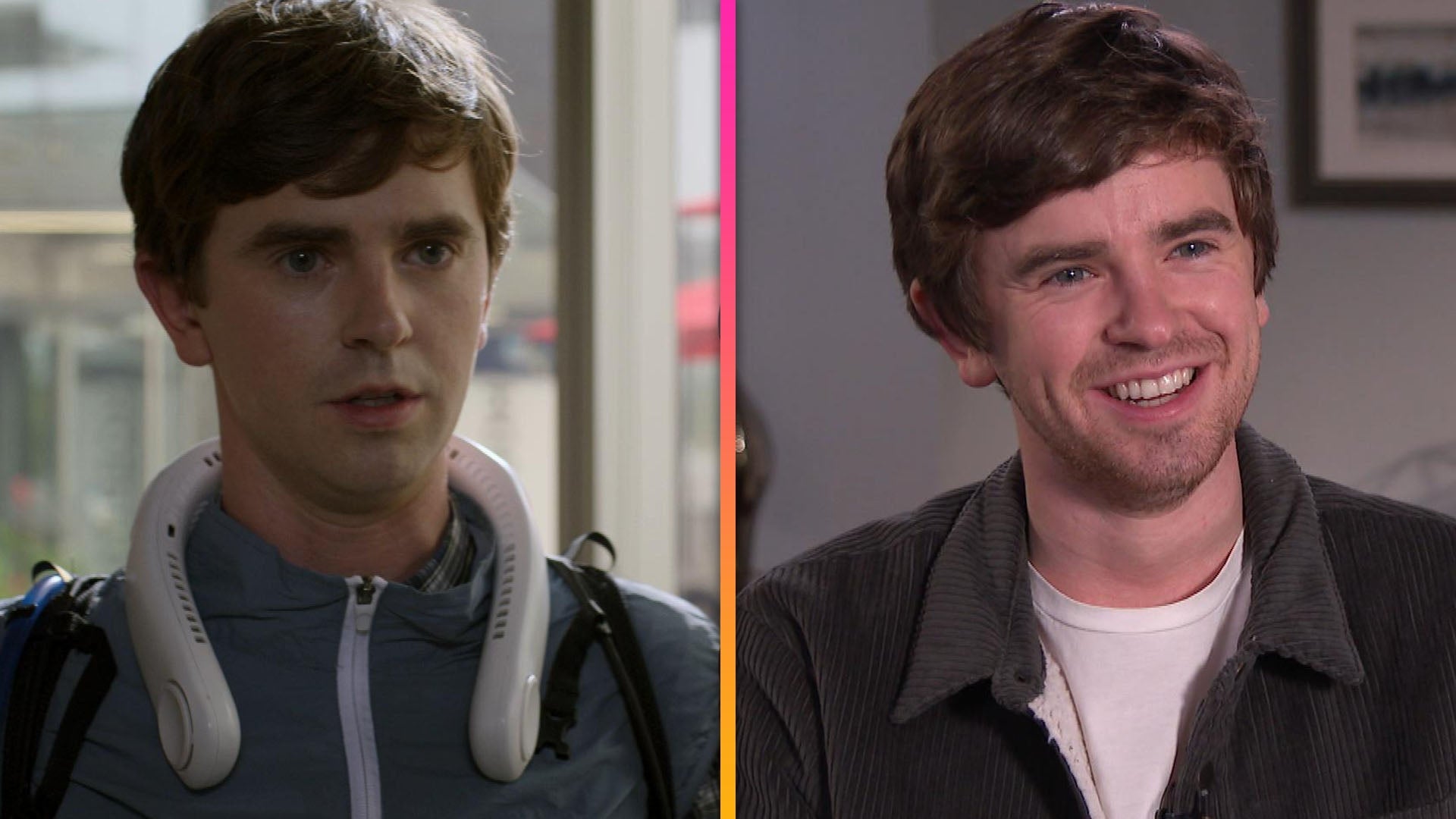 'The Good Doctor's 100th Episode: Behind the Scenes (Exclusive)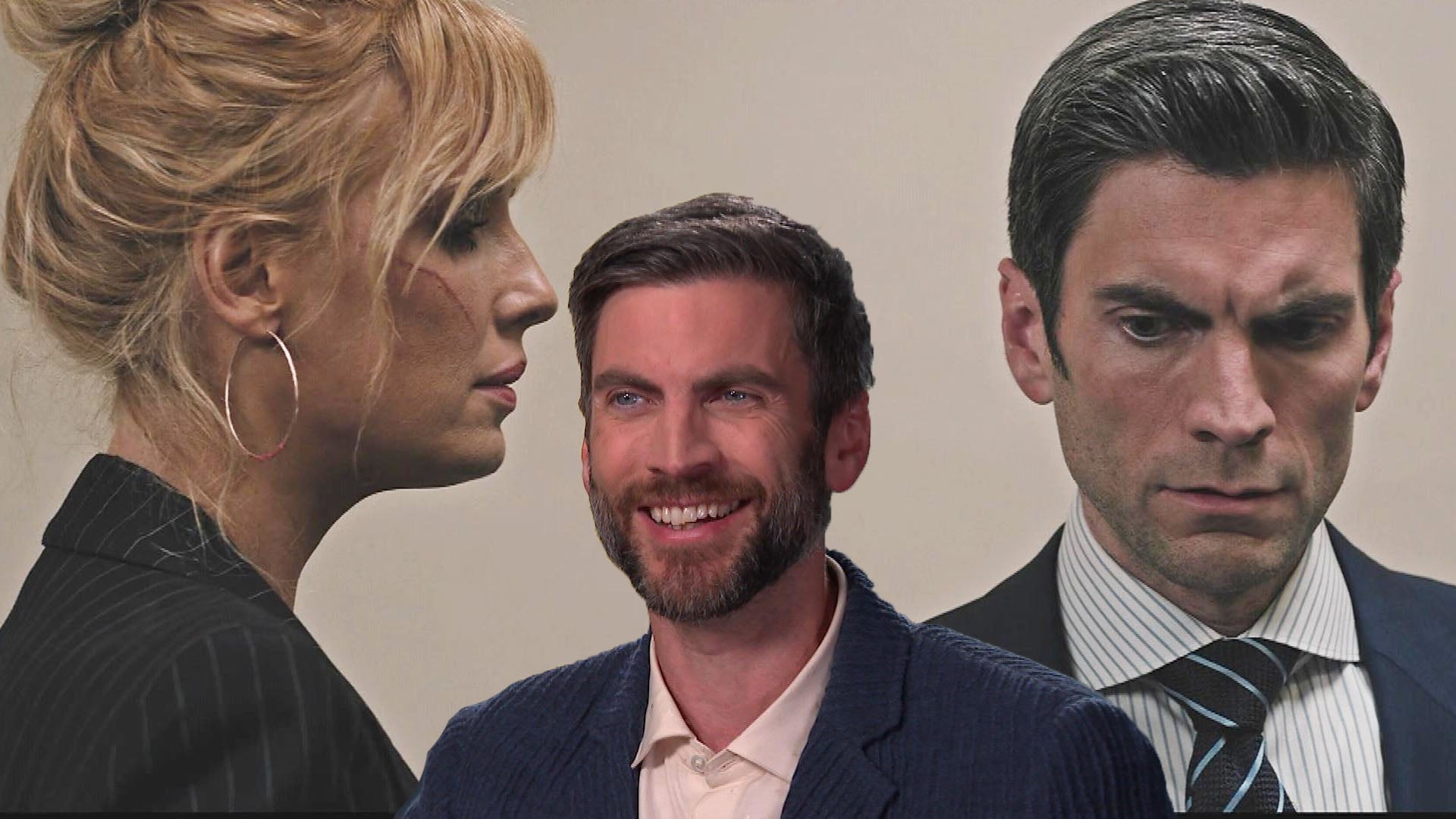 'Yellowstone's Wes Bentley on the Season 5 Clash Between Beth an…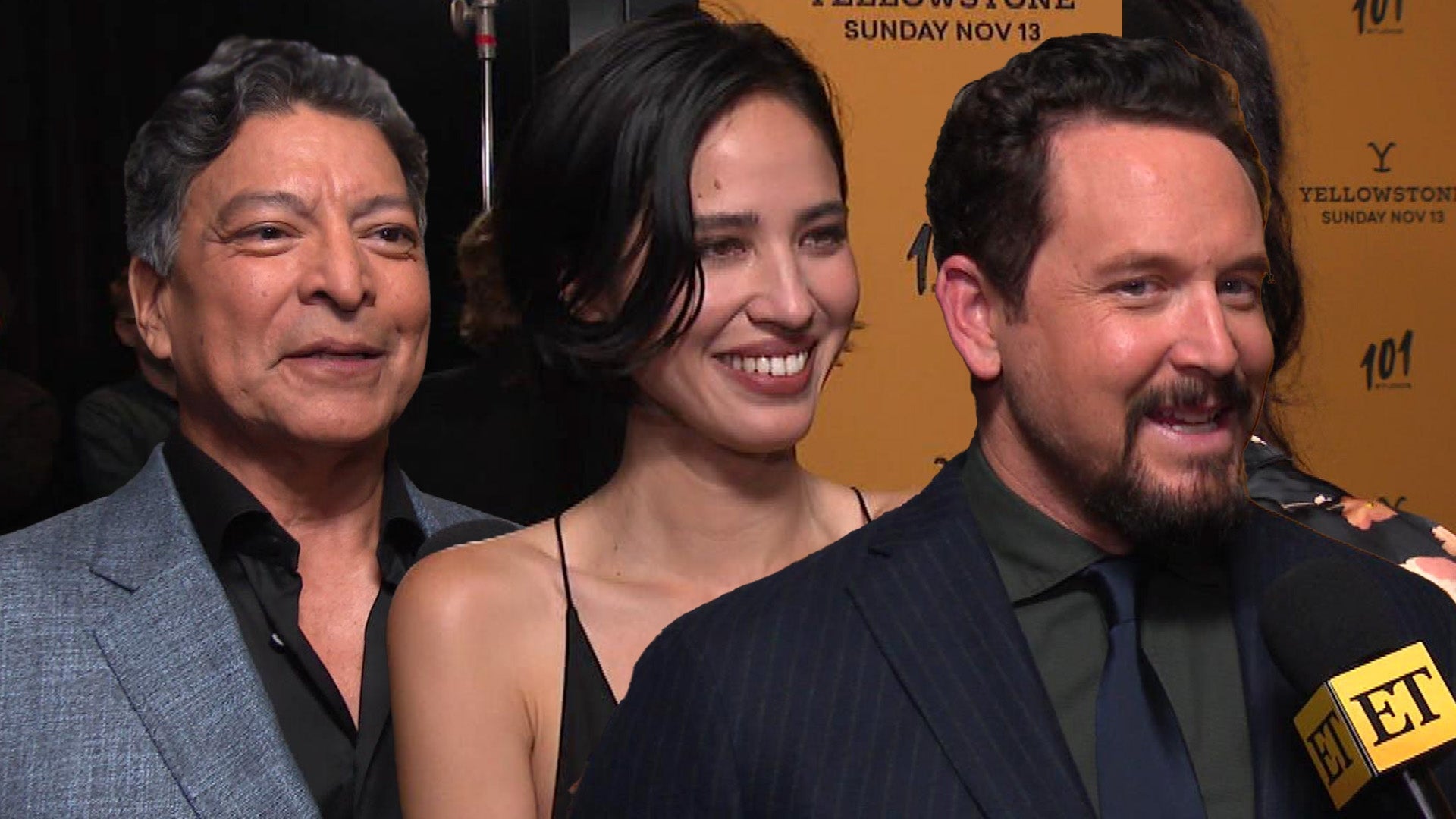 'Yellowstone' Cast Teases 'Compelling, Riveting' Season 5 (Exclu…
The Masked Singer returns for the second night of the big two-part premiere on Thursday, with all new performances and clues! ET is following along throughout the entire show to break down all the biggest moments, best performances and most revealing clues.
This season of Fox's smash hit reality competition series brought back its stalwart panel of celebrity "detectives" -- including Robin Thicke, Nicole Scherzinger, Ken Jeong and Jenny McCarthy -- as well as longtime host Nick Cannon, and 16 new costumed contestants!
Wednesday's grand premiere ended in a surprising double elimination. The Octopus got the axe, and was unmasked, and then Mother Nature was voted off -- but before fans learned what star was under the costume, the show ended on a cliffhanger! Meaning tonight's part-two will reveal who was Mother Nature, and will end in a third contestant taking it off!
The fun starts at 8 p.m. ET/PT on Fox, so watch and follow along as we delve into the glorious madness and bizarre, captivating chaos that is The Masked Singer season 6!
Who's Under the Mask?
6:00 PM:
After the guesses are made, the Mask has to come off, and it turns out The Pufferfish is none other than...
... music legend and legit icon Toni Braxton!!!
The panel cannot contain their shock and excitement and the audience is losing the minds as Nick mocks them for voting her off.
Nick also reveals that he and Toni both battle with Lupus, so she did every single performance with her face mask on under her Pufferfish mask, to be extra cautious about COVID-19 and safety protocols because she's immunocompromised.
"I had so much fun," Toni says.
Whoever the audience kept instead of Toni Braxton better be freaking amazing!
First Impressions and Final Guesses
5:58 PM:
Robin's First Impression: Jessica Alba
Robin's Final Guess: Jessica Alba
Jenny's First Impression: Jennifer Lopez
Jenny's Final Guess: Nelly Furtado
Ken's First Impression: Issa Rae
Ken's Final Guess: Zoe Saldana
Nicole's First Impression: Paula Abdul
Nicole's Final Guess: Monica
And the Singer Going Home Is...
5:56 PM:
What!?!
The Pufferfish!?!
Even Nick is shocked when he announces the news. This makes literally no sense, but, that's just the way it goes.
Apparently the audience didn't connect with her? Or maybe whoever is under the mask just has a busy schedule and only wanted to be part of the show for the first two episodes. Who's to say?
It's Time to Vote!
5:56 PM:
It's that time again, where the audience votes for who they like most, and the contestant with the least amount of votes has to unmask.
With two wild cards performing for the first time, and three singers having performed twice, it's hard to tell who will win some love from the voters.
My money is on The Baby or The Hamster getting the boot -- especially with The Baby being so incredibly creepy, but there's always room for surprises. If The Skunk or The Bull get the axe, however, tables will be flipped in anger, that's all I'm saying.
The Baby Is Full Of Surprises
5:51 PM:
Keeping the freakish theme going, The Baby kicks off his number in a play pen and speaking in an indecipherable baby talk that is... just a whole lot of weirdness.
Then, one of the back-up dancers (who are dressed up as babies as well, because why not keep the hallucination consistent?) lets him out of the pen, and The Baby breaks out into a shockingly impressive cover.
"Oh my gosh," Jenny exclaims.
"This show is officially disturbing," Nicole says. "You are the sweetest, cutest, scariest little thing ever."
The Baby drops his bottle on the floor and Nick picks it up. Ken compliments him, and Nick quips, "I got a lot of kids, I know how this works."
Bonus Clue:
After the panel gives their first impression guesses -- which the panel all look embarrassed by -- they bring out The Baby's locker (which Ken mocks for the utter lock of internal logic that The Baby was already in high school).
According to the Baby's report card, he got As and Bs in all his subjects, except Driver's Ed, which he failed. There's also a post-it note that reads "debate practice."
The Baby says, "Sometimes, when I don't get a nap, I get the need to feed!"
Panelists' Guesses
Ken says it could be Will Smith or Hugh Jackman.
Jenny says Vin Diesel.
Robin suggests it could be Chuck Norris.
The Baby tries to speed things up, joking, "Whoever I am, I'm really hot!"
The Baby -- FIRST CLUES!!
5:46 PM:
The Baby:
- Says, speaking in what sounds like a fake cockney accent, "I might just be a newborn in a diaper, but I'm larger than life!"
- We see The Baby giant-sized, walking through a city, possibly London, like the Stay Puft Marshmallow Man from Ghostbusters.
- He picks up a 1970s fast-back sports car like it's a toy.
- Says, "I was part of a baby brat pack, and we was famous for throwing punches and getting my hands dirty in the action."
- We see a movie theater marquee sign that reads, "Blockbuster Hit 2 Starring Baby"
- See an album featuring Baby in a shop window titled "Rattle and Roll."
- Says, "I've got blockbuster hits, award-winning albums, radio play. I ever replaced Schwarzenegger in a film."
Wild Card No. 2!
5:45 PM:
The second wild card of the night is here, and it's a walking nightmare. This character, The Baby, is an uncanny valley monster.
Nicole says, "That's a little disturbing," and then jokes, "I want to know what our costume team was on this summer."
"The Baby is definitely going to be haunting my dreams tonight," Nick quips.
None of them are actually joking, though. The Baby is a full-blown horror show.
The Bull Sings About Being Hurt
5:40 PM:
With a matador red light scheme, The Bull stuns the judges right off the bat with his vocals in just the first few notes of Rascal Flatts' "What Hurts the Most."
The Bull roams the stage solo, no distractions from back-up dancers or ornate set pieces. It's a powerful one-man show that ends with him sitting on the edge of the stage and serenading the audience.
"That was a beautiful, heartfelt performance," Nicole shares. "Thank you so much for opening up to us."
Bonus Clue:
The Bull's locker includes a red cape, and three live cheerleaders who come out high-kicking like a magic trick.
The Bull explains, "I've always been a fan of school spirit. Nothing makes me happier than the cheer of the crowd!"
Panelists' Guesses:
Ken says Darren Criss or possibly Justin Timberlake.
Robin thinks he's never heard his voice before, but thinks it could be Rufus Wainwright.
Jenny suggests it could be Kevin Jonas or Zac Efron.
The Bull -- New Clues!!
5:35 PM:
The Bull:
- Says, "When I was in school, I marched to the beat of my own drum."
- Says, "There was one place I felt the most free to be myself: My garage. In that dusty space, I created my own world. I played shows, I gave the best performances."
- He holds up a framed photo of the Disney Concert Hall in LA.
- Says his garage shows were always sold out, "At least in my head, they were sold out."
- Says, "I lived on my own planet."
- Says he's singing a song tonight that reminds him of his "first crush, which inevitably also means my first heart break."
- Says, "I think it's true what they say. The first one hurts the most."
The Pufferfish Is Floating on Air
5:30 PM:
For her aquatic performance, The Pufferfish delivers a fun, sultry, undersea number, featuring backup dancers dressed as clams, sea urchins, sea horses and just a lot of bubbles everywhere.
Her voice is so practiced and talented in her performance of Dua Lipa's "Levitating," and it's great fun. Although it's definitely hard to follow-up The Skunk's amazing set.
"Pufferfish is doing a great job of turning y'all in different directions," says Nick, who claims to have already figured out who's under the mask.
Bonus Clue:
The Pufferfish's locker includes a Spelling Bee Champion sash, and post-it notes that read "Varsity Try Outs Today."
"There is a clue, I mean I've got bars, I have moves, but I also have letters," The Pufferfish shares.
Panelists' Guesses:
Jenny suggests Nelly Furtado.
Robin thinks Vanessa Hudgens.
Ken says it could be Zoe Saldana.
The Pufferfish -- NEW CLUES!!
5:26 PM:
The Pufferfish:
- Says, "When I was in school, I was sheltered."
- Says, "My household was very religious. While the other kids were off going to movies and listening to music, all of that was off limits to me. I had to keep my dreams to myself."
- We see her holding a blue diary/journal with a heart-shaped lock.
- Says, "When I first rose to fame, I definitely turned heads."
- We see a red cardinal bird next to a birdfeeder.
- Says, "Some of the things I wore got people talking back at church, but I didn't care. It felt good to express myself."
- Says she's changing her voice for the panel.
- Says, "I guess I've always loved getting people talking."
The Skunk Belts Out Next-Level Cover
5:21 PM:
There's a lot of possibilities for who The Skunk might be, but one thing is for sure -- she's got a powerhouse voice.
Taking to the stripped-down stage, all the focus is on The Skunk as she belts out James Brown's iconic "It's a Man's Man's Man's World."
Her voice is lush and tells a story all in the vocal quality, and she brings an unexpectedly powerful and vulnerable charisma to The Skunk character that it's truly incredible.
The performance gets a standing ovation, and Robin even steps up onto the table to bow down to her.
"That was one of the best vocal performances I've ever seen in my life," Nick marvels.
"In six seasons, I've never got up on my desk like that," Robin says. "You can take pain and passion and turn it into joy and the voice of god. Thank you so much."
Bonus Clue:
The Skunk's locker is filled with boas, a projector, and a "French final."
"Because of miseducation, I am always ready for the action," The Skunk shares.
Panelists' Guesses:
Ken thinks it's Lauryn Hill.
Robin thinks it could be Fantasia.
Nicole suggests it might be Janelle Monae.
The Skunk -- FIRST CLUES!
5:16 PM:
The Skunk:
- Says, "I feel like I am forever a student. But you know, the biggest thing you learn is that life happens."

- We see her looking through shelves of old books and pulling out a tome titled "US Government."
- Says, "School was always easy for me. I had a full-ride scholarship when I got some unexpected news that changed everything."
- She pulls out a book titled "Expect the Unexpected."
- She walks past a person reading "The Big Book of Acting."
-Says, "I was forced to take a different course. But I learned life lessons I'd never get in the classroom."
- She holds up a book called "Iron Out Your Swing" with a golf club on the cover.
- Says, "Success isn't measured by a diploma. And it turns out that pivot in my life was the greatest degree I could ever get."
- Says, "I decided to sing a song for all the women out there who put their own dream on hold for others. To remind them the world is theirs."
The Hamster Is Pretty Talented
5:13 PM:
Hitting the stage while still walking in his rotating wheel, The Hamster surprises the panel with his impressive voice right off the bat.
As he belts out the Roy Orbison classic "Oh, Pretty Woman," he shows off a range of talents -- both vocal, physical and comedic! Supported by some back-up dancing mice, and a lady mouse in a red dress (the "pretty woman" of the song), The Hamster's debut performance is delightfully strange.
"He's so funny," Ken marvels. "He's gotta be a comedian, maybe?"
"Hamster, you are a ham!" Jenny says. "That was so much fun!"
Bonus Clue:
After the judges submit their first impression guesses -- and the Hamster jokes about accidentally peeing on Nick's leg -- Nick reveals that this week's bonus clue comes in the form of the contestants' old high school lockers, which they bring out on stage.
Nick says the locker really smells like a hamster cage. There's a baseball and a bat inside, as well as a stuffed plush strawberry, some fern plants and some bananas.
"It's sunny, and I like to play baseball," The Hamster cryptically says of his locker contents.
Panelists' Guesses:
Jenny says, "That leads me to Danny DeVito" and the Hamster shoots back, "I'm way f**king taller!"
Jenny then says it could be Tim Allen or Andy Richter.
Ken suggests Bill Murray or Brendan Fraser.
Nicole thinks it might be Jack Black.
The Hamster -- First Clues!!
5:08 PM:
The Hamster:
- Says, "I wanted to be The Hamster because, unfortunately, my body is shaped very much like a hamster."
- Says, "Also, I felt stuck in a bit of a wheel, going around and around?" as he walks in a giant hamster wheel.
- Says, "I mean, who hasn't felt all cooped up in the last year or so? But it has been difficult, because I'm kind of the guy who's always jumping from one project to the next, with my famous friends."
- We see him eating and playing with a carrot.
- We see a poster for Alcatraz Island.
-We see a carved wooden goldfish.
- Says, "I'm used to being in all kinds of arenas, and this last year has been tricky, trying to keep the momentum going."
- Says, "But now I'm breaking routine so that I can let out all that pent-up energy at the wild card! I promise I'll be the teacher's pet."
Starting Things Off With a Wild Card?
5:07 PM:
For the first time ever, this episode is kicking off an episode by introducing a wild card contestant to the group.
The wild card twist was introduced last season, and significantly later in the season as well, and the wild cards were always introduced as the last performers of the night.
Let's see what the first wild card -- The Hamster -- brings to the table. He hits the stage locked up in a giant hamster cage.

The Buzzer Makes It's Debut
5:06 PM:
The new Take It Off buzzer is being hyped up hard.
Two men in hazmat suits come out on stage -- which has been drenched in red lighting -- to bring out the buzzer, which is the new big twist of the season.
According to Nick, this is how it works: If a panelist is 100 percent certain that they know the secret identity of a masked contestant, they can press the buzzer. If they are correct, the contestant has to unmask right then and there, and the panelist who pressed the button and was correct will get 2 extra points toward the Golden Ear trophy.
But, if they're wrong, they will be "significantly punished" and only one panelist can press the button per Group -- i.e. during Group A or Group B performances.
Ken, of course, presses the button immediately, as a joke, but isn't punished because, as Nick says, the floral print jacket Ken's wearing is "punishment enough."

Back to School Night, Apparently
5:03 PM:
After the unmasking, Nick declares that it is "back to school night on The Masked Singer."
It's not entirely clear what that means, or why that theme was chosen exactly, but also, why not?
There's an over-all clue package of sorts featuring The Bull, The Skunk and The Pufferfish, and they all hint at sort of Breakfast Club-style personas they are often associated with.
The Bull says he's seen as "an athlete," The Pufferfish says she's seen as "a princess," and The Skunk says she's considered "a brain."
The Bull teases, "Tonight's unmasking is sure to get the whole school talking."
Picking Up From Where We Left Off!
5:02 PM:
So, who'se under the Mother Nature mask? As it turns out...
... all of the panelists' guesses were way off! Mother Nature is none other than Vivica A. Fox!
"This whole thing has been exhilarating! I challenged myself," the actress marvels. "I've done so many things in my career, and I've never done anything like this before."
Welcome Back to the Premiere!
5:01 PM:
Instead of doing a two-hour, one-night premiere, this season of The Masked Singer kicked things off with a two-night event with a cliffhanger in the middle.
So tonight, we're getting another set of performances from Group A -- including The Bull, The Pufferfish and The Skunk -- and we're going to meet a wildcard contestant in a new outfit we've never seen!
But before all that, we've got to get down to the business at hand -- Mother Nature's unmasking!
Check out the gallery below for a look at every single contestant who has ever had to "take it off" over the past five seasons of the show!
Related Gallery
RELATED CONTENT:
'Masked Singer' Season 6 Premiere's Best Performances & Biggest Clues
'Masked Singer': Octopus Gets Fried in Season 6 Premiere Unmasking
'Masked Singer': First Look at the 'Monumental' New Twist for Season 6
Fox Announces Big 'Masked Singer' 2-Night Season 6 Premiere!