Movies
'To All the Boys' Sequel: Lana Condor and Noah Centineo Hope Lara Jean & Peter Don't Split Up (Exclusive)
By
Netflix
Warning: This story contains spoilers from Netflix's To All the Boys I've Loved Before.
A sequel to To All the Boys I've Loved Before hasn't officially been greenlit (get on it, Netflix!), but in the meantime, breakout stars Lana Condor and Noah Centineo are sharing their biggest wishes for everyone's favorite couple, Lara Jean Song Covey and Peter Kavinsky.
Director Susan Johnson recently told ET that a follow-up would likely mean Lara Jean and Peter's happy ending would be short-lived, explaining that their contract-less romance would mean seeing the couple go through relationship struggles. Especially if the unexpected arrival of John Ambrose McClaren (Jordan Burtchett) in the mid-credits scene comes into play, as it does in author Jenny Han's second book P.S. I Love You.
"As a fan of Lara Jean and Peter, I'm heartbroken, but we're not saying that they don't inevitably end up together," Condor, 21, tells ET of Johnson's proposed plans for a potential sequel. "Of course, they're going to go through struggles as every couple does. But it's totally going to suck because I'm a huge fan of Lara Jean and Peter -- and I say protect them at all costs!"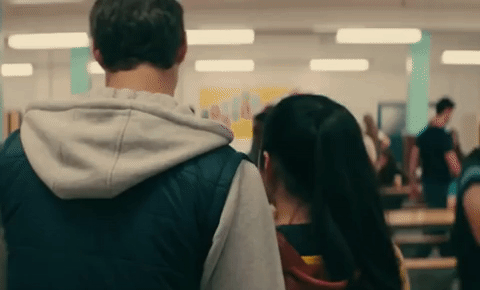 "But, it's going to be interesting going through that and I think my feelings are going to be very genuine if and when we shoot the struggles between Lara Jean and Peter," she adds, "because I don't want them to struggle. So the hurt that I will feel will honestly be so genuine because I want them to be together forever."
Centineo echoed Condor's sentiments, saying Lara Jean and Peter going through the ups and downs of a relationship is very true to life.
"I feel like that's very true and real in relationships. You get together and it's really fresh and new and wonderful, and then you start to realize the inner mechanics of living with a person or being with someone on a day to day basis or a weekly basis and the struggles that come with that are sick," Centineo says. "And I would like to see that come with Peter K. too."
What Condor is curious about is how the creative team would approach Lara Jean and Peter's relationship in a follow-up, knowing just how universally adored they are as an onscreen couple. To put it lightly, the pressure is on.
"Now that we know how the fans are responding to Lara Jean and Peter as a couple, I think it will be very interesting to see how the writer decides to maneuver that without making what is literally breaking people's hearts," Condor says. "It will be an interesting experience."
And she's just a big a fan of Lara Jean and Peter as you are, if that wasn't already clear. "I want them to be together forever, so my reaction will be very genuine," she reiterates, "because if they break up, I'm going to be very upset."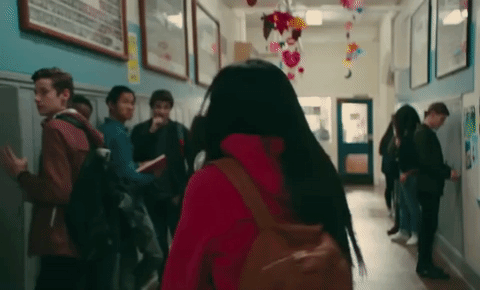 While Condor may be heartbroken over what may lie ahead for Lara Jean and Peter in a possible sequel, it's refreshing to hear her unfiltered enthusiasm and deep admiration for her character's next steps – even if it may leave things a little messier than before.
"But also, John Ambrose is great as well!" Condor says excitedly. "You kind of wish you were in this situation where you're kind of in a love triangle, so I got lucky."
Last week, Johnson offered a very early blueprint with ET of what a possible To All the Boys sequel would look like following that final scene with Lara Jean and Peter on the lacrosse field where they make the decision to embark on a real romance.
"The struggle of what that means and not having a contract and trust -- all those issues that they talk about on the field at the very last scene," Johnson said of Lara Jean and Peter's next chapter. "Relationships are hard to navigate and they'll find themselves in one. And they'll discover what the next person might bring in John Ambrose McClaren."
"We're so invested in Peter and Lara Jean, that seeing them go through struggles is going to be hard but also something everybody can relate to," she added. "The next shiny face comes in and you're like, Oh shoot, this guy's really nice too. What do I do?."
To All the Boys I've Loved Before is streaming now on Netflix.
RELATED CONTENT:
How 'To All the Boys' Star Lana Condor Feels About Your 'Thirst' for Noah Centineo (Exclusive)
'To All the Boys' Team Says Sequel Will Focus on Lara Jean & Peter's Romantic Struggles (Exclusive)
'To All the Boys I've Loved Before' Director Reveals the Cute Story Behind the Lock-Screen Pic (Exclusive)
Related Gallery