TV
'Gilmore Girls: A Year in the Life': Each Season's Biggest Moments and Those Last 4 Words Finally Revealed!
By
'Gilmore Girls' Revival: Breaking Down the new Netflix Episodes …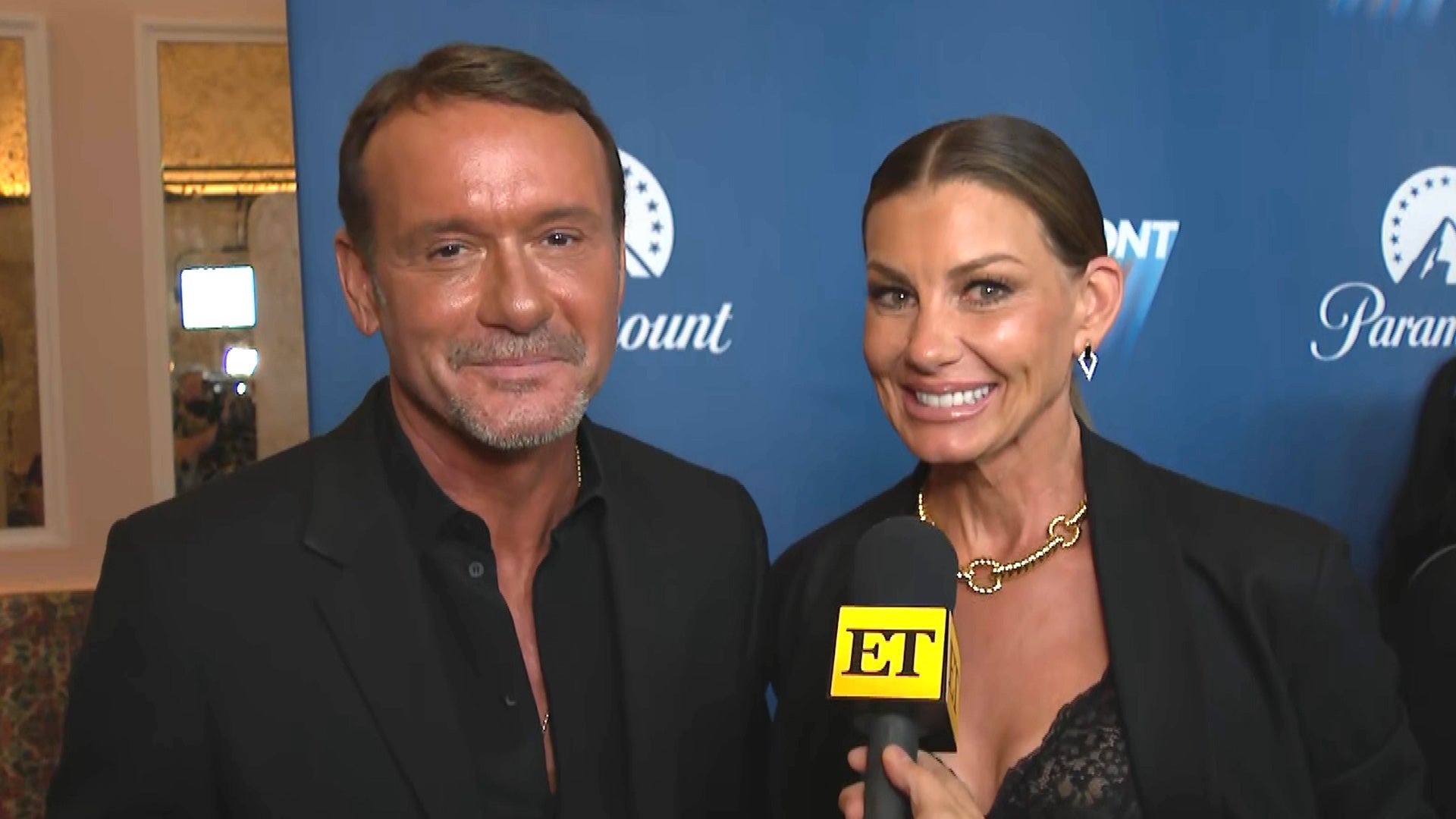 Tim McGraw & Faith Hill on Helen Mirren and Harrison Ford Joinin…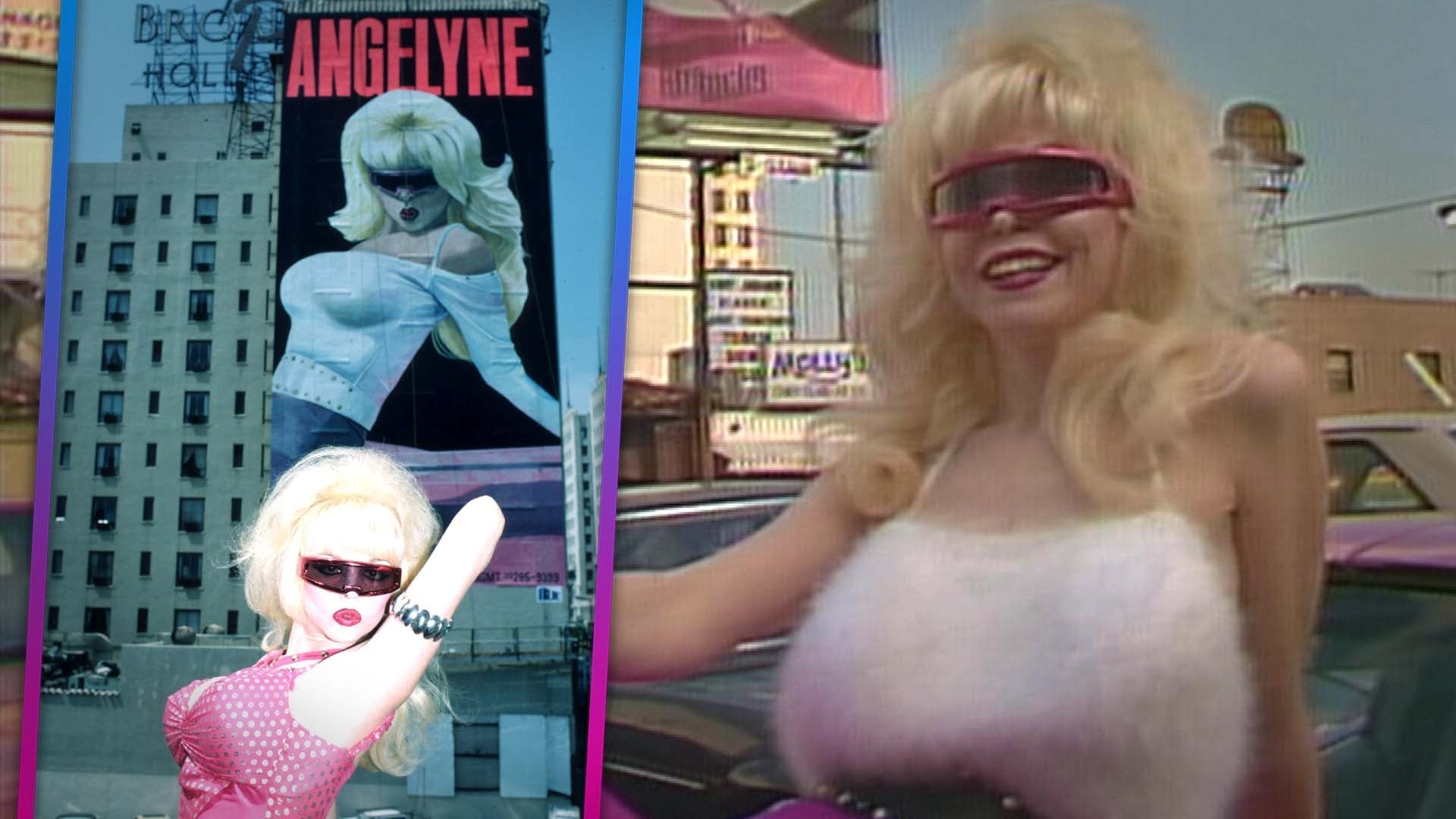 Watch Angelyne in Rare Interviews About Her Iconic L.A. Billboar…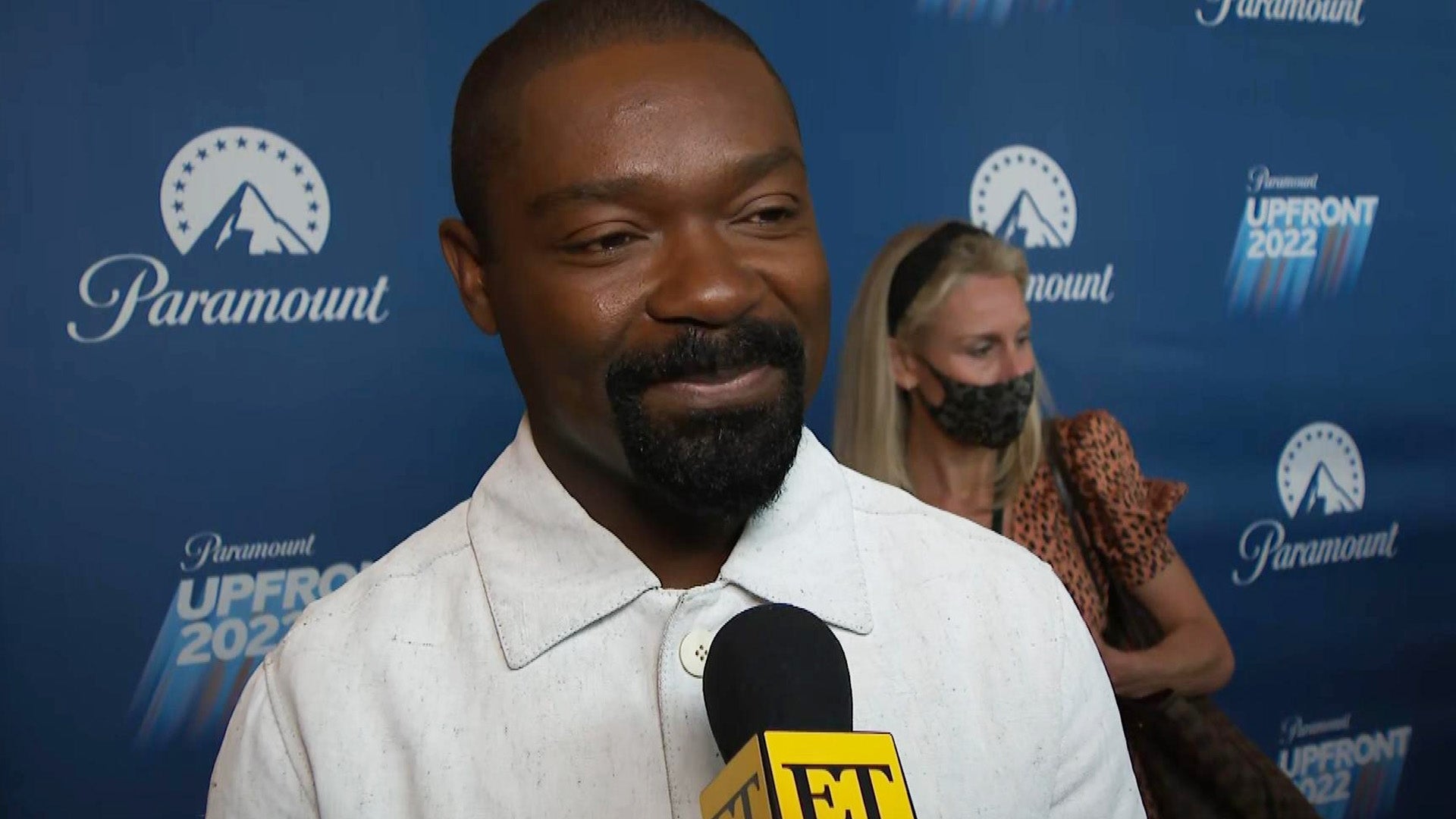 David Oyelowo on Joining the 'Yellowstone' Universe With Bass Re…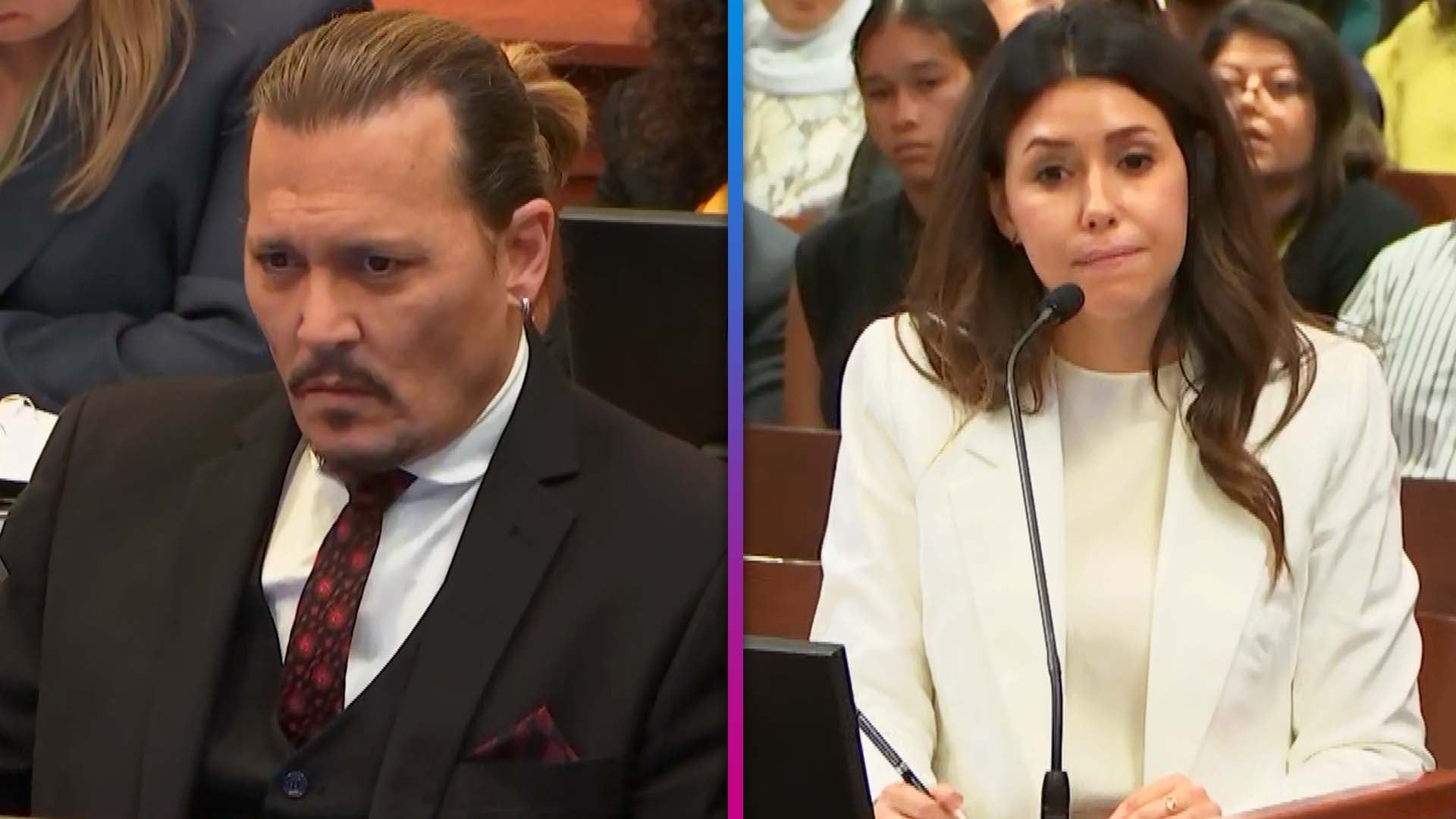 Johnny Depp Not Dating His Attorney Camille Vasquez (Source)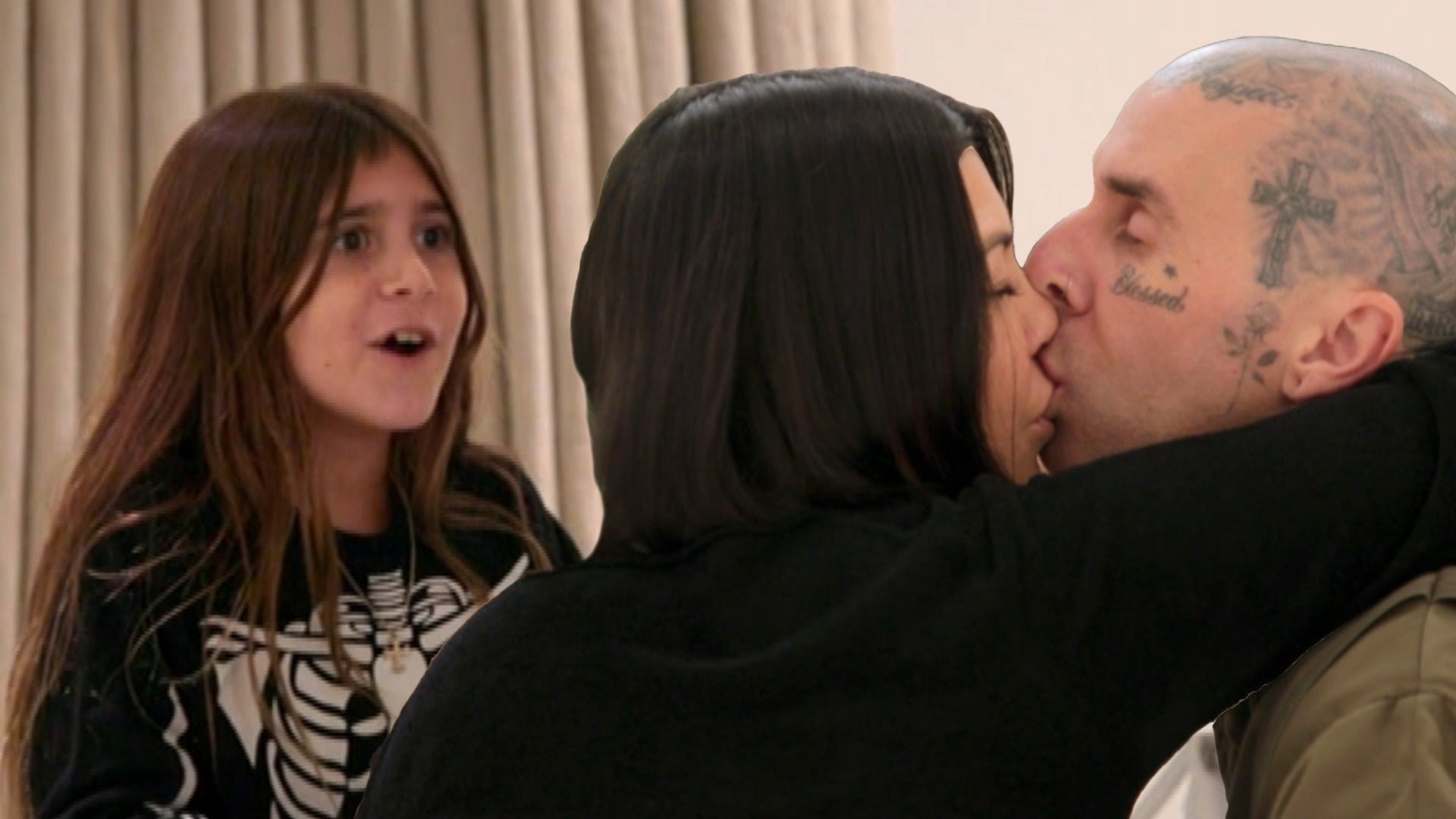 Kourtney Kardashian's Kids Cringe Over Her PDA With Travis Barker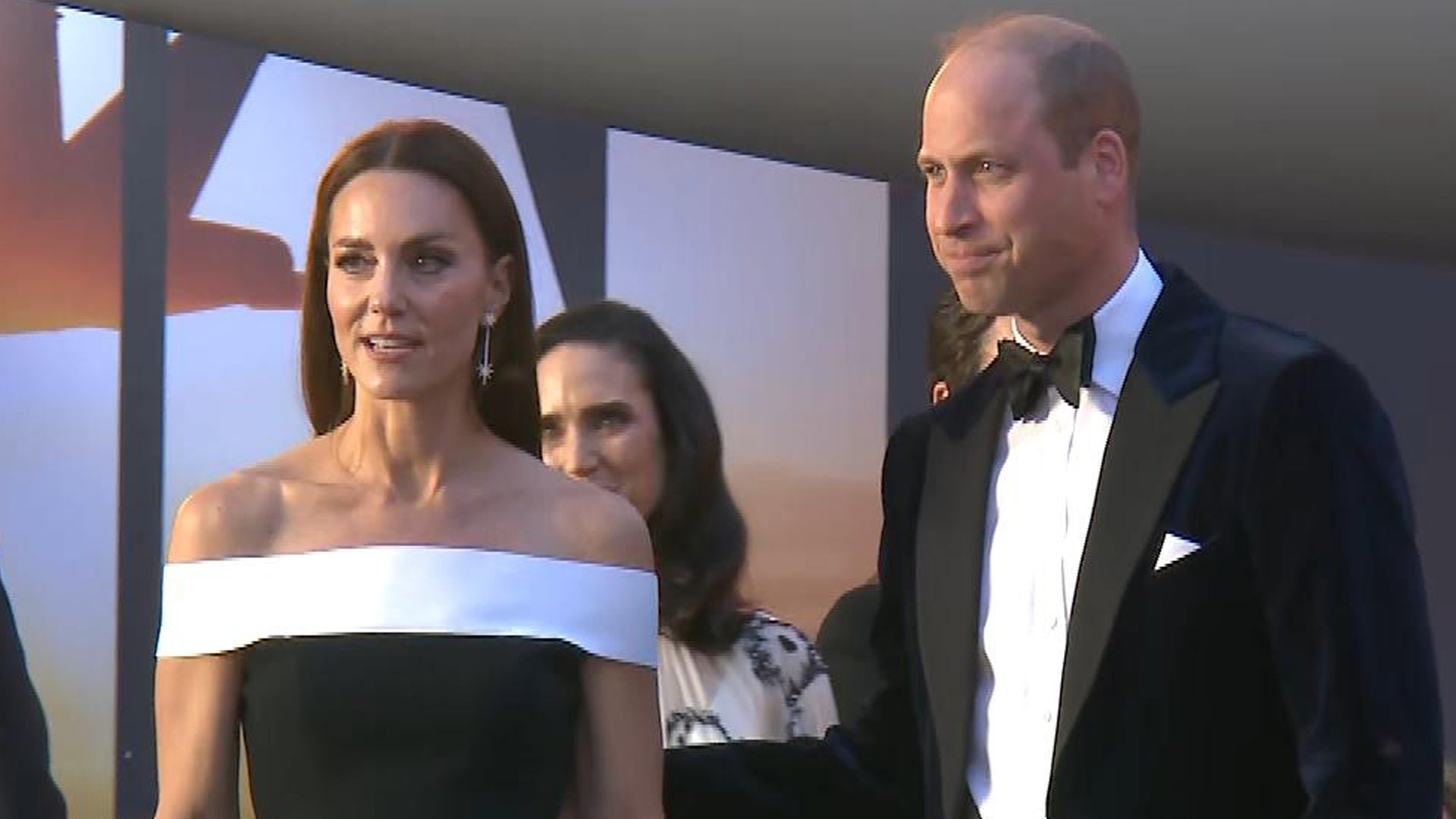 Prince William and Kate Middleton Go Hollywood Glam at 'Top Gun:…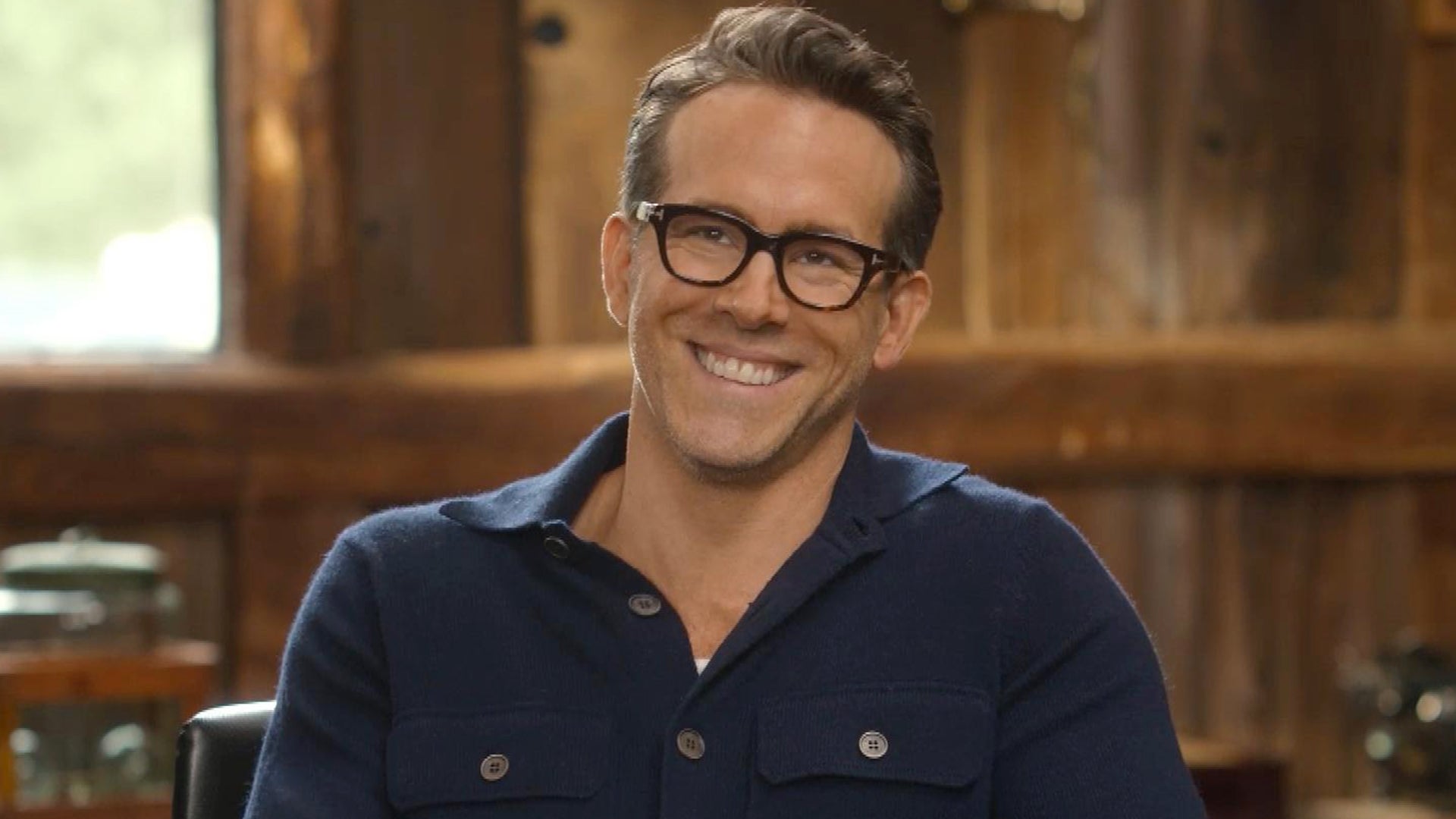 Ryan Reynolds Recalls 'Beautiful' Moment With His Brothers Prote…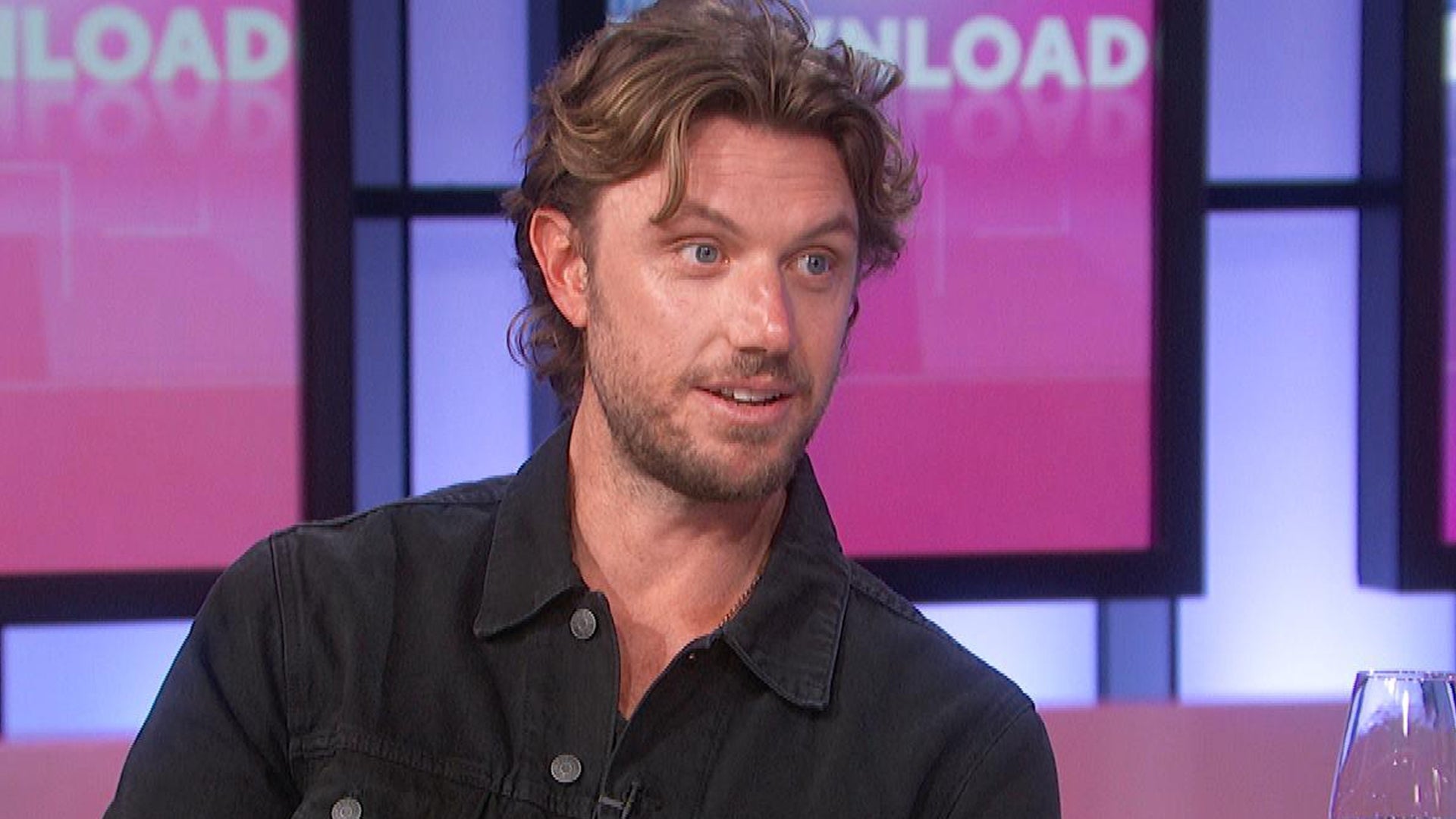 Adam Demos on 'Sex/Life' Season 2 and His Girlfriend's Reaction …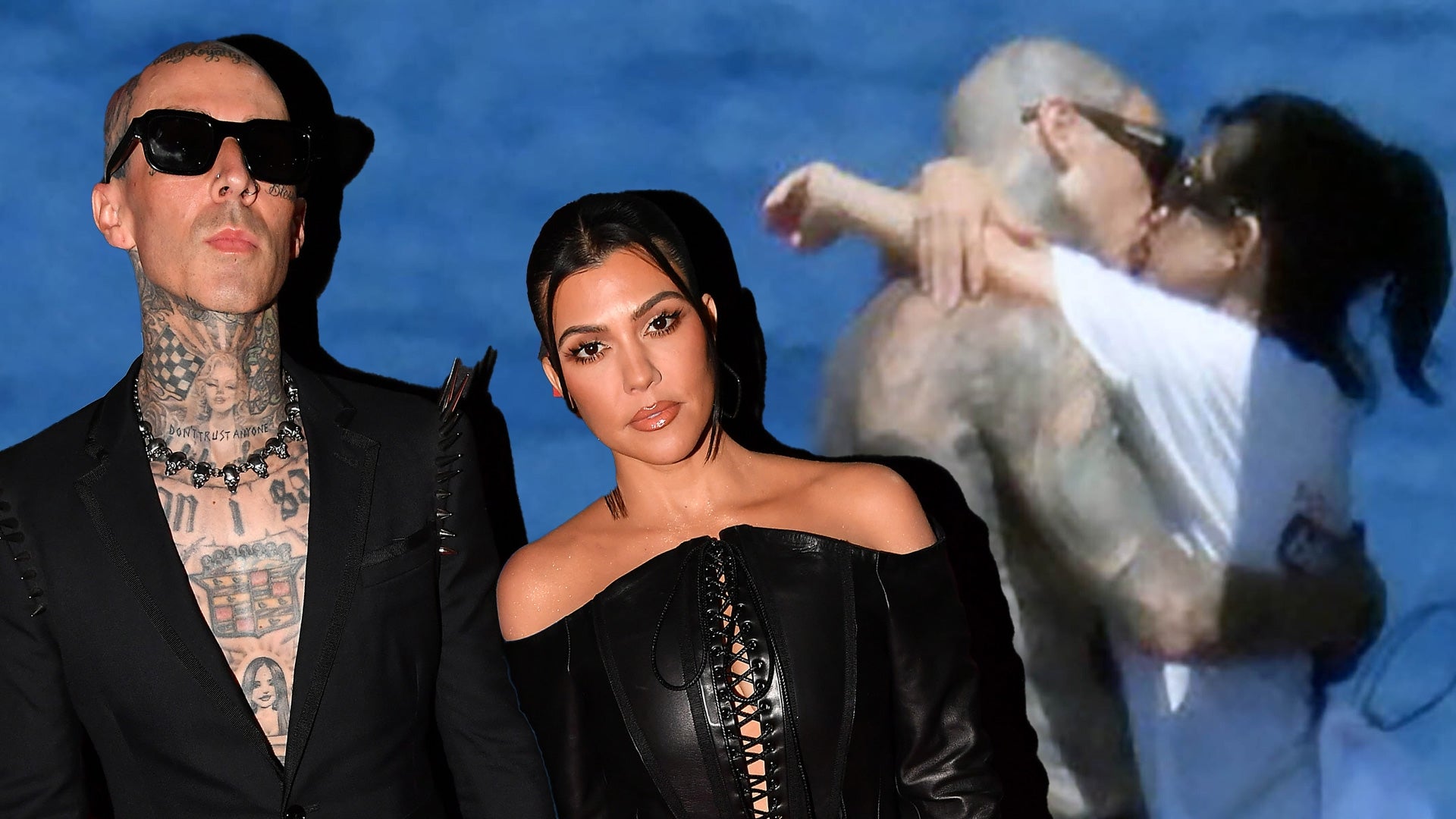 Travis Barker and Kourtney Kardashian Arrive in Italy for Offici…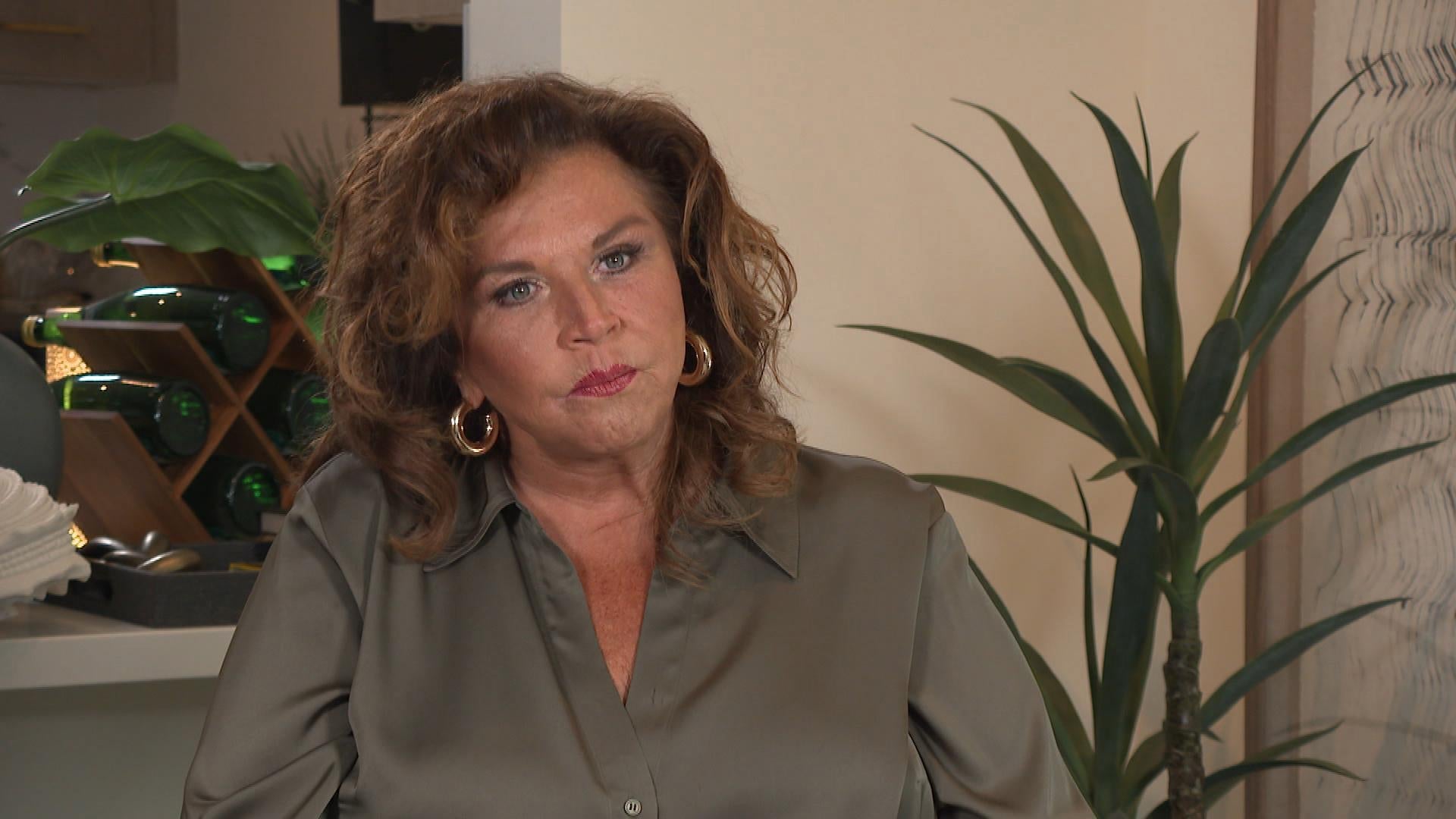 Abby Lee Miller Responds to the People Who Abandoned Her While S…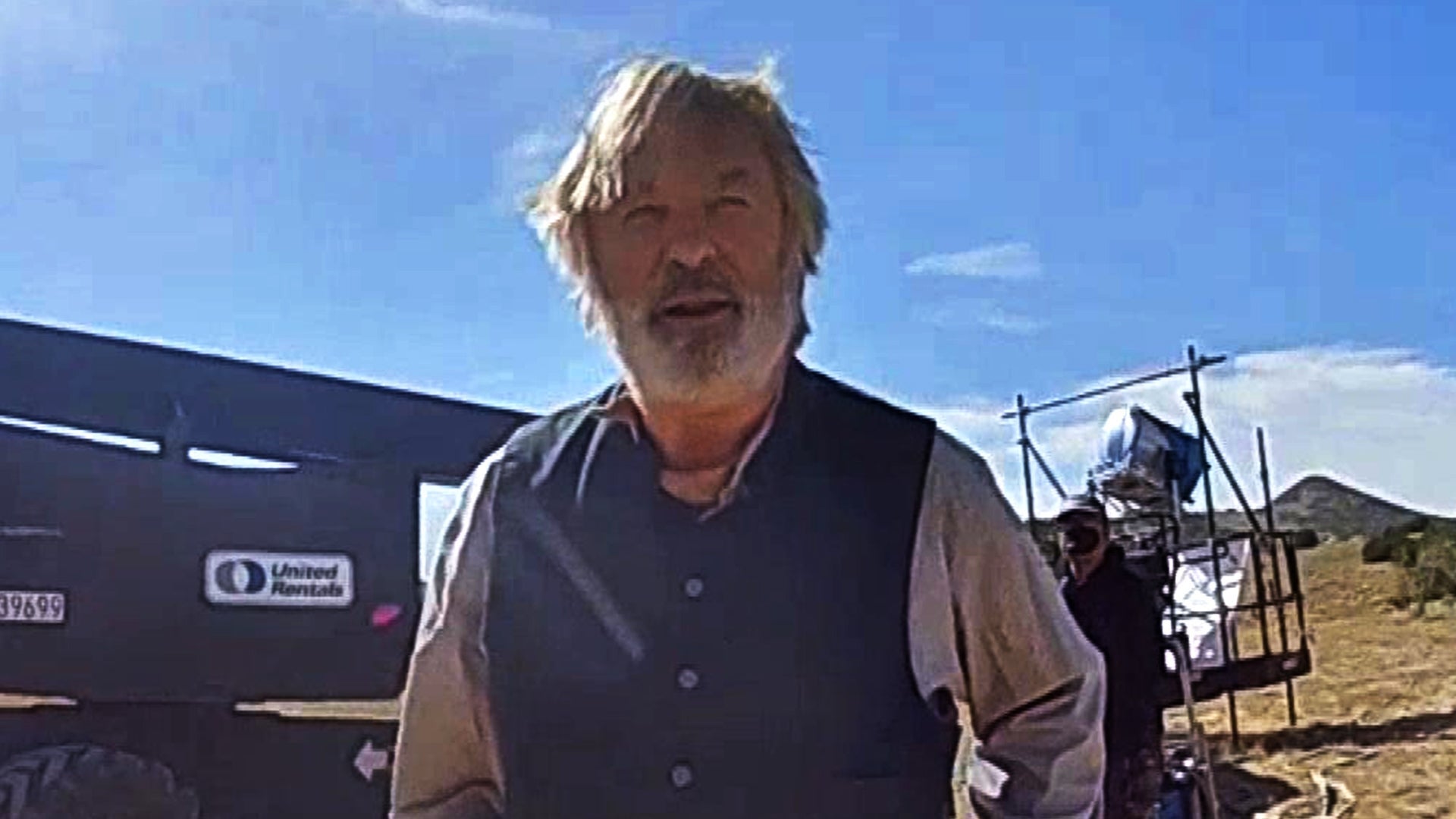 Alec Baldwin's Attorney Defends Actor Amid Newly Released Police…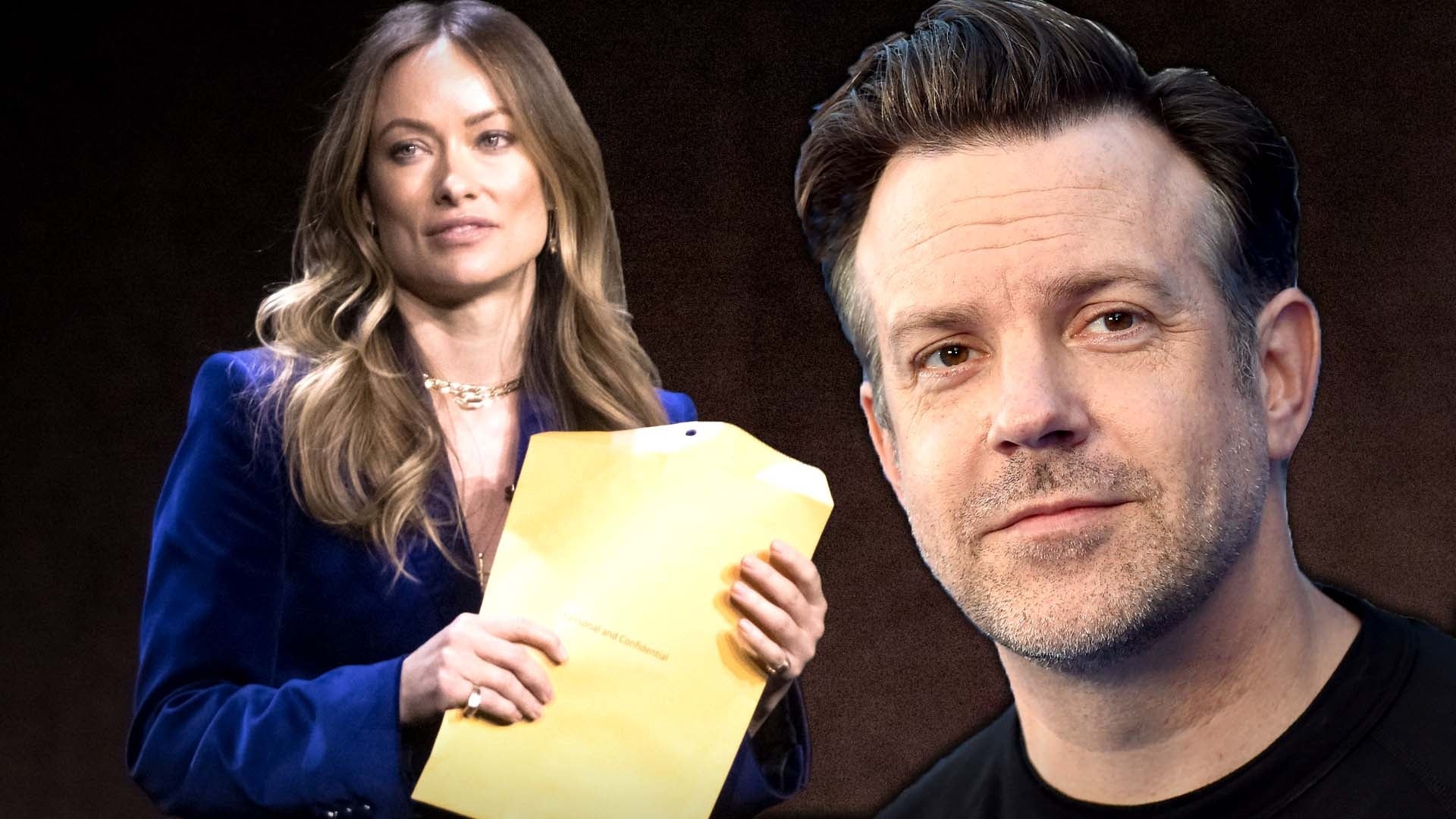 Olivia Wilde Served With Custody Papers at CinemaCon to Jason Su…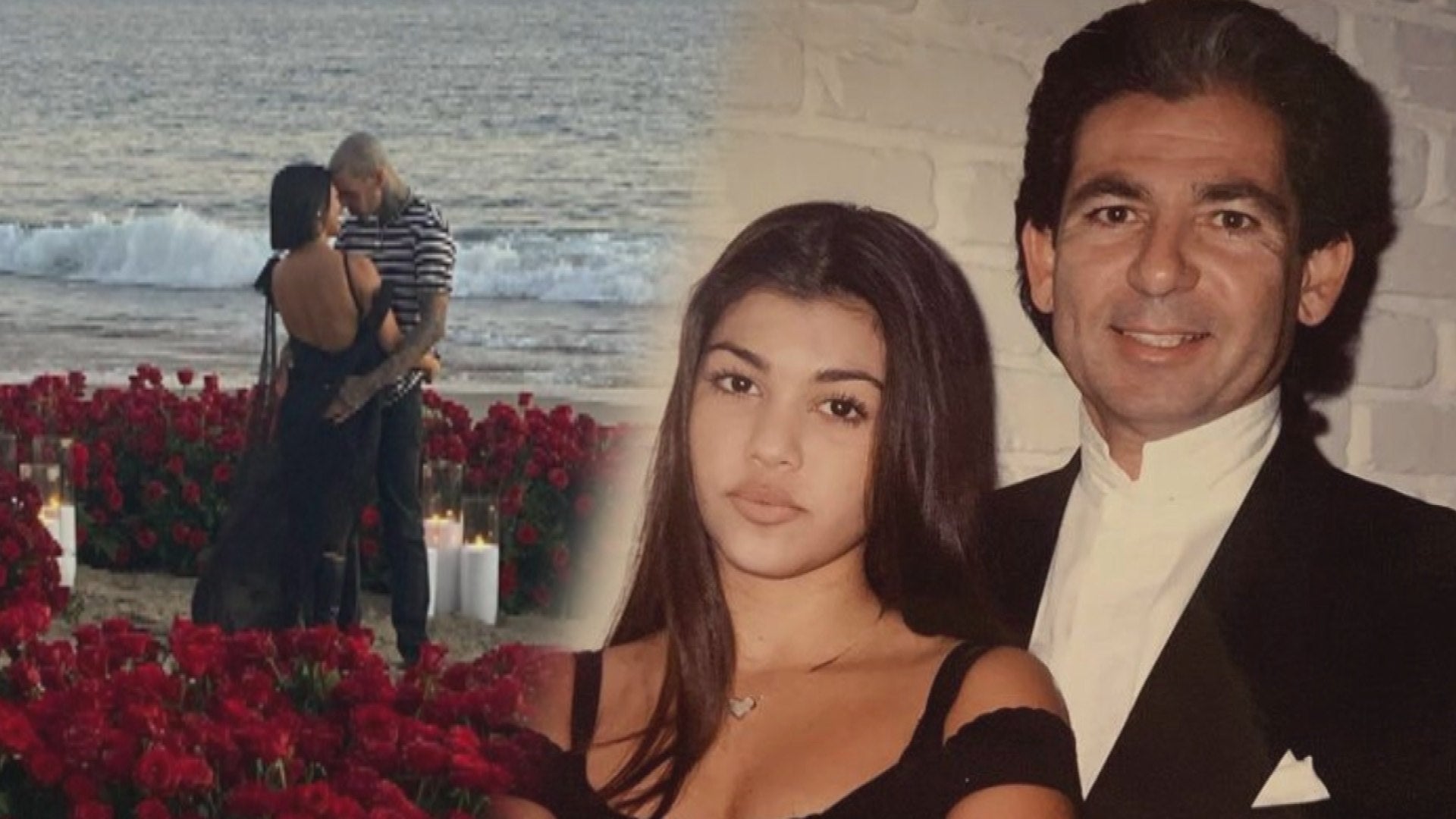 Travis Barker Went to Kourtney Kardashian's Dad's Grave Before P…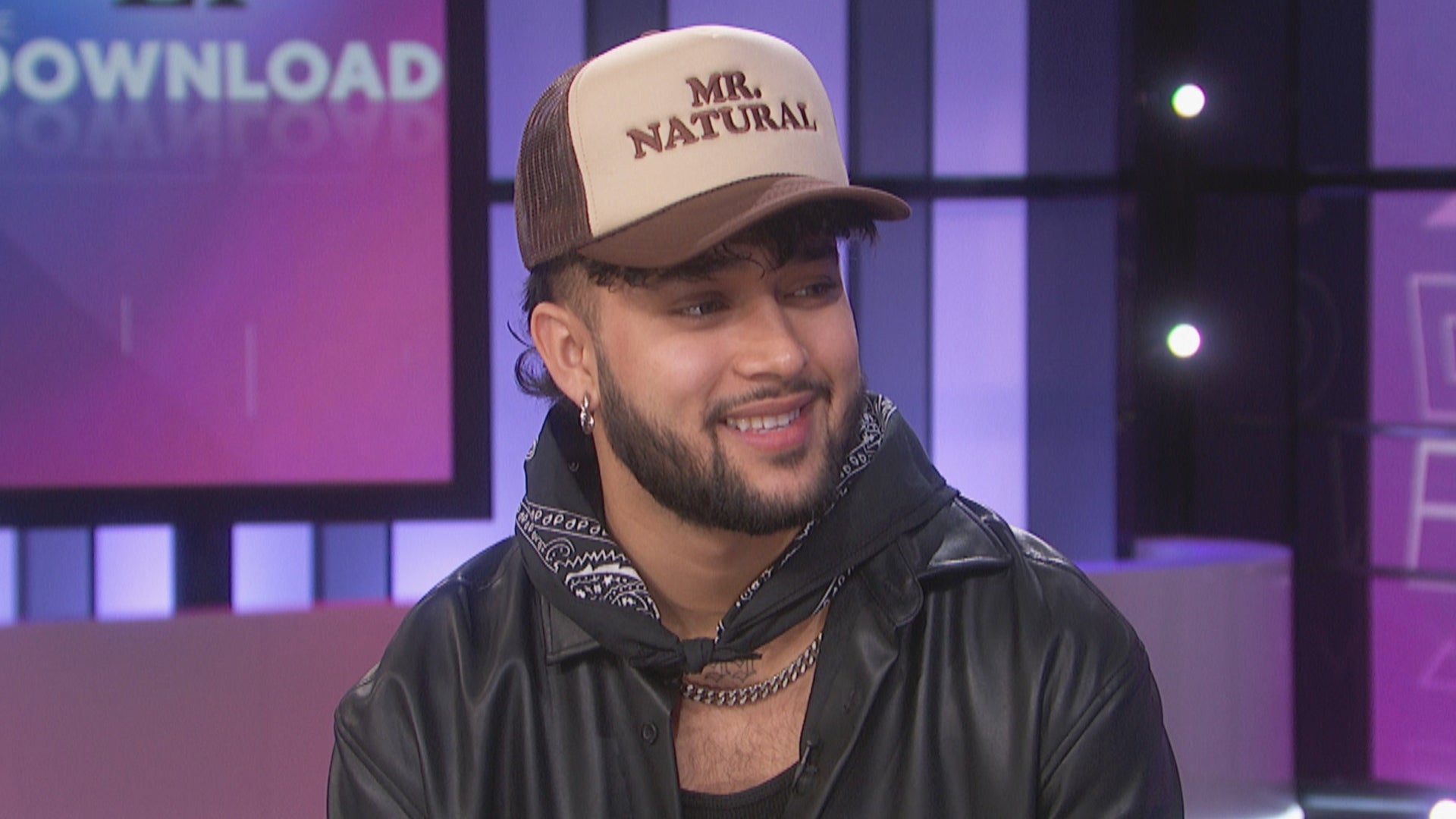 Joel DELEŌN on the 'Special' Person Who Inspired Latest Single '…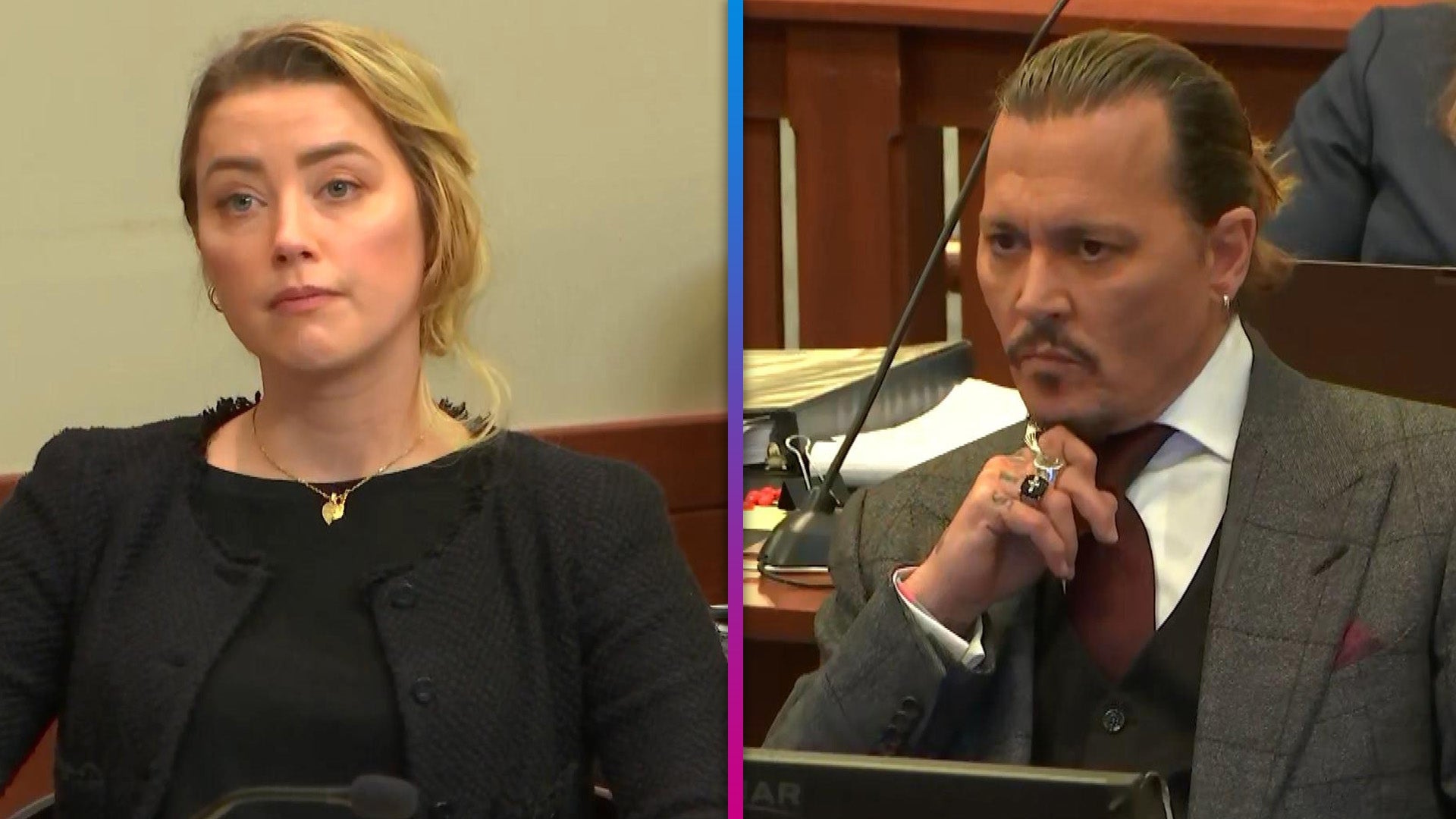 Amber Heard vs. Johnny Depp Trial: Day 11 Highlights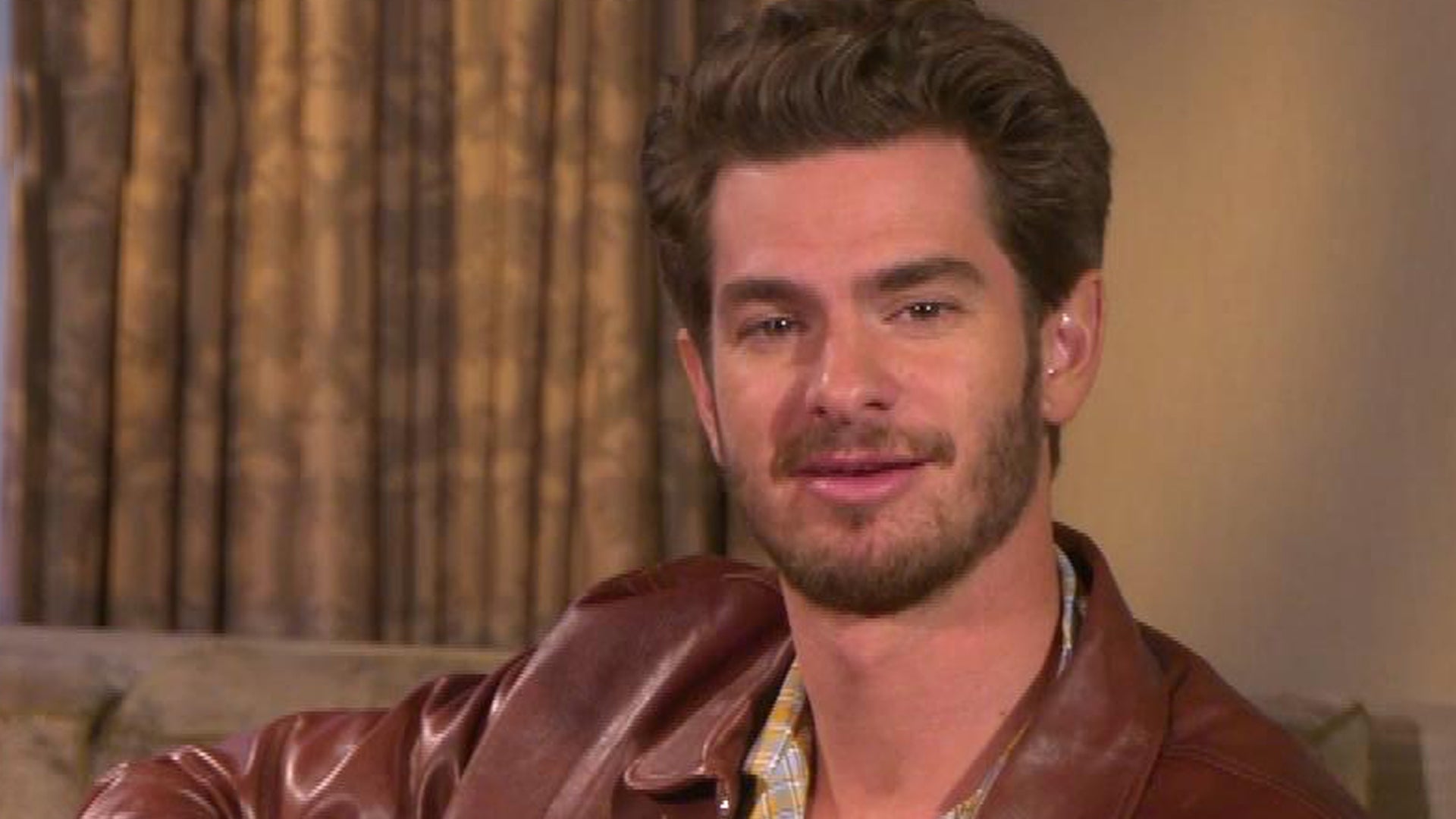 Andrew Garfield Planning Acting Break After 'Under the Banner of…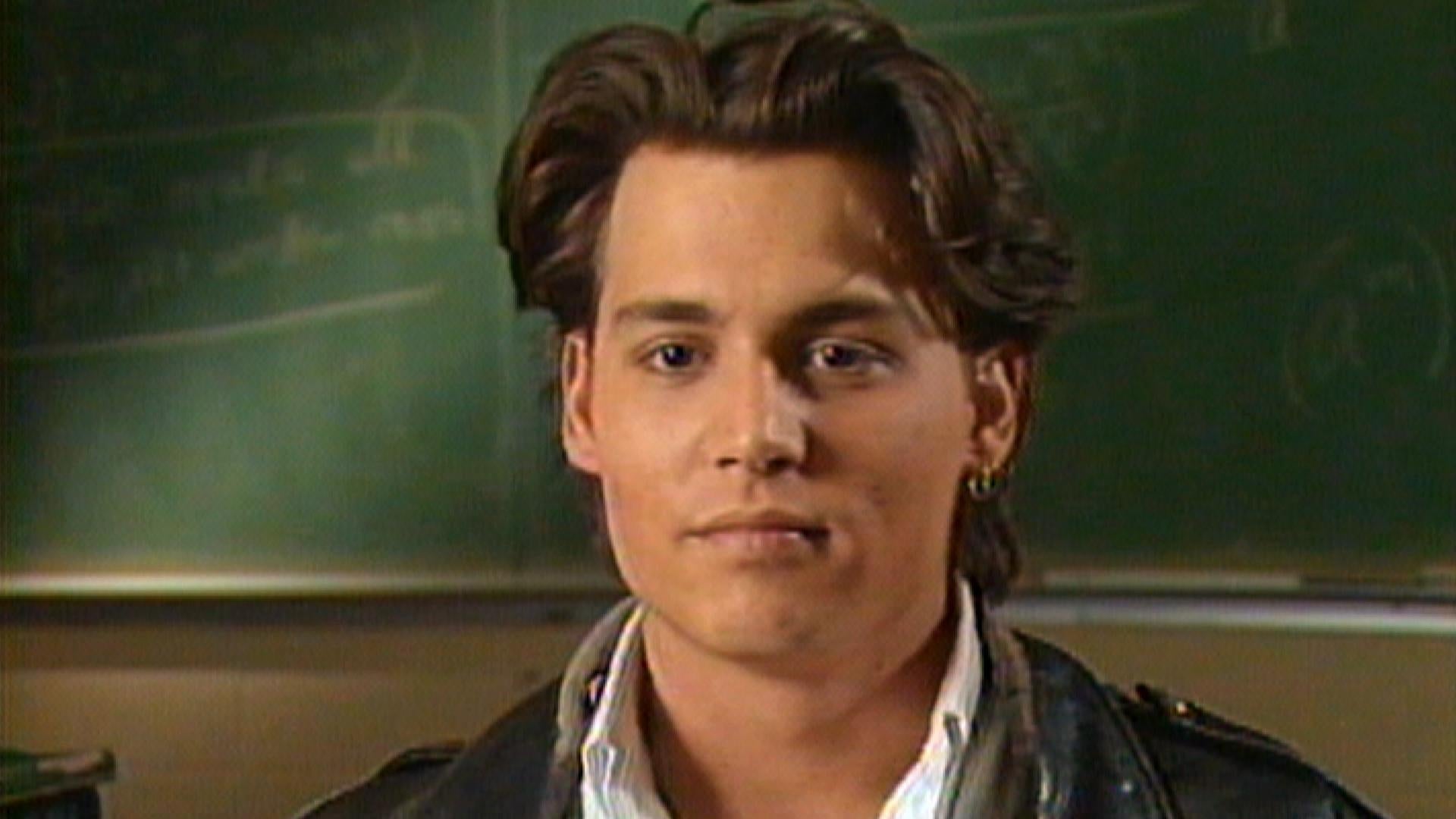 Johnny Depp Lamented Lack of Privacy in Hollywood From Start of …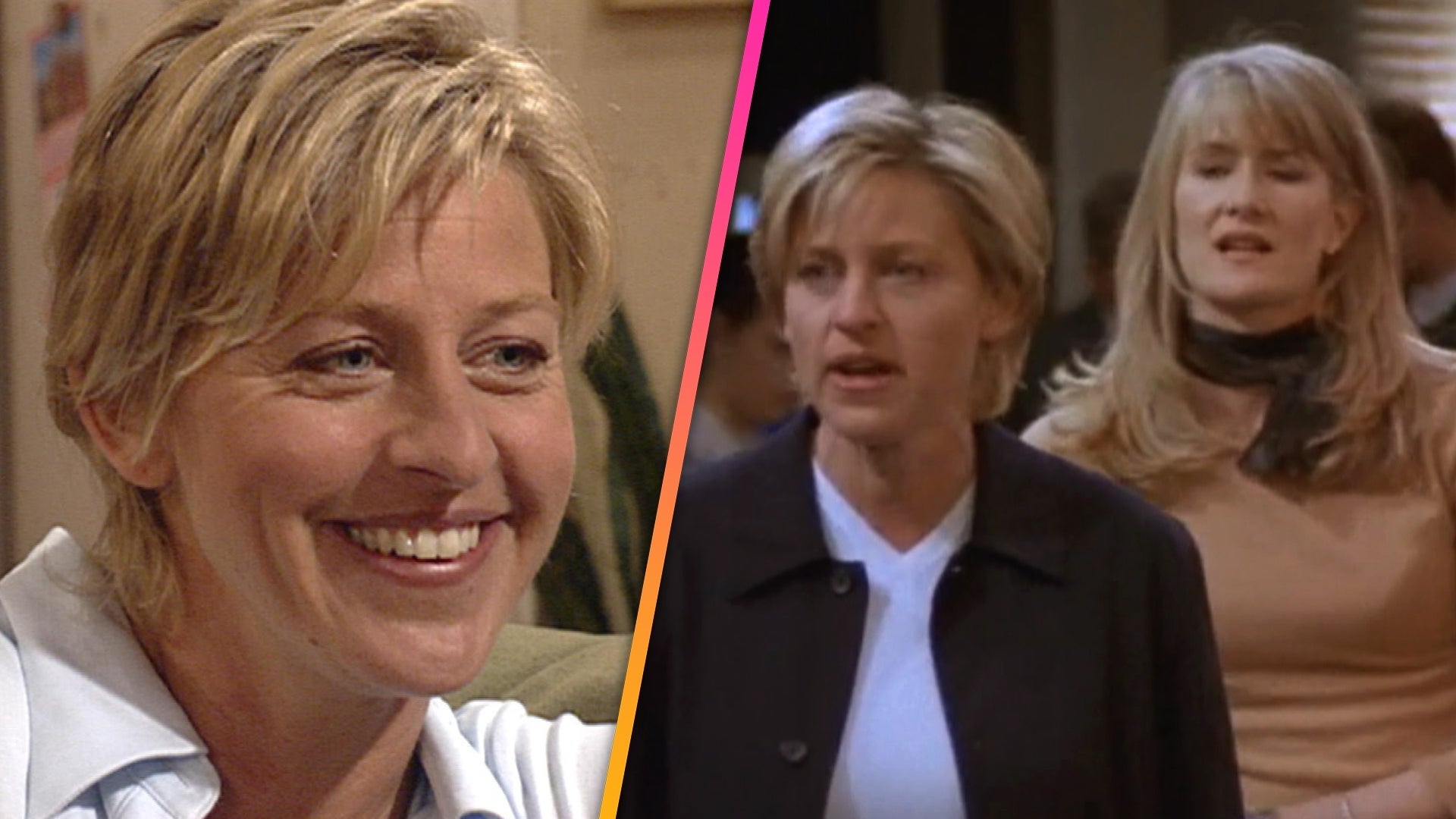 Ellen DeGeneres on Coming Out in 'Puppy Episode' and the Sitcom'…

WARNING: We're about to recap all the MAJOR plot points from Gilmore Girls: A Year in the Life. If you have not yet binged the Netflix drama, do not wish to be spoiled, or do not want to know the last four words of the series, leave immediately! For everyone else, grab a fresh cup of coffee and continue reading…

Welcome back to Stars Hollow!
Netflix's highly anticipated revival series, Gilmore Girls: A Year in the Life, has finally premiered and has gifted fans with four jam-packed 90-minute movies. Each episode, "Winter," "Spring," "Summer," and "Fall," depicts the heartbreaking twists and inspiring turns in the lives of Emily, Lorelai and Rory Gilmore over the course of a year.
While on a sugar high from too many Pop-Tarts and Red Vines, we're recapping each episode's biggest moments -- including those coveted last four words of the series -- and we're pleased to share with you everything you need to know…
WATCH: 'Gilmore Girls' Revival: Breaking Down the New Netflix Episodes By the Numbers
Winter: It's a winter wonderland in Stars Hollow, and if you've been wondering what the Gilmore Girls are up to, look no further. Rory has been working as a struggling freelance journalist and has just given up her apartment in Brooklyn. She has split her time, and possessions, between New York, London, and Stars Hollow and does not know where her box of underwear is. (Spoiler Alert: She never does find it.) She has been in a relationship for two years with her extremely dull boyfriend, Paul, but she frequently forgets about him or the fact that she's even in a relationship. It's really very bizarre, especially when you consider the fact that when Rory goes to London, she secretly stays (and sleeps with!) her ex, Logan Huntsburger. Apparently, infidelity is not a personality trait that Rory has outgrown over these past eight years.
Lorelai has been happily living with Luke for the past eight years in her house, and the three of them (yes, we're including Paul Anka), have hit a comfortable, yet unmarried, relationship rhythm. He adores her and she seems content enough with him. It's all very vanilla: sweet, yet lacking something extra special. During "Winter," Lorelai drags Luke to a high-end surrogacy clinic, (CEO'd by Paris Gellar, natch) and tries to convince him that they should make a "fresh kid" together. Luke, naturally, gets overwhelmed and refuses to move forward with Lorelai's last-ditch effort to change things up in their relationship. Over on the work side of things, it is revealed that Sookie, who was only supposed to take a six-month sabbatical, has been MIA from the Dragonfly kitchen for over a year, and no matter how many celebrity chefs they bring in, no one call fill the void (or the coffee pot) that she left behind.
At this point in our tale, it has been just four months since Richard suddenly died and Emily is trying her best to grieve and adjust to life without her partner of more than 50 years. The series flashes back to Richard's funeral, and we discover that Lorelai and Emily had one of the biggest fights of their already tumultuous relationship after the tear-jerking ceremony. Lorelai, who was so distraught by the news of her father's death that she didn't eat anything for two days, drank multiple glasses of scotch with her mother after the funeral. When Emily wanted to honor Richard's legacy by going around the room and having everyone share their favorite memory of him, Lorelai froze and stammered out two distasteful (yet rather hilarious) tales about her father. Now, many months later, Lorelai and Emily are barely speaking and the tension in their relationship is at an all-time high. By the end of the episode, Emily tricks her daughter into attending therapy with her, much to Lorelai's horrified chagrin.

EXCLUSIVE: We Explain the Term 'Shipping' to the 'Gilmore Girls' and Their Reaction Is Priceless!

Spring: The birds are chirping, the flowers are blooming and Rory's career is crumbling into itty bitty pieces. As the younger Gilmore tries to collaborate on a book proposal with a British socialite, she's spending more and more time in London, and subsequently, with Logan. During one of their secret lunch dates, Logan's father, Mitchum Huntsburger, stops by the table for a surprise visit and drops a bombshell on the audience: Logan is currently engaged to some girl named Odette, who lives in France. Oh, how the plot thickens! So for all of you keeping track at home, Rory is still in a relationship with forgettable Paul, while also sleeping with Logan, whom she knows is engaged to someone else. Classy. A new career opportunity does present itself, however, when Rory and Paris return to Chilton to speak at alumni day. After wow-ing a class of youngsters in plaid skirts, Headmaster Charleston offers Rory a teaching position (if she finishes her masters, of course,) but Ms. Gilmore politely declines because she's not quite ready to give up on her dreams of being a journalist.
Once Rory's book proposal officially falls through, she scrambles for her next opportunity and offers to write an article "on spec" for GQ Magazine about waiting in lines in New York. Rory takes Lorelai along on her journalistic adventure, but they decide to split up and meet back later that night at the hotel. A wildly disheveled Rory finally enters the hotel room and reveals that after waiting in line at the comic-book store, she had a "one night stand" with a guy who was dressed in a Wookie costume. This sexual escapade sends her into something of an existential spiral. "I'm just a big fat Wookie-humping loser with no future!" she whines. Lorelai seems delighted by the news until Rory continues to pile onto her moment of truth by revealing that she's been sleeping with Logan when his fiancée is out of town. "But they're engaged and they're getting married," her mother points out. "Well, if it makes you feel any better, that's way sluttier than a one night stand." Touché, Lorelai.
Meanwhile, Lorelai is attending weekly sessions of mother-daughter therapy with Emily, but it seems that no amount of talking can mend their deeply fractured relationship. At the moment, Emily's main gripe with her daughter is the fact that Luke and Lorelai are just "roommates" living together, without the proper financial and faithful ties that a marriage is supposed to give couples. Despite her best efforts to rebuff these claims to her mother, Lorelai begins to doubt and question the authenticity of her simple happiness with Luke. To make matters even more complicated, Emily also reveals that Richard left a large sum of money in Luke's name that is only to be used to expand and franchise his diner. By the end of the episode, Rory moves back to Stars Hollow, Emily refuses to return to therapy, and Lorelai continues to attend but lies to Luke about her new solo sessions. He returns the dishonesty, however, by neglecting to tell her that he's gone diner shopping with Emily.

WATCH: 'Gilmore Girls' Cast Reunites at Netflix Revival Premiere Party


Summer: Those lazy-hazy-crazy days of summer are officially back in Stars Hollow -- and so is Rory Gilmore! (Although, she's frantically denying that fact to every single person in town.) While she waits to discover her next life move, Rory fills her time by taking over as the new editor-in-chief of the Stars Hollow Gazette newspaper. As for her love life? She still keeps forgetting to break up with Pete -- uum, we mean Paul -- and she's shocked to discover that Logan's fiancée, Odette, has officially moved in with him. "So that's it. We're breaking up," Rory tells Logan dramatically over the phone. "Except we can't break up because we're nothing." Cue Jess, who enters town like the rut-saving hero every 30-something girl needs! He tells Rory she should write about something she's "passionate" about, and he knows the perfect subject. "You should write about you and your mom," he says. "It's a cool story, its got a point of view, and it's something only you can write."
Lorelai is having an equally frustrating summer. Not only is Michel leaving his position at the Dragonfly, but she and Luke are bickering more than ever. They share a very vicious (and very public) fight at Luke's diner about their "separate" lives and the lies they have been keeping from one another. To make matters even worse, Lorelai feels betrayed and hurt when Rory announces her plans to write a book about their lives. "It's my life, Rory!" she tells her daughter in the middle of a heated debate. "I went through all this effort for many, many years making sure people only knew what I wanted them to know and now you're going to lay it all out in a book?" With her friendship with Rory on ice, and her relationship with Luke on the rocks, Lorelai decides it's time for a change and announces that she's "going away" for a while to hike the Pacific Crest Trail like in the book-turned-movie, Wild. When a hurt and baffled Luke asks why, Lorelai's answer is soft and simple: "Because it's never or now."

PHOTOS: Behind the Scenes of the 'Gilmore Girls' Revival -- See All the Pics!

Fall: Stars Hollow's most iconic and beloved season is finally here, and just like the leaves on the trees, the lives of our three Gilmore Girls are quickly changing. Lorelai travels to California to follow through with her plan go on a life-clarifying hiking adventure, but she never actually ever steps foot on the trail. After a few setbacks and a desperate desire for coffee, she walks behind the building of a closed diner and sees a breathtaking view of bright-green rolling hills. Immediately, Lorelai calls Emily and spills a tear-filled and heartwarming story about her father and how he changed one of the worst days of her life into the most perfect birthday ever. It's the memory Lorelai should have shared at Richard's funeral, but hey, better late than never. Content with this revelation, Lorelai immediately returns to Stars Hollow and surprises a breakup-panicked Luke with the news that she's picked a date and it's time for them to finally get married.
Rory receives a surprise visit from her old Life and Death Brigade buddies (complete with gorilla masks, natch.) and together, she, Logan, Colin, Finn and Robert embark on a wild night of drunken debauchery and outrageous adventures. Rory and Logan spend a "perfect night" together and she tearfully sends him back home to his fiancée with a sweet last kiss. Speaking of former flames, Rory later runs into Dean at Doose's Market (of course!) who is currently happily married to a woman named Jenny and is a soon-to-be father of two. Rory tells her first love of her book plans, and asks if she can include him in her true-to-life tale. When he asks what she's going to say, her answer is perfect. "That you taught me what safe feels like," she says. Rory's other ex, Jess, is also in town for the wedding and she excitedly shows him the first three chapters of Gilmore Girls. (FYI: After Lorelai eventually gives her blessing for the project, she suggests that Rory drop the "The" in the book's title to make it "cleaner.") Despite telling Luke that he is "long over" Rory, Jess' longing glances at her suggest otherwise.
Emily has a wonderfully epic meltdown at a D.A.R. meeting -- the word "bullsh*t" is used four times -- and she decides it's time put her old life behind her. "This whole thing is dead to me anyhow," she snaps at her former friends. "It died to me with Richard." So she sells her house, moves to her favorite quaint summer home in Nantucket, and gets a job as a tour guide at the local whaling museum. Emily also strikes up one final deal with Lorelai: Emily will give Lorelai the money (that was intended for Luke) to expand The Dragonfly, and in return, Luke and Lorelai must spend two weeks every summer and one week at Christmas visiting Emily up in Nantucket. Everything has come full circle.

MORE: 'Gilmore Girls' Boss Hopes Fans Don't Spoil the 'Last Four Words'


The Last Four Words: Luke and Lorelai decide that there is too much pressure to exchange their long-awaited vows in front of the entire town, so the night before their wedding, they decide to have a mini-elopement in the Stars Hollow gazebo. Lorelai, Luke and Rory stay up all night celebrating and twirling around the twinkle-night covered town square (that Kirk so beautifully decorated) and they share a perfect fairy tale-worthy evening. The next morning, our favorite mother and daughter are sitting on the steps of the gazebo and Lorelei is joking about whom she should marry Rory off to so they can both do "married lady things" together. After Paul sends a breakup text to Rory (that's right, she's been with him this whole time!), Lorelai assures her that she'll find "someone amazing" one day. "I'm going to remember it all -- every detail," Rory says suddenly while looking out at their quaint and sleepy little town that they've called home for the past 32 years.
And then, the last four words are said…
Rory: "Mom?"

Lorelai: "Yeah."

Rory: "I'm pregnant."
Alright, Stars Hollow fans, let's talk it out. What did you think of Gilmore Girls: A Year In the Life? Were you surprised by those last four words? Which season was your favorite? Share your thought with @LeanneAguilera on Twitter!
Related Gallery