TV
The 12 Sweetest, Sexiest and Most Swoonworthy TV Couples of 2016!
By
Pucker up, TV fans because we're about to kiss 2016 goodbye with a salute to the 12 best small screen couples!
From highly anticipated smooches, to oh-so sexy hook-ups, and seriously swoonworthy declarations of love -- it was a truly heart-pounding year for all of our favorite twosomes. To help you relive all 2016's best romances, we took on the painstaking task of sorting through 12 of TV's most attractive couples. (And yes, they had to be an actual couple to make it onto our list!)
Brace your little shipper hearts and say hello to the Top 12 TV couples of 2016...

MORE: Ranking the 14 Most Heartbreaking TV Deaths of 2016!

1. Jamie and Claire Fraser (Outlander)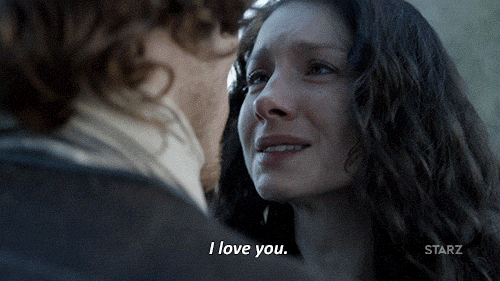 Lord, ye gave us a rare couple, and God! We loved (and will continue to obsess over) them well.
2. Barry Allen and Iris West (The Flash)

Not all superheroes wear capes, but all TV couples should strive to be more like Barry and Iris.
3. Magnus Bane and Alec Lightwood (Shadowhunters)

What do you get when you put a warlock and a shadowhunter together? One of the most magical (and oh-so sexy) couples of the year!

4. Glenn Rhee and Maggie Greene (The Walking Dead)

Glenn may be gone, but our love for his marriage with Maggie (and their unborn baby!) will last a lifetime.

MORE: 14 of the Biggest Celebrity Heroes of 2016


5. Killian Jones and Emma Swan (Once Upon a Time)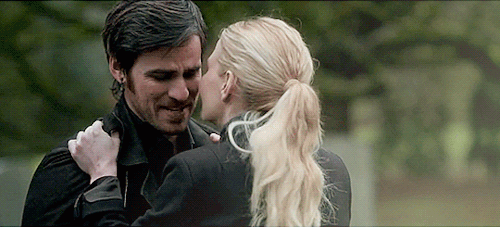 CaptainSwan is the only couple who -- literally -- resurrected our hope for true love in 2016.

6. Randall and Beth Pearson (This Is Us)

Two words: Relationship. Goals.

7. Clarke Griffin and Lexa (The 100)

Our shock over Lexa's untimely death may have passed, but we'll never stop swooning over Clexa's first time together...

8. Luke Danes and Lorelai Gilmore (Gilmore Girls: A Year in the Life)

After 16 years, more than a few roadblocks, and countless cups of coffee, Luke and Lorelai finally tied the knot!
MORE: 14 Most Gorgeous Celeb Wedding Dresses of 2016


9. Poussey Washington and Brook Soso (Orange Is the New Black)

So. Many. Litchfield. Feels.
10. Stefan Salvatore and Caroline Forbes (The Vampire Diaries)

Here's the brutal and bloody truth: Stefan and Caroline are perfect together.
11. Jimmy Shive-Overly and Gretchen Wilson (You're the Worst)

Jimmy and Gretchen may be the worst, but their relationship together is definitely one of the best on TV.
12. Oliver Queen and Felicity Smoak (Arrow)

It's true that 2016 was not the smoothest of years for Olicity, but -- let's be real -- we all know that this couple is endgame.
What was your favorite TV Couple of 2016? Share your thoughts with @LeanneAguilera on Twitter!