TV
Sharna Burgess Reveals 16 'Dancing With the Stars' Secrets: Hidden Cameras, Val's Dating Advice & More!
By
EXCLUSIVE: Sharna Burgess Spills on the Biggest 'DWTS' Set Secre…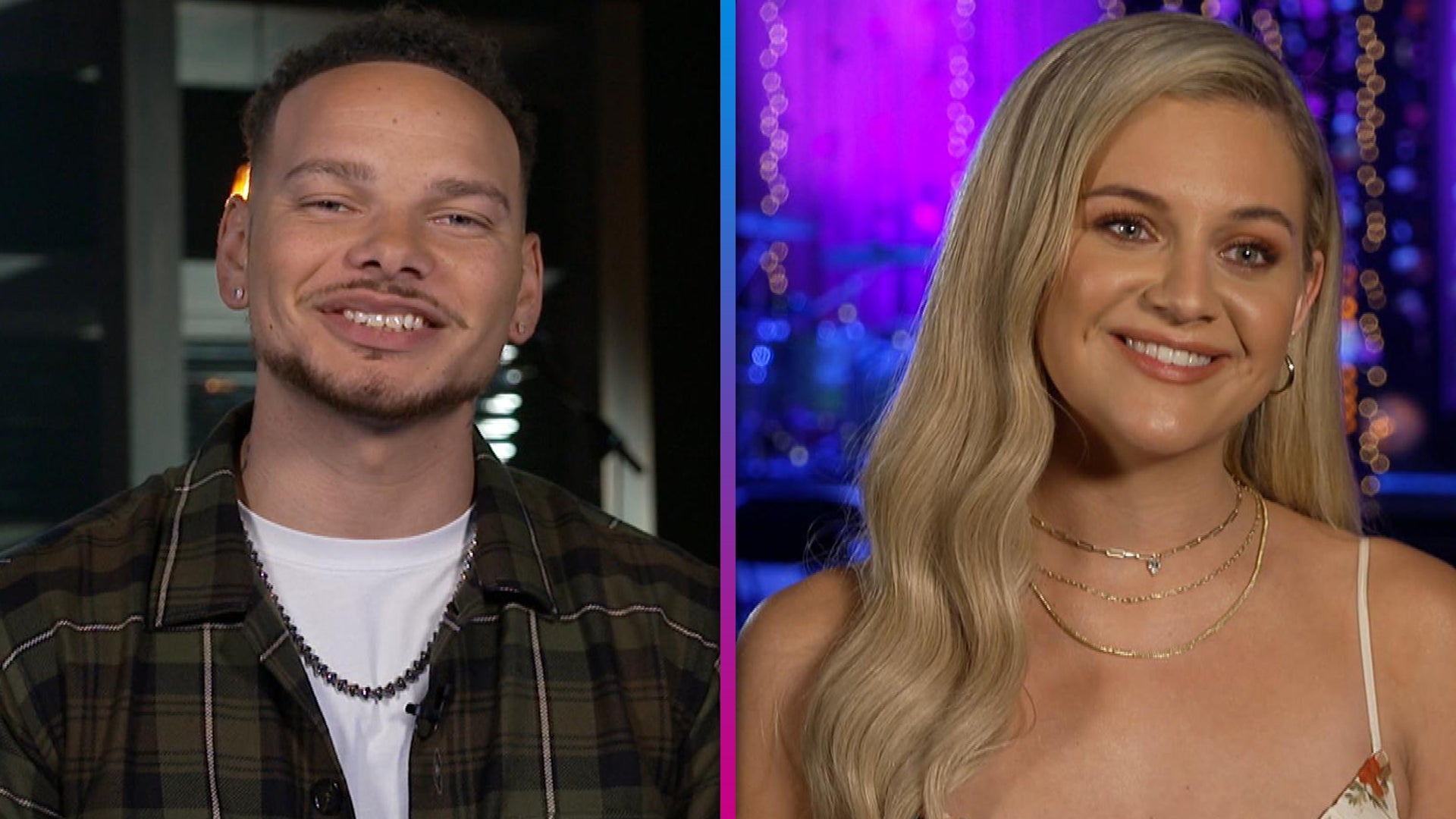 Kane Brown Spills on Hosting CMT Music Awards With Kelsea Baller…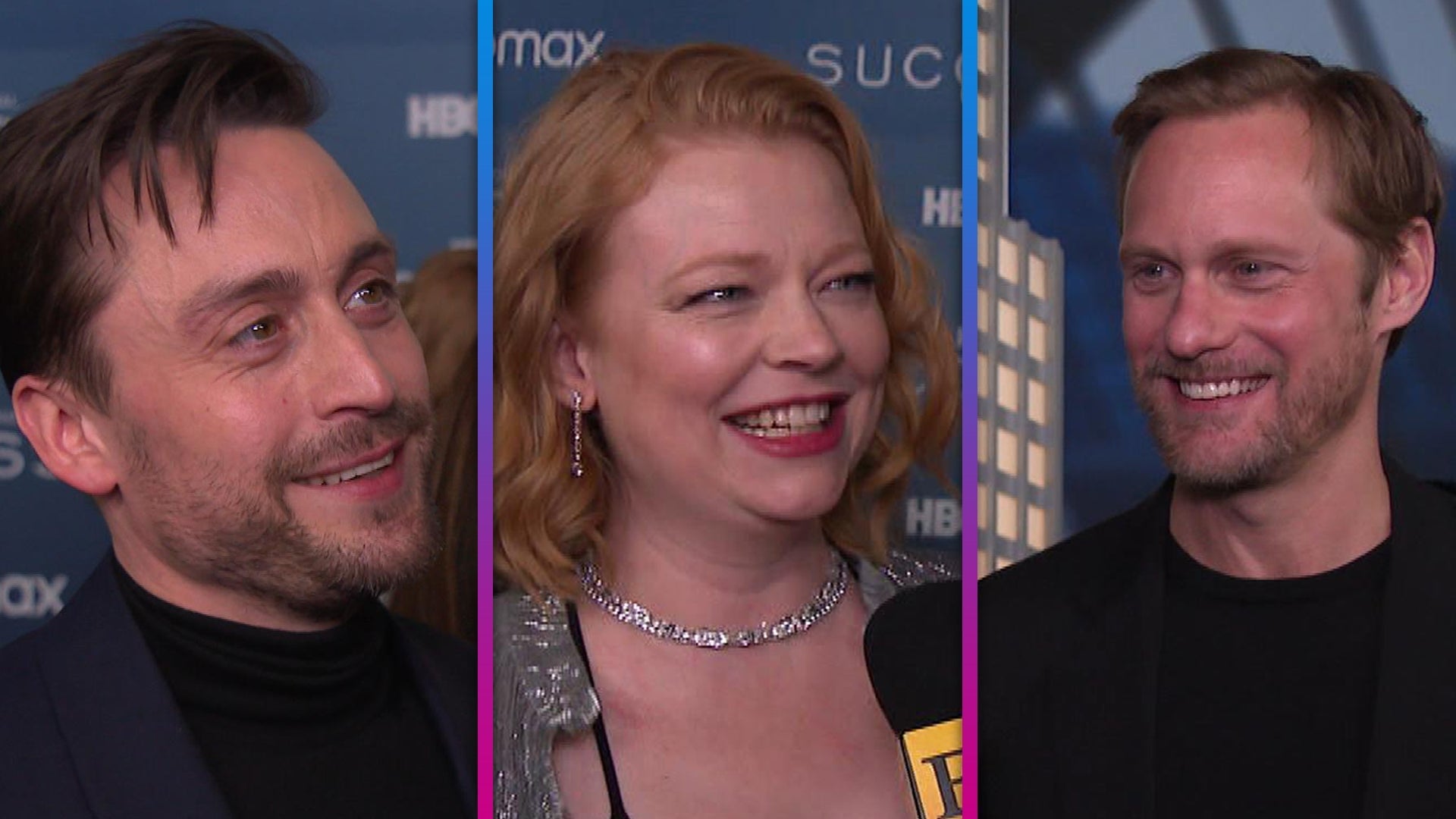 'Succession' Season 4 Premiere: Cast Spills on Parenthood and Sh…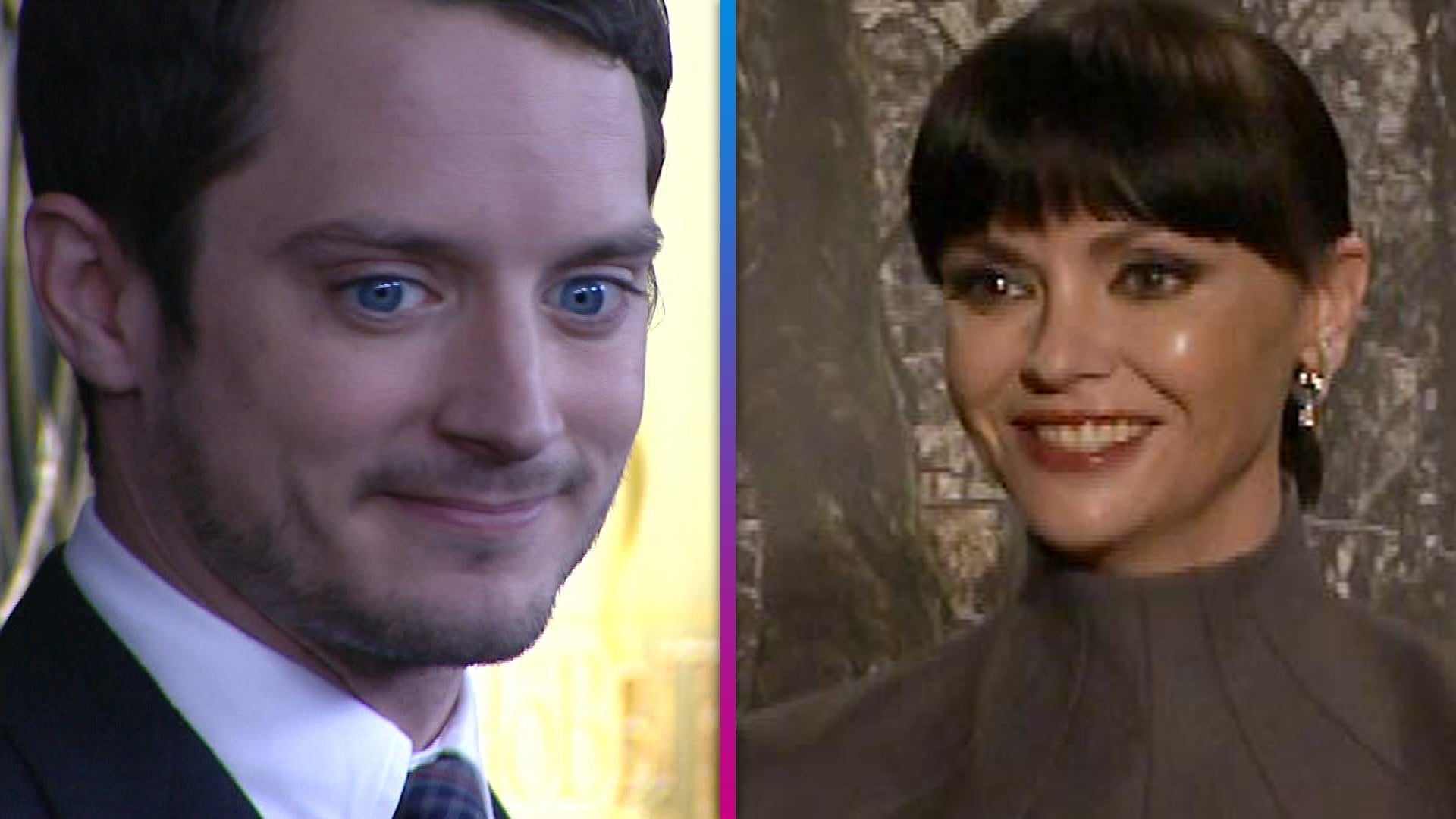 'Yellowjackets': Christina Ricci Spills on Reuniting With Elijah…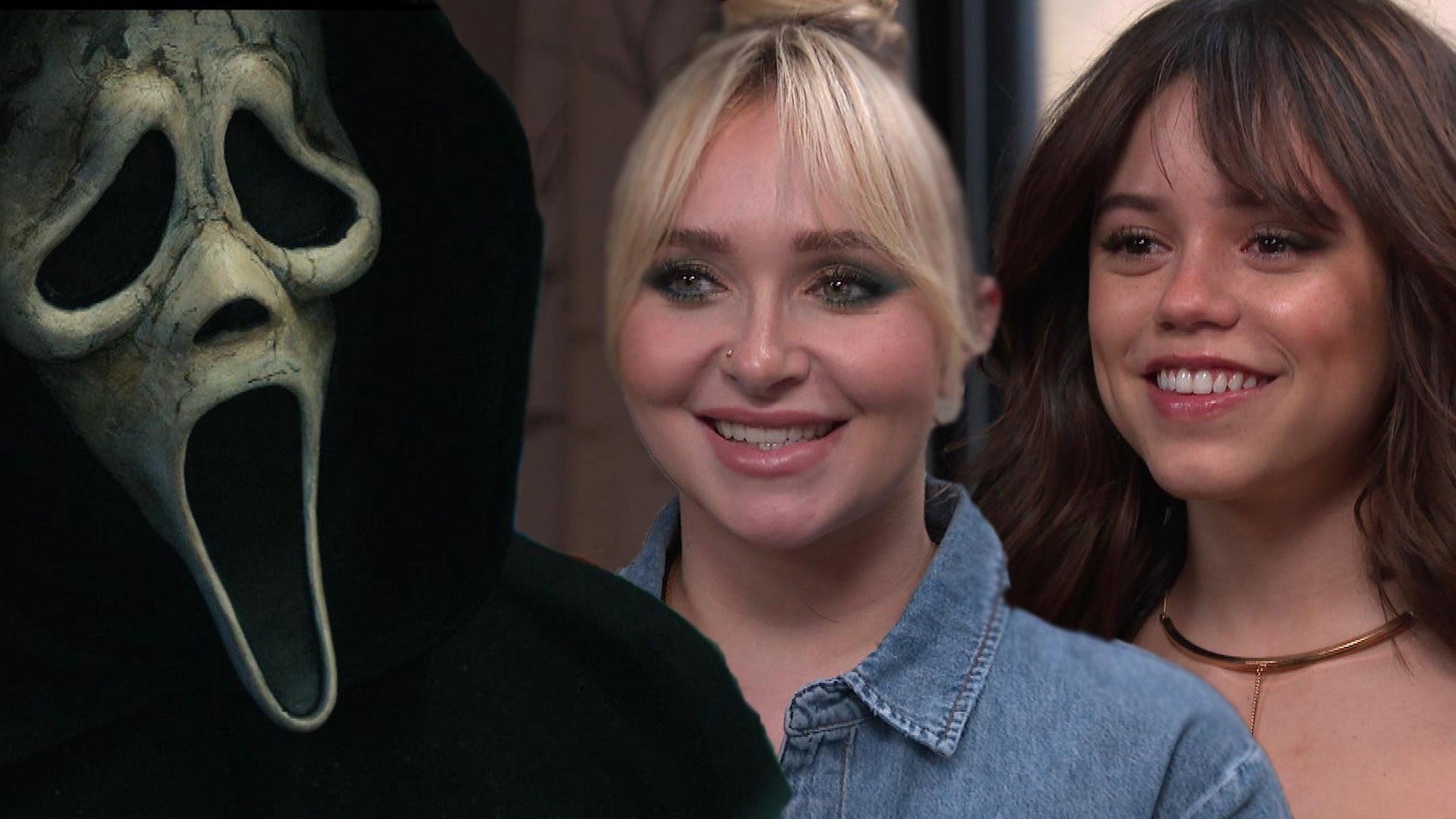 'Scream VI' Cast Spills on Ghostface's Kills and 'Next-Level' Go…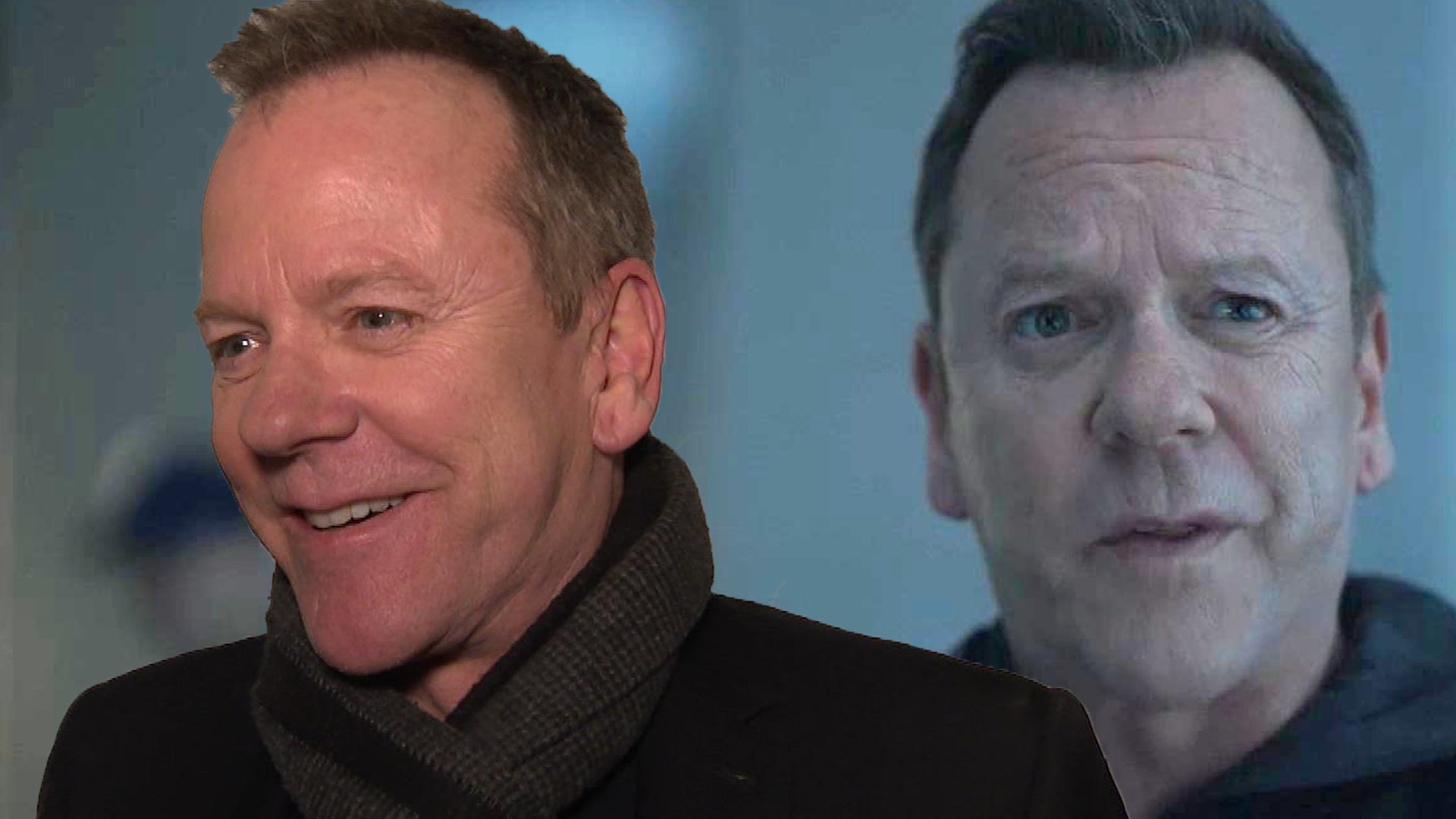 Kiefer Sutherland Spills on New Show 'Rabbit Hole' and If He'd R…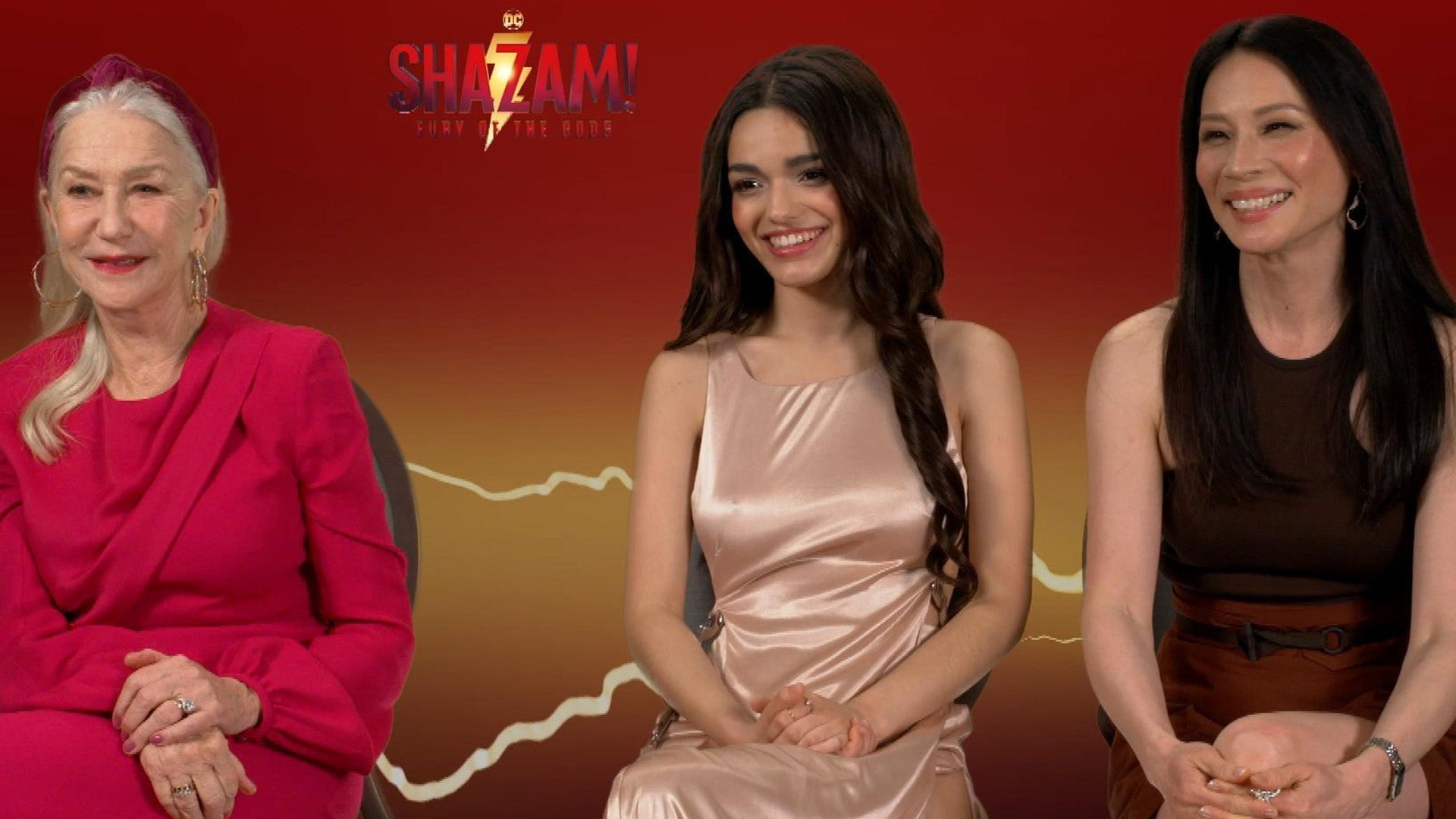 Why Helen Mirren Hid Her Finger Injury on 'Shazam: Fury of the G…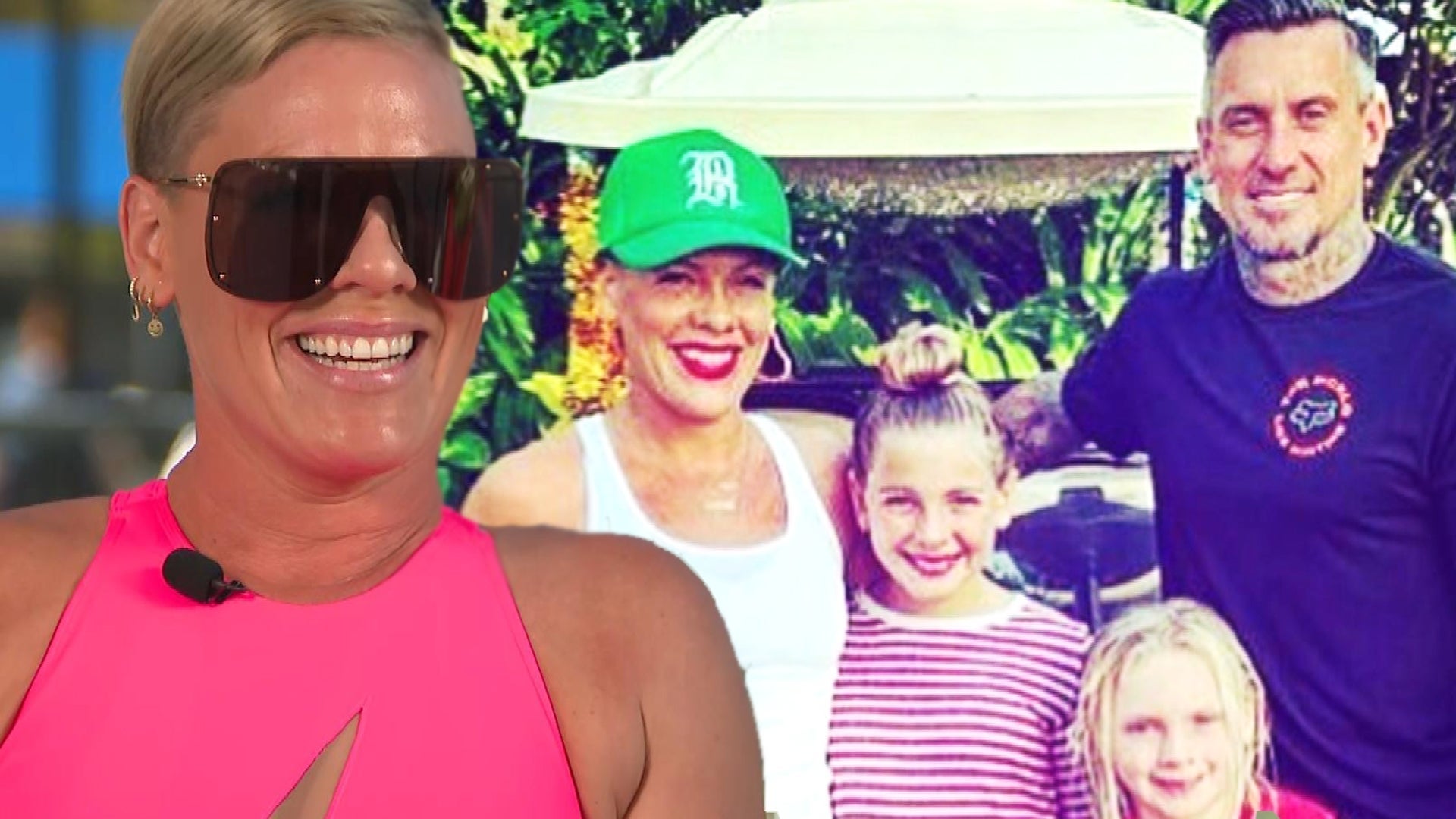 P!NK Spills on Her Daughter's Tour Salary and Being Married to C…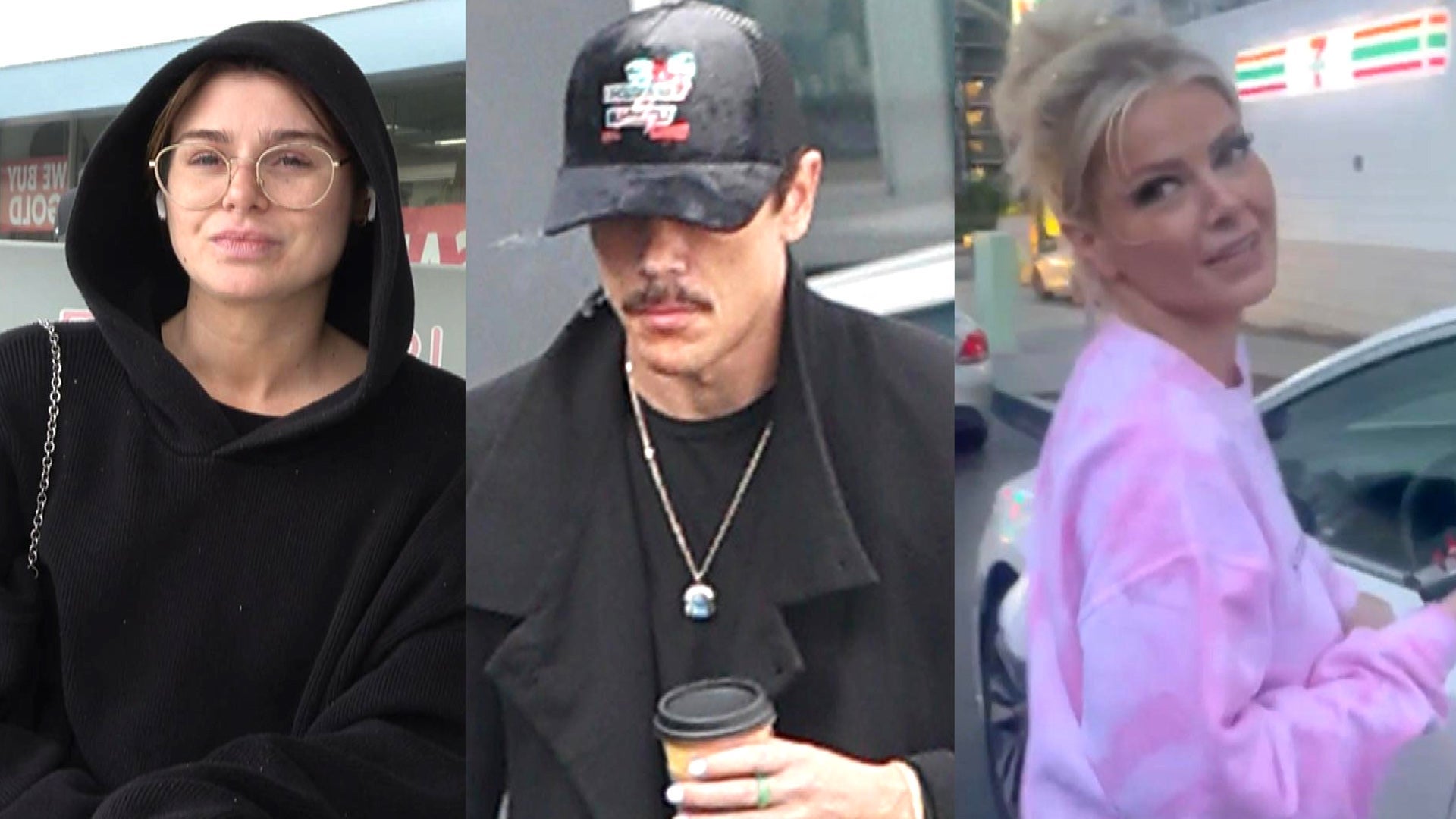 Inside the 'Vanderpump Rules' Reunion: Security Will Be on Set f…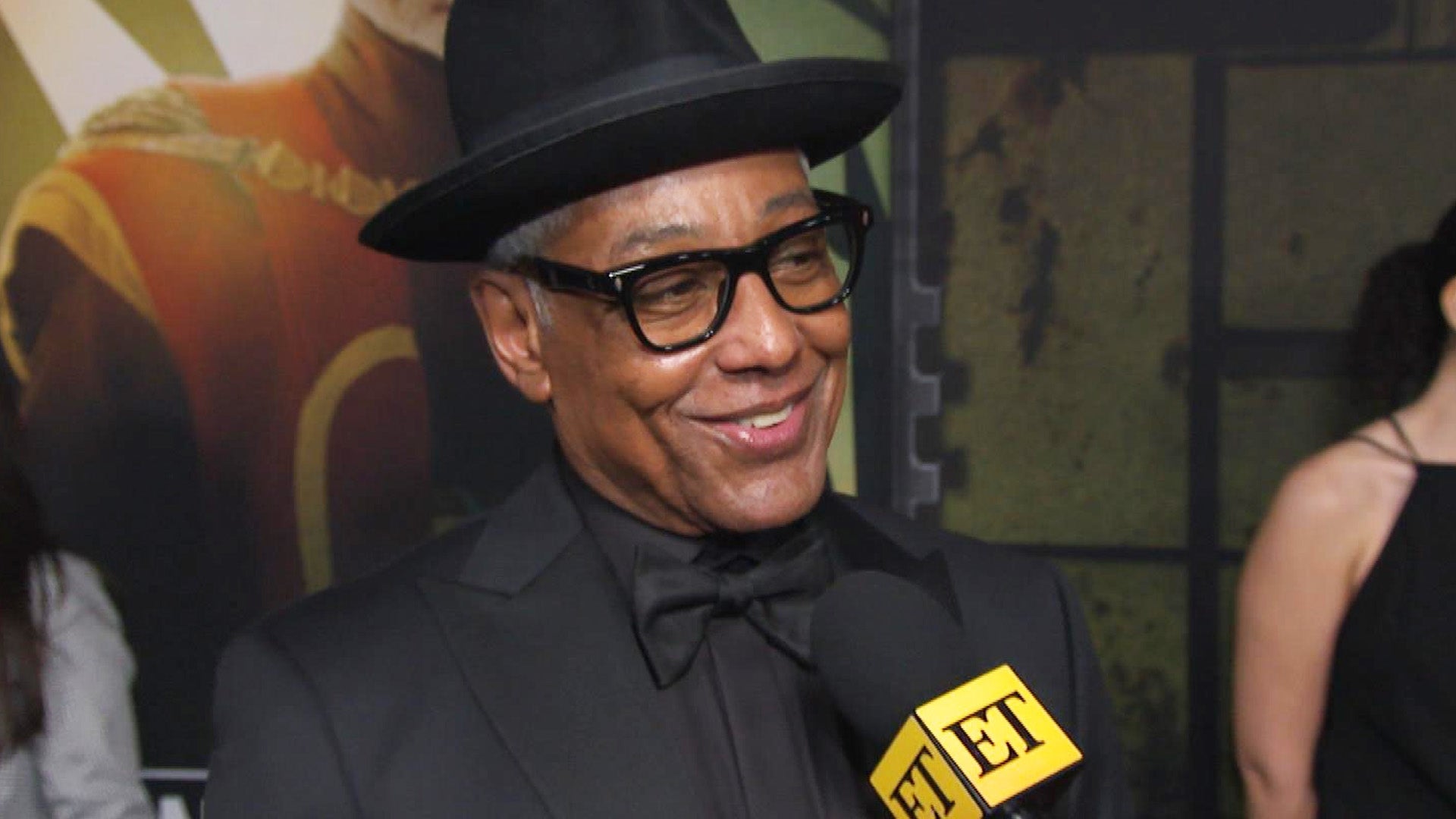 'The Mandalorian': Giancarlo Esposito on What Happened to Moff G…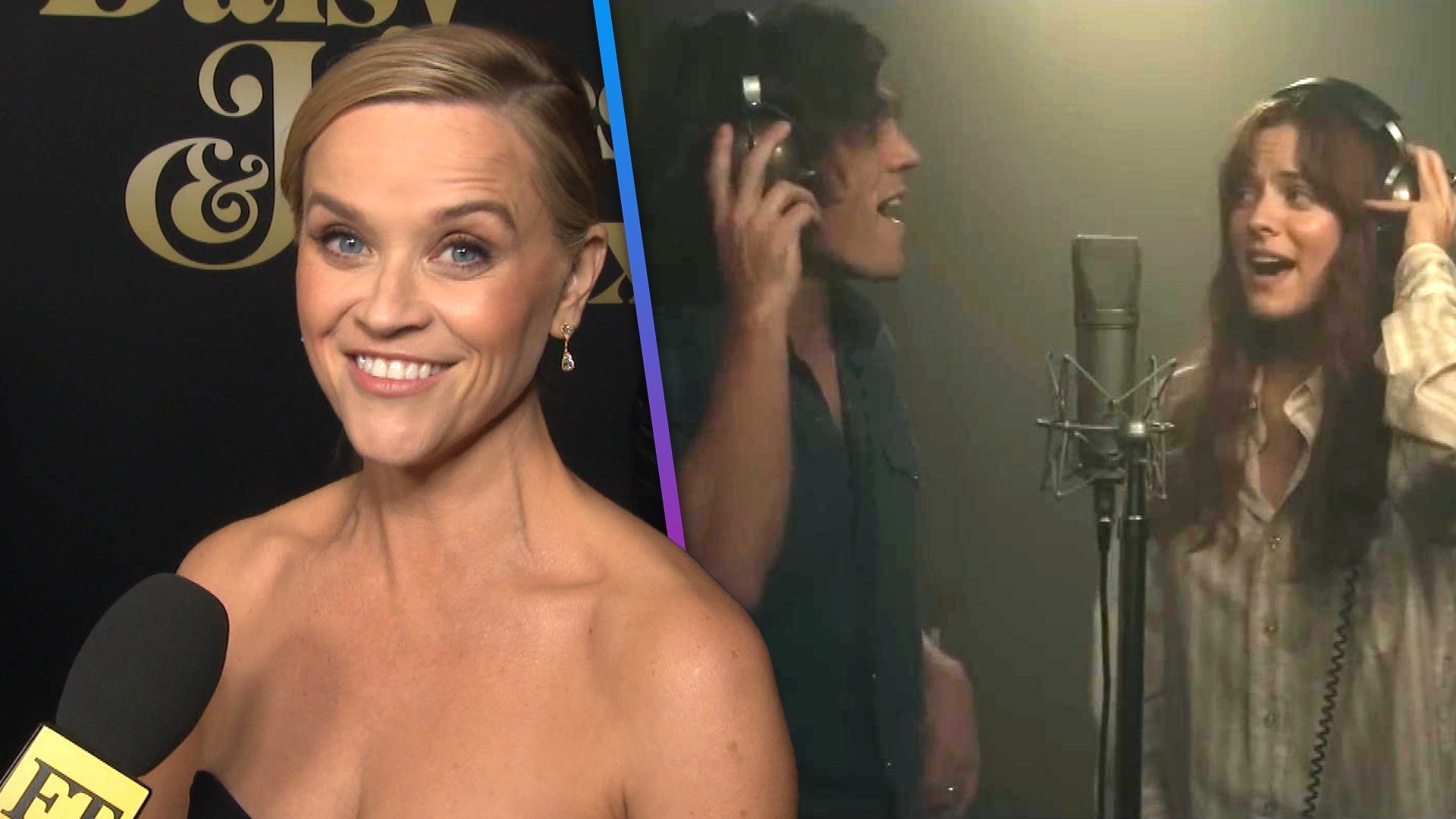 Reese Witherspoon on Whether She'd Join 'Daisy Jones & The Six' …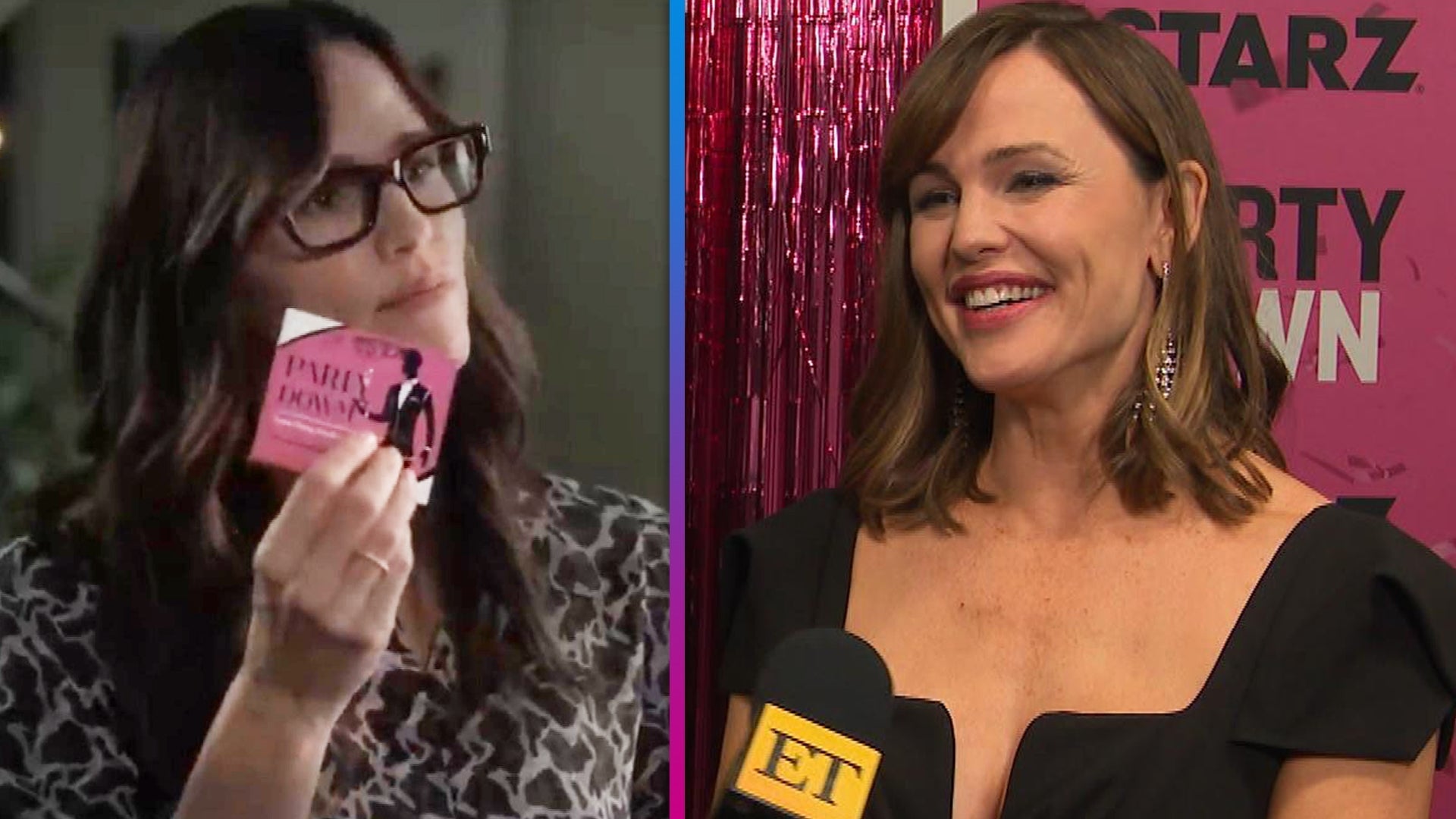 'Party Down' Is Back! Jennifer Garner on Joining the Quirky Come…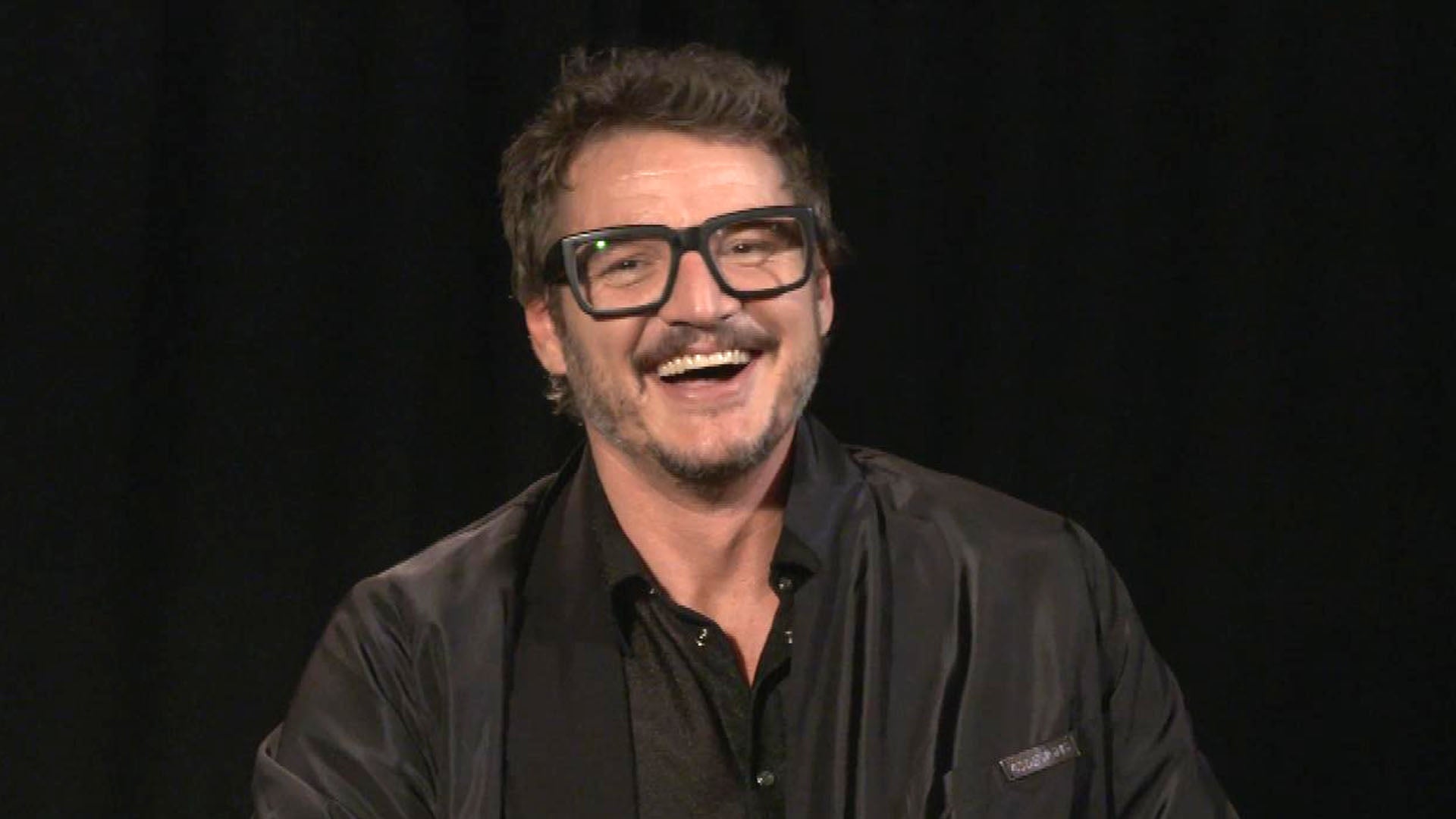 Pedro Pascal on 'The Mandalorian' Season 3, Grogu Nicknames and …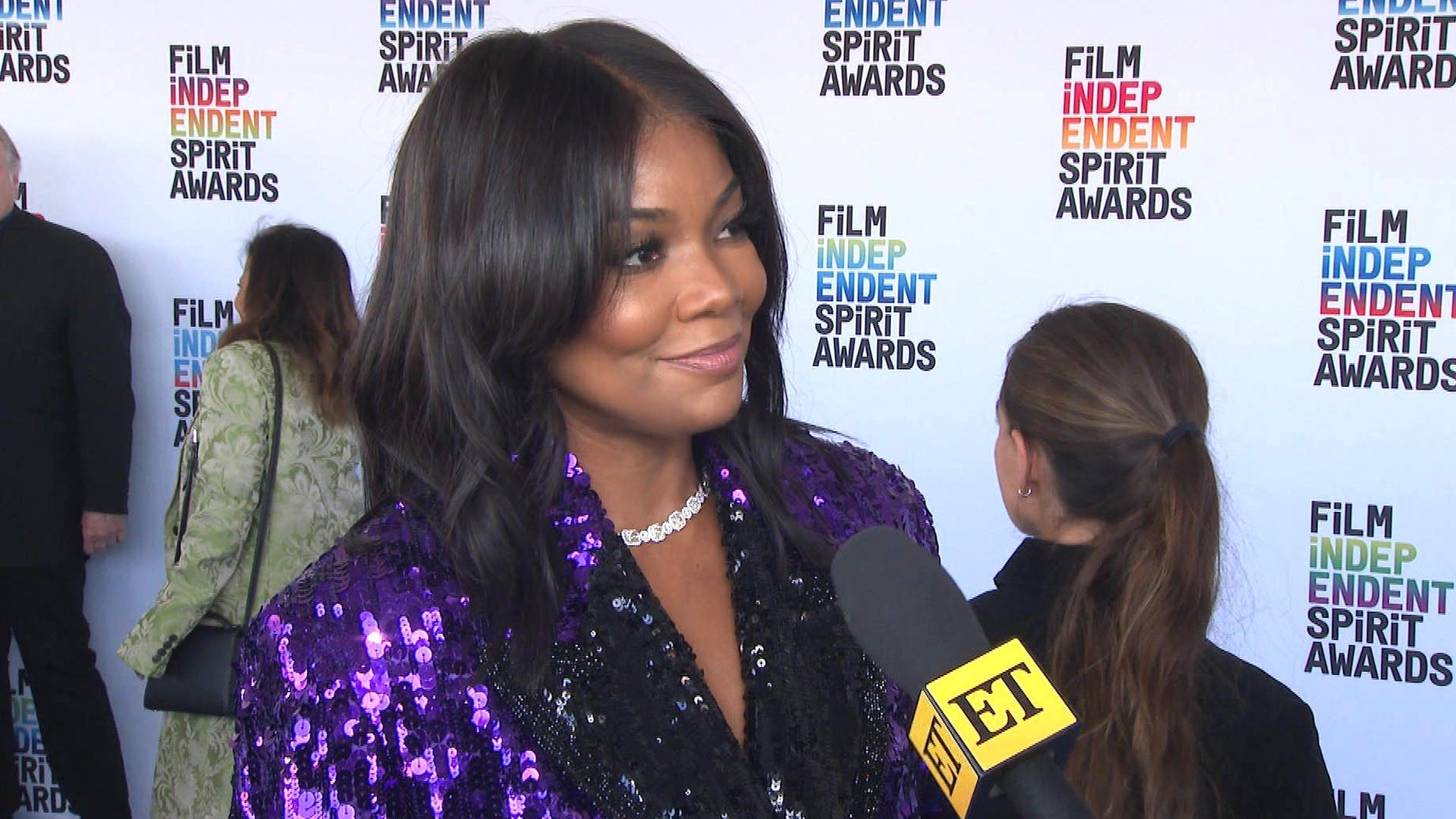 Why Gabrielle Union Feels 'Proud' for Getting Recognition on 'Th…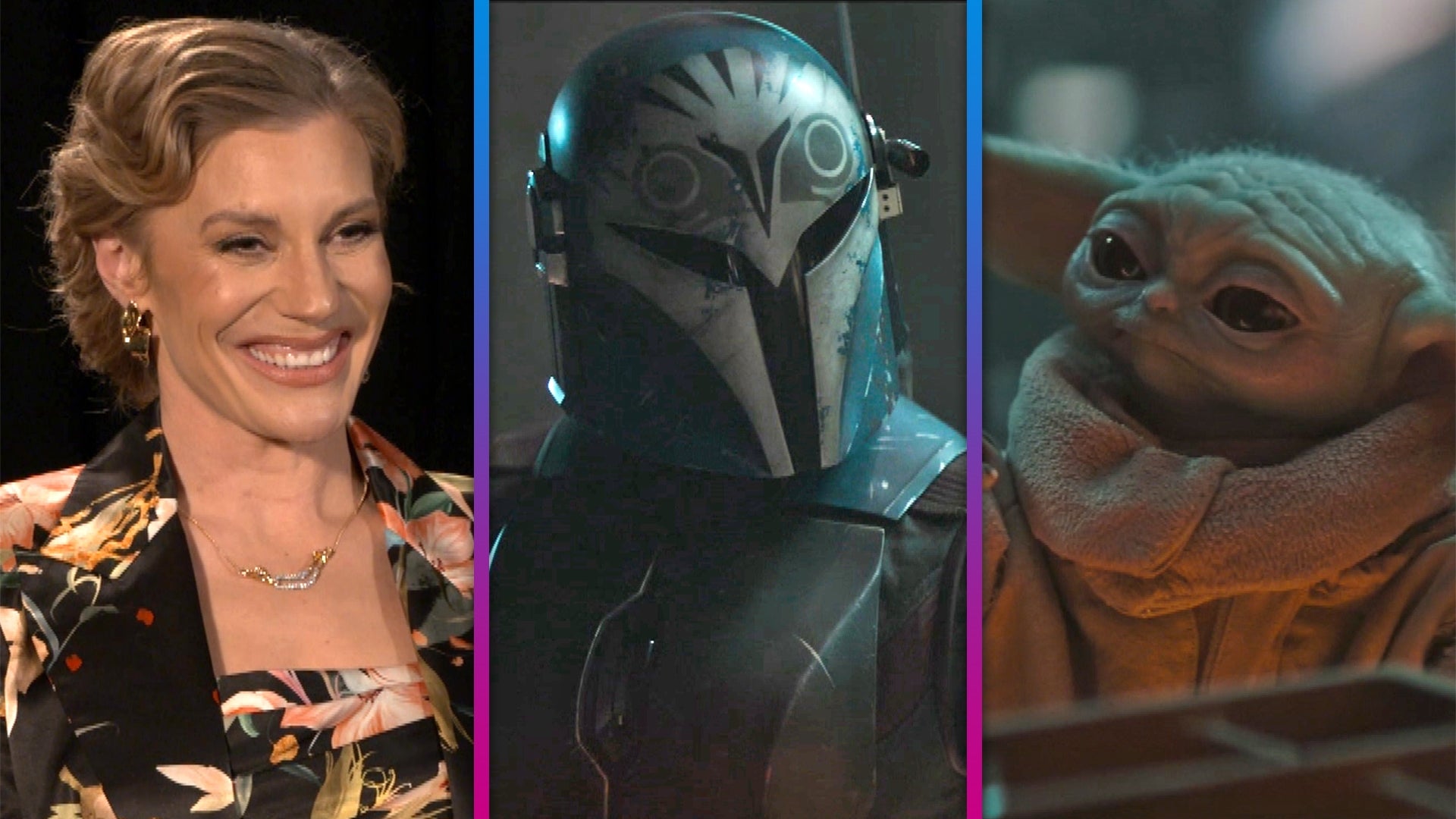 Katee Sackhoff on Bo-Katan's Mindset and How She Feels About Gro…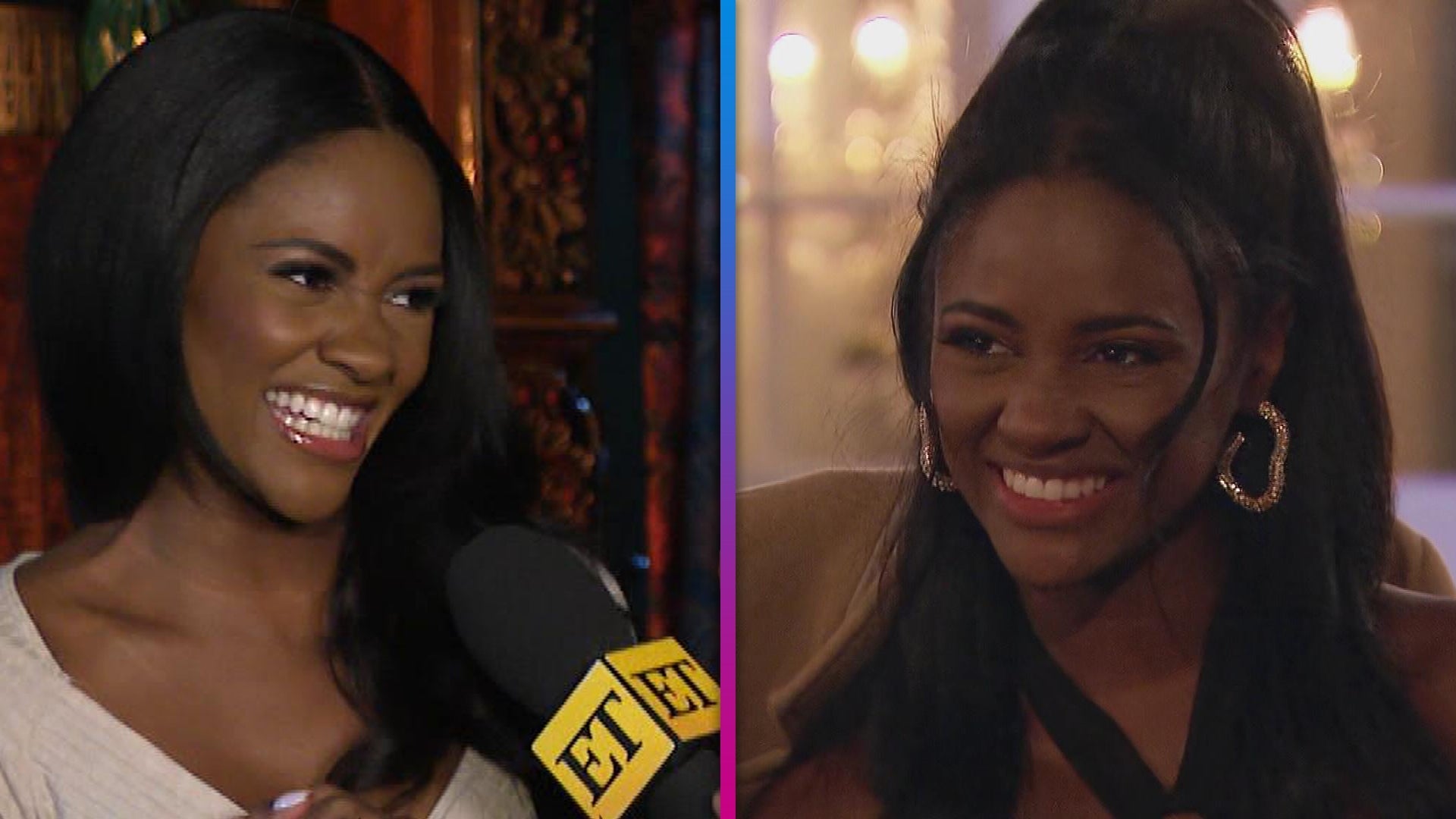 'The Bachelorette's Charity Lawson Reacts to Being the 4th Black…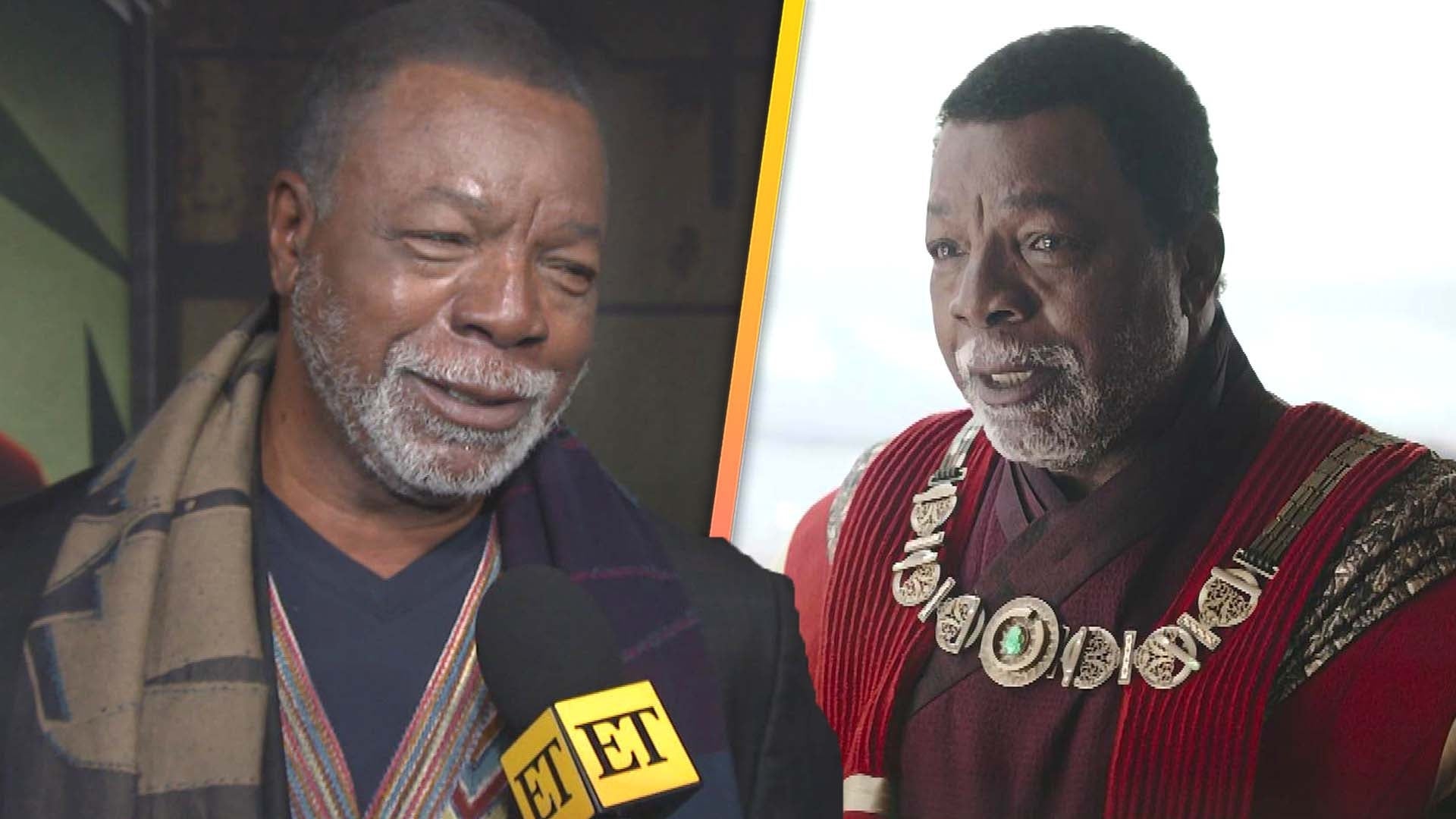 'The Mandalorian': Carl Weathers on 'Incorrigible' Grogu and Dir…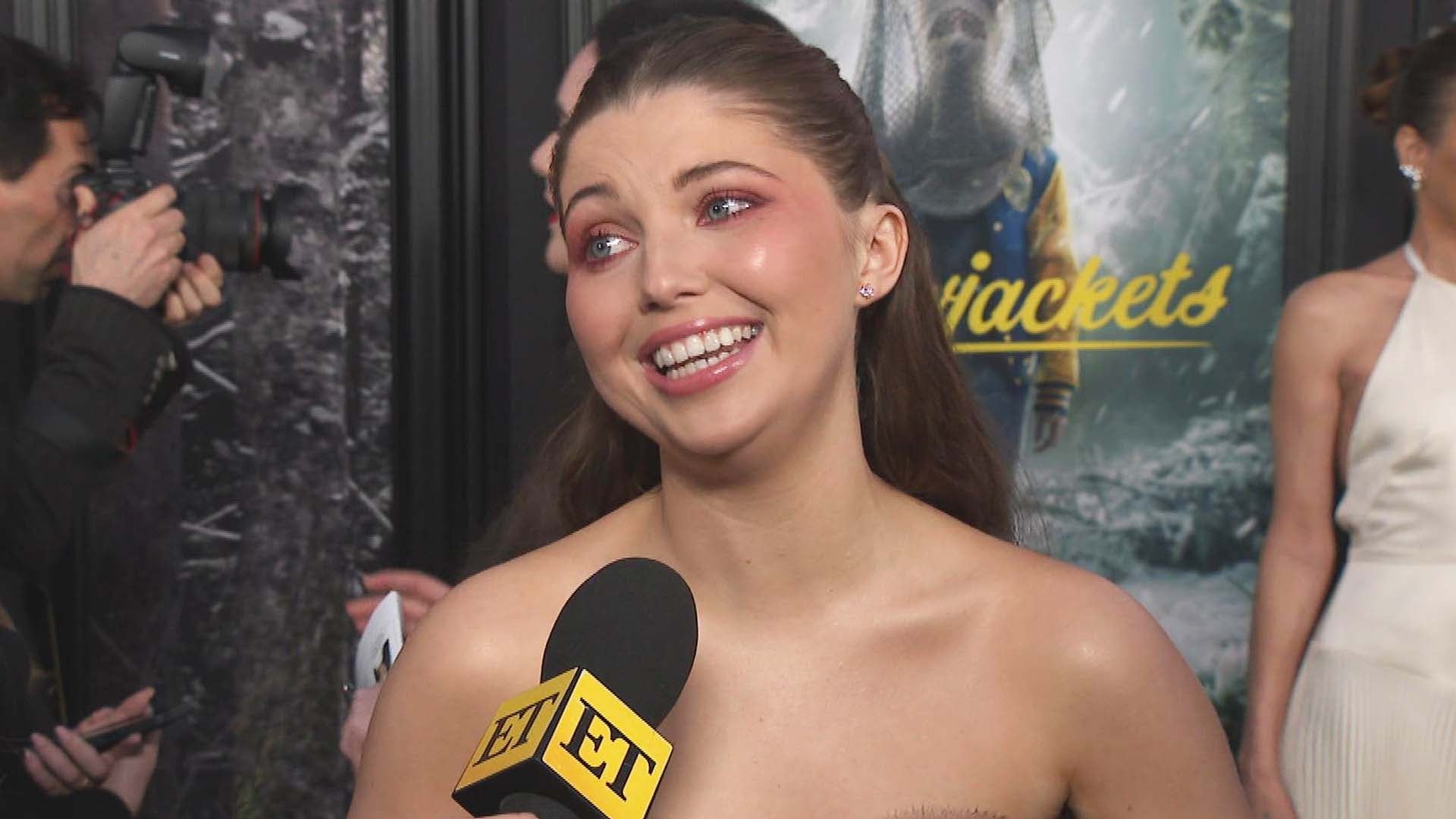 'Yellowjackets' Star Samantha Hanratty on Who From the Cast Is A…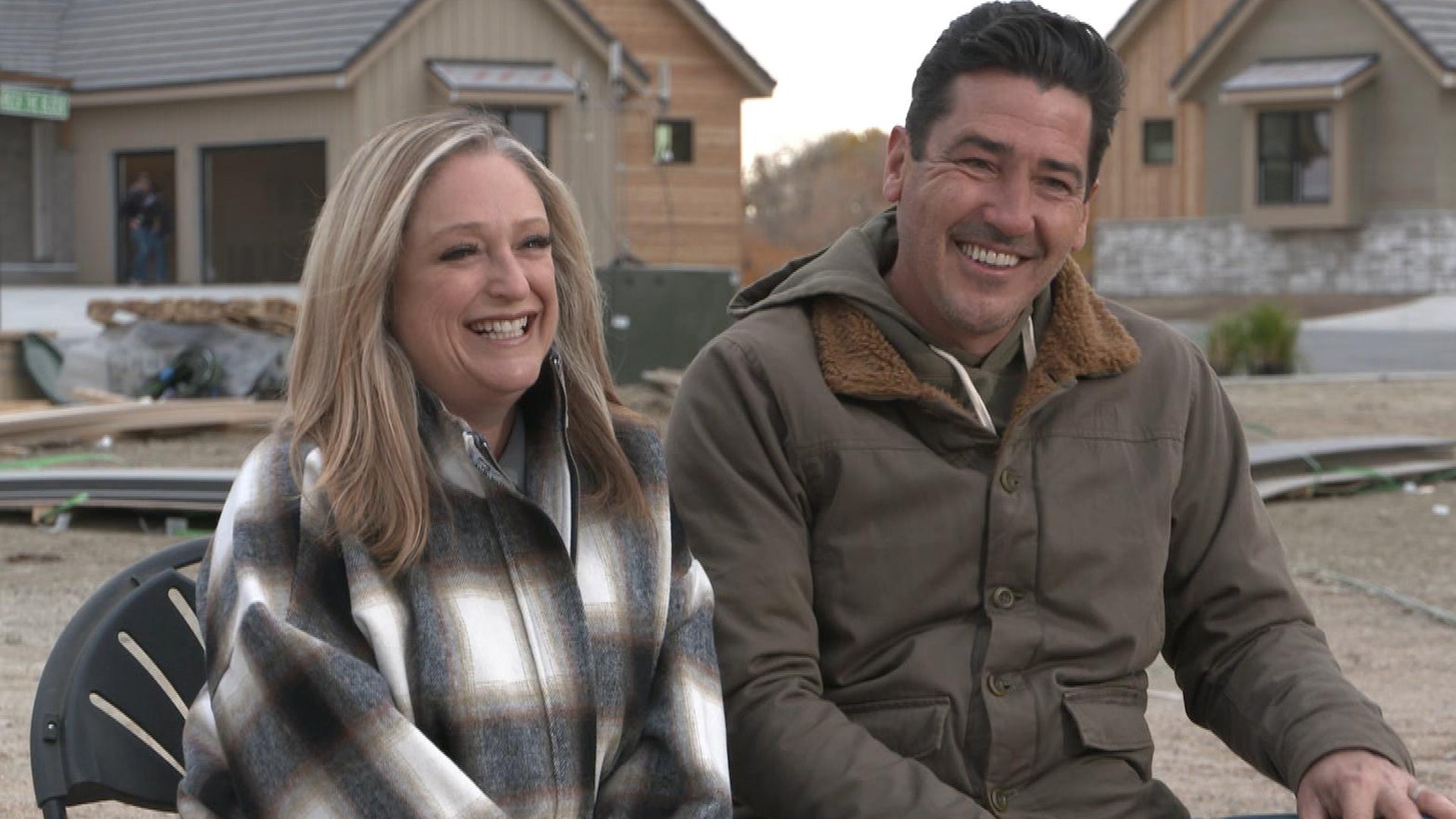 'Rock the Block': Jonathan Knight and Kristina Crestin on Their …
With the season 24 premiere of Dancing with the Starsjust hours away, ET turned to one of the show's fan-favorite pro dancers, Sharna Burgess, to spill some secrets. The fiery dancer joined ET's Lauren Zima for a candid Facebook Live chat last week, and dished all about her new partner, her dating life and her tricks to DWTS success. Here are the 16 things we learned!
1. Sharna thinks the ladies are the ones to beat this season.

"I have to say that the talent we have in this cast, especially on the female side, I think it's the strongest that we've ever seen on Dancing with the Stars," Burgess predicted, citing Glee star Heather Morris, Fifth Harmony's Normani Kordei, and Real Housewives of Beverly Hills star Erika Jayne as ones to watch this season.
Burgess is a big fan of Jayne, whom she called "incredibly talented." "She's so wonderful and so down to Earth. [She] and Gleb already have some fun chemistry between the two of them," Burgess said of the reality star and singer.
Ultimately, Burgess believes the female celebs "are going to dominate a lot this season," adding that "the male celebs [and their partners], we've got our work cut out for us." Aside from her own partner, Bonner Bolton, Burgess is keeping an eye on Rashad Jennings (partnered with Emma Slater) and Bachelor Nick Viall.
2. But she doesn't think Heather Morris (or anyone) has an "unfair advantage."

When the conversation turned to the controversy that Morris has faced over her casting, with some saying her dance experience (including performing backup for Beyoncé) gives her an unfair advantage on the show, Burgess disagreed with the detractors, asking, "Where is the rule that says [the contestants] can't have dance experience? Does it make my job harder? Absolutely. Is it intimidating? Yes. The girl danced with Beyoncé."
EXCLUSIVE: Heather Morris Defends Professional Dance Experience Ahead of 'Dancing With the Stars' Debut

Burgess went on to explain that "everyone in the entertainment industry has had some sort of dance training at some point." She pointed out that while there are some contestants that are coming on the show with absolutely no dance experience, there are gymnasts with ballet training and pop stars with jazz training participating.
Talking about Morris specifically, Burgess says "she's actually an incredible woman. She's a mom and, yeah, she can dance. So we're going to be able to see some incredible choreography and some incredible pieces from her and [Maksim Chmerkovskiy]. And I think that's going to be entertaining."
3. Sharna is the last single girl on DWTS... and she loves it, except for the actual dating part!

"I'm actually having the time of my life being single," Burgess gushed to ET while also admitting that "dating is impossible." The gorgeous redhead has been single for about a year, after breaking up with her long-term boyfriend. Burgess told ET that she's taken this year to find herself again after years of being a "serial monogamist".
While she acknowledges that her busy Dancing schedule does get in the way of her dating life, Burgess does know what she's looking for in a man -- someone strong and confident, who can handle her life in the public eye.
"It's so hard to meet great people and to know if they're genuine or not. And it's a genuine concern," Burgess explained. "Do you want the redhead from DWTS or do you want Sharna Burgess, who I am inside?" She doesn't dwell on it too much though, saying that she's a pretty good judge of character and quick to tell if someone is dating her for the wrong reasons.
Burgess also joked that her single status may have played in her favor when producers were casting this season. "At the moment, I am the only single girl in the cast, so I get put with the hot, single guy," she laughed. "Such a shame!"
4. ...And she got some great dating advice from Val Chmerkovskiy.

It looks like Val Chmerkovskiy might want to consider becoming a relationship guru when he hangs up his dancing shoes. Burgess dished about a recent conversation she had with the 30-year-old dancer when she was looking to get another outlook on why she's still single.
"I was like, 'Babe, I have no game,'" Burgess told us. "And [Val] said, 'You don't need to have game. You're a good-looking, beautiful, strong woman. You'll be fine. Men are supposed to have game.'"
Chmerkovskiy's advice changed Burgess' perspective on the situation, leading her to conclude, "maybe I haven't found the guy with the right game yet."
When we asked her to return the favor for Chmerkovskiy, she admitted that "the right one hasn't come along yet [for Val], but I think he'll get swept off his feet at some point."
"I think it's going to be a very special woman that eventually catches Val's eye in that way. And I think she's going to have to be a very strong woman. He likes strong women -- strong, passionate, driven and intelligent," she continued. "He's got such a big heart." Aww!
WATCH: Val Chmerkovskiy Addresses Amber Rose Split for the First Time: 'I'll Always Have Her Back'

5. She's got "big time" baby fever!

"I mean, yes, let's be real. I'm 31. I want babies," Burgess declared, adding that it feels like everyone in her life is having babies right now.
"It doesn't make me envious in any way, and it doesn't make me wish it was right now," she said. "I know that my life will have it happen when it's meant to."
Burgess has been fully focused on her career to this point, putting a lot of love and passion into her work. She also reminded ET that she now has a "very, very scrumptious little nephew that [she] can play with."
Burgess absolutely gushed over her baby "nephew," Shai Chmerkovskiy, saying, "He is perfection! He is the most perfect little man. He's the most beautiful blend of the two of them [Peta Murgatroyd and Maksim Chmerkovskiy]. He has Peta's gorgeous lips. He's going to break some hearts when he's older."
When it comes to Shai's parents, Burgess has nothing but praise for the way Murgatroyd and Chmerkovskiy are balancing raising their newborn with their work on the show. "I love being around them and around them as a family," she said. "That little boy has really come into a lot of love and a lot of people that are going to be there for him and support him no matter what."
EXCLUSIVE: Maksim Chmerkovskiy Praises Peta Murgatroyd for Returning to 'DWTS' 2 Months After Giving Birth

6. She's going to be a bridesmaid in Peta & Maks' wedding.

Speaking of Chmerkovskiy and Murgatroyd, Burgess revealed that she will be a bridesmaid in their upcoming wedding! She couldn't share more details about the big day because she didn't want to get in trouble with her friends, but teased that the event "will be absolutely stunning and magical and the most perfect day. From everything [I've heard], it's just going to be unbelievable."
Burgess is most excited to share the big day with Murgatroyd, who has been a close friend of hers for 10 years, saying that it's "phenomenal" to watch her pal grow into a mother and bride-to-be. The dancer admitted that she'll be emotional on the big day, saying, "I will cry enough for everybody!"
7. How do the minds behind DWTS choose the partnerships? Think drama!

Burgess confirmed that the pro dancers have no say about who they're going to dance with each season. "The producers like to create storylines," she explained. "[Audiences] like the couple that maybe might fight a little bit, the couple that's going to flirt a little bit, the brother/sister love, and the couple that's going to do amazing choreography."
As far as the process of pairing the couples, Burgess speculated that "[the producers] put all of our photos on a big board somewhere, and talk about us as people, and probably psychoanalyze us, and figure out how they can get stories out of us. It's really interesting. We never know how they do it." While Burgess admits that it sometimes seems like the producers don't get the pairings quite right, she's been lucky with their choices for her.
"They always have a 'grand idea,'" she explained. "You want different dynamics throughout the show and you want there to be controversy. You want there to be story and ups and downs."
8. Which partner Burgess had the most "ups & downs" with:

Burgess describes her season 22 partnership with "incredibly talented" Pittsburgh Steelers wide receiver Antonio Brown as a "roller coaster." Burgess and Brown are now wonderful friends and talk all the time. However, while the two were partners on the show, Burgess says, "it took us a minute to find our chemistry and our vibe and understand each other and be able to work well with each other." The pair made the semifinals and finished the competition in fifth place, but Burgess believes their awkward relationship hurt their chances.
"I fully believe that he could have made it to the final and gone all the way. He was so, so talented and lovable," she explains. "But our chemistry and our balance was so off in the very beginning that none of our best traits were coming off on camera. It sort of, just came off a little bit awkward. We found our groove by like, week five, but by then people had already picked their favorites, so it was too late."
9. Which dance partners she still keeps in touch with:

"Nick [Carter], Noah [Galloway] and James [Hinchcliffe] honestly are all family to me," Burgess said of the trio of her former partners. She keeps in touch with all three, still texting and catching up on FaceTime calls occasionally. Burgess hopes that Hinchcliffe will make it to Los Angeles for a show this season, telling us that she would love for him to connect with Bolton and give him some pointers. Burgess and Galloway, her season 20 partner, recently reunited onstage during this year's DWTS: Live! tour.
After finishing the tour, Burgess reteamed with Carter, going to work choreographing numbers for the Backstreet Boys' residency in Las Vegas. According to Burgess, her former partner was the fastest in the group to pick up the new moves and the other members told her that they attribute his newfound confidence on the dance floor to her. Burgess explained, "[Nick] wanted to feel like he was a better dancer, because he always felt like he got pushed to the back because he wasn't [a good dancer]. Now he's right up there in the front."
10. The key to a great partnership is to involve the significant others.

The dancer said it's really important as the pro to become friends with both your partner and their significant other. Using her partnership with Hinchcliffe and his girlfriend, actress Becky Dalton, as an example, Burgess explained that she would have conversations with Dalton to make sure that she was comfortable. "When we had rumba for [week six], I said, 'James, you need to talk to Becky,'" she recalled. "'Because this dance is about to be very, very intimate and our noses are going to touch and we're going to have to tell a love story. And I think you should just give her a little heads up on that.'"
Burgess commiserates with the celebrities' significant others because the partnerships do become very close, agreeing that it would be difficult for anyone to "sit on the outside." of." In Burgess' mind, that's why "it's so important to bring that person in. You go to dinner after the show. You talk about it; they're part of the whole experience. And I think that's when it can be smooth sailing."
11. There are "hidden cameras everywhere" at DWTS.

Burgess always warns her partners early on that there are cameras everywhere (in rehearsals, backstage, all over the studio) and that anything those cameras or microphones catch might end up in the segments that run on the show before the couples dance. She advised, "You have to realize that every single word that we say is on camera. And it can be daunting. It can be a really hard thing for people to get used to." Because the celebrities (and their professional partners) are dealing with a lot of pressure on the show, Burgess suggests one rule --"Try not to blow up on camera if you're having a really bad day. Just go to the bathroom and take a little five minutes to yourself."
Burgess has forgotten her own advice at moments, admitting "I've been caught in the mirror -- the hidden camera in the mirror -- fixing my eyelashes, or you know fixing my makeup, not realizing there [are] now hidden cameras everywhere on Dancing With the Stars."
12. Double-sided tape is a dancer's best friend.

Burgess told ET the fashion tape is the key to making those tiny costumes look so perfect -- and stay on. "It's like that industrial-strength double-sided tape. It takes the tan off when you take the costume off, it's so intense," Burgess laughed. "But I had that (LINK) notorious nip slip about a year ago, and so I am covered head to toe with double-sided tape."
WATCH: 'DWTS' Pro Sharna Burgess Suffers Wardrobe Malfunction During Sexy Tango With Antonio Brown

But Burgess doesn't just rely on the tape for protection against wardrobe malfunctions, saying "now I get triple-checked every show, [so] that I am in nice and tight and nothing is going to fall out anywhere... When we're getting dressed, the wardrobe team has lined my costume with double-sided tape. And they put it on and then I get checked by a female producer just to make sure that everything is taped in and then we're good to go."
13. Her dream partners are very hot!

When ET asked Burgess who her dream partner on DWTS would be, she answered "Hugh Jackman" almost faster than we could get the question out. But on further consideration, Burgess says she would also want to dance with Charlie Hunnam.
"I've had a little bit of a crush on him since Sons of Anarchy," Burgess admitted. "I would love to see him on the show. I've never necessarily had the biggest celebrity [on the show], but I've had people with incredible stories and I love that. And I wouldn't want to change that."
14. Her biggest regret from last season:

Burgess calls season 23 a "perfect season" for her, but if she could do anything differently, she would've "tried to have not fallen over and injured my knee." After having to sit out of the competition for two weeks, Burgess says that her knee has been "amazing" since. Between seasons 23 and 24, Burgess participated in the 43-city winter tour and says that she didn't have a single problem with her knee and that it feels stronger than ever, crediting stem cell treatments for saving her season.
15. What coming in second place last season taught her:

"As sad as it was, as much as I wanted that for James [Hinchcliffe] last season, it wasn't meant to be," she says about coming in second place with the IndyCar driver in season 23. Burgess called Hinchcliffe her "muse", crediting him with helping her create some of her favorite choreography in her career. She says he also taught her to push through any adversity or challenge. Burgess hopes to apply what she learned to working with Bolton this season, saying "The greatest thing I could take away from my experience with James was to remember to laugh every day".
16. Where she'll put that mirror ball trophy when she finally wins!

With the upcoming season being her ninth as a professional dancer on the show and making the finals three times (finishing in second place with partners James Hinchcliffe and Nick Carter, and third place with Noah Galloway), Burgess is ready to bring the mirror ball trophy home. But where will she put it?
"I might just carry it for a long time," she laughed, "[I might] double-sided tape it just to my shoulder so everyone knows I finally did it." Burgess doesn't see herself taking a break from Dancing anytime soon, saying "I think I'll be around for a while. I at least need to win one."
Will ET finally get #JusticeForSharna in the form of a win for the dancer? We'll find out whenDancing With the Stars kicks off its 24th season tonight, airing at 8 p.m. ET on ABC.