TV
'America's Got Talent': See Who Became a Frontrunner and Who Fell Short in the Season 14 Finals
By
'America's Got Talent' Season 14 Finals: The Frontrunners That L…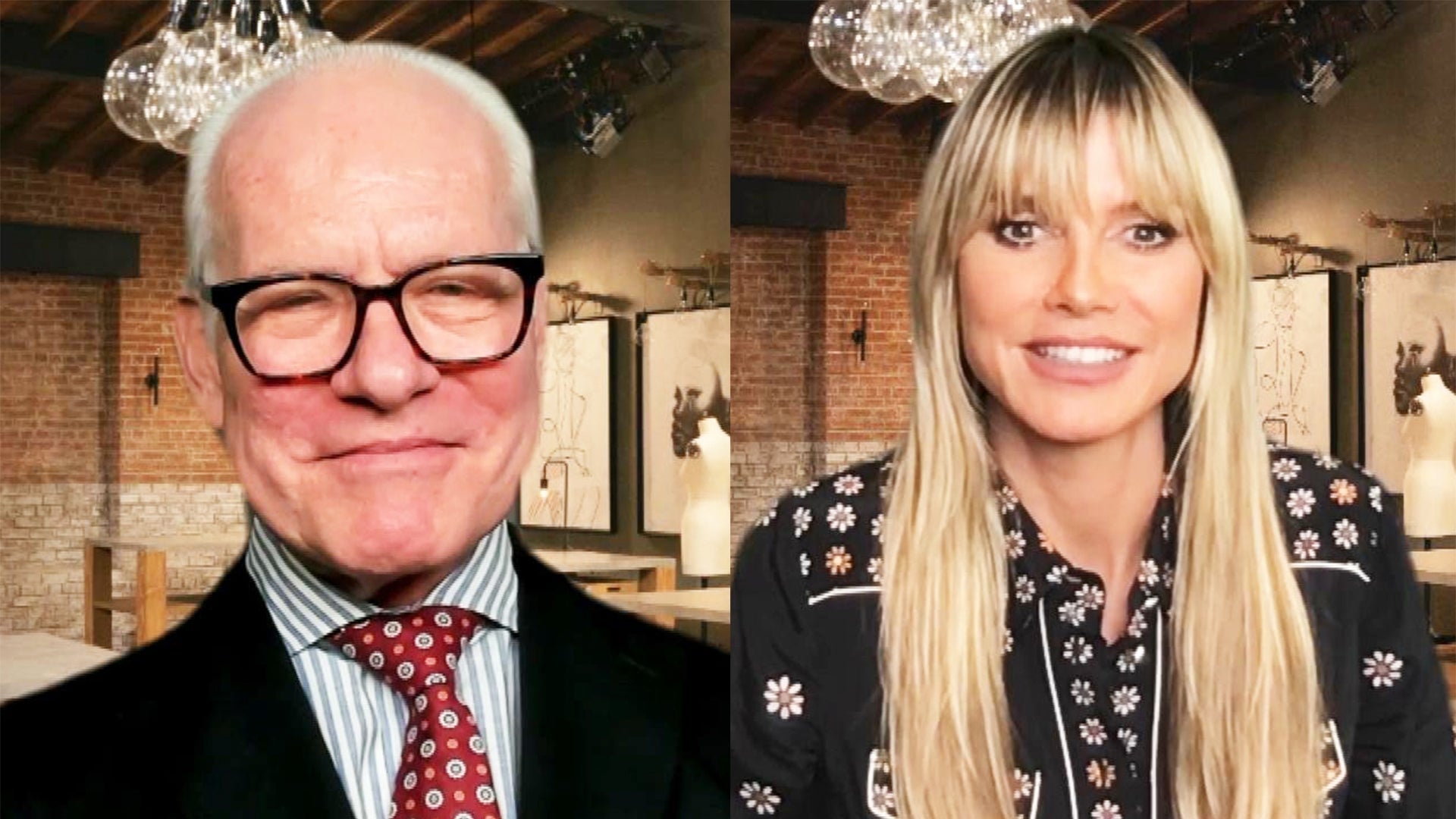 'Making the Cut' Judges Heidi Klum and Tim Gunn Talk Not Being A…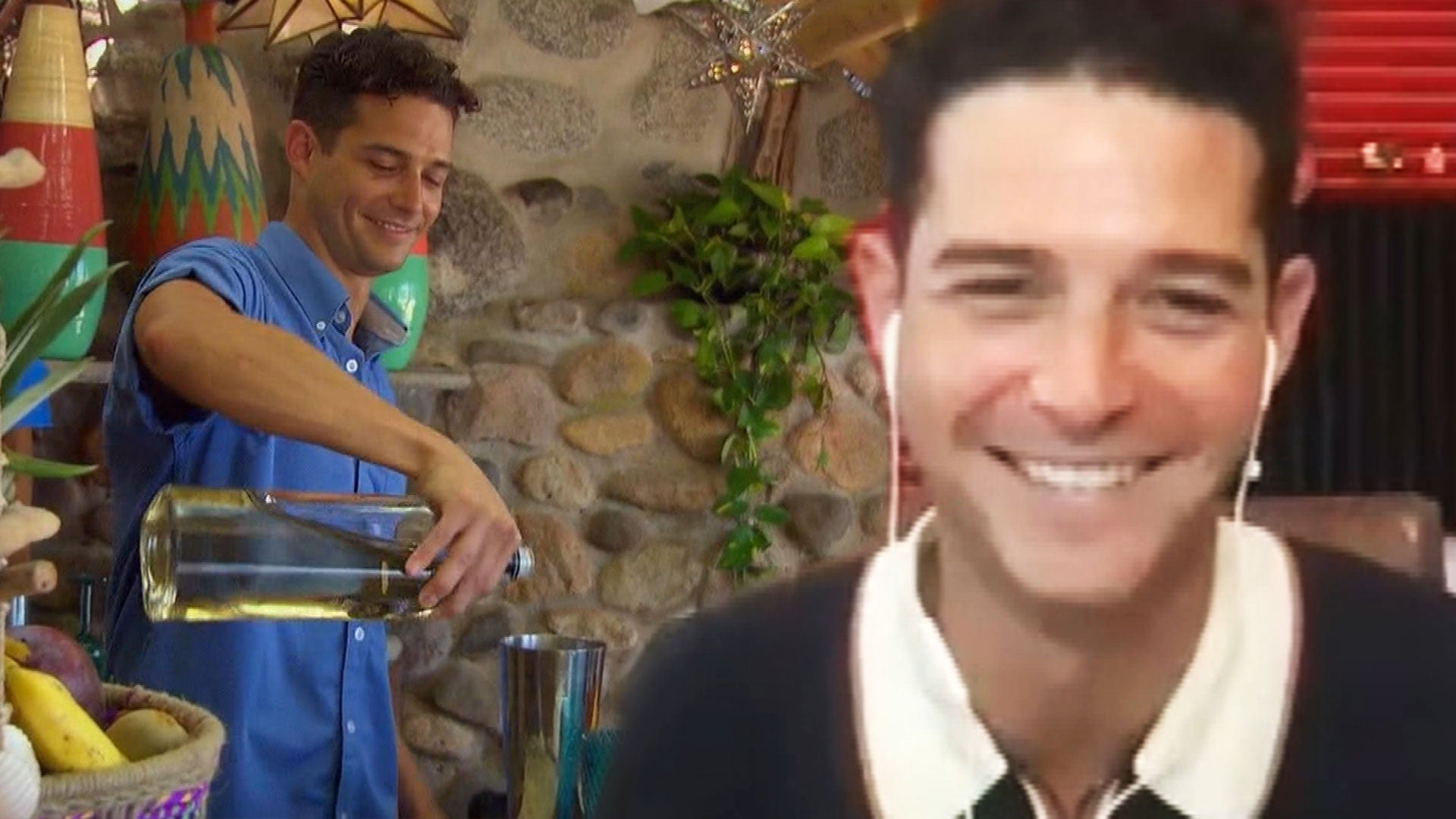 Wells Adams Talks 'Bachelor in Paradise' and Possibly Taking Ove…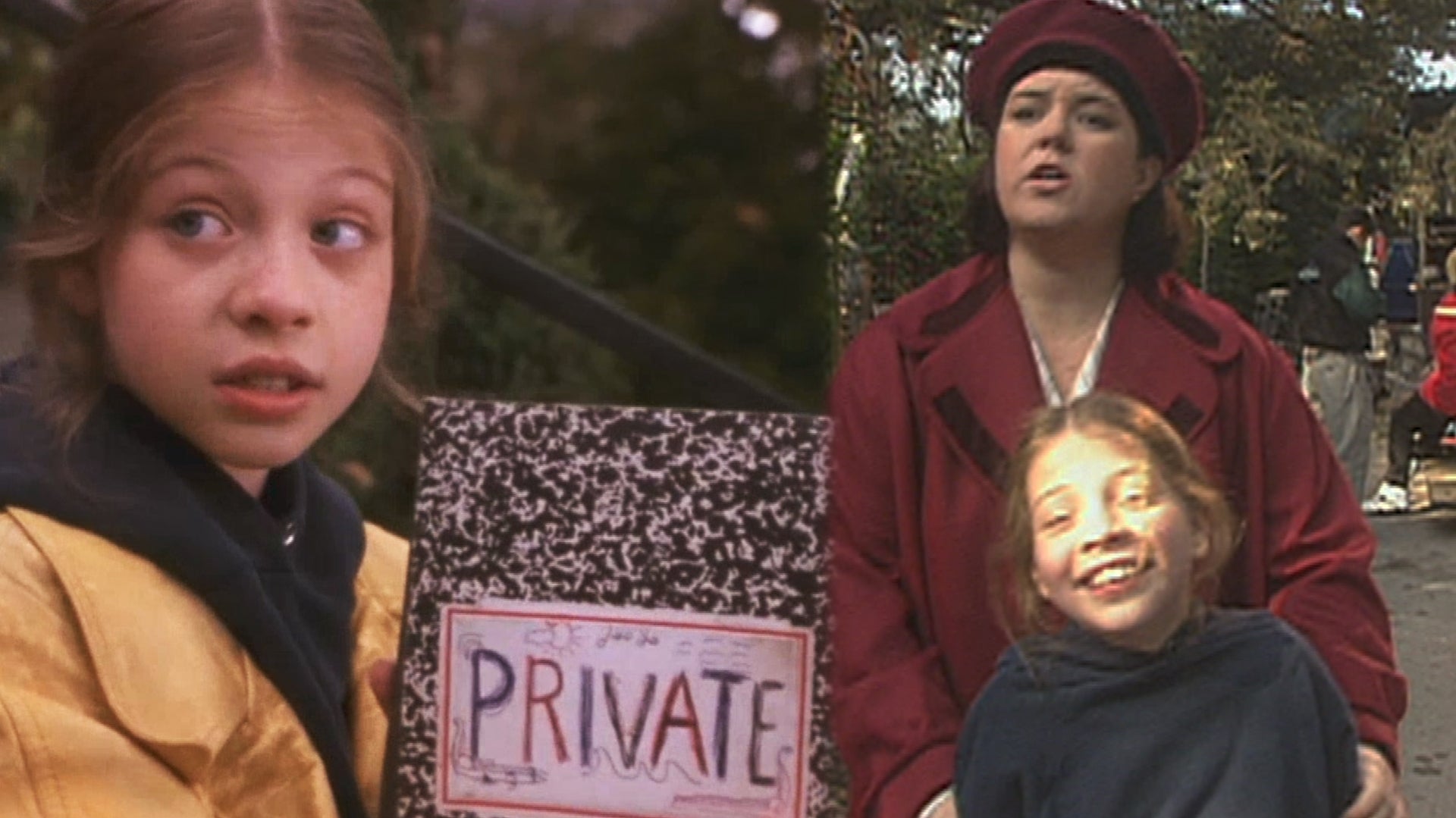 'Harriet the Spy': Michelle Trachtenberg and Rosie O'Donnell Goo…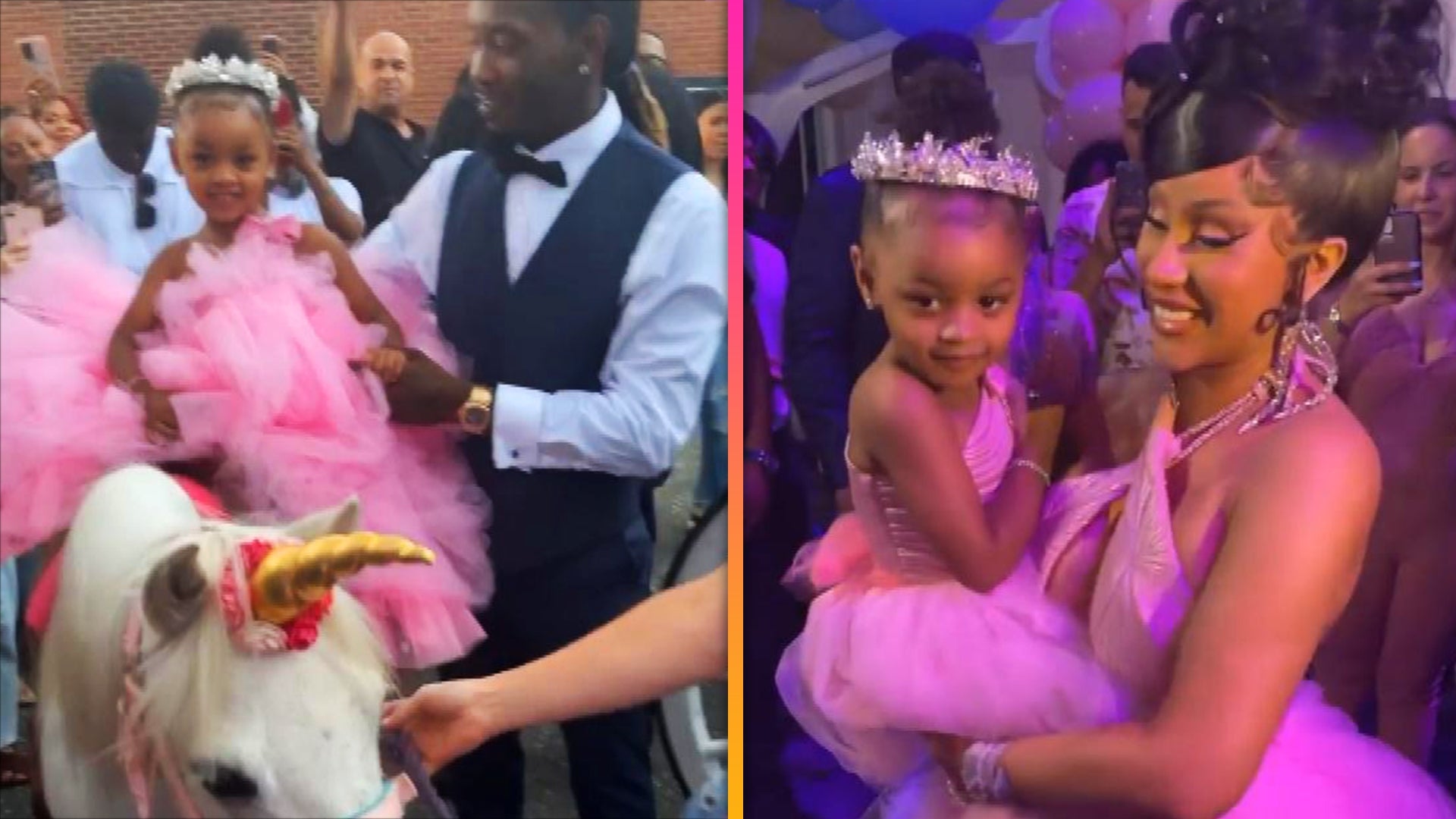 Cardi B and Offset Celebrate Daughter Kulture's 3rd Birthday Wit…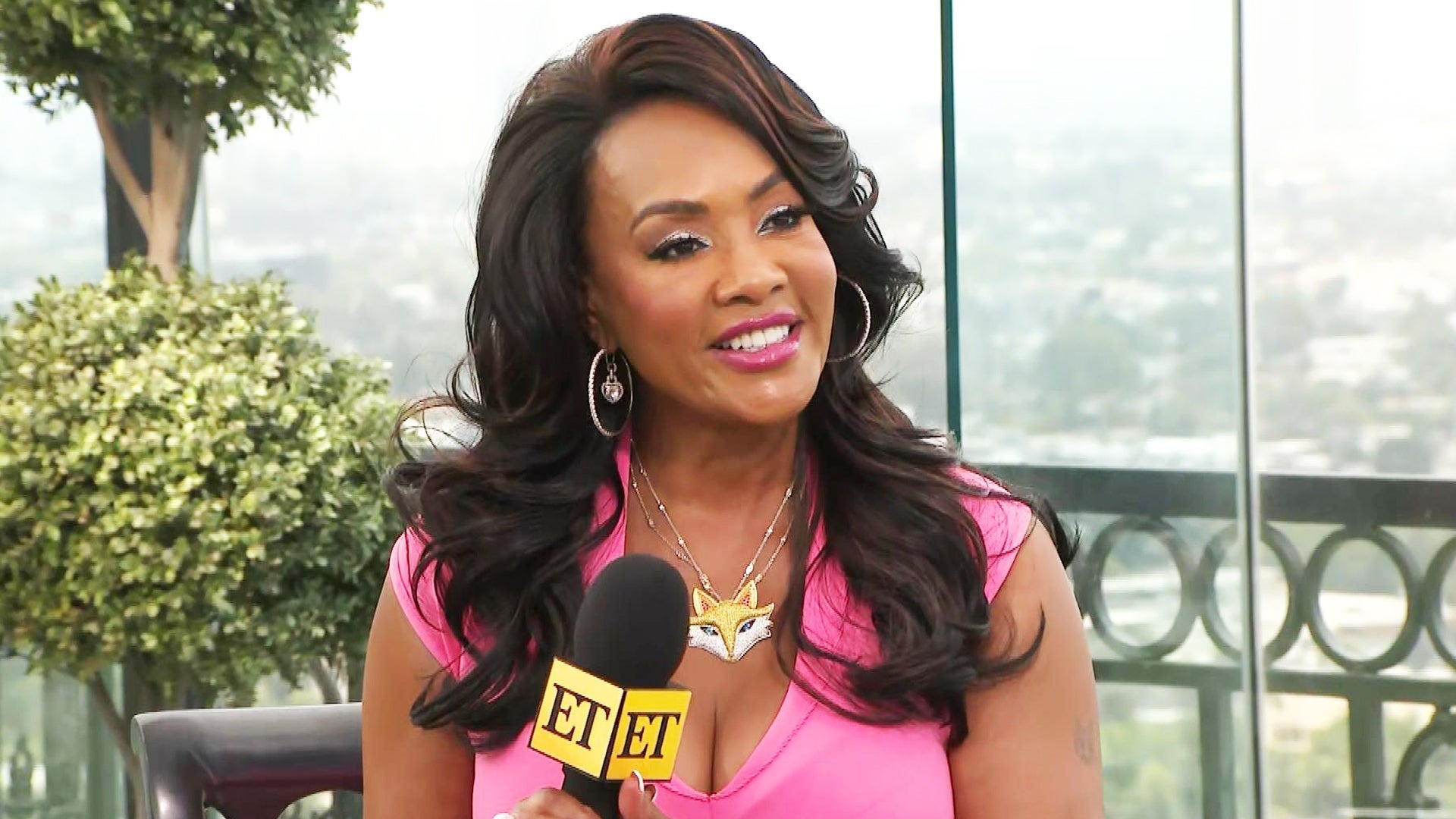 Vivica A. Fox Auditioned 6 Times Before She Was Cast in 'Indepen…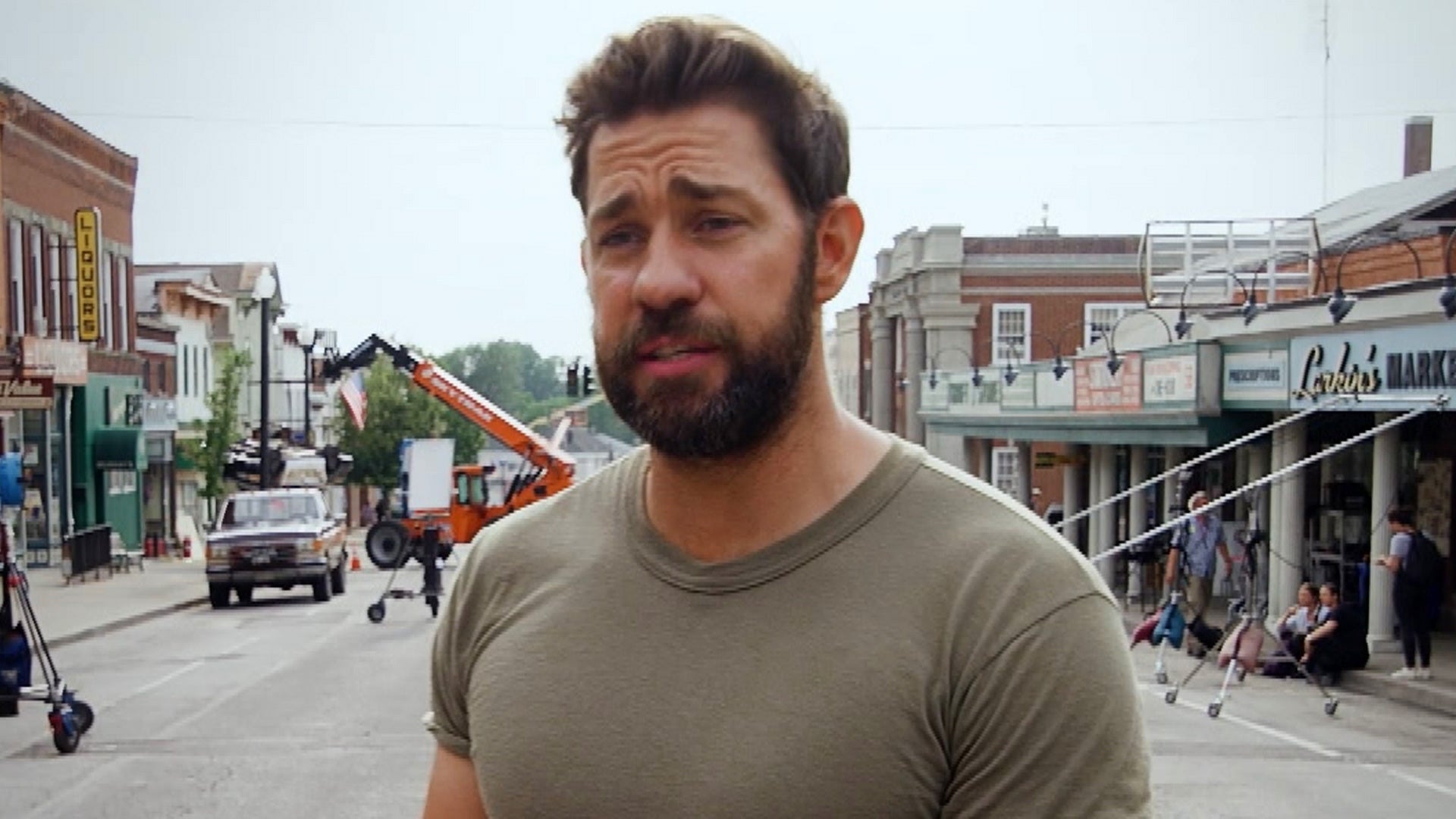 John Krasinski Reveals Behind-the-Scenes Secrets of 'A Quiet Pla…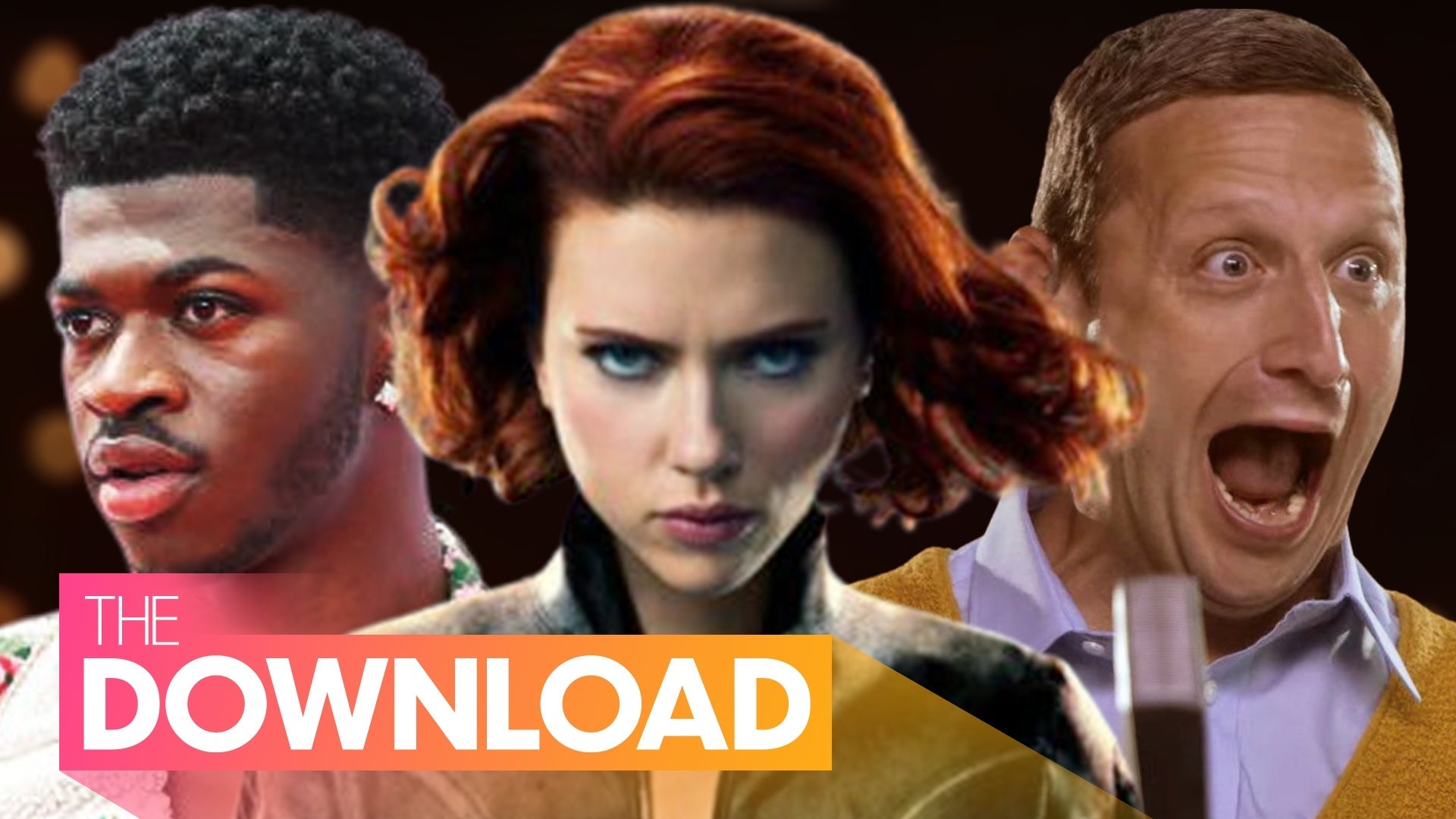 Summer 2021's Biggest Movie, TV and Music Releases: Everything Y…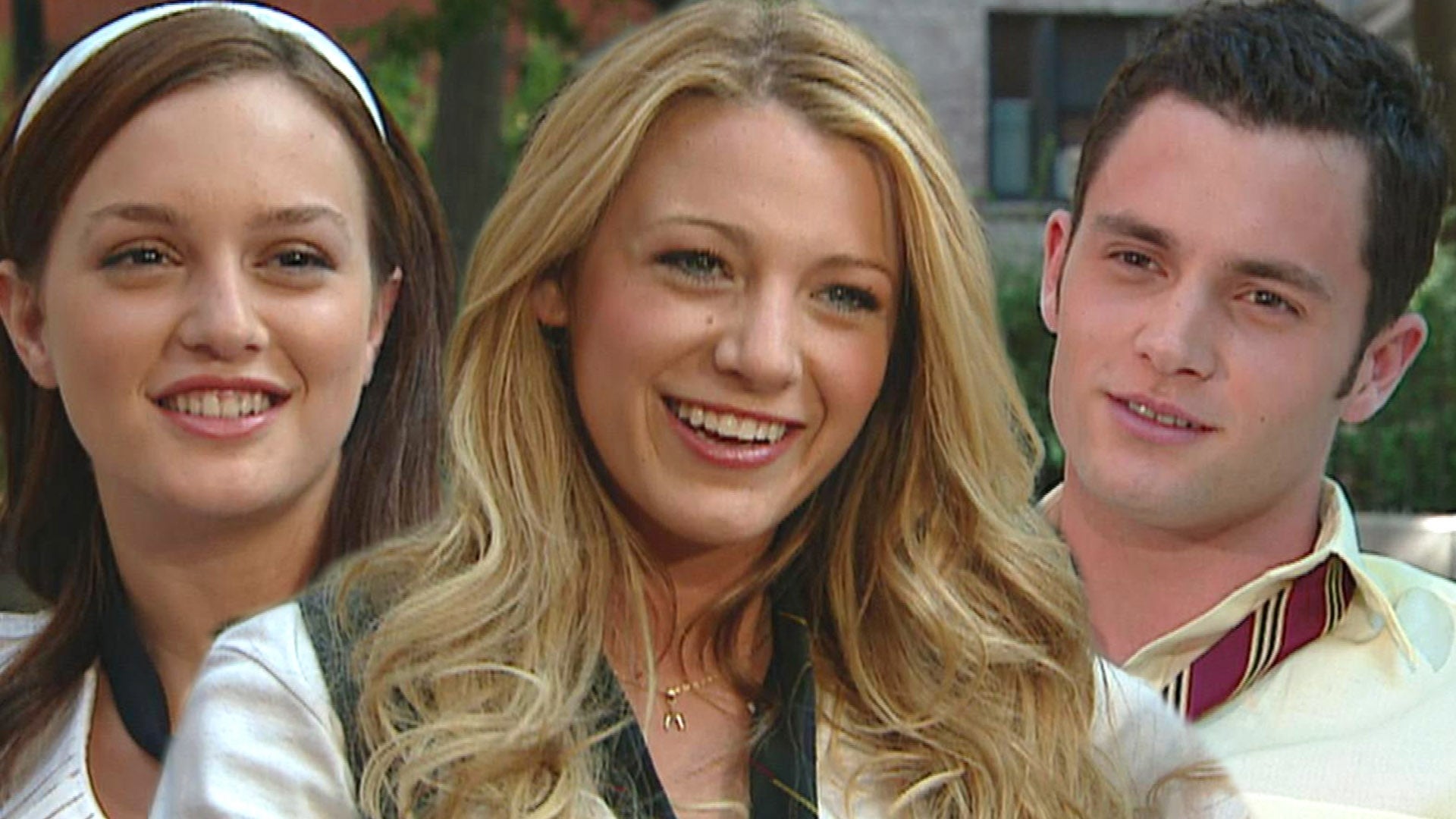 'Gossip Girl': ET's First Interviews With Blake Lively, Penn Bad…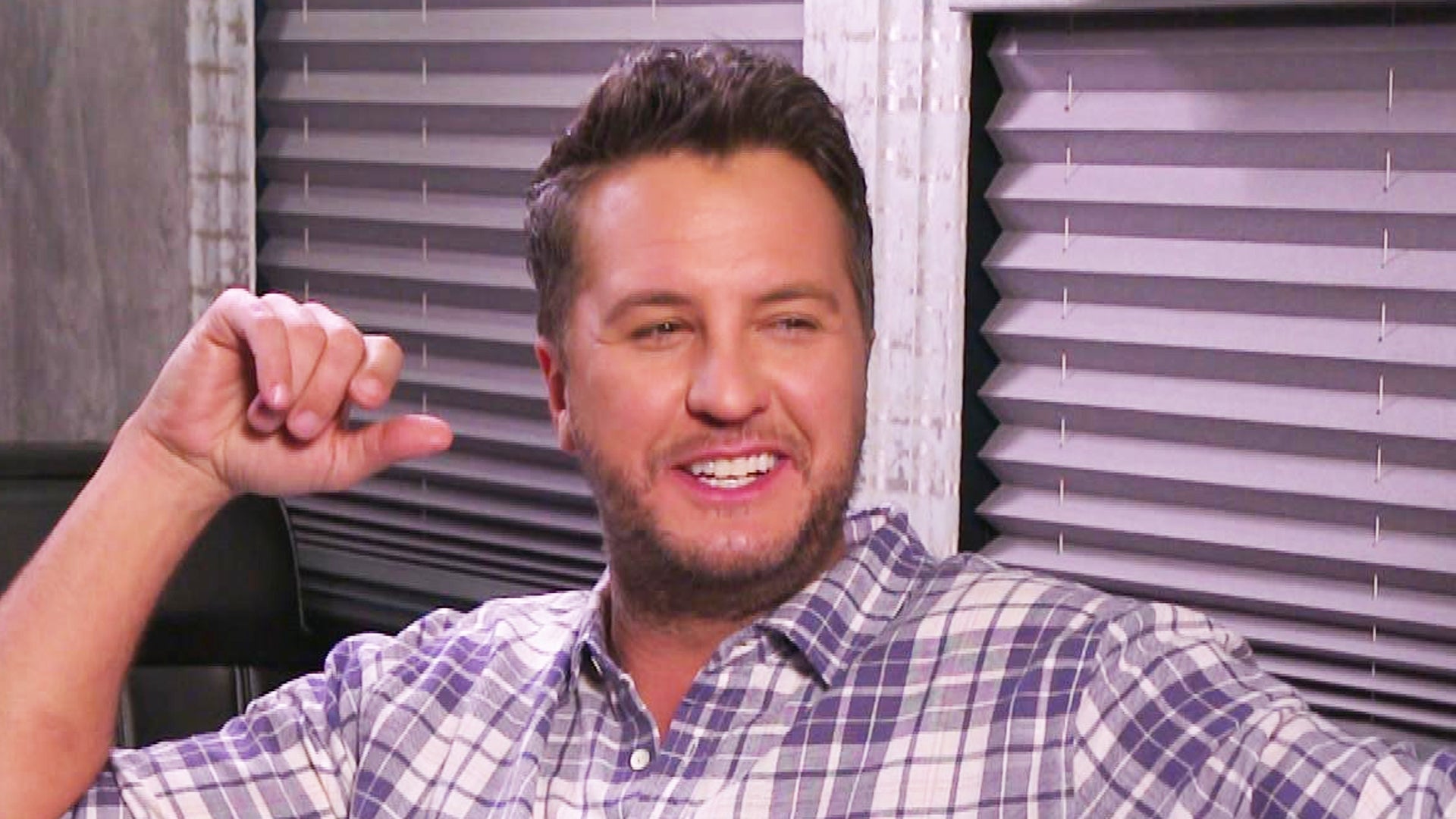 Luke Bryan Talks Returning to the Stage and Tour Bus Life (Exclu…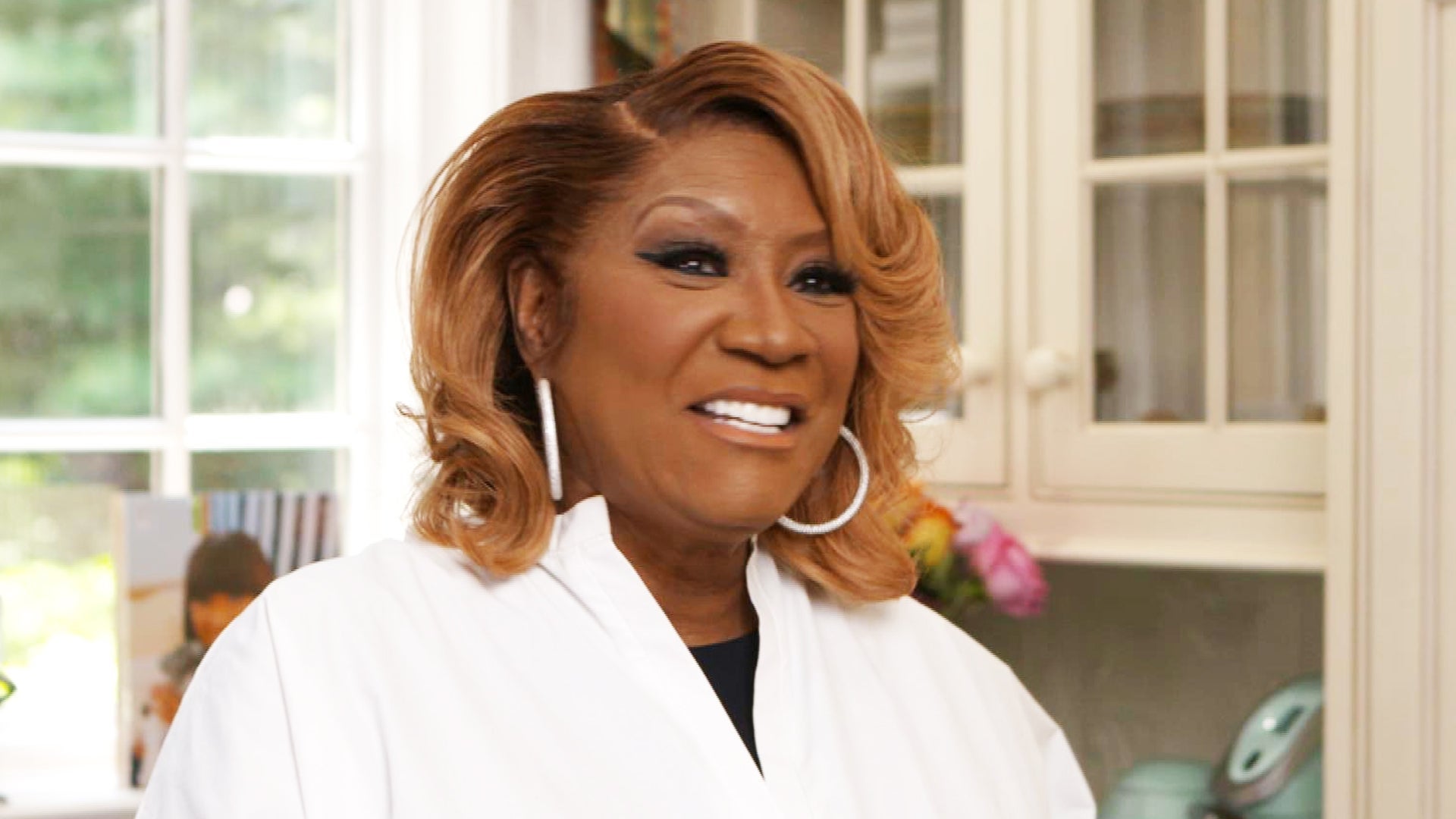 Patti LaBelle on Her Love for Cooking and Most Famous Dinner Gue…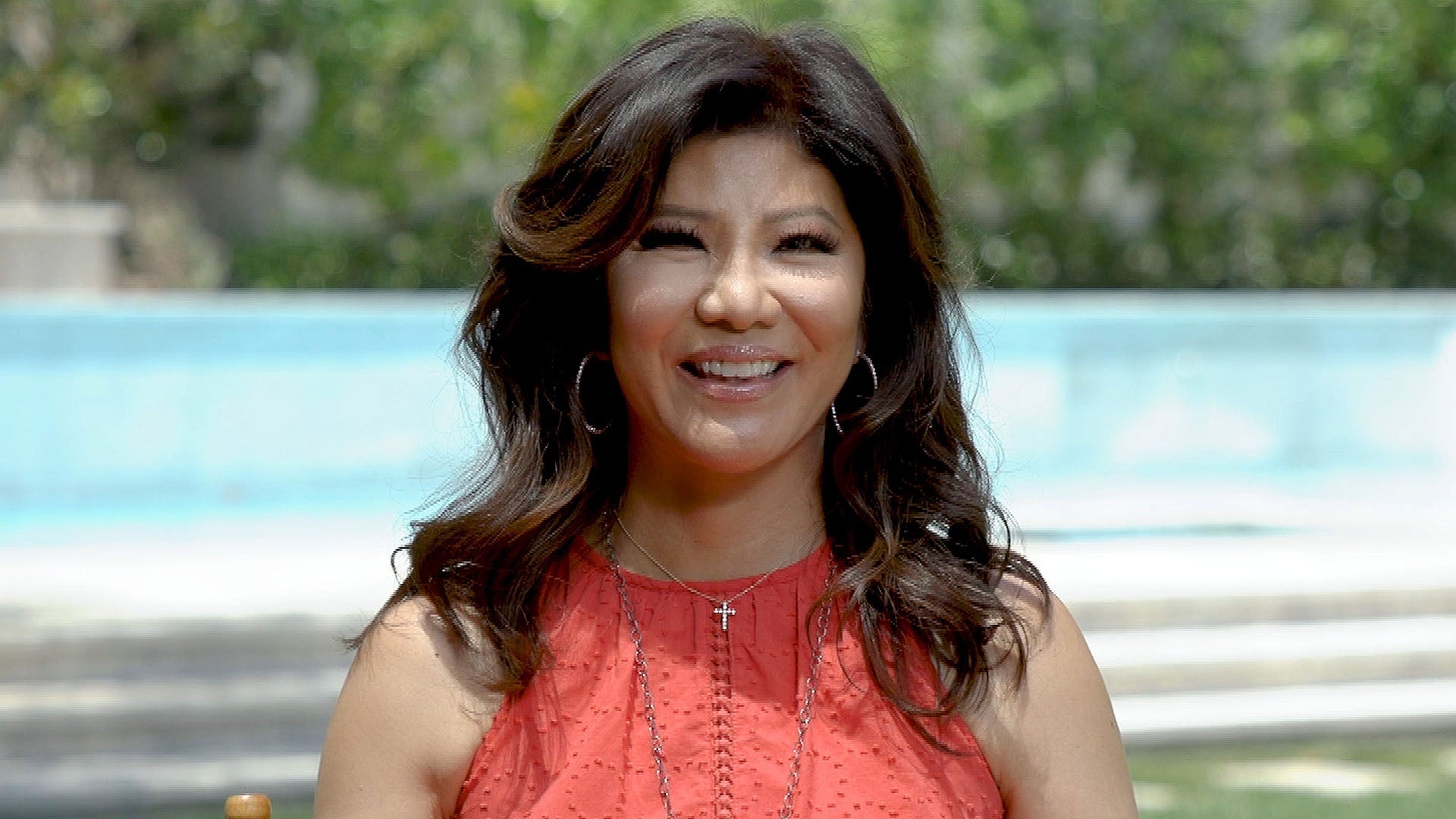 'Big Brother': Julie Chen Teases Season 23 and Breaks Down Her F…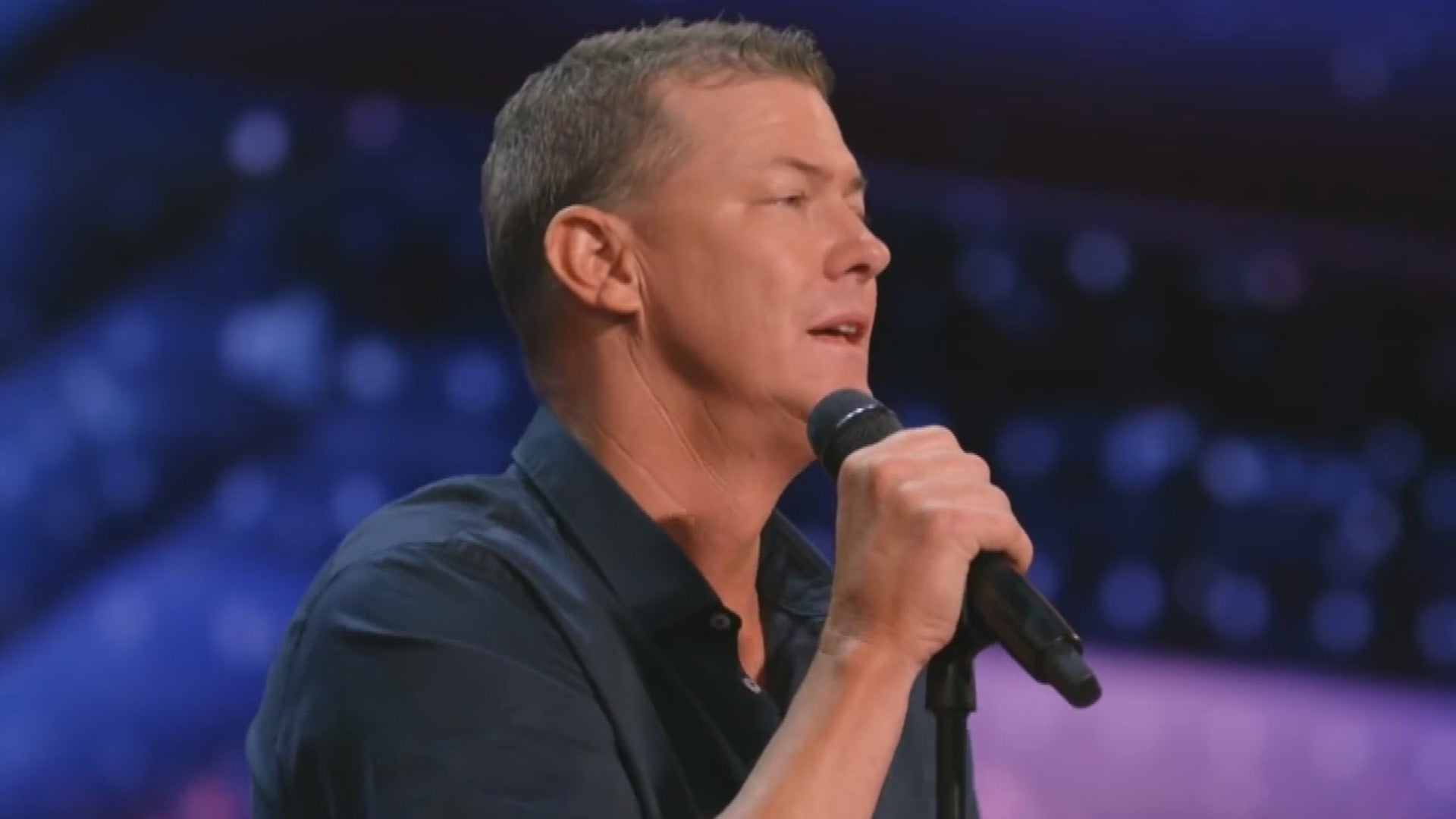 'AGT': Matt Mauser, Widower of Kobe Bryant Crash Victim, Wows Ju…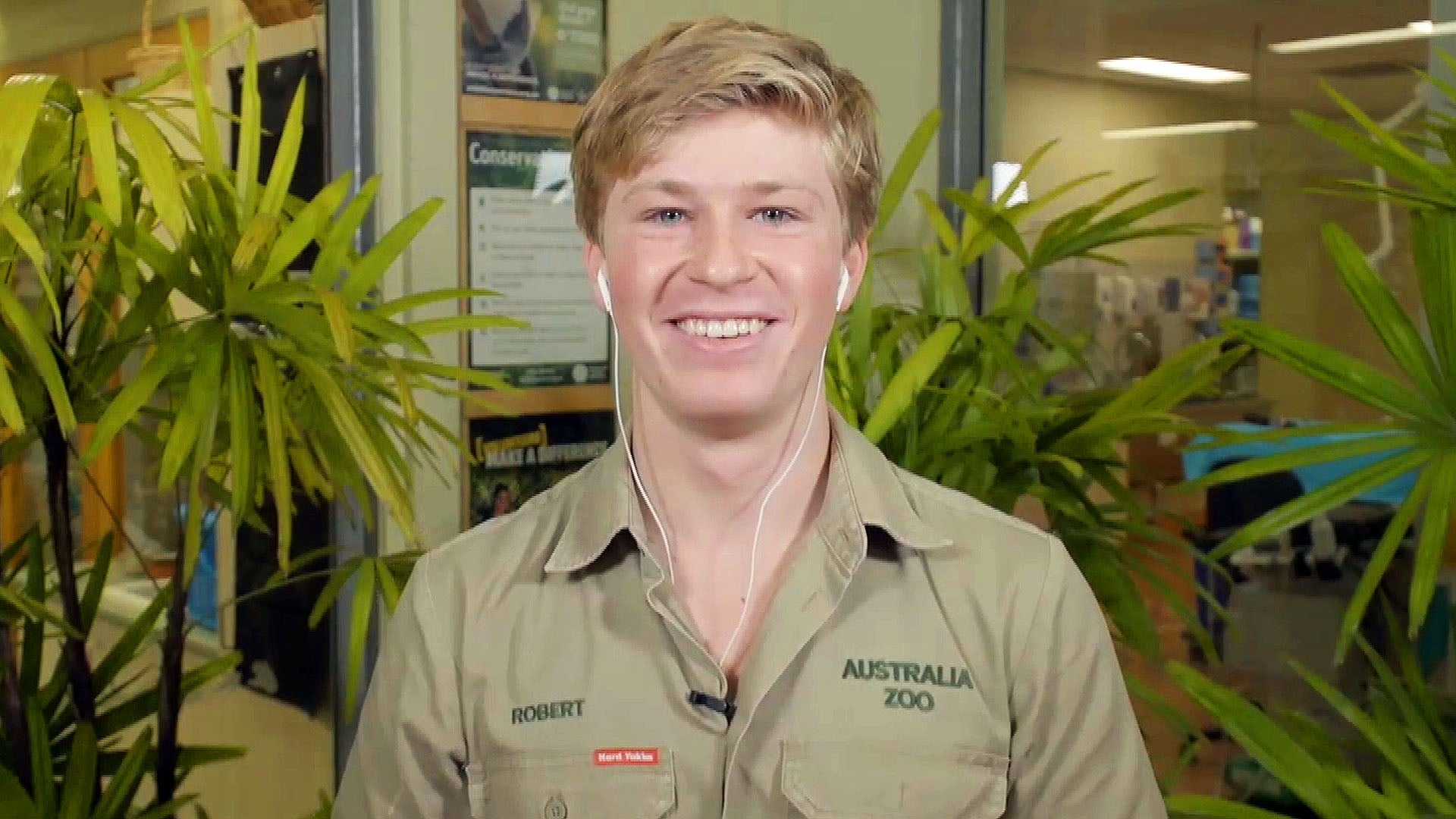 Robert Irwin on Sister Bindi as a Mom and How He Continues His L…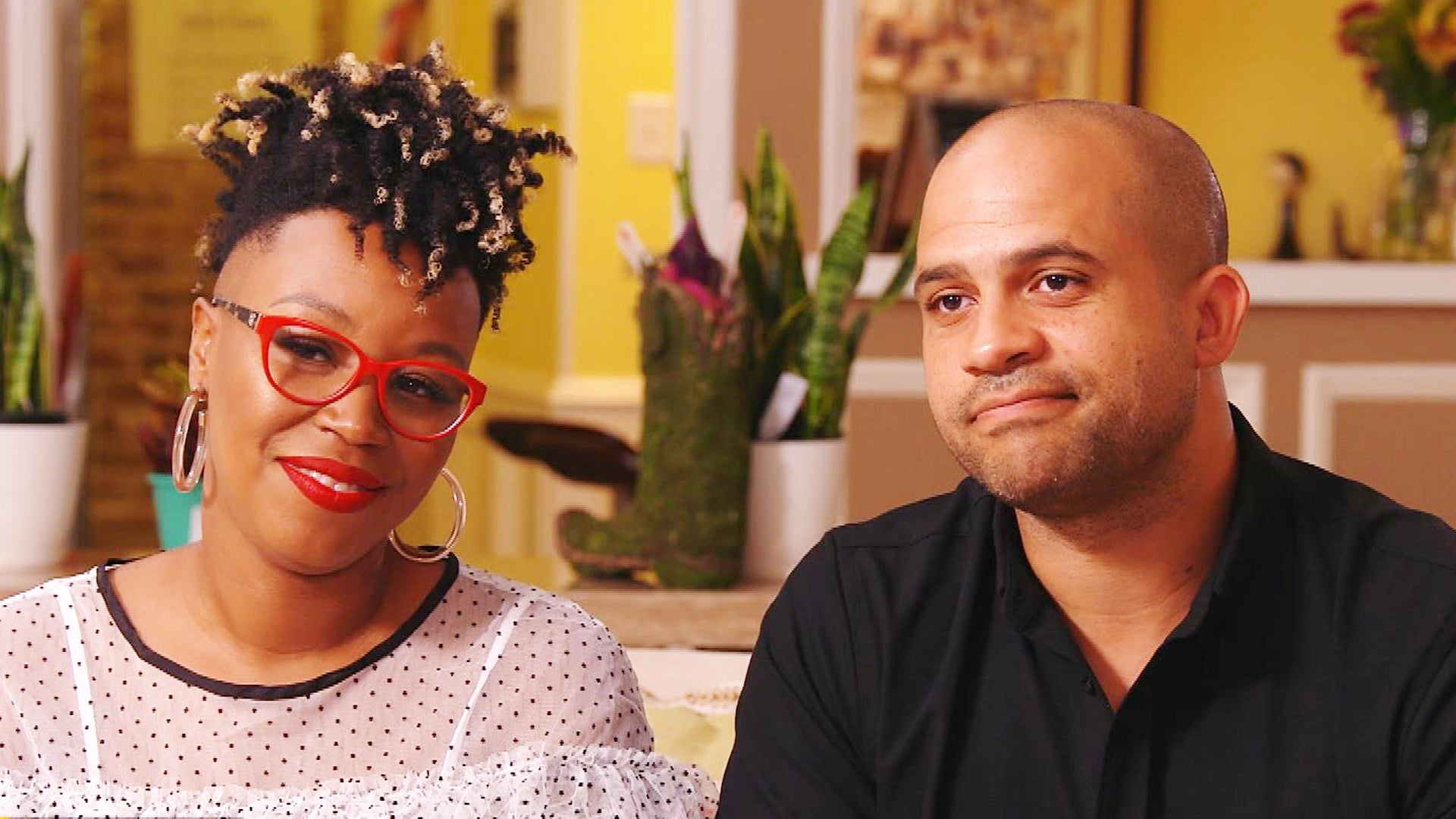 'Two Steps Home' Couple Jon Pierre and Mary Tjon-Joe-Pin Share 3…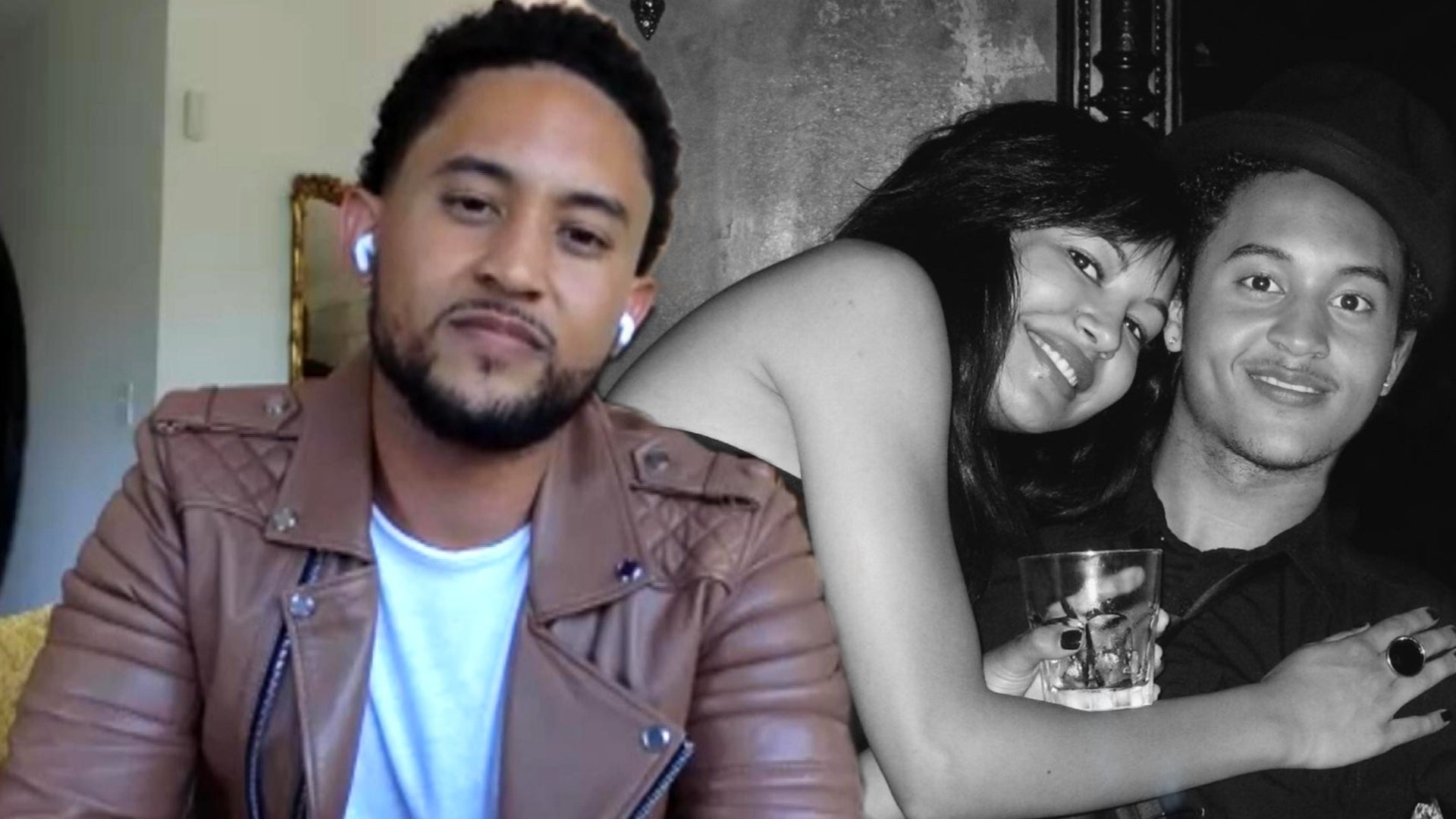 Tahj Mowry Reflects on Naya Rivera and Her 'Amazing' Legacy (Exc…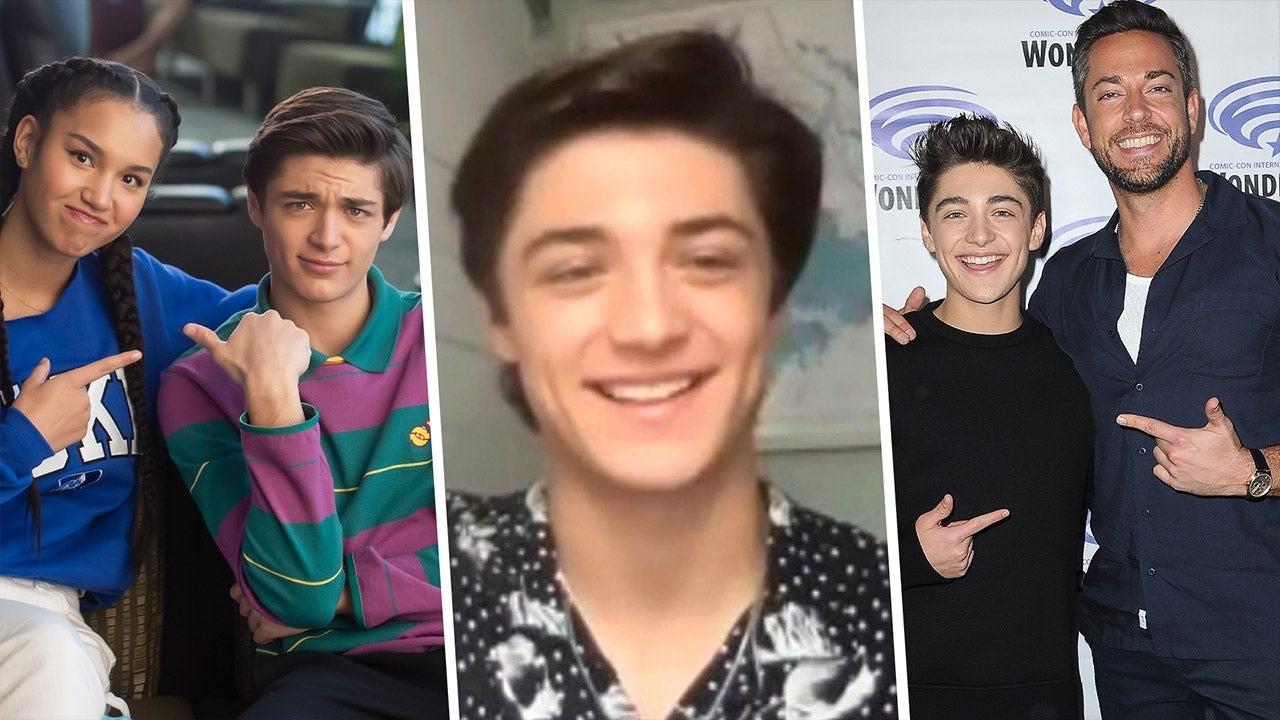 Asher Angel on Joining 'HSMTMTS,' 'Shazam! 2,' New Music and Bei…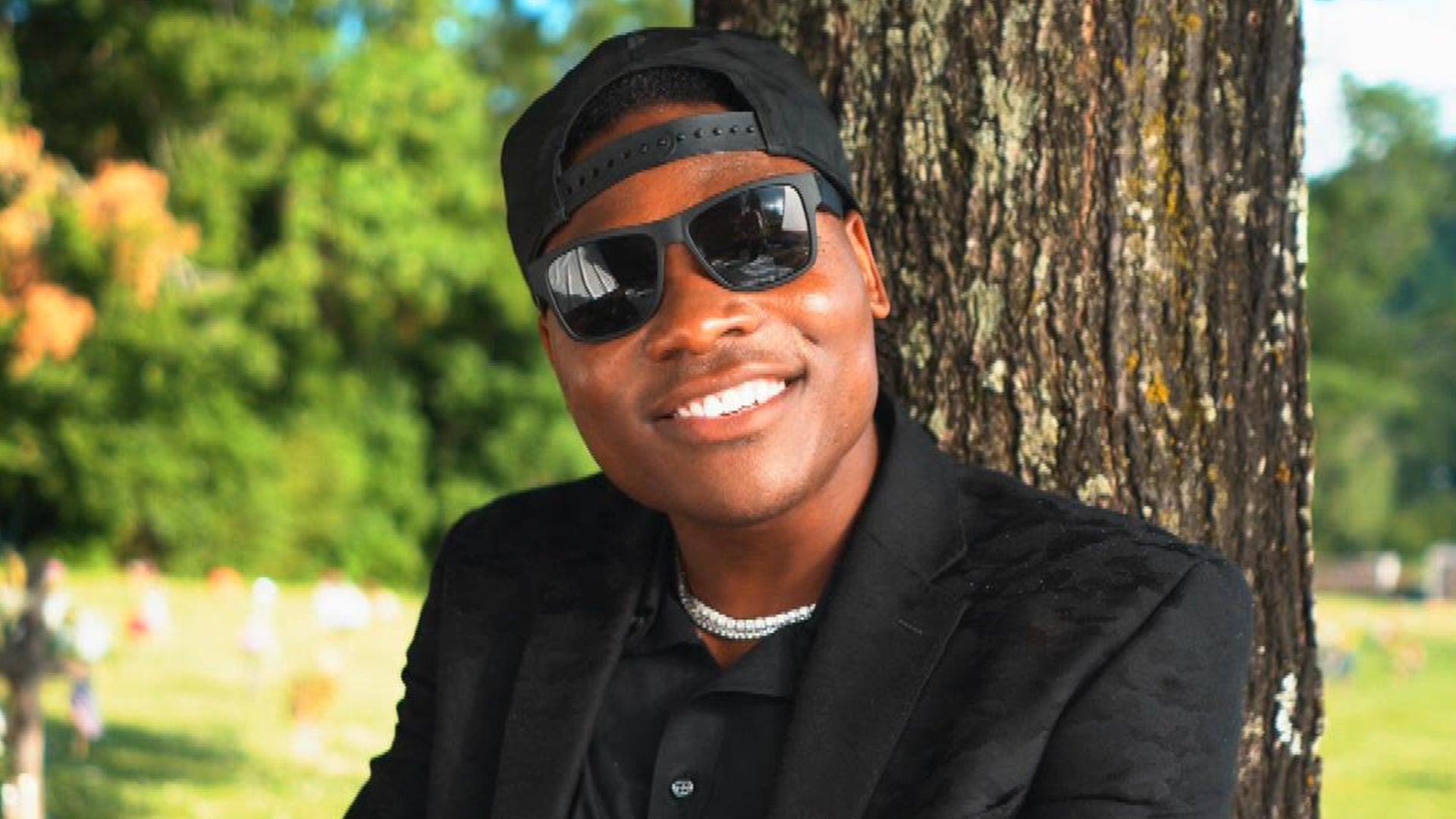 Behind the Scenes of Tennessee Rapper Lathan Warlick's 'It's OK …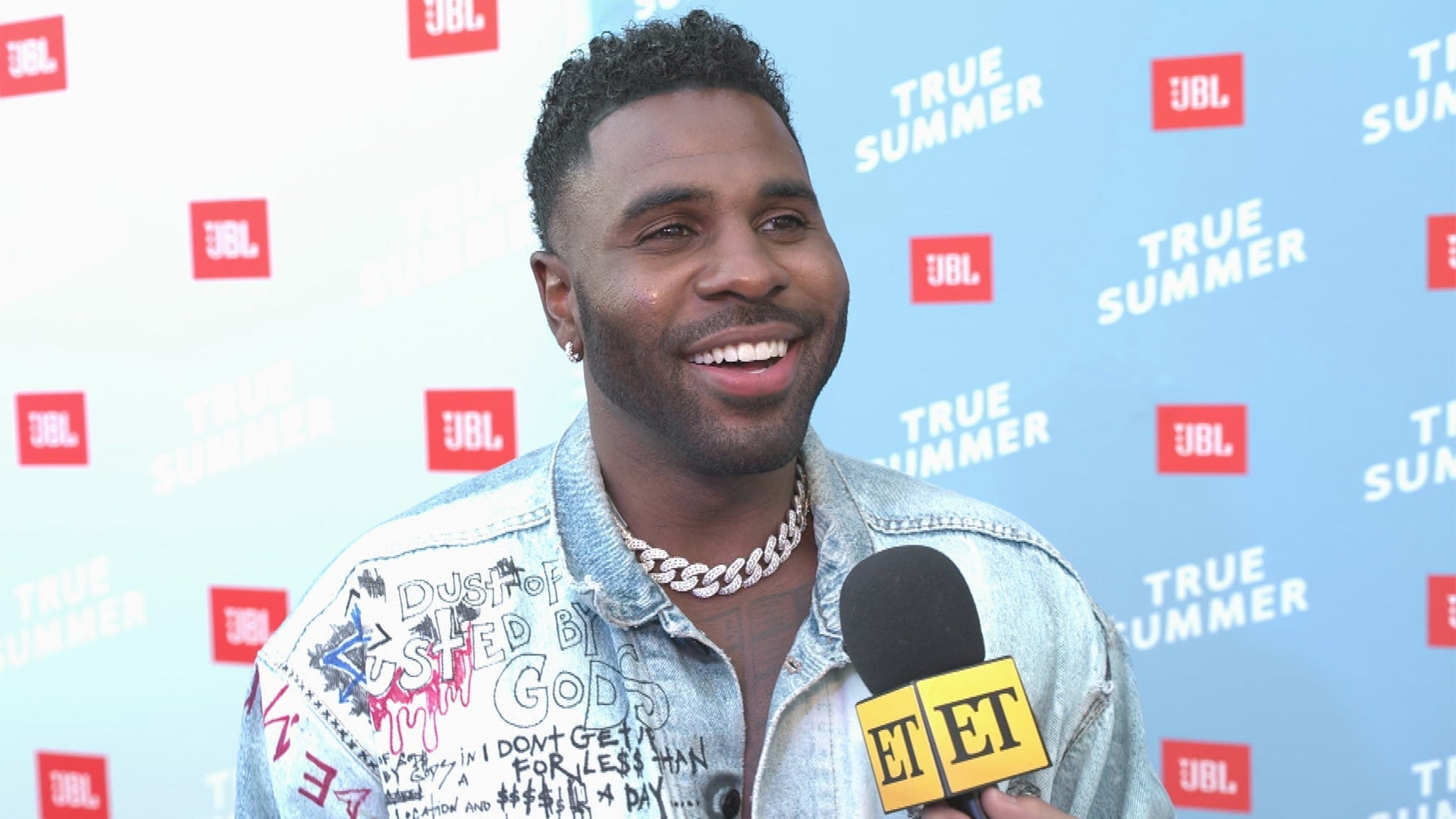 Jason Derulo Opens Up About 'Incredible' Journey of Fatherhood (…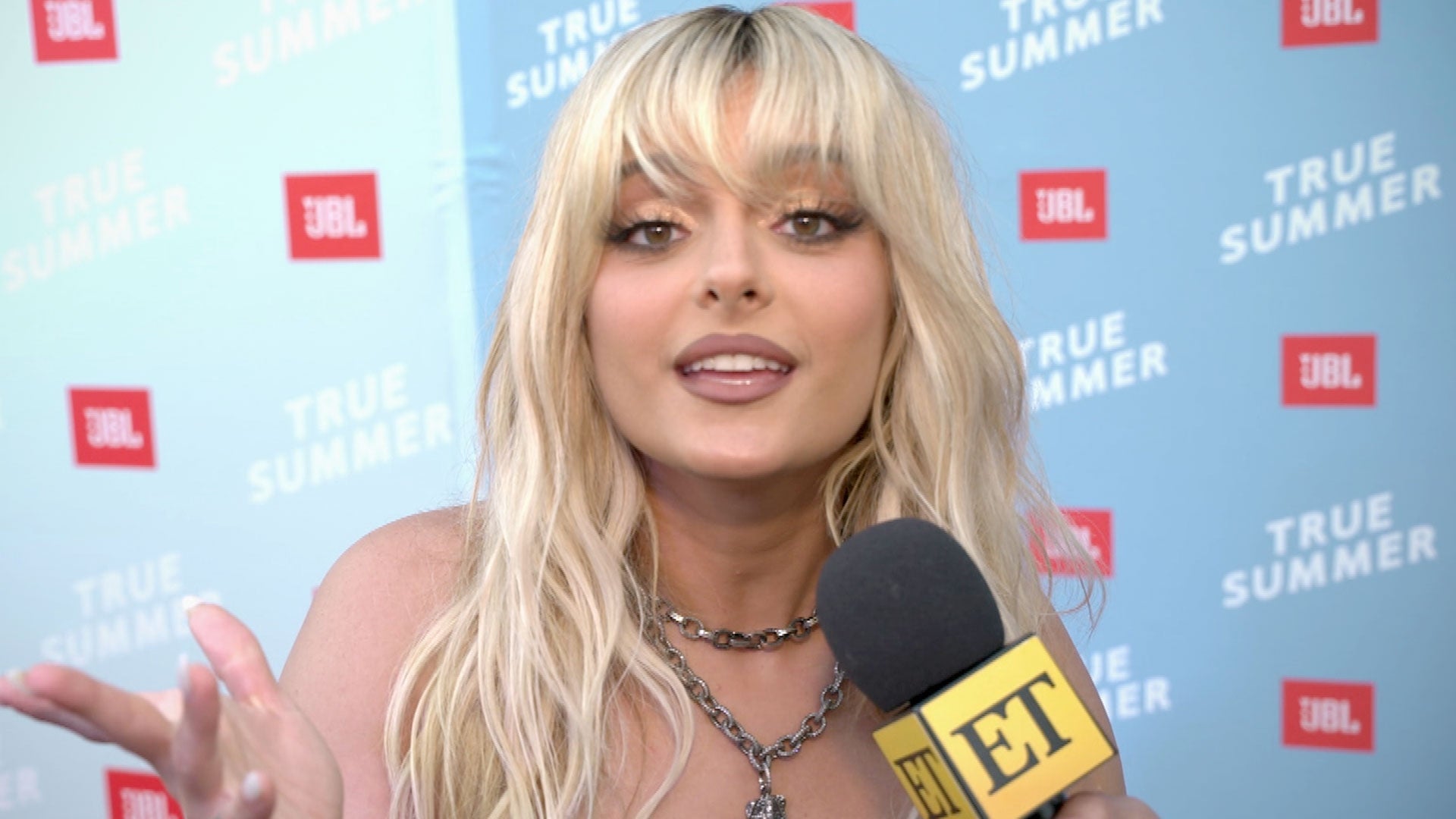 Bebe Rexha Talks Acting Debut, Body Positivity and New Music! (E…
After 16 long, exciting weeks, America's Got Talent's live finals kick off Tuesday night, and ET is following along throughout the two-hour episode to break down all the best, biggest and most surprising moments!
The show's panel of charismatic judges -- including Simon Cowell, Howie Mandel, Gabrielle Union and Julianne Hough -- will preside over the diverse acts of the Top 10 contestants who have performed their hearts out to make it this far.
Two youth choirs, a singing quartet, two musicians, a young opera diva, a stand-up comedian, an acrobatic dance crew, a violinist, and a black light dance group will all be vying for the grand prize of $1 million and a show on the Las Vegas strip.
The fun kicks off at 8 p.m. ET/PT on NBC, and you can follow along with ET for a look at all the acts who laid it all on the line for their big shot this week.
Ndlovu Youth Choir Turns to 'Africa'
7:00 PM:
It would be hard for anyone to follow Kodi Lee, but leave it up to the life-affirming talents of the South Africa-based Ndlovu Youth Choir to bring a performance that is truly revelatory.
Dressed in sunny, yellow ensembles, the joyful group perform an amazing cover of Toto's iconic mega hit "Africa" and it is pure, glorious fun.
Simon gushes that this was the best AGT final he's ever presided over, and Howie agrees. As for Gabrielle and Julianne, they say they both feel lucky that this was their first year.
I don't know if it's enough to win the championship, but it was definitely the kind of wonderful final performance America needed to cap off a great night of brilliant acts.
We'll have to wait until tomorrow to see who gets crowned the winner and walks away with the grand prize.
Kodi Lee Has So Much Love to Give
6:50 PM:
Life hasn't been a smooth road for Kodi, or his family. The talented pianist was only a few months old when doctors discovered he was blind, and it was long after that he was diagnosed with autism.
But, as he explains in his finals pre-taped package, music has meant everything to him, and it's through music that he explains himself and how much he loves others.
For his performance tonight, Lee delivers a heartbreaking rendition of Freya Ridings' "Lost Without You," and I'd write more about it but I'm crying too much to maintain my composure.
Although the judges can't really keep their emotions together either as they explain how much they love Kodi in different words.
"One of the most beautiful things I've ever, ever heard," Simon says, struggling to find the words. "That was as good as I've ever heard."
The audience chants his name as the show goes to a commercial, and suddenly he's essentially the frontrunner all over again.
Tyler Butler-Figueroa Gives Us the Feels
6:38 PM:
For Tyler's pre-taped package, the young violinist watches taped messages from young fans and AGT viewers -- many of whom have battled Leukemia like Tyler did when he was even younger -- and the emotional messages bring him to tears.
For his stage-owning finals performance, the young violin virtuoso delivers a kinetic, pyrotechnics-packed packed act set to the iconic Destiny's Child song "Survivor," which feels even more appropriate after his pre-taped package.
Simon says he's "bursting with pride," and the reveals that Beyonce personally cleared the song for him to perform on the show.
Gabrielle, Julianne and Howie all agree that Tyler "saved the best for last" and that this might have been the performance that could make him the AGT champ..
Benicio Bryant Has Been Dreaming of This Moment
6:27 PM:
Benicio has been watching AGT since he was a little kid, and as he explains in the pre-taped package, every young performer who's ever won the show has been a source of inspiration for him and given him the motivation to keep trying.
For his performance tonight, Benicio stripped away any artifice and spectacle and took the stage by himself to the stage to perform an original song that showcased his impressive voice.
Simon says the number was "brilliant" and said Benicio earned his respect with that bold performance.
Julianne and Gabrielle love the number a lot, and have limitless praise for the young performer. However, Howie says, yet again, that singing an original is a "gamble" but that it might pay off.
Light Balance Kids Shine Bright
6:15 PM:
Light Balance Kids give us a look at how truly hard it is to do what they do -- dance in the dark, essentially -- in their surprisingly inspirational pre-taped package, and it makes their finals act all the more impressive.
The group decides to embrace their fun, goofy originality with a performance that essentially follows a group of dancers taking a shrinking potion and then dancing around with (and as) fast food.
It's difficult to explain, but the creativity and innovation gets a lot of love from Julianne and Gabrielle.
Simon surprises everyone by admitting that he hasn't been supportive of the group throughout most of the season, but that tonight, when it really counts, they pulled off an amazing performance that was their best of the season thus far.
This Ukrainian dance crew has put so much love, energy and commitment into their AGT journey, it's impossible not to root for them.
Voices of Service Are Making a Real Difference
6:06 PM:
Voices of Service dedicate their pre-taped package to the impact their performances have been having on people struggling with PTSD.
The four military service members and singers read letters from other soldiers who are struggling with their own depression and pain and how their AGT appearances have helped them understand and come to terms with their inner demons.
It's a deeply emotional intro, and serves as a beautiful reminder of what Voices of Service are truly trying to do with their music: inspire people and lift them up.
The quartet deliver a powerful, touching and appropriately emotional rendition of Leona Lewis' "Footprints in the Sand," and the act earns a massive standing ovation from the entire audience.
"You are changing lives," Howie said. "It is so meaningful and so powerful."
Gabrielle says that the act is "perfection," and she also fights back tears as she recalled how the group hugged Luke Islam last week after the young Broadway star was eliminated during the results show.
Julianne couldn't keep her tears at bay as she marveled at their music and their impact: "Thank you for using your music as an outlet for people to feel seen."
"You define the words sincerity, decency and talent," Simon shares with real awe.
Ryan Niemiller Brings Some Massive Laughs
5:54 PM:
Ryan's pre-taped package is surprisingly sweet (and funny), and includes the stand-up comic sitting around and chatting with his mom and his siblings. It makes him even more personable and relatable.
For his finals act, Ryan brings some new material that incorporates the experiences he's had since making it this far on AGT.
This time around, he turned back to the comedy mine that was such a big hit for him, which mainly means jokes about his disability, but ones that subvert every kind of trope.
He sums up his act with some genuine words of appreciation for the experience and asked the public to vote for him.
"And if you don't vote for me, it's technically a hate crime," Ryan adds to a massive laugh.
Simon can't keep from gushing over the performer, but first makes a public plea to Hollywood to write and produce a film specifically for Ryan and to make him a star.
Gabrielle then echoes that and tells Ryan that she, in fact, has a production studio and that she's going to make Ryan a star, like he deserves.
This was likely Ryan's best set of the season. It's hard to imagine he'll beat out V. Unbeatable just because of the spectacle of their act, but he's almost certainly got a big career ahead of him regardless of how his AGT journey turns out.
Emanne Beasha Turns 11!
5:41 PM:
The pint-sized opera diva revealed during her pre-taped package that tonight isn't just the finals, but it's also her 11th birthday.
When she takes the stage, and delivers yet another professional-caliber performance of an Italian opera classic, it's still impossible to believe that a voice like that could come from an 11-year-old.
It's not just because it's such a big voice and she's such a small person, but how does one even learn to sing like that by 11? It's madness.
"You just took us all to another planet, because that was other-worldly," Julianne says.
"That talent is extraordinary," Simon says, calling her voice "incredible."
Howie, who has long said he doesn't really get or like opera, can't deny how next-level amazing Emanne really is.
The thing is, she's undeniably talented. Perhaps even the most technically flawless singer of the season. But is raw skill enough to win viewer votes? Is talent more than just ability but the sum of a performer's skills and charisma? We'll have to wait and see.
Detroit Youth Choir Live Up to Their Golden Buzzer
5:30 PM:
The Detroit Youth Choir are in it to win it and their bold, energetic and stylish performance of Macklemore & Ryan Lewis' "Can't Hold Us" is a great showcase for their range of talents.
The group incorporate more dancing and choreography than any week before, and the number includes multiple solos to give a few singers the spotlight while not taking away from the ensemble.
Gabrielle's love and passion for the group is overwhelming and her powerful praise brings tears of joy to a number of the young singers in the group.
"You represent the city, you have meant so much to us, and this is going to be such a tough competition tonight," Simon marvels.
Howie and Julianne also showered the group in love, and this inspirational act has made them real contenders for the AGT crown.
V. Unbeatable Kicks Off the Show in a Big Way
5:20 PM:
V. Unbeatable dedicate their emotional pre-taped package to the man who inspired them, a dancer named Vikas, who co-founded the crew but was tragically killed during a mishap during a dance rehearsal. Now, everything the crew does, they do in his honor.
"We never perform without his name on our backs, which is why he will always be the V in V.Unbeatable," the group explain in the package.
And their act for the finals certainly goes a long way toward honoring Vikas' legacy. It begins with them throwing one dancer off a balcony in the theater and then features more flips, sky-high tosses, flawless choreography and death-defying stunts than any performance they'd delivered thus far -- which is saying a lot.
The judges can not contain their excitement.
"I have never seen anything like this," Howie marvels.
"That was un-freaking-believable," Gabrielle screams.
"I mean, my mind is exploding!" Julianne gushes. "You absolutely crushed it... you can fly, you can float, you can do it all. It's unbelievable."
"Rarely do we see an act in the first audition do something as good in the finals," Simon says. "That would have been a Golden Buzzer."
The praise is effusive -- as it should be -- and it's hard to imagine how any performer is going to top that.
Recapping the Season
5:07 PM:
With only 10 contestants, the show needs to pad the finals a bit, so they're giving us a look back at the past 16 weeks and all the wild and wacky acts who tried out.
It raises some serious questions:
- How did Gonzo get past the Judge Cuts?
- How did those Mortal Combat dancers not go further in the competition?
- Who didn't vote for the shirtless Messoudi Brothers? Why aren't they in the final?
- How did the danger trio Bir Khalsa get eliminated? They chainsawed a cucumber held in their mouths for us, America! And we let them down.
- This Top 10 might be one of the strongest in quite a few seasons.
Looking Back at the Top 10
5:00 PM:
Before the finals kick off, here's a look at the Top 10 acts who've made it this far:
- Singer-songwriter Benicio Bryant
- The Detroit Youth Choir
- The Ndlovu Youth Choir
- Stand-up comic Ryan Niemiller
- Young violin prodigy Tyler Butler-Figueroa
- Acrobatic dance crew V. Unbeatable
- Military singing quartet Voices of Service
- 11-year-old Opera Diva Emanne Beasha
- Blind pianist and singer Kodi Lee
- LED dance crew Light Balance Kids
I can't wait to see what these incredible performers have cooked up for their final performances!
The big winner of season 14 will be announced during the special live grand finale of AGT on Wednesday at 8 p.m. ET/PT on NBC.
For more on this season of America's Got Talent, check out the video below.
RELATED CONTENT:
'America's Got Talent': Young Golden Buzzer Winner Gets Cut in Emotional Semifinals Results Show
'America's Got Talent': Inspiring Singing Group Voices of Service Leave Guest Judge Queen Latifah 'Blown Away'
Julianne Hough on Joining 'AGT' Acrobats for 'Magic Mike' Performance
Related Gallery