TV
'America's Got Talent': Blind, Autistic Musician Gets the Golden Buzzer In Emotional Season 14 Premiere
By
'America's Got Talent': Blind, Autistic Singer Scores Golden Buz…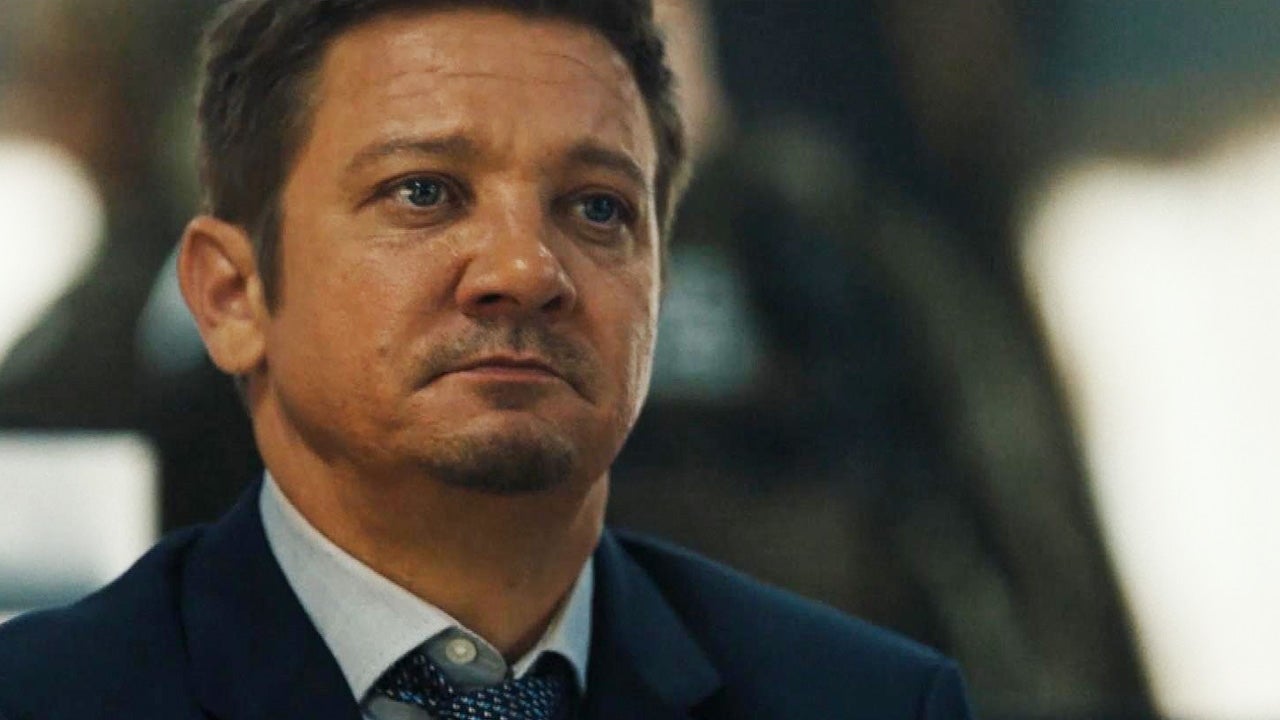 'Mayor of Kingstown' Finale Sneak Peek: Jeremy Renner Gets Into …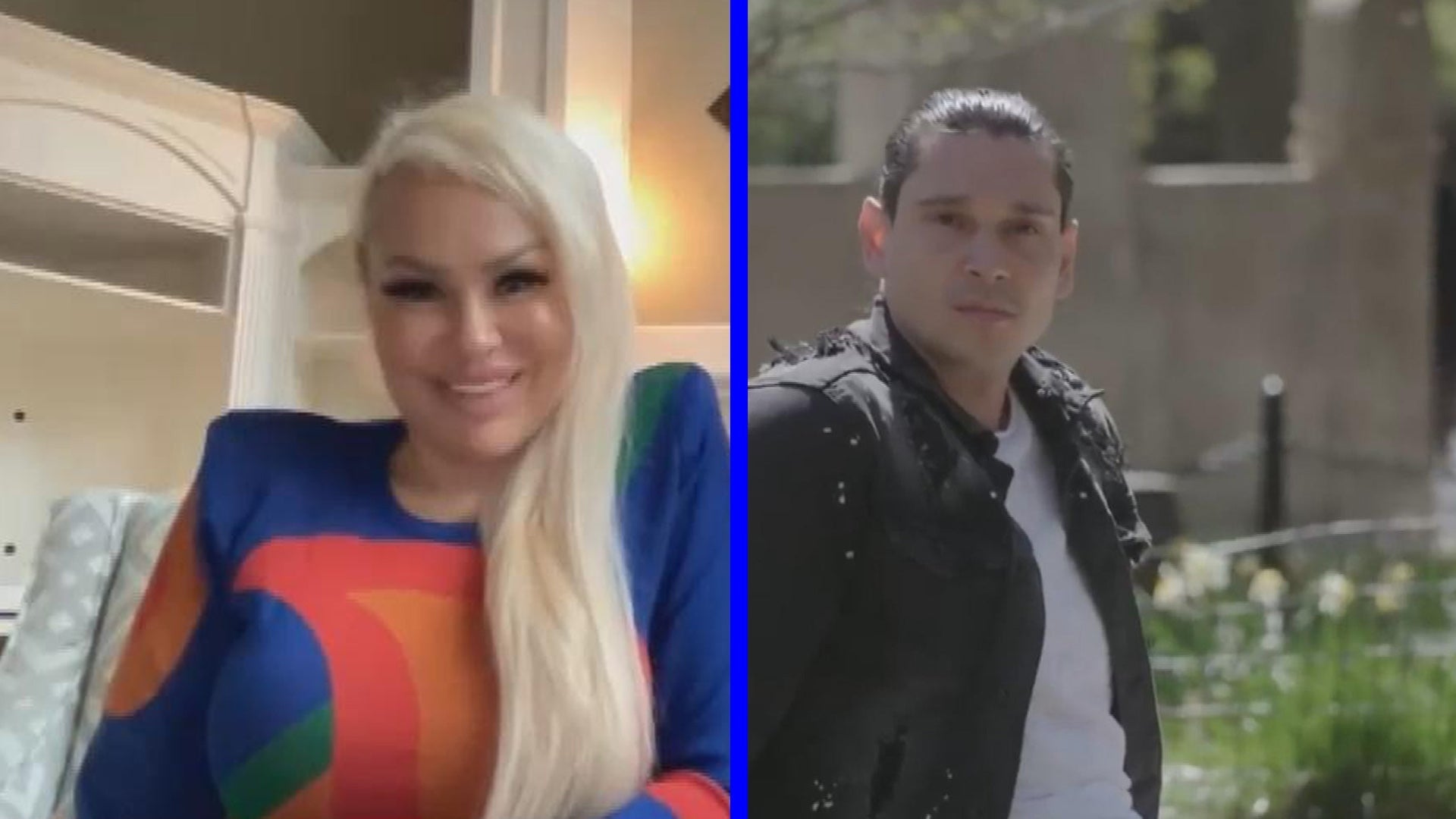 'Darcey & Stacey': Darcey and Stacey Dish on Season 3 and Darcey…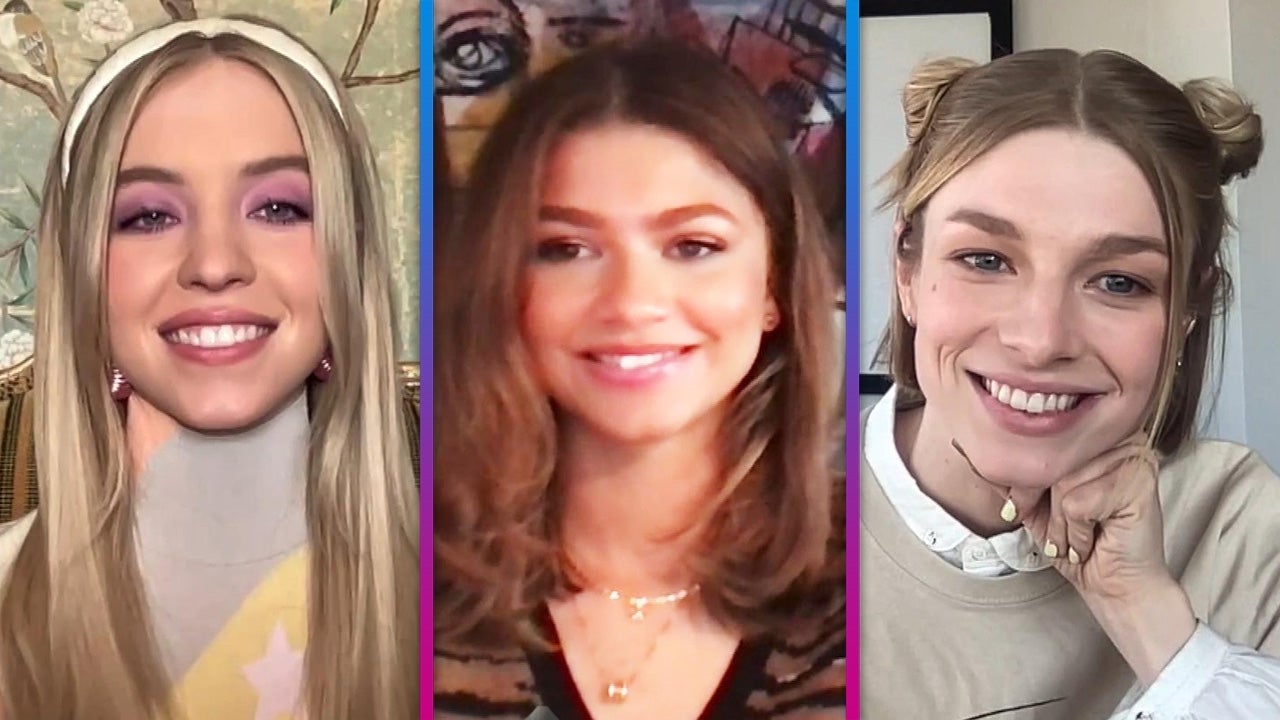 'Euphoria' Cast on Their Close Bond Amid a 'Chaotic' Season 2 (E…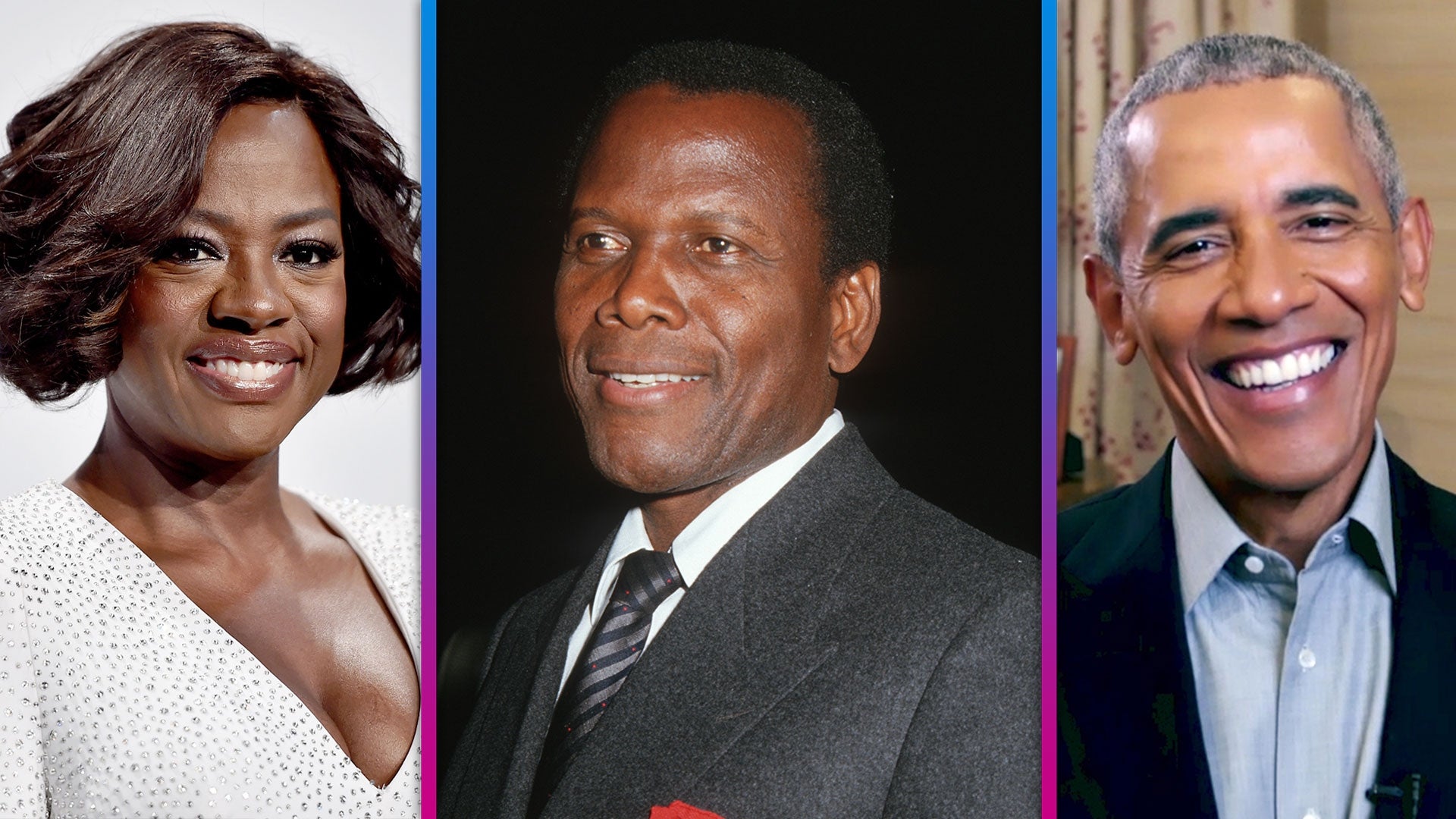 Remembering Sidney Poitier: Viola Davis, Barack Obama & More Pay…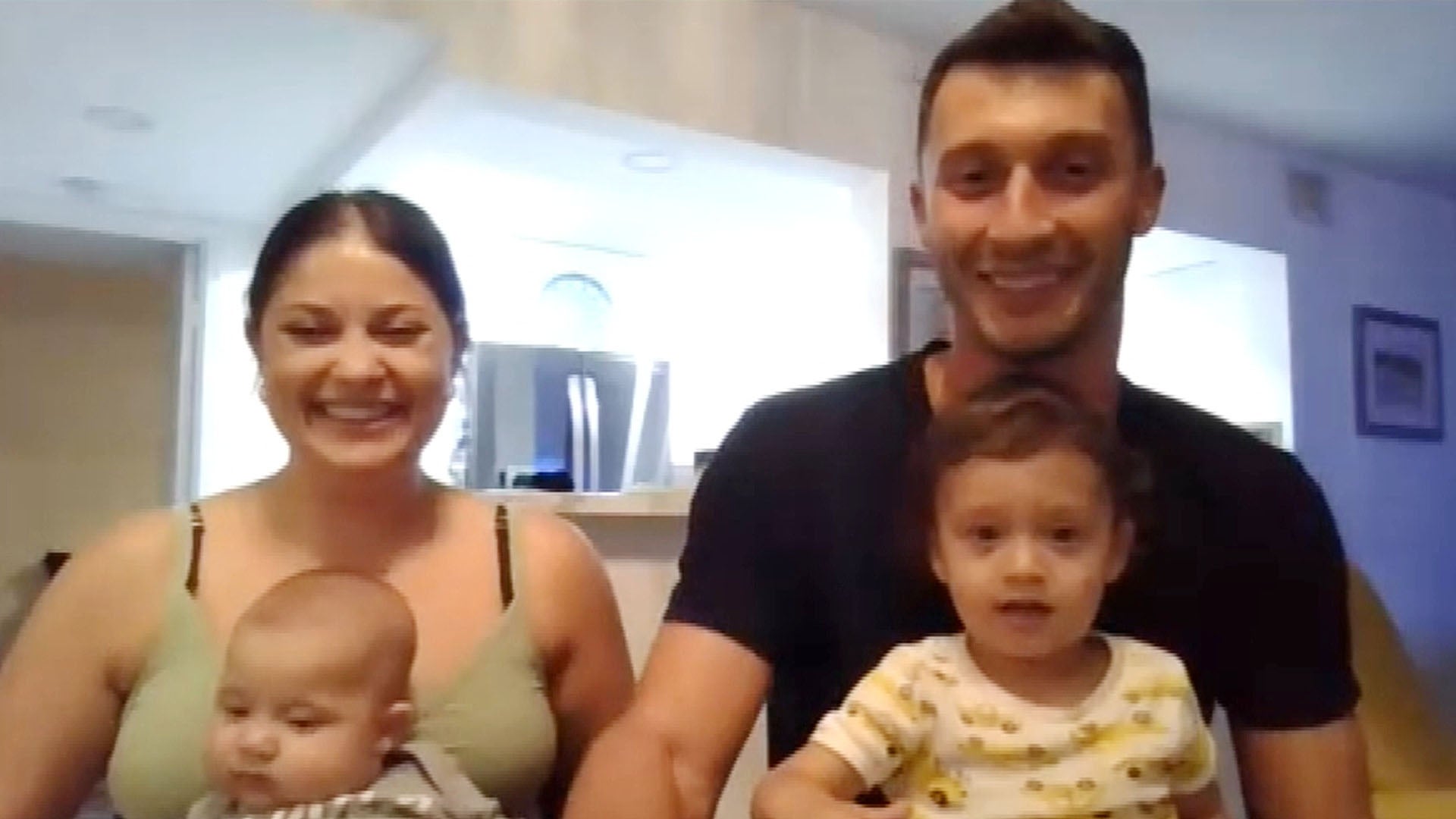 '90 Day Fiancé': Loren and Alexei on Their New Spinoff and Son A…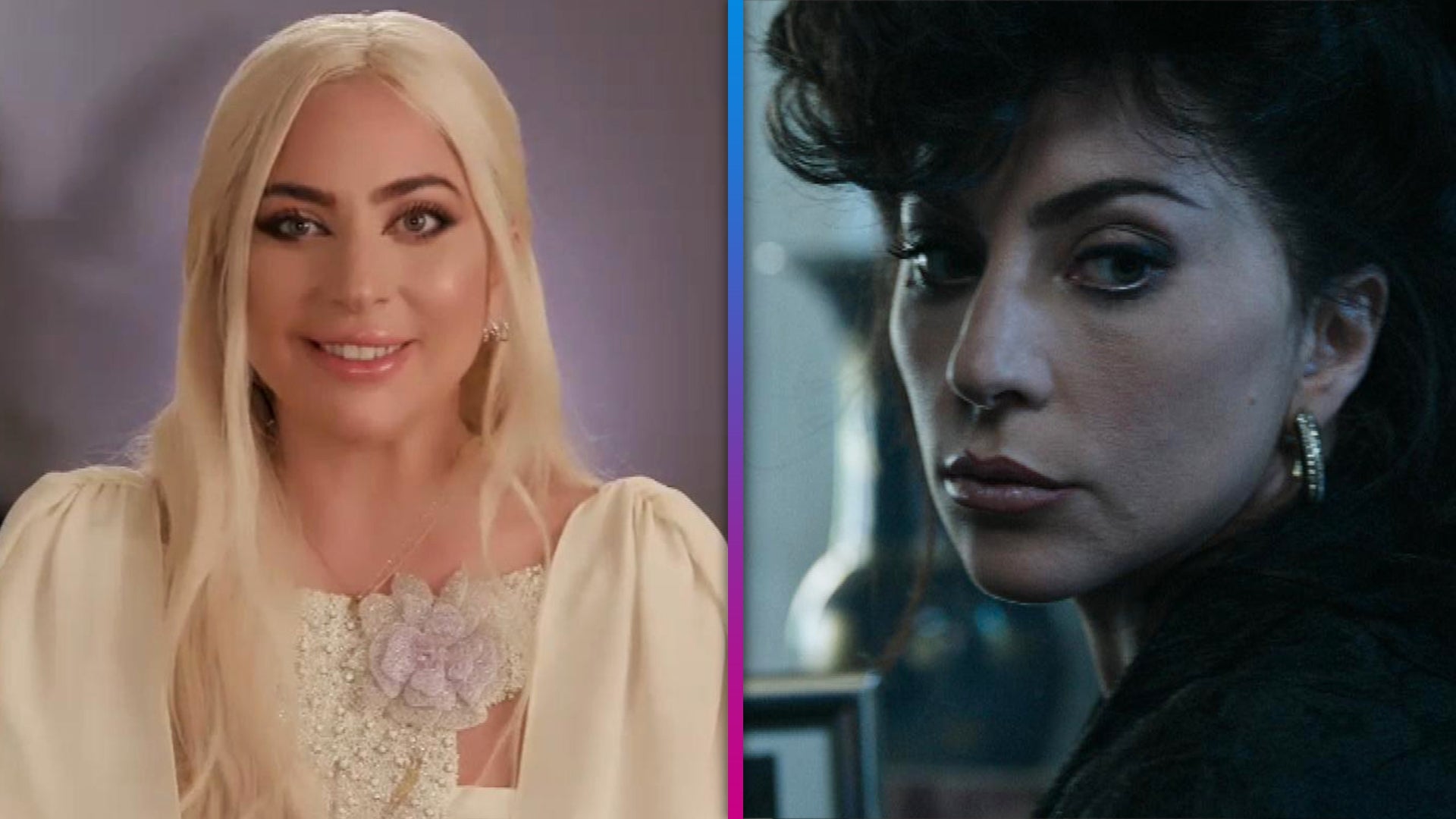 How Lady Gaga Is Approaching New Projects After 'House of Gucci'…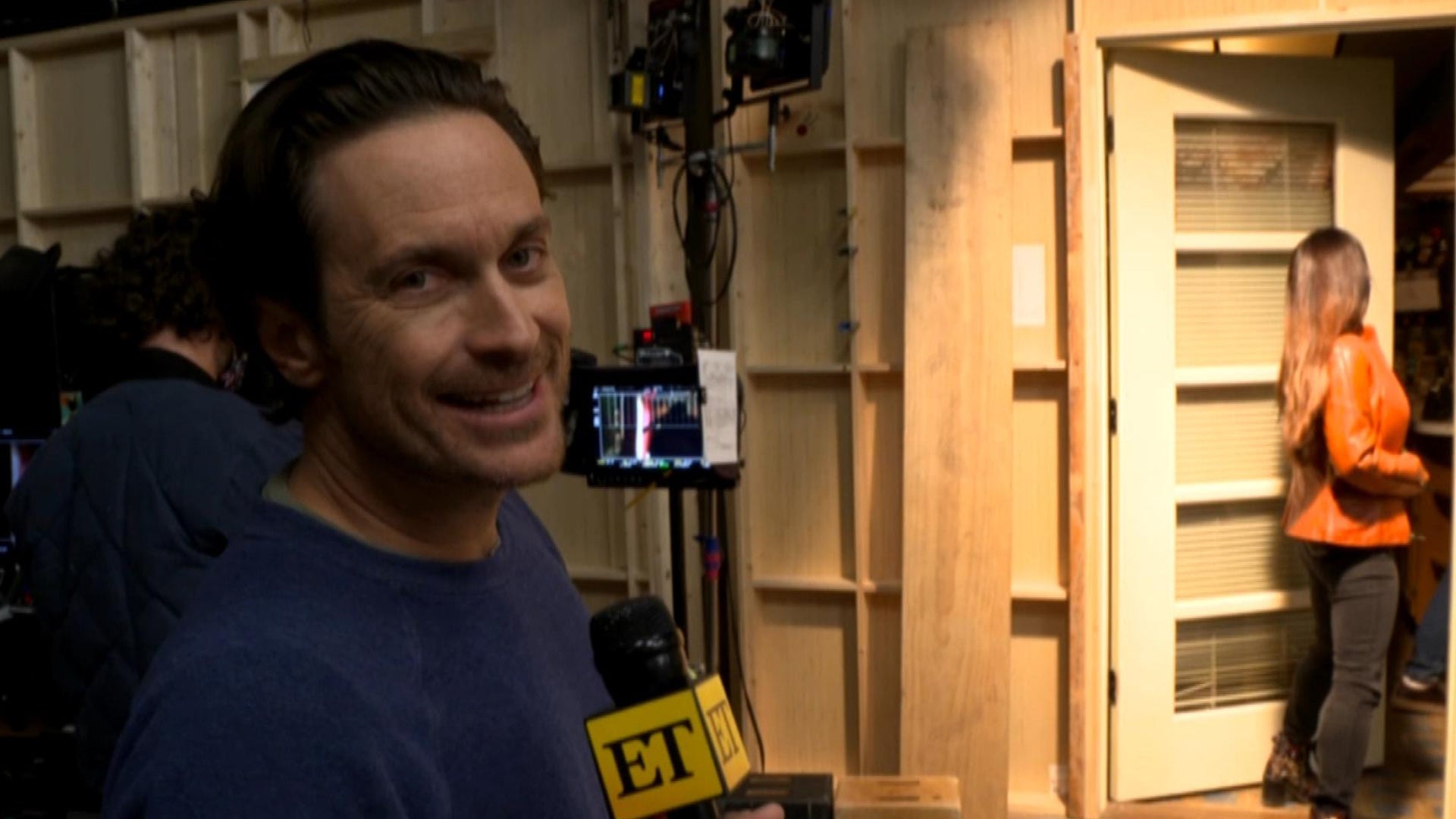 Oliver Hudson Gives Behind-the-Scenes Look at 'The Cleaning Lady…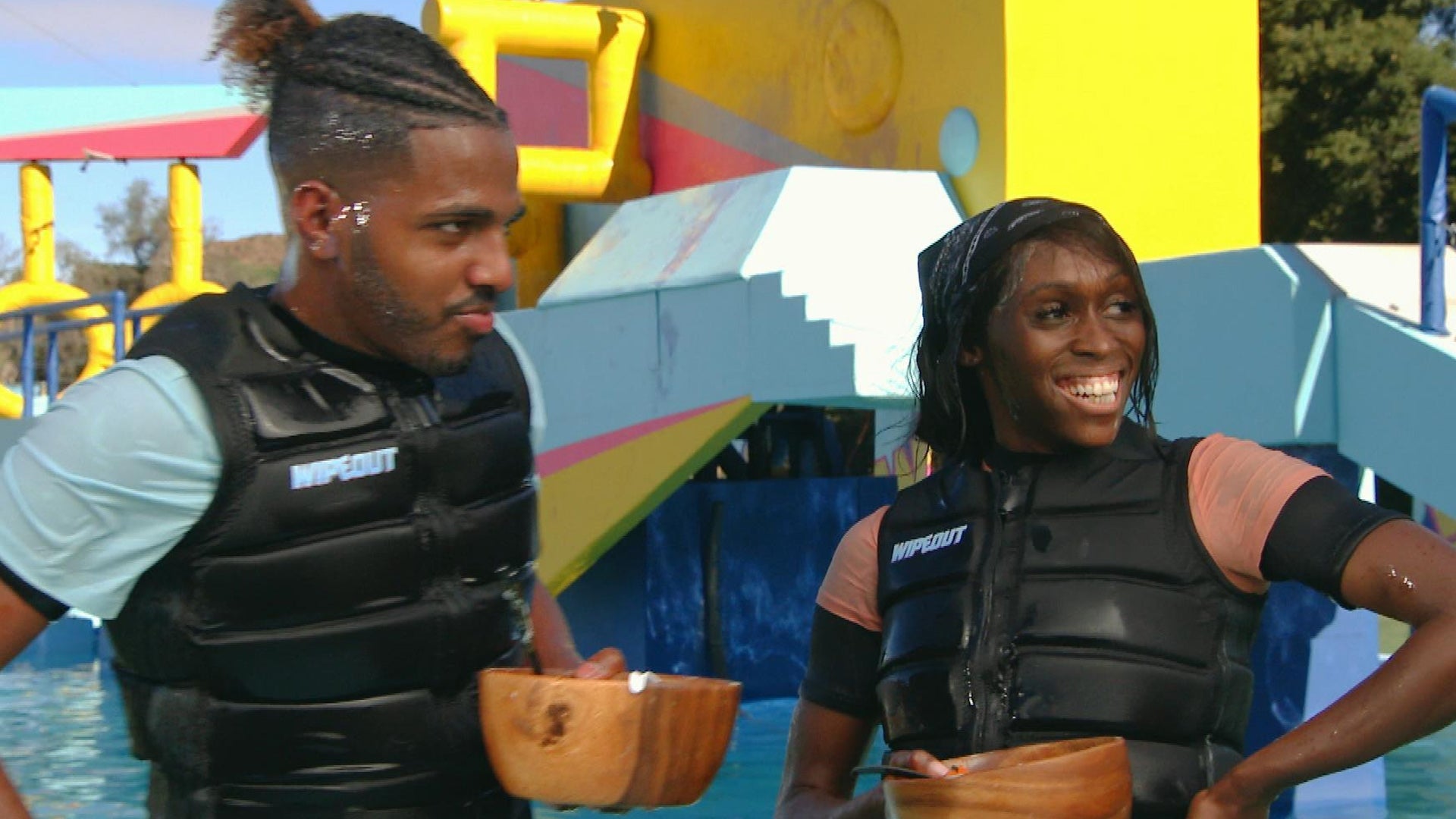 'Wipeout' Contestants Fight Their Way Through Obstacle Course to…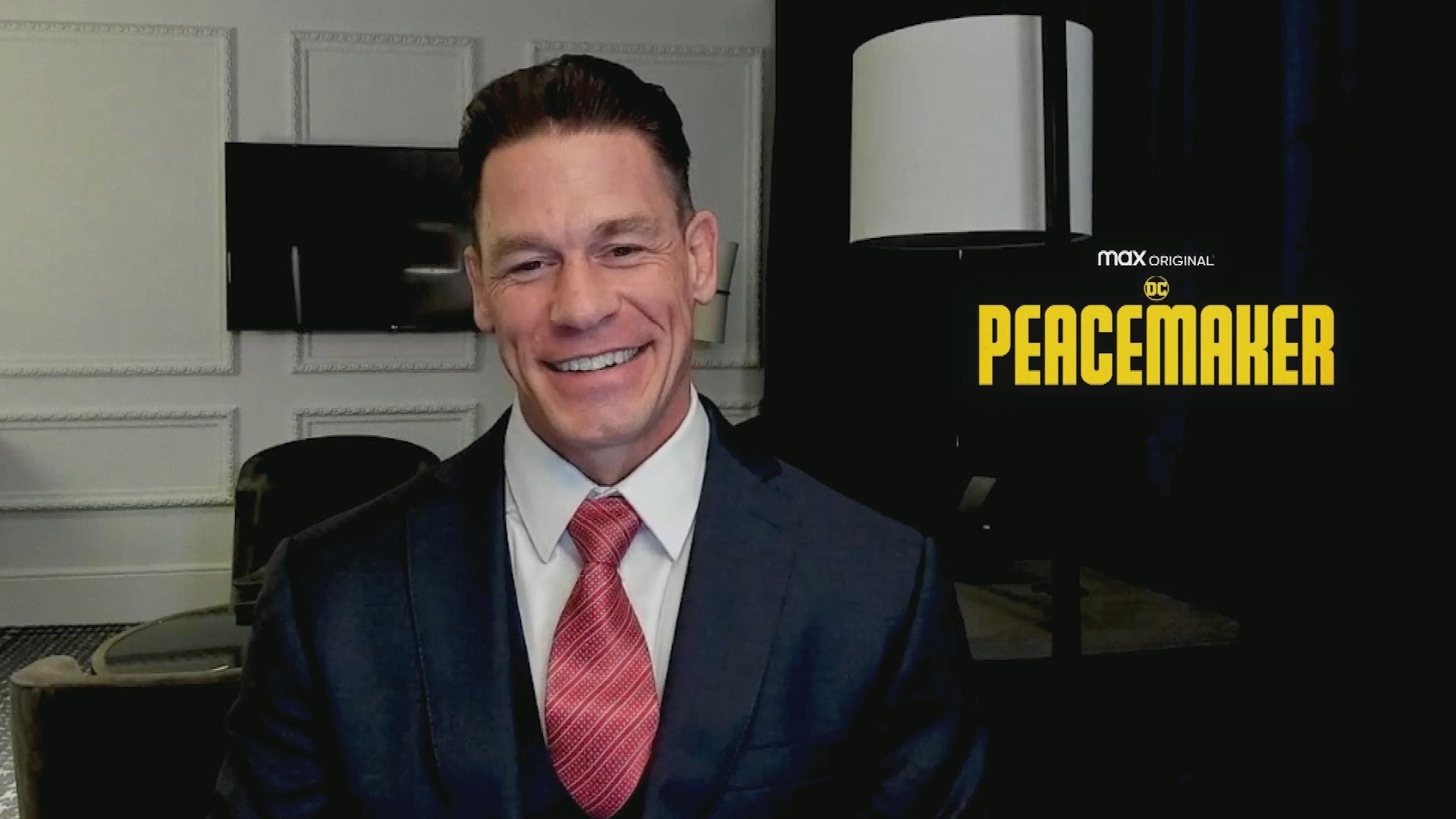 How John Cena Brought a Likeability Factor to His 'Peacemaker' C…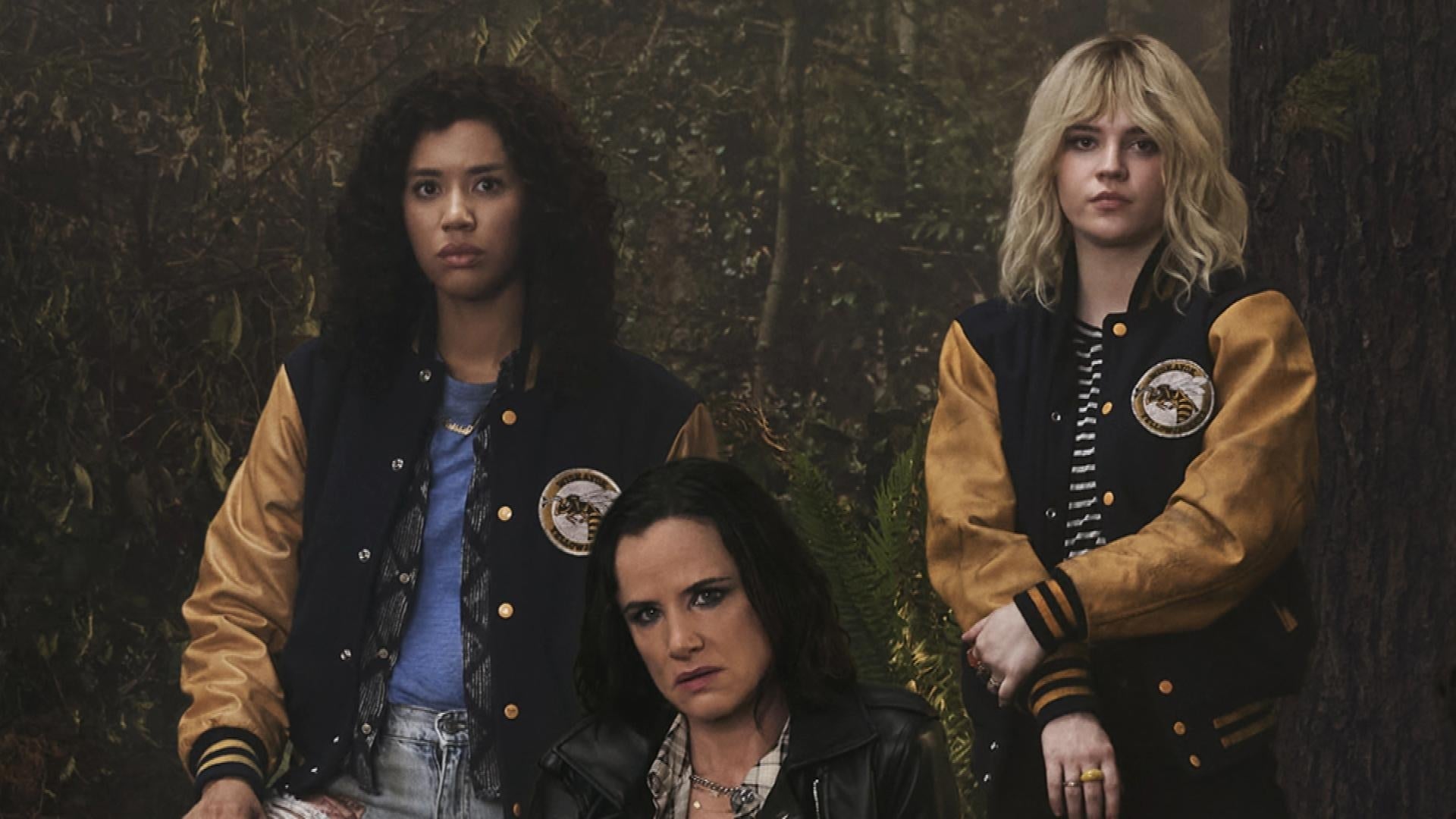 'Yellowjackets': Everything to Know Before Season 1 Finale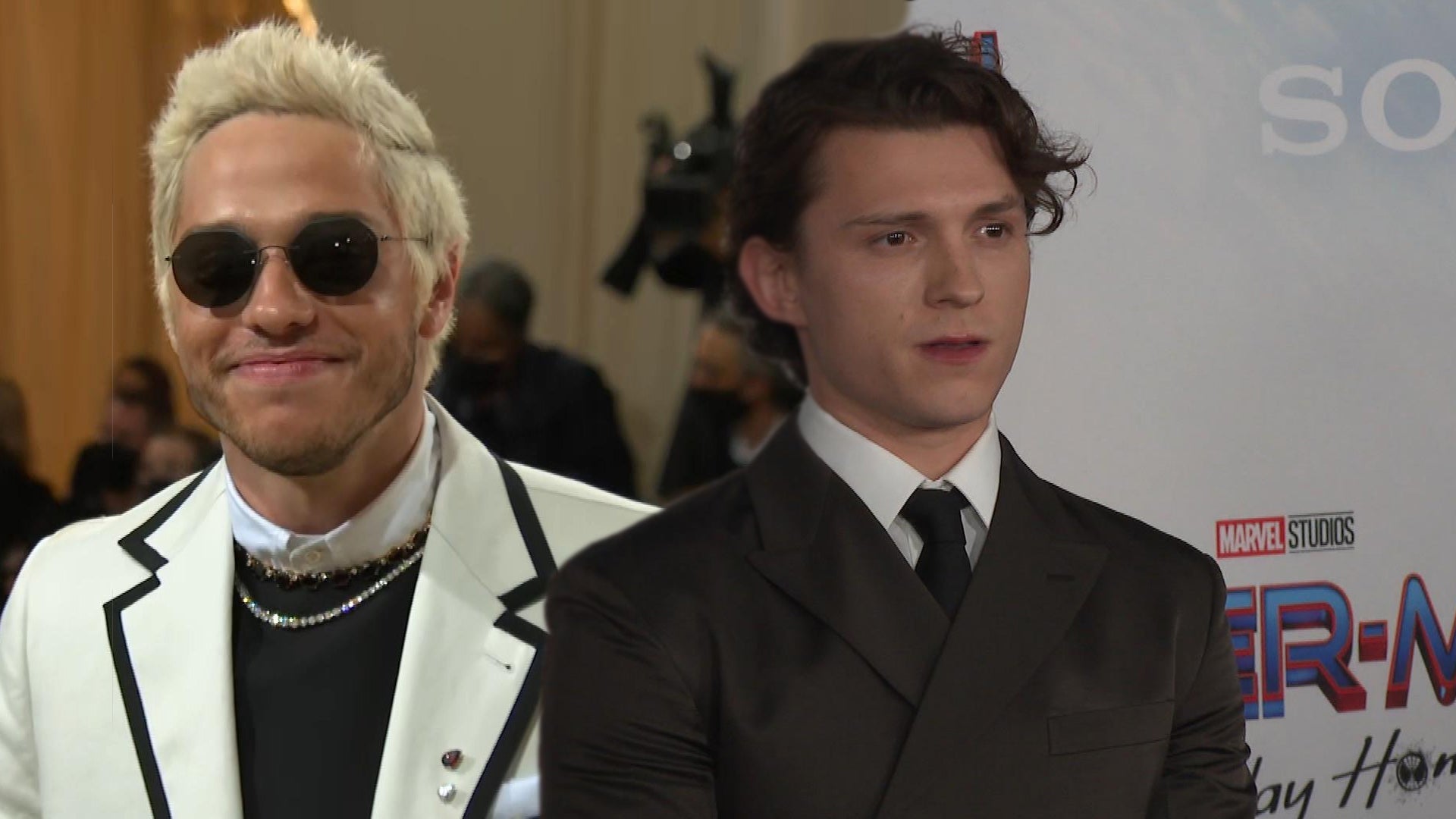 Oscars 2022: Who Will Host?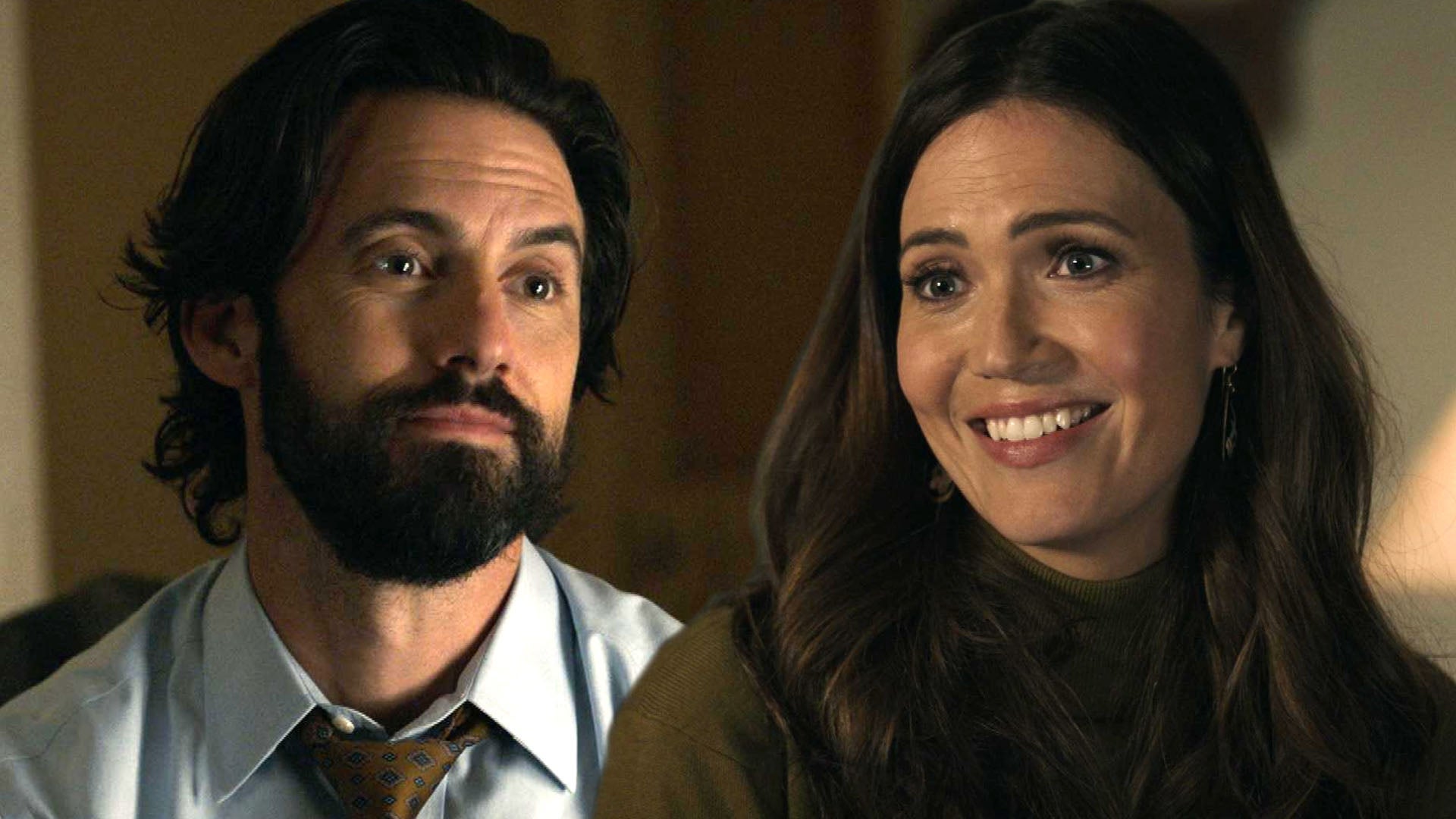 'This Is Us' Sneak Peek: Jack Is Worried His Kids Will Forget Hi…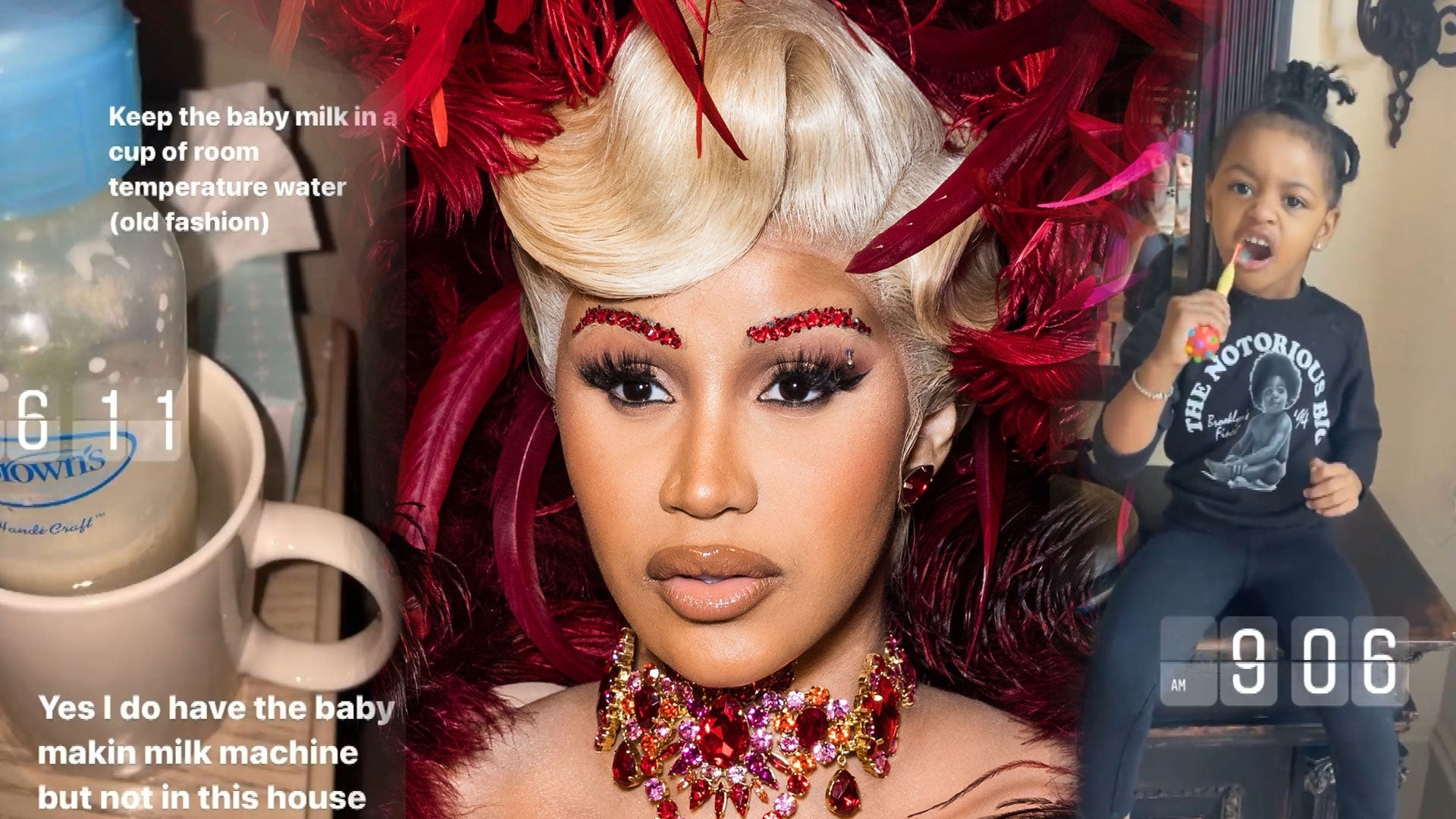 Watch Cardi B's Morning Routine With Kulture and Newborn Son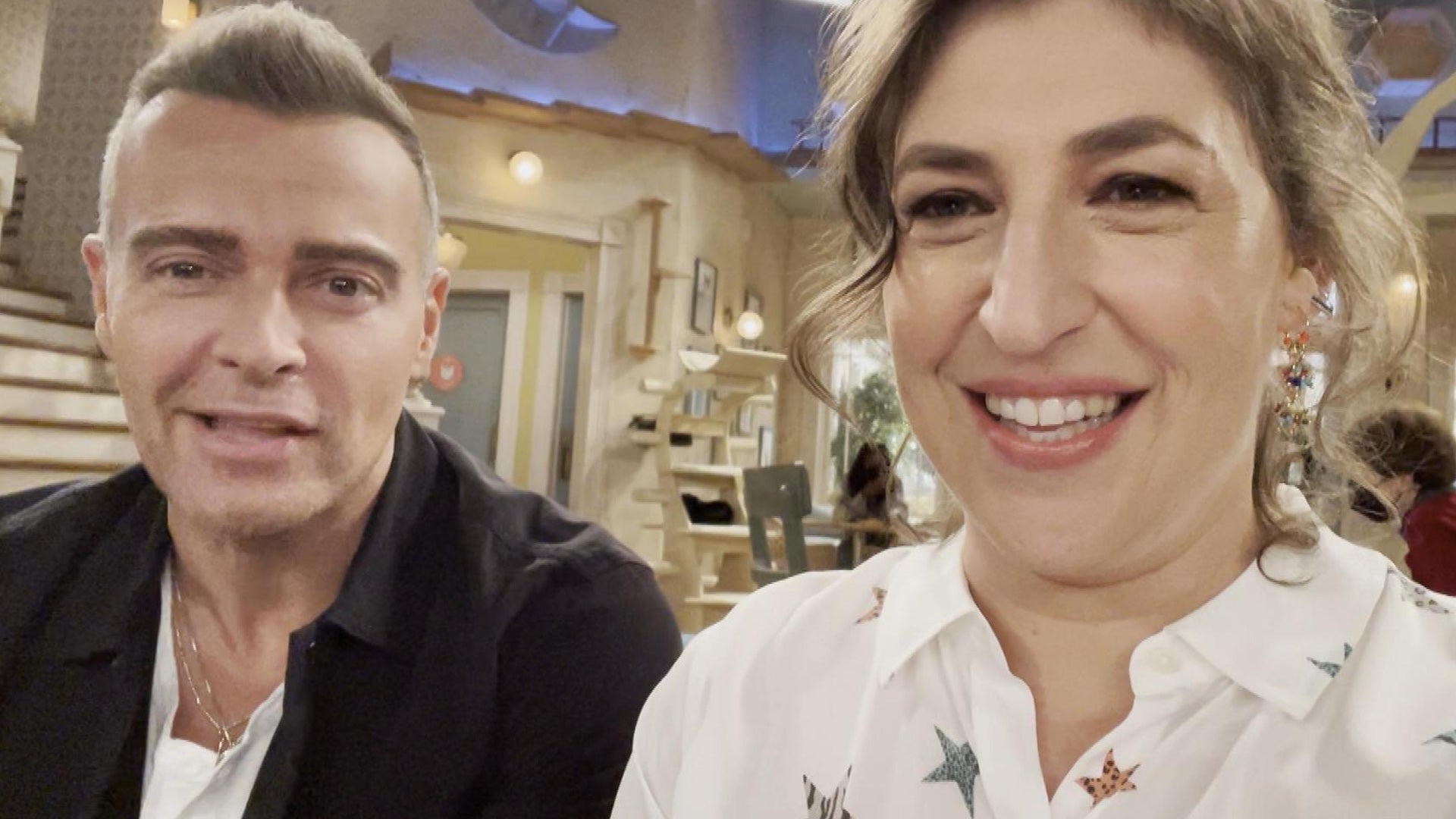 How 'Blossom' Cast Reunion Came About on 'Call Me Kat' Season 2 …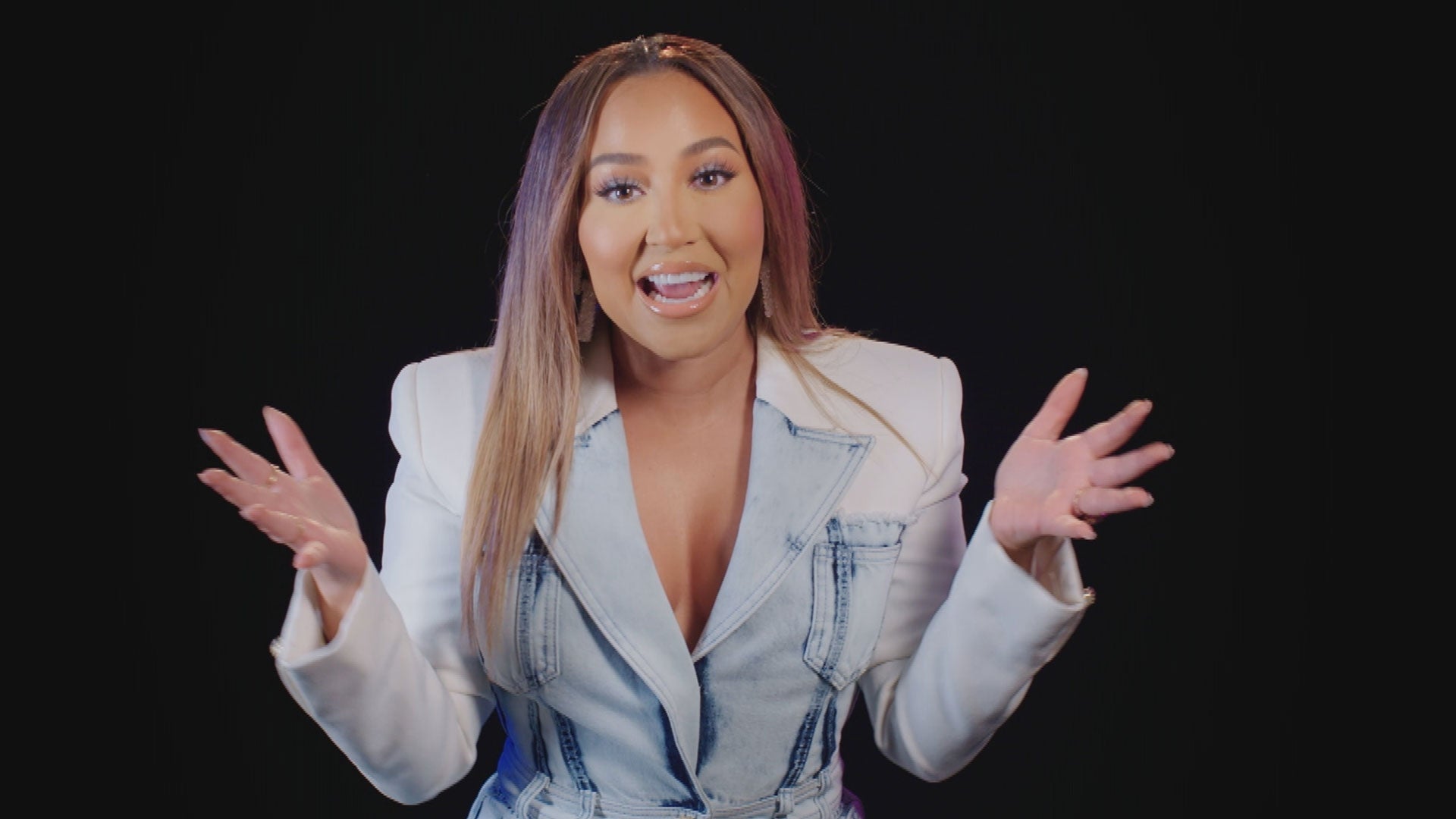 Adrienne Houghton Gives an Inside Look at 'I Can See Your Voice'…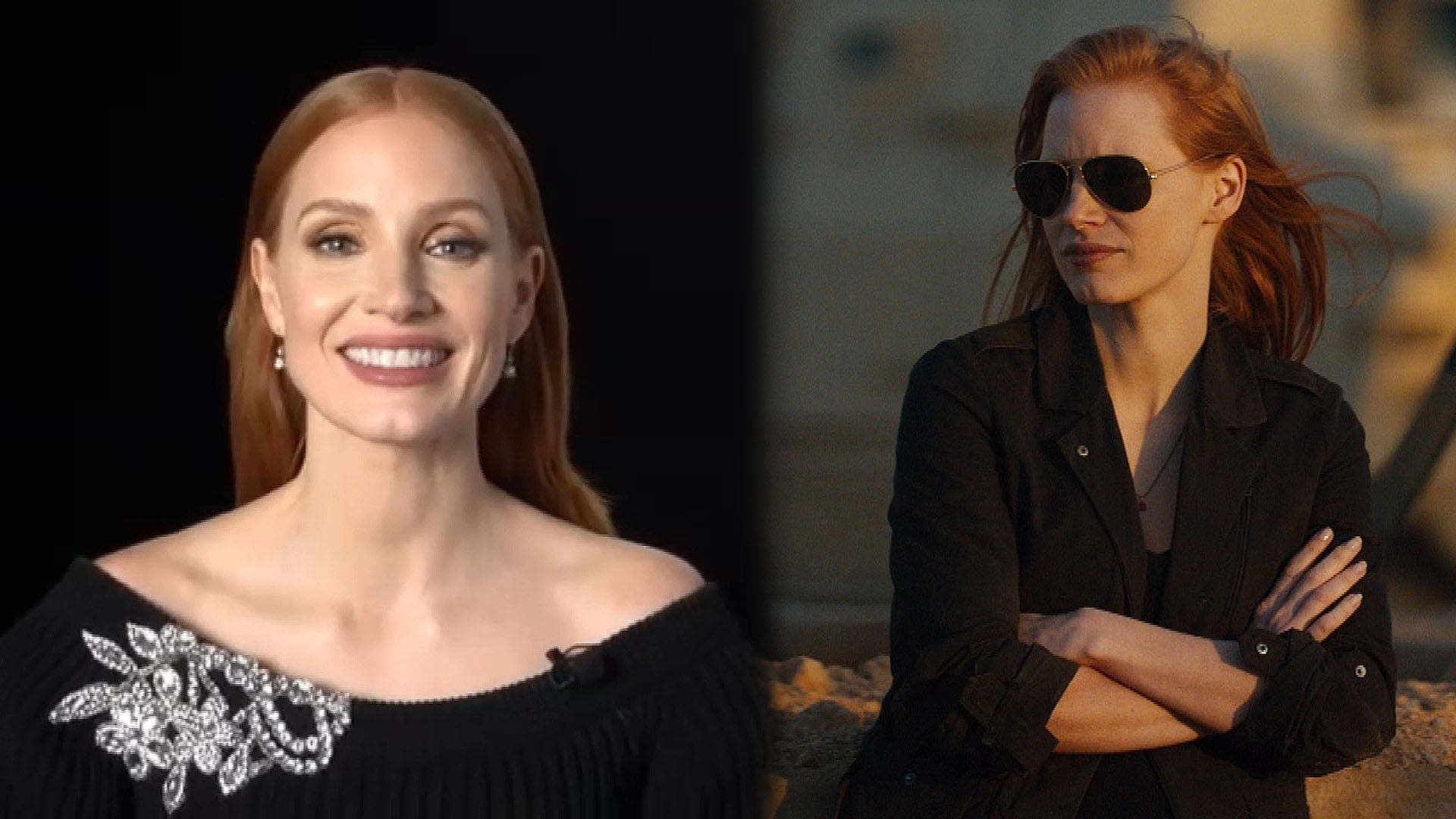 Jessica Chastain on 'Zero Dark Thirty' 10 Years Later and PSIFA …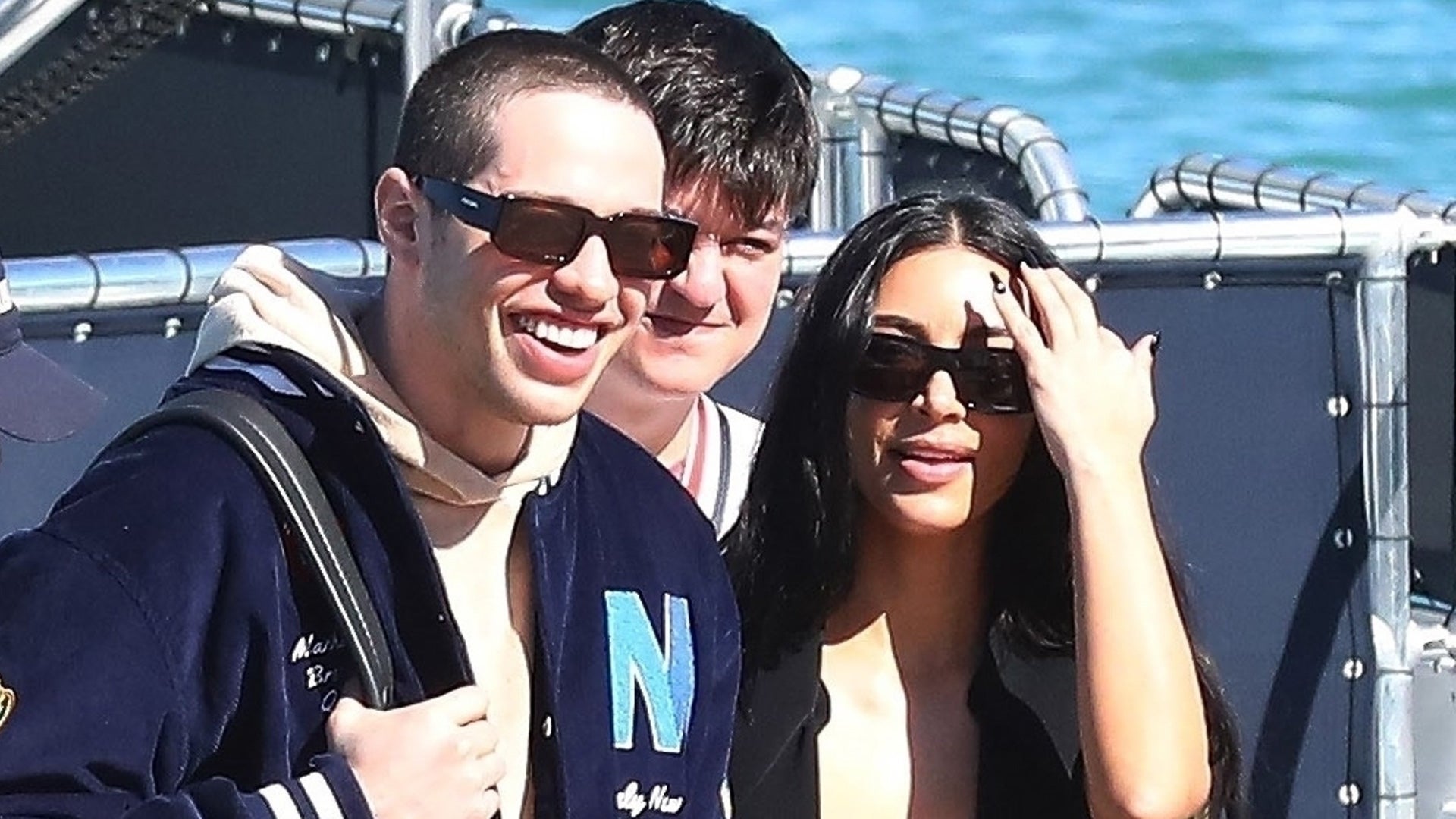 Kim Kardashian and Pete Davidson Spotted Together on Bahamas Get…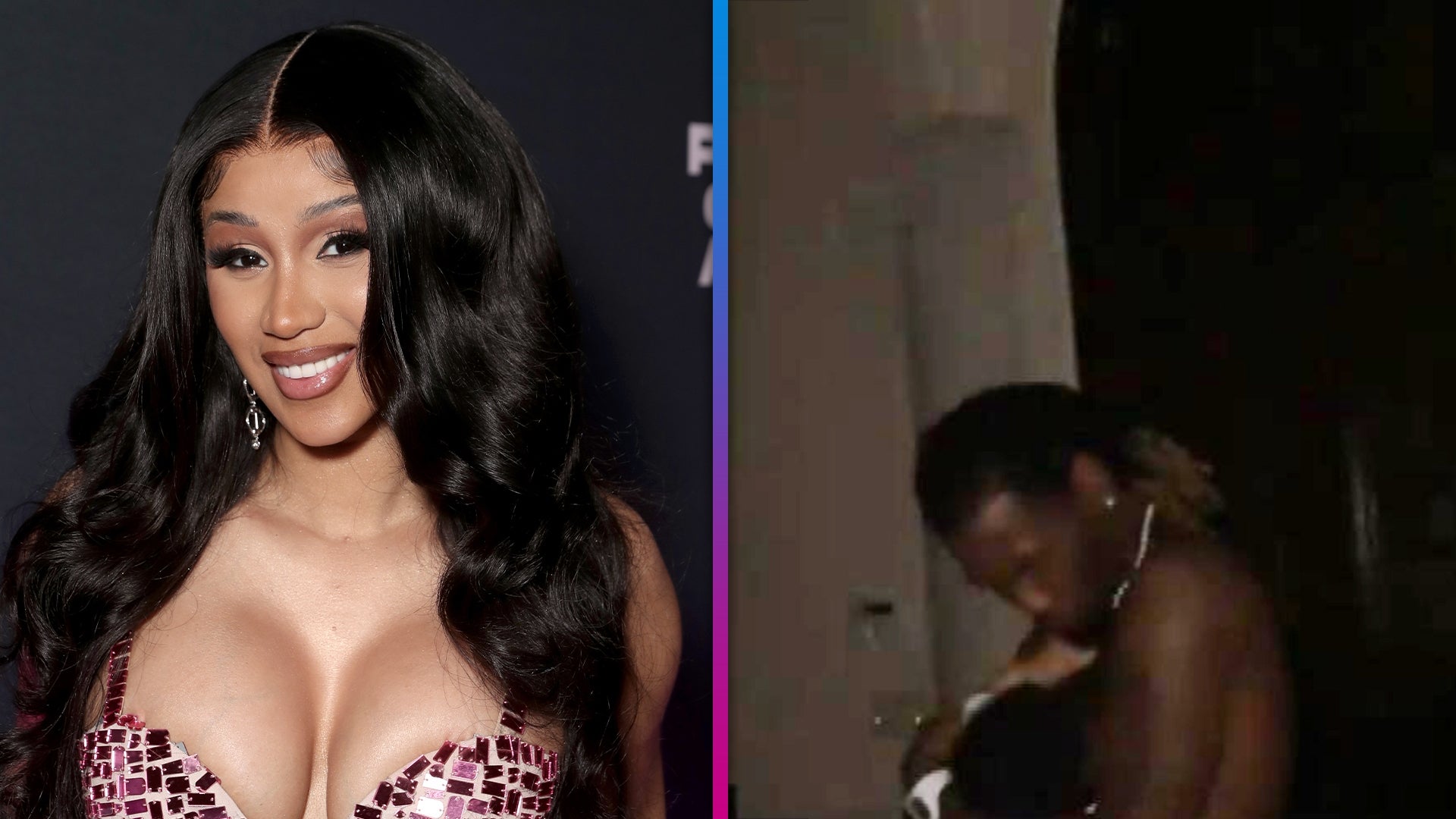 Cardi B Shares Adorable Video of Offset Cradling Son
America's Got Talent returned Tuesday night, and ET is following along throughout the two-hour premiere to break down all the best, biggest and most surprising moments.
Two new judges are seated behind the desk and a slew of new acts are risking life and limb -- and dignity -- for a shot at moving on to the next round of competition or maybe the coveted Golden Buzzer.
Returning judges Simon Cowell and Howie Mandel are joined by newcomers Gabrielle Union and Julianne Hough, who are replacing previous stars Heidi Klum and Mel B. Will the new dynamic at the judges' table bring bigger sparks or will we be getting a more harmonious season without Simon and Mel's bickering?
The fun kicks off 8 p.m. ET/PT on NBC, and you can watch along with ET for a look at all the acts who gave it their best shot during the big season premiere.
Final Thoughts!
7:06 PM:
And with that jaw-dropping final act, Season 14 is off and running. Here are a few final thoughts and lingering questions about the premiere:
- Does every act get a standing ovation now? It feels like that used to be reserved for truly special performances, but all four judges seemed to get on their feet after every featured audition.
- It's time to mix-up the Golden Buzzer performance. During the audition rounds, it's always (without exception) the final act that gets the coveted honor. It would be a much bigger surprise if we didn't see it coming.
- Daredevil acts seem like a real insurance nightmare for the show. I mean, the guy set himself entirely on fire. Can waivers really protect the show from something going really wrong?
- The new judges are incredible additions to the cast and I can't wait to see what new dynamic they bring as the season goes on.
Kodi Gets the Golden Buzzer From Gabrielle
7:00 PM:
Since Kodi is the last performer of the night, we already know he's going to get the Golden Buzzer, but the show really did save the best for last.
"What just happened there was extraordinary," Simon marveled. "Your voice is absolutely fantastic... I'm going to remember this moment for the rest of my life."
Gabrielle, however, was the one who made Kodi's dream come true.
"I'm a new judge this season, and I'm also a new mom this year," Gabrielle said. "It's the toughest job I've ever had and the most rewarding job I've ever had. You just want to give your kids the moon the stars and the rainbows."
"And tonight, I'm going to give you something special," she added, as she slammed the Golden Buzzer, bringing Kodi, his mom and her family to tears.
Kodi Lee Is Just the Best
6:57 PM:
Kodi Lee is a 22-year-old blind, autistic music aficionado with an incredible amount of personality who was brought out onto stage by his loving mother.
While it's often impossible to tell what kind of performance you can expect, it seems impossible that the show would present such an incredible person just to mock them.
So, when Kodi finally got down to playing the piano and singing, it shouldn't be a surprise that he's amazing. However, no one could predict how amazing he was really going to be.
Mid-song, Julianne, Howie and Gabrielle are already fighting back tears and Simon can't stop smiling. This is the one standing ovation from the judges that truly felt earned.
The Human Fuse Lives Up to His Name, Sorta
6:46 PM:
So, his act is his wife lights him on fire and then he gets hurled through the sky and lands on an inflatable mat.
So, that part goes fine, he lands perfectly. But he is still, you know, on fire! After it seems like he's going to burn to death, he's (obviously) saved by some people with fire extinguishers, and he turns out fine.
So, congrats? It's hard to argue that he didn't entertain the people and the judges all seemed impressed.
Once again, however, Simon eggs him on by suggesting that, next time, he tries to jump over something that could "eat" him, and The Human Fuse agrees without any hesitation.
Why does Simon want to kill all the danger acts? He did the same thing with an escape artist a few seasons ago, and we watched as he almost got eaten by an alligator!
Anyway, getting lit on fire and shot through the air was enough to get him four "Yes" votes and next time we'll see him risk his life again for our amusement -- sort of like ancient gladiatorial battles.
The Human Fuse Seems Like He's Going to Bomb
6:38 PM:
"I am so ready for him to retire," the Human Fuse's wife says before he takes the stage. I imagine that the loved ones of all daredevils and danger artists feel this way.
So what's his act? He gets lit on fire and then shot out of a giant crossbow because he got bored of being shot out of a cannon.
The odds aren't in his favor from the start. Not only did the Human Fuse just get out of the hospital yesterday (after hurting himself by slipping in a rain puddle), but he also seems generally over this whole "risking his life with dumb stunts" thing, and is only here for the chance to win money.
Which makes any mishap less funny and more just ironically tragic.
And, because this show loves it's drawn-out tension, we see the Human Fuse lit on fire and the crossbow trigger pulled, but we'll have to wait until after the commercial break to see if he tragically dies.
This whole thing makes me feel a little weird.
Danger Act Goes Wrong?
6:29 PM:
Going into this commercial break, AGT teased a danger act called The Human Fuse, and hinted that the act goes wrong and ends with the contestant being set on fire.
Let's see how that promise pays off. It's a good bet that everything goes fine and exactly as planned, but AGT can occasionally be good for an entertaining unplanned fiasco.
Gingzilla Brings a Beard and a Voice to the Stage
6:28 PM:
"I'm a 7-foot ginger bearded glam monster from Sydney, Australia," Gingzilla says in a pre-taped package, instantly winning fans over even before taking the stage with an incredible funny and dynamic musical performance.
Decked out in a red, rose-covered blazer, red plaid pants and knew-high black boots, it was Gingzilla's voice that really wowed everyone.
Gingzilla is the ultimate Vegas act, and the judges all felt the same. Once again (for like the umpteenth act in a row) all four judges voted "Yes."
Simon Kisses the Comic
6:17 PM:
"Thank God for you," Simon shared during the feedback. "Just when you think the world has lost it's sense of humor, on you come. Hallelujah."
After all the other judges heaped their praise on her, Simon surprises everyone by declaring that he has to kiss her. The judge then took the stage to give Jackie a hug and kiss her on the cheek.
Was it weird? Yeah, a little. Maybe a lot. But ultimately it was kinda sweet, and Simon -- along with all the other judges -- give her the four "Yes" votes she needs to move on.
Jackie Fabulous Brings Comedy Edge
6:16 PM:
Jackie Fabulous hit the stage and brought a magnetic charisma with her stand-up comedy routine, and won the judges over right off the bat with her personal stories and great energy.
Being a touring stand-up comedy, it's not surprising that she was able to command a stage with ease, but she isn't just all personality with no substance because her set earned yet another standing ovation.
V. Unbeatable Lives Up to Their Name With the Judges
6:05 PM:
After yet another four-judge standing ovation (which seems to happen for more and more acts these days), the judges were effusive with their praise.
One of the most meaningful bits of feedback is from Julianne, who is actually brought to tears by the performance. The professional dancer was wowed by this crew, and safely says they just "made history" with their act.
Howie takes it one step further by saying they not only made history they just made their future, and now I'm crying as well.
This sort of thing is the best part about AGT -- seeing people from all backgrounds seek out their own American dream.
V.Unbeatable Dance Crew Is Just Jaw-Dropping
6:03 PM:
This AMAZING dance crew from Mumbai, India, consists of 28 dancers between the ages of 12 and 27, and their performance -- coupled with their emotional backstory about the challenges of growing up in the lowest-income areas of Mumbai -- make them strong contenders for the AGT finals before they even show off their moves.
However, when they get down to dancing, it's almost unprecedented. Every season has one high-flying dance crew that seems to defy physics, but V. Unbeatable gives them all a run for their money.
Shy Pianist Is a Captivating Force of Nature
5:54 PM:
The charming piano player Patricio from Italy seems super nervous, and they built him up to seem super boring and old-fashioned.
So, you have to expect that the show is going to throw a curve ball. Immediately after cutting to an audience member literally yawning, it turns out he's less of a piano player and more of a full-body contortionist and interpretive dancer.
It was clear that the boring-guy thing was a set-up, but it was hard to tell if the twist was he was going to be terrible or spectacular. It turns out, he is beyond spectacular.
As Julianne points out, it was "unexpected" and Howie is right when he said they've "never seen anything like that." It's hard to tell if they actually liked the performance or just the surprising twist.
"Without people like you, we don't have a show and my dogs don't get fed," Simon joked, before all four judges voted "Yes" for the unassuming young performer.
Simon and Julianne Are (Hopefully) Going to Have Some Good Chemisty
5:44 PM:
Now that Julianne is done pretending to be nice, we can get down to business.
Although not without Simon first being a bit vindictive by refusing to press his buzzer on some particularly bad acts.
Maybe, just maybe, Simon and Julianne will have the same rivalry that Simon and Mel had, but with less actual disdain.
Now We Get to the Joke Contestants
5:40 PM:
Every season we've got the segments that basically just serve as comedy fodder.
For example, Monkey -- a man in a yellow ballerina tutu who is dressed-up like a monkey. And it's about what you might expect.
It lasts until about the strip-tease until Gabrielle, Simon and Howie slam their buzzers, while Julianne doesn't. Clearly, they are trying to establish her as the "nice" judge. Let's see how long that lasts.
Sophie Pecora Speaks to the Judges' Souls
5:33 PM:
If the two-minute standing ovation from the crowd wasn't enough, the judges had nothing but love for the powerful performer.
"You're really unique and you dance to your own drummer, yet that drummer is really relatable," Howie shared, with Julianne adding that it was the "truth" behind that song that had such a powerful impact.
Simon complimented her delivery, and said he liked her "a lot," which is high praise from the acerbic Brit.
As expected, Sophie got four "Yes" votes (although a Golden Buzzer wouldn't have been out of place) and will be moving on in the competition.
Sophie Pecora Sings an Original
5:30 PM:
Sophie's intro featured an interesting assembly of her YouTube videos, which she's posted over the years to not a lot of views, apparently, but a lot of love.
Taking the stage, the 15-year-old singer-songwriter said she's written an original tune that deals with her struggles with bullying as a girl in seventh grade.
It's an emotional and incredibly personal song that really cut to the heart of her own journey. While her nerves were apparent, but her voice, her flow, her lyrics and her song had the audience and judges in wrapped attention.
It's an incredibly powerful performance that shows a vulnerability we don't usually get from these acts. Considering it's an original song -- which is a brave choice to make in the first place -- Sophie should get a lot of love from the judges.
Judges Are Dazzled by Eric Chien
5:21 PM:
"Genuinely, this was on a different level... You don't even know how good you are," Simon told Eric after his stunning act.
Howie, Gabrielle and Hough were all equally impressed and, unsurprisingly, the card artist got all four "Yes" votes.
Now we'll have to see if his next act can add more to the array of skills we've already seen.
Eric Chien Makes the Night Magical
5:19 PM:
Since Eric is getting an emotional intro package, there's a good chance he will be getting through, so that's nice to know.
Eric said he's seen Shin Lim's act, but thinks they are very different, and Simon put him on the hot seat by asking if he thinks he's better than Lim (who won the last two seasons in a row!). Eric doesn't answer, because how could you even answer that?!
As for his trick, it's astounding -- which it should be, considering he's already pretty famous online for his incredible work. He's already won several magic competition championships. Let's see if he can add America's Got Talent winner to his long list of accolades.
Also, I'm a sucker for close-up magic and card tricks so he already has my vote.
Greg Morton Feels the Love
5:10 PM:
"I honestly would buy a ticket right now, and I'd go and see your show," Hough marveled at Morton's vocal performance.
Simon was wowed as well, pointing out that everyone in the audience, from young to old and across all demos, loved and appreciated what he was bringing to the stage.
He ended up getting four "Yes" votes, and is moving on to the next round!
Greg Morton the Voice Star
5:08 PM:
Greg Morton, a 60-year-old man with an amazing voice, was the first contestant out of the gate and he kicked things off with a showcase of his best Star Wars impressions.
Kicking things off with Darth Vader, Morton blow the judges away with his spot-on vocalizations of Luke Skywalker, Jubba the Hutt, Chewbacca, all the droids and even the lightsabers.
He managed to take the audience on a guided audio tour of the entire saga, and it was a big hit with the crowd. The cheering even brought him to tears.
The New Arrivals!
5:04 PM:
Julianne Hough and Gabrielle Union look like they are ready to have a good time, and Terry Crews has all the energy to carry this sort of larger-then-life show.
With Hough's judging background on Dancing With the Stars, it'll be cool to see her bring that experience. As for Hough, she's just unbeatable in every way. This should be good.
Here We Go!
5:01 PM:
Leave it to Terry Crews to get us excited about the Golden Buzzer with an epic intro. I can't wait to see how the new judges use it.
Let's get this season started!
For more on the show's two new judges -- and new host Terry Crews, who previously hosted the special season of America's Got Talent: The Champions -- check out the video below.
RELATED CONTENT:
Maren Morris Says She Was Rejected From 'America's Got Talent,' American Idol' and 'The Voice'
'America's Got Talent's' New Judges Dish on Bringing 'Compassion' and 'Empathy' to the Competition (Exclusive)
'America's Got Talent' Debuts First Look at New Judges as the Show Tapes Season 14 Auditions
Heidi Klum Addresses Leaving 'America's Got Talent' After 6 Years as a Judge
Related Gallery