TV
'Bachelor in Paradise': One Man Shockingly Leaves the Show After Another Heartbreaking Split
By
'Bachelor in Paradise': Derek Peth Leaves Paradise Over Tayshia …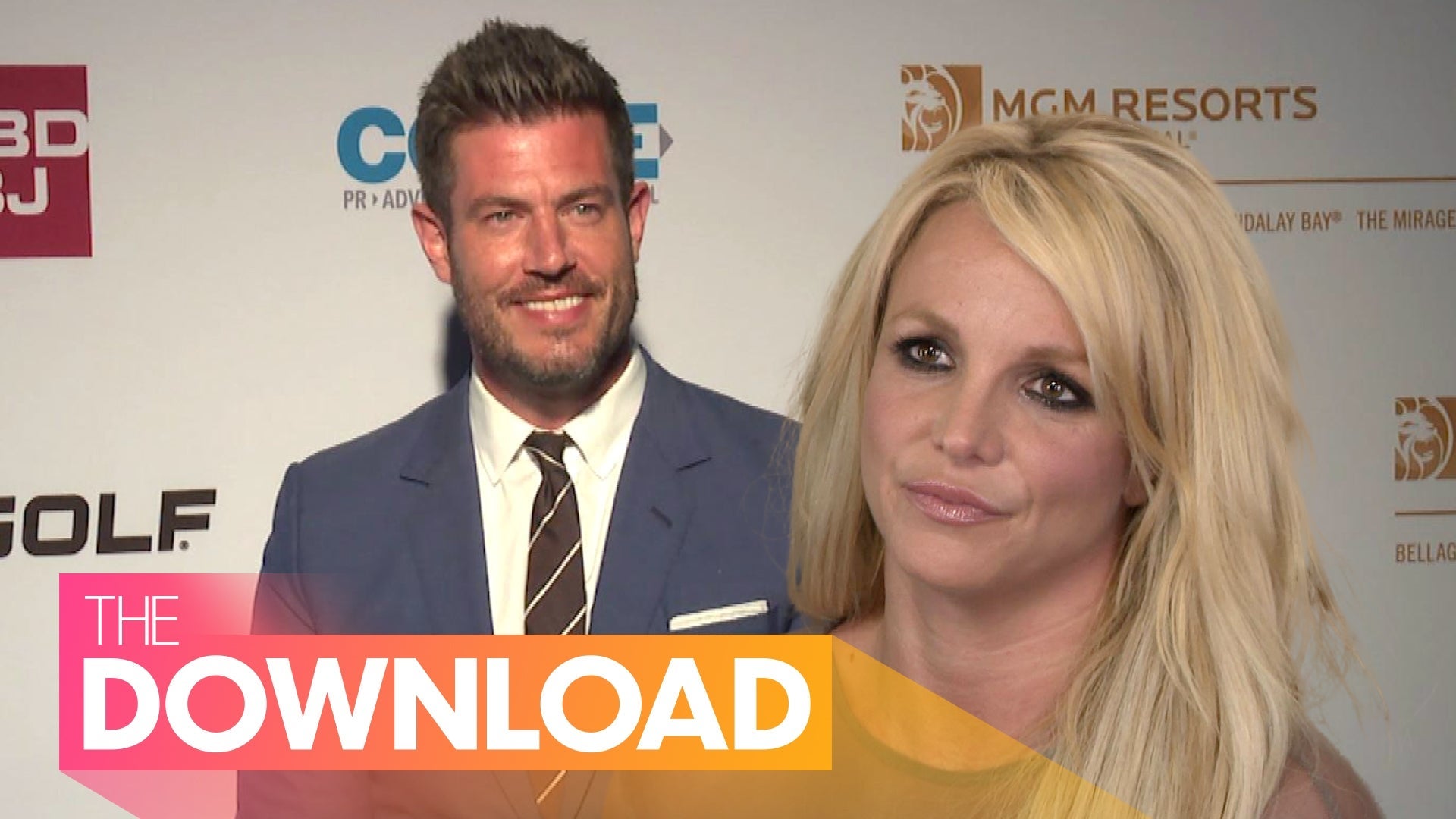 Britney Spears' Conservatorship Hearing Preview, Jesse Palmer Na…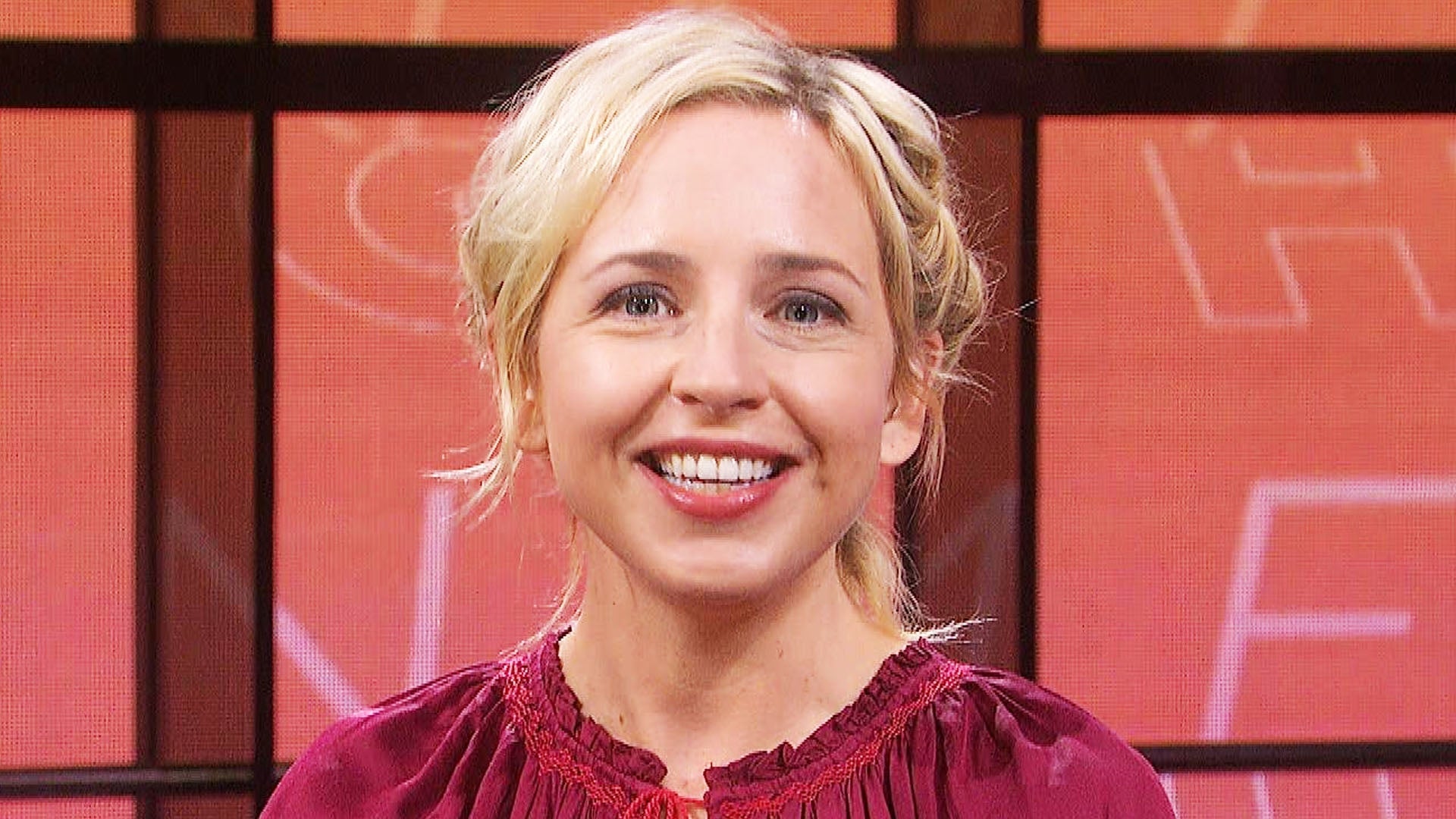 'The Conners' Star Lecy Goranson Teases Dan and Louise's Wedding…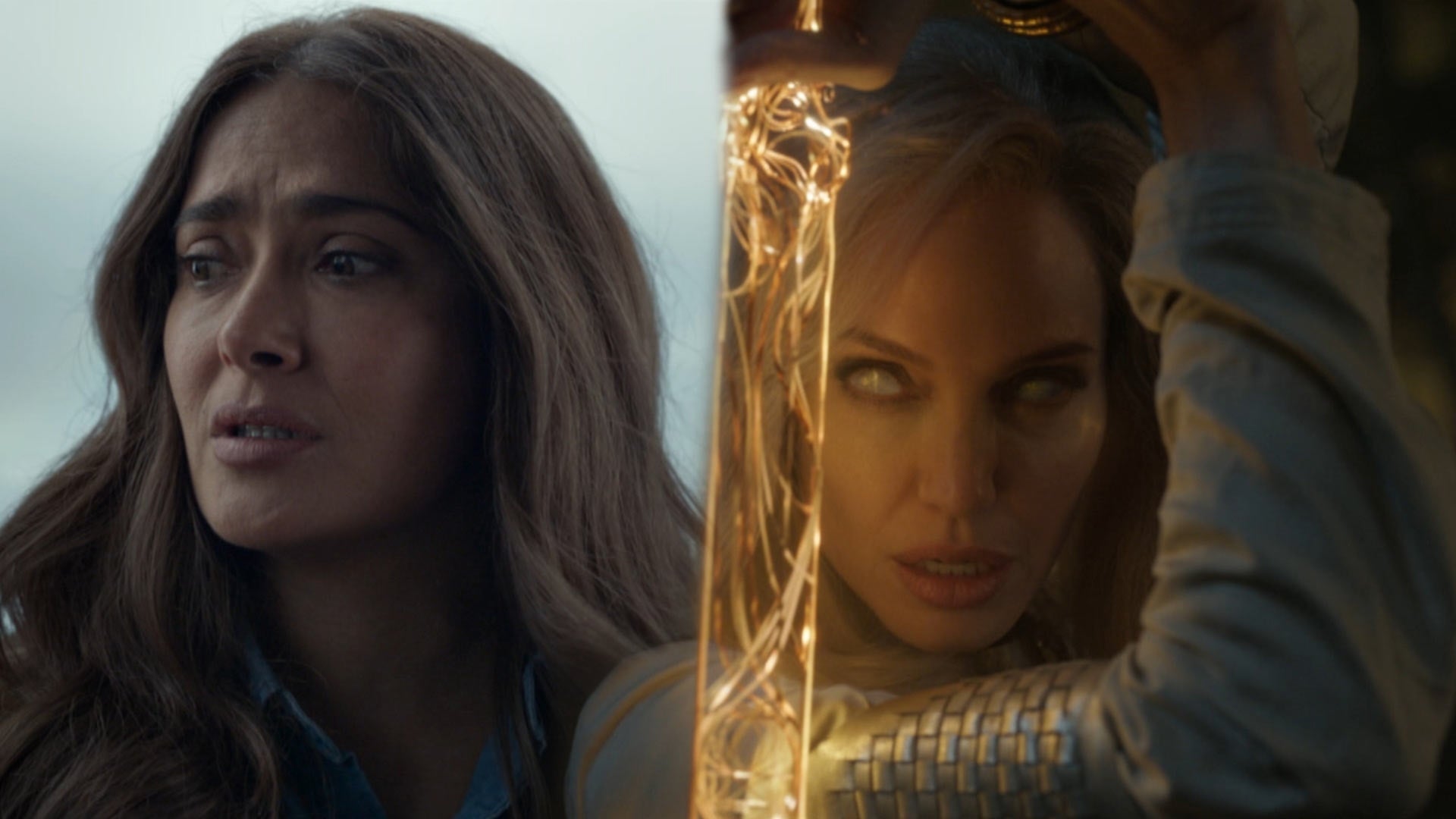 Marvel's 'Eternals': Meet the Cast and See Their Superpowers in …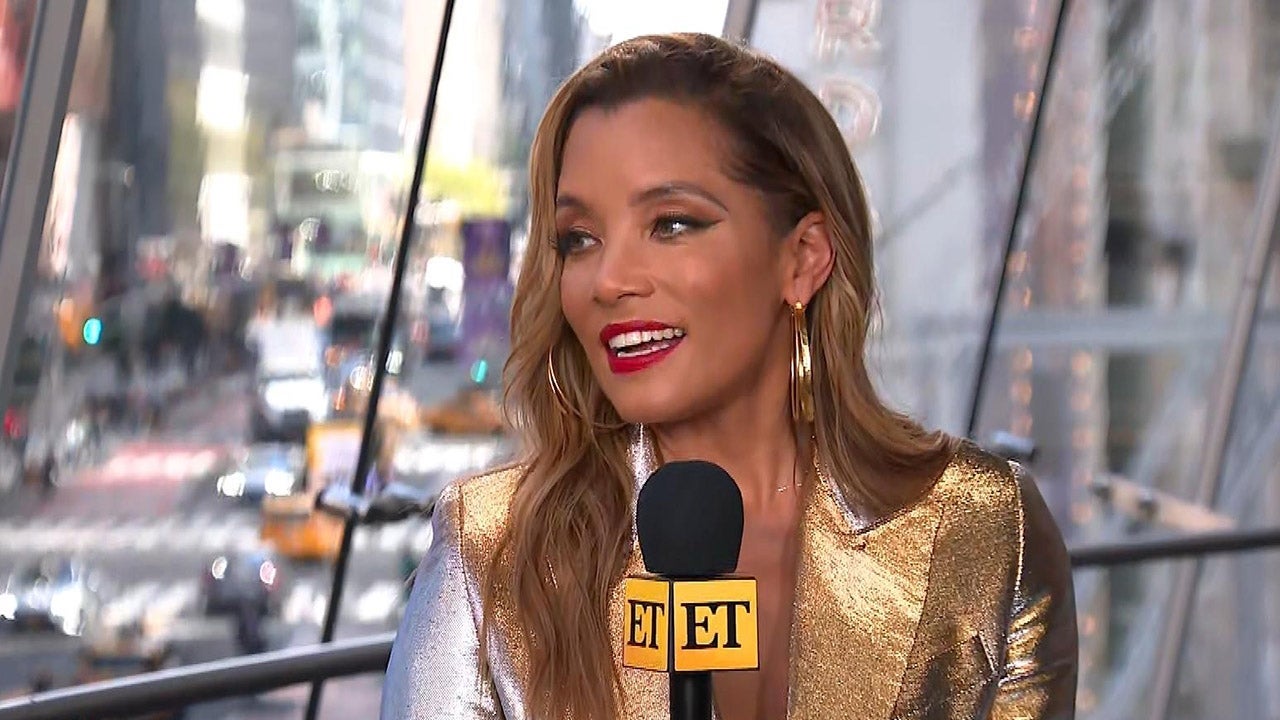 Michael Michele Talks Reimagining 'Dynasty's Dominique Deveraux …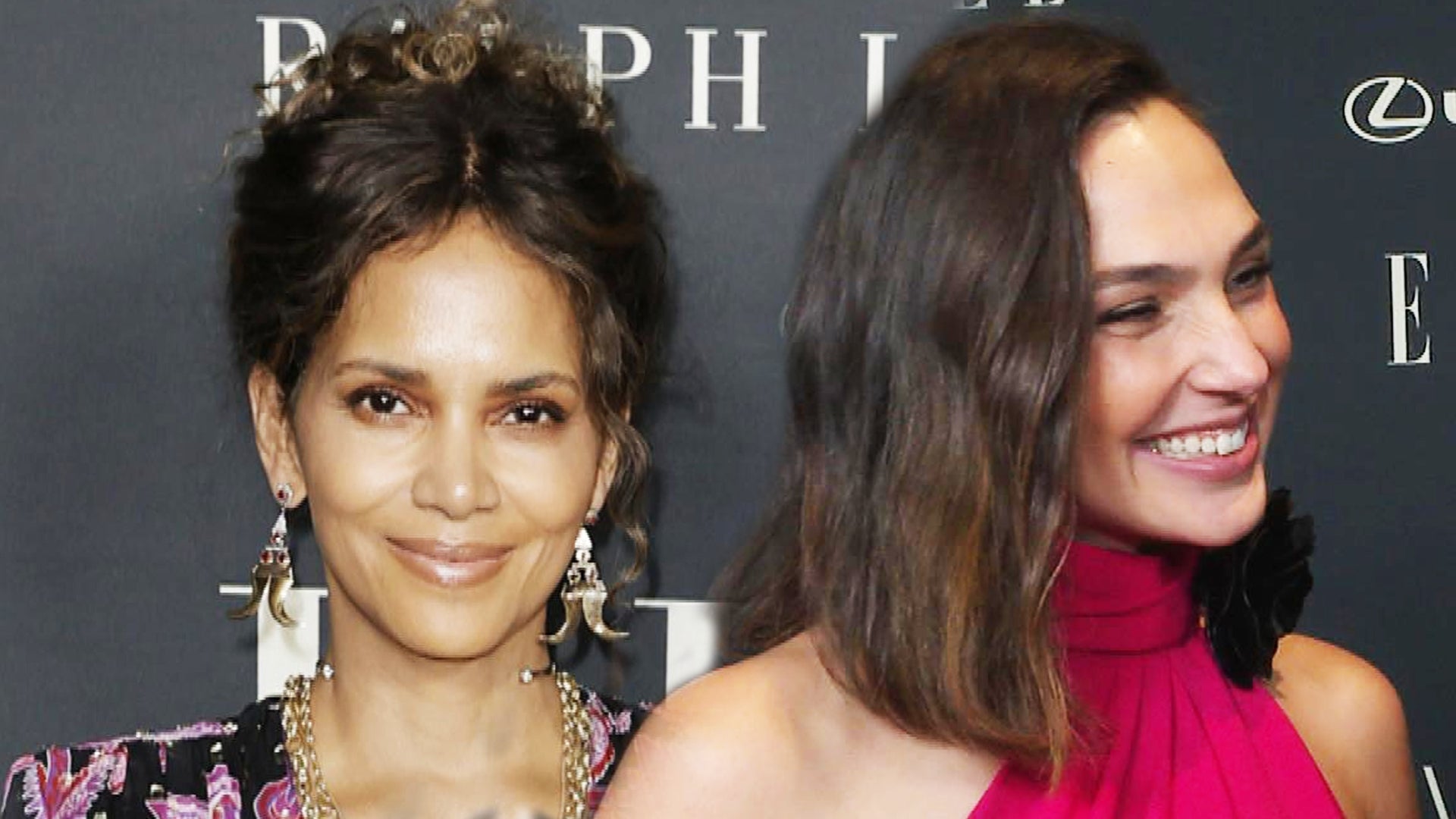 Inside Elle's 2021 Women in Hollywood Event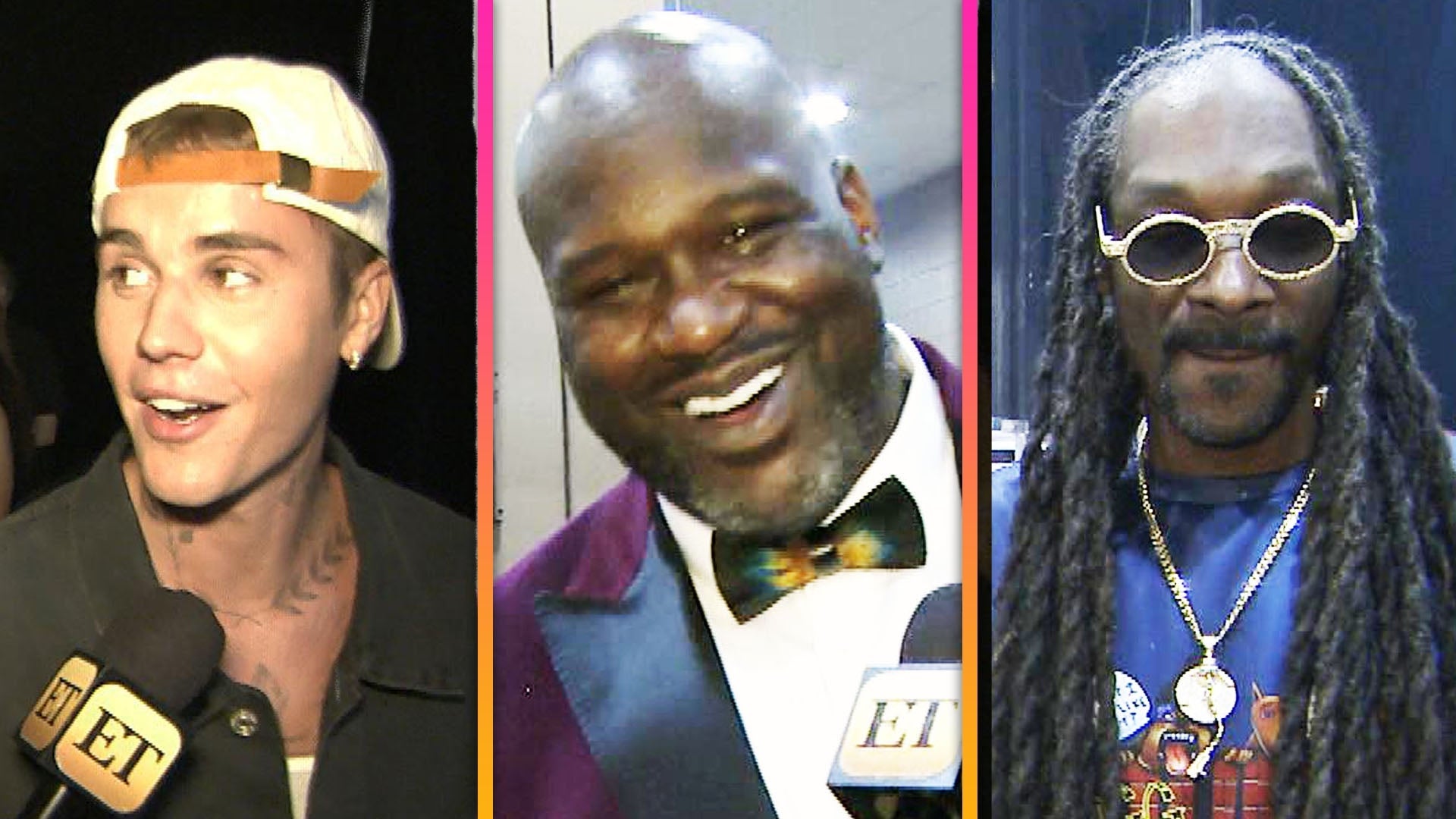 Inside Shaquille O'Neal's Star-Studded Charity Event (Exclusive)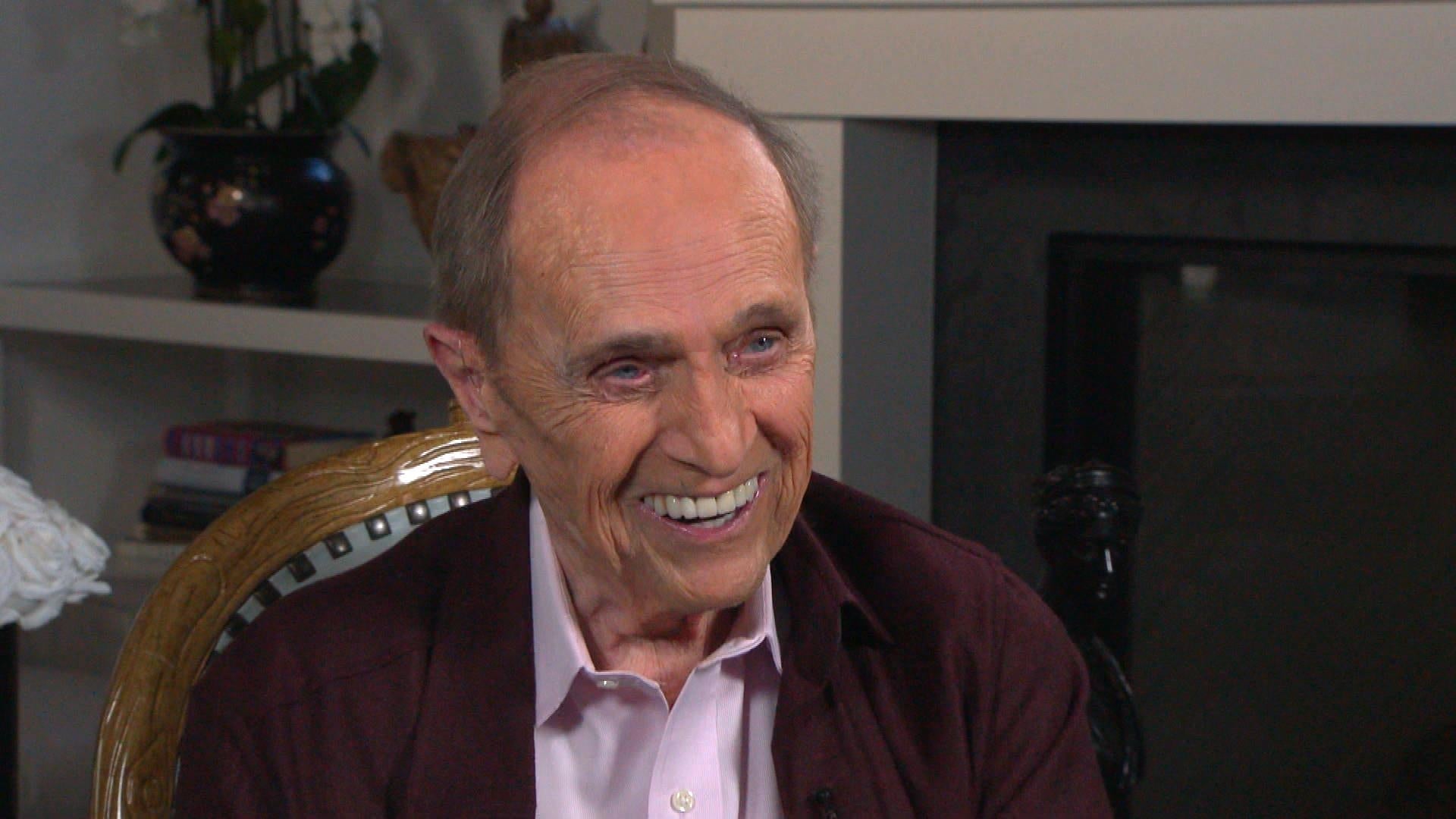 Bob Newhart Celebrates 62 Years in Show Business (Exclusive)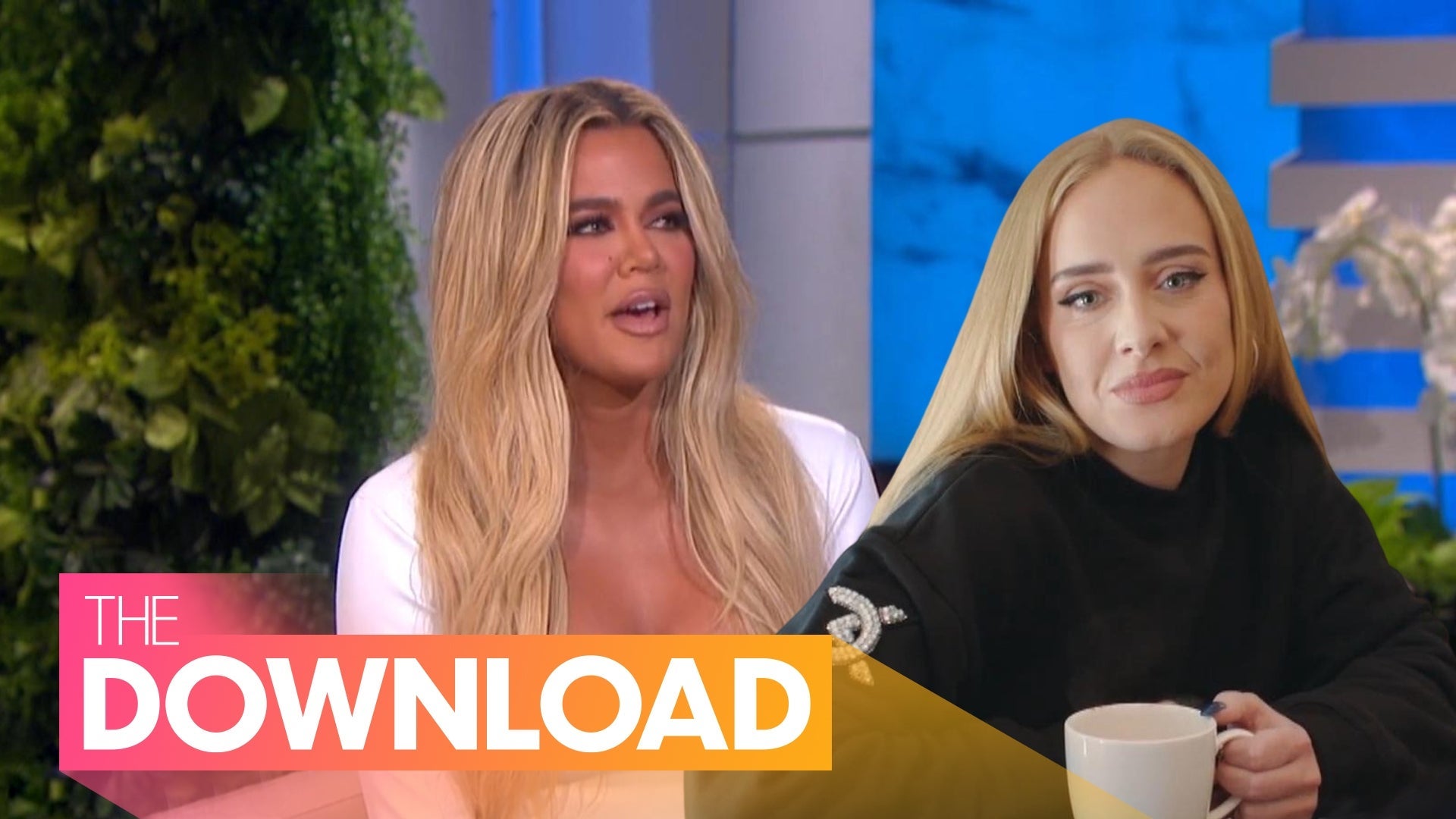 Adele Ranks Beyonce's Albums, Khloe Kardashian Teases Family's N…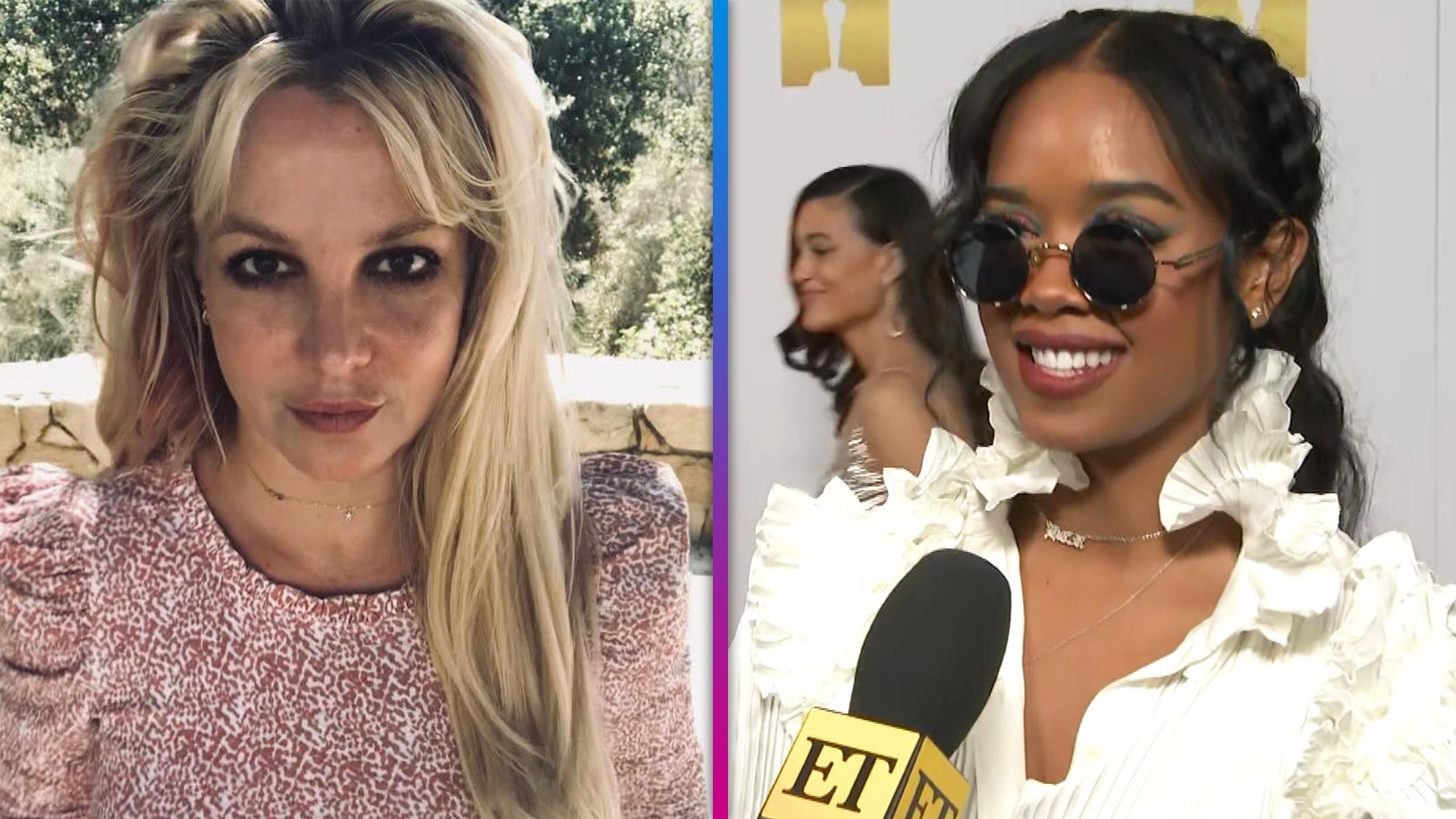 H.E.R. Reacts to Britney Spears' Conservatorship Likely Ending S…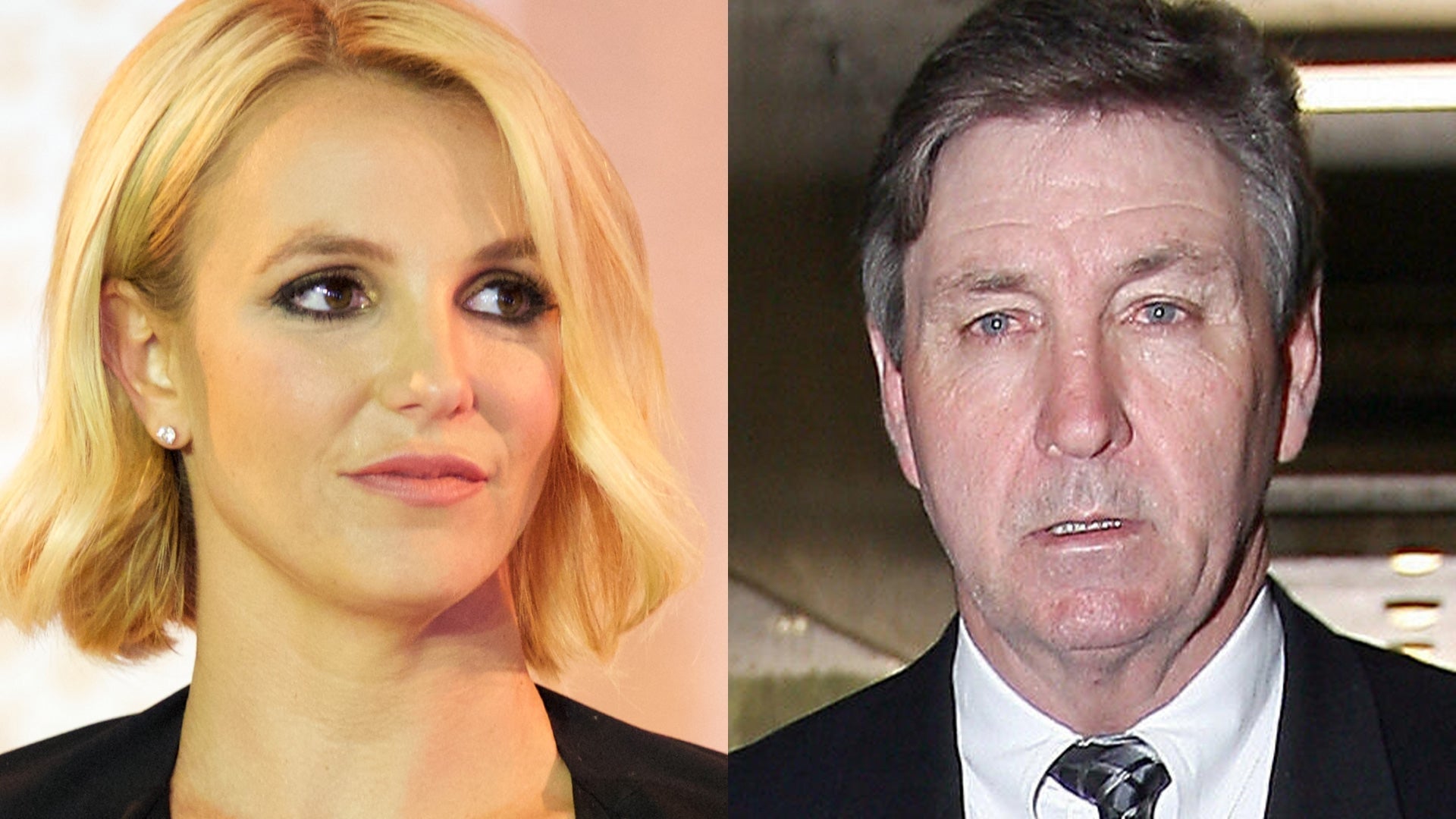 Britney Spears' Dad Responds to Conservatorship Suspension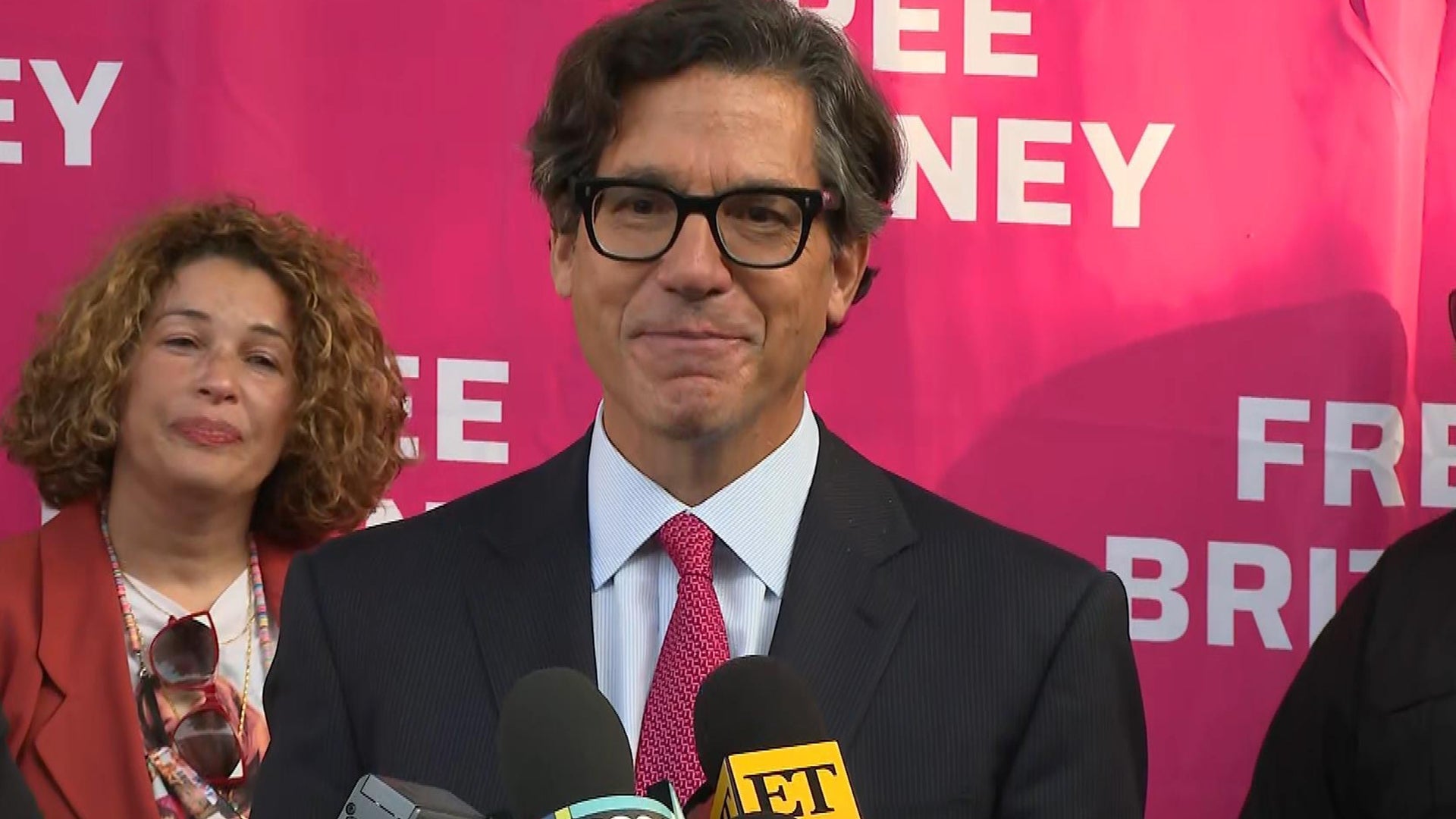 Britney Spears' Attorney Mathew Rosengart Explains Jamie Spears'…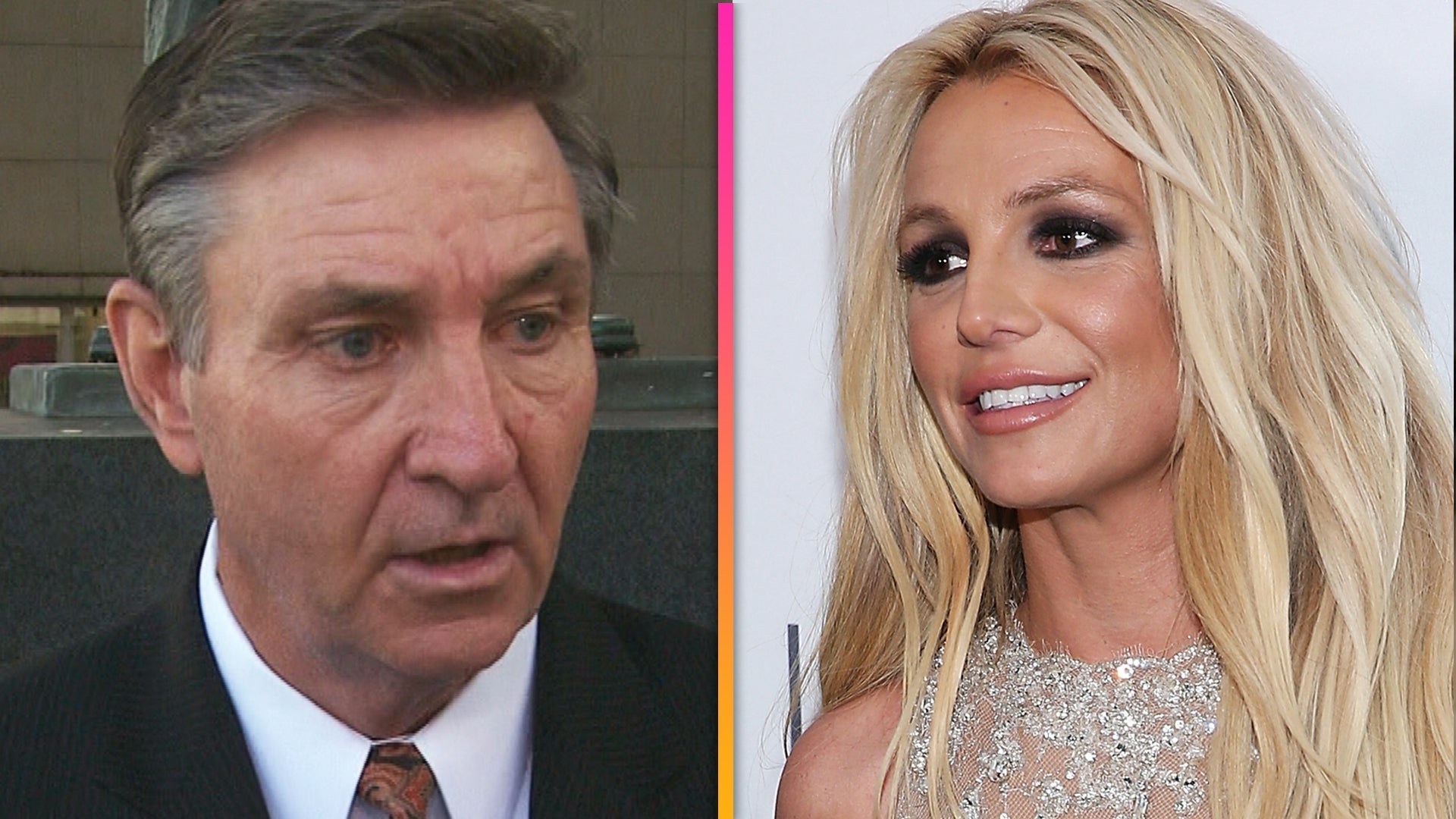 Britney Spears' Father Jamie Suspended as Conservator After Bomb…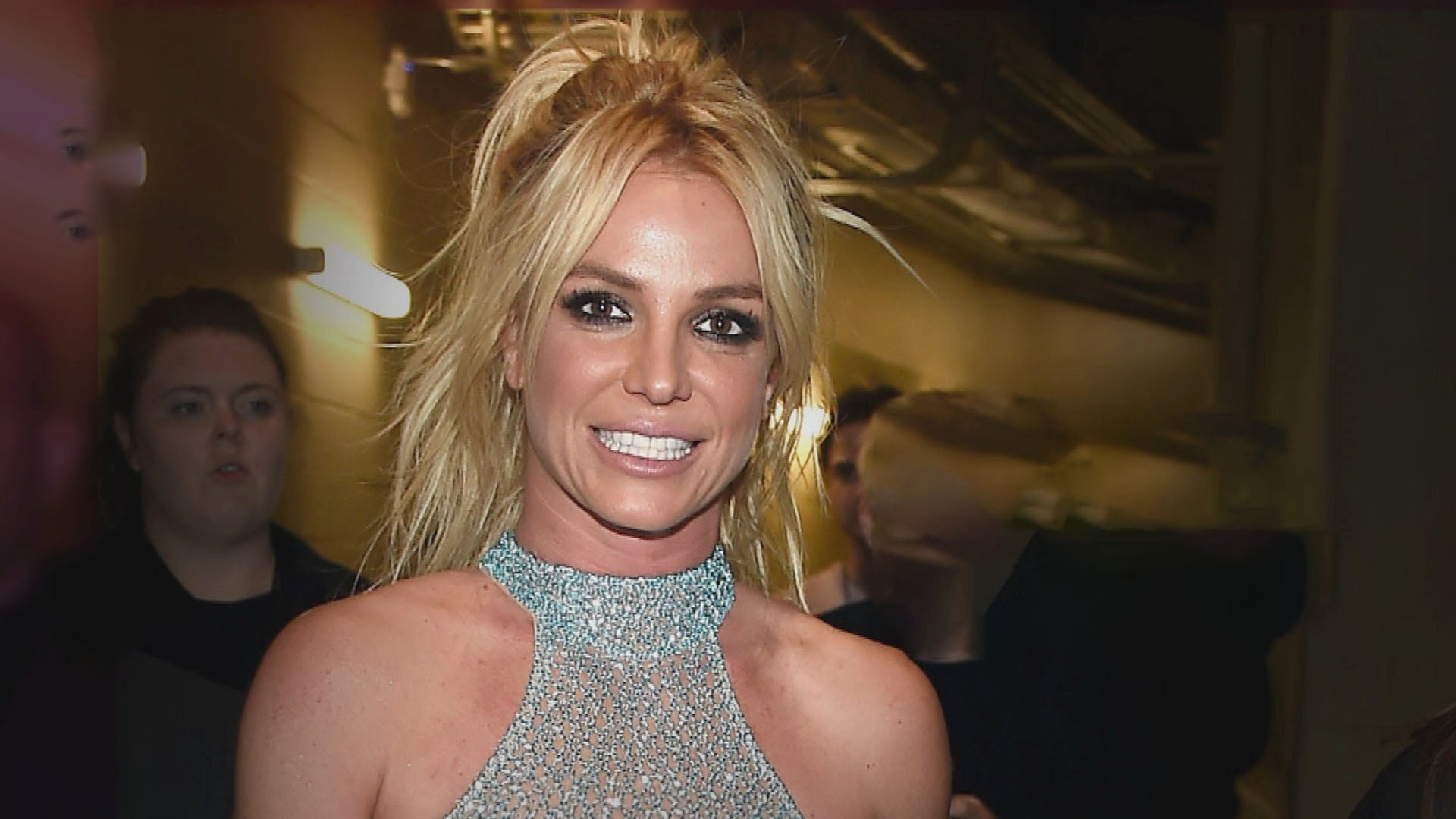 Britney Spears' Dad Suspended From Conservatorship: What's Next?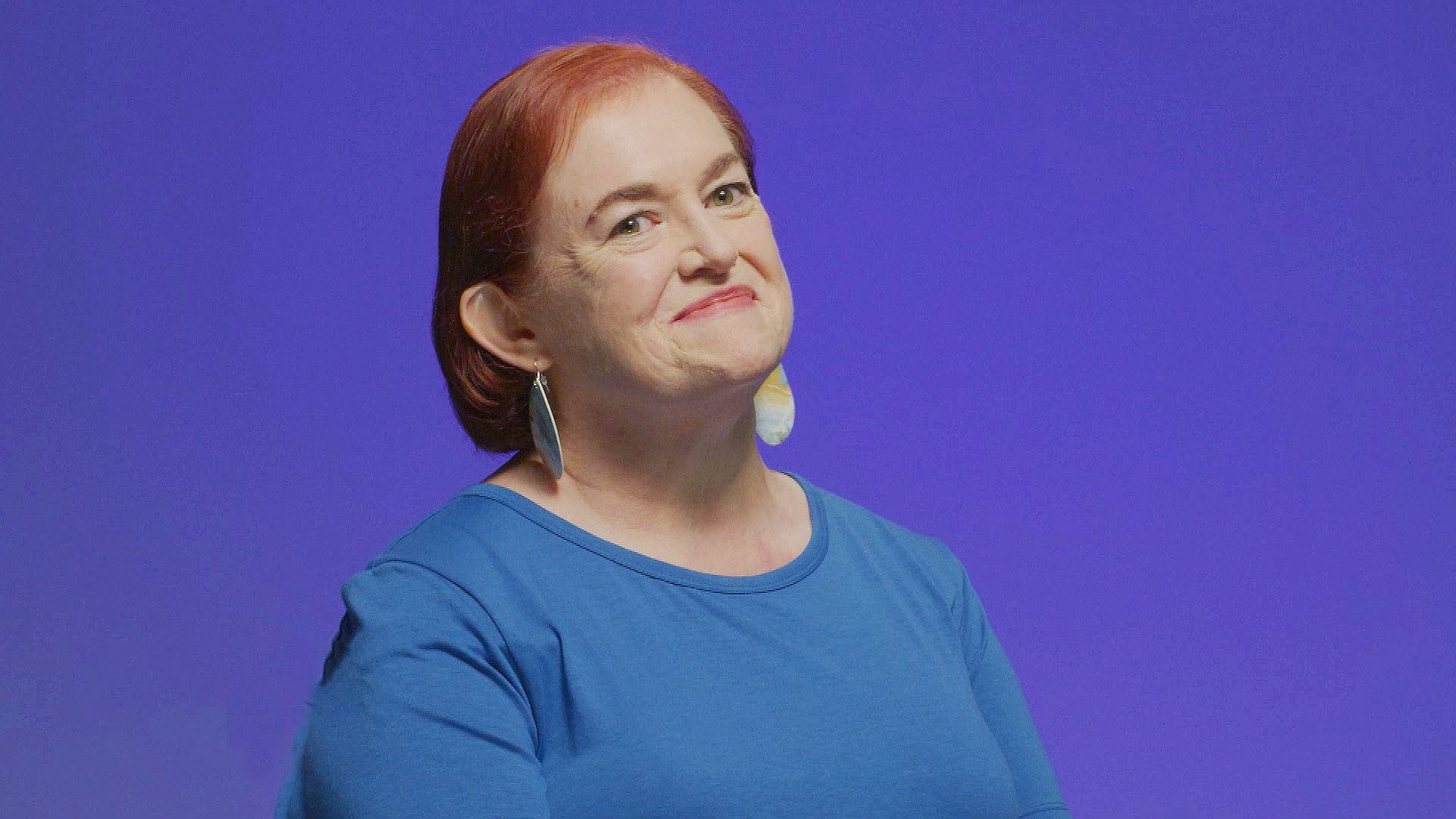 Veterans & Their Caretakers Get Ultimate Comic Book Treatment in…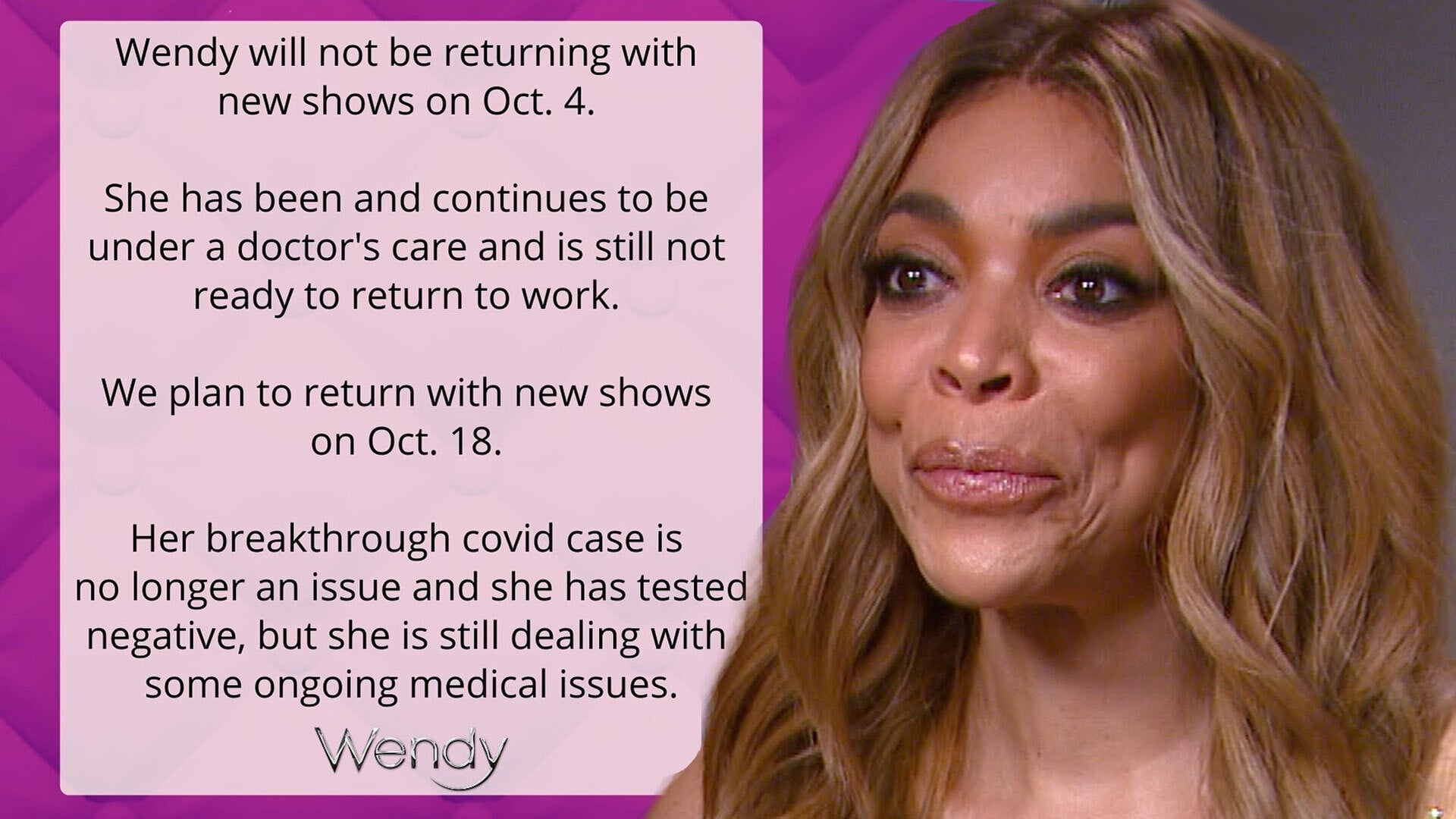 'The Wendy Williams Show' Delayed Again Amid 'Ongoing Health Iss…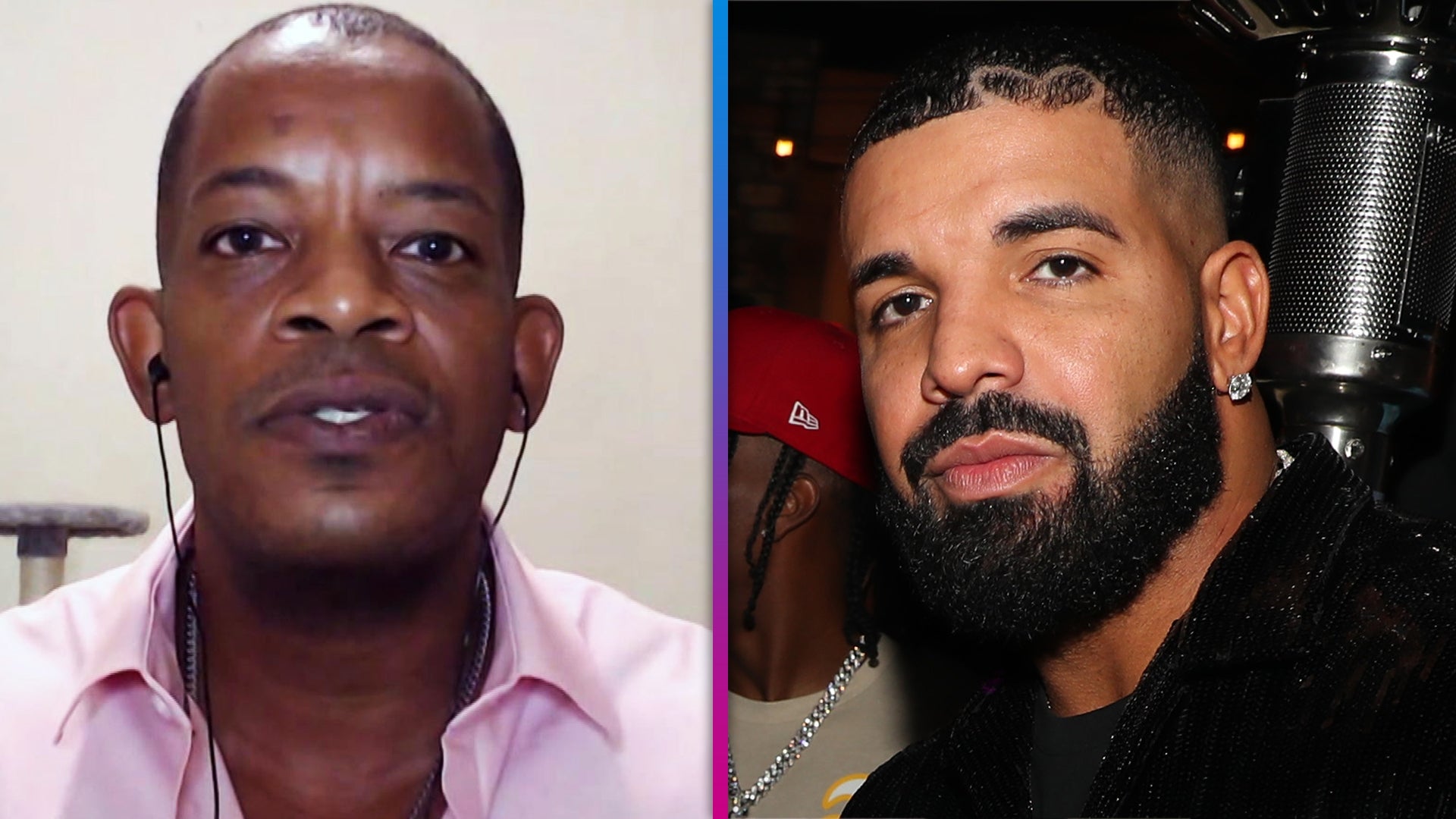 '90 Day Fiancé': Ceasar Says He's 'Friends' With Drake (Exclusiv…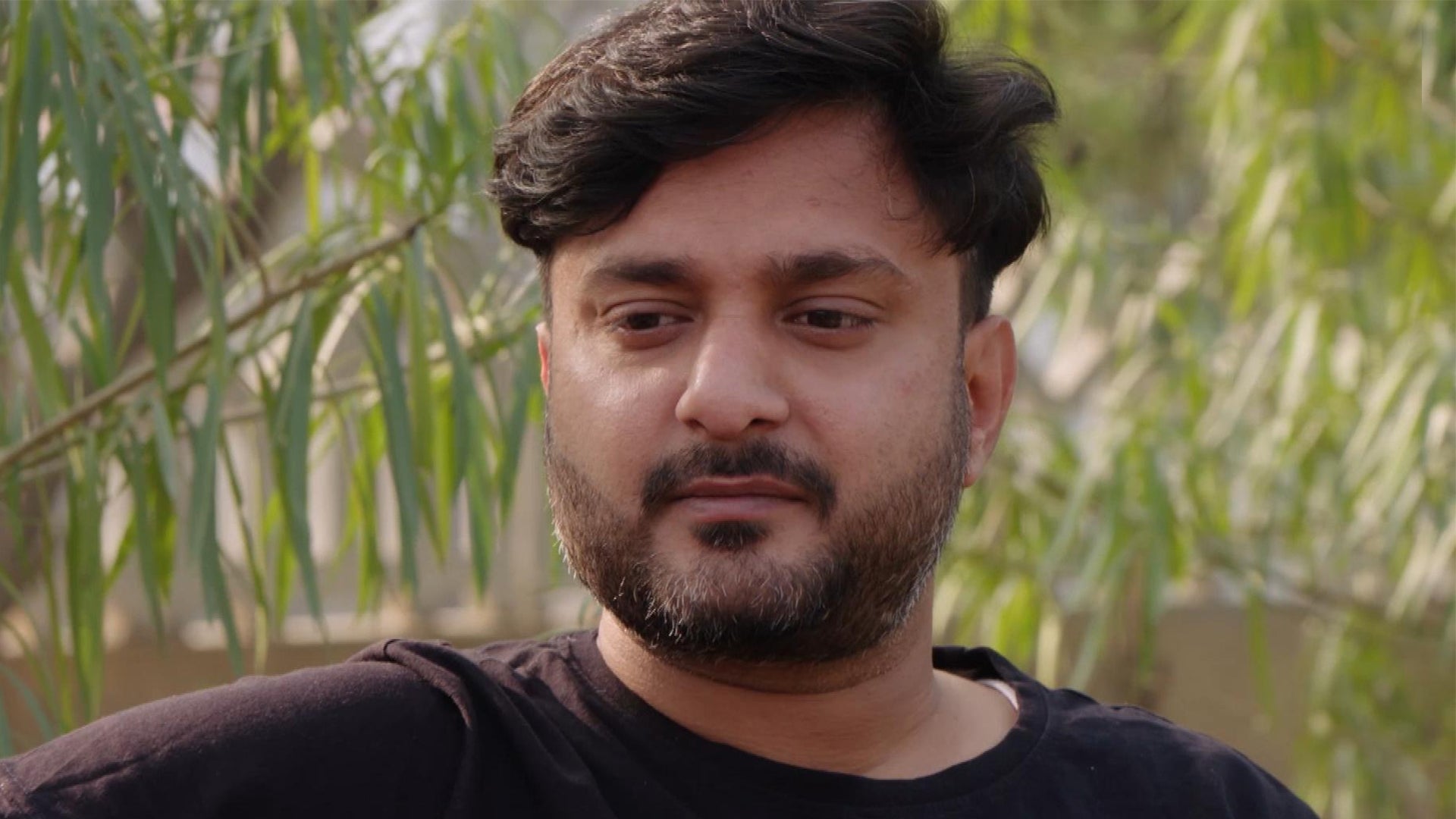 '90 Day Fiancé': Sumit Explains How the Tragic Death of His Sist…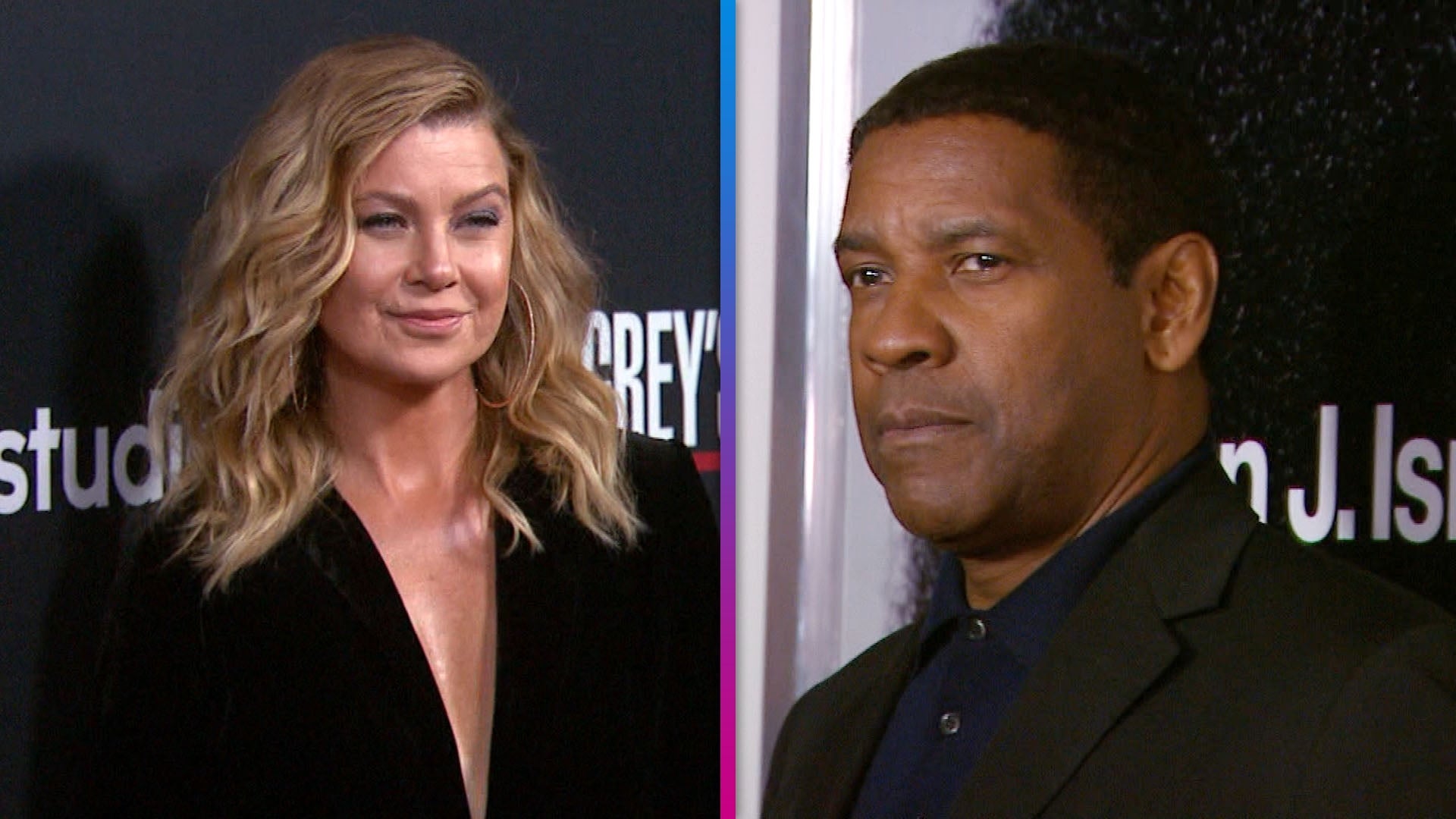 Ellen Pompeo Recalls Screaming Match With Denzel Washington on '…
Love triangles are officially in the house on Bachelor in Paradise!
Last week's episodes saw relationships tested -- and others cemented -- with Chris and Krystal's Bachelor Nation wedding. This week, love is definitely in the air, and so is the drama.
ET was live blogging Monday night's episode, during which the arrival of Clay's ex, Angela, threatened his relationship with Nicole and John Paul Jones again went head-to-head with Derek over Tayshia. It all ended with the shocking departure of one man... but we didn't have too long to mourn. The promo teased the return of Dean, just when Caelynn is starting to connect with Connor.
"I think he got nervous," Chris guessed of why Dean decided to break Caelynn's heart -- only to try to win her back days later. "He started liking her and probably went there to have fun, not necessarily thinking he would connect on a certain level. I think that's what led him to wanting to get out before it got deeper and cause more pain."
Scroll down for a play-by-play of what went down.
The 'Stache
7:00 PM:
Tomorrow -- Tayshia considers going home, JPJ is 100 percent in love with her, and Clay and Angela's relationships are put to the test.
Later, Blake and Kristina give love another chance... until Bri shows up. "Somehow, I've 'burned' bridges," Blake complains.
Plus, Dean shaves his 'stache and tries to get Caelynn back. "Go back to your van," Connor scoffs. (Did you say that in his voice? Because we did.)
Confused
6:57 PM:
"I just feel bad. I just feel sad, that's all," Tayshia cries. "I hate that I had this much power over his feelings. That hurts."
She says she didn't think about JPJ during the decision with Derek, but now she's second-guessing it. "Maybe Derek and I could have hit it off... I don't know."
Cry It Out
6:56 PM:
Derek is such a good guy that even Kristian, who is now exclusively with Demi, can't help but feel sad he didn't find true love.
He says one last goodbye to Tayshia, and heads off.
"I wasn't ready to go home right now, but it's time for me to leave," he confesses to the camera, adding that his biggest fear is not finding his person.
Tayshia is feeling crappy, but JPJ seems to be getting back to his old self. "I'm sorry," he says, handing some napkins to Tayshia to cry it out.
Goodbye Derek
6:55 PM:
"Unfortunately for me, [friendship] is all I've been able to build," Derek tells the group. "I'm actually going to head out now."
"I love so many of you in so many ways. I just thank you all," he continues, bursting into tears.
Tayshia can't hide her tears, and Demi's goodbye hug with Derek is heartbreaking. "I just feel so bad... he was here absolutely to find love, absolutely to meet his person, and the opposite happened for him," Demi shares. "To see him so unhappy today, it broke my heart."
What's This?
6:52 PM:
Dylan and Hannah share an acai bowl and feed each other fruit while attempting to seriously ask JPJ about his issues.
"Spend this time on connections... because that's for sure the reason she's going to send out a rose," Hannah says.
Then Derek walks up. "Can I talk to you guys?" he asks everyone.
#MyGuy?
6:47 PM:
"He's a good guy. He just wasn't my guy," Tayshia tells the camera, as Derek goes off to probably cry more.
Derek's Deflated
6:45 PM:
Tayshia wants Derek to pursue his options, but he's deflated.
"This is the second time I've heard this," he says. "There's nobody here. I already know that."
He's crying, and our heart HURTS for him.
"I don't wanna hear that again, that I'm a great guy and I'll find somebody. I just want to find somebody!" he tells the camera. "It's not like I haven't tried."
Heartbreak No. 2
6:42 PM:
Tayshia seems pretty convinced that it's over with Derek. "I don't even know what I want at the moment," she says.
"But you're sure it's not me?" Derek asks.
Tayshia nods. "I don't think I can get there," she repeats.
"It really hurts to hear that. I'm not going to lie. I'm super hurt right now," Derek says. It's heartbreak No. 2 of the season, as he tells Tayshia he's feeling "self-loathing and sadness."
A Hard Convo To Have
6:39 PM:
The rose ceremony is approaching, and Tayshia is torn. She pulls Derek aside for a little chit chat, and JPJ is determined to "play it cool." We'll see how long this lasts.
Derek tells Tayshia that he feels like he's on his heels, unnecessarily. "I'm just trying to wrap my head around this whole experience. I want to make the most of this, and in order to that, I need to be completely honest with myself," she tells Derek. She notes that their relationship progressed slowly and this is smelling like a breakup, but we can't really tell.
She is hardcore giving us a play-by-play of their relationship like we haven't watched it play out for the past month. Finally she reaches her point. "I just don't know if I can get there," she says.
"Do you know you can't?" Derek asks.
'BIP's Very Own Thinker
6:37 PM:
JPJ is sulking on a rock, Thinker style.
"He does not look like he's in a good mood," Demi says.
Hannah stopped making out with Dylan long enough to get a line in this episode. "She's in a tough spot," she says of Tayshia.
The Snot
6:33 PM:
JPJ and Tayshia part ways, and he retreats to go cry by himself. He cries on a sofa, he cries in his confessional, and he just can't stop.
"I didn't expect this to happen. Oh man, this is so hard, dude!" he sobs. Then comes the snot.
WE ARE GAGGING.
JPJ IS FULL ON CRYING
6:30 PM:
JPJ pulls Tayshia aside and lays his heart out.
"I just needed time to kind of do my thing and... having Haley get involved just doesn't make me feel good," she tells him.
JPJ says he was trying to do the right thing, but feels compelled to tell Tayshia how strong his feelings are for her. He breaks down in tears.
"Don't cry," she comforts him. "What's wrong?"
"I was going to sit in my pain and give you your space, because I don't want to scare you away. I came here looking for something serious, and I just can't handle... after the moments we've shared together, I just can't handle not being around you," he cries. "This is so hard!"
Off the Rails
6:26 PM:
We're not done with the JPJ/Derek situation, and apparently Derek still needs to catch up some of the guys on what's happening.
"JPJ has gone off the rails," Chris observes. Derek, meanwhile, is upset over how his relationship with Tayshia seems to be regressing over the fighting.
Practical ASL
6:19 PM:
Kristina admits to Luke that he looks SO MUCH like Nick Viall, but says she thinks he's cuter. Her most recent ex, Blake, also gets a shout out on the date, as Kristina tells Luke what happened at Stagecoach. "But he's a good guy," she says. Luke isn't sure if Kristina is really over Blake, and after how she defends him, we're not sure either.
Sydney, meanwhile, seems to have a better connection on her date with Matt. "Kissing Matt would be nice," she gushes.
Sydney asks Matt (whose parents are deaf), to teach her important words in sign language, like "finding love." You don't want to learn something more practical, Sydney?
We think she's trying to lead into a kiss, but he's not diving in. "Hopefully in the future, I won't have to hold his hand through this whole process," she says.
Devastation
6:17 PM:
The group's margies aren't as good as they looked, as they're STRUGGLING to drink them. We're devastated for them, but not as devastated as Blake looks while everyone else is making out back on the beach.
"I'm frustrated right now," he tells Demi. "This isn't how I expected Paradise to go."
Uhhhh, yeah -- because you tried to produce the whole thing at Stagecoach, Blake!
Stagecoach 2020!
6:16 PM:
Kristina picks up a cowboy hat on her double date and makes a reference to Stagecoach, and we cannot handle it.
They get margaritas to cure the pain, and we're looking for ours.
MOOD!
6:15 PM:
We get another update on the couples -- and Nicole sitting on Clay (with a drink in her hand) while he does pushups is a MOOD!
That is all.
Boom Boom Room
6:13 PM:
Hannah and Dylan are in their own little world. It's Dylan's birthday, so they're in the "boom boom room," according to the rest of the cast.
The cameras in this place are INSANE and we feel like we shouldn't be watching this...
Love Square
6:07 PM:
Sydney and Kristina are the lucky ladies chosen for the double date... and we think it's SO FUNNY that Kristina is going on a date with a guy who looks just like her ex, Nick Viall.
She's pumped, however. "I feel like Paradise is just now starting!" she exclaims.
Tayshia is pissed, explaining that she's in a love triangle she didn't even want to be in -- but was open to being in a love square by adding Matt Donald into the mix. "It sucks, and I can't handle it anymore," she says.
Poor Man's Nick V.
6:05 PM:
"He's the poor man's Nick V.!" Haley says of Luke S. and the Nick Viall comparisons. Clearly she's putting her eggs in Matt's basket.
The guys will be going on a double date -- so they take women aside and get to chattin'!
The Other Half
6:04 PM:
Evvvvvveryone is into Matt Donald. "My first thought? What would my mom think right now," he confesses.
Matt opens his date card -- to find half of it missing. And Luke S. has the other half!
Matt Donald
6:01 PM:
The next morning, Tayshia can't wait to move on. She's emotionally drained... and ready to drop all that baggage for a new man.
It seems things are over between Sydney and Mike, because she's also looking forward to making a connection. Kristina's also ready to "flirt with anyone who will flirt back."
Cue Matt Donald!
Not Feeling It
5:58 PM:
The group agrees that the fight is perhaps the biggest turn-off there ever was, and Tayshia's definitely over it.
"JPJ and Derek were acting like middle school children," Tayshia says. "After this, I might be ready to move on."
Ending It
5:57 PM:
"You spit in my face!" Derek shouts -- and then JPJ starts laughing.
"This is comical!" he laughs... it kind of is...
Now, it's back to fighting. "I'm sorry you did this to yourself, man," JPJ says, walking off.
Subtle Blake Shade
5:54 PM:
JPJ confronts Derek about moving on with Tayshia after Demi.
"John, this is not about Tayshia," Derek says.
"You went up to her yesterday and she didn't want to talk to you," JPJ scoffs.
Derek brings up the argument at the wedding. "You don't get to make things up!" he yells, shouting about JPJ's "complete fabrication."
"You told me, 'You can f**k some of the women that follow you,'" JPJ says.
Derek says he told JPJ right after that he chooses not to -- and that people like Blake get into situations like that. We like the subtle shade mid-fight.
Hurting
5:52 PM:
This drama just doesn't end. Haley tries to talk it out with Tayshia. "I don't even know how to feel," Haley says.
"It hurts me to see you hurting," Tayshia tells her.
Tayshia is concerned about JPJ's age and how he's choosing to handle things.
And now, the fight!
Keep the Peace?
5:48 PM:
Derek (very peacefully) approaches JPJ to try to have a civil convo... but it doesn't look like it'll end that way.
"I just like, don't want other people to be involved," Derek explains, as he walks over the other end of the beach with JPJ.
Coming up... yelling in each other's faces about their reputations! And JPJ spits on Derek's face. Wahoo!
Getting Fired Up
5:46 PM:
Haley is on a war path... we can just FEEL IT.
"Do you think that went well?" Wells asks JPJ, who says he handled it the best he could have.
Kristian, who we haven't seen enough of since she arrived, notes that she can see Haley's point. JPJ is tired of having his integrity questioned. "This is kind of a roadblock for me," JPJ concedes. "When someone I care about is being manipulated... it makes me angry."
Not Looking Good
5:43 PM:
JPJ ends the conversation by telling Haley that she's a "big girl" who can "explore her options."
She says he's being a d**k, and we kind of agree. That was NOT good. "I feel like I'm a pawn in John Paul Jones' little Tayshia game!" she sobs.
Haley cries to Blake. "I don't give a f**k, and now I feel like an idiot for even thinking I had a good time... I'm an idiot!" she whines.
Blake takes 30 seconds to think about it, and then tells Haley she's not an idiot.
"Why do men think they can manipulate women for fun?" Haley asks Blake -- WHOOOOOO we're still not sure is over his Stagecoach sexcapades.
The JPJ Saga
5:41 PM:
We get happiness for only a brief moment, and now it's back to the JPJ saga.
Haley again confronts JPJ over leading her on. "I'm not here to play games," she says.

"JPJ is just digging himself deeper and deeper into this bigger hole... I'm just enjoying Haley giving him a taste of his own medicine, because he needs it," Demi says.
JPJ continues to try to defend himself, while bashing Derek for the way he treats women. "What can you do?" he asks.
Makeout Buddies
5:40 PM:
Amid the JPJ drama, Caelynn is finding love -- or at least a makeout buddy.
She and Connor can't keep their hands off each other, just days after she was heartbroken over Dean.
Haley Breaks Down
5:35 PM:
Haley breaks down in tears. "I don't feel like I've gotten clarity. I don't get it!" she tells the camera. "I have the rose this week, but now John Paul Jones isn't happening... nobody wants to be with me!"
"Why doesn't anybody ever want to date me?" she sobs. "I don't know why it's so hard to find somebody... I'd rather go home."
Plan B
5:33 PM:
"I am not Plan B, b**ch!" Haley tells the camera, before going off to confront JPJ over what she just heard. "I would love to get some clarity on this!"
"This just came out of left field," Haley tells JPJ.
He says he owes her an apology. "We did hit it off," he concedes. "But I just can't really do anything... I just hit it off with Tayshia first. I just have this intuitive sense."
Haley says she felt hurt by the situation. "It's none of Derek's business, to be honest," JPJ says -- and we feel another fight brewing. "I think you're amazing. I want you to find what you're looking for here, but it's just where I stand."
Breaking the News
5:31 PM:
Derek discusses his JPJ struggles with Haley, and tells her that our Speedo-loving dude loves Tayshia, not her.
Derek apologizes for breaking the news to Haley, buttttt we think he's not actually that sorry.
Haley's a little upset. "I didn't know that's how he felt. He hasn't told me that," Haley tells Caelynn.
A Fraud!
5:29 PM:
JPJ also tells Mike about his tiff with Derek, and explains that he just knows something's off with him.
"Derek is a creep, man! He's a fraternity brother that's in this to take advantage of women. I don't have a lot of claims to substantiate that point... but Derek is a fraud. That is a fact!" he tells the camera. OK...
Speedo Time
5:26 PM:
Clay is working out his anxiety -- really. He's working out.
Nicole and Tayshia bond over being fought over by men and as part of the illustration of all the love triangles, we get a shot of JPJ in a Speedo.
"I definitely have a big, fat crush on John Paul Jones," Haley tells the camera, praising him for being able to "HOLD A CONVERSATION." Yes, she just said that.
JPJ, however, isn't into Haley anymore. "I just have stronger feelings for Tayshia," he tells Mike.
Hurting Inside
5:20 PM:
Mike and Angela start kissing, and Clay is still complaining over having to watch Angela date his "friends."
Clay talks it out with Blake, who has transformed from villain to narrator this episode. "I think Angela has convinced herself that she's not, but I think given the opportunity, she would easily undermine Clay and Nicole's relationship," Blake says. "Clay, he still cares about Angela a lot. And honestly, with Clay, at this point, he's hurting inside."
Ouch!
5:18 PM:
On his date with Angela, Mike asks the hard questions.
"You were in love recently," he begins. "Are you still in love?"
Angela opens up about how serious she was with Clay. "It was the hardest breakup of my life, because he was my greatest love," she explains. "He is here, so if he deserves to be here, and he's ready... why would I not? I don't want there to be a double standard."
Mike drops A BOMB on Angela, revealing that Mike told him he never loved her. Ouch!!
Skeptical
5:17 PM:
Clay admits it feels weird for him to see his friend, Mike, go on a date with his ex.
"Focus on your girl. Don't let that bother you," Sydney -- who we THOUGHT WAS DATING MIKE -- tells Clay.
Regardless, Sydney's skeptical. "None of us are really buying it," she says.
Red Flags
5:15 PM:
Tayshia says Nicole is too in love with Clay to realize that he still has feelings for Angela, but she can't NOT see it.
"If I don't [expose the red flag], who's going to do it?" she asks the camera.
Then, Tayshia goes over to Clay for a little talk. "You're in a happy relationship... that makes me just feel like, 'Why not [introduce her]?'" Tayshia says.
"She's my girlfriend," Clay defends himself, but doesn't offer up a reason why he didn't tell Angela about Nicole.
Confrontation Time
5:12 PM:
Nicole heads over to talk it out with Angela.
"I am boyfriend-girlfriend with Clay," Nicole says, giving Angela her blessing to pursue anyone but Clay.
"I promise you, I don't want to ruin anything for you," Angela insists.
Angela tells the camera that Clay didn't tell her about Nicole, so she thinks he still has feelings for her. But alas, she chooses Mike for the date.
Say It To Her Face
5:08 PM:
"If it's OK for him to be here, why is it not OK for me to be here?" Angela asks Derek as the cast freaks out over her presence -- and we have to say, she has a good point.
"She's like, invading my space... I just feel like she's an intruder," Nicole tells the camera. "Angela, just get a life. He dumped you. He doesn't want you."
Annnnd it looks like she's about to go say that to Angela's face!
Anxiety
5:05 PM:
Poor Nicole is trying to ease Clay's anxiety -- while at the same time expressing to him that she's sure Angela has "ulterior motives."
"I'm a little bit disappointed at how fresh the breakup really is," Nicole tells the camera. "He clearly is shooken up, distressed. I'm just really worried."
Angela pulls aside Mike and then Blake -- who asks her why she's really here.
Angela Is Here!
5:03 PM:
Nicole is feeling sexy and wonderful in her relationship with Clay -- so naturally, his ex, Angela, walks through the door.
"Angela is pretty much my biggest fear, personified," Nicole confesses.
Angela has a date card, and the cast can't wait to find out who she's going to choose -- or how Clay will feel about it.
Drama
5:00 PM:
Happy Labor Day, friends!
It's time to kick back, relax and enjoy tonight's episode, which Chris Harrison teases will be full of drama!
Bachelor in Paradise airs Mondays and Tuesdays at 8 p.m. ET/PT on ABC. Join ET's Bachelor Nation Facebook group here.
RELATED CONTENT:
'Bachelor in Paradise': JPJ Explodes on Derek at Chris and Krystal's Wedding
'Bachelor in Paradise': Wells Adams on the Worst Mistake Blake Horstmann Made (Exclusive)
Why Wells Adams Thinks Mike Johnson Isn't Ready to Be 'The Bachelor' (Exclusive)
Related Gallery