TV
'Dancing With the Stars' Disney Villains Night Ends With Surprising Double Elimination - See Who Got the Axe!
By
'DWTS': Go Behind the Scenes of Disney Week (Exclusive)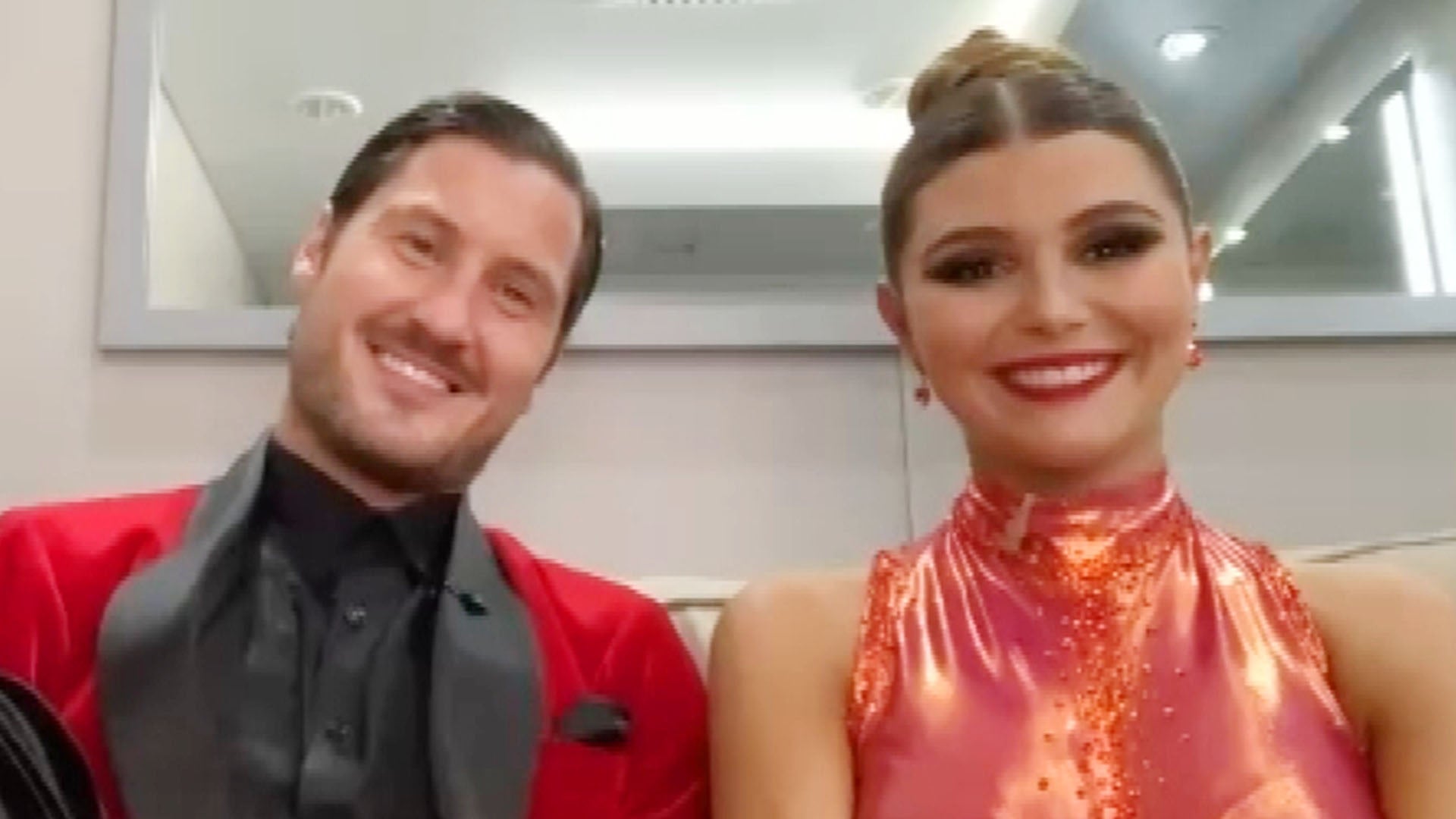 Olivia Jade Reacts to Mom Lori Loughlin's Return to Acting (Excl…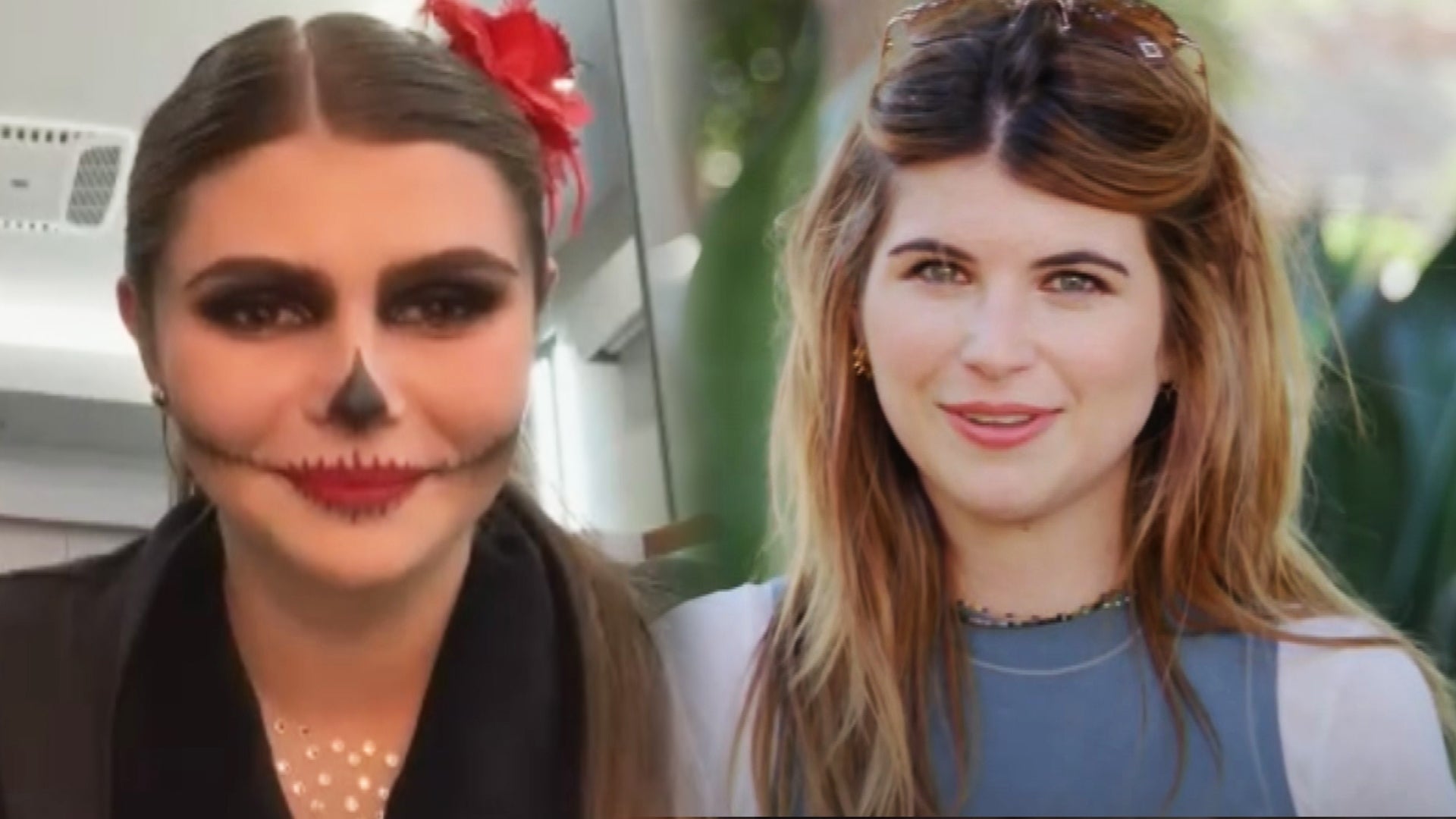 Olivia Jade Tears Up Over Sister's Support at 'Dancing With the …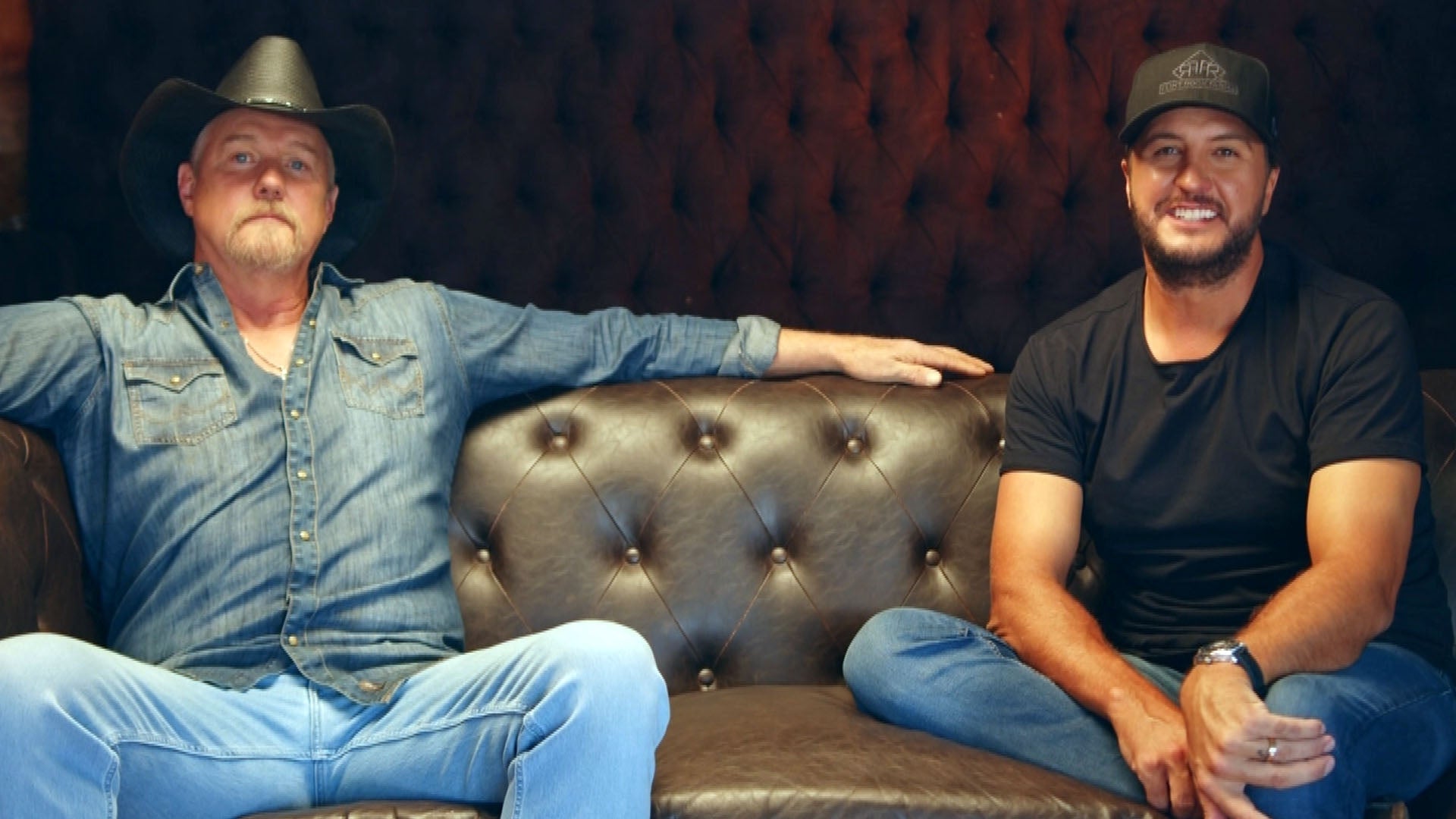 Behind the Scenes of Trace Adkins and Luke Bryan's 'Where the Co…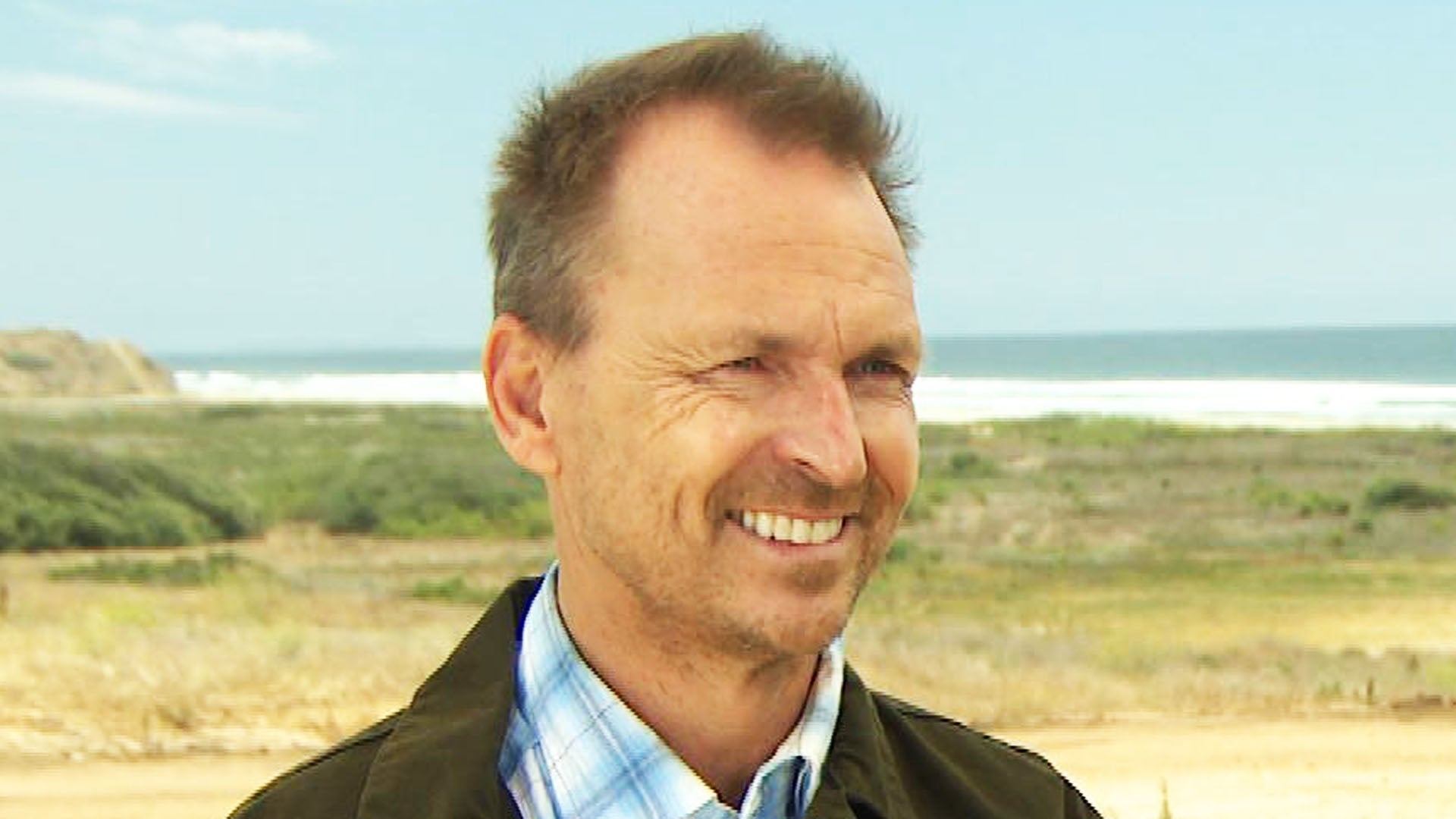 Phil Keoghan Gives Behind-the-Scenes Look at 'Tough as Nails' Se…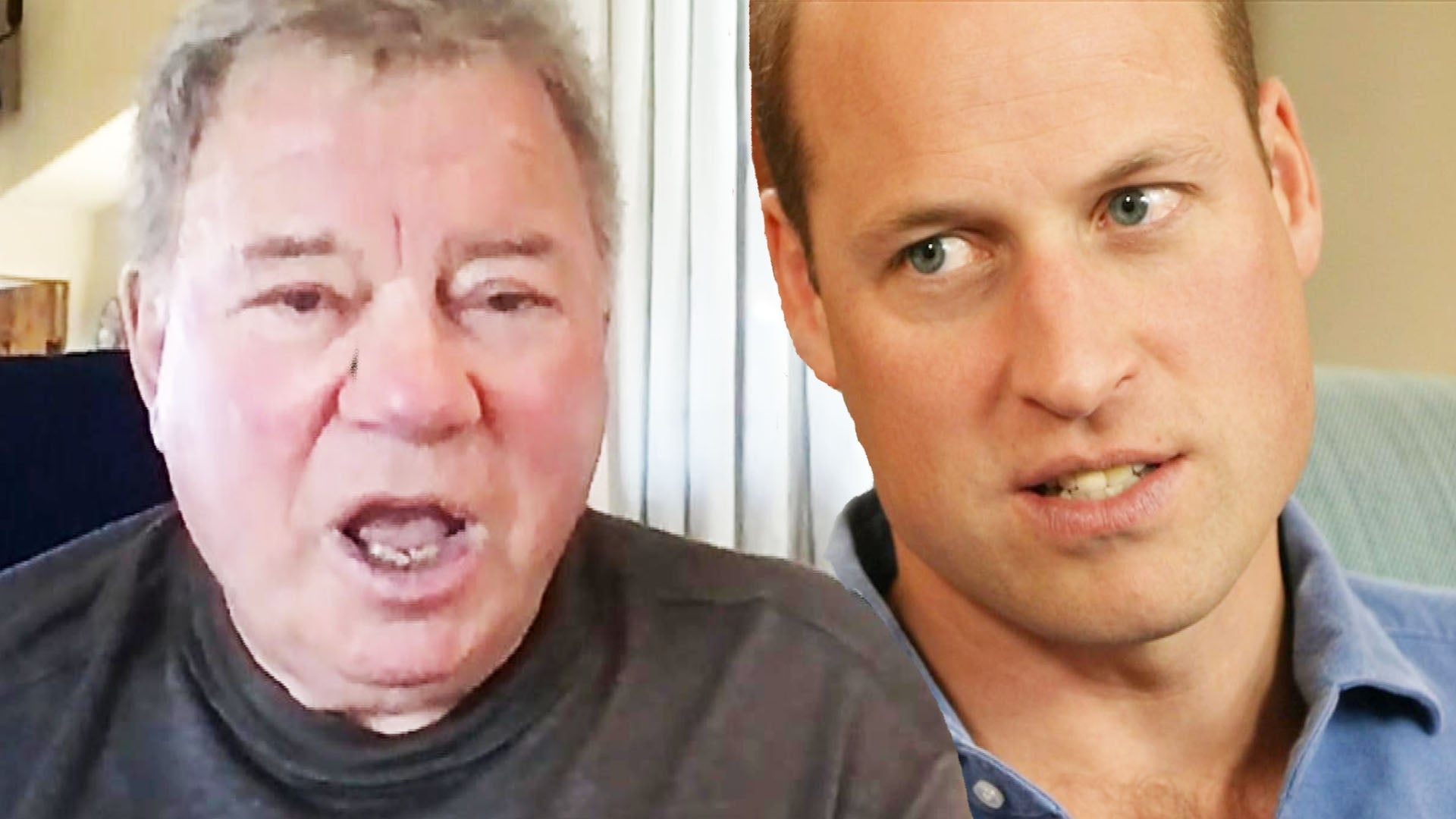 William Shatner Reacts to Prince William's Disapproval of Space …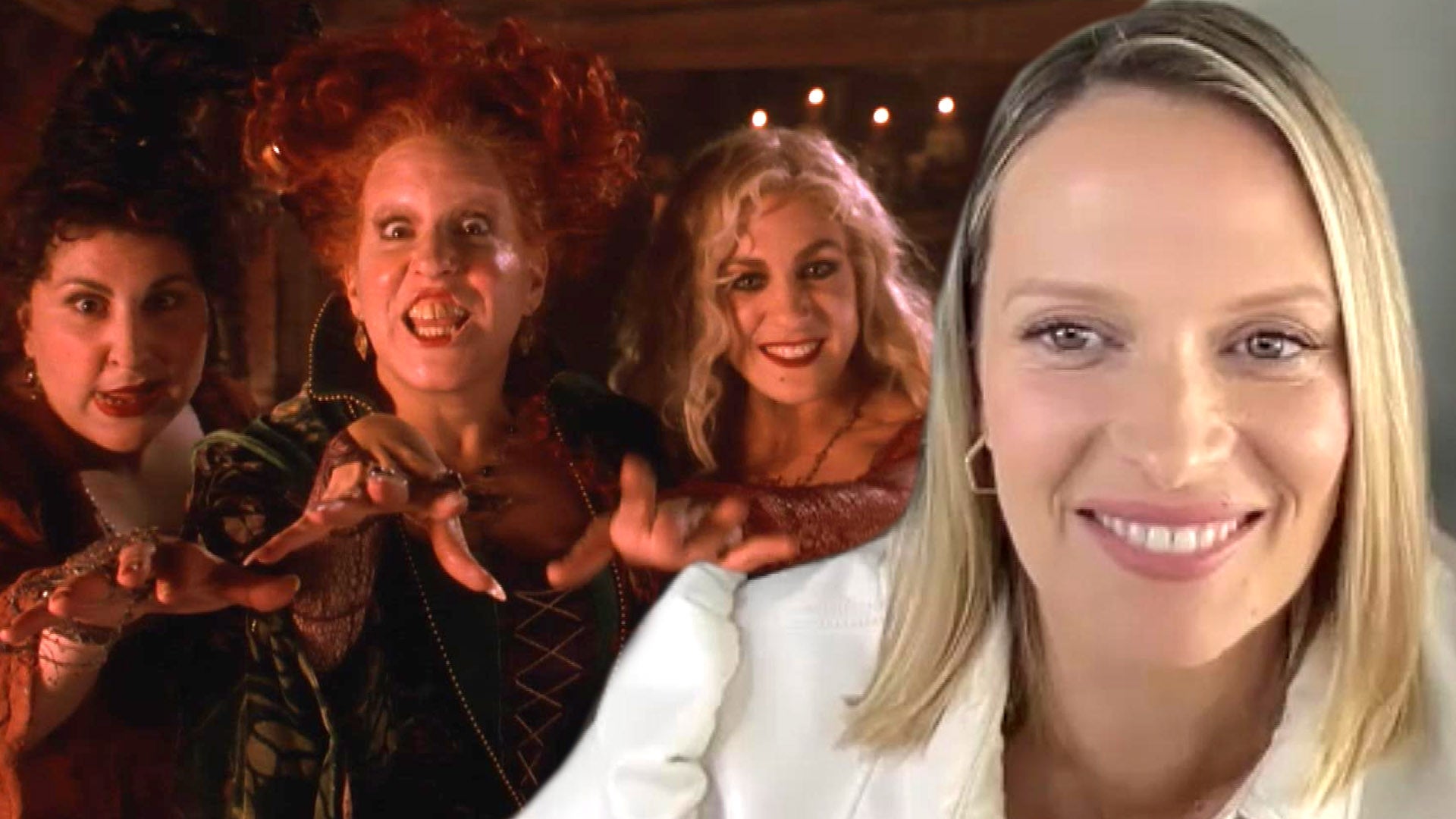 'Hocus Pocus' Star Vinessa Shaw Reveals Movie Secrets and Talks …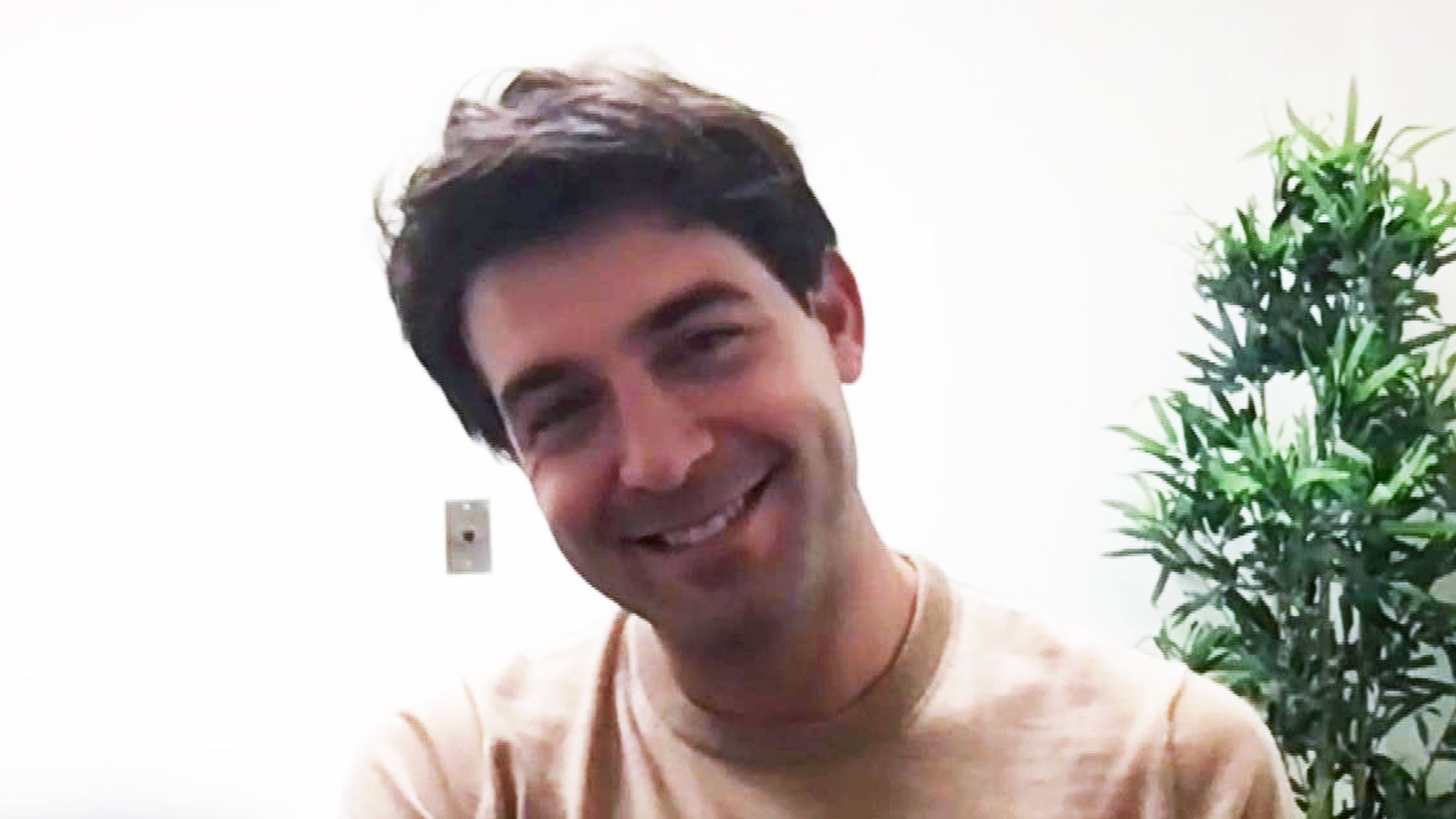 James Wolk Previews NBC's 'Ordinary Joe'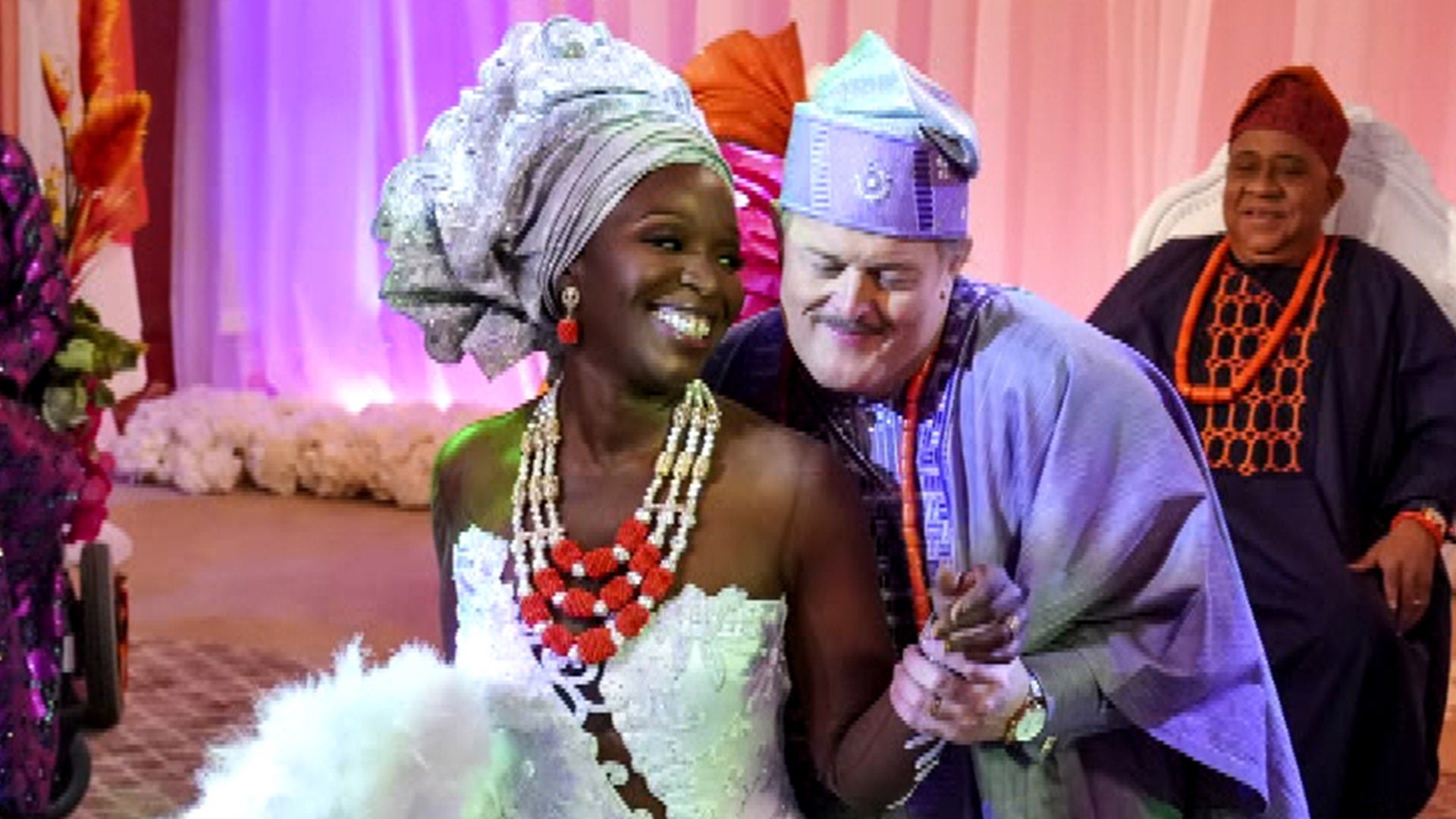 Inside 'Bob Hearts Abishola's Wedding Episode (Exclusive)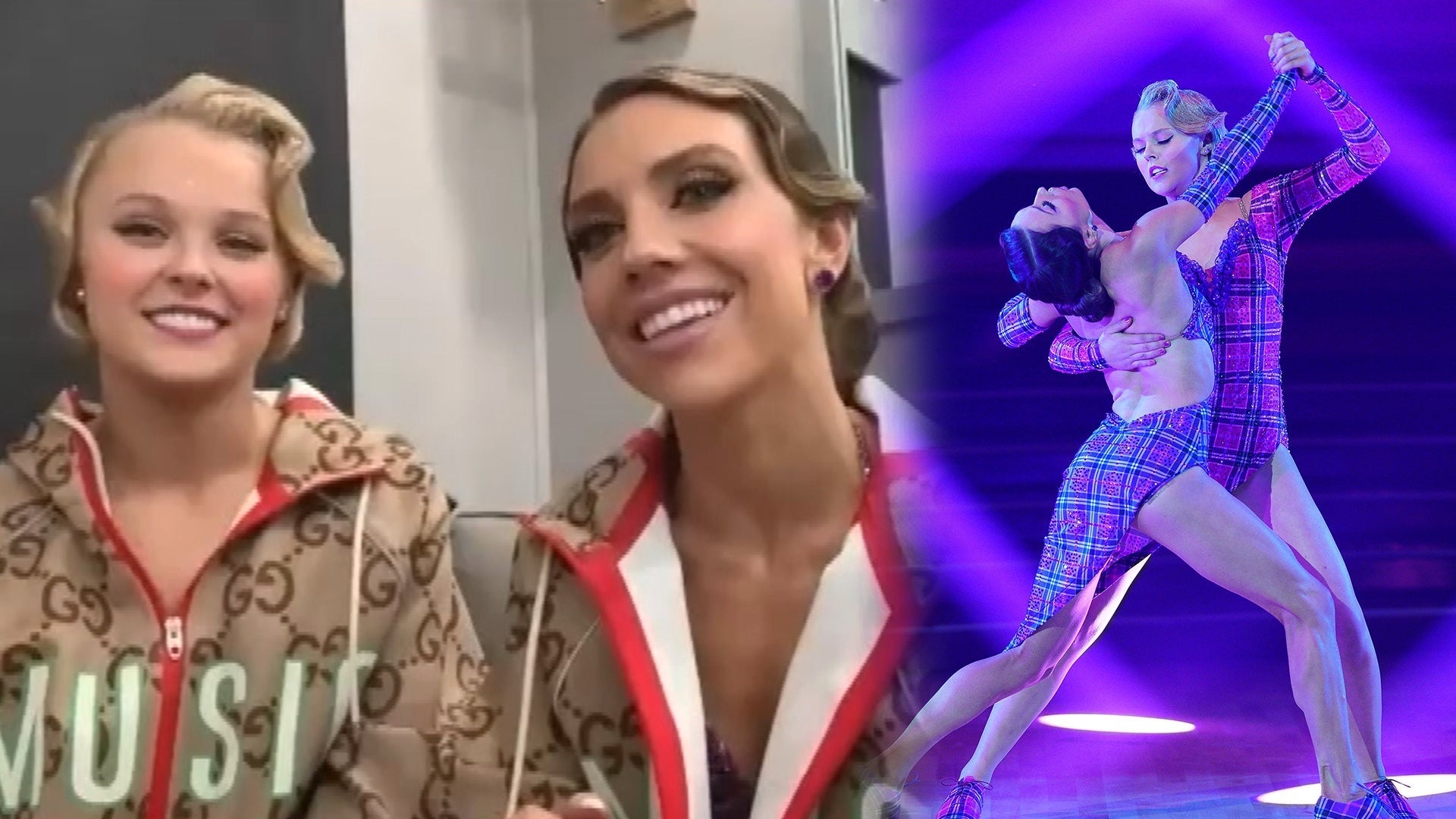 Jenna Johnson Praises JoJo Siwa's Incredible Lift on 'DWTS' (Exc…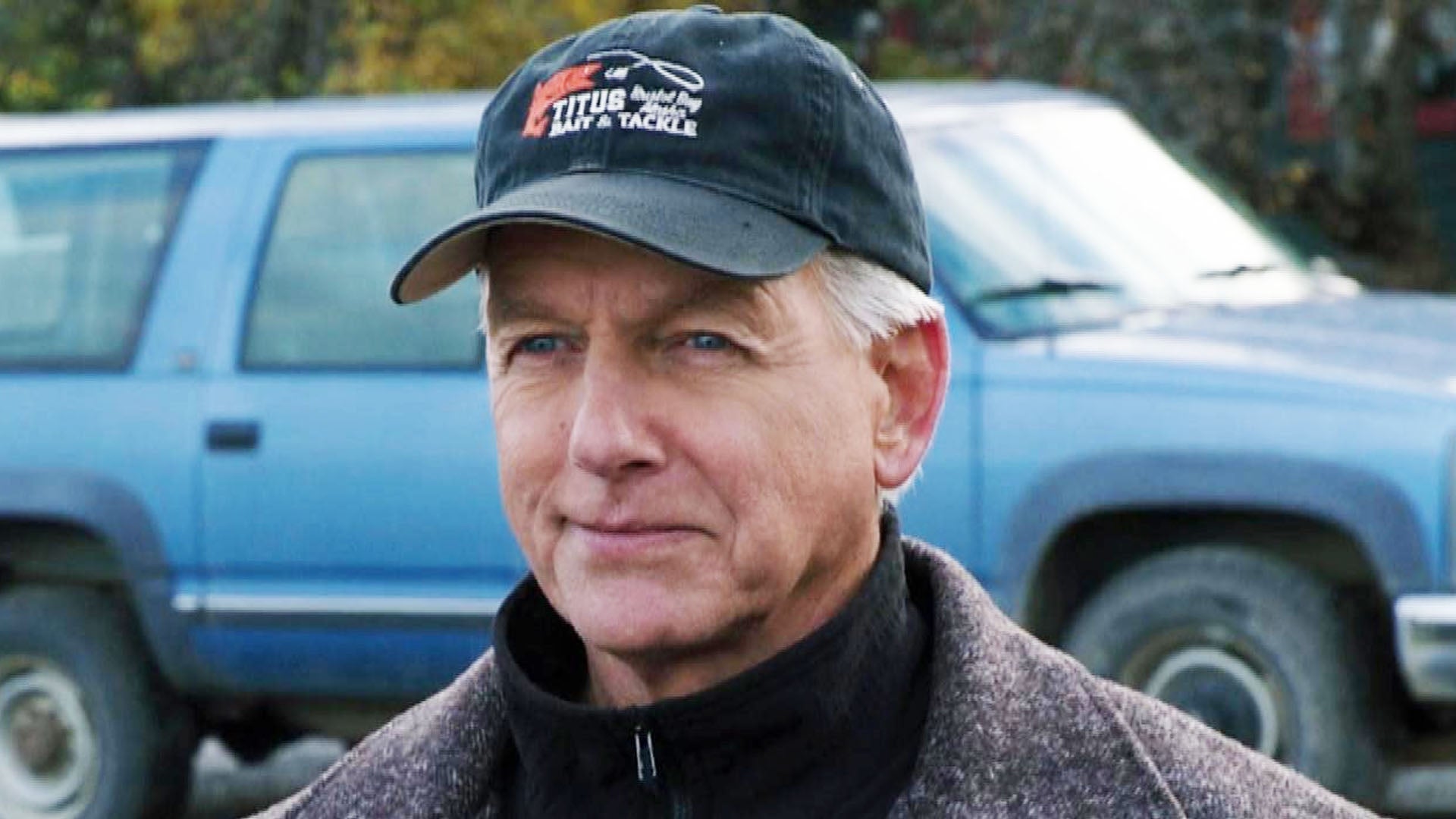 Mark Harmon's Emotional 'NCIS' Exit Is Not a Final Farewell for …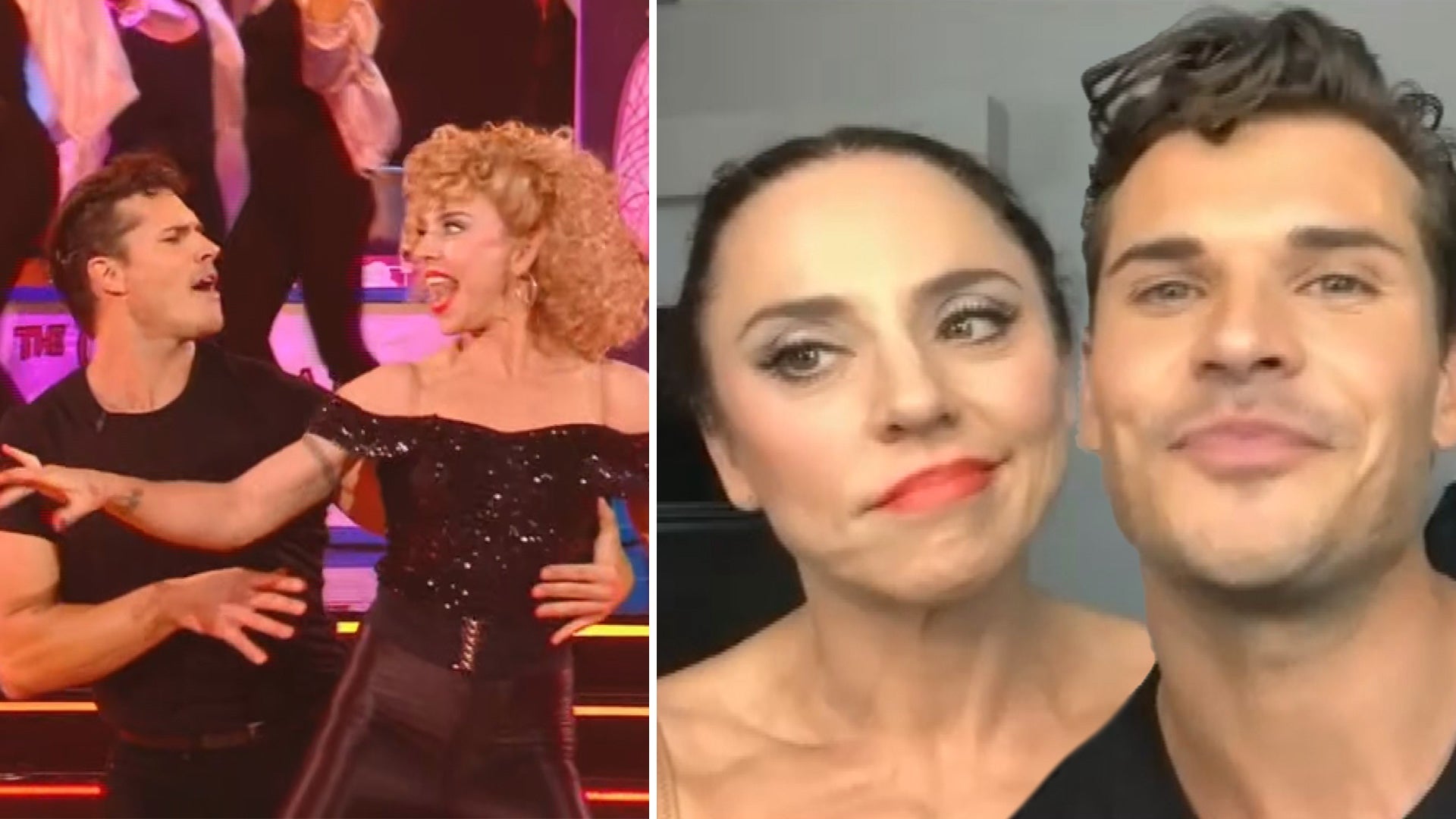 'DWTS': Melanie C and Gleb Get Emotional Over Shocking Eliminati…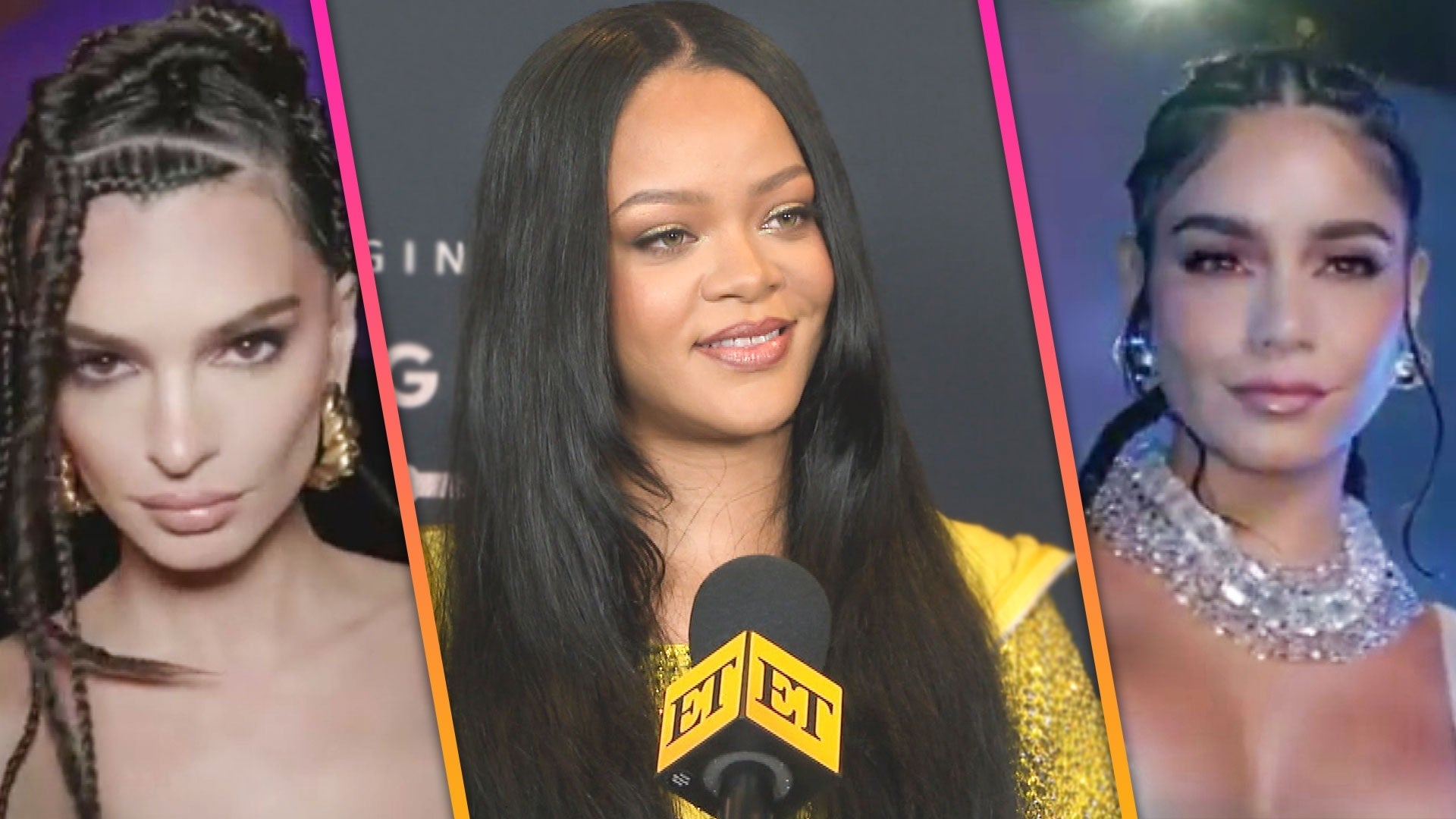 Rihanna Breaks Down the Creative Process Behind a Savage X Fenty…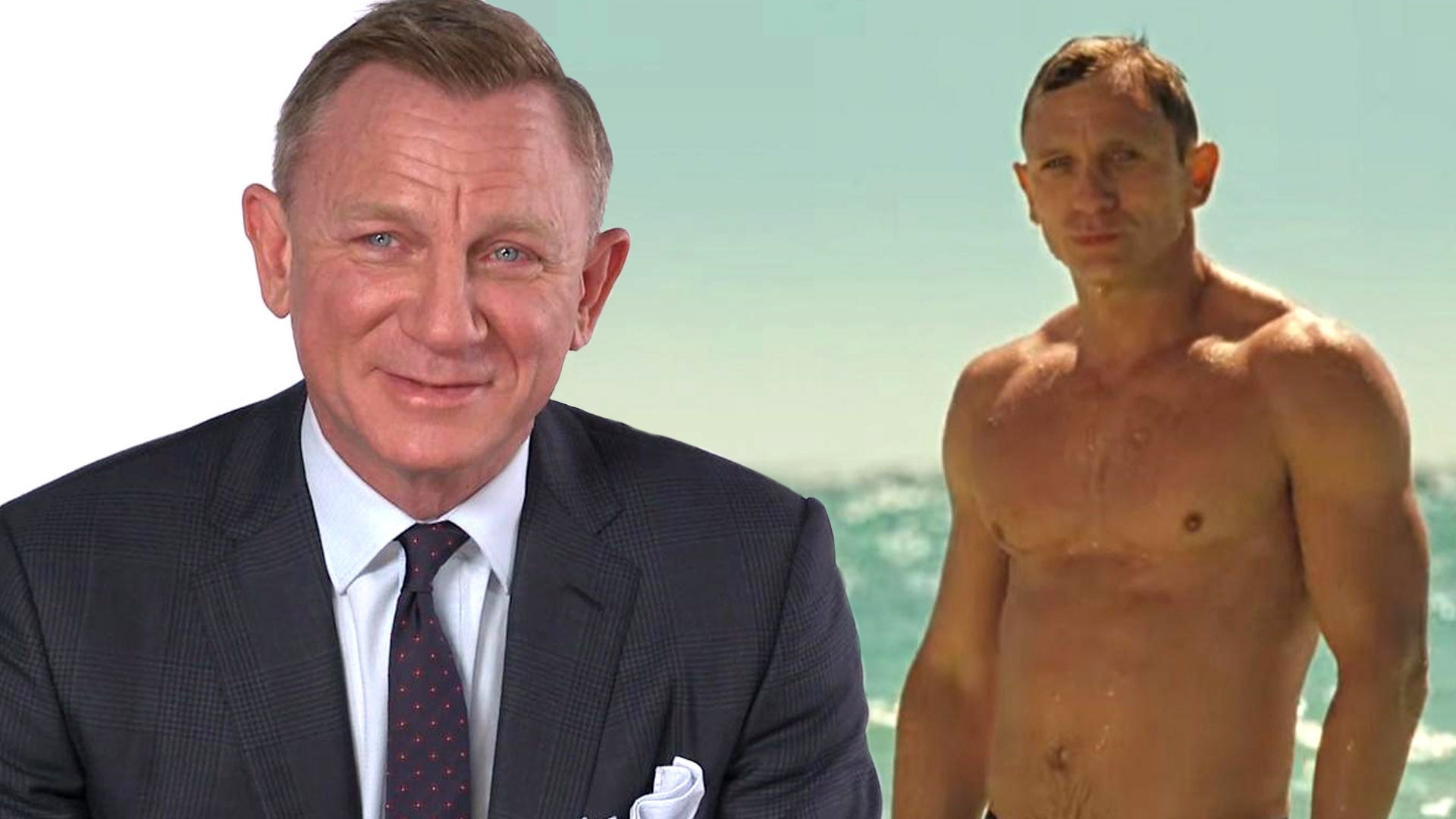 Daniel Craig Blushes Over 'No Time to Die' Shirtless Scenes (Exc…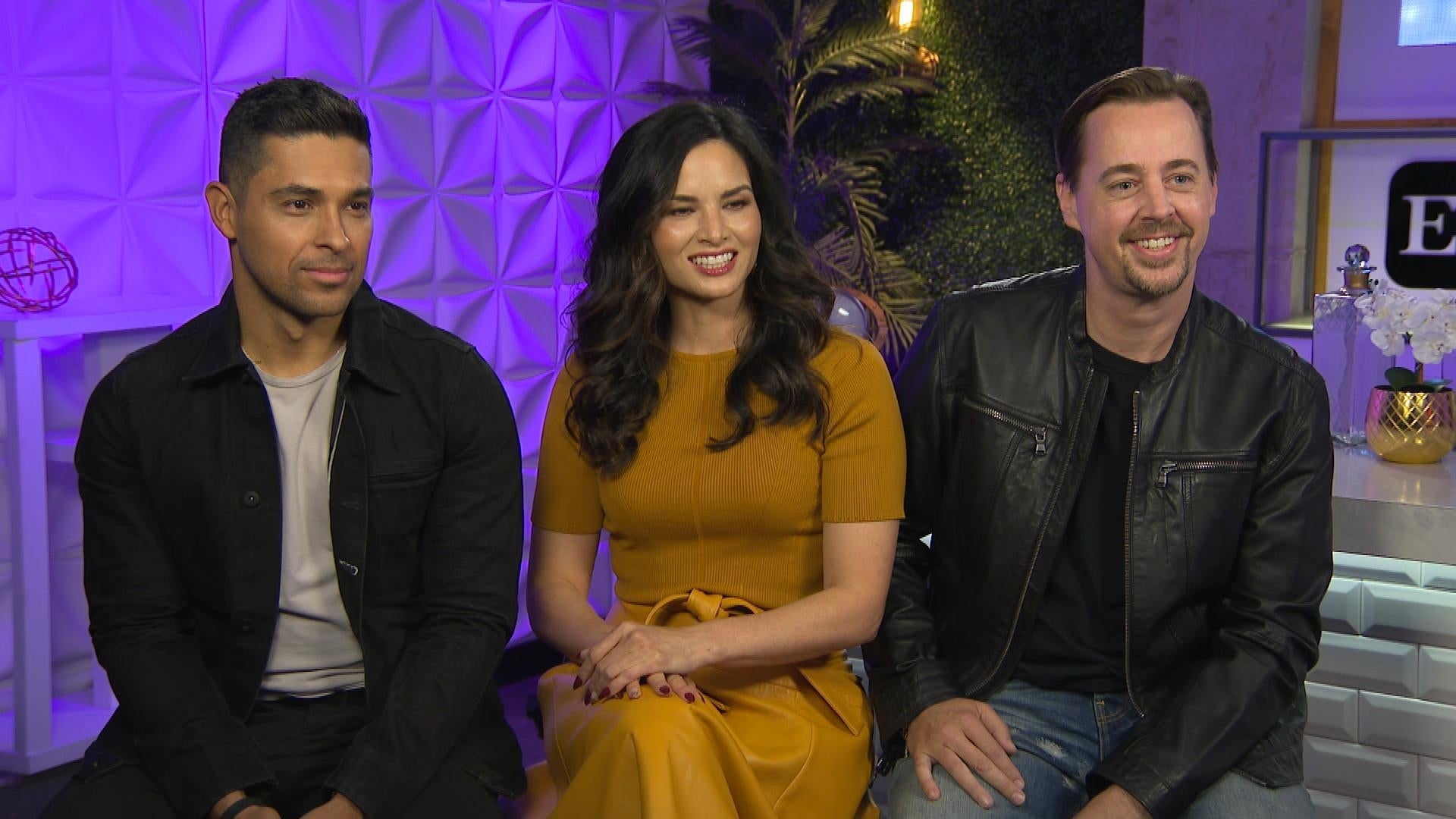 'NCIS' Cast Teases What's in Store for Season 19 (Exclusive)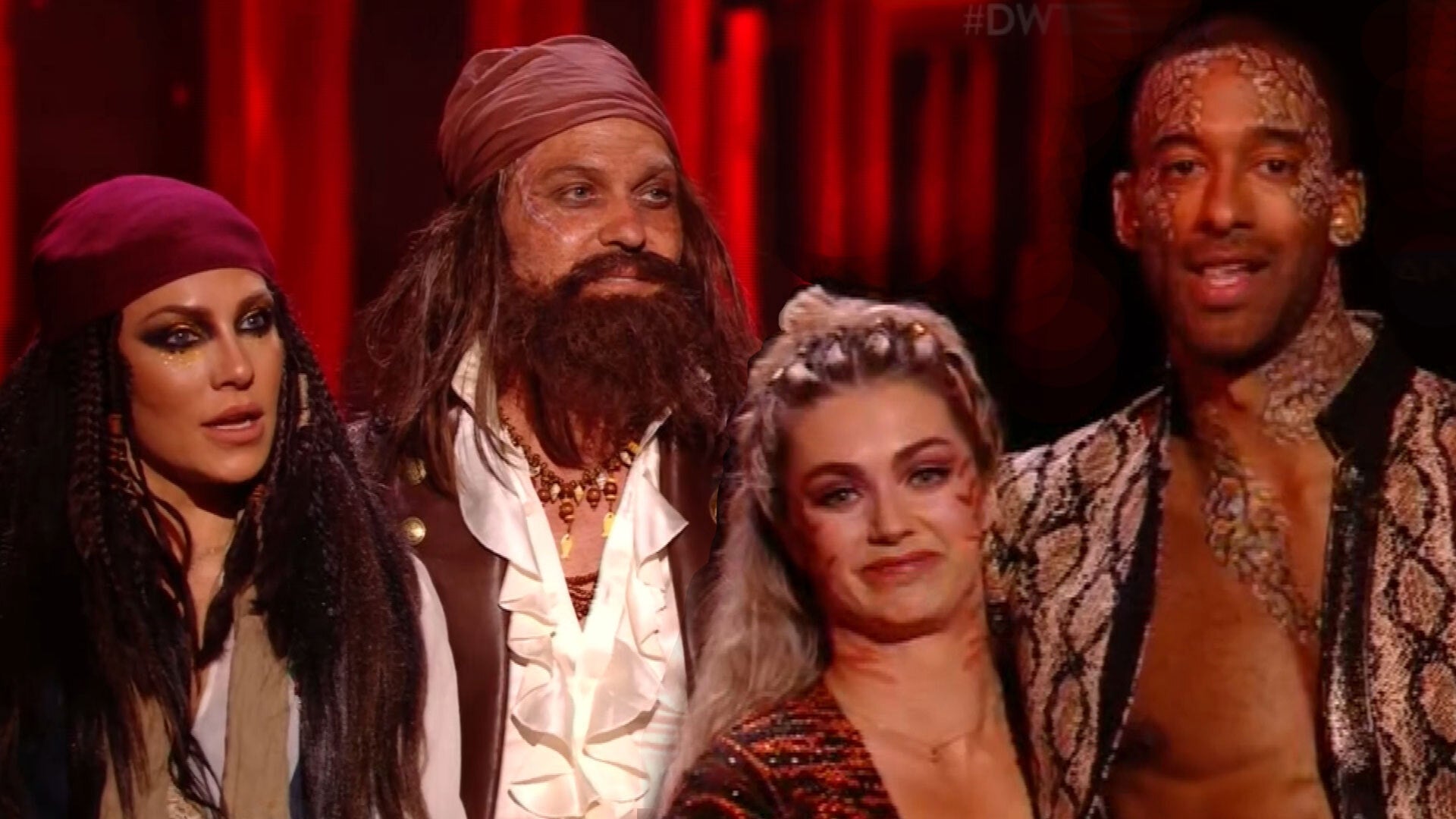 'DWTS': Brian Austin Green and Matt James Exit After Shocking Do…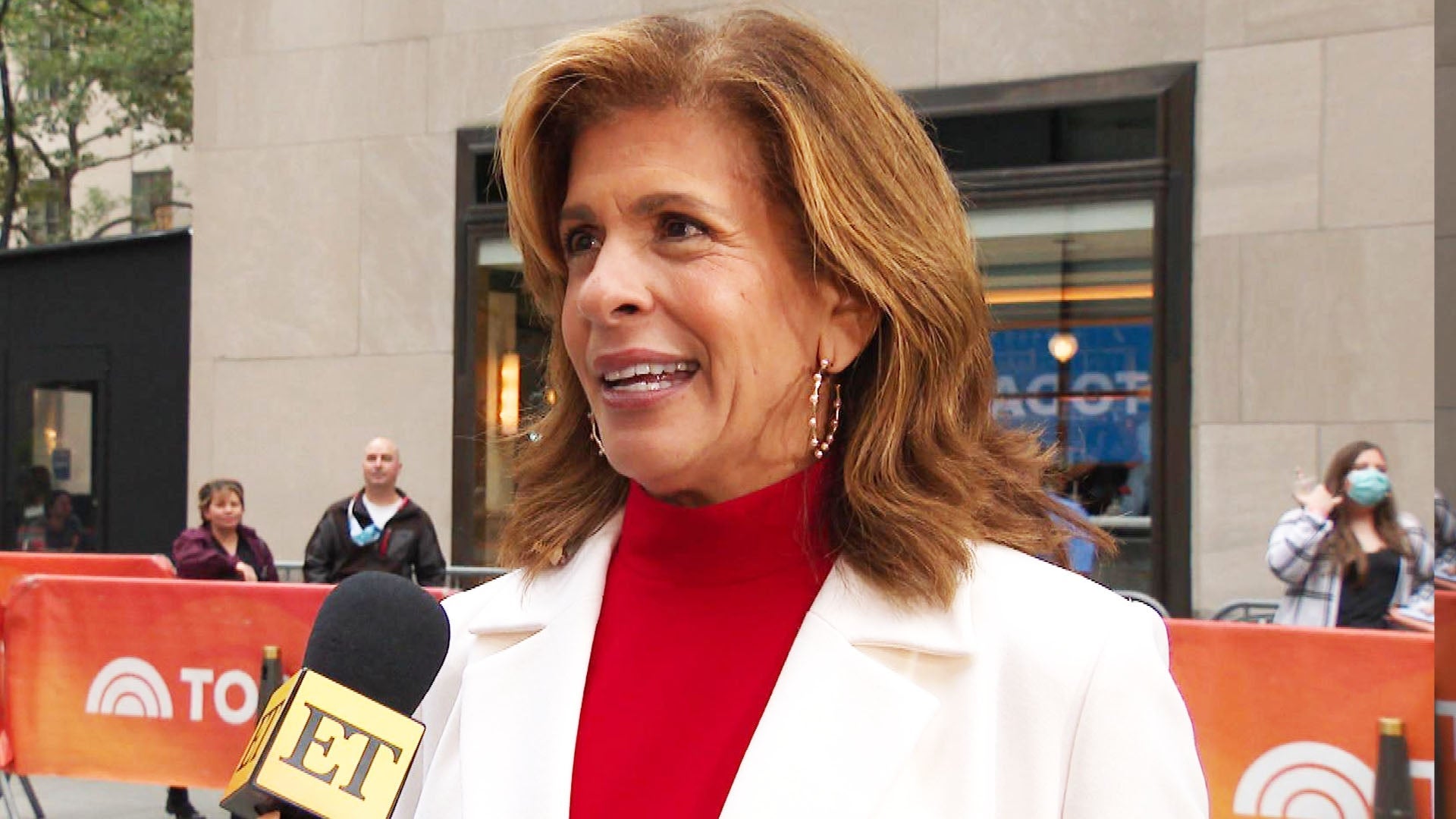 Hoda Kotb Reacts to Katie Couric's Memoir and Matt Lauer Remarks…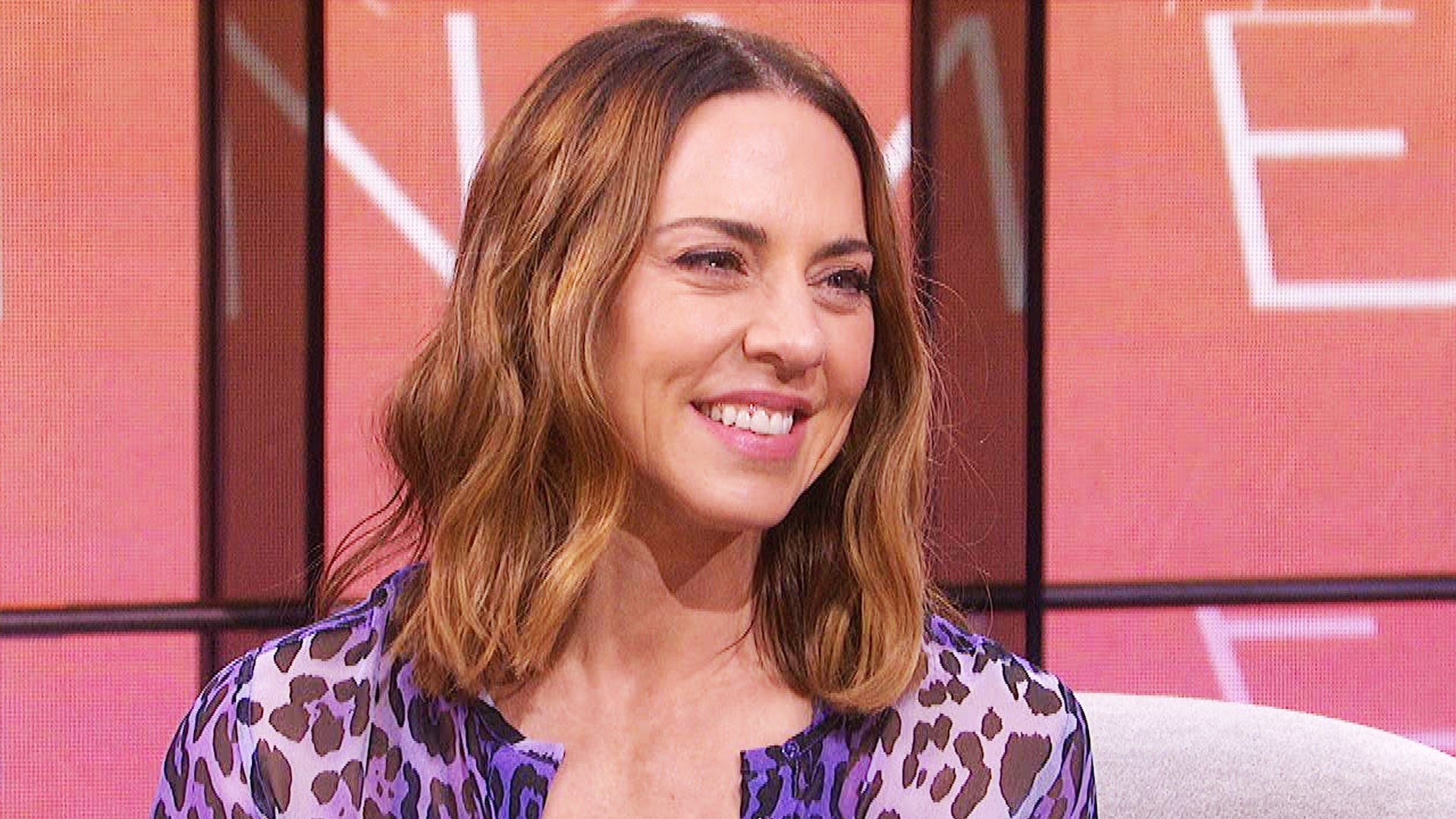 Melanie C Shares Details on 8th Studio Album After 'DWTS' Exit (…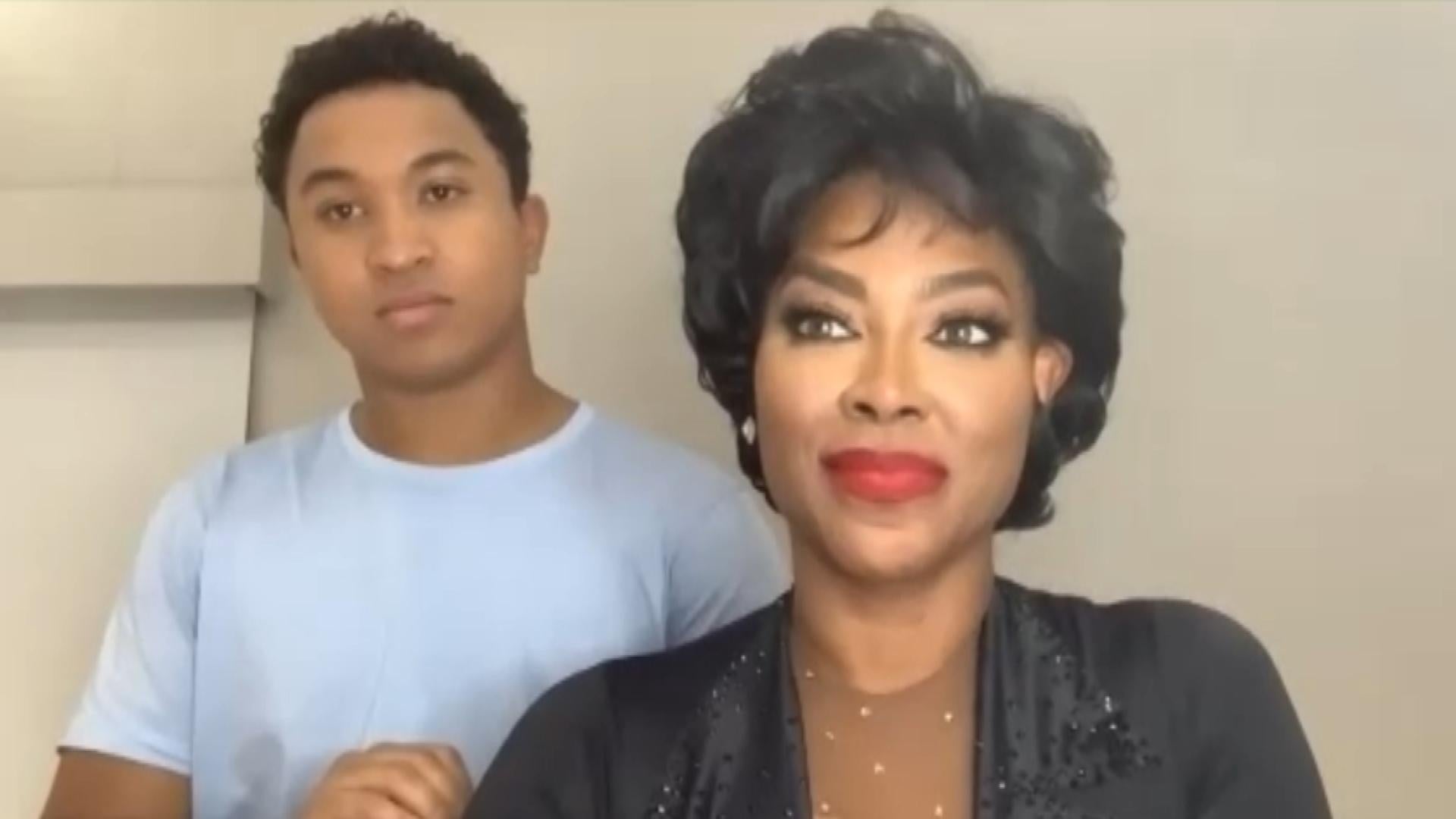 Kenya Moore Is Working With Her Therapist on 'DWTS' Anxiety Atta…
Dancing With the Stars returns Tuesday for part two of this week's celebration of Disney! With a slew of excited celebs ready to show off their moves for the second time in as many days, ET is following along throughout the two-hour spectacular to break down all the best dances and the most surprising moments from the fan-favorite Disney Villains Night!
As the contestants duke it out on the dance floor, judges Carrie Ann Inaba, Len Goodman, Bruno Tonioli and Derek Hough will give feedback and dole out their scores. While no one got the boot last night, it's almost certain that someone's going to be getting the axe on Villains Night.
All the remaining 13 couples will be dancing their hearts out to some of the most delightfully villainous tunes from the Disney songbook, as they try to win the votes of the viewers and the support of the judges.
The battle for the mirrorball trophy kicks off on Tuesday at 8 p.m. ET/PT on ABC, and ET will be covering all the highlights in real time.
It's Time for a Double Elimination!
7:01 PM:
After everyone got a pass last night, DWTS saved their most painful cut for Villains Night.
Two couples are going home tonight, and Tyra dramatically reads through the long list of the groups that are safe, leaving only the bottom three on stage.
The bottom three include Brian & Sharna, Matt & Lindsay, and Kenya and Brandon.
The first cut of the night isn't up to judges, but is instead based on judges scores and audience votes. The first couple to get the axe are Brian and Sharna!
Now it's up to the judges to choose who to save.
Bruno votes to save Matt and Lindsay.
Derek votes to save Kenya and Brandon.
Carrie Ann votes to save Matt and Lindsay.
It finally comes down to the head judge, Len, who makes the final decision to save Kenya and Brandon -- sending Matt and Lindsay packing.
Amanda and Alan Tap Into Their Cruel Sides
6:51 PM:
Amanda Kloots is going full-villain tonight, portraying Cruella de Vil for a paso doble that has the potential to show a new side of Amanda's personality.
Off the bat, there's a sensuality and intensity to her stage presence that it's stunning. She joins with Alan for their dance, set to "Call Me Cruella" by Florence and the Machine, from the recent Disney movie Cruella.
Blending passion, drama and madness, it was a truly spectacular way to close out the evening.
"It had a feeling of menace, which I like to see," Len says.
"You look unbelievable and you played the part to perfection," Derek says, adding that he's being very specific because it was "phenomenal."
Bruno calls it "devilishly stylish," while Carrie Ann praises it as a "beautiful way to end the night."
The pair earn four 9s for a total of 36 out of 40, and a combined total of 68 out of 80.
Suni and Sasha Put a Spell on the Competition
6:42 PM:
Suni and Sasha are turning to magic to nab some big scores this week.
The pair are paying tribute to the Sanderson Sisters from Hocus Pocus, and it's a fun, lighthearted romp that they deliver with a truly impressive flair.
The duo hit the stage for a Viennese waltz set to "I Put a Spell On You," with Suni decked out as Bette Midler's Winnie Sanderson, and Sasha transformed into her black cat.
"You're finally really going there!" Carrie Ann marvels. "I feel like the performance has finally matched the technique."
Len says they "look so good in hold."
Derek says he "doesn't know what to say" in a good way, and calls Suni's performance "beautiful." Meanwhile, Bruno says the dance is "bewitching."
The couple earn three 9s and an 8 from Len for a total of 35 out of 40, with a two-night total of 68 out of 80.
Olivia and Val Want Fans to Remember Them
6:34 PM:
Olivia Jade and Val make a splash tonight with their jazz number set to "Remember Me" from Coco -- and it's amazing.
Olivia brings acting talent and musical talent together for a joyful number that leaves the judges stunned and amazed.
"I'm having so much fun!" Bruno gushes. "You captured the spirit of the movie, honestly."
Carrie Ann says it was good but that they were playing it safe, while Derek and Len strongly disagree.
The pair end up earning three 9s and an 8 (from Carrie Ann) for a total of 35 out of 40. That gives them a combined score of 70 out of 80.
Matt and Lindsay Go Full Snake
6:23 PM:
For his Disney Night baddie, Matt James is looking to The Jungle Book and embodying the sinister serpent Kaa!
Matt hits the stage with Lindsay, and The Bachelor alum looks full-snake with a snakeskin jacket and some scales painted across his face.
Derek says they did a "great job," and Bruno says it was "a solid performance."
Carrie Ann says this is the first time she feels like Matt gave them his all, and Len says he feels Matt has a lot more to offer than what he brought tonight.
With mixed feedback, one would expect mixed scores. However, the pair are surprised with three 8s and a 7 (from Len, of course) for a total of 31 out of 40. This gives them a 2-night total of 57 out of 80.
Brian and Sharna Get Piratey
6:14 PM:
Sharna and Brian are trying to move past the narrative of them being boyfriend-girlfriend with their dance tonight.
They hit the stage dressed as Captain Barbossa and Jack Sparrow for a paso doble set to the orchestrated tune, "He's a Pirate," by Klaus Badelt & Hans Zimmer from Pirates of the Caribbean.
It's full of fun, but the judges feel Brian still has a lot of work to do.
All the judges agree that Brian is lacking in control, and that at this stage in the game, he has to show more growth, but that there was "passion" and "firepower" in his stage presence.
The pair earn three 7s and a 6 (from Len) for a total of 27 out of 40 and a two-night total of 52 out of 80.
The Miz Embraces His Inner Villain As Scar
6:04 PM:
The Miz is no stranger to being the bad guy as a WWE heel --and tonight he's playing Scar -- the baddest of all Disney baddies.
The Miz comes out with a full lion's mane and delivers a powerful Argentine tango set to "Be Prepared" from The Lion King, and it's just great all around.
Carrie Ann reveals that her score is going to be a good one.
Len says "I wasn't prepared for that," and that it was "a really theatrical performance."
Derek praises their commitment and Bruno has an equal amount of love. And it's reflected in their scores. The pair get 9s from Carrie Ann and Derek and 8s from Len and Bruno for a total of 34 out of 40.
Between the two nights, the pair have a total of 65 out of 80.
Melora and Artem Show Who Knows Best
5:58 PM:
After Melora and Artem delivered one of the most praised performances last night, they are looking to capture lightning in a bottle once again.
In the pre-taped package, Melora gets a visit from her Office co-star and DWTS alum Kate Flannery, and it's just a delight. Kate is one of the most fun contestants in recent memory.
For their dance, Melora and Artem hit the stage to deliver a jazz routine set to "Mother Knows Best" from Tangled -- and we find out that Melora actually sang the version she danced to.
Carrie Ann jokes, "You're a little cray-cray," and that in the fifth night of competition it was amazing.
"That had wit, it had charm, it was truly delightful," Len praises.
Derek says it was a "clinic in storytelling," and was fantastic.
They end up getting three 9s and the season's first 10 from Len! That gives them a total of 37 out of 40 and a two-night total of 73 out of 80 -- placing them comfortably at the top of the leaderboard.
Iman and Daniella Celebrate the Sinister Jafar
5:50 PM:
Iman Shumpert is an NBA star with a real flair for performing and theatricality.
That is on full display as he embodies the sinister Jafar as they perform an Argentine tango set to "Arabian Nights" from Aladdin.
"That opening and ending lifts were iconic," Derek marvels.
Bruno calls the lifts "a feat of magical strength."
Carrie Ann says she's "truly blown away" and that the dance left her "speechless."
Len says that it was the best dance they've done thus far.
The scores are varied, with two 9s from Carrie Ann and Derek, an 8 from Bruno and a 7 from Len for a total of 33 out of 40. For both nights, the pair have a total of 63 out of 80.
Kenya and Brandon Bring an Evil Sexiness to the Stage
5:40 PM:
Kenya is set to play the Evil Queen, and she pokes fun at herself in the pre-taped package when she says she can relate to Evil Queen's desire to "retain her beauty" despite her age.
Kenya has consistently shown that she's here to learn, to improve and to embrace challenges. Tonight, she's bringing a sensuality and overt passion to her role as The Evil Queen.
Decked out in a purple gown and gold crown, she and Brandon perform a Viennese waltz set to Ariana Grande's "Dangerous Woman" and it's impressive from the first moments.
"It was a lovely dance and it was done very, very well," Len says.
"This Evil Queen was a whole vibe," Derek adds.
"No mirror can do justice to your evil beauty," Bruno says.
Carrie Ann says she's "so impressed" with Kenya and said it was their best dance of the show thus far.
Carrie Ann and Len award them 7s while Bruno and Derek award 8s for a total of 30 out of 40. That gives them a two-night score of 59 out of 80.
JoJo and Jenna Embrace Their Wicked Side
5:35 PM:
JoJo opens up once again about her struggles with dealing with haters and villains all her life -- in relation to how she connects with Villains Night.
She hits the stage with JoJo decked out in black leather -- a look that is decided unlike her usual style -- for a pado doble routine set to "Ways to Be Wicked" from Descendants 2.
It's a fantastic embrace of JoJo's wild side, although the judges seem to think it was a regression.
Carrie Ann says the dance felt "hectic," and that it didn't show any transformation.
Len says he feels that the dance showed off JoJo's "control" -- which is something Derek echoes.
Bruno says it was "like watching two super villains battle for supremacy, and you both won."
Unsurprisingly, the pair get a 8 from Carrie Ann, and then all 9s from the rest for a total of 35 out of 40 and a combined total of 70 out of 80!
Melanie C and Gleb Dance to a Dark Dream
5:27 PM:
Melanie C is going dark with tonight's number. Donning the famous horns of Maleficent, the Spice Girls star is ethereally beautiful as she and Gleb deliver yet another Viennese waltz to Lana Del Rey's "Once Upon a Dream" from Maleficent.
Bruno calls the dance "haunting."
Carrie Ann says, "That was your best dance by far," and says it was "sensual and powerful."
"You created a fantastic atmosphere," Len says, but has a critique for Gleb for not having enough traditional Viennese waltz content.
The praise for Mel is universal, however. It's also reflected in their scores. The pair get three 9s and one 8 (from Len) for a total of 35 out of 40, and a two-night total of 66 out of 80! Tonight's scores also marked the couple's first 9s of the season!
Cody and Cheryl Pay Tribute to Gaston
5:18 PM:
For Cody and Cheryl's dance, Cody is taking on the role of Gaston from Beauty and the Beast -- something Cody seems to be looking forward to.
"He's a little bit of an egomaniac and really full of himself, so I feel like I'm going to fit in with this role," Cody jokes in the pre-taped package.
And, to be fair, his height and body type really do play well into embodying the character. He's a picture-perfect Gaston, read coat and big boots and all. It adds a lot to their Viennese waltz set to "Gaston."
"Well done for getting two routines in this week!" Derek shares.
Bruno says he's "so happy to see you in a full production," and while it "needs a bit of polish," Cody knows how to command a stage.
Len calls the dance "fantastic" and marvels, "Well done to both of you!"
The scores were definite improvements over last night, as they nab three 8s and a 7 (from Len) for a total of 31 out of 40. That makes a two-night total of 58 out of 80.
Jimmie and Emma Hit the High Seas
5:09 PM:
Jimmie Allen is bringing his flair for fashion to the ballroom as one of Disney's most iconic villains -- Captain Hook!
The country singer hits the stage decked out in a long red coat and black wig opposite Emma Slater -- rocking a fantastic Tinkerbell look -- for a jazz routine set to Billie Eilish's "Bad Guy."
The dance incorporates so many fun elements and goes perfectly with the celebrated song -- it's a really great thematic start to the night.
"You're surprising me each week, because your dancing is coming right on point," Len praises.
"Some people transform on this show, and I'm seeing that with you," Derek says.
Bruno says the dance had him "hooked" and that it was his best performance thus far -- compliments that Carrie Ann echoes in her own feedback.
They also set the bar high with three 9s and an 8 (from Len) for a total of 35 out of 40, for a two-night total of 67 out of 80!
Feelin' Villainous
5:03 PM:
It's the second Disney Night, and tonight is a celebration of Disney villains!
Tyra is dressed like the Evil Queen, and tonight's dances are all about the animated baddies who made our favorite movies extra exciting!
Check out the video to hear more about this season of Dancing With the Stars!
RELATED CONTENT:
'DWTS' Judges Criticize Brian Austin Green and Sharna Burgess' PDA
Why Tom Bergeron 'Wasn't Surprised' He Was Fired From 'DWTS'
'DWTS': 1st Disney Night Brings Epic Dances and Big Scores!
'Dancing With the Stars' Live Tour Hitting the Road Again This Winter
Related Gallery