TV
'Dancing With the Stars': Disney Heroes Night's Best Dances and Most Impressive Scores
By
'DWTS': Go Behind the Scenes of Disney Week (Exclusive)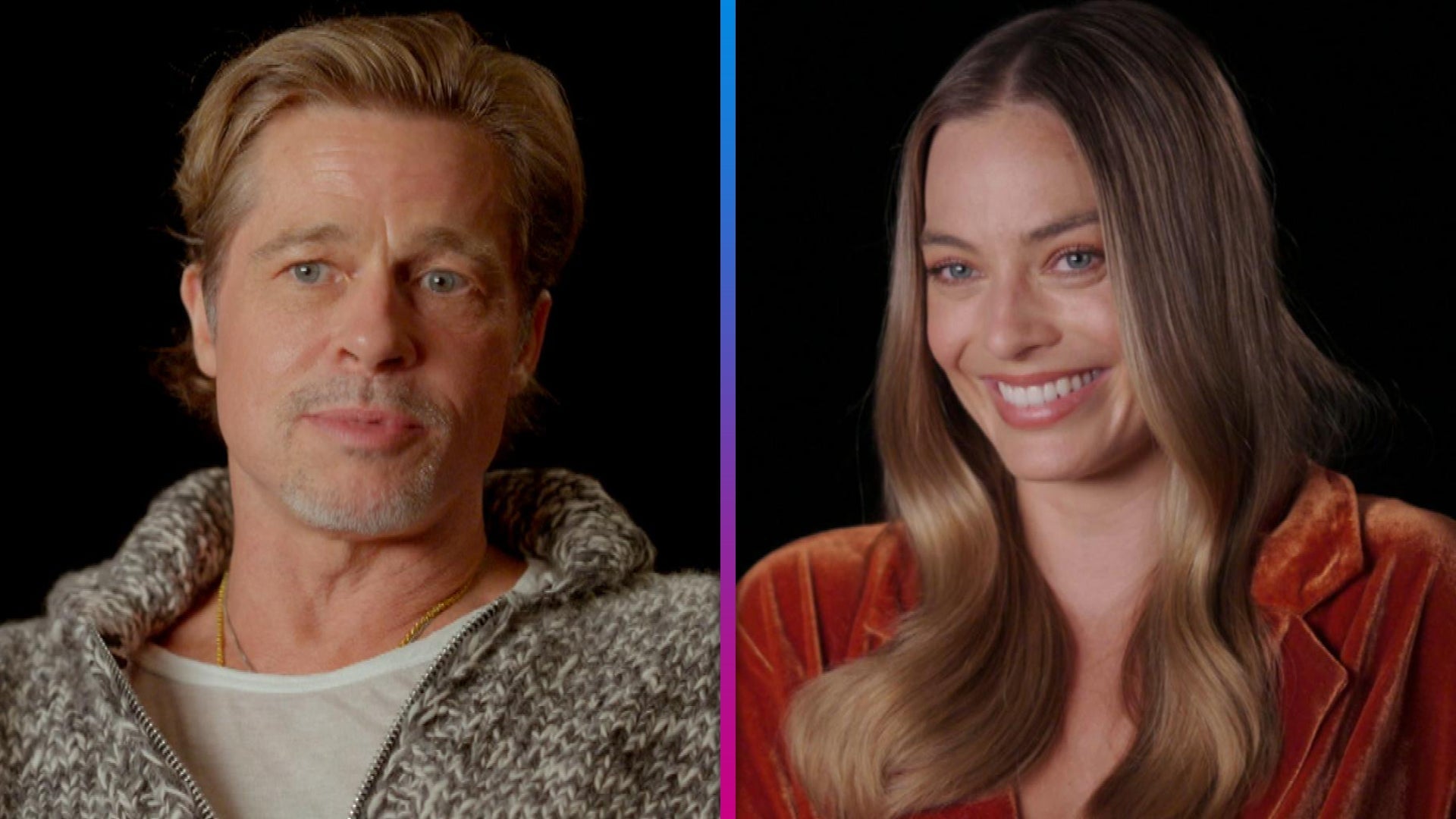 'Babylon': Go Behind the Scenes of Margot Robbie and Brad Pitt's…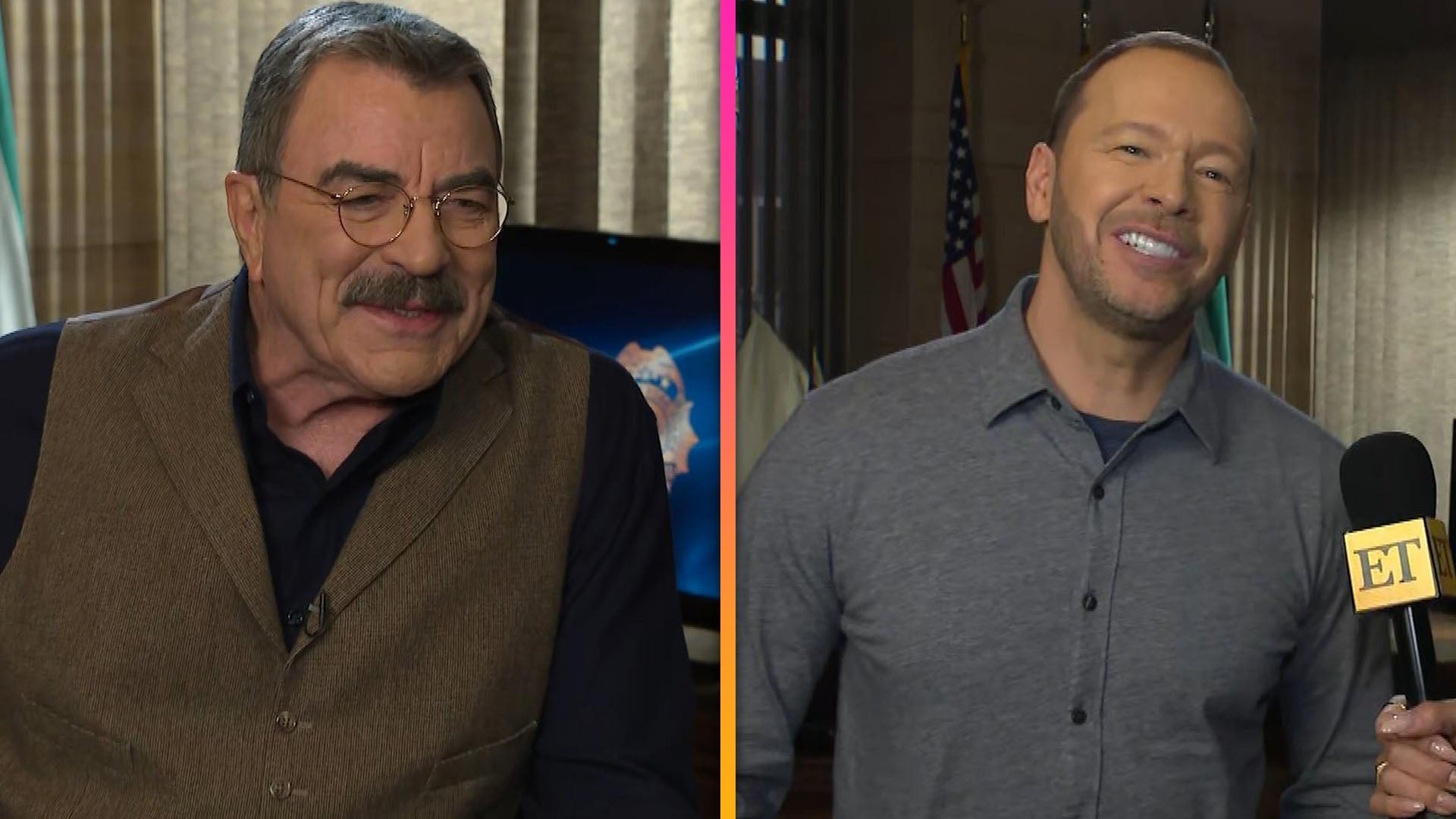 Behind the Scenes of 'Blue Bloods' Season 6 (Exclusive)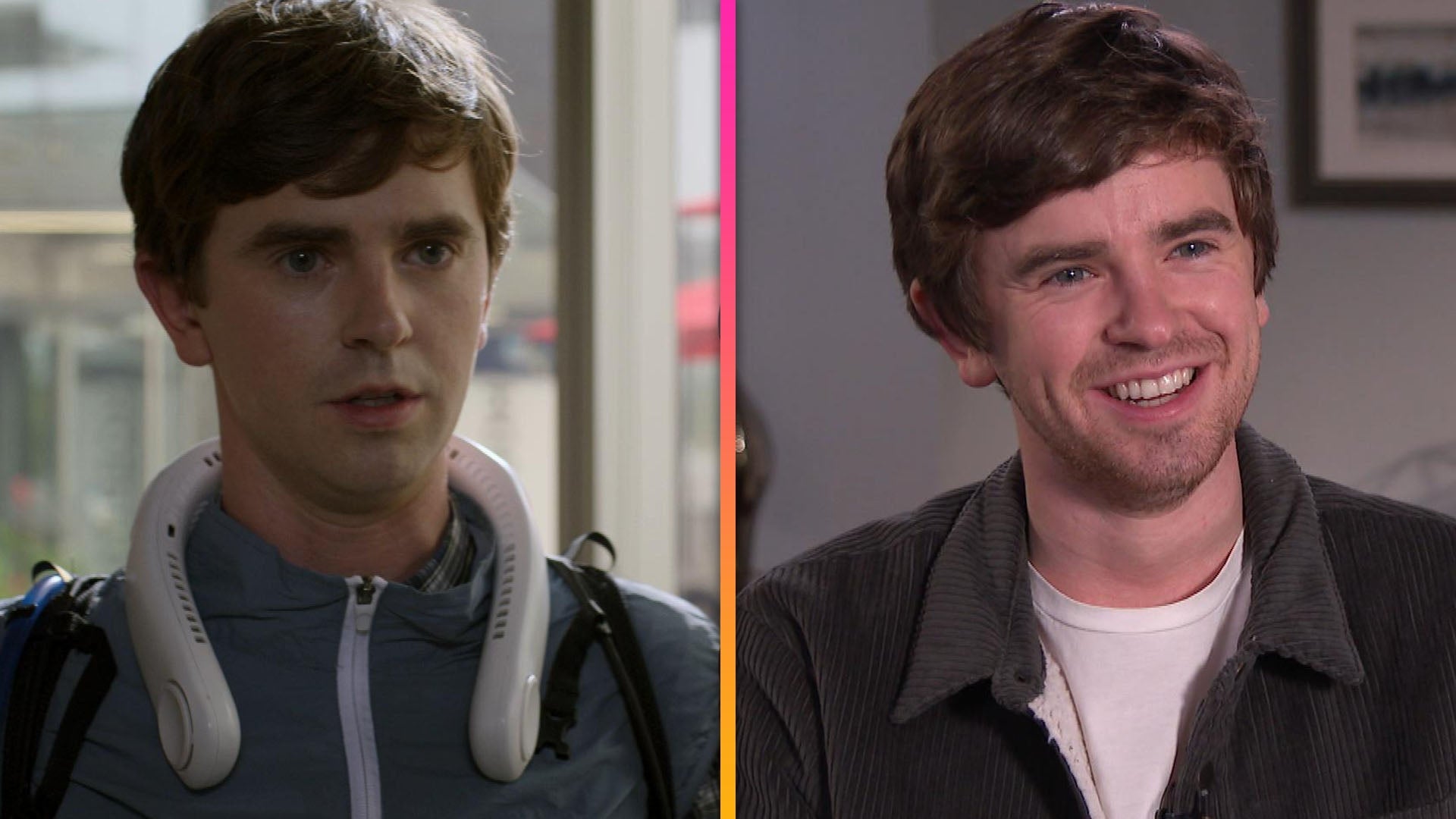 'The Good Doctor's 100th Episode: Behind the Scenes (Exclusive)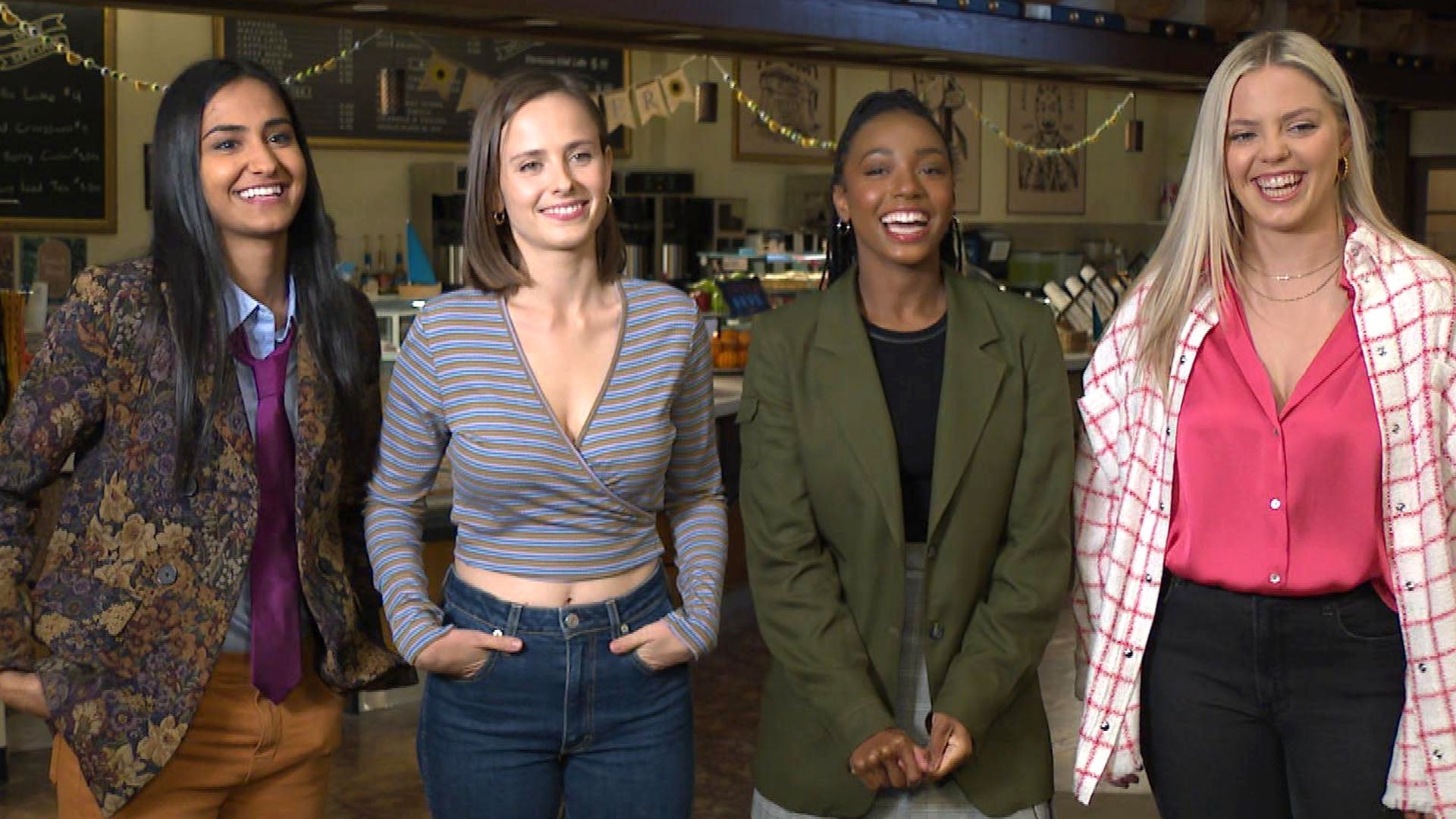 Behind the Scenes of 'The Sex Lives of College Girls' With the C…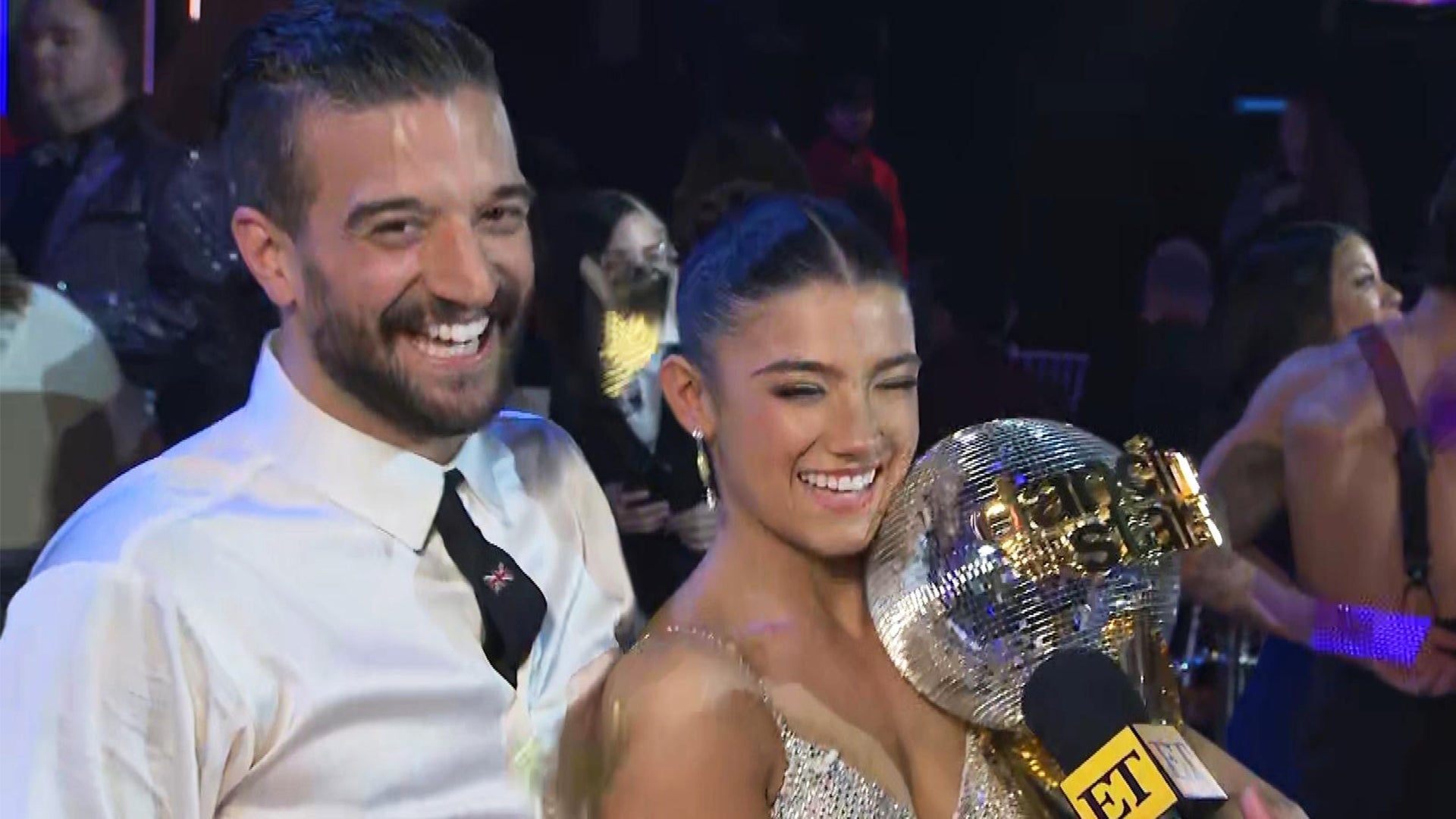 'DWTS': Charli D'Amelio and Mark Ballas React to Winning Season …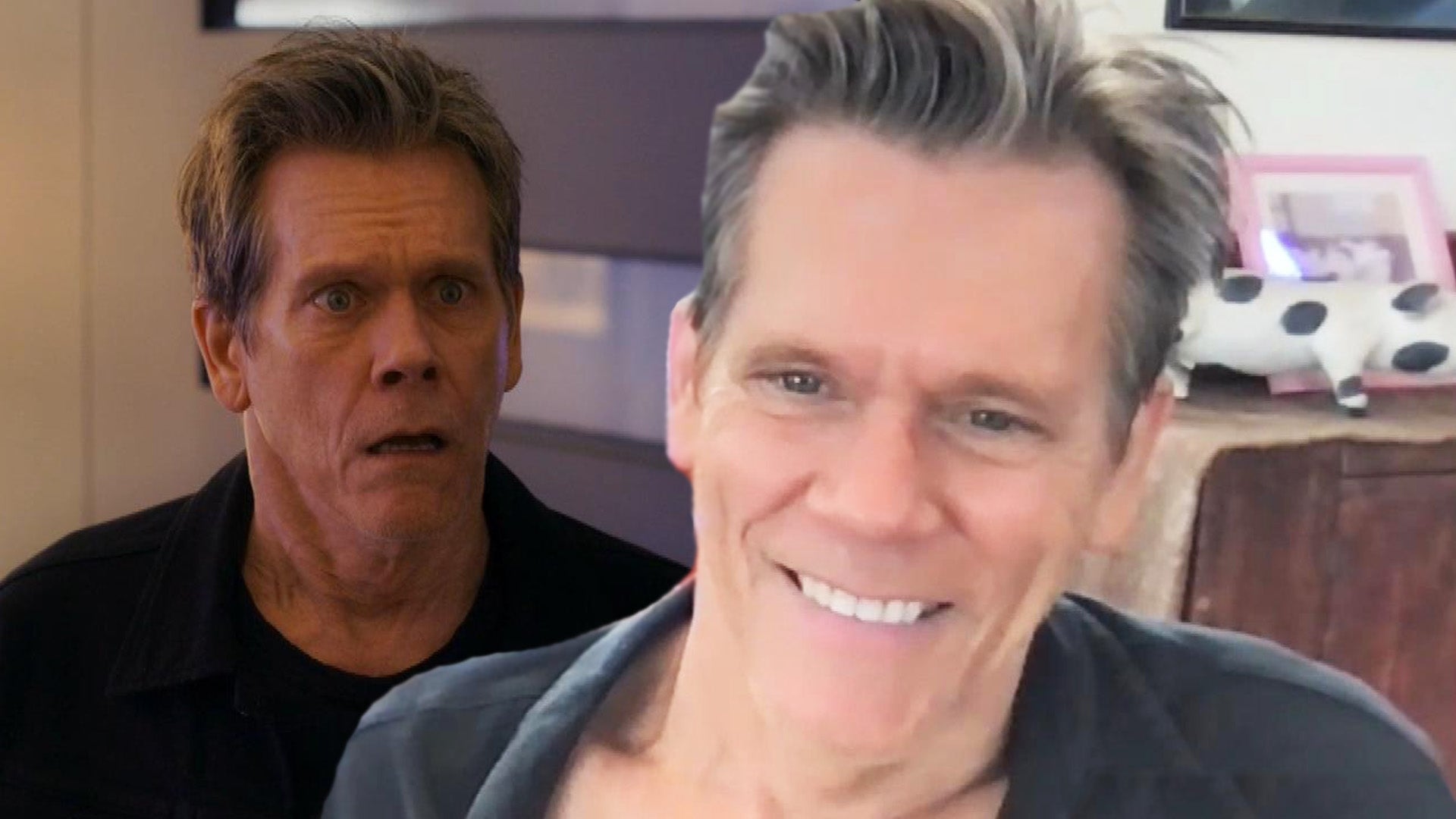 Kevin Bacon Learns What a 'Swiftie' Is and Describes His 'Guardi…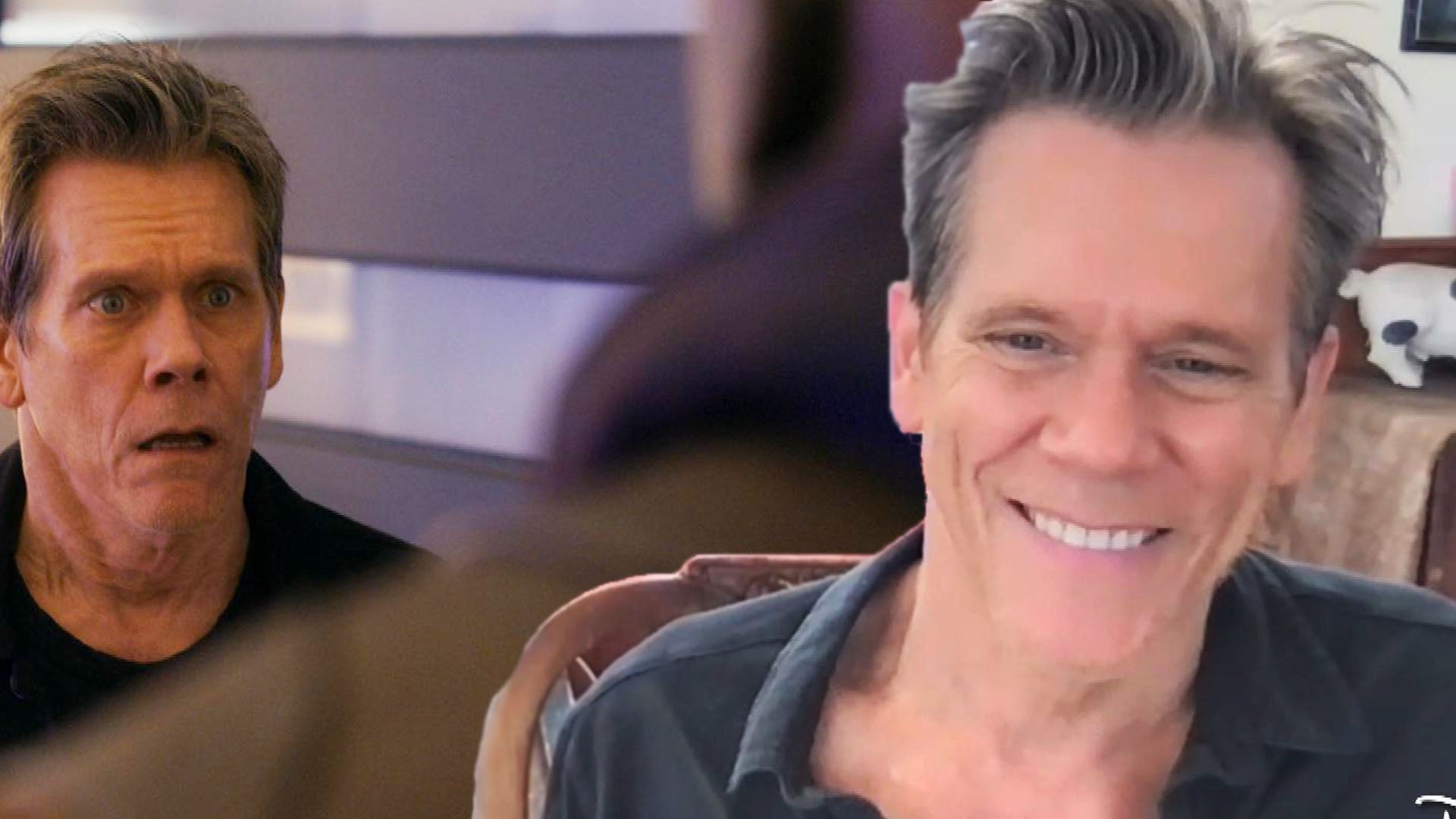 Kevin Bacon Joins the MCU With 'The Guardians of the Galaxy Holi…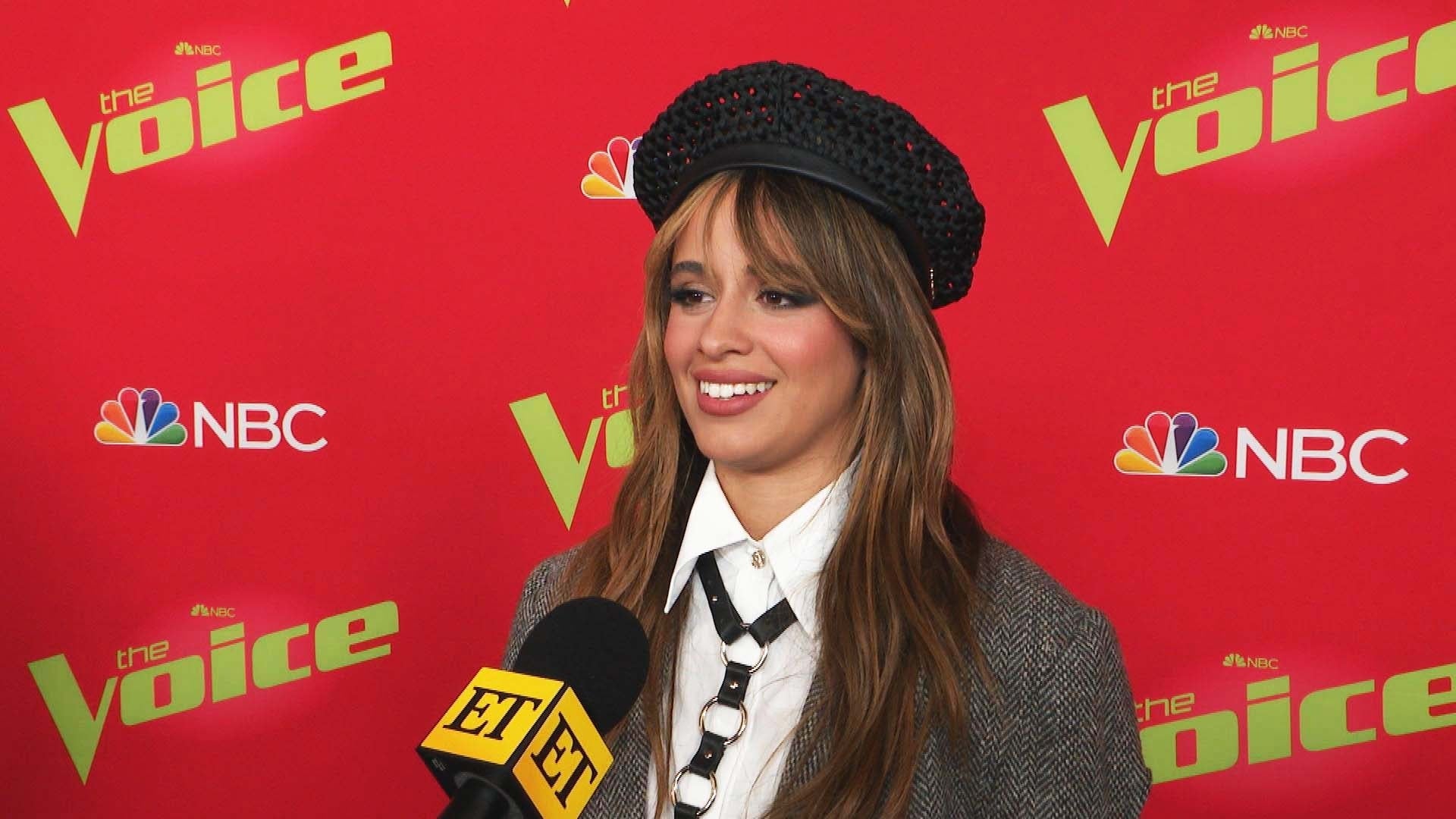 Camila Cabello on Hopes for 'The Voice's New Coaches Chance the …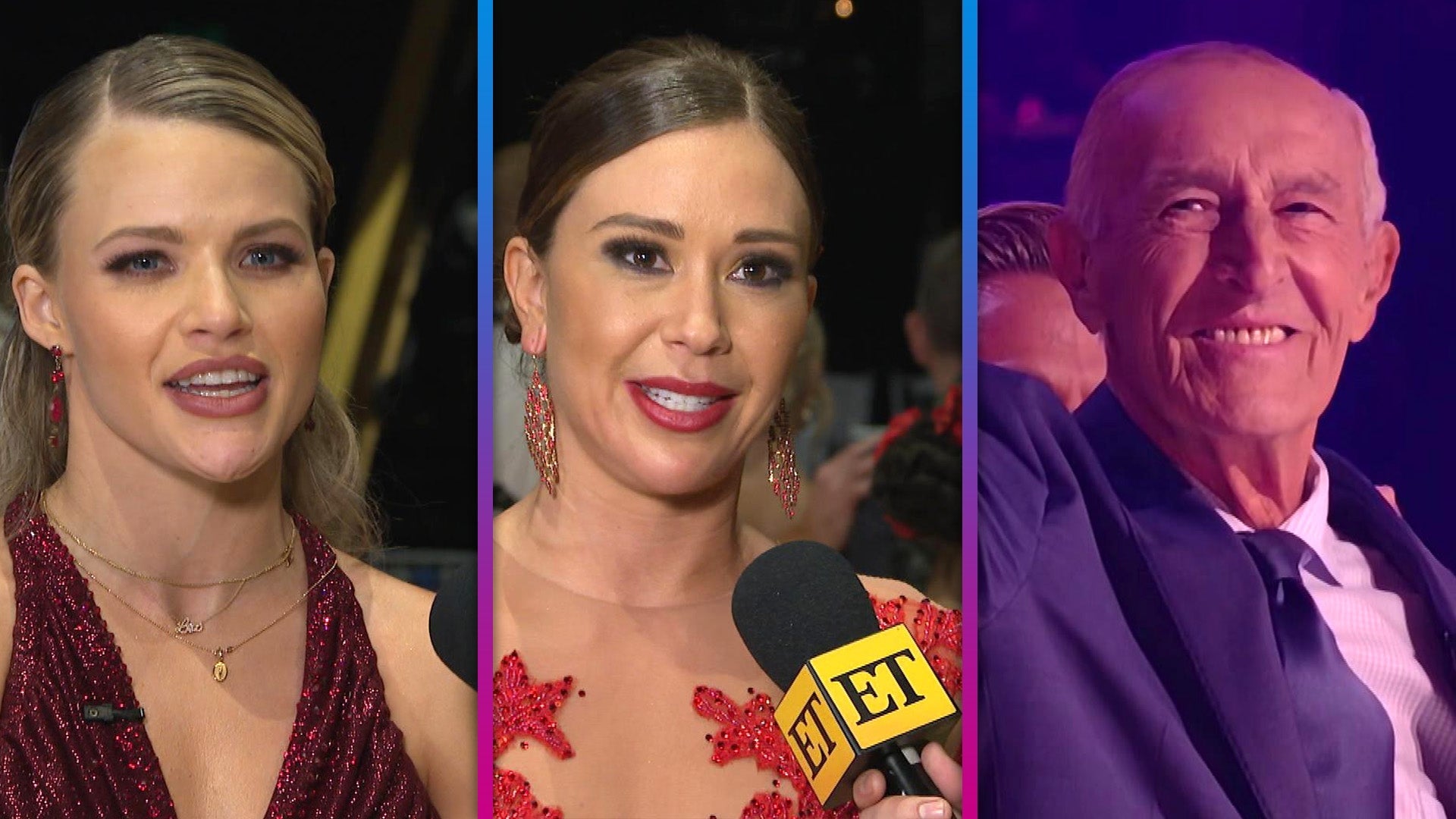 'Dancing With the Stars' Semifinals: Breakup, Baby and Retiremen…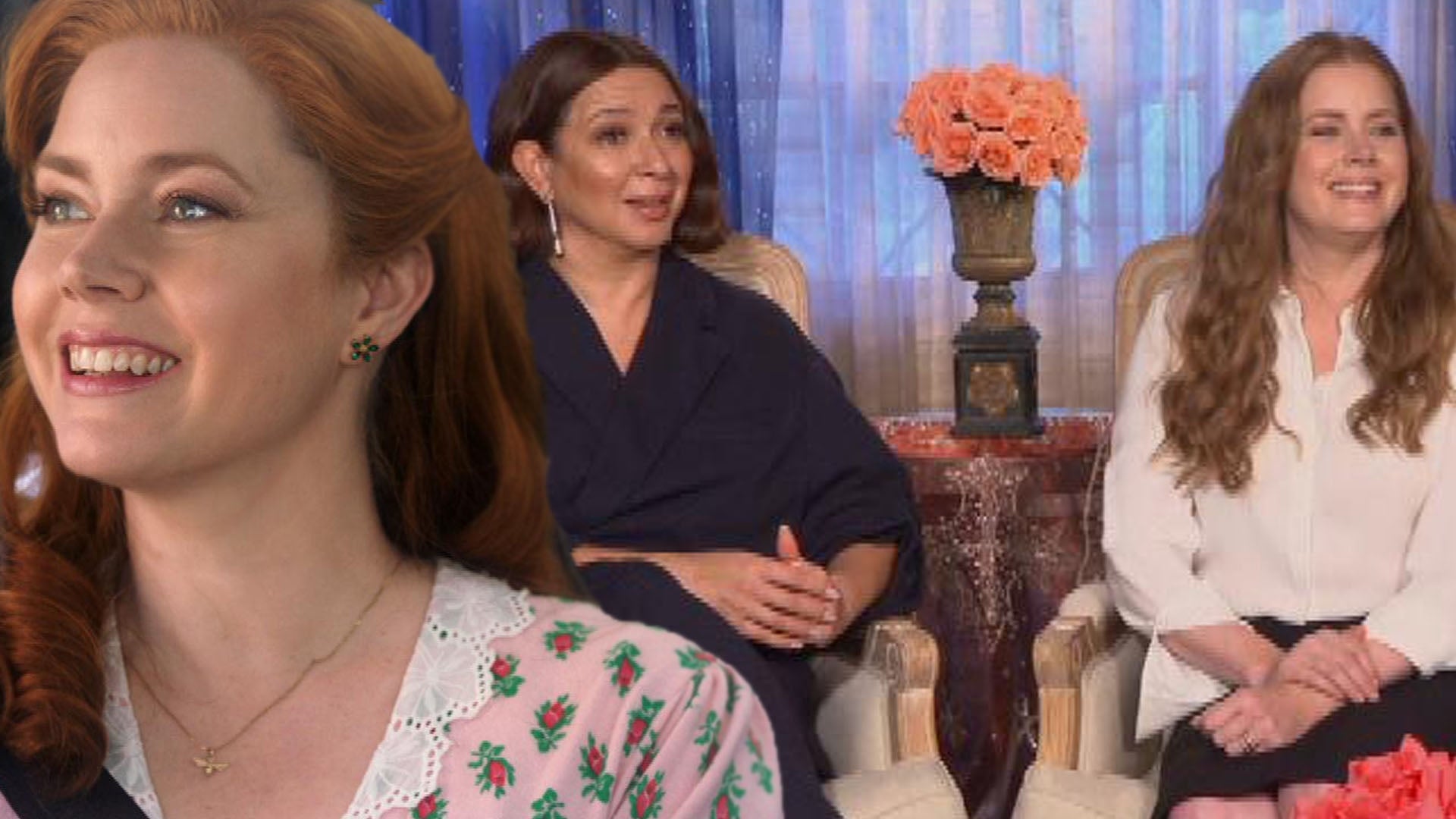 Amy Adams and Maya Rudolph Spill on Starring in Disney's 'Disenc…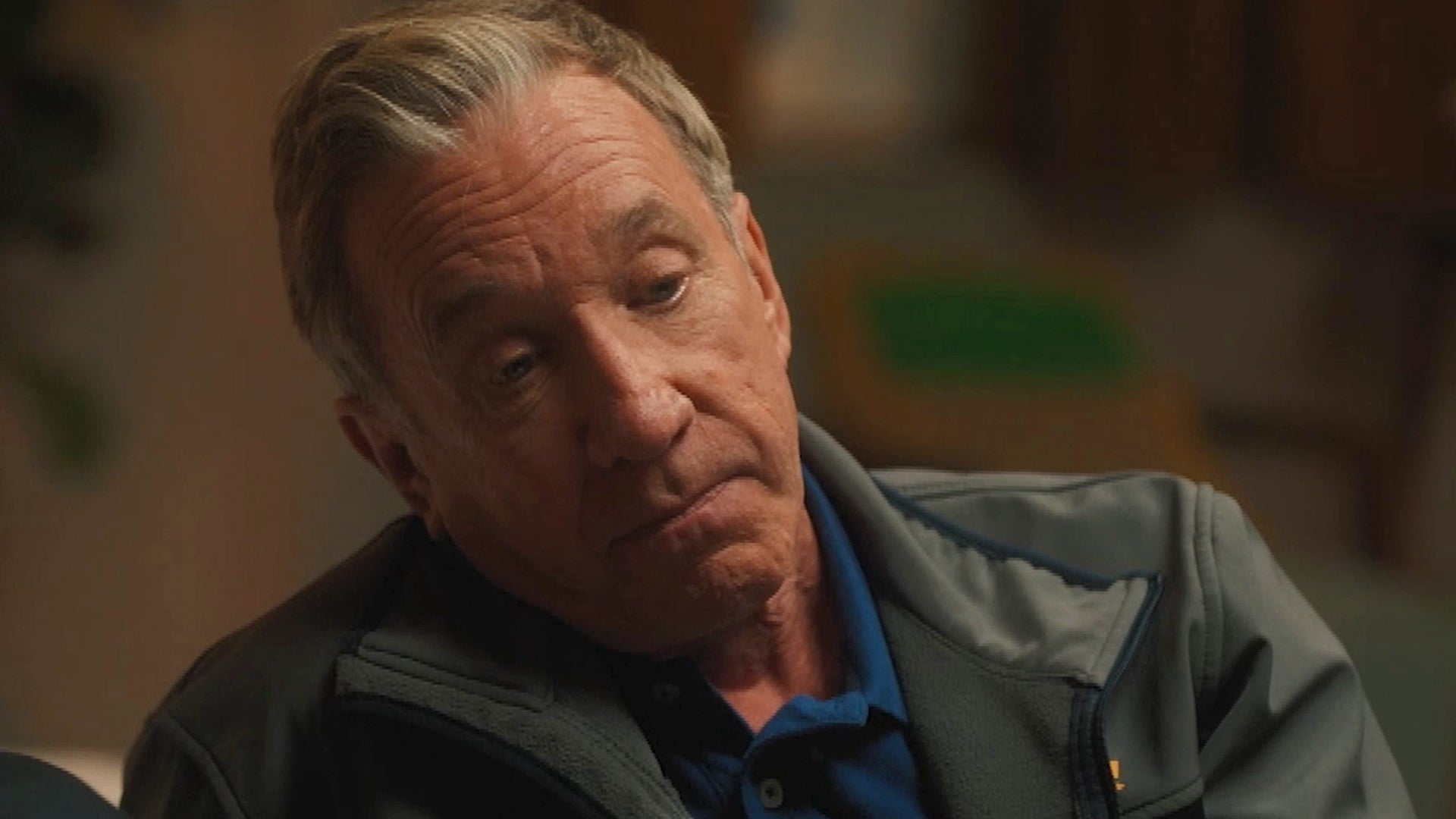 'The Santa Clauses' Sneak Peek: Tim Allen Has an Identity Crisis…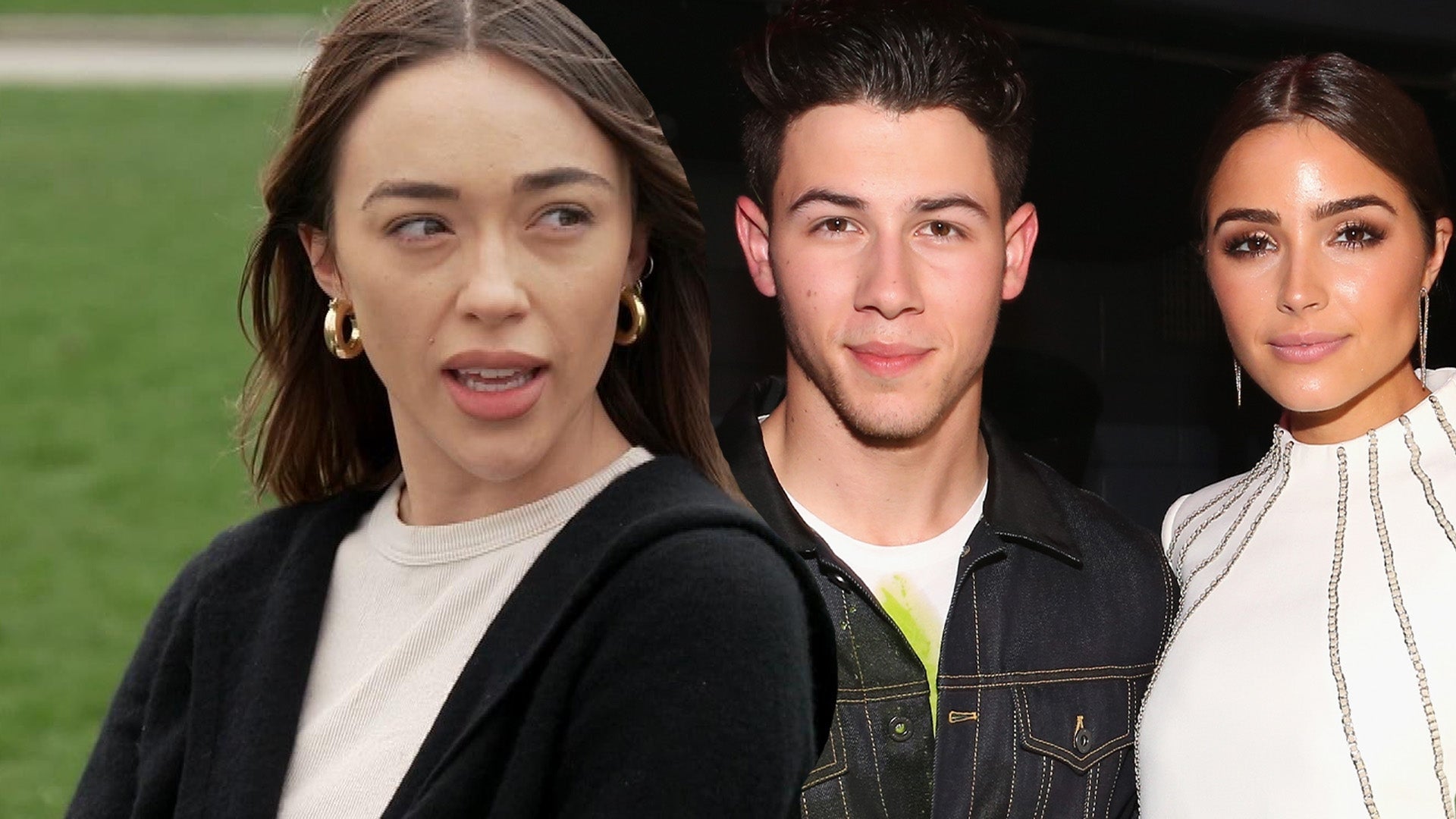 Olivia Culpo's Sister Remembers 'Really Weird' Time She Dated Ni…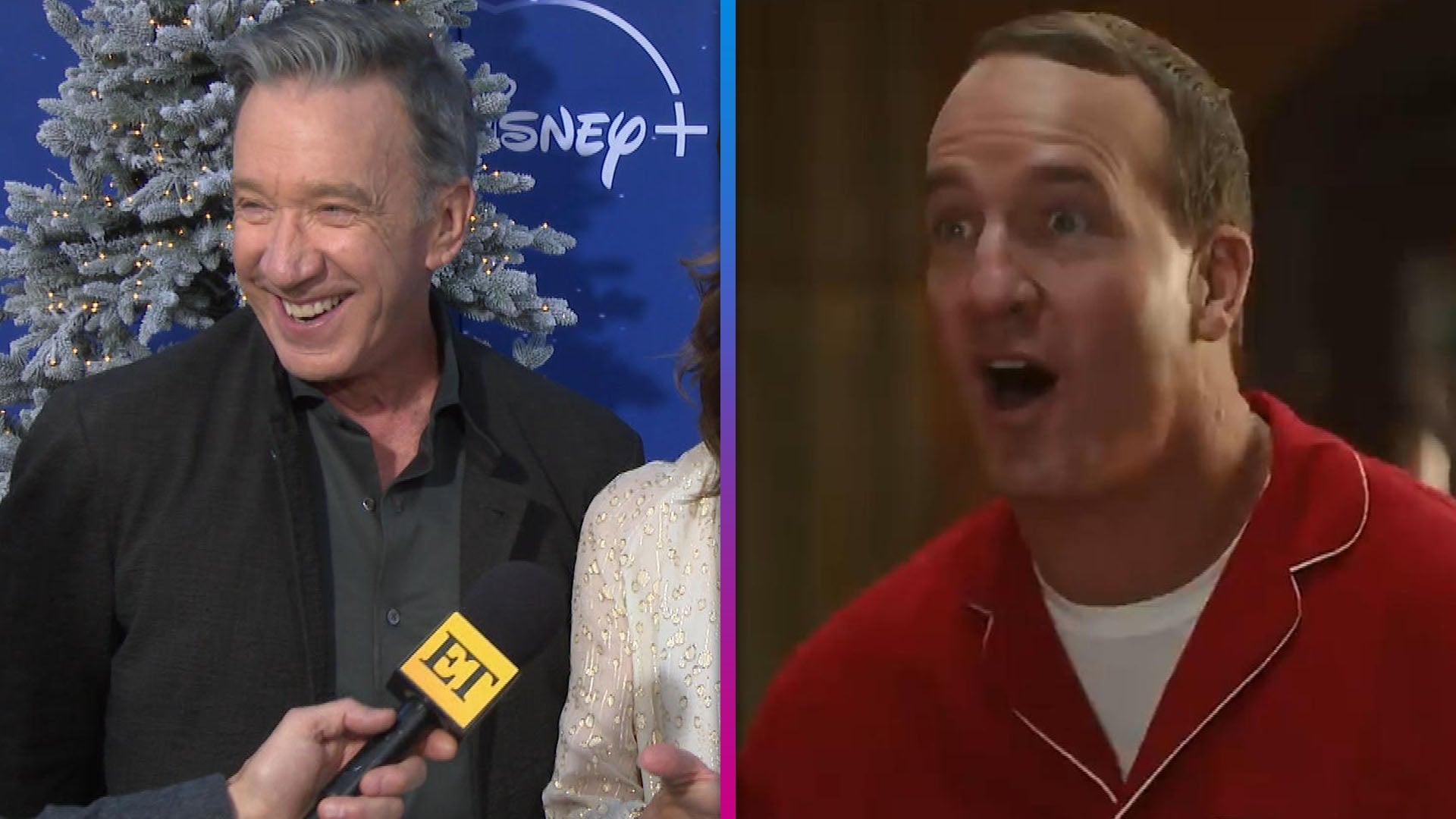 Tim Allen Jokes Peyton Manning Outshined Him While Filming 'The …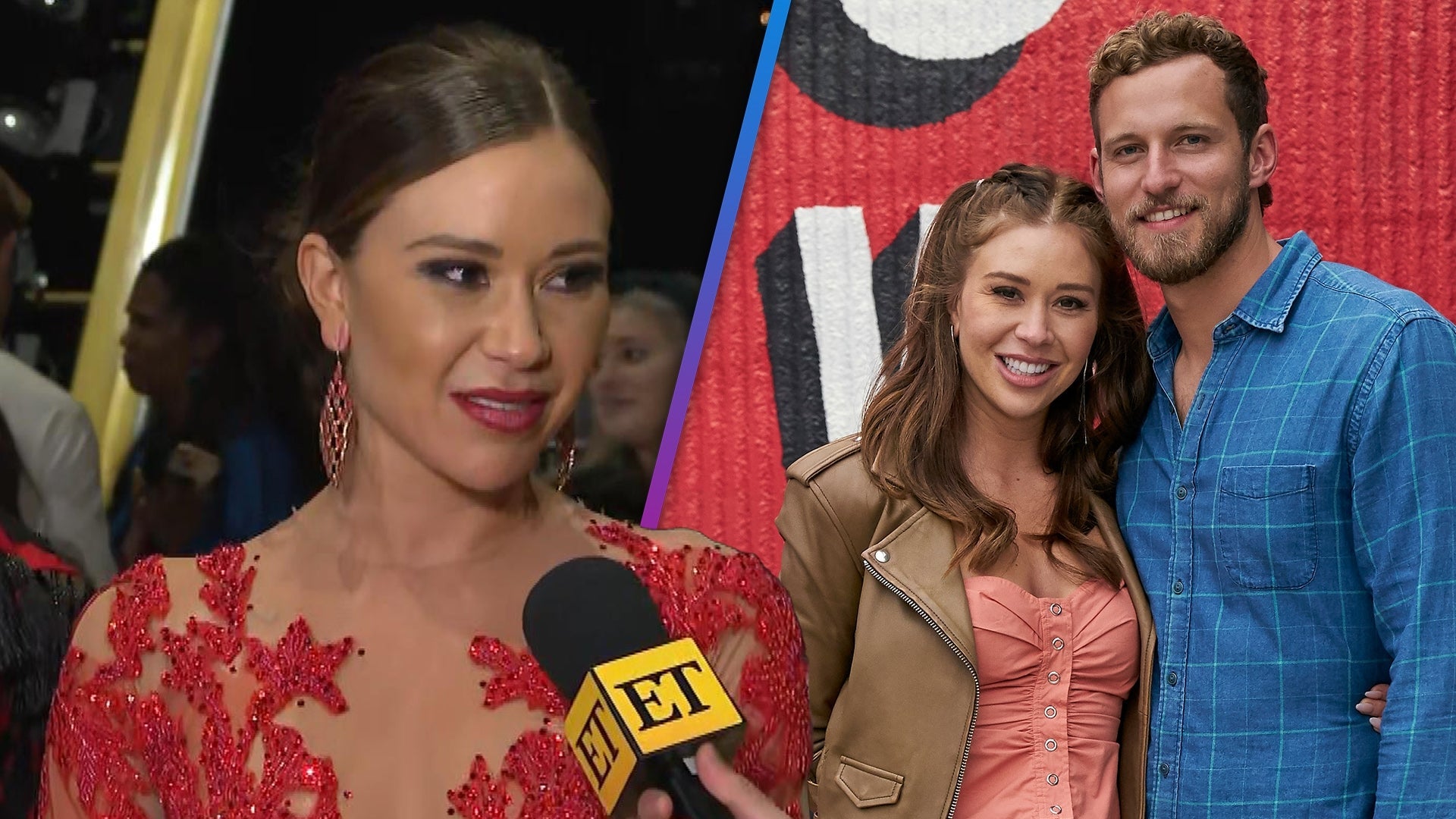 'DWTS': Gabby Windey Says Split From Erich Schwer Is 'Fresh' (Ex…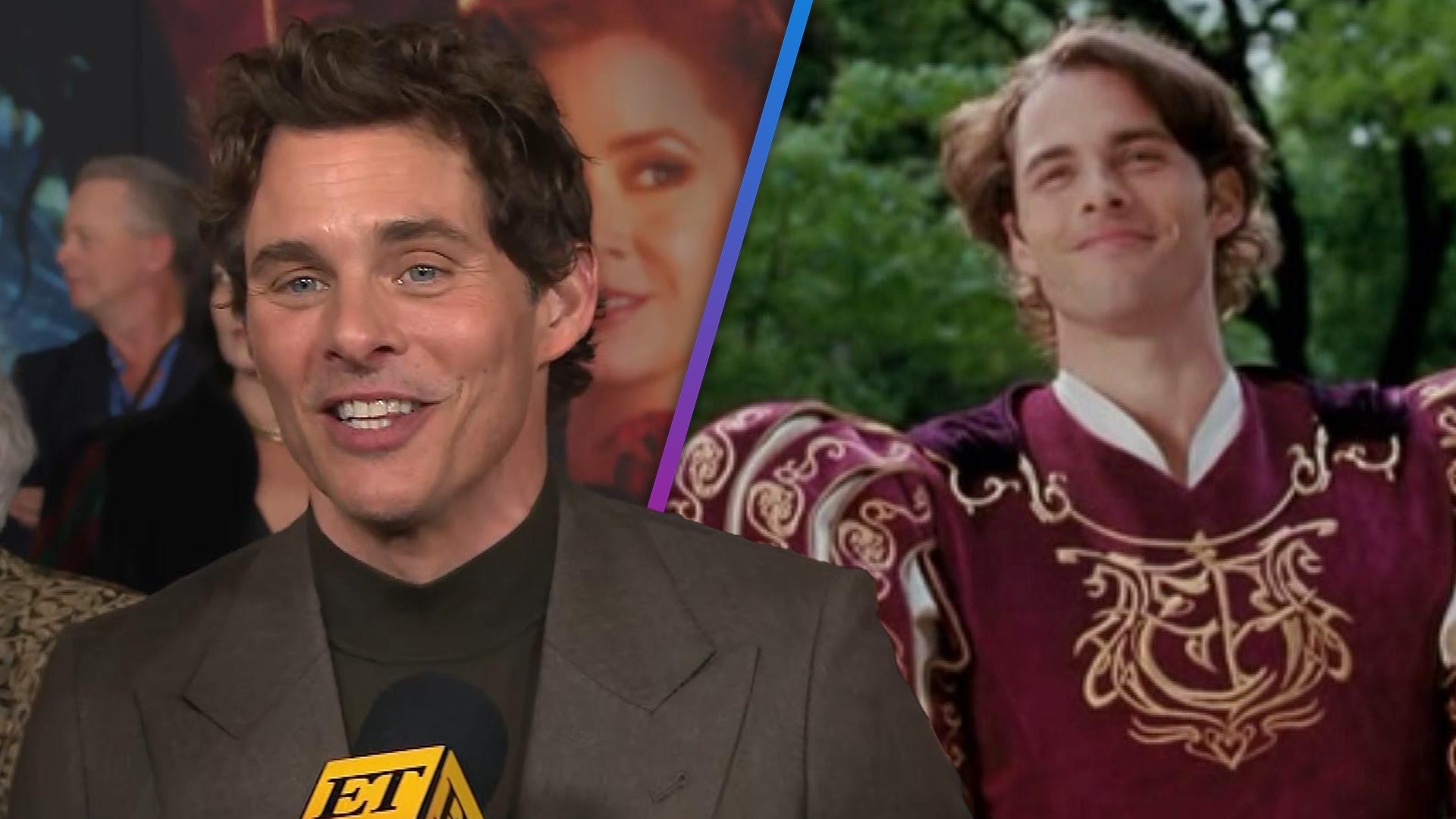 James Marsden Reflects on 'Enchanted' and Why He Thought They Wo…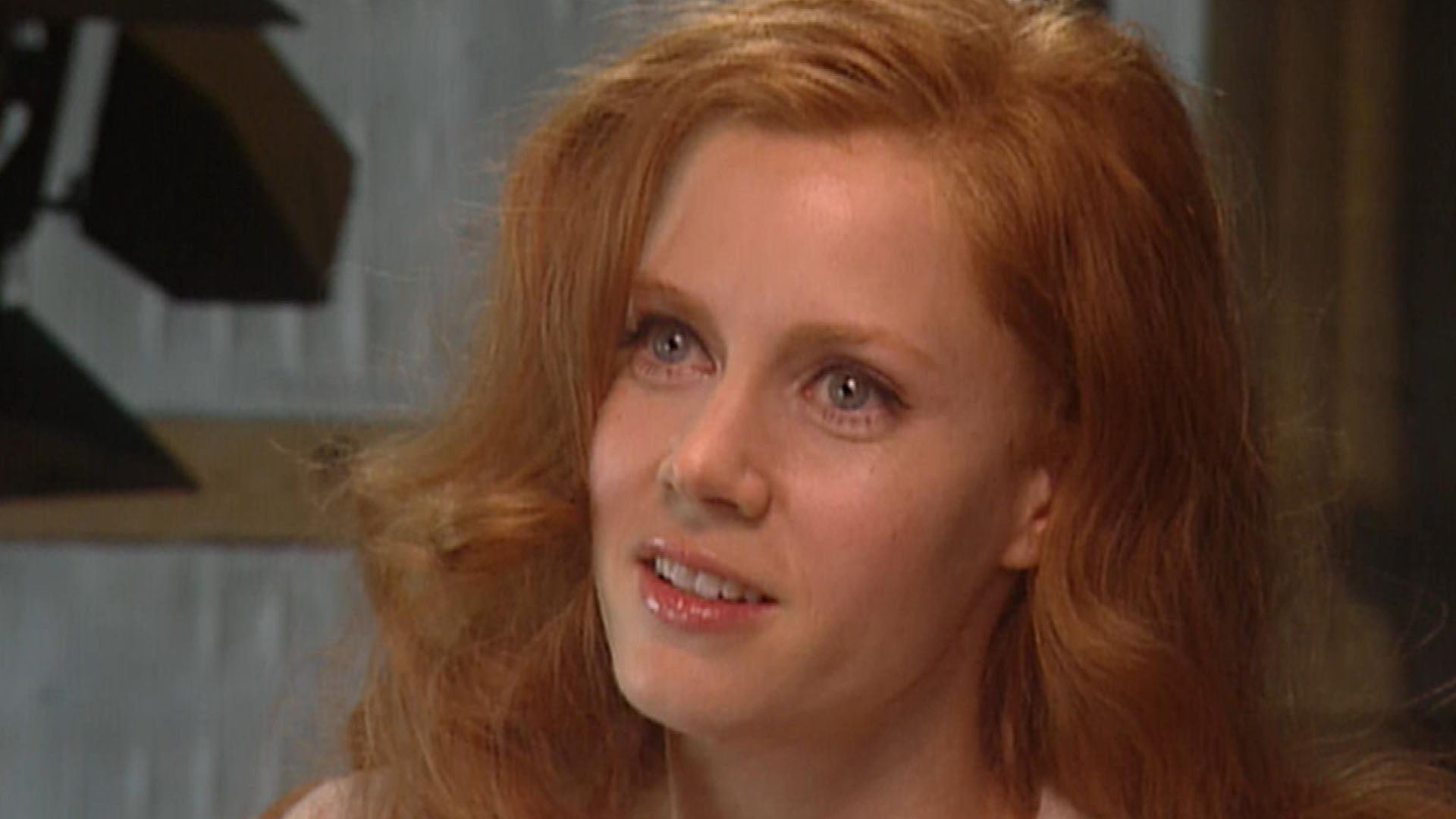 'Enchanted' Hit Theaters 15 Years Ago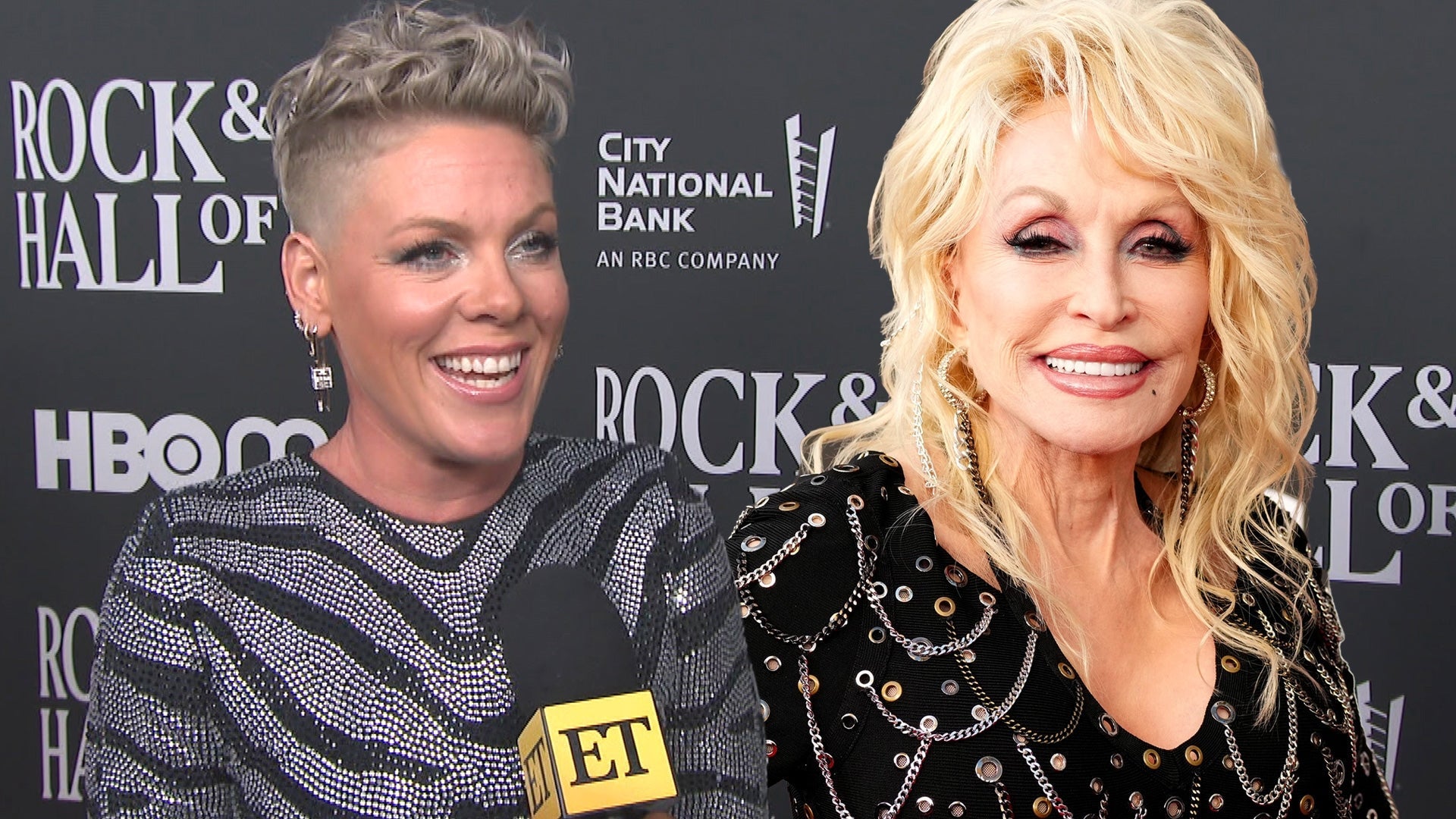 Pink Praises Dolly Parton and Gives Details Behind New Song's In…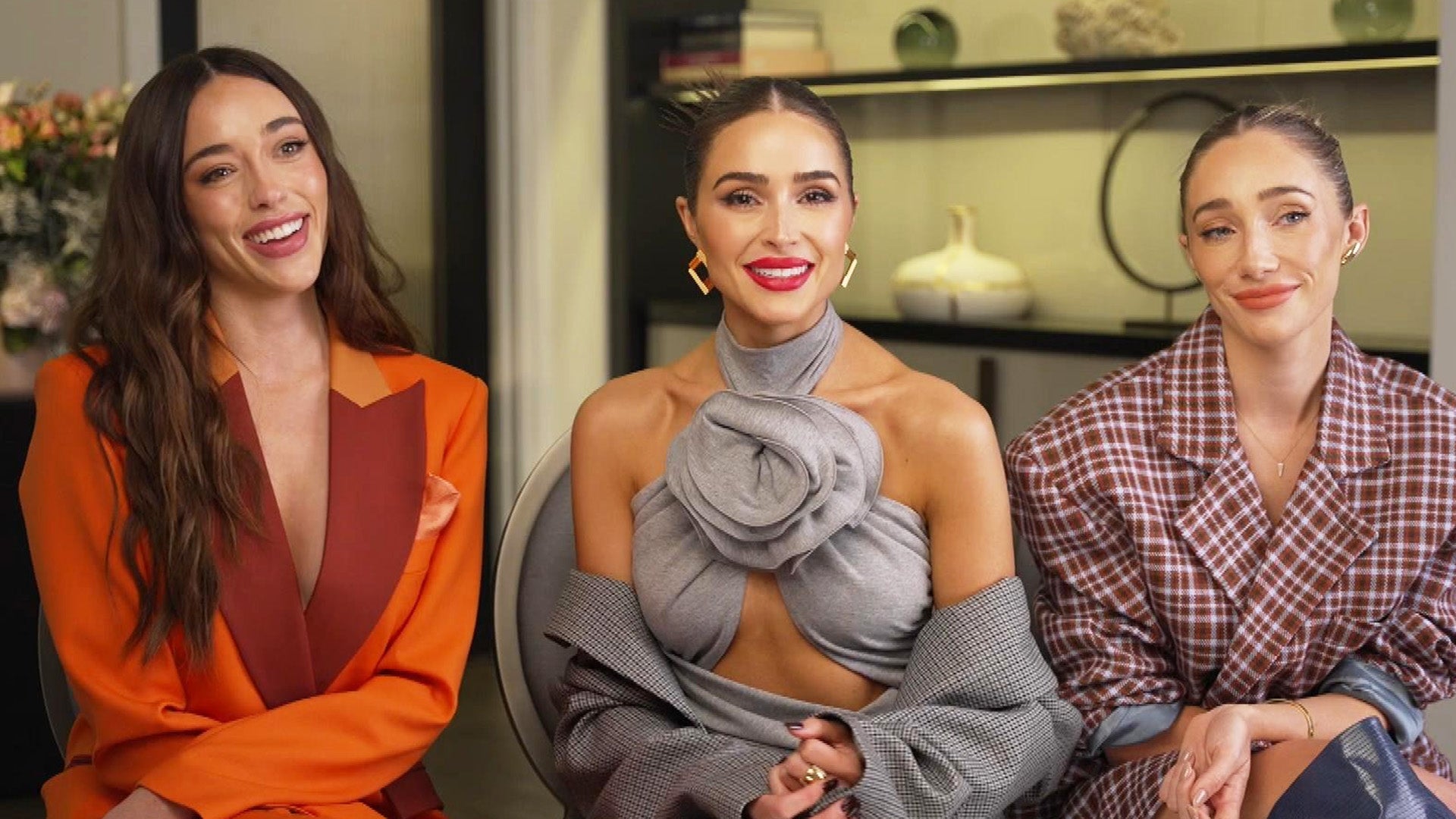 Culpo Sisters on Dating and Why Nothing Was Off Limits for Their…
Dancing With the Stars returns Monday night for the fourth week of Season 30! With a slew of excited celebs ready to show off their moves, ET is following along throughout the two-hour spectacular to break down all the best dances and the most surprising moments from the fan-favorite Disney Night!
As the contestants duke it out on the dance floor, judges Carrie Ann Inaba, Len Goodman, Bruno Tonioli and Derek Hough will give feedback and dole out their scores -- all before another pair gets the boot.
All the remaining 13 couples will be dancing their hearts out to some of the most iconic tunes from the Disney songbook, as they try to win the votes of the viewers and the support of the judges.
The battle for the mirrorball trophy kicks off on Monday at 8 p.m. ET/PT on ABC, and ET will be covering all the highlights in real time.
Who's Safe and Who's Going Home?
7:01 PM:
Well, it's Disney Night! What's more, it's the first of two Disney Nights!
So no one is going home and everyone is safe!
For the first time this season, there's two nights of DWTS this week! This was Disney Heroes Night, and tomorrow we're gonna see Disney Villains Night!
And we're almost certainly going to see at least one couple get the axe at the end of Villains Night!
The Mickey Dance Challenge Winners!
7:00 PM:
As it turns out, there are some real stakes to the Mickey Dance Challenge!
The winners, however, get two extra points to their totals!
This week, the judges agree that the couple who did the best job with the added moves are Jimmie and Emma! That's two extra points that might take all the difference!
Iman and Daniella Heat Up the Floor with a 'Frozen' Routine
6:54 PM:
Iman's pre-taped package is legit amazing. He's an NBA superstar, but he also personally delivered both his kids when his wife unexpectedly went into labor, and his recounting of that -- and he pride -- is just delightful.
Their routine tonight is a foxtrot set to the megahit Frozen tune "Let It Go," and there's a captivating joy to Iman's performances -- even in the places where he's still learning, and still growing, he's clearly putting his all into developing his talents.
"It's obvious you're great at delivering, and you delivered a really elegant foxtrot," Len says. "I thought you did a really good job."
Derek says it's great how everyone can see his improvement week after week.
Bruno says Iman had a "command of the room" and that he finally tapped into his gracefulness with his size.
"You're a hero in real life by getting out here and dedicating this number [to your family]," Carrie Ann says.
Iman's little girl is in the audience and lovingly watching her dad dance, and it's just a heartwarming moment.
The pair earn three 8s and a totally unreasonable 6 from Len for a total of 30 out of 40.
Cody and Cheryl Are Electric
6:44 PM:
Cody and Cheryl are back in the studio after having to dance from home last week due to their COVID-19 battles, and they are clearly excited.
The two hit the stage in wild and memorable ensembles to deliver a fun jive set to "Stand Out" from A Goofy Movie. While they clearly are having a great time, the judges aren't quite as wowed.
"My favorite part of that dance was the Mickey Dance Challenge," Carrie Ann says, adding that it was a "great performance."
Len critiques that there "wasn't enough jive" and that he was "a little disappointed."
Derek says he has "a great energy" and that he's "such a great performer," but that they needed a little more.
Bruno thinks they still need one more week to get back into step with one another 100 percent,
"I feel great. I'm so glad to be out of quarantine and so back to be back in this place," Cody tells Tyra after the feedback.
Ultimately the pair earn three 7s and a 6 from Len for a total of 27 out of 40.
Melora and Artem Live Live Up to 'Jungle Book' Greatness
6:39 PM:
Melora and Artem are a dream team. She's the quiet dark horse who could come in and surprise everyone.
For their routine, the actress and the pro dancer are tasked with delivering a quick step to "I Wan'na Be Like You" from The Jungle Book and they bring every ounce of skill, timing, acting and professionalism to the stage. And the judges love it.
"The best quickstep I've seen so far this season," Bruno marvels, adding that they added comedic moments with a lot of traditional number.
"You bring something unexpected to every dance, and that what makes you special," Carrie Ann shares.
Len says, "That was by far your best dance thus far," and Derek takes it a step further calling it "the best dance of the night!"
The pair earn the highest score of the night thus far as well -- four 9s for a total of 36 out of 40.
Suni and Pasha Are Enchanting
6:30 PM:
For Suni and Pasha's Disney Night dance, they get the chance to see a screening of the yet-unreleased Disney film Encanto, and it gives them a lot of inspiration.
So, there's a lot of their number when they hit the stage for a salsa set to "Colombia, Mi Encanto," and it blends a lot of big, flashy moves with passion and style.
The judges are quickly falling in love with Suni's personality.
"I love seeing you open up more and more each week," Derek says. "Well done! That was great."
Bruno agrees, complimenting her on "getting more free" with every dance.
"That was the most expressive I've ever seen you," Len says. "You really came out of your shell!"
The pair end up with an impressive score of 33 out of 40, with three 8s and a 9 from Derek.
Brian and Sharna Bring Romance to Their 'Snow White' Waltz
6:24 PM:
As the season's only established couple, the pair's outing to Disneyland is like a date night.
The pair also have some cutesy banter, and go back and forth about their weeks on the show.
"The first few weeks I was very careful with your feelings," Sharna quips in the pre-taped package, adding that she's not so worried now.
As for the dance, it brings all of their romance to the stage as the pair perform a waltz set to "Someday My Prince Will Come" from Snow White and the Seven Dwarves.
The dance how some striking and memorable moments, and their romance permeates the entire routine. However, a few of the judges are left a little cold by the dance itself.
Len criticizes the "kissing and cuddling and messing about," and says he would have liked to see a "much more traditional waltz."
Derek disagrees and says that, when he's in frame, his frame is great.
Bruno says "Sometimes, too much sweetness gives you a toothache," and that he wants more "sweeping power."
They end up earning three 6s and a complimentary 7 from Derek for a total of 25 out of 40.
Kenya and Brandon Will Go Far (They Hope!)
6:13 PM:
After ending up in the bottom two last week, Kenya and Brandon are looking to make up ground this week with a Moana-inspired number.
The pre-taped package is a moving, tearful one and Kenya explains how she feels so moved by Moana's "How Far I'll Go" because of her "miracle baby," daughter Brooklyn, who is her whole life.
Kenya and Brandon hit the stage for a striking contemporary routine set to the Oscar-winning tune, and it's a joyous celebration of movement and hope.
Carrie Ann says it was a "beautiful" dance, but critiqued a few of the dance's lifts.
Len calls it "a first class performance," while Derek praises the number for how it started off timid and then blossoms into greatness.
Bruno says he "felt the motion of the water... it was lovely."
The pair earn three 7s and then a gleeful 8 from Derek for a total of 29 out of 40.
The Miz Makes Magic as the Genie
6:05 PM:
The Miz is really changing the perception people have of who he really is. As he revealed in his pretaped package tonight, he says he's proudly a "girl dad" and is a real family man.
He's also delightfully charming and clearly willing to go all out!
When he and Witney hit the stage for their quickstep -- set to "Friend Like Me" from Aladdin -- The Miz is shirtless and covered entirely in blue body paint to portray the genie, and it's absolutely enthralling. He definitely pulls off the look.
Bruno calls him "the genie of the ballroom" and praises their interpretation and inclusion of the Mickey Dance Challenge steps.
"You're really honing your energy in to match the specifics of each dance," Carrie Ann says. "You are so much fun to watch. Well done!"
Len praises him for "dancing with control," and marvels at how light he in on his feet for being such a big guy.
The pair earn some of their highest scores of the season with three 8s and one 7 (from Len) for a total of 31 out of 40.
Olivia Jade and Val Are Roaringly Regal
5:56 PM:
Olivia Jade has been working hard to learn more about dancing and to move beyond her past scandals. Although there's still a lot of distance when it comes to her pre-taped packages. It feels like a real wall has been raised, which could hurt her votes in the coming weeks.
Although if she keeps delivering dances like tonight's, she might win over quite a few people.
Olivia and Val done their best lion-themed outfits for a samba set to The Lion King's "I Just Can't Wait to Be King," and it's got some real fun, fierce energy.
"You're becoming one of my favorite performers on the show," Derek marvels, calling her dance "effortless."
Len, Carrie Ann and Bruno seem to have similar praise for the routine, and her energy and personality.
The respect and love is reflected in their scores, as the pair earn three 9s and an 8 (again, from Carrie Ann) for a total of 35 out of 40 -- and tying Jojo and Jenna!
Amanda Kloots and Alan Bersten Go Wild
5:46 PM:
Amanda and Alan hit up Disneyland in the pre-taped package, and prepare for their rumba set to "You'll Be In My Heart" from Tarzan.
Amanda explains that she connects to the song's theme of the bond between a mother and a son, because of her own son, Elvis -- who actually accompanies his mom and Alan on his first-ever trip to the Magic Kingdom.
As they hit the stage, Amanda shines as Jane, looking gorgeous in a pale yellow gown. Alan, meanwhile, plays the role of Tarzan -- meaning no shirt and a long, messy black wig. It would be a bit distracting if their routine wasn't as gorgeous as it is.
"I thought it was brilliant," Len says, before adding that he feels they "missed" the Mickey Dance Challenge.
Derek disagrees with Len on that, and tells the pair that he loves the way they move and their articulation.
"Effortless, easy, natural," Bruno said of the dance. "You really made it look easy... brilliant."
Carrie Ann hilariously asks Allen if they are wearing the same wig, and jokes that he looks like he's 12, but that she really liked the number.
In terms of scores, they get four 8s across the board for a total of 32 out of 40!
Jimmie and Emma Soldier Up
5:40 PM:
Every week, Jimmie Allen lets fans into his life more and more, and it really connects.
This week, he and Emma are performing to a song from Mulan, "I'll Make a Man Out of You" and Jimmie says he's performing as a tribute to his late father.
The pair hit the stage for their paso doble set to the famous tune, and give a militaristic flair to the number that is equal parts surprising and charming.
"Everything about that dance was delicious!" Carrie Ann gushes.
Len says that he "really liked" how they added in the Mickey Dance Challenge, and how the incorporated it.
"What I'm so impressed with about about is your texture and your movement," Derek shares.
The duo earn two 8s and two 7s for a total of 30 out of 40.
Matt and Lindsay Become Incredible
5:30 PM:
For their Disney Night dance, Matt James and Lindsay are paying tribute to The Incredibles!
James hits the dance floor decked out in head-to-toe teal spandex, dressed as Frozone, as the two perform a quickstep routine set to "The Incredits," the credit music from the Pixar classic.
Meanwhile, Lindsay brought a truly unexpected sultriness to the character of Edna, which I don't know anyone was ready for.
"The quickstep is all about feet, and I have to say they are getting better," Bruno praises.
"I smiled the whole time," Carrie Ann says, adding that they still have some work to do.
Len says, "I admire your work ethic and your tenacity," which Derek agrees with.
The pair end up earning two 6s and two 7s for a total of 26 out of 40.
Mel C and Gleb Step In Time
5:20 PM:
Mel C and Gleb are celebrating Mary Poppins this week, and this gets them on the topic of Mel C's heroes -- namely, her mom. It's a sweet moment that really allows us to learn more and connect with Melanie in a new way.
Then, when it comes to their Jazz routine, it's hard not to just love her more. The pair perform a Jazz number set to the iconic Mary Poppins tune "Step In Time." The Spice Girl takes on the eponymous role of the magic nanny, while Gleb dons the chimney sweep duds and they deliver some fast-paced magic.
Derek says that he thinks if Dick Van Dyke saw this number, he would have loved it, and that the performance was "fantastic."
"That was so difficult, because the tempo sped up... there was a tiny [mistake], but still, way to go!" Bruno marvels.
Carrie says it was like a "stunt show come to life."
"That was just like Disneyland," Len says. "It was full of fun, joy and it was enchanting."
The pair end up earning three 8s and a surprisingly low 7 -- from Carrie Ann of all people -- for a total of 31 out of 40.
JoJo and Jenna Dance On a Wish Like a Dream
5:11 PM:
So, this week there's more to Disney Night than just dancing to Disney songs -- there's also the Mickey Mouse dance challenge, in which they have to incorporate movements performed by an animated Mickey.
JoJo and Jenna are performing a Viennese waltz, which does not at all lend itself to the super modern moves in the Mickey Dance Challenge.
However, the pair hit the stage to deliver their routine, set to "A Dream Is a Wish Your Heart Makes" from Cinderella. Jenna looks stunning in blue as Cinderella while JoJo looks flawless as a striking Prince Charming. And the pair managed to make real magic with their performance.
"It was beautifully danced. Your footwork was fantastic and I loved watching you dance," Len marvels.
"You were so clean, so elegant, it was a breath of fresh air," Derek adds.
"JoJo, Jenna, you two are a dream come true," Bruno praises, calling the dance a "Viennese waltz for the 21st century."
The pair earn the first 9s of the season -- earning three 9s and an 8 (from Len) for an incredible total of 35 out of 40.
Tyra Banks Comes Out In Fringe
5:05 PM:
Tyra never holds back when it comes to rocking some elaborate looks.
This week, she comes out in a truly fascinating ensemble, complete with fringe, that she describes as a nod to the Lion King.
Well, let's get this always-wild show on the road!
It's Disney Night Once More!
5:03 PM:
It's Disney Night on Dancing With the Stars and everyone is celebrating at Disneyland!
Disney Night is one of the most popular DWTS themes every season and for a good reason: The music is rad!
We always get some truly memorable numbers on Disney Night -- and occasionally the first 10s of the season. Will that be the case tonight? I can't wait to find out!
Check out the video to hear more about this season of Dancing With the Stars!
RELATED CONTENT:
'Dancing With the Stars' Live Tour Hitting the Road Again This Winter
Cody Rigsby & Cheryl Burke on Dancing Remotely on 'DWTS' Britney Night
'DWTS' Week 3: Best Dances, Most Impressive Scores from Britney Night!
'Dancing With the Stars' Week 2: Biggest Dances and Best Moments
Related Gallery