TV
'Dancing With the Stars' Halloween Night Ends in Brutal Elimination -- Find Out Who Got the Axe!
By
'DWTS': Bobby Bones and Sharna Burgess Play Revealing Game Of 'M…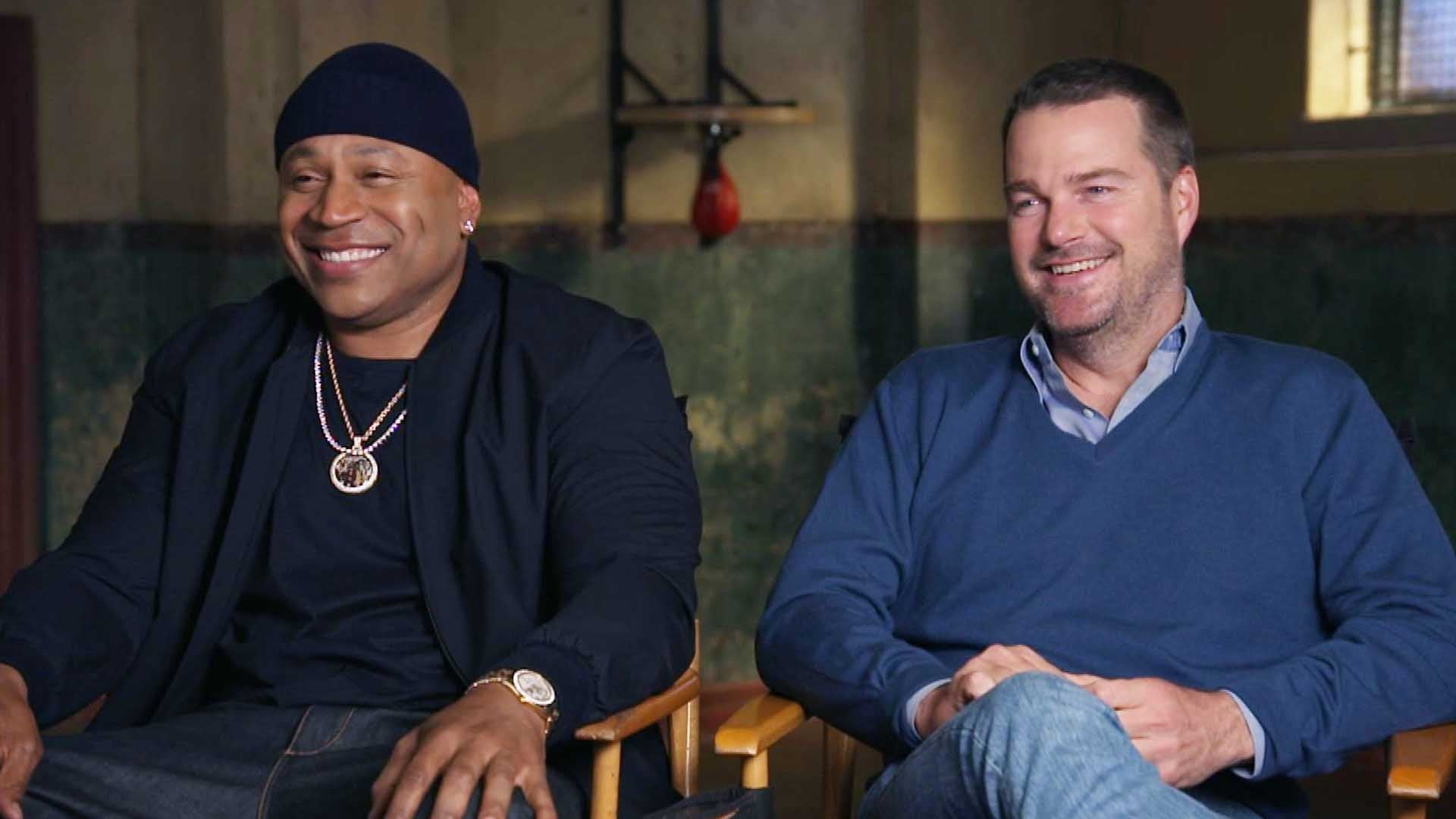 'NCIS: Los Angeles' Series Finale: Cast Shares the Mementos They…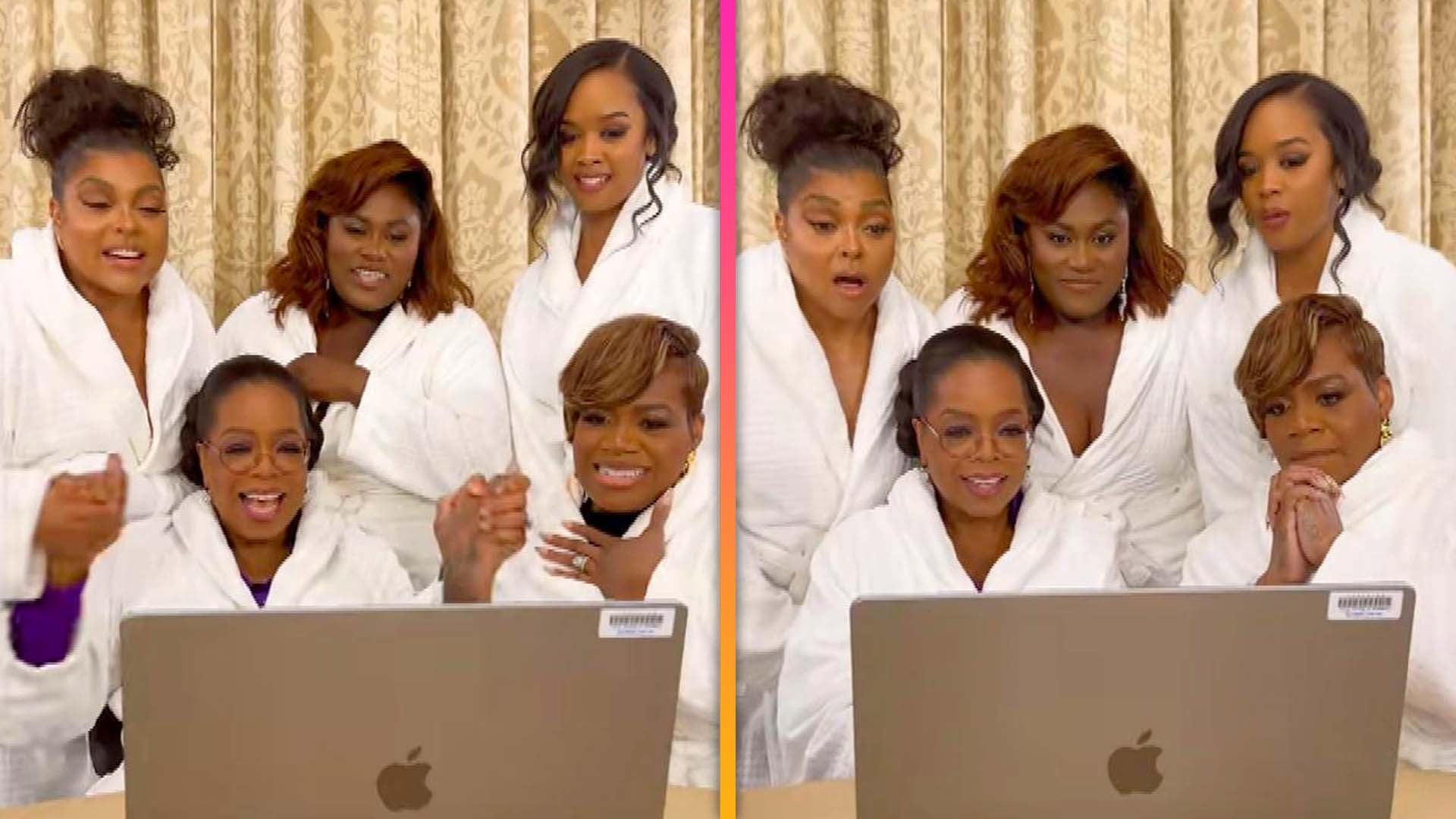 Watch Oprah Surprise Cast of 'The Color Purple' With First Trail…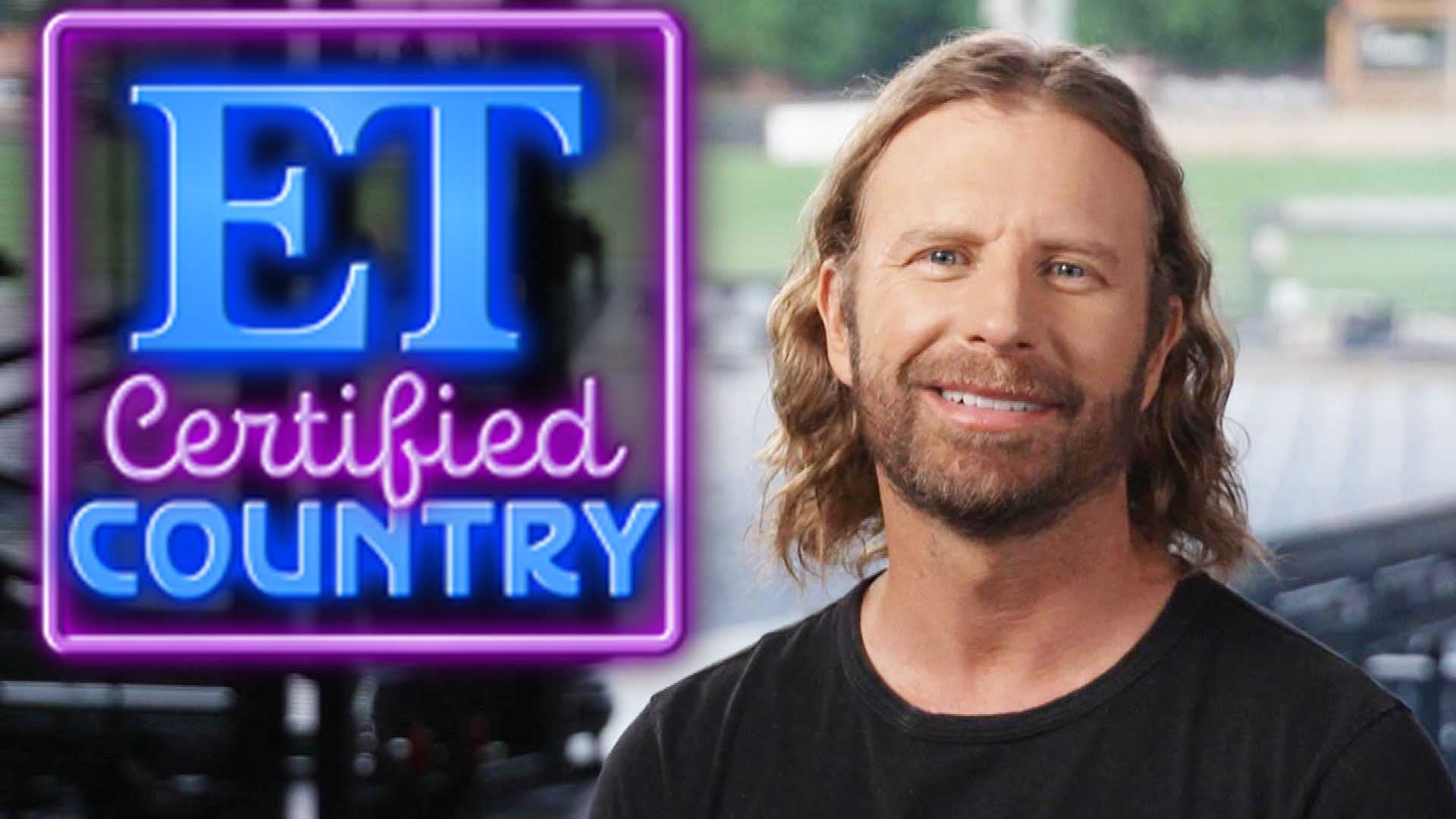 Dierks Bentley Jokingly Compares His 'Gravel & Gold Tour' to Luk…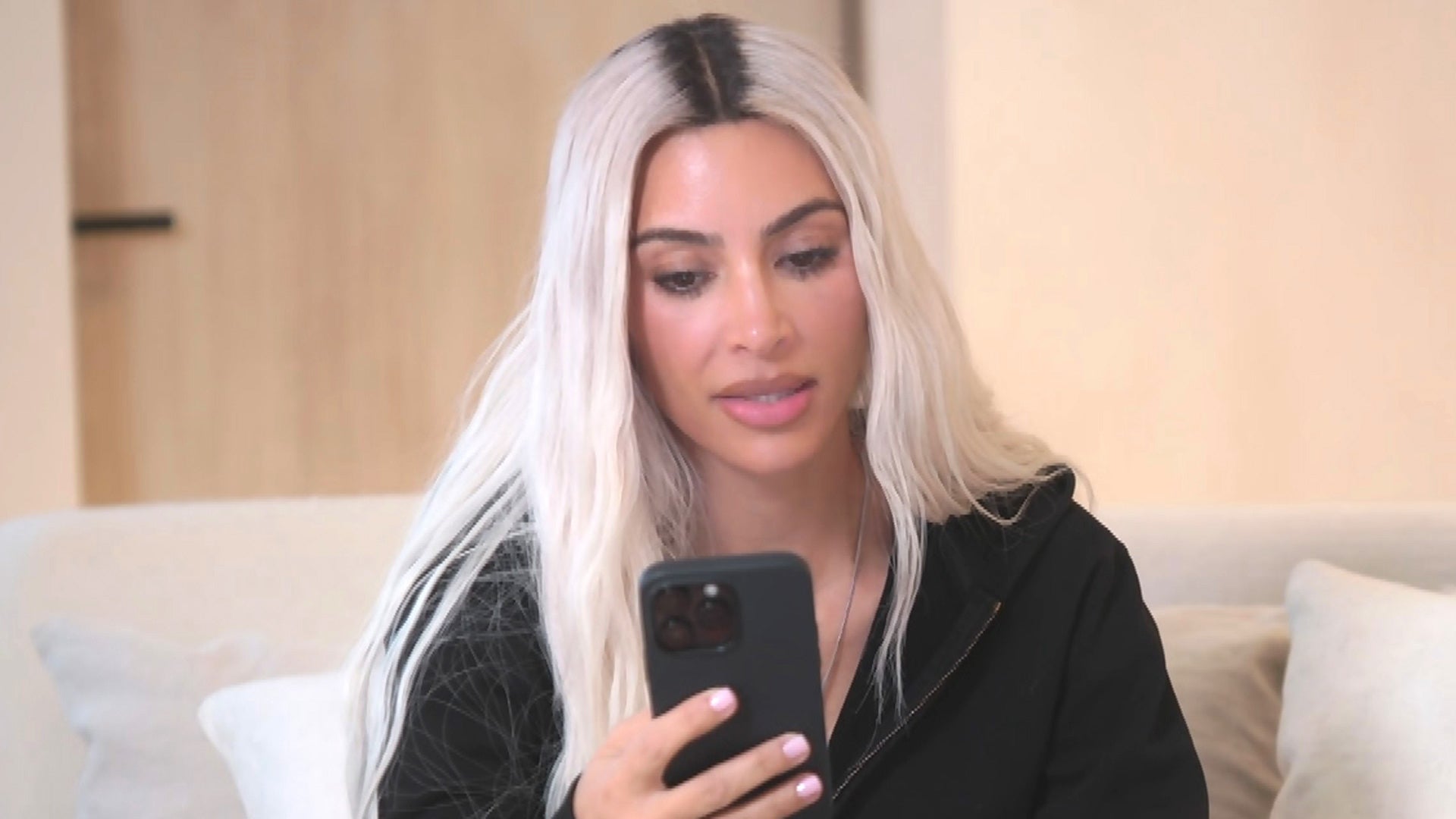 Why Kim Kardashian Likes to Read News Stories About Her Family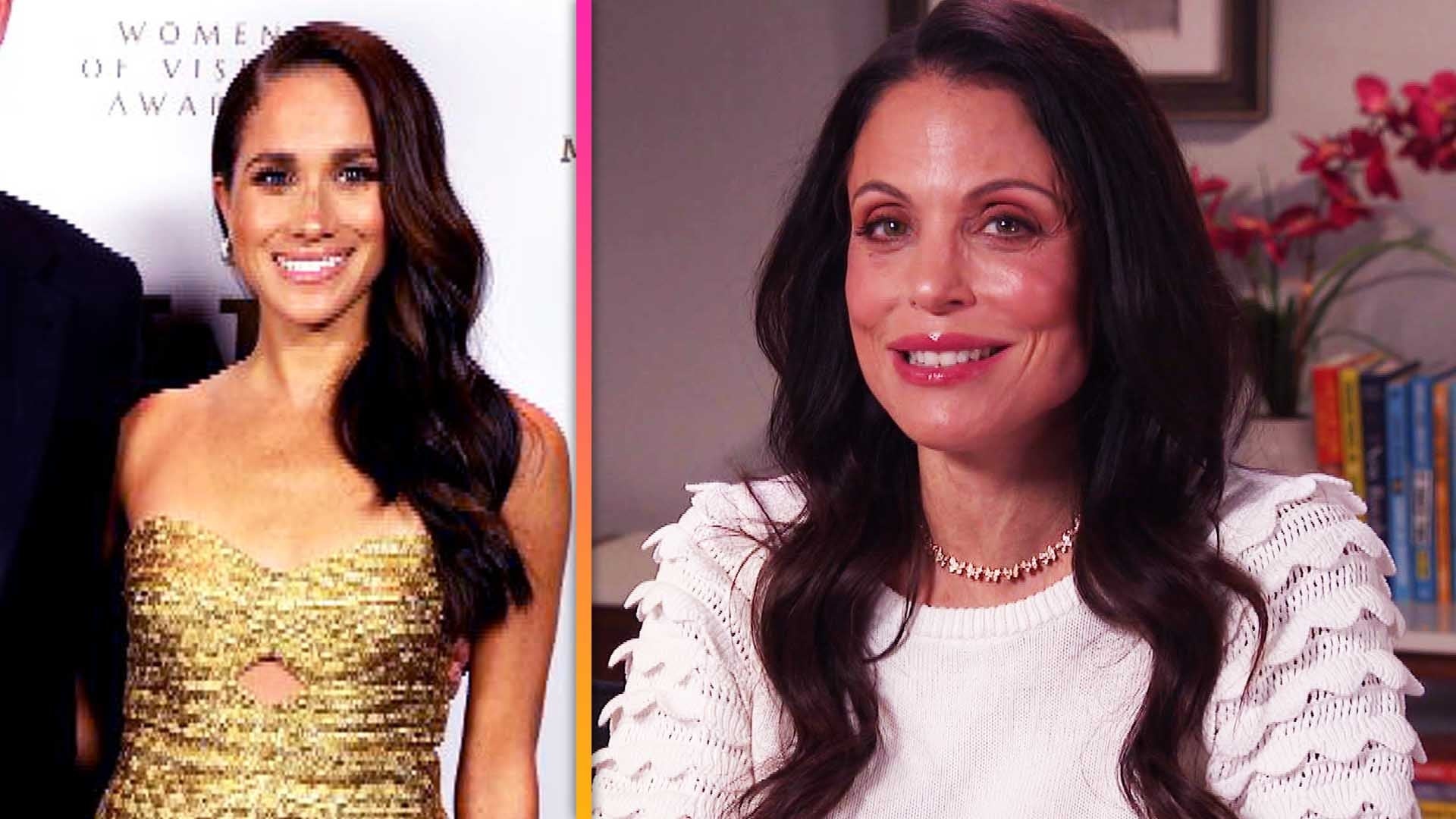 Bethenny Frankel Sounds Off on Meghan Markle and Reality TV in a…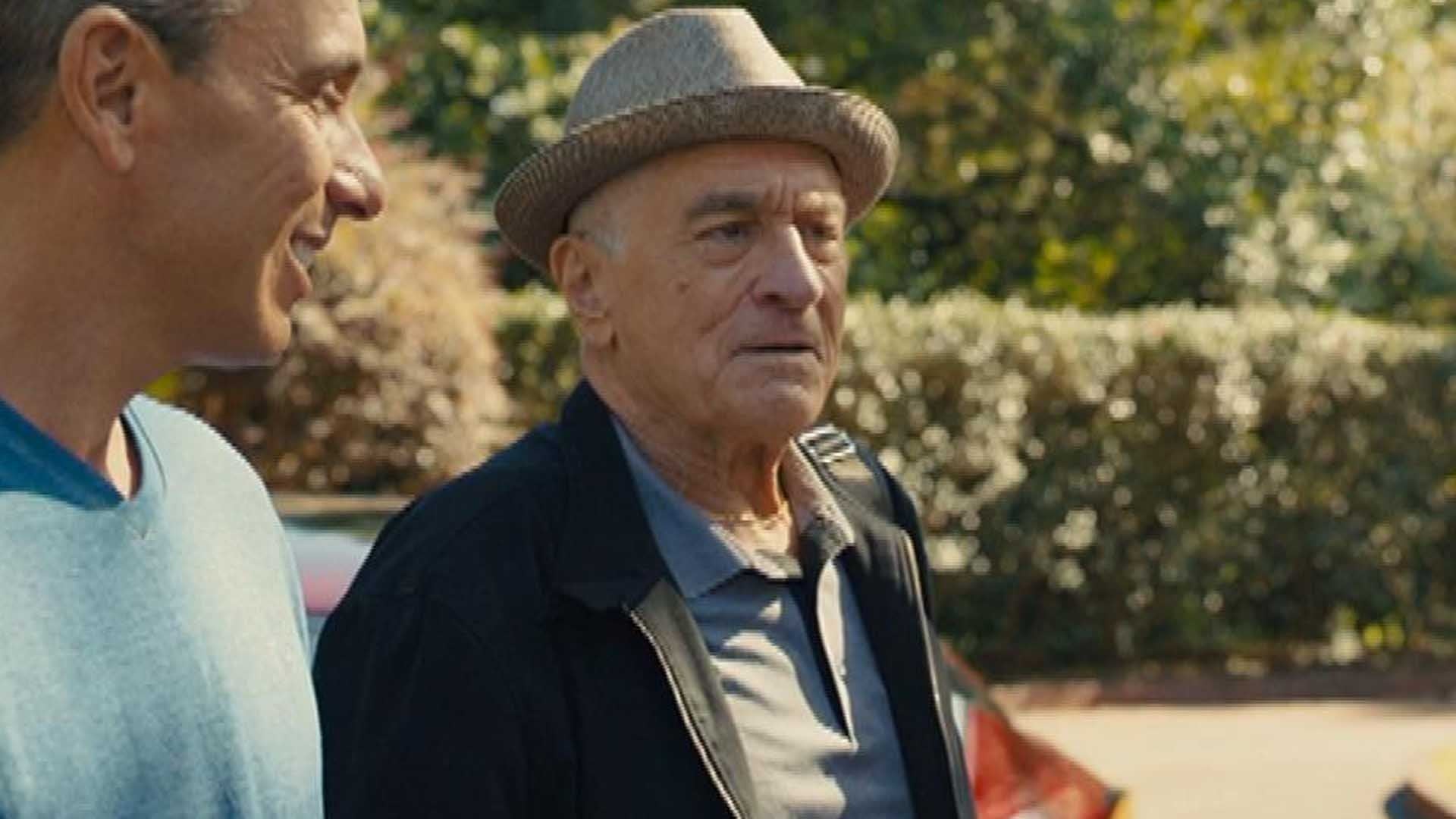 'About My Father' Cast Dishes on Their Real-Life In-Laws (Exclus…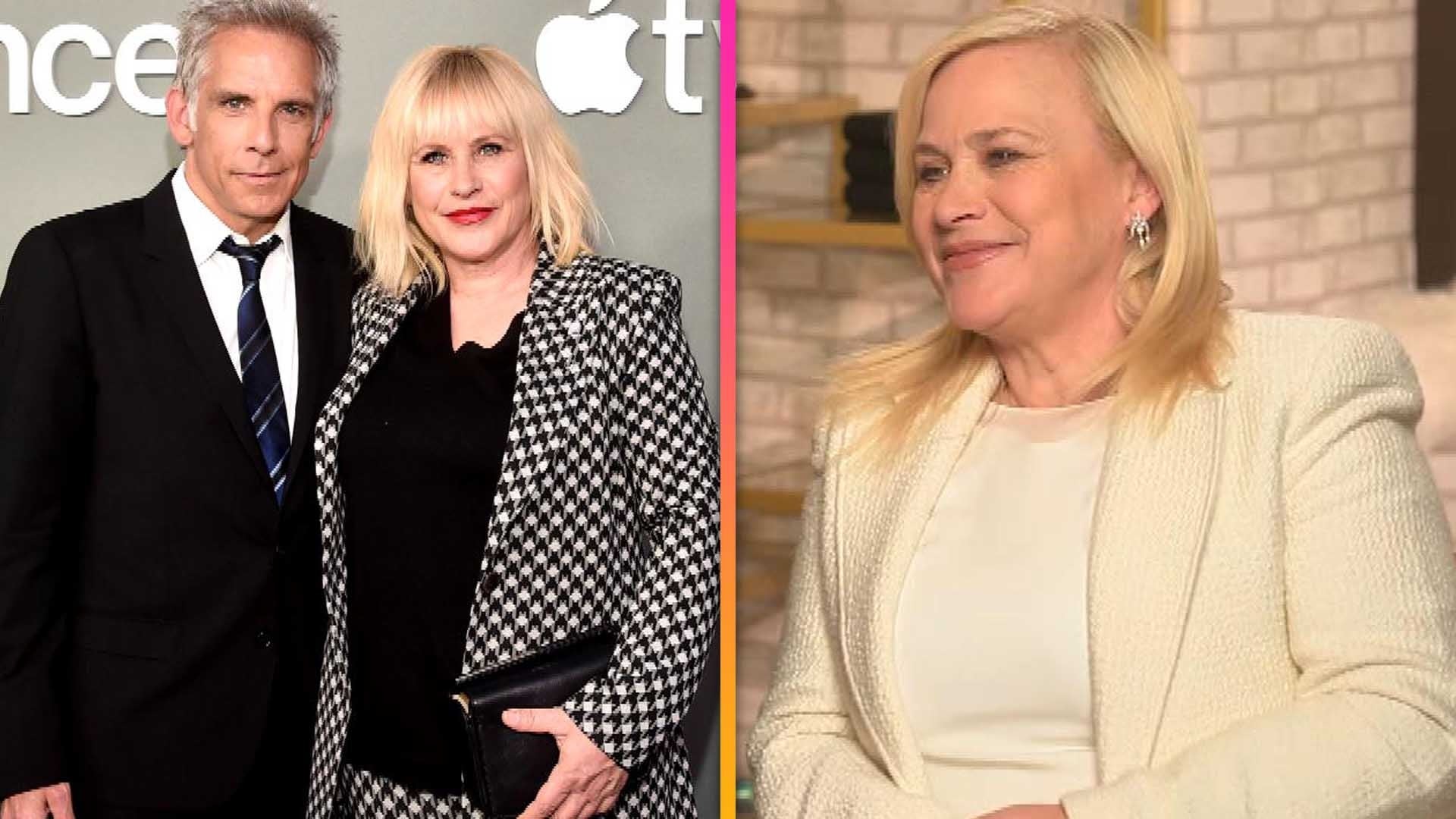 'High Desert': Patricia Arquette Dishes on the Six Degrees of Se…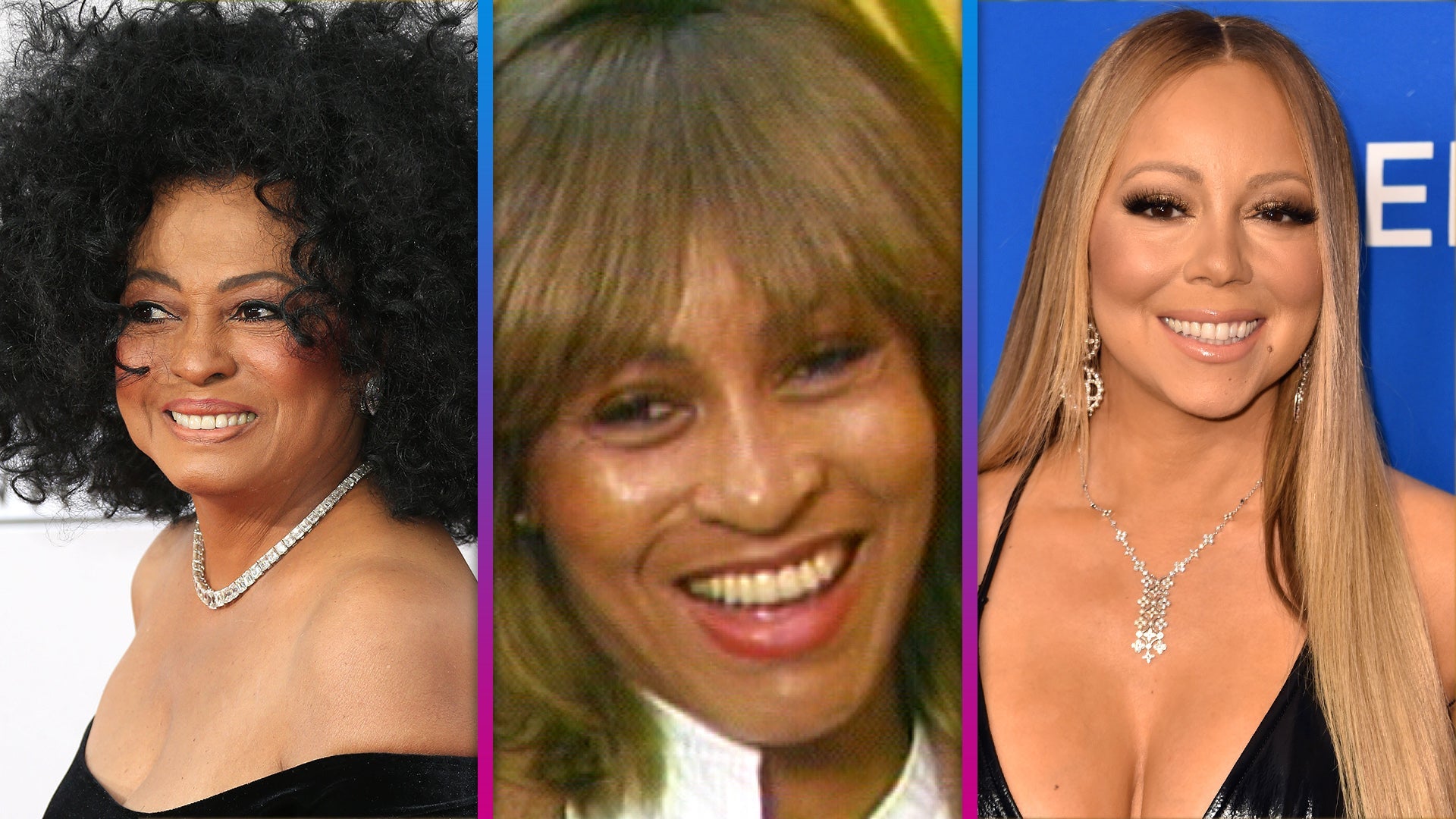 Tina Turner Dead at 83: Hollywood Mourns the Music Icon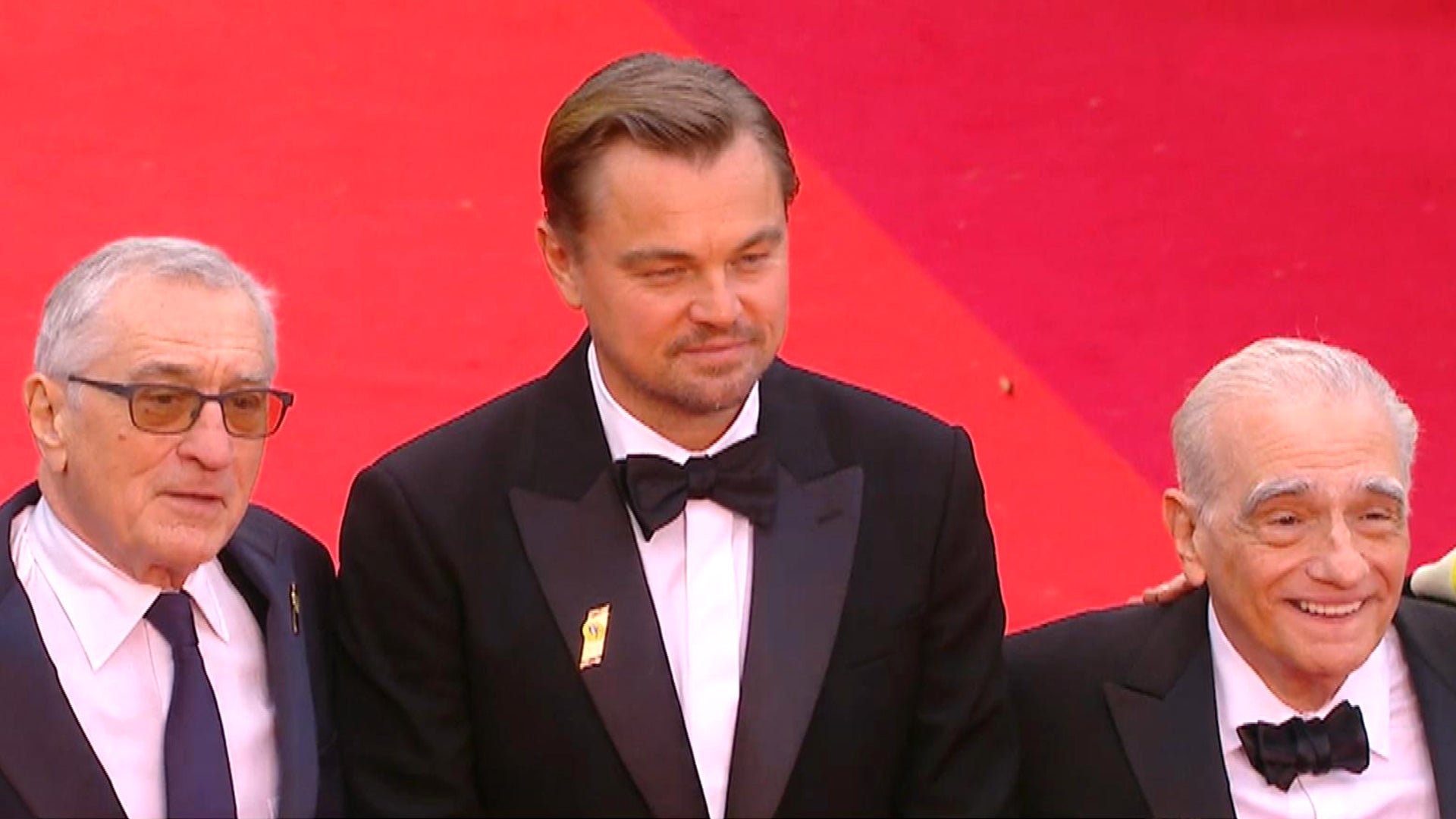 Leonardo DiCaprio, Martin Scorsese and Robert De Niro Receive 9-…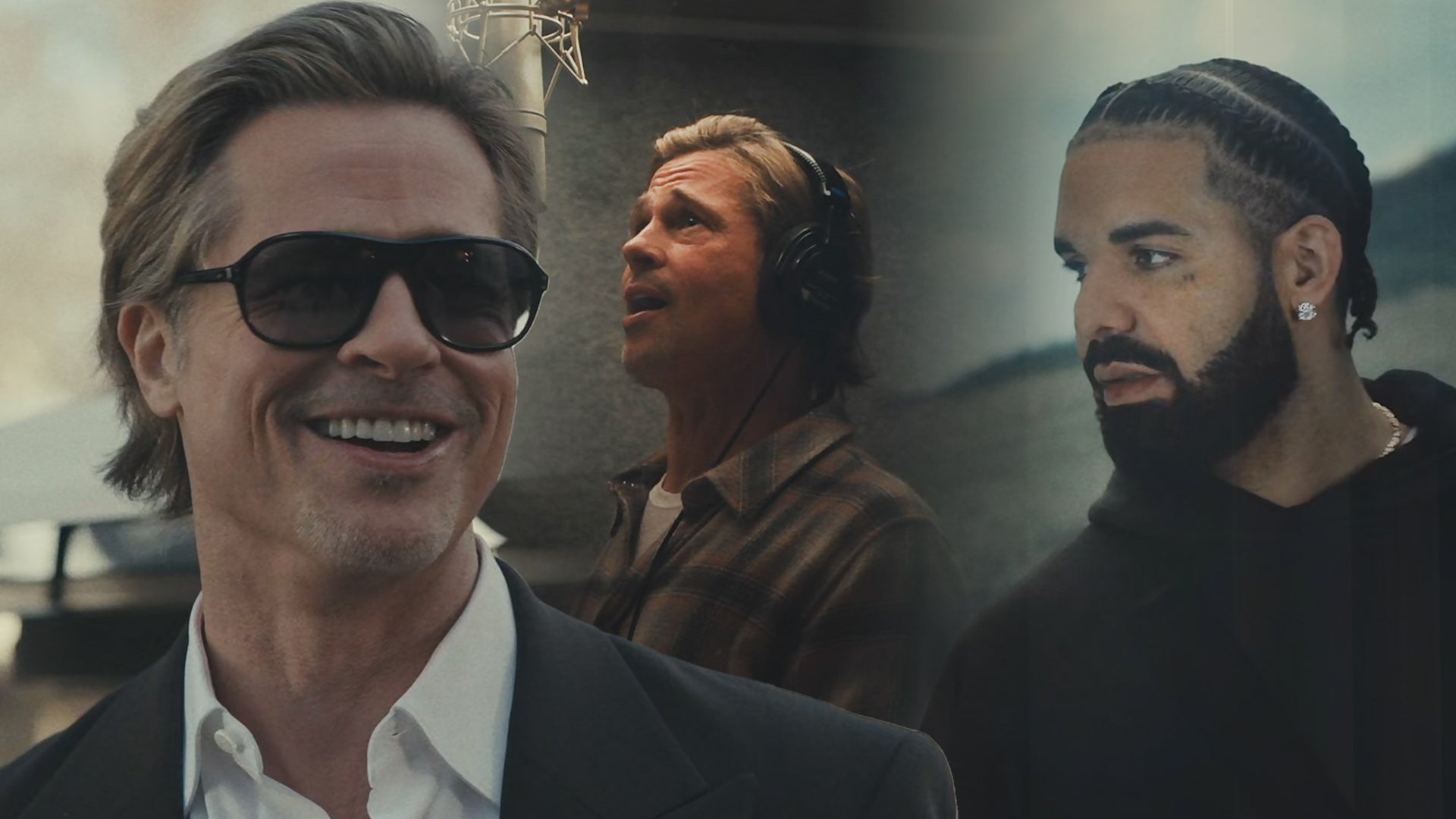 Brad Pitt and Drake Make UNEXPECTED Returns to TV on 'Dave' Seas…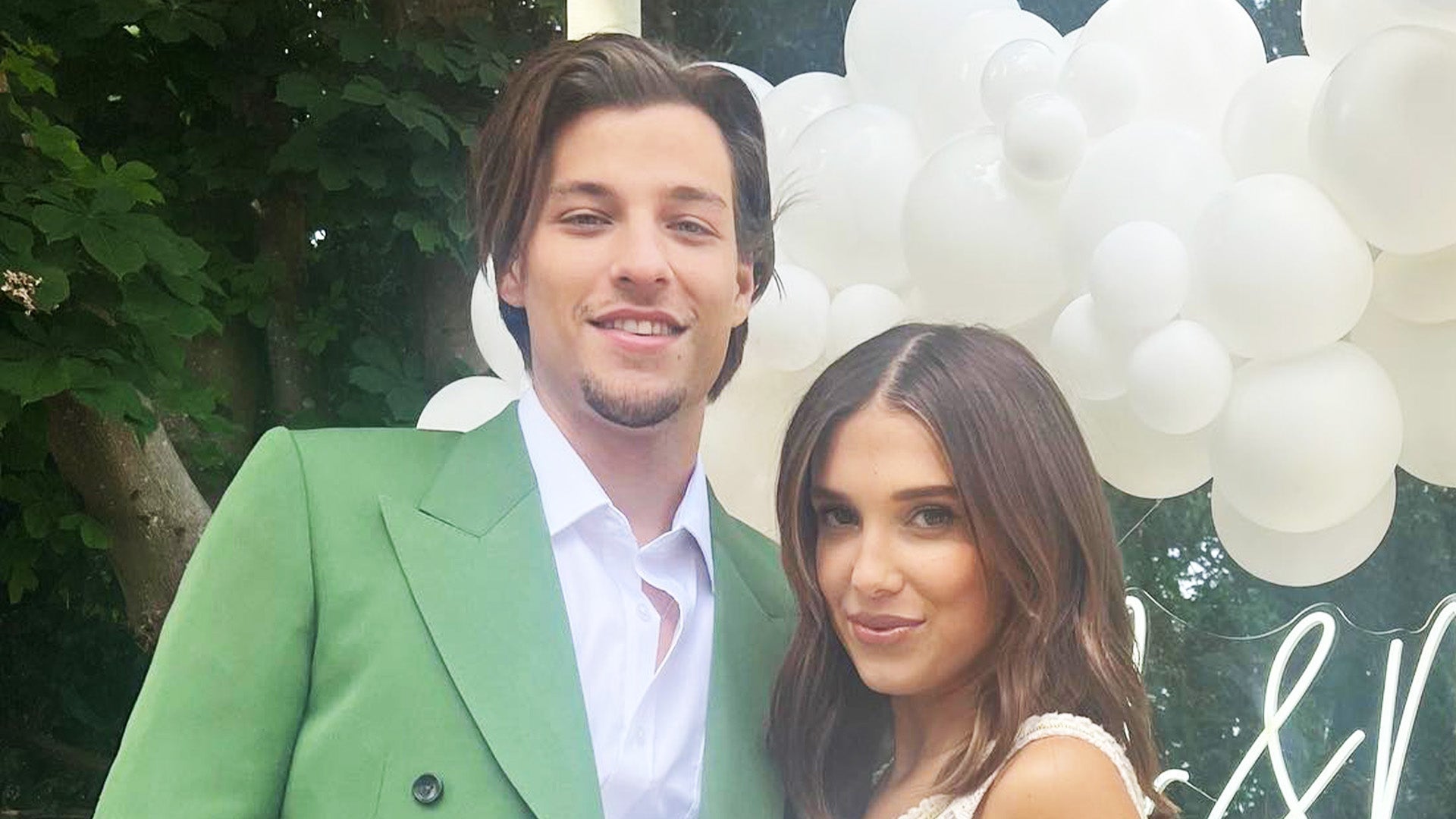 Millie Bobby Brown Celebrates Engagement to Jake Bongiovi With a…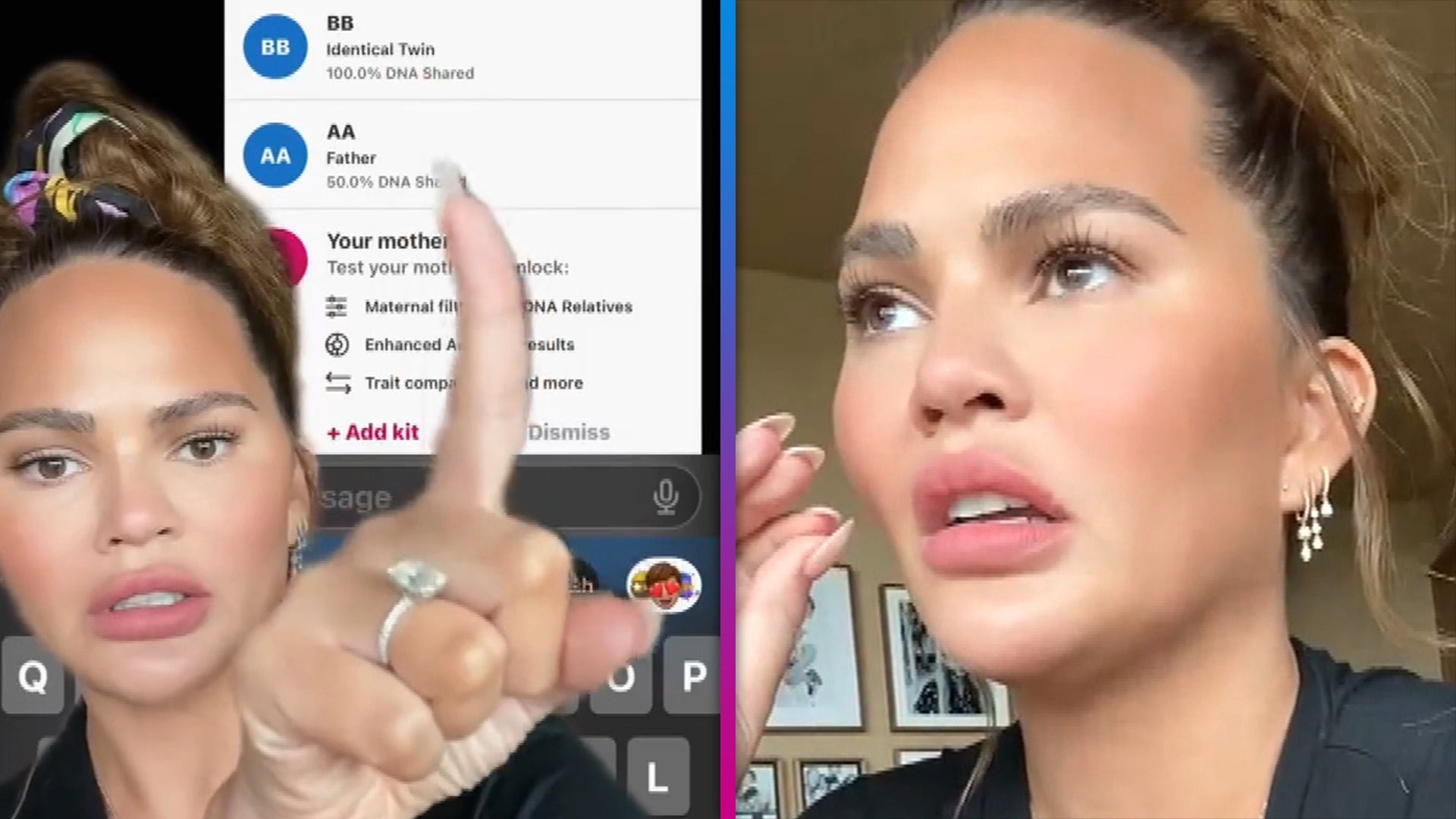 Chrissy Teigen Says DNA Test Mishap Left Her Convinced She Had a…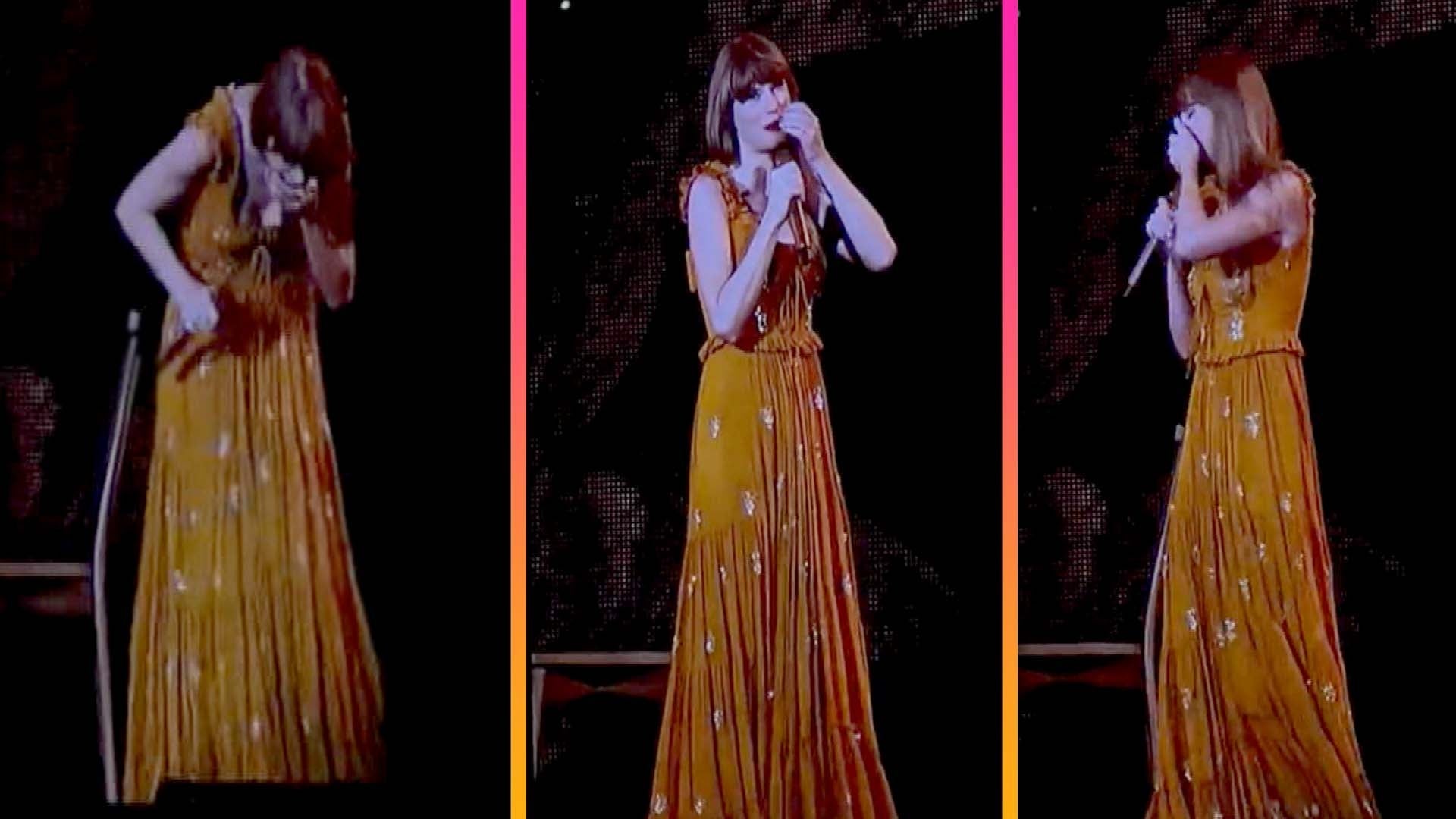 Watch Taylor Swift Swallow a Bug During 'Eras' Concert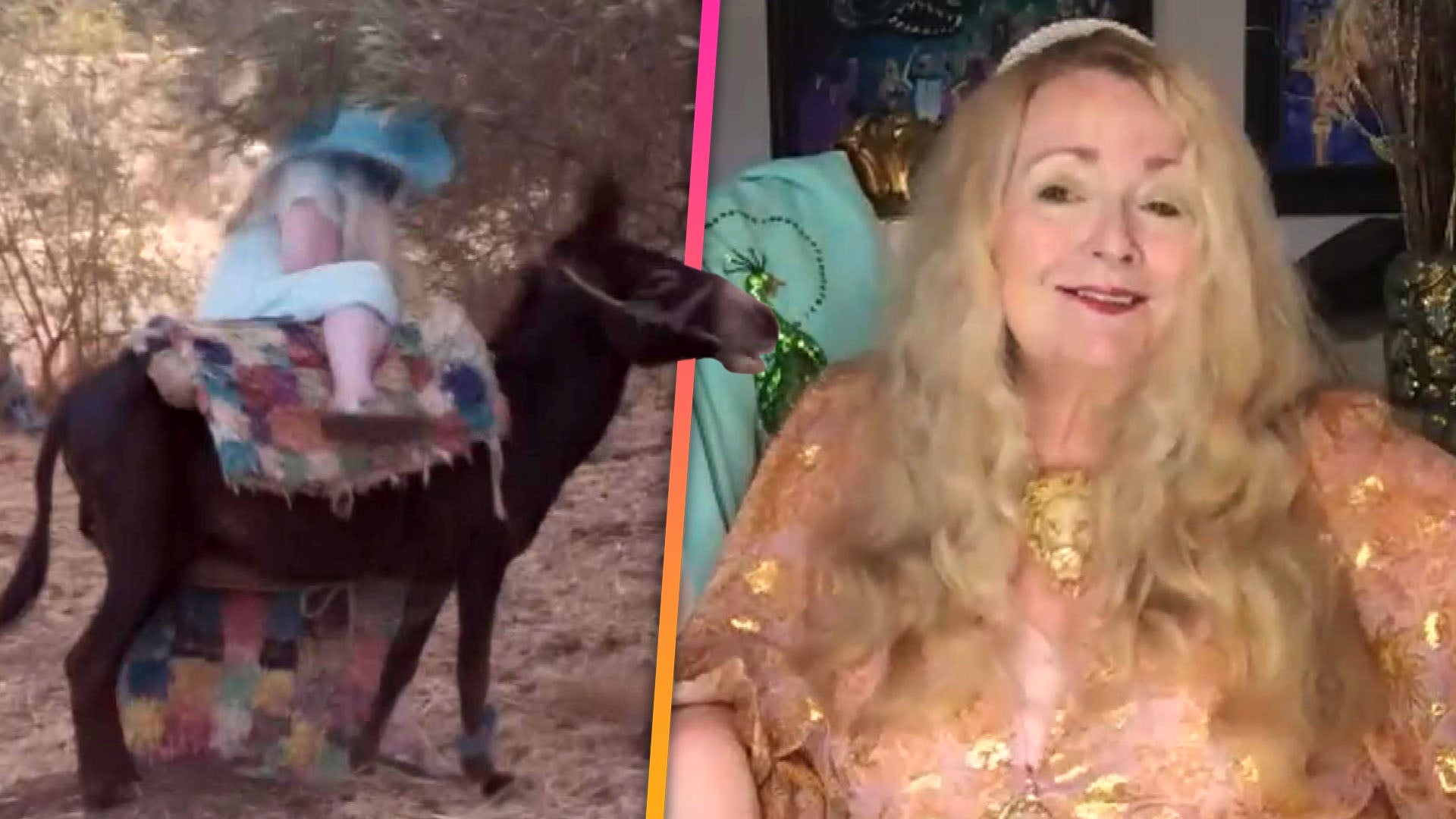 '90 Day Fiancé': Debbie on Her Most Talked About Moments and Whe…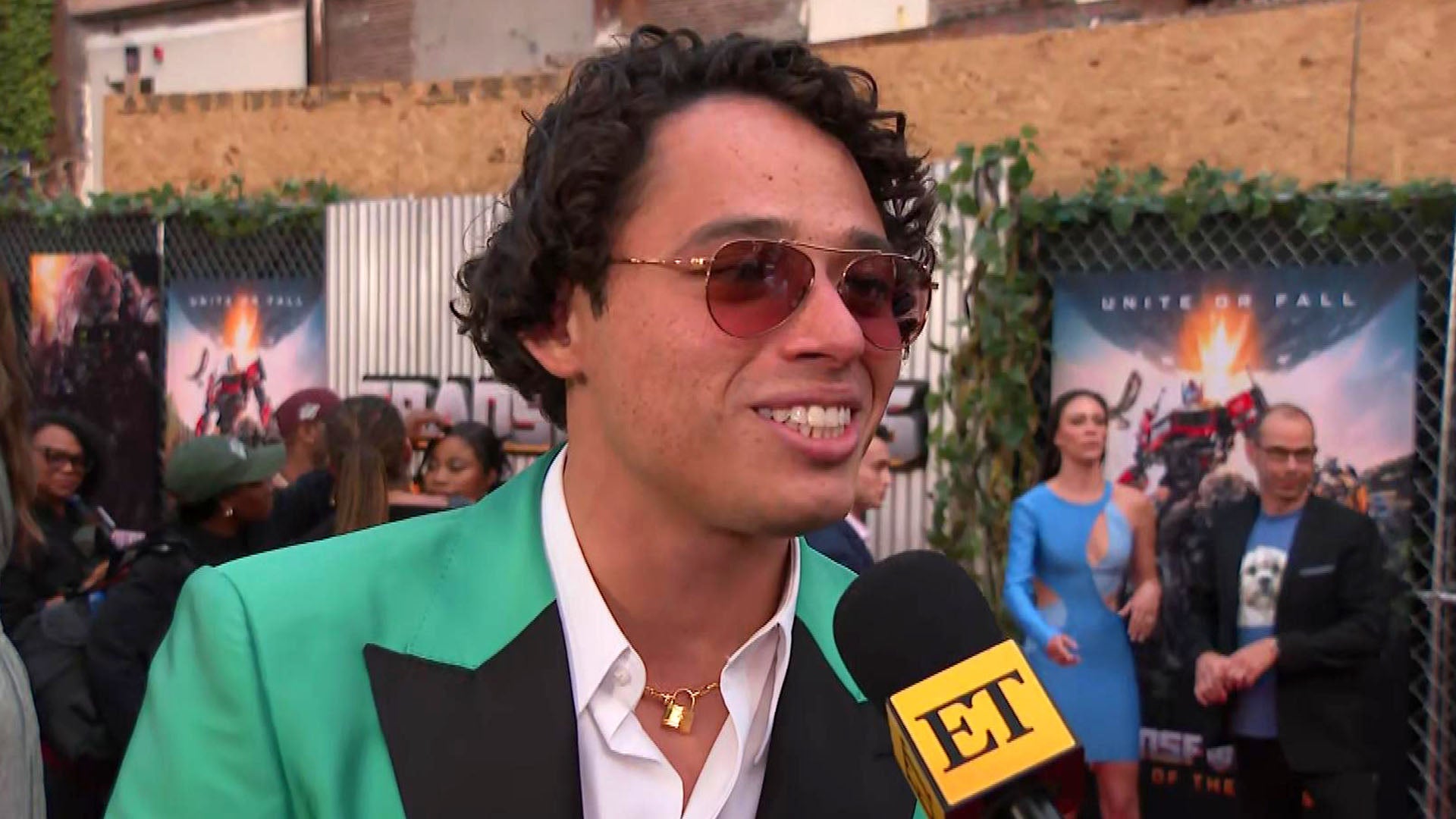 Anthony Ramos on 'Crazy' 'Twister' Sequel and Working With Glen …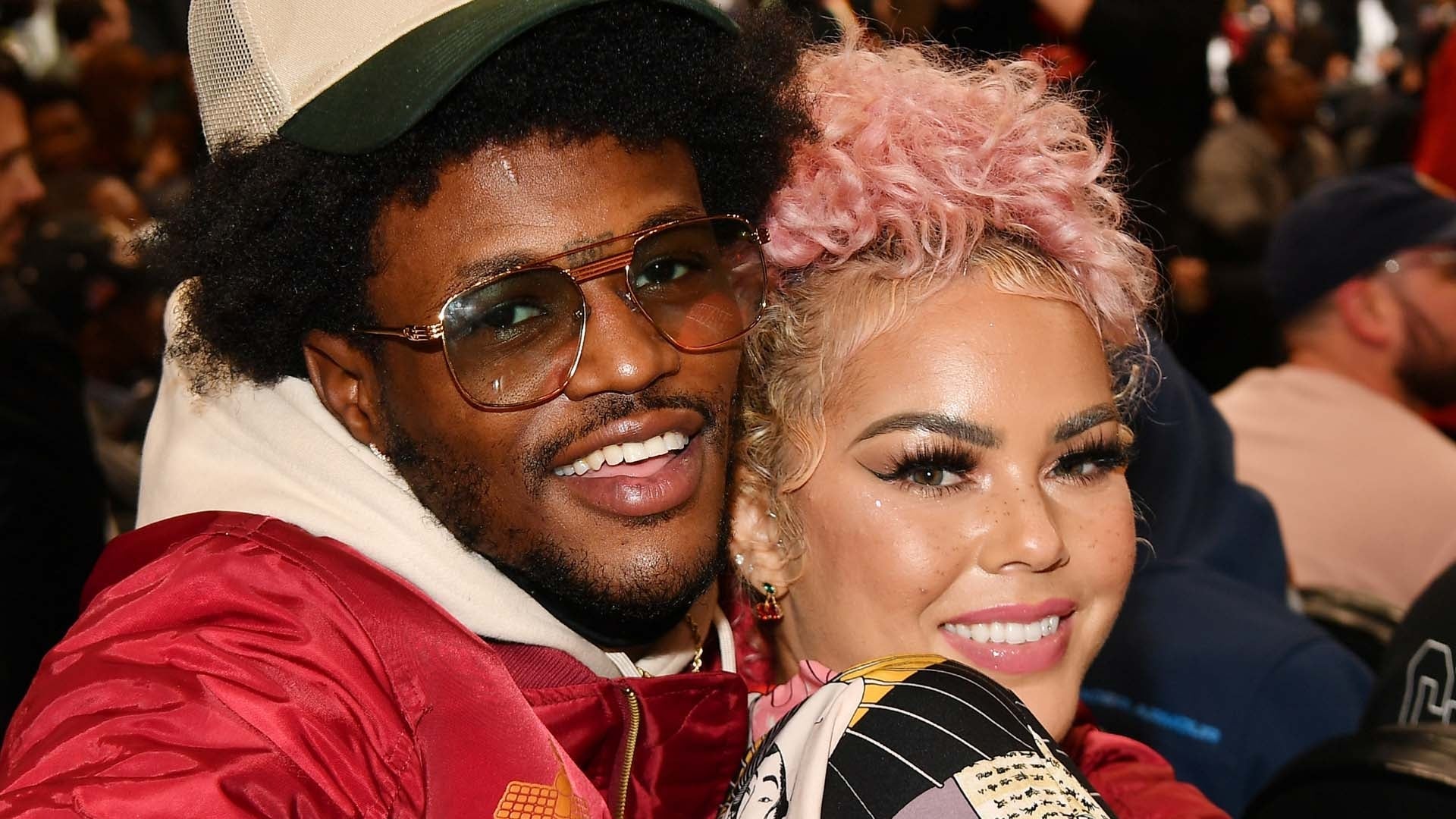 DC Young Fly Addresses His Partner Ms Jacky Oh's Death at 32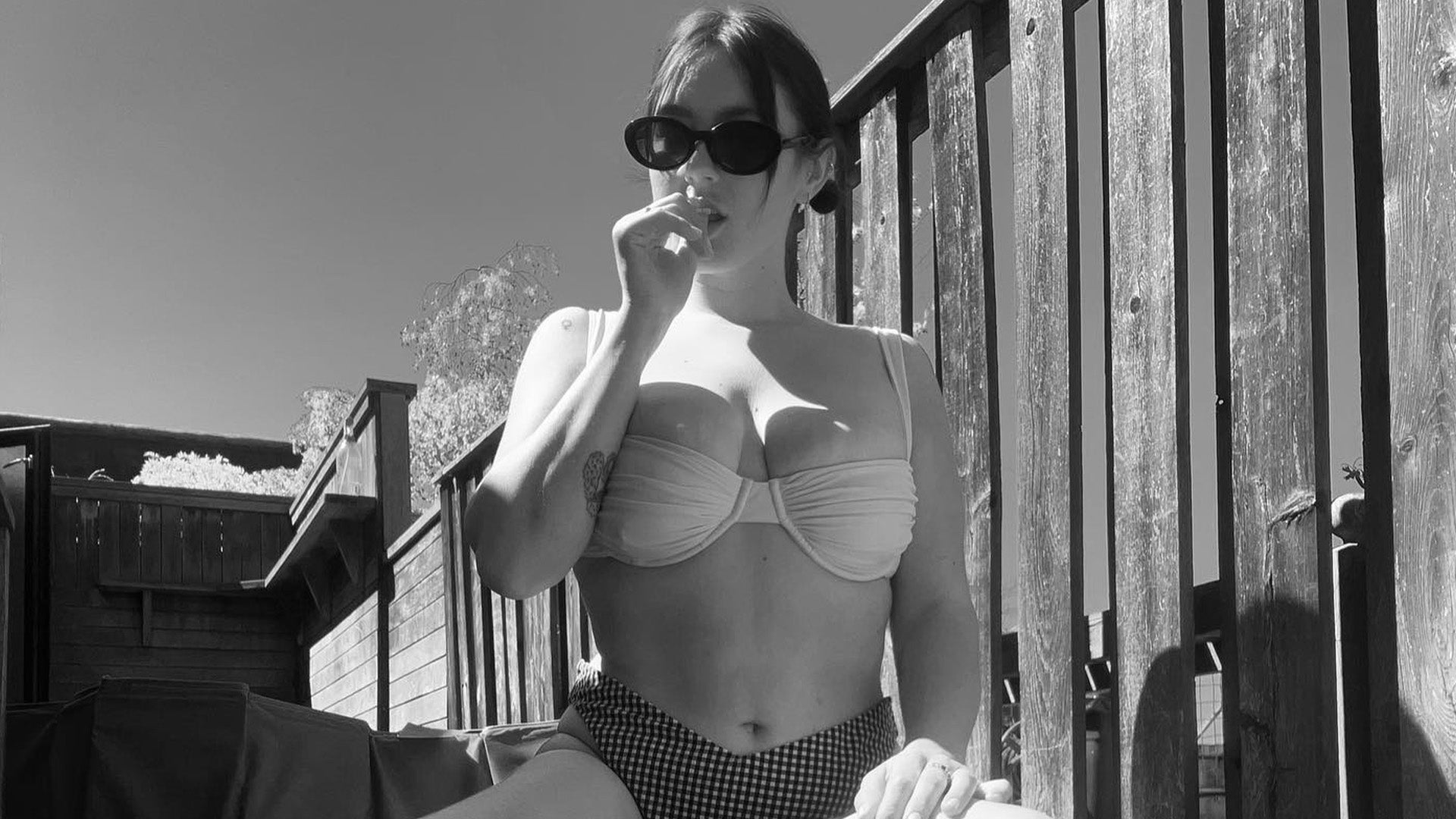 Tim McGraw and Faith Hill's Daughter Gracie Defends Using Weight…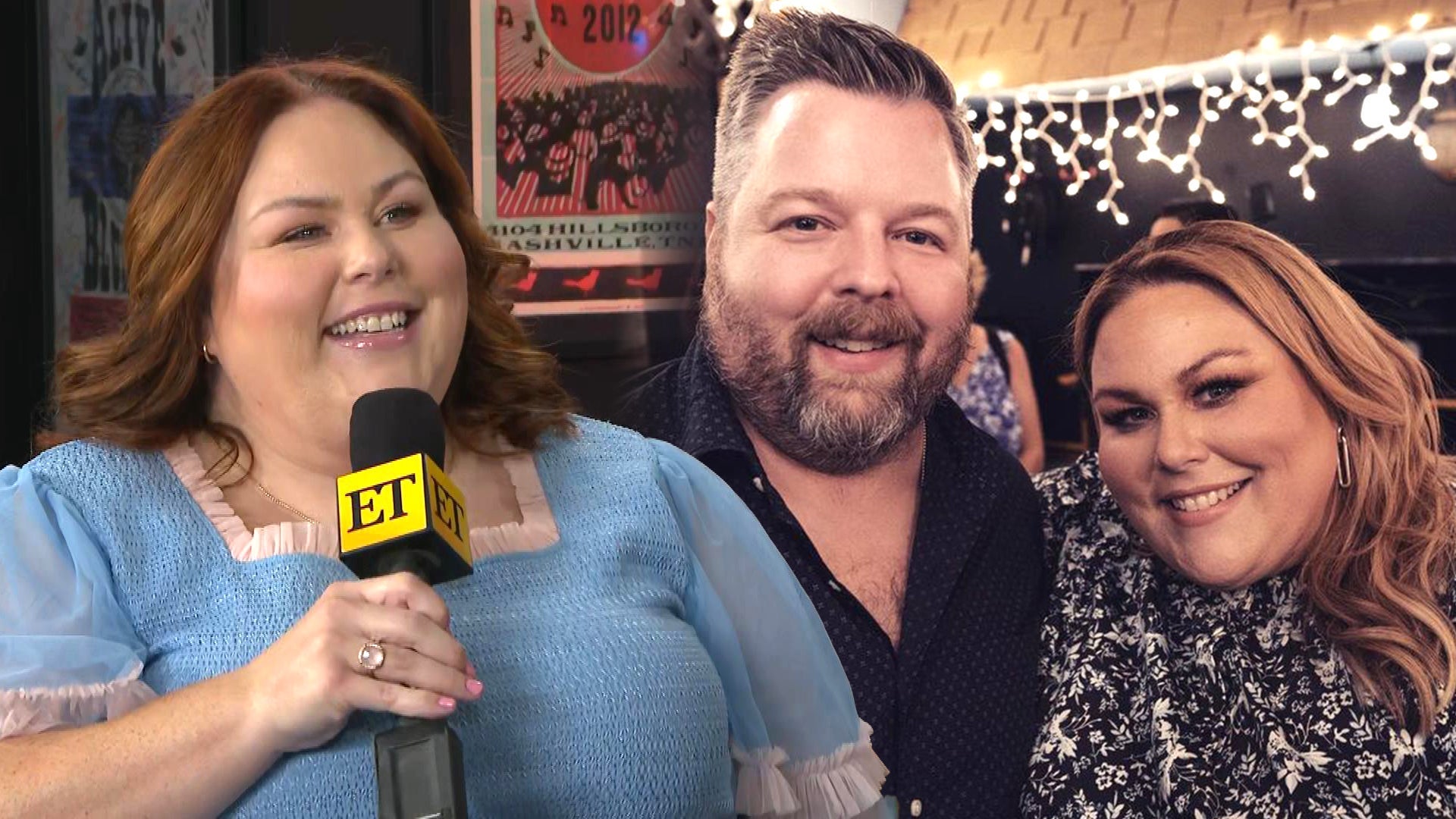 Chrissy Metz on Recording Her Debut Album and Working With Boyfr…
Get ready for plenty of tricks and treats... it's Halloween Night on Dancing With the Stars!
The ballroom is getting spooky as the nine remaining contestants and their pro partners put on their best costumes and perform dances inspired by the horrifying holiday.
ET will be live blogging all the action in the ballroom, so be sure to follow along with us here, on Twitter and Facebook as we recap the routines.
And the Star Going Home Is...
7:00 PM:
The bottom two couples who found themselves in jeopardy were Mary Lou and Sasha, as well as Alexis and Alan!
The tension was palpable as they waited to hear who would be getting the axe.
Ultimately, it was Mary Lou and Sasha who were eliminated, bringing the Olympian's DWTS journey to an end.
"This has been the time of my life. I hadn't challenged myself in decades, and now I challenged myself," Mary Lou told Tom and Erin after the elimination. "I'm off to a fresh new start."
While it's sad to see Mary Lou go, the true shock is that there wasn't a double elimination, meaning eight couples are moving on to next week's country night.
Additionally, with Mary Lou getting sent home, this marks the fifth woman in a row to get eliminated this season, which has never happened in the history of the show. It also means this season's gender balance has been tipped even further in the favor of the men.
Juan Pablo and Cheryl Party Down
6:56 PM:
According to the pre-taped package, Juan Pablo is the first DWTS contestant to ever design his own costumes for Halloween Night, and he did a pretty spectacular job.
When he and Cheryl took to the dance floor for their Egyptian-themed jive -- set to "Dead Man's Party" by Atwater Men's Club -- the pair put the costumes to good use by delivering a show-stopping routine that managed to upstage the full-on laser show and impressive sets that backed them.
From Juan Pablo jumping into the splits to Cheryl using the beaded fringe of her flapper-inspired costume to add awesome layers to her dance movies, every moment was epic.
Carrie Ann called the dance "sheer perfection," while Len admitted that he didn't see a single step he didn't like. All that love resulted in the night's second perfect score, 30 out of 30, placing them at the top of the leaderboard alongside Milo and Witney.
Grocery Store Joe Is a Perfect Frankenstein's Monster
6:47 PM:
Throughout the season, Grocery Store Joe has danced like someone who is just learning how to walk for the first time.
So, for Halloween, embodying the lumbering menace of Frankenstein's Monster was a perfect fit.
Joe and Jenna performed an admirable Argentine tango set to "El Tango de Roxanne" from Moulin Rouge, and ironically, Joe's best timing of the season came when he was playing an undead corpse!
Seriously, the judges were honestly impressed with the routine, with Len calling it his best dance of the season. Carrie Ann even awarded them an '8' which is something they haven't earned all season.
The pair ended up earning an impressive 22 out of 30, which is by far their best score ever. Does this mean the Bachelor in Paradise star earned him a few more weeks on the show?
Double Date Night!
6:41 PM:
For Joe and Jenna's pre-taped package, the pair went on a double date with their actual significant others.
Jenna and Val sat opposite Joe and his fiancee Kendall Woods at a haunted hayride and it was simply adorable. This fun DWTS moment just needed to be celebrated in it's own right.
Winter Is Coming (and So Is Val)!
6:37 PM:
The DWTS pros who make up the cast of the DWTS: Live! Winter Tour delivered an incredible haunted house-themed routine, shot and performed on a set that looked like the hallways of a creepy hotel.
After the mind-blowing number, fans were in for another surprise: Val Chmerkovskiy is joining the Winter Tour! If that doesn't get people to buy tickets, what will?
Alexis and Alan Just Can't Stop Smiling Over Each Other
6:27 PM:
This showmance keeps escalating!
In the pre-taped package, Alexis marveled over her connection to Alan, and admitted that she's "developing feelings for Alan" but still "trying to process" her emotions.
Then, they talked. Like, about their chemistry. And it was the blush-fest everyone knew it would be. Both Alexis and Alan couldn't keep their emotions in check, but it was plain as day that they have feelings for each other.
So when they hit the dance floor for their jazz routine, set to "Candyman" by Christina Aguilera, their chemistry was absolutely off the charts.
Also, it added an extra meta-layer to all the dance moves that involved them getting very up close and personal. And, as the dance ended, it felt like everyone was hoping they would kiss (but they didn't.)
The judges largely focused on the content of their dance instead of their burgeoning romance, and all three of them had nothing but effusive praise for the number.
While speaking with Erin Andrews on the balcony, the co-host pushed the couple to comment definitively, badgering Alan to confess his feelings until he was saved by the judges scores.
While their romance stole the spotlight, the couple also earned an impressive score of 27 out of 30, putting them in second place for the night.
Mary Lou Makes School Look Scary
6:17 PM:
After getting emotional and candid about her painful divorce during her pre-taped package, Mary Lou hit the DWTS stage with a vengeance as a demonic school teacher.
The Olympian delivered a spellbinding tango -- set to "Shame" by Elle King -- in which her pro partner, Sasha, played a disrespectful student at a private school who incurs the wrath of his possessed instructor.
Mary Lou's super creepy make-up, paired with the dance's fantastic content, earned the pair some high praise from the judges, and they walked away with a 24 out of 30.
Stephen "tWitch" Boss and Allison Holker Get Wonderfully Creepy
6:10 PM:
While it mainly served as product placement for the Freeform channel, this was honestly one of the best guest performances of the season.
The dance was "inspired by Freeform's 31 Days of Halloween," which basically just means it was inspired by the holiday itself, but independent of all that it was simply amazing to see the raw and undeniable talent on the stage, and the horrifying costuming and makeup really sold the whole thing.
Bobby Bones Seduces Sharna
6:02 PM:
Bobby and Sharna performed an Argentine tango to what might be the most disturbing cover of "Mr. Sandman," reimagined by SYML, that you could ever imagine.
In the story of the dance, Sharna stars as a woman getting ready for bed when she's suddenly seduced by a strange man in black who dances with her in her bedroom before straight-up snapping her neck.
He ended things like a creepy psychopath, smiling directly into camera. It was, for lack of a better word, unsettling.
While the storytelling aspect of the dance was absolutely enthralling, the judges had some qualms about the lack of traditional Argentine tango content in the routine.
However, Carrie Ann said it was Bobby's best dance of the season thus far, and all the judges praised the number's chilling atmosphere.
The pair earned a score of 22 out of 30 for their efforts, which is their second-highest score of the season thus far.
The Jabbawockeez Are Terrifying
5:54 PM:
DWTS came back from a commercial break with a performance by The Jabbawockeez, which was absolutely incredible. Their talent is undeniable.
That being said, their featureless masks are easily creepier than any of the stars' Halloween costumes during this week's routines.
Evanna and Keo Get Sexy in Leather
5:48 PM:
While all the pre-taped packages have focused on goofy halloween puns, Evanna's was mostly about how disappointed she was at her low scores last week, and it was legitimately heartbreaking.
So, for Halloween Night, the Harry Potter star decided to show her sultry side in a sexy, black leather cat costume. Meanwhile, Keo was dressed up as a handsome man in a leather jacket.
The pair owned the floor with their passionate tango, set to "Disturbia" by Rihanna, and the unbelievable roar of support from the crowd at the end of their routine made it clear that this dance was something special.
The judges' feedback was just as overwhelmingly positive and the pair earned the kind of score they were hoping to get last week: 29 out of 30! Hopefully, a score that impressive can keep them off the chopping block.
DeMarcus and Lindsay Get Sexy in a Cemetery
5:35 PM:
For DeMarcus and Lindsay's fun, funky and downright weird salsa -- set to "Under Your Spell" by Leo Soul -- the former NFL star plays a man in a weird yellow tuxedo who gets dance-attacked by a zombified Lindsay.
It was hard to tell what was going on, from a narrative standpoint, but it was also hard to care because it was just so much fun.
The final move of the dance featured Lindsay jumping on DeMarcus' shoulders like a crazed spider monkey and snapping his neck with glee.
The judges all loved the choreography, the energy and the execution, and the pair took home an impressive 26 out of 30.
John Doesn't Quite Understand History
5:22 PM:
For John and Emma's Halloween-themed paso doble -- set to Danny Elfman's iconic "Main Titles" theme song from Beetlejuice -- the pair appeared decked out in costumes so wild, they would've definitely earned Tim Burton's seal of approval.
John and Emma play the ghosts of King Henry VIII and Anne Boleyn -- maybe, it was hard to tell -- for a lively dance that was a full of fun. It ended with them killing each other off with giant swords. Unfortunately, the routine was riddled with problems.
Carrie Ann said the number broke her heart because it was clear how hard they worked, but John made so many mistakes that it ended up being one of their "roughest performances."
John and Emma took the critiques in stride, and some of the kindest feedback, surprisingly, came from Len, who actually had some compliments for their dance (but a fair bit of criticism as well).
The pair ended up getting a score of 19 out of 30, placing them at the far bottom of the leaderboard. However, Grocery Store Joe has made a place for himself as the lowest scorer each week, so it's possible he'll give them a run for their money for last place.
Milo Is a Zombie (Because Of Course He Is)
5:11 PM:
In case you didn't hear it the first 1,000 times they mentioned it this season, Milo was the star of the Disney Channel movie Zombies. So, for Halloween, the choice was obvious.
However, for Milo and Witney's stunningly great contemporary routine, set to an amazing cover of Britney Spears's "Toxic," they added a super creepy insane asylum angle, making Milo not just a zombie, but a zombie in a straight jacket. Meanwhile, casting Witney as a sadistic nurse was a great choice.
The dance absolutely set the dance floor on fire and got heaps of praise from every one of the judges, including Len, who openly admits his disdain for contemporary routines.
The pair earned their first perfect score of 30 out of 30 (which is only the second perfect score of the season), setting the bar insanely high.
It will be interesting to see how a perfect score this early in the night could mess with the rest of the couples when it's their turn to take to the stage.
The Judges Get Spooky
5:03 PM:
It's nice to see the judges get into the spirit of Halloween! We've got Carrie Ann Inaba as Morticia Addams, Bruno Tonioli as some sort of swashbuckling lothario and even the stuffy ol' Len Goodman agreed to dress up as Dracula (with the caveat that he didn't have to wear anything but a black cape).
Flying Purple People Dancers
5:03 PM:
Tonight's show kicked off with a wild group number, inspired by the song "Purple People Eater." Featuring performances by The Jabbawockeez, Stephen "tWitch" Boss (who also choreographed the routine), Allison Holker and the cast of the DWTS: Live! winter tour, it was the perfect bombastic beginning to what is routinely one of the best themed weeks of the competition.
We got some shadow puppetry, pumpkin bowling, and a free-spirited general madness that set the right tone for what we're all in for tonight.
Where We Left Off Last Week…
4:57 PM:
After a night of magical performances during Disney Week, the two couples who found themselves in jeopardy were Alexis and Alan, as well as Evanna and Keo, despite both pairs landing near the top of the leaderboard.
However, the whole thing turned out to be a ruse! Host Tom Bergeron revealed that there would be no elimination (presumably because all Disney-related things need to have happy endings.) So, there's a strong chance that we might be getting a double elimination tonight.
Dancing With the Stars airs Mondays at 8 p.m. ET/PT on ABC.
RELATED CONTENT:
'DWTS: Juniors': Was Honey Boo Boo's Halloween-Themed Dance Enough to Keep Her in the Competition?
Ariana Greenblatt Wants 'DWTS: Juniors' Fans to Dress as Young Gamora for Halloween (Exclusive)
Sharna Burgess Takes ET Inside the 'Dancing With the Stars' Wardrobe Department (Exclusive)
Related Gallery