News
Binge-Watching 'A Different World': 17 Things You Totally Forgot About This Guilt-Free 'Cosby Show' Spin-Off
By
FLASHBACK: 'A Different World' Cast Hopes for 'Cosby' Like Succe…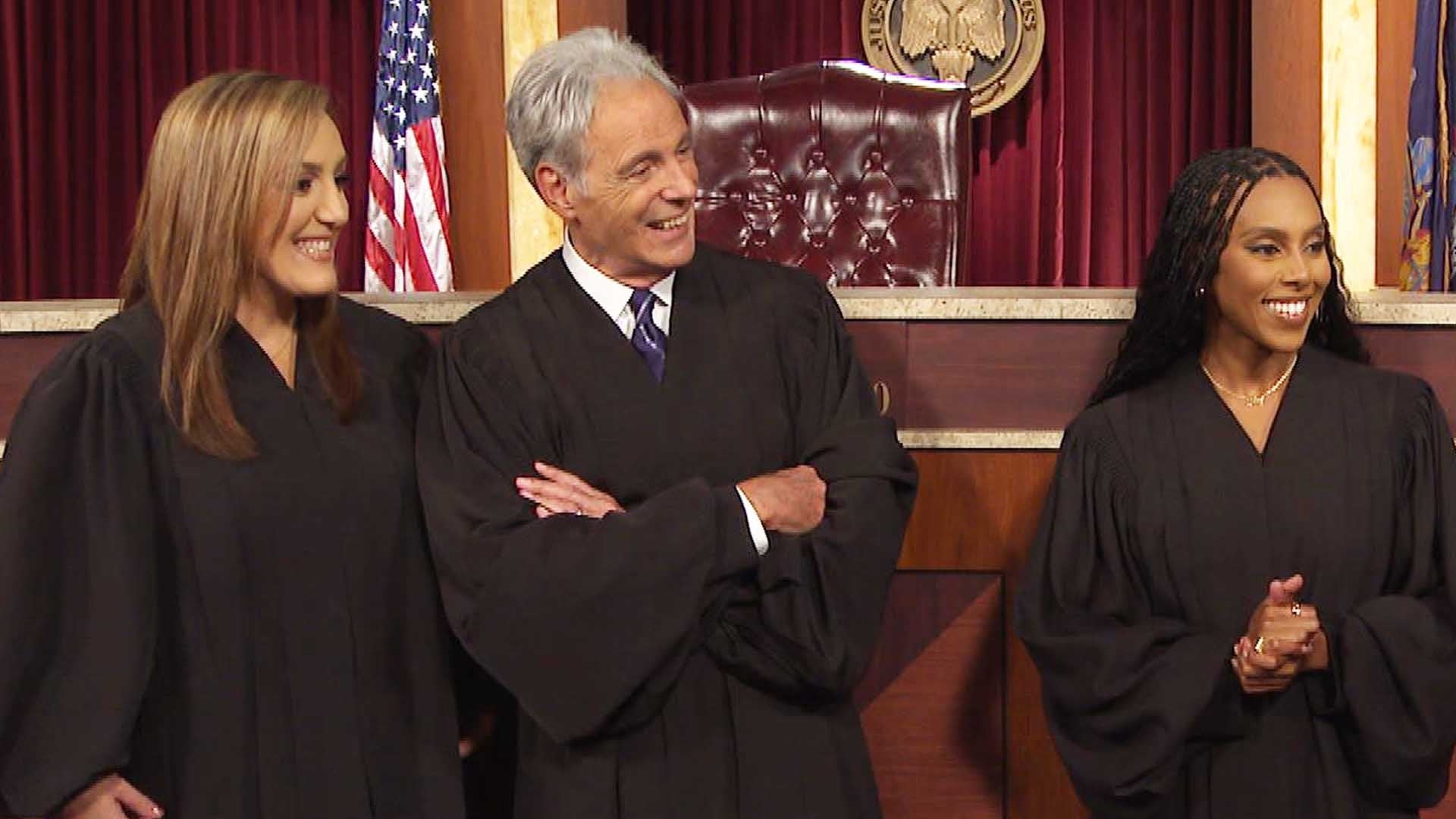 'Hot Bench' Judges on the Costners, Joe Jonas and Sophie Turner'…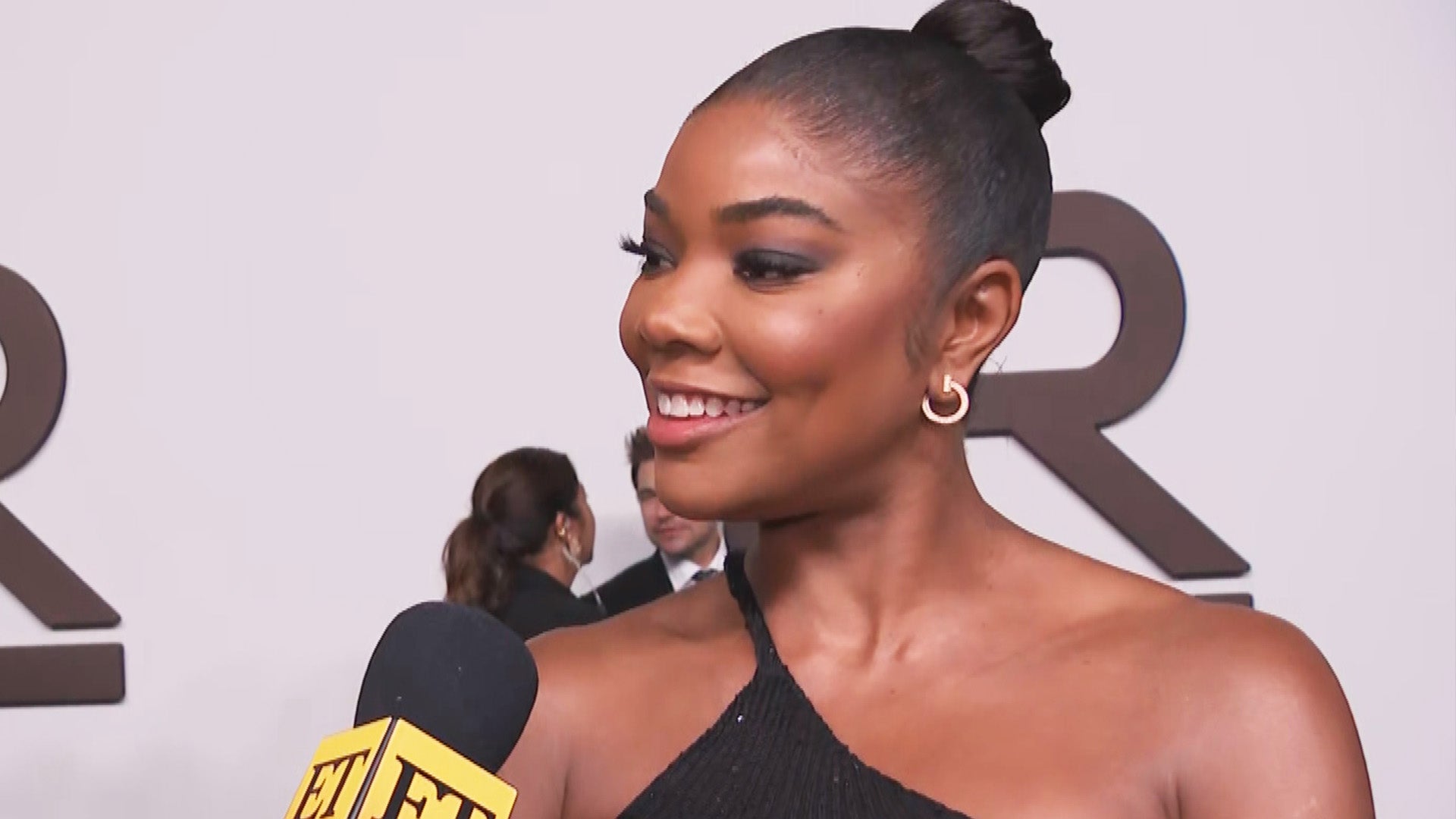 Gabrielle Union Says Daughter Kaavia Still 'Hasn't Recovered' Fr…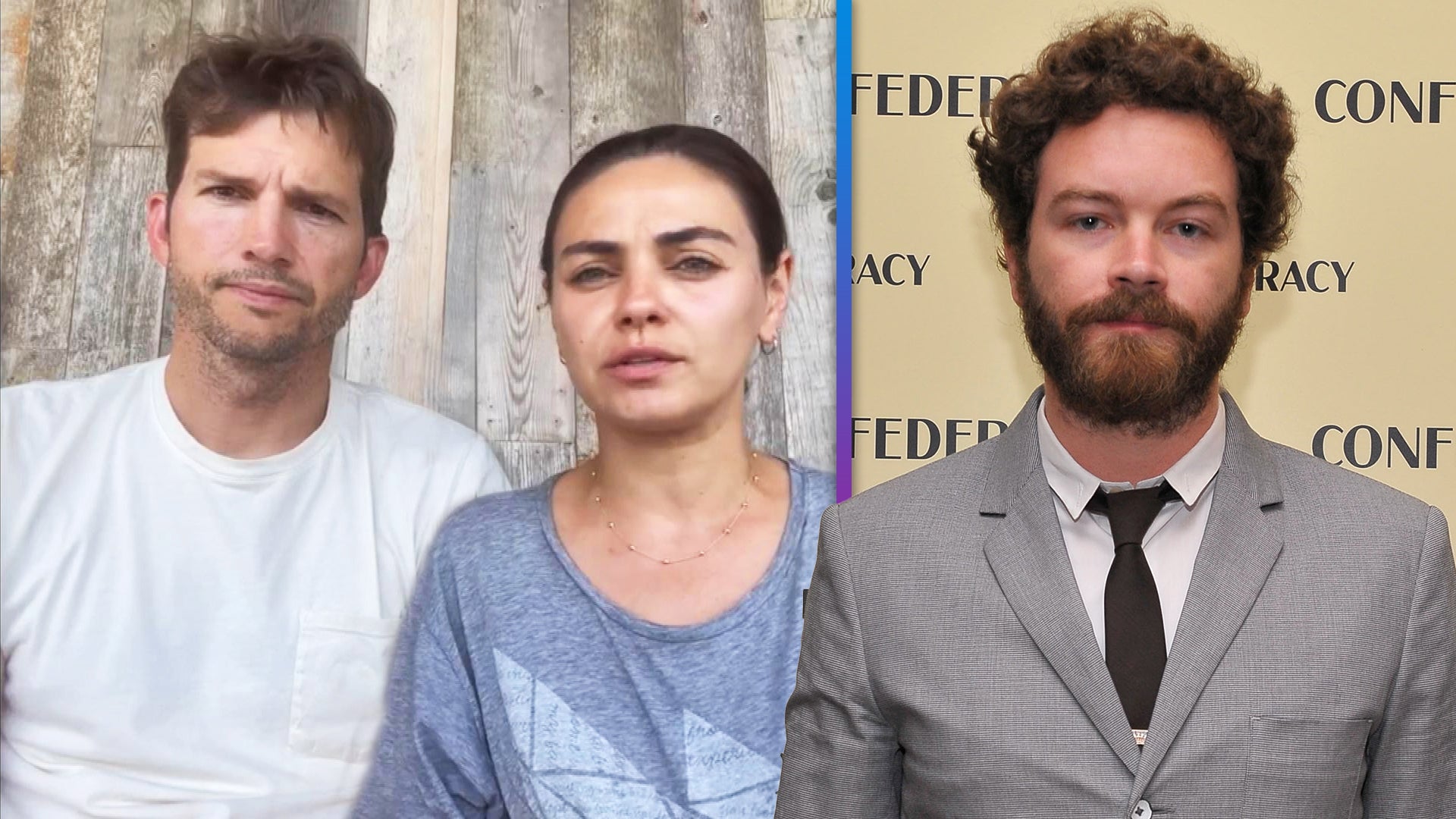 Ashton Kutcher and Mila Kunis Share Apology After Writing Letter…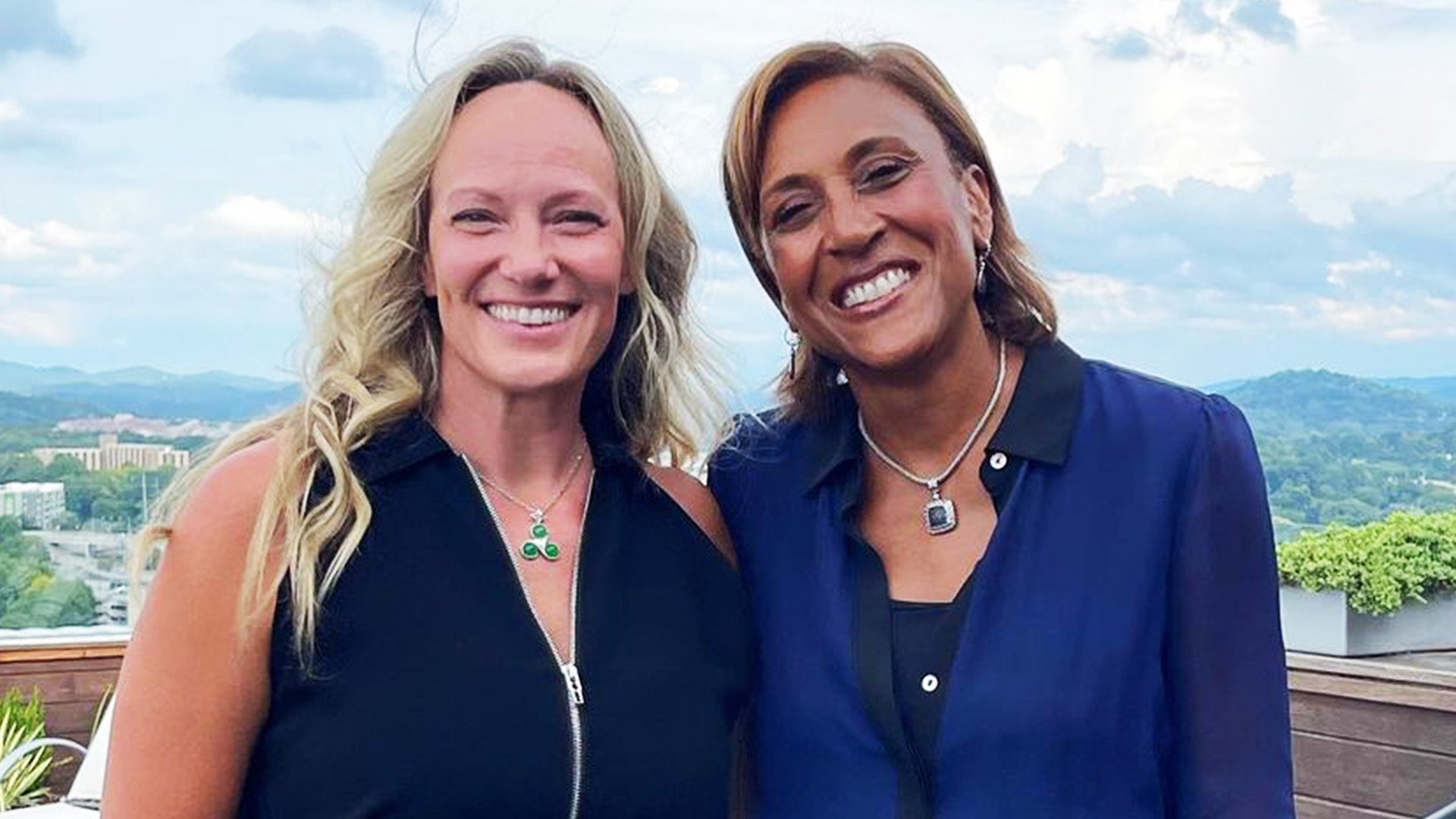 Robin Roberts Marries Longtime Partner Amber Laign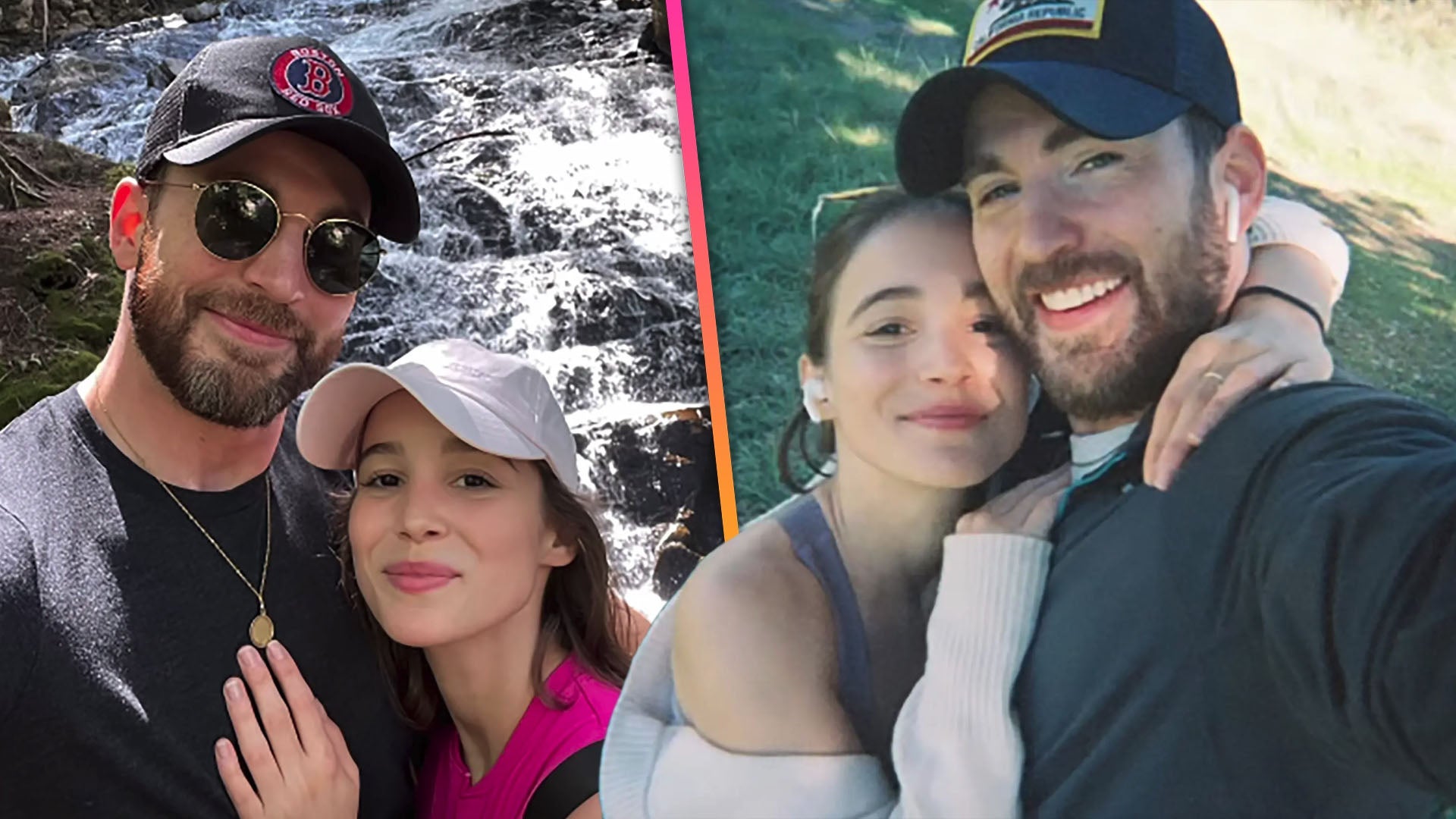 Chris Evans and Alba Baptista Get Married in Private Ceremony!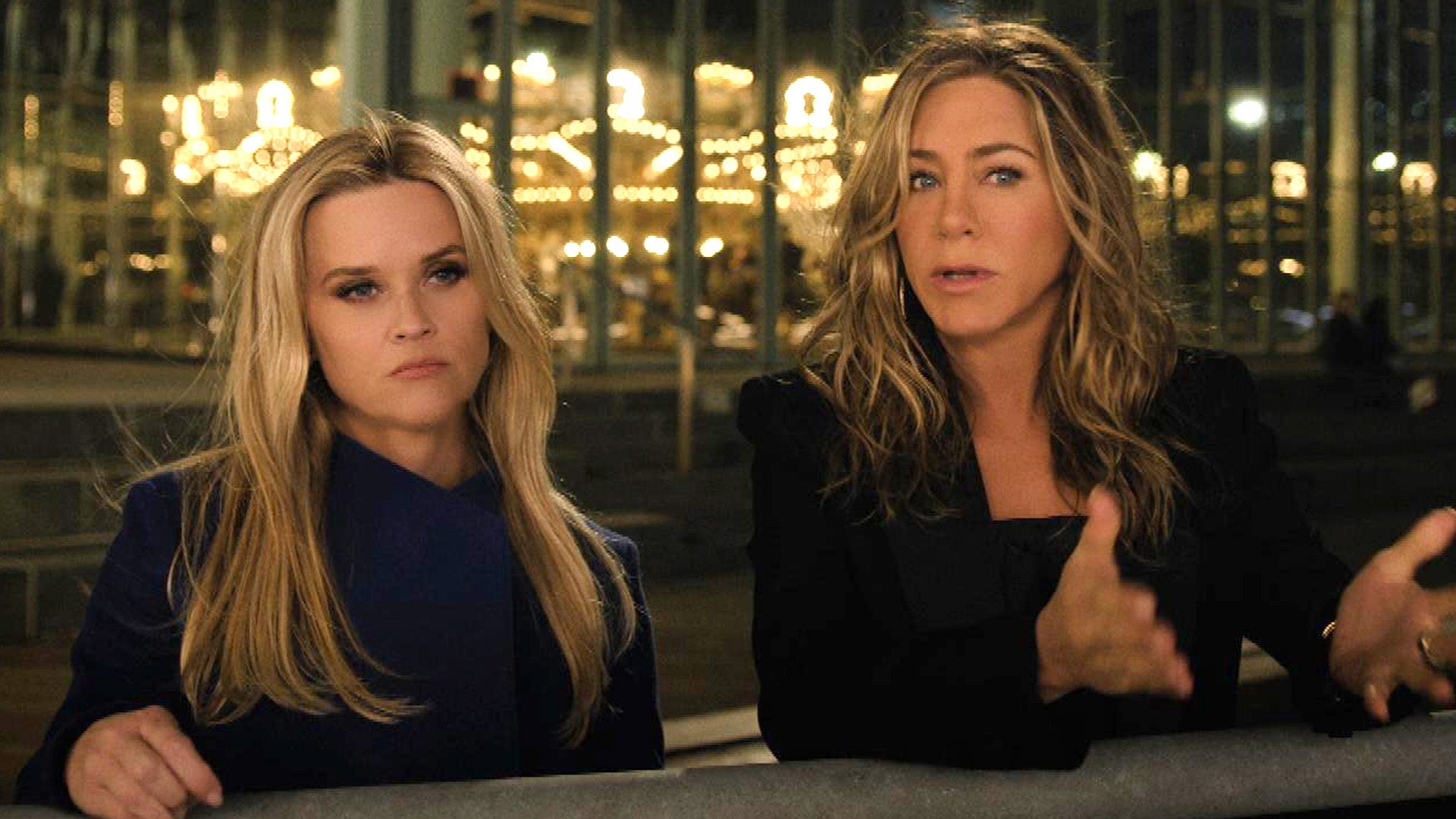 'The Morning Show': Jennifer Aniston Compares Reese Witherspoon …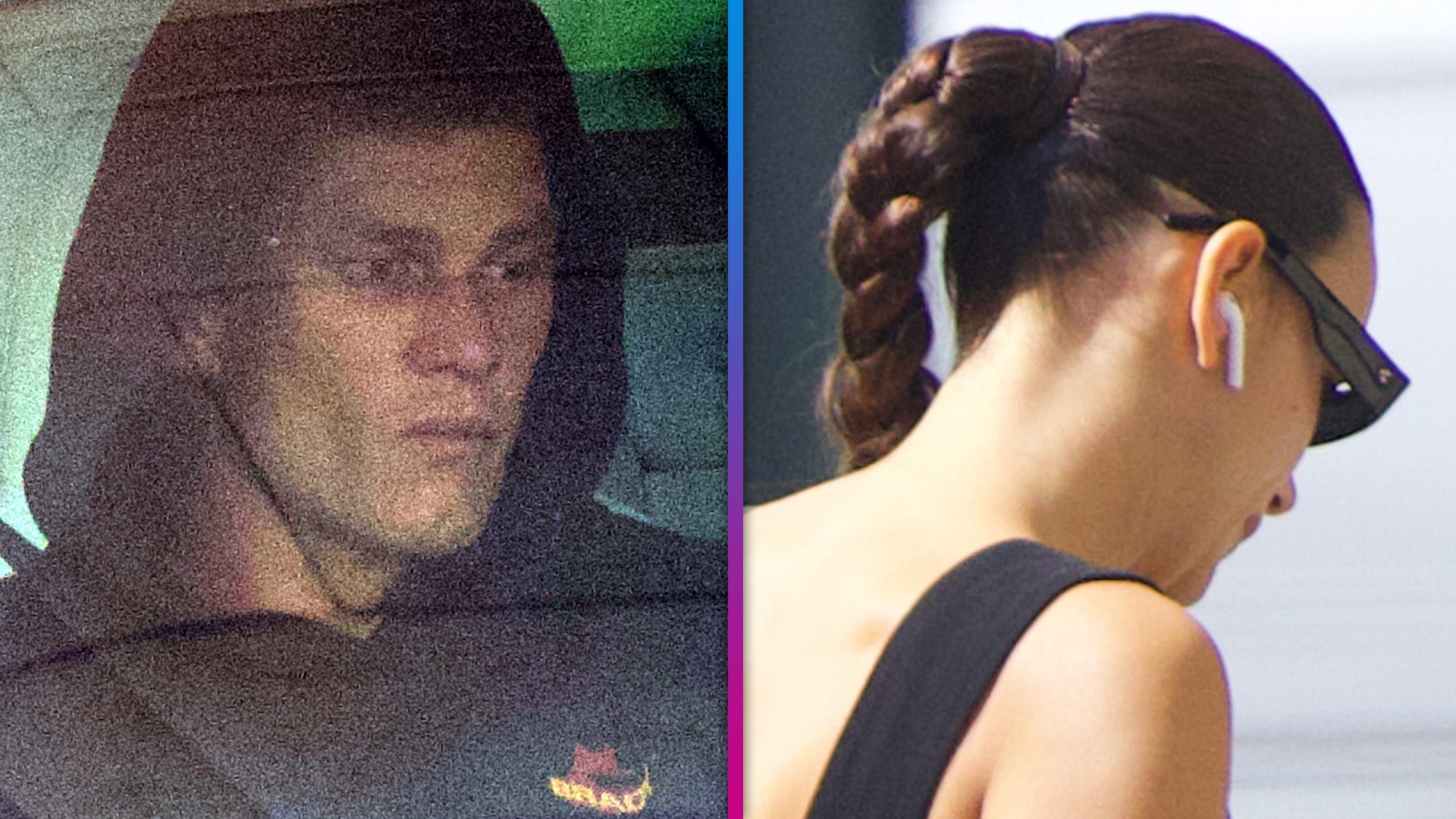 Tom Brady and Irina Shayk Avoid Being Photographed Together Ente…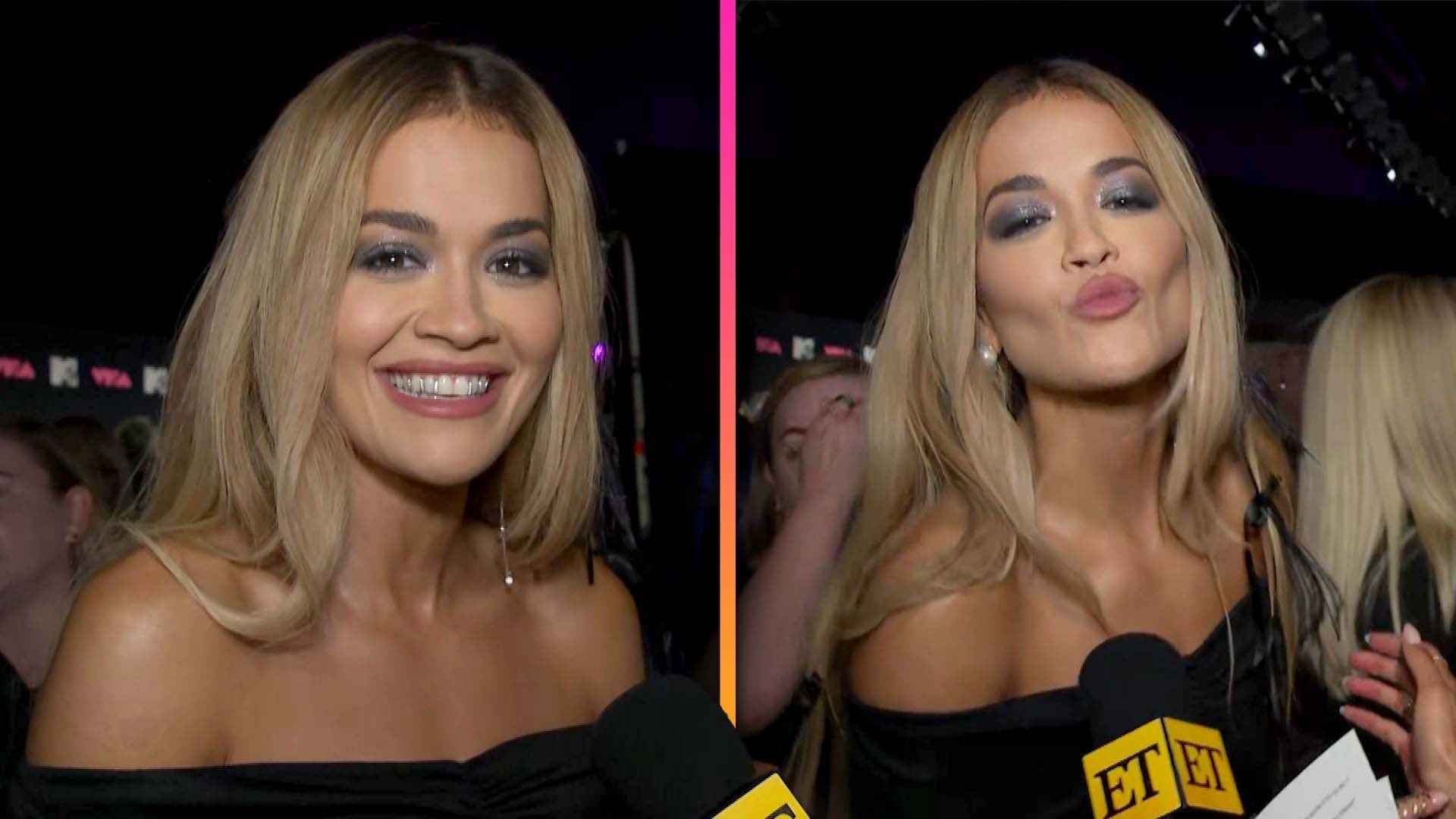 Rita Ora Says Things Feel 'Natural' After Marriage to Taika Wait…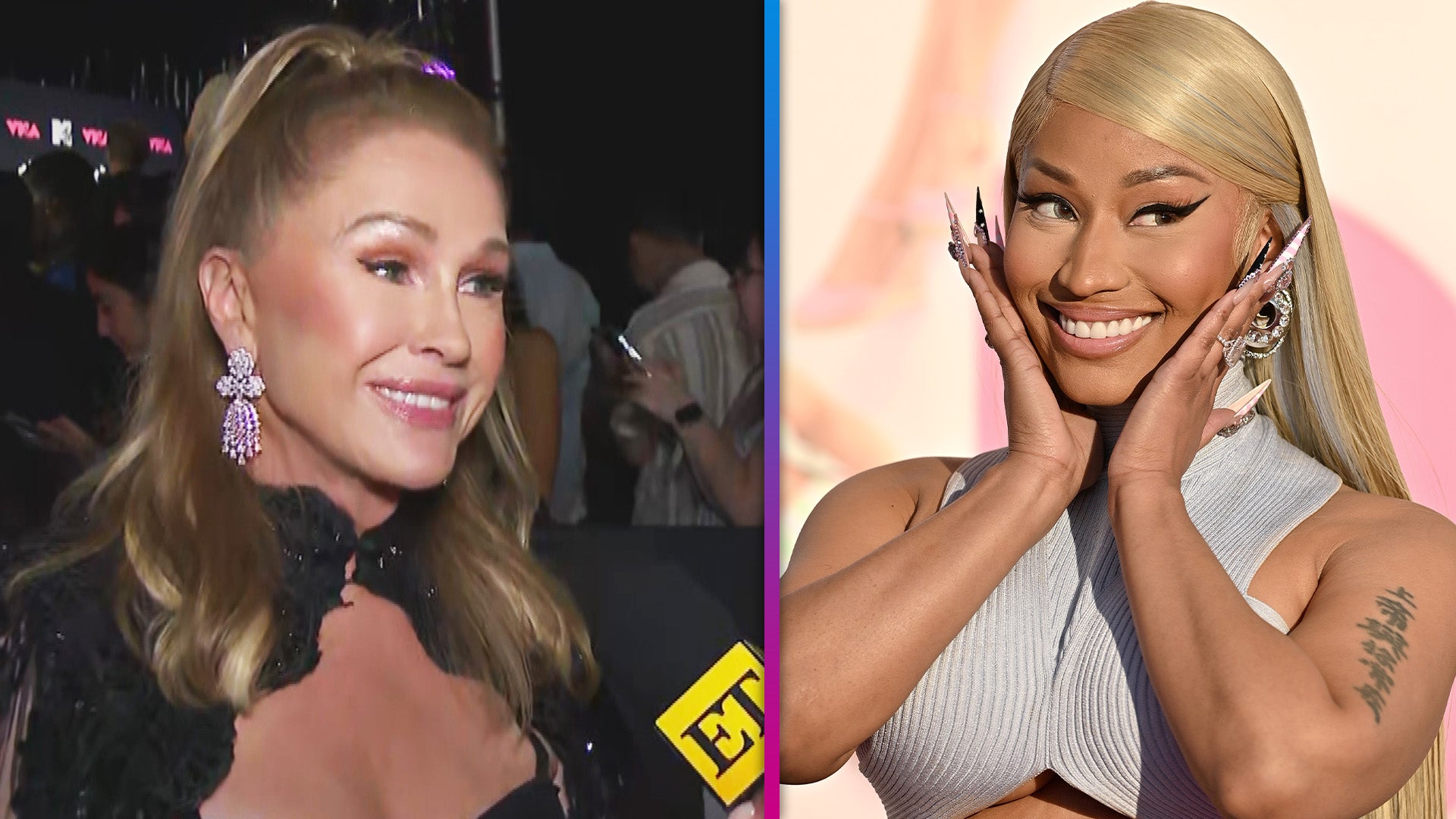 Kathy Hilton Wants to Play Golf With Nicki Minaj (Exclusive)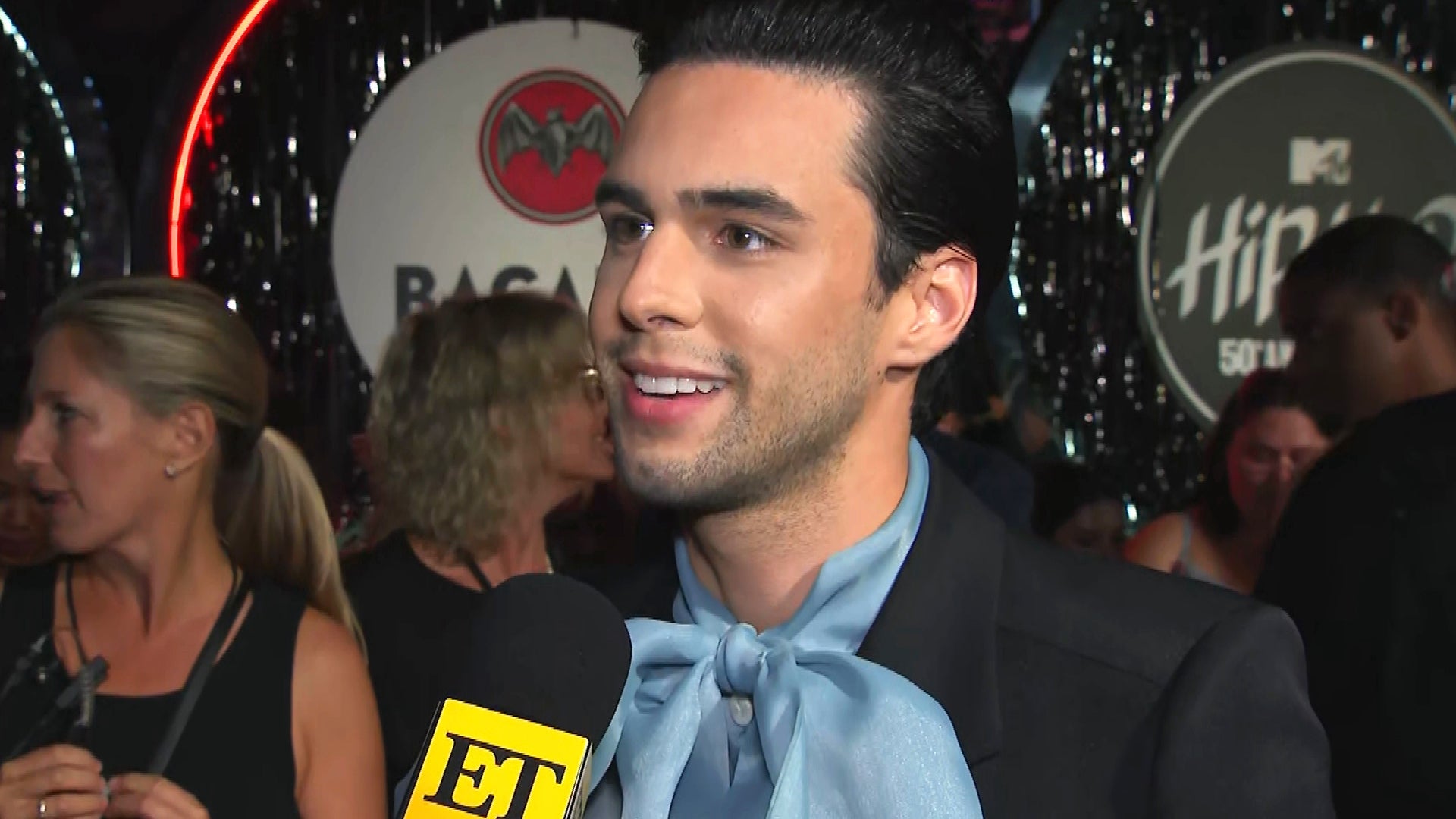 Stephen Sanchez on What It Was Like to Perform at Sofia Richie's…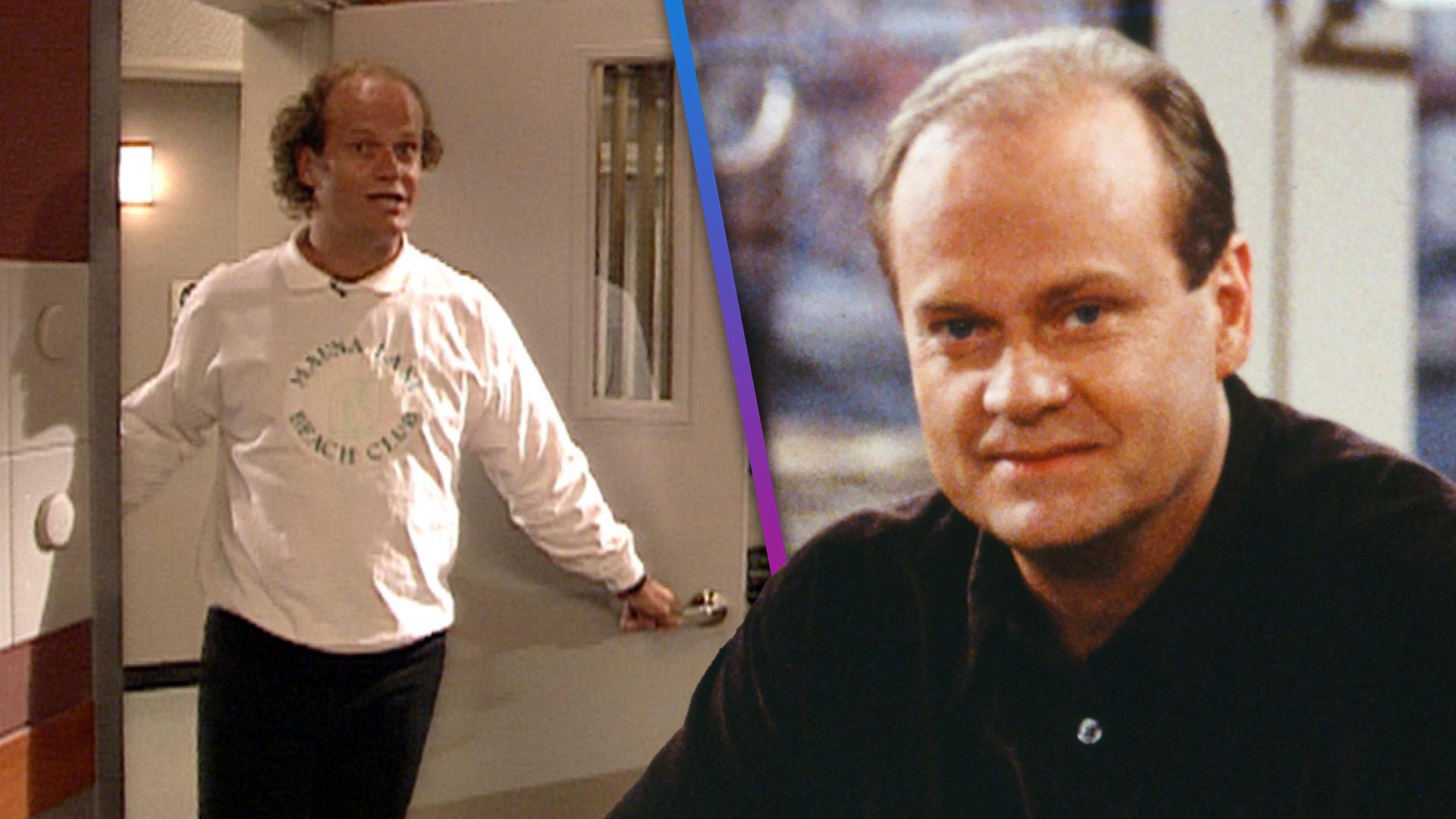 'Frasier' Turns 30: Kelsey Grammer Gives Set Tour in 1993 (Flash…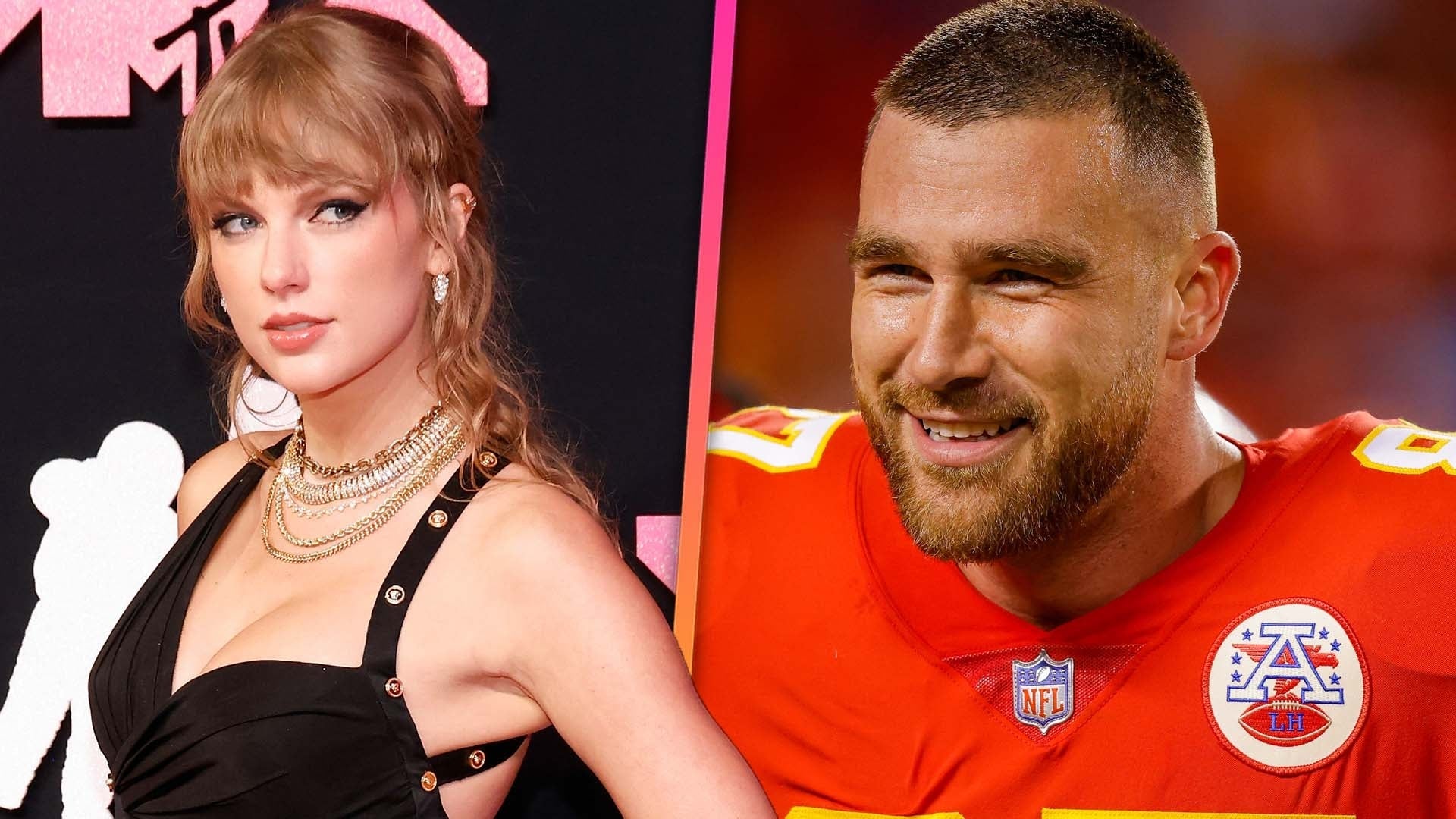 Taylor Swift and Travis Kelce Are Not Officially Dating (Source)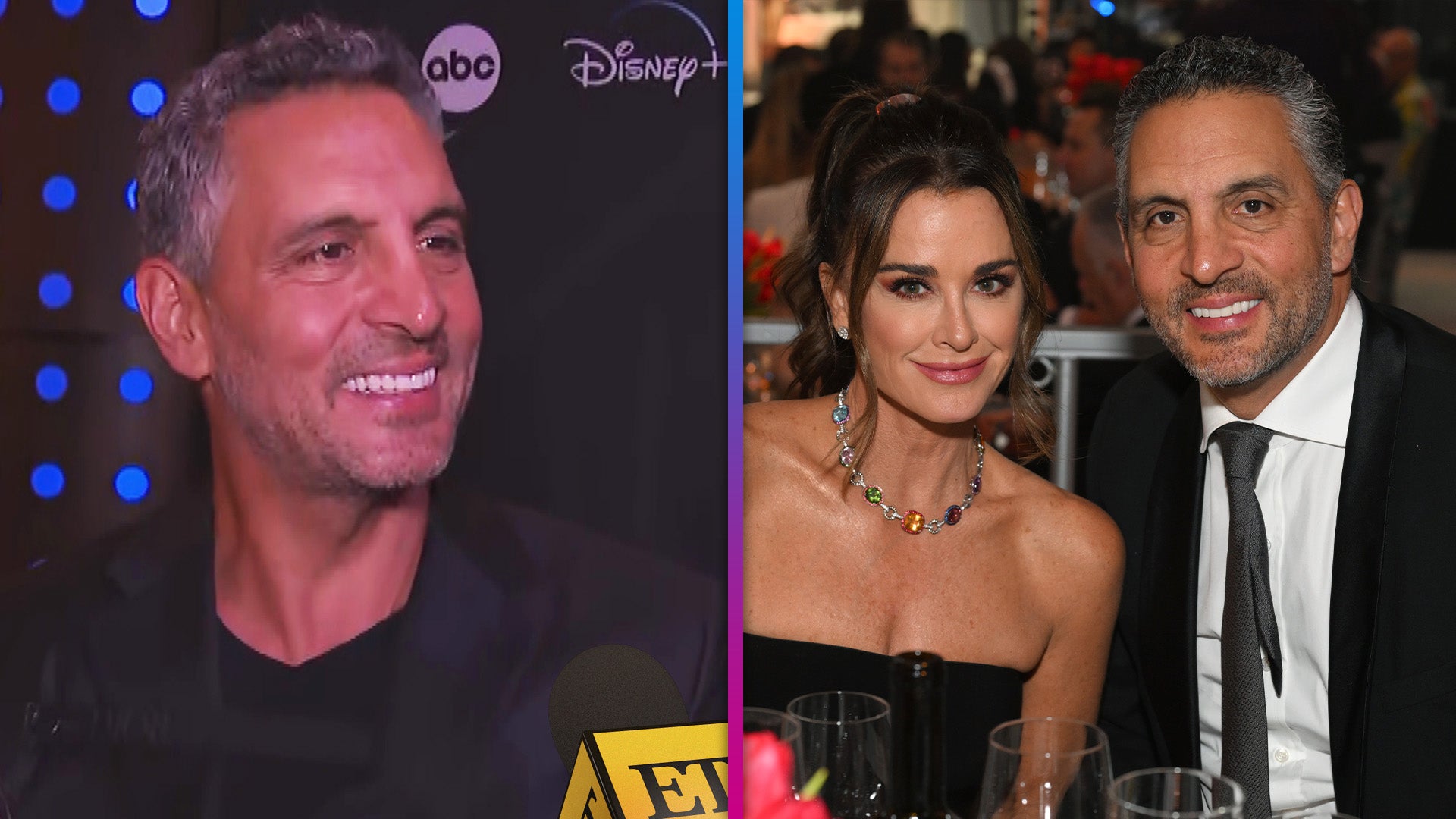 Mauricio Umansky Shares Kyle Richards Marriage Update Amid Split…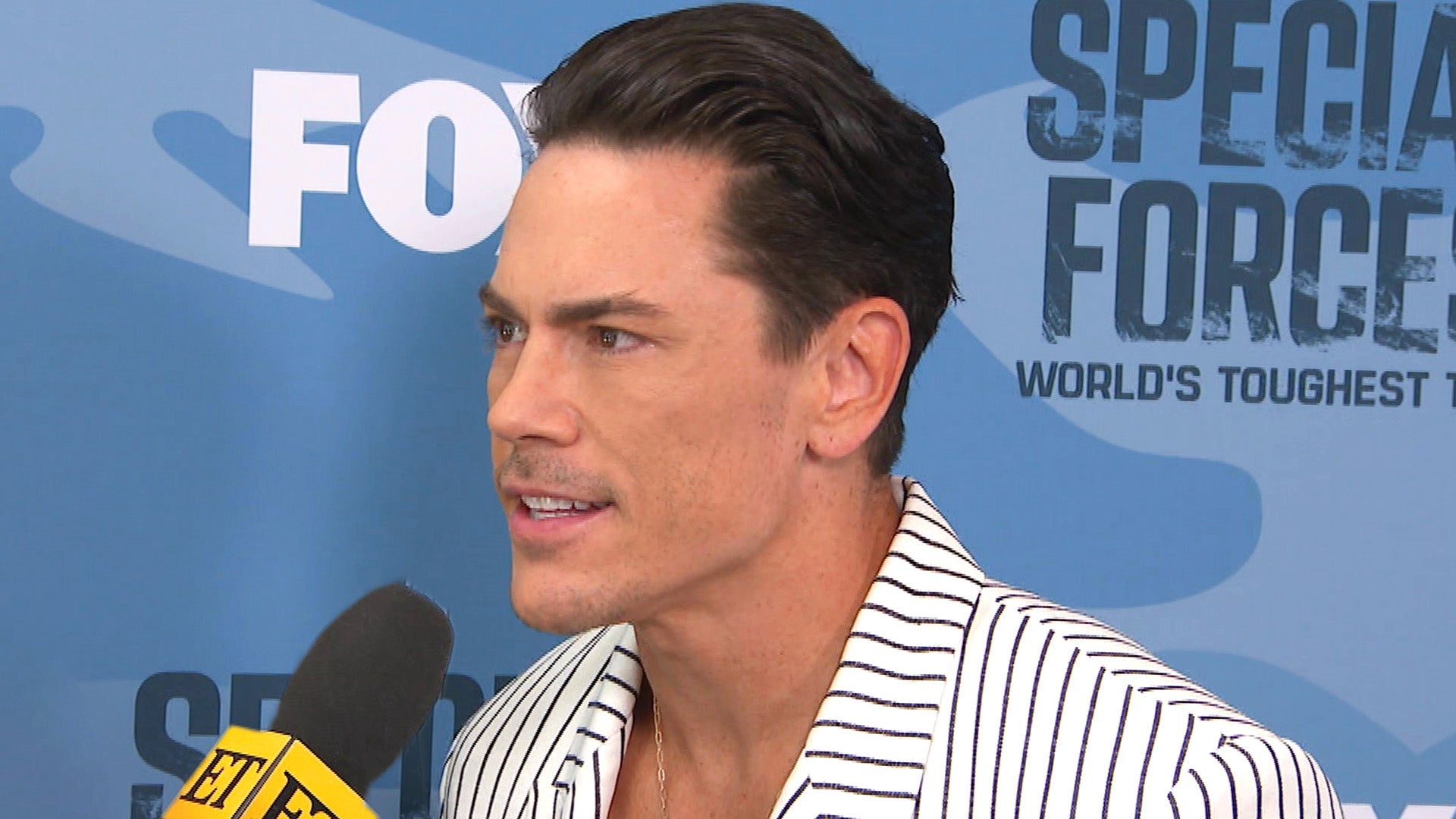 Tom Sandoval on How 'VPR' Filming Went Post-Scandoval and Why He…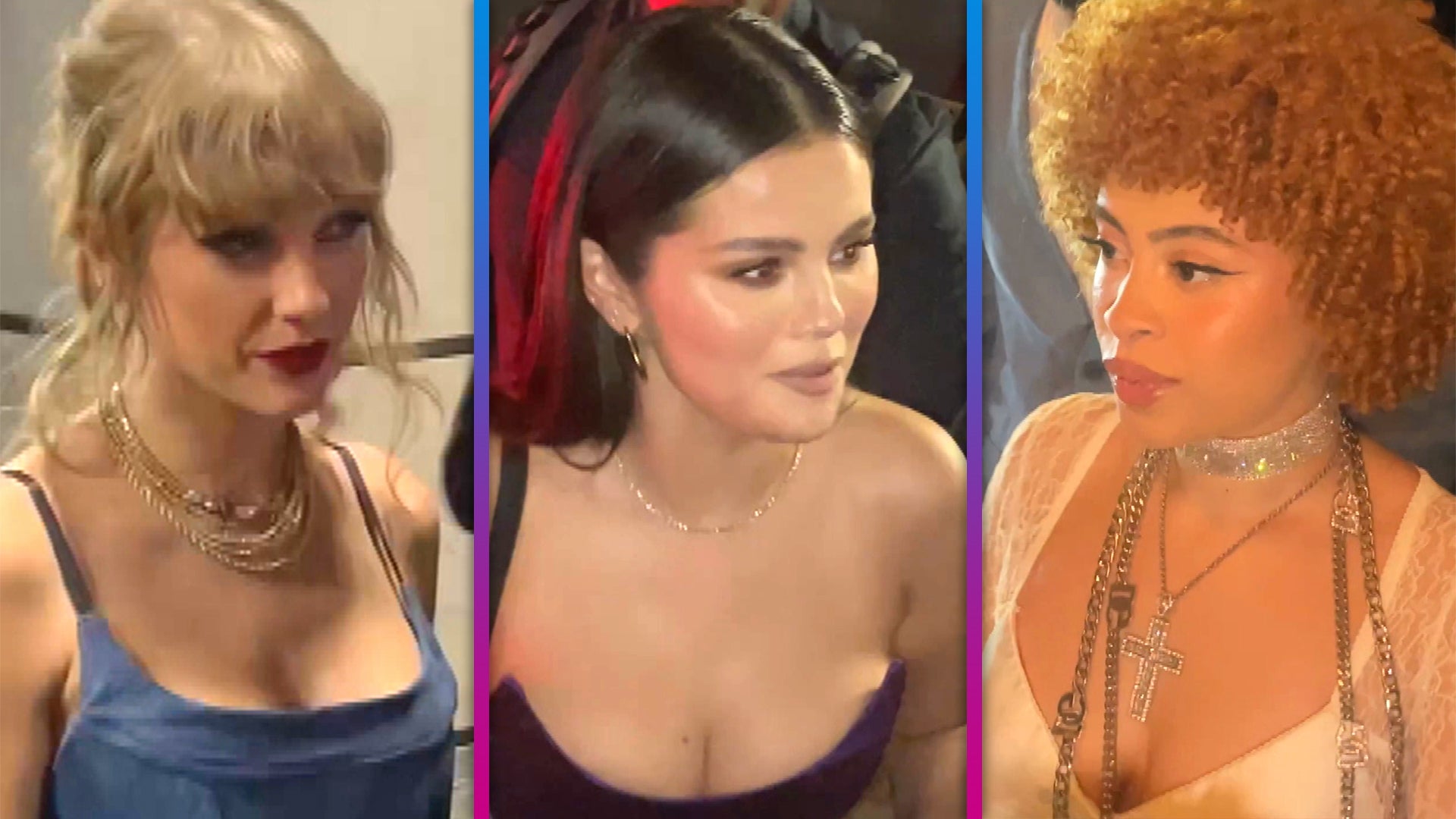 Taylor Swift, Selena Gomez, Channing Tatum and More Stars Hit Up…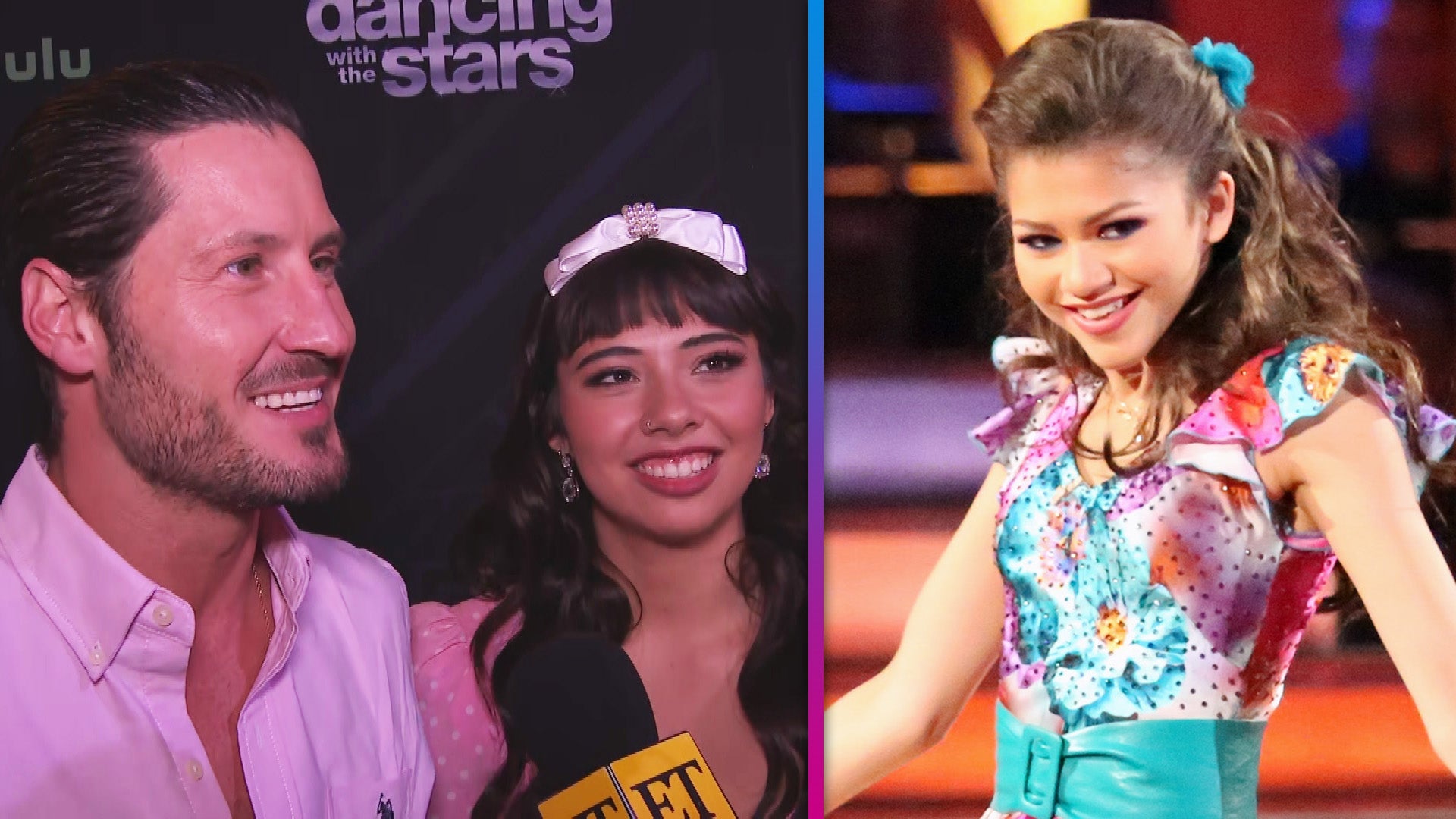 'DWTS': Val Chmerkovskiy on How Xochitl Gomez Reminds Him of Pas…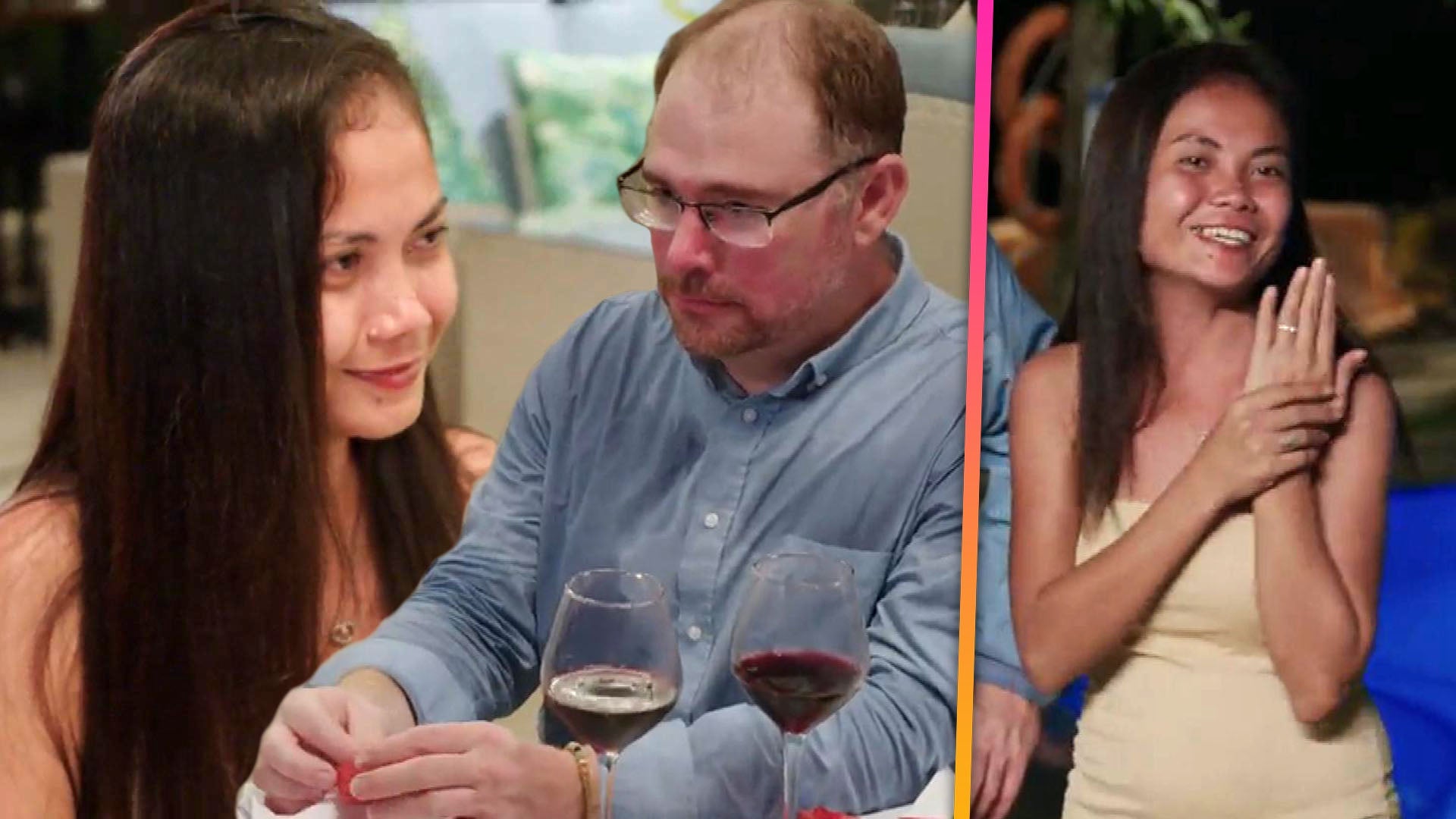 '90 Day Fiancé': David Proposes to Sheila During Romantic Getaway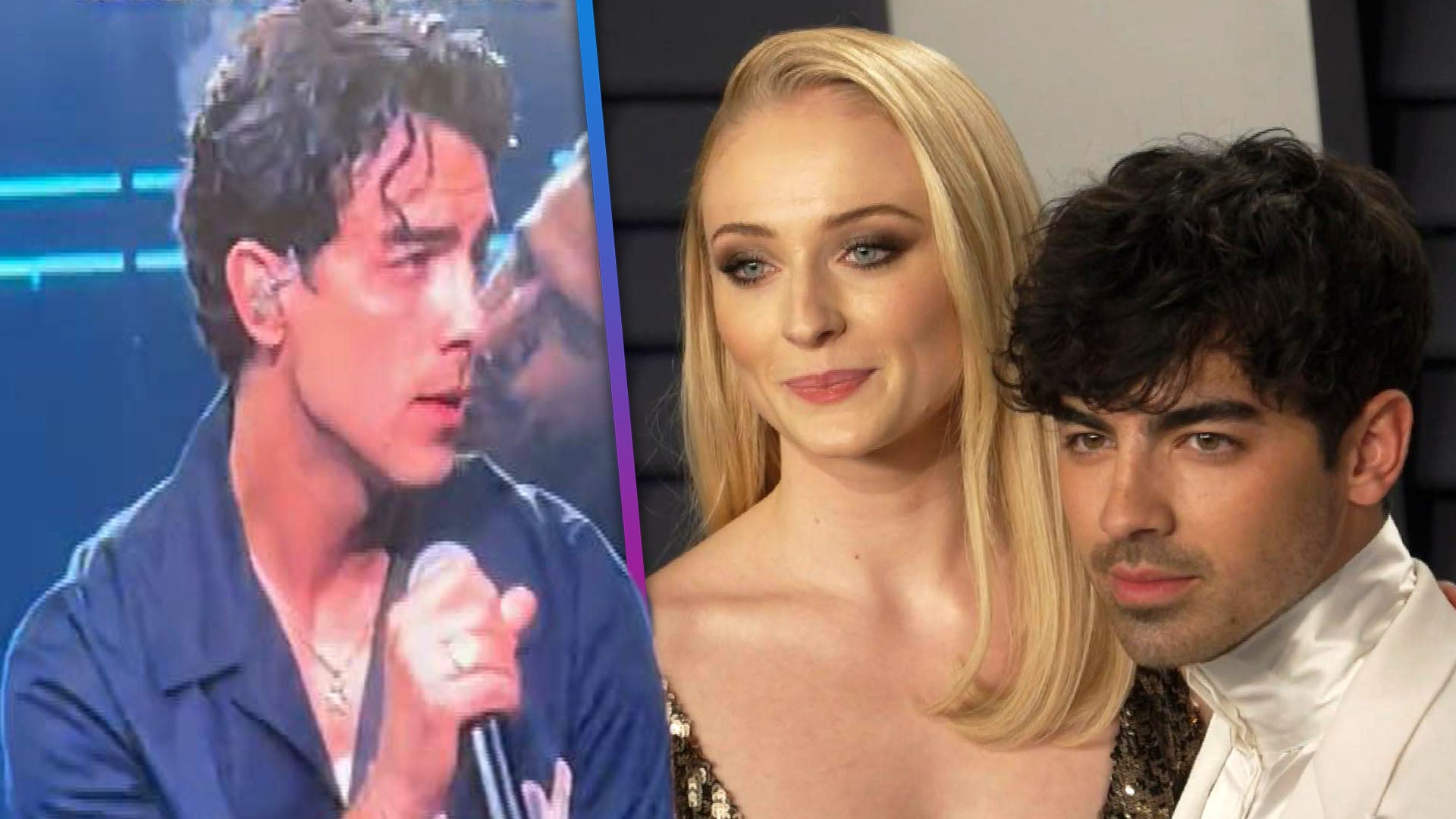 Joe Jonas Sports Wedding Ring Amid Reports of Sophie Turner Marr…
A Different World is the latest binge-watching bait to join Hulu Plus and Netflix -- and it is very much worth your time, especially now that The Cosby Show has probably been completely ruined for you. The 1987 spin-off aimed to be a cool, hip series that followed Denise Huxtable's (Lisa Bonet) adventures at her parents' alma mater, Hillman College.
The show hit a couple of speed bumps in the beginning of its six-season run, but it eventually became a fresh balance of comedy and drama that spoke true to the experiences of young black adults in the early-'90s. More than two decades after its retirement, we watched every single episode (again) and discovered 17 groundbreaking moments, life lessons, and way ahead-of-its-time issues that prove the show's still got staying power today.


1. The Bill Cosby-created series did well in ratings -- but was boring to start

Hot on the heels of The Cosby Show juggernaut, which 34 million people watched every week at its peak, A Different World did well in the ratings, coming in second to only its parent/lead-in during its first year. But the tone and overall energy of the show was criticized widely for being boring and bland. Nothing really happened in the first season! The second eldest Cosby kid goes to college. She makes a couple of friends. Lives in a dorm. Goes to class. Has trouble with money and grades. Basically, it was your average first-year college experience starring Lisa Bonet. Even before the show premiered, it ran into some problems. The writing staff was fired and producer Anne Beatts (Remember Square Pegs?) was brought in to replace the first episodes with new material. Luckily, things got better.
NEWS: Phylicia Rashad Says She Was 'Misquoted' in Interview Defending Cosby

2. Denise quickly became the first Huxtable college dropout
Despite being one of the biggest stars of the 1980s, Bonet stayed on the show for only one season. Yup, the character on which the spin-off was based split after the freshman season (with the exception of a cameo in season three). At the beginning of the second season we find out that Denise dropped out of Hillman to travel throughout Africa. Translation: Bonet got pregnant with Lenny Kravitz's baby – aka Zoe Kravitz -- but Cosby did not think that the character should become an unwed mother.
3. Dwayne Wayne was kind of a creeper in the beginning

The iconic flip glasses, the cool persona, the charming smile -- Dwayne Wayne (Kadeem Hardison) is supposed to be the show's resident heartthrob, right? Well, not so much in the first season. Dwayne mostly hangs out around the girls' dorm room all day and preys on the residents with his cheesy pickup lines -- particularly Denise. It's less endearing and heavy on the creep factor. Luckily, after the second season overhaul, the character became more developed. He was transformed into the resident computer guy, math whiz, and stylish man about campus. Dwayne Wayne was geek chic long before it was a fad, and as the show went on, Hardison even wrote and directed some episodes.
4. Season two got a major makeover

NBC was not satisfied with the lukewarm ovation that the first season received from audiences and critics. Thus, major changes were in order for season two. Enter Debbie Allen, the mastermind behind Fame — and Cosby matriarch Phylicia Rashad's real-life sister. As producer, she added some new flavor and freshness by introducing stories that mirrored her experiences as a college student at the predominantly black Howard University in Washington, D.C.. She made the show more youthful, topical, and authentic.
With Bonet and Marisa Tomei's exits, a new batch of characters were introduced into the mix including the hippy soul sister Freddie (Cree Summer), overachieving med student Kimberly (Charnele Brown) and Lou Myers as the all-knowing, no-nonsense cook, Mr. Gaines. Wannabe playboy Ron (Darryl Bell) was put into rotation, and then there was comedian Sinbad, who was made a series regular. As the wisecracking resident coach, he's somehow still as damn funny now as he was then.
5. The token white girl did not make the cut

In the first season, we were introduced to Denise's well-traveled and rambling roommate, Maggie, played by Tomei. Meg Ryan was originally cast in the role but she dropped out to pursue a film career. Allen wanted to keep the dynamic of having a white girl in a black college, but after one season, Tomei's character disappeared too. Appearing on "Watch What Happens Live" in 2014, Tomei told host Andy Cohen that she was fired from the show– but there were no hard feelings. She said that she had so much fun on the show and that she is still friends with her Hillman pals – particularly Lisa Bonet, who is the godmother to Tomei's children.


6. Whitley, Whitley, Whitley!

When Denise left Hillman, the show needed a new protagonist as its primary focal point. Enter the opinionated, loud-mouthed southern belle with a heart of gold Whitley Gilbert, played by Jasmine Guy, who also had a small role on Allen's Fame. Bolstered by a long will-they-or-won't-they romantic arc with Dwayne, Whitley went from annoying pest to fan favorite and, frankly, she gave us much better TV than Denise. Whitley's outlandish princess charisma teetered on insufferable, but was eventually scaled back enough to make us laugh and love her. She also wrote and directed a handful of episodes, and even dabbled in music with her first single, "Try Me," making its debut on in the season four episode "Good Help is Hard to Fire." A Different World made Guy an iconic '90s poster child.

7. That theme song!

In an age when TV theme songs were paramount, the show's memorable soulful introduction was co-written by Cosby, musician Stu Gardner -- who also wrote The Cosby Show's classic themes -- and Dawnn Lewis, who also played the most responsible character on the show, Jaleesa. The song was sung by blues artist Phoebe Snow in the first season. From season two on, Aretha Franklin made the record her own until Boyz II Men took over in the final season.
PHOTOS: Lisa Bonet's Daughter Looks Just Like Her
8. The parade of guest stars was intense and awesome

At one point, A Different World was the guest appearance destination for black entertainers. Cosby's clout helped the show add serious star wattage throughout its six-season run, including Josephine Mary Premice, Lena Horne, Whoopi Goldberg, Jesse Jackson, Blair Underwood, Marcia Wallace, Robert Guillaume, Roseanne, Tom Arnold, Gilbert Gottfried and Billy Dee Williams. Other legends had recurring roles, including Loretta Devine and Patti LaBelle as Dwayne's mom, who constantly butted heads with Whitley's mom, played by none other than Diahann Carroll. Allen even made an appearance in a couple of episodes as Whitley's therapist teaching her and all of us to "Relax, relate, release!"
9. Before they were stars, they were on A Different World

Marathoning A Different World will make you say "I didn't know they were on this show!" more times than you can keep track of. Cosby's shows often found unknown actors and entertainers who would soon hit the big time. In addition to Tomei, there was Halle Berry, Eriq La Salle, David Alan Grier, Tisha Campbell, Aries Spears, Dean Cain, Orlando Jones, and, of course, Jada Pinkett (before she was a Smith) who joined as a series regular in the last season of the show.
10. Popular musicians were somehow always hanging out at Hillman

The Cosbyverse has always been known for integrating musical acts into storylines. A Different World saw its fair share of popular musical acts of the '90s (and other decades) come through the halls of Hillman -- except they were actually characters incorporated into a story. In season two, Whitley and Jaleesa sang back up for legend Gladys Knight in the episode, "Three Girls Three," where Knight (playing herself) was auditioning for some back-up singers. The rappers of Kriss Kross played two members of rival gangs in the season-six episode, "Original Teacher." The fine funky divas of En Vogue also popped up during season six as the nerdy church choir nieces of Mr. Gaines in the episode, "Mind Your Own Business." In a non-music role, the late hip-hop icon Tupac Shakur showed up as Piccolo, Lena's more "urban" ex-boyfriend who stirs things up on the Hillman campus in the episode "Homie, Don't Ya Know Me?"
11. There are SEVEN lost episodes!

The final episode aired on NBC was an hour-long event in which -- spoiler alert -- Dwayne and Whitley (now married) leave their life at Hillman behind and venture off to Japan, where Dwayne accepted a job. Also, Whitley has gone preggers! But if you're binge-watching on Netflix, there are seven more episodes after that! Confusingly, they seem to have taken place before Whitley and Dwayne move to Japan. Turns out some of these were shot before the finale but never aired. During the middle of season six, the show was put on hiatus because of the declining ratings, but they continued production. While in production, they found out the show was canceled. They aired the finale first and then the other episodes after. But there were three episodes that only aired in syndication, including the one with Tupac and two that featured Horne and Williams. Thanks to the magic of Netflix, we can watch them all!
12. The fashion might be the best in TV history

The outfits make it crystal clear that these shows took place during the late '80s and early '90s, including oversized sports jerseys, halter tops, body suits, shoulder pads, chunky jewelry, washed denim, midriffs galore, wide-legged jeans, vibrant colors and prints, accessories of the black empowerment movement, and Cross Colors apparel. Everything was cropped, baggy, tied or cinched -- but that's because A Different World was on the forefront of fashion. Even Whitley's waspy, high-priced ladies-who-lunch posh garb made her a style icon. And the world would not be the same without Dwayne's saddle bag briefcase and flip glasses.
WATCH: FLASHBACK with Raven Symone
13. The show's "very special" episodes seem cheesy now, but they were actually great

Every show in the '80s and '90s had special episodes dealing with sensitive subjects, but none of them targeted topics like A Different World did. Each of the special episodes came from a young, collegiate perspective. More than that, they came from the perspective of people of color. Allen produced and directed some of these amazingly titled episodes, which included one where Dwayne rescued Freddie from date rape ("No Means No"); an episode where Whitley stands up to a boss who was sexually harassing her ("Bedroom at the Top"); and domestic abuse in "Love Taps." It was also one of the first shows to address HIV/AIDS with an episode about the student body's ignorant reactions to a girl who is HIV positive ("If I Should Die Before I Wake"). The special episodes had tasteful balance of drama and comedy that did a commendable job of targeting younger audiences.
14. Condoms could be talked about, but not shown
In the season four episode "Time Keeps on Slippin'," the gang decided to bury a time capsule. Ron, being the ladies' man he is, offered to put in a condom. Everyone's eyerolls aside, this was a big deal considering safe sex was an even hotter topic at that time. The episode was all about sexual responsibility. Even though Ron talked about a condom, no condom was actually shown on camera. During an episode of Oprah: Where They Now?Allen said they weren't allowed to show condoms – even in the package. The risky content (by '90s standards) of this and the HIV episode even lost them some advertisers.
15. The show definitely pushed the envelope when it came to talking about racism

After almost 30 years, the race-centric episodes of A Different World remain relevant today. Sure, by today's standards, the way producers executed the stories could be considered heavy handed, but they still got a story across that easily could be applied to today's headlines. In "Cats in the Cradle," Dwayne and Ron go head-to-head with a band of white dudes (led by Dean Cain) after an exchange of racist comments. Problems arose when Kim dated Freddie's white cousin in the episode "Ms. Understanding." And then there was "Mammy Dearest," in which they took on how the mammy archetype has harmed and helped the black culture. And then there was a two-part episode directed by Allen, "Honeymoon in L.A.," in which Dwayne and Whitley's post-wedding California vacation happens to coincide with the Rodney King verdict and ensuing riots. The two are stuck in the city amidst the fires, violence and looters (two of whom, by the way, are played by Roseanne and Tom Arnold).
16. But where are all the gays?

Out of all the social and civic-minded topics, the one that A Different World never tackled was homosexuality. (Maybe we shouldn't be so surprised -- the TV version of Fame also made one of the original film's main characters straight.) The closest they ever got to a homosexual character was a maybe/maybe not gay character named Cougar in the episode "Wild Child." She was a drifter who wore a camouflage jacket with a yellow equal sign patch -- similar to the logo for the Human Rights Campaign, an LGBT advocacy group formed in 1980. If she wasn't gay, she certainly was presented as an ally.
17. Remember that one time Debbie Allen teased us with a possible reboot?

After a healthy binge watch of A Different World, it's clear the show was an uplifting and positive sitcom of its time. It celebrated culture and taught acceptance in a cool way that no show has accomplished since. Sure, the final season was a bit questionable, but what show doesn't suffer from a little senioritis? That said, when Allen took to Twitter last year to say that they might reboot the show, fans went wild. Given that Cosby's other upcoming projects were all stalled or shelved following the widespread accusations against him, this might be more of a fantasy than a dream deferred. But we'll keep re-watching and hoping to see the halls of Hillman once again.