Movies
Pooh vs. Paddington: Which Stuffed Bear Is Best?
By
StudioCanal / Walt Disney Studios
Nostalgia has been a hallmark in entertainment throughout 2018, with many classic TV series and movies returning to the big and small screens. Some projects are reuniting their original casts for new adventures, while others are rebooting the old stories with new ideas -- and your favorite childhood animated characters are no exception.
Both Winnie the Pooh and Paddington Bear have made comebacks this year, with fresh new takes on their stories hitting theaters. With Pooh taking London in Disney's Christopher Robin (in theaters now), ET is pitting the king of the Hundred Acre Wood against the UK's own childhood champion, Paddington! Who will come out on top as they go bear-o a bear-o? (Let's just let me have that 'mano a mano' pun, please...and keep in mind, this is all good fun and in the spirit of healthy competition. They've already won the hearts of millions, what else could two bears want?!)
PREDICAMENT:
Let's start with the plot. In Paddington and Pooh's latest adventures, both bears find themselves in a bit of a jam. In Christopher Robin, Pooh wakes up from hibernation to find all of his friends -- Piglet, Eeyore, Tigger, Rabbit, Kanga and Roo -- missing. So he turns to Christopher Robin to help reunite them! But Pooh's childhood playmate is now a grownup, living (and drowning in work) in London, so Pooh has to journey there in order to get them both back on track, fighting their toughest adversary yet - adulthood.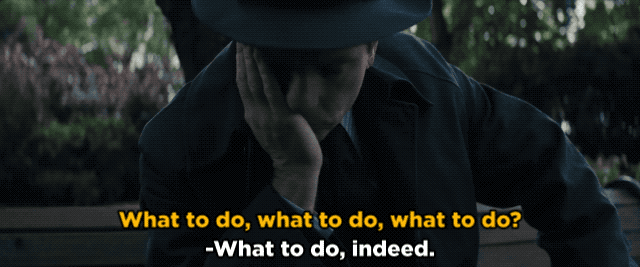 In Paddington's first big screen adventure, he fought off an evil taxidermist (played by Nicole Kidman) and in his return to the movies, the lovable bear gets framed for theft by a washed-up actor (Hugh Grant) and sent to the big house. Yes, Paddington is the Martha Stewart of the animated world. The usual prison hijinks ensue as he makes the inmates fall in love with him and he builds up his street cred until the Brown family can prove his innocence.
Verdict:Lost friends are tough, but Paddington had to deal with PRISON STRIPES! He wins this one.
CGI:
To bring Pooh and Paddington to life in today's world, both bears have to get animated. Literally! Paddington's look is decidedly more bear-like, since he's an actual bear from Peru versus a stuffed animal like Pooh. But Pooh is sporting a bit of a new look as well – which makes sense when you need to look your best opposite the handsome Ewan McGregor. Fans are used to seeing Winnie the Pooh in his animated glory, but he was brought to life via CGI this time. This new look was also inspired by the vintage animations from the A.A. Milne stories, meaning he has lighter-colored fur. He also curiously lacks eyebrows, but that seems to be a design choice for all of the critters of the Hundred Acre Wood.
Verdict: Winnie the Pooh wins here for changing up a classic look and doing it with flair!
FAMILY:
Both bears would be nothing without a support system to back them up. So which squad reigns supreme? The cast of characters of Winnie the Pooh's stories do a lot to reinforce the idea that you don't all have to be alike to be family. Way before folks were celebrating Friendsgiving, Piglet, Eeyore, Tigger, Rabbit, Kanga, and Roo were all getting together to toast to life. While each member of the clan has their distinctive quirks (and species), they are ultimately a true friend family.
For Paddington, the experience was a bit different. He grew up among his kind, raised by other talking bears in Peru, before migrating to London, where he met his future adopted family - The Browns - at a train station. The Browns (parents Henry & Mary and kids Judy & Jonathan) are as eccentric as they are loving and eventually adopt the little lost bear as one of their own.
Verdict: Pooh Bear & his motley animal crew have a little bit of something for everyone – we have admittedly all figured out which Winnie the Pooh character we relate to most - so they win! #BearSquadGoals
SNACK CHOICE: Honey vs. Marmalade
This is really just a personal preference. Marmalade is definitely more exotic than your average honey. But while Paddington seems to use marmalade as comfort food -- as well as a solution to his problems (often using the stickiness of the food to his advantage), we have to give Pooh the credit here for being consistent (at least consistently hungry) and always choosing honey above all else!
Verdict: For Pooh, honey is BAE. And we like a bear who can have a long-standing relationship like that.
STYLE:
Winnie the Pooh's red shirt is an instant classic. It's casual, cute and compliments his yellow fur. And, you can imagine it's not cumbersome as he tumbles along the Hundred Acre Wood. Paddington, on the other hand, started out simple, growing up in Peru. His trademark hat is a family heirloom passed down from his uncle and his raincoat was a stylish -- and necessary -- addition upon reaching London.
Verdict: Bottom line - and yes, I know, neither bear wears pants - I'm giving Paddington the edge here for that fashion transformation!
BOX OFFICE:
Winnie the Pooh & his friends have done big business at the box office, raking in over $151 million over at least 5 movies (live action and animated), averaging just over $30 million. But Paddington has only two films to his name and has grossed an impressive $117 million, bringing his average to $58 million a movie.
Verdict: Paddington's win might be a surprise here – and I'll admit it was to me – I've gotta give him this point overall. Sorry, money talks!
WORDS OF WISDOM:
Both bears have comforted generations and taught us how to live in the world. Paddington's mantra came from his Aunt Lucy: "If we're kind and polite, the world will be right." Pooh exalts his free time and not feeling guilty for enjoying it, telling Christopher Robin, "Doing nothing often leads to the very best kind of something."
Verdict: Points to both bears here, because anyone that wants to spread a lesson of acceptance and love in today's world is good enough for me!
So that's four points for Paddington and four for Pooh - it's a tie! You didn't really think I'd tell you one bear was better than another, did you? I'm not a monster! So tell me, which bear do you love most? Follow me on Twitter and let me know!
For more about Evan McGregor's experience playing the iconic character Christopher Robin, check out the video below.
RELATED CONTENT:
Ewan McGregor Reveals How 'Christopher Robin' Honors Winnie the Pooh's Legacy (Exclusive)
Pregnant Kate Middleton Dances With Paddington Bear: See the Cute Pics!
'Christopher Robin' Reunites All of Winnie the Pooh's Friends in Heartwarming New Trailer
First Look: 'Paddington' Comes To Big Screen