News
Rose McGowan Tells All in New Memoir 'Brave': 14 Shocking Allegations
By
Rose McGowan Details Alleged Attack by Harvey Weinstein in New B…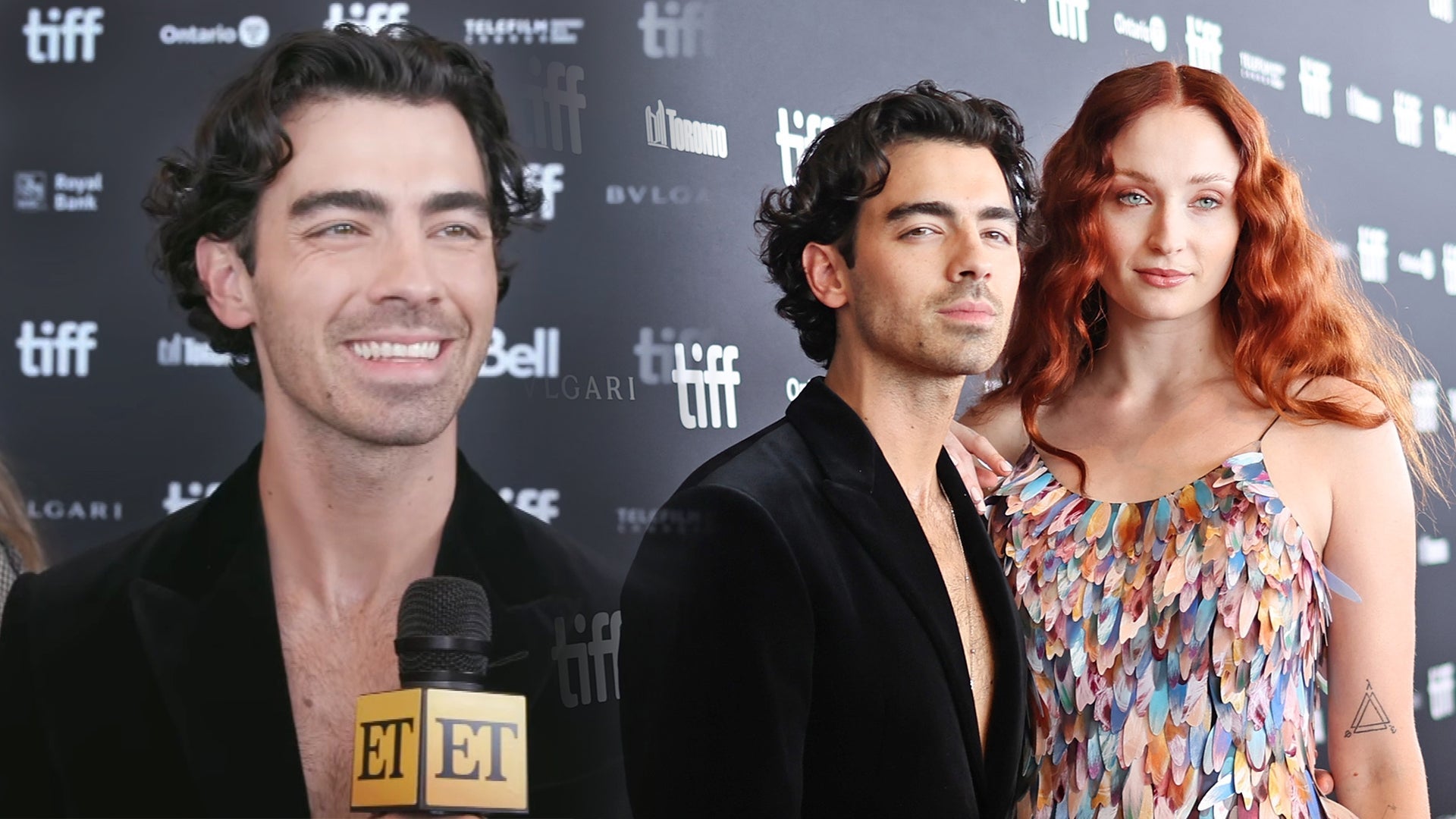 Joe Jonas Says 'Being a Dad Rules' as He Steps Out With 'Proud W…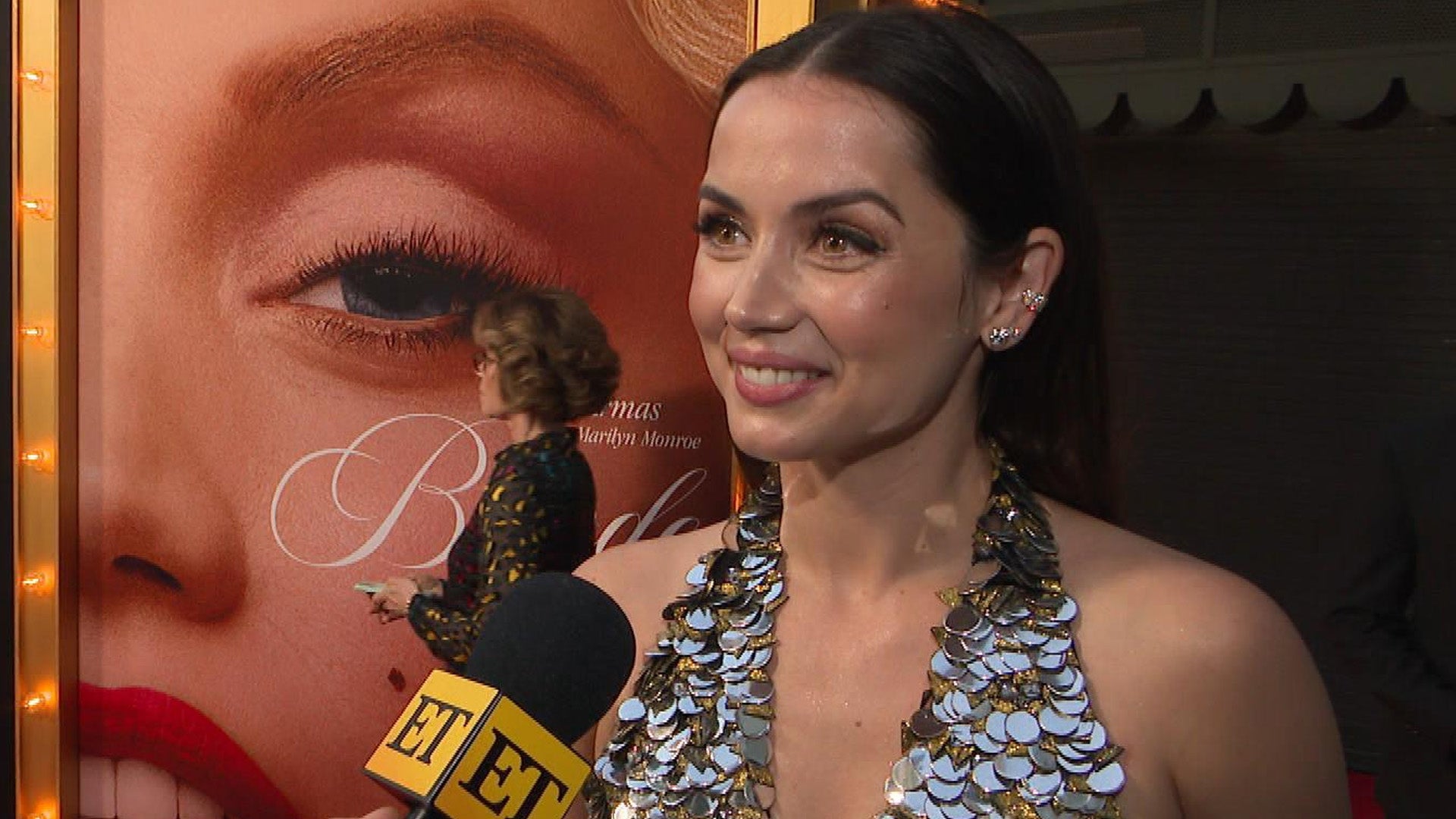 Ana de Armas Says 'Blonde' Wouldn't 'Be Here Today' Without Brad…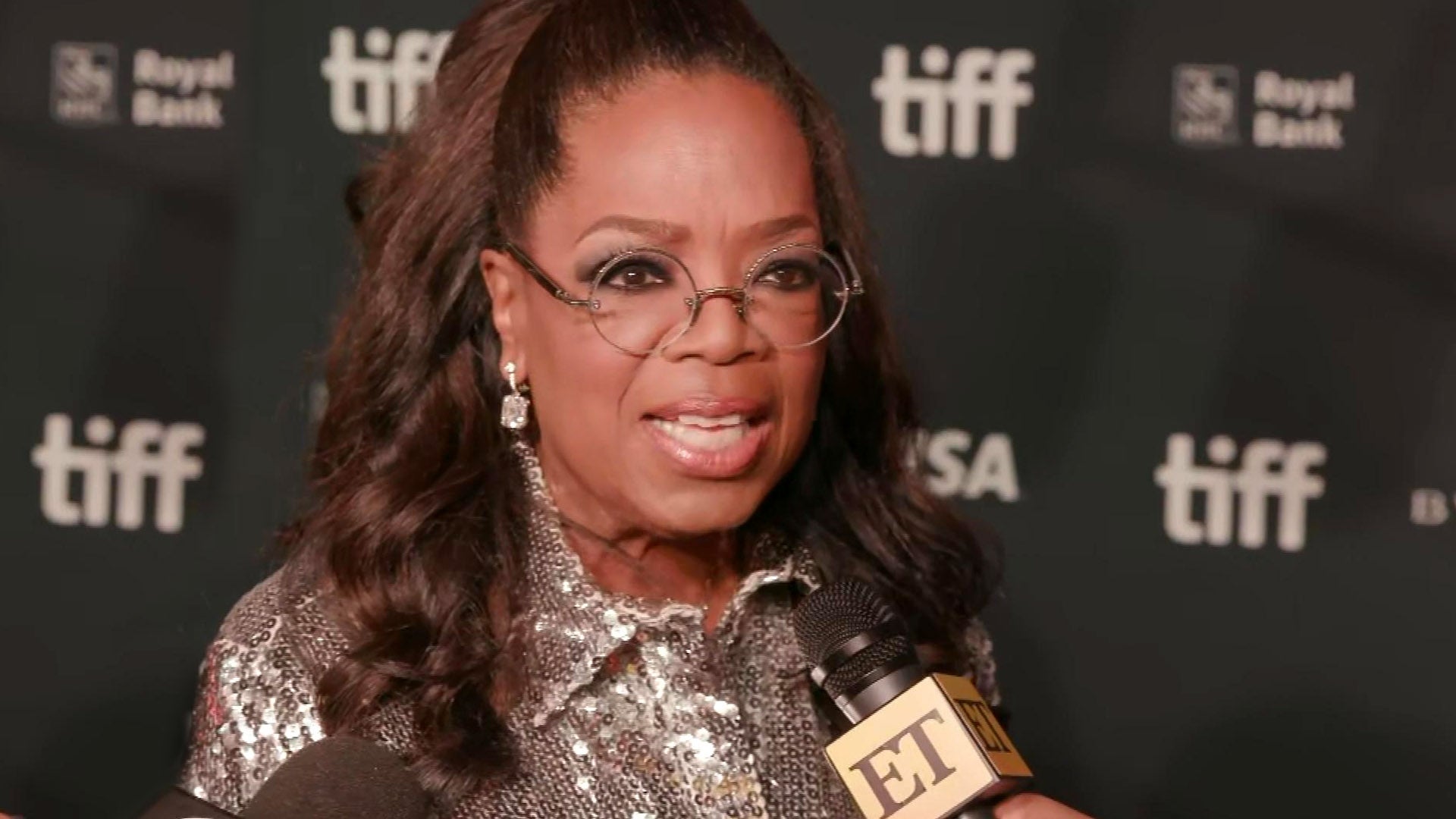 Oprah Winfrey Reflects on Queen Elizabeth's Death (Exclusive)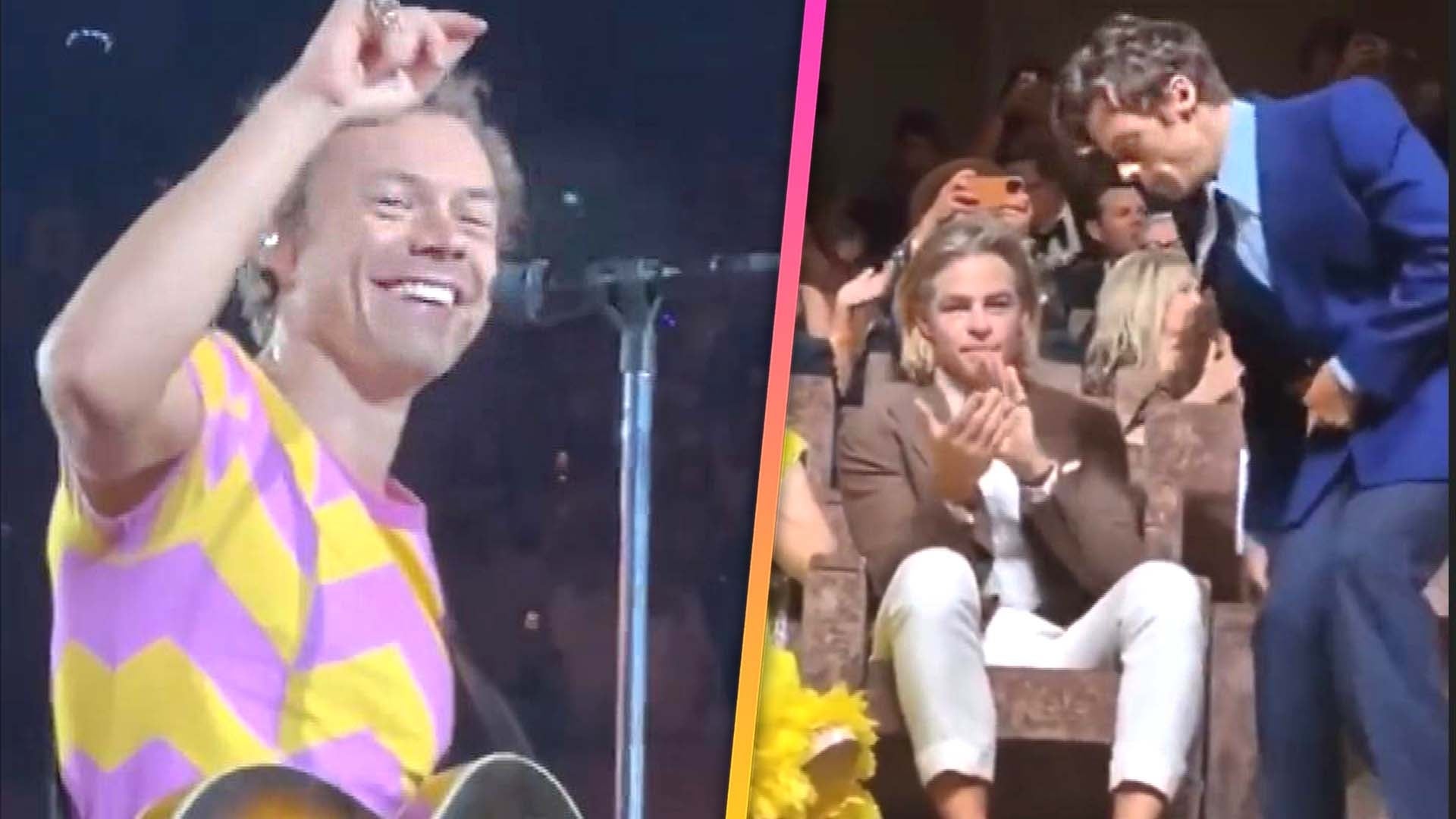 Harry Styles Breaks Silence on Chris Pine Spitting Controversy D…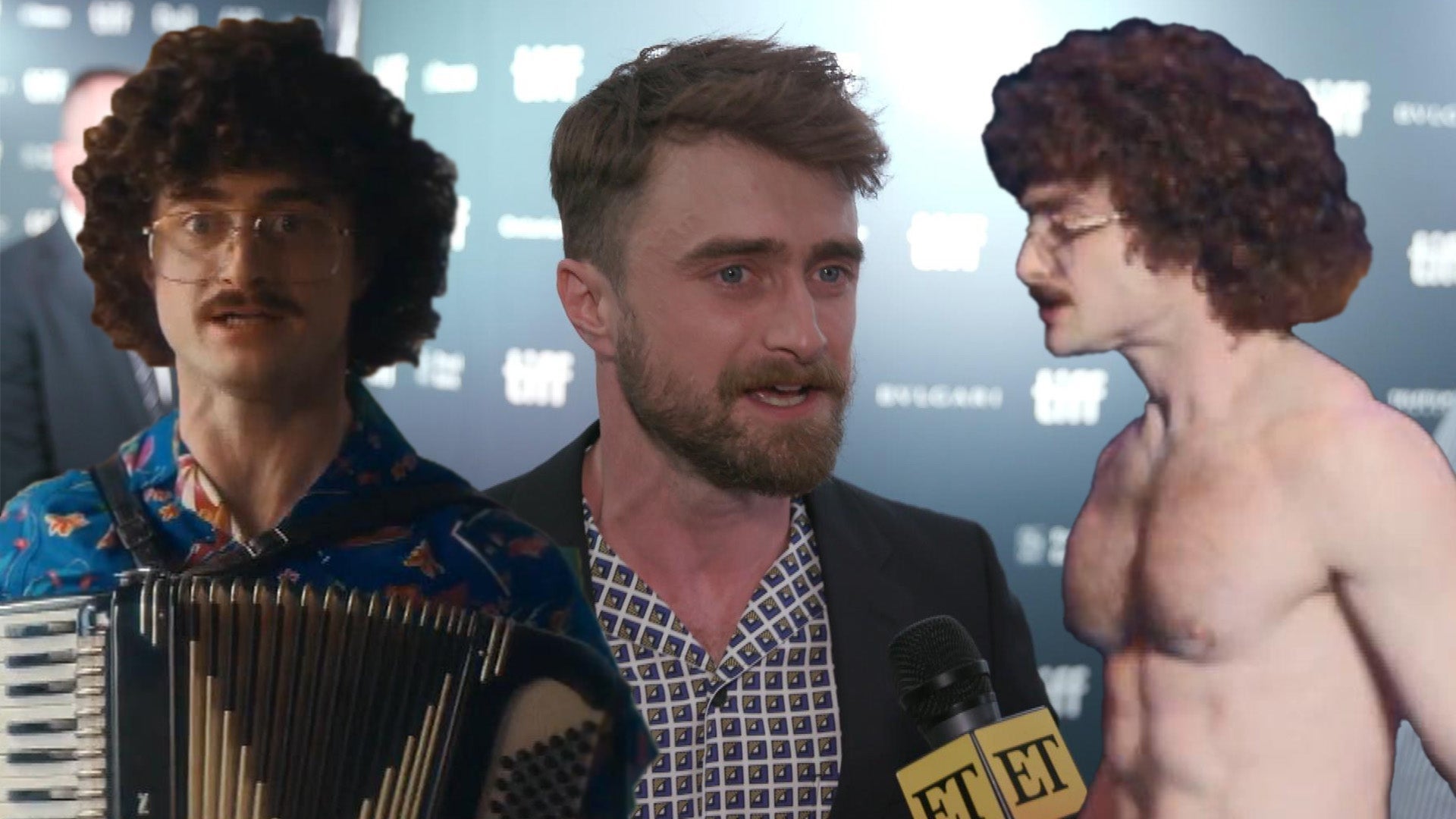 Daniel Radcliffe on Weird Al Biopic's Shirtless Scenes and Playi…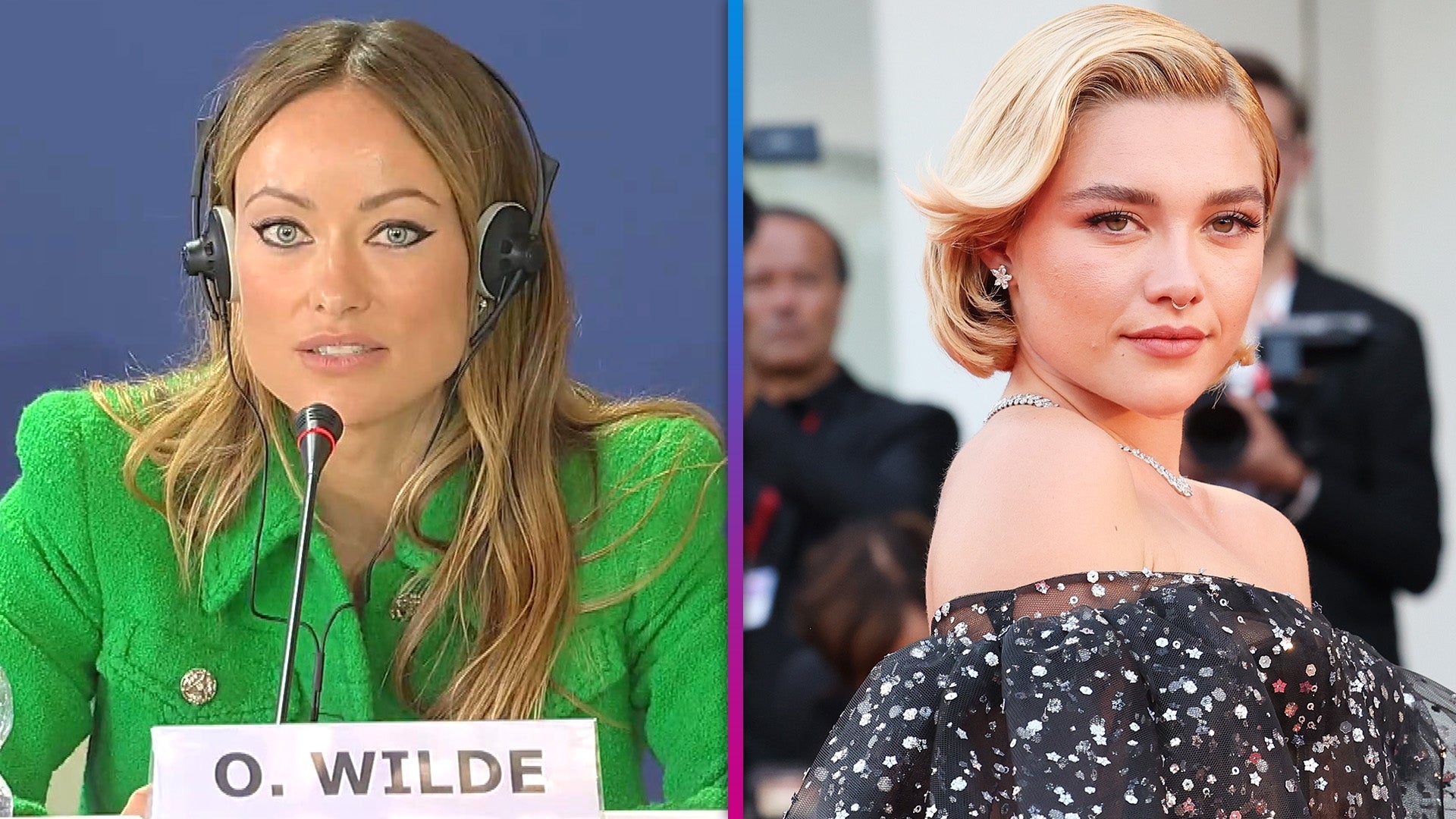 Olivia Wilde Addresses 'Endless Tabloid' Drama With Florence Pug…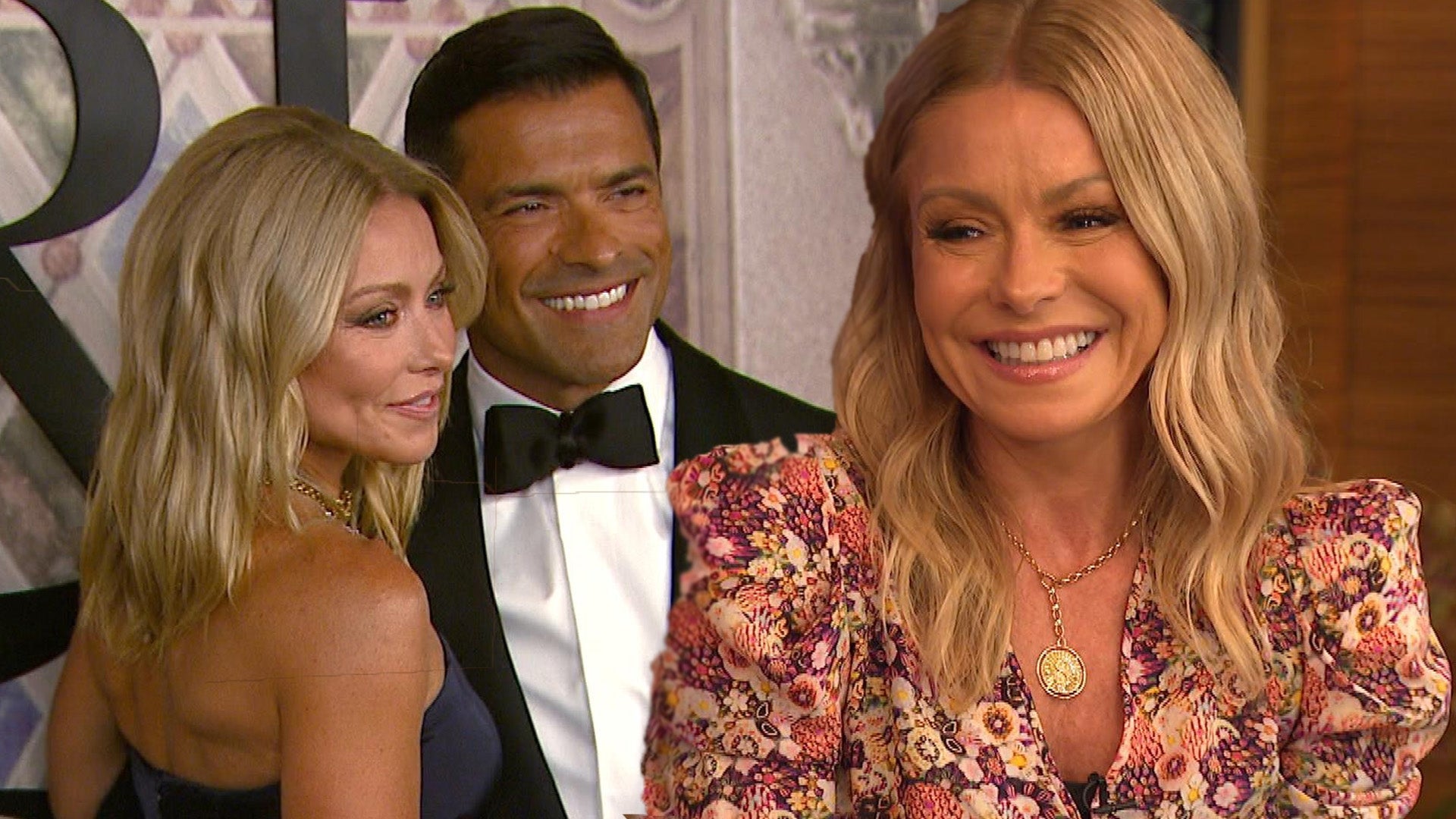 Kelly Ripa Opens Up About Mark Consuelos and Career in New Book …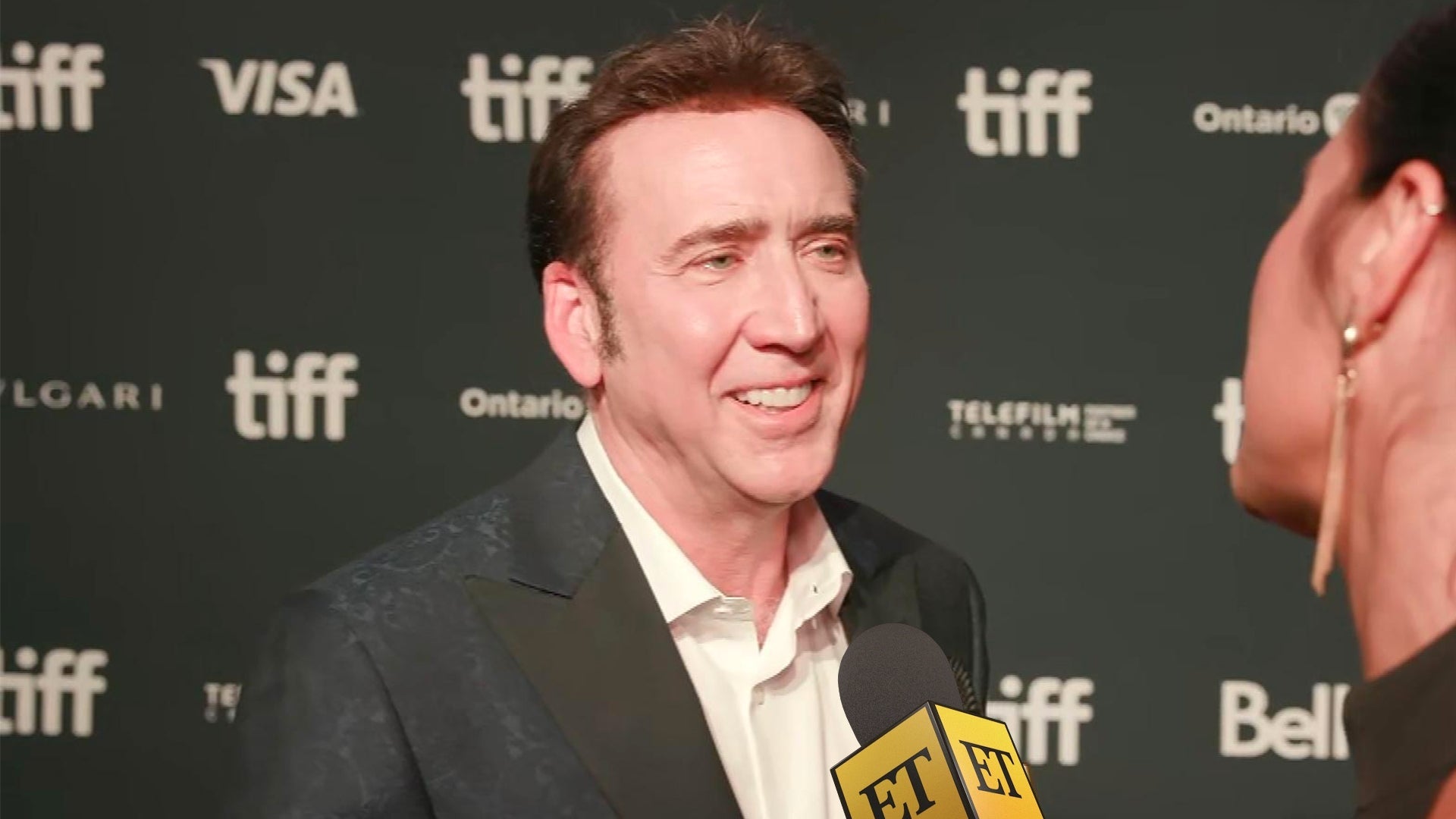 Nicolas Cage 'Wants to Learn' Fatherhood All Over Again With Fir…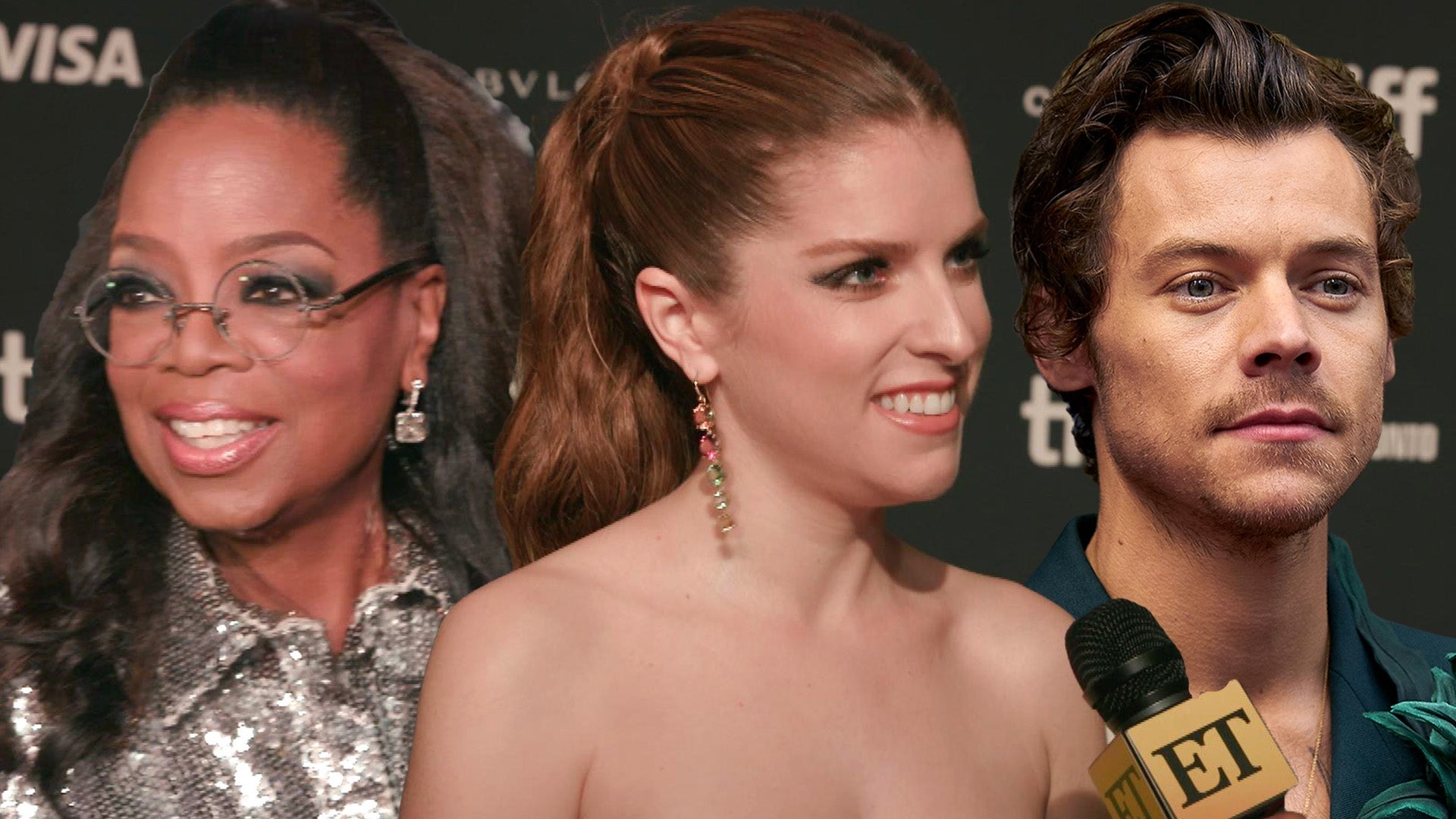 TIFF 2022: Oprah, Anna Kendrick, Harry Styles and More Hit the R…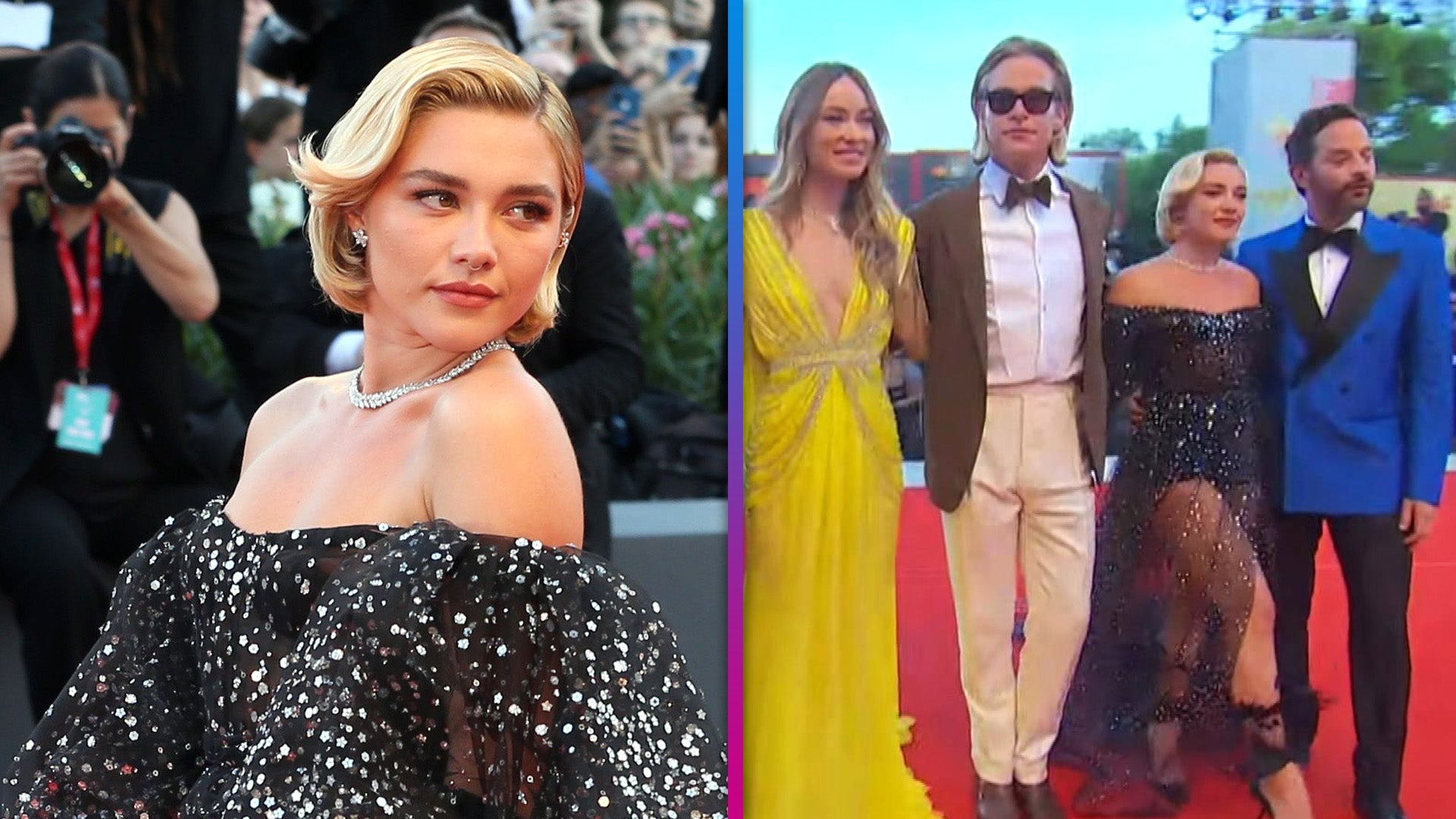 Florence Pugh Praises 'Don't Worry Darling' Cast Amid Drama at V…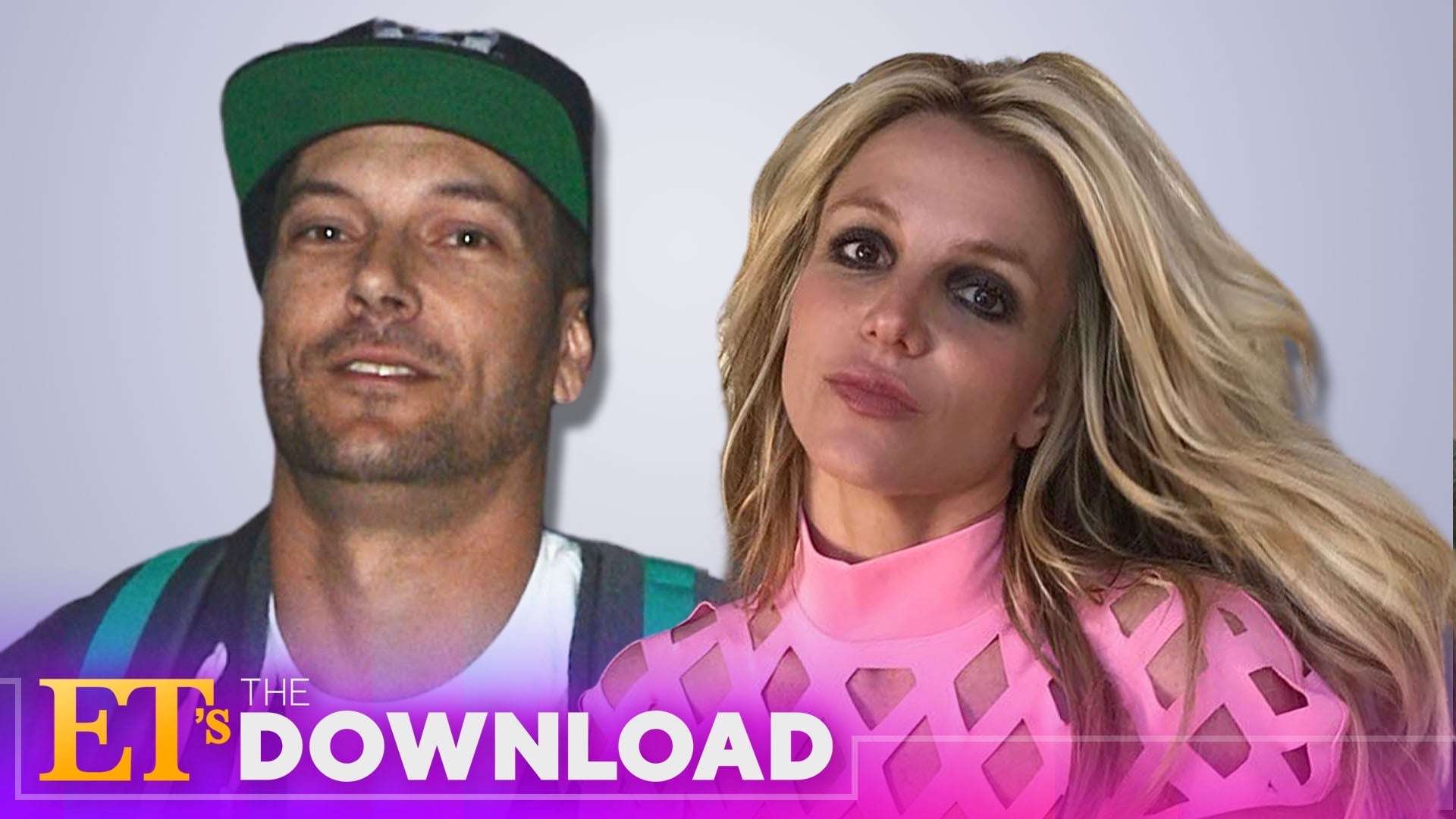 Britney Spears Responds to Kevin Federline's '60 Minutes' Interv…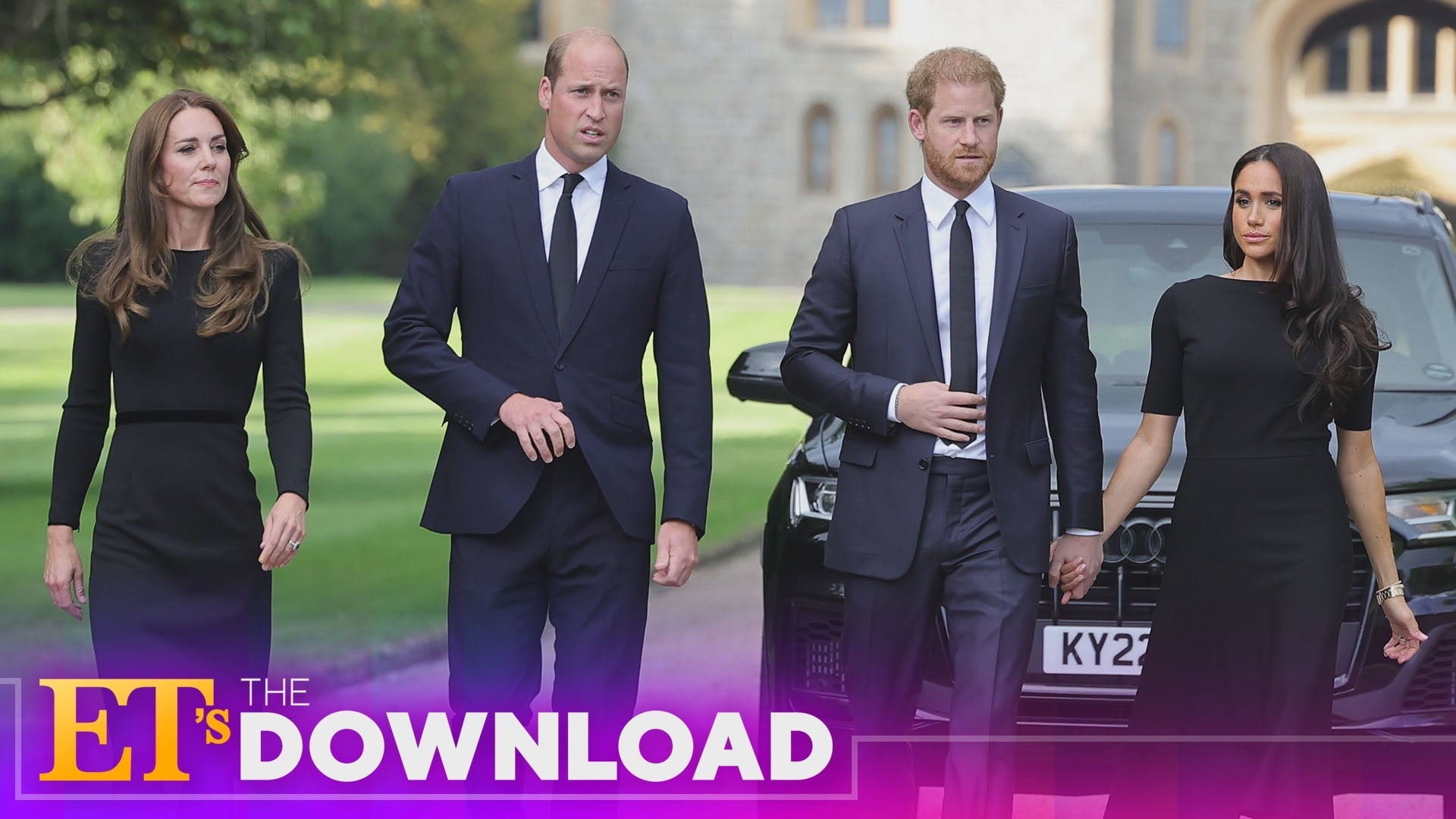 The Royal 'Fab Four' Reunites to Honor the Life of Queen Elizabe…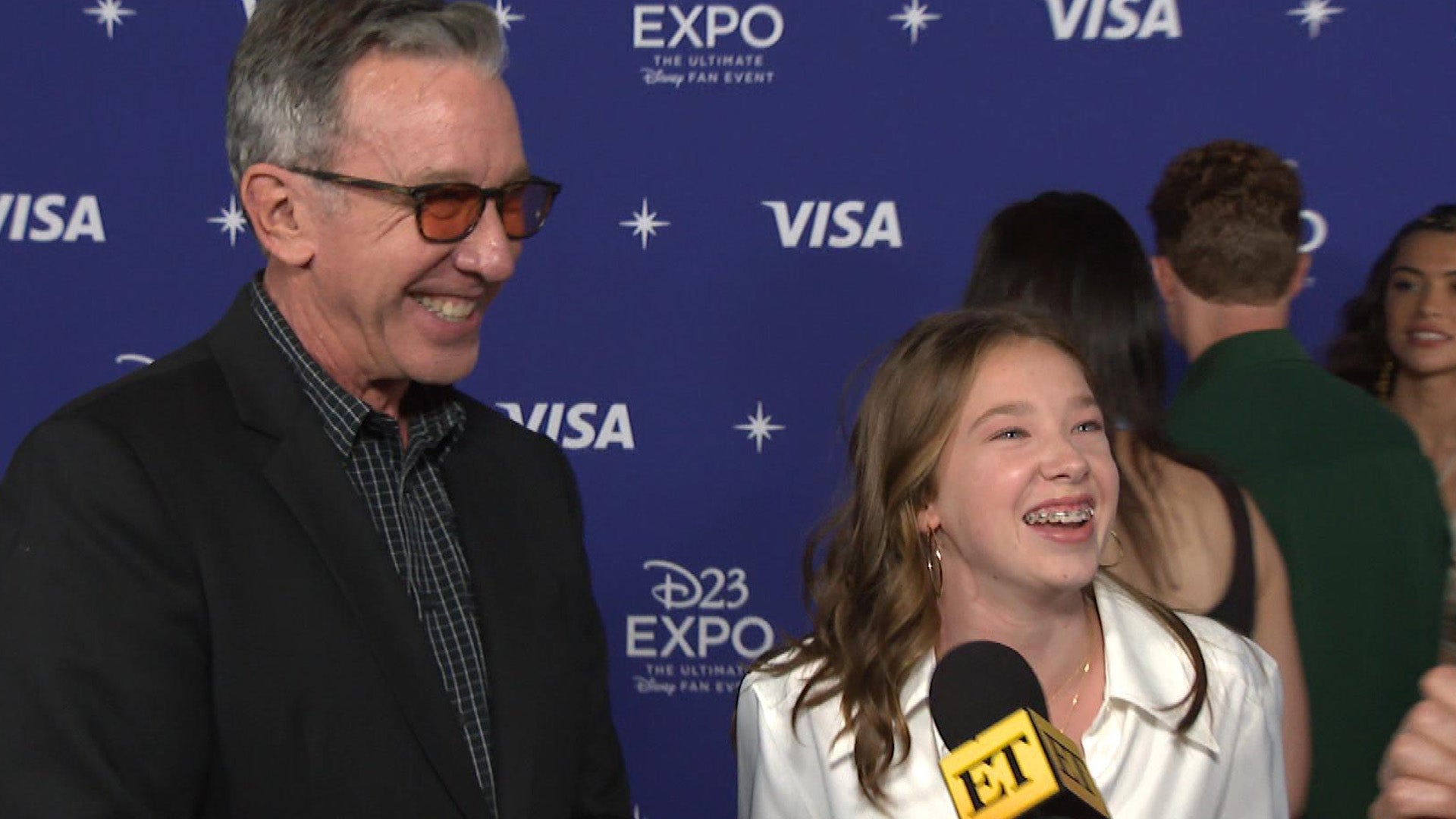 Tim Allen on Bringing Back 'The Santa Clause' and Daughter Joini…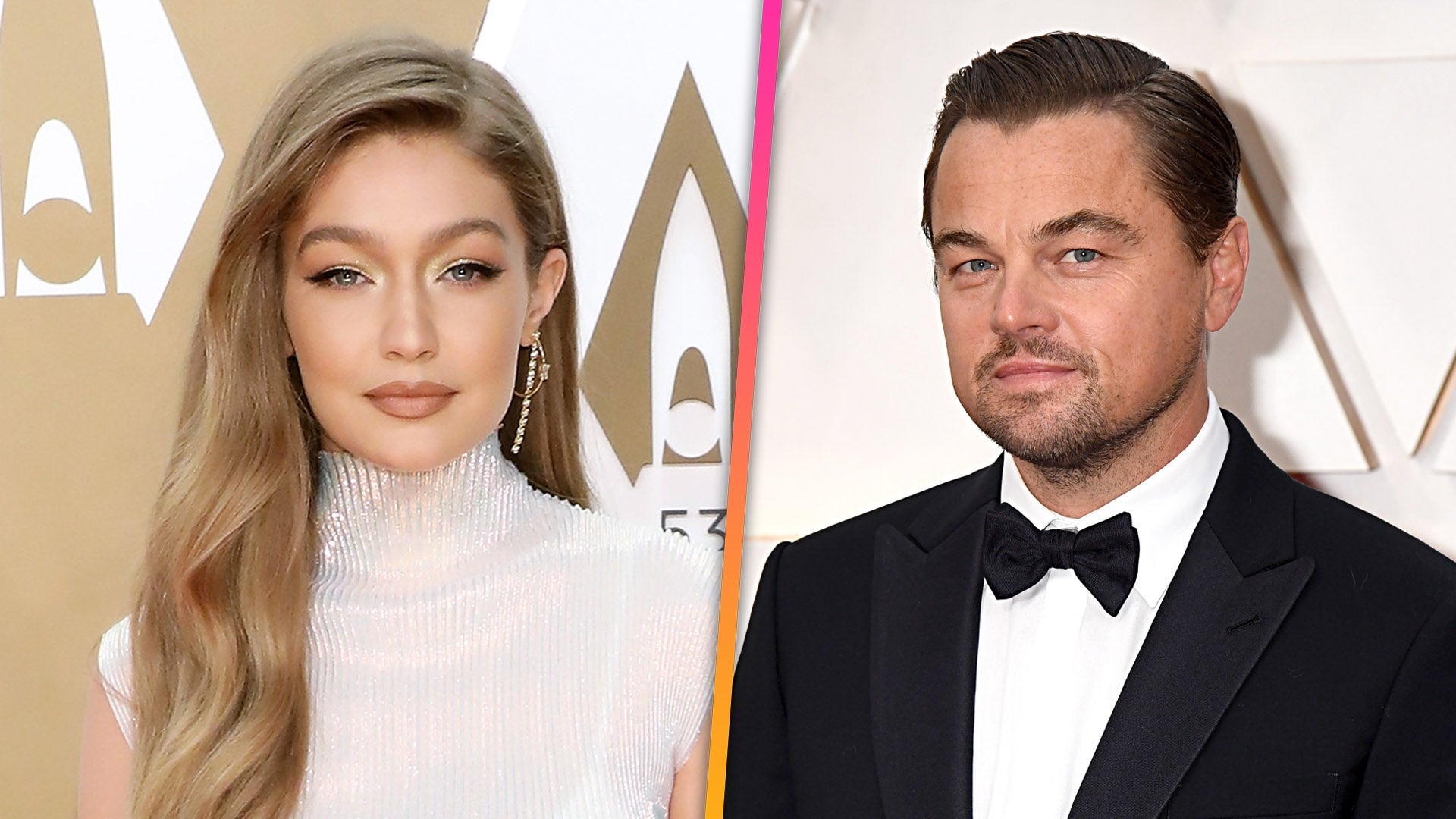 Leonardo DiCaprio 'Spending Time' With Gigi Hadid Following Cami…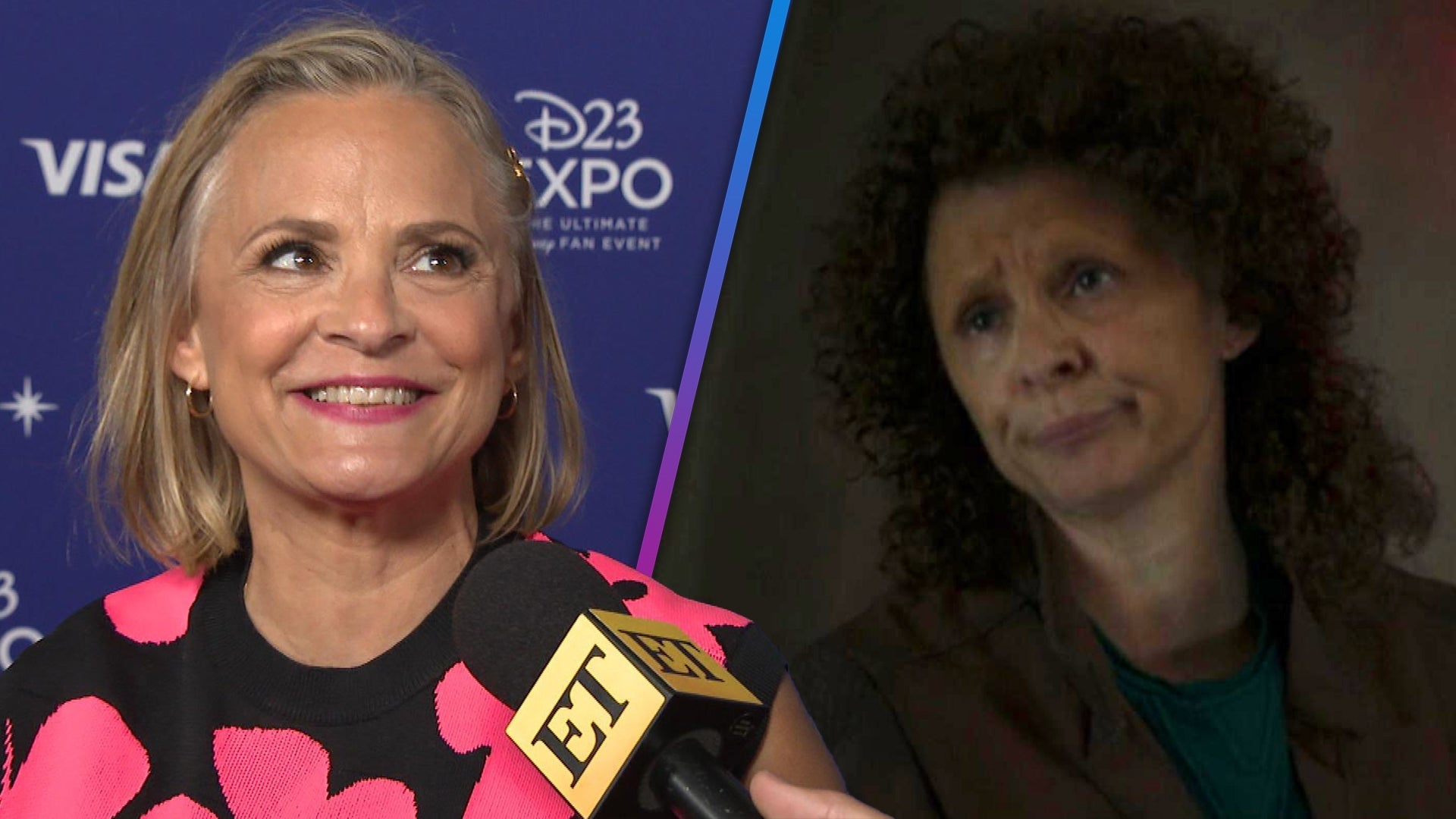 'The Mandalorian's Amy Sedaris Reacts to Fan Love for Her Charac…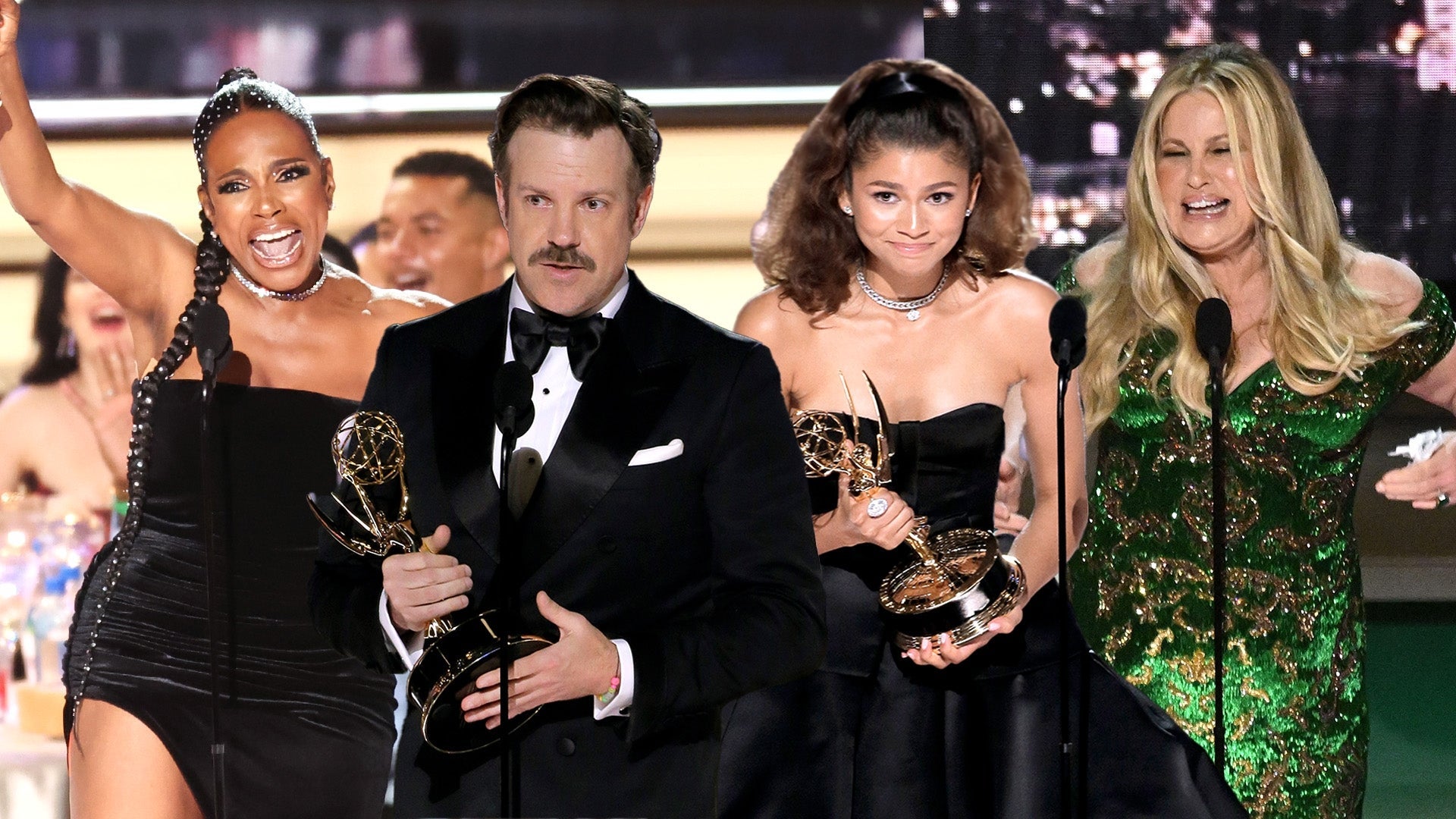 Emmys 2022: All the Must-See Moments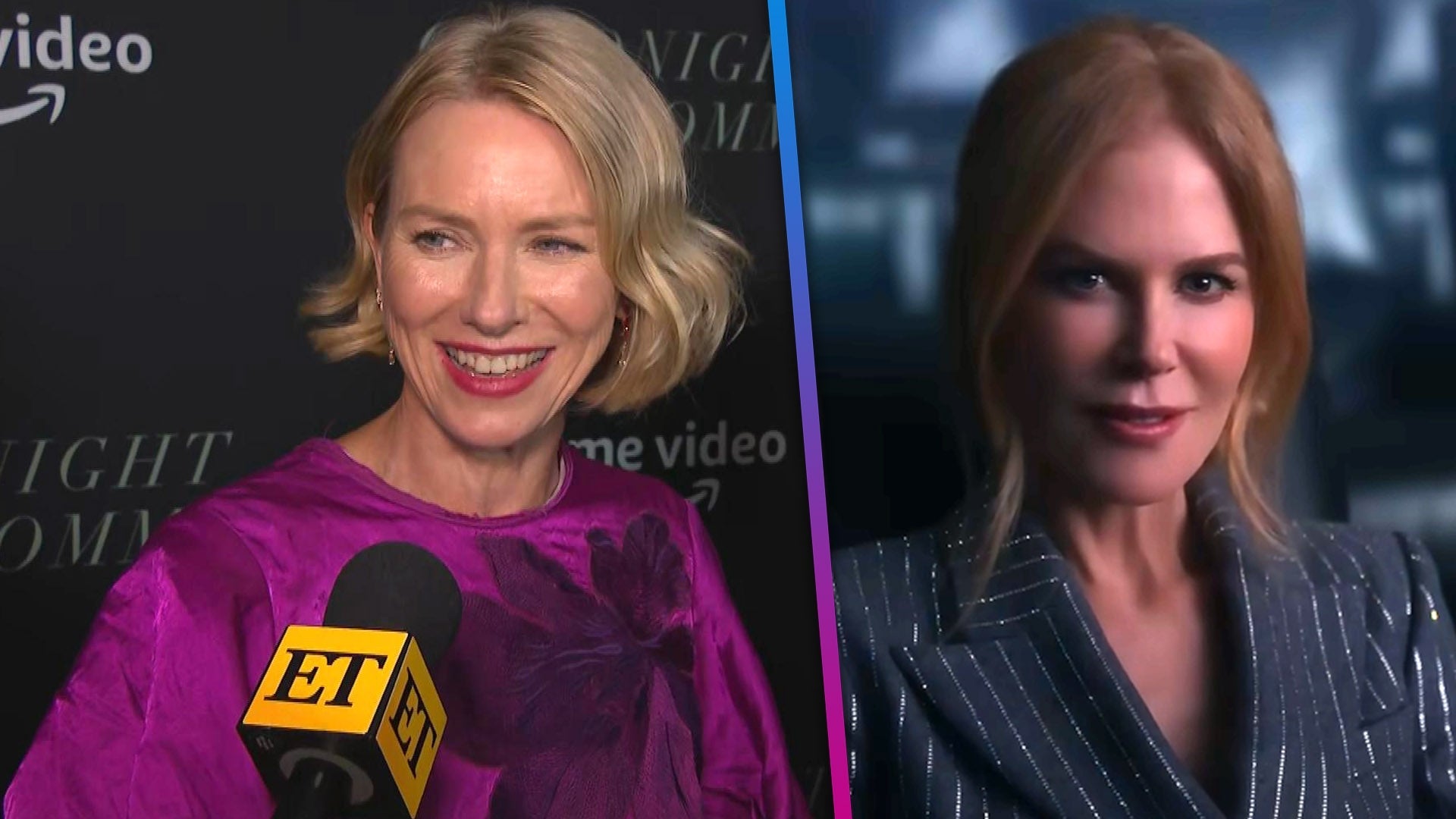 Naomi Watts Reacts to Bestie Nicole Kidman's Viral AMC Intro (Ex…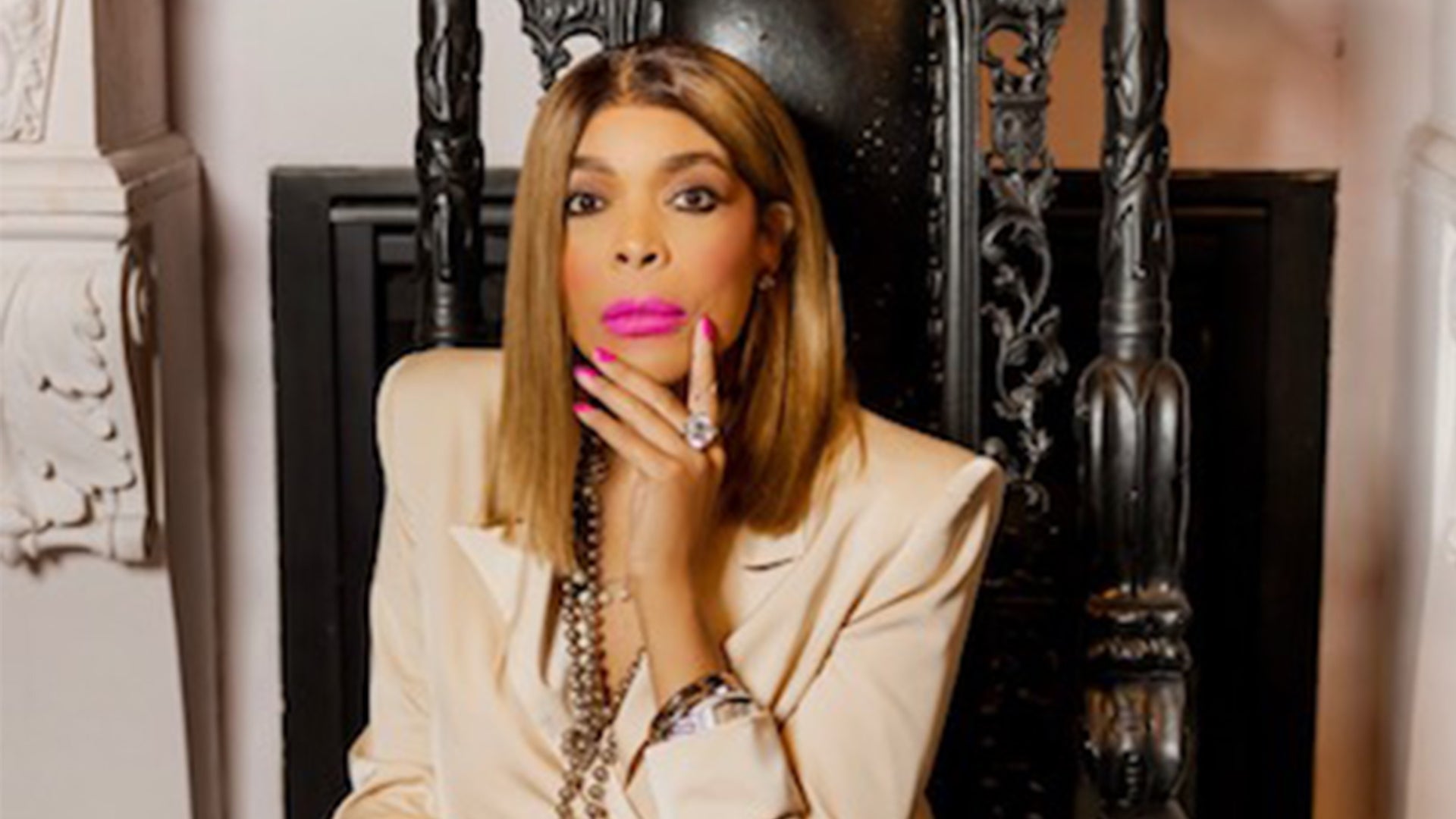 Wendy Williams Enters Wellness Facility to Treat 'Overall Health…
Rose McGowan isn't afraid to speak her truth.
In her new memoir, Brave, which was released on Tuesday, the 44-year-old actress and activist lays it all out in print – outlining her childhood, her unlikely start in show business, her A-list relationships and the alleged sexual assault she endured at the hands of producer Harvey Weinstein, whom she refers to in the book only as "the Monster." Weinstein continues to deny McGowan's allegations of non-consensual sexual contact.
McGowan writes about the arc of her career in Hollywood, and professional and personal interactions with Quentin Tarantino, Ben Affleck, and director Robert Rodriguez. She also calls out those who worked closely with her – agents, publicists, lawyers, and more.
She touches on her internal struggles, from growing up in the Children of God cult to battling an eating disorder to living on the street as a preteen.
Though McGowan has been plenty vocal on social media and in the New York Times expose that ultimately led to Weinstein's downfall, the claims she makes in Brave don't hold anything back.
Here are her most shocking revelations:
1. Why She Shaved Her Head
Noting that the two periods of time she had long hair were "the hardest in my life," McGowan writes that her lengthy tresses made it easier for people to objectify her.
"My hairdressers were gay males, and I was their Barbie come to life; at least that's what they told me. I didn't think I looked like Barbie. I thought I looked more like a blow-up sex doll, the kind with the hole for the mouth. I had been turned into the ultimate fantasy f**k toy by the Hollywood machine," she explains. "When I shaved my head, it was a battle cry, but more than that it gave me an answer to the question I so hated. Did I break up with someone? Yes, I broke up with the world."
2. Growing Up in The Children of God
McGowan says she was born in a barn in Italy and was raised as a member of the Children of God, alongside her parents and siblings. While she doesn't specify how old she was while in the cult, she alleges her father told her mother that he was going to take another wife. McGowan also alleges that during her family's time in the cult, she was physically abused and claims leaders of The Children of God "started advocating child-adult sex."
"I saw an 11-year-old girl being forced to sit next to a naked man, with his floppy d**k on his leg. They made her sit between his legs so he could 'massage' her back," she alleges. "I saw her tears. Even then I knew none of it was 'normal,' whatever normal was."
Her father left the cult with McGowan, she alleges, his other children and his other wife, leaving her mother behind. After her mother left the cult, she lived with McGowan's new stepfather, Lawrence. She describes him as a mean man and alleges that his daughter, Mary, later claimed he was sexually molesting her and brought charges against him.
"Mary, who was about fourteen at the time, and I were forced to take baths together while Lawrence watched… Apparently Lawrence liked blondes, and thank God I had dark hair," she alleges.
3. The Alleged Harvey Weinstein incident
McGowan recalls her first interaction with Weinstein was at a screening of her movie, Going All the Way, at the 1997 Sundance Film Festival, where he sat behind her in the theater.
The film had a topless scene in it, and McGowan writes that it humiliated her at the time. Shortly after, Weinstein, referred to as "the Monster" in the book, requested a meeting with her in a hotel in Park City, Utah.
"I was repulsed immediately," she writes, alleging that as she was leaving the hotel suite, she was stopped her outside of a room that held a Jacuzzi.
"It all happens so fast. My clothes are getting peeled off me," she writes of the alleged encounter. "I back into the wall, but there's nowhere to go. I freeze, like a statue. I don't know what's happening; my sweater is being pulled over my head and his hands pull my pants down. He bends over and pulls my shoes off. I am now naked. This all happened in the space of about thirty second, it feels like."
McGowan write that Weinstein allegedly picked her up and placed her on the edge of the hot tub, and pried her legs open began performing oral sex on her while he masturbated inside the Jacuzzi.
"My brain starts to scramble. Survival instinct kicks in and I am desperately trying to figure out how to get the f**k away and make it stop," she writes about the alleged incident. "I don't know how else to get out of this situation, so I remember the When Harry Met Sally movie with its big fake orgasm scene. So I did that."
That same day, McGowan says that she went to a press event for her film, Phantoms, and claims that she told her co-star, Ben Affleck, about the alleged ordeal.
"I am shaking and my eyes fill with tears; I say where I've just come from, and my costar says, 'Goddamn it. I told him to stop doing that,'" she alleges. This repeats a claim McGowan has made on Twitter; Affleck has not directly responded. ET has reached out to a representative for Affleck for comment.
The actress also alleges that Weinstein tried calling her several times, saying she was his new "special friend" and that other big actresses who had worked with him and won Oscars were also his "special friends."
McGowan writes that her manager told her to look at this as a step forward in her career and one lawyer advised her against taking legal action. A higher-up at her management agency allegedly said, "'Goddamn it, I just had an expose about him killed in the LA Times; he owes it to me not to do this.'"
In a settlement, she was allegedly given $100,000 for her silence, saying, "That money felt dirty, anyway. I largely gave it away. It brought me no solace."

McGowan claims she was blacklisted from most other studios in the time following the alleged incident.
On Tuesday morning Weinstein's attorney, Ben Brafman, released a statement to ET, saying, "Mr. Weinstein denies Rose McGowan's allegations of non-consensual sexual contact. It is erroneous and irresponsible to conflate claims of inappropriate behavior and consensual sexual contact later regretted, with an untrue claim of rape."

Later in the day, Brafman added of Weinstein in a separate statement to ET, "As a general matter, Harvey Weinstein and his attorneys have refrained from publicly criticizing any of the women who have made allegations of sexual assault against Mr. Weinstein despite a wealth of evidence that would demonstrate the patent falsity of these claims. Watching the 'performance' by Rose McGowan as she looks to promote her new book, however, has made it impossible to remain quiet as she tries to smear Mr. Weinstein with a bold lie that is denied not only by Mr. Weinstein himself, but by at least two witnesses, including Ms. McGowan's own nanager at the time, who Ms. McGowan claims to have confided in the day after the alleged assault, and an A-list actor, Ben Affleck, who Ms. McGowan claims to have also told about her encounter with Mr. Weinstein shortly after the incident she now describes as, 'rape,' but which in 1997 she described to her manager as a 'consensual' act of sex."

4. Rehab Stint and Life on the Streets
McGowan writes she was sent to rehab after trying LSD one time during junior high dance. Unhappy there, she ran away several times until she eventually lived on the streets. She ultimately did turn to drugs, and almost drowned after taking acid.
"I remember being out there on acid, sitting on a log and looking at the ocean. The next thing I knew, the tide had come in," she says. "The water got as high as my chest, at the height of winter, because I realized I was practically submerged. The problem with acid is sometimes you lose track of things, like, say, the sea level."
When she finally went to live with her aunt, she realized she had contracted crabs and ringworm.
5. Alleged Experiences With On-set Sexual Assault
As an extra on the set of the 1990 movie, Class of 1999, McGowan -- who was still a minor at the time -- recalls being invited out with other extras by a guy she knew. However, when she went to his hotel room, she says she was alone.
"The door opened and I got pulled in right into his chest. Awww, f**k. His beard scratched me as he jammed his tongue down my throat," she writes of the alleged incident. "It all happened so fast. He promptly pulled down my shirt and fondled my breasts. Of course, it was me who felt dirty and ashamed… It didn't occur to me to say anything. For years I thought of the incident as a sexual experience versus sexual assault. Later, when I became an adult, I realized that it actually was assault."
In 1995's The Doom Generation she further alleges that she was asked to lie on top of another actor for her audition when he had an erection. She also allegedly experienced assault during the filming of one scene in a car.
"All of a sudden I felt something wet under my skirt, and an insistent pushing pressure on my vagina," she alleges. "The actor had taken a bottle of water under my skirt to spray and push onto my privates. I froze. Then I snapped. I went to lunge for him, but the camera was in the way. Gregg Araki just said, 'Oh children.' "
She writes that director Araki has since denied knowing exactly what happened in that moment and has defended his response. ET has reached out to a representative of Araki for comment.
"If he did not see what happened he should not defend it. To me that's the height of misogyny and victim blaming. Gaslighting. Don't gaslight me, mother**ker. My vagina remembers. My body remembers," she writes of the alleged incident, adding that the unnamed male star involved has since apologized. "It is an apology I completely accept. There is no bad blood between him and me. I think he's great."
6. Battling an Eating Disorder
After a boyfriend -- who she met when she was 15 and he was 20 -- commented on her legs, McGowan notes that she became "obsessed" with losing weight, and worked out constantly, eating very little.
"About once every three days I allowed myself to eat something, usually a big pot of pasta. I never was able to get below ninety-two pounds. For some reason that was my cutoff point," she writes. "Because I had read about girls who were eighty-four pounds, I felt like a failure… It got so bad I was hallucinating. I tried never to sit down. I was sure people could see fat dripping off me. Starving made me feel a fuzzed kind of high. I remember thinking that at least I was superior to heroin addicts because I was high for free."
7.Personal Tragedy
In 1992, when she was just 19, McGowan met a man named Brett Cantor who she says helped her get out of an abusive relationship. After getting some money and driving away, she tried calling Cantor but he never answered.
"I was starting to panic about having no place to stay. I hung up and called again," she says. "A man answered the phone, it wasn't Brett. The voice identified himself as LAPD and said, 'Brett has been murdered.' My blood ran cold and I remember nothing after that. I found out later Brett was stabbed twenty-three times and almost decapitated. My world, my hope, went black… The case is still unsolved, but I have been trying for years to remedy that."
8. Allegedly Losing Out on Her Scream Salary and Going Blonde
McGowan's first major role was as Tatum Riley in the 1996 horror movie Scream, but even after she earned the part, the actress says she almost lost out on the role after an alleged misstep on the part of her lawyer.
"I got a call from my agent and was offered $50,000 for the part. Holy cow! That was the most money I had ever heard of coming my way. Protocol would have been for my lawyer to counteroffer $100,000 and then I'd wind up getting $75,000, but my lawyer went back at $250,000. This so infuriated the head of the studio, he made me retest (a filmed audition) for the role three more times, even though I'd already had an offer," she alleges. "To me it felt like that studio head want to humiliate me and penalize me for my lawyer's p***ing contest move."
While this was going on, they cast Neve Campbell in her role, which greatly concerned McGowan as she was a fellow brunette. Noting that Hollywood rarely casts multiple females of the same hair color in main roles, she told the producers that she was thinking about going blonde.
"I had no desire to be blond, but I knew that was the only way I'd get hired… my plan worked," she writes of the alleged incident. "I was officially offered the part, but for less than all my counterparts because of said money-p***ing contest, after paying my agent, manager, and lawyer, I would up probably with $12,500."
9. Her Life With Marilyn Manson -- and Why They Broke Up
McGowan mostly praises her three-and-a-half-year romance from 1998 to 2001 with Manson (she said no one called him Marilyn), noting that he showed her true kindness at a dark time in her life.
"Manson patched me back together after the assault," she writes, adding that their life together wasn't nearly as strange or dramatic as people thought. "The truth was that at the time when he wasn't creating electrifying music, Manson was painting watercolors of my Boston terriers while I was ordering glassware from Martha Stewart's online store."
She continues, "It was a pretty legendary relationship, not just in the media. It was a pretty legendary relationship behind the scenes, too. We had a whole lot of amazing."
In the end, McGowan said they split because she "grew exhausted," recalling, "I really was in love with Manson, I just couldn't do the lifestyle anymore. I was too tired."
10. Her 1998 MTV VMAs look
McGowan certainly turned heads in 1998 at the MTV Video Music Awards, attending as Mason's date. She claims the X-rated look was her way of getting back at those who had sexually objectified her.
"I thought: You know what? F**k you. You want to objectify me? You want to see a body? This is what you want? All you media men, all you photographers, you vultures, this is what you want to see? I'll f**king show you a body. And so I did. Wearing the 'naked dress,' as I call it, was a big middle finger to pretty much everybody. It was a reclamation of my own body after my assault," she writes. "It was, of course, misinterpreted and sexualized, which was the exact opposite point I was trying to make. That's the thing that other women who have copied me have gotten wrong through the years; when they copy the dress, they do it to be sexy and turn society on. I didn't do it to be sexy. I did it with power, not to titillate or turn on the boys and men of the world. I did it as a big middle finger, and there's the difference."
11. On her experience with Charmed
McGowan opened up about the pressures of replacing Shannen Doherty on Charmed from 2001 to 2006.
"Everyone was hoping I'd keep the show on the air and get them to their ultimate moneymaking goal, the Holy Grail known as syndication," she writes. "That's a hell of a lot of pressure for someone who had only been in indie films."
Though she seems to take mostly positives away from the experience, she did note that she often thinks of a female director, the only one the show had in the five years she was on it.
"The crew sank her," she says. "I feel horribly about not fighting for her more, but I didn't fully understand the dynamics of what was happening. My character was too busy talking to leprechauns to have the time."
12. Her Allegations Against Quentin Tarantino
The actress, who starred in Tarantino's 2007 film Death Proof, alleges that Tarantino had a "known foot fetish" and frequently referenced the scene where she paints her toenails in the film Jawbreaker. She also alleges that Tarantino "knew" about her alleged settlement with Weinstein before she was cast in his film.
Tarantino has admitted to The New York Times that he knew some of what Weinstein had been accused of, saying, "There was more to it than just the normal rumors, the normal gossip. It wasn't secondhand. I knew he did a couple of these things. I wish I had taken responsibility for what I heard. If I had done the work I should have done then, I would have had to not work with him." ET has reached out to a representative of Tarantino for comment.
13. Her Relationship with Director Robert Rodriguez
While she was filming Death Proof, McGowan was also filming Planet Terror with director Robert Rodriguez. She alleges that she began dating him while he was still married and they were even briefly engaged. She says he had a hold over her more so than any man in her life, including her father.
After she told him she wanted to have a daughter named Cherry Darling, she alleges that he took the name and made it her character's name so she could never have that child with another man.
"Knowing what happened with the Monster, RR wrote a scene where Quentin tries to rape my character," she alleges about the episode. "I didn't even know how to articulate the wrongness, so I didn't. Maybe RR thought it was cathartic for me? I did enjoy stabbing Quentin Tarantino in the eye with my broken wooden leg."
In her eyes, Rodriguez's biggest transgression was selling their film to Weinstein – which she detailed in early tweets prior to the New York Times Weinstein expose.
"I can't tell you what it was like to be sold into the hands of the man who had assaulted me and scarred me for life," she alleges. "I had to do press events with the Monster and see photos of us together, his big fat paw pulling me in to his body. In the end the film was a box office flop, I think largely because they promoted it horribly, but to tell you the truth, I was happy it failed."
ET has reached out to a representative for Rodriguez for comment.
14. The Truth Behind Those Plastic Surgery Rumors
McGowan writes she went in for a sinus surgery she'd been putting off but does not specify when this took place. Unfortunately, the surgery went wrong and a puncture was made through her skin. The hole didn't heal and she went to a plastic surgeon.
"He immediately performed a surgery to make the hole a thin line. I had to get reconstructive surgery on that eye, and then, because the procedure pinched the eye a tiny bit higher, I had to get my other eye slightly done to match it, by one millimeter," she says. "I told my publicists what had happened and they said to say it was a car accident. Looking back, I don't know why it mattered, but I took their advice."
McGowan's biography isn't the first time she's spoken out. Here's a look at what she had to say about the presence of the anti-harassment movement Time's Up at this year's Golden Globes:
RELATED CONTENT:
Rose McGowan Details Being Allegedly Sexually Assaulted by Harvey Weinstein in New Book
Rose McGowan Continues to Speak Out Against Sexual Misconduct in Hollywood in New Docuseries: Watch
Rose McGowan Calls Time's Up a 'Band-Aid' to Make Hollywood 'Feel Better'