Movies
Summer Film Preview: 27 of the Most Anticipated Movies of the Season!
By
2018 Summer Movie Preview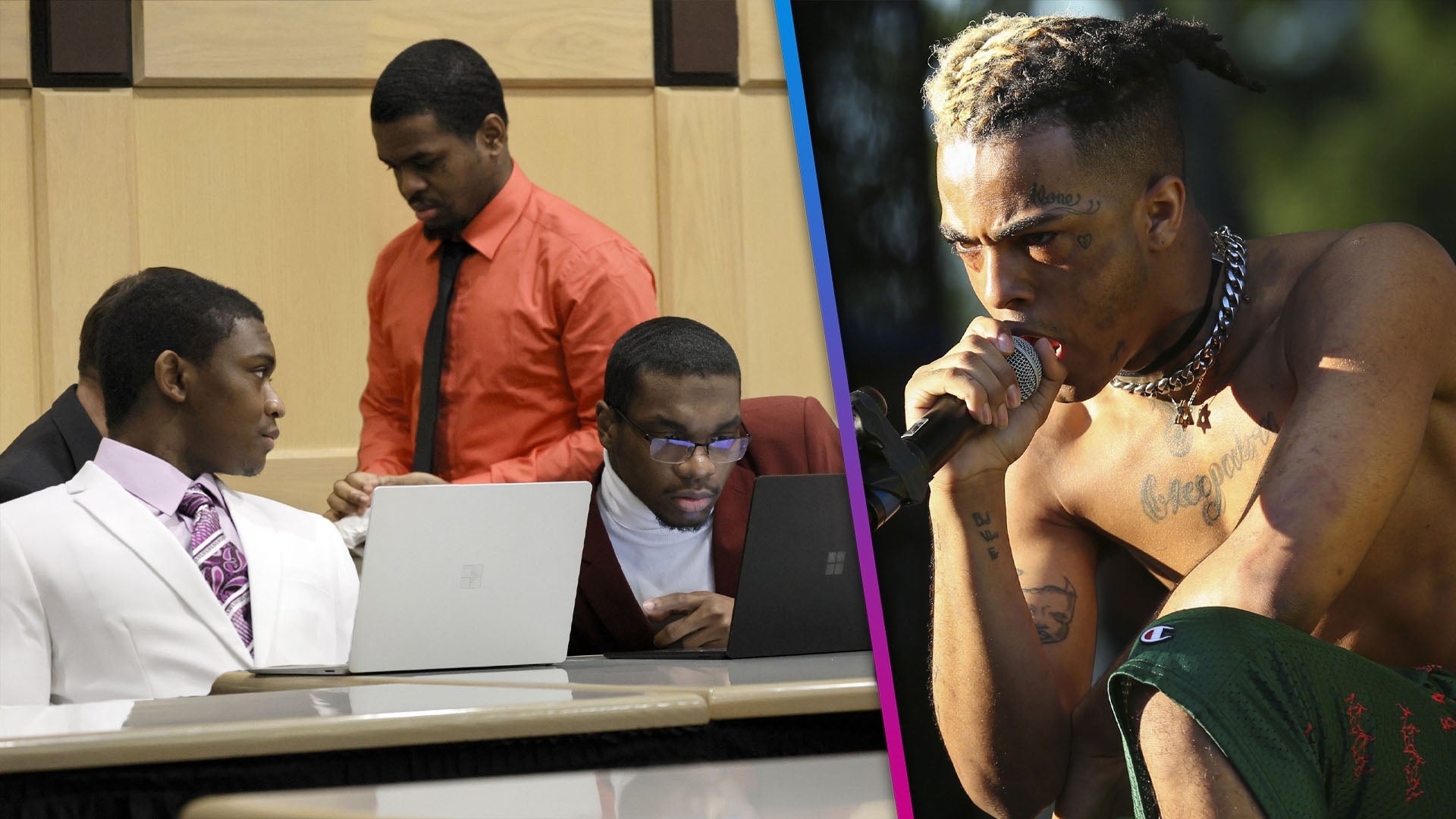 XXXTentacion Trial: Three Men Found Guilty in Connection With 20…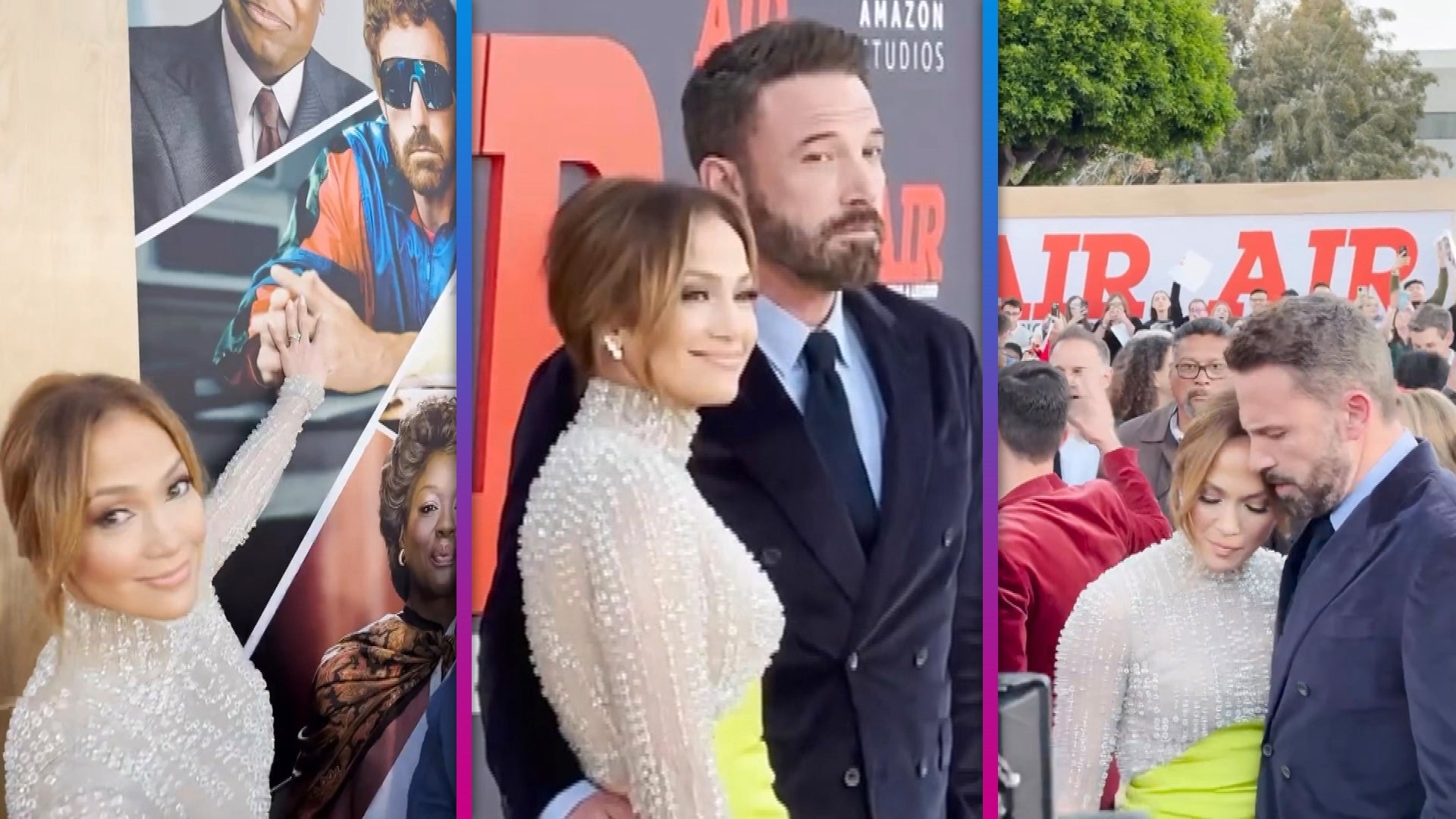 Jennifer Lopez Is Ben Affleck's Biggest Fan at 'Air' Movie Premi…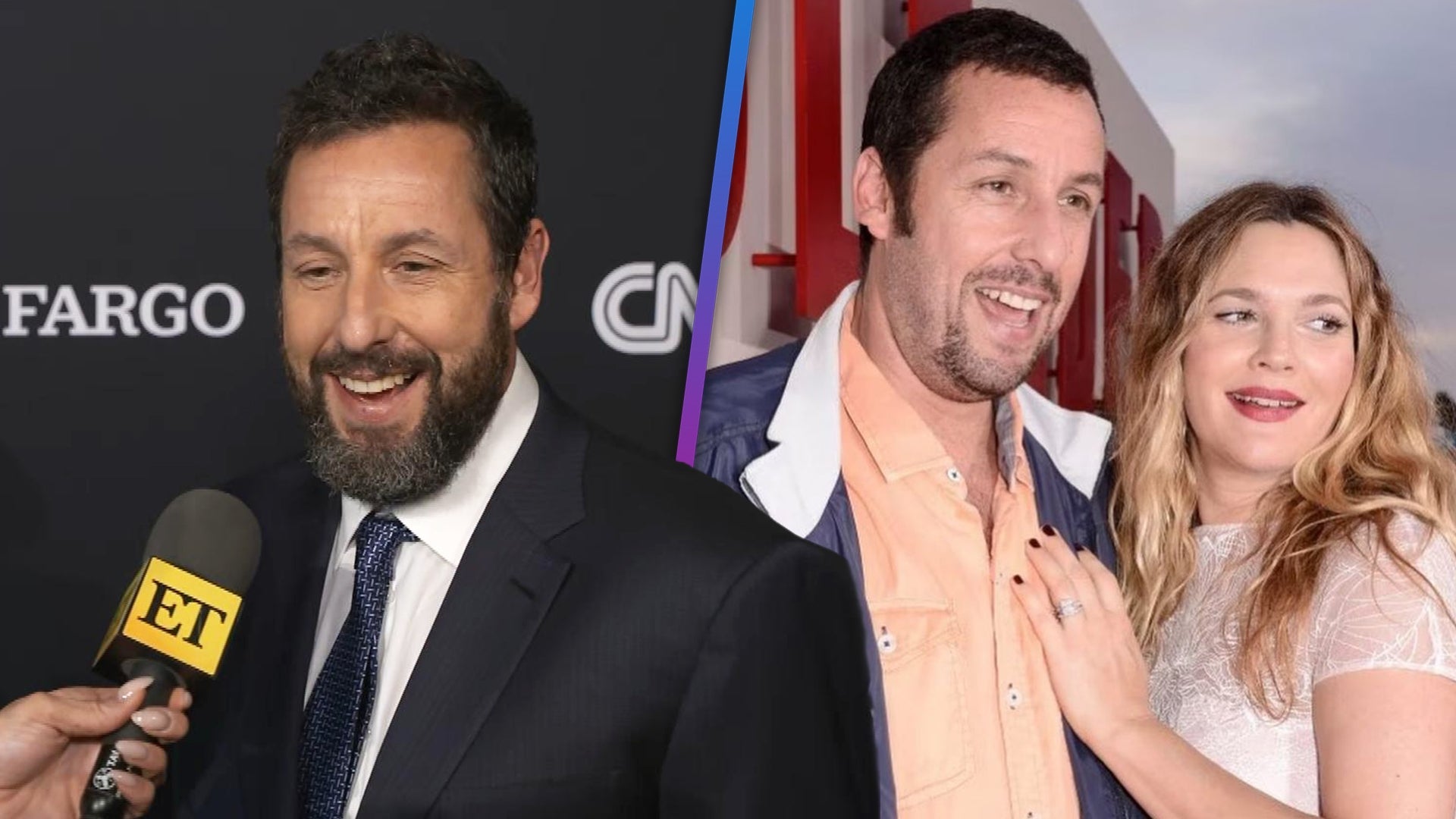 Adam Sandler Ready to Get Next Drew Barrymore Movie Collab Going…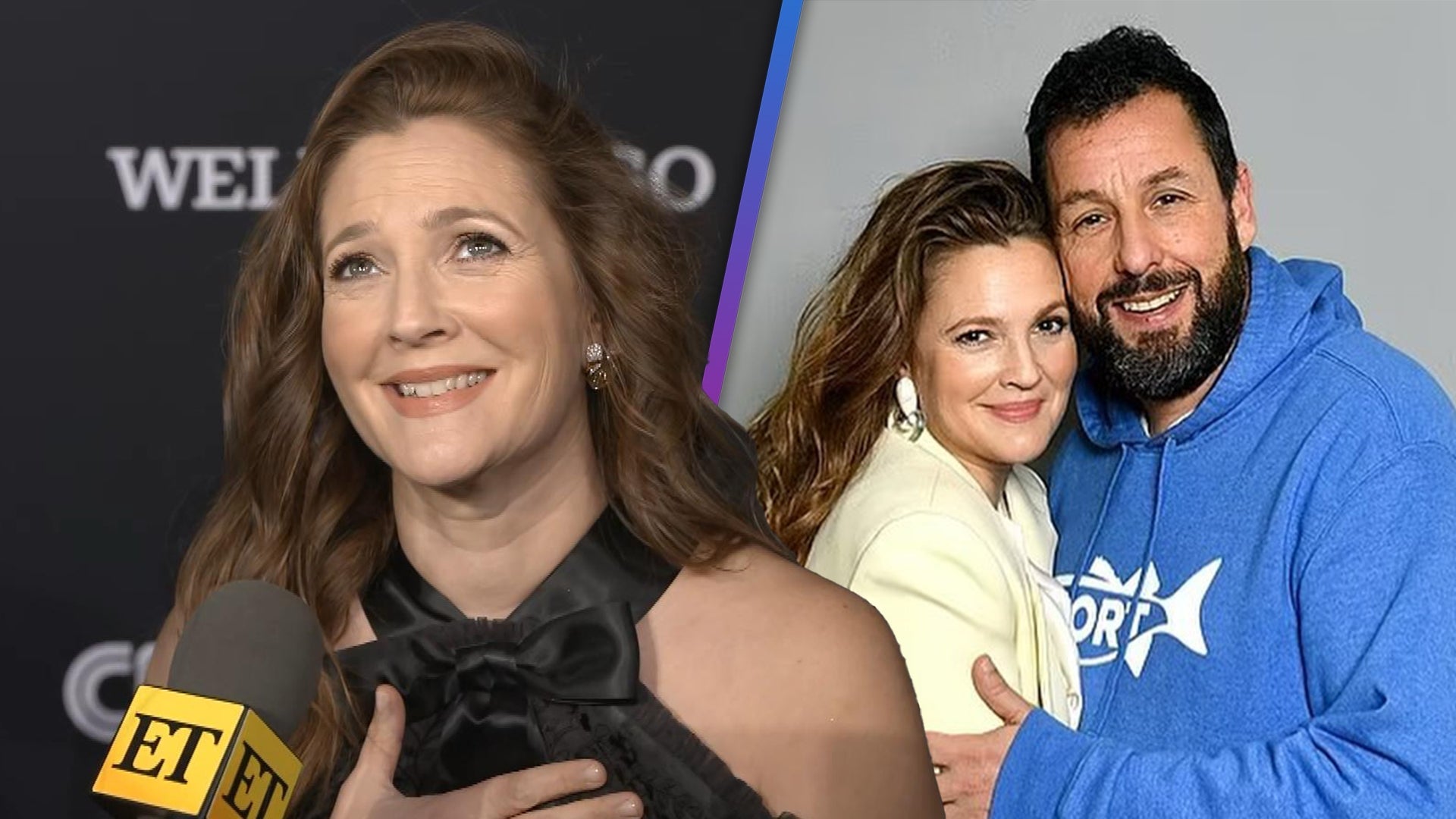 Drew Barrymore Says She and Adam Sandler Are Discussing Next Mov…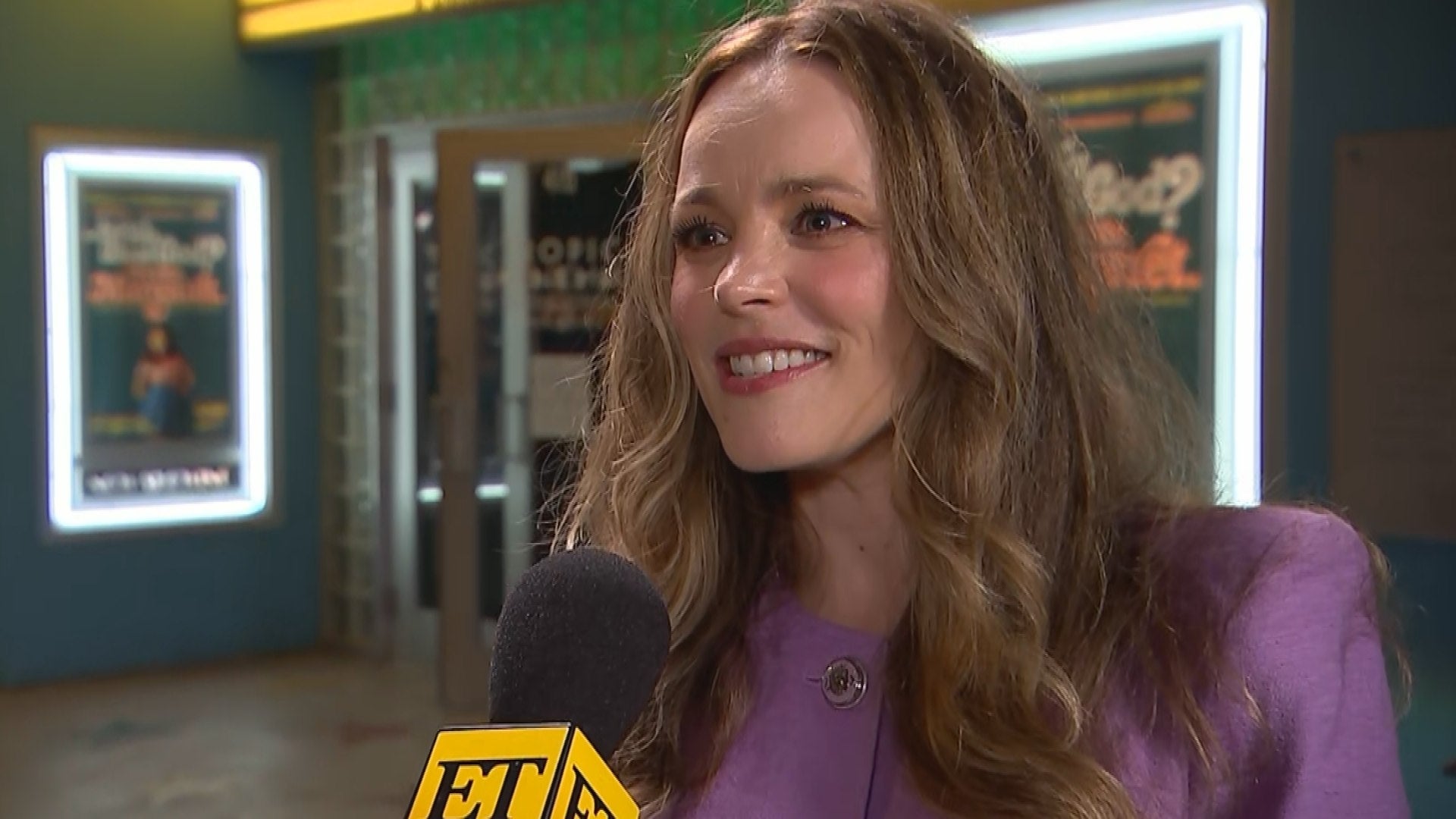 Rachel McAdams on New Film as a Mom and 'Mean Girls' Musical Mov…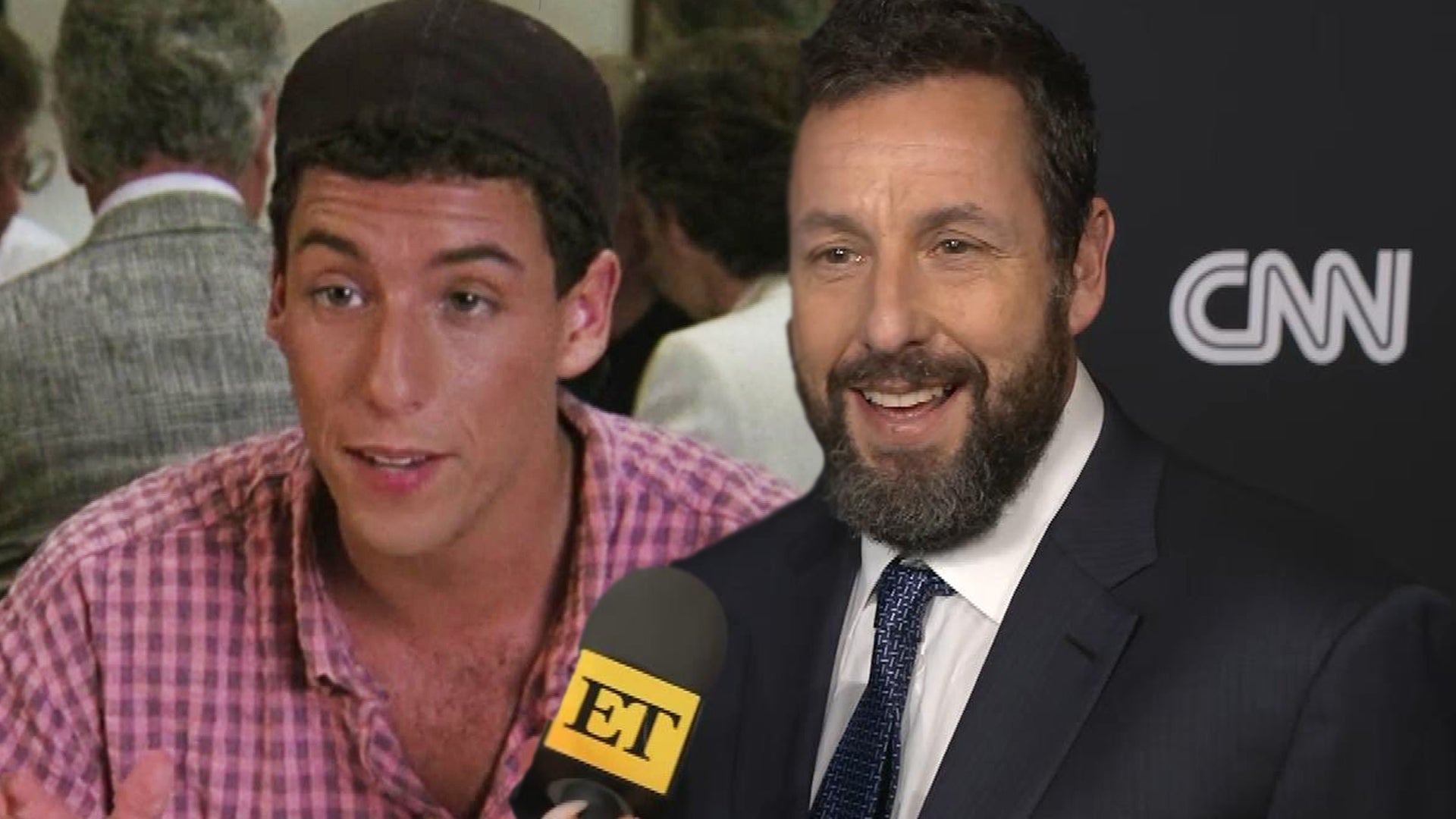 Adam Sandler Reflects on Filming First Movie 'Going Overboard' a…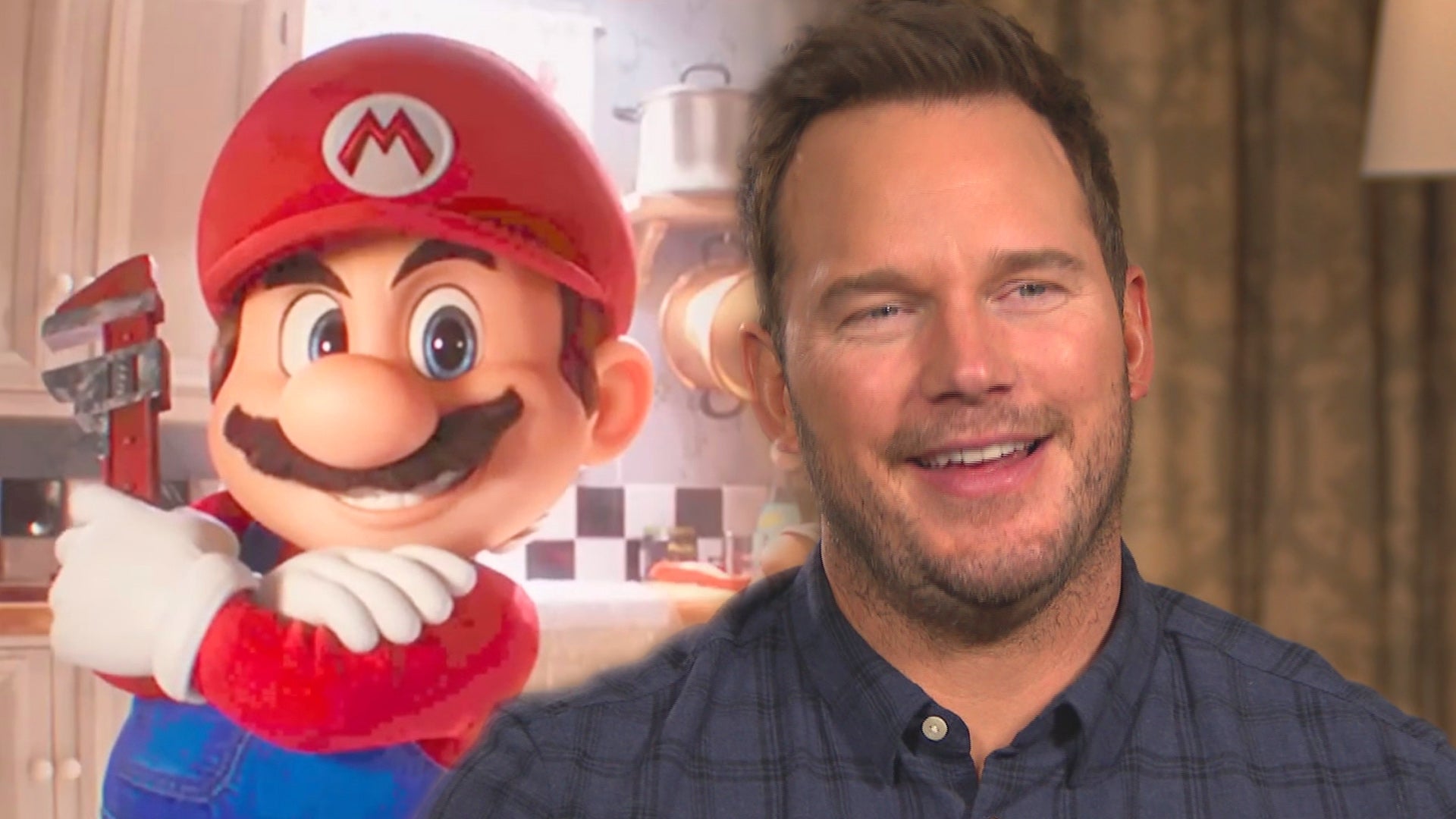 Chris Pratt and Charlie Day Explain Mario's Missing Accent in 'S…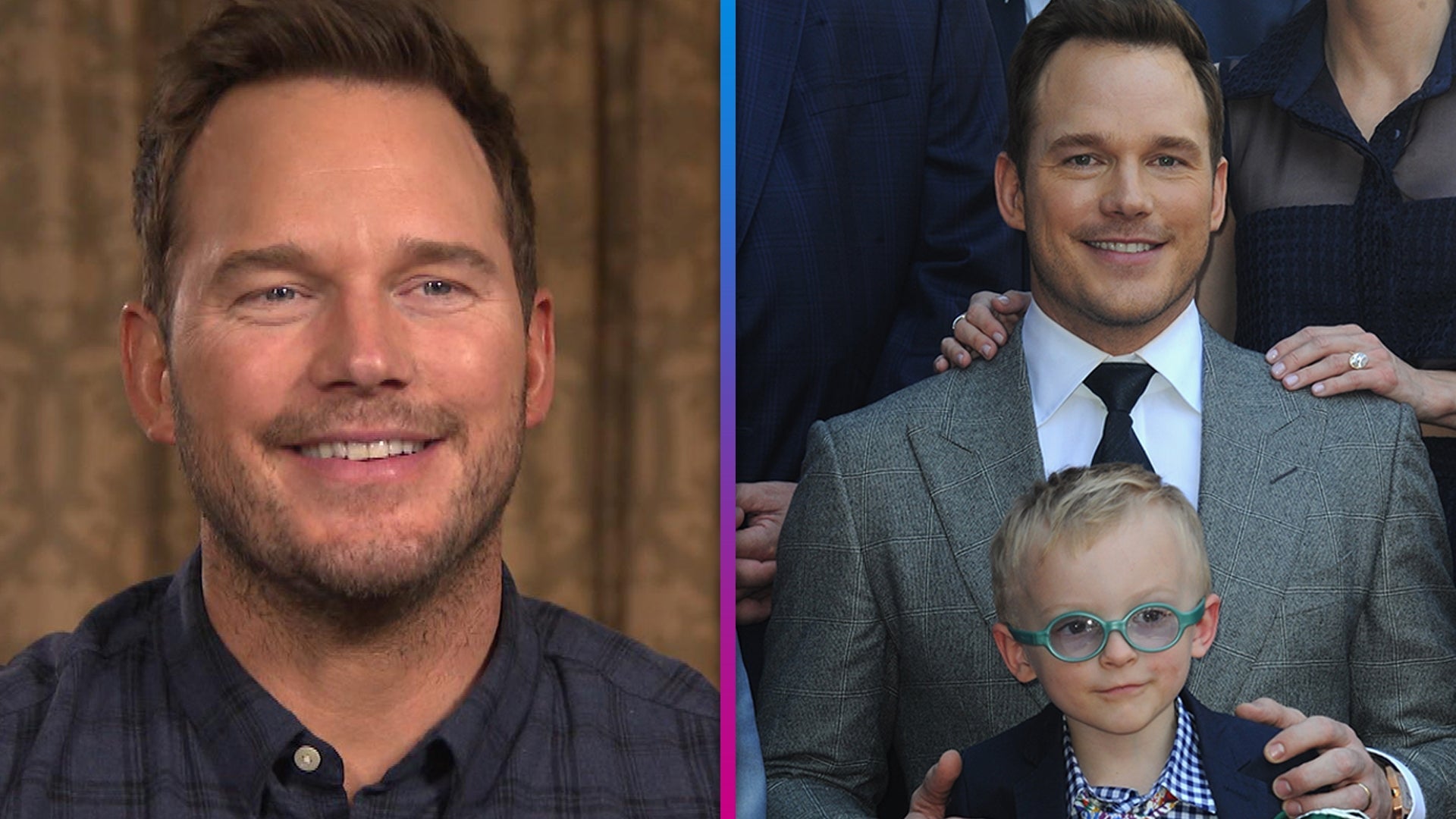 Chris Pratt Shares How His Son Reacted to 'The Super Mario Bros…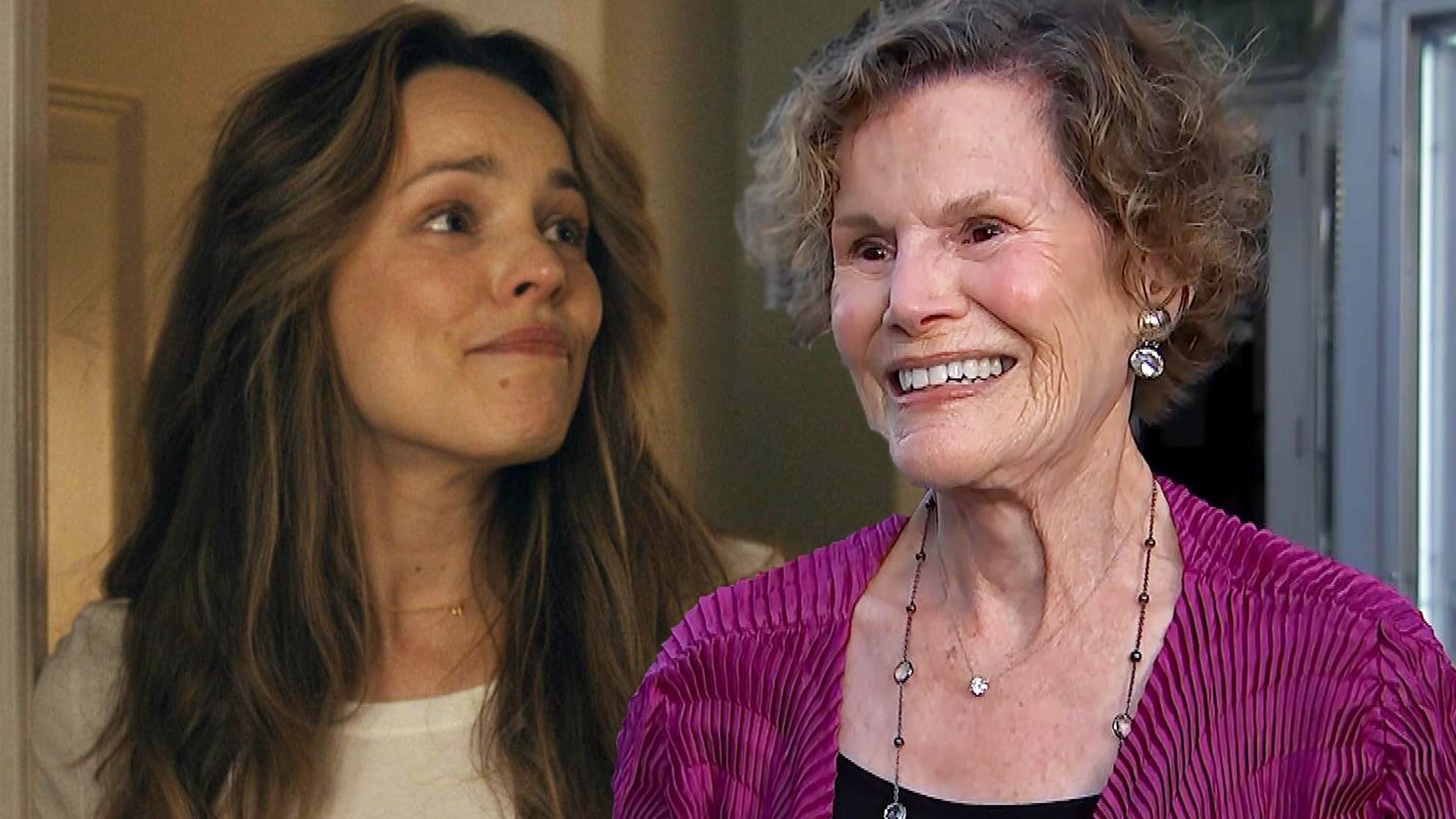 Why Judy Blume Wanted to Adapt 'Are You There God? It's Me, Marg…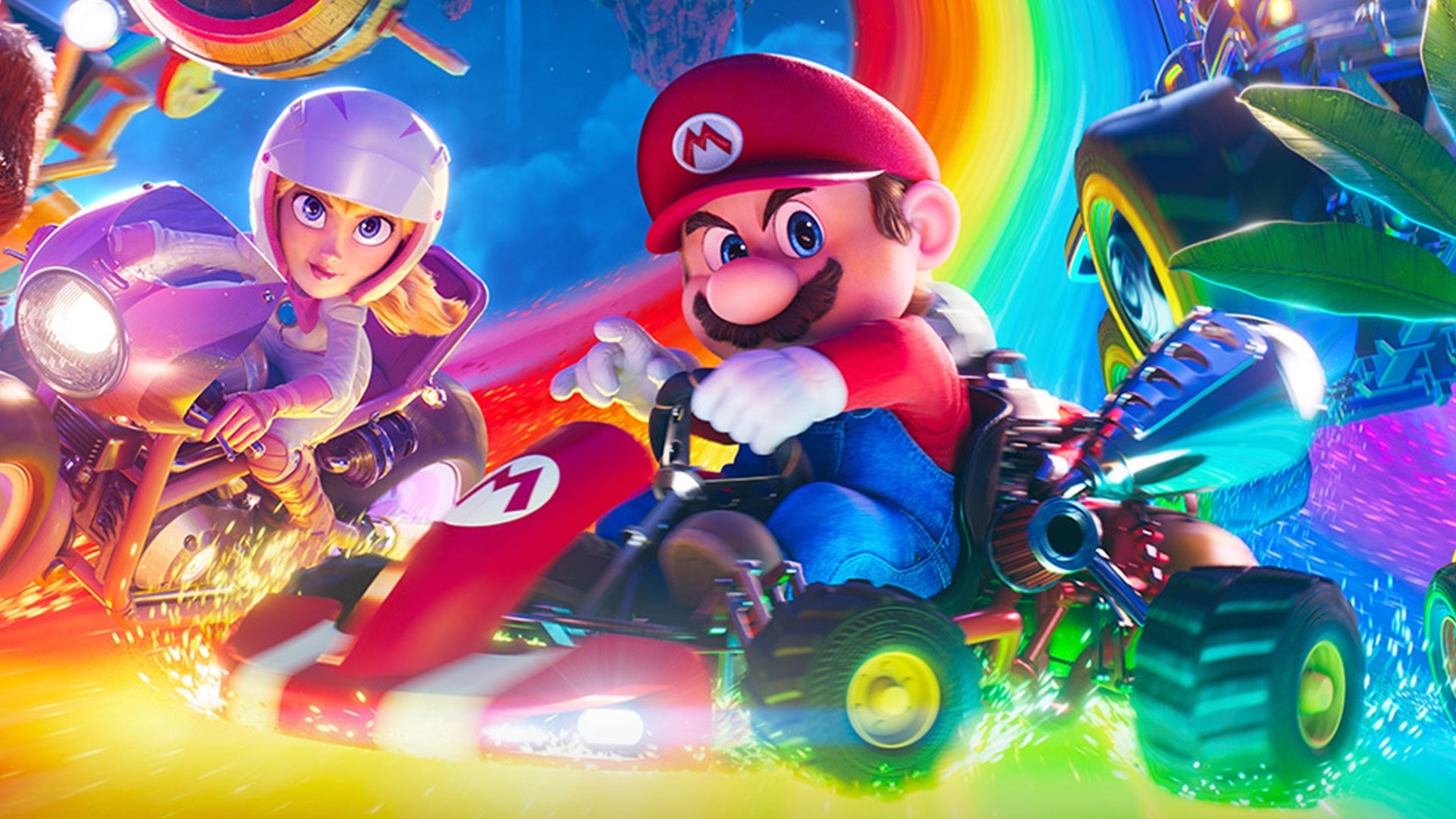 'The Super Mario Bros. Movie' Trailer No. 3: Chris Pratt Races o…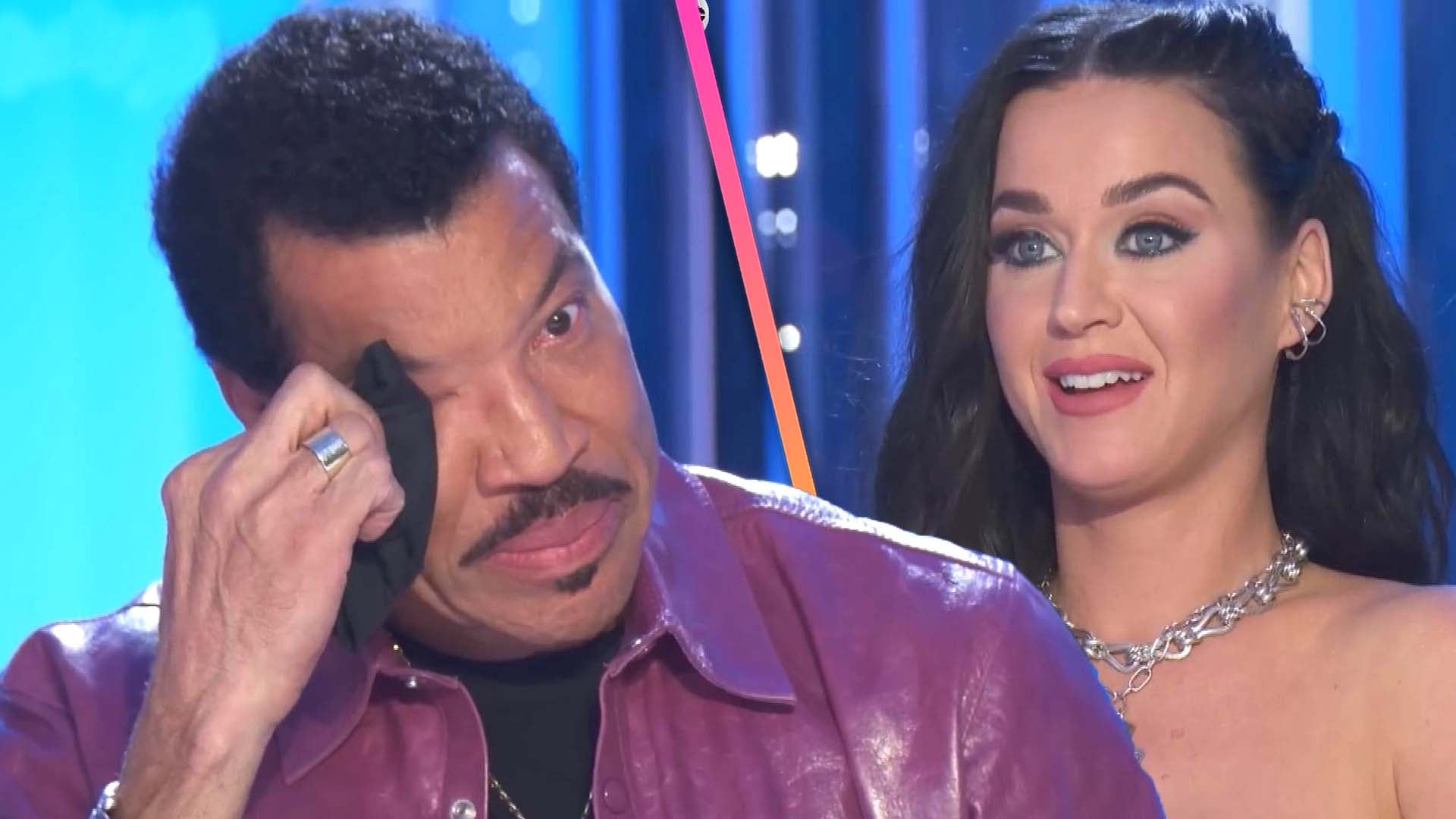 'American Idol' Judges Tear Up Over Contestant Who Nearly Died i…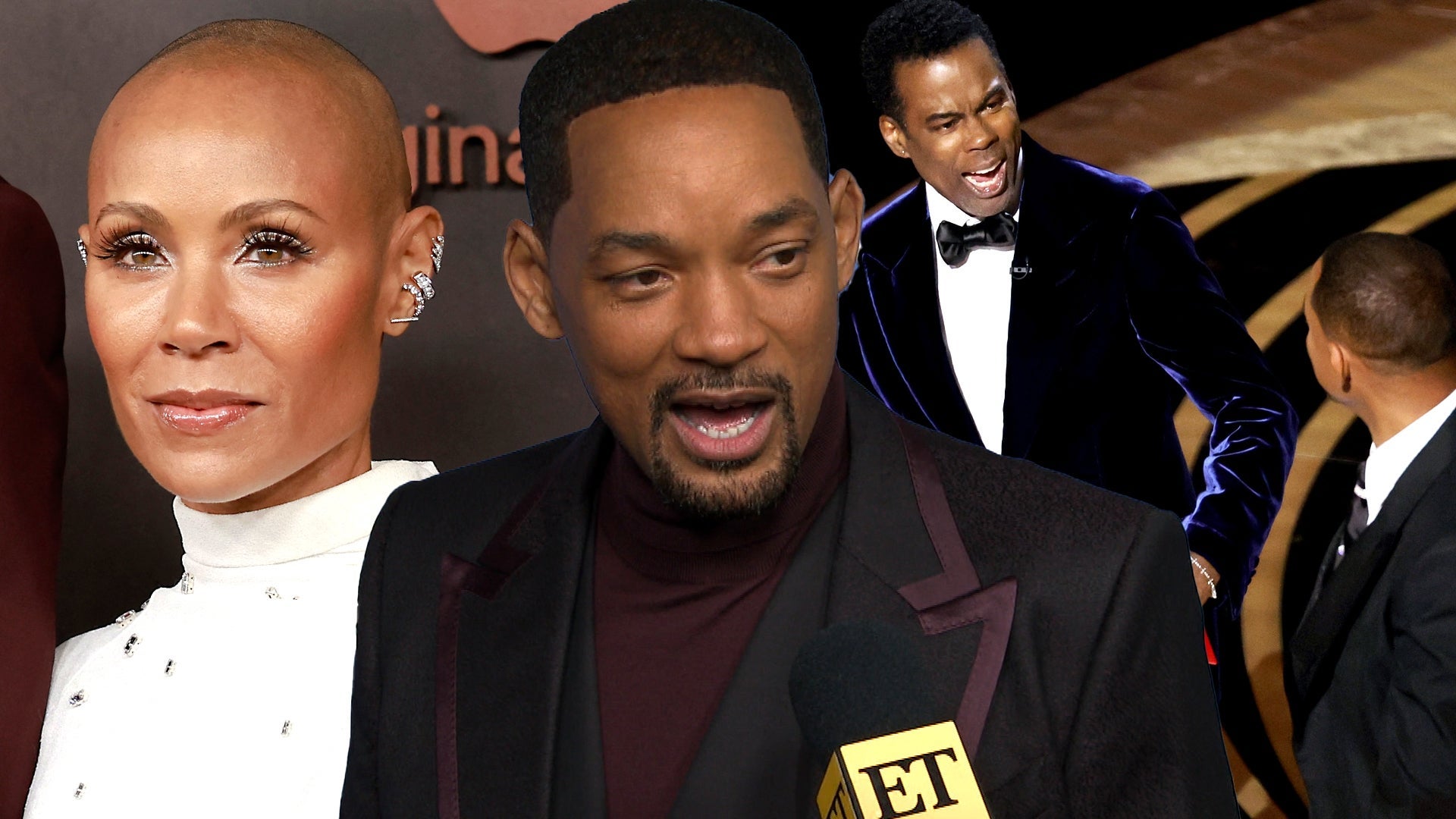 How Will Smith and Jada Pinkett Smith Grew Closer After Oscars' …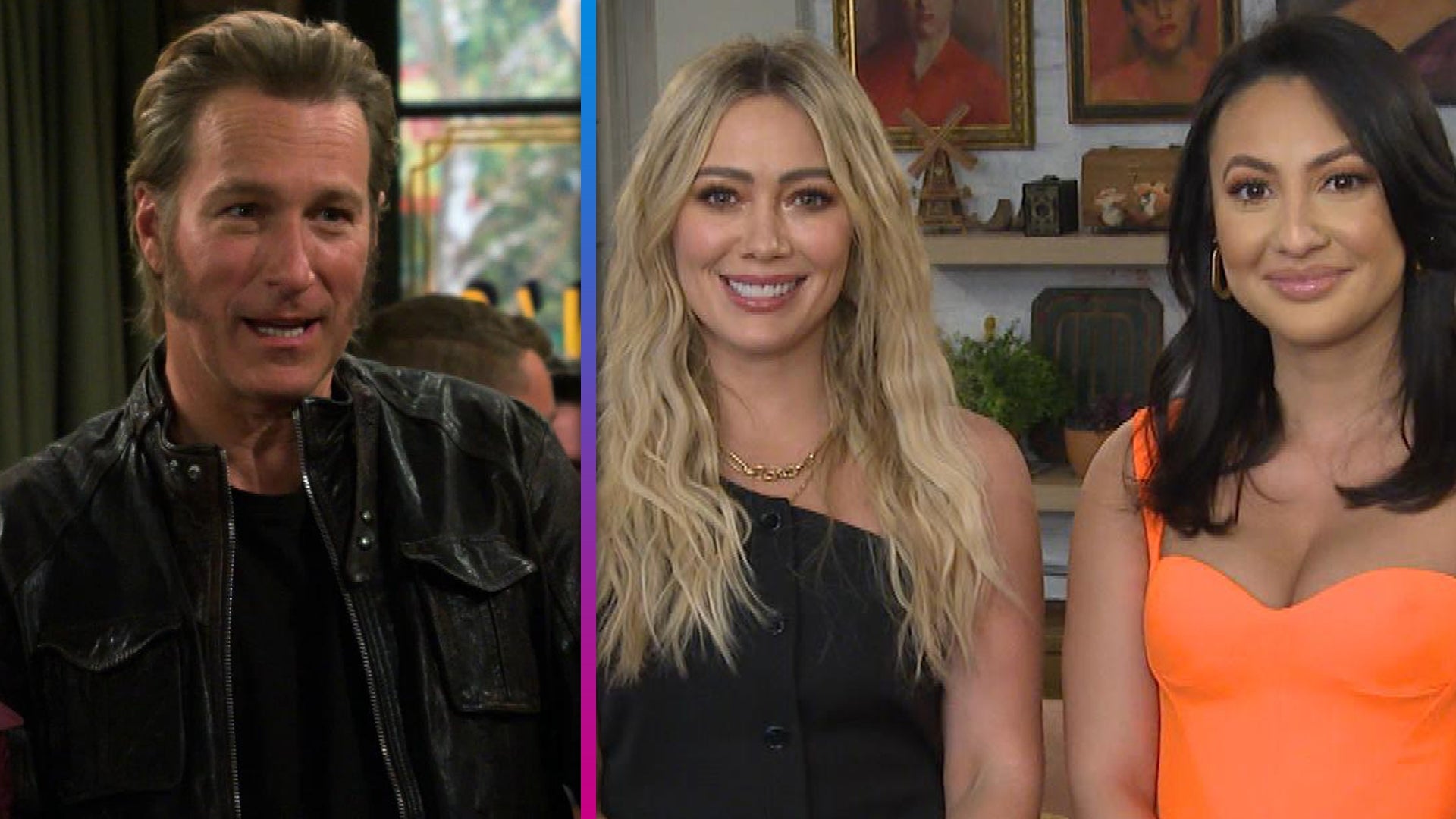 'How I Met Your Father' Set Visit: John Corbett's Role and Hopes…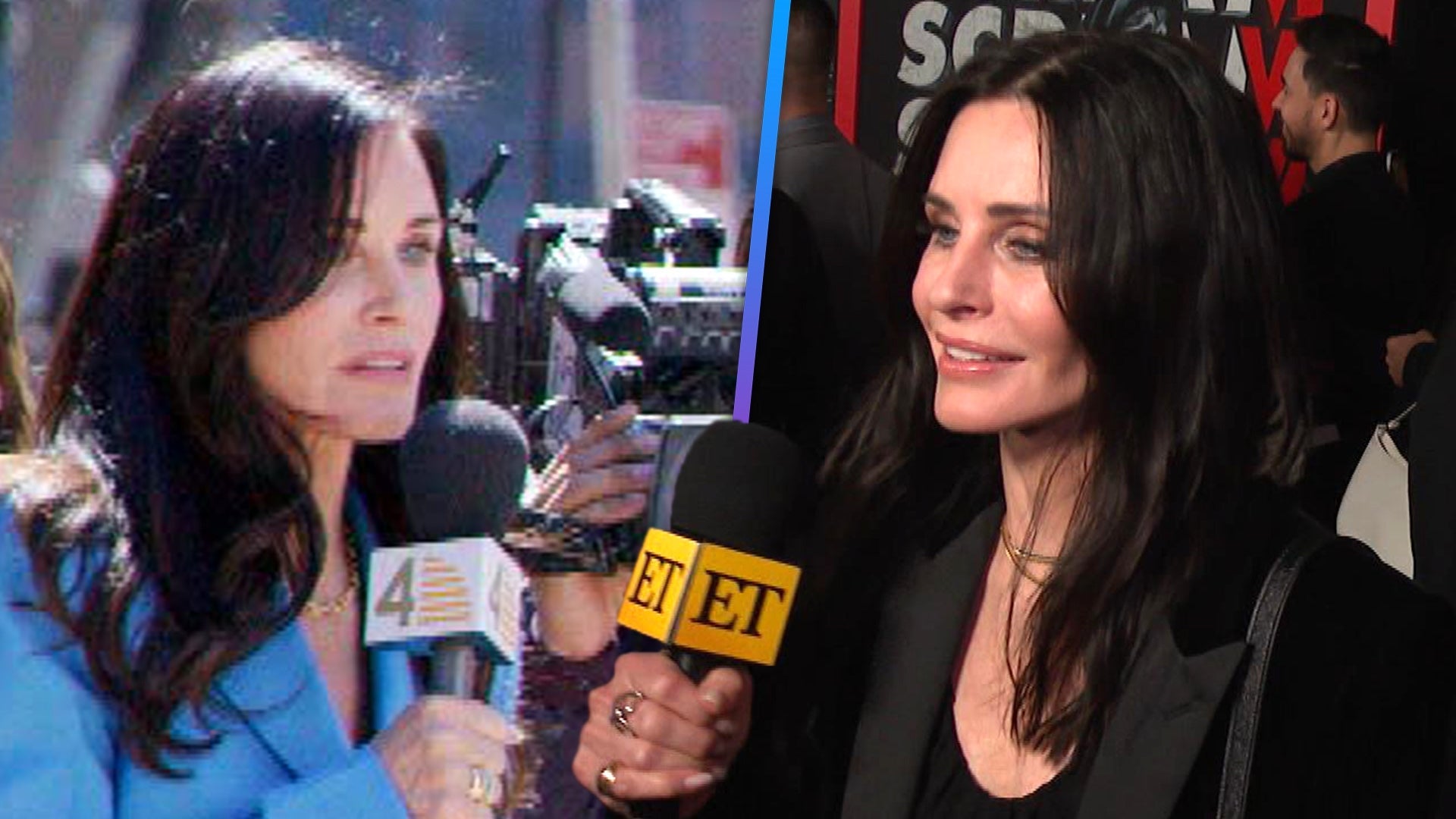 Courteney Cox Reports for Anchor Duty as Gale Weathers at 'Screa…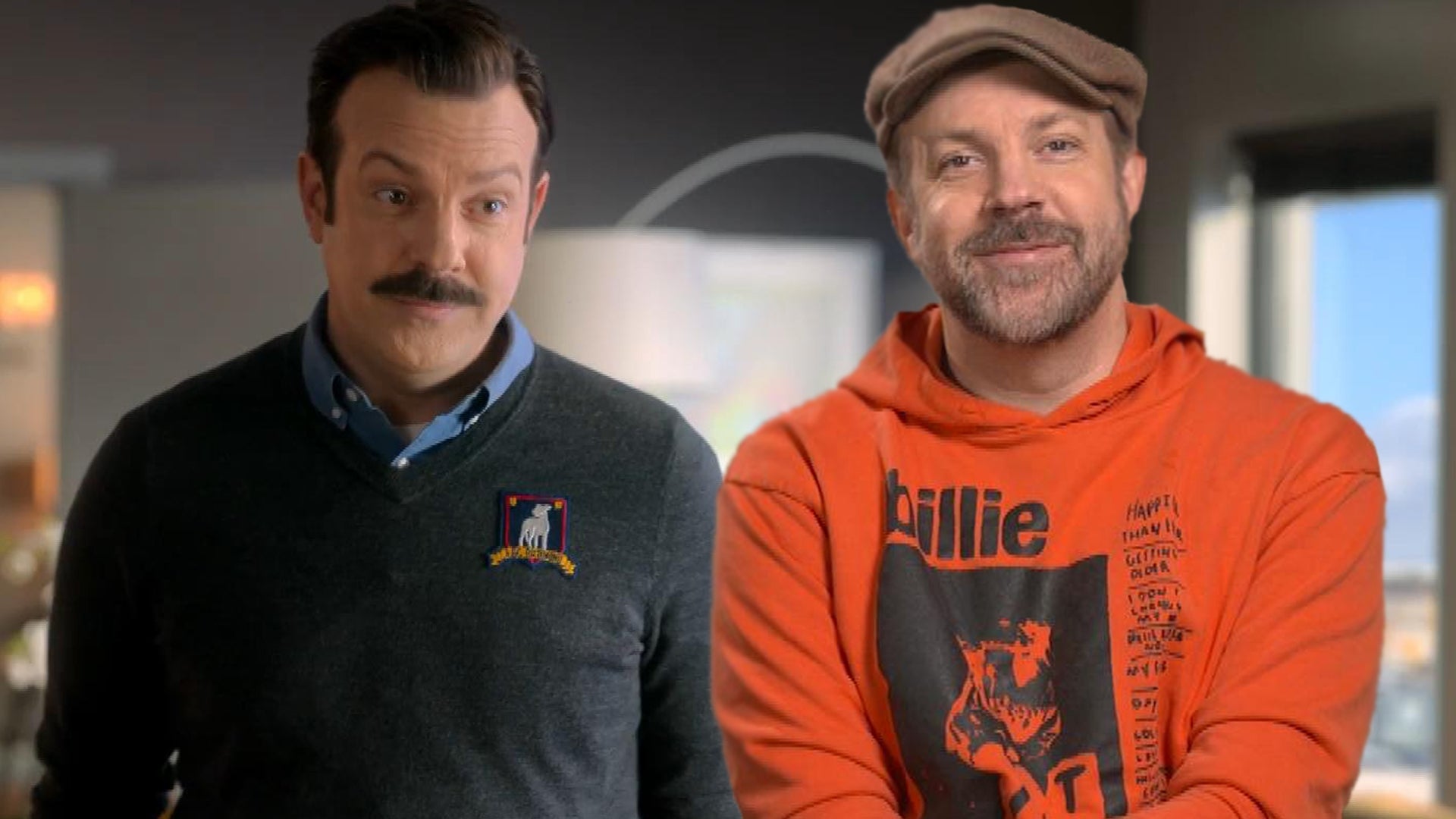 'Ted Lasso' Season 3: Jason Sudeikis Confirms It Was Written as …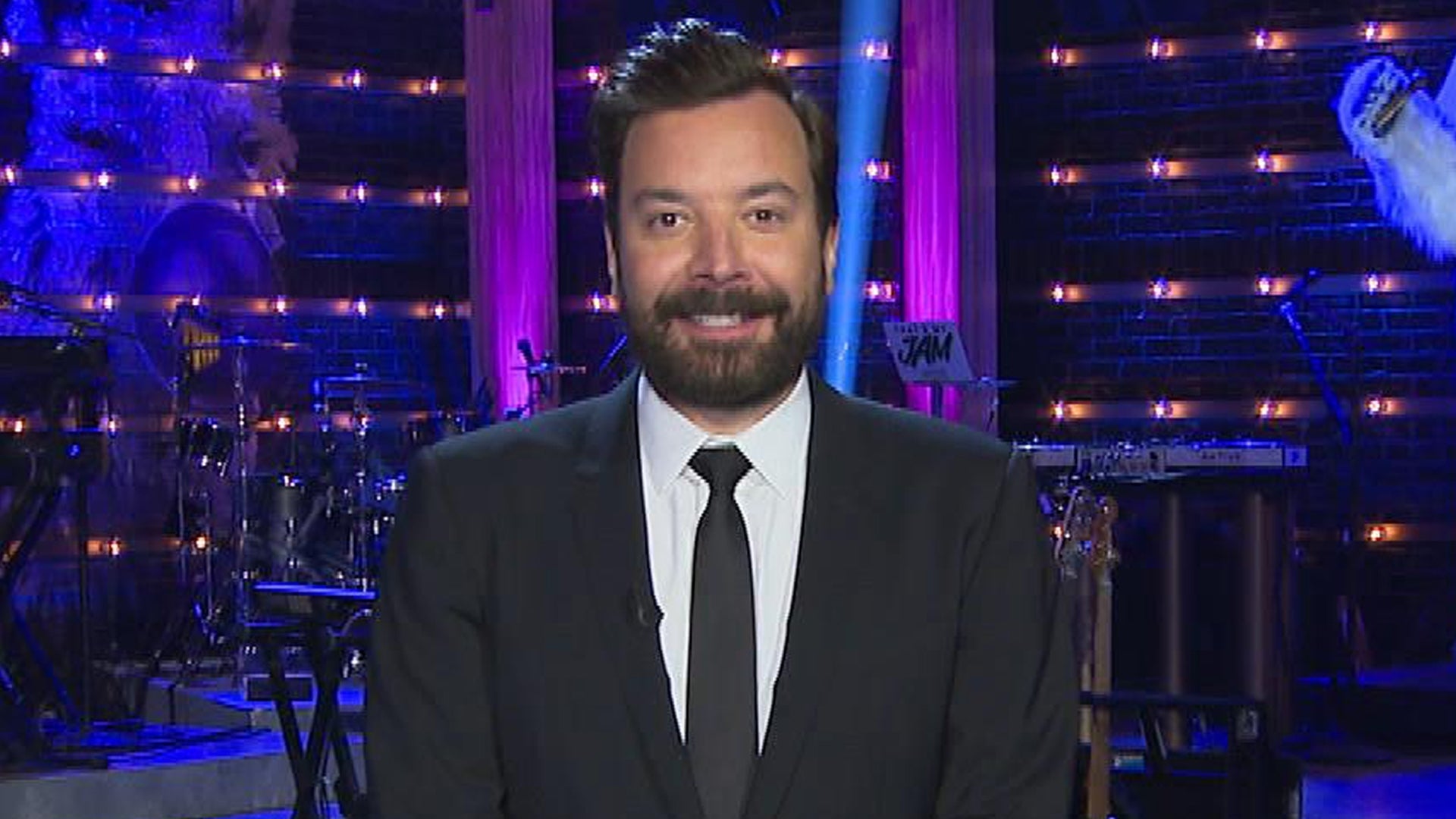 'That's My Jam' Season 2 Set Tour With Jimmy Fallon (Exclusive)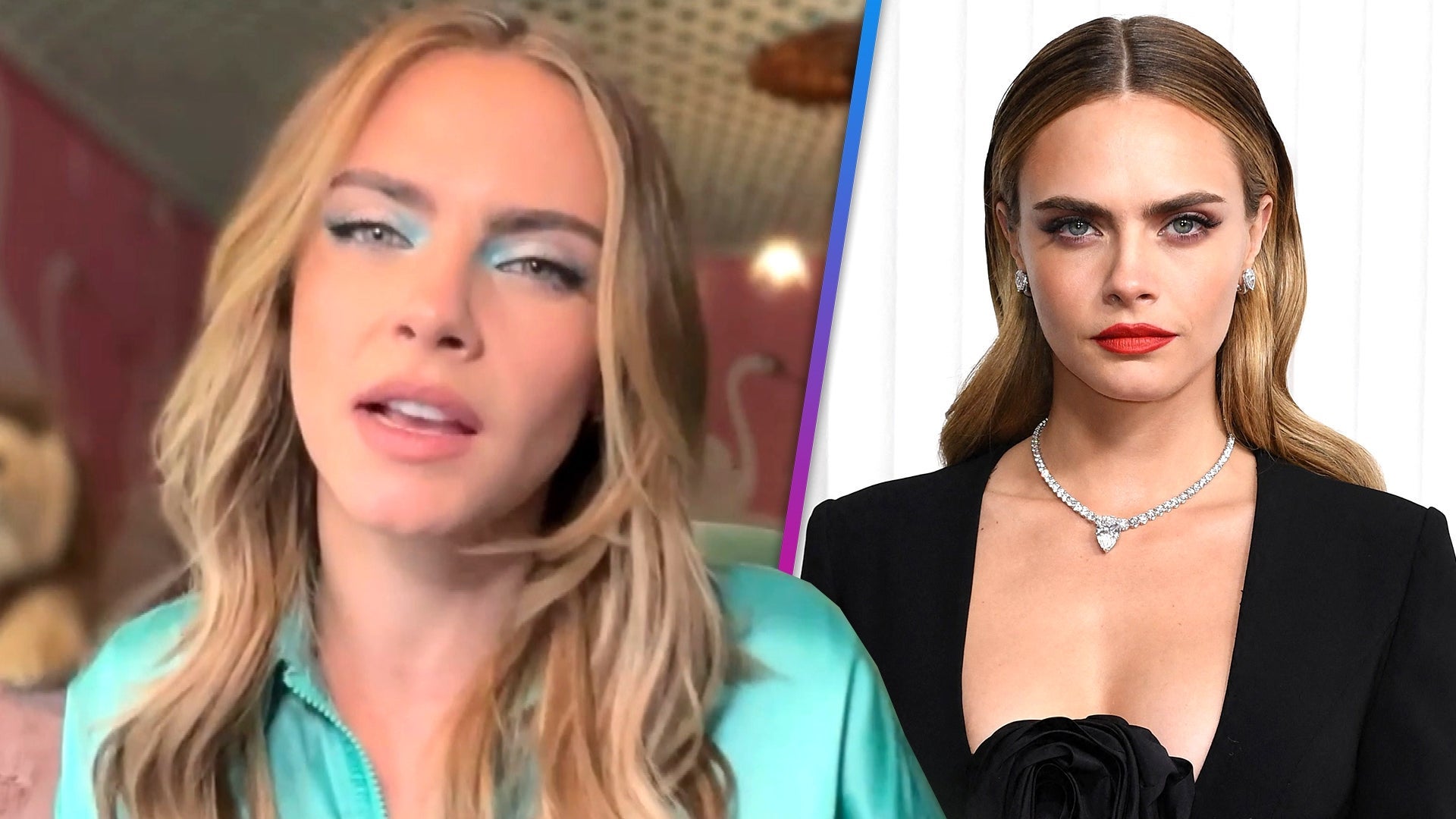 Cara Delevingne Believes She Would've Died If Not for Rehab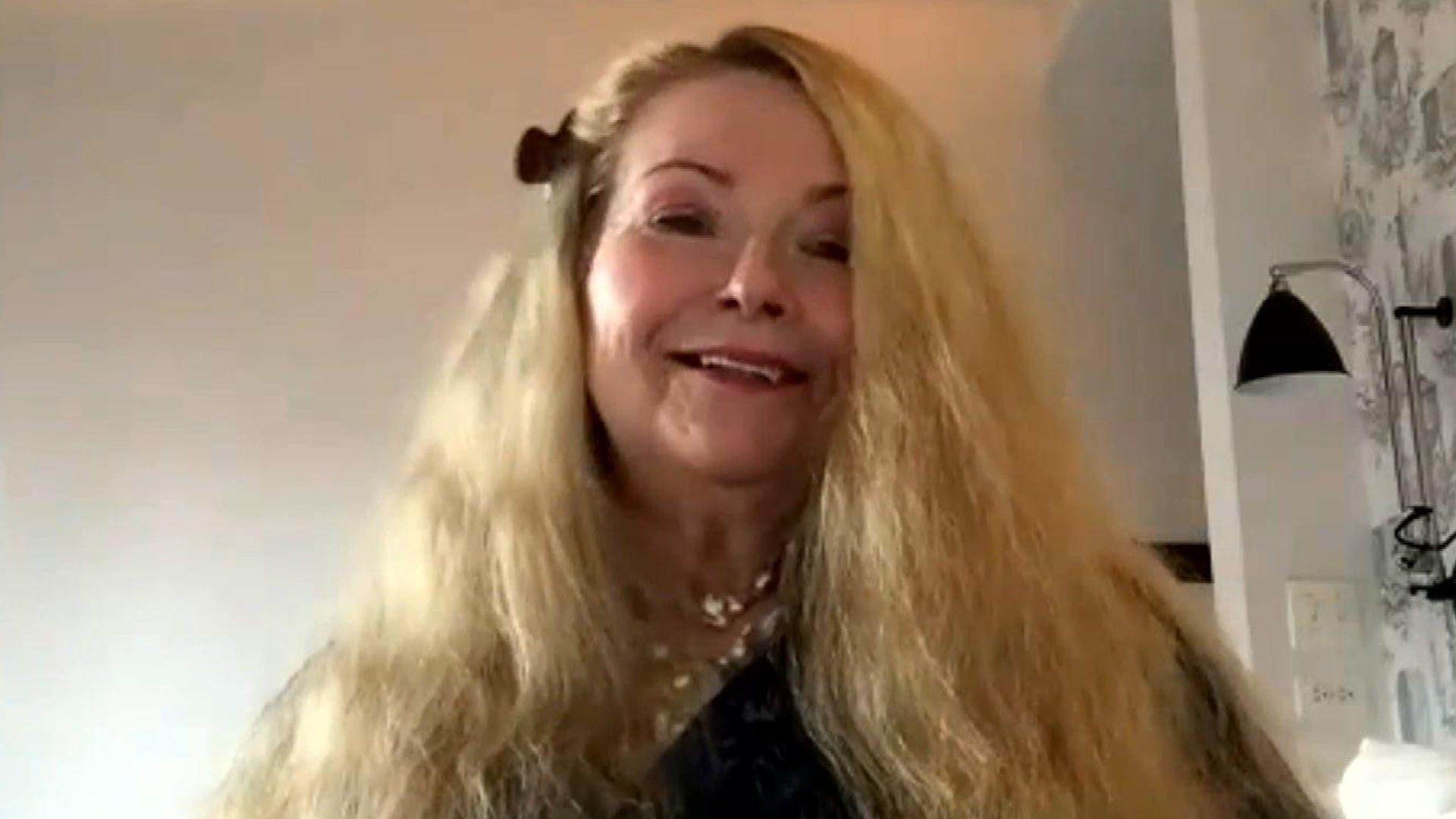 '90 Day Fiancé': Debbie Addresses Oussama's 'Madness' Claims and…
Among ET's 90 top picks for summer are our 27 most anticipated films of the season.
Every summer, there is no shortage of new films to blow audiences away at theaters -- and blow away records at the box office. This summer, things are looking especially massive. Blockbuster season kicks off in a huge way with the highly anticipated back-to-back releases of Deadpool 2and Solo: A Star Wars Story, ushering in an onslaught of franchise films with new installments of Jurassic World, Marvel's Ant-Man, Mission: Impossible and The Purge.
Not everything is a sequel, though. Of the originals is the eagerly awaited adaptation of Crazy Rich Asians, marking the first time a major studio has produced an all-Asian-led film since The Joy Luck Club; Spike Lee's latest, BlacKkKlansman; and -- because it wouldn't be summer without one -- a shark attack flick, The Meg, starring Jason Statham.
But no matter what you're looking forward to, there's plenty to choose from among these 27 sure-to-be hit films.
Deadpool 2 (Out Now)
The Deadpool sequel is bigger, louder and packed with more violence and superpeople, dick jokes and fourth wall-breaking meta-ness than the original X-Men-adjacent movie. And while that all sounds like a recipe for a bloated case of sequelitis, Ryan Reynolds and co. not only pull it off, but top the first.
Directed by: David Leitch | Written by: Rhett Reese, Paul Wernick and Ryan Reynolds
Starring: Ryan Reynolds, Josh Brolin, Julian Dennison, Zazie Beetz, Rob Delaney, Leslie Uggams
---
Solo: A Star Wars Story (May 25)
Forget everything you think you know about the legendary smuggler and prepare for the unexpected. That's the best advice we can give you about Star Wars' latest anthology installment, which, sure, features the Kessel Run and Han Solo and Chewbacca's origin story, then blasts off for so much more.
Directed by: Ron Howard | Written by: Jonathan Kasdan and Lawrence Kasdan
Starring: Alden Ehrenreich, Donald Glover, Woody Harrelson, Thandie Newton, Emilia Clarke
---
American Animals (June 1)
According to the minds behind American Animals, while most movies are based on a true story, this one is a true story, about four college students who plan "one of the most audacious art heists in U.S. history." It also marks the first appearance on this list by the true star of the summer movie season: Ann Dowd.
Directed by: Bart Layton | Written by: Bart Layton
Starring: Evan Peters, Barry Keoghan, Blake Jenner, Jared Abrahamson, Ann Dowd
---
Hereditary (June 8)
Following its screening at Sundance earlier this year, Hereditary was hailed as the scariest horror movie in years -- if not of all time. As for what actually transpires in the film, well, that is best left vague. Brace yourself for hypnotically unnerving tongue pops and flashbacks to Toni Collette's iconic turn in The Sixth Sense.
Directed by: Ari Aster | Written by: Ari Aster
Starring: Toni Collette, Gabriel Byrne, Alex Wolff, Milly Shapiro, Ann Dowd
---
Ocean's 8 (June 8)
This year's Met Gala might as well have been early promo for Ocean's 8, which centers on another heist-happy Ocean, Debbie, who assembles a team of women to help rob a fictional Met Gala. (If you do some simple math, it seems Anne Hathaway's mark is one of the eight, too.) Unfortunately, Rihanna will likely not be dressed as a sexy pope.
Directed by: Gary Ross | Written by: Gary Ross and Olivia Milch
Starring: Sandra Bullock, Cate Blanchett, Anne Hathaway, Mindy Kaling, Sarah Paulson, Awkwafina, Helena Bonham Carter, Rihanna
---
Won't You Be My Neighbor? (June 8)
If you were a child in the '60s -- or '70s, '80s, '90s, the aughts, really, if you were a child ever -- then Won't You Be My Neighbor? will be a nostalgic return to your younger years, a look at the long-running and formative TV series Mister Rogers' Neighborhood and the man behind it, the late Fred Rogers.
Directed by: Morgan Neville
---
Hearts Beat Loud (June 8)
This gem of an indie is for anyone who has ever wished Nick Offerman could be your best friend, your dad or both: Kiersey Clemons plays Offerman's daughter and reluctant bandmate as they navigate fame and family in Hearts Beat Louder. Sprinkle in a queer romance and an earworm-y soundtrack, and what more could you ask for?
Directed by: Brett Haley | Written by: Brett Haley and Marc Basch
Starring: Nick Offerman, Kiersey Clemons, Ted Danson, Toni Collette, Sasha Lane, Blythe Danner
---
Hotel Artemis (June 8)
Read this logline: "Set in riot-torn, near-future Los Angeles, Hotel Artemis is a high-octane action-thriller starring Jodie Foster as The Nurse, who runs a secret, members-only hospital for criminals." Now re-read that sentence over and over and over until you go insane and this becomes your most anticipated movie of the year.
Directed by: Drew Pearce | Written by: Drew Pearce
Starring: Jodie Foster, Dave Bautista, Sofia Boutella, Zachary Quinto, Sterling K. Brown, Jeff Goldblum
---
Incredibles 2 (June 15)
It has been well over a decade since the original Incredibles arrived in theaters and, even now, under the looming threat of superhero saturation, that first film remains one of the best superhero movies period. Finally, Mr. Incredible, Elastigirl, Violet, Dash and Jack-Jack are back, with Frozone and, of course, Edna.
Directed by: Brad Bird | Written by: Brad Bird
Starring: Holly Hunter, Craig T. Nelson, Samuel L. Jackson, Catherine Keener, Sophia Bush
---
Tag (June 15)
This is a movie about tag -- as in, the game in which you tag someone and they are then "it." Specifically, Tag is about a group of childhood buddies who have been playing tag one month out of the year, every year, for 30 years. If you are wondering, Where do they come up with this?!, it was a Wall Street Journal article.
Directed by: Jeff Tomsic | Written by: Rob McKittrick and Mark Steilen
Starring: Jeremy Renner, Ed Helms, Jake Johnson, Jon Hamm, Hannibal Buress, Isla Fisher, Leslie Bibb
---
Damsel (June 22)
If you hear that Robert Pattinson is starring in a Western, you probably have a notion of what that film is. Damsel is not the movie you're imagining, guaranteed -- unless, of course, you pictured a screwball comedy about a pioneer who voyages west with a drunkard and a miniature horse named Butterscotch.
Directed by: David Zellner and Nathan Zellner | Written by: David Zellner and Nathan Zellner
Starring: Robert Pattinson, Mia Wasikowska, David Zellner
---
Jurassic World: Fallen Kingdom (June 22)
In the colossally successful Jurassic World, the dinosaurs destroyed the park, as dinosaurs are wont to do, and now Isla Nublar is threatening to destroy the dinosaurs. Thus, Claire and Owen are enlisted to help save the dinosaurs from a second extinction -- and that's only the beginning of this adventure.
Directed by: J.A. Bayona | Written by: Colin Trevorrow and Derek Connolly
Starring: Chris Pratt, Bryce Dallas Howard, Jeff Goldblum, James Cromwell, Justice Smith
---
Under the Silver Lake (June 22)
Something about those hot summer nights must make us itch for a mystery, because this is yet another noir-y flick arriving in cineplexes, albeit a very modern take on the genre. Andrew Garfield plays a stoner Angelino who begins sleuthing when his dream girl disappears in the middle of the night without a trace.
Directed by: David Robert Mitchell | Written by: David Robert Mitchell
Starring: Andrew Garfield, Riley Keough, Topher Grace, Jimmi Simpson
---
The First Purge (July 4)
There's something almost comforting about knowing that every (sometimes every other) Independence Day brings a new installment in the ongoing Purge franchise. Who knew a nutty little murder flick could have so much steam? This one goes back to the beginning and the invention of a government-sponsored killing spree.
Directed by: Gerard McMurray | Written by: James DeMonaco
Starring: Lex Scott Davis, Y'lan Noel, Luna Lauren Velez, Joivan Wade, Marisa Tomei
---
Ant-Man and the Wasp (July 6)
Consider the Ant-Man sequel a respite for those still reeling over the ending of Infinity War, a plucky comedic romp about heroes who shrink, supersize and now fly, too, which probably won't leave you frantically wiping away tears as the theater lights come on. Also, Michelle Pfeiffer plays a superhero!
Directed by: Peyton Reed | Written by: Chris McKenna, Erik Sommers, Andrew Barrer and Gabriel Ferrari and Paul Rudd
Starring: Paul Rudd, Evangeline Lilly, Michael Douglas, Michelle Pfeiffer, Hannah John-Kamen, Michael Peña
---
Sorry to Bother You (July 6)
There is original, and then there is Sorry to Bother You. If a stranger, more out-there film has ever been made, I haven't seen it. I've never seen anything like this, a satiric tale about a telemarketer who uses his "white voice" to get ahead that feels at once painstakingly plotted and completely free-associated.
Directed by: Boots Riley | Written by: Boots Riley
Starring: Lakeith Stanfield, Tessa Thompson, Jermaine Fowler, Steven Yeun, Armie Hammer
---
Whitney (July 6)
Whitney is not the first documentary to turn the lens on Whitney Houston in the years since her 2012 death, but it is the first to be endorsed by her estate, featuring interviews with loved ones of Houston who had never spoken publicly before and bombshell revelations that made news ahead of Whitney's official release.
Directed by: Kevin Macdonald
---
Eighth Grade (July 13)
You know how adults always say, "I'm so happy I didn't grow up when there was social media." Watch this Sundance drama, comedian Bo Burnham's directorial debut, and feel that tenfold, alternately a cringey and heartwarming look at what it means to be coming into your own -- yes, with YouTube and Twitter.
Directed by: Bo Burnham | Written by: Bo Burnham
Starring: Elsie Fisher, Josh Hamilton
---
Mamma Mia! Here We Go Again (July 20)
Is Meryl Streep's character still alive for the Mamma Mia! sequel? Supposedly. We do know that we will see a younger version of Donna (played by Lily James) as the ABBA singalong jumps back in time to show the Dynamos' origin story, while in the present, Donna's daughter is pregnant with a baby of her own.
Directed by: Ol Parker | Written by: Ol Parker
Starring: Amanda Seyfried, Meryl Streep, Christine Baranski, Julie Walters, Lily James, Colin Firth, Cher
---
Mission: Impossible - Fallout (July 27)
After successfully completing five other supposedly impossible missions, whatever Ethan Hunt is tasked with in Fallout should be considered mission: pretty difficult but manageable. Still, Tom Cruise continues to up the ante in insane and preposterous ways, like jumping out of a plane at 25,000 feet, for one.
Directed by: Christopher McQuarrie | Written by: Christopher McQuarrie
Starring: Tom Cruise, Rebecca Ferguson, Alec Baldwin, Simon Pegg, Ving Rhames, Henry Cavill, Angela Bassett
---
Christopher Robin (Aug. 3)
If you enjoyed last year's period drama Goodbye Christopher Robin, about the real boy who inspired the creation of Winnie the Pooh, then you are sure to enjoy this, too, Disney's less historical, more fantastical tale about grown-up Christopher Robin and how Pooh and the rest of the Hundred Acre Wood gang help him rediscover his imagination.
Directed by: Marc Forster | Written by: Alex Ross Perry
Starring: Ewan McGregor, Hayley Atwell, Jim Cummings, Chris O'Dowd, Brad Garrett, Toby Jones
---
The Spy Who Dumped Me (Aug. 3)
I would pay money to watch Kate McKinnon read the phone book. Thankfully, she gets much more to do in this action-comedy, in which Mila Kunis plays the unwitting woman dumped by a spy. McKinnon plays her bestie, and the two quickly find themselves in over their heads trying to stop a terrorist group and save the world.
Directed by: Susanna Fogel | Written by: David Iserson and Susanna Fogel
Starring: Mila Kunis, Kate McKinnon, Sam Heughan, Gillian Anderson, Justin Theroux
---
BlacKkKlansman (Aug. 10)
Spike Lee is back with his latest joint, the so-crazy-it-must-be-true saga of Ron Stallworth, the first black police officer in Colorado Springs, and his undercover operation to infiltrate a local Ku Klux Klan chapter, which was so successful that he eventually became its head.
Directed by: Spike Lee | Written by: Spike Lee, David Rabinowitz, Charlie Wachtel, Kevin Willmott
Starring: John David Washington, Adam Driver, Topher Grace, Laura Harrier
---
The Meg (Aug. 10)
No summer is complete without a silly shark attack movie, and for the summer of 2018, The Meg fits that bill and then some. First of all, the shark in question is a megalodon, which basically just means a REALLY BIG F**KING SHARK, and hopefully Jason Statham will punch it at some point, right?
Directed by: Jon Turteltaub | Written by: Dean Georgaris, Jon Hoeber and Erich Hoeber
Starring: Jason Statham, Ruby Rose, Rainn Wilson, Bingbing Li, Cliff Curtis, Masi Oka
---
Crazy Rich Asians (Aug. 17)
Based on the bestselling novel by Kevin Kwan, Crazy Rich Asians is about a Chinese American professor who travels to Singapore to meet her boyfriend's family and discovers they are -- you guessed it -- crazy rich! Hijinks ensue. This is also the first Hollywood movie with a majority Asian cast in 25 years, i.e., crazy overdue.
Directed by: Jon M. Chu | Written by: Peter Chiarelli and Adele Lim
Starring: Constance Wu, Henry Golding, Awkwafina, Gemma Chan, Michelle Yeoh, Ken Jeong
---
To All the Boys I've Loved Before (Aug. 17)
Here's one YA fans have been waiting for. Based on the bestselling novel by Jenny Han, the title refers to letters our heroine, Lara Jean Covey, writes to her past crushes, love letters they are never meant to see -- but do, after they're accidentally mailed out. You don't need to head to the cinema to swoon over this one; it's streaming on Netflix.
Directed by: Susan Johnson | Written by: Sofia Alvarez
Starring: Lana Condor, Noah Centineo, Janel Parrish, Emilija Baranac, Israel Broussard, John Corbett
---
The Happytime Murders (Aug. 17)
Nothing says summertime like puppets snorting ecstasy and soliciting sex. The Happytime Murders -- no lie, from the same director as The Muppet Christmas Carol and Muppet Treasure Island -- is about police partners, one felt and one Melissa McCarthy, investigating who is shooting the stuffing out of puppets.
Directed by: Brian Henson | Written by: Todd Berger
Starring: Melissa McCarthy, Elizabeth Banks, Maya Rudolph, Joel McHale
MORE SUMMER PREVIEW:
Summer TV Preview: 26 of the Best New and Returning Series to Watch!
Summer Music Preview: 17 Albums We Can't Wait to Hear
Summer Theater Preview: 11 Must-See Broadway and Off-Broadway Shows
Summer Book Preview: 9 Beach Reads by Bill Clinton, Emily Giffin, Lauren Weisberger and More!