TV
'The Bachelor': Colton Underwood Spirals Out Over 'Warning Signs and Red Flags'
By
'The Bachelor': Colton Confronts the Women Over Major Drama Ahea…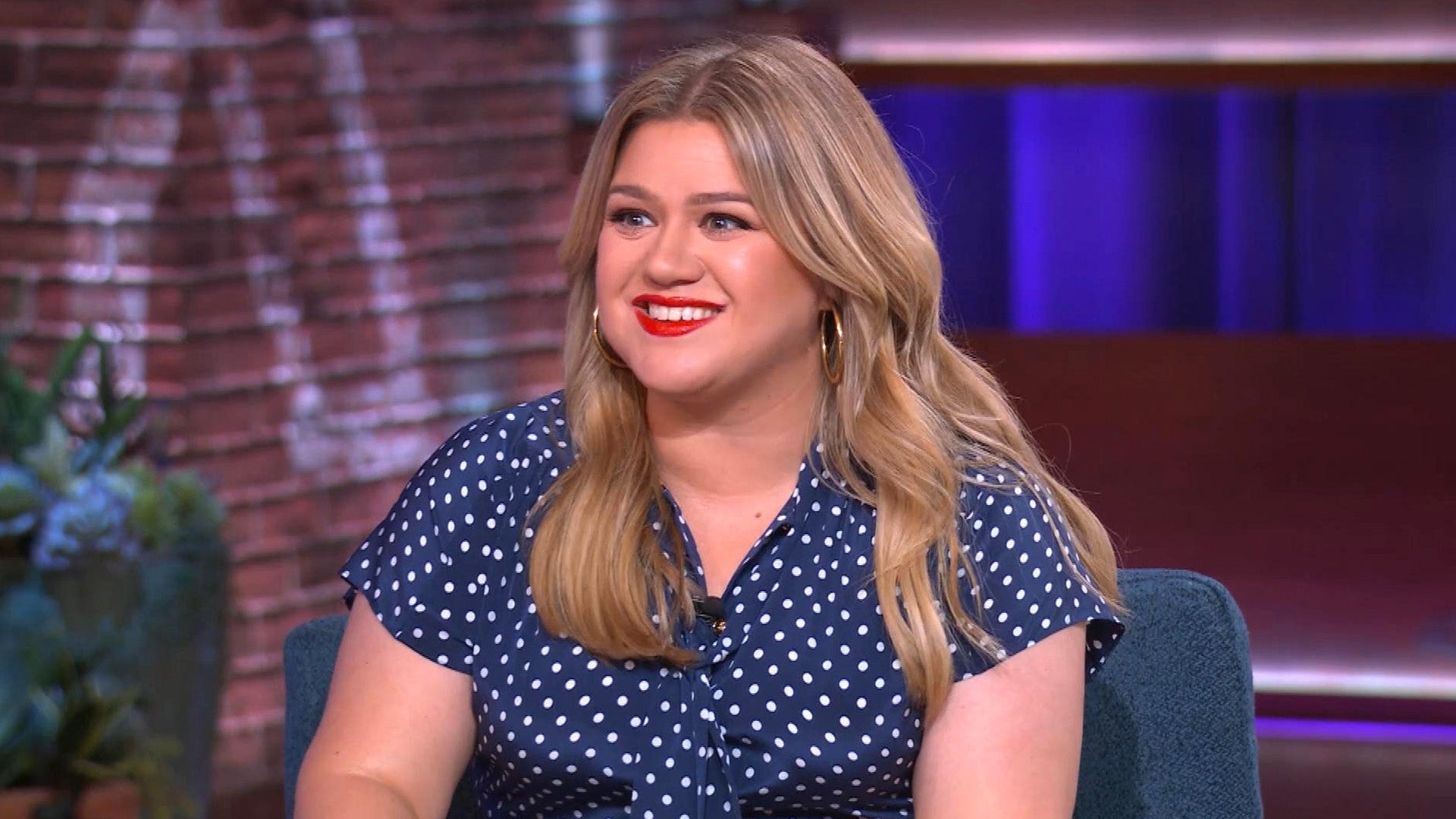 Kelly Clarkson on Her Break From 'The Voice' and Aiming for 'Bal…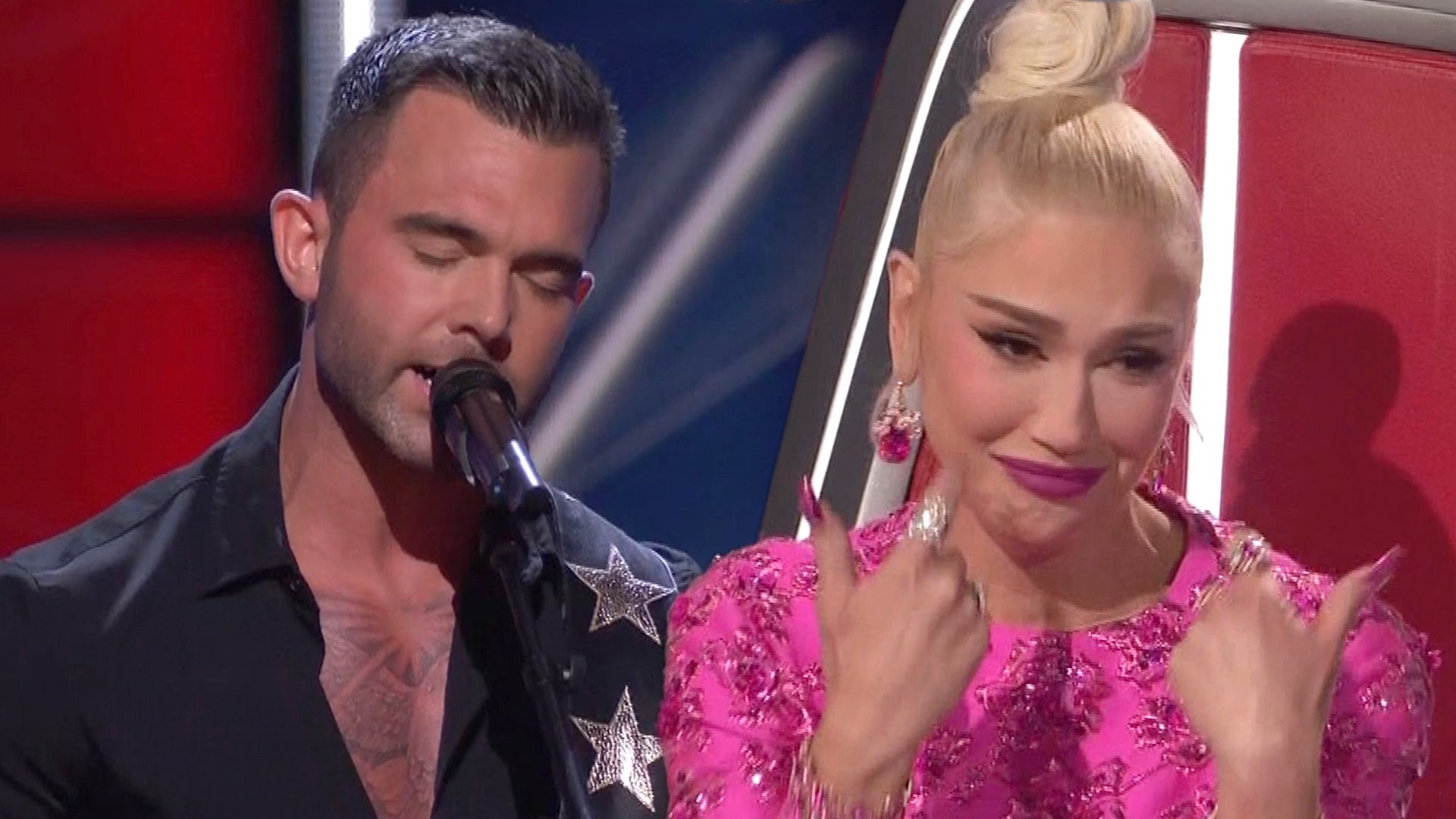 Gwen Stefani Tears Up Over Heartfelt Performance on Season 22 Pr…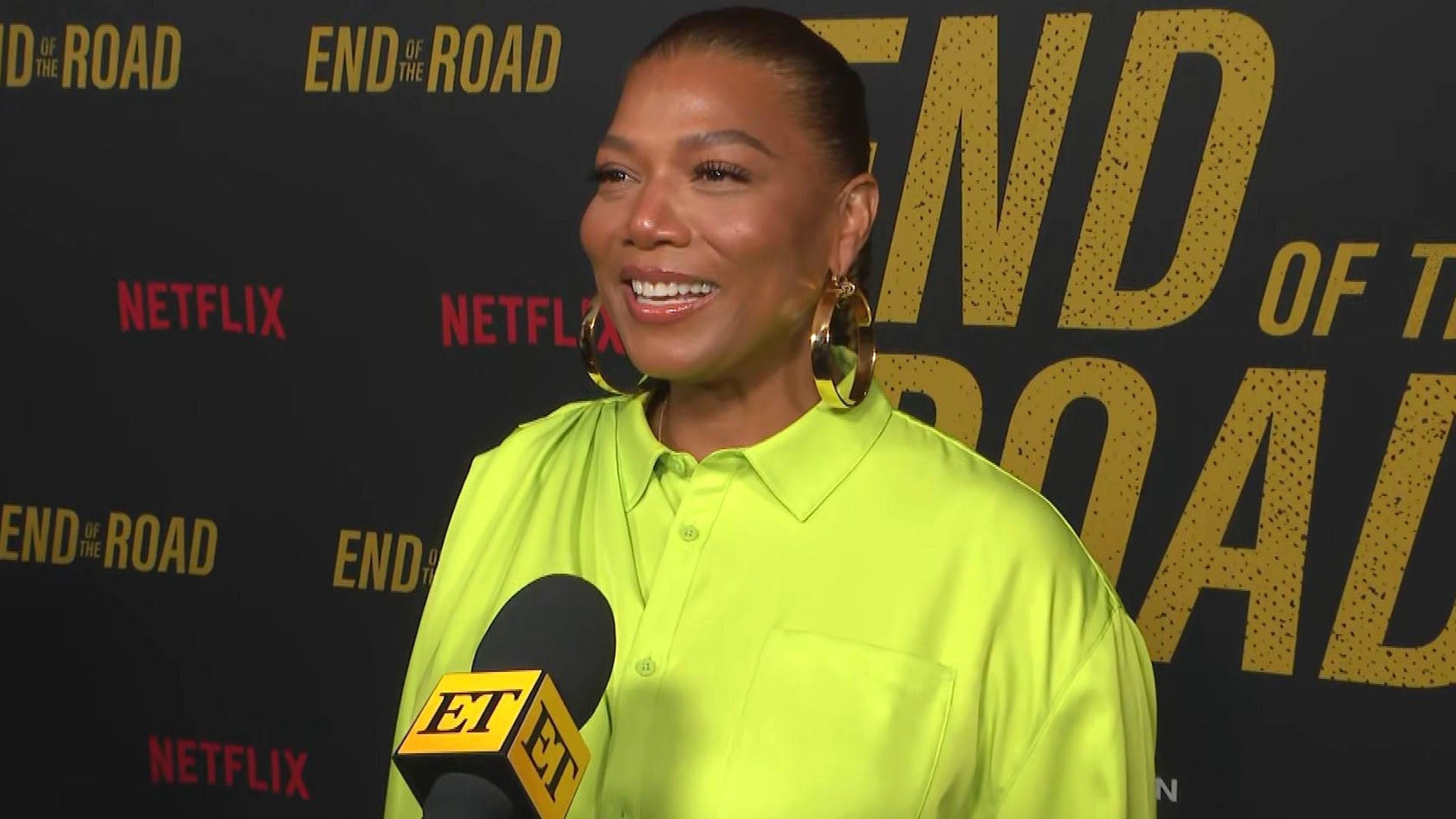 Queen Latifah Reveals Why She Has 'No Death' Clause in Her Contr…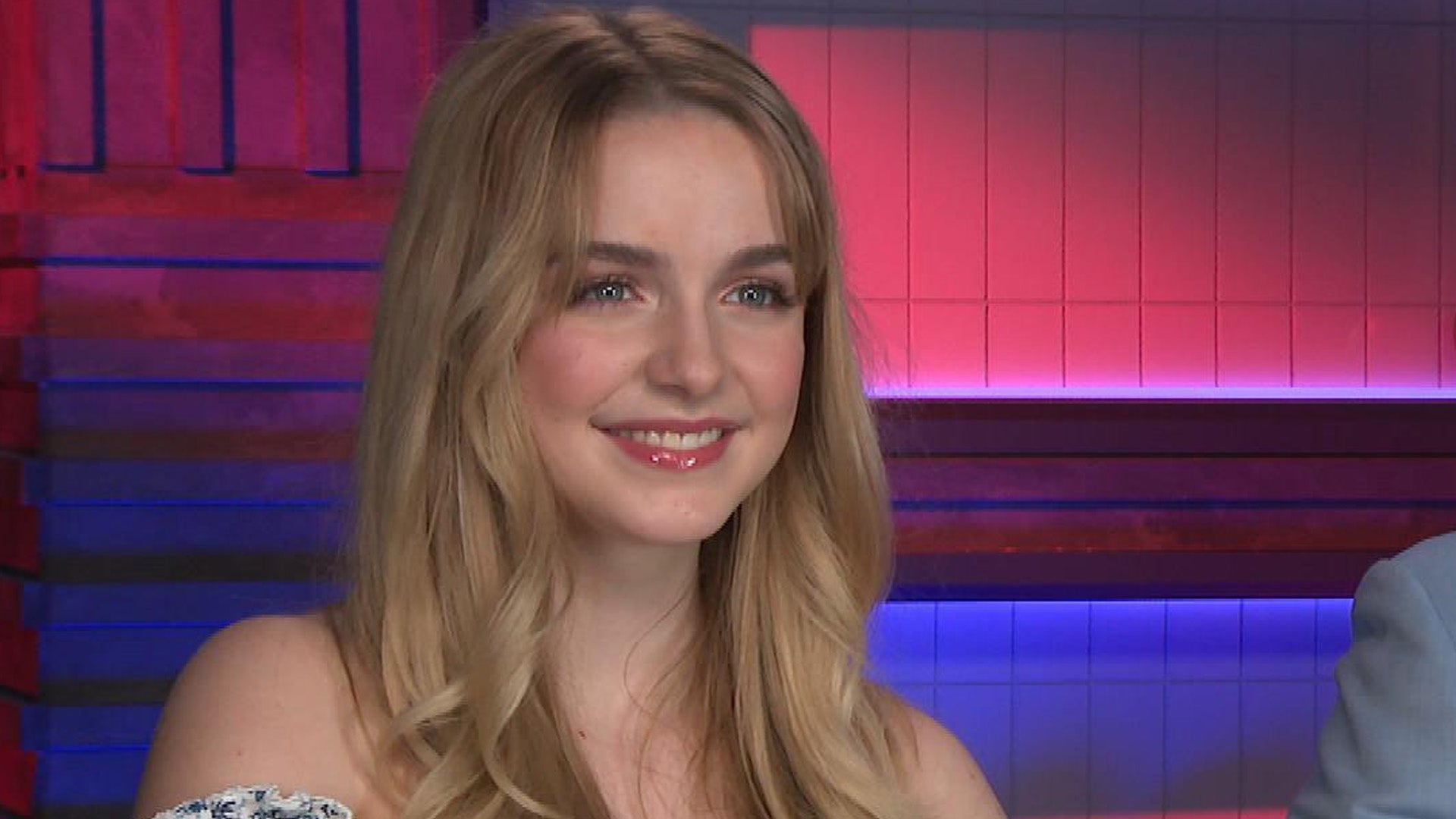 McKenna Grace on Tackling Screenwriting for 'The Bad Seed Return…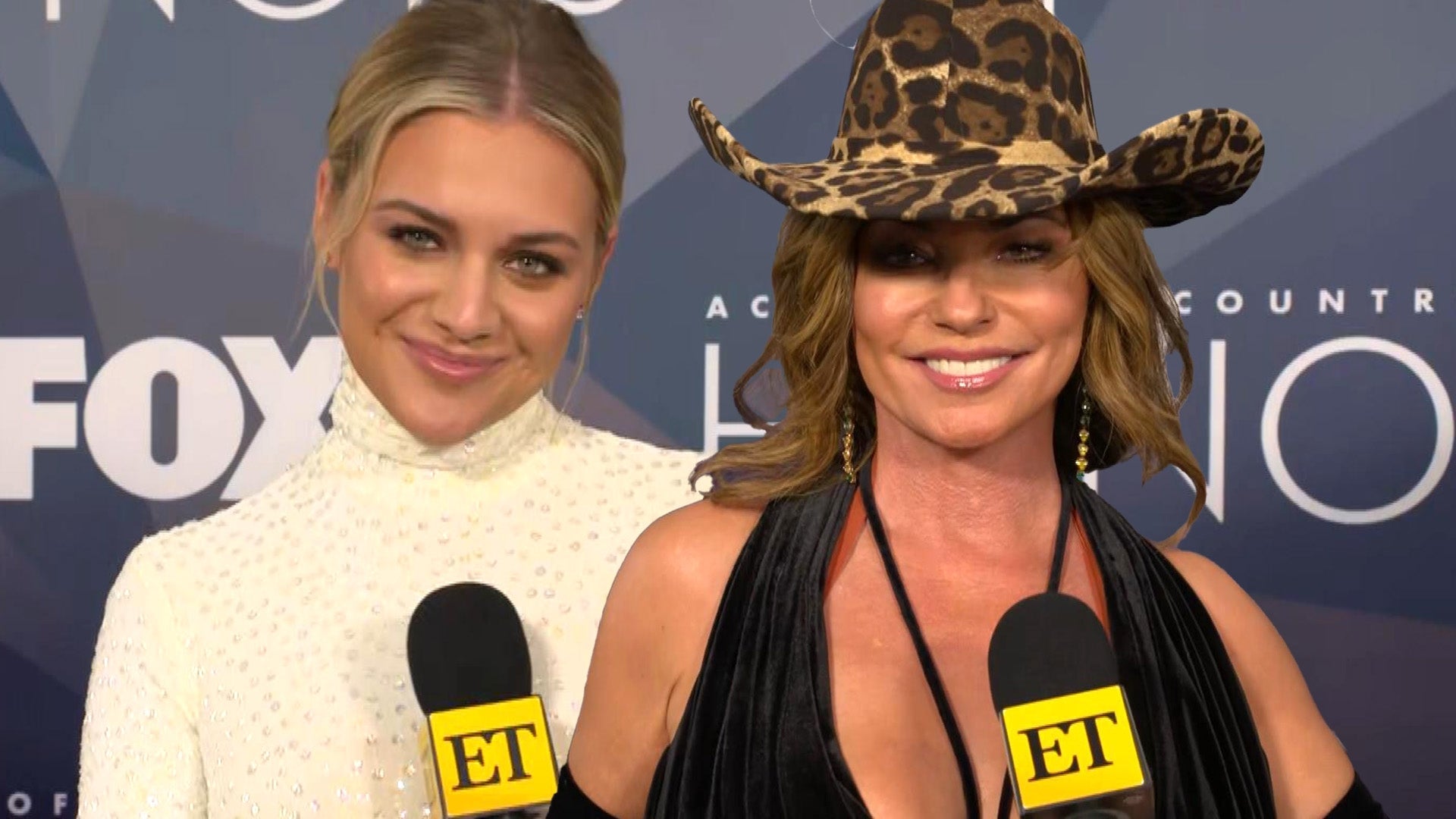 ACM Honors: All the Must-See Moments!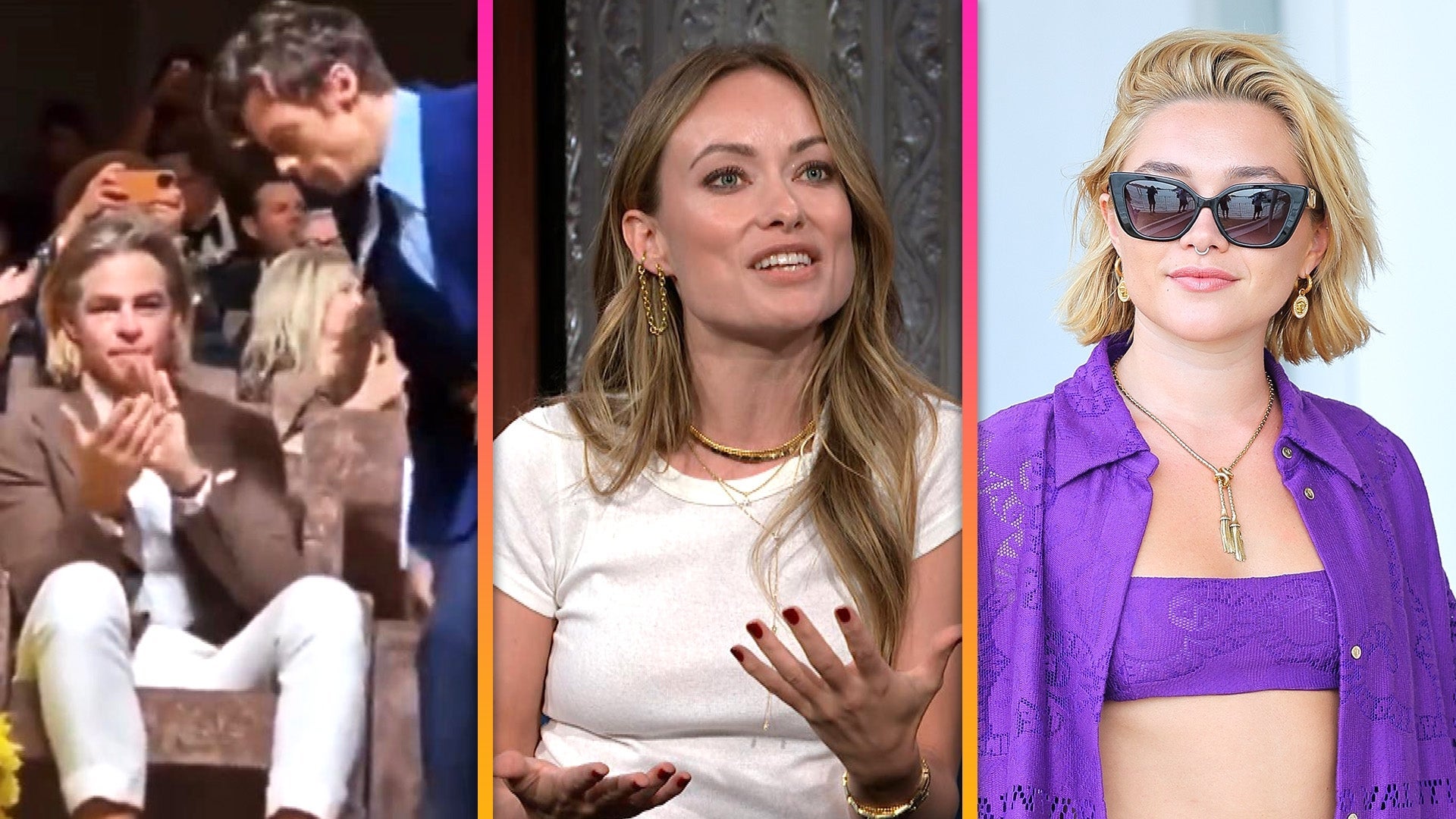 'Don't Worry Darling': Olivia Wilde Addresses Spit-gate and 'Ms…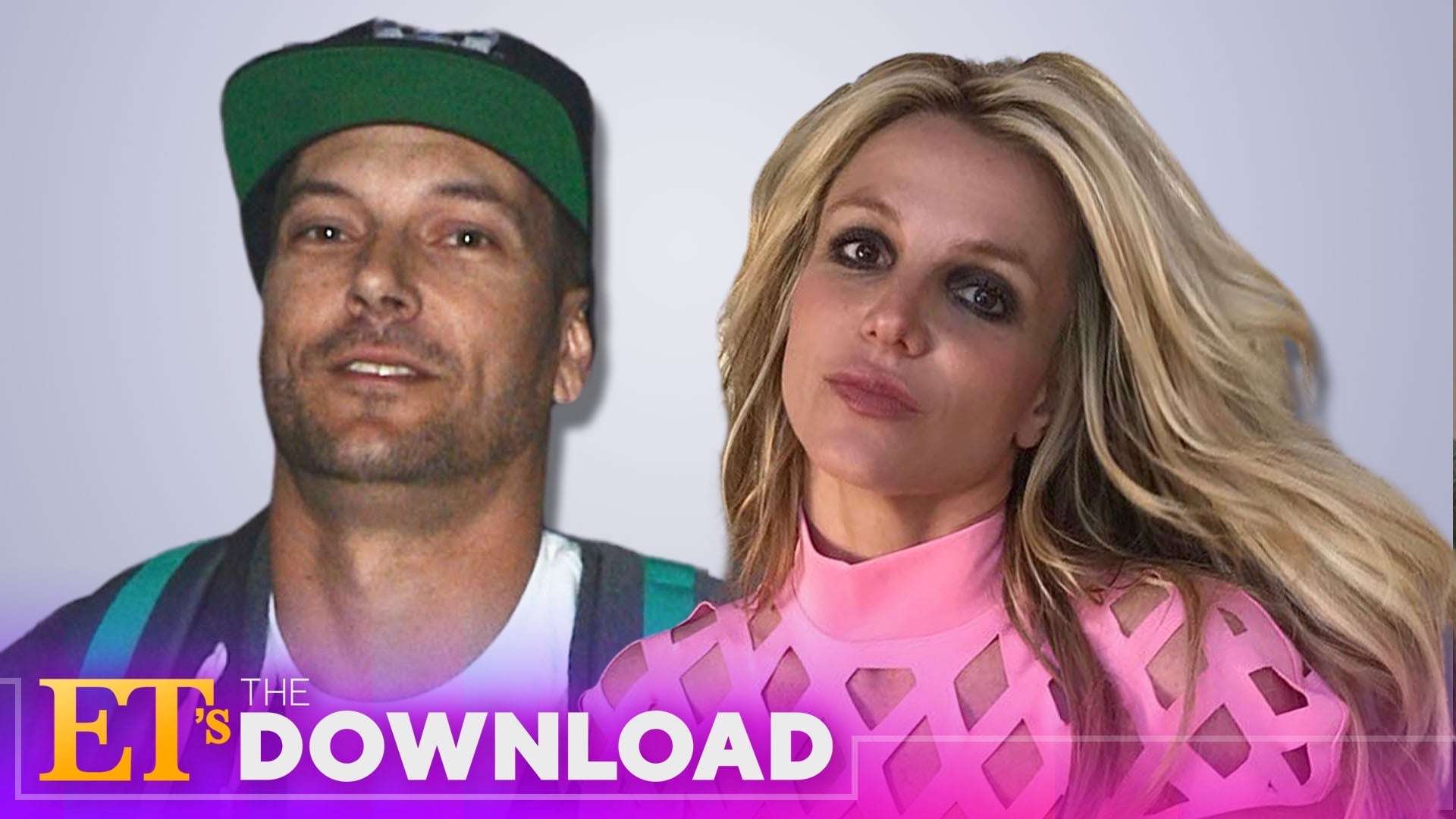 Britney Spears Responds to Kevin Federline's '60 Minutes' Interv…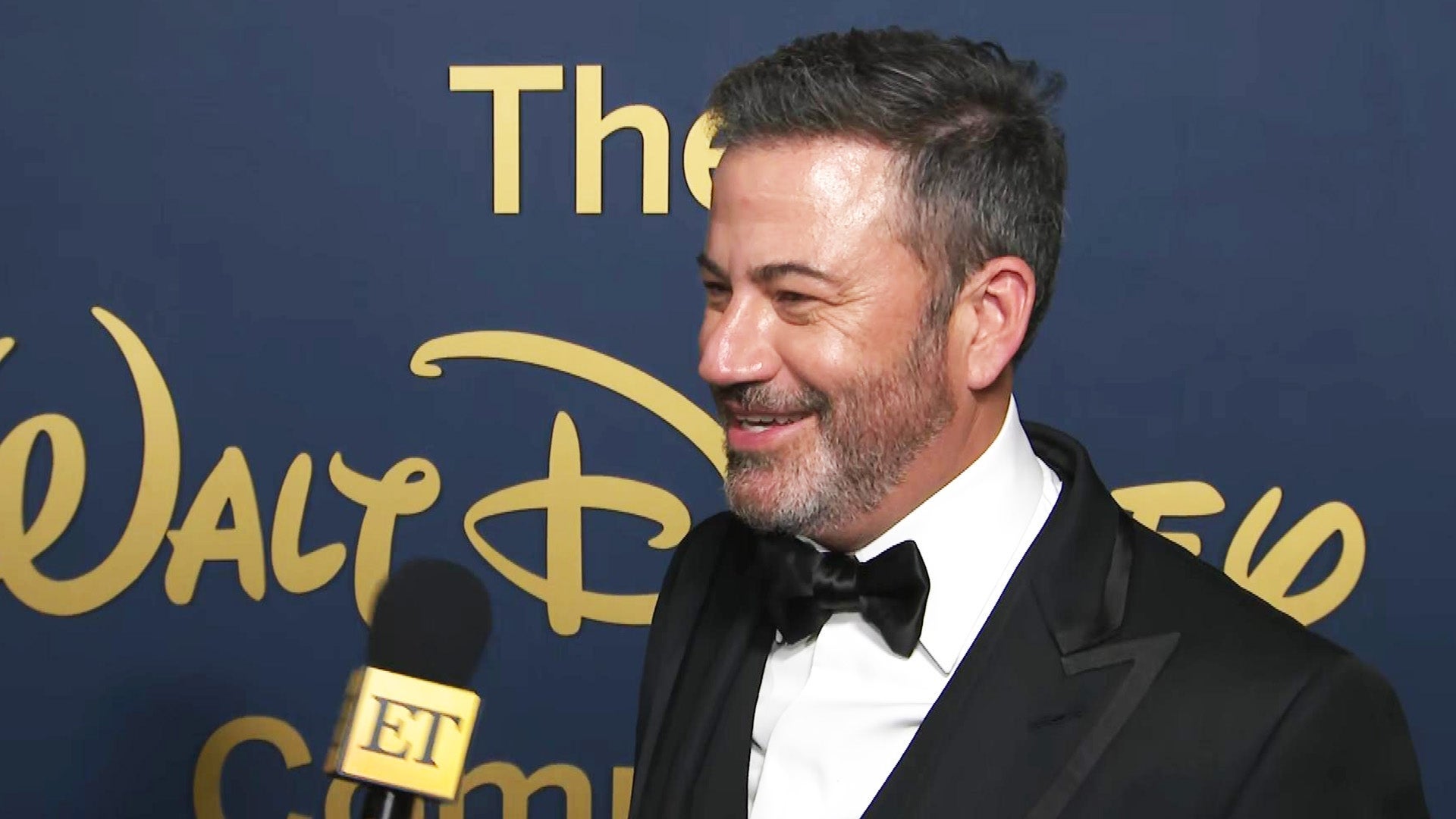 Jimmy Kimmel Praises Quinta Brunson After Her Big Emmys Win (Exc…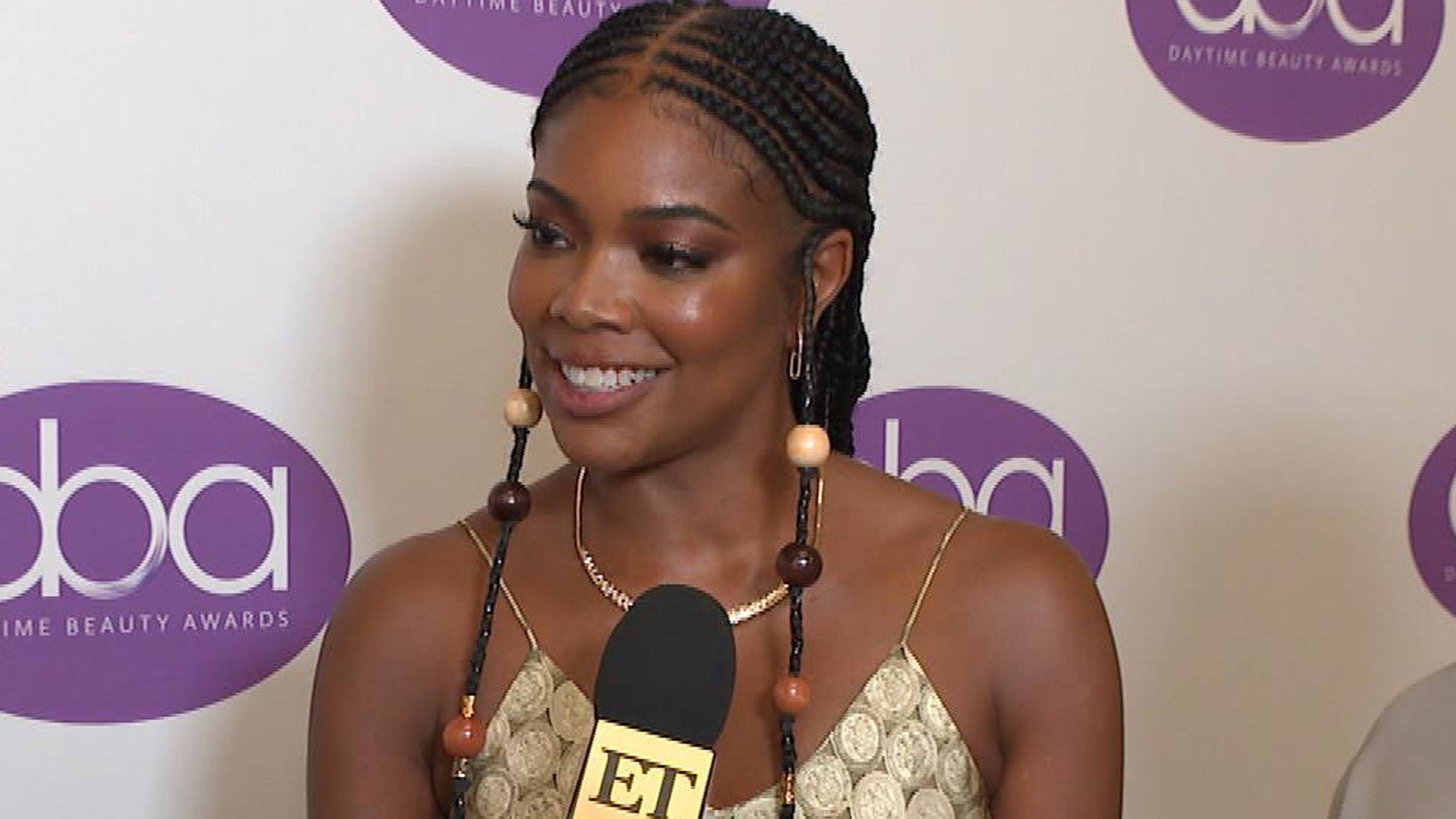 Gabrielle Union Shares 'Bring It On' Sequel Update at Hollywood …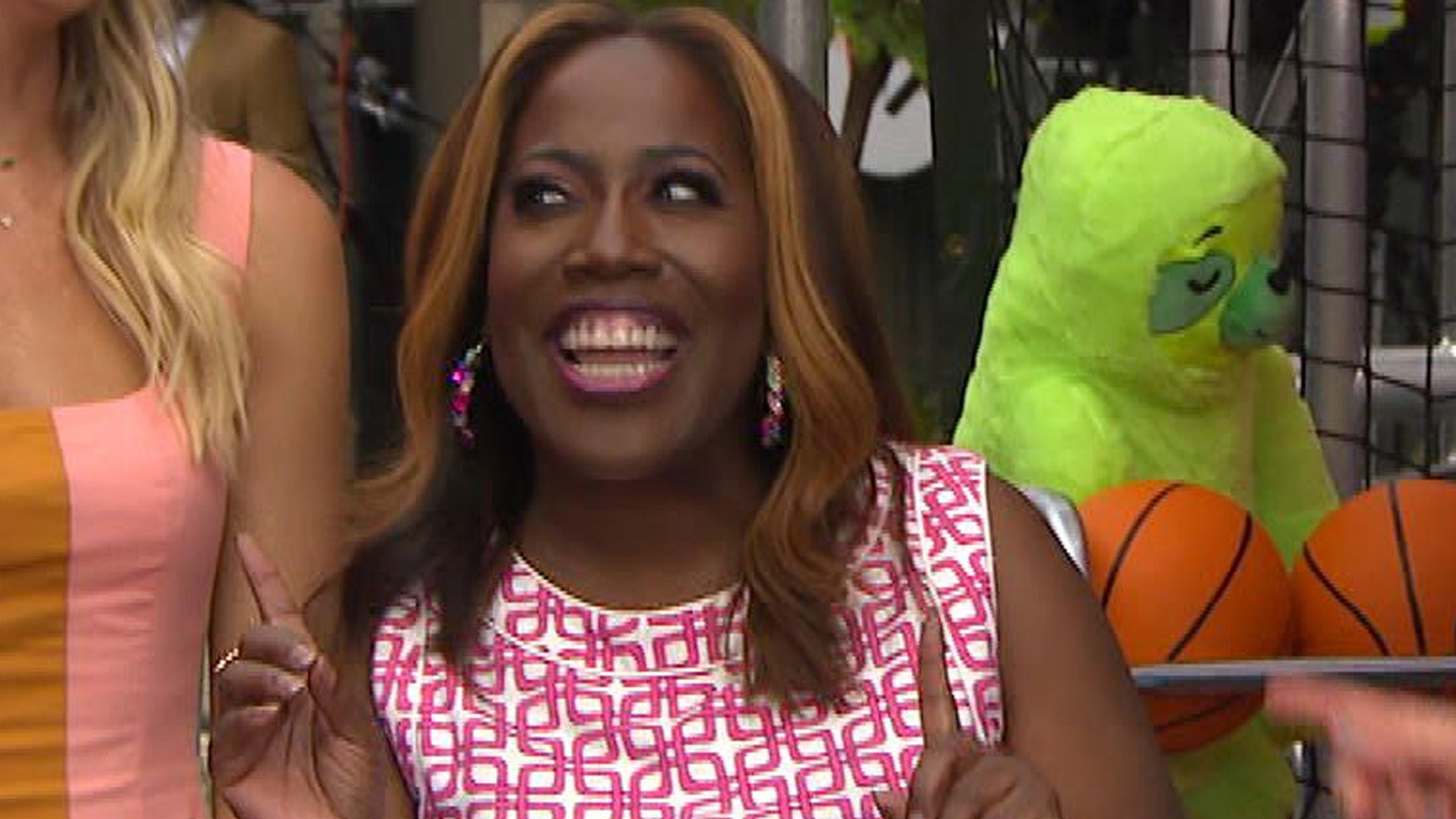 'The Talk's Sheryl Underwood on Her 90-Lb. Weight-Loss and Seaso…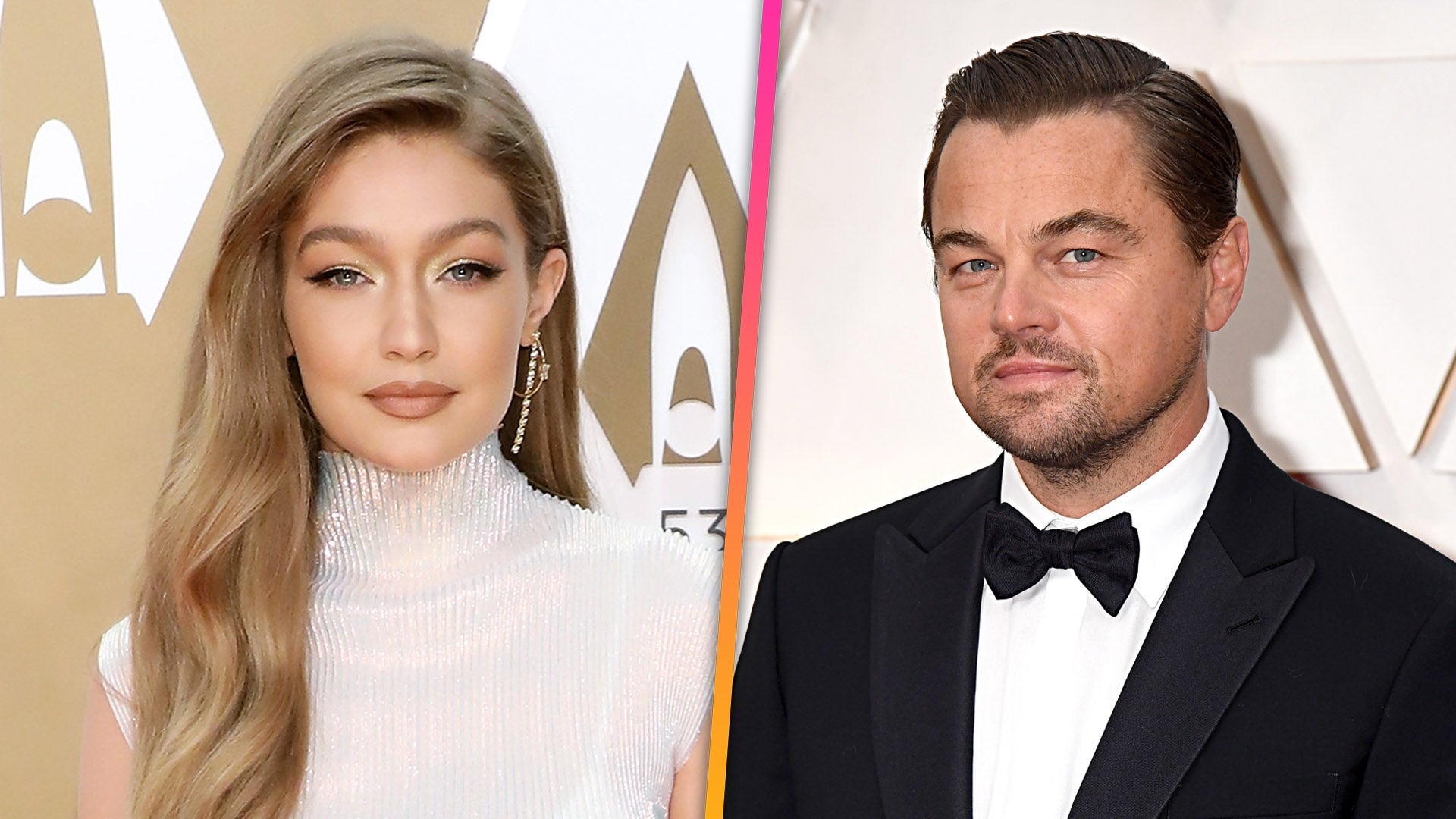 Leonardo DiCaprio 'Spending Time' With Gigi Hadid Following Cami…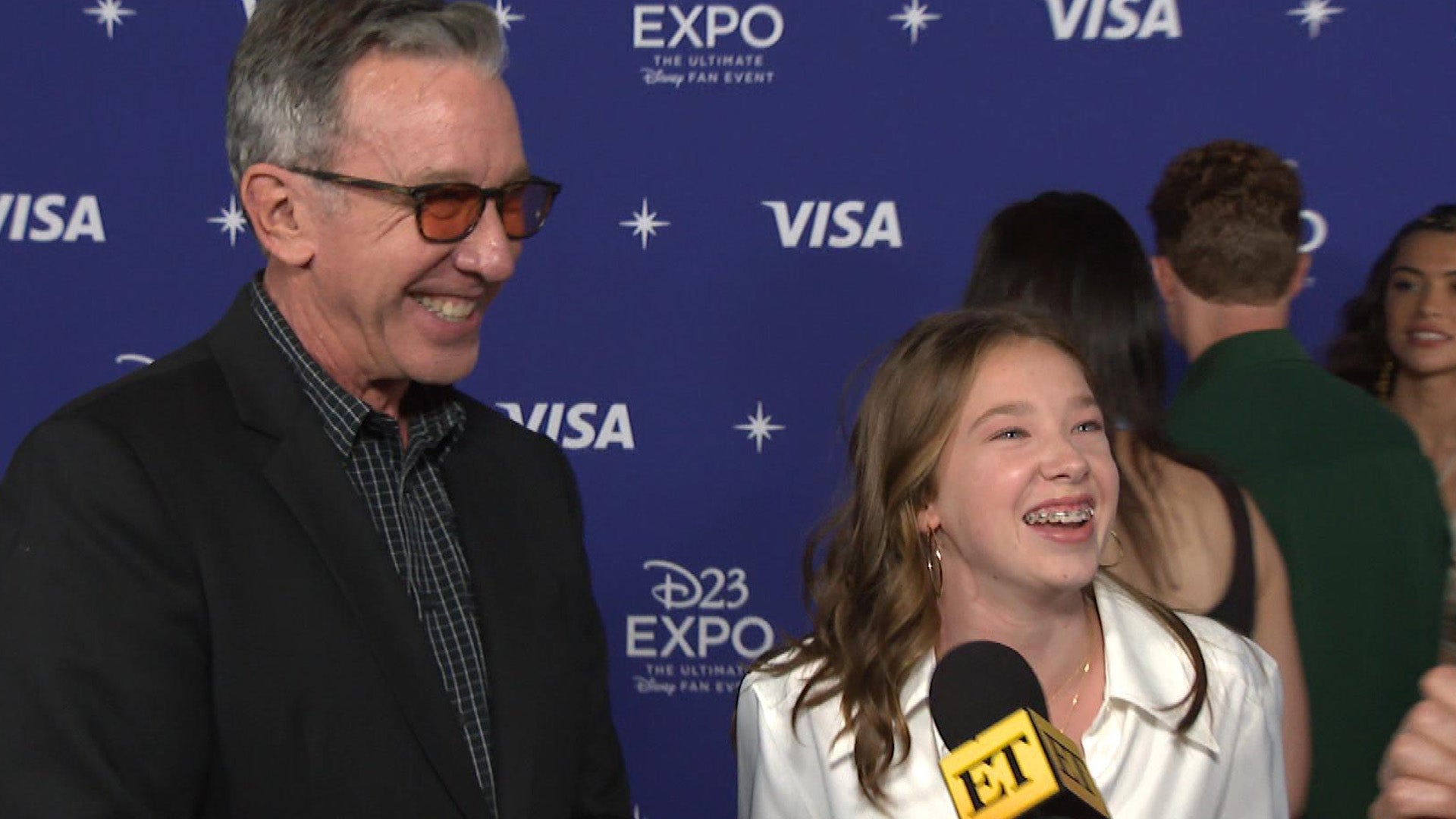 Tim Allen on Bringing Back 'The Santa Clause' and Daughter Joini…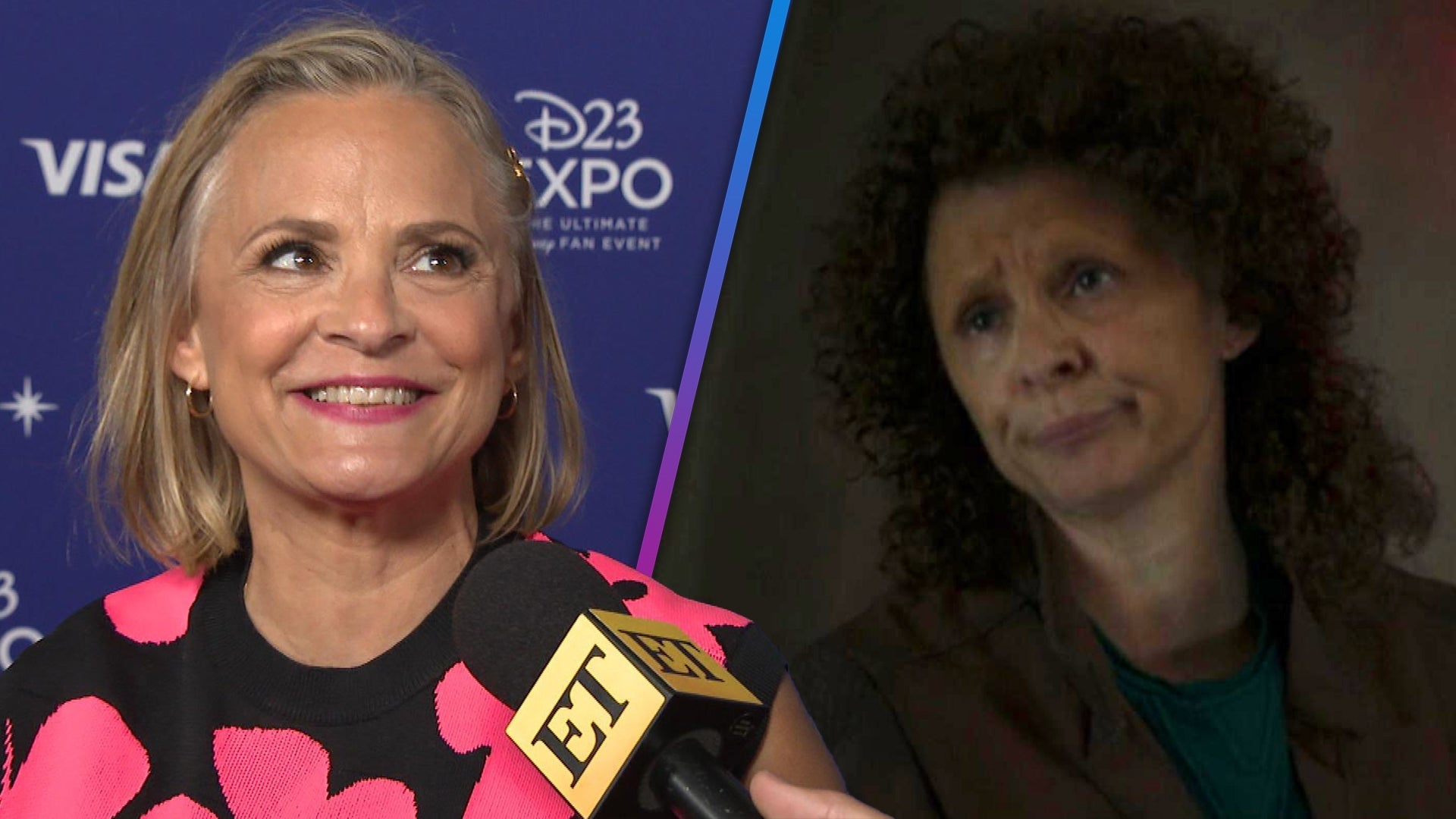 'The Mandalorian's Amy Sedaris Reacts to Fan Love for Her Charac…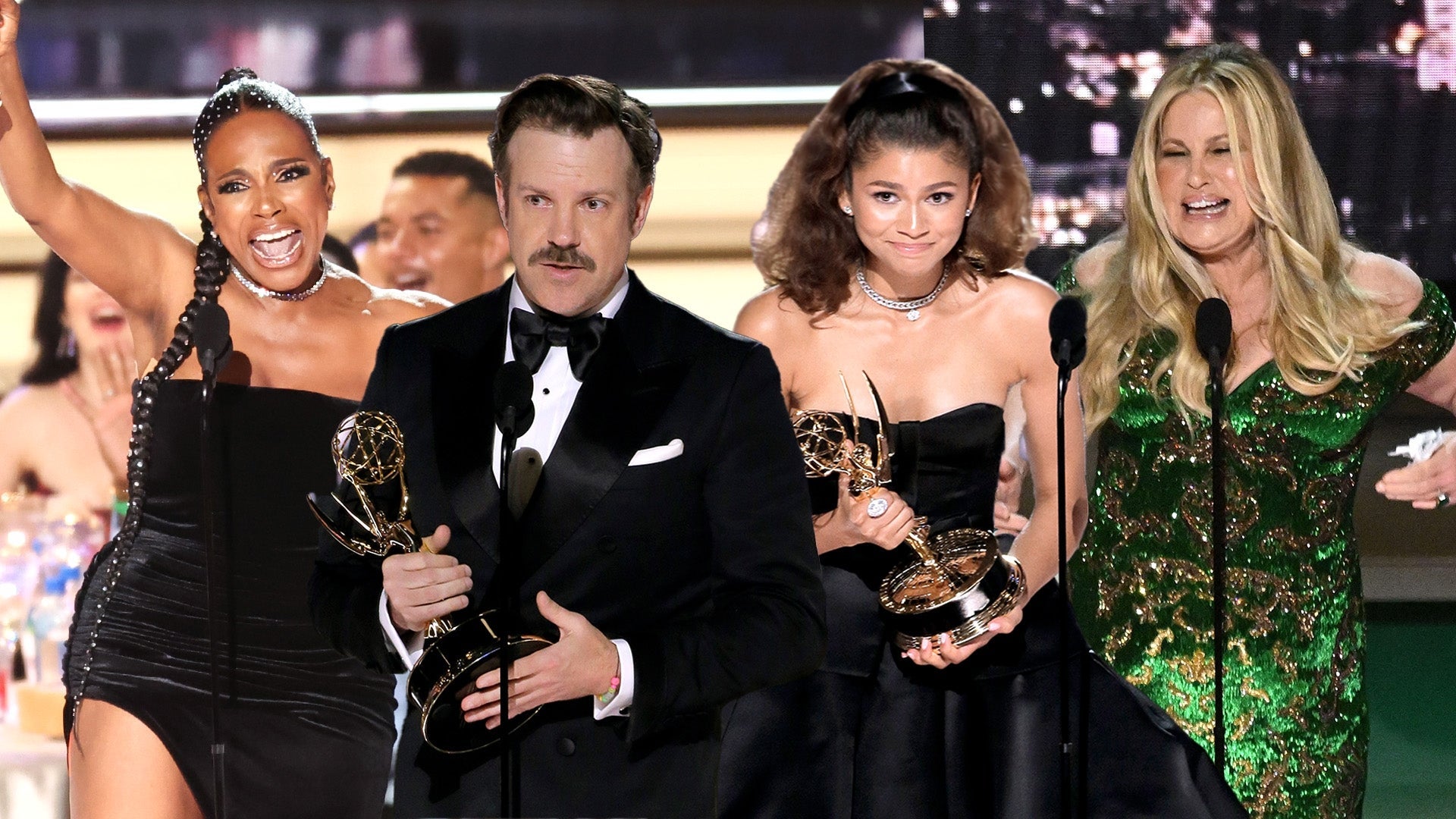 Emmys 2022: All the Must-See Moments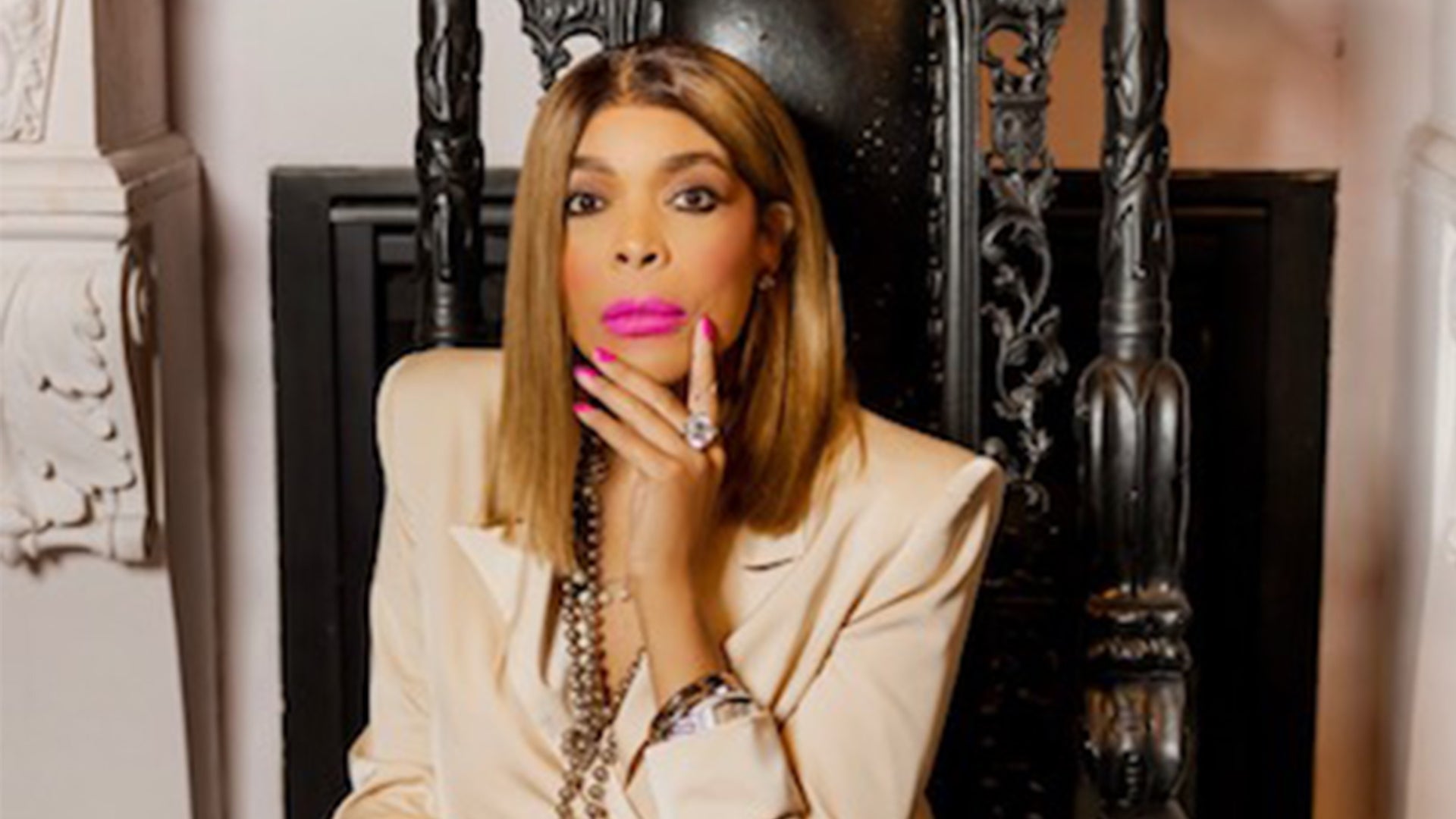 Wendy Williams Enters Wellness Facility to Treat 'Overall Health…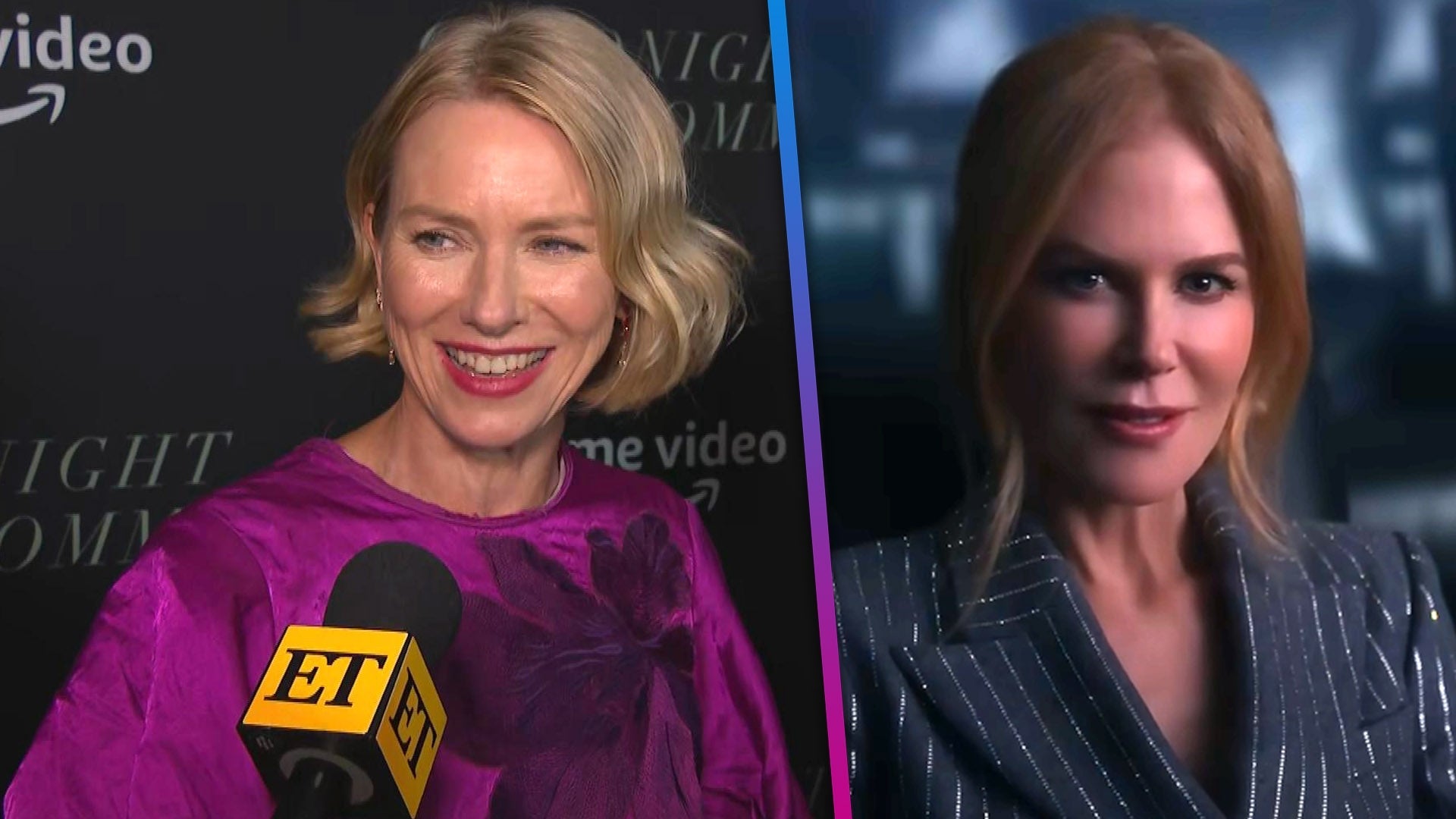 Naomi Watts Reacts to Bestie Nicole Kidman's Viral AMC Intro (Ex…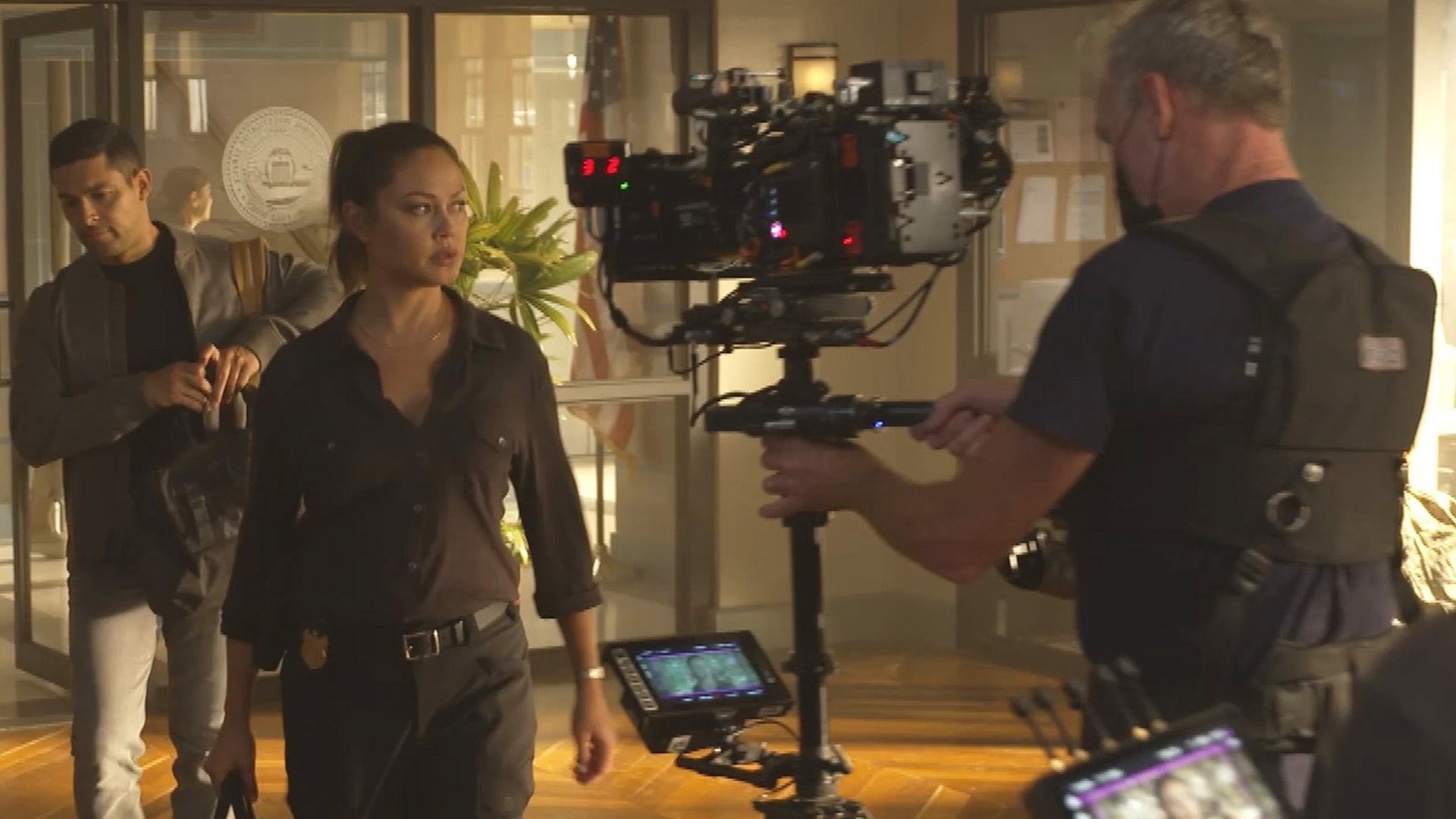 Behind the Scenes of the 'NCIS' and 'NCIS: Hawaii' Crossover (Ex…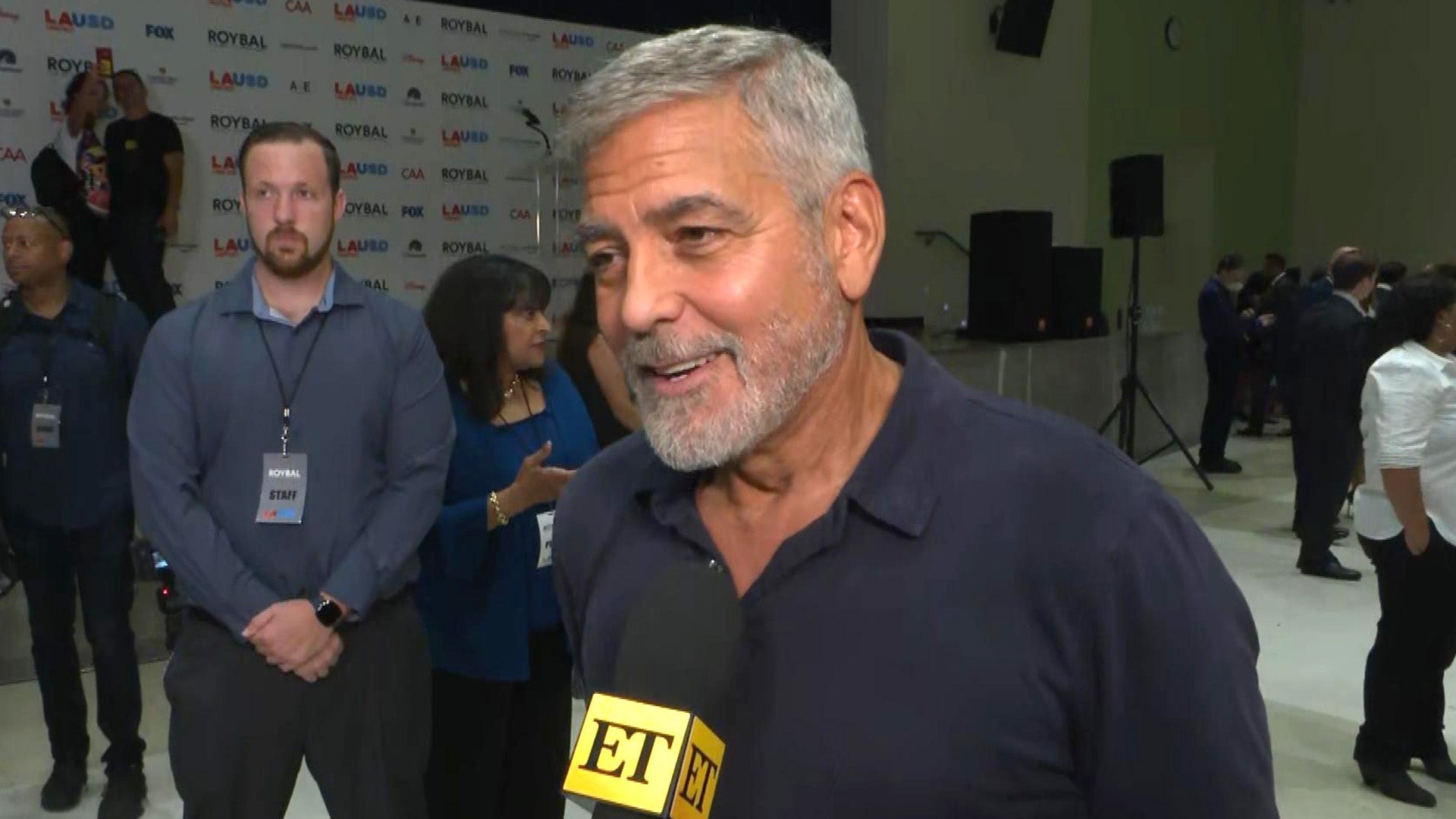 Why George Clooney's Movie 'Ticket to Paradise' Moved UK Premier…
Is the moment we've all been waiting for finally here? Not so fast.
After months of teasing Colton Underwood's dramatic fence jump, fans thought we might have finally reached the moment that sends him over the edge (literally). That episode is still "a few" weeks away, as Chris Harrison told ET on Thursday, but that doesn't mean this Monday's episode wasn't dramatic. This week, we saw The Bachelor confront his greatest fears (like a woman not being here for the right reasons), and ET was right here, live blogging along the way.
Underwood previously confirmed to ET that this season gets pretty intense for him, and that his famous fence jump leads to him temporarily quitting the series. While speaking with ET last week, former Bachelor Nick Viall said he felt similar pressure during his season, but wasn't in a position where he would actually quit.
"It's possible Colton could have quit," Viall said when asked how it affects a Bachelor's contract. "[But] in my mind, you did sign up for this. You gotta see it through."
"There were certainly moments where I wanted to [quit]. It's a stressful situation," he continued. "The producers can select 30 amazing women or 30 amazing men, and they might not be your person. ...That's the stresses of being the lead, the pressures of the expectation. ... What if my person's not in this group? It's a truly terrifying situation at times."
Another Meltdown?
6:59 PM:
Looks like we're in for some drama on next week's hometown dates with Tayshia, Hannah G., Caelynn and Cassie, which don't go according to plan. There's excited daughters, protective fathers and a nervous AF Colton.
"I have all the warning signs and red flags going up right now," our Bachelor confesses, seemingly spiraling into another meltdown.
Cassie Gets a Hometown Date
6:56 PM:
It seems Caelynn's little speech worked.
Soon after the beauty queen left the building, he emerged and gave Cassie the group date rose, confirming he wants to meet her family.
"Heading into this week, I just wasn't in a good place. But I think tonight I realized it's not about the she-said, she-said thing. It's about my instinct and what my gut's telling me," Colton explains.
Caelynn Crashes the Date
6:53 PM:
Caelynn (who already has a rose -- what are you doing girl?) crashes the group date to give Colton a piece of her mind.
"I wanted to talk to you about something," she says. "I know this is a big decision... I think part of loving someone is just being honest and knowing that you're not getting the full truth killed me."
"I'm sick of girls getting other girls down," Caelynn continues, seemingly sticking up for Cassie, before making her way out the door.
Colton Does His Thing
6:50 PM:
Colton knows what he wants at the night part of the date, pulling Hannah G. aside immediately and giving her the first rose of the night.
One more rose remains, with Kirpa and Cassie left to battle it out.
"Kirpa and Cassie ended up getting in an altercation. I think Kirpa expressed her opinions, and Cassie expressed hers. So I don't know how tonight's going to go," Hannah G. tells Tayshia and Caelynn.
Cassie and Kirpa Go at It
6:42 PM:
Kirpa and Cassie do not hold back when he and Hannah G. head off together.
"This all reeks of desperation to me," Cassie shouts at Kirpa. "I'm telling you you're wrong."
The 23-year-old saves more insults for her confessional. "In my opinion, you're an idiot!" she tells the camera of Kirpa.
Kirpa Comes With Facts
6:40 PM:
Kirpa heads into her conversation with Colton with a notebook (which we're glad she didn't read from).
"I just don't want you at the end of this to be blindsided and end up with the wrong person," Kirpa says. "I have concerns about Cassie and Caelynn that they're not ready."
"They were the only two girls that started to panic [after your speech in Vietnam]," she continues. "They got very defensive. Everyone thought that was very strange."
Colton Sits Down With Cassie
6:36 PM:
Cassie tears up when Colton brings up the other women saying she's not ready for marriage.
"I'm so shocked at any of those things that any of those girls would say. I don't want you to believe that," Cassie says. "I just don't know why someone would make that up."
"My gut right now is telling me that she would have never gone to the lengths to say that," Colton tells the camera.
Heather Takes Herself Out of the Competition
6:28 PM:
From one shocking exit to the next! Heather tells Colton during their sitdown that she's not ready to take him to her family.
See ya, girl!
The Group Date Kicks Off
6:26 PM:
"The biggest question I need answered is who is ready and who isn't," Colton tells the camera as he sets off on his group date with Heather, Cassie, Kirpa and Hannah G. "I'm not giving up on what I came here for."
Colton Cuts the Cord With Hannah B.
6:16 PM:
Colton's just not feeling it!
"You've been open and honest and vulnerable this entire time, but I think coming into this week, I spent so much time questioning who's ready for all this... Am I ready?" Colton asked Hannah B. "I don't know if I'm there... Going into hometowns, I can't shake your father's hand and look him in the eye if I have any doubts in our relationship."
"I'm a little confused as to what you want, but I'm glad to know that now," Hannah replies. "I wouldn't want you to meet my family if you don't feel that way."
Hannah B. Meets Colton's Family
6:03 PM:
Colton takes Hannah B. to meet his family, but it seems he needed their input on his decisions more than he wanted their opinion of her.
"I can't help but start comparing these relationships," Colton tells his dad. "It's been a lot harder than I thought it was going to be."
"I know how my feelings are. I'm ready to just really dive deep in this relationship... it's understanding his feelings that's hard," Hannah tells the camera, as Colton reveals he's not in love with her.
Drama Brews in the House
6:01 PM:
Caelynn confronts Tayshia over what she told Colton. "To be quite honest, the only two people who acted defensively [after Katie's conversation with Colton]... were you and Cassie," Tayshia defends herself.
"I never once threw you under the bus, because that's not the person I am," Caelynn says.
This fight clearly isn't over, but it's time for Colton's date with Hannah B.
Hannah B. Gets the Next One-on-One
5:52 PM:
"I'm excited," Hannah B. says as she finds out she's getting the next date with Colton. Hope she has a toast prepared!
Caelynn Regains Colton's Trust
5:48 PM:
"I wanted to tell you today... I am falling in love with you," Caelynn tells Colton, and he seems to believe her. "I'll make it worth it. I'll make it worth all the tears and everything."
"Coming into today... I had a lot of emotions. Hearing the things I did scared me... but I can tell you after tonight, all those fears have gone away," Colton replies. "I know that I am falling in love with you, so Caelynn, will you accept this rose?"
The two then enjoy a private Brett Young concert and seal the night with a kiss.
Time for a Breakdown
5:45 PM:
"What I heard makes me question everything," Colton tells the camera, crying. "I'm headed into hometowns and I have no idea what I'm going to do."
Colton Confronts Caelynn
5:36 PM:
We get about two minutes of Colton and Caelynn snowboarding before he confronts her.
"[Tayshia] told me you were one of the women who wasn't quite ready," tattletale Colton says. "It was just very hard to hear."
"It doesn't make any sense to me. I don't know. I hate this," Caelynn replies. "It terrifies me to know the way that I'm feeling and that I could lose you over something that's completely fabricated."
"I'm trying to understand why someone would go out of their way if there's no truth to that," Colton says back.
"I'm the only one who's falling in love with Colton, so f**k her," Caelynn tells the camera. "I better get a rose, because I will call that stupid b**ch out."
'It's About to Go Down'
5:35 PM:
Tayshia catches up with Kirpa after her date, revealing, "I did tell him about them talking about being the next Bachelorette."
"It's about to go down, that's what's going to happen," Kirpa tells the camera, as Colton meets Caelynn on the top of a glacier.
Tayshia Gets a Hometown Date!
5:28 PM:
"Hearing you talk about your family and talk about your mom and dad gets me so excited to have the opportunity to meet them," Colton tells Tayshia, handing her a rose.
"After my divorce, to think how sad I was, all of that hurt is so worth it to fall in love again," Tayshia tells the camera, before surprising Colton by coming out in an "Underwood" jersey.
Caelynn Gets the Next One-on-One
5:24 PM:
Caelynn is the lucky lady (or unlucky, depending on if Colton confronts her) on the next one-on-one, and Cassie is crying about it.
Tayshia Names Names!
5:17 PM:
"Unfortunately some girls aren't necessarily in this for possibly the right reasons... I feel like Cassie and Caelynn aren't genuine, and I believe that's who Katie was referring to, and Sydney and Demi," Tayshia tells our Bachelor, claiming Cassie and Caelynn are more interested in parties after the season or becoming the Bachelorette than they are in Colton.
"What am I supposed to do now?" Colton asks. "I had no questions for Caelynn and Cassie, and now I do."
Colton Asks Tayshia What She's 'Seen or Heard'
5:14 PM:
Colton is here for answers, and he's not even waiting for the night portion of his date with Tayshia to get them.
"I just want to know what you've seen or heard," he tells her after they enjoy a tour around the city with his dog.
Tayshia Gets the First One-on-One
5:08 PM:
The women meet Colton (and his cute doggo!) in a park, where he announces that he'll be taking Tayshia on this week's first one-on-one... right now.
We don't know what's in store, but Tayshia has plans to tell him all about which of the women aren't ready for marriage.
Ben Higgins Is Here
5:05 PM:
The group heads back to Colton's hood of Denver, Colorado, where he meets up with former Bachelor Ben Higgins for a little advice.
"I'm nervous. Falling in love with multiple people scares me," Colton admits.
"My only advice now is lean in, be intentional. Don't be scared," Ben says.
Colton Kicks off the Week in Confusion
5:01 PM:
"What the f**k?" he says in a confessional video at the top of the episode, discussing the warnings he's received about women not being ready for marriage.
"That's my ultimate fear in all this... From here on out, every decision that I make is bigger and means more, so I don't know, we'll see."
The Bachelor airs Mondays at 8 p.m. ET/PT on ABC -- join ET's Bachelor Nation Facebook group here.
RELATED CONTENT:
Former 'Bachelor' Nick Viall on Colton Underwood Quitting the Show: 'You Gotta See It Through' (Exclusive)
'The Bachelor': Colton Underwood Sends a Woman Home After She Says She Intends to Take His Virginity
Tia Booth Says 'Bachelor' Colton Underwood Is Going to 'Wait for F**king Ever' to Have Sex
Related Gallery