TV
'The Bachelor' Finale: Peter Weber's Mom Barbara Puts Madison on BLAST at 'After the Final Rose'
By
'Bachelor' Peter Weber's Mom Barb Responds to Haters After Explo…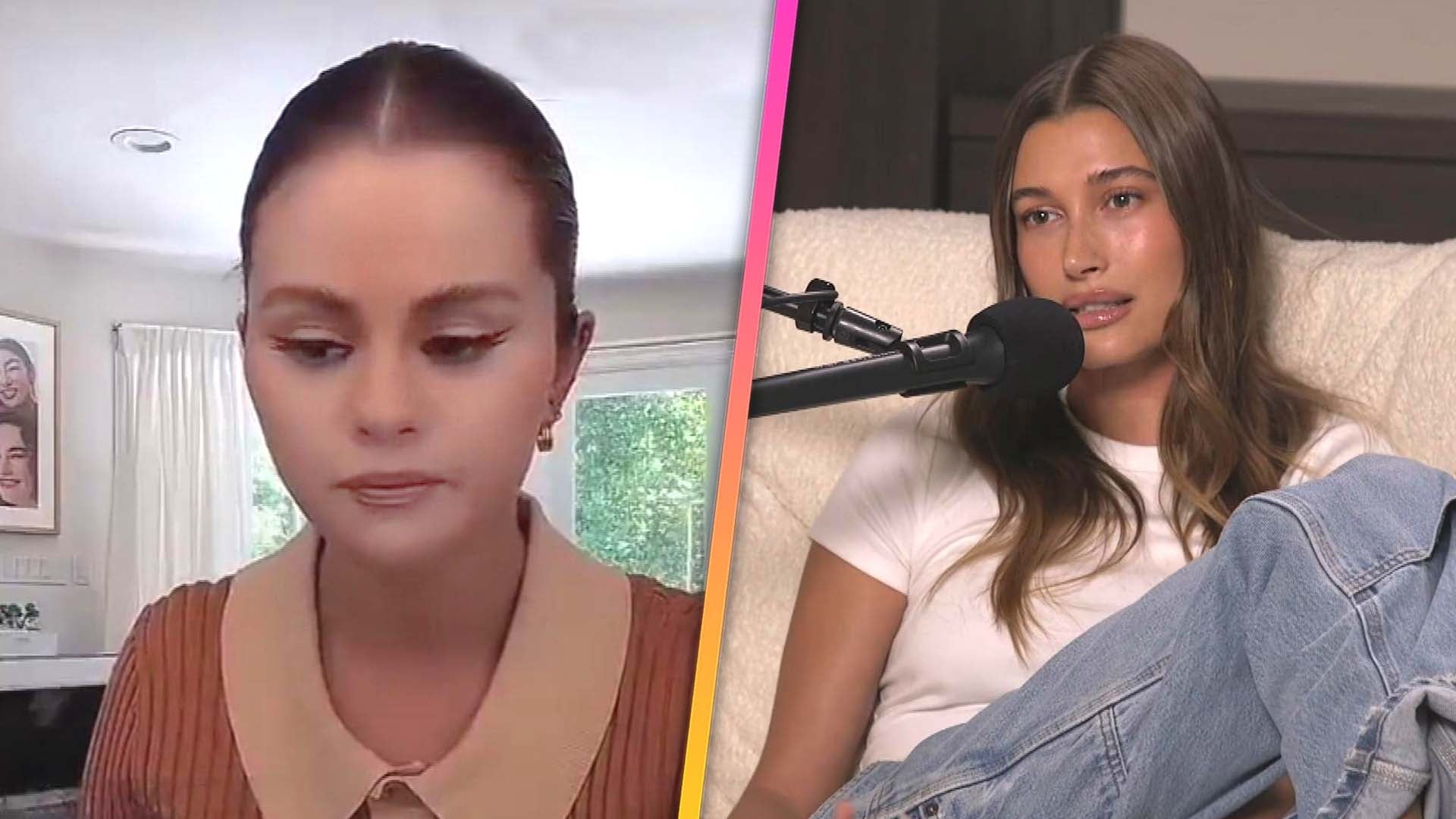 Selena Gomez Responds to 'Disgusting' Online Hate After Hailey B…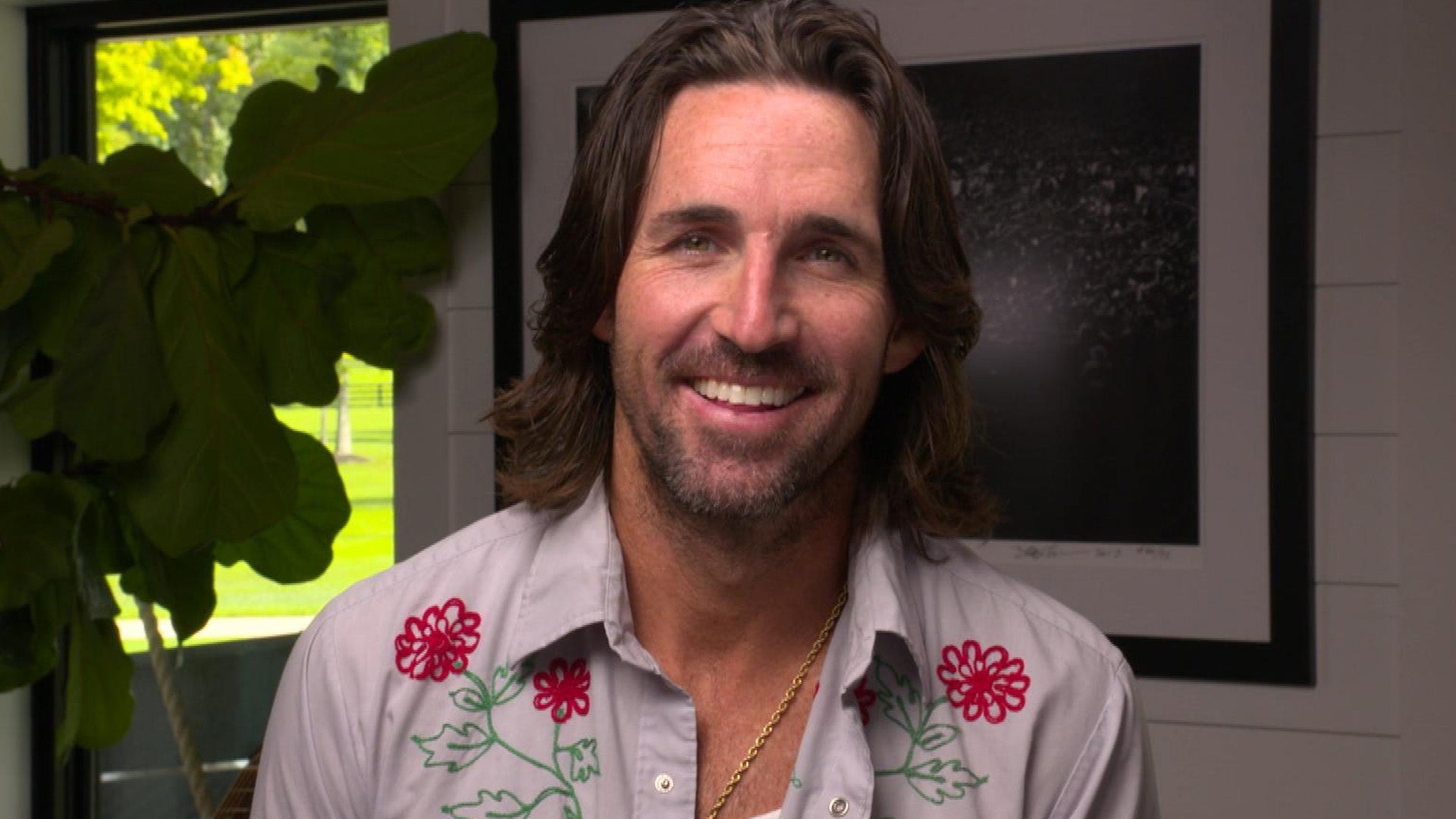 Inside Jake Owen's 150-Acre Nashville Property (Exclusive)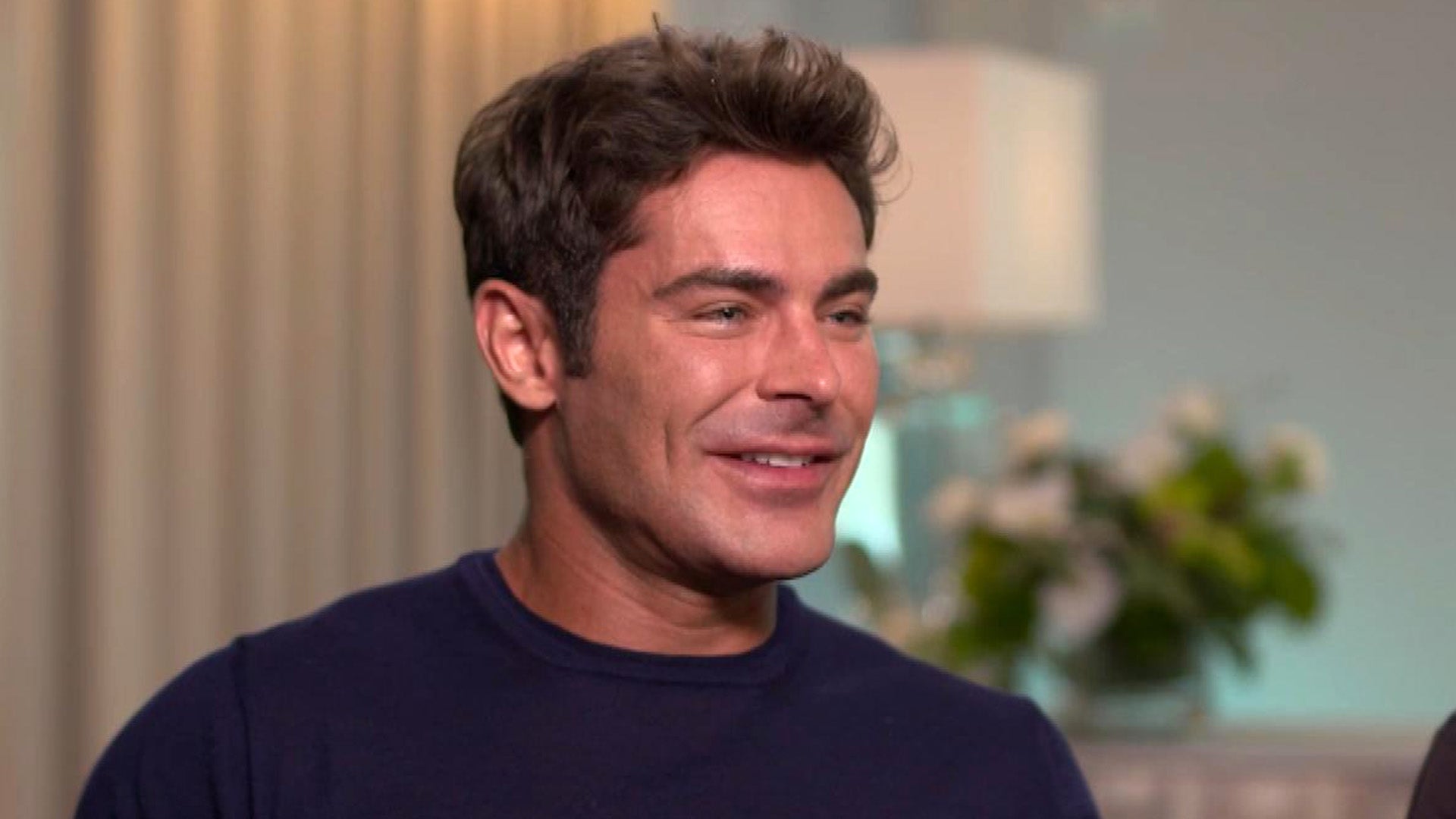 Zac Efron Details the Underlying Humor in 'Greatest Beer Run Eve…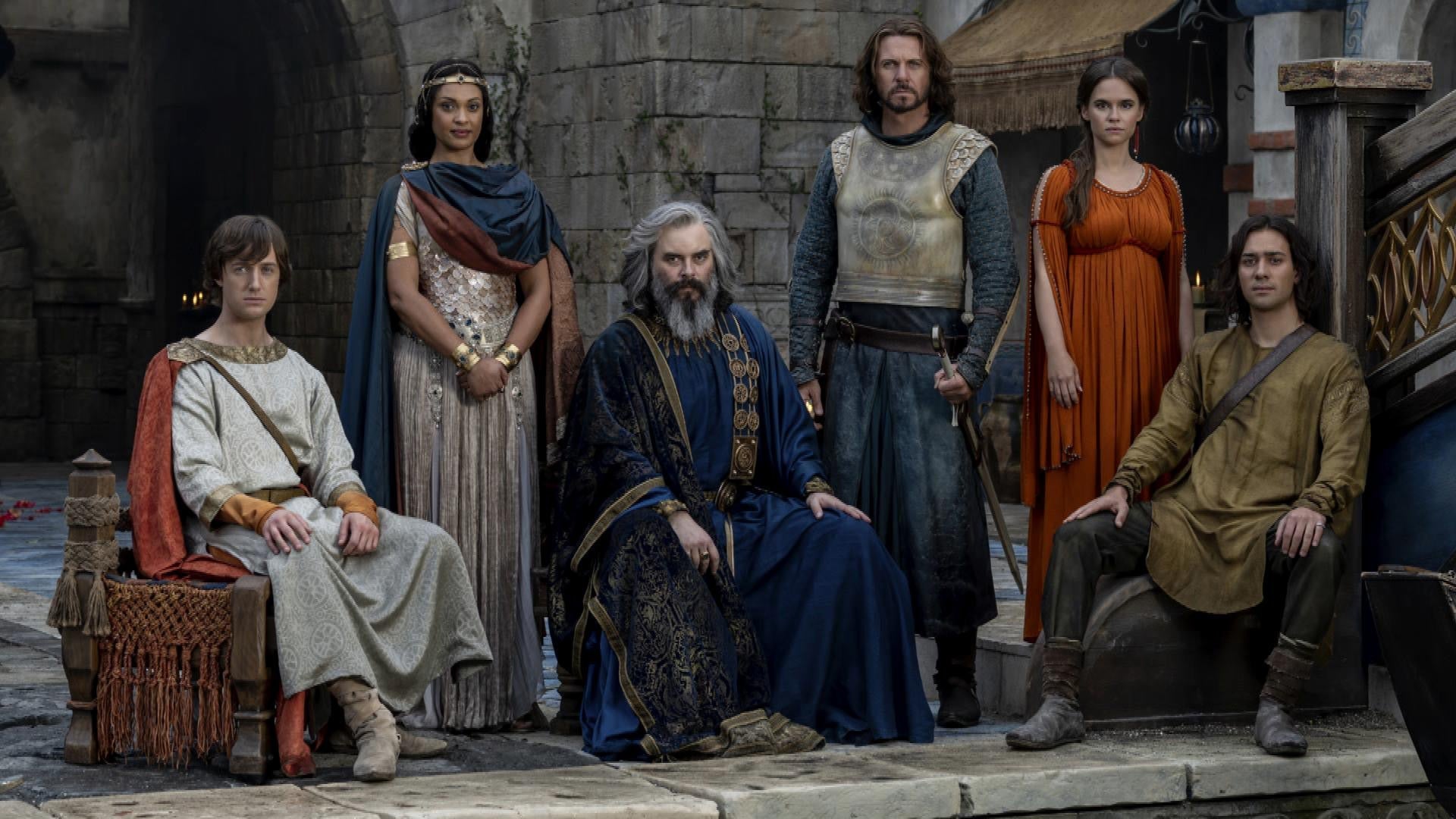 'Lord of the Rings: The Rings of Power': Inside the Most Expensi…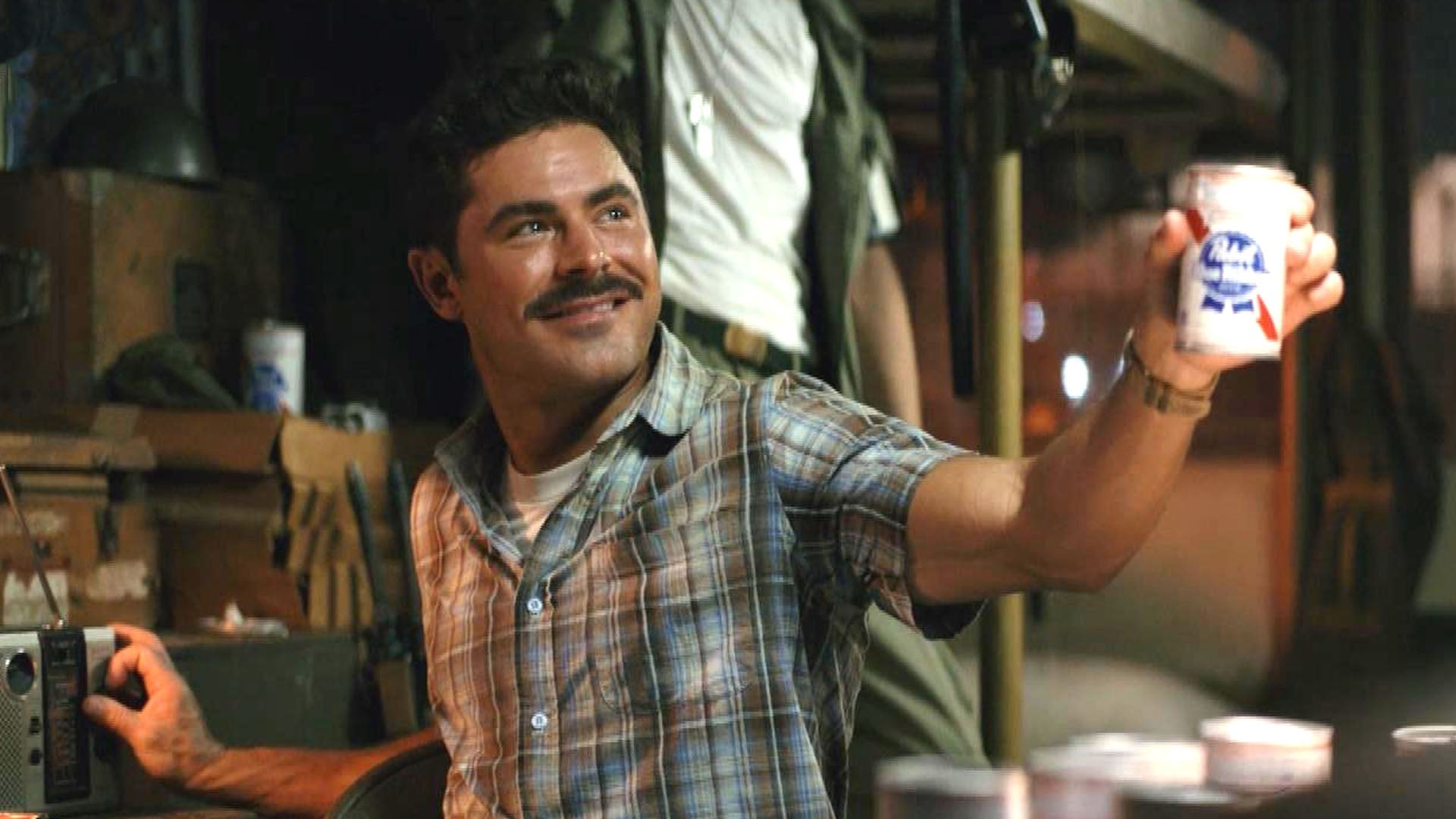 'The Greatest Beer Run Ever' First Look: Inside Zac Efron's Viet…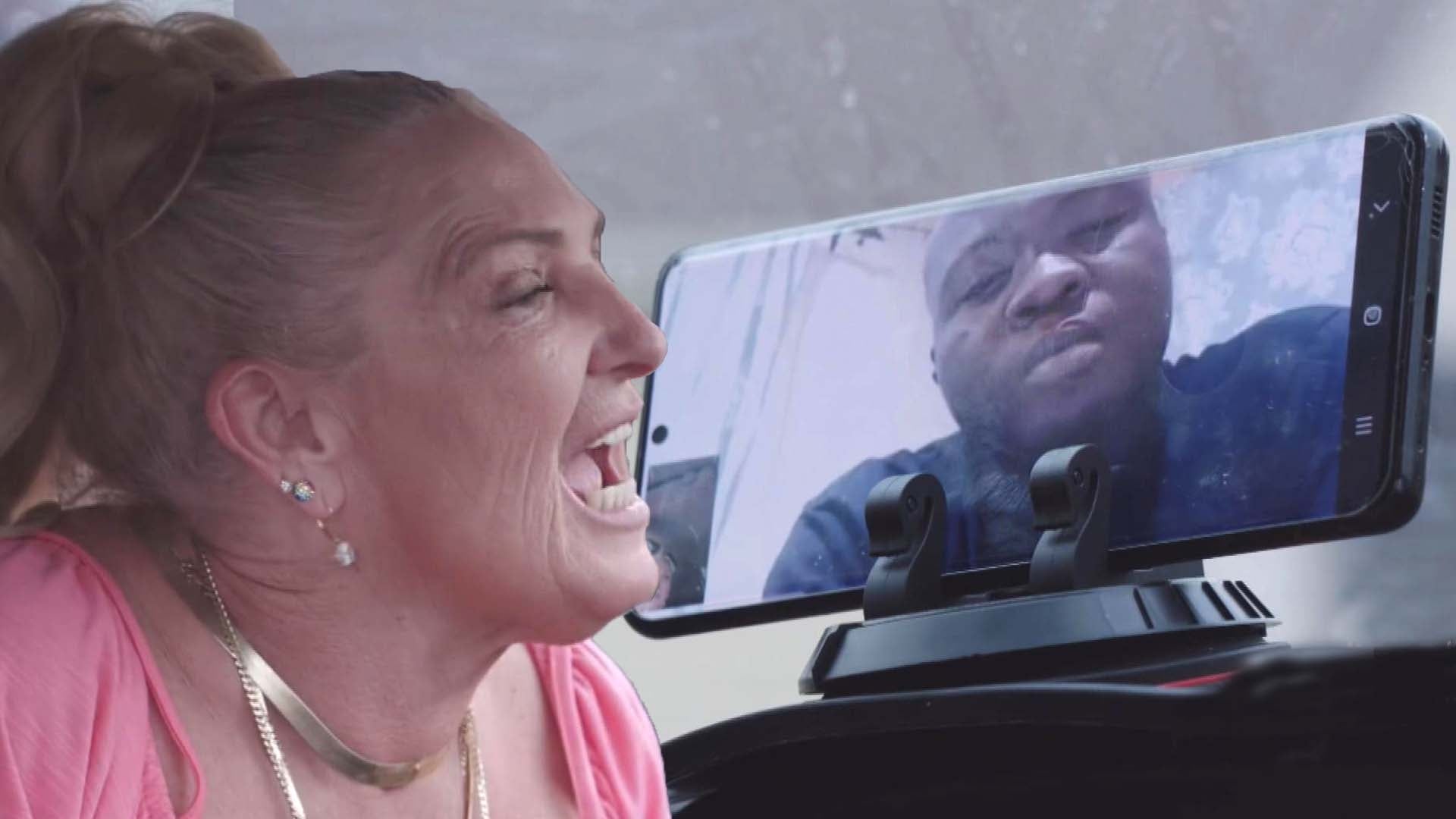 '90 Day Fiancé': Angela Reacts to Michael Asking to Be Paid to G…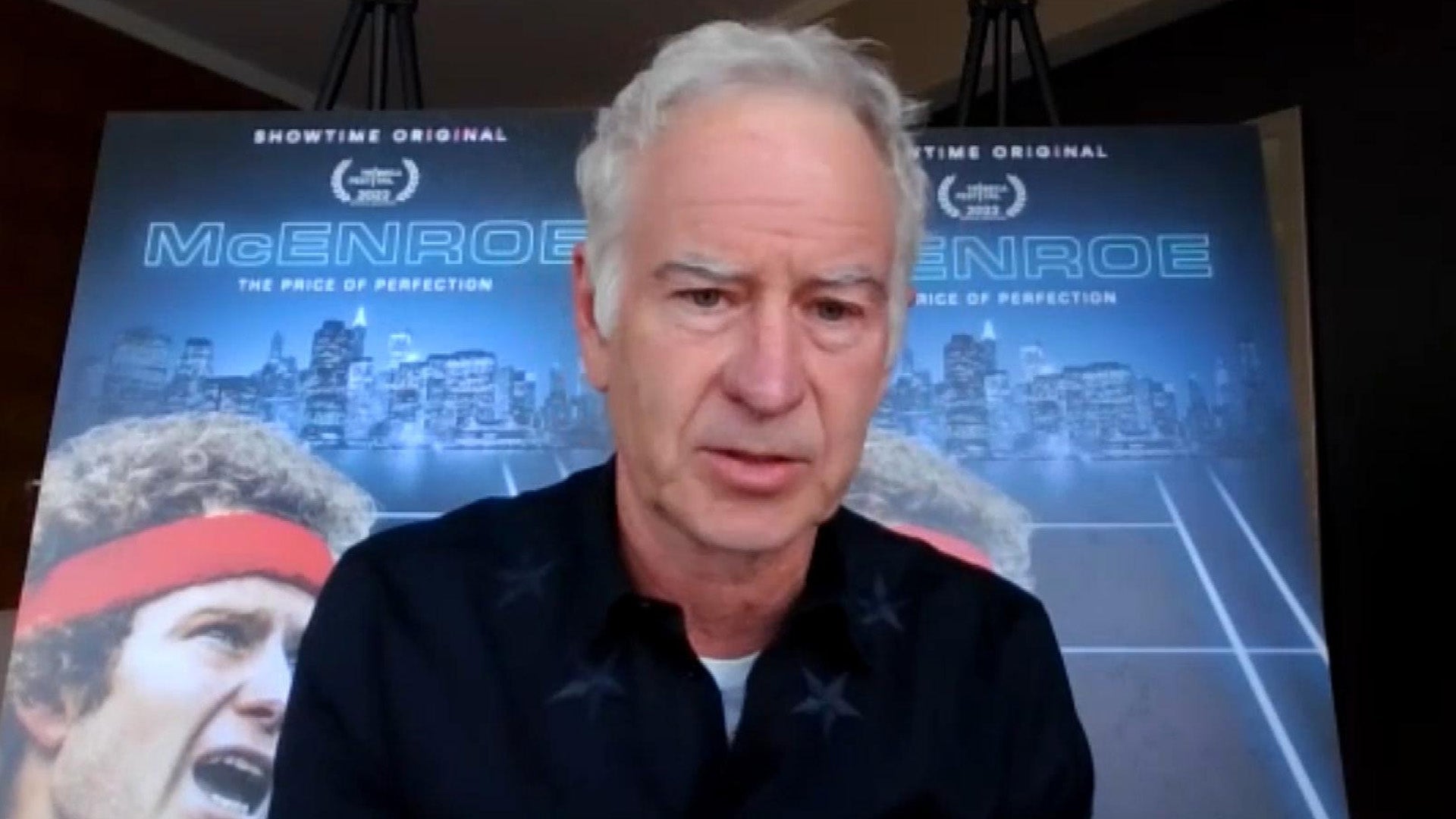 John McEnroe Reflects on His 'Second Chance' at Happiness After …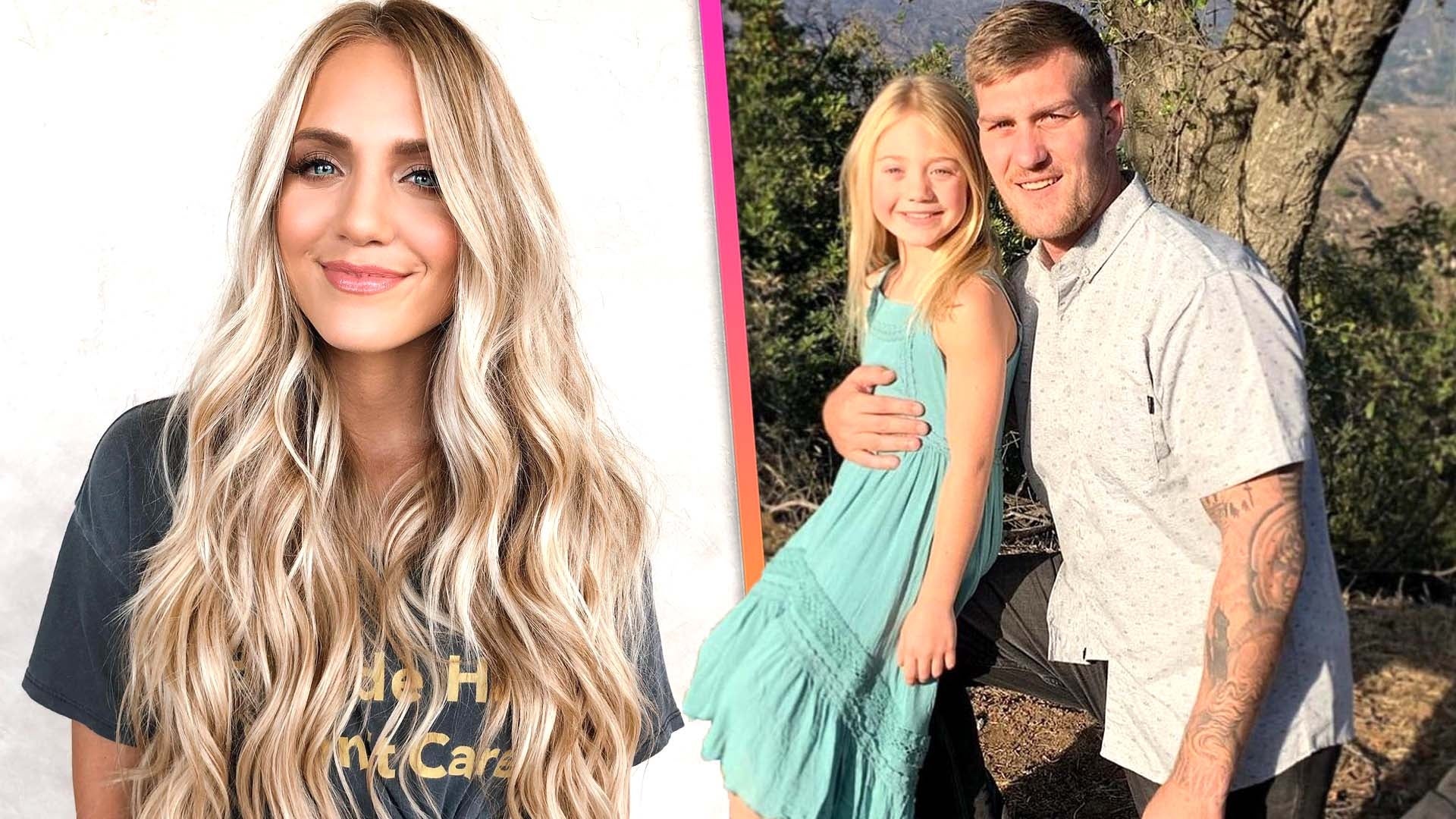 YouTuber Savannah LaBrant Reveals Death of Daughter's Dad at 29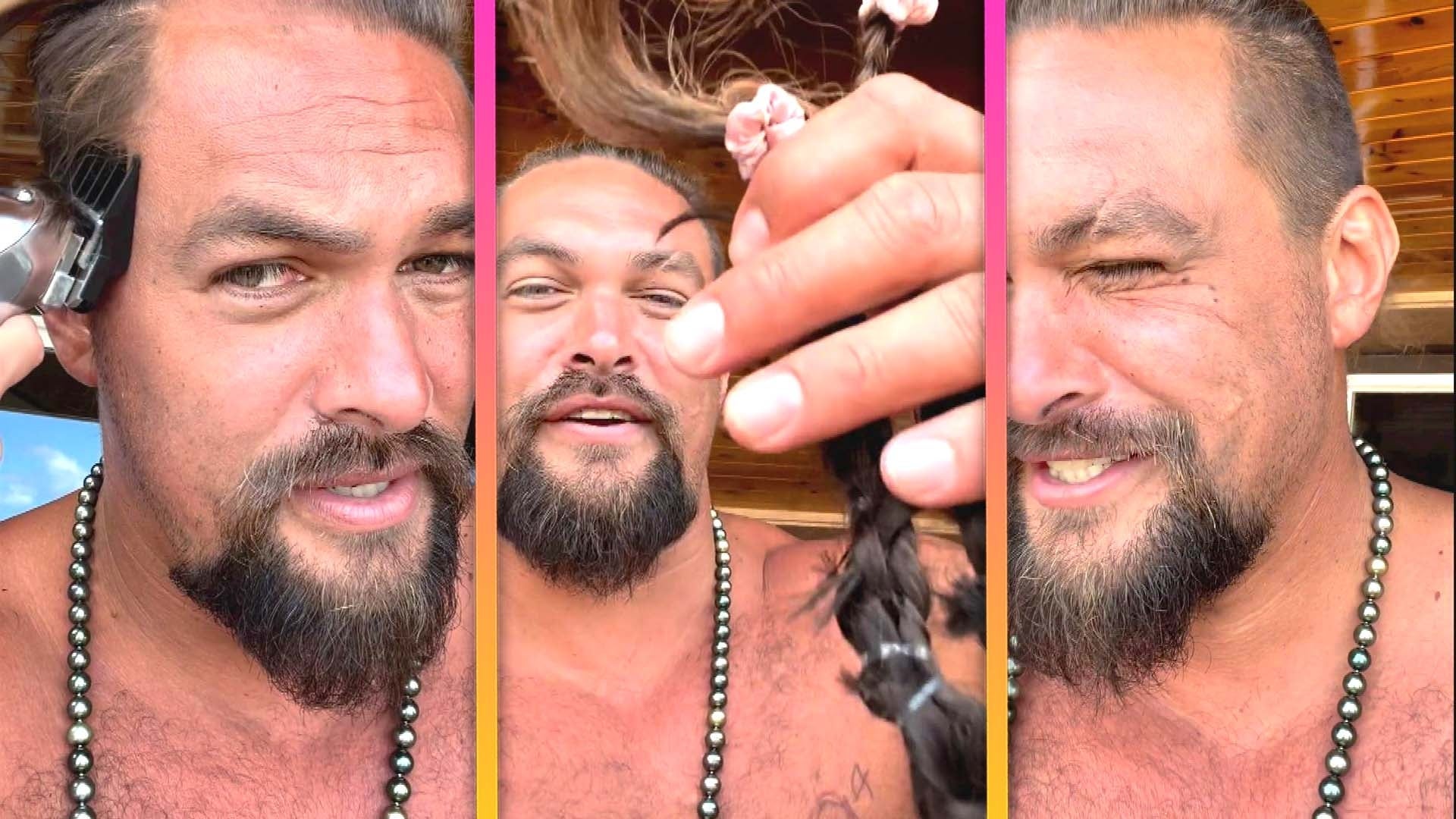 Jason Momoa Shaves Off His Hair for a Cause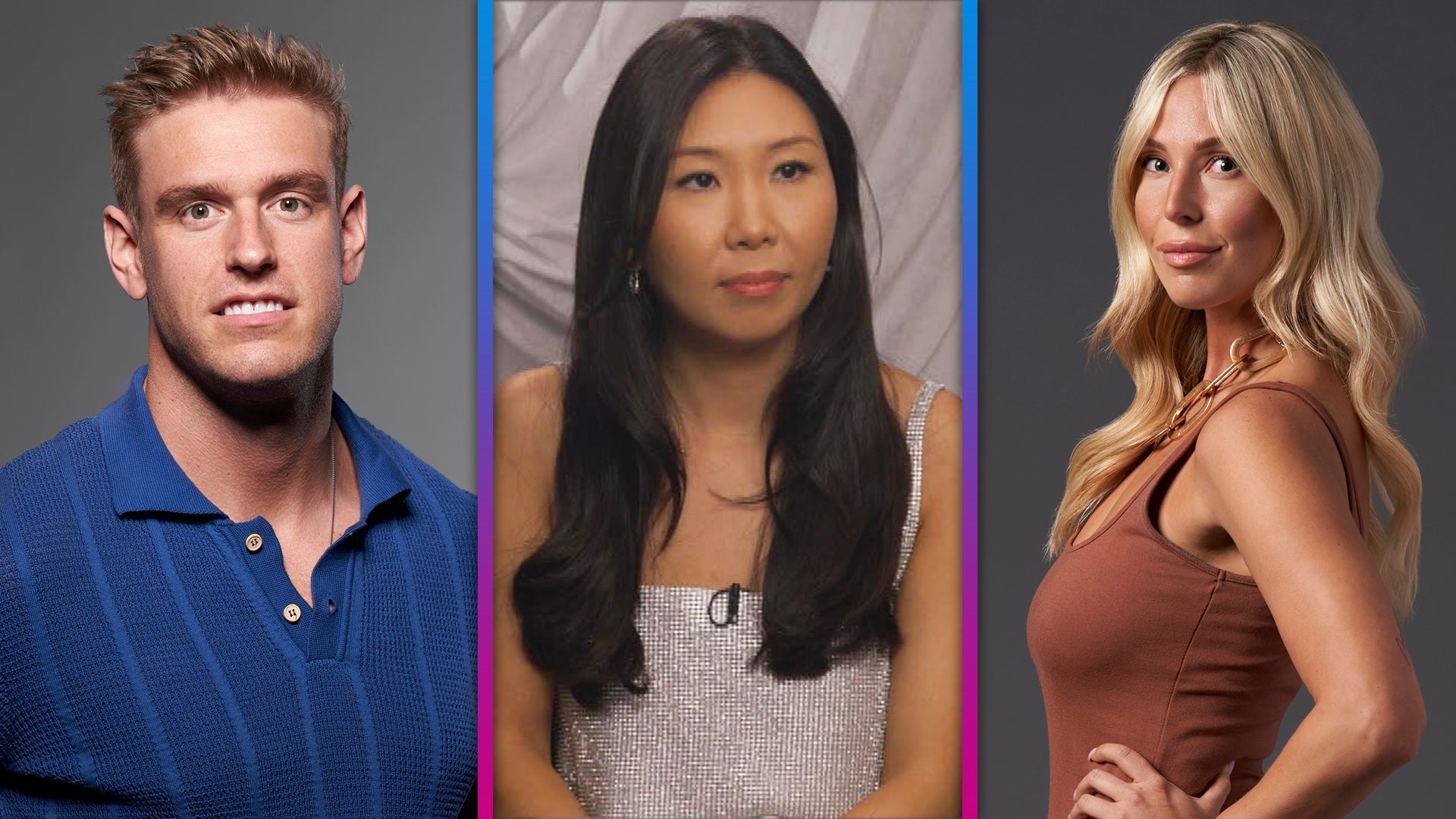 Where 'Love Is Blind' Star Natalie Stands After Drama With Shayn…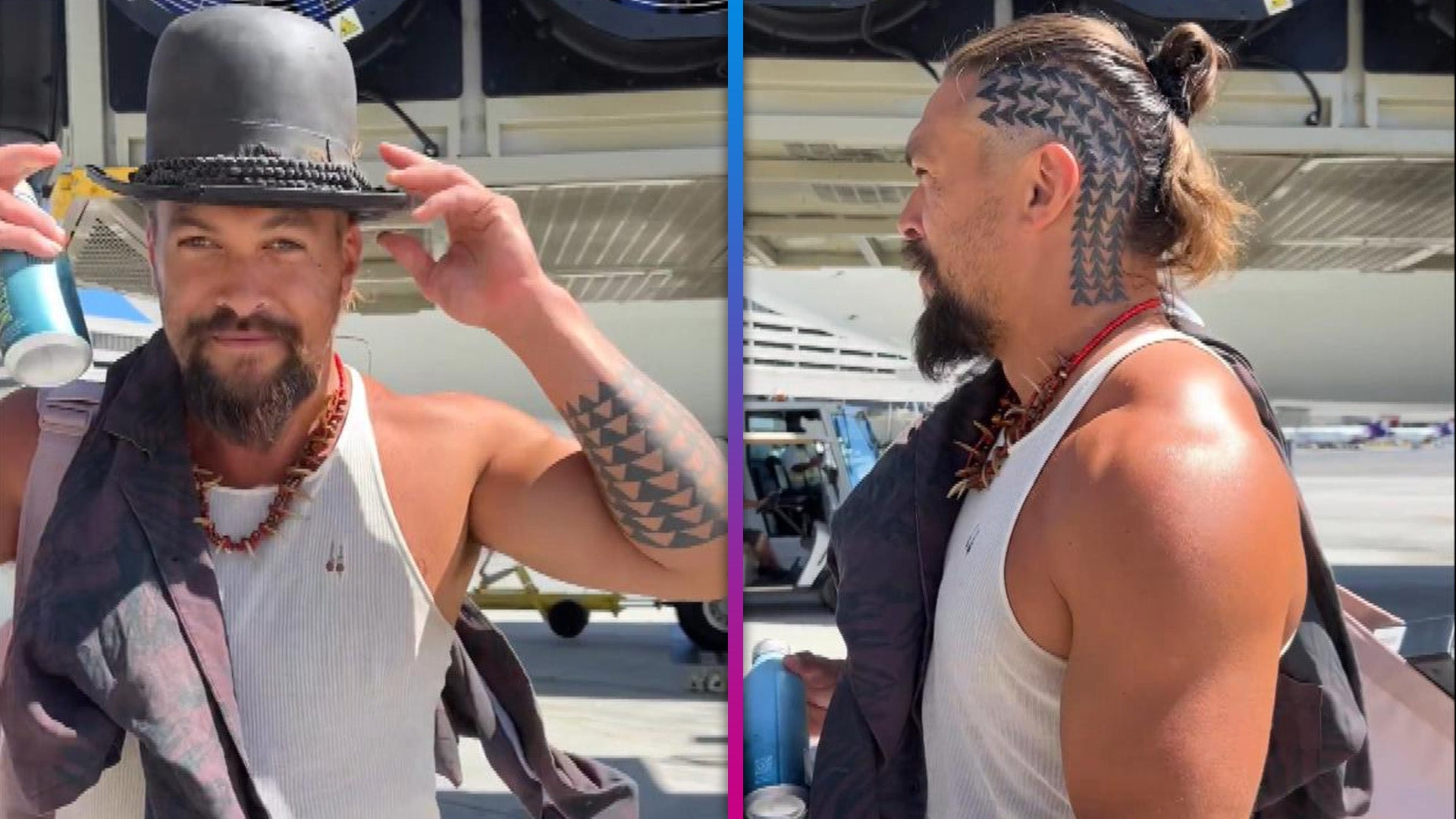 Jason Momoa Debuts Head Tattoo After Shaving Off His Hair!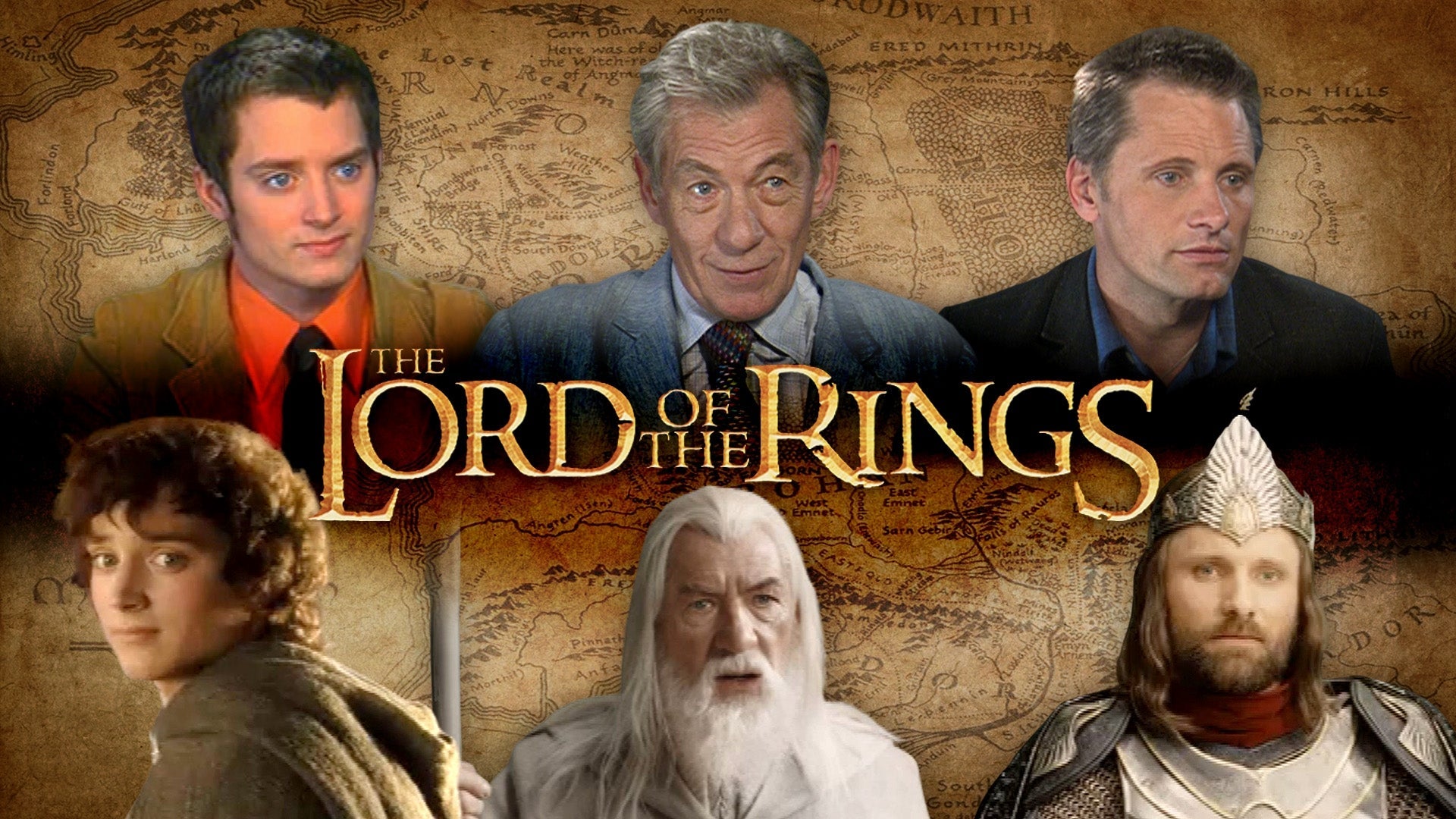 'Lord of the Rings': Inside the Magic of the Movies and What to …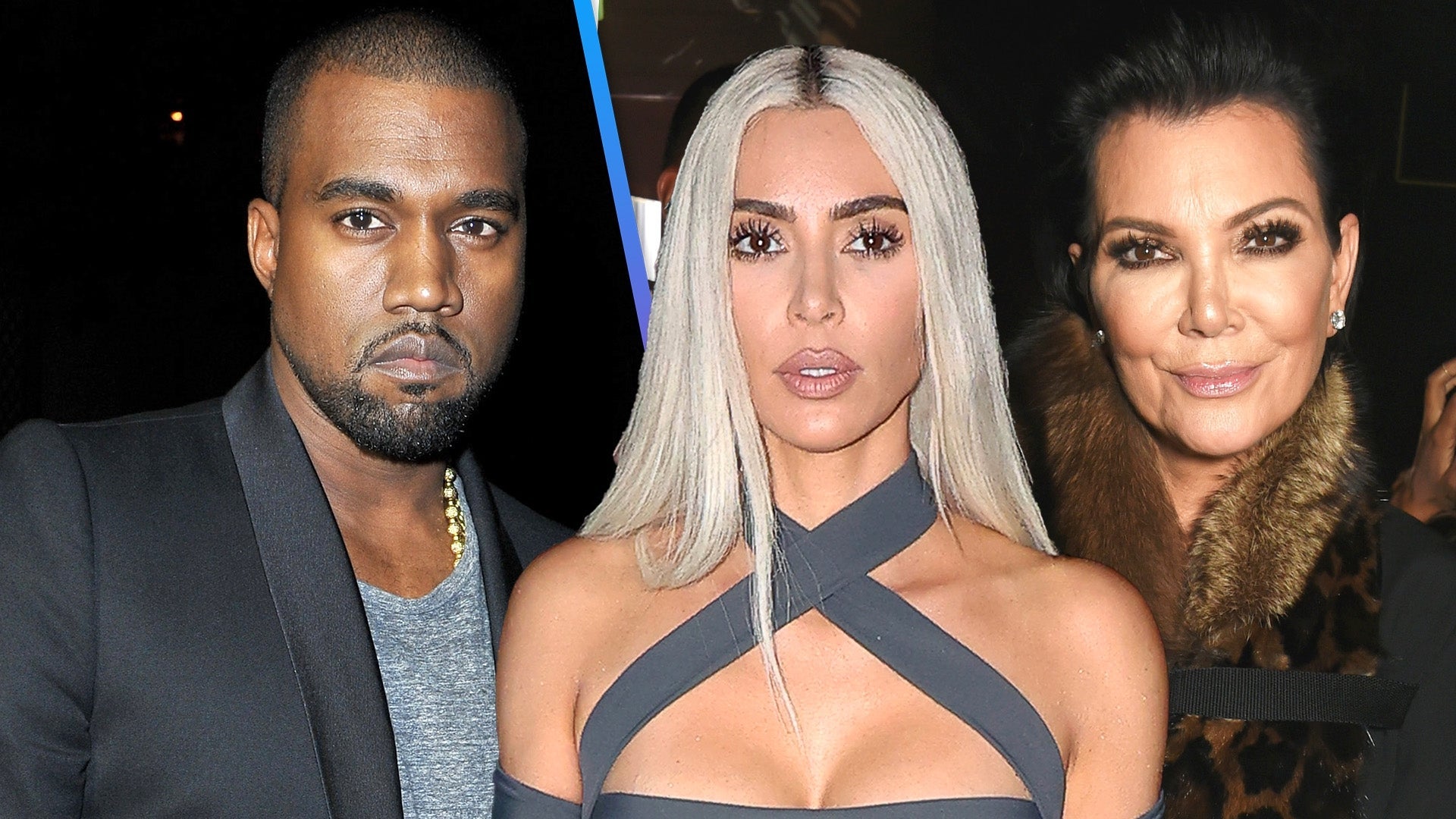 Kanye West Sparks More Kardashian Family Drama With Instagram Co…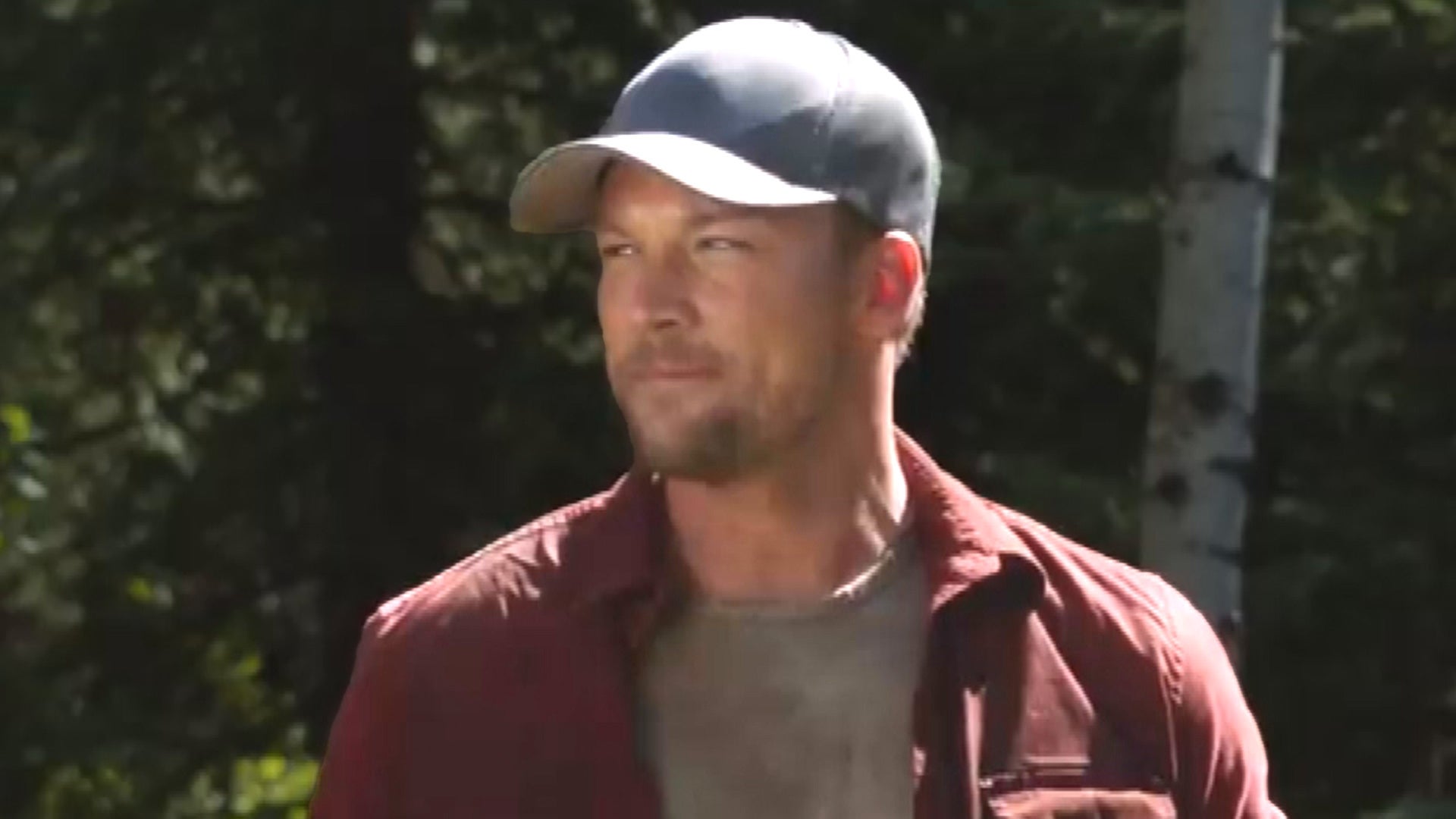 'Heartland' Actor Robert Cormier Dead at 33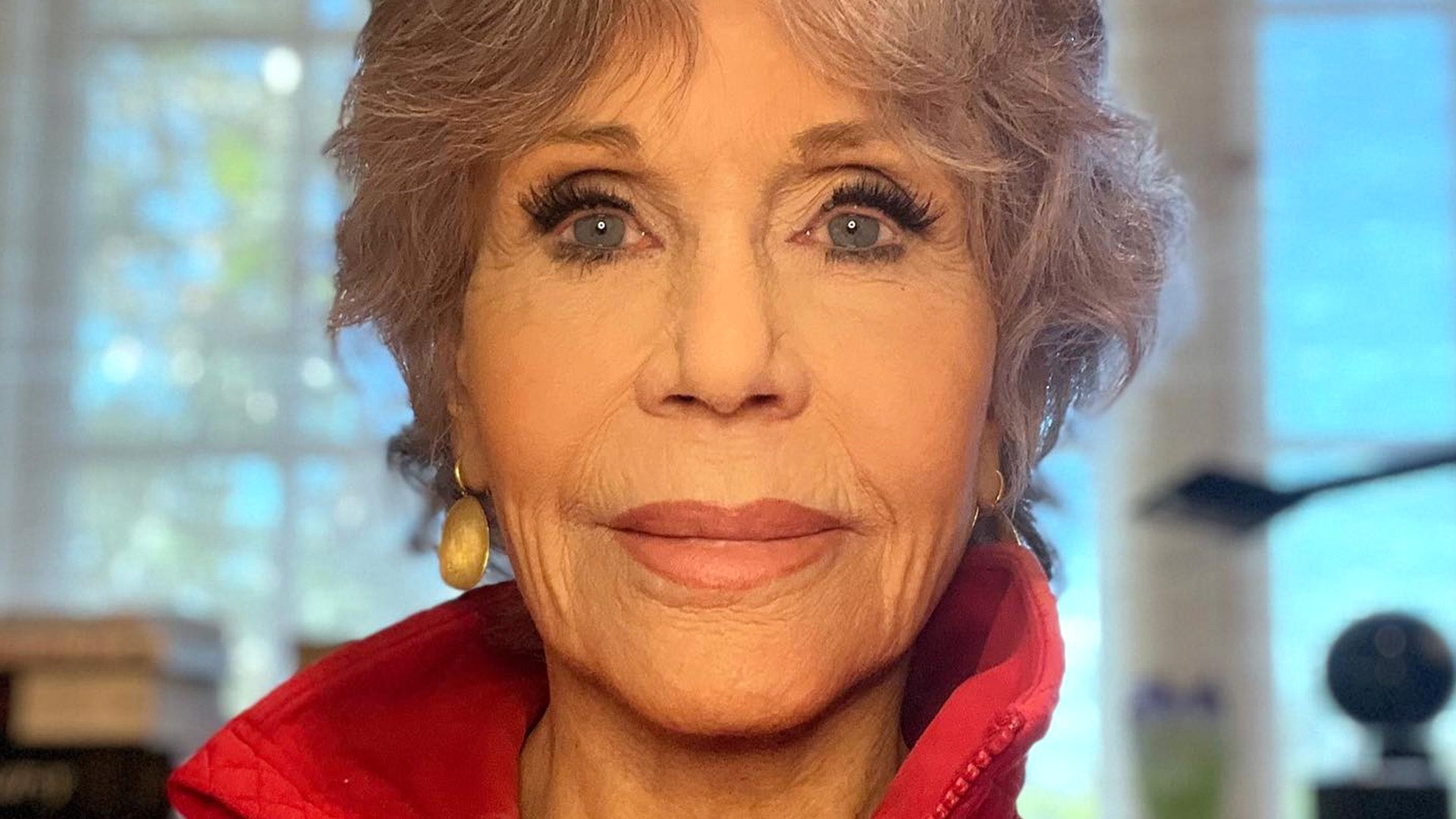 Jane Fonda Reveals Non-Hodgkin's Lymphoma Diagnosis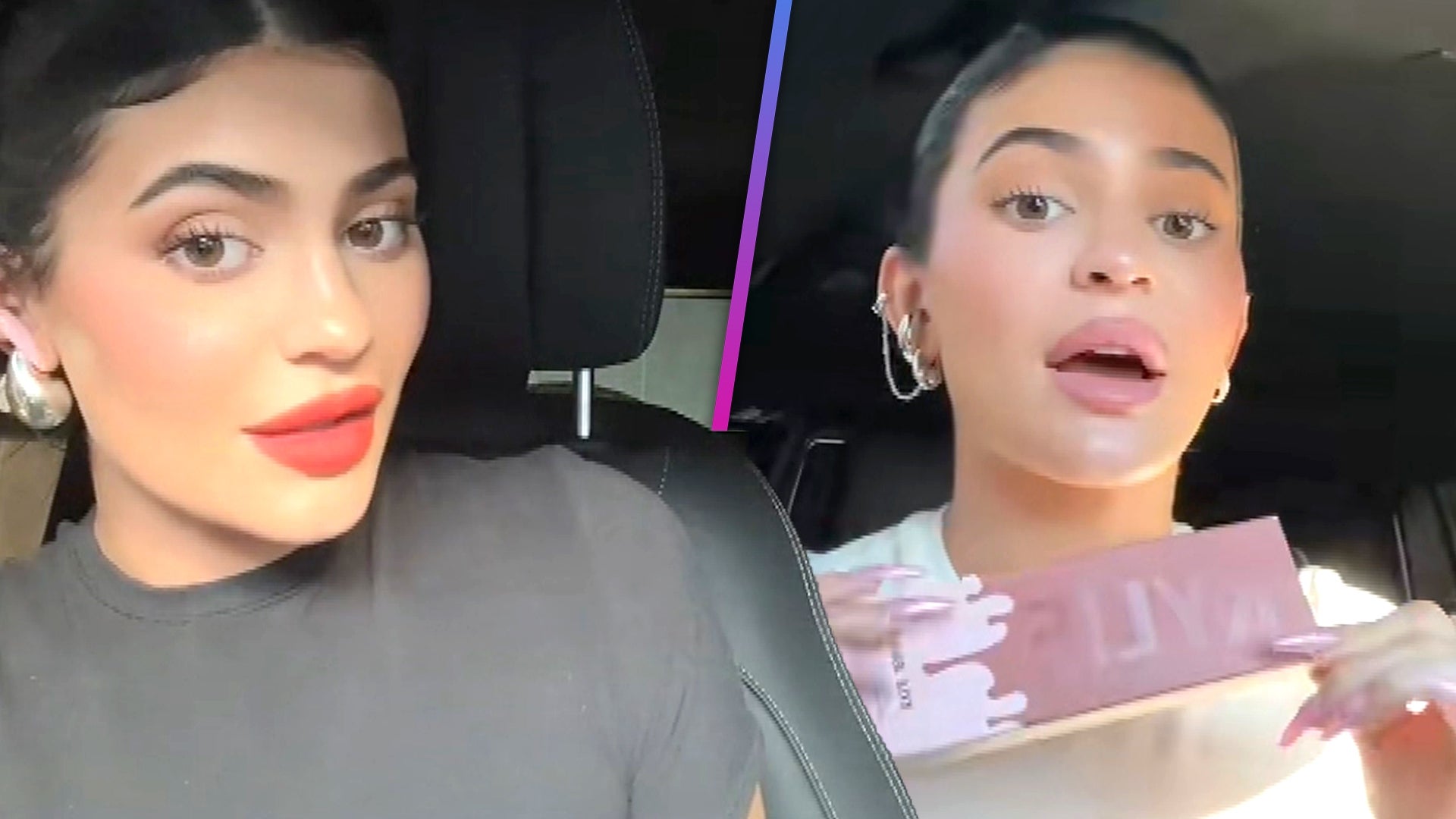 Kylie Jenner Addresses Backlash Over Car TikTok Video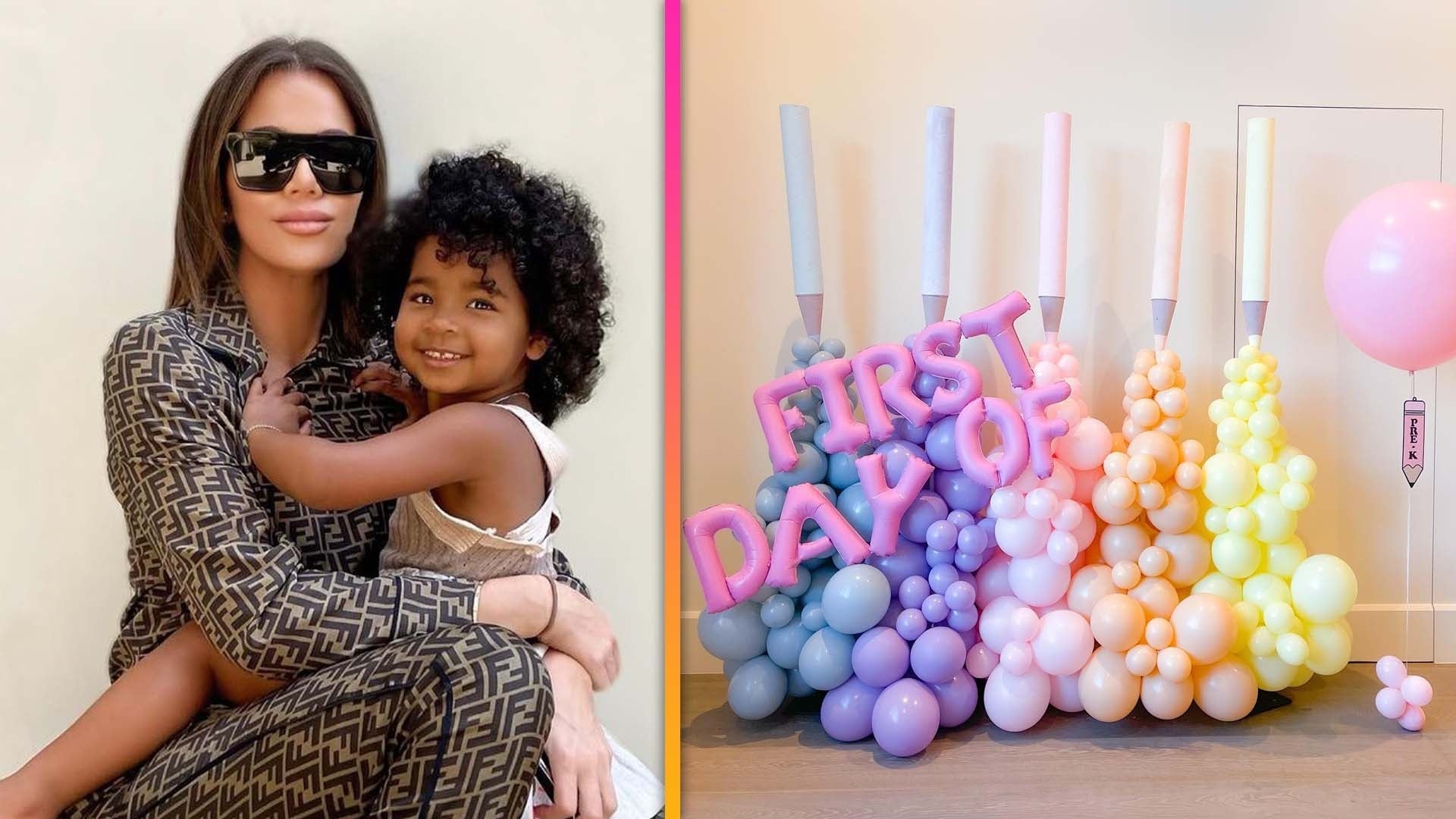 Khloé Kardashian 'Still Crying' Over Daughter True's First Day o…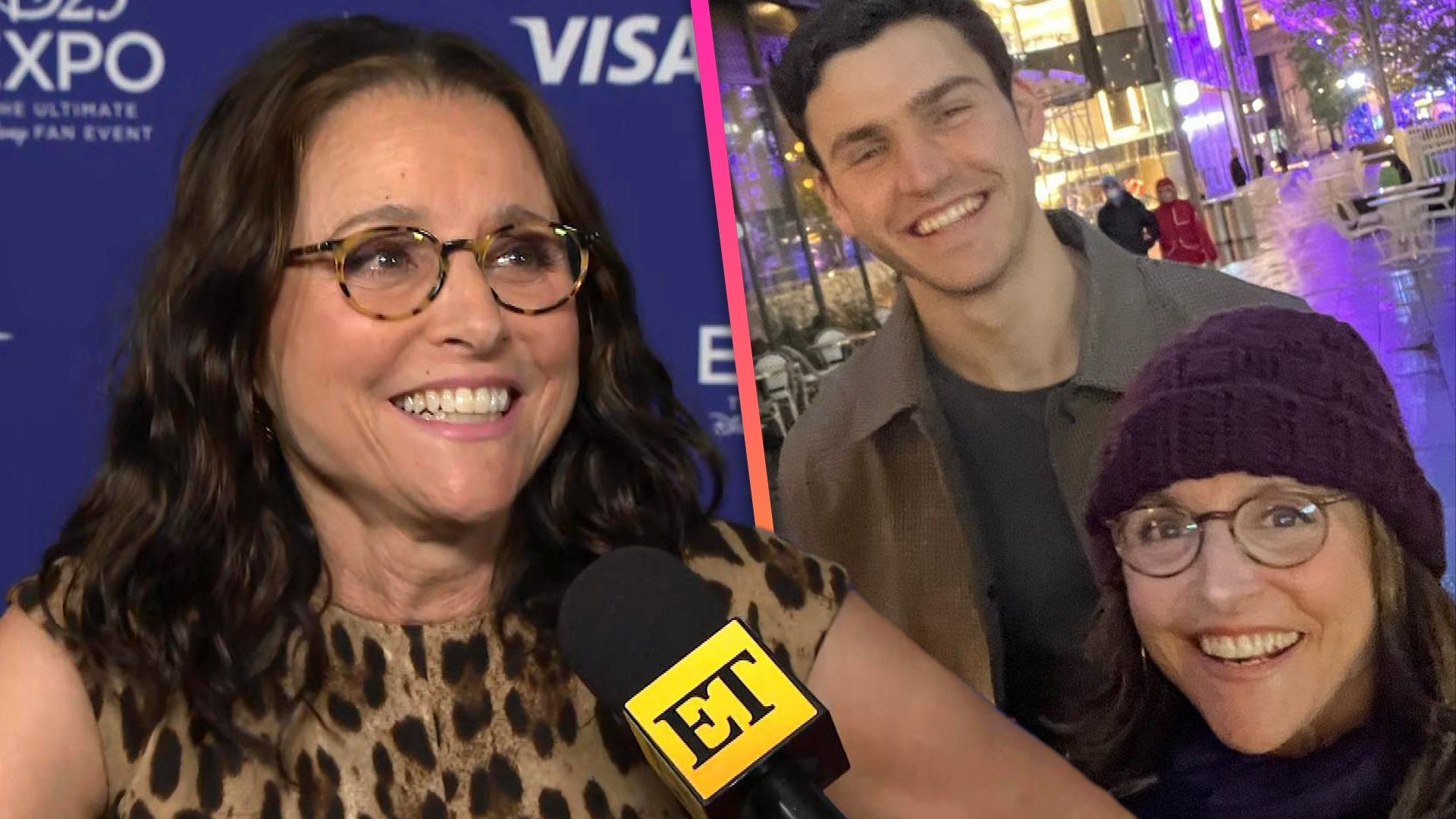 Julia Louis-Dreyfus Reacts to Son Charlie's Acting Career and Te…
We didn't know how Peter Weber's season of The Bachelorwould end! Chris Harrison didn't know how Peter's season of The Bachelor would end! Not even Peter himself knew how his season of The Bachelor would end! ... But we all found out on Tuesday night.
The 28-year-old pilot's journey to find love officially came to a close in part two of his finale -- and it was a lot to digest.
Monday night's episode saw Madison break up with Peter following their rocky meeting with his parents (who threw their full support behind the other finalist, Hannah Ann). Madison thought she and Peter weren't on the same page, and Peter struggled with what to do next. His final date with Hannah Ann went great -- but as Chris teased, Madison would be back.
Monday's episode finally revealed who Peter's mom, Barbara, was crying about, and on Tuesday night, fans watched as she cried tears of joy after discovering her son's engagement to Hannah Ann. Then, it all came crashing down, with Peter expressing his doubts, and Hannah Ann giving Peter a piece of her mind for stringing her along -- and taking her first engagement away from her.
With Peter and Hannah Ann over, Chris put in some overtime trying to get our Bachelor a happy ending. Peter and Madison reunited, much to the disappointment of Barb. Peter's mom didn't hold back as she slammed Madison on After the Final Rose, refusing to offer them her support. So, where did things end with Peter and Madison? Well, he begged his mom to give them a chance, and declared to the audience they'll take things one step at a time. Sounds like a good idea.
After the Women Tell All taping last month, Peter confirmed that things "continue to unfold until the very last second. And I don't know when that last second occurred."
ET was live blogging Tuesday night's episode. Scroll down for live, minute-by-minute updates of everything that went down.
One Last Barb
7:05 PM:
Anyone else watching this footage after Chris signs off?
Barb is hugging Clare like she's determined to make her Peter's new wife and we could not be more entertained. WHAT A FINALE.
Goodnight
7:03 PM:
Clare reflects on how "empowering" that confrontation with Juan Pablo was for her. "It's times like that that build your character and make you who you are," she says.
"I was that girl that let guys walk all over me... I had never stood up for myself ever before. It was one of the greatest moments of my life to say, 'None of it is OK,'" Clare continues.
It's all led her to being the Bachelorette. "I don't want to give up, because it's worth it!" she says.
Clare's season premieres May 18 -- and in the meantime, Listen to Your Heart will debut on April 13.
"For everyone who's been a part of this one... I'm Chris Harrison. Goodnight, everybody."
Applause
6:59 PM:
Chris jokingly asks Clare if she's sure about being The Bachelorette -- and after four times on Bachelor franchise shows, she asks, "What's one more?"
Clare says she's never given up on love. "We've been through a lot, but there is one indelible moment that stood out to me during Juan Pablo's season," Chris says -- then tosses to Clare telling off Juan Pablo on his season. WE LOVE A THROWBACK CLIP. APPLAUSE FOR CLARE!
Clare
6:57 PM:
FINALLY Peter's journey has come to an end, and Chris AGAIN has to say he wishes him and Madison the best, because his parents hardcore don't.
But onto the next -- it's time for Clare!
Peter Sr.
6:52 PM:
Peter Sr. finally speaks up. He says he hates this situation, and that it's telling that there are so many obstacles. "You don't start a relationship like that," he says.
Peter Sr. notes how many differences Peter and Madison have -- and says they saw more than the viewers.
Chris Harrison swoops in to offer Peter and Madison the encouragement they're not getting from his parents.
Madison says it's not right to rehash the past, and wants to keep the rest private. "I just want you guys to know, I'll be there," Chris says.
Still ahead -- Clare Crawley is here to talk about the next season... because this was A MESS!
Please!
6:50 PM:
Barb stands her ground, saying Madison is not willing to compromise -- and that her whole family agrees.
"To me, of course my love went to Hannah Ann," Barb says -- before Madison interrupts.
She says that this "wasn't just Peter looking for his wife." "This isn't just Peter choosing me. This is me choosing Peter," Madison says.
Chris asks how we move forward, and Barb says "he's going to have to fail to succeed." OMG.
"Everyone that knows him knows it's not going to work," she hisses -- getting boos from the audience.
"I'm telling you that I love Madison, and that should be enough," Peter says. "Please!"
Strong Words
6:46 PM:
It's time for Peter and Madison to RESPOND to Barb's STRONG WORDS.
"I mean, at the end of the day, it is what it is," Madison says. "Can't change the past, and there's a lot that was out of my control."
She says she's been herself throughout the entire show -- and gets a huge applause. "I'm not a mom, so I don't know what it's like to have a son, to have kids. I know that I have love and respect for Peter. Therefore I have love and respect for Peter's family and I will never say a negative word about anyone or anything," she continues. "What do you think?" Madison asks, turning to Peter.
Peter says his parents have his best interests at heart -- "but it all comes from a place of love." "I know their biggest worry.. was you weren't there with me to where I was with you," he says. "I can tell you guys I know how she feels for me, and I know how I feel for you."
He asks his parents to give Madison a chance and trust him. "This is someone that I love and I fell in love with... do we have differences? Yeah... but it's something I'm willing to take in stride with her, and I hope you guys can understand that," Peter says.
Tossing to Barb
6:41 PM:
Chris tosses it to Barb.
"The show last night, it didn't show everything," Barb begins. She praises Hannah Ann for being organic and loving. "The next day, we met Madison, and it started on a rocky road, because she had us wait three hours to come in... she didn't want to meet us."
Barb says they were exhausted after traveling and waiting for Madison. "When she did come in... we didn't get an apology from her, and when I proceeded to ask her if she was madly in love with my son, she said no and she would not accept a proposal in four days," she continues. Barb says, "as a mother, that wasn't what we were expecting."
"When I said I wanted Hannah Ann so badly, it was because... we just clicked right away," Barb continues. "We did not have that connection with Madison."
Madison puts on her poker face, and Peter rubs her back in support as we head to commercial break.
Million Dollar Question
6:37 PM:
Chris finally explains how no one knows how this season is going to end. "Answer the million dollar question!" he begs of Peter.
Peter says both he and Madison have been extremely hurt, but they have love. "Like I said, I've made more mistakes than you could ever make on The Bachelor... but I'm still sitting on the couch right next to you right now," he explains.
"I know how we both feel about each other, and I think taking it one step at a time... is possibly the smartest way to go about this," Peter adds. "Whatever this turns into... do we have a million and one obstacles? Probably."
Crazy
6:35 PM:
Peter gushes over how crazy it's all been.
"I love Peter and that hasn't changed since that day in Australia. And like, just the love and the care we have for one another, I feel like it's so evident," Madison says.
Barb whispers something to Peter Sr., probably how she doesn't believe Madison ONE BIT. WE'RE NOT THAT GOOD AT READING LIPS, SORRY.
Back to Madison, she tells Chris how much of a struggle it was for her to hear the news Peter wasn't engaged anymore. "I needed time to process that and think through that," she says. "That day that we went and I saw him, I didn't know how the conversation was going to go."
Put on a Smile
6:35 PM:
Peter reveals that he hasn't seen Madison since that day by the pool. Why?!?! Can't they arrange a visit?
Peter says he's in love with Madison -- and Barb doesn't look happy. Better put on a smile, Mom, because Madison is coming out.
Words Please
6:32 PM:
Peter admits he made "a million and one mistakes." "But I know I fell in love with you," he tells Madison. "I haven't just fallen out of love with you."
The Barb Cam finally disappears. "We can't change the past," Madison says. "I know it was so difficult for you."
"So, what do we do?" Peter asks. They don't say anything but HUG. How about some words please!!!
Not Sorry
6:31 PM:
Peter and Madison hug it out by the pool -- and then talk.
"Chris came and told me what happened and the situation," Madison says. "I have been struggling."
WE CAN'T TAKE OUR EYES OFF OF BARB. "I know that I still have so much love in my heart for you," Madison finally spits out. We tuned out during her speech because we were looking at Barb. Sorry, not sorry.
Matchmaking
6:30 PM:
Chris reveals that Peter was expecting him to arrive at the pool -- not Madison. Truly, has Chris ever had to work this hard on a Bachelor season? This guy is MATCHMAKING.
Poker Face
6:24 PM:
We see Madison meeting up with Peter in LA. Barb needs a better poker face.
Peter and Madison hug and he asks what she's doing there. Uh, hellooooooo Peter... there aren't that many options.
To commercial break we go!
We Don't Want to Be Chris Right Now
6:22 PM:
Chris is such a good mediator. "He ended his engagement because of his feelings for you," Chris tells Madison. (Even thought Peter just told him on stage that was only part of the equation.)
"What does he want?" Madison asks.
"Well, I think in his dream, he would be with you," Chris says. Barb is so pissed in the audience. We don't want to be CH right now.
Madison says she would take a second chance with Peter "in a heartbeat."
"I guess we're heading to LA," she says. Peter is smiling in the audience and Barb is mad.
What Happens Now?
6:21 PM:
Madison tells Chris she regrets ending it with Peter -- and asks what happened after she left.
Chris says Peter got engaged... but then pauses. "Peter has no idea I'm here... but the reason I'm here today is to give you news. Peter is single," he says. "He ended his engagement to Hannah Ann."
Peter is staring into Madison's soul. She is crying. "Is he OK?" she asks. Barb is not having any of this.
"What about you?" Chris asks. "What are you thinking right now?"
"It breaks my heart," she replies.
Chris asks if Madison is in love with Peter. "I mean, I know that like, I fell in love with him, and those feelings have not gone away," Madi says. "I guess it's just a little confusing to me. He's not engaged anymore, so what happens between now and then?"
BARB!
6:19 PM:
Chris sits down with Madison in Auburn -- noting they haven't spoken since they left Australia.
"It's been really hard," Madison says. "That was a hard day, and it's been, honestly, even harder coming back and processing everything."
Barb JUST ROLLED HER EYES. OMG! BARB! Keep it together! Also, Hannah Ann is still watching from backstage?
Surprise!
6:15 PM:
We're back, and Peter is close to losing it. We can just tell. He's staring off into the distance.
"Emotions are running high. You OK?" Chris asks him.
"I'll forever be sorry for what I did to her," Peter says.
Chris reminds us that not even Peter knows how this will end. "You haven't seen this," Chris begins, tossing to his visit to Madison's hometown.
OMG
6:11 PM:
Chris gives Hannah Ann the last word, and we are SO GLAD HE DID.
She notes that she should have seen trouble "when you reached out to Hannah Brown to find closure with her." Hannah Ann says there were THREE WOMEN involved in their engagement -- her, Madison, and Hannah Brown.
"If you want to be with a woman, you need to learn how to become a man," she hisses. OUCH!
A Point
6:09 PM:
Peter defends himself, saying because of the show, he didn't have the proper time to grieve his relationship with Madison.
"You know that if you would have sat me down and had an honest conversation... you know that my instincts would have picked up on that you were not ready for a commitment with me," Hannah Ann says. "That's the most hurtful part is that you didn't respect me enough... to have that conversation with me."
HANNAH ANN HAS A POINT. And Peter knows it. "I can't argue that at all," he says. "There are so many things I would do differently if I could."
Blindsided
6:07 PM:
Peter says he never felt a love in his life like the one Hannah Ann gave him -- but is he with Madison now? Why is he talking like this?
Hannah Ann says she didn't know the extent of how torn up he was about Madison leaving. "What would have been appropriate is prior to our engagement, you would have told me the full extent of where your heart and head was during that week," Hannah Ann says. She notes how Peter waited until the last moment to say Madison had left. "In the middle of a proposal, you downplayed that, so that I had no idea what I was saying yes to... that's called being blindsided."
The Tea
6:06 PM:
Hannah Ann tells Chris that she knew things were off when she walked into that house that day. "You knew exactly what to tell me to keep me with you," Hannah Ann tells Peter, adding that he told her, "It would be the biggest regret of my life, letting you walk away."
"Words are powerful." YES THEY ARE.
She questions Peter on why he told her the things he did. "You knew how serious I was about an engagement... I was always going to stand by you," she says. Hannah Ann spills some tea, revealing that Peter told her parents that he was just working through his feelings, and wished that they met off the show.
Applause
6:04 PM:
We're back to witness Peter and Hannah Ann's first meeting since ending their engagement.
Hannah Ann comes out to the applause she deserves, including from Barbara.
She and Peter awkwardly hug and take a seat.
Should Have Been
6:00 PM:
There's another awkward silence, and then Peter finally speaks, saying it tore his heart out to take away what "should have been her only engagement."
He says Madison wasn't "all" of what made him make that decision to end things with Hannah Ann -- but most of it was that he knew he couldn't give her everything she needed.
Hannah Ann is backstage, but she'll be right here to face Peter after commercial break.
Also -- props to Hannah Ann. Girl was SO SUPPORTIVE the whole season and now she's finally standing up for herself. YES!
The Hand
5:59 PM:
Peter walks Hannah Ann out and she hops in her car.
"Please leave," she says, giving him the hand when he leans in toward her seat. YES, GIVE HIM THAT HAND! BYE, PETER!
Yes, Girl!
5:58 PM:
Peter sighs, and approaches Hannah Ann one last time on her way out.
"Why would I hear you out anymore?" she asks. "I feel betrayed enough. You betrayed me, and you know it, right?"
Peter nods.
"That's all I need to hear, and I'll be able to move forward knowing you owned up to it," she continues. "I'm going to get my life back on track now, where it originally was before."
"I'm strong, and I've been my own rock throughout this, and you don't have to worry about me," Hannah Ann adds. YES, GIRL!
Wow!
5:55 PM:
Hannah Ann lays into Peter -- and then is just over it. "I can't even look at you anymore," she says. Back in the audience, Barb can't even watch.
"I just need someone who is going to be true to their word," Hannah Ann tells him. "I don't need anything more from you. You've done enough damage."
"I'm done. Here you go. Here's this," she adds, handing him his ring back. "We're done, and I mean that."
Applause from Barb! Wow!
Ouch
5:53 PM:
We're back at Peter and Hannah Ann's apparent breakup. She's crying in another room, and he goes after her. What is this maze of a house?
We finally get the "I'm so sorry" promo moment from Peter.
"I said yes, and I get this?" Hannah Ann asks. YES, GIRL! "Why didn't you just let me go? Instead of taking this away from me?" she says, holding up her ring.
"I'm so sorry," Peter cries. "From the bottom of my heart, I'm sorry." He apologizes for taking away that engagement.
"For not being true to your words, for not being true to your feelings? Is that what you're sorry for?" Hannah Ann calls Peter out.
Peter says he never envisioned this -- and she asks why this is all happening now.
"I've not been able to give my entire heart to you, and you know why that is," he says.
Silence
5:49 PM:
We are back in the studio, but NO ONE TALKS for 30 seconds. No one! Silence because it's DRAMATIC!
Storming Off
5:48 PM:
Peter wants to give Hannah Ann "everything," "but I can't do that."
"I'm sorry," he offers. Hannah Ann is now crying.
"I mean, I don't know what to say. All I've ever asked for is for someone to give me their whole heart, like I'm giving mine to them," she says. "You took away from me my first engagement. You took that away from me, because I trusted you."
Barbara is crying in the audience as Hannah Ann lays into Peter -- then storms off.
I Hate That
5:45 PM:
"It just kills me to put you through this and you give everything and me be where I'm at," Peter cries. "I hate that."
Hannah Ann says that when she accepted Peter's proposal, she said yes to them being teammates and working through things. "But if you can't give me that love in return, that's not a relationship," she says. "I told you I would stay by your side even if it killed me, and it has to be 50/50."
"I never intended to give my heart to two people. I never intended that, and the pain that comes with that, I've just been battling it," Peter sobs. He says he's told Hannah Ann everything, and praises her for always being by his side.
Struggling
5:44 PM:
We get a live shot of Barb during this emotional convo and it is APPRECIATED. She does not look happy.
Peter and Hannah Ann haven't seen each other in a month, and she notes how "hard" it's been.
"You've been the most amazing rock. I'm so thankful for you," Peter says, stroking her hair.
Hannah Ann says she wants to continue to be that for him, "regardless of how hard this is going to get" -- but she wants to know if he wants that too.
"I've been honest with you about everything, you know?" Peter replies. "I have no doubt I have fallen in love with you and I love you... I'm just struggling."
Oh No
5:42 PM:
We're back in the studio with Chris and Peter -- with Hannah Ann backstage.
But first -- let's look at what happened when Hannah Ann visited Peter in Los Angeles. Oh no -- is this the shirt he wears when he says he's sorry???
What Happened
5:36 PM:
We toss to a shot of Barb in the audience, and she's crying. Then, Chris introduces Peter to talk about "what happened."
Peter opens up about the "amazing day" telling his parents about his engagement. "I just was so happy with my decision," he says. Then Chris asks him if he really moved on from Madison, and Peter says that's what he's struggled with. Barb gives a stink eye to the camera.
"When we come back, we're going to reveal all the drama that came next," Chris teases. "Don't go away."
We Know...
5:35 PM:
"We love her so much!" Barb gushes. We know, we know. "I can't wait to see my daughter!"
Peter pulls her up on FaceTime and poor Jack doesn't fit in the screen. Barb freaks out, talking about how excited she is. We know, Barb!
"You've just made us so happy," Barb says. "And they lived happily ever after." OR NOT.
Barb!
5:33 PM:
Peter tells his family what happened. "I am engaged, and I am so happy. I really am. It's with my person," Peter says. He tells his family that he listened to their advice, BUT he listened to his heart.
"Who is it?!?!" Barb demands to know. He's really keeping her waiting. Finally, Peter delivers the news, and Barb bursts into tears.
A Week
5:32 PM:
Peter is back from Australia and "itching" to tell his family about his engagement. "I know they're going to be absolutely thrilled," he says. YEAH, BECAUSE HIS MOM LOVES HANNAH ANN MORE THAN HE DOES.
Peter's mom is already in tears at the sight of him. Barb! Get yourself together! It's only been a week!
News
5:30 PM:
Chris is SITTING now, because he has NEWS to deliver. "The actual ending to Peter's love story is going to happen right here on this stage," he teases.
But first, Peter has to tell his parents the happy news.
Or Do We
5:24 PM:
Peter and Hannah Ann are loving engaged life -- but Chris teases there's drama ahead.
"Looks like we have the happy couple we wanted. Or do we?" he asks.
We'll find out after the break, but first Chris tosses to an A+ promo for Listen to Your Heart.
The Proposal
5:22 PM:
Hannah Ann is 100 percent SHOCKED that Peter chose her -- and he doesn't even let her talk before he gets down on one knee.
"Hannah Ann, will you marry me?" he asks. "Look at that!"
"Of course!" she gushes. "I can't believe you're all mine! I get to love you forever. This is amazing!"
"From my very first impression rose, to my last. Will you accept this rose?" Peter asks. THEY KISS. But this is happening too fast.
Madison?
5:19 PM:
"I've cherished every single moment that I've been able to spend with you," Peter says. He acknowledges that he told Hannah Ann his heart was being pulled in two different directions.
"So, Madison, she actually left two days ago," he says -- and we ALMOST thought he called Hannah Ann by her name. Wow, that was close.
Peter is back to gushing about Hannah Ann, and how "one of a kind" she is. "My heart chooses you, forever," he says. "I love you, Hannah Ann. And the love that you have shown me is all that I have ever wanted."
How About an Escort
5:18 PM:
"It was a little bit of a hike to get here," Hannah Ann tells Peter. Yeah -- could Chris not have escorted her? Jeez!
Peter gets emotional, looking her in the eyes. HE'S ABOUT TO PROPOSE!!
CHRIS HARRISON
5:18 PM:
"Hi, Chris Harrison," Hannah Ann says. SHE SAYS HIS FULL NAME? WHAT?
Poor gal STRUGGLES to get down the path to greet Peter in those shoes. So many stairs! She breaks down along the way, crying. "It's me and Madison left, and I can't go through with this unless I am sure that I'm the only one that he loves," she tells the camera.
Finally, she reaches Peter.
Much Ado
5:17 PM:
Chris is LEANING in the doorway. "So, I just found out she's coming," he says.
MUCH ADO ABOUT NOTHING, CHRIS! Thanks for that!
Peter gets ready and heads to position, with Hannah Ann's car approaching. Chris gets his jacket back on and puts a smile on his face. Hannah Ann is in the outback!
Look Alive!
5:14 PM:
We're back in the studio with Chris and a PACKED HOUSE. "Right now, Peter is in shock after having learned Hannah Ann is having second thoughts about getting engaged," Chris says. But is that what she's having second thoughts about? We thought she's just pissed Peter is so wishy-washy...
Anyway, we're back in Australia, and Peter is lightheaded.
"That makes no sense," Peter says, lying on a bed and looking like he's in a FULL ON CASKET. Look alive, dude. Hannah Ann is on her way.
The Bombshell
5:10 PM:
Peter is at the beautiful final rose set-up, and Chris approaches. "There's something I just found out about Hannah Ann. To be honest, I'm not positive she's coming," he tells Peter -- who is SHOCKED.
"I'm really sorry," Chris says, confirming Hannah Ann doesn't know Madison's not here.
"I feel like I'm about to pass out right now," Peter confesses.
THE BED
5:08 PM:
Hannah Ann is REFLECTING as she gets ready to meet Peter. She wants validation from Peter, and not to hotel shame, but it looks like she's on the balcony of a motel. Why is this balcony so small?
Hannah Ann talks about how it felt like a "knife in my heart" when Peter told her the night before that he was torn between her and Madison. "I don't want to keep giving and giving and giving," she tells the camera. She's at her BREAKING POINT.
"I want someone to be sure of me, and it doesn't seem like he's there. I don't know what to do," she confesses. SHE LIES ON THE BED, DEVASTATED.
A Proposal Is Coming...
5:05 PM:
Wait a second. Peter has CLARITY. He says he has TRUE LOVE with Hannah Ann and sees her as his person.
"It just feels right and real with Hannah Ann," he gushes to the camera.
Cue Neil Lane! The celeb jeweler shows off some designs to the Bachelor (but also, why is he in the live audience tonight? Is Peter pulling a switcheroo?).
Peter FaceTimes Hannah Ann's dad, and gets his blessing to propose. It's happening, people!
Running
5:04 PM:
Back to Australia -- Peter is running in the outback, and we're sure that must not be fun. Why are you doing that to yourself? Do you need to clear your head? Guess so.
Peter says that things happen for a reason, and that true love will always rise above all. Is he talking about Madison?
What Is Going on Here?
5:02 PM:
Chris is in the studio, teasing us that it'll be one of the most "controversial" season finales ever. What are you trying to say, Chris?
Then, our host with the most says NOT EVEN PETER'S FAMILY knows what's going to happen. We sincerely don't know how this is possible. What is going on here?
AND WHY IS KELLEY HERE?
AND WHY IS NEIL LANE HERE? So many questions!
The First Day
5:00 PM:
IT'S HERE! WELCOME TO THE FIRST DAY OF THE REST OF OUR LIVES!
Chris Harrison recaps what just happened -- Madison leaving, Peter being devastated and Hannah Ann hanging around... for now.
Tonight, Chris says we won't believe how Peter's journey ends. We get a shot of Madison sharing her regretz, Peter looking at a ring and Barb SOBBING. Let's do this!
ET's Lauren Zima will be recapping everything that goes down on The Bachelor finale, directly after the episodes on Monday and Tuesday. Watch ET Live on your Roku, Apple TV or Amazon Fire TV or you can stream on Pluto TV and Samsung TV Plus.
RELATED CONTENT:
Does 'Bachelor' Peter Weber Really Not Know His Own Ending? Breaking Down the Possibilities
'Bachelor' Fans React to Peter Weber's Mom Grilling Madison on Her Fantasy Suite Ultimatum
'The Bachelor': Madison Breaks Up With Peter Weber on Their Final Date -- But Then Returns
Related Gallery