TV
'The Bachelor': Madison Breaks Up With Peter Weber on Their Final Date -- But Then Returns
By
'Bachelor' Peter Weber Says He Doesn't Know His Own Ending (Excl…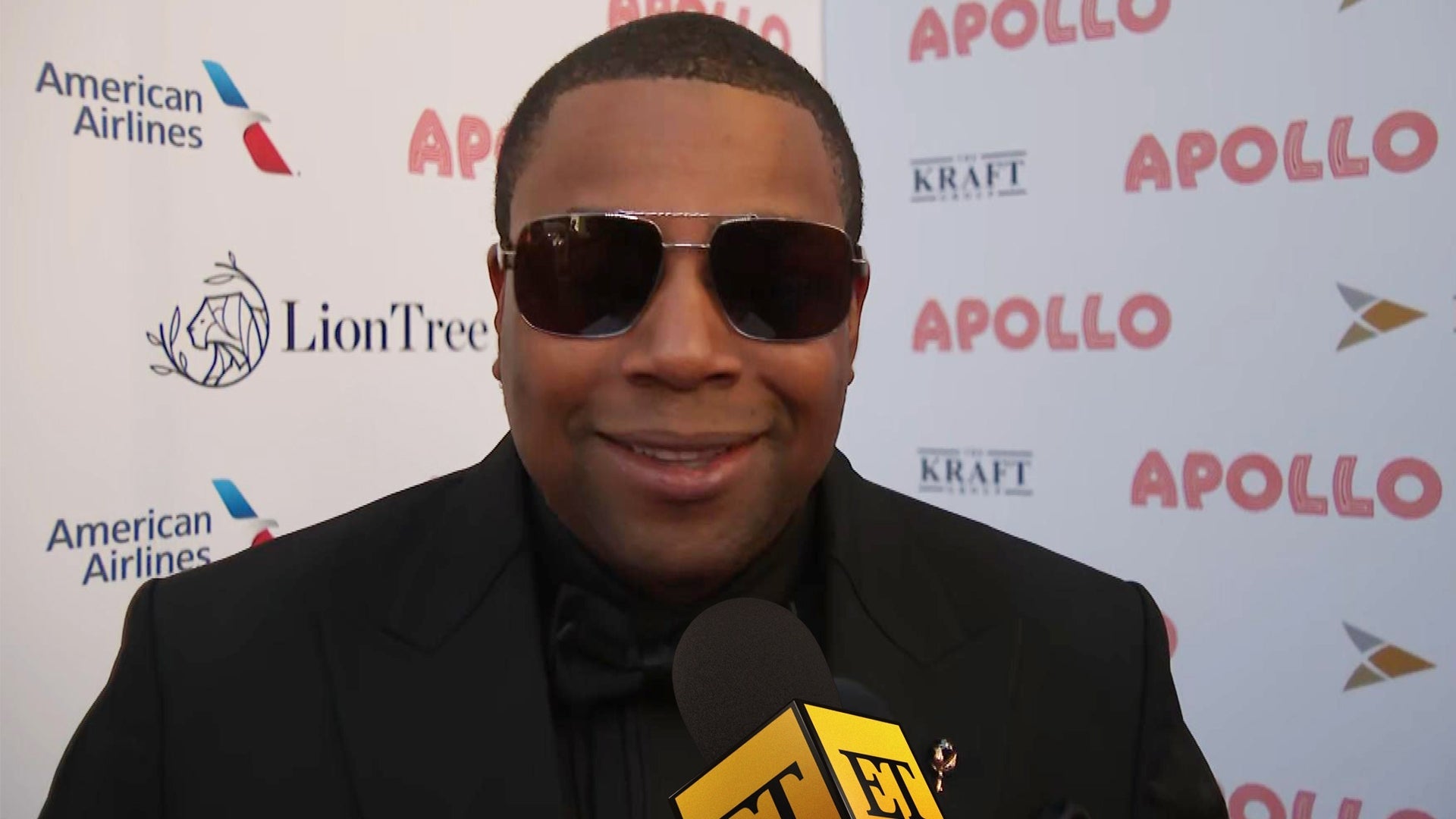 Kenan Thompson on His Own 'SNL' Future After Big Cast Exits (Exc…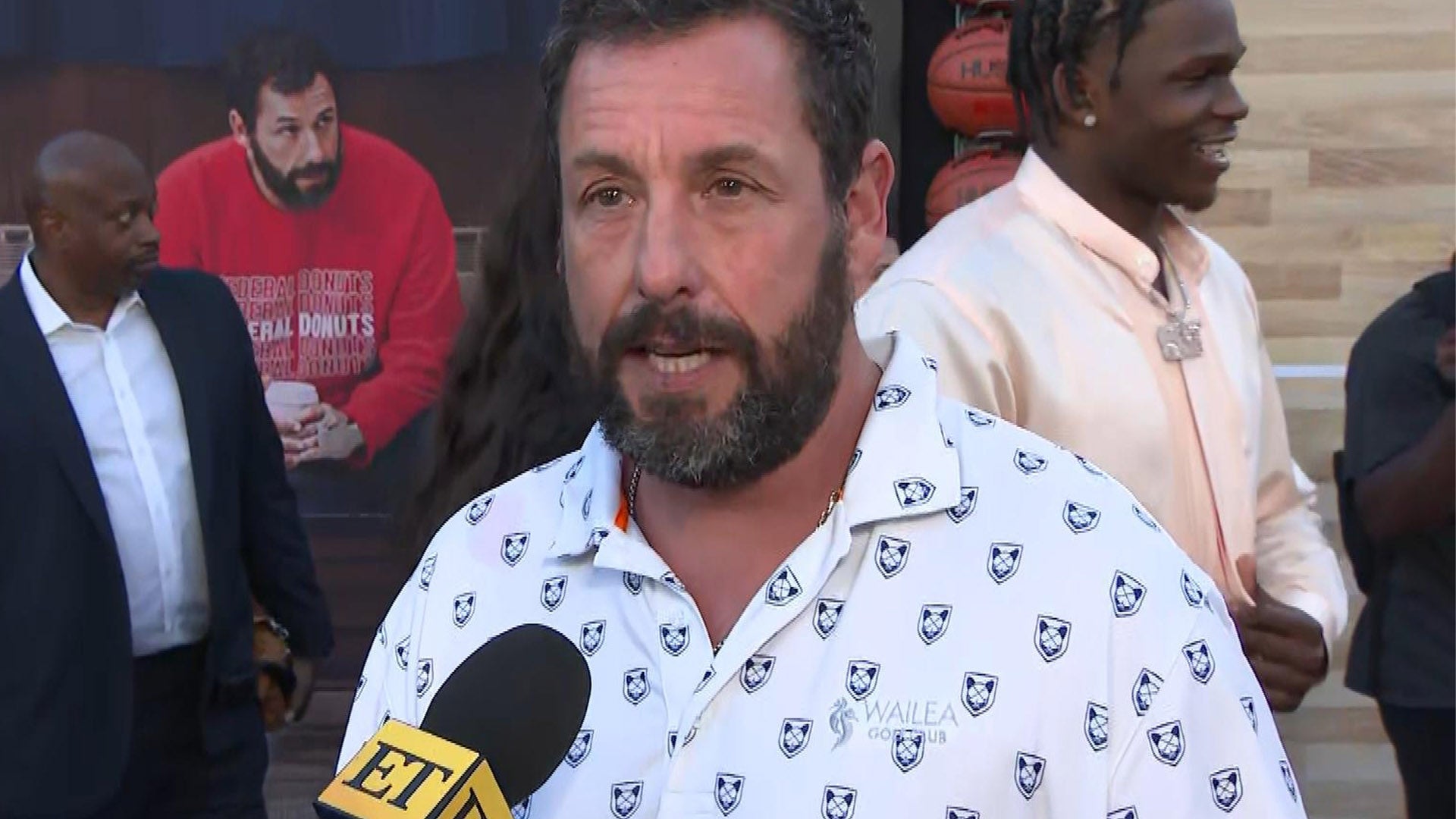 Adam Sandler Reveals He 'Popped' His Groin While Filming 'Hustle…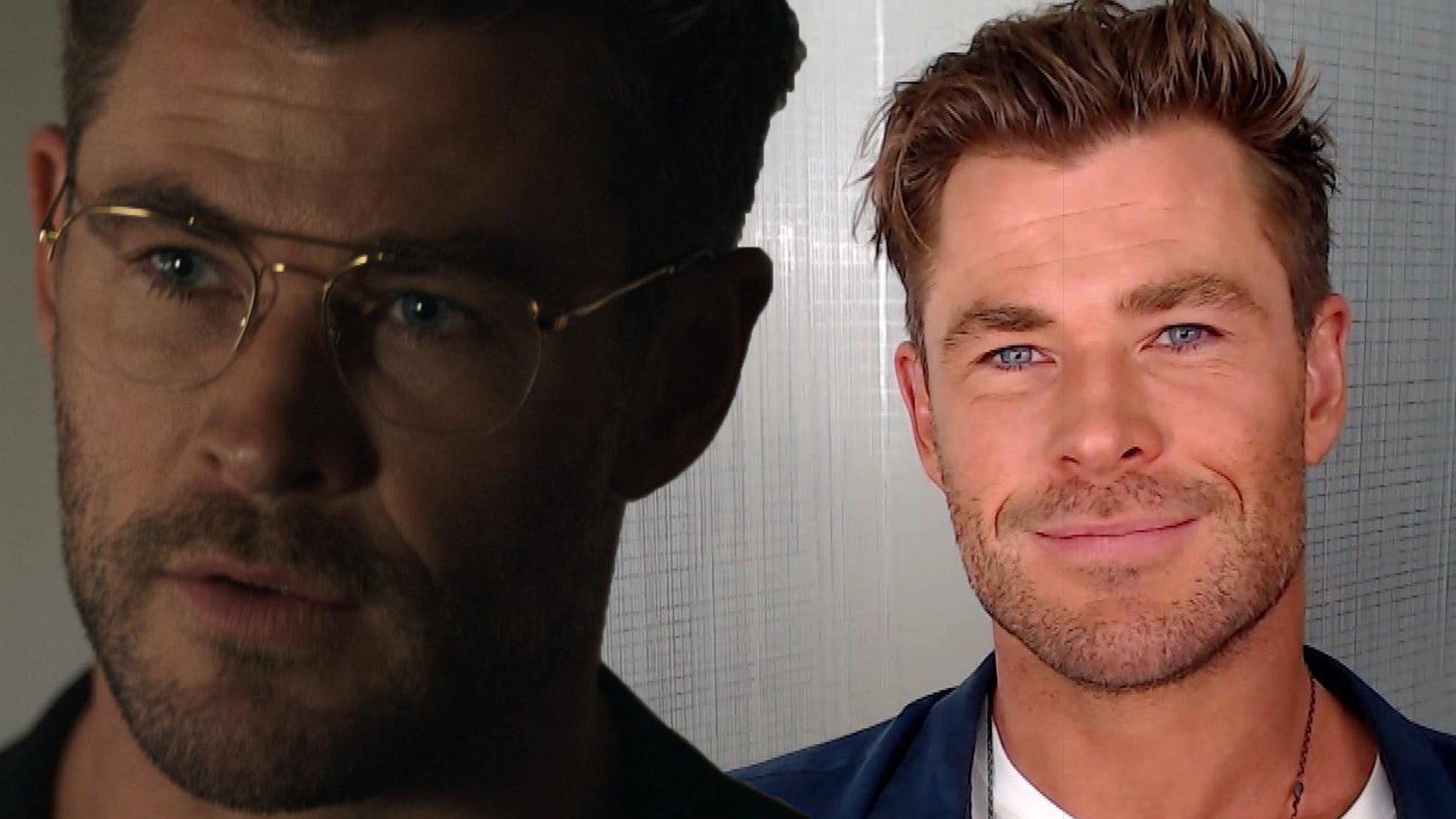 Chris Hemsworth Says Playing His 'Spiderhead' Character Was 'Suc…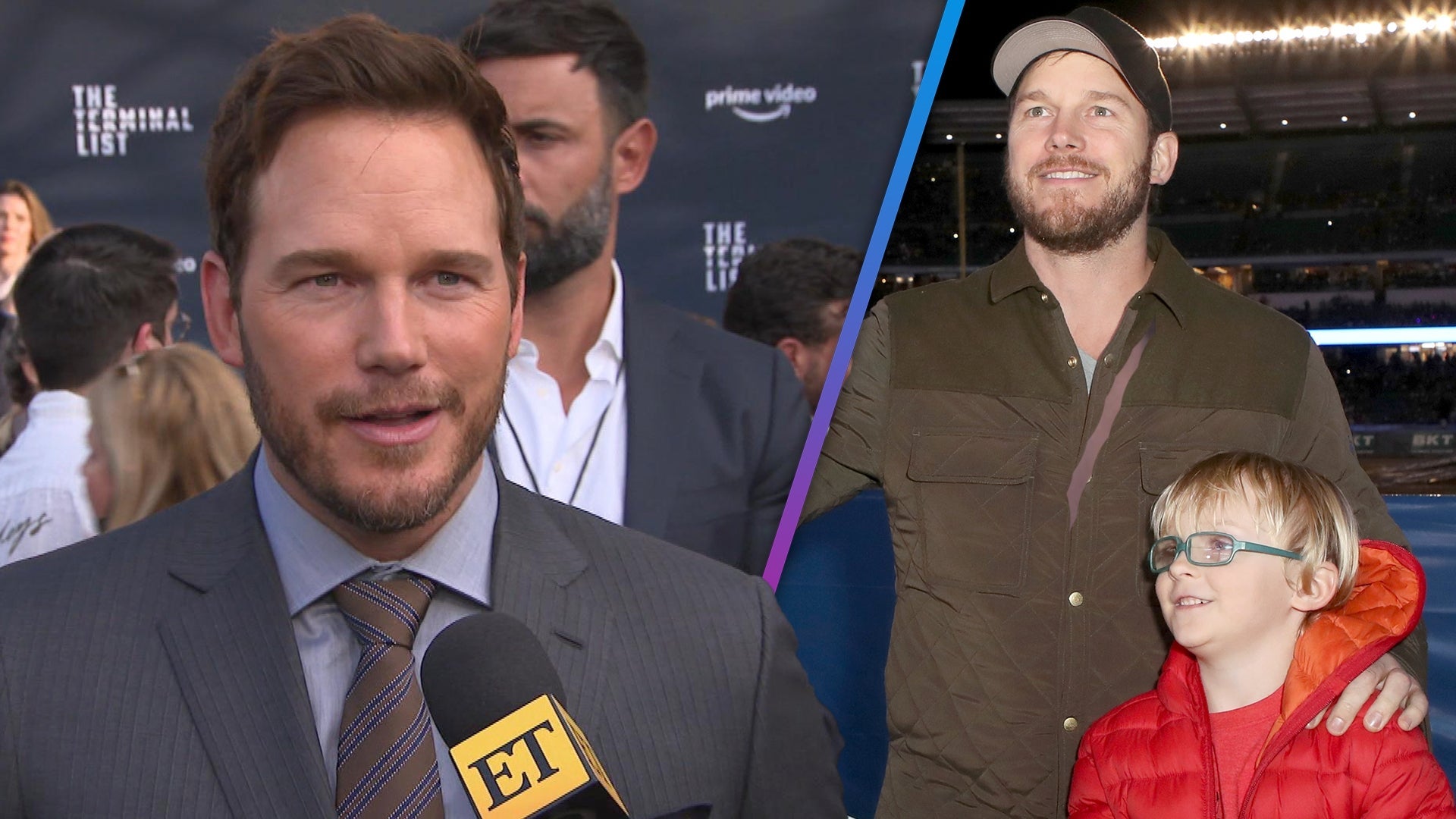 Chris Pratt Says Son Jack Is 'So Sweet' as a Big Brother to His …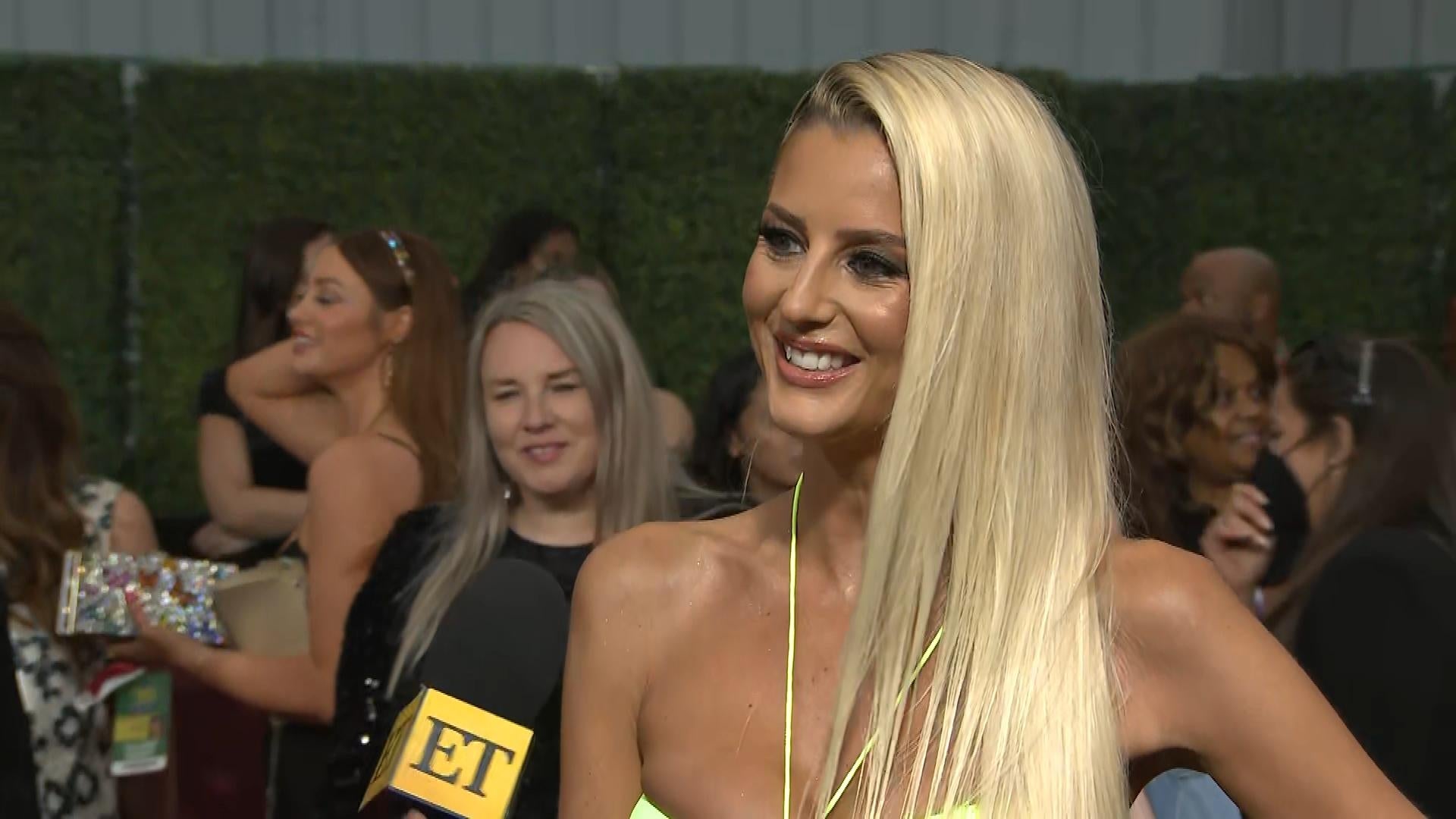 'Selling Sunset's Emma Hernan Responds to Internet Making Jokes …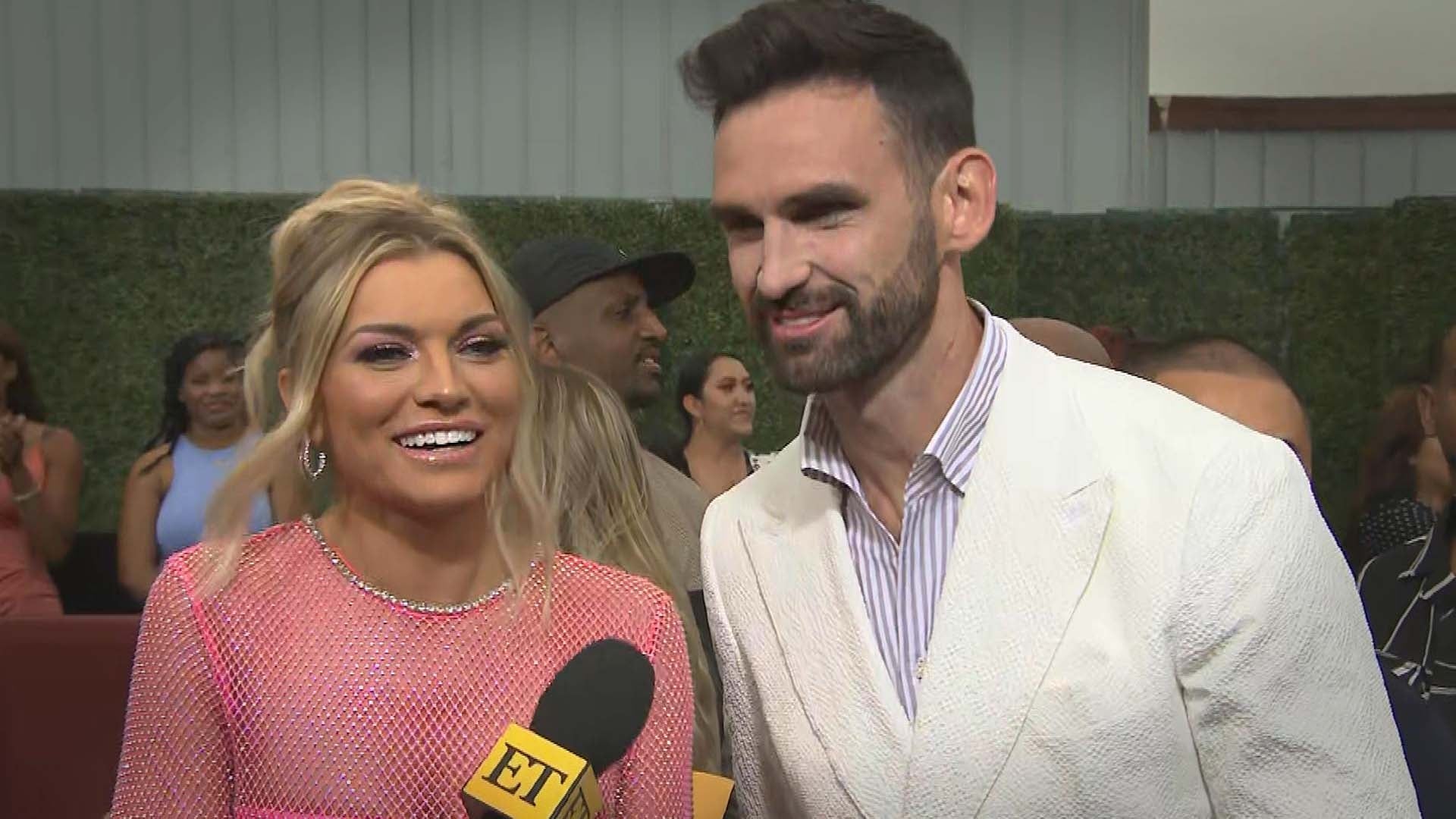 'Summer House's Lindsay Hubbard and Carl Radke Are Moving In Tog…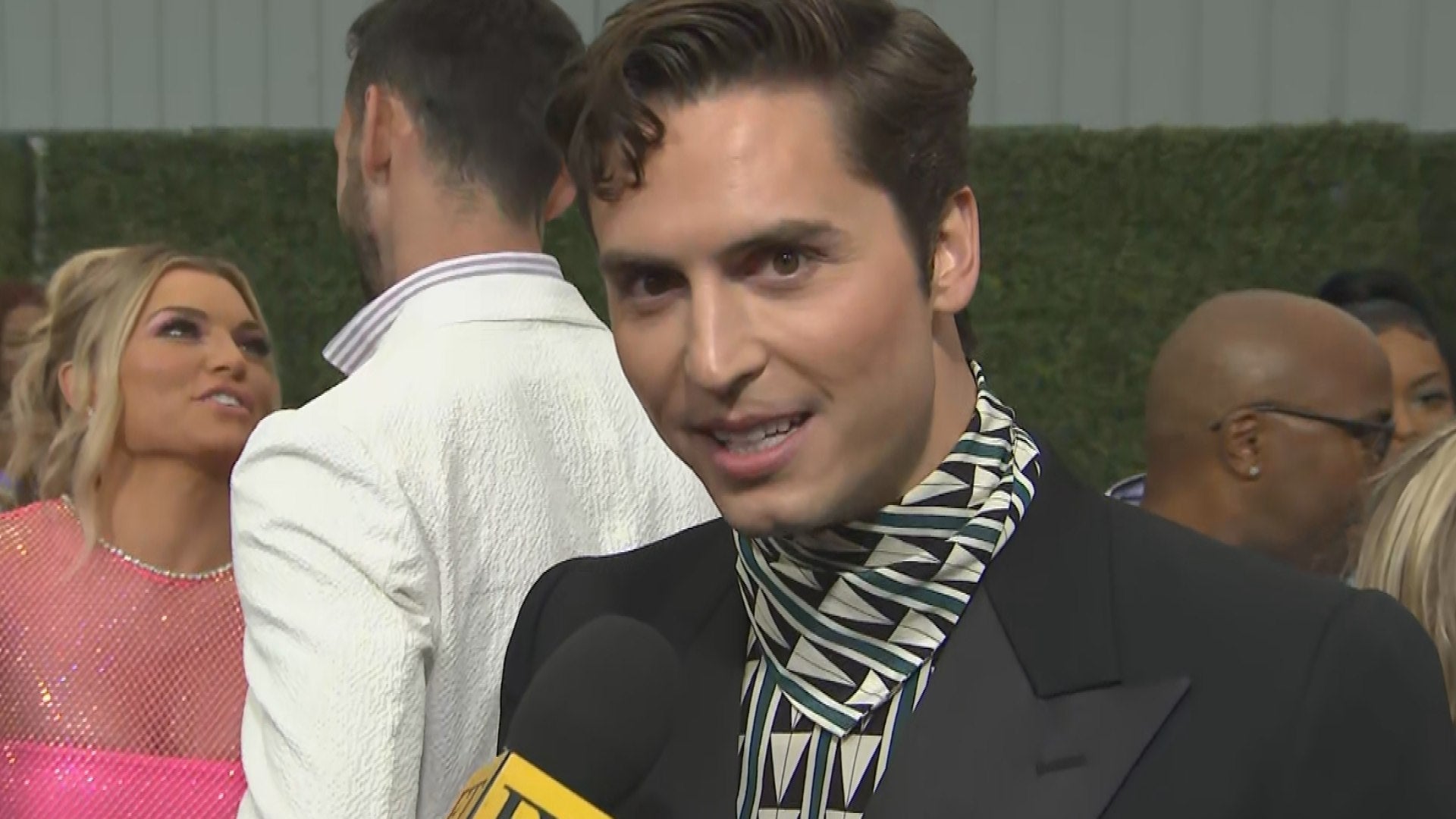 Benito Skinner Spills on 'Surreal' Collaborations With Cameron D…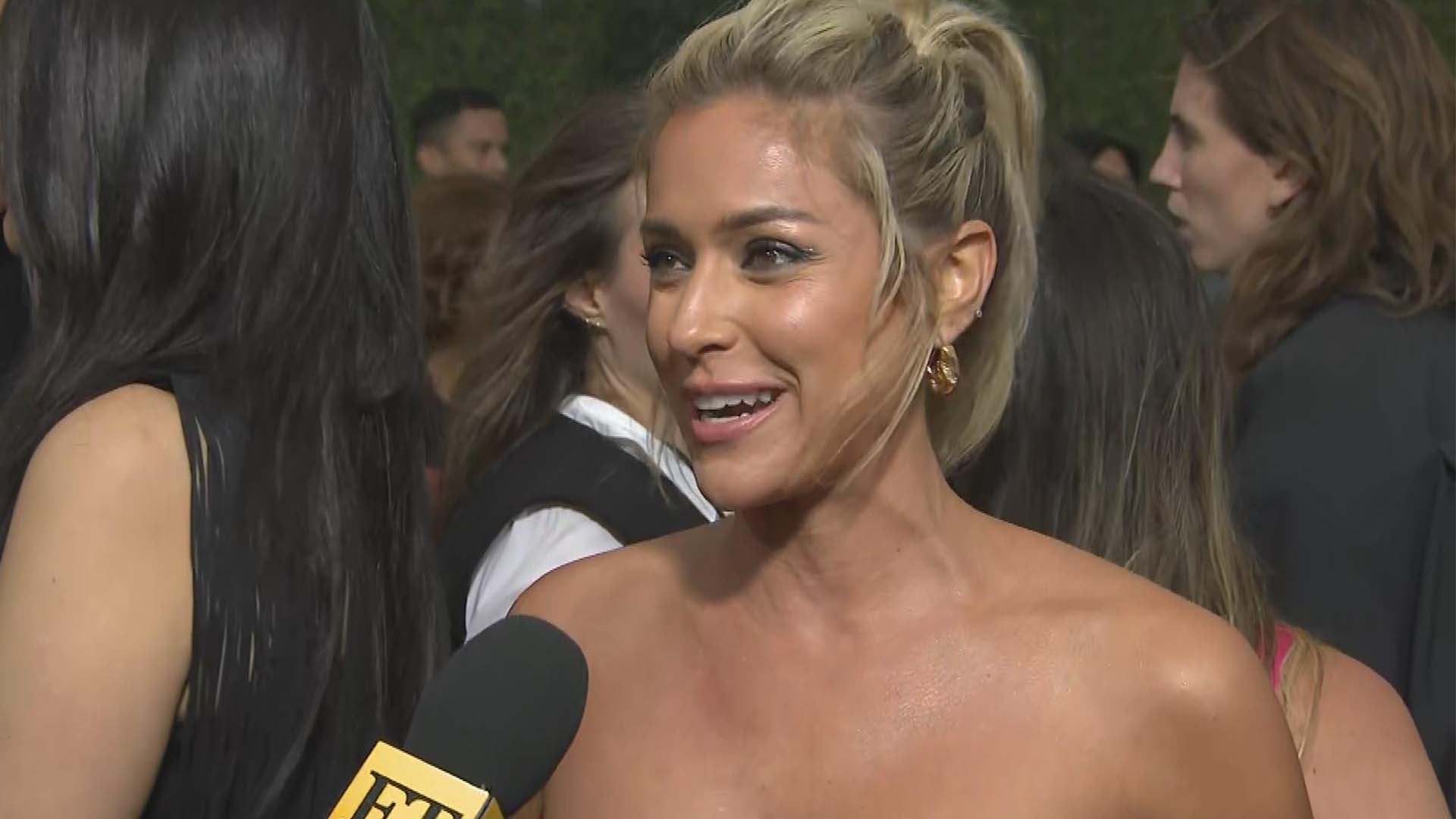 Kristin Cavallari Reacts to Heidi and Spencer Pratt's Second Pre…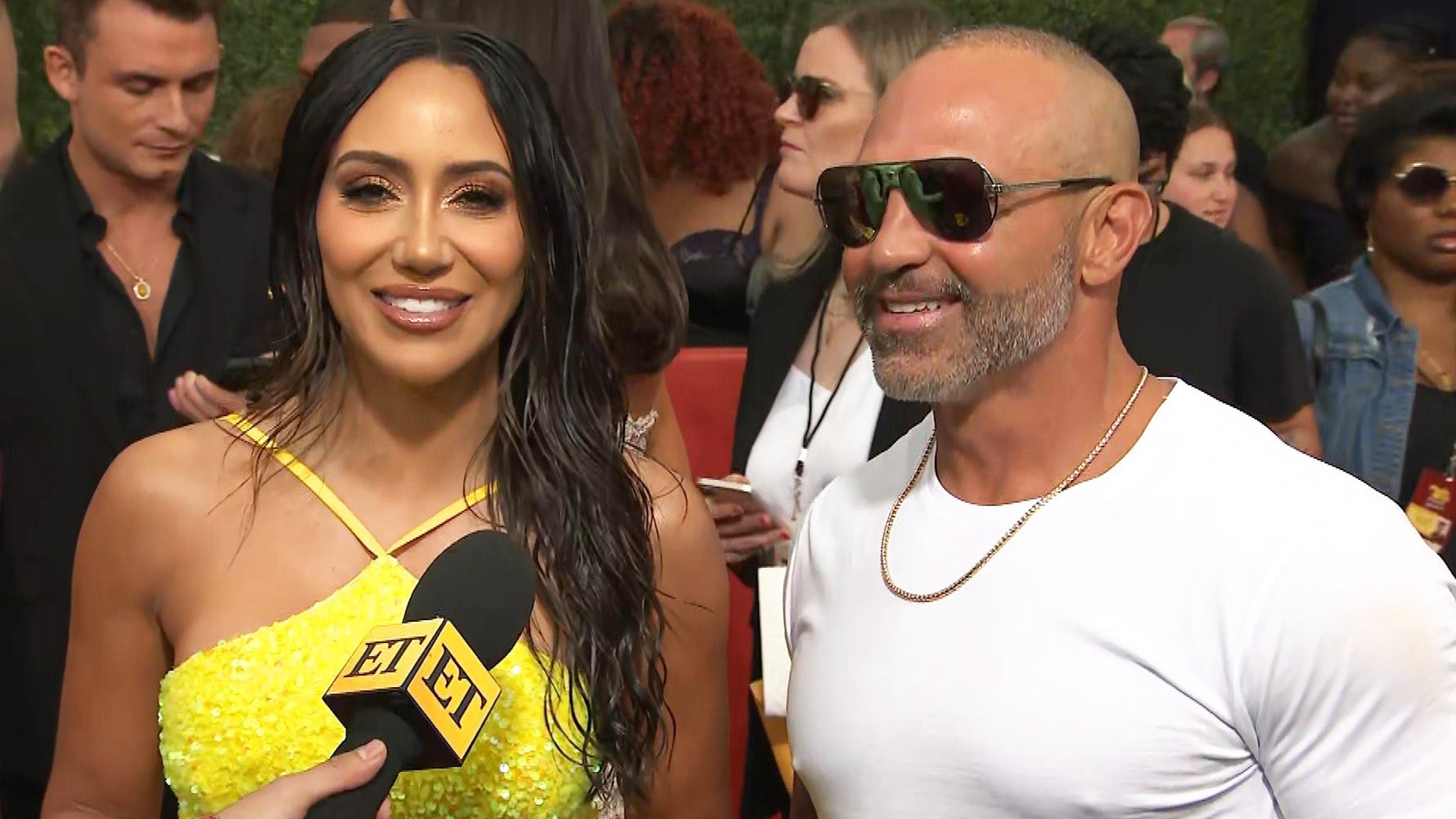 Melissa Gorga Teases the 'Fresh Meat' Newbies Coming to 'RHONJ' …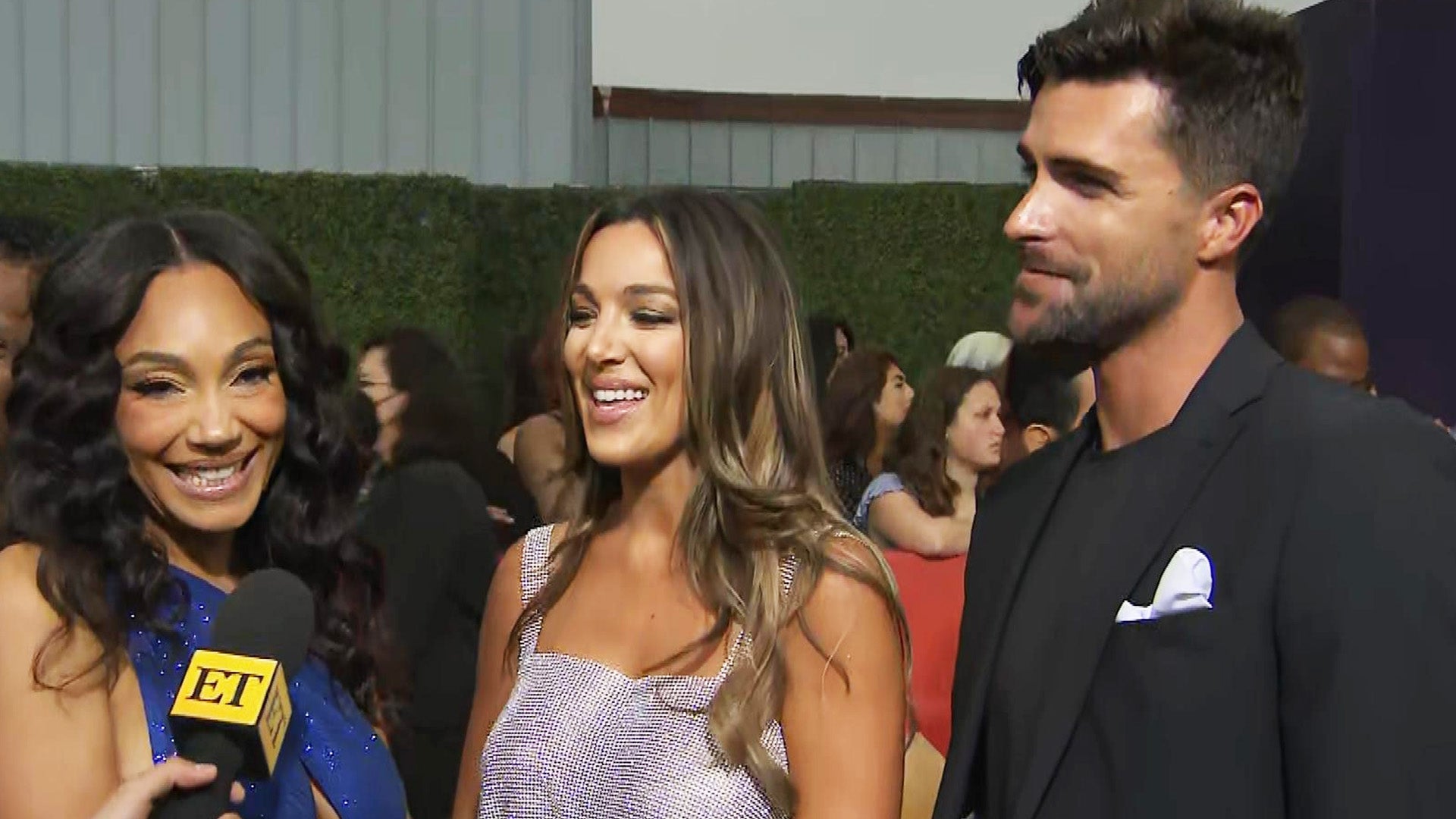 'Selling the OC' Cast Says 'Selling Sunset' Stars Gave Them No A…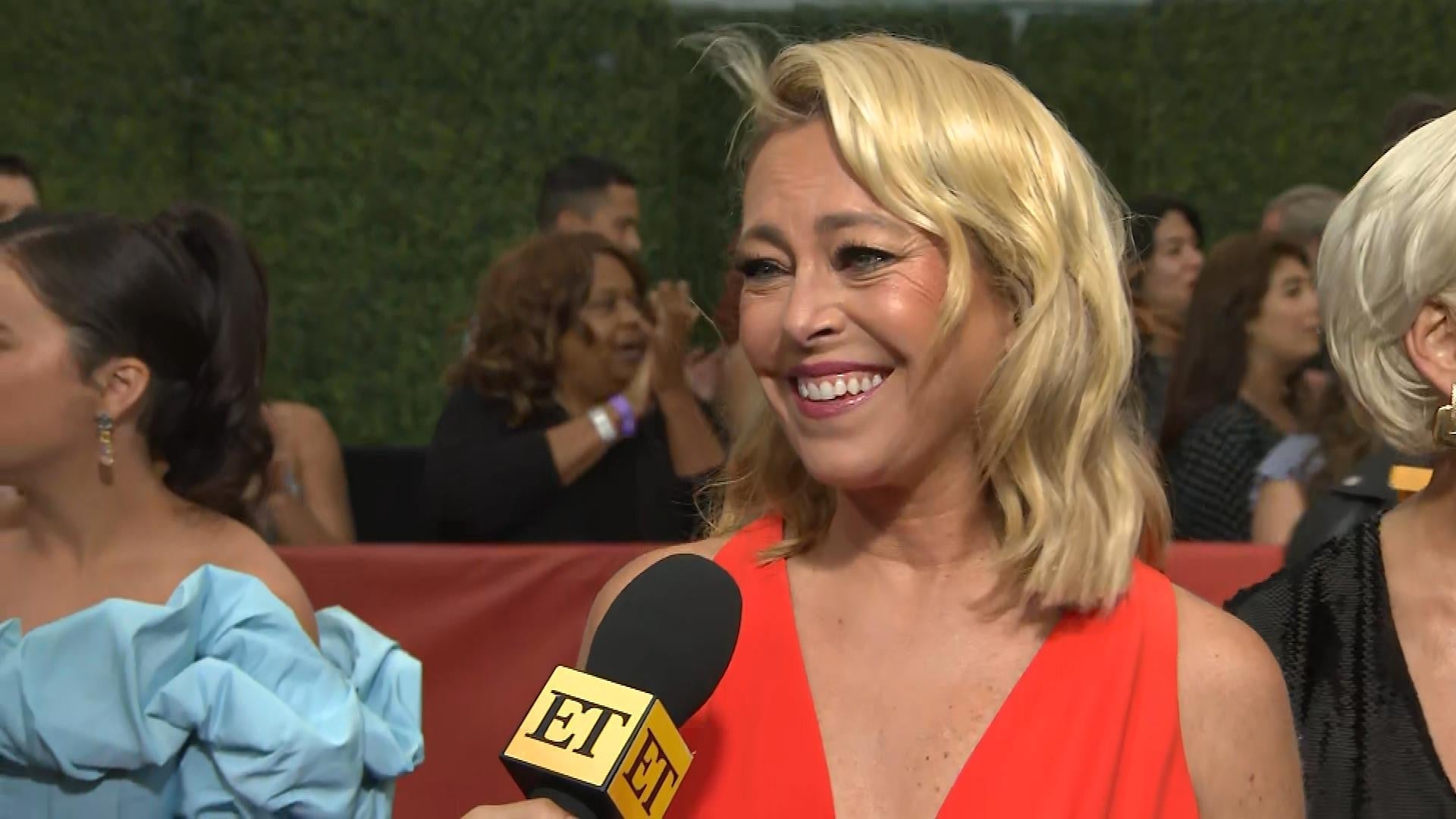 'RHOBH's Sutton Stracke Reveals What Went Down at Lunch With Den…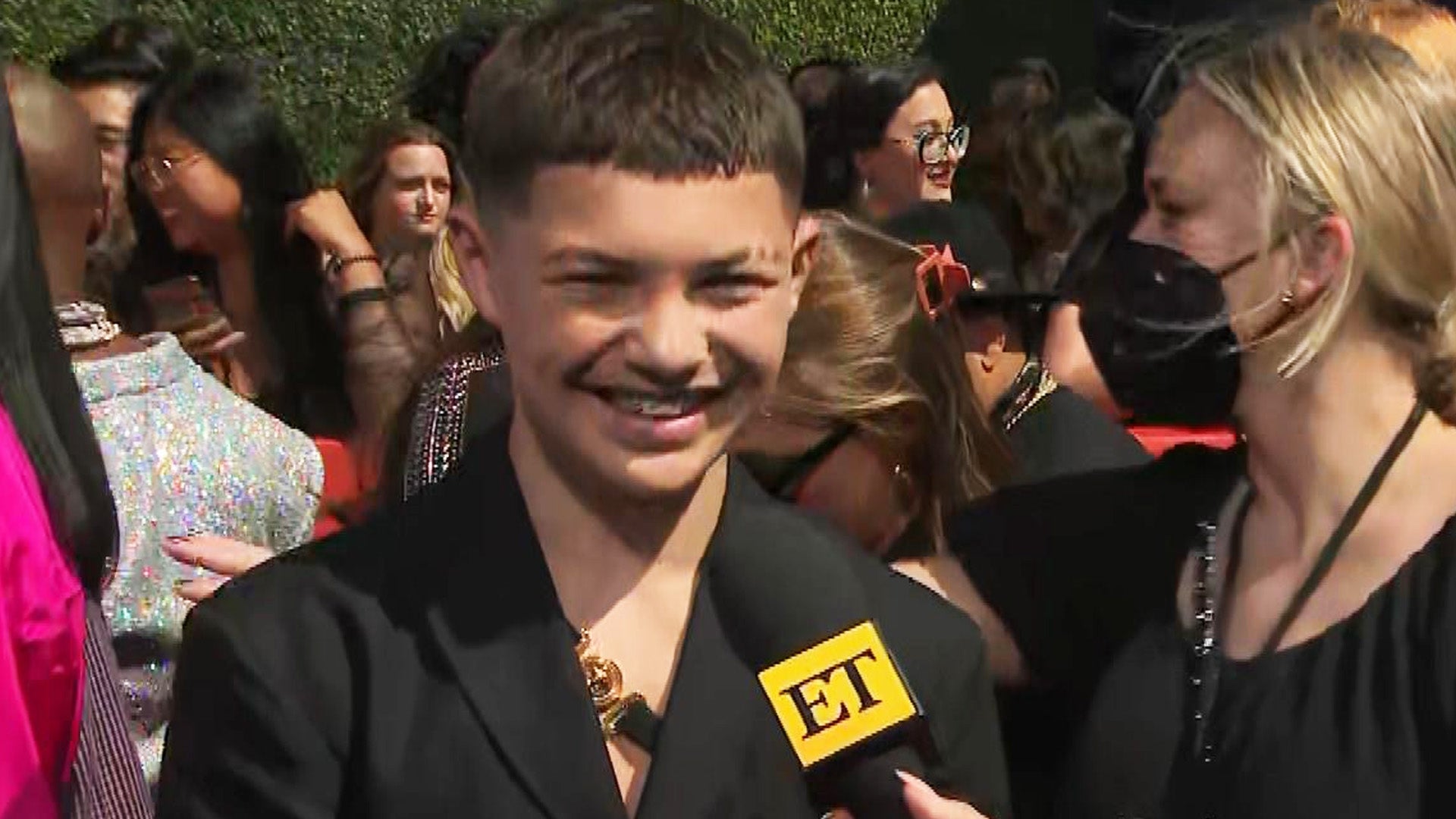 Javon Walton Teases More 'Dysfunction' in 'Umbrella Academy' Sea…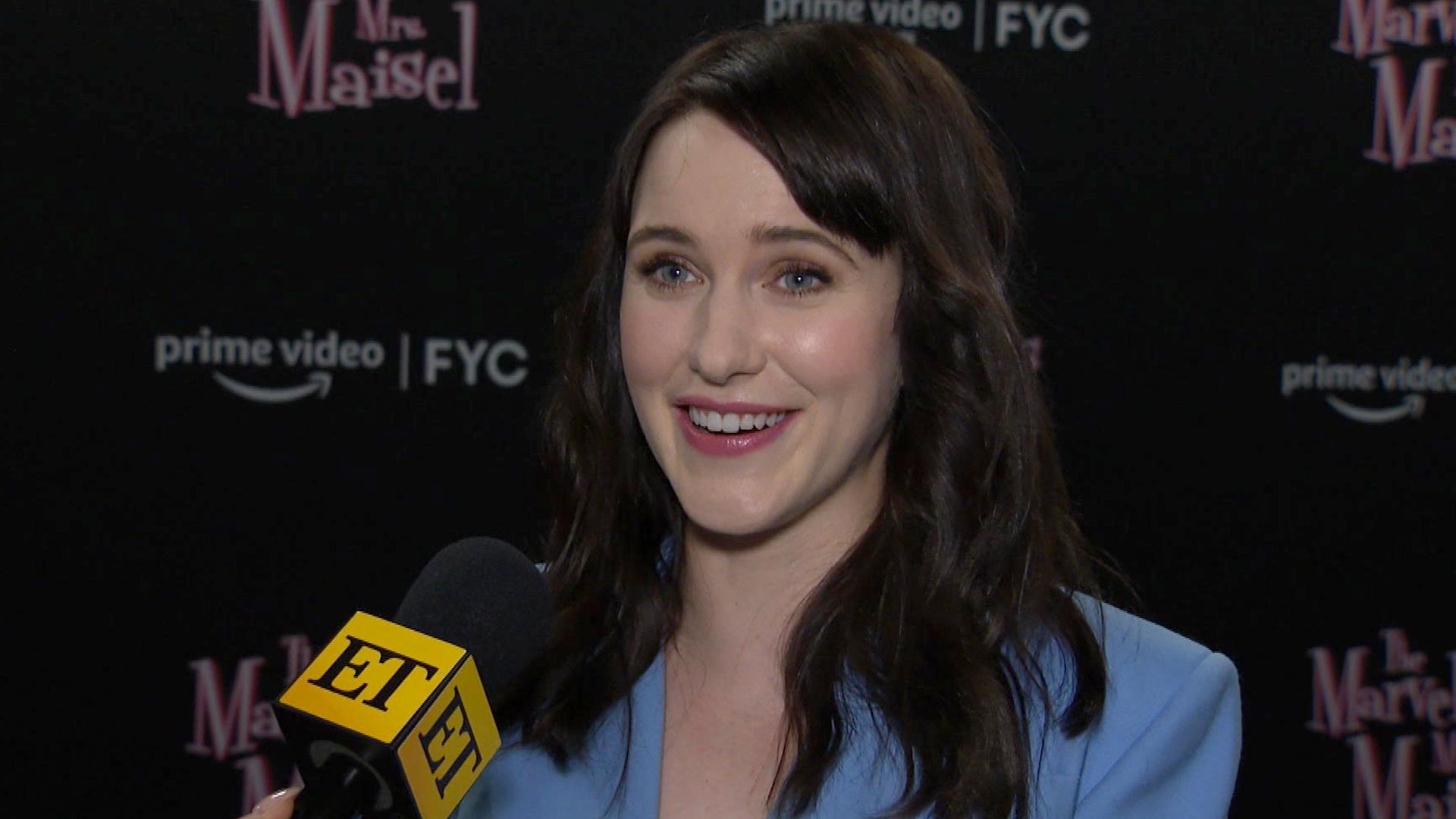 Rachel Brosnahan and 'Marvelous Mrs. Maisel' Cast Tease Milo Ven…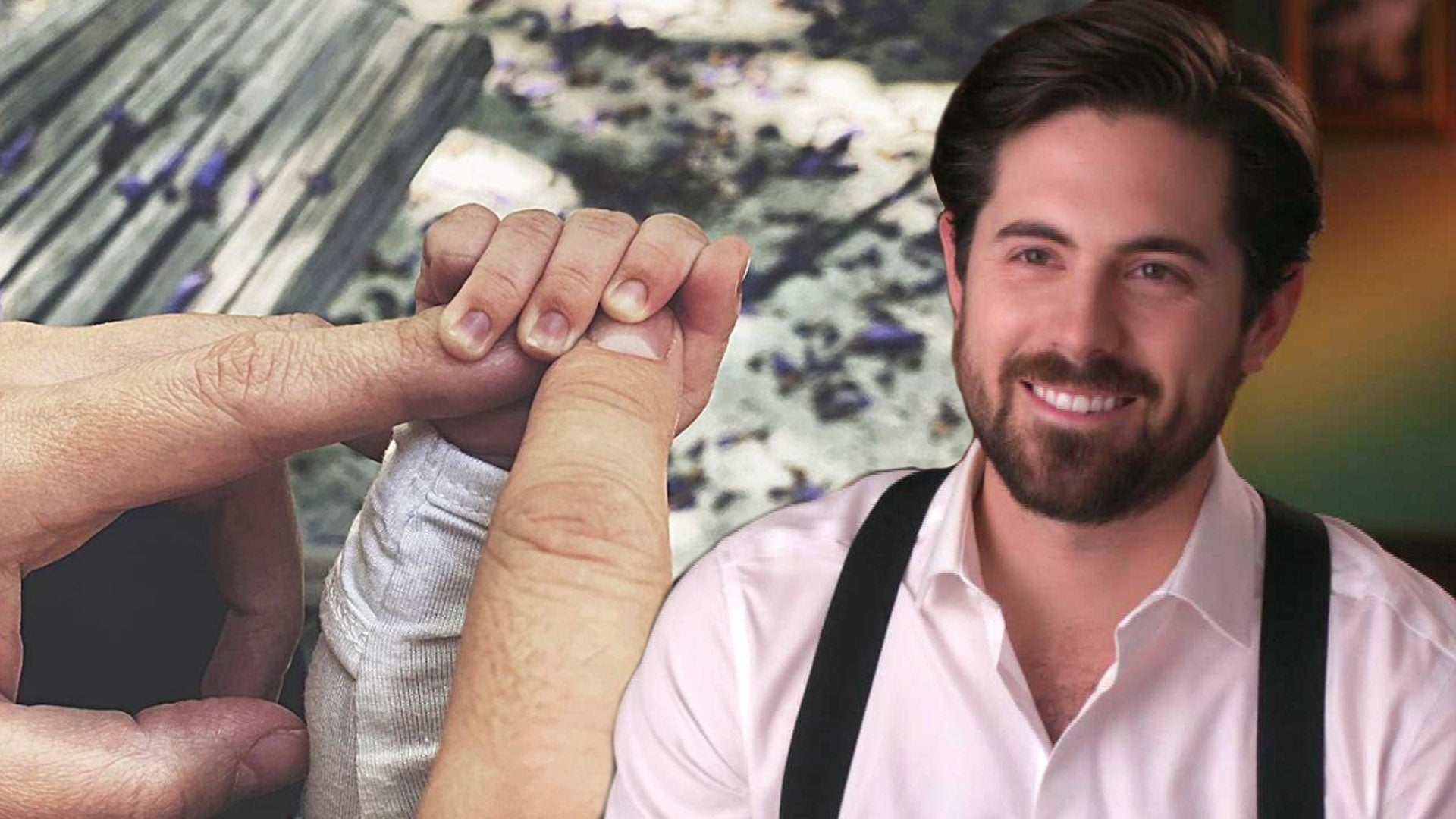 When Calls the Heart' Star Chris McNally Welcomes Baby With Juli…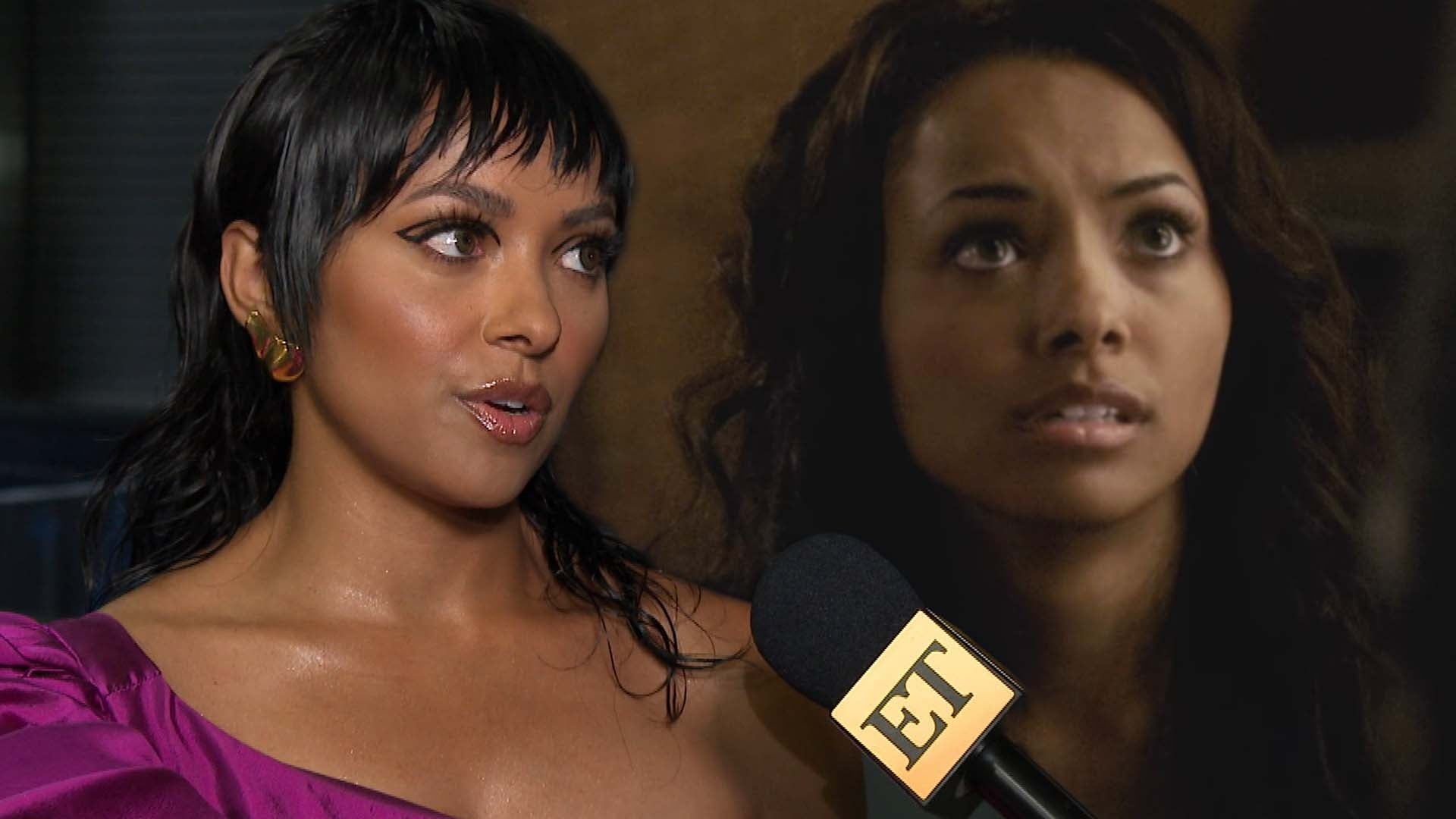 Kat Graham Says She's 'Closed the Door' on Returning to 'Vampire…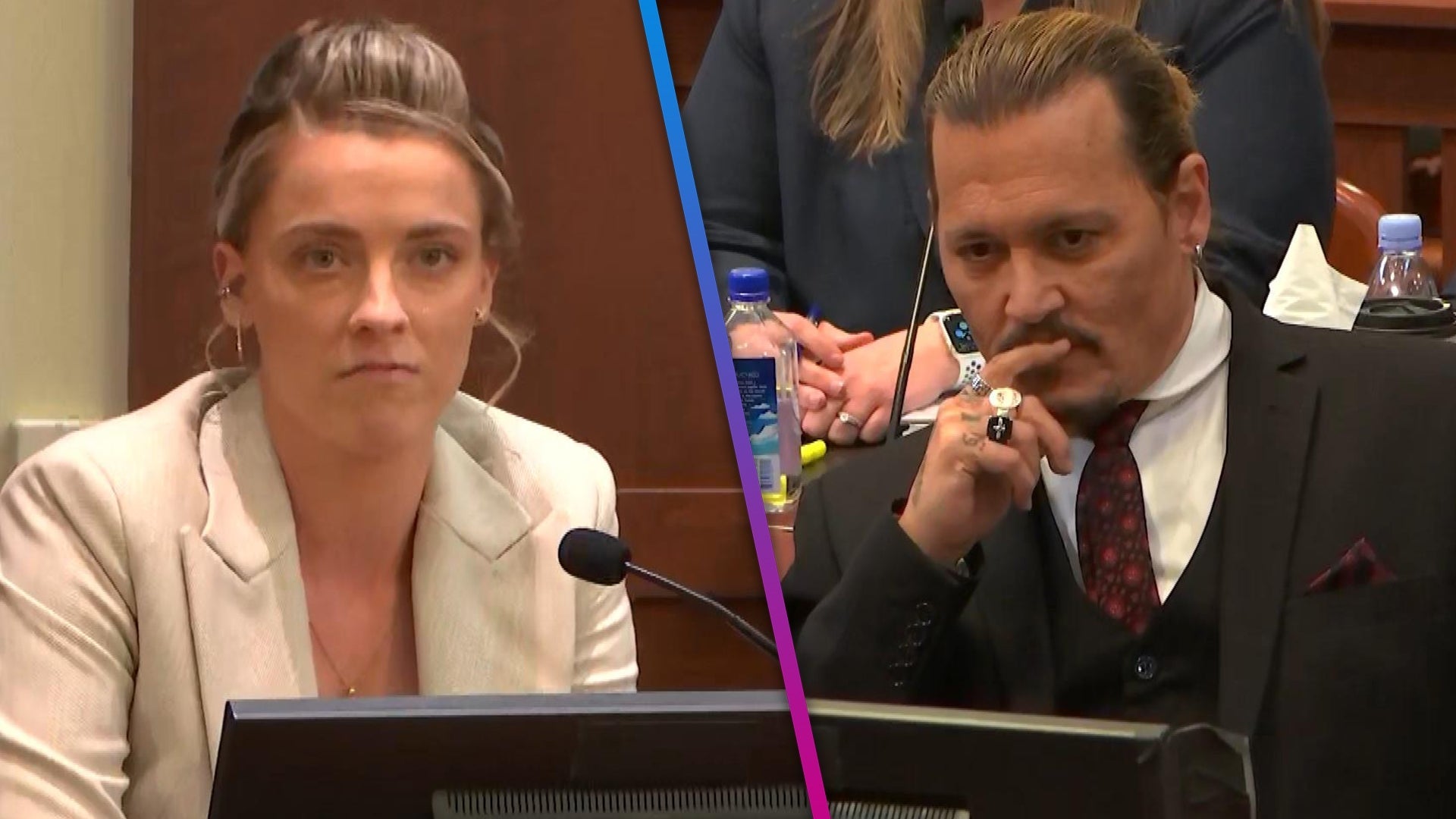 Amber Heard's Sister Speaks Out After Johnny Depp Defamation Tri…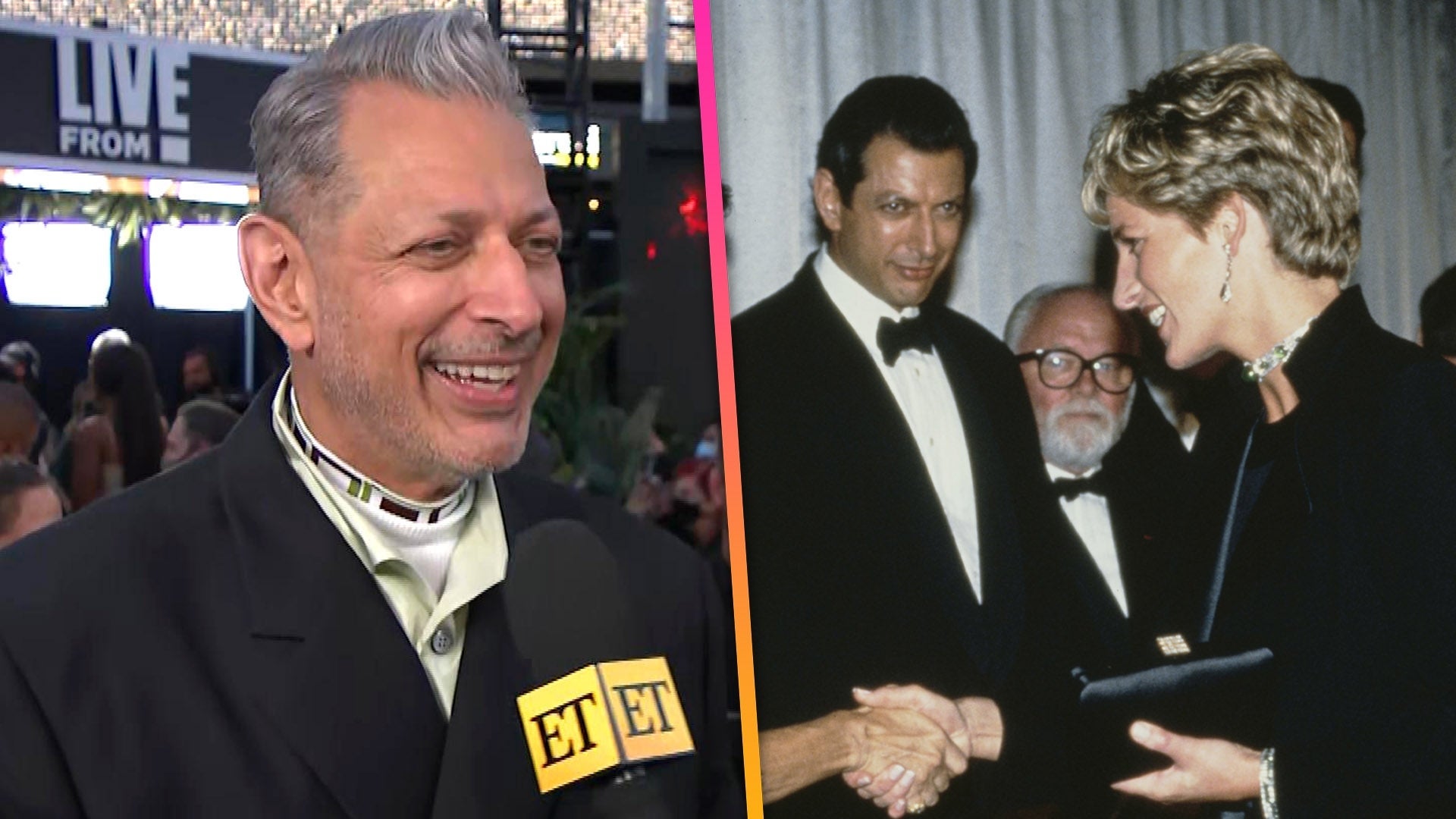 Jeff Goldblum Recalls Princess Diana Encounter at OG 'Jurassic P…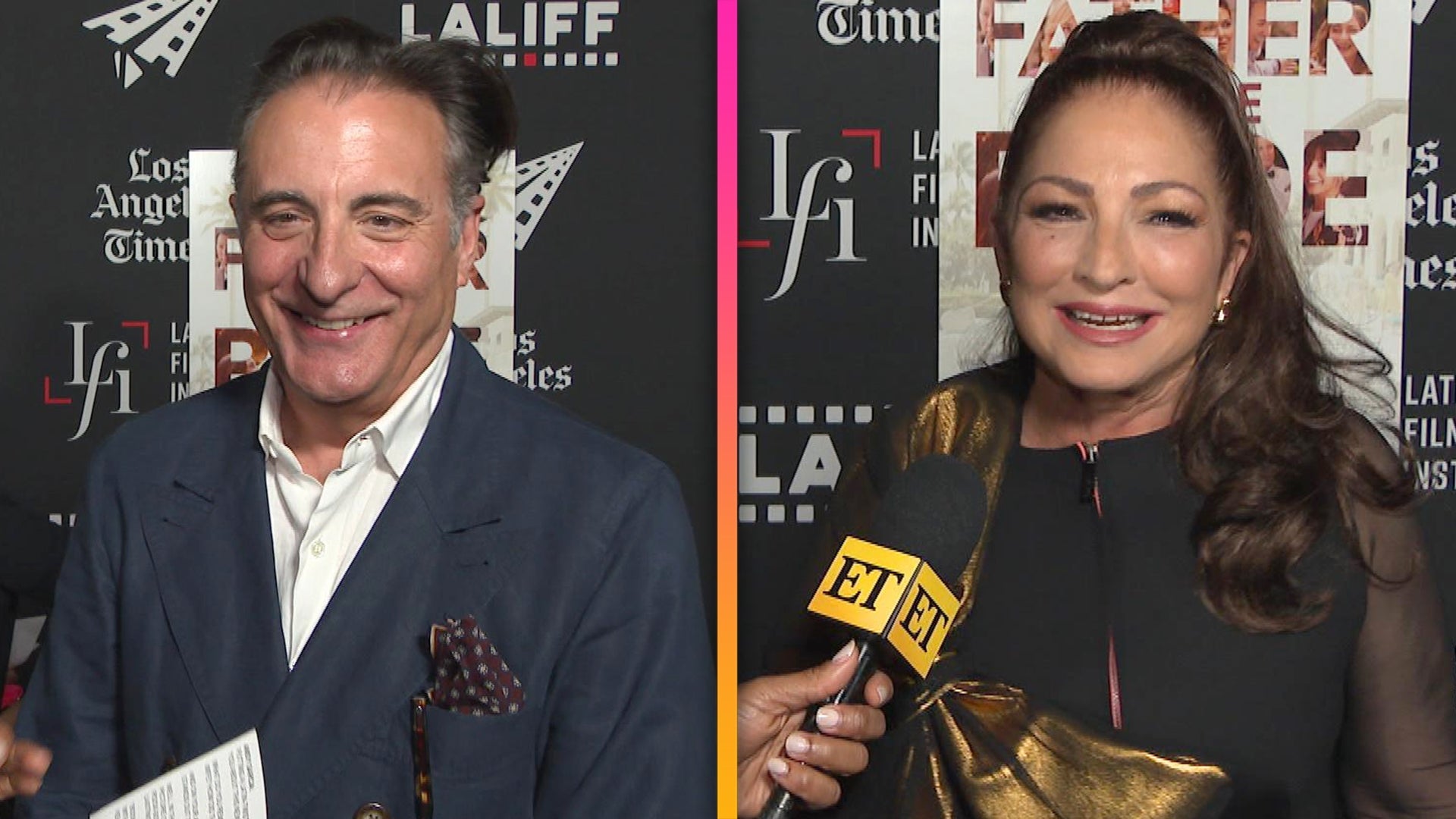 'Father of the Bride's Gloria Estefan & Andy Garcia Reflect on H…
The season finale of The Bachelor is here!
After weeks of following Peter Weber's journey to find love, it's all coming to an end. ET was live blogging night one of Peter's finale on Monday, during which his final two women -- Hannah Ann and Madison -- met with his family and got one step closer to earning his final rose. Peter's family weren't big fans of Madison (it was Hannah Ann who Barbara was begging Peter not to let go of), and Madison realized that she and Peter weren't that compatible.
The Alabama native broke things off with Peter on their last one-on-one date, leaving him heartbroken. But as host Chris Harrison teased, she'll be back, still fighting for Peter's heart.
From the beginning, Peter has promised an ending that fans won't see coming -- and Chris teased on last week's episode that not even the Bachelor knows how his season ends.
While speaking with ET at the Women Tell All taping, Peter opened up about his difficult final week in Australia.
"I've always been a firm believer that the heart wants what it wants, and I think this experience for sure has shown me that there's not just one soulmate out there," Weber added. "I think at some point in my life, I used to think that, and I've definitely been able to give my heart to more than one person. So, it's possible."
What does it all mean? Scroll down for minute-by-minute updates of what went down.
WOWOWOW
7:00 PM:
Chris tosses to a promo, featuring a destroyed Peter, a big bombshell... and Madison telling Chris she regrets leaving.
"My heart, to this day, has wanted Peter," she says.
Hannah Ann says something was a "knife in my heart" and Peter has a ring.
Peter is crying, his mom is crying, and we'll have to wait to find out how it ends until tomorrow.
We Haven't Seen the Last of Madison???
6:58 PM:
Back at the studio, Chris notes Hannah Ann is the "only woman left" -- but we haven't seen the last of Madison... or heard the last from Barb.
"Get ready to have your mind blown. Peter doesn't even know how this is going to end," Chris says. It'll come to a close on Tuesday, with our new Bachelorette, Clare, also stopping by.
Emotional
6:57 PM:
Peter gives Hannah Ann one last tearful hug on his way out of his hotel room. Also -- remember when the contestants used to give the leads little scrapbooks to help them make their decisions? The good old days!
Back to Hannah Ann, she's breaking down over what could happen with Peter's final rose. It's EMOTIONAL.
Not Completely There
6:56 PM:
Hannah Ann tells Peter she can tell he's not "completely there," like she is.
Peter wants to feel certain when he hands out his final rose -- but also only has one woman left.
"I'm just at my breaking point, honestly," Hannah Ann cries. "This is the most painful experience. But I'm here, and it's not going to change how I feel about you."
Peter thanks her -- and still doesn't tell her that Madison left.... is he going to? Nope? OK.
Oops
6:52 PM:
Peter tells Hannah Ann it's been the hardest week of his life. "I know what I have with you," he tells her. Peter wants Hannah Ann to be just as happy as she wants him to be.
"My heart is being pulled in two different directions," he admits. "It's been really, really tough for me. And really confusing."
Hannah Ann says that's not what she wants to hear. "It just hurts when I'm so sure, and you're not," she cries. "That's what hurts to hear."
She respects his honesty, but knows she can't do anything more to win him over. "I've given, and I've given and I've given. I just want something in return," she says. "It's hard."
Sigh
6:51 PM:
Peter tells Hannah Ann that this last date is "bittersweet."
"Tomorrow is a big day and it's completely unknown to me, and maybe you too... but I hope I'm the person that makes you feel the most loved," Hannah Ann says. "This love for you is truly different."
Also -- Hannah Ann has never been in love before. Remember that? Anyway, she tells Peter that she doesn't want Peter to choose her for any other reason than choosing her for who she is.
Peter sighs.
Candles
6:49 PM:
Hannah Ann lights candles in her hotel room for her final date with Peter. "I am so ready. I have no confusion. I have no doubt," she tells the camera. "But I want someone who is as committed as I am."
"Tonight, it's really my last chance to voice to Peter how much he means to me," she adds. "Tonight, I gotta use every minute I have with him to not hold back."
Something Is Off
6:41 PM:
Peter and Hannah Ann sit down for a candid talk, and he tells her how much he appreciates how she's been there for him.
"I'm gong to be the last one to have this heart," she tells him. "I love you... and you were worth me putting my guard down for."
"Looking into Peter's eyes, something is off," Hannah Ann observes. "I'm scared. The end of our time is really close, and I've given Peter and I everything I have."
She says the decision is up to Peter -- and it really is. "I want Peter to look at me and be certain of his feelings... and hopefully by the end of tonight, Peter will have no doubt," she says.
Back in the studio, Chris says that Peter's date with Hannah Ann gave him everything he needed -- but we're still in for a surprise.
Baby Kangaroos
6:39 PM:
A car awkwardly approaches as Hannah Ann and Peter reunite -- and IT'S TIME FOR BABY KANGAROOS.
"Is it a snake farm?" Hannah Ann asks. NO, HANNAH ANN.
The nice Australian man opens the door to room full of baby kangaroos. CUTE!
Peter and Hannah Ann bottle feed the baby kangaroos, and Peter is feeling hopeful. He calls Hannah Ann "the most perfect woman." "This is my last chance to see if I really can move past everything," he tells the camera.
Pls Less Flies
6:38 PM:
Peter's Bachelor ending is "up in the air" -- but it's time for his date with Hannah Ann. We hope there are less flies.
Great Question
6:37 PM:
Peter meets up with Chris, who casually says he "heard" what happened.
The Bachelor says he understands how different he and Madison are, but he was ready to have a future with Madison. He's emotionally drained. "I've been though so much, and I'm mourning this relationship right now... but I also know I'm in love with Hannah Ann," he says. "It's very tough."
Chris asks Peter if he can get over this heartbreak, "or is this over?" GREAT QUESTION, CHRIS.
"I don't know right now," Peter says.
Pensive
6:32 PM:
We pick back up with Peter the next morning. He looks PENSIVE as he sits in bed.
"I was head over heels in love with Madison, and Madison's gone now," Peter tells the camera. "This is not how I thought it would go."
He says he's lost someone who means a lot to him, and it HURTS. He still has feelings for her. "I'm still trying to pick up those pieces, and right now, I'm doubting how much my heart can take," he says.
The Worst Feeling in the World
6:29 PM:
"Even though I want to be with him... I feel like, in my heart, it's the right thing to do," Madison tells the camera on her car ride out of there. She bursts into tears.
Peter takes a long walk through the outback, crying.
"To walk away from someone that you love, it's like, the worst feeling in the world," Madison confesses.
MORE FLIES But Hugs Too
6:25 PM:
Peter says he doesn't want Madison to go. The flies are ATTACKING him as he gives Madison a long, tearful hug.
Madison bursts into tears as she gets up and walks away, swatting flies. She and Peter hug again, and he cries into her shoulder.
Peter escorts her into the car, and says goodbye.
Flies
6:25 PM:
Peter is tearing up and swatting away flies like nobody's business. We know this is serious but the flies just make it SO FUNNY.
Madison says she has to be realistic. "I just don't know if we're the best for each other," she says.
"You really believe that?" Peter asks.
"Yeah," Madison confirms.
But, Why?
6:22 PM:
Peter asks Madison why she doesn't think she's that person.
She tells him there's always going to be a level of misunderstanding, and she doesn't want them to work overtime to love each other. Peter is CONFUSED. But, why? This makes total sense to us.
"In that moment, I could see it," Madison explains. "A lot changed for me that night."
Peter asks if this is all about "that night"... the one where he confessed he had sex with other people.
Madison says she's just realized how different they are when it comes to lifestyle, faith, etc. "I wouldn't want you to feel like you have to change any of that for someone you want to be with," she says.
The End?
6:19 PM:
Peter and Madison have a picnic in the outback, and he brings sparkling apple juice for her. (Does she not drink? Honestly, we have suspected this for a while.)
Madison opens up about how "amazing" their helicopter ride was. "I came here hoping to find love and I did. But I think about that phrase... 'Can love conquer all?' and it really got me thinking, because I think about love and I think about how much I want you and I want this so badly. But I think when you want something so badly, I think a lot of times, you can't see clearly," Madison says. "I don't know if we can give each other what we need."
Is this the end of Madison and Peter? She tells Peter that being a great warrior is knowing when to surrender. "I do think that love still wins. I'm willing to walk away so you can get what you came here to find," she tells Peter.
Time to Surrender
6:13 PM:
Peter and Madison are going on a "dream date" -- helicopter included.
Madison says she does love Peter, but as good as she feels around him, she does see that they're "very different people." "It's a lot going on in my mind right now," she admits. "It's definitely hard for me to be fully present in this moment."
"We haven't given up... but I've kind of realized, it's kind of time to surrender," Madison confesses.
Not Ready to Give Up
6:10 PM:
Peter says it's been a "whirlwind" two days. He had a great day with Hannah Ann, but he's frustrated with his family over how things went with Madison and how he had to defend her.
"I was really, really proud of her and how she handled herself," he says. "She's not ready to give up."
"I think it's obvious how badly I want to have Madi in my life forever," Peter continues as he prepares to meet Madison for their final date.
Brutal
6:09 PM:
"Now we know who Peter's mom was crying about!" Chris says in the audience. "But Peter kind of stuck up for himself there. We'll see if it holds up."
"What happens next is going to be brutal," he teases.
Oh Snap
6:05 PM:
Peter opens up about how conflicted he is. "I know how I feel right now about Madi, and I can't help that I want Madi more than anything," he says.
OH SNAP.
DON'T LET HER GO!
6:03 PM:
Peter gets emotional -- and then his mom does.
"Hannah Ann loves you with all her heart. Don't let her go! Don't let her go! Bring her home to us! We will welcome her with open arms," Barb cries. IT'S HAPPENING.
"She's a dream come true, and God has placed her there for you. That's what love stories are made out of!"
Peter tells his mom she "has to stop doing this." OMG!
"I have emotions. I have feelings!" Barb says. "I trust you with all my heart, because I love you with all of my heart. I love you so much."
Peter is pissed his mom is so into Hannah Ann, and not supportive of Madison. "It sucks," he says.
No Hiccups
6:01 PM:
Peter sits down for a serious convo with his family -- and they ask him where he's at.
He says he's crazy about Madison, and his dad asks if he's willing to risk something that is so perfect "to hope something might materialize."
Peter Sr. asks why he's in this agonizing situation, and Barb brings up Hannah Brown, who "picked the wrong person."
"Now you have a perfect girl right in front of you, and you're going to risk that, bud?" Barb asks.
"You guys -- you just don't know the Madi I know," Peter says. He says their relationship has been perfect with "no hiccups... until this."
Whole Other Level
5:59 PM:
We're back in the studio with Chris -- and he makes the audience raise their hands in support of Barb sharing her VERY STRONG OPINIONS.
"I have never seen a family so emotionally invested," Chris admits. "But what happens next is on a whole other level."
OMG
5:56 PM:
Peter goes back to his family's place, and Barb is CRYING.
IT'S HAPPENING!! "She's not there for you," Barbara says. "I said a prayer last night... 'Please guide Peter today and guide Madison to see where they are in this relationship.'"
Barbara says she thinks God has answered her prayers and put the right person -- Hannah Ann -- in his path. She thinks Peter already knew that because of all the issues.
"Madison's a sweet girl... but Hannah Ann's an angel on Earth," Barb tells the camera. "All I can do is pray that God enlightens him and sends him a sign."
"A mother's intuition is never wrong!" she notes. OOOOOOO!
Different Pages
5:54 PM:
Madison admits to the camera that she and Peter are on different pages.
As she heads off, Peter praises her for her strength. He tells the camera that the day didn't go exactly how he wanted it to go -- and that is family isn't onboard. "I'm crazy in love with her," he says, noting he hopes his family can "grow to see that."
OH, BARB
5:52 PM:
Peter is so defensive, telling his family they don't know Madison like he knows her.
During her sitdown with Madi, Barb brings up how religious she is. "Peter, he's very spiritual... but I just wonder how important it would be to have someone that is not on your same level of faith," Barb says. She notes how Peter "parties" and how they have different lifestyles. "I don't want anyone to change him, because he is who he is, and we love him the way he is."
Barbara IS FULL ON LECTURING MADISON, and we are LIVING FOR IT. Madison is now defensive, saying she won't be ashamed of her ultimatum.
"I think at the end of the day, you have to ask yourself, is it worth it?" Madison says.
YES, JACK!
5:50 PM:
Yes, JACK!
Peter's brother brings up that Peter is "obviously" very physical in a relationship, and asks how he would feel being engaged to someone who doesn't want to have sex until marriage. Peter assures him he's OK with it.
Then Jack brings up how Peter's at the club, and Madison likes ministry. "That's not a bad thing," Peter says. Peter's not so sure -- and he doesn't want Peter to compromise part of himself for this relationship.
"That's what relationships are!" Peter defensively says.
Jack admits he's scared, after seeing how "seemingly perfect" Hannah Ann is, with no issues.
Differences
5:48 PM:
Peter Sr. sits down with Madison, and asks if she thinks she and Peter are "completely compatible."
"Are there any differences that bother you?" he asks.
Madison talks about her faith and how Peter promised he could "grow" that aspect of himself. She says that's what she's clung to. "I genuinely want what's best for Peter," she cries. "I know he is someone very special."
Peter Sr. thanks Madison.
EEK
5:45 PM:
Peter brings Madison to meet the family -- or meet the family again, after she had her first one-on-one date with them.
Peter tells his family they had a "long talk" outside. He admits they had a "roadblock" and Peter Sr. asks what it was. AWK!
Madison is forced to explain how they have different expectations, and how she voiced to him her concerns about moving forward if he slept with someone else. "It hasn't been easy, but I love him," she says.
Peter's family does not look happy. EEK.
Zero Concerns
5:41 PM:
Peter says they're going inside -- and Madison BETTER tell his family that she loves him. "How much do you love me?" he asks, kissing her.
He tells the camera that his and Madison's love can conquer all -- but can it? All of a sudden, he has "zero concerns." WOW.
FINALLY FEELINGS
5:38 PM:
Madison says she wants to figure it out with Peter, but she's not sure how to -- and is that a gardener we hear in the background? HIGHLY DISTRACTING!
Madison says she's not walking away -- and that's her version of "fighting" for their relationship. Peter recalls a memory from Madison's childhood (how?) and she laughs.
"I"m really strong-willed," she says, and they laugh and kill. "I don't give up. I fight for what I believe in. I'm loyal to a fault. I'm really protective over my people."
Madison tells Peter that she thinks last week, she felt safe with Peter. "I love you, and I was going to tell you that that night," she says. FINALLY FEELINGS.
PETER IS SO HAPPY. "Do you know how long I've been waiting to hear that?" Peter asks. He's smiling like a little boy.
First Time for Everything
5:37 PM:
We're back, and Peter and Madison have reached a breaking point. She's now crying, and he's comforting her, telling her he doesn't want her to go.
We don't think we've ever seen a Bachelor season where one of the women in the final two is so wishy-washy about staying. FIRST TIME FOR EVERYTHING.
"When we're together, it's like none of that matters," Madison says. "As mad as I was at you that night, I didn't want to leave your arms."
"Love isn't the issue here," Madison cries -- BUT ISN'T IT? YOU HAVEN'T SAID YOU LOVE HIM!
Hanging on by a Thread
5:31 PM:
Madison says that at this point, she's hanging on by a thread, and doesn't feel confident at all. "I don't even know what to do," she cries.
Fight?
5:29 PM:
Peter tells Madison that he gets where she's coming from. "You're the only person that I truly don't know how you feel," Peter tells her. "That's something that I should know." PREACH, PETER! The proposal is like, days away!
Peter FINALLY admits Madison's ultimatum was an ultimatum, and we think they are kind of fighting??? Have we seen a fight like this since Victoria F.? We think not.
Madison tells Peter that she's trying to express the expectations that she has. "What else -- I couldn't validate in words what I didn't know in my heart yet," she says. She accuses Peter of holding back when he was in her position, and he says he did.
"I've been there," he admits. "I know how hard it is for you."
Uh Oh
5:27 PM:
Peter tells the camera he's "so in love" with Madison, and he wants to do whatever it takes to make it work.
Madison arrives to meet Peter's family, and they sit down to talk it out outside. She says she's "not good." Uh oh.
"I walked away from our last conversation... really frustrated and really hurt," Madison says. "I did want you to understand the weight and the gravity of that week for me."
Madison says until that point, she didn't ask him for anything. "I just feel like in that moment, that was me sharing my heart, and I feel like you put your needs and your wants above mine. And that was really hurtful," she says.
Madison says she saw herself accepting Peter's proposal, but the rug was pulled out from under her on their last date.
So Emotional
5:26 PM:
We're back in LA with Chris and a "packed house." Our host with the most summarizes what just happened -- and says what comes next is "so emotional."
UGH, CHRIS, WE'RE READY.
Goodbye
5:20 PM:
Hannah Ann says goodbye to Peter's family -- and they adore her.
"I love Hannah Ann. I'm feeling really good about where I stand with Hannah Ann, and where she is with me... but I'm going to see Madi tomorrow," Peter tells the camera. He's confused about Madi and has a lot of anxiety.
"To see her interact with my family, I don't know how it's going to go," he adds.
Not So Easy
5:18 PM:
Peter Sr. and Peter Jr. sit down together to hash it out. The Bachelor says that he just wants to be able to tell one woman that he's totally in love with them at the end.
Peter Sr. asks if Peter is leaning one way or the other -- and we get a LONG PAUSE. "I think I need that time with Madison to really just be able to talk. I see what I have with Hannah Ann, but my heart is with Madi as well," Peter confesses. He says Madi is making it "not so easy."
"I don't know how I'm going to do this," Peter tells his father.
"It'll come," Peter Sr. offers, as his son gets emotional. "This is a big decision."
A Future
5:18 PM:
Hannah Ann tells Peter Sr. that "this is more than just feelings, it's a future."
"I wouldn't be here if I wasn't sincere about it," she continues.
Peter Sr. thinks Hannah Ann and Peter are "extremely compatible," and Hannah Ann says it was "love at first sight" -- but she hasn't told Peter that.
Peter Sr. tells the camera that he was apprehensive, but he could see how genuine Hannah Ann is. "But there's another person in the picture," he says.
The Best Feeling
5:15 PM:
Barb gives it to Hannah Ann straight, and asks her if she'll fit into Peter's life.
"Out of anything that goes on today, I want you to know how much I do love your son," Hannah Ann says. She tears up talking about how hard this process has been.
Barb says "it's the world" to her to hear the love she has for Peter. "It's the best feeling a mother can have," Barb tells the camera.
Time to Chat
5:13 PM:
Hannah Ann tells Peter's family that she knew she had feelings for him from night one. "I'm proud to be a part of him and to be with him," she says, on the verge of tears. Peter is hugging her from behind, and it's so awkward -- but also Barb and Peter Sr. LOVE IT. They see themselves in Peter and Hannah Ann.
"Peter falls so hard, and I have to tell you, that was a huge concern of mine," Barb tells the camera.
Then, she takes Hannah Ann to go chat.
Huge Hug
5:12 PM:
We're back from commercial break, and Hannah Ann is arriving to meet Peter's family. "Today means everything to me, because I'm meeting Peter's family," she tells the camera. She's already crying. "It's a really big day."
Hannah Ann arrives and Peter's mom gives her a huge hug -- probably because she's not Madison. "They might not even like me, but hopefully they'll see my heart," she tells the camera.
Just Tell Us!
5:08 PM:
First up, Peter's family will meet Hannah Ann. AANNND they're probably very excited that it's not Madison.
Back in the studio, Chris notes that Peter's family's opinion will play a big part in his decision. Again, he says this ending "will not be what you think it will be." JUST TELL US, CHRIS!!
Suspicious
5:07 PM:
To help Peter make this tough decision, his family is here. HI BARB! Peter reminds his family they've already met Madison at the vow renewal.
Barb is already calling Madison "Madi," so things have escalated quickly. Peter says that Hannah Ann has told him about her feelings for him, and Madison has not. Then he tells his family all about Madison's ultimatum. "She's been the only relationship where it's been a constant climb, and she's the first person I fell in love with," Peter confesses.
"It concerns me a lot," Barb says. "You have to think about that."
Barb looks suspicious.
Outback
5:05 PM:
We meet up with Peter in Alice Springs, Australia. It's THE OUTBACK!
Peter notes how mysterious this place is, and says it reminds him of falling in love with someone -- we don't see the connection, but OK.
Peter has been walking around with a suitcase for AGES and finally he reaches his hotel. He opens up about how he's in love with both Hannah Ann and Madison, and how difficult it will be to say goodbye to one of them.
We're All In This Together
5:03 PM:
Chris is live from Los Angeles and looking sharp. "This season has already had so many twists and turns," Chris tells us, warning us Peter's ending will be "controversial and shocking."
CAN'T WAIT, CHRIS!
"Who will he choose, and how will his love story really end? None of us knows. Not even Peter," Chris says. "How is that possible? We'll all find out together."
BRING HER HOME
5:02 PM:
This 100-percent fire promo shows new clips of our fav, Barb, who tells Peter she's been praying he'll find the right woman. Then we see what we've already seen -- her grilling Hannah Ann, Madison breaking down, and Chris Harrison delivering a huge SHOCKER TO END ALL SHOCKERS.
Peter's ready to pass out. "What happens next is so unexpected, no one knows where his journey will end," Chris says -- and we get a snippet of Barb calling a woman a "dream come true."
BRING HER HOME!
It's Here!
5:00 PM:
IT'S HERE!!!
The season finale is finally here! Peter is in love with TWO WOMEN, there are baby kangaroos and drama is AFOOT.
Peter's season finale of The Bachelor airs Monday and Tuesday at 8 p.m. ET/PT on ABC. ET's Lauren Zima will be recapping everything that goes down, directly after the episodes on Monday and Tuesday. Watch ET Live on your Roku, Apple TV or Amazon Fire TV or you can stream on Pluto TV and Samsung TV Plus.
RELATED CONTENT:
Inside 'The Bachelor's Quest for Diversity in the Franchise (Exclusive)
Does 'Bachelor' Peter Weber Really Not Know His Own Ending? Breaking Down the Possibilities
Chris Harrison Says 'Bachelor' Peter Weber Did This 'Misleading' Thing With His Women (Exclusive)
Related Gallery