TV
'The Bachelorette': Yosef Returns for 'Men Tell All,' Tayshia Picks Her Final Four and Breaks Down in Tears
By
'The Bachelorette': Chris Harrison on Tayshia's Tear-Filled Fina…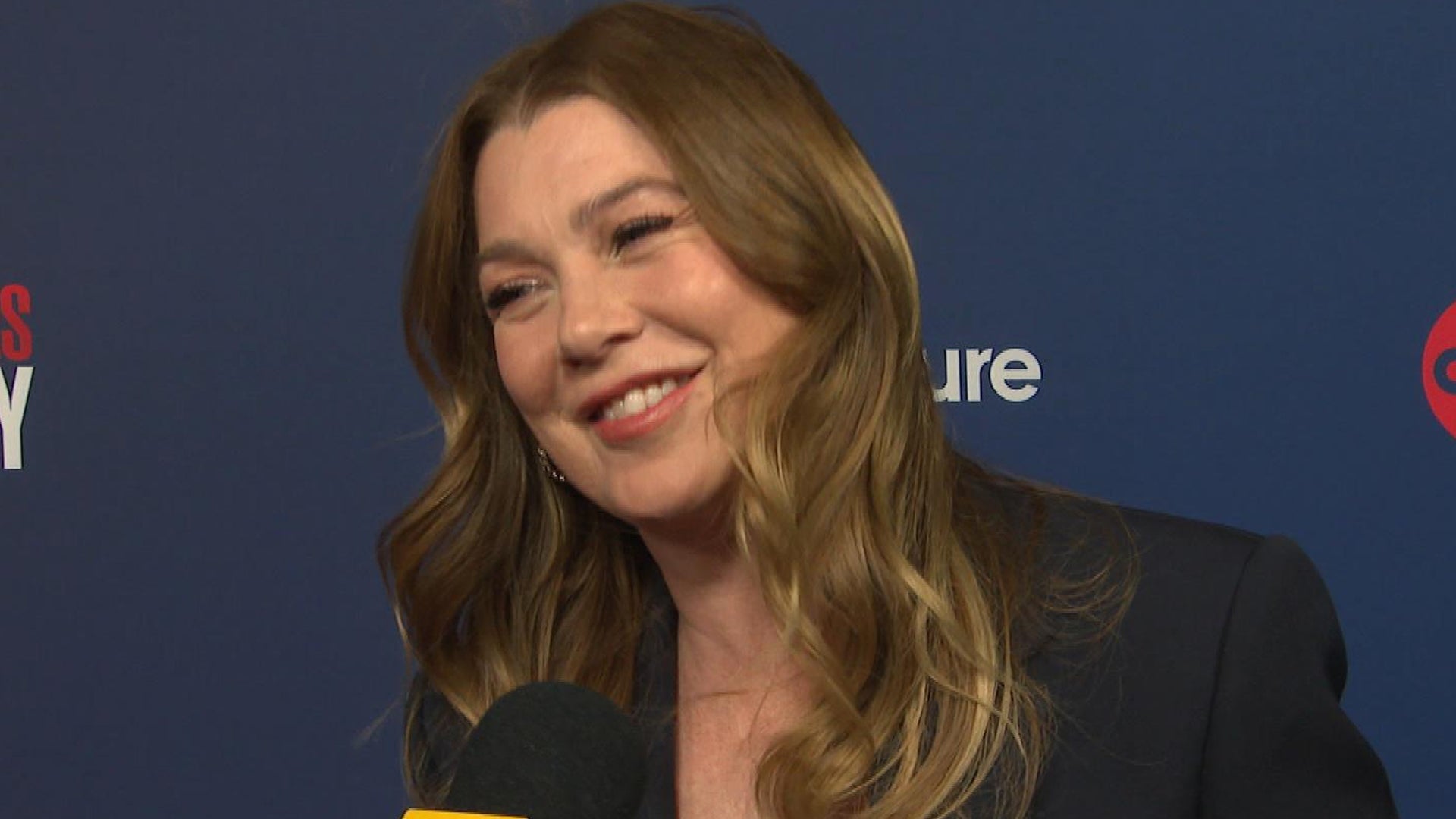 'Grey's Anatomy' Cast Celebrates 400 Episodes and Season 18 Fina…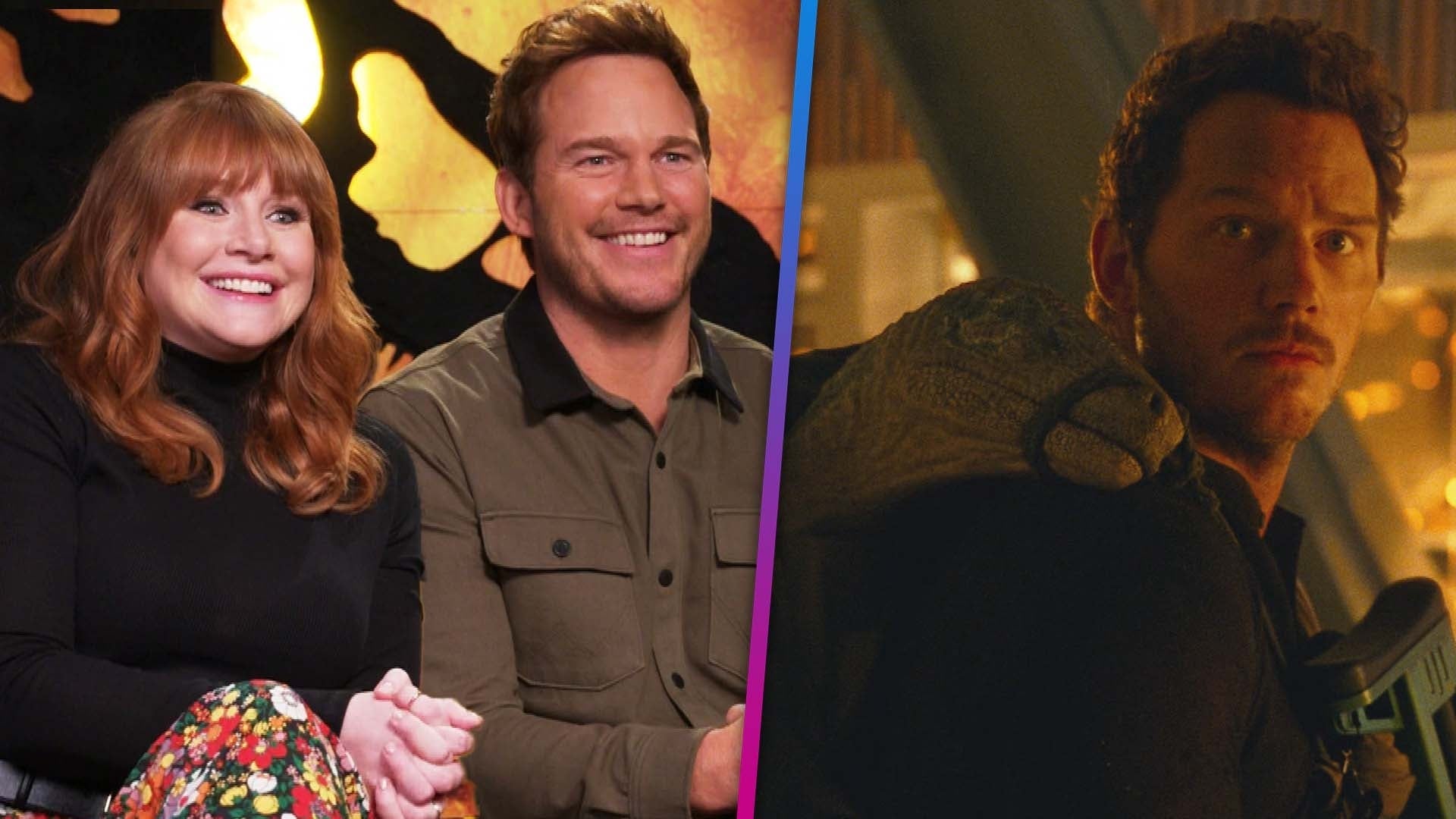 'Jurassic World': Bryce Dallas Howard and Chris Pratt on If 'Dom…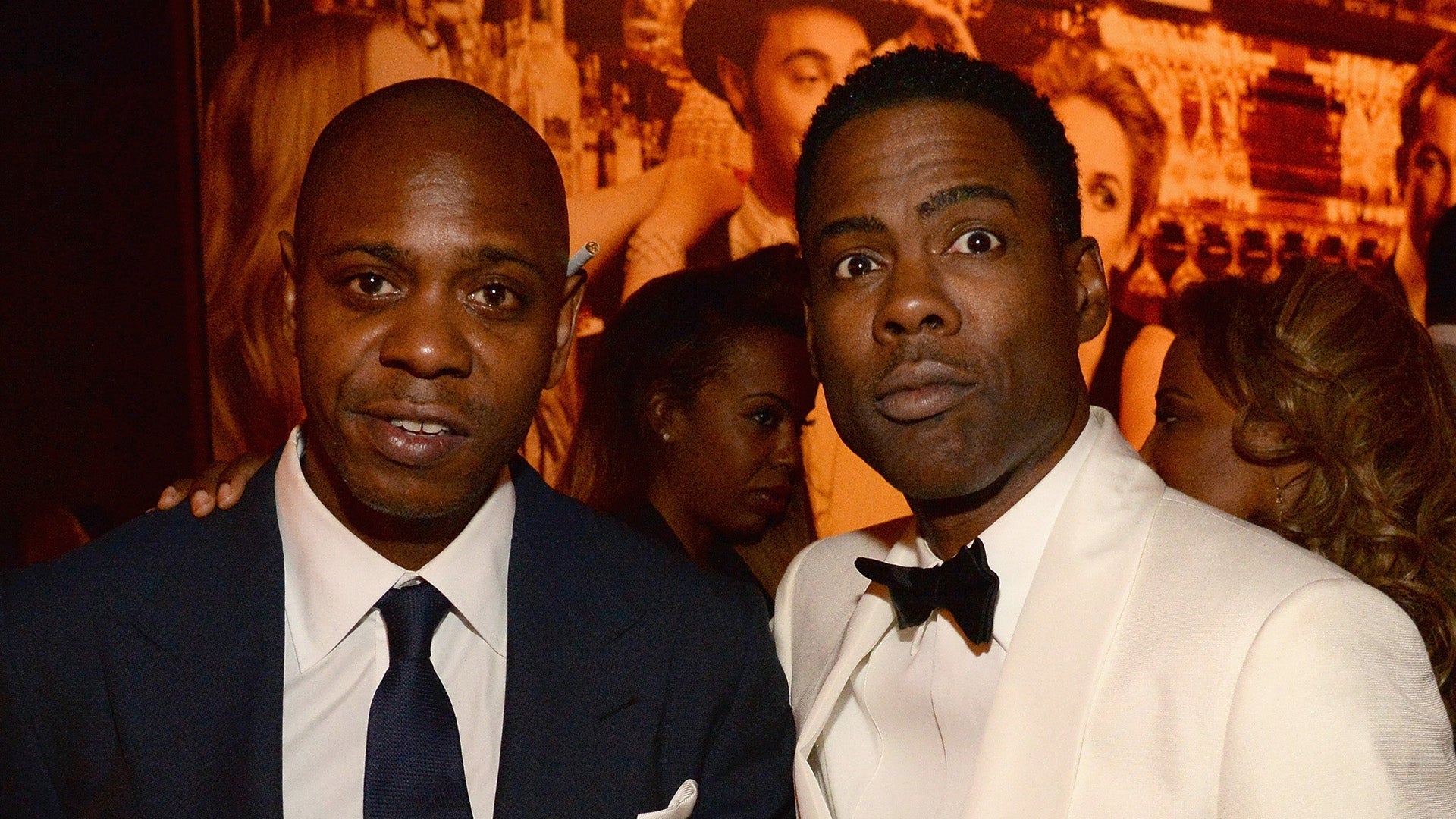 Dave Chappelle and Chris Rock Joke About Their On-Stage Attackers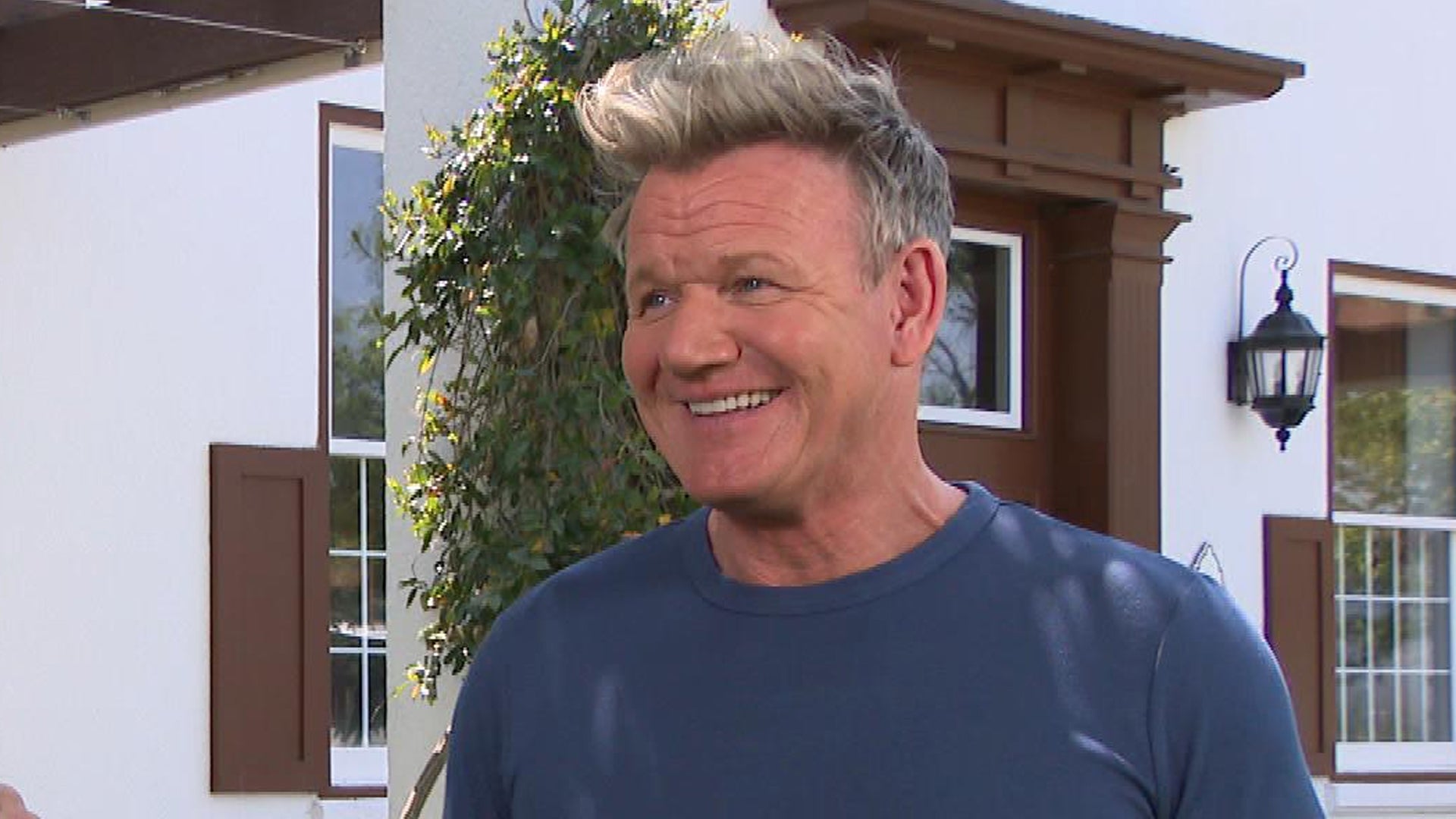 Gordon Ramsay Wants to Cook With Brooklyn Beckham and Talks 'Mas…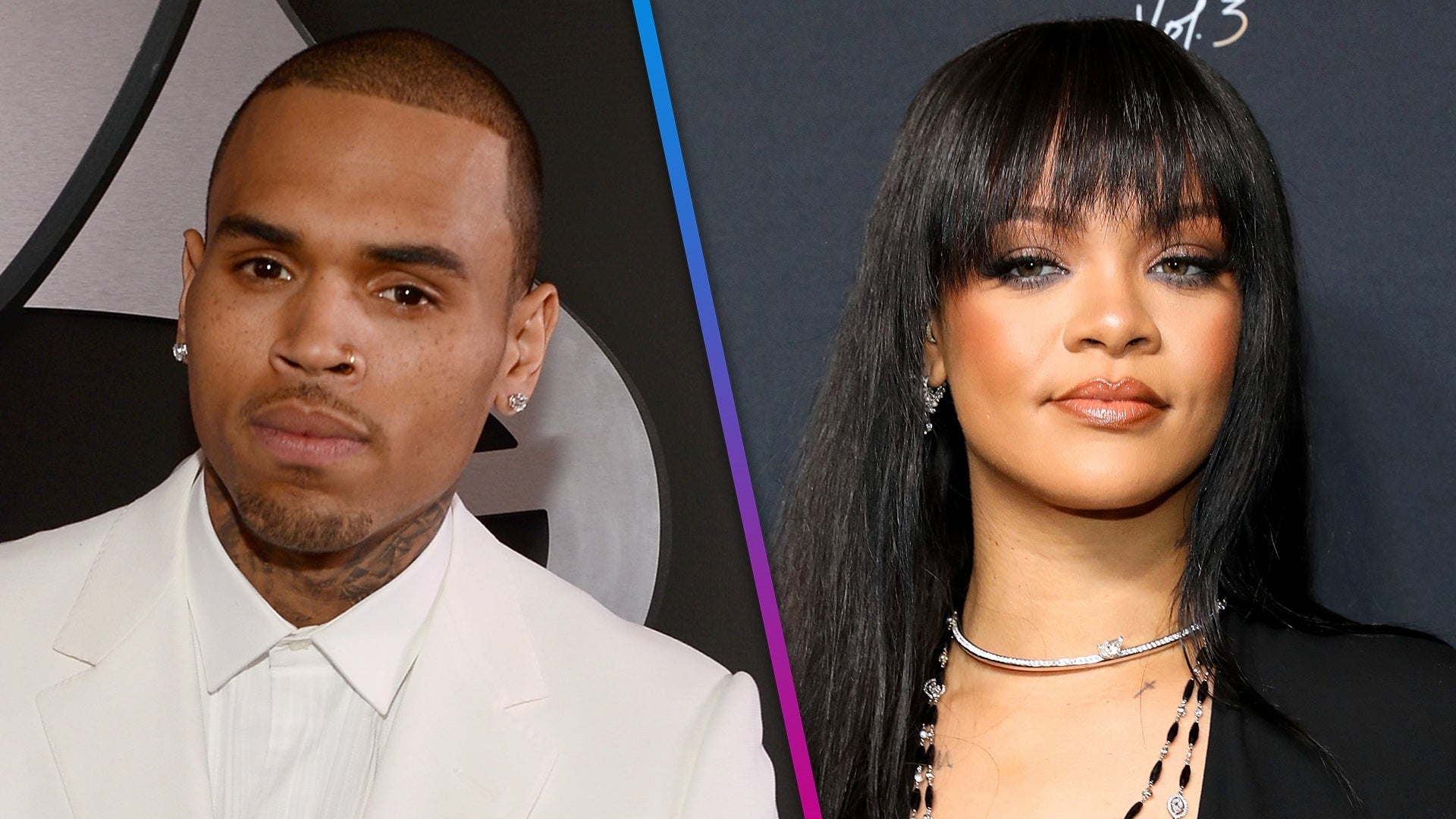 Chris Brown Congratulates Rihanna on Birth of Her and A$AP Rocky…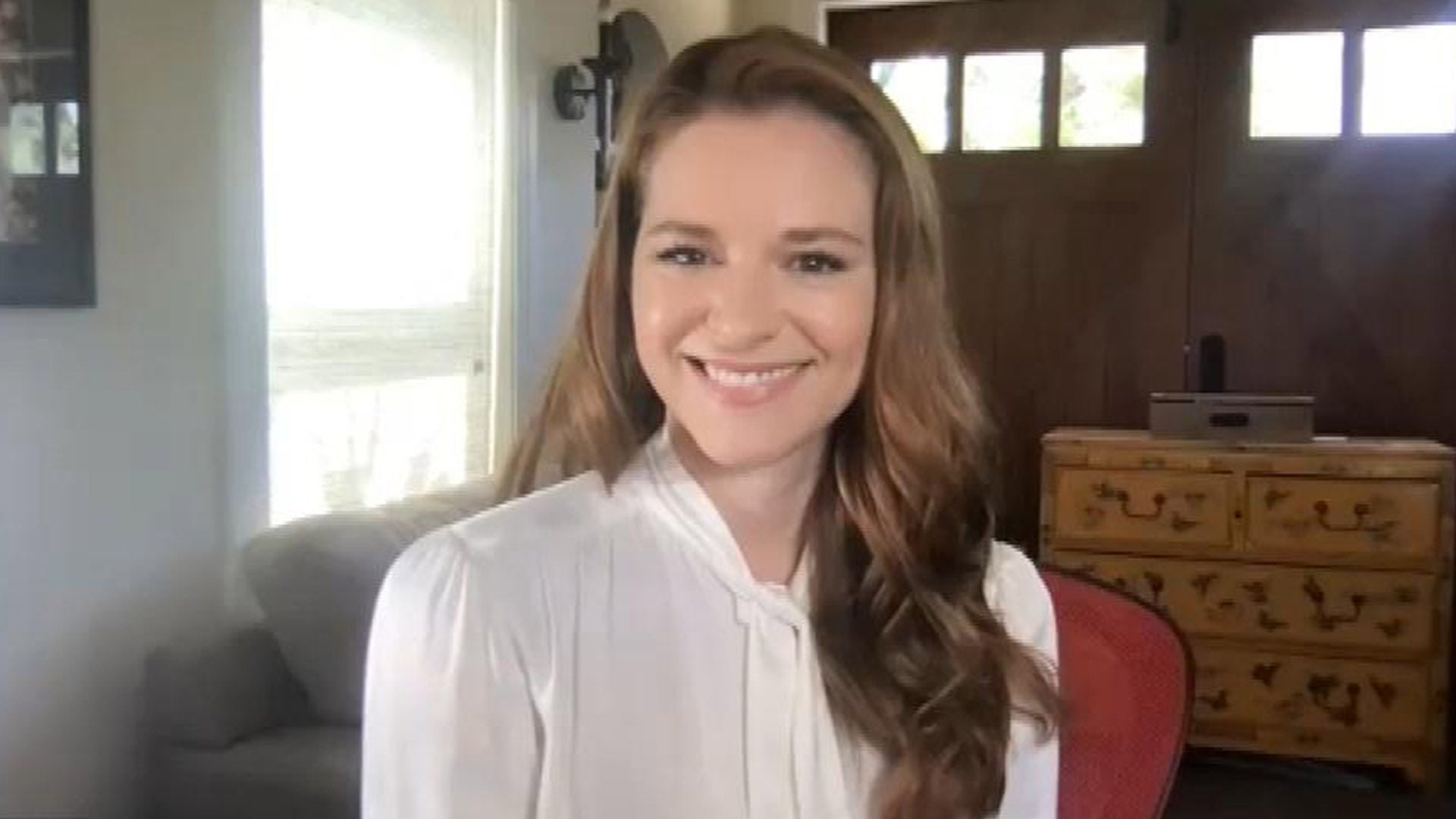 Sarah Drew on Returning for 'Grey's Anatomy' Season Finale and I…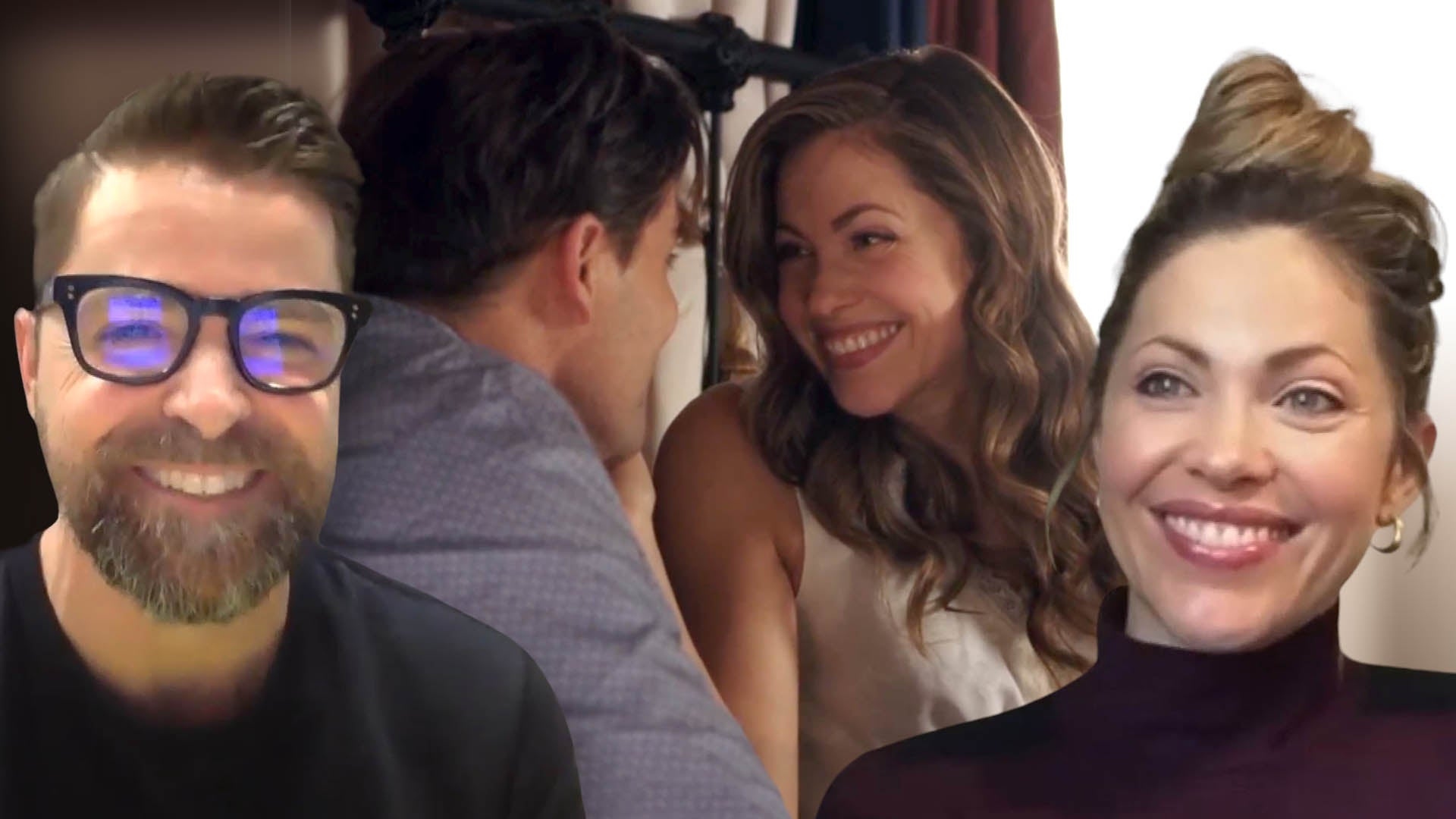 'When Calls the Heart's Pascale Hutton and Kavan Smith Spill on …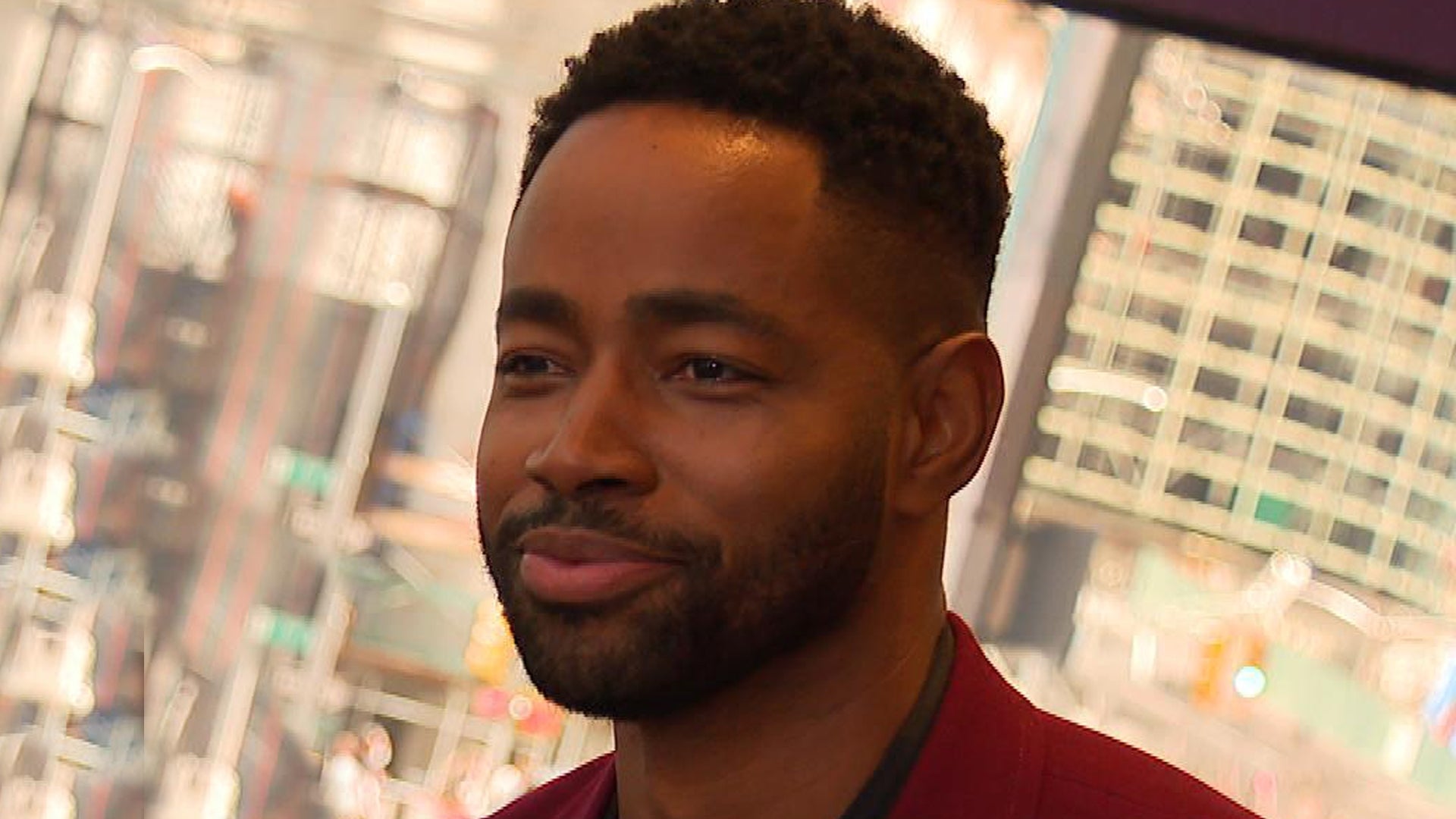 'Top Gun: Maverick': Jay Ellis on Meeting the Royals and Flying …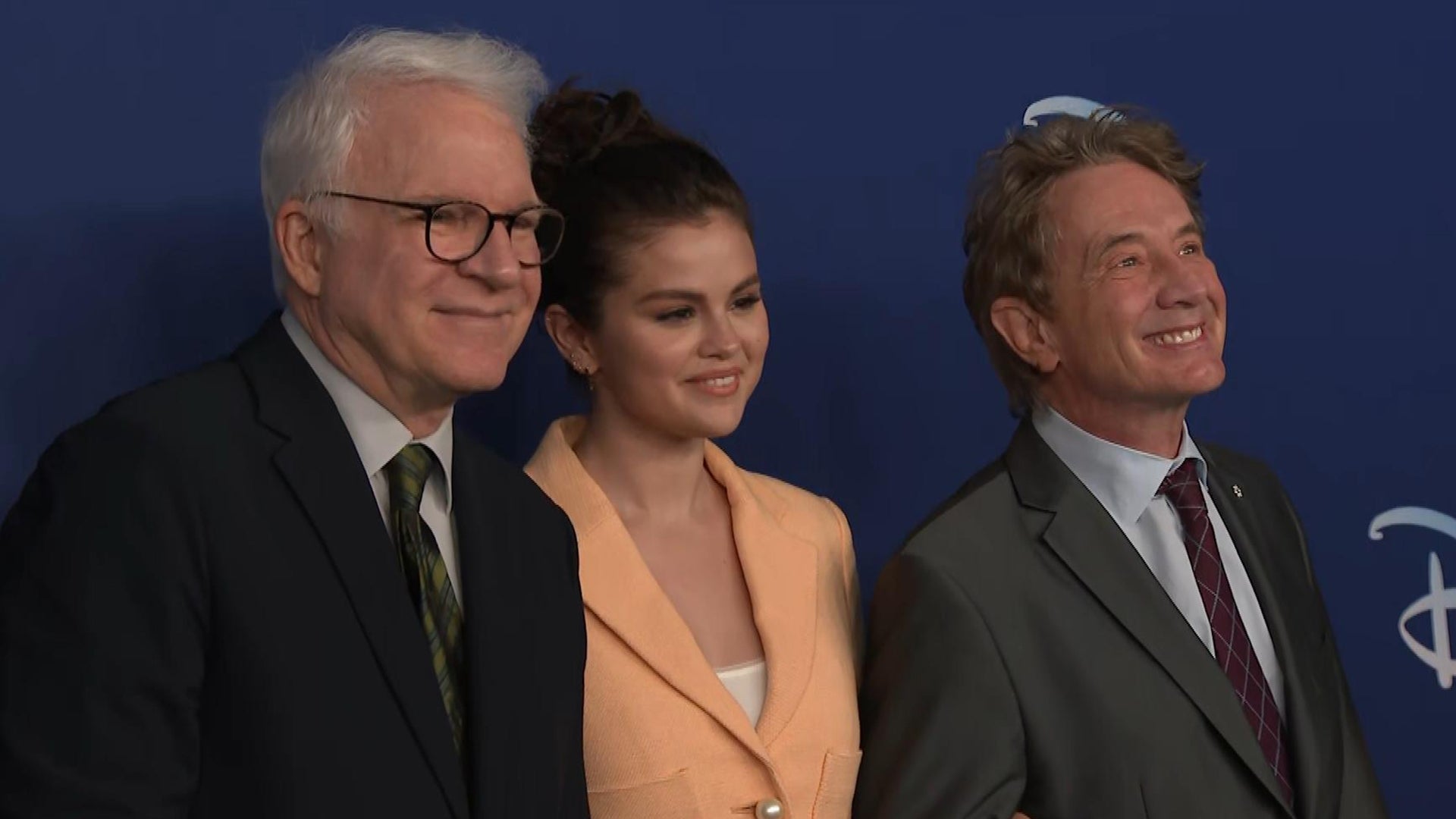 Martin Short and Steve Martin on Selena Gomez's 'SNL' Debut (Exc…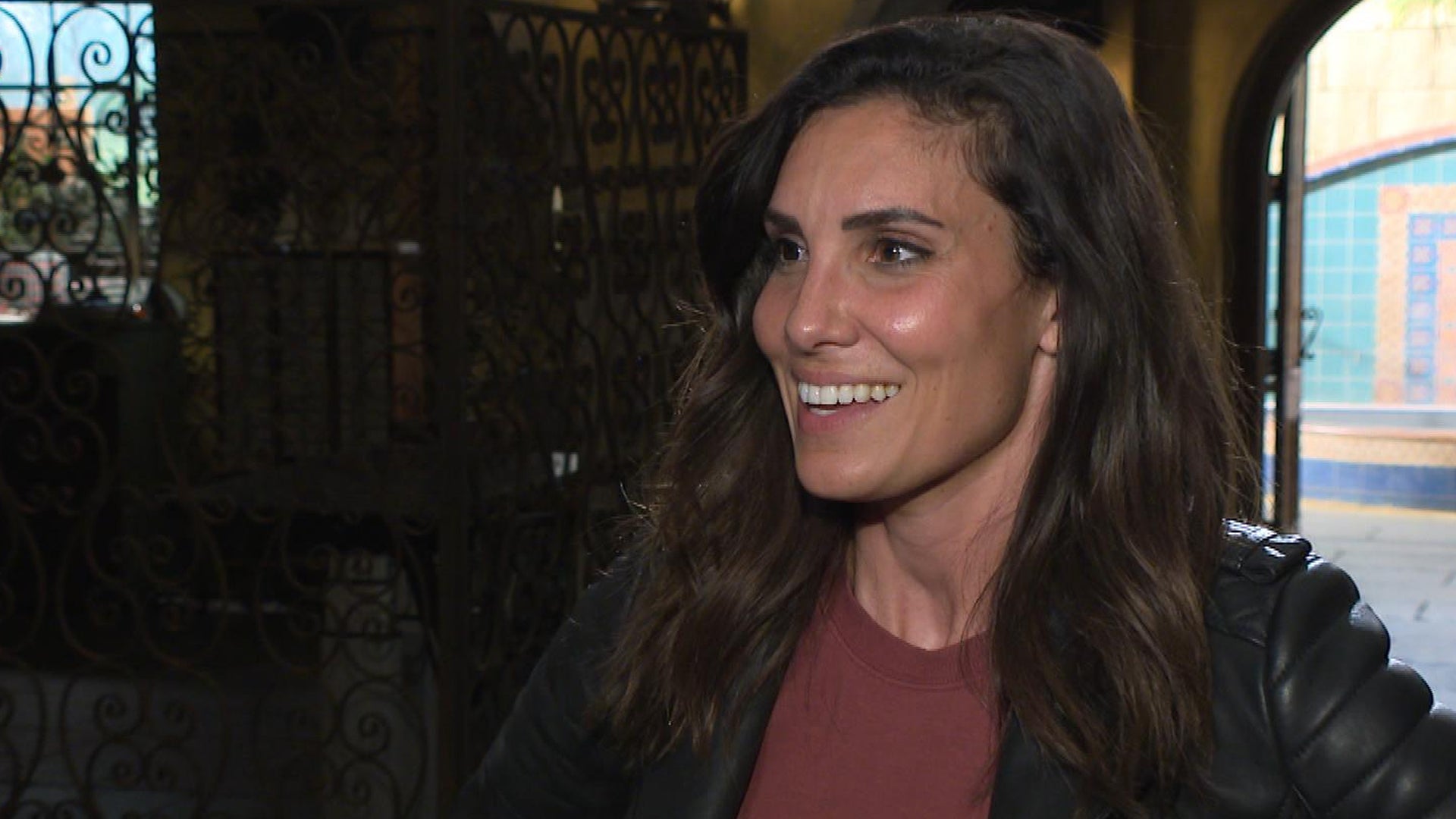 'NCIS: LA': Daniela Ruah on Directing and Balancing Family Time …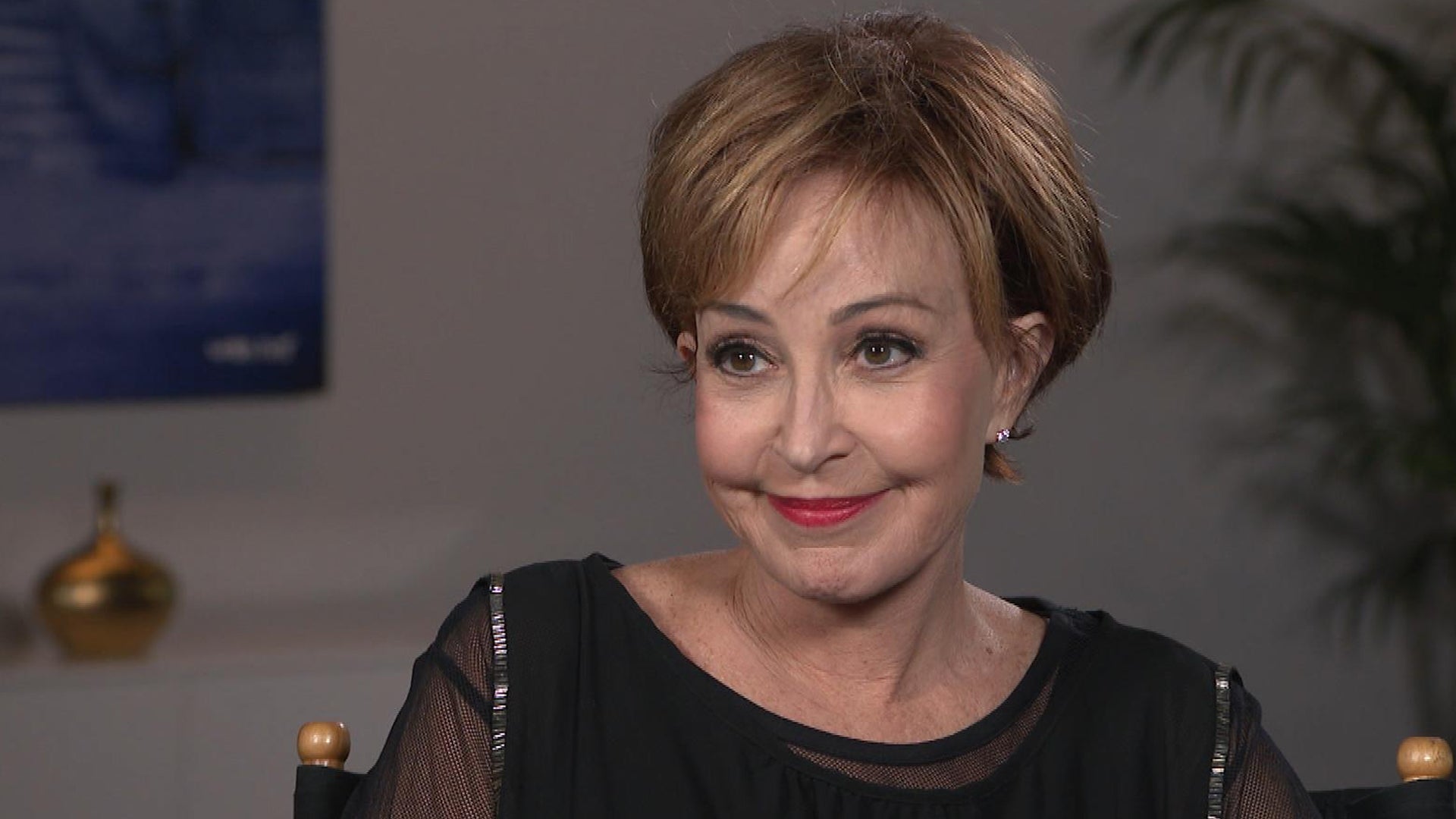 Annie Potts Reflects on Her Most Memorable and Iconic Roles (Exc…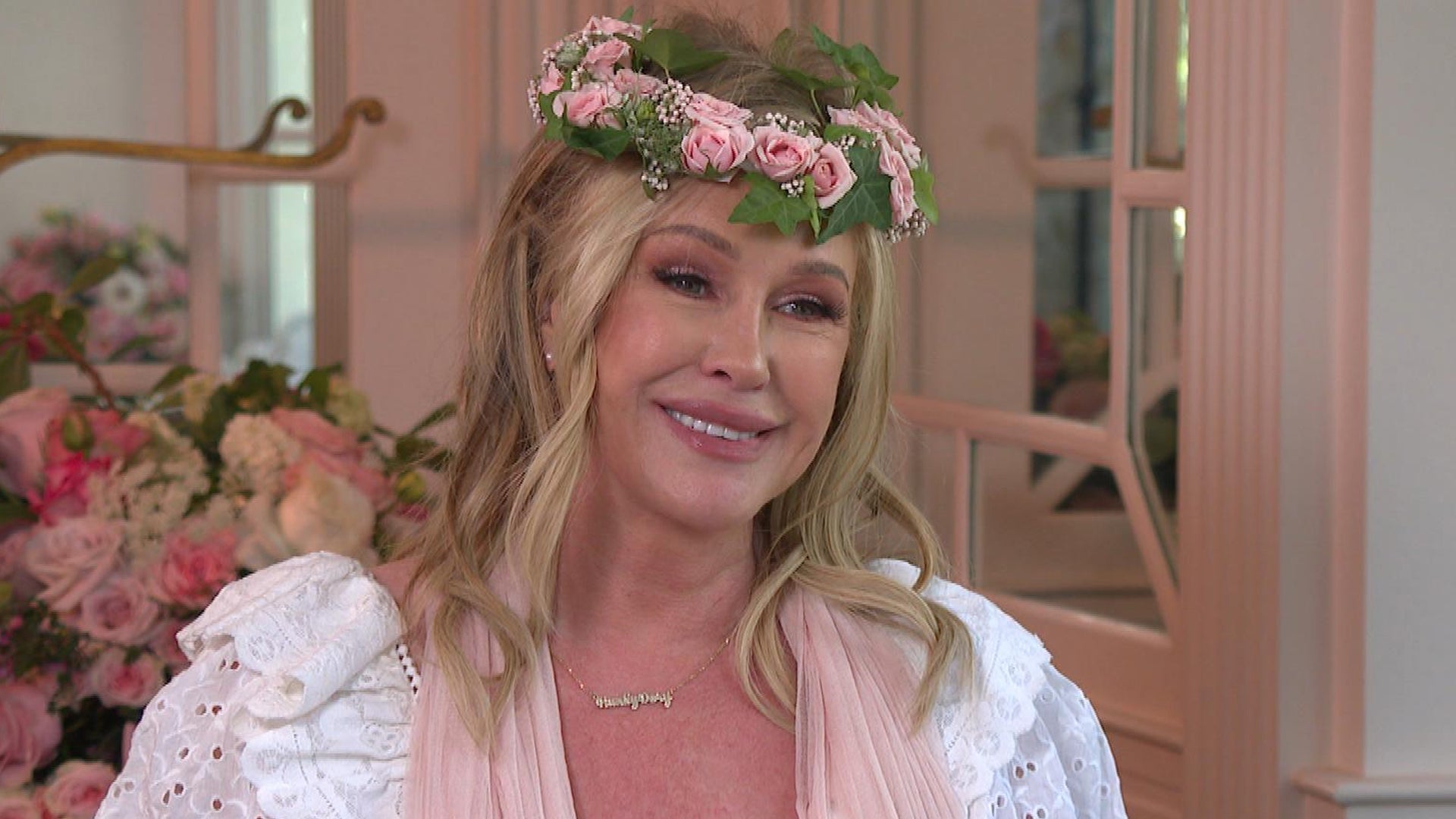 Kathy Hilton on Baby Gifts for Rihanna and 'RHOBH' Drama! (Exclu…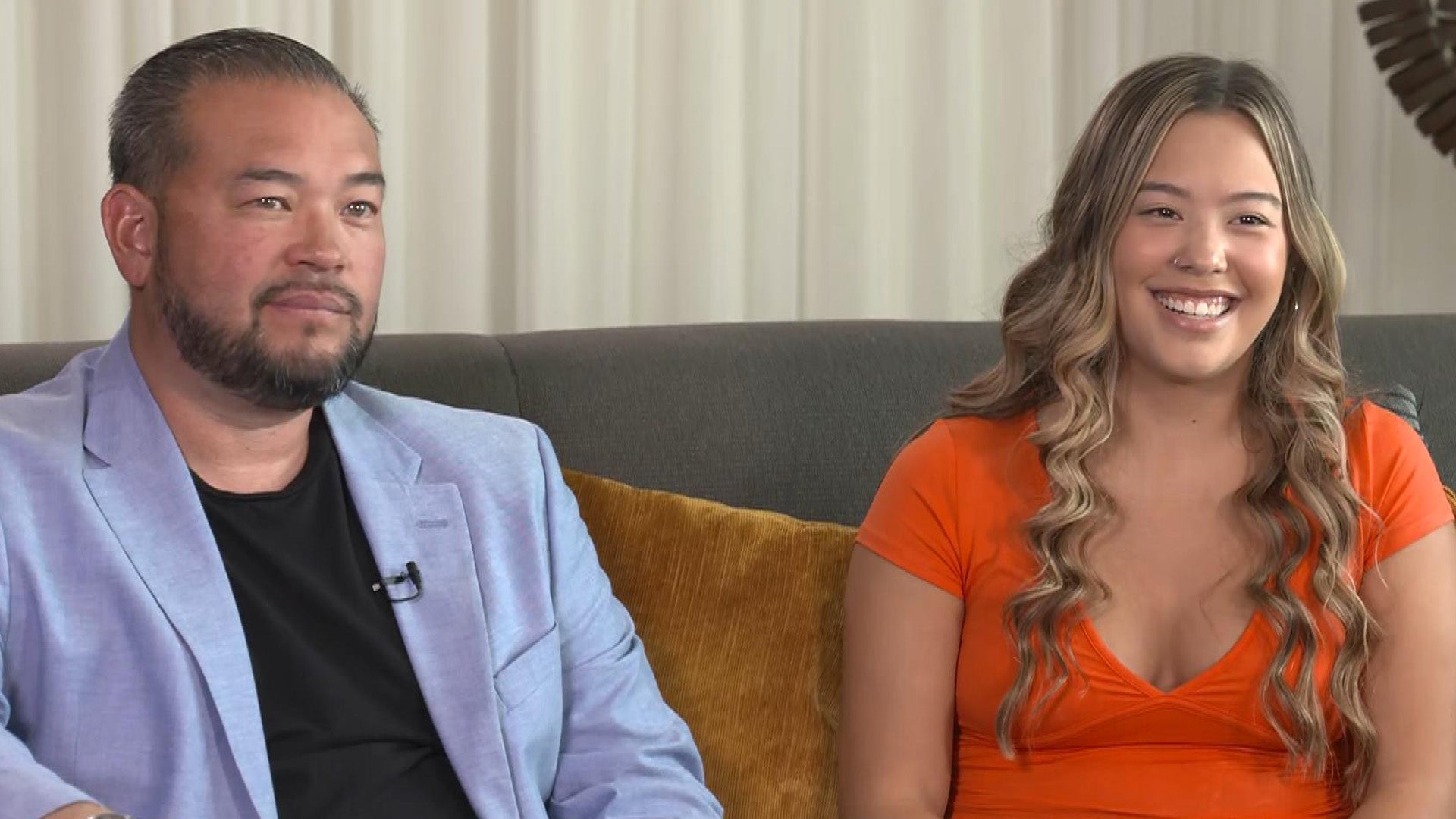 Jon Gosselin and Daughter Hannah on Celebrating Her 18th Birthda…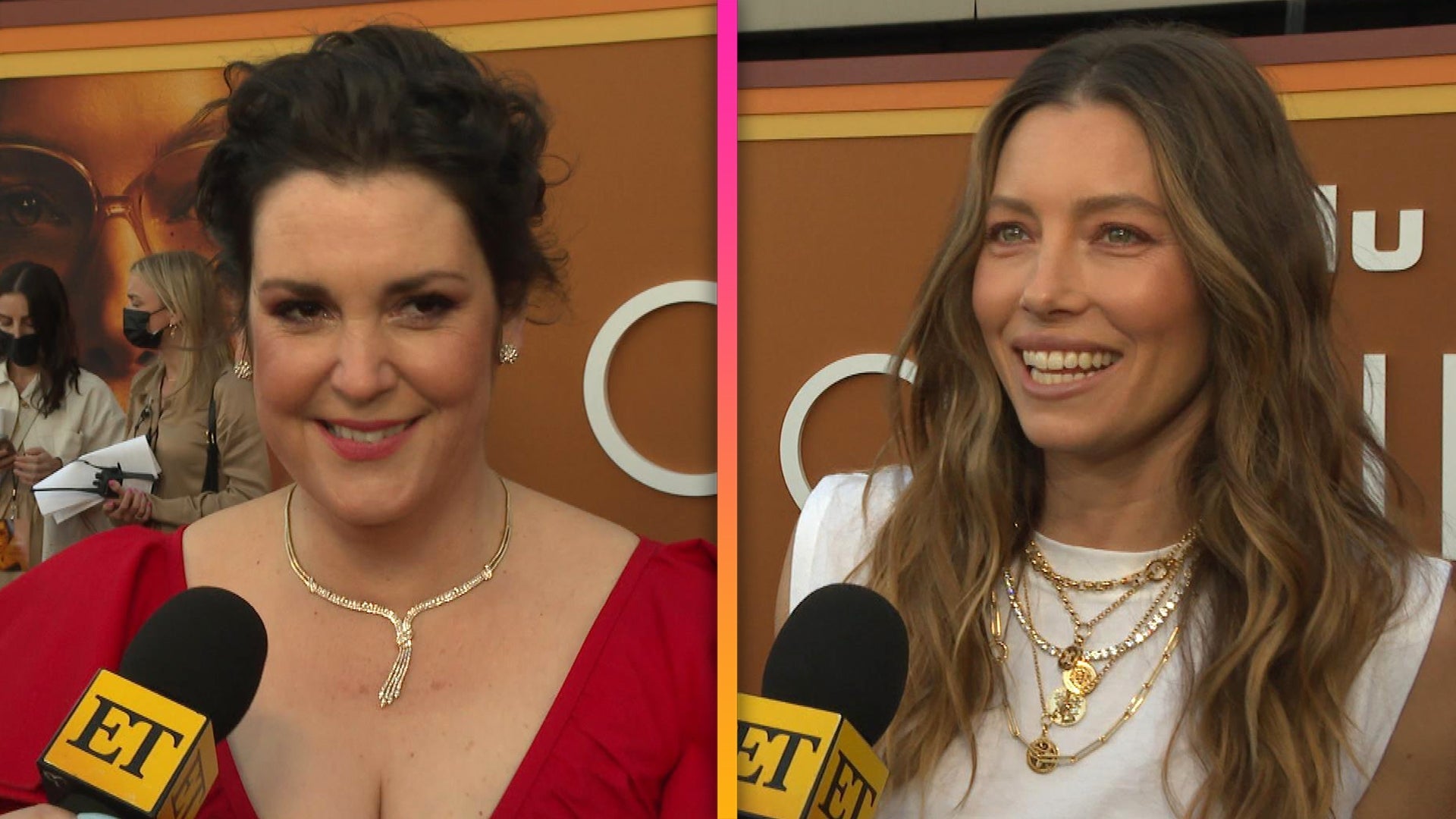 Jessica Biel and Melanie Lynskey Reflect on Motherhood at 'Candy…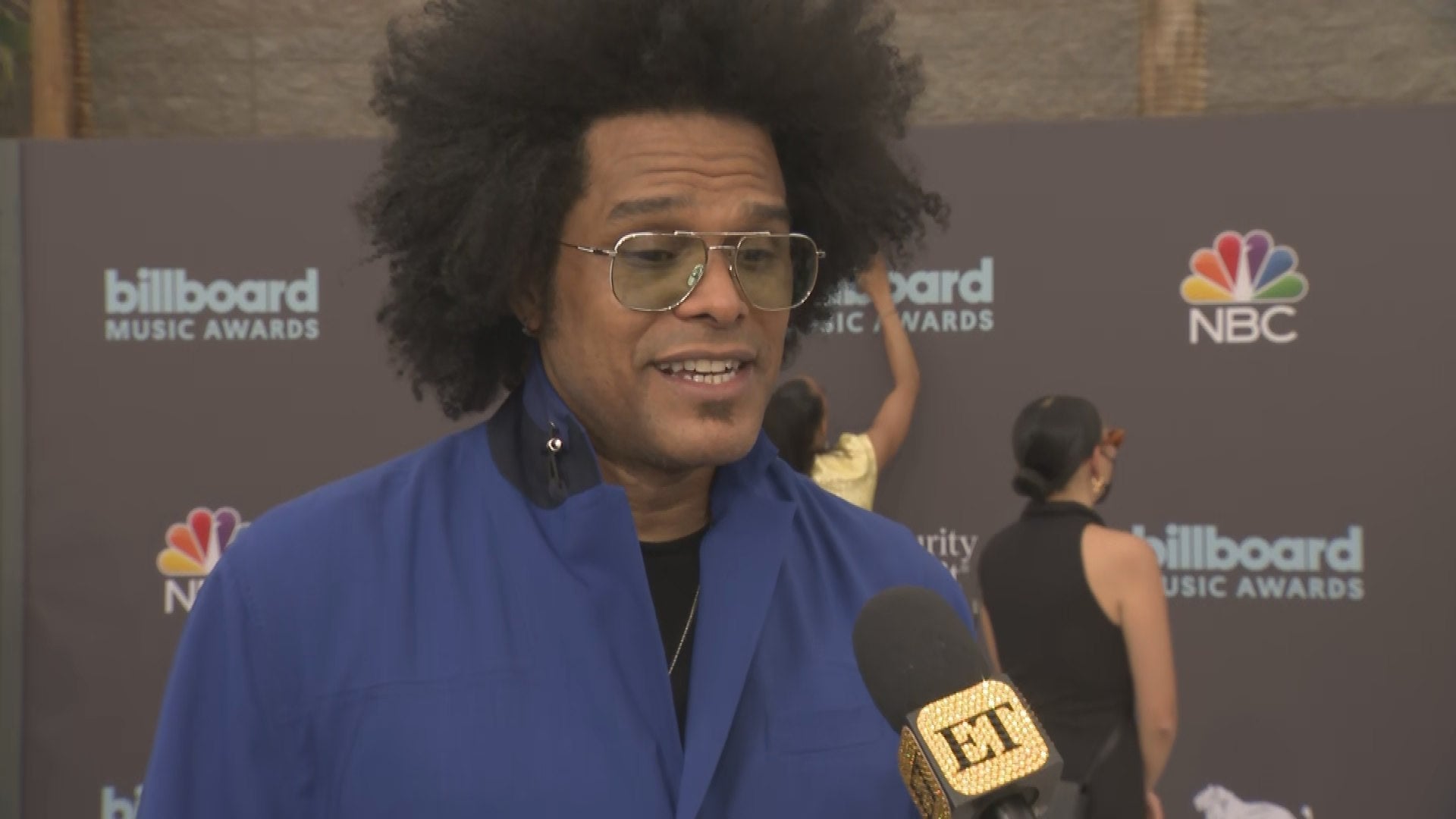 Maxwell on Celebrating Michael Jackson and Performing 'Lady of M…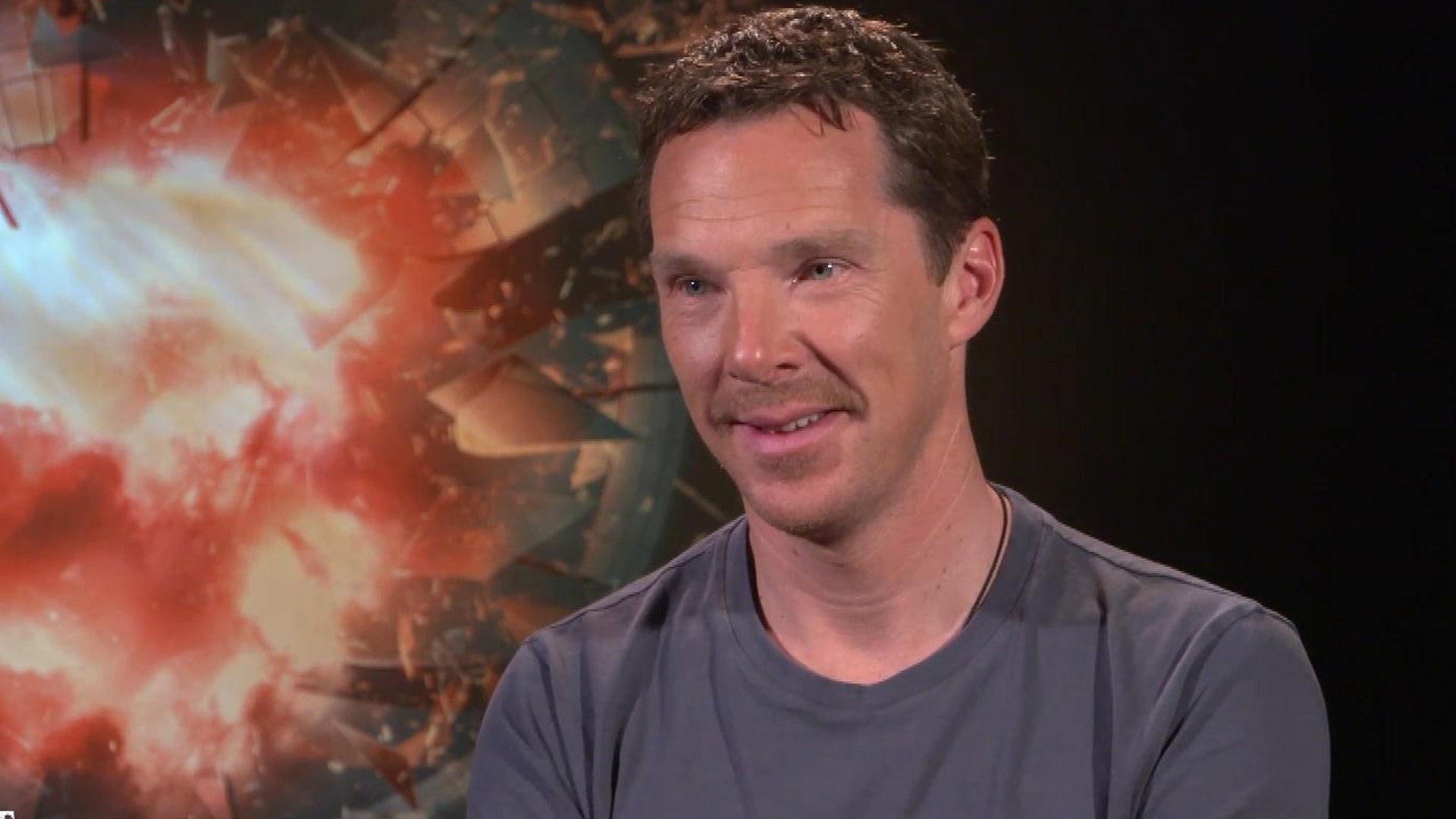 Benedict Cumberbatch on Returning for 'Doctor Strange' Sequel an…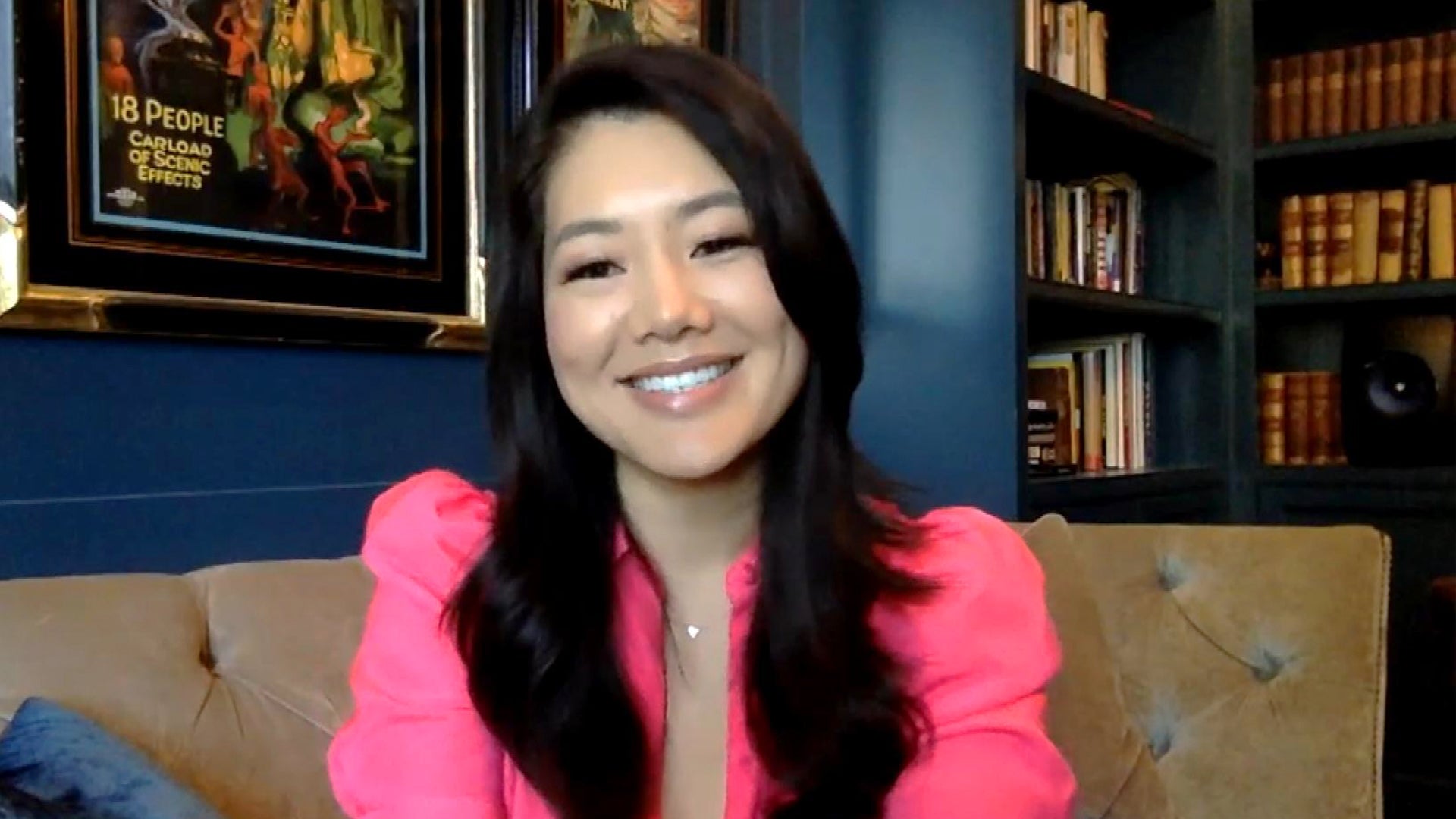 'RHOBH's Crystal Kung Minkoff on Friendships and Feuds in Season…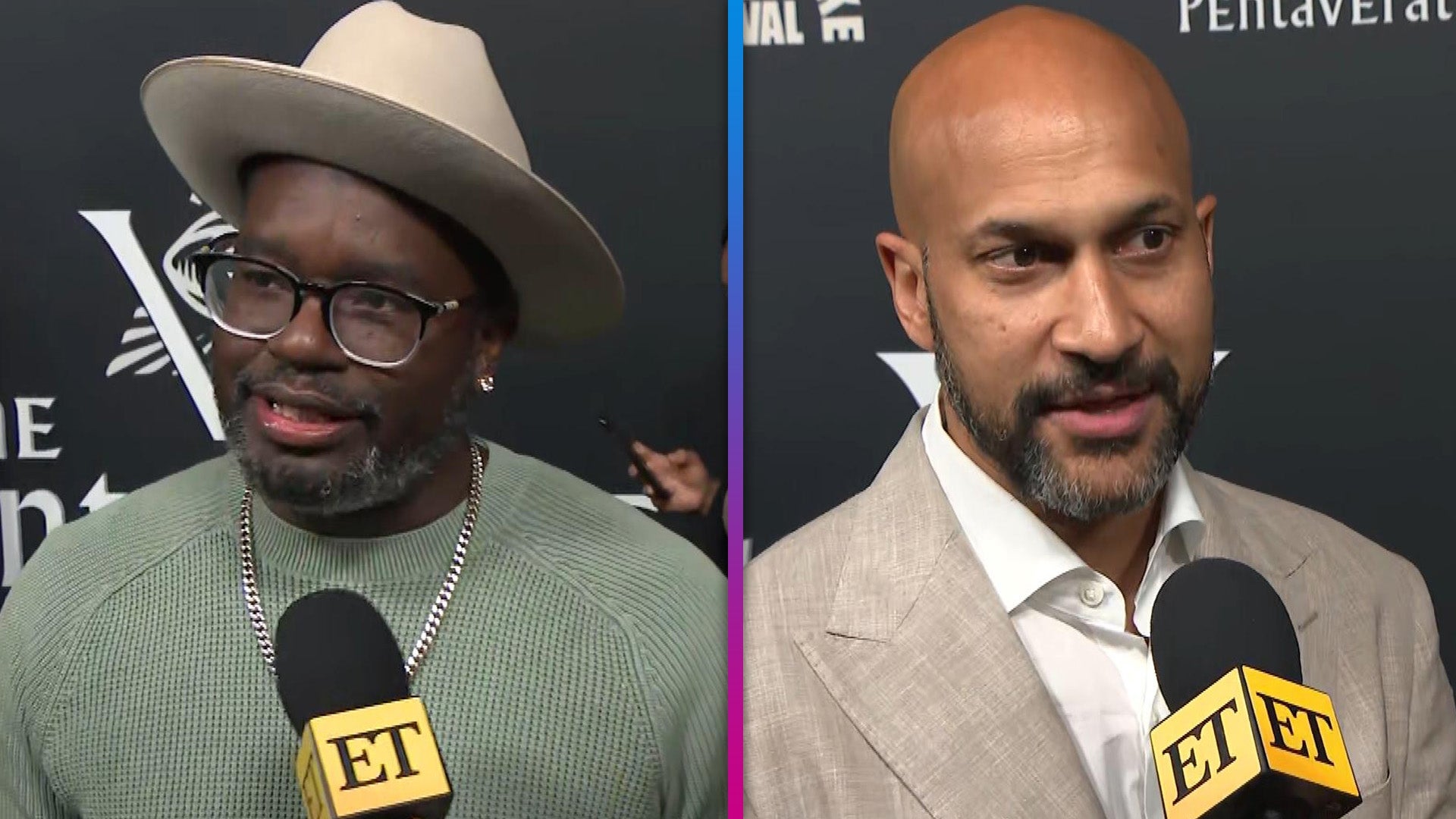 Comedians Lil Rel and Keegan-Michael Key on Dave Chappelle Onsta…
The Bachelorette has reached its final stretch -- so it's time for The Men Tell All! The guys Tayshia Adams sent home (and one she didn't... yes, Yosef will be there) will reunite to tell their side of the story.
But first, Tayshia has to dwindle down her group. Monday's special episode kicks off with eight men -- Blake, Riley, Zac, Ben, Ivan, Brendan, Noah and Bennett, who surprised Tayshia with his return on last week's episode. Before picking her final four for hometown dates, Tayshia will have to figure that whole situation out.
Host Chris Harrison told ET that fans can expect a "more honest" Men Tell All, as the returning group is more selective, due to the challenges of reuniting everyone during the pandemic.
"It made it more honest, it made it more open," he said. "You're hearing from the people that were really there when it mattered."
ET is live blogging along the way. Scroll down for minute-by-minute updates.
THE SNEAK PEEK
6:57 PM:
Tayshia says she doesn't regret a thing (just like Yosef!) and we wrap up with a SNEAK PEEK. YESSSSS.
Tomorrow night, hometowns at La Quinta! Brendan is concerned about proposing, Ben doesn't know if he's in love, Ivan's mom is skeptical, Zac's dad is a tough cookie, and PEOPLE ARE CRYING.
Then next week, the finale! Tayshia cries again, heads to the fantasy suite, and the men get emotional about her spending the night with someone else.
"There's a rose ceremony, what do I DO with that?" Tayshia asks a producer in the promo. She breaks down, looks at rings, and gets told off by her dad.
"I don't want you to be making the biggest mistake of your life," her dad says, before she breaks down at the final rose ceremony.
Bloopers
6:54 PM:
Chris wraps things up on a lighter note -- it's blooper time!
Tayshia rips her ball gown, Chris gets locked out, Clare eats a lot of chicken and that's it.
Keep It Together
6:49 PM:
"Like I said then, you're incredible," Tayshia says, with tears still in her eyes.
"And I don't want you to think that -- everybody has things in their past. Everybody has things ... they're scared to open up about, but that can't hold you back," she adds.
Riley says he's trying to keep it together.
"You're going to make an amazing husband, and an amazing dad," Tayshia says, sincerely.

Thank You, Riley
6:47 PM:
Riley is now sitting in the hot seat with Tayshia, and explains that he didn't even "move" for a week after their breakup. He felt that bad.
However, he also praises Tayshia for encouraging him to open up. "I appreciate everything you did for me, and I would not change this experience for anything in the world. You are amazing... you are outstanding," he says.
Tayshia tears up. "Thank you," she shares.
Riley's Time
6:45 PM:
It's time to rehash Riley's breakup, which was probably the most compelling part of this whole episode.
"I've tried my best to just try to get it out of my mind. Seeing it right now, it just brought everything back, and I feel like I did myself a disservice by waiting so long to tell you exactly who I was," Riley says.
"I realized when I got home, I fell hard, way harder than what I thought I would," he continues.
Now, Blake
6:38 PM:
Then Chris brings up Blake's breakup, which happened earlier THIS EPISODE.
Tayshia tells Blake that she subconsciously put a wall up against him to protect herself after he revealed early on that he still had feelings for Clare. "I didn't want to start investing... what if I was blindsided because you couldn't get over that?" she asks. "So, in that moment, I just didn't know if we could get there."
"When it comes down to it, I can only say amazing things about you," Blake shares. "That was brutal for the longest time."
Bennett Cried for 24 Hours
6:35 PM:
"That was really, really tough -- kind of feeling like I had the rug pulled out from underneath me was one of the hardest things I've ever been through. I spent 24, 36 hours crying," Bennett recalls. 24 HOURS IS A LONG TIME TO CRY.
"I was very insecure and super nervous, but at least wanted to tell you how I felt and what I had come to," he continues. "And then the cocktail party was canceled and I was sent home. It was really, really tough without any sort of explanation."
"I'd love to hear your thought. I'm a big boy, maybe you just weren't that into me. But I'm curious," Bennett adds.
Tayshia admits she was "caught off guard" by Bennett's return.
"It was a lot to take in at that moment. I had just come off of a date, and I wanted to give you the respect also of thinking about it. I didn't want to say goodbye to you just then and there, because I respected those words from you and I respect you," she shares. "But we just weren't exactly there yet. And there were relationships that had formed and were a little bit stronger at the time."
"I understand. It's tough," Bennett offers, as Tayshia apologizes again.
Why He Came Back
6:33 PM:
Tayshia rehashes her relationship with Noah, and he says one of his biggest regrets is getting involved in drama with Bennett.
So, time for Bennett to share his side of the story -- and why he came back for Tayshia.
Timeline
6:33 PM:
Chris kicks things off by trying to set the record straight on how Tayshia was brought in -- they say she wasn't there the whole time, but admit she was called BEFORE Clare got engaged.
"I was still trying to figure out what was going on," Tayshia admits. It sounds like Tayshia was brought in a few days before the proposal, but after Clare started Night One.
A Little Nervous
6:31 PM:
We return from commercial break with a flashback to when Tayshia shaved Noah's mustache. And FINALLY it's time for Tayshia!
She looks great, but tells Chris she's a little nervous.
Papa Chris Steps In
6:27 PM:
"Just so we're clear, you're like, 'That's cool. I would never mind anyone talking to my daughter like that'?" Chris asks Yosef in the hot seat, after the other men expressed shock at Yosef's lack of remorse over the incident.
"If my daughter did something like that, I would hope someone would call her out," Yosef replies... WOW.
Chris inserts himself, telling Yosef, "I rarely do this. I'm going to try to help you help yourself. I've seen a lot of stuff in 20 years, but that was really not a good look. The way it escalated, the way you spoke... what I would love is if you can just see that and say, 'I see that, and Clare, for that I'm sorry.'"
Yes, Papa Chris, you tell him!
"I'm not going to apologize, and with all due respect, I really don't care what any of these guys think about me," Yosef responds, unfazed by Chris' advice. "I'm going to stay true to myself."
OK, goodbye Yosef. Done with this!
OK...
6:24 PM:
Yosef continues to be sh**ty about this situation. We have no regrets about saying that, because he has no regrets about his behavior.
"Ladies, watch out for this man," Riley hisses.
"I think the most shocking thing is you have no regret or remorse," Bennett tells Yosef.
Yosef says he has his own opinion and he's standing by that. OK.
Last Straw
6:22 PM:
Yosef tells Chris he had red flags with Clare on his very first group date -- but the last straw was that dodgeball date he wasn't on.

"I don't regret sticking up for these guys," he says -- before Blake, Kenny and Demar (who were on the date) call him out.
None of them had any problem with stripping down, so they're confused as to why he needed to freak out over it.
"I'm sorry you can't express how you feel as a man to someone," Yosef tells the guys.
Yosef
6:20 PM:
Clare gets another mention so Chris can justify bringing out Yosef, that guy who screamed at her before leaving in like, the second episode.
He's the one who was offended by the strip dodgeball date he wasn't even on, and then called Clare "classless." The clip replays and the guys look SO over it. We wish Clare was here to tell him off again.
Can We Fast Forward?
6:15 PM:
Coming up next -- Tayshia -- finally!
Then, Chris is promising a sneak peek of what comes next. Can we fast forward?
Charged
6:13 PM:
Chris tries to lighten the mood by throwing it back to Blake's date with Tayshia that we saw 45 minutes ago. Apparently he was .... excited? (If you catch our drift.)
"She charged me up," Blake teased.
Then Chris shows the clip of Ed visiting his suite looking for Tayshia. Again, we feel like we JUST saw this. Slim pickings, we guess.
Ostentatious Harvard D-bag
6:10 PM:
We're still talking about Bennett and Noah, and Jason interrupts to say Bennett is a great guy. (Is this because Jason has nothing else to say this episode? Yes.)
Then Blake agrees that Bennett has spoken TO OTHERS in a condescending way. Demar works for his Paradise spot by jumping in here too. "From an unbiased opinion, I'm seeing these things," he says.
Bennett gets the last word. "I'm sorry my words come across as condescending," he says.
Noah says he can't tell if the apology was sincere. "I personally thing you're an ostentatious Harvard d-bag," he says.
OK.
B**ch!
6:06 PM:
Things get fiery and someone calls Noah a "b**ch." Time for Chris Harrison to send us to commercial break.
20 Minutes Ago
6:03 PM:
Noah and Bennett rehash their feud which we literally saw 20 minutes ago.
Bennett still thinks he didn't have tension with Noah, and Noah still thinks Bennett is a d-bag.
Chris Harrison brings up the book Bennett gave Noah on emotional intelligence. "It's a good book. It's a shame you read it four times and still haven't learned anything," Noah barks at Bennett.
Kenny gets into the fight and Noah makes fun of his job as a boy band manager and camo jacket. We agree, that jacket is no bueno, but why make fun of the boy bands? We love boy bands.
Chasen's Keeper (Because Chasen Is Not Here)
6:01 PM:
It's weird to only have eight guys here but we're also glad because we just BARELY learned the men's names.
It's also strange because Chasen is not here to defend himself against Ed, so Demar has to do it for him? What is this fighting about a situation in which only one of the parties is present? It is so awkward.
Welcome to Men Tell All
5:57 PM:
We are in a very green studio and it's time for the Men Tell All!
There is no live audience so we can't tell who is the most popular reject here. Chris kicks things off by complaining about the 120 degree heat in Palm Springs... but that's not the only part of filming that got hot and HEAVY.
He plays a recap clip that complete ignores Clare except a soundbite that says "Clare, who?" Funny!!!!
Mind Blowing
5:53 PM:
Tayshia celebrates what's ahead and the group toasts to hometowns.
"This week has been really difficult," Tayshia admits. "But it's all been worth it, because it gets me one step closer to finding true love."
"If you were to tell me I literally just hugged my husband, that's mind blowing to me, so bizarre, but in the best way possible," she gushes.
Next -- THE MEN TELL ALL "like you've never seen before," Chris teases.
FINAL FOUR
5:48 PM:
So, Ben has a rose.
Then Zac gets one. Then Ivan. Then Brendan. WELCOME TO OUR FINAL FOUR WAHOO!!!
So sorry to Noah and Bennett, who we could have predicted would not get roses this week.
Noah says he's heartbroken and Bennett doesn't get an explanation of why Tayshia invited him back just to send him home again.
Back in Action
5:46 PM:
We forgot what Ivan's voice sounded like and couldn't figure out who was speaking but IT'S IVAN. WE'RE BACK IN ACTION.
Noah is calling Bennett a "Harvard D-bag" and Bennett is excited to get through the evening and we don't feel good about either of them.
Tayshia walks in looking stunning as always. Very summery, another great choice by Cary Fetman.
She tells the men how much she appreciated them stepping up to show their hearts, but she's confident in her decision (so why didn't she sent them home before the rose ceremony, like Riley?).
JP Rosenbaum
5:41 PM:
Tayshia is on a clarity roll -- so she's done with cocktail parties.
Chris walks in and delivers the news to the guys. "She thought a cocktail party would just delay the inevitable," he says of Tayshia. "I'll see you at the rose ceremony."
Zac looks sad about it, and is anyone else getting JP Rosenbaum vibes from him? Just a thought. (And still sad about him and Ashley breaking up.)
Bennett's Back (Officially)
5:38 PM:
The guys get to the cocktail party room (how far is that from the villa?) and talk about what's at stake.
Then Bennett walks in, looking smug. "You guys look like you've seen a ghost," he grins.
Zac is f**king pissed. "You never left, obviously," he says.
Bennett explains what happened, and how he told Tayshia he loved her. The next day, he got a note saying his words meant a lot and she wanted him at the rose ceremony. So, here he is.
Just Three Roses
5:37 PM:
Now, it's time for the rose ceremony -- and only Ben is guaranteed to introduce Tayshia to his family.
There's four guys (plus Bennett, who they don't know about!) and just three roses left.
Another One Bites the Dust
5:32 PM:
Riley is legit making us so sad, but he's making Tayshia even sadder. He is so kind and sweet and we miss him already.
They say goodbye, and Tayshia again breaks down, curling over and weeping in the dark.
"I'm sorry!" she cries out as Riley drove away. "I feel so bad.... I didn't want to hurt anyone."

Defeated!!!
5:30 PM:
Poor Riley is so defeated.
"I can argue all day, but at the end of the day, it doesn't matter. ... The longer I sit here, the longer I look at you, the longer I hear you talk, see you smile, the more pain I feel. So I get it. I'm not saying that I'm going to close myself off... it just takes time, which I'm out of," Riley tells Tayshia. "So, I'm going to go now."
The attorney gets more candid while speaking to the camera after their breakup.
"I didn't have a lot of time to tell Tayshia how I truly felt. I would tell her how beautiful she is, how strong she is... I would tell her that she was, that she is, someone that I could see myself spending the rest of my life with. At the end of the day, I felt like and I still feel like Tayshia is the one for me," he confesses.
Riley Is Confused
5:29 PM:
Clearly taken aback by Tayshia's decision, Riley presses her for more details. All she can offer is that she "can't help where my heart is right now."
"Why not just let me just be?" he asks.
"I felt like we were finally breaking through these last conversations... but that also started coming a little bit later," Tayshia tries to explain. "I really, truly care about you... I need you to continue to be vulnerable."
Devastated
5:28 PM:
Tayshia and Riley sit down outside, and we are DEVASTATED BY WHAT'S COMING.
"I feel like since Day 1, you have probably grown the most of everyone, in the sense of like, I feel like now I'm seeing Riley. I feel like you being vulnerable and open with someone is not something that comes around often, but you doing that with me means a lot," Tayshia says. "Hometowns are next week, and I know how much family means to you, and I don't even want to put you in that position if my heart is not 100% matching yours, because I don't want to hurt you."
"I don't want to lead you on," she adds. "I'm sorry."
Riley, Can We Go Talk?
5:25 PM:
Tayshia immediately breaks down in front of the guys. We're happy she's wearing comfy clothes because at least she can cry in bed right after this.
"You guys, I'm really trying. This is really hard," she squeaks out, as the men try to hide the worry on their faces. "So, I sent Blake home earlier because our relationship just wasn't where we thought we needed to be. ... I care bout every single one of you so much."
"This is really, really hard, because I don't want to hurt anyone," Tayshia continues, before setting her sights on Riley. "Riley, can we go talk?"
Noooooooooooo we love Riley!
Tonight, Right Now
5:19 PM:
Tayshia knows she did the right thing, but that doesn't make it hurt less.
She's overwhelmed about picking her men for hometowns, and can't even think about dwindling the group down to one. But first, she knows there's something else she needs to do, "tonight, right now."
The men discuss Blake's chances at the villa, while Tayshia makes her way over there.
"We need to talk," she tells the group.
So Crazy About Her
5:18 PM:
"I'm really sorry," Tayshia cries into Blake's shoulder before escorting him into his car. He drives off, and she falls to the floor. This is the scene we've seen in all the promos.
Poor Blake didn't see that coming at all. "I didn't see that coming, at all. How did that change so quickly?" Blake asks the camera. "She still has no idea, no clue I am like, so crazy about her."
Goodbye, Blake
5:16 PM:
"I wish we had more time. I just don't know if we can get there," Tayshia tells Blake, and his face falls. "I think it's time for us to go our separate ways."
"OK," Blake says, getting up.
Tayshia is already emotional about the split. "At this point, right now, I know there are other relationships that my heart is more invested in," she tells the camera.
Fake Dinner
5:15 PM:
By the way, Tayshia and Blake didn't actually disrobe -- they just wore their swimsuits.
That was enough for Tayshia to realize Blake is NOT her guy, and now she's going to tell him before they sit down for fake dinner.
She's the Boss
5:13 PM:
Blake is into this crystal healing stuff, and now he and Tayshia are sitting on each other and staring into each other's souls. Calming.
Gita is hitting a triangle and we don't find that very relaxing, but she's the boss. Tayshia looked into Blake's eyes hoping to find confidence and DOESN'T SEE IT.
"It was good," Blake says, while Tayshia feels the opposite.
I'm SoOoOory?
5:13 PM:
This crystal date is in full swing, as Blake is smashing sh*t and he and Tayshia are holding stones. Isn't this basically the date Clare went on with Jason earlier this season, but without the crystal woman? Is Clare herself a crystal healer? Pls advise.
Anyway, Gita has just asked Blake to "disrobe." "I'm sorry?" he asks in his most Canadian accent.
Seekers! What Shampoo Do You Use?
5:09 PM:
Tayshia wants to dive deep with Blake because hometowns is next week and she really doesn't know anything about him besides that he was having trouble getting over Clare.
All of the sudden a woman named Gita, a crystal master, arrives to take Tayshia and Blake to the next realm.
Tayshia tells this woman and her long-a** braids (what shampoo do you use, girl?) that she's had trouble connecting with Blake. OFF TO A GREAT START.
This One's for the Haters
5:05 PM:
Tayshia picks up Blake for their date, and he's already in the mindset of "beating out" other guys. "It's do or die," he tells the camera.
Ahead -- Blake is asked to "disrobe" (the haters are going to EXTRA HATE this) and he and Tayshia get into their chakras.
Blaaaaaake Who?
5:05 PM:
Tayshia notes the importance of hometowns, and the "heartbreaking decisions" ahead.
First on the agenda: a one-on-one with Blake. We have not seen him since Clare left the show, so this will be interesting.
Welcome Back, Chris Harrison
5:02 PM:
OK, NOW the episode has started and Tayshia is feeling overwhelmed. Lucky for her, Chris Harrison is BACK!
Poor JoJo doesn't get a goodbye, but that's fine because we missed Chris so much. And so did Tayshia. "I needed you! Where have you been?" she asks him as he shows up at her suite after taking his son to college.
"Catch me up, what's going on?" he asks, noting Tayshia has cleaned house. He must have not seen the promo for this week's episodes.
Tayshia tells Chris all about Bennett going home, and then un-going home and telling her he loves her. That gets a "holy cow" from Chris and an "I'm getting somewhere" from Tayshia.
Hello Tayshia
5:00 PM:
Hello friends and hello Tayshia, because we forgot how creepy it was when Bennett said it last week.
We'll find out what Tayshia decided about whether to take Bennett back this week, but first -- heartbreaking goodbyes and a Tayshia meltdown!
"I don't want to do it anymore," she cries in the promo.
Then, MEN. TELL. ALL.
The Bachelorette airs Monday and Tuesday at 8 p.m. ET/PT on ABC.
RELATED CONTENT:
Chris Harrison on 'Bachelorette's BLM, Addiction and Suicide Convos
'Bachelorette' Tayshia Adams' Ex-Husband Speaks Out
'Bachelorette' Tayshia Adams Addresses Apparent Engagement Ring
Related Gallery