TV
'The Bachelorette': A Brutal Fight Breaks Out, a Guy Hops a Fence and a New Villain Is Here!
By
'The Bachelorette': Tayshia Adams Reveals How Her Journey Will D…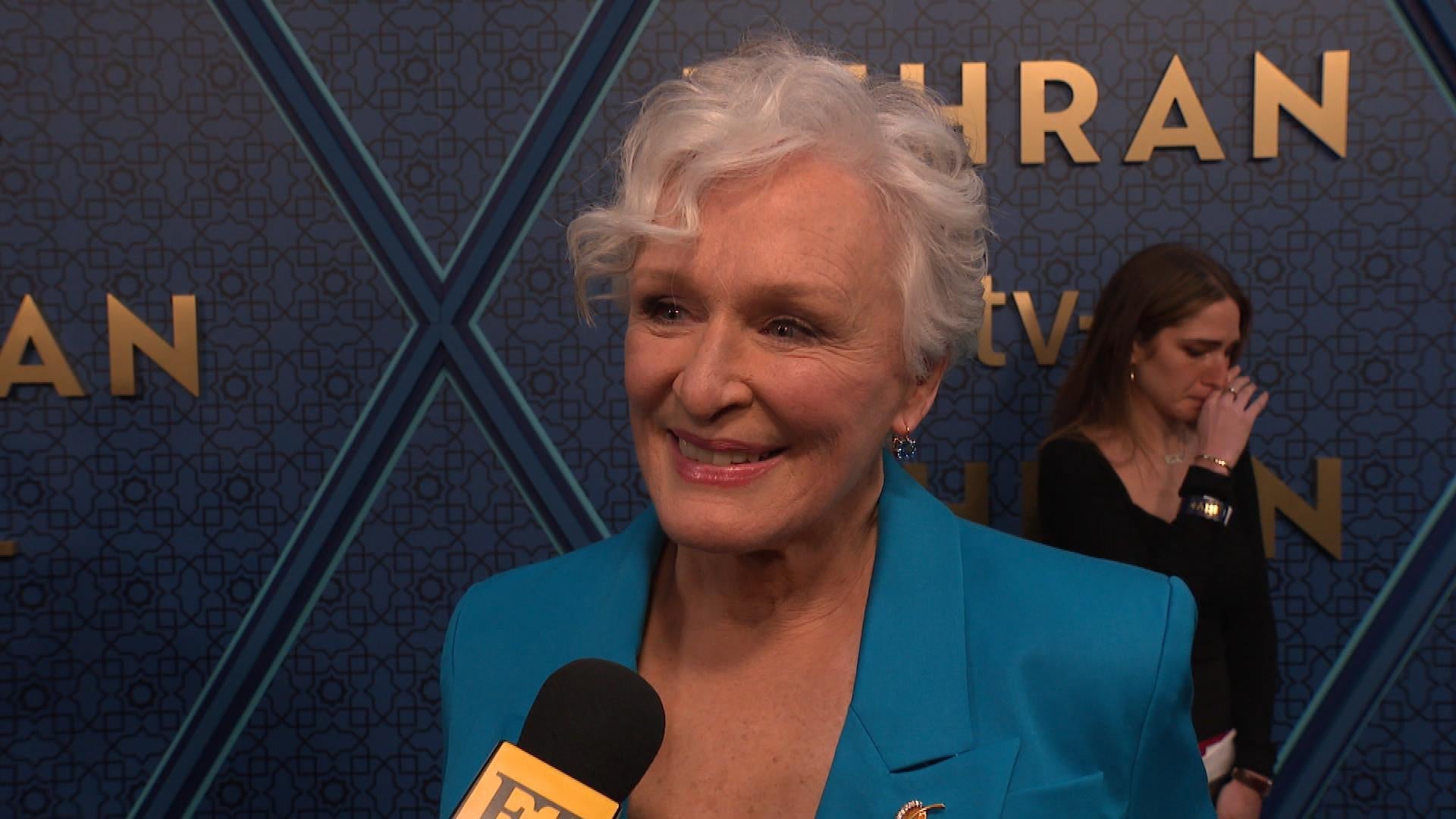 Glenn Close Reveals Her One Request for the 'Fatal Attraction' R…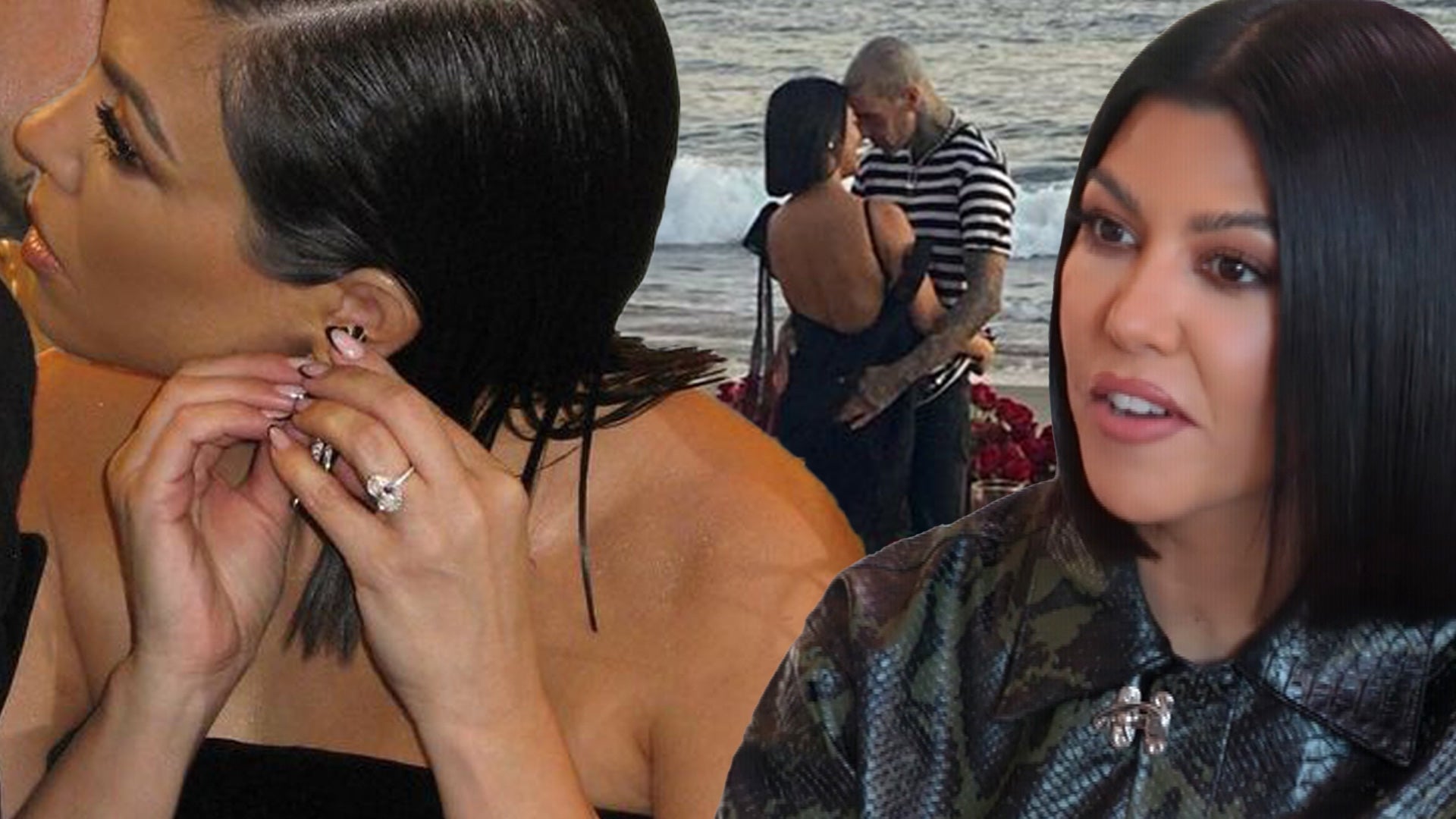 Kourtney Kardashian Reveals She Broke Her Engagement Ring From T…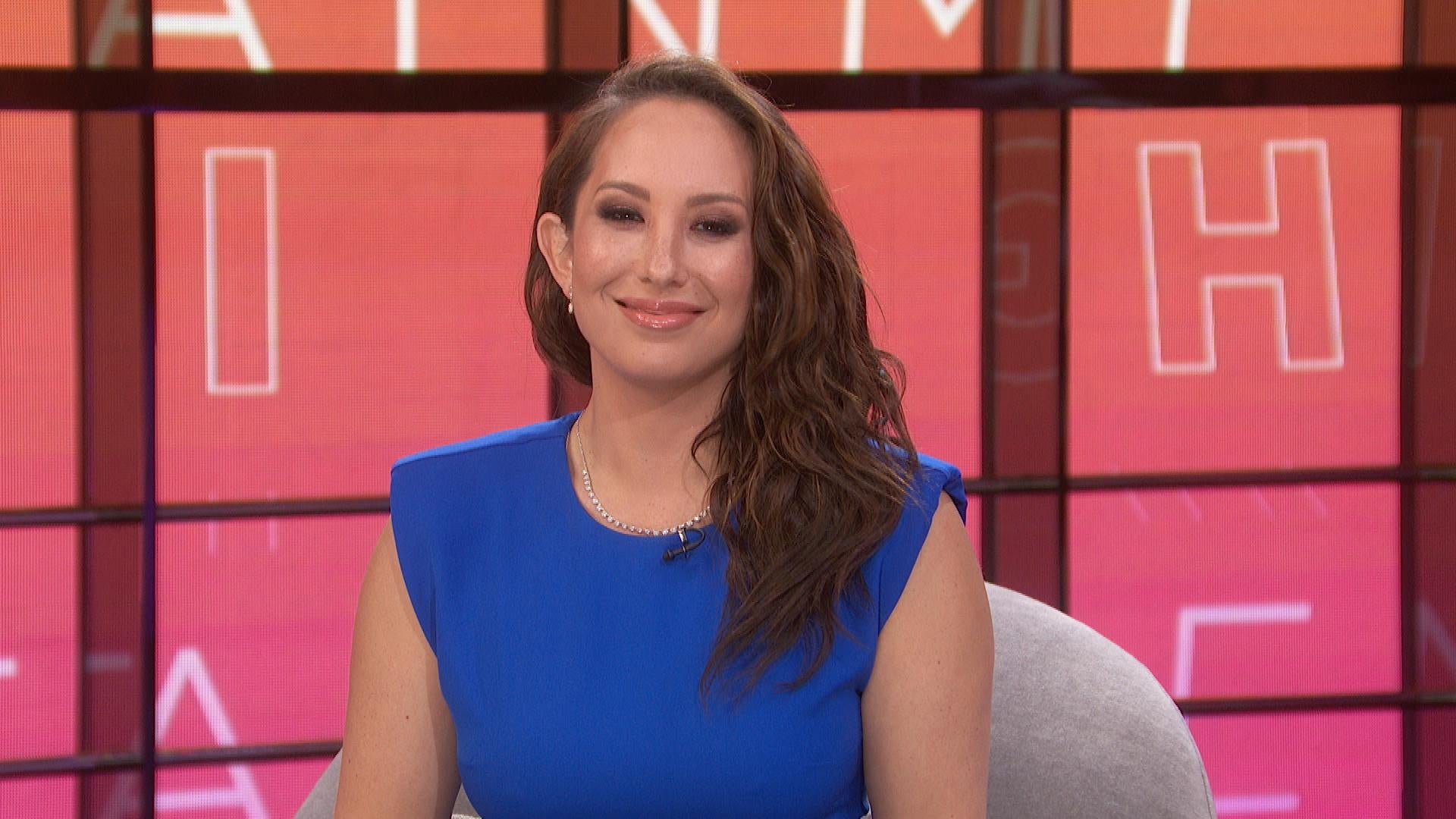 Cheryl Burke Reveals If She'd Get Married Again and Her Current …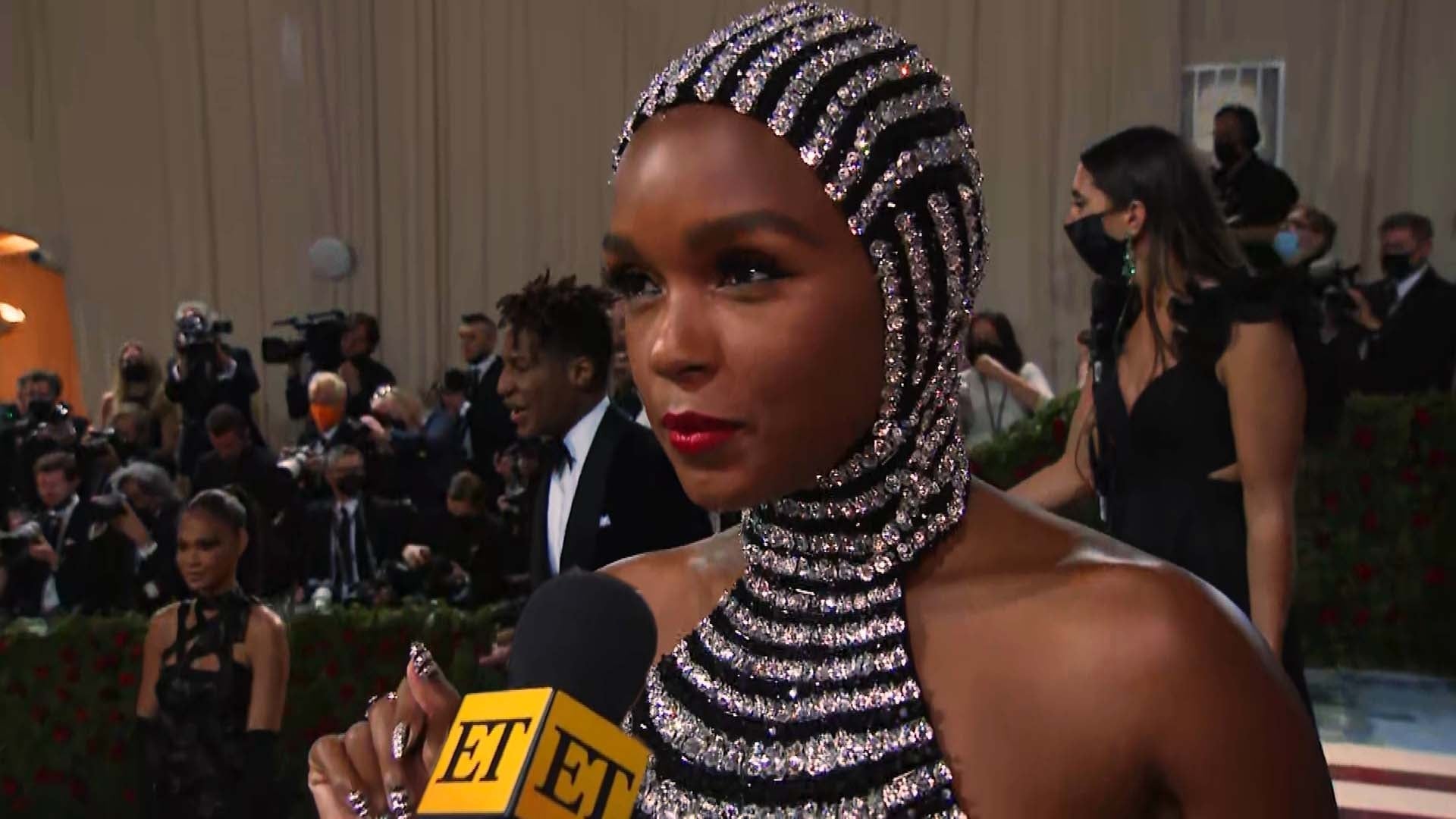 Met Gala 2022: Janelle Monáe on Her 'Gilded Glamour From the Fut…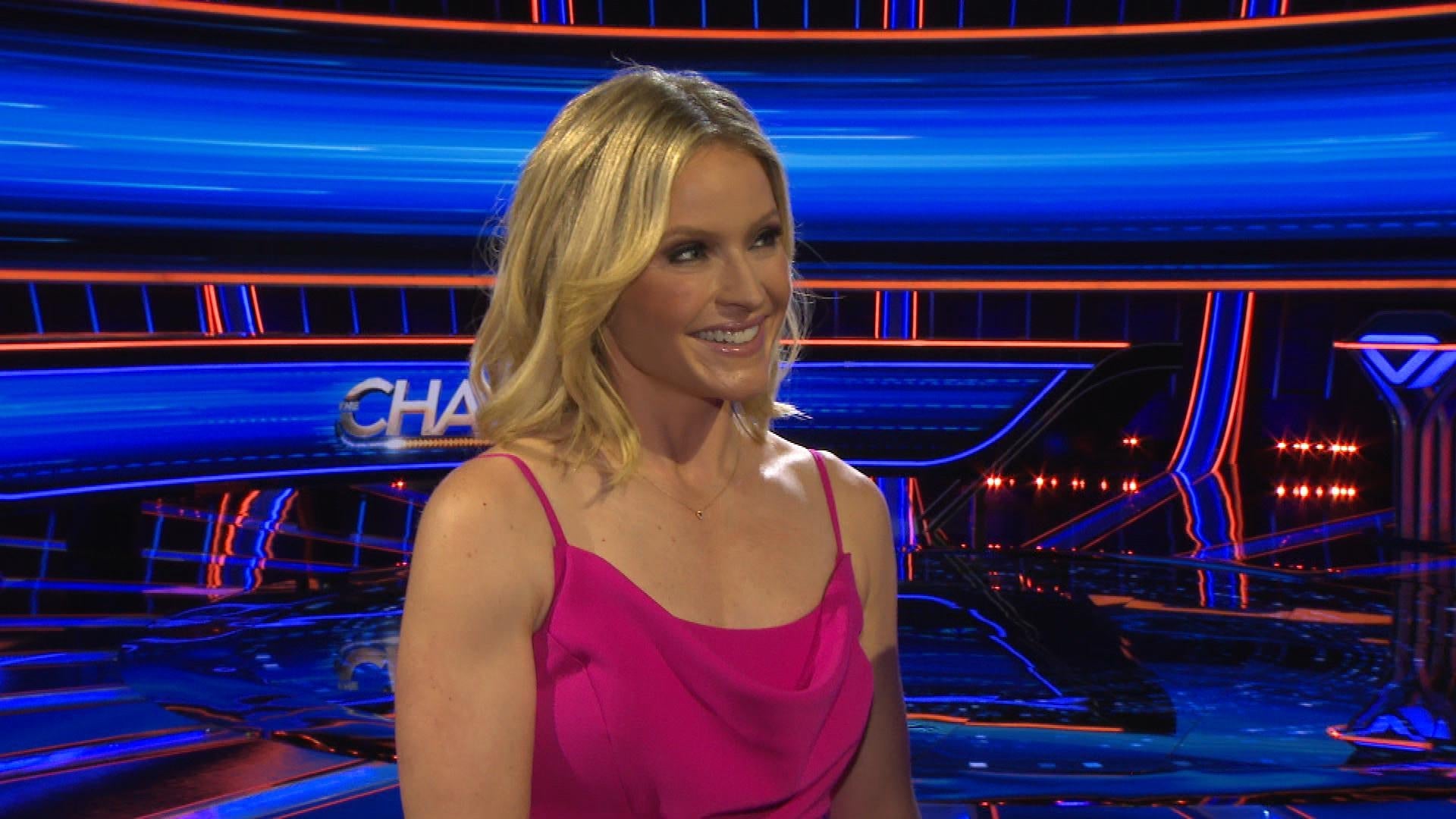 'The Chase' Host Sara Haines Reveals If Legendary 'Jeopardy!' Co…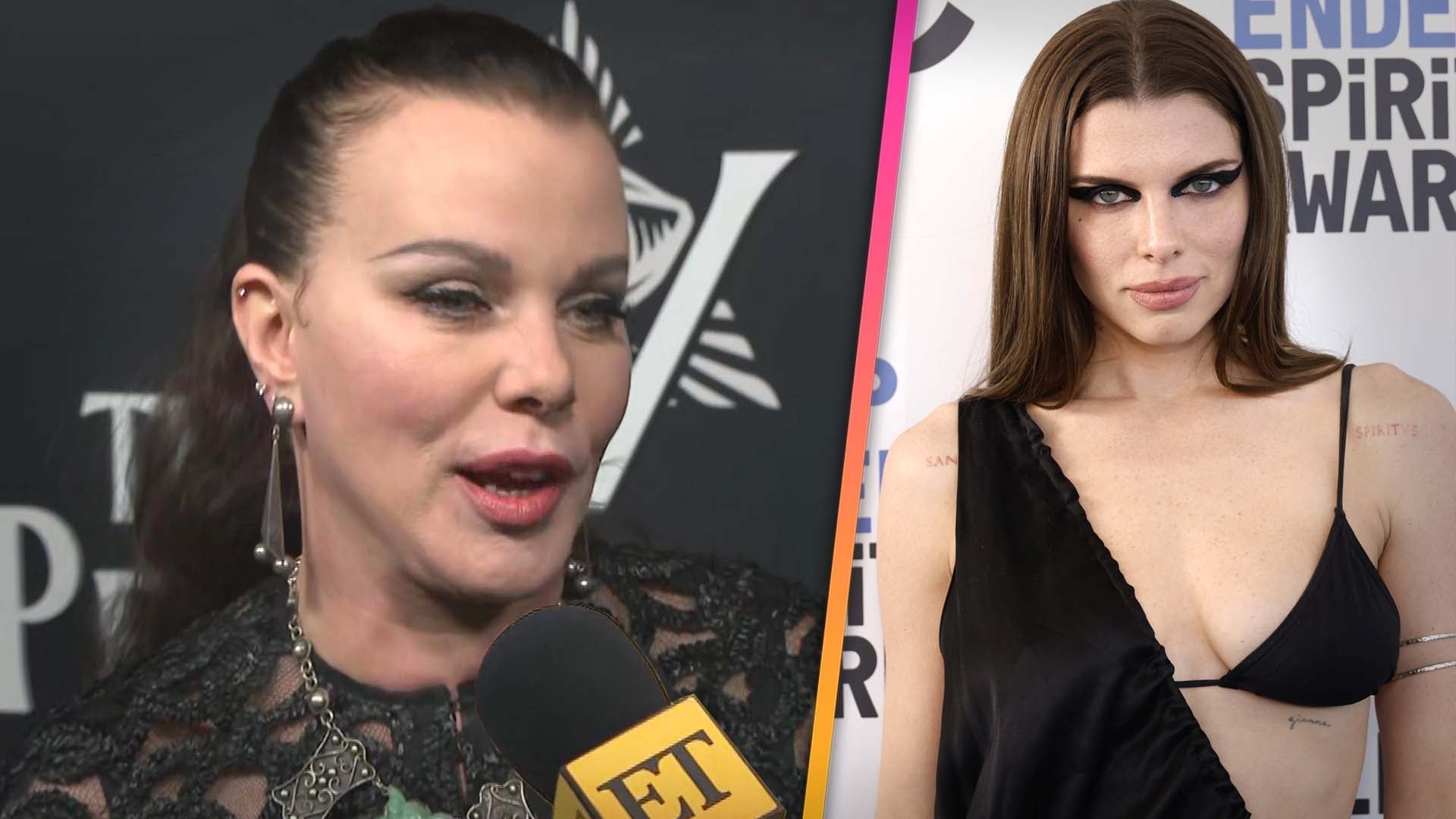 Debi Mazar Teases If Julia Fox Will Play Her in Madonna's Biopic…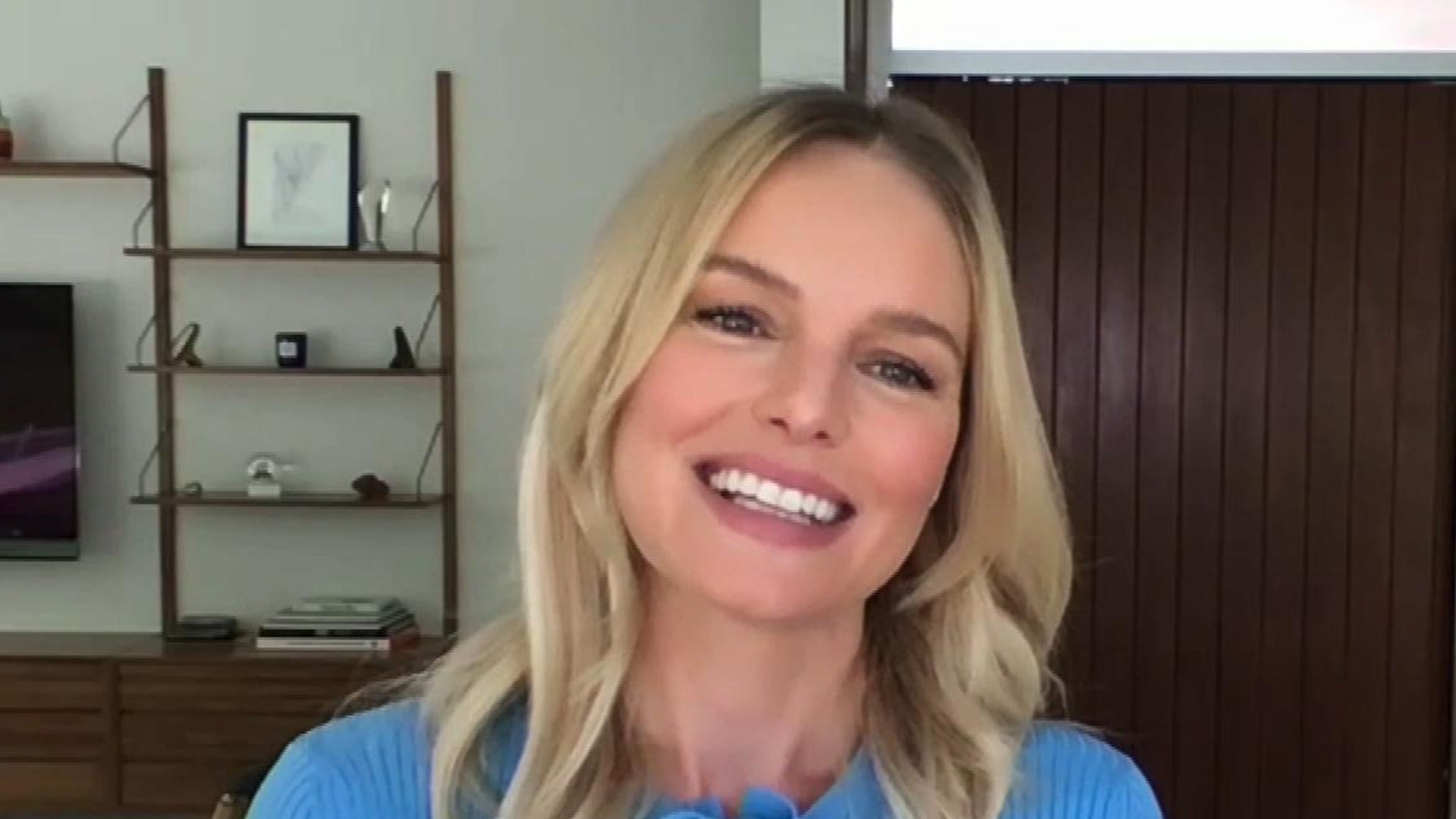 Kate Bosworth on How Her Role in 'Along for the Ride' Parallels …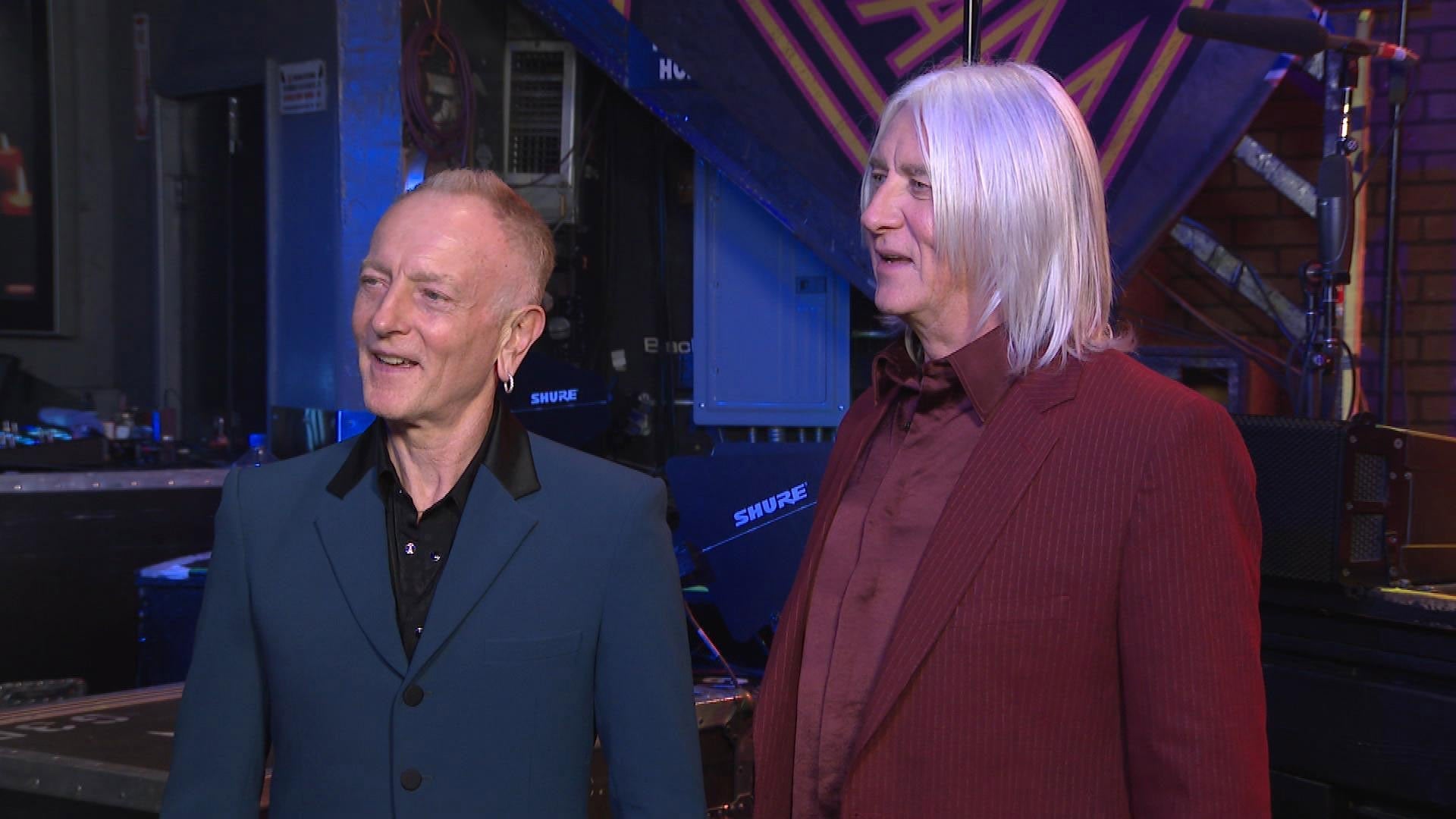 Def Leppard Reveals Pre-Show Ritual and More Secrets From Life o…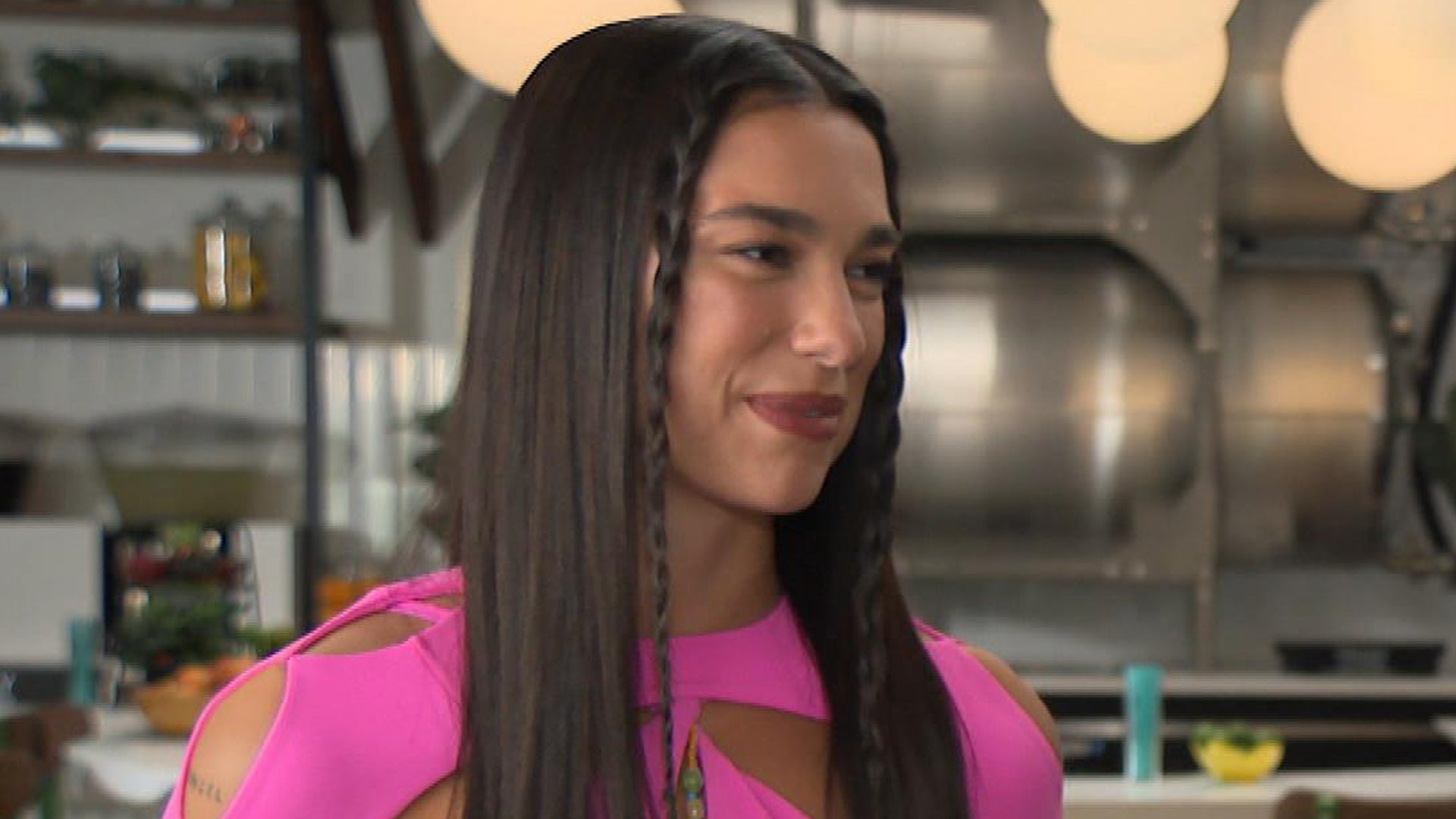 Dua Lipa Shares How Her Signature Dance Moves Have 'Evolved Dras…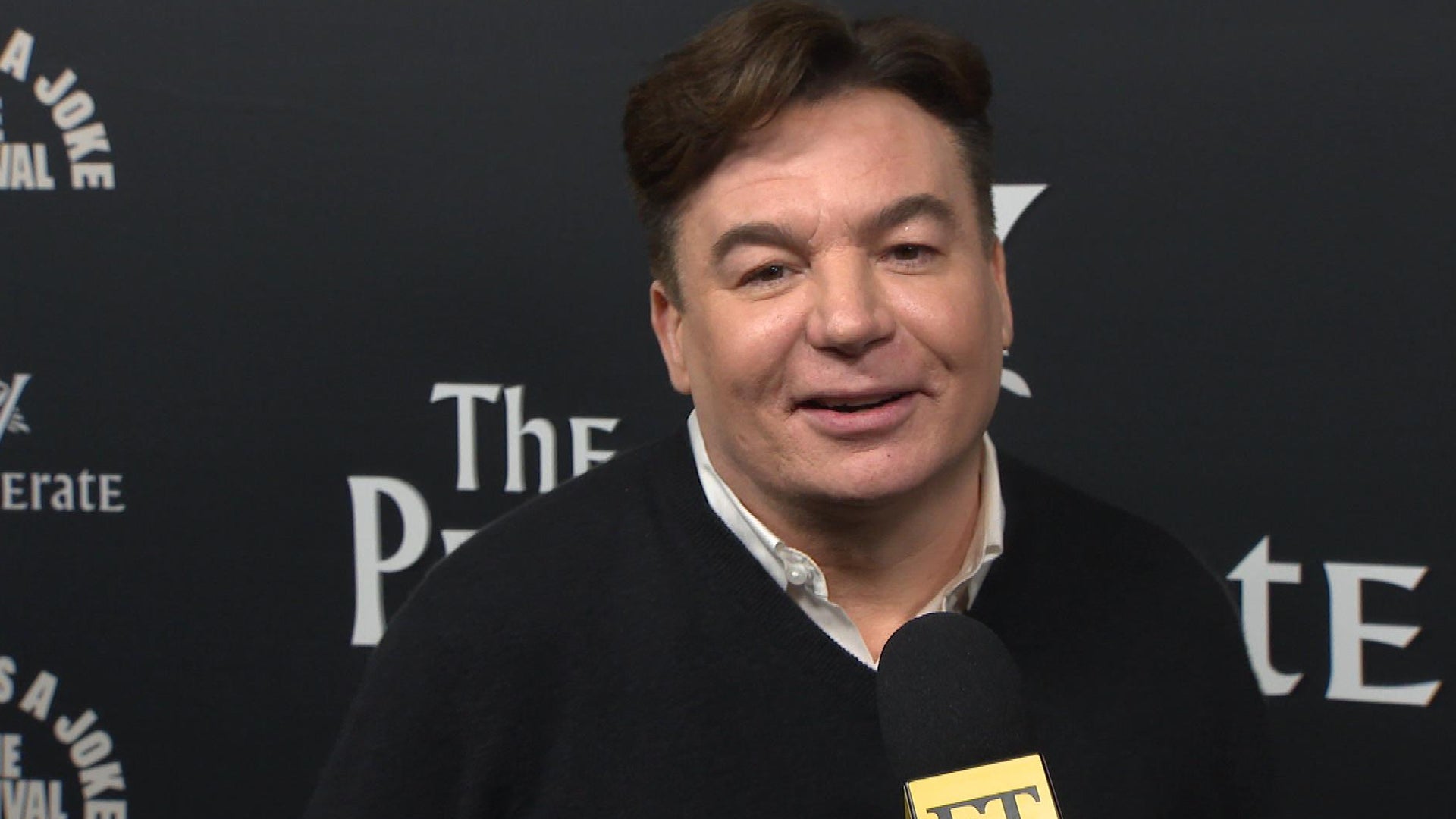 Mike Myers Shares How He Manages to Play 8 Characters in 'The Pe…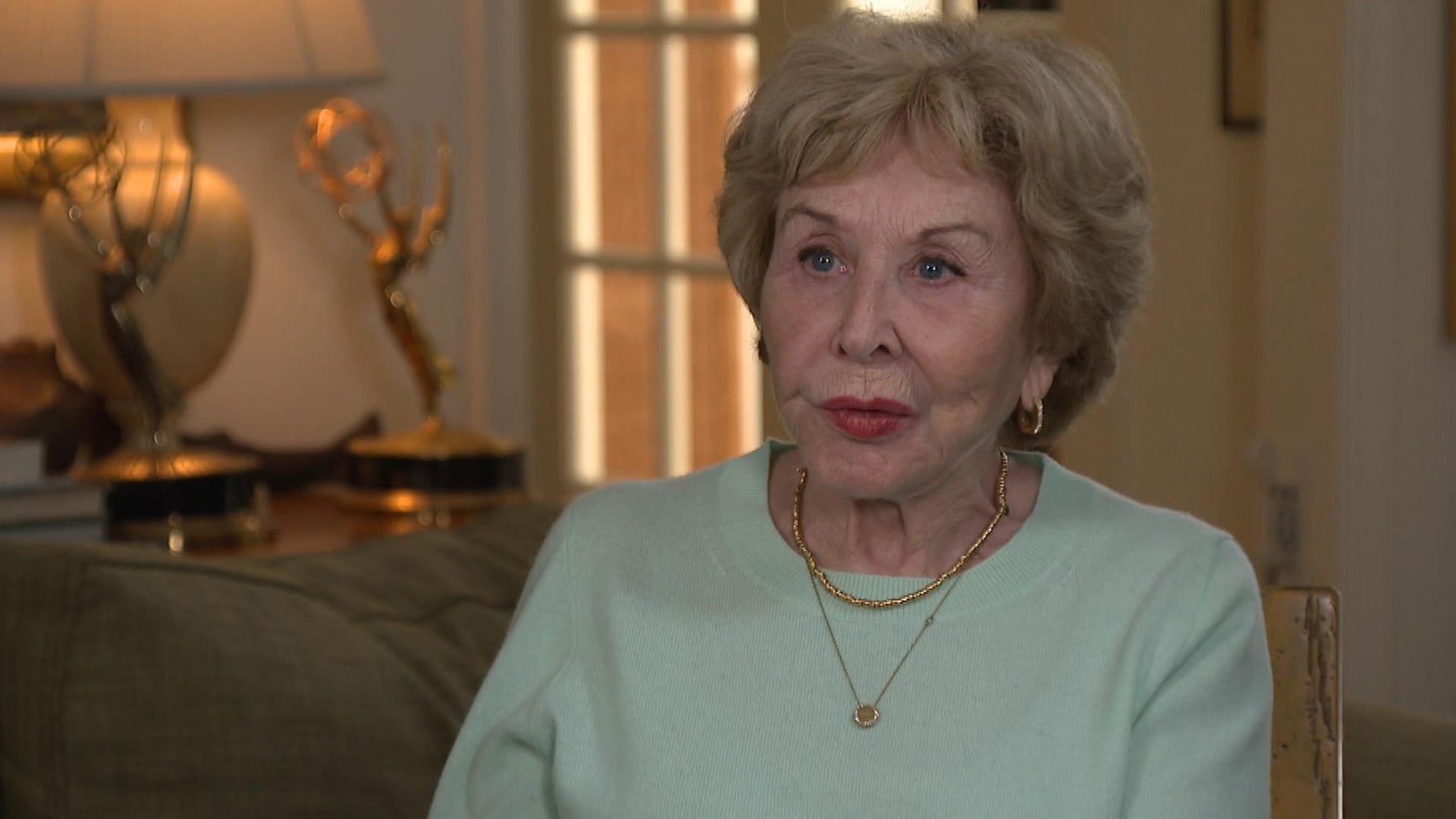 Michael Learned Looks Back at Her Iconic Role on 'The Waltons' (…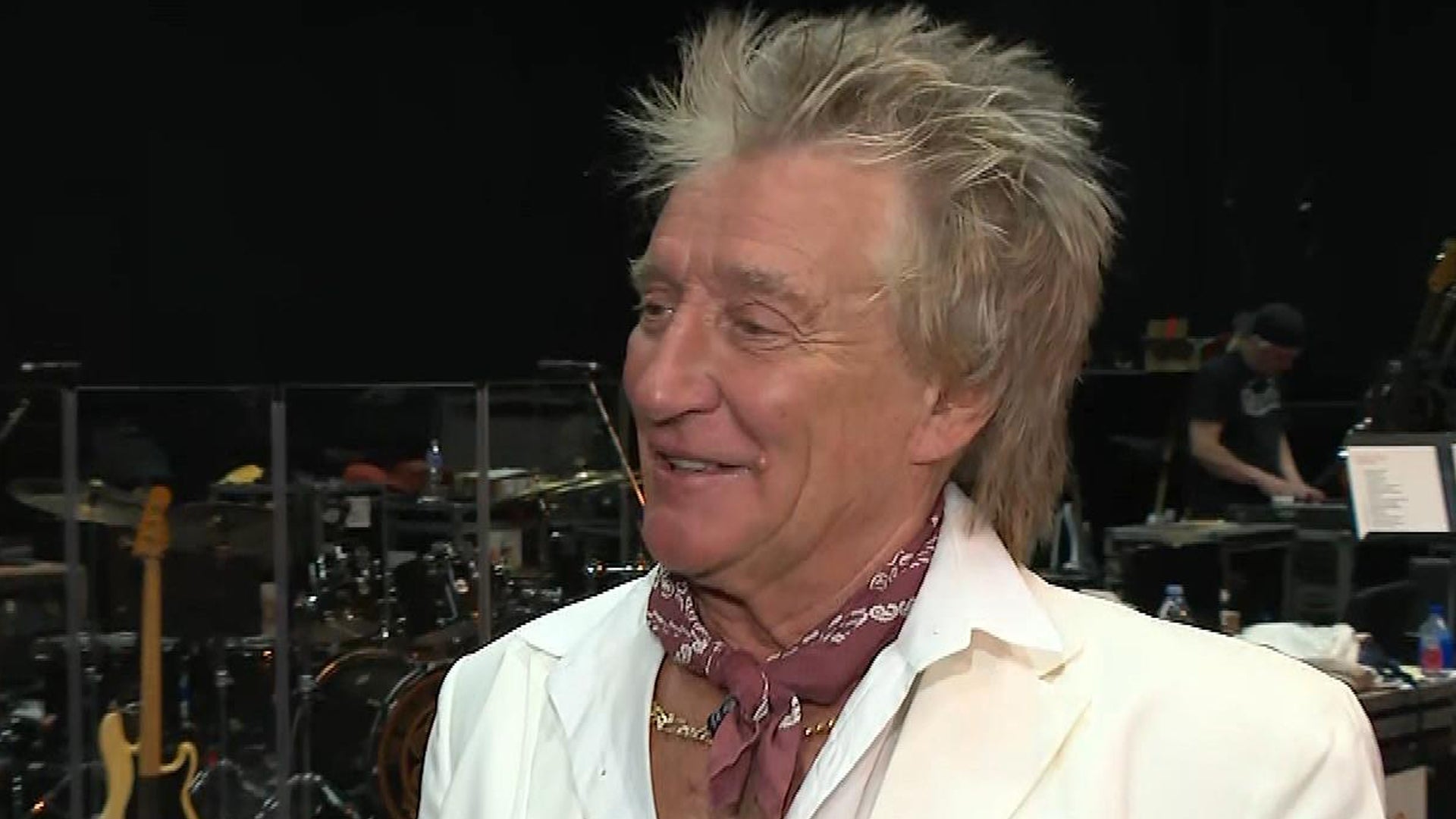 Rod Stewart Reveals Changes to His Vegas Show and Why He's in th…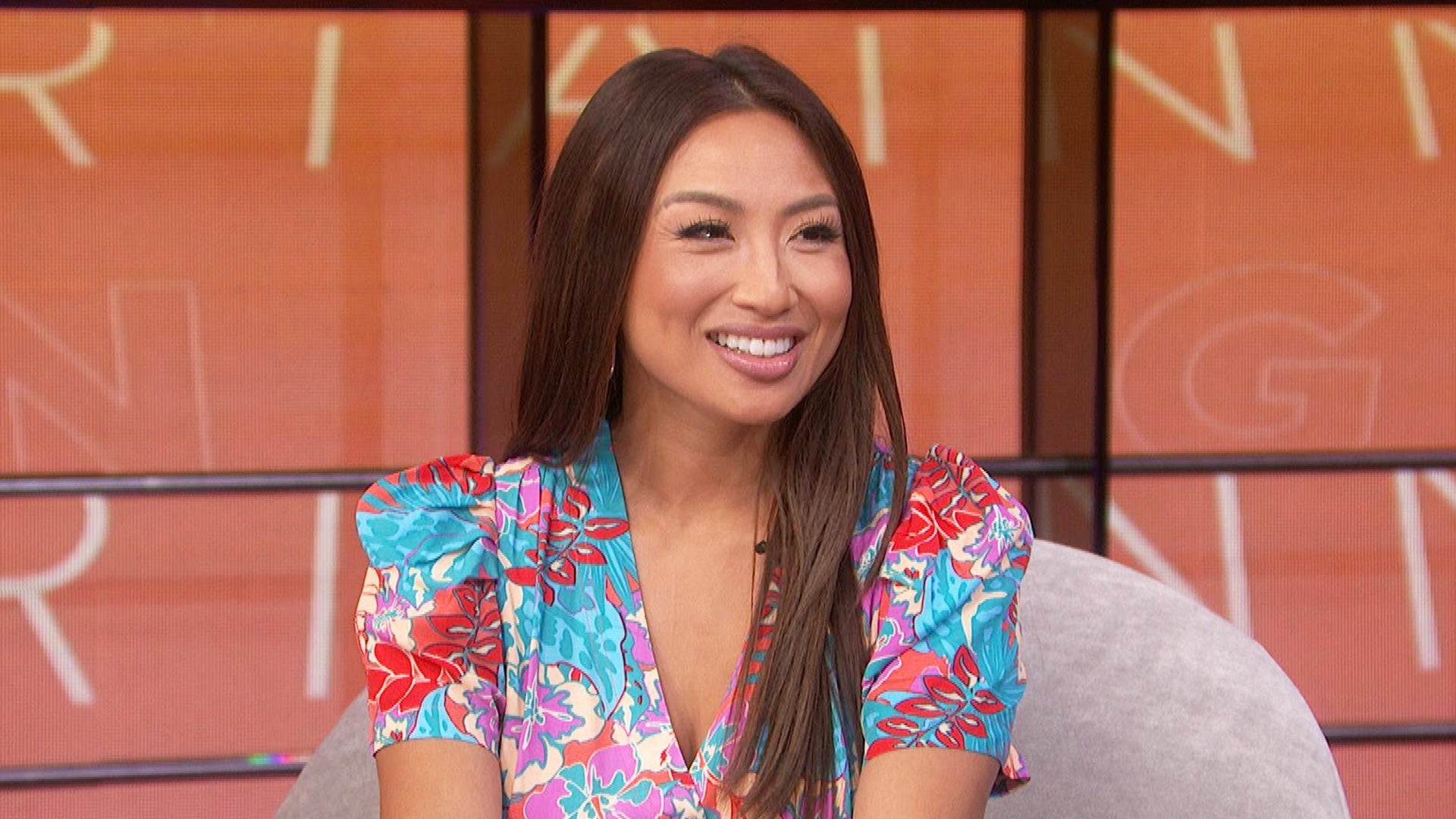 Jeannie Mai Reacts to 'The Real' Cancelation and Shares Her Love…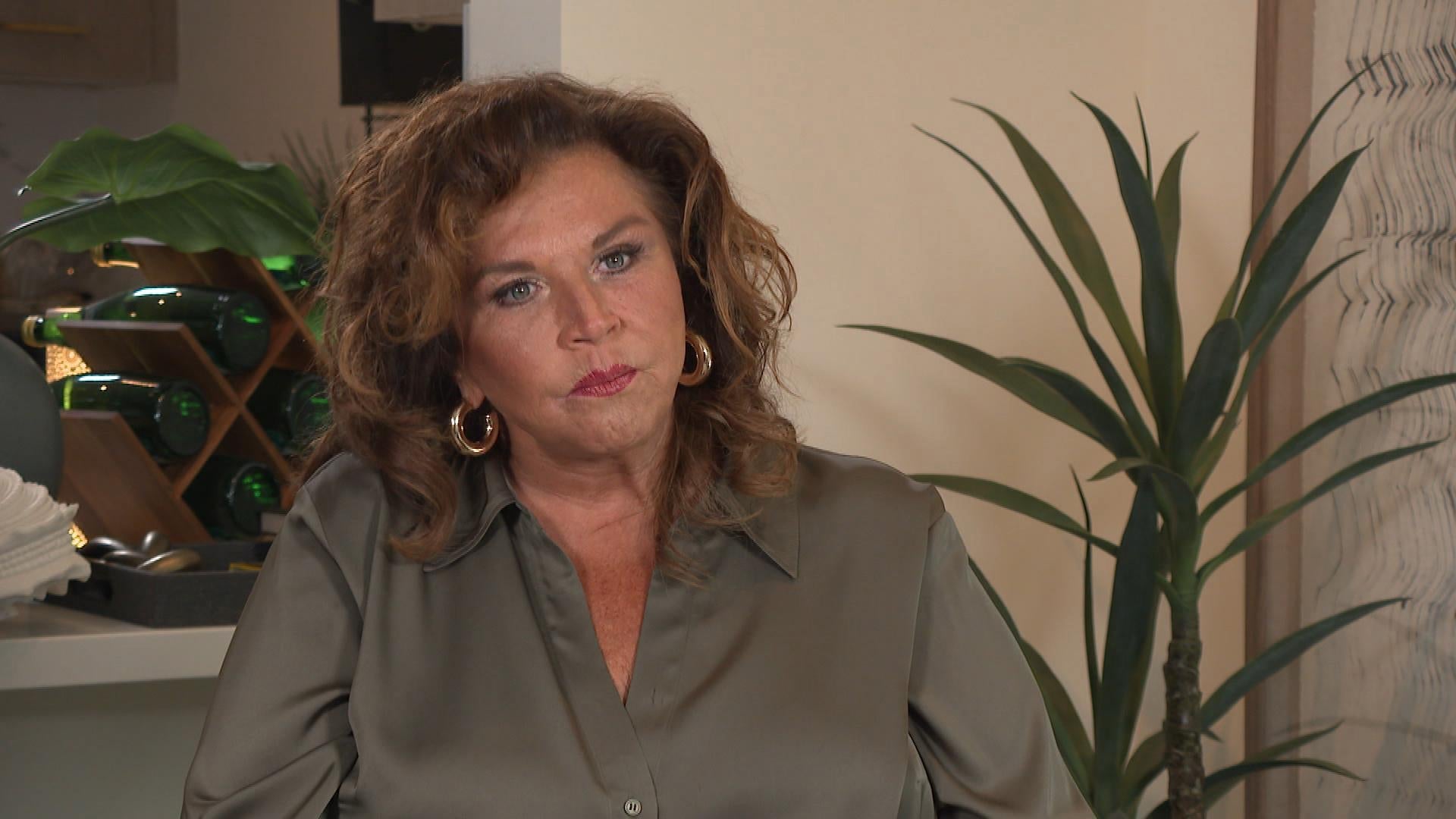 Abby Lee Miller Responds to the People Who Abandoned Her While S…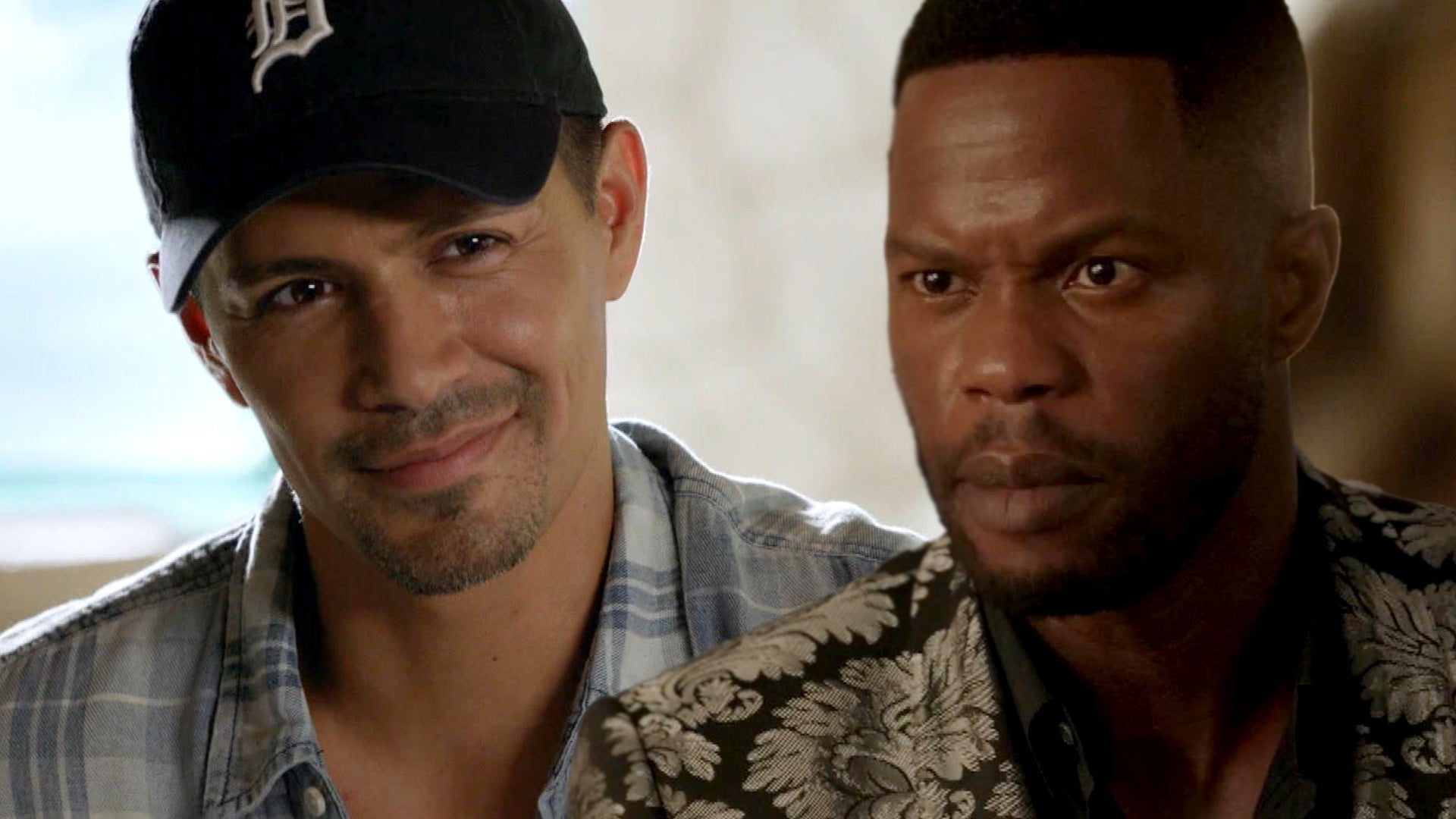 'Magnum P.I.', 'Dynasty' and More Shows Canceled: What's Not Com…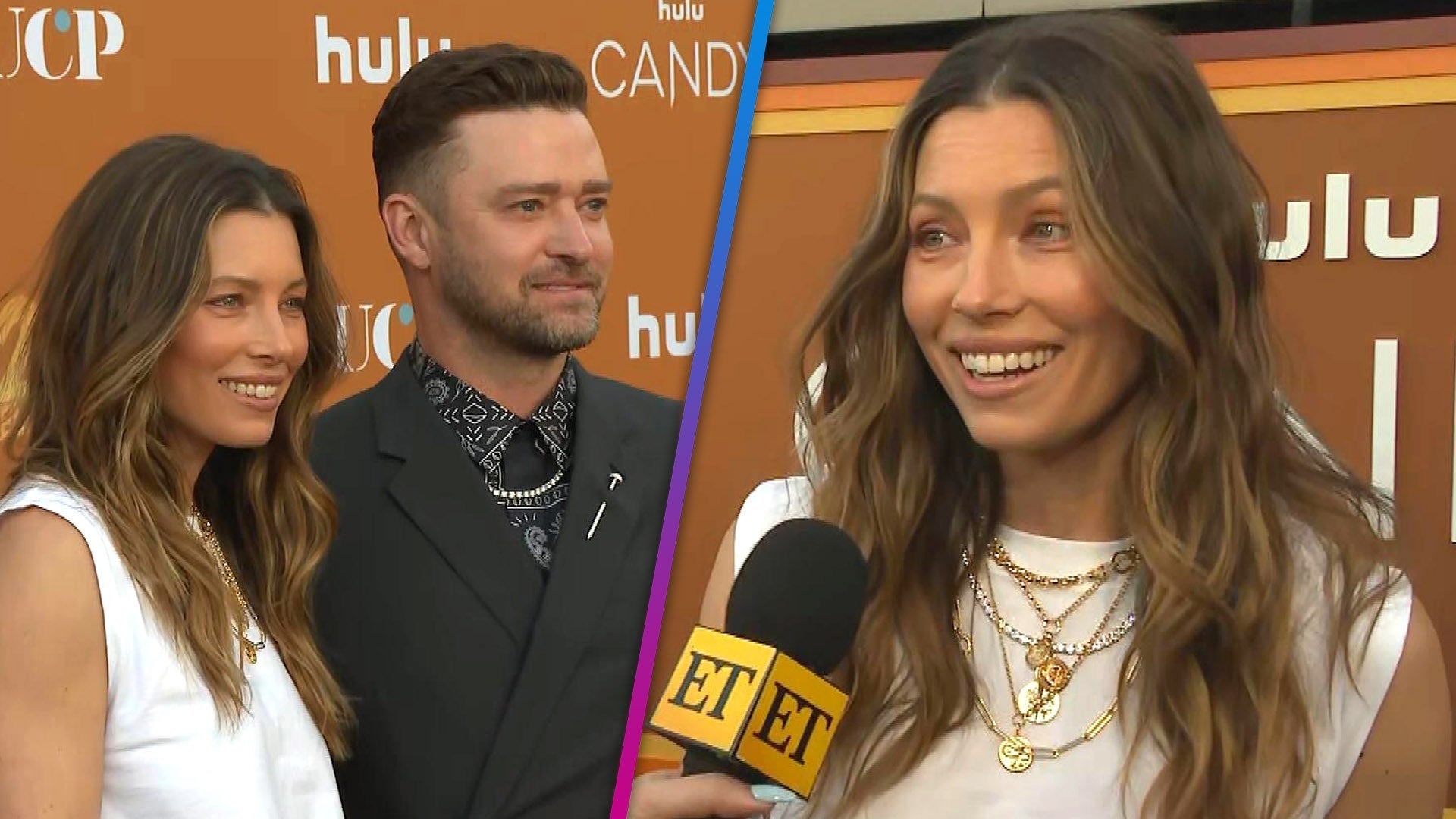 Jessica Biel on Words From Justin Timberlake That Keeps Their Ma…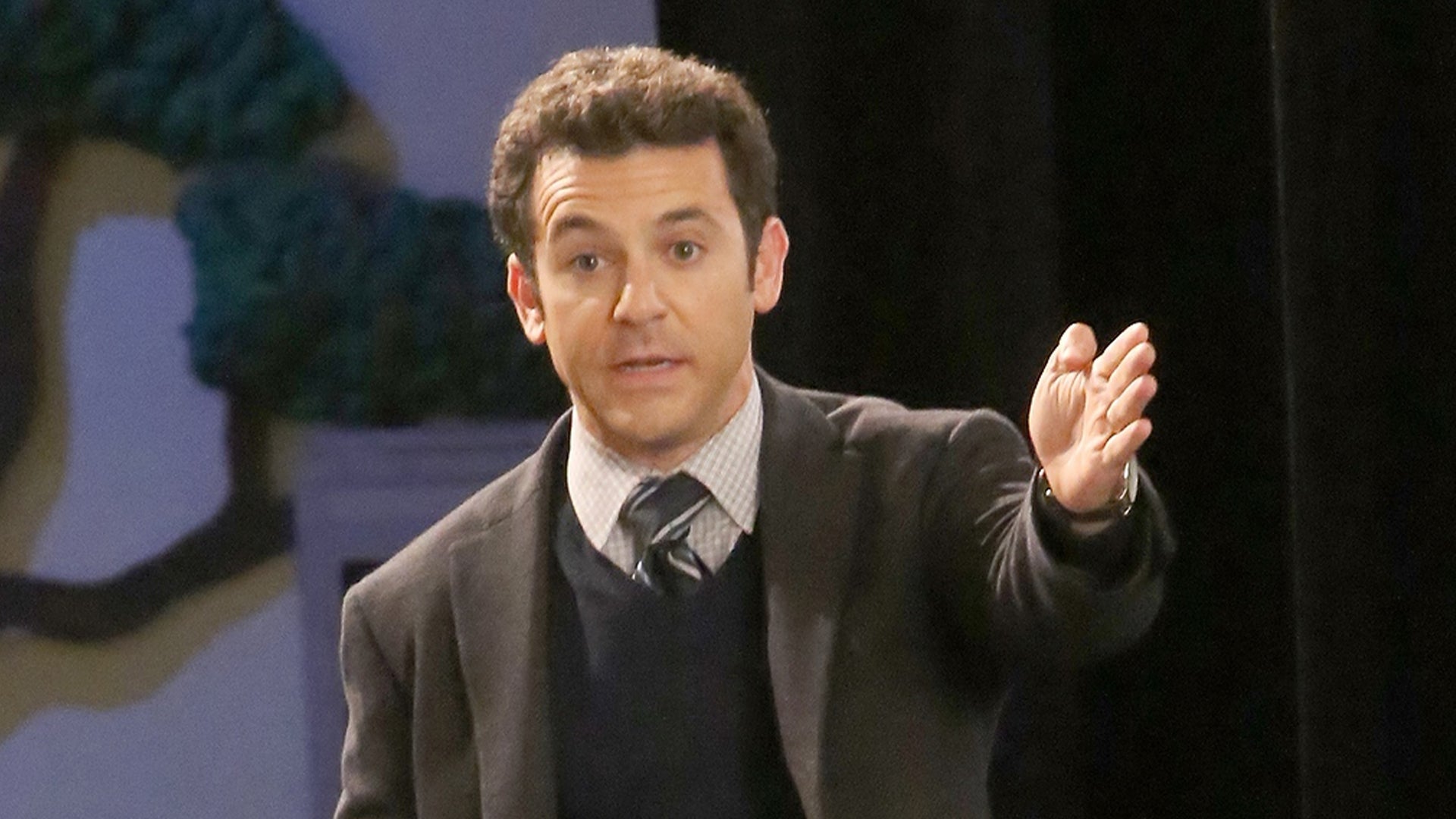 Fred Savage Fired From 'The Wonder Years' Following 'Inappropria…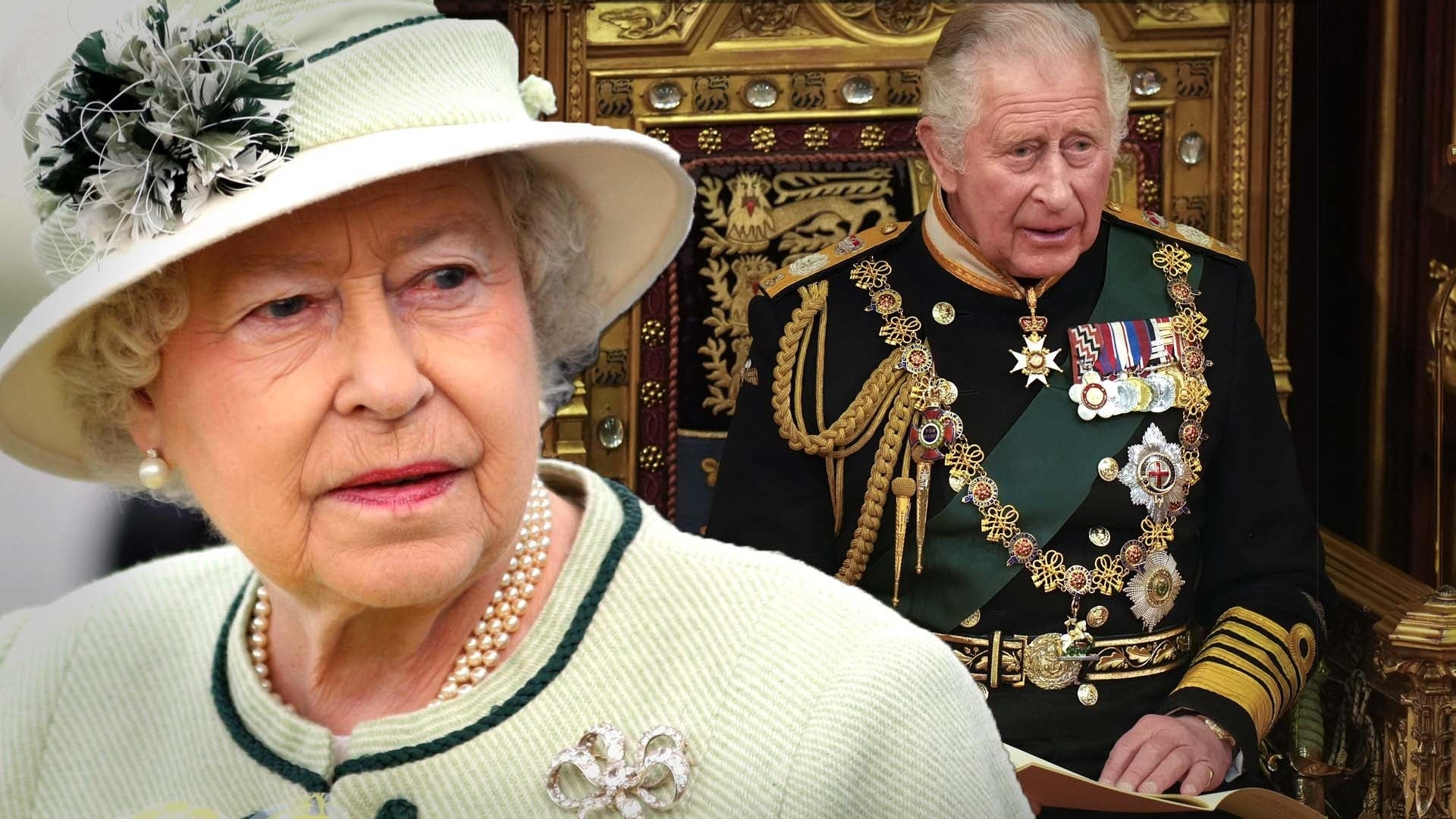 Queen Elizabeth Misses the Opening of Parliament Due to Mobility…
Tayshia Adams' journey continues on The Bachelorette! The 30-year-old officially met the guys for the first time on last week's episode of the ABC dating show, and it's safe to say the competition for her heart has already begun.
Last week, Spencer, the recipient of Tayshia's first impression rose, got an elbow in the face and a bloody lip when tensions rose on a splashball group date. This week, we got even more violence as a wrestling date pitted the men against each other.
The date was setting up for a battle between Ed and Chasen, but after Ed dropped out of the fight, Noah (who wasn't even on the date) hopped a chain-link fence to step into the ring. Two years later, Tayshia finally got a man to hop a fence for her! (Looking at you, Colton Underwood!)
Bachelor alums Ashley Iaconetti, Jared Haibon and Wells Adams also made special appearances this week -- and ET was live blogging along the way. Scroll down for minute-by-minute updates.
Tell 'Em, Sis!!!!
6:59 PM:
Next week, on The Bachelorette -- screaming, Tayshia's friends, champagne, pillows, Twister.
Also, Ivan and Tayshia connecting over their biracial identity, Zac connecting with her further, and Noah stirring the pot.
This tease is FIRE. Tayshia trots in during the cocktail party and slams the men for trying to start drama. "I'll gladly walk you outside," she threatens. TELL 'EM, SIS!
See Ya!
6:58 PM:
The men are all sh*t talking Noah now, and he is DEFINITELY the villain now.
Tayshia says goodbye because it's not her problem. See ya!
So Salty, So Shady
6:56 PM:
Tayshia and Noah rejoin the group. Sad Ben asks her to go talk before she gives out the rose, and she declines.
"Ben, the night's over. I'm kind of disappointed you didn't find me earlier, to be honest," Tayshia replies.
She tells the camera she doesn't want a guy to sit back -- but she has no idea of his plans. Sad Ben!
Tayshia picks up the rose and gives it to Noah. She asks the guys if they like his new look and their faces are the funniest thing we've ever seen -- ZERO reaction. Love it. So shady, so salty.
Sad Ben is now frustrated Ben. "I'm not going to let this go unresolved," he promises.
Where Is His Upper Lip
6:54 PM:
Tayshia starts shaving Noah's mustache and she can't stop laughing. It's like a new person!
"You're kind of hot!" Tayshia says.
"What was I before?" Noah asks.
We cannot find his upper lip, but Tayshia can, because she's kissing him.
Goodbye 'Stache, Hello Villain
6:52 PM:
Noah heads off to get his clippers -- he's ready to shave the 'stache.
He interrupts Jordan (who is talking about being a Leo) and is ready to get down to business.
Jordan has no respect for Noah, and we think we have a new villain? He tells the guys Noah interrupted him and they are PISSED.
Poor Ben
6:47 PM:
Again, Ben is talking about his plans for the night, so now we are even more convinced it won't happen.
One after one, the guys take Tayshia off to go talk. Poor Ben. He's going to be sad again.
Heart Eyes for Brendan
6:45 PM:
Ed talks sh*t about Noah and Ben gives his game plan to get the rose: he'll whisk Tayshia away last, share a drink together and make an impression.
We feel like we have learned this information because it won't go according to plan.
Either way, it's Brendan's turn to talk to Tayshia, and they discuss dating again after divorce. "It's hard," Tayshia admits.
Brendan tells her he enjoys every second, and he keeps talking and she just goes in for the kiss. "Sometimes you just like to ramble," she teases.
"I have major heart eyes for Brendan," she tells the camera, admitting she could see herself ending up with him.
Noah
6:43 PM:
It's the night part of the date, and Noah makes use of being on the date by stealing Tayshia away.
The guys give Noah props for his big fence jumping gesture, but they don't want him to get the rose.
"What did you think when I hopped the fence?" Noah asks Tayshia, who says it was bold and DOES NOT mention Colton.
They kiss, and Tayshia politely tells him she doesn't like his mustache. "Let's get that done," she says when he admits he's open to shaving it.
Death Match
6:36 PM:
Ivan calls Noah and Chasen's fight a "death match" -- and that seems accurate.
It is INTENSE and scary and very, very oily. Chasen is declared the winner, but Tayshia's impressed by Noah, so she invites him to the after party.
"You jumped a fence for me," she says. "I'd really like you there."
Remember when Colton Underwood jumped a fence and it was NOT for Tayshia? She finally got her moment.
Chronically Tired of This Sh*t
6:35 PM:
It's time for Chasen and Ed's fight, and all of the sudden Eds walks off to talk to Chris Harrison. He says his shoulders chronically dislocate. "I can't even throw a football," he lies says.
We JUST saw you lifting weights like 15 minutes ago, dude. We DO NOT buy it. Ed is deemed "unfit to wrestle," and Chris asks if anyone else will fight Chasen.
So, Noah hops the fence to participate. Yeah, that Noah who wasn't even on the date.
Medic!
6:33 PM:
Things are getting VERY intense, and the men are getting injured.
"I thought we were doing a little more low key wrestling," Tayshia confesses. "I don't want the guys to get hurt."
The guys are SLAMMING each other on the mat and this looks brutal. Spencer and Ben fight so hard that it's a draw. Ben is bleeding, the medics are checking him out and we're gearing up for things between Chasen and Ed.
Wells... And 'a Girl's Dream'
6:29 PM:
It's fight time. The guys are slapping themselves in the face to pump up their match and we love it.
And HELLO Wells! Wells Adams joins Chris to commentate through today's fight. He's ready for blood, sweat and tears.
Tayshia, meanwhile, is ready to see the guys oiled up. "This is a girl's dream, honestly," she tells the camera. "I want to see some good, healthy competition."
A Live Audience
6:26 PM:
Chris Harrison tells the guys they'll be wrestling "in front of a live audience" -- aka the other men, because who else is in this bubble.
Chasen threatens to bring Wolverine out, and we can't decide if he's said "Wolverine" or "smoke show" more. Is anyone keeping track?
Love You, Joe
6:23 PM:
Tayshia hopes Chasen and Ed "stay in their line" but we know what's coming.
Joe breaks down the men, and kills them with kindness. WE LOVE JOE.
Now the guys are being taught real moves, and our heart is beating so fast. We are so close to the fight we can feel it!
Can This Man Pls Expand His Vocabulary?
6:21 PM:
The guys walk in to see Tayshia throwing a woman down in the ring. There are F-bombs and Chasen calls Tayshia a smoke show again. Does this man not know any other words? How is this possible? Why is this happening?
Tayshia brings out her WWE and UFC friends who help lead the date. She's looking for a guy to fight for her love. Time to find out who's here for the right reasons!
So Fresh & So Clean
6:19 PM:
The men could not look happier to see Chris Harrison, who could not look fresher. How does he look like that in this heat?
Riley reads the group date card -- Eazy, Brendan, Joe, Jordan, Spencer, Ben, Ed and Chasen are on the date. Here it is! The fight is coming!
"I think if there's a competition, we're just going to let them fight it out," Eazy says of Ed and Chasen.
Grunting
6:18 PM:
There is grunting the next day as Ed is pumping iron. He is so loud and it is so gross. Pls lift your weights silently, man.
He is doing weird shoulder moves and we cannot unsee this.
Chasen is also working out, ready for a new beginning. Let's get to it!
A Woman's Intuition
6:14 PM:
Tayshia says she doesn't agree with how Chasen handled things with Ed, but she is starting to have feelings for him, so she trusted her intuition to keep him around.
Chasen calls Tayshia a smoke show five more times and we are rolling our eyes. We are not big fans of Chasen, we are not big fans of Ed, and while we love the drama we also kind of hate it.
Next up, a fight! We are back in it.
Handing Out the Roses
6:07 PM:
Rose ceremony time! Tayshia admits it's been "frustrating" between Ed and Chasen but knows she has to keep them around for drama's sake.
"This is my first rose ceremony," she tells the guys. "Unfortunately, some of you will not be receiving a rose tonight... I need to listen to my heart."
Zac gets the first rose, then Riley, Kenny, sad Ben, Demar, Bennett, Spencer, Shemar Moore Jordan, Noah, Joe, Blake, Ed aaaaaaaaannnnnd Chasen get roses.
The drama never ends...
Breaking It Up
6:01 PM:
Tayshia heads off with Zac for some one-on-one time, and they really connect.
She likes that he's mature and doesn't care about the drama. "He has a really good view on life," she gushes to the camera.
Chris Harrison arrives to break up the party. Time for Tayshia's first rose ceremony. (Is it really? How? We feel like it's been 15 years!)
Just Bury It!
6:01 PM:
Chasen tries (???) to apologize, but Ed isn't having it. The guys step in, worried it's going to get physical again.
"I'm trying to have a truce," Chasen explains, as Zac encourages them to just bury it.
Not a Good Look
5:58 PM:
Ed tells the other guys he talked to Tayshia about Chasen again. He is such a sh*t stirrer, and we don't regret saying that.
Tayshia confronts Chasen about what happened. "It's not a good look, Chasen!" she says. "Why haven't you just sat him down and talked to him like a man... especially if those accusations are false? This stuff is so petty to me."
"Now it's a little concerning," she tells him, laying down the law. Yes, girl, tell him!
Chasen has no defense, but they leave their convo with a hug. He's determined to clear it up with Ed.
Red Flag
5:53 PM:
Ed talks to Tayshia and again he brings up Chasen.
"Chasen towered above me, he screamed at me. He postured up. It's not like he swung a punch... but I don't want to be entangled in that," Ed tells her.
Tayshia is so disappointed by how things have escalated. "I get guys picking on each other, OK. But if you're going to get physical... it's a red flag I don't want anything to do with," she tells the camera.
Time for Drama!
5:51 PM:
Tayshia gets to know our guy Joe, and we love it, it's so cute, and she eats popsicles with Spencer, the bad boy from last episode who has gotten almost no screen time this week.
Demar reads her a poem (anyone having flashbacks to Hannah Ann on Peter's season?) and Tayshia goes in for the kiss. She's having a "great night." Time for drama!
A Lewk
5:49 PM:
Tayshia walks in and she looks AMAZING. We love this look, we love this energy. Love everything about it.
Cheers to Tayshia's lewk and cheers to the night of drama ahead!
She kicks things off by talking to sad Ben, who hopefully isn't that sad right now. Tayshia calls her day "annoying," and Ben says it "resonates."
This conversation is SO FUNNY. "Your physical beauty is one thing, but that is so much more," he praises. "It's this weird animal magnetism, and I'm so happy to be here."
He goes in for a kiss with Tayshia, and we hope it lifts his spirits. He jokes he blacked out, and it was funny.
Smoke Show?
5:46 PM:
It's time for the cocktail party and rose ceremony, but it is daytime. We are so confused by the light situation on this show. All of the sudden it is night, and we are back in action.
Chasen says he was close to pulling out his inner Wolverine, and does anyone think it is kind of douchey for a man to refer to himself as a Wolverine? Chasen tries to the clear the air right off the bat, asking Ed if he has anything else to say.
Ed uses his time to call Chasen a "phony" again. Chasen attempts to defend himself by calling Tayshia a "smoke show."
This is so bizarre and we can't get enough of it.
Oiled Up
5:43 PM:
Coming up -- sad Ben gets all oiled up, and things will get "bloody." The anticipation!
YASS BOI
5:41 PM:
Tayshia picks up the rose, and compliments a few guys, like Ben and Ivan.
And the rose goes to Ivan. YASSS BOI! Love to see it!
"Just to be able to have this rose, it means so much to me," Ivan says. "I'm going to sleep very happy tonight."
Cool guy Ben is now disappointed and sad and we hope he doesn't get depressed because we really liked his energy.
It's a Large
5:40 PM:
Chasen runs over to confront Ed, standing over him and telling him to cut the sh*t.
"I do not appreciate it as a grown a** man," he says. HOW MANY TIMES CAN THEY SAY GROWN A** MAN IN ONE EPISODE? CAN THEY STOP PLS? We are tired.
Ed calls Chasen's shirt medium and Chasen is more offended by that than anything else Ed has to say. IT'S A LARGE... helllooooo.
Cool guy Ben is not here for the drama, so props to him for being a great guy.
Immediately!!!!
5:37 PM:
Ed tells Chasen exactly what he told Tayshia about him, and they fight until Tayshia arrives.
She pulls Chasen aside IMMEDIATELY. "You seem a little defensive!" Tayshia says.
"I want to hear what your thoughts are on everything," Chasen replies.
Tayshia recaps what happened. "I am staring you dead in the eyes," Chasen says. "I feel insulted, so I'm defending myself."
Tayshia says it's one of her fears that men are still into Clare, and would have trouble transitioning to her as the Bachelorette. She doesn't look particularly convinced by Chasen's defense.
"All this information does is put me a little on alert. I will take this, I will process it, and I will make a grown woman decision," she tells the camera.
Cheers -- Jk!
5:34 PM:
The fight continues, and somehow Bennett, who started it, is no longer part of it. Chasen refuses to cheers to Ed. "You crossed it, buddy," he says.
"I'm able to see through Chasen's BS so easily," Ed says, determined to show Tayshia he's a "phony."
So, Ed heads off to talk to Tayshia. "I think there may be some people not as genuine," he says. "I don't want to name drop."
BUT then then he does. He tells Tayshia that Chasen "turns it on" for the dates, and he wants to make sure he's there for the right reason. "He called my legs chicken legs."
Tayshia is rubbed the wrong way by what Ed is telling her. She wants to get to the bottom of it. This is a case for the FBI!
Chicken Legs
5:30 PM:
Back at the group, Bennett "poses a question" to Chasen about his behavior, and things are HEATING UP.
Chasen says his nickname is Wolverine, admits he shared "moments" with Clare, but says he's now into Tayshia. Ed accuses him of not being here for the right reasons.
"You're holding a baby, you have chicken legs," Chasen shouts back. This is the weirdest fight ever.
Get It, Ivan!
5:27 PM:
Ivan, one of our favs, is solidifying why he's one of our favs. He is so cute and nice and we love him.
"I knew there was something different about you, but there's depth about you. You're a grown a** man," Tayshia tells Ivan.
He whips out a blindfold to feed Tayshia strawberries and he is PULLING. OUT. ALL. THE. STOPS. Get it, Ivan!
"I got a little something different this time," he tells Tayshia after feeding her a strawberry and then LEANING IN FOR A KISS. YAAAS!
Two of Us
5:26 PM:
Tayshia sits down with Ben, and tells him she's attracted to him.
"That makes two of us," he says -- and we are laughing because it seems like is also attracted to himself.
Tayshia is not laughing, so we guess it's not funny and we will move on, promise! "I'd love to kiss you," he says after a bunch of other stuff we forgot.
They kiss, and Tayshia's into it. "I'm smitten by Ben," she tells the camera. "There's something about that boy. I like him!"
Talking Sh*t
5:24 PM:
Bennett tries to steal Tayshia away before she even gets a chance to give her intro speech, so she tells him to wait a beat. They all cheers to some "grown men" and Chasen steals her away. Bennett is not pleased.
"I was going to take two minutes, but grown a** men have manners," Bennett says.
Chasen tells Tayshia about his family and how much he's amazed by her. He also says he's never been in love before. This is a... development.
Bennett and Ed (and Baby Carlos) are somehow alone, so they talk sh*t about Chasen. "Chasen's a fraud. Chasen's a phony," Ed tells the camera, accusing him of telling Tayshia what he thinks she wants to hear.
Why So Serious?
5:21 PM:
It is night, so Bennett (still in his robe) and the rest of the guys settle down with some drinks and wait for Tayshia.
Chasen is v aggressive, accusing Bennett of not being a grown a** man, and telling him his kiss and robe are cringey. We agree, but why is he so aggressive about it? This is a TV show guys! Let's have some fun! Why so serious?
On the Mouth
5:16 PM:
Bennett sets the scene for his breakfast in bed, hopping in with his robe and feeding her donuts. We appreciate the music setting the mood.
Now, time for the results of the competition. Ed gets called the Man Child (and a doll to go with it -- wow, rough episode for Ed). "I'm a fun guy. I love a little joke. I'm going to own it," he says.
The Grown A** Man goes to Bennett, who approaches in his robe, kisses Tayshia on THE MOUTH and then poses for a photo? We would be so turned off if we weren't so entertained.
Flashbacks
5:12 PM:
A breakfast in bed challenge is next, and Tayshia is excited to see what the guys whip up. She's a little concerned about Bennett after the math challenge, but he's got another shot. ANNNND now he's got a robe. Where did that come from?
Demar gives Tayshia a mimosa, so add him to our list of guys we like. Now Chasen is stripping? He is taking off his top? What is happening? He is in bed with Tayshia? Is this real?
We are having flashbacks to Clare and Dale and don't know how we feel about it.
Convenient
5:10 PM:
We do not know who Ed is, but we are learning Joe's name, and we like him. He is ready to show Tayshia how "grown my a** is."
Next up in the challenge is a tug of war, with each guy trying to reach a bouquet. Ed, who has "chicken legs" is struggling, and gets SLAMMED on the floor during a match-up with Ben.
Bennett (who is not Ben) says he has a football injury, so he can't participate. How convenient.
Who Is Ed?
5:05 PM:
First up is a math test, with Harvard grad Bennett boasting about how he has the upper hand.
Womp womp -- guess Harvard doesn't teach you much, because he SUCKS at this. We are LIVING for Ivan's stank face, and appreciate how Bennett doesn't give up.
Ed jokes Harvard might have to drop its tuition rate after this, and the joke is funny, but also -- who is ED? Seriously?
"Some of these questions caught me off guard," Bennett admits. "We'll see what we have in store."
Man Child
5:03 PM:
The group heads into a... school room? Where dramatic voices tease that Tayshia is looking for a "grown a** man." OK.
Ashley Iaconetti and Jared Haibon are here to lead the date, and honestly we couldn't be happier to see new people. Thank you, Bachelor producers! Basically they're going to put the men through a series of challenges, with one being crowned the "grown a** man," and another being named the "man child."
Group Date
5:02 PM:
We catch up with Tayshia the morning after her one-on-one with Brendan. It's time for a group date, and she's excited to see whoelse she could possibly marry, or if she just wants to pull a Clare.
Ed, a person we have never seen before, talks about how this date is a "rebirth." Ivan, who we recognize more than Ed, is also excited.
It's Time!
5:00 PM:
Let's go, fam!
Chris recaps where we stand. Clare is gone, Tayshia is here, and so are a bunch of new men.
Tonight, the guys get oiled up, serve Tayshia breakfast and get some kisses.
There's blood, sweat and tears in store -- and a FENCE JUMP from someone who is not Colton Underwood. Here. For. It.
The Bachelorette airs Tuesdays at 8 p.m. ET/PT on ABC. See more in the video below.
RELATED CONTENT:
Tayshia Adams Addresses Rumors That Ex-Husband Is on Her Season
'The Bachelorette': How Long Tayshia's New Suitors Were Quarantined
Everything We Know About This Season of 'The Bachelorette'
Related Gallery