TV
'The Bachelorette' Finale Part 2: Religious Differences, a Predictable Breakup and Tayshia Gets Engaged!
By
The Bachelorette': Tayshia's Part 2 Finale Brings Blindsiding Br…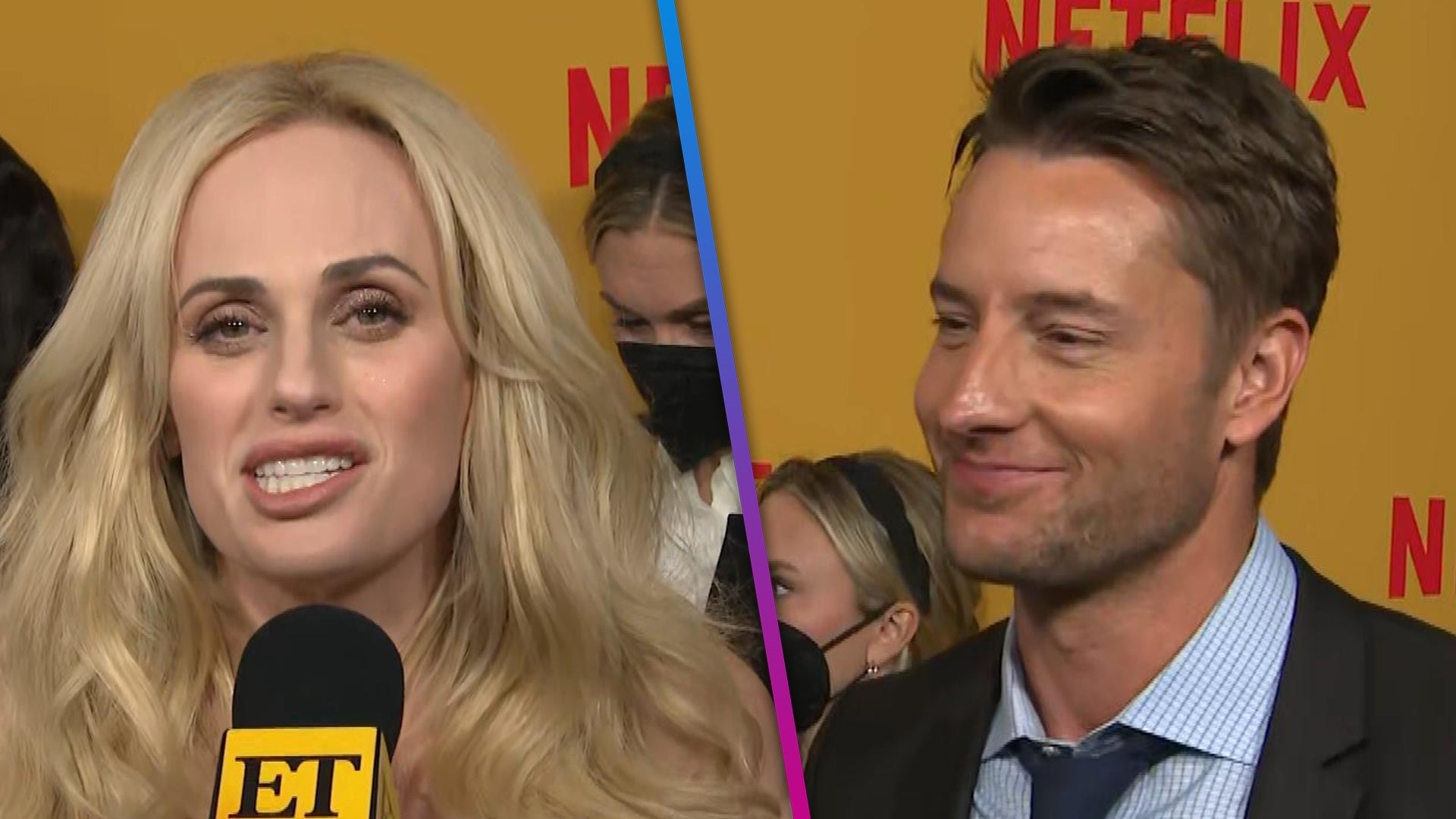 Rebel Wilson Plays Justin Hartley's Hype Woman at 'Senior Year' …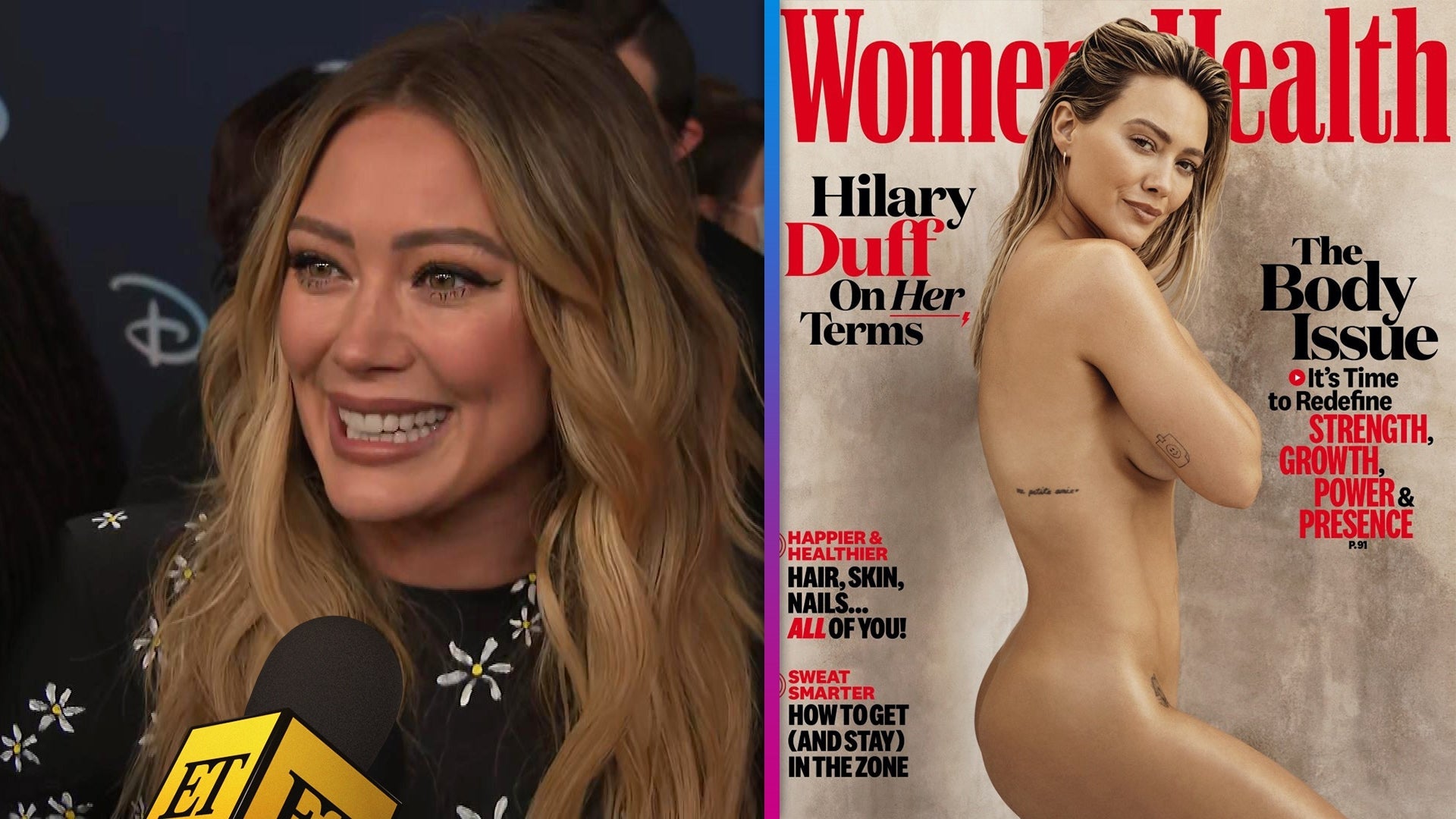 Hilary Duff Calls Posing Nude a Combination of Terrifying and Fr…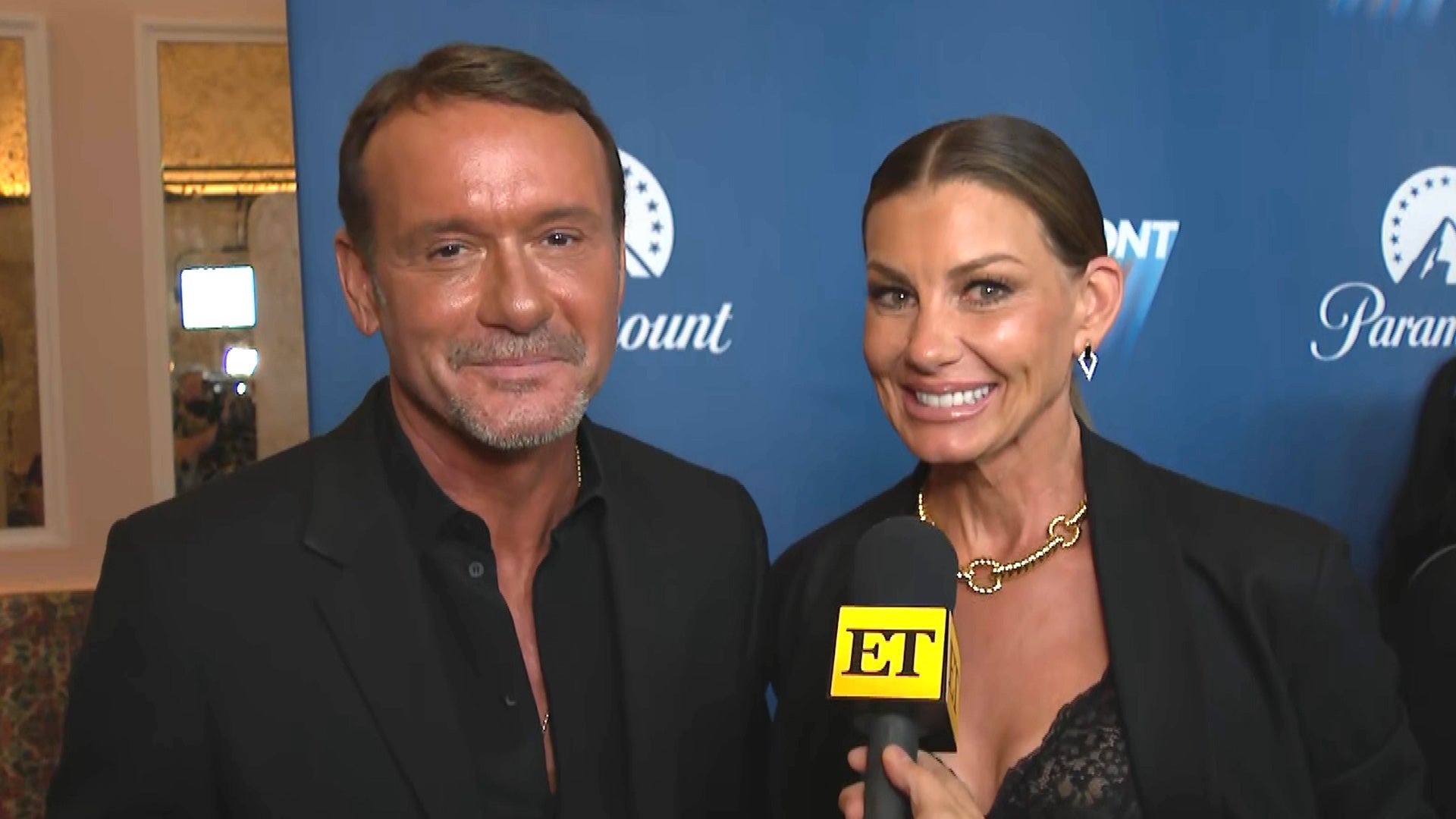 Tim McGraw & Faith Hill on Helen Mirren and Harrison Ford Joinin…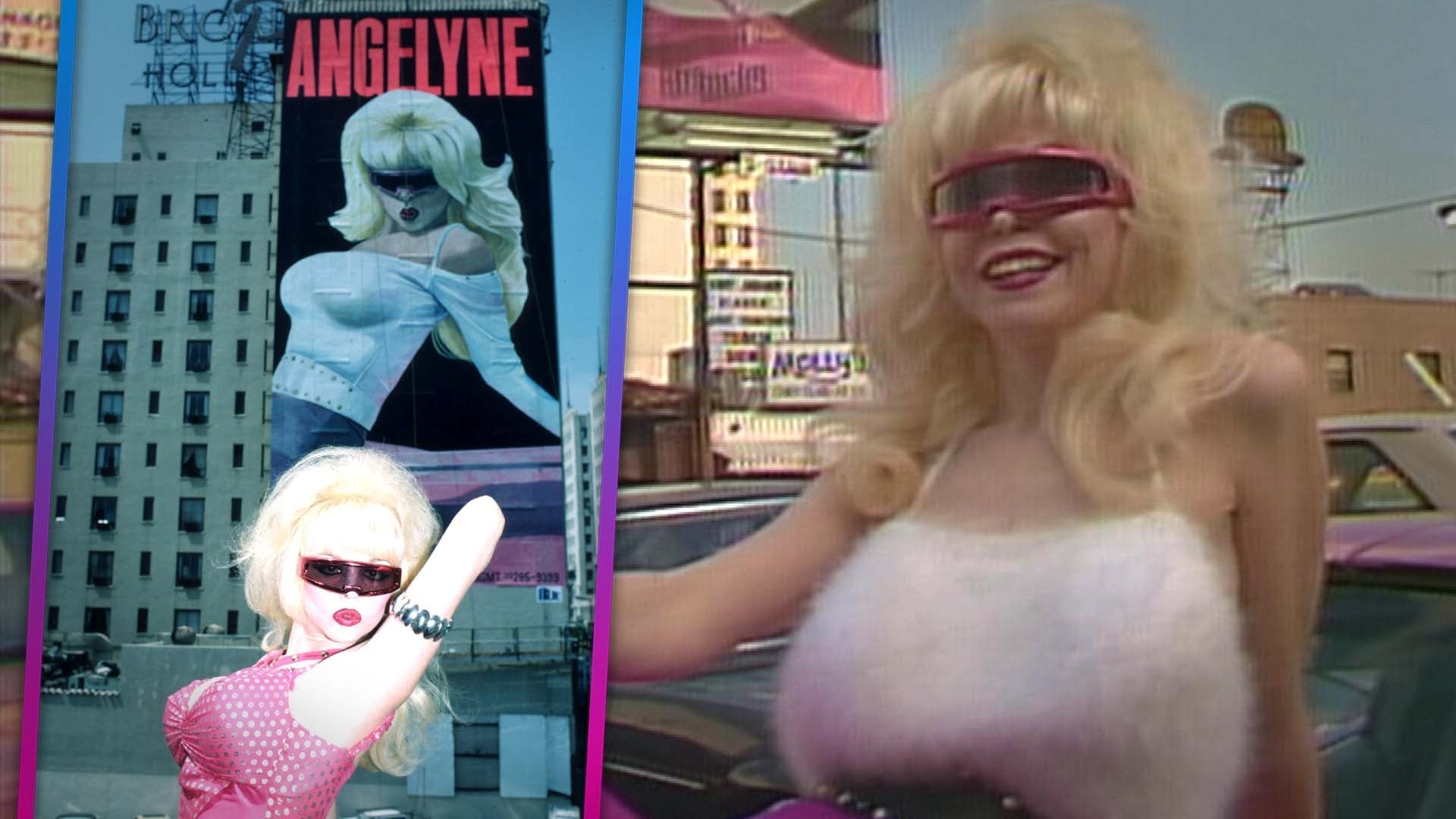 Watch Angelyne in Rare Interviews About Her Iconic L.A. Billboar…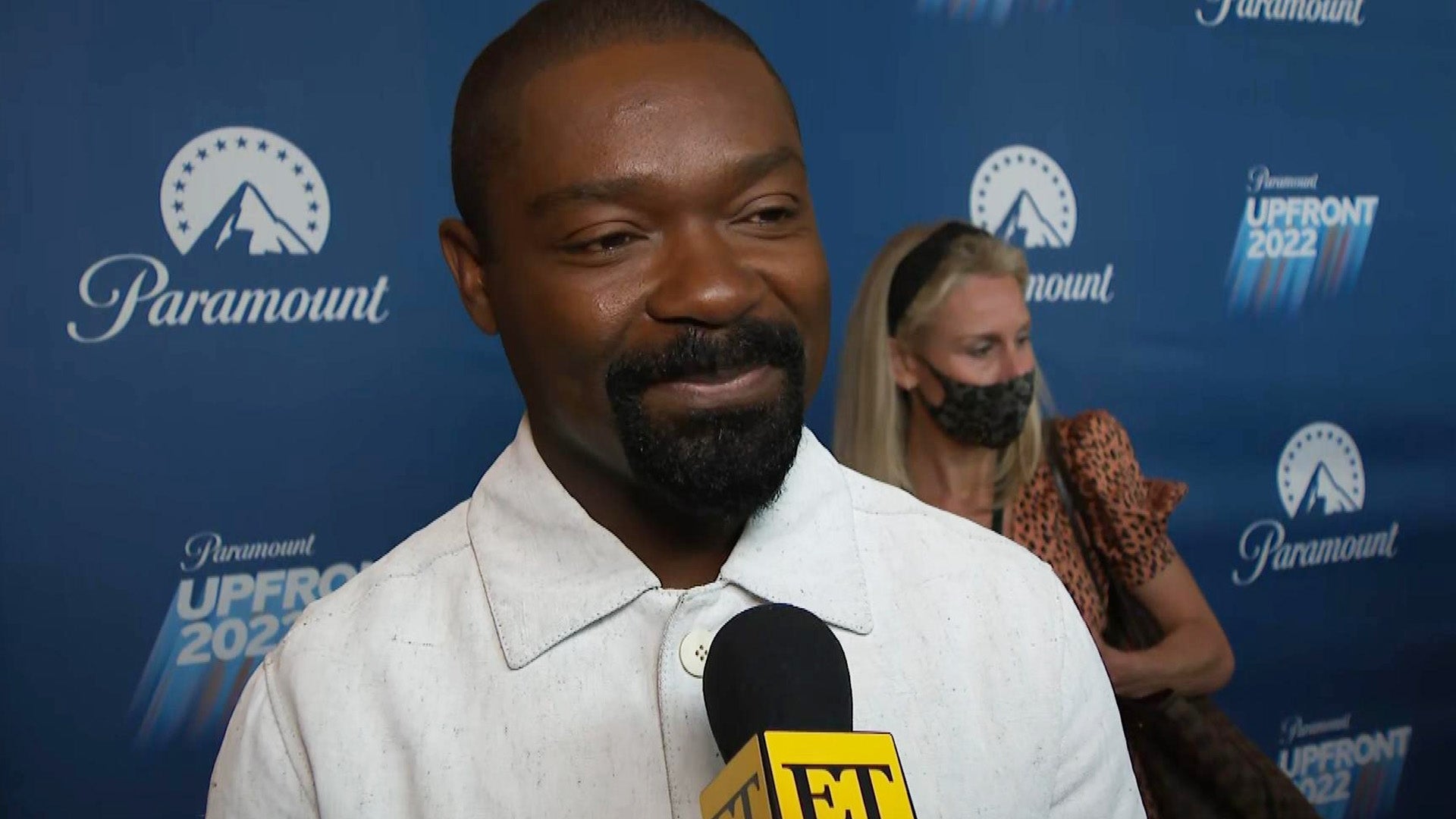 David Oyelowo on Joining the 'Yellowstone' Universe With Bass Re…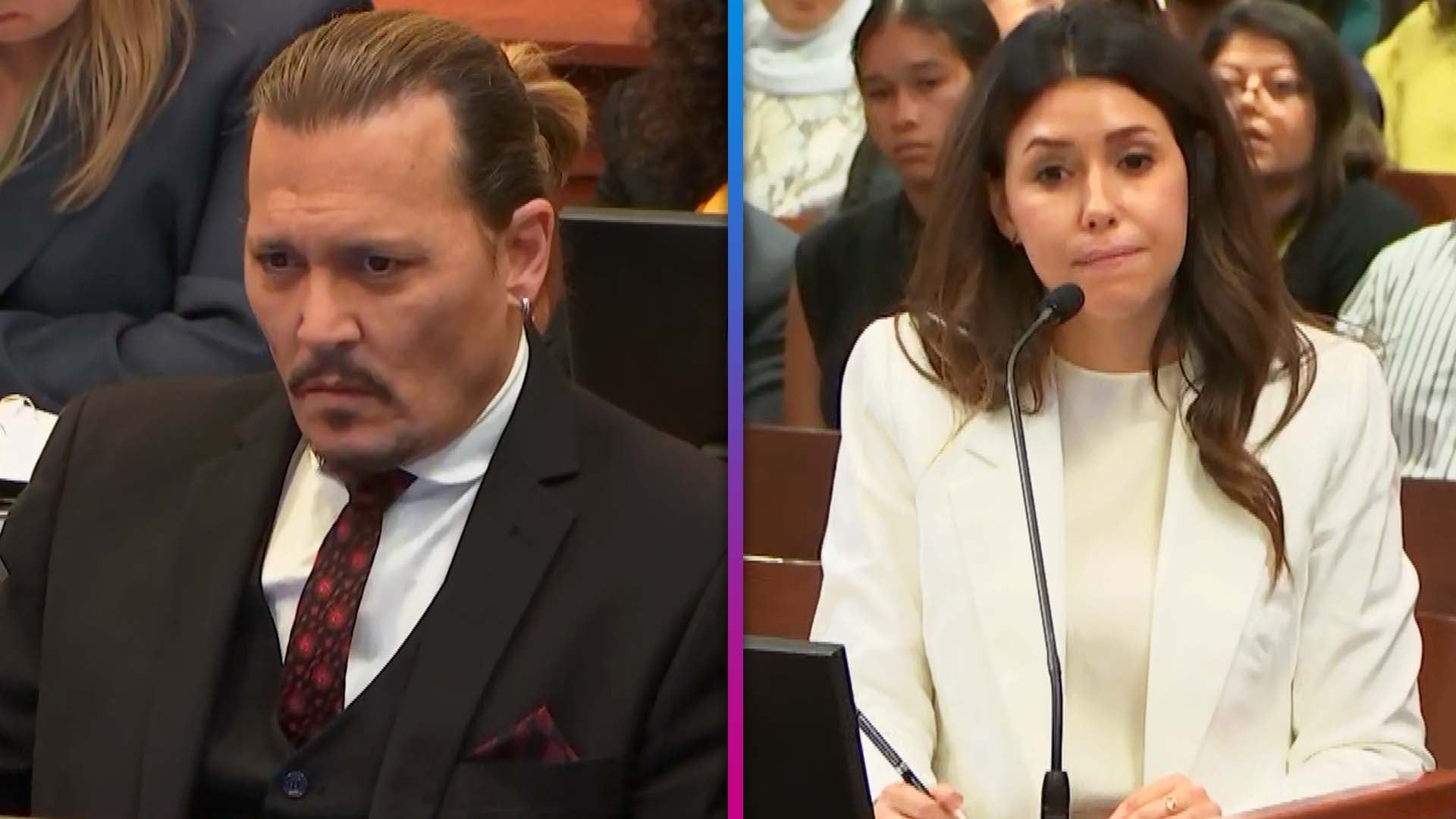 Johnny Depp Not Dating His Attorney Camille Vasquez (Source)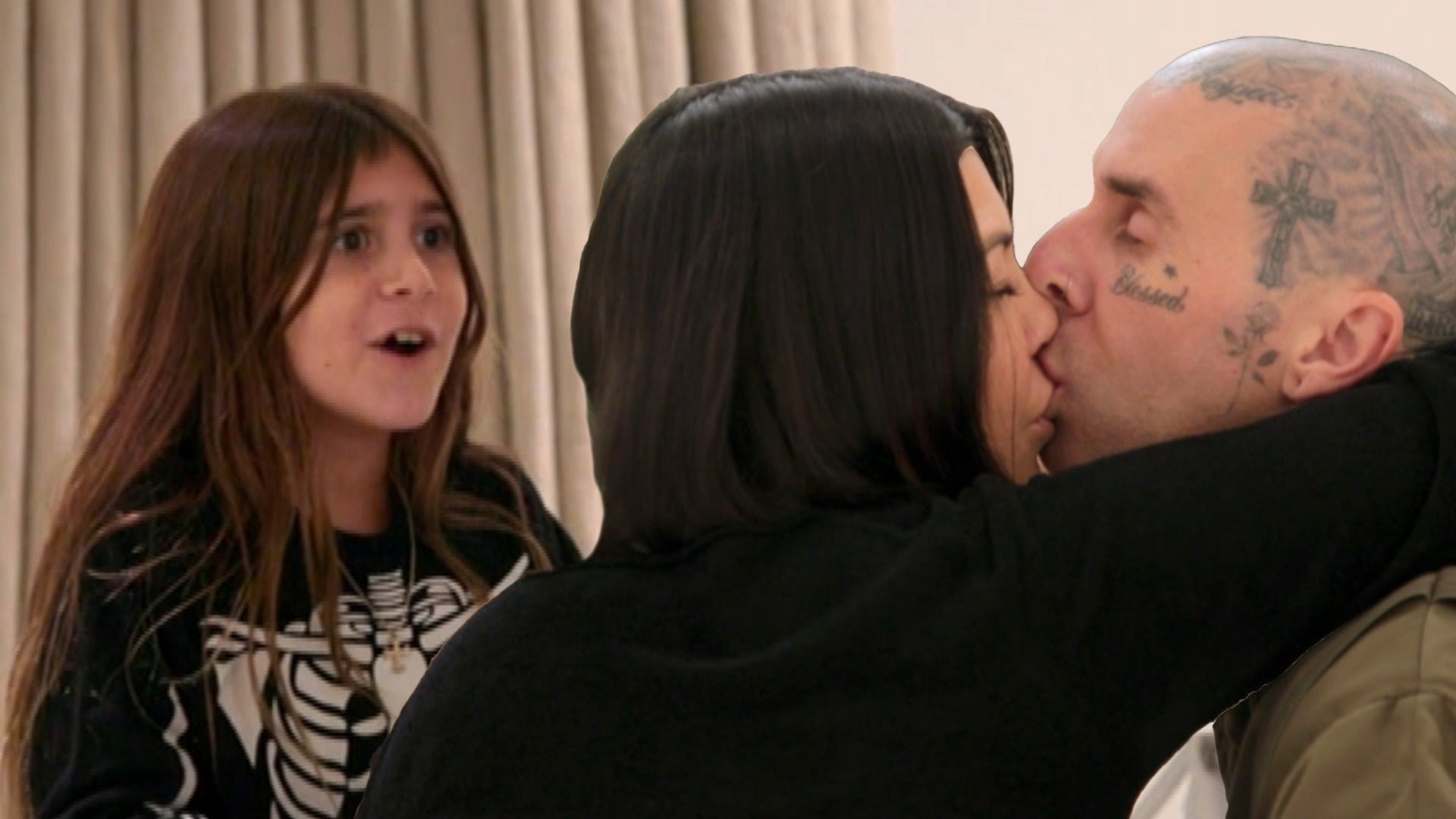 Kourtney Kardashian's Kids Cringe Over Her PDA With Travis Barker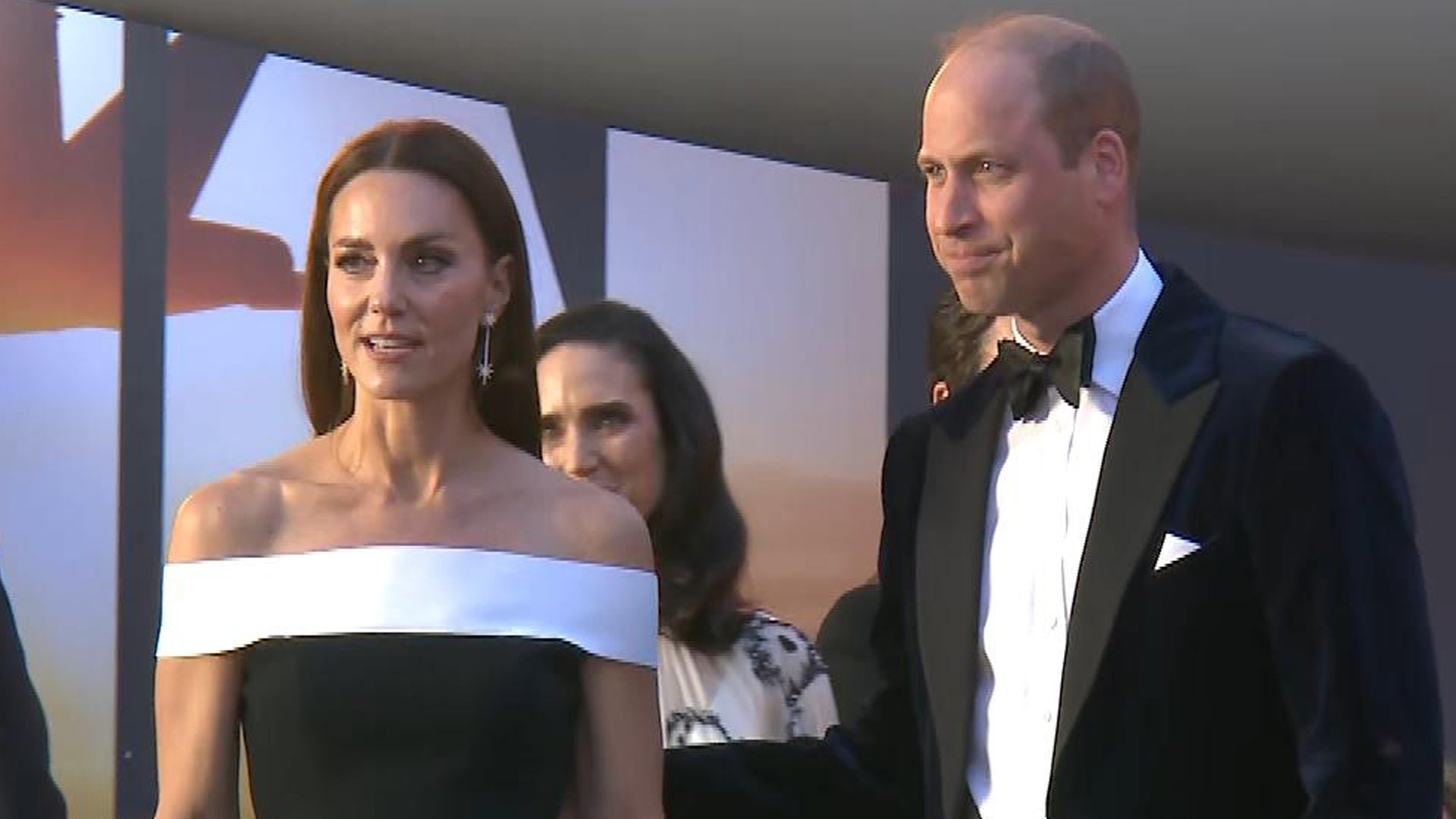 Prince William and Kate Middleton Go Hollywood Glam at 'Top Gun:…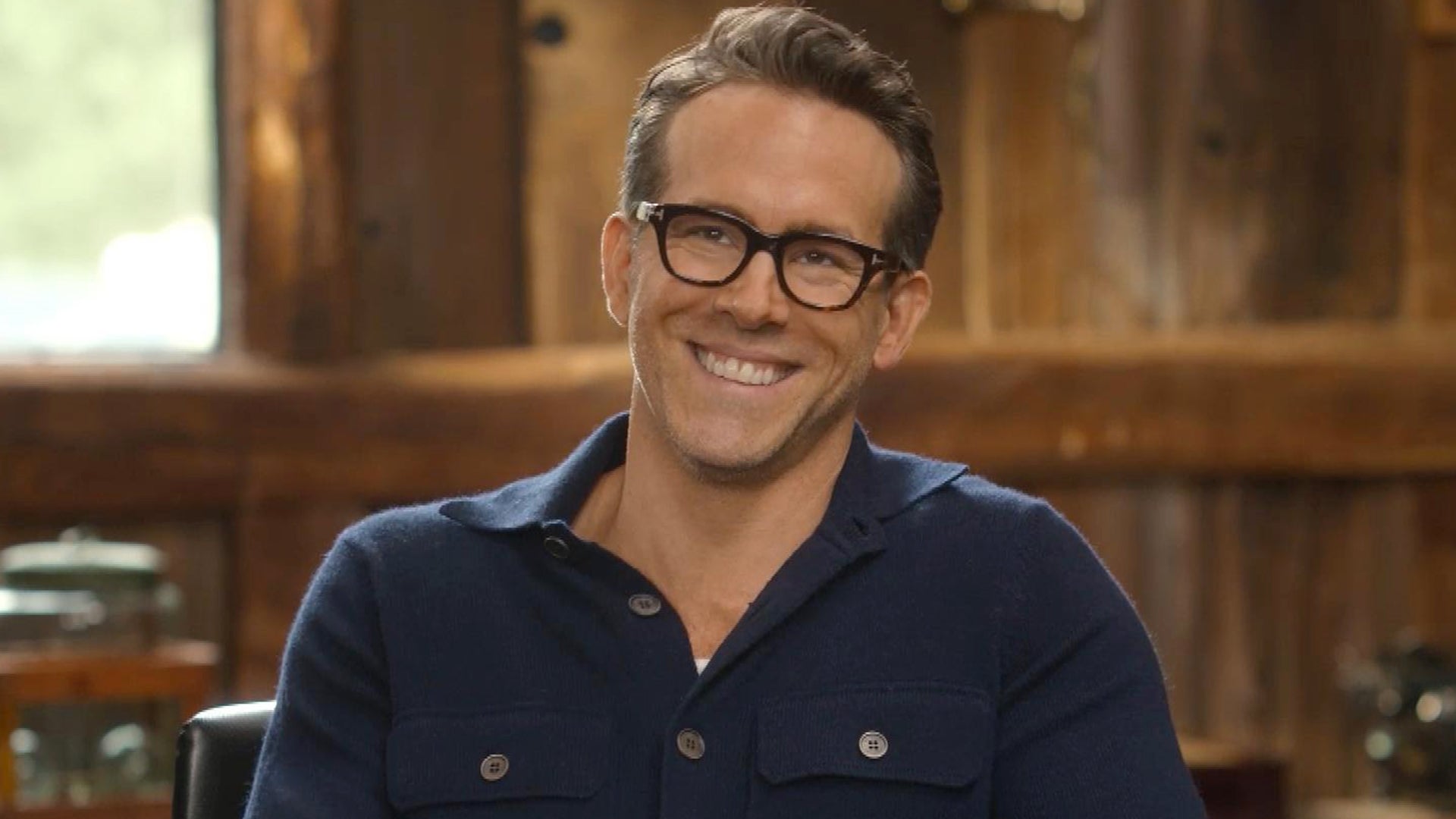 Ryan Reynolds Recalls 'Beautiful' Moment With His Brothers Prote…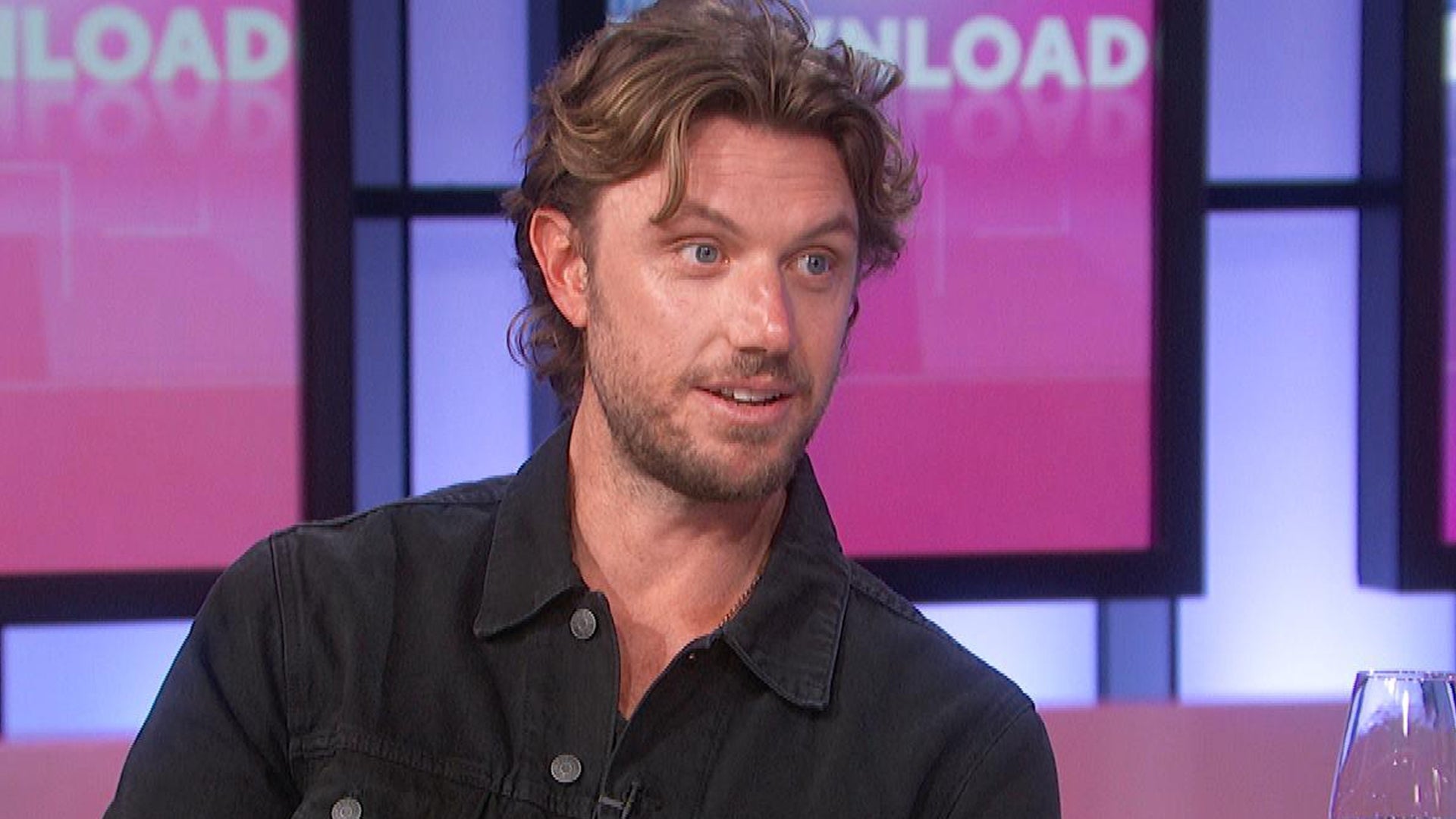 Adam Demos on 'Sex/Life' Season 2 and His Girlfriend's Reaction …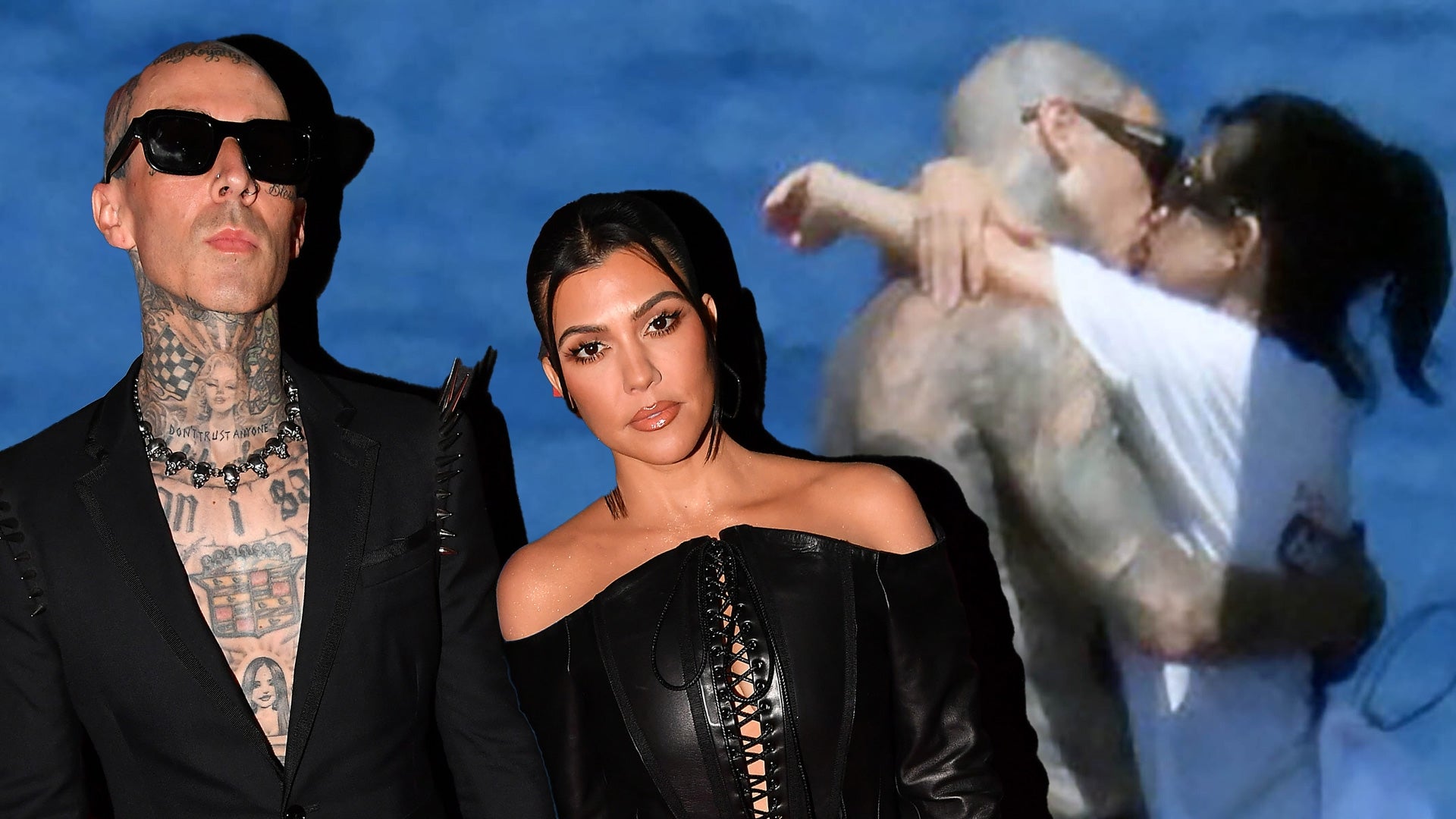 Travis Barker and Kourtney Kardashian Arrive in Italy for Offici…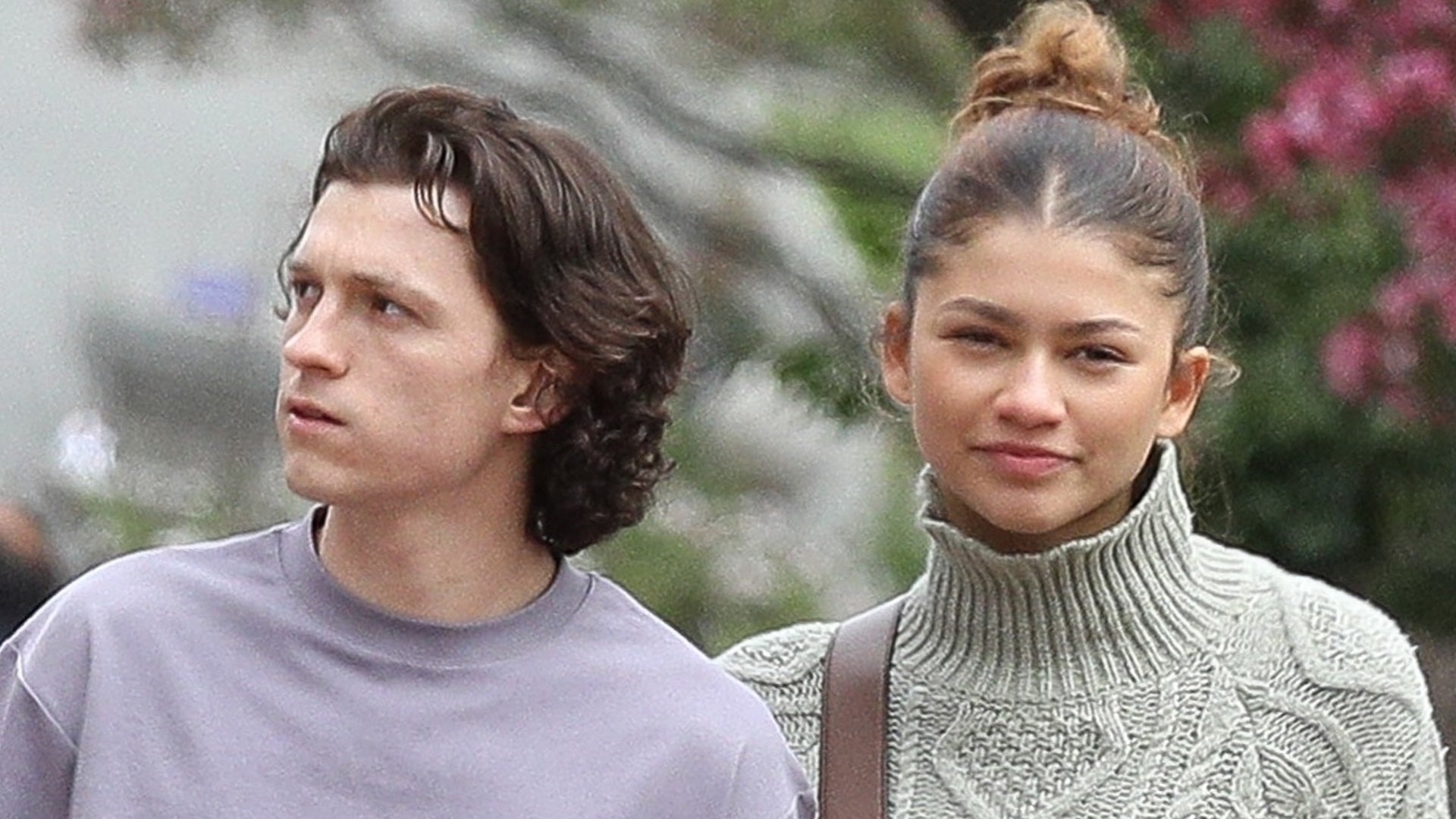 Zendaya and Tom Holland Show PDA in Boston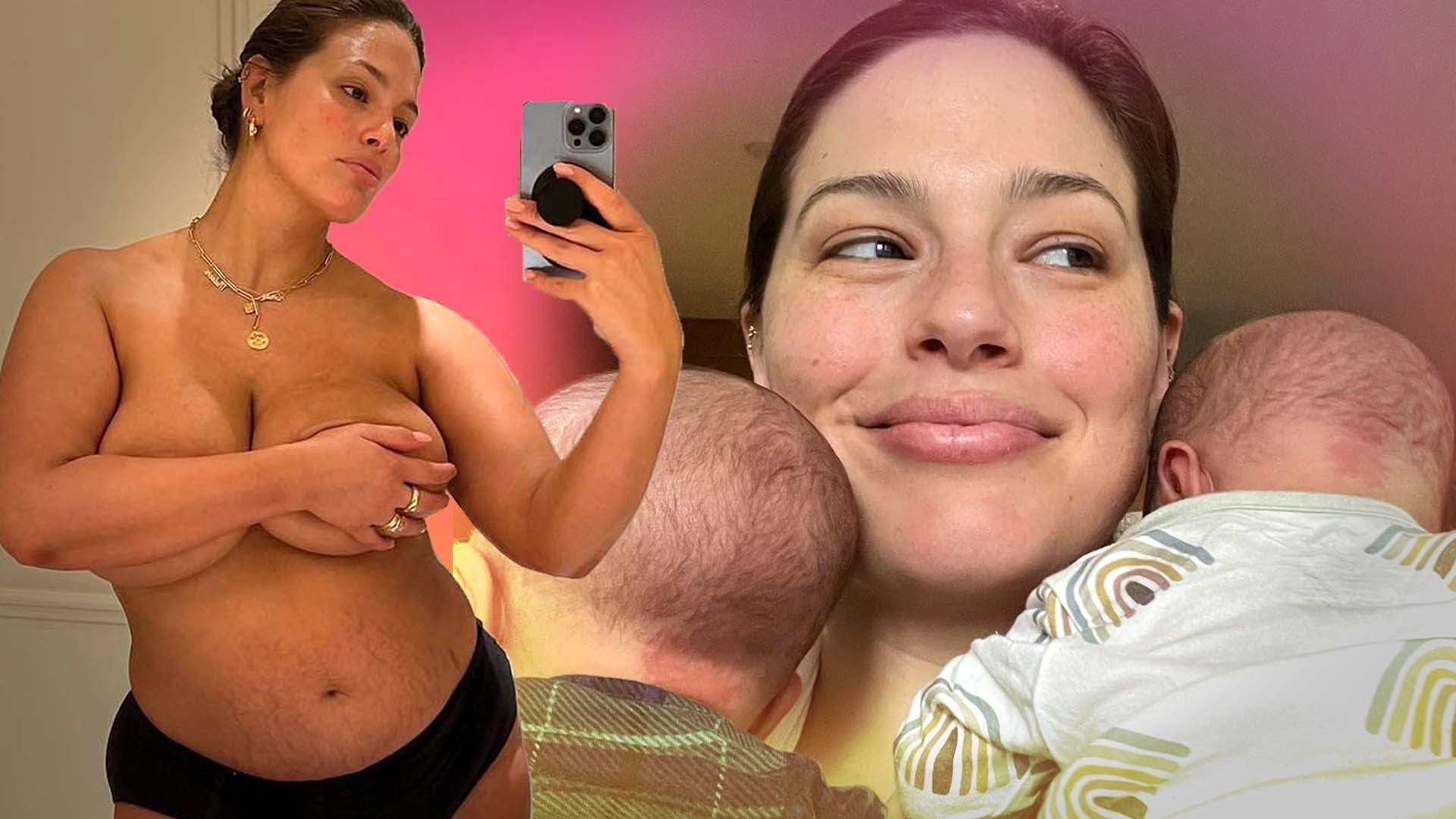 Ashley Graham Shows Off 'New Tummy' Months After Giving Birth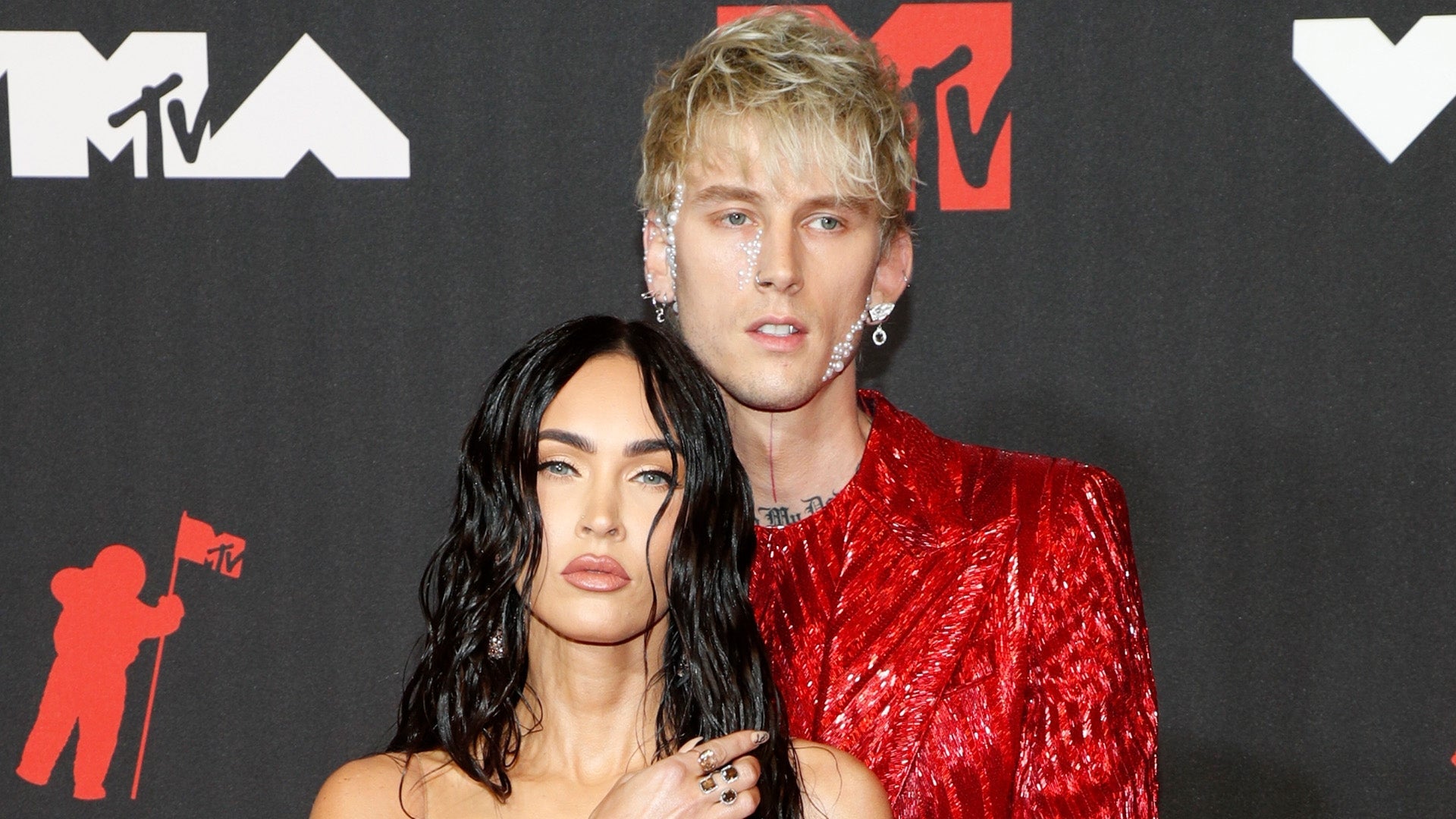 Megan Fox Details 'Blood-Drinking Ceremonies' With Machine Gun K…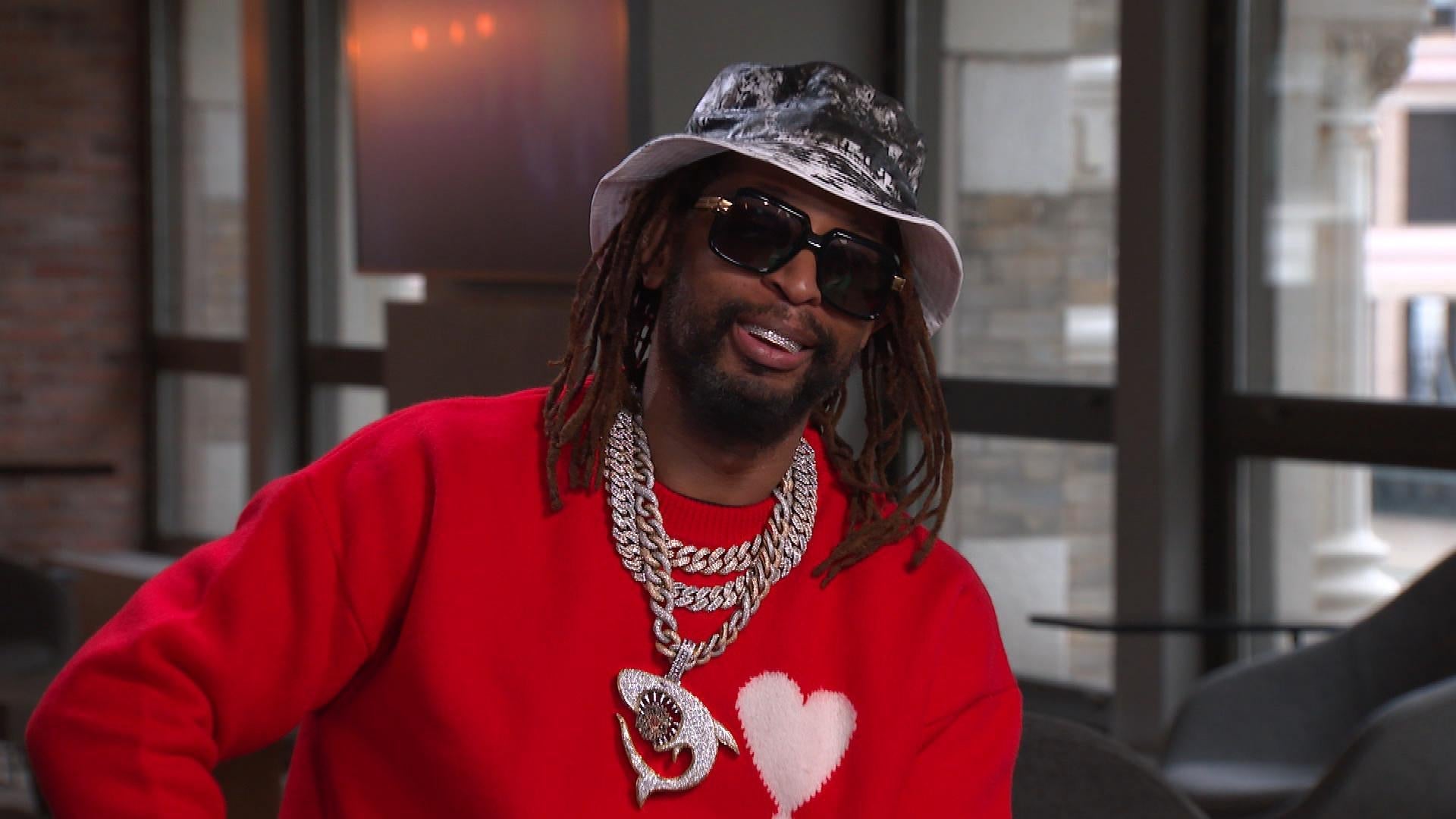 Lil Jon on Why He Started Doing Home Renovations With New HGTV S…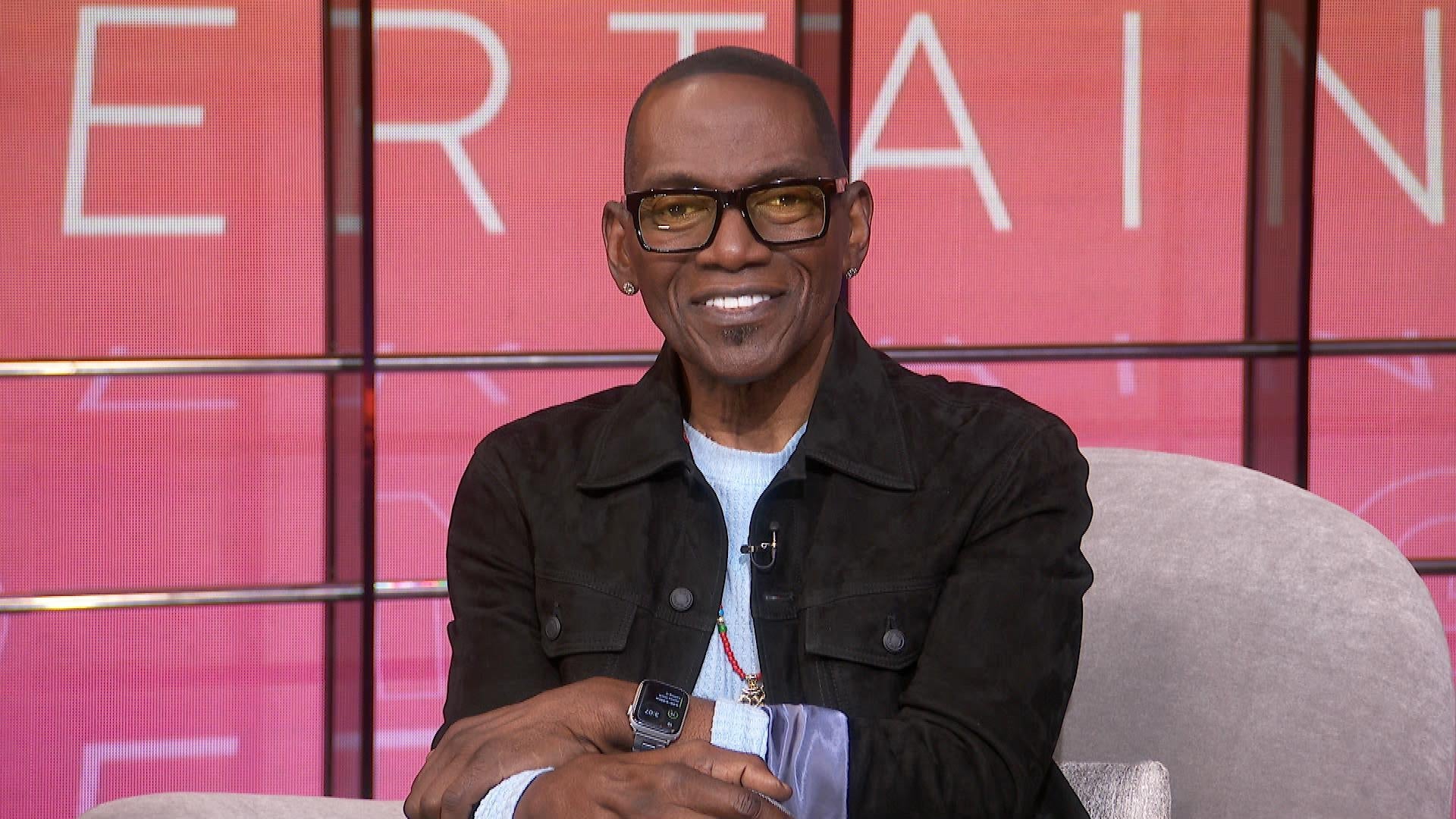 Randy Jackson Reveals Which Celebs He'd Like to See on 'Name Tha…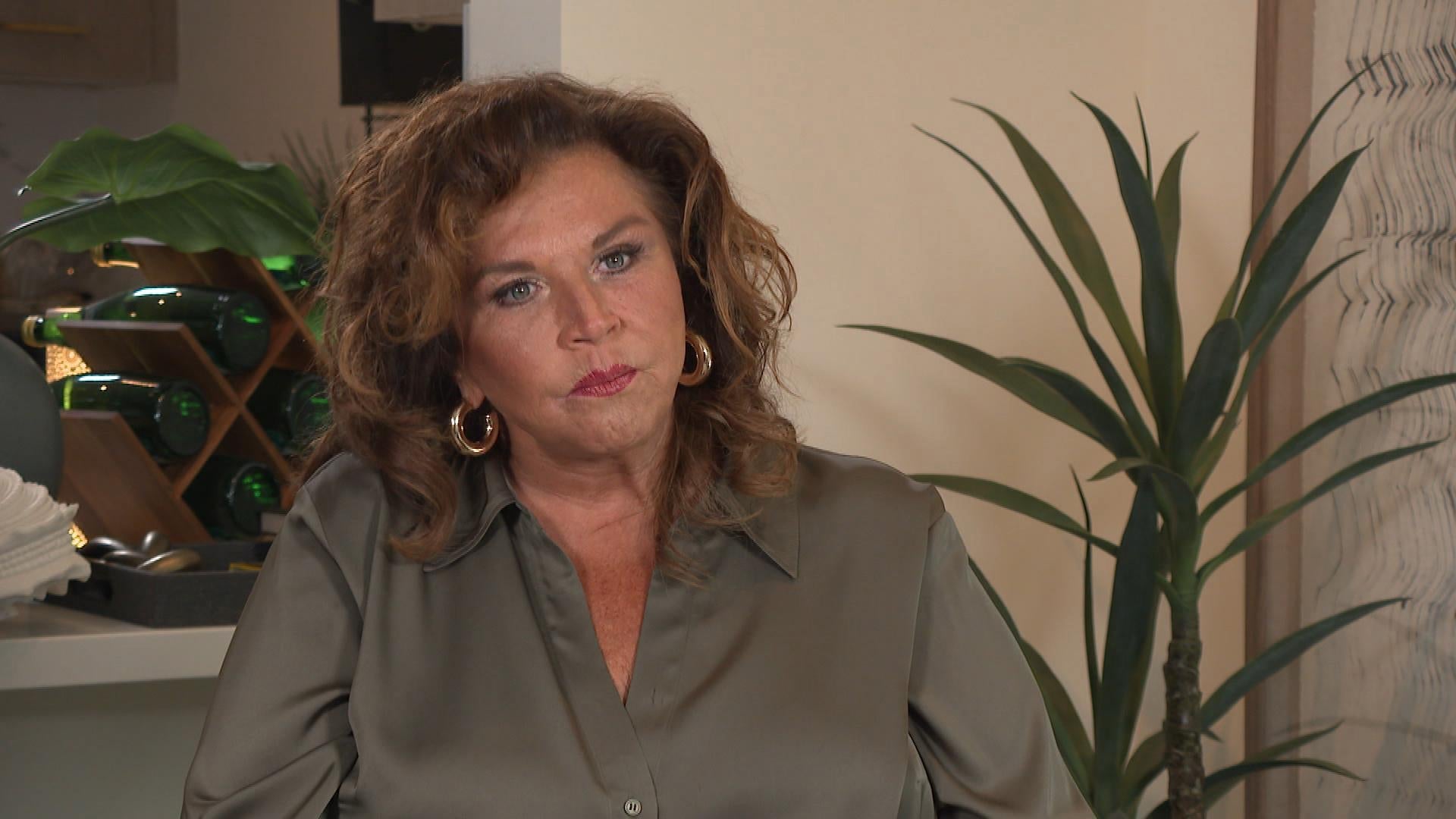 Abby Lee Miller Responds to the People Who Abandoned Her While S…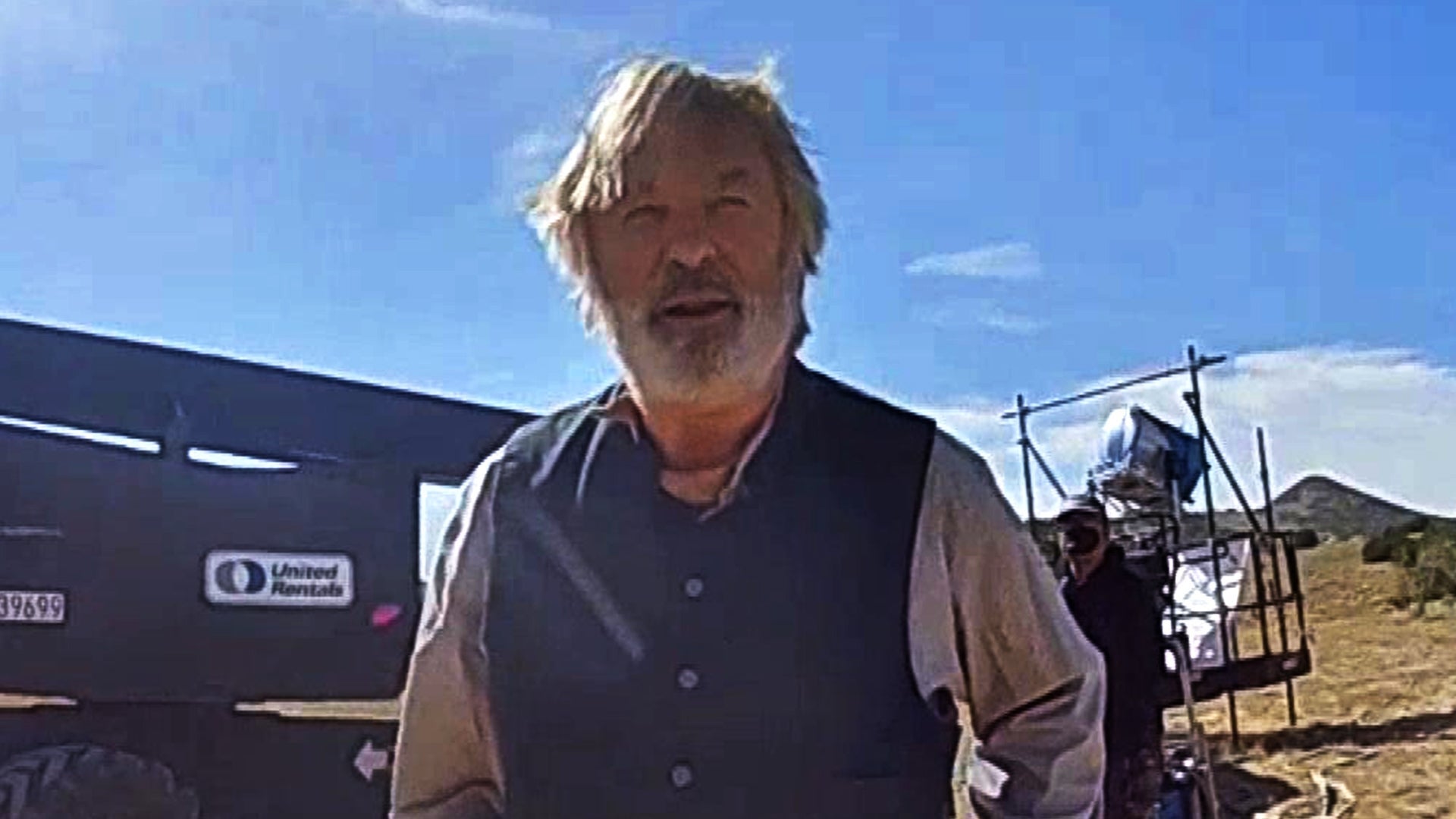 Alec Baldwin's Attorney Defends Actor Amid Newly Released Police…
It's decision time for Tayshia Adams. It all came to an end on Tuesday night's part 2 of The Bachelorette finale -- and ET was live blogging along the way.
Part 1 started with three men remaining... and ended that way too. Ivan Hall, Brendan Morais and Zac Clark were the three contestants Tayshia was prepared to take to the fantasy suites, but Brendan self-eliminated on his date. Then, Ben Smith, who was eliminated at final four, returned to tell Tayshia he was in love with her.
The episode ended with Tayshia storming off, unsure what to do with Ben -- before a promo teasing that he sticks around, at least for a little bit.
Tuesday's episode saw Tayshia decide which man to give her final rose to, but not before a confusing breakup with Ivan over unexplained religious differences. Then, her family met the guys and offered some advice -- and Tayshia decided to end things with Ben early.
Host Chris Harrison teased to ET that things will get "emotional" -- and that some feelings won't be reciprocated.
"Just as much as the guys are into this, Tayshia is in deep," he said. "She has unbelievably strong feelings, she is falling in love. But is that going to be reciprocated fully in the way that she wants it to be? Maybe those scenes are telling in how this ends up."
Scroll down for live minute-by-minute updates.
Where Are They Now?
7:01 PM:
OK, we lied. There is more of Tayshia and Zac -- but only a clip from when he met her family and Chris Harrison showed up.
He jokes about Tayshia's little brother being the Bachelor in 10 years, and THEN the episode ends. Where are Tayshia and Zac now?
The Greatest 'Bachelor' Promo There Ever Was
6:57 PM:
There are four minutes left, and instead of giving us an update on Tayshia and Zac, the franchise gives us a full on trailer for The Bachelor.
Honestly, we're not mad about it. Matt James is shirtless, he's falling in love, there are hot air balloons and other fun things. The women are going "to war," someone has a guilty conscience and someone is a SUGAR BABY?
Wow, we are ready for this. Oh, there is more. There is a "Queen Victoria," a woman with great eyebrows, and other women who are "in it for themselves."
An ambulance! A metaphorical explosion! Tears from Matt!
Matt is not OK -- and he explains why.
"One of the things that's been hard in my relationships is going deep and sharing who I am and what I'm about and what I've been through, because it opens up this place that scares me," Matt emotionally reveals at the end of the trailer. "I think about my mom and I think about my brother, and how this broken family and broken marriage has affected their lives. And I don't want to put anybody through that. And the only thing I'm certain of is love causes you to do things you wouldn't normally do."
"I've got this beautiful diamond that represents so much more than you could ever imagine," he says, looking down at an engagement ring.
YES, AN ENGAGEMENT RING. WE CANNOT WAIT.
That's It!
6:56 PM:
Zac and Tayshia hail their "taxi" -- the cardboard cut out from his hometown date -- and head to "New York."
That's it.
Gas + Breaks
6:55 PM:
Tayshia gives Zac her final rose and they cheer and dance and celebrate.
"Best day of my life. This is my fiancee!" he gushes to the camera.
Tayshia marvels at how weeks ago she was sitting at home, and now she's here, engaged.
"Make beautiful babies, all that stuff," Zac tells the camera.
"He's the gas, I'm the breaks," Tayshia laughs.
PROPOSAL
6:53 PM:
Zac looks like he's going to pass out or cry or throw up as he gets ready to finally pop the question.
He whispers to Tayshia (literally he is whispering): "The night of my hometown, you walked in, and my parents got to see that smile on my face, you gave them the best gift you could ever give them. They haven't seen me that happy in years. You did that. And the other night when we were talking, you spoke about this idea of someone choosing you, and I can't picture another day, another moment without you in my life. And if you'll let me, I'm going to choose you right now. I'm going to choose you tomorrow morning. I'm going to choose you next week and next year. I'm going to choose you forever, because I love you."
Finally Zac takes the ring box out of his pocket and kneels. Tayshia cries and shakes and looks like she needs some oxygen.
"Marry me," Zac says.
"Yes! Yes a thousand times!" Tayshia screams. "I love you!"

Tayshia Monologue Part 2
6:51 PM:
Zac is finally looking relieved.
"It's this wild, wild love that I have tried to come up with so many reasons to not believe, and you have truly just made me believe there doesn't need to be flaws, and that I deserve a love with a man that won't run away. You've truly woken up my heart, and yes, it is real, I feel it too. And I want to make more traditions and jump into fountains all over the world with you. I'm ready to hail a taxi. And I'm ready to start a life with you. But also, I love you, Zac Clark. And I'll do absolutely anything to keep that huge smile on your face, because you do everything to keep a huge smile on mine," Tayshia continues.
Wow this is a lot of talking.

Tayshia's Monologue
6:49 PM:
We can't stop thinking that Tayshia arrived to take Clare's spot only a few weeks ago, but look where we are. Two happy endings, one season.
Now it's time for Tayshia's monologue. If there was any hope of an After the Final Rose, that has been dashed.
"That first night when I got here, I was extremely excited about the possibility of finding love, but also very nervous and scared, because I didn't know if finding true love was possible," she admits. "When I first met you, I thought to myself, 'He's different, and that man is kind. He shows gratitude, and has the biggest smile. He has been through a lot, but has never given up, But also has learned how to read me better than really anyone ever has, and knows how to comfort me when I'm down.' There was one point in my life when I thought I would never get married, because of all the pain and the heartbreak I had been through, and I hit absolute rock bottom. And I know that I told you that I love you, but..."
LONG PAUSE LONG PAUSE LONG PAUSE
"It's more than that."
Wow, Tayshia is a jokester!

Zac's Monologue
6:47 PM:
Zac says he didn't know why he came on this show -- but now he knows it's because he was supposed to meet and fall in love with Tayshia.
"Nothing has ever felt so right in my entire life," he tells her.
"You've helped me experience a love I didn't know existed, and you've made me smile more than anyone has ever made me smile," Zac continues. "I love you, Tayshia. I love you because you're a fighter. I love you because you're a strong, independent woman. You make everyone around you better. I love you because you believe in me. I love you because you're a total dork. And I love you because you drive me absolutely wild. I love everything about you. And I listened when you spoke of the importance of loyalty. I promise to be loyal to you."
Just a Thought
6:46 PM:
Zac gives Chris a big hug and tells him he feels like he's exactly where he's supposed to be.
Remember when this season started with Clare? Wow, it's been so long.
Anyway, Zac is walking up to meet Tayshia, and it's time to end this thing.
Let's GO!
6:46 PM:
Home stretch, people!
Tayshia is stressed out waiting at the proposal point alone, and it's all hitting her. "I don't know if I'm doing the right thing. I have been down this road before, and I never want to experience that heartache that I did in my first marriage," she says.
Zac is ON HIS WAY and gearing up. Let's go, people!
120 Degrees
6:38 PM:
Tayshia again talks about how scary it is to get engaged after her divorce. She's worried about doing too much too soon, but too late -- he's already picked out the ring.
She shows up to this desert set-up and it looks pretty. We're just hoping it's not 120 degrees and Zac doesn't sweat through his suit.
"It's a big day, and I didn't expect for this to be happening when it is," she tells Chris.
"I can't tell what's going on," he says, as Tayshia's wheels turn.
"To be honest, I question the fact of whether I've ever been in love, true love, until now," she admits. OK, that is quite a statement for a divorced woman.
Tayshia bursts into tears before leaving Chris, and he has to assure her it's all good. Don't worry girl, it's all ending soon.
Emerald Cut
6:37 PM:
Tayshia gets ready to be proposed to while Zac meets with Neil Lane and learns about the different cuts of diamonds.
"I'm the luckiest guy in the world," he says as he seemingly picks a biga** emerald cut ring.
"I love Tayshia so much," he cries to the camera.
Committed
5:35 PM:
We've made it to PROPOSAL DAY but also there is only 25 minutes left, and we're pretty sure this means we're not getting an After the Final Rose.
Tayshia and Zac better still be together, because she's talking about how much she loves him and he's her person. She's still scared at this point about leaving with him and then things changing, but he honestly seems very committed.
She Was Perfect
6:30 PM:
Ben packs up his things solo, and hops in the car.
"I put all of myself into this," he reflects after their breakup. "I thought I was going to be her husband. I'm still in love with her. I don't know what the f**k to do now, but -- I lost a really good thing. All the things I was looking for, all the things I saw in her, all the beauty that she has, our life would have been so good. She was perfect for me."

It's Alright
6:28 PM:
"I just -- I don't want you to like, ever second guess anything. And me giving you that rose the other night was because I truly, truly wanted to give us another chance, because I saw something," Tayshia explains of taking Ben back after his final four elimination. "I just feel like we missed out on a little bit of time that was... very monumental."
Ben tells Tayshia that he was genuinely "hopeful that we would be together." Yeah, he JUST told the camera he had a "gut" feeling she'd accept his proposal.
"I'm in love with you, that doesn't change. I saw it going differently, but when you love somebody, you want them to be happy," he shares with Tayshia before saying goodbye.
"I'm happy for you. I'm dead serious," he adds, giving her one last hug. "It's alright."
The Breakup
6:26 PM:
Tayshia cries to the camera about not wanting to hurt people, but she looks pretty cheery as she meets Ben at his room.
"Through this whole week, all I've been thinking about is the entire journey here," she begins. "And that starts with us, really. I remember seeing you out of the group of guys, and you were someone I wanted to continue to get to know. I don't think I've told you this, but you kind of set the bar for people, because you were being vulnerable with me, and I saw that, and I started falling for that guy more and more. And this week, it's a really heavy week, and I care about you so much. I just feel like my heart is with somebody else."

Not Ben
6:23 PM:
The next day, Ben is talking about how excited he is to be with Tayshia, while she looks stressed AF.
She knows what her heart wants and it's NOT BEN.
Time to Break Up?
6:18 PM:
Tayshia pokes fun at Zac for giving her a "Hallmark card" of a line about dreams coming true.
They cuddle on the bed, and he reminds her that he loves her.
"I love Zac Clark," Tayshia tells the camera, praising his sincerity. "You know where his heart is."
They say goodbye, and Zac says he's ready for their future. Time to break up with Ben? We do not see how Tayshia is going to pretend to go through another date after this.
Does Ben Even Have a Shot Anymore?
6:17 PM:
Tayshia loves what she's hearing from Zac. They drink champagne -- or is it sparkling apple cider, because he's sober? -- and Tayshia cheers to Zac.
She says he's the best man she could ever dream of, and now we feel like Ben doesn't have a shot.
"I think she believes in me," Zac gushes to the camera. "She's the best."
Stay-at-Home Moms and Sobriety
6:16 PM:
Tayshia rambles about her fears, noting that she doesn't want someone to "run away" if she changes her priorities one day, deciding she just wants to be a stay-at-home mom.
(Side note: now we're thinking about her ex's recent interview where he basically accused her of lacking drive and ambition.)
Zac assures Tayshia that he's in it for the long haul, no matter what. He's celebrating 9 years of sobriety, which he says allows him to not run away.
"To hear you say your fear is that things will change or that I'll run, breaks my heart," he says. Zac tells Tayshia he knows what loyalty is, and he wouldn't propose just to be together short term.
Solo
6:12 PM:
It's night, and Zac is looking out the window like a crazy person, waiting for Tayshia to arrive.
He's scared Tayshia is having doubts after her talking with her family, but he wants to propose. "I need her to go to bed tonight be 100 percent certain and clear," he tells the camera.
Tayshia arrives to Zac's suite, which he seemingly has to himself after being forced to share the villa with the other guys.
No Flaws
6:07 PM:
Tayshia is bothered by the fact she can't find any flaws in Zac, and is internalizing what her dad said.
At night, she'll try to dig deeper and figure out what she's going to do.
SILENCE
6:05 PM:
Zac's trying to get Tayshia out of her head, and it's working.
It's time for their final dance rehearsal, and Tayshia and Zac are looking into each other's eyes like there's no one else in the WORLD. Ben, where you at?
"Our chemistry and our love is stronger than ever," Zac tells the camera. "We're in unison."
We'd love to know if there was any music for Tayshia and Zac to dance to or if they were just doing this in silence. We're going to guess silence because that makes it funnier.
Panic
6:04 PM:
Tayshia and Zac walk into a ballroom, where they meet a couple of dancers who are also a couple -- and surprise! They're going to be learning a wedding dance.
Tayshia is stressed out by this, because it makes her more aware of the possibility of engagement. Hello! This is all part of the plan!! Have you not watched this show before, Tayshia? Also, you were totally fine with picking out rings with Brendan while he was having a panic attack last episode.
Not Going Anywhere
6:02 PM:
Tayshia and Zac sit down for a little chat, and she notes the stress is "settling in."
"Are you nervous?" she asks Zac.
"I am ready. I feel very ready," he tells her.
However, Zac tells the camera he can feel Tayshia's heaviness, and the trepidation is "concerning." "She's allowed to have moments of doubt, but I want her to know I'm not going anywhere," he says.
Tayshia's Not Sure If She Wants to Get Married
6:00 PM:
It's now time for Zac's last chance date, and we're wondering why Ben didn't get one first. Ben was the first one to meet her family, so what's going on here?
Tayshia says she's "overwhelmed" by her dad's warning, and a feeling off ahead of her date with Zac. "Zac is not my ex-husband, but... it's still a fear," she tells the camera.
"After talking to my dad, I can't decide if I want to get married again," she admits.
Too Much
5:56 PM:
Tayshia remembers one night after her divorce, sitting in her car at 3 a.m. and "wailing."
"All I had was my dad next to me, so I know he knows that pain," she tells the camera. "I know what he's talking about."
Tayshia is stressed out. "I'm so confused!" she cries. "This is too much!"
Biggest Mistake
5:55 PM:
Tayshia's dad says he's been thinking a lot about their time with Ben and Zac -- and that the family doesn't want her to make a mistake.
He likes both men, but he's worried. "I've seen you hurt before, and I can't let that happen again," Desmond tells Tayshia.
Tayshia says she blocked all that hurt from her divorce out of her mind, so she hasn't really been thinking about it.
"It might not be what you want to hear, but I don't want you to be making the biggest mistake of your life," Desmond warns. Wow, Dad!
What Are You Doing?
5:53 PM:
Tayshia wakes up the next day feeling SUPER AWESOME. She sees a life with both Ben and Zac and has completely forgotten about Ivan while we're sitting here crying and confused.
She gets a knock at the door and we're SURE she thought a man was returning to ask for another chance, because she whispers "you've got to be kidding me" before seeing it's her dad!
"What are you doing?" she asks.
Pizza
5:47 PM:
Rosario praises Tayshia and Zac's chemistry as they eat New York pizza -- or as close to New York pizza as they can get in Palm Springs.
"It meant a lot," Zac tells Tayshia as they say their goodbyes.
"Ben and Zac are very different, but there's a part of my heart that wants each of what they offer," Tayshia admits to the camera. She knows it's going to be a tough decision ahead. She doesn't know her dad is about to warn her about making the "biggest mistake of your life."
At Ease
5:44 PM:
Desmond tells Zac he doesn't want his relationship with Tayshia to "be a test." Also, anyone remember Tayshia telling someone her dad was still in his 40s? Is that true? He looks great, but is he only 10 years older than Zac? What's going on here?
Back to the convo -- Zac praises Desmond for giving Tayshia all the opportunities she had in life. "The expectations are going to be up here, because you set them really high," he says. "But that doesn't scare me. It excites me."
Desmond likes what he's hearing, and Zac assures him he won't propose unless it's the "right thing to do, because I'm committed on the backend."
Desmond says he's "at ease" after that conversation, and he's looking forward to seeing where it goes.
Starting a Family
5:42 PM:
Tayshia's mom asks Zac if he's in love with Tayshia, and he tells her how it is -- and how Tayshia said it back.
Zac also tells Rosario he sees him and Tayshia married, happy and madly in love five years from now. "I see us starting a family. That's what I see," he says.
Interesting...
No Rush
5:40 PM:
Zac tells Tayshia's family that she lights up talking about them -- so he knows what's at stake here.
"My dad can be pretty blunt at times, but he brings me back to reality," Tayshia tells the camera, noting her dad's opinion means everything to her.
On a one-on-one convo with Desmond, Tayshia says Zac is "all the things."
"On a scale of 1 to 10... do you see you guys..." Desmond asks.
Tayshia says they're at an 8.95, because she wants her family's approval. He reminds her there's "no rush."
Not a Thing Anymore?
5:38 PM:
It's the next day, and time to do it all again with Zac.
He calls it the "most important day in my life" because he wants to convince them he's a good choice to marry Tayshia. Also, we're just now noticing Ben never asked permission to marry Tayshia. Is that not a thing anymore?
Scooting In Heels
5:33 PM:
The family ends their meeting riding scooters, and then Tayshia and Ben scoot off to make out.
She was doing all of this in heels and we are impressed. "Today, I started to fall in love with Ben all over again," Tayshia admits to the camera.
"For Ben to come back and tell me that he loves me, those are the words I wanted to hear. Those are the words I was looking for," she adds.
Winning Over Desmond
5:31 PM:
Let us be clear -- we like Ben, but we don't know if we like Ben for Tayshia. Basically, we just agree with everything Tayshia's dad says because he is SO WISE and we're still thinking about his "you don't microwave relationships" line from The Bachelor.
Desmond appears to connect to what Ben is saying. "I think you're a sincere young man. I see some good qualities in you, truthfully, I like that. And I really appreciate you being genuine," Desmond shares.
"I felt a little bit better about his intentions. He really acknowledged where he messed up," Desmond tells the camera, admitting he went from being doubtful to giving Ben a chance.
The Important Things
5:30 PM:
Tayshia's dad, Desmond, wants to know -- why Ben? Yes, why Ben?
He's impressed by West Point, again, but notes he doesn't want Tayshia to "work hard" to get someone to open up to her.
Tayshia's mom, Rosario, sits down for a one-on-one chat with Ben, and asks if he sees this as forever. "I need to know that," she tells him.
"I'm in love with your daughter," Ben says. "I've never felt this way in my lifetime."
Second Chances
6:28 PM:
Ben says he's more nervous than he's ever been in his life -- and he wants to make a good impression.
He repeats the family's names and it is SO FUNNY but he's already impressing them with his West Point background.
"Let's just toast to second chances," Tayshia says, raising a glass.
Hello, Tayshia's Little Brother
5:27 PM:
Tayshia gives her family the lowdown on Ben -- how she sent him home and he came back.
"That's where I need you guys to come in... just talk and get to know him," she says.
Her family looks a little hesitant. "It'll be interesting," Tayshia's little brother says, and he is SO CUTE.
The Family
5:25 PM:
It's the next day and Tayshia thinks she did the right thing by sending Ivan home, but WE NEED MORE CLARITY.
There's no time to dwell on it, because it's time for the remaining men to meet Tayshia's family. Their support and approval means everything to Tayshia, and she's excited to introduce them to her guys.
"I've been living my best life, I feel like," Tayshia says. "We're down to two... we have Ben, who you're going to meet today, and Zac."
They Are Moving On But We Are Not
5:20 PM:
Tayshia doesn't even cry sending Ivan home, but she had a meltdown after sending home Blake? How is this happening?
She gives Zac a rose, and then gives one to Ben -- and they're both excited to meet Tayshia's family.
What Is the Thing?
5:19 PM:
Ivan says in the car that he knew in the back of his mind, "this thing could be the bomb that explodes everything... and it just happened." WHAT IS THE THING?
He adds that he's not sure Tayshia will "pick anybody" at the end of this. Eesh.
Tayshia returns to Zac and Ben, sharing that there were things she and Ivan "didn't align on."
Seriously -- What?
5:18 PM:
Tayshia tells Ivan she thinks the world of him, but we're still confused about this disagreement about religion? Do they not share the same religion? Are they not the same amount of religiousness? What was this conversation? And why did Ivan feel like they were on the same page enough to propose?!?!
She walks Ivan to the car and gives him a hug goodbye.
What? Religion?
5:16 PM:
Tayshia tells Ivan that he's been a steady source of support for her all season. But then she drops this: "This past week, we've talked about some important subjects... There are some things that kind of posed concern."
"I wish I could say that there were a lot of red flags prior to this week. And there haven't been," she continues. "It's just like, at the end of the day, religion's part of my morals and my beliefs."
What is happening? What is this disagreement about religion?
"I definitely get it... That is the roadblock for the two of us," Ivan replies. "I was definitely struggling with bringing it up, 'cause, you know, all the girls I have dated in the past, it never ended because of religion or anything, but I know that's something that's important to you."
Time for Roses
5:14 PM:
"Hi," Tayshia says, greeting the men. Then she notes things with Brendan "didn't work out," and honestly we forgot about all that.
She points to Ben and says she's been trying to find clarity. But now, it's time to hand out the roses. Or maybe not.
Tayshia picks up a rose and puts it down. "Ivan, can we talk really quickly?" she asks. Ivan doesn't hear her and it's so awkward.
Zac and Ben don't know what's going on.
Ben and His White Sneakers Arrive to the Rose Ceremony
5:11 PM:
Ivan is feeling confident going into the rose ceremony and even says he's happy about "being in the final 2 and meeting Tayshia's family next week."
"I definitely feel like we have the strongest connection at this point," he adds, noting he's ready for engagement.
Zac boasts to Chris that he told Tayshia he was in love with her, and Tayshia said it back. "I'm ready for a proposal. I'm ready to do it, but there's no guarantees, especially around here," he tells the camera.
Then Ben arrives in a suit and some white sneakers. "I wanted to let you guys know that she invited me to the rose ceremony," he tells Ivan and Zac.
Why Did I Do That?!
5:07 PM:
"Why would I kiss him?! Why did I do that?" Tayshia cries to the camera, upset over her concern.
Ben, meanwhile, is on cloud 9, and 100 percent confident he's getting a rose.
Jeez Louise.
A KISS!
5:05 PM:
Tayshia admits she was "almost" in love with Ben too. She gets up and walks him out, and then KISSES HIM.
It started as a hug, but then Tayshia went in for the kiss. SHE WENT IN FOR IT. TAYSHIA WENT IN FOR IT. IT WAS PASSIONATE AND LONG AND INTENSE AND WOW.
What the Hell Is Going On
5:03 PM:
Ben tells Tayshia he was scared to tell her he was in love with her, and confident he would get another opportunity before elimination.
"Why do you tell everybody but me?" Tayshia asks, questioning whether Ben will run away every time something gets hard.
"I just blew it," Ben admits. "The way you make me feel is the way I've been wanting to feel my entire life."
Tayshia confesses that she's missed Ben, and now we feel like it's working in his favor.
"You can come to the rose ceremony tonight," she says. "I need to decide what the hell is going on."
About Ben...
5:02 PM:
The episode picks up with Tayshia talking to a producer about what to do with Ben's return.
"I can tell by looking at her eyes that there's more under there," Ben tells the camera. "I know she has a rose ceremony in an hour... but I found a woman I've never felt this way about ever in my life, and I have to see where it goes."
Tayshia returns to Ben on the couch.
"I'm still very shocked that you're here right now," Tayshia says, as Ben affirms he's still in love with her.
Unforgettable Love Story
5:00 PM:
The finale is HERE and Chris Harrison says it will be SHOCKING. Yes, please we need some excitement!
Tears! Tayshia's dad! More Ben! And an "unforgettable love story".... starting NOW!
Part 2 of the season finale of The Bachelorette airs Tuesday at 8 p.m. ET/PT on ABC. ET's Lauren Zima will be recapping everything that goes down, directly after the episode. Watch ET Live on your Roku, Apple TV or Amazon Fire TV or you can stream on Pluto TV and Samsung TV Plus.
RELATED CONTENT:
'The Bachelorette' Finale Part 1: Brendan Quits, Ben Returns and Tayshia Is In Love With Zac
'Bachelorette' Finale: How to Watch ET's Live 'Roses & Rose' Recap
'Bachelorette' Tayshia Adams Shares Heartfelt Note Ahead of Finale
Related Gallery