TV
'The Masked Singer': Another Star Gets Voted Out and an Icon Is Unmasked in Week 5
By
'The Masked Singer' Season 3 Episode 5: Group B Theories and Clu…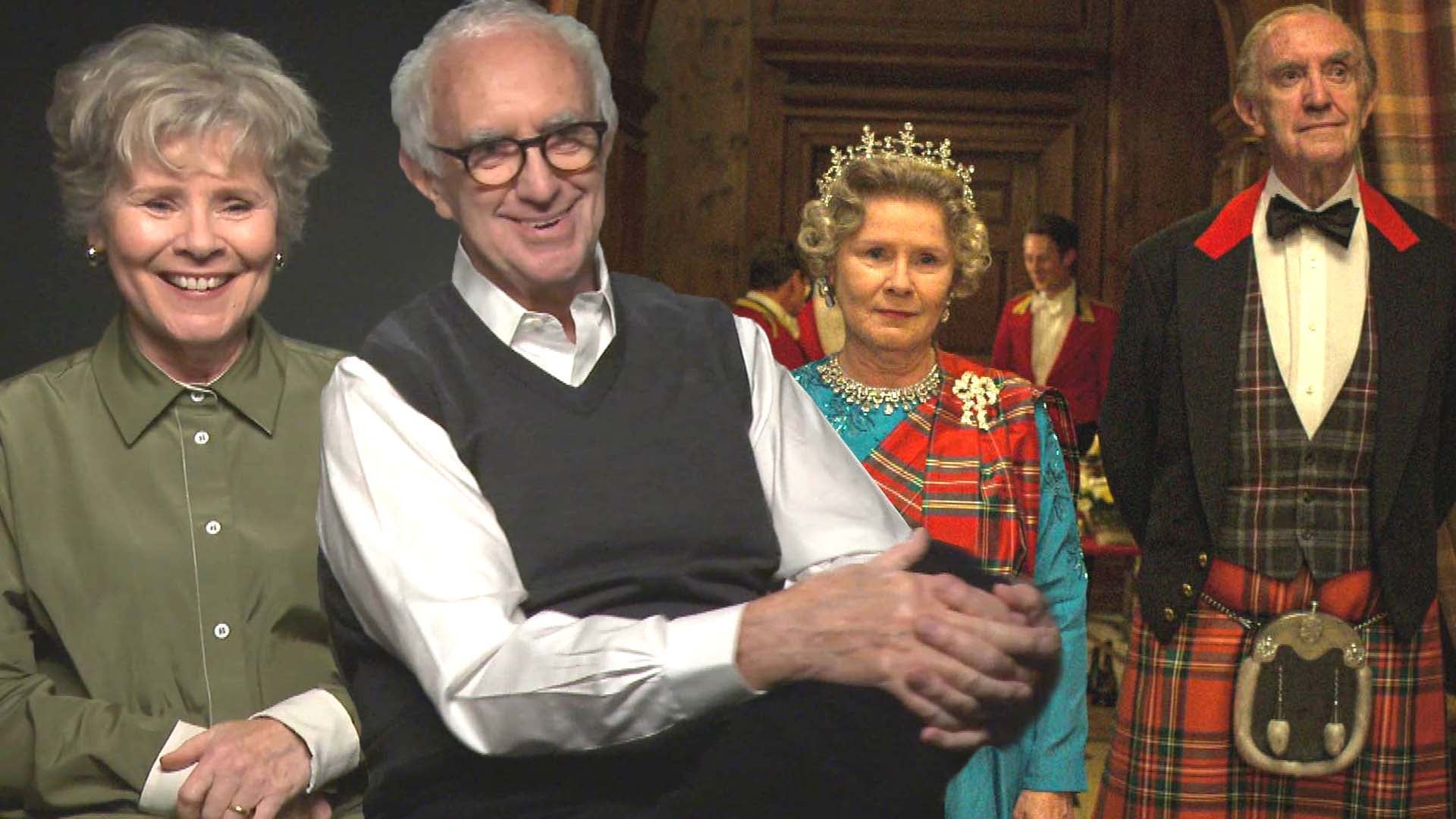 'The Crown's Imelda Staunton & Jonathan Pryce on Taking Over Rol…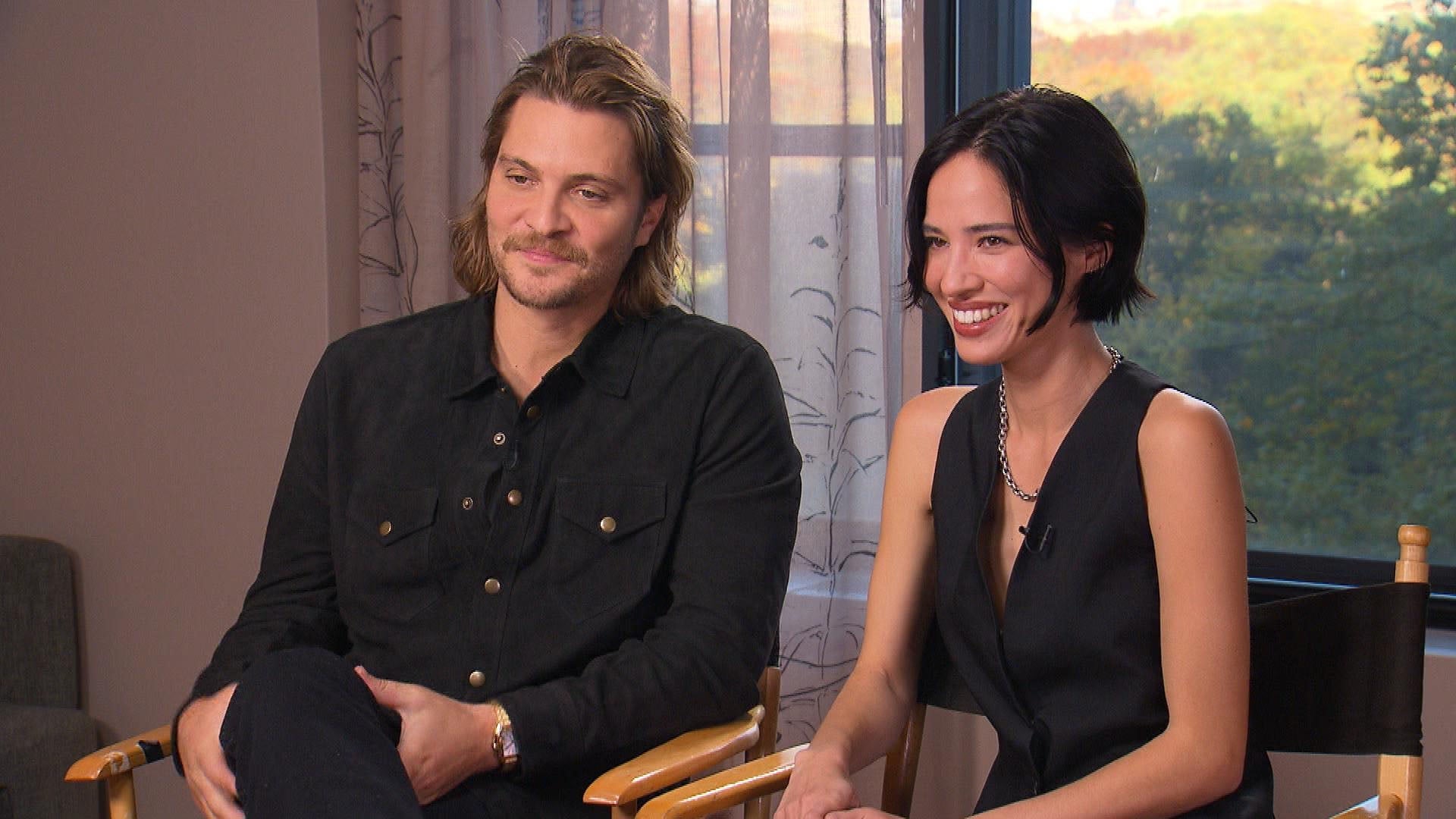 'Yellowstone's Luke Grimes and Kelsey Asbille on Kayce and Monic…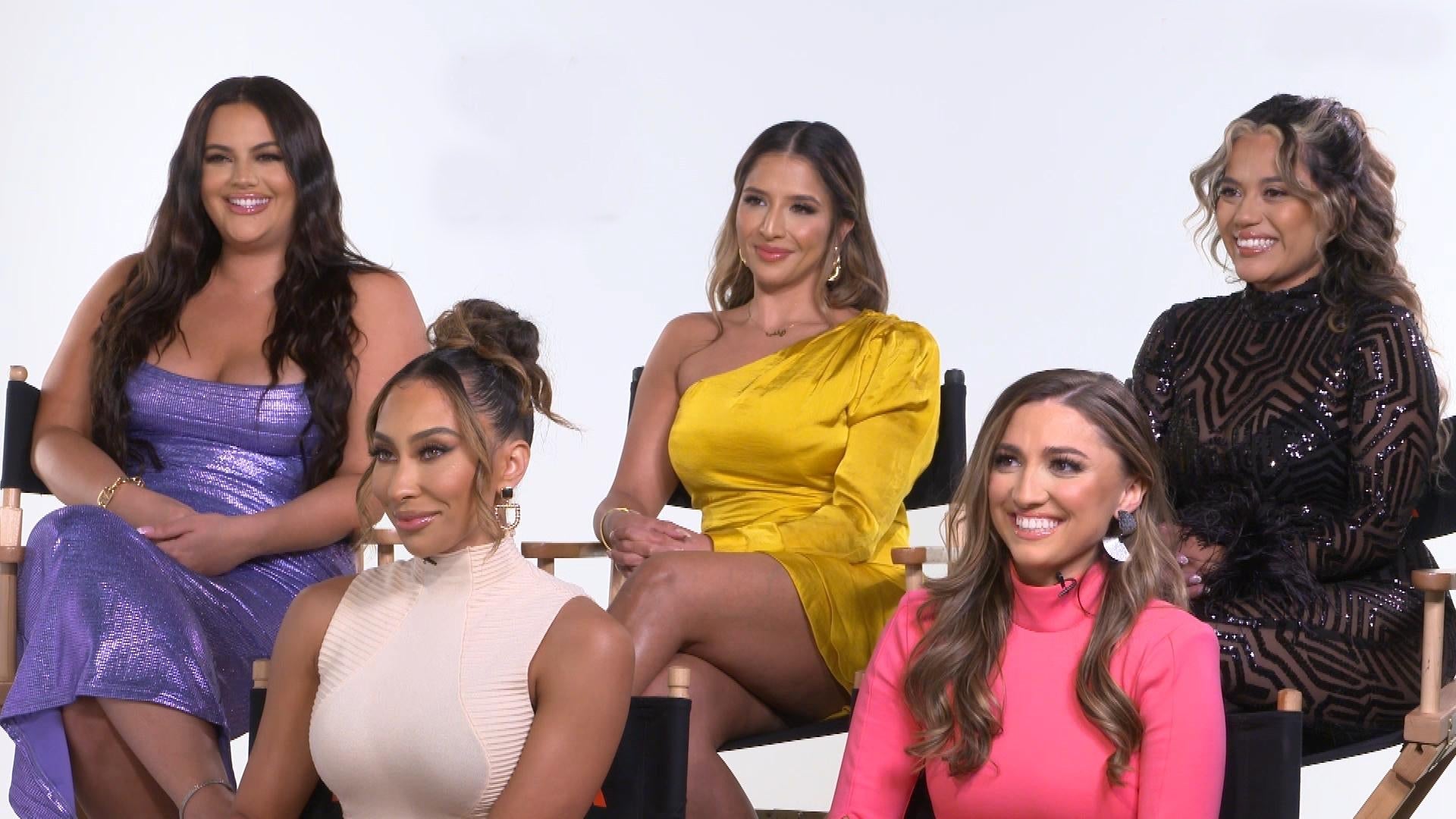 'Love Is Blind' Season 3: Women Tell All and Share Relationship …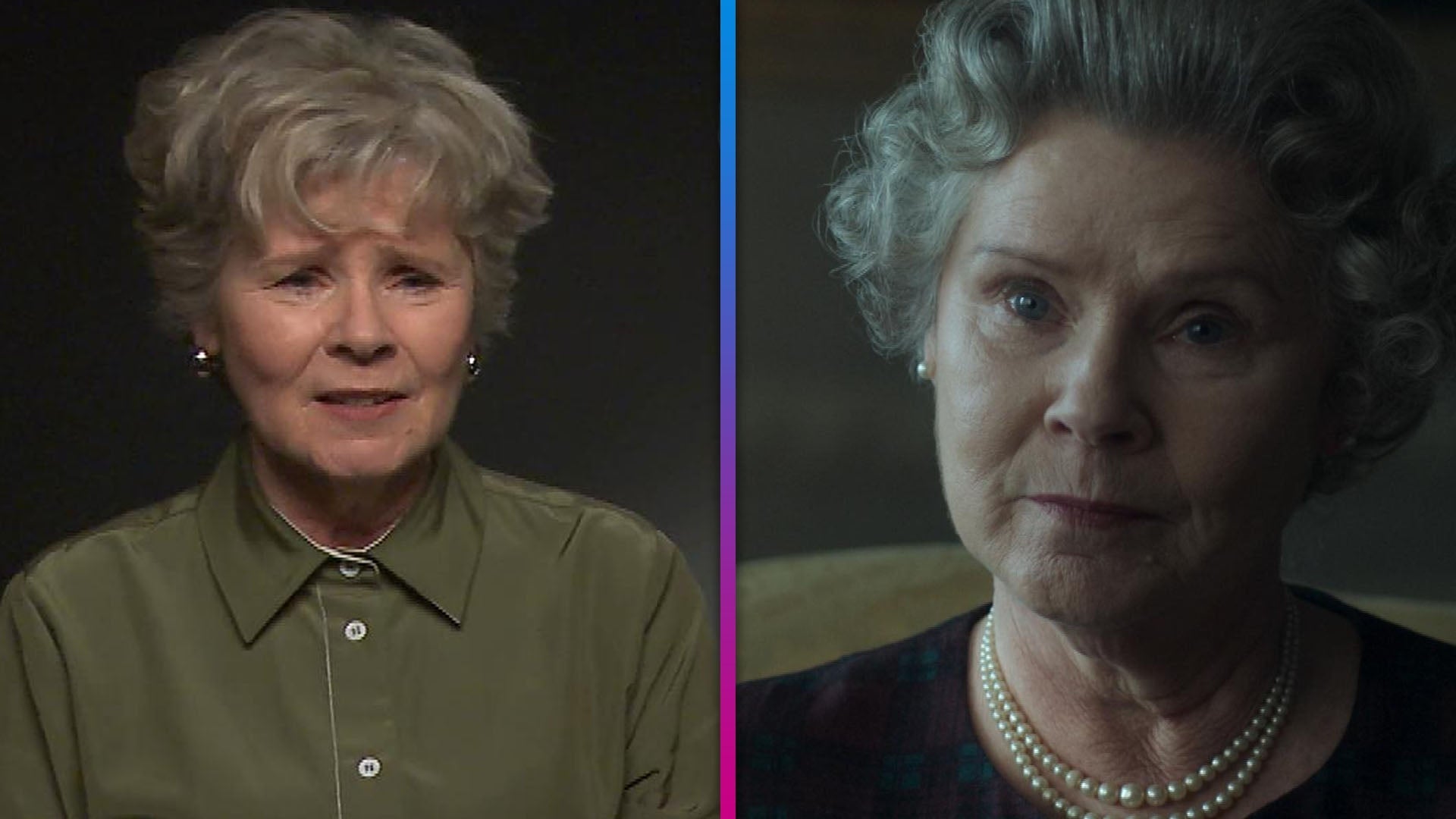 'The Crown's Imelda Staunton on Pausing Season 5 Production Afte…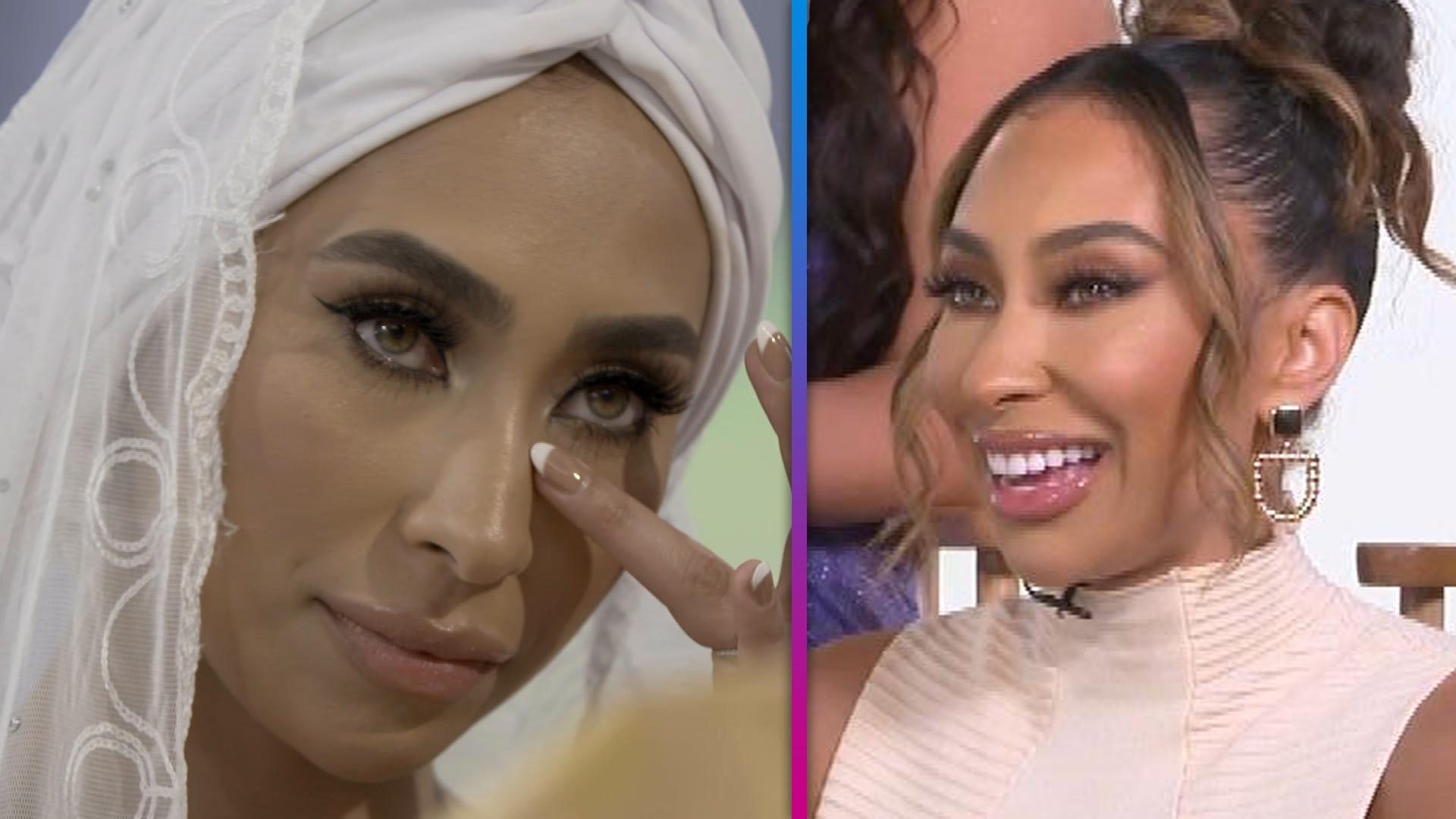 'Love Is Blind' Season 3 Cast on Raven and SK's Relationship Dra…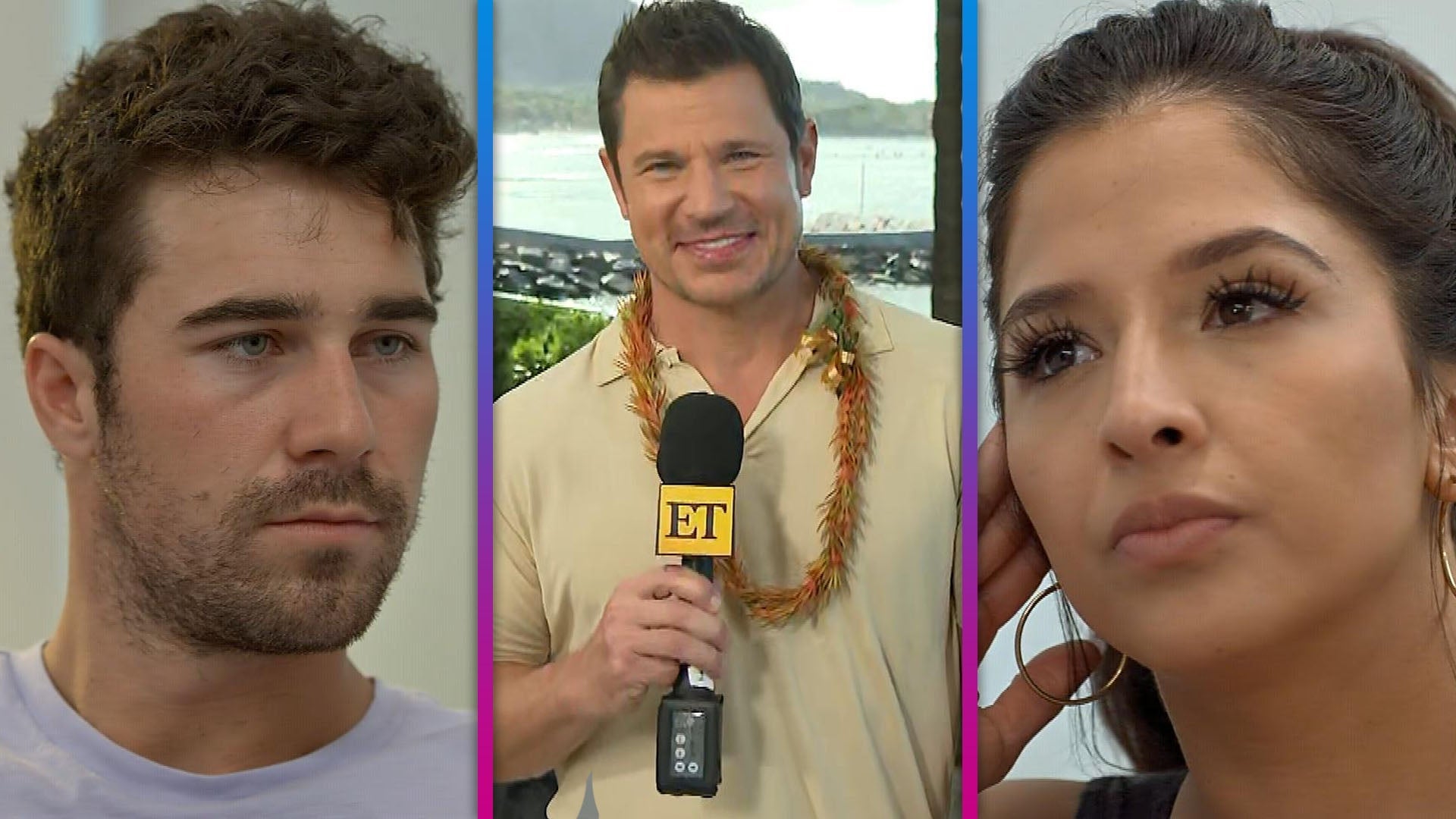 'Love Is Blind's Nick Lachey Shares Favorite and Most Surprising…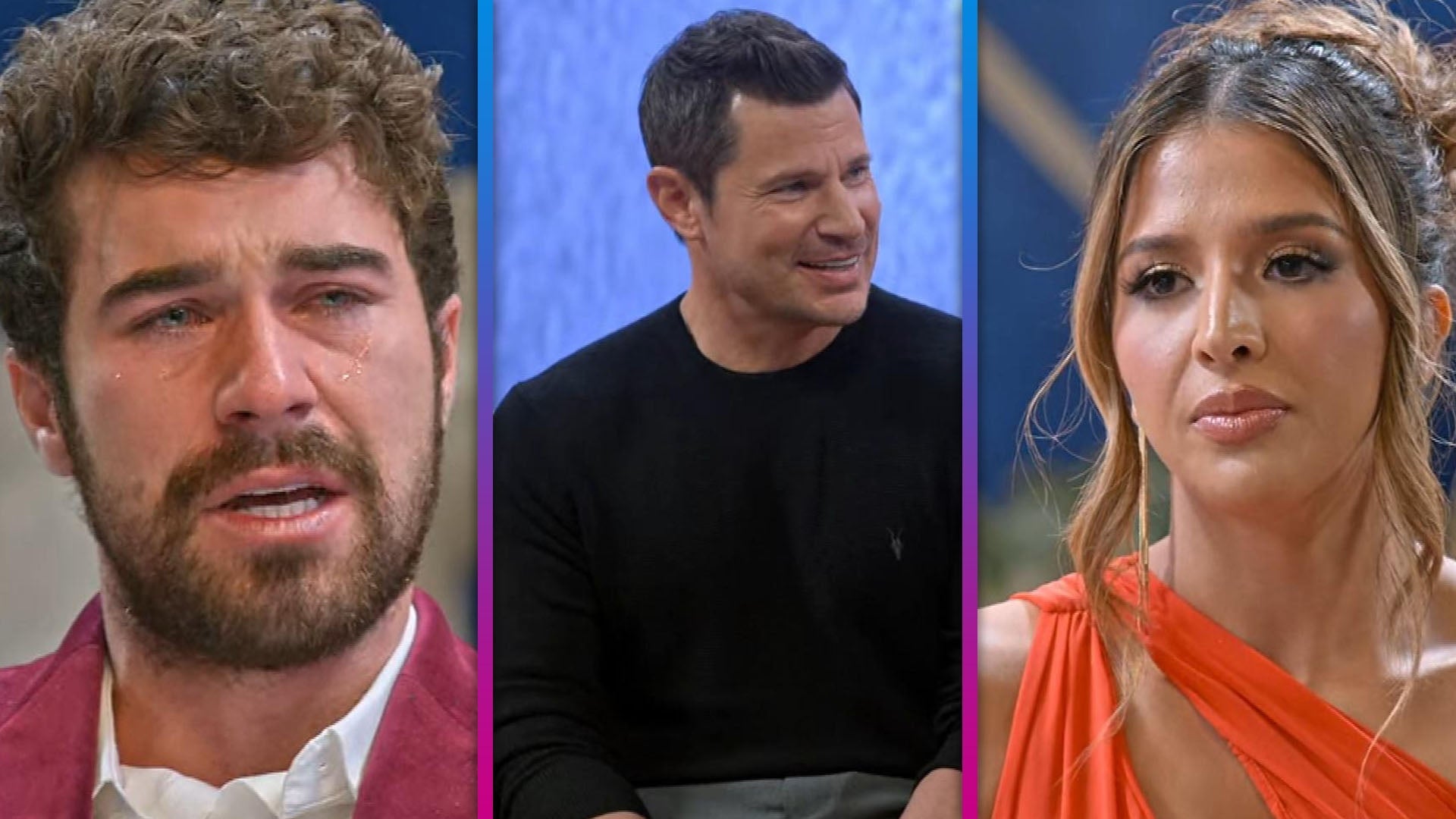 'Love Is Blind' Season 3 Backlash: Nick Lachey's Shade and Zanab…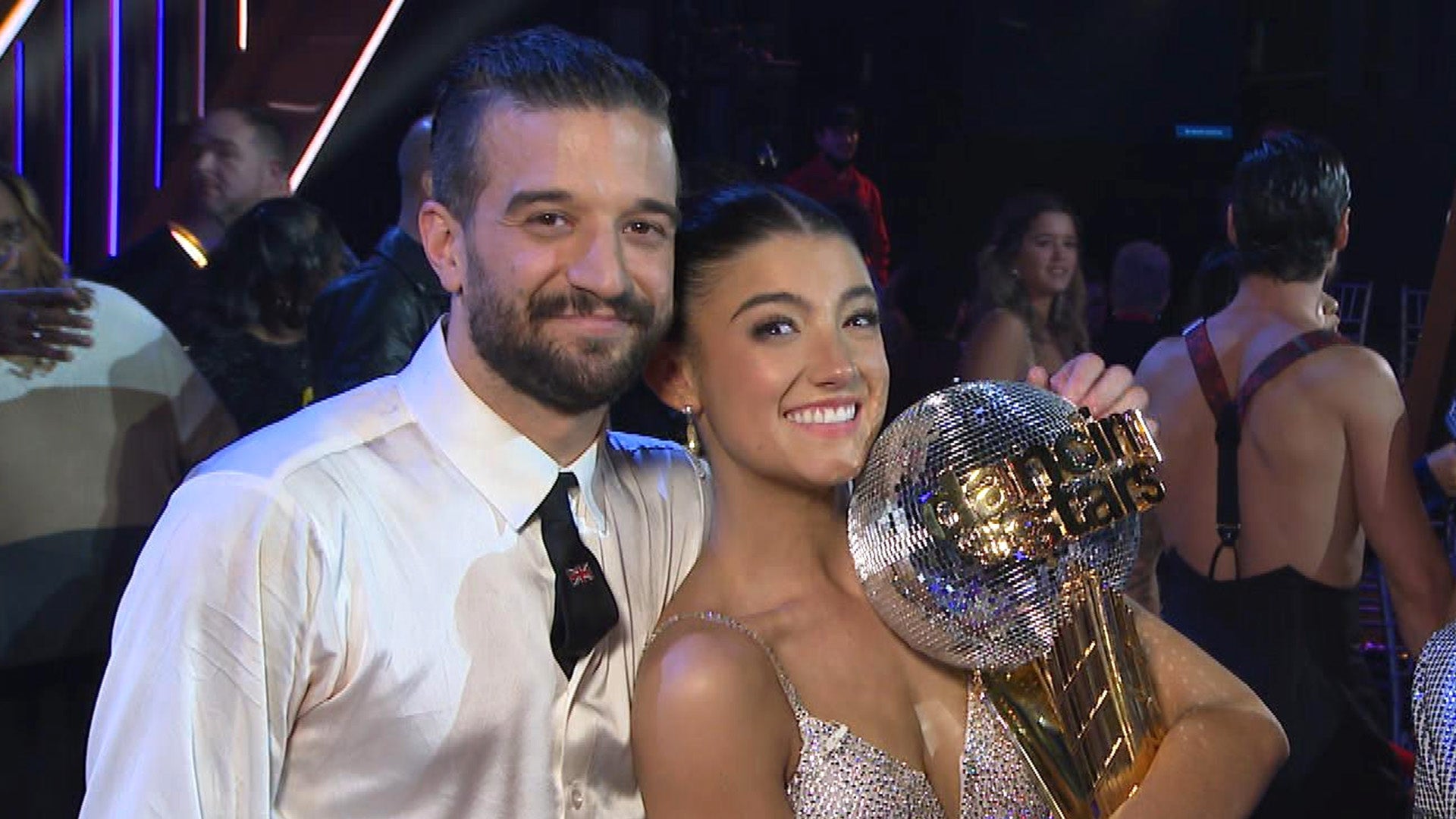 'Dancing With the Stars': Charli D'Amelio and Mark Ballas Shocke…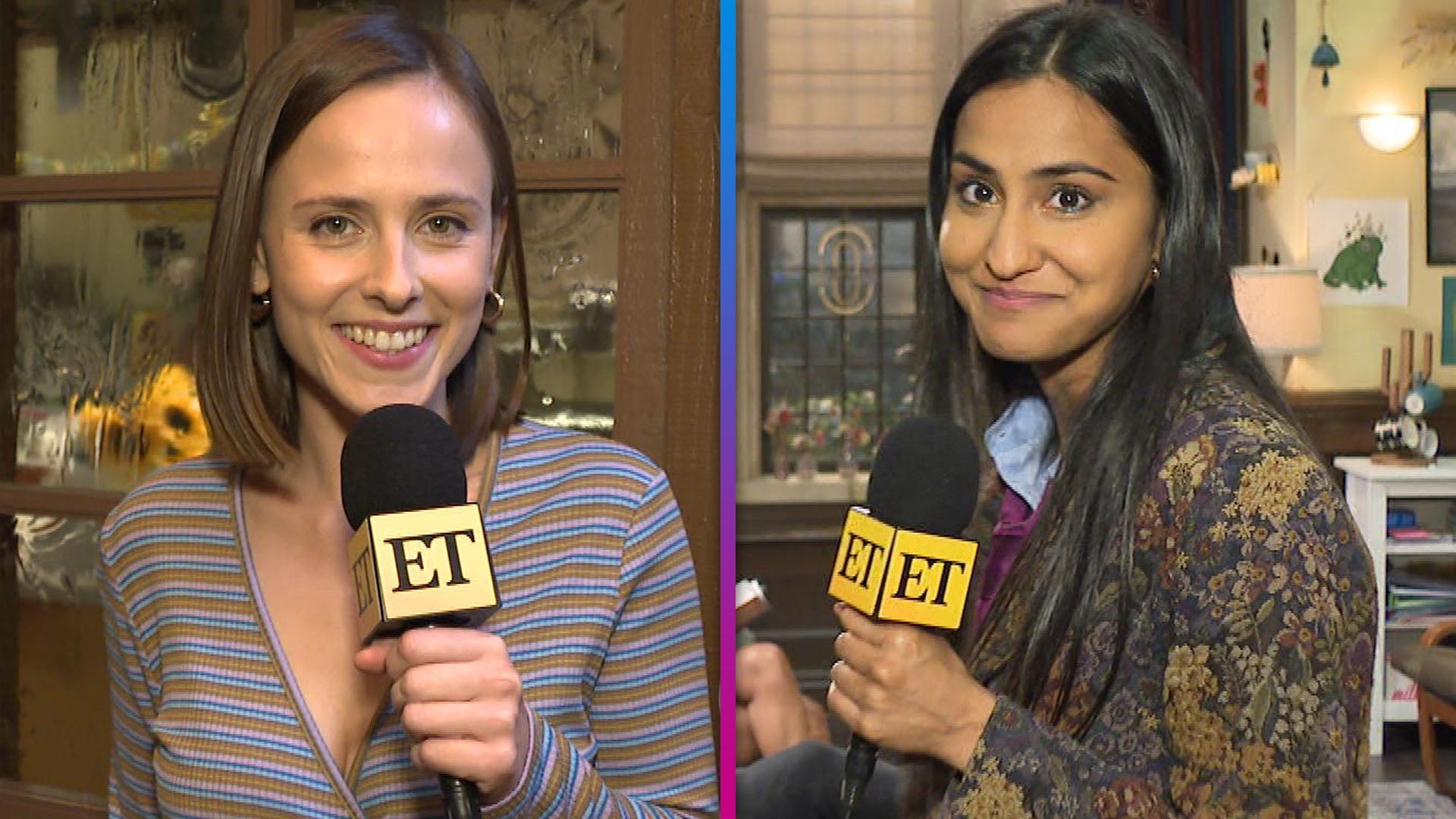 'The Sex Lives of College Girls' Cast Teases 'More Parties,' Fun…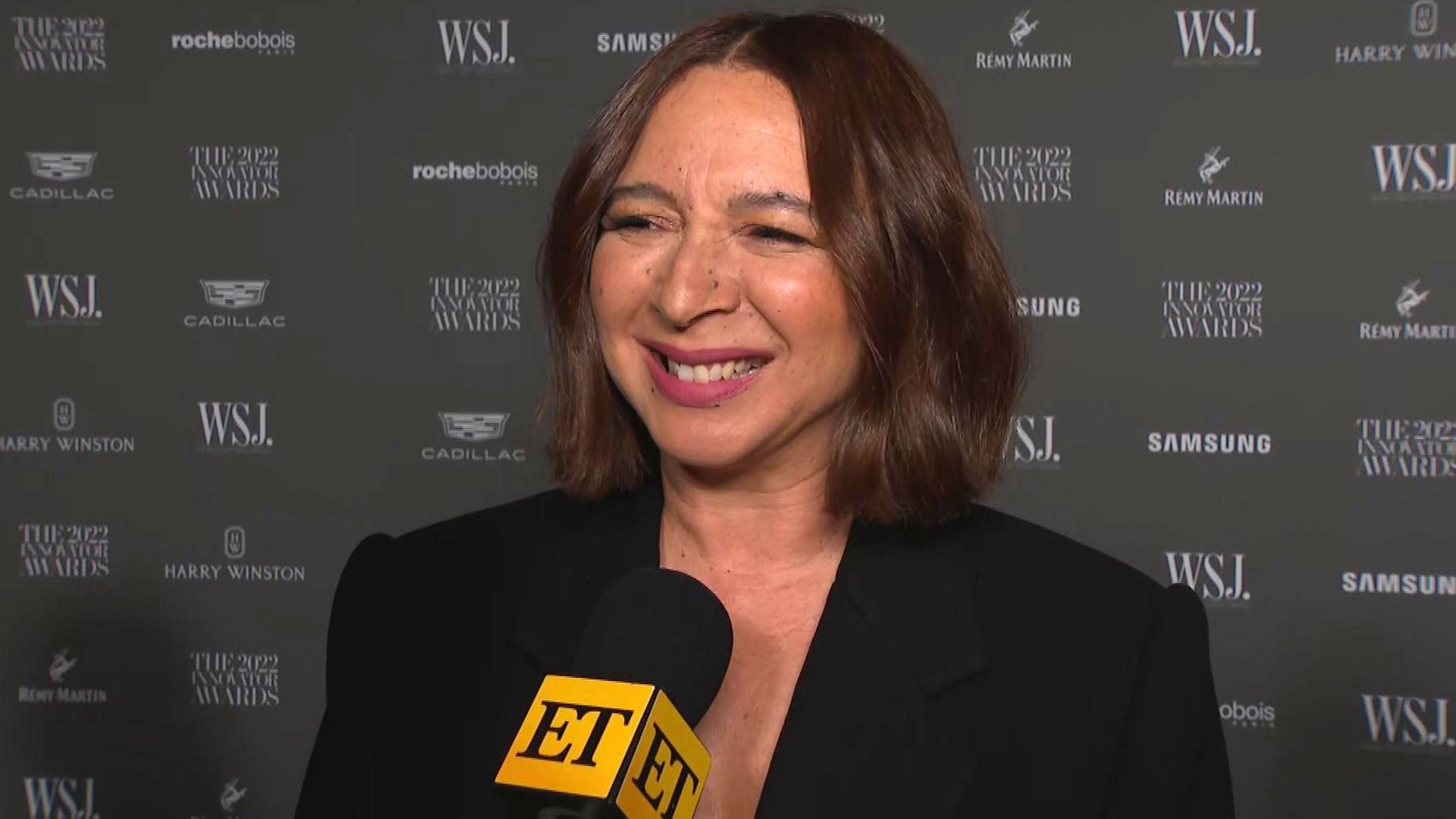 Maya Rudolph on Advice She'd Give Her Younger Self During 'SNL' …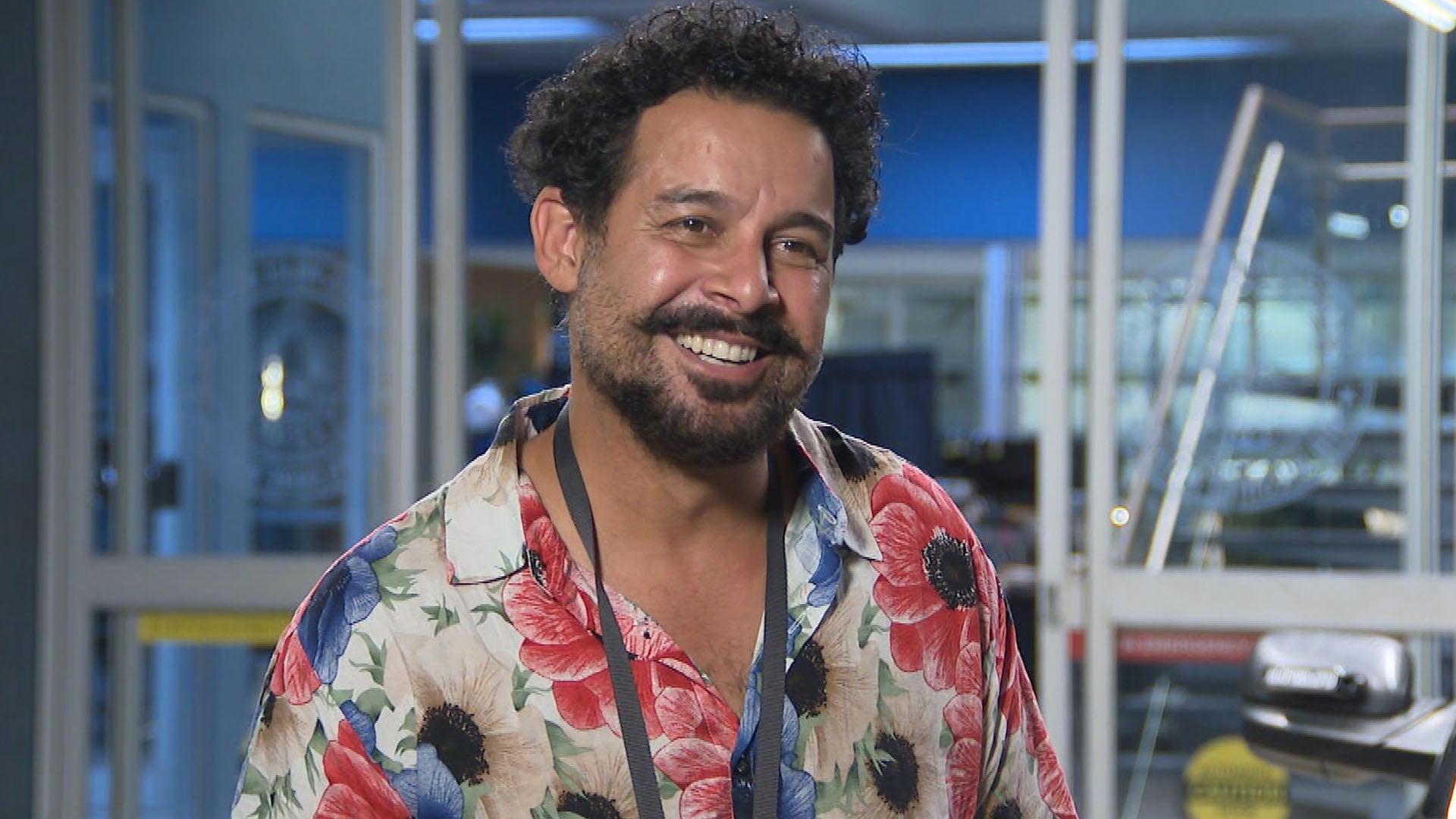 'This Is Us' Star Jon Huertas on Stepping Behind the Camera to D…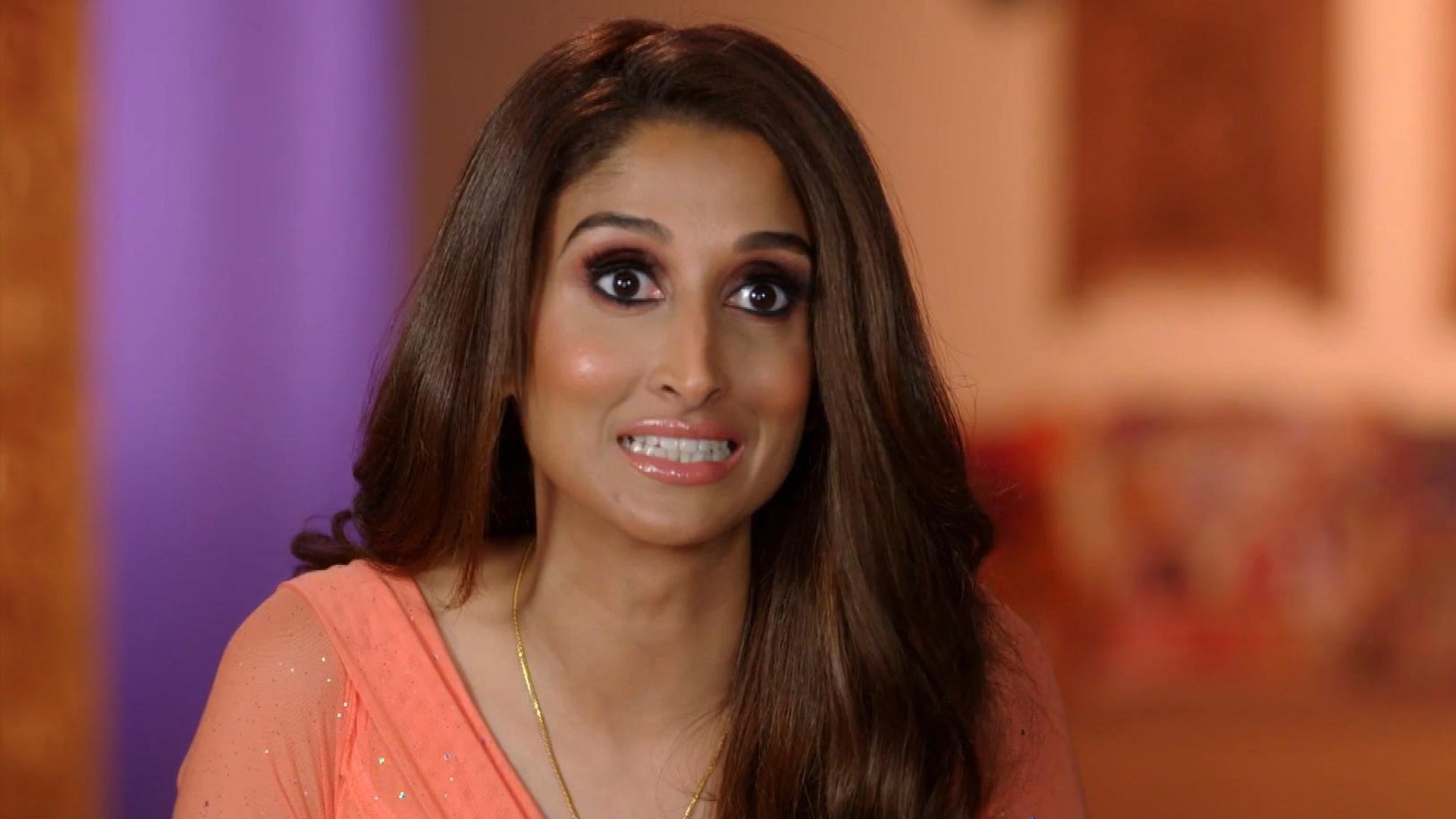 Why 'Family Karma's Anisha Ramakrishna Is Keeping Her Marriage O…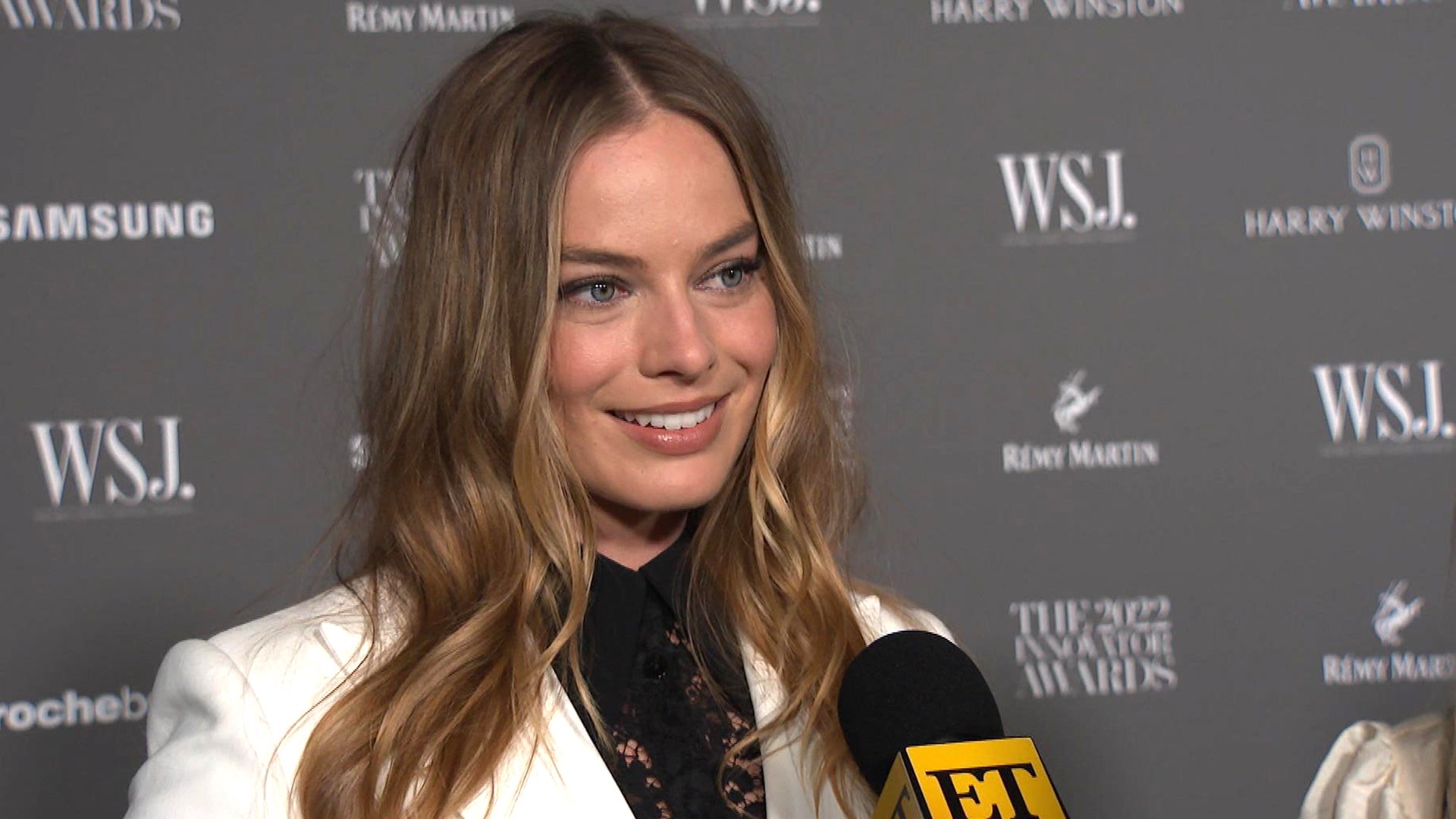 Margot Robbie Reacts to 'Barbie' Movie Costumes Already Being a …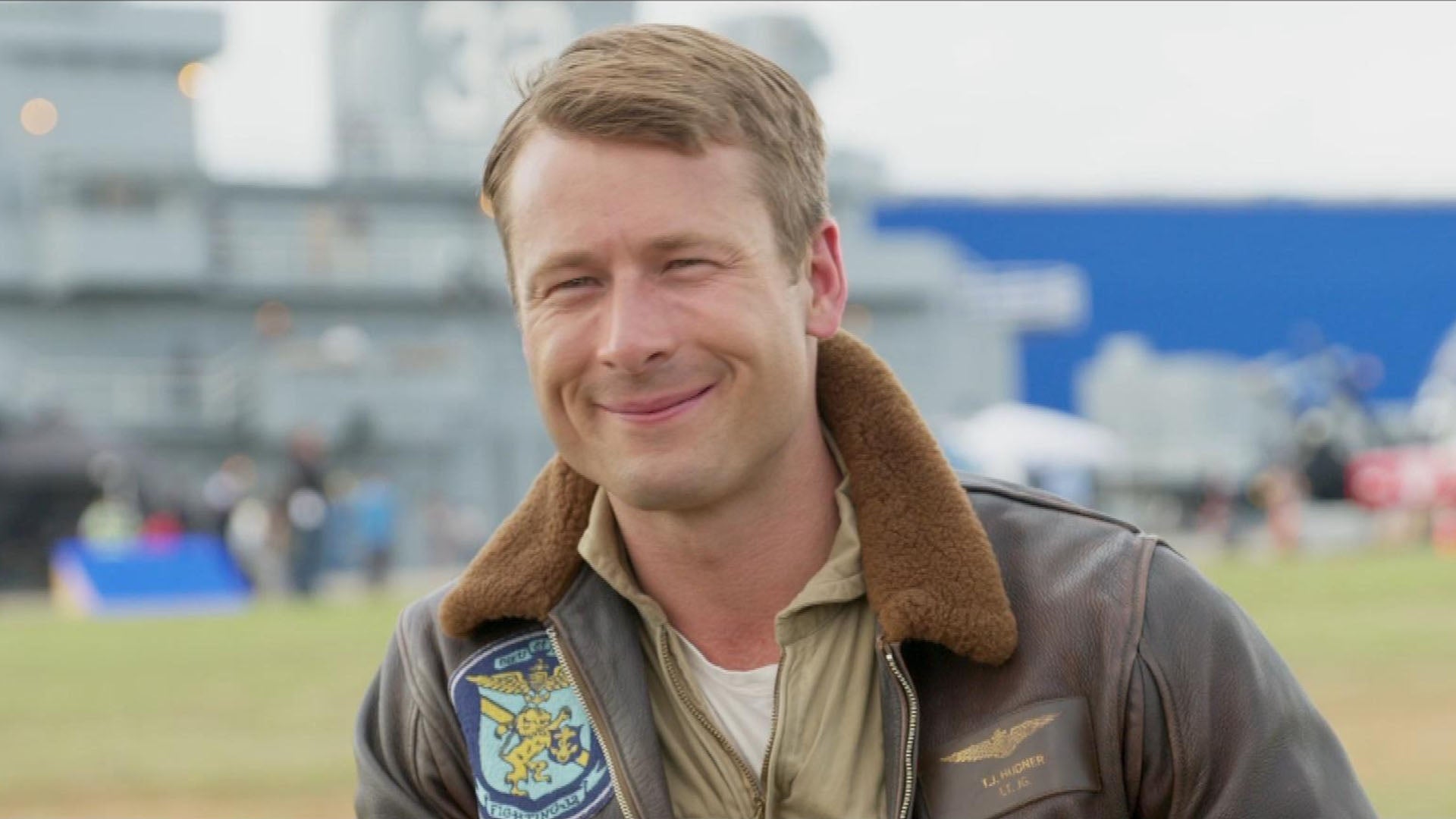 'Devotion': Go Behind the Scenes With Glen Powell (Exclusive)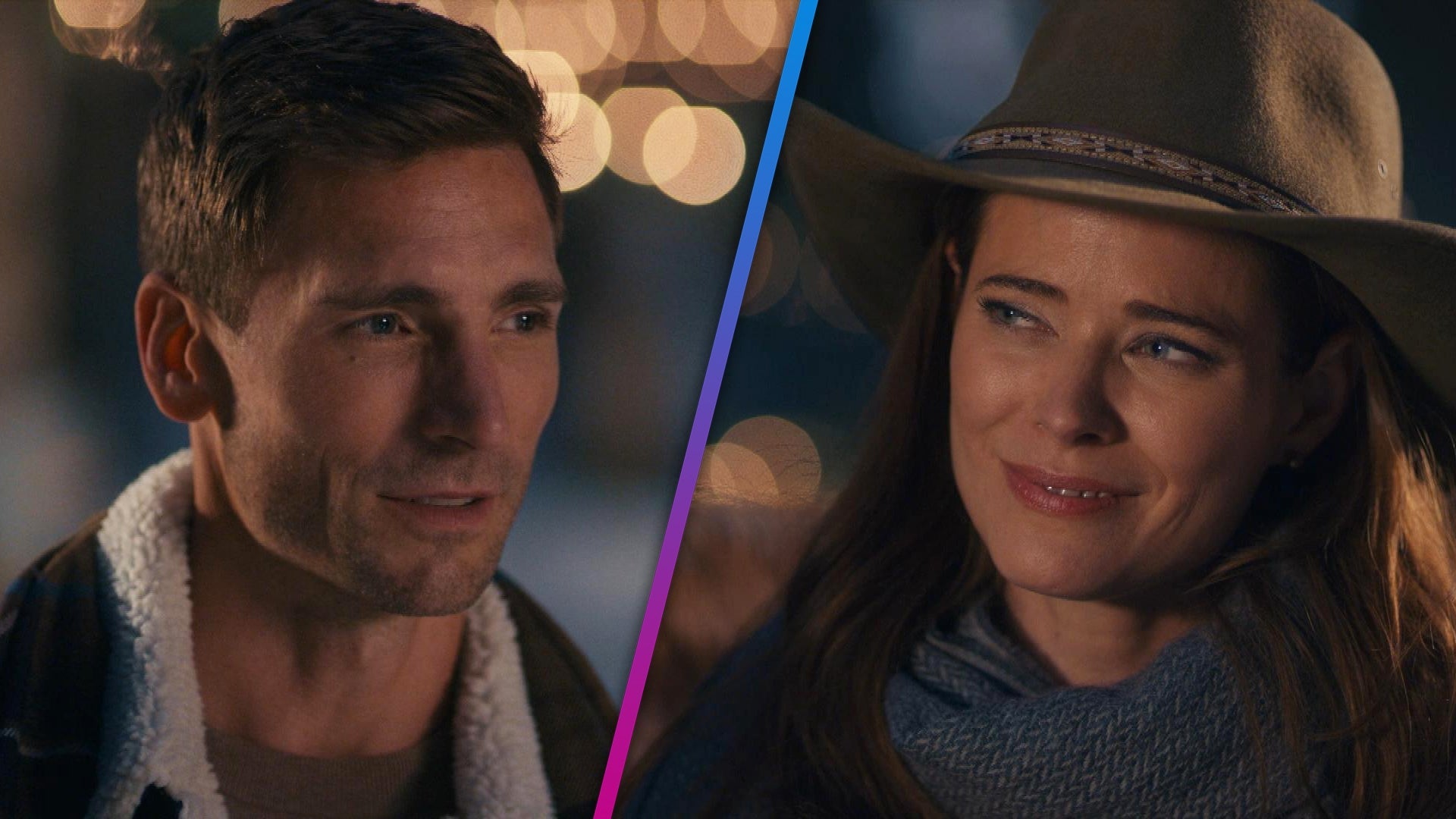 Hallmark's 'A Maple Valley Christmas': Peyton List and Andrew Wa…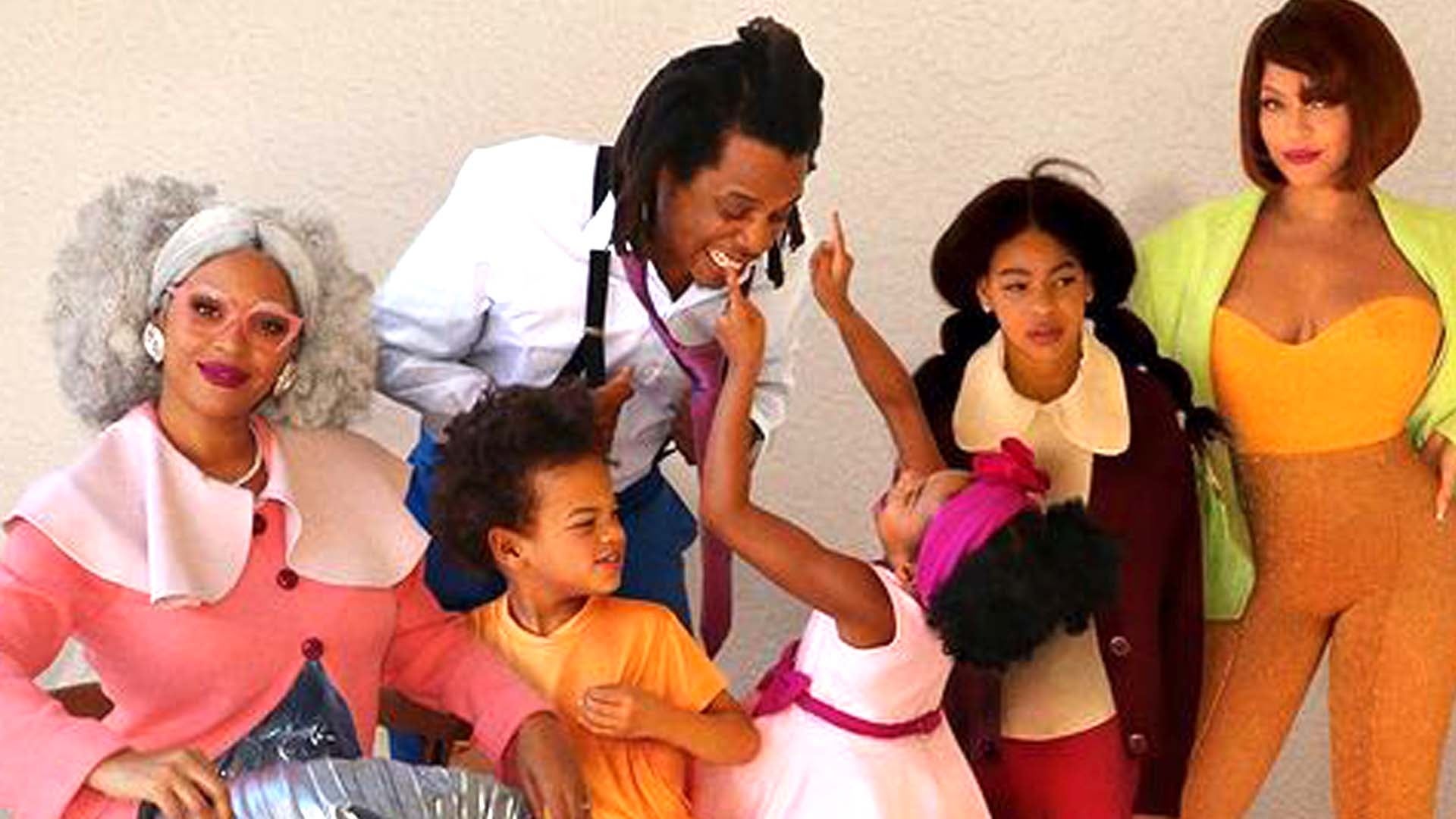 Beyoncé Turns Into Suga Mama and Trudy for 'Proud Family' Hallow…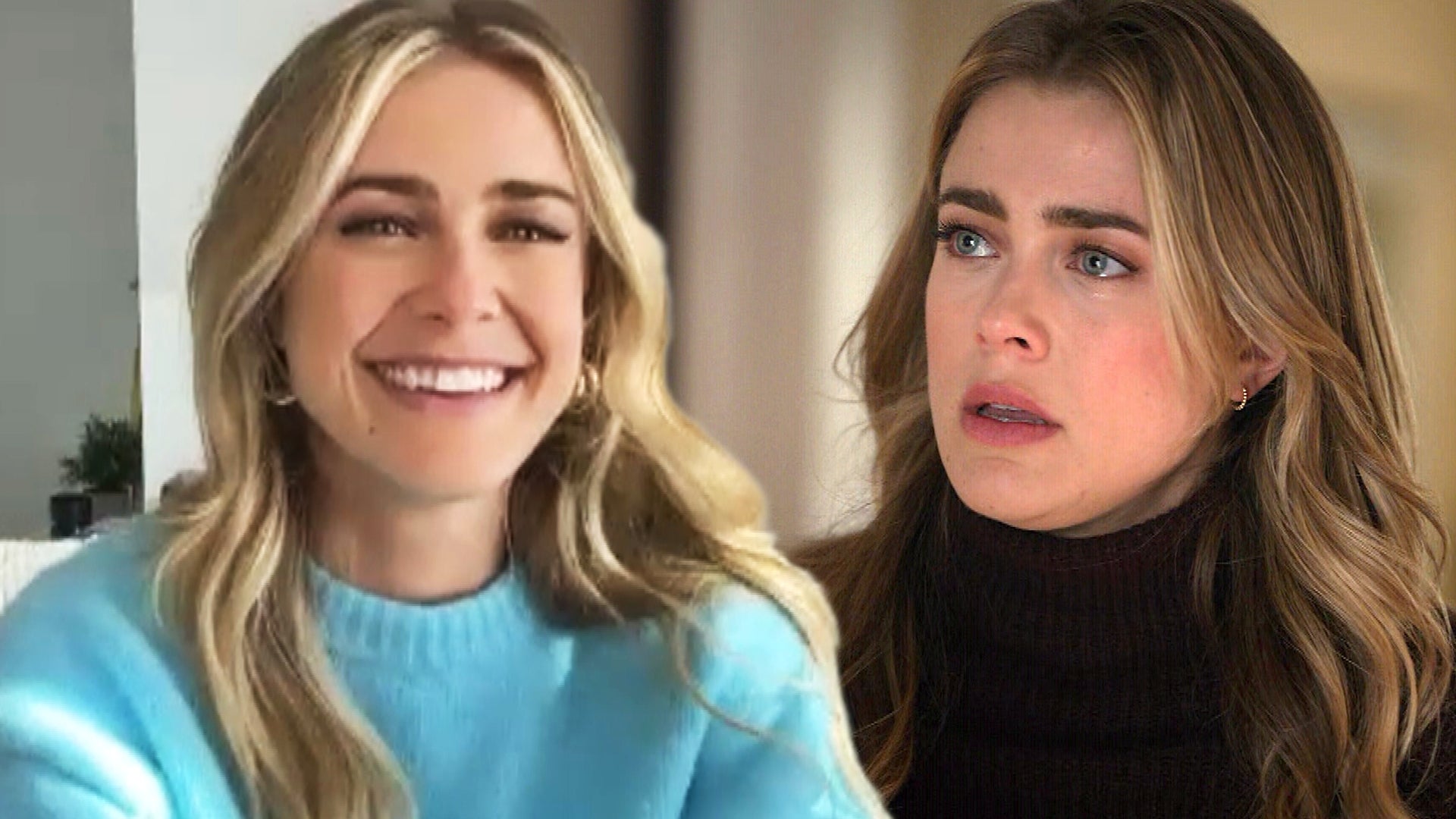 'Manifest': Melissa Roxburgh Spills on Final Season Spoilers and…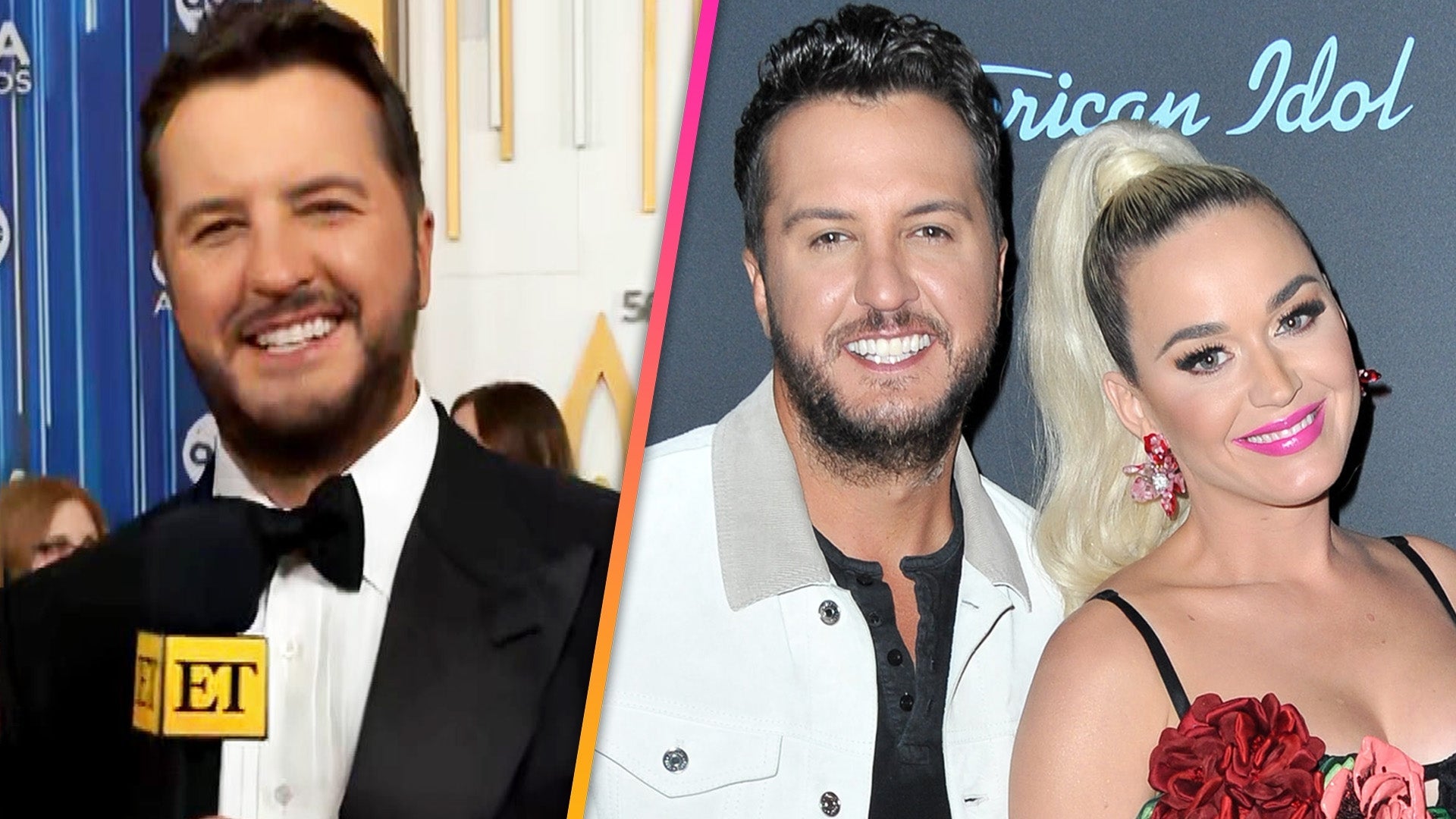 CMA Awards: Luke Bryan Jokes How He Was 'Hurt' by Fellow 'Idol' …
The Masked Singer returns on Wednesday, and ET will be following along throughout the entire hour-long episode to break down all the biggest moments, best performances and most revealing clues.
Fox's smash hit reality singing show is bringing back the five remaining members of Group B for another playoffs round. This week, The Banana, The Kitty, The Taco, The Mouse and The Frog will battle it out in an effort to wow the audience and stay in the game.
The show's celebrated panel of celebrity "detectives" -- including Robin Thicke, Nicole Scherzinger, Ken Jeong and Jenny McCarthy, as well as special guest panelist Gabriel Iglesias -- will do their absolute best to deduce the contestants' clandestine alter egos while fans at home keep their eyes peeled for all the smallest and most revealing clues.
The fun kicks off at 8 p.m. ET/PT on Fox, and you can watch and follow along as we delve into the glorious madness and bizarre, captivating chaos that is The Masked Singer season three!
And The Mouse Is...
6:01 PM:
As it turns out, everyone but Ken is correct!
After Dionne Warwick reveals herself, the panel can't contain their love and adoration for the songstress.
"This has been my absolute pleasure! I had the best time," Dionne tells the judges. "It was a ball!"
She also explains that the football clues from last week's clue package is related to her life-long love for the Raiders.
The legendary singer then closes out the show with a fun, unmasked encore performance of "This Will Be (An Everlasting Love)," that the panel watches with absolute adoration.
The panel is now two for five!
Panelists' Final Guesses
5:58 PM:
Before the big reveal, the panelists get one last shot to show off their deductive skills.
"If this who I think it is, it is such an honor and a pleasure for you to come on our show and grace our stage with your amazing talent, and I am so excited to see I'm right," Robin marvels.
Panelists' Final Guesses:
Robin thinks it's Dionne Warwick.
Nicole also think it's Dionne Warwick.
Jenny agrees that it's Dionne Warwick
Ken (obviously wrongly) thinks it's Tina Turner.
Gabriel thinks it's Dionne Warwick.
Sounds like there's a consensus among all the judges (who's guesses actually matter, that is.)
Who's Going Home?
5:56 PM:
The moment of truth has come! The five singers have to get cut down to four.
After all of them gave it their all this week, it's up to the audience and judges to vote on who should stay, and the singer with the fewest votes is going home.
Once the votes are cast (and the frustrating cliffhanger commercial break is thrown our way), it's revealed that the star going home is The Mouse!
The Kitty Shows Mercy With Soft Vocals
5:51 PM:
After last week's provocative, burlesque-inspired performance, The Kitty is slowing things down with an emotional performance of "Mercy" by Brett Young.
The powerful vocal display seems to mesmerize the audience and clearly touches the hearts of the panel.
"That was gorgeous," Ken says in awe.
"I think she's one of the favorite this season," Robin says. "There's a lot of untapped potential. It seems like this is new for her, this experience, but I think she's doing an amazing job."
As for her favorite subject in school, The Kitty says it was English.
"I am such a bookworm, and I used to write my own science fiction books and sell them for quarters," she adds.
Panelists' Guesses:
Jenny says it could be Stranger Things' Millie Bobby Brown.
Gabriel says it could be Amanda Seyfried.
Ken says suggests Sarah Hyland. (Amazingly, it seems like he could be right? Which is a weird feeling.)
The Kitty -- NEW CLUES!!
5:46 PM:
The Kitty:
- Says, "Performing as The Kitty for the first time was a veritable fantasy. Like I had been waiting for this moment forever."
- Says, "It all a bit overwhelming, so I'm taking a second to regroup."
- We see her in a trendy loft apartment sewing a red gown on a sewing machine.
- Says, "Sewing is one of my favorite things to do when I needle a little time alone. Whether it's a pillow for someone special, or a modern dress for a family member's ball."
- Says, "I draw on all that inspires me," as we see her drawing a sketch of a red dress. "As as the fibers intertwine, it's like magic."
- Says, "Maybe there's something about watching transformations that rings a bell."
- We see that what she was actually sewing was a red hooded cloak (like, for Little Red Riding Hood).
- Says, "I've never felt more like myself under this mask, but at the same time I can feel myself growing into something brand new. So tonight, this kitty is showing off a new side of herself."

The Taco Is The King of Food
5:40 PM:
The Taco throws everyone for a loop with a wild, fun performance of "Bossa Nova Baby" by Elvis Presley that, despite being fun and good, is a far cry from his crooning Frank Sinatra performance from last week.
"That was spicy!" Nicole says. "But I am even more confused this week."
As for his extra clue about his favorite school subject, The Taco says he was "a class clown."
"Once, I was put in a closet in the classroom for bad behavior. But I loved it! It meant I didn't have to sit in class," The Taco shared.
Panelists' Guesses:
Jenny says it could be Seth MacFarlane.
Gabriel says it could be Ted Danson.
Ken thinks Alec Baldwin and apparently Nicole agrees.
The Taco -- NEW CLUES!!
5:35 PM:
The Taco:
- Says, "So here's the news update, I felt like I was cookin' on that stage and I loved breaking out of my shell."
- The clue package shows a bunch of Mexican food, including taco shells with a whoopee cushion in one of them.
- We see a constellation chart, with the Gemini constellation highlighted.
- Says, "You may think of me as a buttoned-up mild type, but I actually used to be a bit of a hot head. Until I met the most stunning taco in the galaxy. My jaw dropped, my heart stopped, and everything changed."
- Says, "She made me the man I am today: a softer taco, filled with love, and blessed with a rich career that I can't even believe is real."
- We also see a toupee that... like... moves on it's own? And it's on a plate? Not even sure what this surreal image was, but... OK.
The Frog Puts a New Spin on a Hit
5:29 PM:
Proving that he's a surprisingly versatile performer, The Frog pulls off a real feat with his rendition of a jazz-infused reimagining of 50 Cent's "In Da Club" that's truly something unique.
Backed up by horn-playing, orange-suited musicians, The Frog absolutely owns the stage, and had the audience in the palm of his hand. He also busts out some dance moves that showcase his stage presence really set him apart from the rest of the season's performers.
"You have not stopped moving since you walked out here," Gabriel says in awe. "I think I burned calories with you. This was insane."
"You knock it out of the park every week!" Nicole adds. "For me, you're my favorite. There's nobody on the show that comes close to dancing like you!"
As for his favorite school subject clue, The Frog says, "My favorite subject was actually PE. That's gym, for those that don't know."
"The one thing I love about it was the fact that it keeps me in shape, so I can bust these dance moves that make the ladies go crazy," he added.
Panelists' Guesses:
Jenny says it could be Alfonso Ribeiro, and Gabriel agrees.
Ken and Nicole think it's Kevin Hart.
Robin suggests its B2K singer Omarion.
The Frog -- NEW CLUES!!
5:24 PM:
The Frog:
- Says, "Last week, I feel like I got a new lease on life."
- Says, "It makes me wonder! Why haven't I felt like this before?"
- We see him in an old-timey office with a vintage typewriter on his desk, as well as a basketball and some toy soldier army men figures.
- On the typewriter, the keys "S," "C" and "I" are highlighted.
- Says, "From the beginning, I sacrificed so much of myself to be all that in a frog-eat-frog world."
- We see a picture of a Hollywood Walk of Fame Star and a price tag for $19.00."
- Says, "[I was] always shootin' to be seen as the prince of my game. And that image took a toll. I almost croaked."
- The paper in the typewriter says "Not every frog wants to be a Prince."
- Says, "Last week showed me I could just be me and still be loved, warts and all. So no more golden crown for this prince. I'd rather have the golden mask any day."

The Mouse Has an Everlasting Love for Entertaining
5:17 PM:
The Mouse shows off her legendary vocal talents with a beautiful rendition of "This Will Be (An Everlasting Love)" by Natalie Cole.
"She's a living legend," Ken marvels after the performance.
"You make every song, even a classic like this, you always make it your own. You have such an amazing tone that doesn't sound like anybody else on this show."
As for The Mouse's favorite subject in school, "It was actually math. My dad told me, 'Well you look at those numbers, and you know that those numbers represent your money.'"
Panelists' Guesses:
Jenny says it could be Tracee Ellis Ross.
Ken thinks it's Tina Turner.
Nicole and Robin say it's Dionne Warwick.
After the guesses, The Mouse tells The Masked Singer cameras, "For this performance, I went with a classic by a good friend of mine."
The Mouse -- NEW CLUES!!
5:13 PM:
The Mouse:
- Says, "The stage is like my second home, and I'm having a ball up there. So I feel more determined than ever to stay anony-mouse."
- Says, "When I leave my good job in the city, there's no place like my home squeak home."
- We see a few of The Mouse's home decorations, including a framed drawing of praying hands and a bronze rhino bust.
- Says, "You'd think I ought to take a break, but I still have more stories to tell. And why quit something that still feels exciting and new?"
- Says, "I truly cherish my rare time off to catch up on my favorite things: Starting a good romance novel, a little needle point - my secret talent -- and a wine and cheese to bond with my friends like you."
- We see her eating what look to be Brazil nuts.
- Says, "Thanks for stopping by my mouse pad, but now it's time for this Hostess With the Mostest to get her game face on, because their ain't no stopping me now!"
The Banana Has an Achy Breaky Heart
5:10 PM:
The Banana is shutting down everyone who thinks he's Billy Ray Cyrus by performing the singer's iconic "Achy Breaky Heart," and it's a lot of fun.
"That was amazing!" Jenny says, beaming.
"This is what the show is all about," Ken adds. "It's about connecting with the audience and having fun. We're all having fun if the performer is having fun, and you got the crowd on its feet."
For their bonus clues this week, Nick will be asking each singer what their favorite subject was in school, and for The Banana, it was art.
"It has gotten me through some of the toughest times in my life and I've had quite a few," The Banana says, as his voice quivers with emotion. "And tonight, even though I forgot half the lyrics, I was having the time of my life, forgetting about the troubles and having a good time."
Panelists' Guesses:
Ken says Larry the Cable Guy.
Nicole suggests it could be Ed Helms. (Although Helms doesn't have any kids, as suggested by The Banana's clue last week.)
Gabriel thinks it could be Erik Estrada or Billy Bob Thornton.
The Banana -- NEW CLUES!!
5:05 PM:
The Banana:
- Says, "I never knew how cathartic becoming The Banana would be, so making it to the Group B championships is sounding more and more a-peeling."
- There's a sign on the wall that reads "Bananagement Management."
- We see a digital alarm clock. It reads "2:13 pm" and the "Month/Date" is set to "6/8" with an alarm set to "9:15."
- Says, "I don't want to slip up, so when my team called me in for a meeting, I was like, 'Git 'er done!'"
- Says, "I walked in, and these guys are nervous."
- We see someone wearing black cowboy boots.
- On the wall behind The Banana, we see a poster for different TV shows including "Sons Of Bananarchy" and "Banana CHIPS"
- Says, "I said, 'Spit it out. You don't gotta hold my hand!' Finally, they say, 'Look, we have some concerns about your shelf life. So we think you could use a rebrand."
- They show him a computer screen with a snake as a desktop image. And then a powerpoint presentation called "Banana Needs a Rebrand."
- One of the rebranding suggestions is to "Star in your own show on cable." The image shows a mock-up for a series called "Banana Is the New Snack."
- Says, "I've heard enough! I may be high in carbs, I may have a few bruises, but I'm still here after all these years. So tonight, I'm embracing my flaws and rocking out as my authentic self."
- We see a clock on the wall that also reads 2:13 pm.

Gabriel Iglasias Is Lending a Helping Hand
5:03 PM:
After forgoing a guest panelists last week, this week the "core four" are getting a helping hand from comedian Gabriel Iglesias.
"He's a world-class comedian who's nickname is Fluffy," Nick says, introducing the acclaimed stand-up, before revealing that he actually shared Gabriel's first TV acting credit in an episode of All That!
Maybe he'll help the panel improve their guessing ratio! (Currently they've gotten one out of four correct.)
The Judges Admit They Aren't Great at Guessing
5:00 PM:
The judges have never shied away from the fact that they sometimes throw out some wild suggestions when it comes to guessing the stars' secret identities, but this week's show kicks off with a tribute to their past hilarious failures.
Some of the worst had to be when Ken thought The Elephant was Beto O'Rourke, or Robin's guess that The Robot (who turned out to be Lil Wayne) was Shaun White.
"I'm just not going to trust my own instincts ever again," Robin says in the wonderfully self-aware intro.
(Note: Live Blogging kicks off at 8 p.m. ET, 5 p.m. PT)
Last week, fans had to bid farewell to the fourth star to get the axe this season during the first week of Group B performances when The Elephant got voted off.
After the panelists made their final guesses -- which were as wild and off-the-mark as ever -- The Elephant removed his cyberpunk-inspired helmet and revealed himself to be none other than skateboarding icon Tony Hawk.
Check out the video below for a look at more on the wild unmasking during the previous episode of The Masked Singer.
RELATED CONTENT:
Tony Hawk Talks 'Masked Singer' Unveiling and How His Kids Reacted (Exclusive)
'The Masked Singer': Season 3 Spoilers, Clues and Our Best Guesses at Secret Identities
'The Masked Singer': The Elephant Gets Trampled in Week 4 -- See What Sports Icon Was Under the Mask!
Related Gallery