TV
'The Masked Singer' Week 4: Six New Singers Bring Big Clues, Fun Performances & a Surprising Reveal
By
'The Masked Singer' Season 3 Episode 4: Group B Theories and Clu…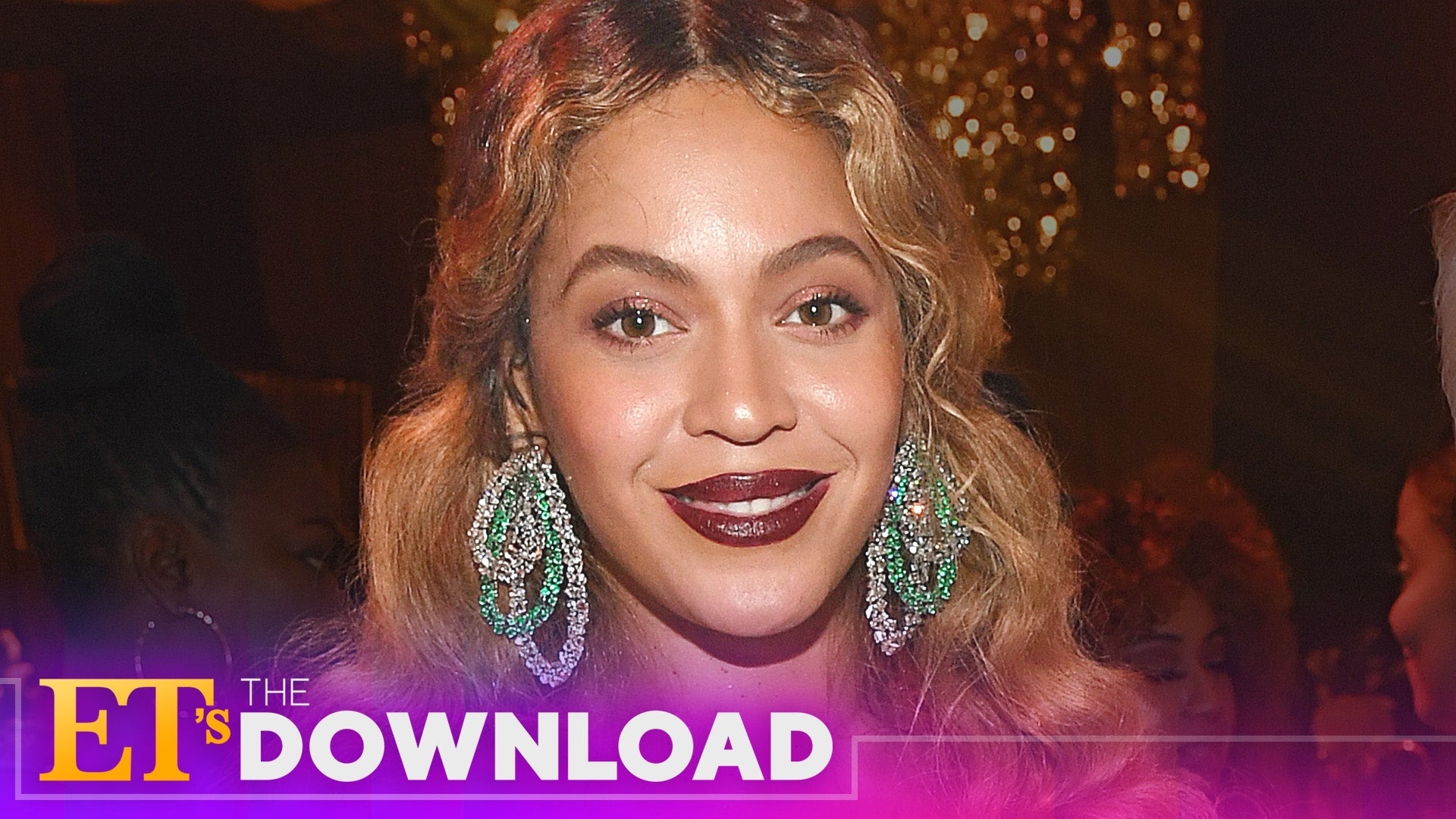 Beyonce Tops GRAMMY Nominations With 9 Nods | ET's The Download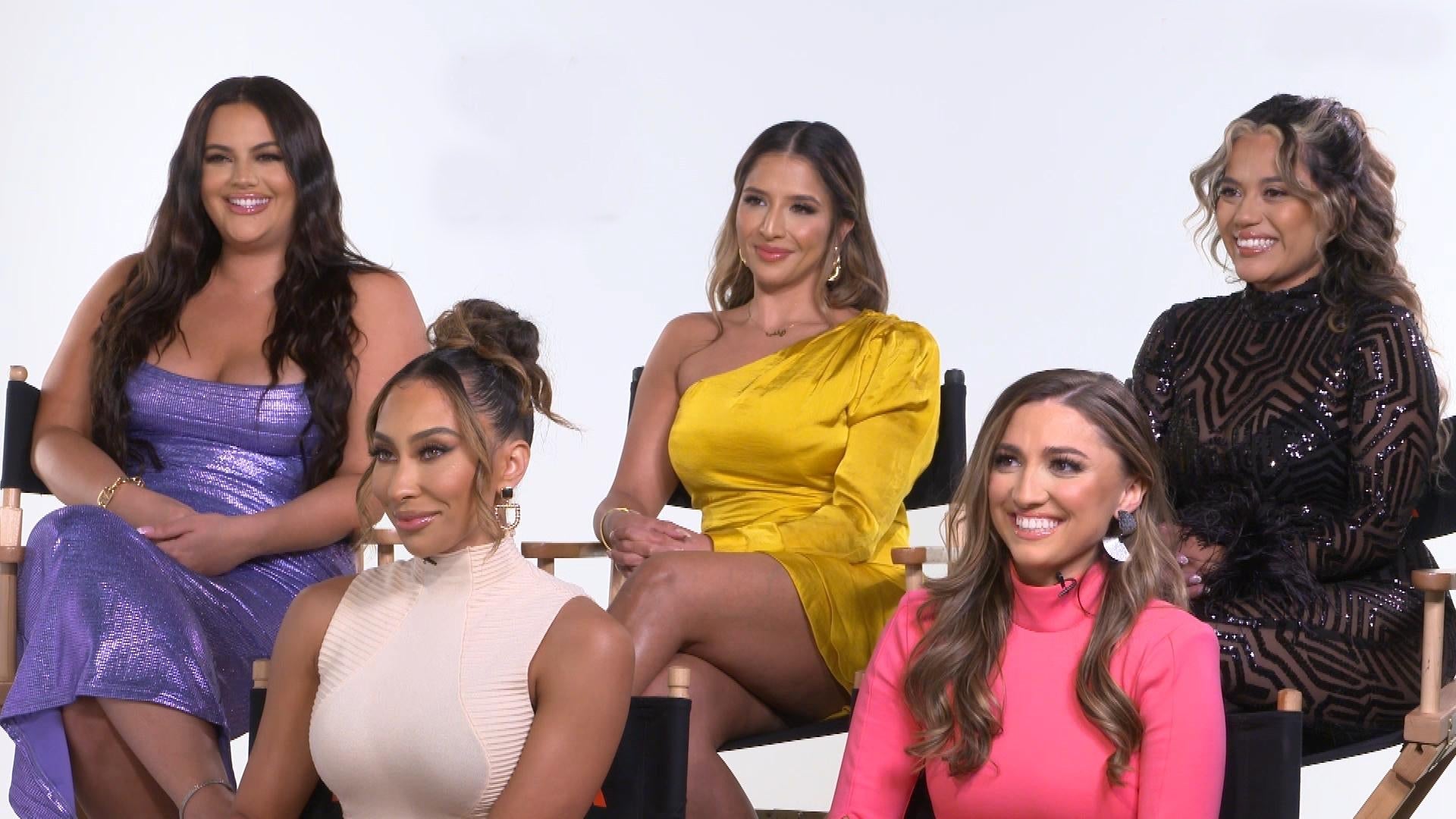 'Love Is Blind' Season 3: Women Tell All and Share Relationship …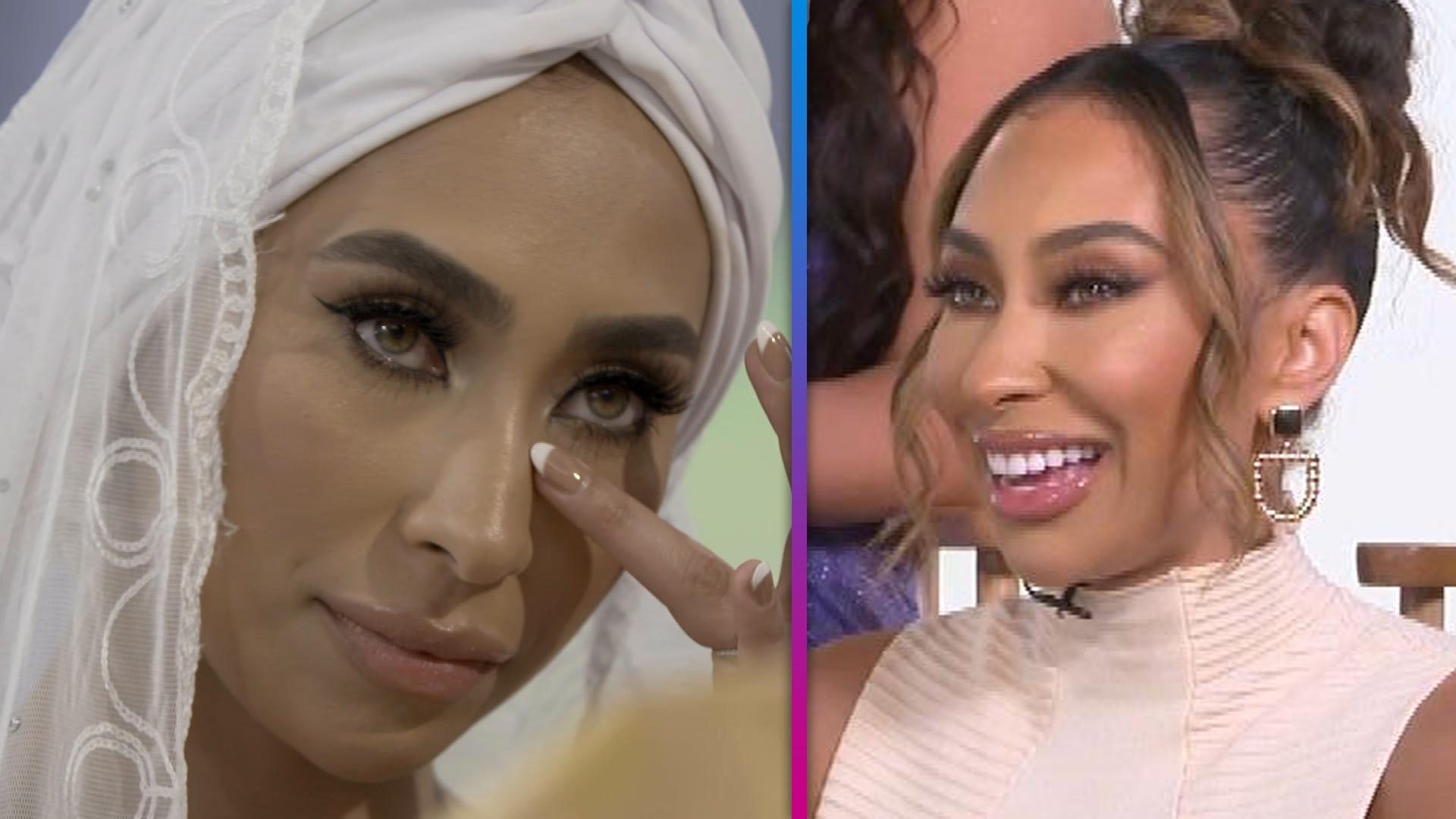 'Love Is Blind' Season 3 Cast on Raven and SK's Relationship Dra…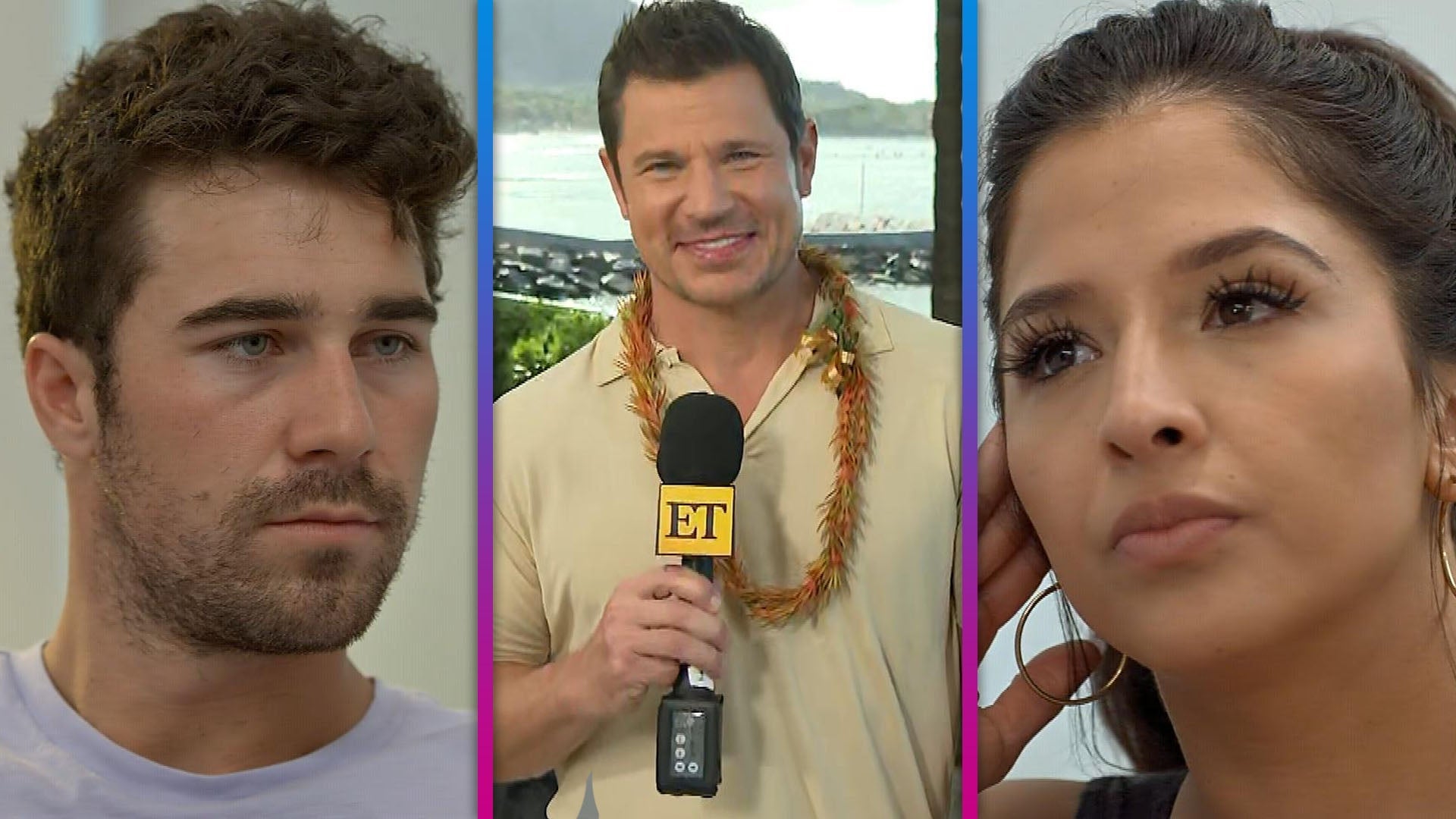 'Love Is Blind's Nick Lachey Shares Favorite and Most Surprising…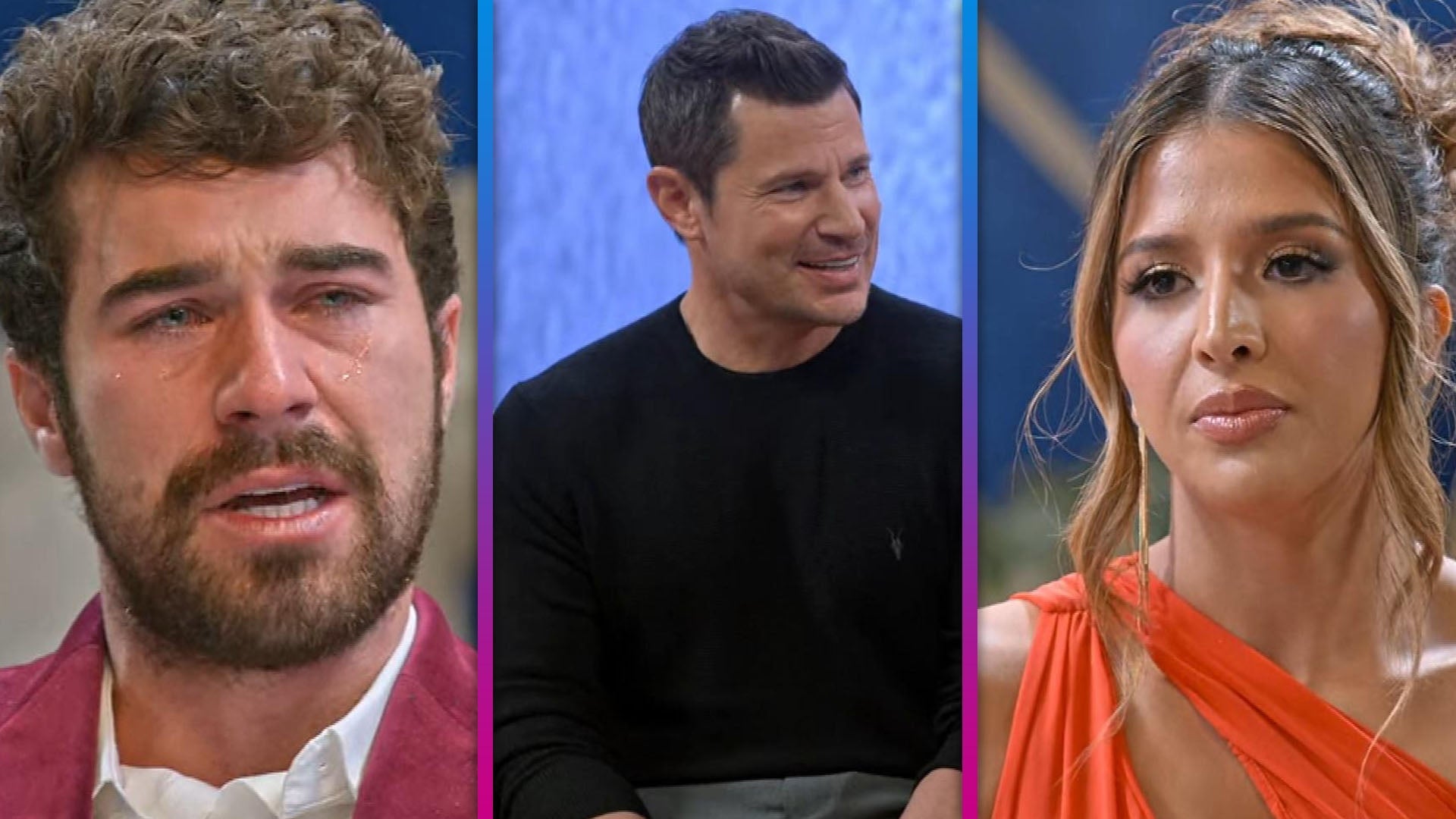 'Love Is Blind' Season 3 Backlash: Nick Lachey's Shade and Zanab…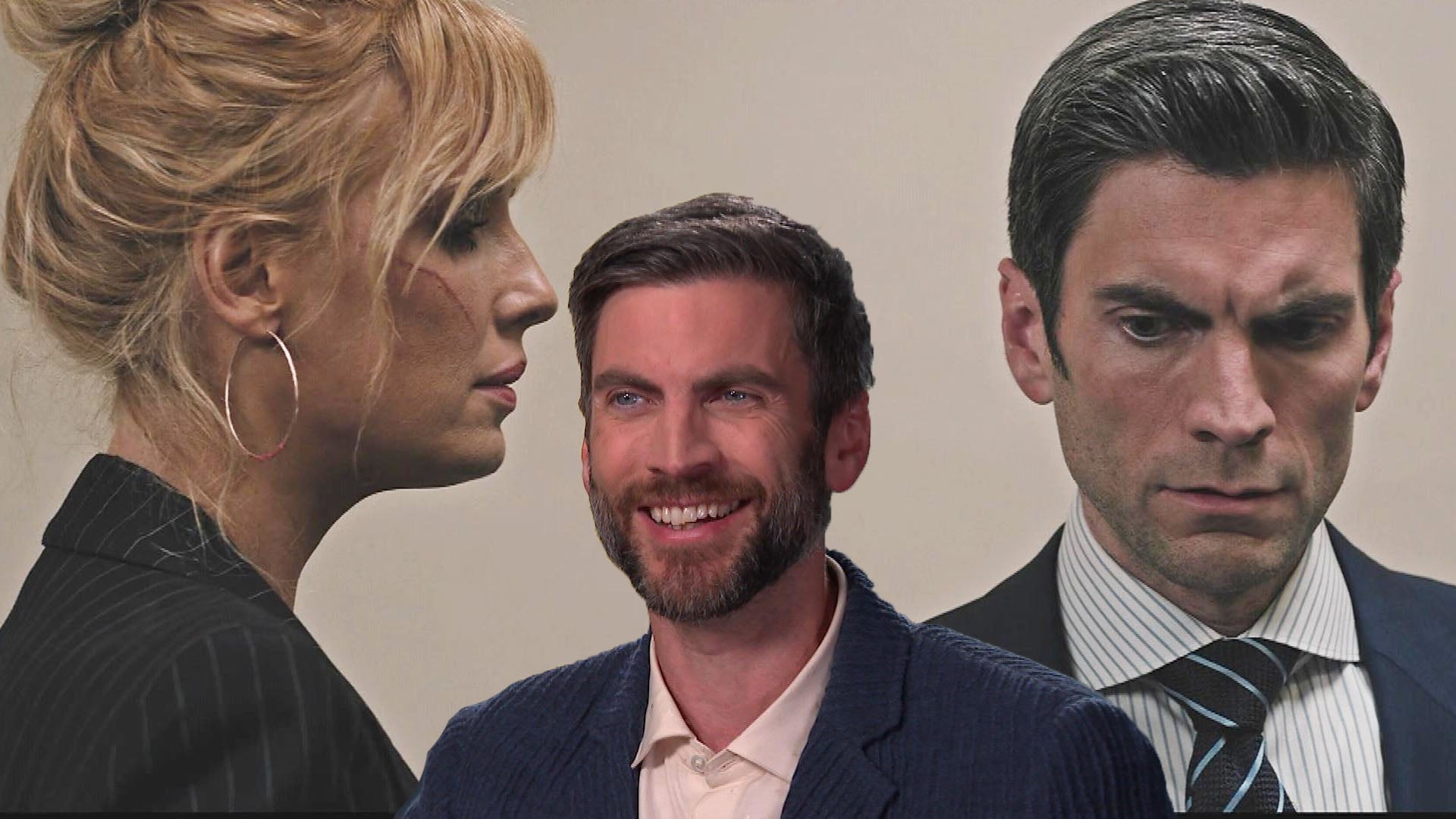 'Yellowstone's Wes Bentley on the Season 5 Clash Between Beth an…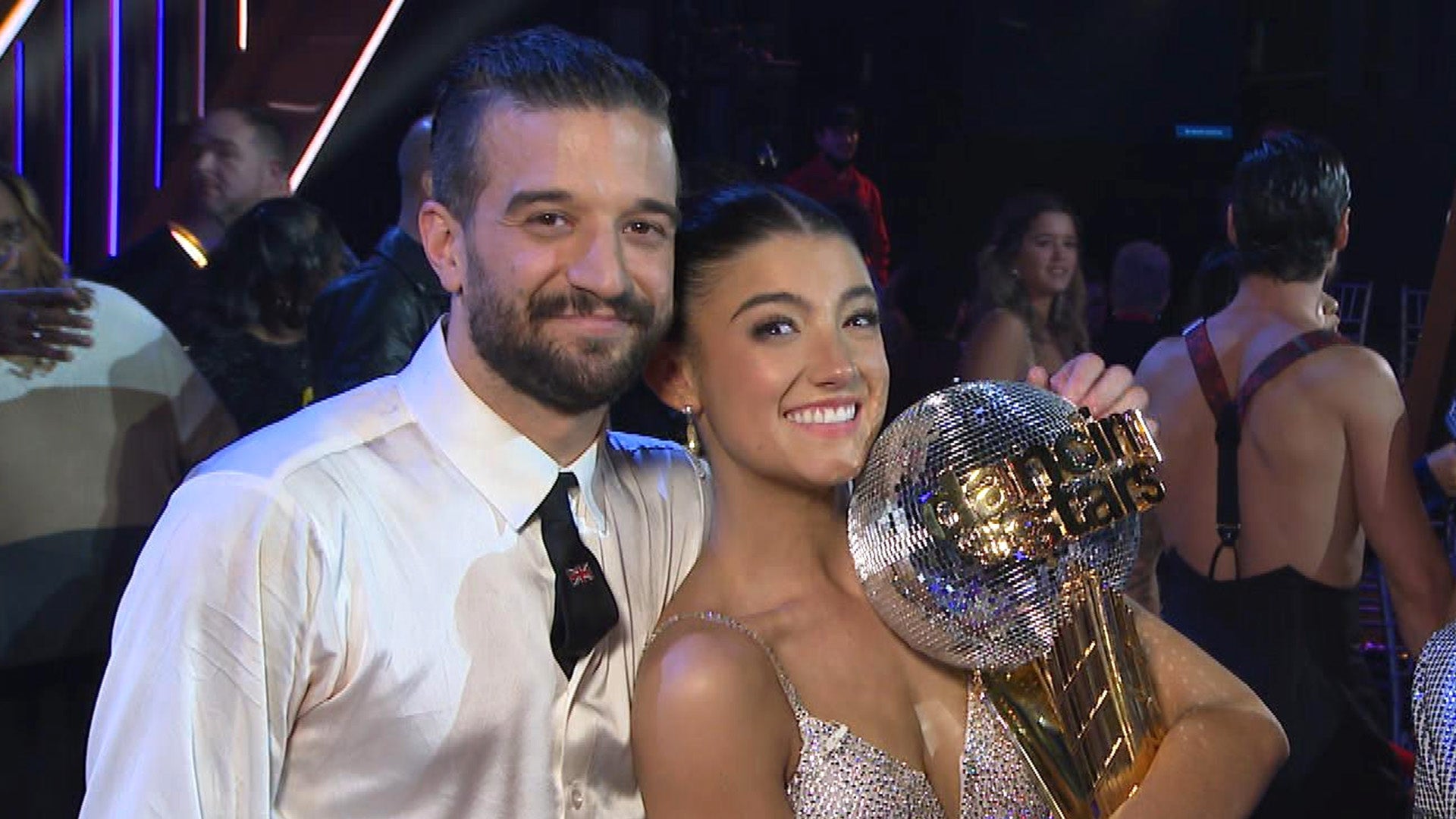 'Dancing With the Stars': Charli D'Amelio and Mark Ballas Shocke…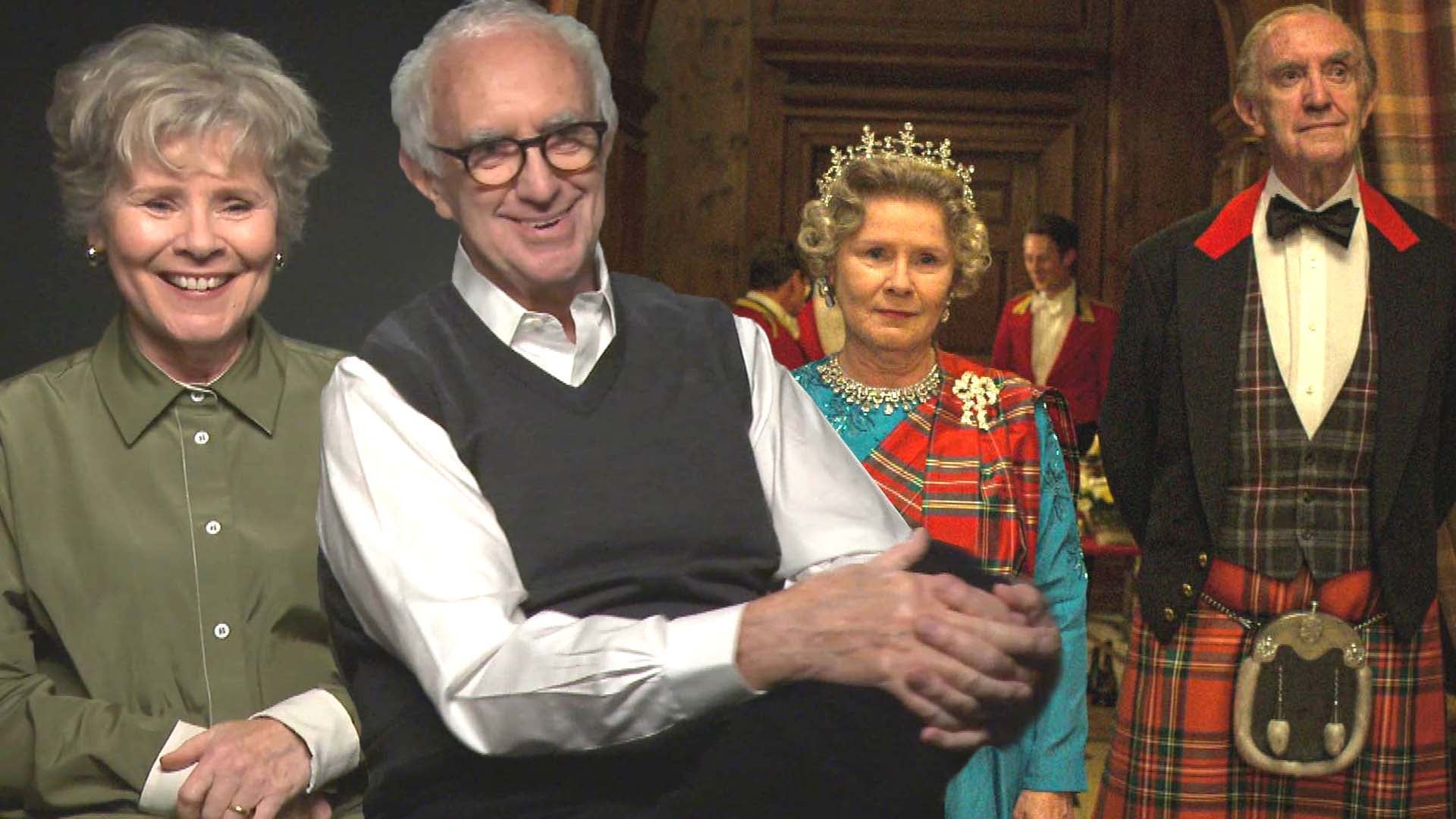 'The Crown's Imelda Staunton & Jonathan Pryce on Taking Over Rol…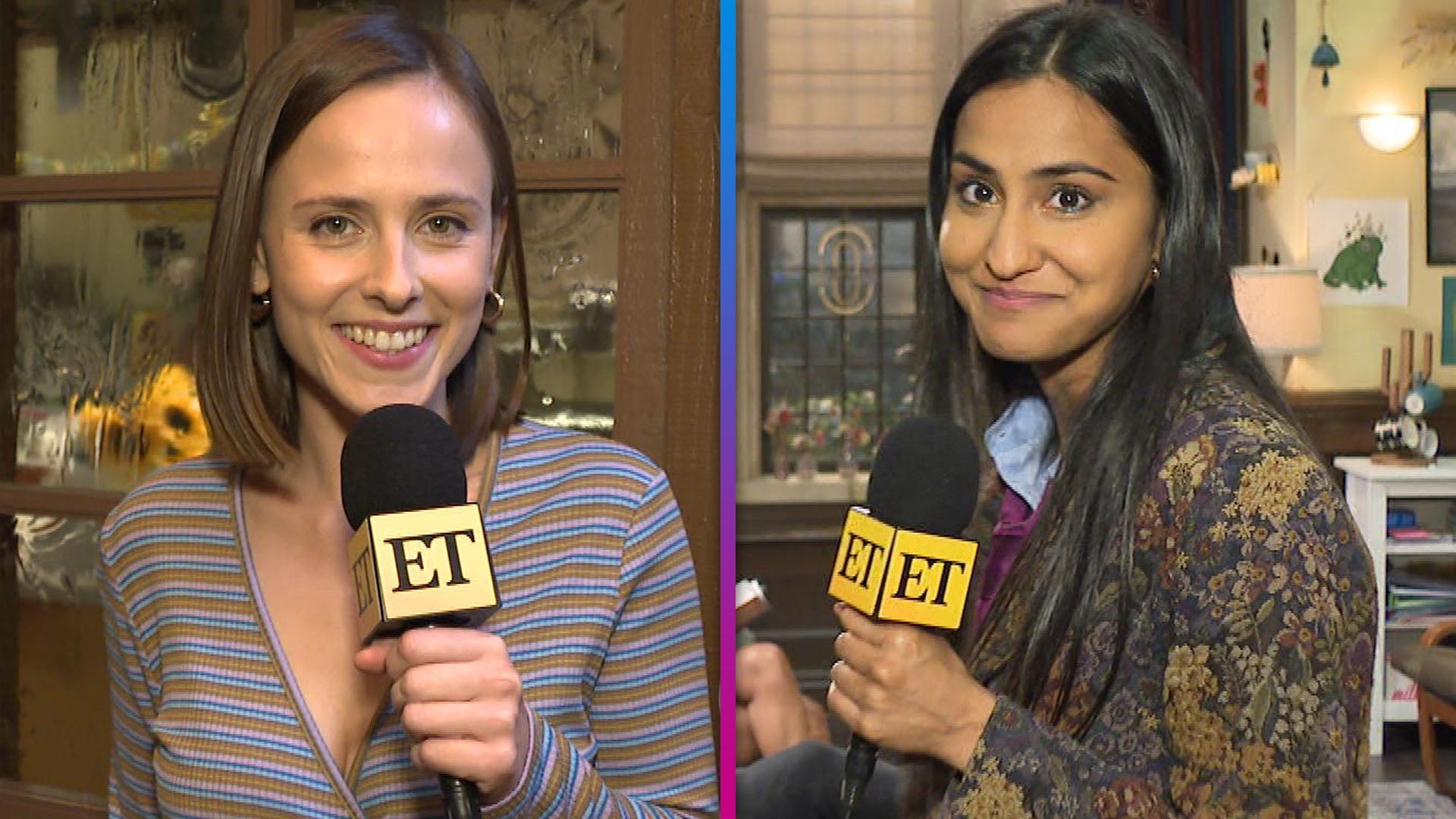 'The Sex Lives of College Girls' Cast Teases 'More Parties,' Fun…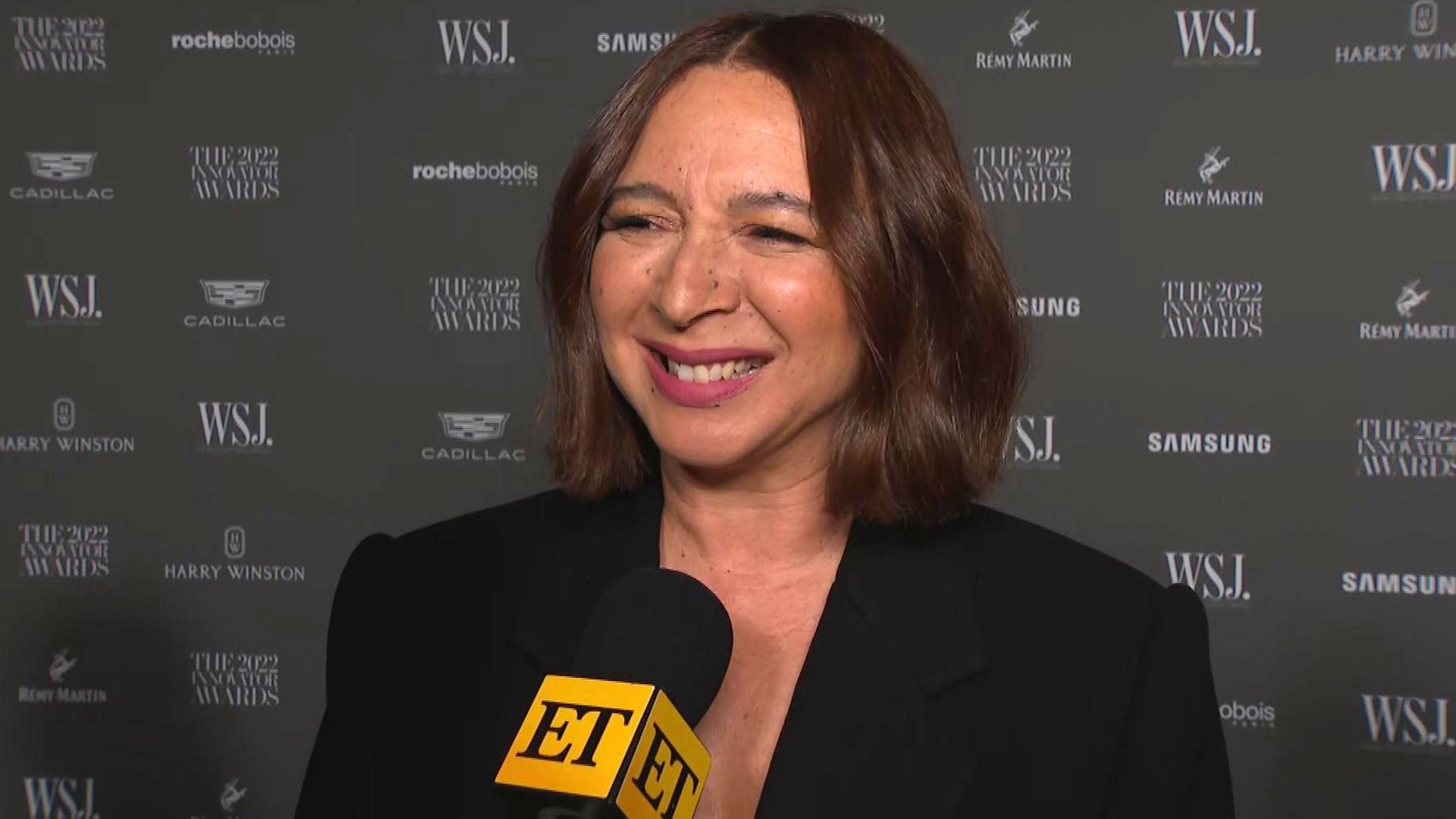 Maya Rudolph on Advice She'd Give Her Younger Self During 'SNL' …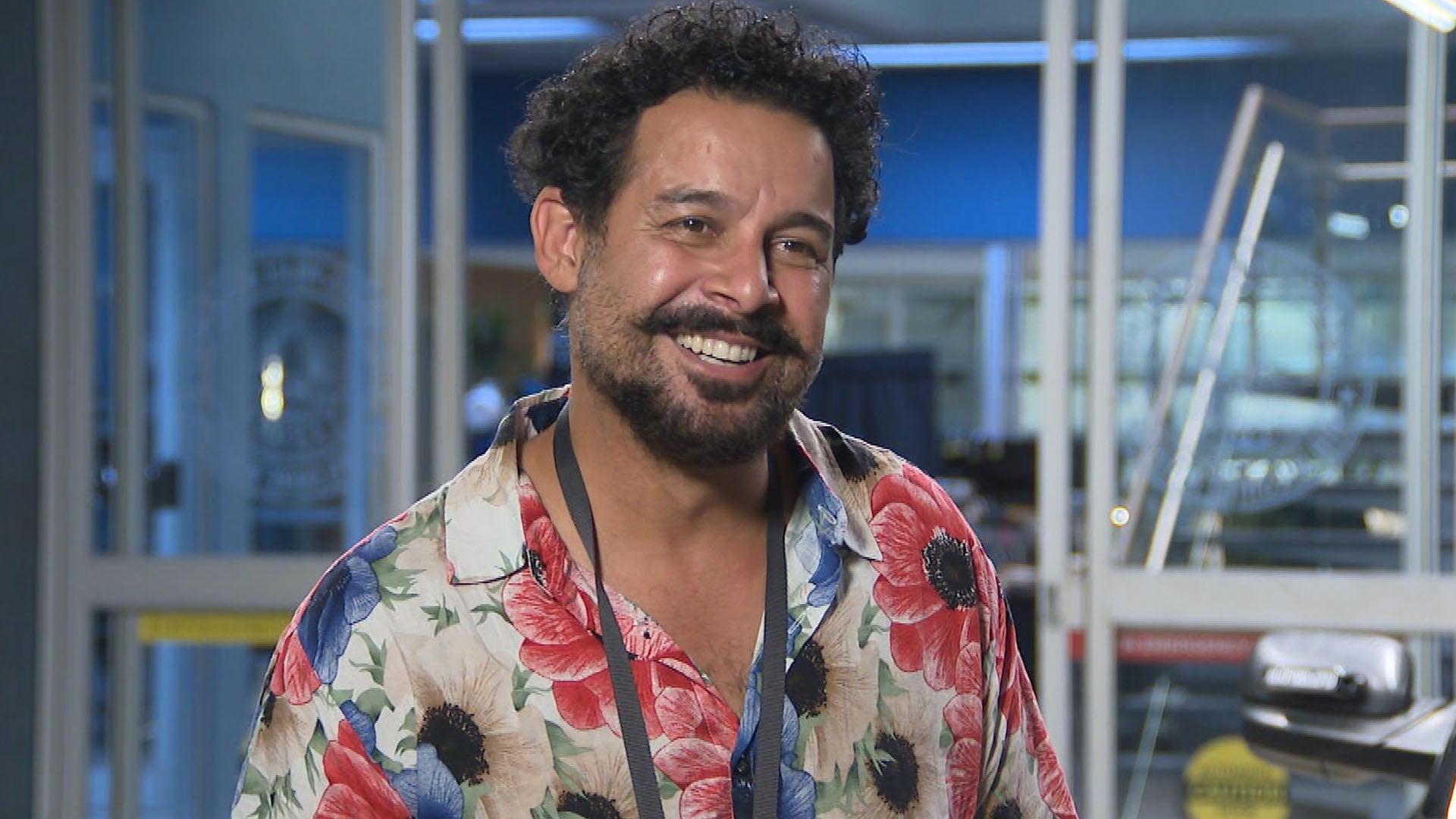 'This Is Us' Star Jon Huertas on Stepping Behind the Camera to D…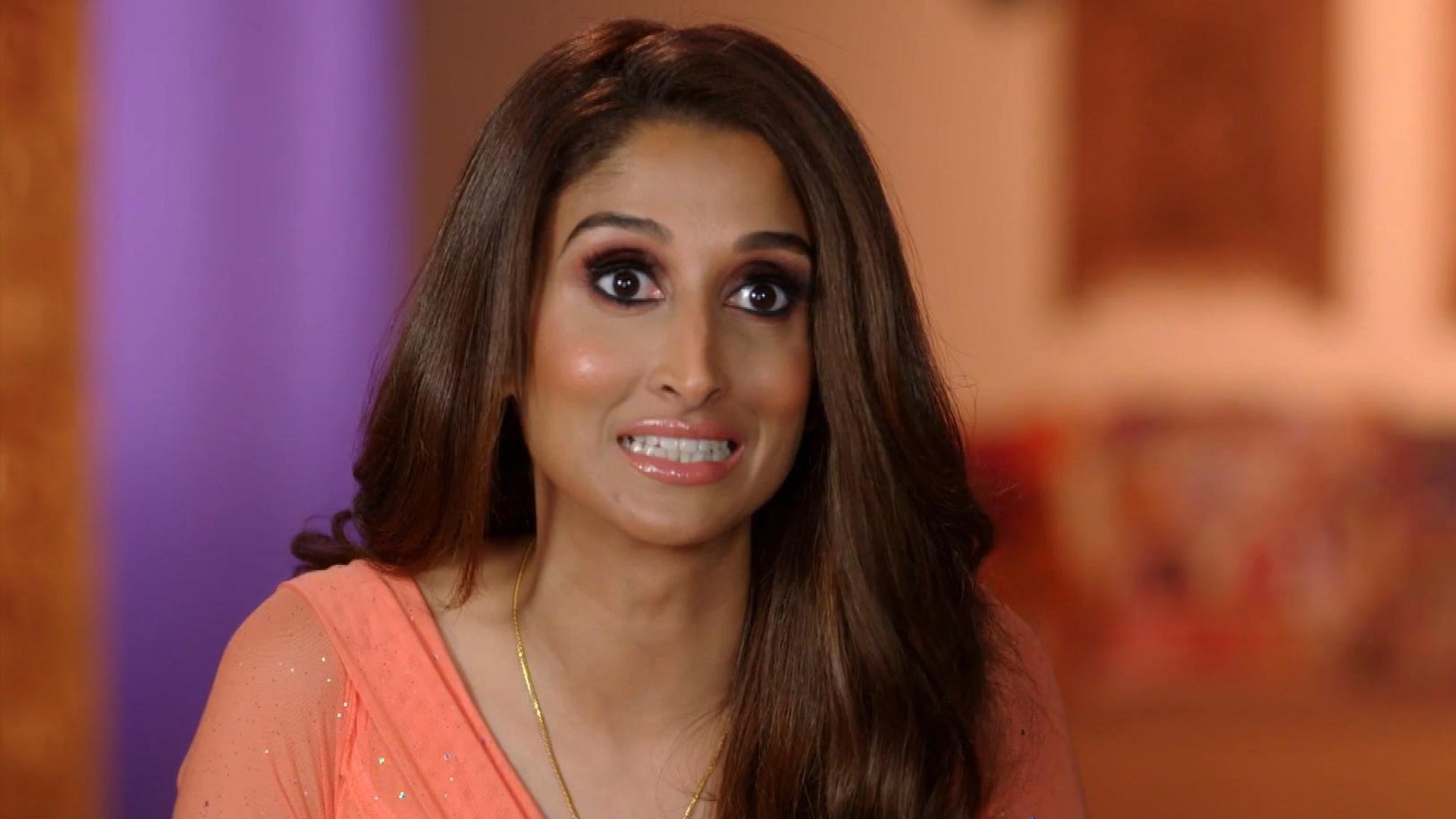 Why 'Family Karma's Anisha Ramakrishna Is Keeping Her Marriage O…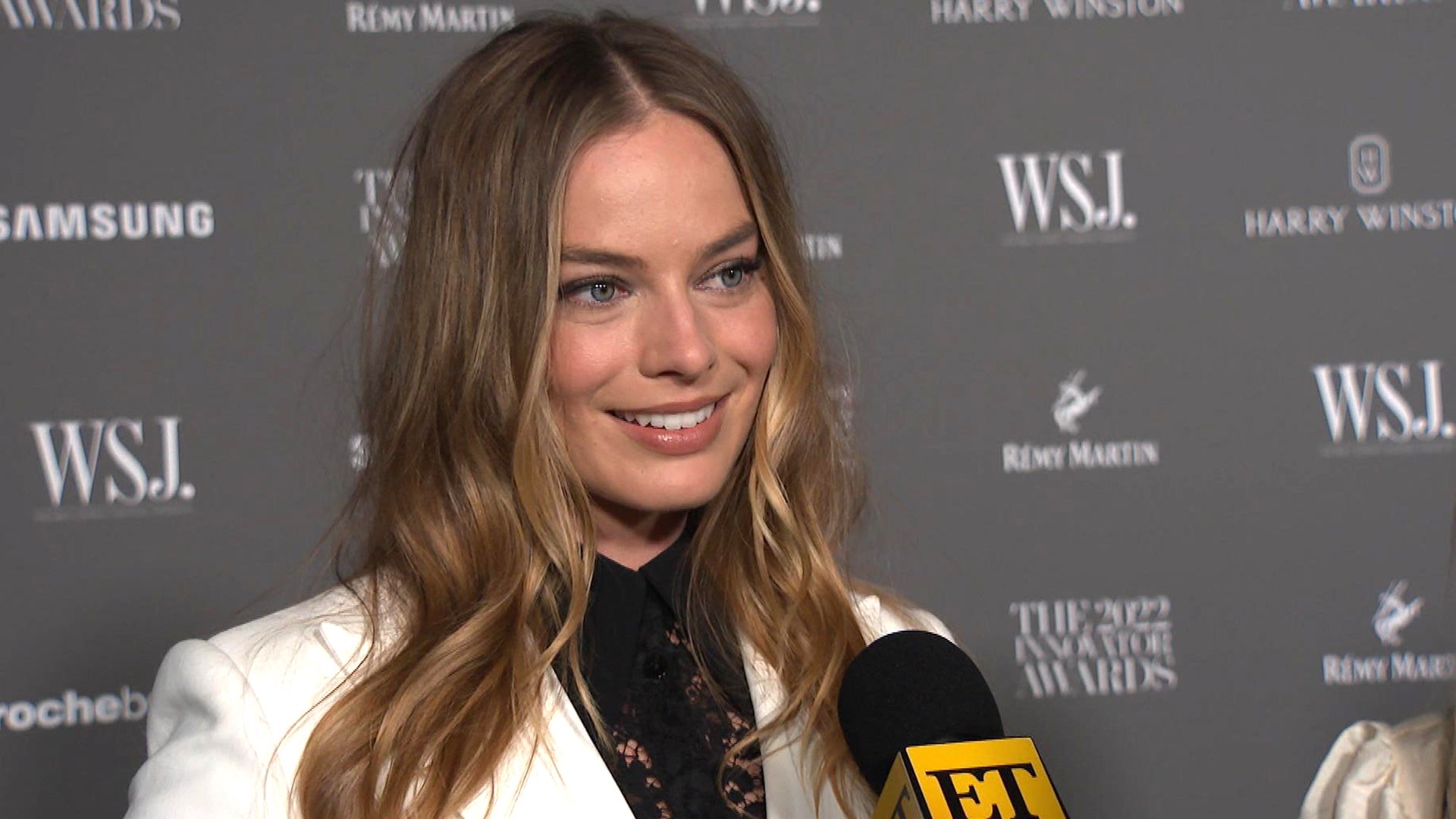 Margot Robbie Reacts to 'Barbie' Movie Costumes Already Being a …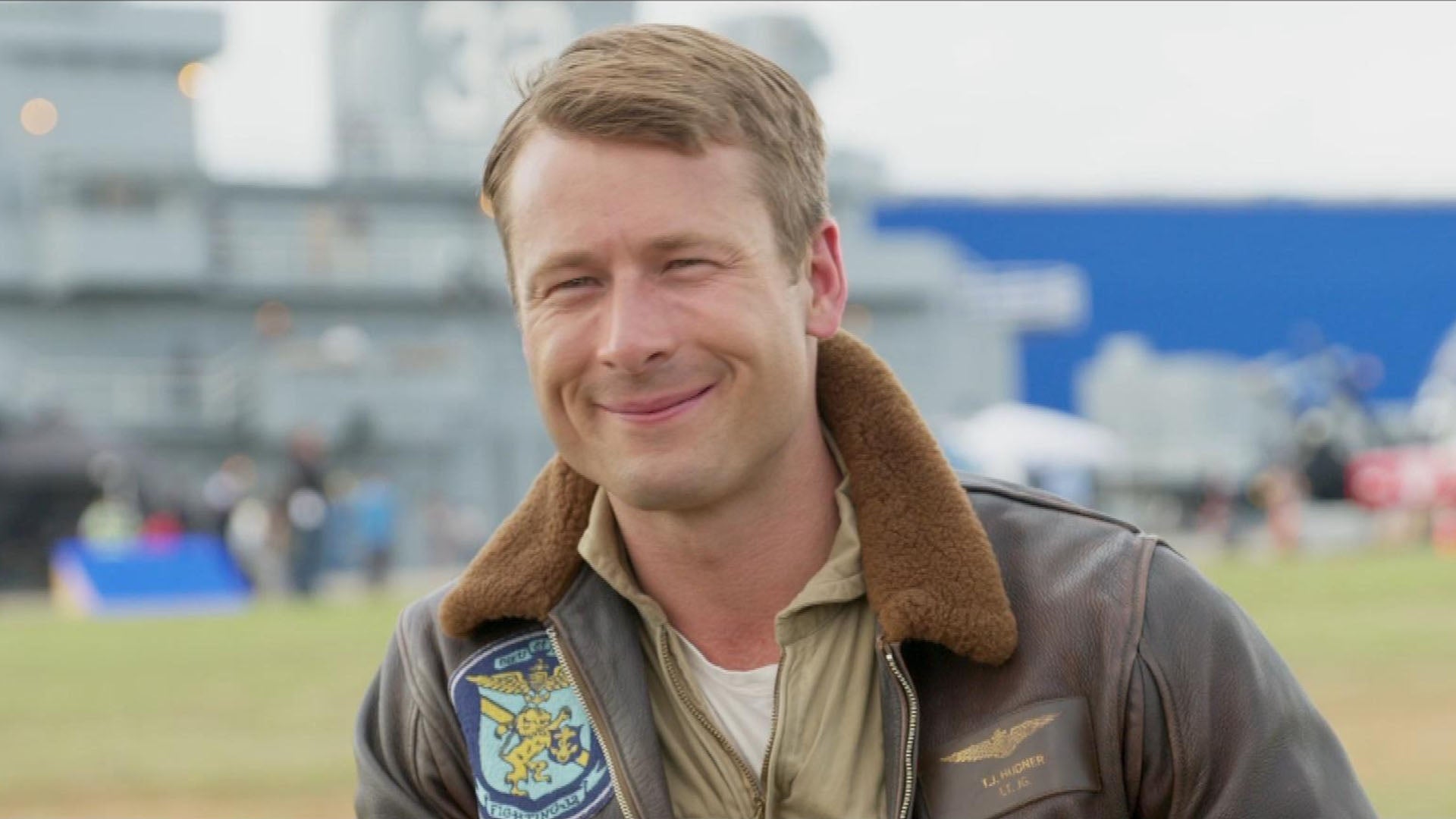 'Devotion': Go Behind the Scenes With Glen Powell (Exclusive)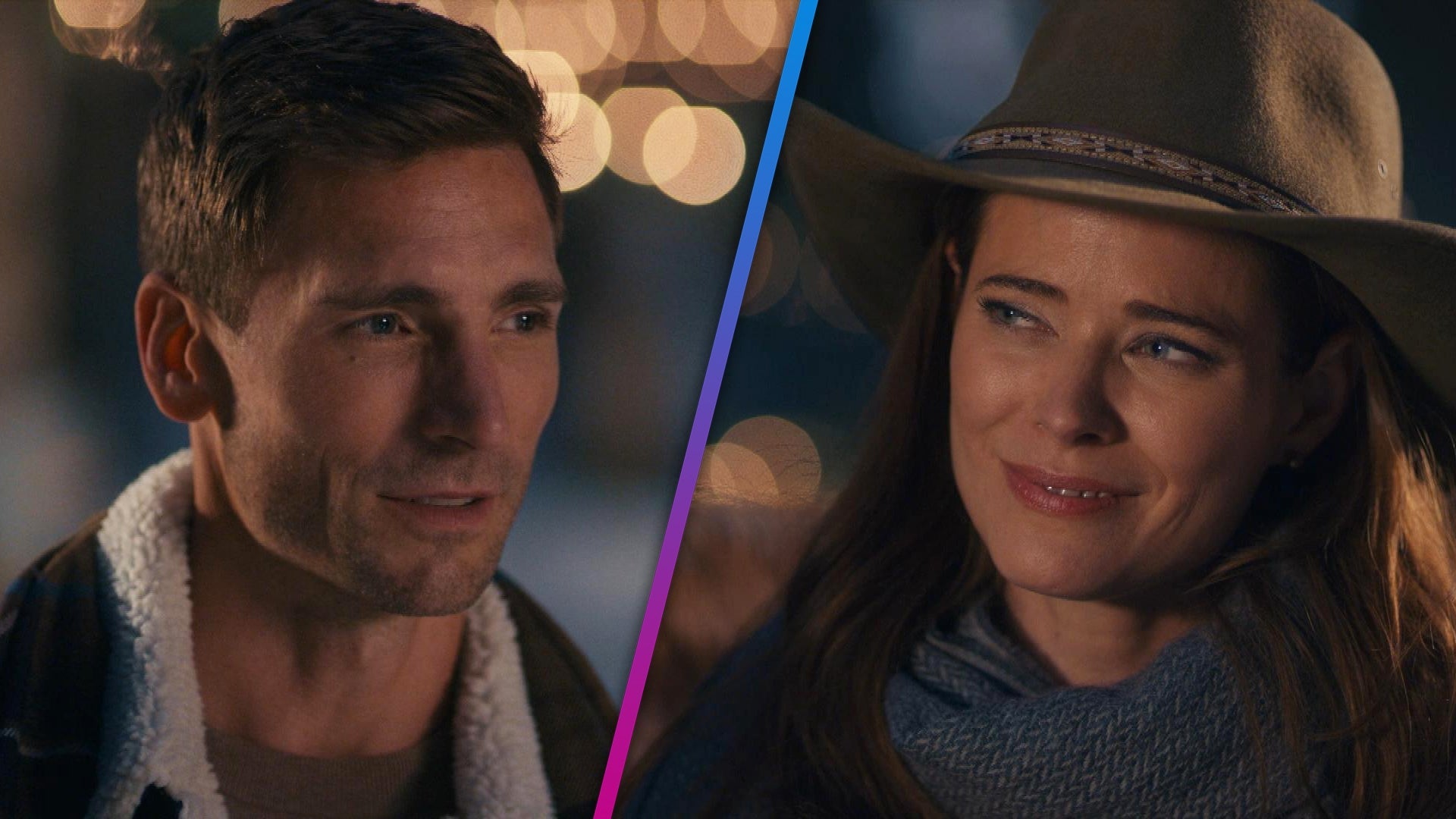 Hallmark's 'A Maple Valley Christmas': Peyton List and Andrew Wa…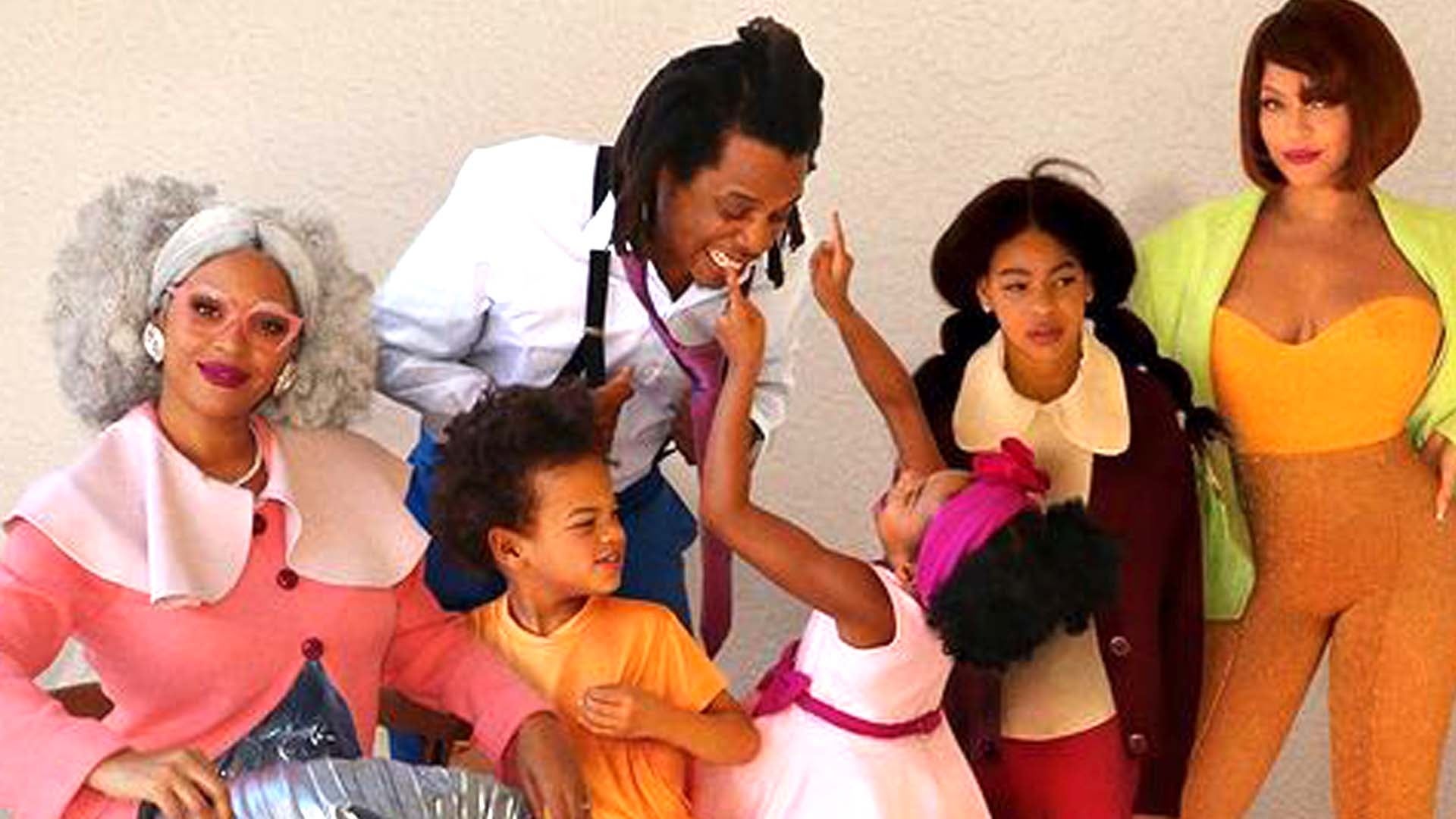 Beyoncé Turns Into Suga Mama and Trudy for 'Proud Family' Hallow…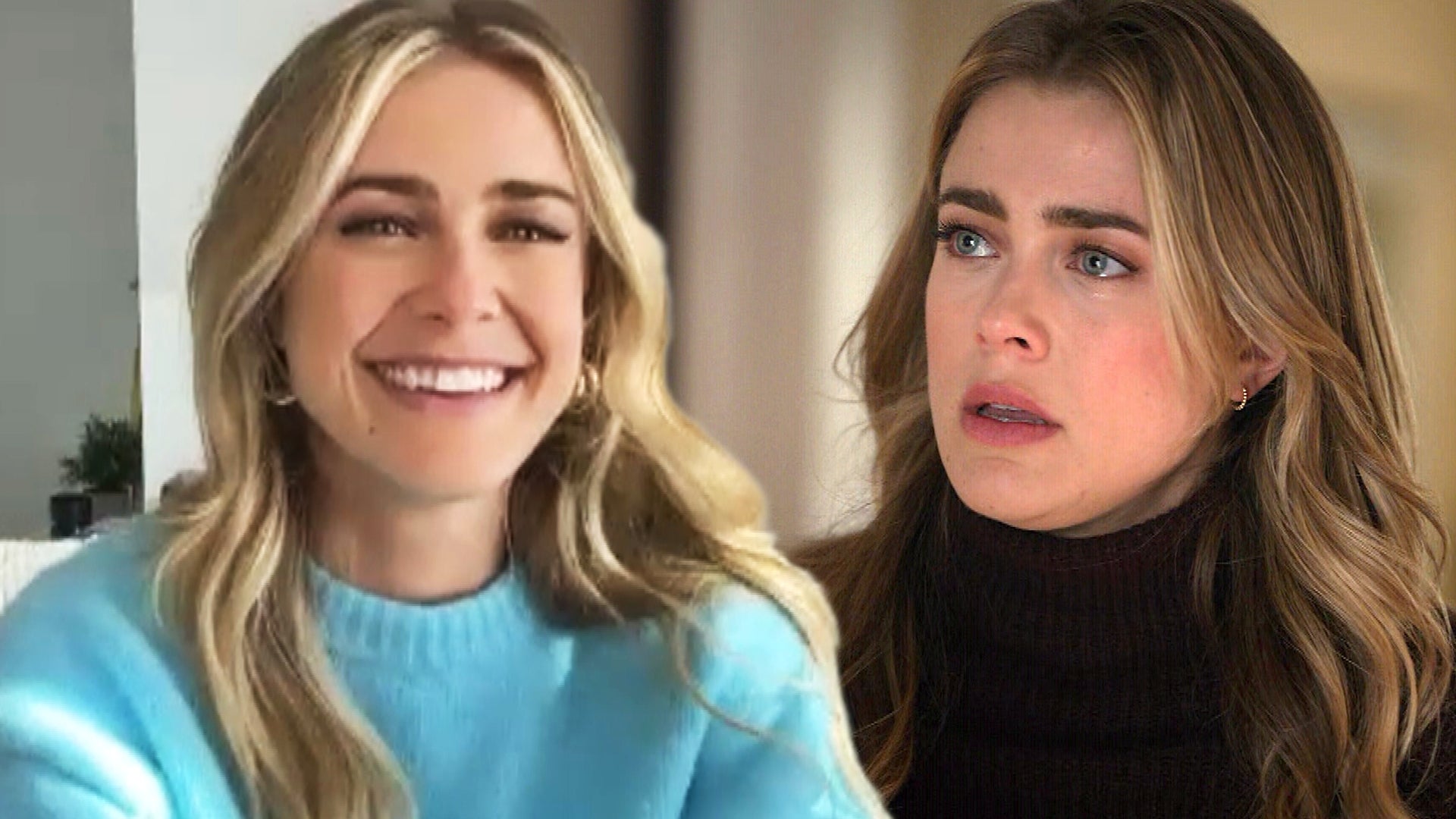 'Manifest': Melissa Roxburgh Spills on Final Season Spoilers and…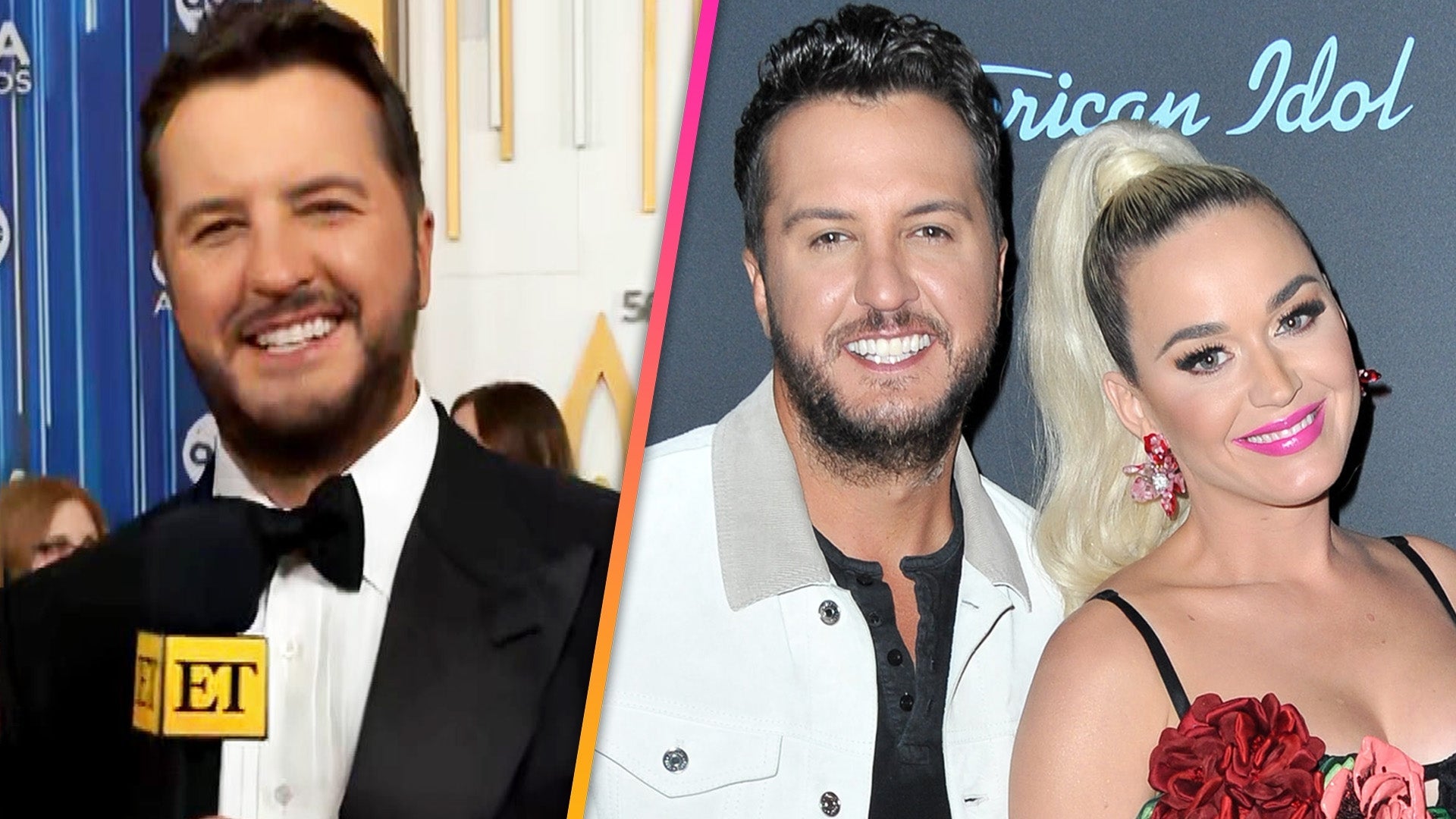 CMA Awards: Luke Bryan Jokes How He Was 'Hurt' by Fellow 'Idol' …
The Masked Singer returned on Wednesday, and ET was following along throughout the entire hour-long episode to break down all the biggest moments, best performances and most revealing clues.
Fox's smash hit surreal singing competition finally introduced viewers to a new slate of six contestants as Group B takes the stage for the first time. This week, The Banana, The Elephant, The Kitty, The Taco, The Mouse and The Frog duked it out in an effort to wow the audience and stay in the game.
The show's celebrated panel of celebrity "detectives" -- including Robin Thicke, Nicole Scherzinger, Ken Jeong and Jenny McCarthy -- did their absolute best to deduce the contestant's clandestine alter egos while fans at home kept their eyes peeled for all the smallest and most revealing clues.
The fun kicked off at 8 p.m. ET/PT on Fox, and you can watch and follow along as we delve into the glorious madness and bizarre, captivating chaos that is The Masked Singerseason three! Check out the live blog below:
And The Elephant Is...
6:01 PM:
After all the final guesses are put in, The Elephant reveals himself to be none other than skateboarder Tony Hawk!
"I appreciate your support and this was a totally new experience for me," Hawk says with a smile.
Hawk also admits that he was fine going home in the first round, explaining, "I had like one more song in me, but I didn't want to go much further. So thank you for listening to me!"
Turns out some of the judges were closer than usual -- while Ken was just as far off as he (almost) always is.
Next week is going to be really exciting as we all get even more clues to the stars of Group B!
Who's Going Home?
5:58 PM:
The moment of truth has come! The six singers have to get cut down to five.
After all of them gave it their all this week, it's up to the audience and judges to vote on who should stay, and the singer with the fewest votes is going home.
After a commercial break (Ha! We didn't fall for your cliffhanger shenanigans this time, Masked Singer!) it's revealed that The Elephant is getting the boot.
However, before the big reveal, the panelists get one last shot to show off their deductive skills.
Panelists' Final Guesses:
Jenny says Lance Armstrong.
Ken says Beto O'Rourke.
Nicole says Steve Aoki.
Robin says Travis Pastrana.
The Banana Is a Conversationalist
5:53 PM:
The Banana comes out and owns the stage with a performance of "A Little Less Conversation" by Elvis Presley that easily wins over the audience and the panel.
"The Banana has the cockiness of a young Robin Thicke," Ken says with a laugh.
Addressing his costume, The Banana jokes, "My kid, I'm getting ready to work out. She hands me a banana and it's a sign. So here I am and I'm peelin' it! I'm peelin' the music!"
Panelists' Guesses:
Jenny says it could be comedian Bill Engvall.
Nicole thinks it could be Hangover star Ed Helms.
Robin thinks the clues suggests it could be Darius Rucker.
The Banana -- FIRST CLUES:
5:49 PM:
The Banana:
- The package is set on a track field and opens up on The Banana napping. We see a cowboy hat on the ground next to him, as well as red, white and blue stripes on the ground.
- We see a quick shot of a blow fish on the ground.
- This clue package has a narrative to it, which is weird. We see The Banana "12 Hours Earlier" dancing in a school bus alongside two women made entirely out of lettuce.
- Says, "Oh no! I'm late for the stage. I can't believe I overdid it late night. You'd think this was my first rodeo."
- Says, "I'm the banana because I'm tough on the outside but a total smoothie on the inside and a hoot to have at parties."
- We see a blue collar.
The Mouse Gets Us There
5:43 PM:
It looks like Chaka Khan might not be the season's only legit legend among its cast of costumed contestants!
With her performance of Oleta Adams' "Get Here," The Mouse proves she's got an amazing voice and Nicole sums it up when she says she thinks "We're in the presence of greatness."
When asked that the hardest part of being The Mouse is, she admits, "Not being able to talk. Yeah, you know, I'm a chatterbox and I love talking and they always tell me that I can't say anything to anybody."
Panelists' Guesses:
Nicole says Darlene Love.
Robin says Dionne Warwick.
Ken says Maya Rudolph.
The Mouse - FIRST CLUES!!
5:38 PM:
The Mouse:
- Says, "Just like a mouse, I am small and cute."
- We see the mouse cheering on some football players practicing on a field, using a little megaphone.
- Says, "Don't let my size fool you, my presence is larger than life."
- Says, "I've always been a leader in my field."
- Says, "I wrote the playbook." And we see a white board with the words, "Bang Bang Formation." Also, the cardinal directions "N, W, S" are all written in blue, and the "E" is in orange."
- Says, "As much as I love calling the shots and showing everyone who's the boss, I also love having a walk-on role to play."
- We see two football player with jersey numbers 19 and 79, and the team name is "Warriors."
- Says, "They say, 'Don't sweat the small stuff.' But now that I'm putting myself in, you should Because I never accept anything less than gold."
- We see gold pompoms.
Cross Promotions Are Awkward
5:33 PM:
In the middle of the episode, Nick introduces two "masked" newcomers -- who prove to just be professional boxers Tyson Fury and Deontay Wilder.
Apparently, this is Fox's way of promoting their upcoming pay-per-view rematch. They take the stage, then awkwardly stand there while the crowd seemingly pretends to be surprised and the panelists look confused, and then walk off.
Okay, cool. Now on with the show.
The Taco Flies Us to the Moon
5:31 PM:
Rocking an awesome mic shaped like a bottle of Tabasco, The Taco sings "Fly Me to the Moon" by Frank Sinatra, and gives a fun, formidable performance that is full of lively lounge vibes and resonates with the audience and panelists alike.
"I feel like we have a legendary taco before us," Nicole says. "I don't know who you are, but that almost brought me to tears."
When asked about being The Taco, he jokes, "This is how I dress normally. The weirdest thing about this experience is being ignored by everyone because they don't know who I am. For the first time I feel invisible!"
Panelists' Guesses
Nicole says Regis Philbin.
Ken thinks it's Martin Short (just like he did last season).
Robin thinks it could be Bob Saget.
The Taco -- NEW CLUES!!
5:28 PM:
The Taco:
- Says, "Like the comfort food I am, I've been a comforting part of your lives for decades."
- We see a pile of old VHS tapes.
- Says, "I've got plenty of seasoning, and I'm in a good place."
- We see a miniature ship anchor sitting on a plate.
- We see a Rubik's cube in a bowl with some limes and shredded cheese.
- Says, "My routine can get a bit mild, so I'm here to bust out the buffet and spice things up."
- We see a trolley car in a refrigerator.
- Says, "To enchiladas and beyond! Here I go, as fast as I can."
- Says, "I want to be the last mask standing. I just hope I don't fall apart out there."
- When he first comes on, Jenny says he "dances a little bit like an older guy."
The Kitty Shows Her Dangerous Side
5:22 PM:
The Kitty takes the stage and shows off her burlesque side as she sings Ariana Grande's "Dangerous Woman," and shows off both her seductive side and her serious singing skills.
"I think she's already a fan favorite," Robin says after the performance. "And there's really no other character quite like her on this season."
Addressing what it's like to be The Kitty, she tells the panel, "I am being somebody that nobody has ever seen before, and it's always been inside of me. So it's great!"
Panelists' Guesses:
Nicole says it could be Julianne Hough or Paris Hilton.
Ken says it could be Nicole Richie.
The Kitty -- FIRST CLUES!!
5:17 PM:
The Kitty:
- Says, "In all my wildest dreams, I never imagined I'd be here. Where I feel at home among the weird and the wonderful."
- Her clue package is also very retro with black-and-white stock footage of a theater and an old-timey audience.
- We see a man watching The Kitty through opera binoculars as she's on-stage in an old theater.
- Says, "It's almost like this show is made for me. A little bit of heaven where I can wipe the slate clean as purest snow."
- We see a clip from an early film of an alchemist looking at the moon through a telescope.
- Says, "Sometimes it feels lonely because people don't think of me as the person I've become, but the person I once was."
- Says, "Now, under these lights, among the cream of the crop, I get to start from scratch."
- There is footage from an old pirate movie featuring sword fighting on the deck of a ship.
- Says, "Just like a kitty will always find a way to nuzzle into your heart, tonight, for my big debut, I'm going for high drama as I show you why I'm the pick of the litter."
- We see a red rose frozen and smashing into millions of pieces on the ground.
- As Jenny says when she first walks out on stage, The Kitty is "itty bitty."

The Elephant Has The Cure
5:14 PM:
The Elephant surprises everyone when he takes the stage and sings "Friday I'm In Love" by The Cure. It's clear he's not a professional singer, but he definitely has charisma.
Addressing the panel, The Elephant says, "I do not do dance choreography at all, but this costume and this mask gave me the confidence to go for it."
Panelists' Guesses:

Jenny guesses Lance Armstrong.
Nicole says it could be Travis Barker or Tommy Lee.
Ken suggests it could be Beto O'Rourke (because he has to keep his reputation as "most insane guesser" going strong).

The Elephant -- FIRST CLUES!
5:10 PM:
The Elephant:
- Says, "Here's the story about how I became the biggest animal in the kingdom."
- He's on a street and we see a sign in the background for a "cycle" shop.
- Says, "I was a calf when I found my calling," while playing on a drum set.
- Says, "With hard work, I turned my passion into a one-man show."
- The clue package references stop signs several times.
- Says, "I went from canvasing park benches to leading the charge of a massive movement, even parading through white houses."
- Says, "Now I'm ramping up to a new calling."
- We see two blue jay pinwheels.
- The Elephant stands -- alongside four of the show's Men in Black- - in front of a flower shop called "Jessica's Flower Bed."
- Says, "So, to sum it up, go risk it all for what you love and what everyone else says is irrelevant."

You Can't Touch The Frog's Impressive Moves
5:09 PM:
Decked out in a purple zoot suit The Frog slays this performance of "U Can't Touch This" by MC Hammer that gets everyone on their feet. It's a perfect way to kick off the new group!
"You killed the dance moves, you killed the rap," Robin marveled. "The swag don't stop!"
When asked how he feels about his new persona, The Frog said, "I feel free, baby. I came here to win it all. That's what I came to do. Win it all."
Panelists' Guesses:
Jenny says it could be Olympian Michael Johnson.
Ken says it could be Olympian Carl Lewis.
Nicole suggests it could be Ray J.
The Frog -- FIRST CLUES!!
5:04 PM:
The Frog:
- Says, "Newsflash! My metamorphosis has been anything but typical."
- The package is in black and white and has a '20s Newsies vibe.
- We see a newspaper with a headline that reads "Tadpole plucked from large creek" and "Toad's Crazy Ride Begins," as well as "Frogs Are Jumping! Frogs Are Jumping!"
- The VERY fine print on the paper suggests The Frog "had some interesting eating habits, and I'm not just talking about dining on flies."
- Says, "I lept to stardom as fast as a lightning bolt. Never had a chance to evolve my image and do things my way."
- We see a paper bag marked "Leftovers" and some meatballs on the floor.
- Says, "I was slithering with the big frogs from jump, jump. Just had to fit in and survive."
- We see a poster for what looks like the Olympics. It reads "1996 Games. 1000-Meter Leap Frog."
- Says, "But now, I can write my own masterpiece. And showing this new side gives me butterflies in my stomach. But I'm ready to drop the hammer and sing my face off."
- We see what looks to be an old-school radio mic.
- The Frog stands news to a wall with a $100 bill, a $5 bill and a $1 bill (for a total of $106).
- As the judges point out when he first takes the stage, he seems to be pretty short.

Back to the Famous Four
5:02 PM:
For the first time this season, the panel is just the core four, with no guest stars.
After kicking things off with Jamie Foxx, Jason Biggs and Leah Remini, it's nice to see the show get back to it's main panel -- although it'll be great to see Joel McHale make his inevitable return!
Group B Is Here!
5:00 PM:
After three weeks of watching the same costumed stars singing (or whatever you call what The White Tiger is doing), we're finally going to be getting some new mysteries to solve!
Hopefully, these constants are a lot of fun, because we're going to be seeing them all perform two more weeks in a row as Group B gets whittled down to their Top Three, and we'll finally get a crack as the masked crooners from Group C.
(Note: Live Blogging kicks off at 8 p.m. ET, 5 p.m. PT)
Last week, fans had to bid farewell to the third star to get the axe this season during the Group A championships -- Miss Monster!
After the panelists made their final guesses -- which Robin and Nicole absolutely nailed -- Miss Monster removed her helmet and revealed herself to be none other than the Queen of Funk, Chaka Khan!
Check out the video below for a look at more on the wild unmasking during the last episode of The Masked Singer.
RELATED CONTENT:
'The Masked Singer': The Biggest Clues, Best Performances and Most Exciting Moments From Week 3!
'The Masked Singer': Miss Monster Gets Slayed in Week 3 Elimination-- See Which Music Legend Got Unmasked!
'The Masked Singer': Season 3 Spoilers, Clues and Our Best Guesses at Secret Identities
Related Gallery