TV
'The Masked Singer': The Season 6 Finale's Best and Most Emotional Moments!
By
'The Masked Singer' Judges Tease Season 6 Changes (Exclusive)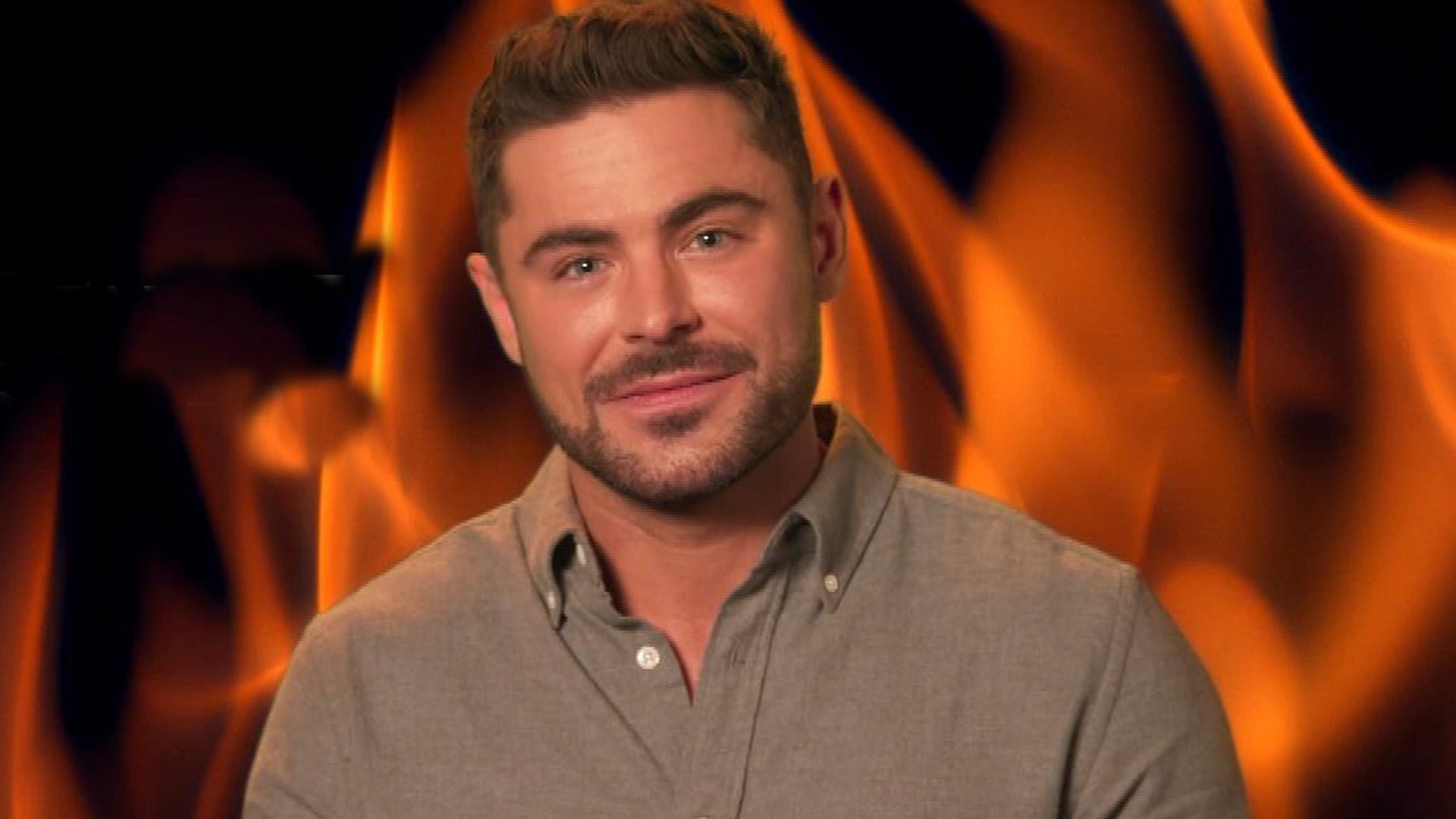 Zac Efron on Taking on First-Ever Dad Role in 'Firestarter' (Exc…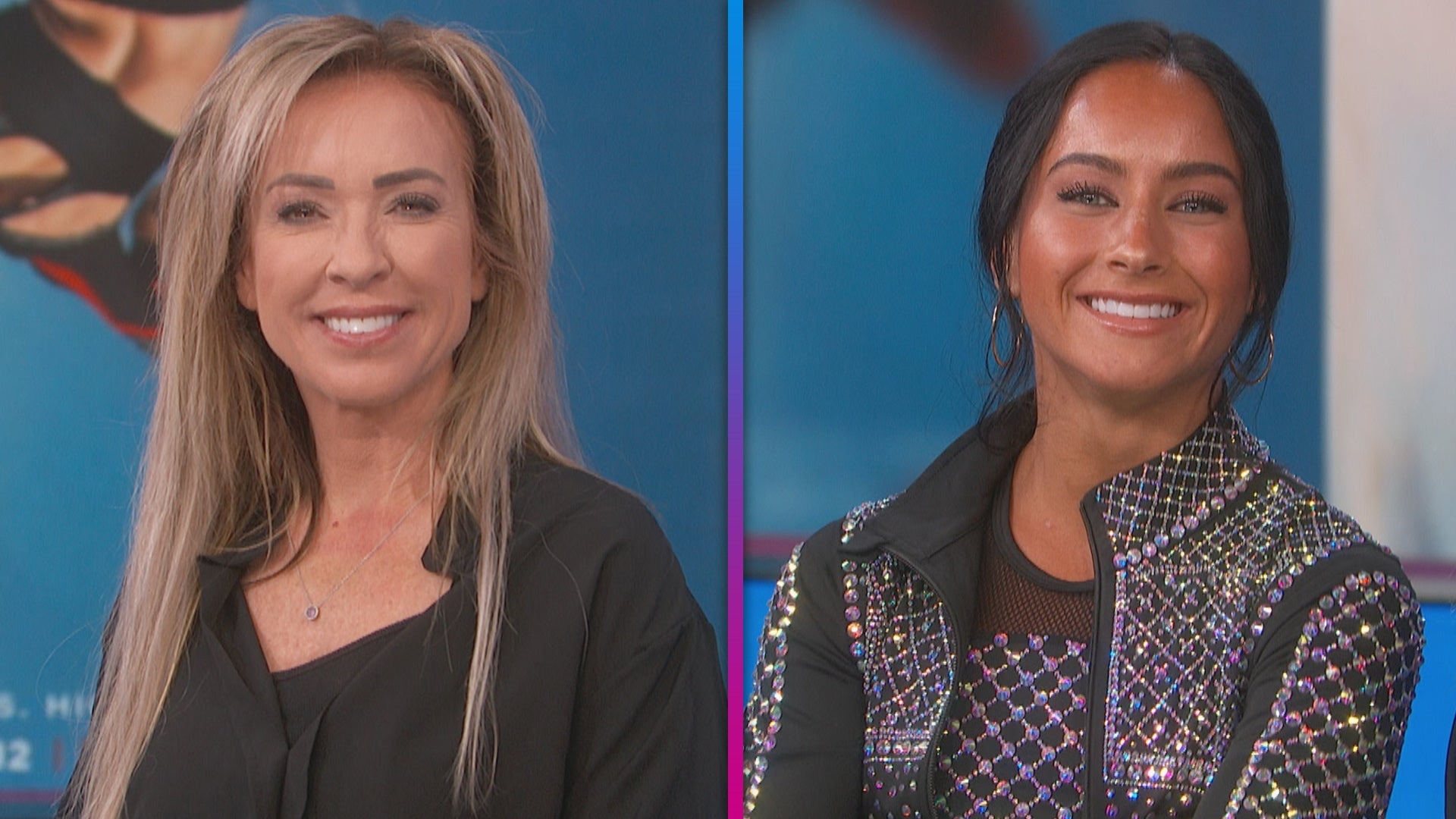 'Cheer' Stars Tease Upcoming Live Tour and Possible Season 3 (Ex…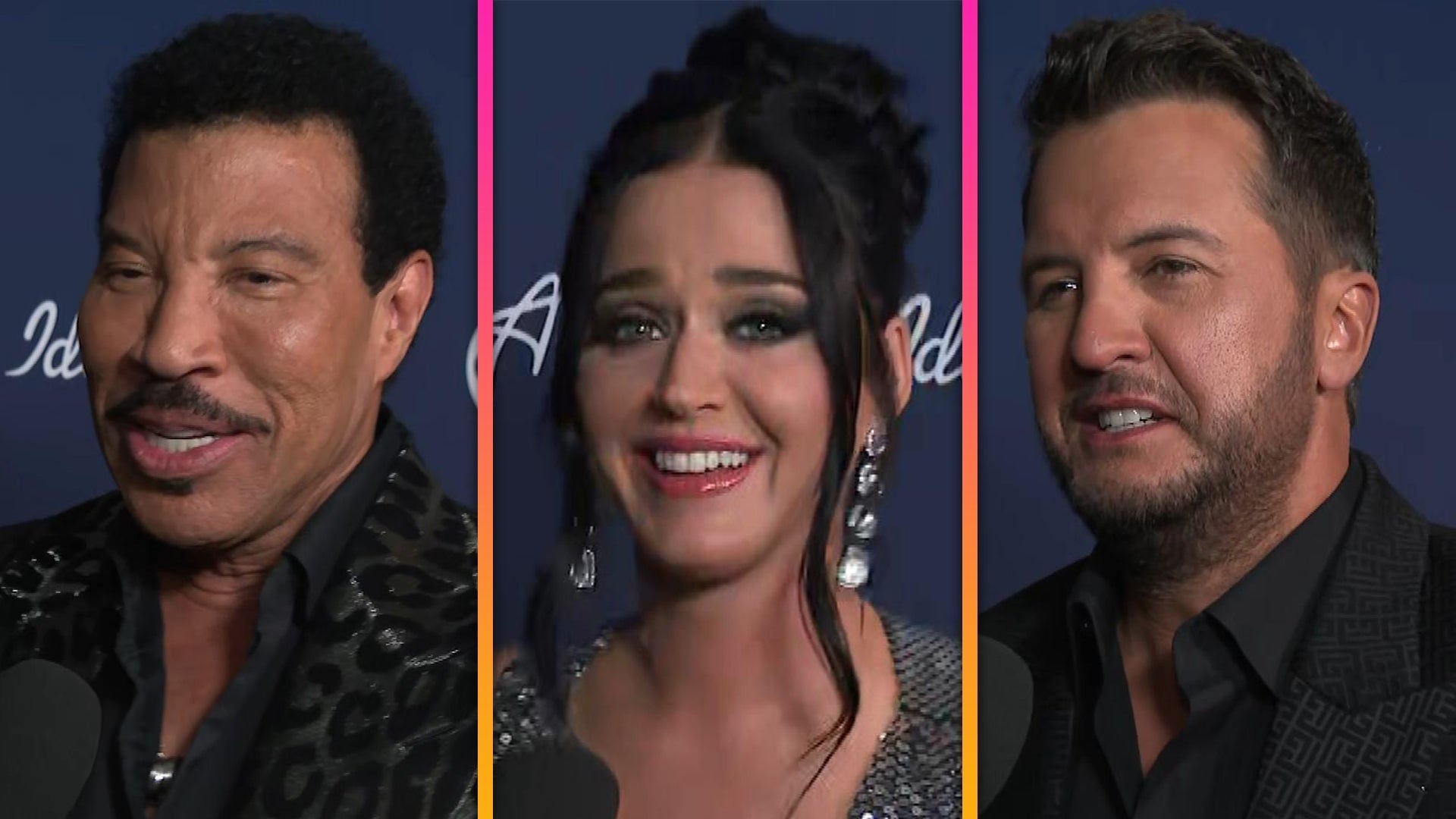 'American Idol' Judges Reveal If They'll Be Back for Season 21 (…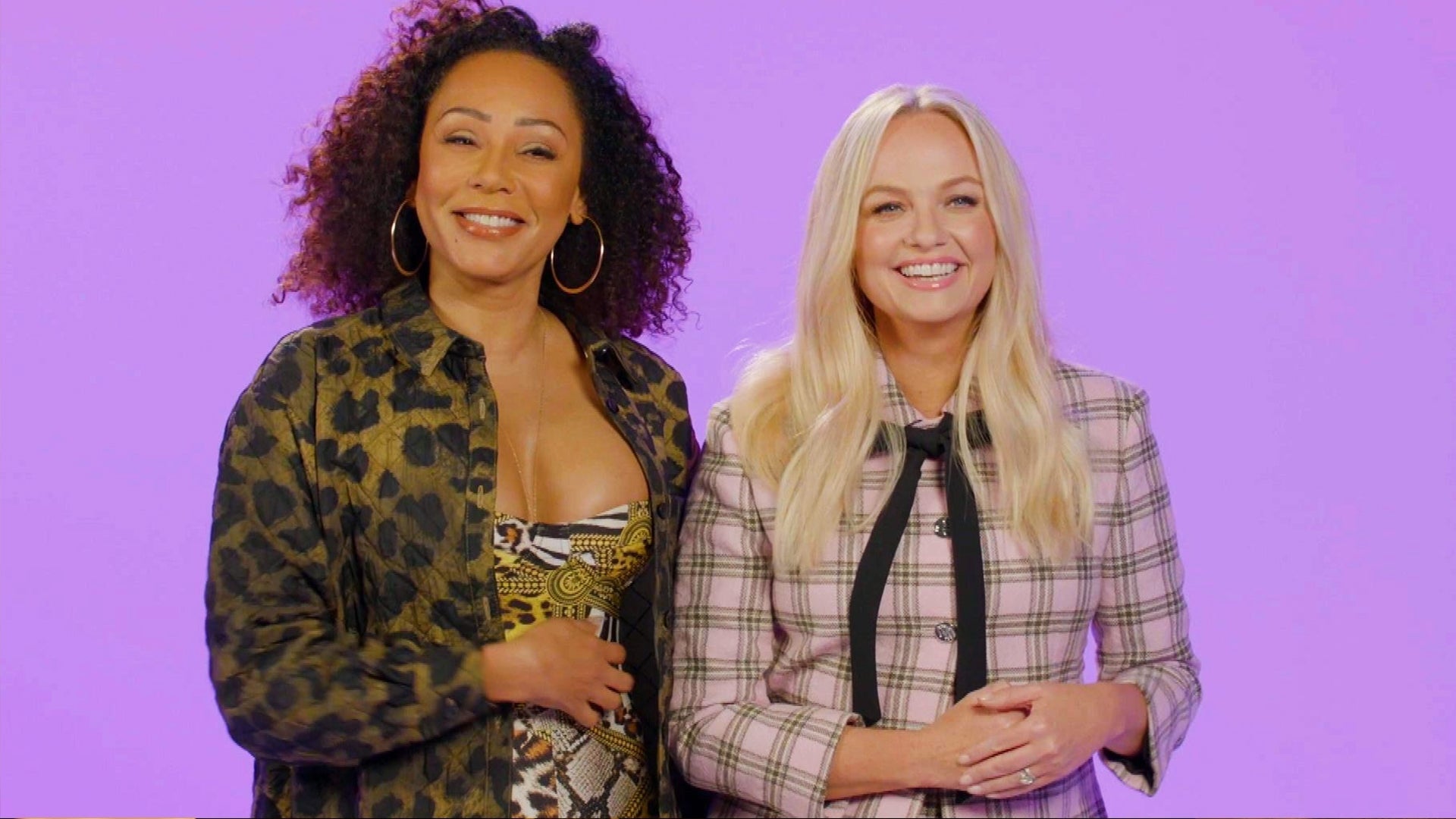 Spice Girls Mel B and Emma Bunton Tease Strategy for 'The Circle…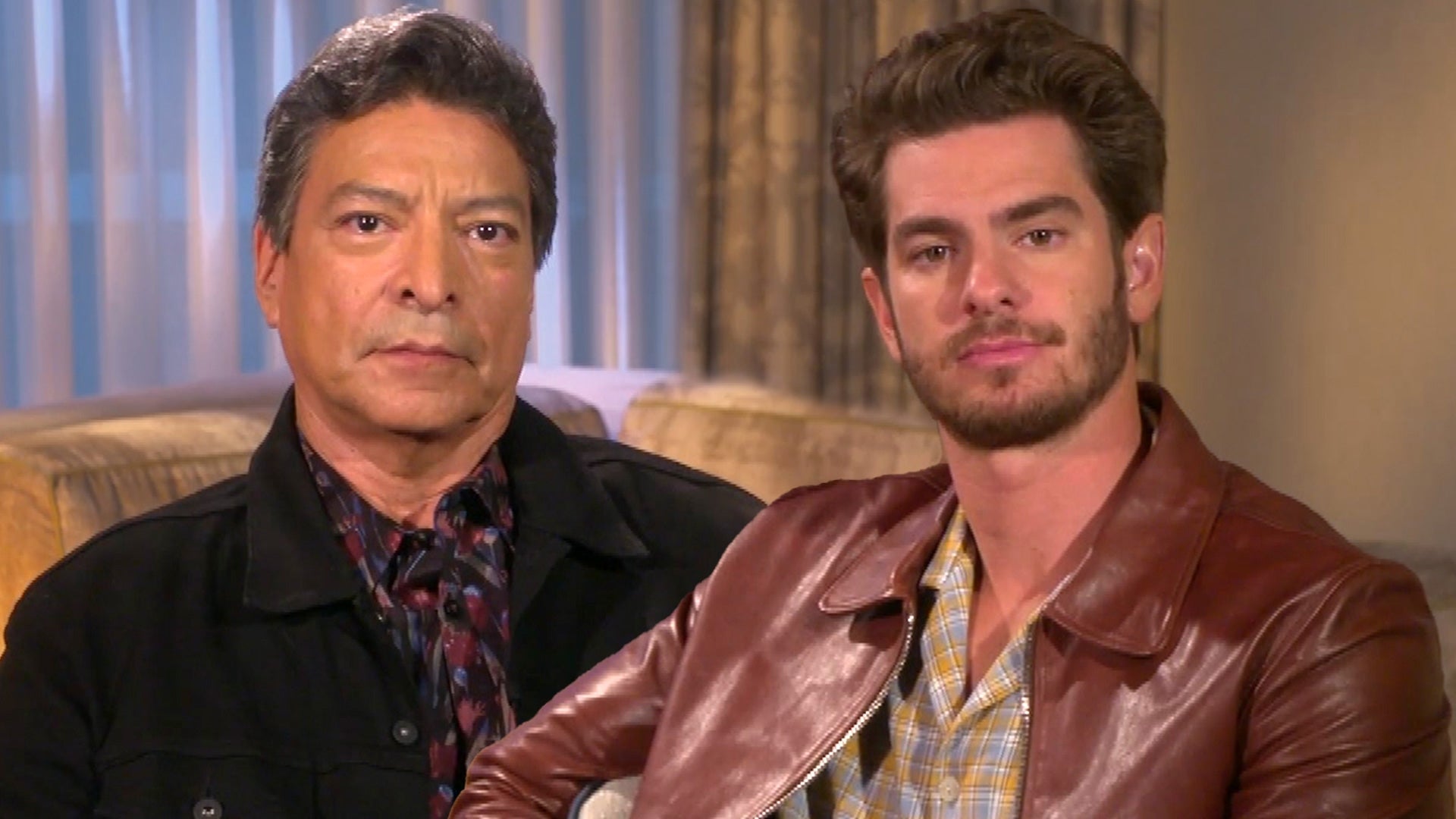 'Under the Banner of Heaven': Andrew Garfield and Gil Birmingham…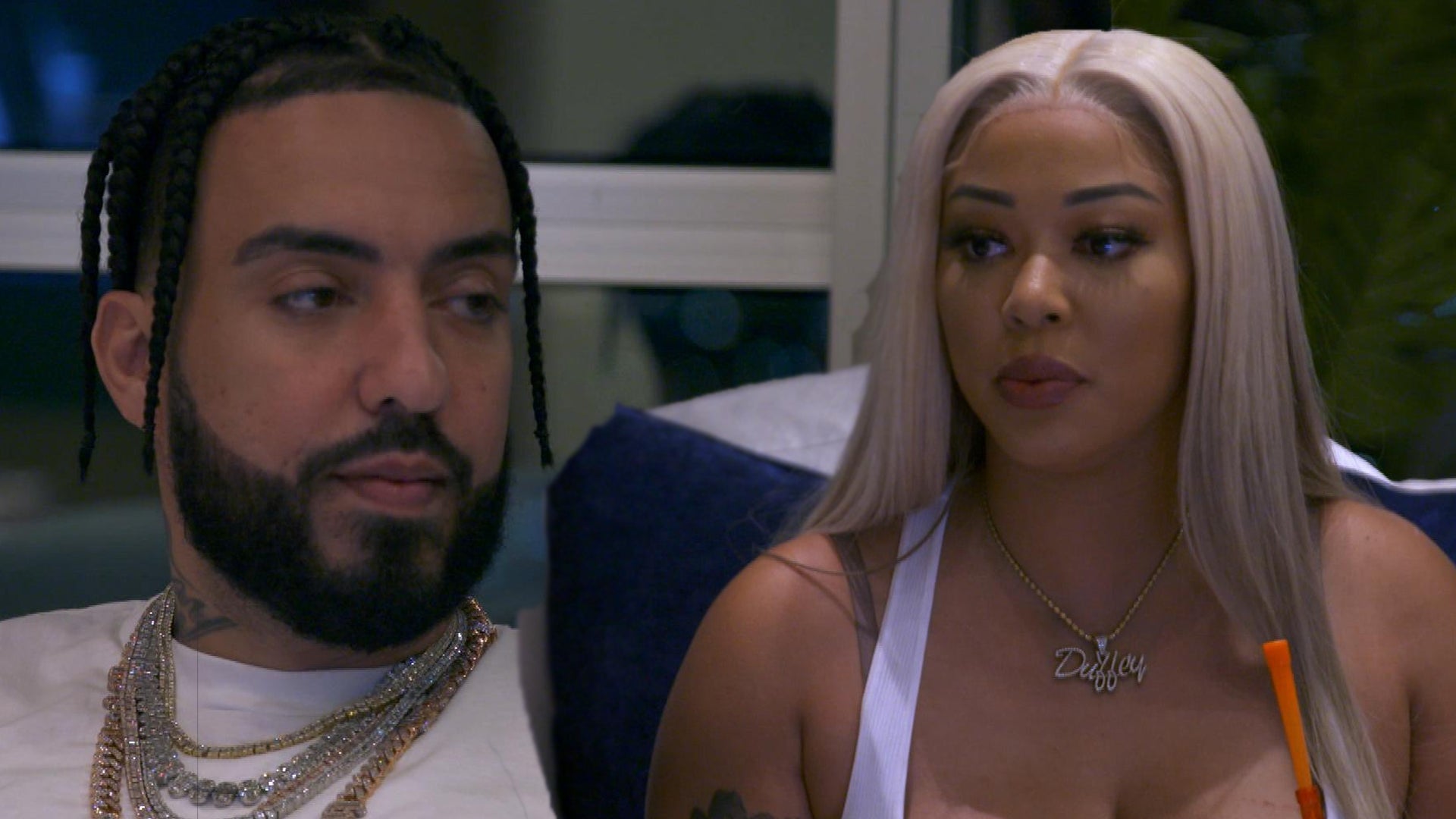 'Basketball Wives' Season 10: Watch the Trailer (Exclusive)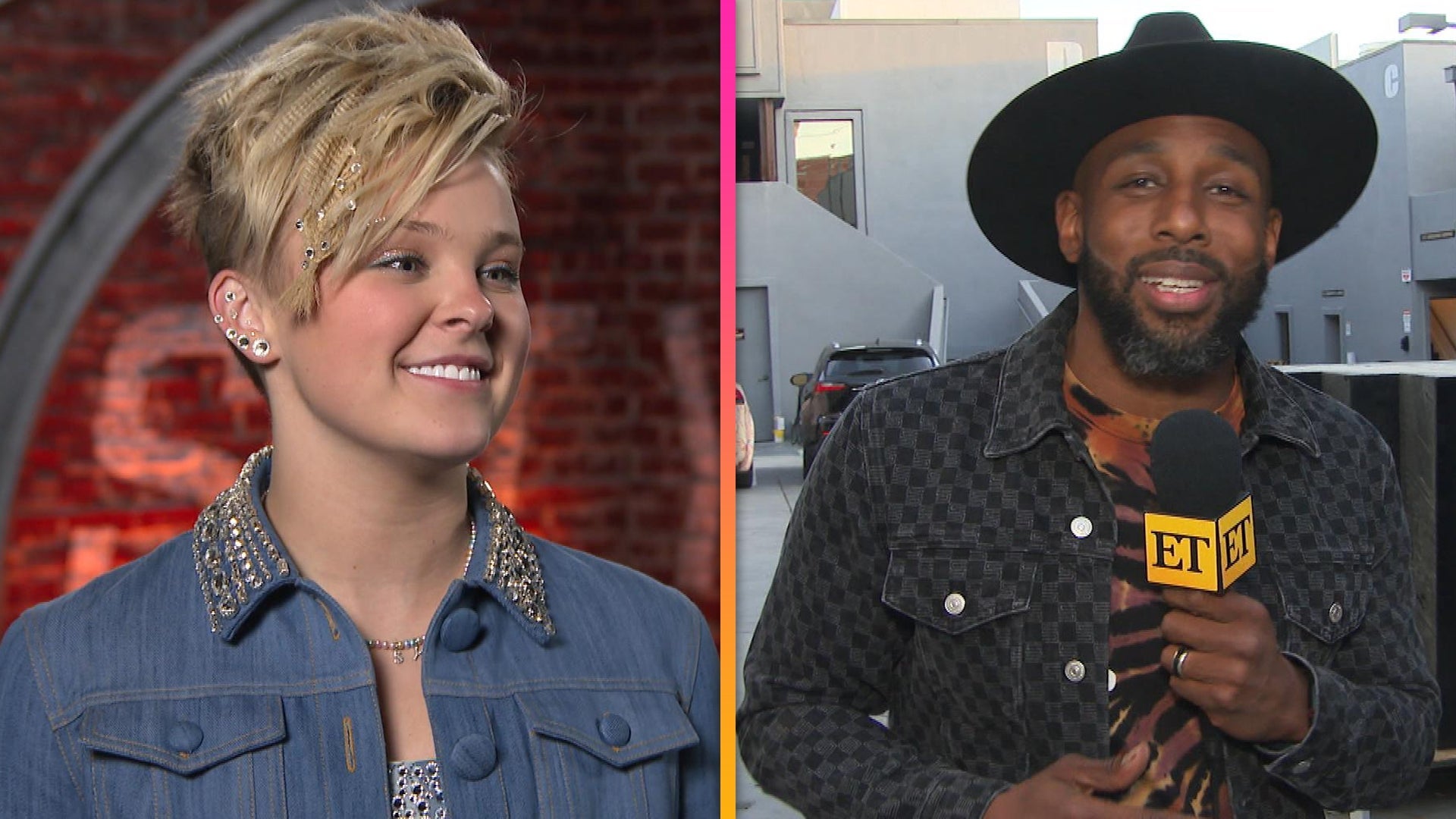 'SYTYCD': Go Behind the Scenes of Season 17 (Exclusive)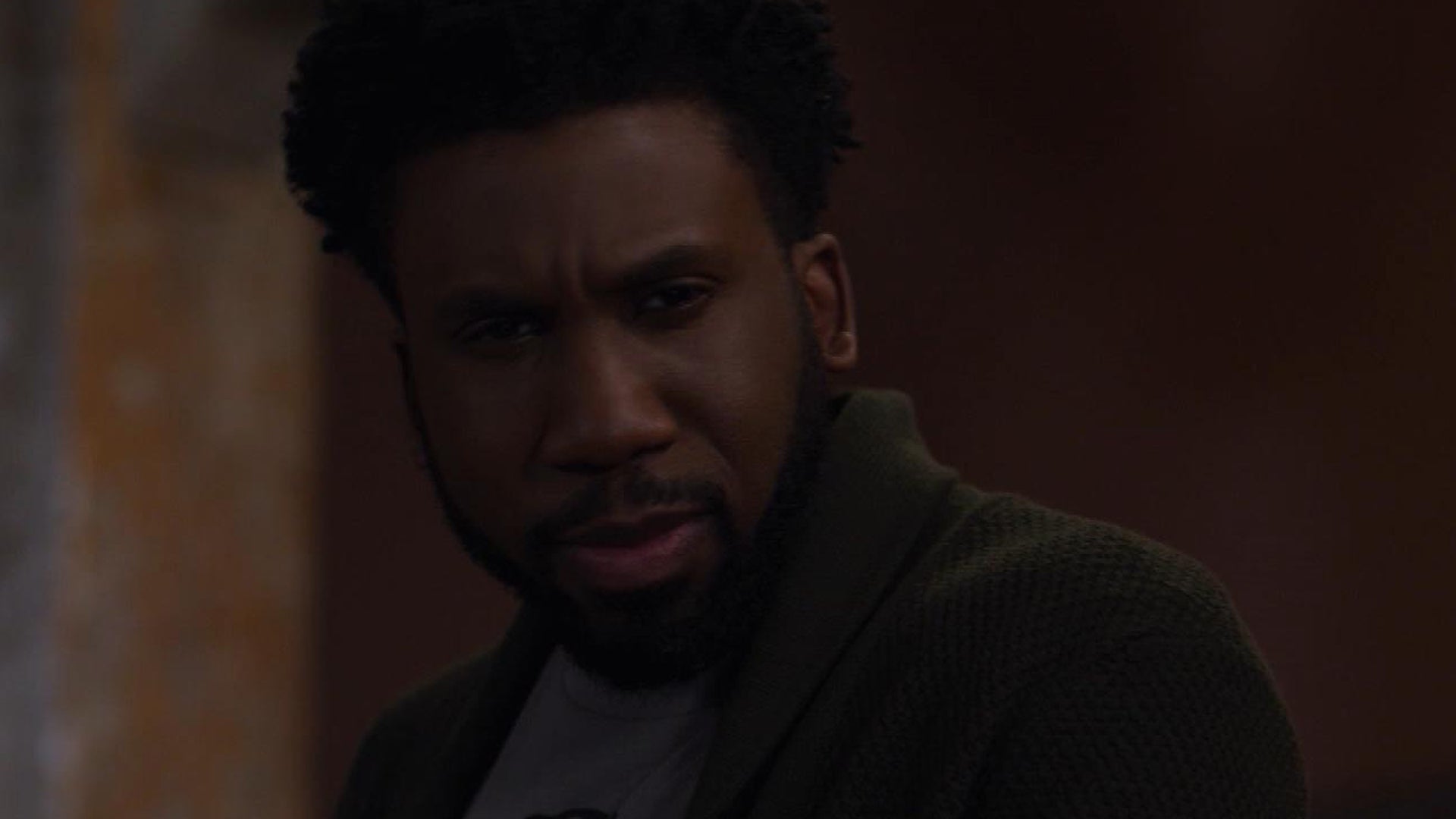 'The Good Fight': Watch a Deleted Scene From Season 5 (Exclusive)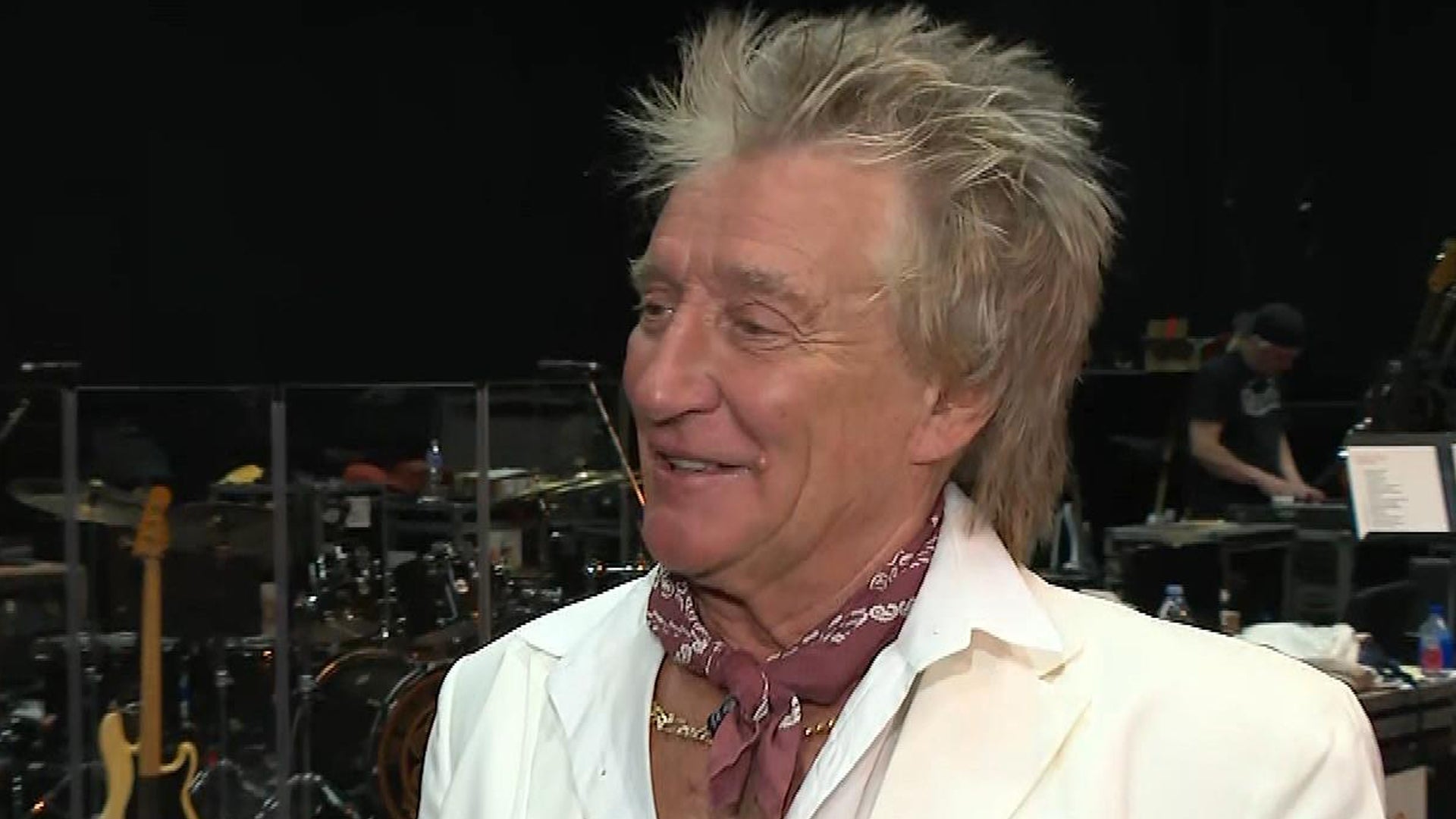 Rod Stewart Reveals Changes to His Vegas Show and Why He's in th…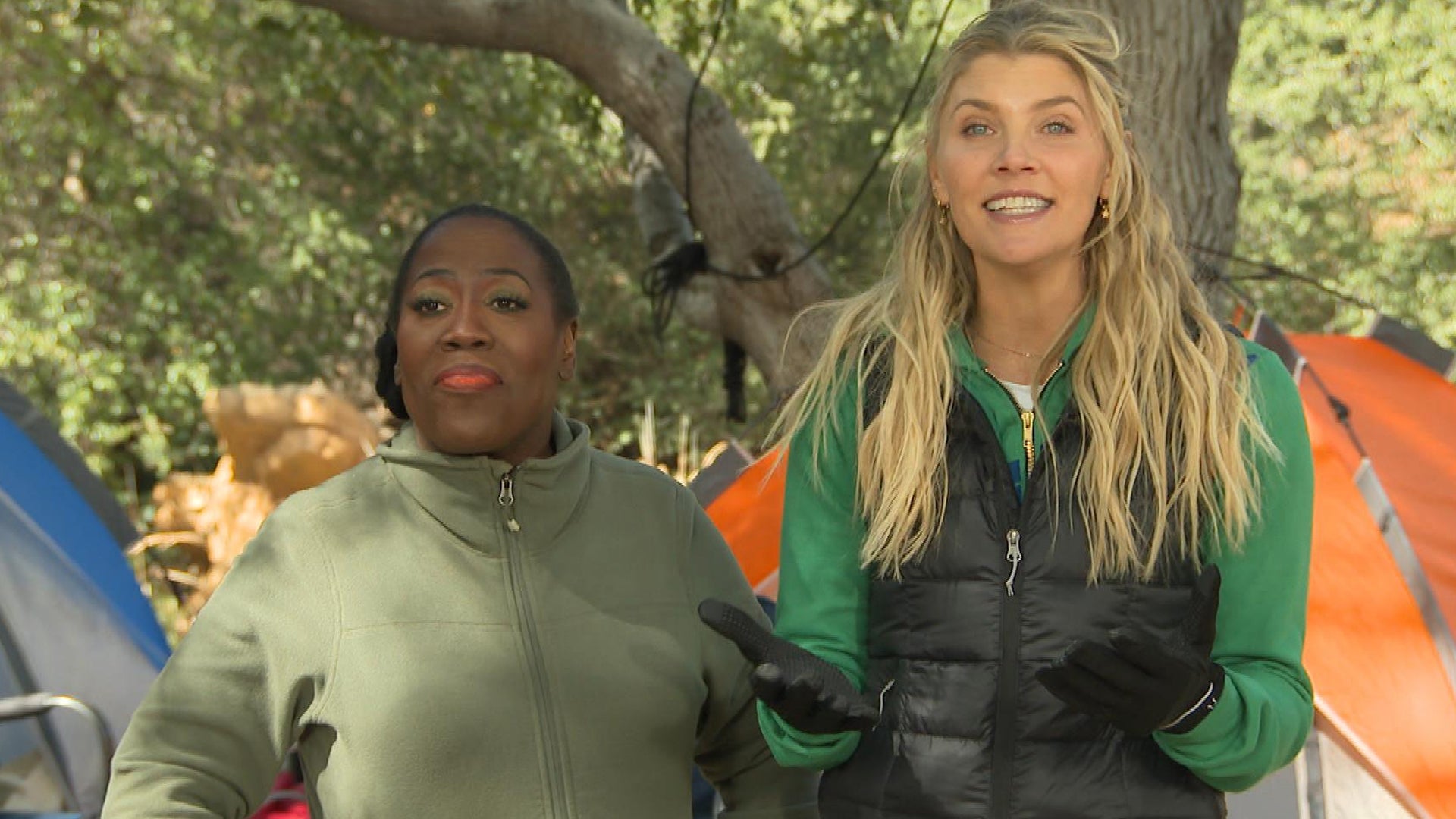 'The Talk' Hosts Go Camping: Go Behind the Scenes (Exclusive)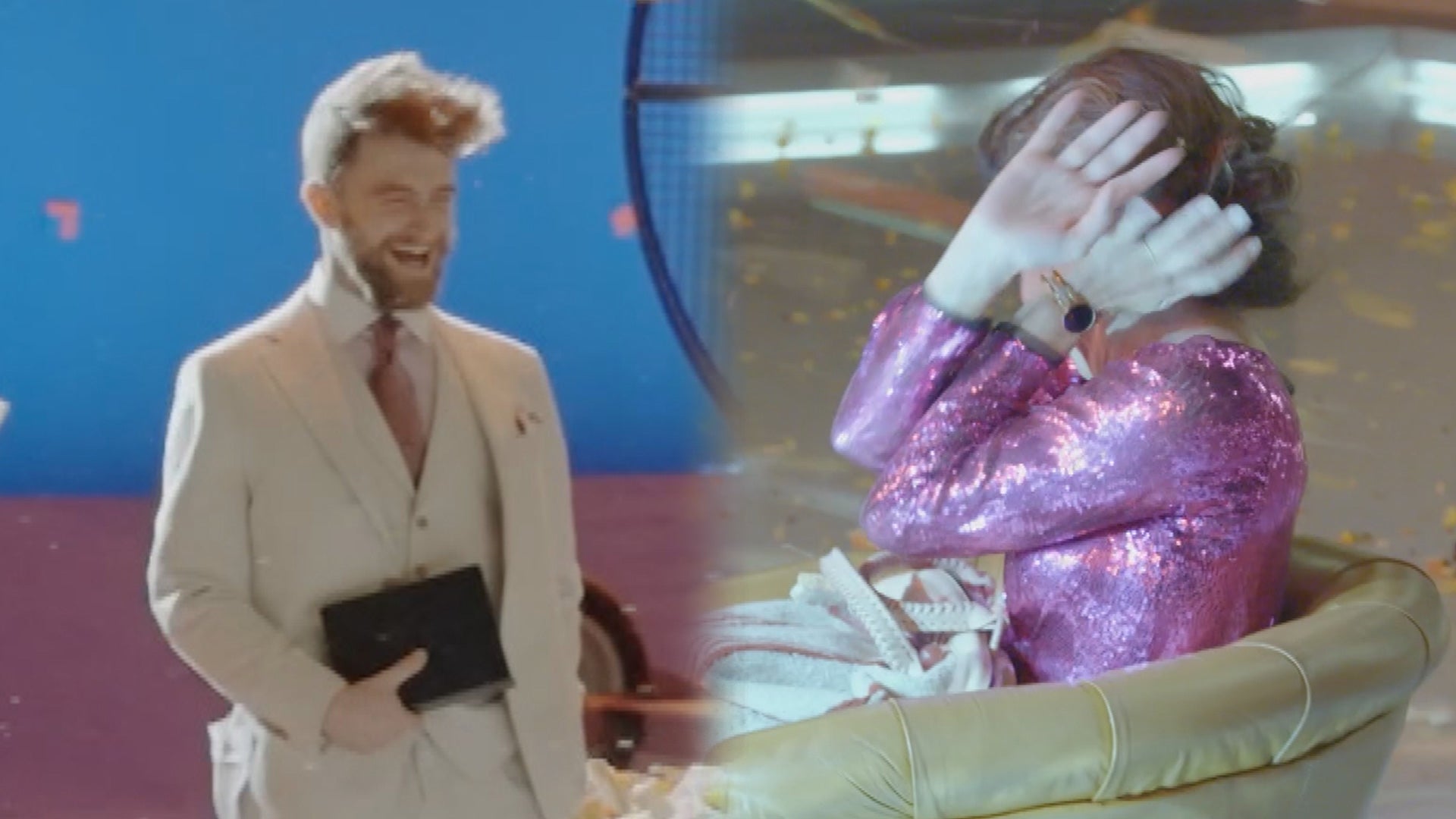 'The Lost City': Go Behind the Scenes of Sandra Bullock's Charcu…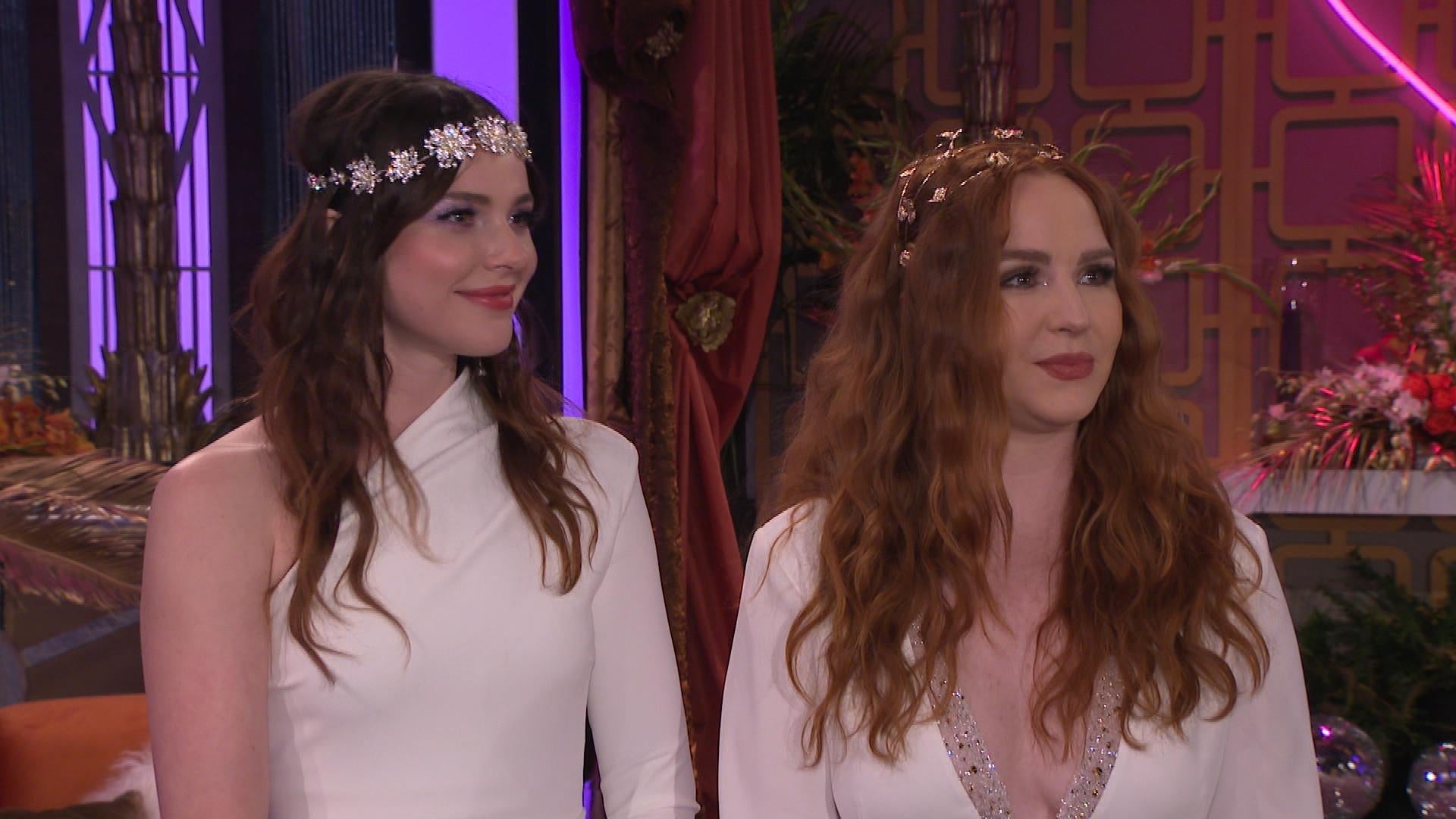 Go Behind the Scenes of 'The Young and the Restless' First-Ever …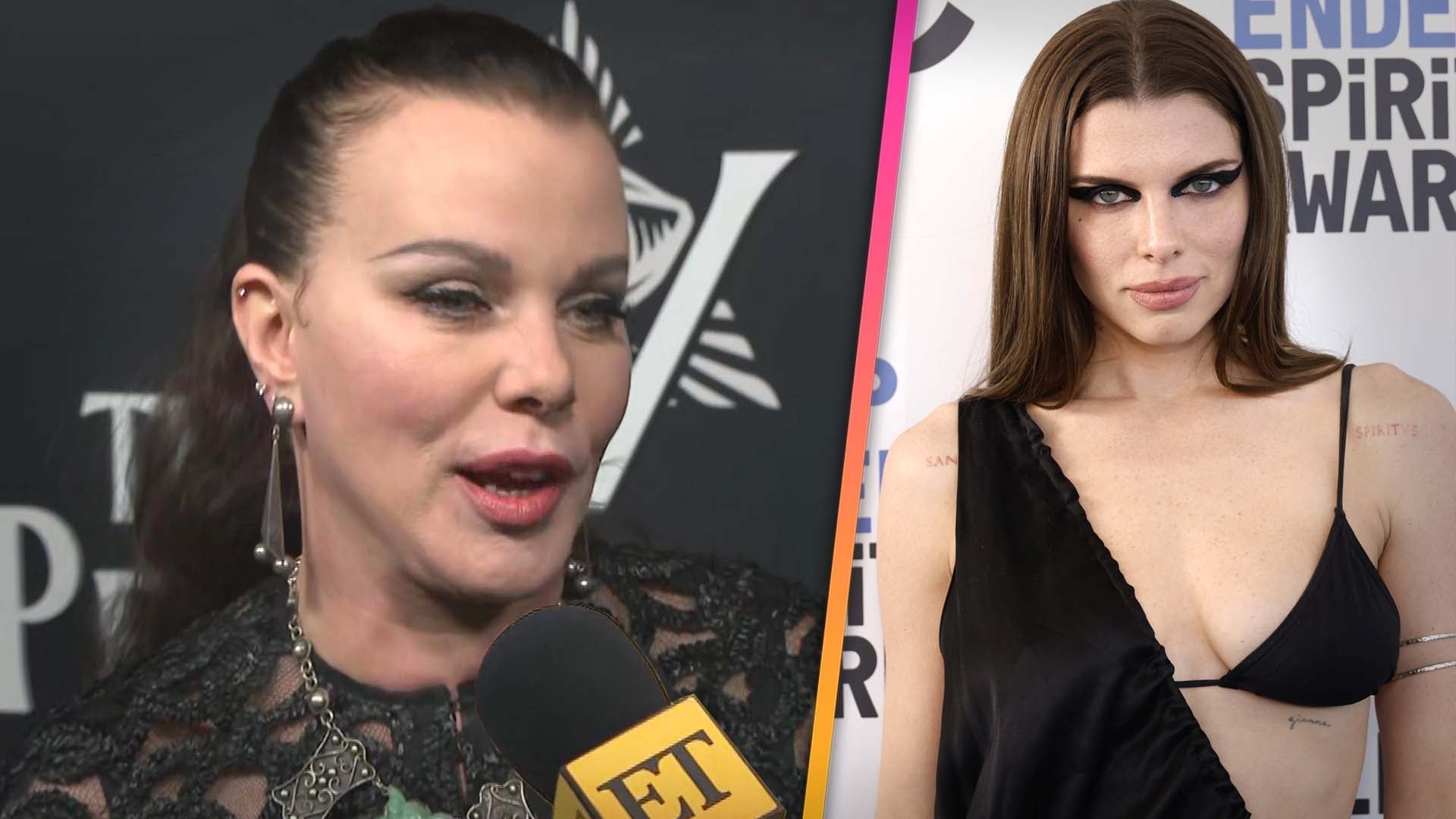 Debi Mazar Teases If Julia Fox Will Play Her in Madonna's Biopic…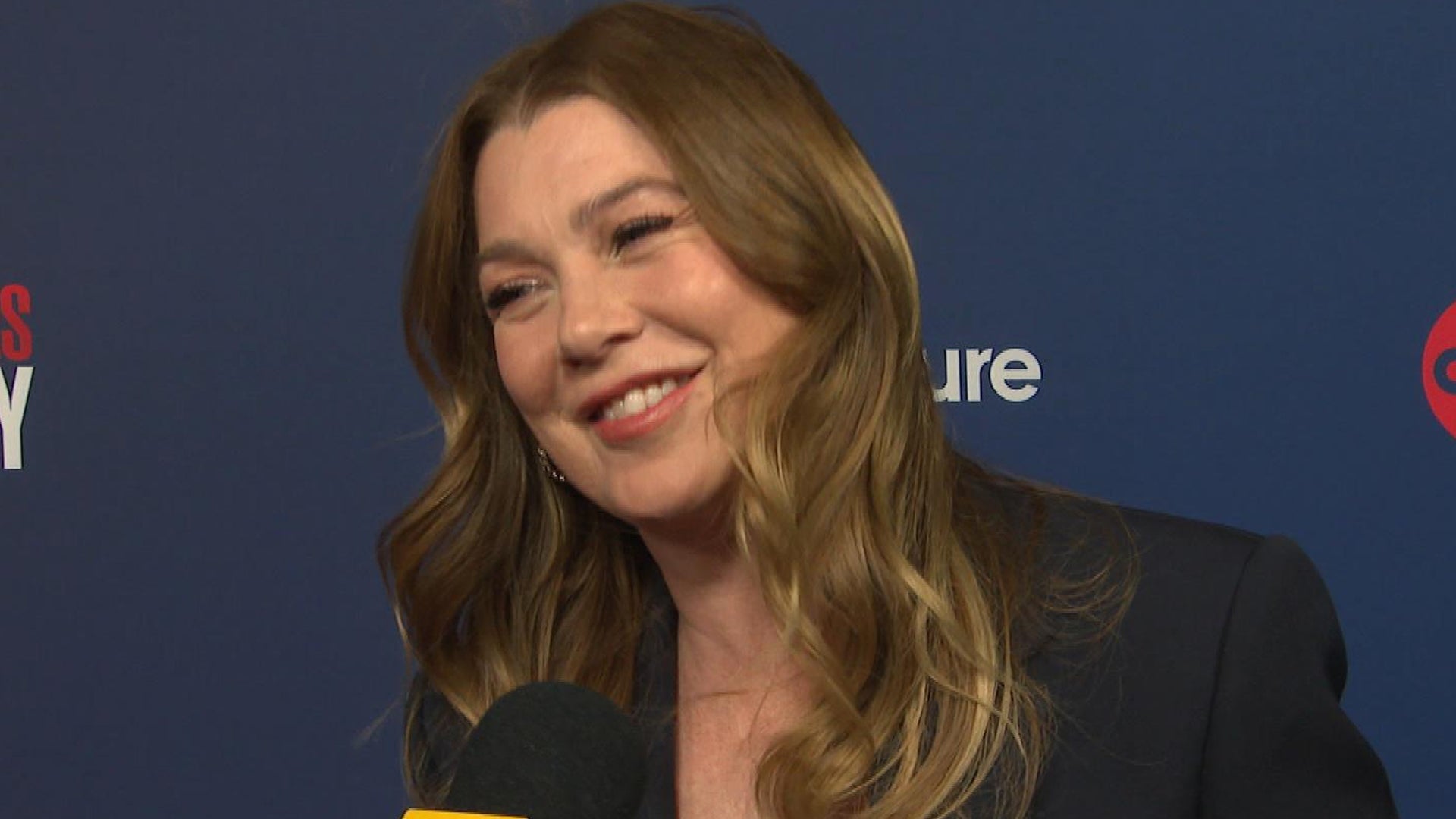 'Grey's Anatomy' Cast Celebrates 400 Episodes and Season 18 Fina…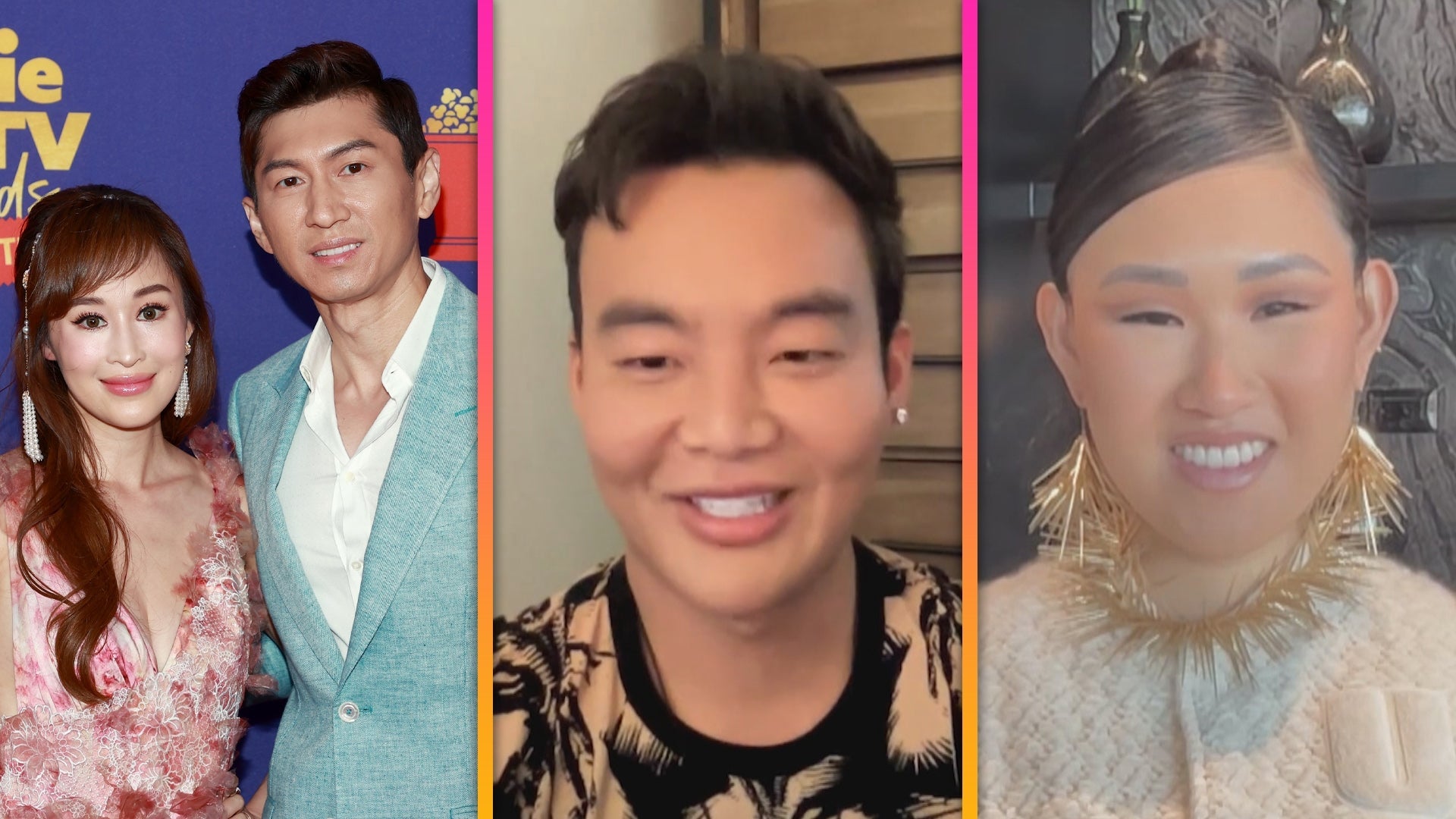 'Bling Empire' Cast Reacts to Chèrie and Jessey Quitting Show in…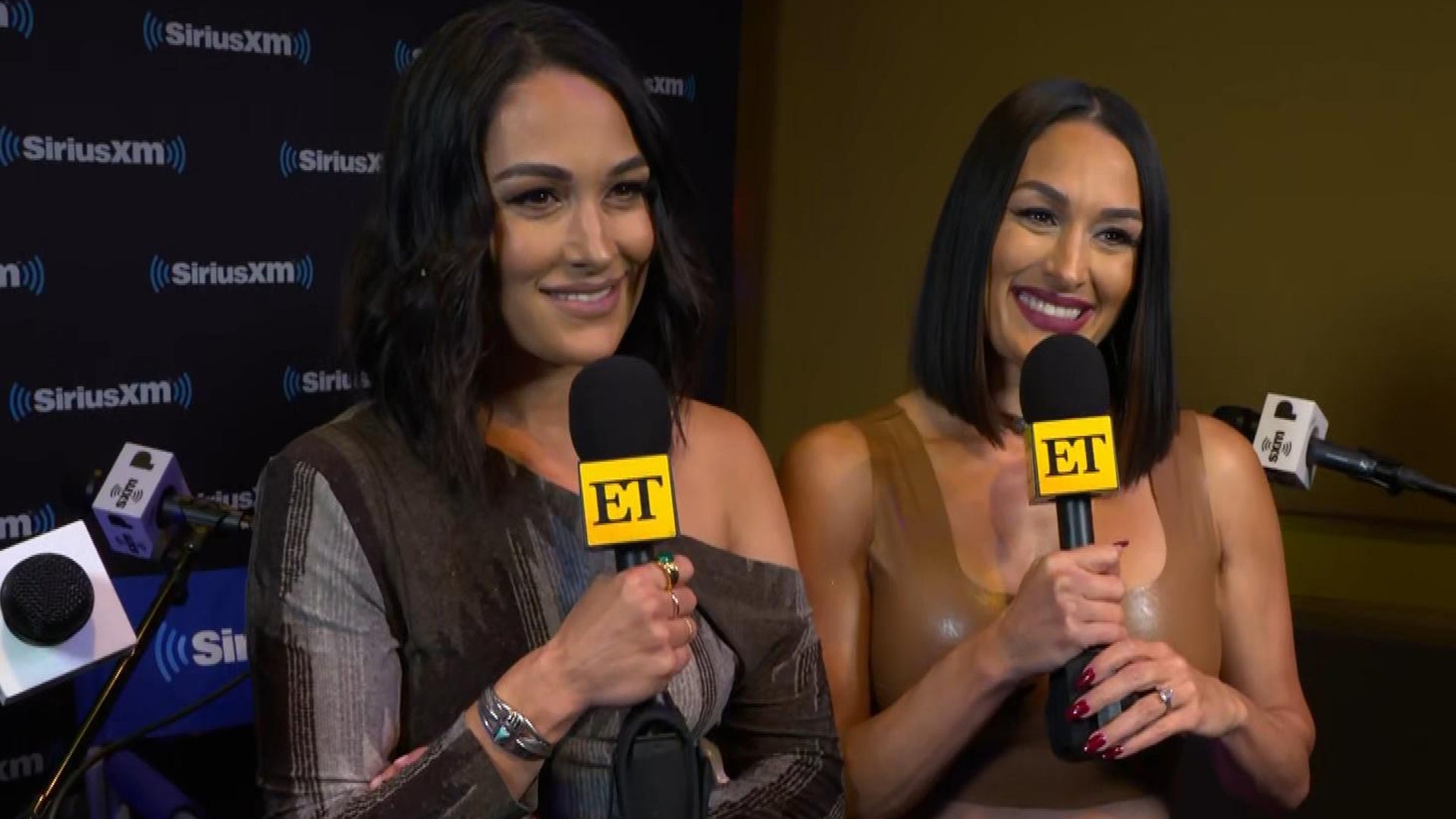 The Bella Twins Share Details on Mother's Day Plans and Nikki's …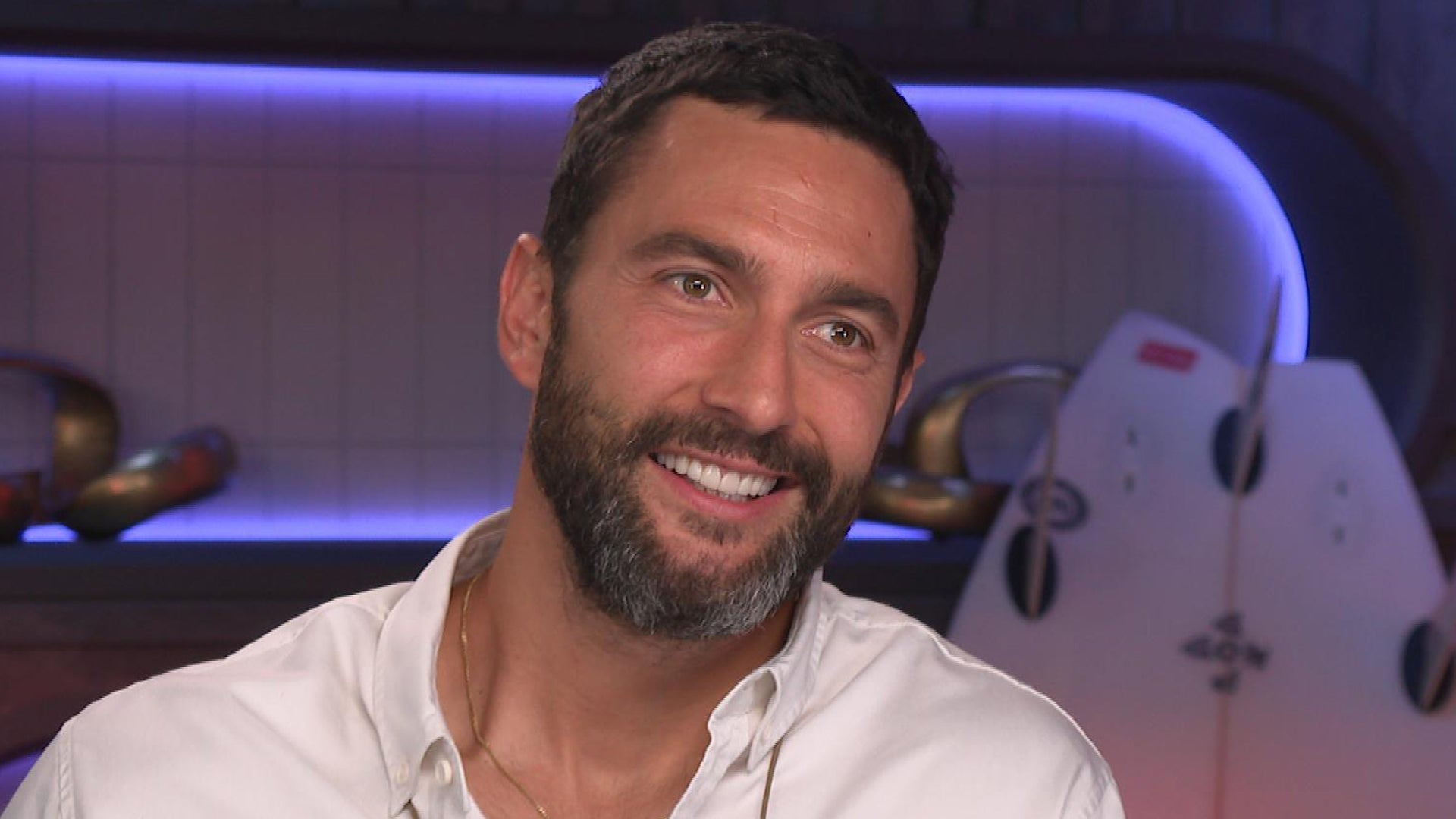 Noah Mills Weighs in on Returning for 'NCIS: Hawaii' Season 2 (E…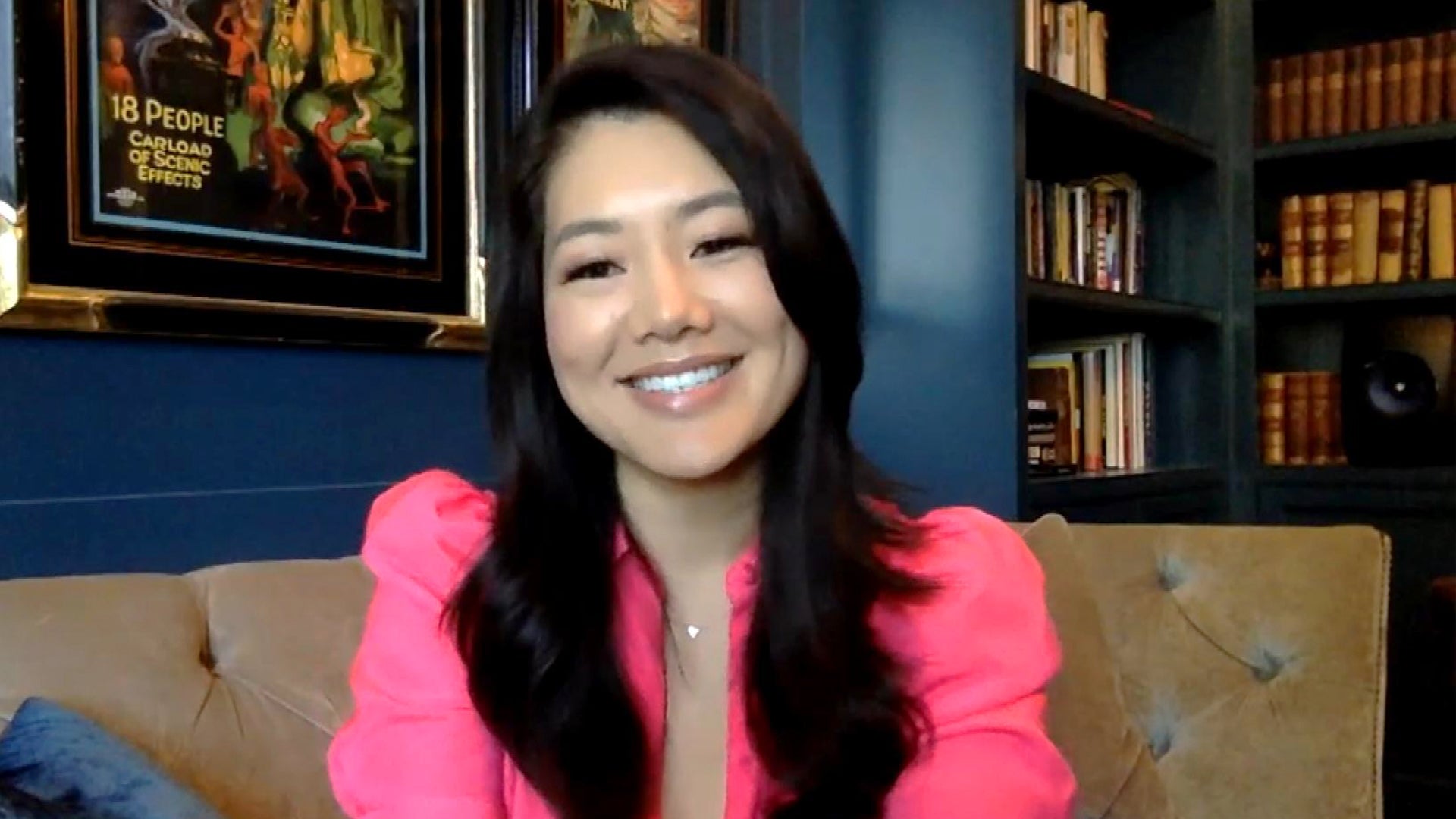 'RHOBH's Crystal Kung Minkoff on Friendships and Feuds in Season…
The Masked Singer returned on Wednesday for the season 6 grand finale! ET is following along throughout the night to break down all the biggest moments, best performances and the final unmaskings!
The show's stalwart panel of celebrity "detectives" -- including Robin Thicke, Nicole Scherzinger, Ken Jeong and Jenny McCarthy -- will all have one last chance to guess the secret identities of the stars under the elaborate costumes before they have to take them off!
This season's finale is a head-to-head showdown, with The Bull and The Queen of Hearts facing off against one another and delivering two epic performances each to try and win over the crowd and take home the Golden Mask Trophy!
The fun kicks off at 8 p.m. ET/PT with an hour-long "Road to the Finals" one-hour recap special. Then, the grand finale -- which is what we'll be covering live -- begins right after, at 9 p.m. ET/PT on Fox!
So Who Is The Queen of Hearts?
6:59 PM:
Well, like the panelists you've probably all guessed -- it's very clearly Jewel!
"It is jut an honor. It really is an honor to be in the hall of costumes and other amazing winners," she shares. "It's the privilege of a lifetime just to be yourself."
"I'm not a cool person, I never have been, but I have a lot of heart," she adds. "Which is why I wanted to be The Heart."
Meanwhile, Nicole is the clear Golden Ear winner, and she graciously accepts the award with glee.
As for her final unmaksed performance, The Queen of Hearts goes back quite a few weeks by belting out Edith Piaf's "La Vie en Rose" and it's every bit as beautiful as the first time.
It also gives Robin and Ken an excuse to dance together, which is surprisingly adorable.
First Impressions and Final Guesses for The Queen of Hearts
6:56 PM:
Jenny's First Impression: Fergie
Jenny's Final Guess: Jewel
Robin's First Impression: Idina Menzel
Robin's Final Guess: Jewel
Ken's First Impression: Renee Zellweger
Ken's Final Guess: Renee Zellweger
Nicole's First Impression: Carrie Underwood
Nicole's Final Guess: Jewel
So Who Is The Bull?
6:50 PM:
It looks like Nicole has taken the lead in the race for the Golden Ear trophy, because her Todrick Hall guess is spot on!
The Bull unmasked and revealed himself to be none other than the singer-dancer and the crowd is going wild for him.
Nicole is actually brought to tears by the reveal, sharing, "I am just so proud that the world gets to see you. You're an original, and you're leaving a legacy and I'm so proud that Masked Singer gets to play a part in that legacy."
Todrick also shares an inspiring message about discovering yourself, and says that being in The Bull costume gave him courage.
"I faced a lot of fears on this show but it was always so fun and so worth it," he adds.
Todrick then closes out his Masked Singer journey with an unmasked performance of "You Gotta Be," and it's just fantastic.

First Impressions and Final Guesses for The Bull
6:47 PM:
Robin's First Impression: Lil Uzi Vert (AMAZING!)
Robin's Final Guess: Sisqo
Ken's First Impression: Ne-Yo
Ken's Final Guess: Taye Diggs
Jenny's First Impression: Brian Littrell
Jenny's Final Guess: Adam Lambert
Nicole's First Impression: Todrick Hall
Nicole's Final Guess: Todrick Hall
OK, Seriously, Who Is the Winner??
6:44 PM:
These commercial break cliffhangers are gonna kill me!
Nick is now finally going to actually declare the winner! So who is taking home the Golden Mask?
THE QUEEN OF HEARTS!!!
"Oh my gosh, I'm so excited! Thank y'all!" Queen of Hearts declares.
Wow! Now it's time to find out who The Bull actually is!
It's Time to Pick a Winner!
6:40 PM:
So... how is this a choice anyone can make?
With only two contestants in the running -- and both of them as epic as these two -- this has to be an impossible call for so many.
So who's the winner and who's runner-up?
Obviously we have to wait for a damn commercial break!!!!! Ugh!
The Queen of Hearts Closes Out the Finale With Fireworks
6:38 PM:
Boy, when this show wants to hit you in the feels -- and has the vocal talent to make it happen -- it can really bring it. After The Bull's emotional number, The Queen of Hearts is closing things out with another anthem to self-empowerment, Katy Perry's "Firework."
Like her take on every song this season, The Queen of Hearts' version of the pop song sounds unique and different, and is served well by putting her own spin on it. It also allows her to showcase her dynamic voice and talent.
For her final number, The Queen of Hearts is leaving it all on the stage and closing thing night out with bright colors, a lot of pyrotechnics and just a life-affirming sense of joy.
"That took us to the next level!" Nick declares.
"What a way to end the show! You are a firework," Jenny exclaimed. "You have the voice of an angel, the voice of a healer, and if you ask me the voice of the Season 6 winner."
"This show's been kind of magical," Queen of Hearts shares. "I've found that it touched things in my own life, from my history and bringing it in today has been real special. I just hope I've been able to be a spark of inspiration for anybody right now that might be struggling in the darkness."
The Queen of Hearts -- The Journey
6:35 PM:
For her journey, The Queen of Hearts says it feels "so good" to be the Group B winner, and she's excited to see this show out to the finish.
"I didn't start singing so that I could be famous," she continues. "I started singing to save my life. I sang because I needed it."
She came into the competition to "share my heart" and wants people to feel something with her music.
"I know this is my last performance, and it's kind of bittersweet because I really liked doing this," she said.
The Queen of Hearts adds that she really did the show for her son, and knowing that he's watching makes is particularly meaningful."
The Bull Is Anything But 'Invisible'
6:30 PM:
The Bull is truly opening his heart with his final performance, delivering a powerful, stripped down rendition of Hunter Hayes' "Invisible" that shows off the delicate nuances of his vocal talents.
With an ethereal composition and interpretive backup dancers (whose outfits are admittedly thematically confusing), The Bull is showing who he is and what he stands for with this tune.
Ken and Nicole are fighting back tears half way through the song, and by the end Nicole is openly weeping. That performance is certainly going to give Queen of Hearts a run for her money."
"Oh, that song struck a couple chords," Nicole says in a voice shaking with emotion. "We've all felt invisible sometimes, but what is so beautiful when you have a gift like that, you make people feel seen."
"That song was written by Hunter Hayes, who I love," The Bull says, as he's clearly choked up inside his costume. "I felt like every single lyric spoke to me and sometimes you just feel like there's nothing you'll ever be able to do that's good enough. I do this because I love this. I've been doing this since I was 8 years old and I'll never stop singing, no matter what happens."
"I can honestly say this show has changed my life," The Bull adds.
The Bull -- The Journey
6:25 PM:
Before his final performance of the season, The Bull is taking us back on his journey to this moment.
The Bull says that, before signing on to the show, he was starting to "second guess" whether or not he should even keep performing.
He says, "It felt like no matter how hard I worked, I would always going to be limited because of who I am, how I am and what I stand for."
The Bull says that he's fallen "More and more in love" with the Masked Singer experience every round, and that becoming the Group A winner has reignited his passion for performing.
The Queen of Hearts Knows What's Going On
6:17 PM:
The Queen of Hearts is taking a big gamble with an acoustic performance of an iconic soul classic in the finale. Often, audiences vote for big, flashy performances and it can be hard to win people over with a lesser-known tune.
However, if anyone can do it, it's The Queen of Hearts, and her cover of Marvin Gaye's "What's Going On" is undeniably beautiful.
This take on the famous tune is deeply moving, especially as it evokes imagery of protests and pain and societal discontent.
"What an amazing way to end the season... because all season long you've made every song you own," Ken says. "Your humanity connects to us all and you're a legend in all of our hearts."
"One thing that separates great artists are artists who write love songs to humanity," The Queen of Hearts offers. "Love songs to the everyday person, to keep us inspired and going on. And that is what that song represents to me."
Panelist's Guesses:
Nicole suggests it could be Jewel.
Jenny thinks it might be Kellie Pickler.
Ken says it might be Miranda Lambert.
The Queen of Hearts -- FINAL CLUES!!
6:14 PM:
The Queen of Hearts:
- Says she wrote a letter to her grandmother as a teenager updating her on recent life events including, "I quit my job and I moved out."
- We see a sign that says "Home is Where the Queen of Heart is."
- We see a pair of ruby slippers.
- We see a briefcase at one point.
- Says she left her job because "I had no choice, and then I had no place to live."
- Says, "My car was stolen too."
- Says, "Sometimes the greatest act of defiance is shining your light no matter what the world tells you."
The Bull Has Gotta Be One of the Best Ever
6:08 PM:
Keeping up his penchant for delivering unconventional performances, The Bull kicks off his first number of the night in the audience, singing while walking among the crowd.
This performance of "Ya Gotta Be" Des'ree allows him to show off the full range of his vocal skills -- including hitting some incredible high notes -- and is a perfect showcase for just how much of an all-around entertainer he really is.
He even manages to do the splits IN A BULL COSTUME!
Ken can't help but chant "Bull! Bull! Bull!" after the number, which wowed the entire panel.
"That was amazing!" Jenny declares.
"That's how you do it on the final!" Robin adds, before jokingly calling out Nick's white lacey outfit by joking, "Didn't Niecy wear that same thing last season?" (For the record, Niecy Nash guest hosted last season, and yes, it looks very similar in a lot of ways).
Panelists' Guesses:
We're forgoing bonus clues I guess? Anyway, Nick kicks it straight to the guesses.
Jenny suggests Titus Burgess or Neil Patrick Harris.
Ken guesses Taye Diggs.
Nicole thinks it's Todrick Hall.
The Bull -- FINAL CLUES!!
6:04 PM:
The Bull:
- Says, "When I was younger, I always felt like I was playing a character."
- Explains how "boys are supposed to play sports, so I tried. Boys aren't supposed to let their emotions show, so I tried that too."
- We see a pair of tap shoe on the floor.
- Says, "Secretly, I always knew I was someone else. And when there's no role models like you, it can make you feel a little invisible."
- We see rose petals floating in the air, and a man in black handing him a cake.
- Says, "I appreciate the patience people have had with me. I haven't always said the right things, or done things perfectly, but I've always marched toward a better future for all."
- "Says, "I promised myself to always be bold, beautiful and exactly who I am."
X-Mas Extravaganza
6:02 PM:
The show is getting into the holiday spirit for their finale! The judge panel is covered in Christmas decor, the set is red and green and Nick in rocking a snow-white suit with no shirt under his blazer.
The panel is extra festive tonight as well, with Jenny dripping in shimmering garland and Ken sparkling in a glittery blue blazer. It's a nice nod to the season.
The Final Showdown!
6:01 PM:
The season finale has arrived and, unlike any season of Masked Singer in the past, it's all down to just two hopefuls!
The Bull and The Queen of Hearts are going head-to-head tonight with two live performances in an effort to prove they deserve the Golden Mask!
Both stars are getting unmasked tonight, so that's exciting! No matter who wins, we're in for one wild ride tonight.
Check out the gallery below for a look at every single contestant who has ever had to "take it off" over the past five seasons of the show!
Related Gallery
RELATED CONTENT:
David Foster Praises Katharine McPhee After 'Masked Singer' Unmasking
'Masked Singer': Banana Split Melts in the Heat of the Group B Finals!
'The Masked Singer': Season 6 Clues, Spoilers and Predictions
'Masked Singer' Sneak Peek: Queen of Hearts Makes Ken Jeong Blush