Features
Fall Preview 2018: Tiffany Haddish's Rise to Superstardom
By
Watch Tiffany Haddish's Most Hilarious Late Show Appearances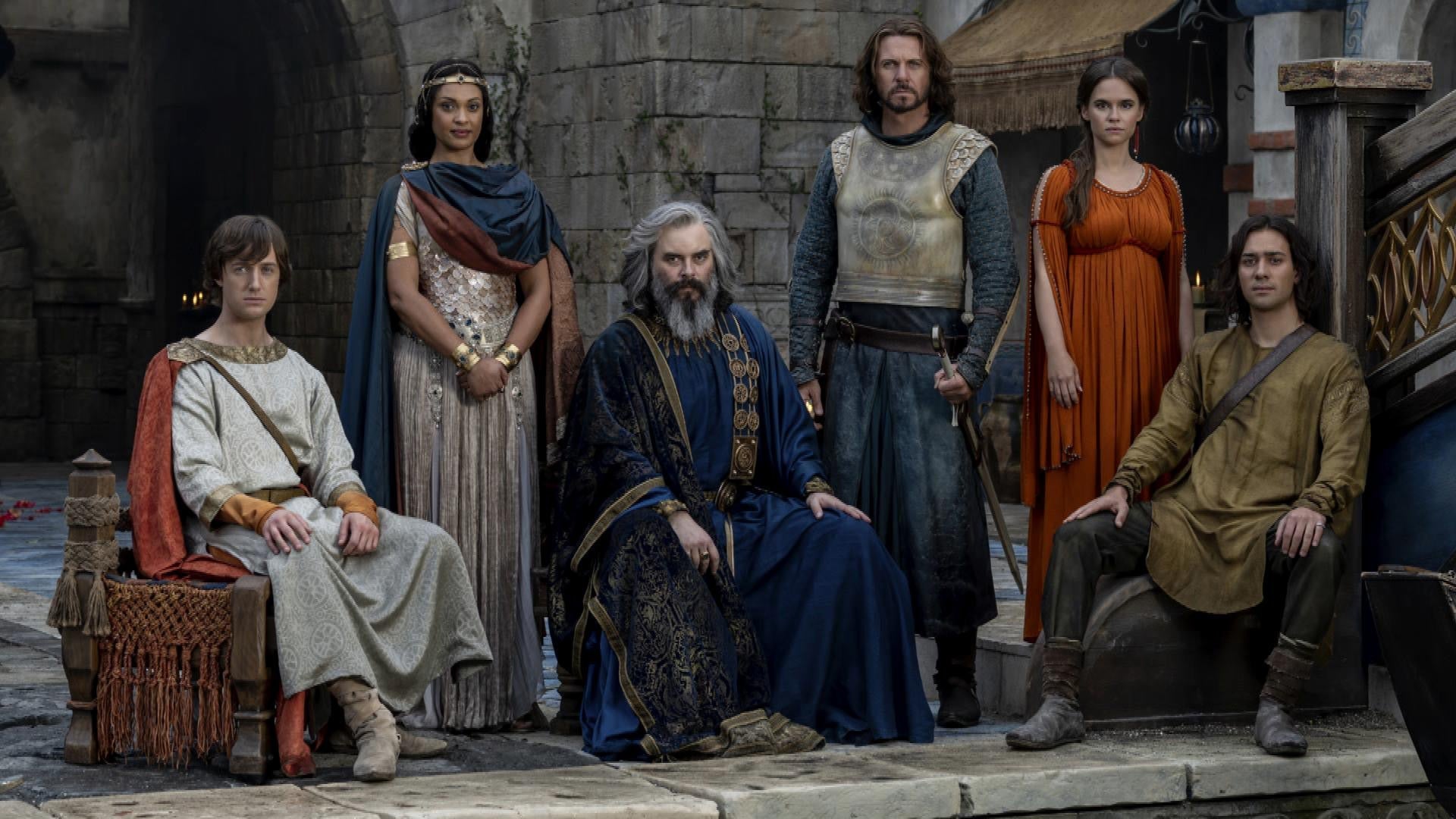 'Lord of the Rings: The Rings of Power': Inside the Most Expensi…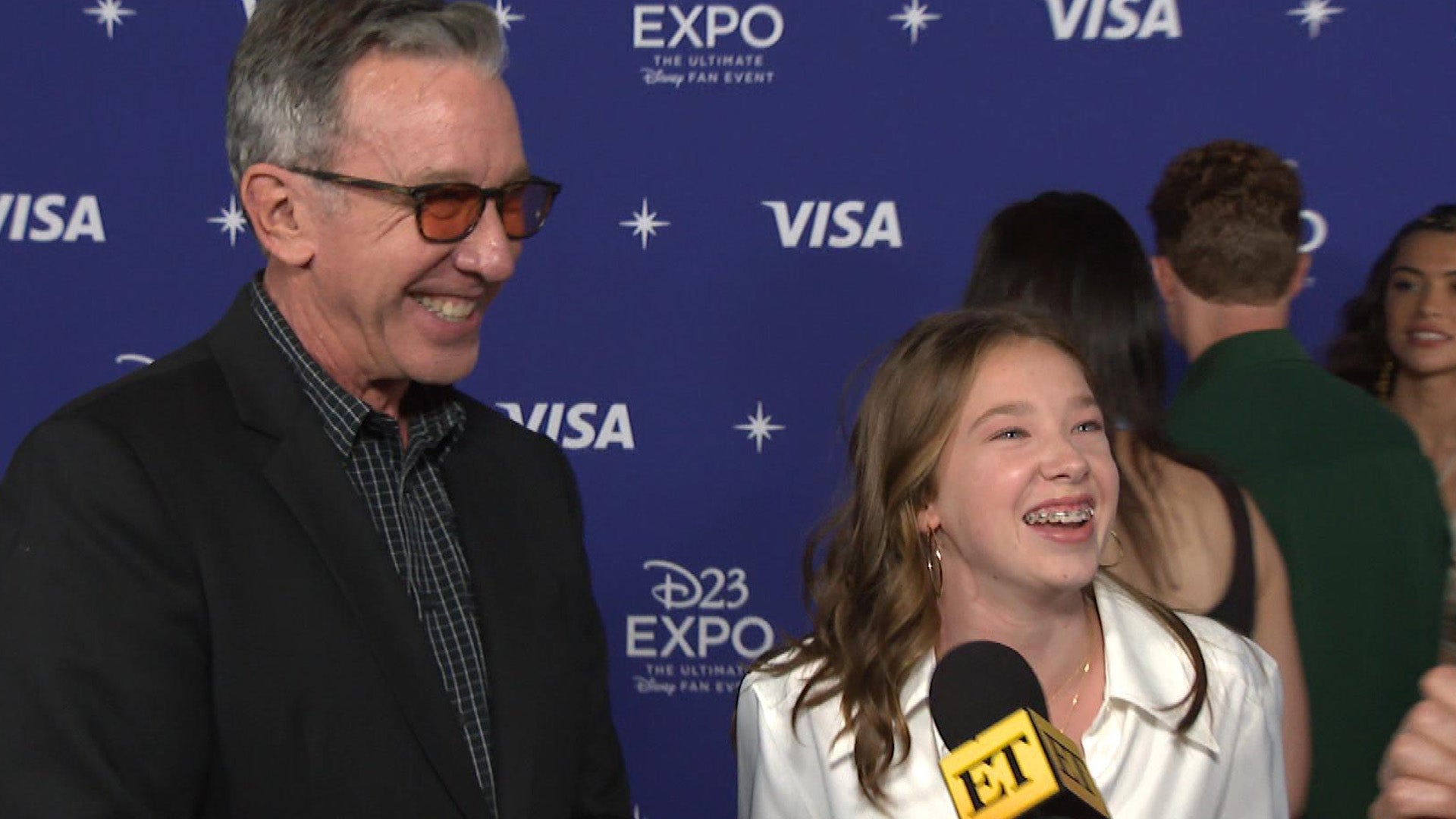 Tim Allen on Bringing Back 'The Santa Clause' and Daughter Joini…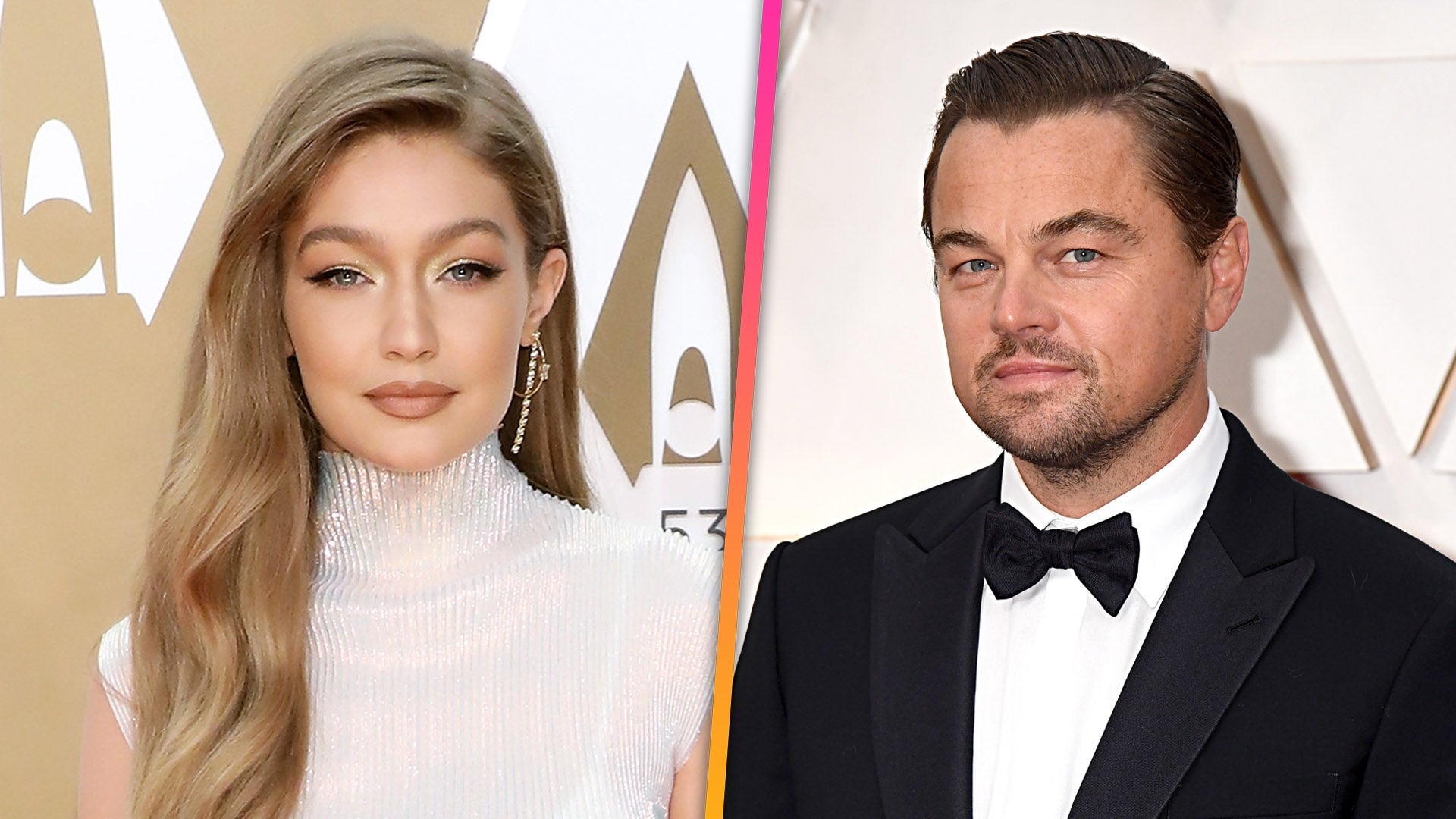 Leonardo DiCaprio 'Spending Time' With Gigi Hadid Following Cami…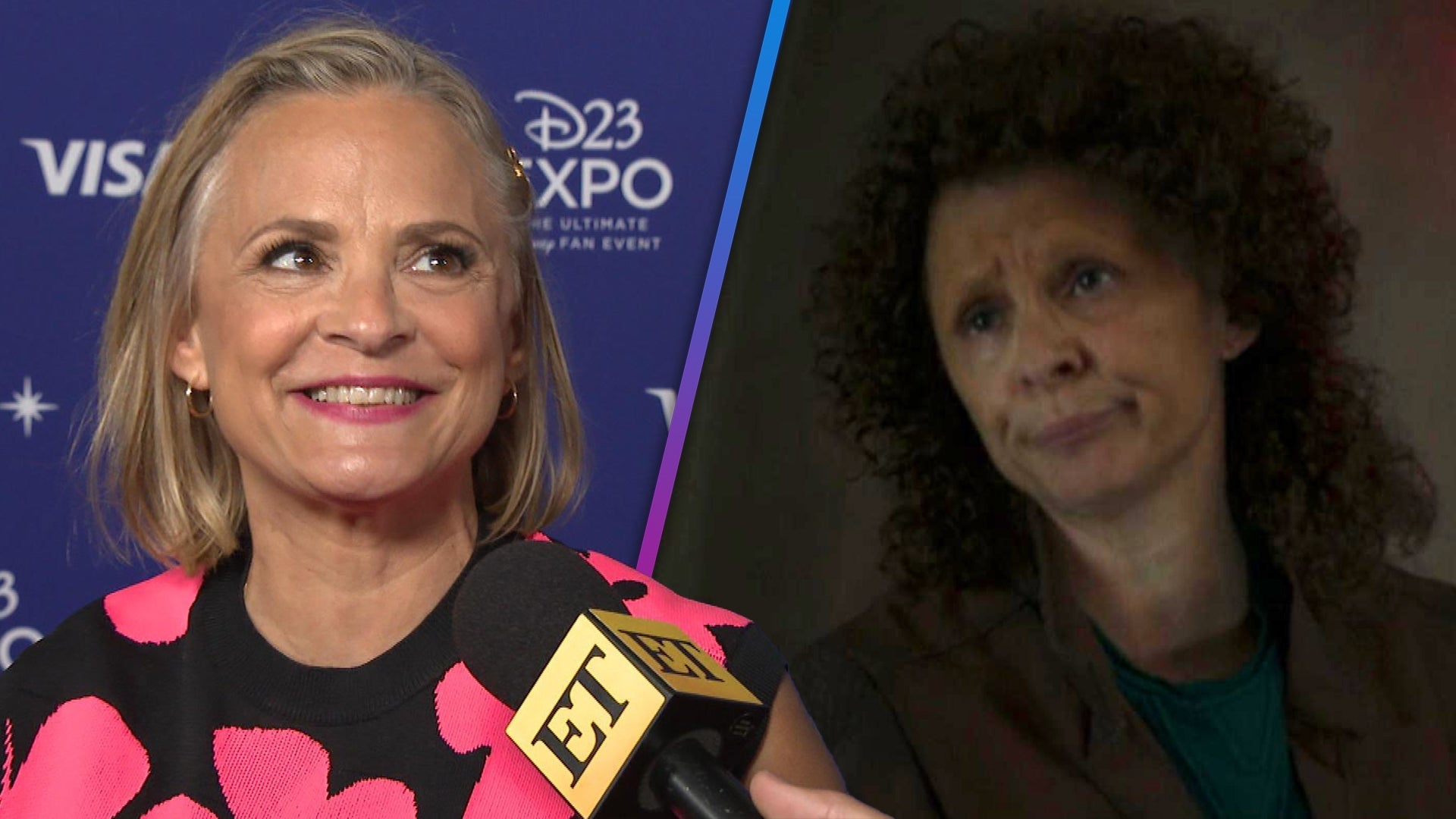 'The Mandalorian's Amy Sedaris Reacts to Fan Love for Her Charac…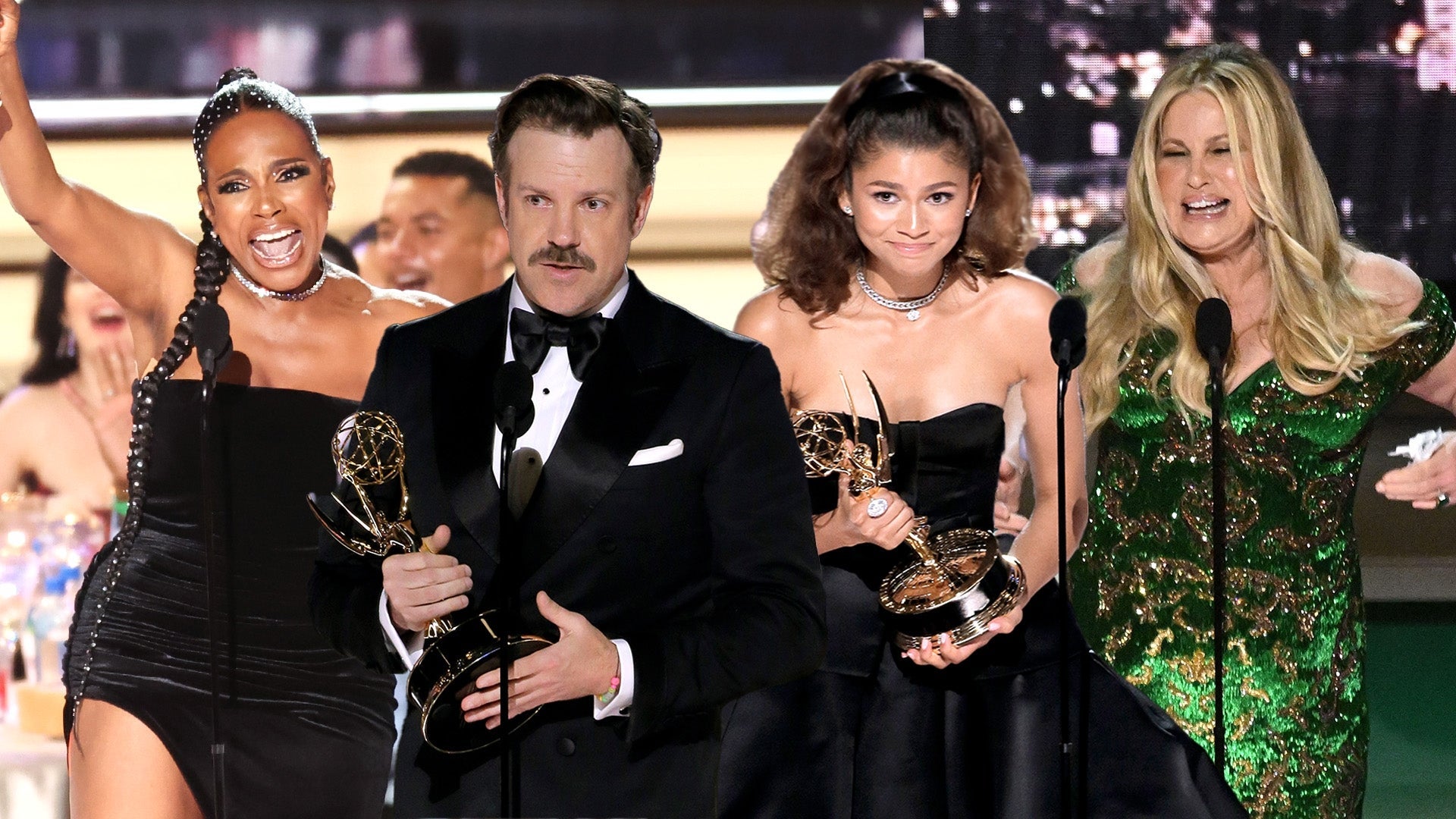 Emmys 2022: All the Must-See Moments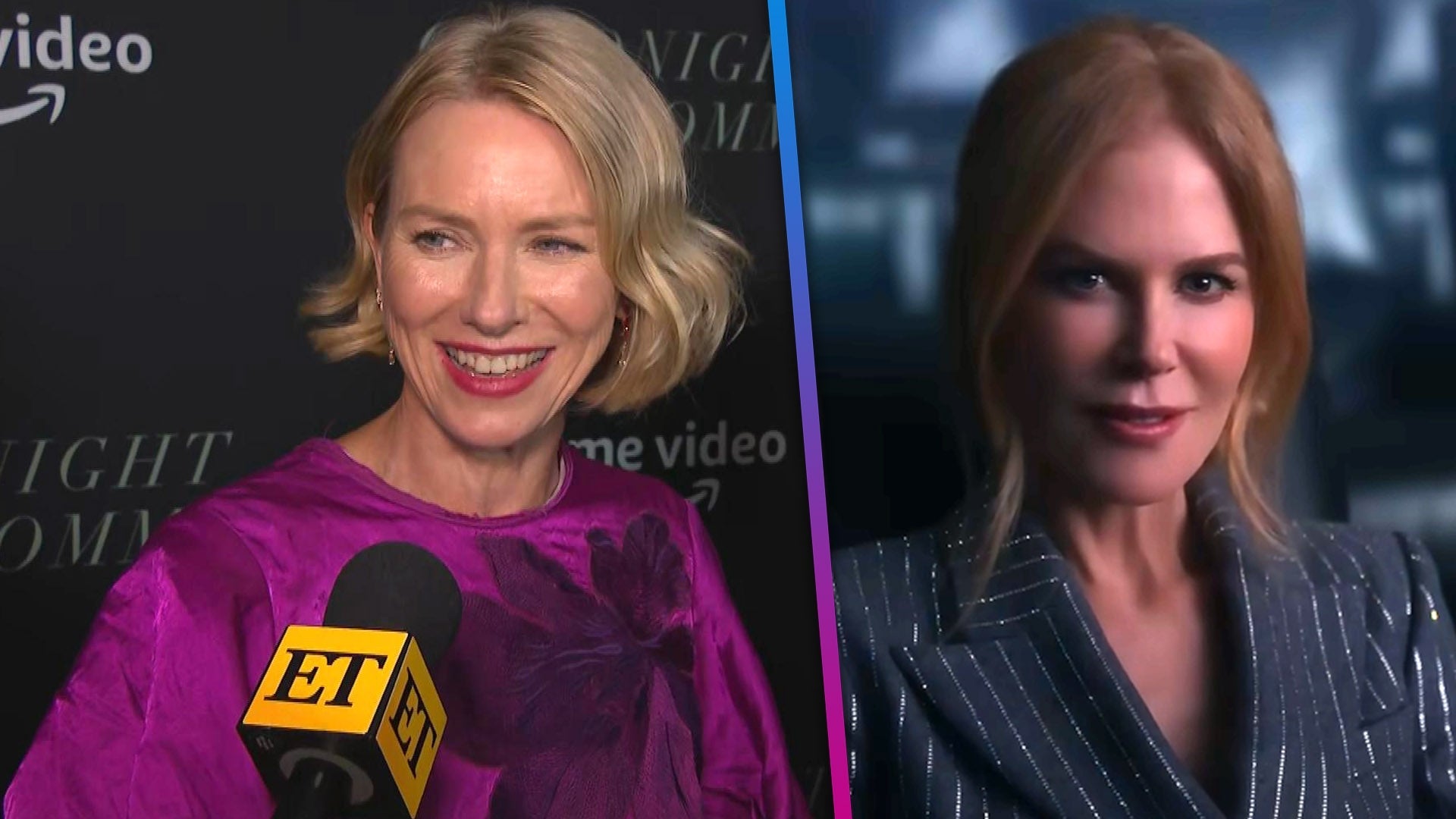 Naomi Watts Reacts to Bestie Nicole Kidman's Viral AMC Intro (Ex…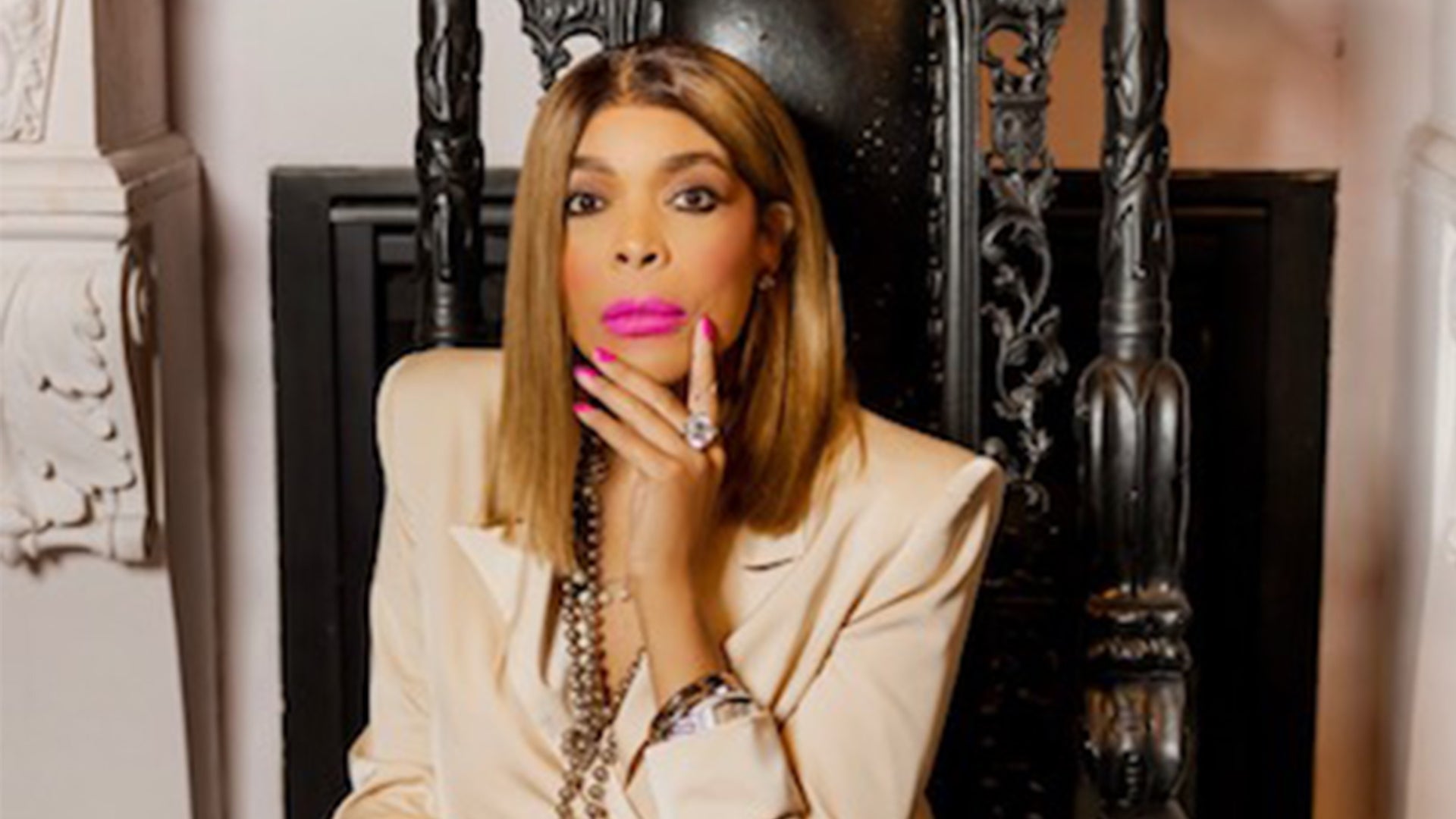 Wendy Williams Enters Wellness Facility to Treat 'Overall Health…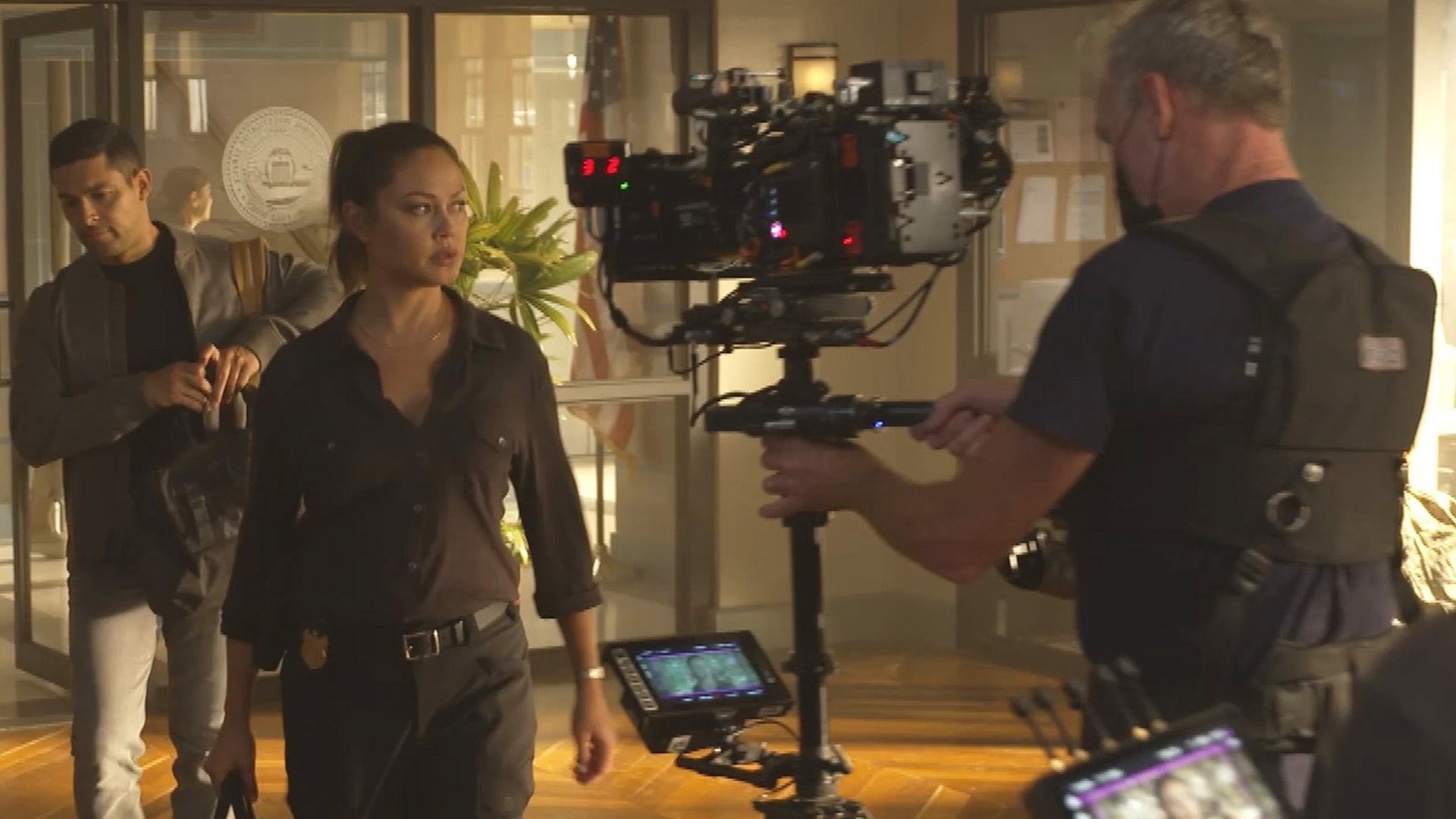 Behind the Scenes of the 'NCIS' and 'NCIS: Hawaii' Crossover (Ex…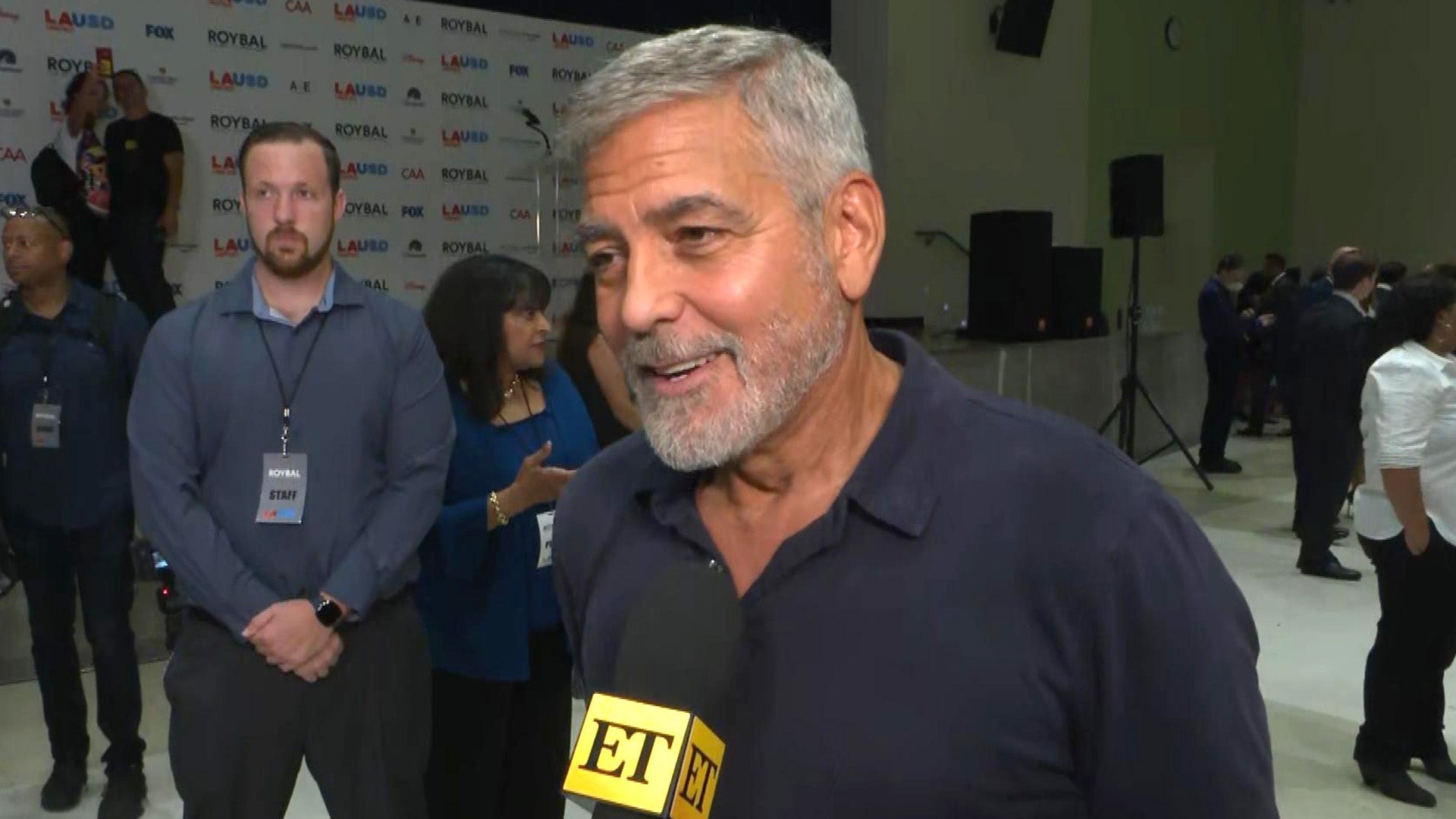 Why George Clooney's Movie 'Ticket to Paradise' Moved UK Premier…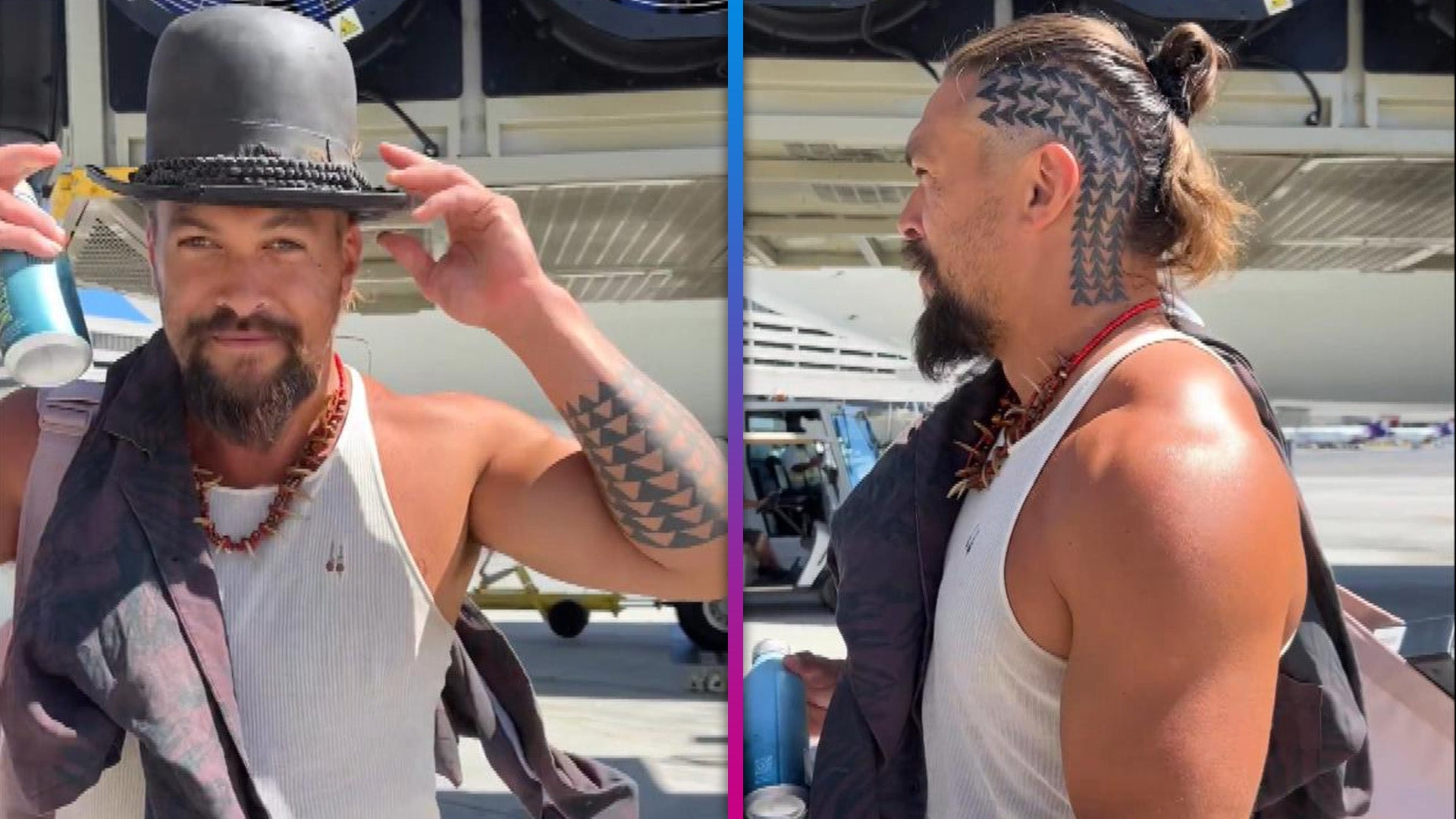 Jason Momoa Debuts Head Tattoo After Shaving Off His Hair!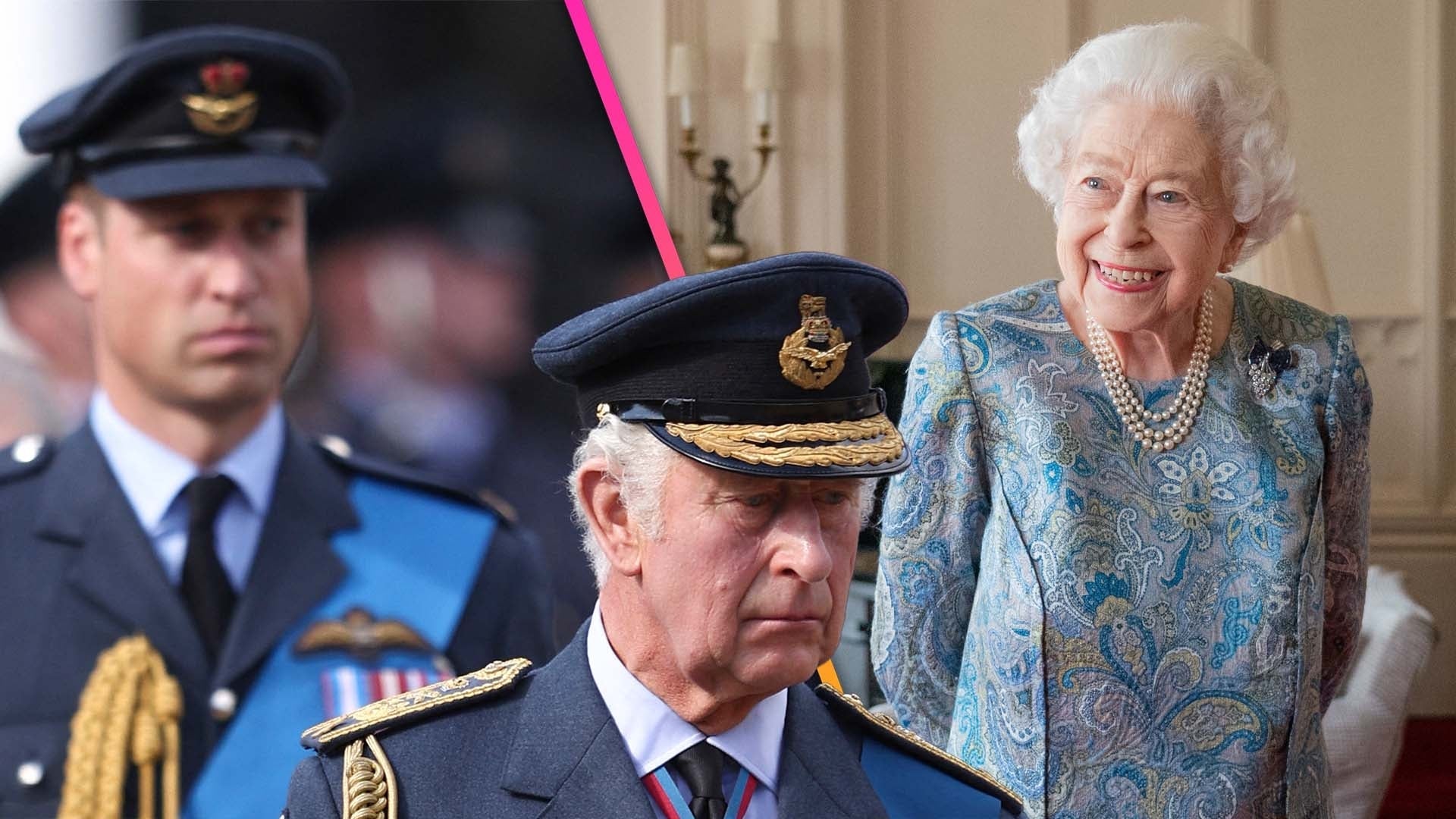 Expert Breaks Down the Royal Line of Succession After Queen Eliz…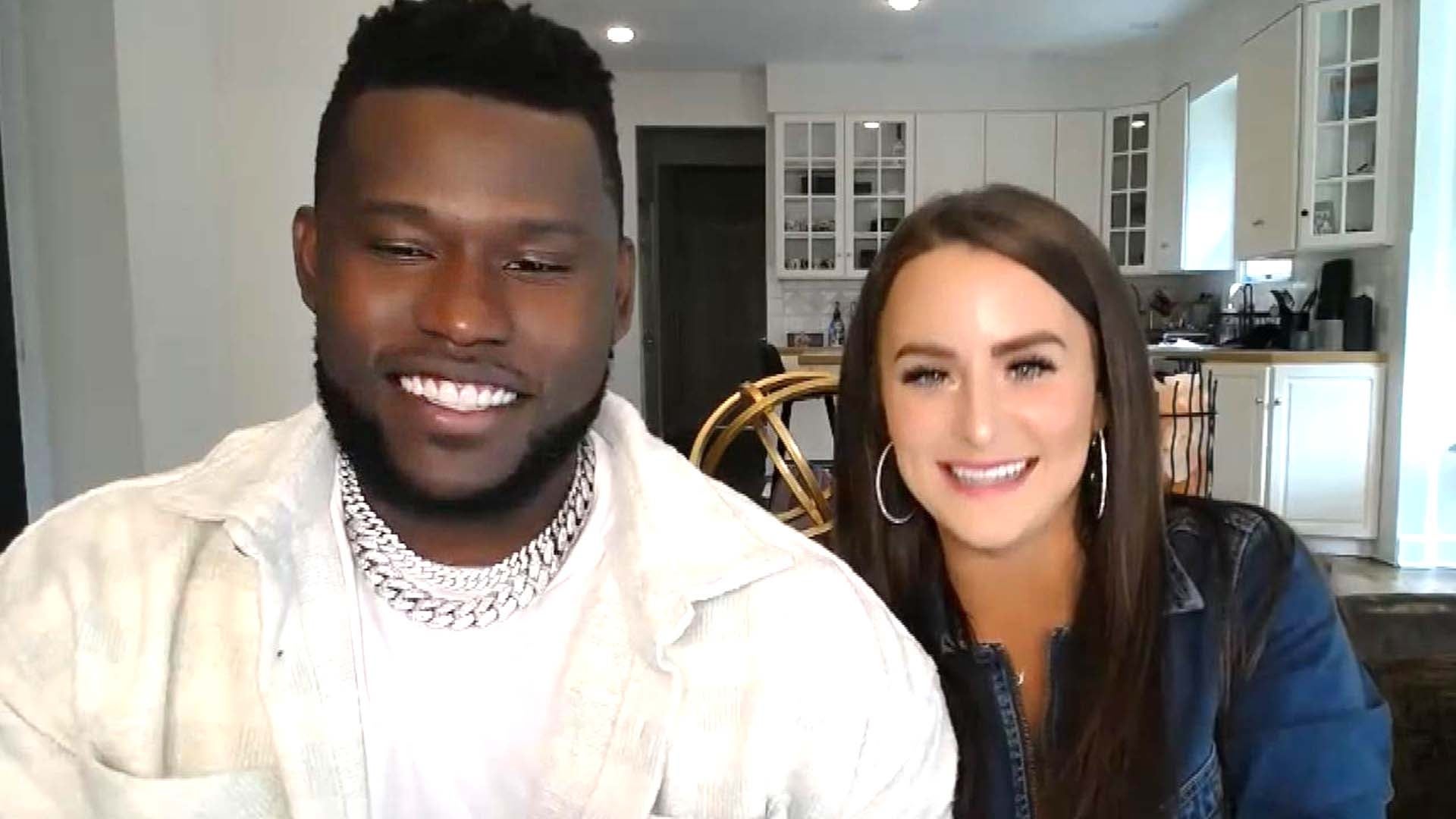 Leah Messer's Fiancé Jaylan Mobley's Heartwarming Reason for Con…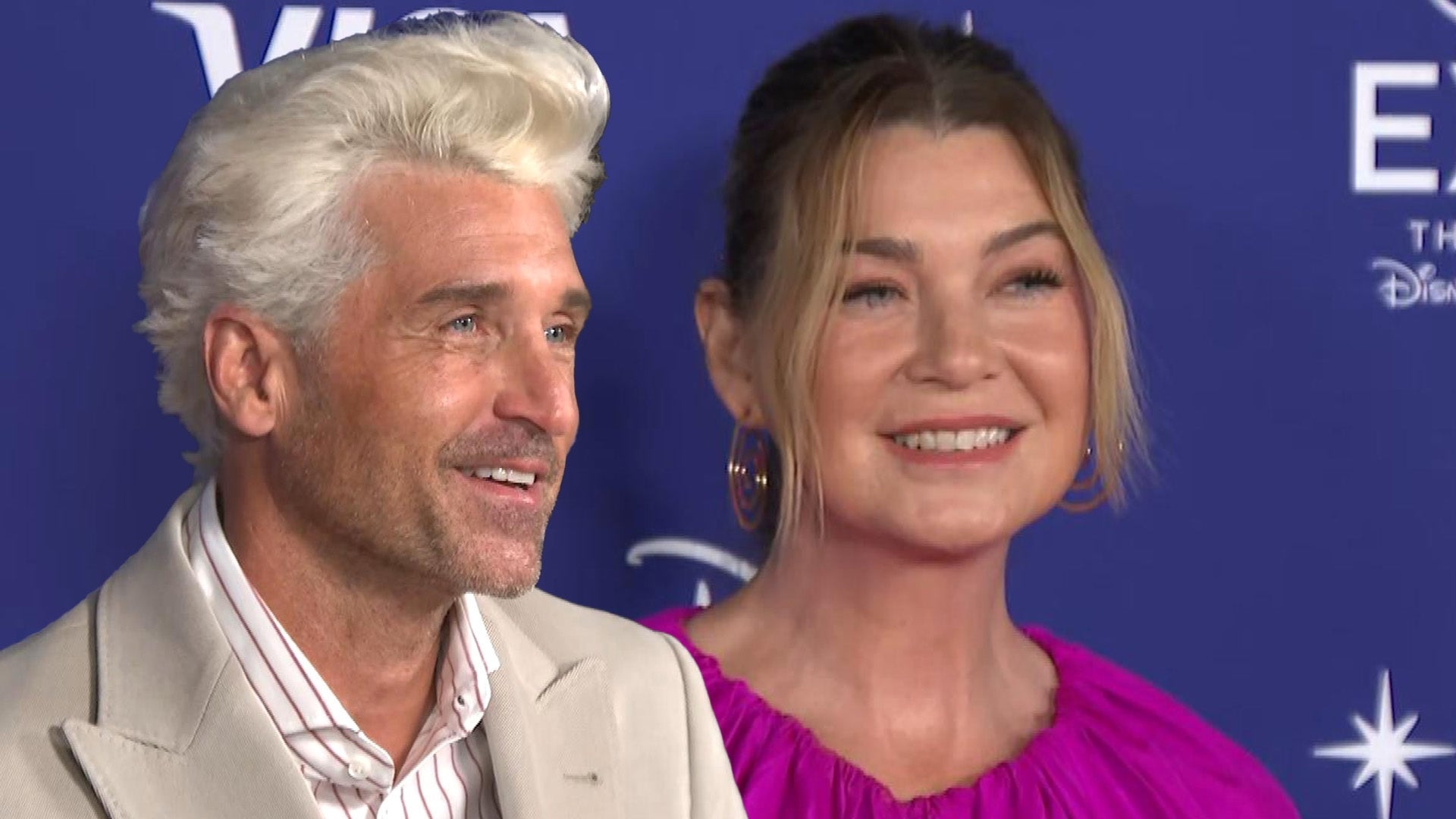 Ellen Pompeo and Patrick Dempsey Reunite at D23 Legends Awards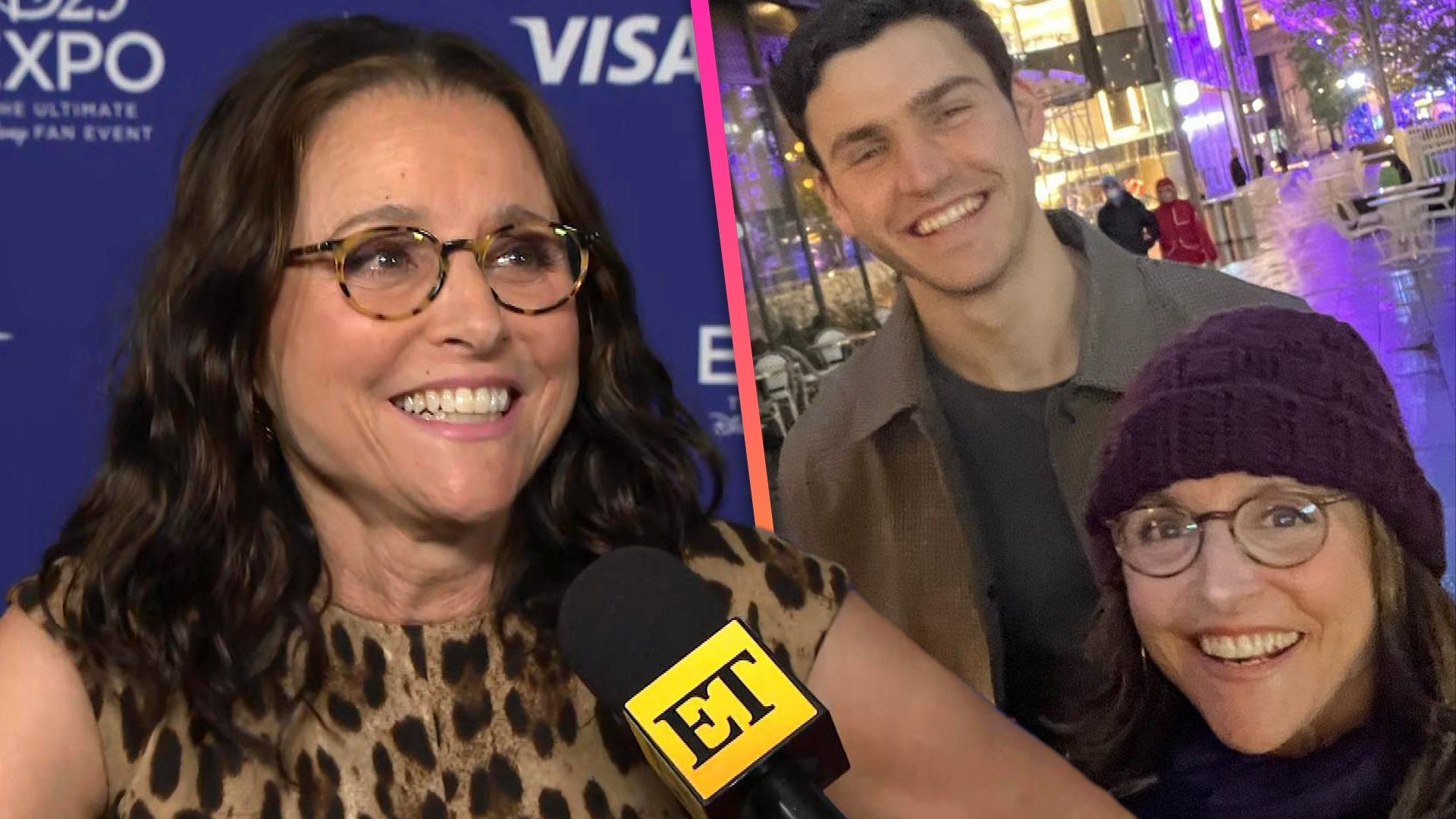 Julia Louis-Dreyfus Reacts to Son Charlie's Acting Career and Te…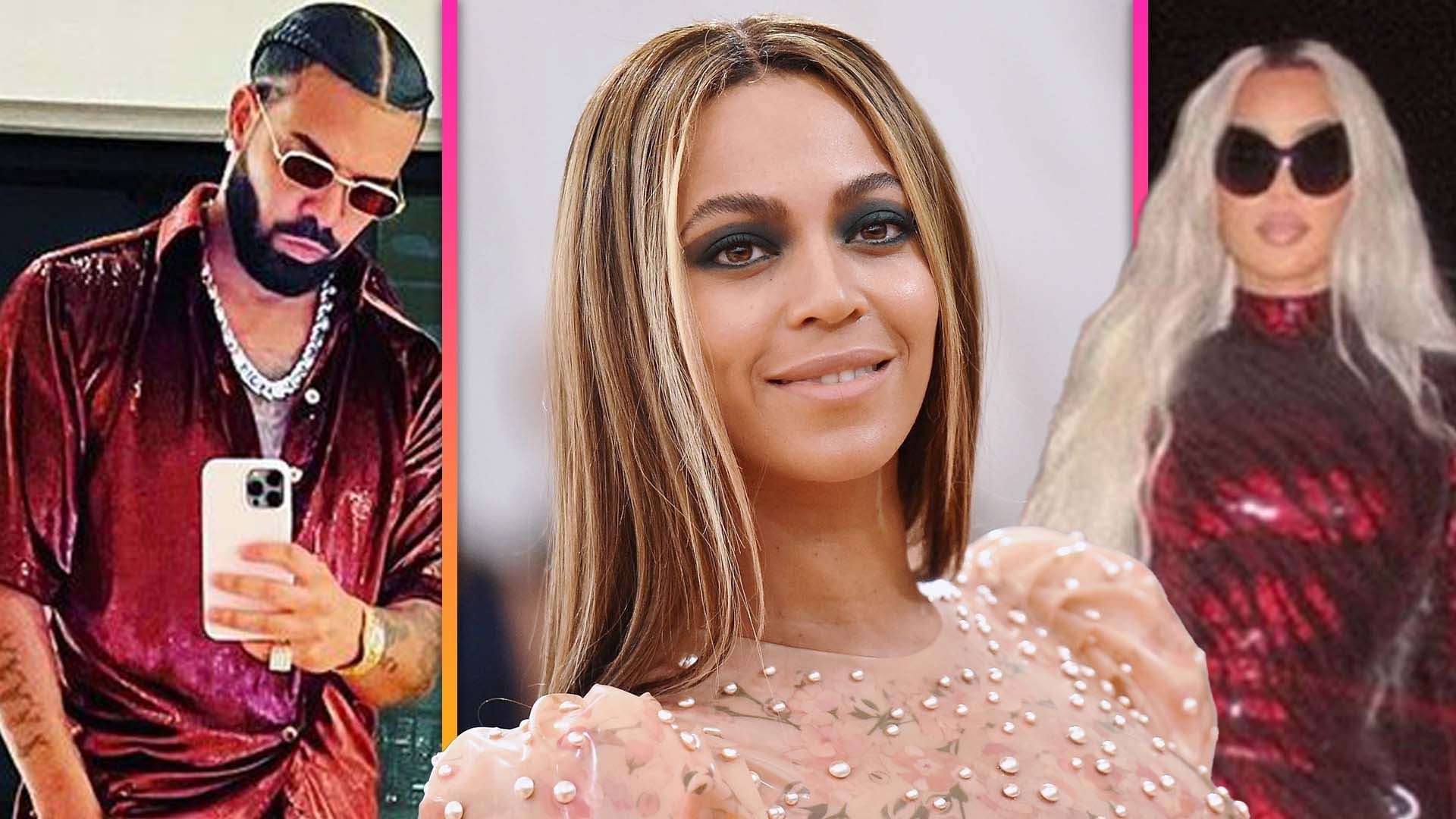 Beyoncé's Star-Studded 41st Birthday Party: Kim Kardashian, Drak…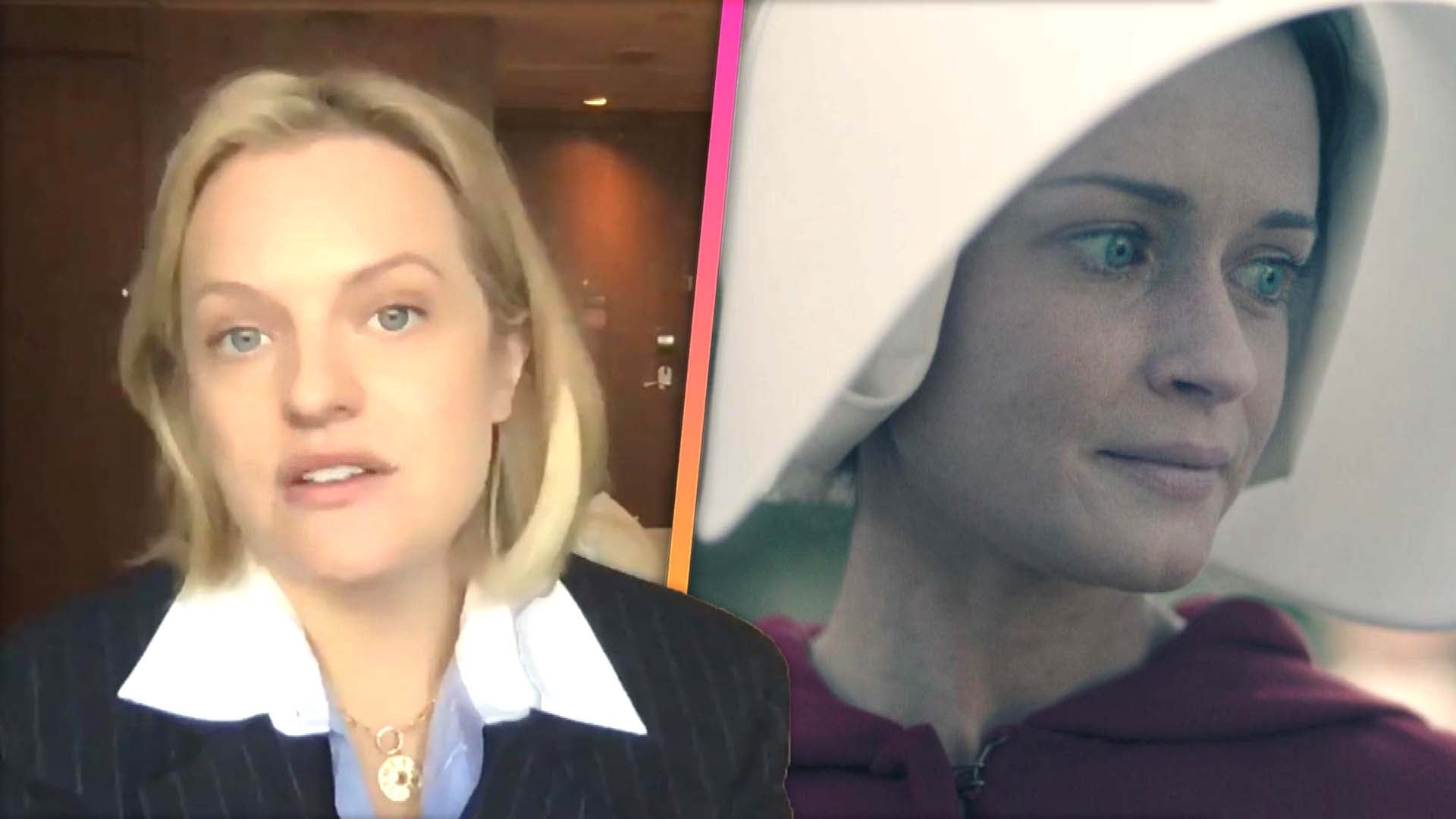 Elisabeth Moss Explains Alexis Bledel's 'Handmaid's Tale' Exit (…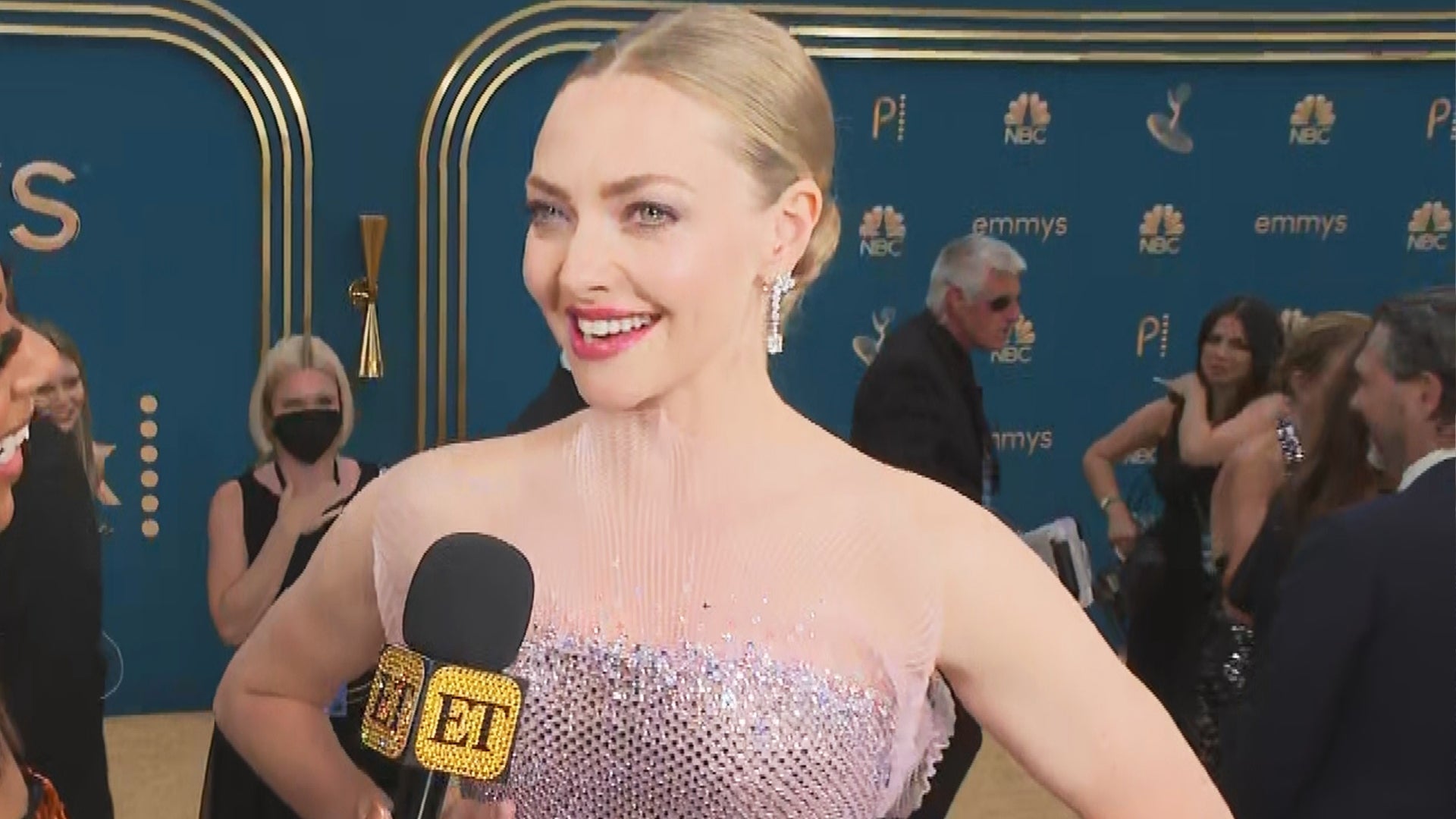 Emmys 2022: Amanda Seyfried Feels Like a Knight in Her Armored A…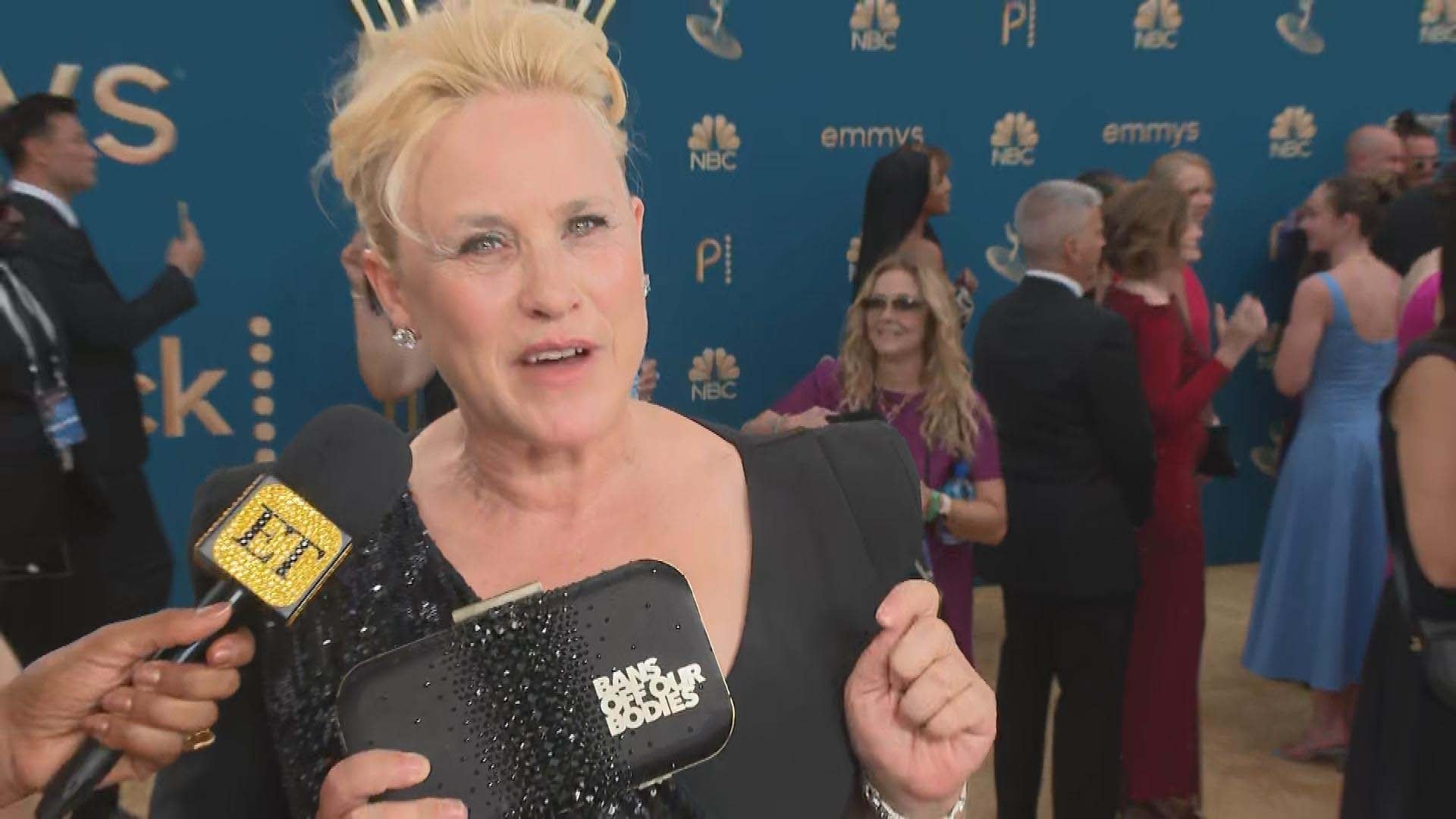 Emmys 2022: Patricia Arquette Makes Political Fashion Statement …
Tiffany Haddish's rise to superstardom is the type of story Hollywood makes movies about: A young girl from the Inland Empire overcomes her lot in life, working her way up through Los Angeles' notoriously cutthroat stand-up scene while being "homeless as f*ck" (her words) and eventually getting that once-in-a-lifetime breakout moment to become one of the biggest stars in the world. The problem would be in casting the role of "Tiffany Haddish," because there is nobody else like her. Tiffany Haddish is the best and only choice to play herself, but good luck booking her these days.
Haddish, who is 38, might seem like an overnight sensation, that her success happened likethat, but few, if any, of her peers have endured as much as she did on the way to making it. She was raised by her single mother, who was committed to an institution due to schizophrenia before Tiffany was a teenager, at which point Haddish was put into foster care. When she eventually moved to Hollywood, "I was literally living in my car," she remembers of a time in her 20s spent in a Geo Metro while fighting for stage time at The Laugh Factory. When her friend, the comedian Kevin Hart, happened to discover her living situation, he loaned her all the money on him at the time: $300. Haddish hustled, turning that money and a string of bit roles into a regular gig on The Carmichael Show in 2015, playing the onscreen wife of Lil Rel Howery.
"You wouldn't believe where she came from," Howery tells ET. Haddish announced upon meeting the comic that they were going to be friends. Nowadays, she calls him her brother. "I remember she had this little one-bedroom apartment," he says. "She had the printer on top of one of those little dinner table things and just printing out sides to go to audition after audition, happily! People think stuff is overnight, but I saw that girl work really, really, extremely hard."
Her breakthrough came in the form of Girls Trip, last summer's comedy about four college friends, the Flossy Posse, who reunite for a rowdy, no-grapefruit-left-unf*cked trip to Essence Fest. Haddish plays the raunchy woman-child with a heart of gold, Dina, and in starring opposite her own idols -- Jada Pinkett Smith, Queen Latifah and Regina Hall -- stole the entire movie. "When I first met Tiffany, in all honesty, she reminded me so much of myself in the beginning," Pinkett Smith recalls. "And then when I saw how talented she was, I was just, like, Oh my gosh. This woman is brilliant -- not just her talent, but her mind, her hustle, how smart she is. I was like, OK, this is the real right here."
That was the popular consensus, too, with buzz that Haddish could go on to earn an Oscar nomination, or at least be recognized at the Golden Globes. She was ultimately overlooked for both. Agreeing with practically everyone else that Haddish was robbed, Pinkett Smith spoke out against the Globes and the racial cause of her omission -- but was asked by the Academy to present this year's nominations. At every stop along the way, Haddish made her presence known: Her talk show visits went viral. Her interviews were tea-spilling must-reads. She danced and She ready!-ed until it was an undeniable fact: She is a star. Everyone wanted to know her; everyone wanted to work with her. Director Tyler Perry recently bought her a Tesla.
Haddish went from living out of her car to the owner of a brand-new Tesla.
"Now, if I end up homeless tomorrow, I'mma be the best homeless person in the most bombest Tesla," she exclaims. "I got room for my suitcases. I can hang clothes up in there. I'mma put it on the door [so] when the doors lift up, the clothes will hang down. It's way different than a Geo Metro! It's going to be bomb."
Haddish winding up homeless again would require an equally unexpected moving of heaven and Earth, as there is no sign of her star burning out any time soon. In 2018 alone, off the success of Girls Trip, she presented at the Oscars, hosted the MTV Movie & TV Awards and won Best Actress at the BET Awards. She returned to TV with a lead role on Tracy Morgan's TBS sitcom, The Last O.G., and was nominated for her first Emmy -- Outstanding Guest Actress in a Comedy -- for hosting Saturday Night Live. (Haddish was the first black female stand-up comedian to host.) She was named one of Time's Most Influential People in the World. "I ain't no bragger," Haddish shrugs, then hollers, "But yeah! I'm on the cover of Time 100!" Turns out it had been on her vision board. "I wanted to be the first black woman to do this and be on this cover and be on that cover and be couture and I wanna go to the Met Gala. All these really awesome things that a lot of female comedians don't get to do." Haddish went to the Met Gala. She met Oprah and Beyoncé -- and watched someone bite Beyoncé -- and appeared in music videos for Drake and Maroon 5.
"I just need a few more naps," she laughs of surviving the Year of Tiffany Haddish. "'Cause it is a lot to do. And in my mind, it's not that it's hard work, it's fun, because it's what I've always visualized myself doing." To celebrate her success, Haddish splurged on herself. "I bought myself a unicorn necklace" -- her memoir The Last Black Unicorn was published at the year's end -- "[But] I don't want to wear it, because I don't want to get it dirty. Because it's more than a $1,000!"
Haddish made another, more valuable investment: supporting her mother, Leola, following her release from the mental institution. "I got an apartment for her. I got her the best psychiatrist, the best nurses, the best meal plans," she proudly explains of being in a position to care for her mom and grandmother. "I spend almost $30,000 a month on both of them, to get them the best everything." Haddish laughs, "I spend a lot of money! I spend, like, what somebody might make in a year on just the two of them."
Unfortunately, you don't get paid for most of the aforementioned accomplishments, so in addition to all that, Haddish has stayed busy with her day job: being a movie star. Uncle Drew opened this summer, co-starring Shaquille O'Neal, Kyrie Irving and Howery. "It's so funny. Sometimes I forget she's a superstar and not just my friend," Howery laughed at the movie's premiere. "People are like, Ohmygosh, Tiffany Haddish is here... And I'm like, Yeah, that's my friend." Haddish will have three more movies drop before the end of the year. Night School with Kevin Hart is first, in theaters on Sept. 28, in which she plays the teacher of the GED class Hart's character enrolls in. All these years later, the duo are now joining forces as two of the biggest names in comedy -- the poster for Night School doesn't even waste time with first names, billing them solely as "HART" and "HADDISH." (For the record, regarding the one-time loan, she's tried to repay him his $300, but Hart refused.)
"Here's the beauty of Tiffany Haddish," Hart explained on the Atlanta set of their comedy. "As a comedian, some of them have the gift and some of them have the curse. Tiffany had the gift, and that gift is being quick with it. Being able to respond, think on your feet and think on your toes...You throw that ball up to Tiffany, Tiffany is going to hit it."
Next up is The Oath, arriving Oct. 12, the feature directorial debut of Ike Barinholtz. Barinholtz and Haddish play husband and wife Chris and Kai in the political comedy, about a "controversial" White House policy in a not-so-alternate timeline in which citizens are asked to sign a loyalty oath to the president and one contentious Thanksgiving dinner full of sparring relatives and the unexpected arrival of two government agents. Then there's Nobody's Fool, out Nov. 2, the latest release from the prolific Tyler Perry. (Hence the Tesla.) Haddish plays Tanya, who, fresh off a stint in jail, moves in with her sister, a buttoned-up corporate stiff played by Tika Sumpter. Whoopi Goldberg co-stars as their mother. Appearing in so many movies in such a short period of time can be a precarious balancing act of striking while the iron is hot and risking overexposure. Haddish wants you to know that she won't say yes to just anything, though.
"I've been picky from Day 1!" she promises. "I only do roles that resonate with my spirit. When it makes me feel good, I'll do it." Early on in her career, she didn't always know what resonated with her, or what, as she puts it, "really sparked me." But, "I could tell you, since I did [Nickelodeon's short-lived 2007 sitcom] Just Jordan, everything that I've done has made me feel confident in what I have to give the world."
Haddish conquered 2017, but she ruled 2018. Still, when we look back on it with the hindsight that 2019 will bring, it might seem like a light year, consider her slate for the year to come: She's joining The LEGO Movie 2: The Second Part, arguably the zeitgeist's most sought-after animated sequel, as Queen Watevra Wa-Nabi, and is lending her voice to The Secret Life of Pets 2. (Speaking of putting words in the mouths of animals, she booked an HBO series, Tuca & Bertie, voicing a toucan opposite Ali Wong's songbird.) She will showcase her dramatic chops in the period mob drama The Kitchen, with Elisabeth Moss and Melissa McCarthy, before playing odd couple with Rose Byrne in the dramedy Limited Partners. Meanwhile, eight-time Oscar nominee Paul Thomas Anderson has made no secret of the fact that he's clamoring to direct her, and then there's the matter of Girls Trip 2. That a sequel hasn't already been fast-tracked defies any and all logic. (Haddish thinks it would be "the dopest" if Girls Trip 2 were a vacation to Africa.) If Haddish has it her way, she won't only be a household name. She'll be an empire.
"I want to own two streets that intersect called Tiffany and Haddish," she lists off. "I want to open up a youth center, a mental health center and a job training center. And, like, all the skills that they've taken out of school, I want to be able to teach that to people." That's the thing: No matter how many famous people she rubs elbows with, no many how awards and trophies she inevitably collects, no matter how rich and famous Haddish gets, she will never forget where she came from. "All I can do is just give out what I've got, and then hopefully all that comes back -- which has been happening, so, I'm so grateful."
A sensation like Tiffany Haddish doesn't happen often, and it doesn't happen overnight. She's a testament to that and to what's required to make it: the strength, the confidence (no matter what might otherwise be expected of you), the sense of humor about it all.
"If you know you have a gift to share with the world and it's coming from a place of love and really wanting to share -- like, I never wanted to be famous. I just wanted to share what I have..." she says. "My best piece of advice is to believe in yourself, no matter what anybody says to you." It may sound cliché, but as Haddish says it, she begins to grow emotional. In fairness, rarely is she ever not fast to tear up, but there's an earnestness, an eagerness to her wanting to pass on this truth to others. "I don't care if they're laughing at me or with me, as long as they're laughing. Because I know laughter heals. It's healed me and I know it can heal others."
---
MORE FALL PREVIEW COVERAGE:
2018 Fall Preview: ET's Most Dynamic Women of the Season
Fall Movie Preview 2018: Wizards, Superheroes & Shirtless Chris Hemsworth
Fall TV Preview 2018: Every New and Returning Show Premiering This Season
Fall Theater Preview 2018: Cher, King Kong and More Must-See Shows
Related Gallery